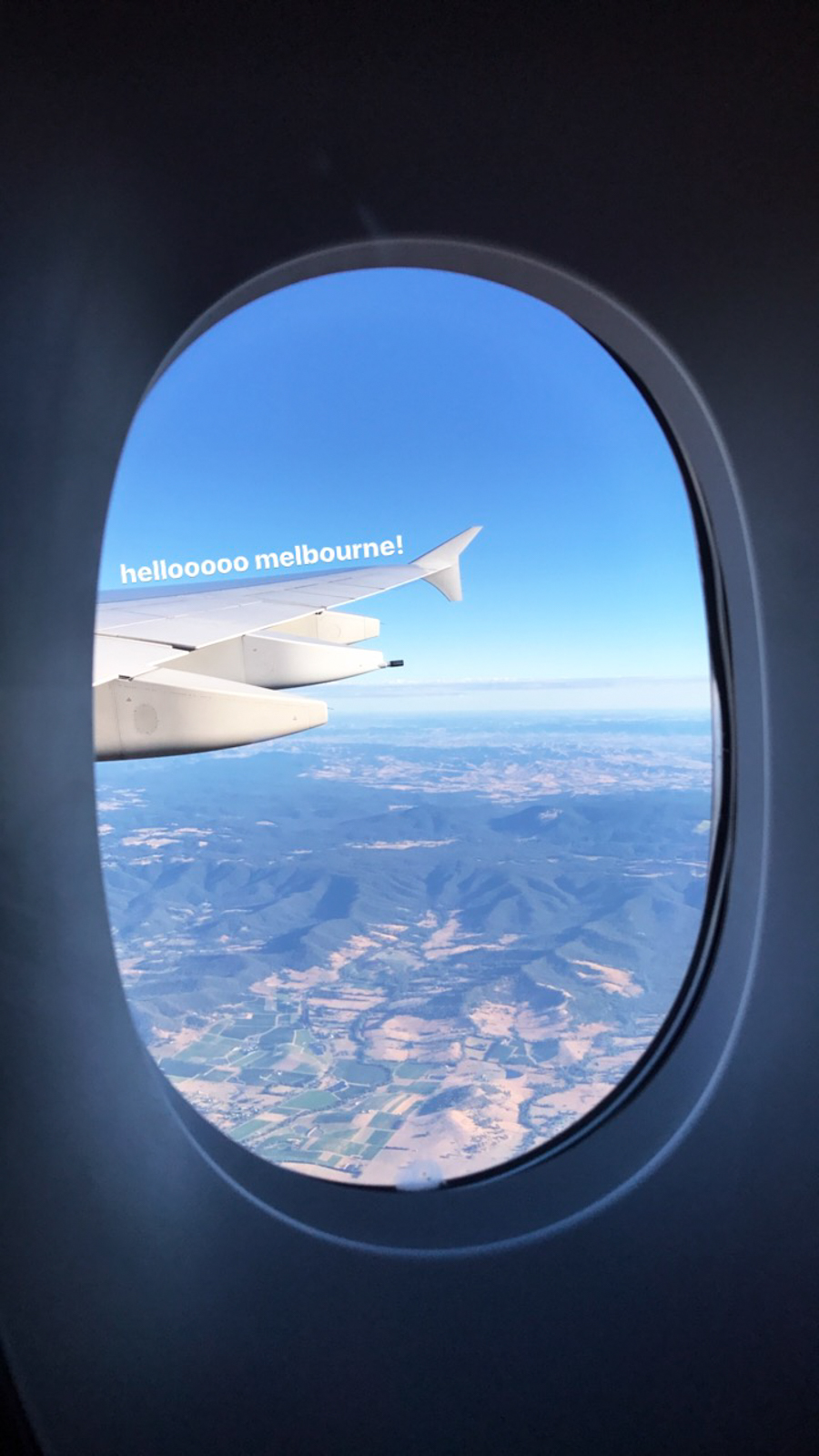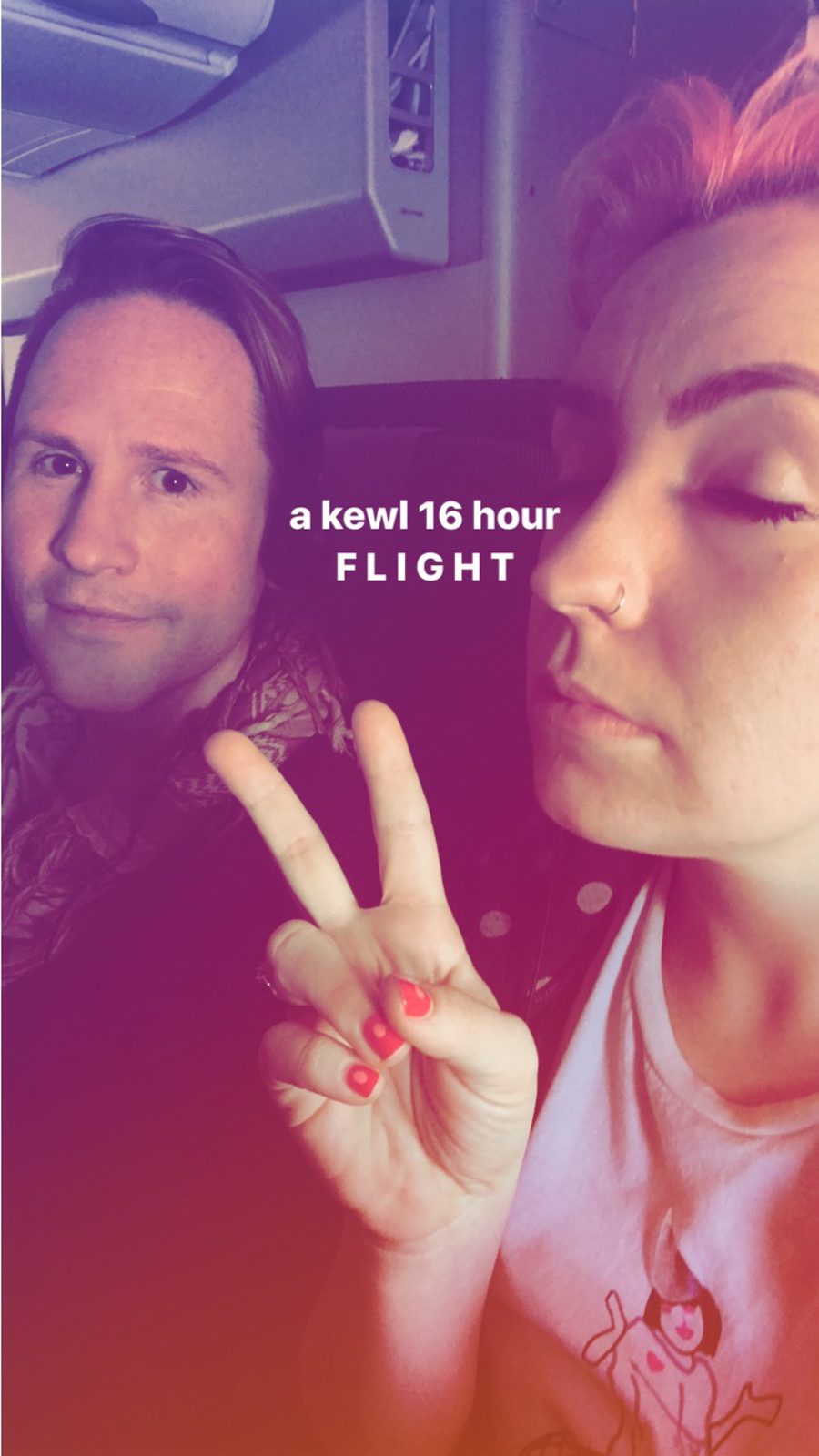 We have a thing for Australia, if you didn't already know. And the most frequent email I get is, "I'm going to Australia! Where should I go? What should I do / eat?" So we're gonna tackle those questions. Right here. Right now.
And while we aren't really food photographers (usually) or travel bloggers, today we're both of those things. But just with our iPhones, and completely focused on our experience and who we were with versus getting the perfect shot of our life-changing shakshouka … sooooooo, these are more photos of function than pieces of true art. Or maybe it is art, too? In any case, we are shooting from the hip here, because life is always better when we are looking at it with our own eyes (cue Darth Vader's final request to Luke) …
While all of Australia is magical beyond belief, (Jayden lived there for the first 25 years of his life, and I lived there for 2 of mine.. so, it is a very special place for us!) we're going to focus on the areas we frequent.. i.e. mostly Melbourne.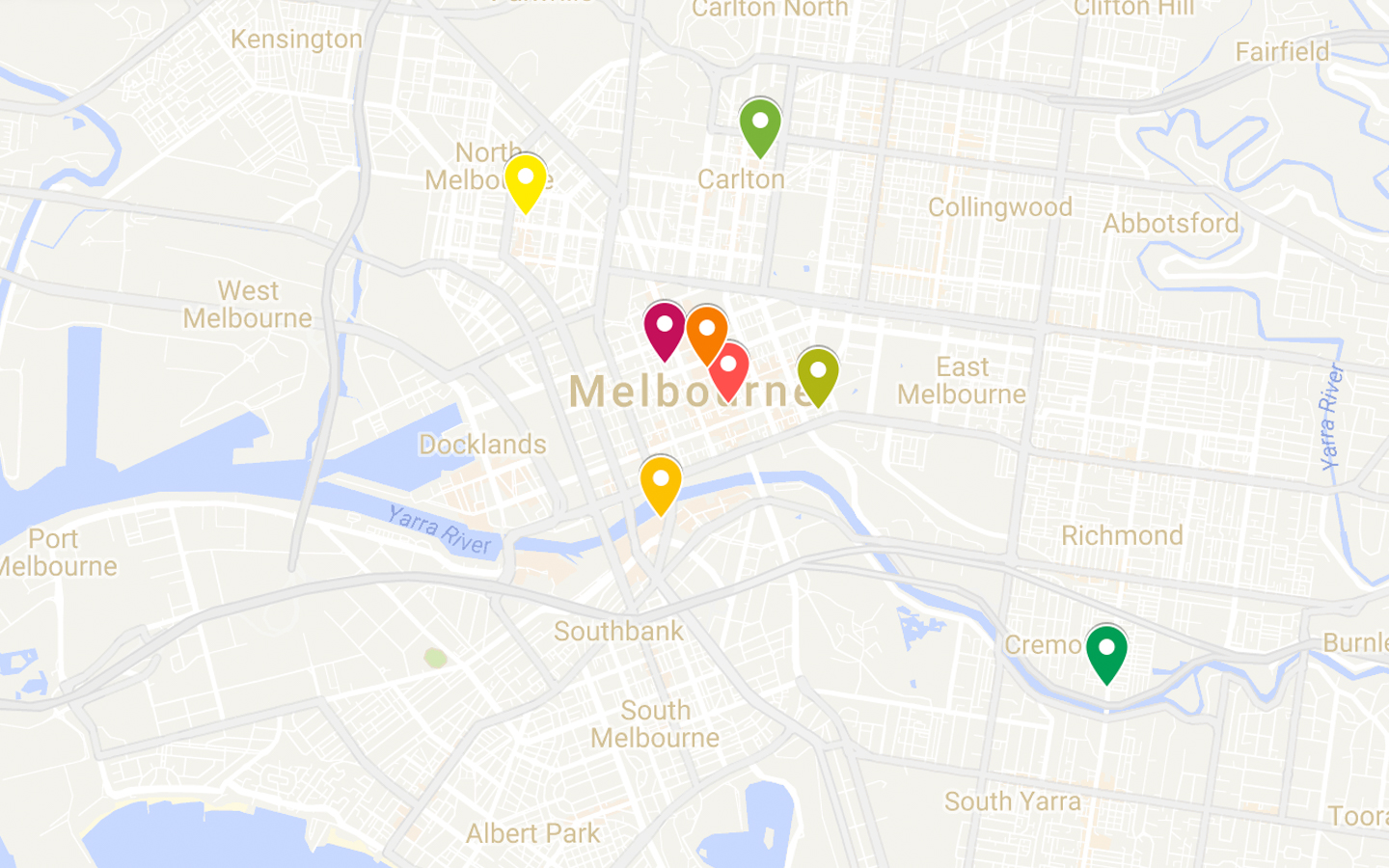 Note: This Google map has our favorite spots, uh, mapped out on it for you!  And, reminder. This post has iPhone photos only! It isn't meant to be Melbourne as art, it is a functional guide to an art-filled city. 😉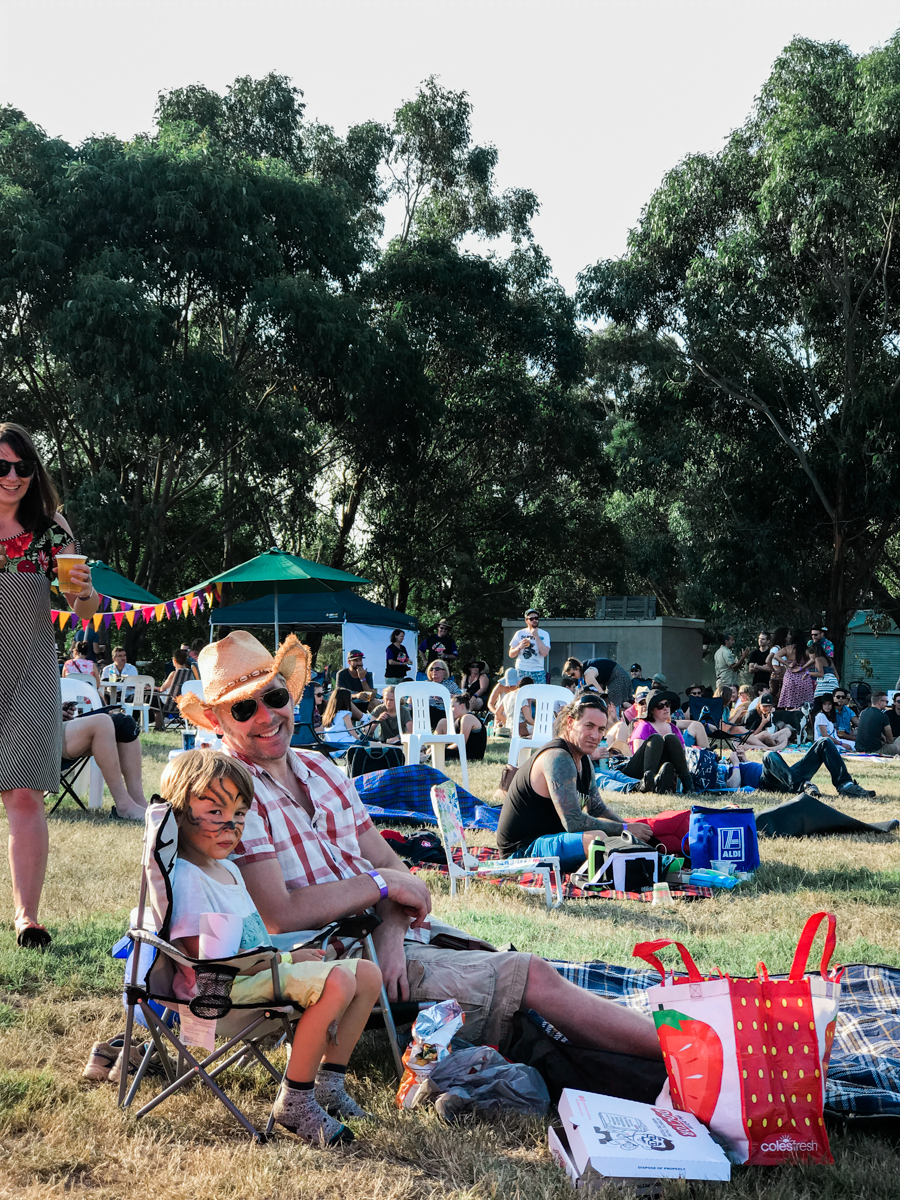 Before I dive into Melbourne, it must be known.. outside of Melbourne is also incredibly wonderful. We spend a lot of time in the Macedon Ranges, specifically the Macedon area in the mountains, and man, if you want to see kangaroos, koalas, tons of gum trees, the most incredible scents known to mankind, and Aussies being Aussies, (i.e. barbies, bush walks, beer and so much more) then this is where you gotta go.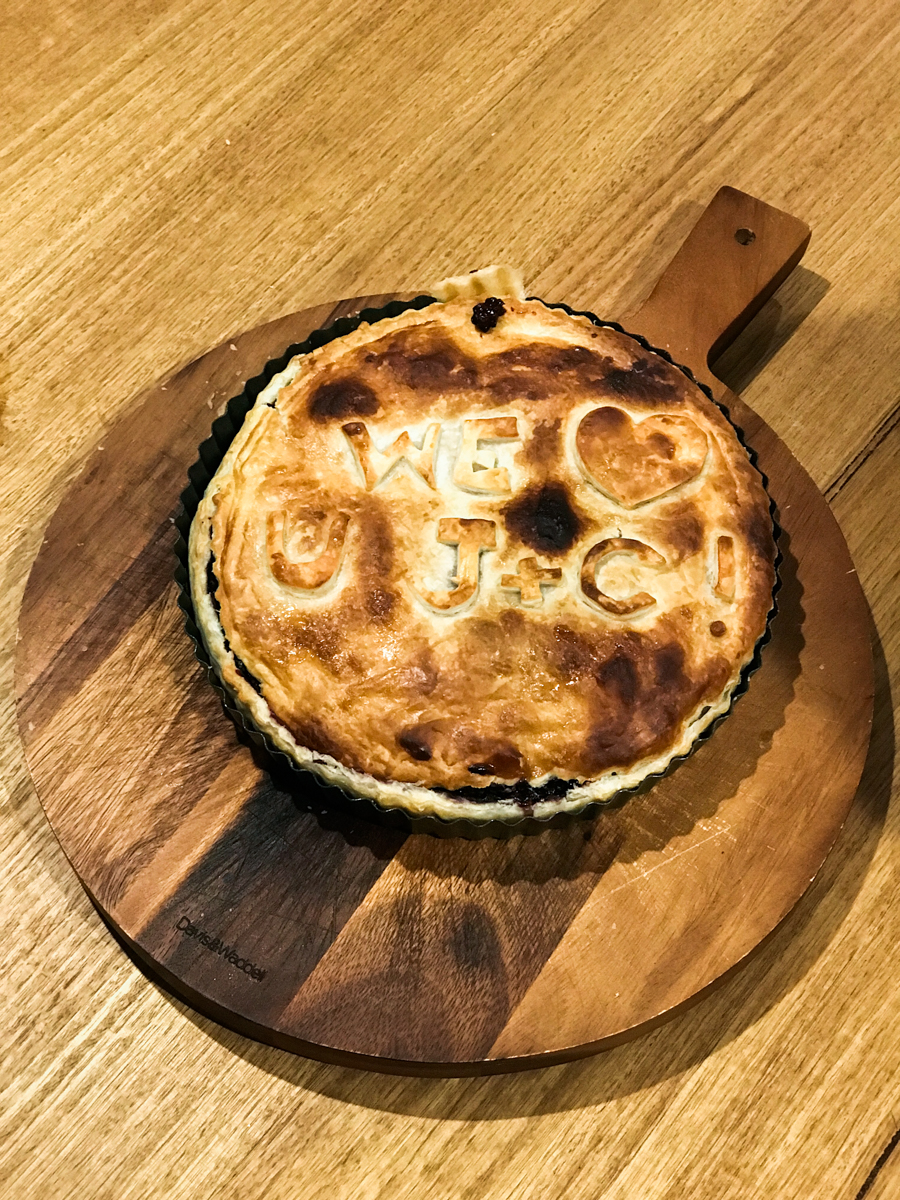 Welcome pie from Jayden's big bro.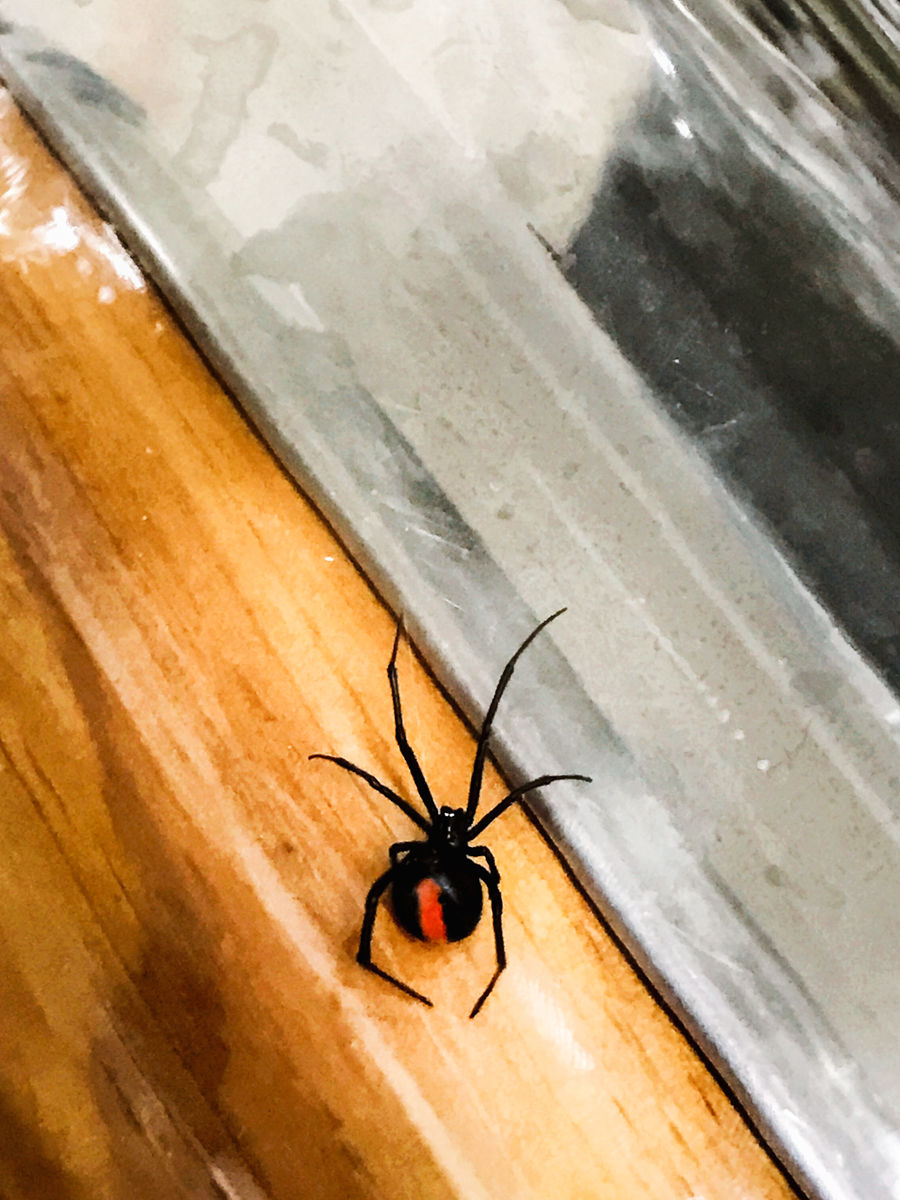 Welcome glance from a red back … AKA v not nice spider found in Jayden's parents kitchen the night we arrived. Oops!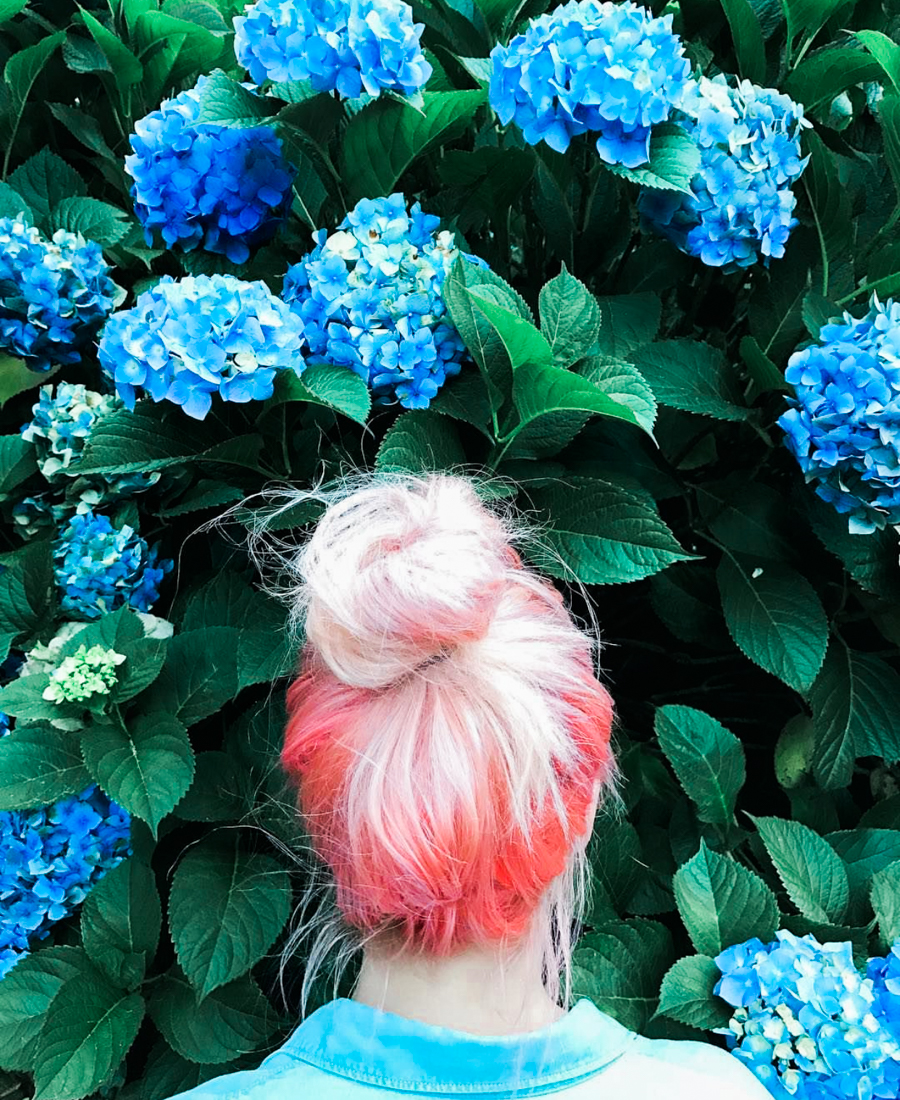 So. much. flora!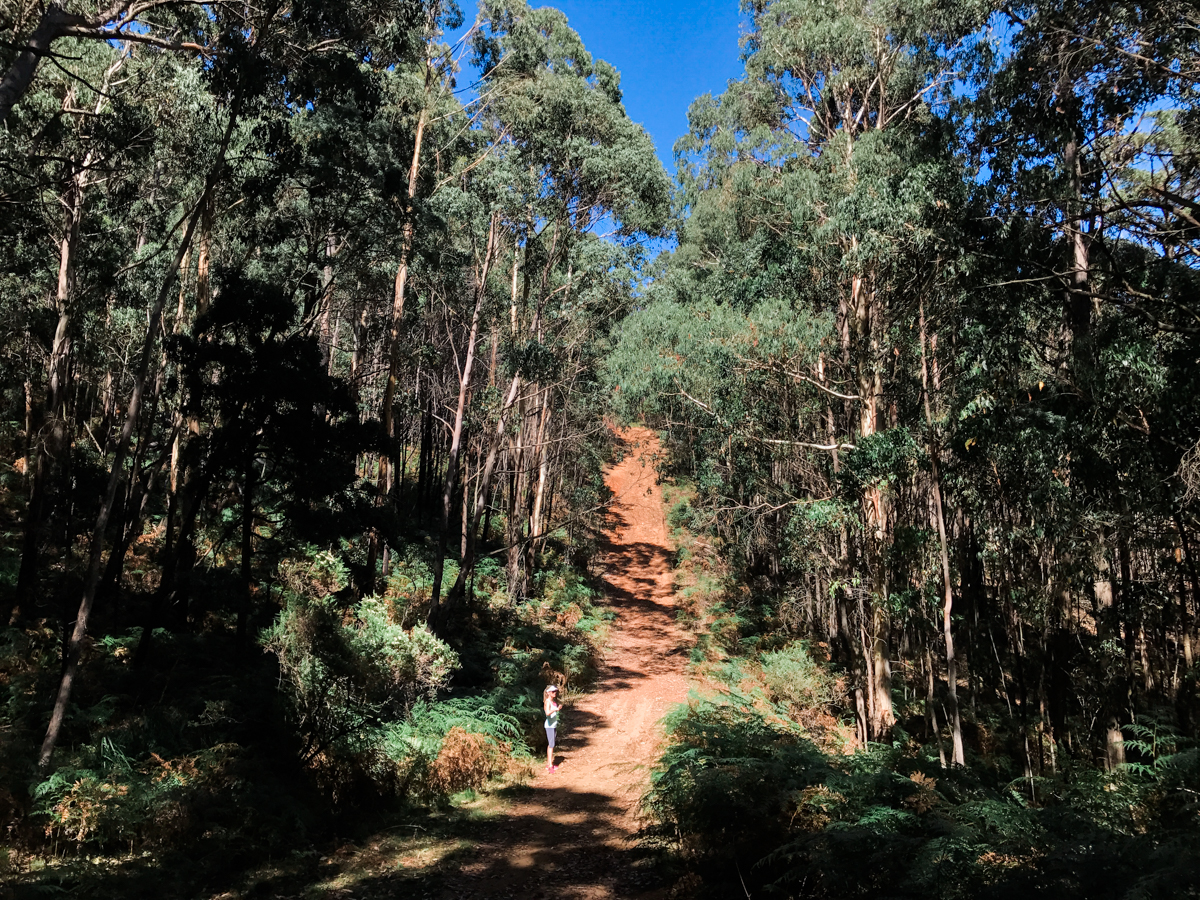 Those bushwalks are beyond divine.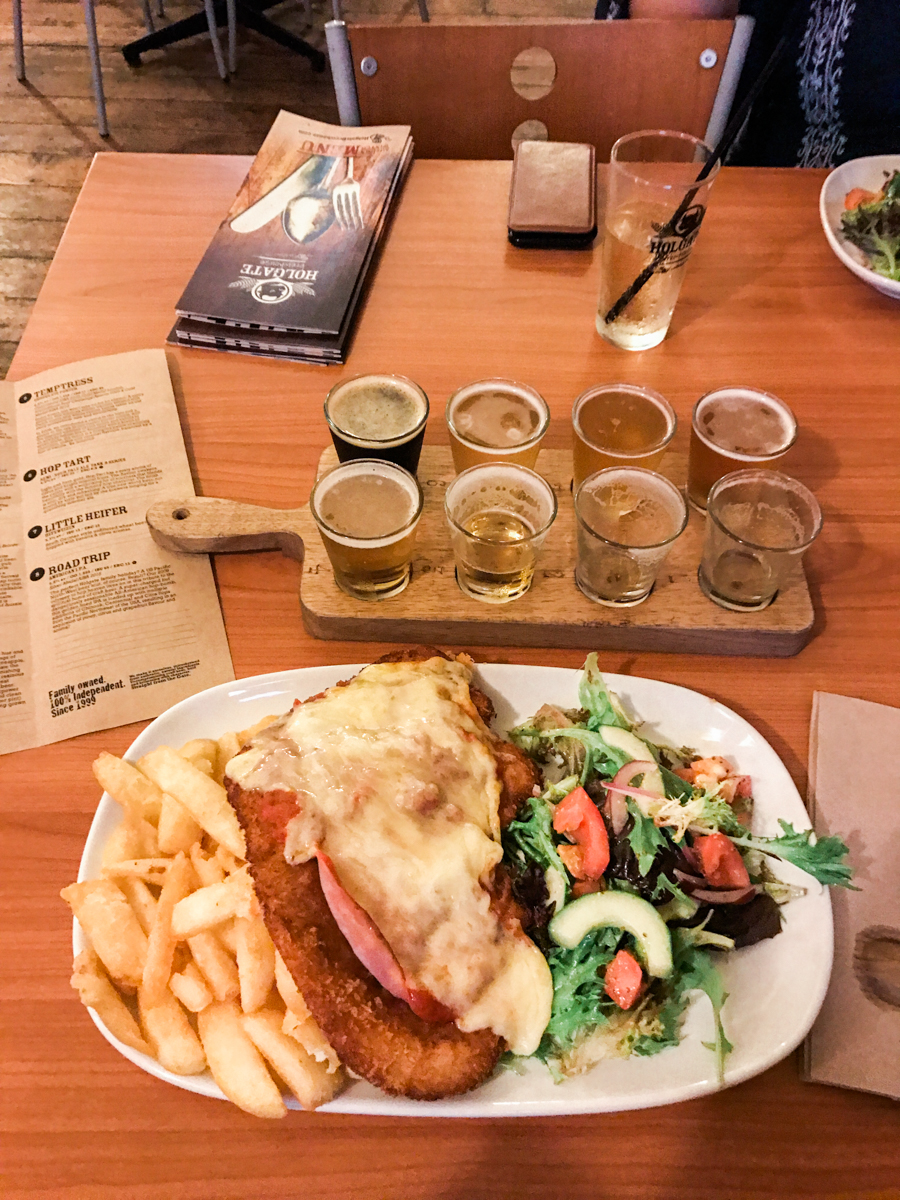 Also, the most Aussie thing you can do is go for a pub meal at, err, a pub. And the most Aussie dish you can order at the pub is affectionately known as a parma. Now, I know what you're thinking. You mean, a chicken parmigiana? Like I would get before prom at the Olive Garden? And you might be close to right, but not actually.
An Aussie parma is MASSIVE. Like 32 chickens big, perhaps. And it also has a piece of ham on it. I know. How much meat can you pack into one dish? They also serve it with chips (aka big fat hearty French Fries) and salad. Cuz, y'know. Gotta rinse down that much meat with at least a leaf or two of greens. 😉
We like parmas out in the Macedon Ranges at Holgate Brewhouse, 79 High Street, Woodend (seen above) and the Mount Macedon Pub, 694 Mount Macedon Rd, Mount Macedon, Victoria 3441. Both places have a great selection of beers on tap too, and Holgate Brewhouse (as the name suggests) will serve you up it's own tasty crafty-work! For our vote though, Mount Macedon Pub is the better parma, but Holgate is the better beer experience – so, pick your poison, or go to one for lunch and the other for dinner (they're only a 10 minute drive in between!) 😉
OK, but now, back to Melbourne like I promised. Here are a few spots we love oh-so much…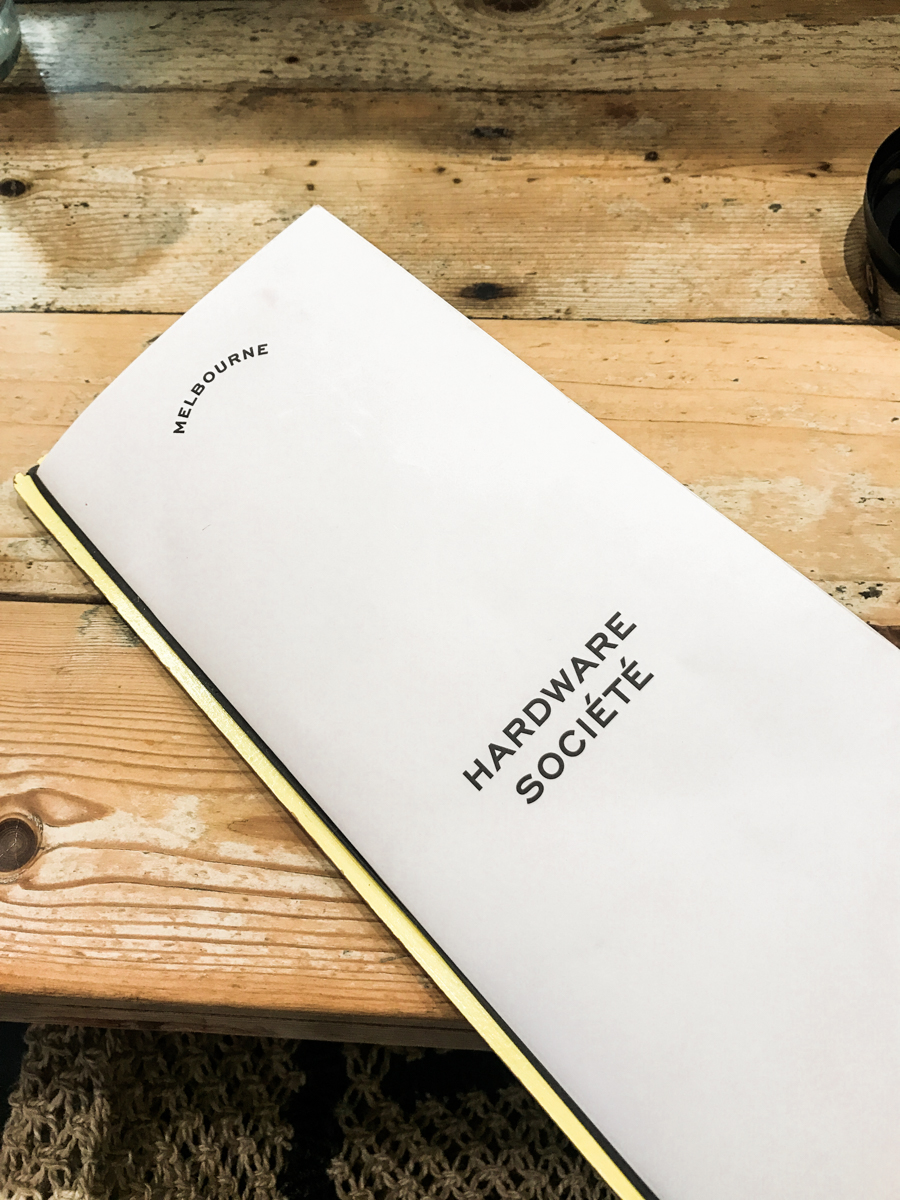 the Hardware Société, 120 Hardware St, Melbourne, Victoria, Australia 3000.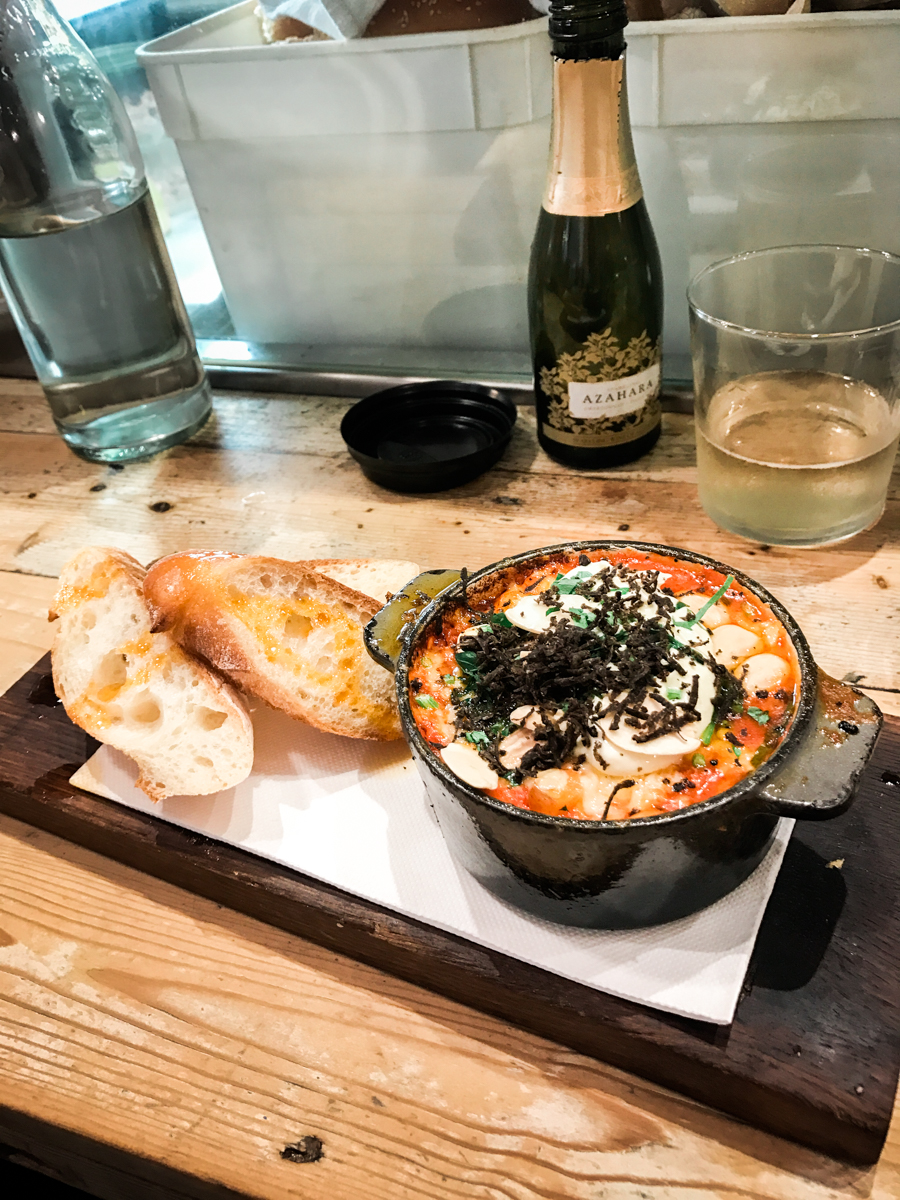 What to try: the Baked Egg Deux w/truffle, the Croque Madame and the Strawberry Cheesecake French Toast. NO MESSIN' AROUND HERE. It just is. so. good. Be prepared for a little wait time to get a seat if you're more than two people strong, but it's worth it!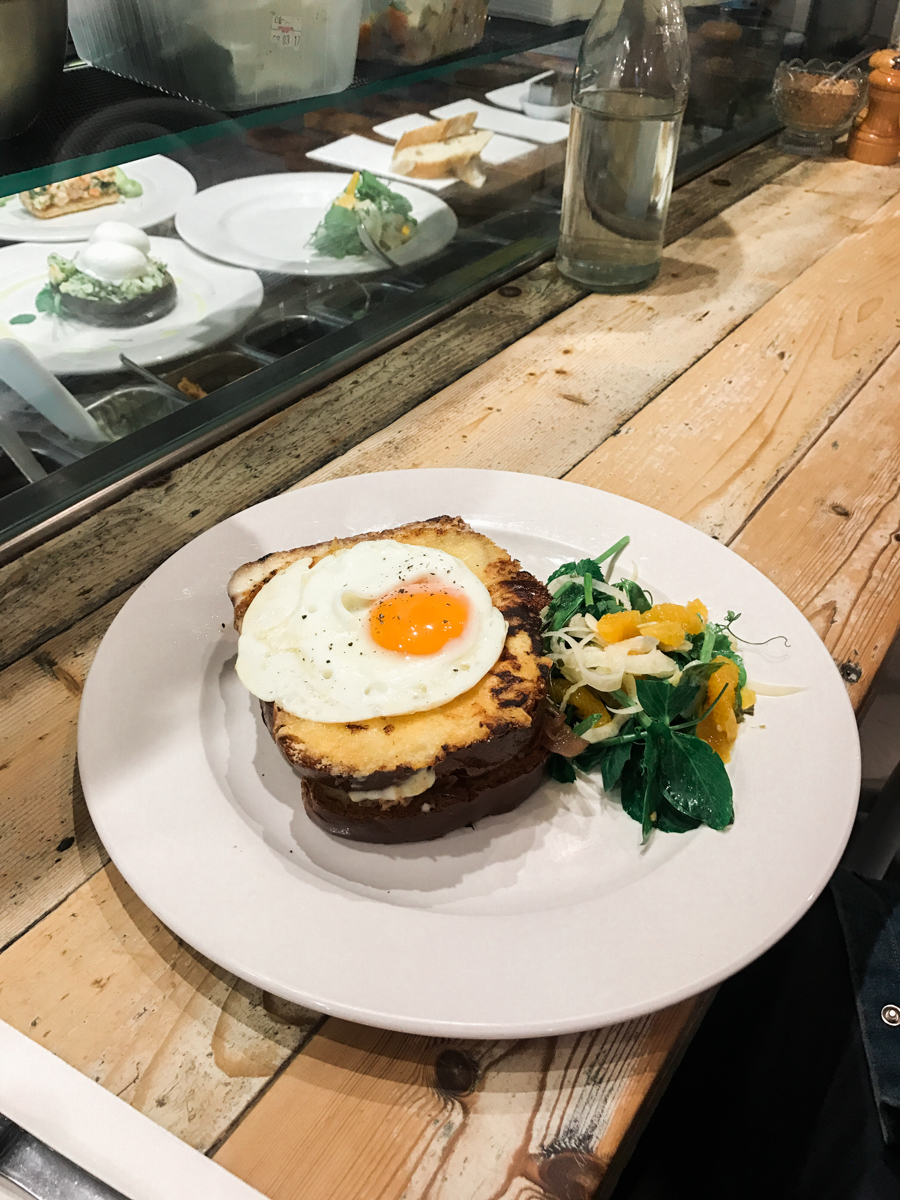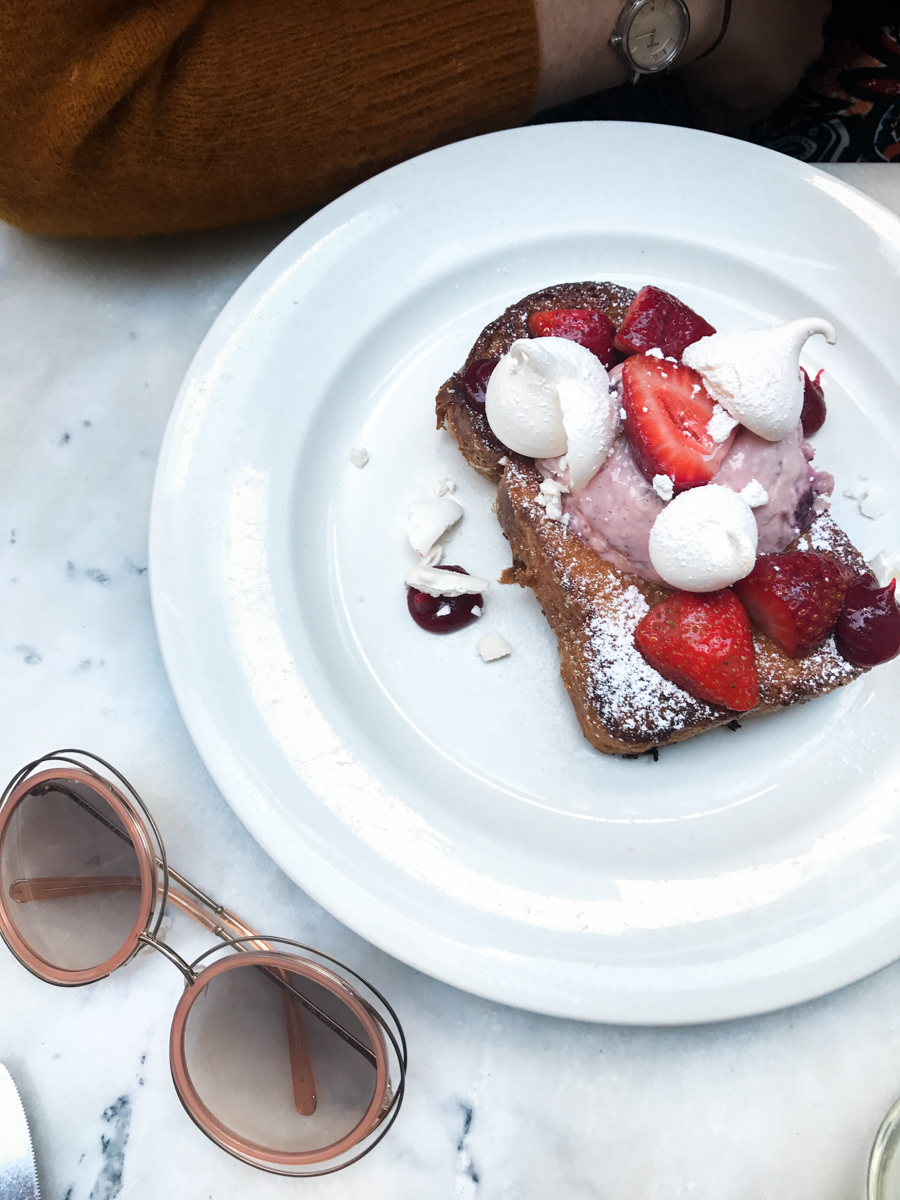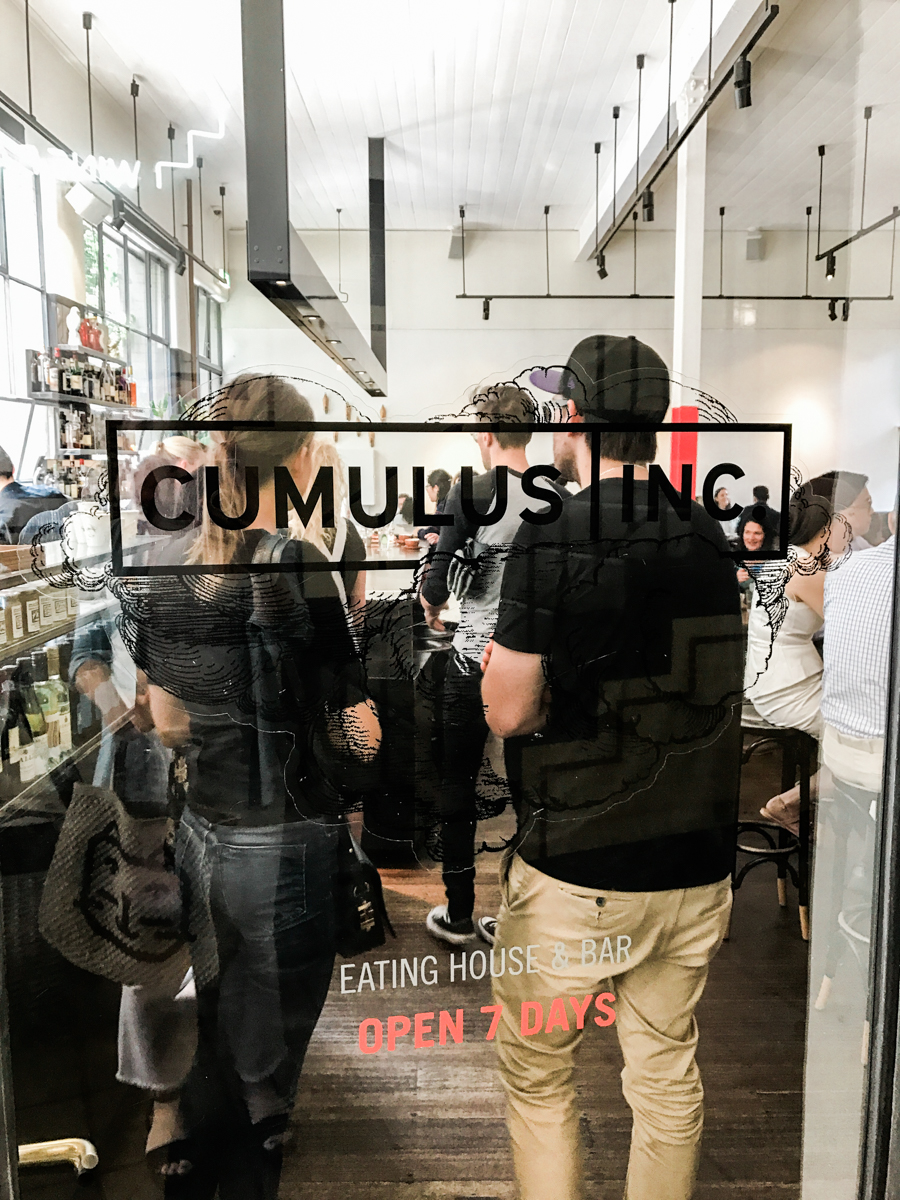 Cumulus, Inc. 45 Flinders Lane, Melbourne, VIC 3000. Even Katy Perry can't stop gushing about her love for this place.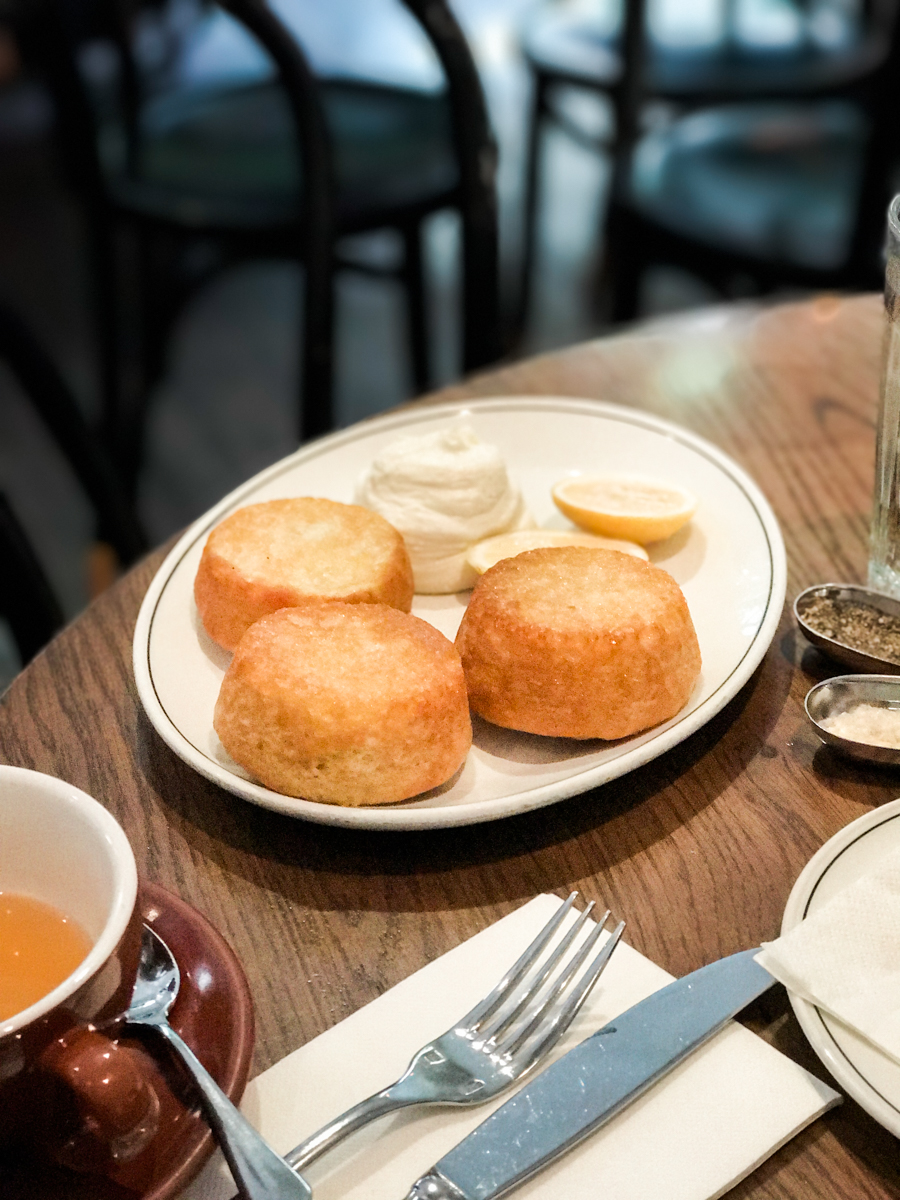 What to try: Shakshouka, Crumpets and the 65/65 poached eggs. Also, their coffee is to die for.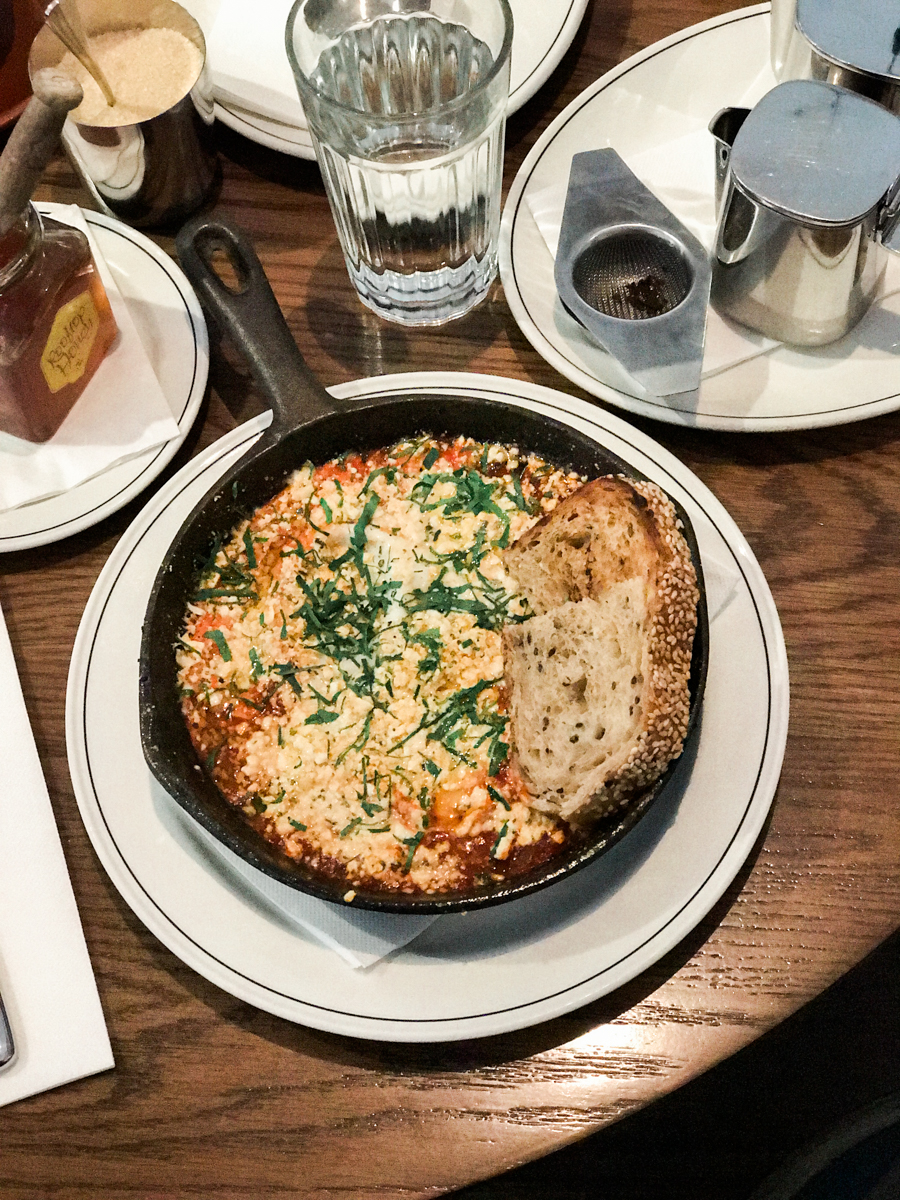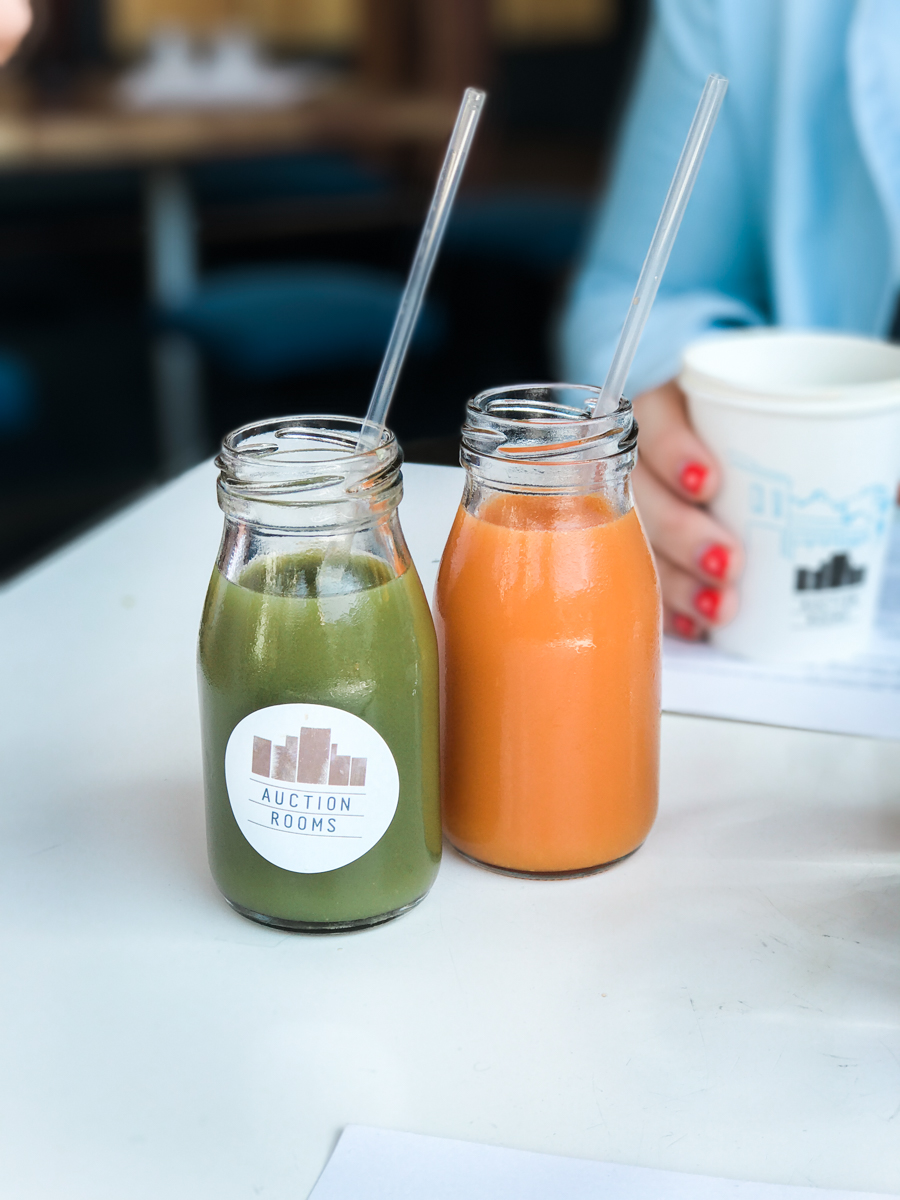 Next up: the Auction Rooms, 103-107 Errol Street, North Melbourne.
What to try: Poached Eggs w/ avocado and lemon tahini sauce, Chilaquiles, Pork shoulder, Fresh Juices, fabulous coffee + fresh pastries.
Also, a year or two ago we went and I got a salad that had coconut crusted tofu in it. I don't even like tofu, but I actually still drool a bit when I think about how freaking insane that dish was. These folks know what they're doin' when they're in the kitchen!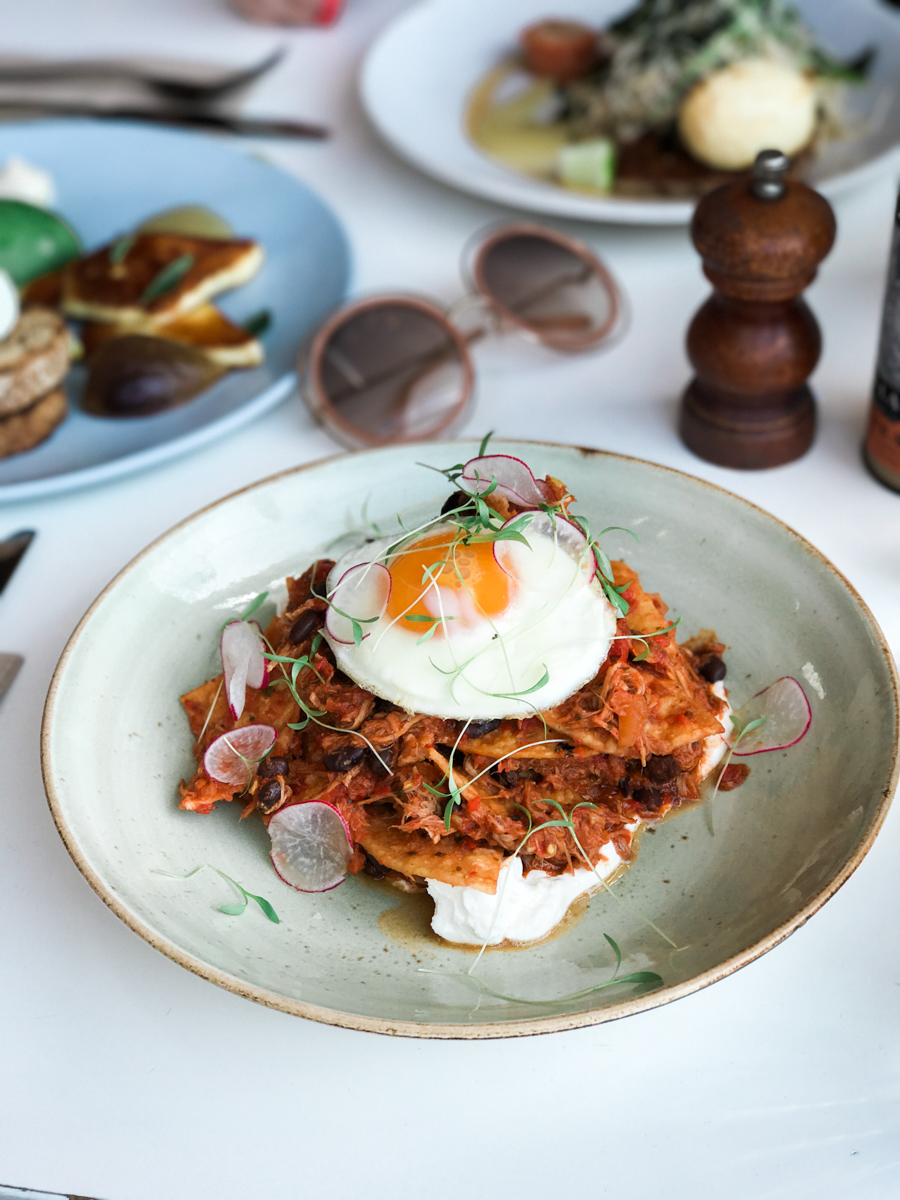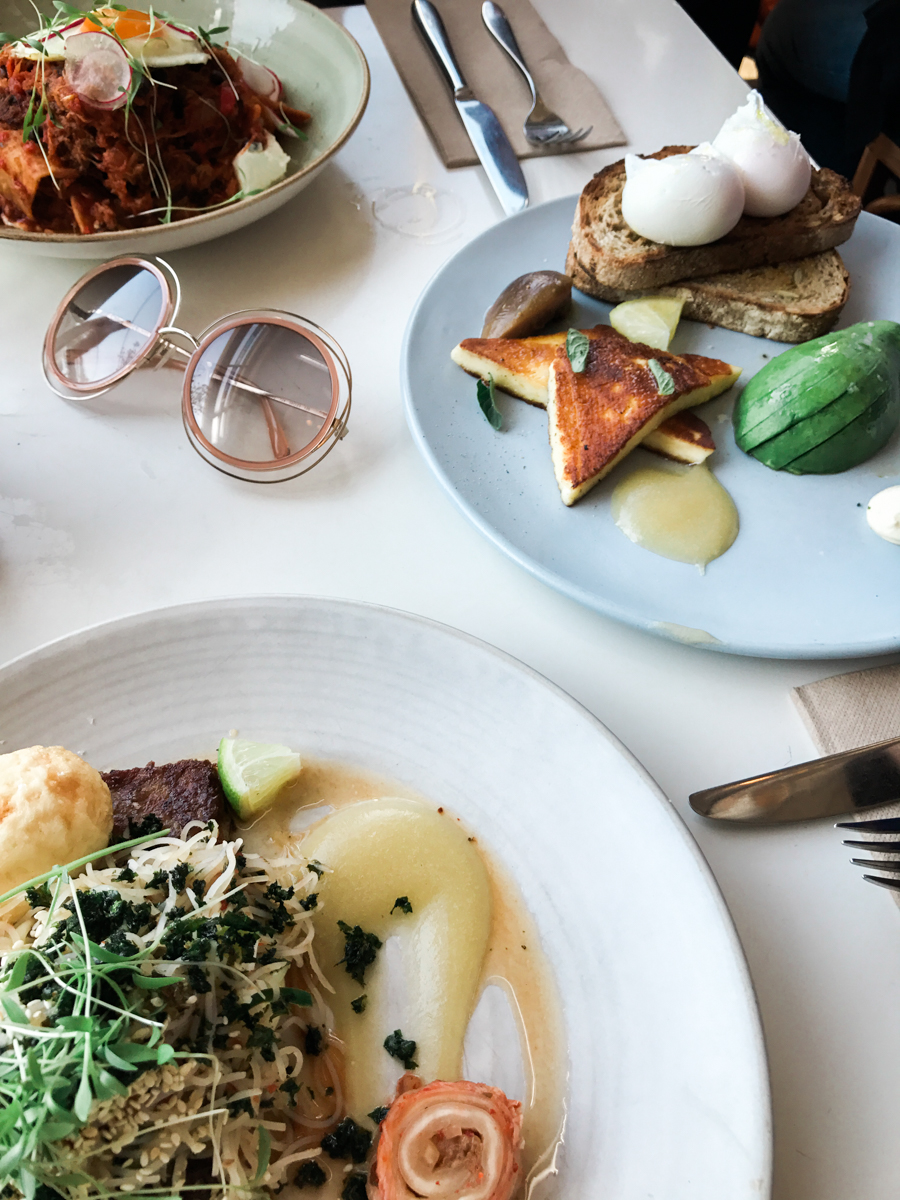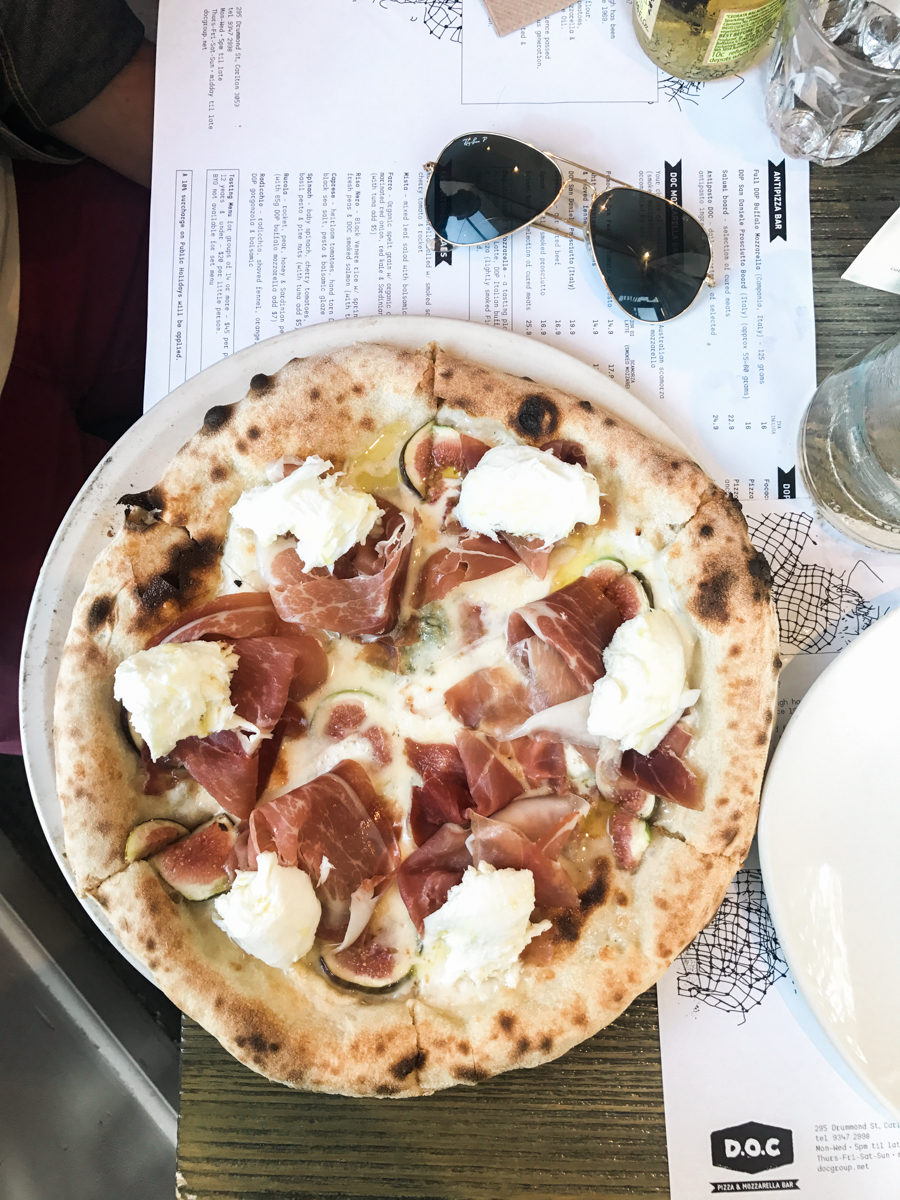 Last on the food tour is D.O.C, 295 Drummond St, Carlton. DOC is just off Lygon Street, which is the Italian haven of Melbourne. Truthfully, hang out in this area as much as you can. The pizza here just might leave you unable to eat pizza anywhere else on planet earth. Also? They're open super late, so if you're out and having an enjoyable Friday night and you forget to eat, but you've been drinking for awhile and you need to eat? These guys are your people. I wouldn't know, or anything.
What to try: their Calzone, Ridiccio salad and Gorgonzola w/fig and buffalo mozzarella pizza. I am salivating just thinking about it!
Food not pictured but equally as important:
i carusi pizza, 46 Holmes St, Brunswick East, 3057. What to try: Pizza for a Friend and the chocolate calzone (which is quite possibly the greatest dessert EVER CONCOCTED!)
NOTE: i carusi is BYO booze + cash only.
The Napier Hotel, 210 Napier Street Fitzroy Victoria 3065. So you can have that pub meal in the city. What to try: the kangaroo steak! Nope, not joking on this one.
Cookie, 252 Swanston Street, Level 1, Melbourne, 3000. Some of the best food + cocktails on le planet. I feel like I keep saying that, but I'm really not lying. Melbourne's food scene will have you wanting to give up on enjoying all other food in other countries, if you aren't careful.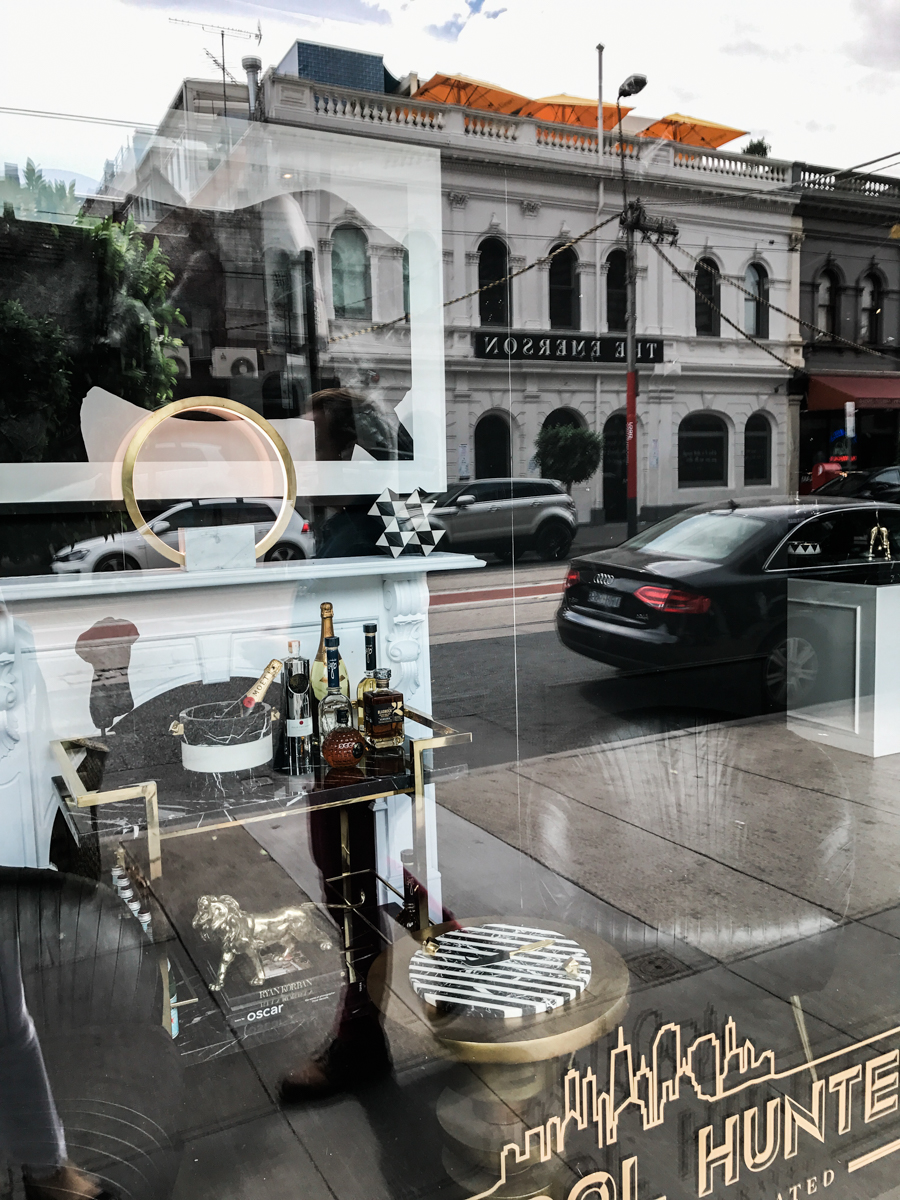 A spot to shop:  The Cool Hunter Store, 142 Commercial Rd, Prahran VIC 3181
Yes. The very, very rad website, thecoolhunter has an actual store in Melbourne where you can shop and drool and then shop s'more.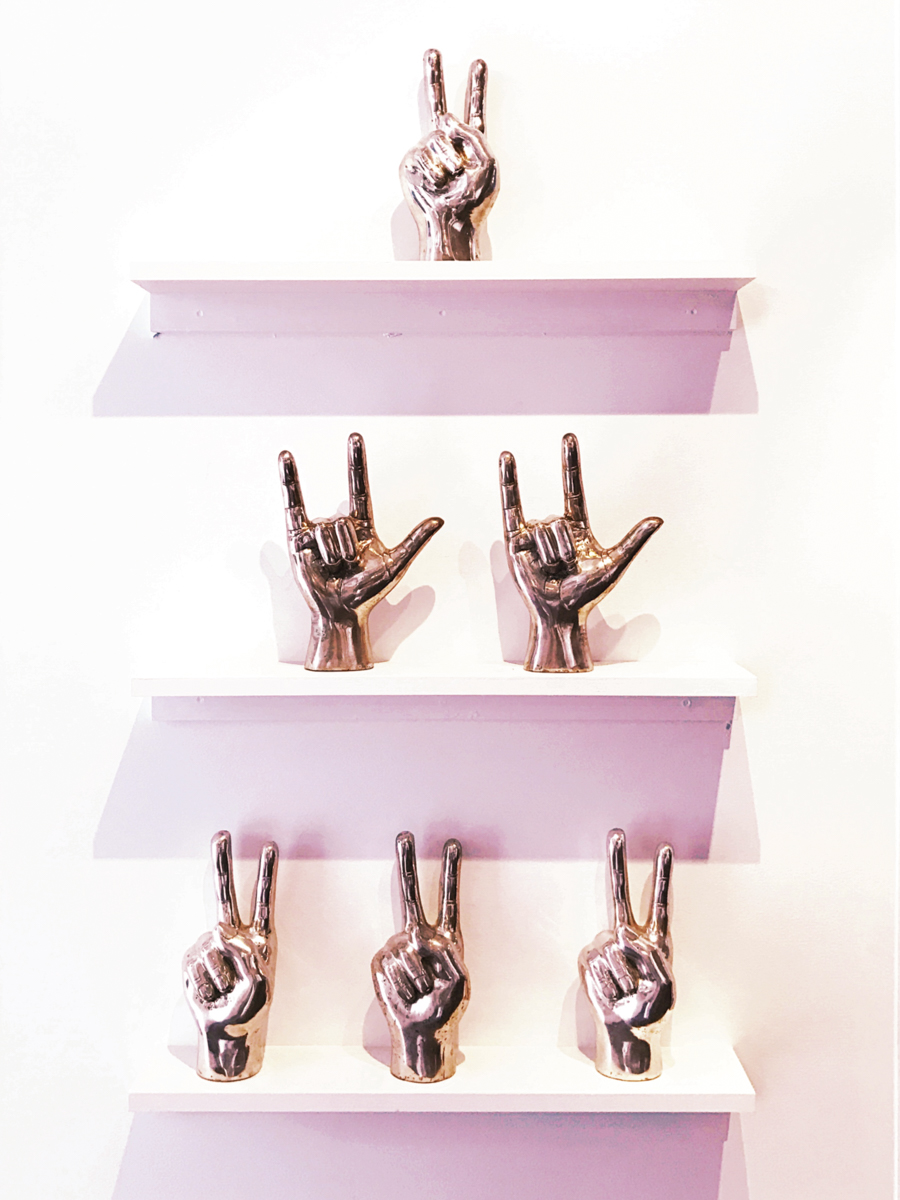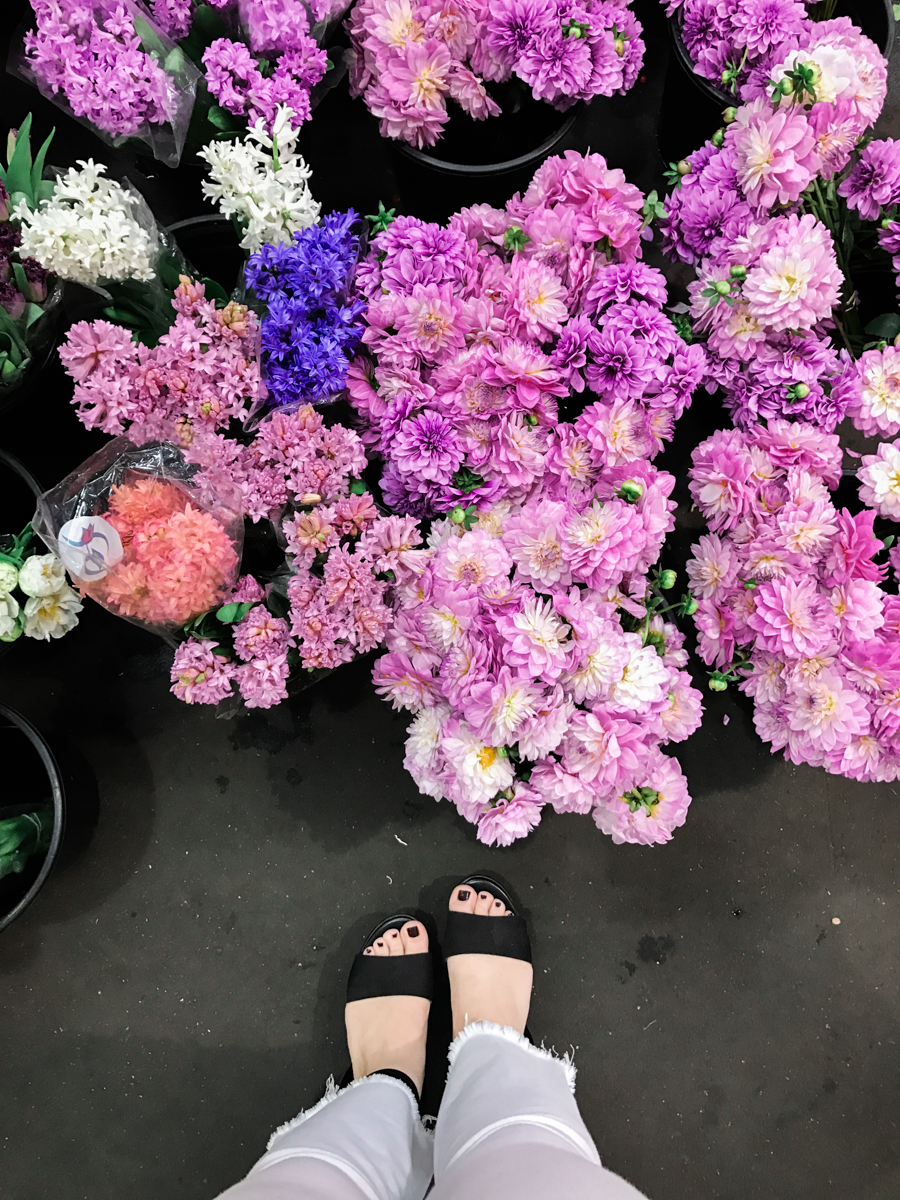 More shopping just across the street from the Cool Hunter at the Prahran Market, 163 Commercial Road, South Yarra VIC 3163. The flowers, the fresh food and juice, the organic shops … this is one of the quintessential Aussie markets and we just love it!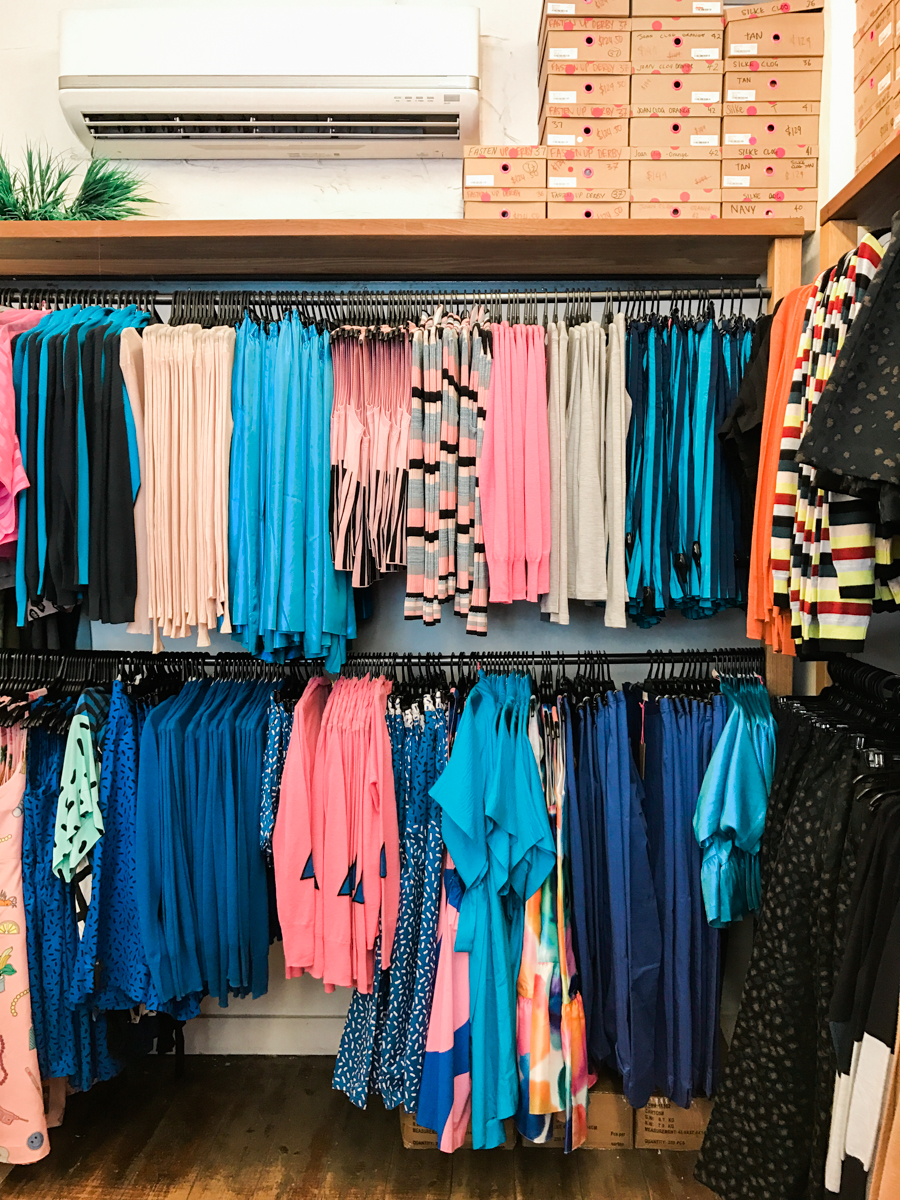 Be warned … a woman's love for Gorman knows no limits. My absolute favorite clothing in all the world, Gorman has dozens of stores all over Melbourne, (actually, all over Australia!) but my little top secret hideout is their shop called…
Gorman Surprise, 92 Bridge Rd, Richmond, VIC 3121. 
It's the 'outlet mall' of all things Gorman, and I literally save all of my fashion dollaz for my one trip there every year. Note: their shoes are also just the best thing since sliced bread. (PS: LA friends, Gorman just opened their first US store on Melrose!)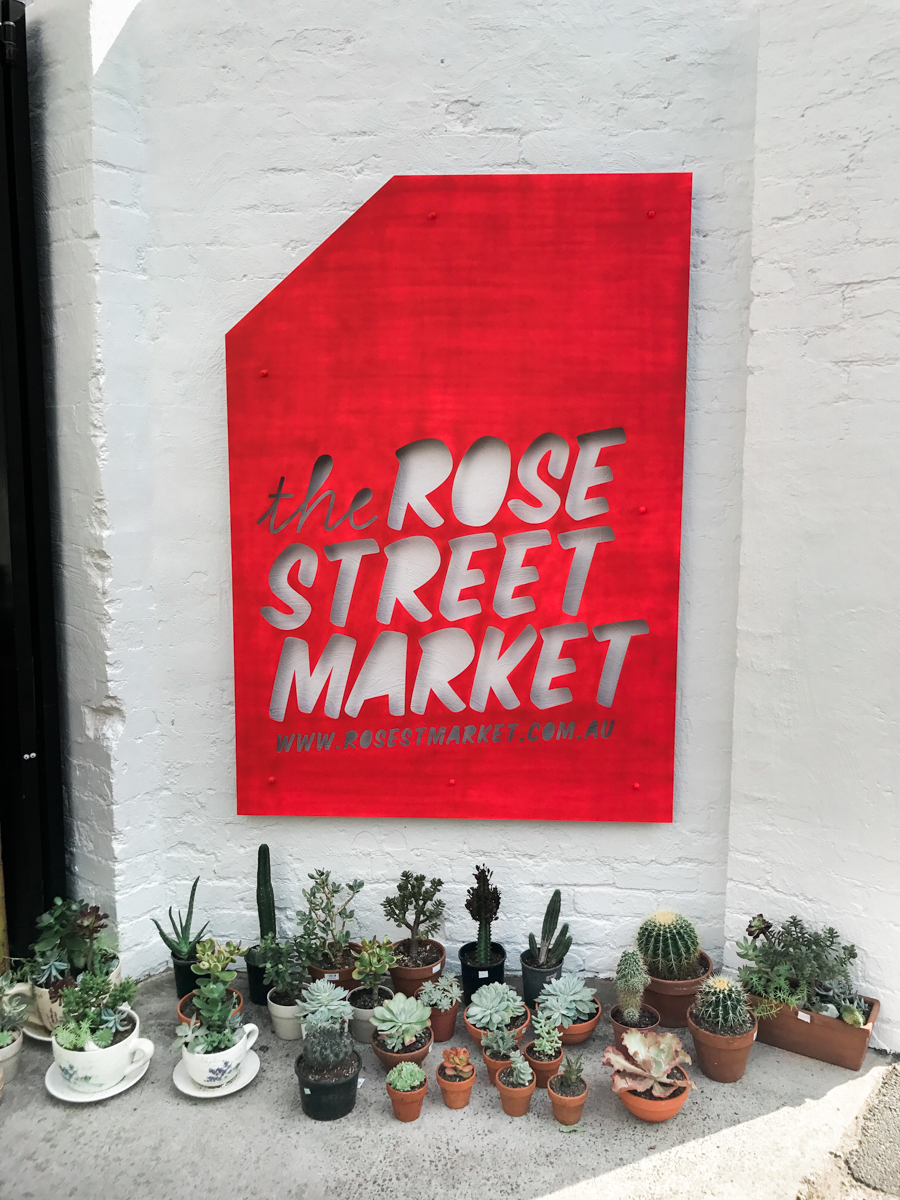 On the weekends, our very favorite thing to do is hit the Rose Street Artists' Market, 60 Rose Street, Fitzroy, VIC.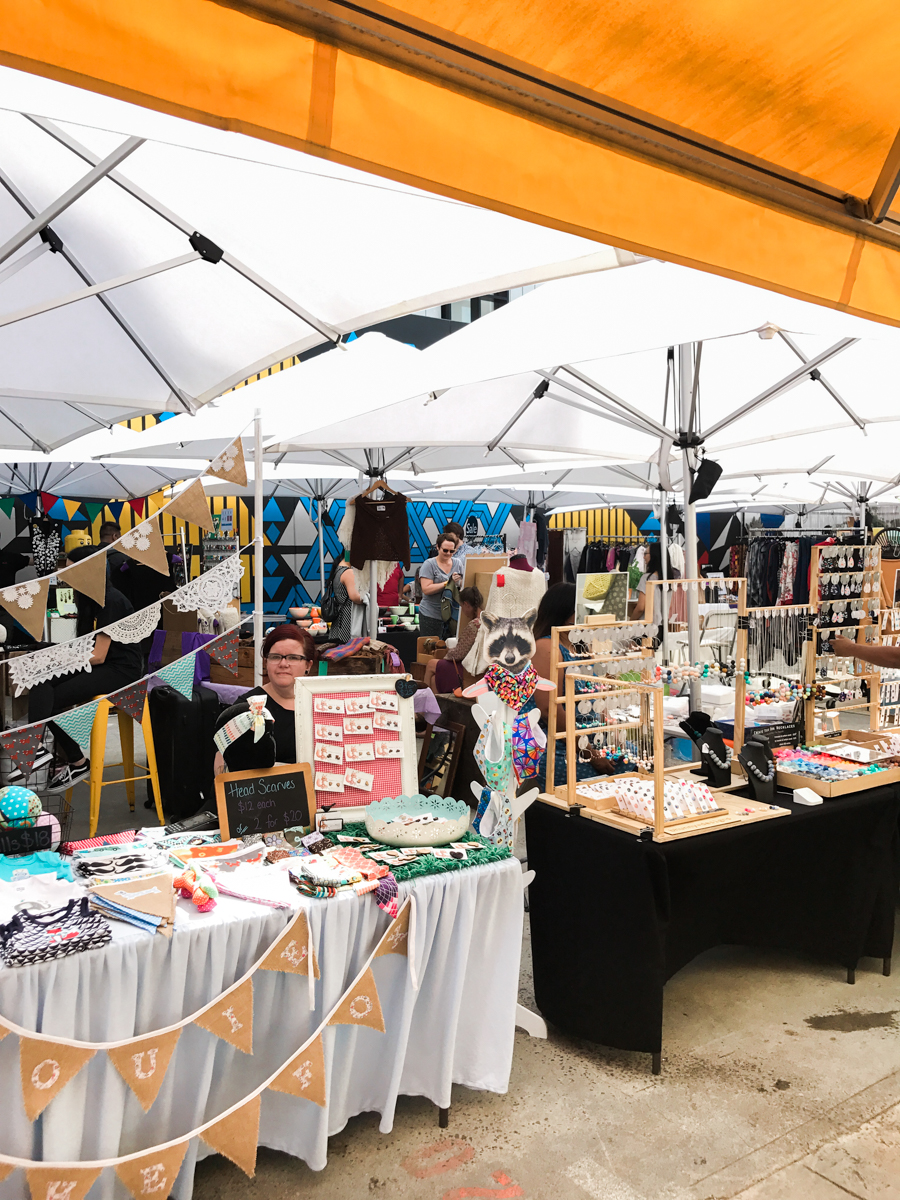 Dozens and dozens of folks making rad things that are all incredibly unique… our personal fave is Able & Game and the very cheeky cards, t-shirts and dish towels that they make.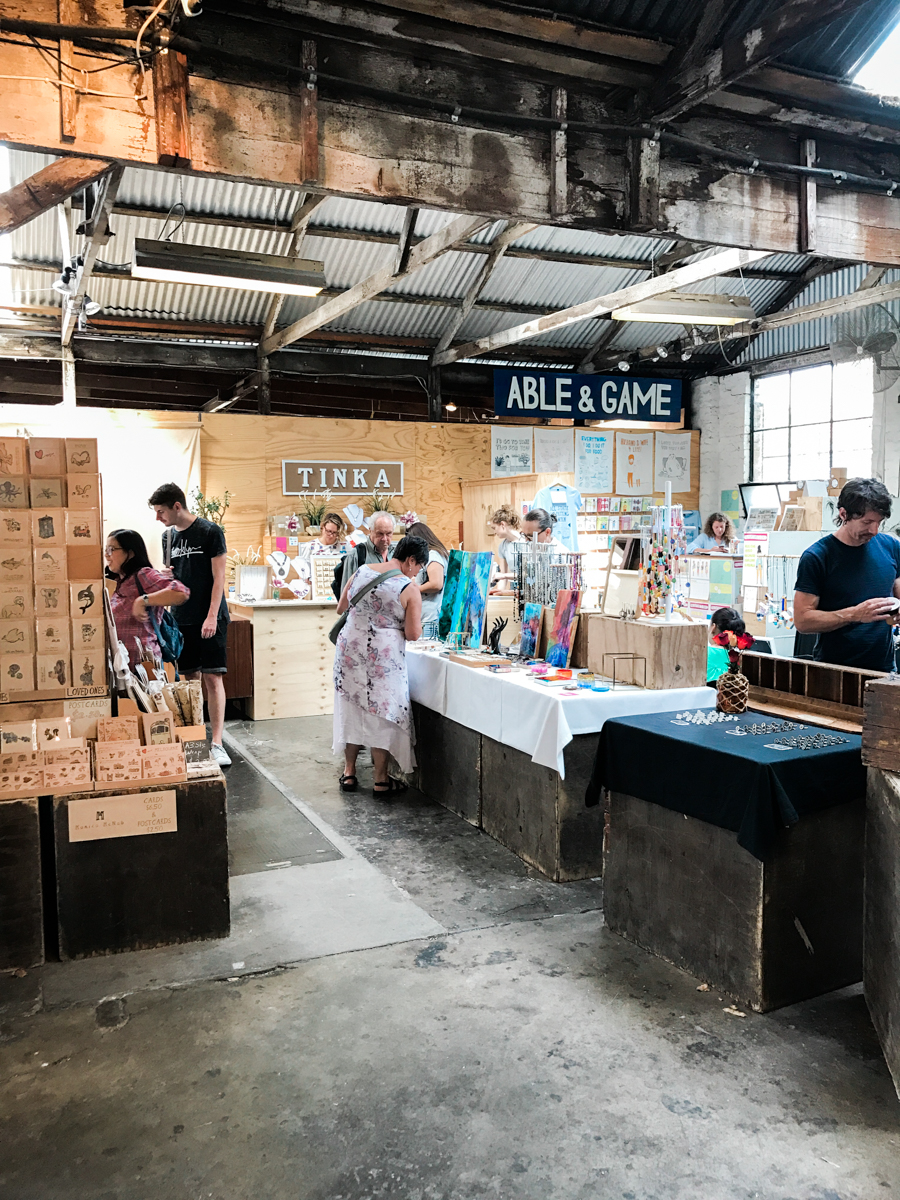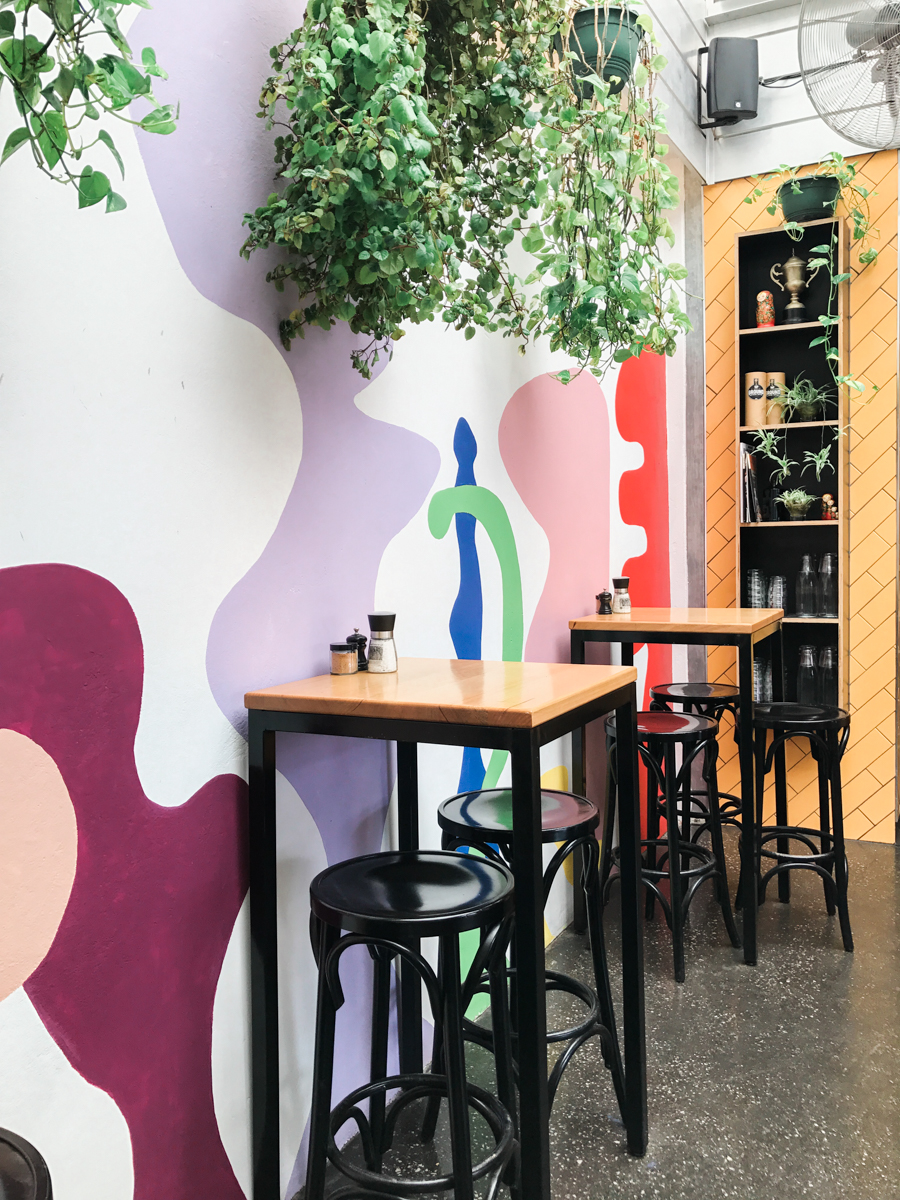 The Rose Street Market also has a fabulous little cafe, so if you shop 'til you drop, you can rehydrate, or snag a great coffee.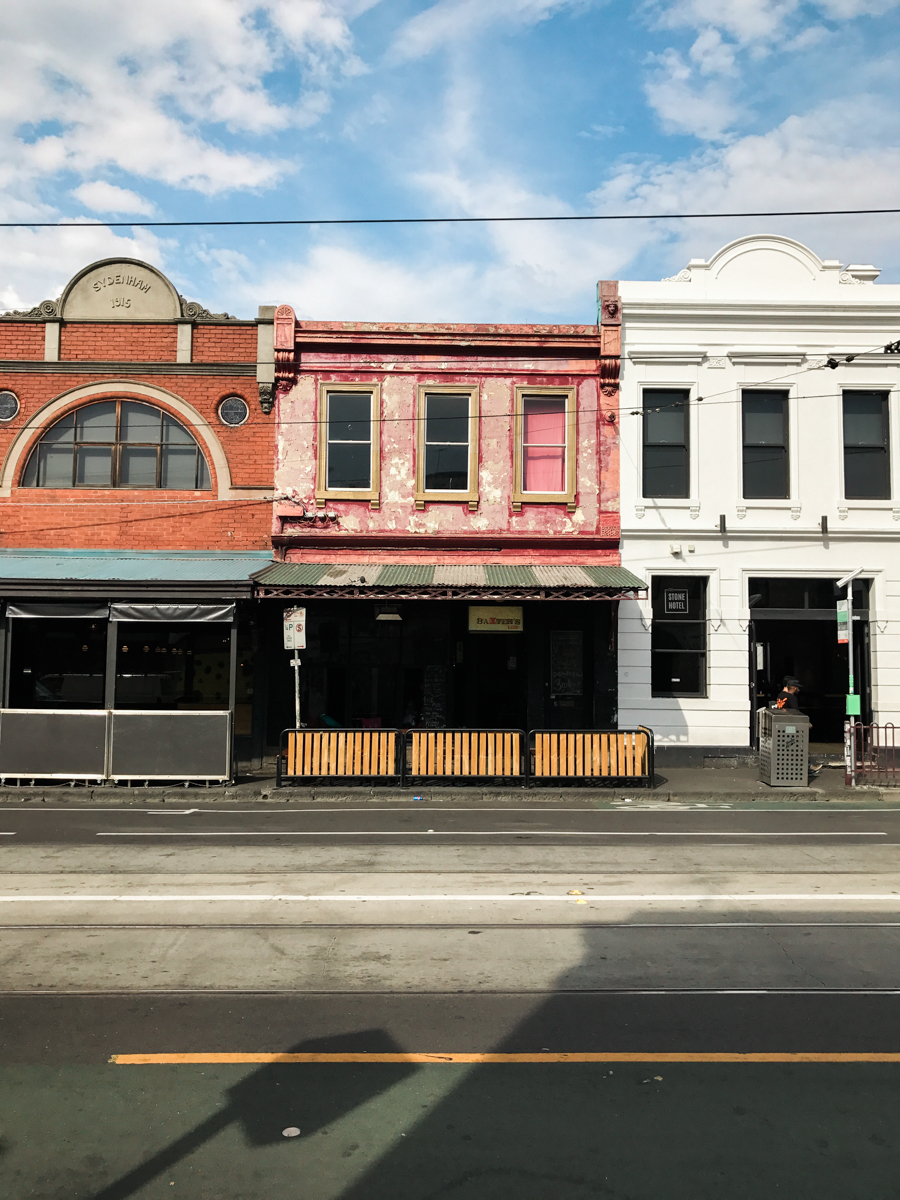 Just outside of the Rose Street Market is the glorious land known as Fitzroy.
If you walk up and down Brunswick Street, I can't even begin to recommend all of the fantastic shops + restaurants along both sides of the road. Plus, the architecture is classically Melbourne. Victoriana-old paired with huge murals and graffitied alleyways. An Instagram'ers paradise, that's for sure. 😉 Hit Gertrude Street, too! Another goldmine to enjoy.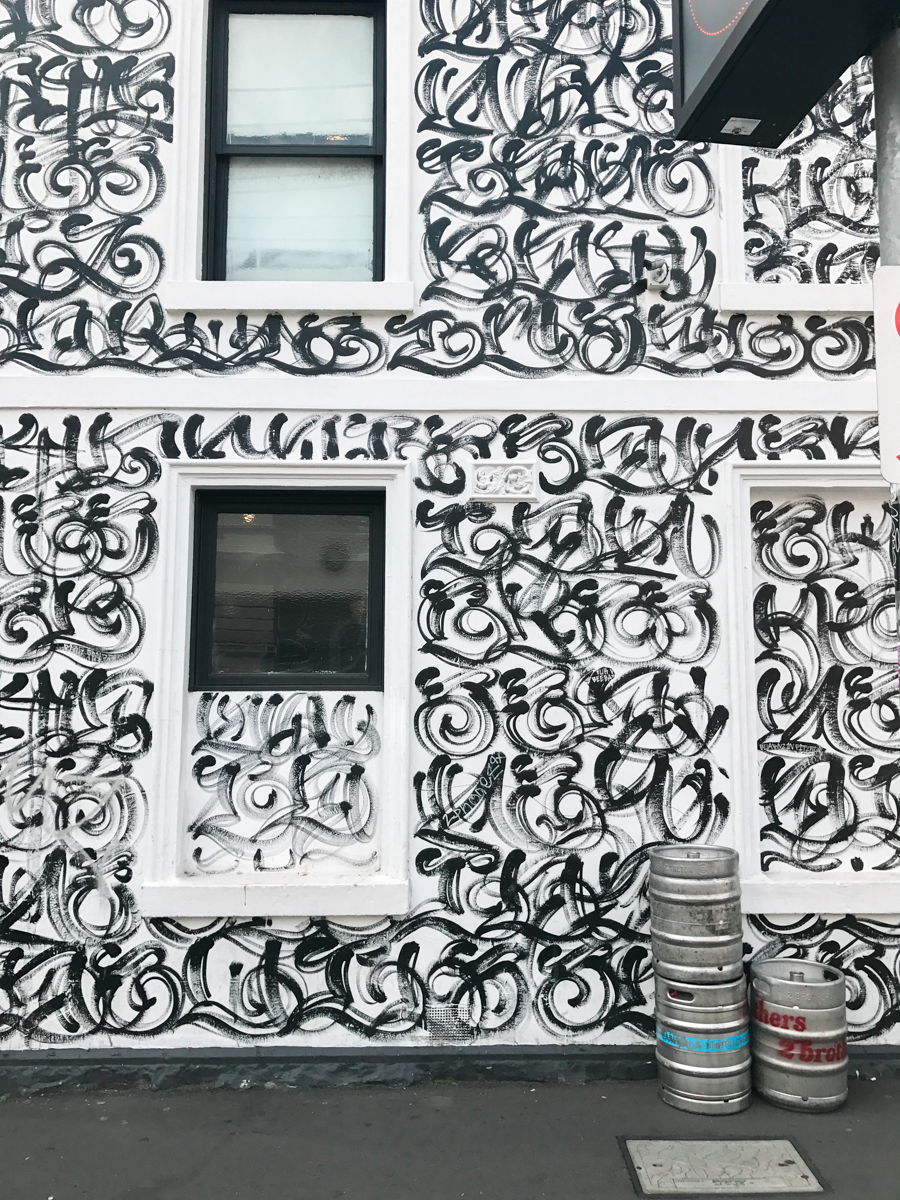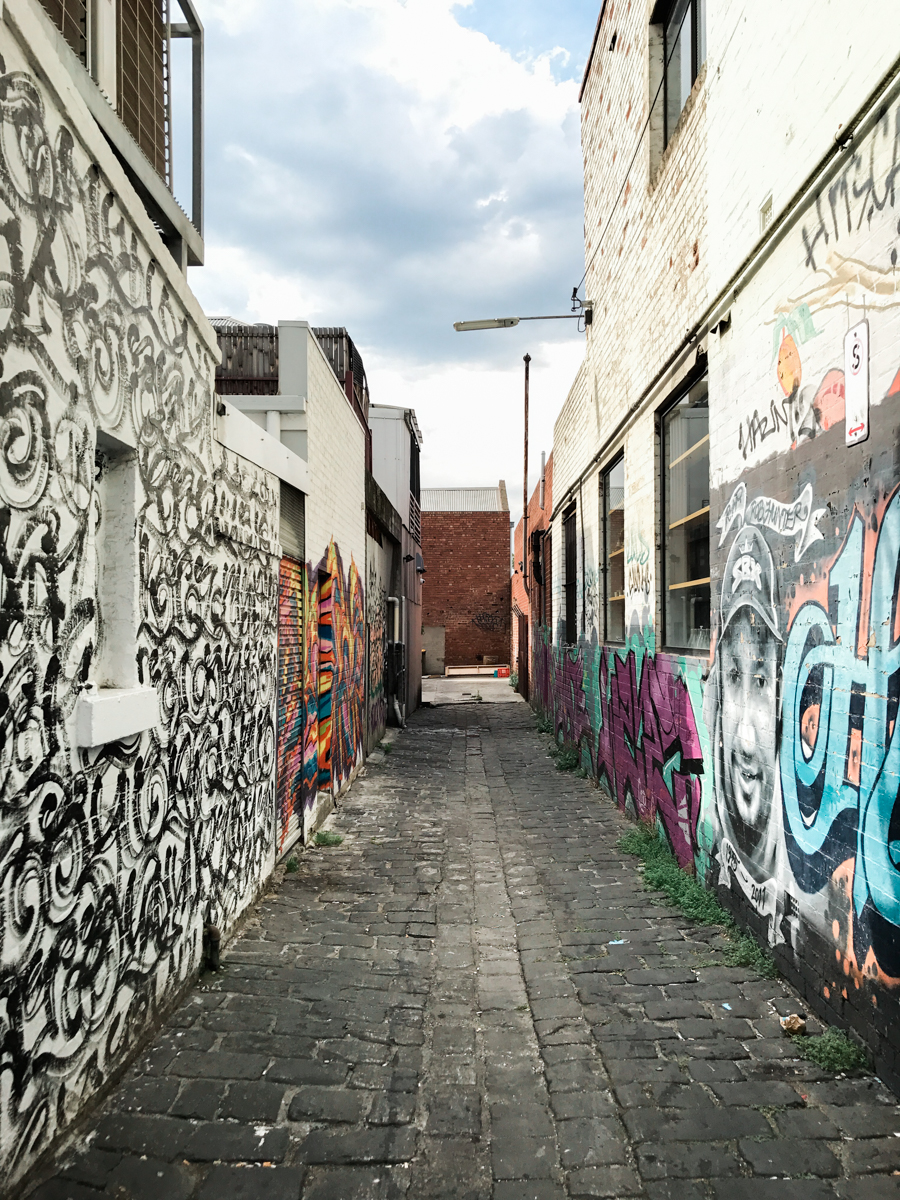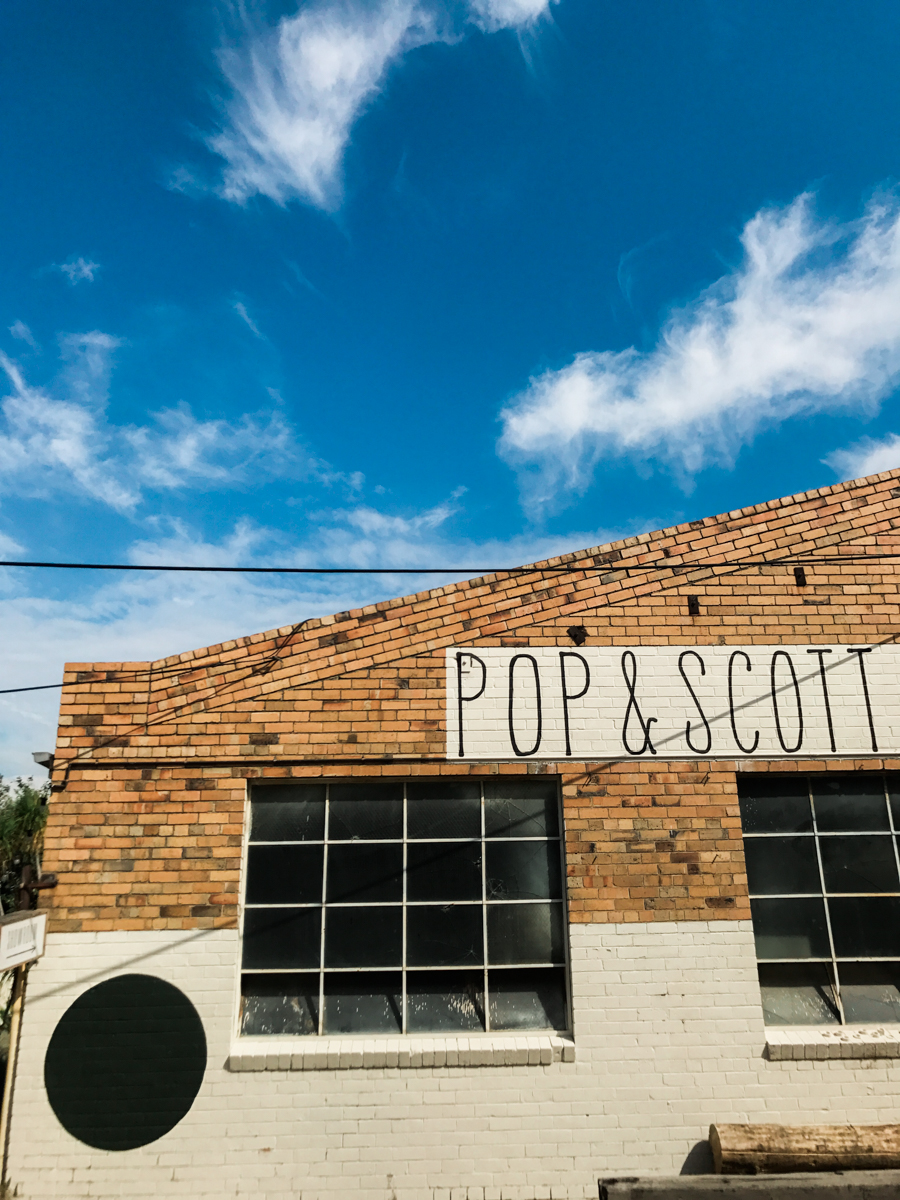 Pop and Scott, 27a Hayes Street, Northcote, 3070 is an absolute fave. I go just to drool on their velvet sofas.. 'til they kick me out. No, but f'real. These guys really know their furniture and their interiors, and they are SO lovely, too. Highly recommended!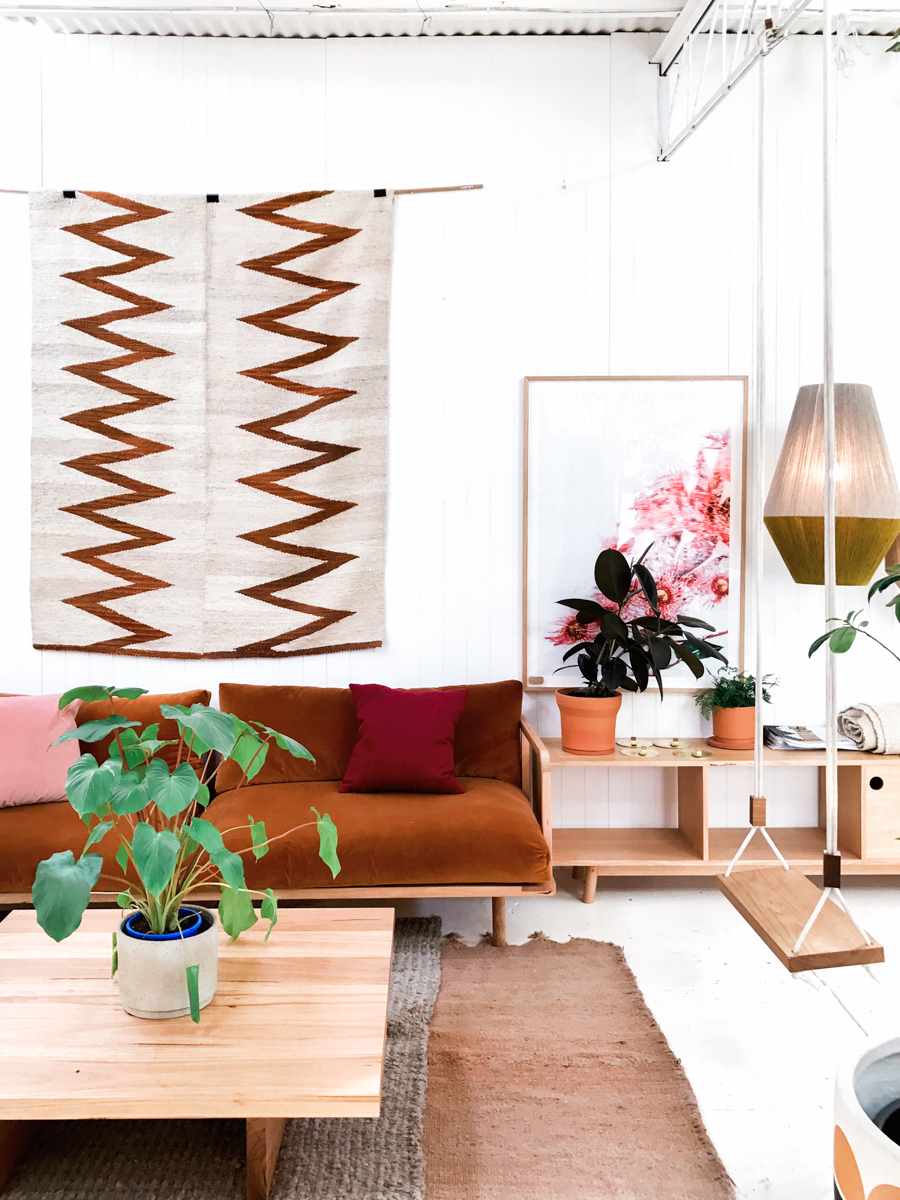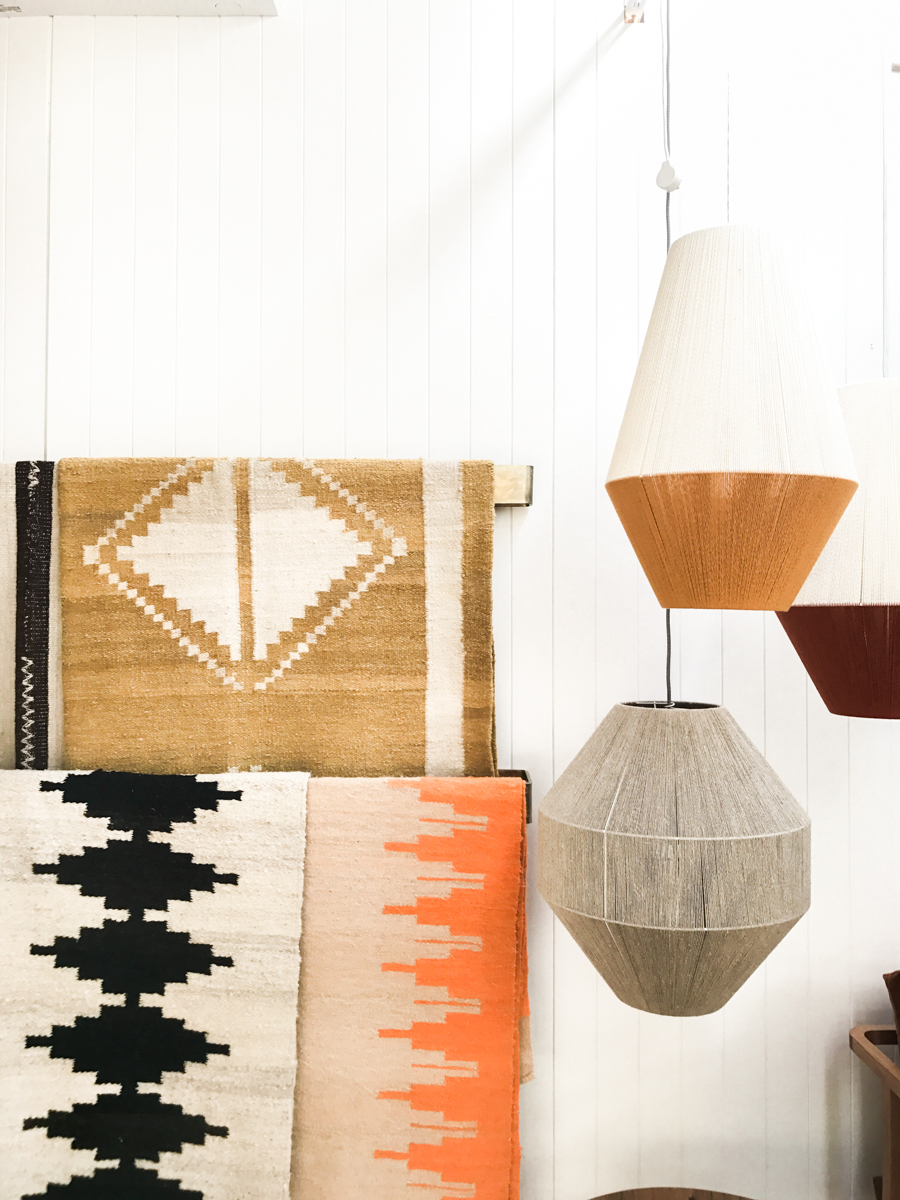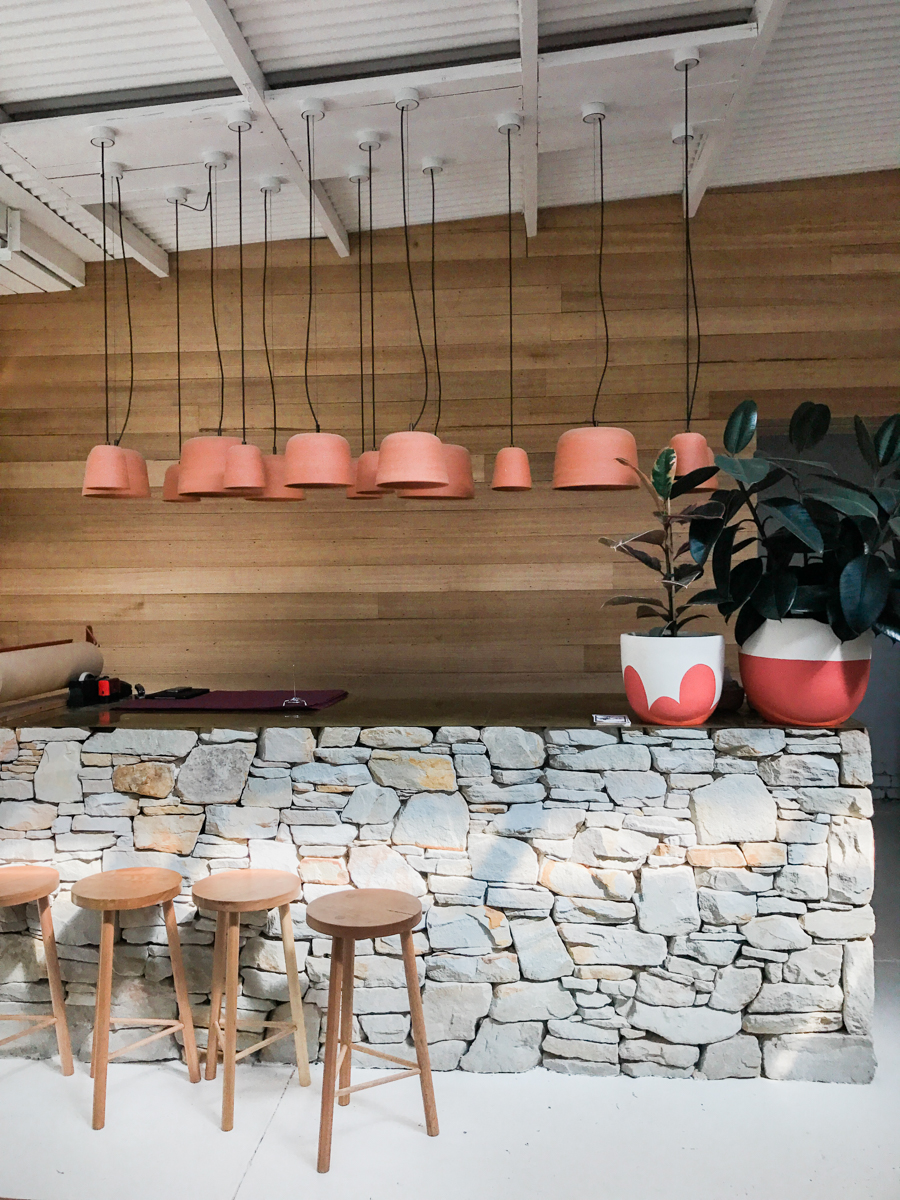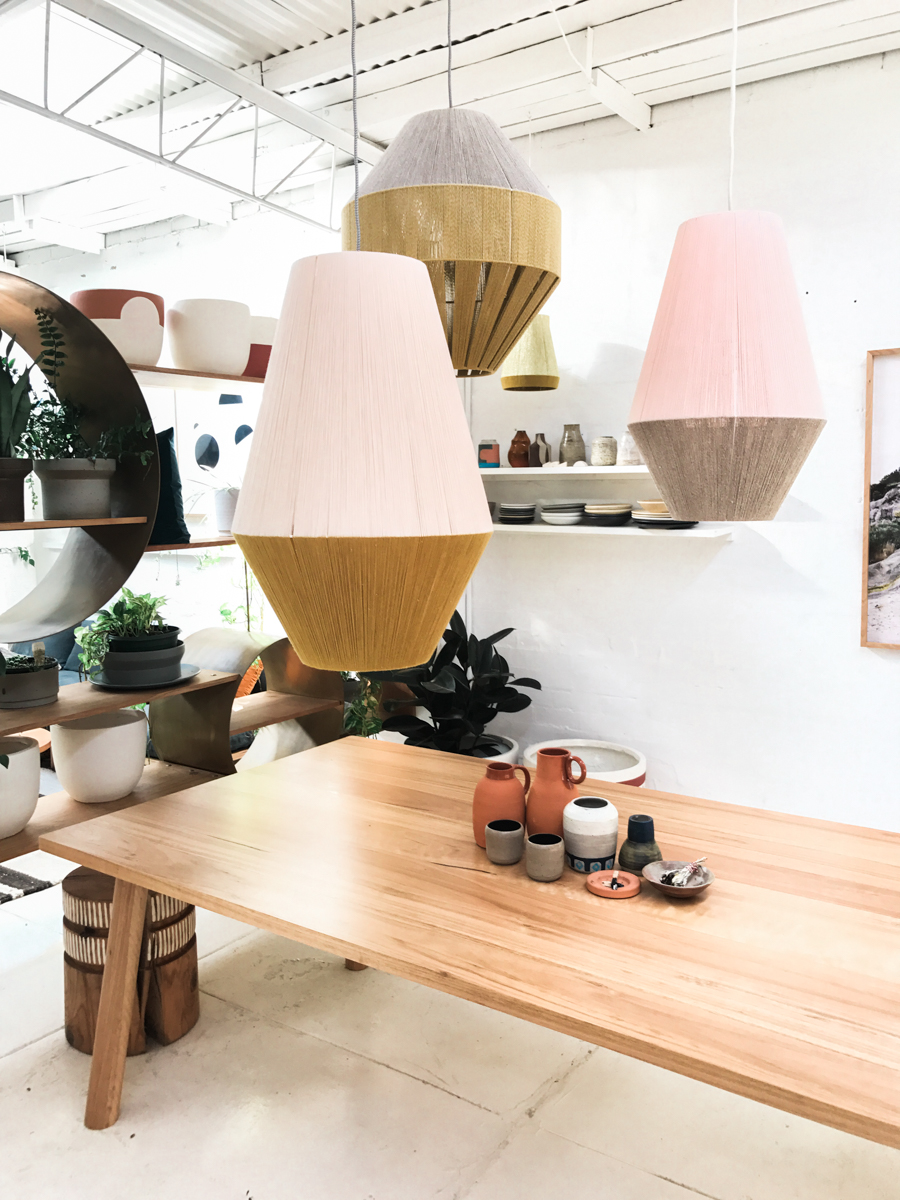 Next up…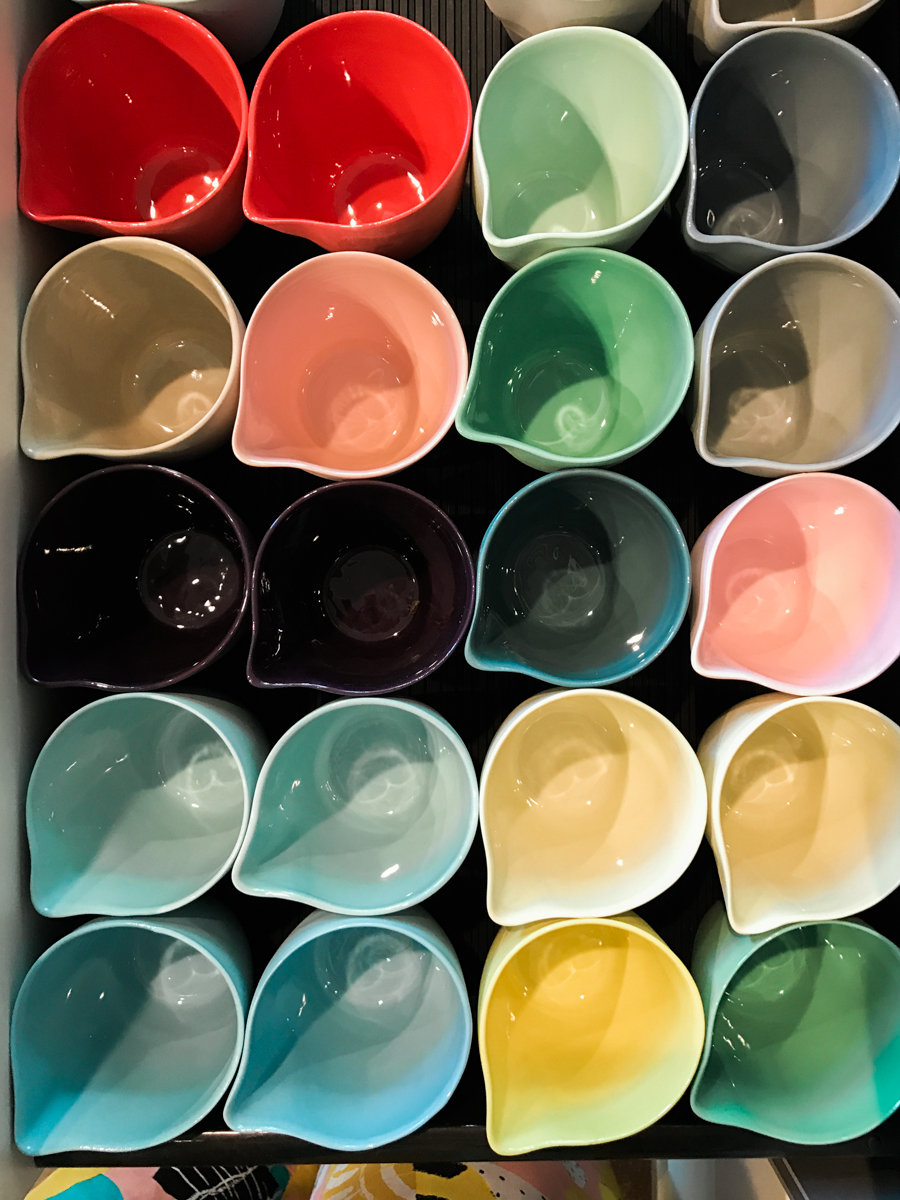 And Mud, 181 Gertrude Street, Fitzroy, 3065, for the most colorful ceramics + porcelain you've ever seen.
While we're giving the full Melbourne rundown, we should mention some accommodation recs:
While we're keen on AirBnB whenever possible, if you have a bit of extra cash for something spesh, The Brooklyn Arts Hotel, The Adelphi Hotel and The Art Series Hotels [the Cullen, Olsen + Blackman] won't let you down.
Last thing, a few day trips from Melbourne: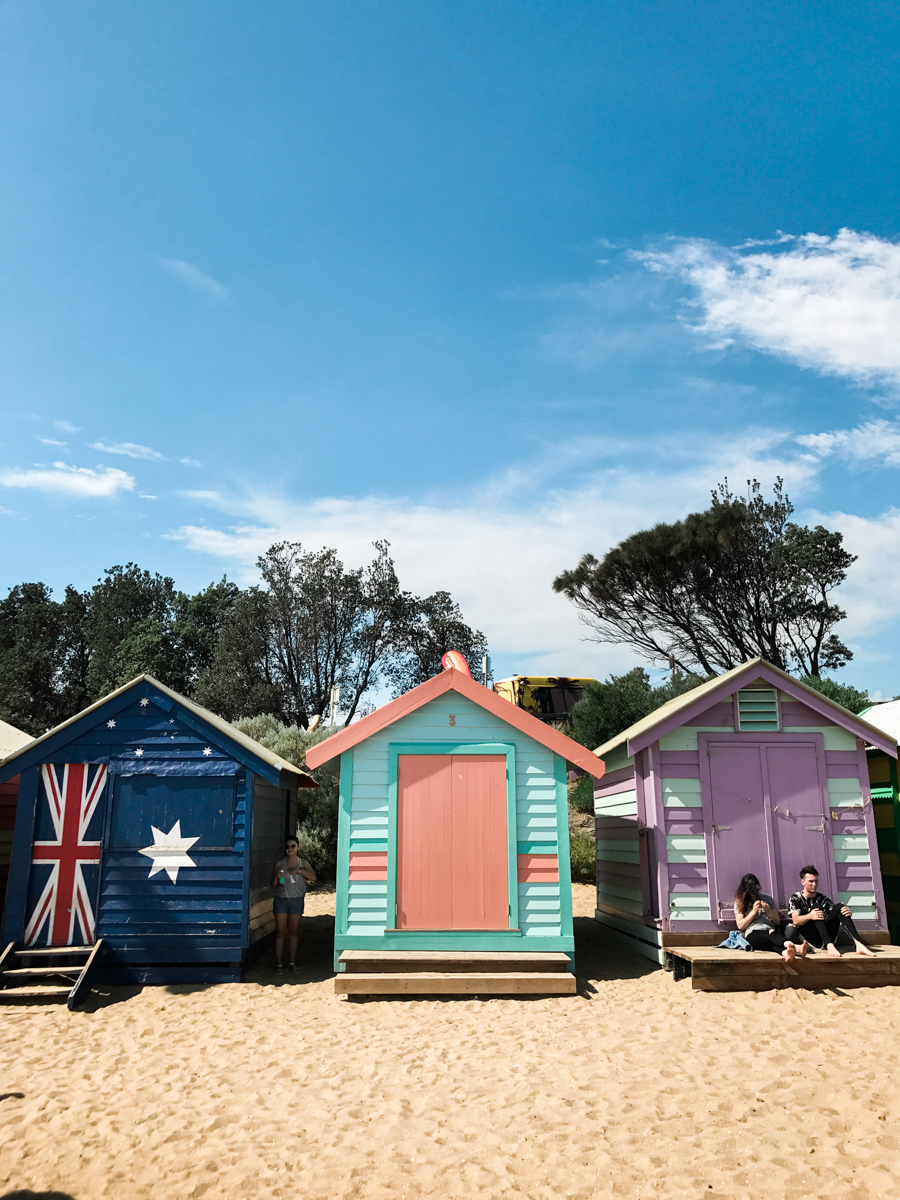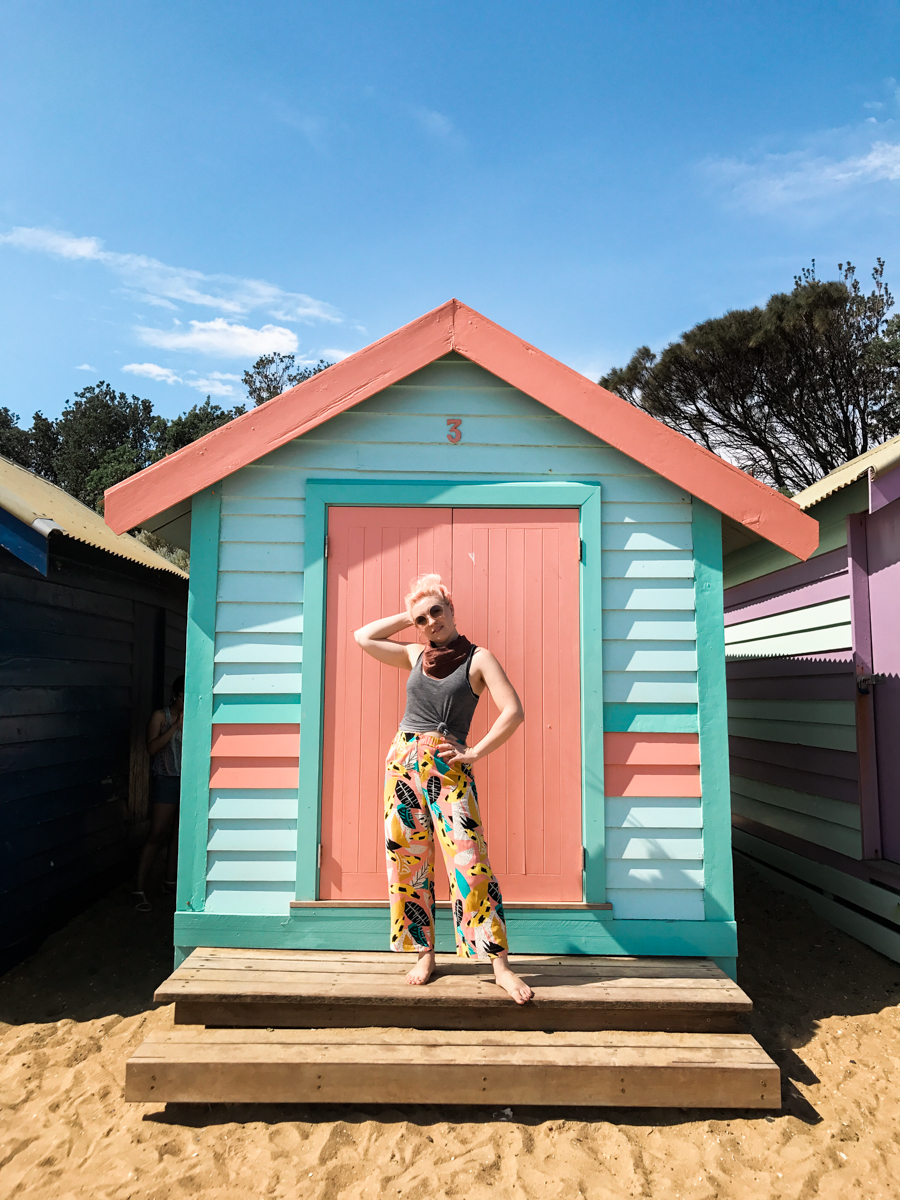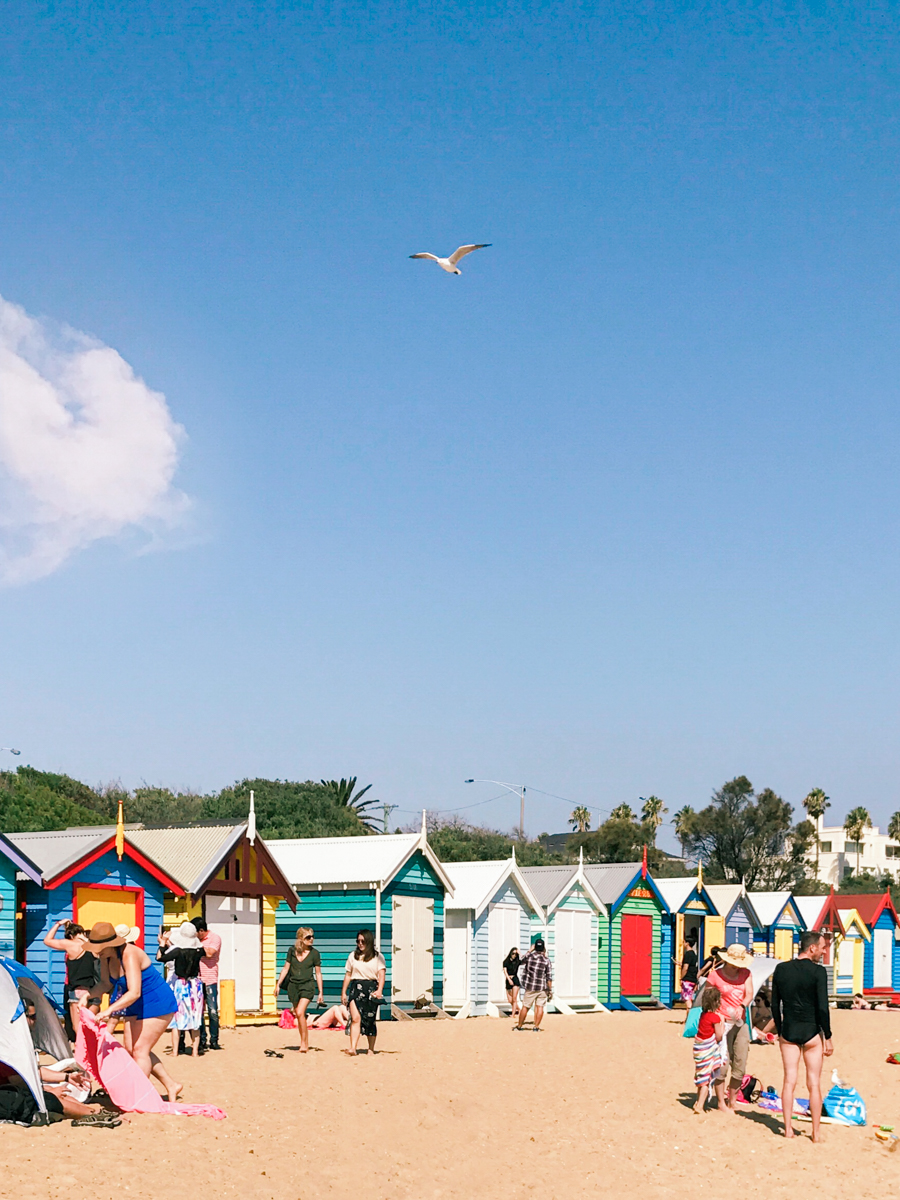 The Mornington Peninsula has the most 'city beach' feel to it, with lots of color, and a beautiful coastline to explore. The Brighton Bathing Boxes are one of the highly-photographed spots of Melbourne, with good reason!

Daylesford + the Macedon Ranges … gotta give this part of the country one last plug before the post is over 😉
And, if you head out that way, Hanging Rock is a volcanic formation that you can climb all over, and get a great view from. If you end up in this neighborhood, we'd recommend Mr. Cafe, 23 Victoria Street, Macedon, 3440.
The Great Ocean Road
is the super-windy coastal drive along the southernmost part of Australia.  If you're going to go this route, head 3-4 hours down the Road to
the Twelve Apostles
. This is that quintessential Australian 
scene, photographed only 2nd to 
Uluru
[the big red Australian rock..!]
.  Honestly, the Twelve Apostles are gorgeous… as is the whole Great Ocean Road experience, but it really depends on how game you are for the big drive.  I'd allow for 4 hours each way, just so that you have some time to stop and enjoy, too.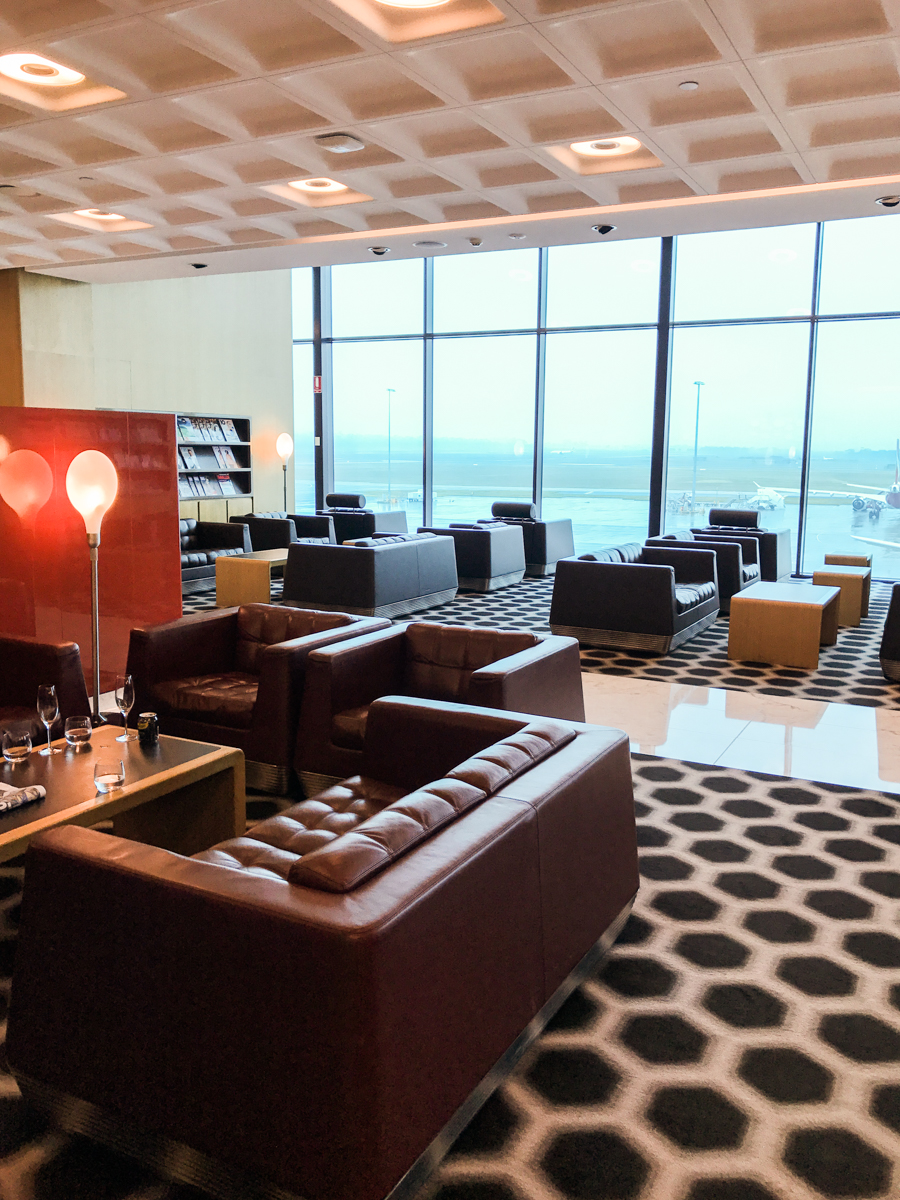 We love flying direct(!) between LAX and MEL on Qantas, and so, naturally, the best place to drown our sorrows as we exit the country is at the Qantas Lounge. We got to check out the First Lounge this past trip, and the last meal (and cocktail) we had in Oz was simply divine. Highly recommended!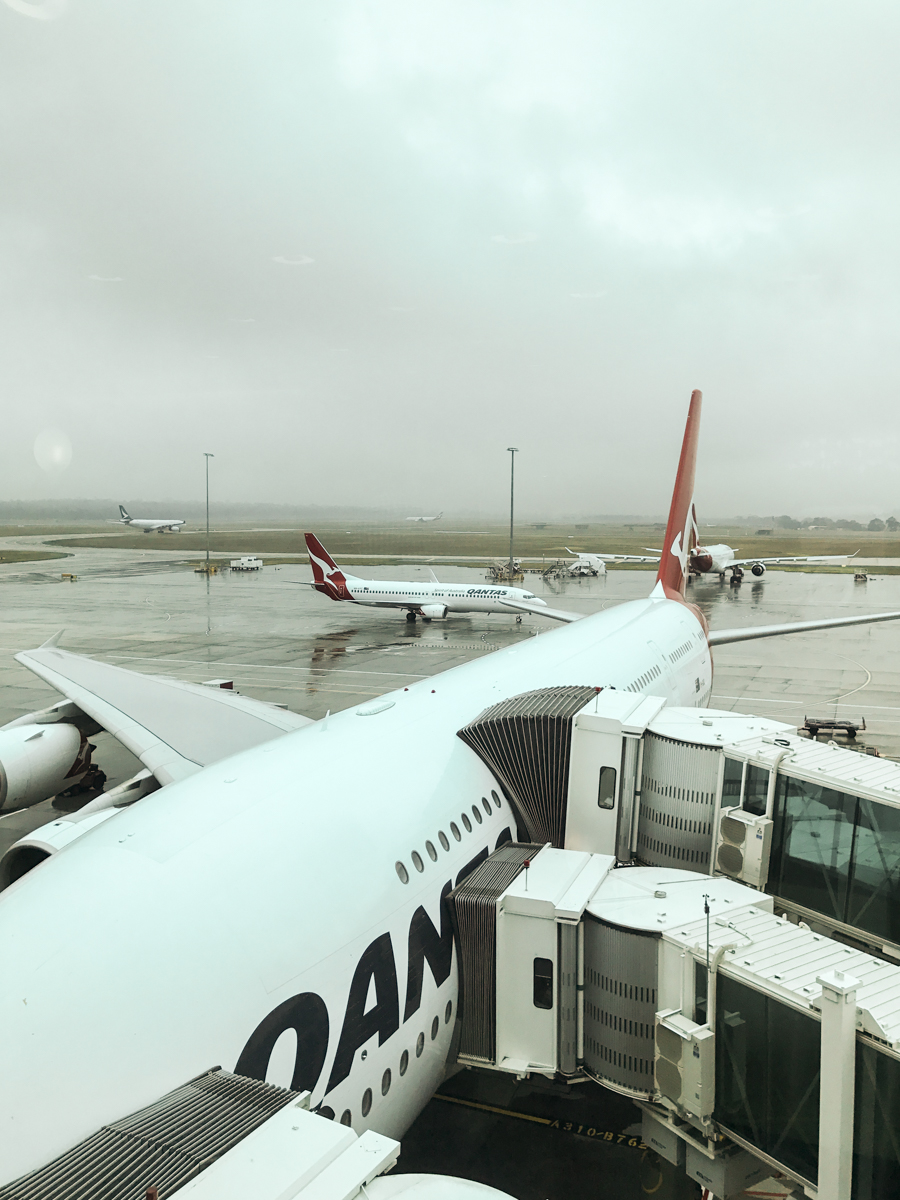 WHEW! Ok. So, what'd we miss? Anything?! It might take you weeks to get through all of this, but you'll never be sorry. Melbourne is truly the most liveable city in the world, which also makes it the most visit'able city in the world. Just try it, you'll see!
Reminder: This Google map has our favorite spots, uh, mapped out on it for you.. so use it wisely! Enjoy! xo