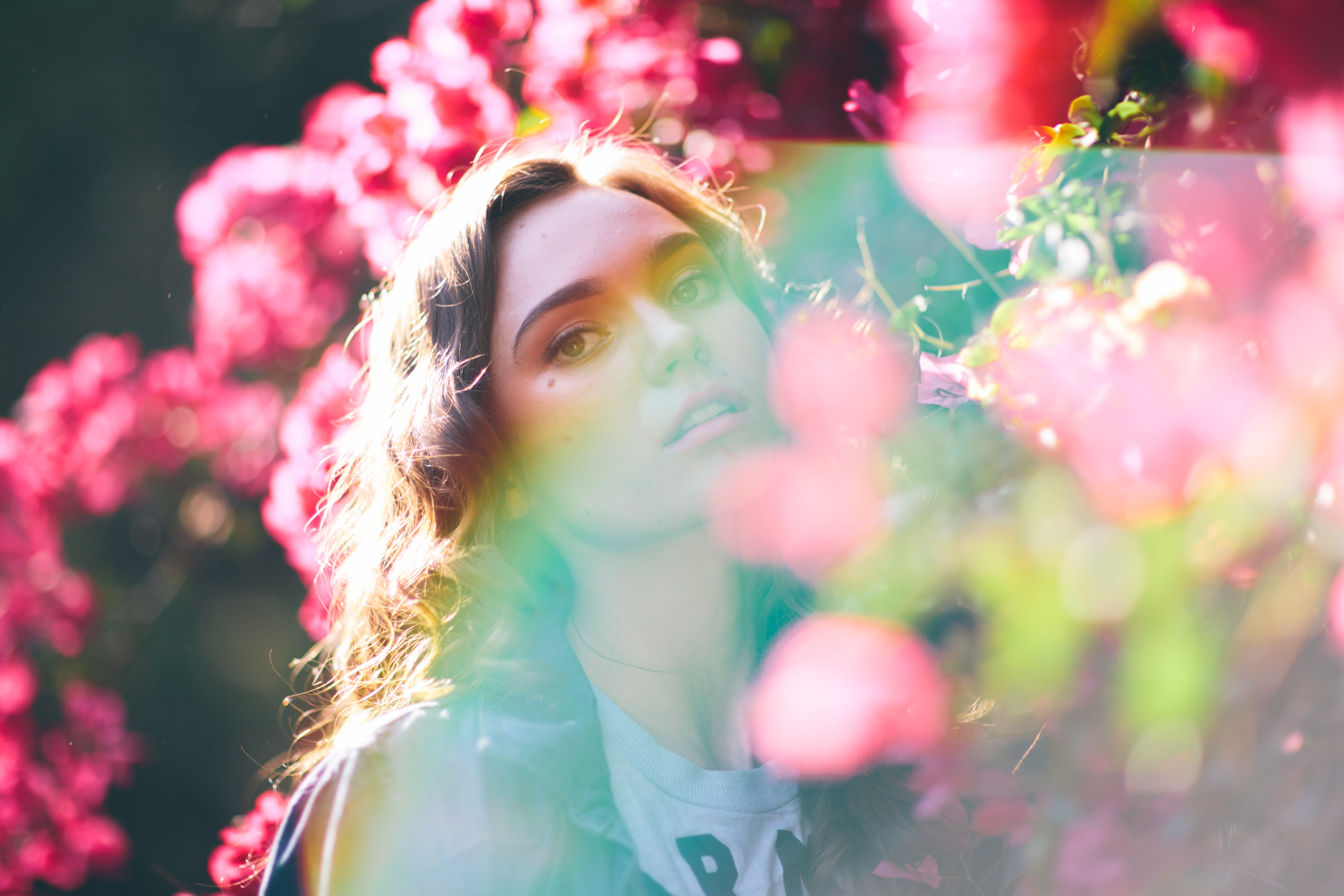 Hello, hello!
So we've been gone awhile!  Our adventures in India kept us away from the blog longer than we had intended, but we're back … and with lots of loveliness to share.
Today, a '40s inspired fashion editorial that took place in LA, with some of our very favorite people to collab with!
As Anne + I were texting about ideas / inspiration for this shoot, she sent me a few images of Marilyn Monroe on her USO tour in Korea, and we both knew we had found our muse.
As we continued to look at photos of USO singers on tour in the 40's and 50's and were struck by the contrast between their stage personas—pin-curled hair, perfectly made-up faces—and their rough surroundings.  Anne, the ever-brilliant schemer and dreamer, came up with the prompt: "What would happen if one of those singers decided to go AWOL and have a little fun in the woods outside of base camp?" …and thus, this shoot was born.
We're thrilled to share some of our favorite frames from this sesh!  Oh, and this shoot is also featured over on Glitter Guide today, too.  🙂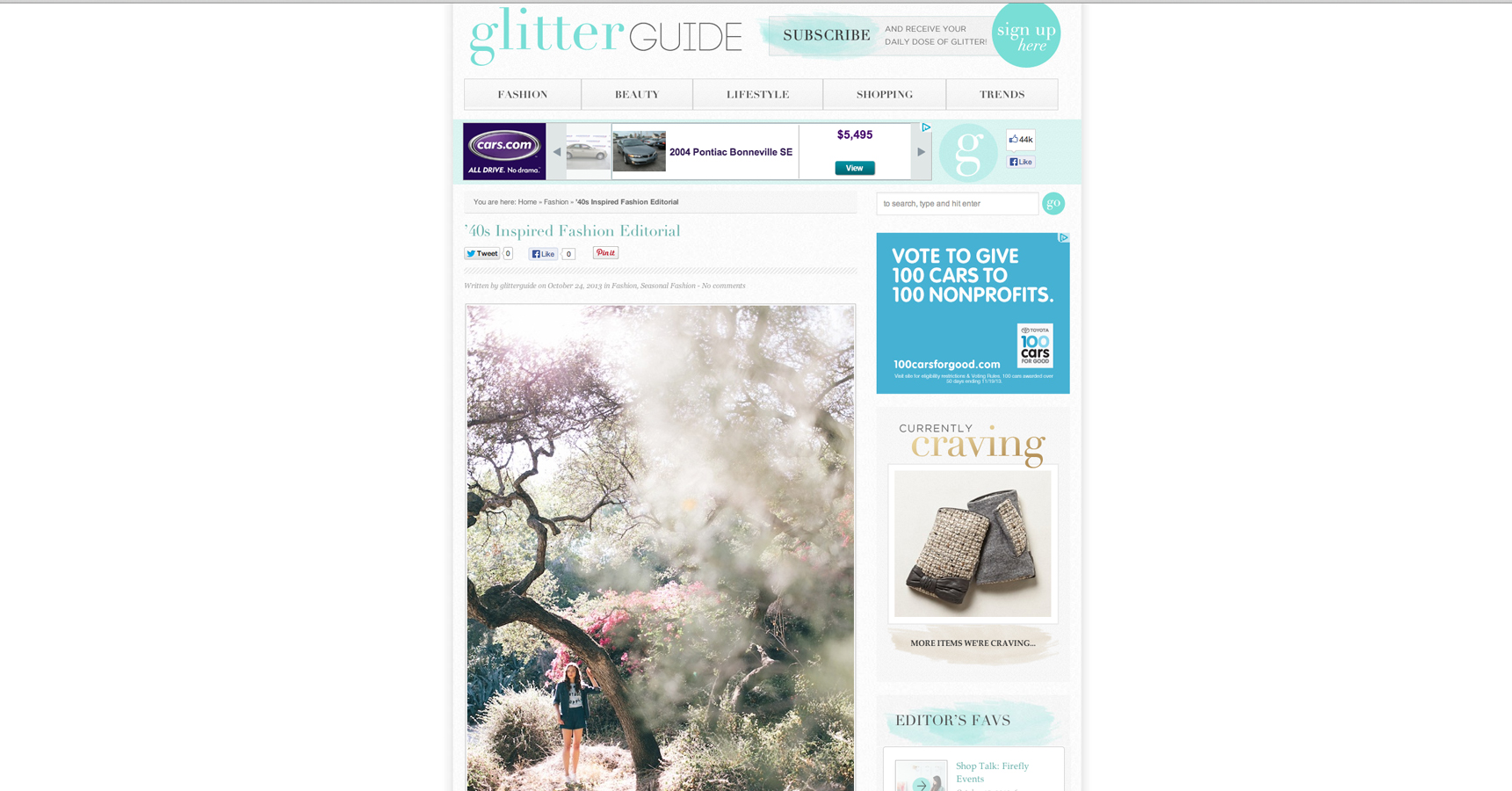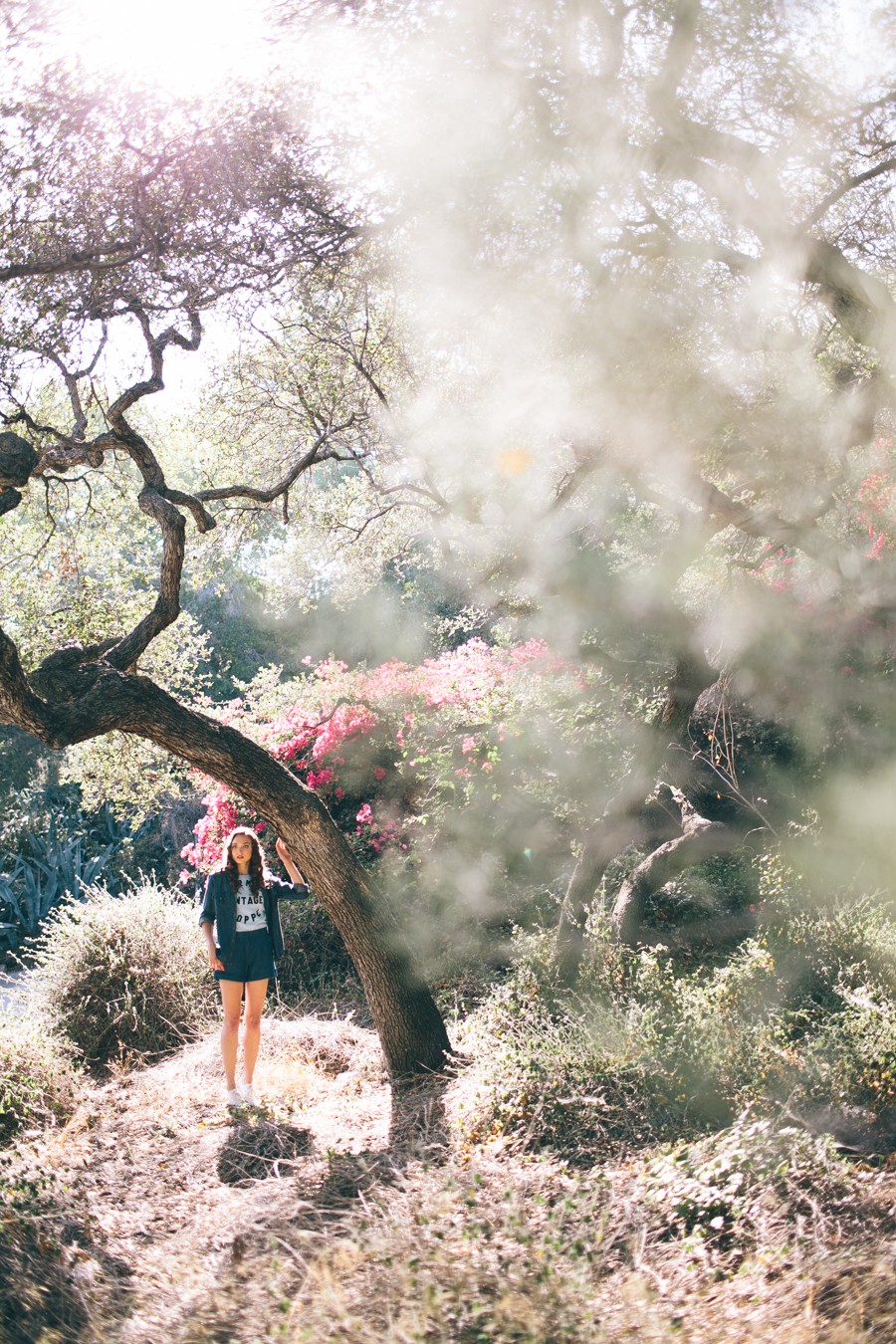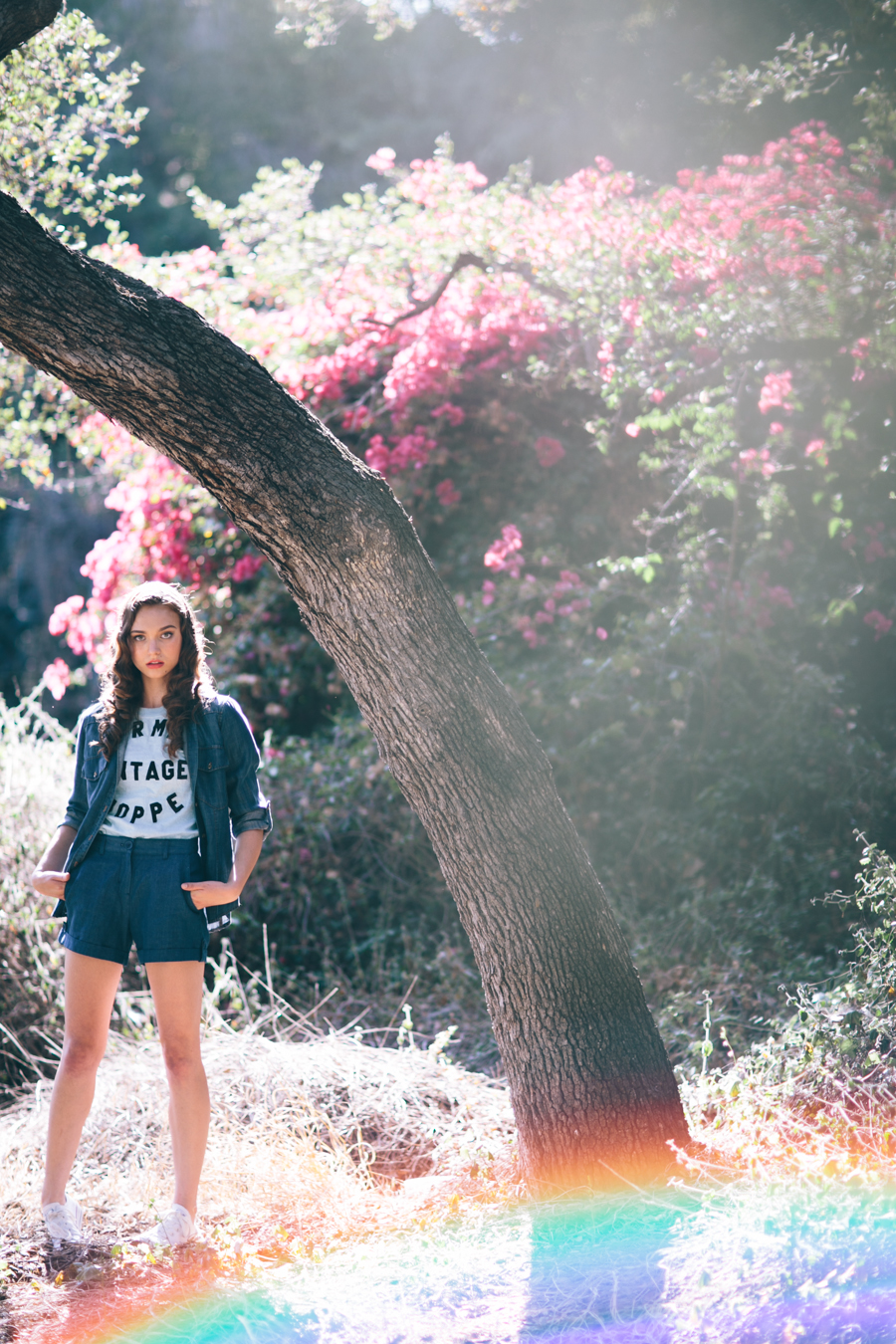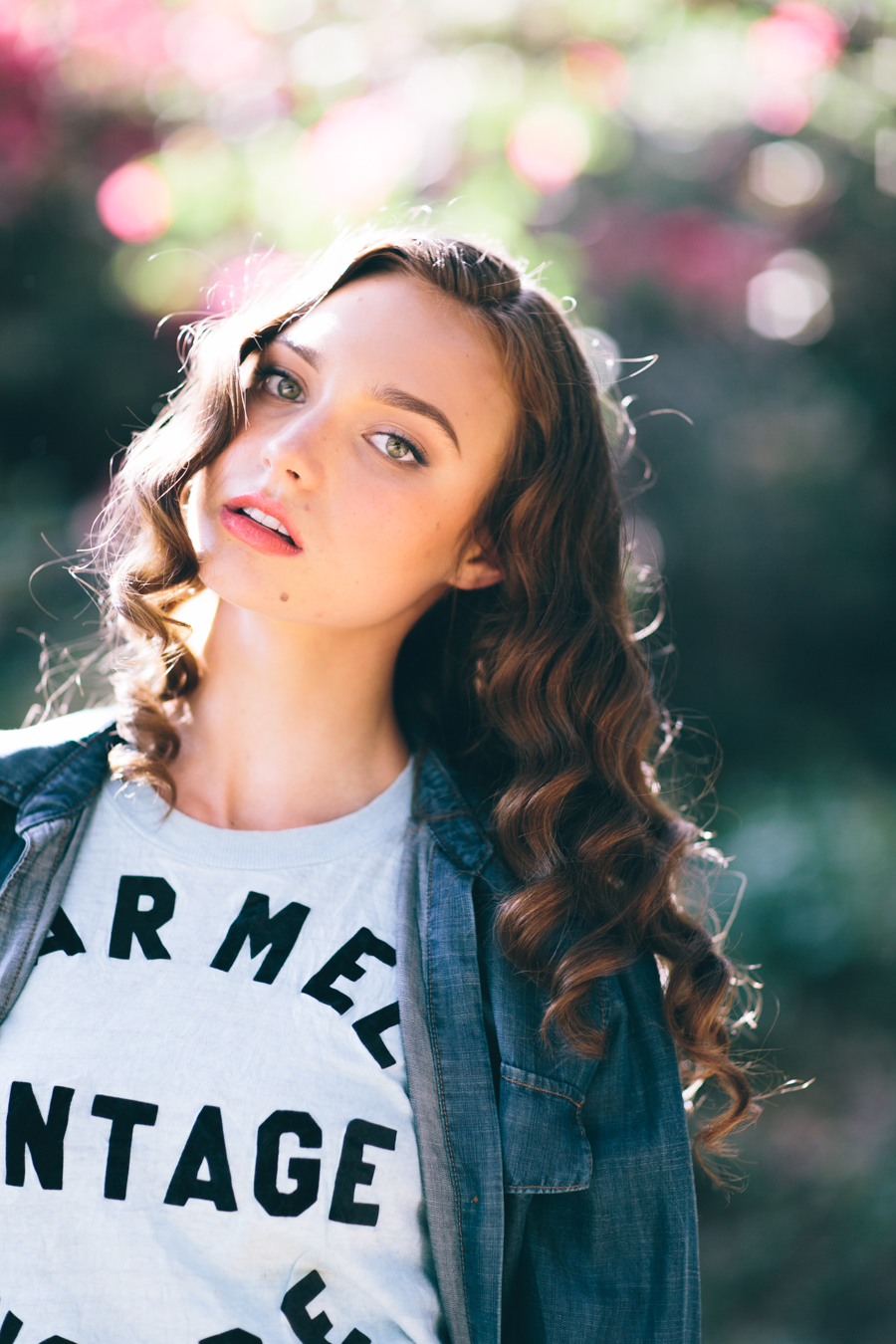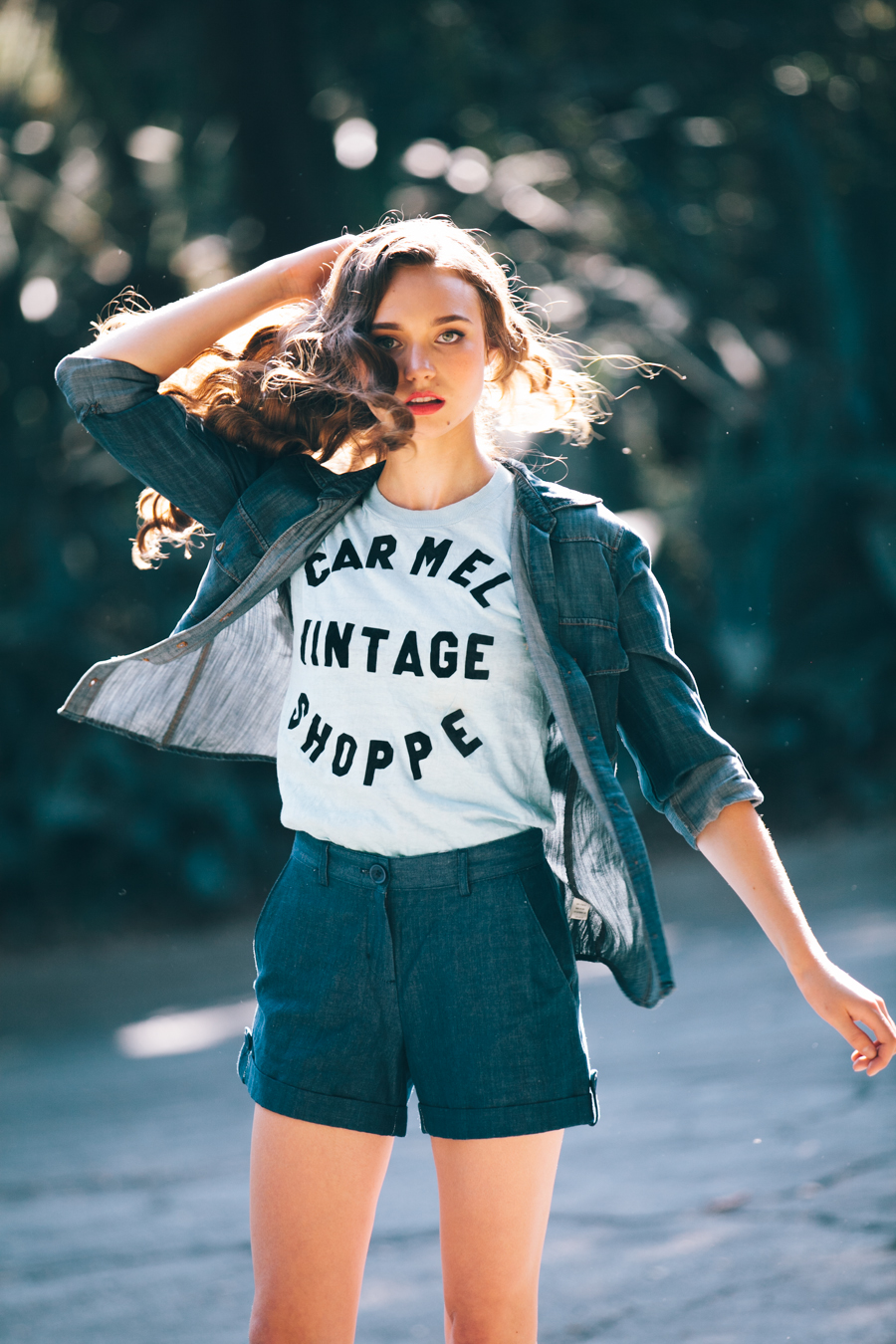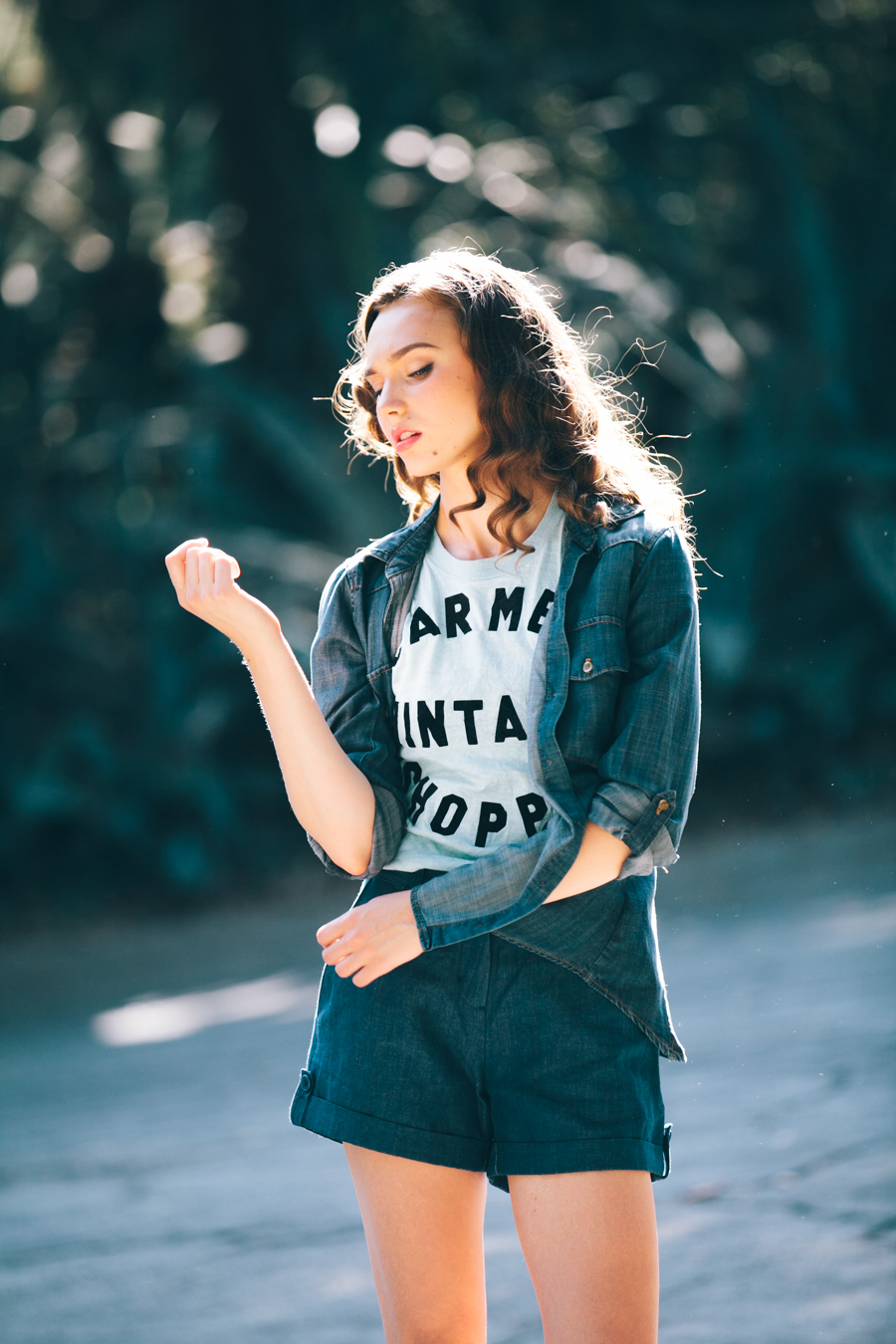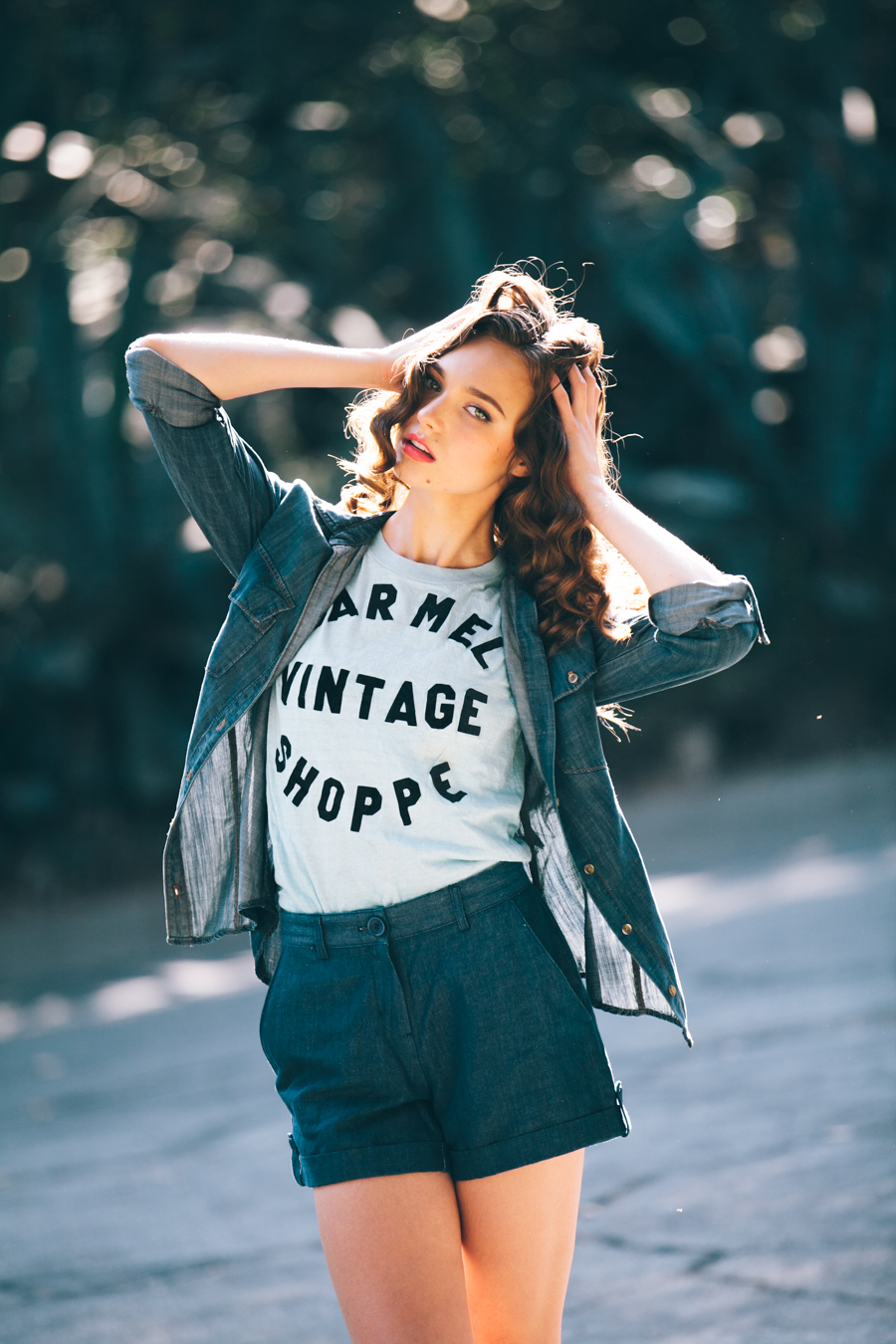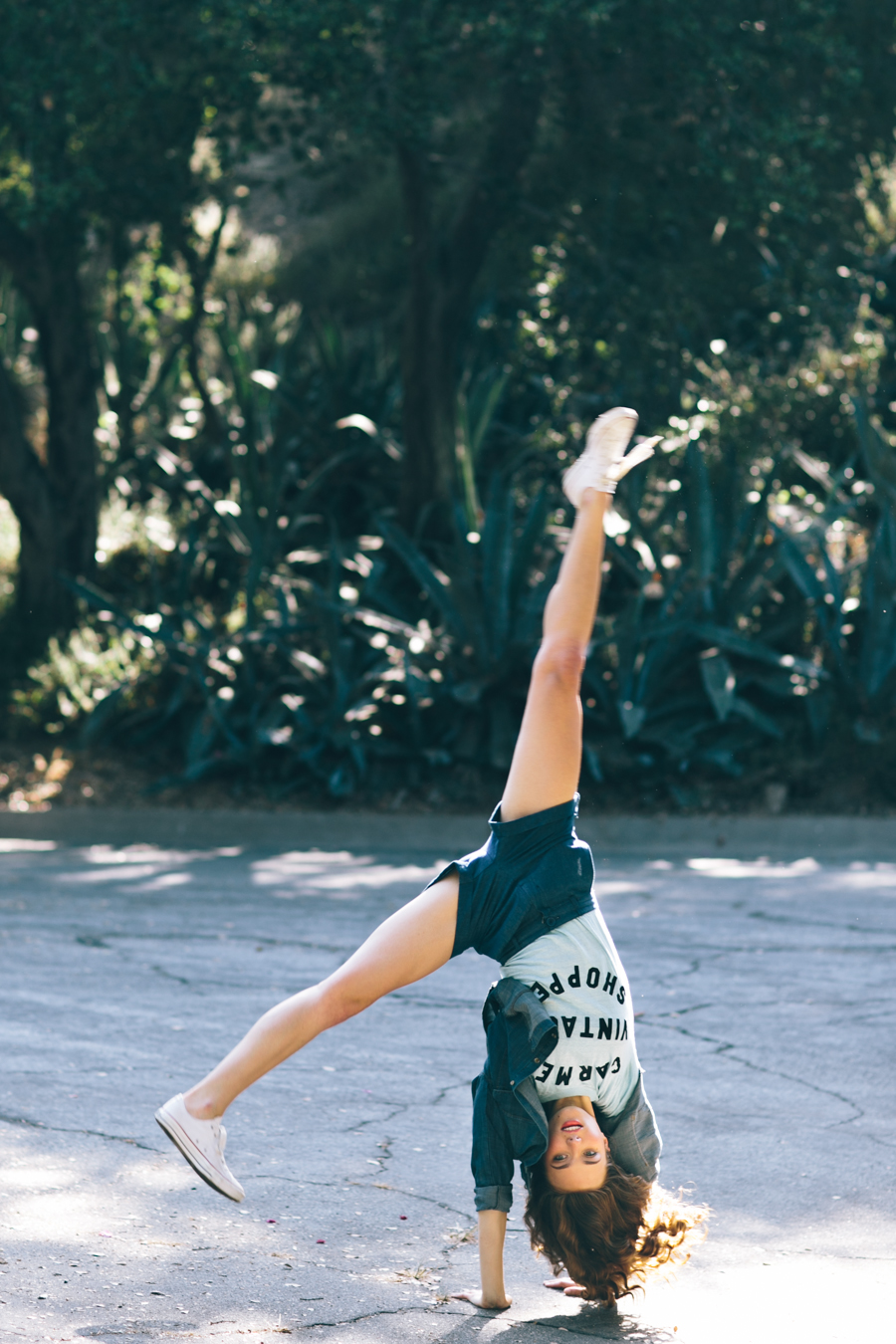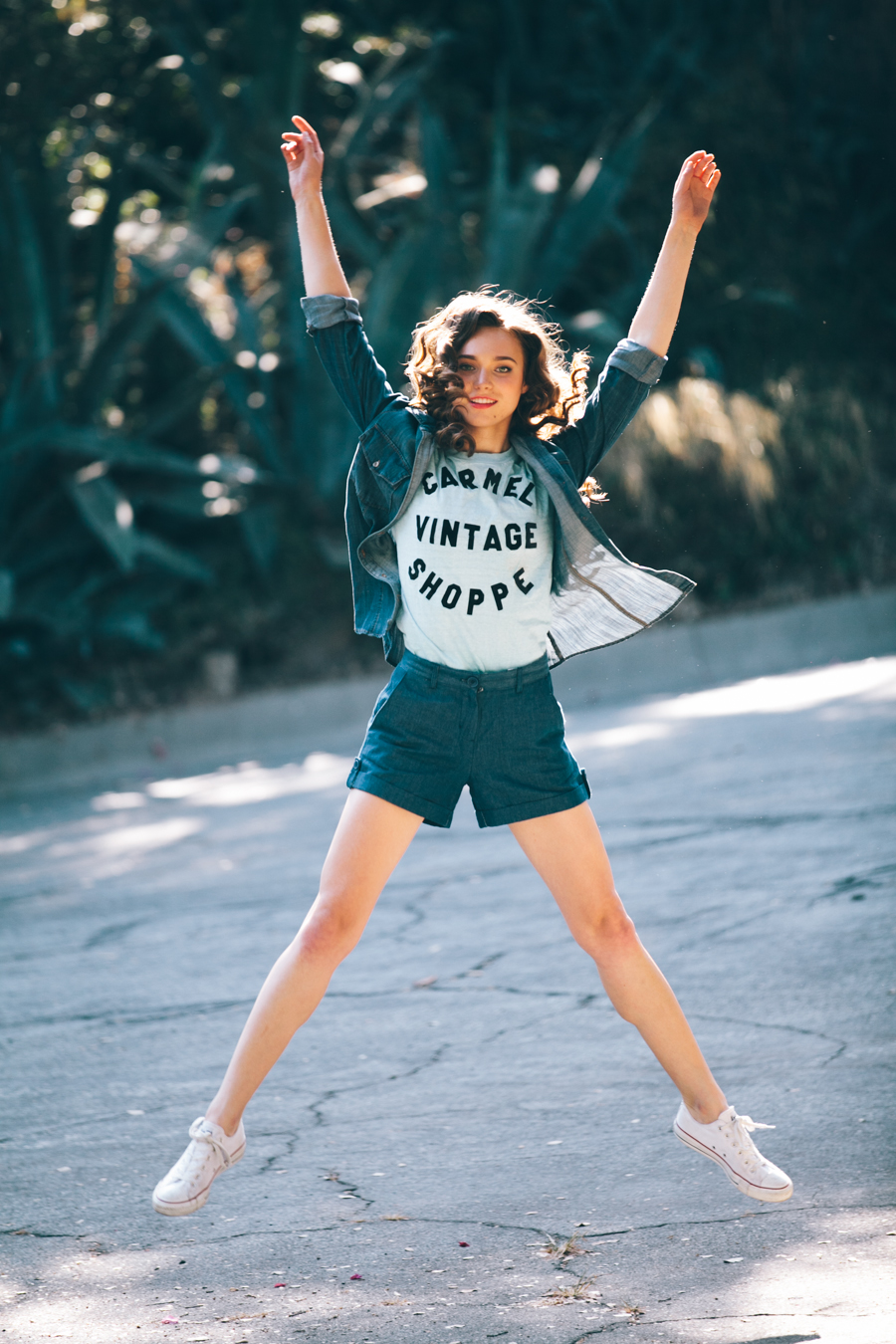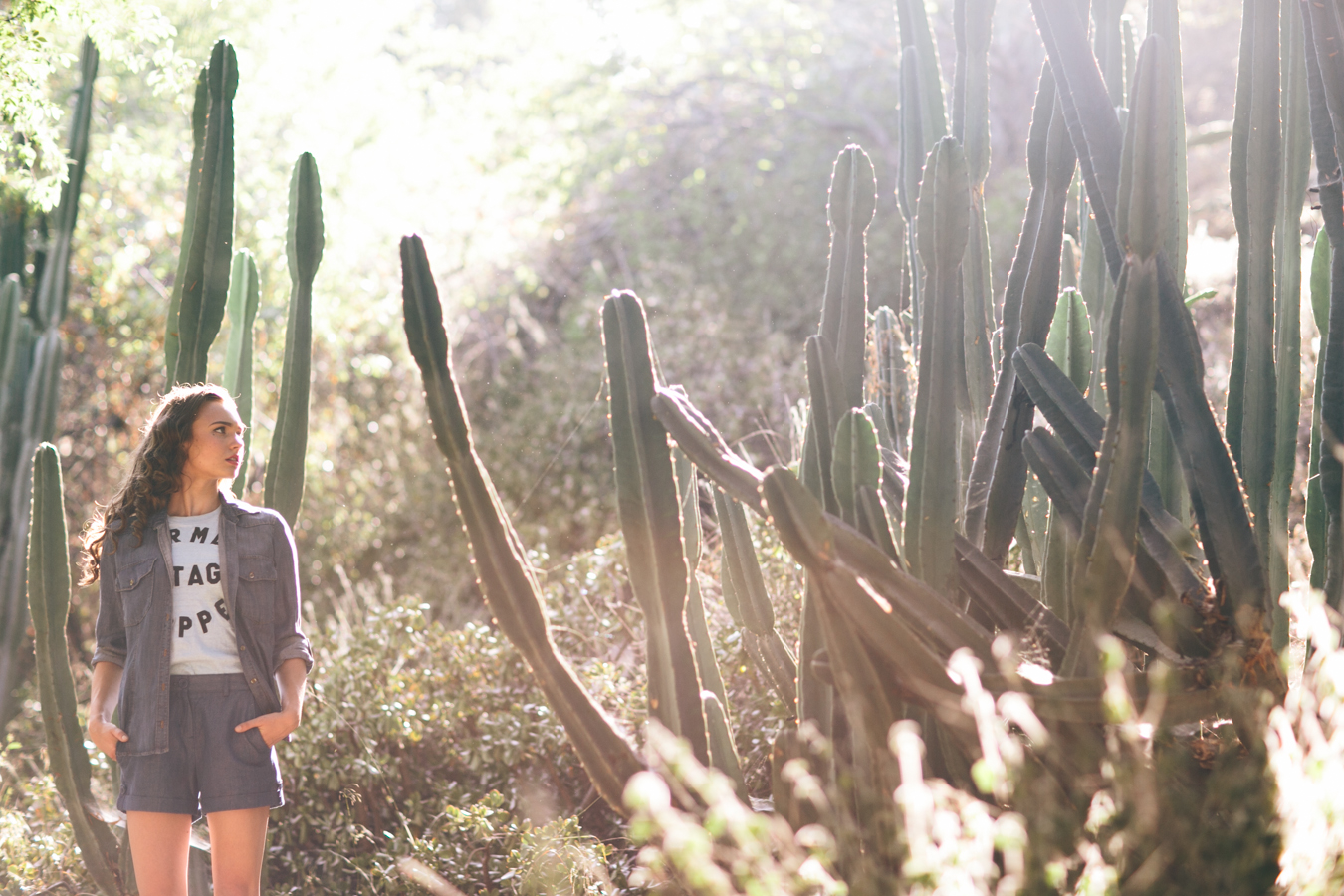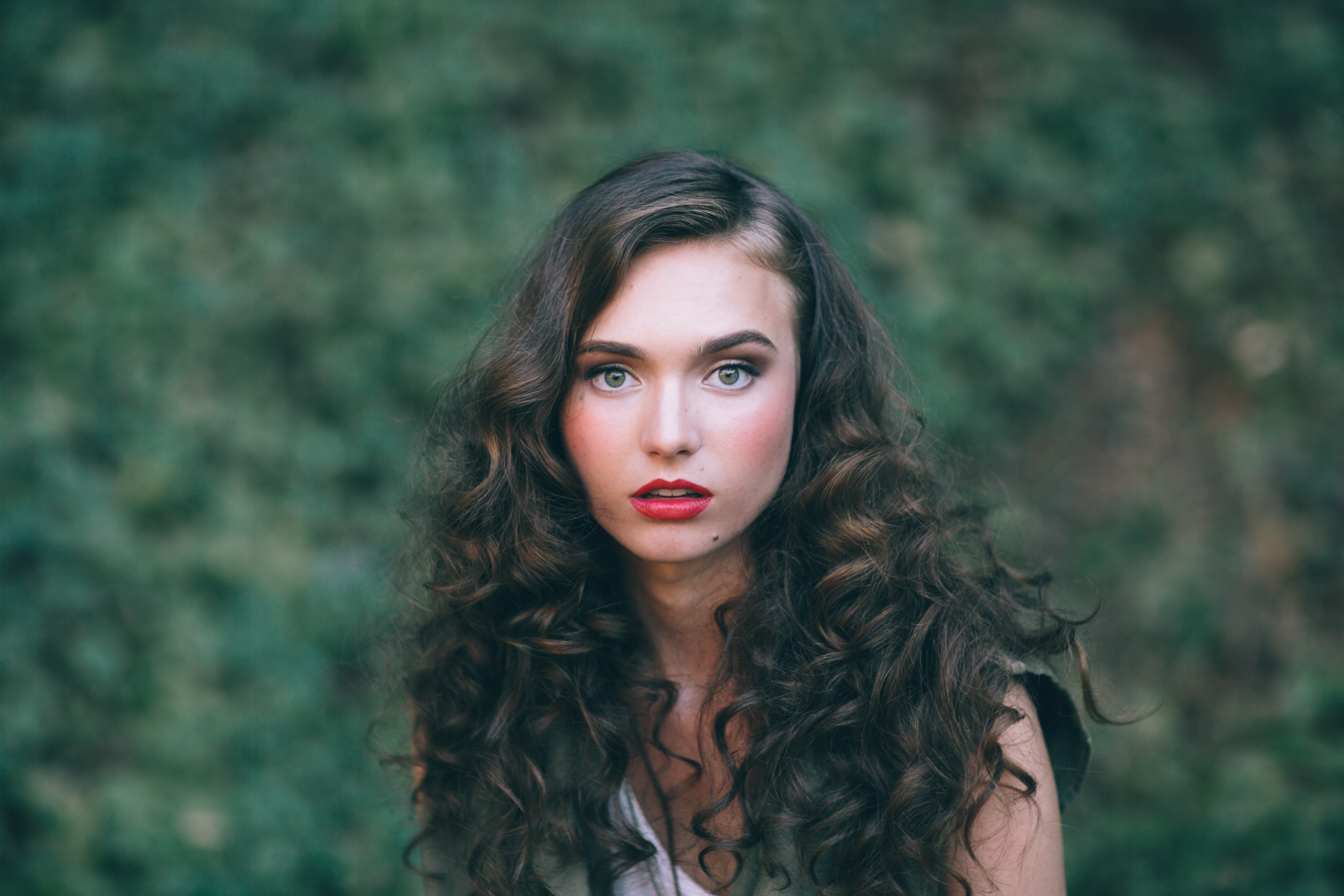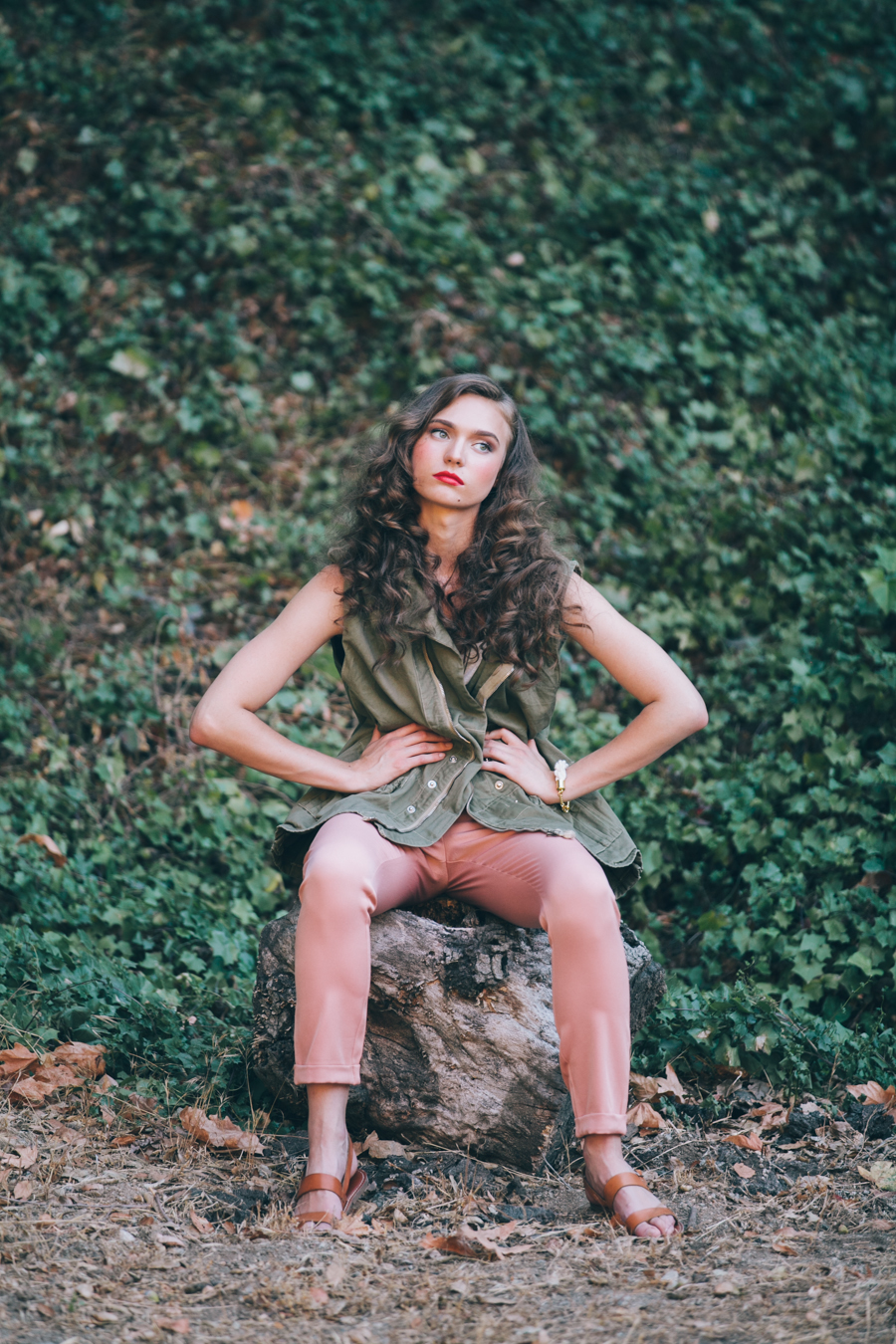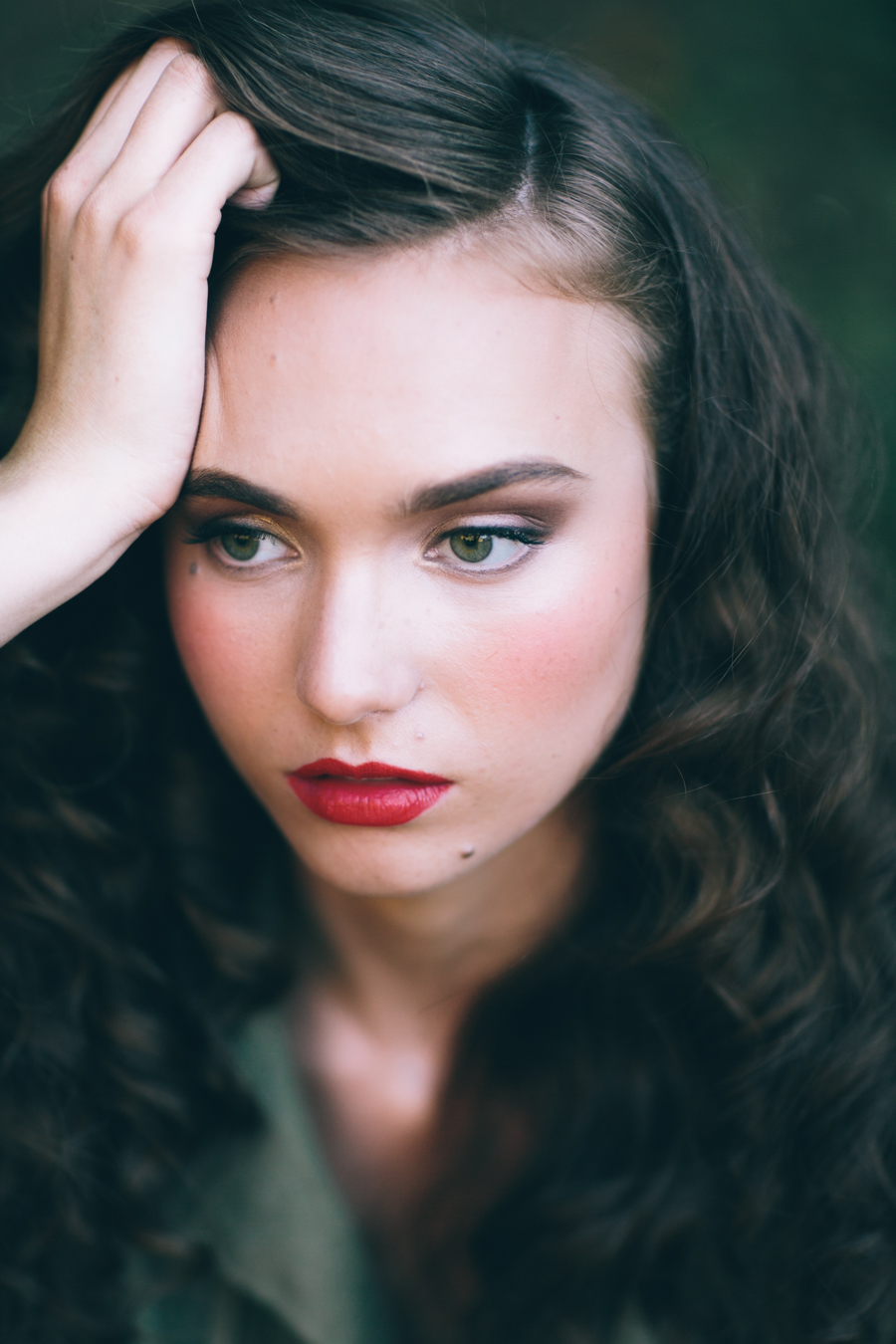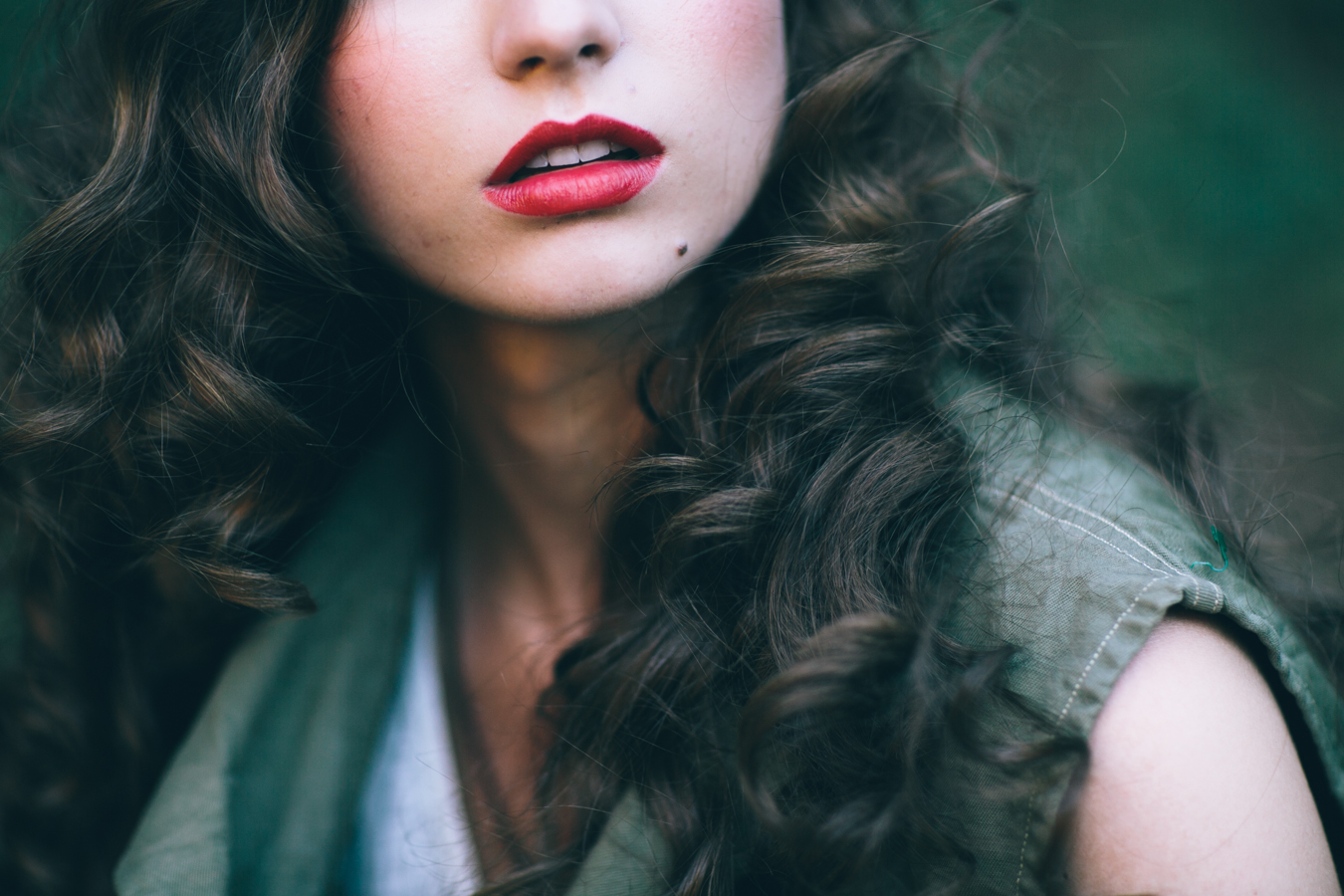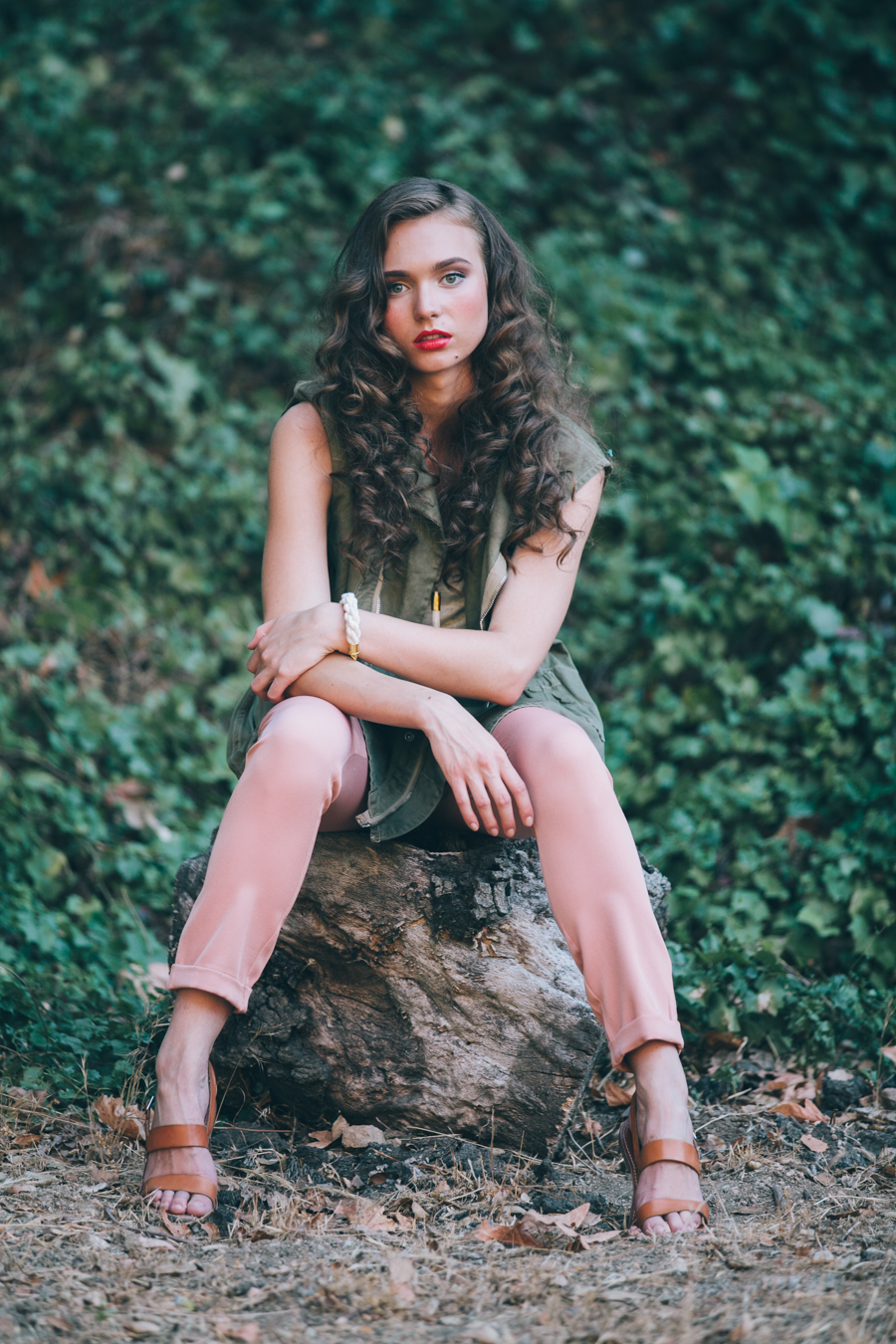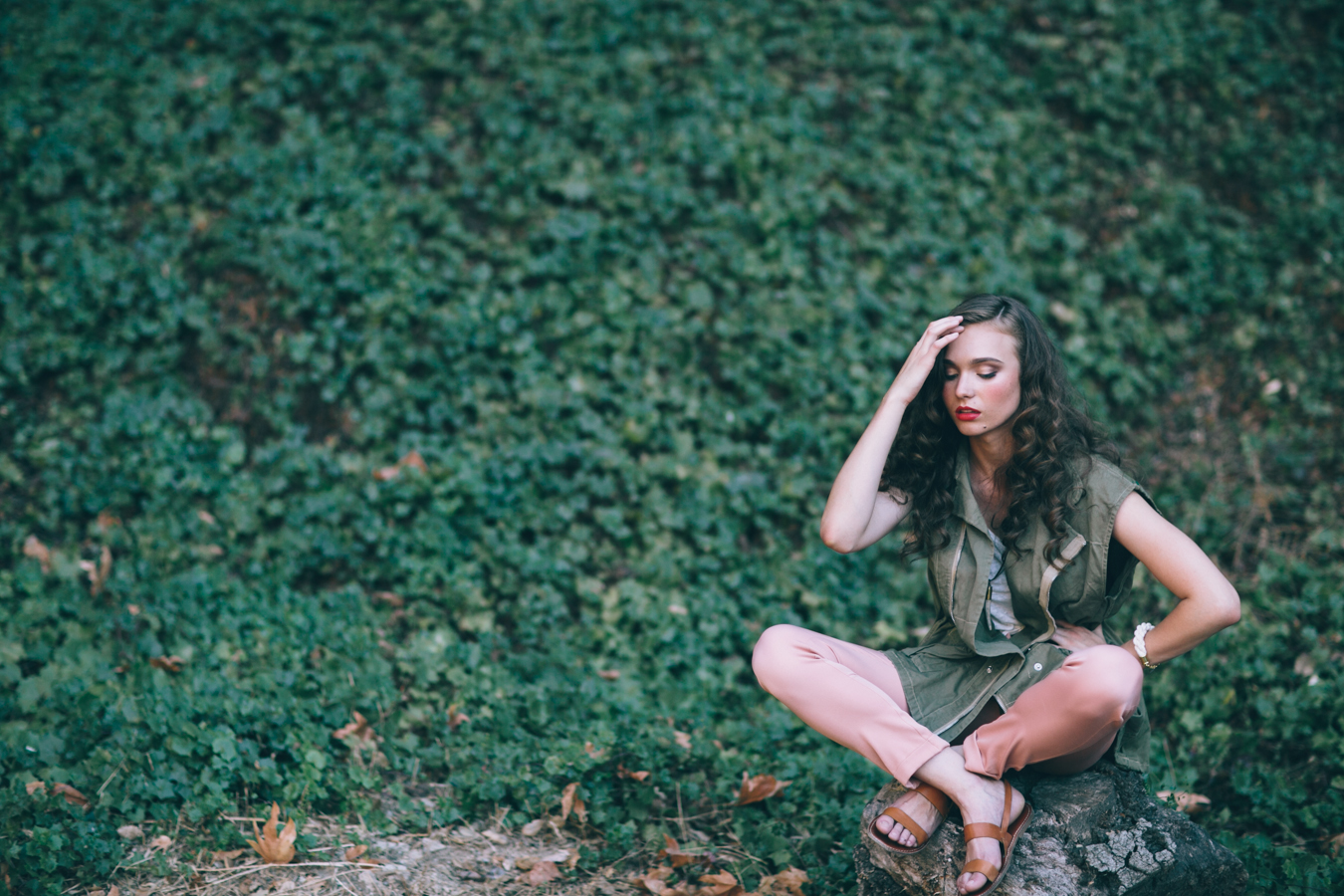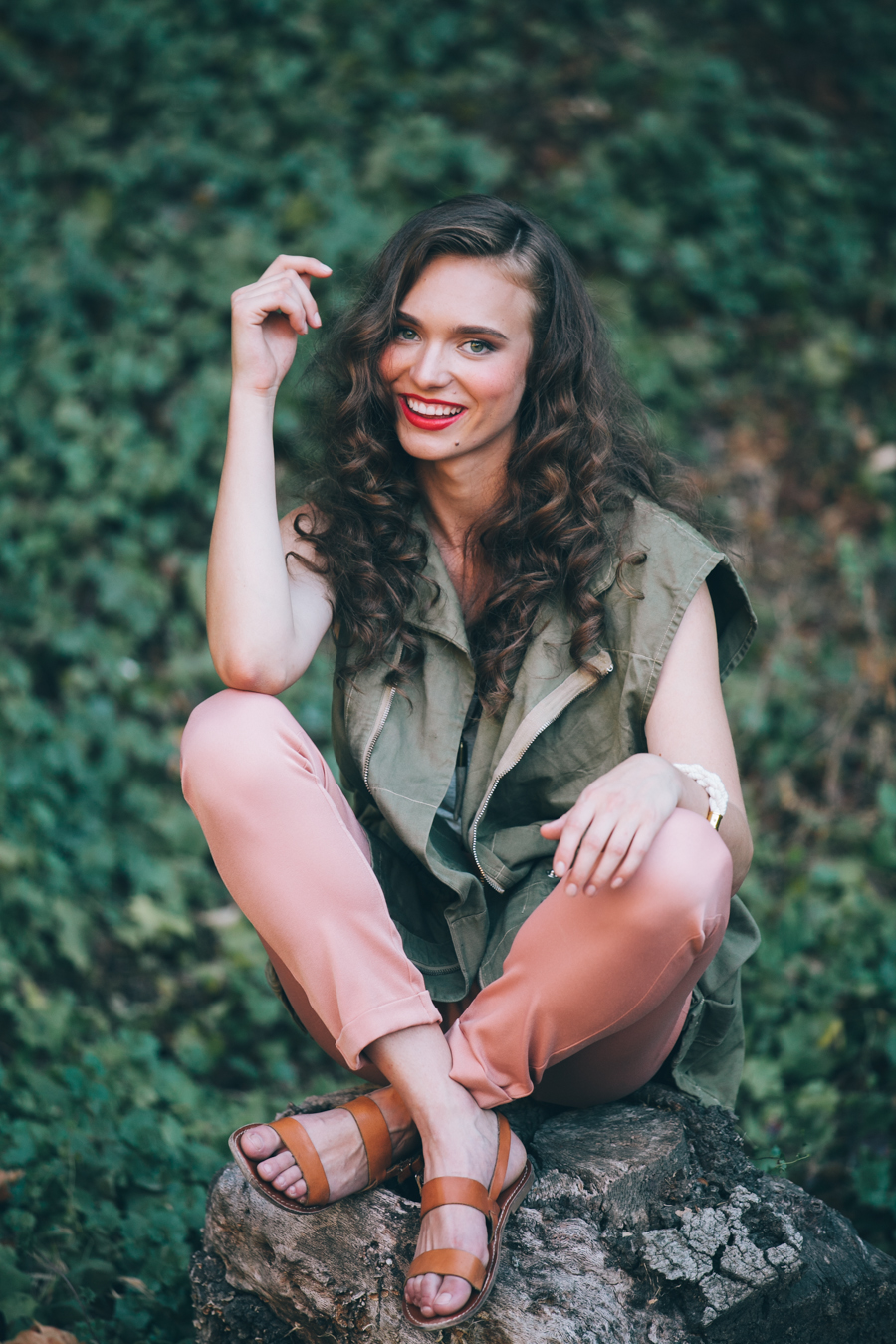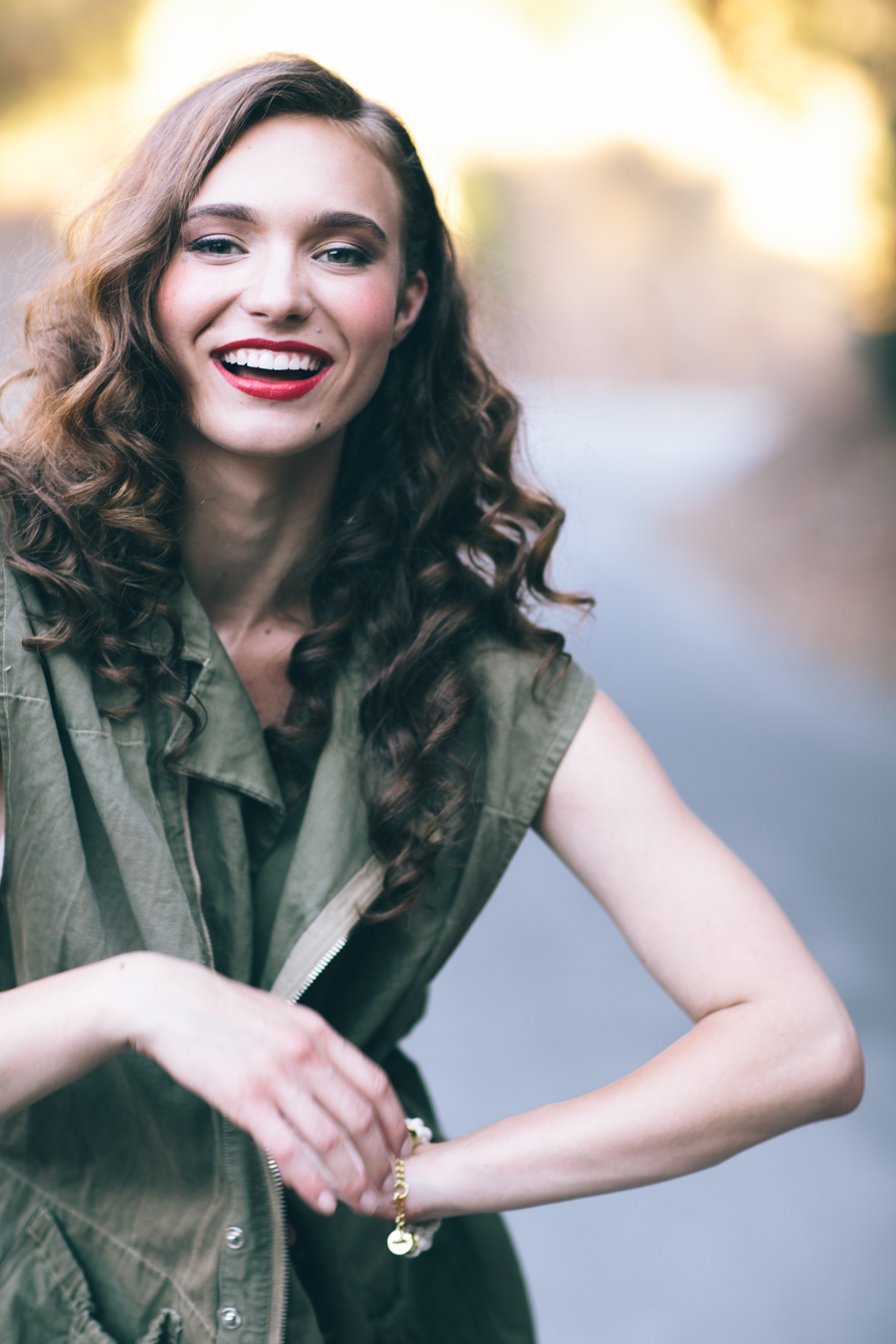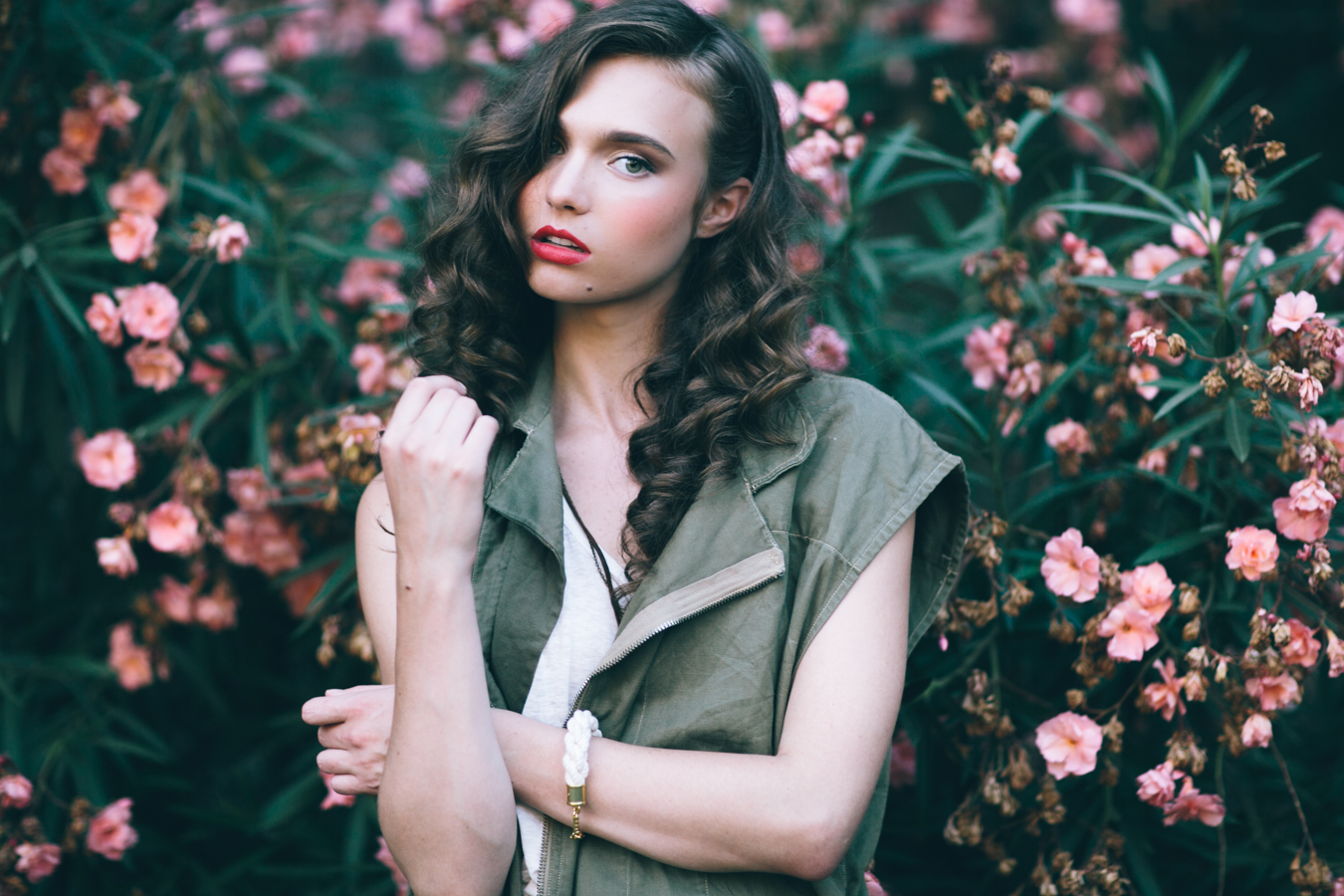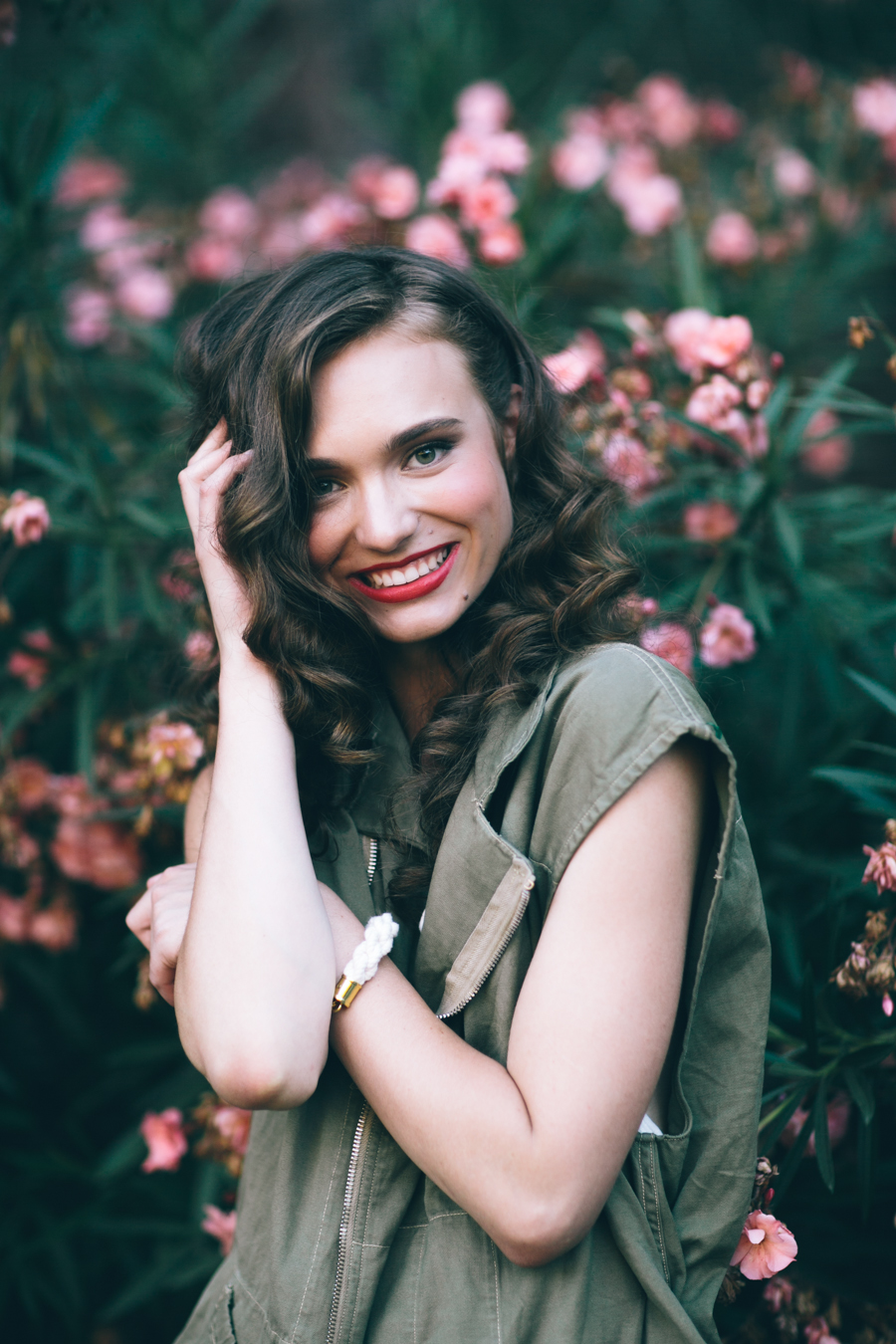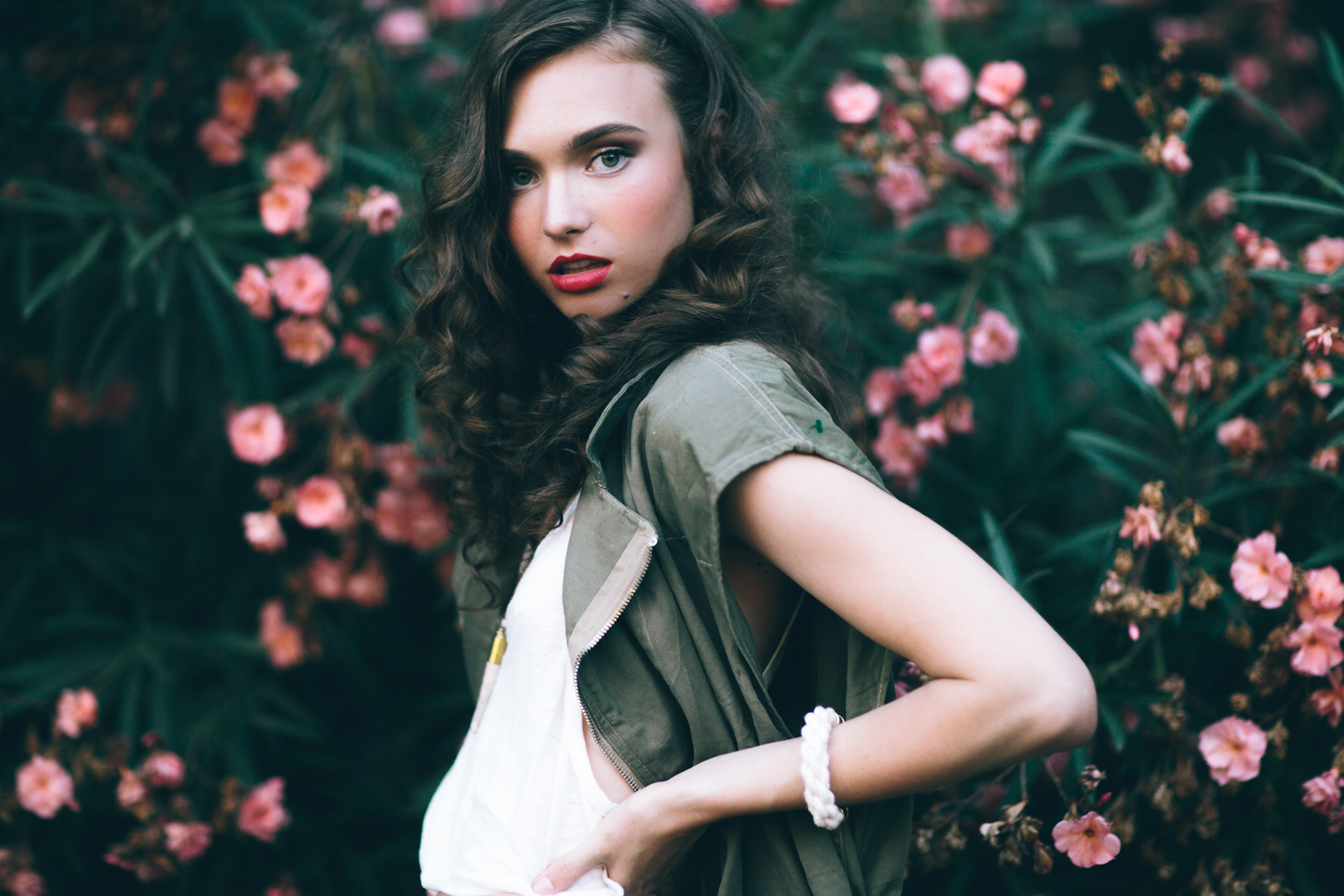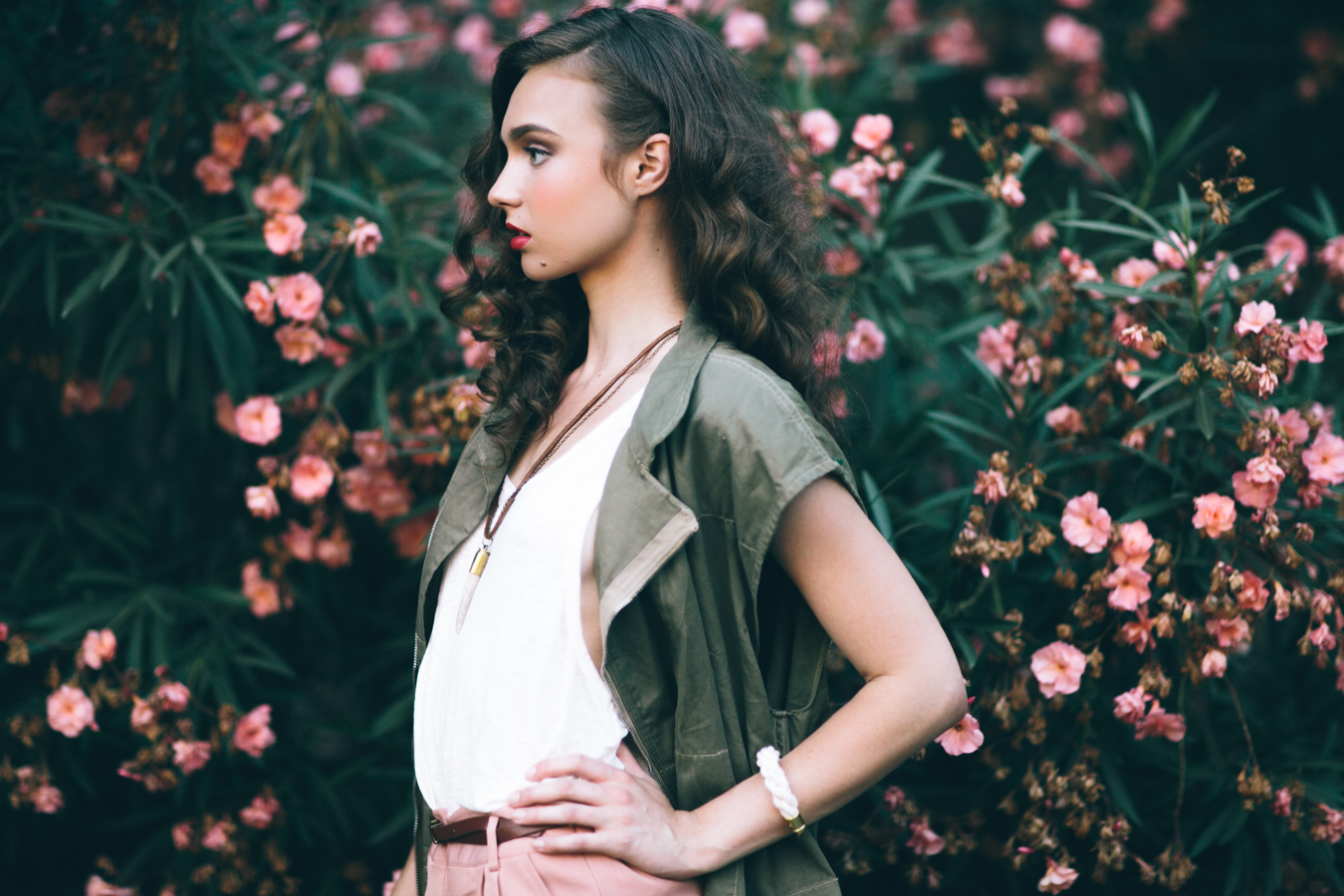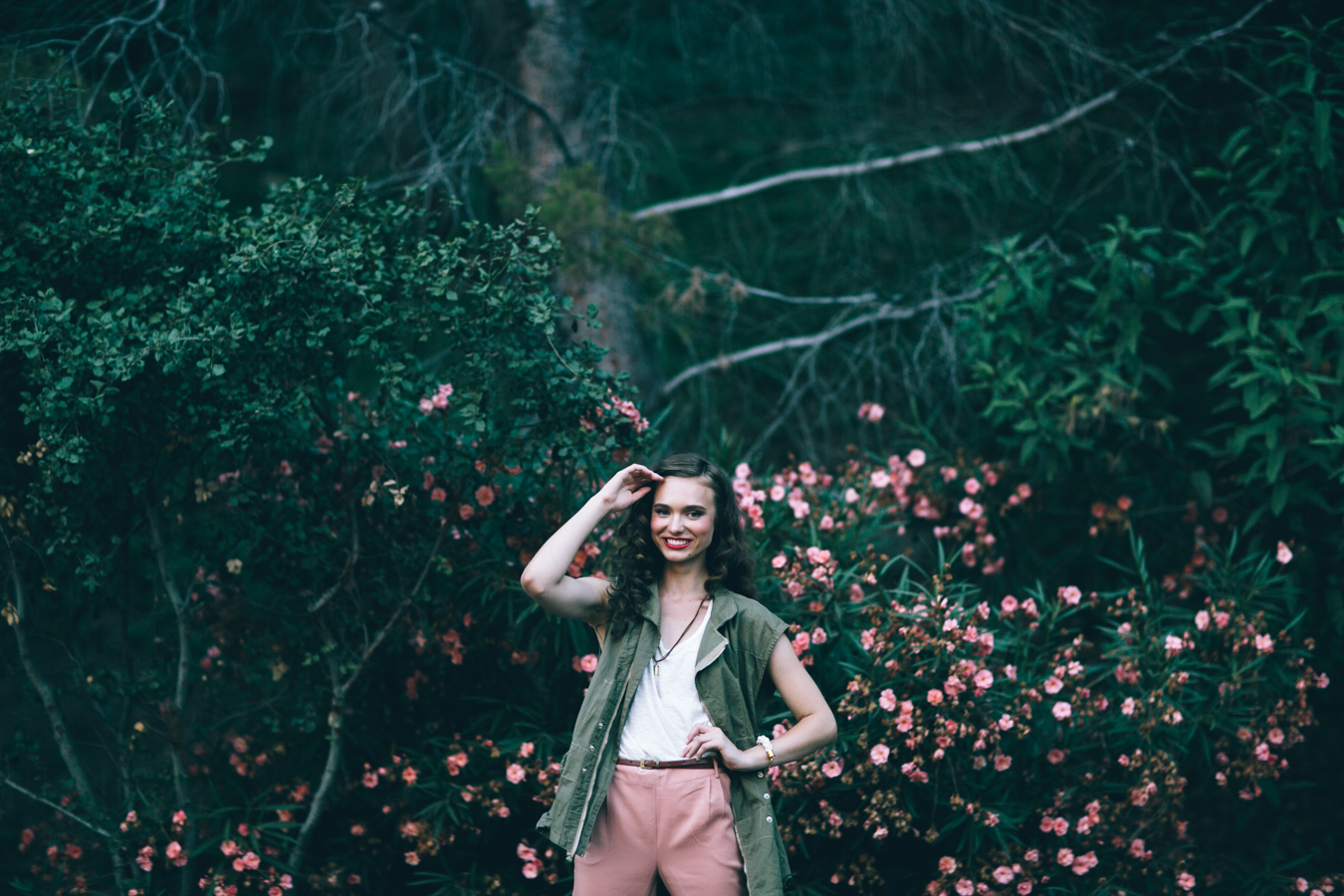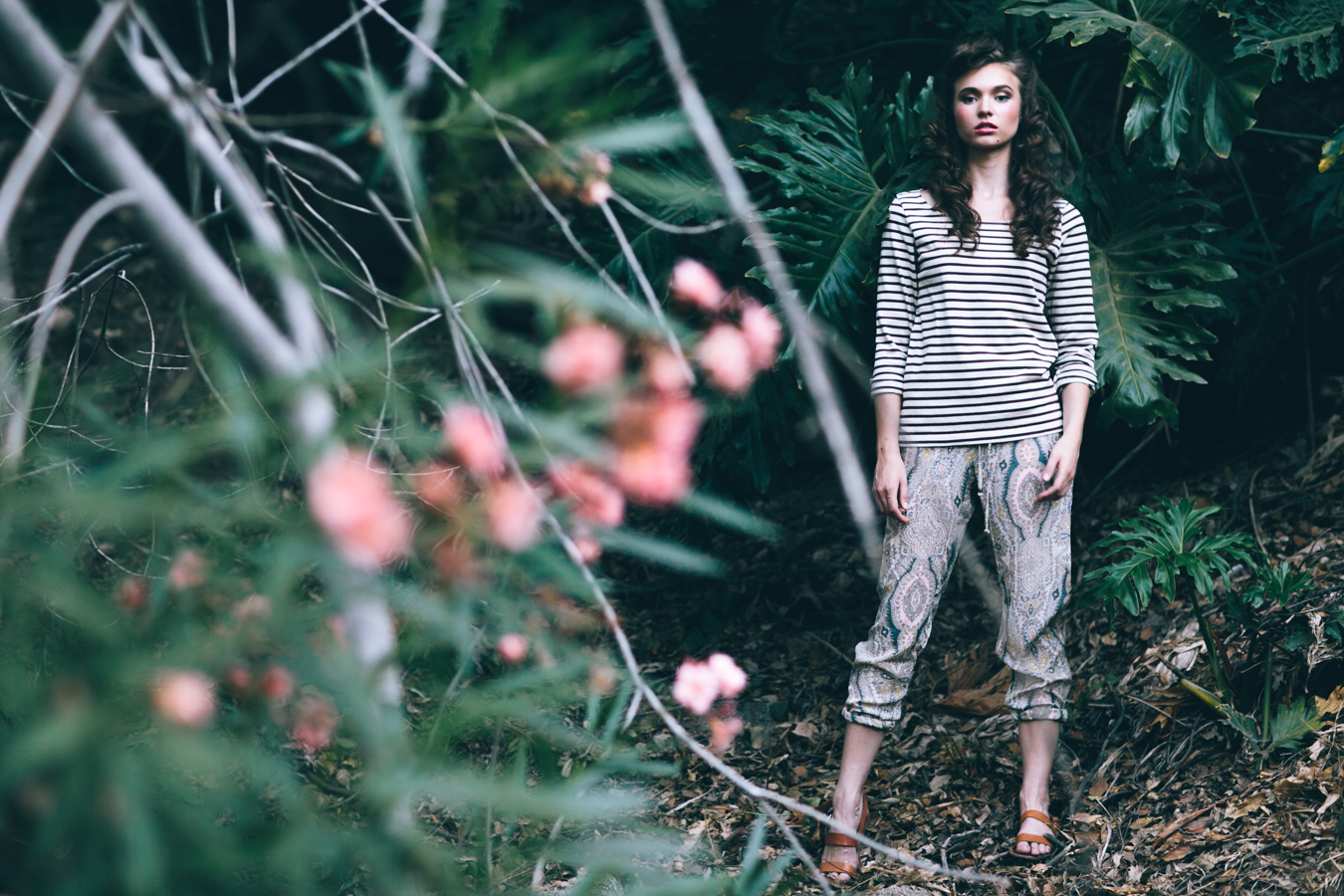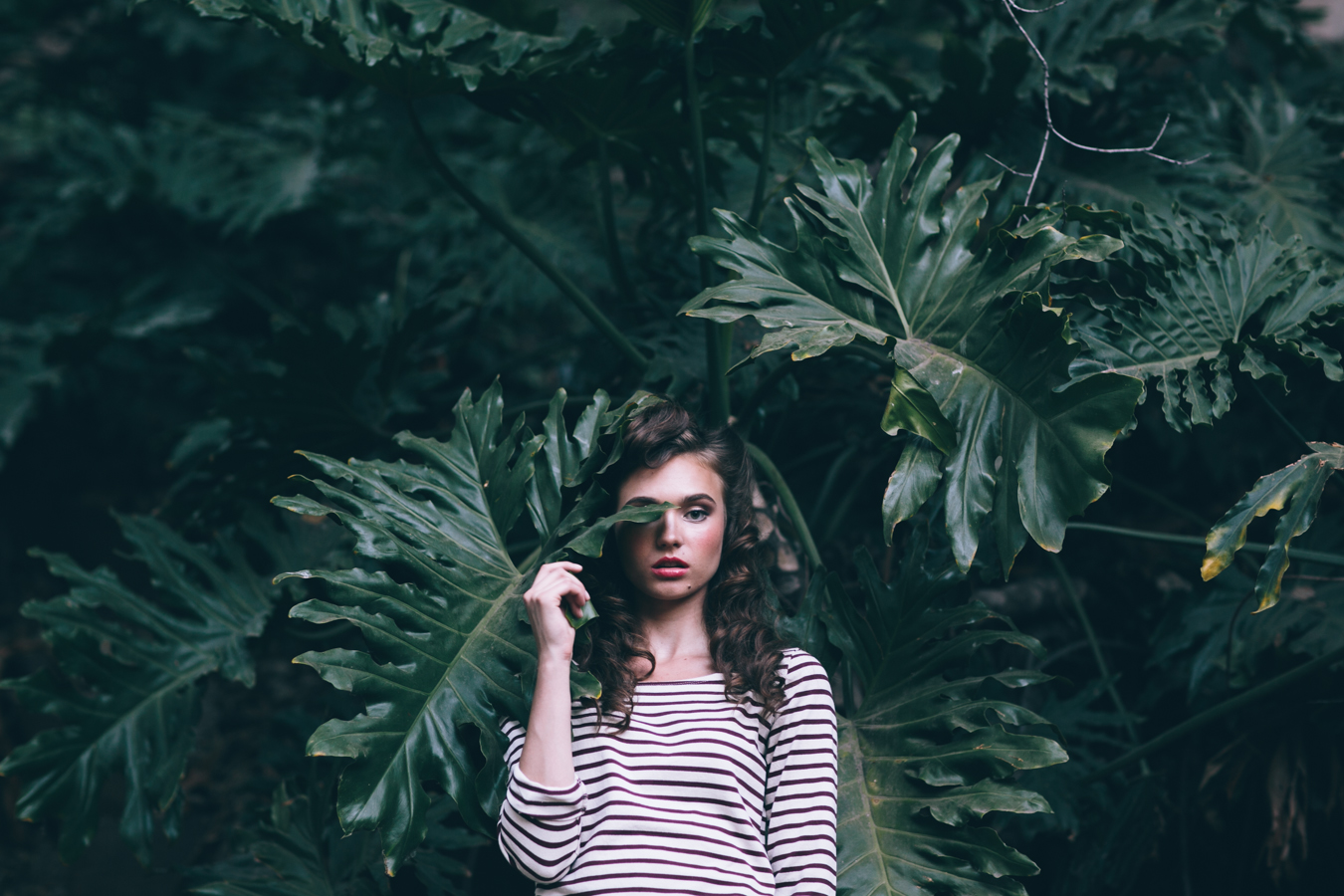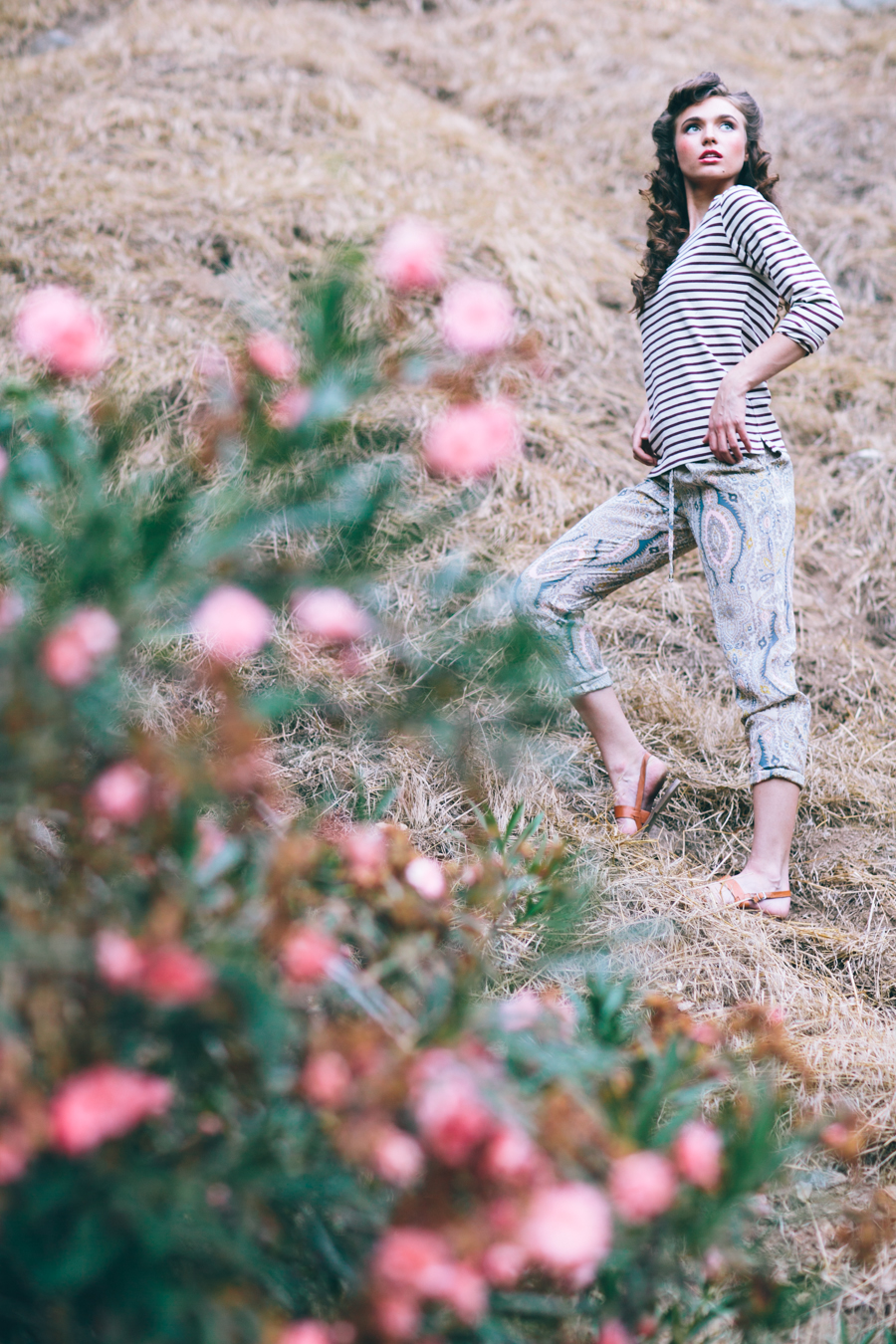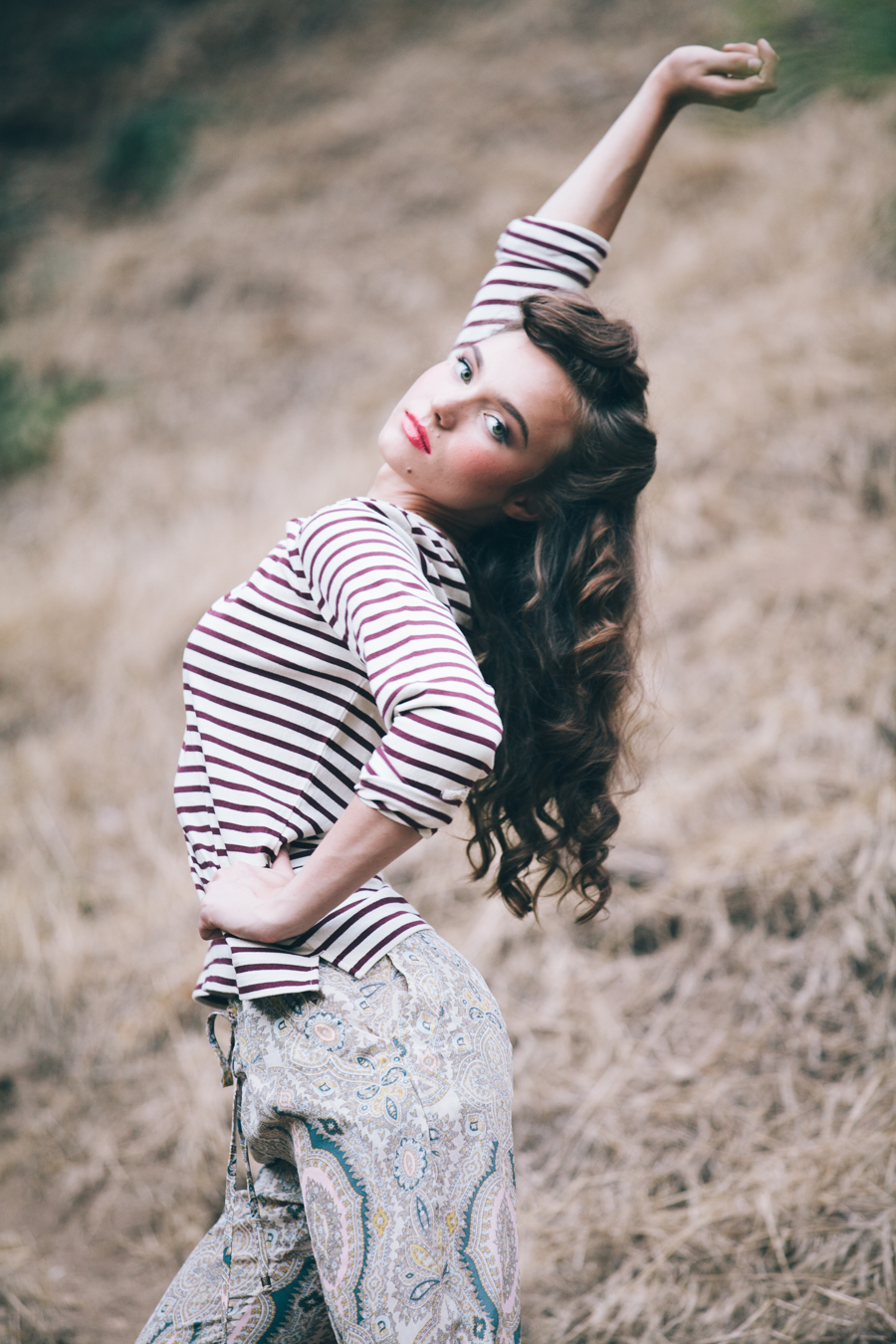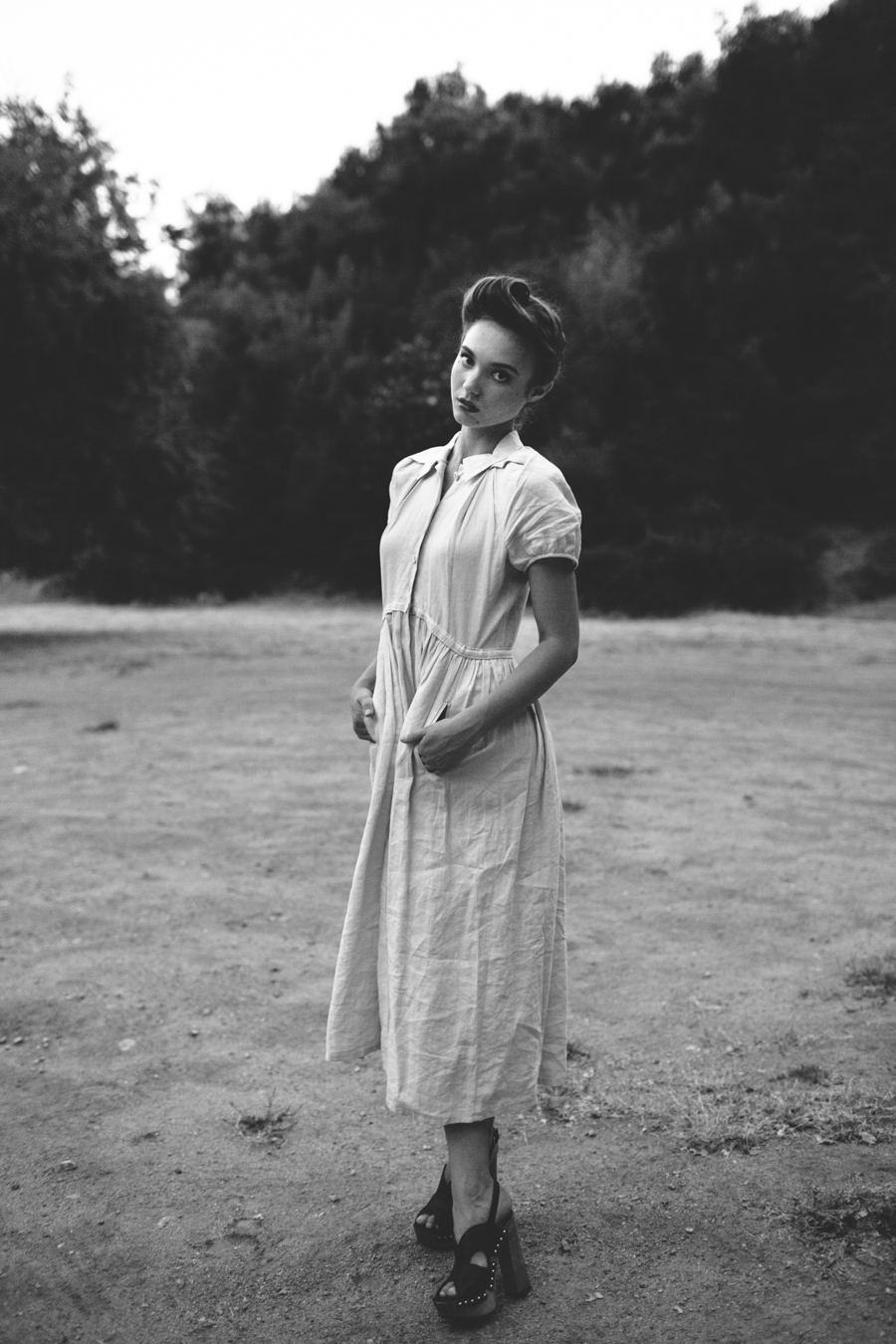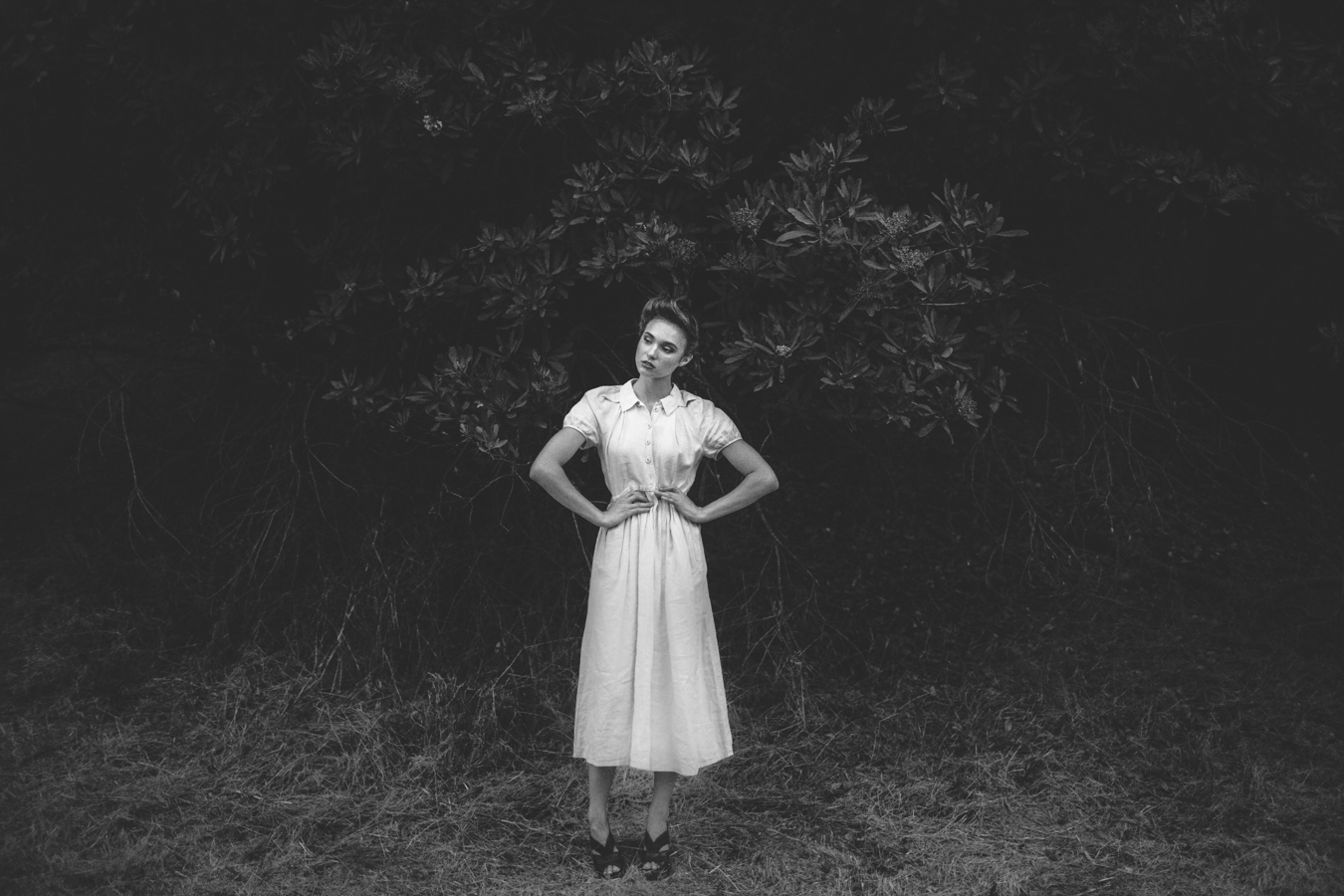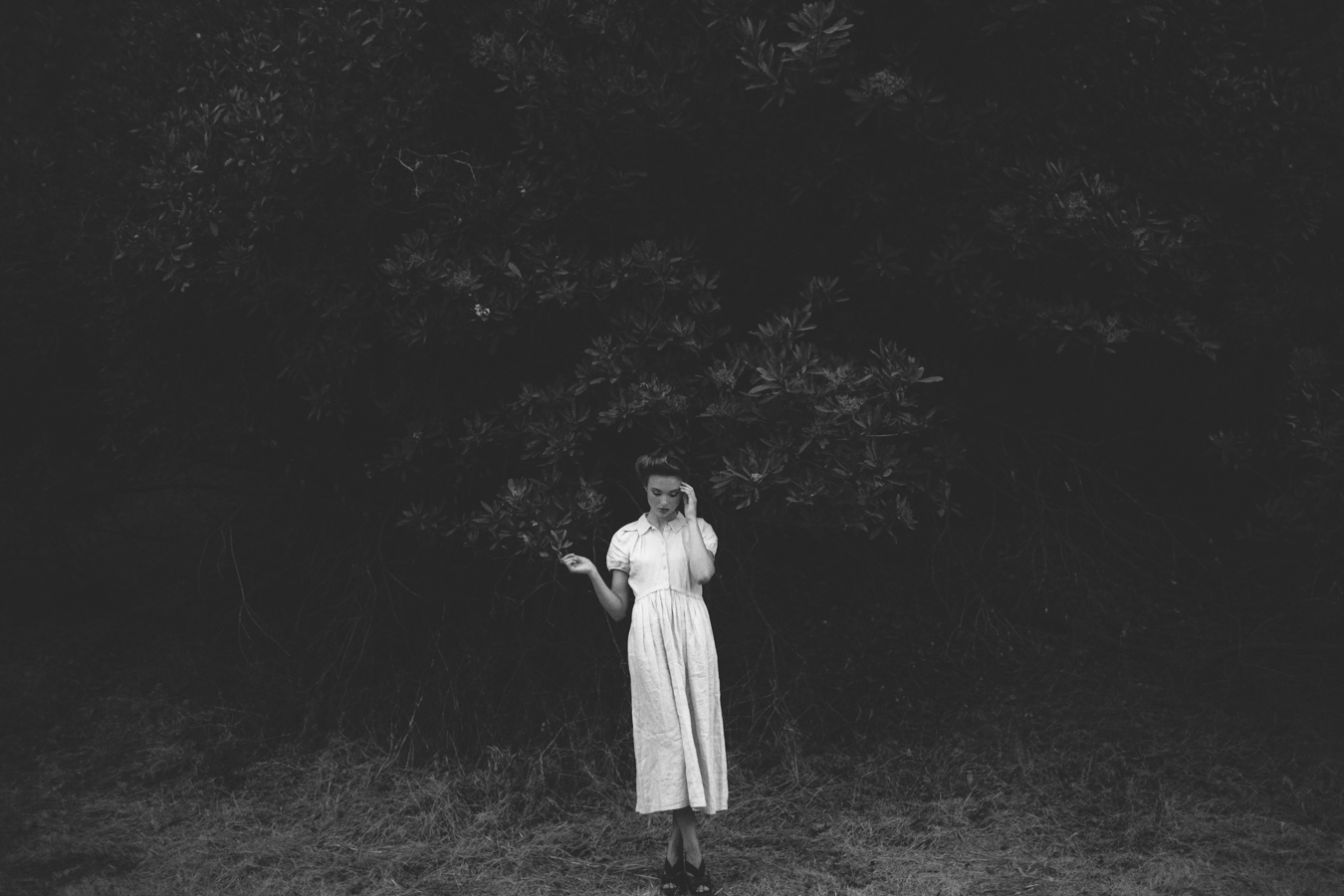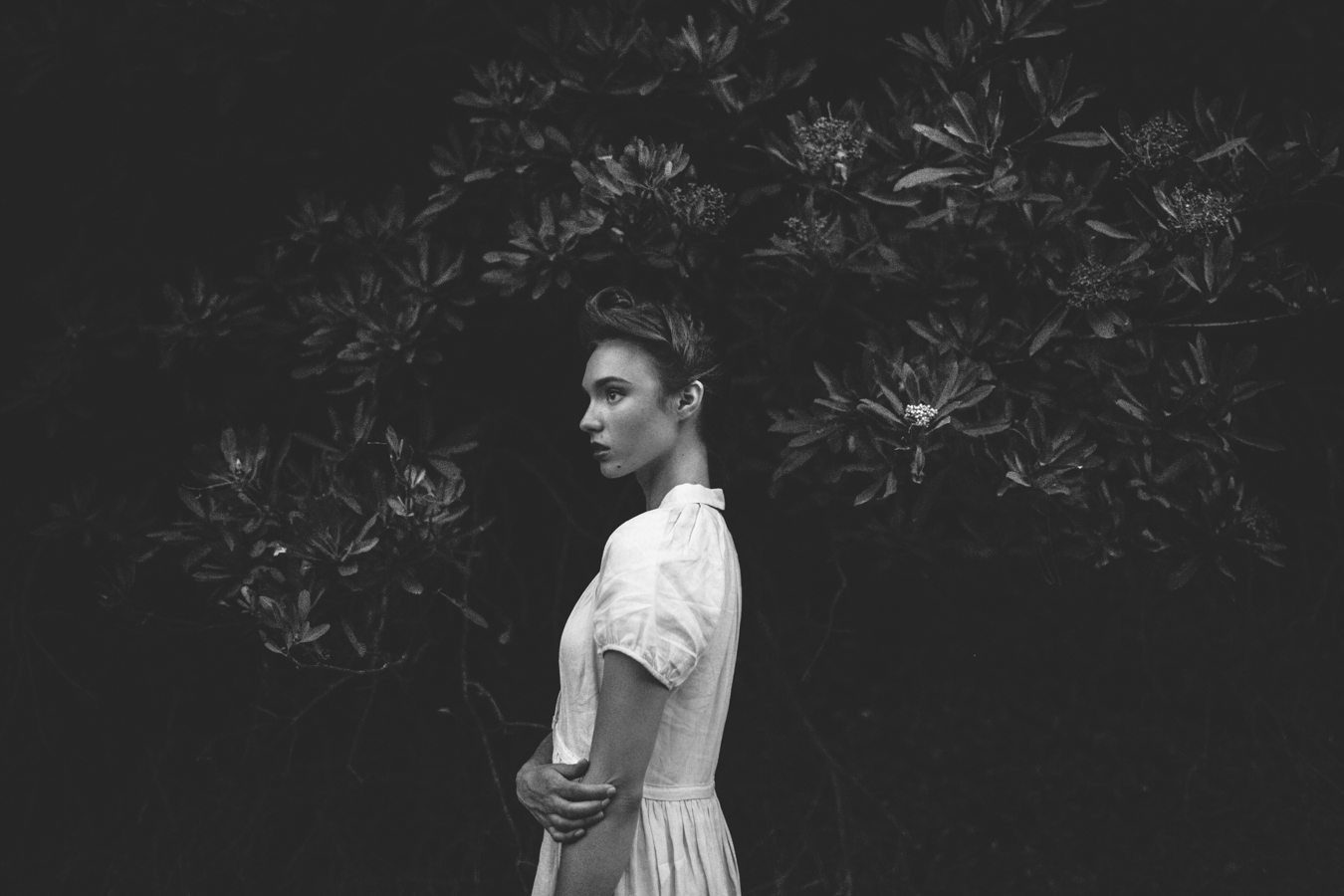 Clothing by look:
chambray shirt: Current Elliot at Individual Medley
carmel tee: vintage at Individual Medley
denim shorts: Bridge & Burn at Individual Medley
tank: Gypsy 05
army vest: vintage at Individual Medley
pink pants: Darling 
sandals: stylist's own
rope bracelets: Hearts
striped shirt: Maison Scotch at Individual Medley
silk pants: Gypsy 05
dress: vintage bottega veneta (stylist's own)
shoes: vintage miu miu (stylist's own)
Credits:
Photography + Direction: Caroline + Jayden of Woodnote Photography
Stylist: Anne Sage
Hair: Heidi Marie Garrett
Makeup: Amy Clarke
Model: Kylie Prusak (Ford Models LA)