Edinburgh, Scotland to Amman, Jordan.  Not a high-traffic route, but an adventure we were thrilled to take.
Camels.  Roadside produce markets.  Mt. Nebo, where Moses first looked over the Promised Land.  The Jordan River.  Riding horses into Petra.  Hiking through Petra.  The Dead Sea.  Camping in a Bedouin nature reserve at Dana.  Roman ruins at Jerash.  Jordan blew our expectations right out of the water, and we were so happy we took this trek.
Jordanians are the most kind people we have ever encountered.  Even though very few people spoke English, they all knew the phrase, "Welcome to Jordan" and would say it with a smile.  We were asked to pose in countless photos with strangers; for Jayden, it was mostly girls that asked, and for me, it was parents that wanted to take photos of me with their children.  I kept making jokes about how I felt like Santa.
Our journey through Jordan remains one of the highlights of our travels.  Enjoy some of these wonders that we saw..
Scotland –> Jordan, seen through my Clarks, which took quite a beating!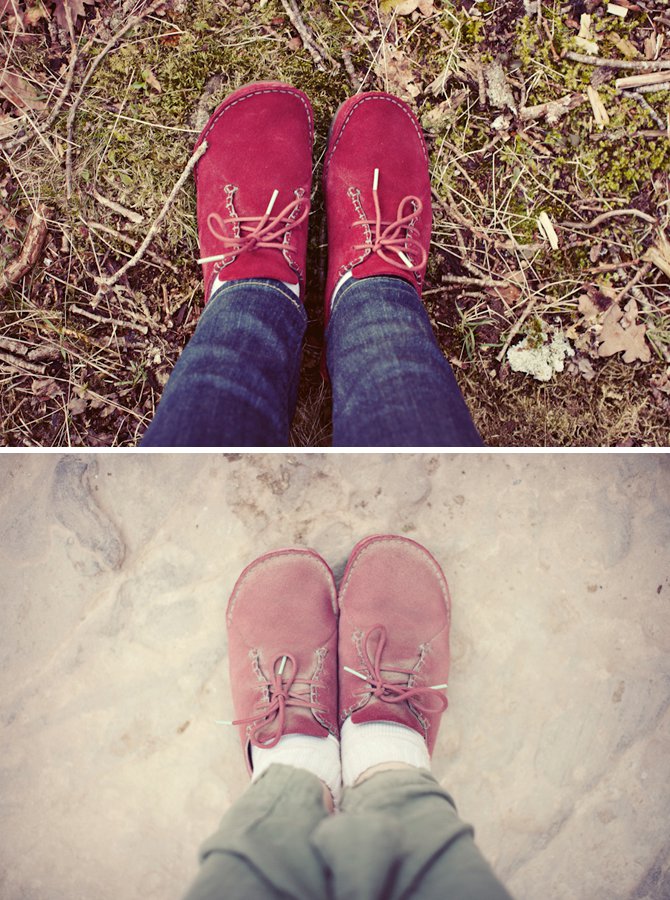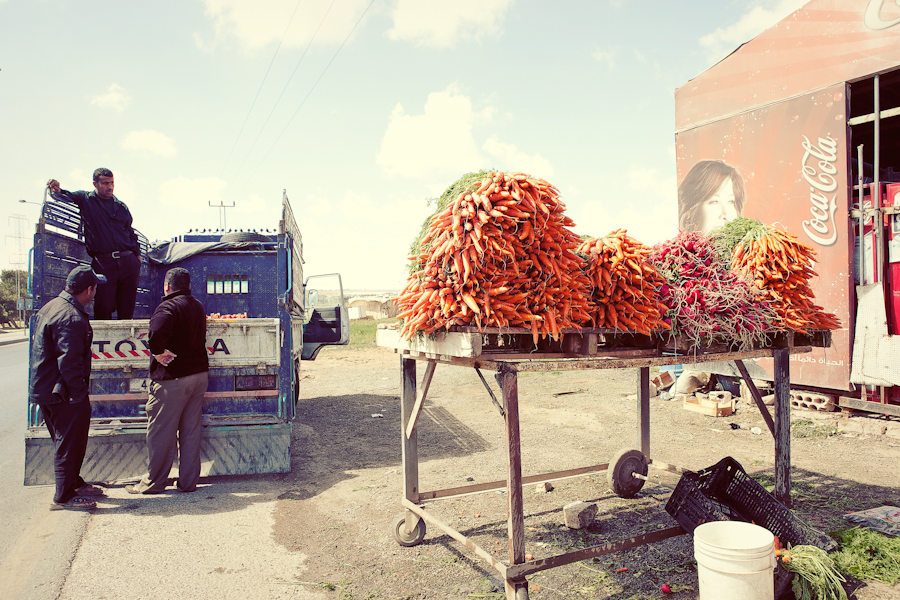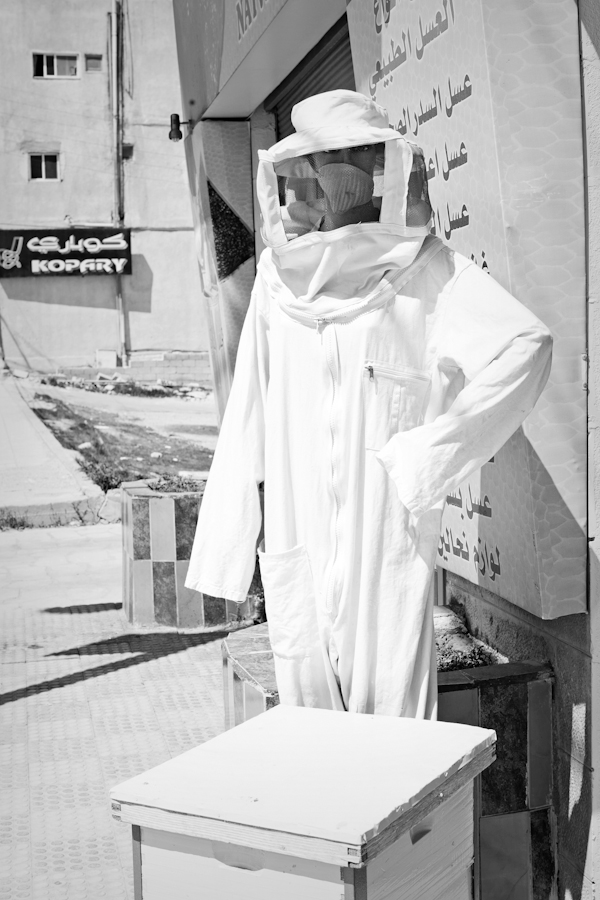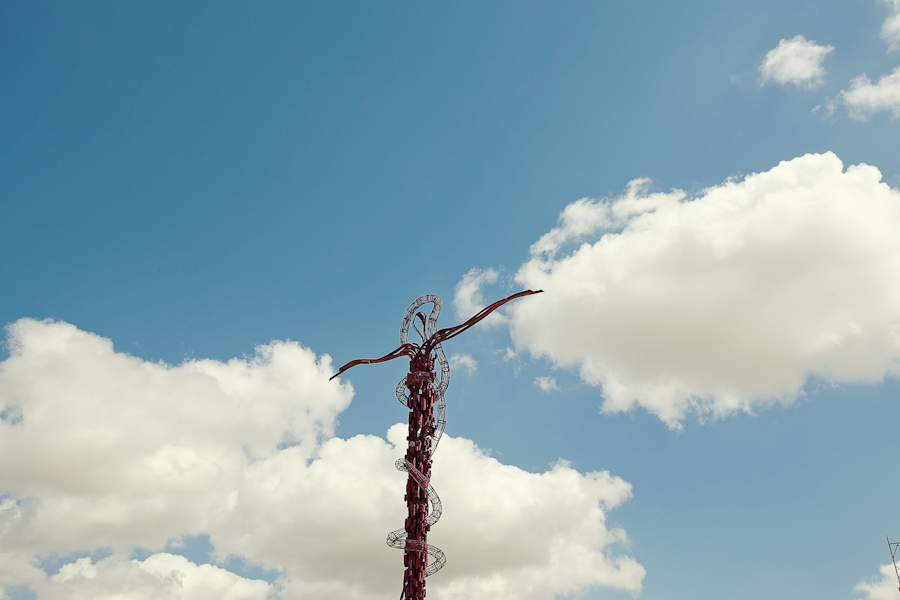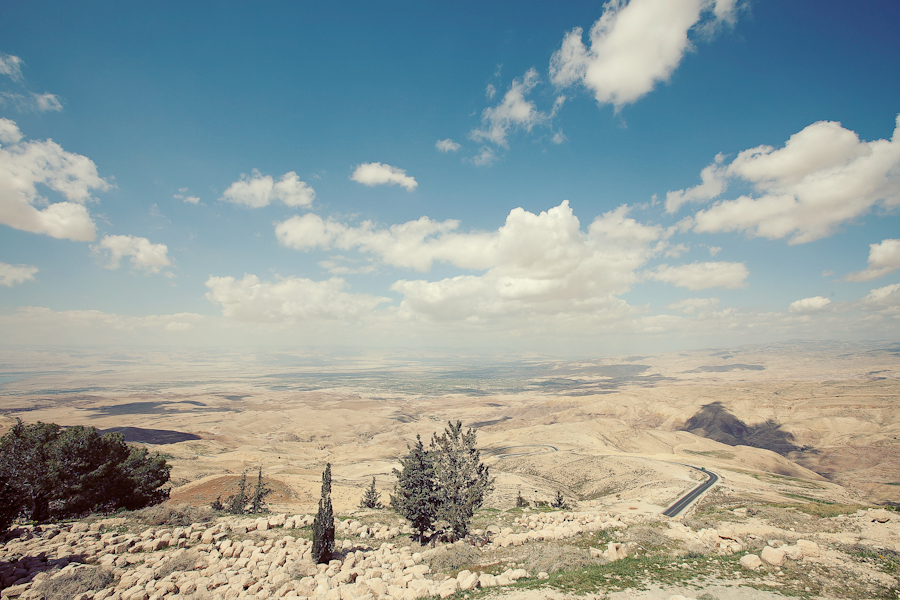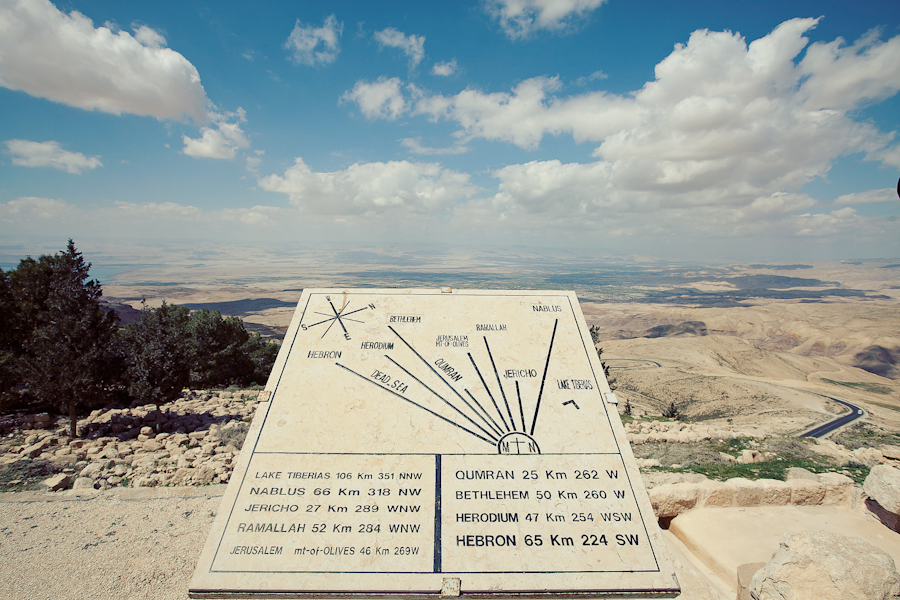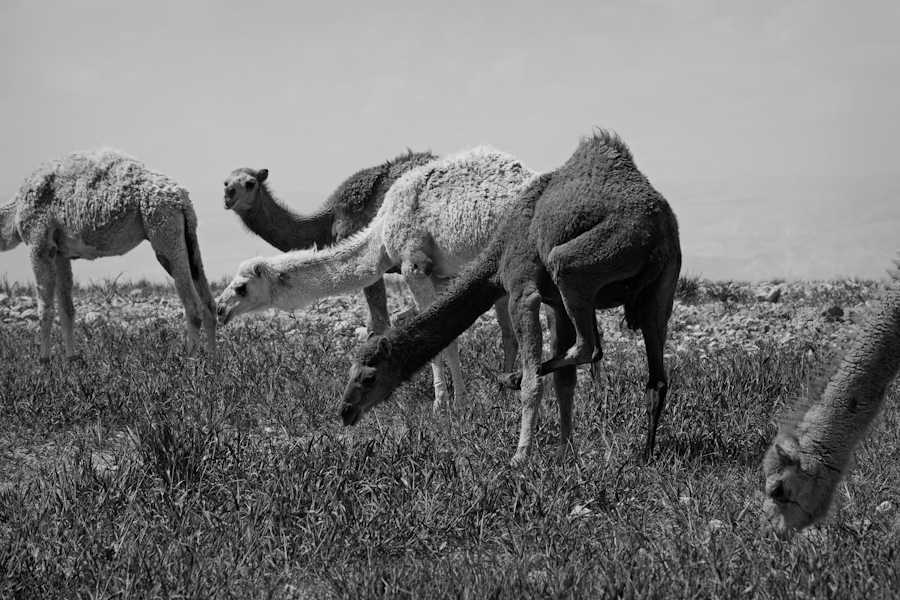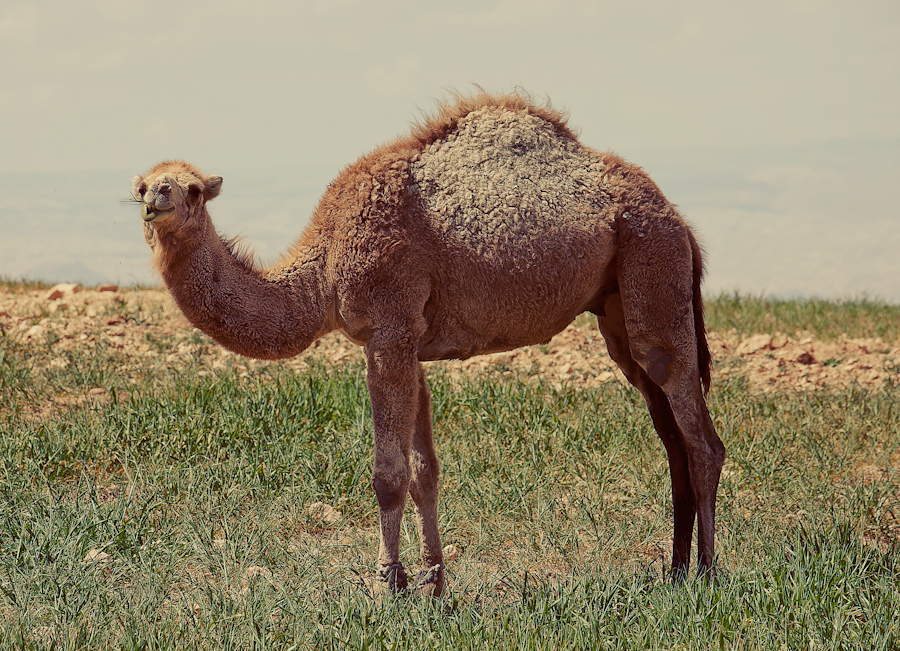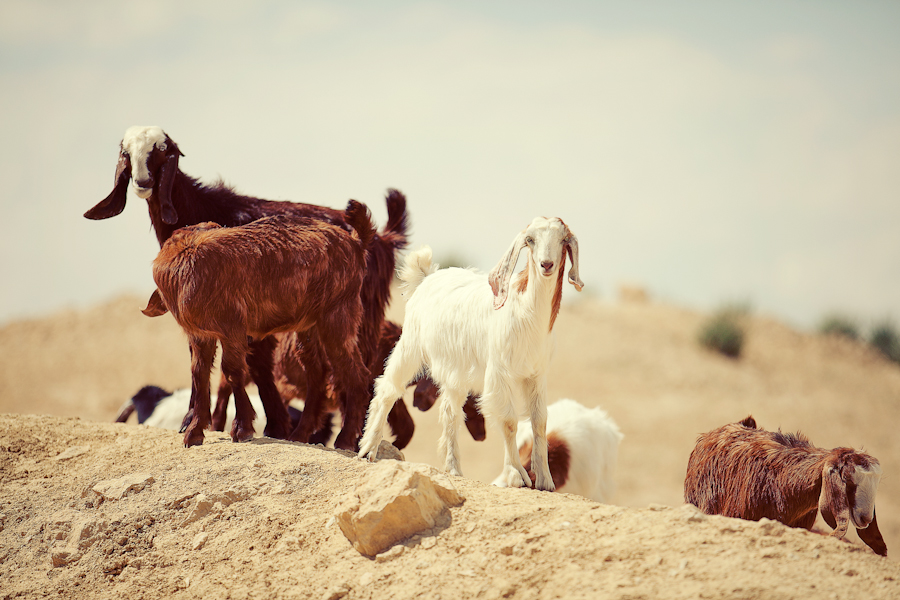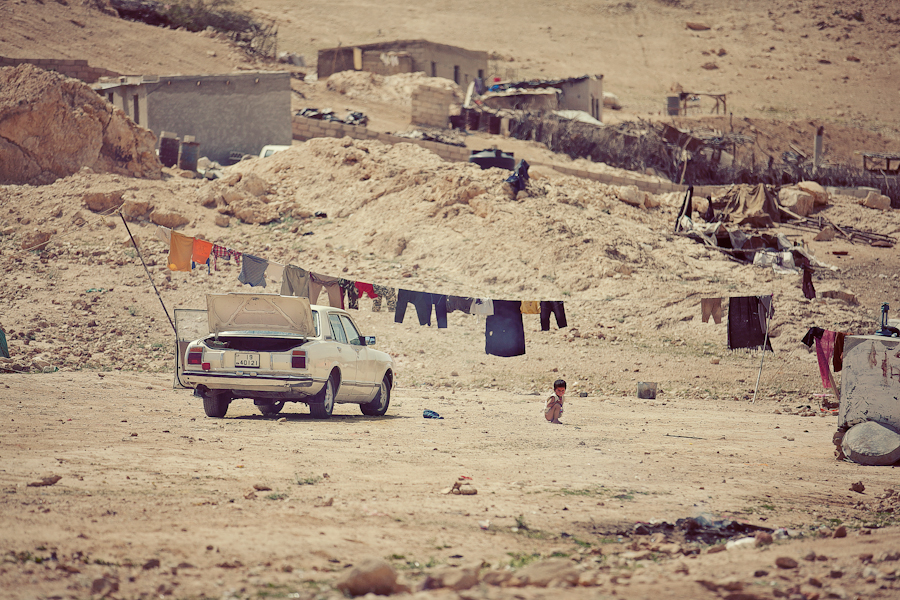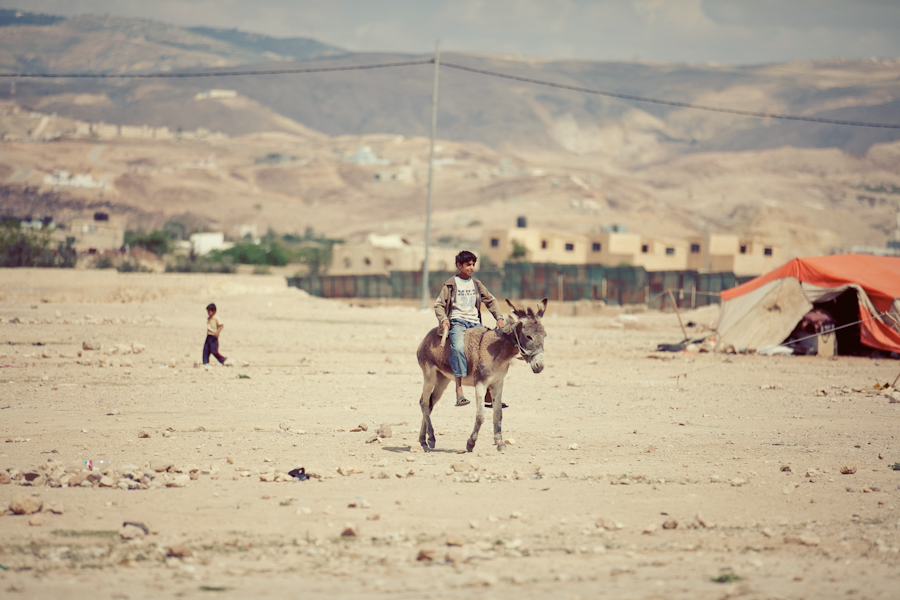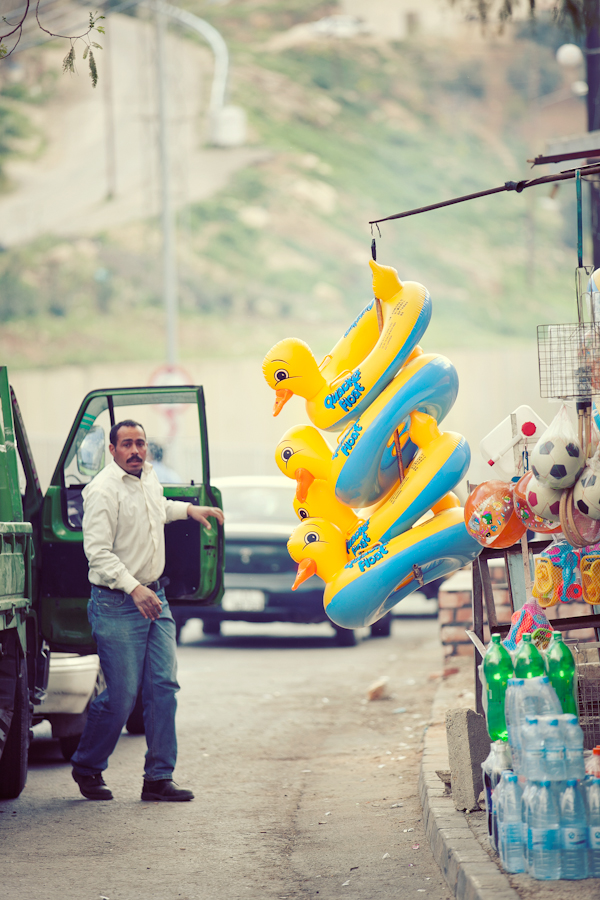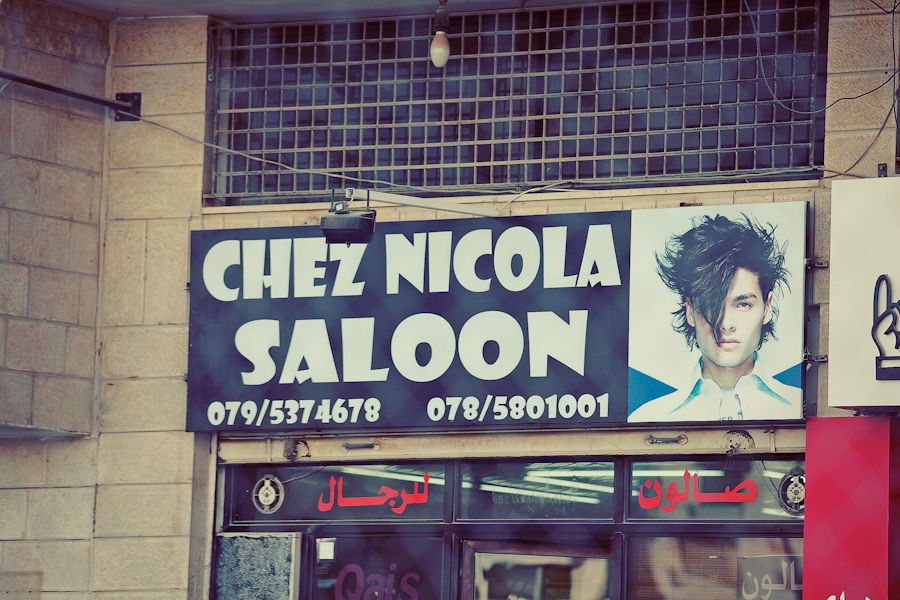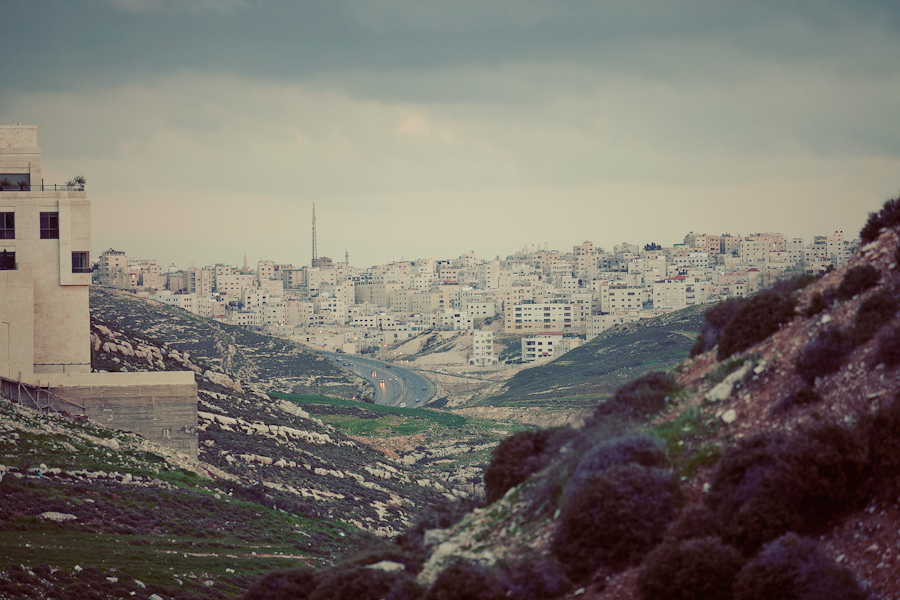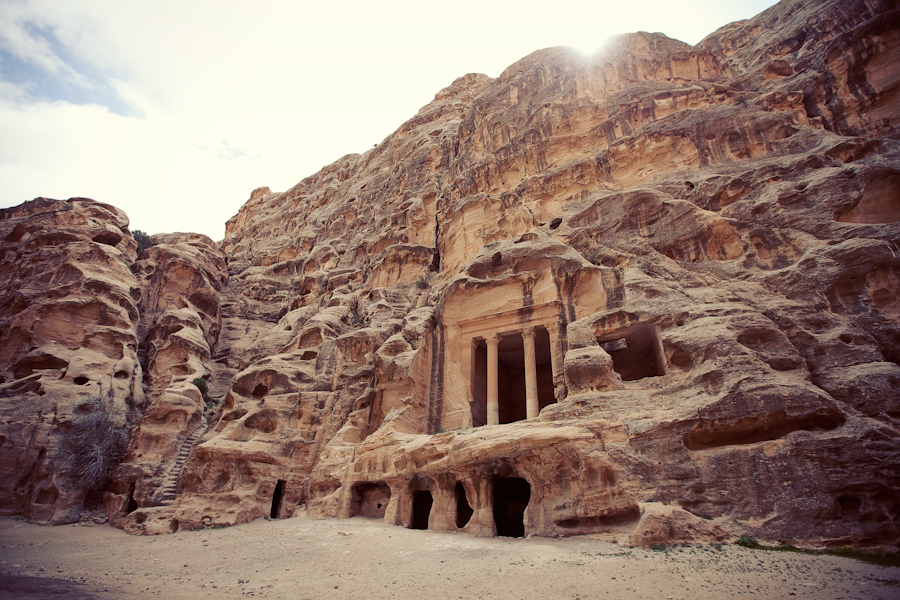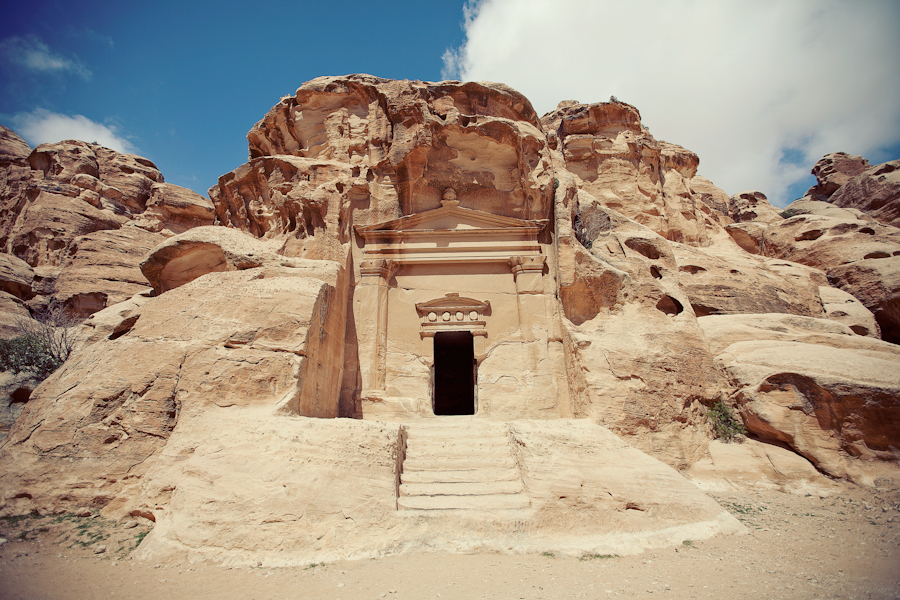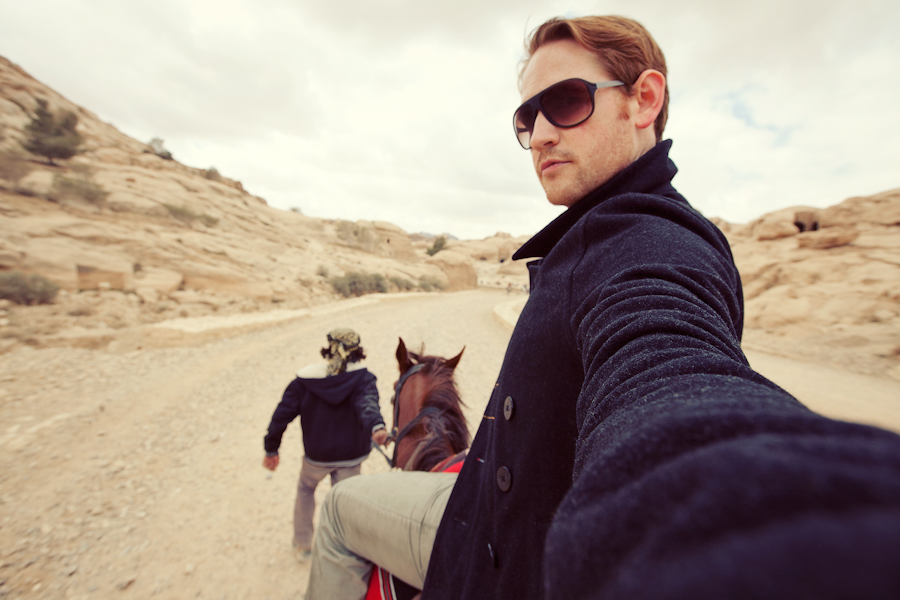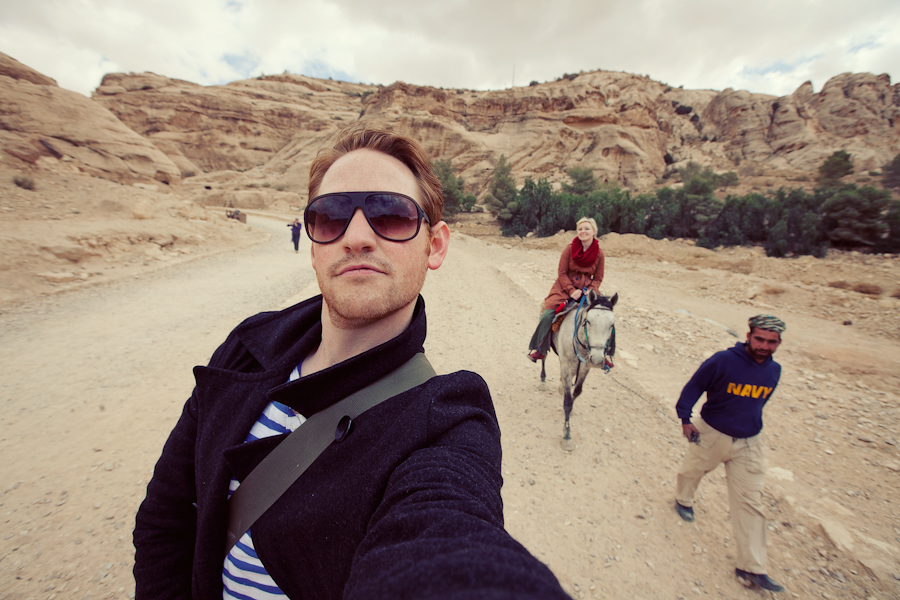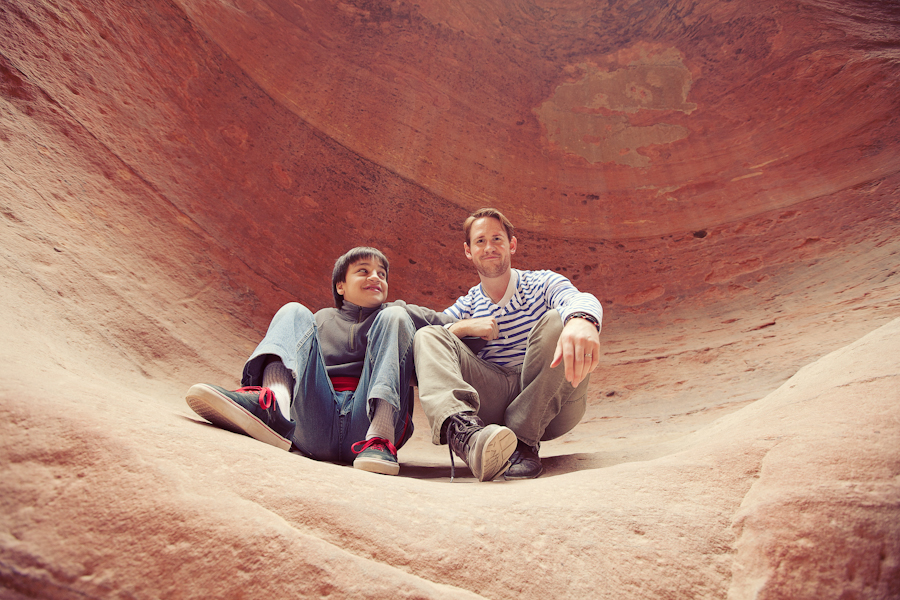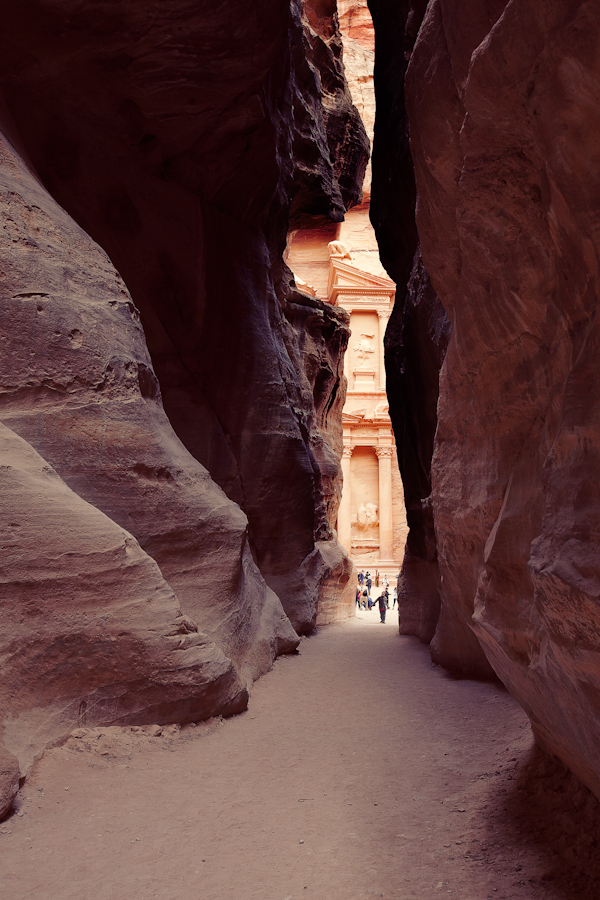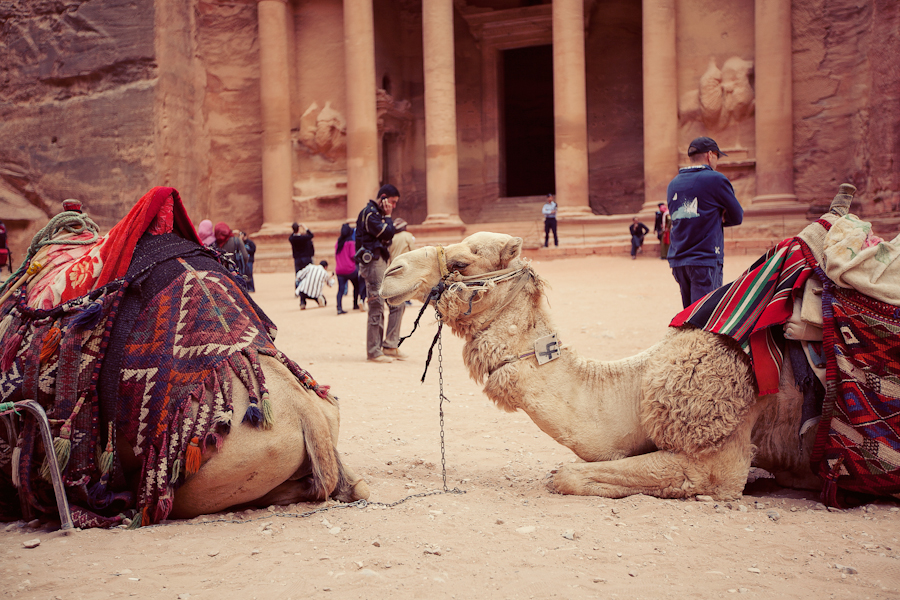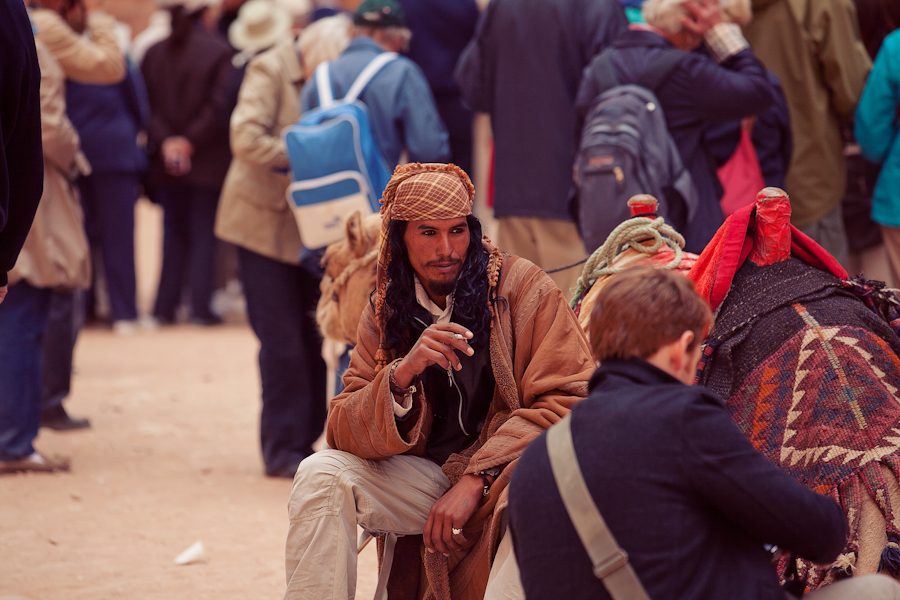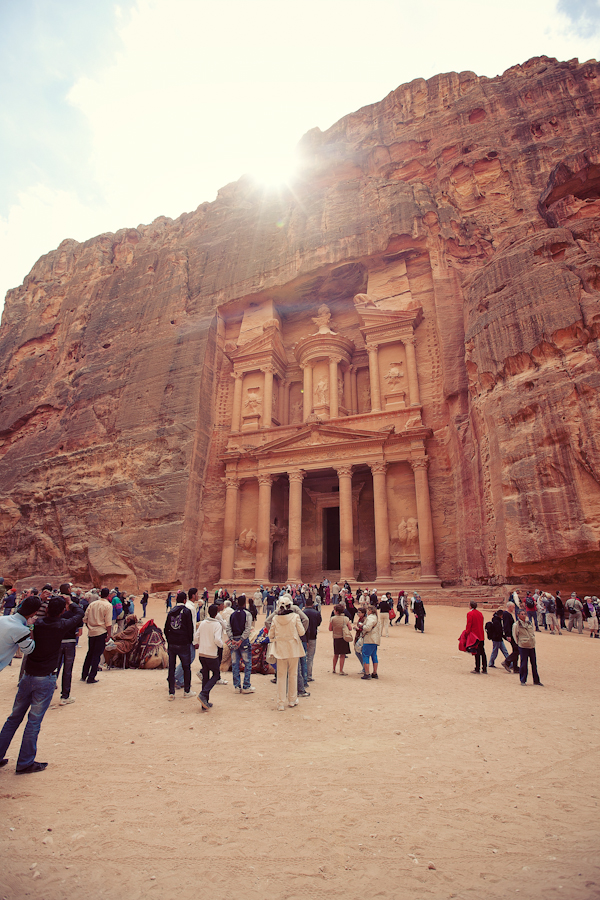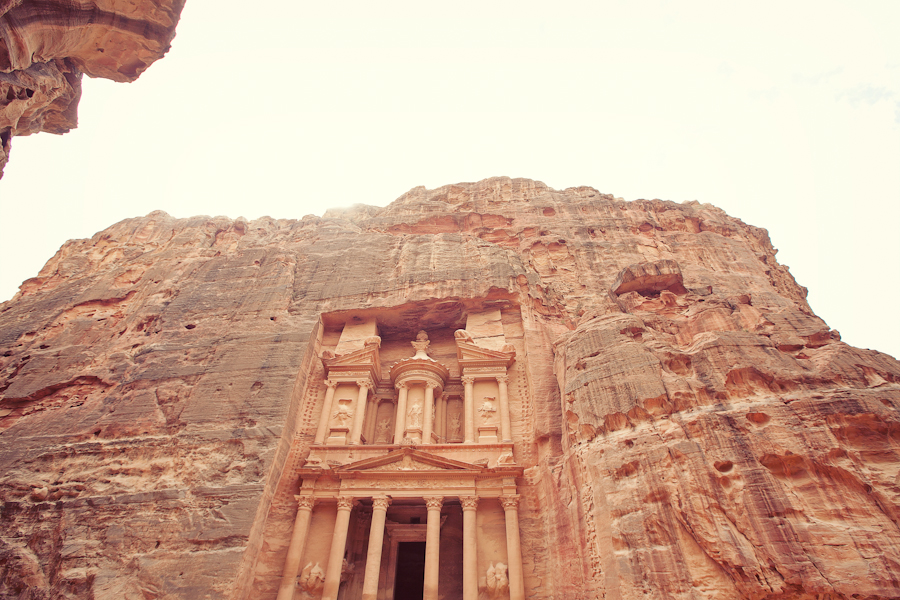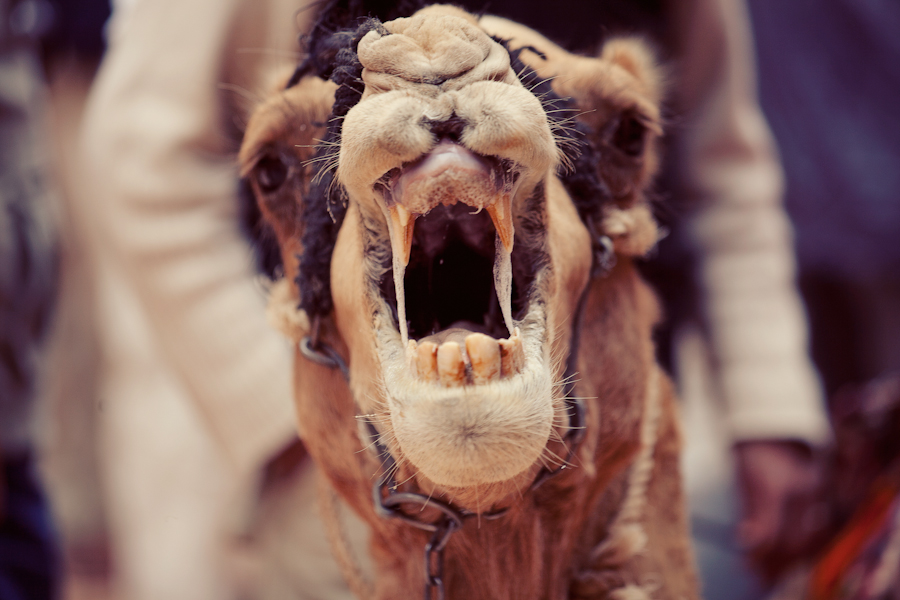 Johnny Depp lookalike?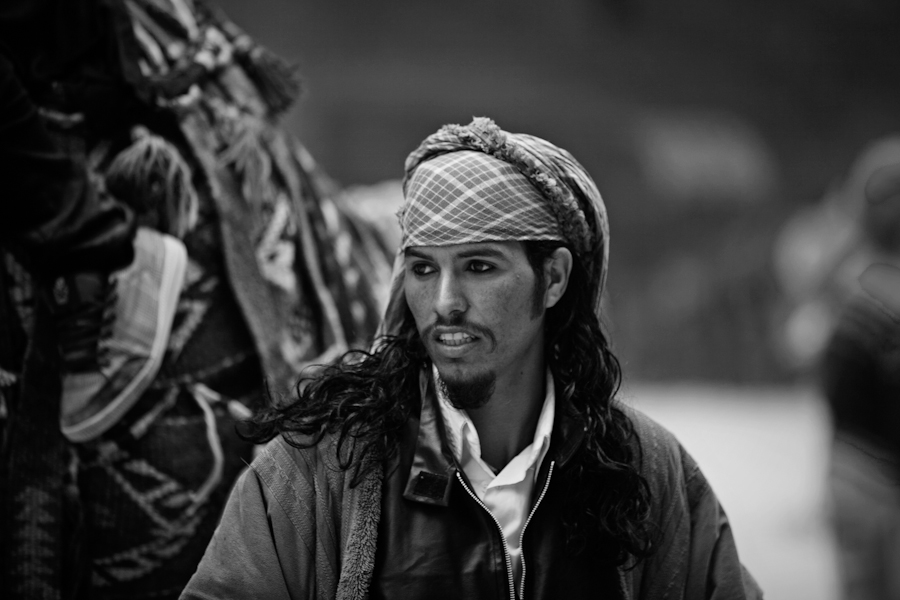 Some British birds with amazing fashion.  Good on them.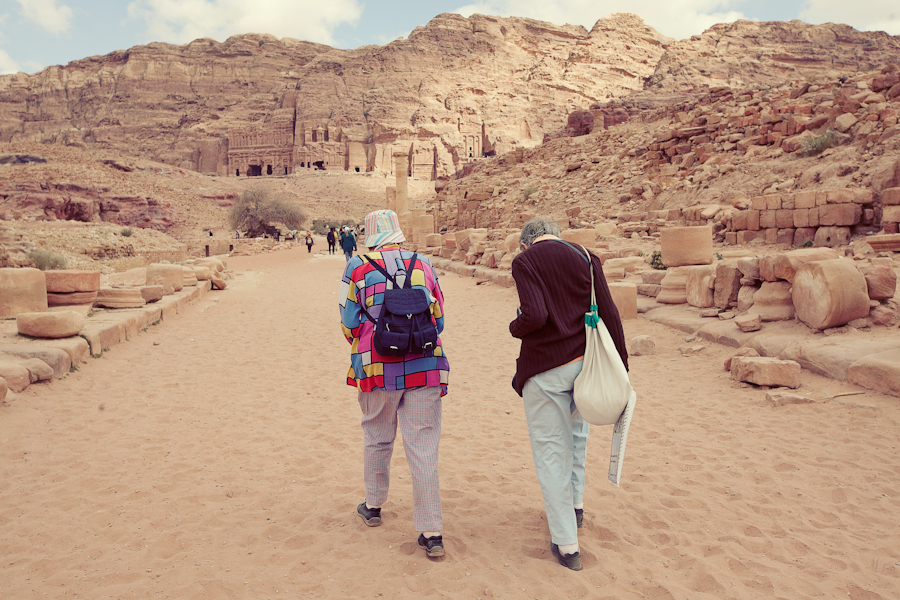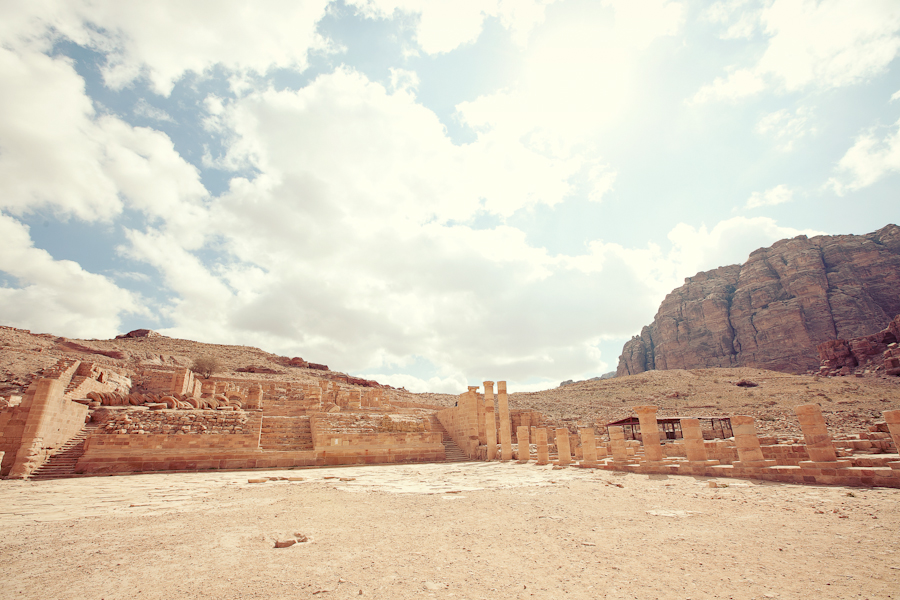 Rock-licking donkey at Petra.  A sight you don't see everyday.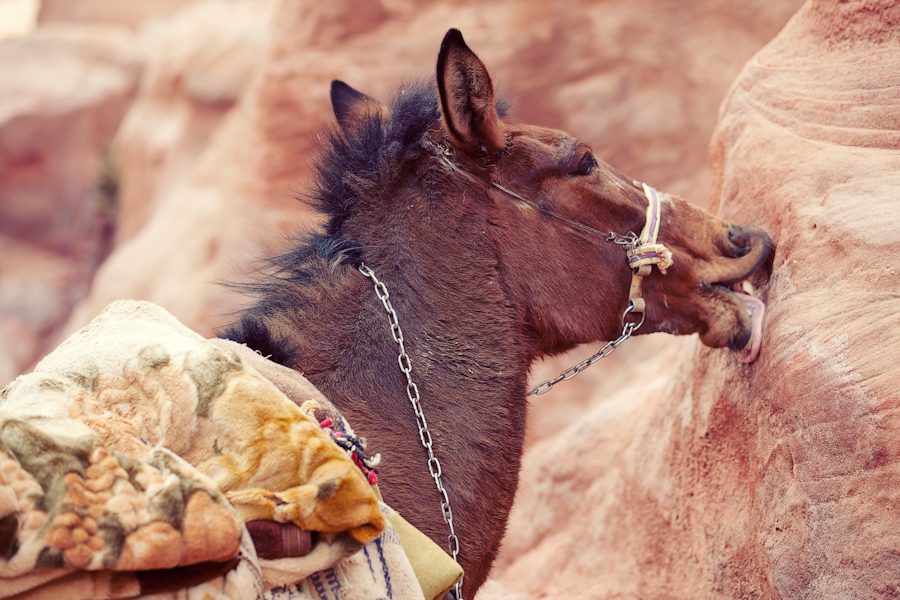 Robert.  Stud-brother.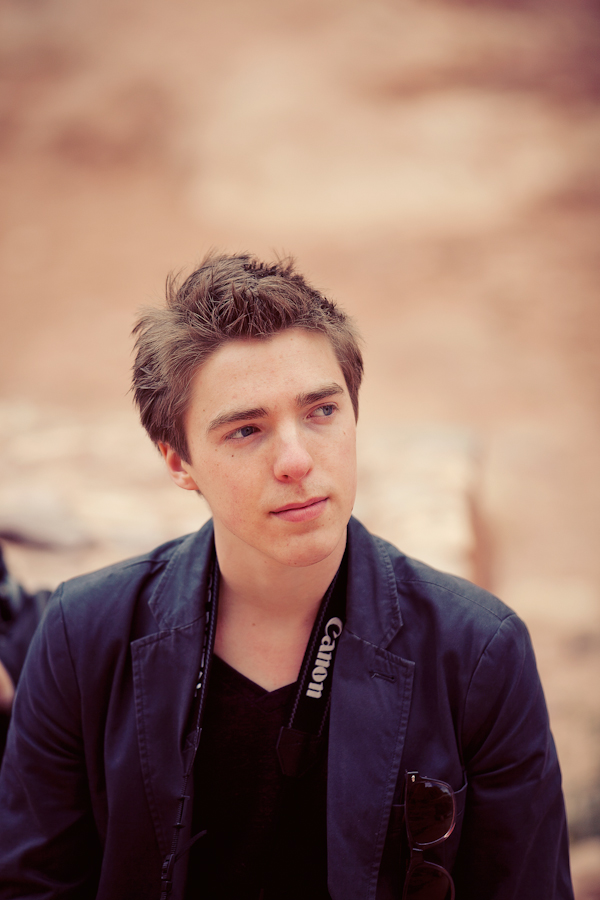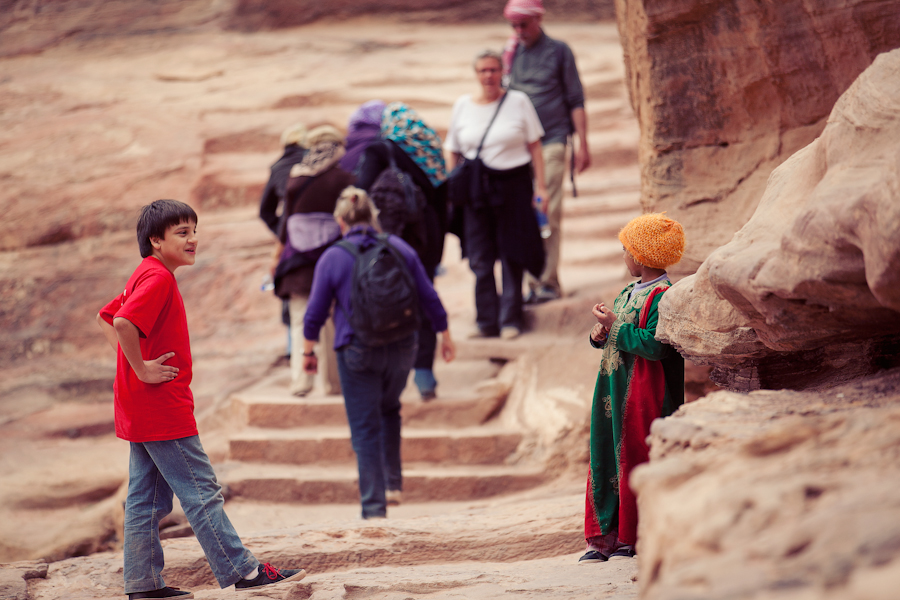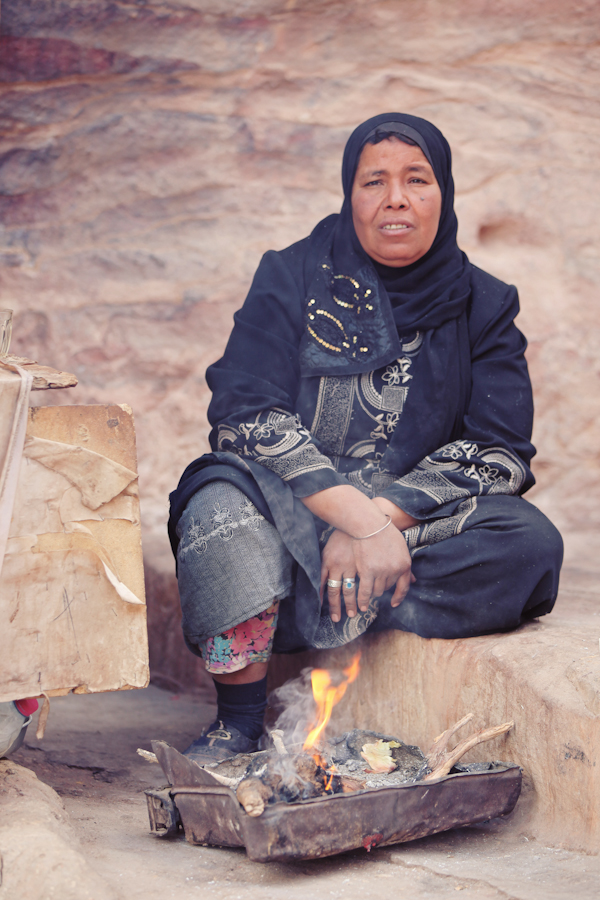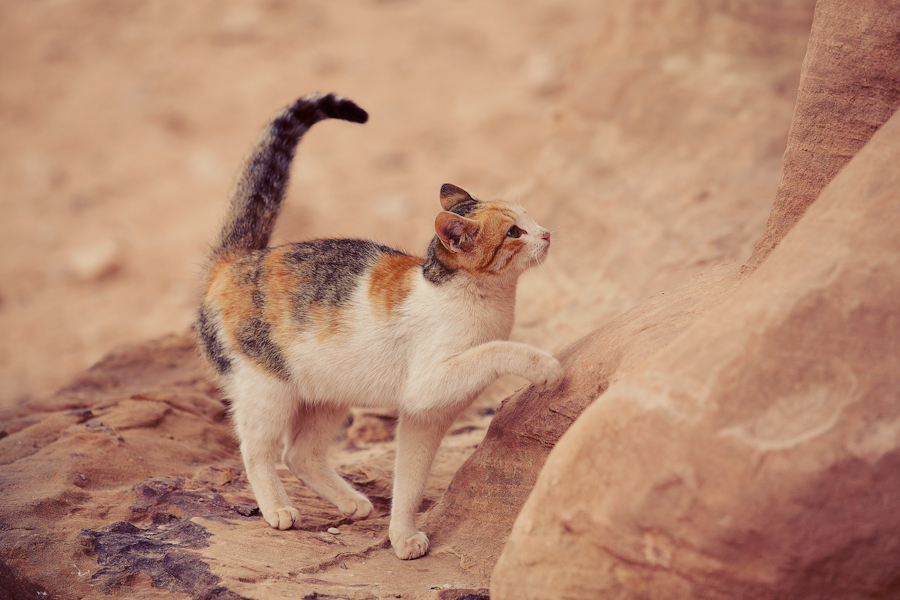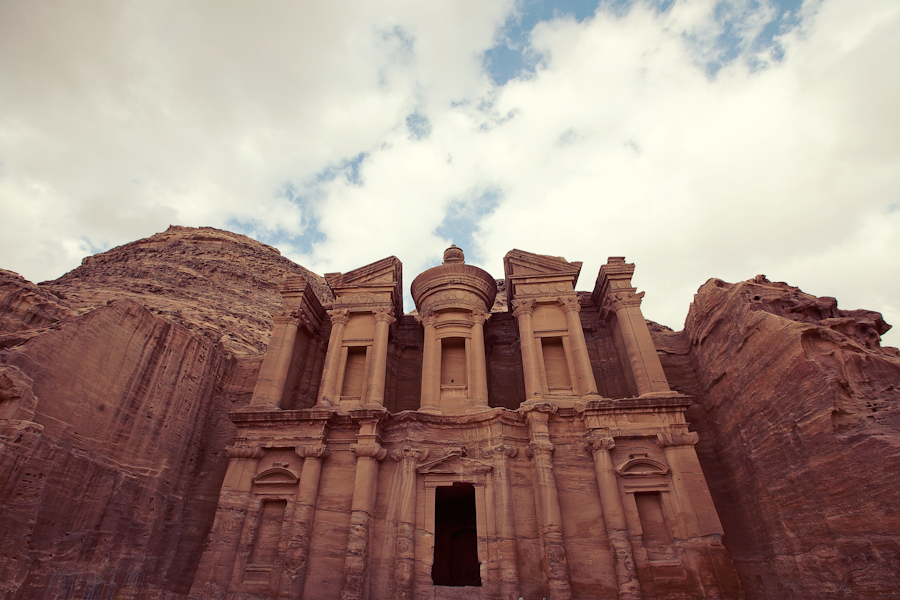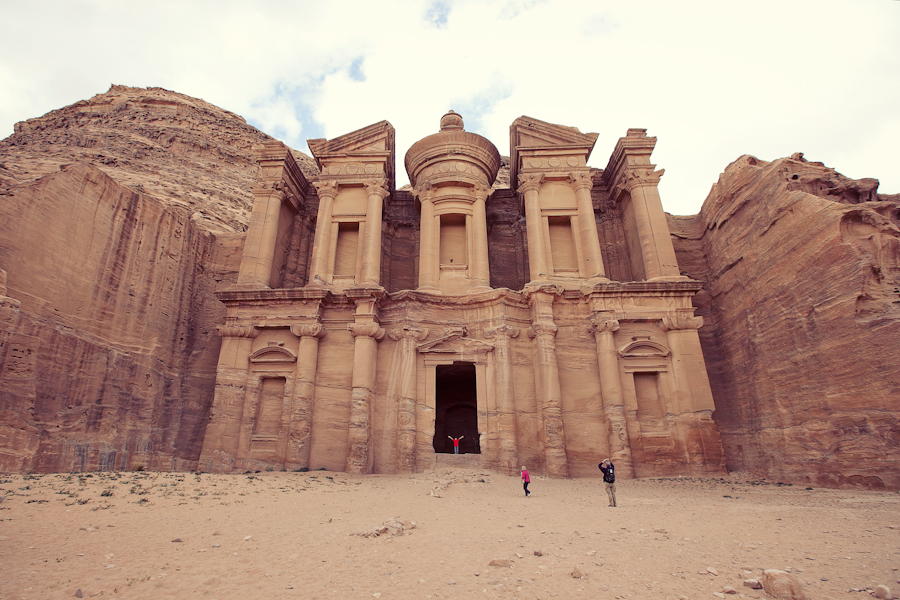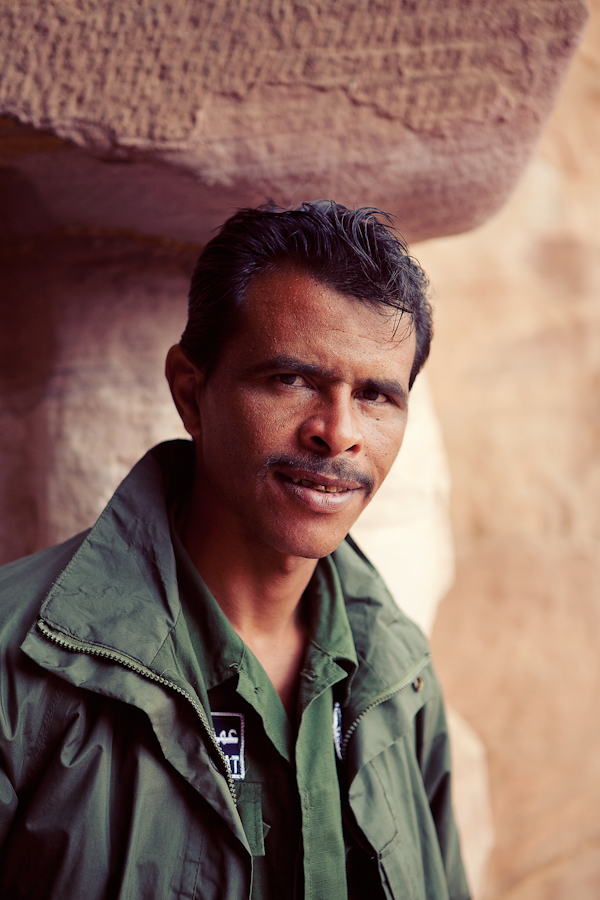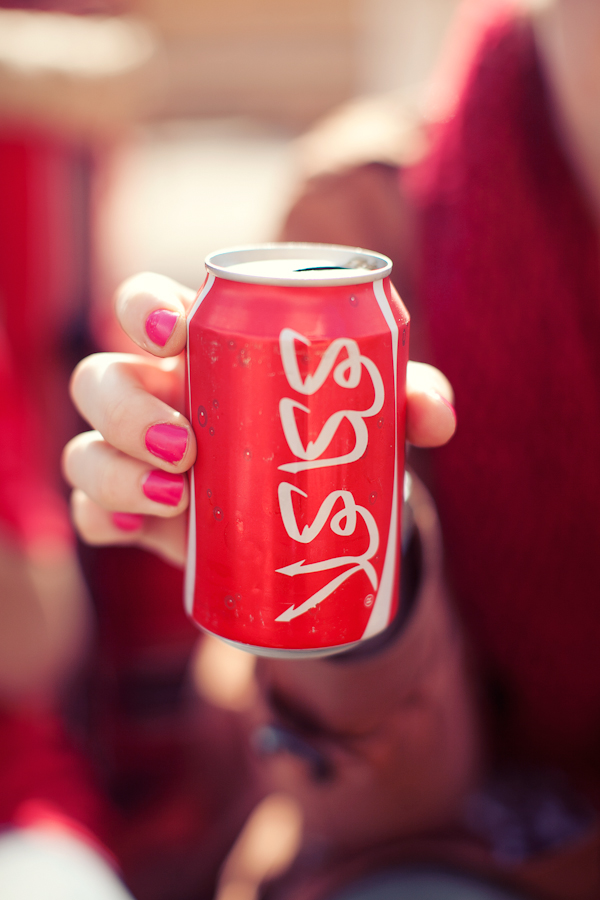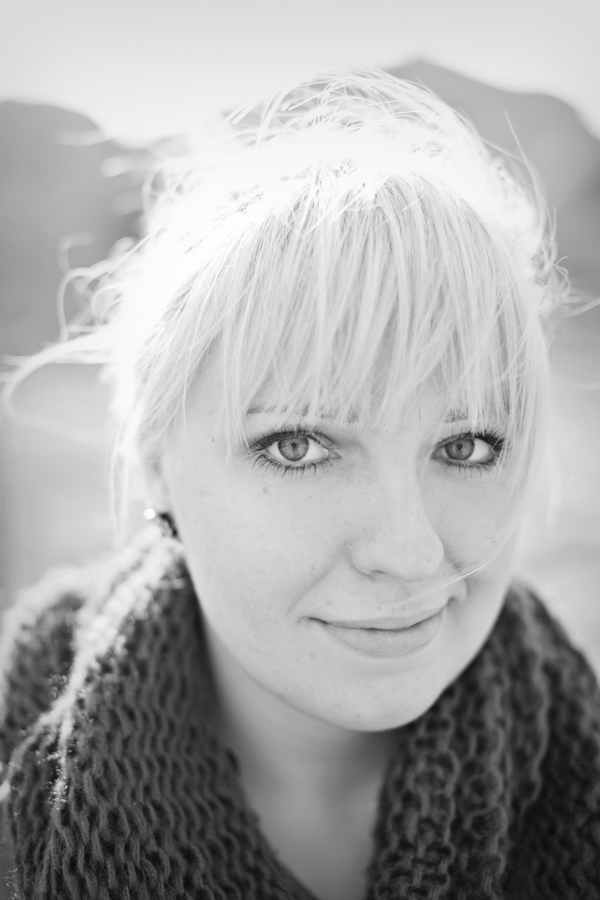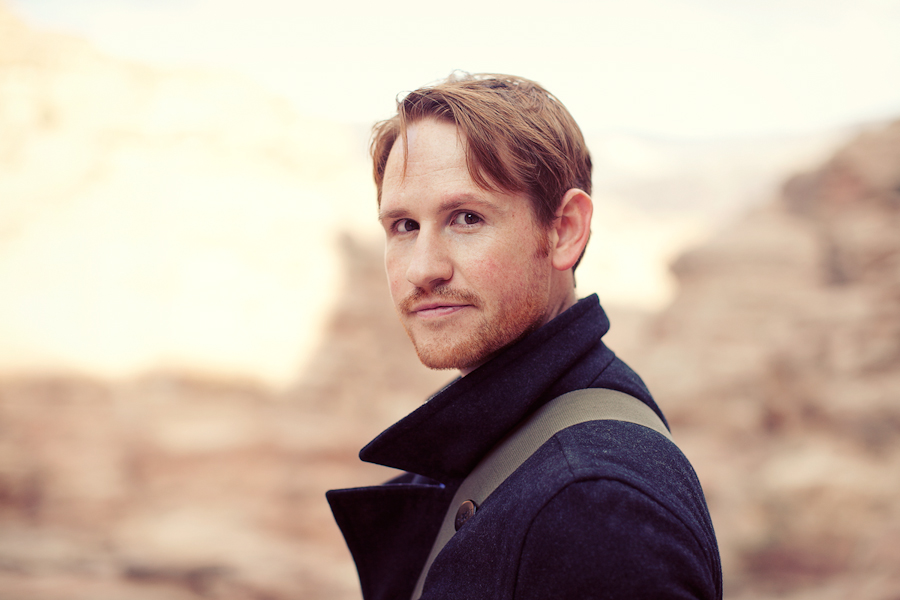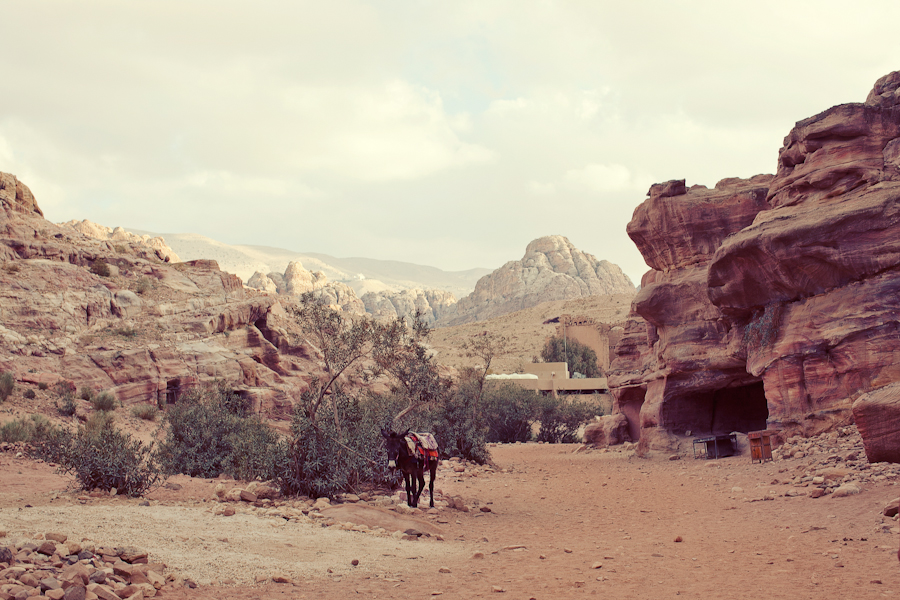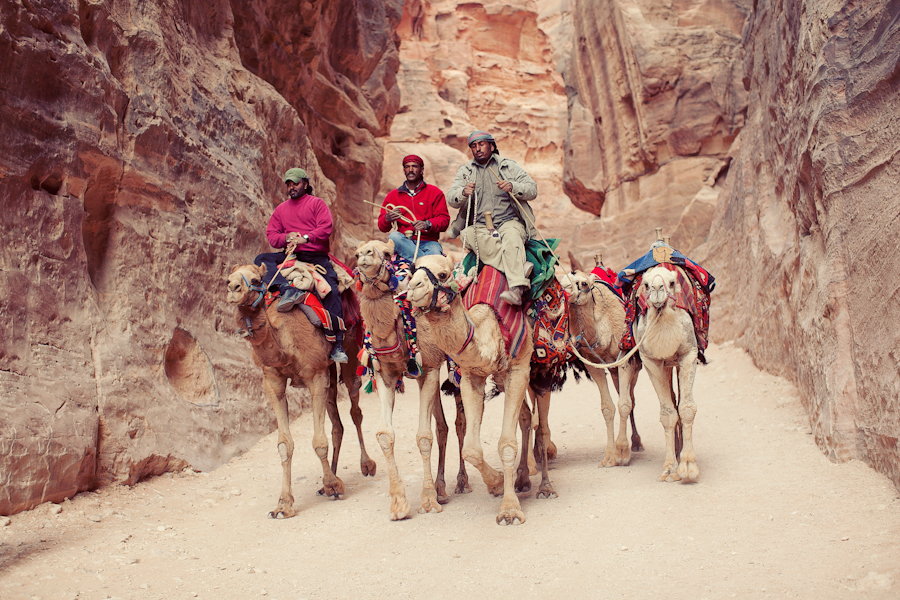 Camping outside of Petra with my Aunt Ann + cousin Michael.  Late night cards + tea.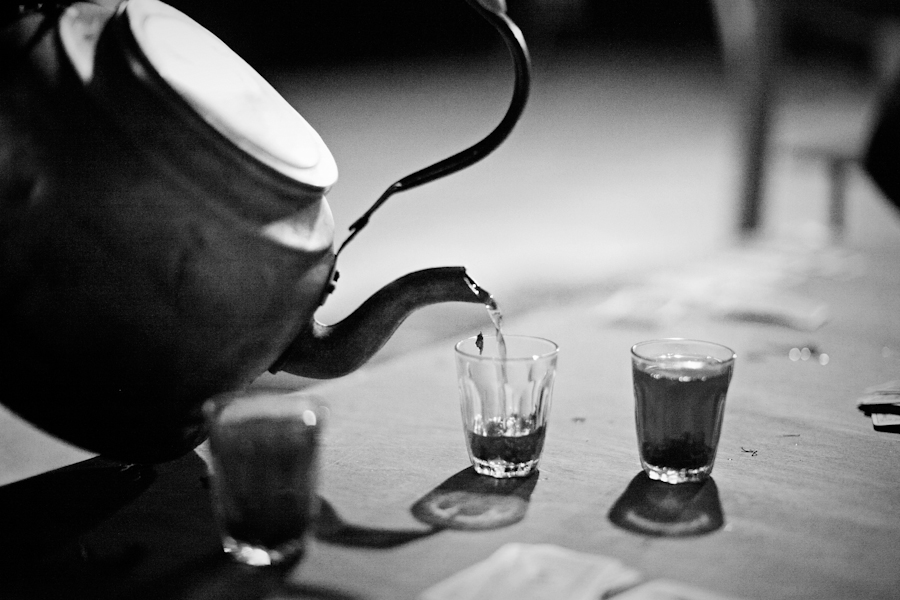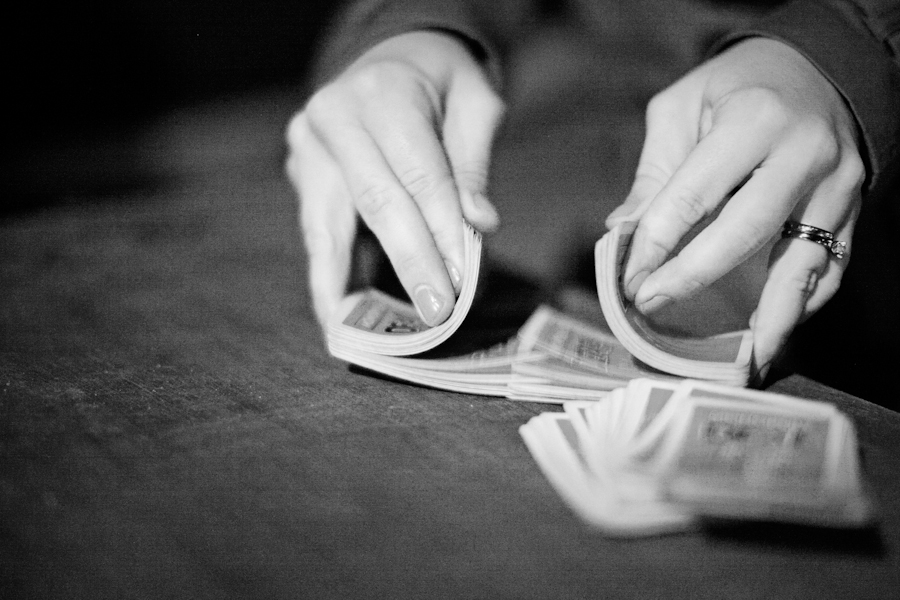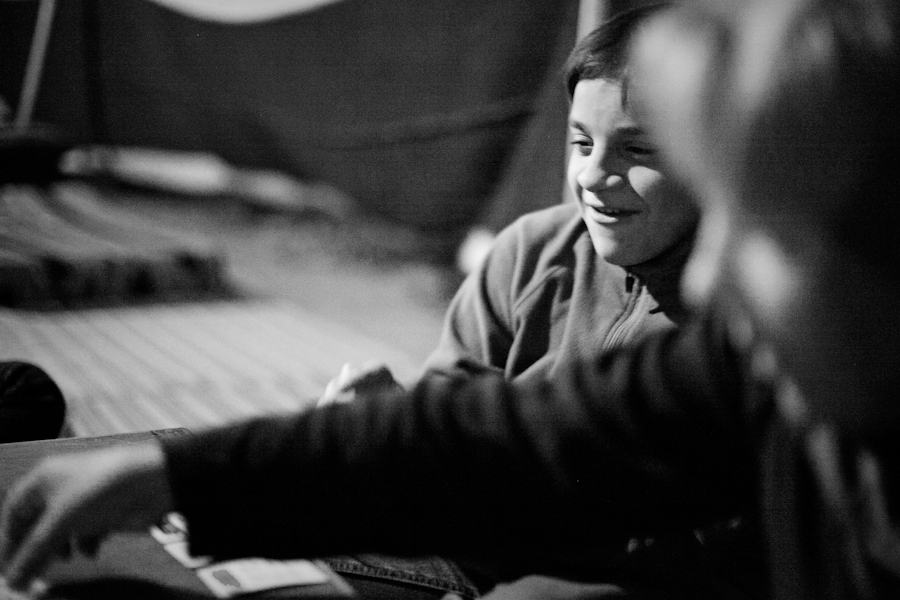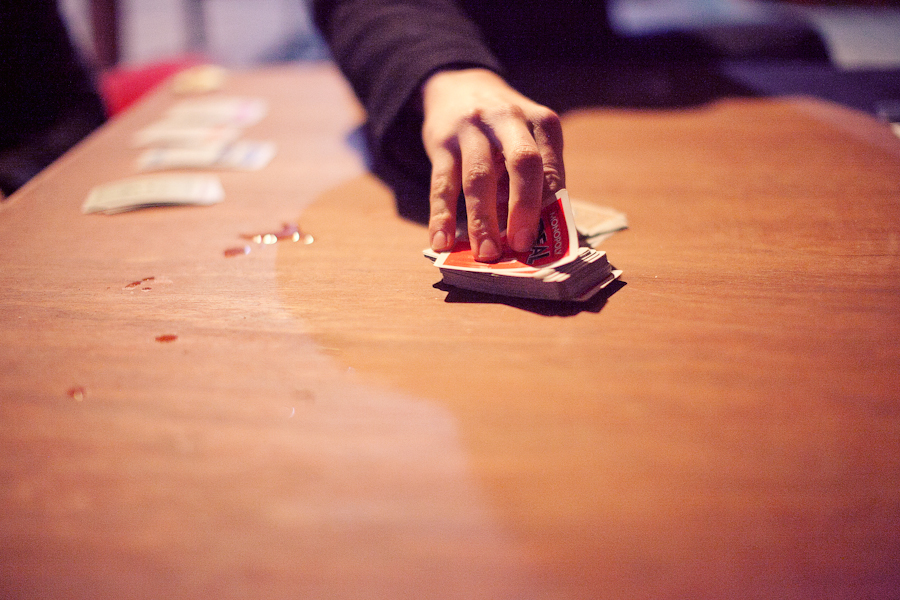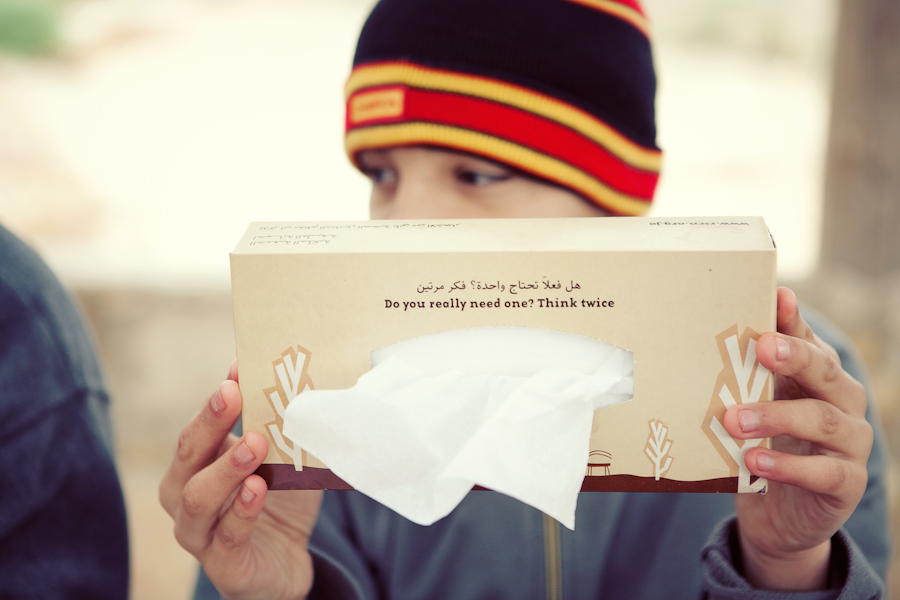 Where we camped.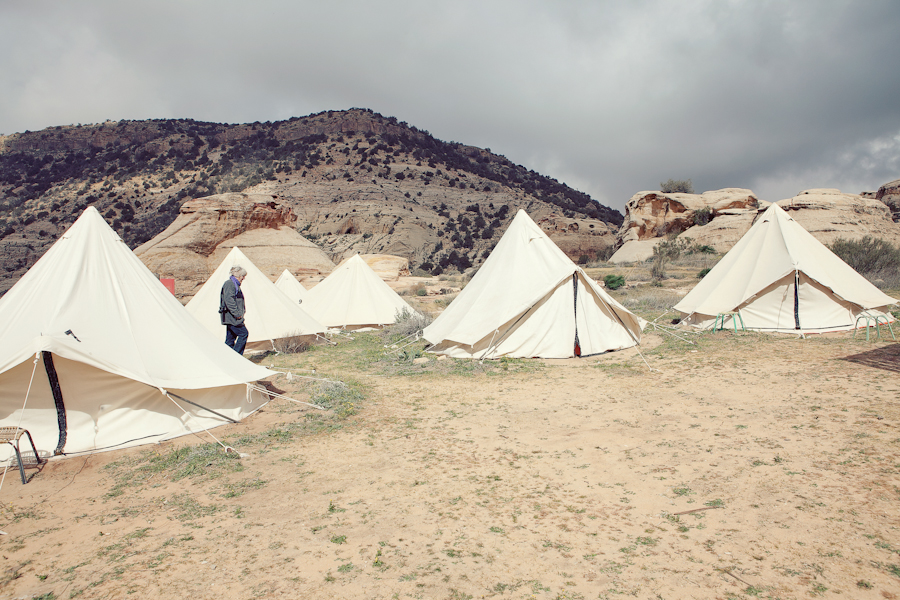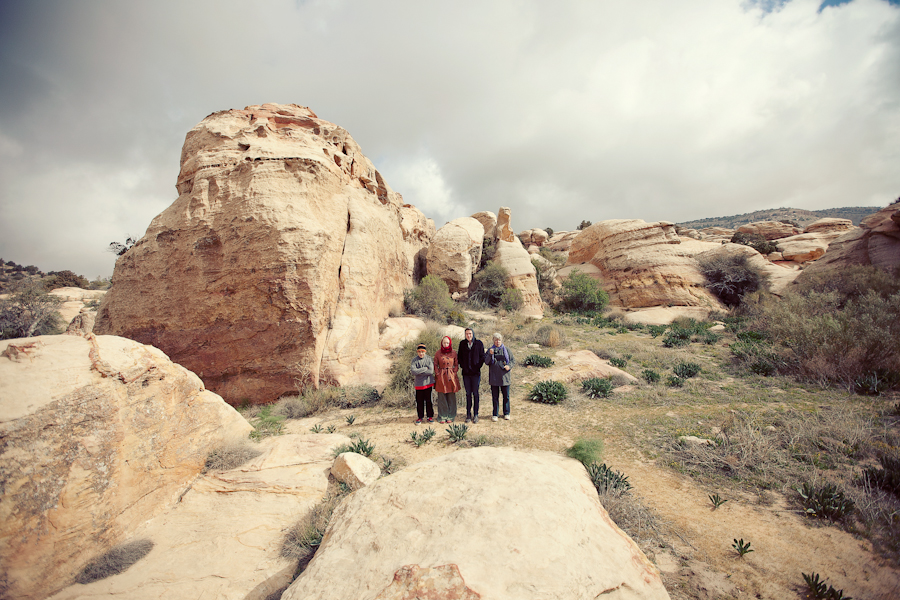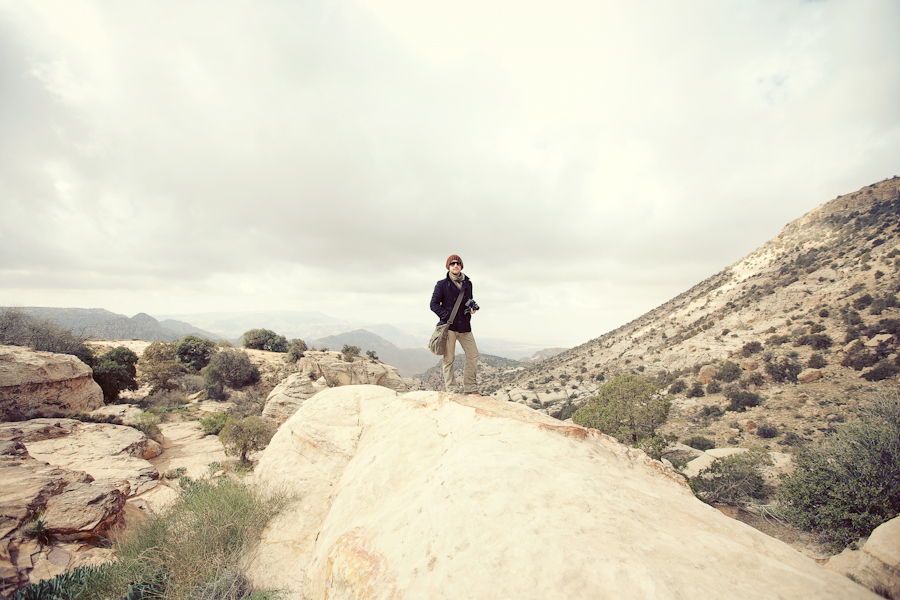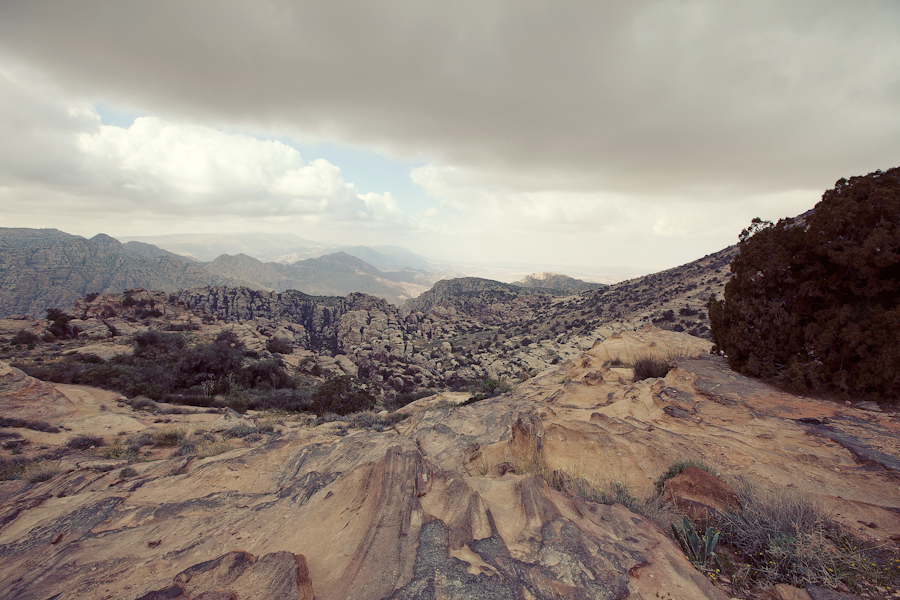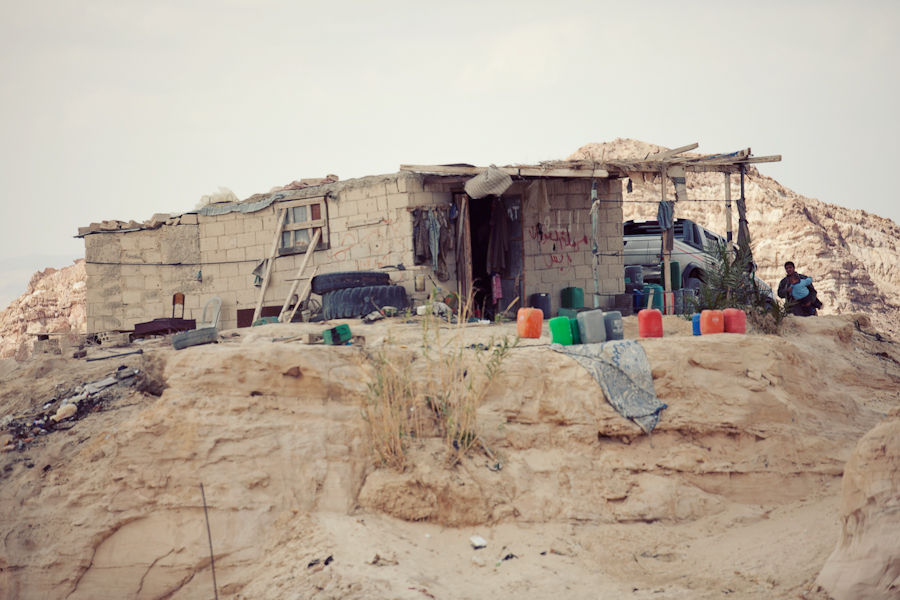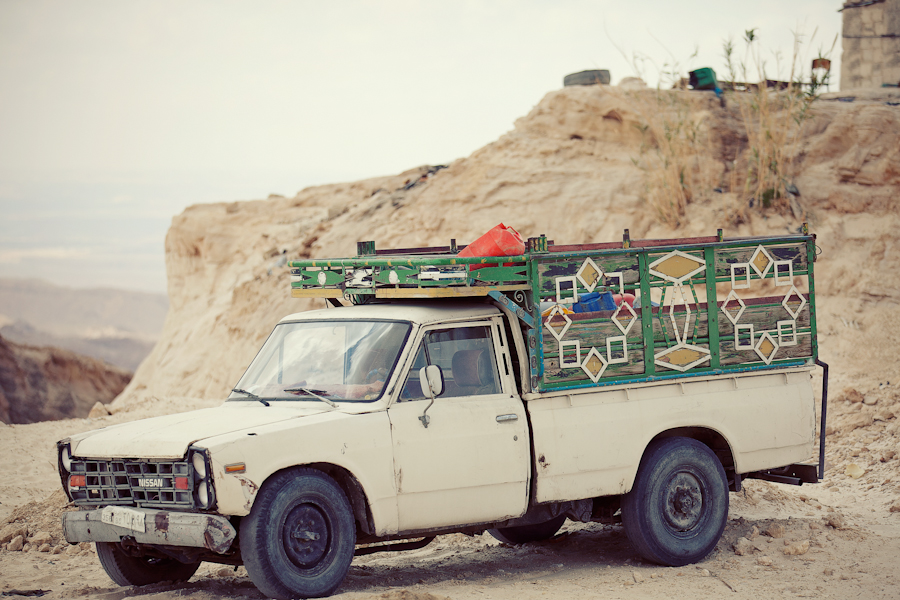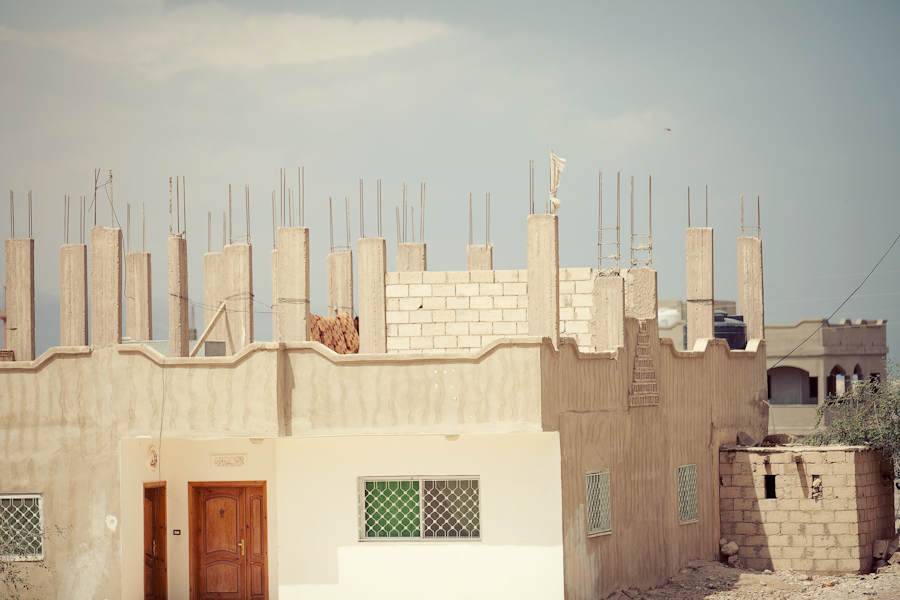 The Dead Sea.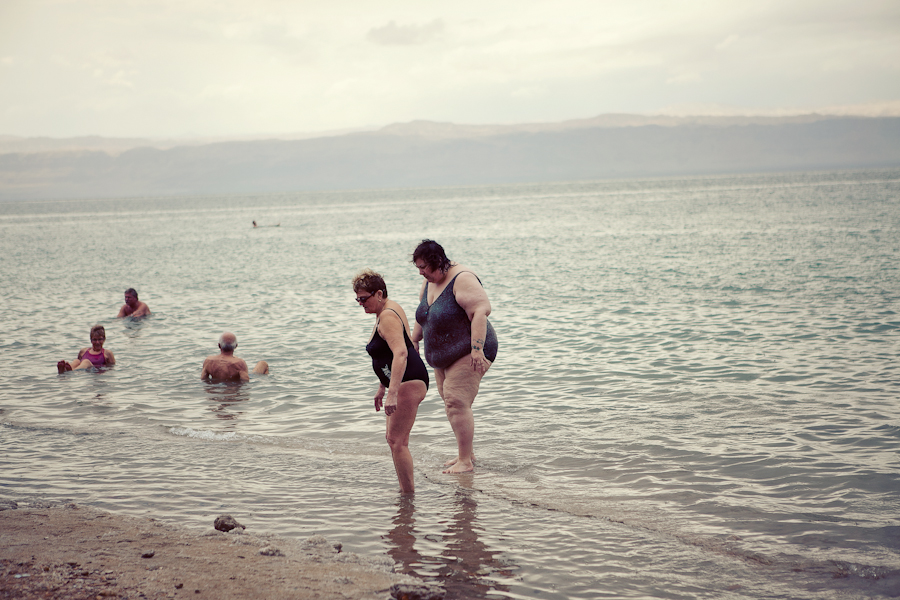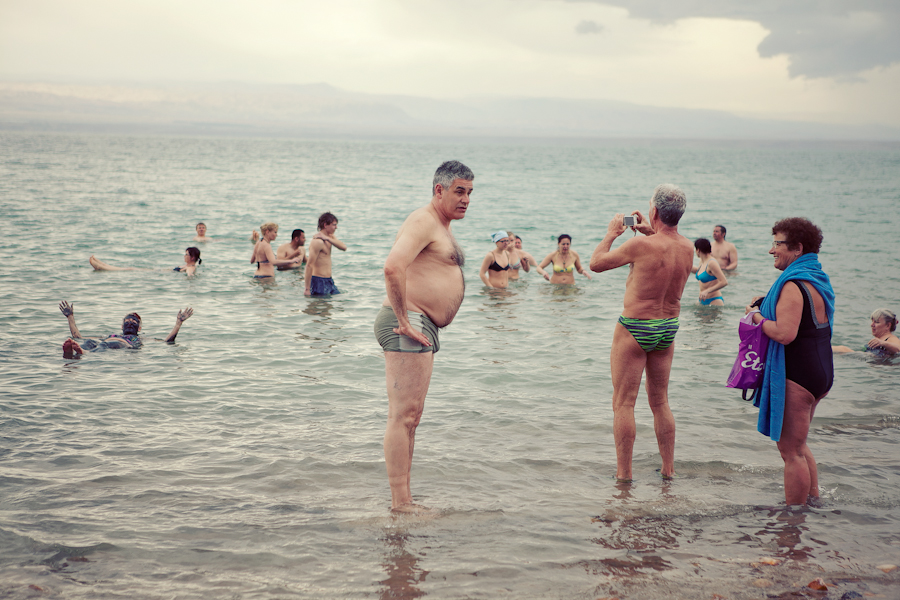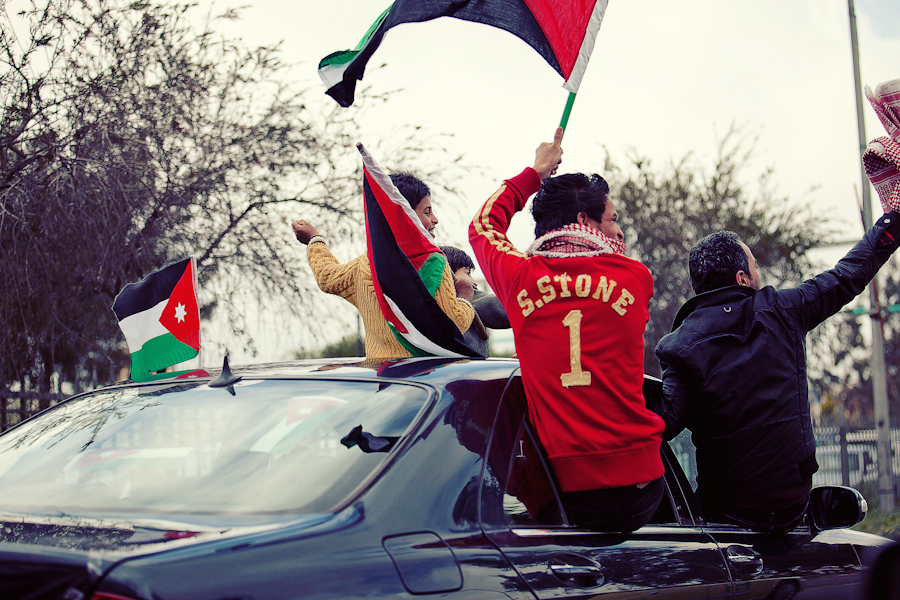 Boys throwing stalks of celery in an alley.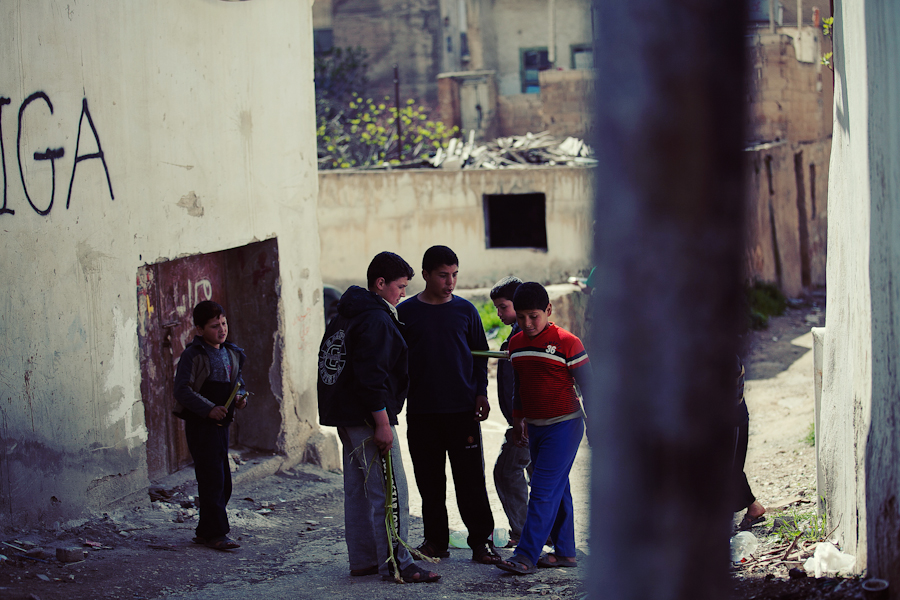 Jerash.  One of the most intact Roman cities.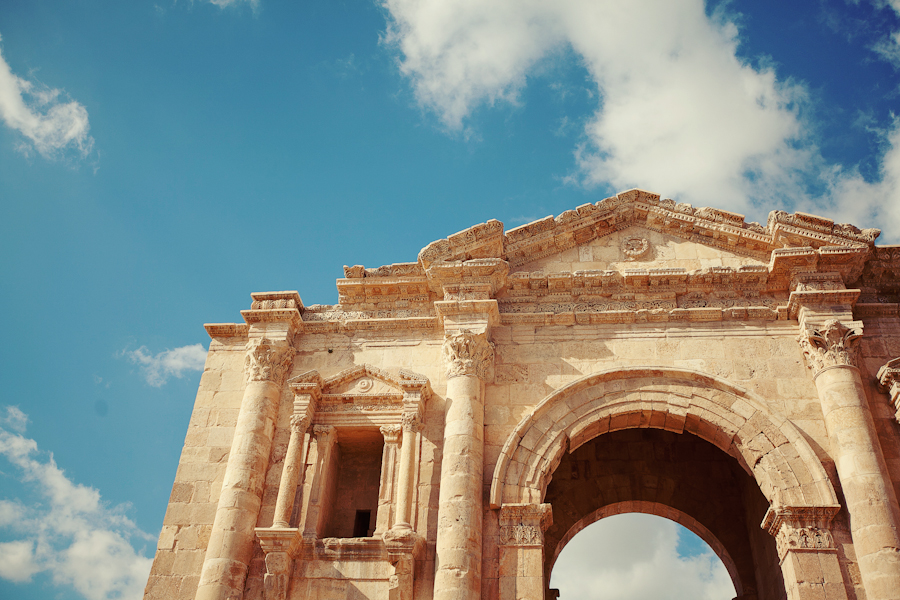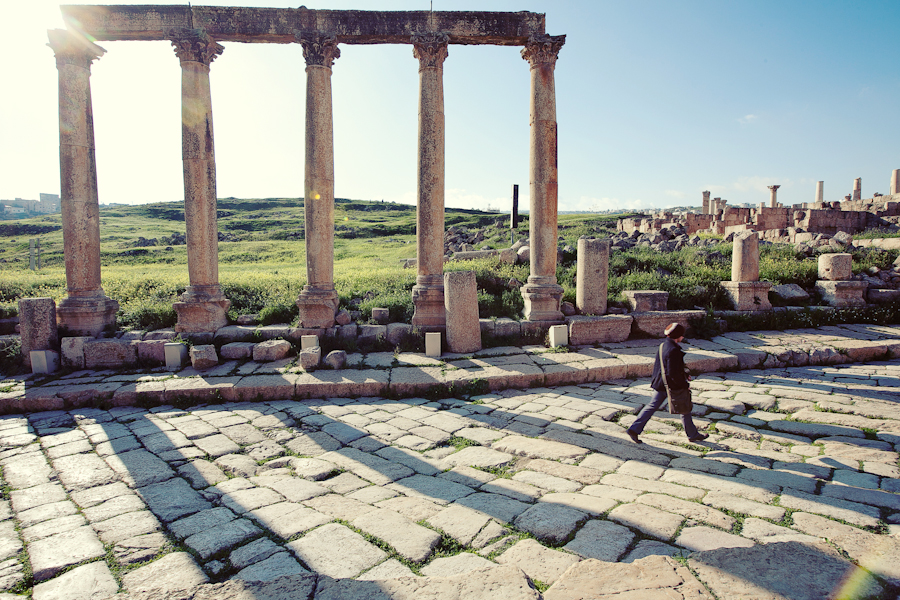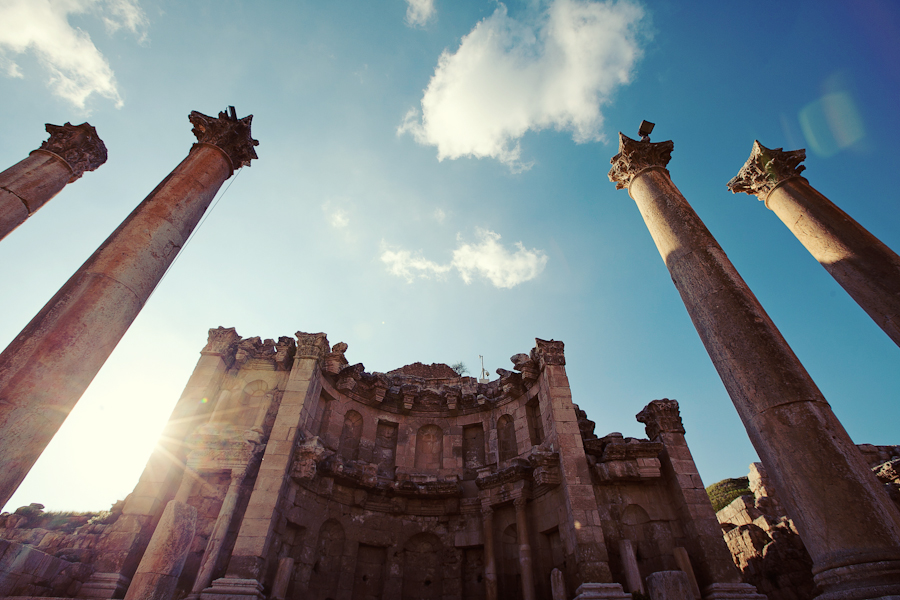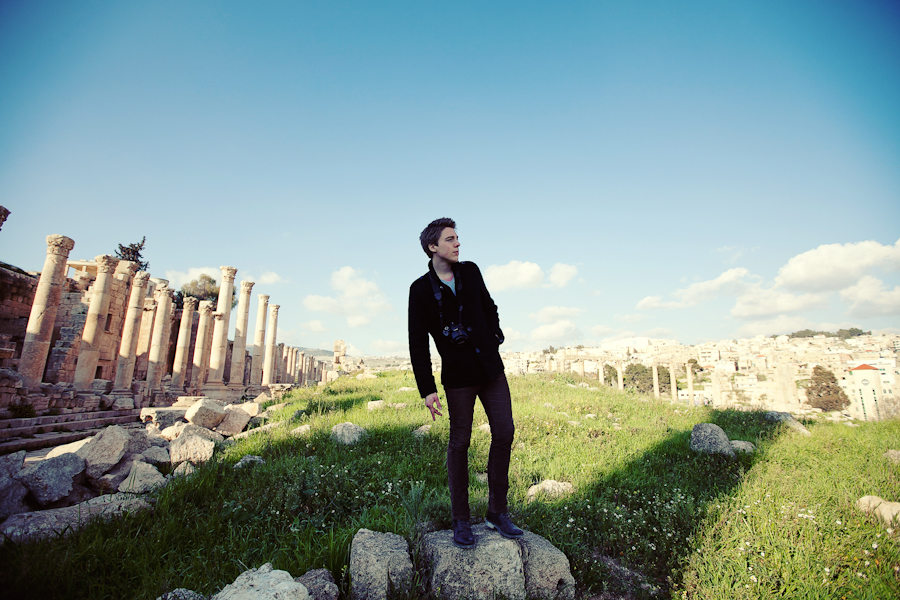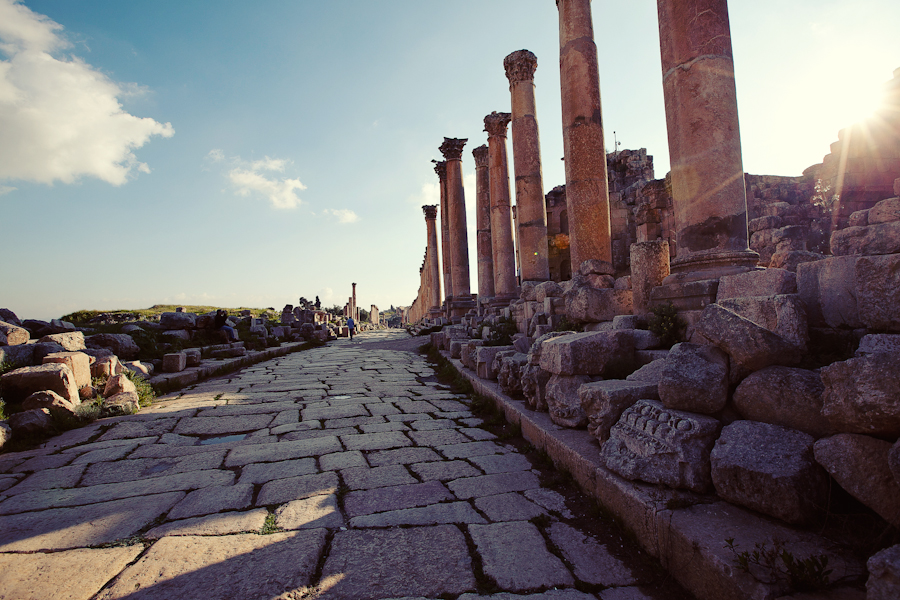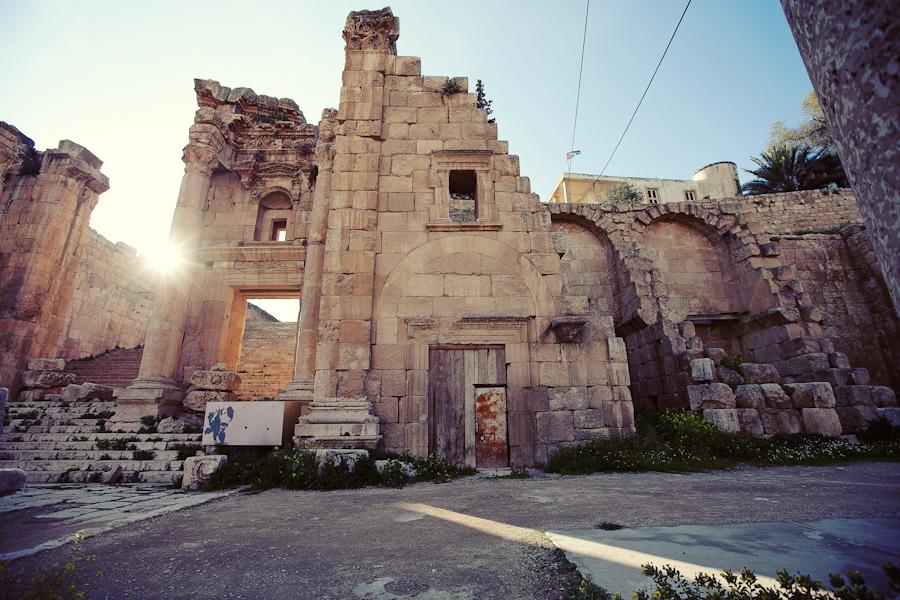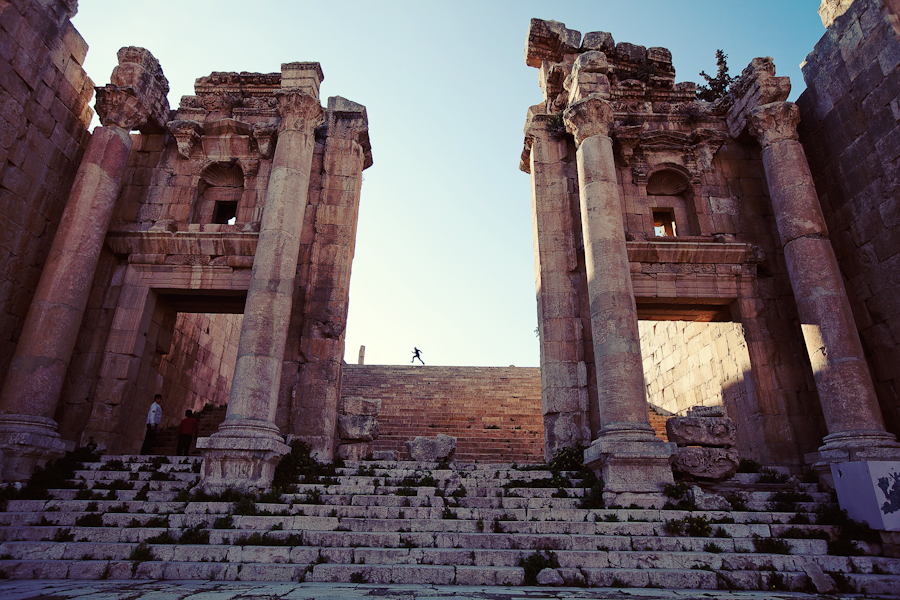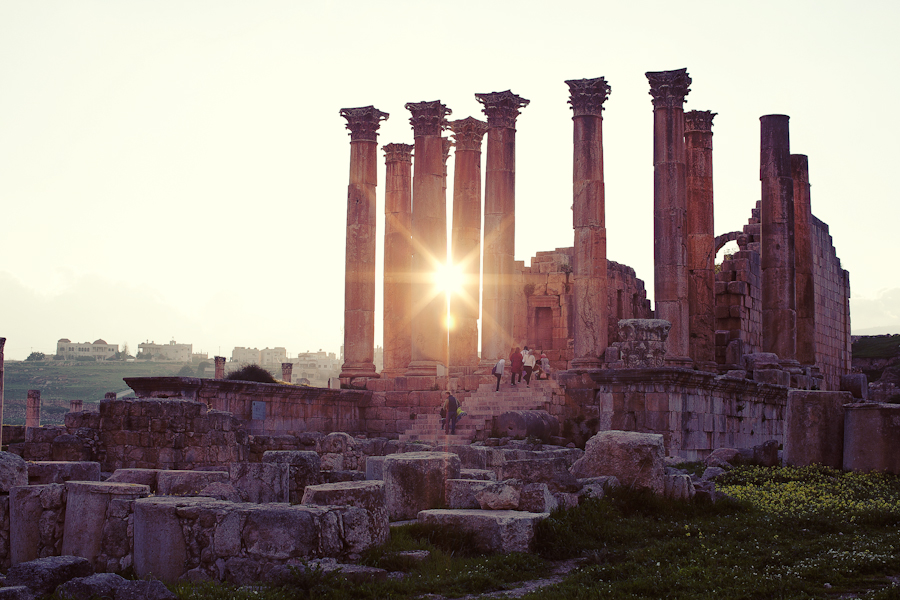 Wouldn't it blow your mind if your apartment overlooked ancient ruins?  That would be such a fascinating reality.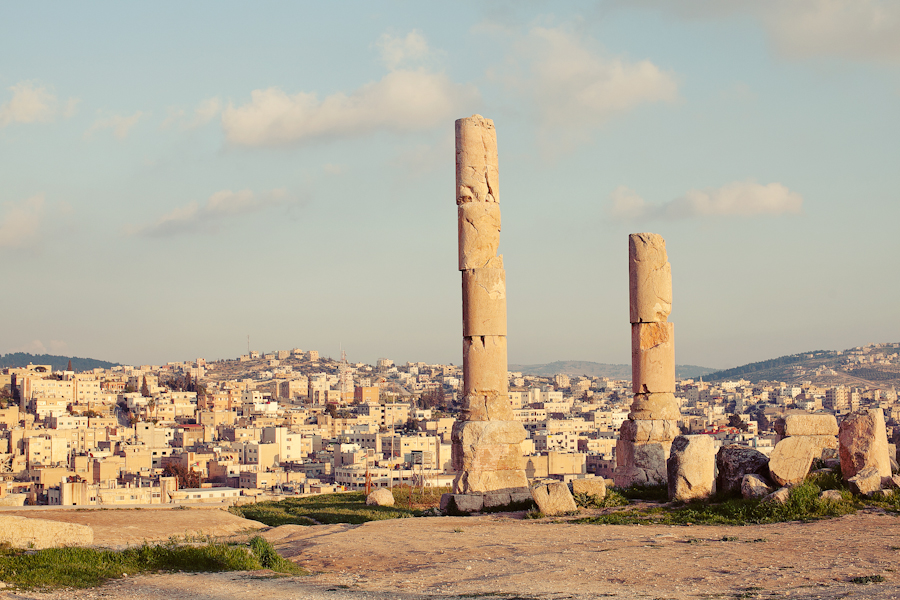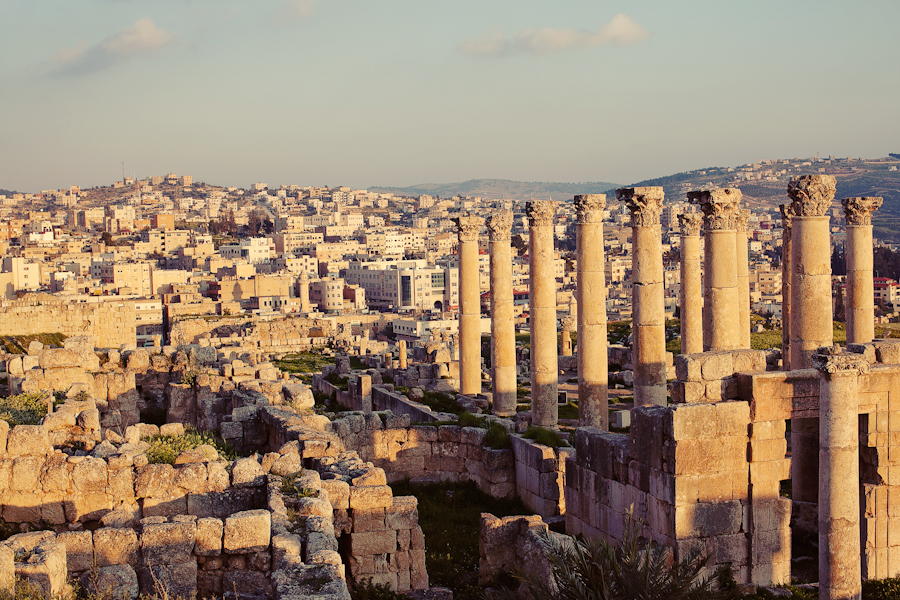 Next up … Italy!
Until then – Happy Week-end!  xx