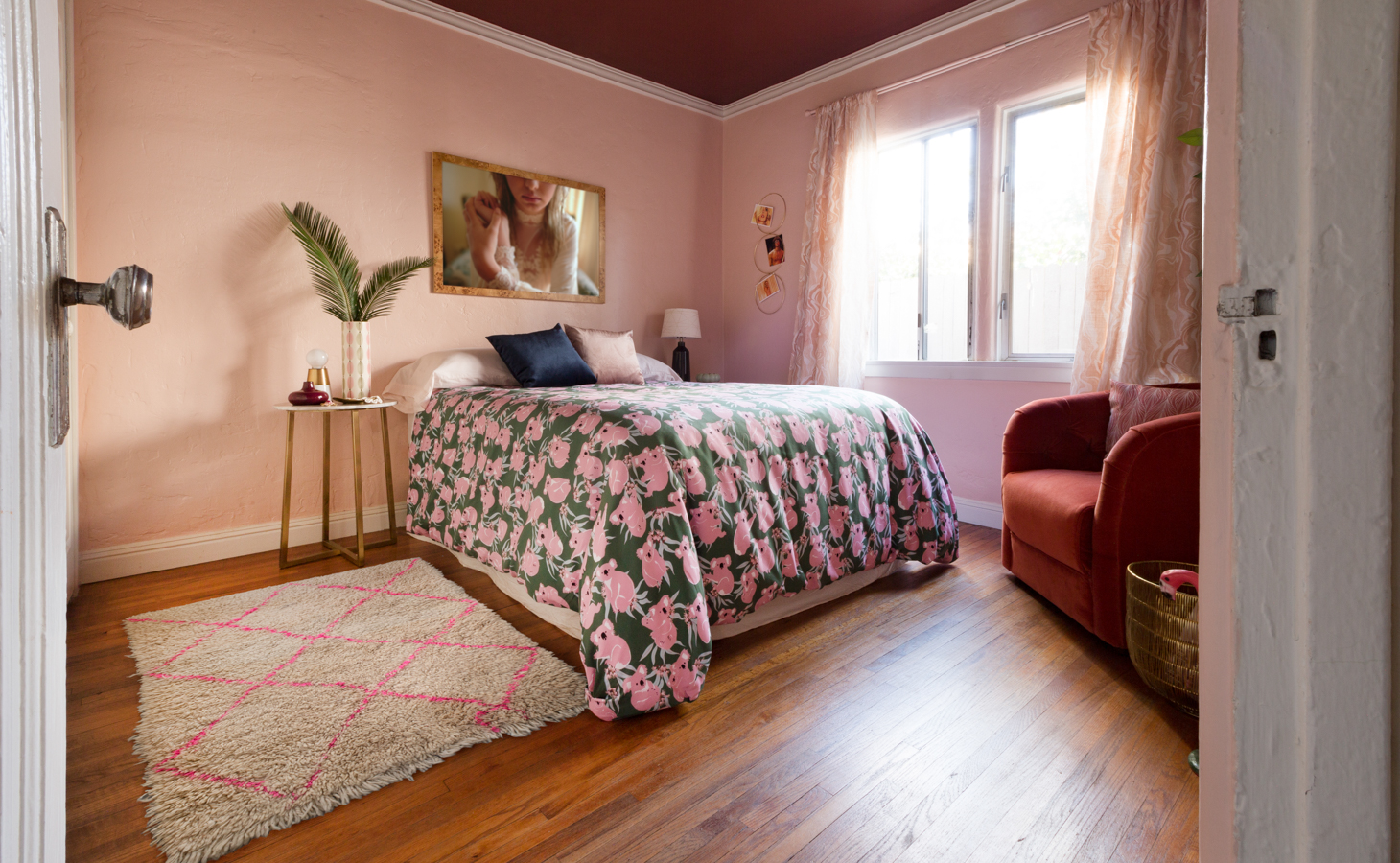 Jayden + I have a bit of a thing with loving change and trying new things early and often.. I tend to think my ENTJ'ness might have something to do with my love for updating and improving things that are OK and wanting to make them even better.
Our bedroom was already pretty rad, but then we got a brand new mattress from Helix, and suddenly, the whole room needed to be new, too!
I enlisted the expertise of my other half, Anne Sage, who saw my Pinterest board for the bedroom inspo and deemed it the 70s Brutalist Glam Bedroom. I liked that.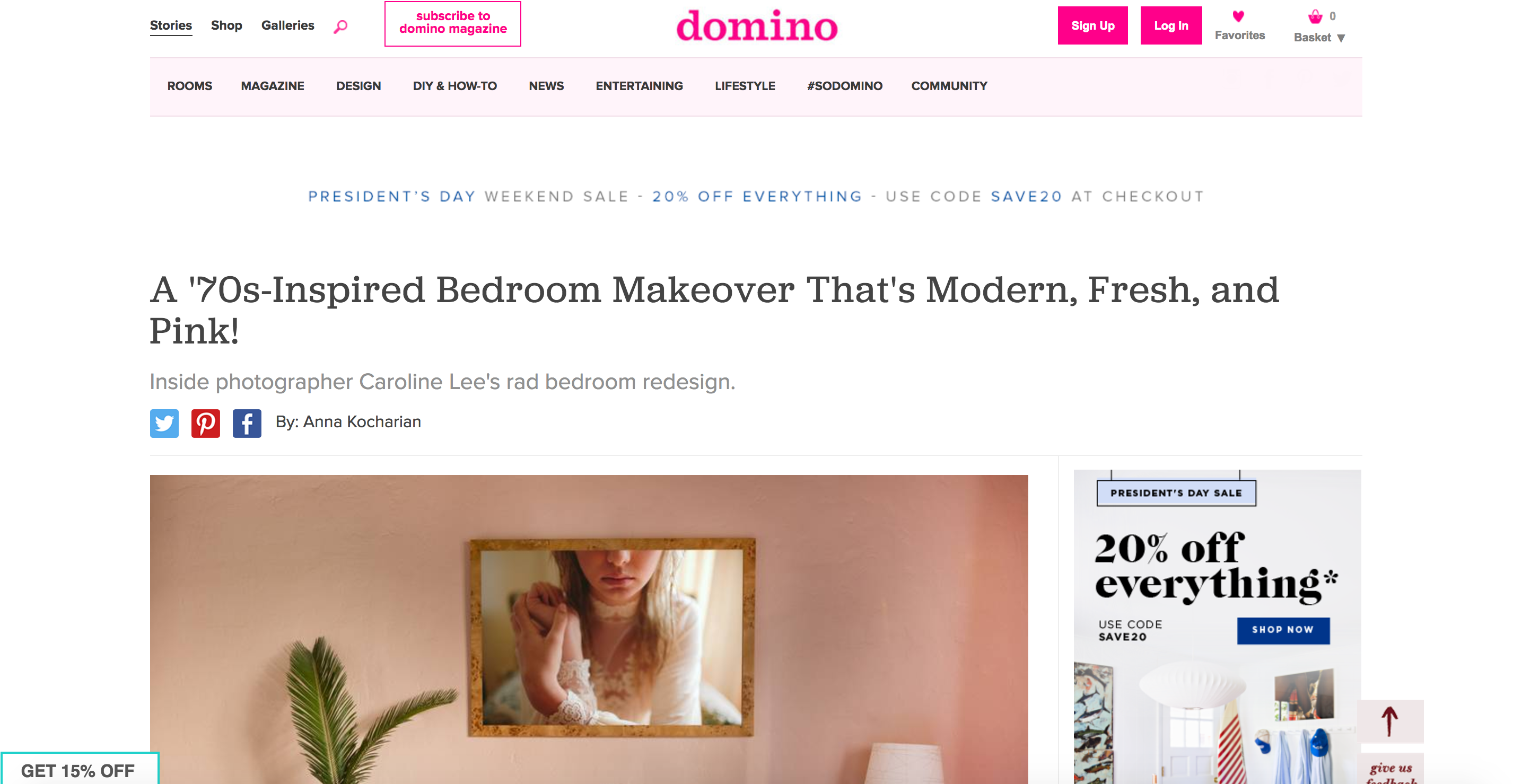 (The makeover was featured on Domino last week, so you can check out an interview with Anne there!)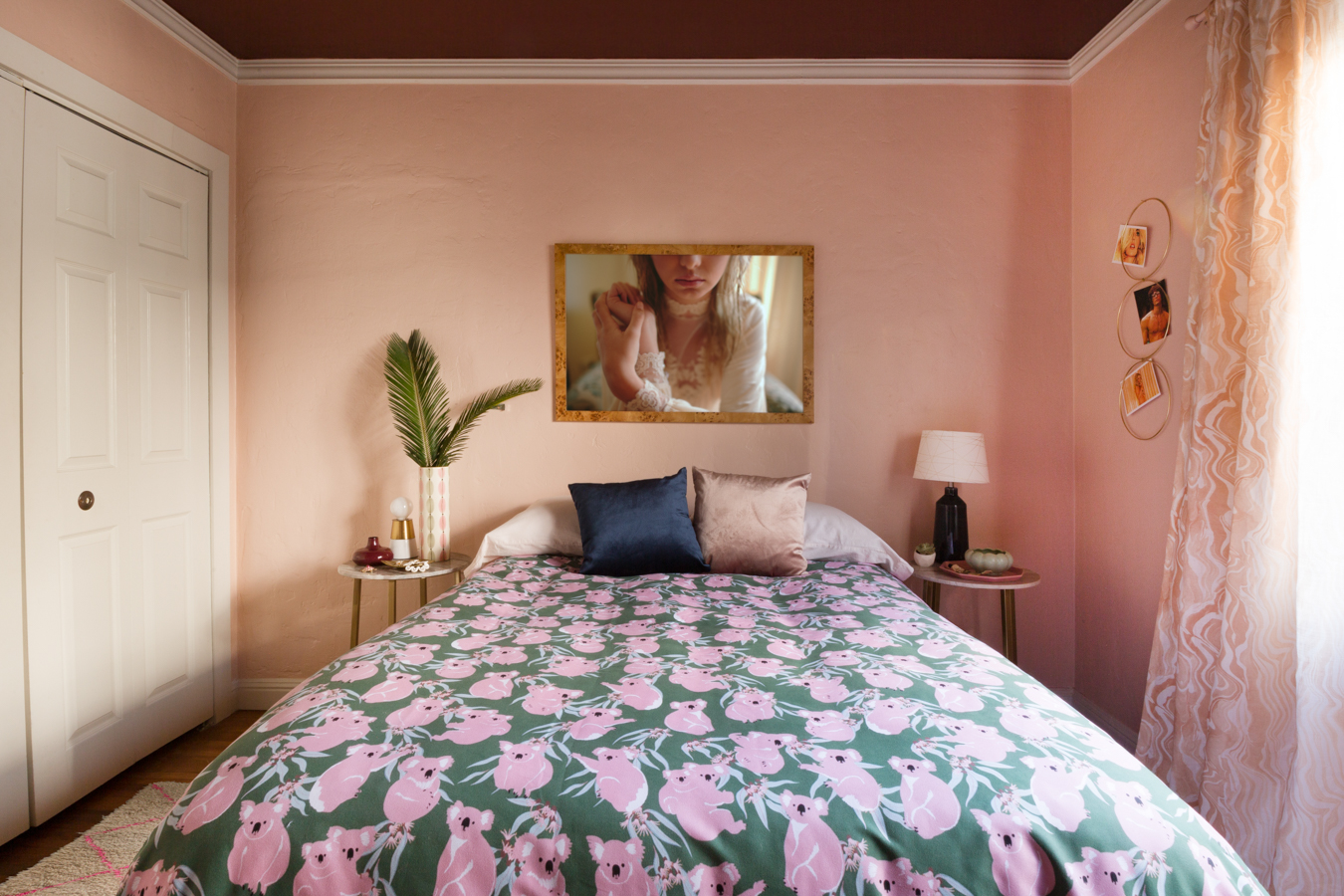 I was obsessed with a bathroom that I found online that had a dark ceiling color. Thankfully, Jayden loves color just as much as I do, and was totally on board with the idea — going so far as doing the painting job himself. He really is amaaaazing at detail!
The photo is one I took in Melbourne a few years back, and we got it printed and framed with Framebridge in their Cairo burl wood frame. I'm obsessed!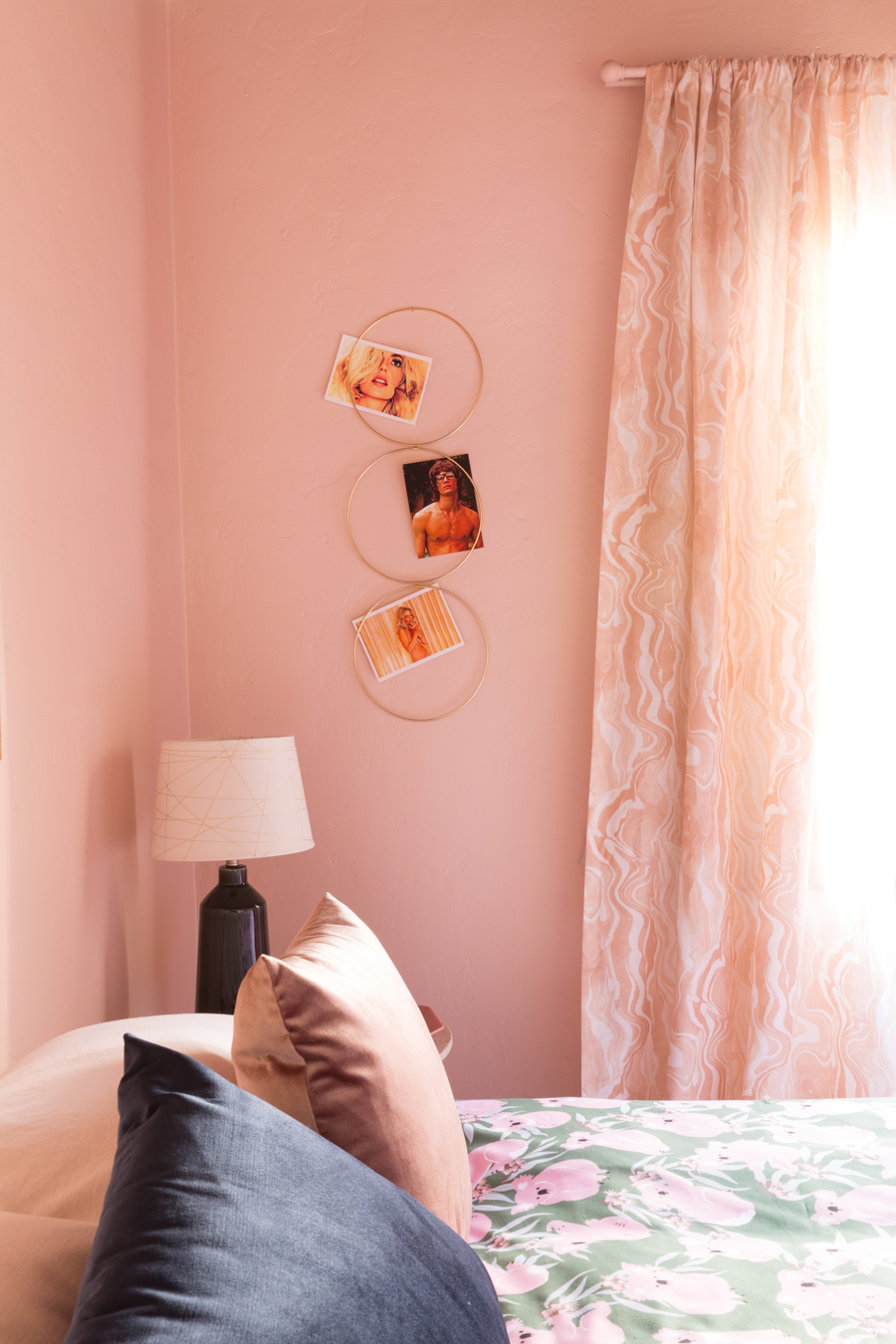 The drapes are a bit o' magic from Rebecca Atwood's fabric by the yard offerings, and I sewed 'em myself. The sexy photos are '70s levels of delish by the amazing Stephanie Vovas.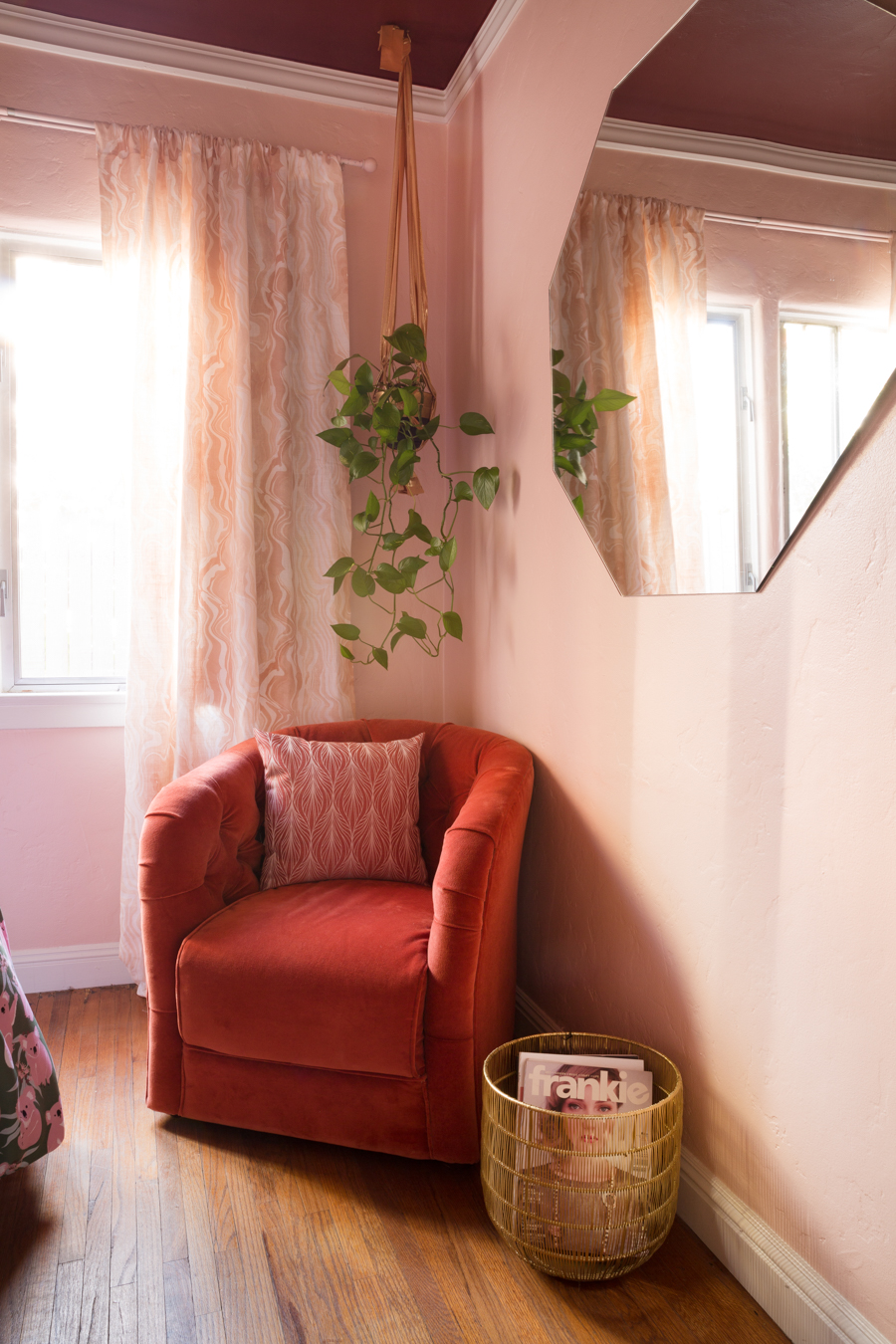 That chair was a Craiglist find [free!] and we got it recovered in the most delicious burnt orange. If you give me blush and rust in the same corner of a room, it will always be my fave!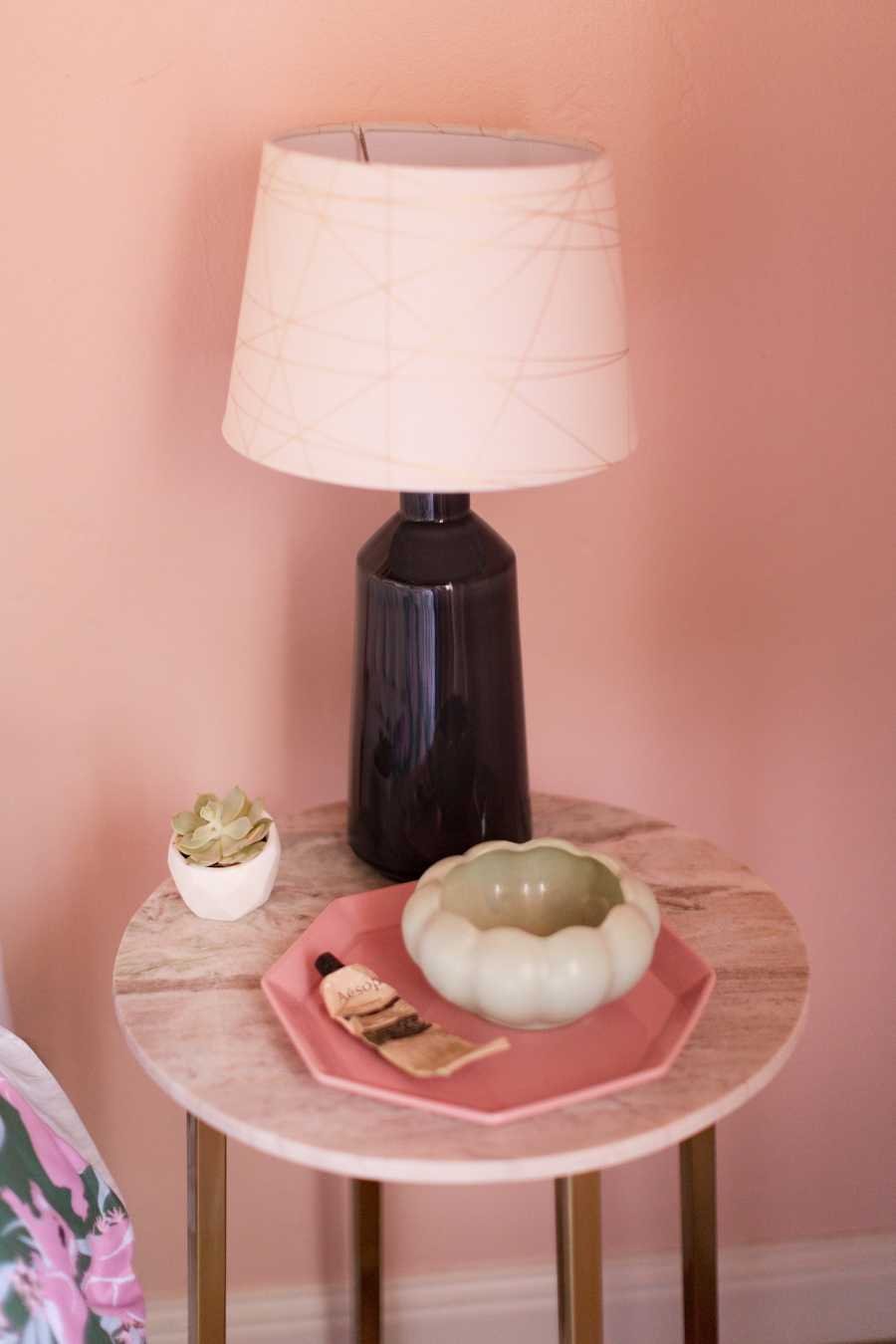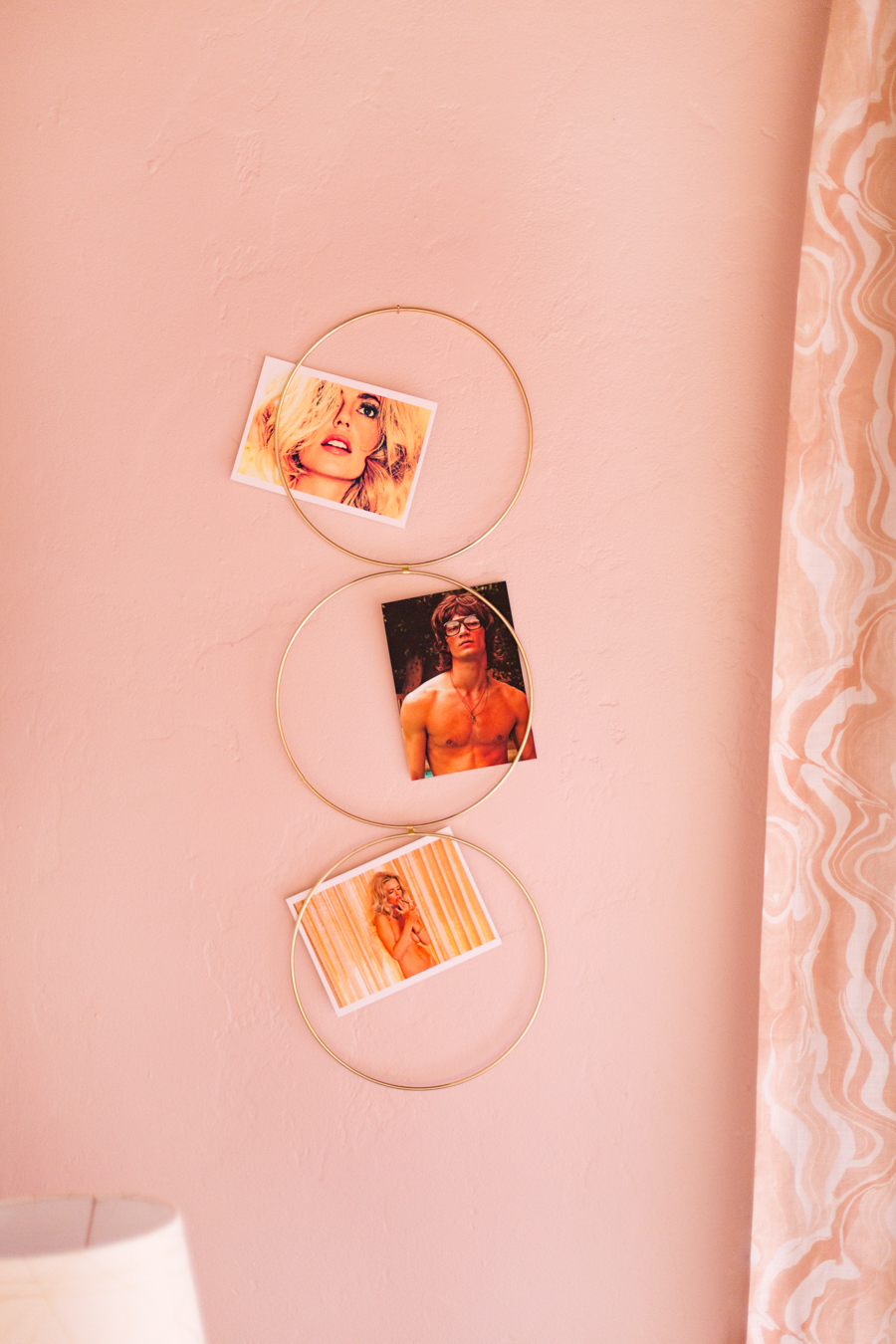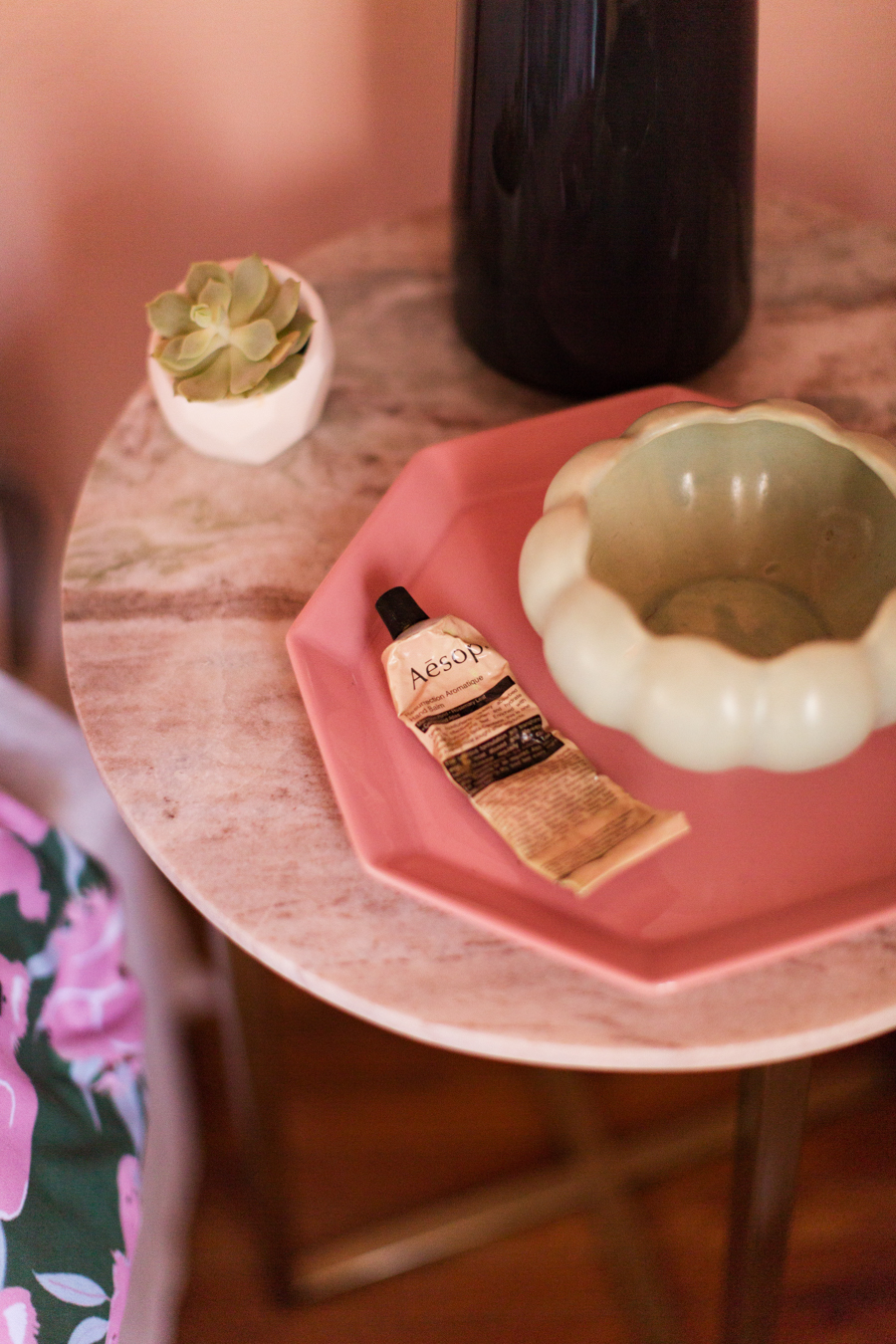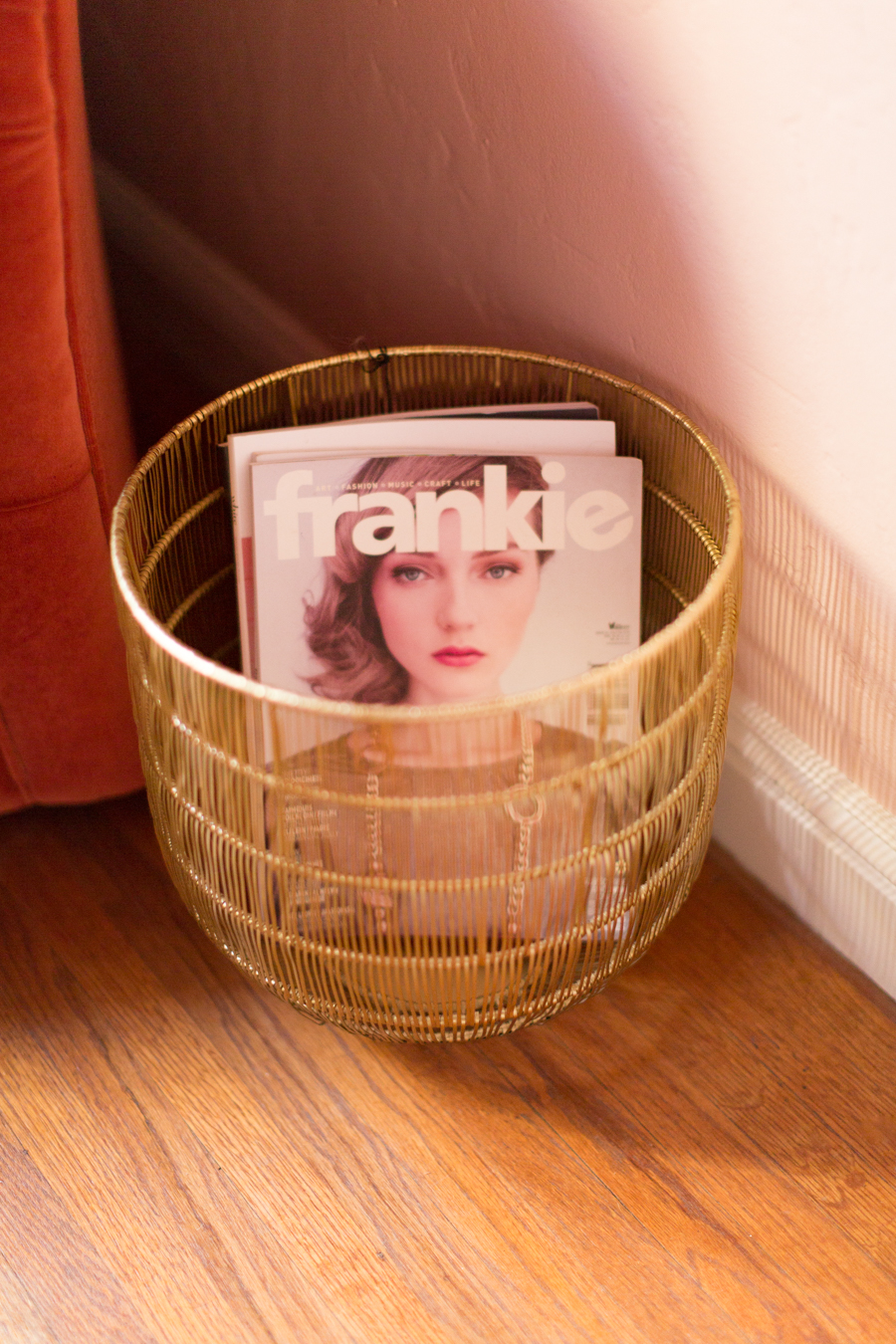 Mad-crazy about this basket from BoConcept. Their selection of pillows and other home accessories blows me away! Plus, they have a BoConcept LA store, so we even got to go in and see things in-person instead of ordering online.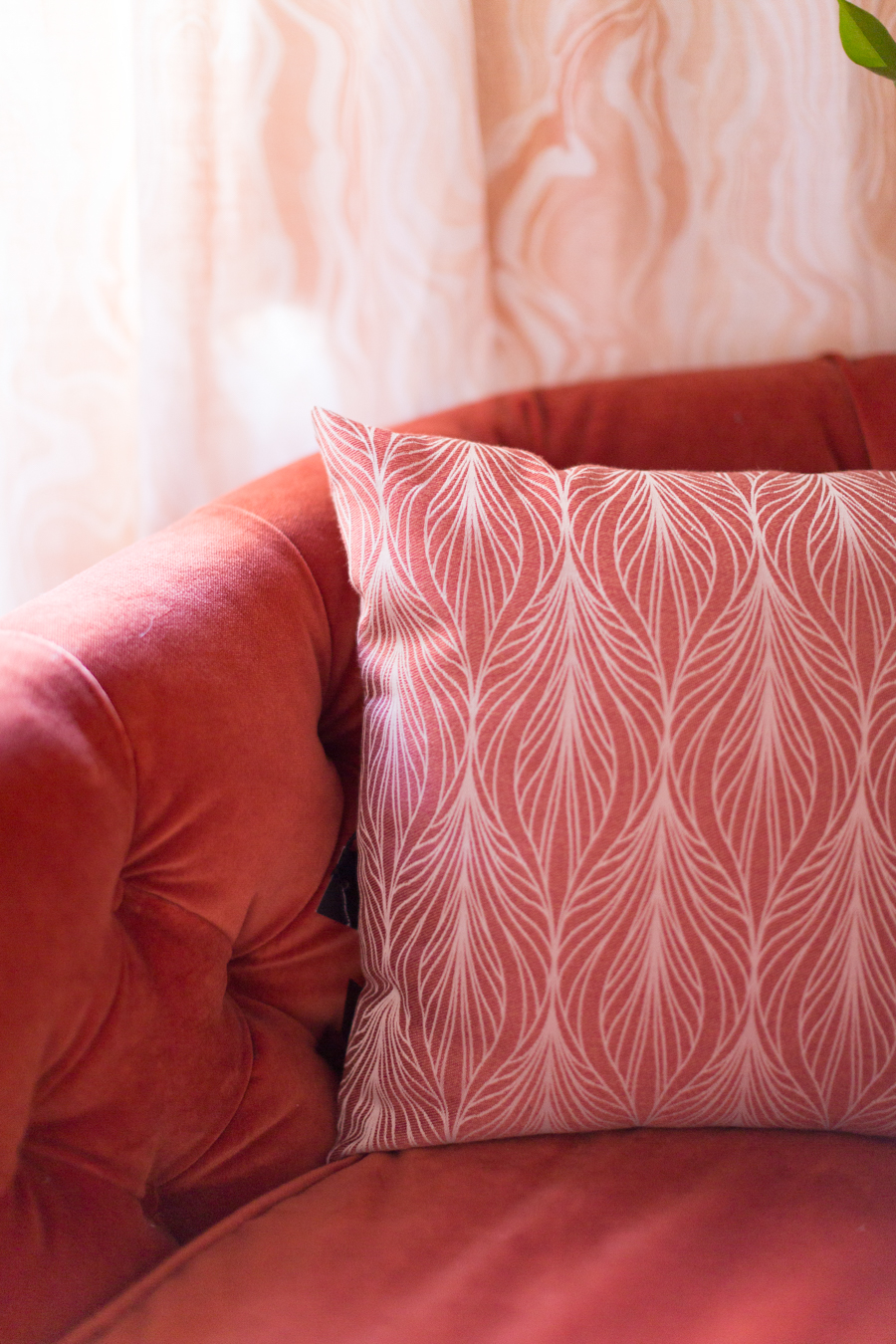 And how about that koala bedding made by Jayden himself? We were searching for quirky, playful and fun and just couldn't find the perfect match, and so Jayden created this custom piece. I think he's so insanely talented that I'm about to stop being a photographer just so I can become his publicist. First? To get him a bedding collab! My gosh. Pink koalas are always a good idea.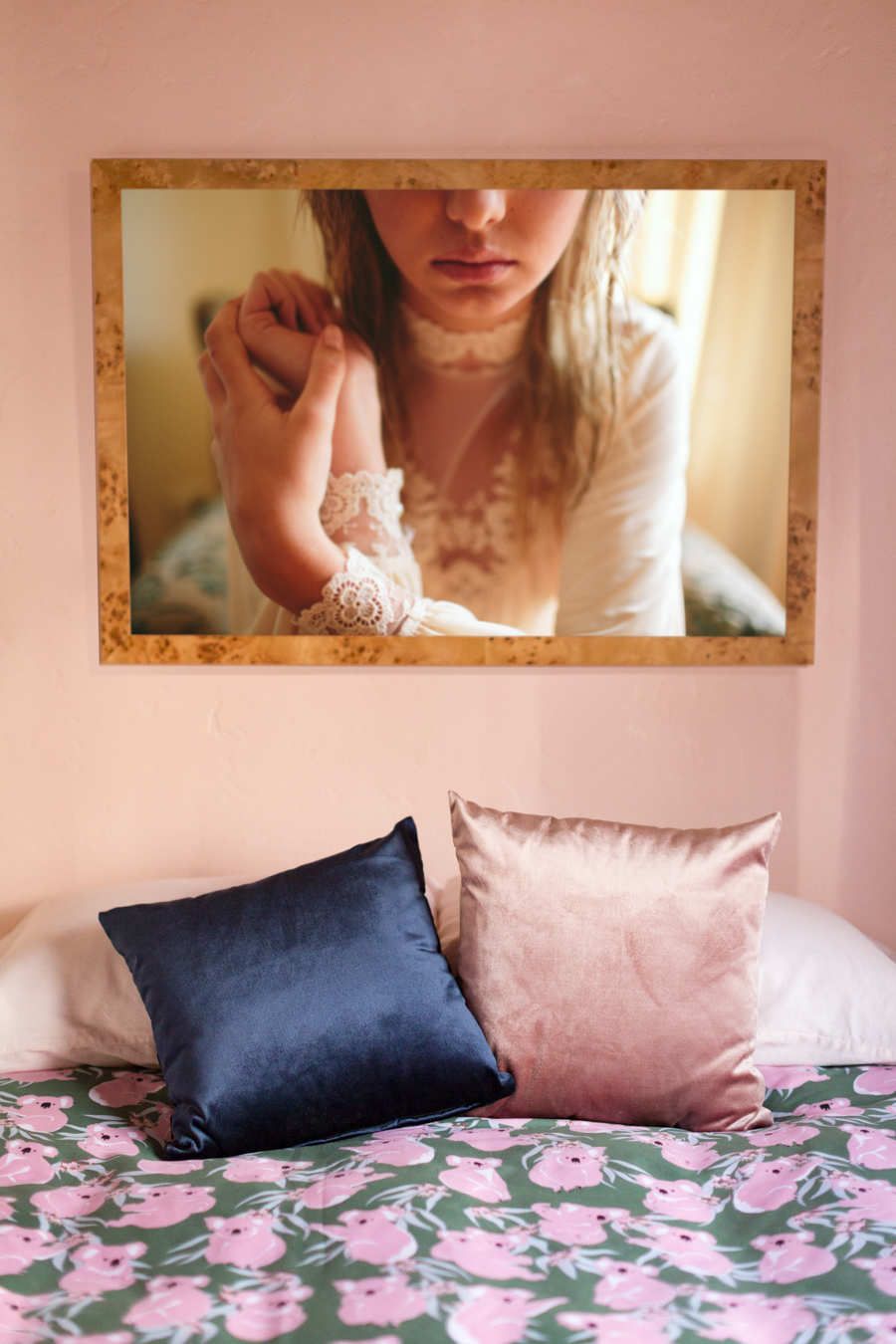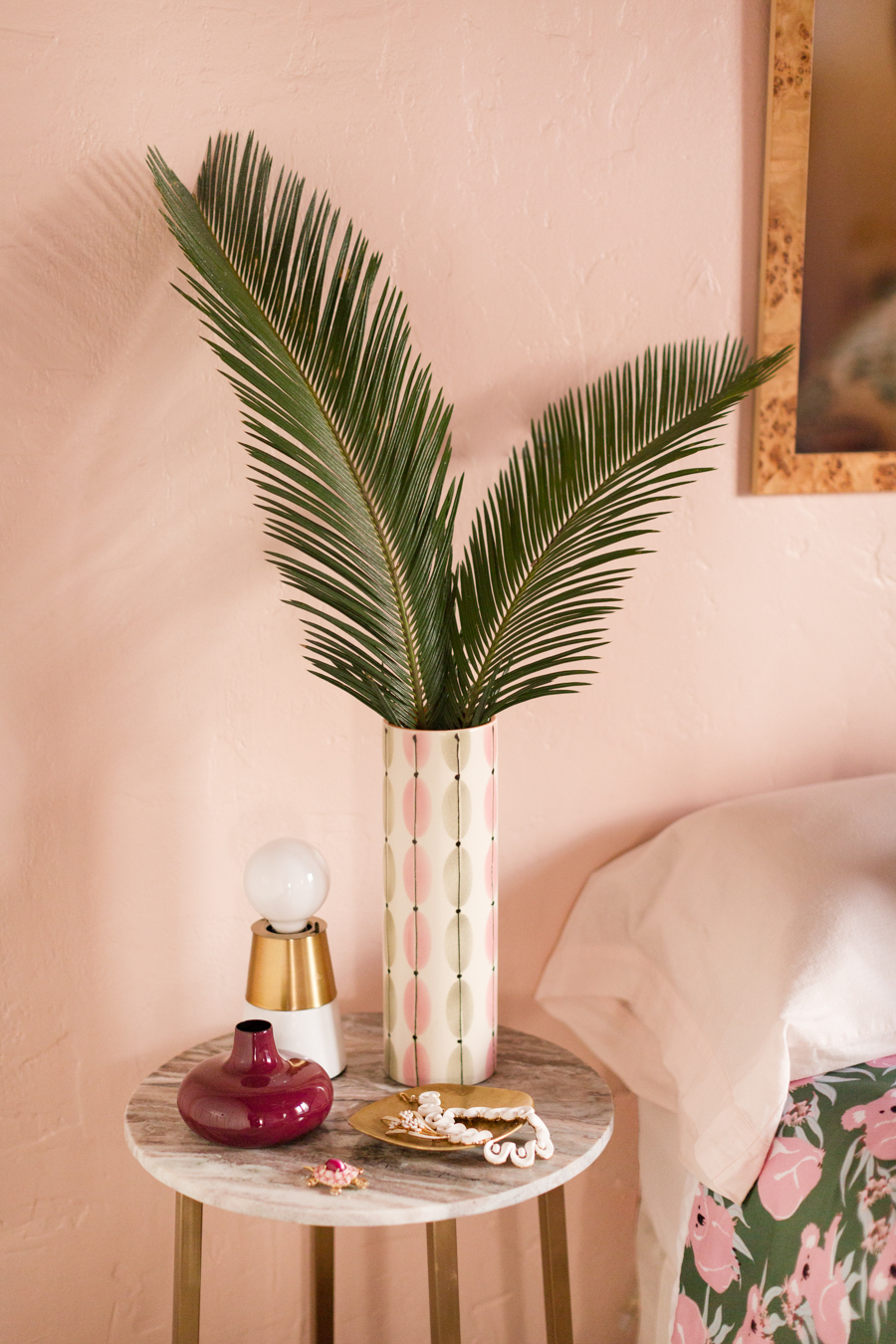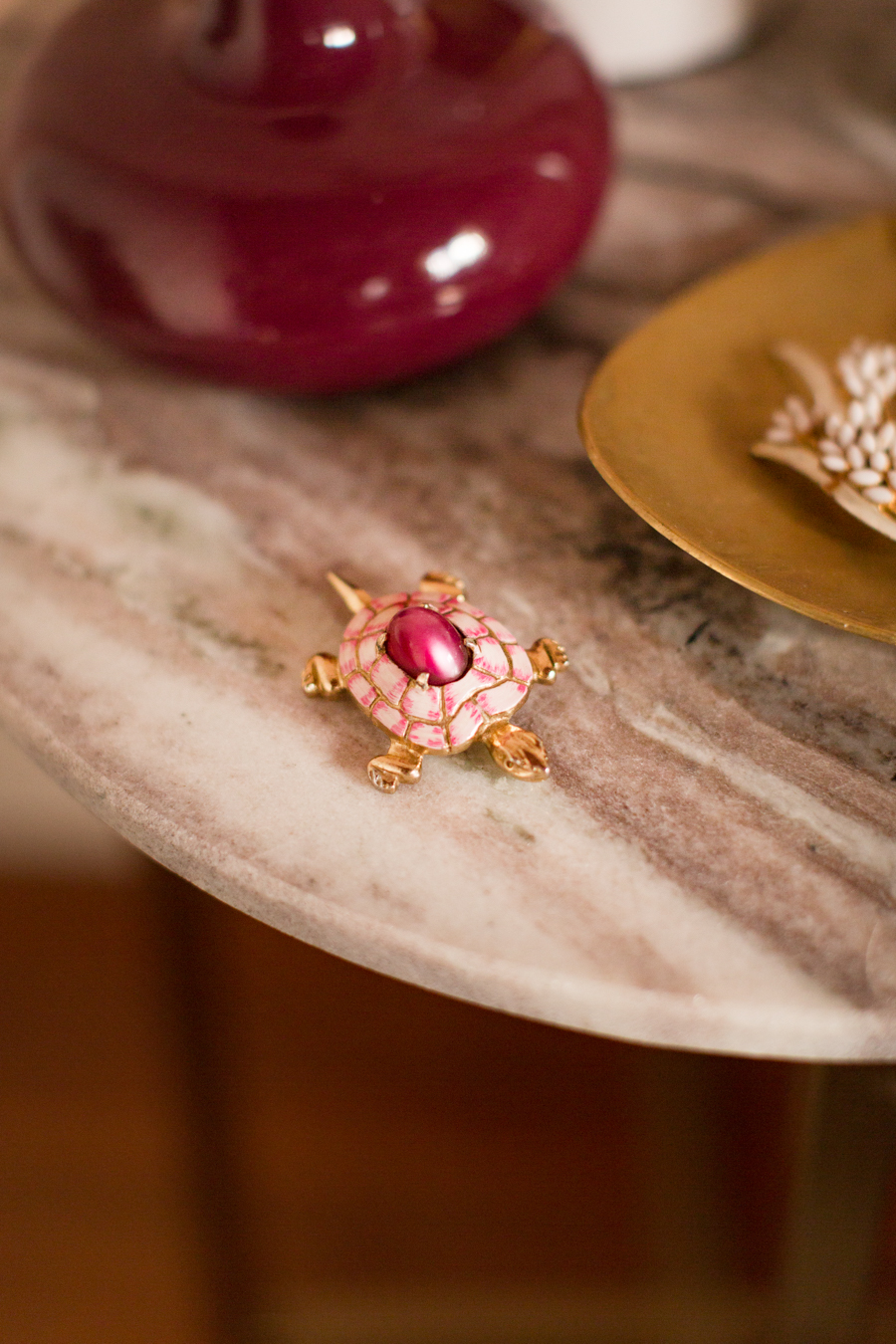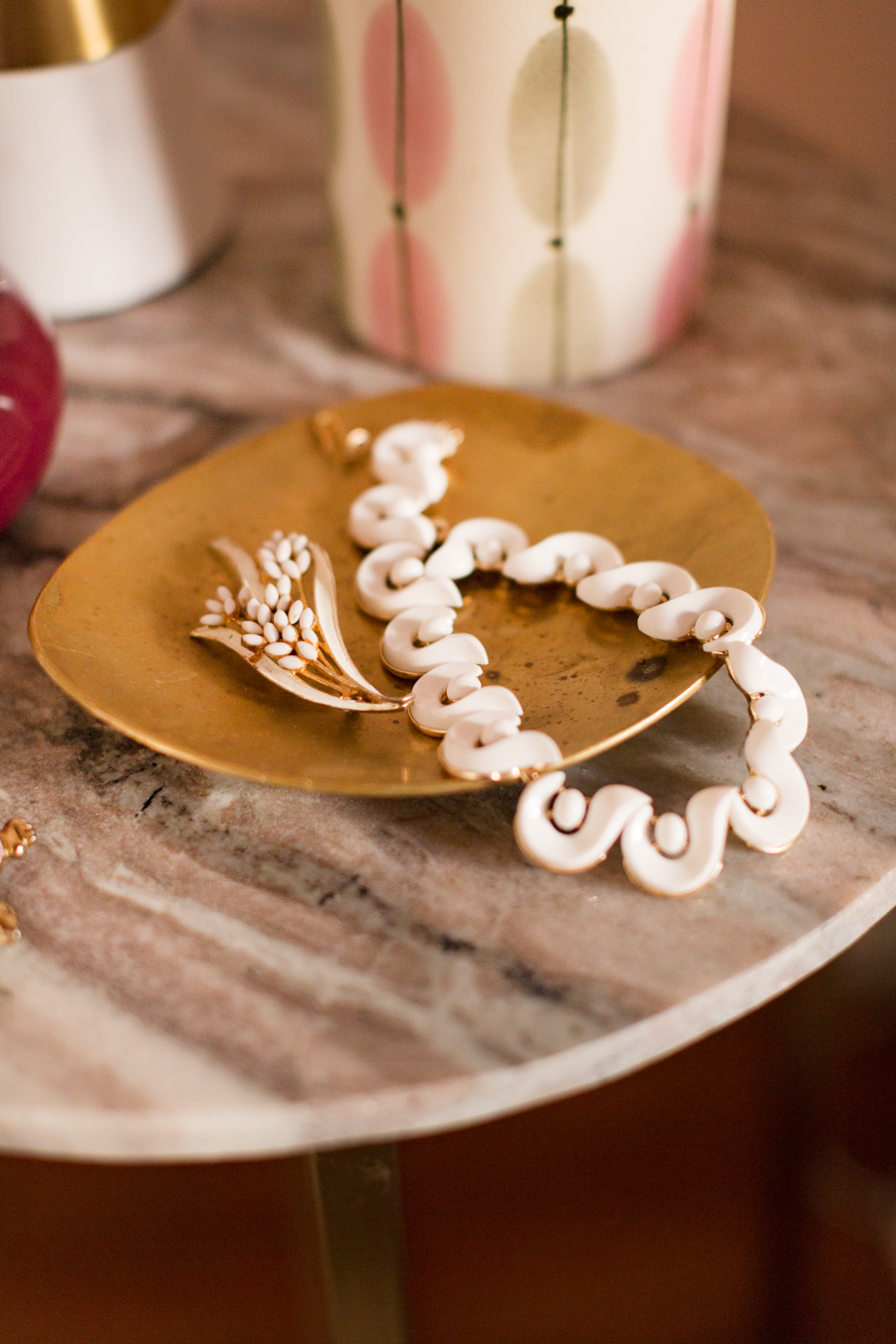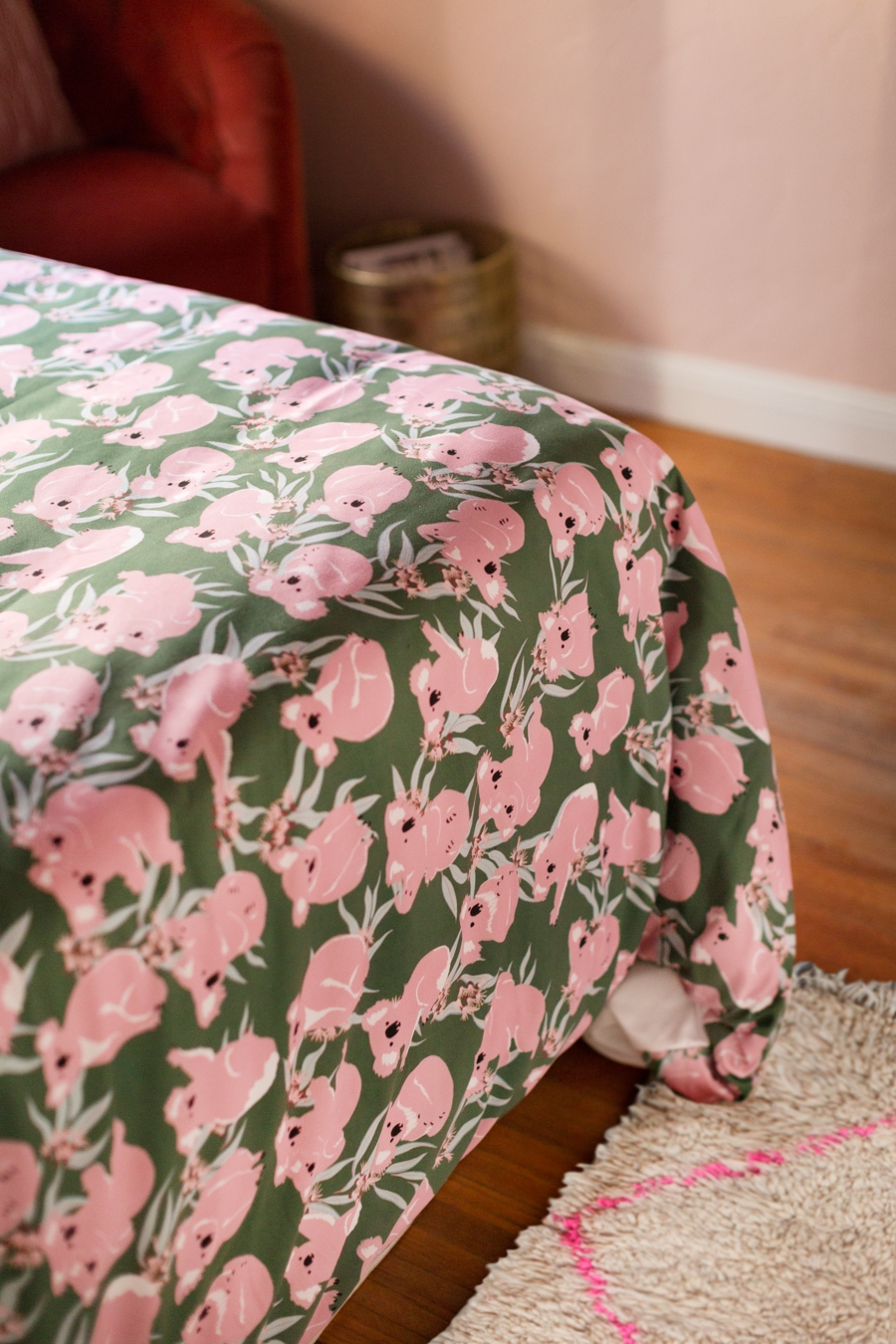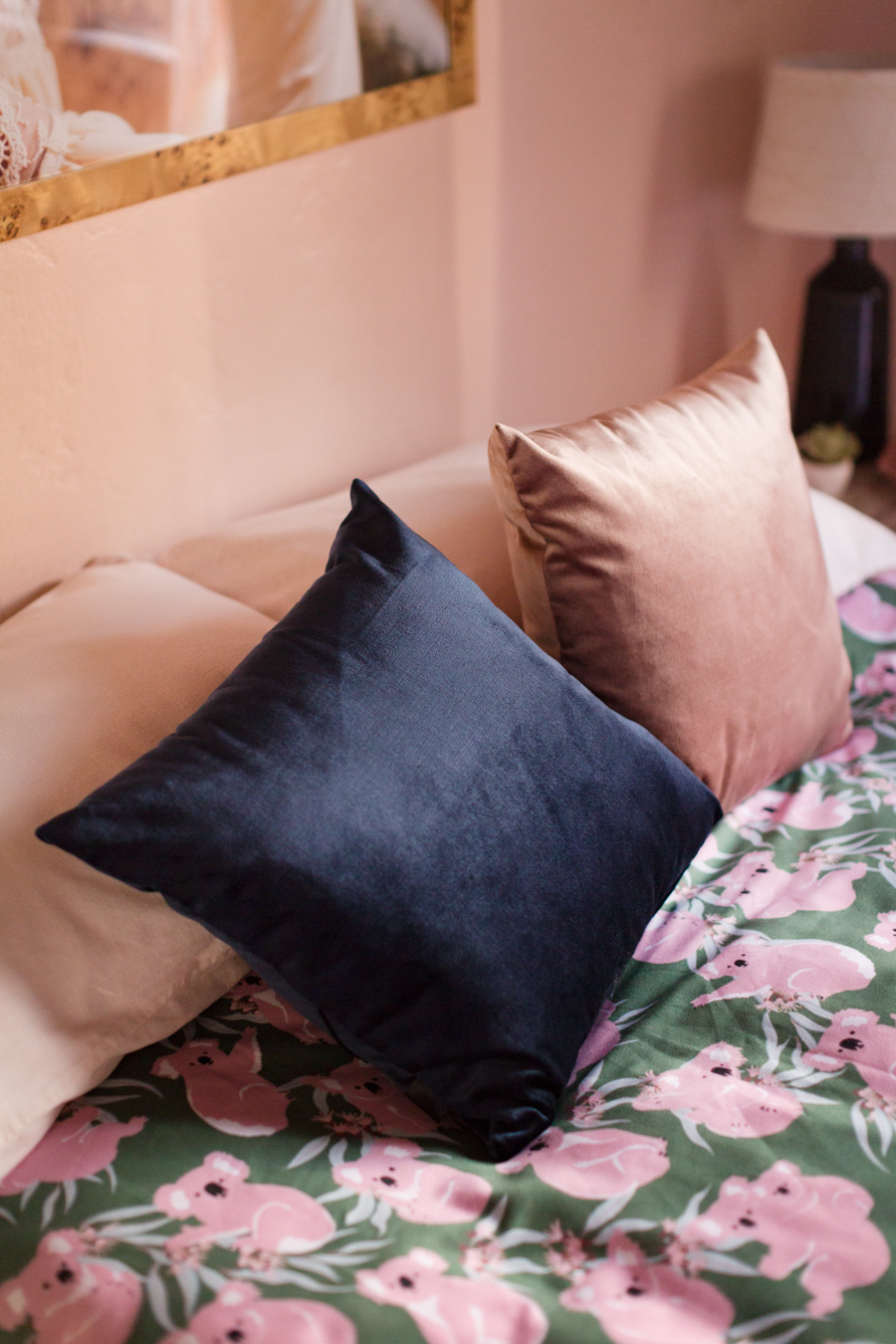 So what do you think? Is it too much? Not enough? Just right?
We've loved having friends walk into the new room and say, "This feels so intimate!" and "How did you manage to create this feeling in a tiny bedroom?"
We adore the way the room looks and feels, and hope it inspires you to take risks with your own spaces. What's the worst that could happen? You change it again in another 2 years? 😉 xo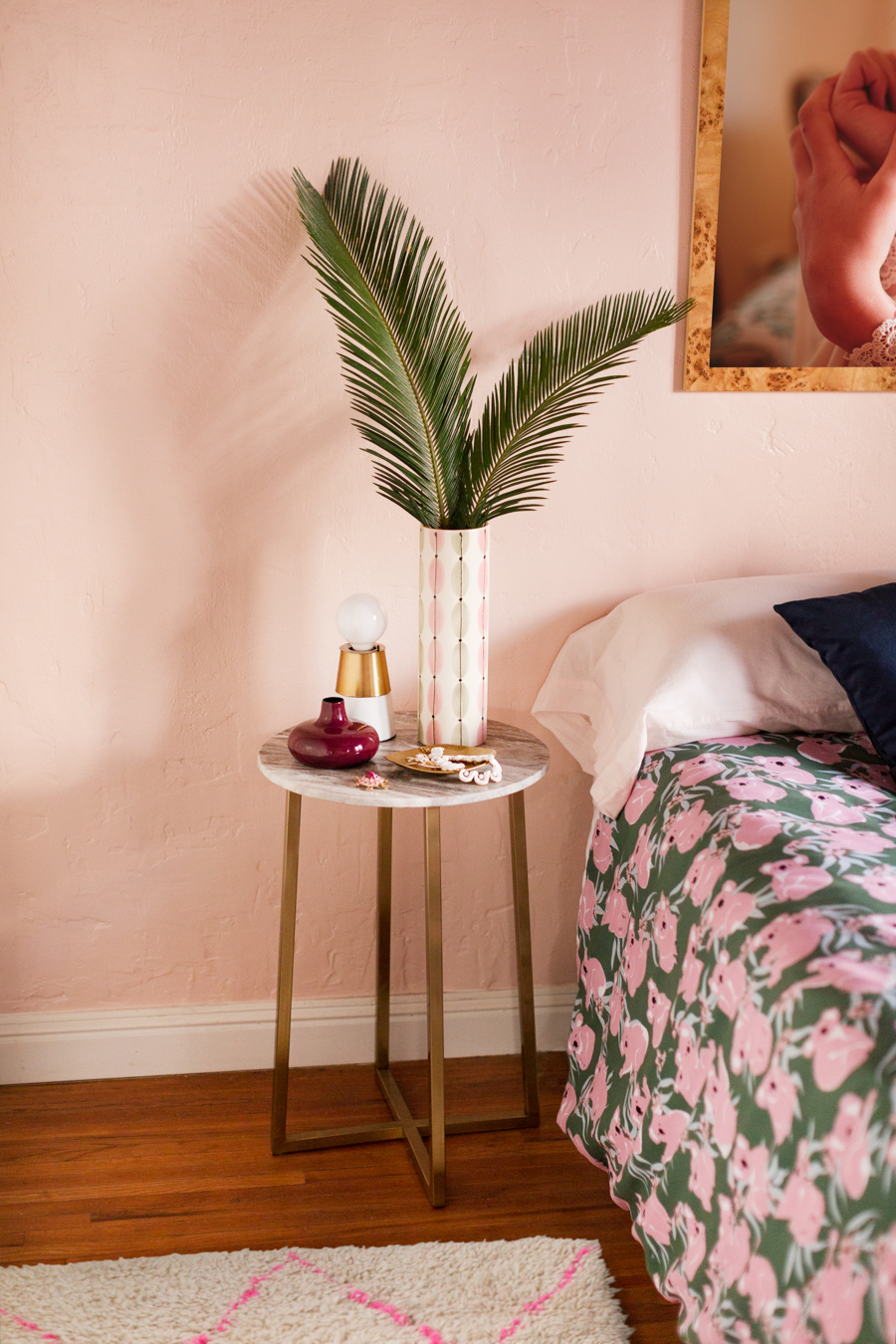 Bedroom design: Anne Sage x Caroline Lee
Featured on Domino
Mattress from Helix
Paint from Lowe's: walls in Sherwin Williams Romance, ceiling in Olympic Sweet Spiceberry
Marble side tables and table lamps from Target
Large framed piece over the bed by Caroline, framed by Framebridge, available here
Blush linen sheets from Parachute Home
Koala bedspread: custom piece by Jayden Lee
Rug: Coco Carpets
Velvet chair: snagged for free on Craigslist, recovered
Pillows, Vase and Magazine Holder: BoConcept
Drapes: Marbled Stripe Fabric in Blush by Rebecca Atwood, drapes sewn by Caroline
Three Postcard Prints by Stephanie Vovas
styling by Anne Sage and photos by Jayden Lee.