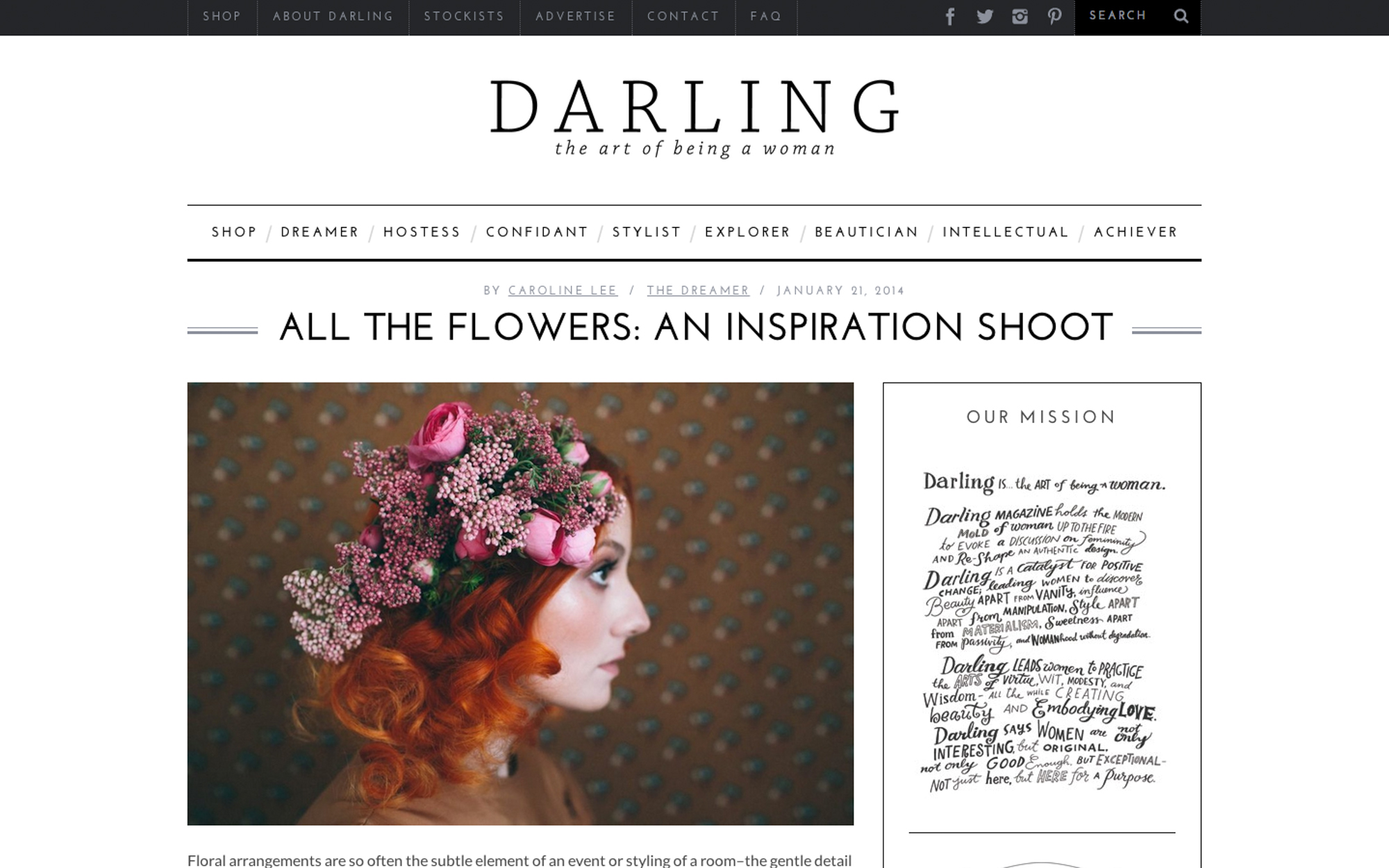 I am the biggest advocate for creatives creating for themselves — as early + often as possible!
When you allow yourself to conceive of a new concept and then make it a reality, you regain confidence and fall in love with why you do what you do all over again.  These little shoots are where I'm able to test drive ideas and enjoy the 'high' that comes from collaborating with people that I have creative crushes on!
This shoot is the epitome of just that.  Collab'ing with my faves, having possibly the most fun ever, and finishing the day with lungs full of fresh creative oxygen.
I was originally inspired by these images from the Fall 2011 campaign for Celine, and texted one of them to my friend Kiersten … who is a dream stylist … and she was lovely enough to get excited about the concept, and then we took it + ran!  Floral arrangements are so often the subtle element of an event of styling of a room–they're the gentle detail that simply augments the color palette already present.  So with this shoot, we were inspired to challenge these traditions — by juxtaposing unexpected colors and textures, and drawing dramatic attention to the floral arrangements themselves.  The vision was to celebrate the unexpected, while still respecting the beauty + femininity of the subject.  With the amazing hair/makeup skills of Amy, and the beauty of Ms. Pruitt, this shoot came together in a matter of moments.  We hope you find inspiration in what we created together!
[We're so thrilled to say that the incredible ladies over at Darling Magazine are featuring this shoot today here!]