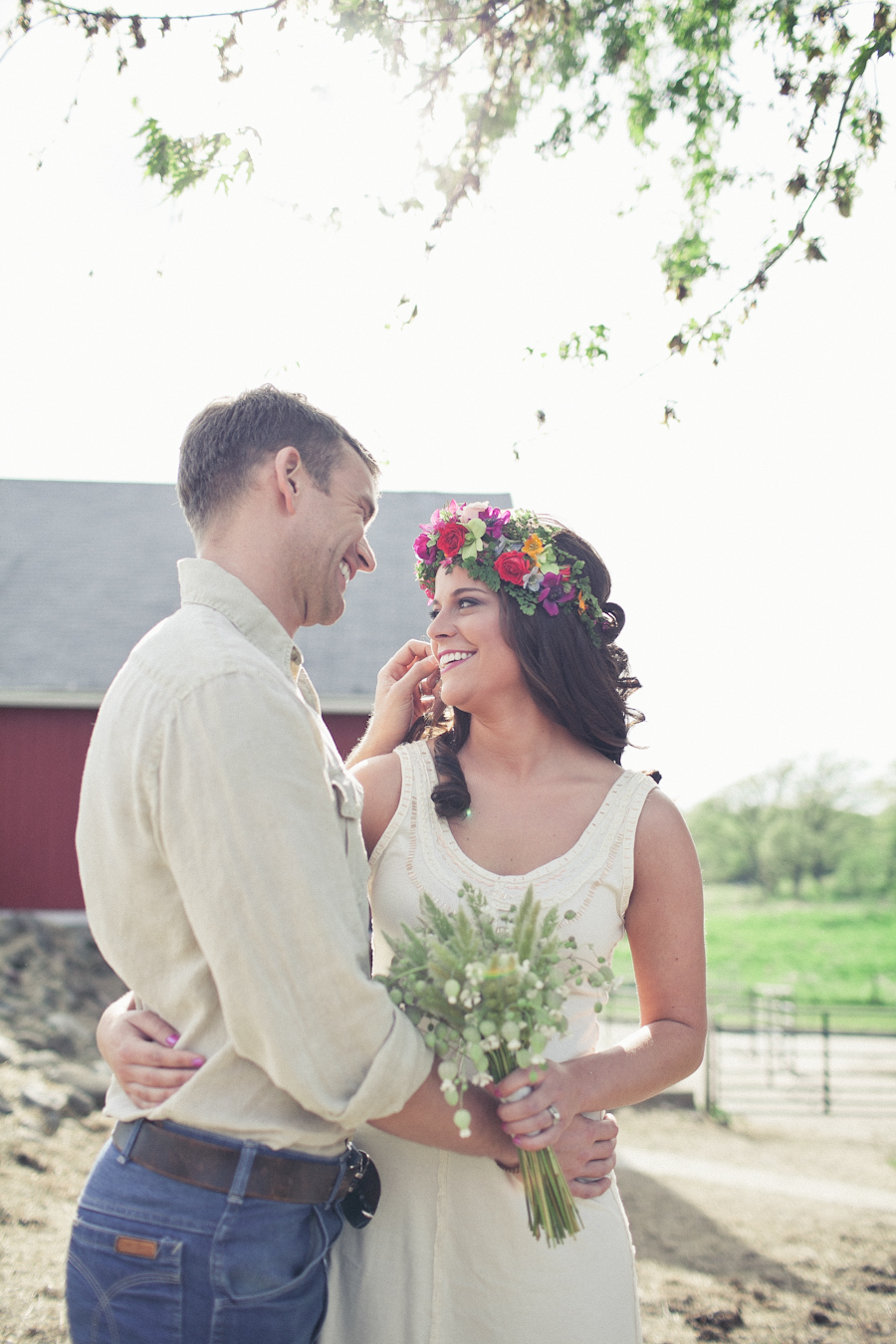 A few months back, Jayden + I met Laurel + Sarah for lunch at our favorite Tosa spot, and sat down to chat about collaborating for a styled wedding shoot.  On the drive to meet the girls, I said to Jayden, "I want to shoot with alpacas.  Seriously, do you think anyone would be up for it?  Or am I crazy?"  (I mean really, let's talk.  Alpacas?!  They're that mix between funny lookin' and as-cute-as-sin.  How can you not love them?!)
Anyway, we pitched the idea, and everyone was enthusiastic about hopping on board with us!  Our goal was to create a nontraditional wedding vibe, with Peruvian/South American influence, and a touch of rustic texture, too.
The next part was reaching out to alpaca owners about allowing us to shoot around them, and Georgia of Silver Creek Alpaca Farm couldn't have been more kind and accommodating!  She let us take over her farm for an entire day, basically.  And was incredibly helpful in educating all of us about her beloved animals, too.  Georgia hosts tours and has Alpaca Days where you can go explore, and pet the animals.  She's very eager for the general public to become more enlightened about alpacas, how gentle they are, and also how fabulous their fur is for us!  If you're in the greater Milwaukee area, be sure to head out that way for a visit.
The rest of the concept behind this 'wedding day' was simple and intimate; few guests, close friends + family only were present to watch the couple share vows to each other.  There wasn't an officiant, instead, they wanted the commitment to just be between the two of them.  One long banquet table hosted everyone for dinner in a 'family style' setting, and the couple changed into comfier clothes later in the day in the hopes of relaxing and hanging with the alpacas.
Here are the results…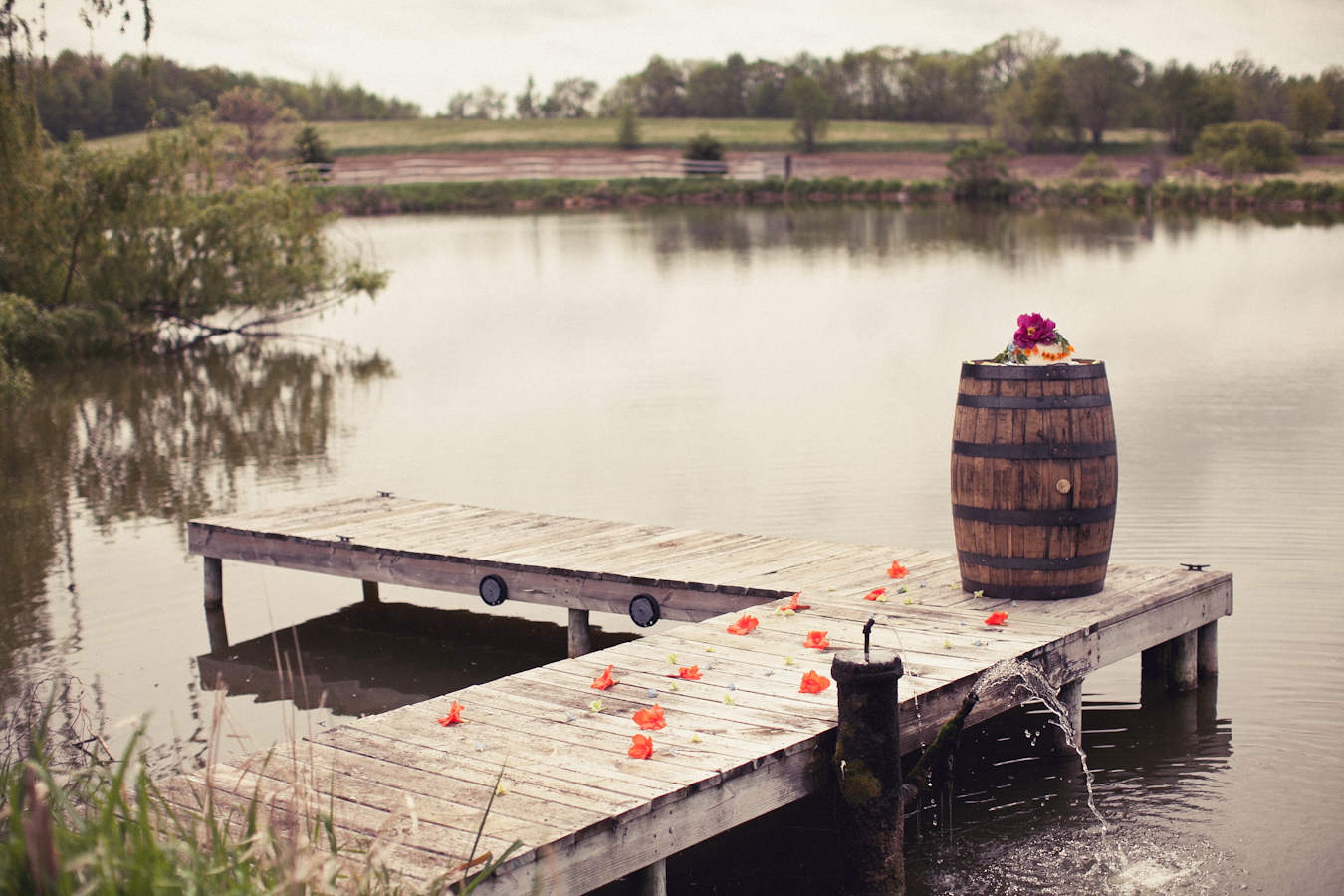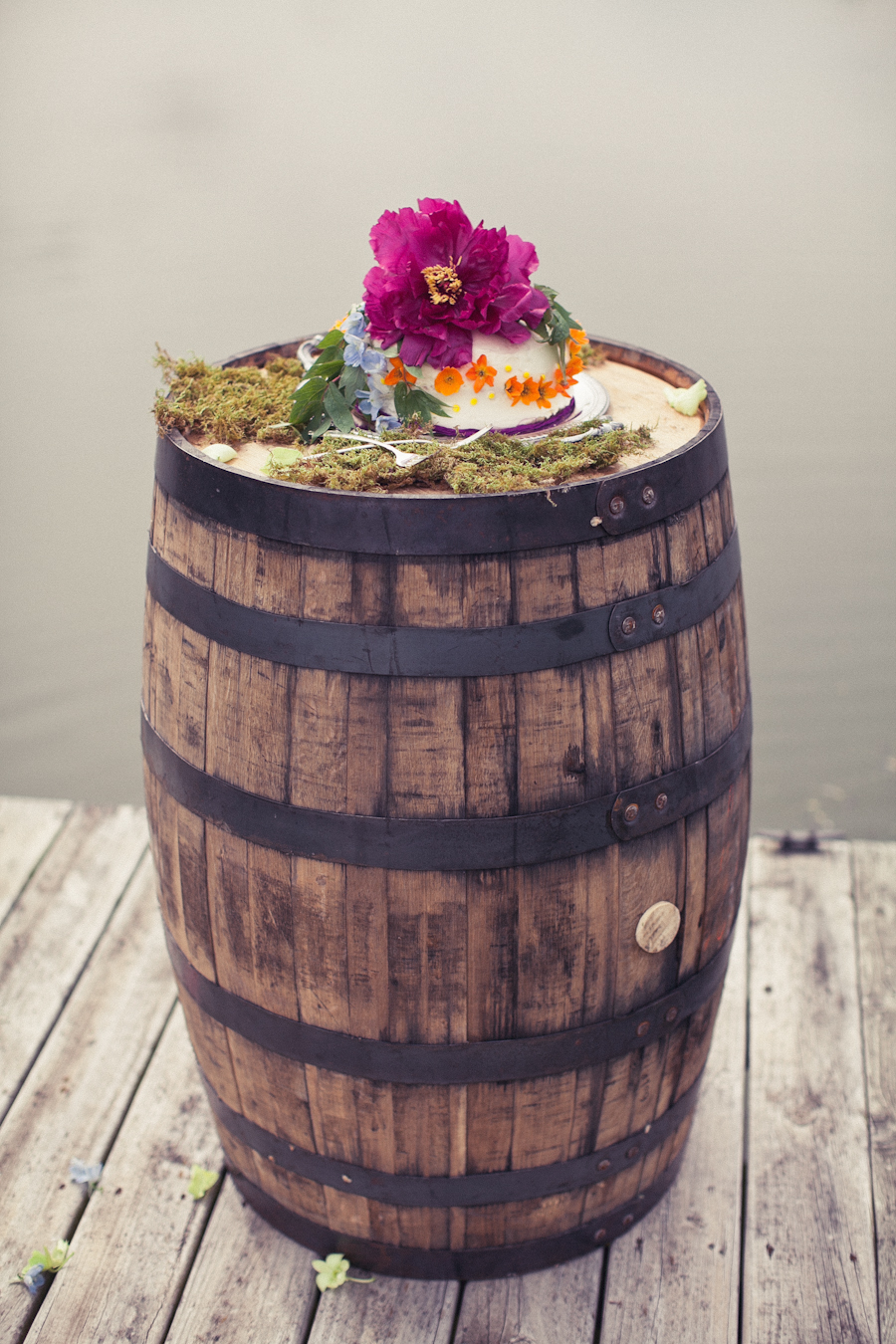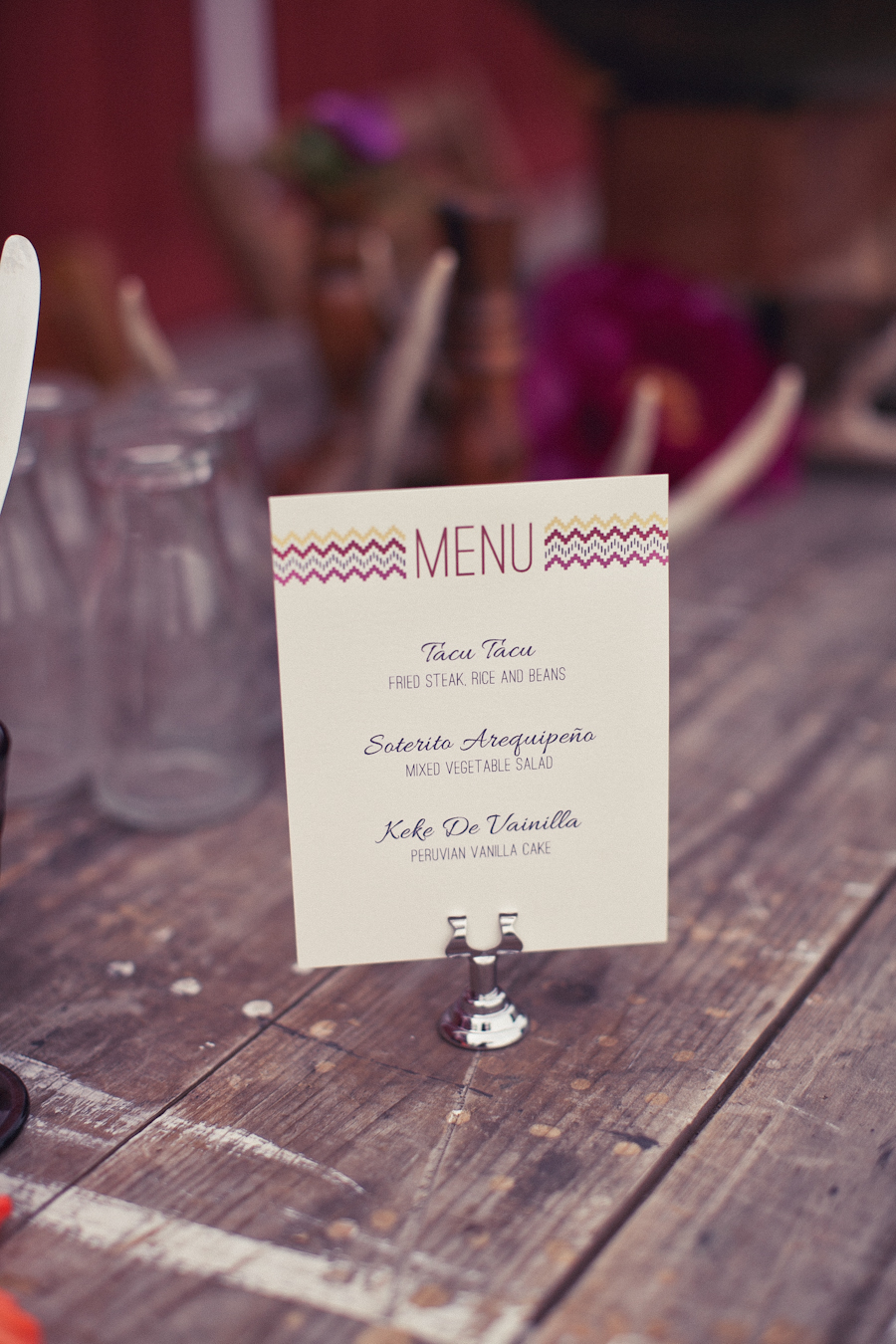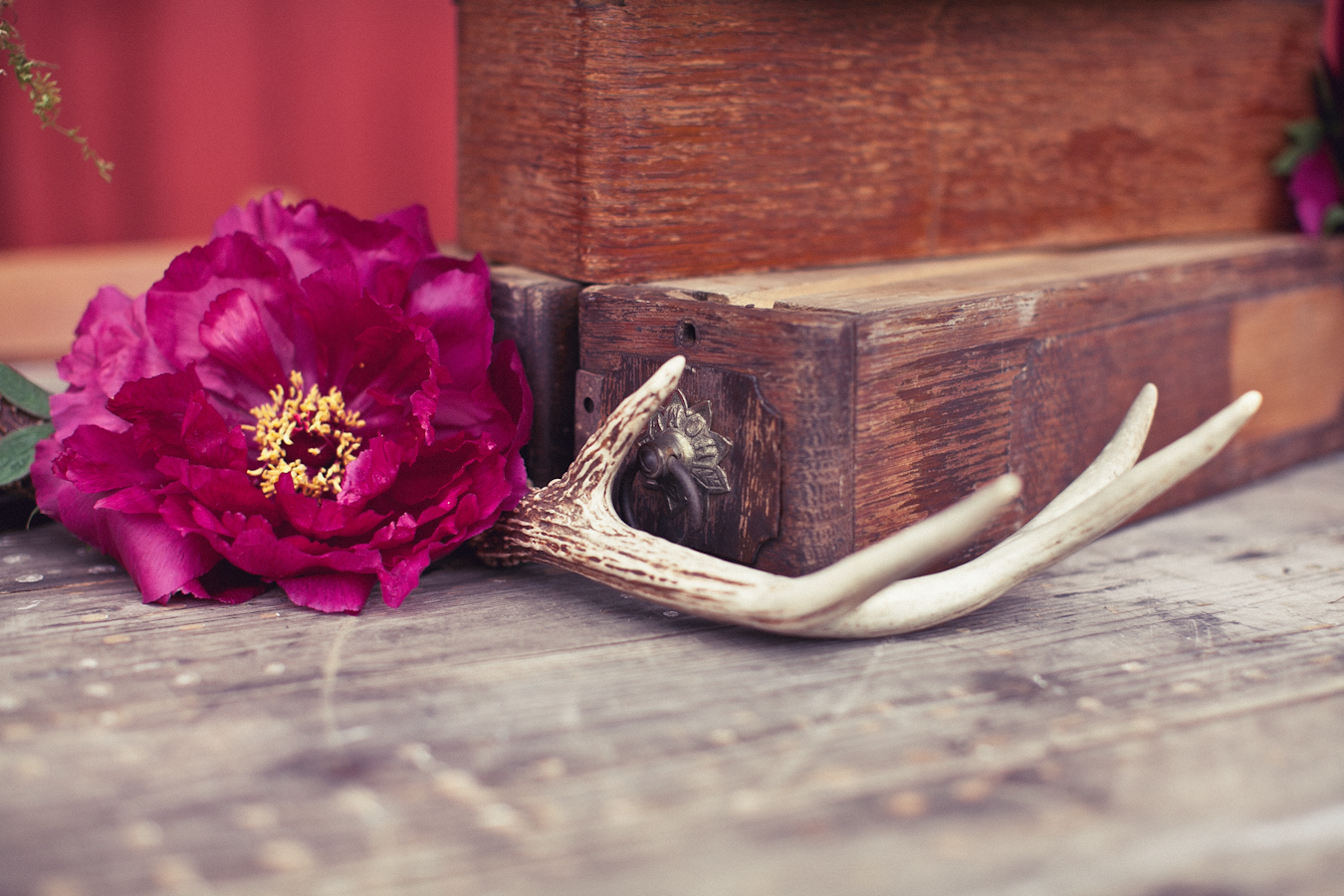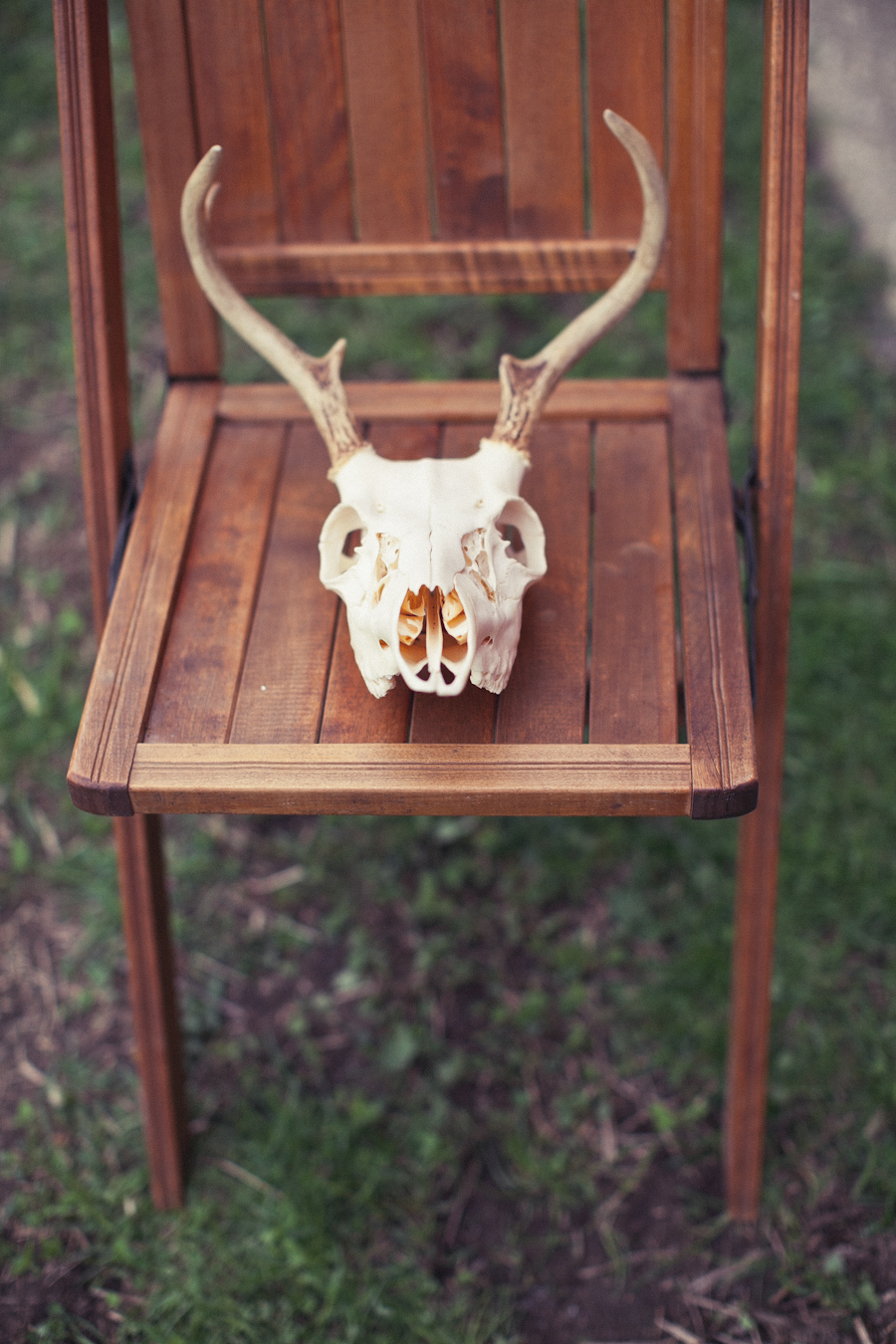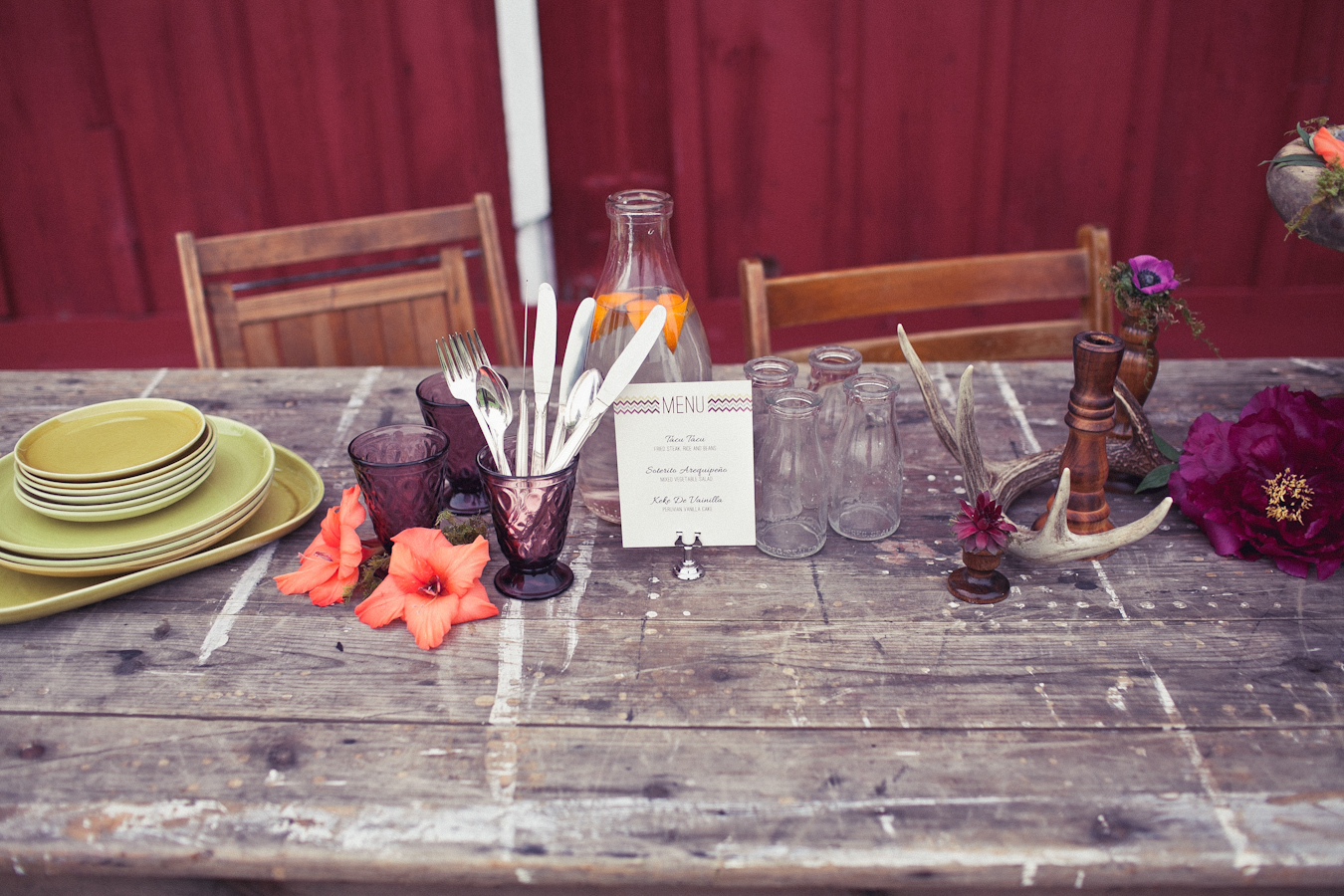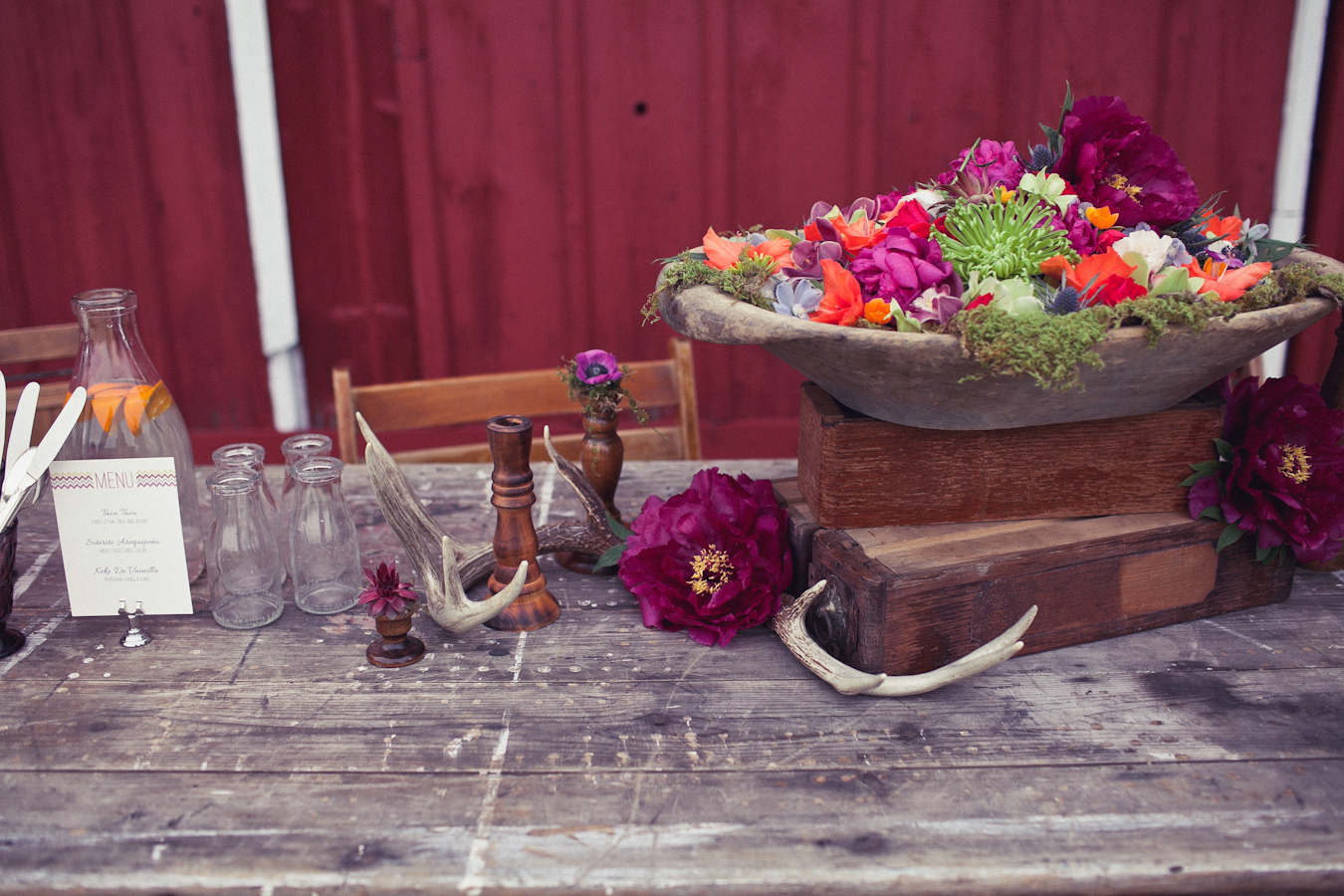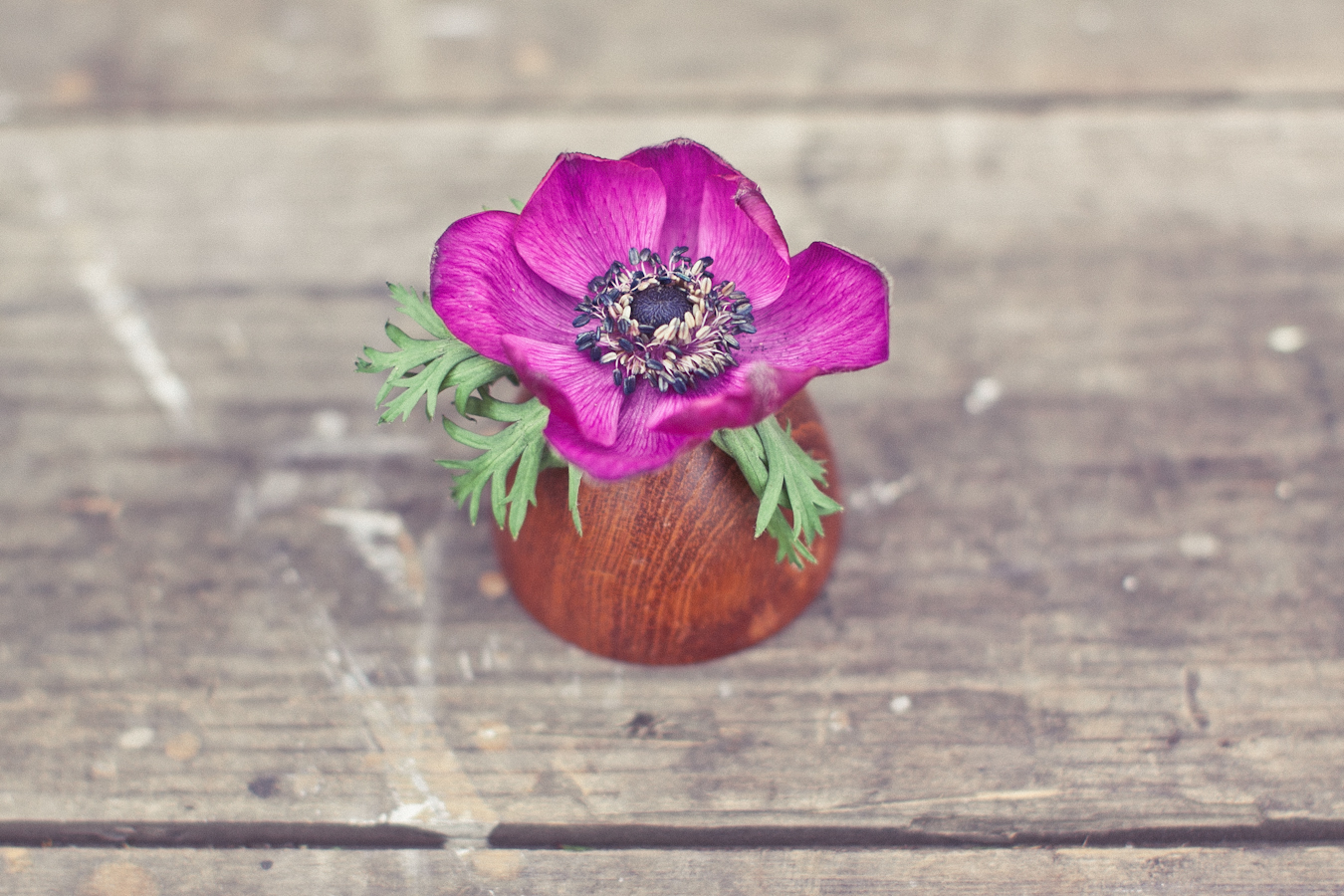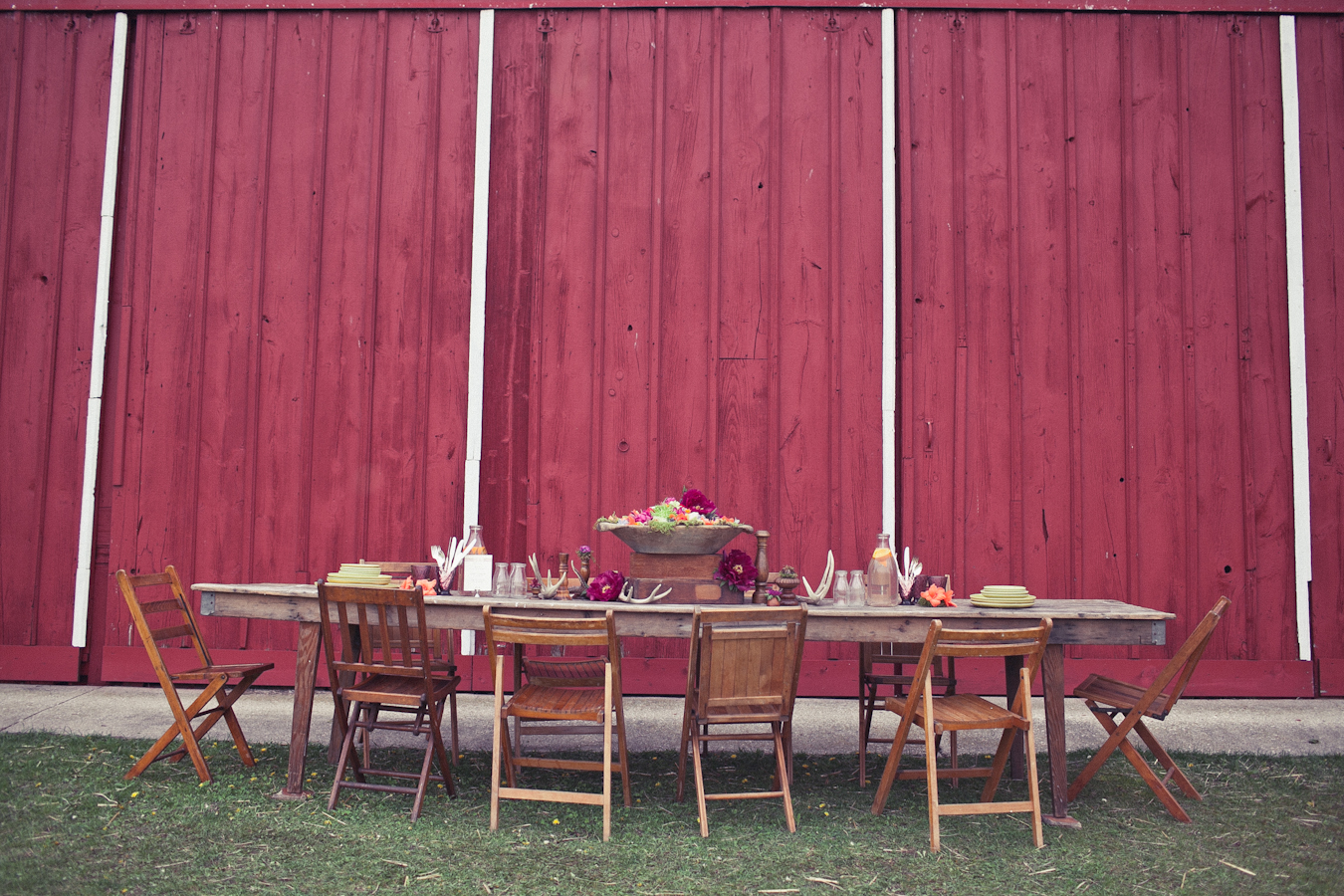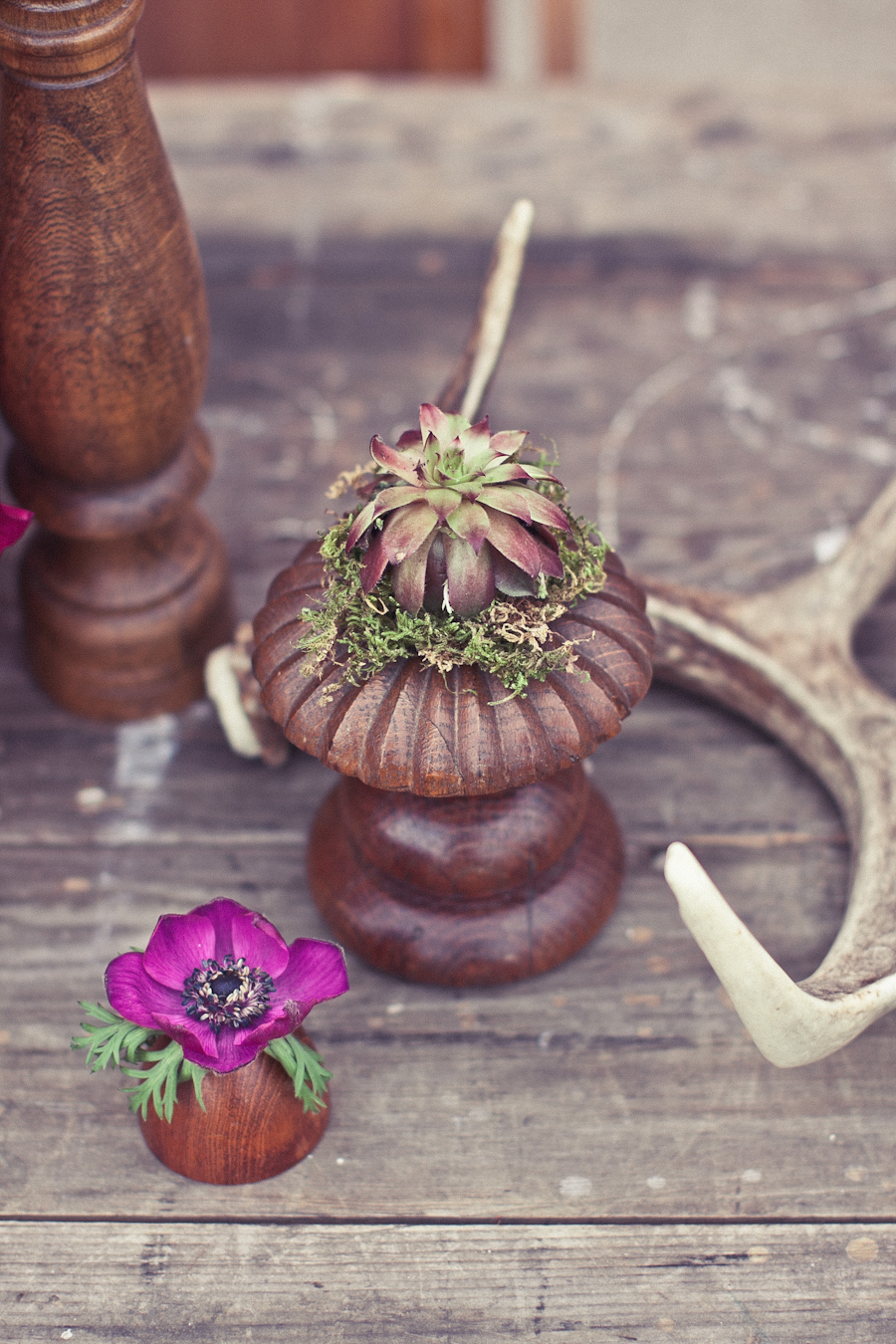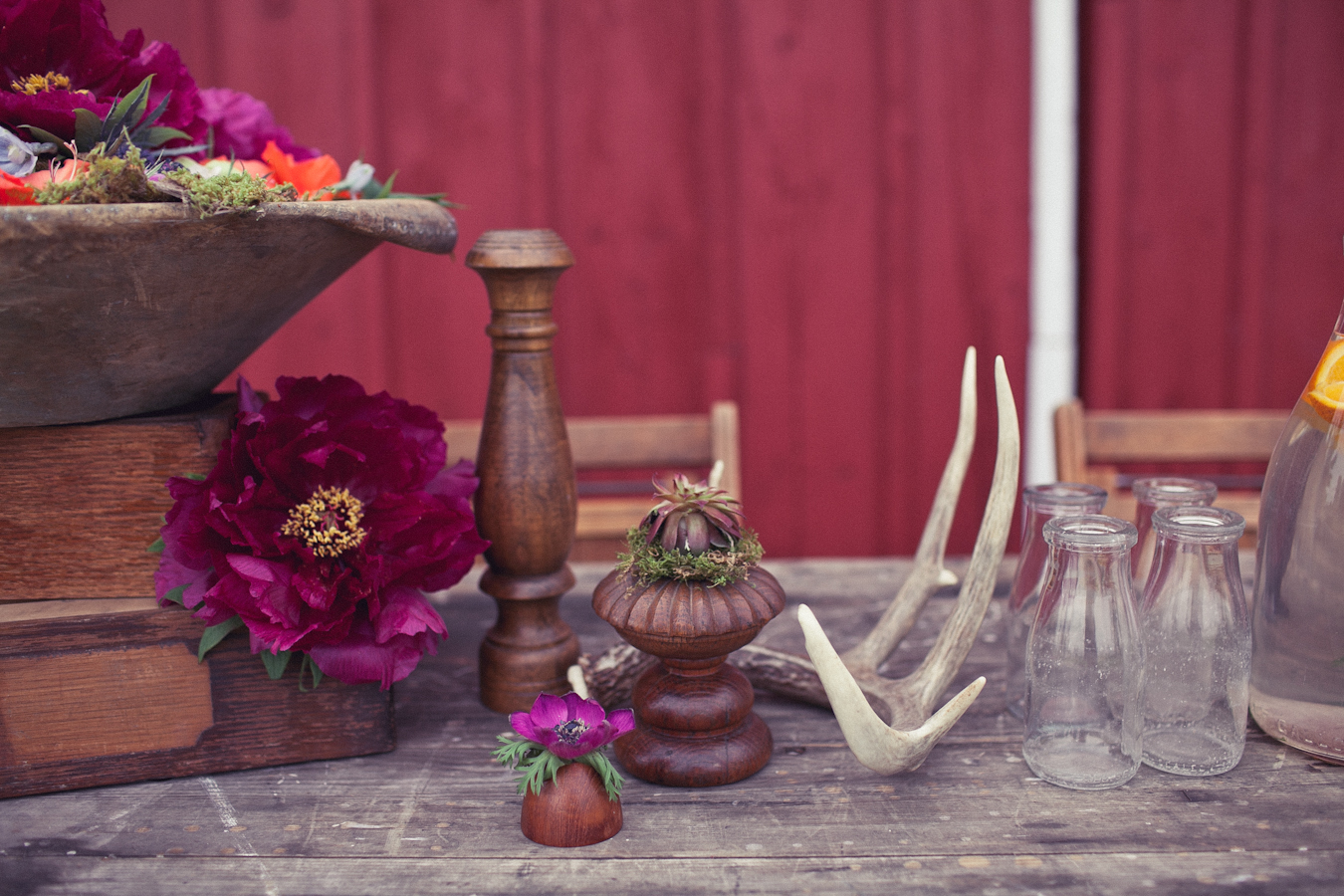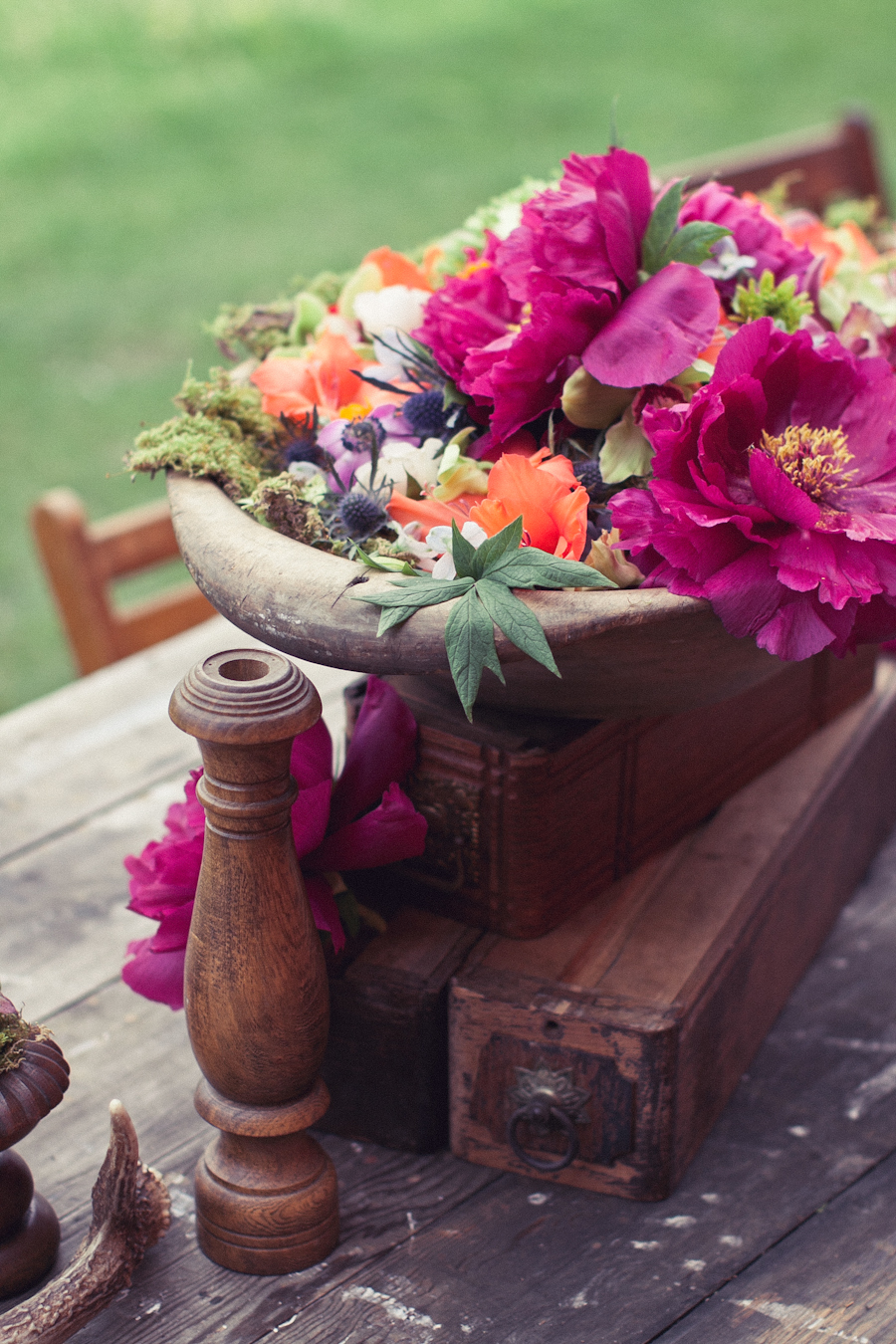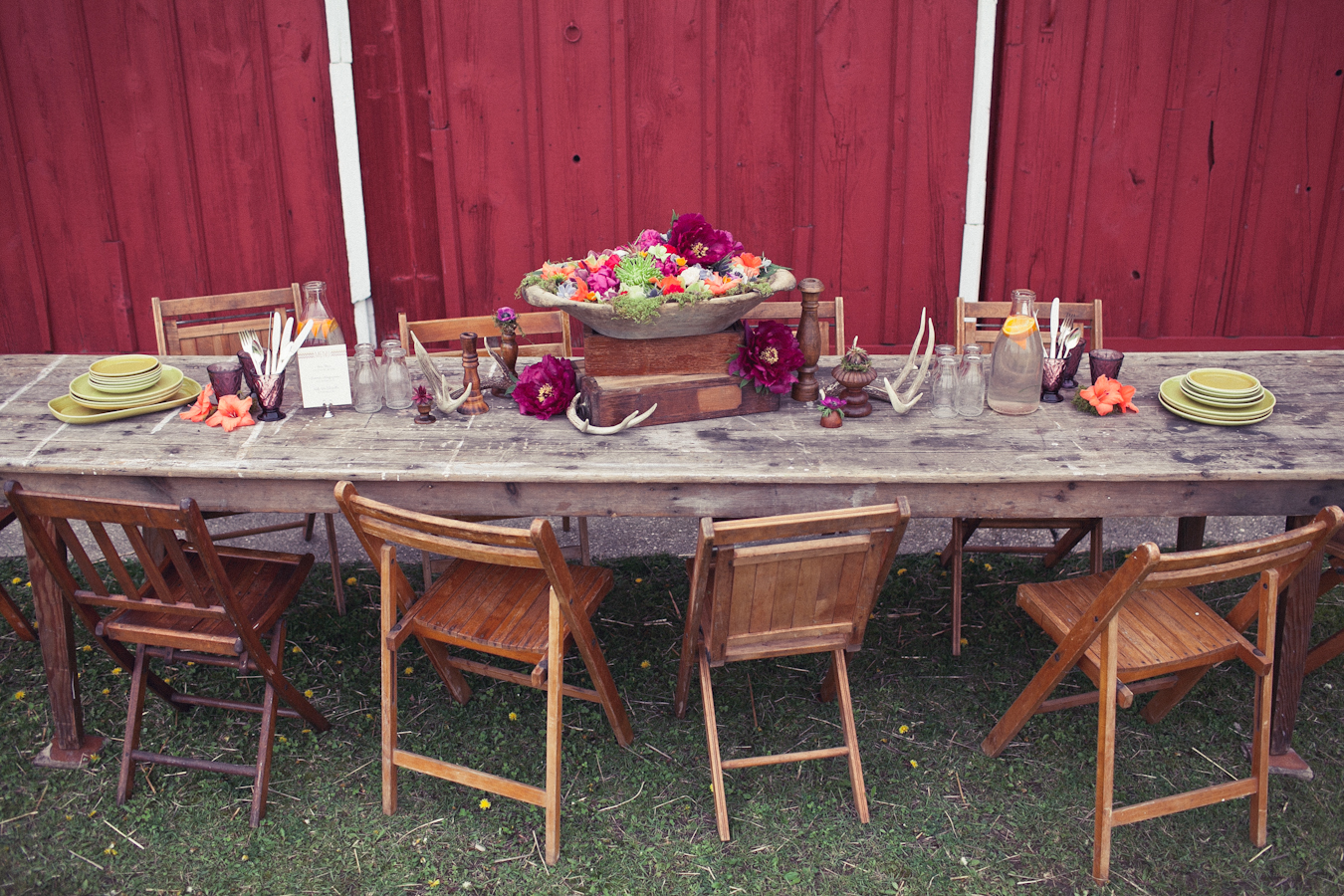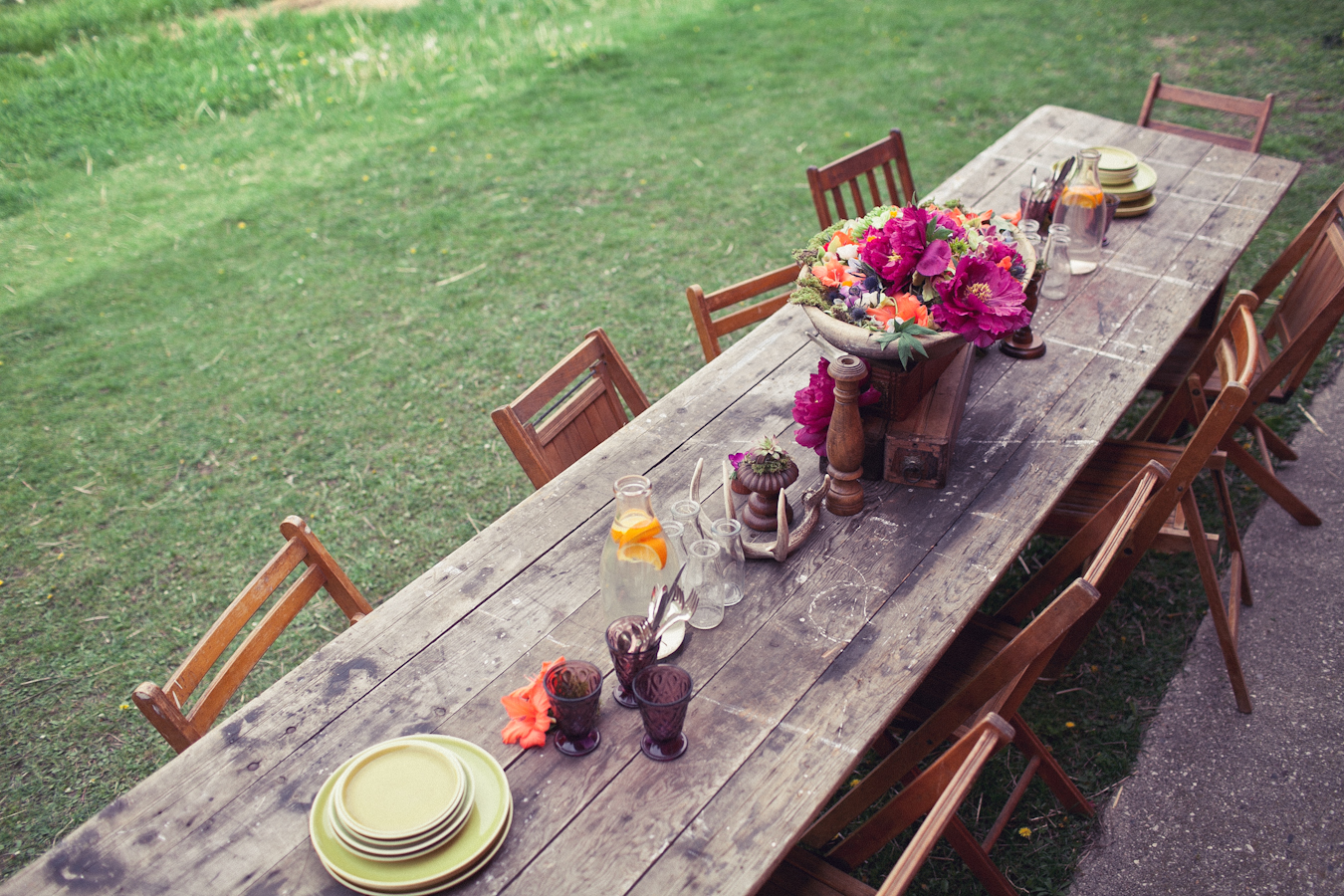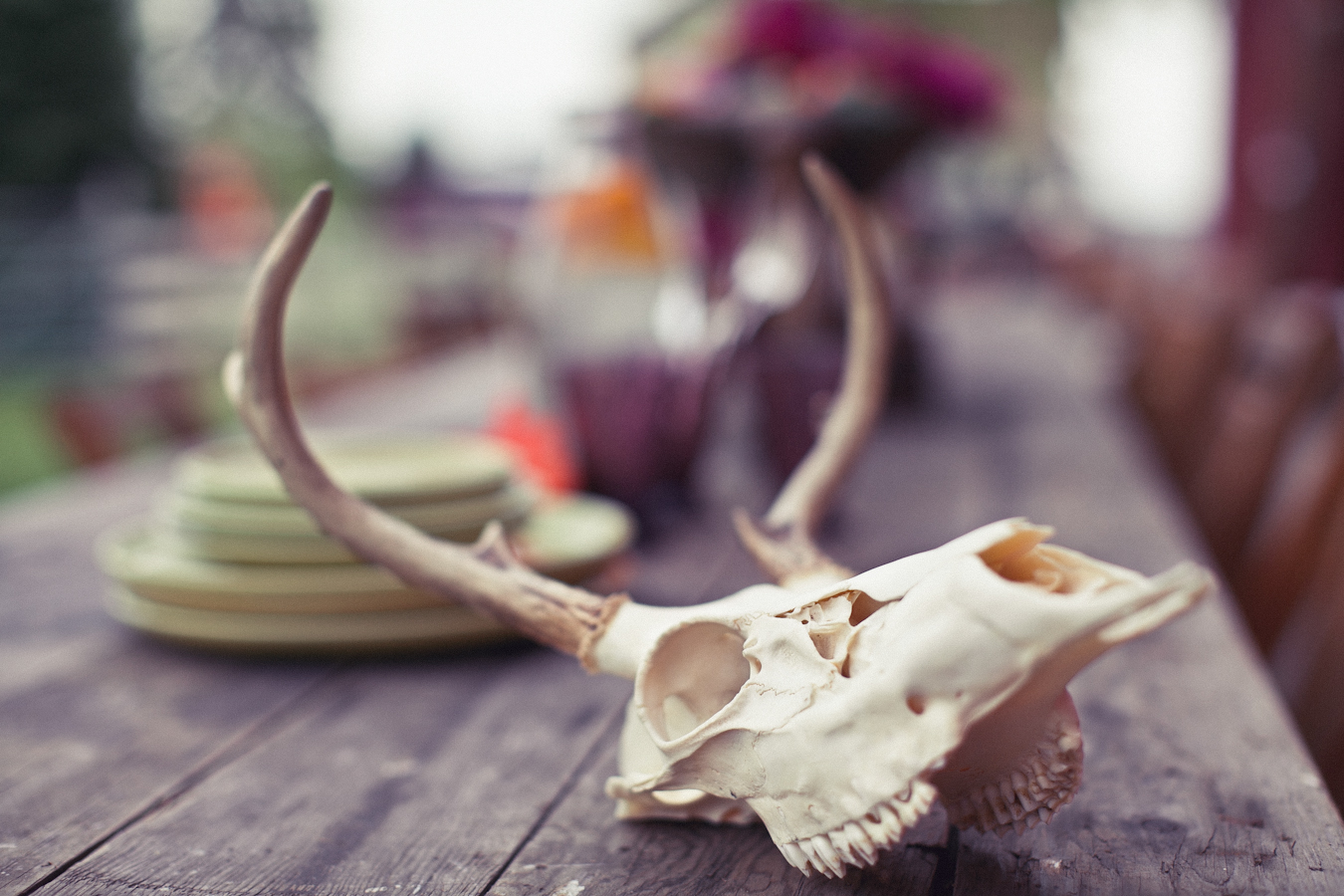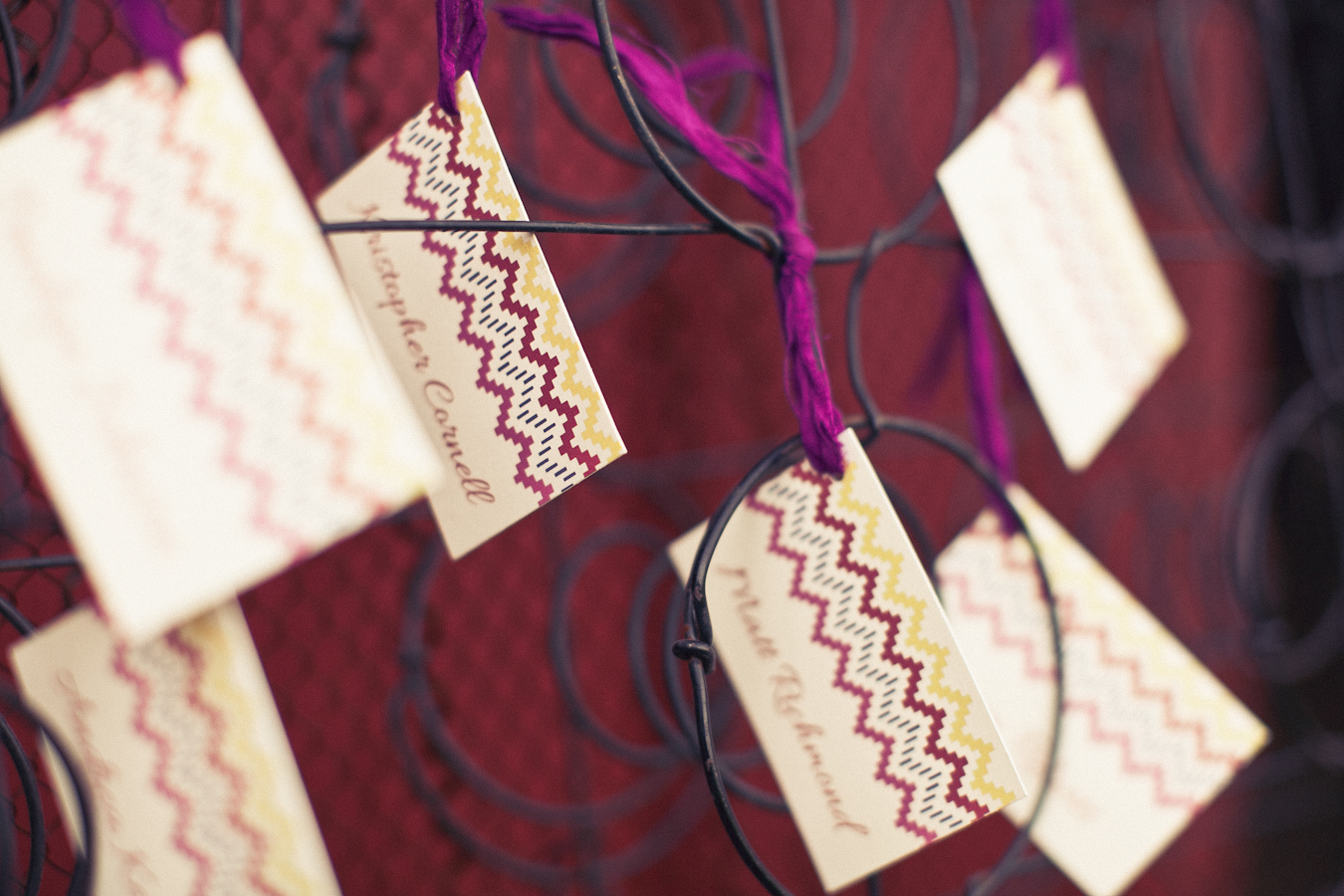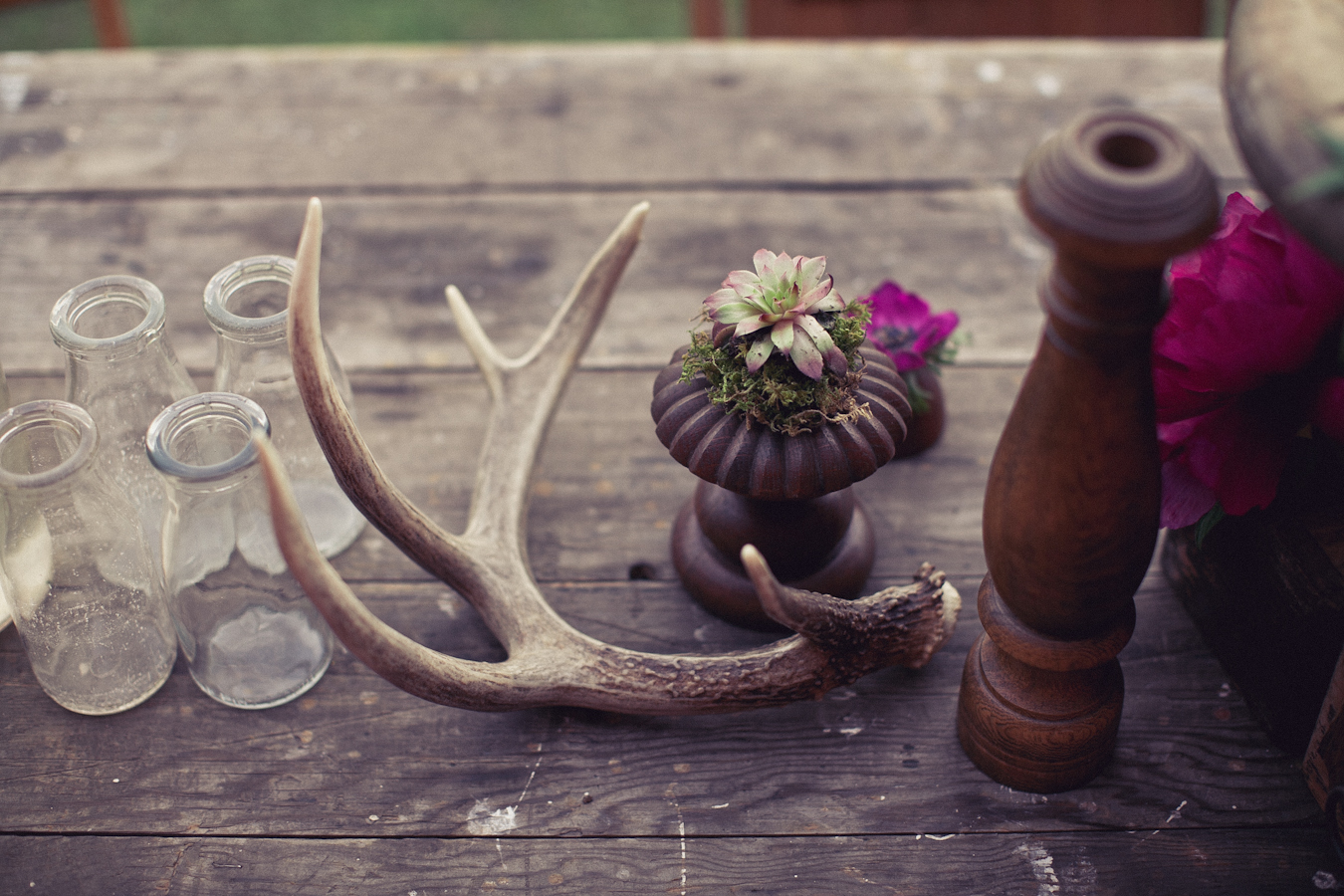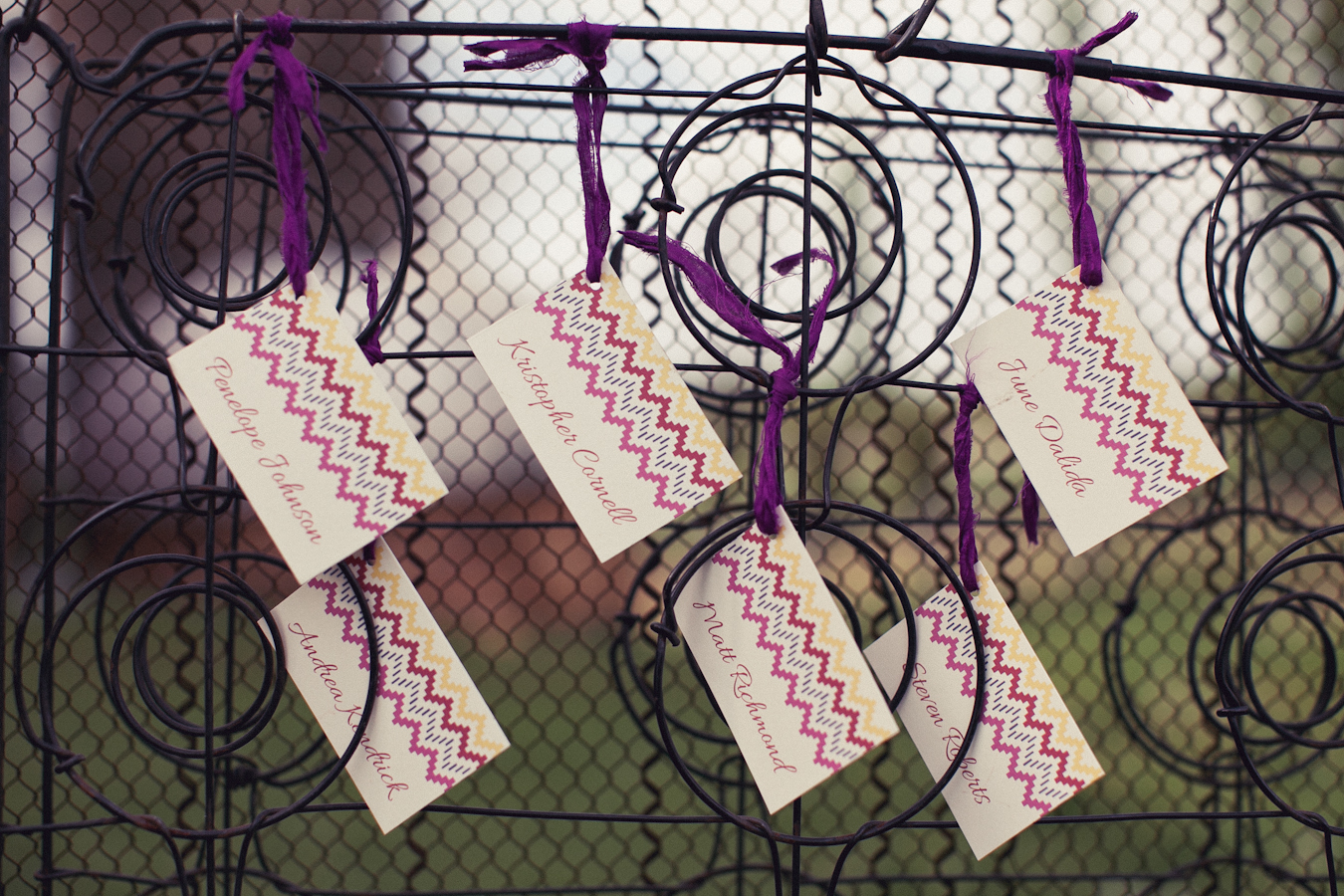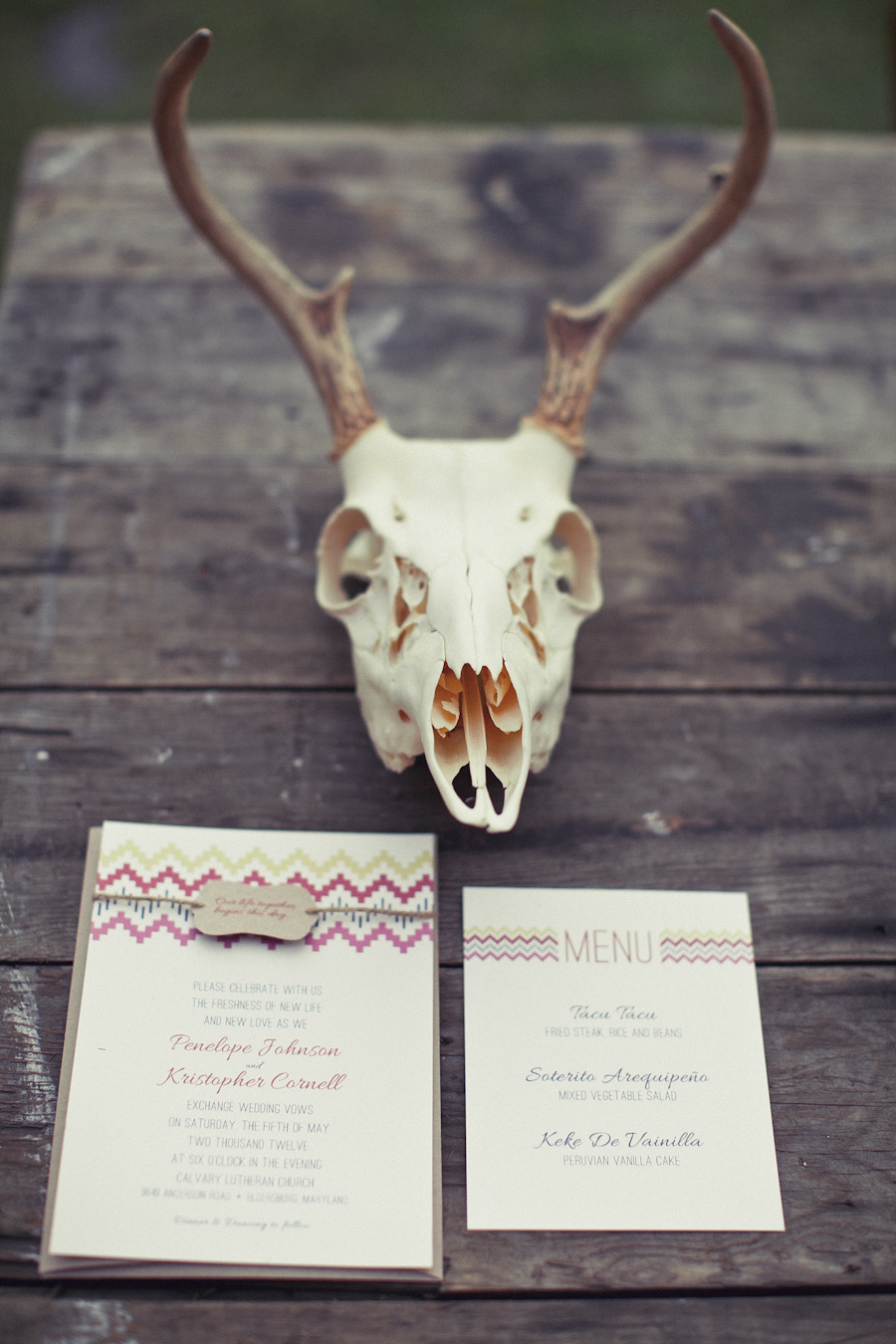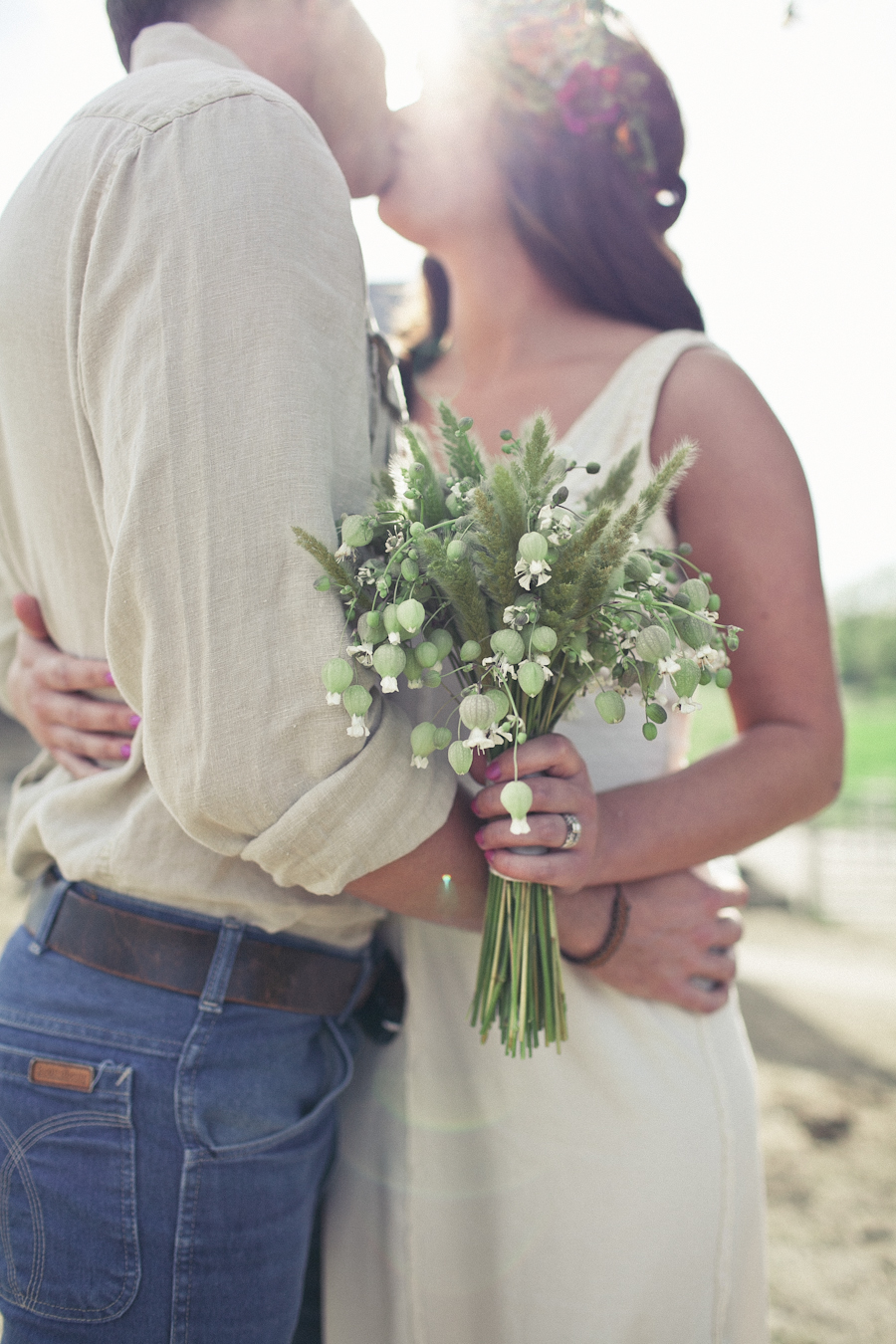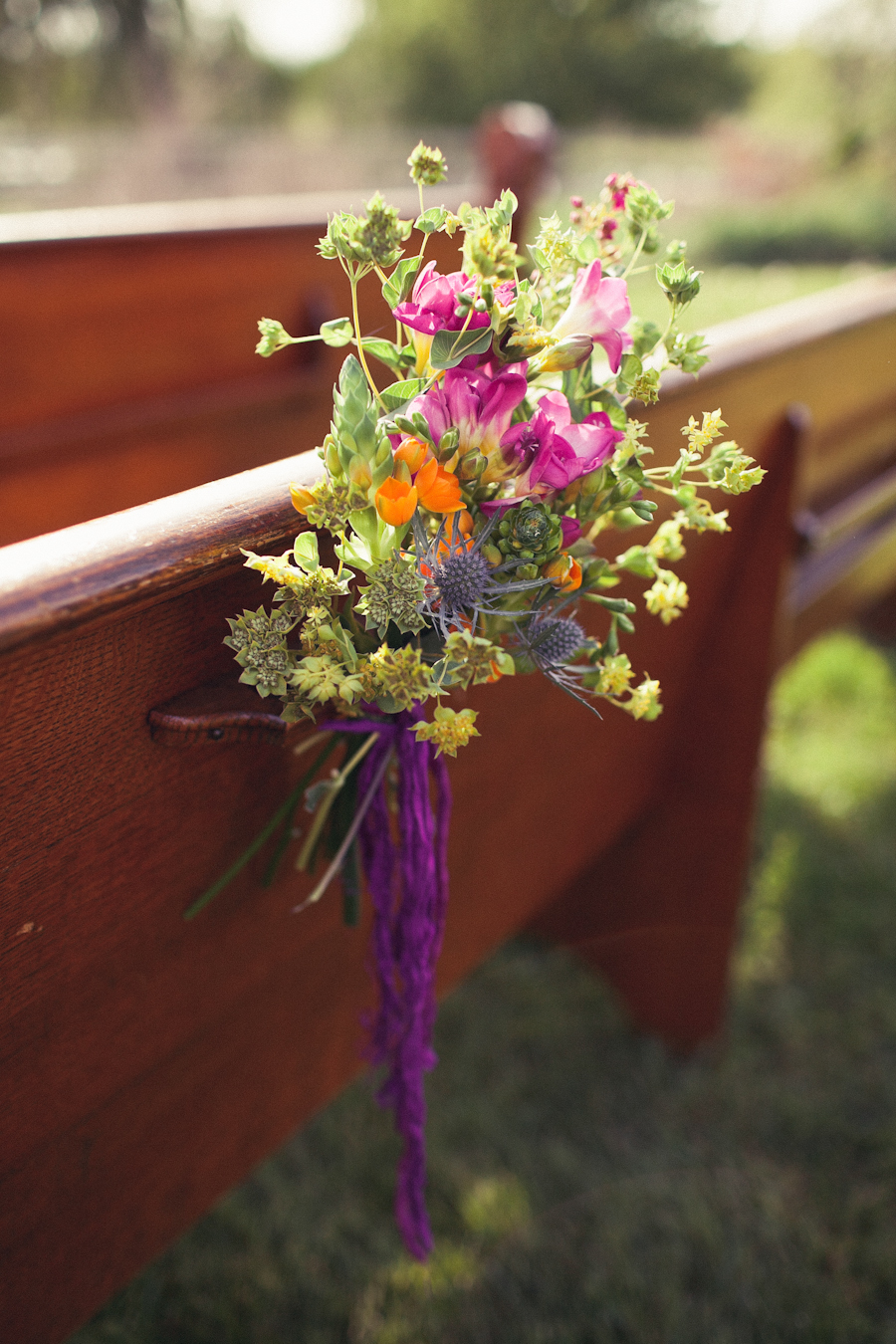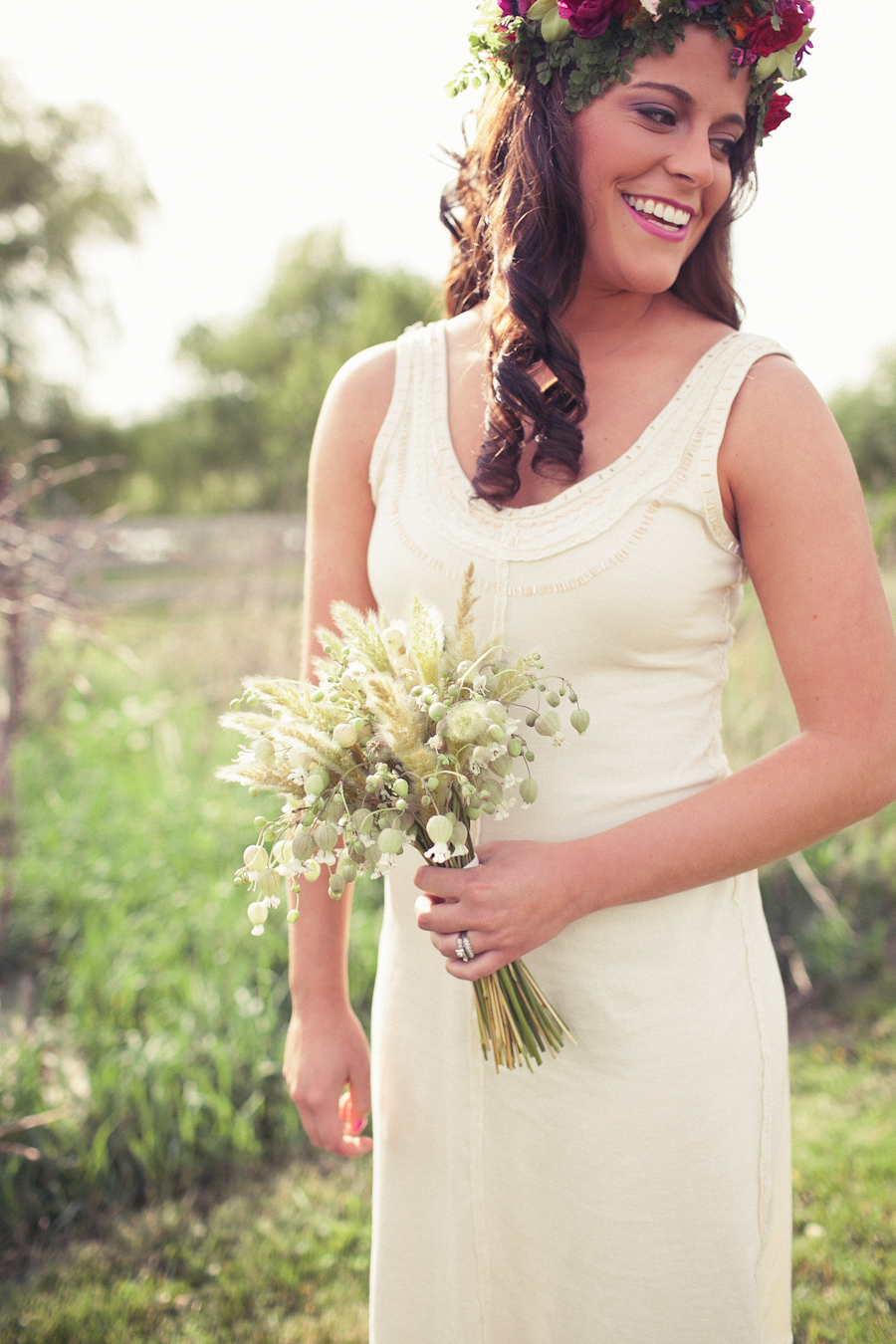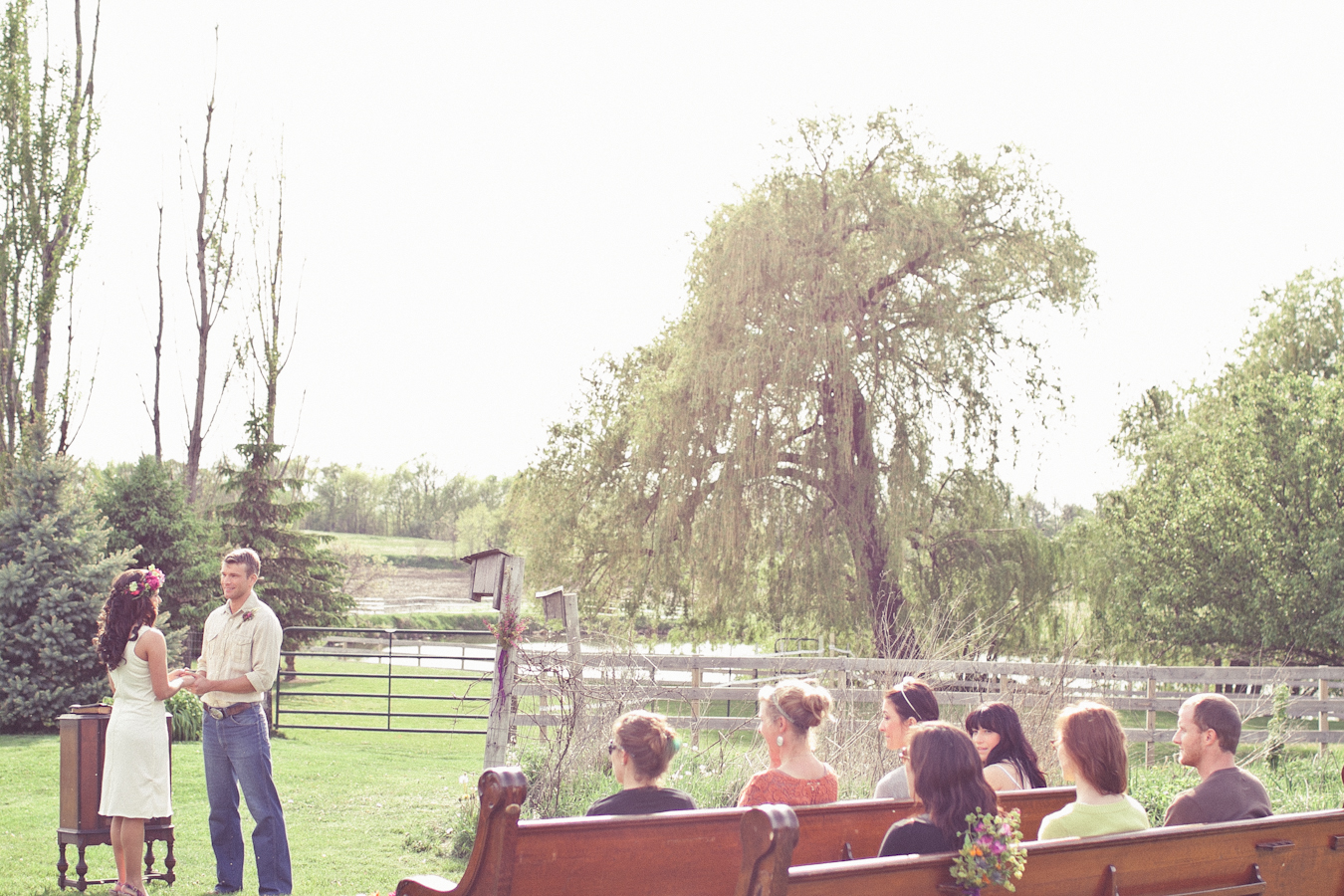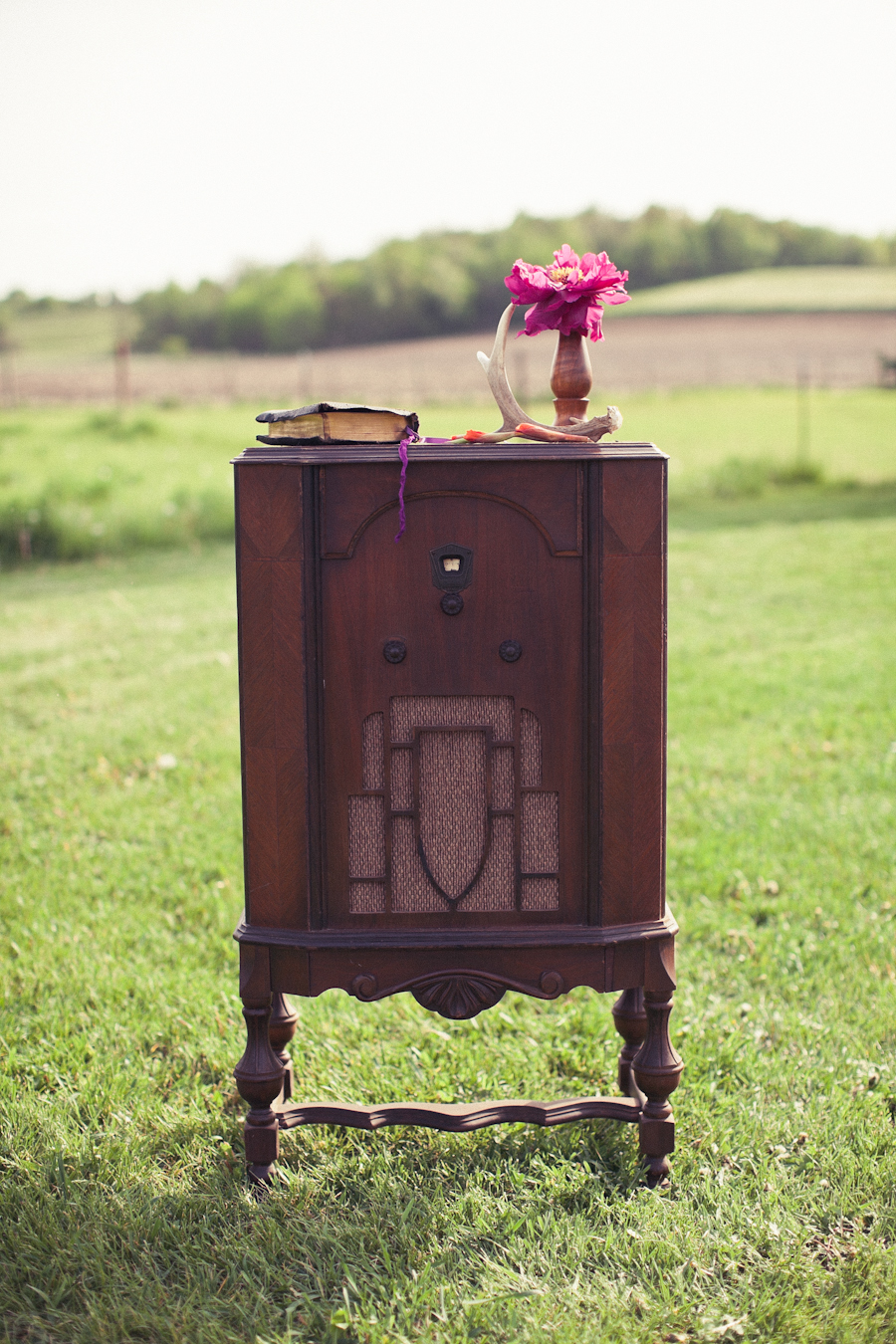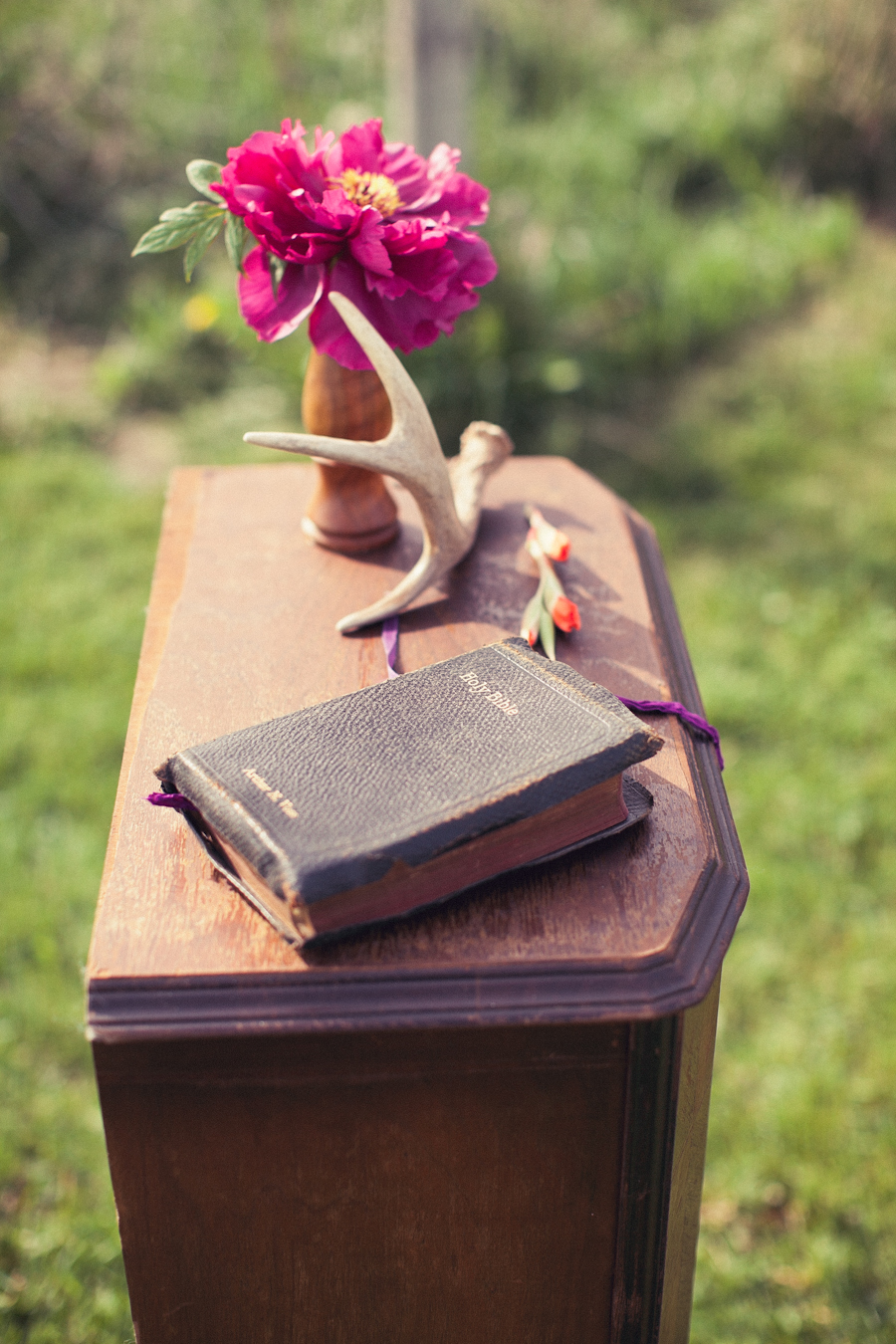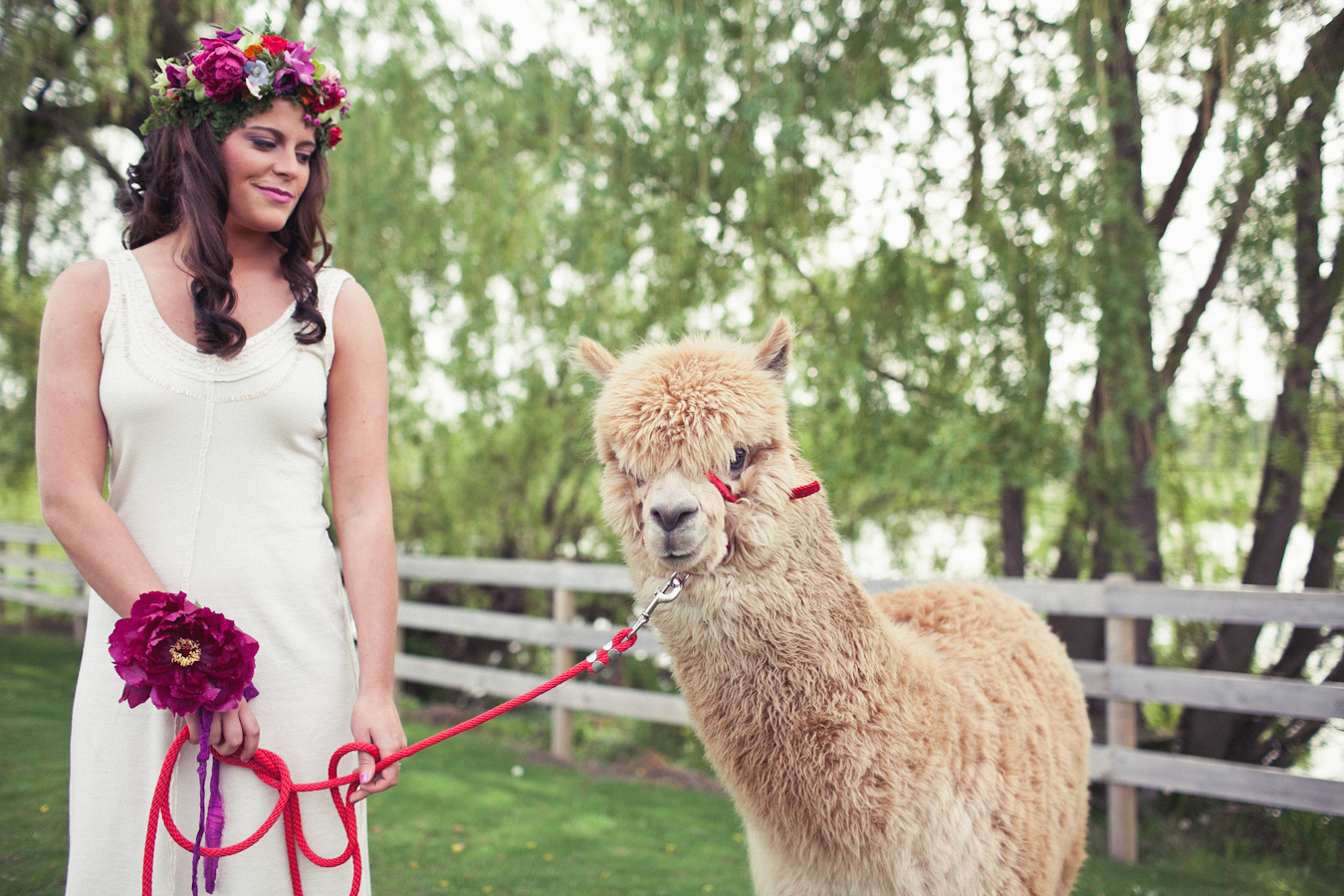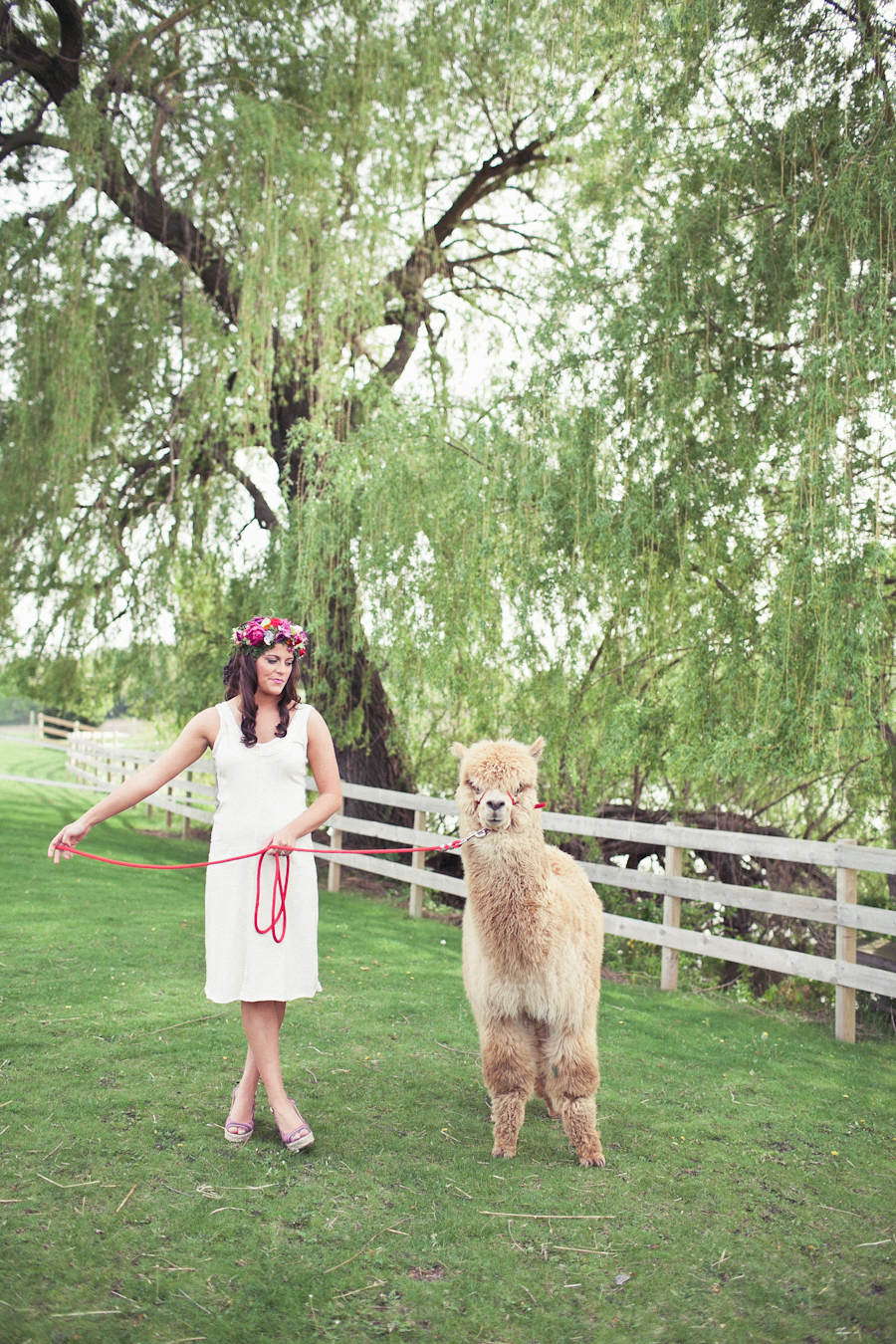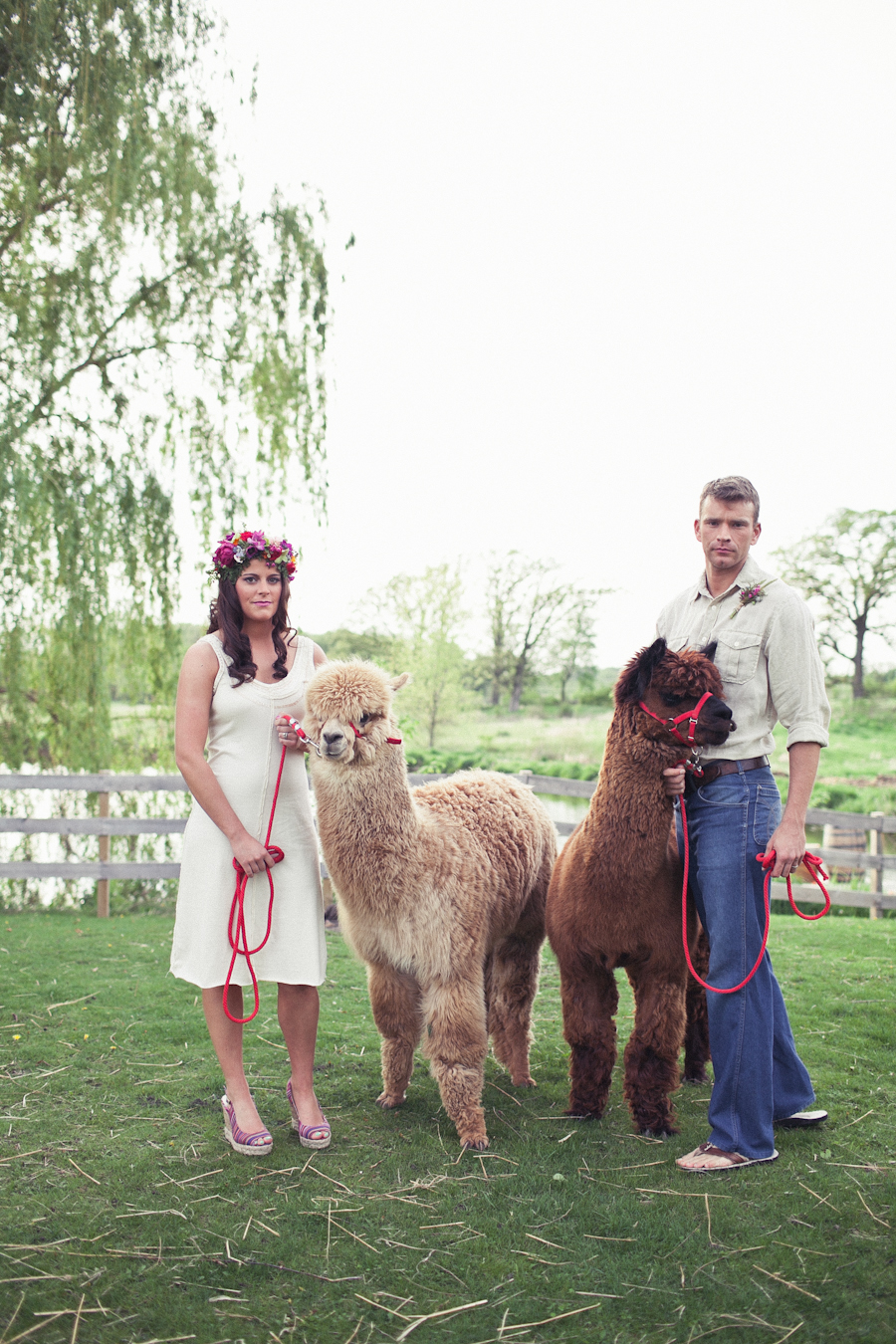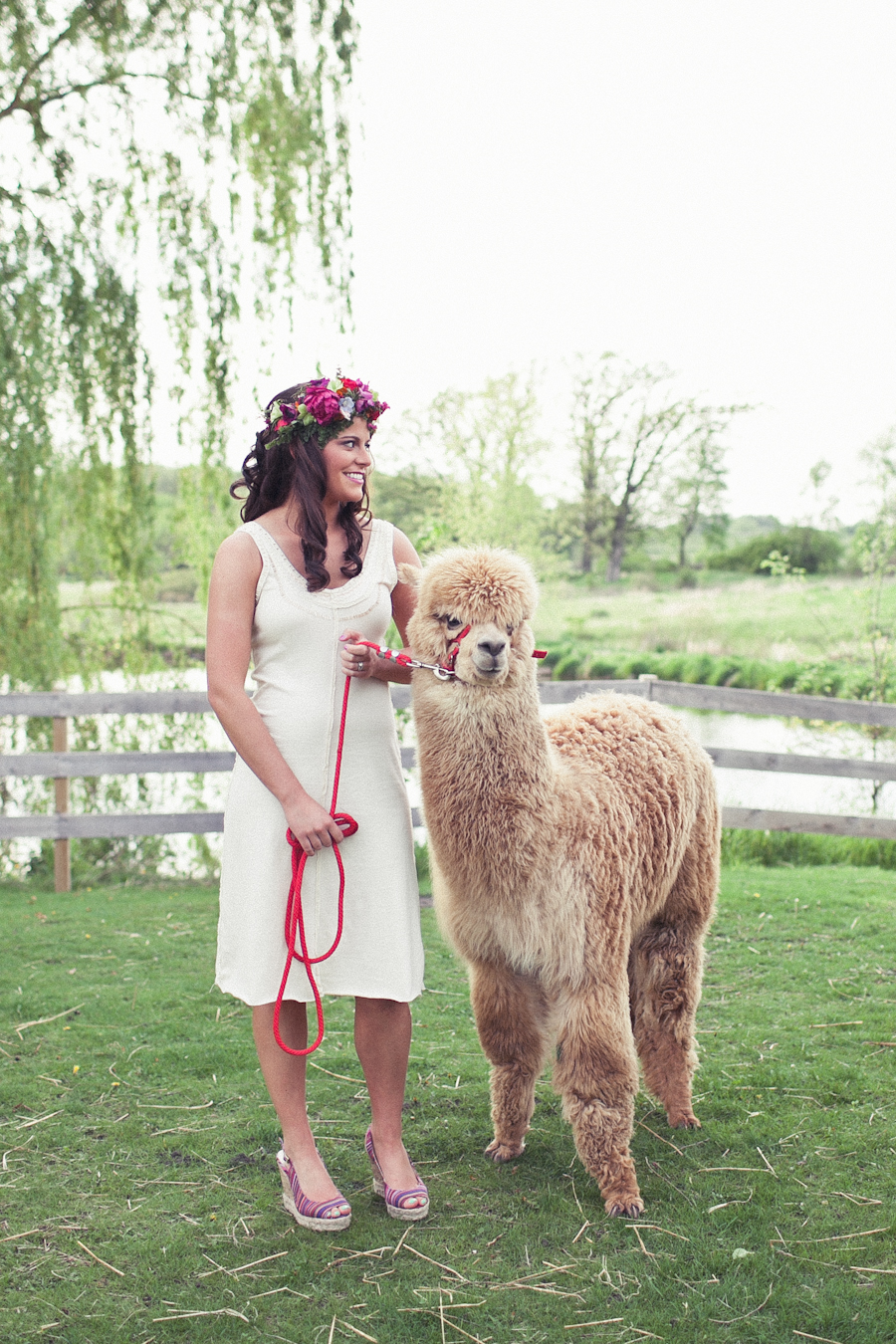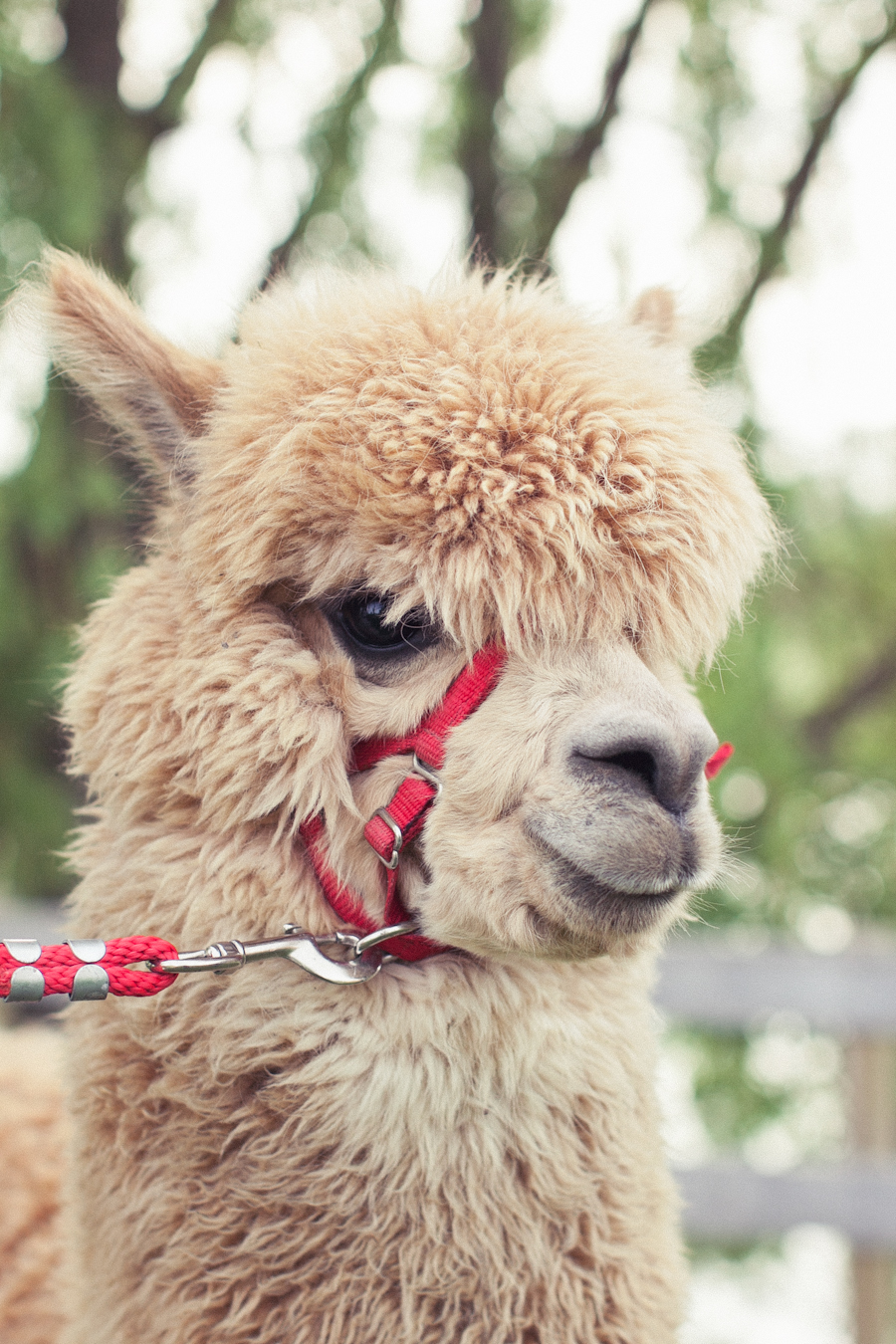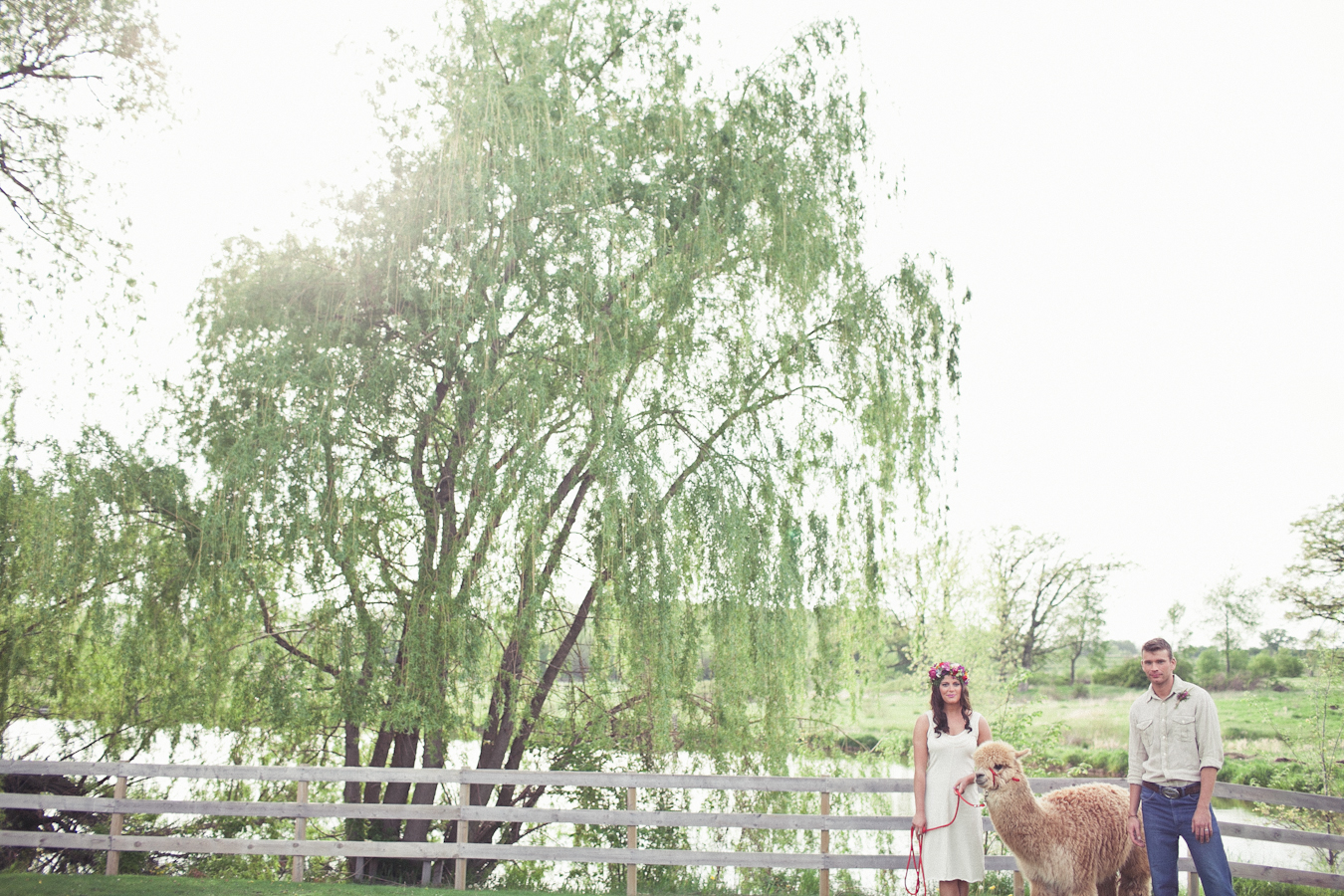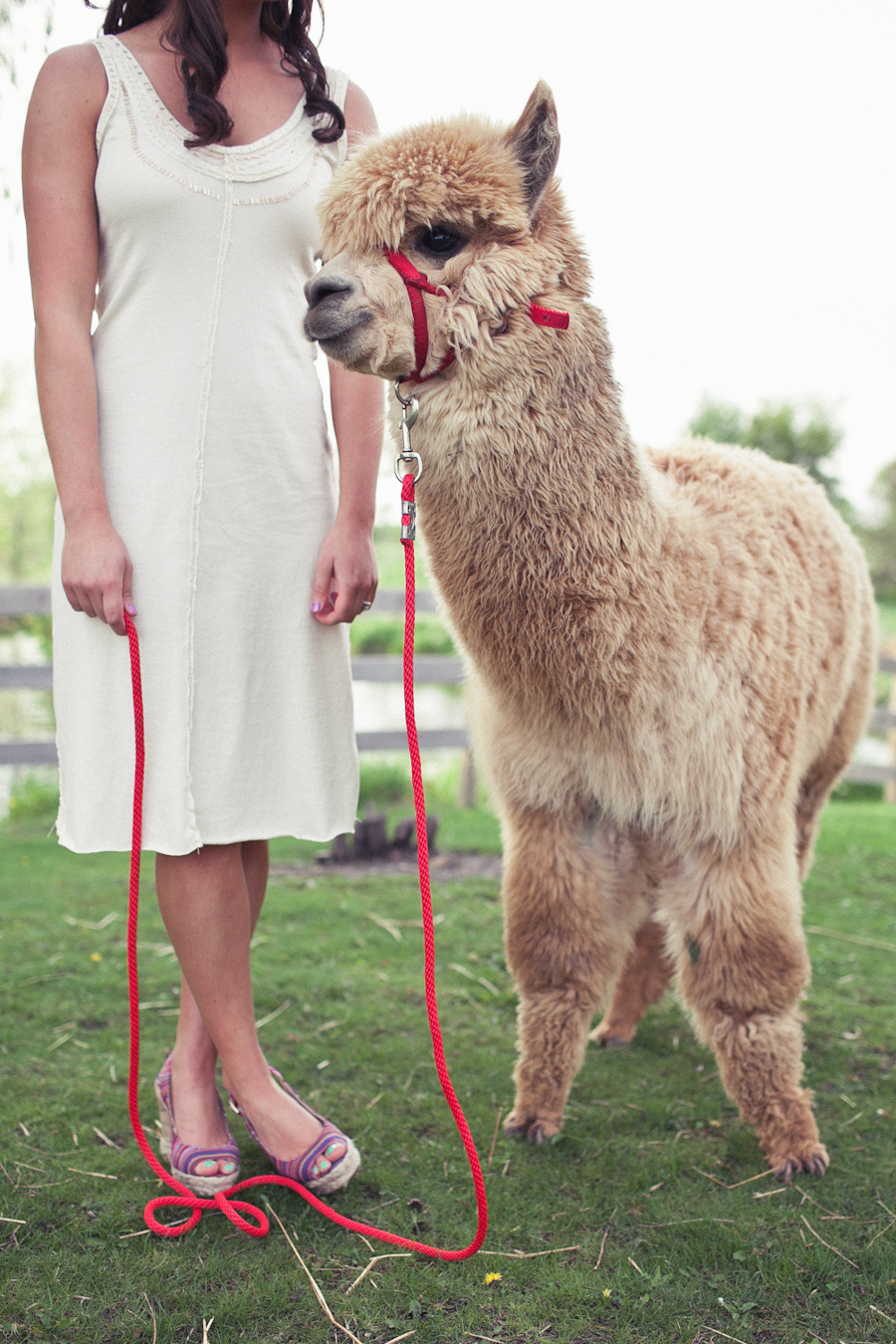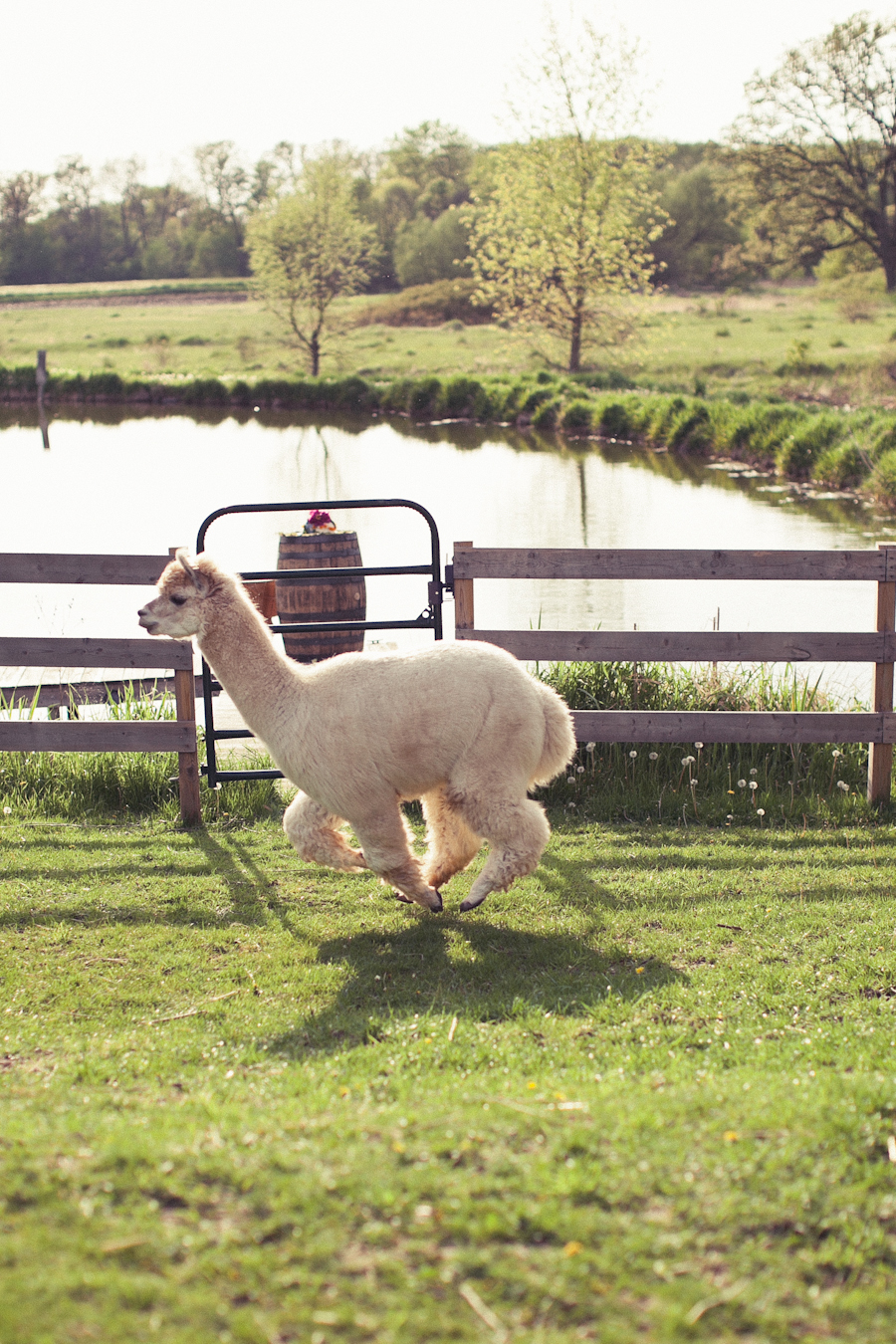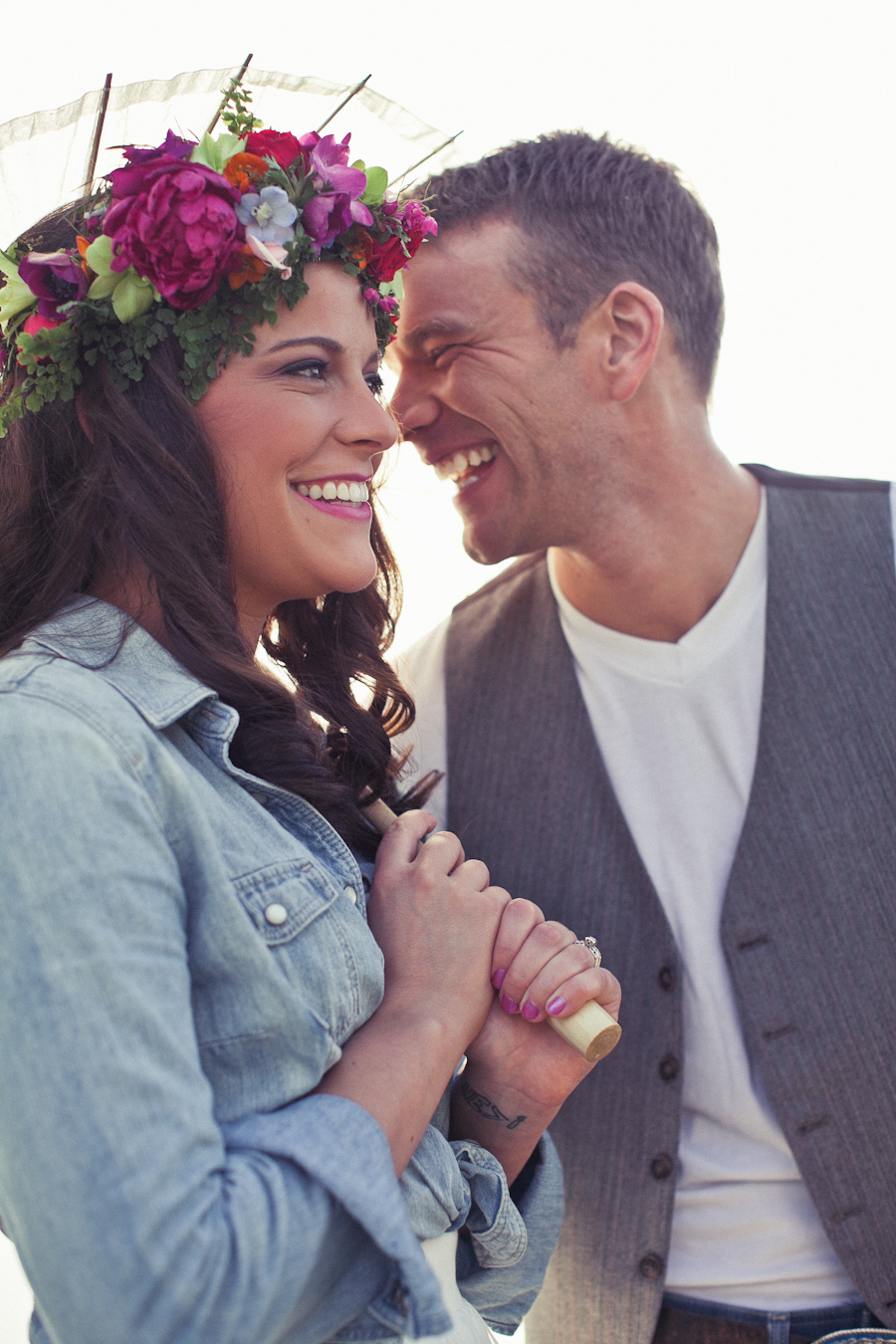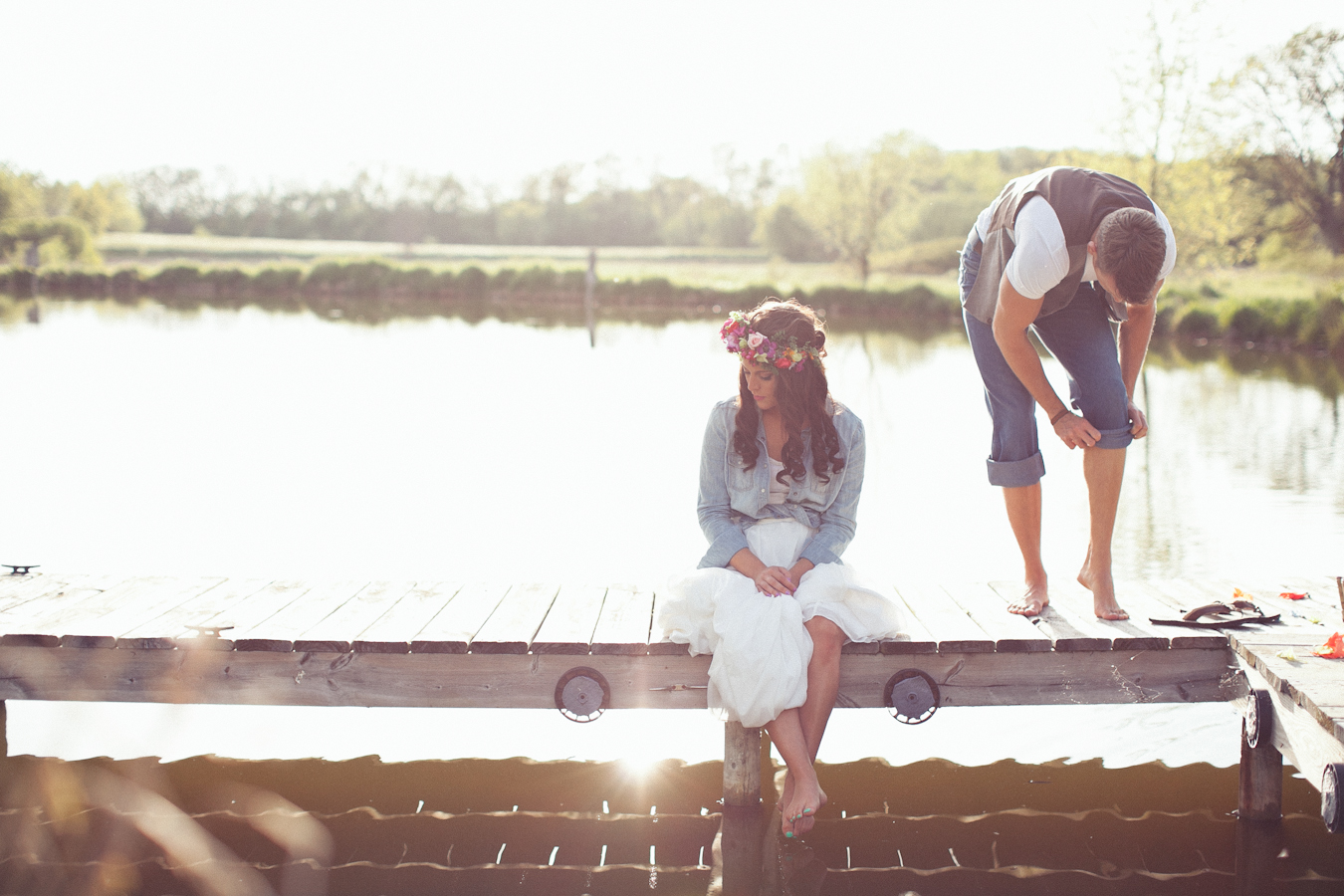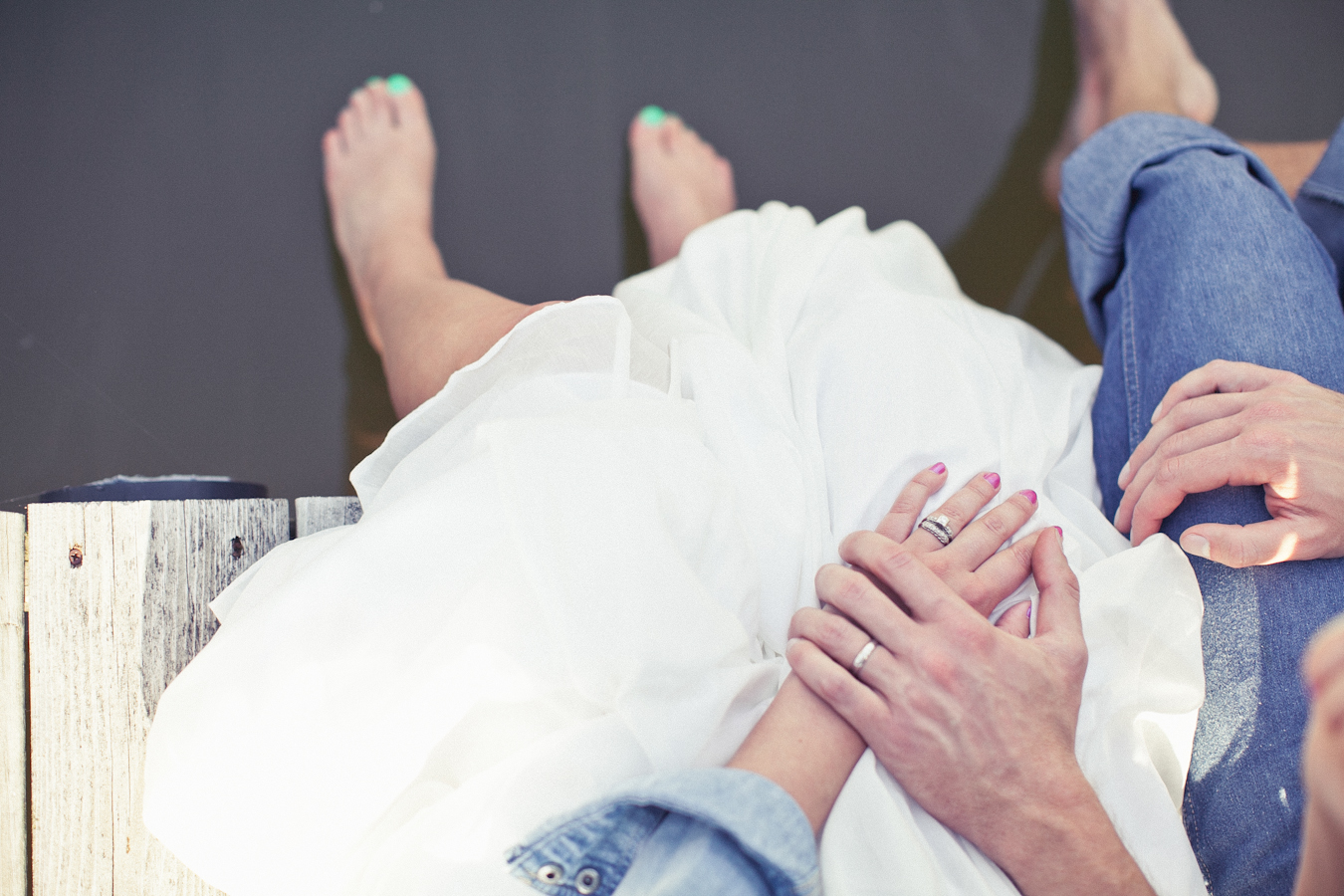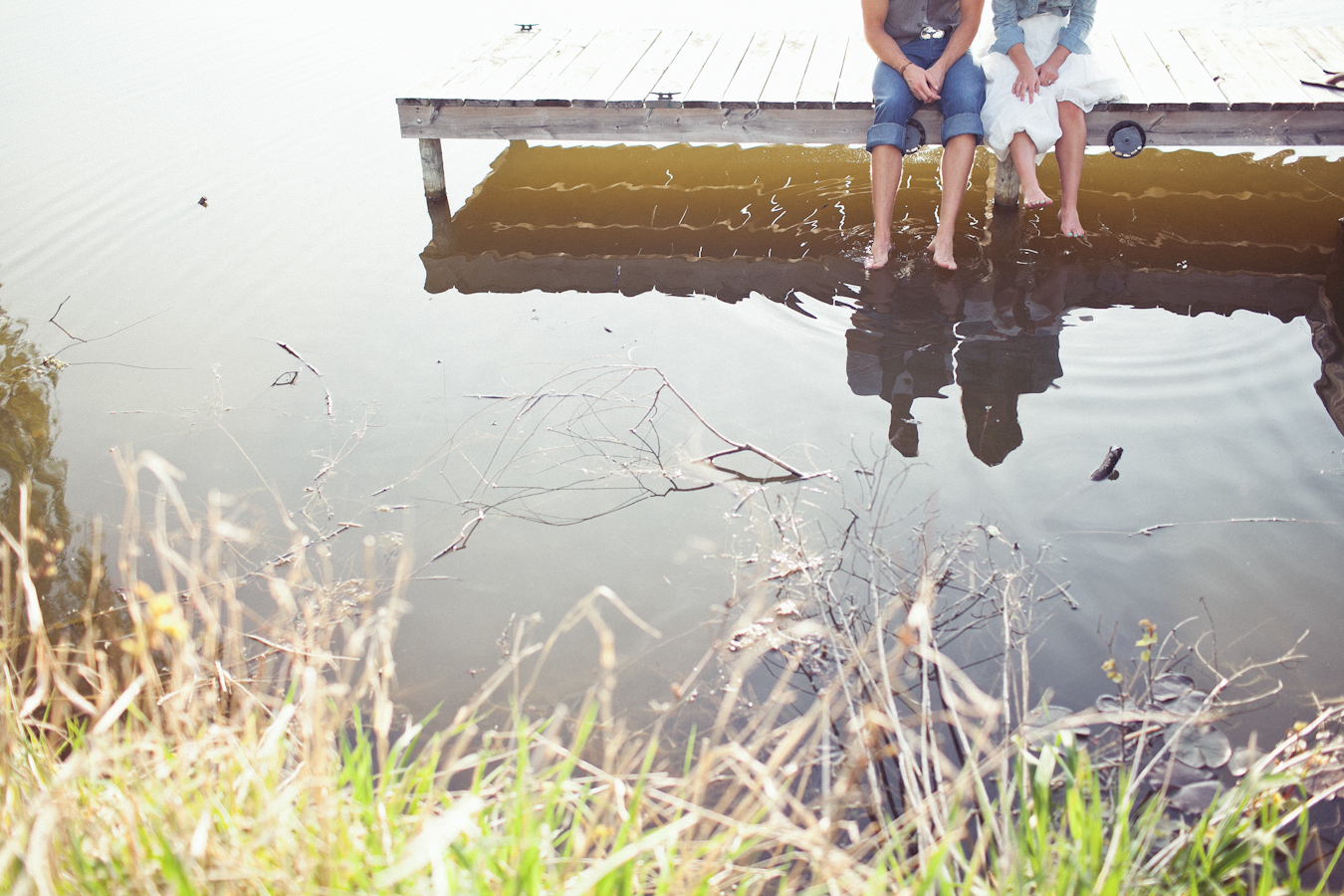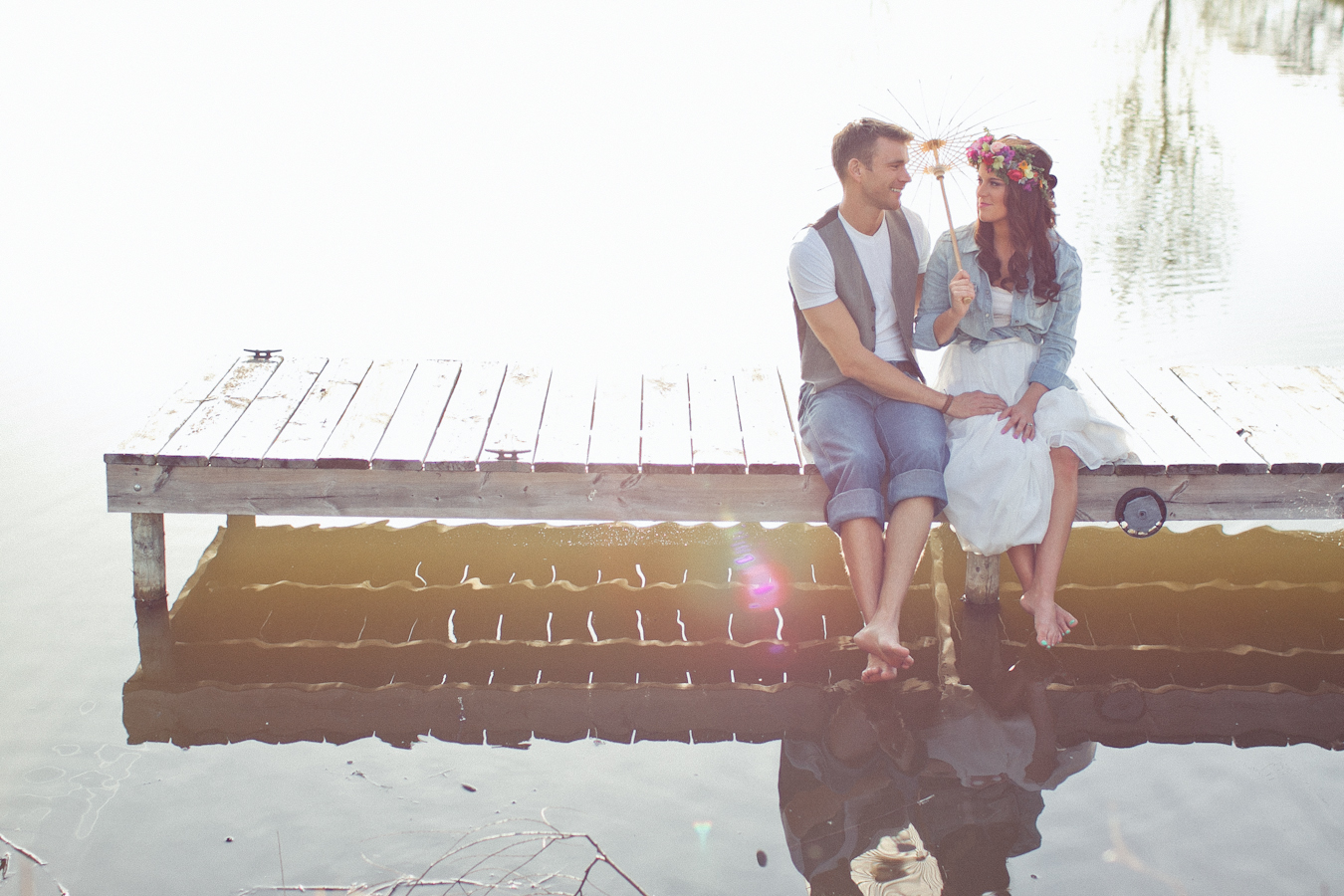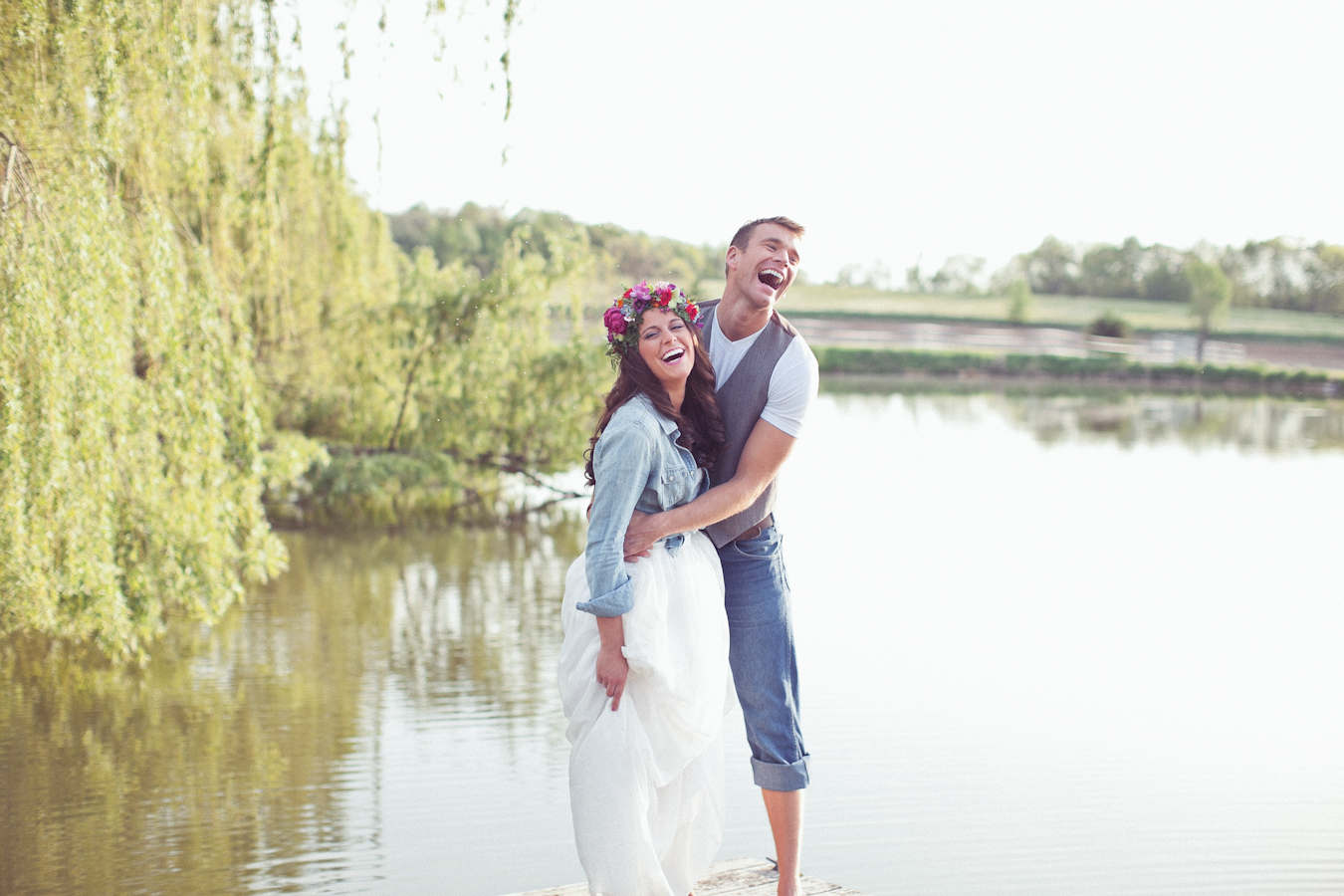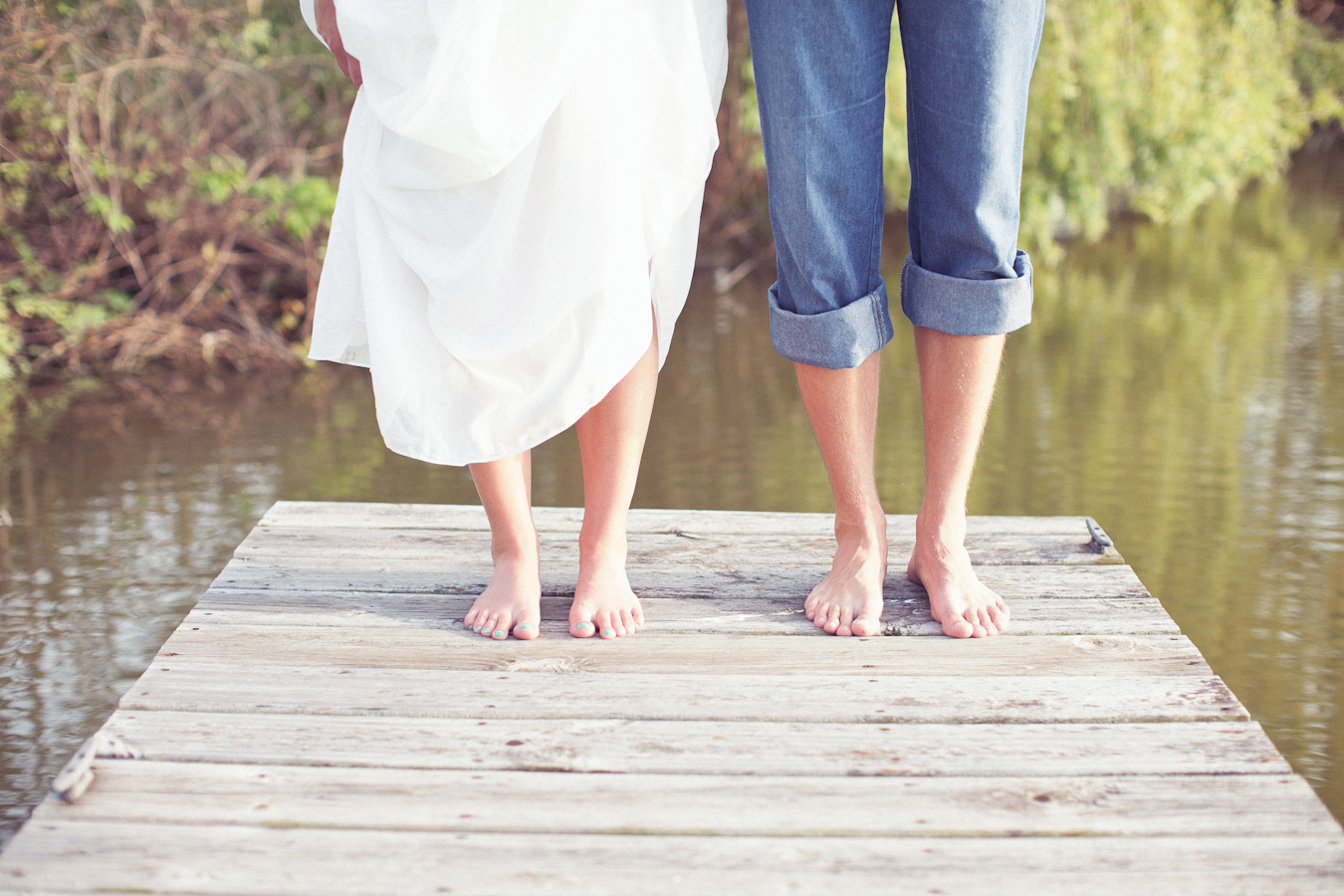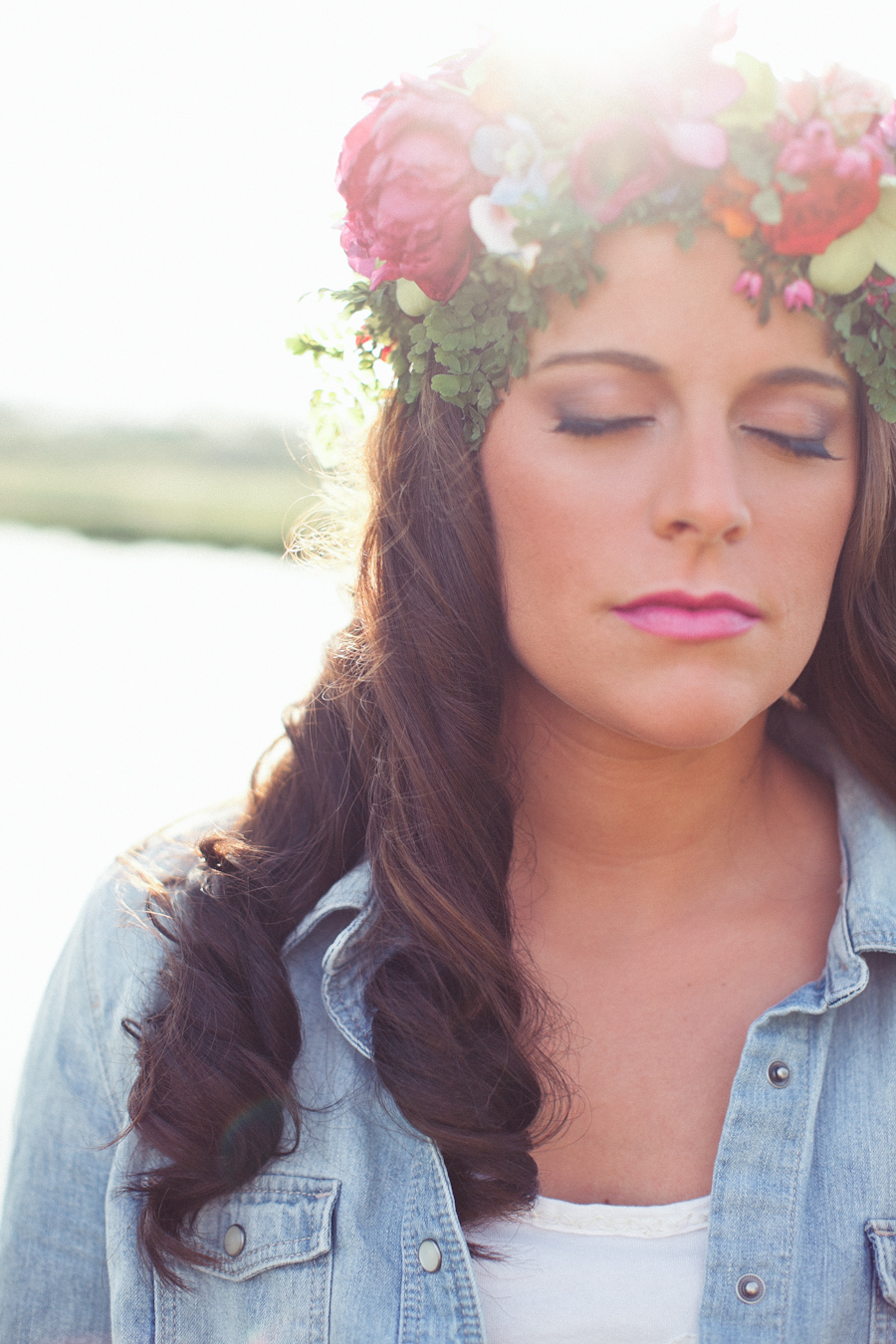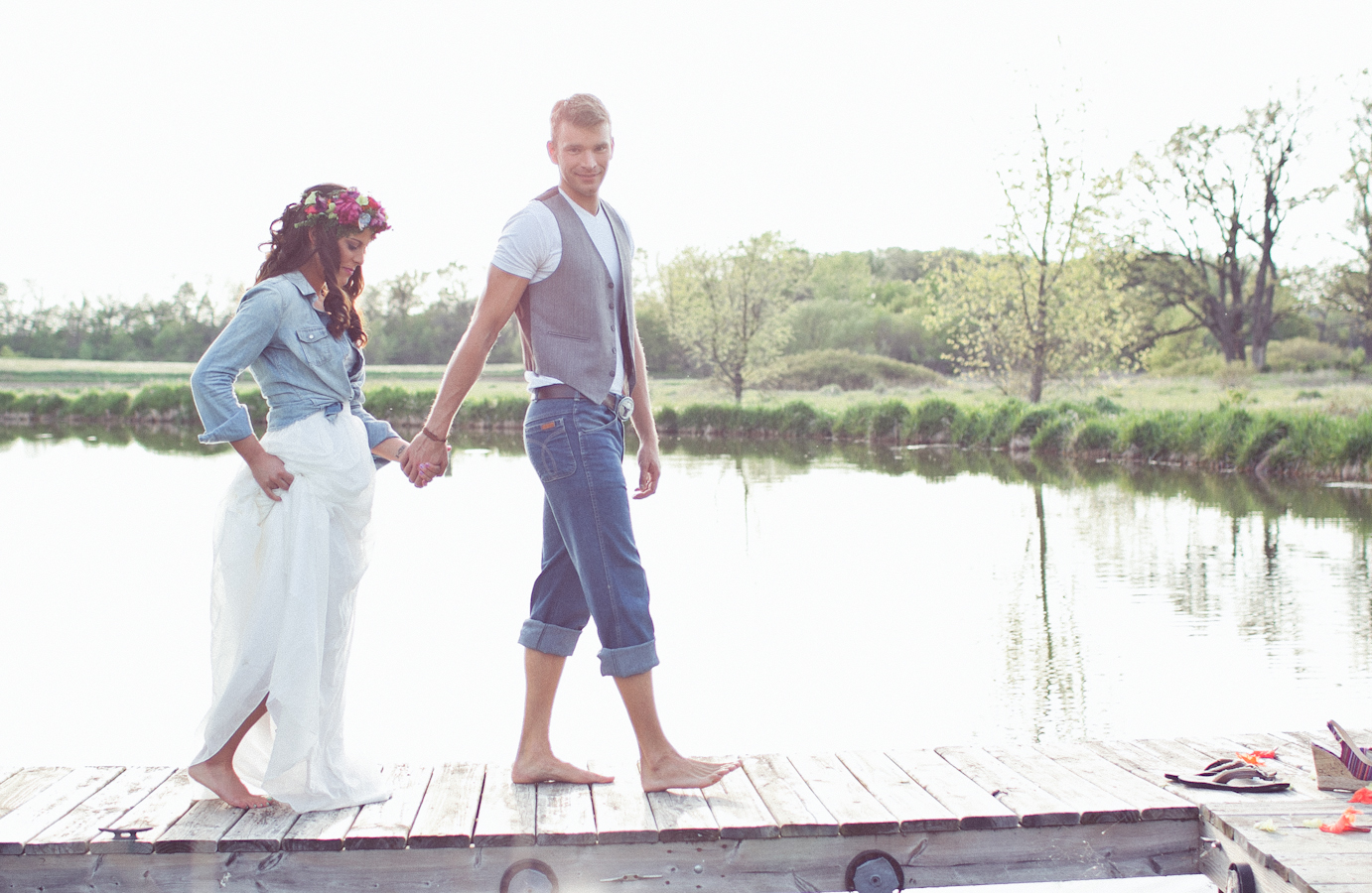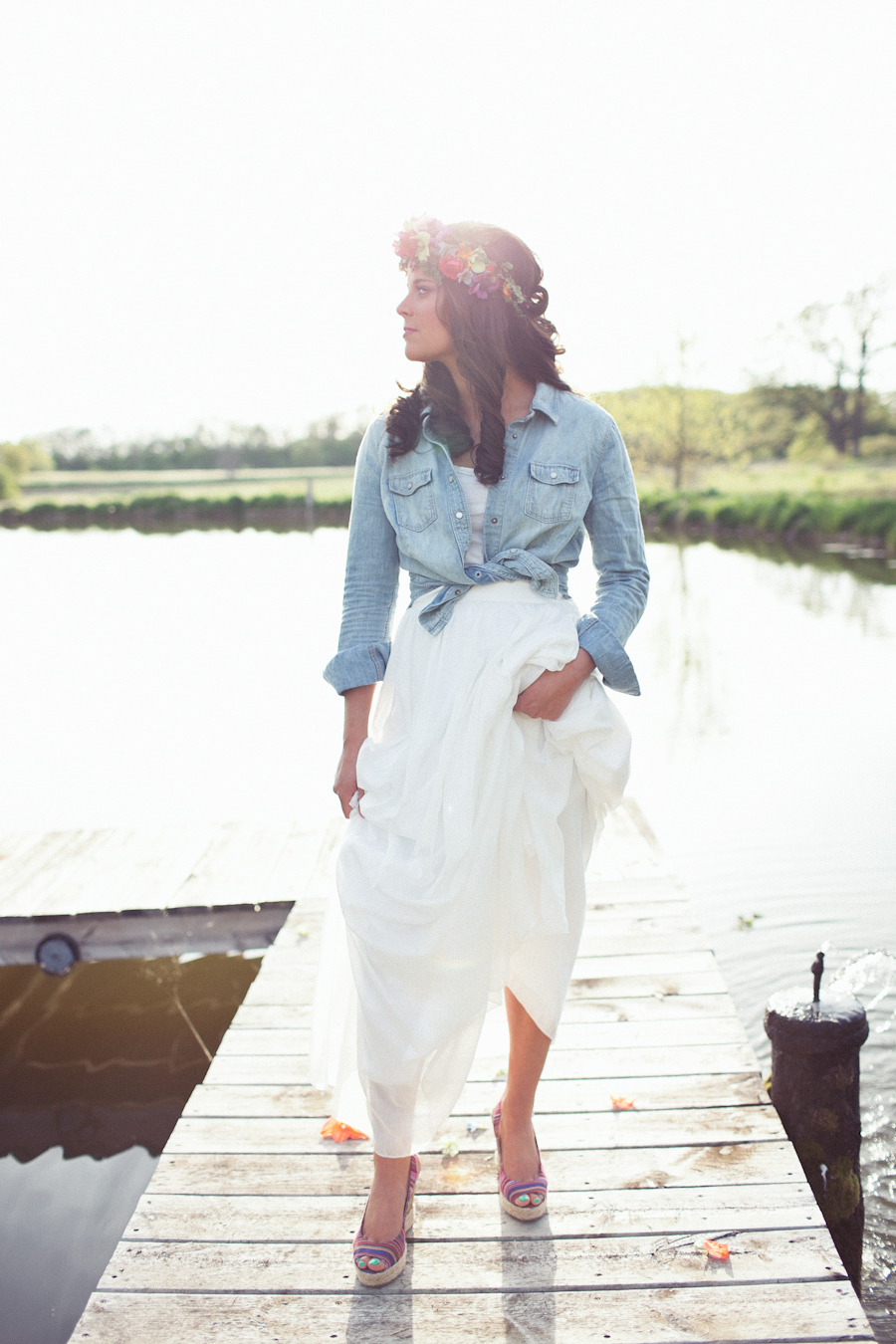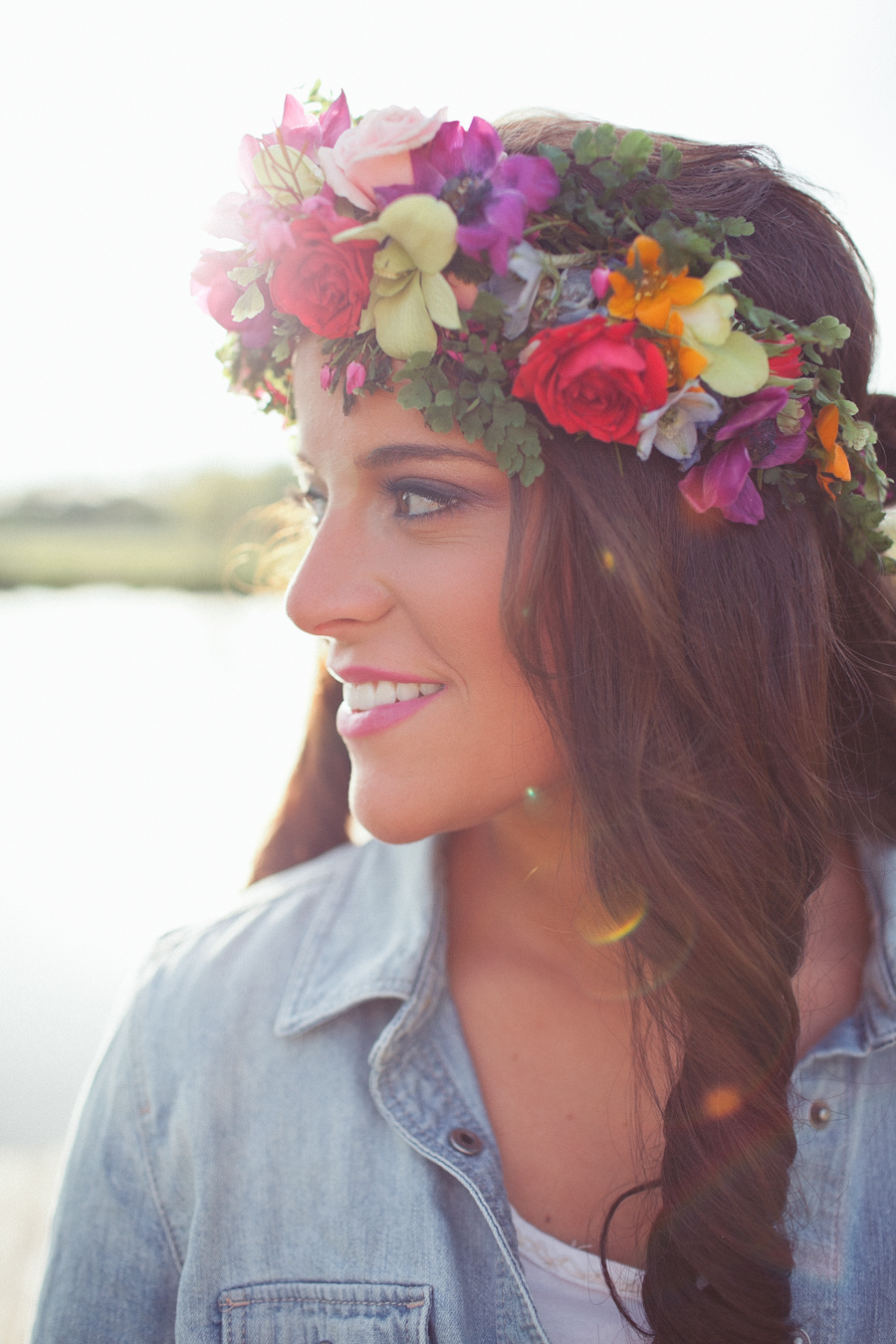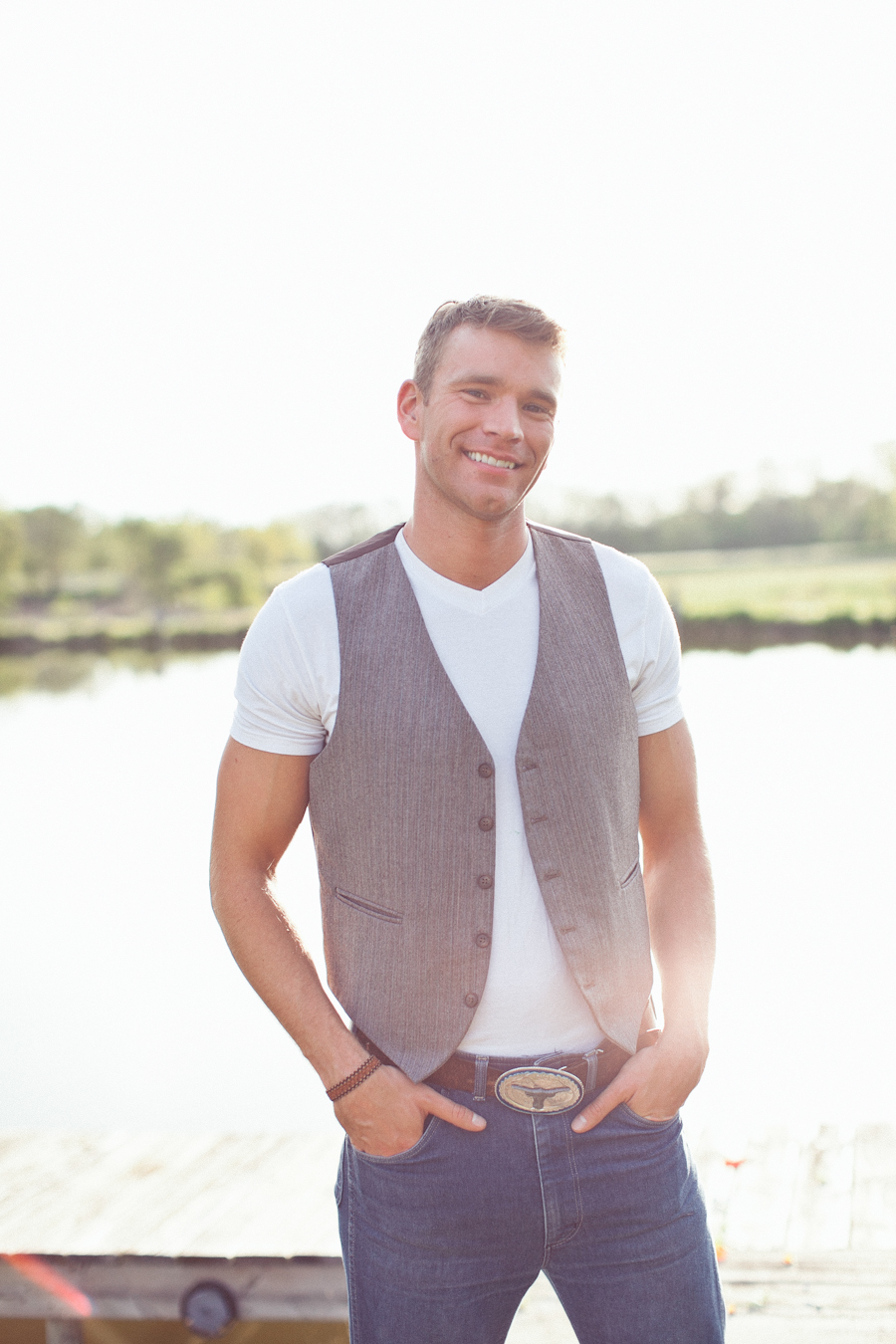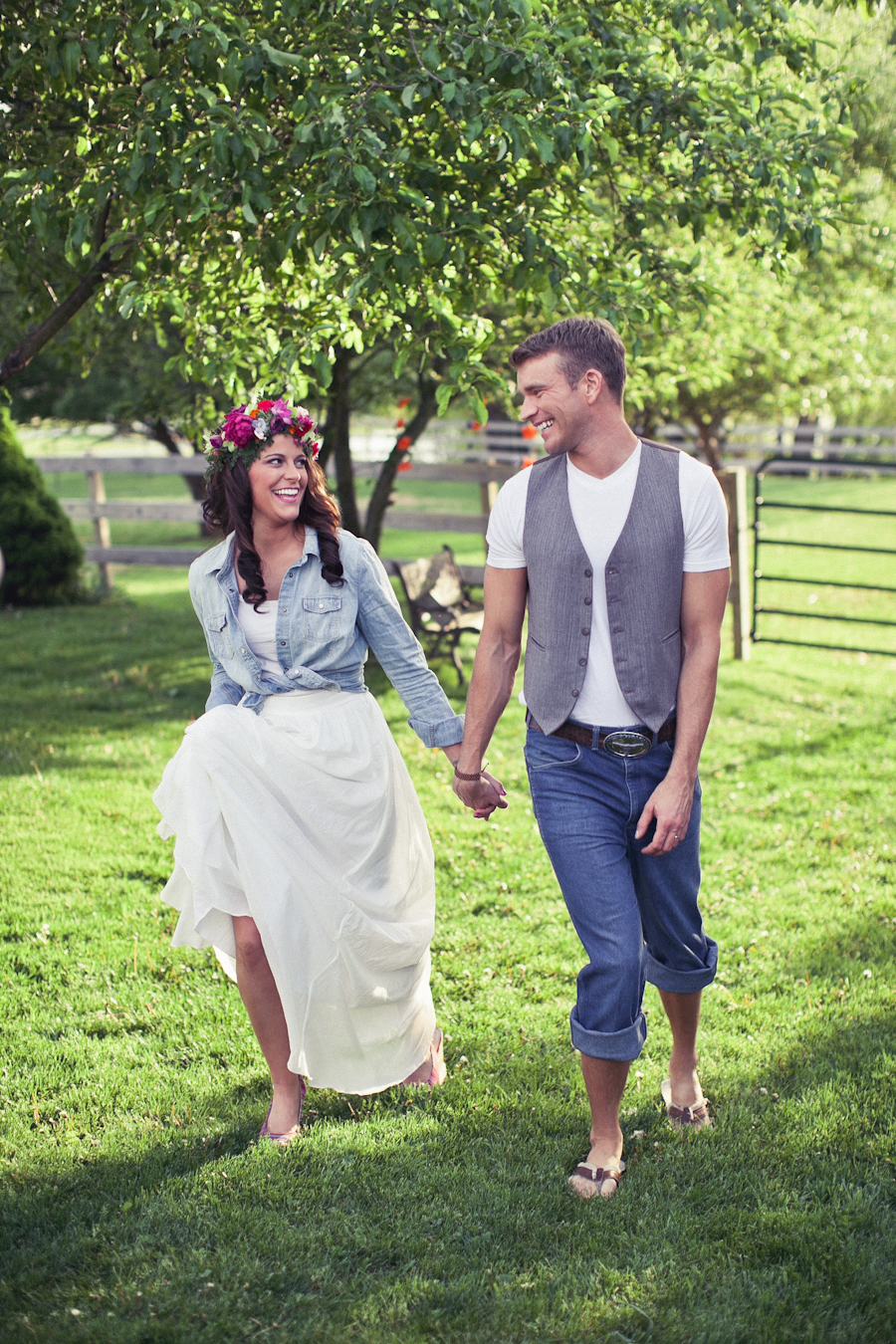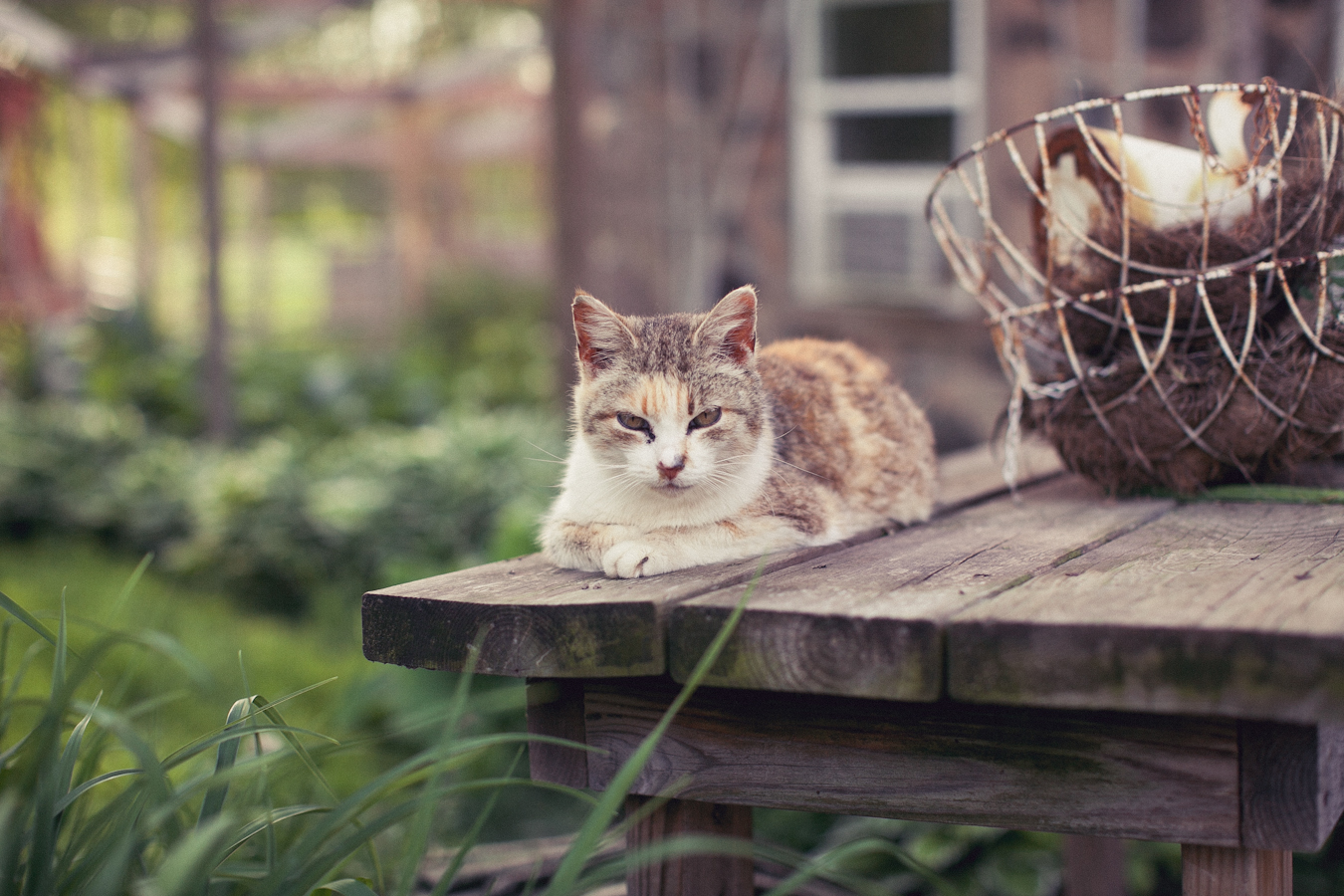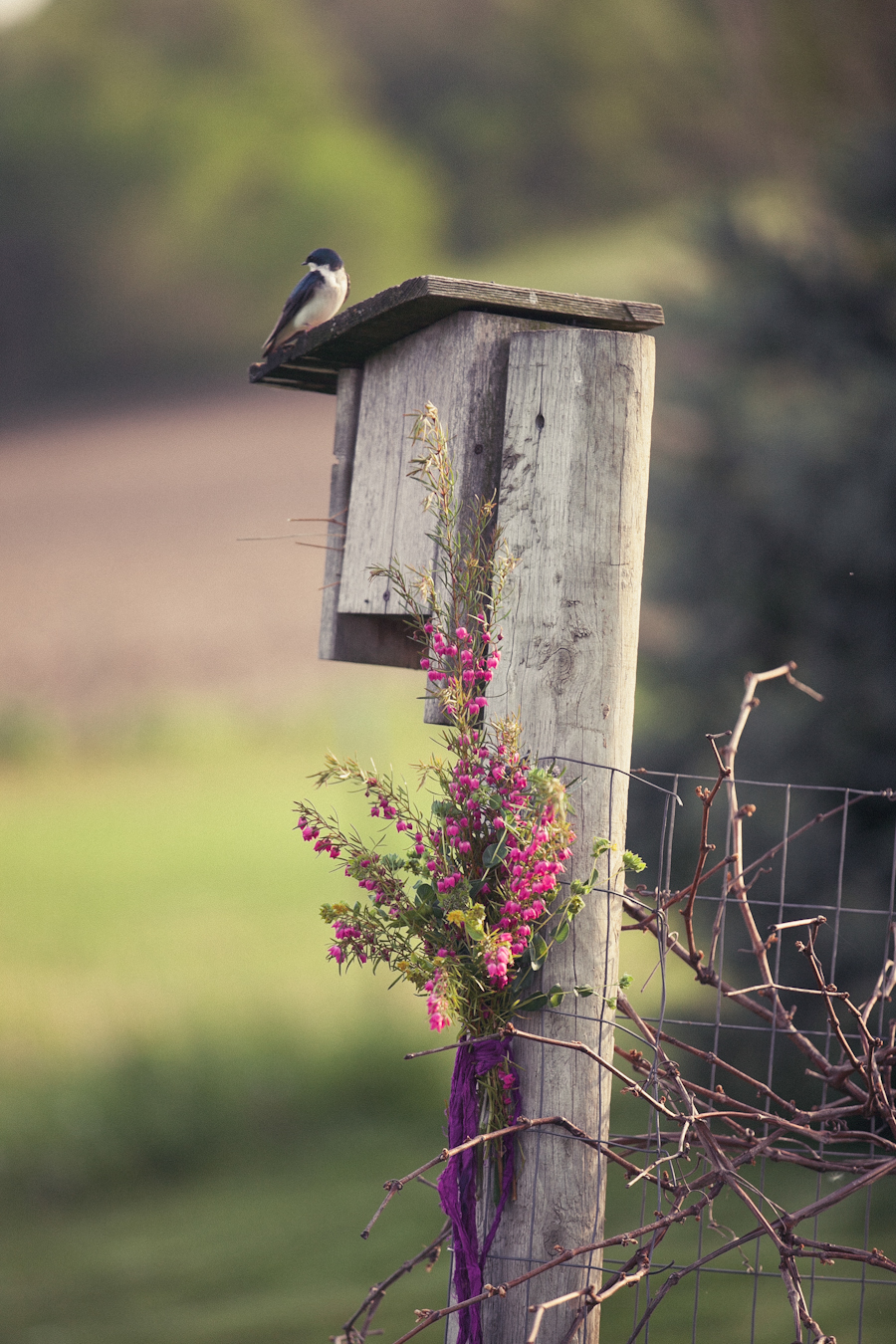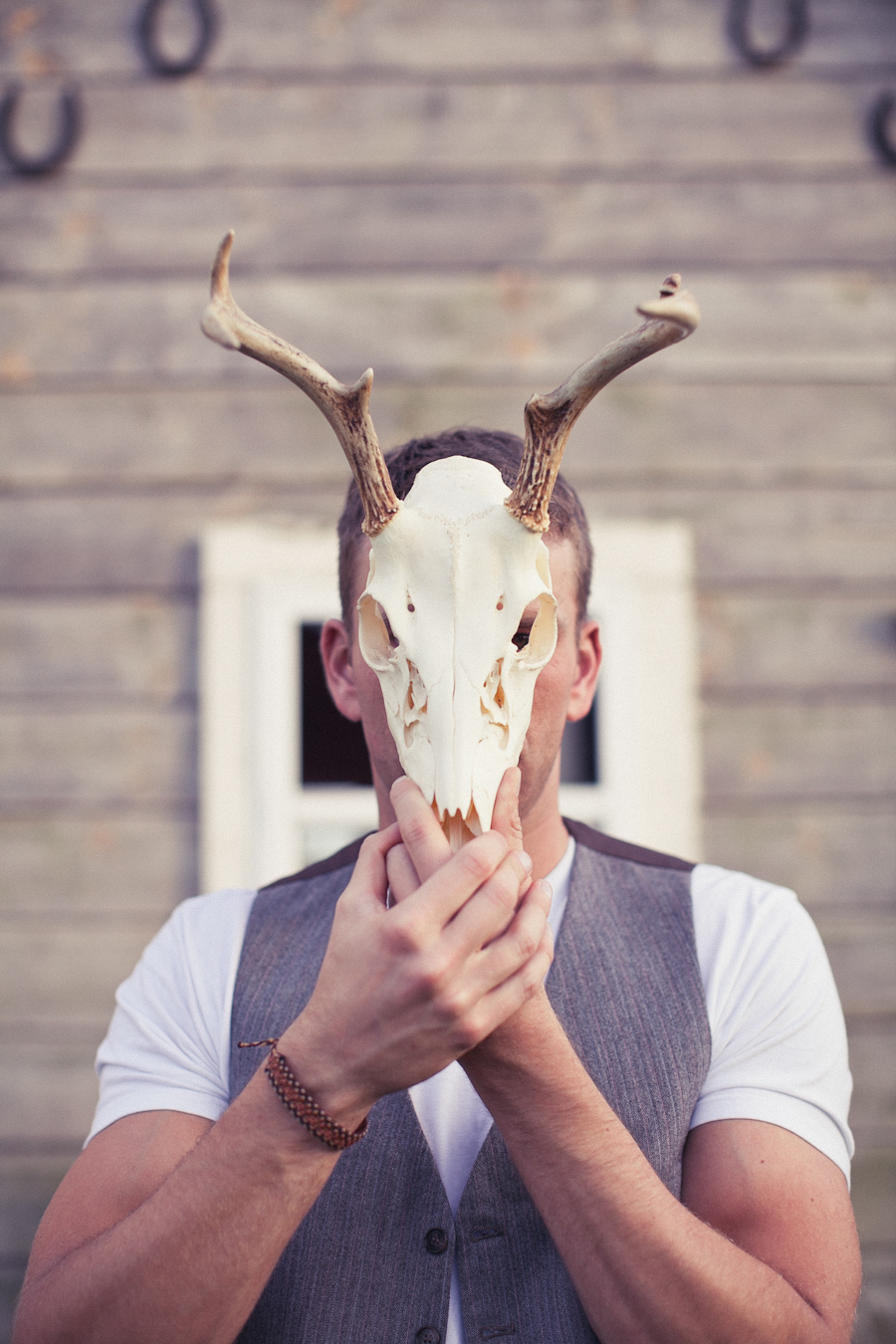 This shoot was actually featured over on The Knotty Bride's Blog earlier this week, so you can check out more photos there, and read Alison's sassy words that go along with it, too.  Not for the prude of heart, but an entertaining read, for sure!  A big THANK YOU to Alison for the feature!  xo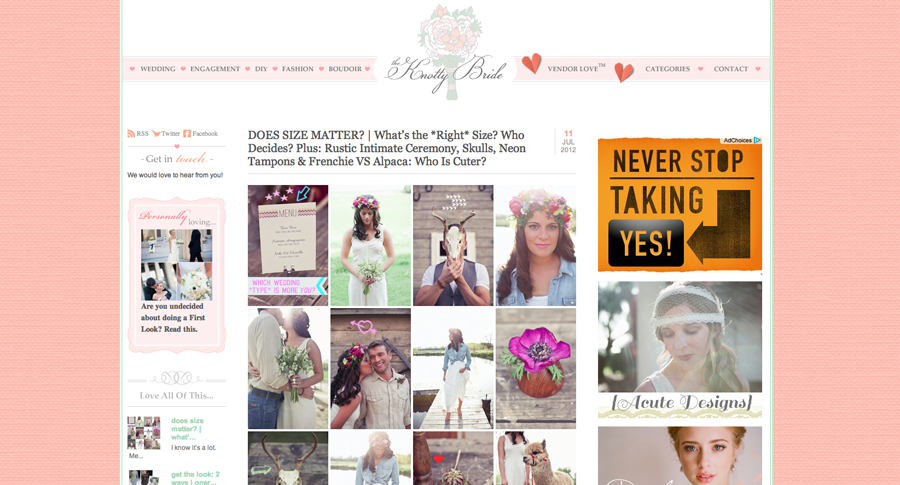 And finally, Robert, the legend and the videographer extraordinaire, worked some serious magic to make this Behind the Scenes video from the day.  Not gunna lie to you, it is hi-larious.
Alpaca Farm Shoot – Behind the Scenes from Robert Ingraham on Vimeo.
A big, HUGE 'THANK YOU!' to the incredible team of people that made this happen.  It was so much fun, and we hope you're all as thrilled with the results as we are.
Happy Weekend, everyone!  xo
Credits:
Concept + Photography: Caroline + Jayden of Woodnote Photography
Videography: Robert Ingraham
Props + Styling: Sarah + Jeff of A La Crate Vintage Rentals
Flowers + Styling: Laurel + Kate of Bloom Floral + Event Design
Venue: Silver Creek Alpaca Farm
Hair + Makeup: Melody Sopa + Tiffany Arnold
Dresses: Monirose Bespoke Gowns
Graphic Design: Dena Swenson Design
Cake: Jennifer Ingraham
Models: Forest Ferrera + Elena