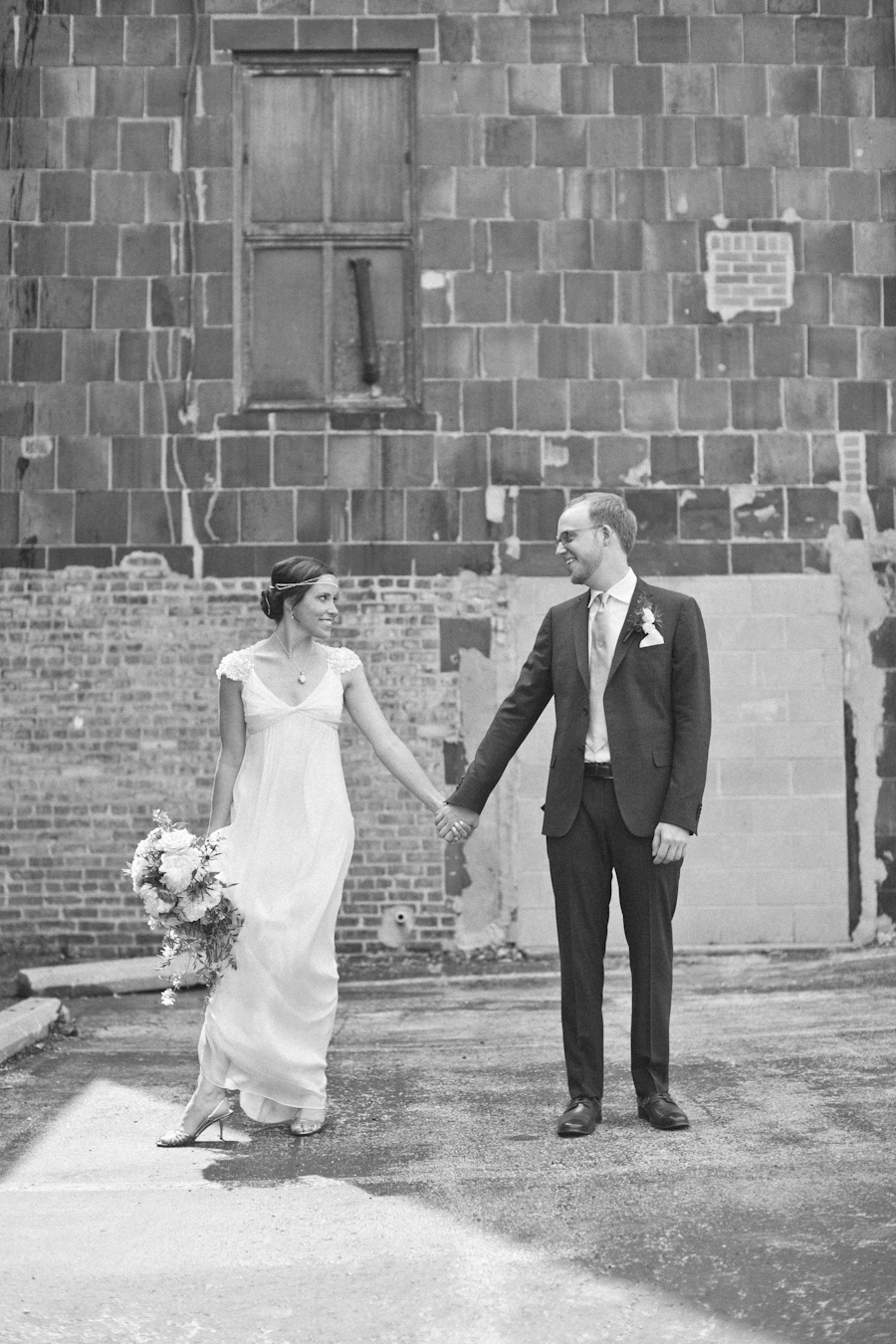 Amy + Carl met at Camp Minikani when they were 13, but it wasn't until they were adults, and back at Camp as directors that they fell in love.  All of the attendants in their wedding party were friends from camp, so some of the highlights from the day were when everyone joined in singing old camp tunes at the top of their lungs.  What an energetic and fabulous bunch!  Carl is a historian, getting his PhD in art history with in emphasis on photography, so this was a total honor for us, and the pressure was on..!
Amy + Carl love unique spaces, and wanted their venue to be a memorable place that most people hadn't been before.  They chose the Milwaukee Historical Society, which only recently became available for event rental.  This space may look familiar to some of you, as it is featured in the film Public Enemies, where Johnny Depp can be seen robbing the safe, (you can also see it in the trailer here).  I kept glancing around hoping that Johnny would make a guest appearance at the wedding, and even though it didn't happen, you can still feel him there … or something.
From Amy's stunning Jenny Packham dress right down to the caramels for the guests made by the couple, every single detail of the day was fabulous and meaningful.  The Historical Society gave Amy + Carl permission to use some old photos from the archives, which were used on invitations, programs, and postcards, which guests wrote on in place of a guestbook.  Jessica of Lourdes and Lorraine did an outstanding job of ensuring everything went smoothly, and that the bride + groom and their families weren't responsible for any last-minute tasks on the day.
Amy + Carl's guests held stones during the ceremony and were asked to say a wish or a prayer for the couple, so that the rock would then become a vessel of those kind thoughts.  Amy + Carl's plan is to take a stone with with them when they are going to a special or important place, and to leave it there.  They see it as their way of spreading the love and paying it forward.  How cool is that?!
Amy + Carl's words of wedding planning advice?   Go big or go home!  That was our motto.  You only do this once and it is really a rad experience to be able to create this one event that represents you as a couple.  Don't cut corners on things that truly matter (music! photos!).  Also, if you start saying "Its only one day in our lives together, its not worth the time and effort" to rationalize your way out of doing something people will enjoy and appreciate (the caramels!) it might be time to re-evaluate.  You are right, it is only one day, but it is the only day, people will take pause to celebrate you, so do it right!  Let everyone know how much you appreciate them and this day—that comes through in the small details.  Trust me!
(As a fun PS and side note: Amy + Carl's wedding was also featured over on the JuneBug Weddings Blog and you can read a bit more from them here!)
The Wedding Team:
Photographers: Caroline + Jayden of Woodnote Photography
Event Planner: Jessica Arendas of Lourdes and Lorraine
Ceremony & Reception Venue: Milwaukee County Historical Center
Officiant: Jan Stanley
Invitation Designer: Owen's Office Products and Printing, images courtesy of Wisconsin Historical Society
Catering: Lee John's Catering
Florist: Belle Fiori
Cake: The Cake Lady
Wedding dress: Jenny Packham via Ultimate Bride
Bridal Accessories: Shoes – Kate Spade, Necklace – Bride's Grandmother's
Bridesmaid's Apparel & Accessories: Dresses – J. Crew, Earrings – Rachel Dolnick
Groom's Apparel & Accessories: Suits – Z Zegna via Sak's 5th Avenue, Shoes – Cole Haan
Hair & Make-up: Roots Salon
Ceremony Music: Susan Mathies and Troy Ostrowski
Cocktail Hour Music: Sweetgrass Bluegrass Band
Reception Music: Noah Casser of Style Matters
Processional: Copper Kettle by Albert Frank Beddoe and The Greatest Sum by the Avett Brothers
First Dance: The Annual Waltz by John Hartford
Favors: Homemade Caramel
Rings: SingleB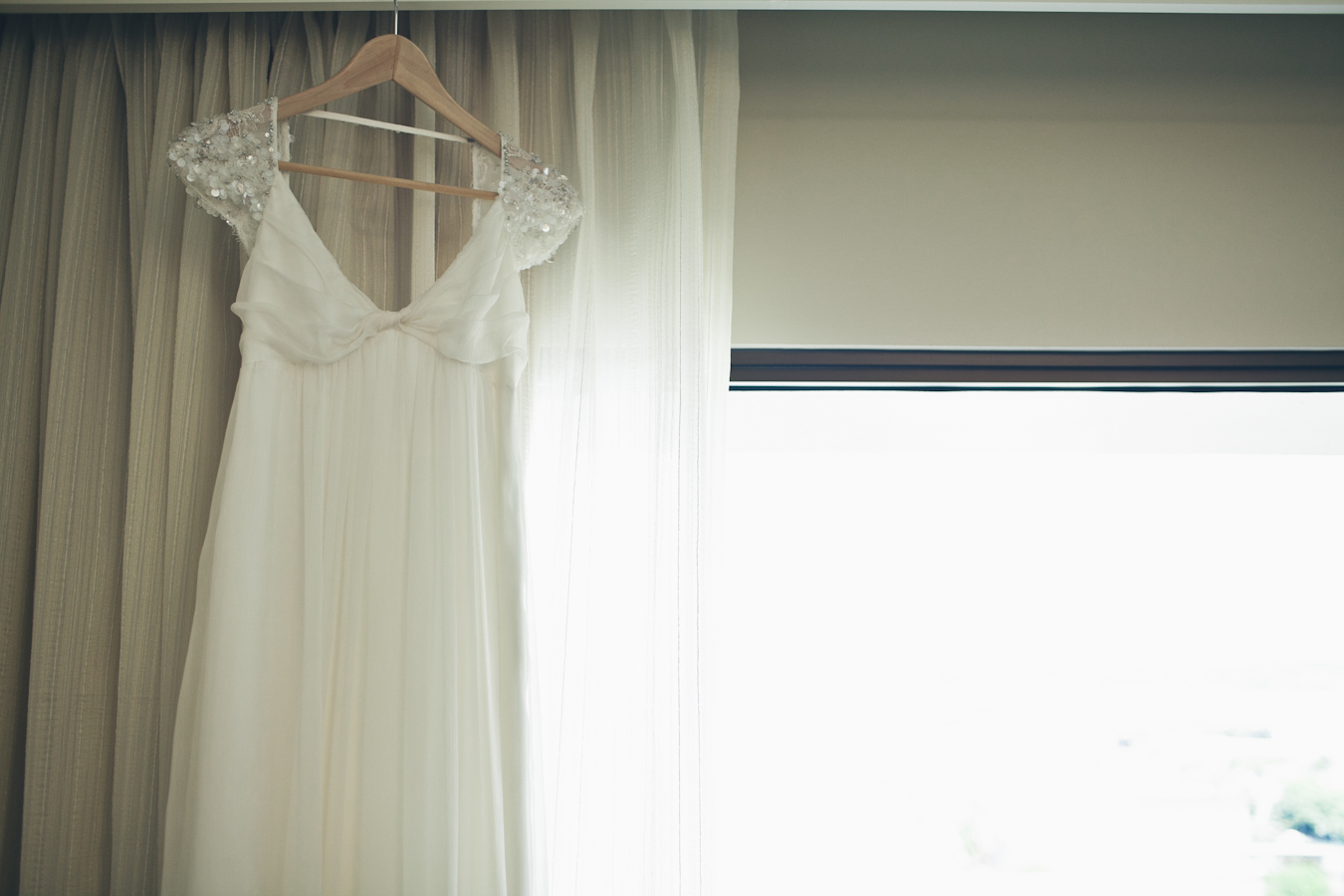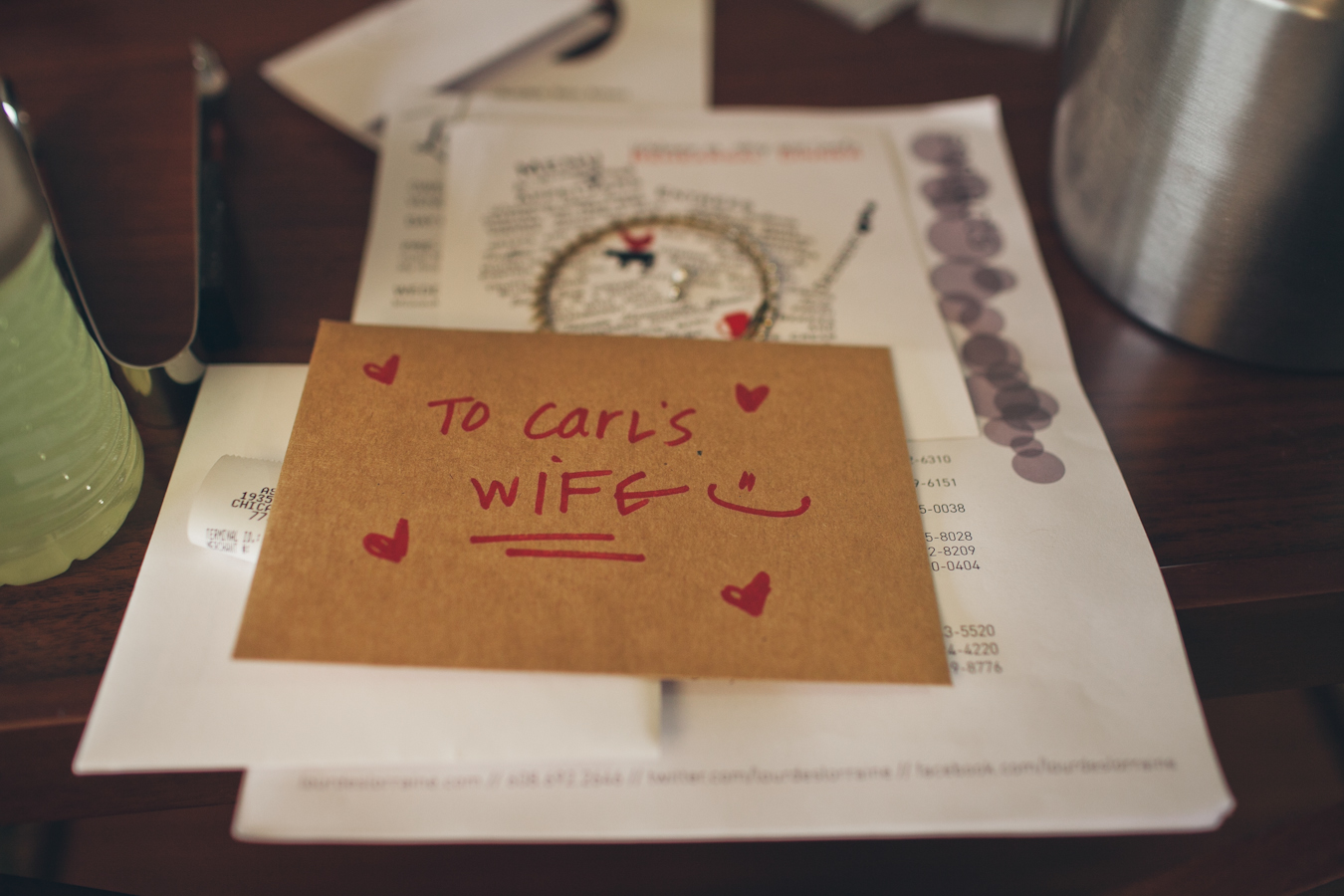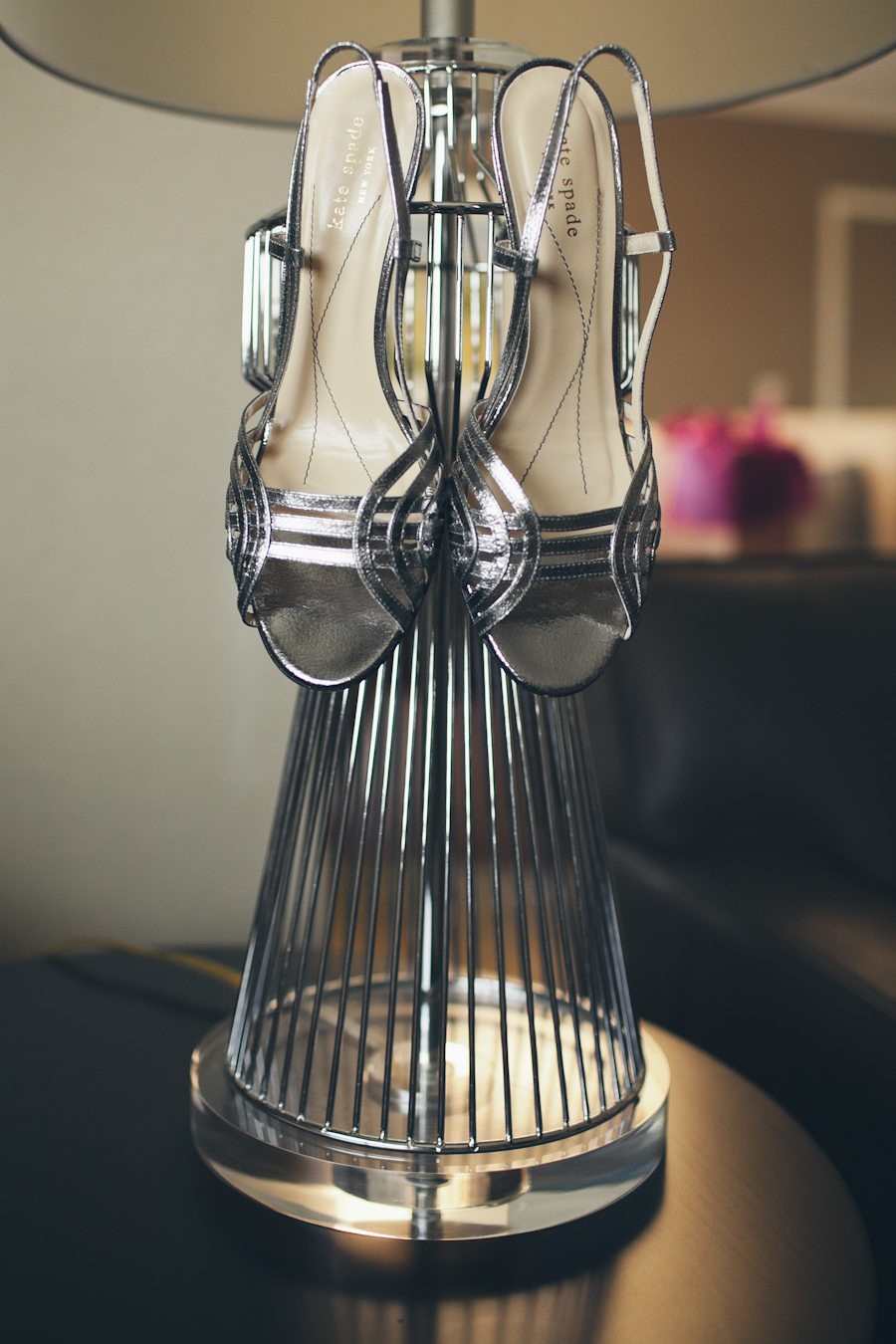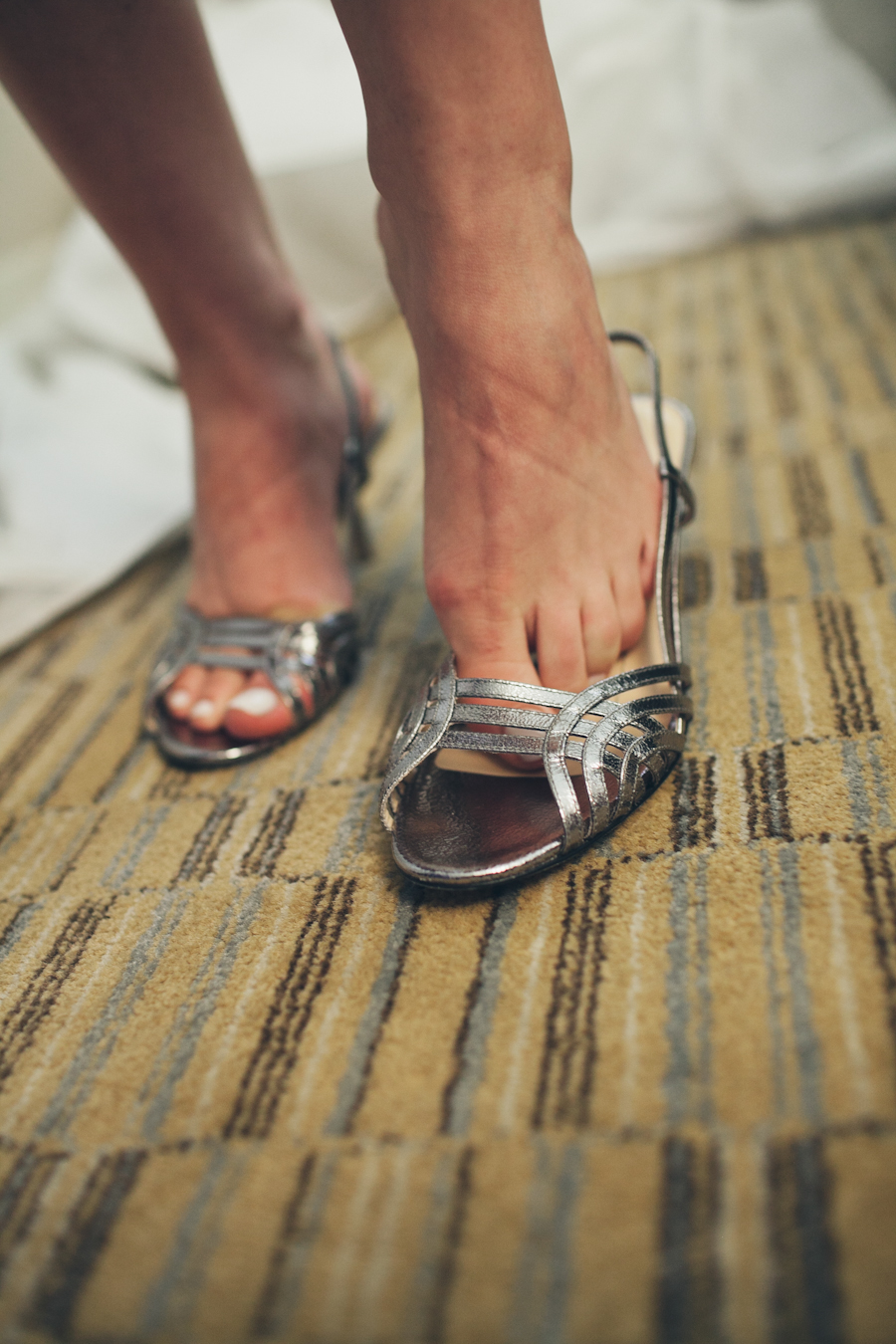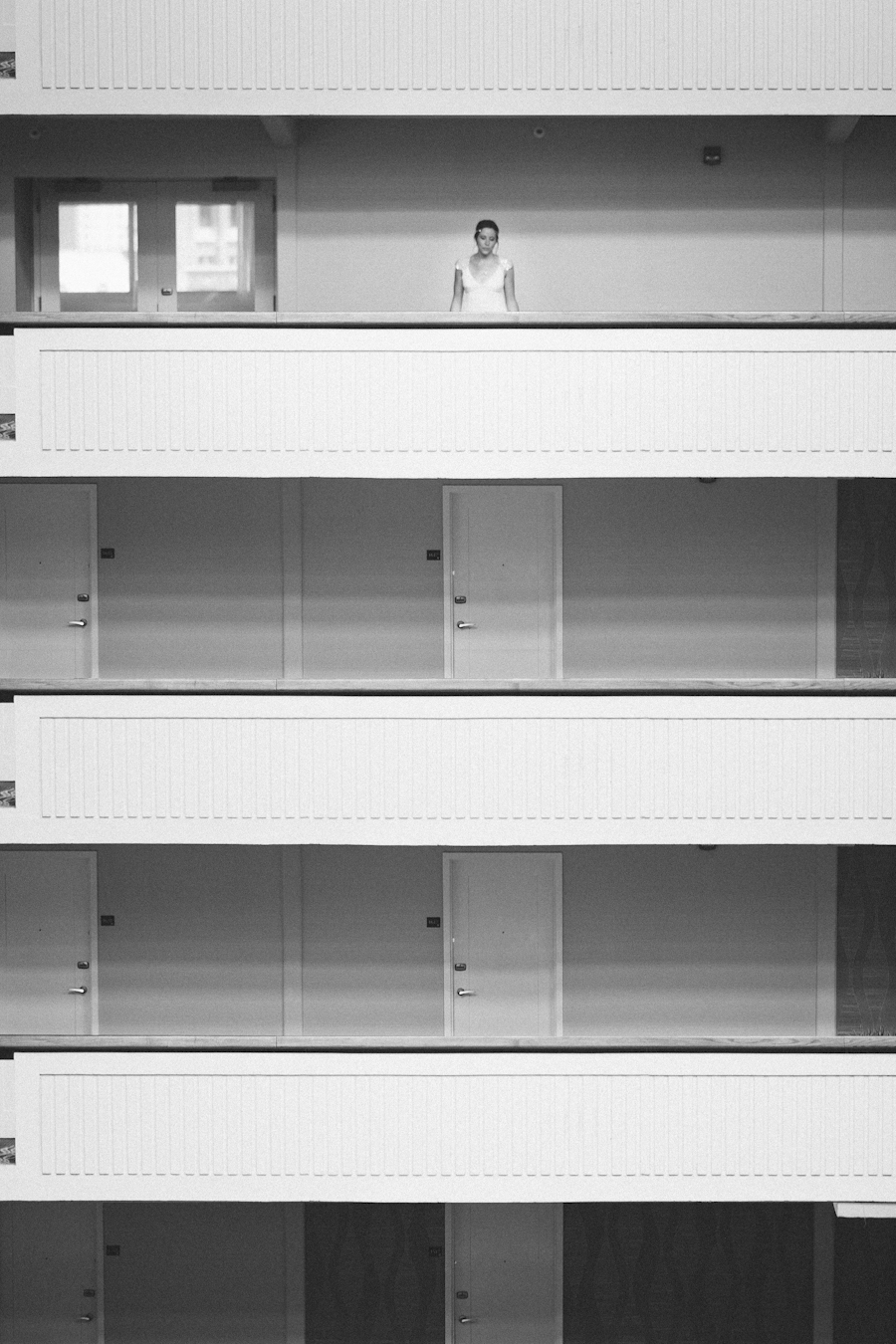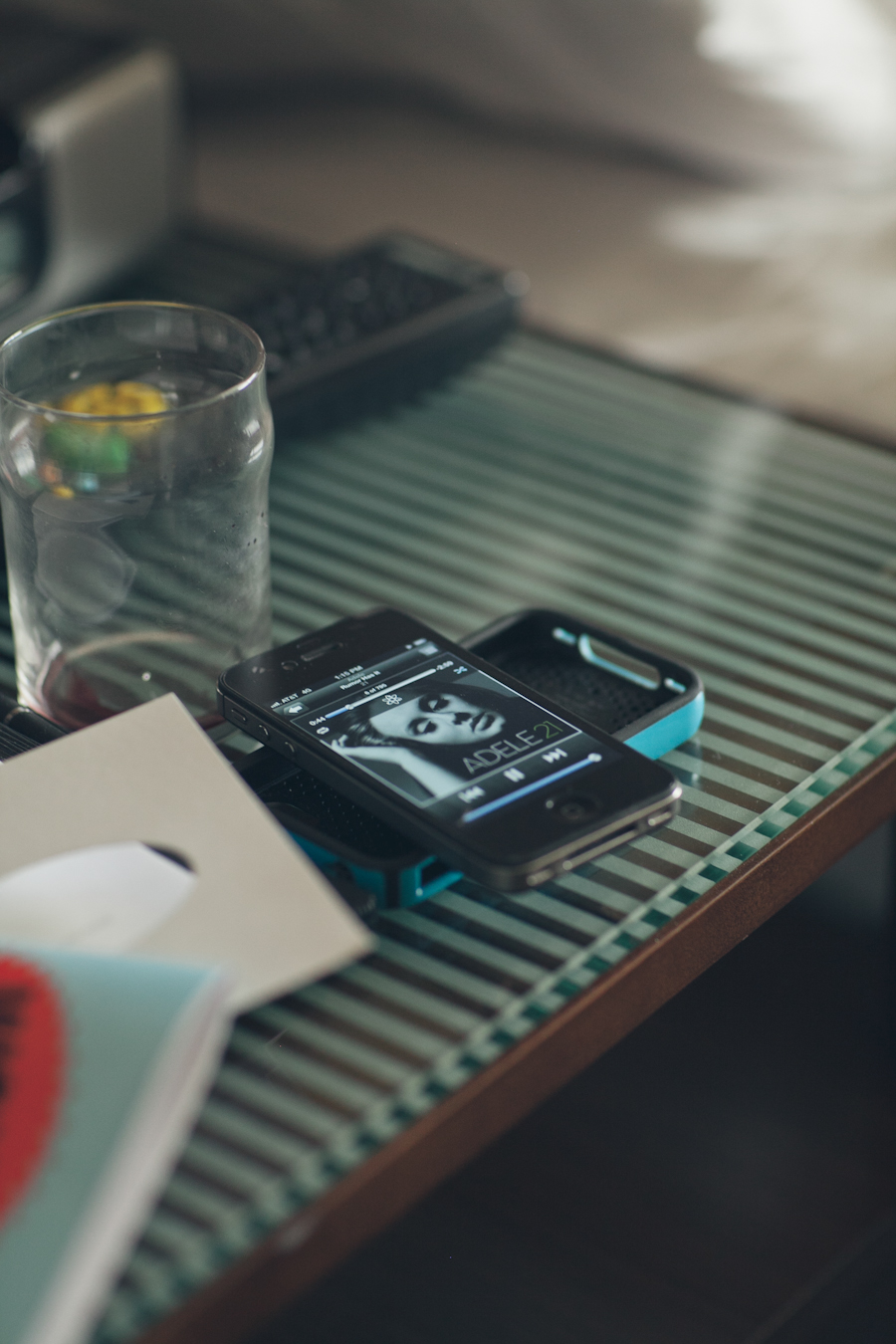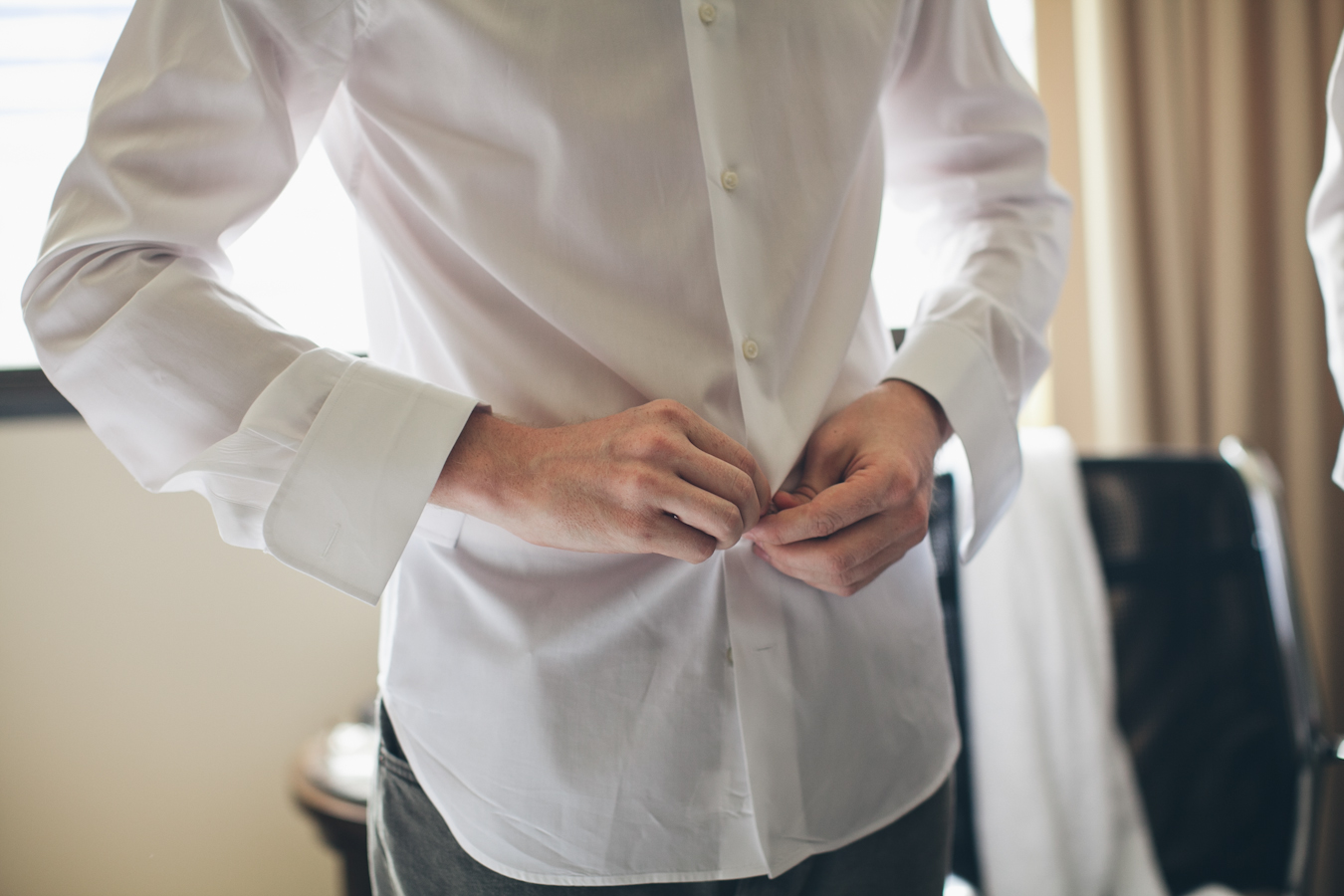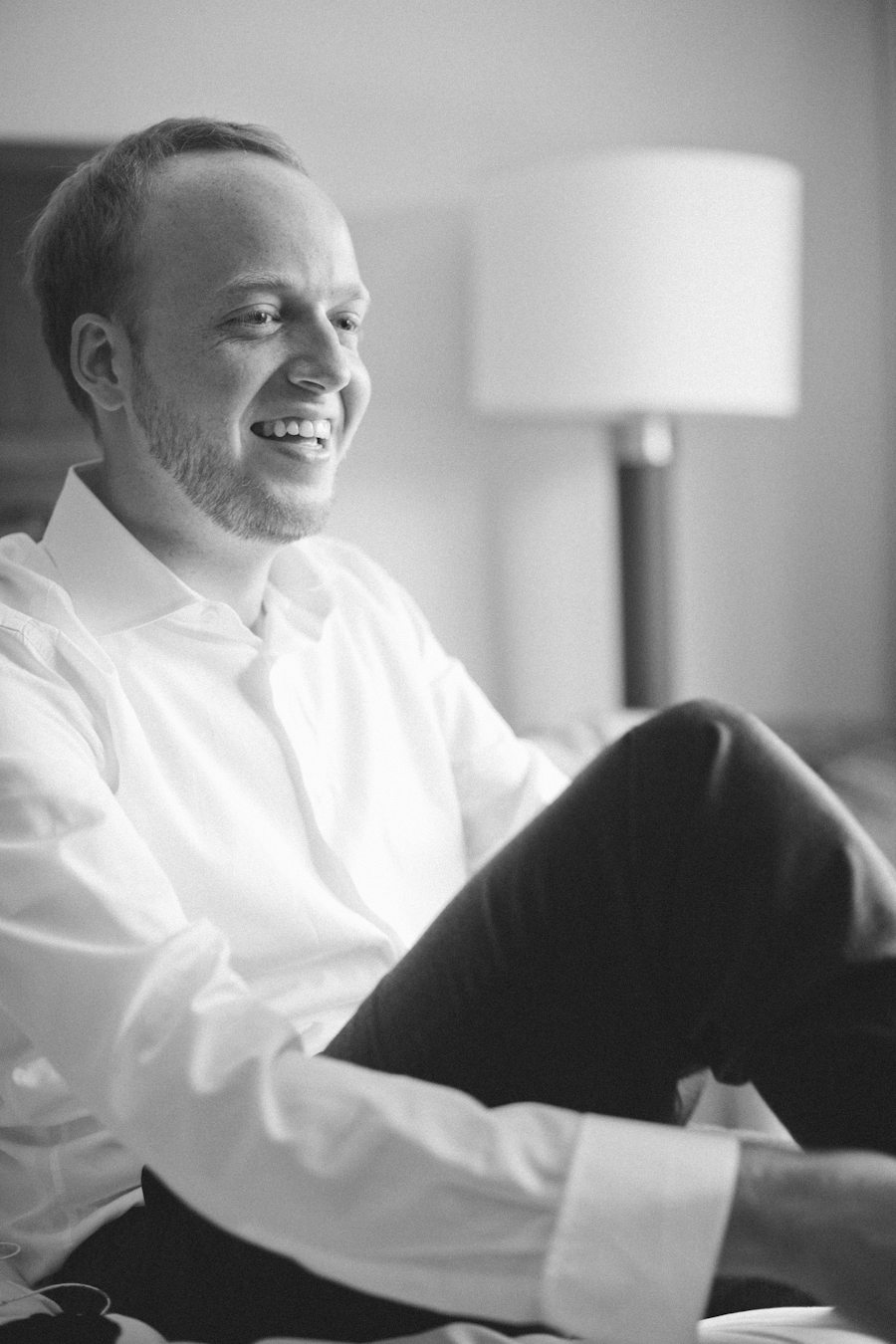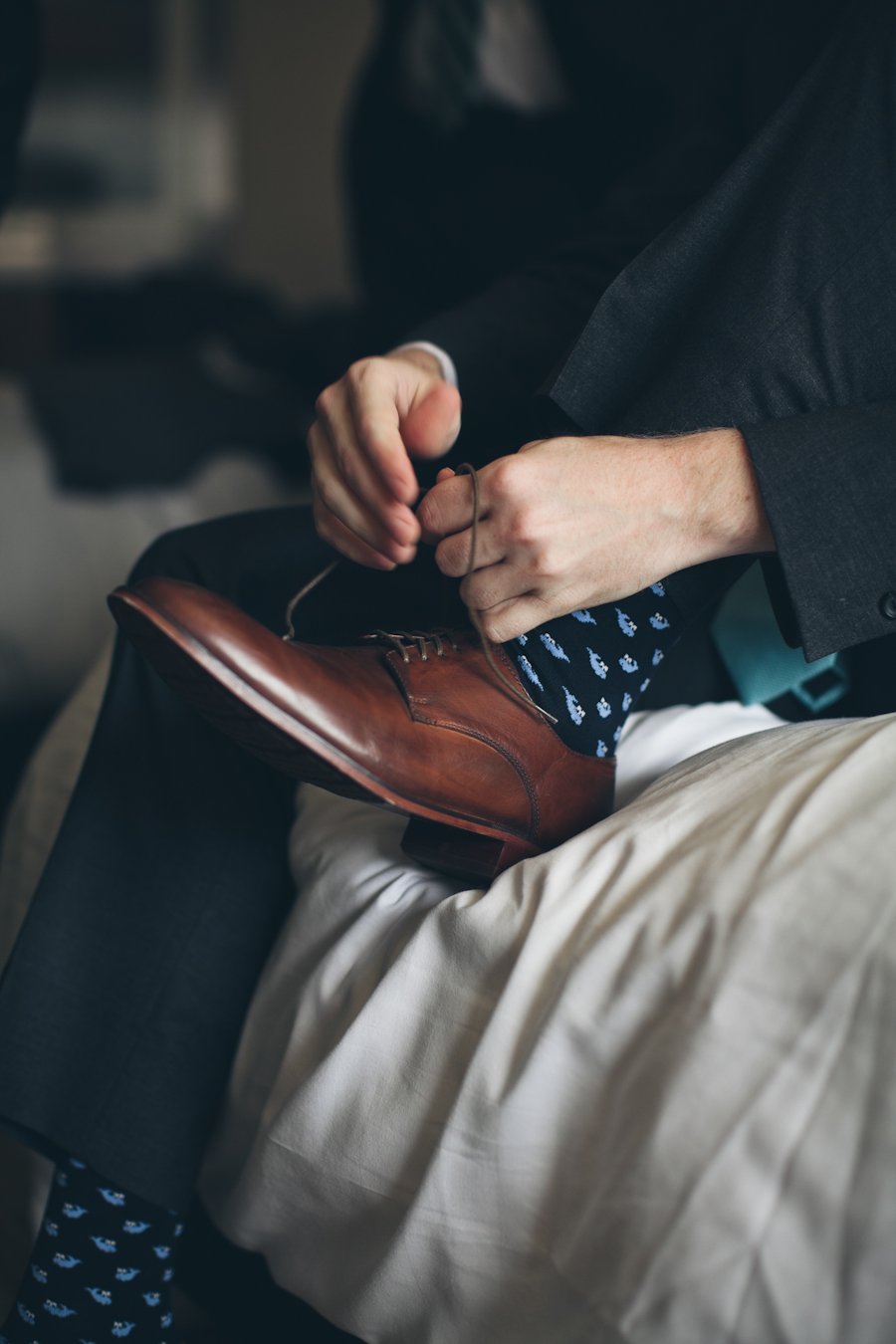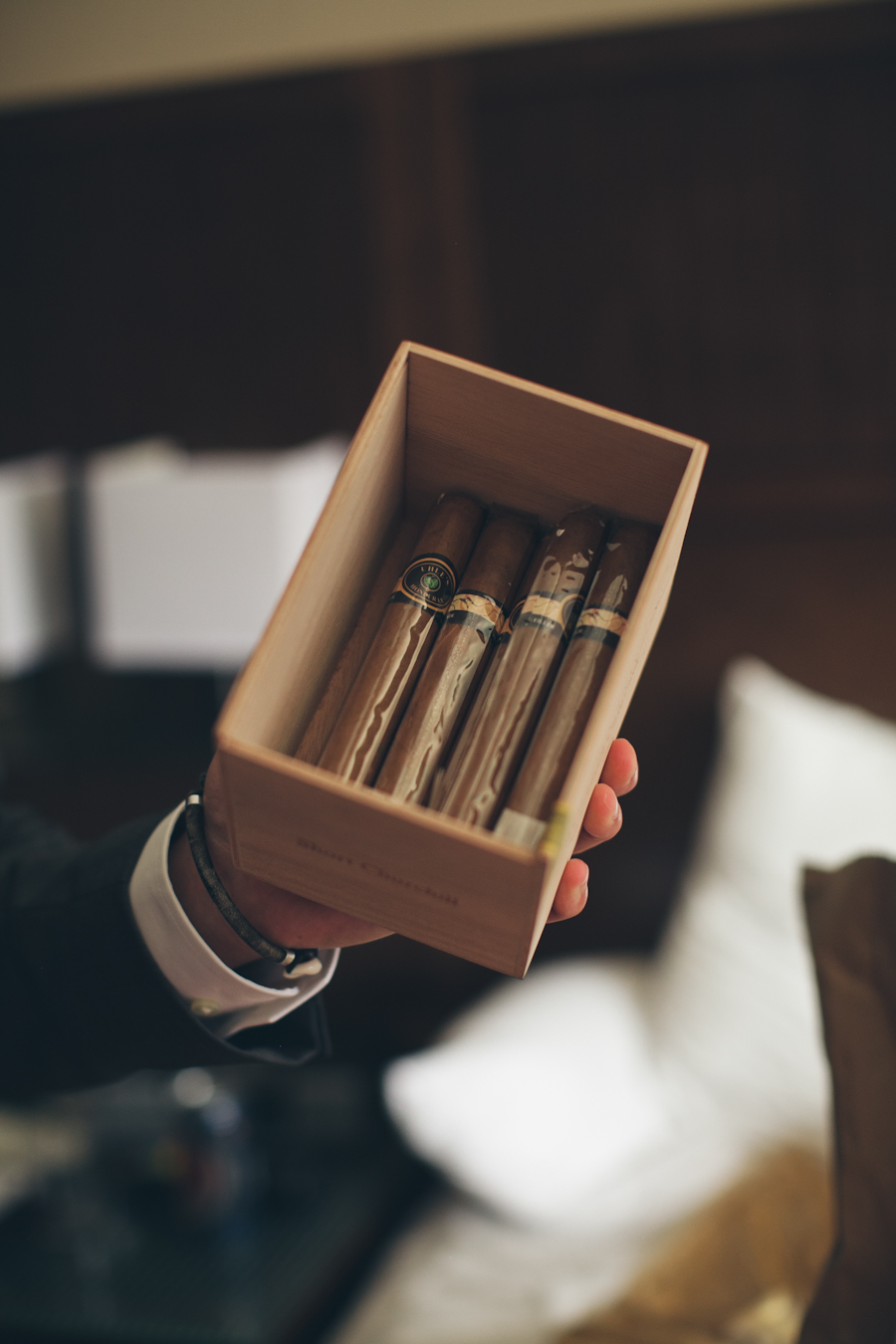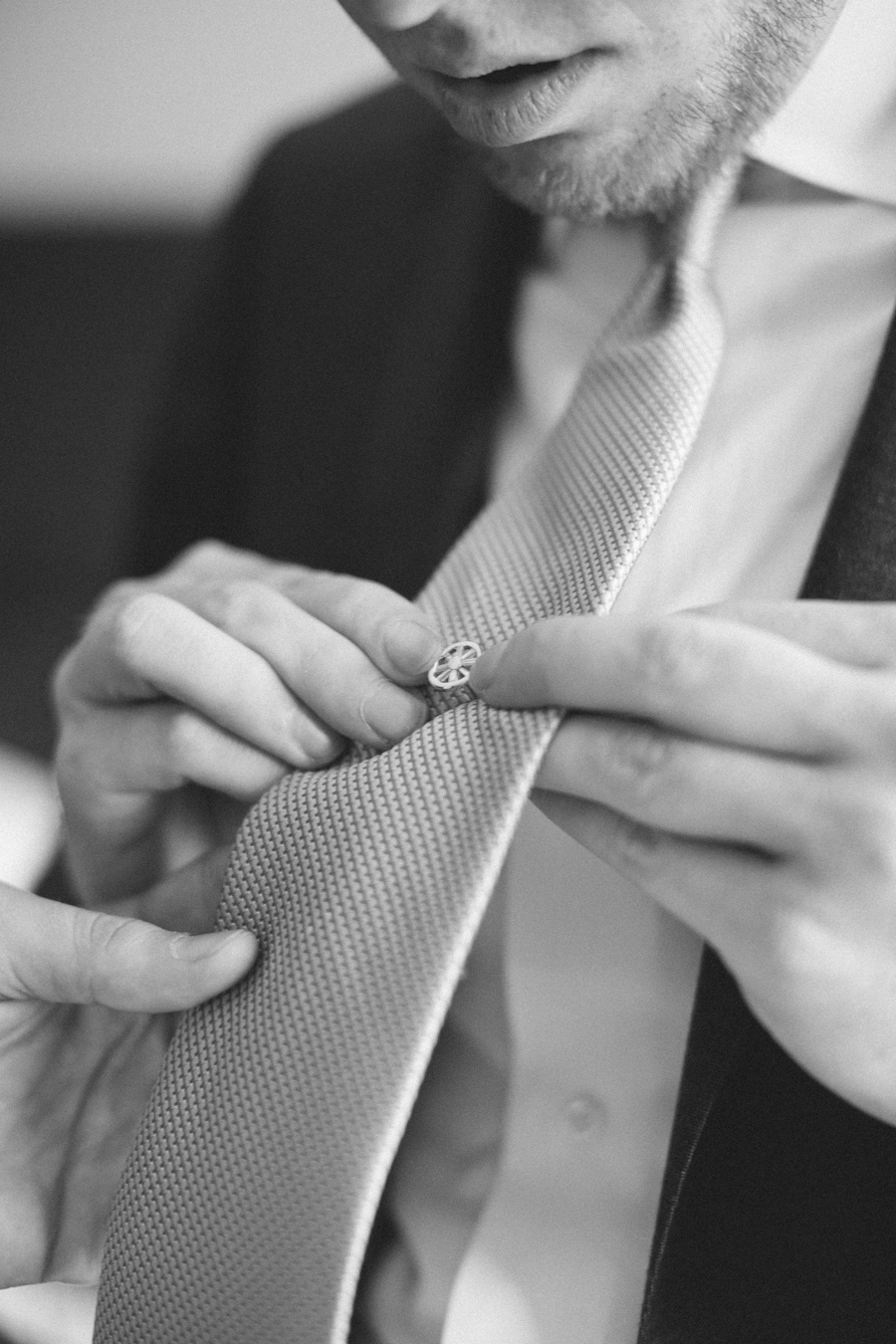 Amy + Carl had a first look so that we could take their portraits before their ceremony.  This way, they got to be a part of their cocktail hour and celebrate with their guests.  We also just love Carl's reaction to seeing Amy for the first time!  This is such a fantastic chance for a couple to have a few private moments together before they are surrounded by friends and family for the rest of the day.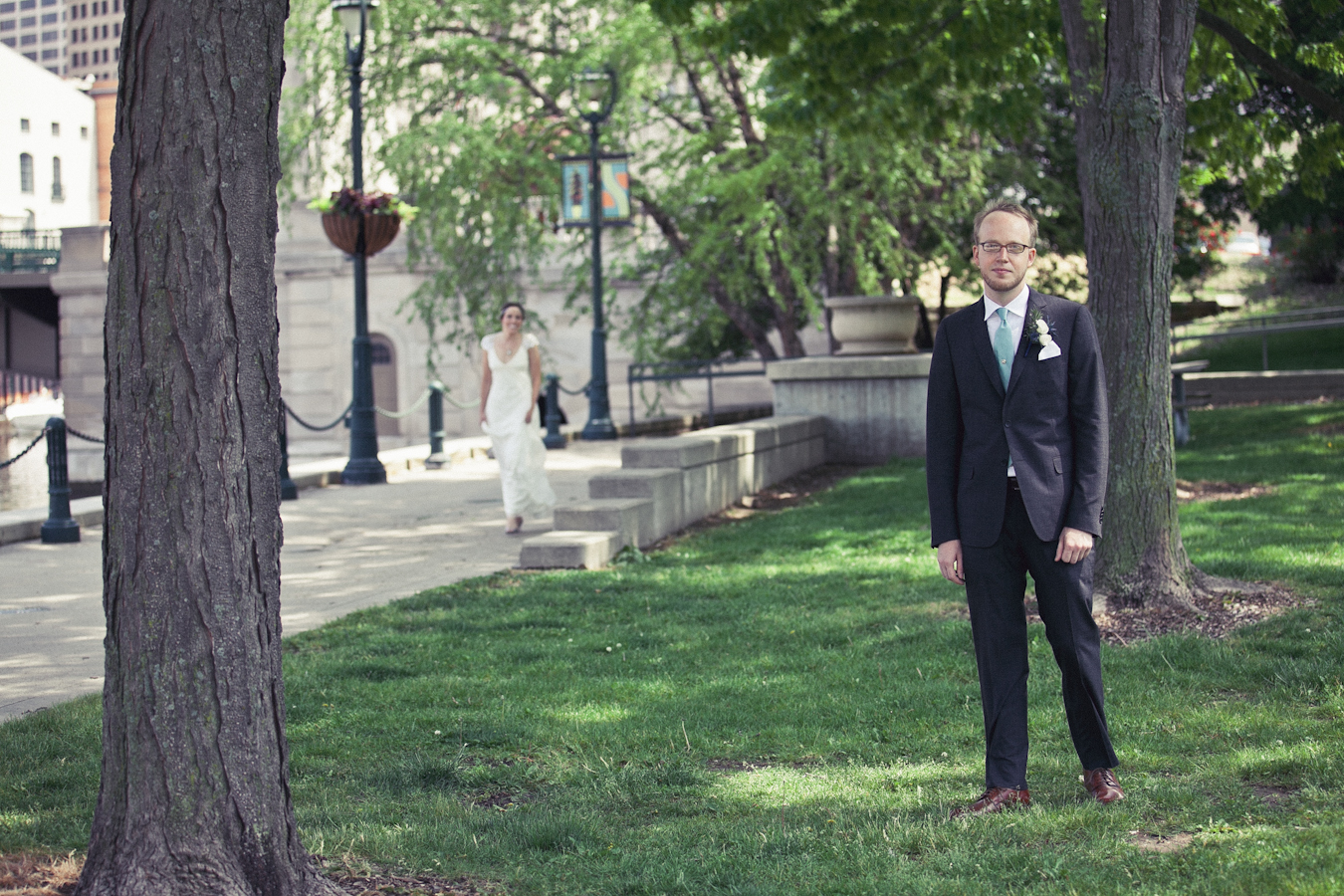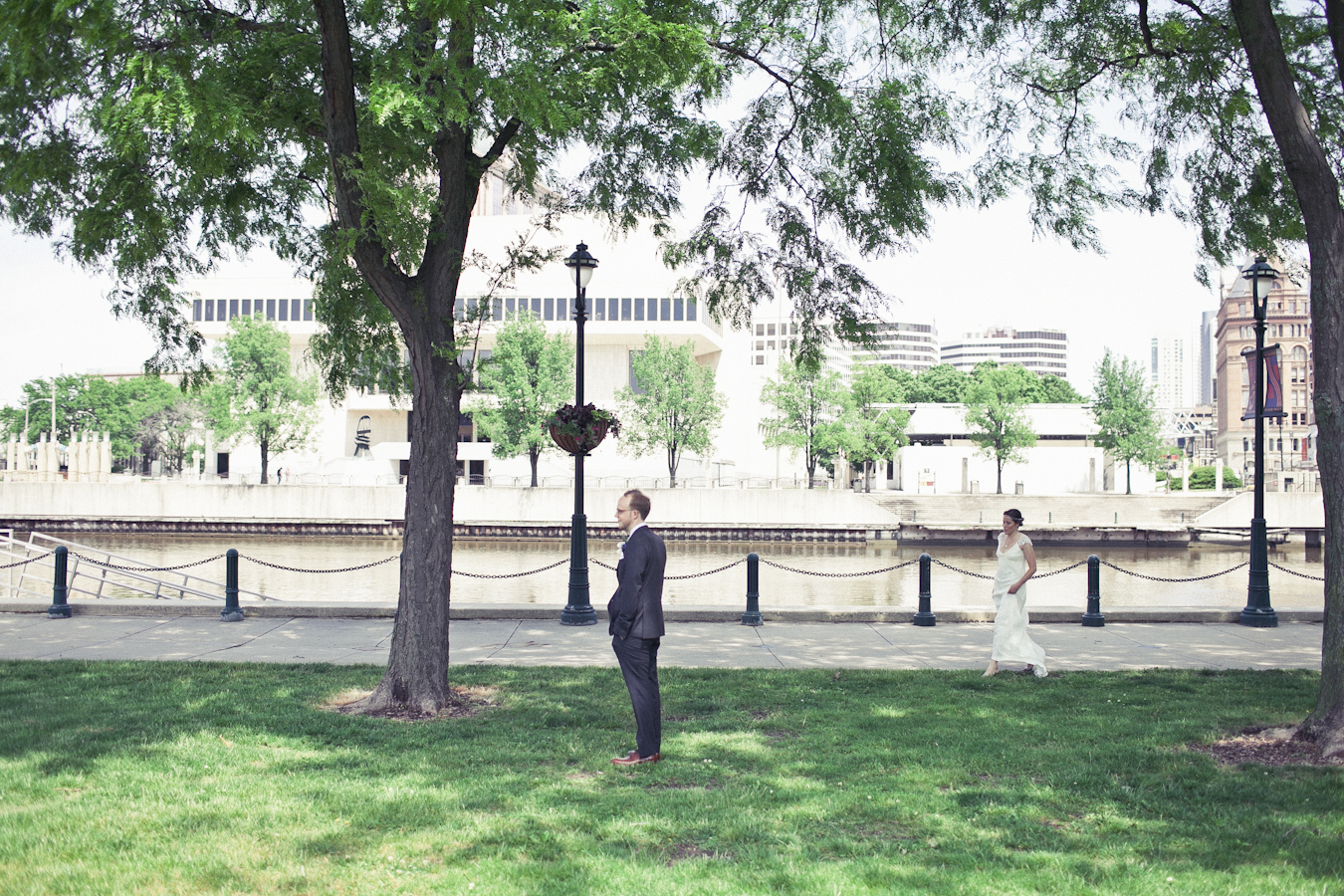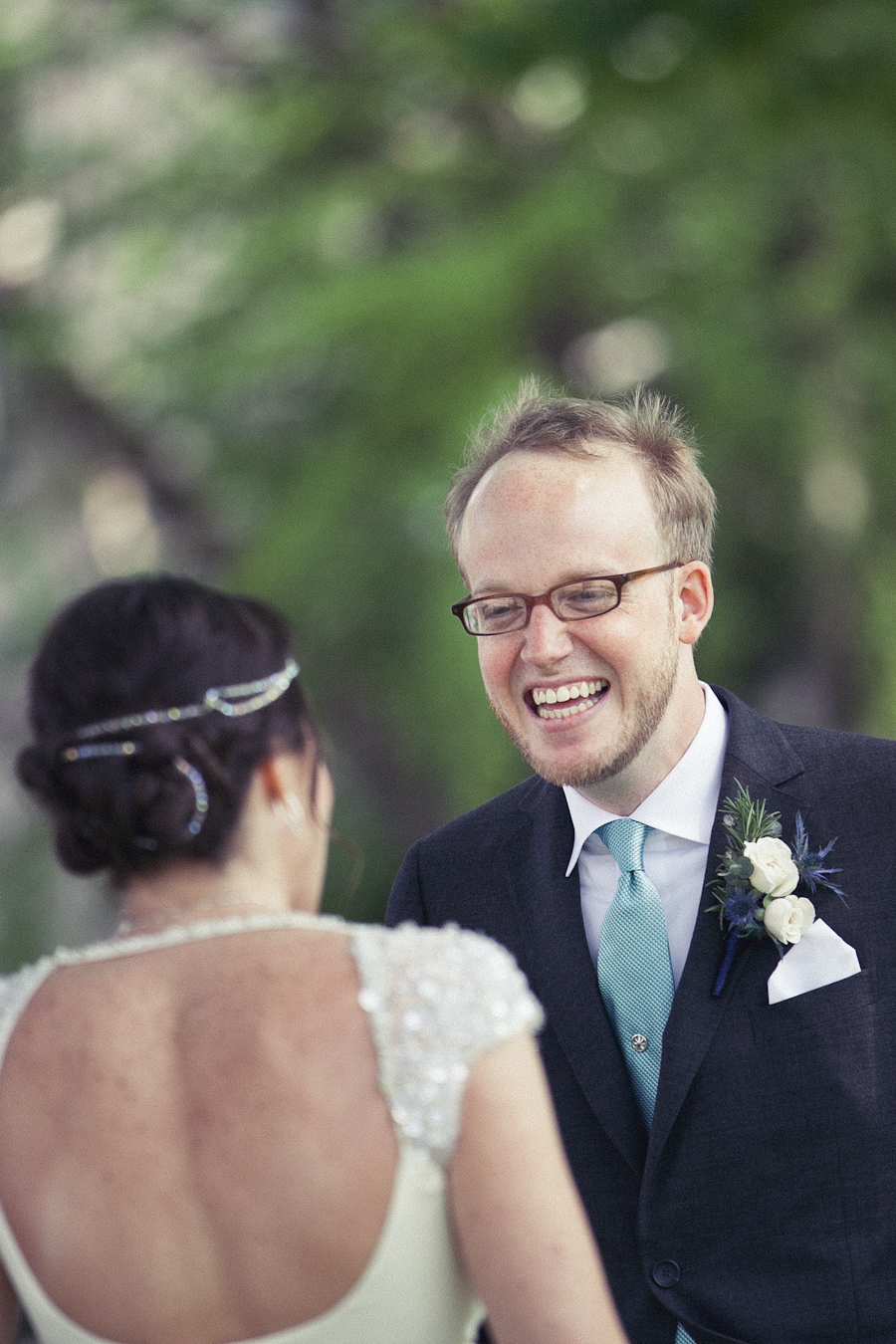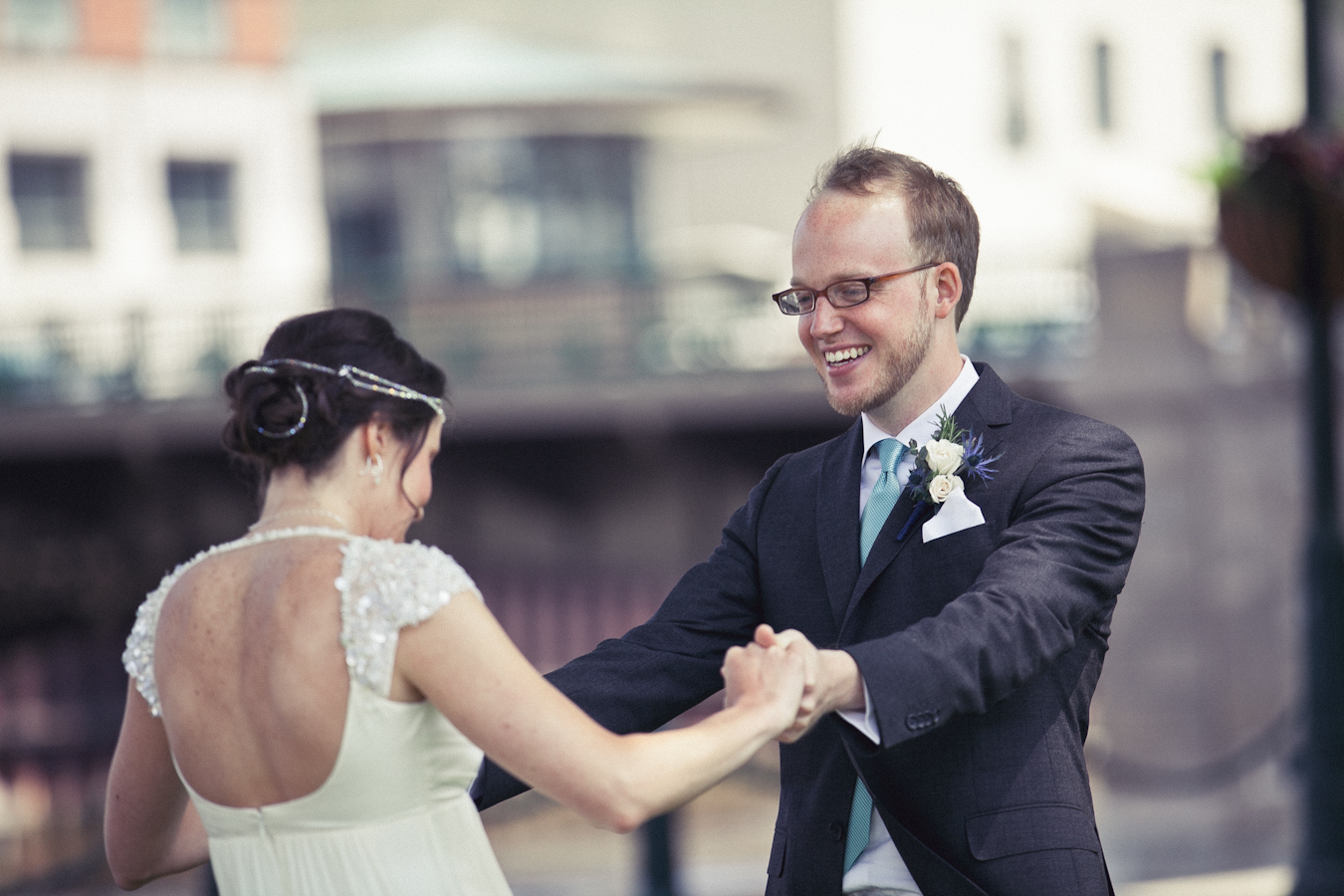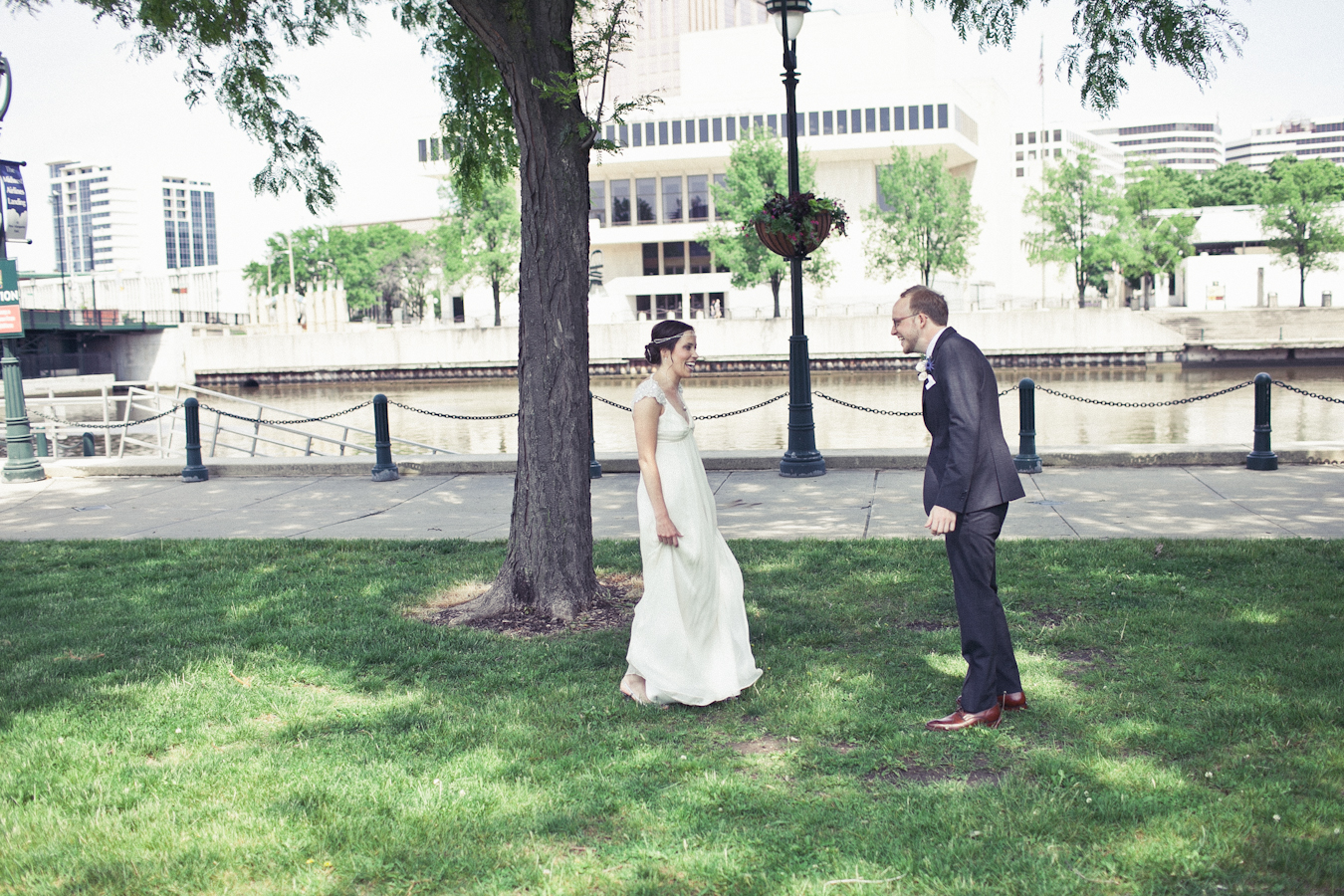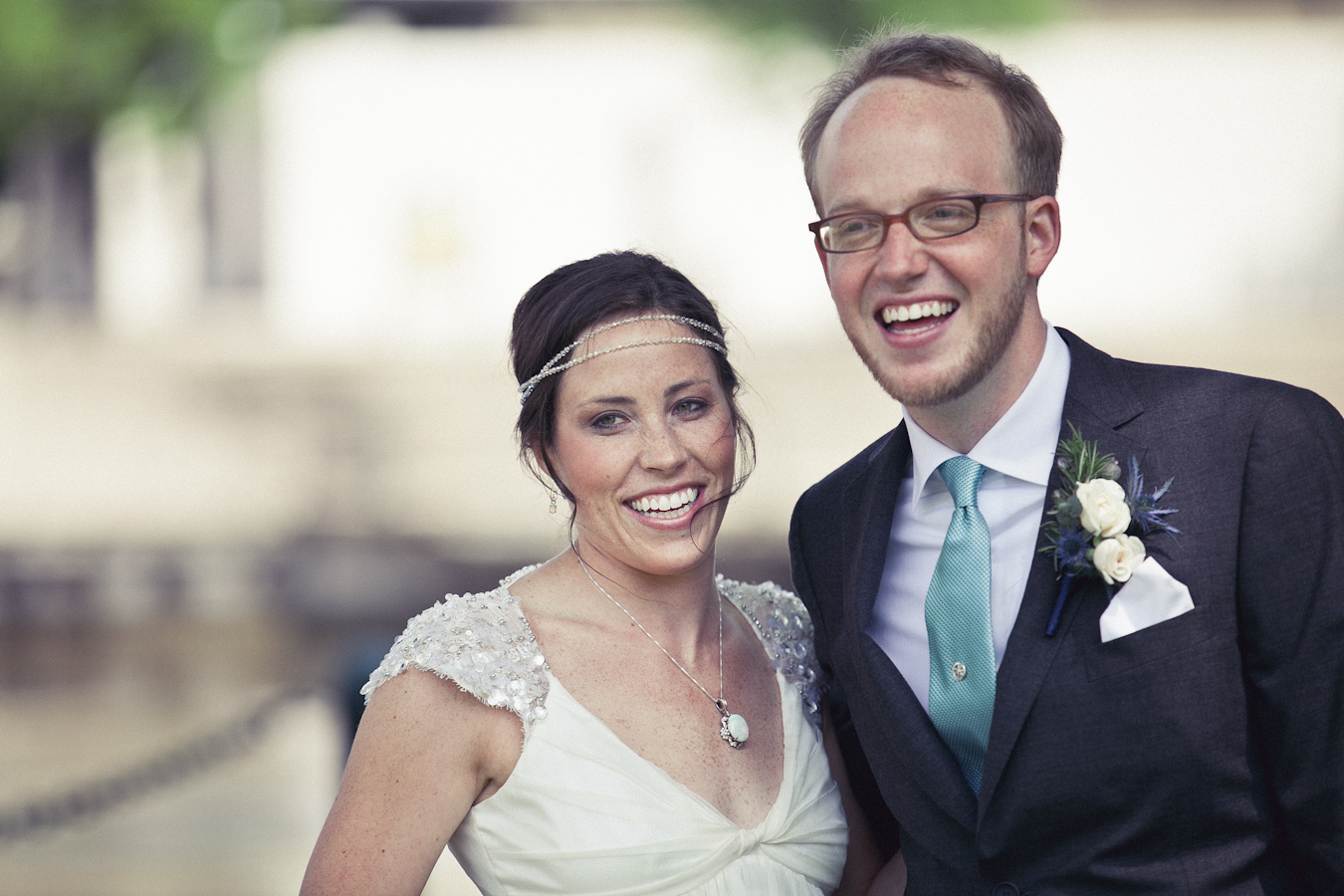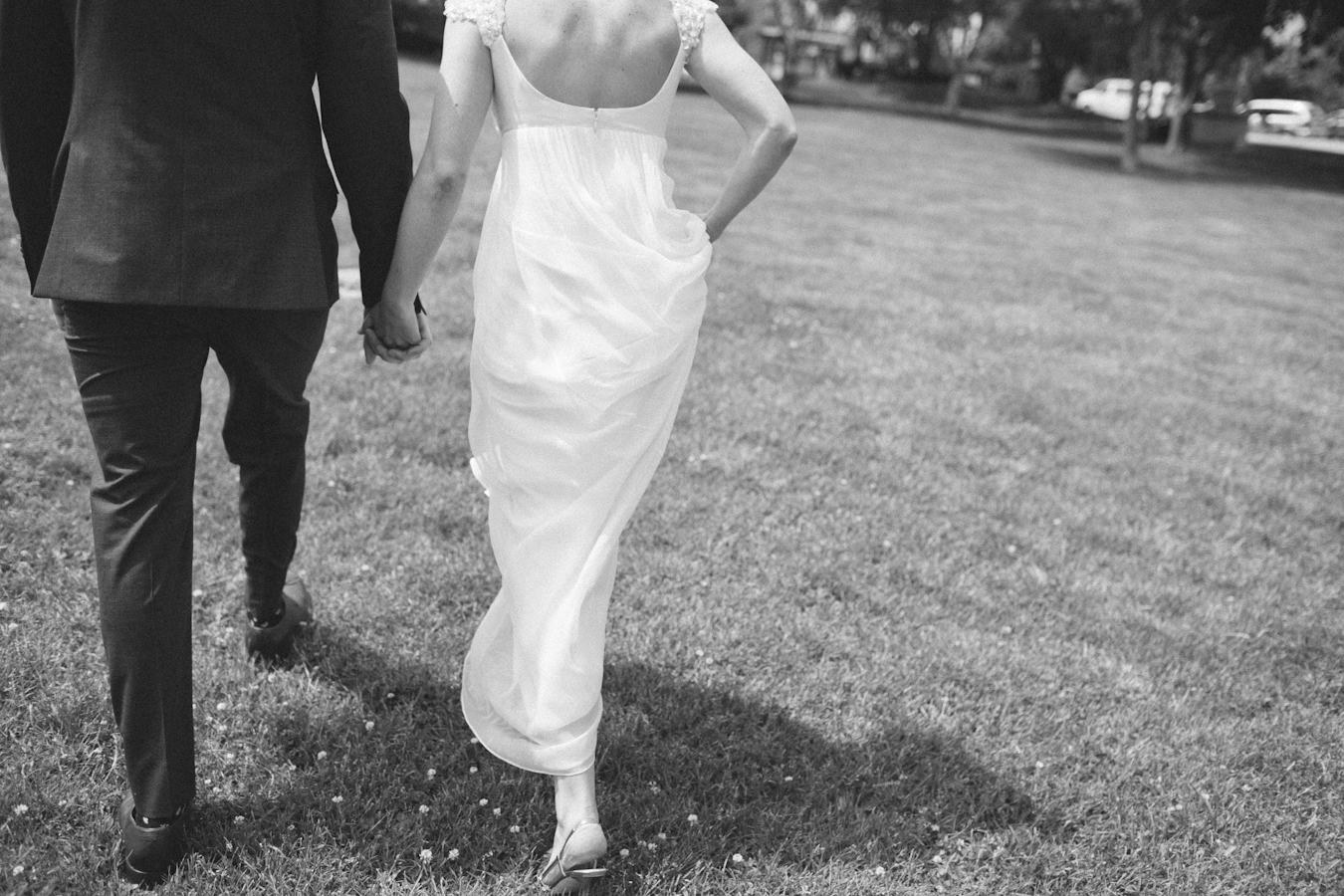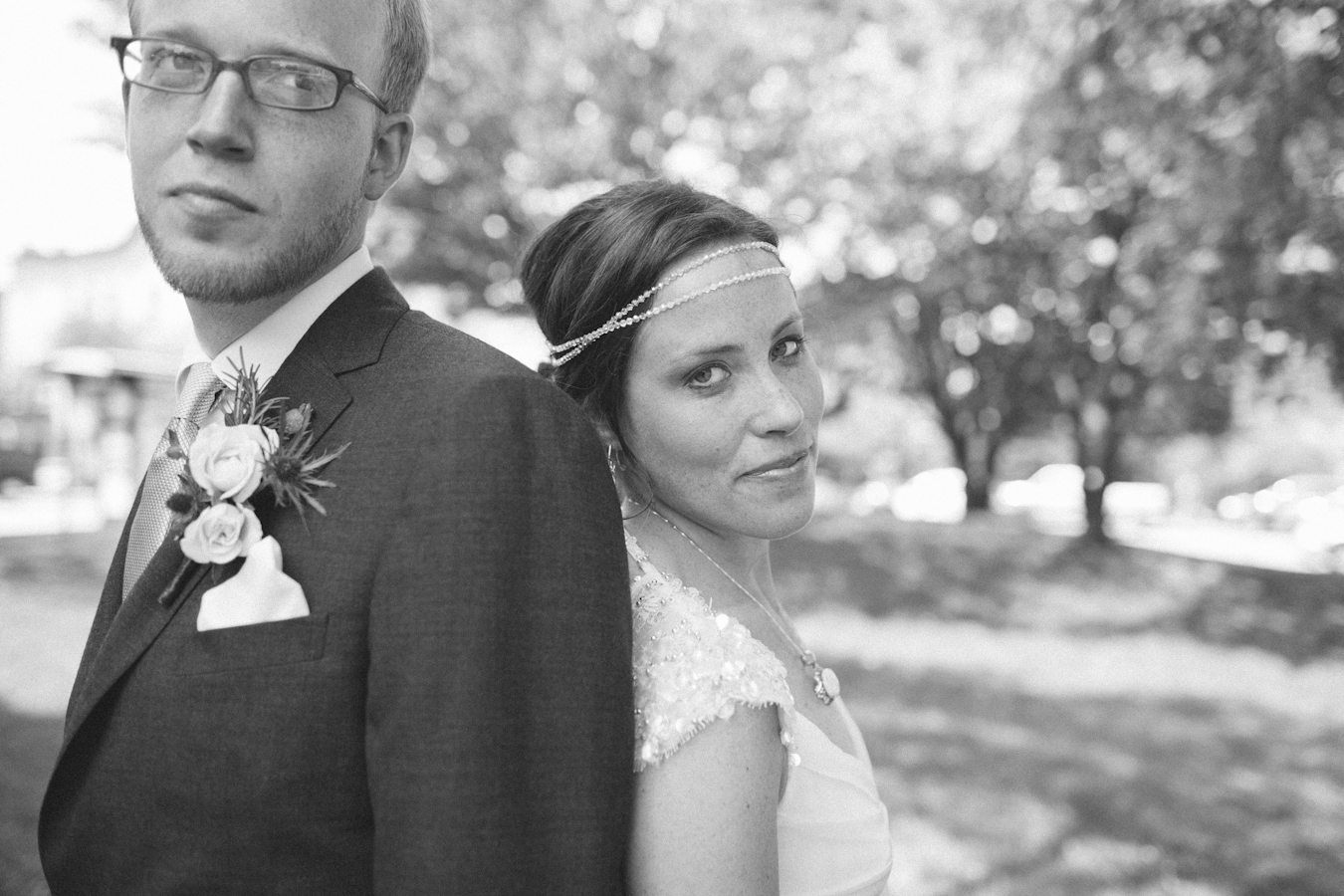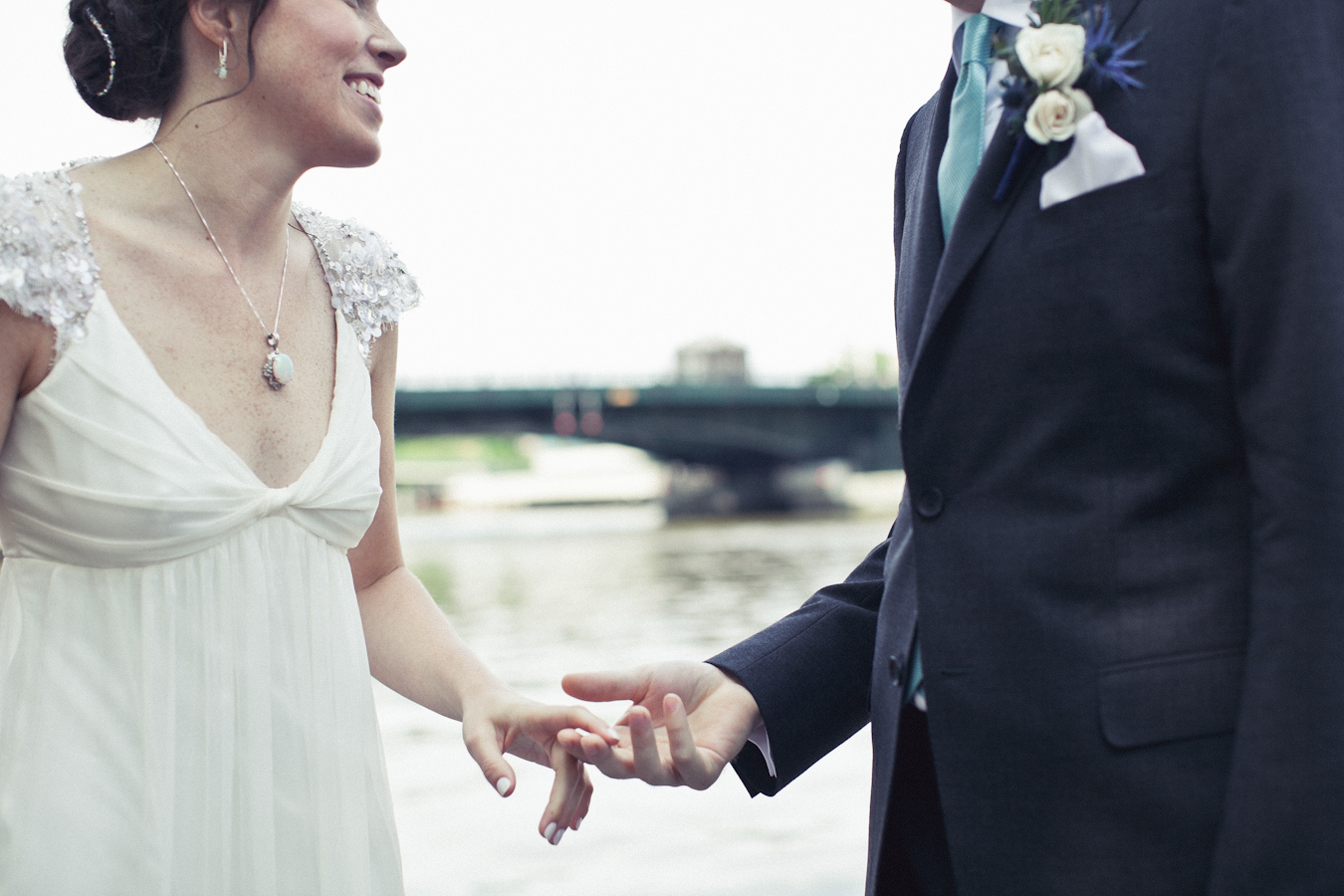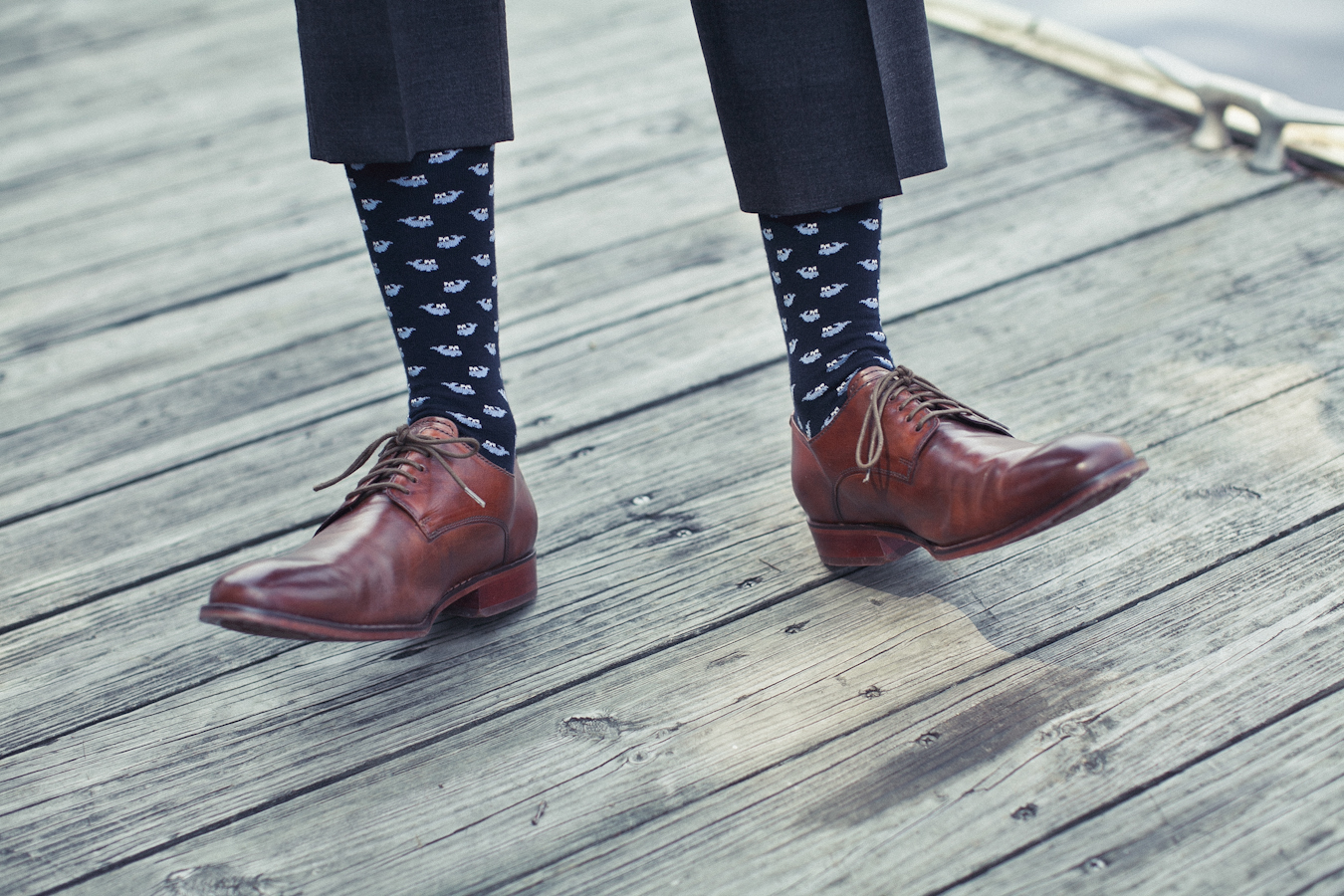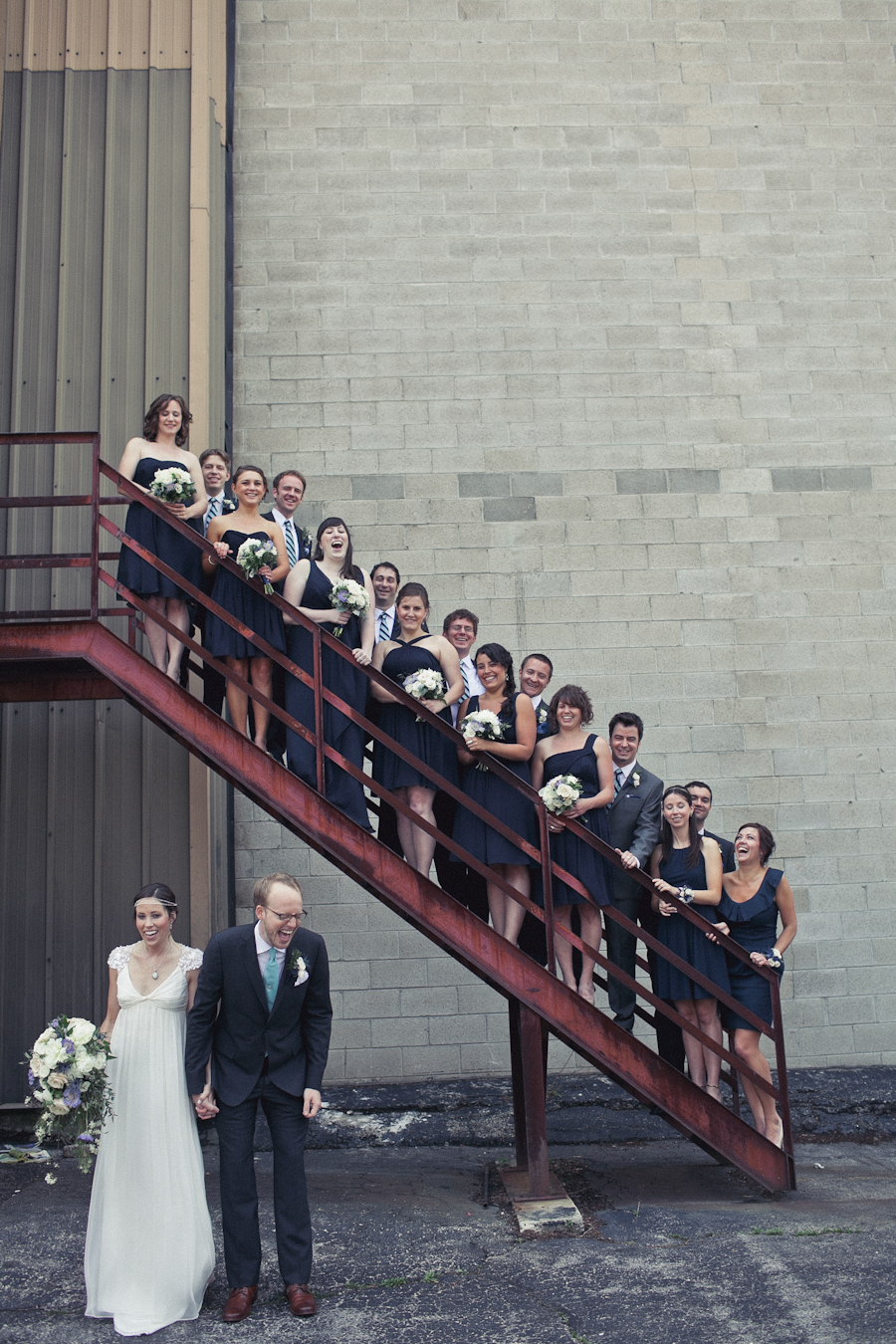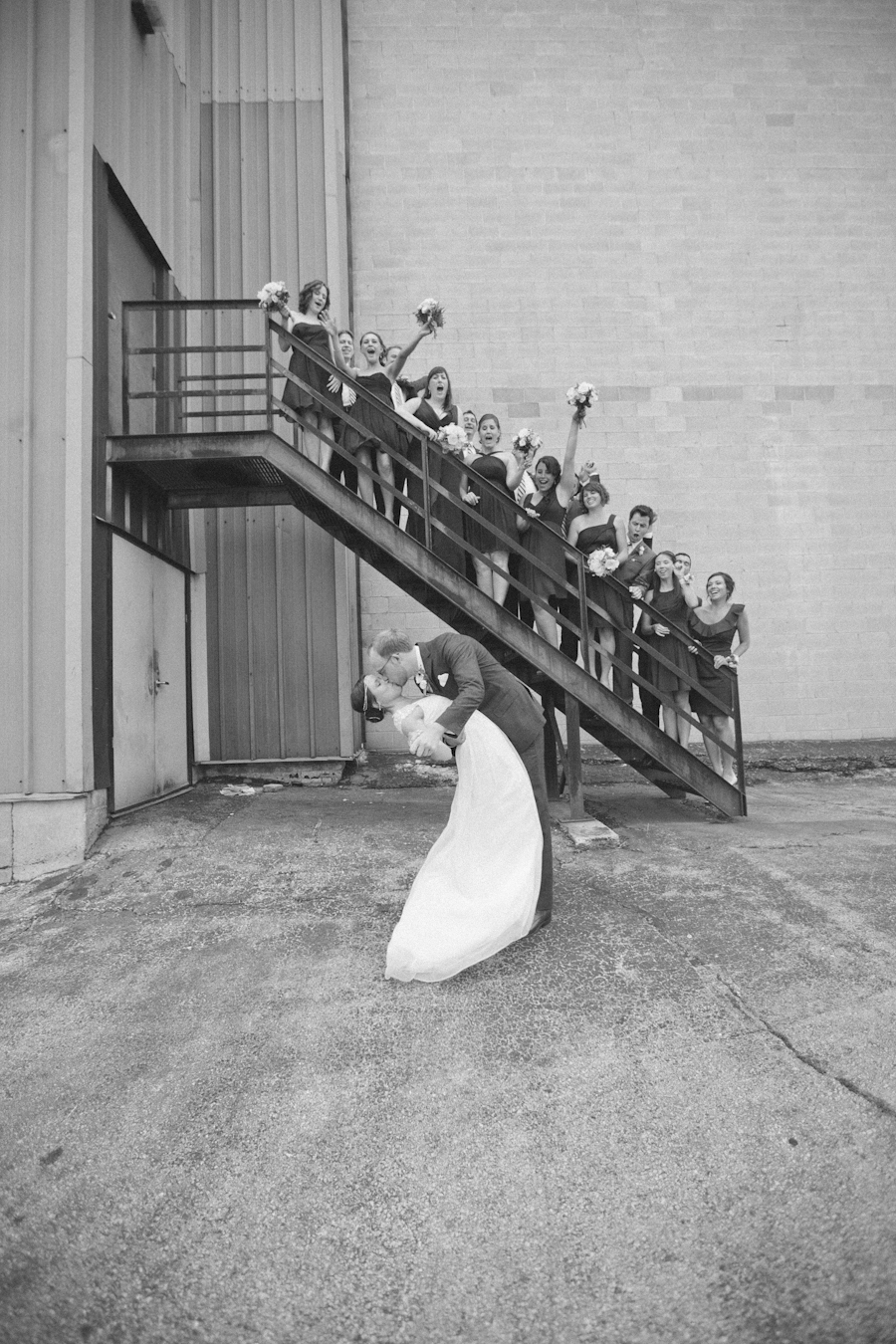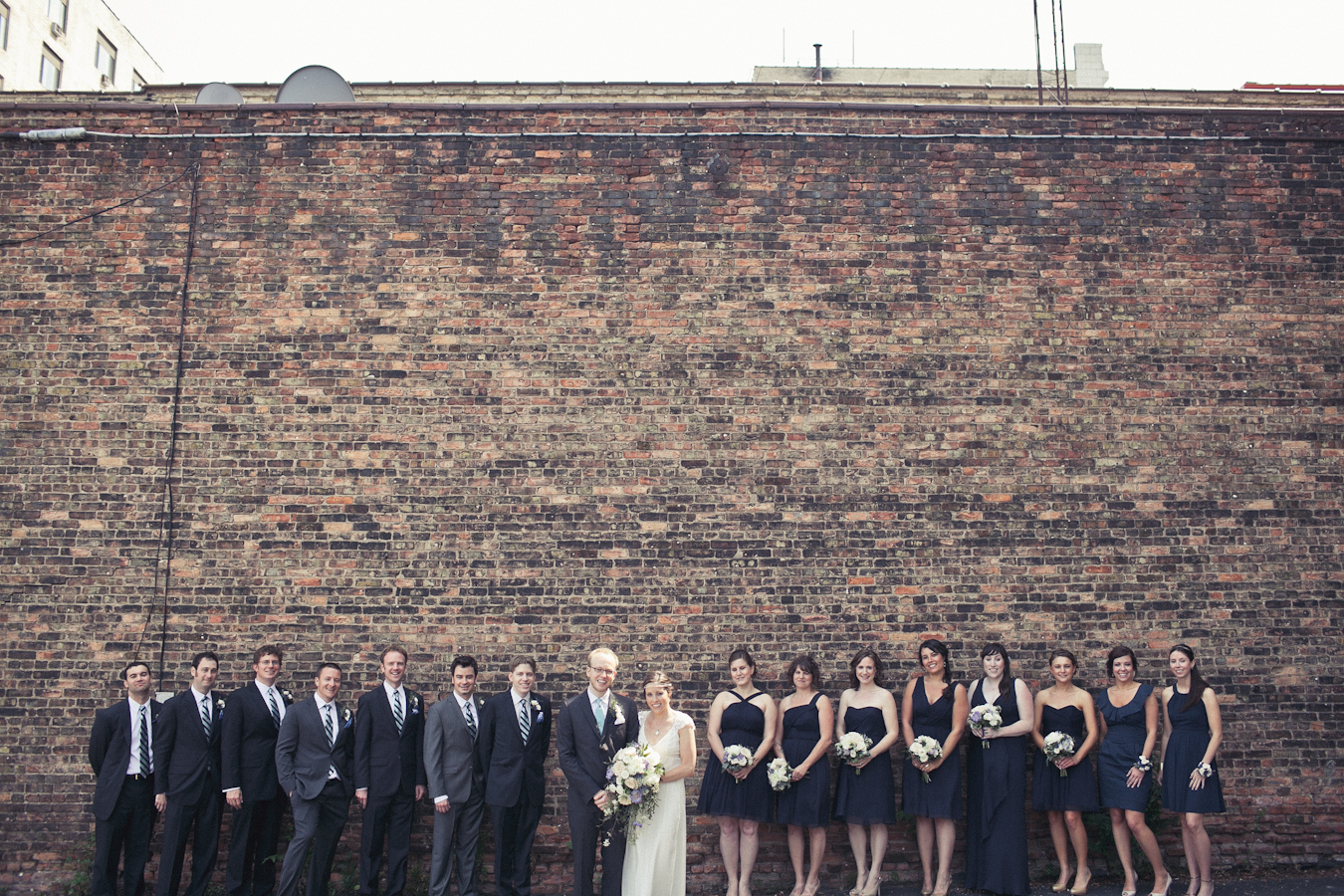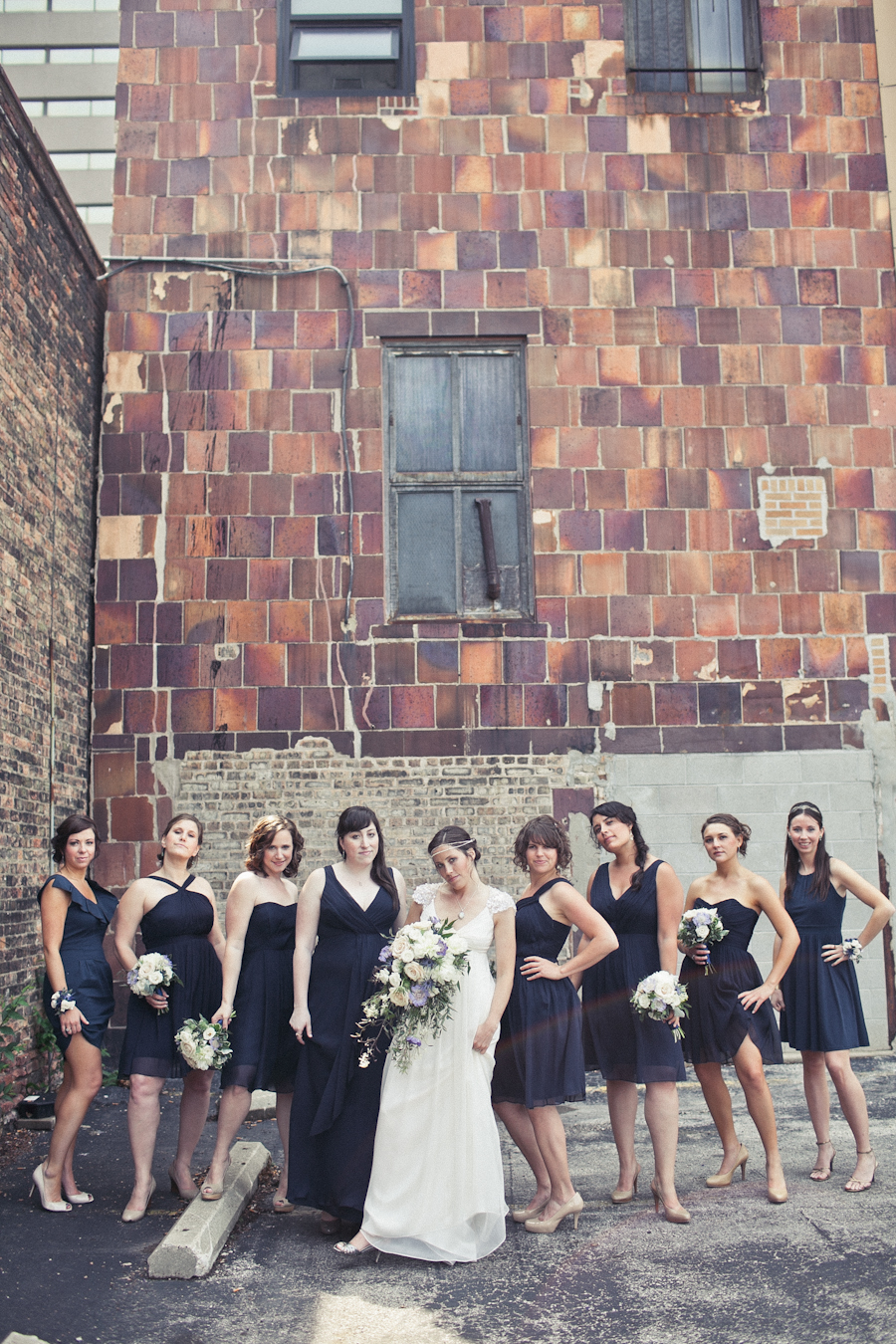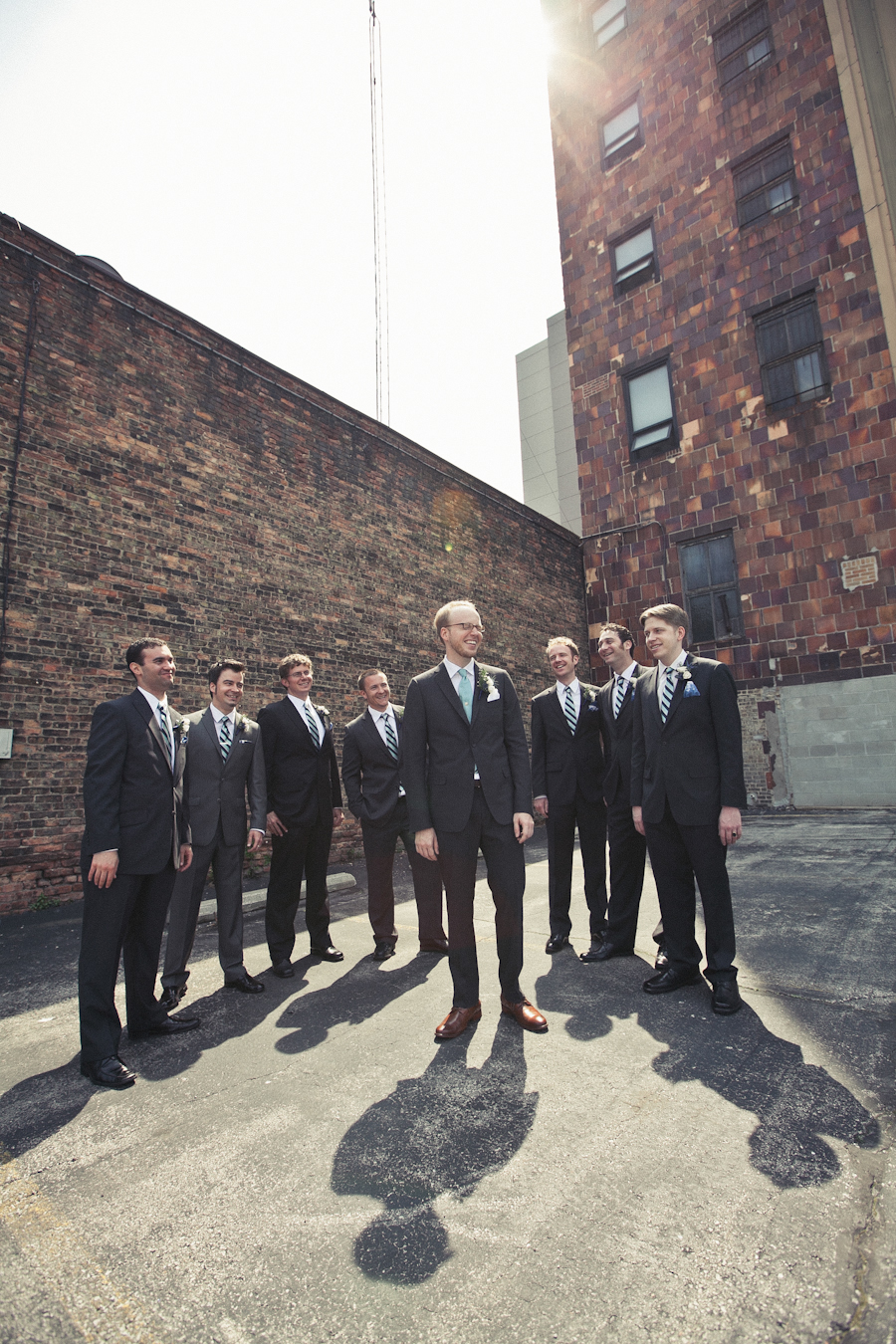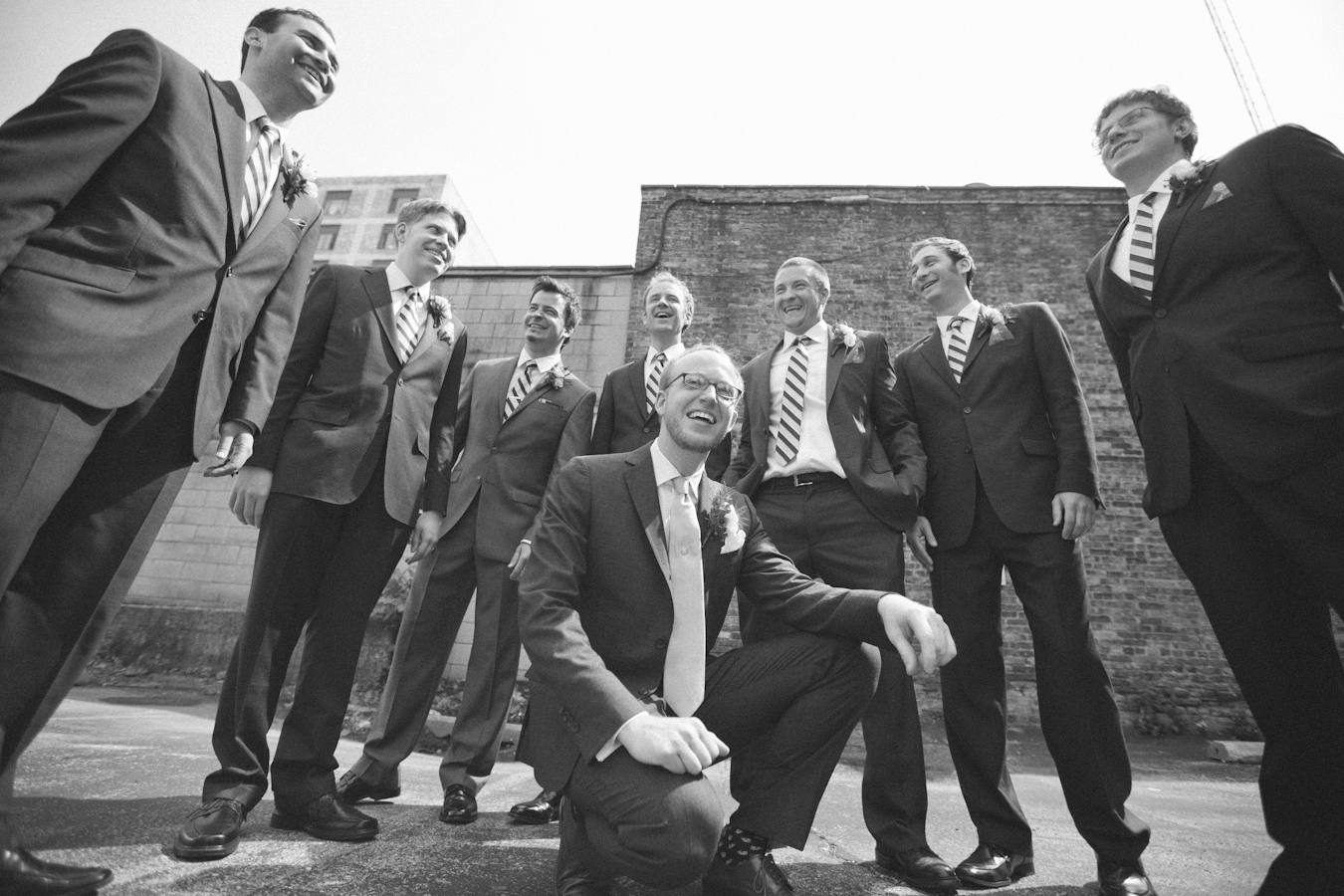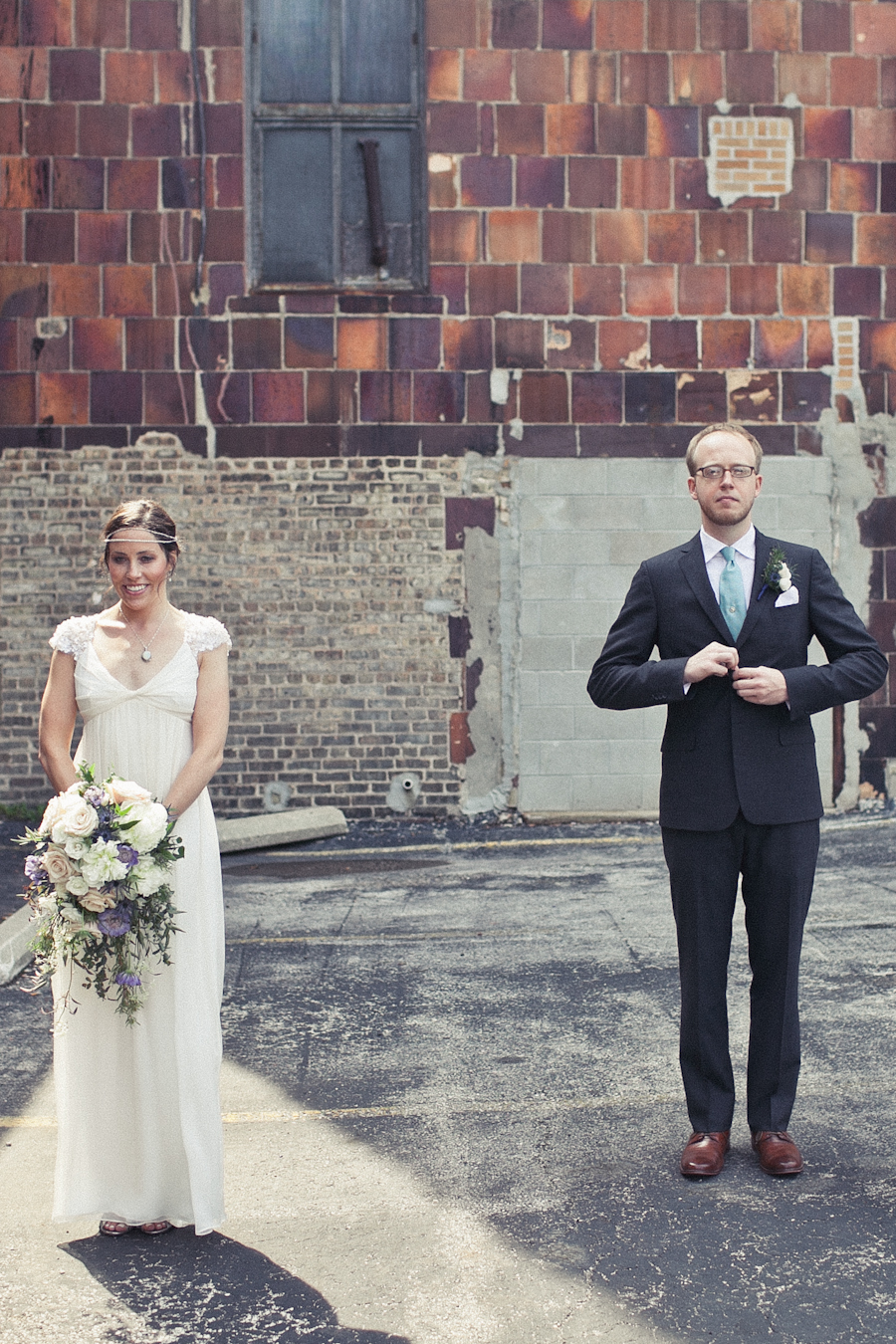 After we took photos with the whole wedding party, we stole Amy + Carl away for a chance to hit a few other spots around Milwaukee for photos, and so they got some more time alone in on the day.  Amy remembers it as one of the most relaxed parts of the day, and something they are glad they took time to do.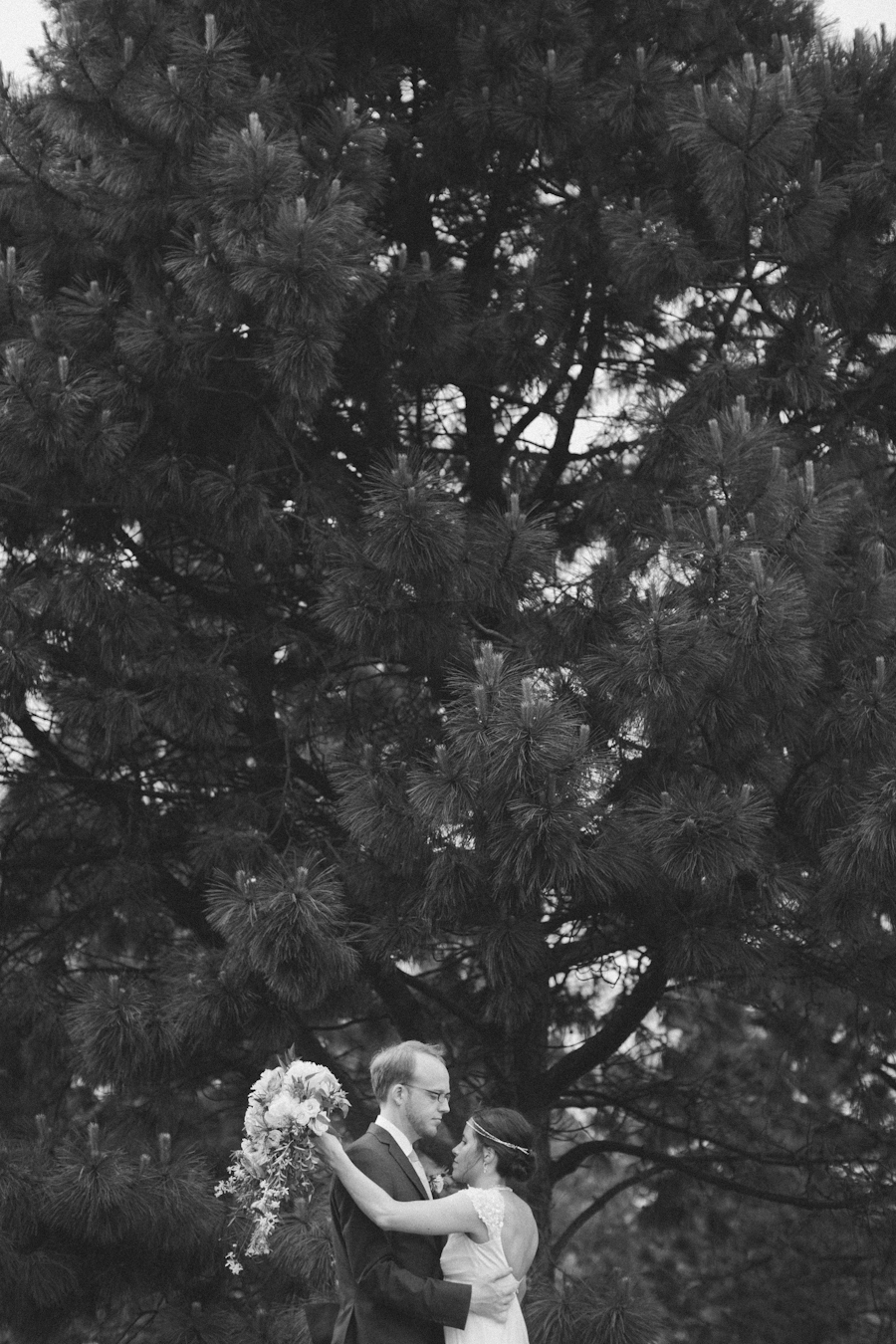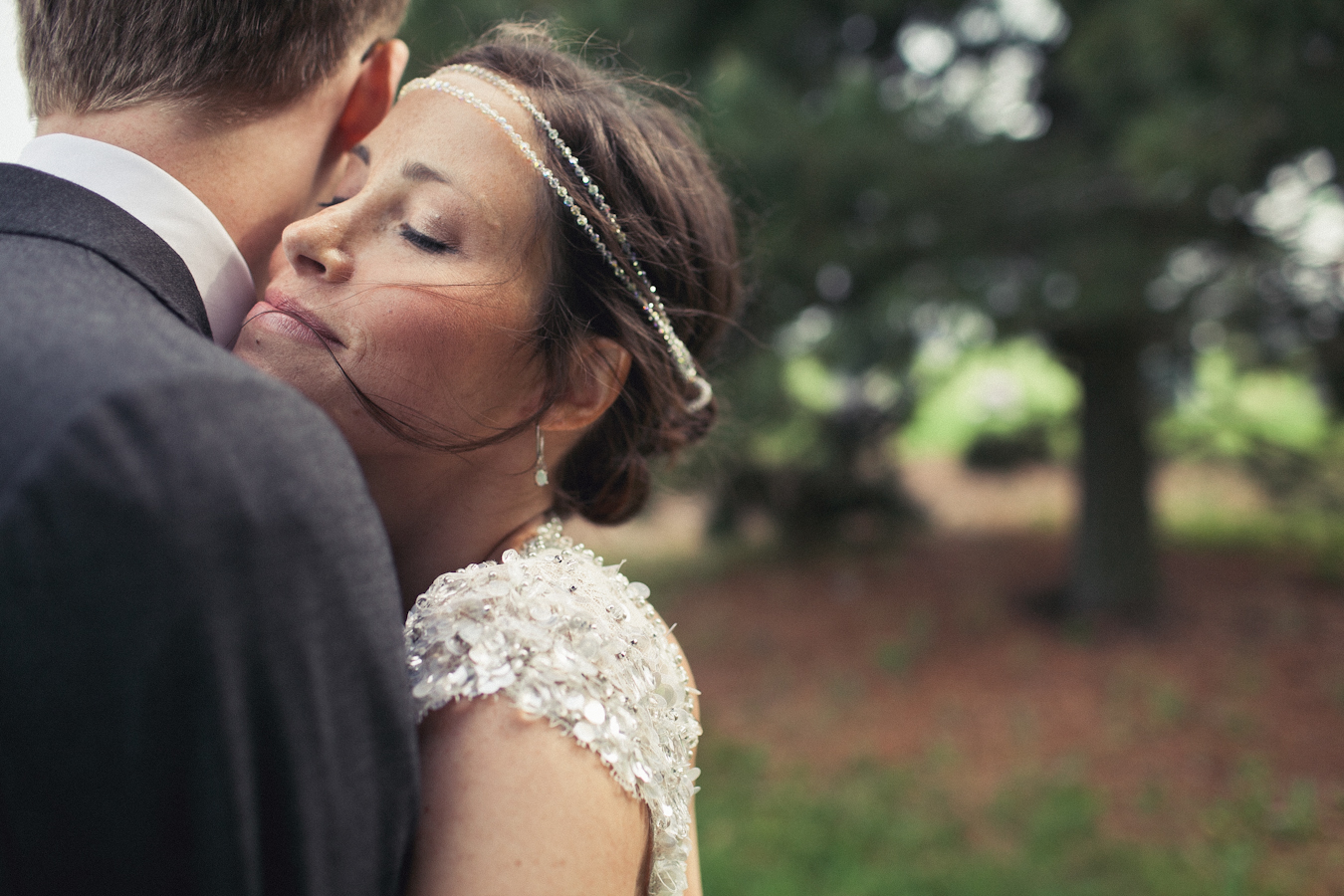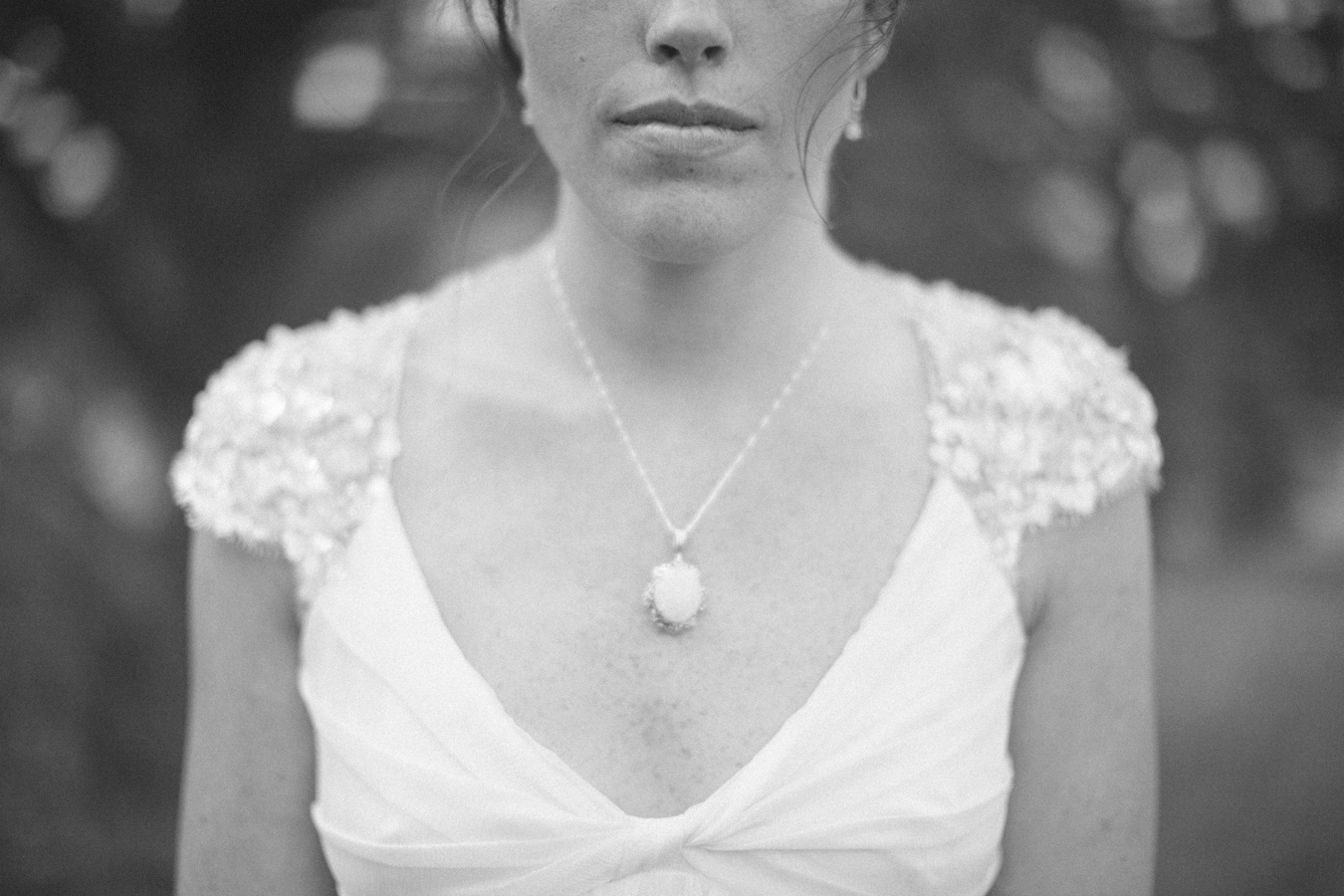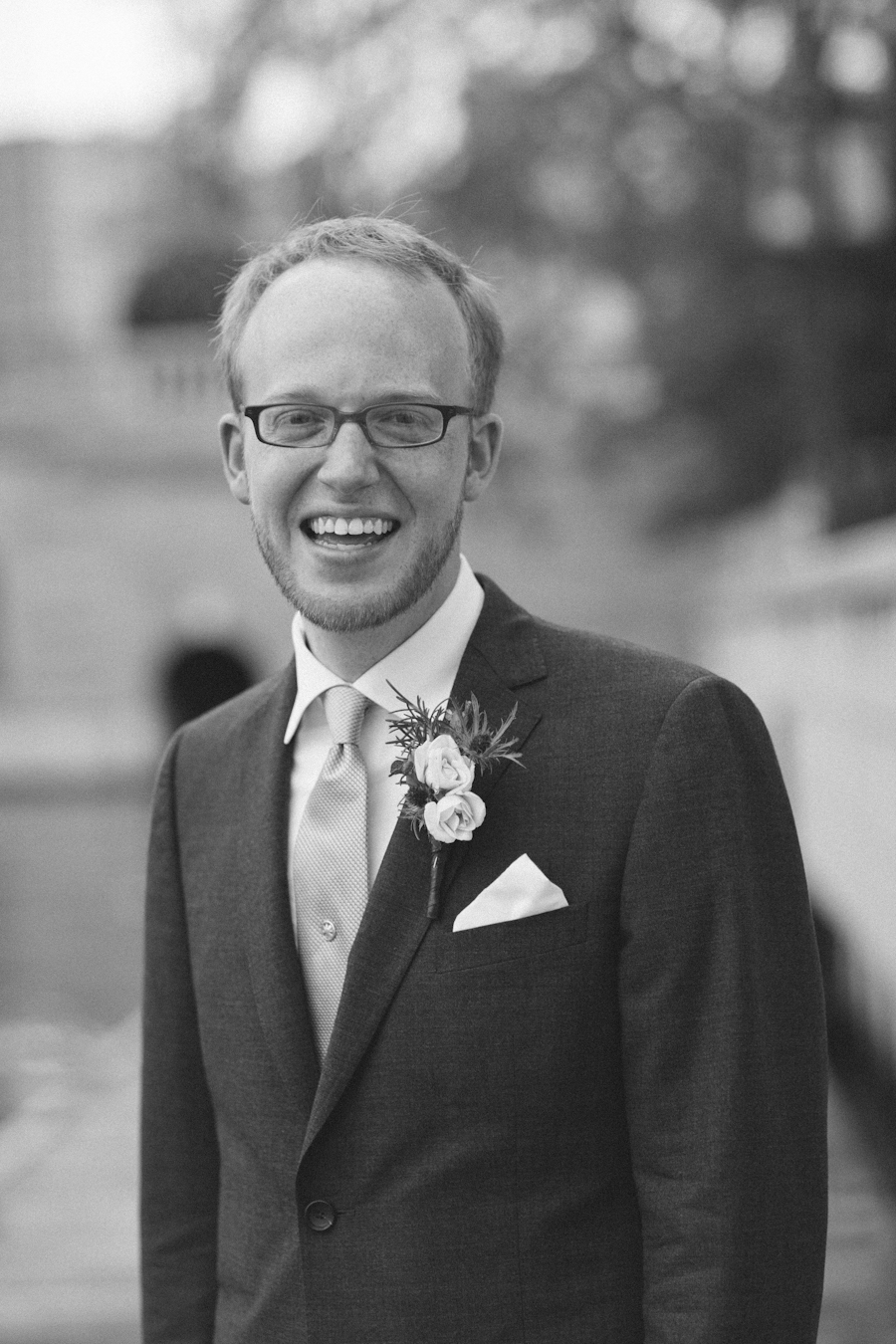 a few from our Holga!  So love that medium format film-y goodness…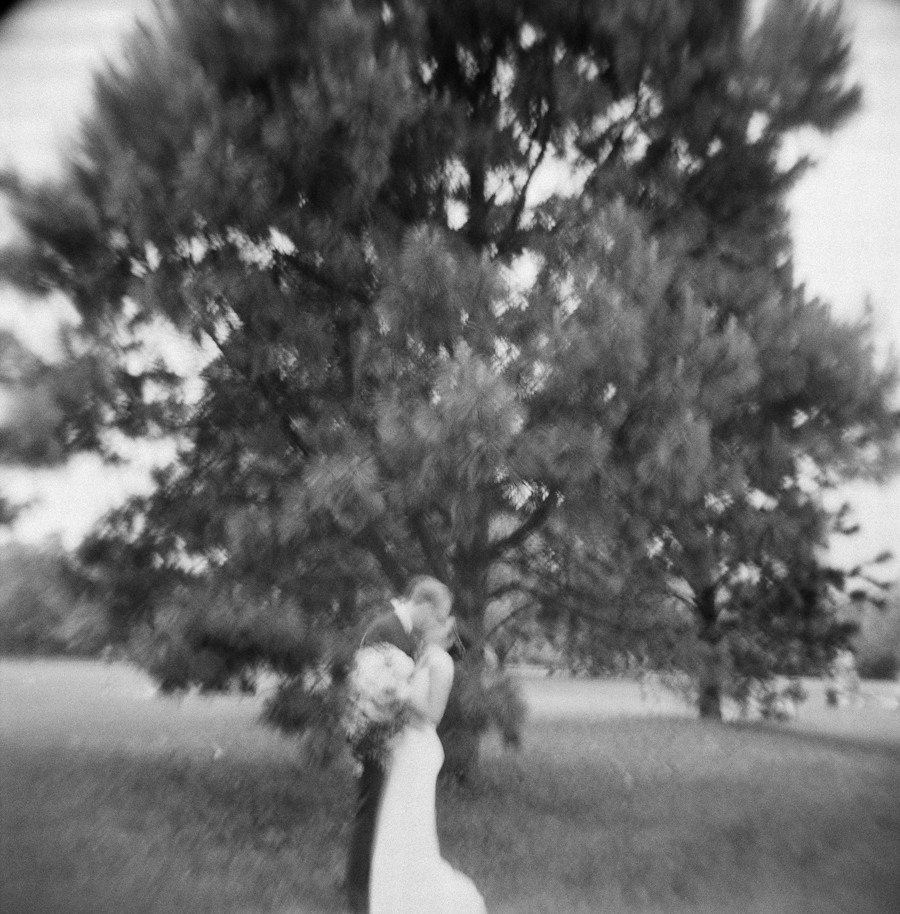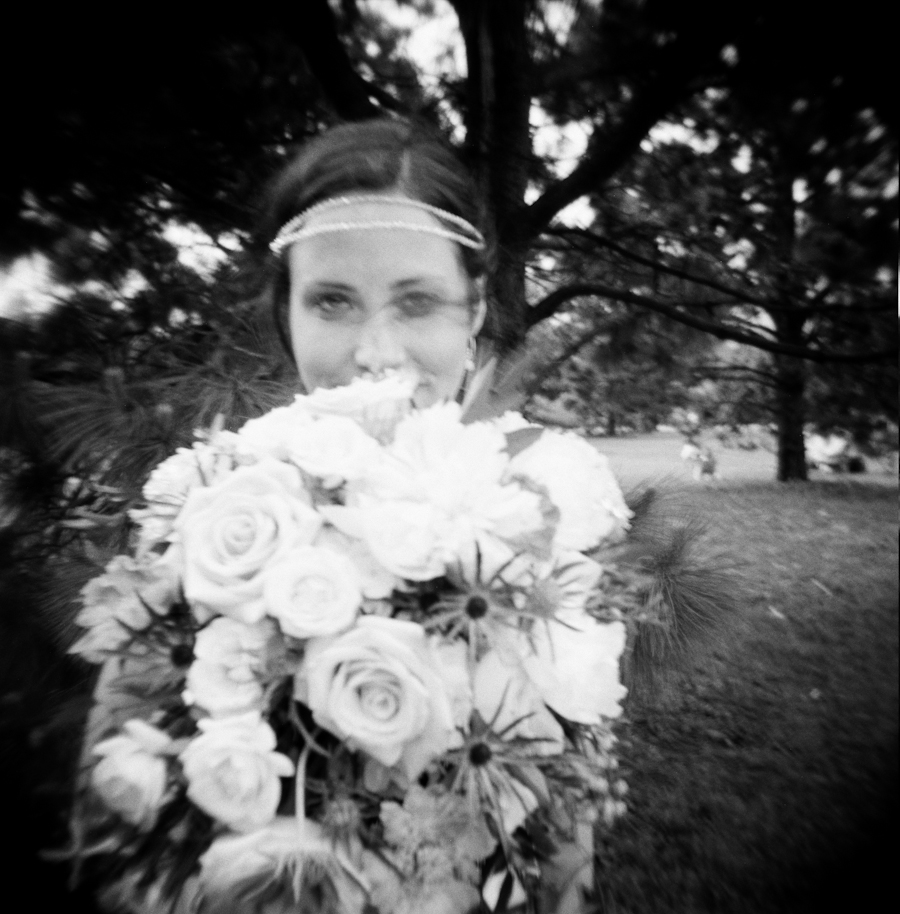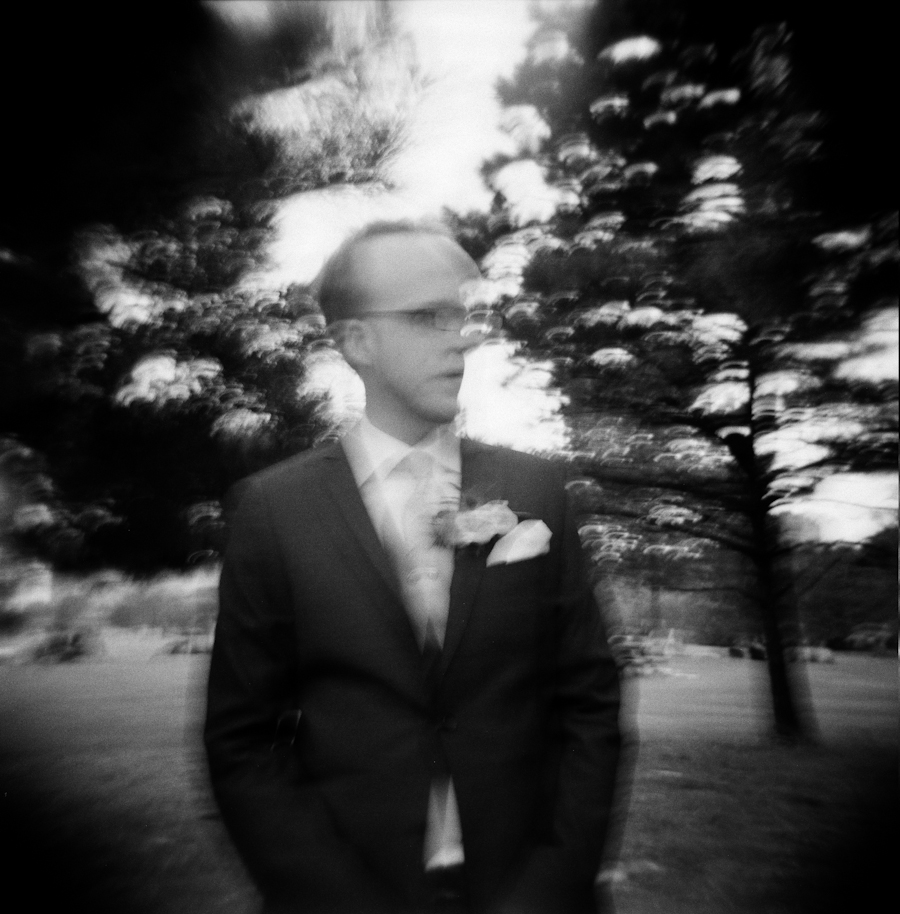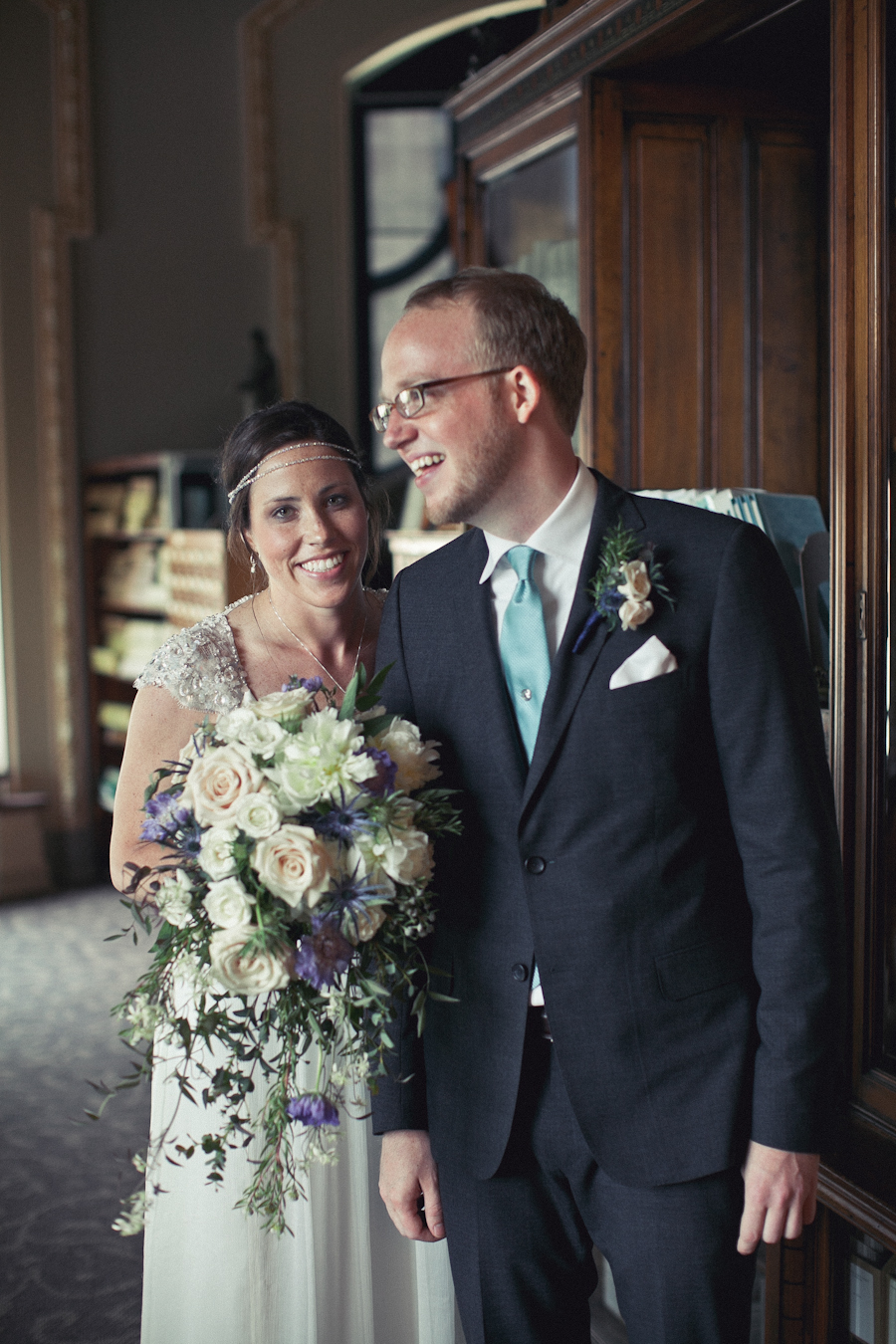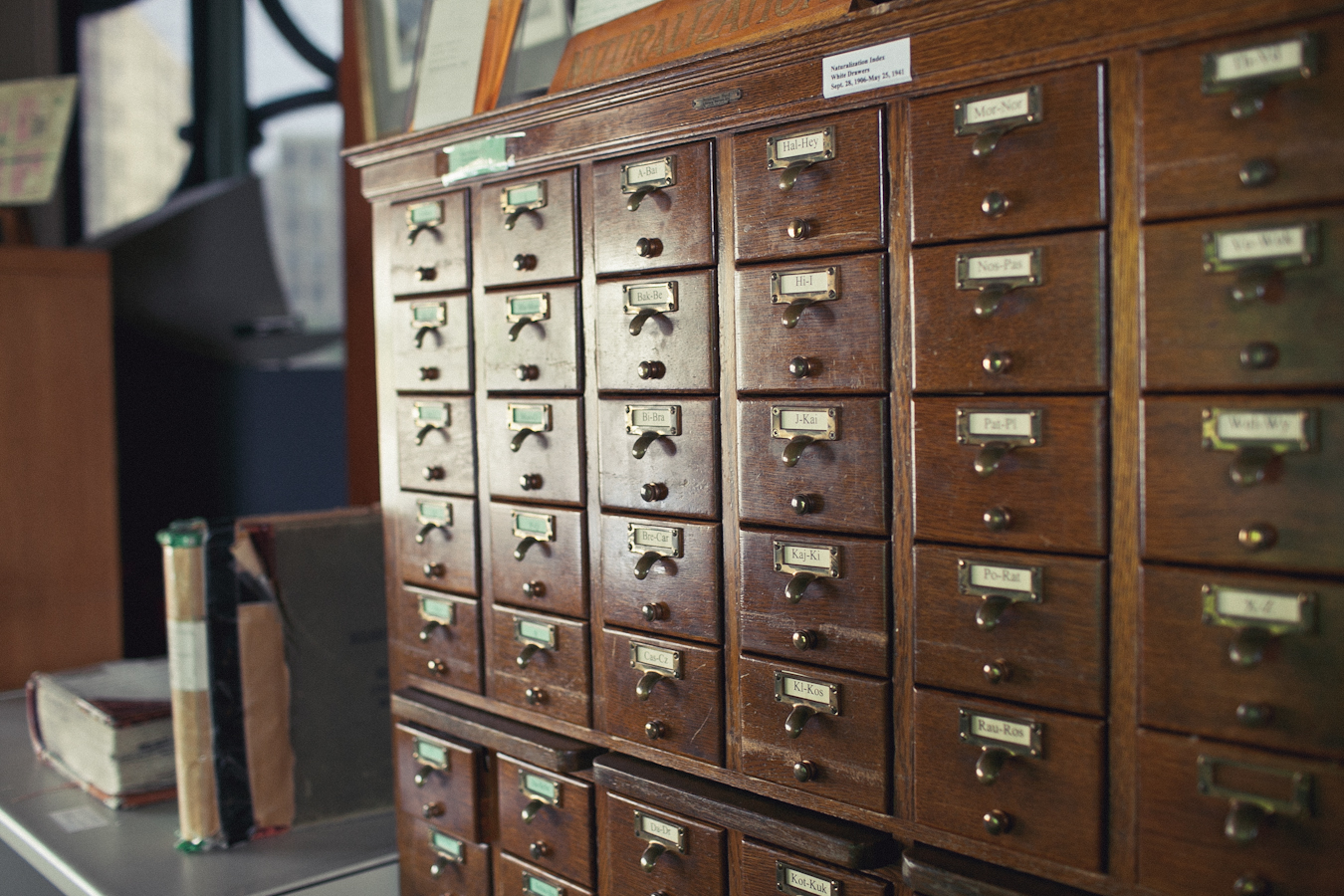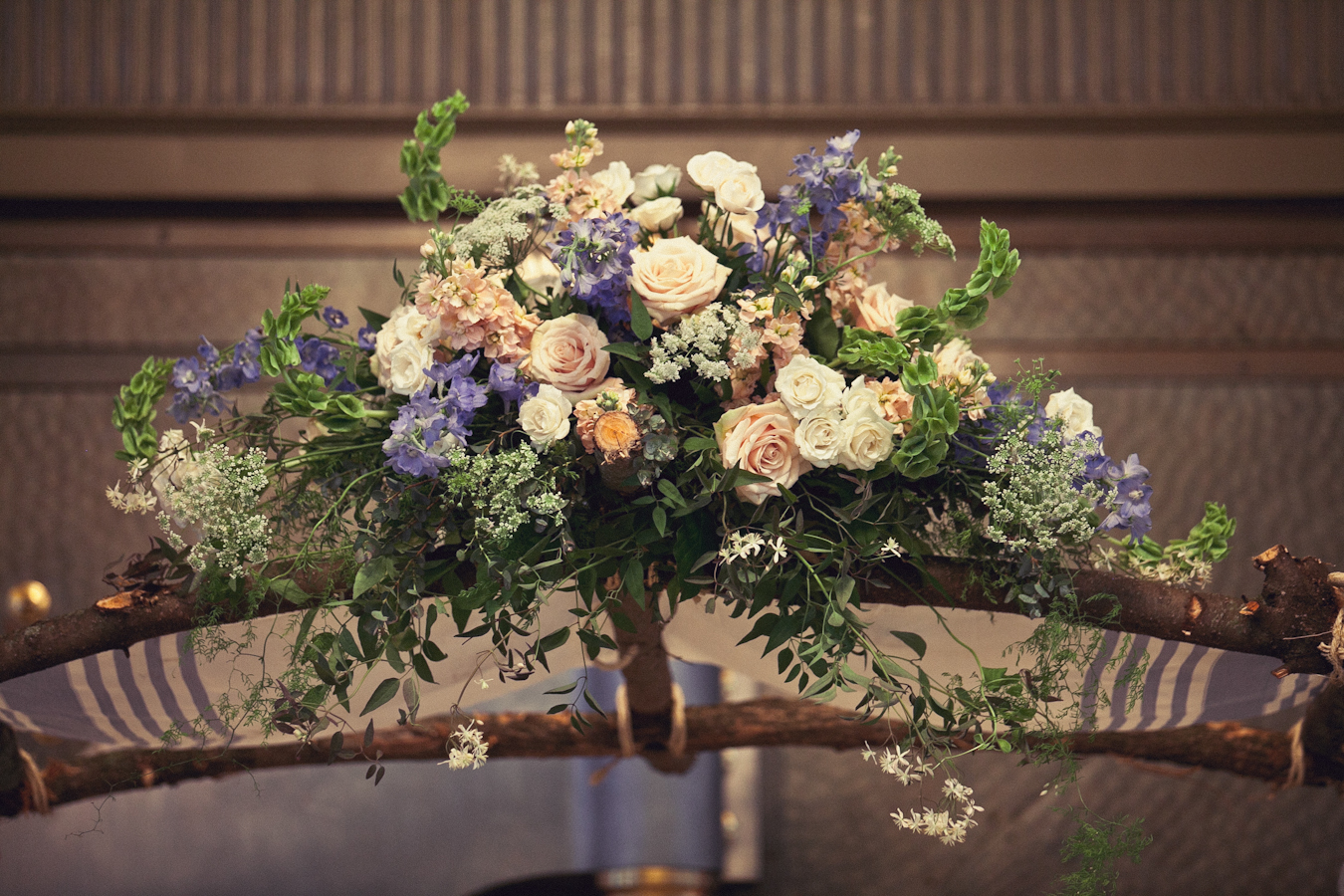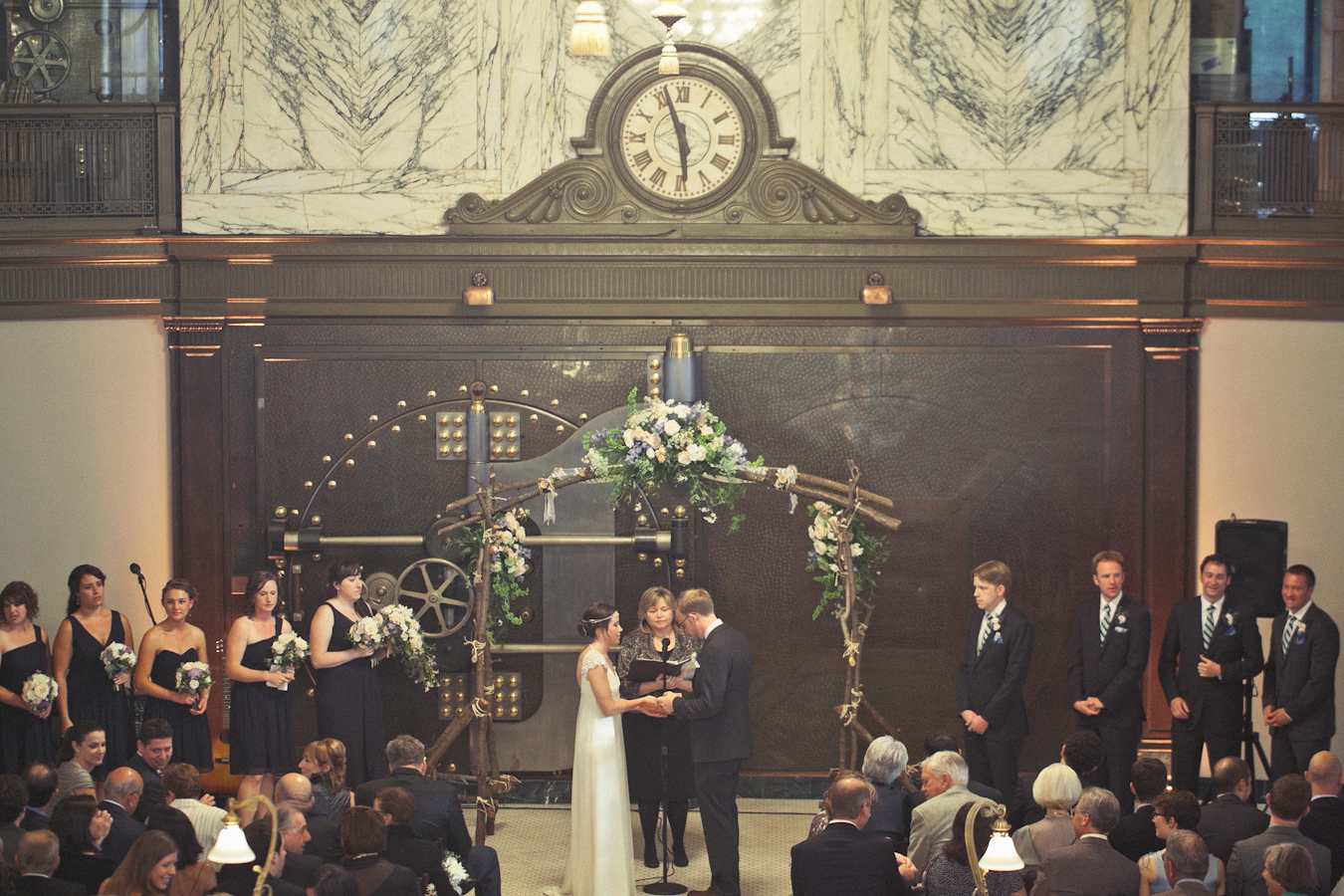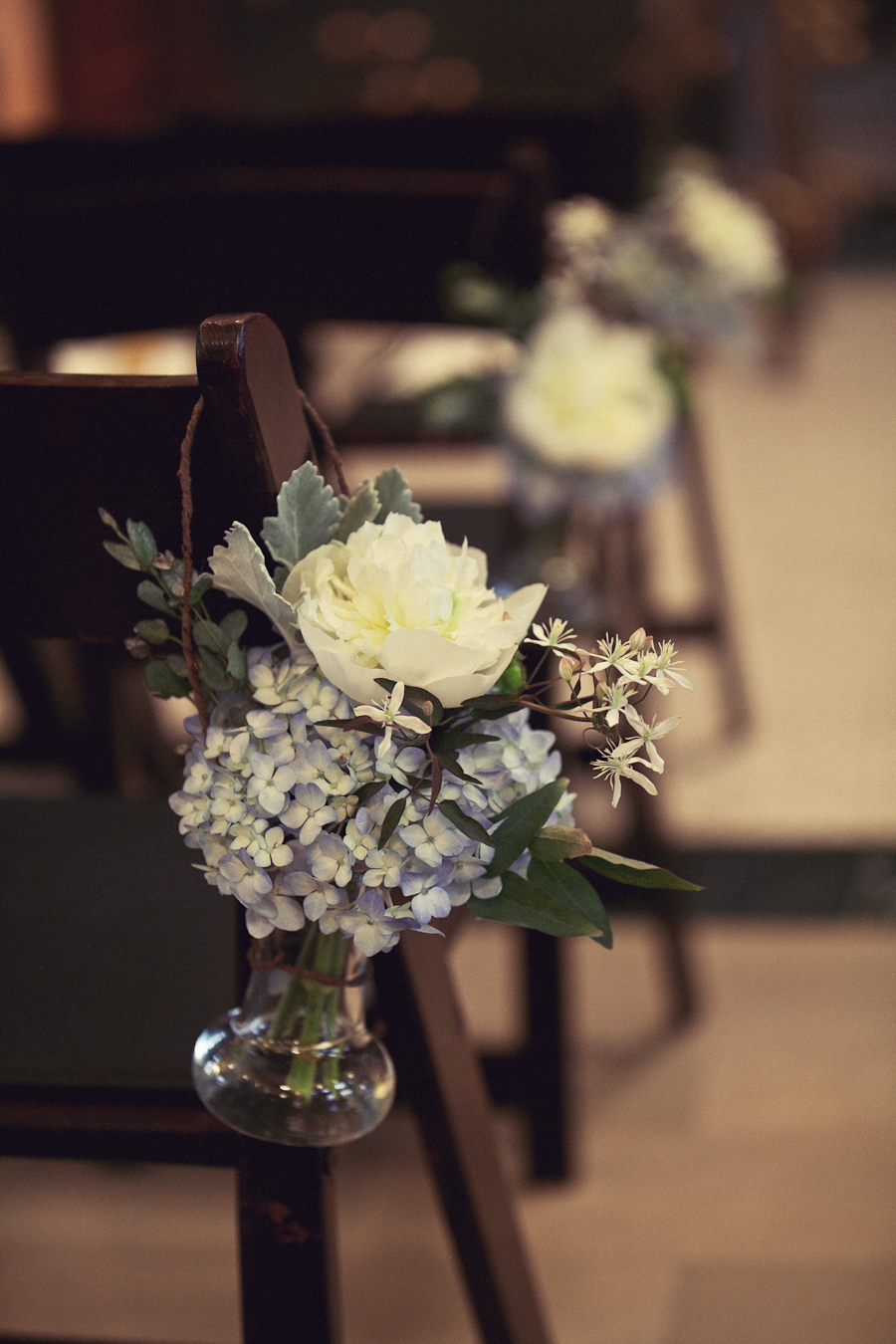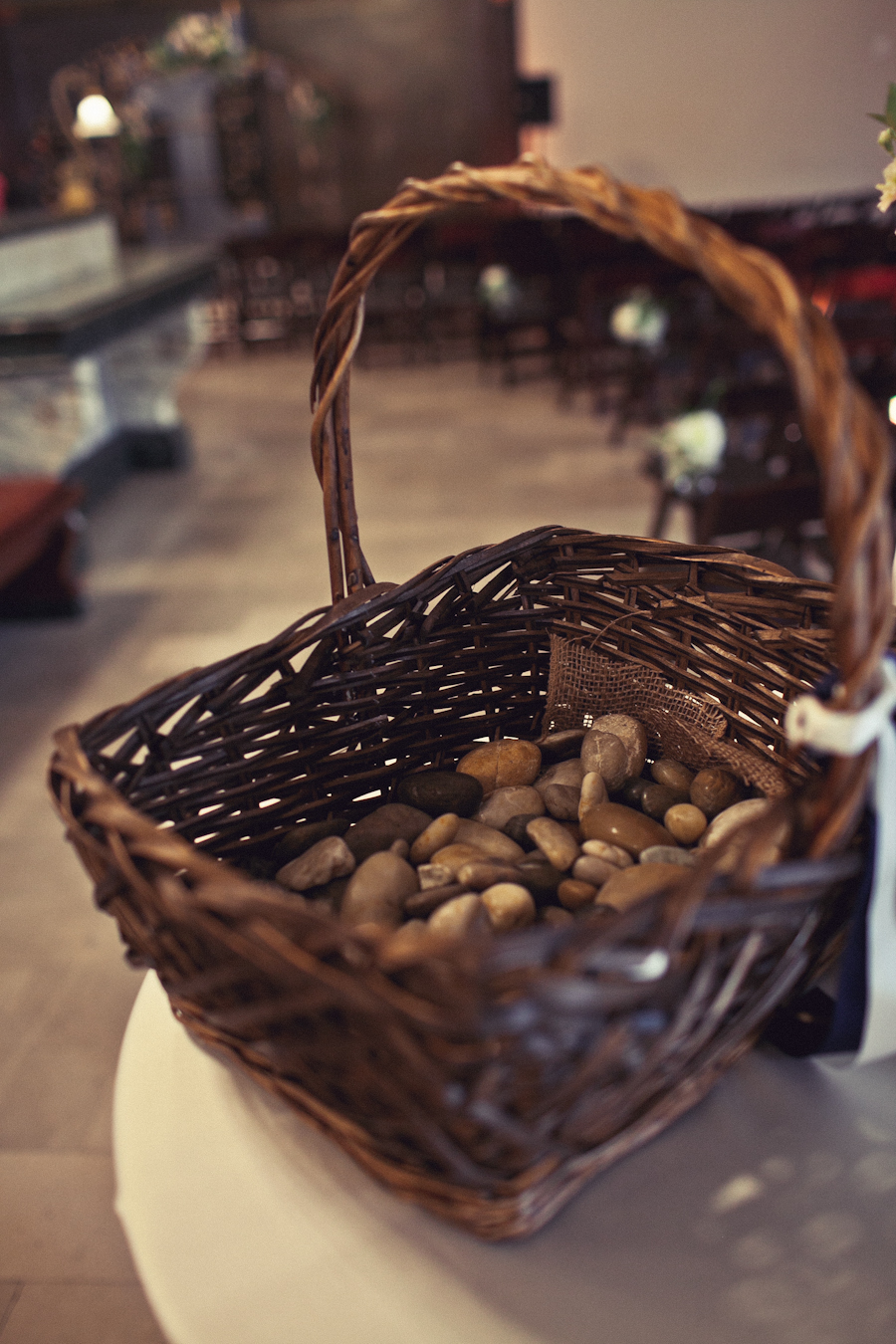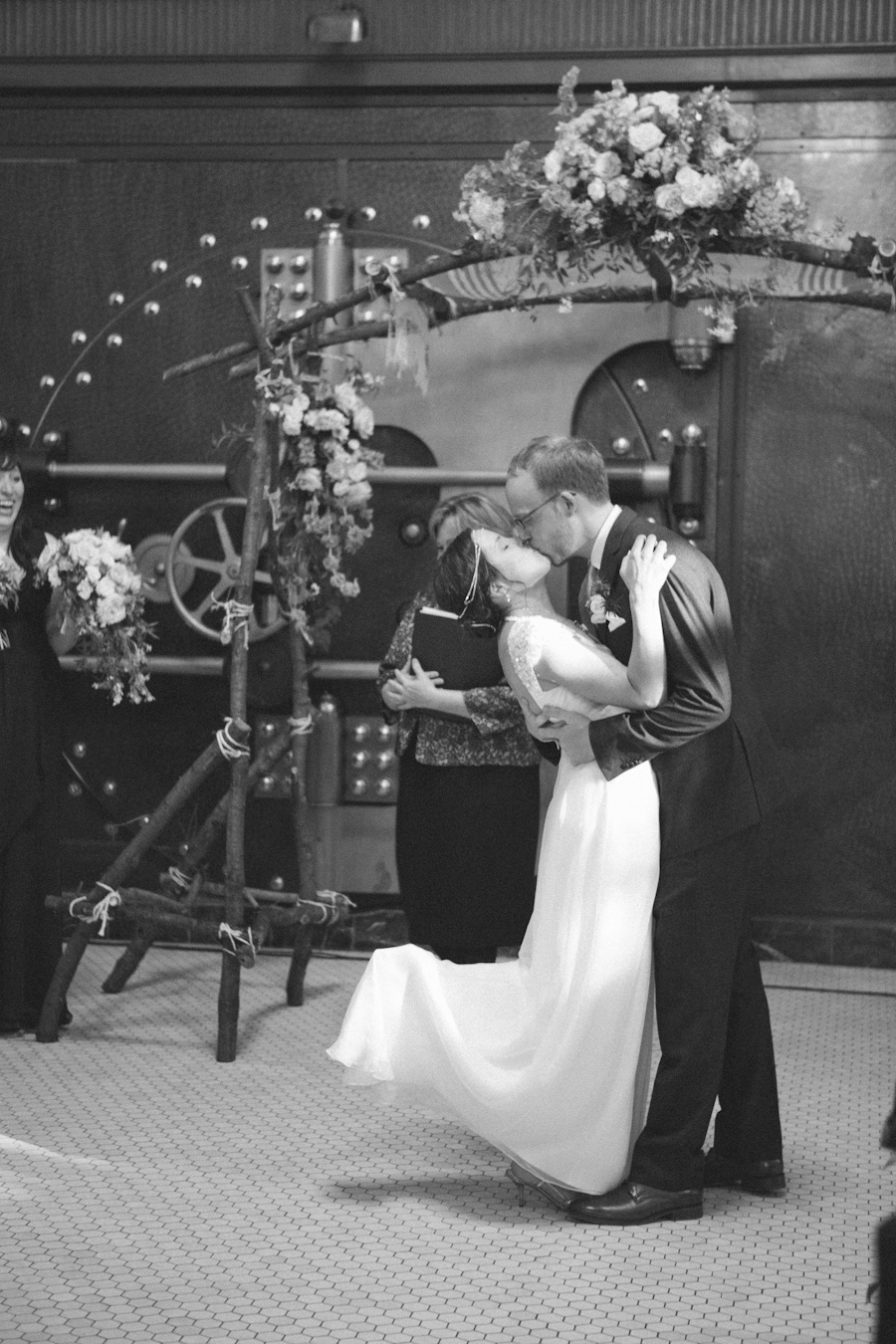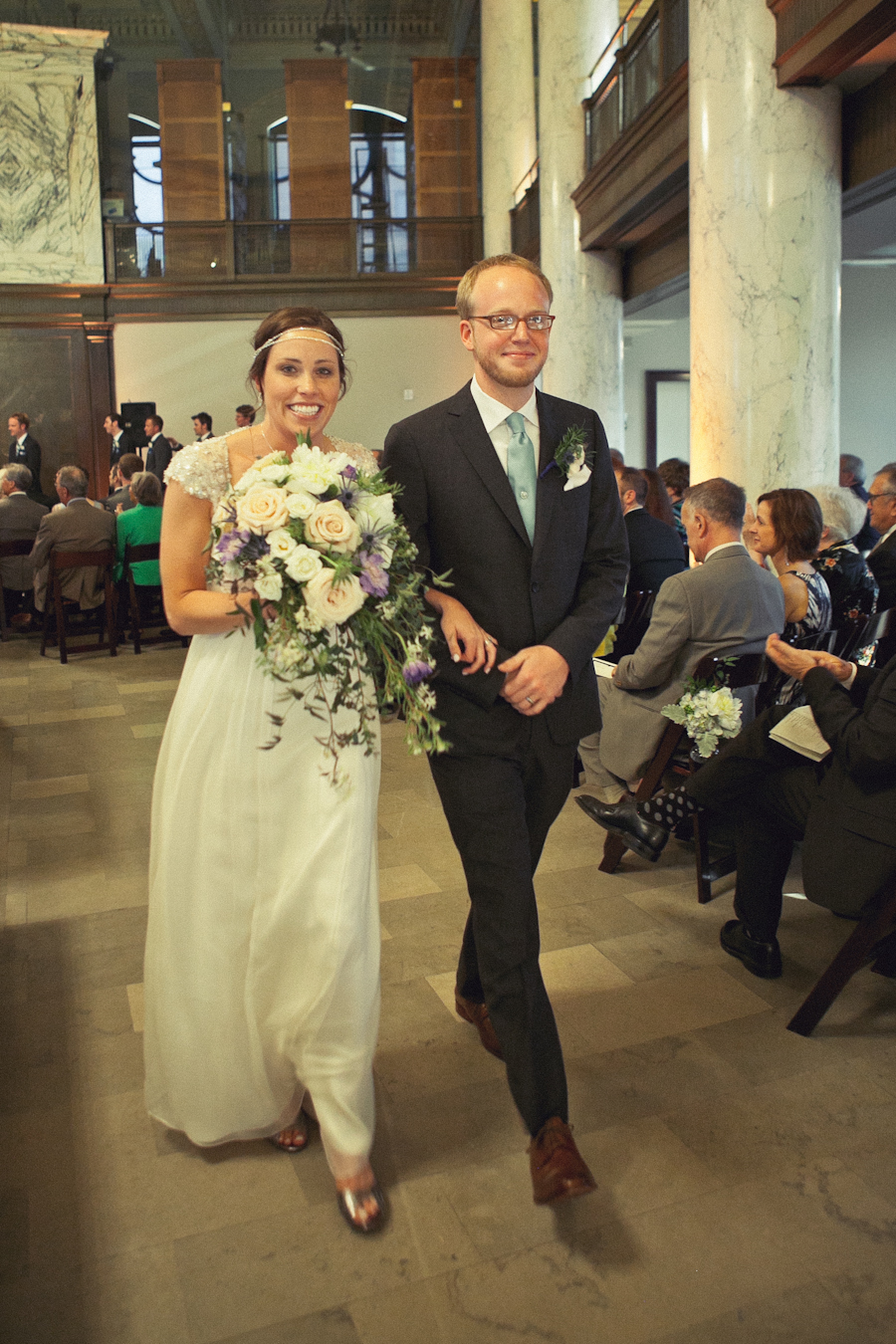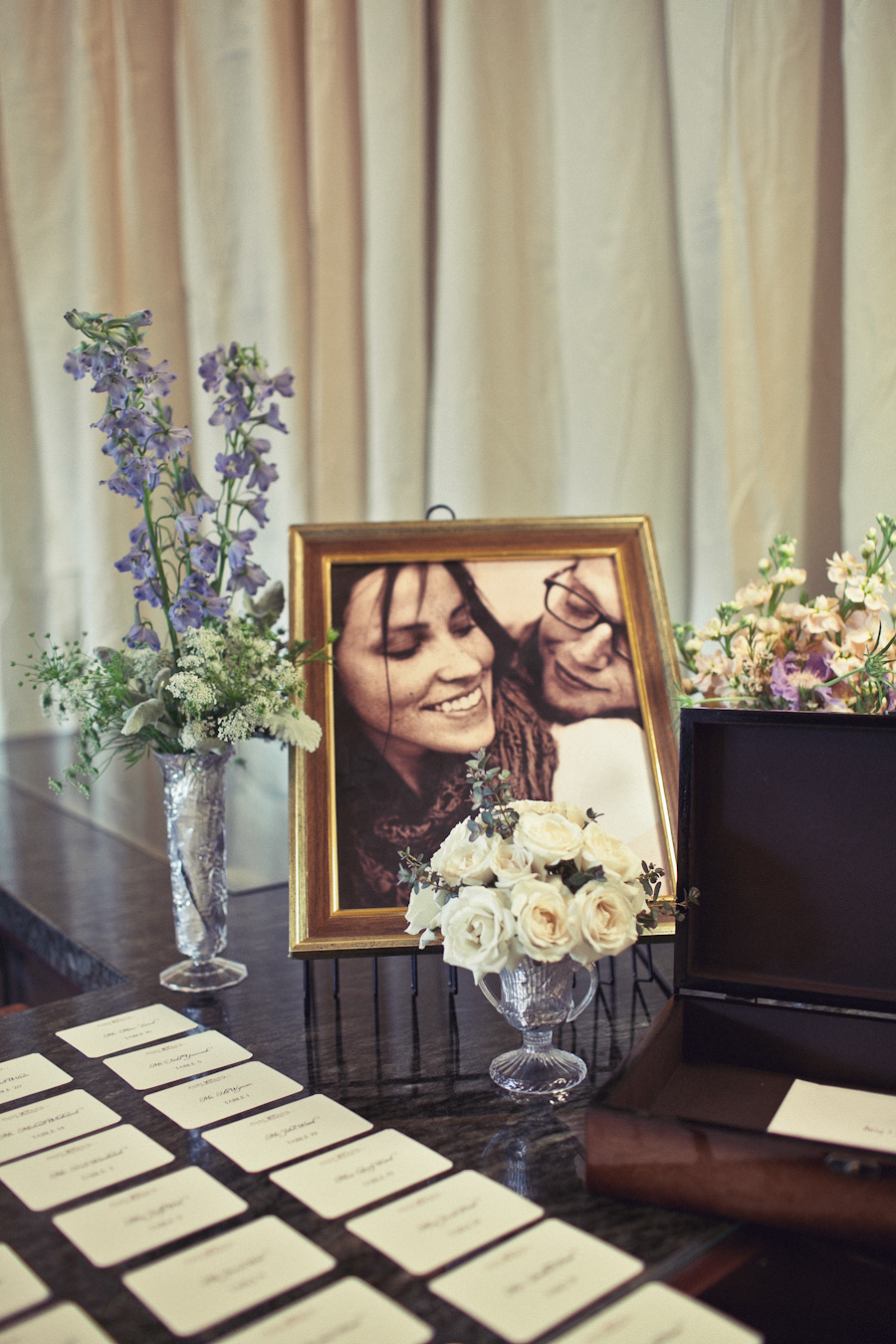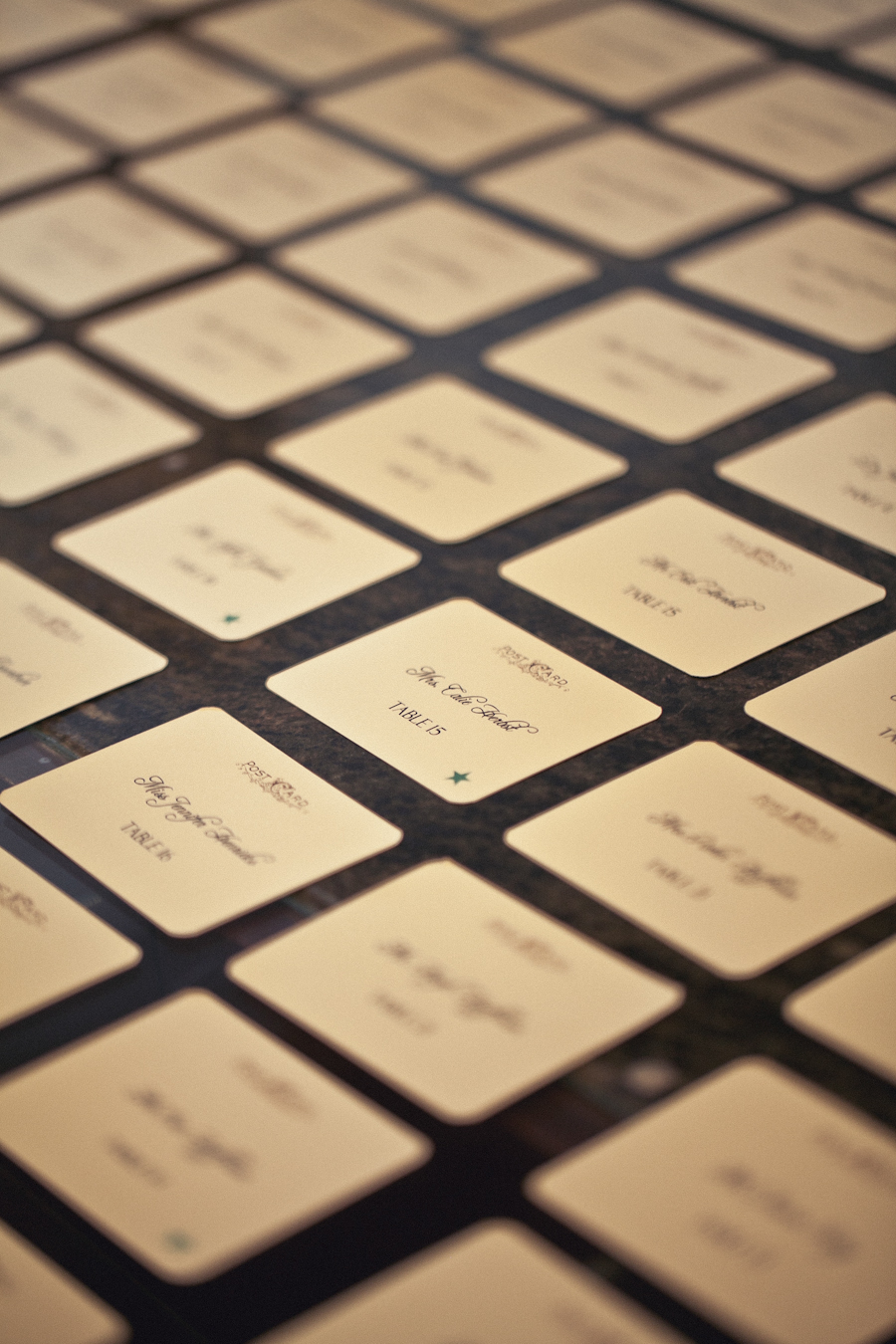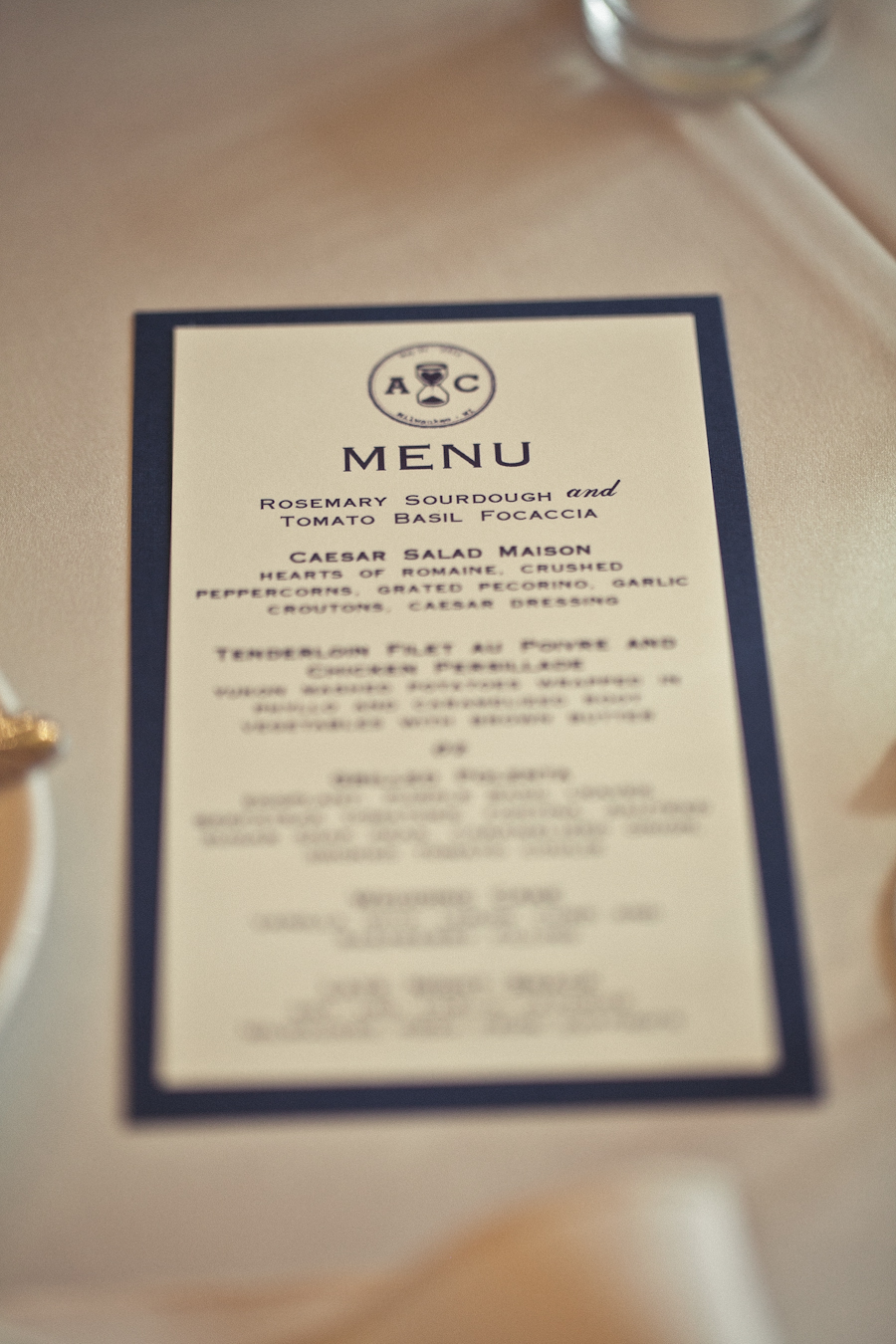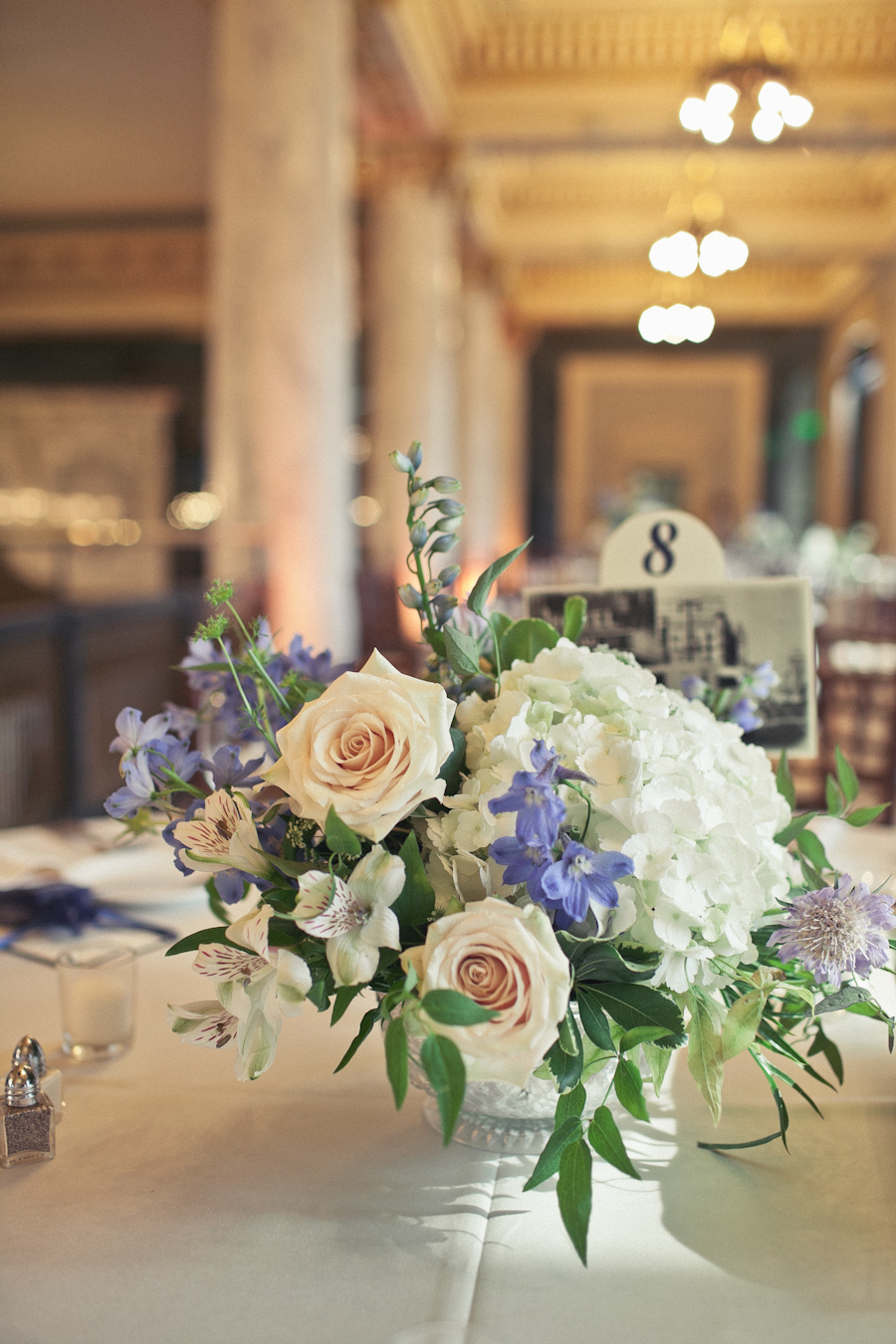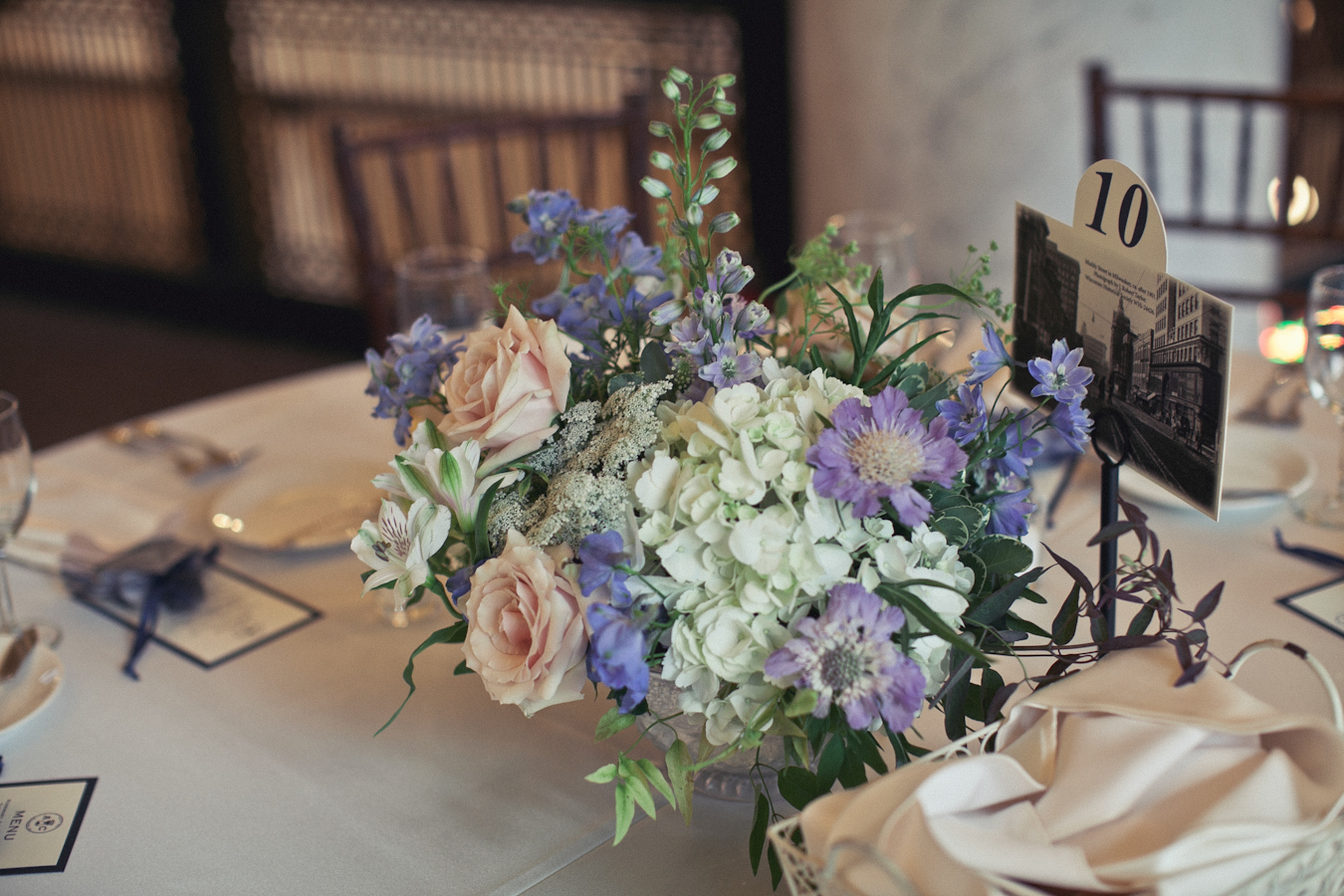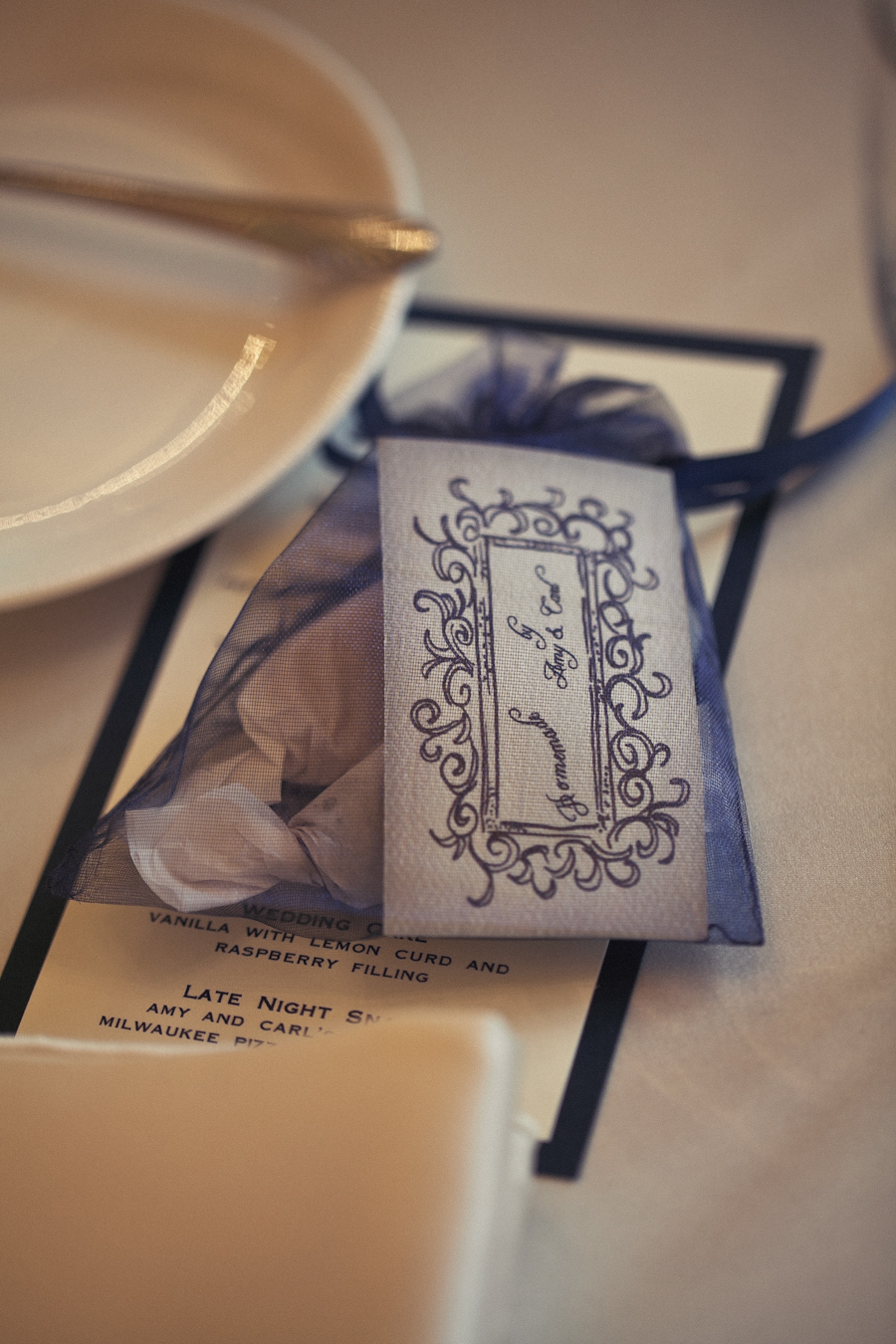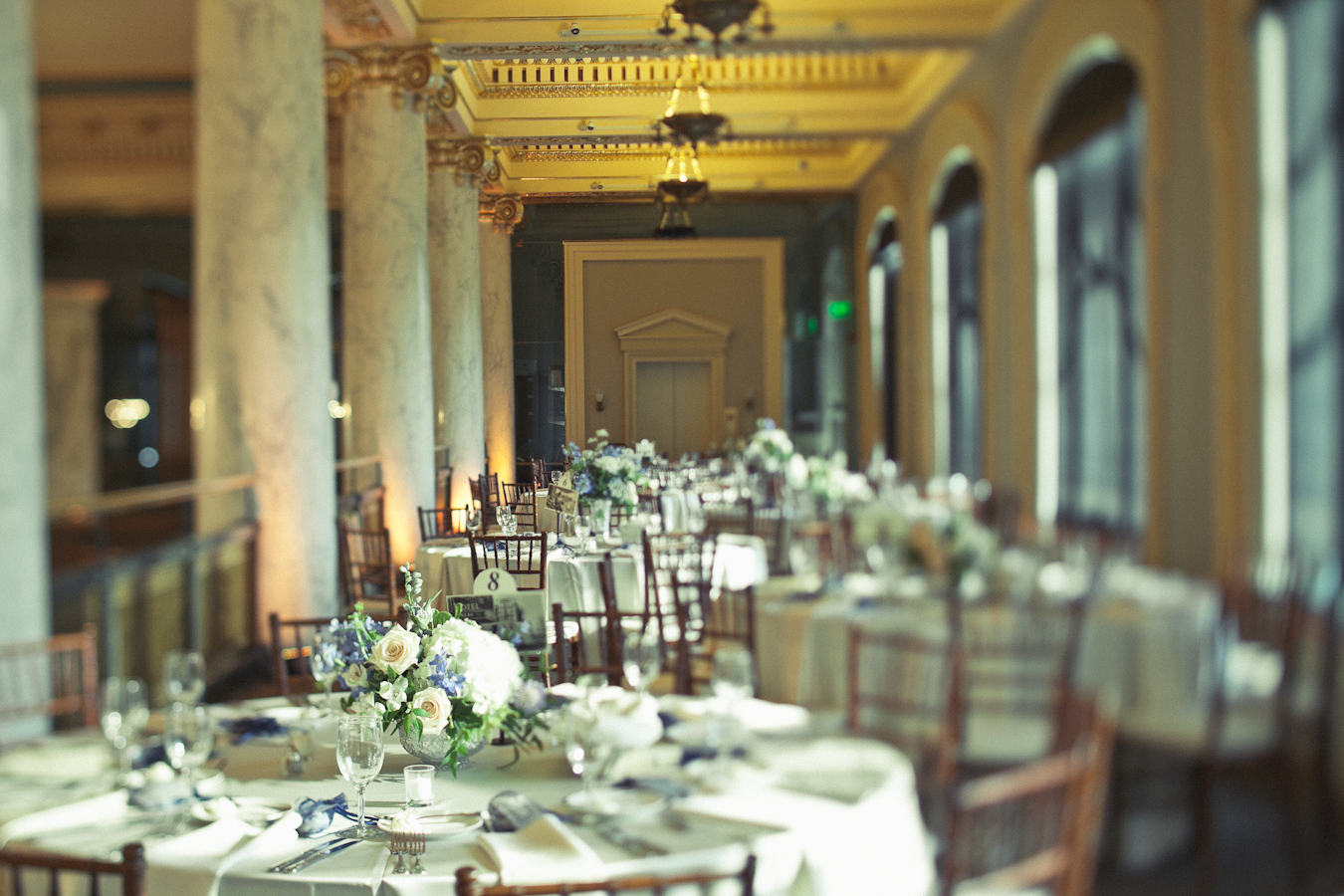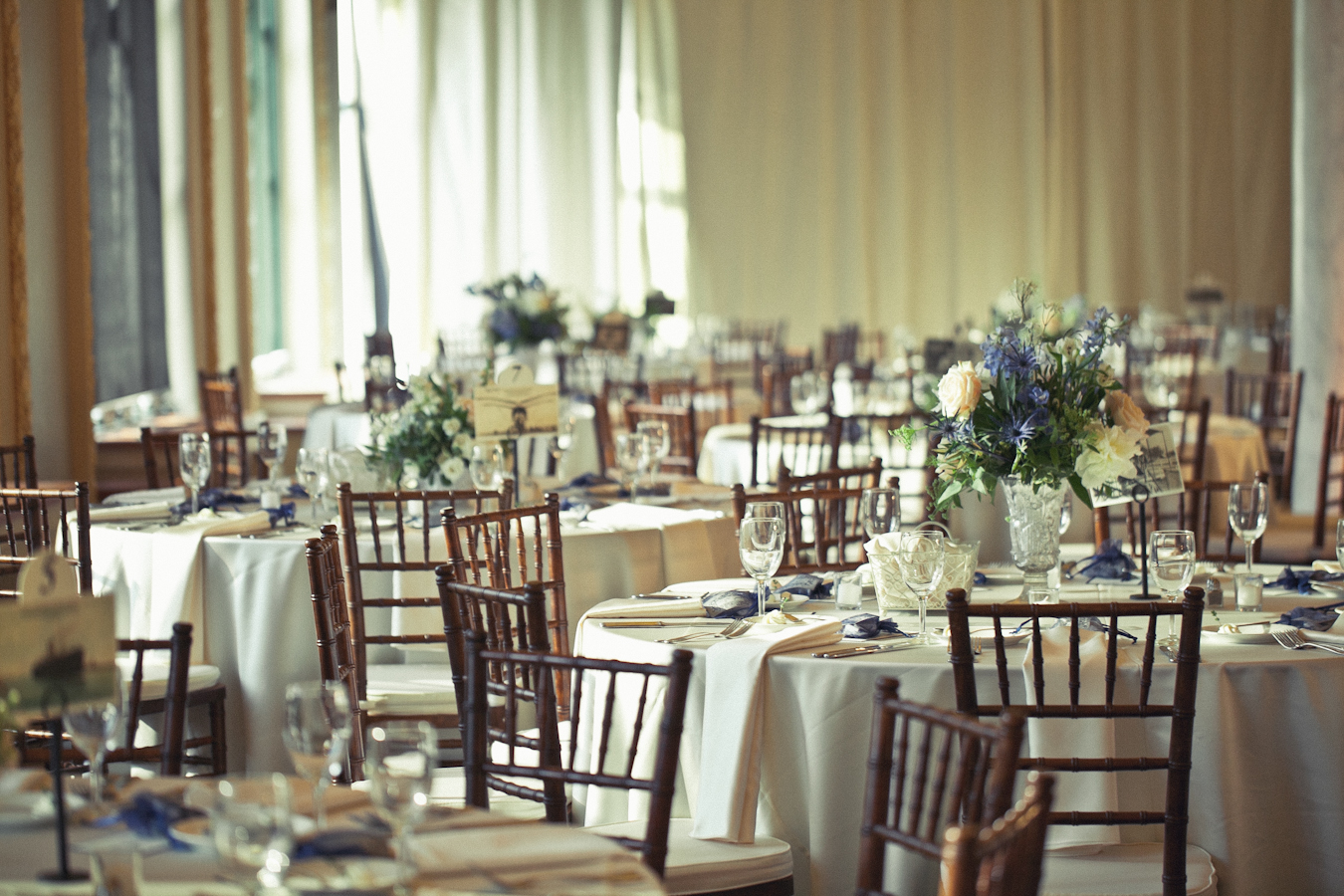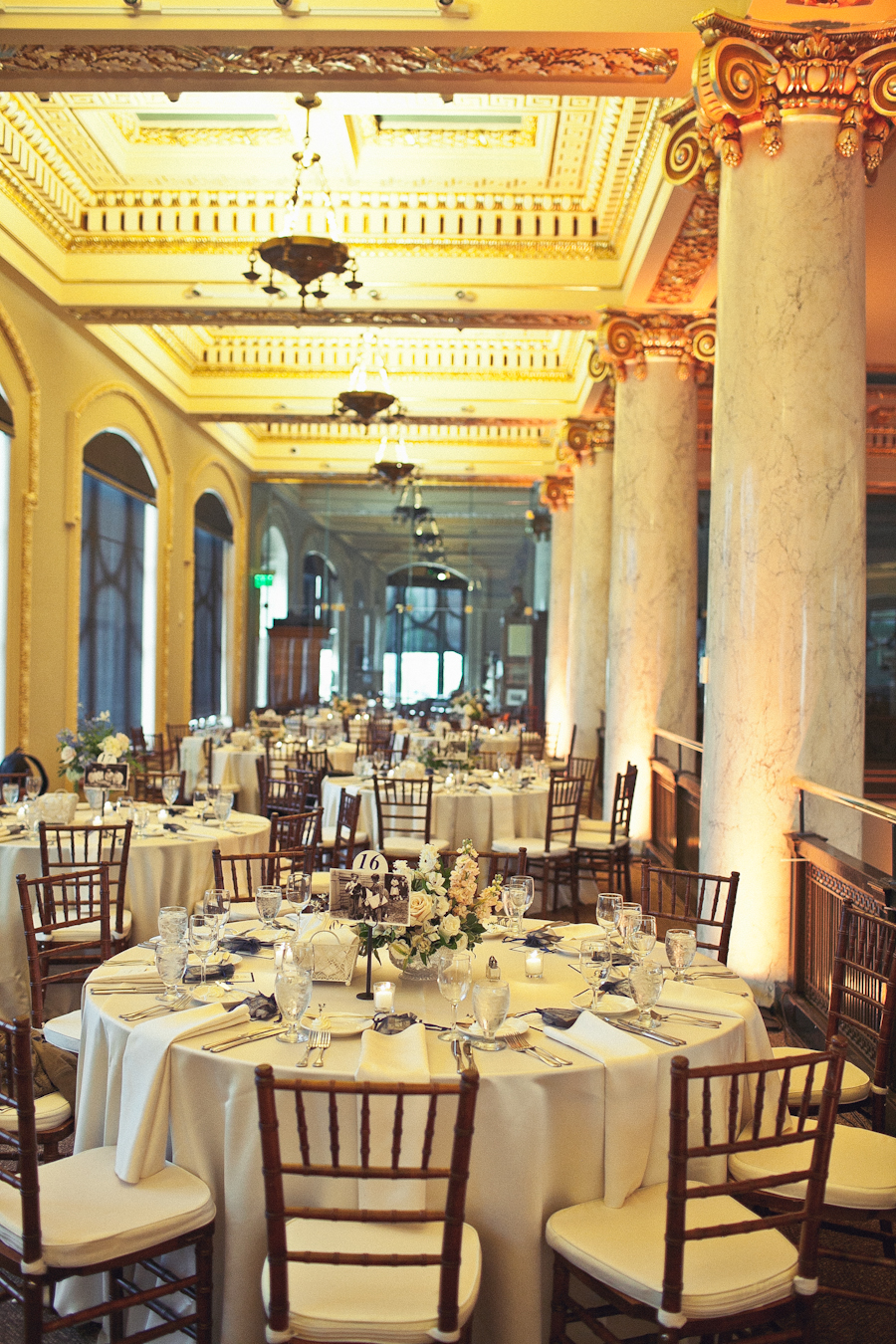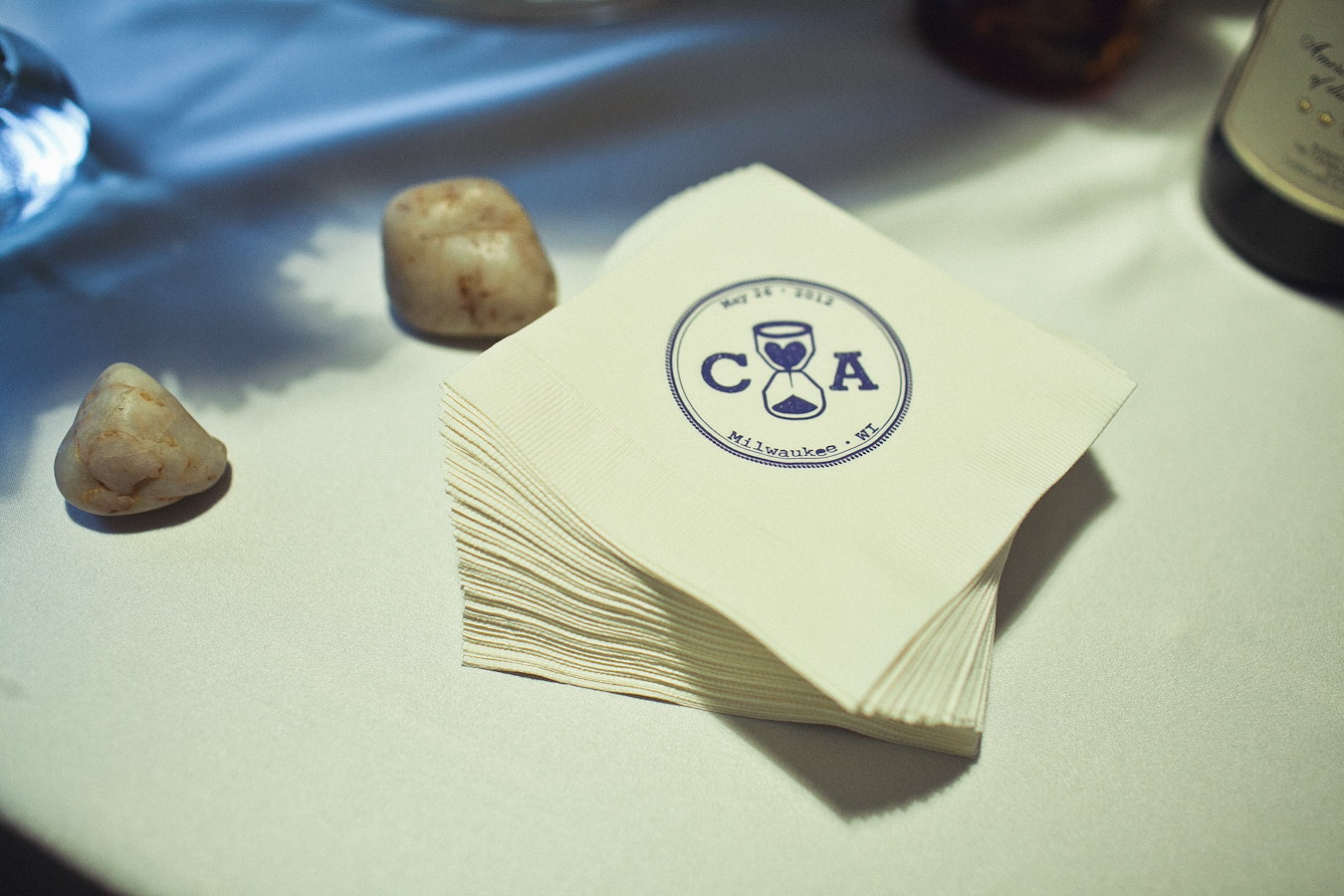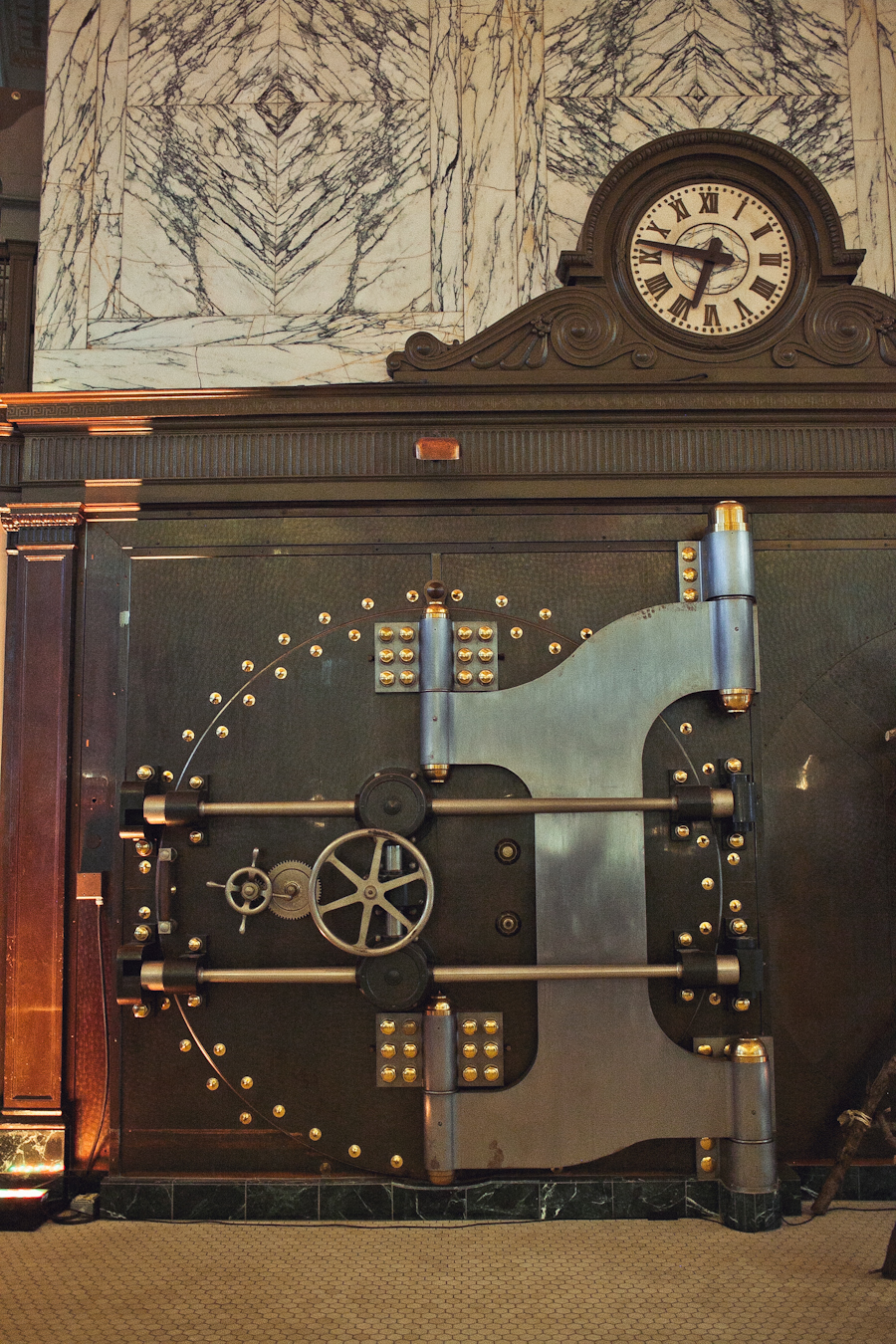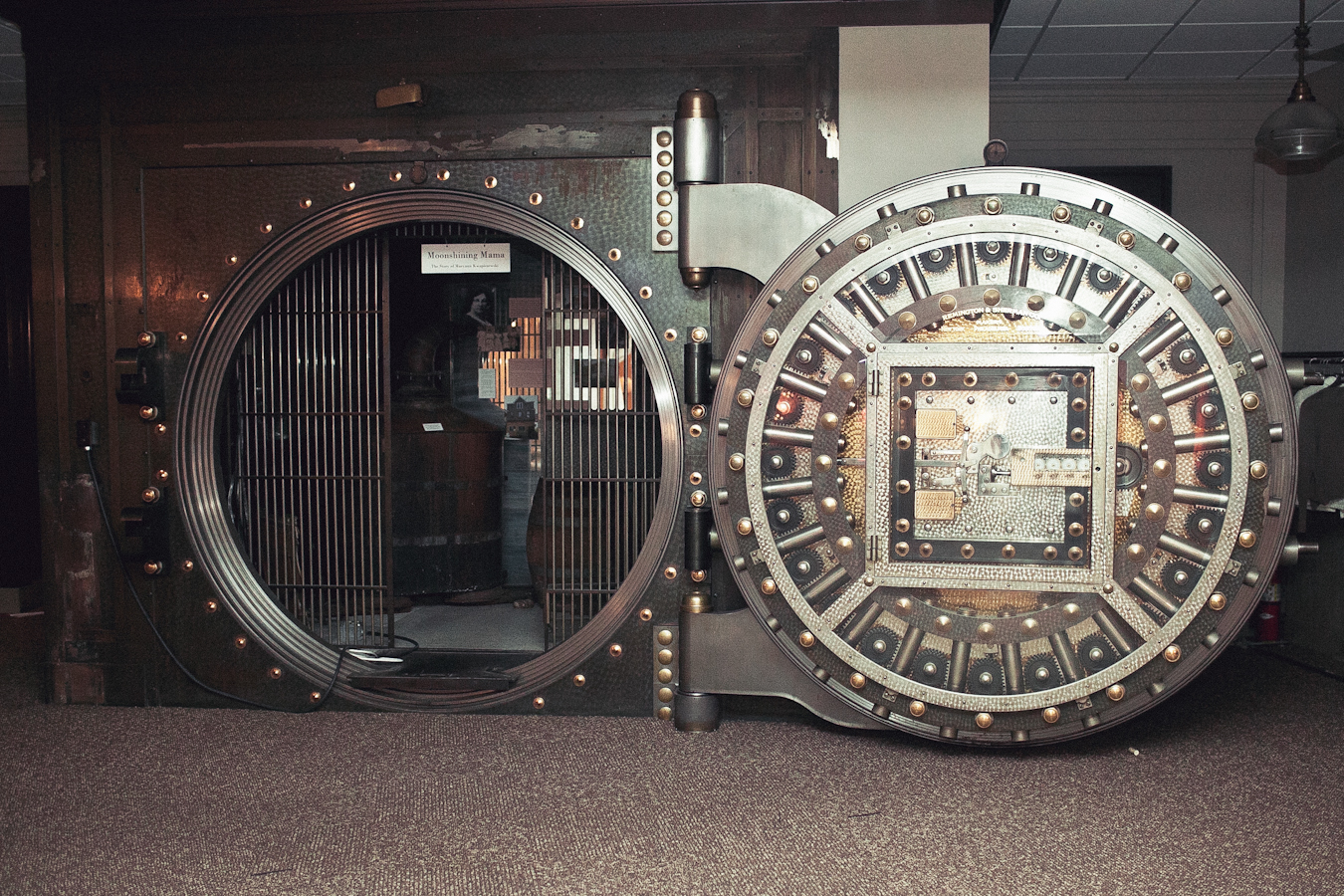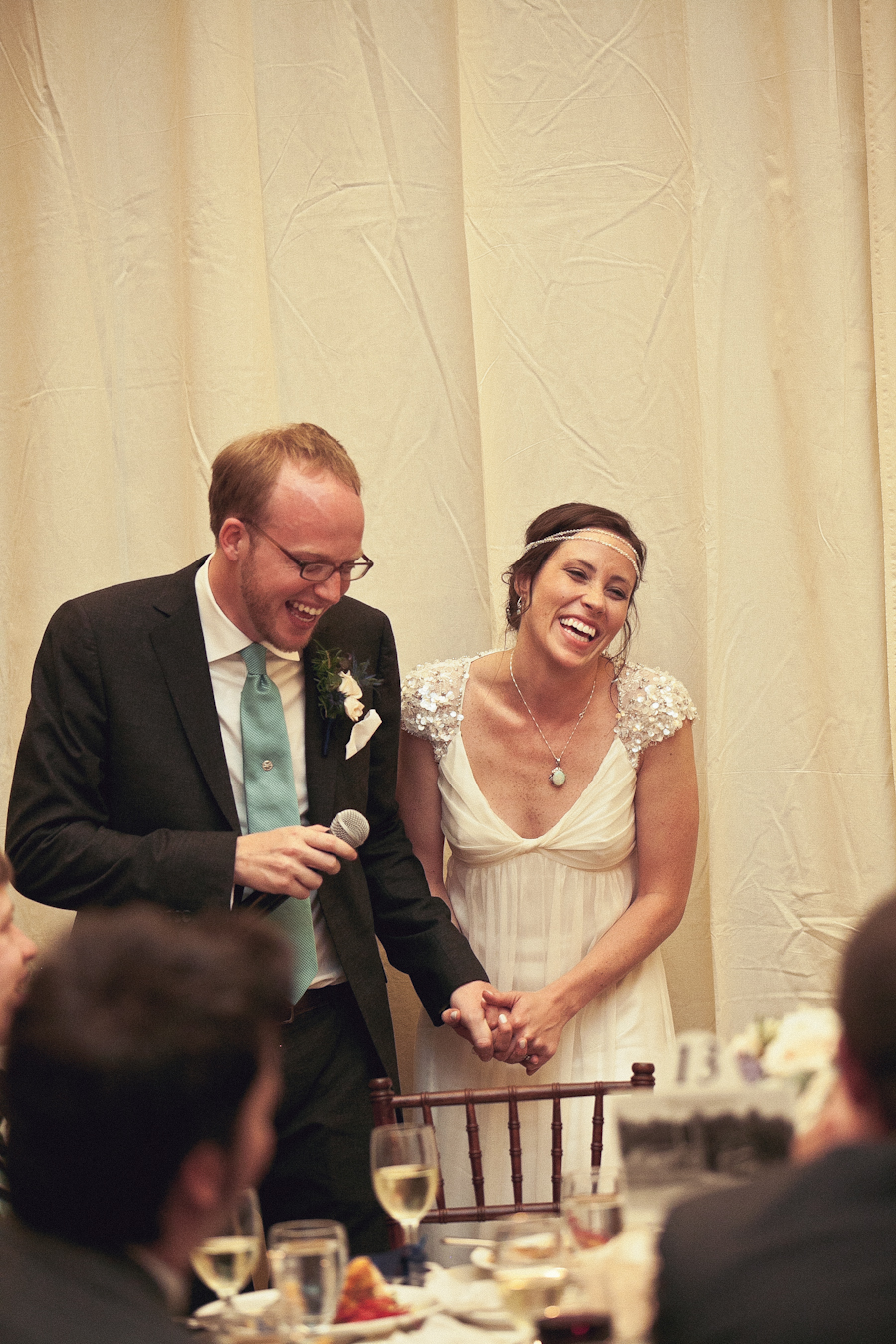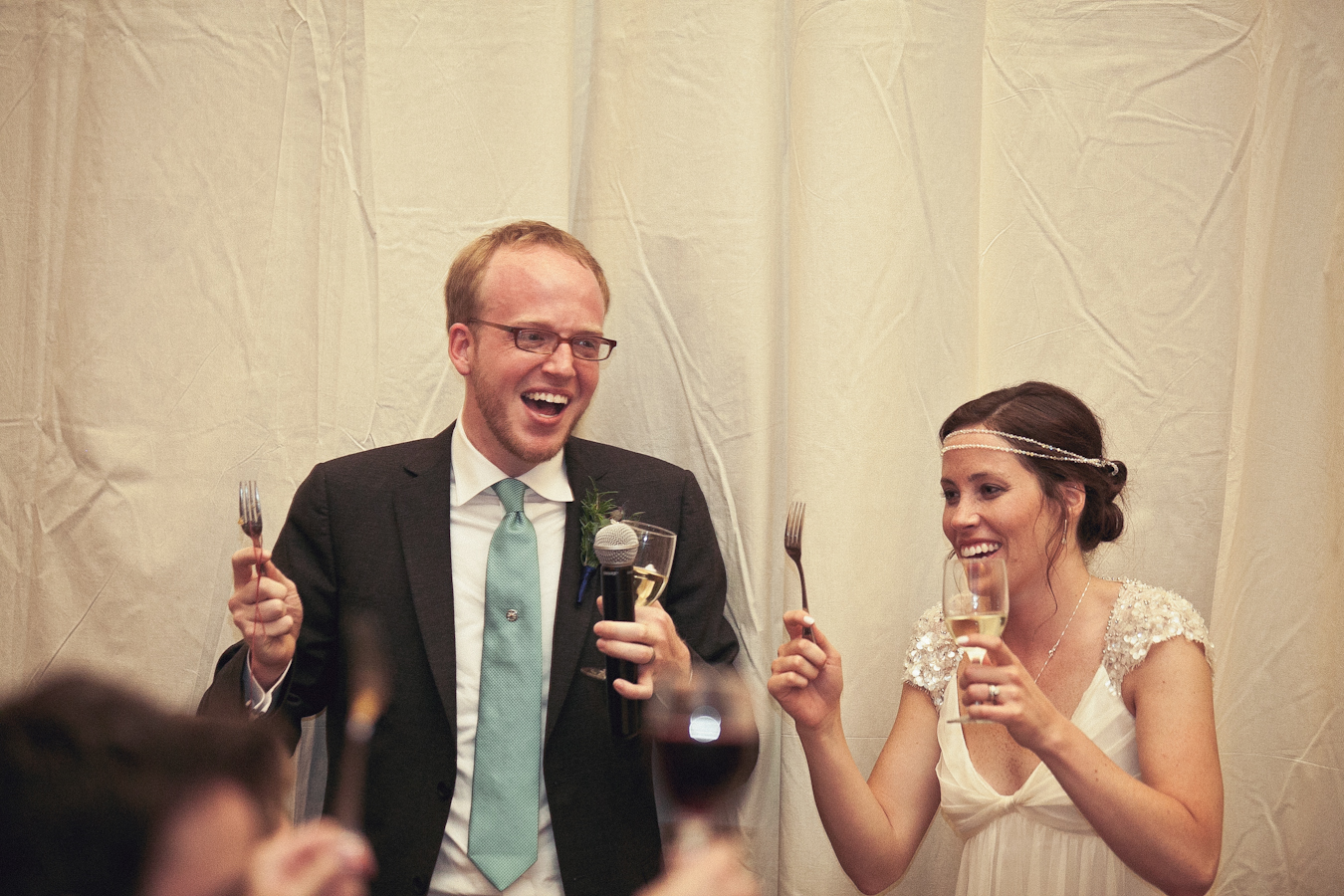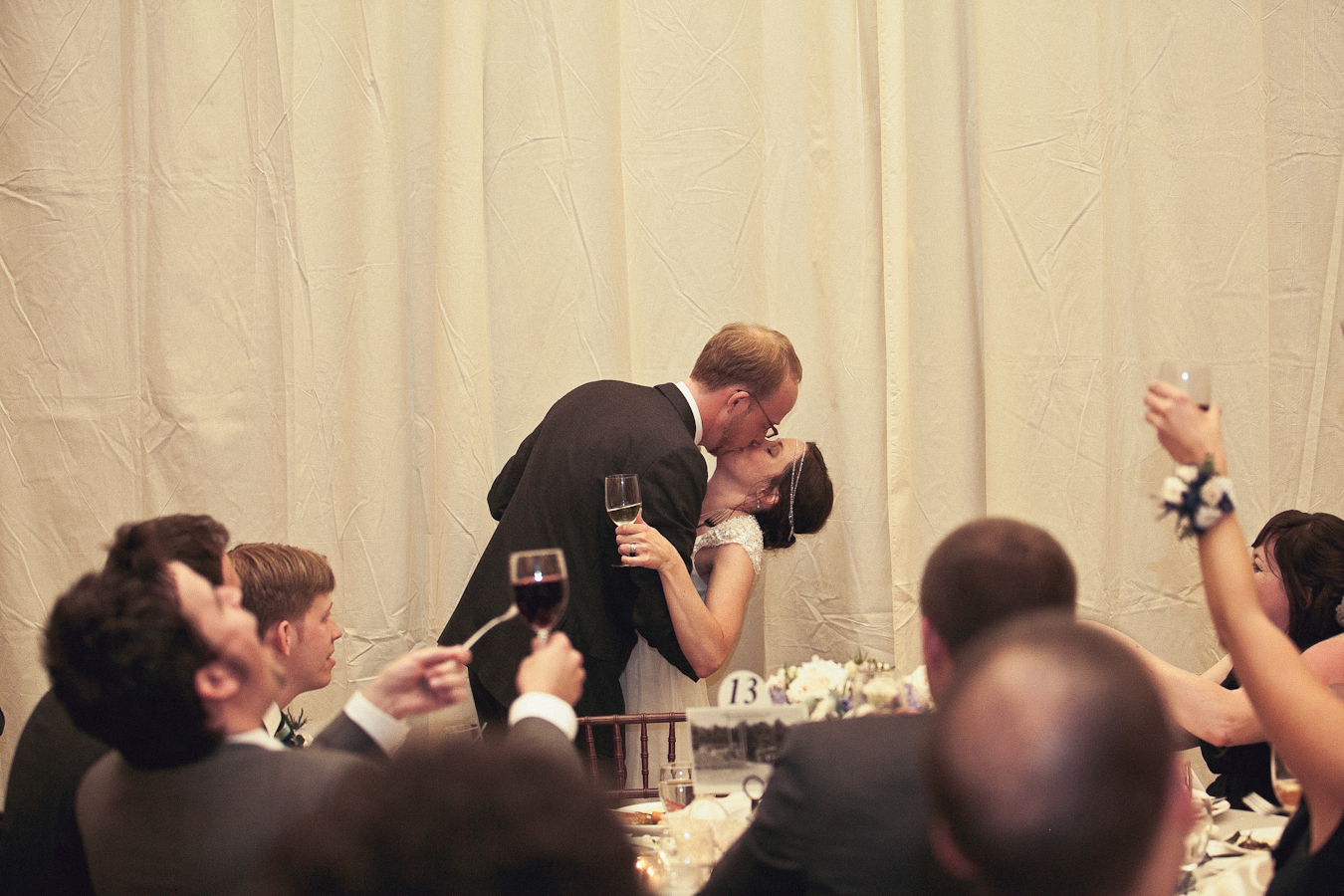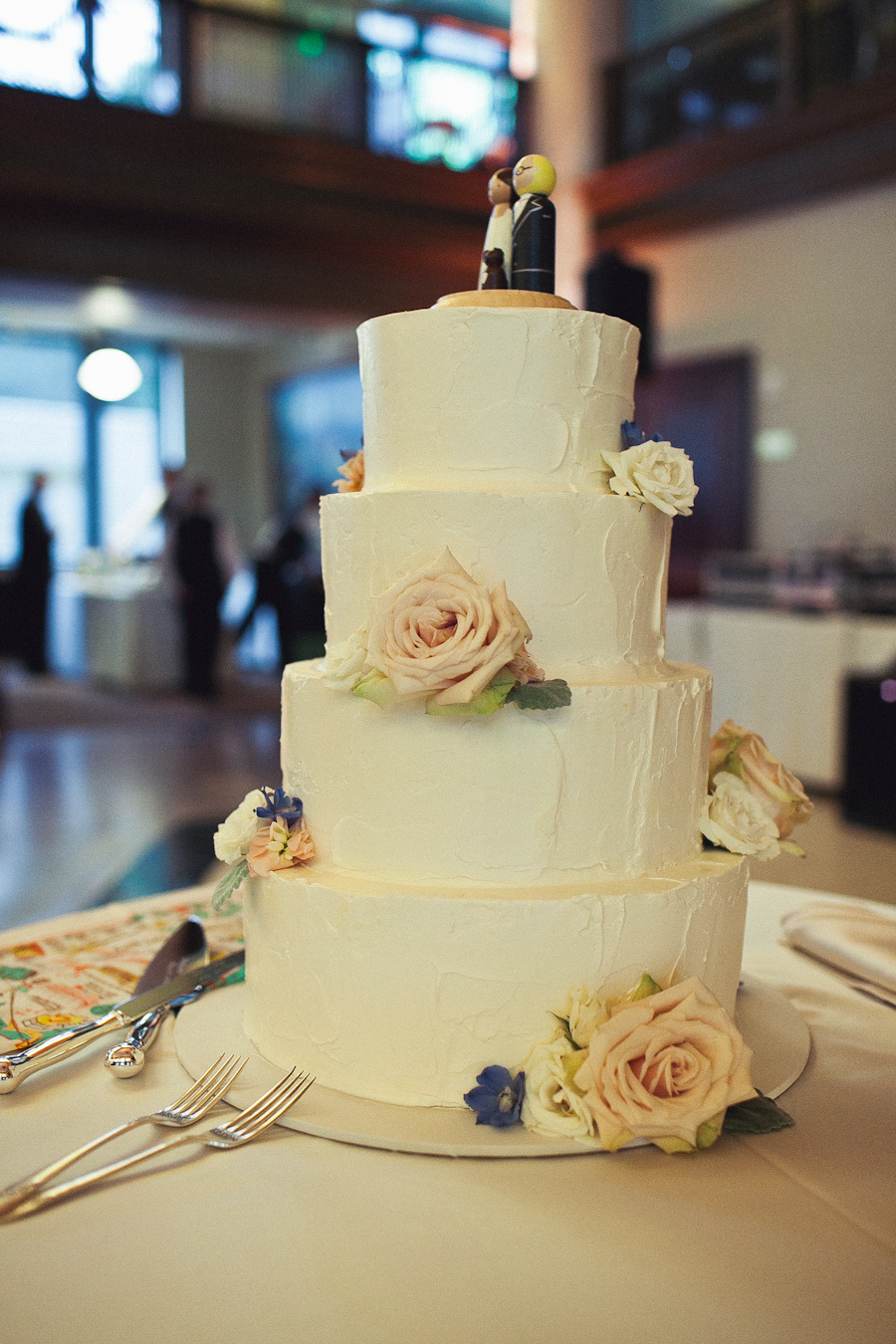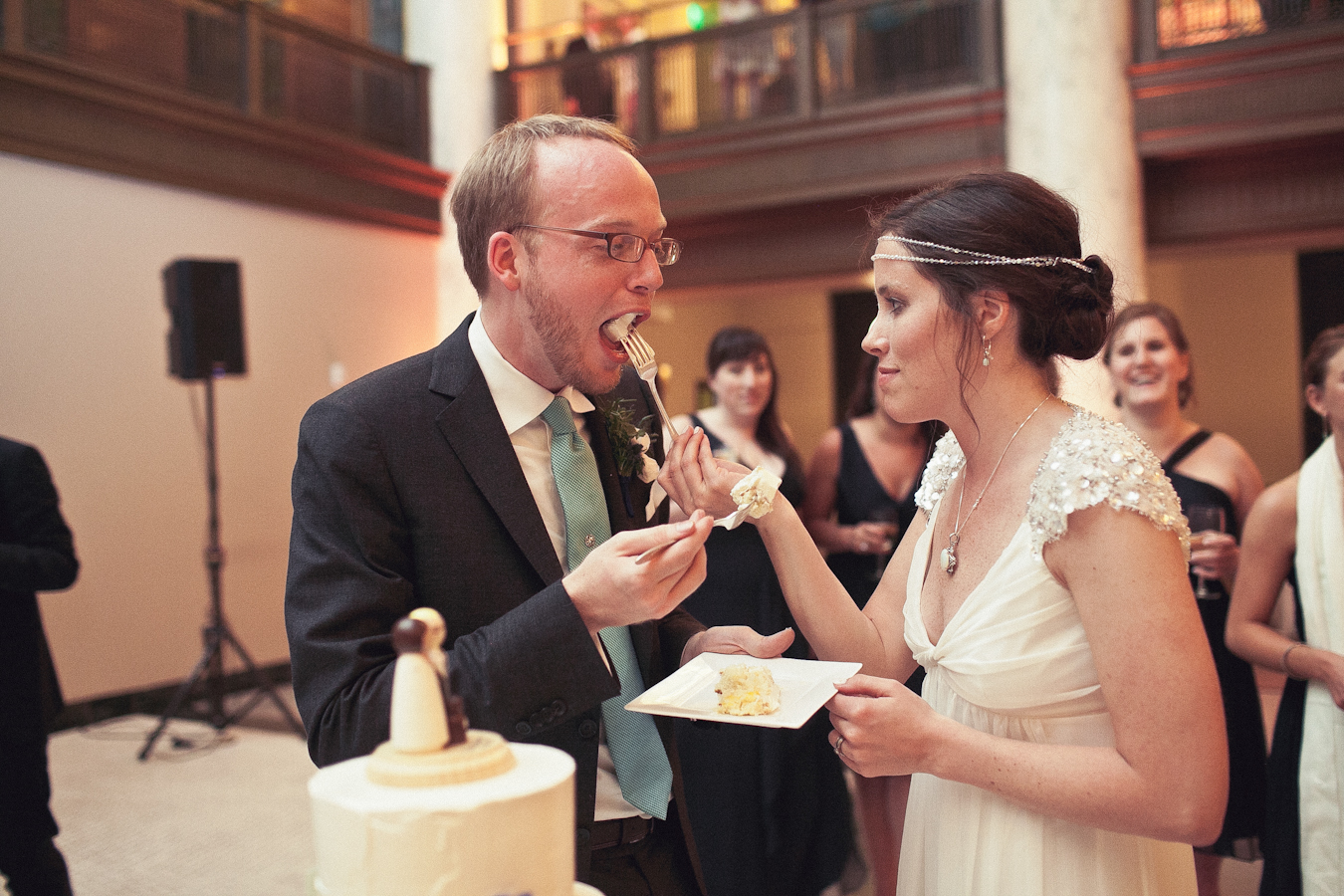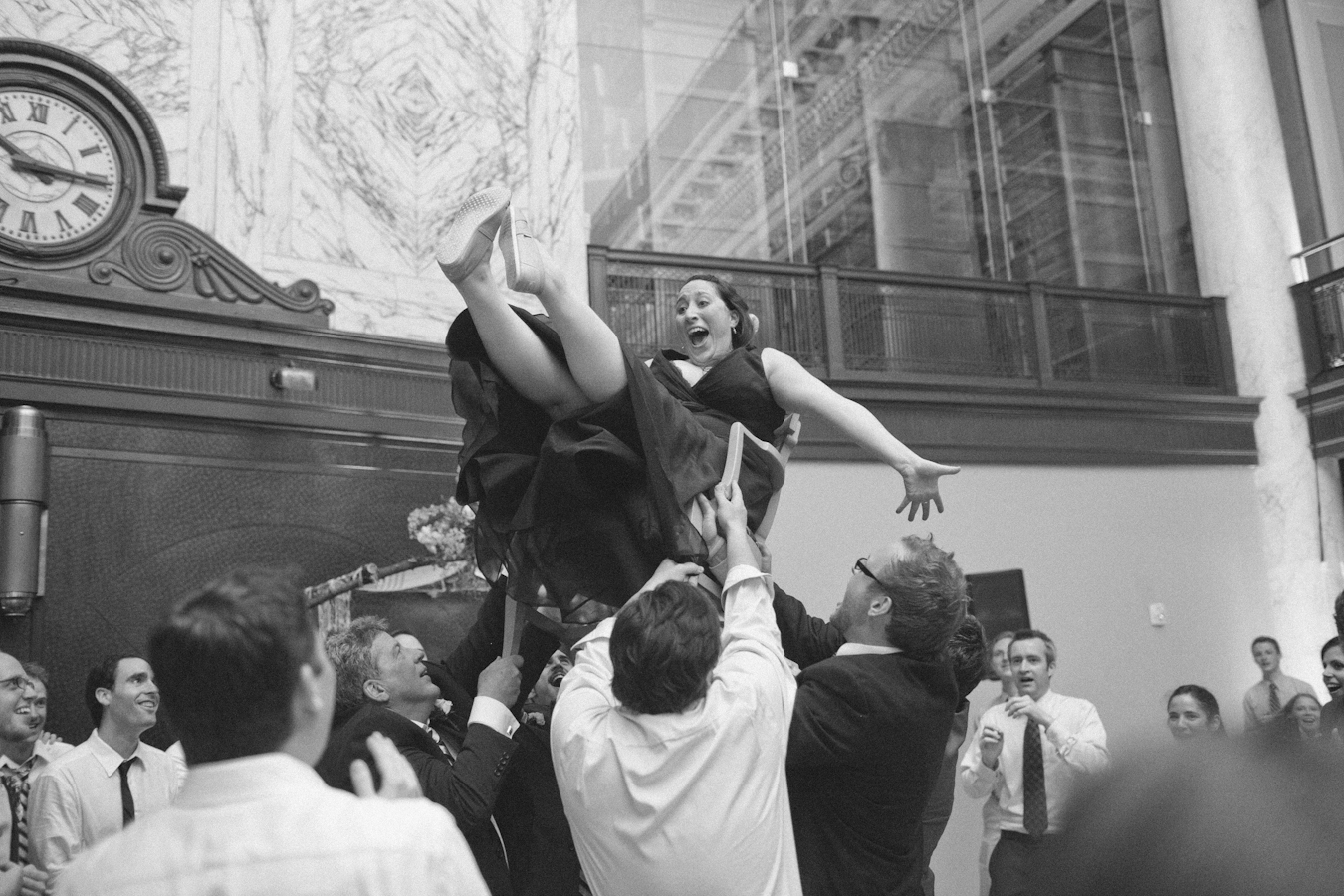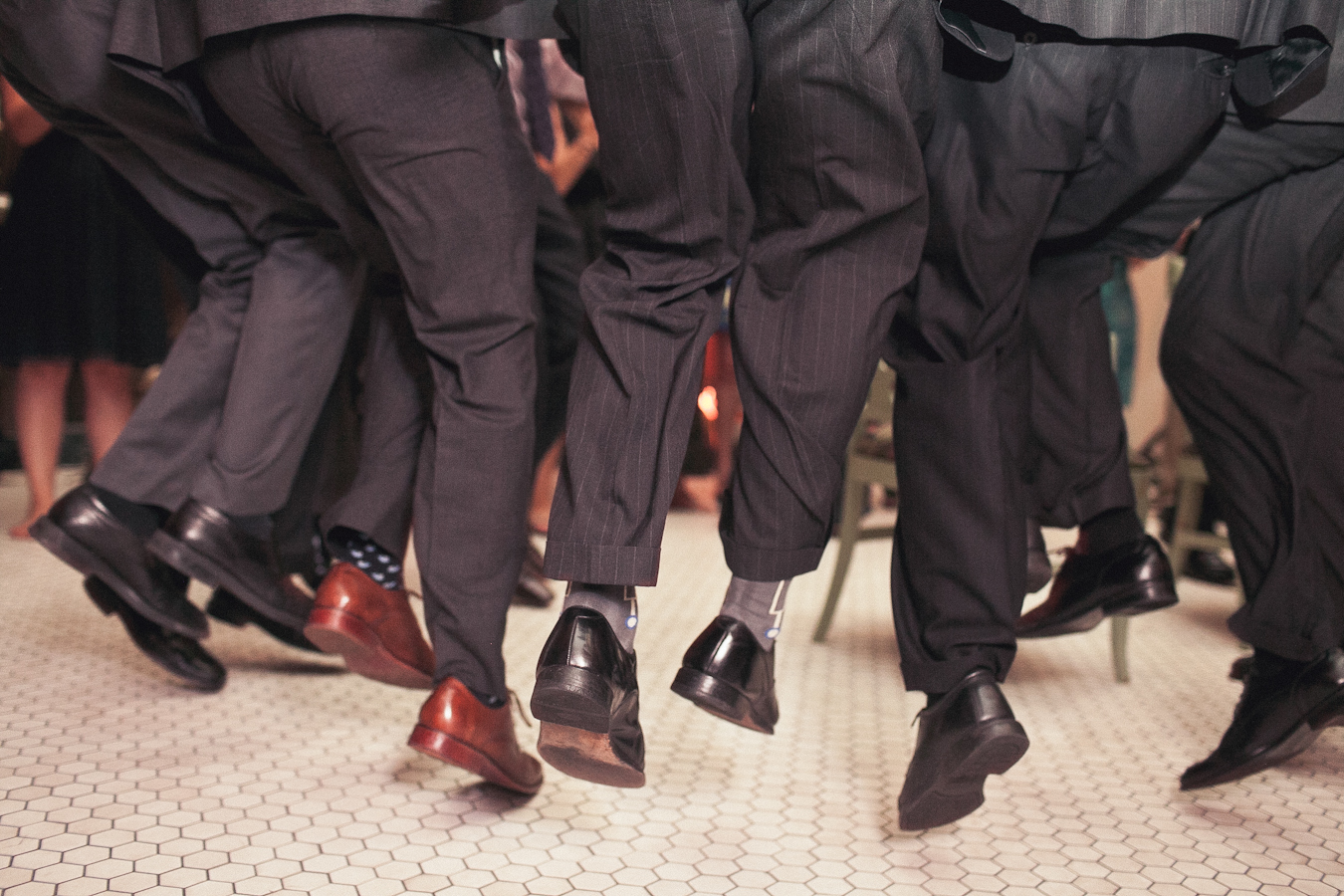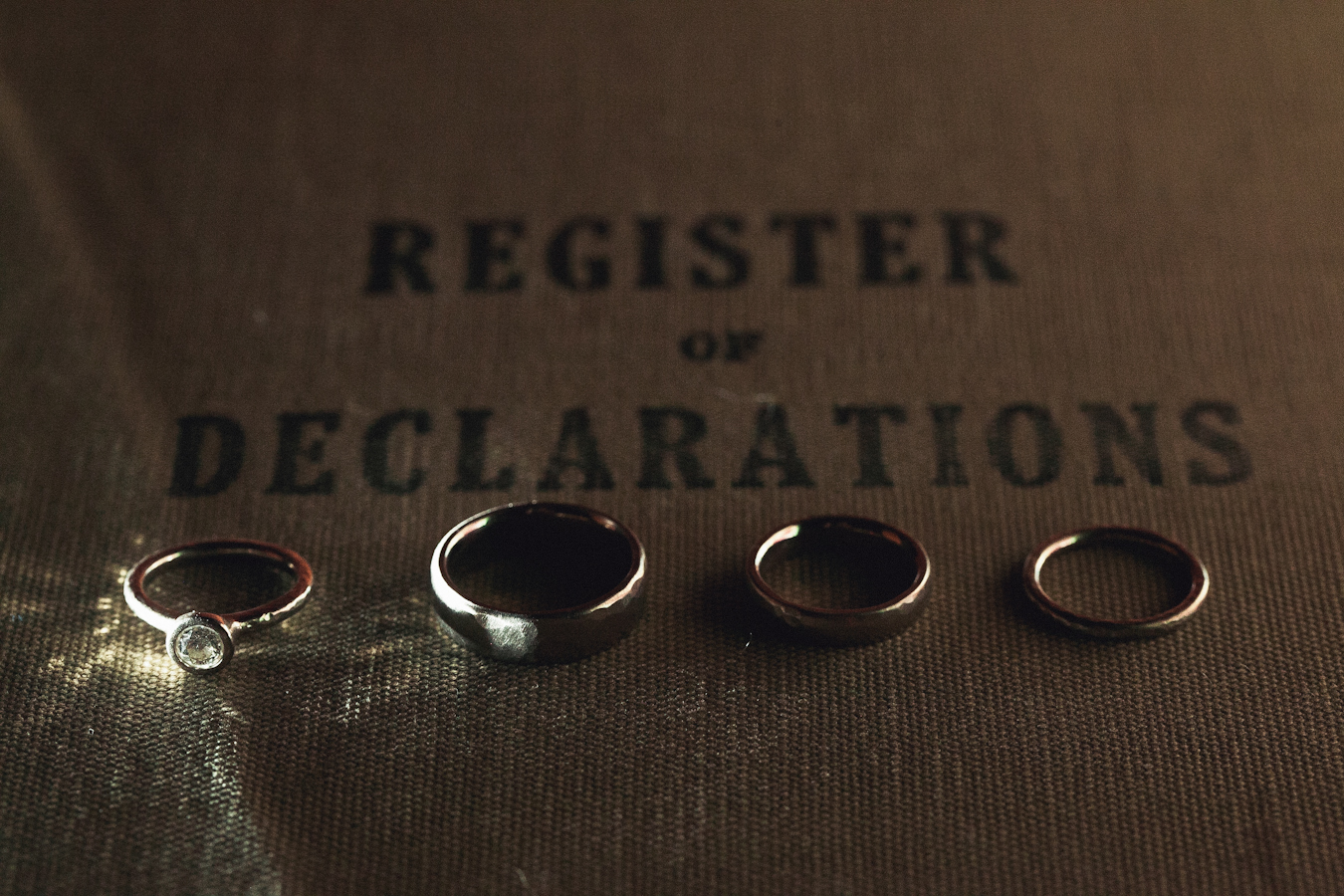 This wedding day was one to remember, and we are so grateful that we got to be a part of it.  Amy + Carl, you sure know how to celebrate!  We are so glad that you chose us to capture your day.. thank you, and congratulations again!!  xo