If there's one thing Milwaukee is known for, it's beer.  And maybe Happy Days, too, but mostly beer.
When Laurel over at Bloom Floral + Event Design asked us about doing a styled wedding inspiration shoot last fall, focusing on the elegance in Milwaukee's strong German heritage?  Ummm, heck yes.
These styled shoots are a l o t of work to pull together, but they're a total blast, and we love doing them!  A big huge thank you to the huge team of folks that made this shoot happen.
PS: If you've never been to Le Rêve in Wauwatosa … oh my gosh, GO.  Stop whatever you are doing, and go right now!  Most places specialize in either great food or great pastries, but at Le Rêve everything is delicious.  Go try the Filet de Boeuf and then a Raspberry Dome with a European Hot Chocolate, and your eyes will be open to colors you'd never seen before!  (You may also need to be rolled out the door…)
And now!  Here's our specific rundown on the inspiration behind this shoot:
In Milwaukee, we're known for beer (thanks especially to our Brewers!), and we have a strong German presence in the community.  For this styled shoot, we wanted to reflect the romantic elements of the Bavarian heritage, and chose a venue that truly reflects the culture of Milwaukee and the comforts of the Midwest.  The Best Place at the Historic Pabst Brewery is a natural, yet elegant setting, enhanced  by rustic wooden tables.  Birch candles and moss vases filled with locally grown dahlias, nigella, sunflowers and hops are a reminder of the beauty of the outdoors.  Imported Sahara roses add a touch of wedding formality.  Artichoke place card holders mimic the shape of the hops used in the subtle "Oktoberfest" theme.  Invitations, menu cards and escort cards introduced the rich colors of the romance of Bavaria, while mugs of locally brewed ale are a natural substitute for a traditional champagne toast.  The happy couple shared an authentic German wedding stein.
Exquisite European pastries on a natural stand as a delicious alternative to wedding cake, and a perfect late night snack of freshly baked pretzels with beer cheese dip and homemade sausages are served in an 'Old World' market style.  Bridesmaid and flower girls donned playful dirndls while a decked out accordion player entertained the guests before dinner.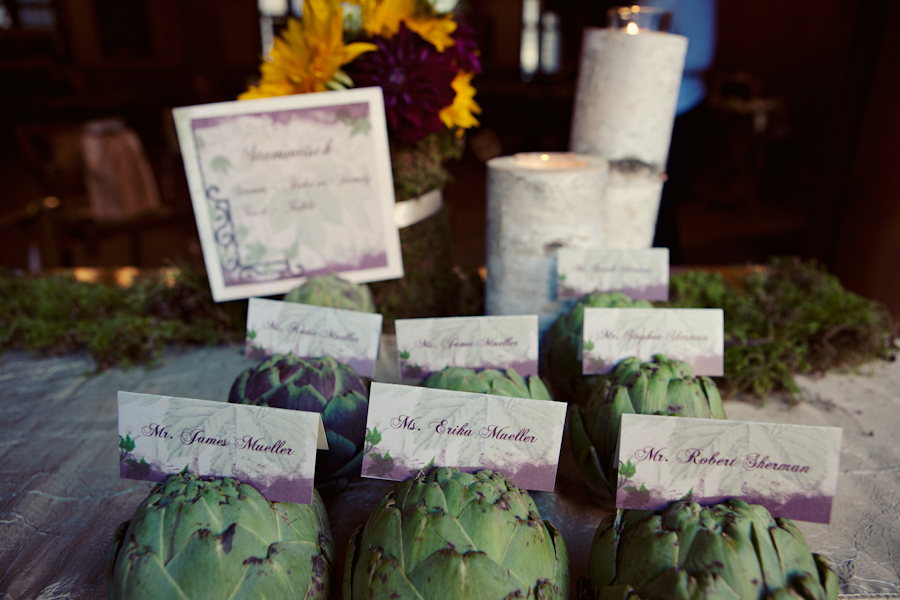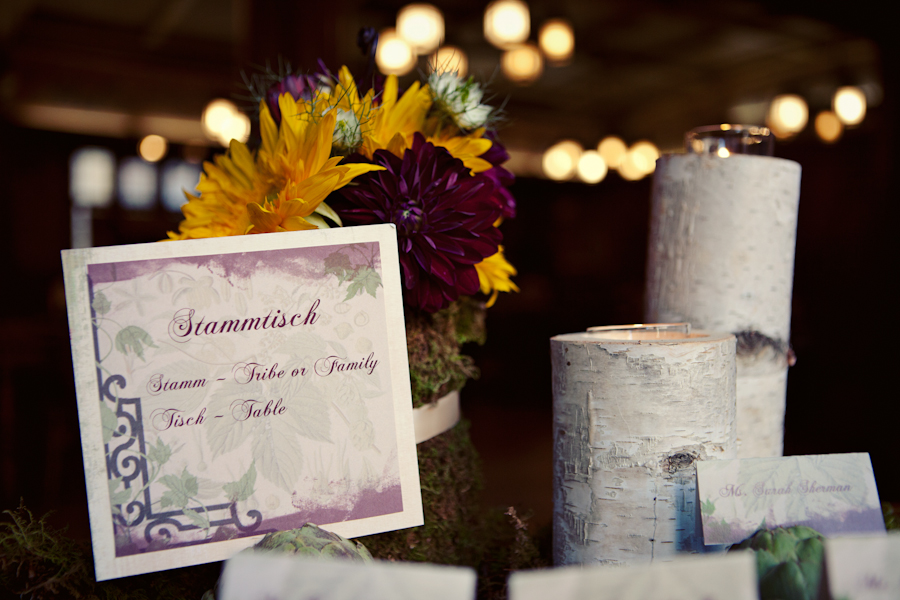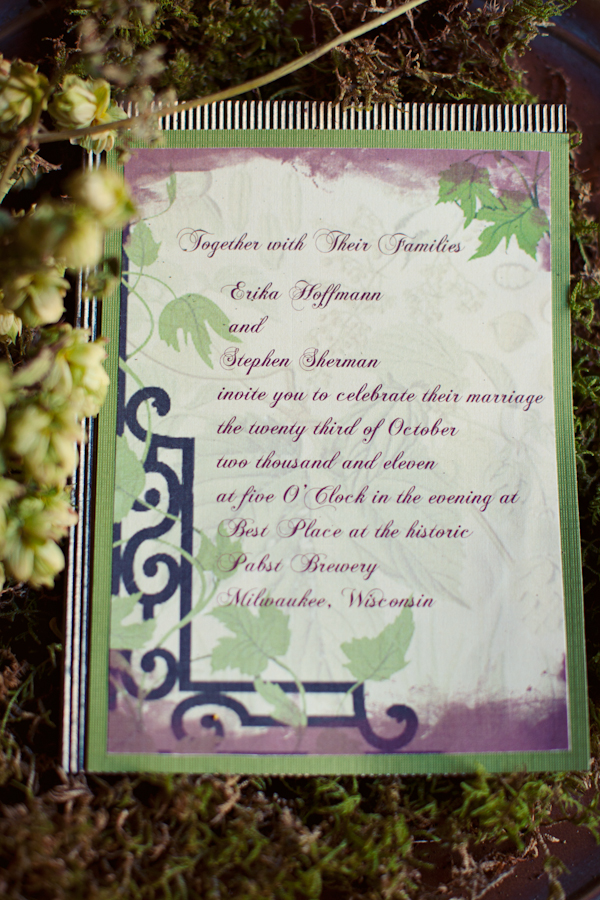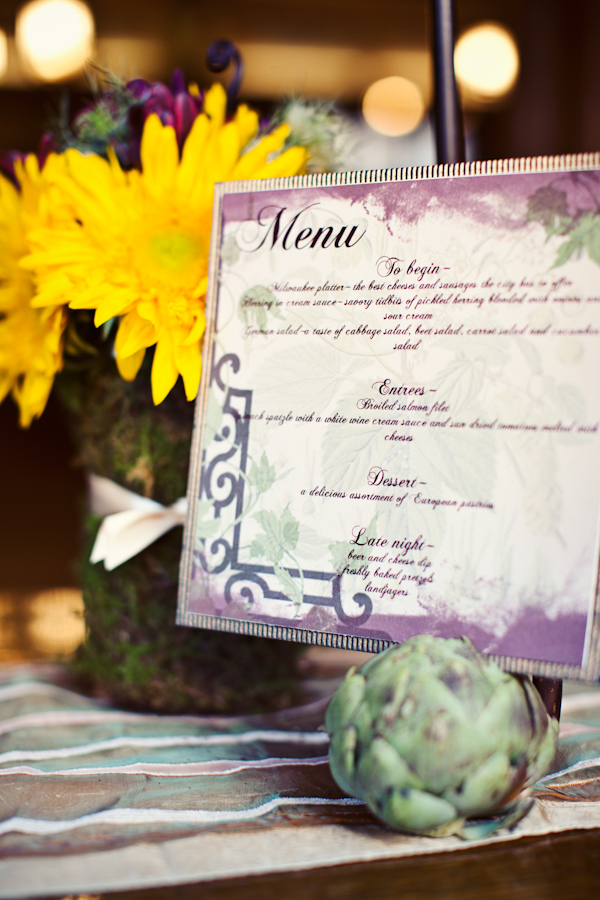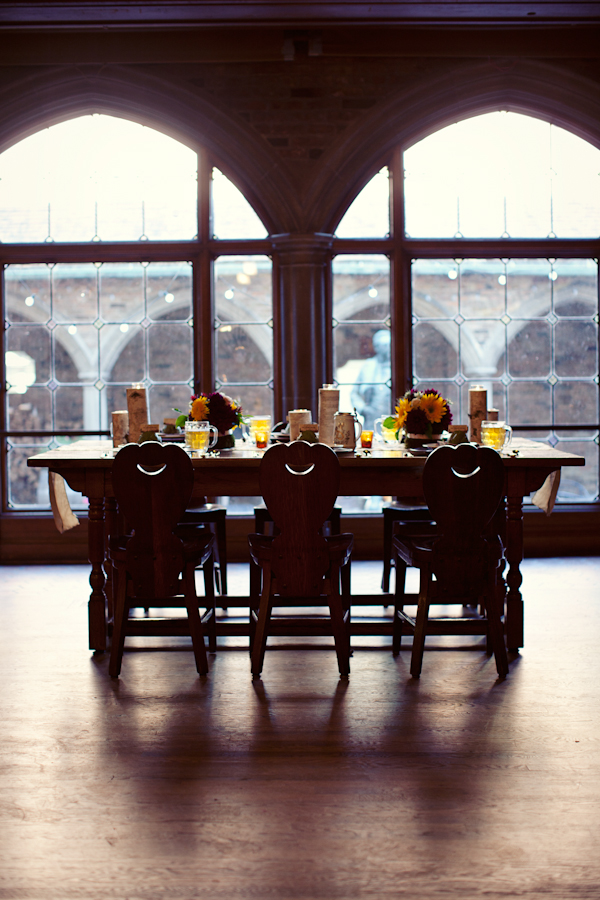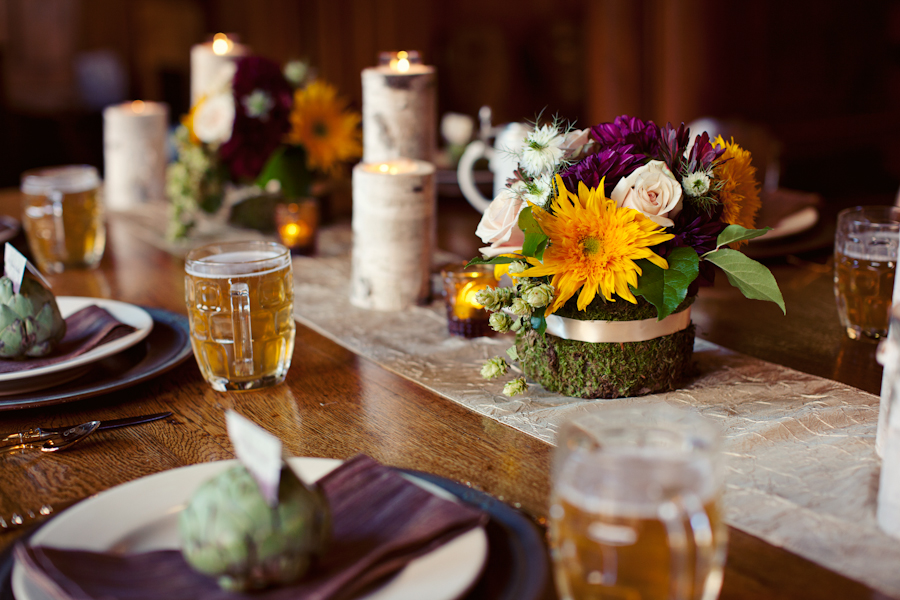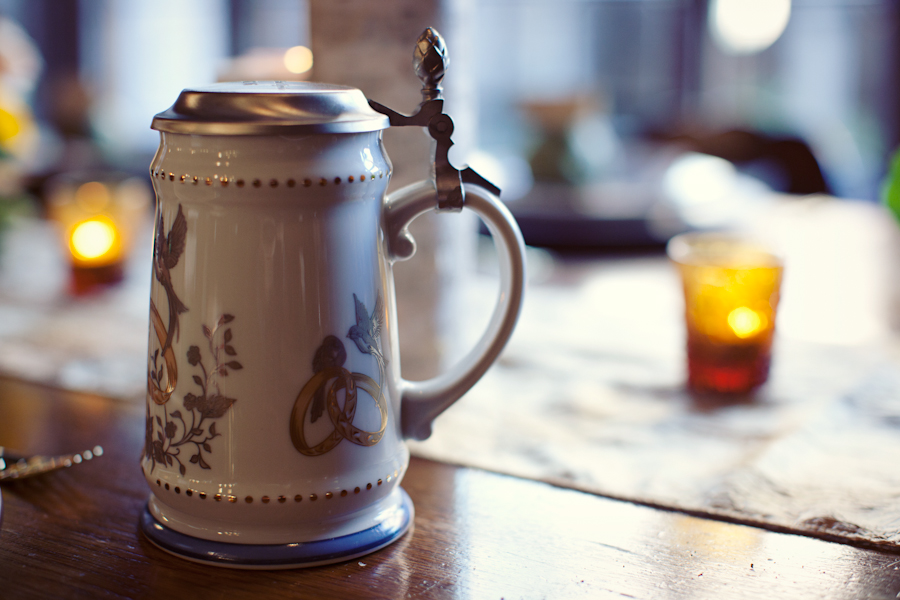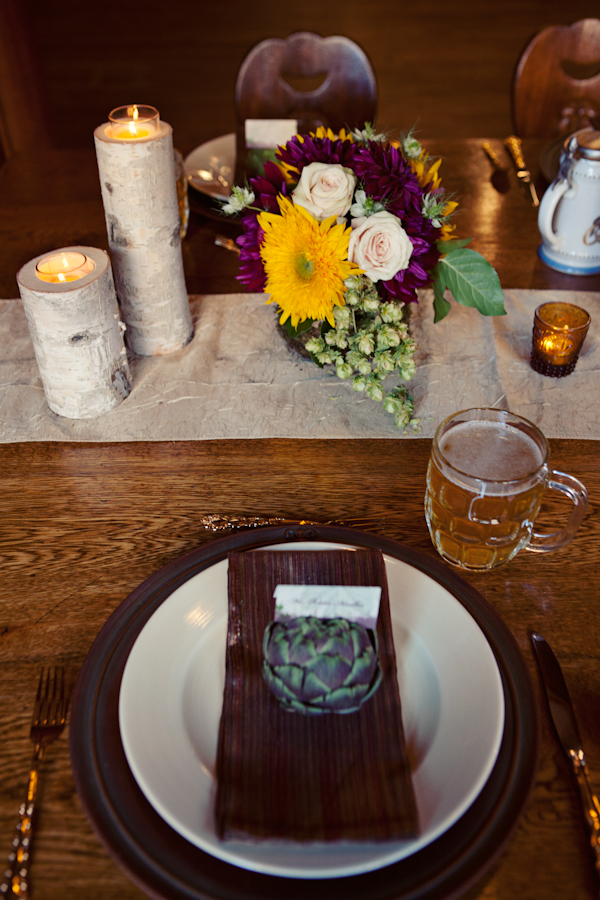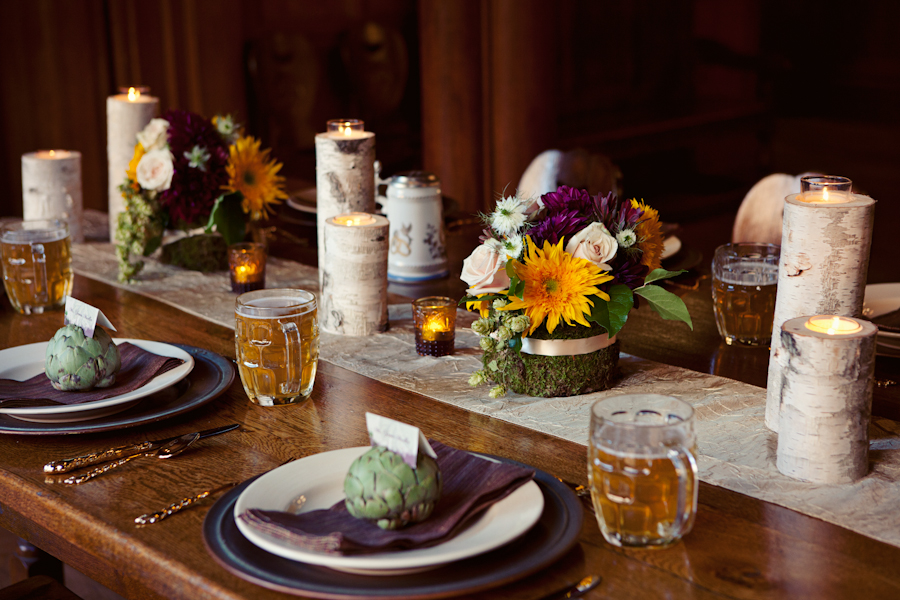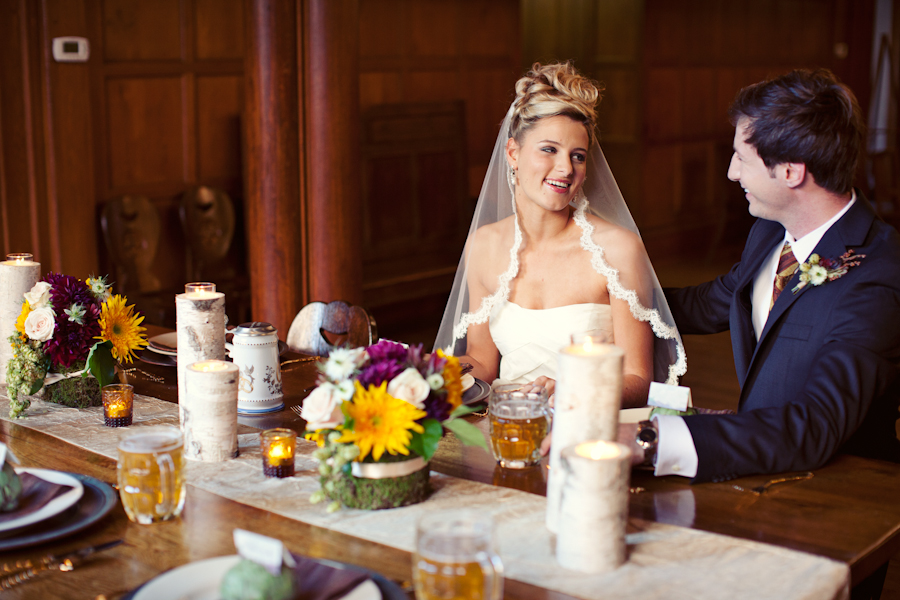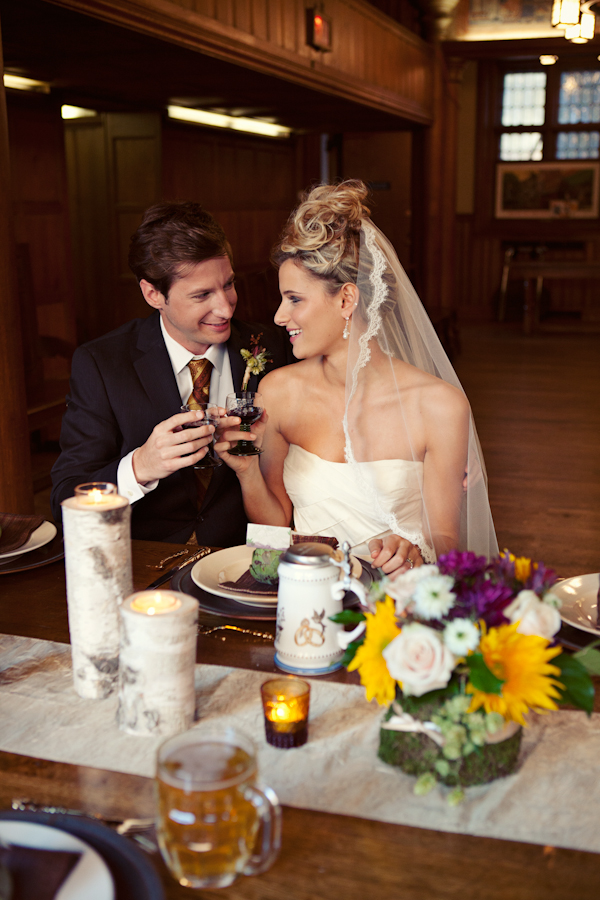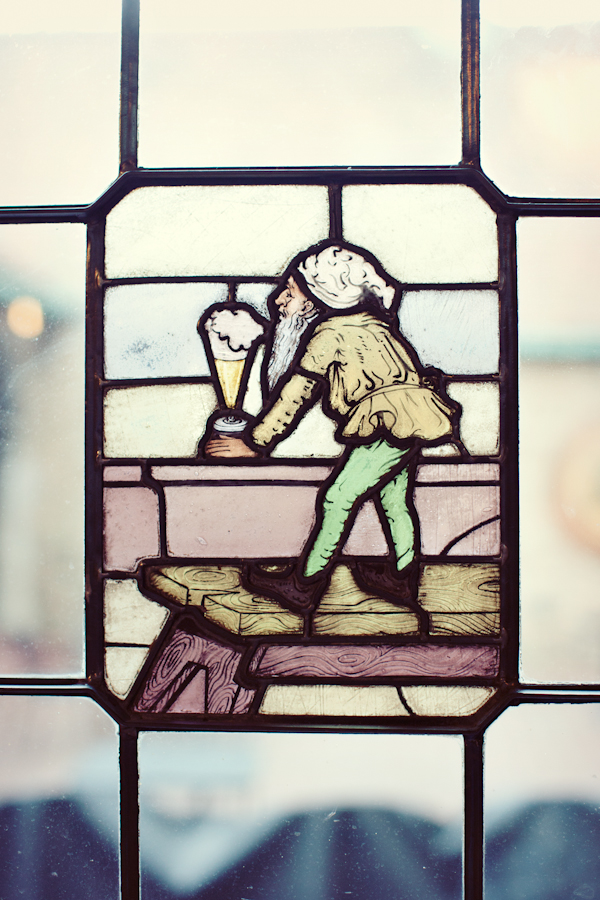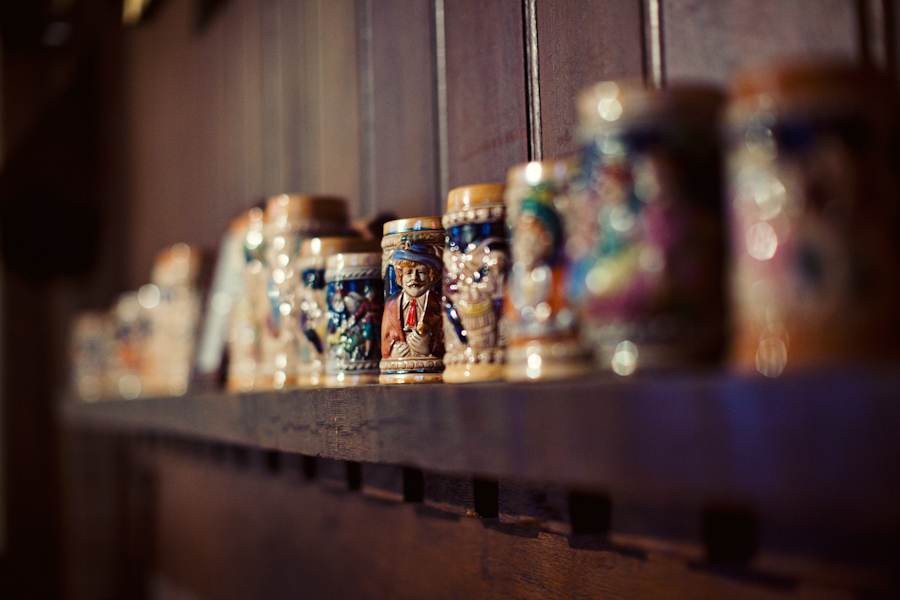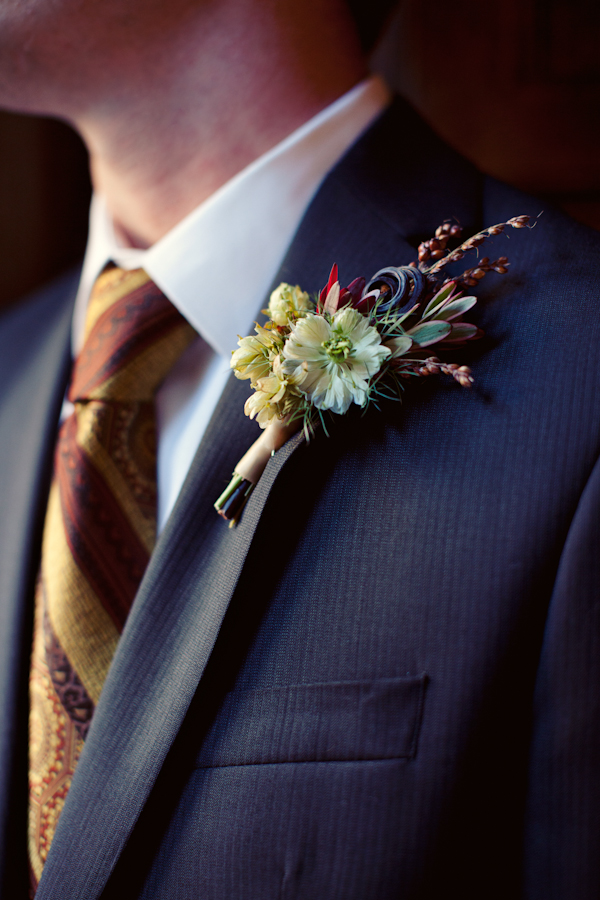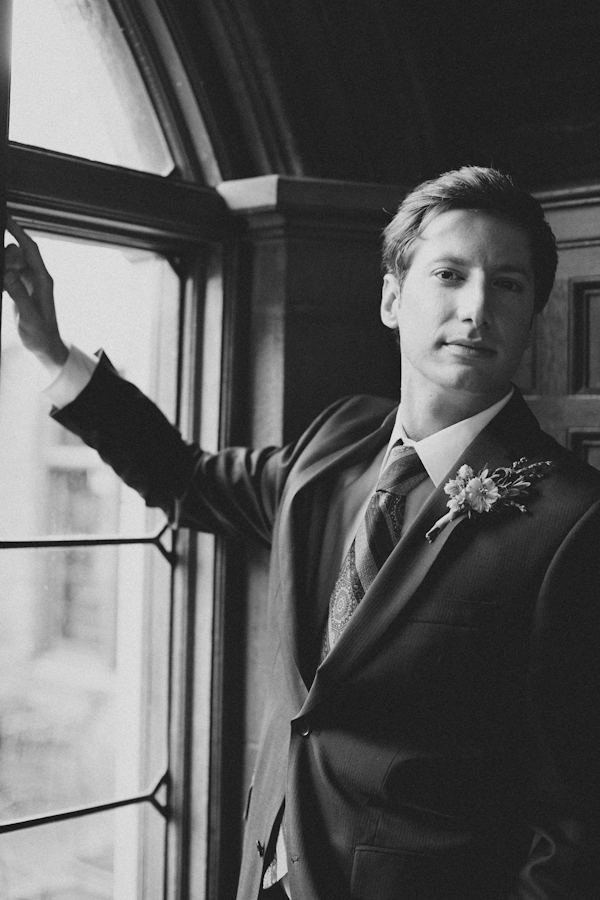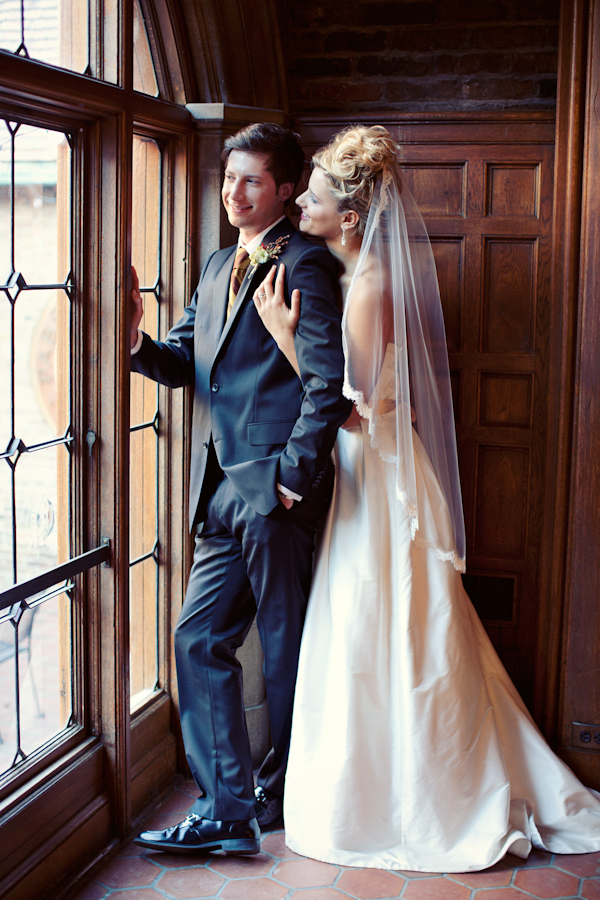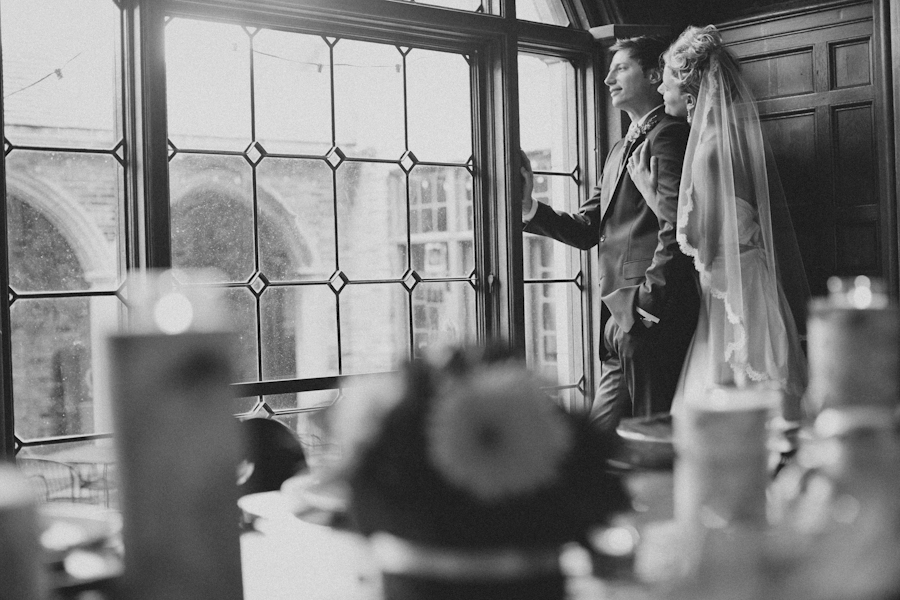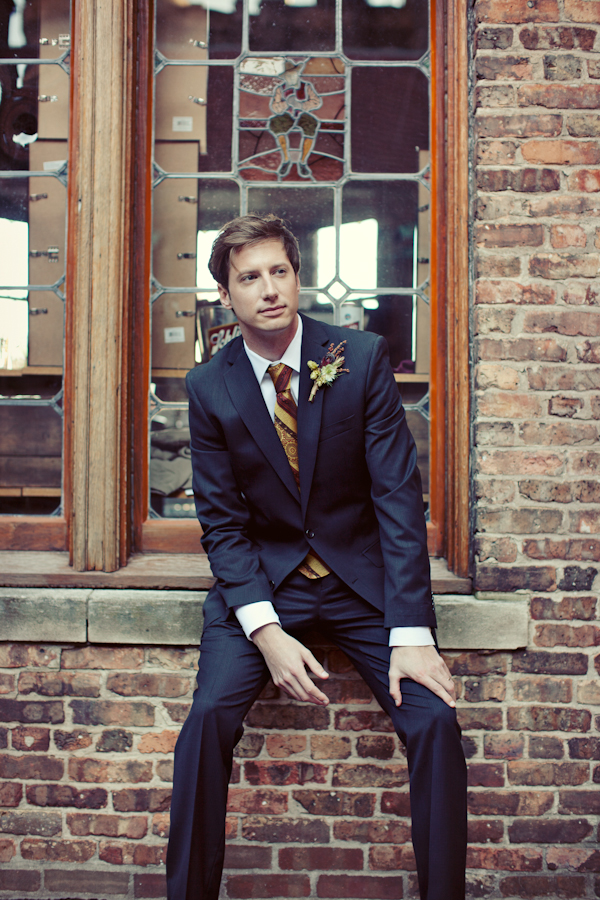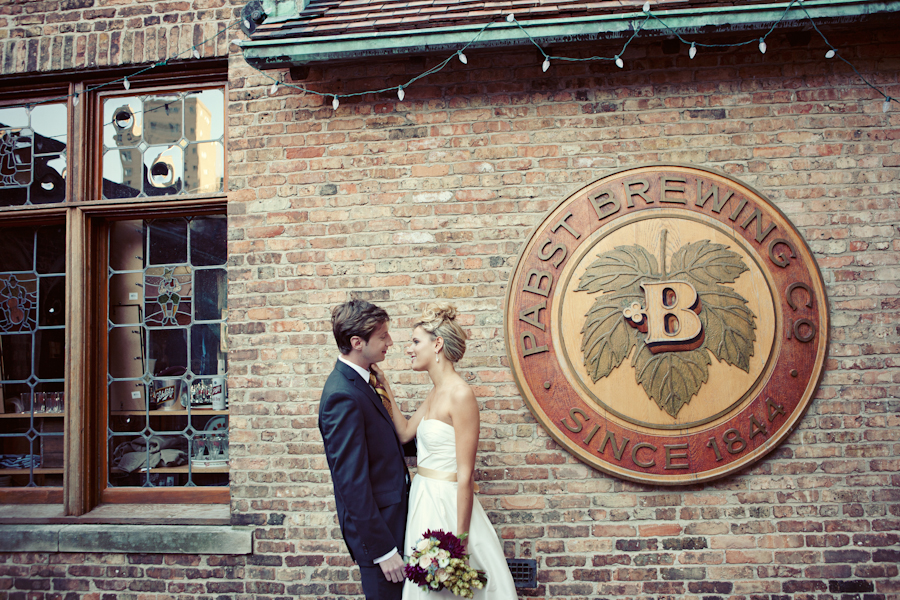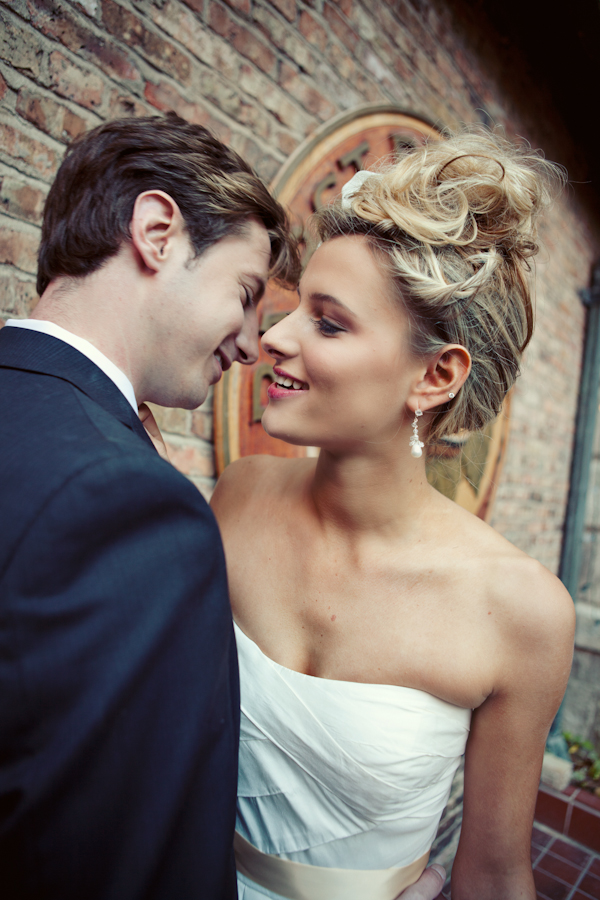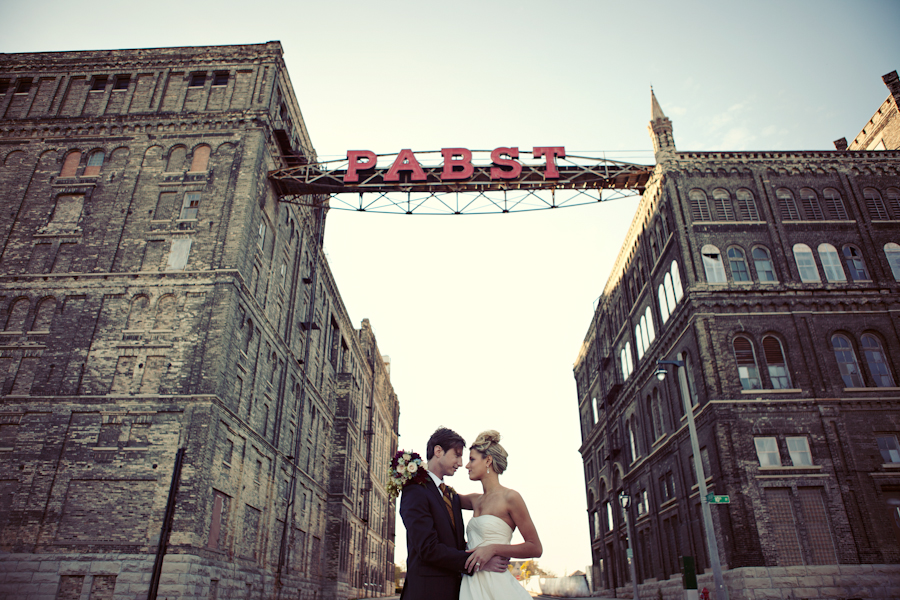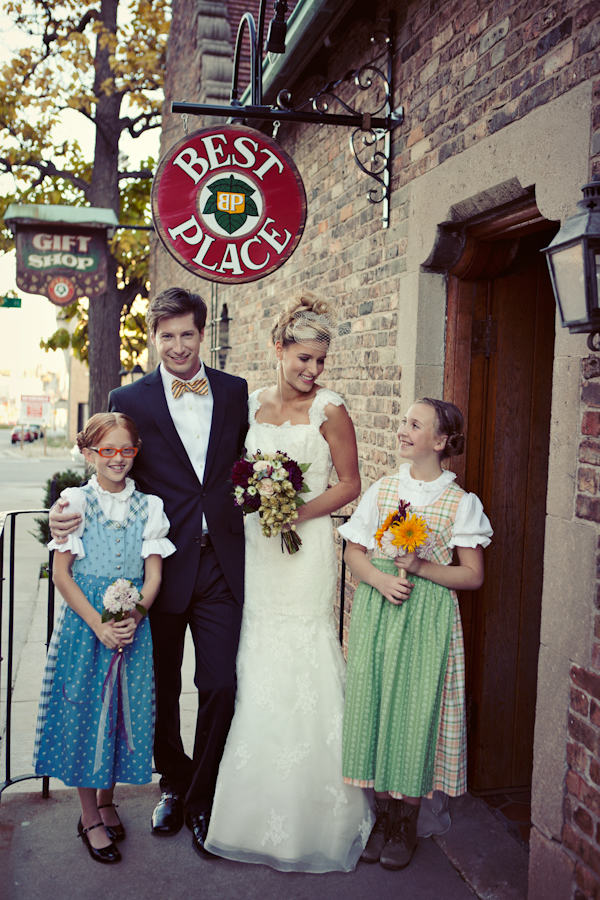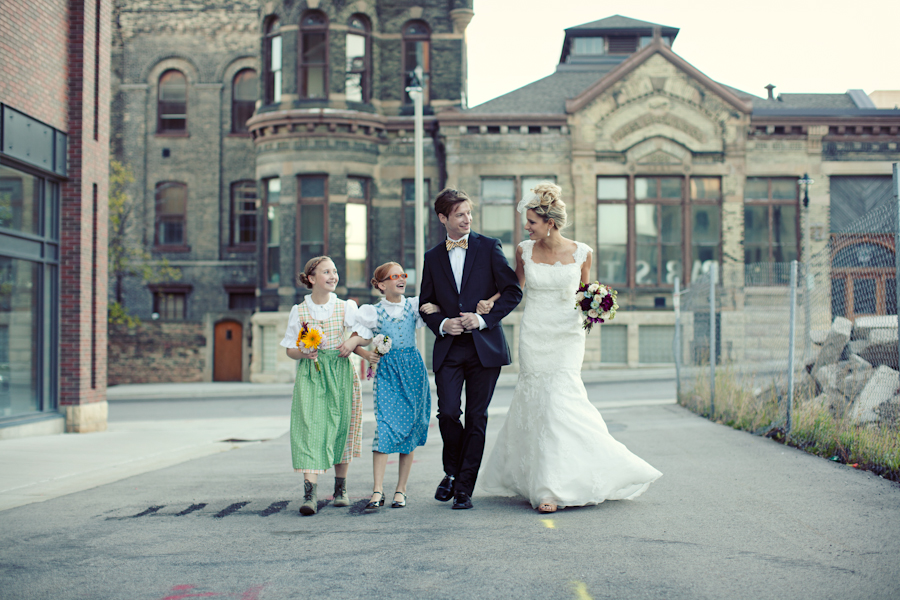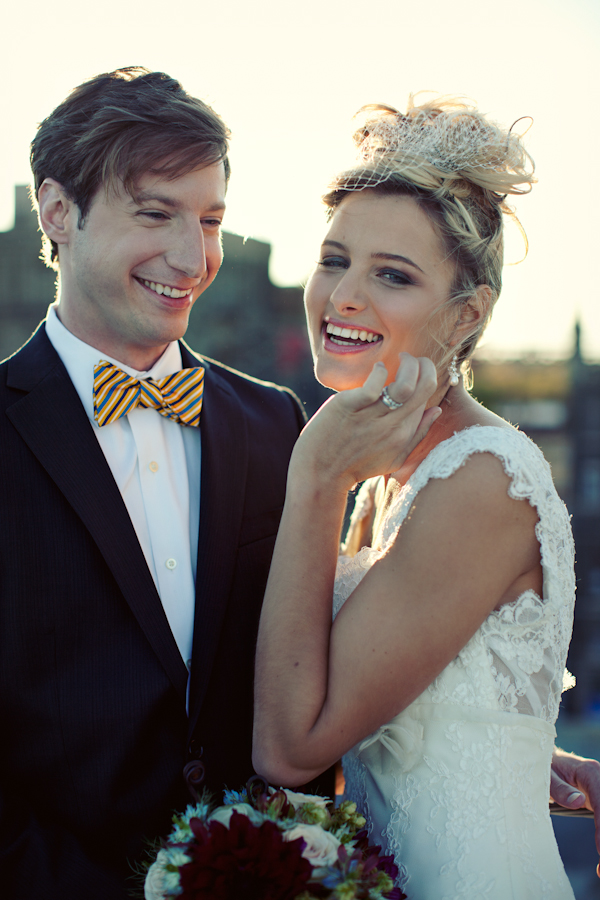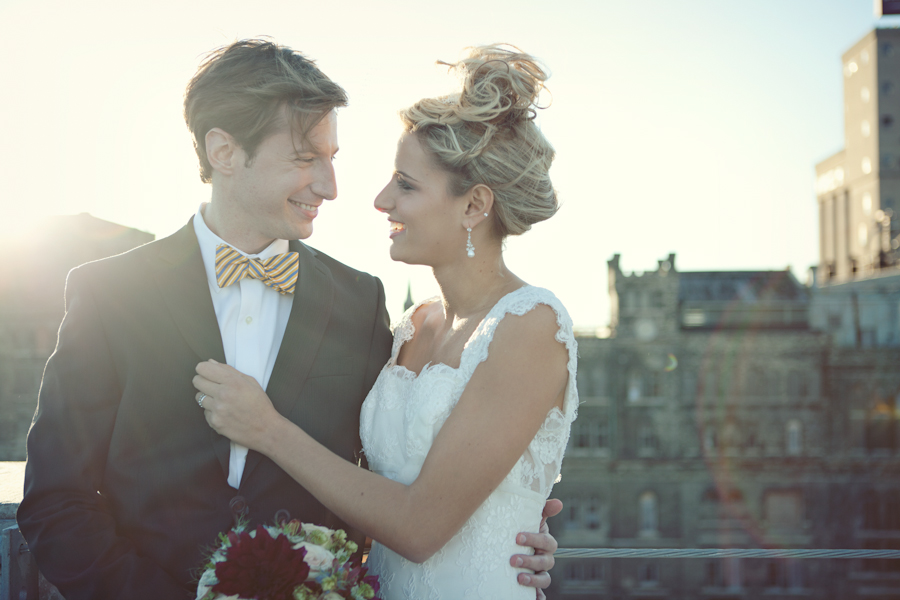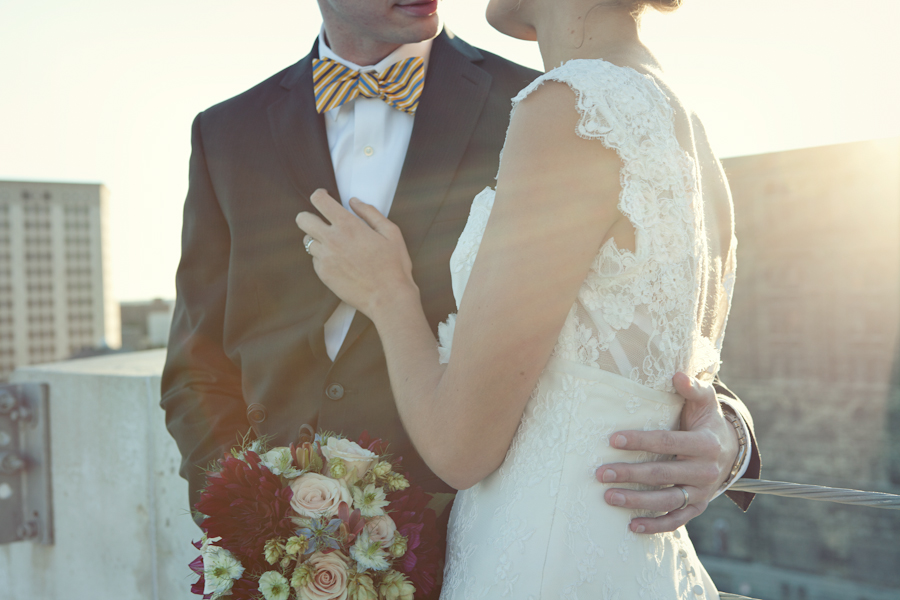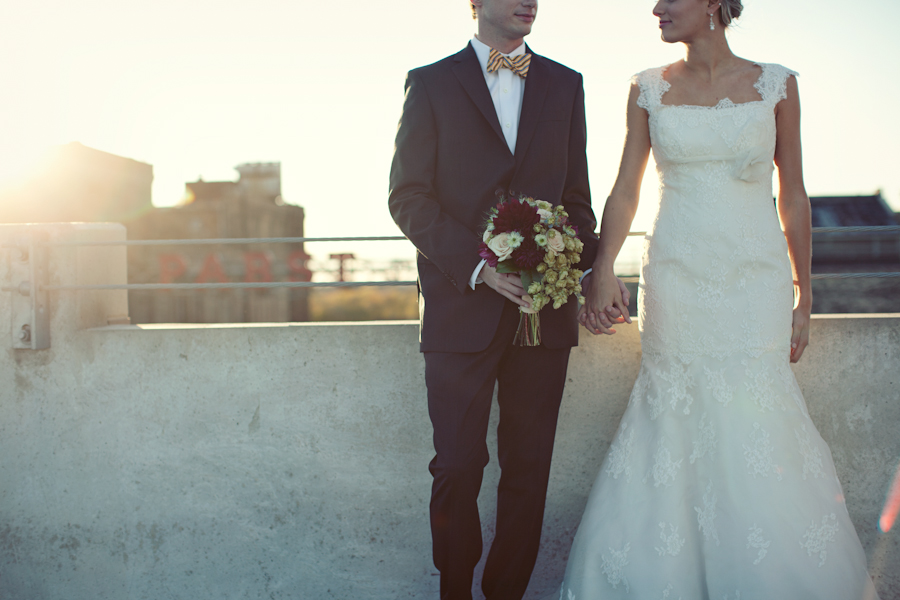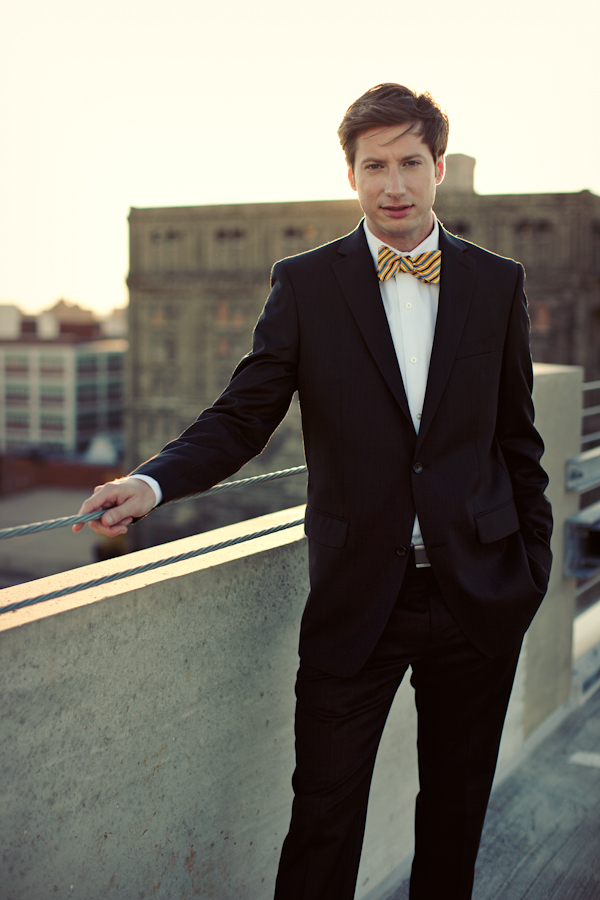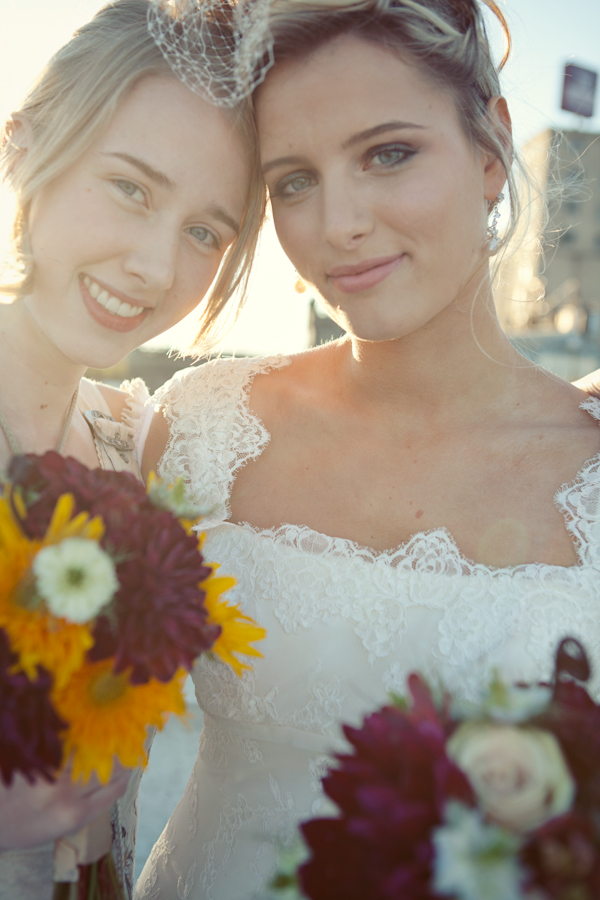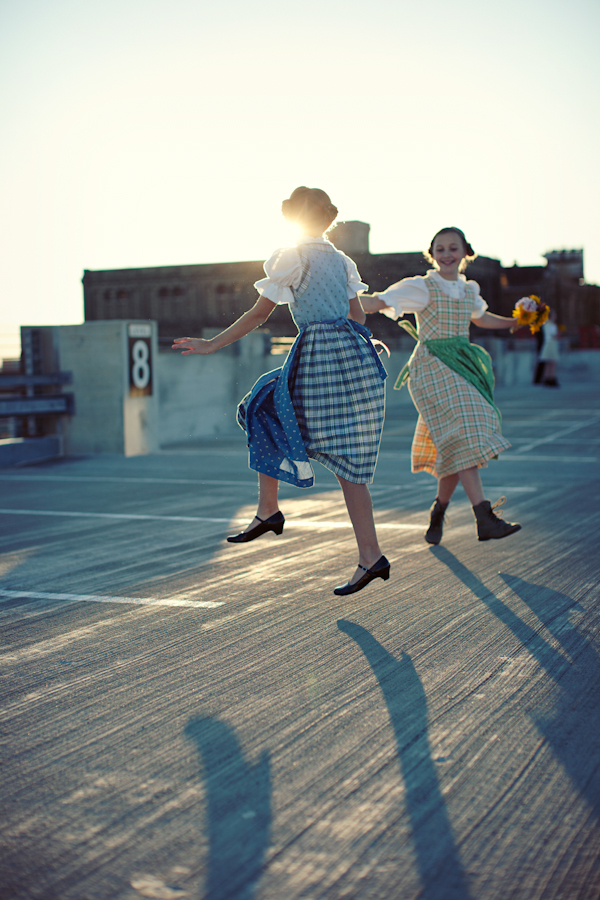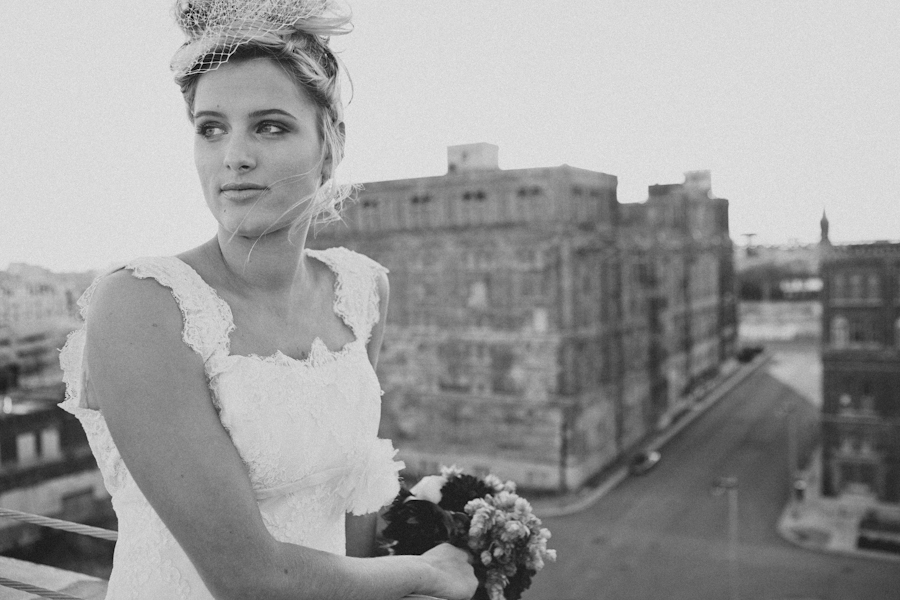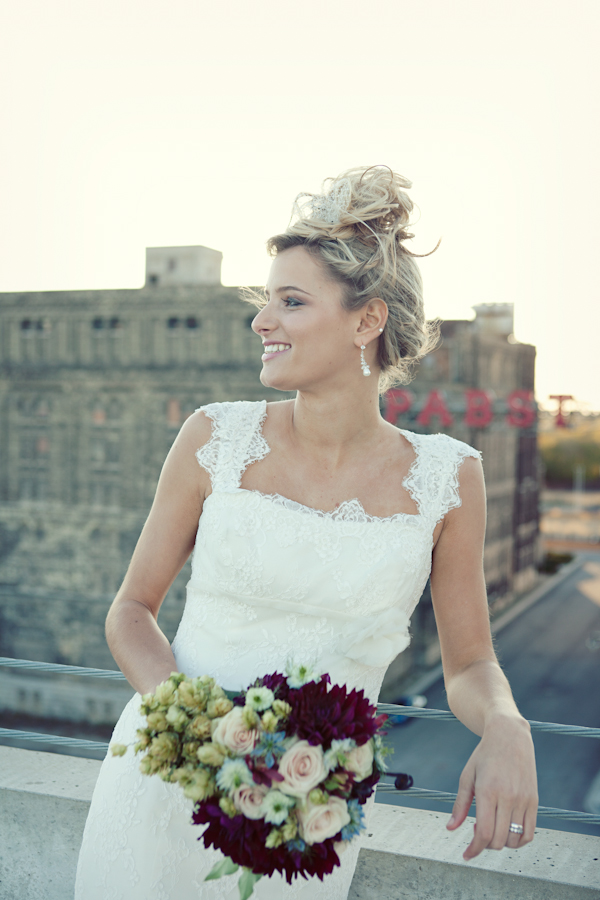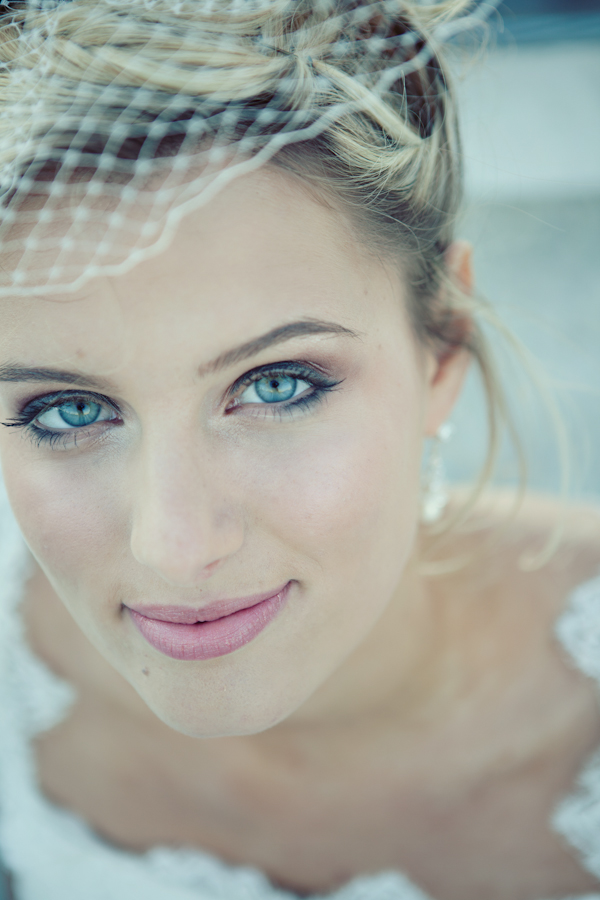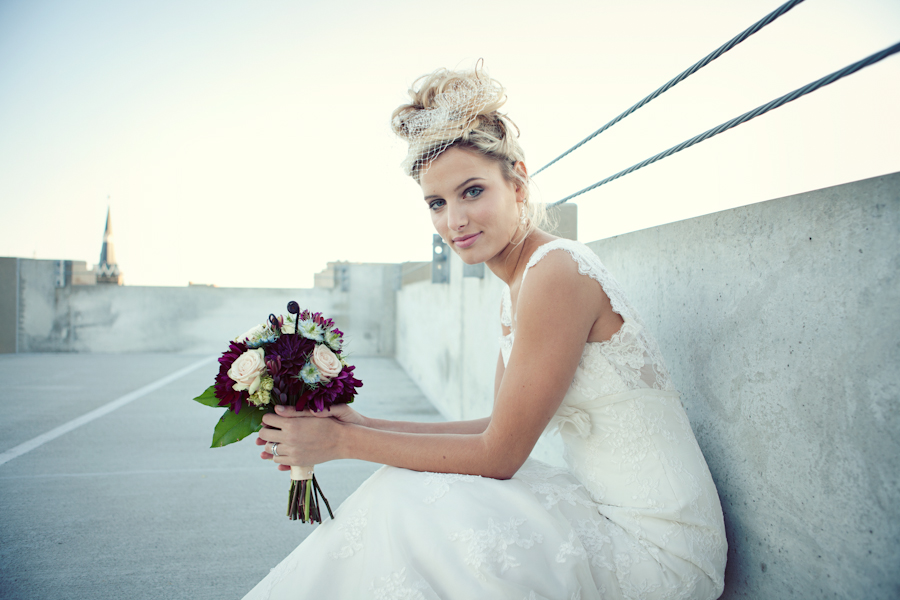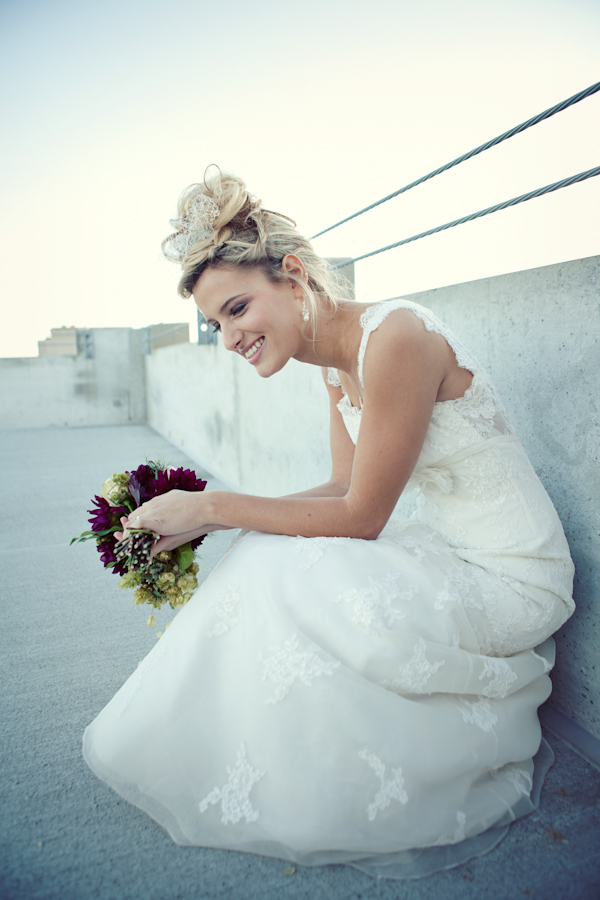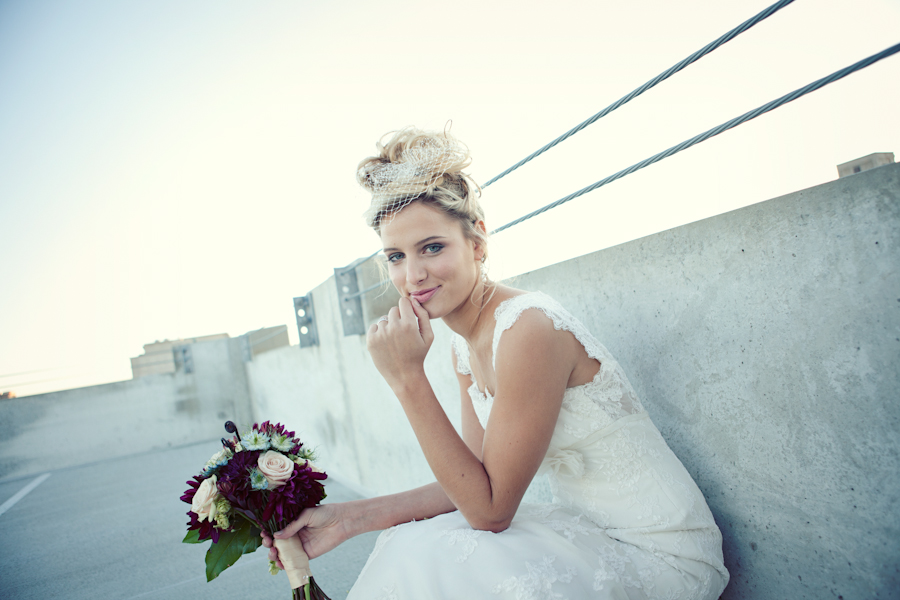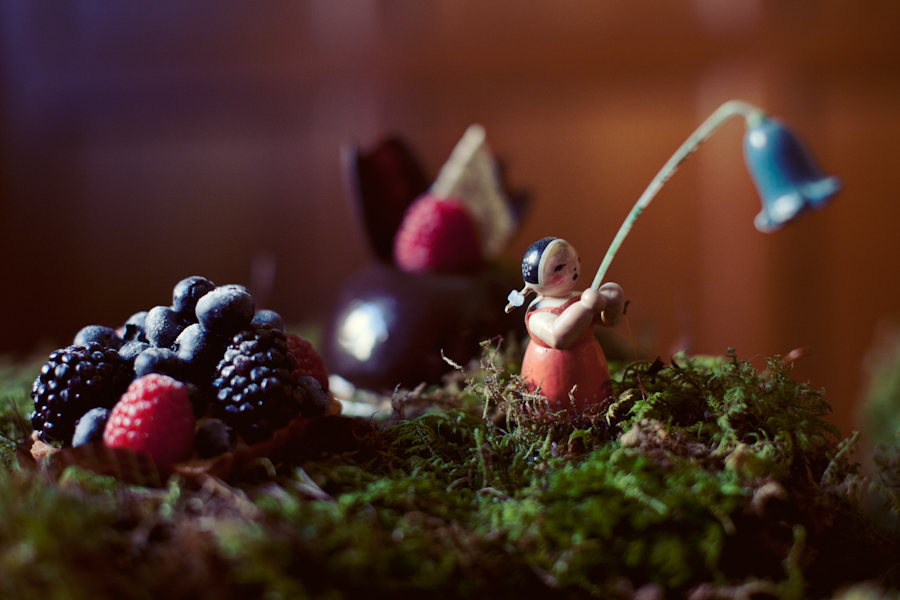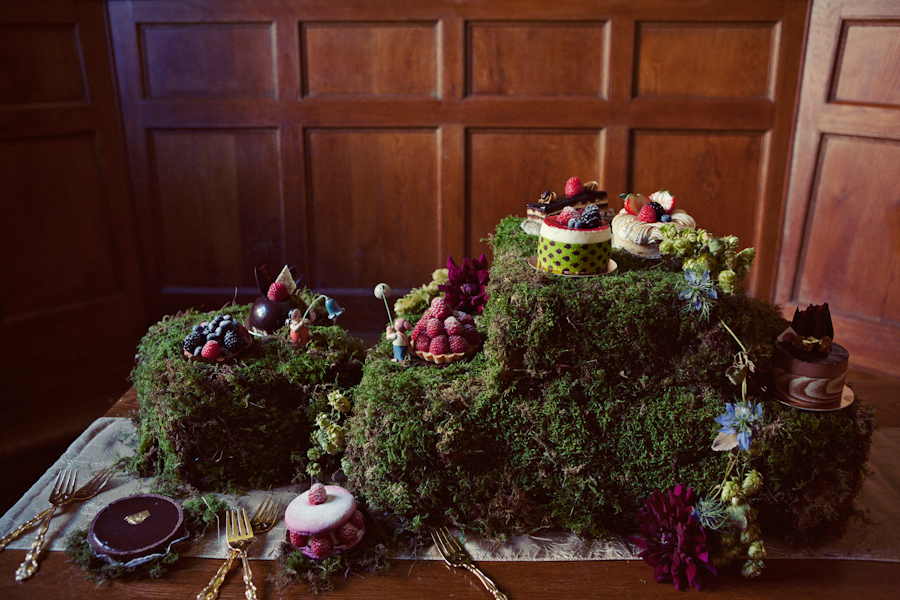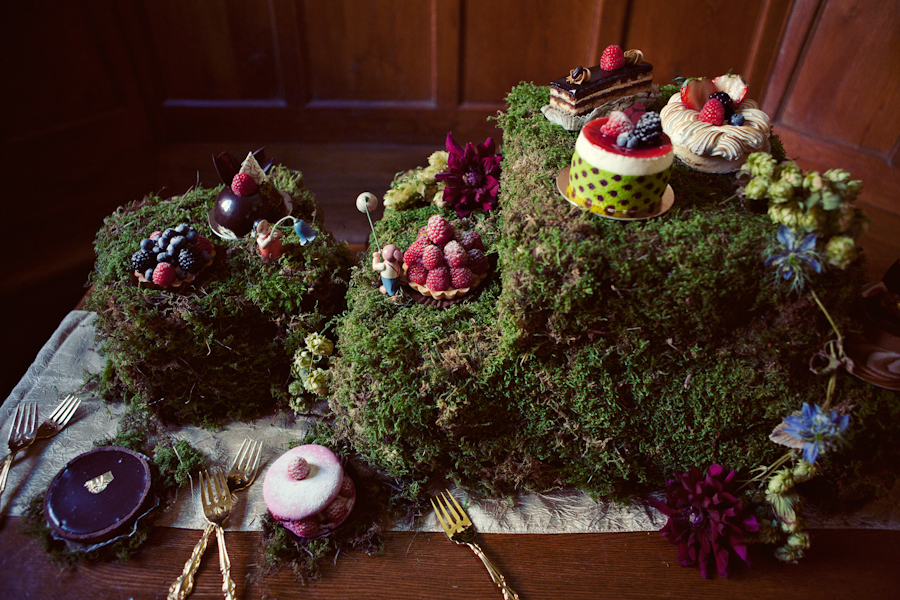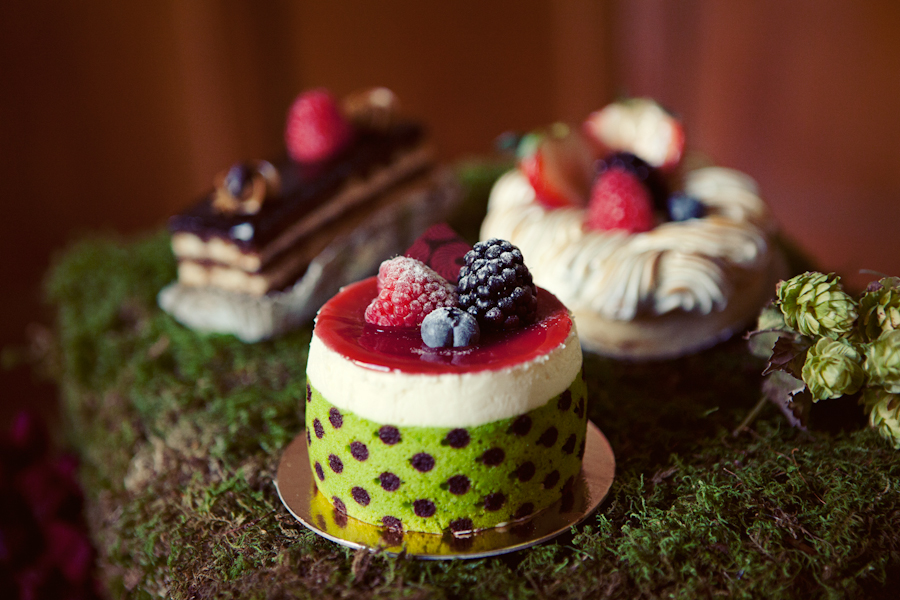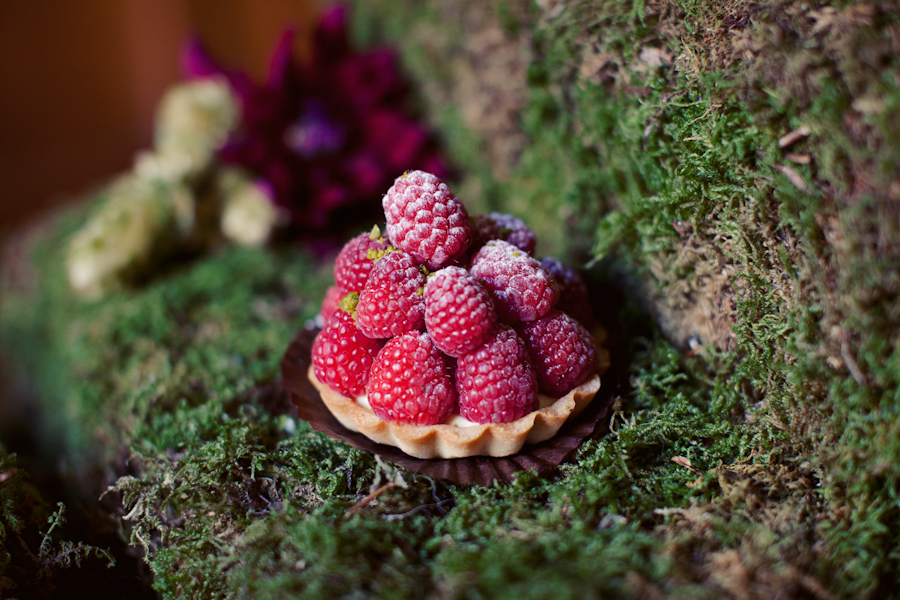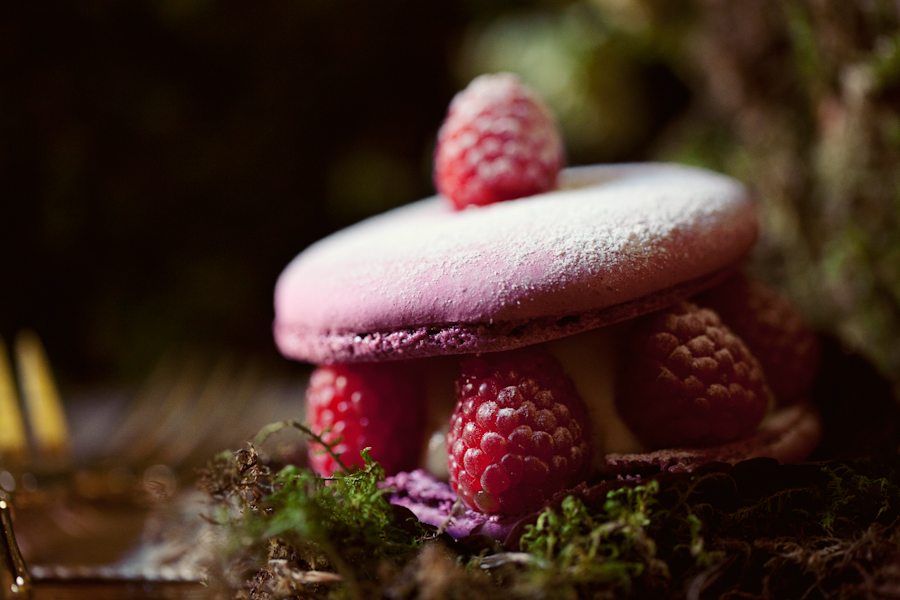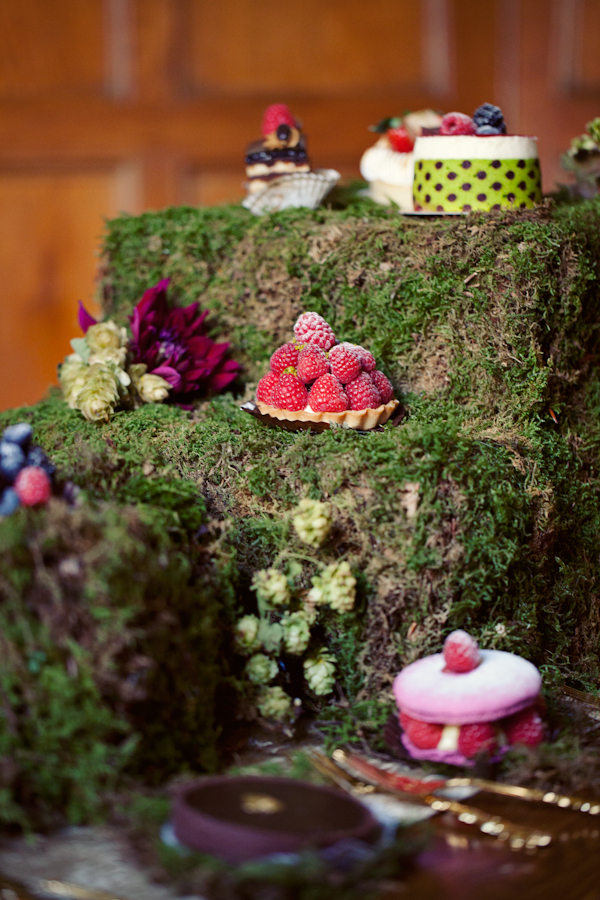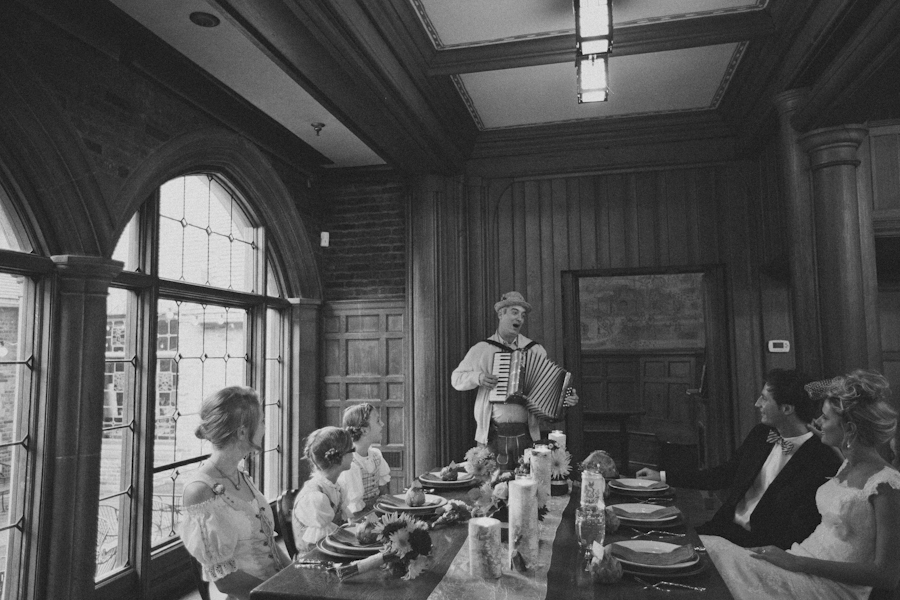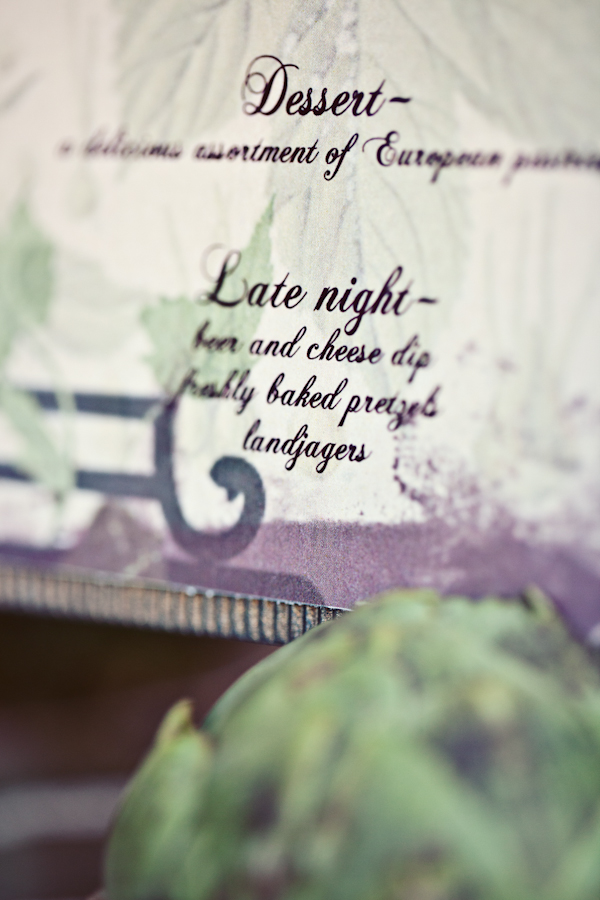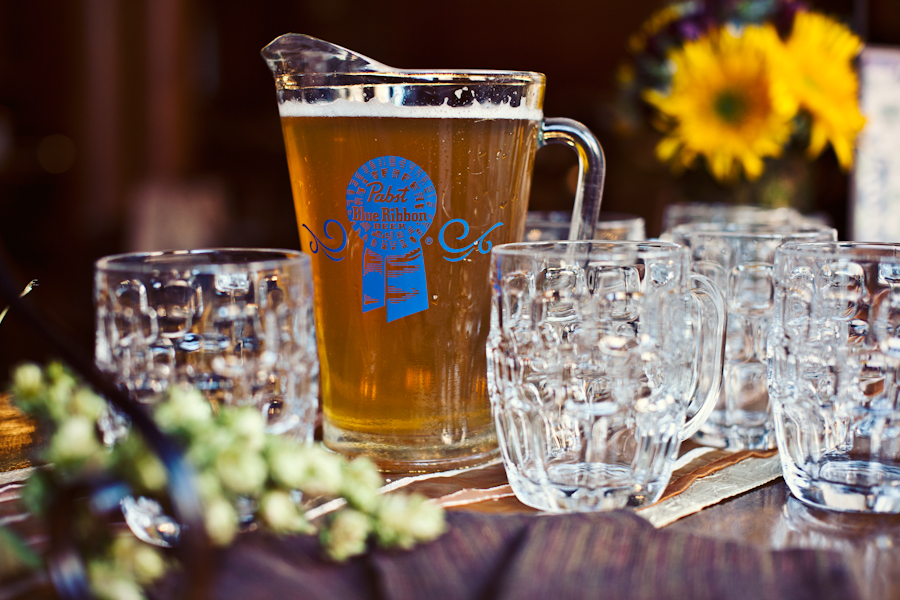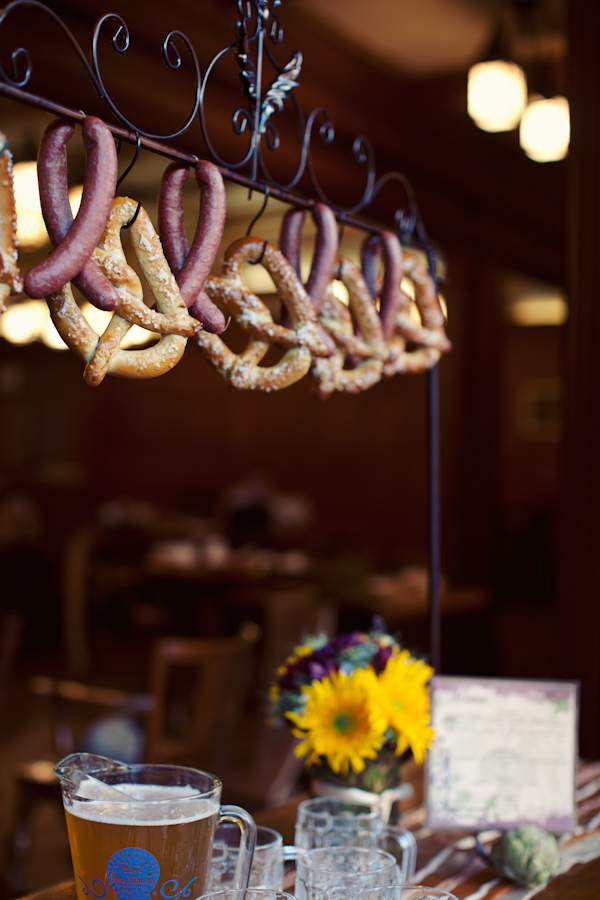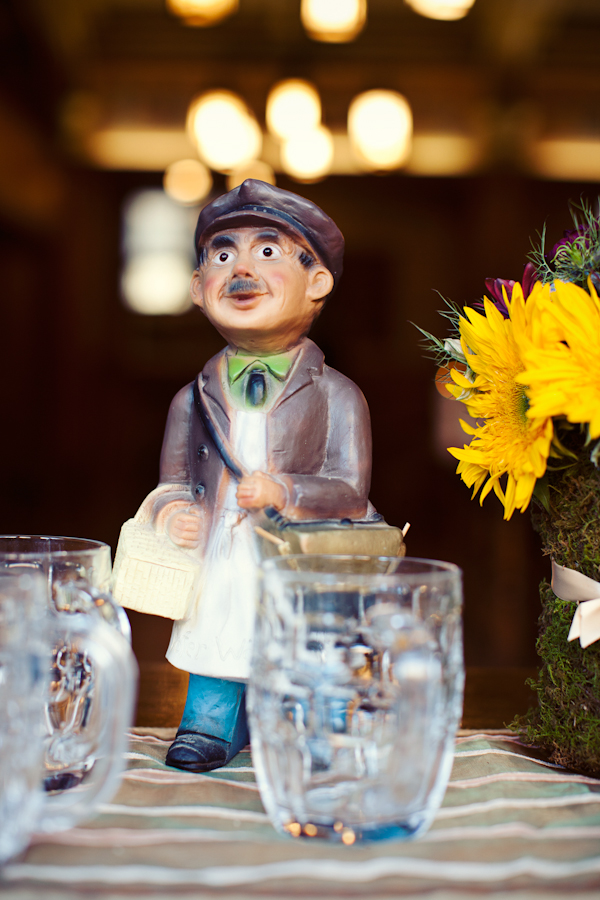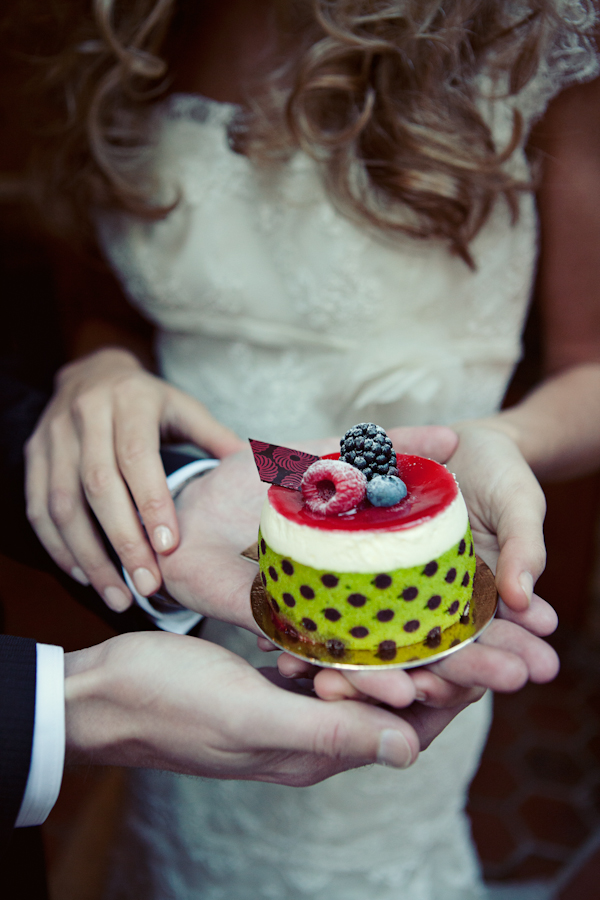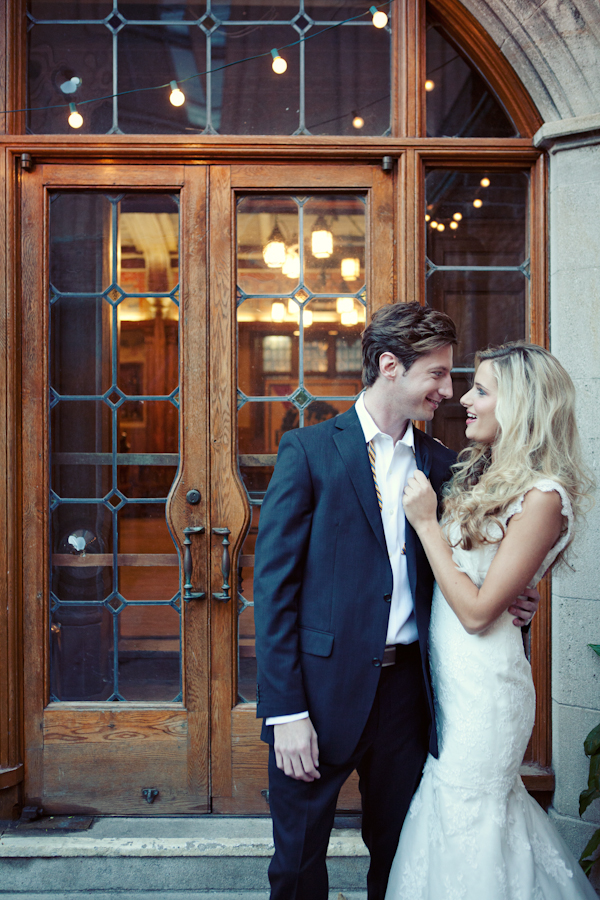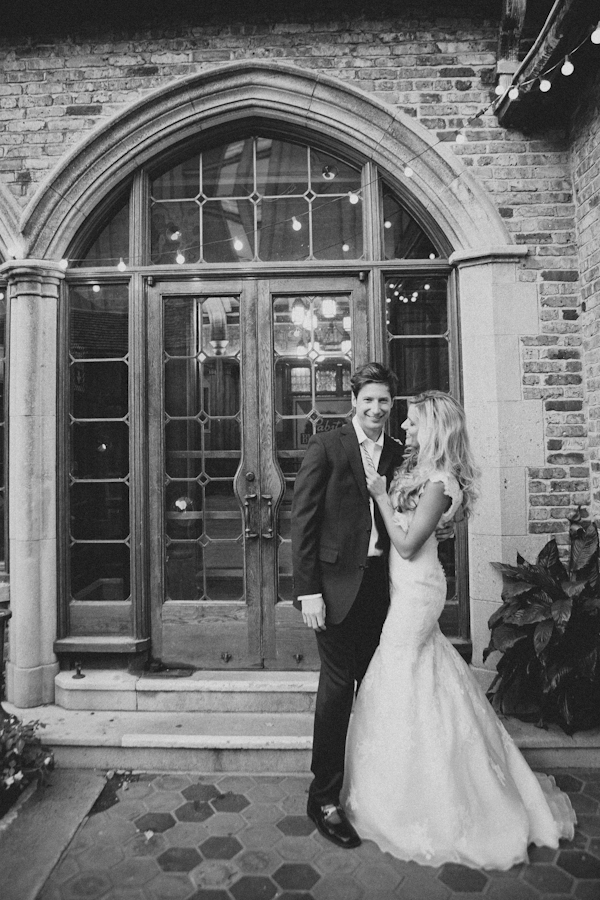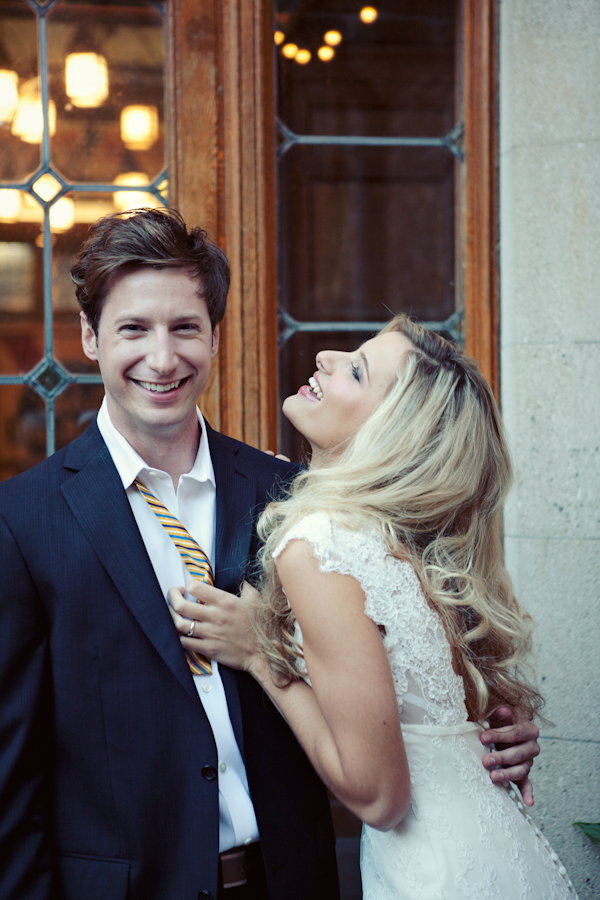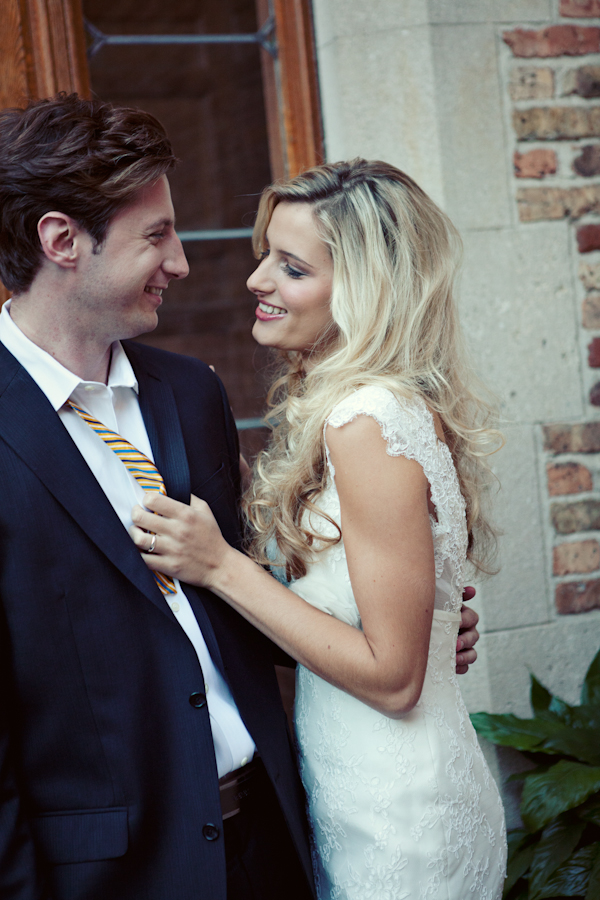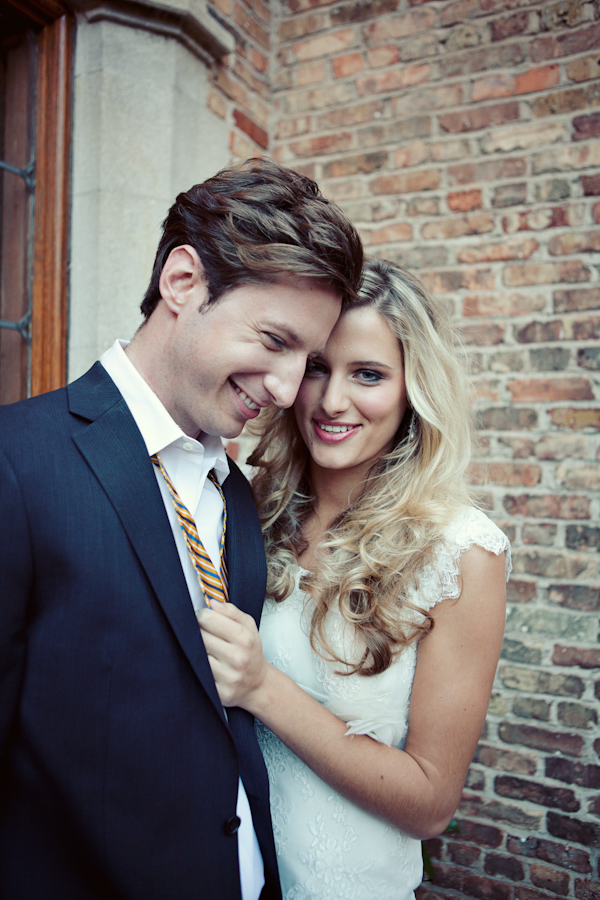 Credits:
Concept, Design + Flowers: Laurel + Kate at Bloom Floral + Event Design
Photography: Caroline + Jayden Lee at Woodnote Photography
Venue: The Best Place // Historic Pabst Brewery
Pastries: Le Rêve Café
Gowns: Alyne Bridal provided by Miss Ruby Boutique
Veil: Jennifer Leigh Veils
Accessories: Jaxie
Hair + Makeup Styling: Amy Brooks
Models: Alexia at Modelogic, Ted and Paige
Graphic Design: Jane Bellante
Musician: Andrew Apricot