Hey Y'all!
Did you have a Happy Thanksgiving?
Did you stay up all night to get that Black Friday deal that you had been waiting for?
I'm more of a Cyber Monday kinda girl myself.  I prefer spending Black Friday in my fat pants (sweatpants) and avoiding the crowds and the eye-gougers.. but hey, to each their own, right?
Since everyone is now focusing on Christmas, and the gift shopping season is being kicked into high gear, Jayden + I wanted to take a minute to share a bit about one of our most favorite things in all the world,  Sseko Designs (pronounced say-ko).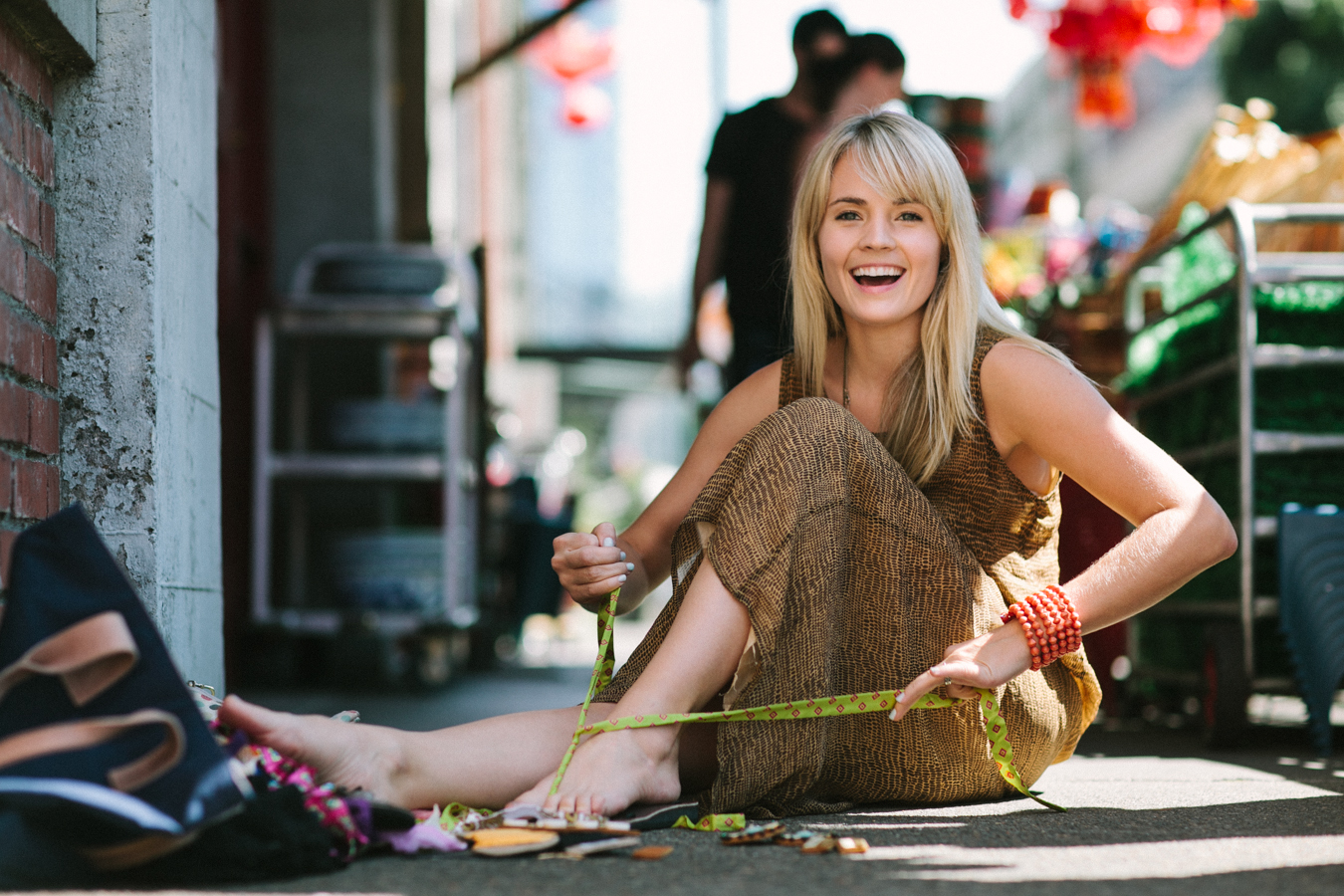 Sseko began when our dear friend Liz (that adorable blonde girl in the photo) went to Uganda.  It was 2008, she had just graduated from college with a journalism degree, and was after a PR job with a non-profit.  It was her perfect plan.
But then, she arrived in Uganda.  She experienced life there firsthand.  She made friends, she found a community, and she decided to do more than just write about what she saw.  You can read her whole story here, (and we would highly recommend that you do!), but the short version of the story is; Liz started a program for Ugandan women, where they are able to work and pay for university.  Their mission is, "To use fashion to provide employment and scholarship opportunities to women pursuing their dreams and overcoming poverty."  If that isn't a mission worth getting behind, I can't really imagine one that would be better.
Liz + her incredible husband Ben felt so passionately about this dream, that they lived in their car for a year, while they traveled around the States, telling people about Sseko, and selling some of the early Sseko sandals so that they could put money back into growing the program.  Since then, Liz + Ben have settled in Portland, and Jayden + I were able to spend time with them while we were out there earlier this year.  I really honestly can't begin to explain how inspiring it is to be around Liz + Ben.  They live the 'What If…?' dream, and their passion is making a huge difference.  It was an honor for Jayden + I to get to crash at their place for awhile, chat with them, eat Indian food in the park with them, laugh our heads off with them…  Really, keep an eye on these two.  They're world changers.  And they're still just kids, really..!
So anyway, back to Sseko, and what this has to do with Christmas!  It started with the sandals that Liz herself dreamt up, and began sourcing the materials for.  We're talkin' adorable leather sandals with ties that can be styled in, like, three hundred ways.. and the Sseko website even has tutorials of how to tie the various styles.  Next came the sandal accessories, and the newest developments are the Sseko clutch and Sseko tote!  (I already have sandals that I adore, but let's be real, that tote has just been ordered and is on its way to me now..!)  All of these products are made in Uganda, and the money you spend on them goes right back into putting women through school.  If you were feeling anxious about Christmas shopping, let the stress be over!
Sseko is even running a '20% off of everything' deal from now until Monday, so get some.  Seriously.  This Christmas, give a gift that has an impact on the wellbeing of others, and that is also totally fashionable and unique!  Oh, and to our friends and family?  Sorry that we just spoiled the surprise of what you're getting from us this year…  😉
Here are a few photos of Liz + Anne Sage sporting their Ssekos that were taken when we were in Portland back in July..  I love the versatility!  The base of the sandal stays the same, but you can style them in so many ways!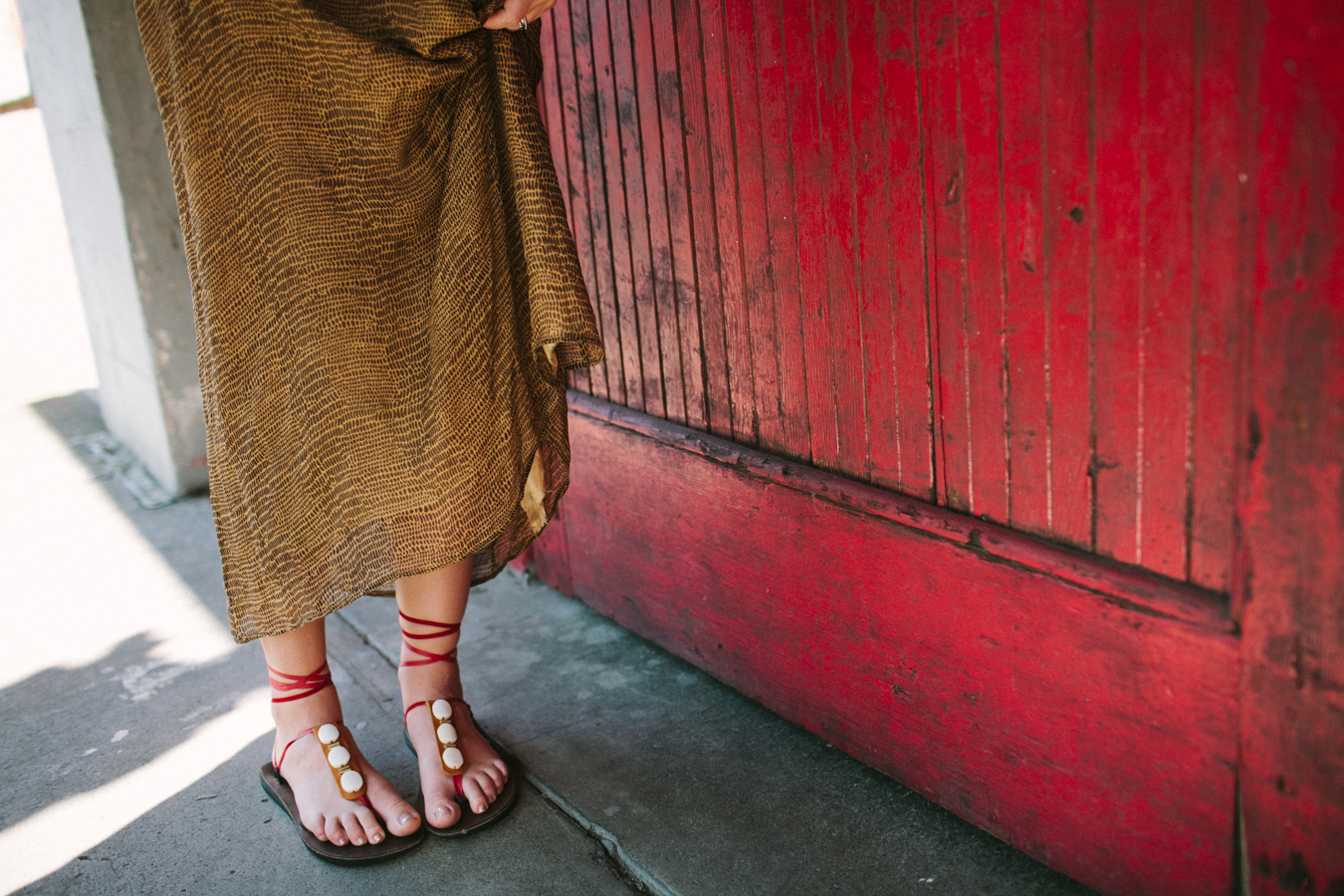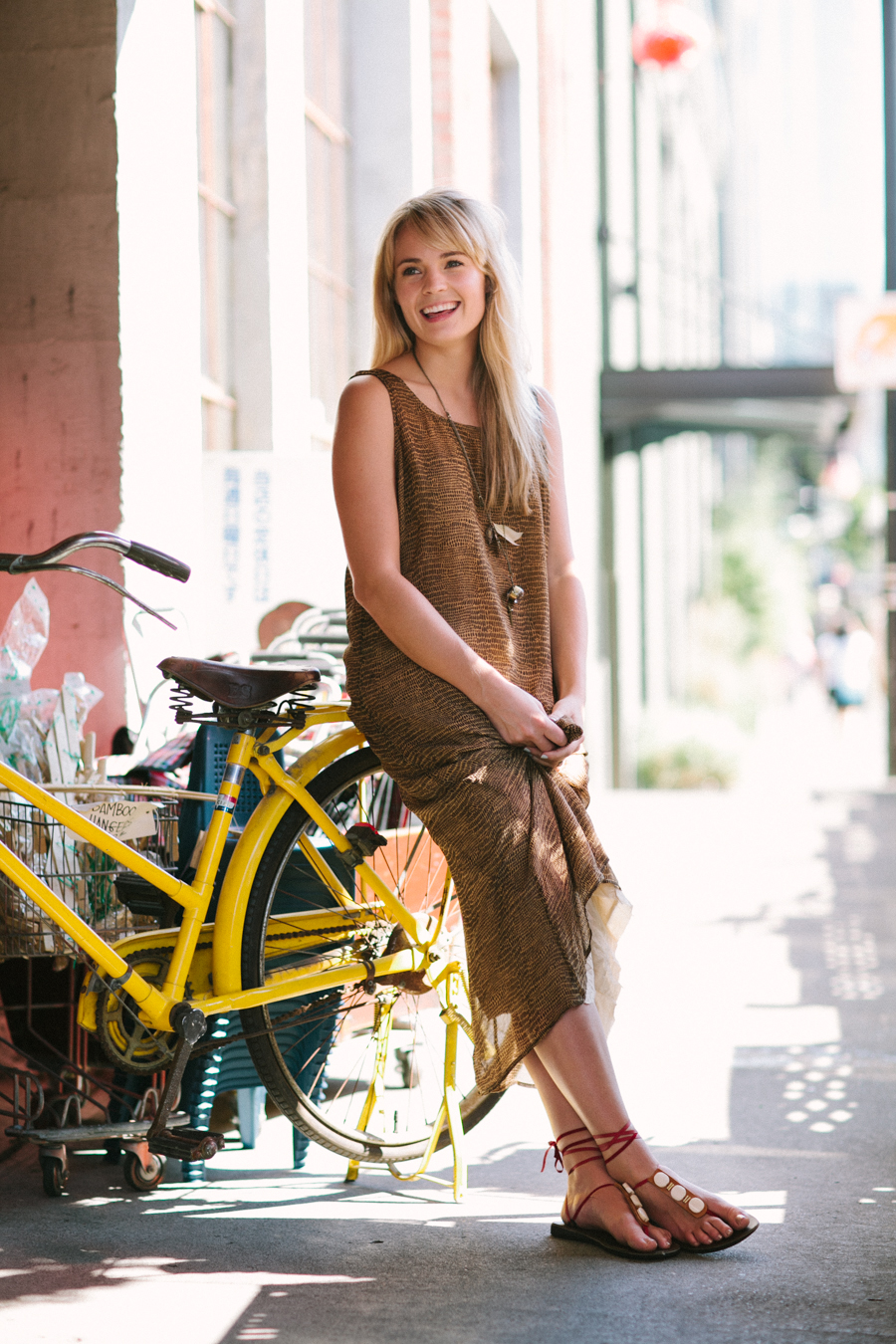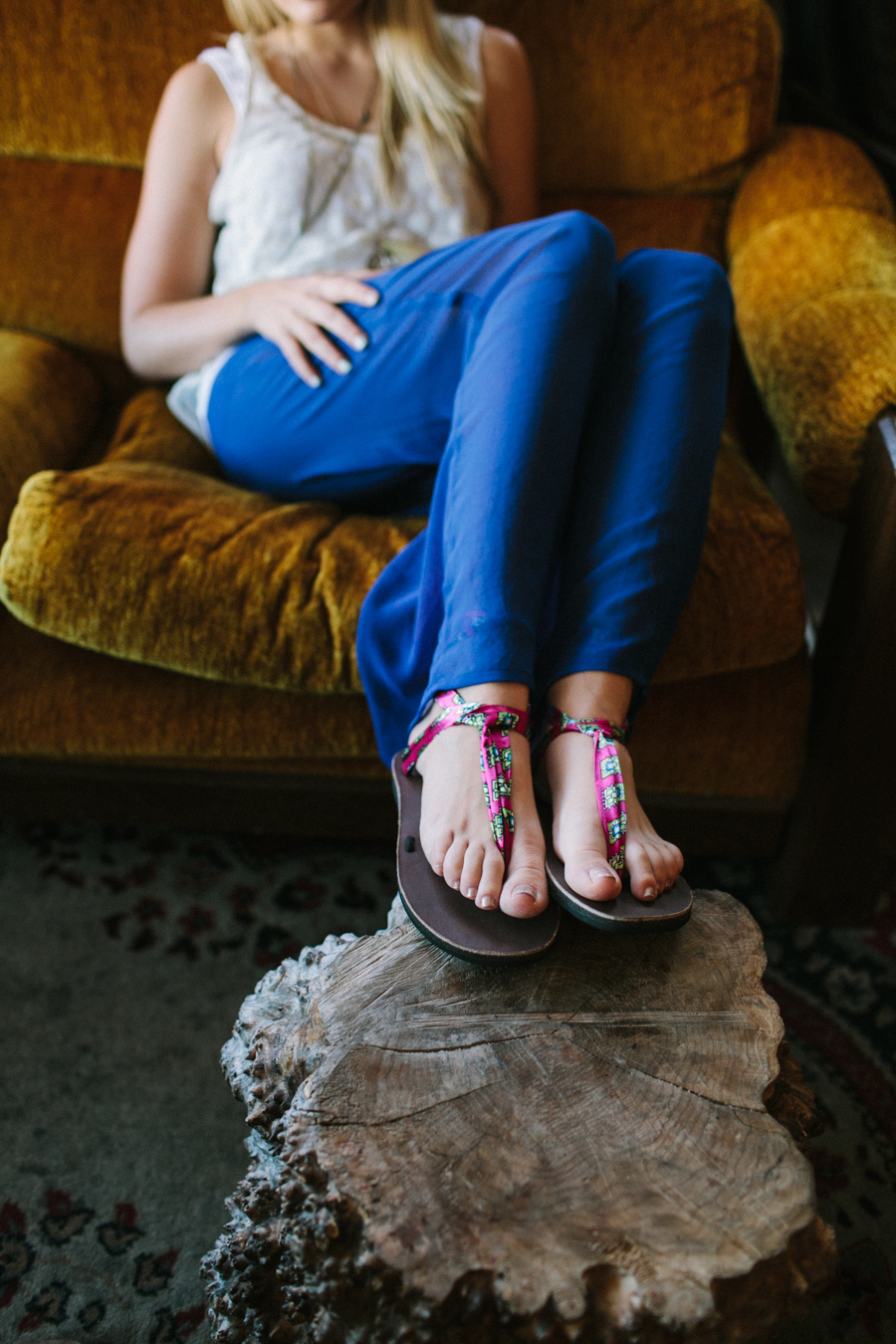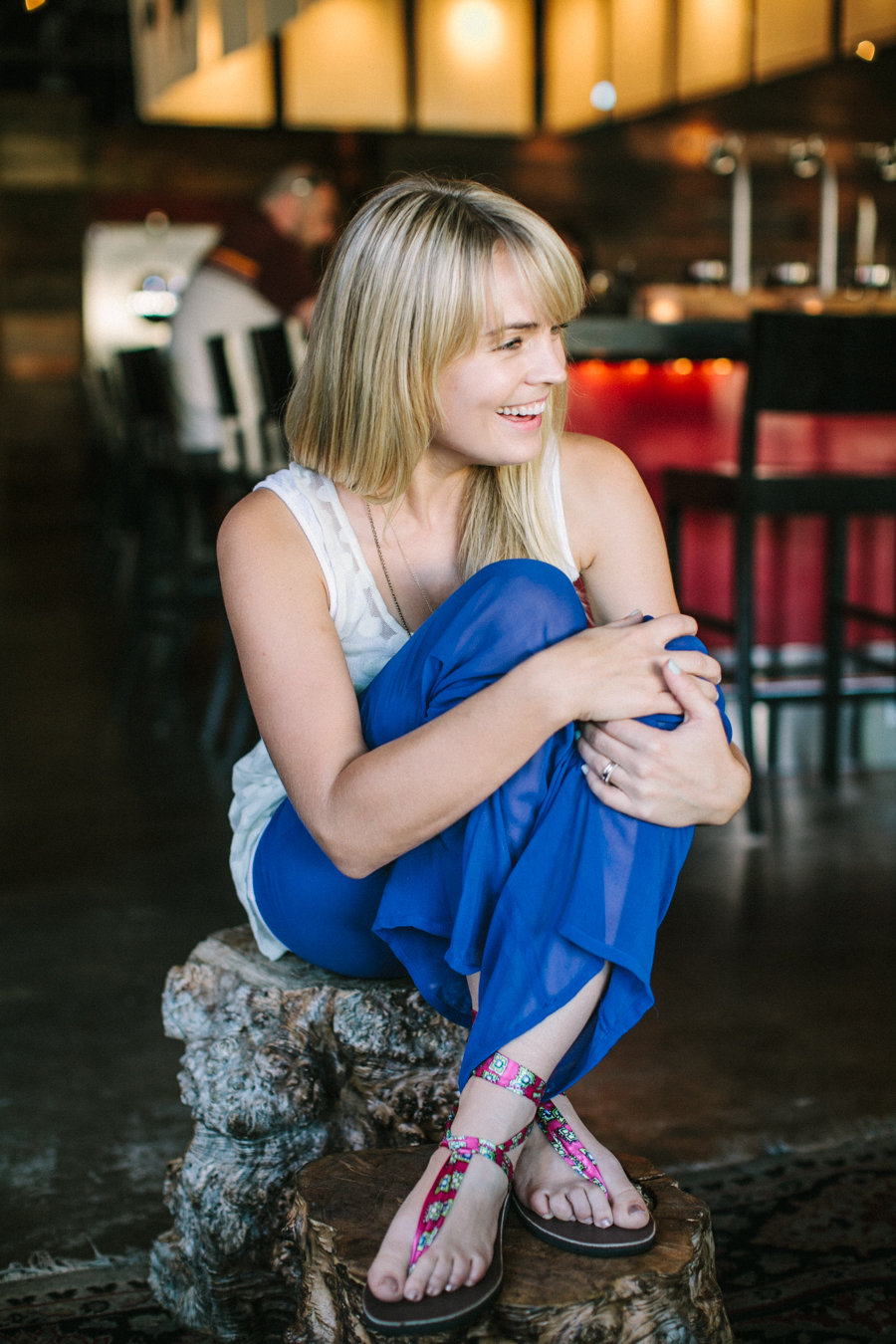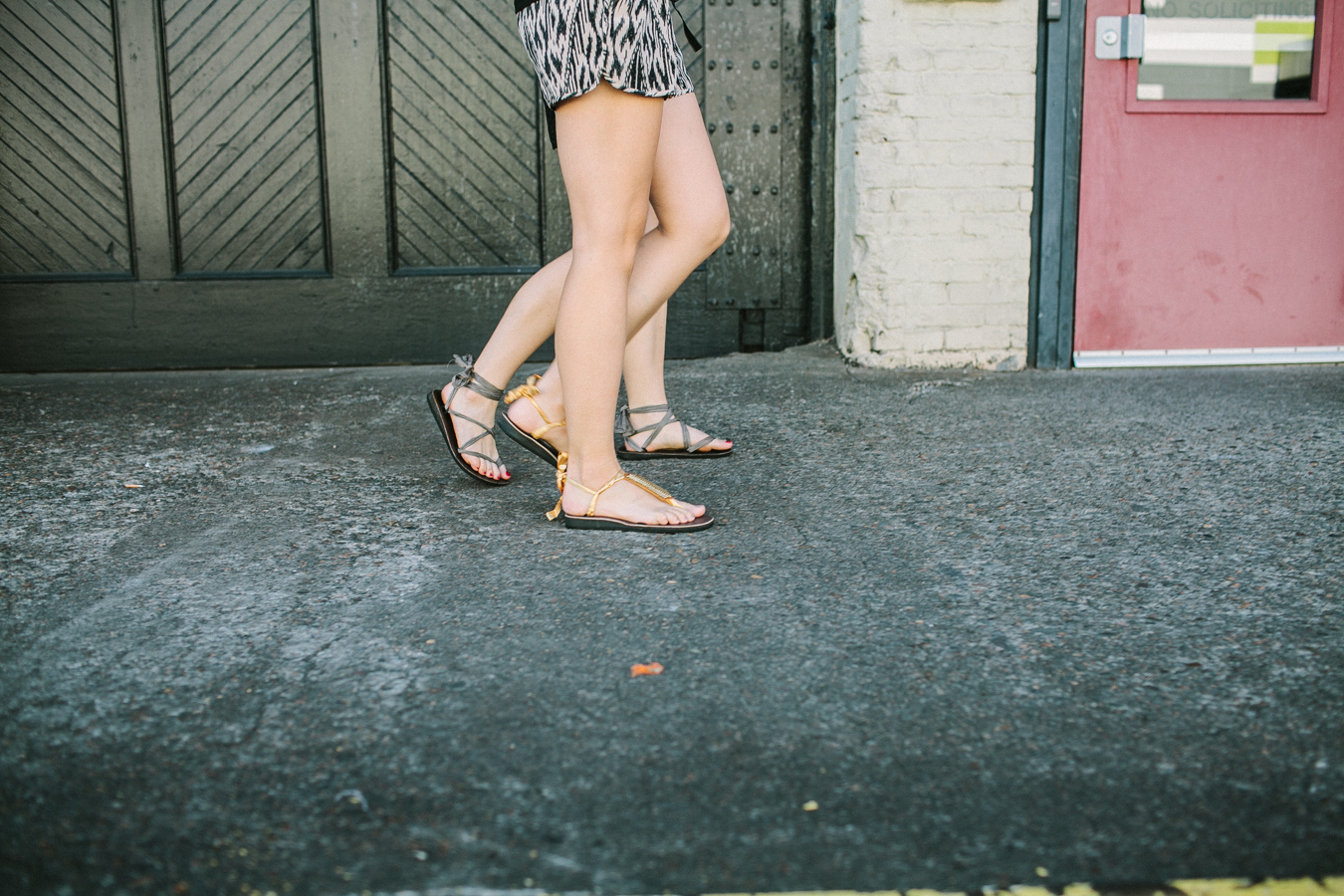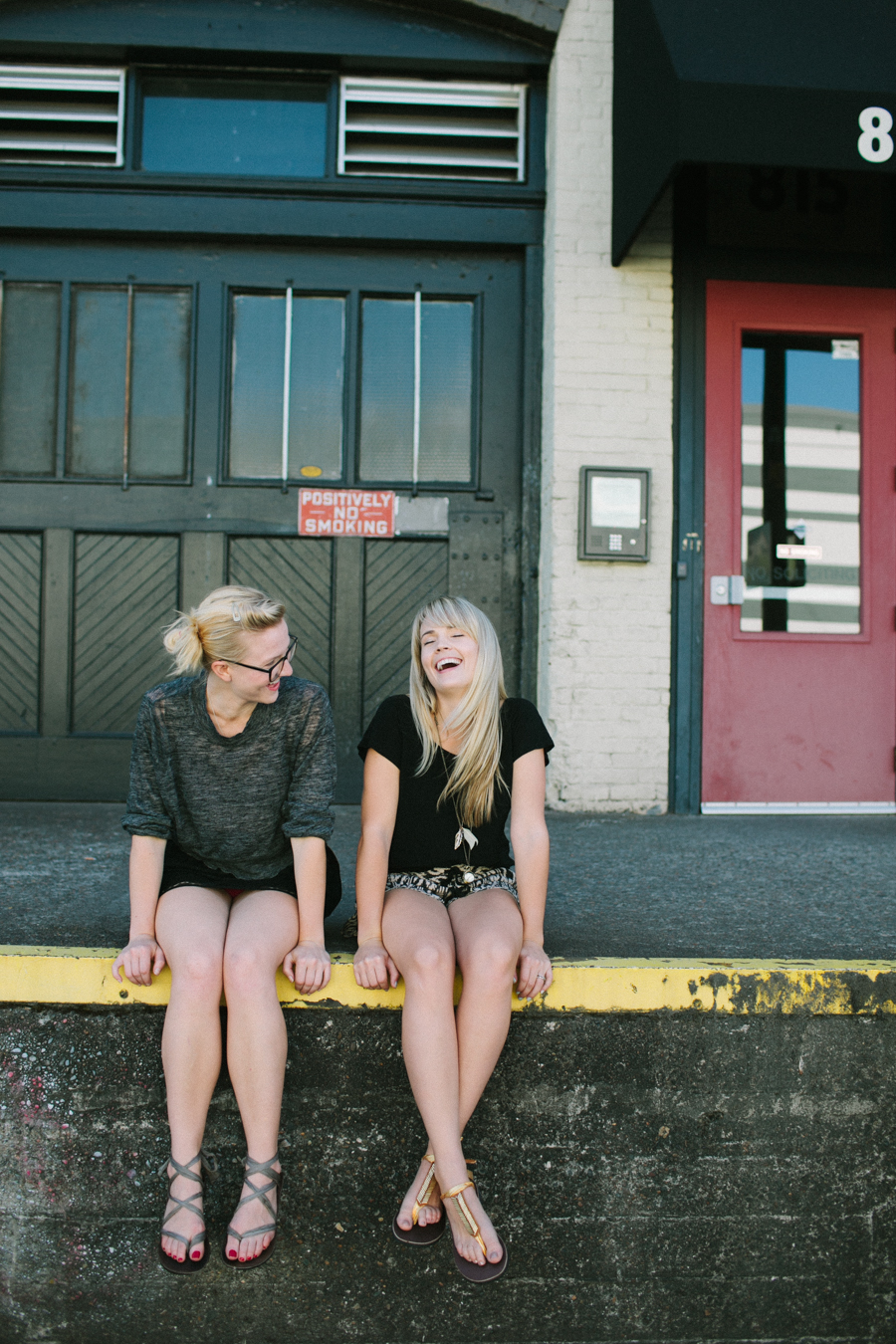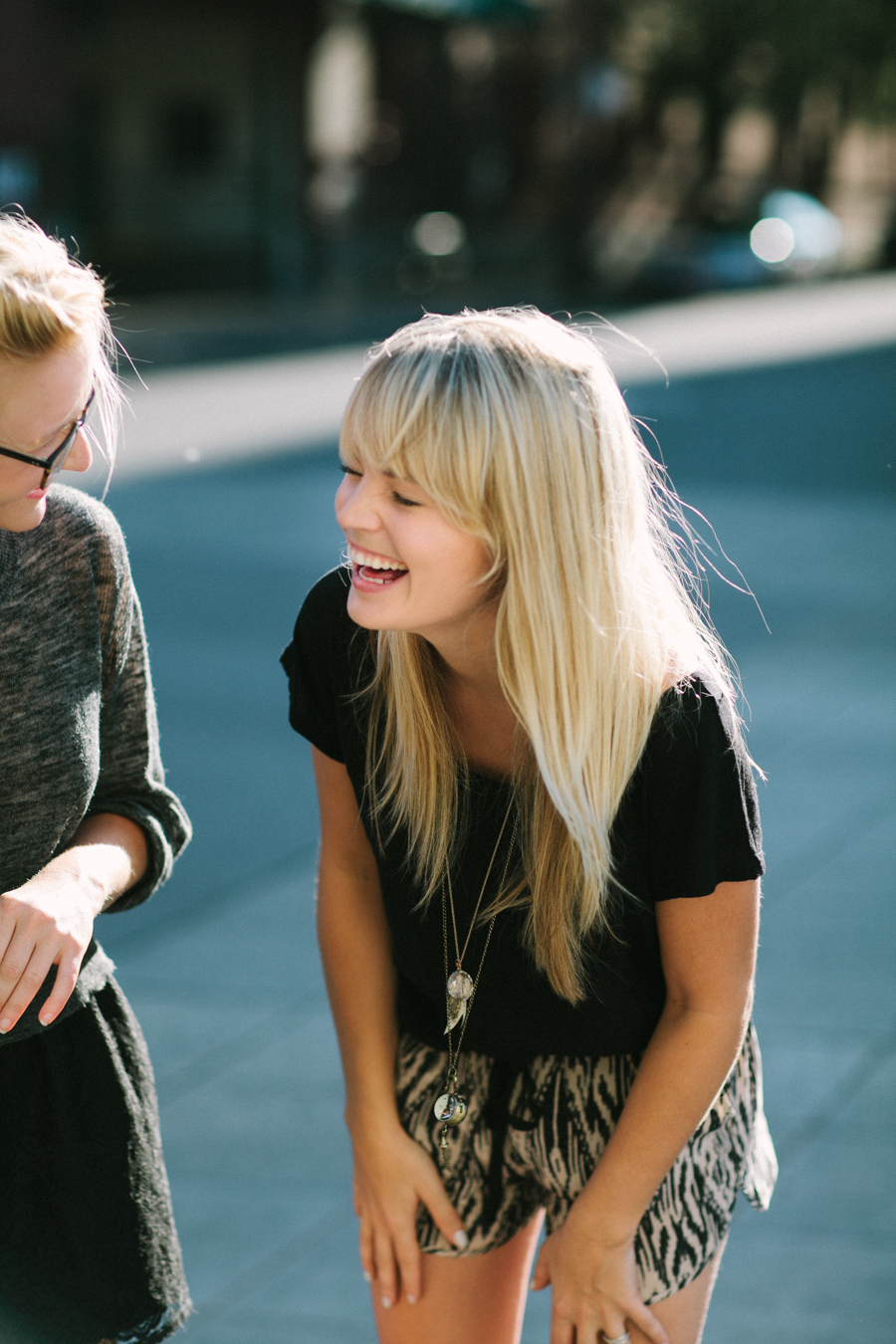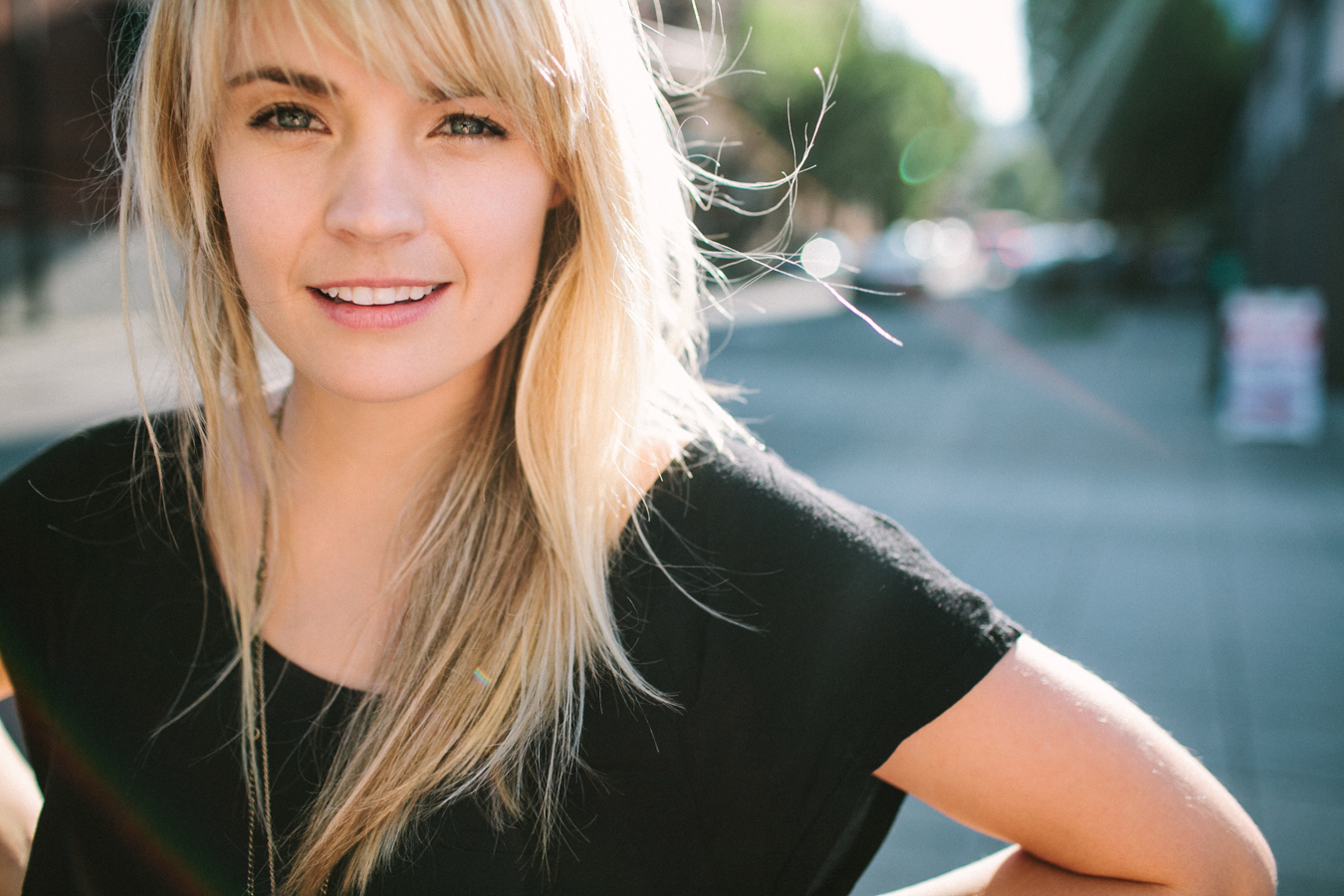 So now, we'd love to hear from you guys!  Do you have a favorite company that gives back?  What are you going to be getting your loved ones this Christmas?  Jayden + I love supporting folks that do good, just like Liz + Ben are doing, and we'd love to hear more!  Leave us a comment, will you?  xo