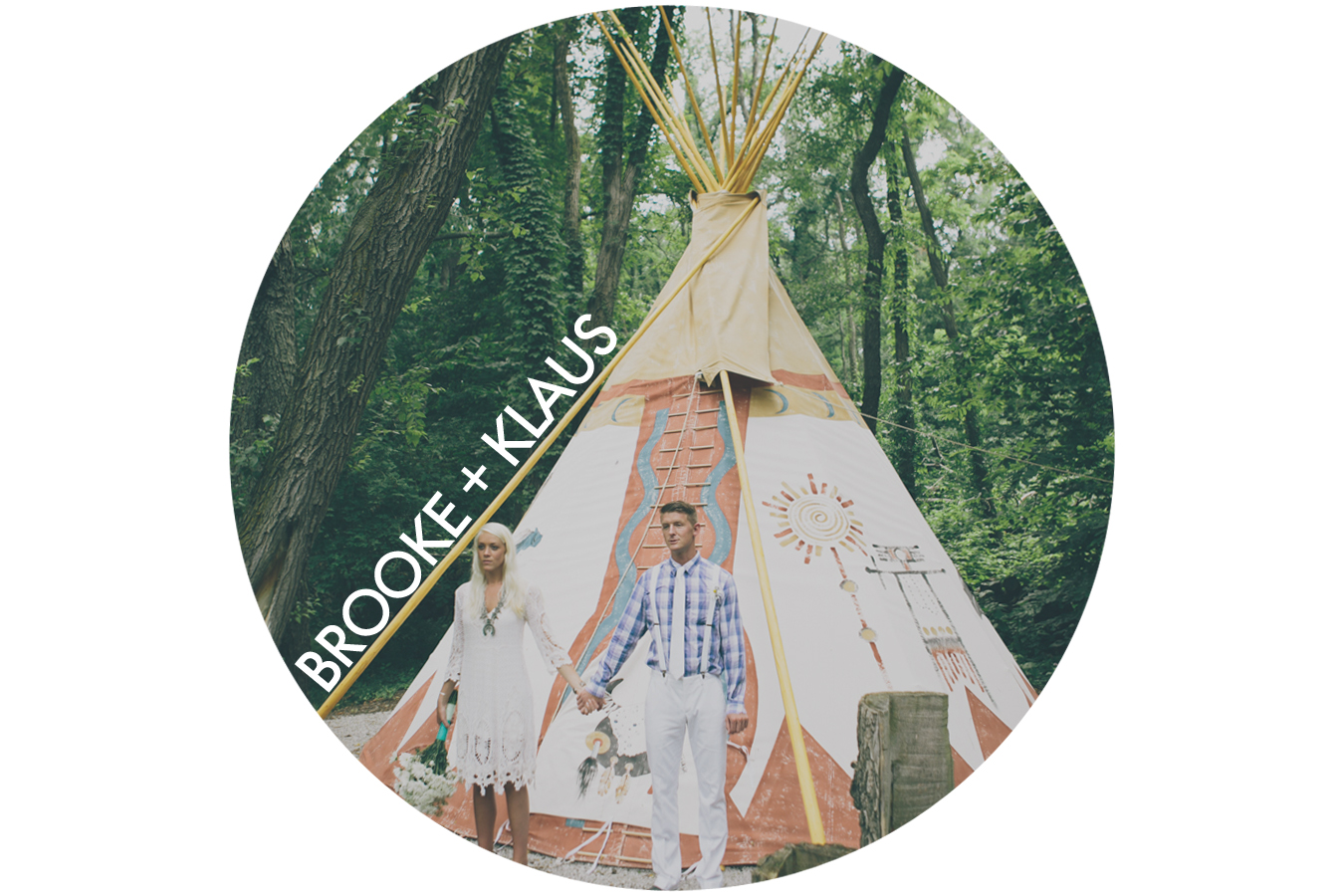 It's been a long while since we blogged a full wedding, but we still have many from 2013 to share, so here come Brooke + Klaus!  (Remember their engagement sesh from last June?)
A flawless day in a friend's backyard in Indiana, complete with all things boho-perfection… + a teepee, too!  Here are some words + memories from Brooke + Klaus themselves, and then, check out their day!  
So, we like to joke + say we met at 'a trashy party'…  We met at a kegger at a friends' house… Klaus first took note of Brooke […] + struck up conversation. After a Facebook friend request, and asking some mutual friends about her, he pursued her (literally) and went looking for her at a theatre (where he heard she went every Tuesday night). They went on one date and the rest is history.
Our wedding day was FUN! It was the kind of wedding we would want to attend, and the best part is, it was ours!  We wanted it to be a very free spirited in style and atmosphere, but we didn't want to lose the meaning, which was deeply spiritual. The vow to each other and to God was most important, and that our guests realized we take no responsibility in the miracle of our love. God brought us together, and by keeping Him first, we know our marriage will be till death.
We bought cheap items from thrift/antique stores and tried to tie them all together [to create our dream aesthetic]. We used hay bales for seating and covered them with vintage afghans, and made all the lights in the trees with mason jars, twine, and candles.
Our favorite moments from the day?  Brooke's: One of the best moments for me was when Klaus and I were taking communion. We were facing away from the crowd and attempting to drink from a native American double spouted vase. We probably should have practiced because Klaus spilled the red juice onto his white pants. We both couldn't stop laughing, especially realizing when he turned around the crowd would see a red spot on his pants.What was supposed to be a serious part of the ceremony just ended up being a perfect reflection of our personalities, care free. We can't be serious even when we try.  Klaus':  Stage diving into the crowd at the reception! We had the band learn some Walk The Moon songs and nothing gets me more pumped up. 
Any advice for future brides/grooms currently planning their wedding?
Make it your own and don't stress.  We stayed about 98% stress-free during the planning process and when the big day came, we were able to just enjoy it.  I [Brooke] always hear stories about couples that almost broke up planning their wedding, or that they got into huge fights. I guess it's a difference in personality, but I just don't see the point in worrying. What matters most is accomplishing your goal, getting married. Don't worry so much about flowers and matching napkins, the guests wont remember anyways. Make the love between the two of you what is remembered most.
Ahh!  Love it, guys!  And love you guys!  PS: our favorite wedding moments?  Your sprinkles-filled recessional and your face-painting fun at your reception!  C'mon!  You guys know how to throw a great summer party!  Perhaps make it an annual anniversary celebration?  Just a gentle suggestion 😉  xx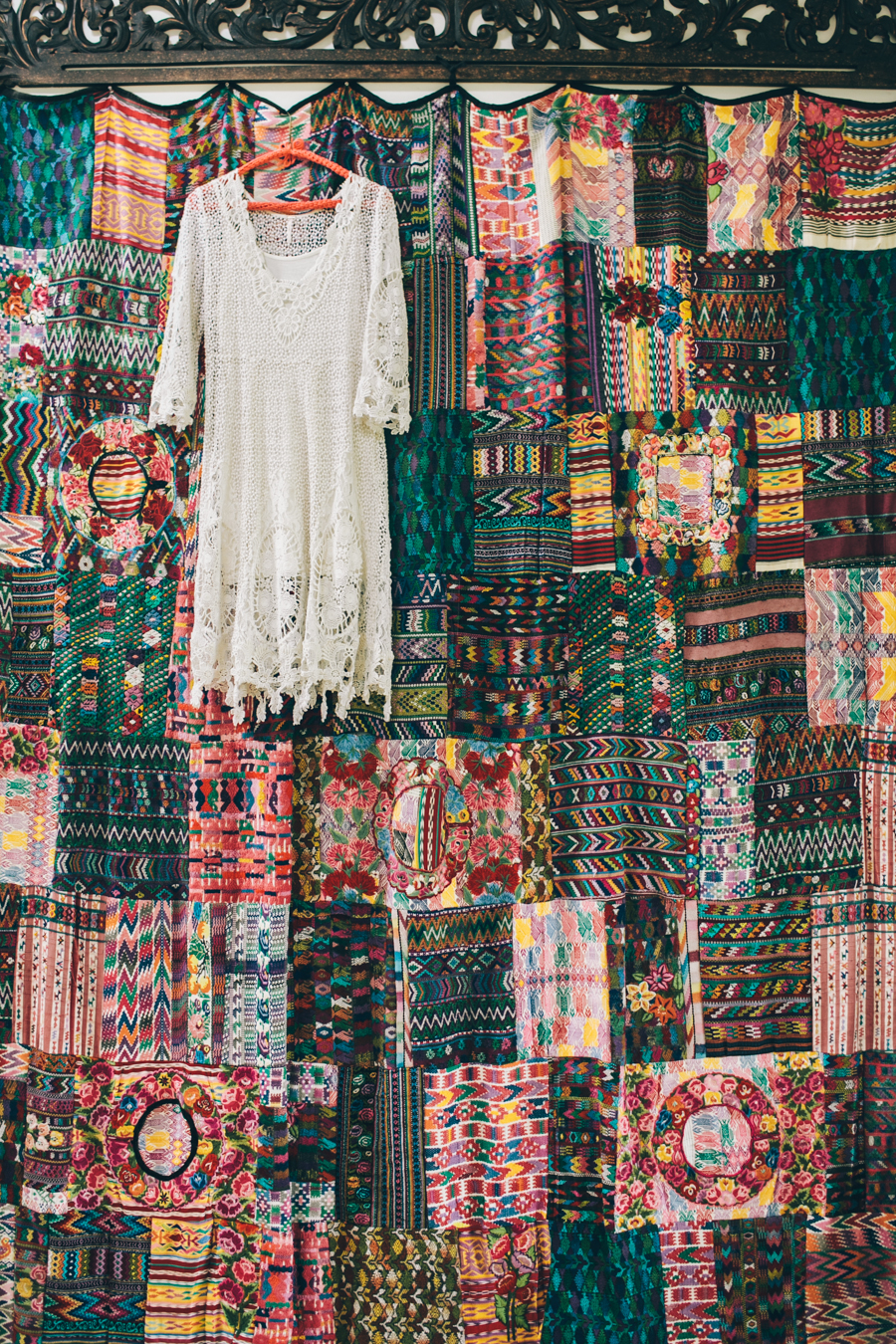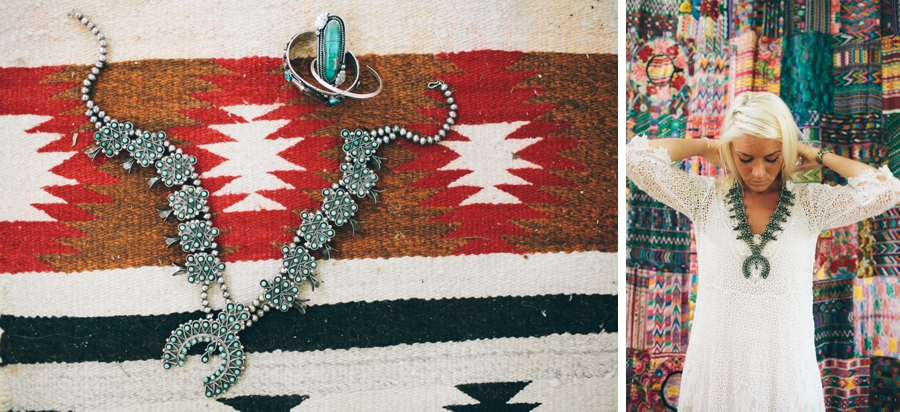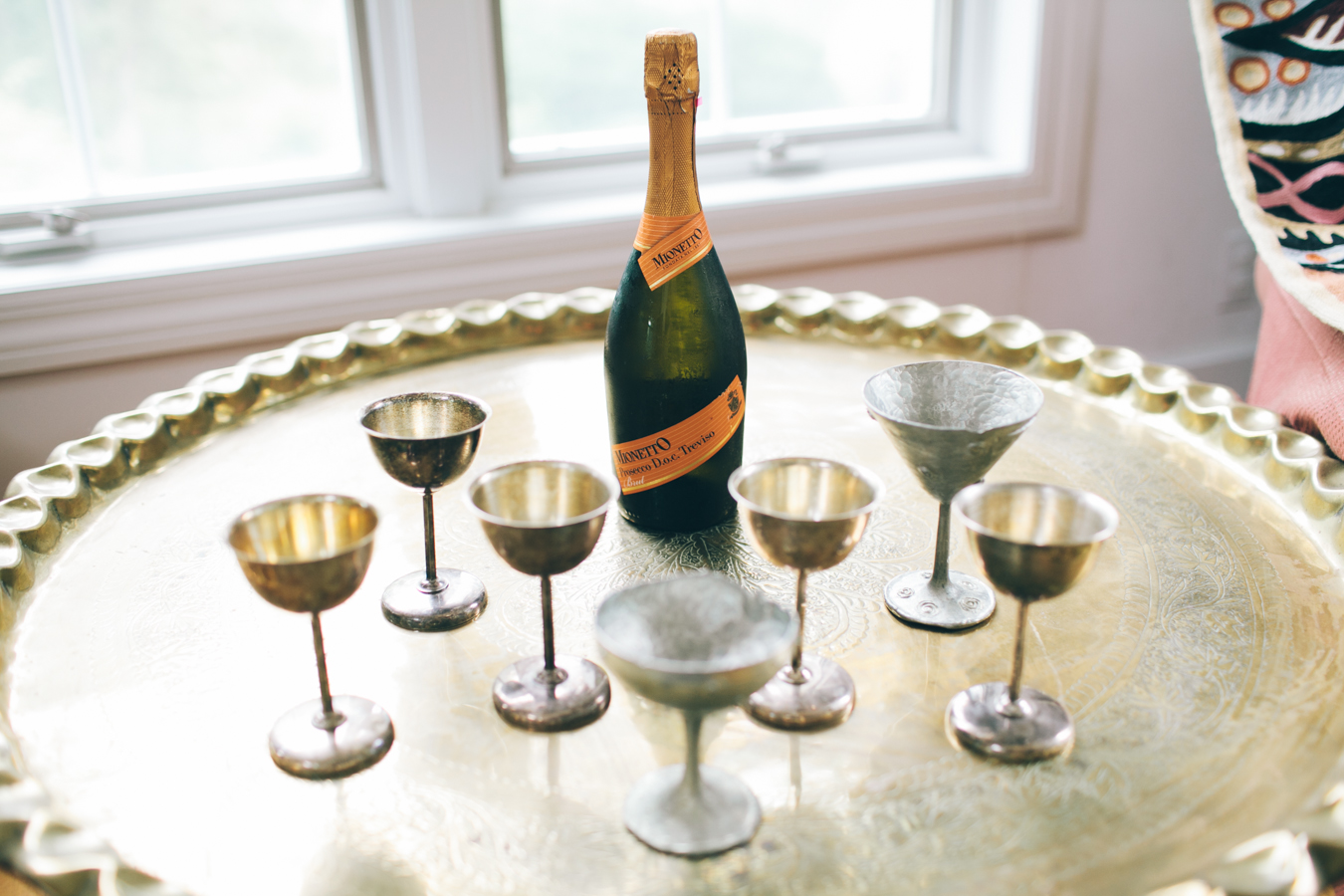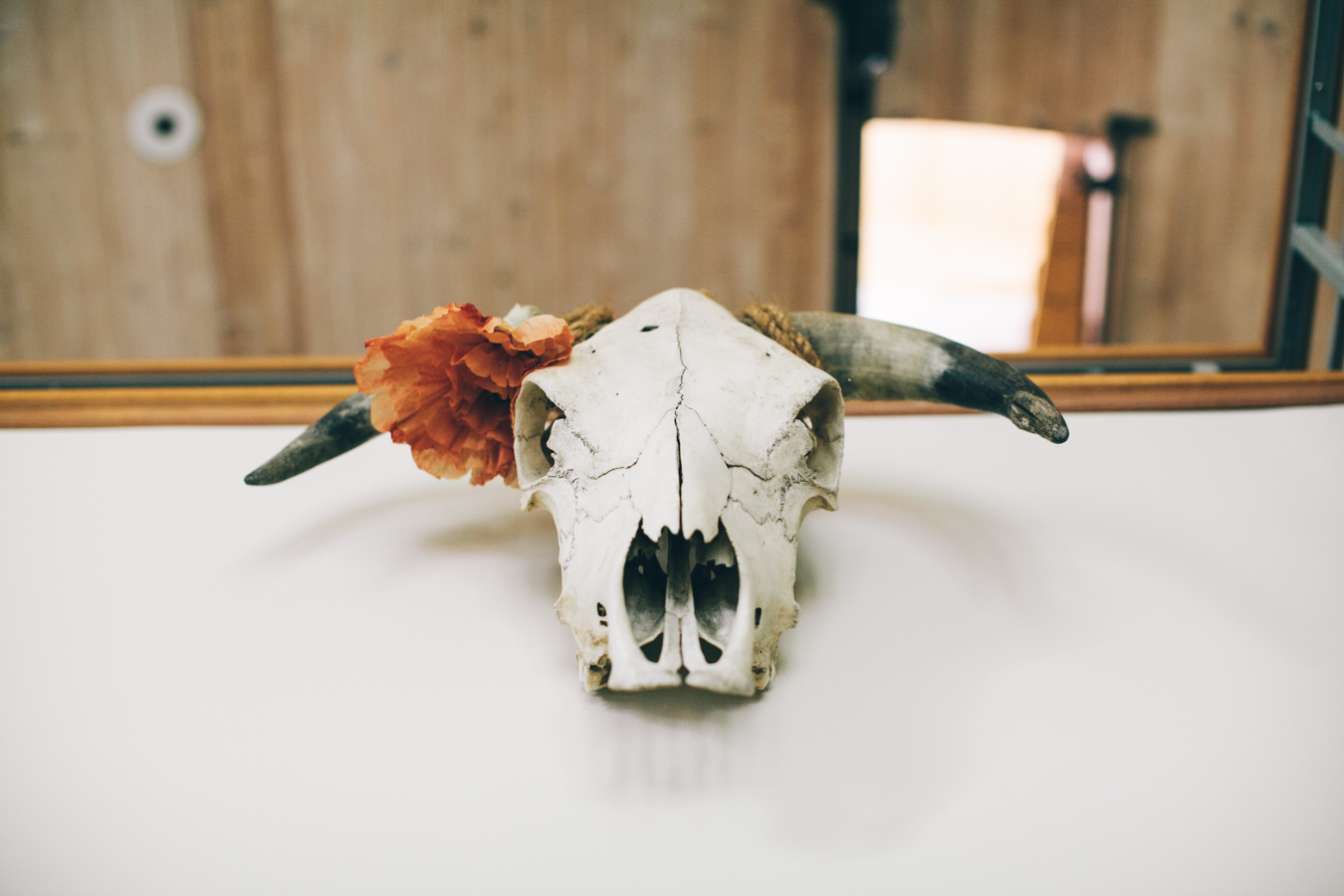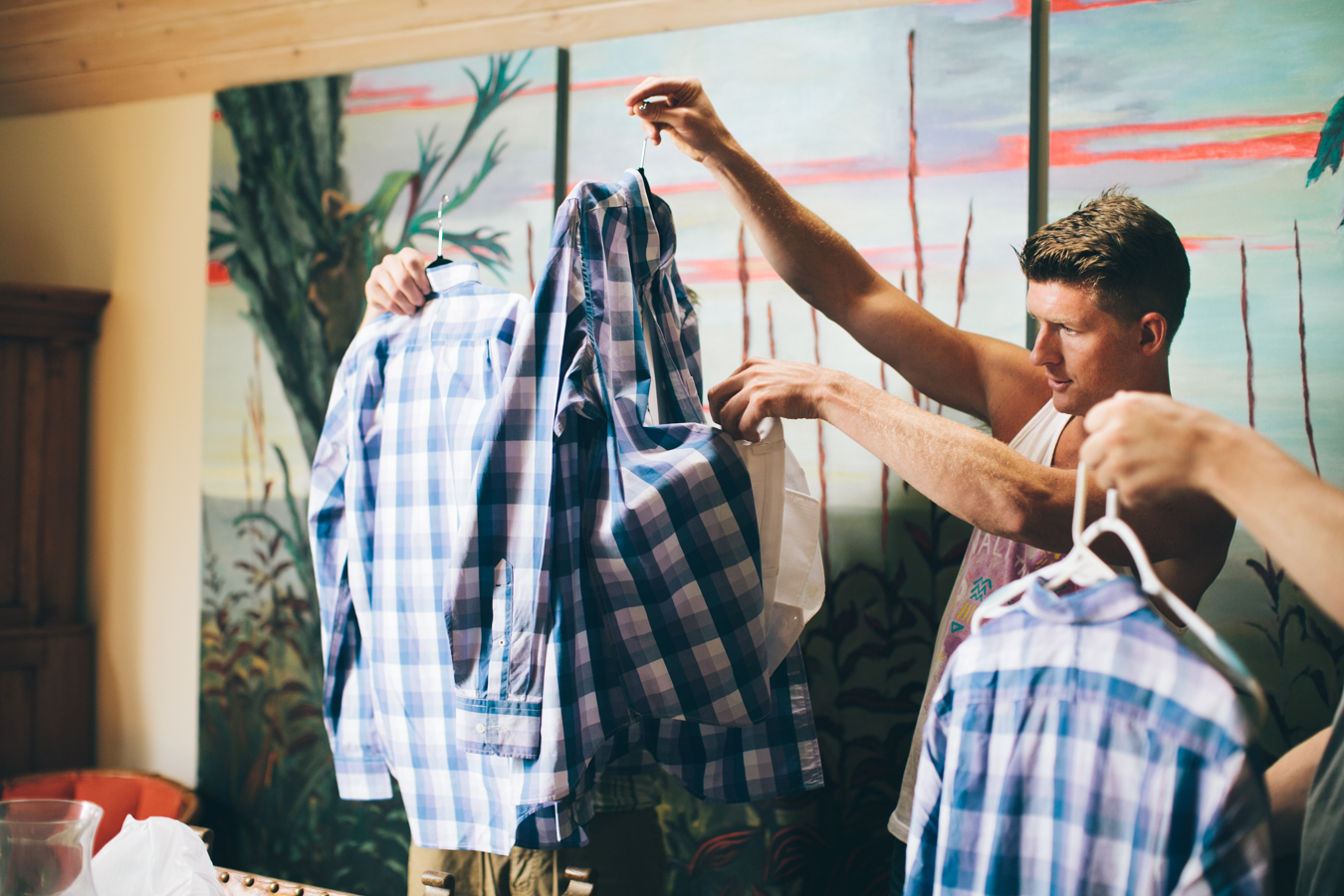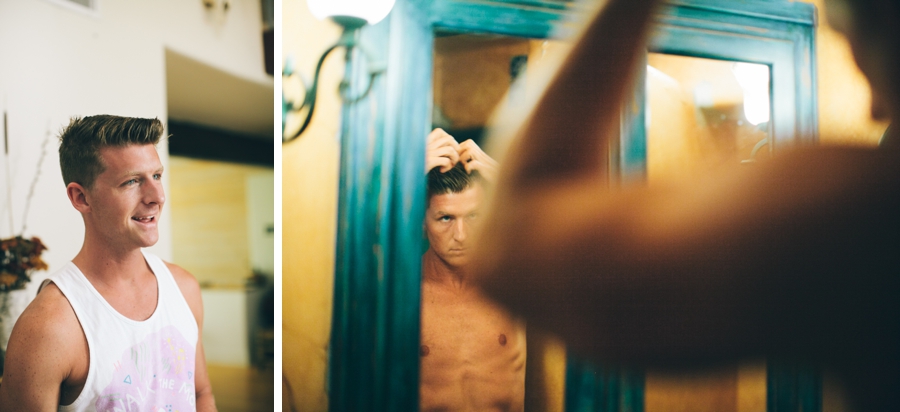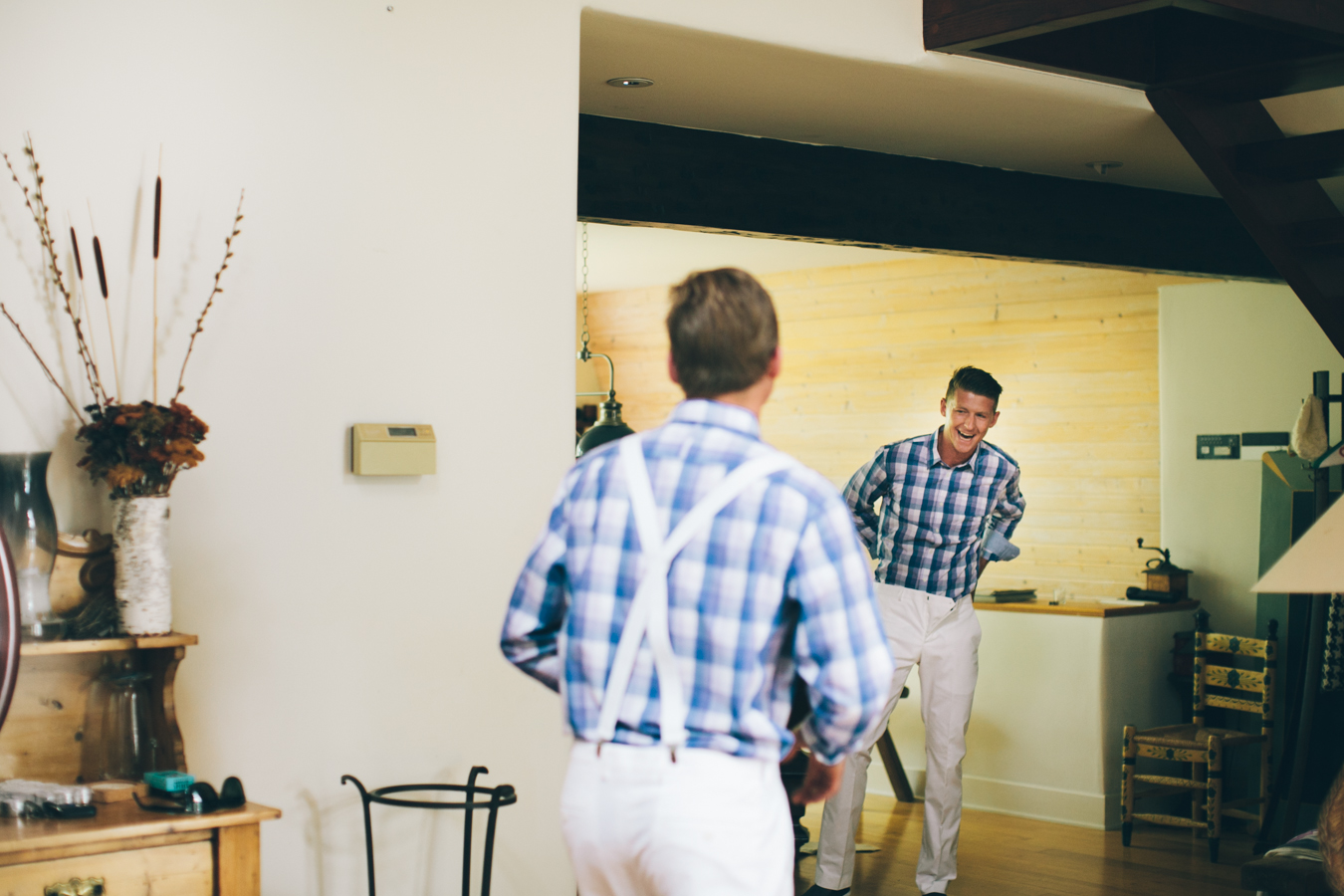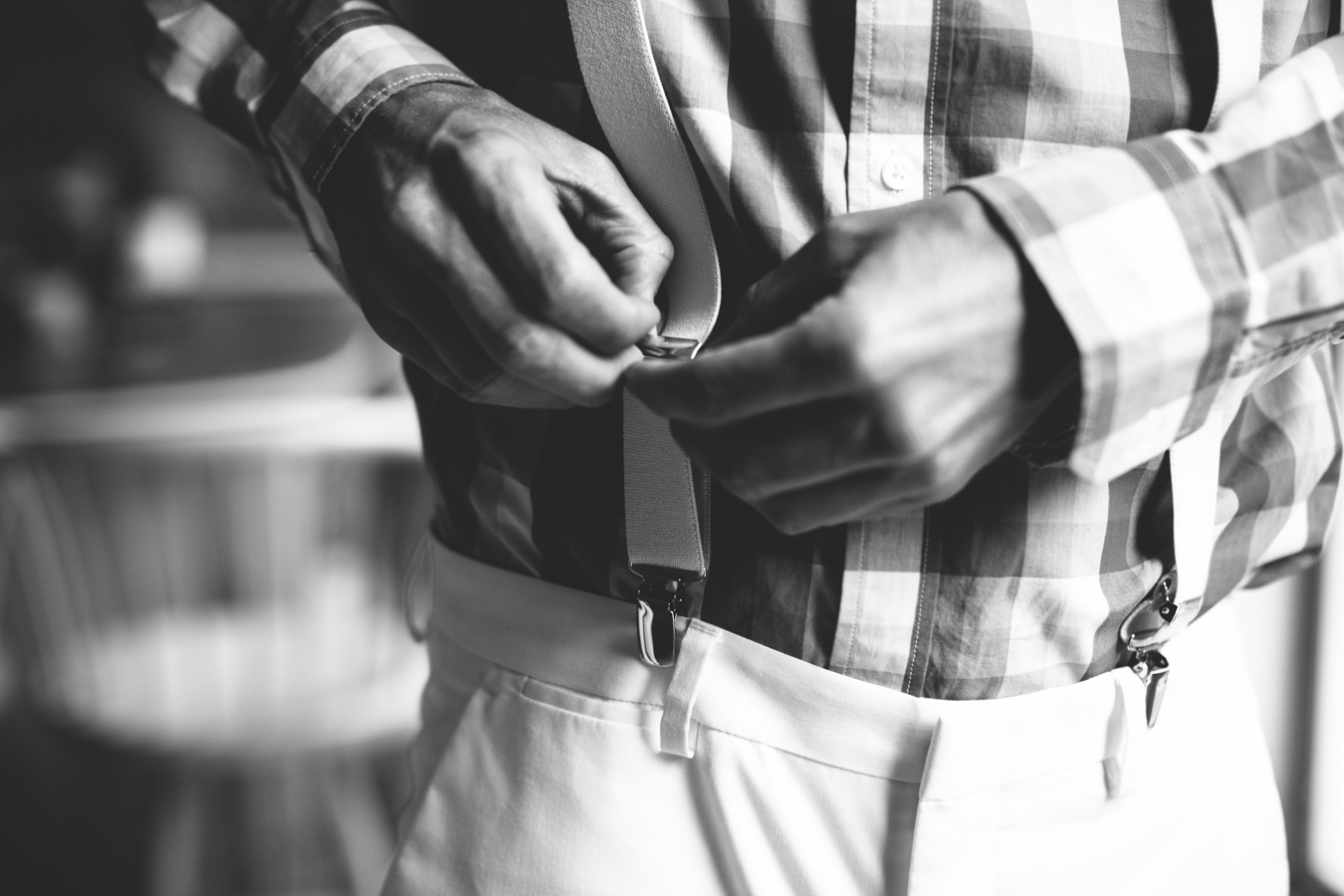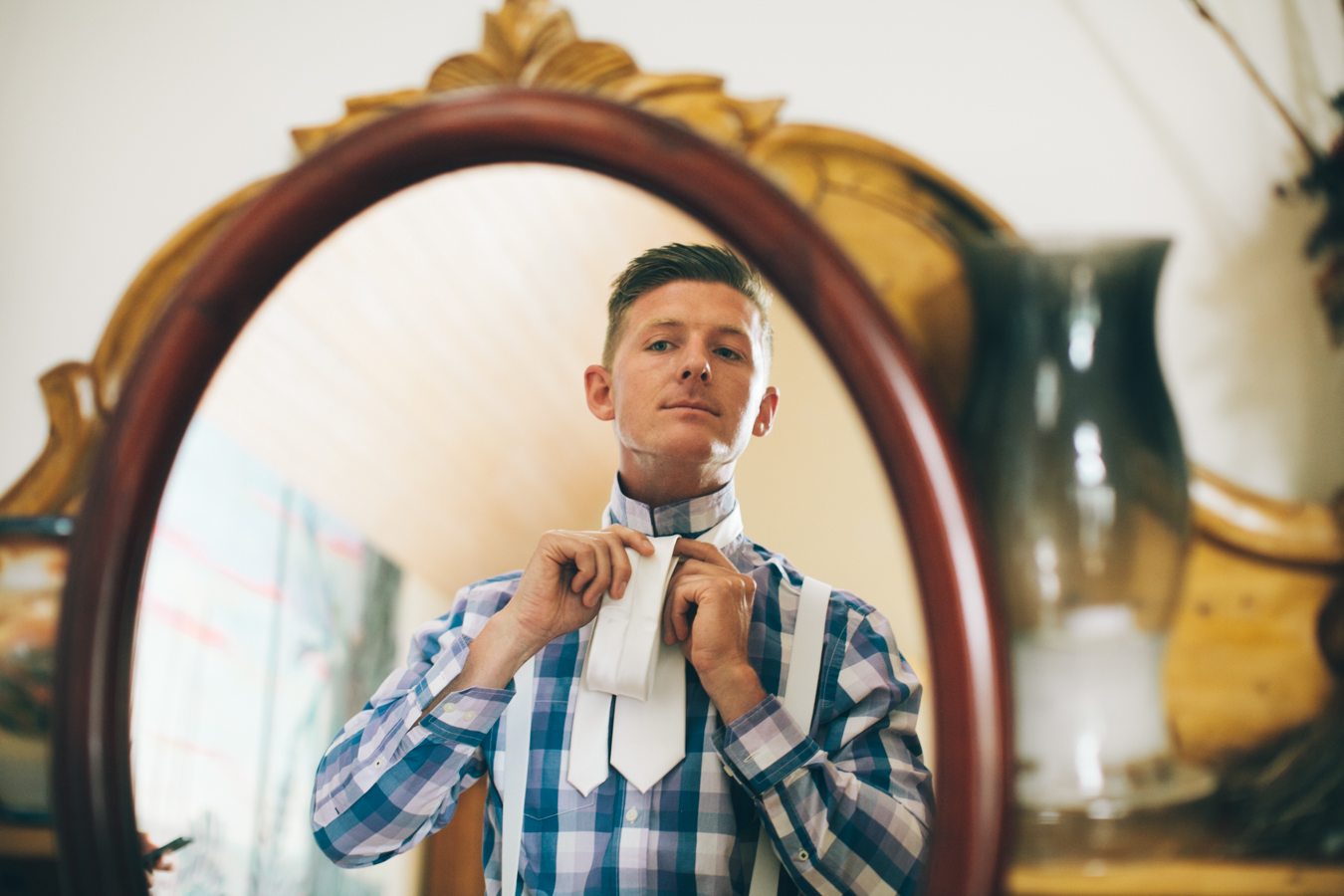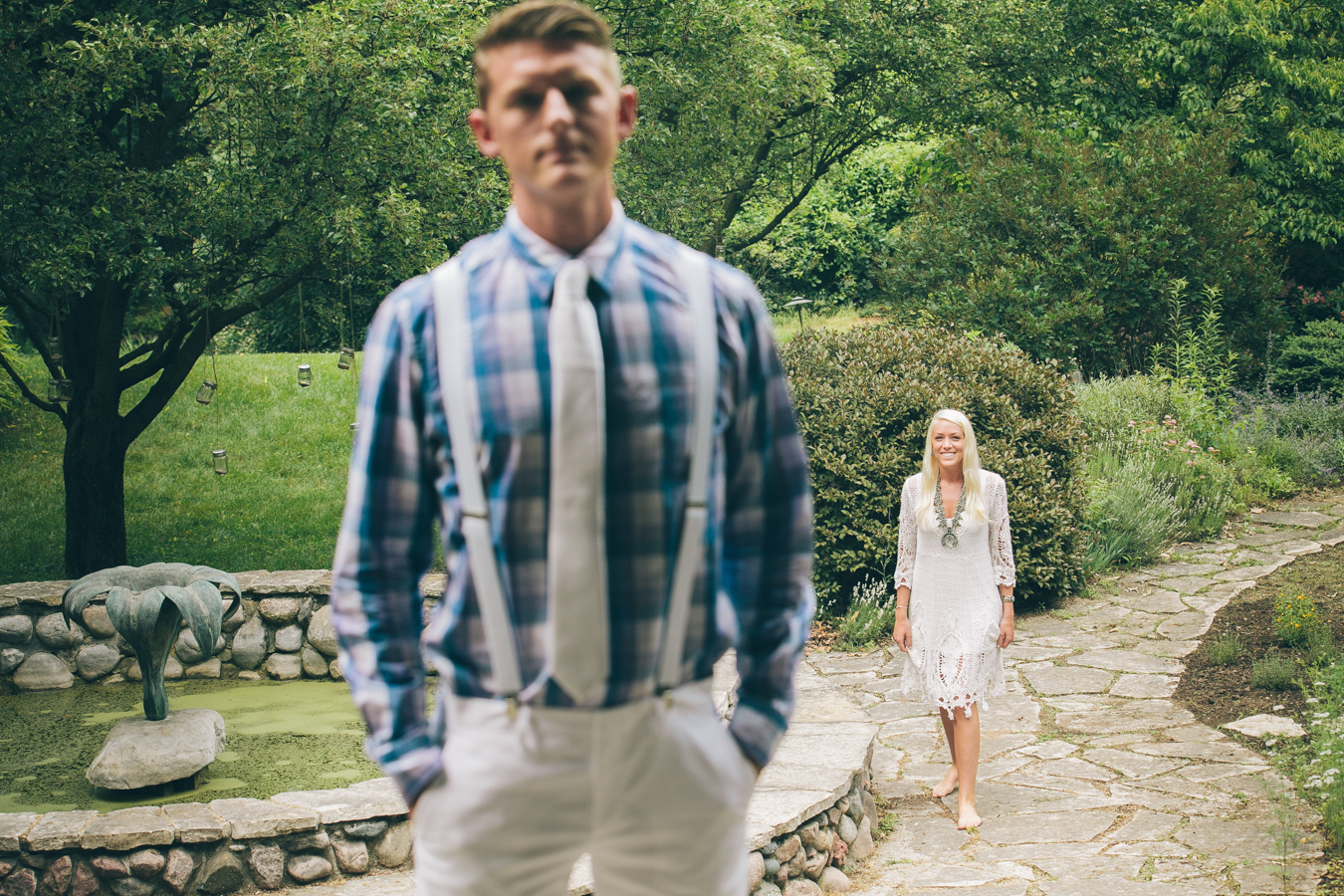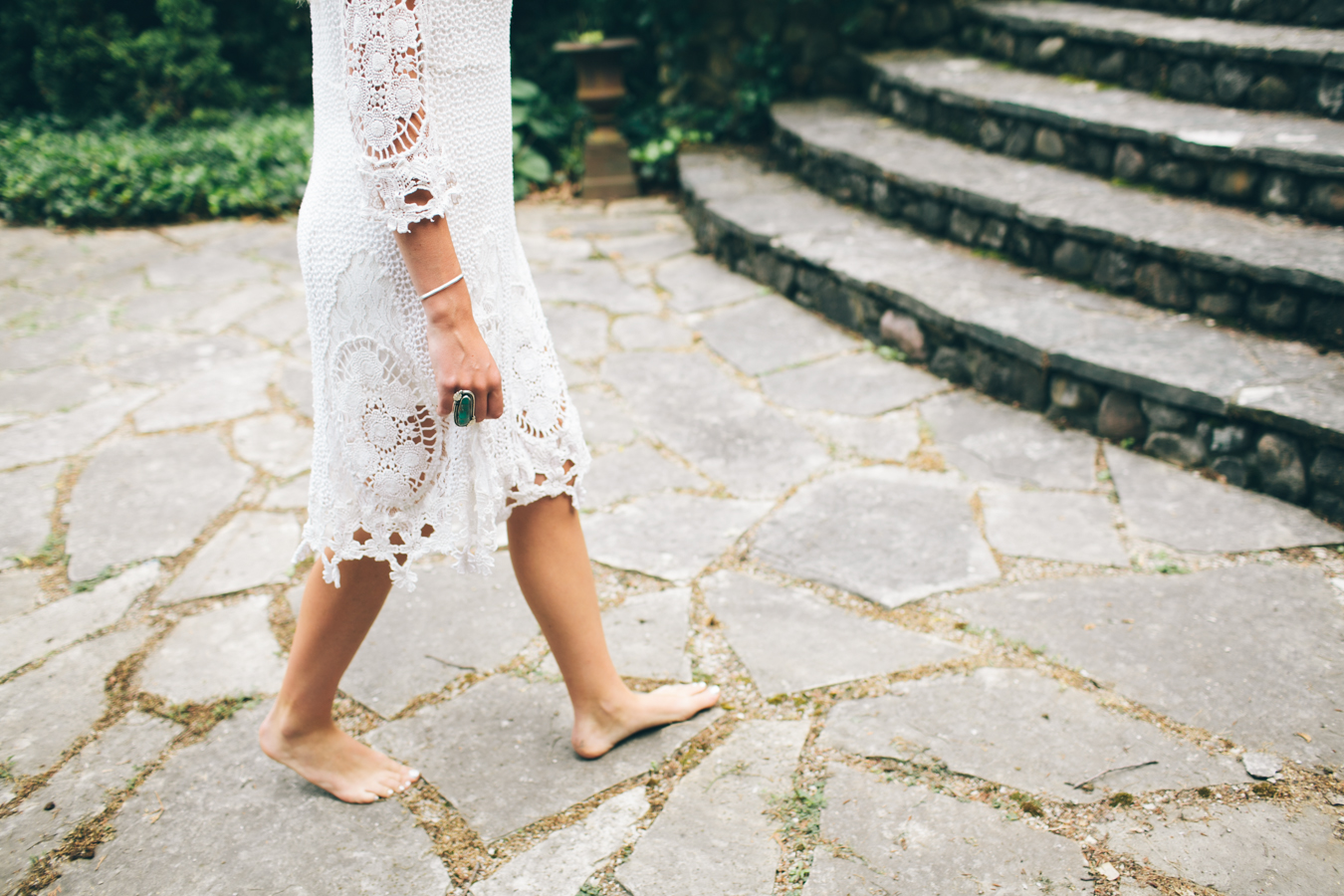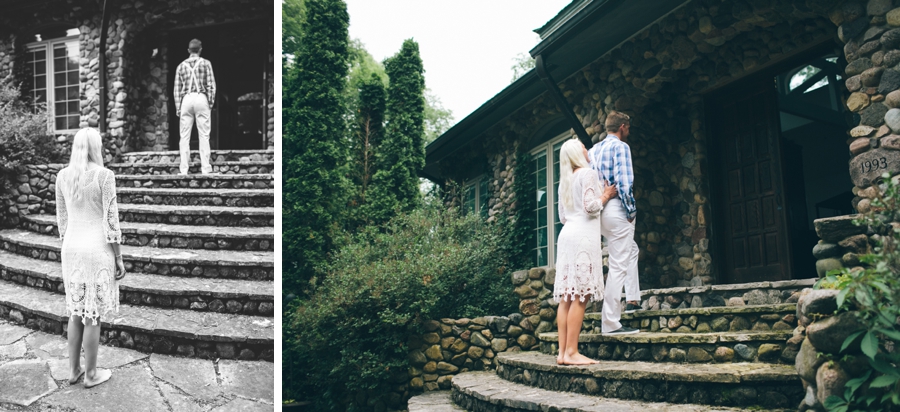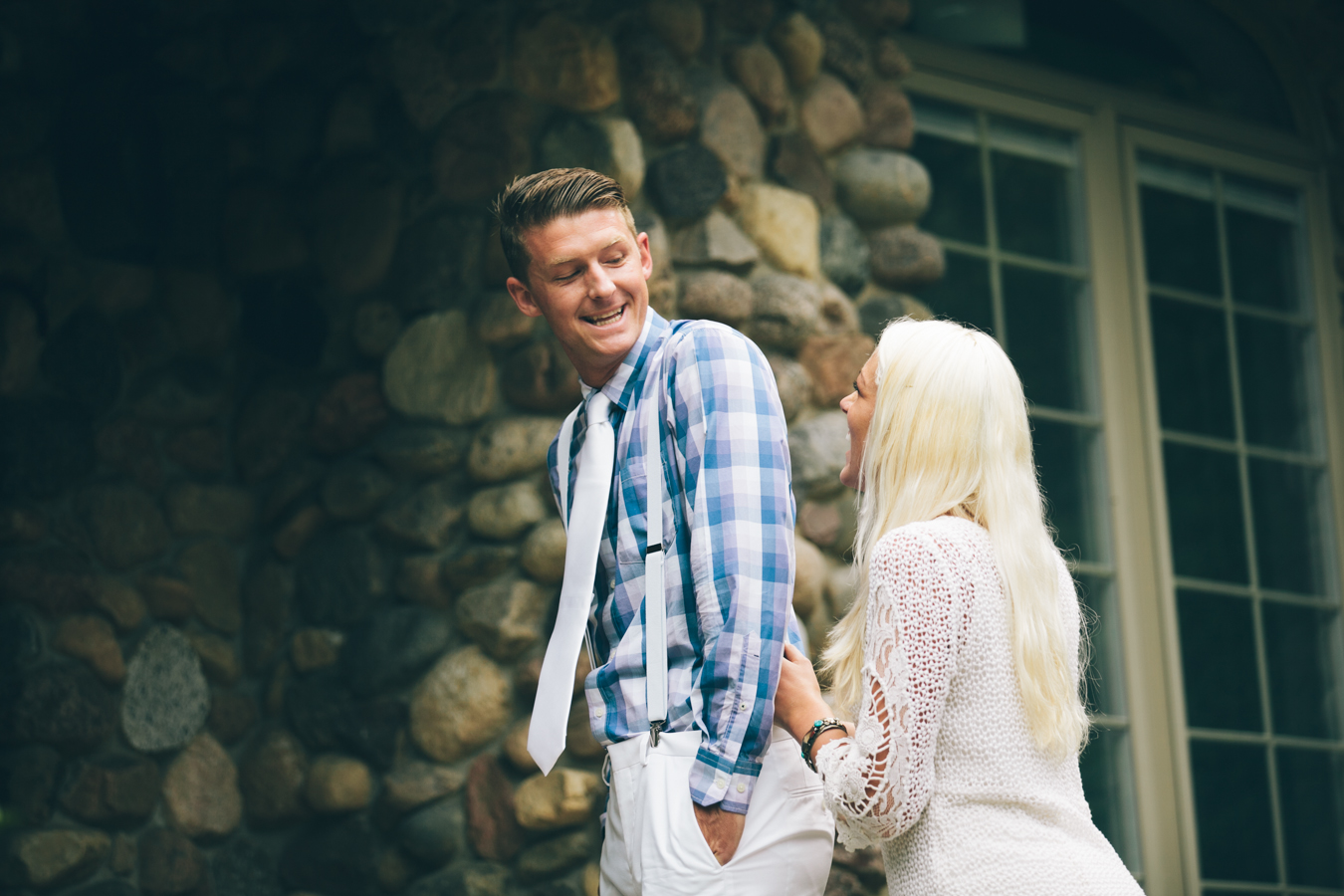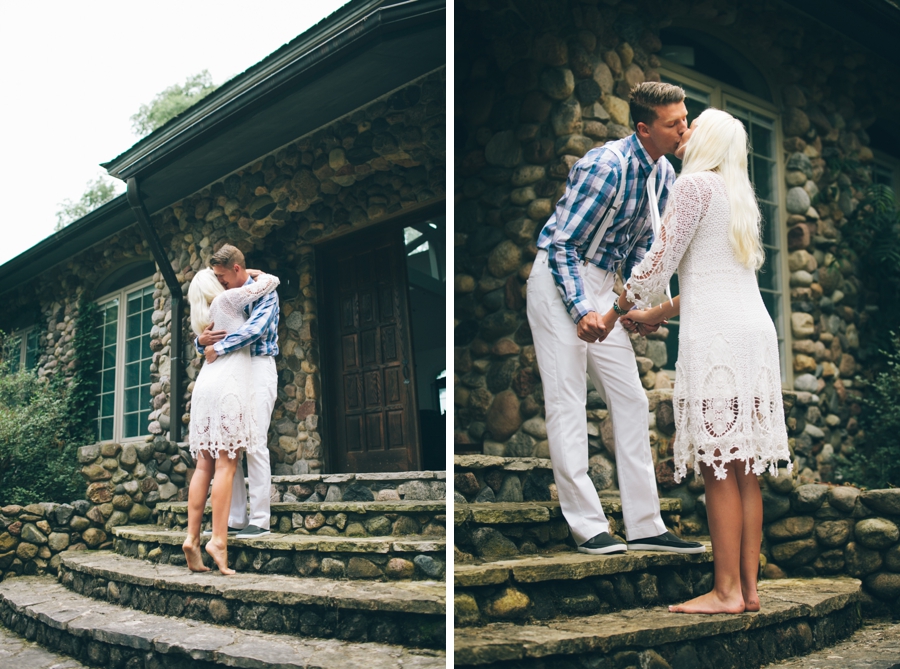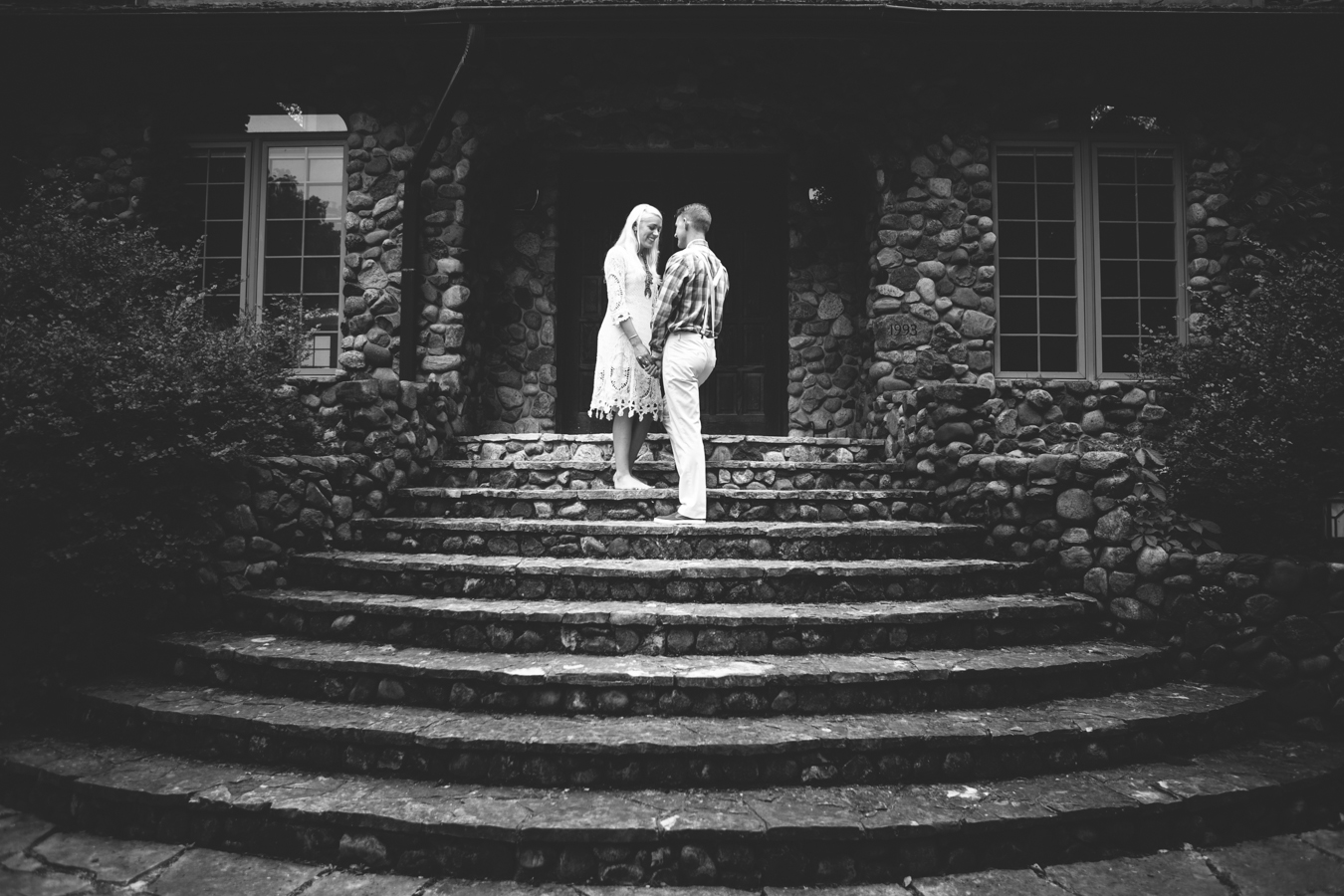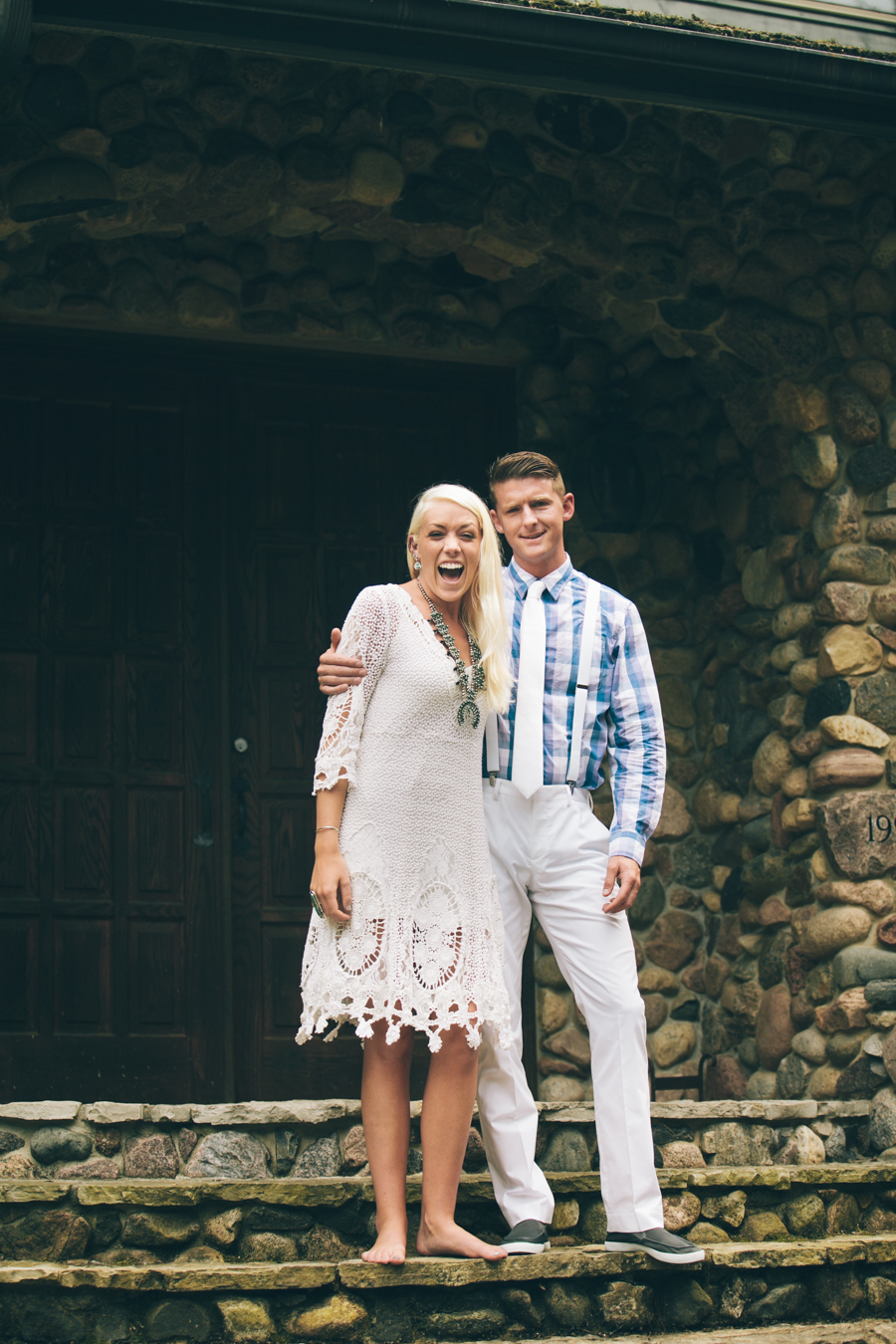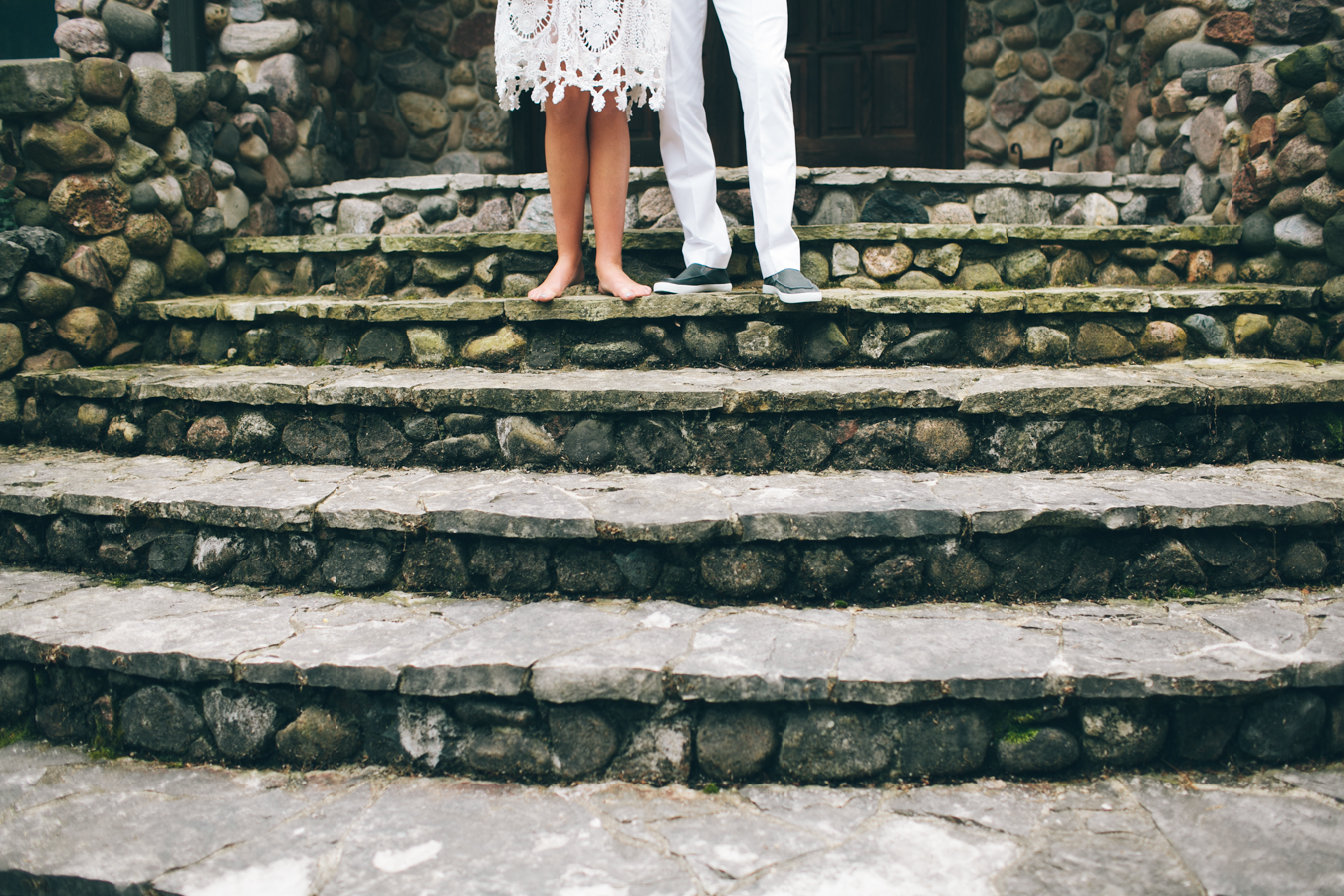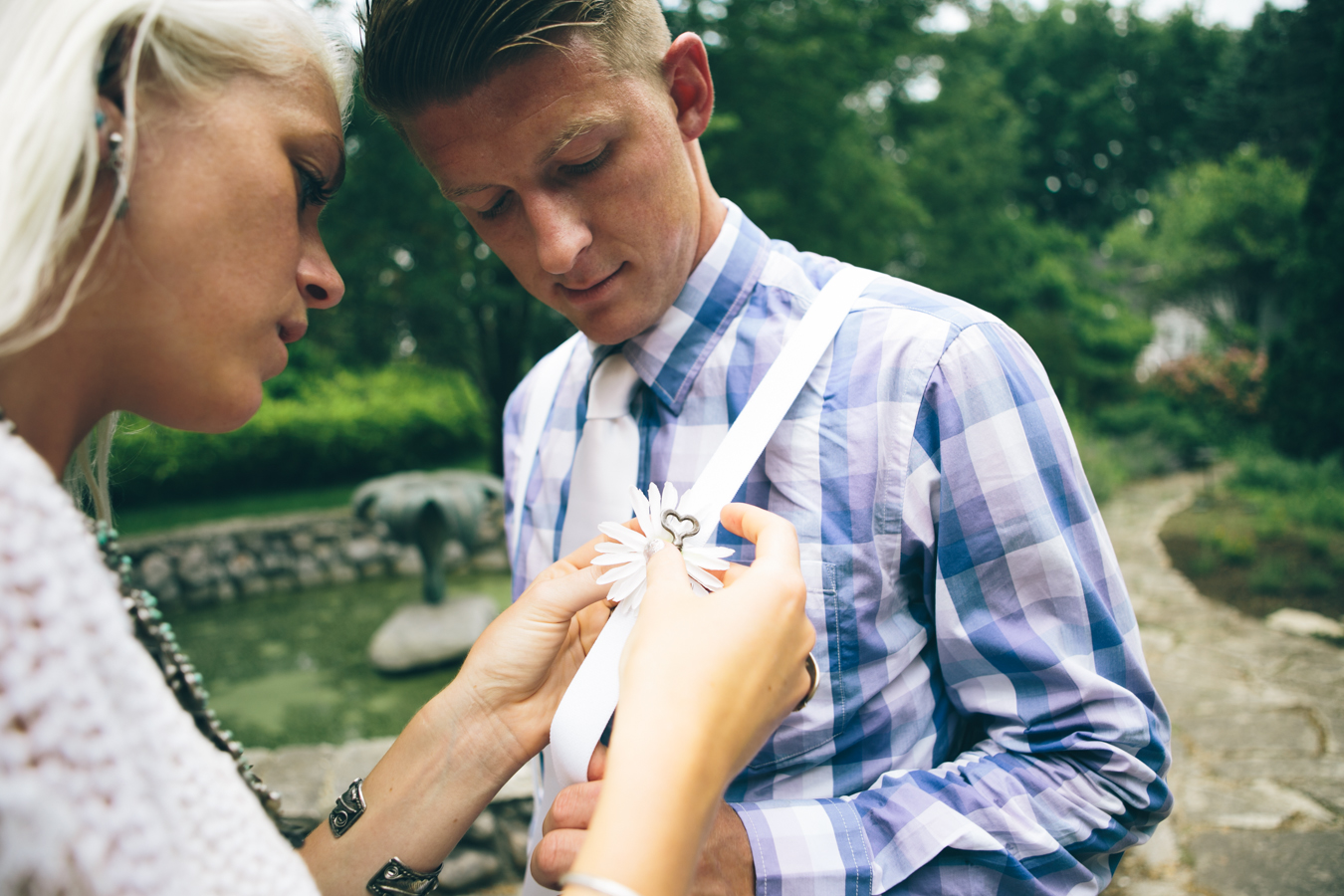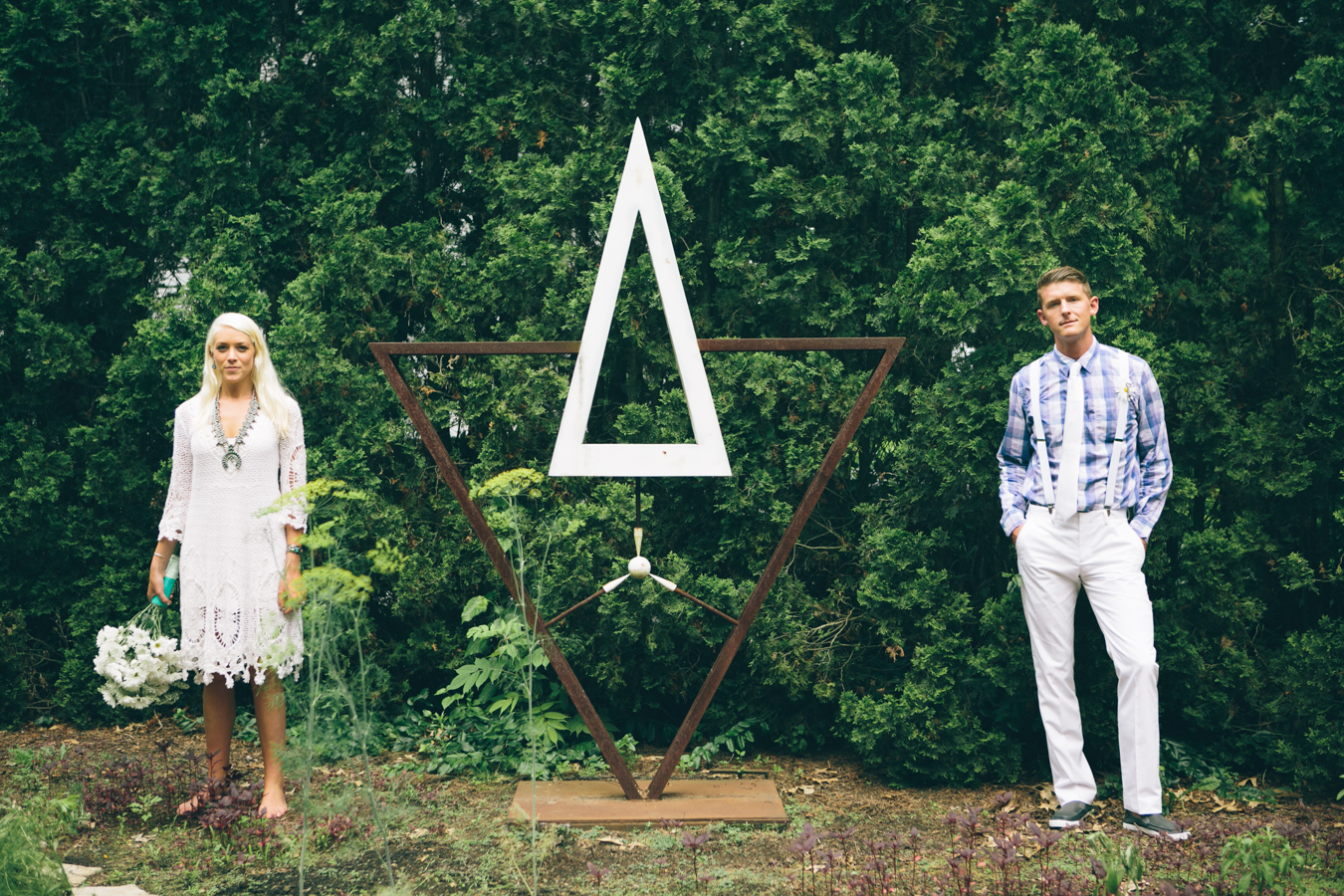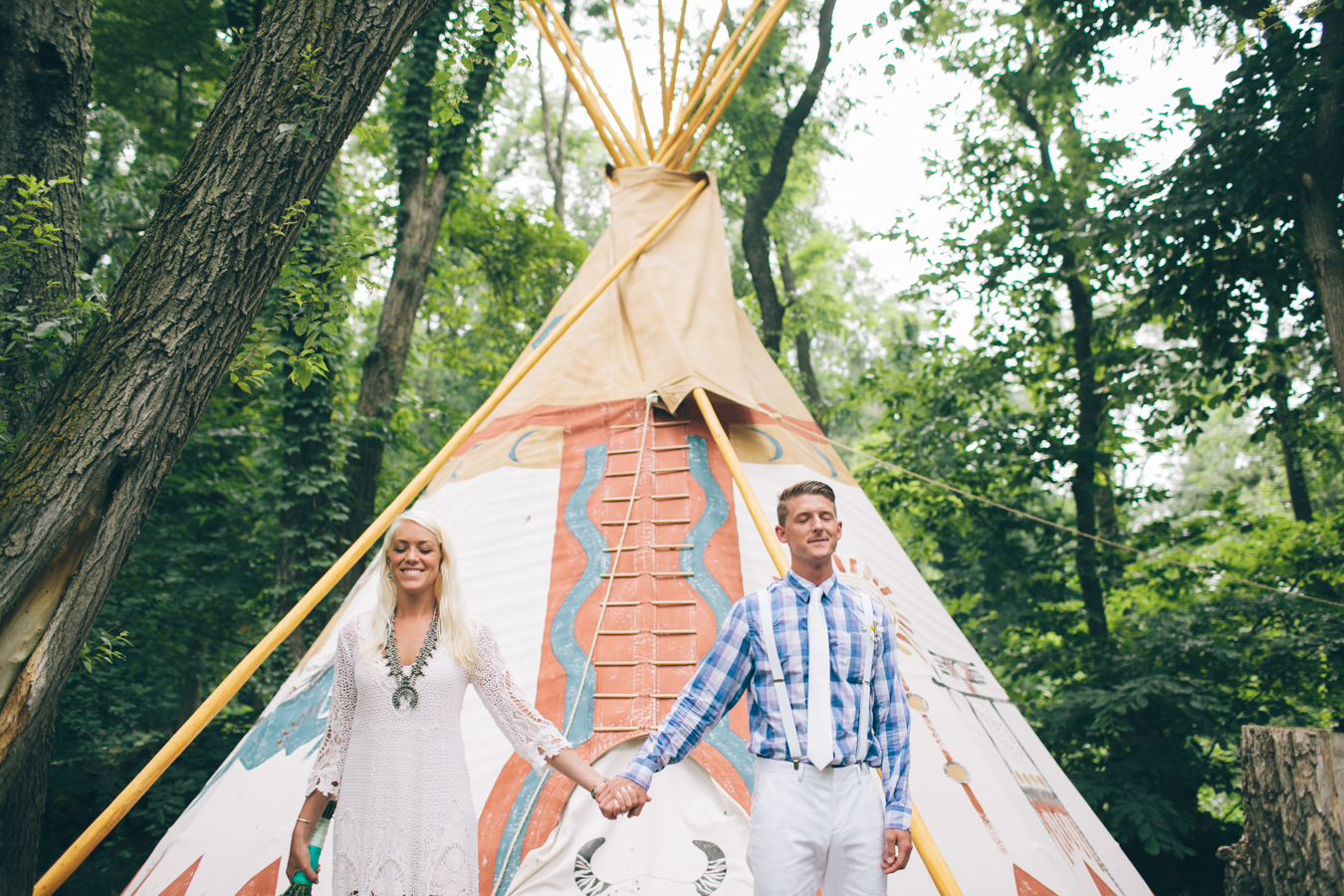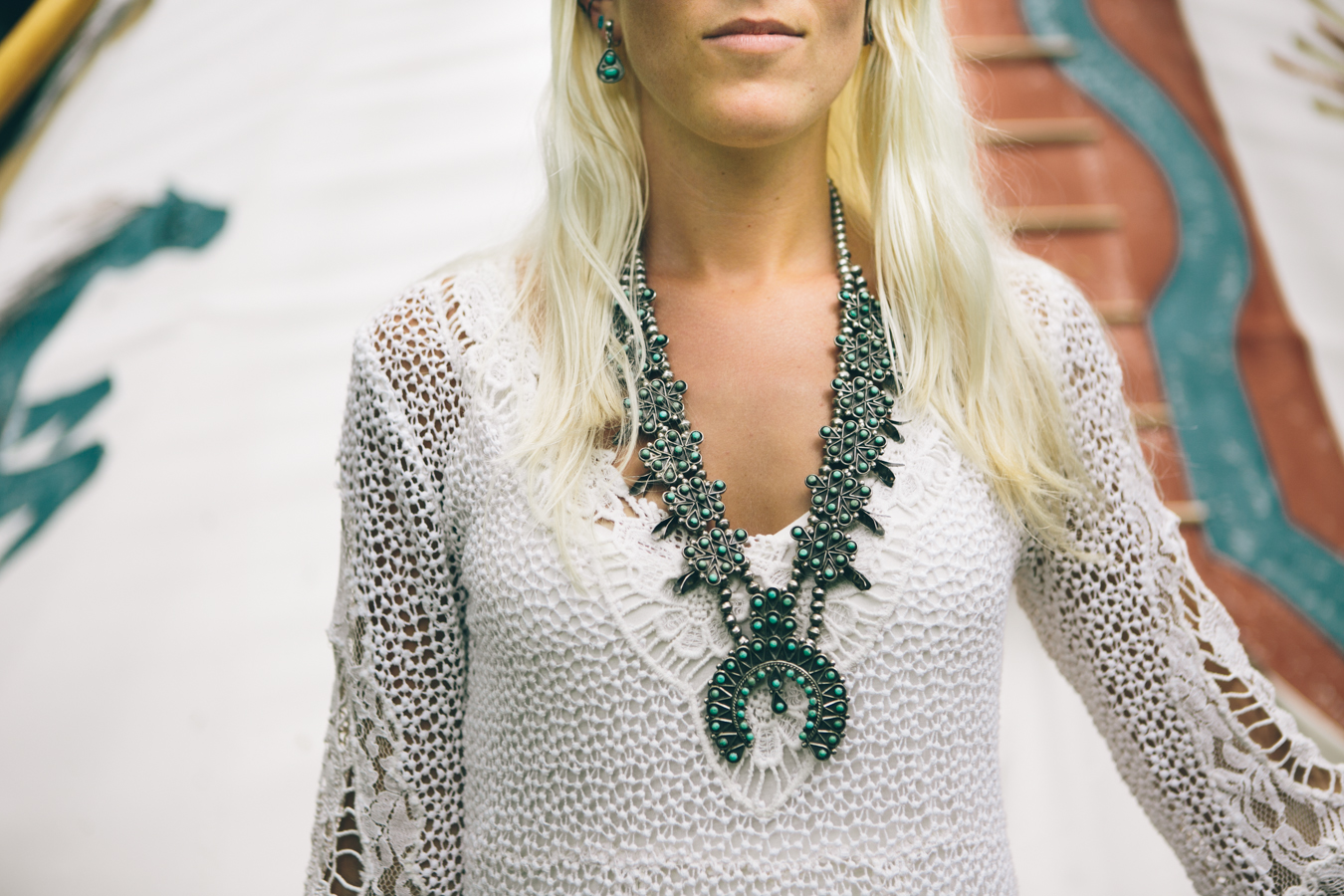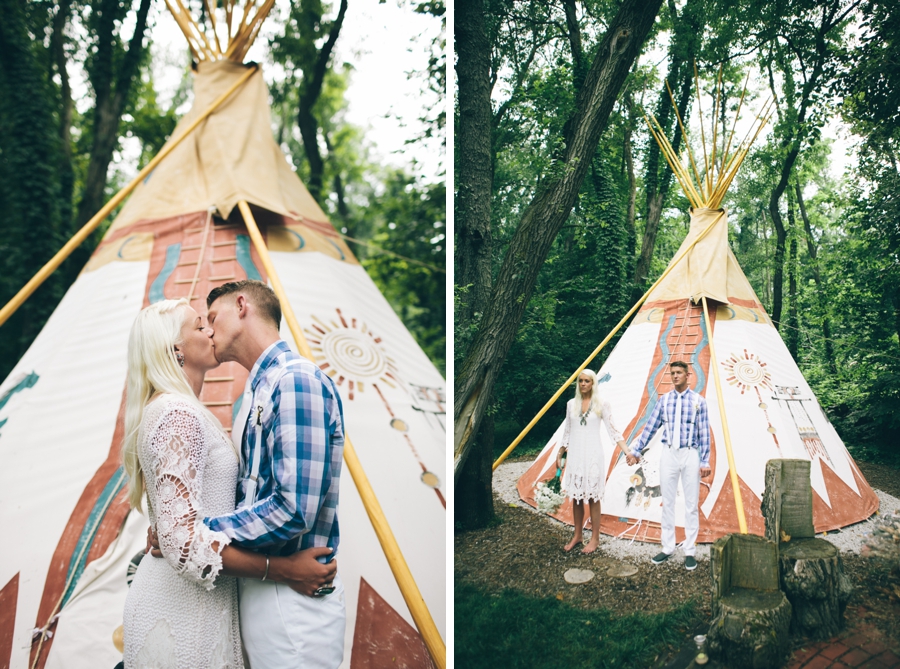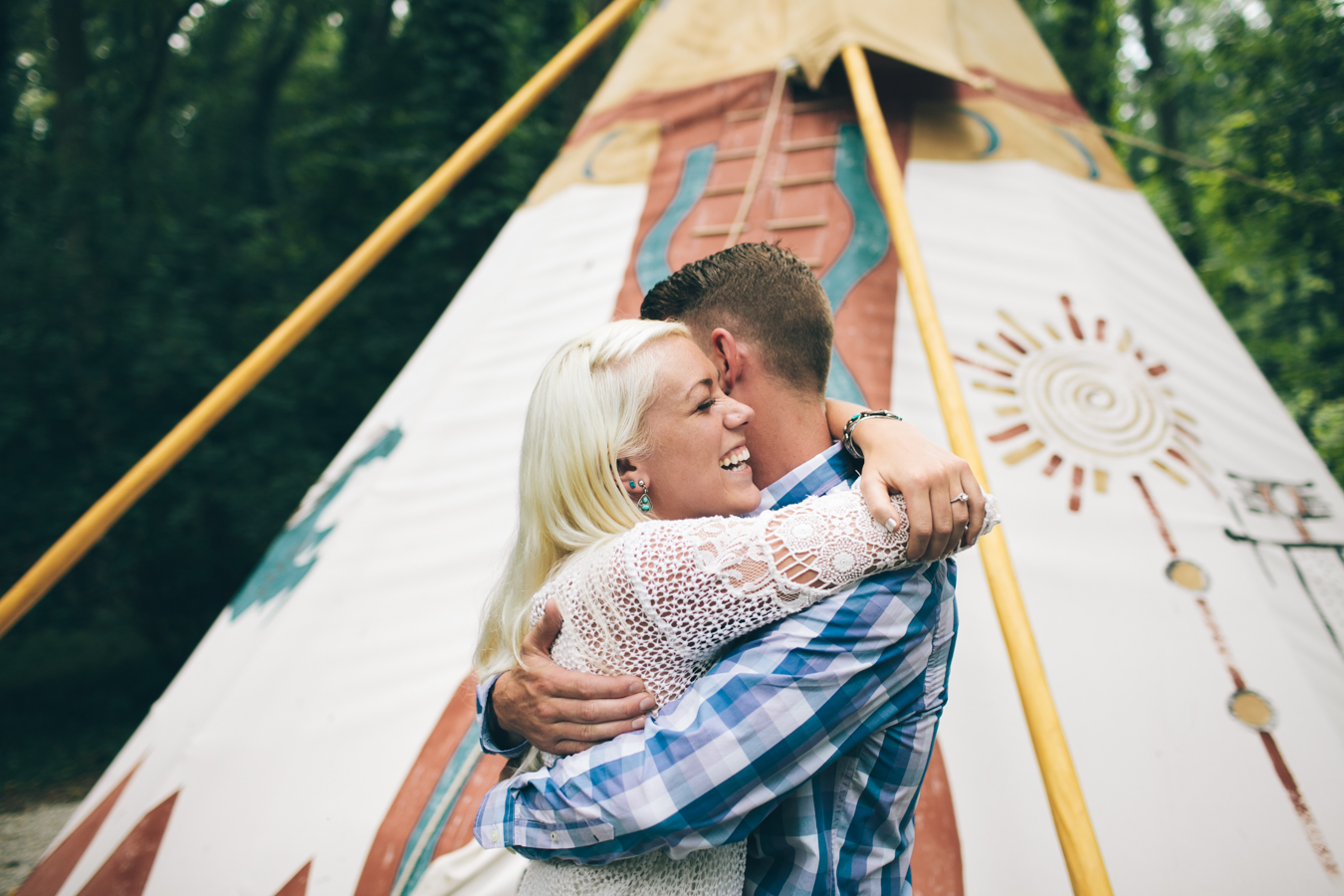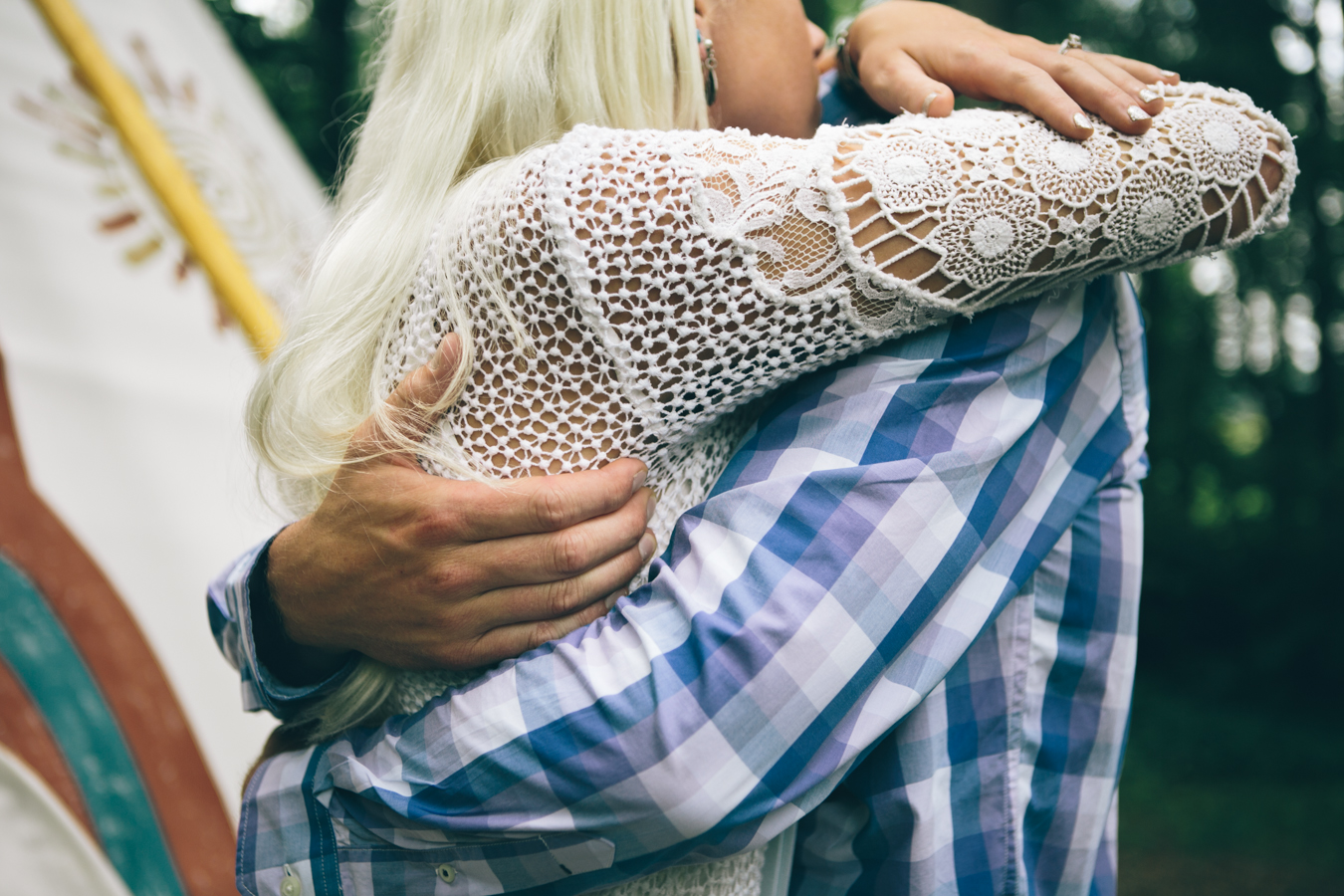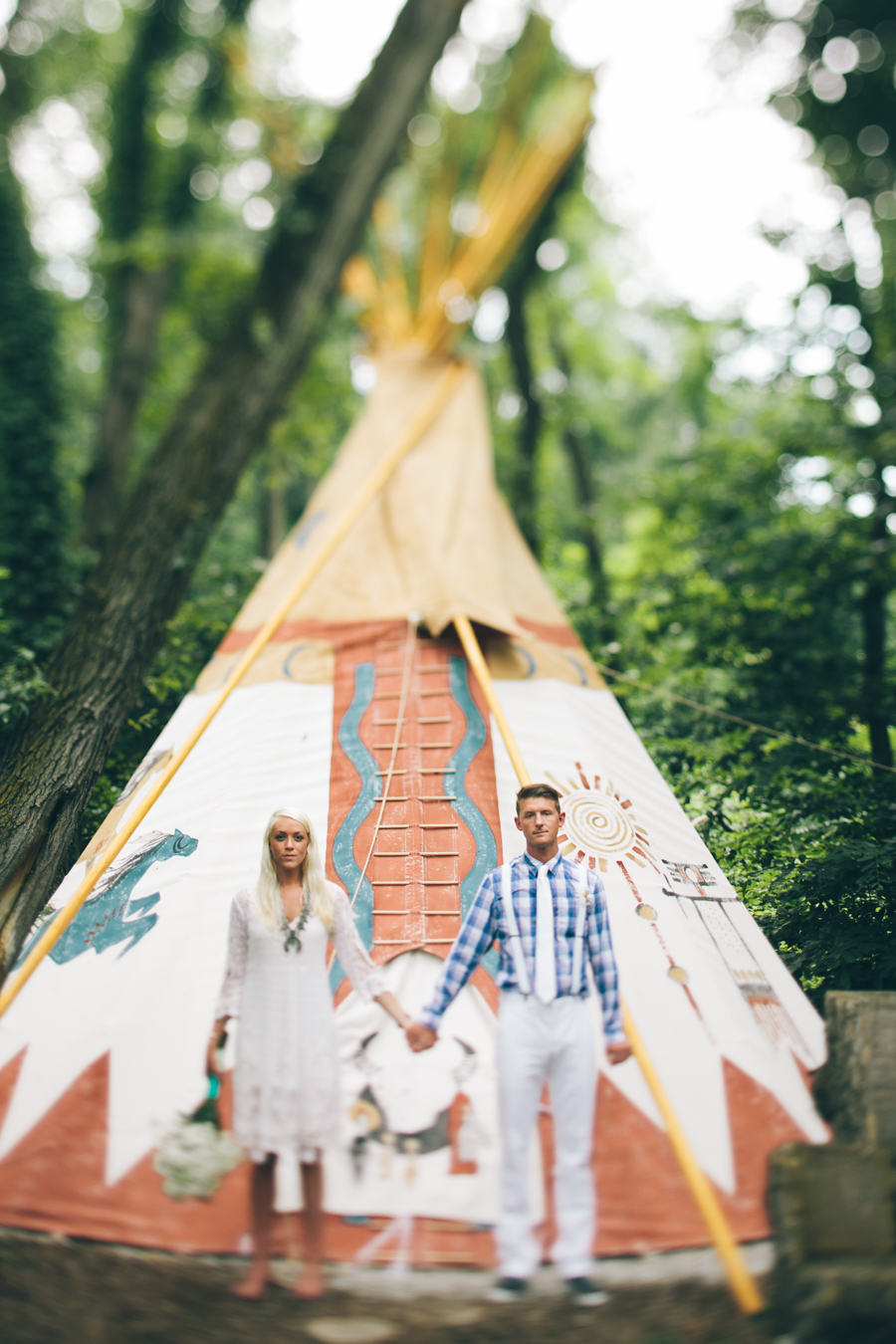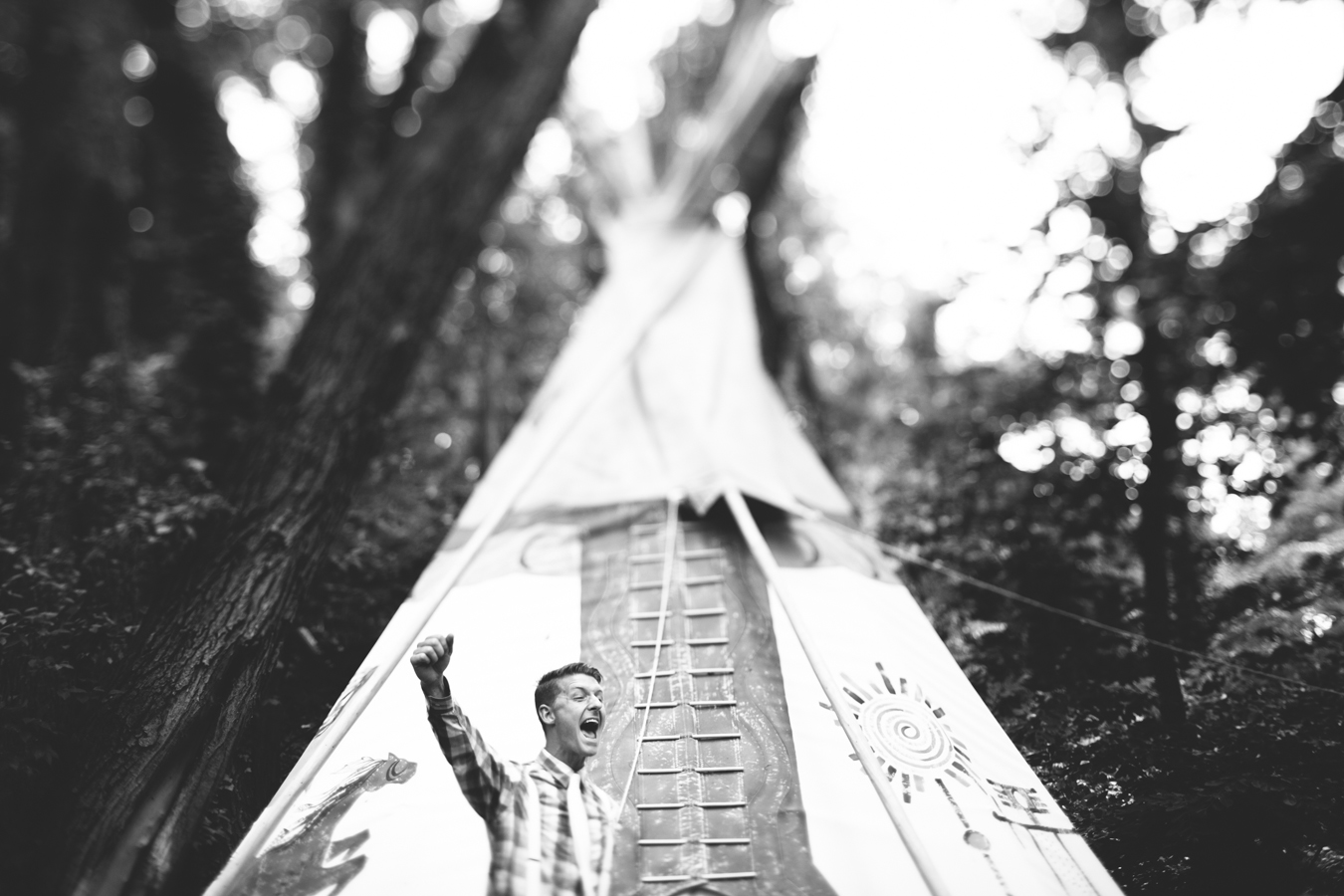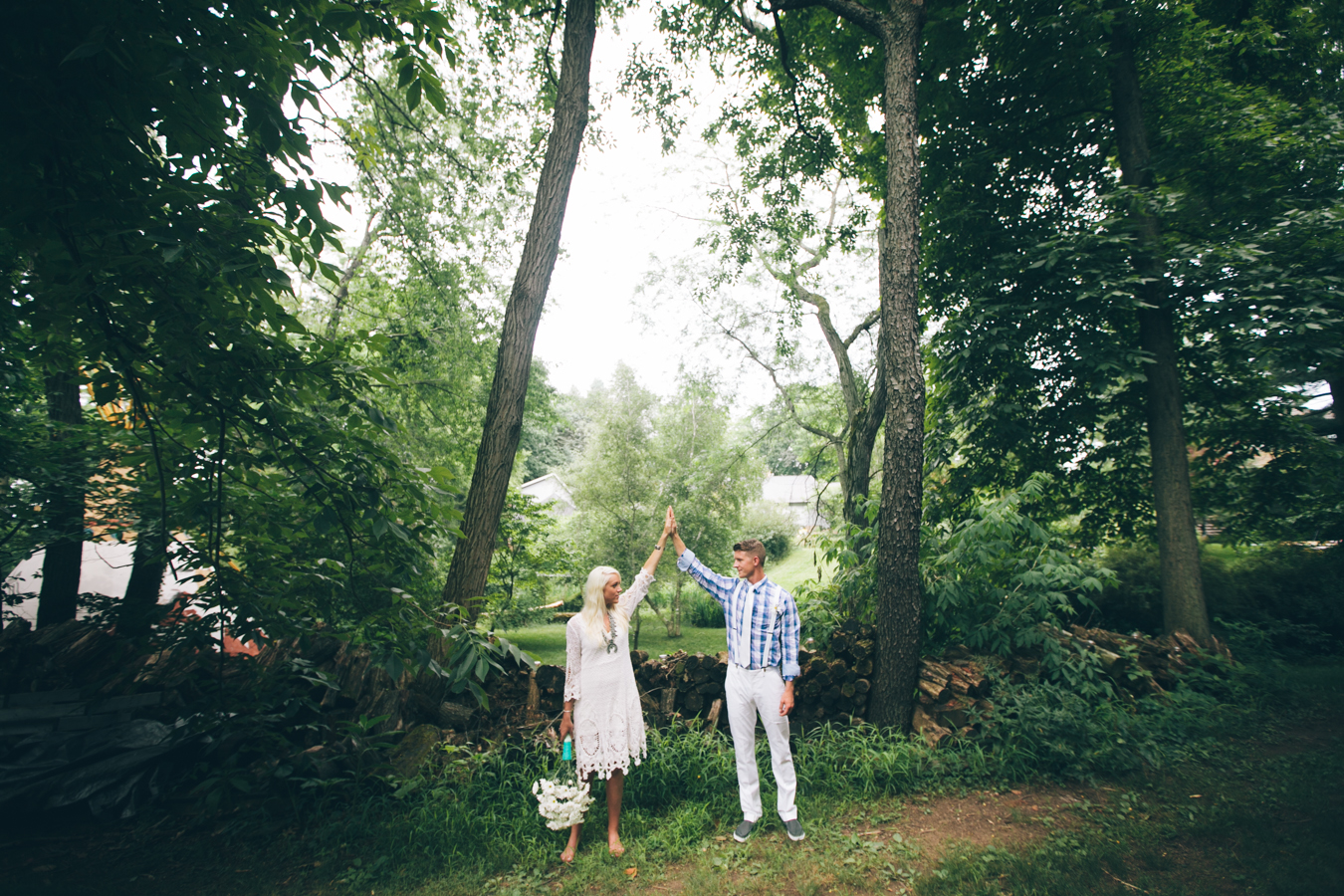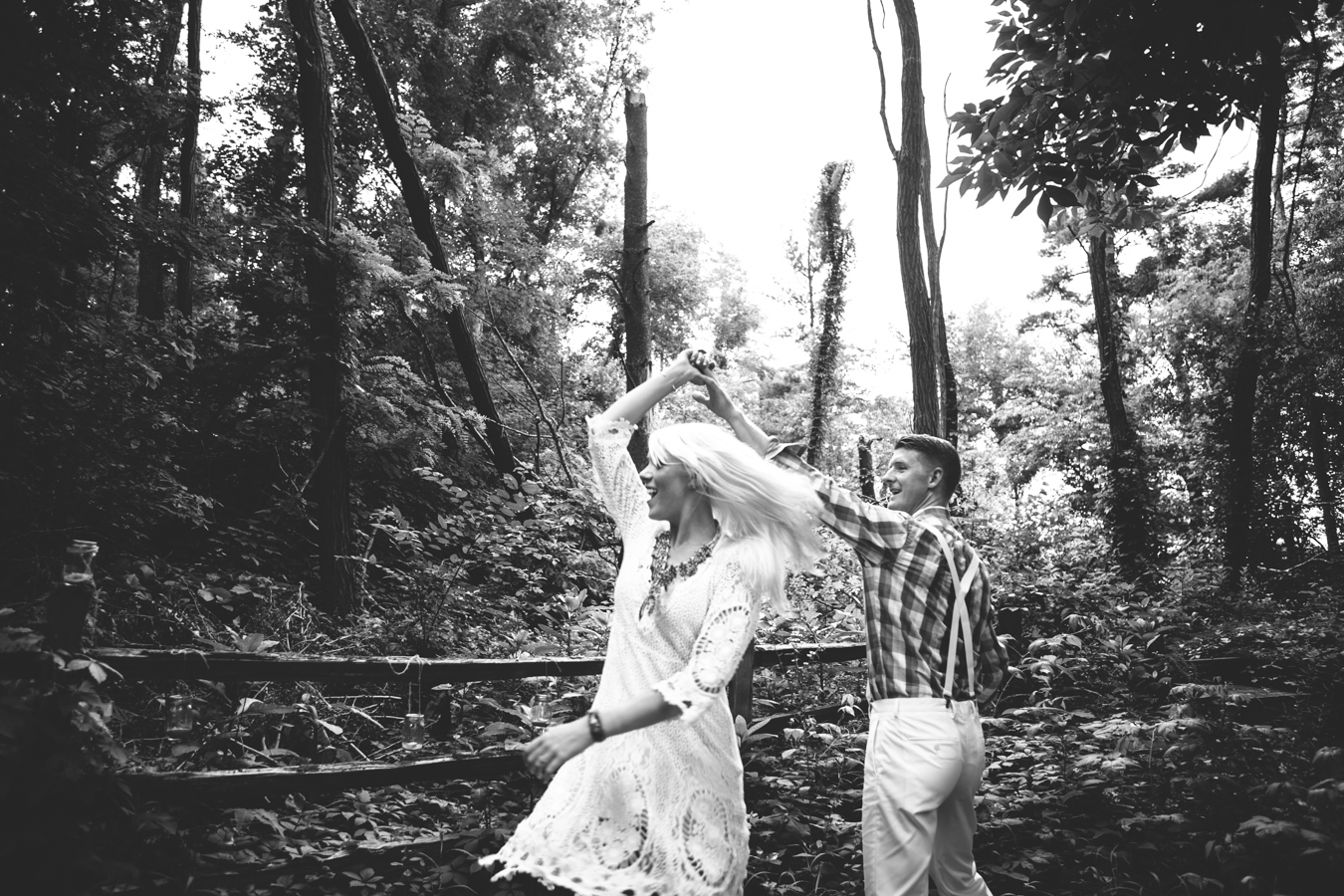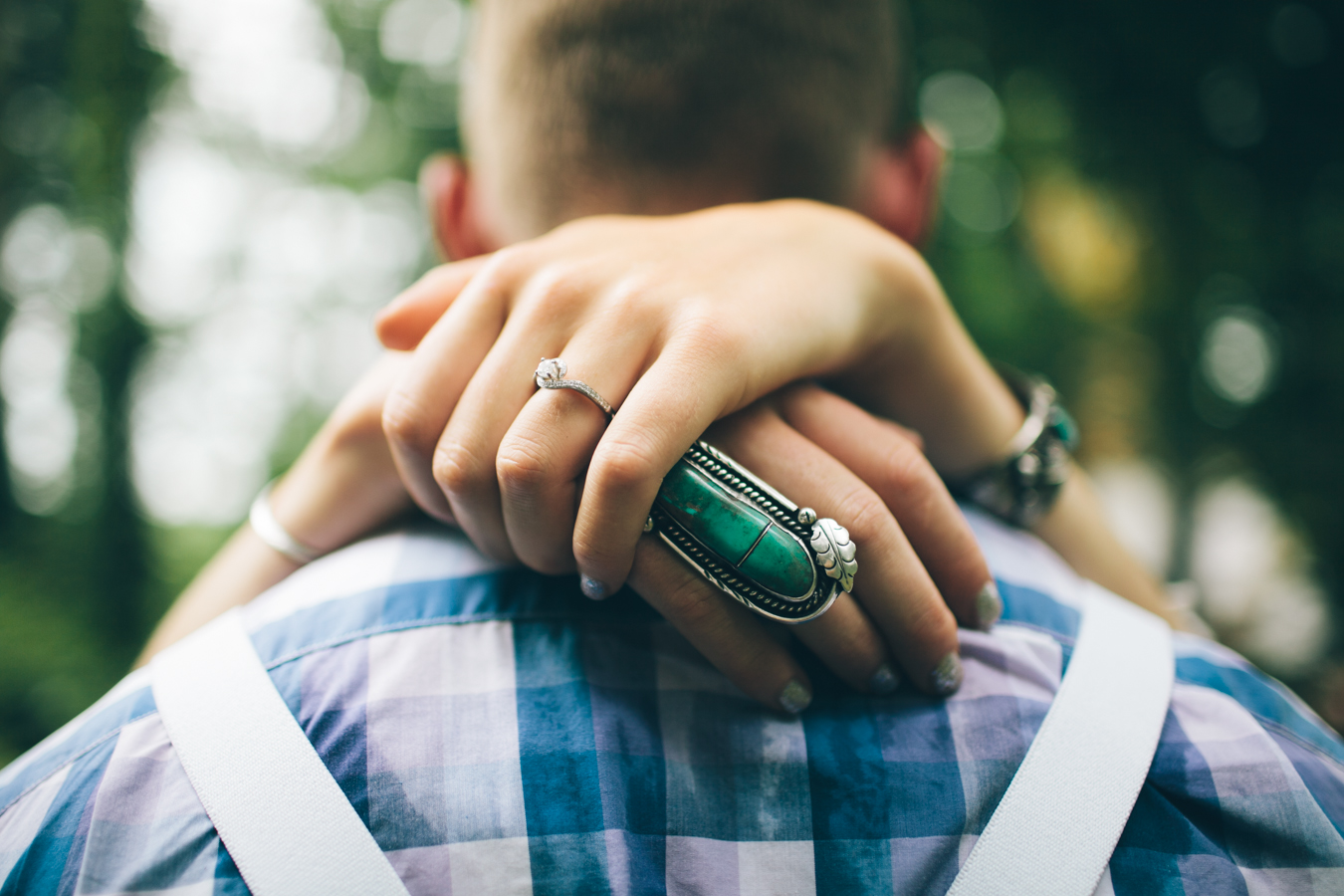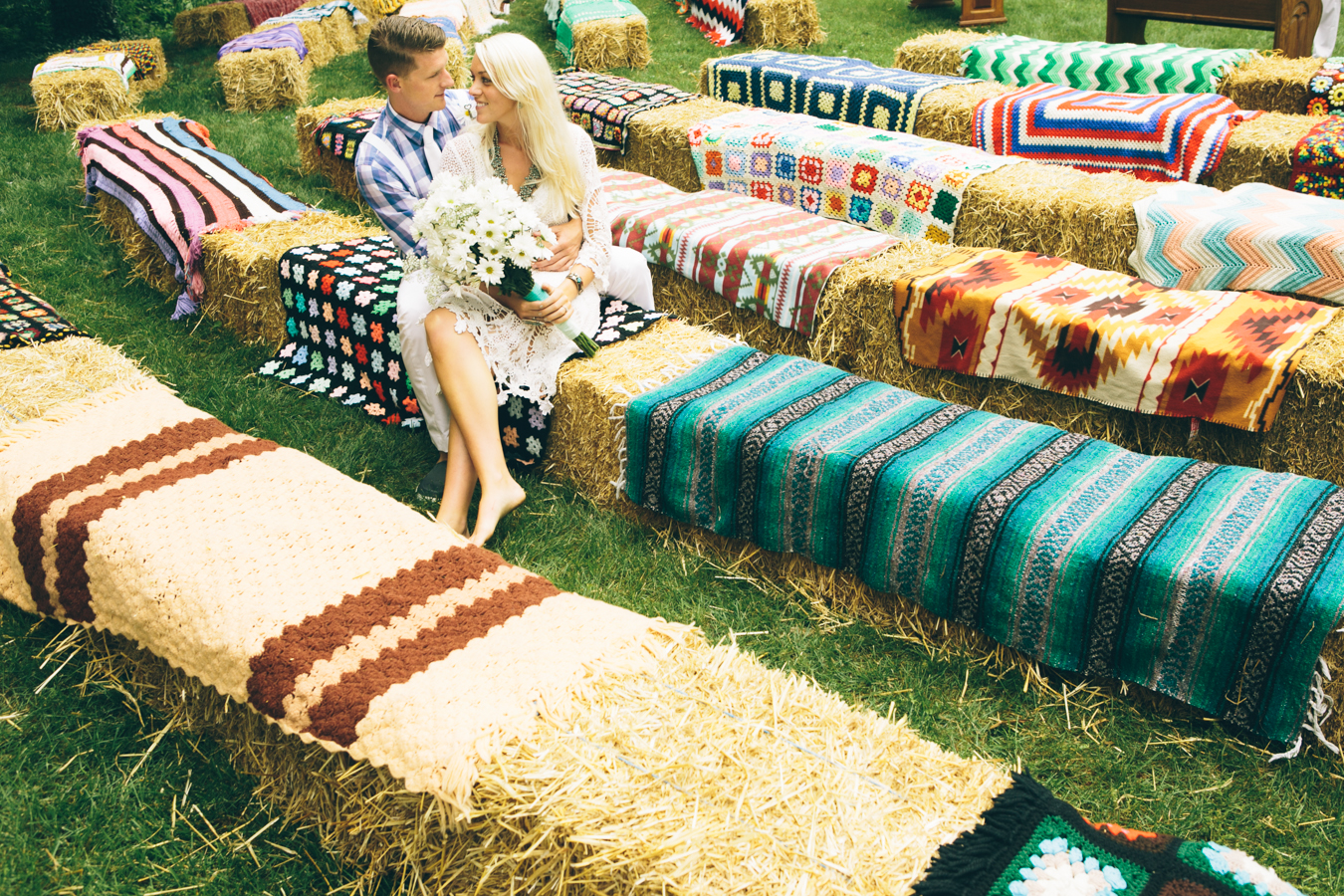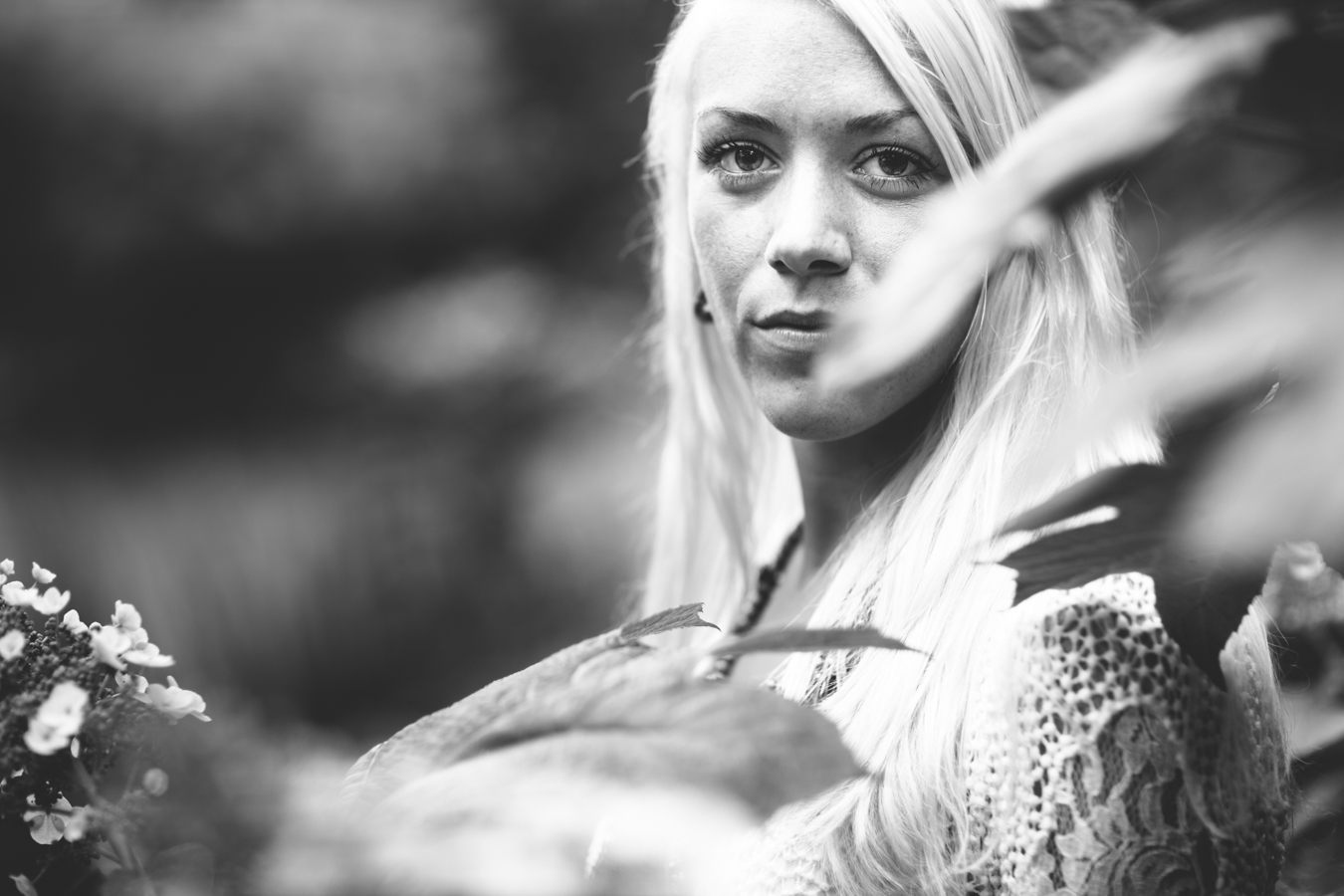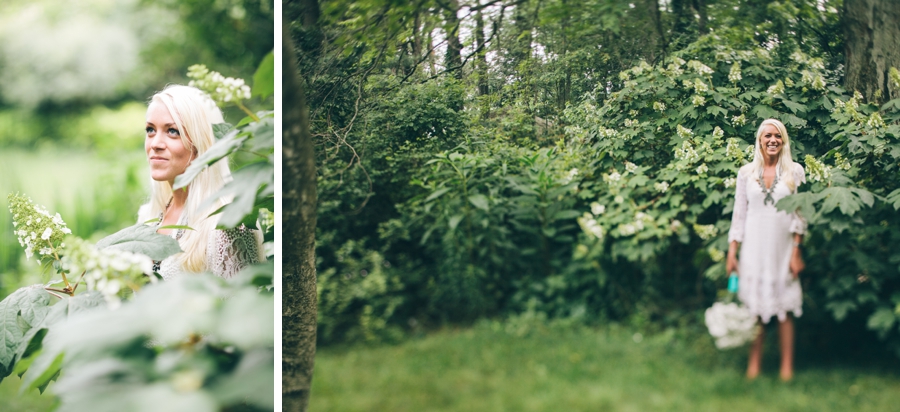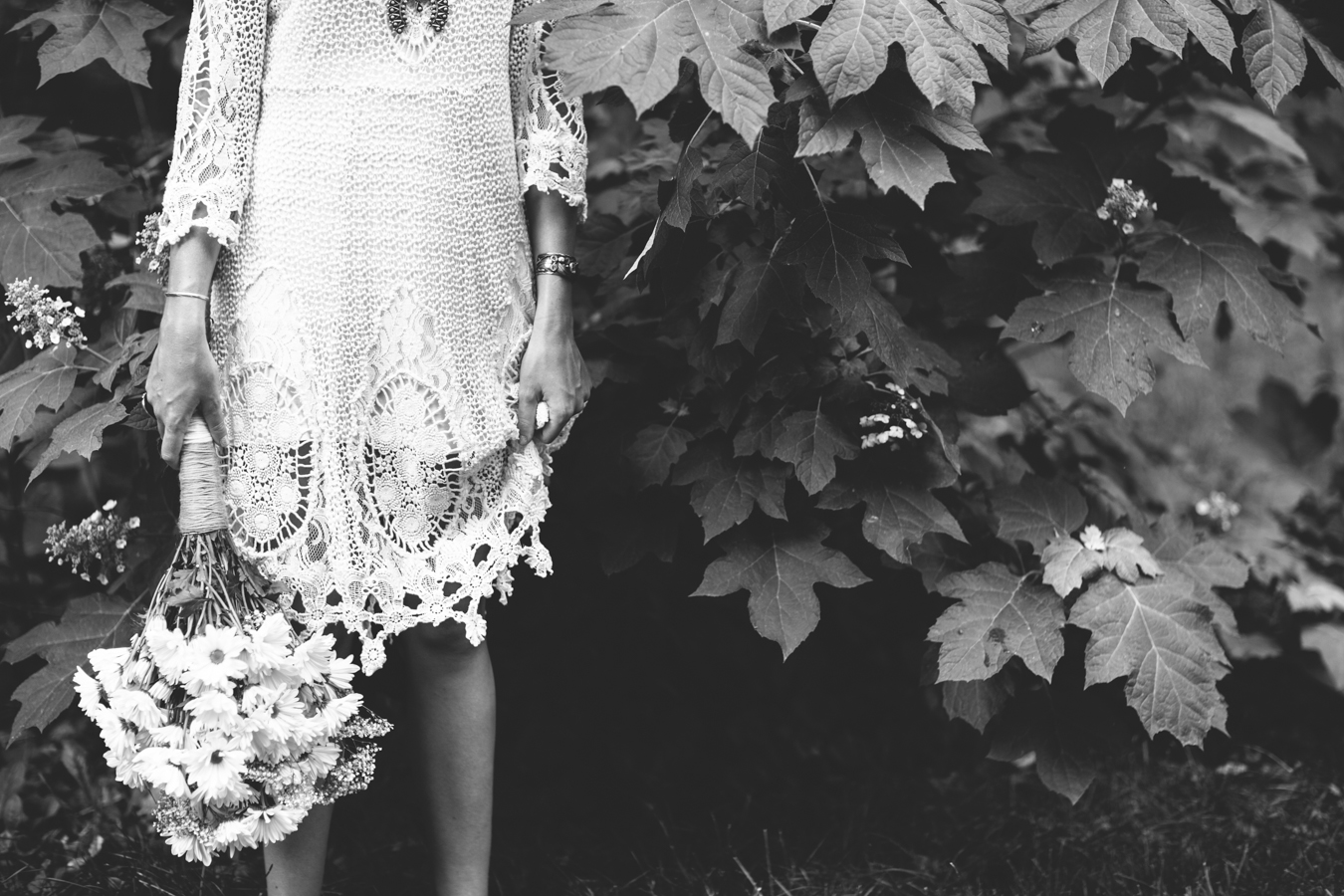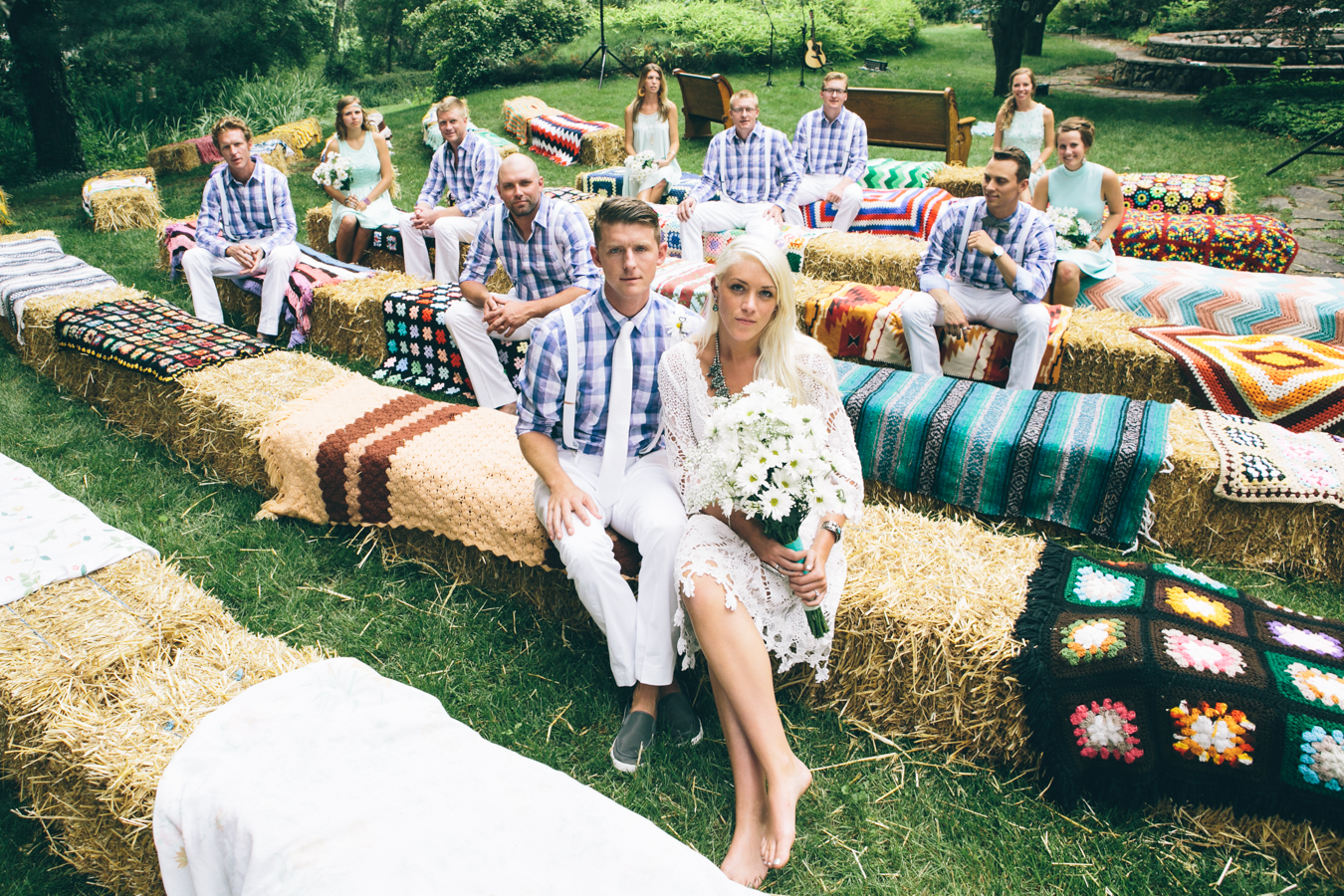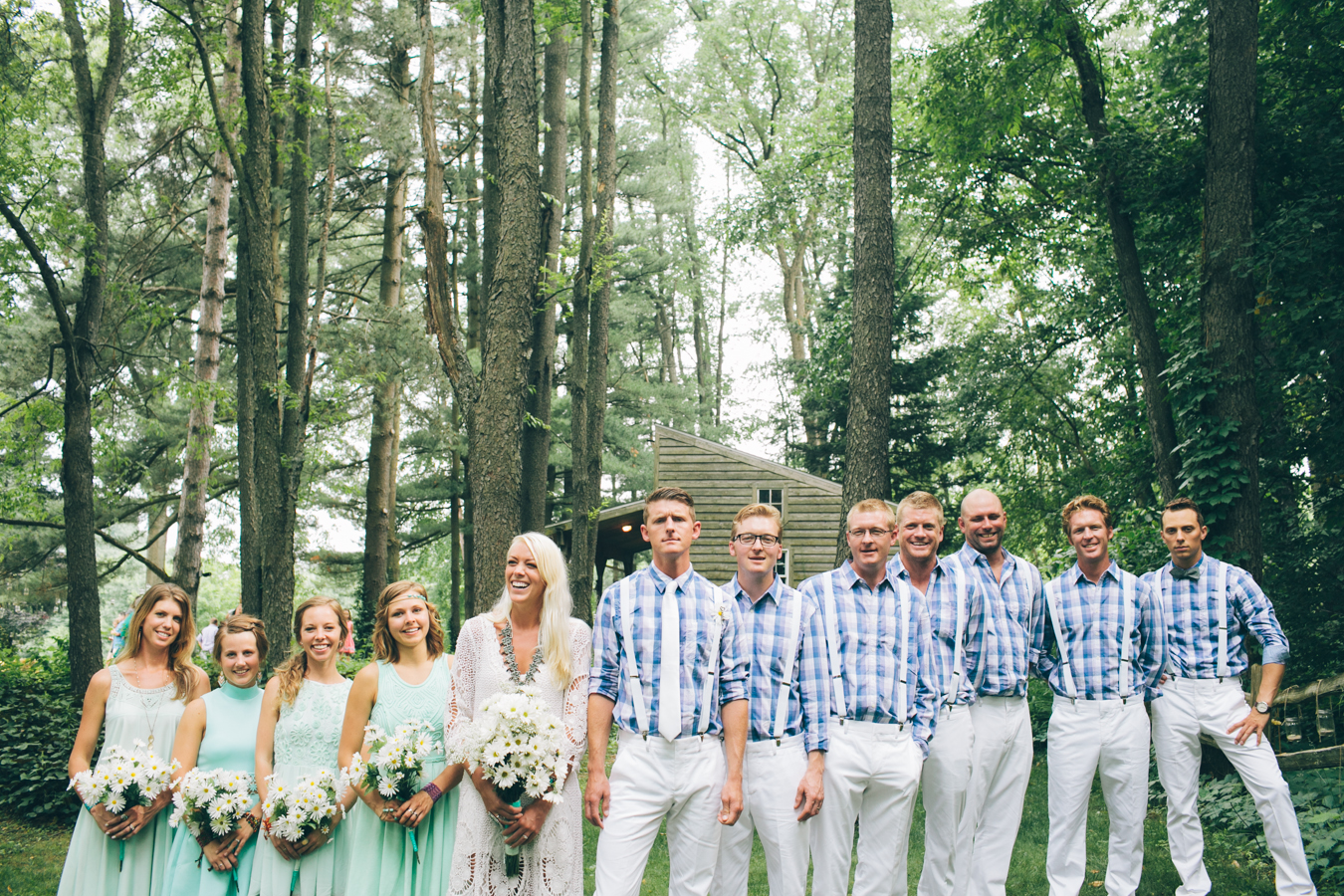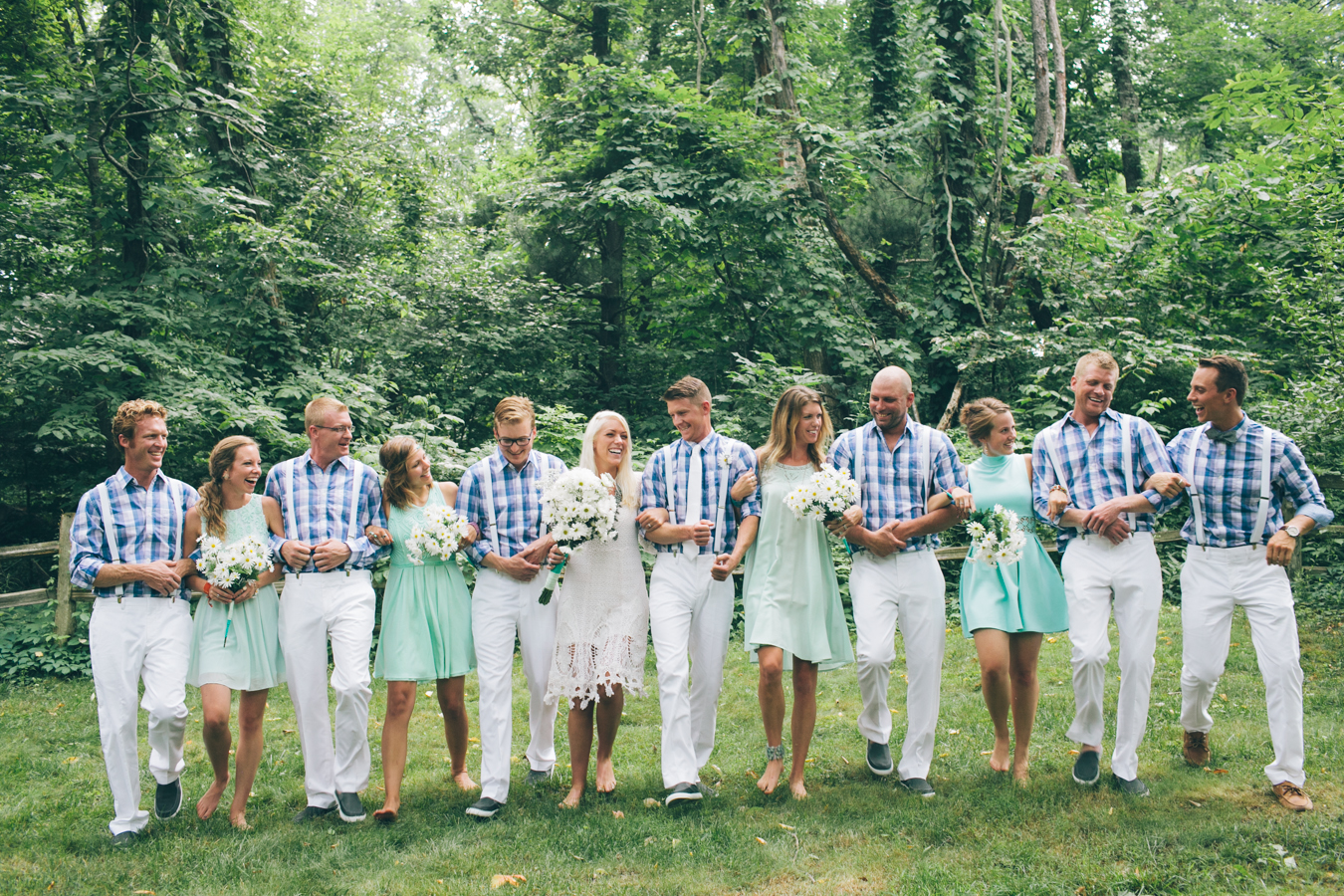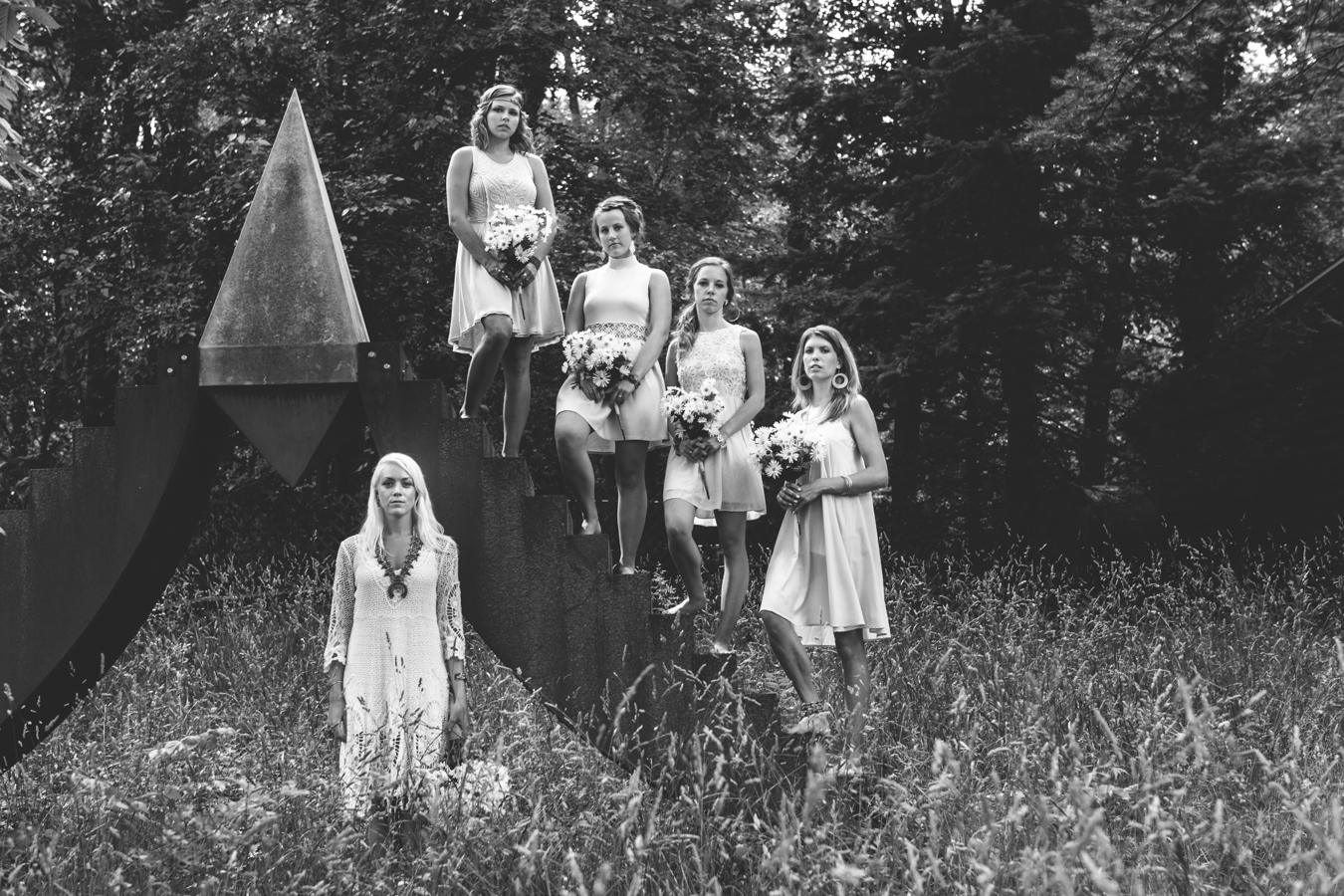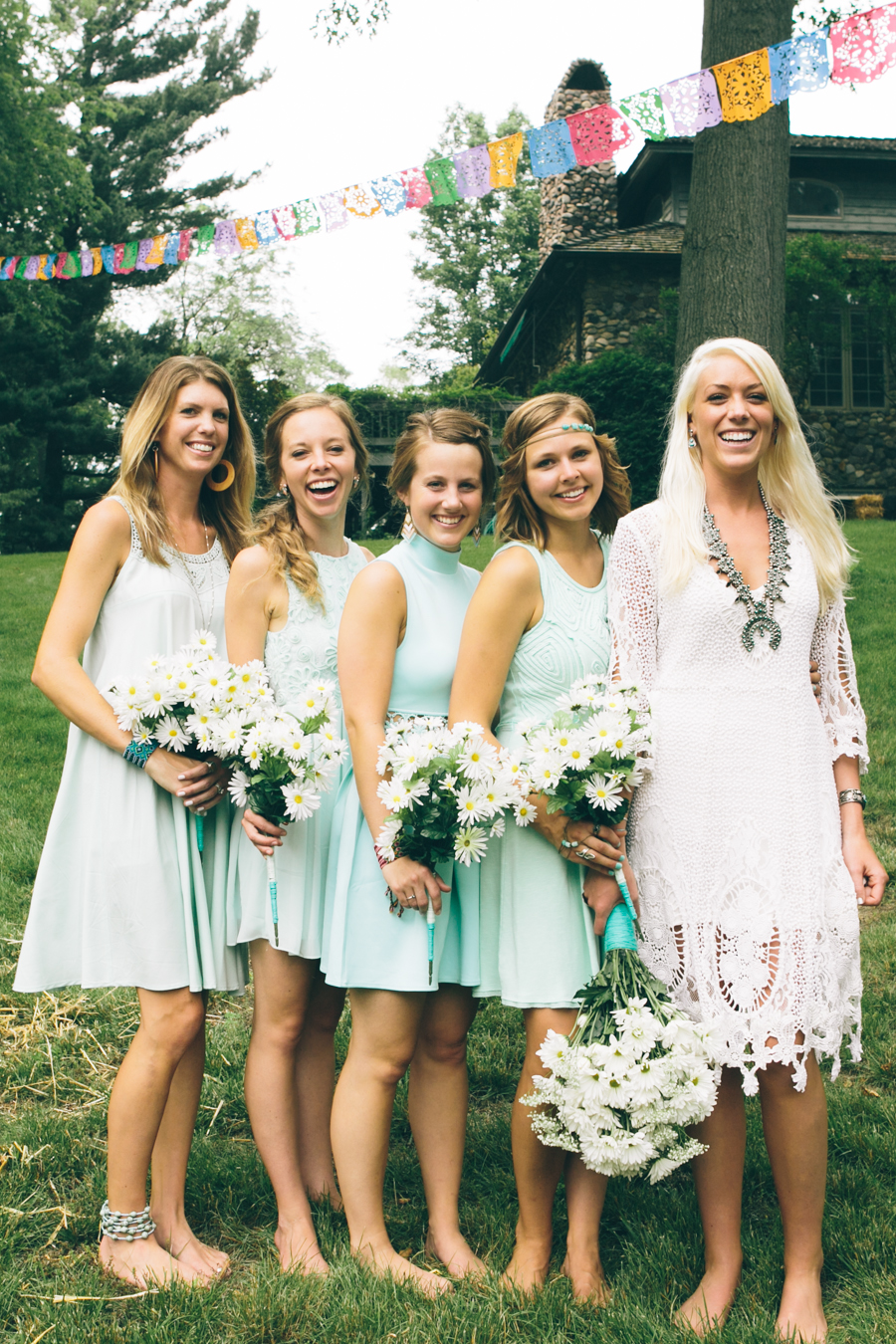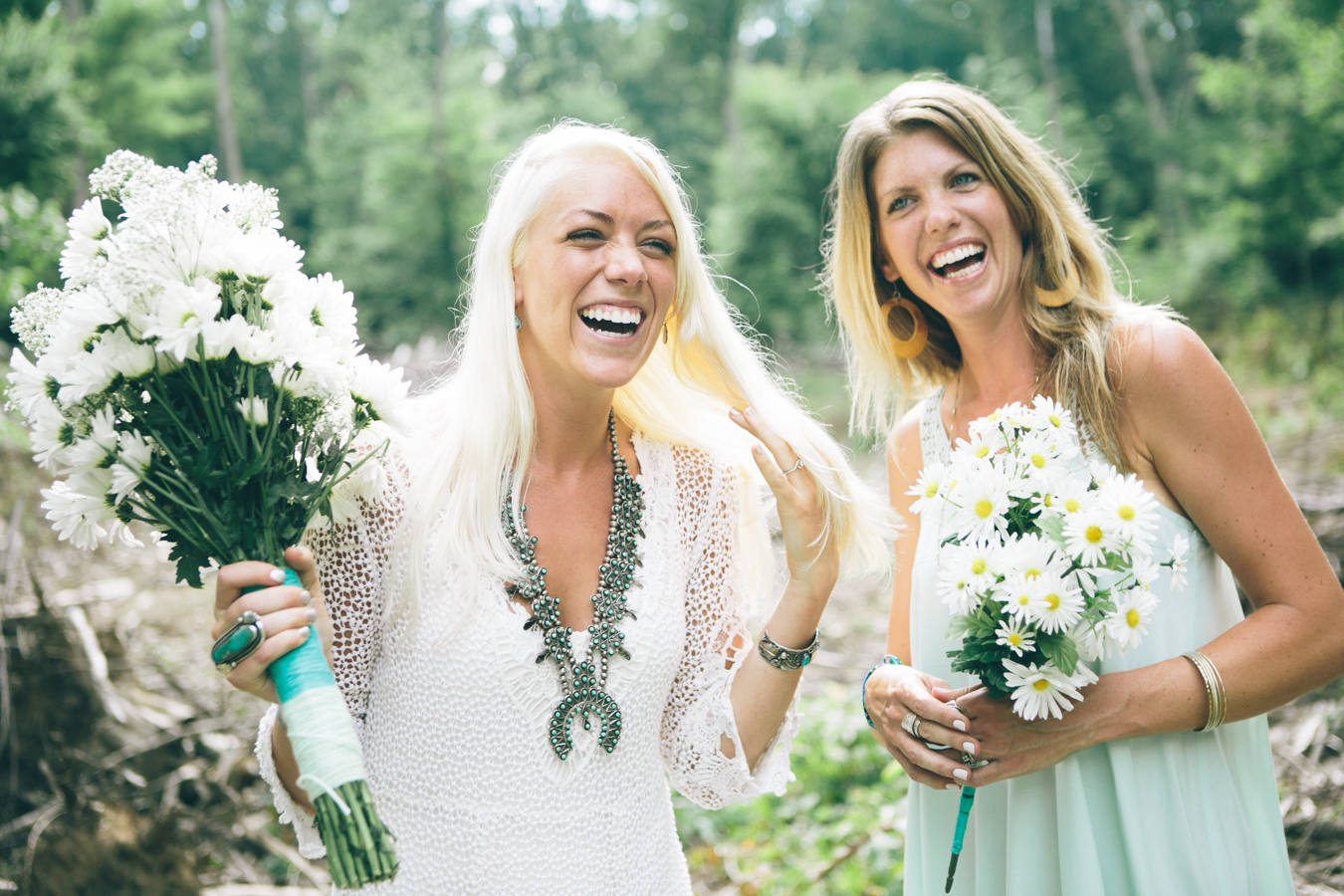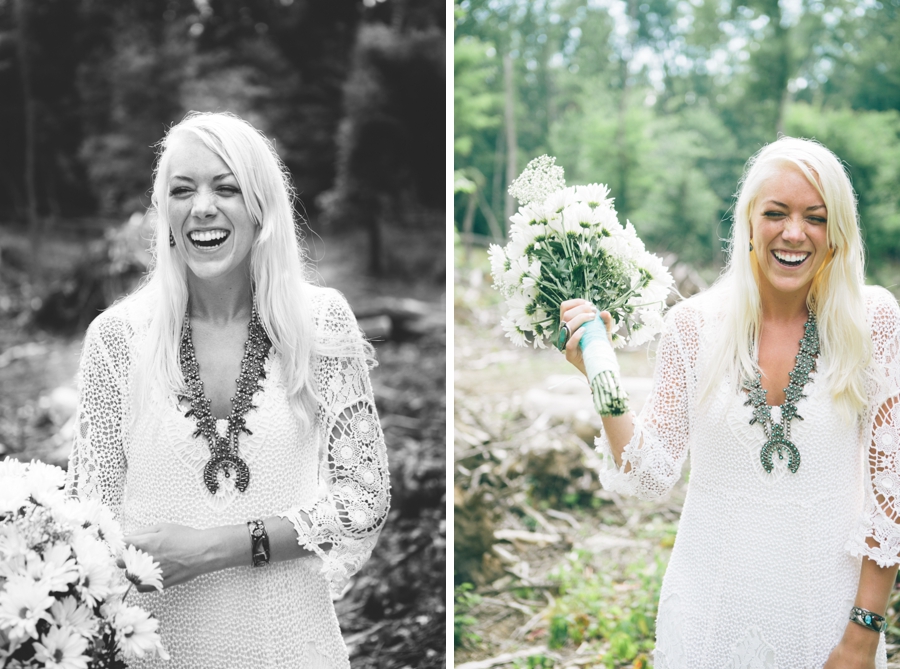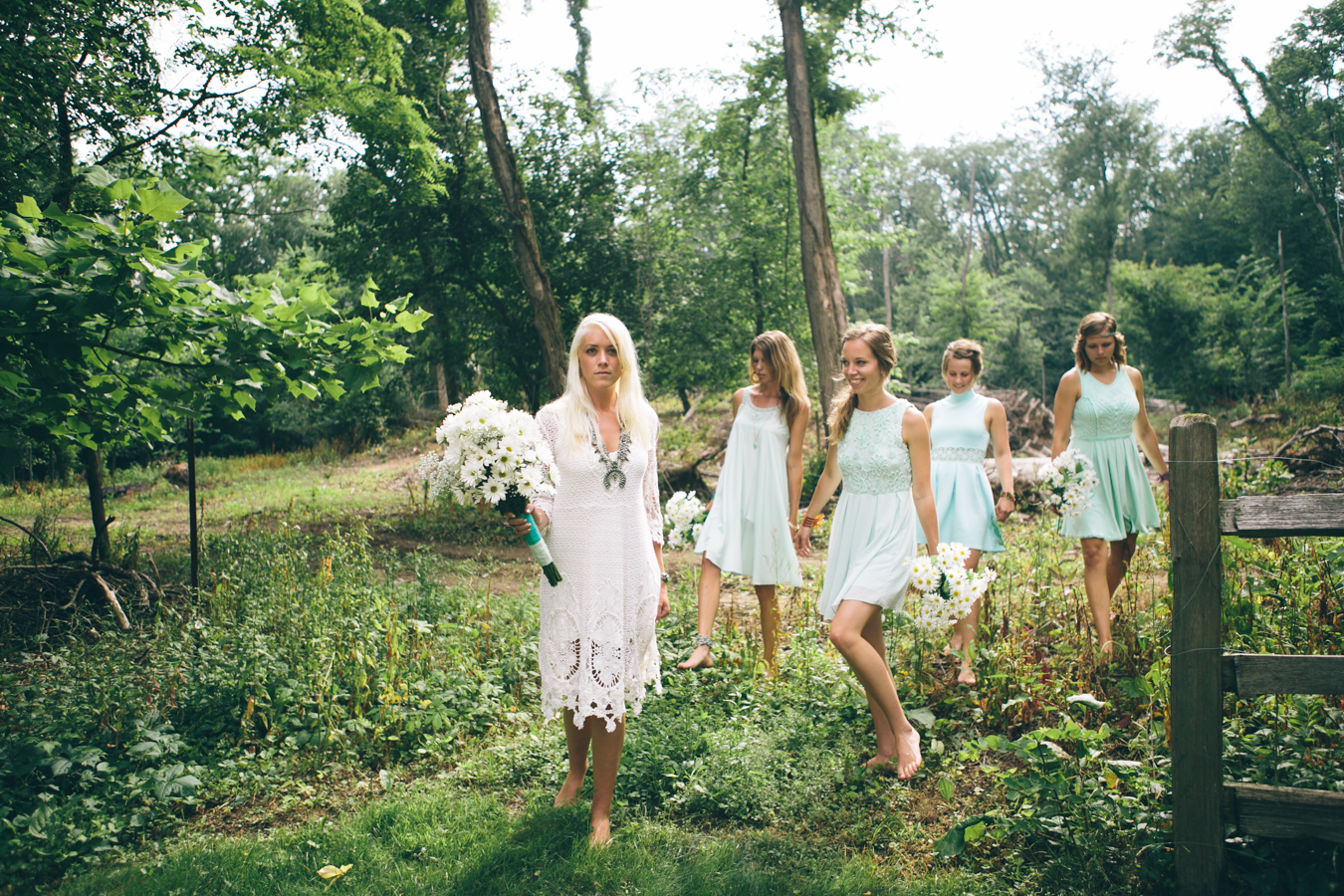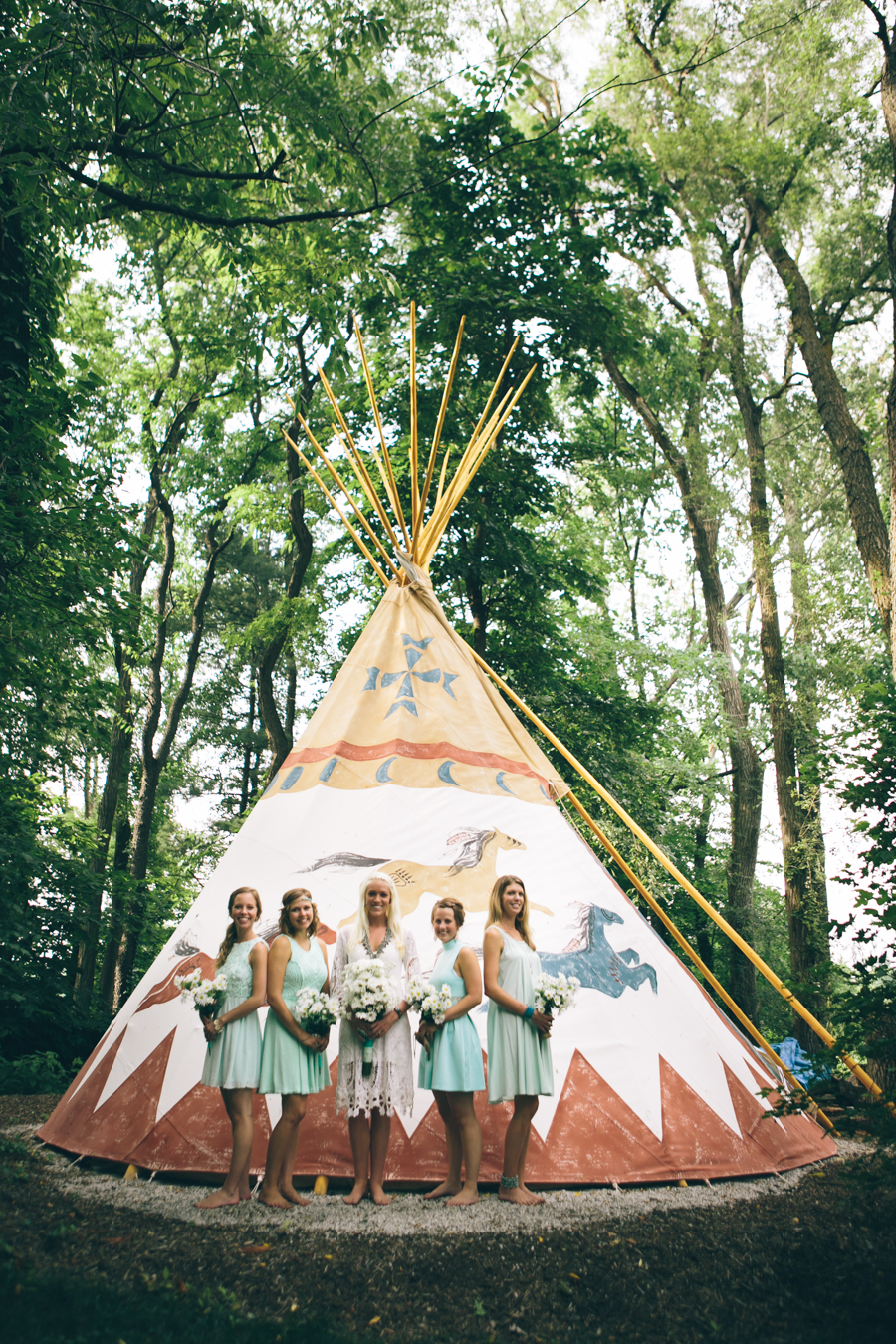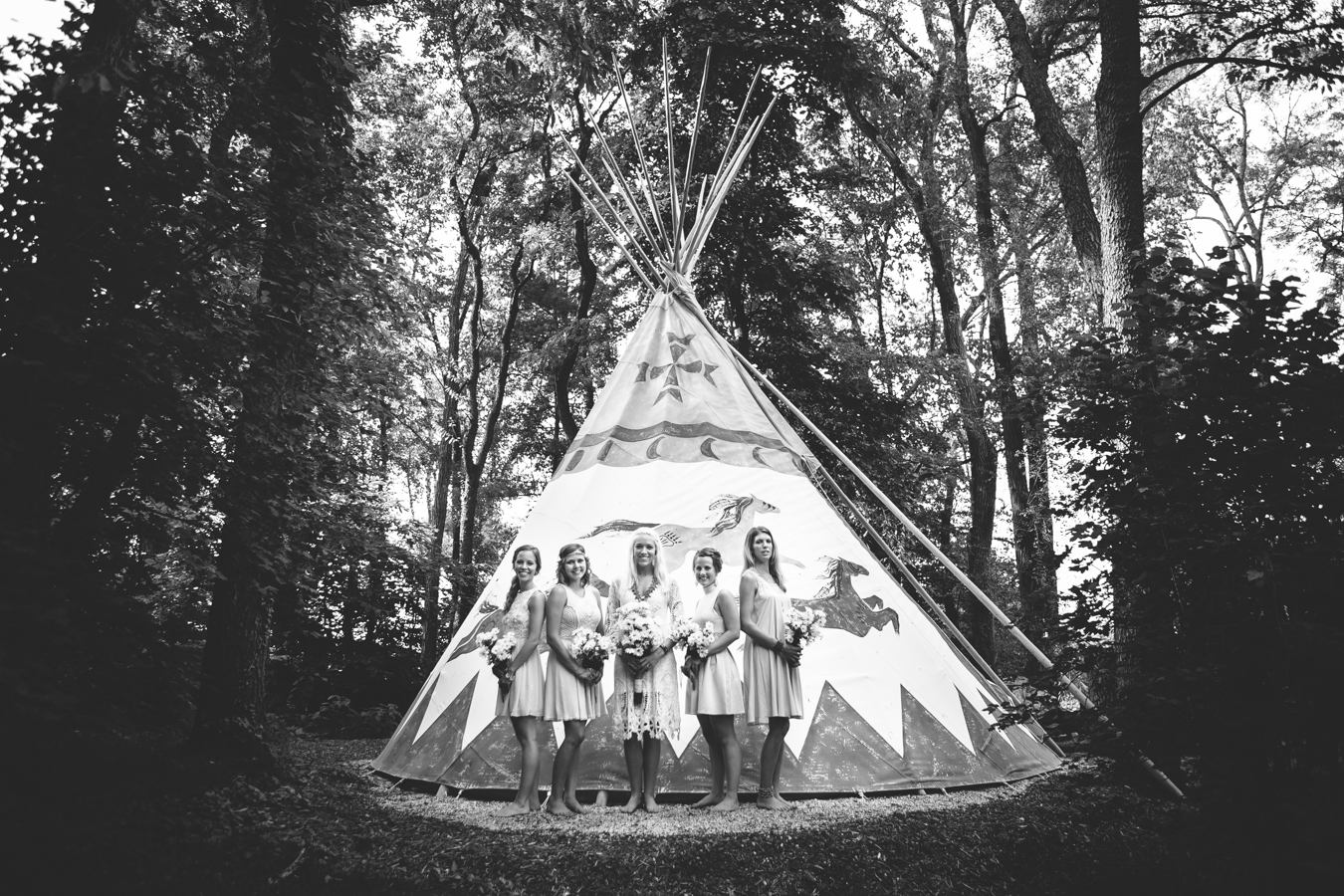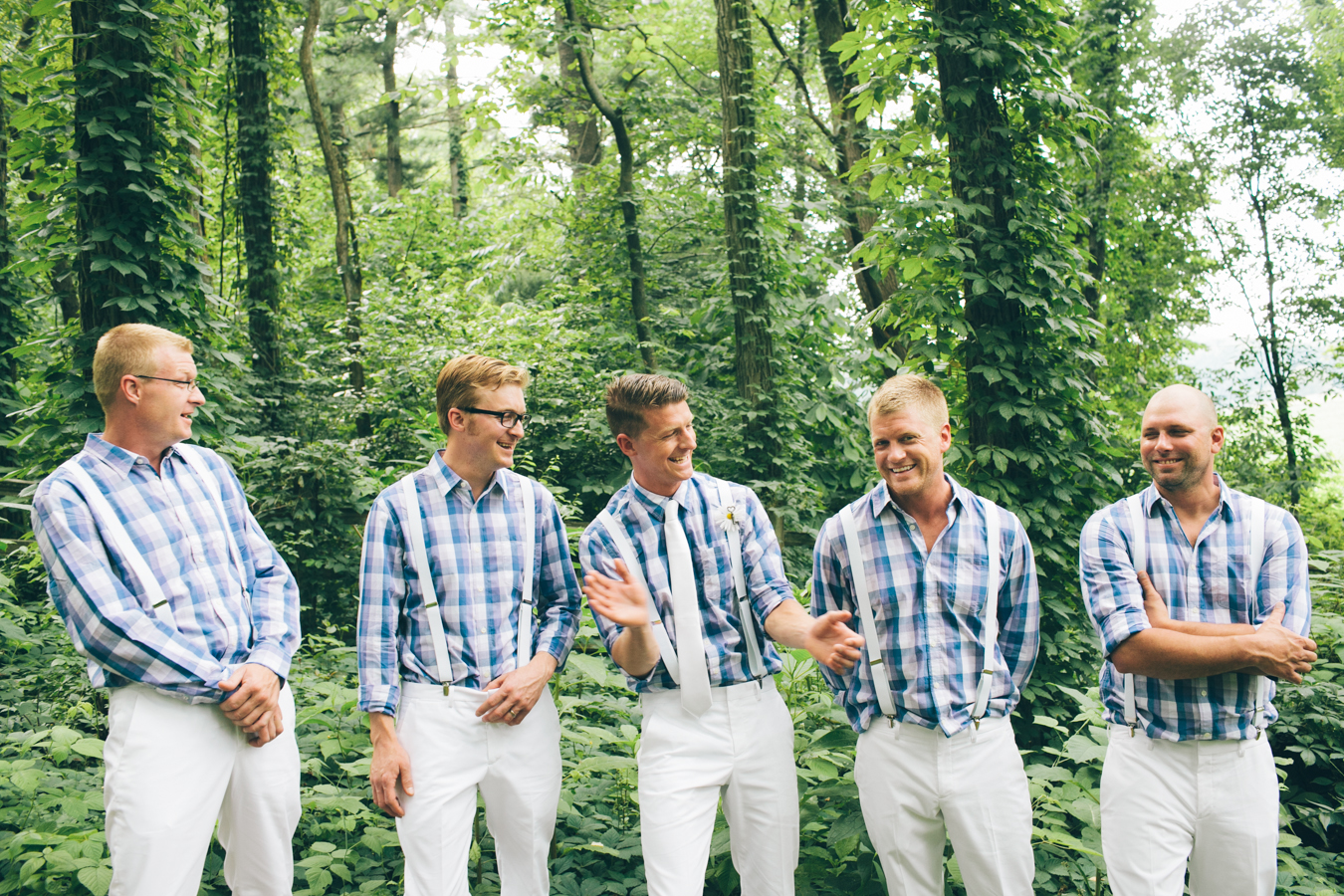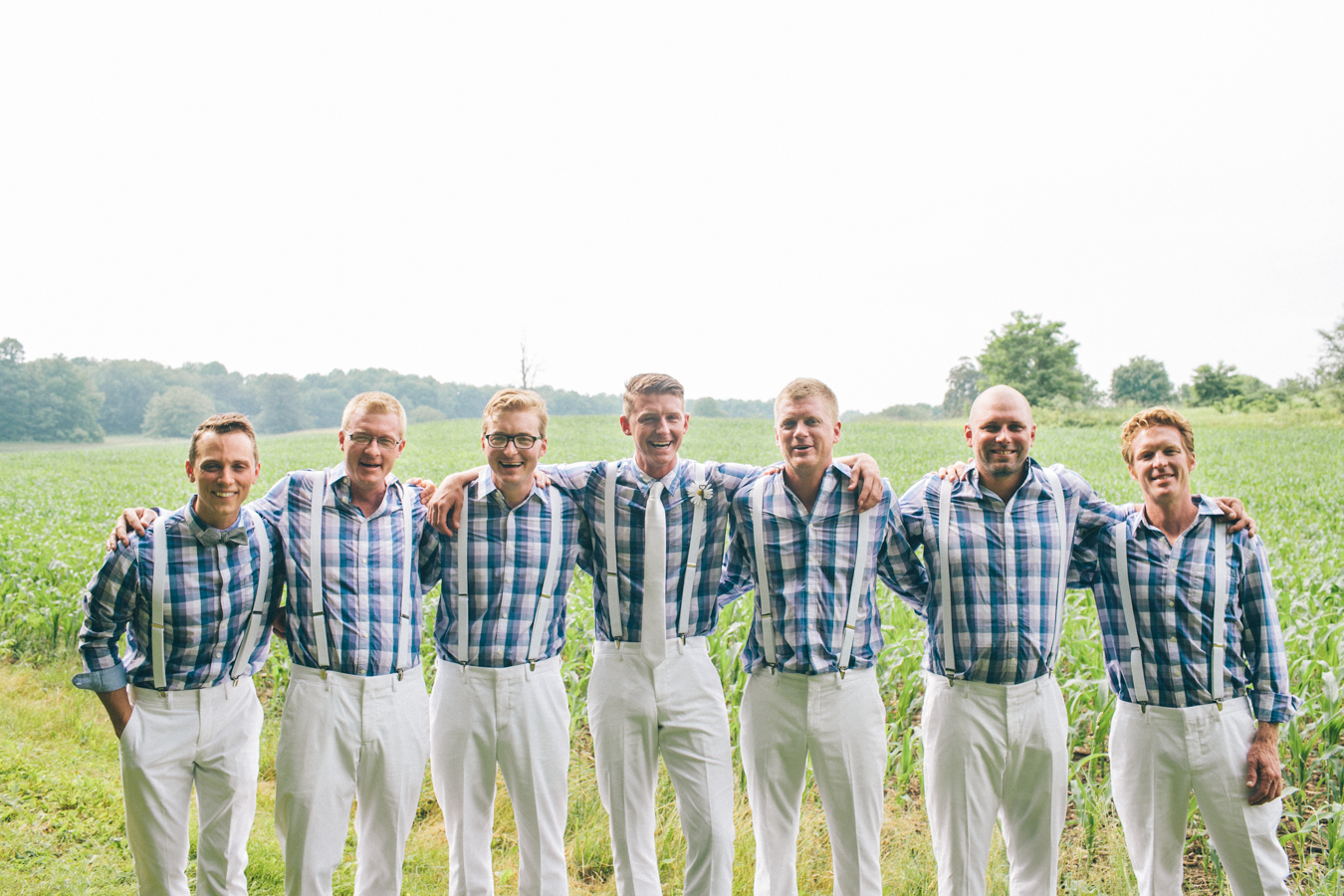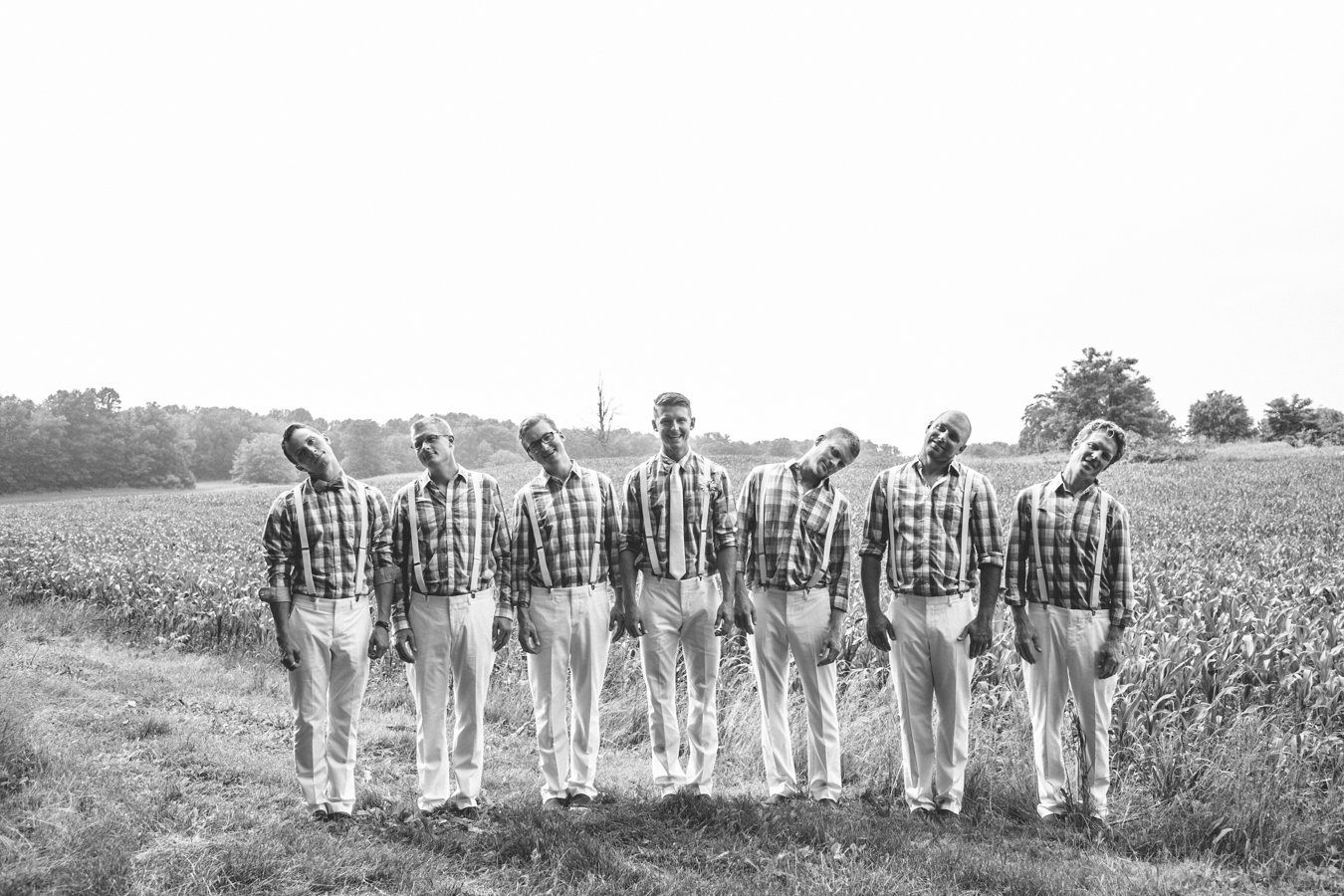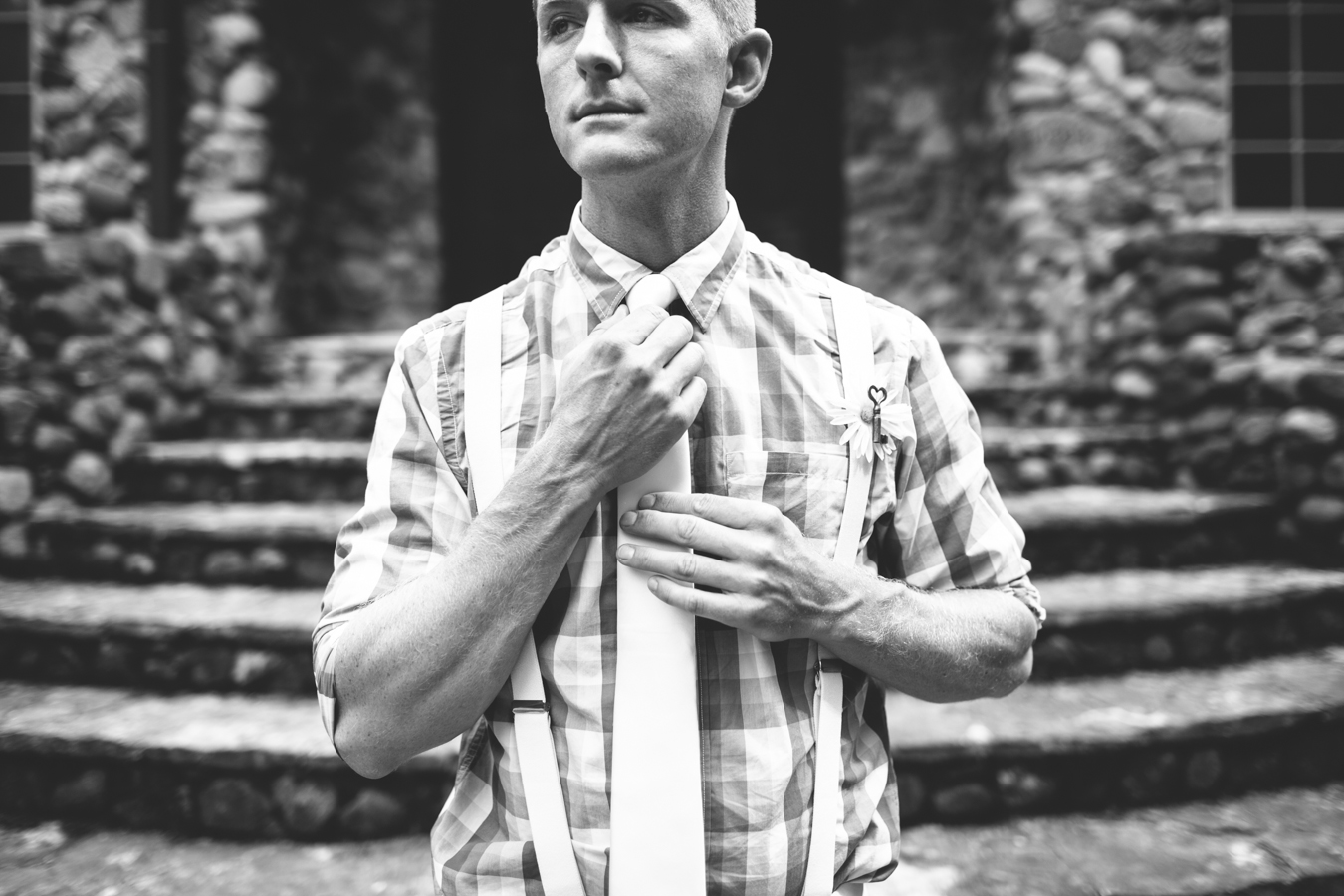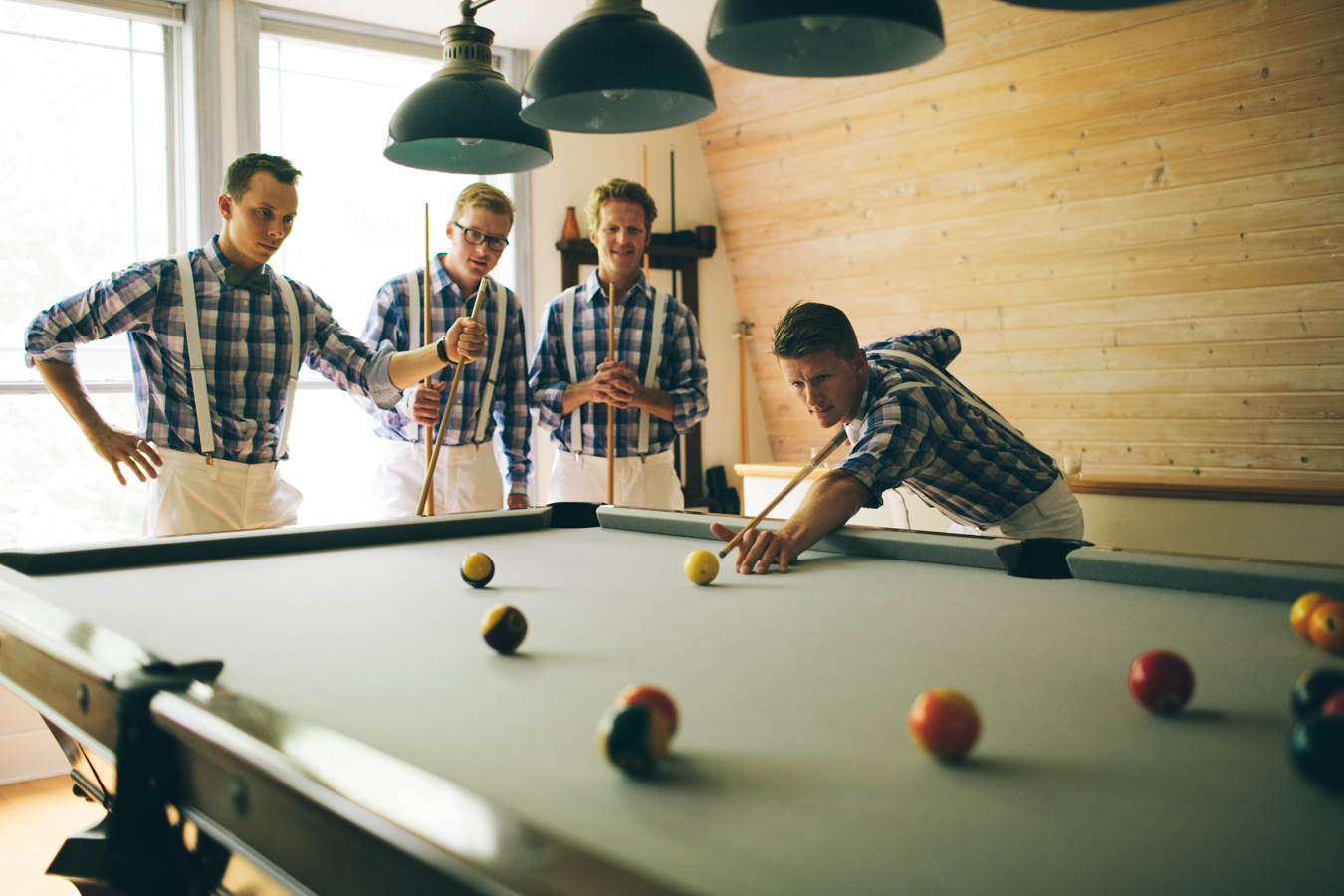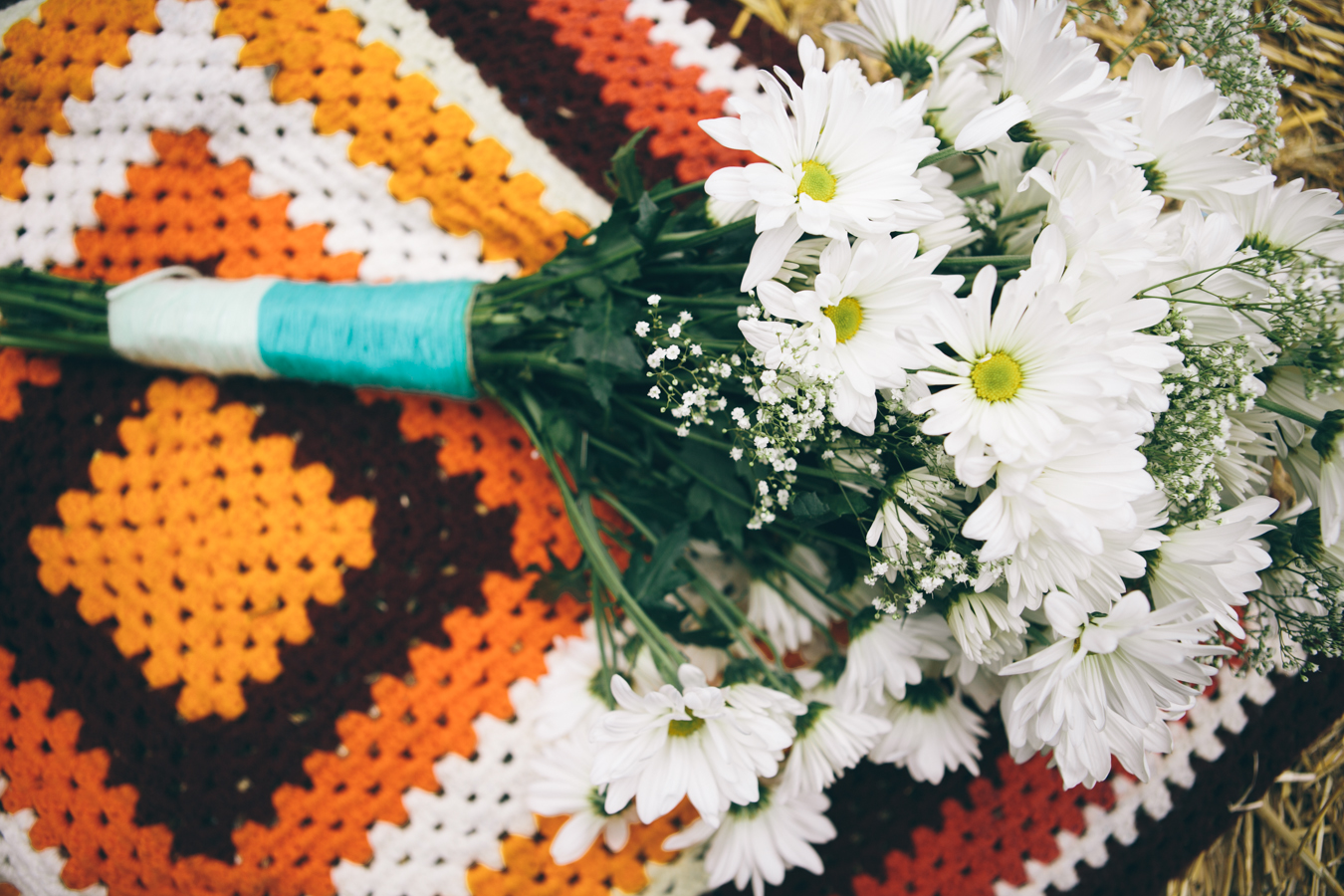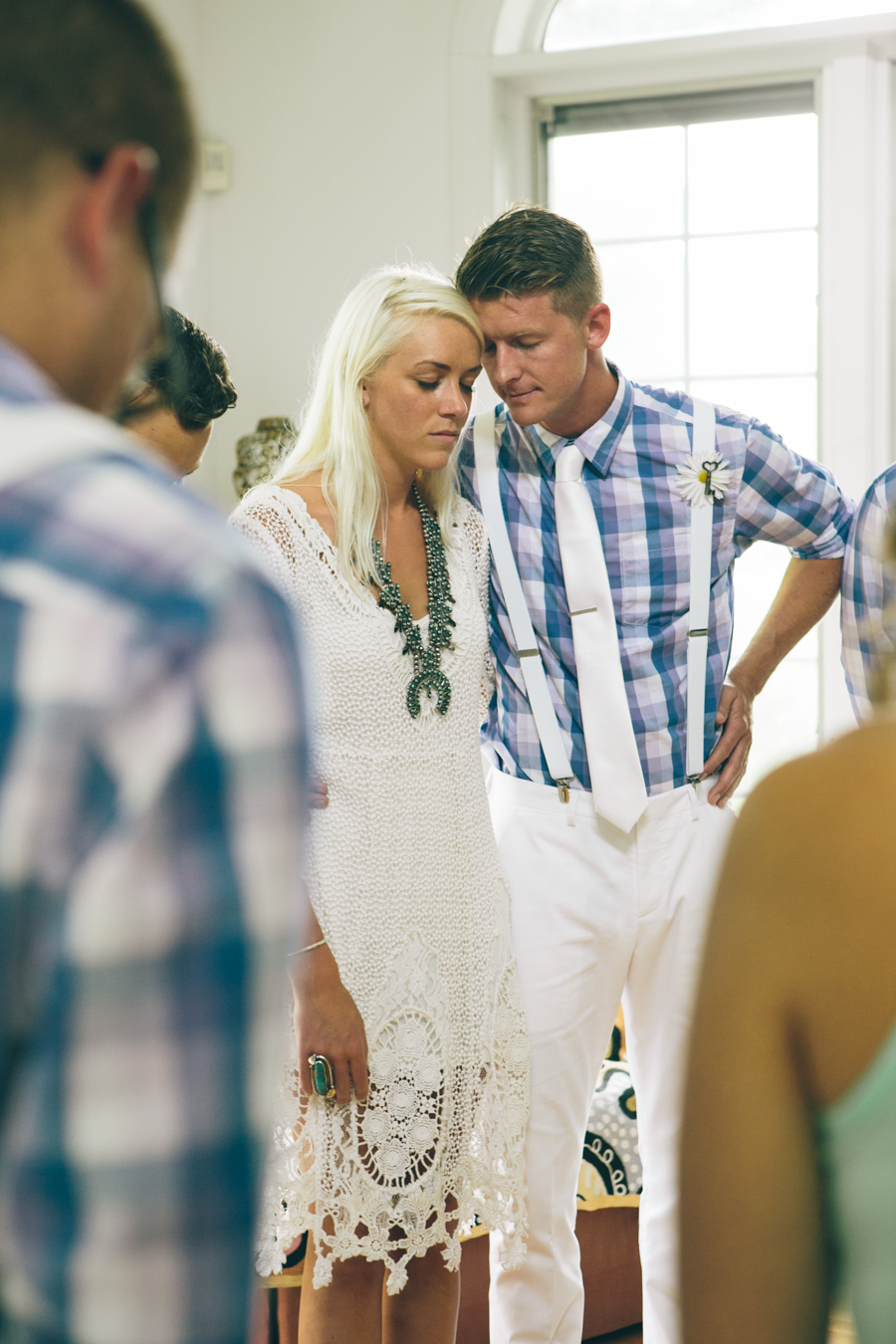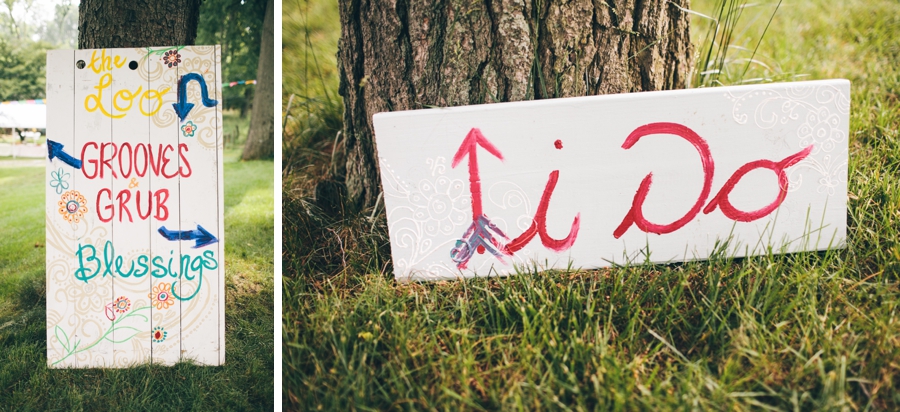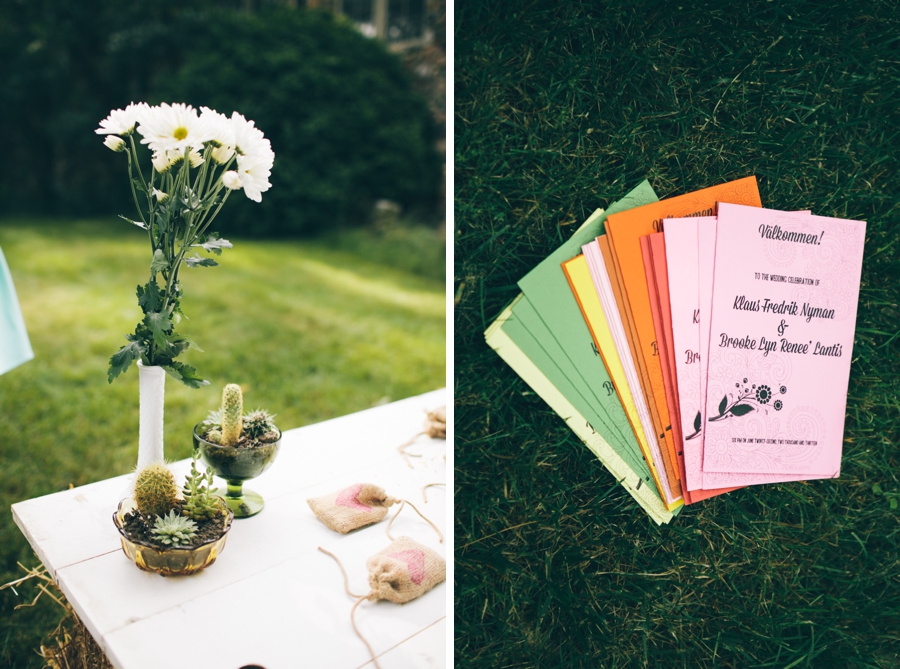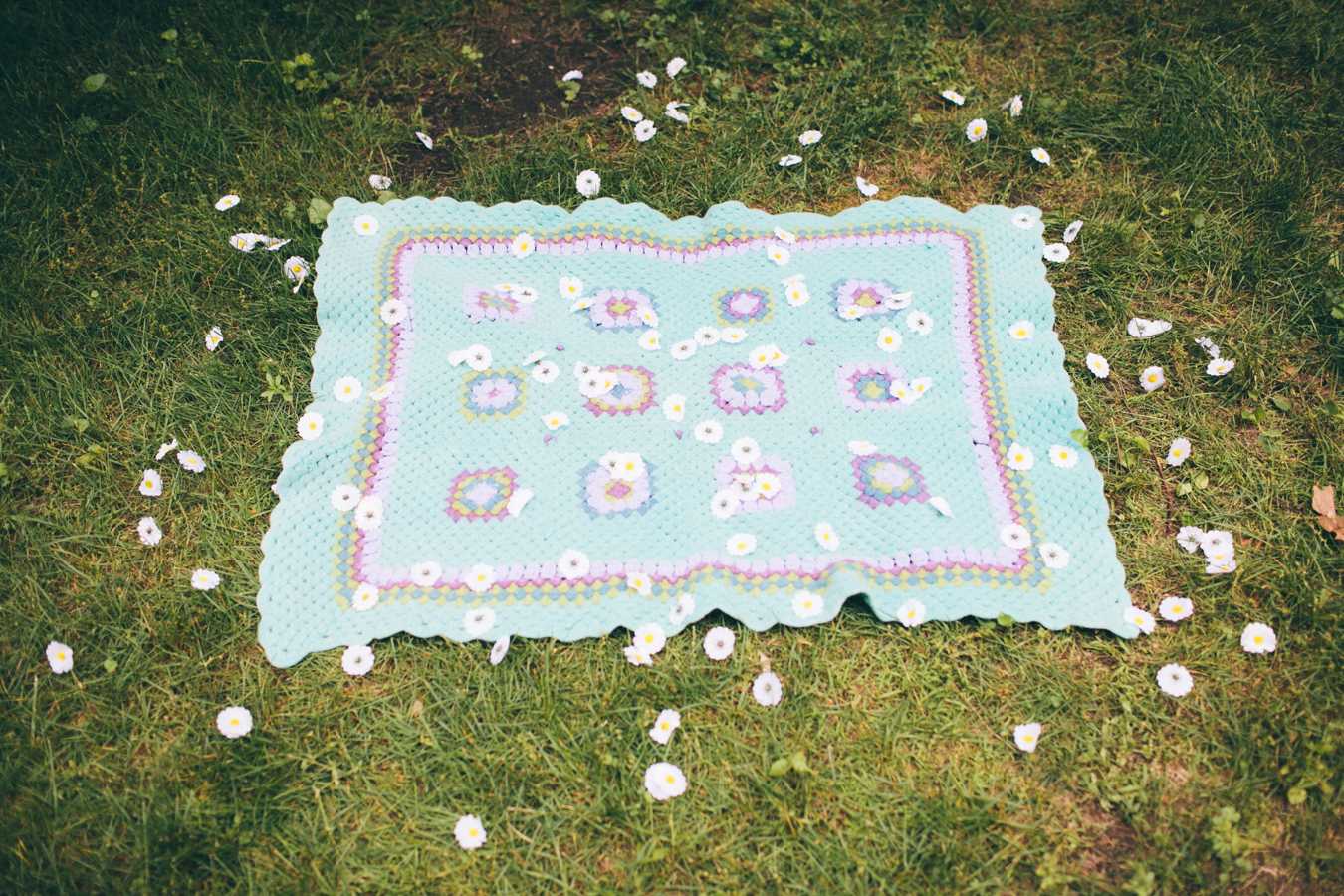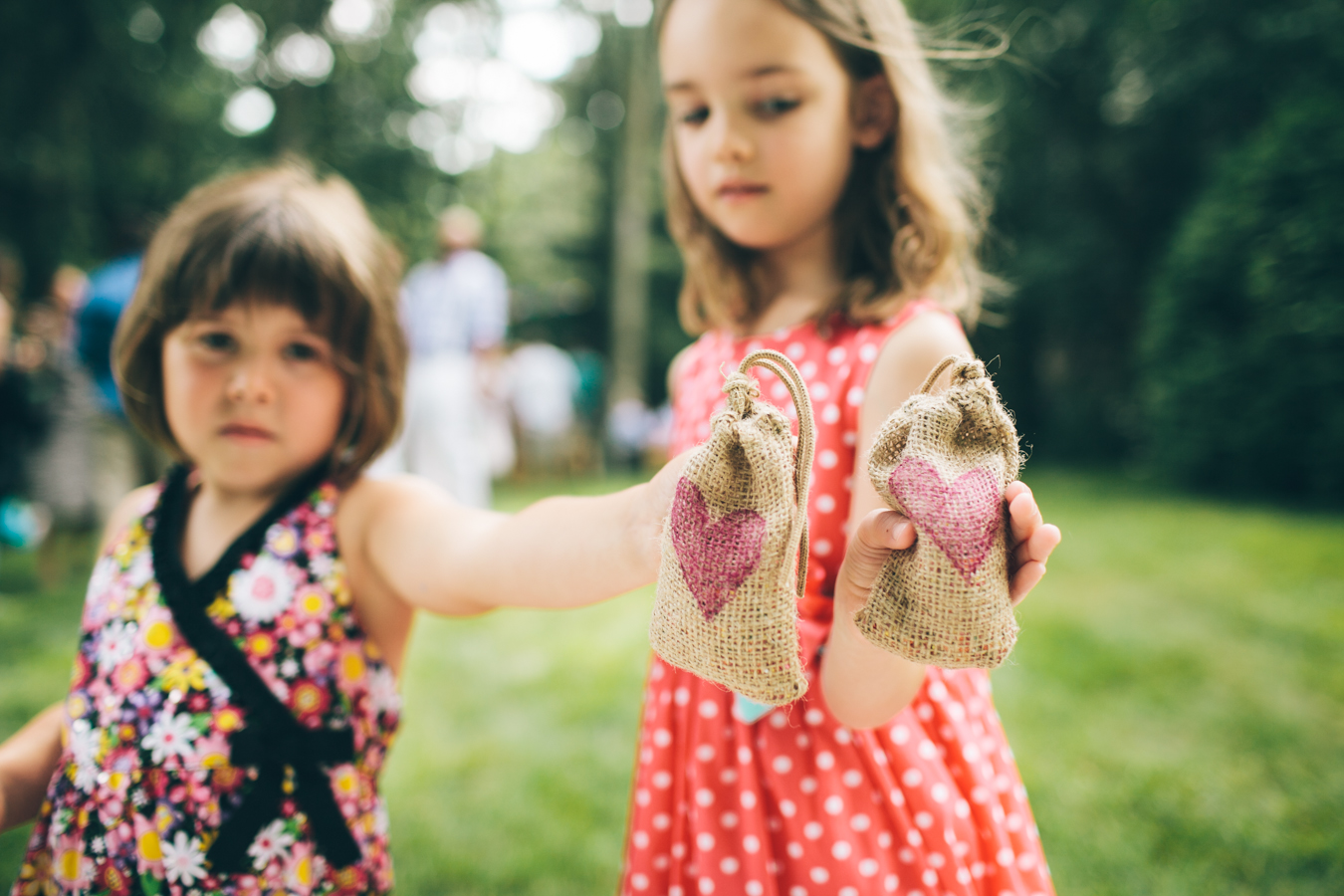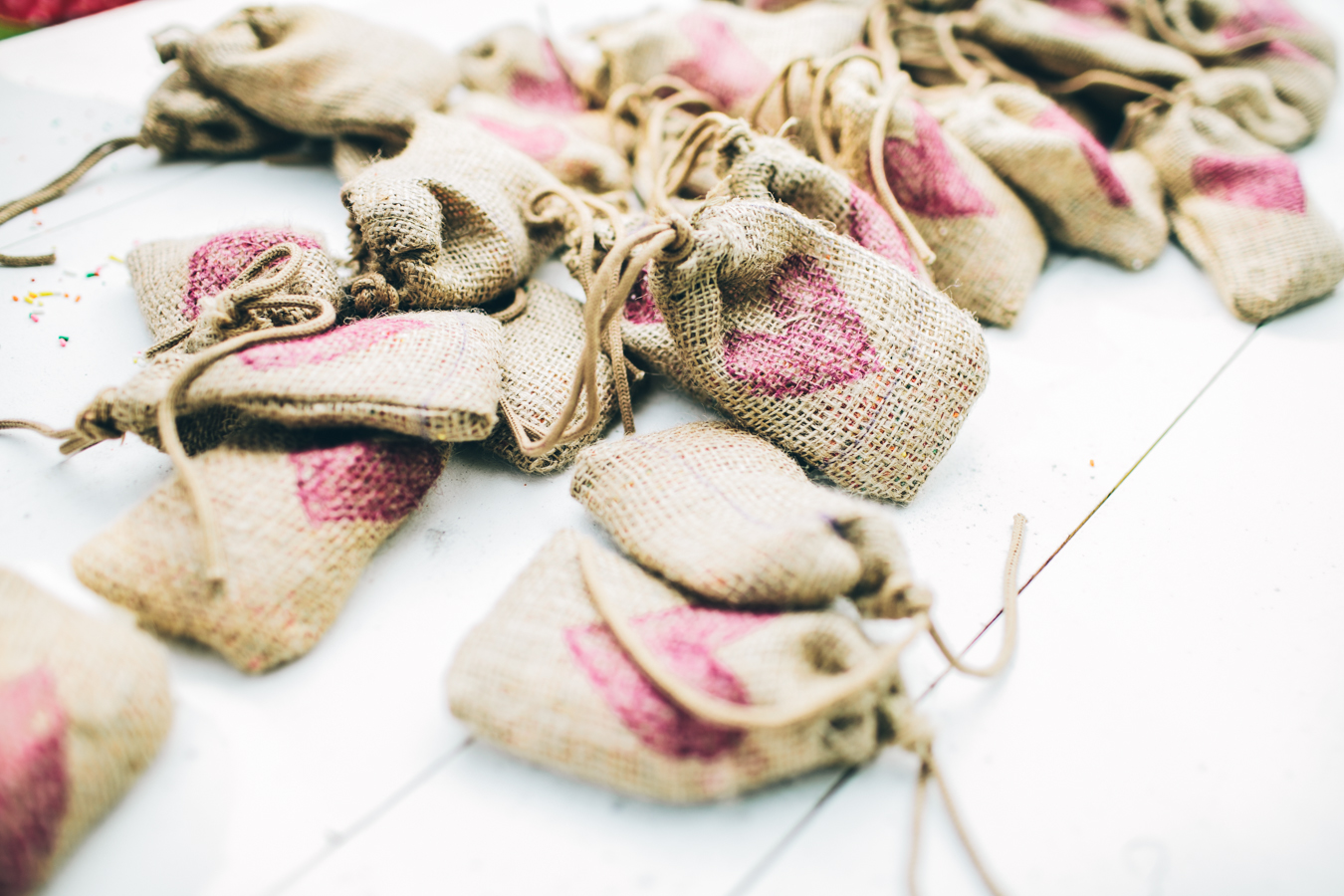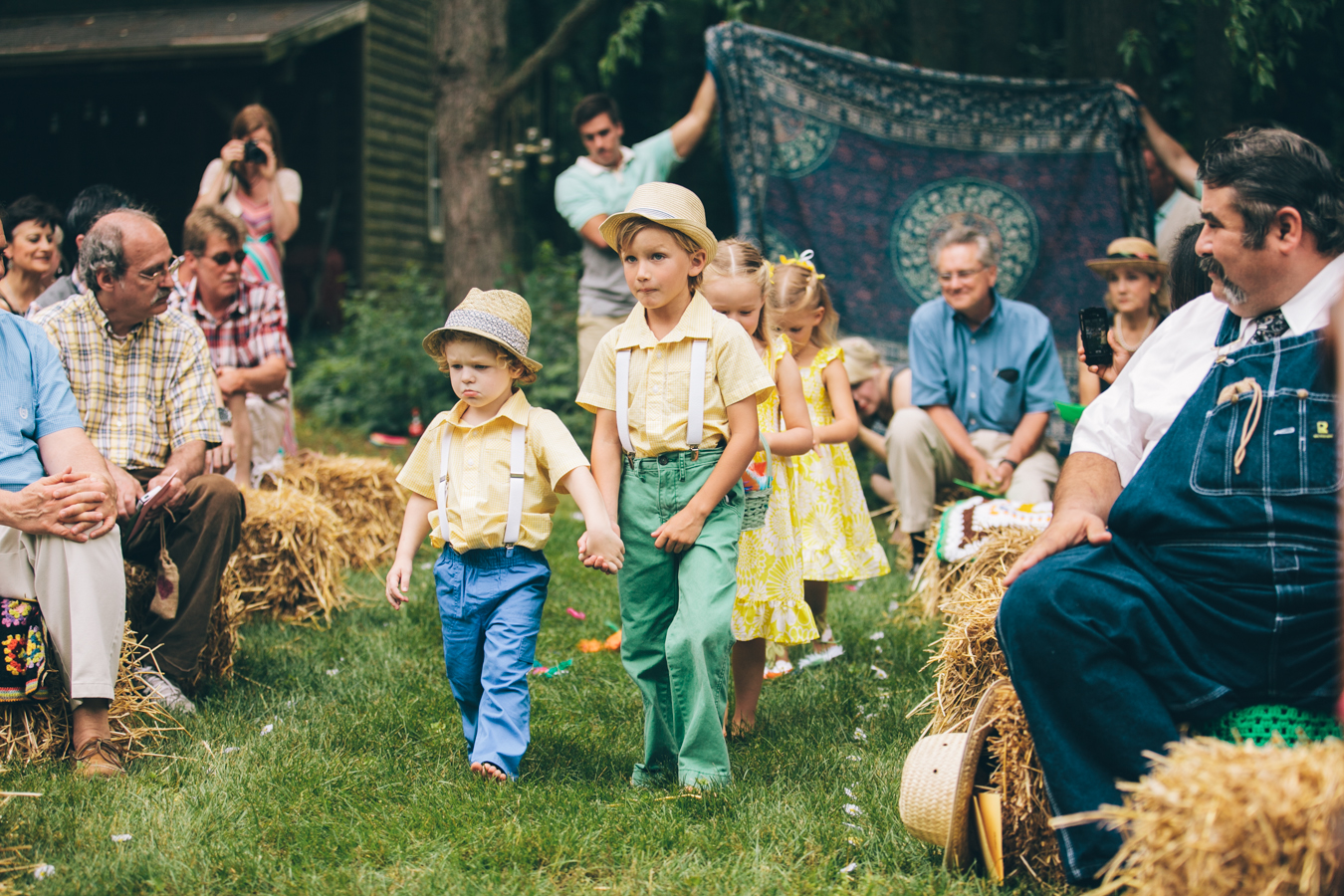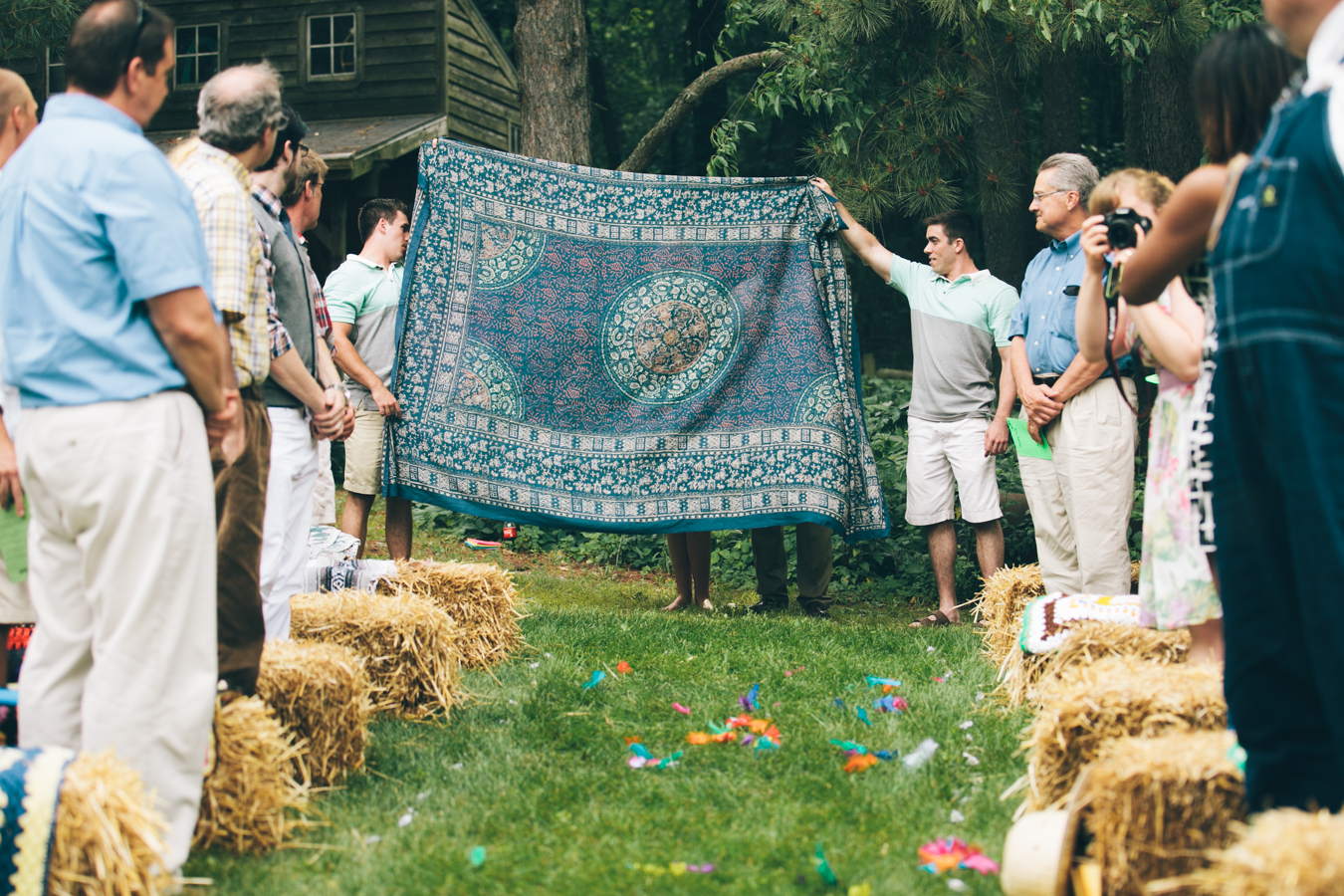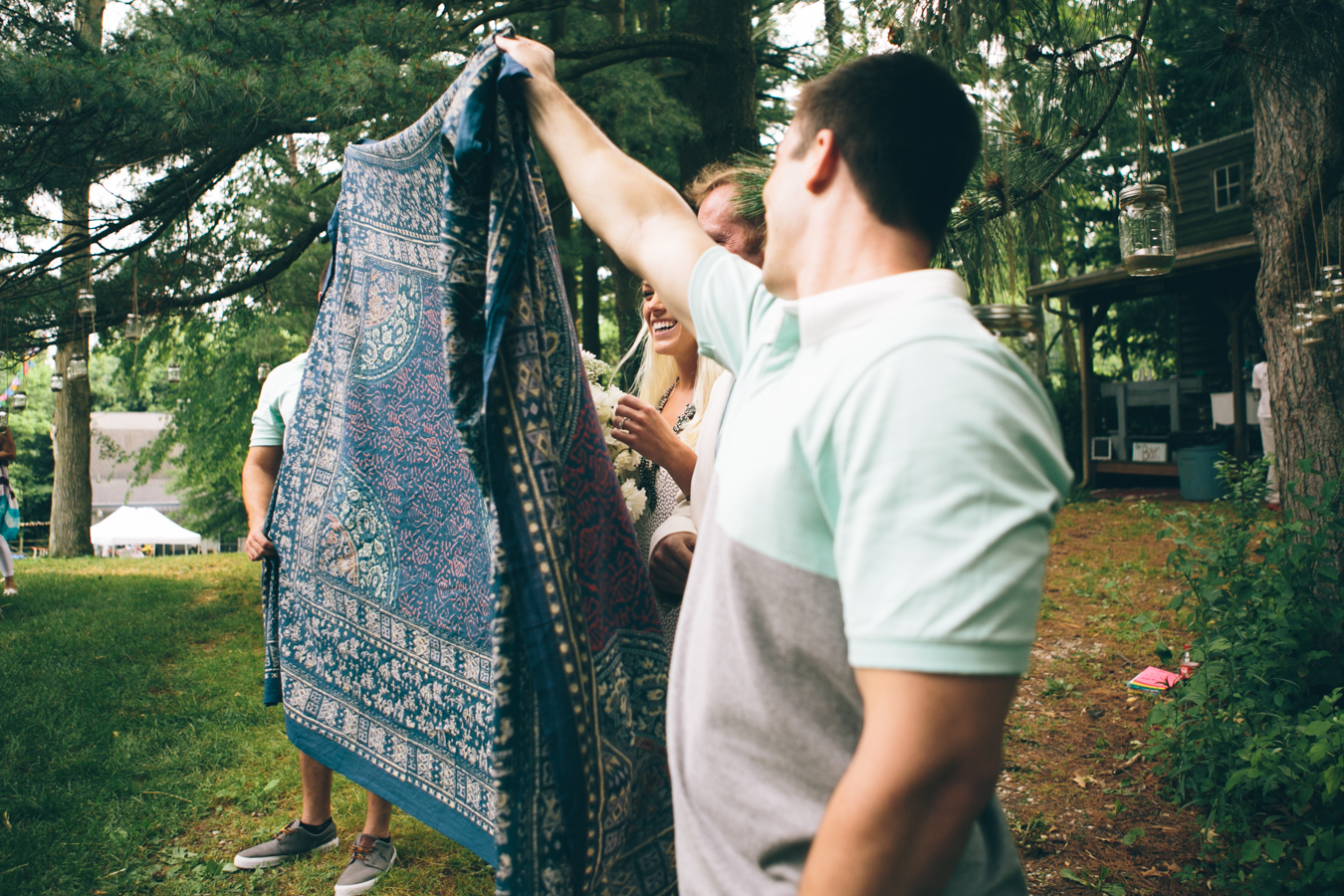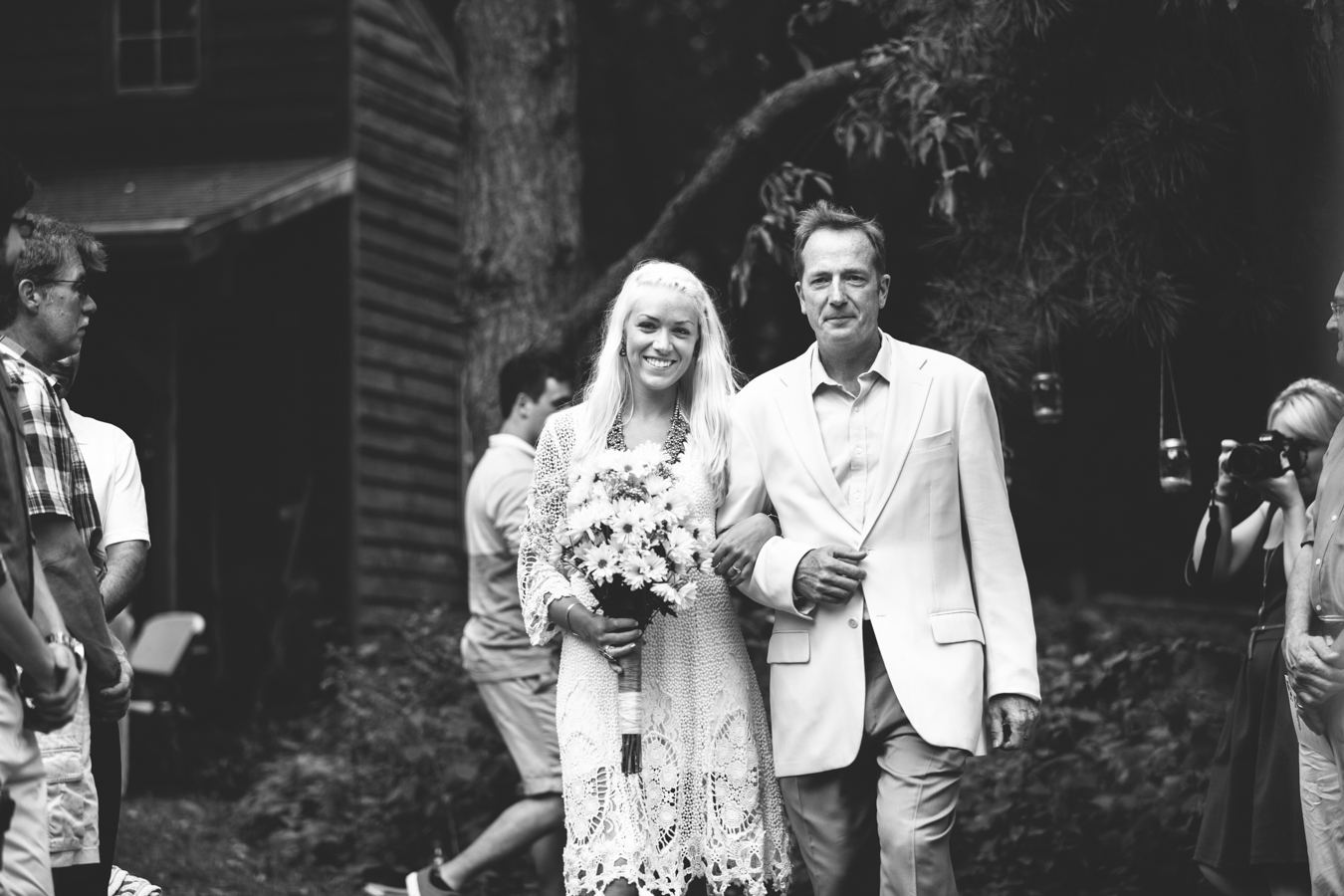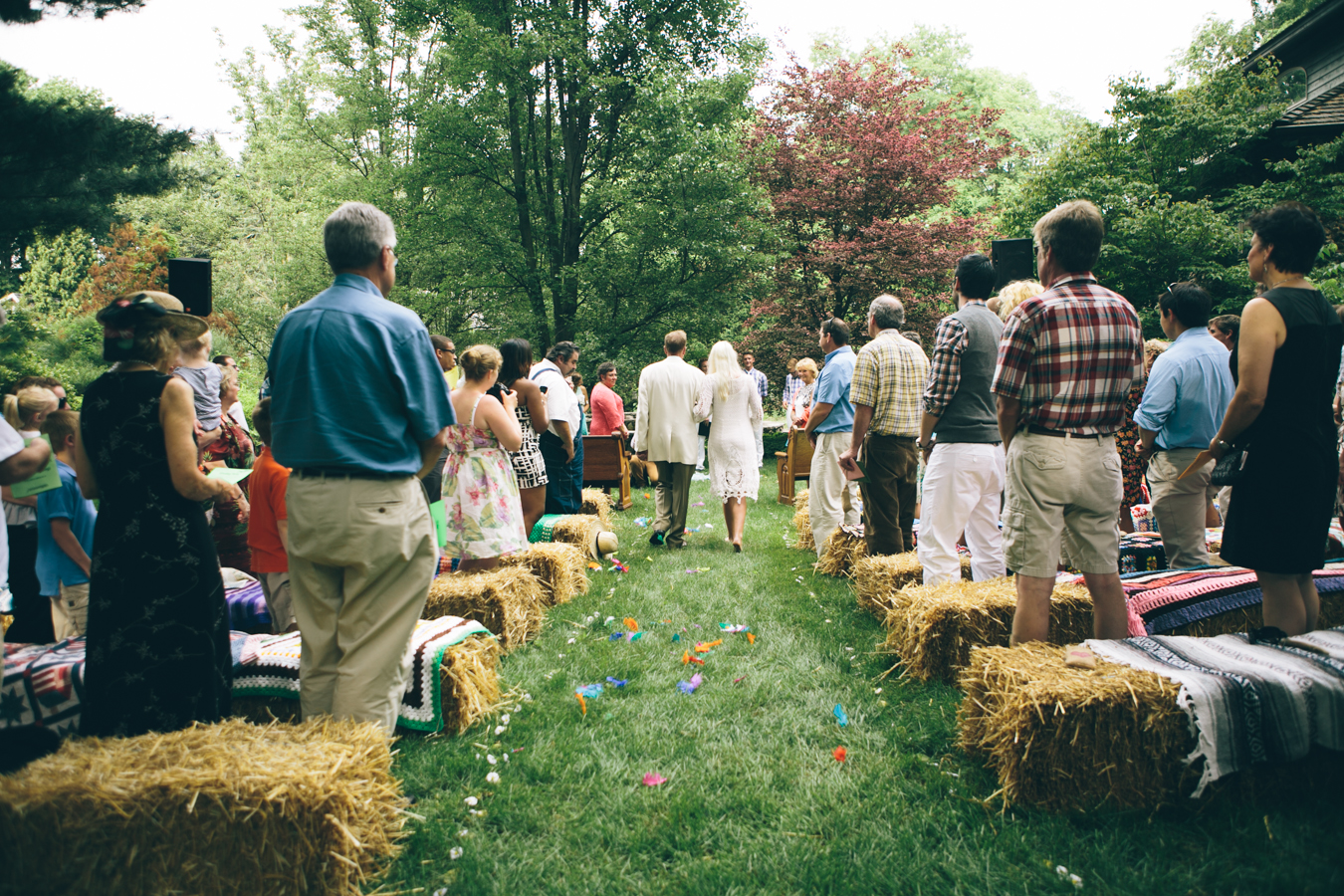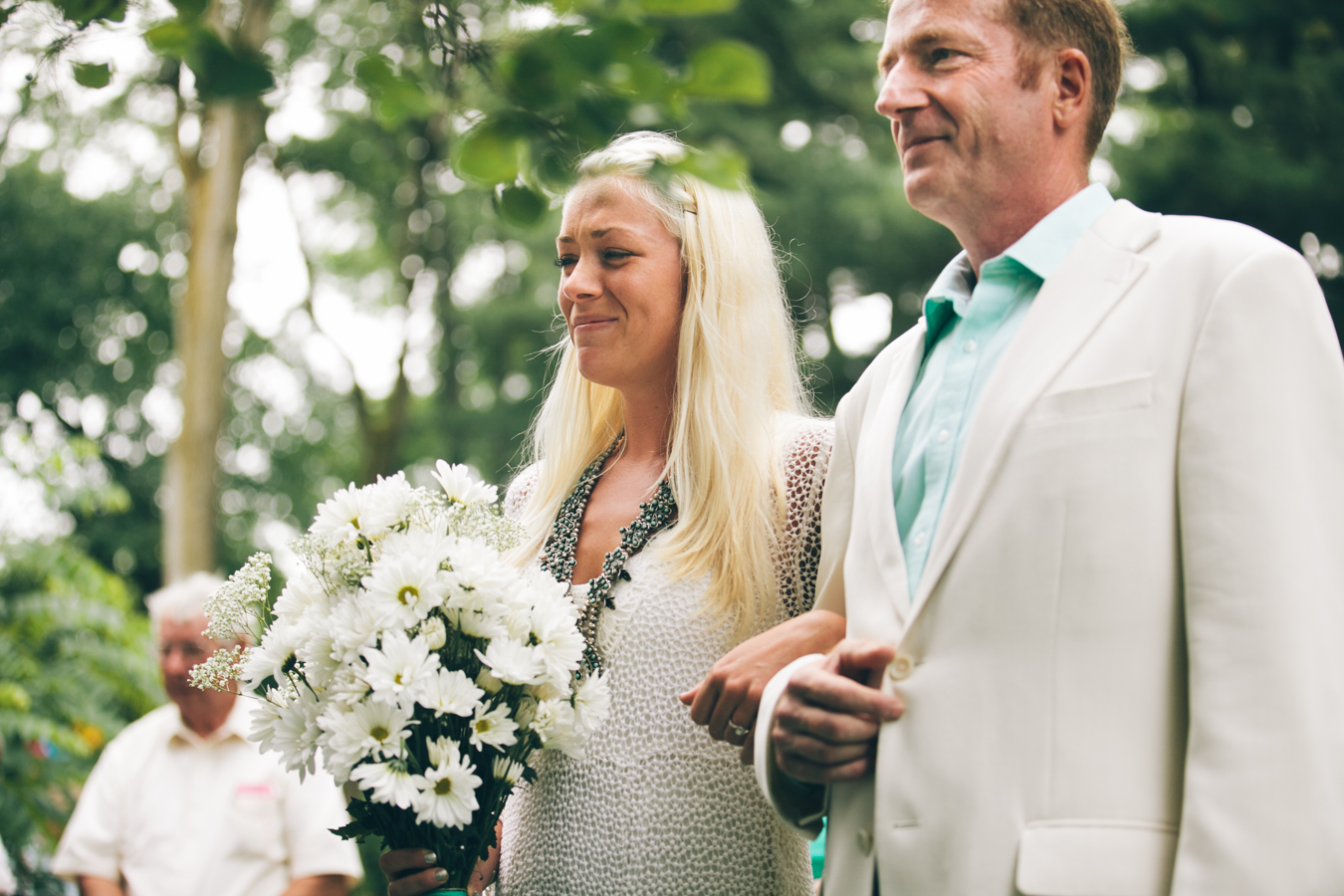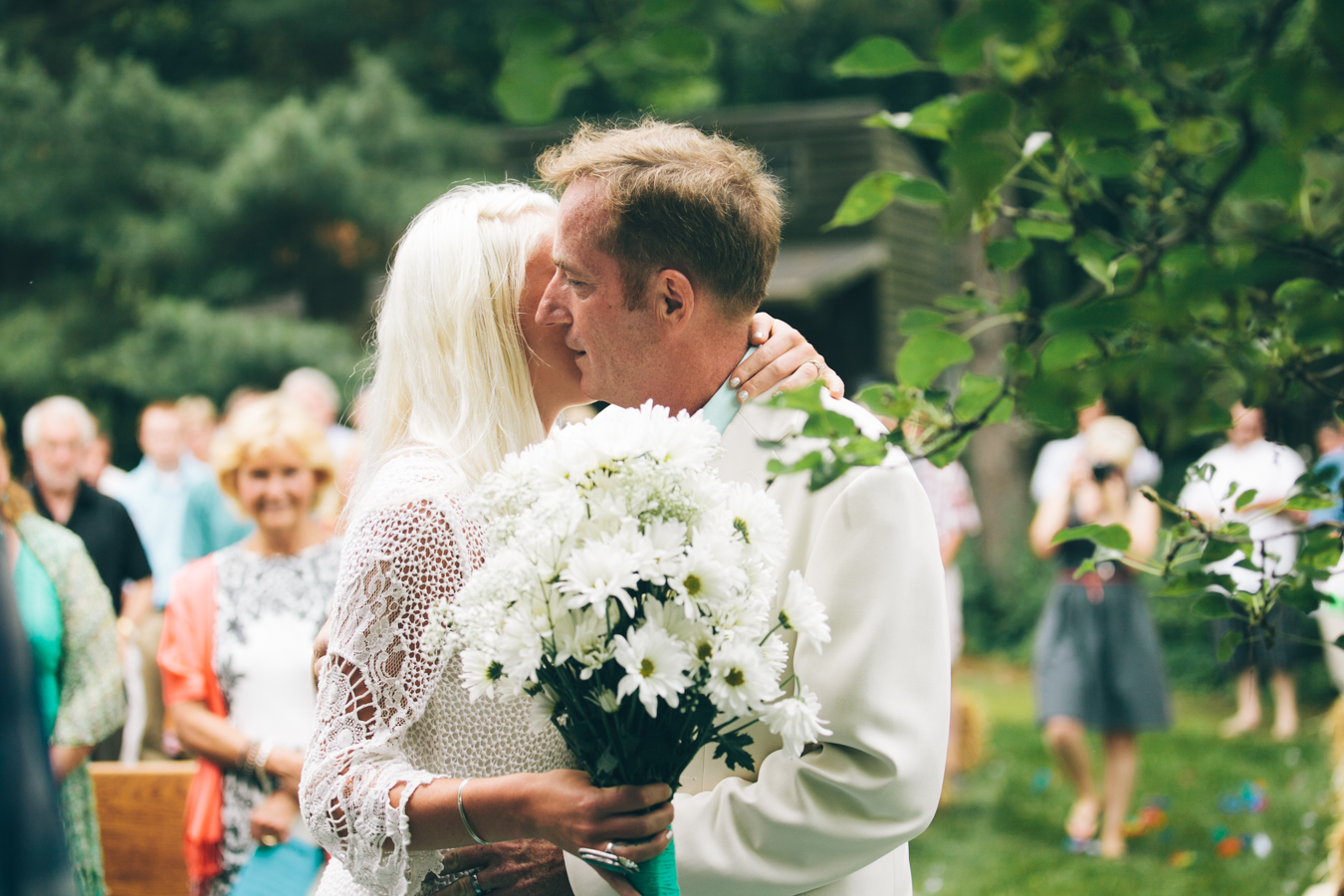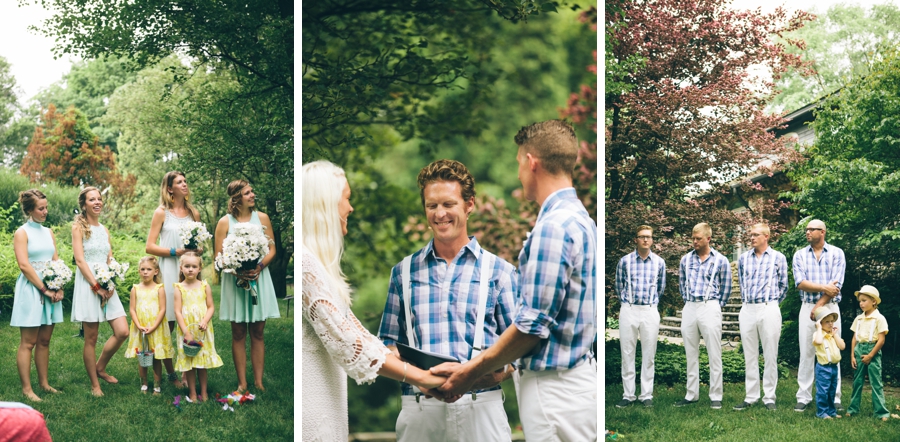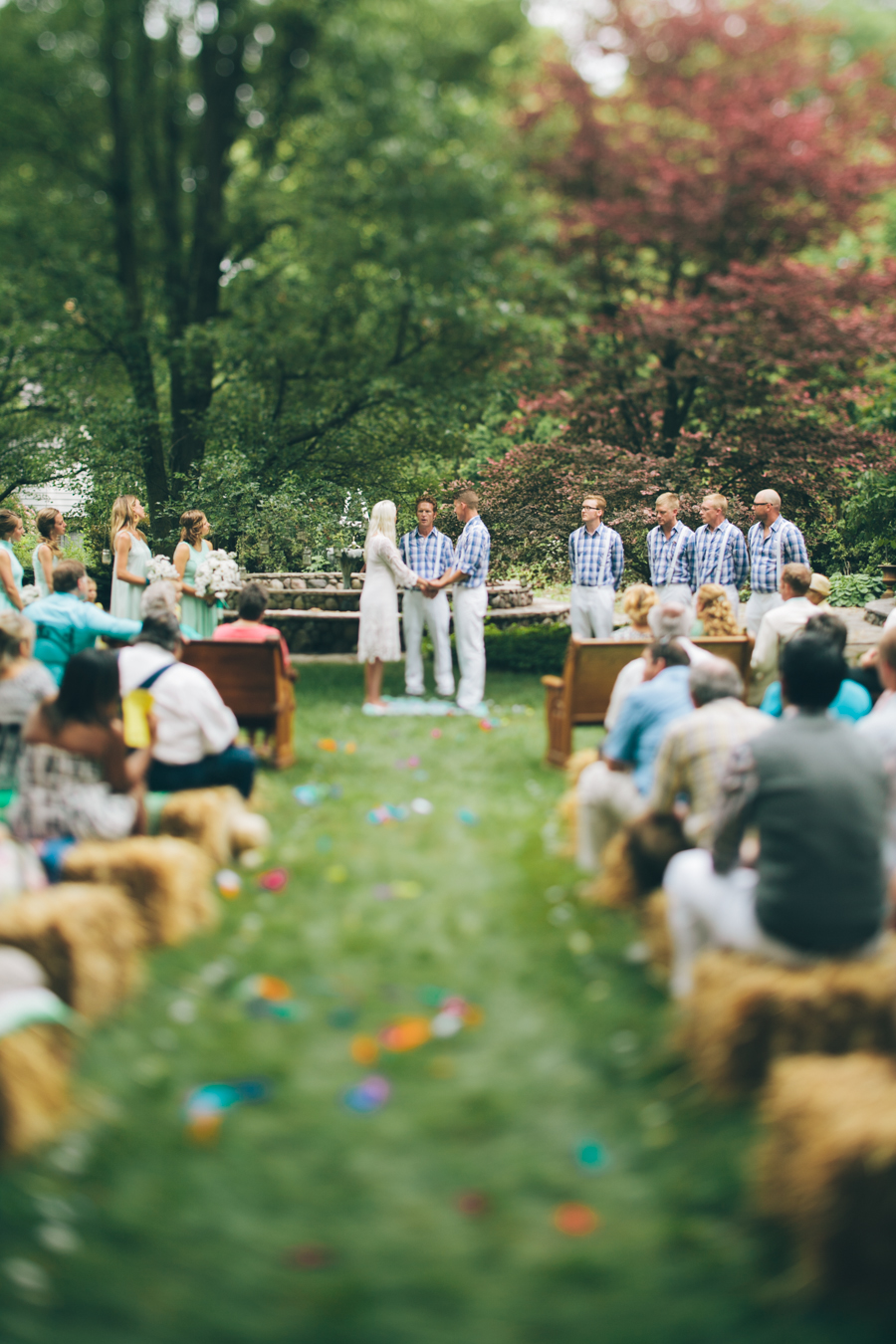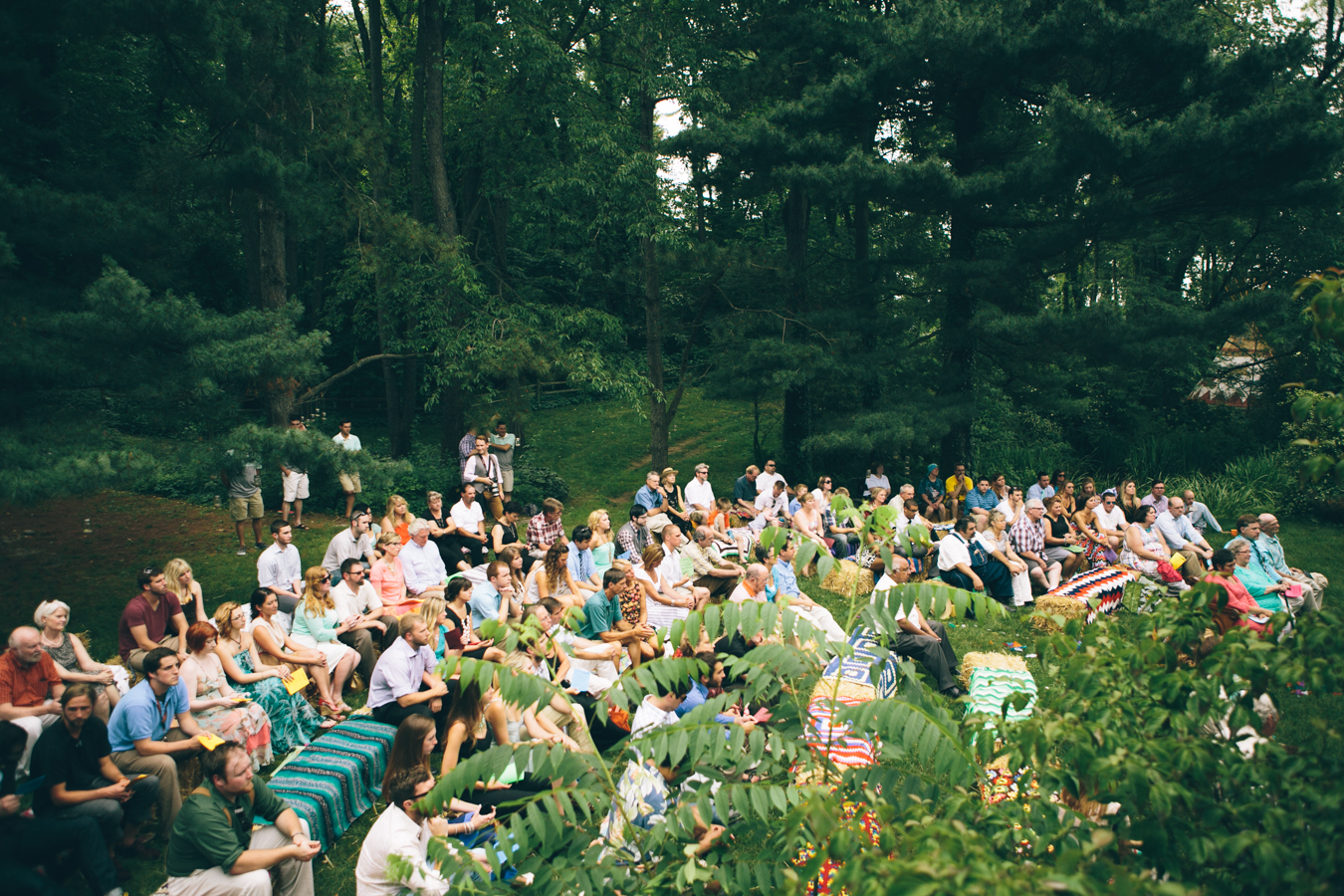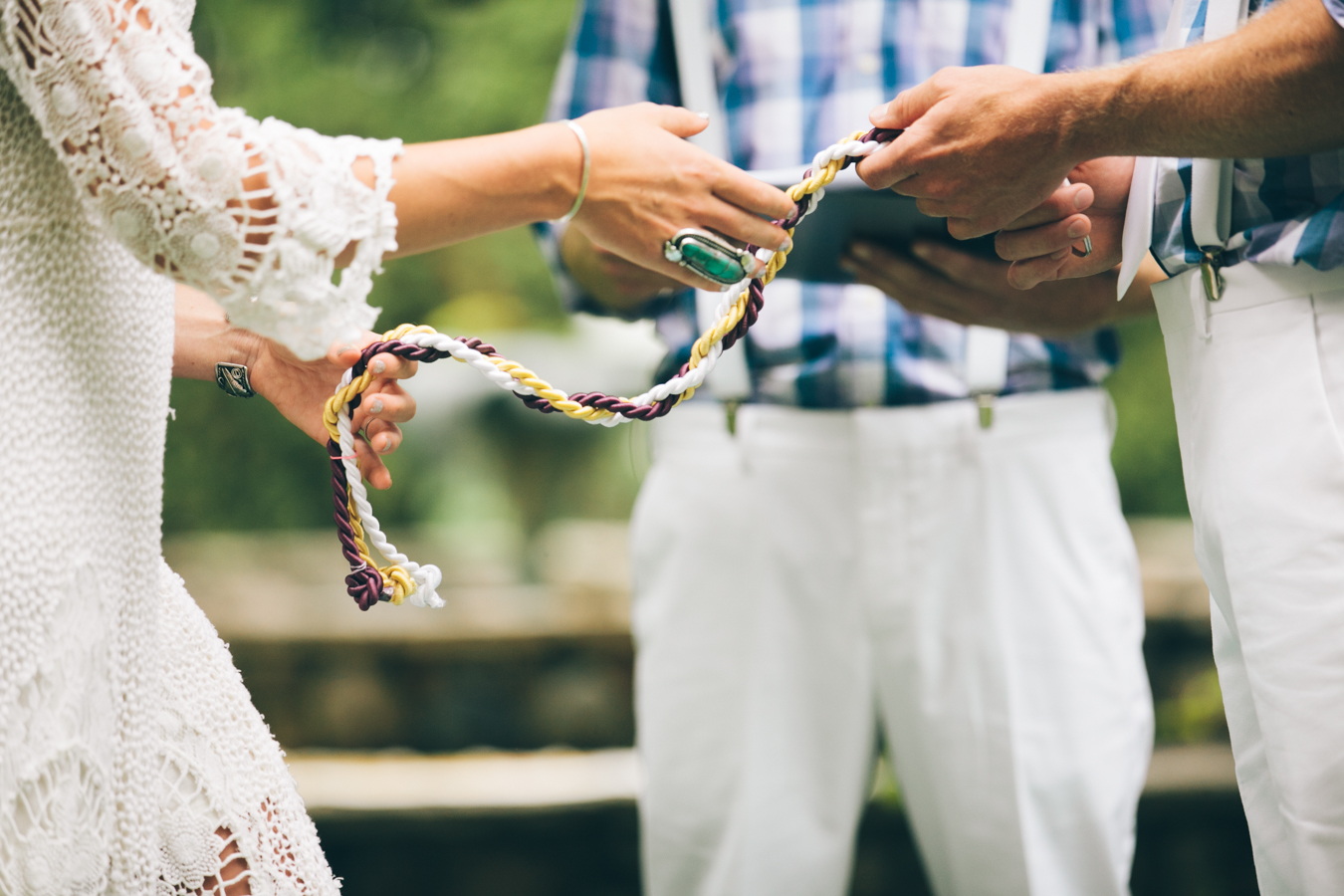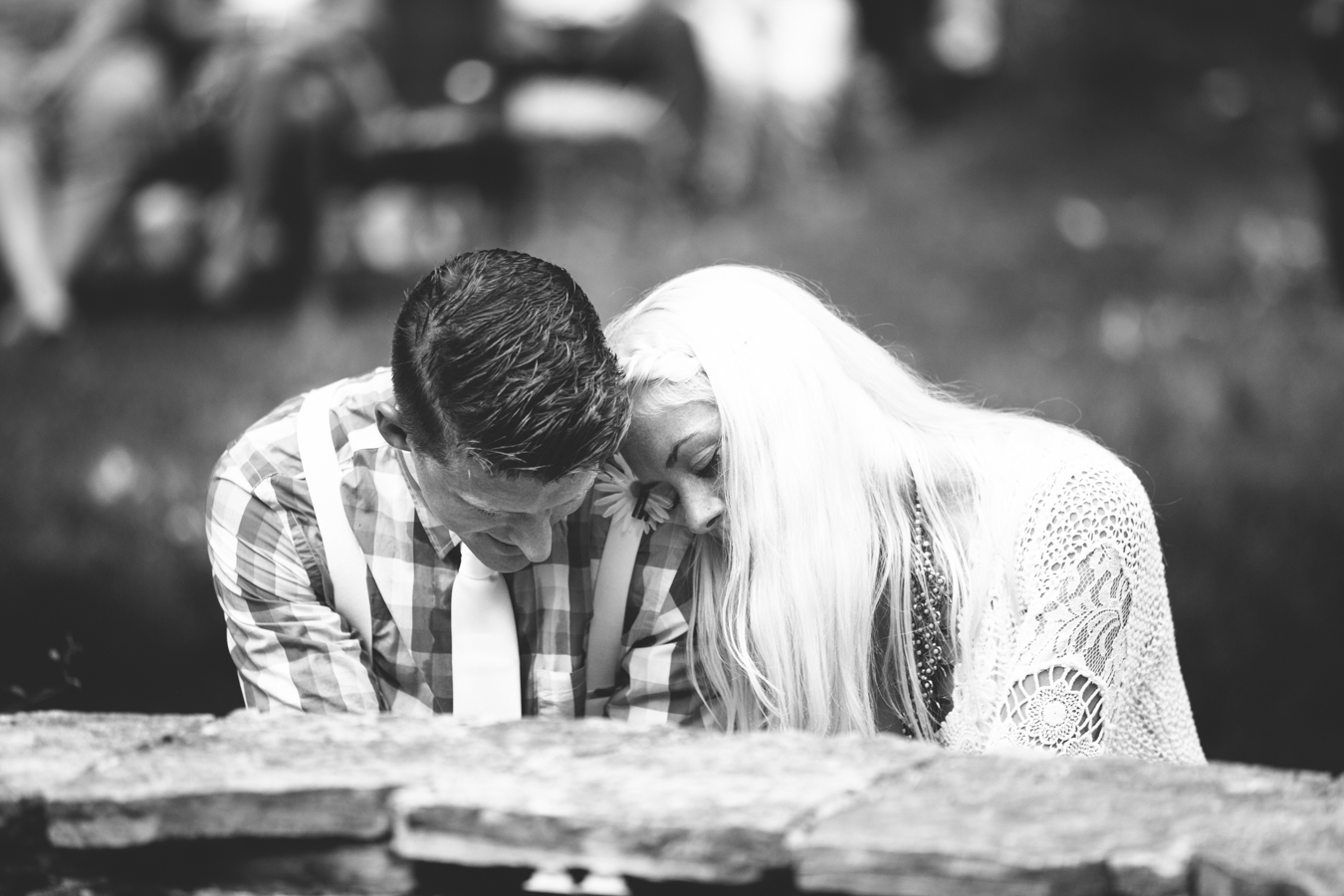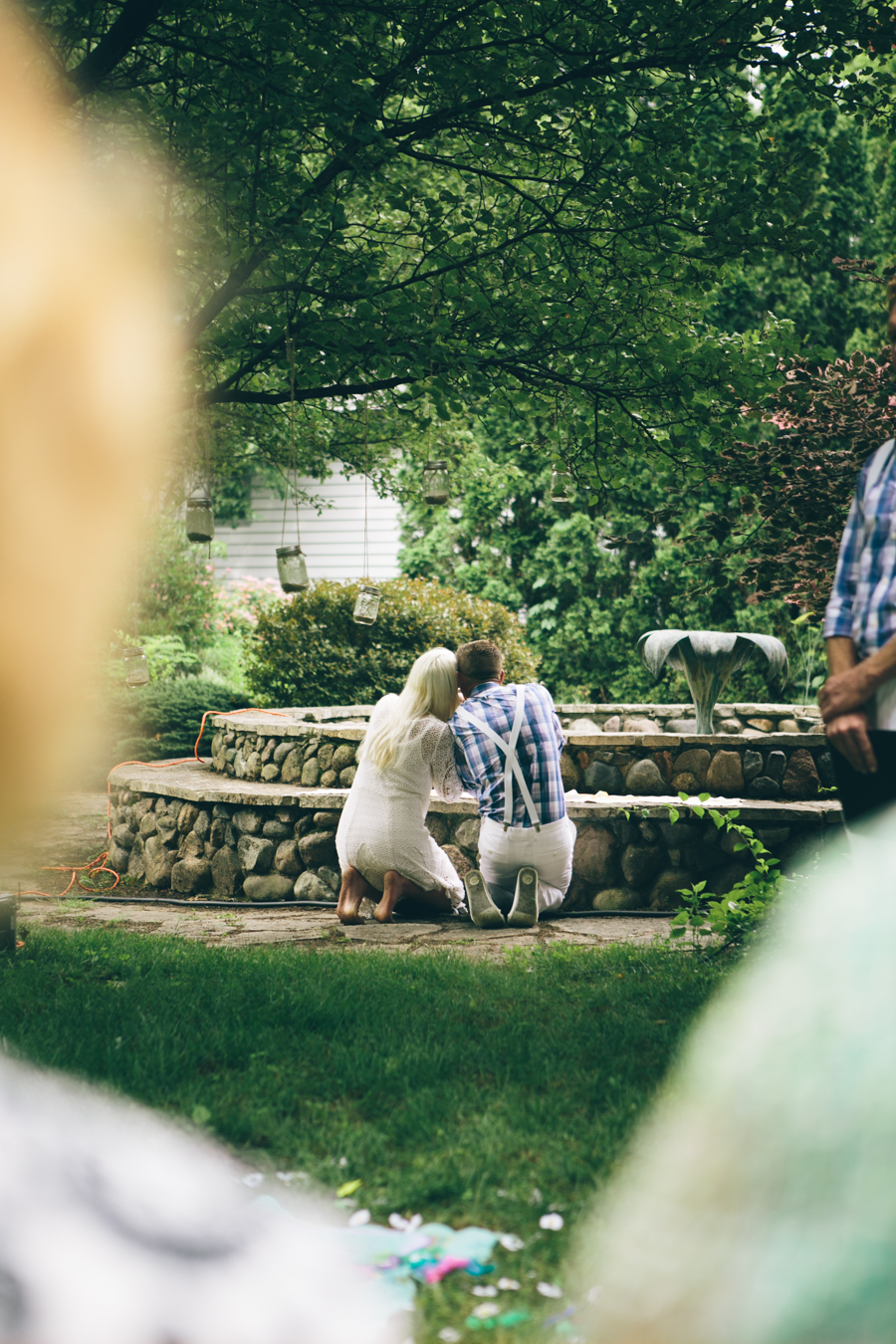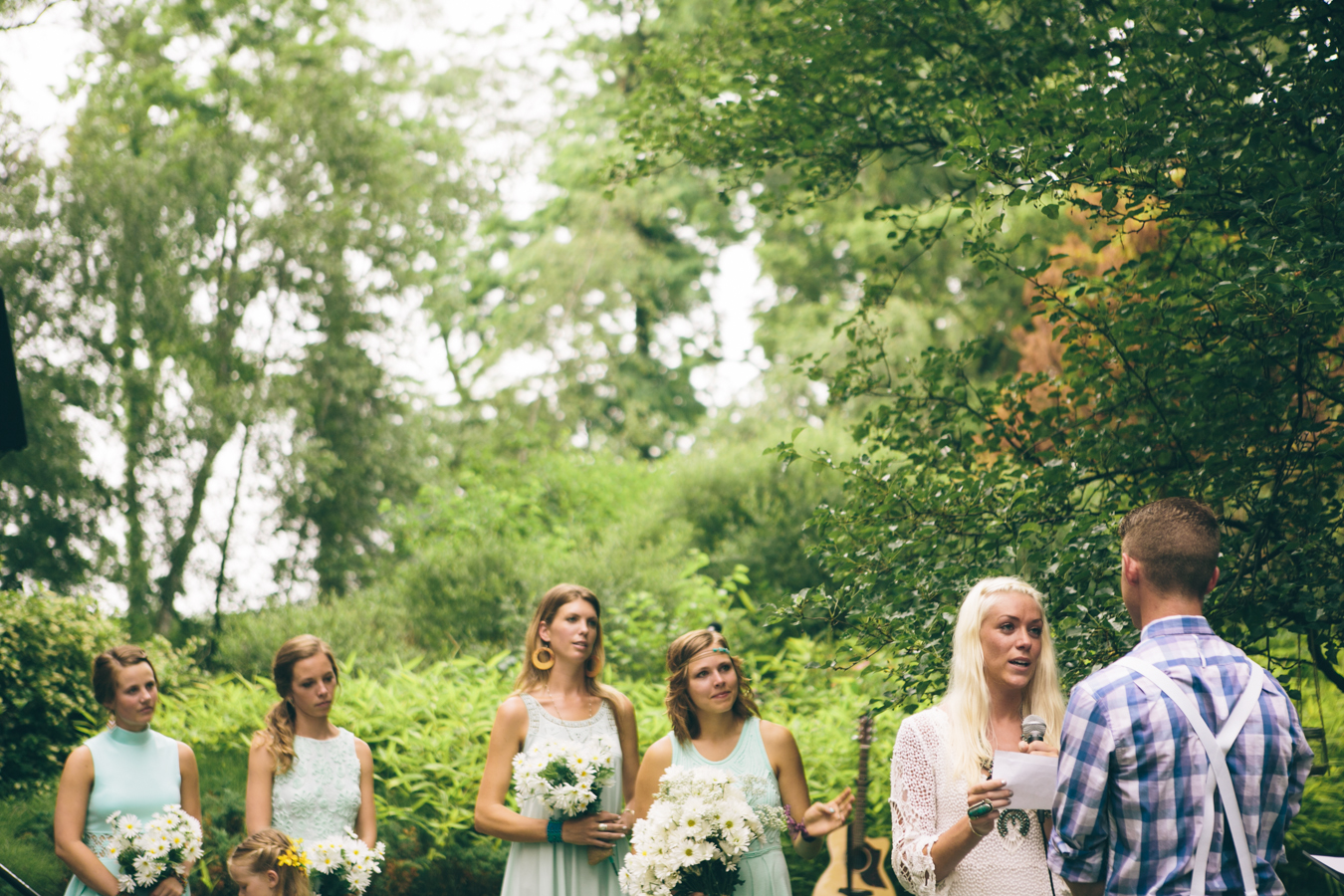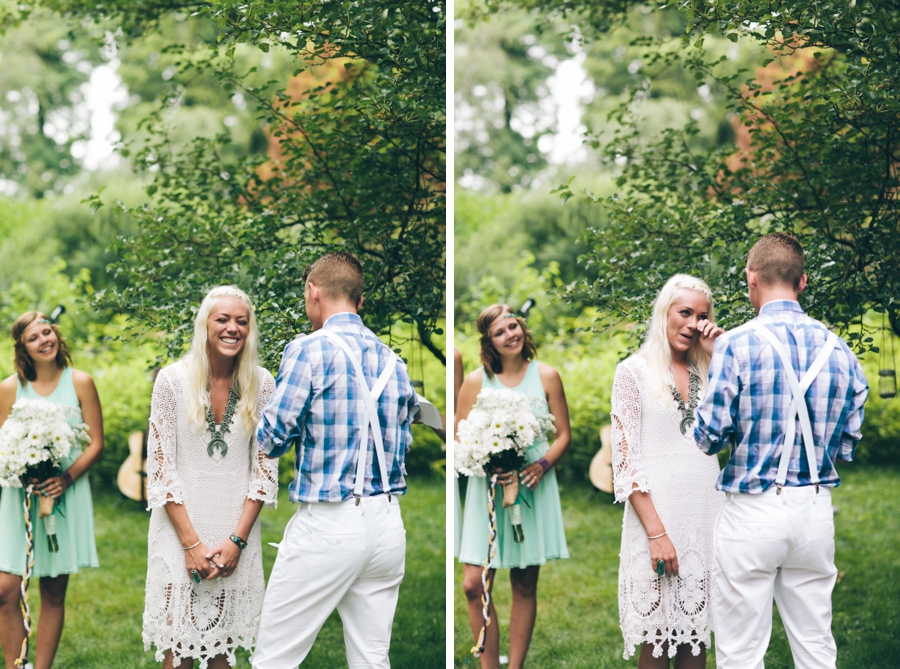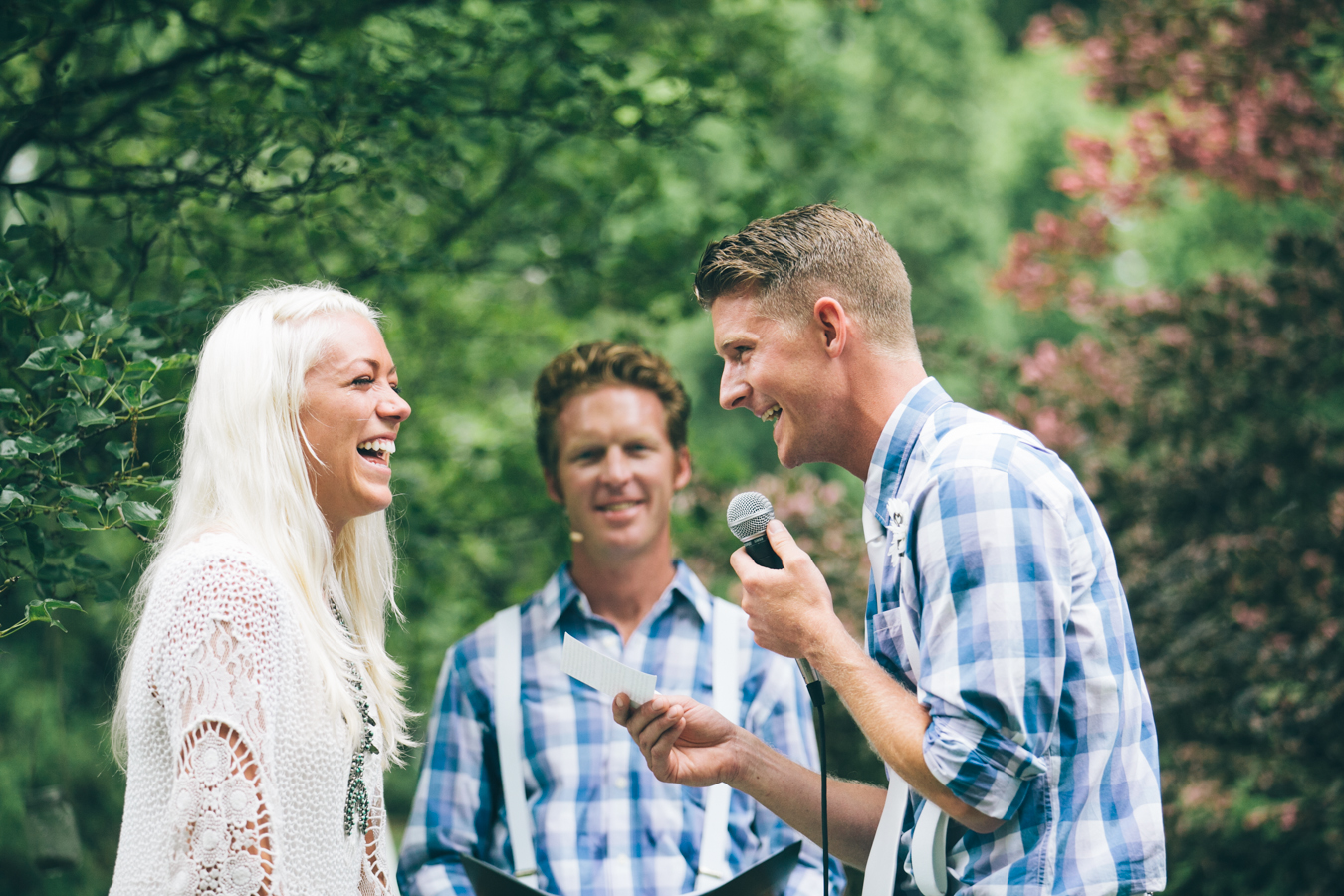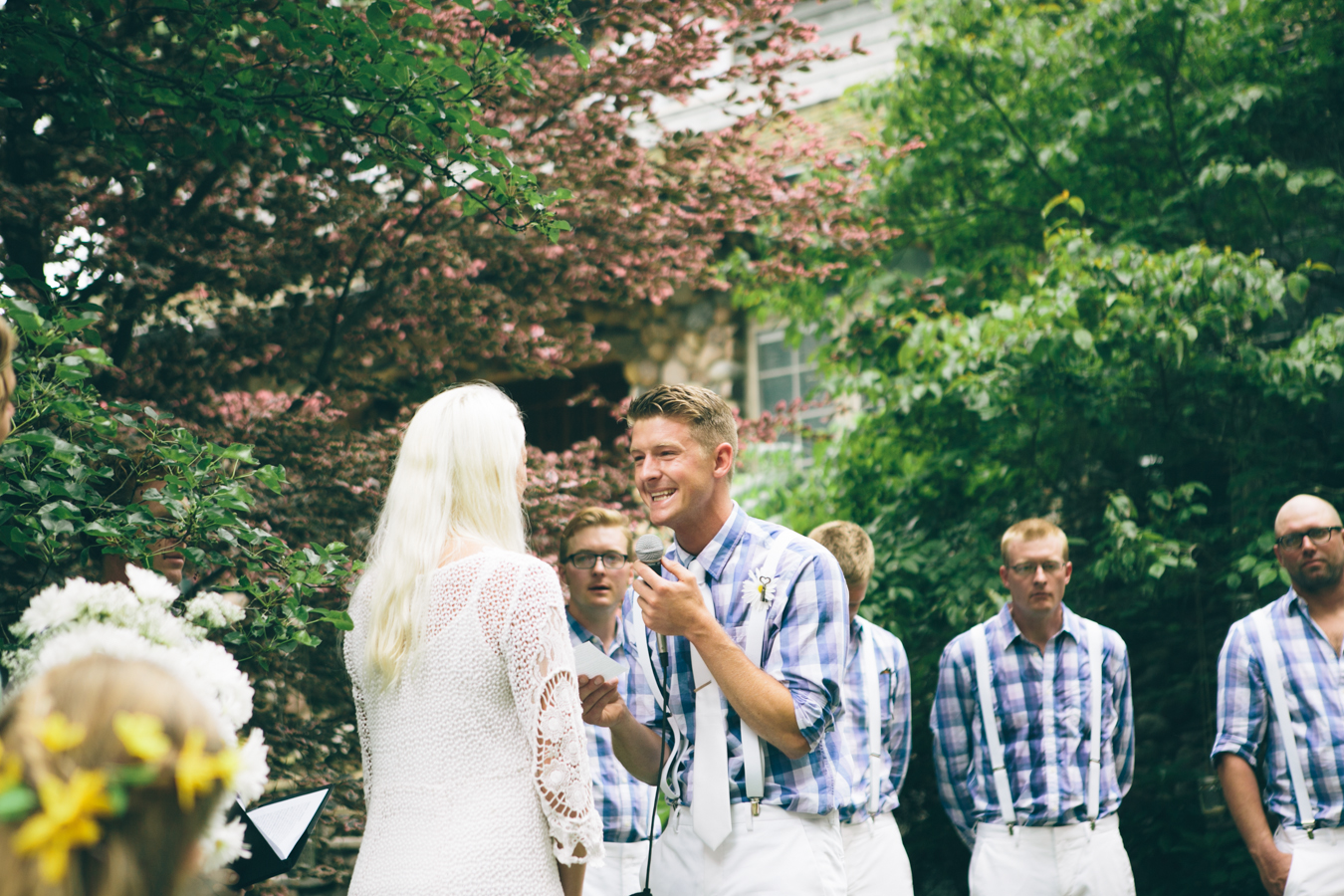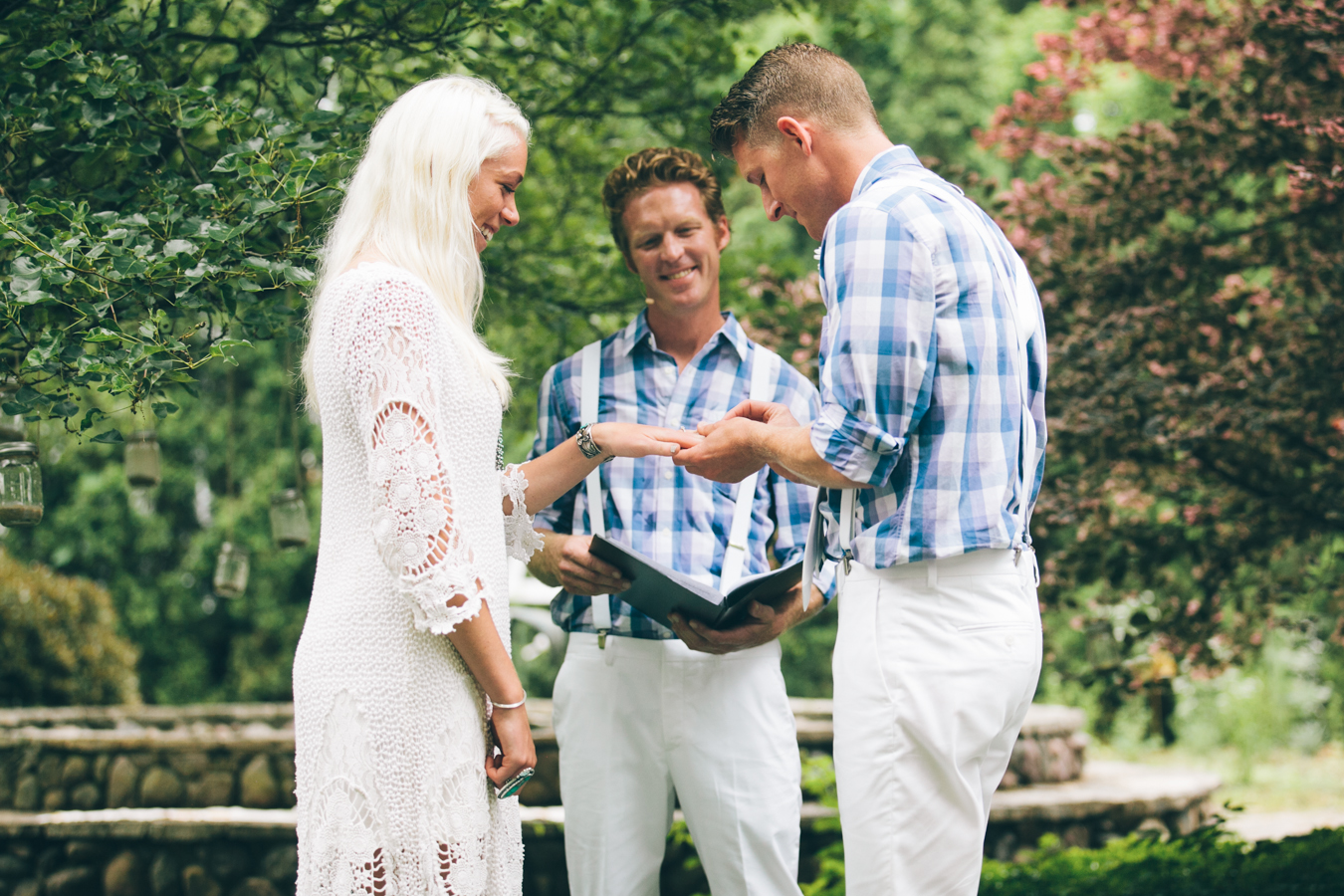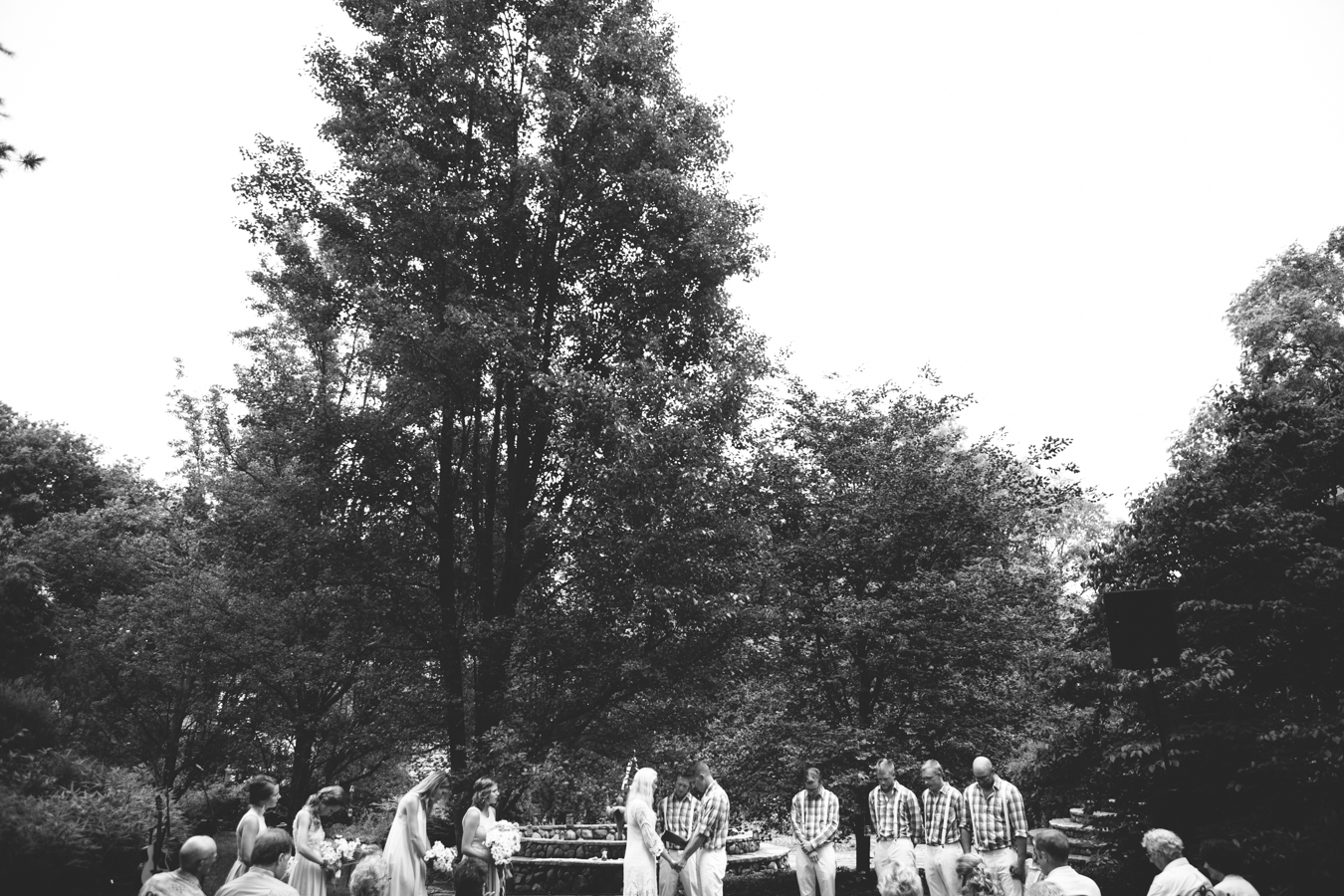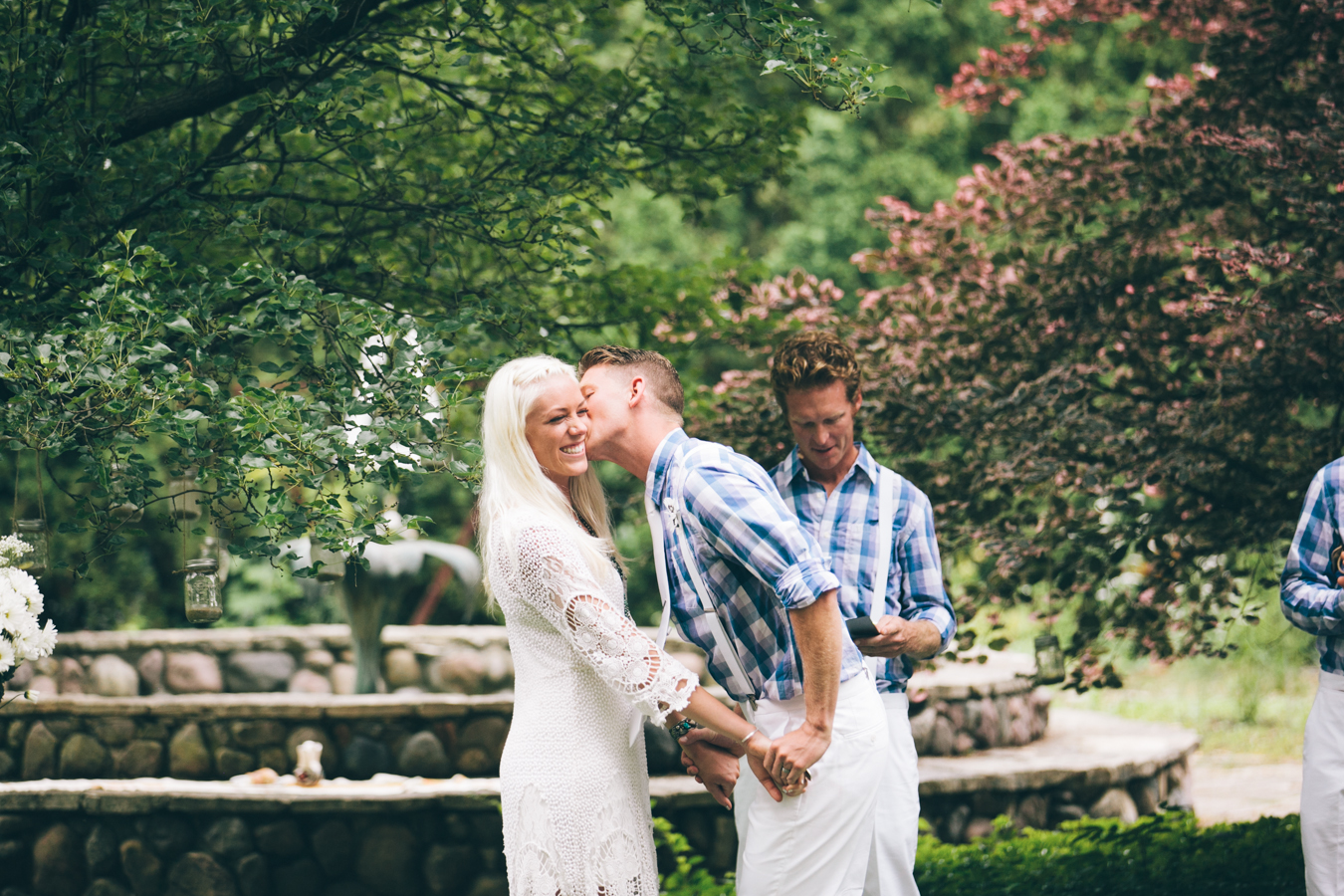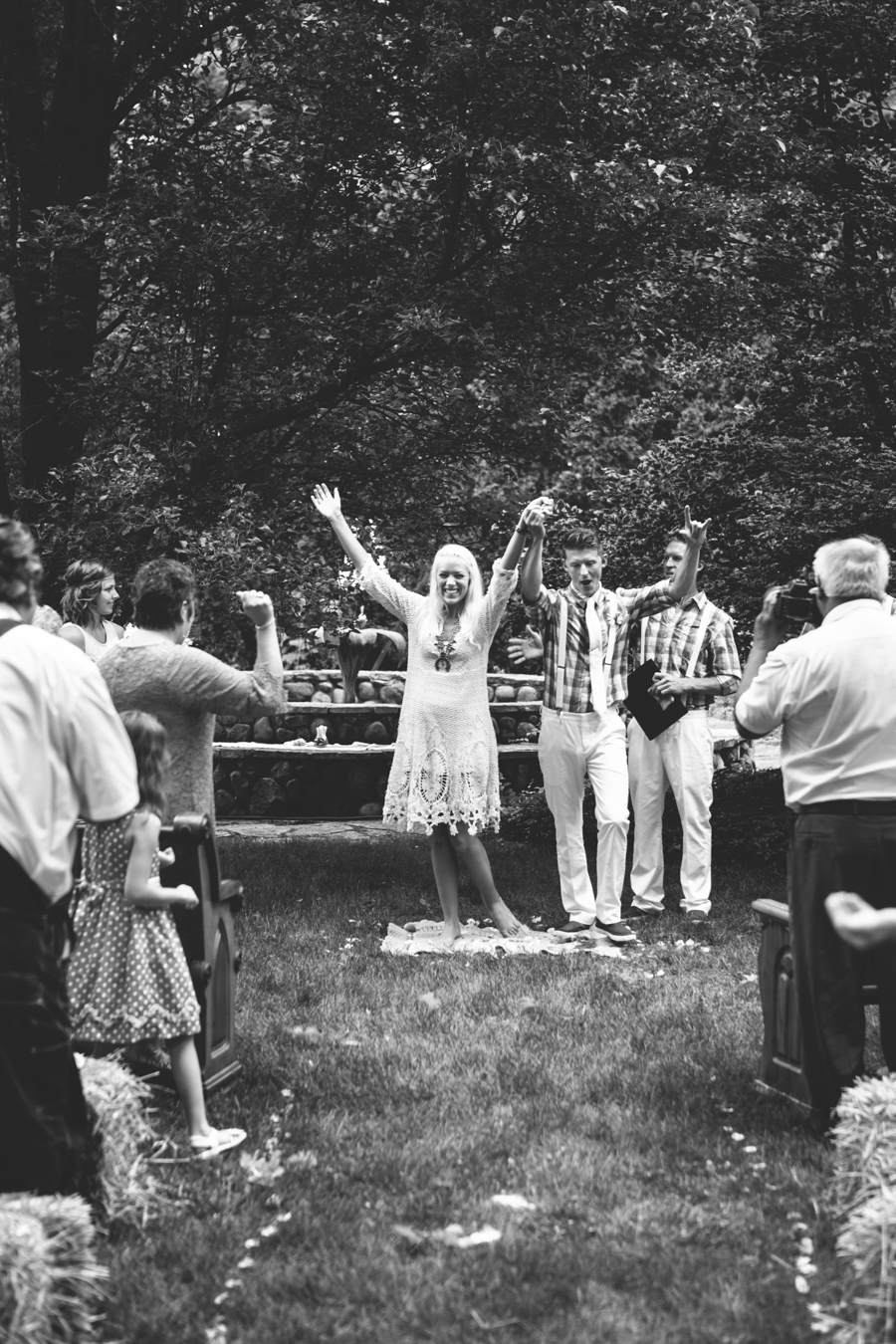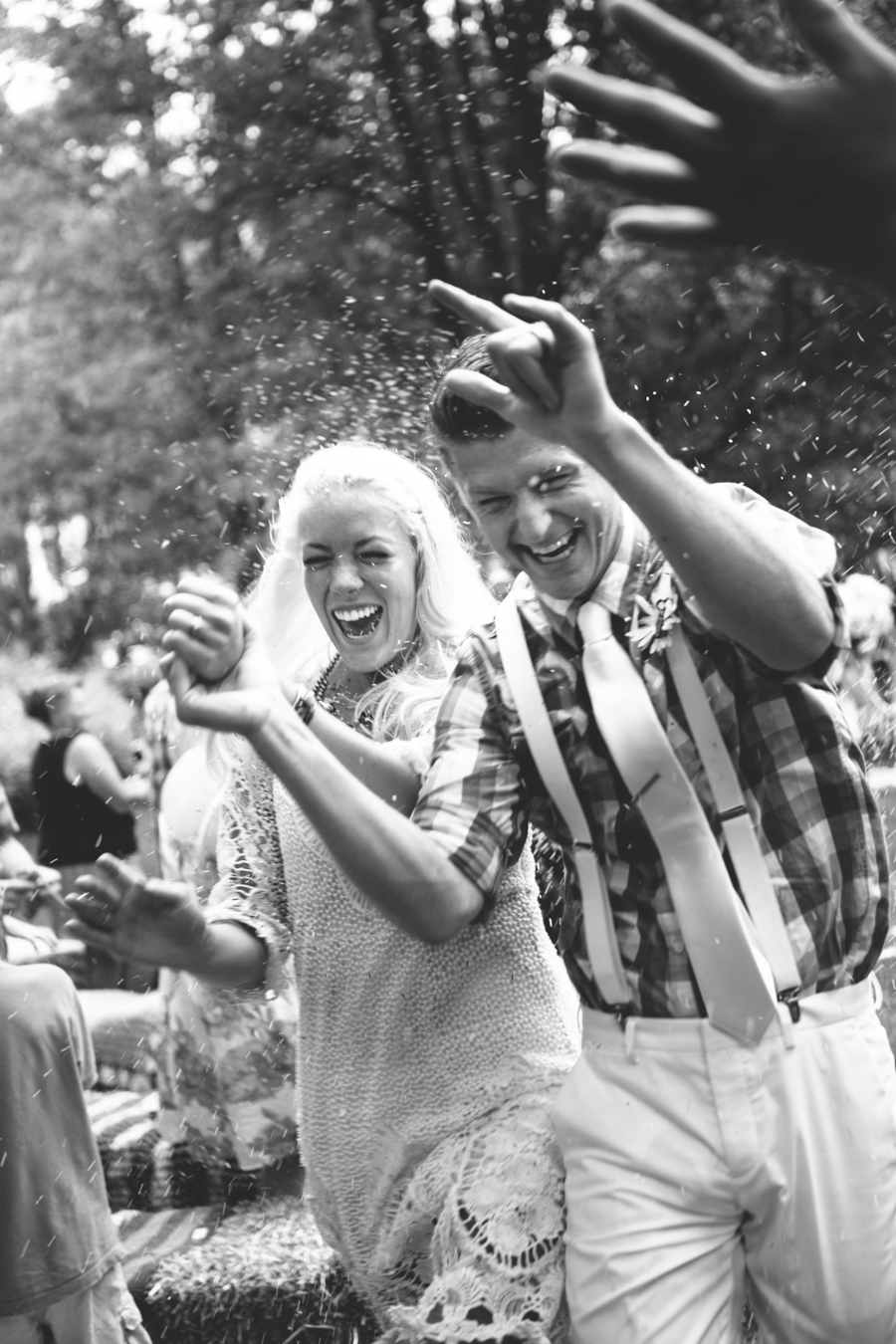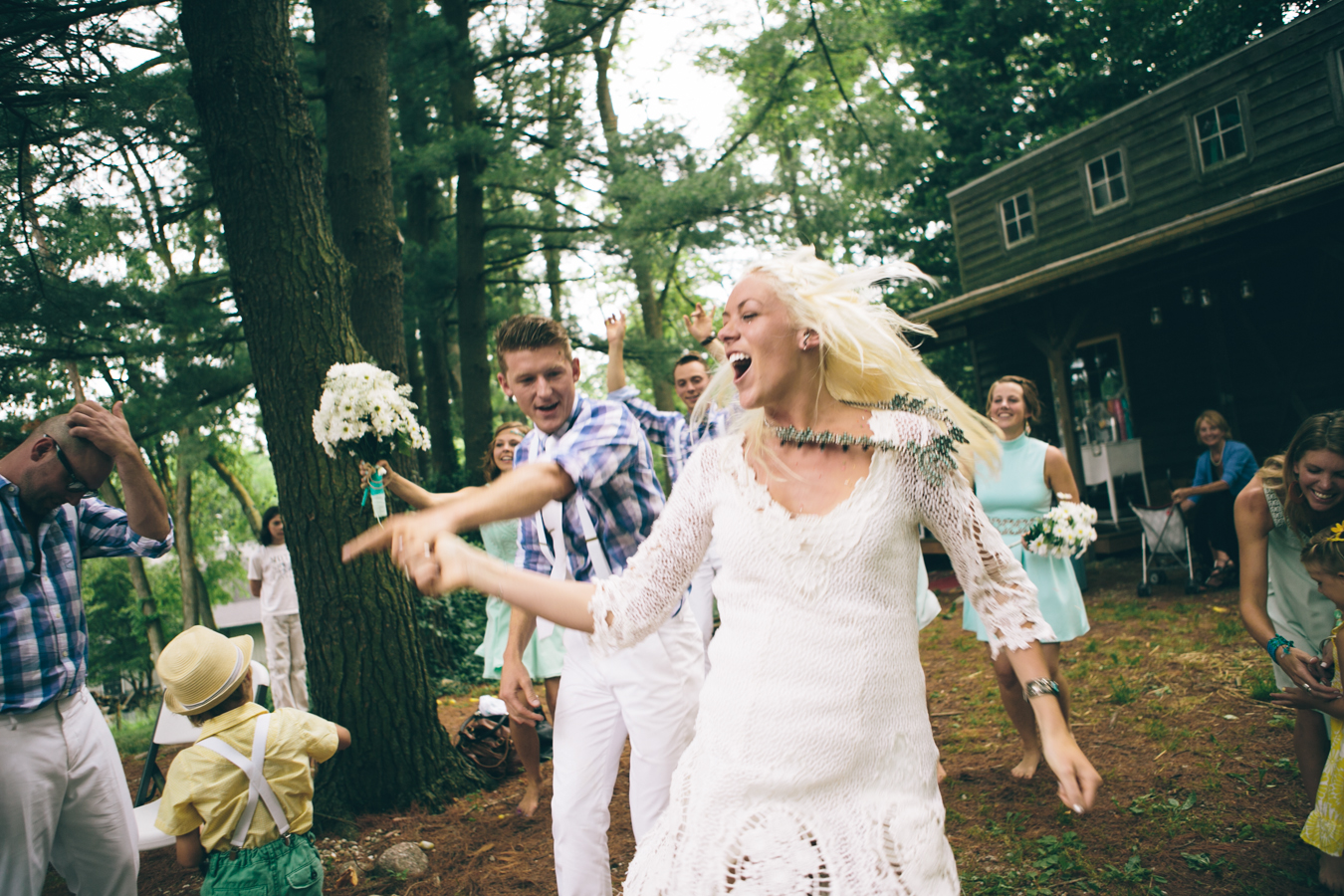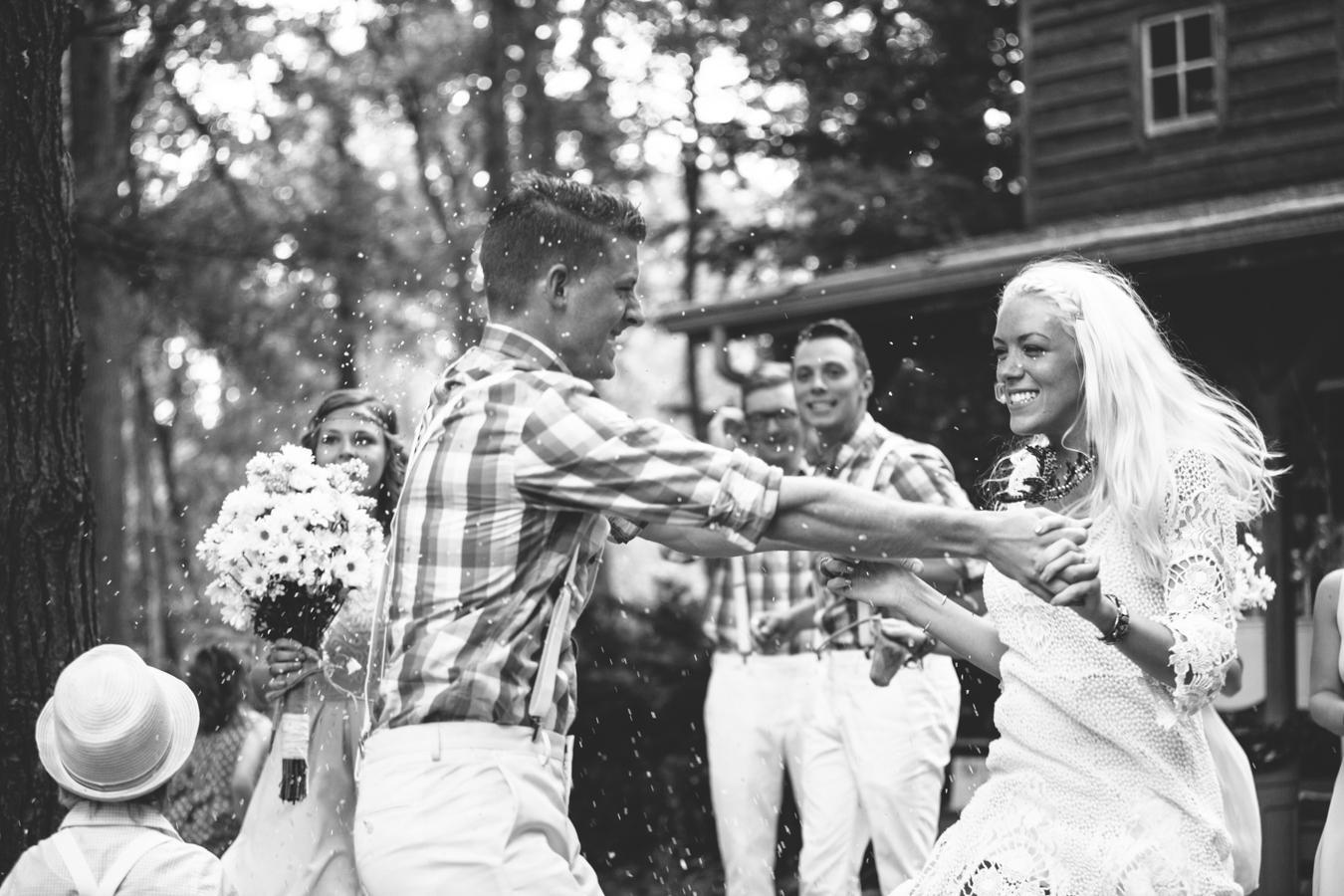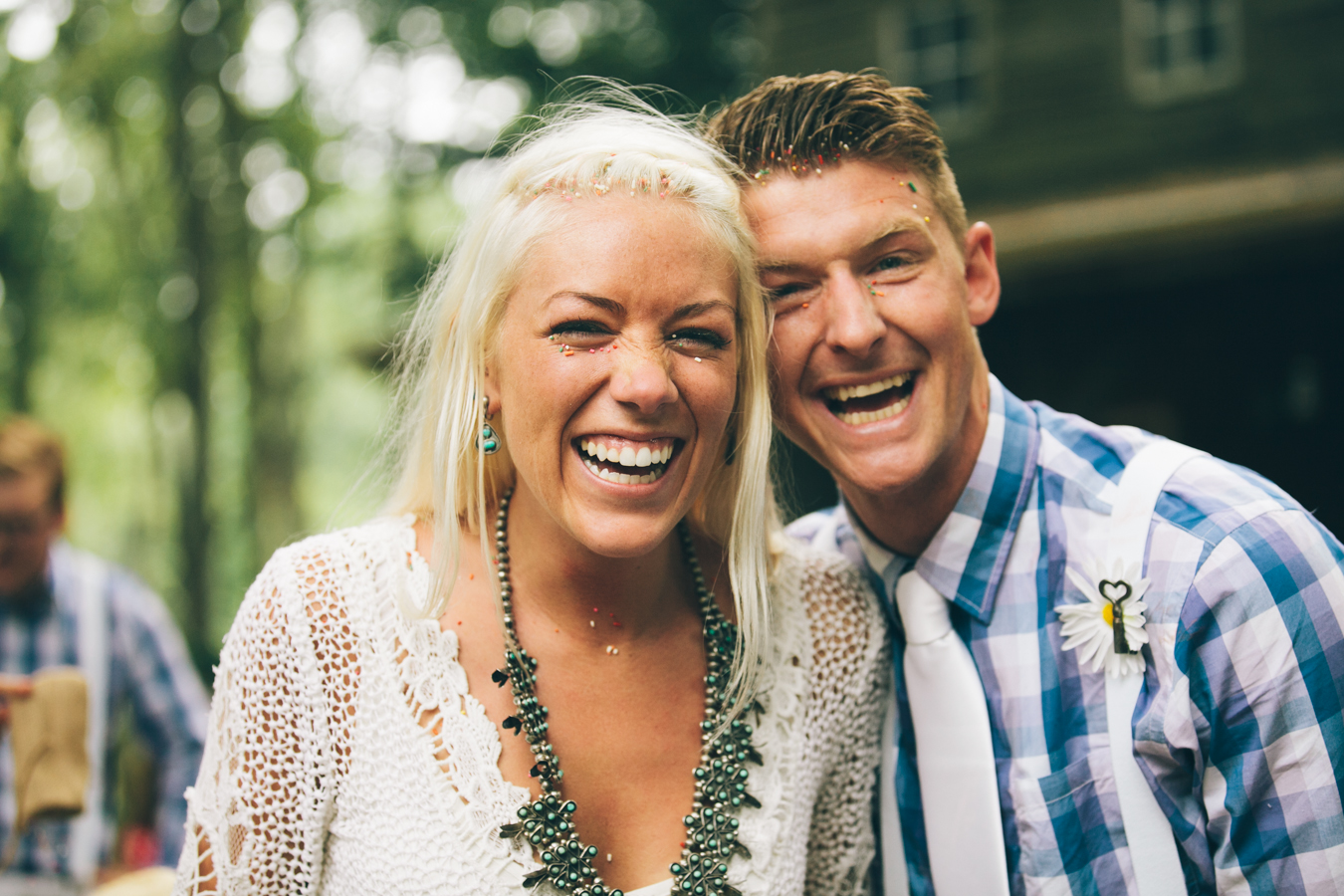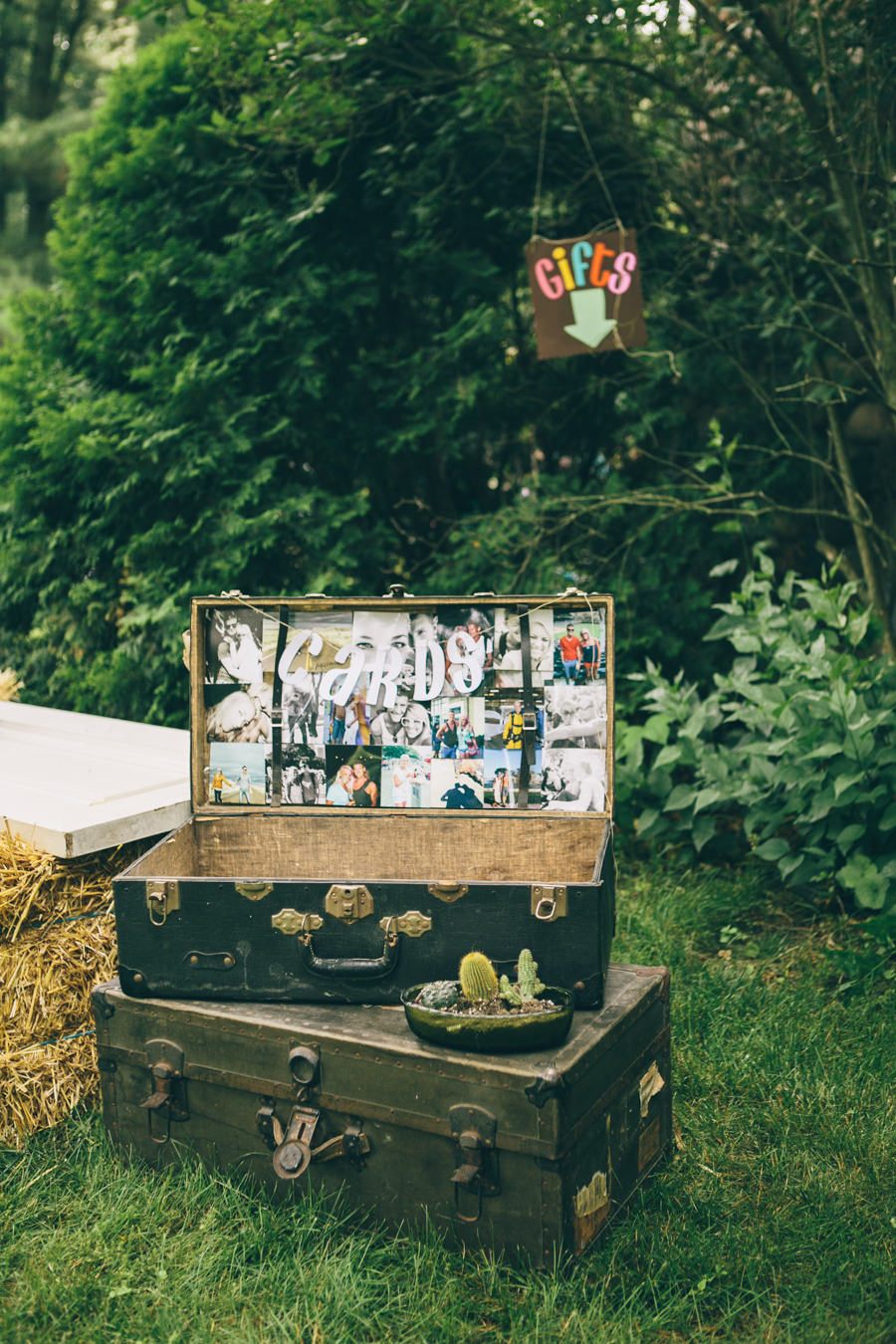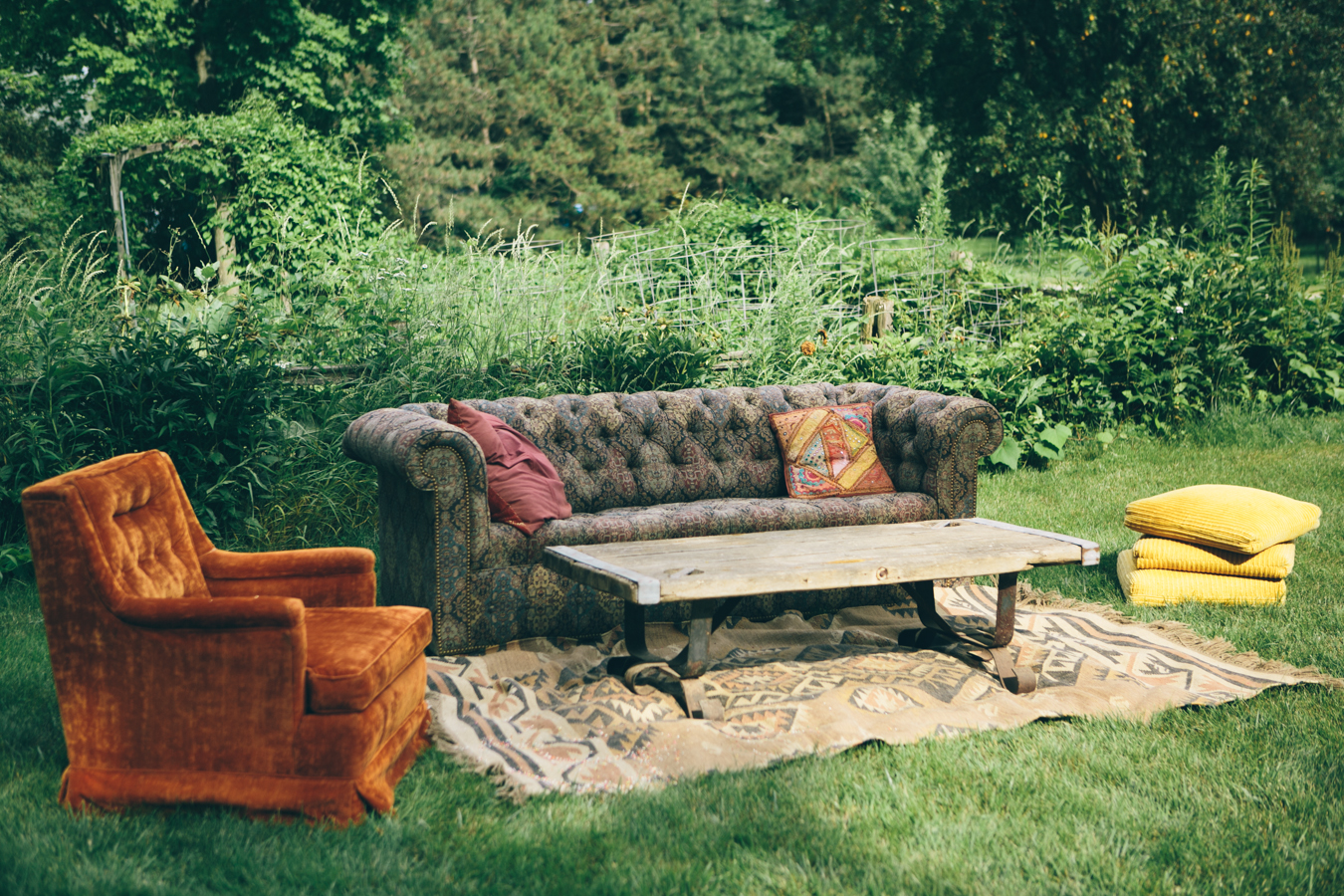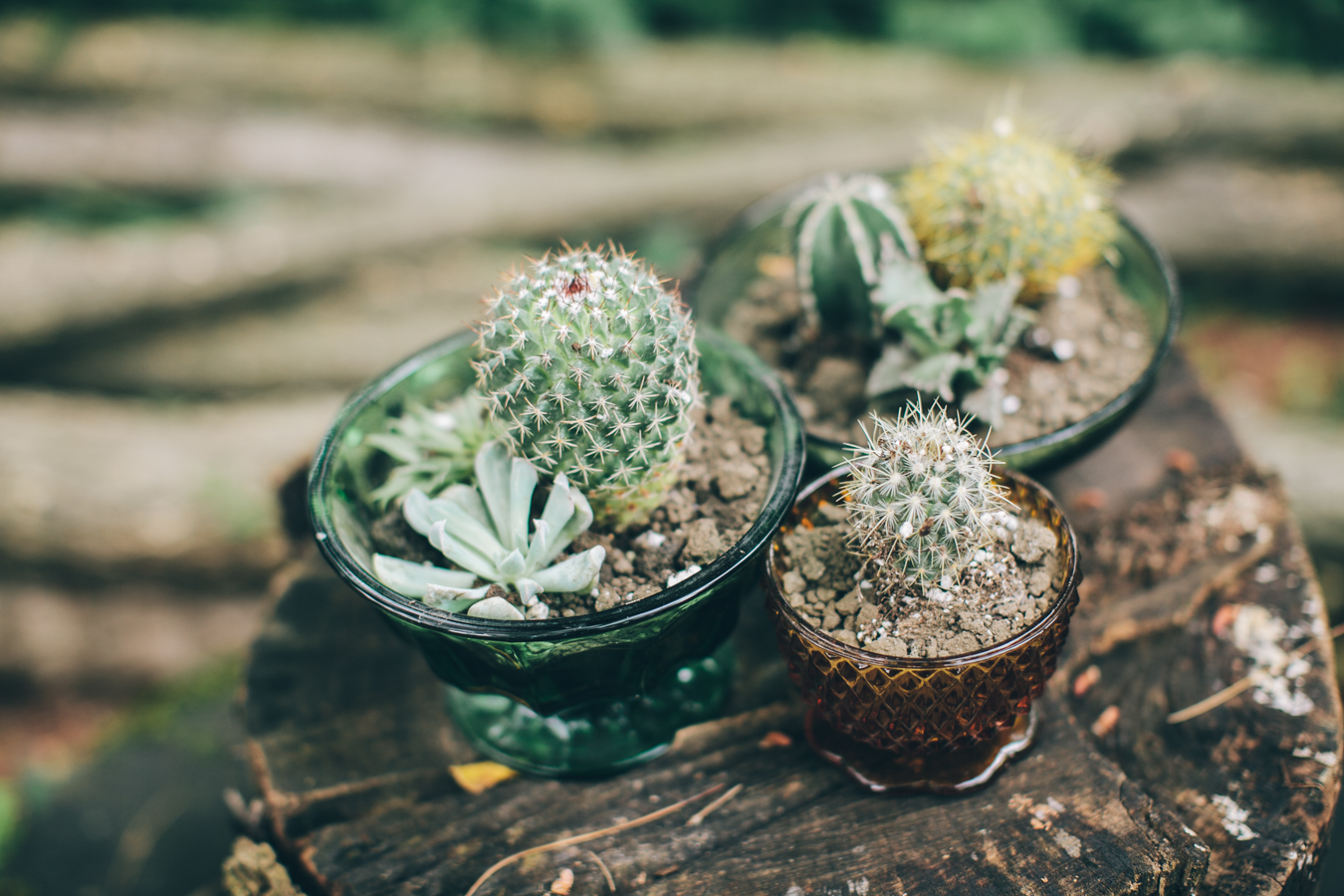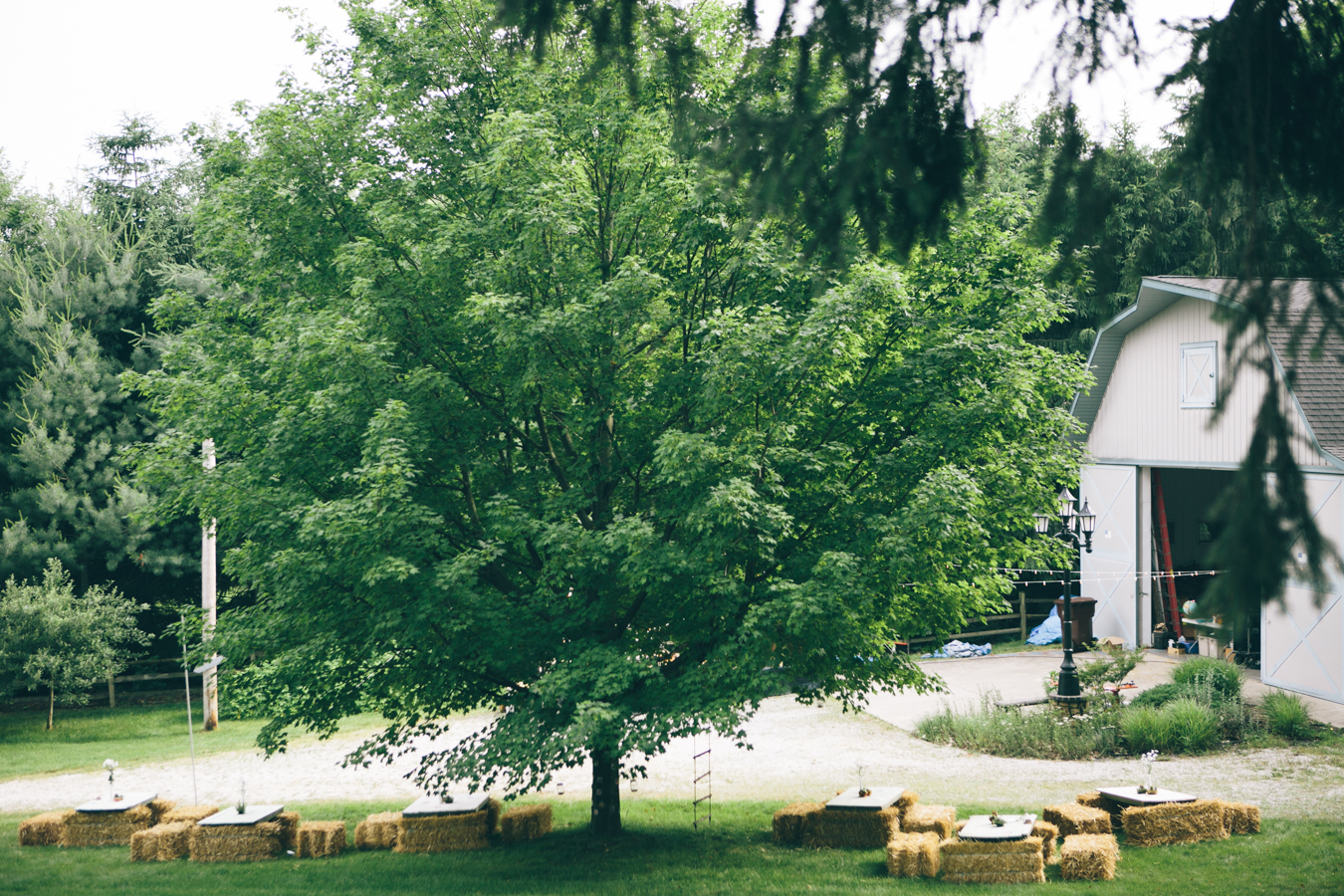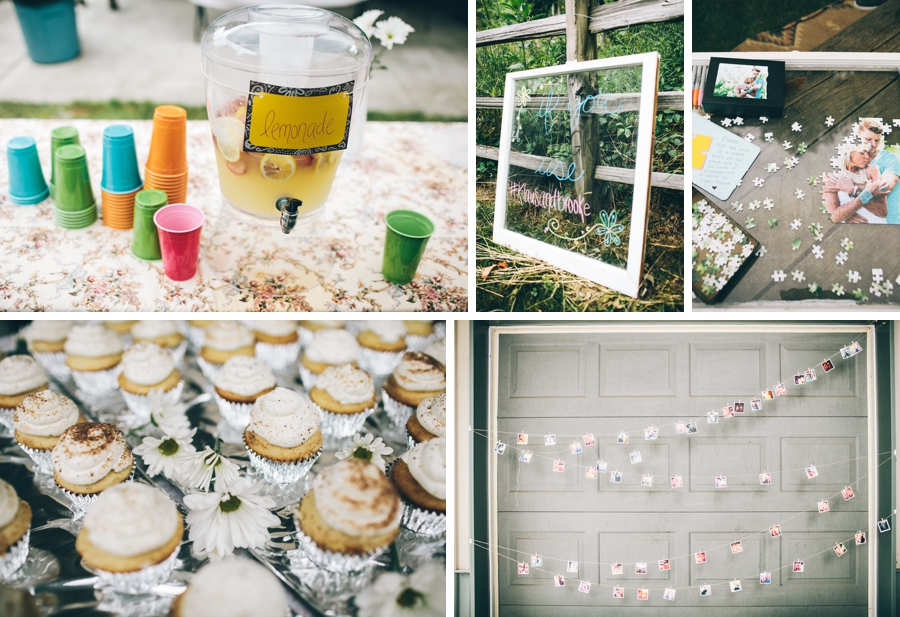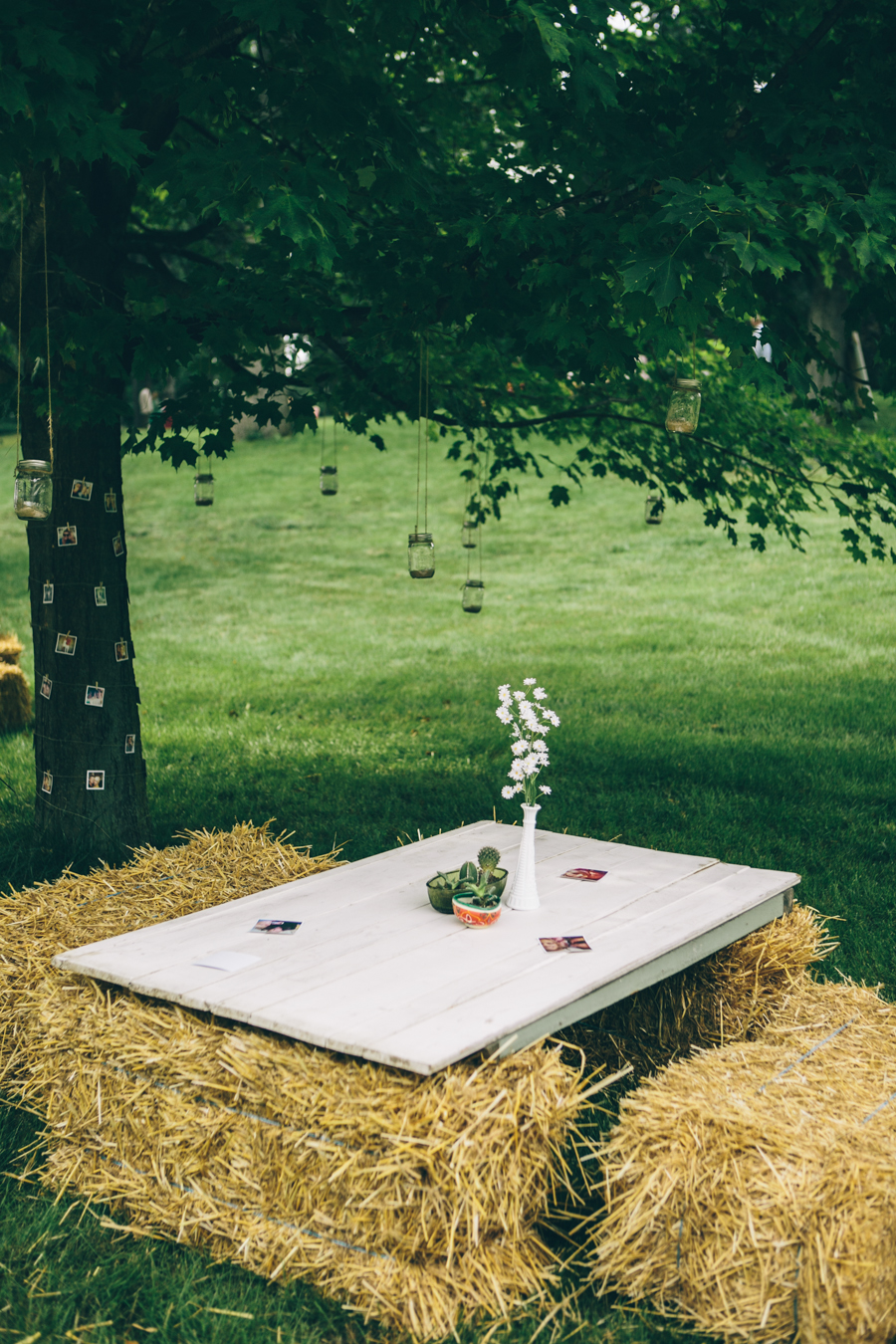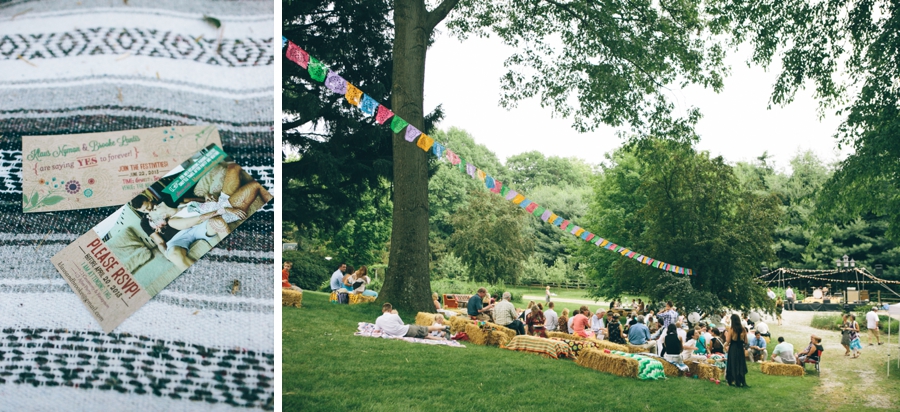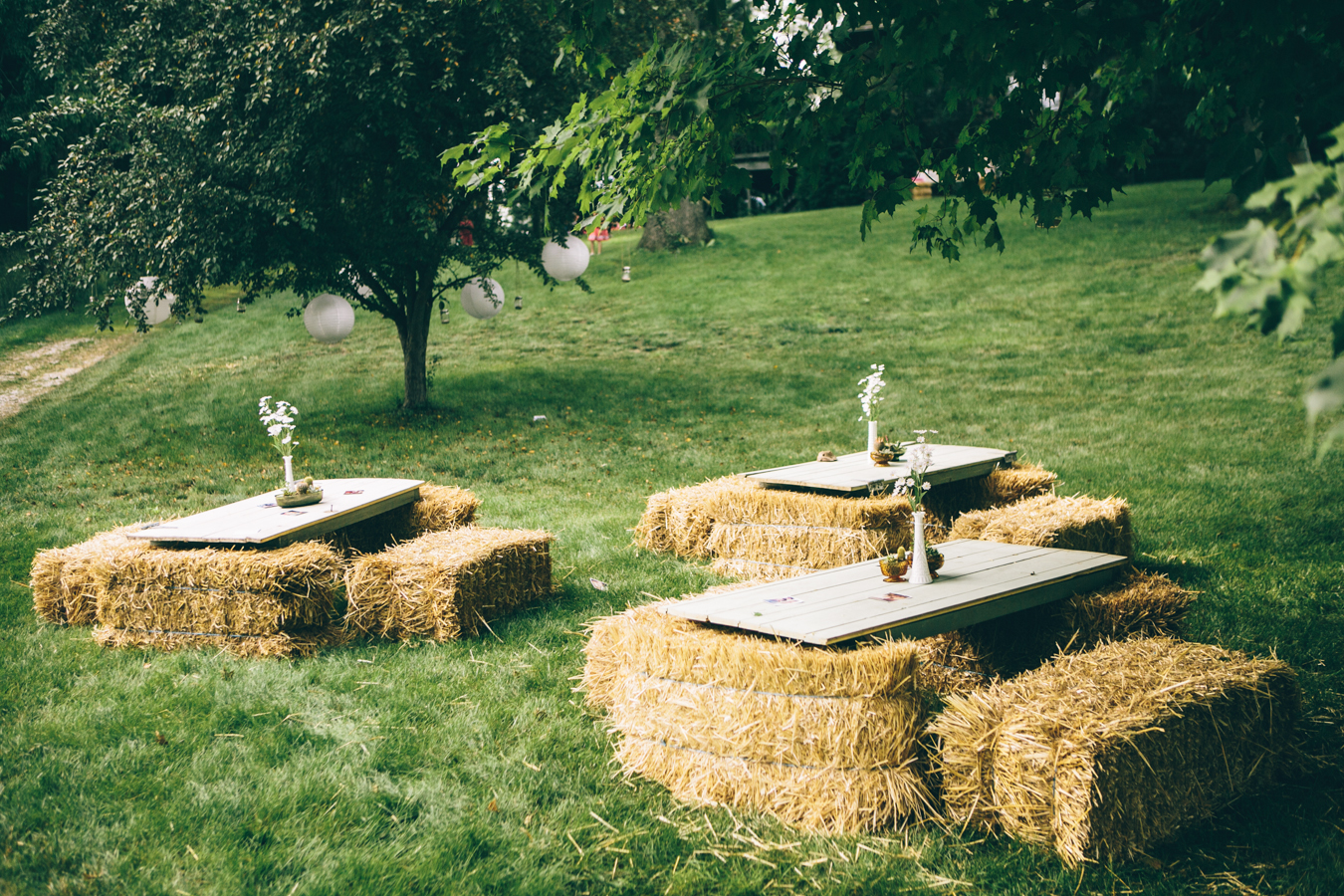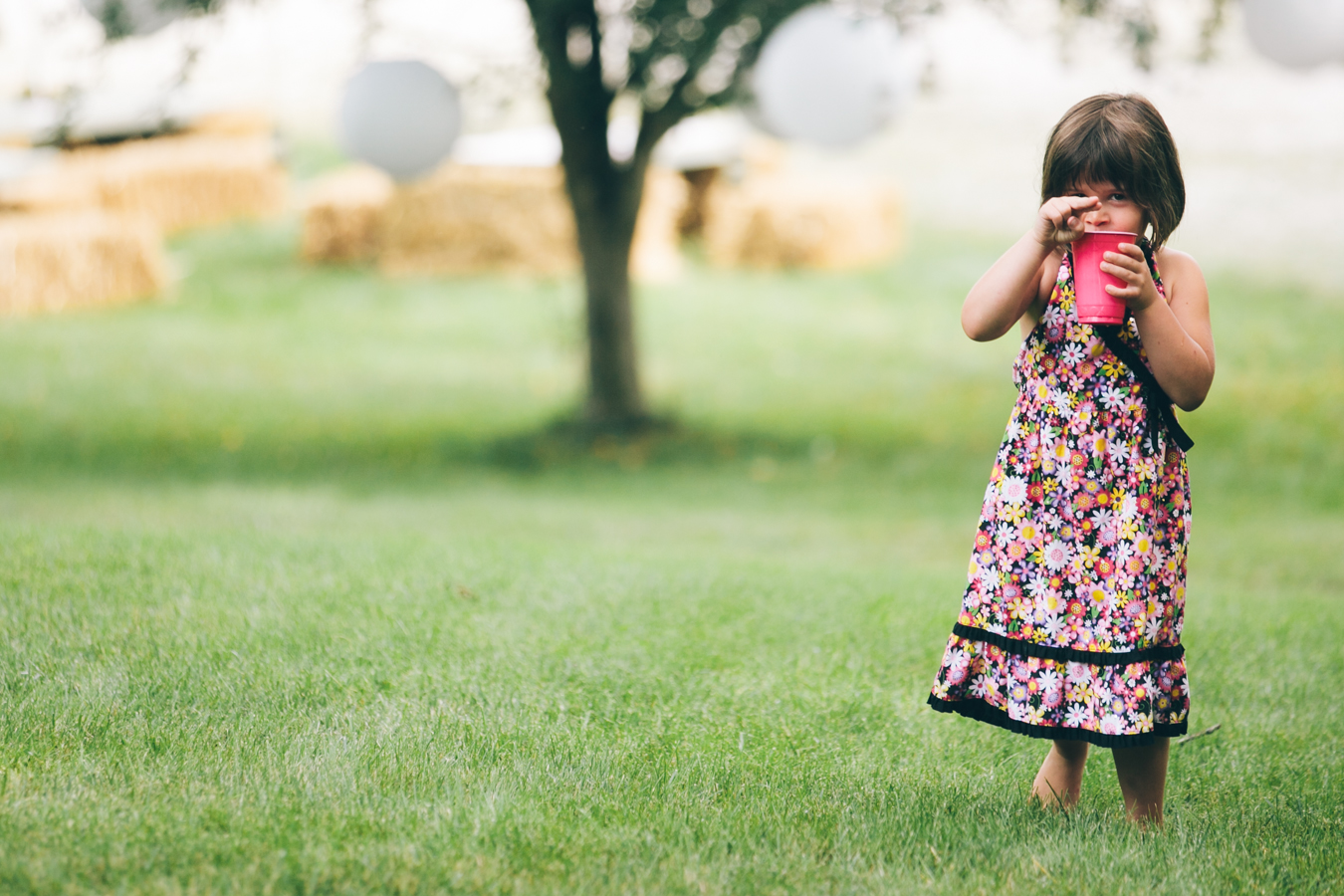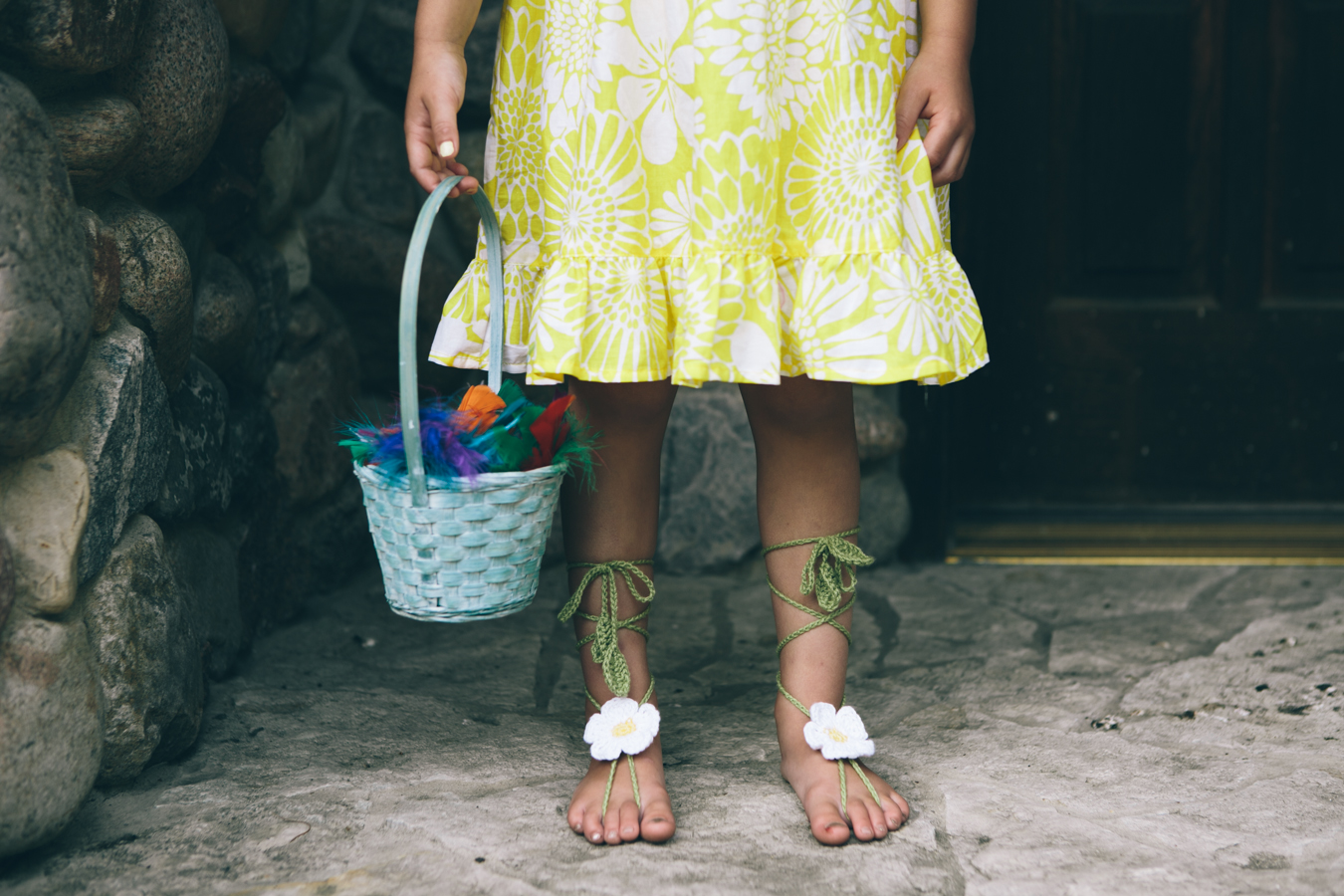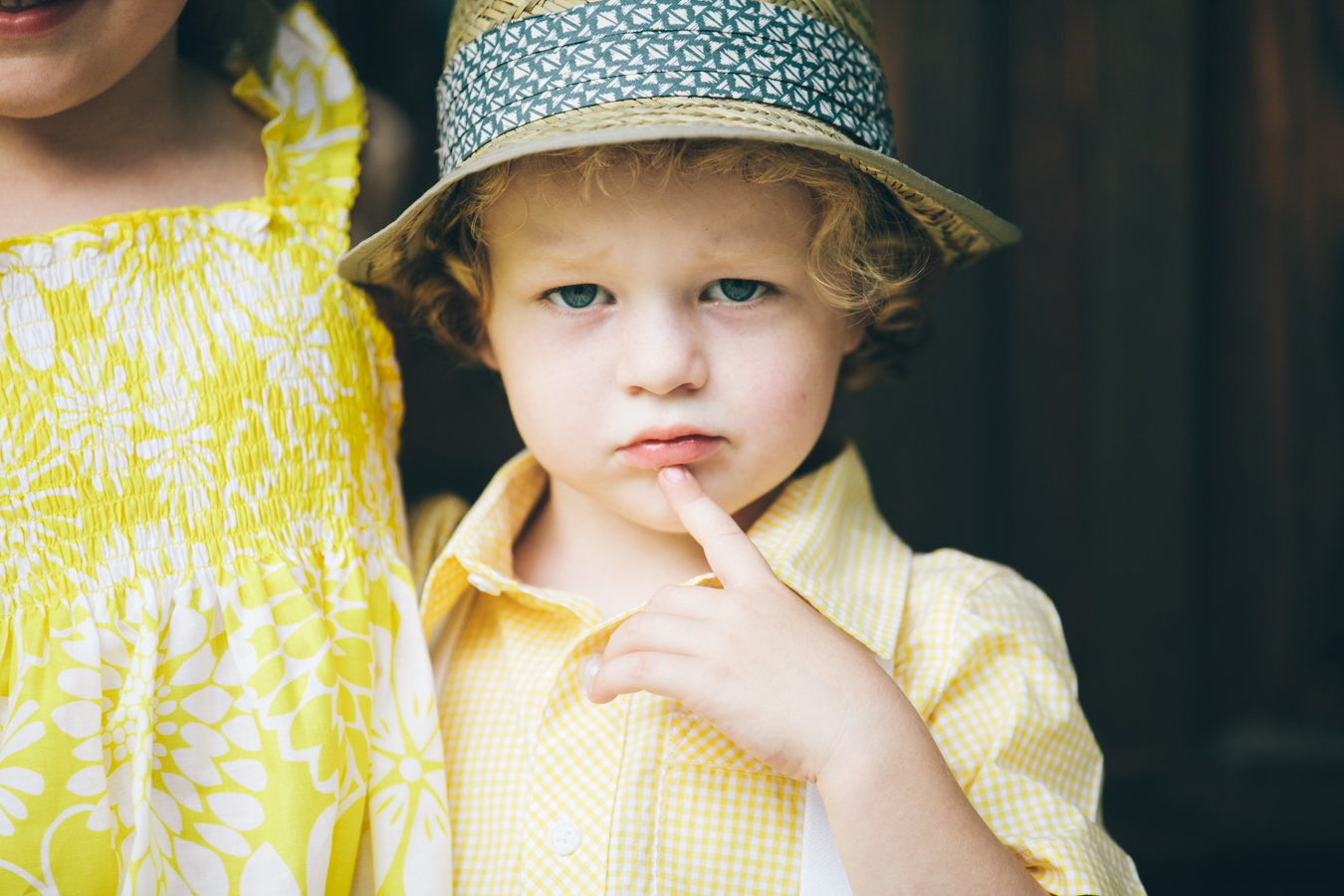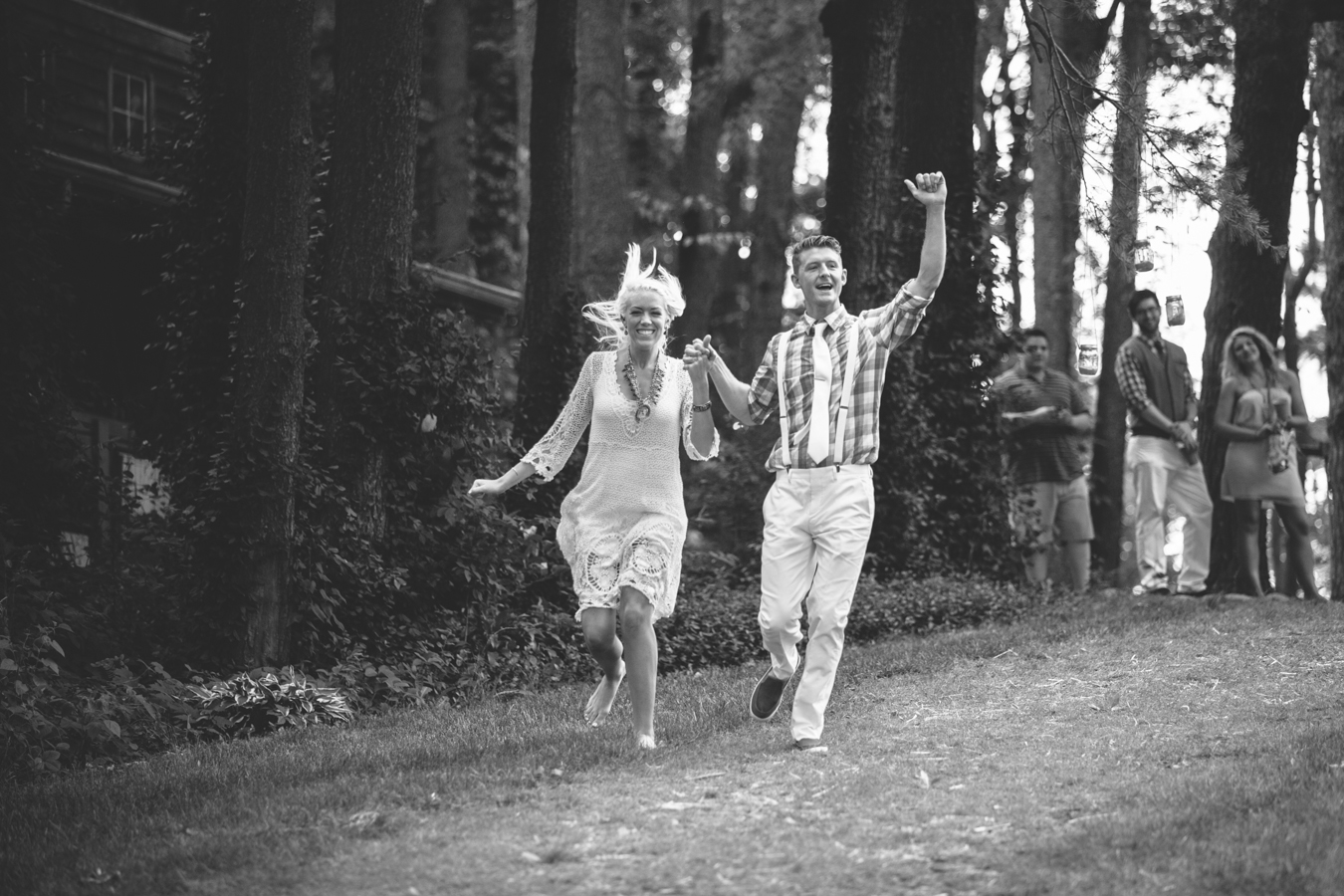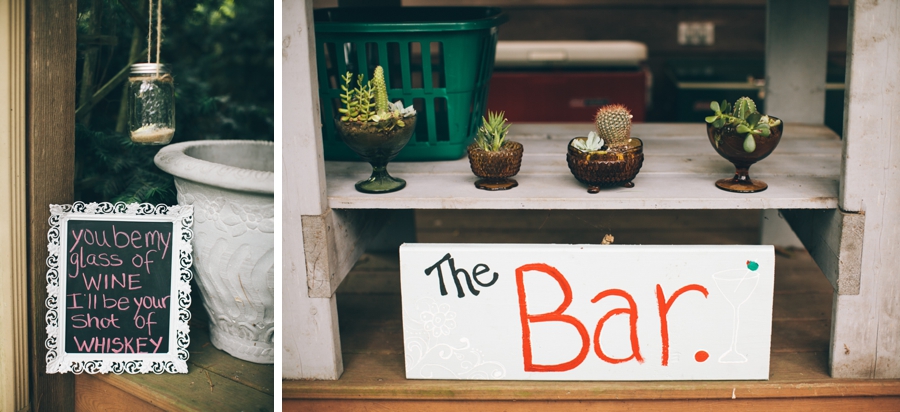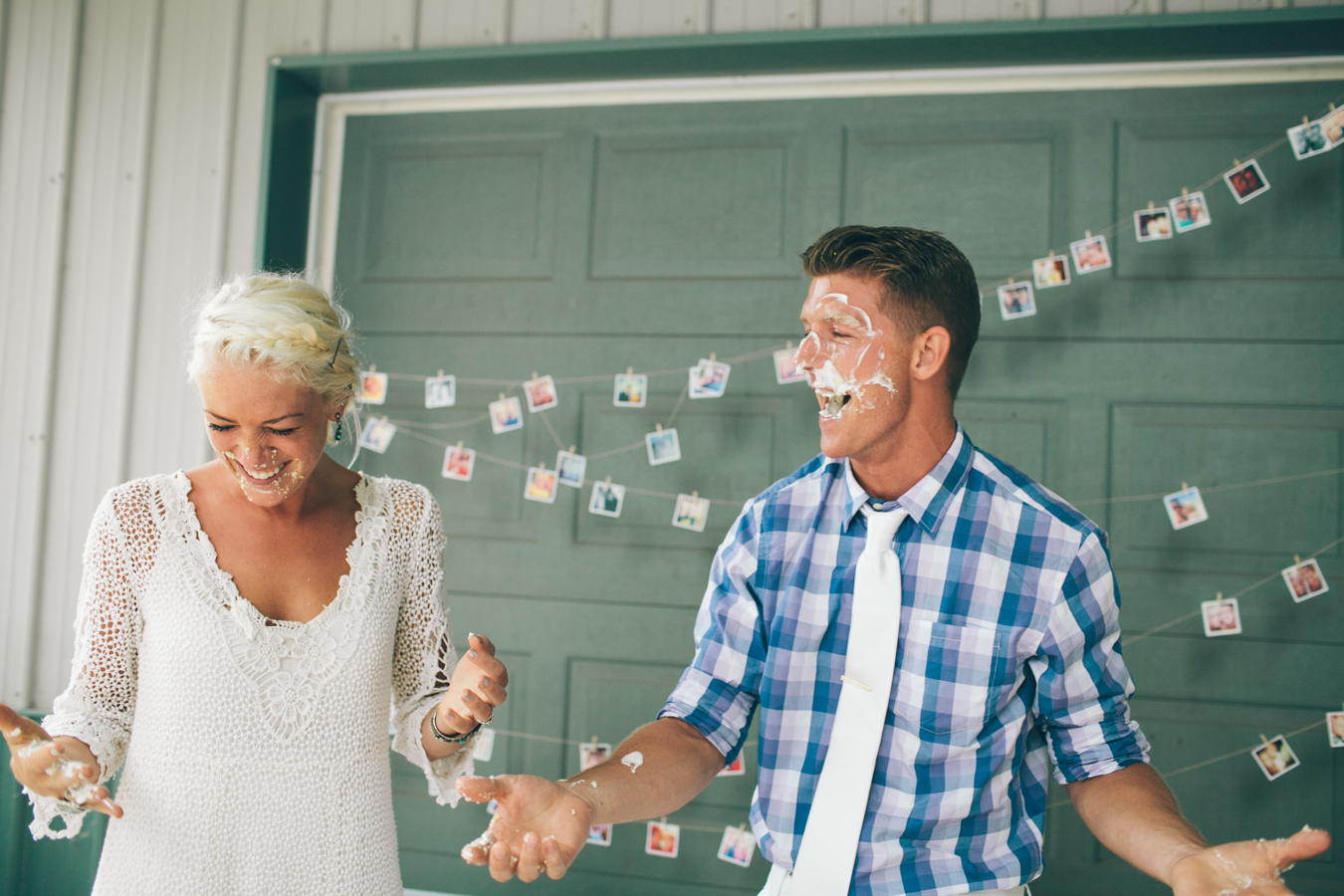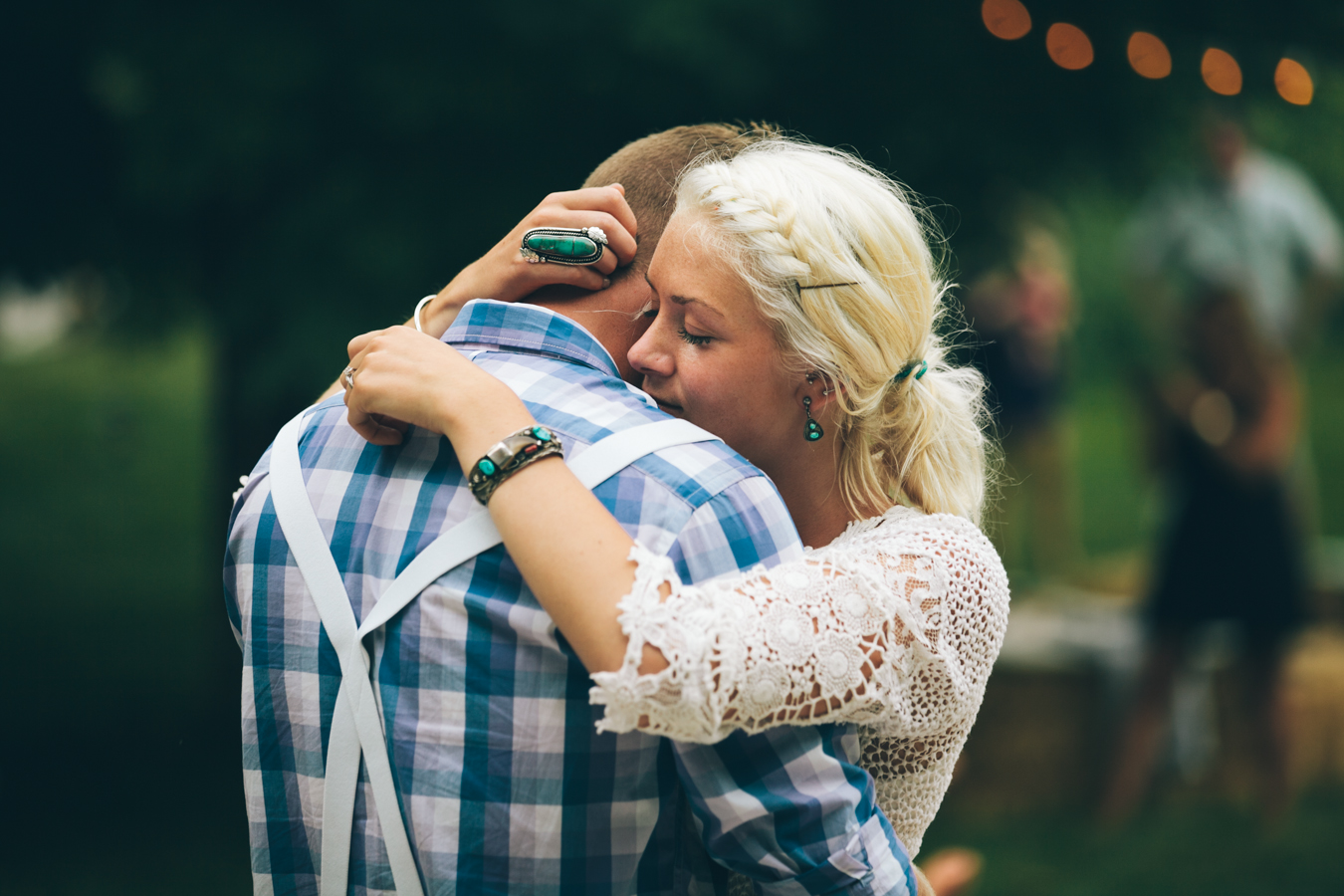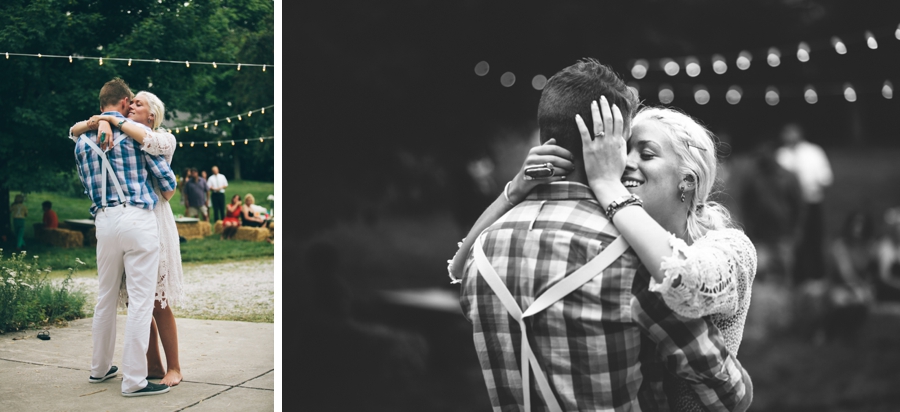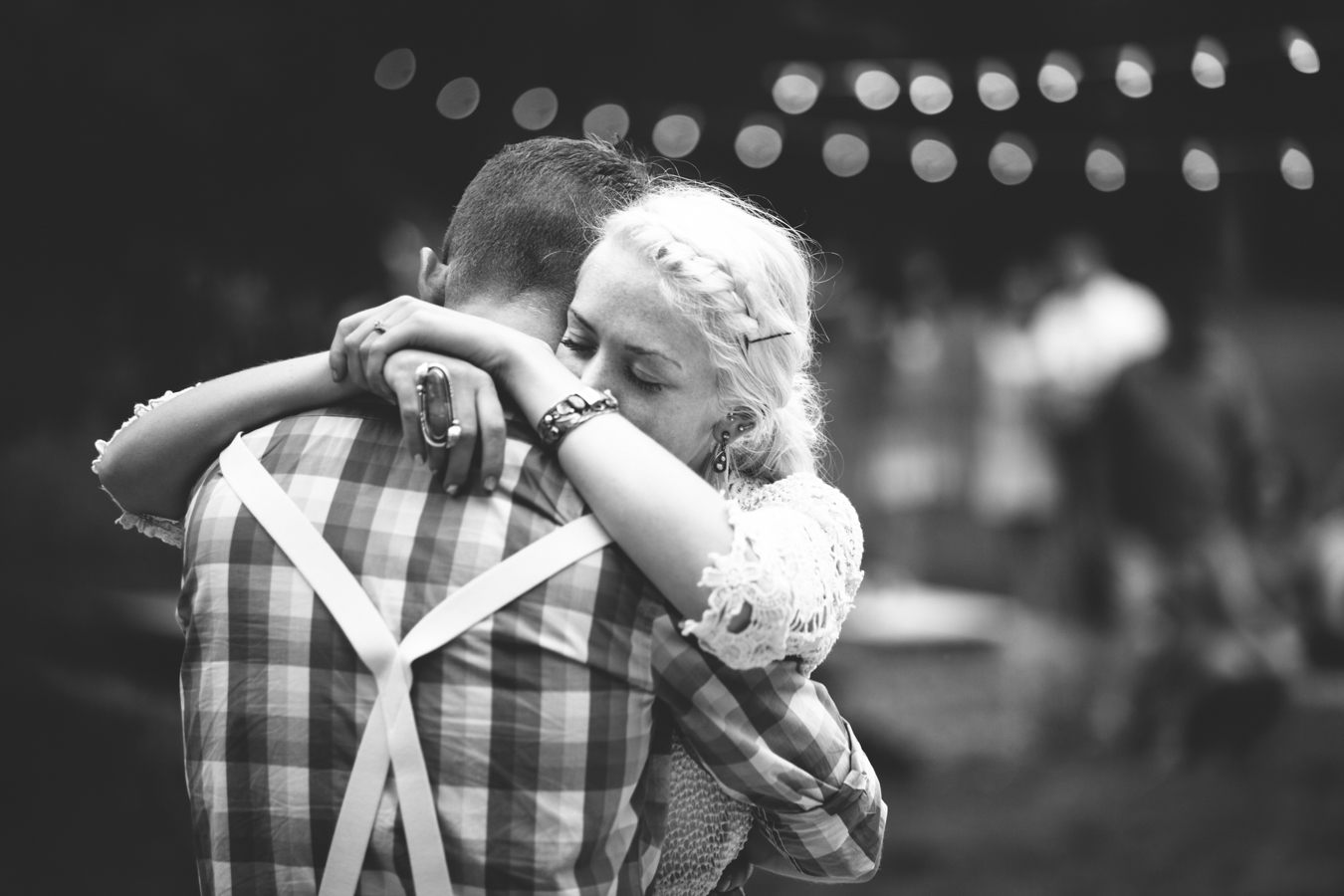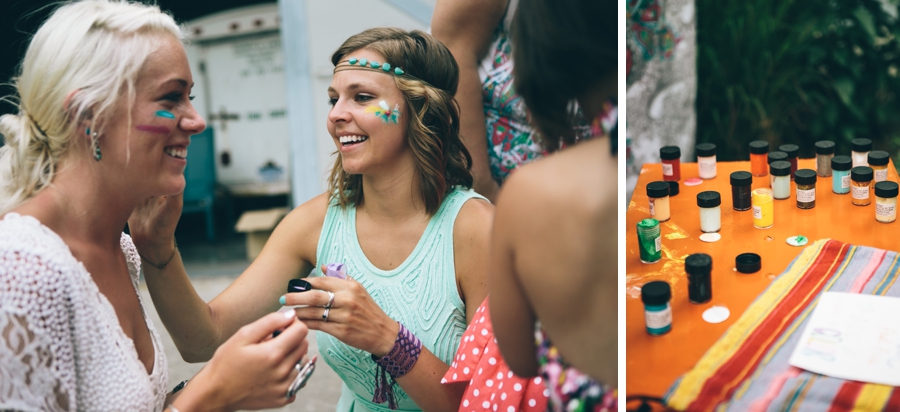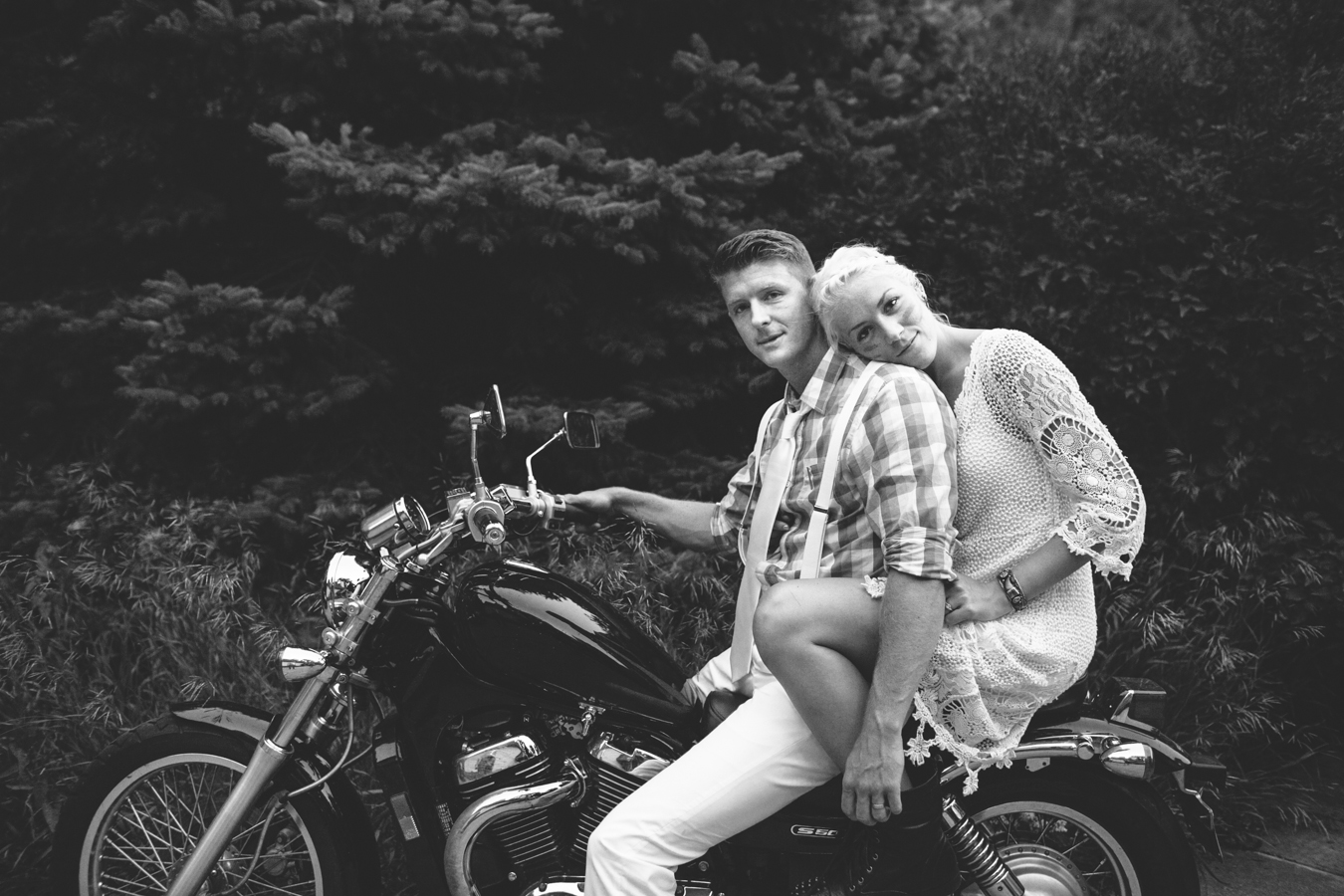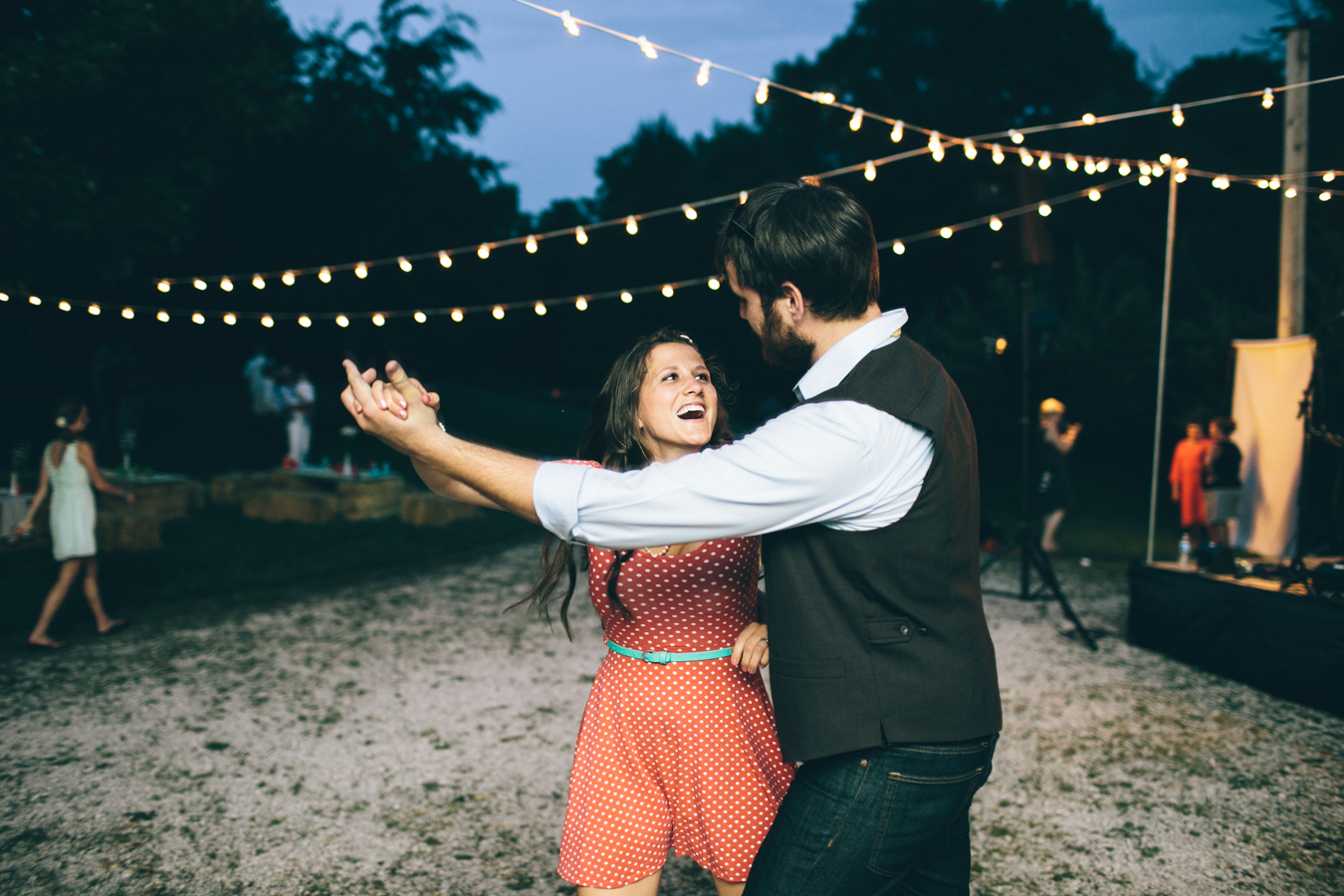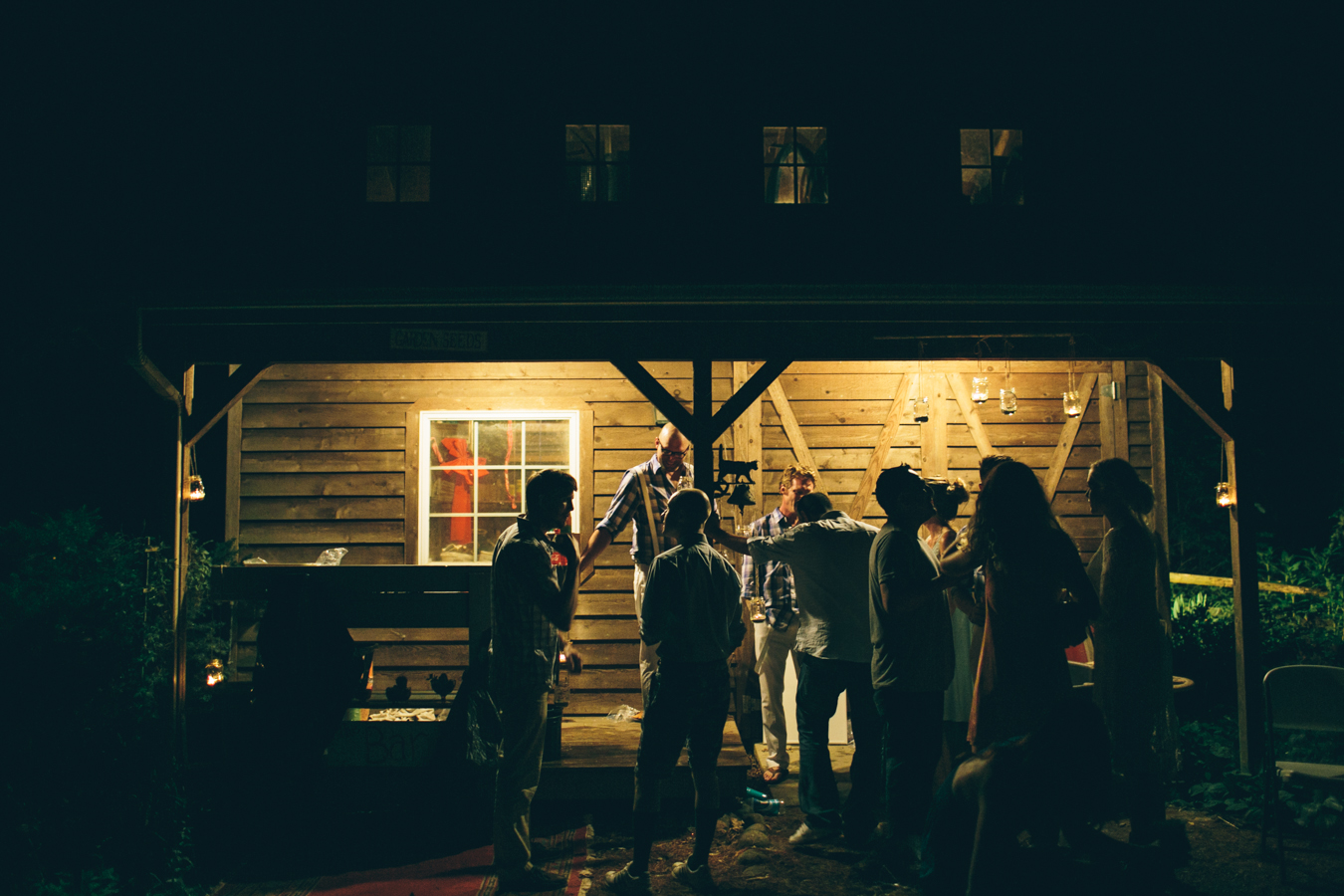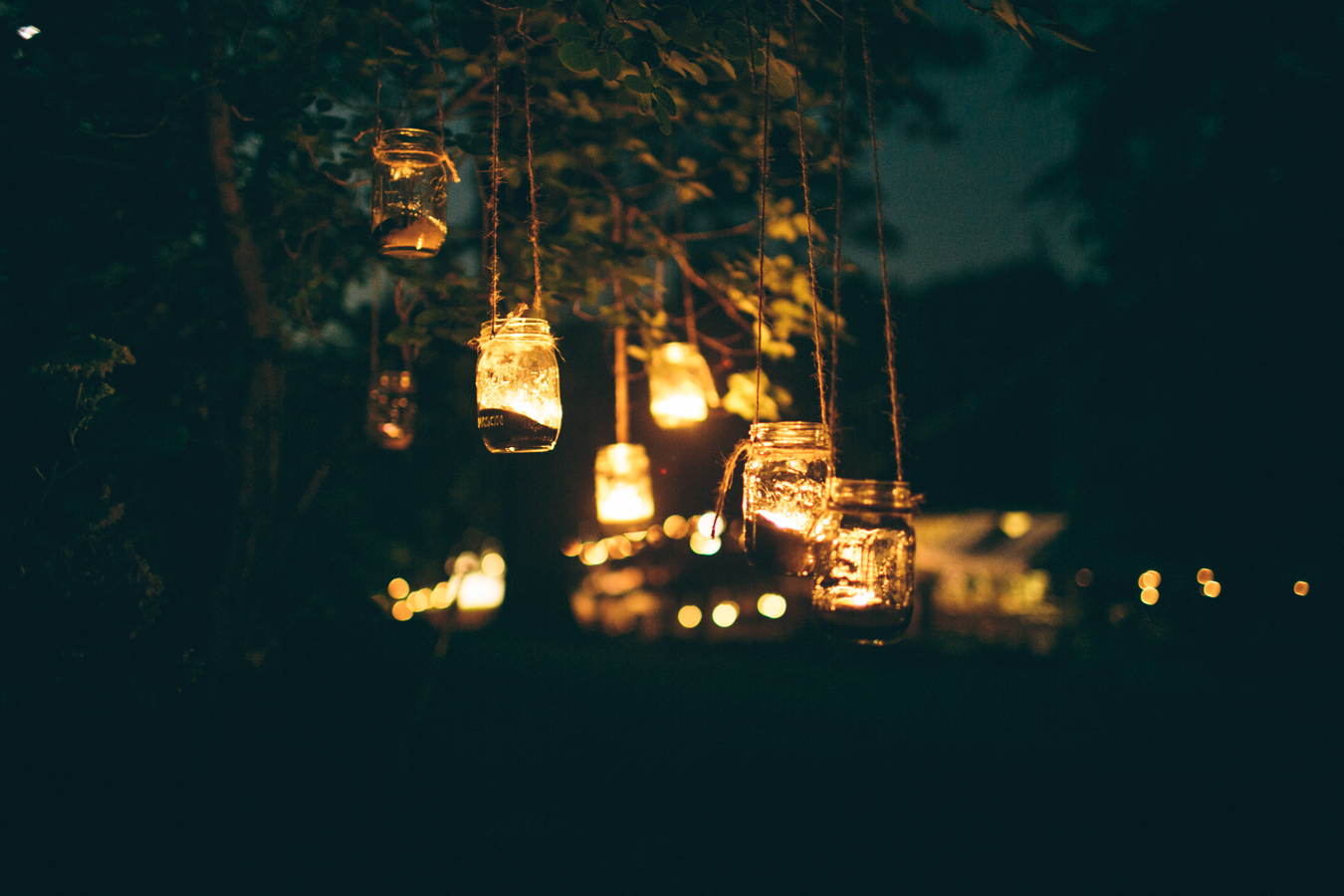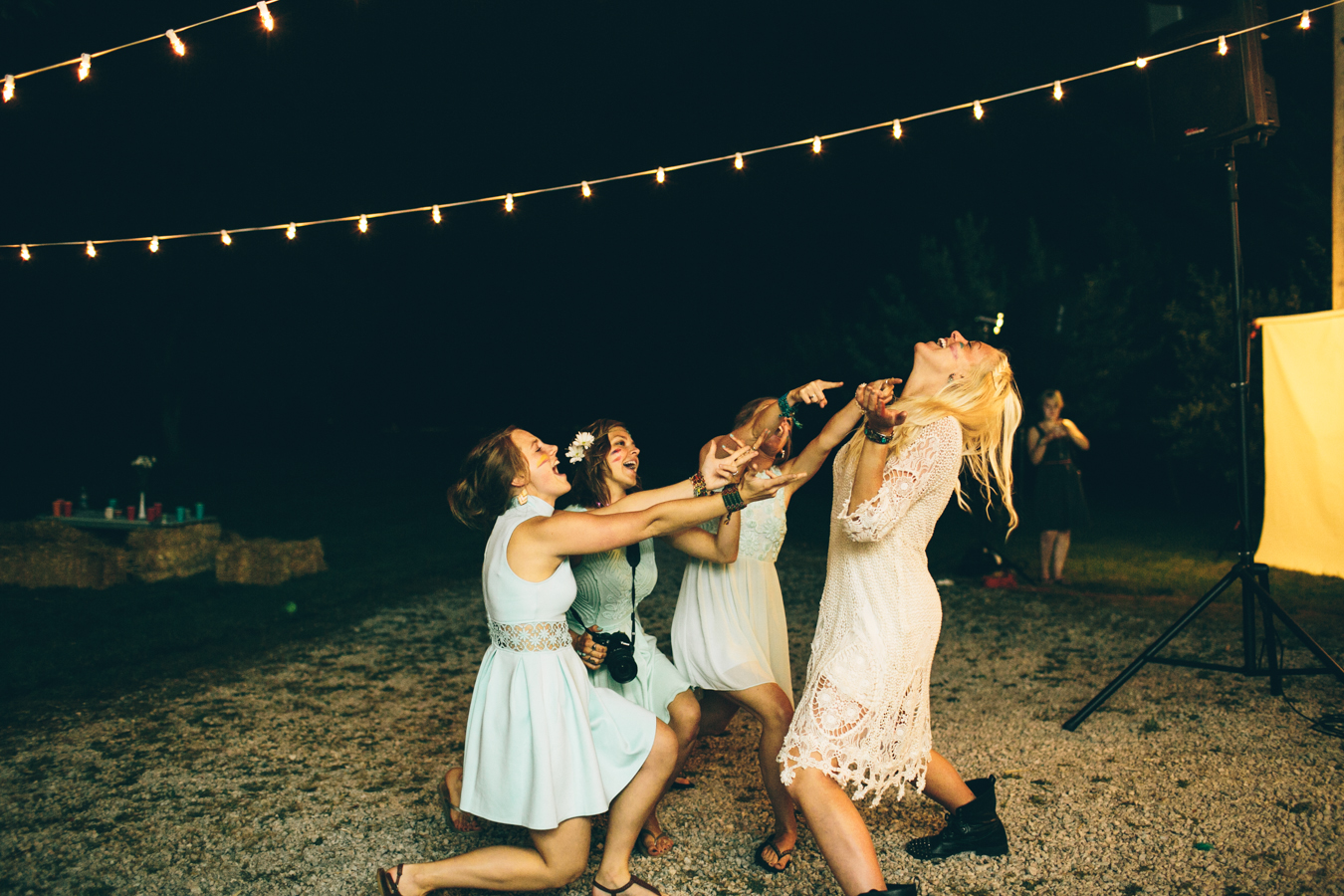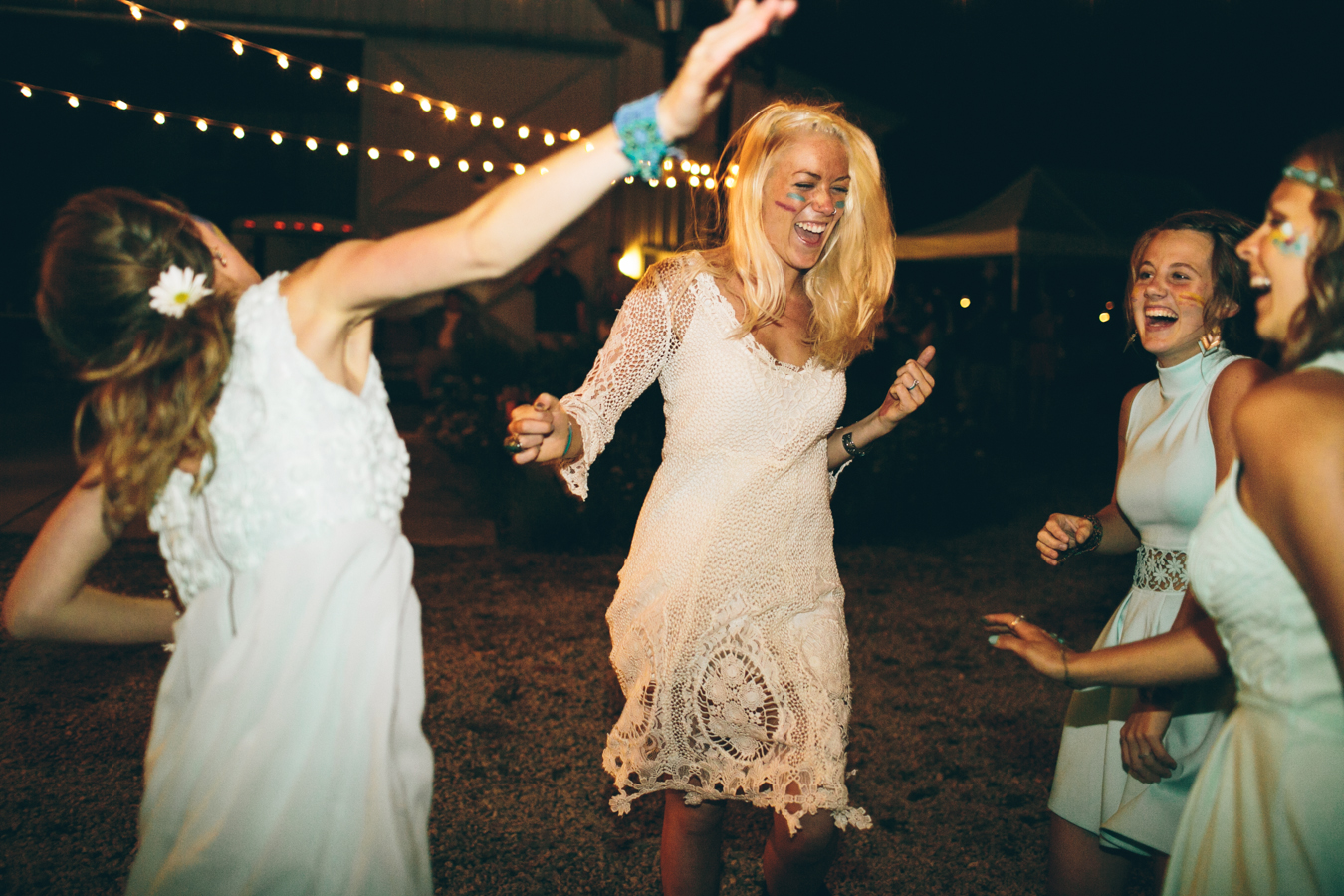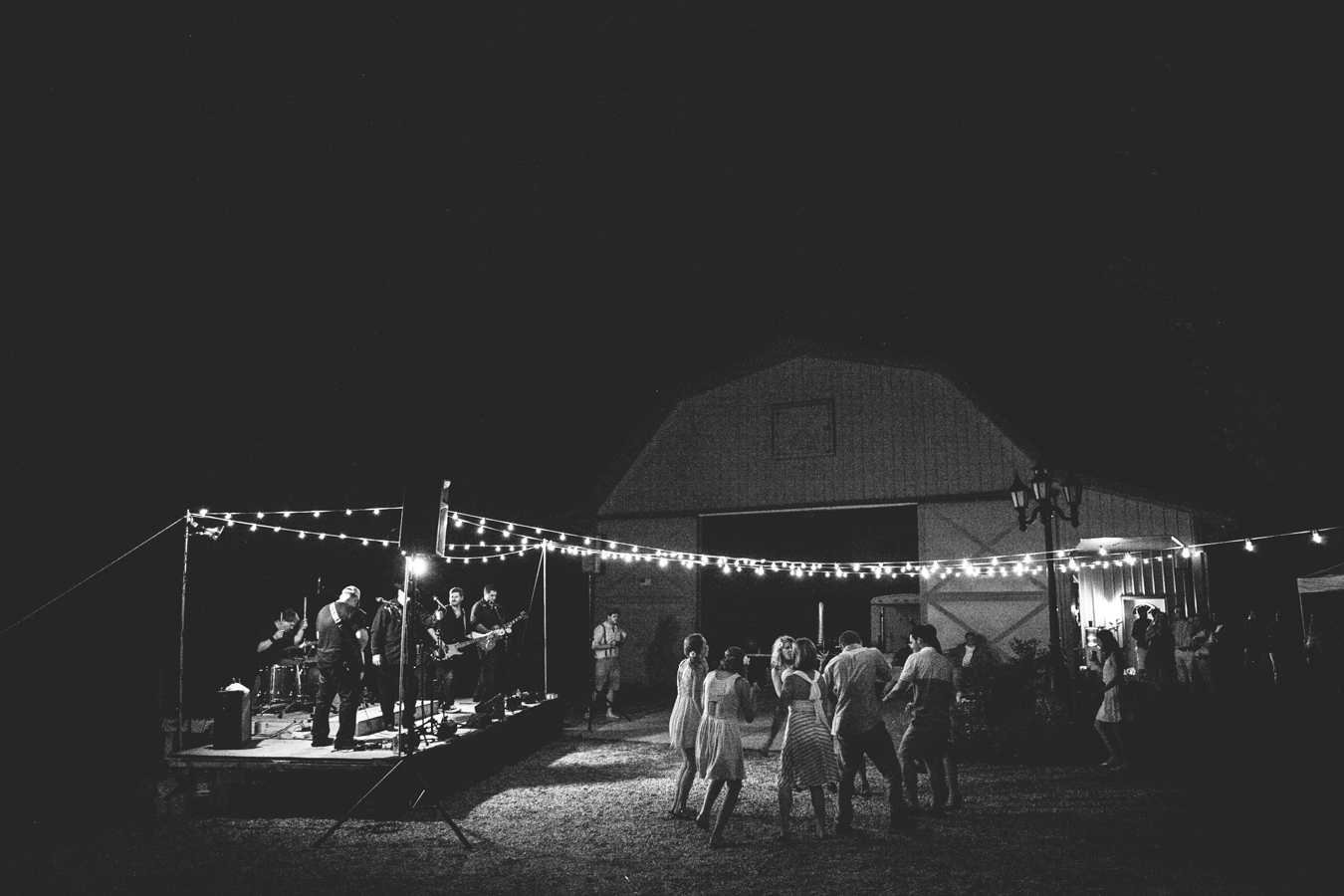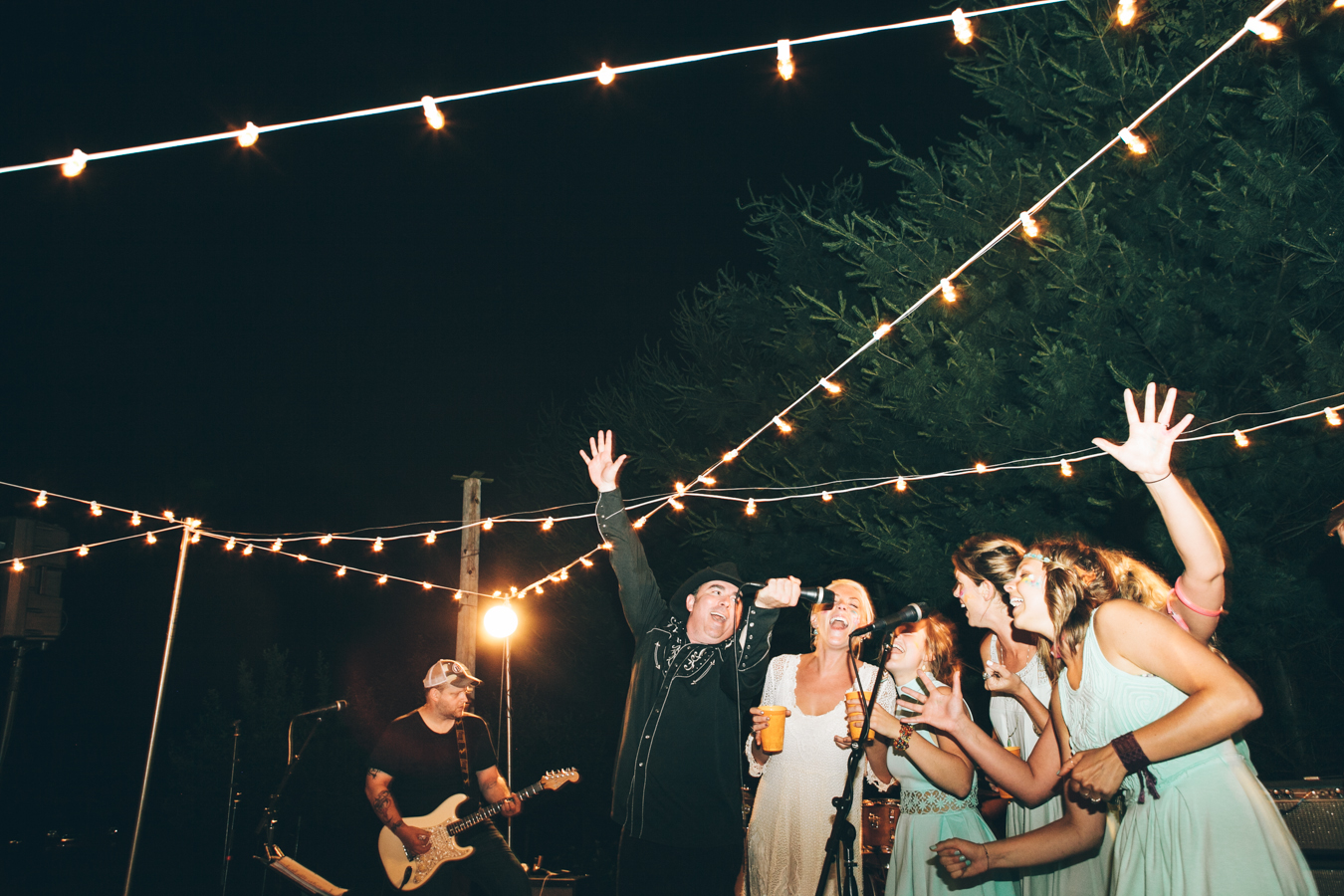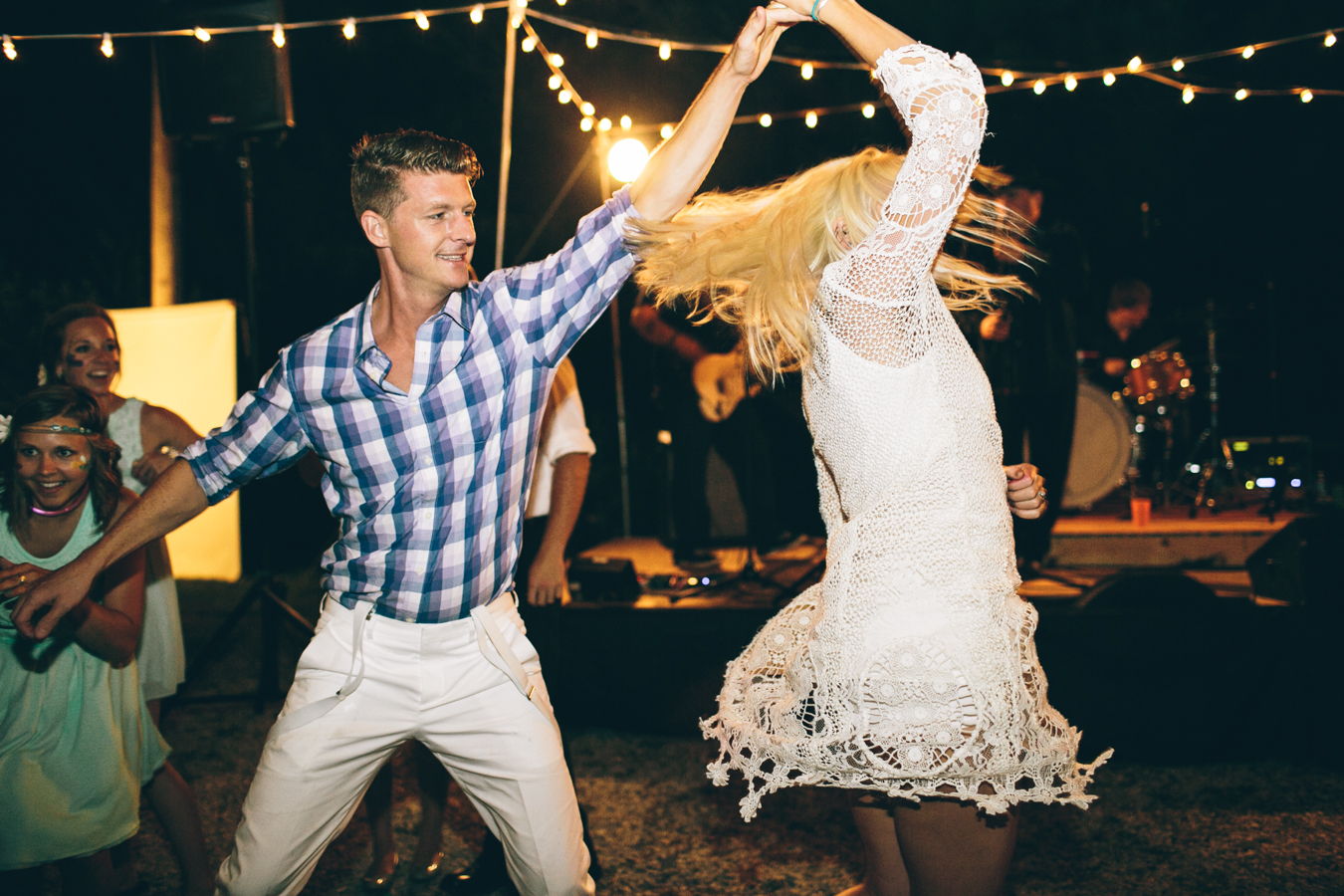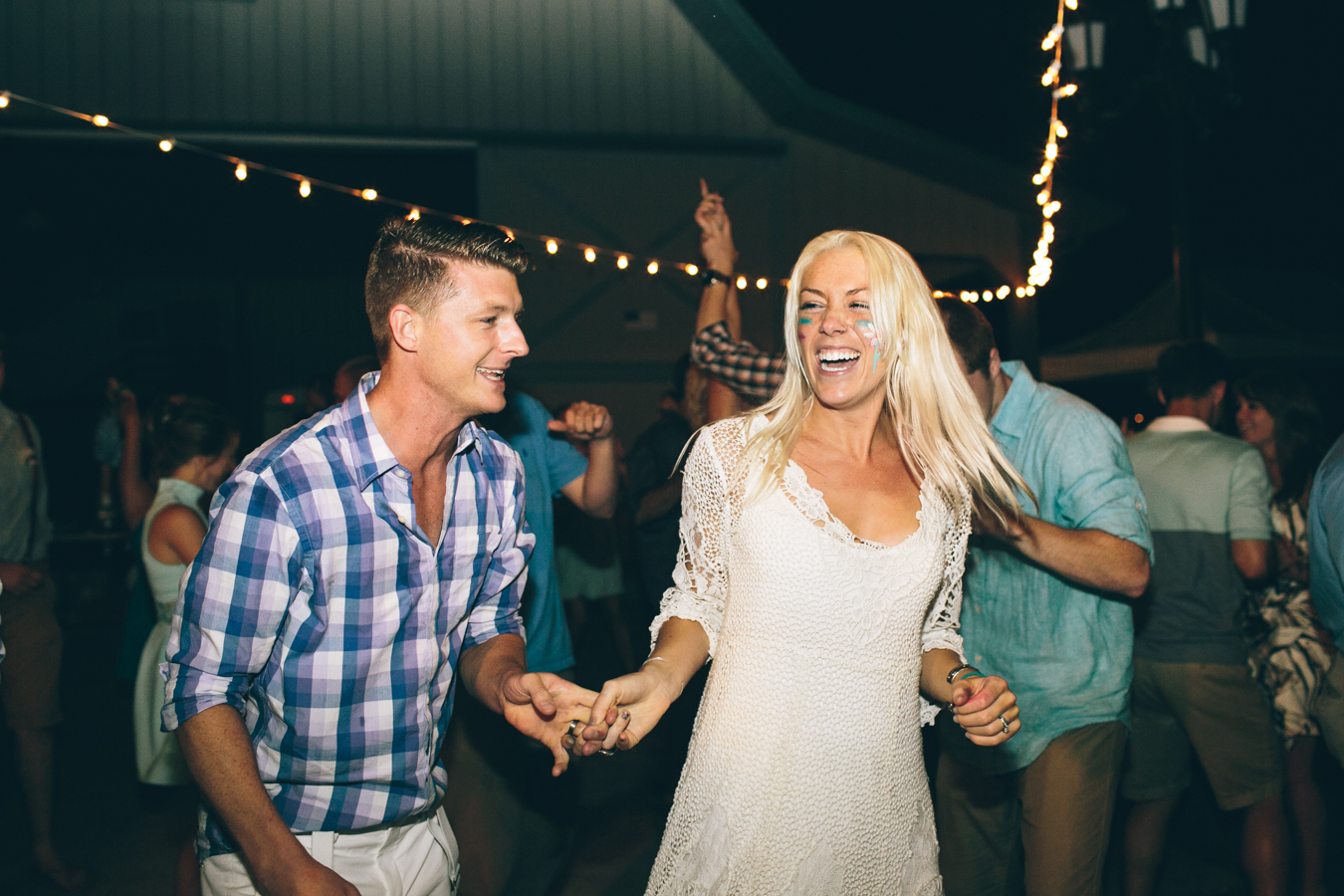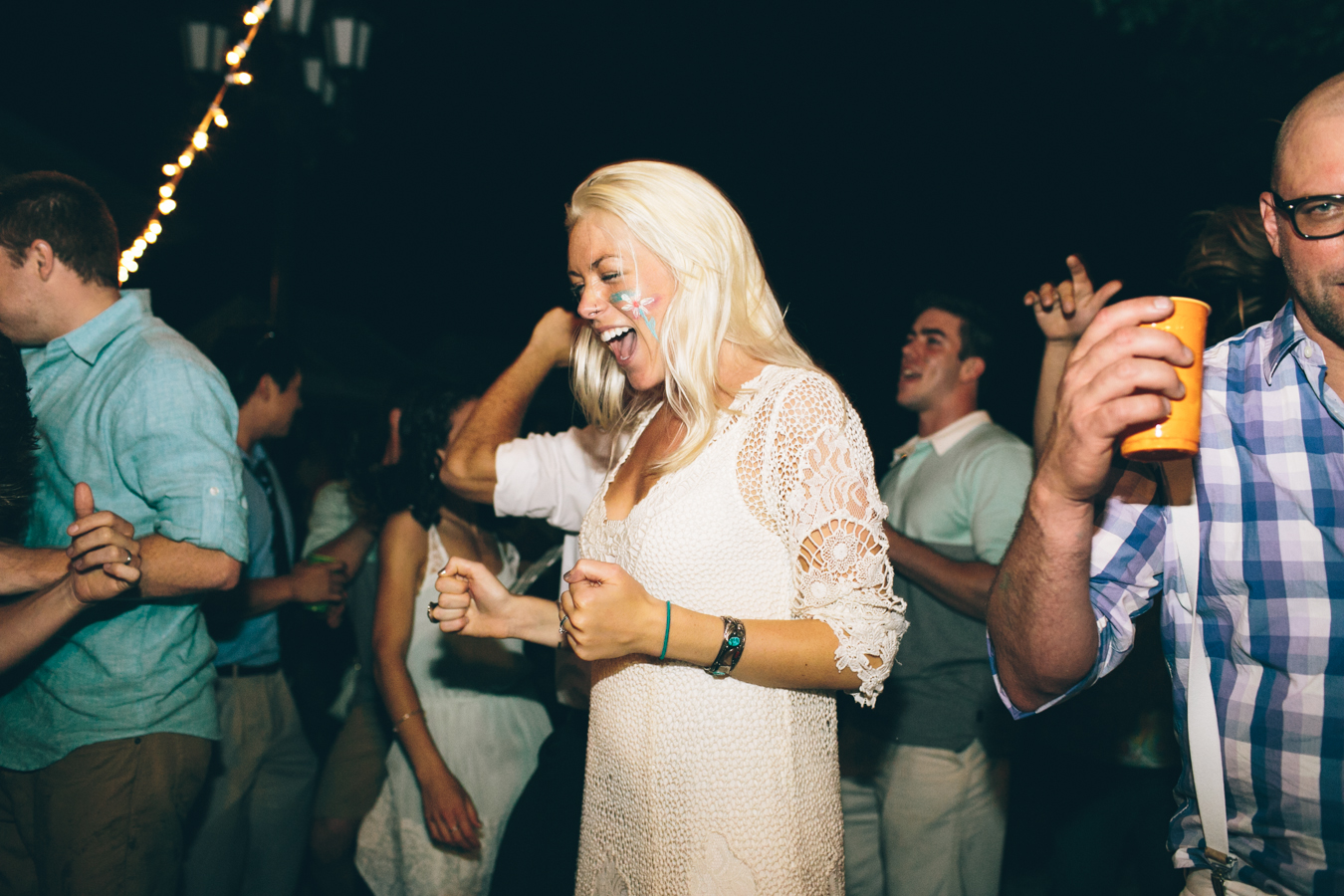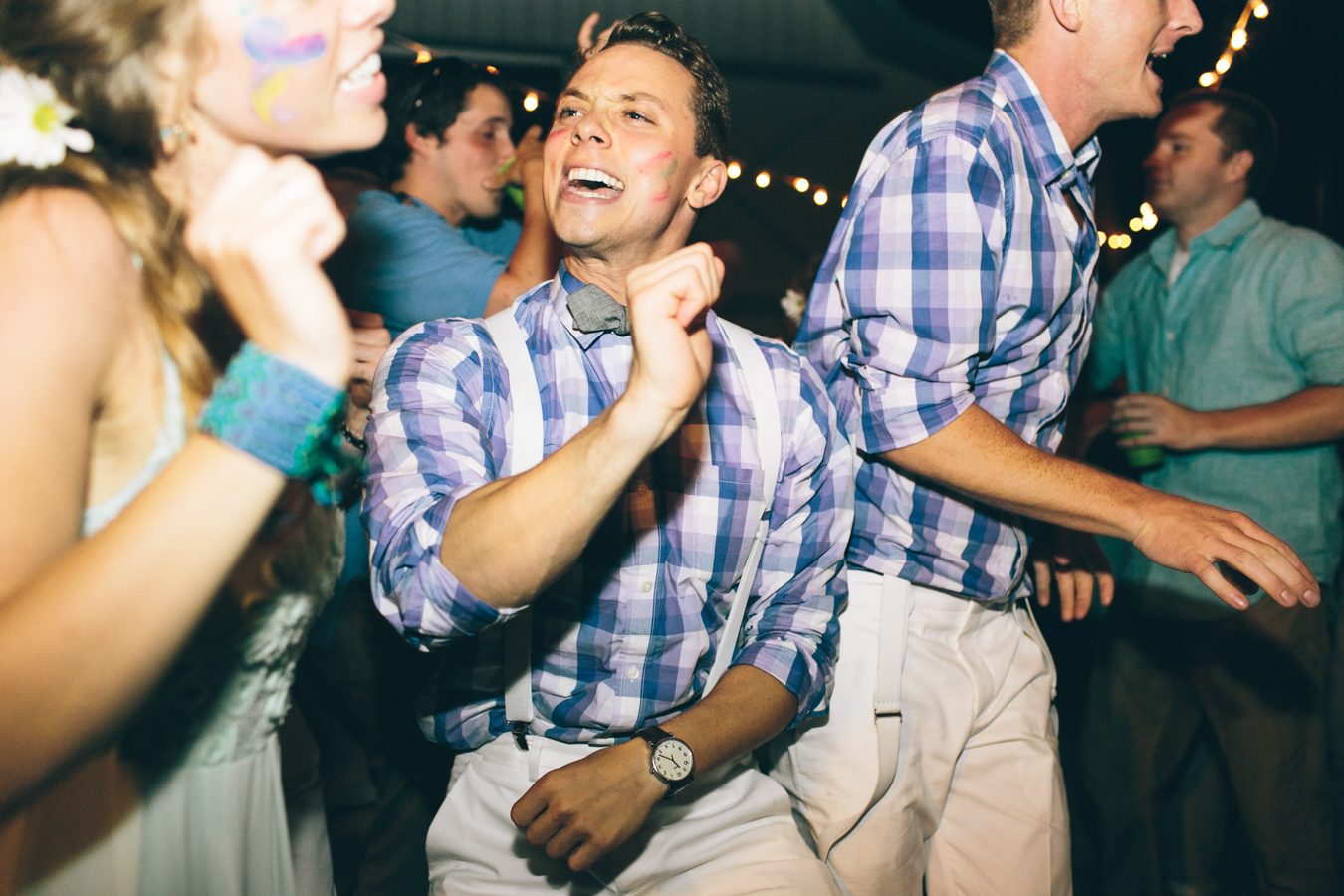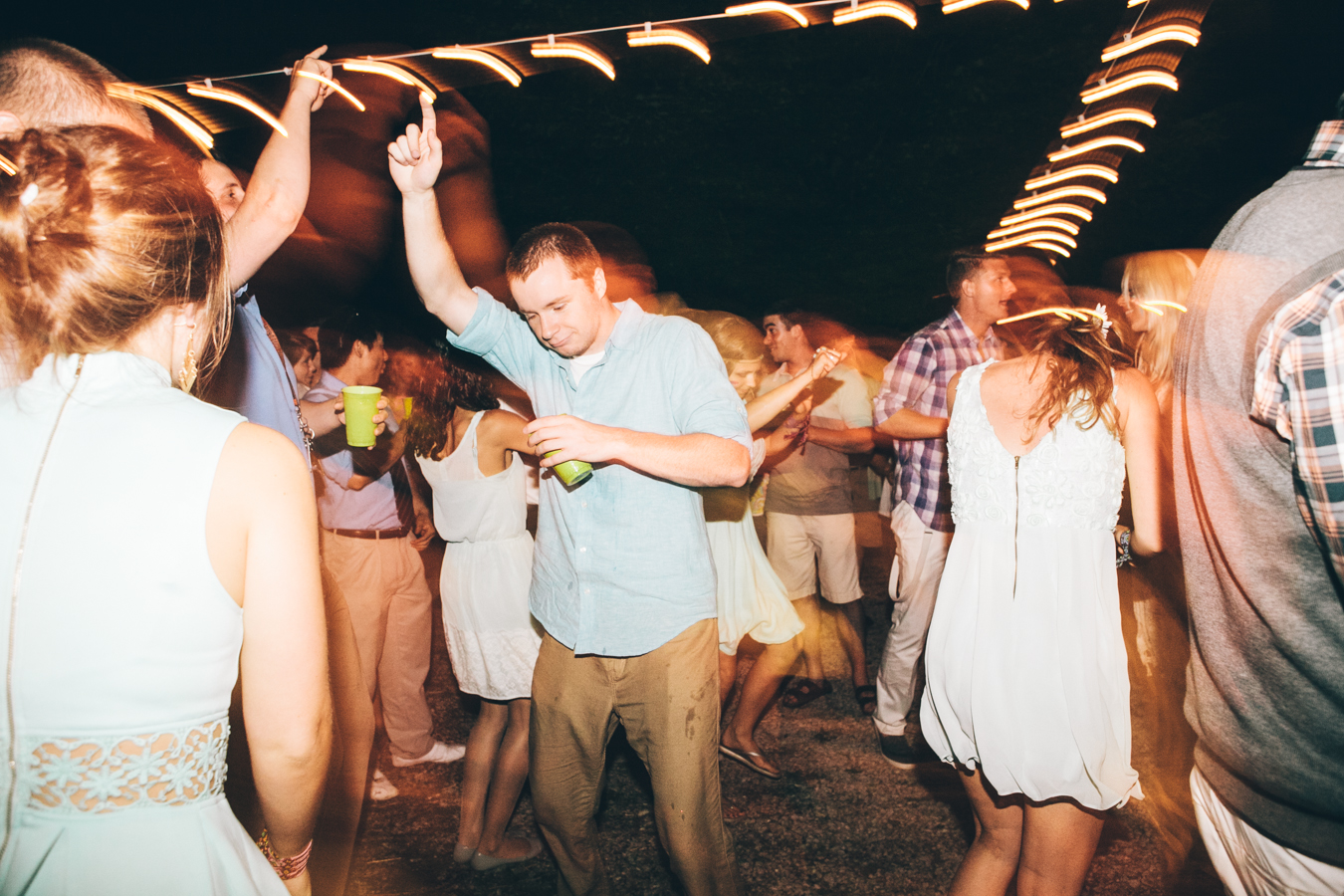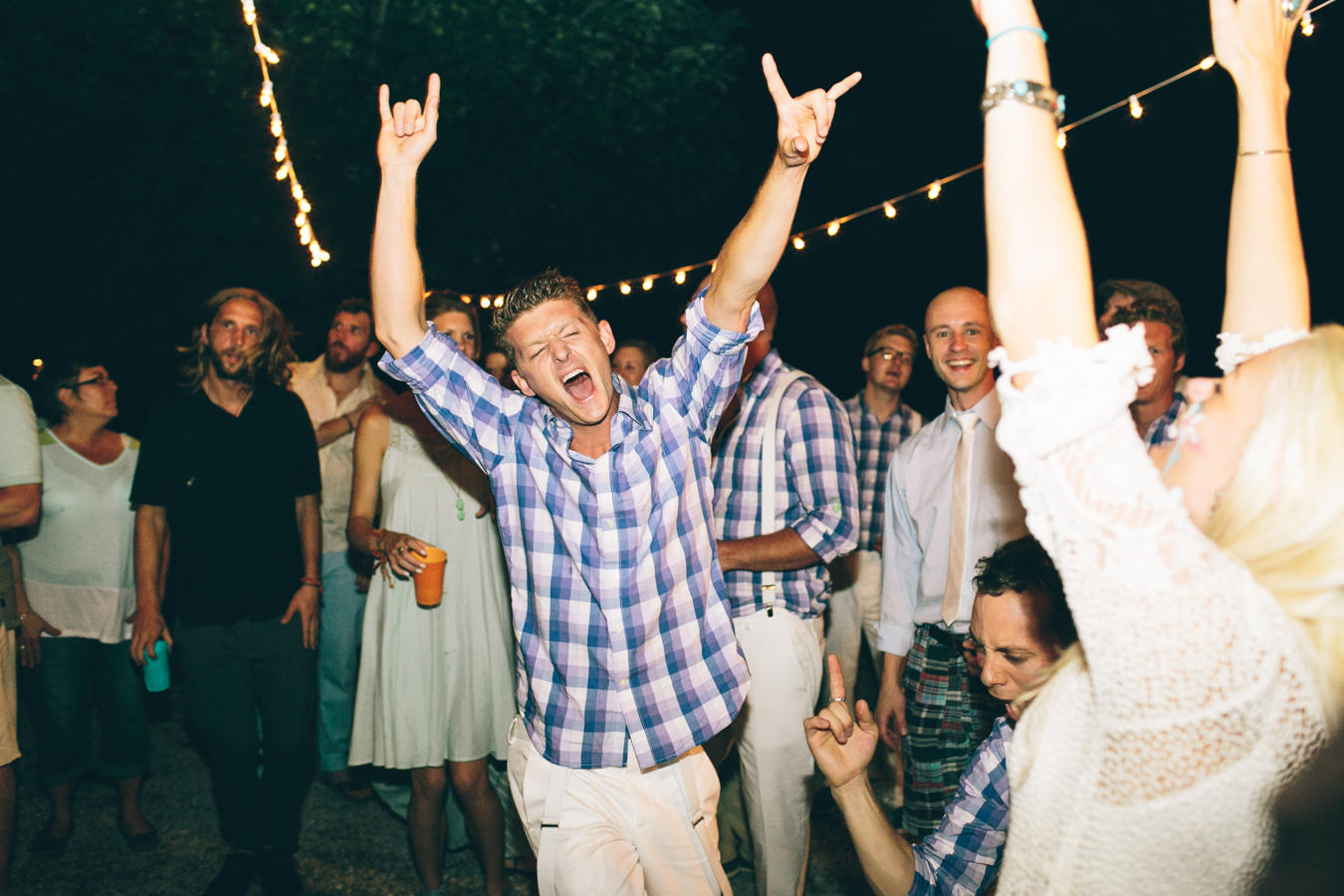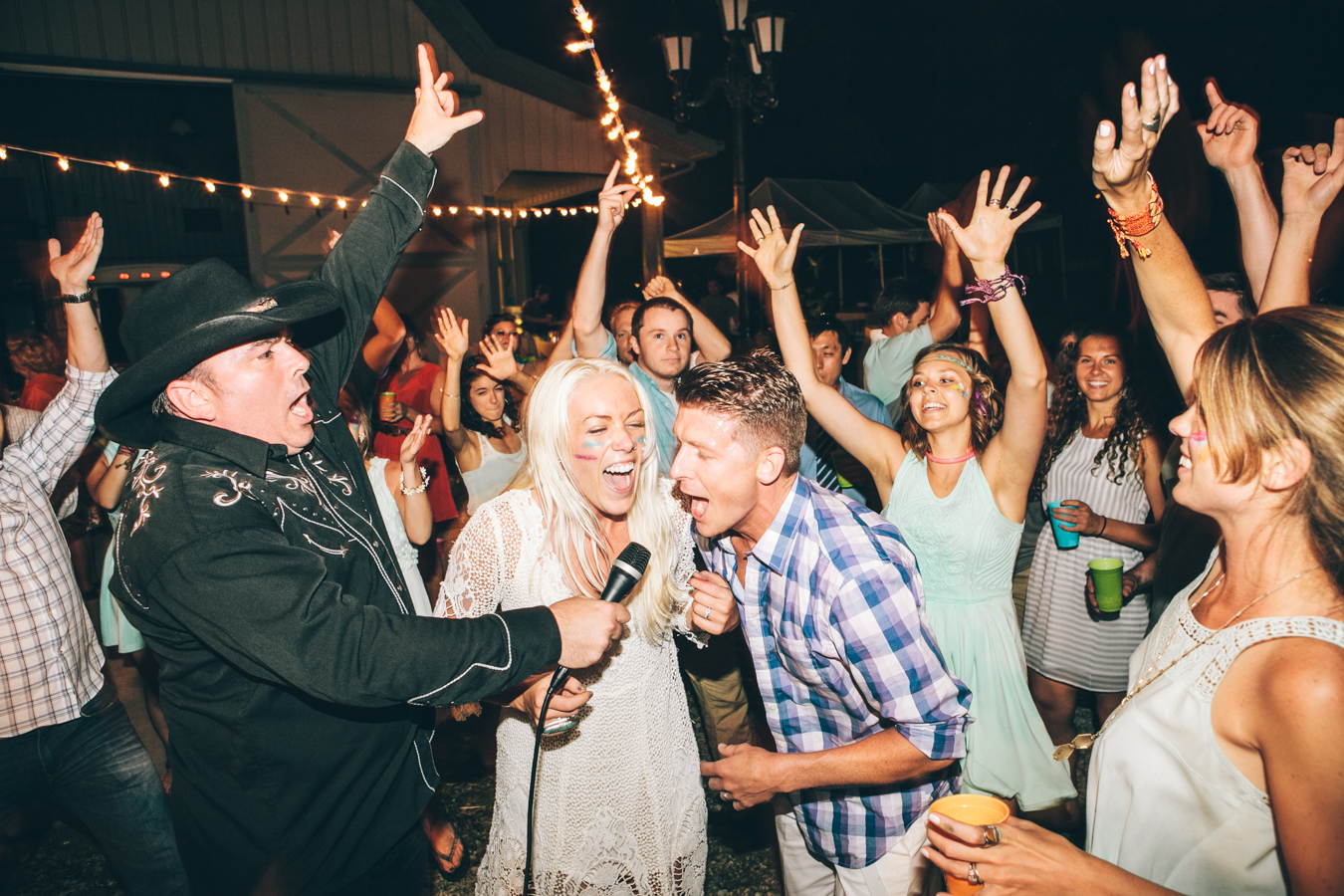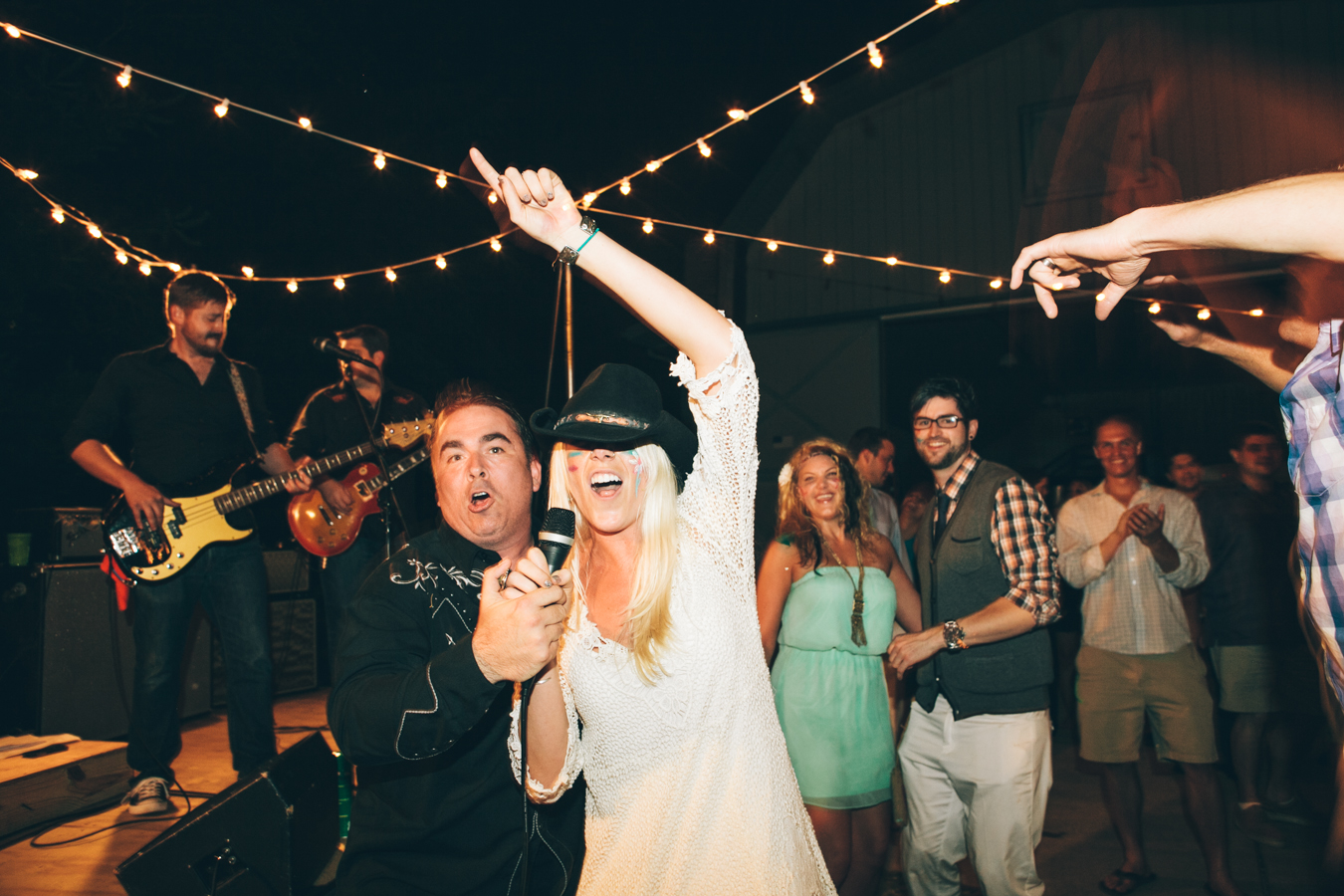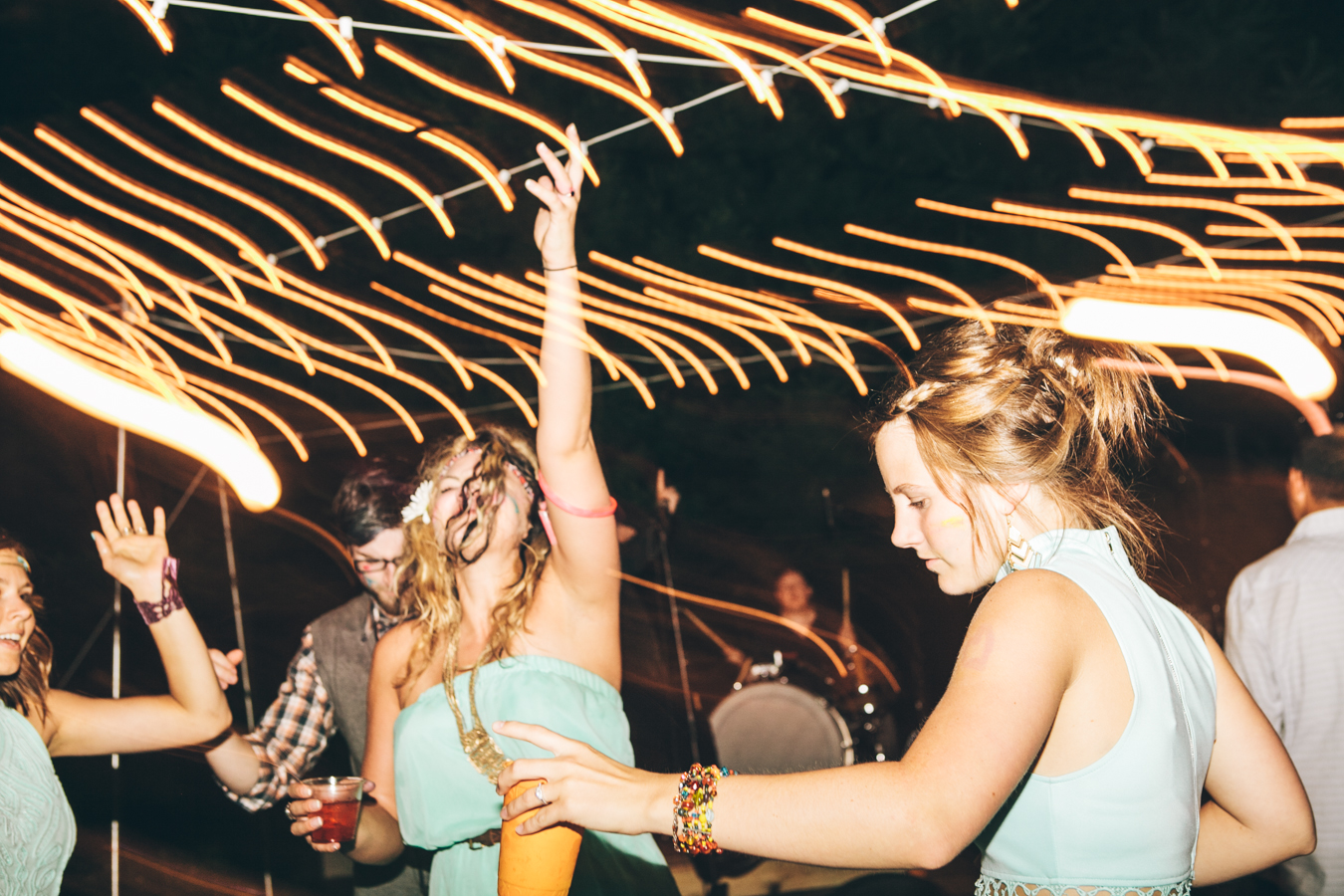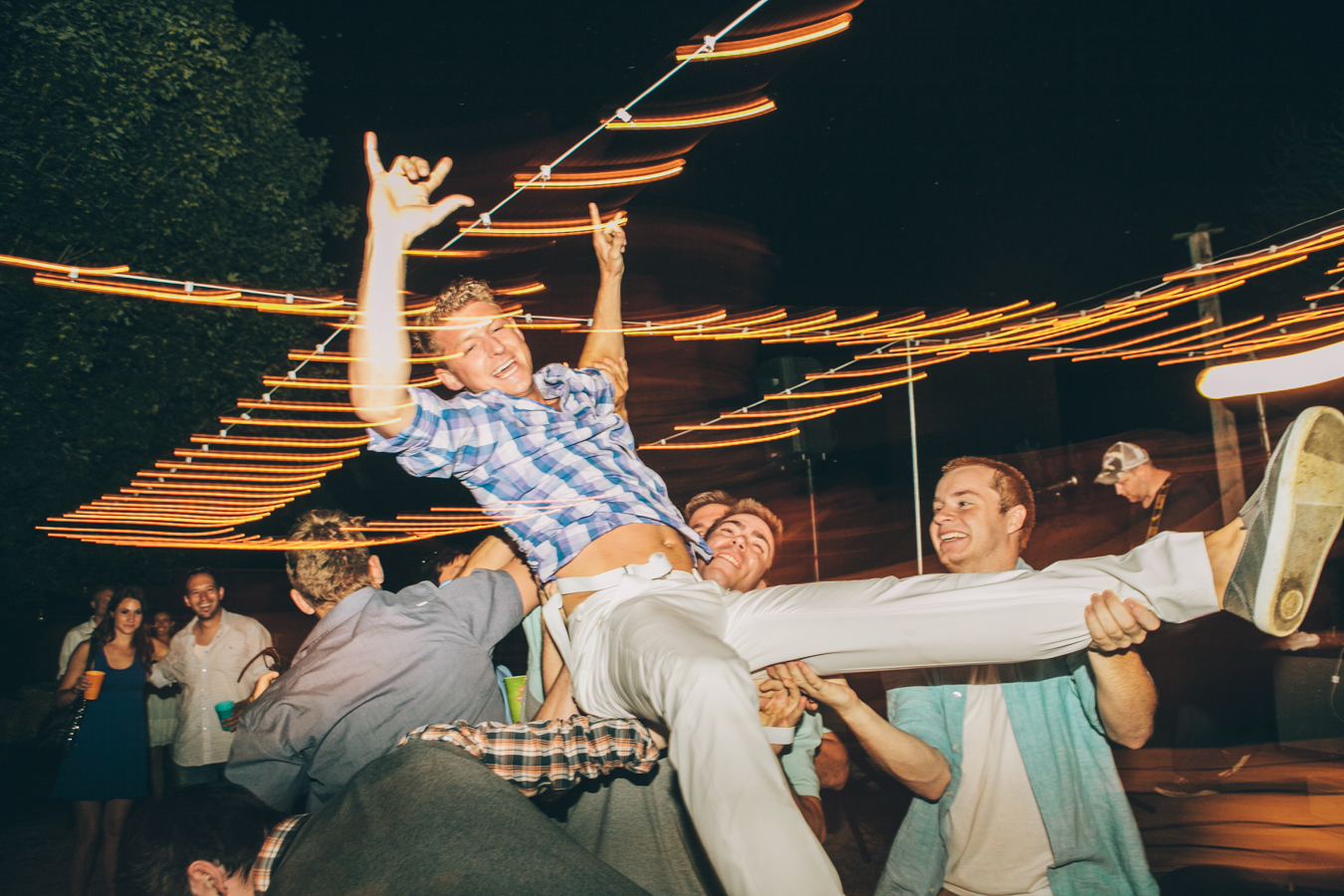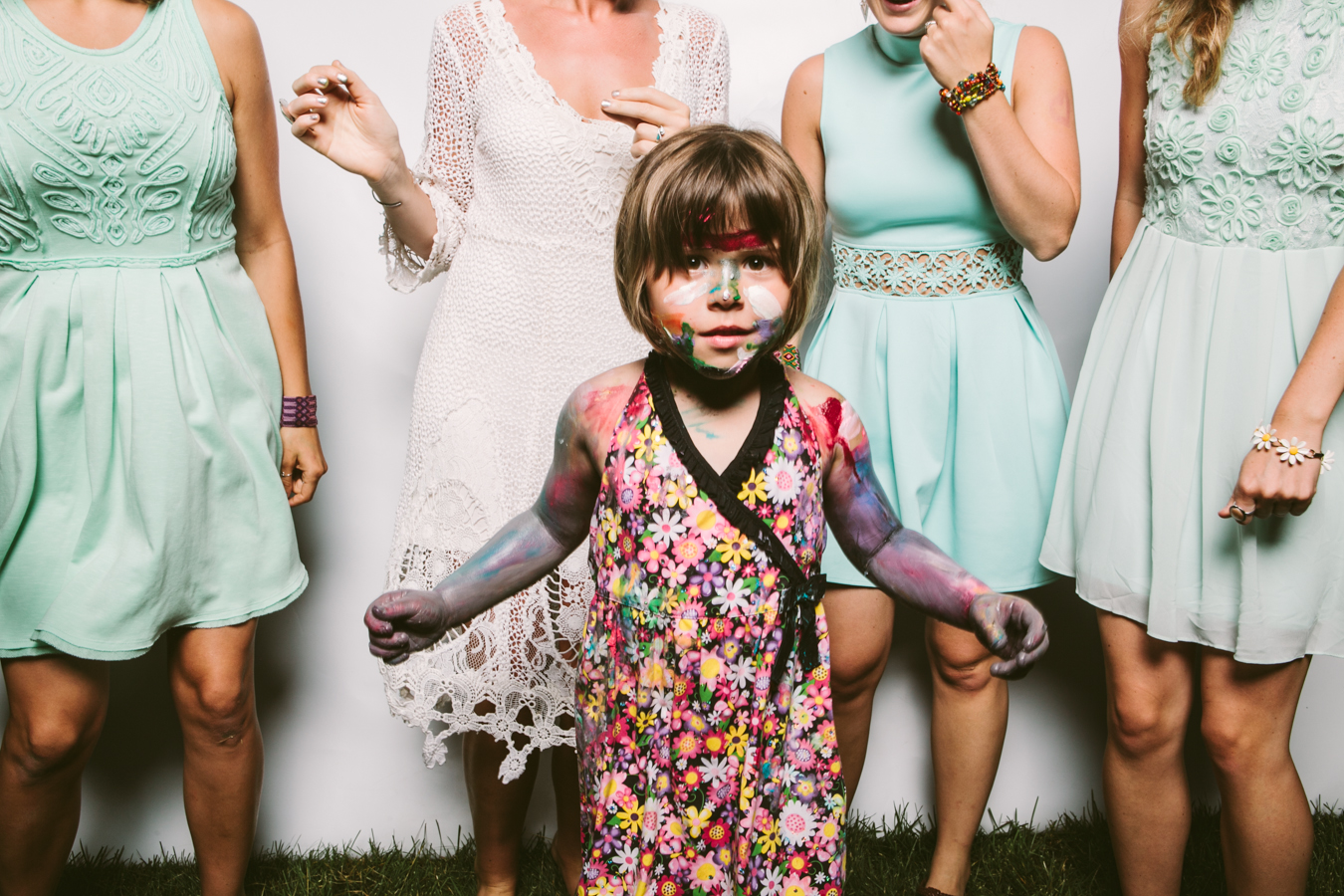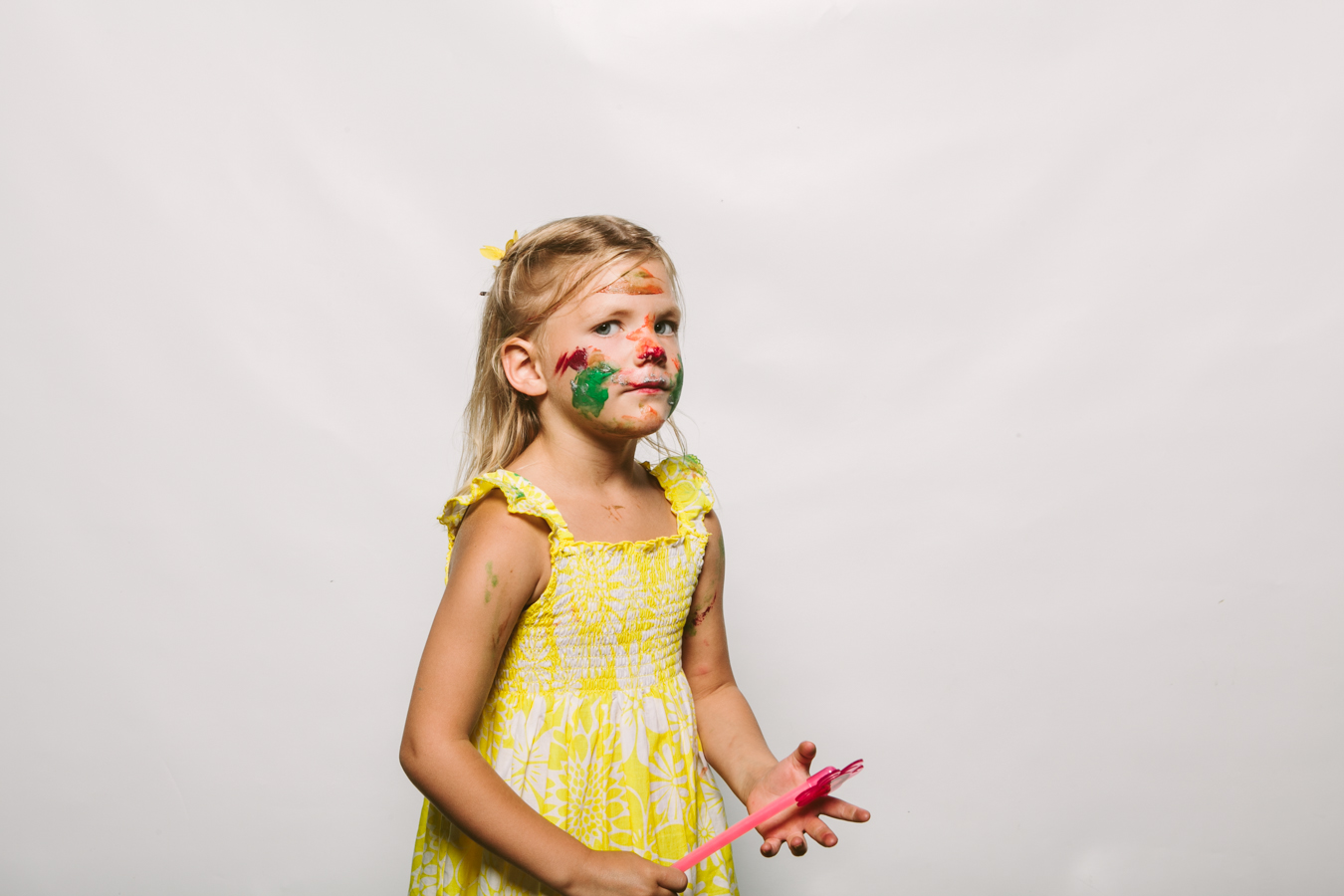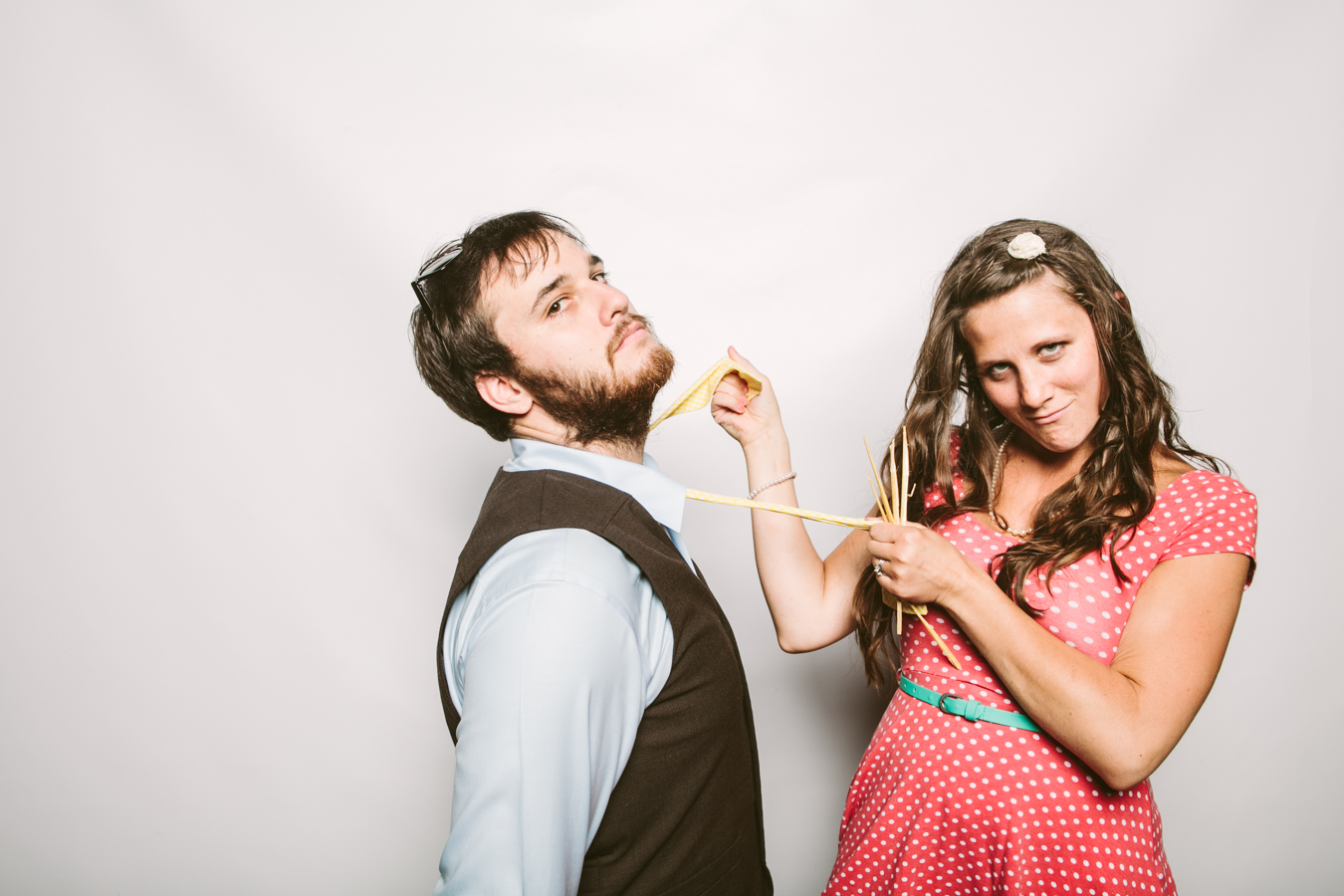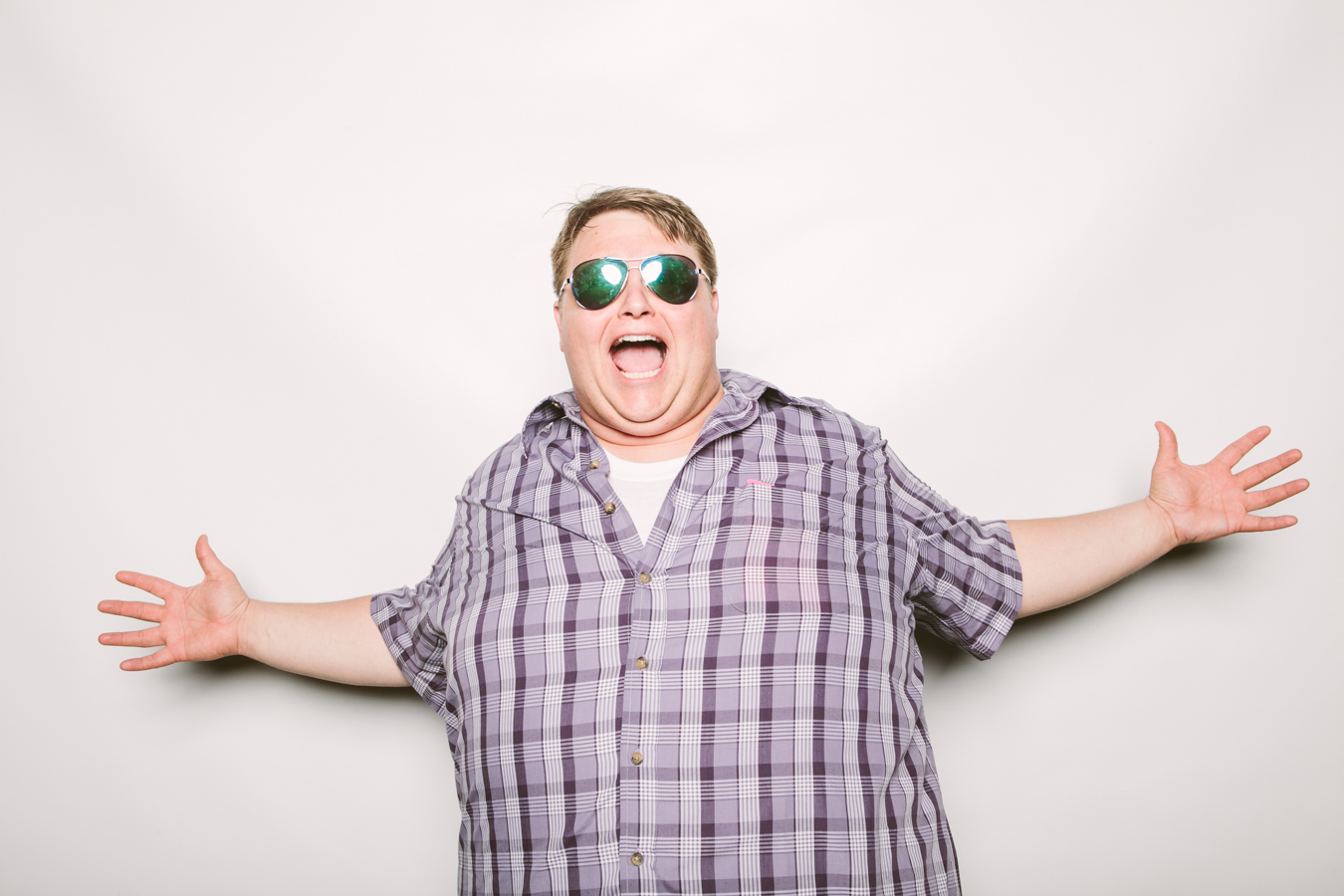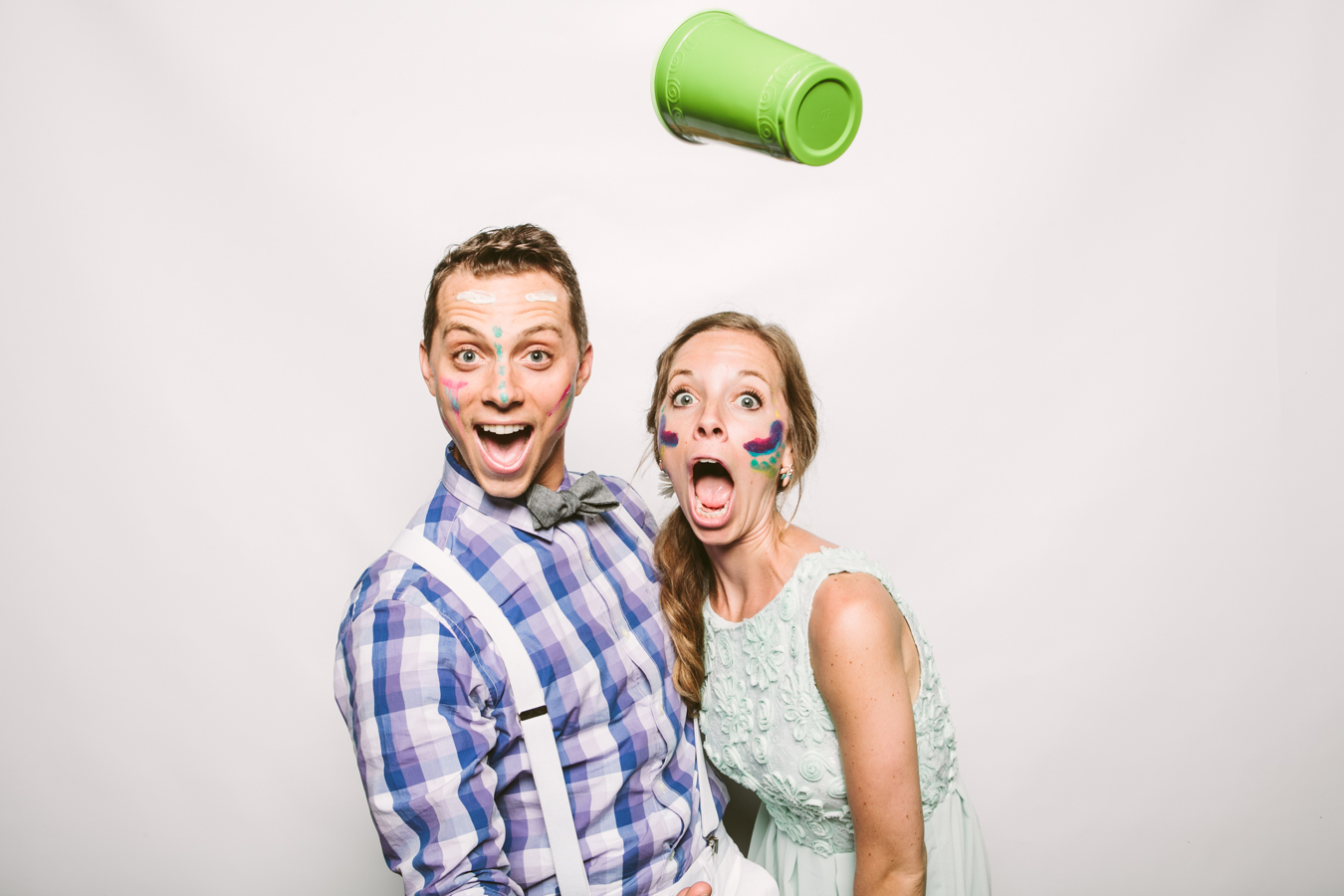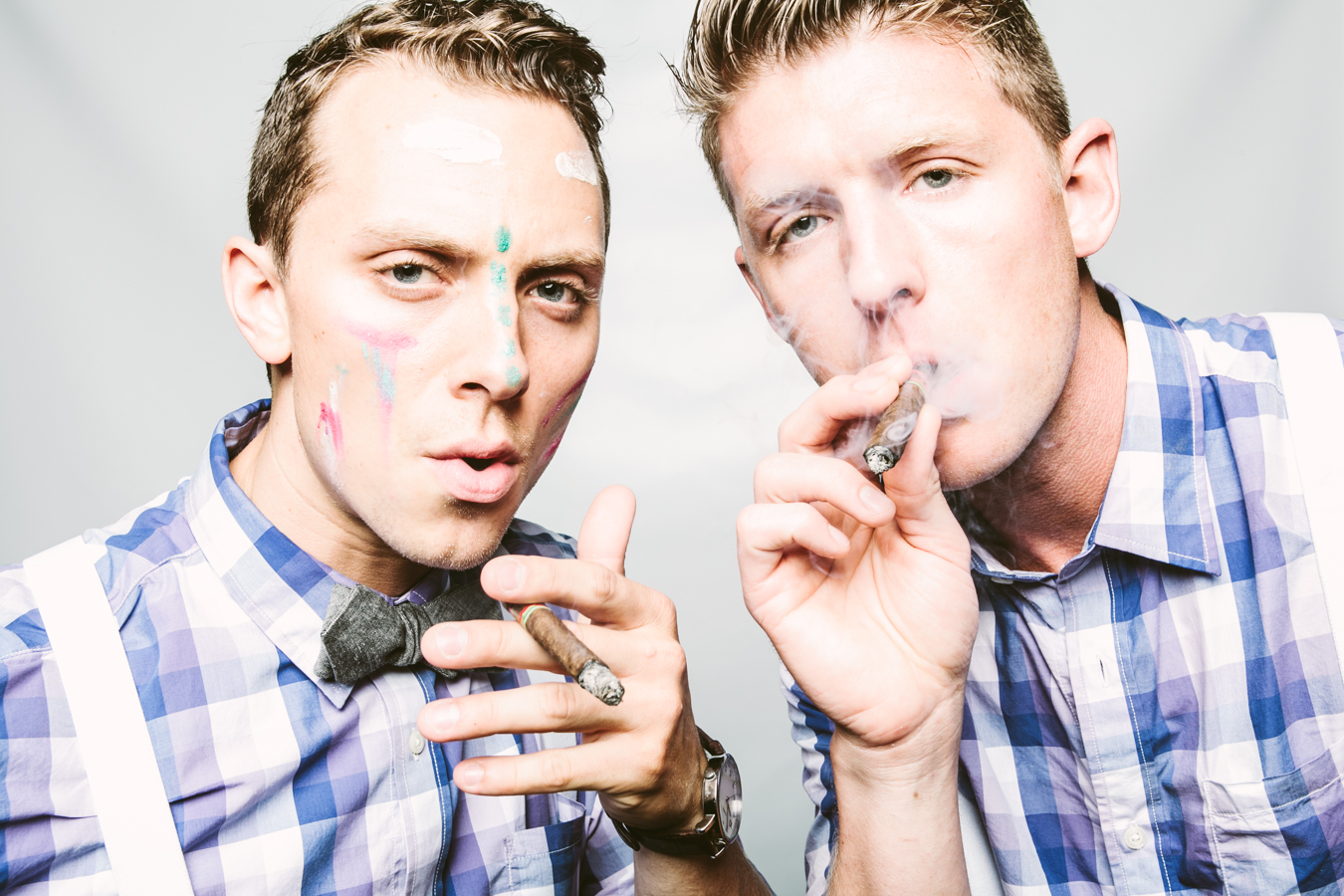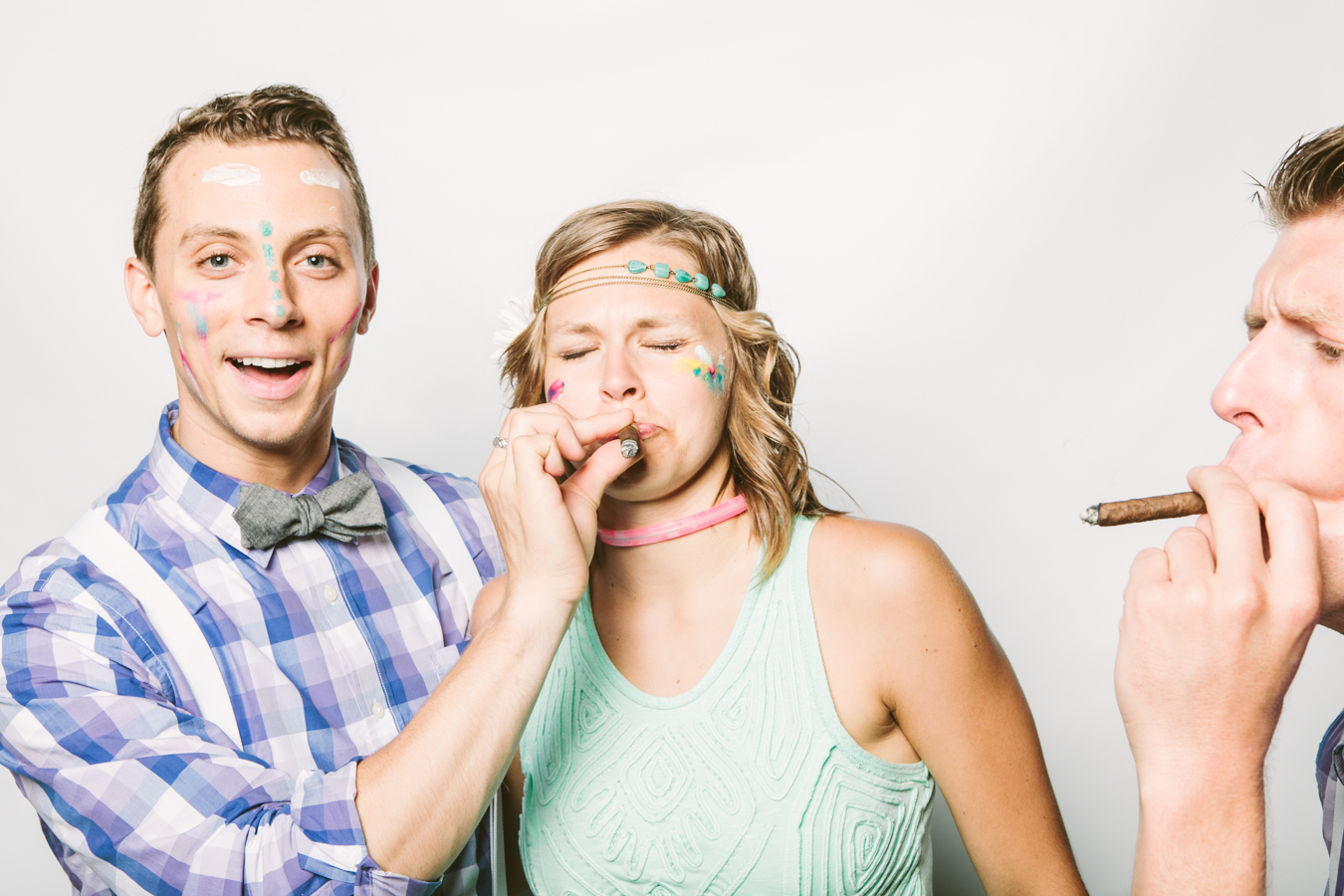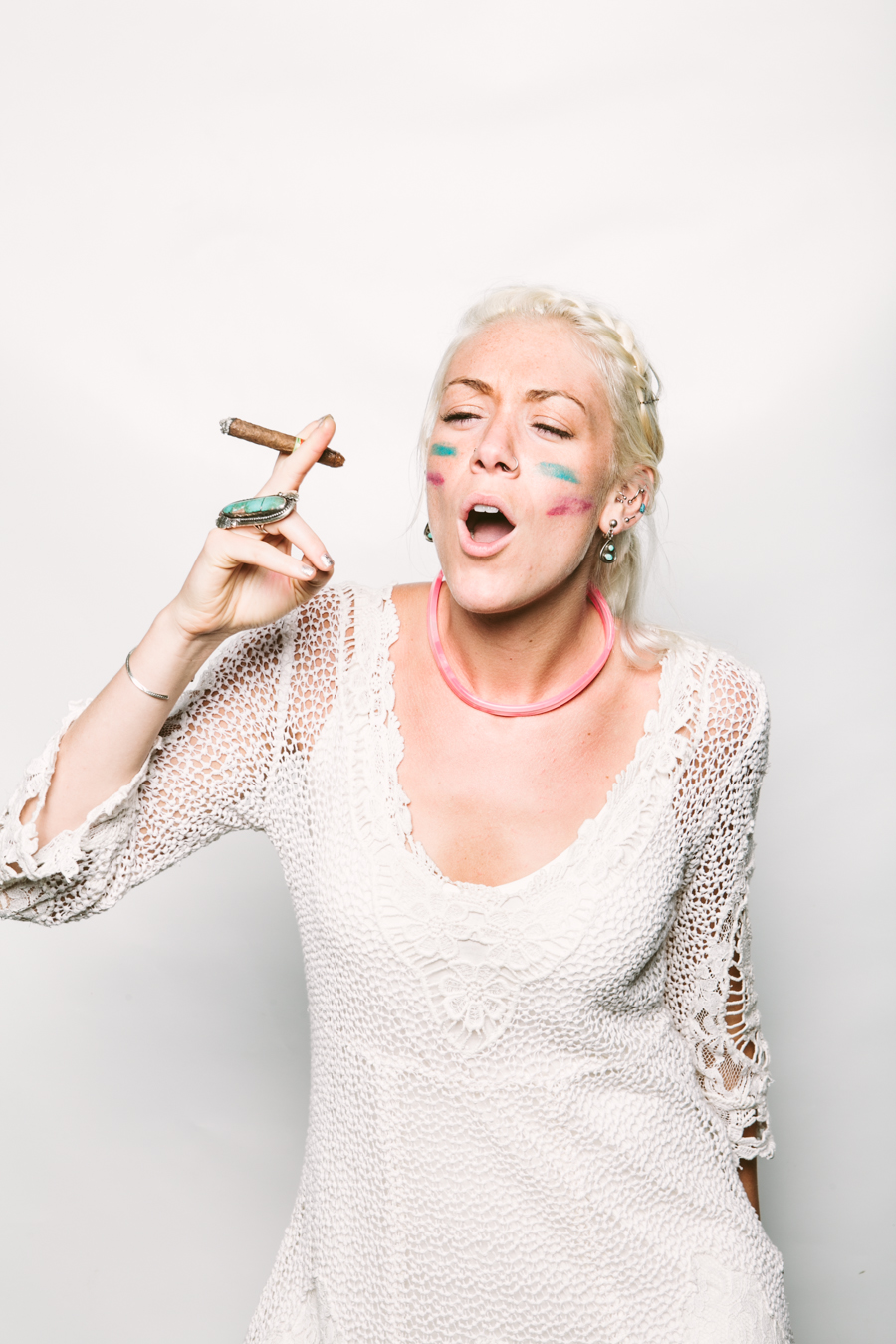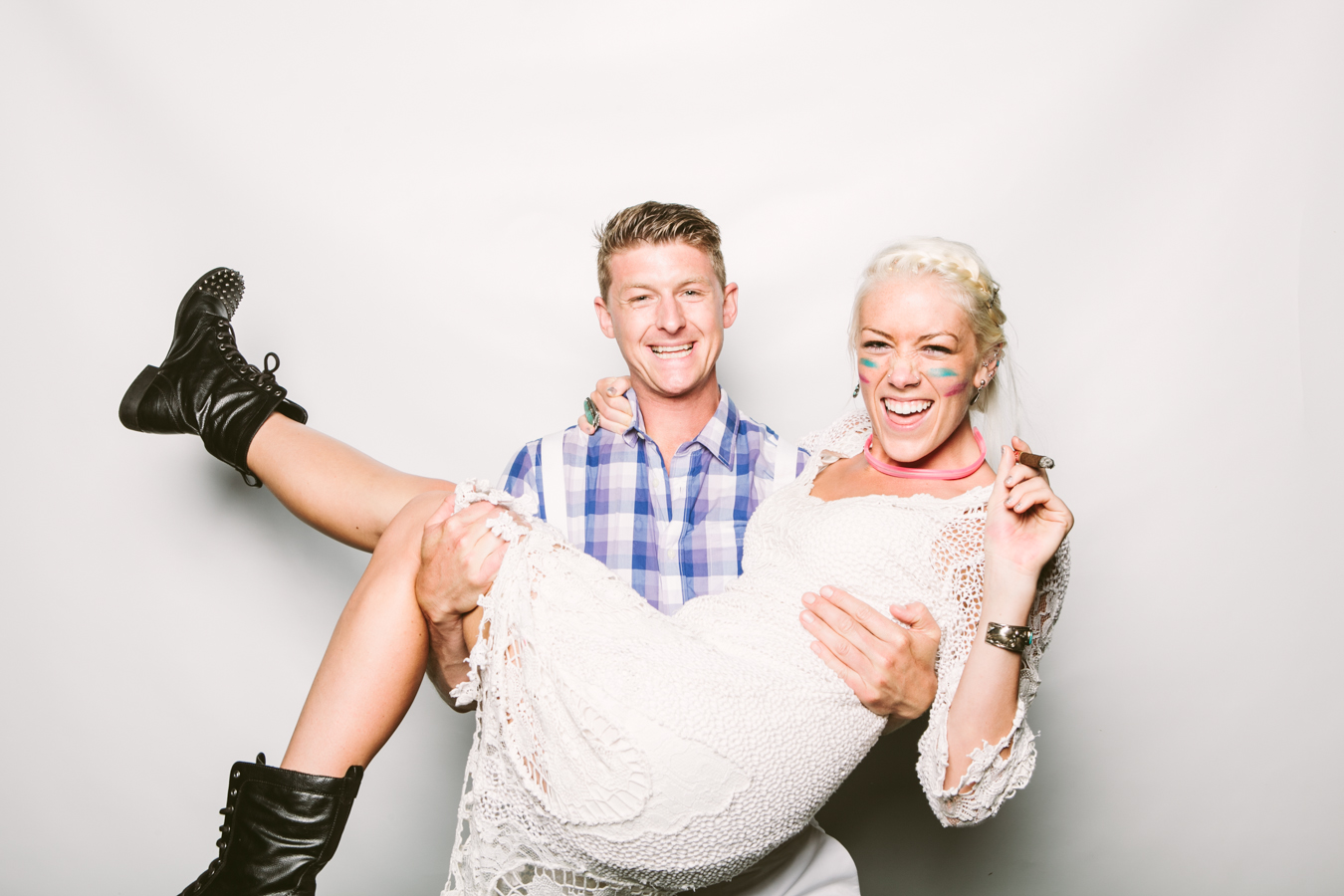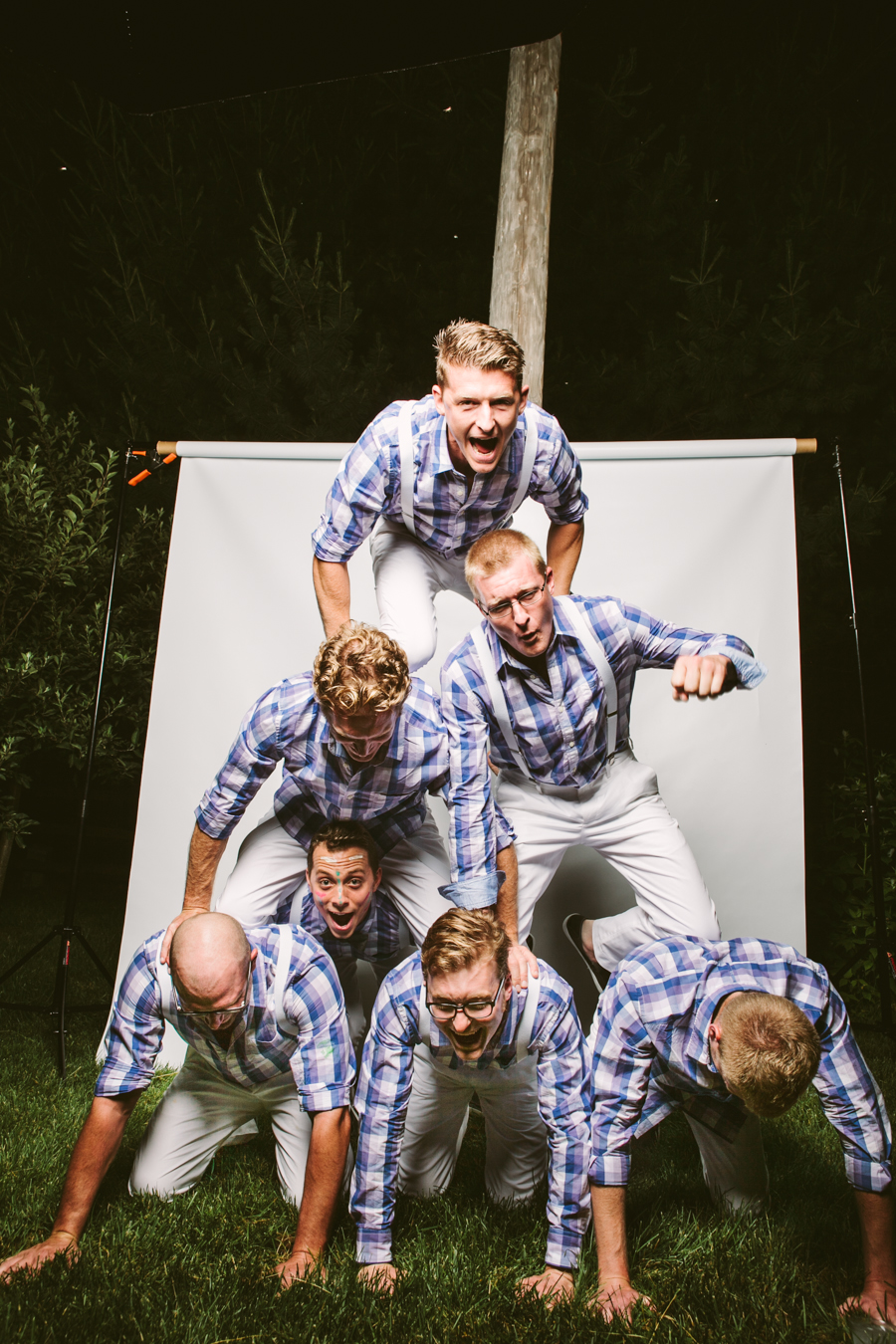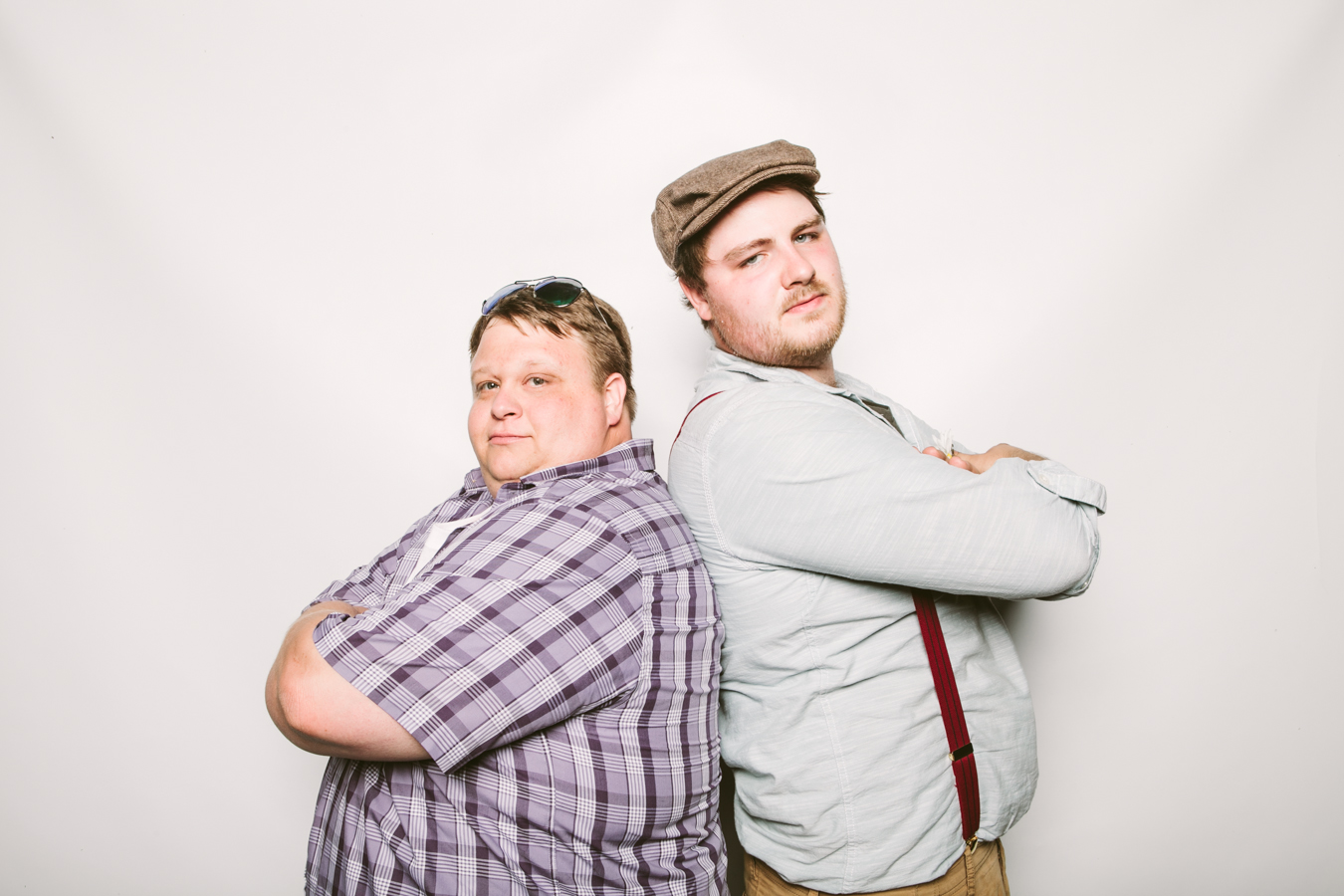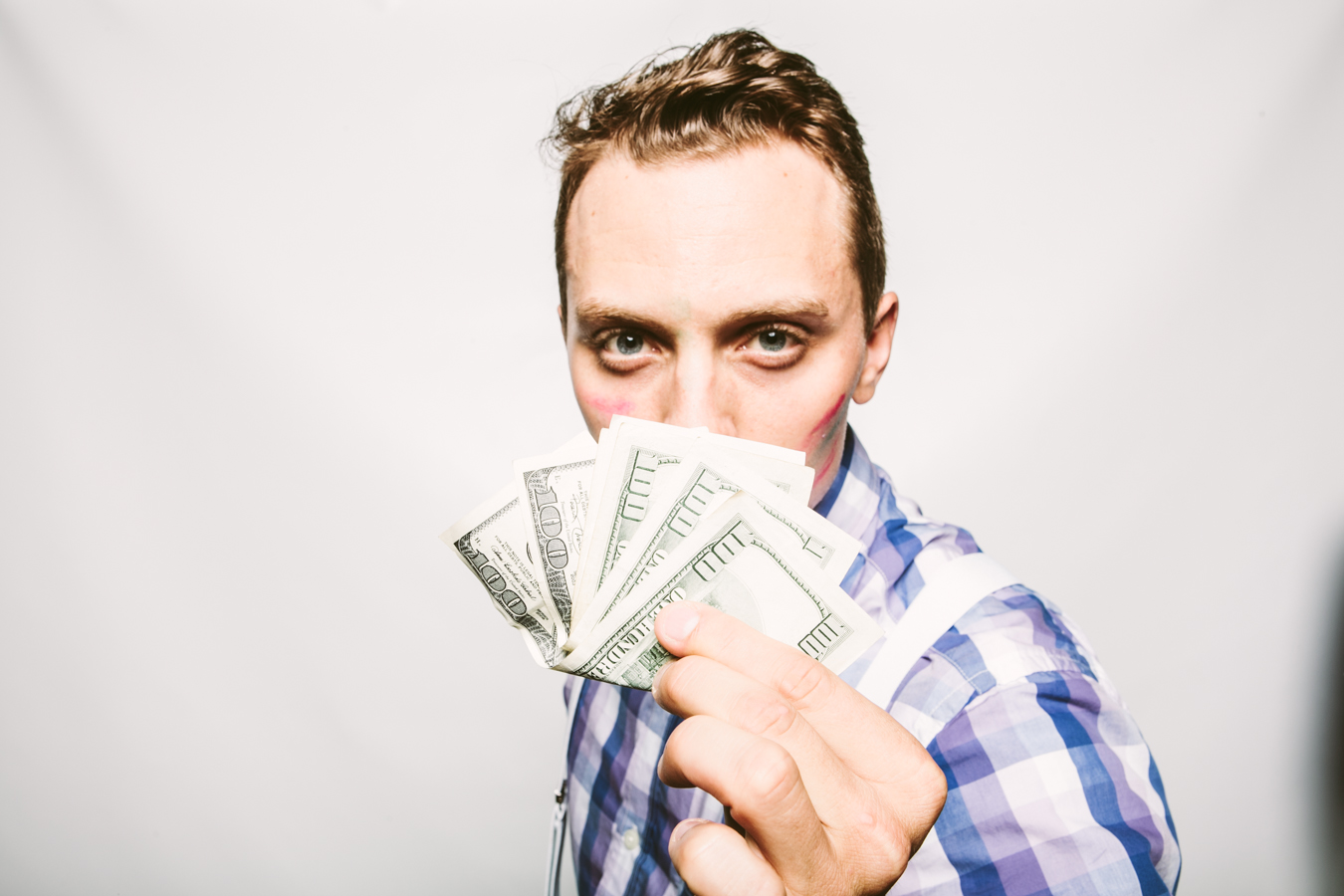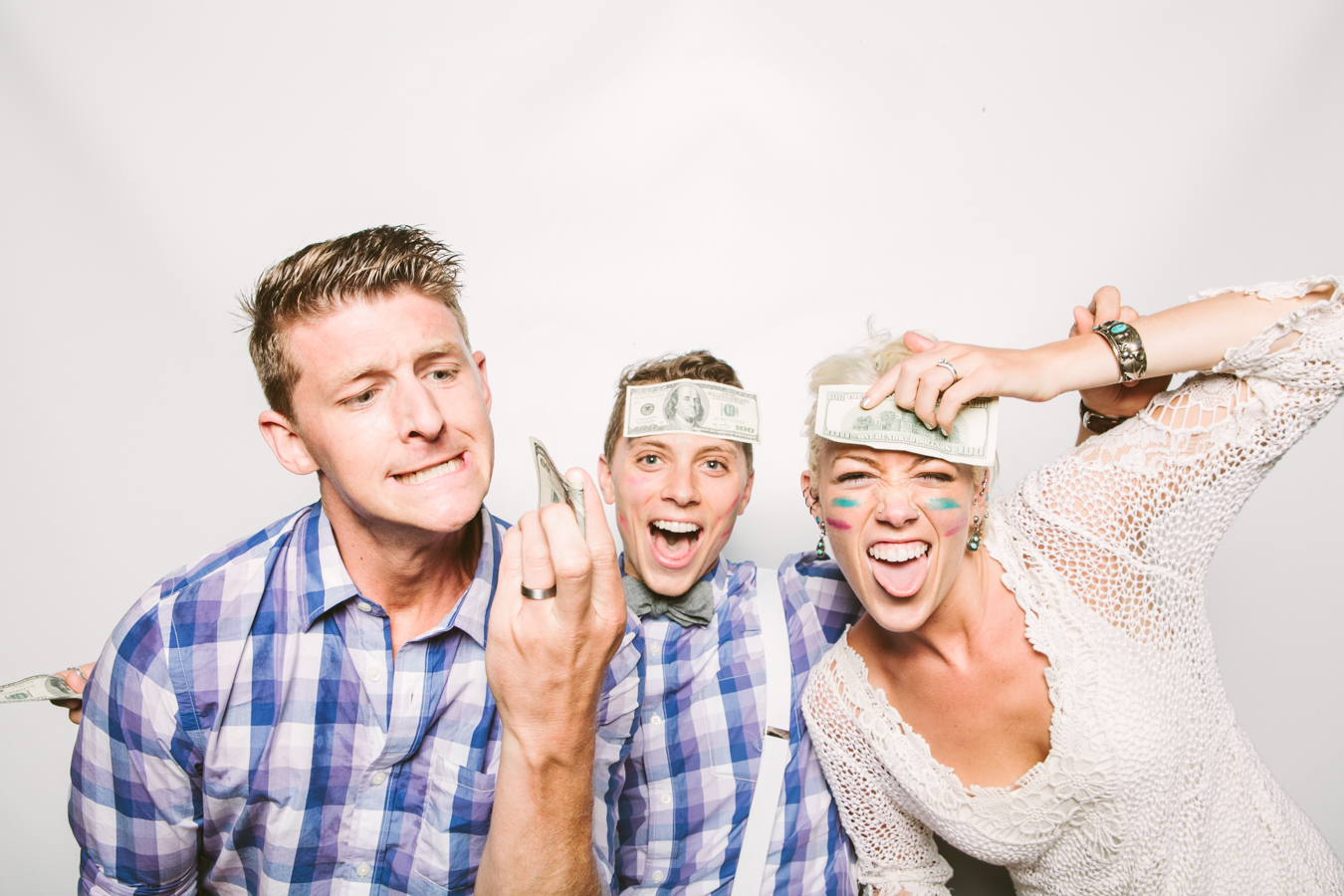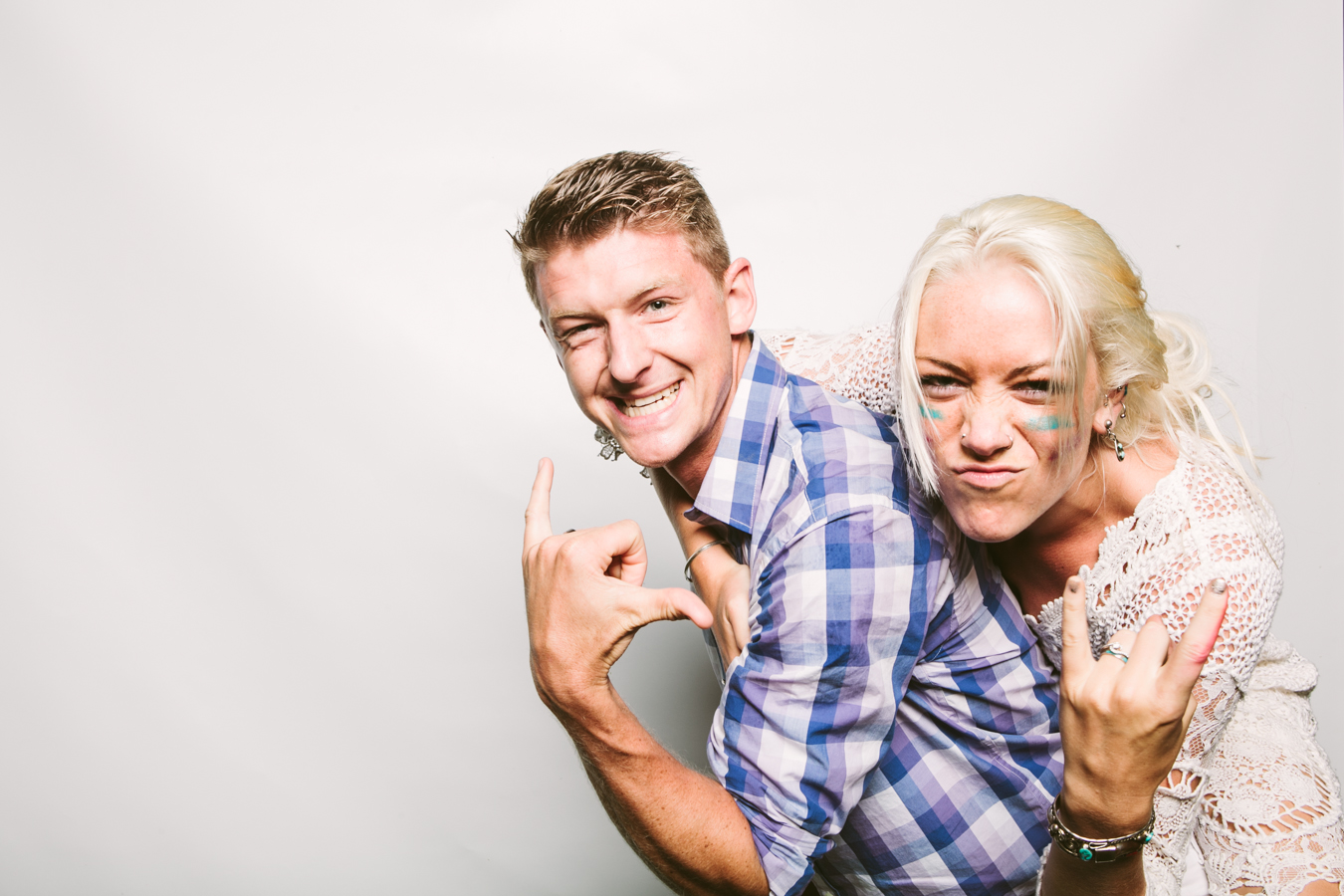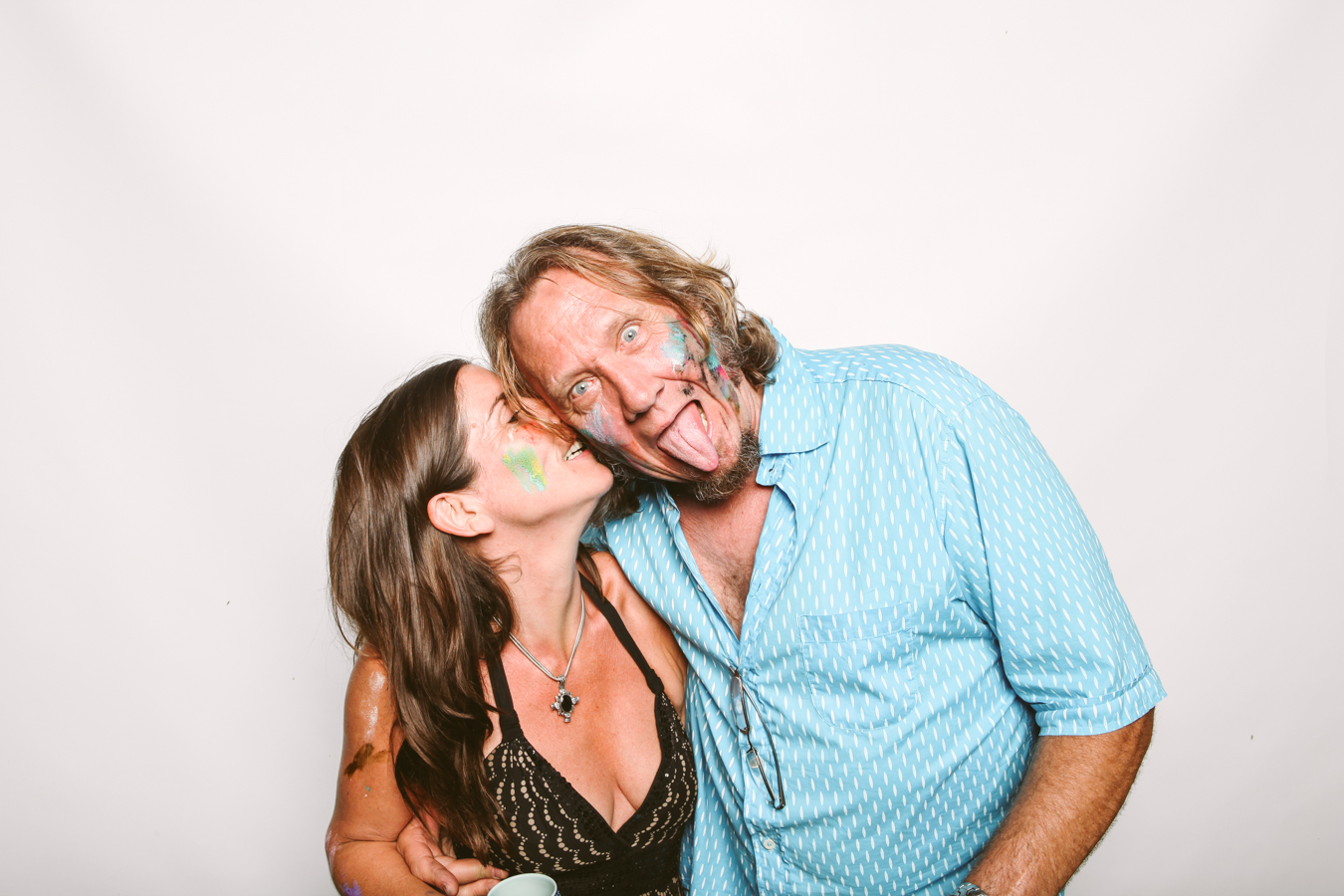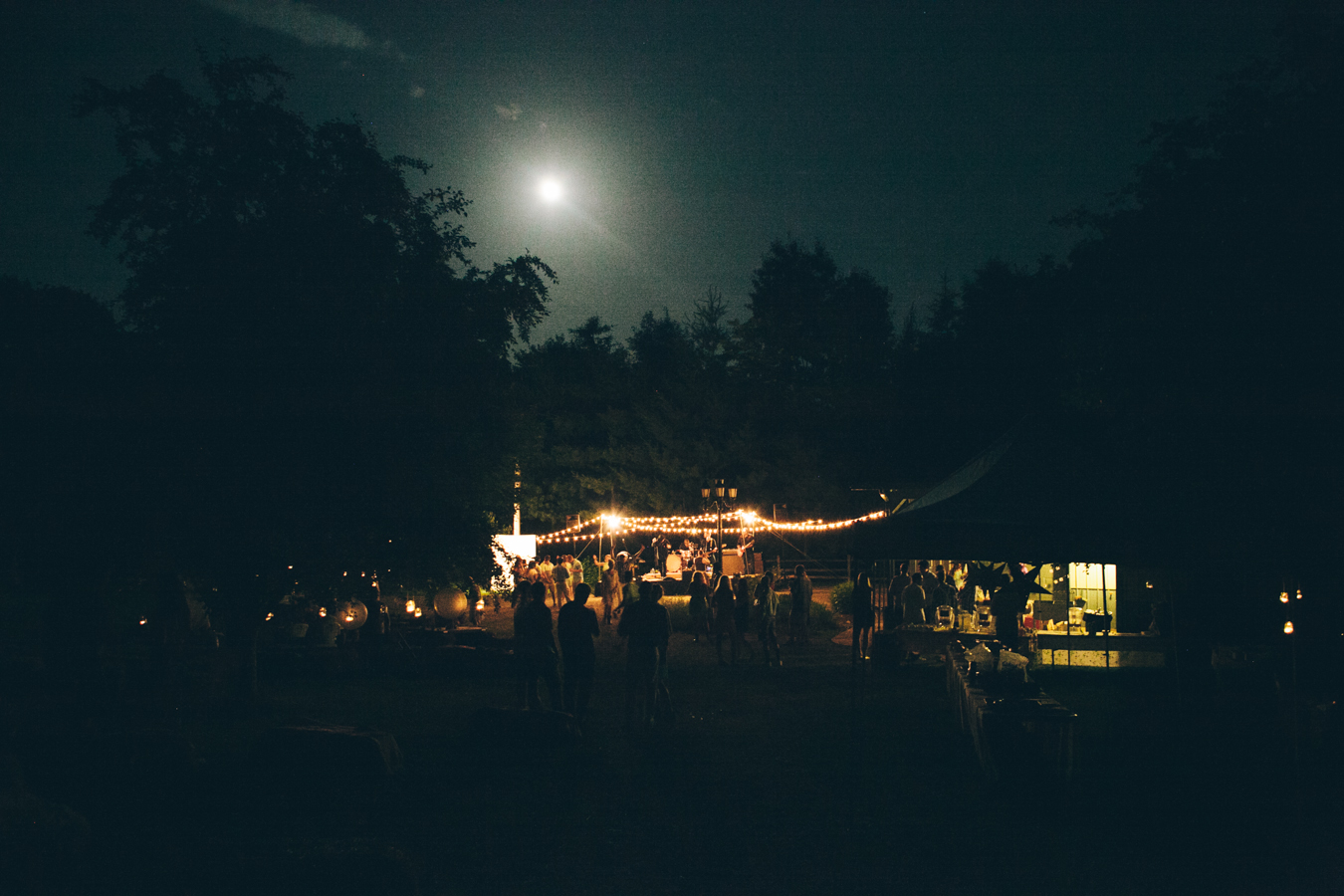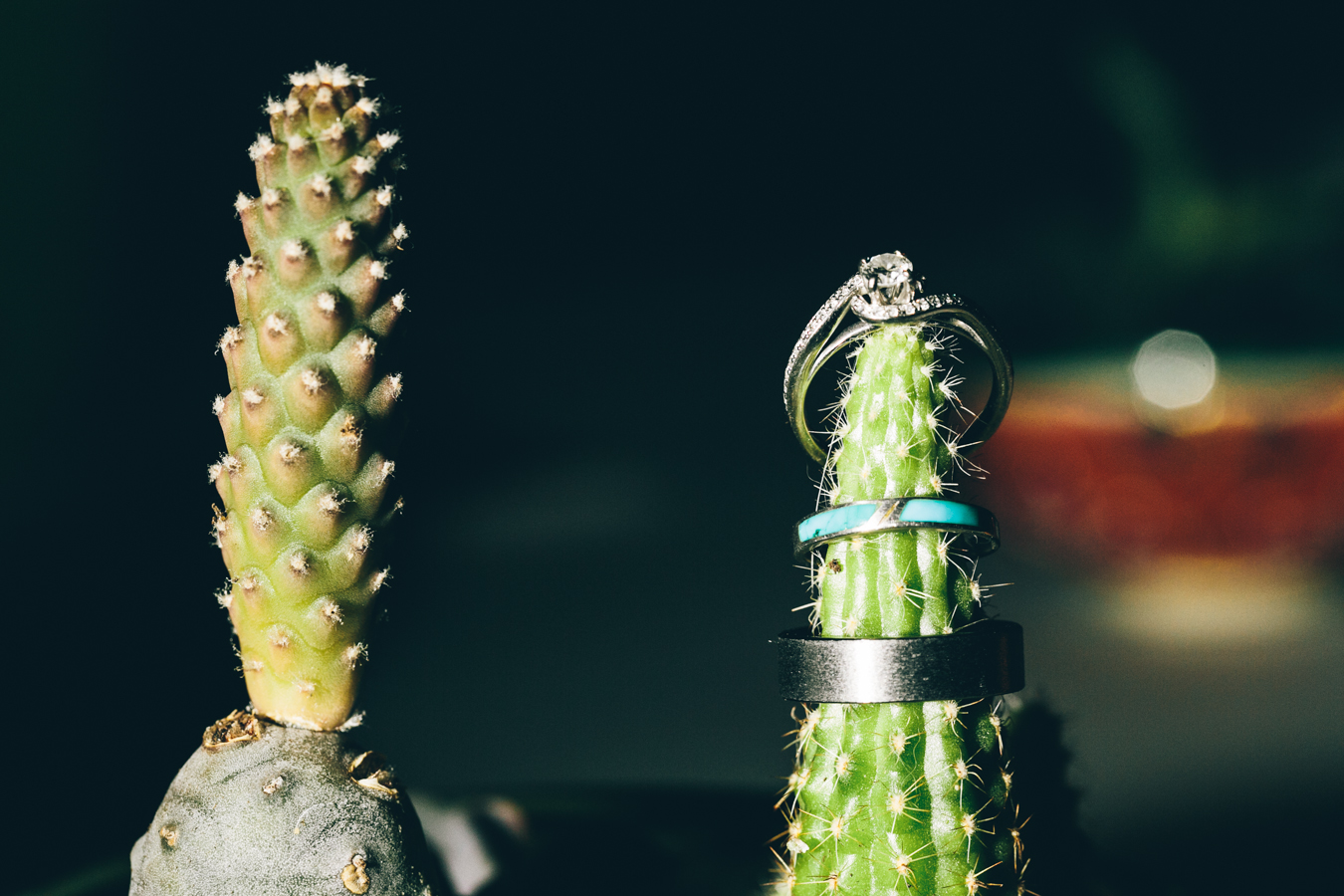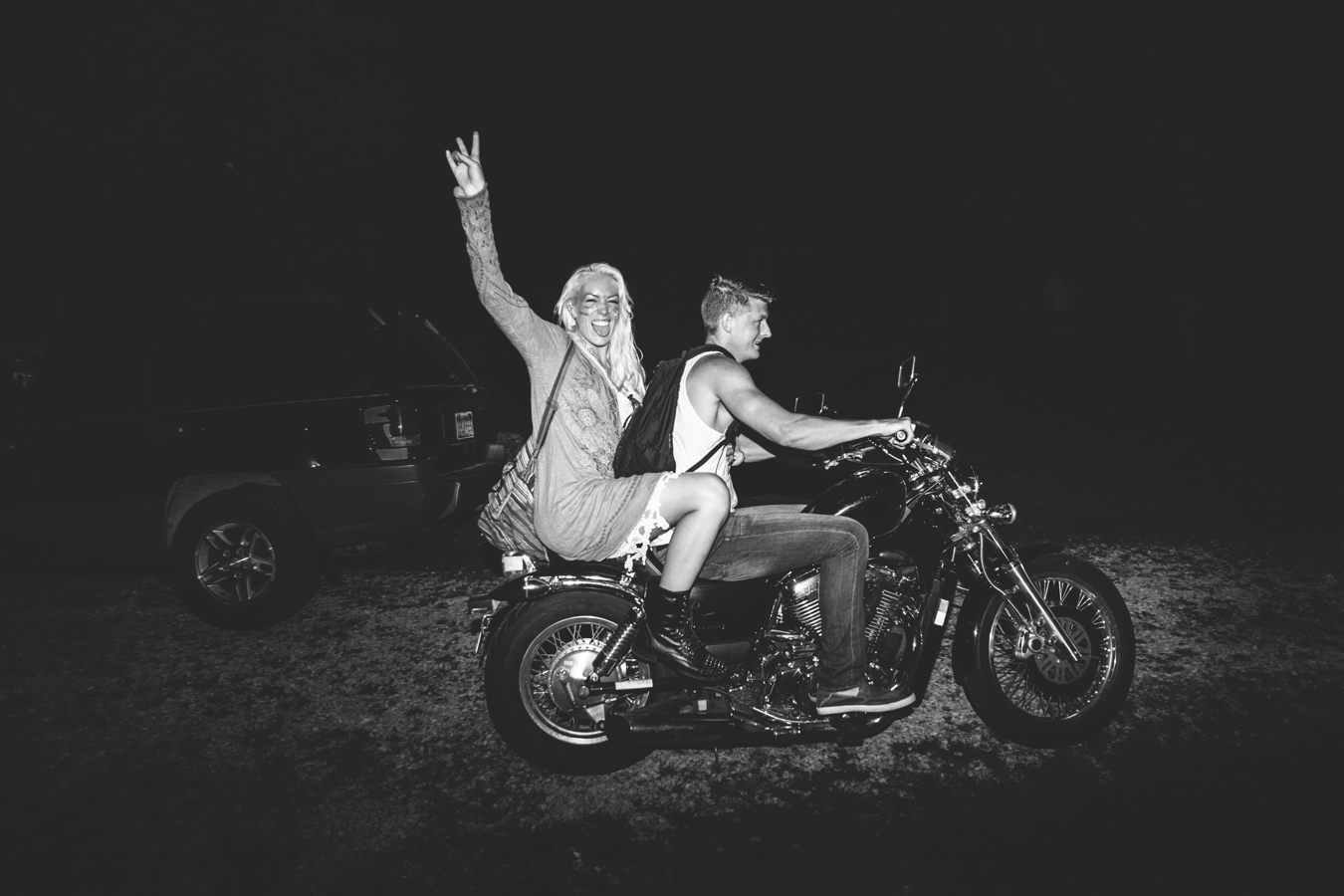 Brooke's Dress – Free People
Brooke's Jewellery – borrowed from friends
Bridesmaids Jewellery- Free People
Ceremony/Reception Venue – friends' private property
Celebrant/Officiant – Nelson Nyman (grooms brother)
Ceremony Music – Nate Hedges and Birgitta Nyman
Reception Music –  Z28 …a cover band from Chicago
Special Songs from the Day –
Processional: "Glosoli" by Sigur Ros, this was chosen because of Brooke's love for the band and this song. The build up to the climax of the song towards the end (3:40-4:30)is beautiful and whenever Brooke heard this song she thought of how beautiful it would be to create the same suspense on her wedding day, and revealing herself when the instruments reach the peak and come crashing down.
Ceremony: "Beautiful Things" by Gungor, this was chosen because of it's message.. how God takes the dust and creates something beautiful, us.  To us, we looked at that as a symbol for marriage as well. God takes two broken ugly people and brings them together and blesses them.  Although our marriage wont be perfect, it is a beautiful thing when God is at the center.
First dance: "We found each other in the dark" by City and Colour.  This album came out during a time we had broken up, and this song in particular was unknowingly each of our favorite songs. It  deeply reminded us of each other.  It is a reminder of the hard times in our relationship, but the refinement process that brought us back together.  The song title says it all
Dad-Brooke Dance: "Forever Young" by Bob Dylan, sung by Norah Jones.  This song was chosen because of Brooke + her father's shared love for Bob Dylan, and the message in the song.
Mom-Klaus Dance: "Love me tender" by Elvis Presley.  This was a tribute to Klaus' late father, Nathan Nyman, who was a huge Elvis fan.