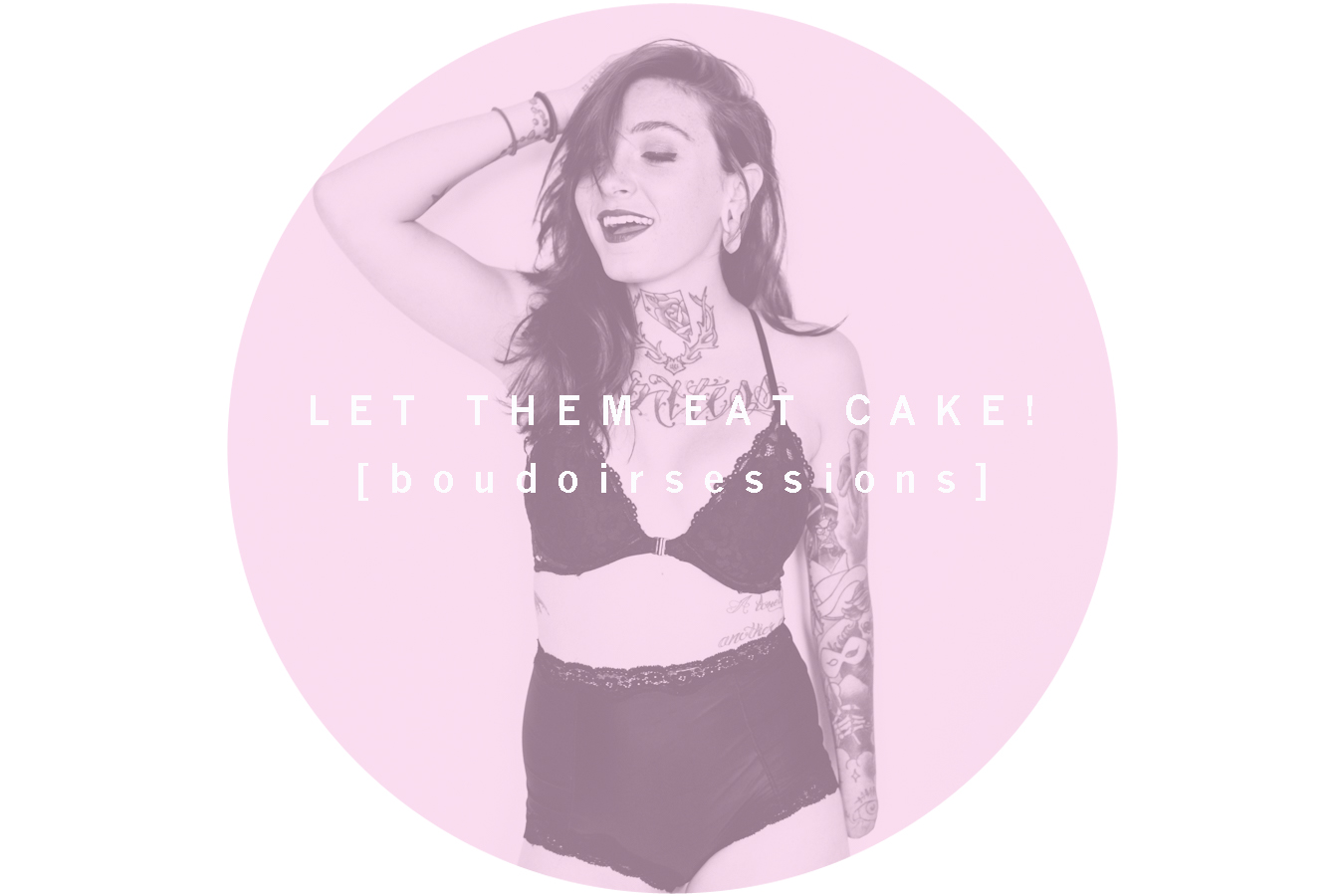 I've been doing boudoir shoots for years, and yet I've never blogged them before.
I've always told myself, "the gal in the photos won't want anyone else to see these, they're too vulnerable… these images were made for someone else as a gift, they're private", and then, I realized I was selling out on my ladies.  These beautiful, strong, empowered women had been vulnerable with me + in front of my camera. They had faced their insecurities and said, "I see you, now get outta my way. You can't stop me." And through all of the beauties I'd shot, I had never even asked them if they'd be ok with some of the images showing up on this blog.
So, a few weeks ago, I teamed up with Rachel, the babe of Remba Productions, who beautified a gaggle of gals and then I photographed them, and this time I asked them how they felt about me blogging a few non-nip-slip shots, and they were all so freaking confident in their "YES!"
Here's the thing: 
We've all heard the argument about how the media creates an unhealthy and unattainable standard for women and their body images, and yet, all of the real girls are hiding their bodies (ok, except for that one Dove ad that makes us all cry every time we watch it), and so we aren't using our own voices to bring balance to the conversation and say, "HEY! You wanna see real? Oh, I've got it."
And so, meet my latest series.. lovechild.. heart project.. whatever you wanna call it, the Let Them Eat Cake sessions.  Where the bold and beautiful babes of the real world* [*not an MTV reference] use their stunningly gorgeous voices to say, "HEY!  I am a real, ridiculously incredible woman, and I'm creating something to remind myself [and others] what is possible when I shake it off and enjoy myself just the way I am RIGHT NOW!"
I'm so, so excited to see what this develops into, and I'm even more thrilled to share some images from the first Let Them Eat Cake Sesh with you now.
But first!
*Behind the name: we've all heard that Marie Antoinette story, and we've all heard Rihanna sing about cake the way only she could do.. so, these sessions are inspired by the poise of Marie and the sexy of our Bad Girl Riri.  Imagine them in a room together!  Ooh, I'm getting an idea for a shoot.  😉  Plus?  Years ago, Jayden may-or-may-not have warned me that the bedroom window in our house was open while I was changing, and our neighbors were outside with a clear view, and without any care I said in response to his warning, "Meh! Let them eat cake!"  Bursts of laughter eternalized this moment for us, and it's been a phrase in our house for years that has always brought the fun and made us feel free.
*And lastly!  I'm doing another Cake Sesh with Rachel in LA this upcoming Sunday, August 23rd, and we still have a few spots left.  If you'd like to snag one, email me!  [caroline (at) woodnotephotography (dot) com]  And, if you'd like a Cake Sesh of your own in the near future, shoot me an email then, too, ok?  I'm planning a few in different cities around the US [and maybe Melbourne, too!], so I can add you to a list if you'd like to know when I'll be shooting in your city.
Much, much love + respect!  xo.