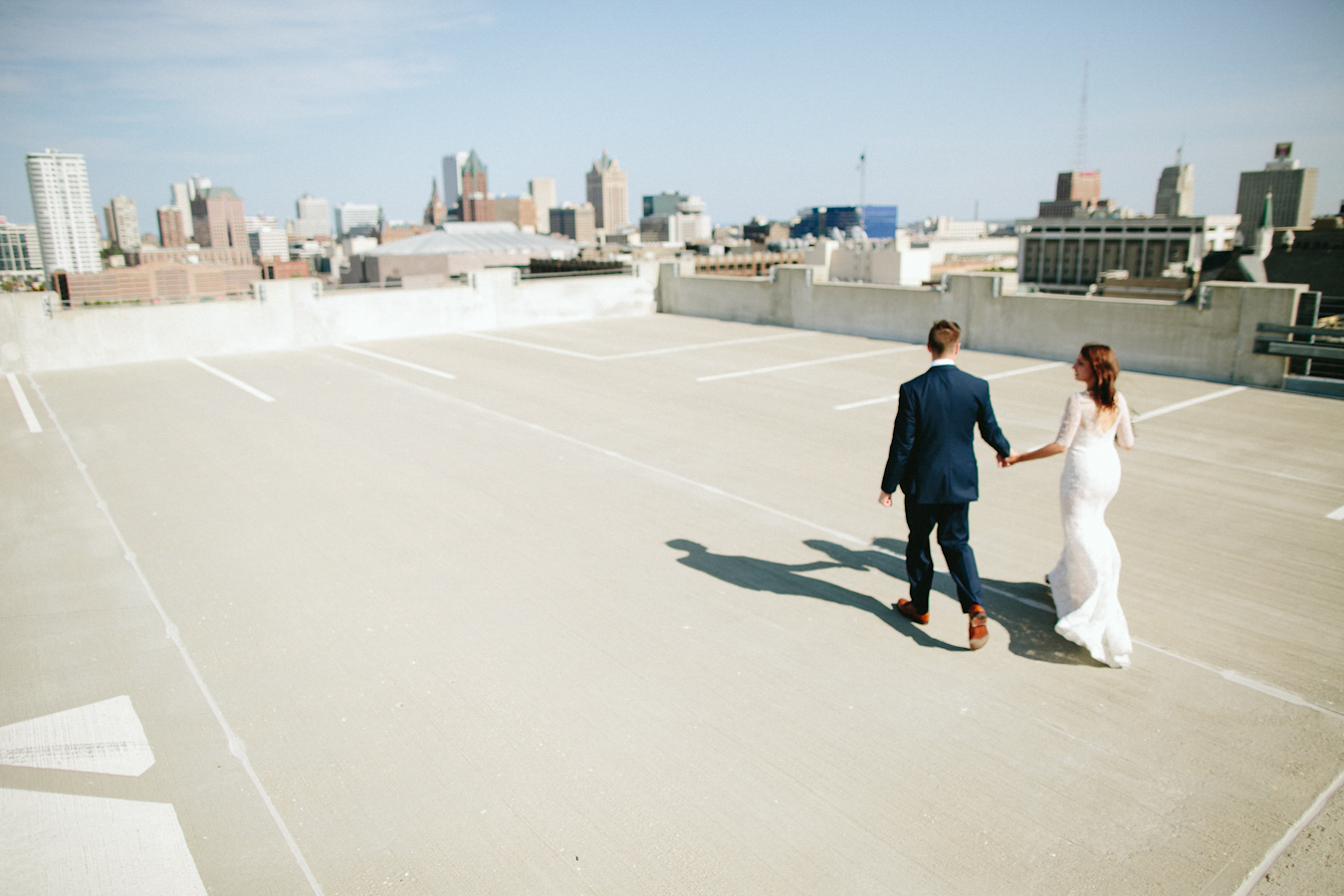 Well hey there, y'all!
We're coming out of 'busy season', which means diving into editing season and album-making season and also the holidays! We hope you've loved our little Walk of Frame previews of the weddings we've been shooting this year, but we have so much to show you from full wedding days, so watch this space!
First up: throwin' it back to Mandy + Ben's amazing MKE day! Do you remember these cuties from their Brooklyn engagement sesh? It may have been a minute, but we have some serious glory to show you from their celebration.
"We met in college through a mutual friend at UW-Madison, though it took a few years for romance to blossom. Naturally, this happened after we were in the same statistics class. Ben was very attentive and engaged in the discussion section, while I [Mandy] busied myself with crossword puzzles and avoided eye contact with the TA. A year or so later he took me on our first date to Michael's Frozen Custard where he wooed me with romantic sentiments like, 'Girls don't always like going out to eat with me because I usually eat less than them.' It turned out he was a bit of a dainty eater, but I don't mind this, because it means I always get to finish off the french fries.
I knew we were in it for the long haul when he agreed to move out to the East Coast with me after about a year of dating as I pursued my interest in studying graphic design in New York. It's not an easy place to move to, but it's been a great adventure and I'm so glad he was willing to take that leap of faith with me!"
If you had to sum up your wedding in a sentence, how would you describe it?: "A total dream."
Fun fact: this stunning wedding was published on LovelyBride! Check out the feature here.
We miss you, M+B! We had so many happy memories reliving your day while we prepared this post. xo!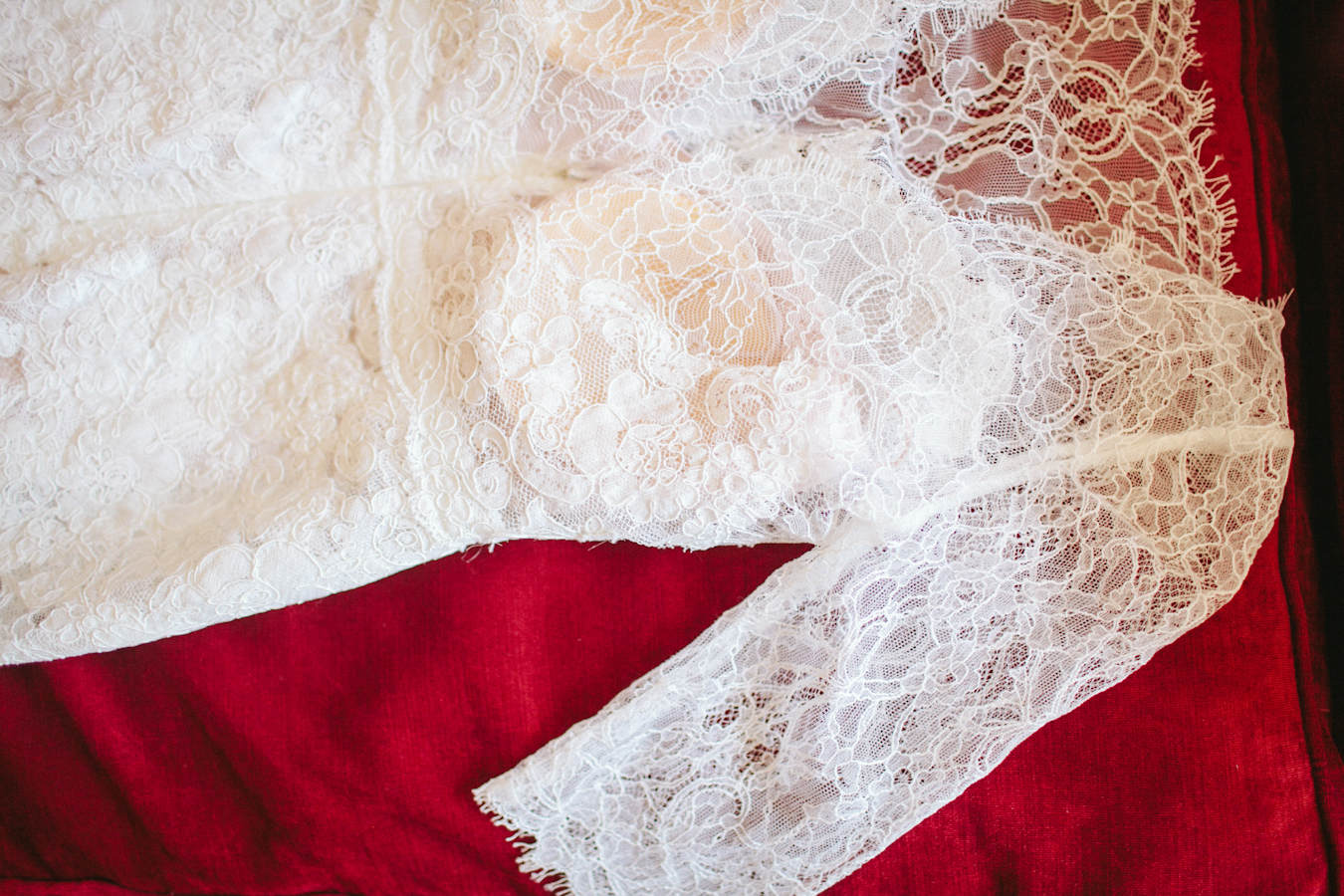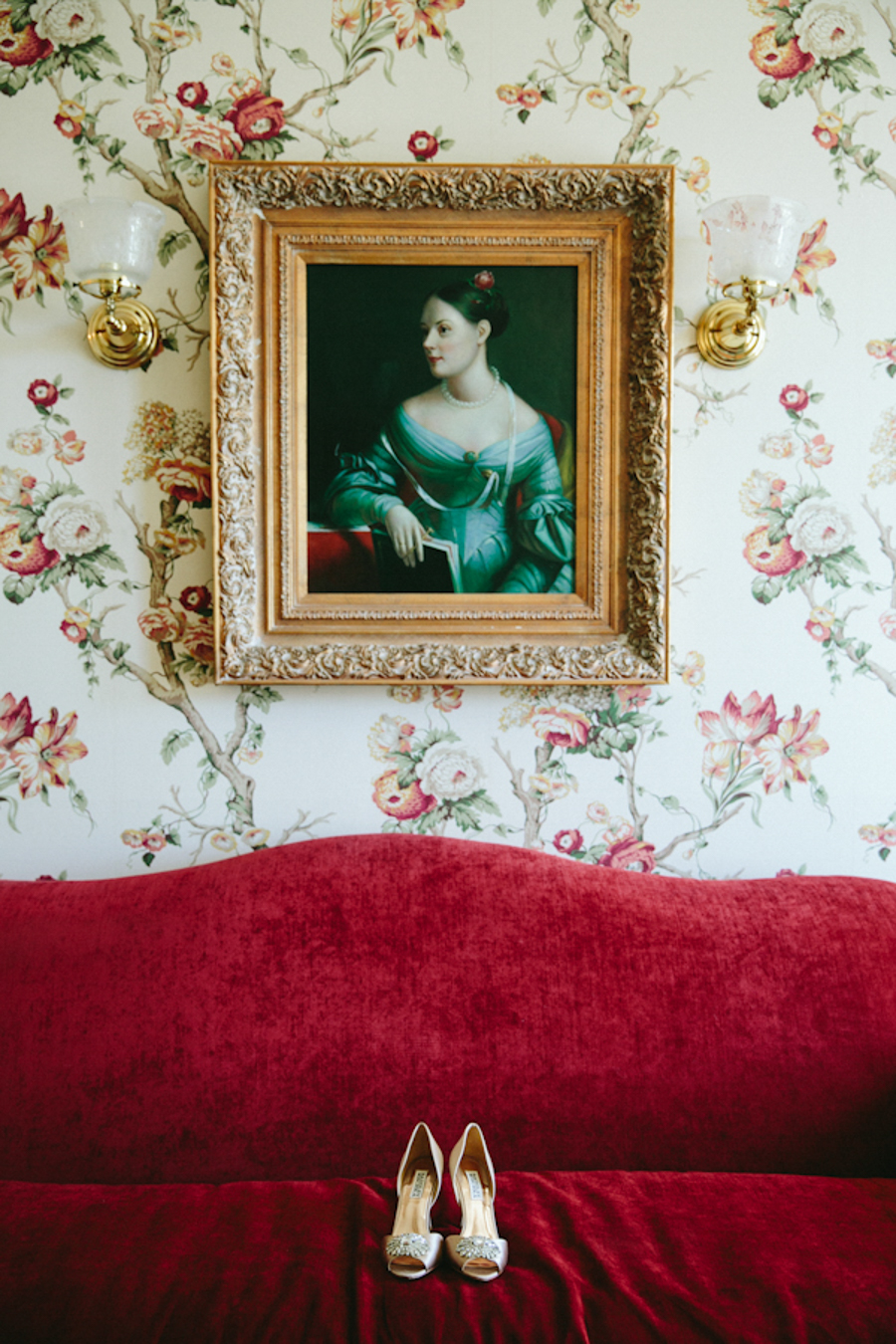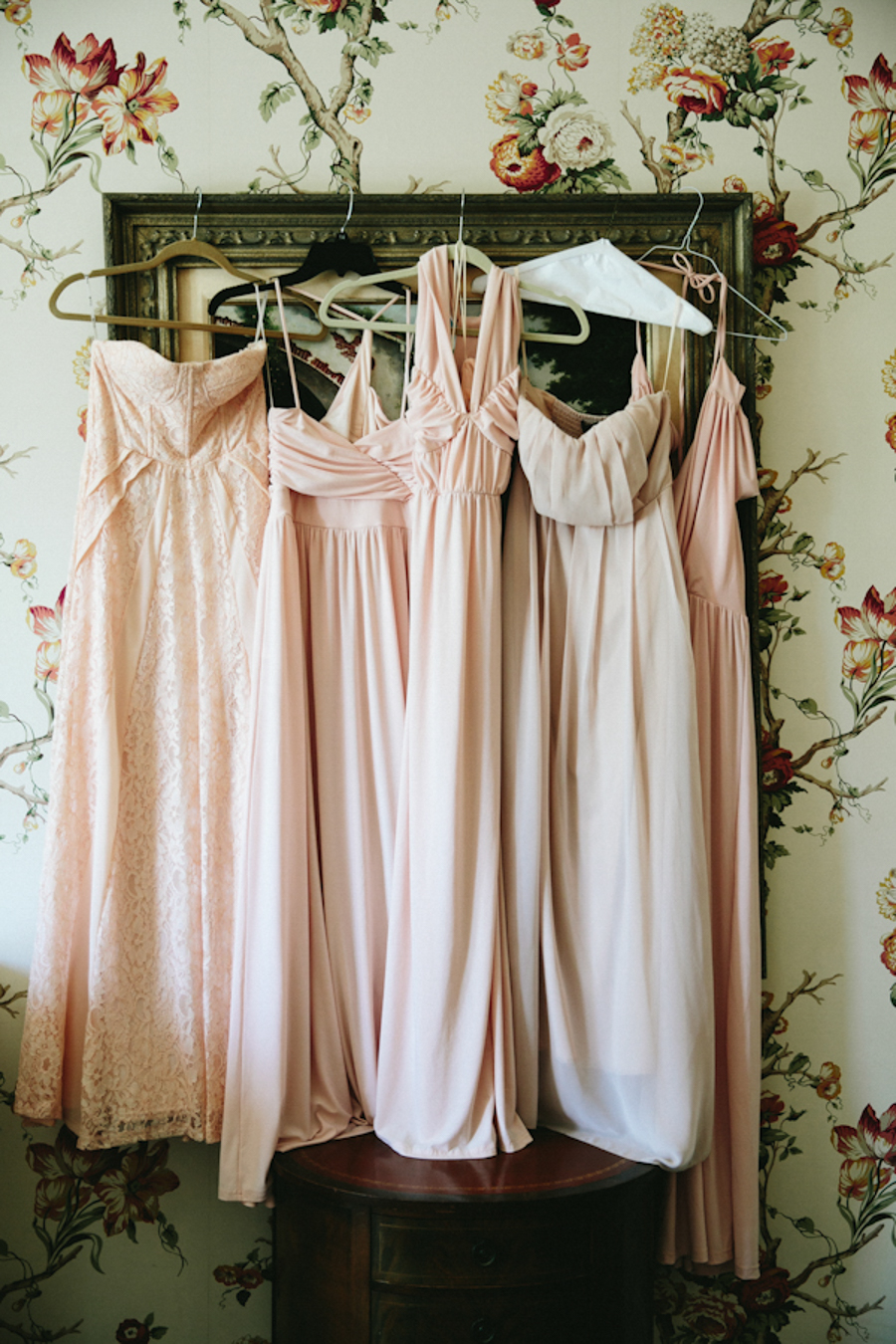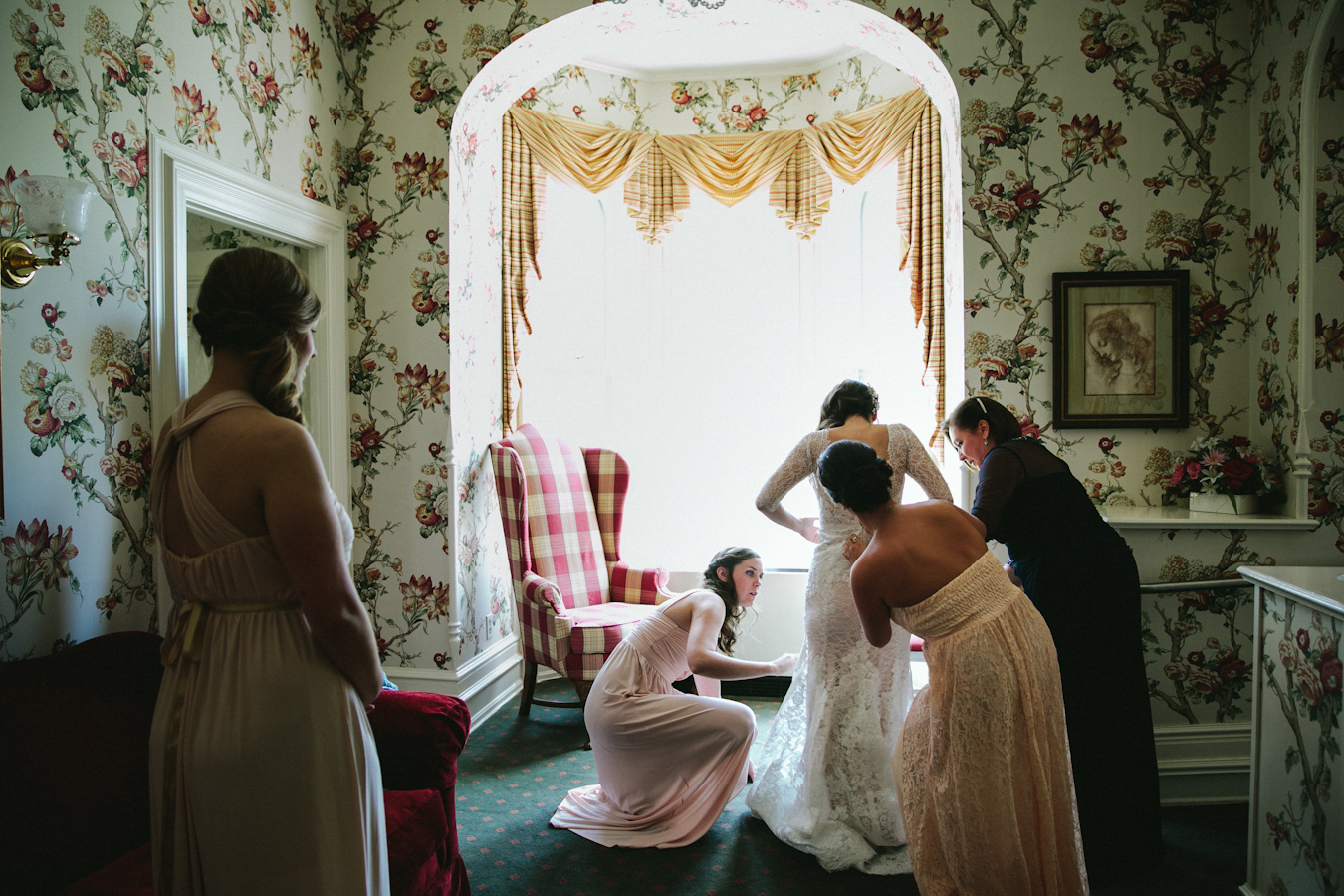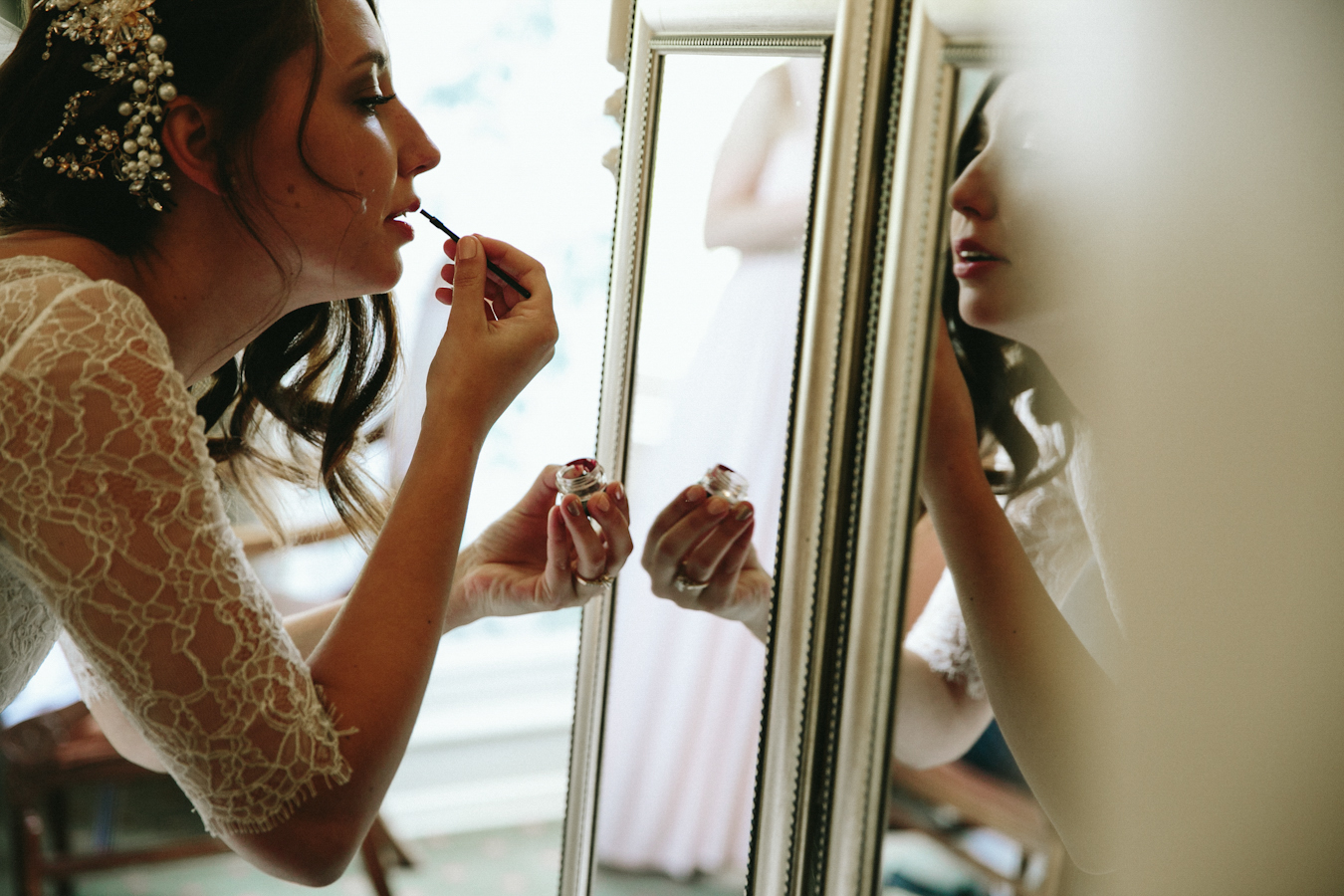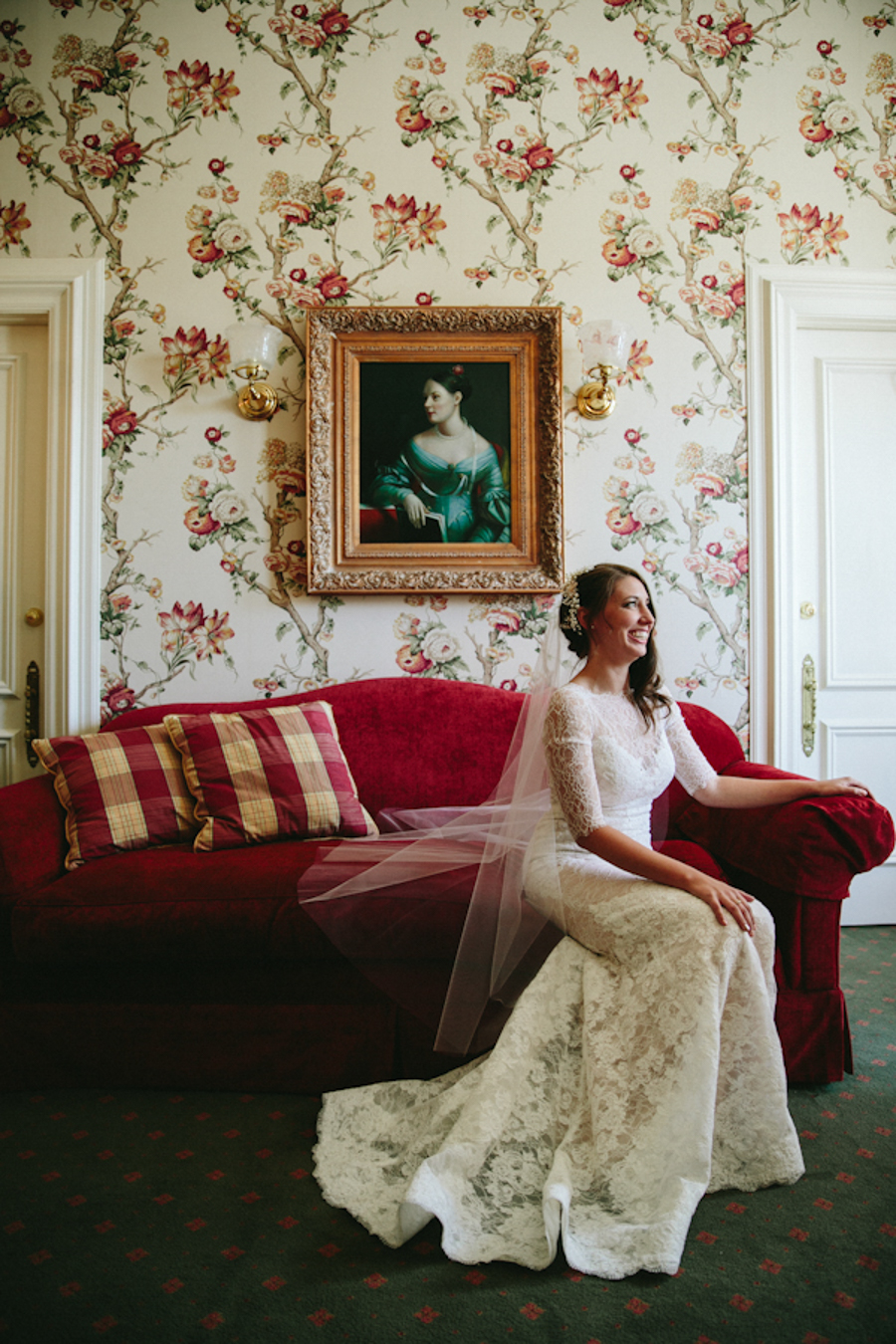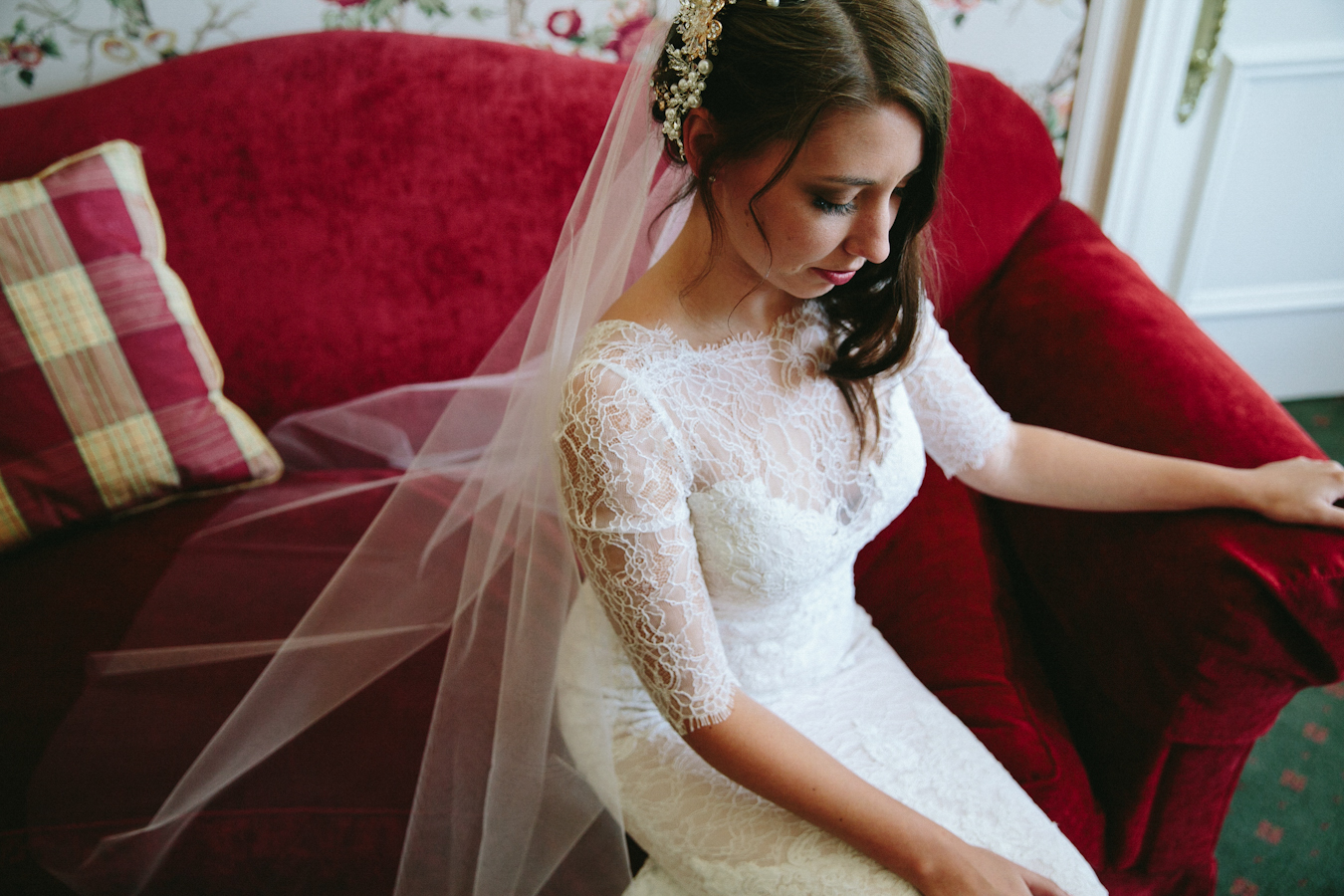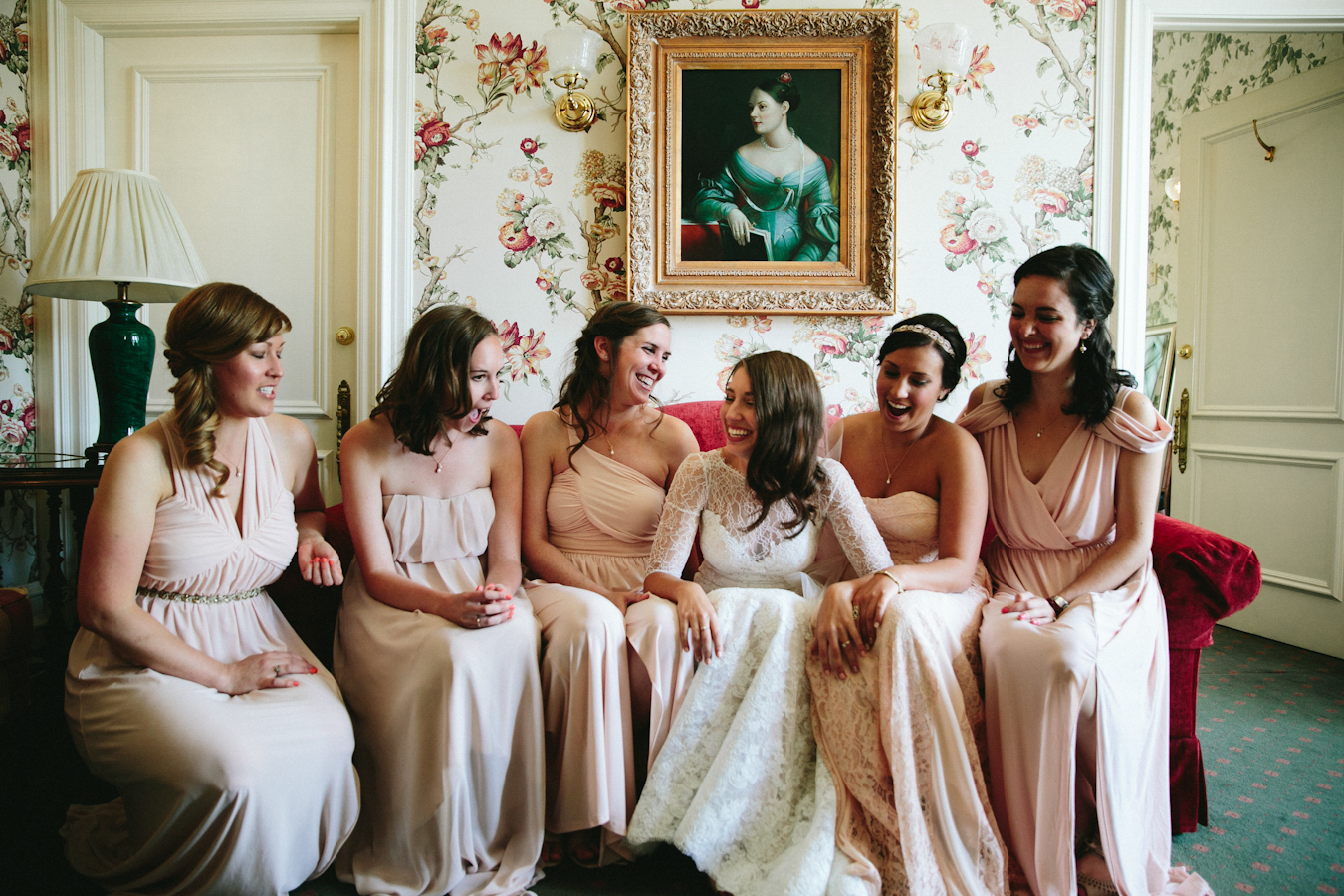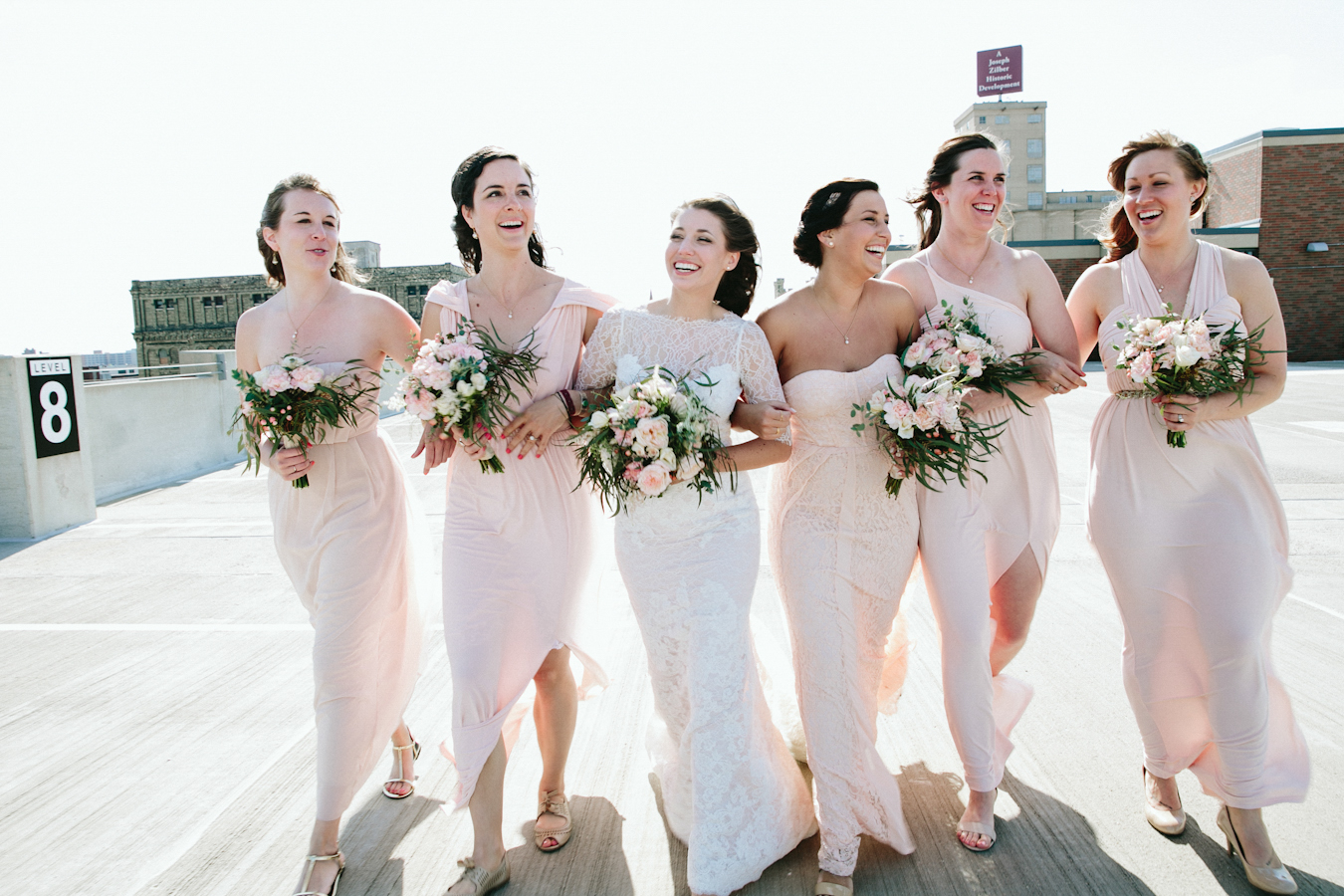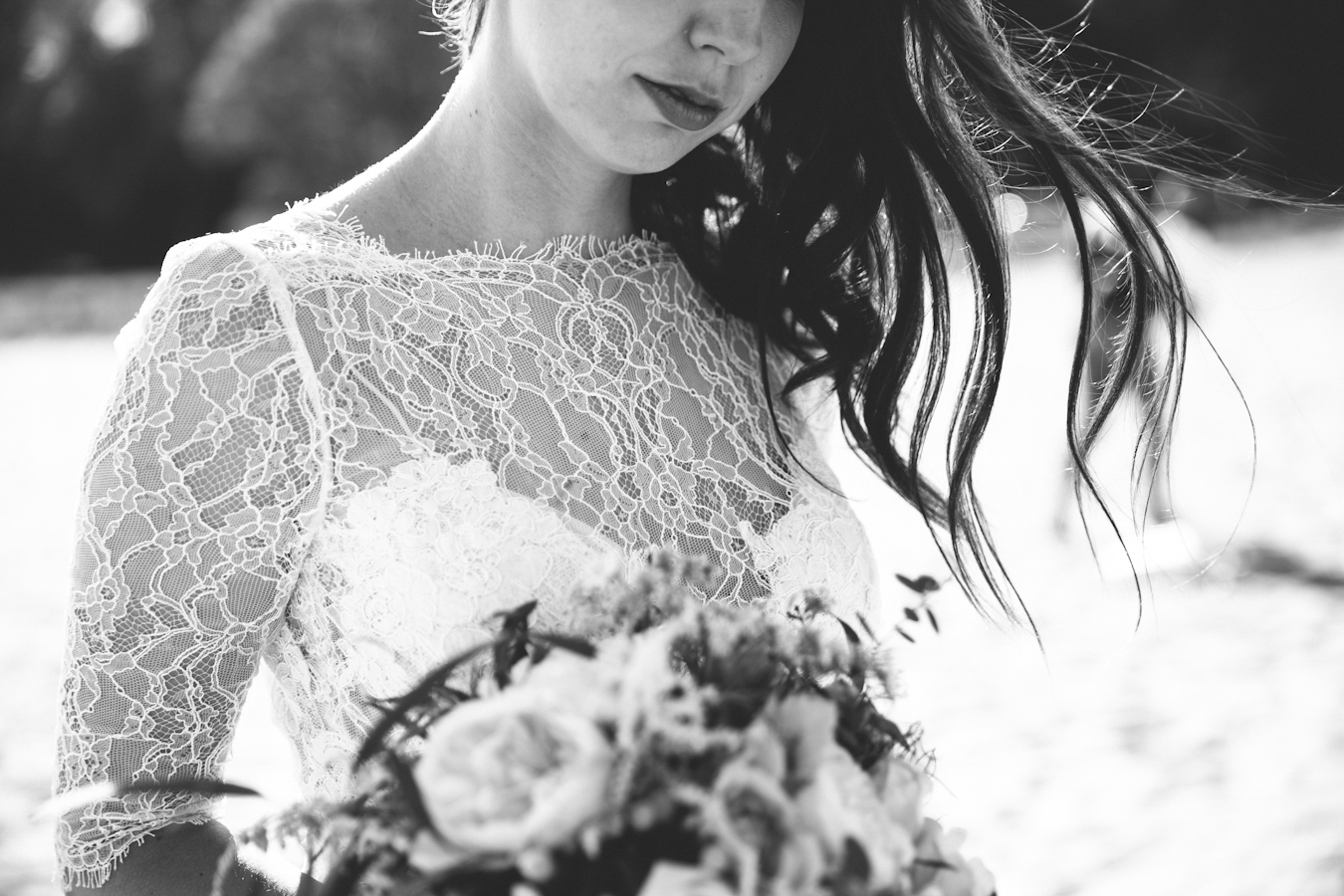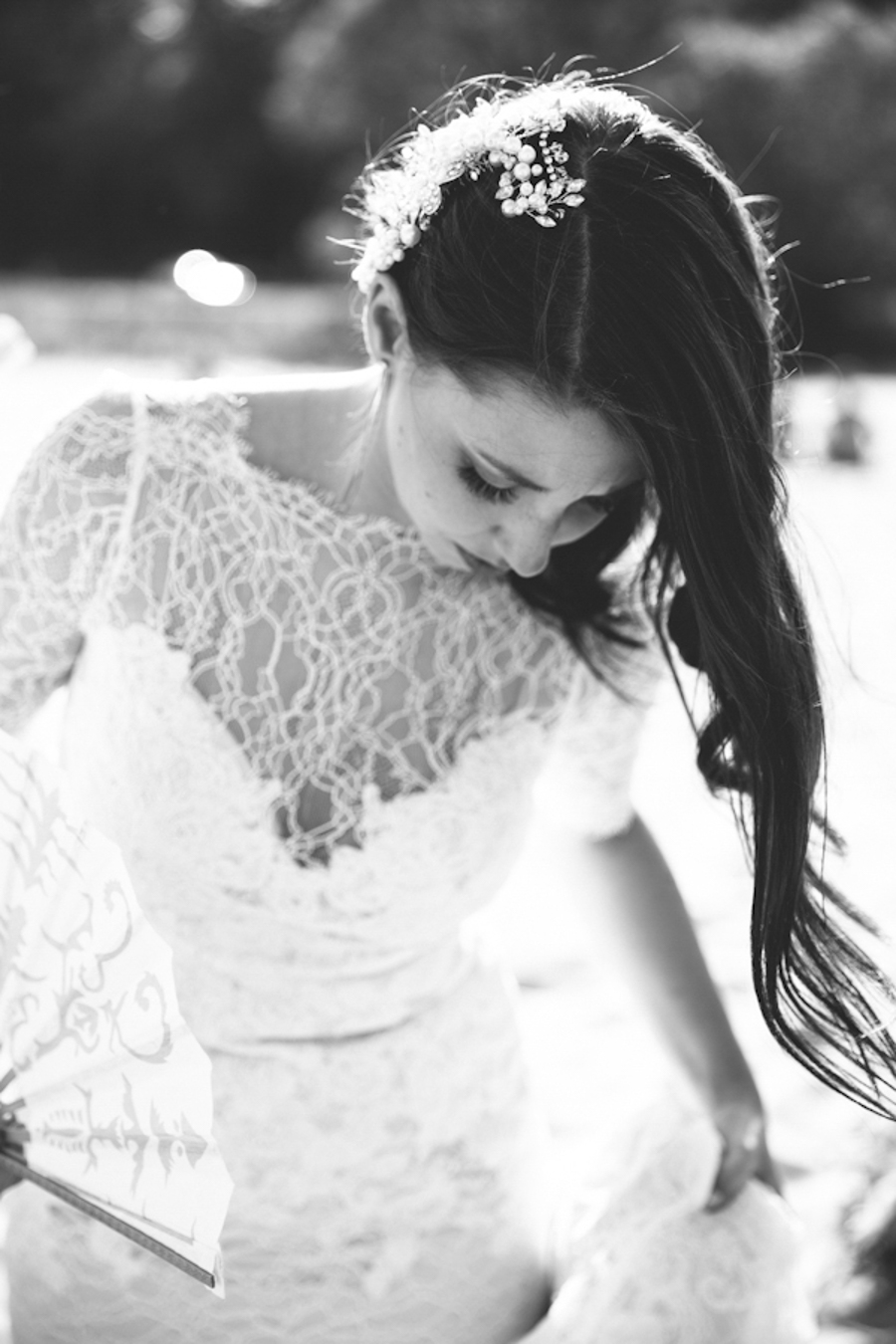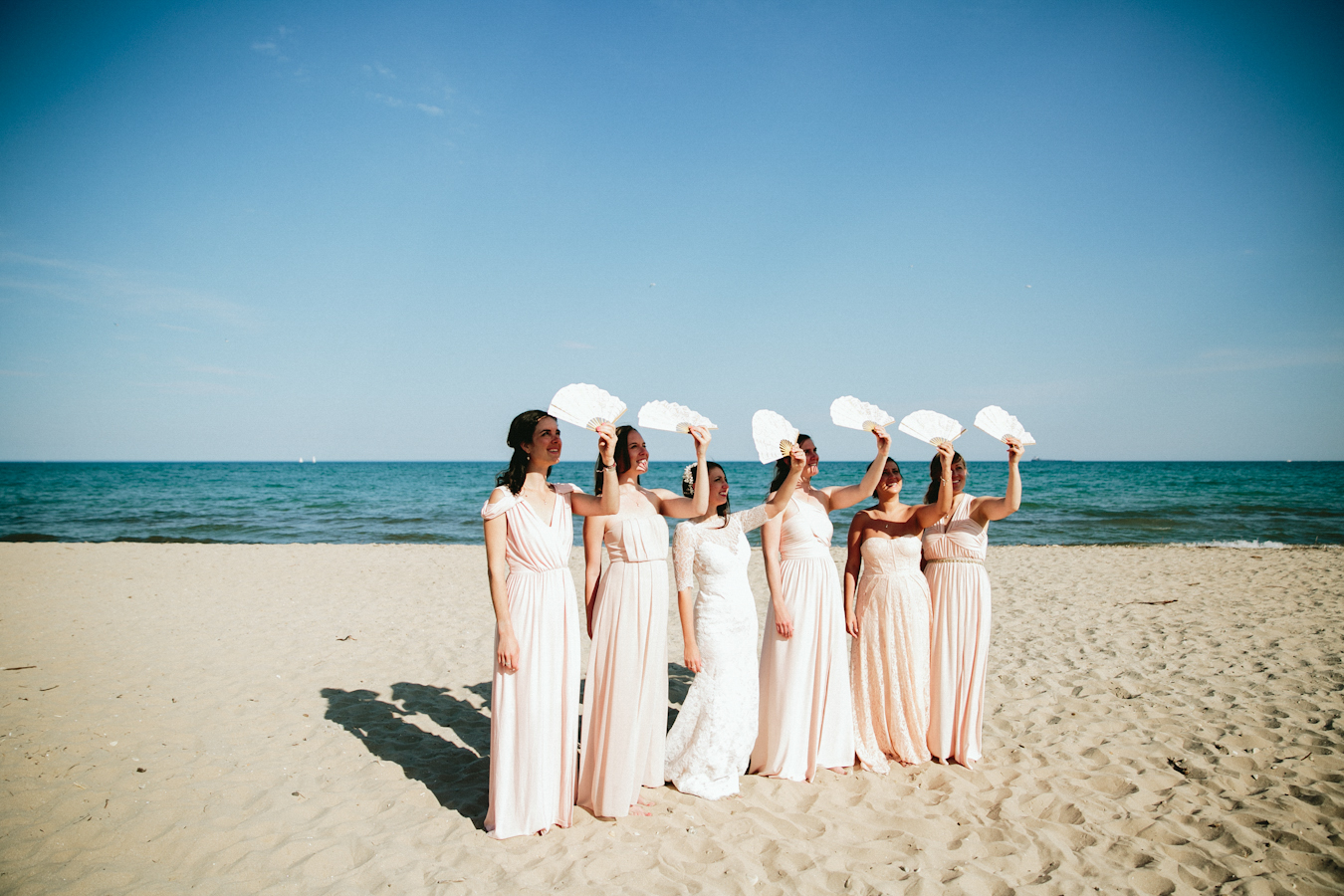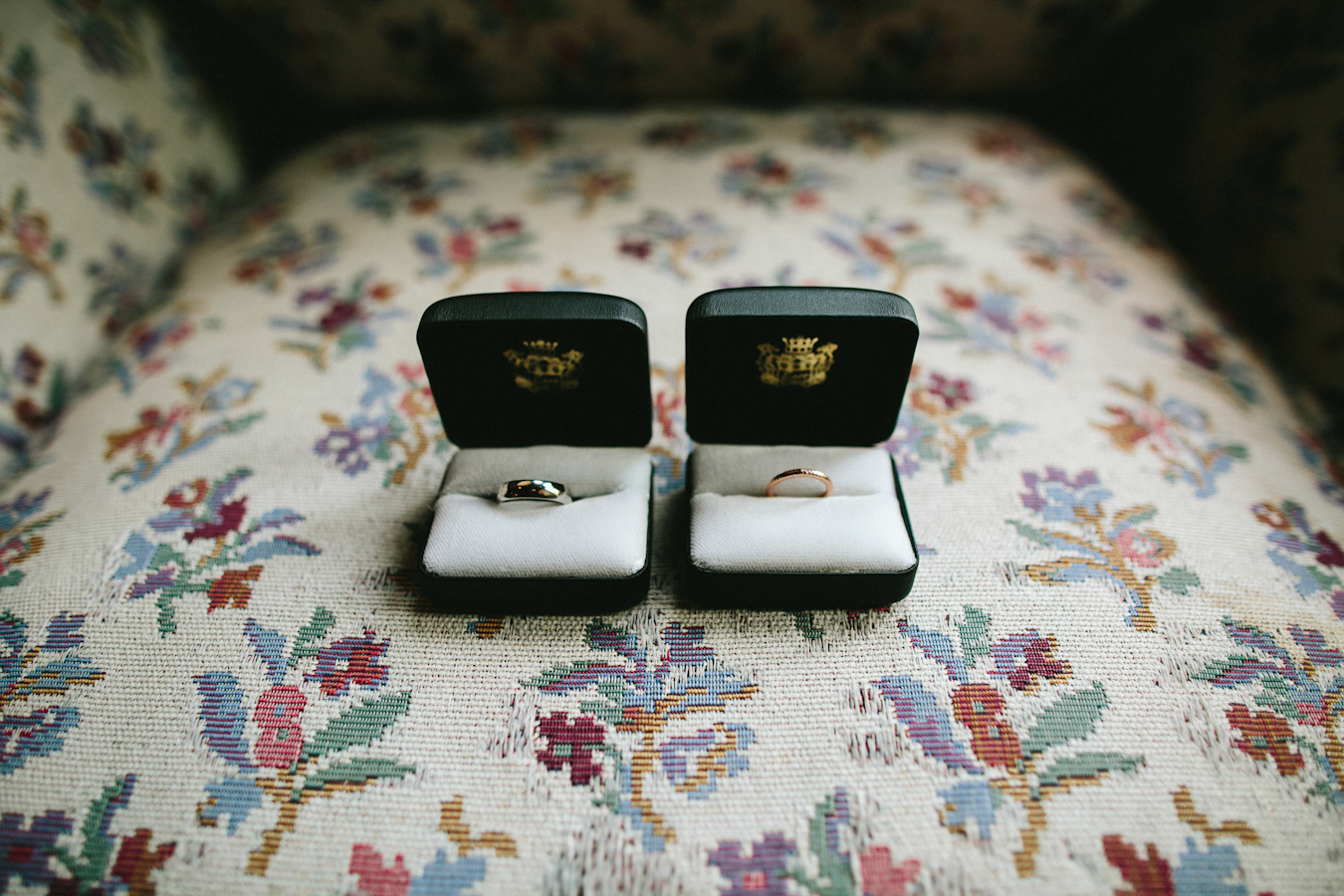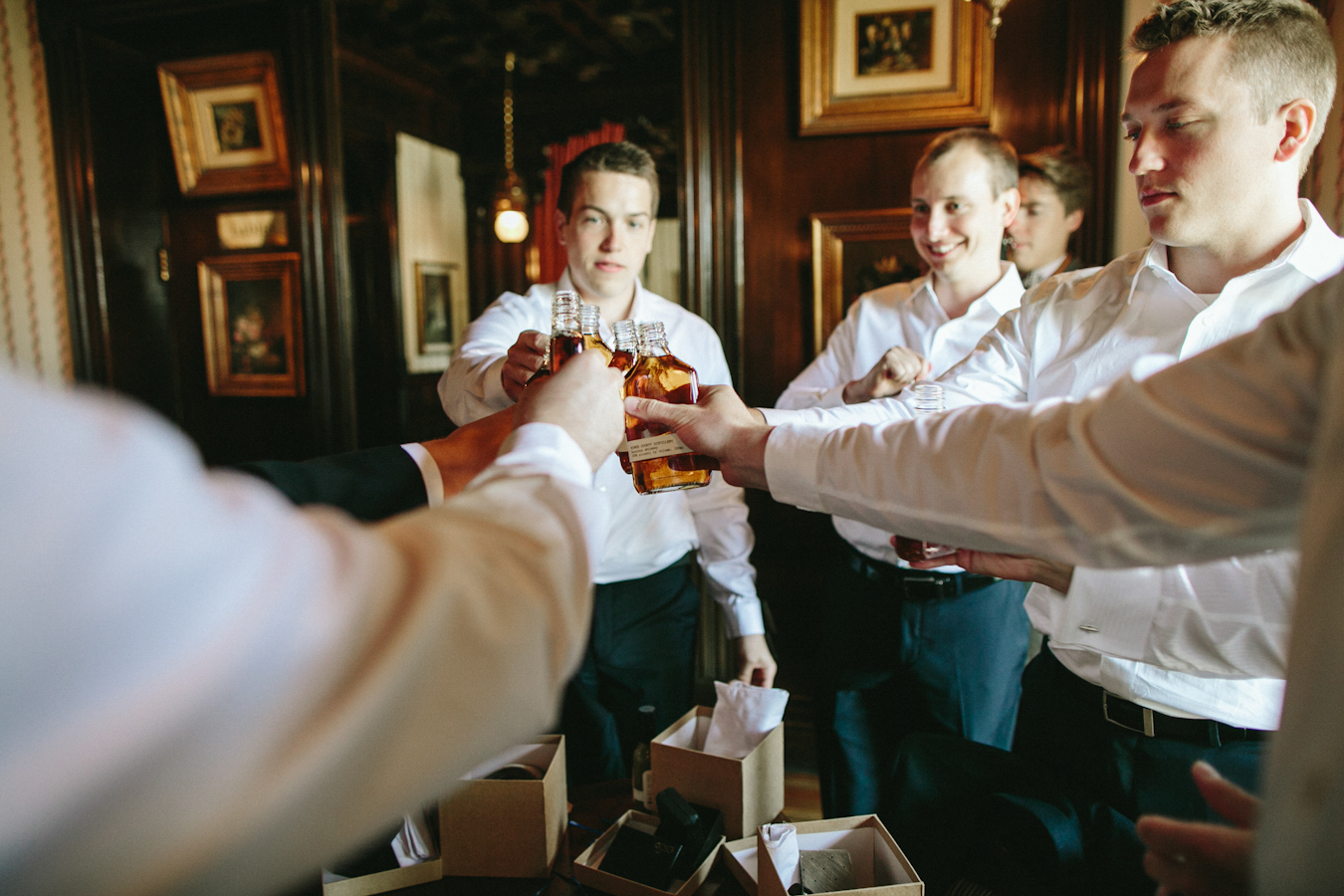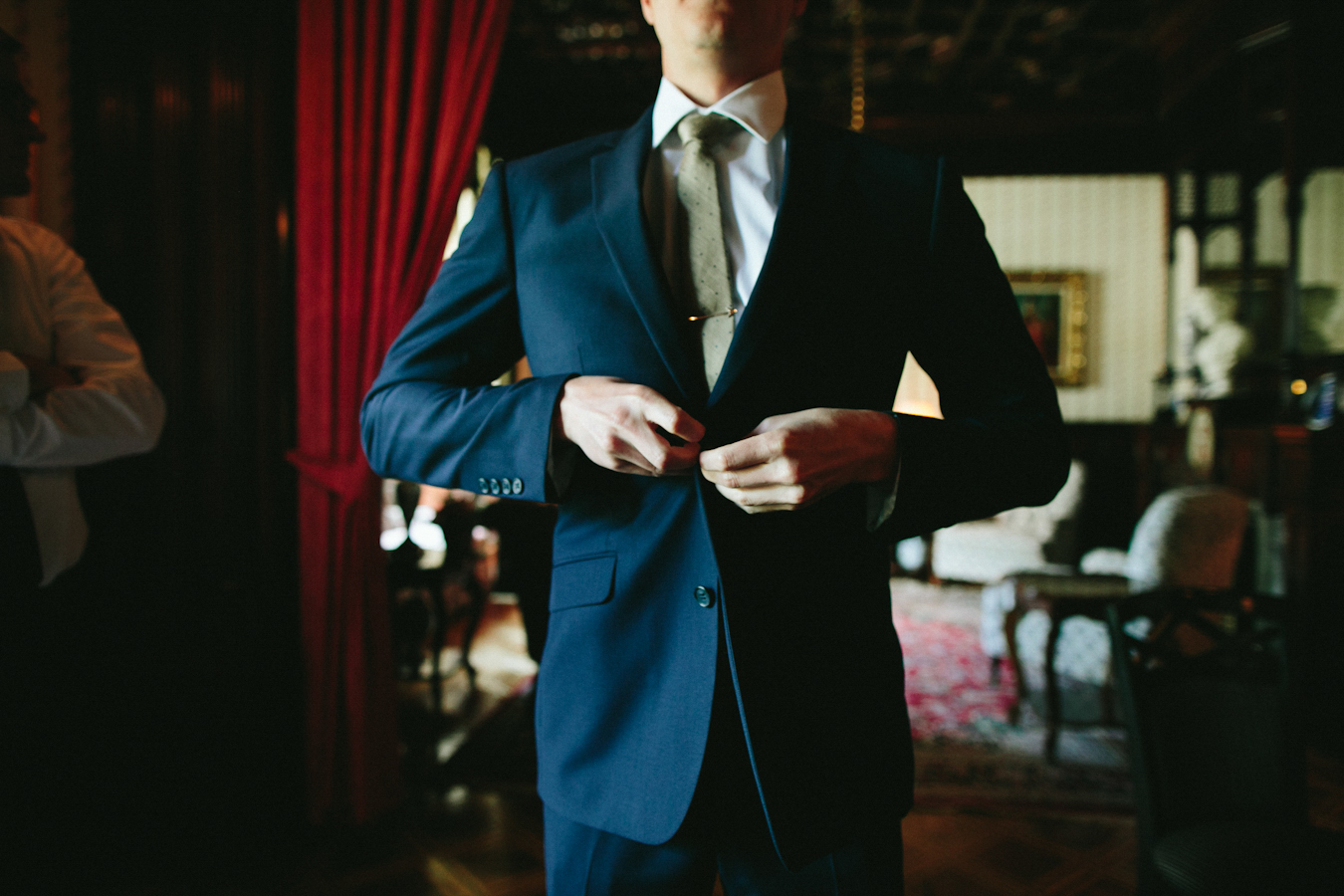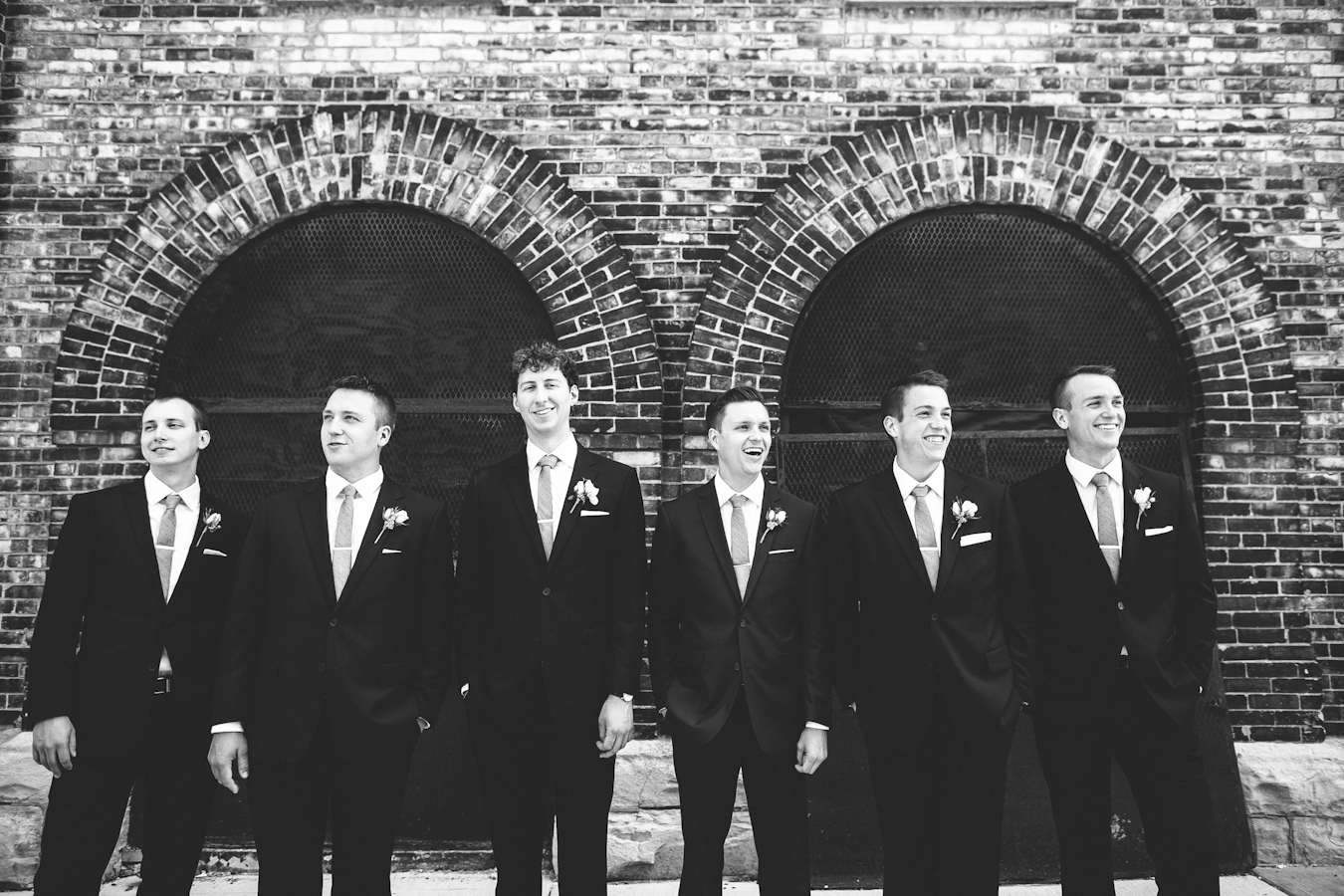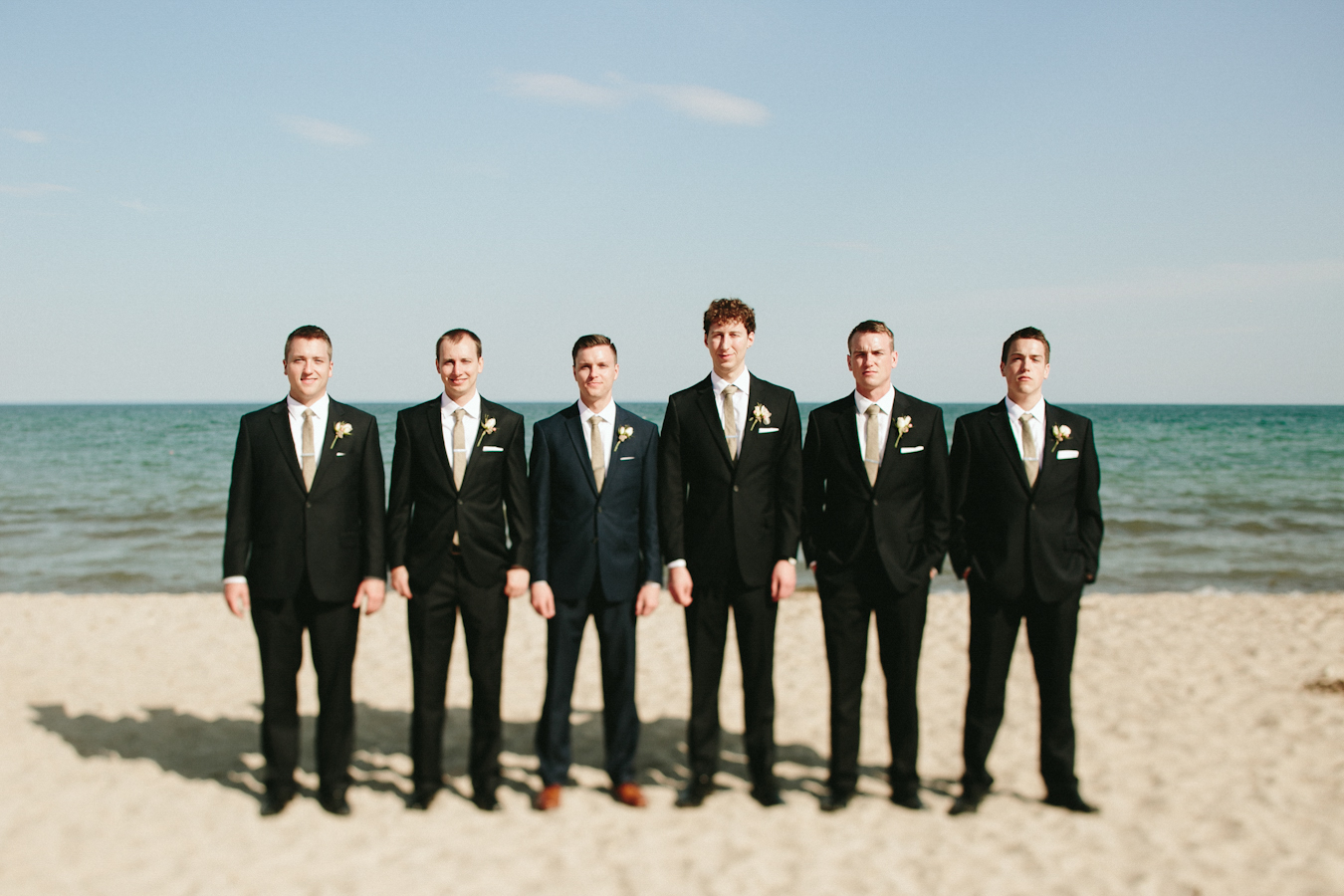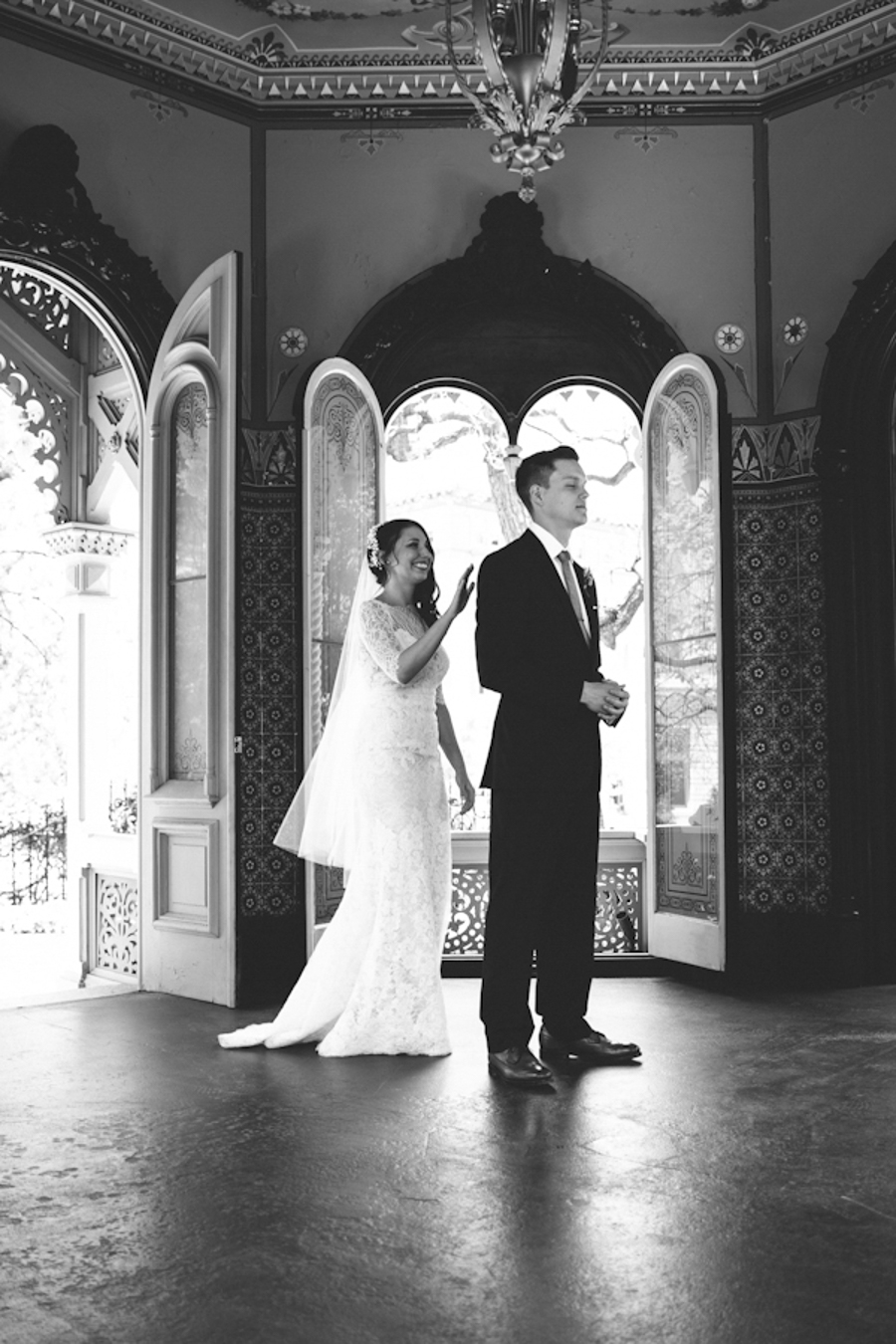 "The most memorable moment to me was turning around and seeing Mandy for the first look. We initially weren't sure about doing it before the ceremony, but it ended up making the whole thing less stressful. It also made for some really real pictures. Definitely worth doing!"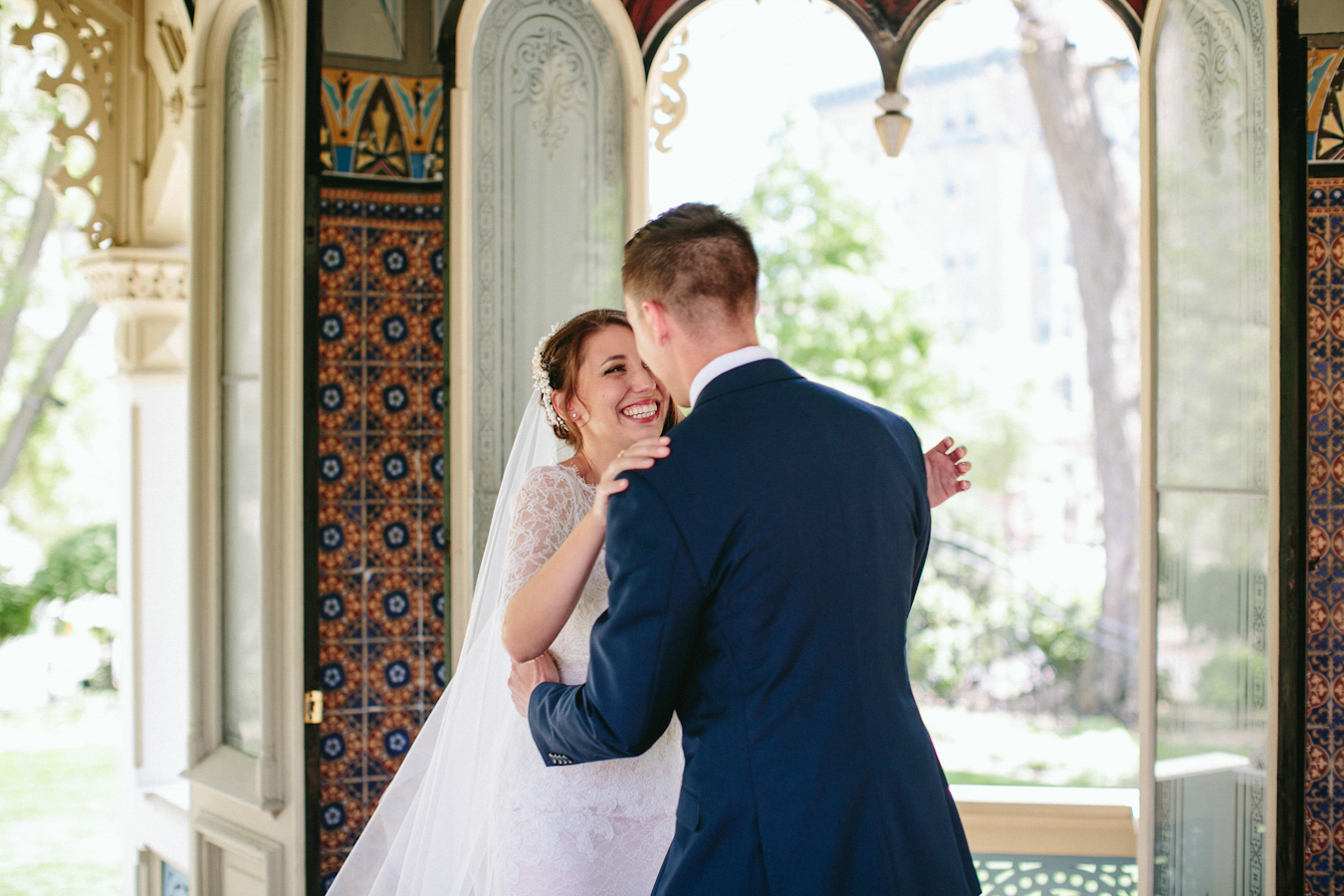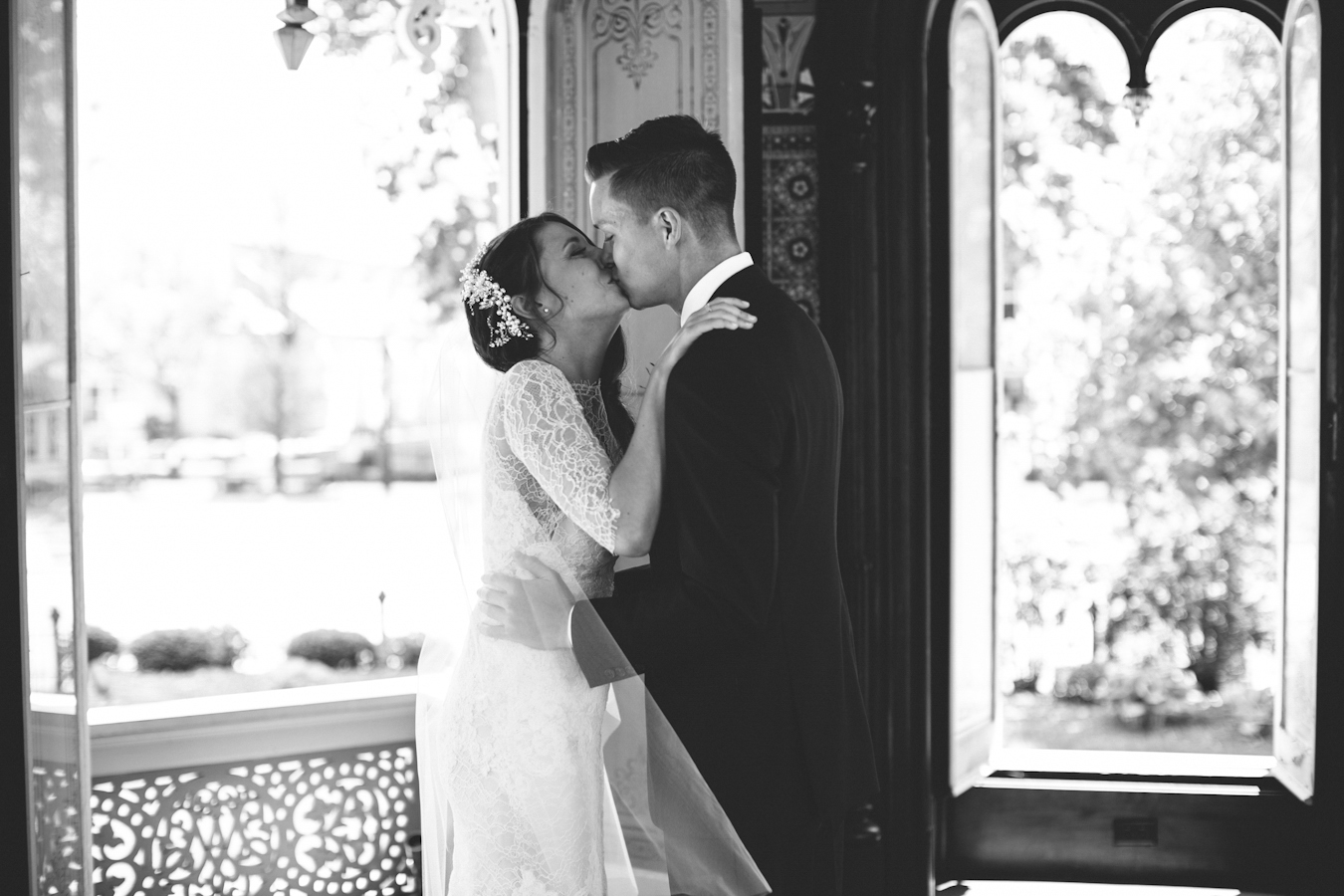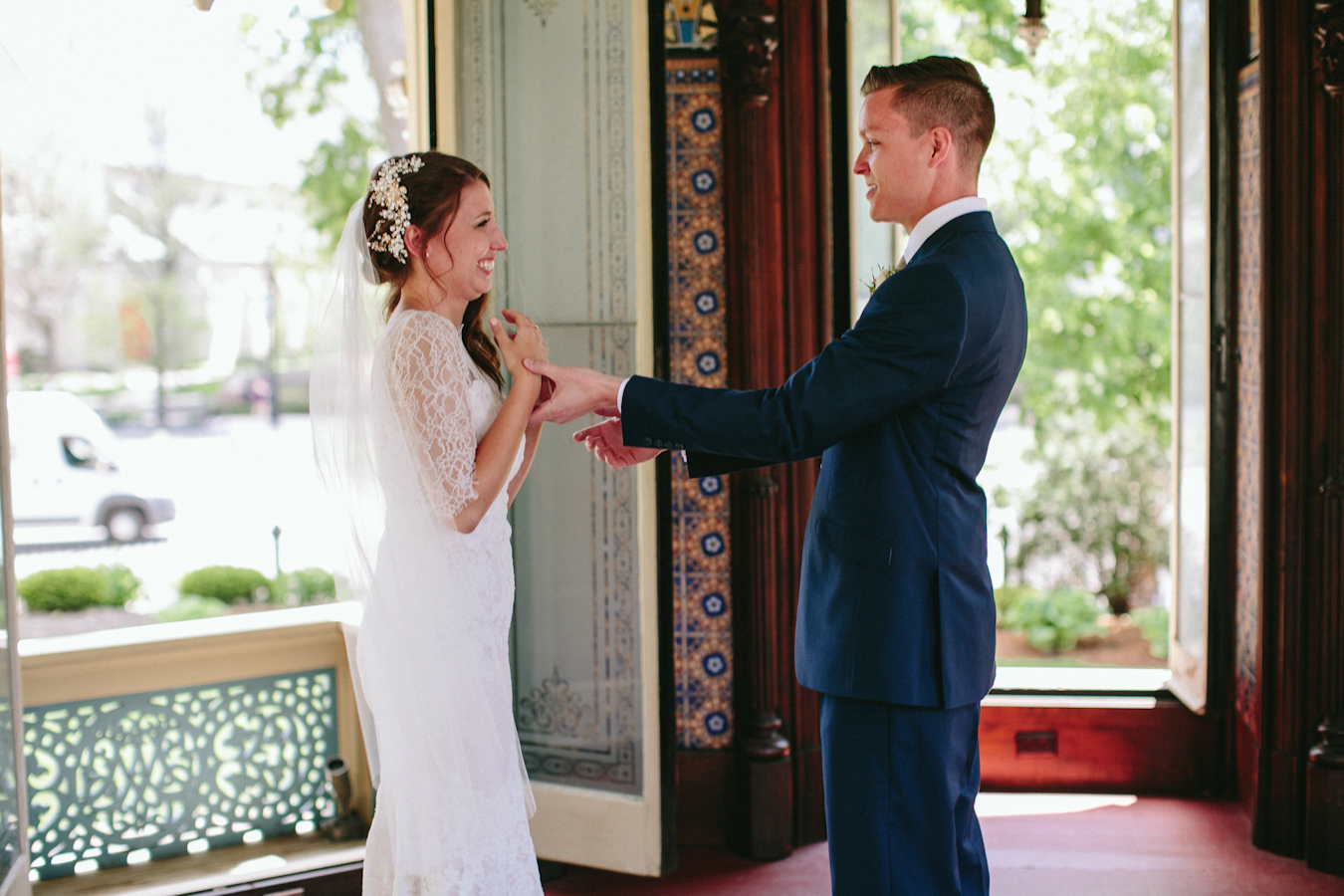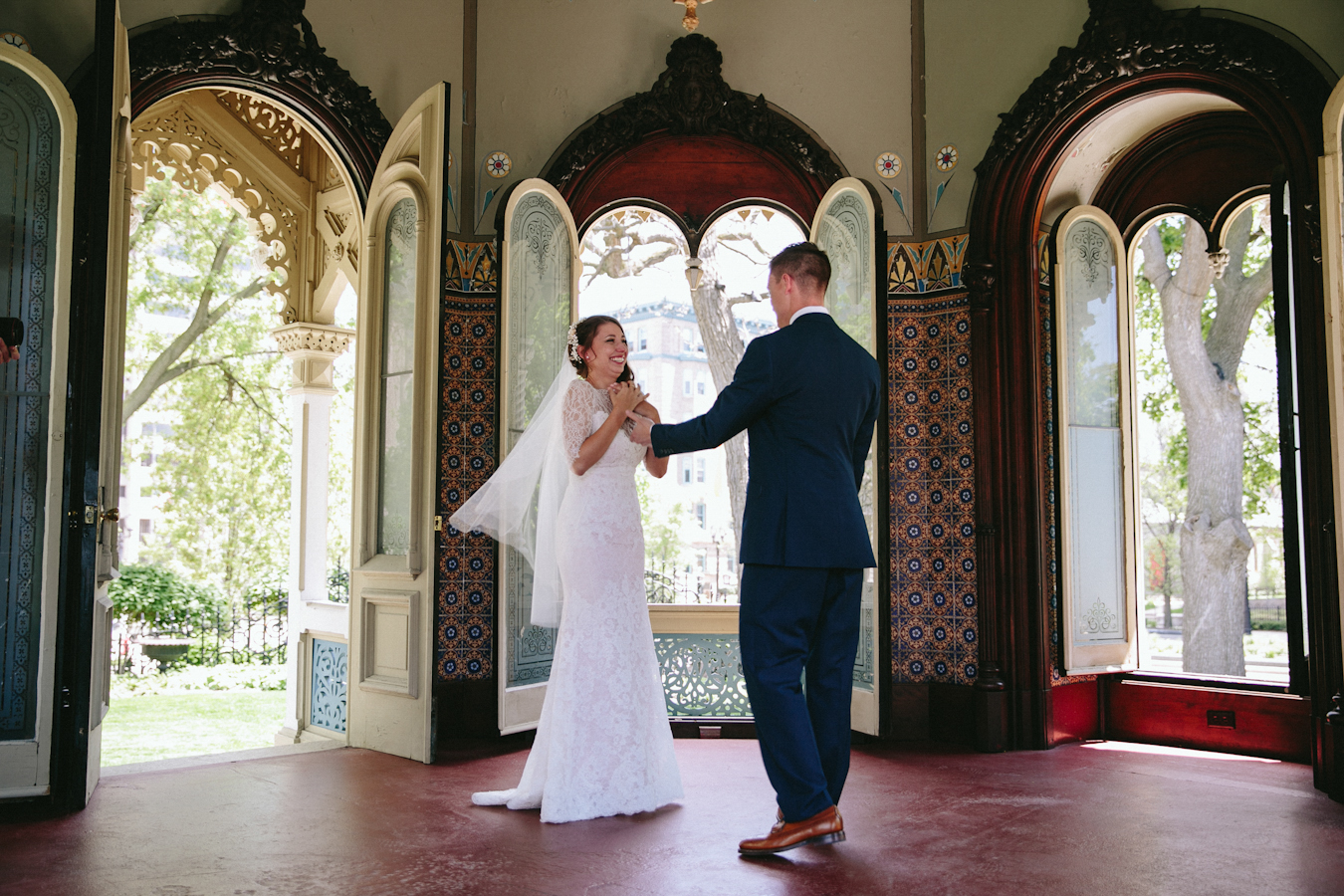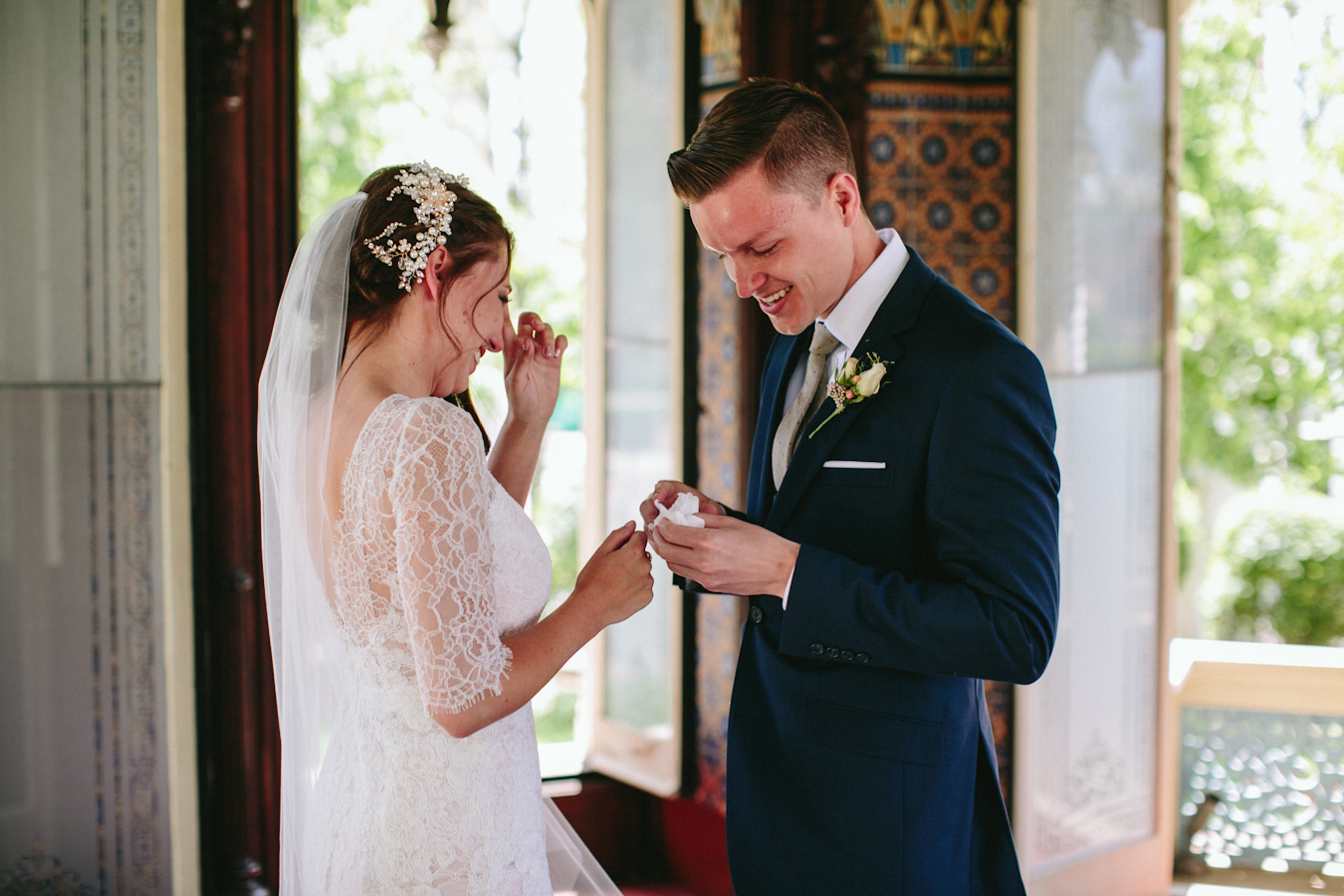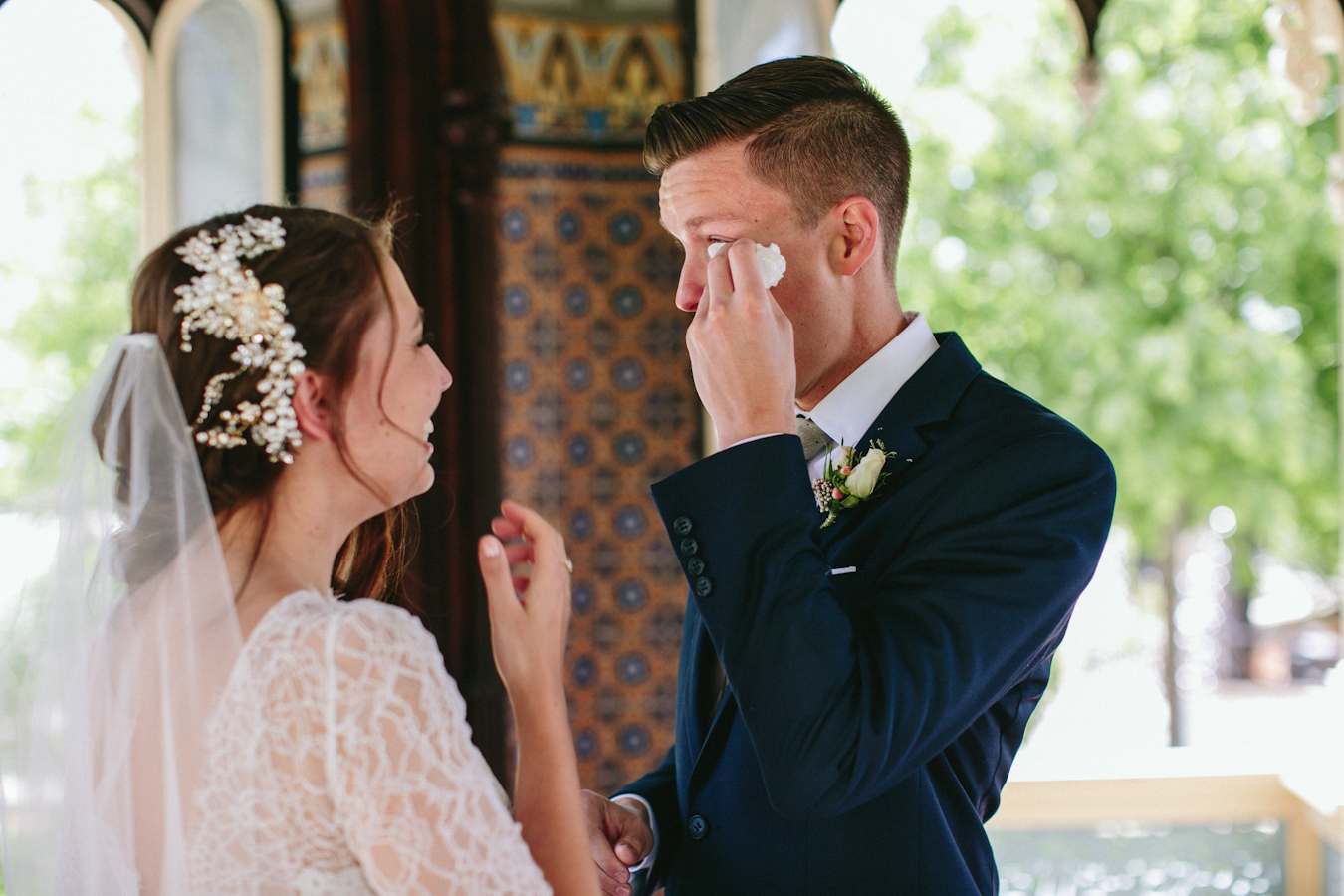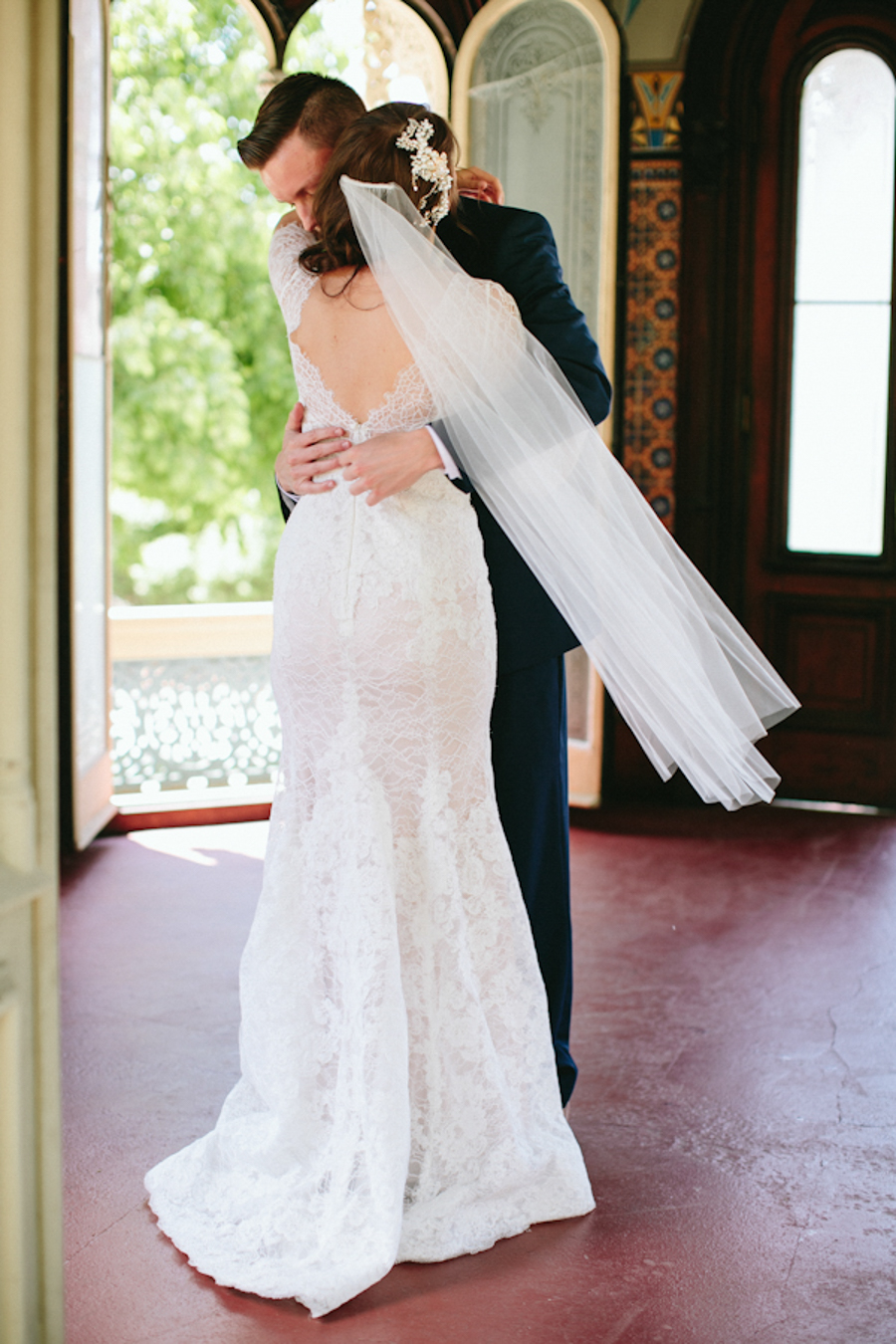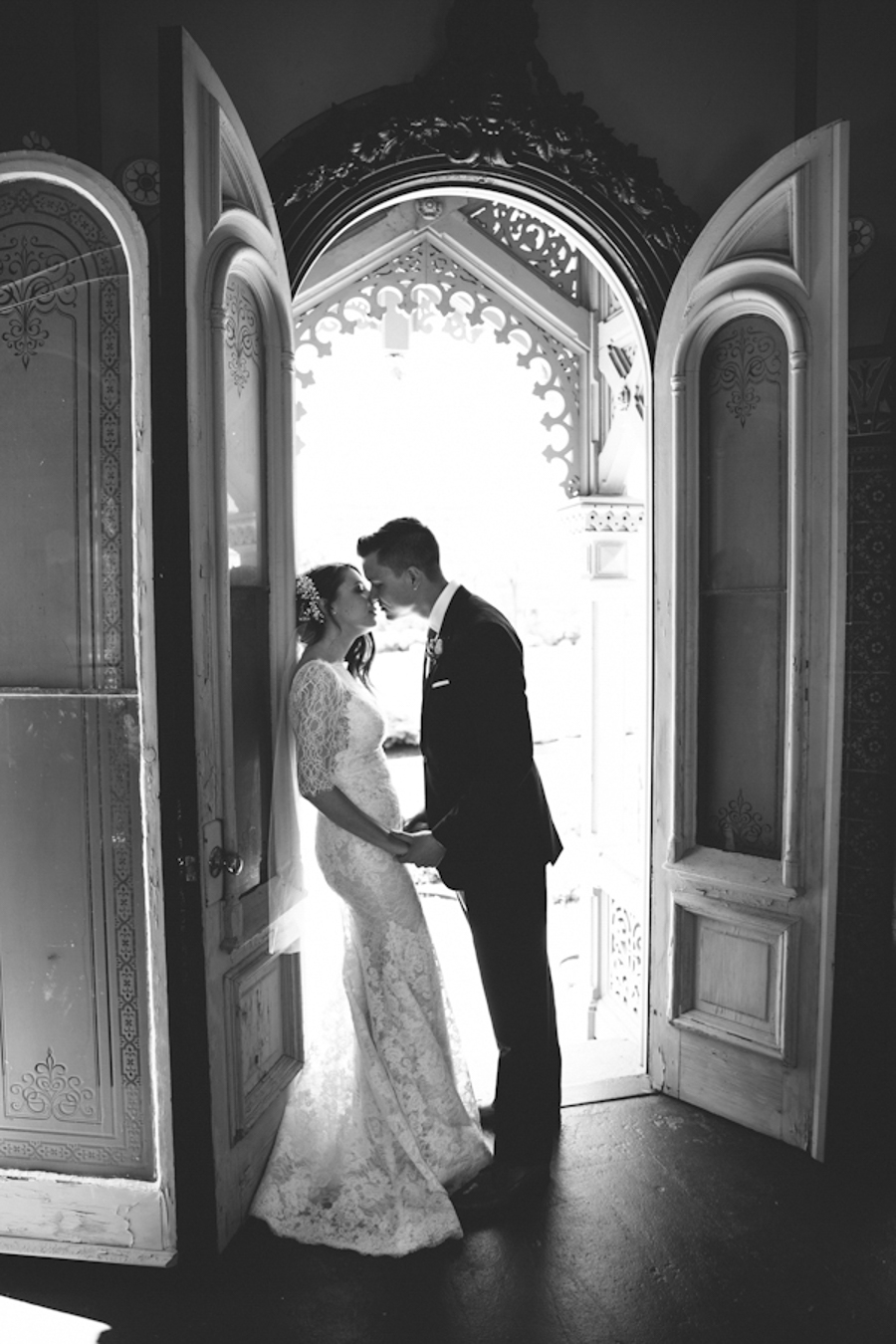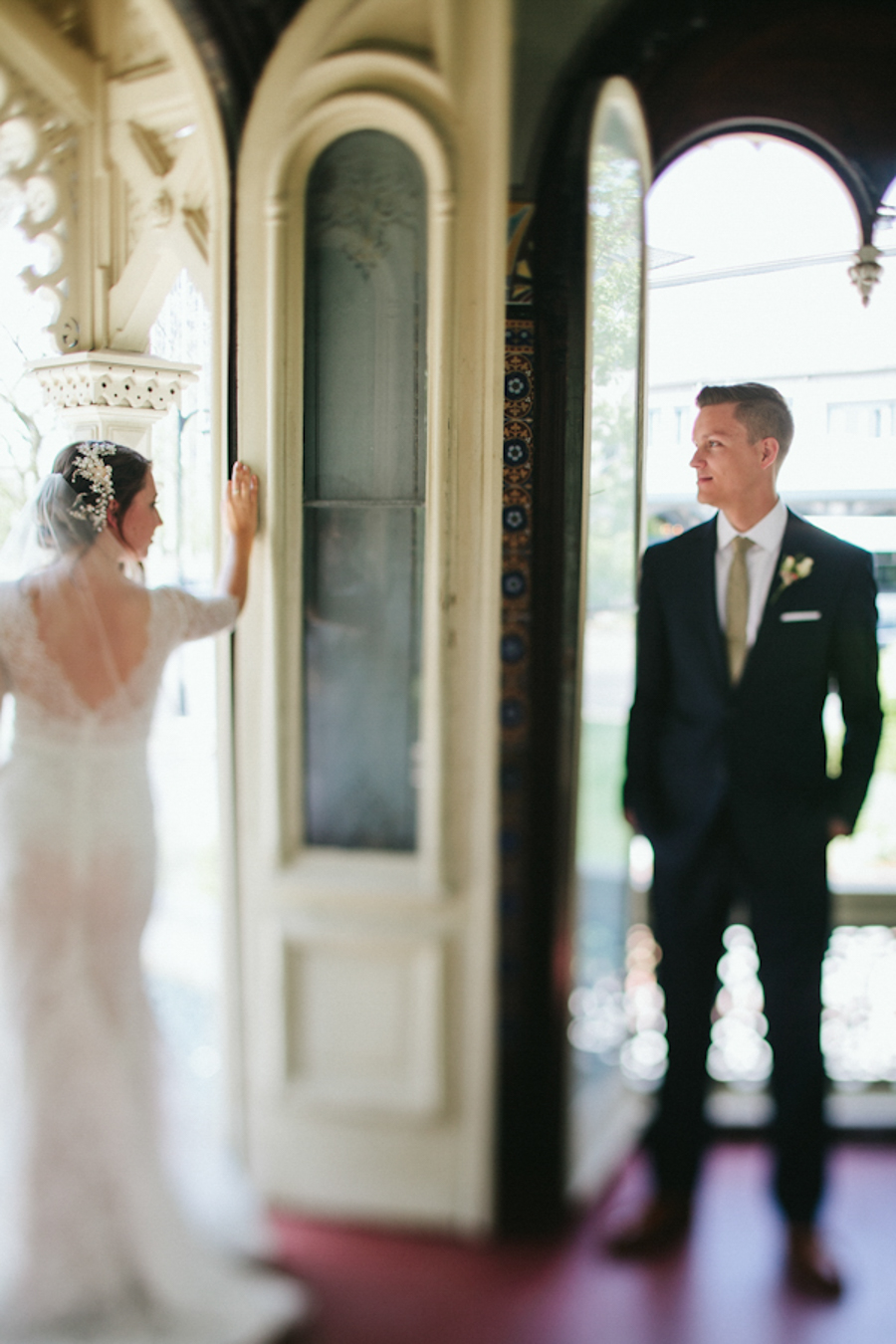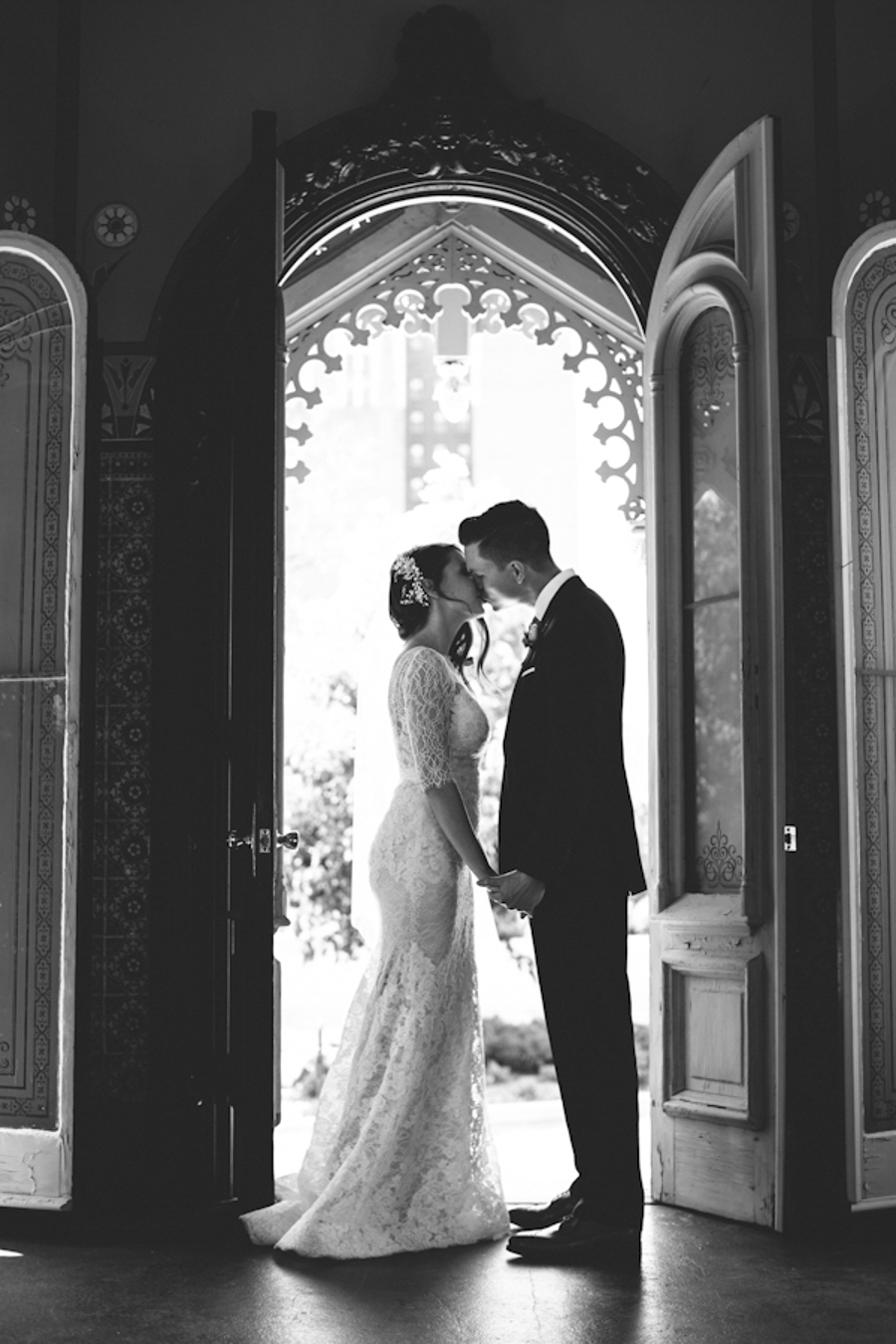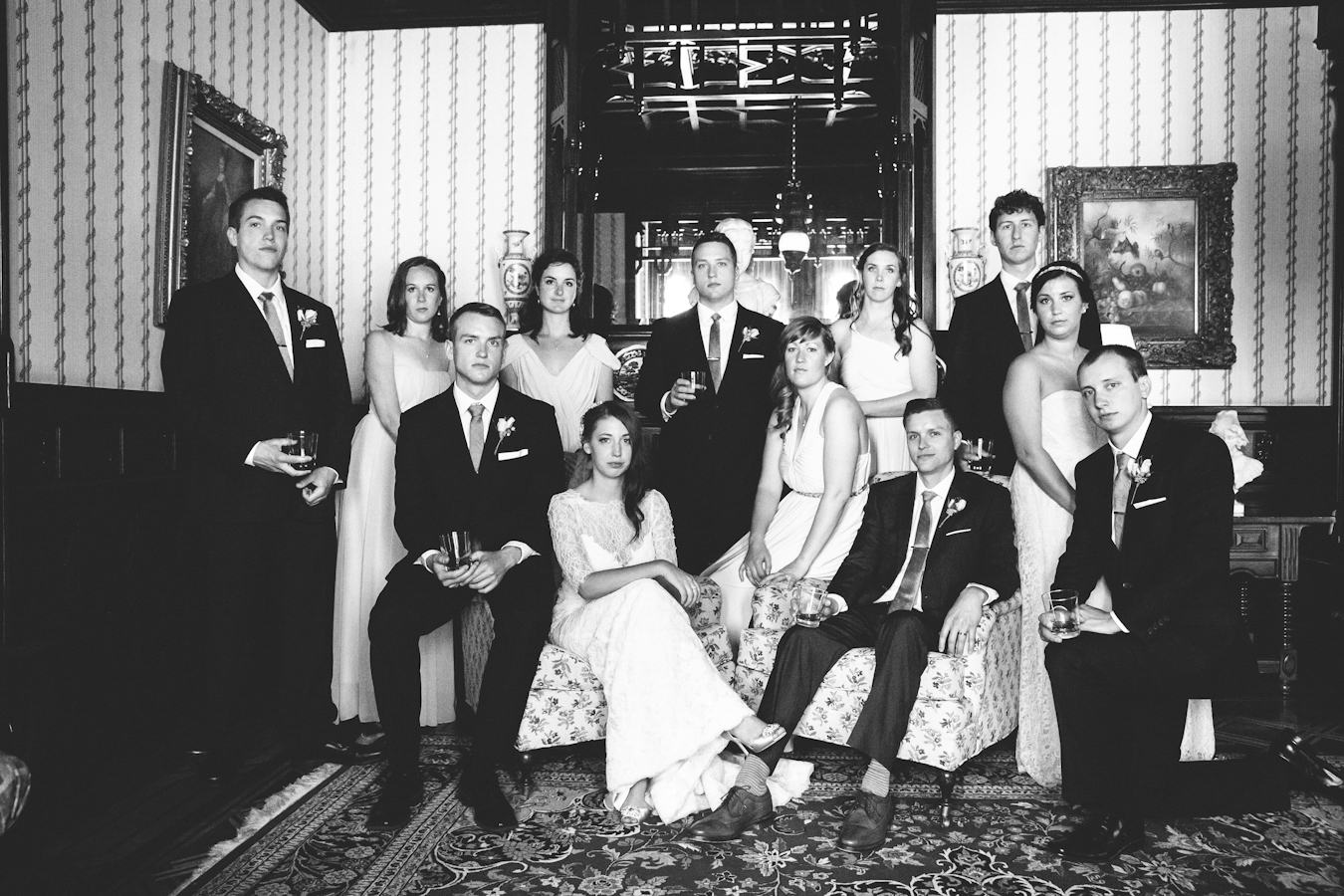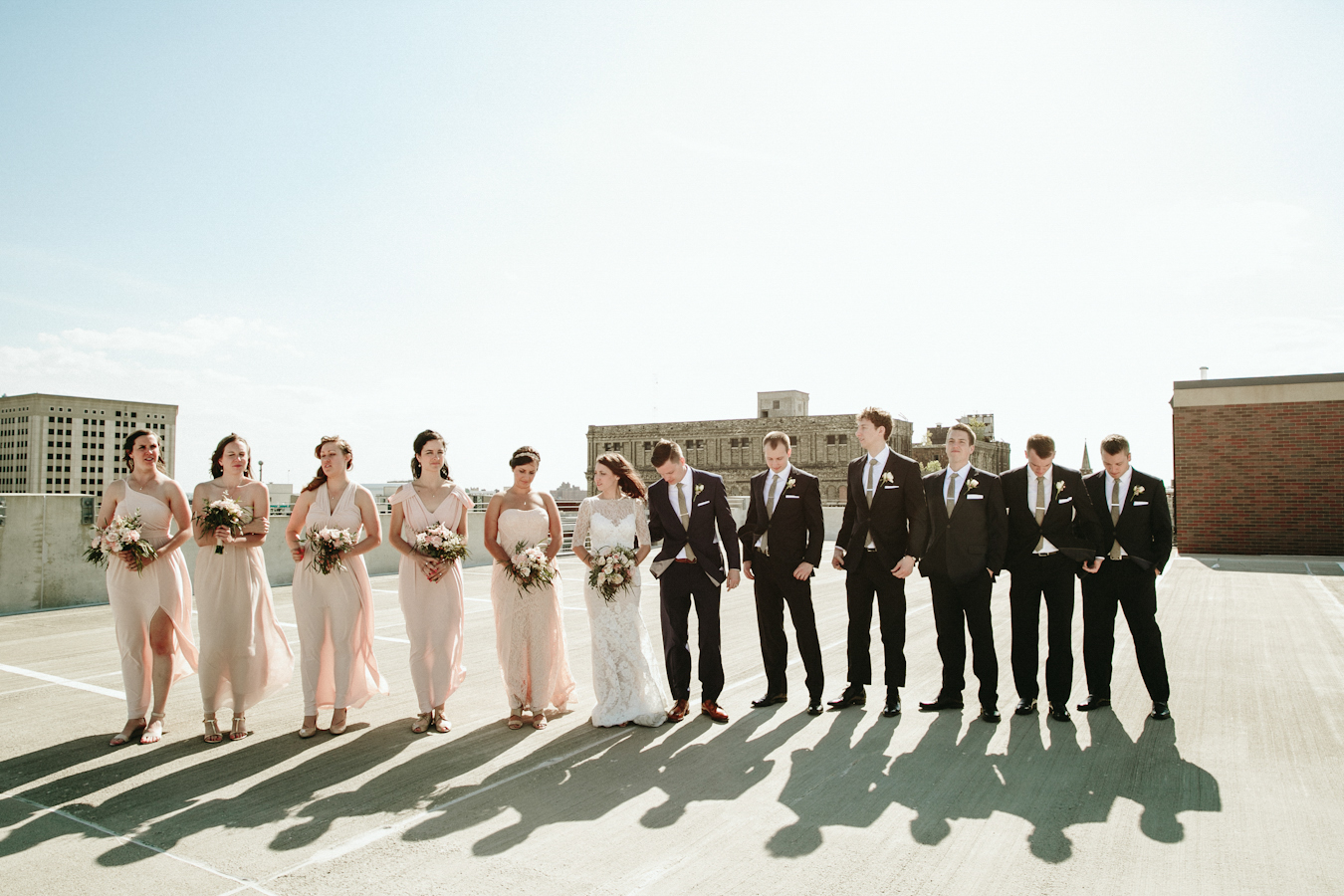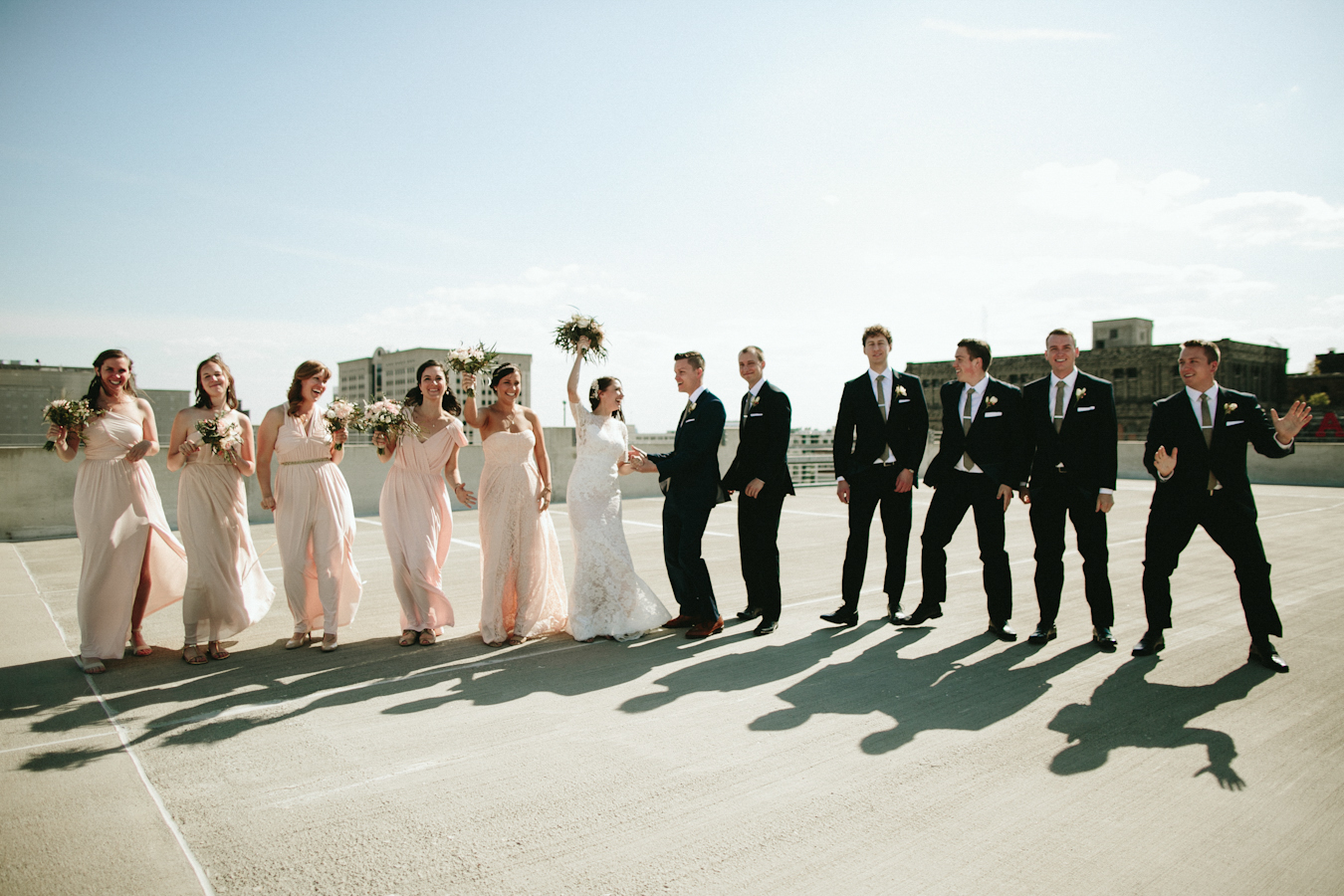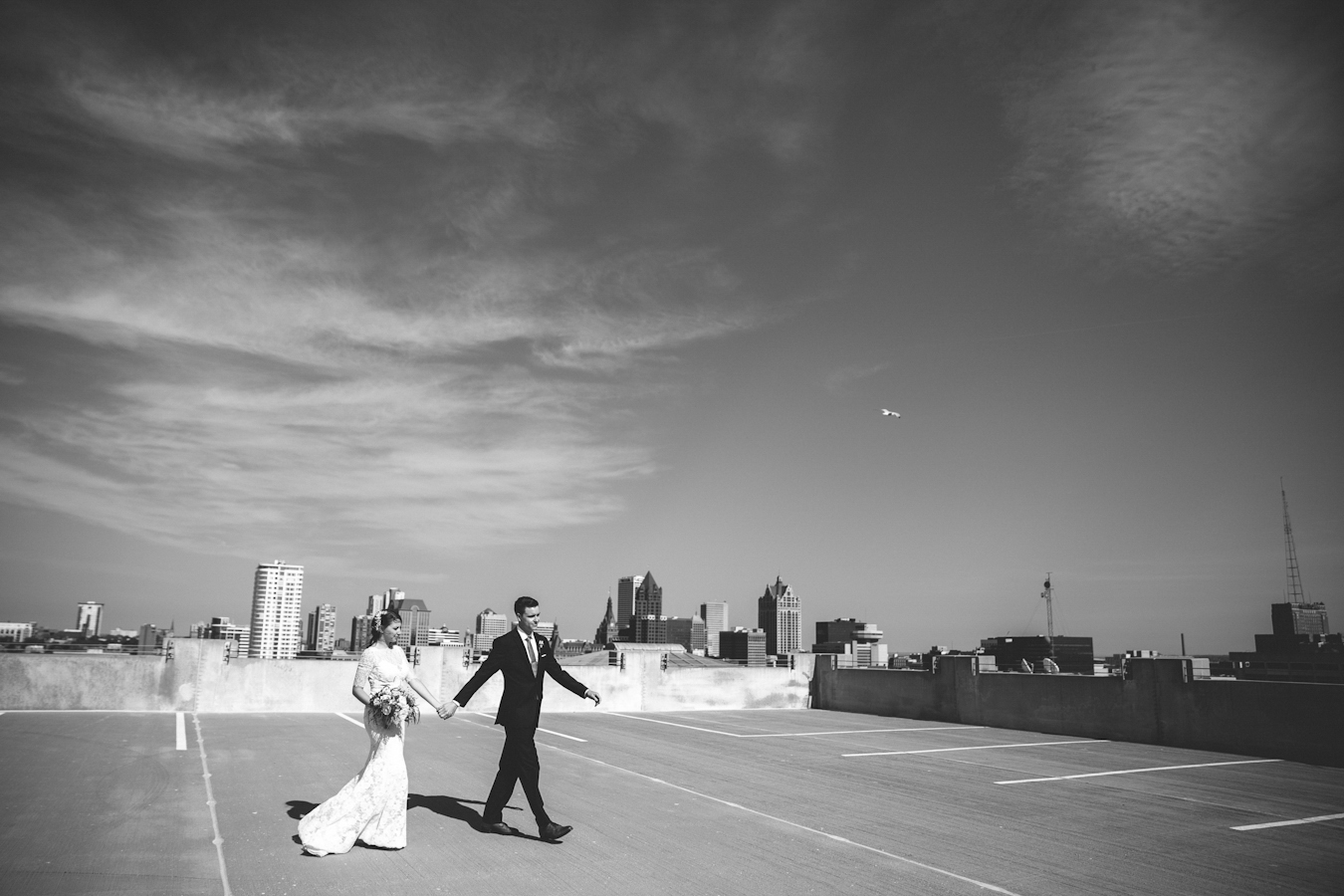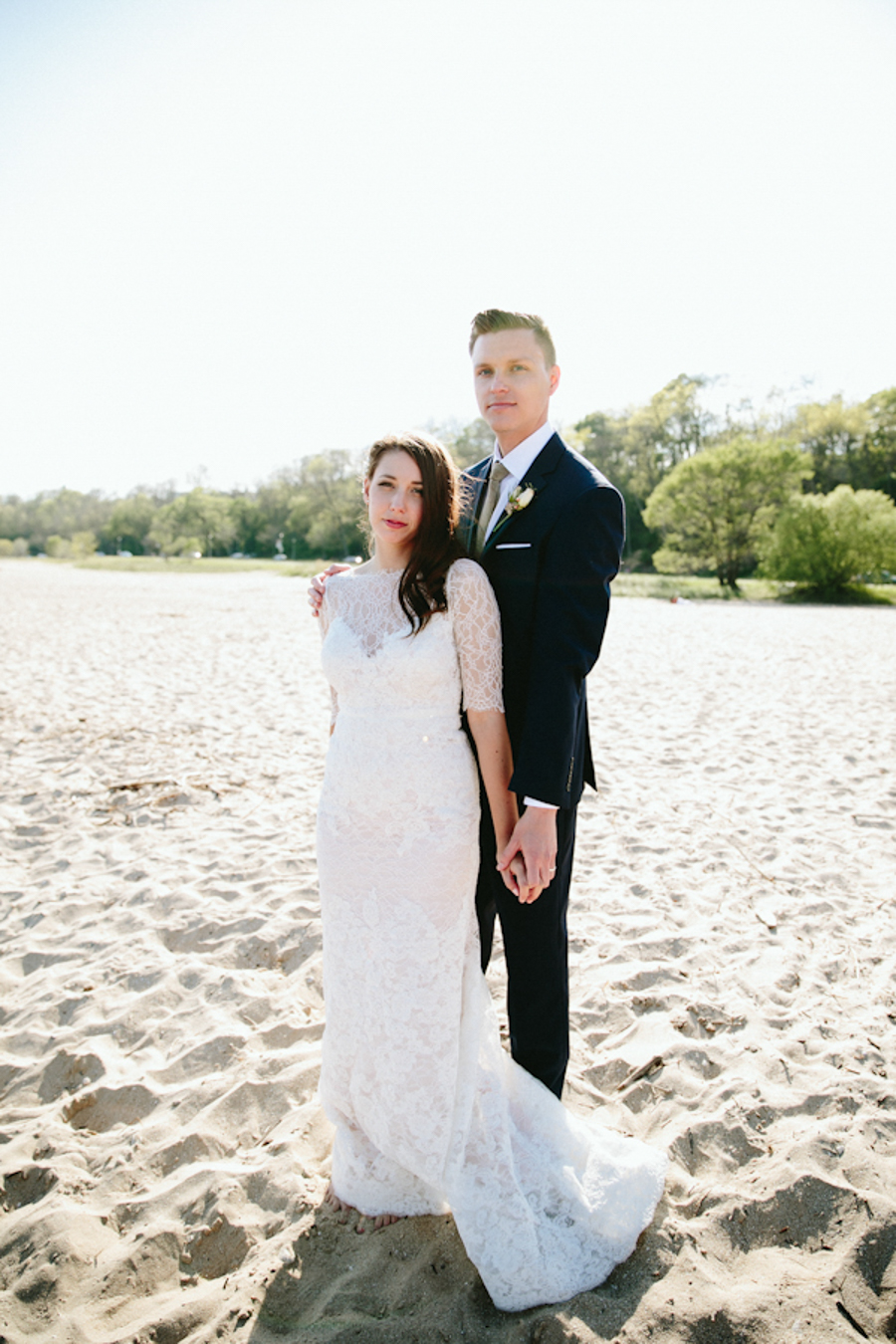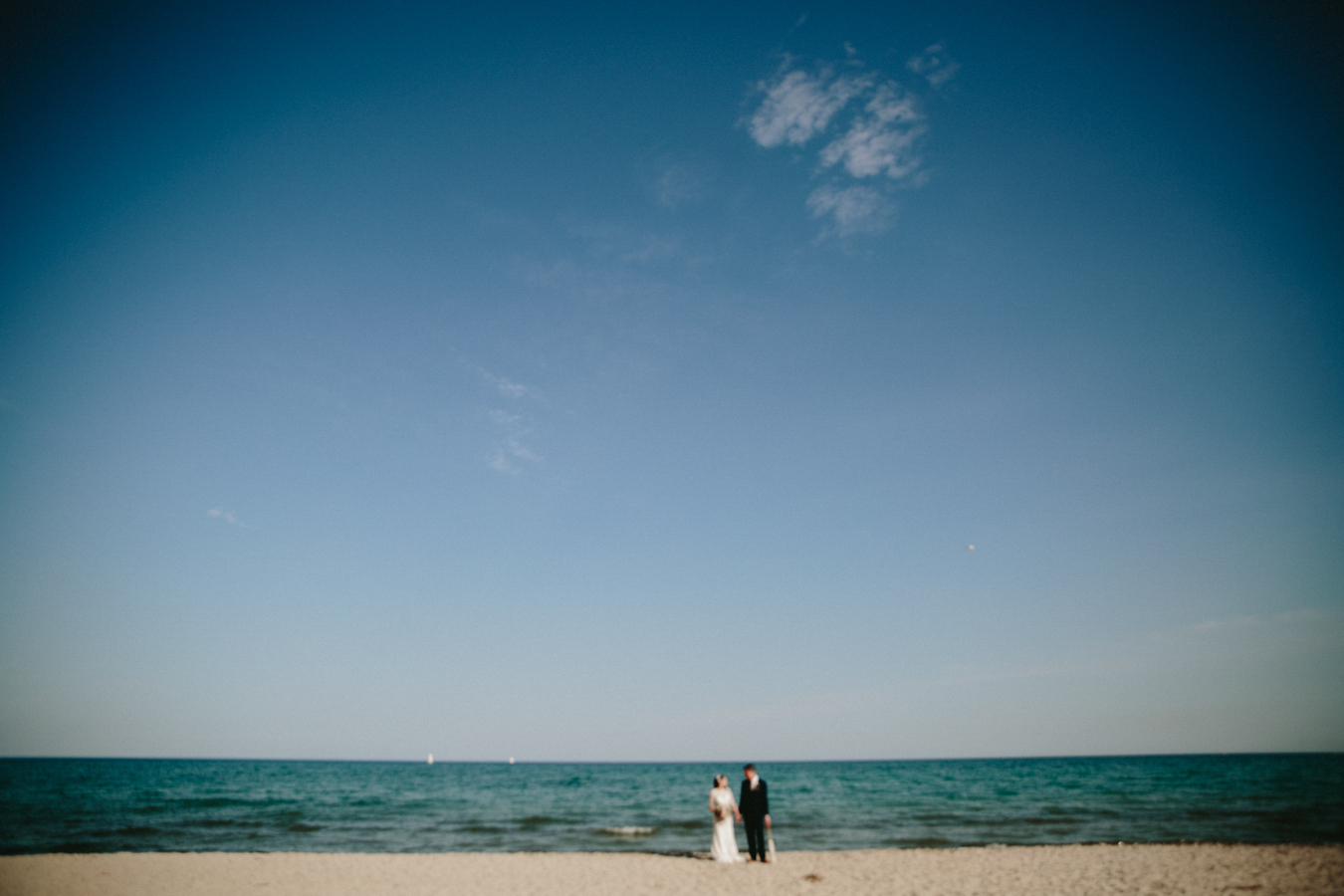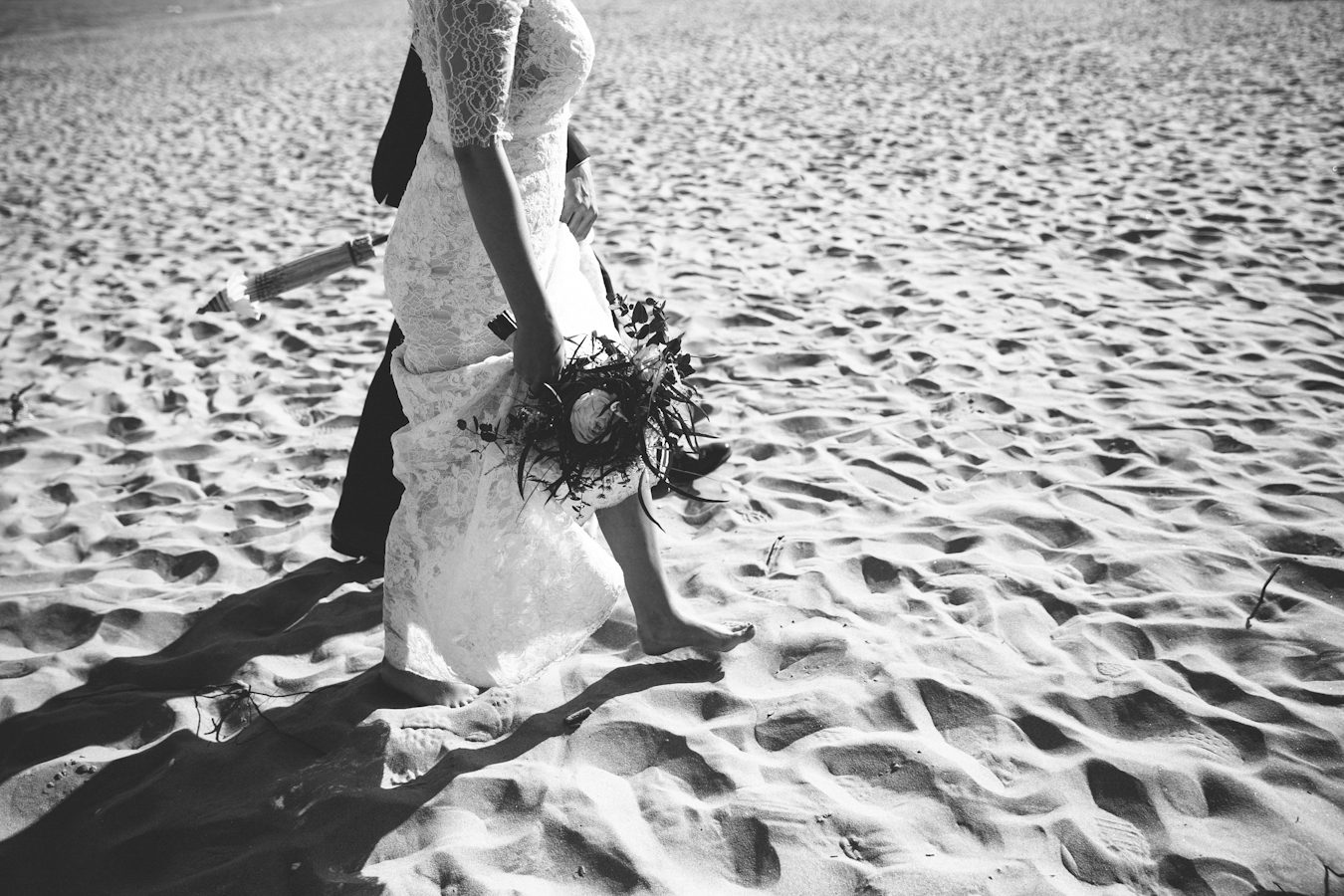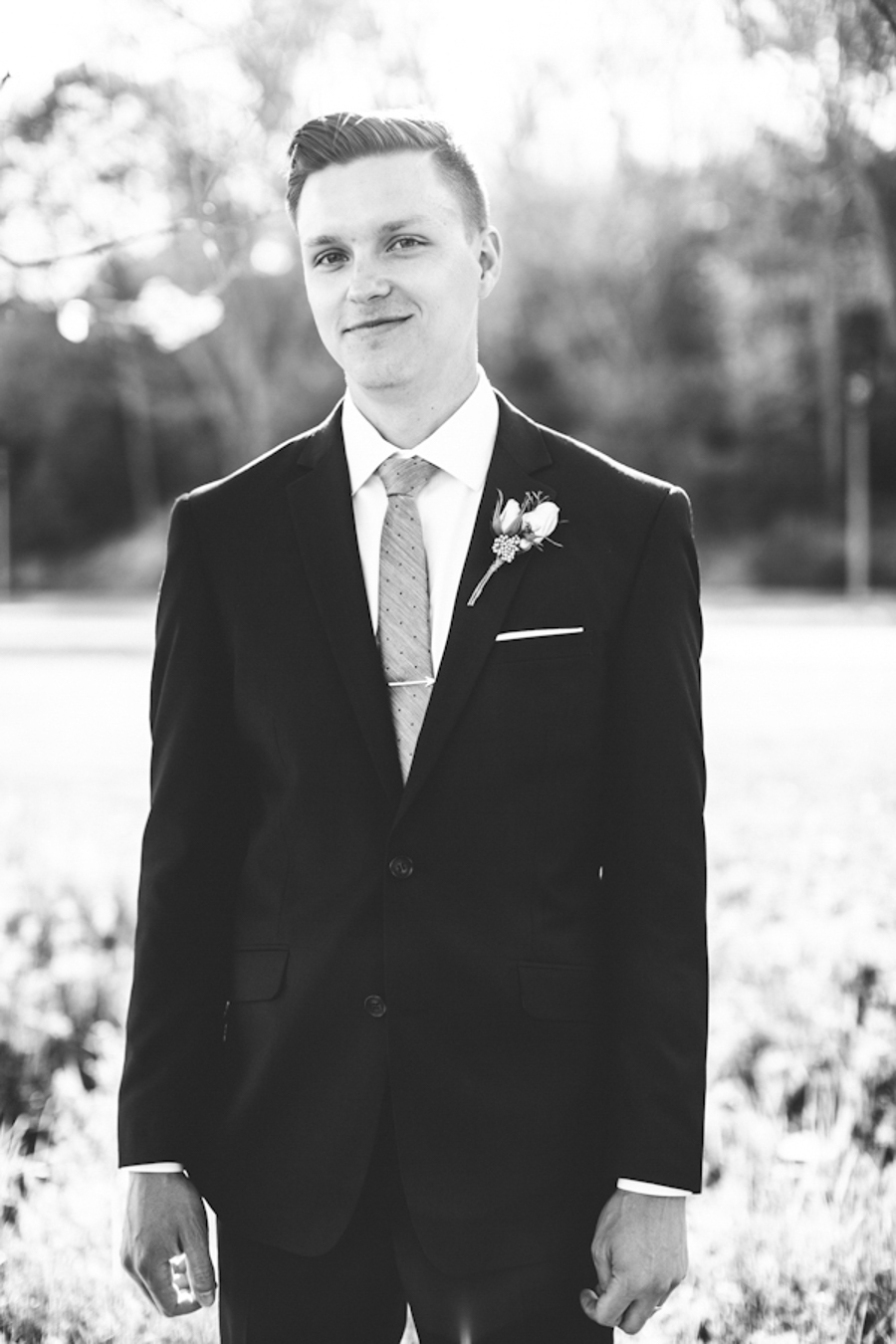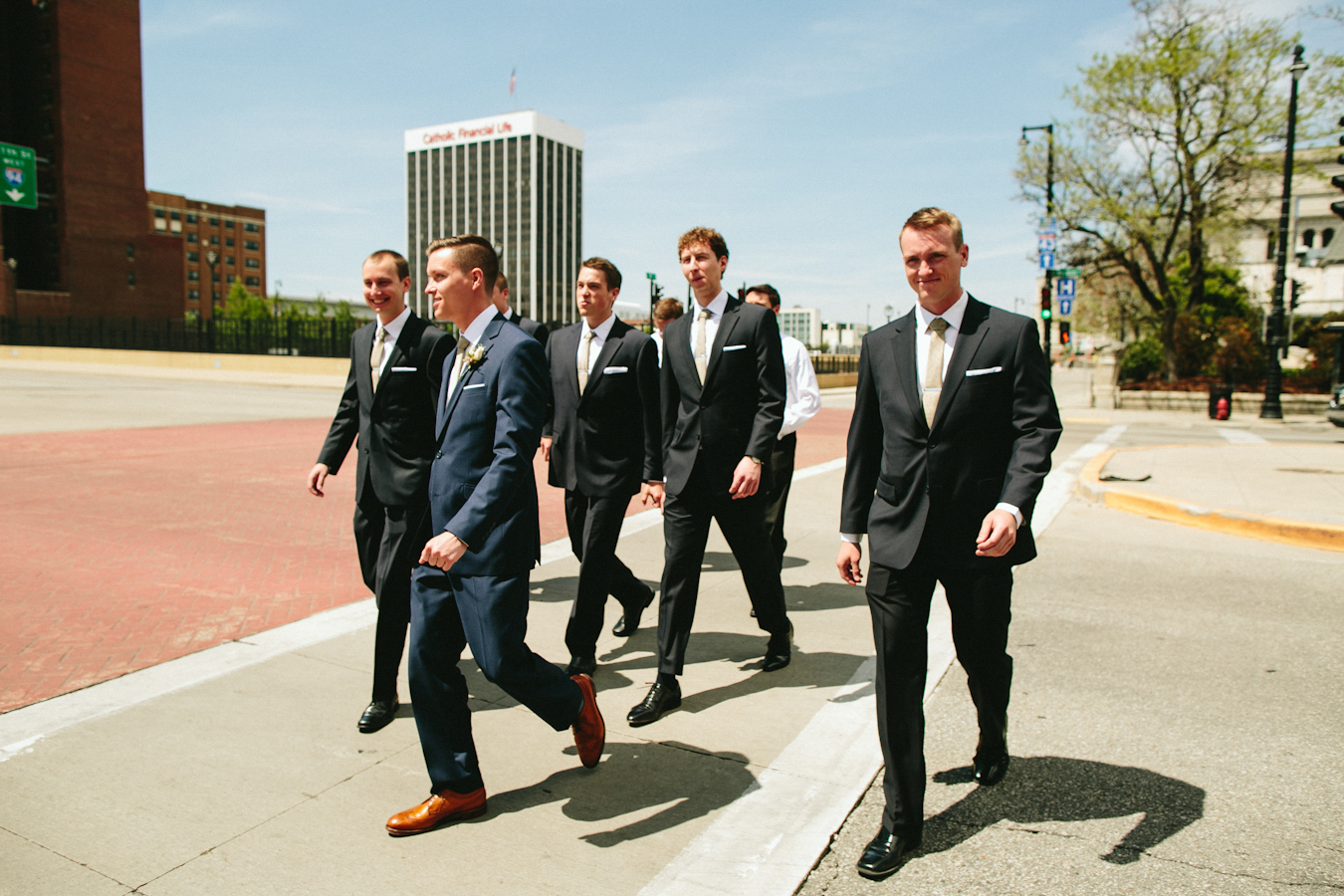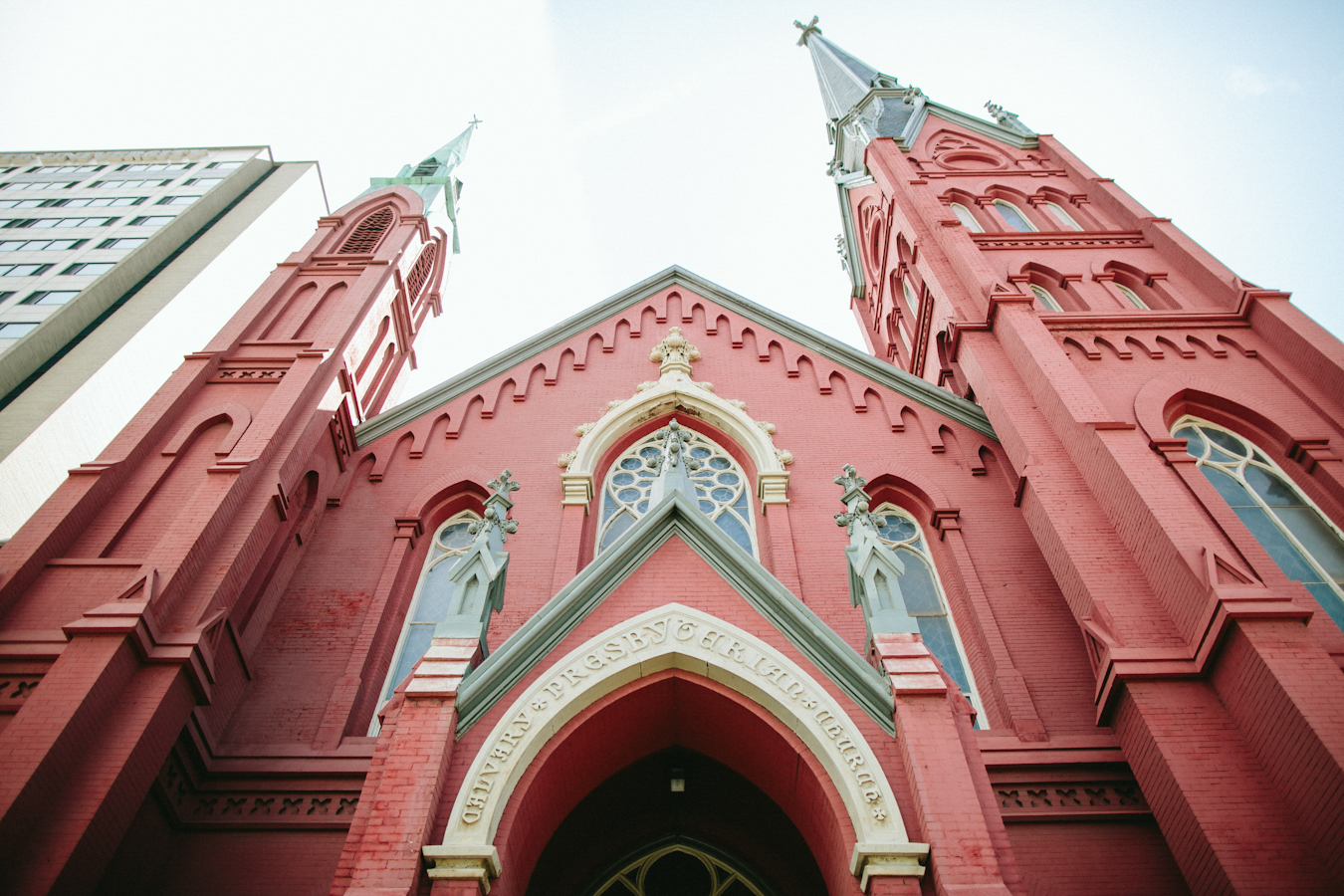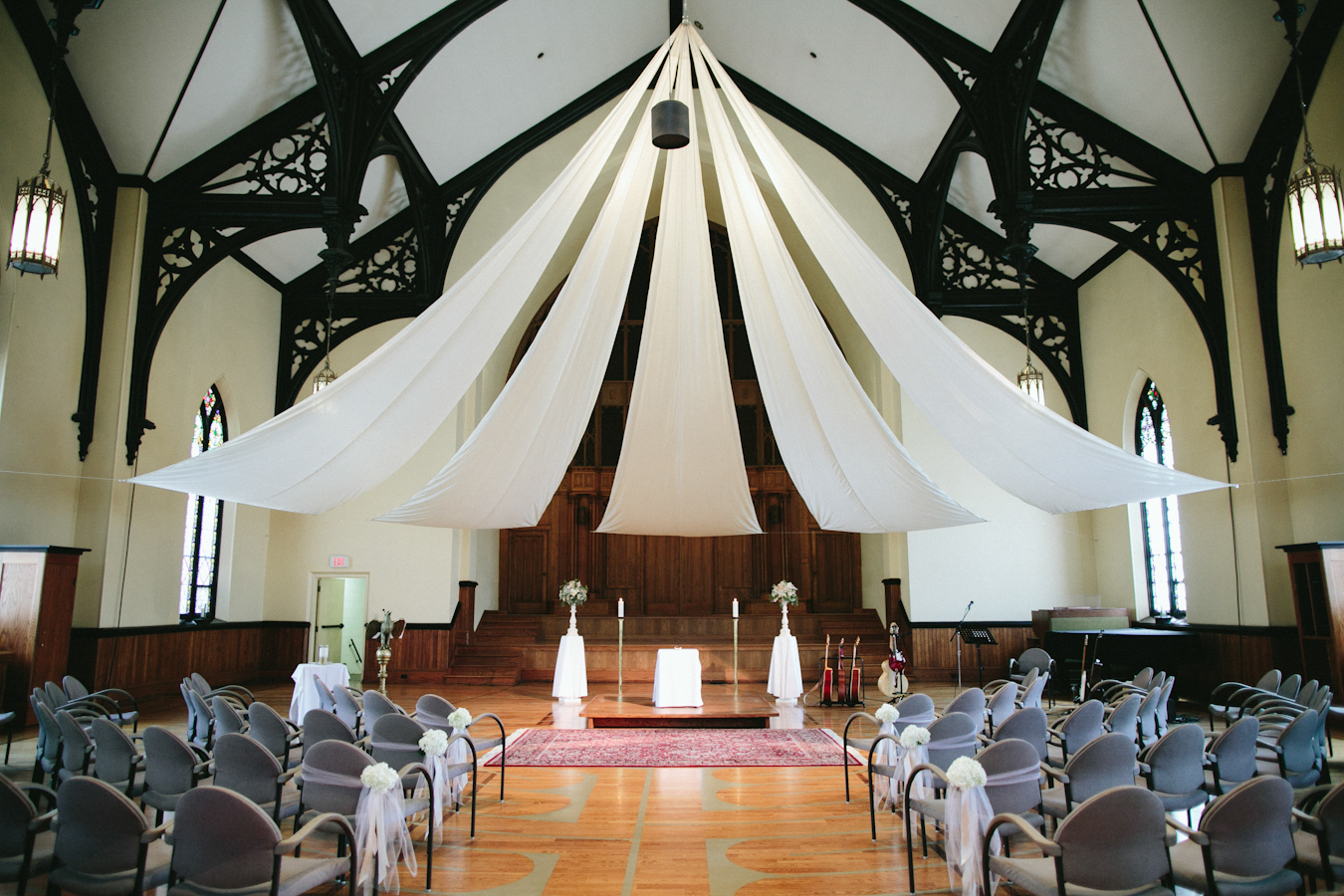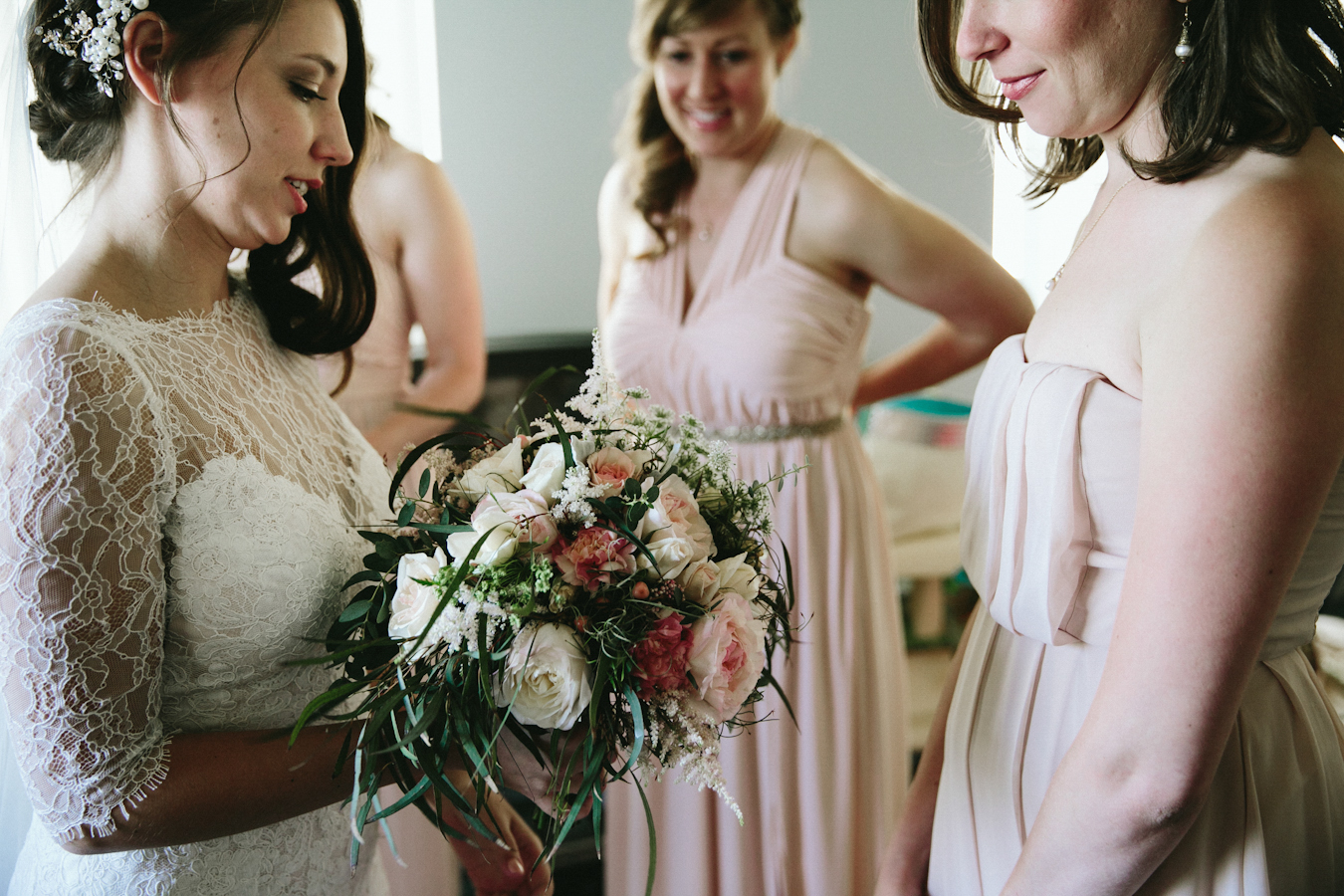 "My grandma rode with us over to the church in the shuttle. I was starting to get quite anxious for the ceremony, but Grandma, bless her heart, thankfully distracted me with incessant complaints about a hole in her nylon. She's always good for a lighthearted moment."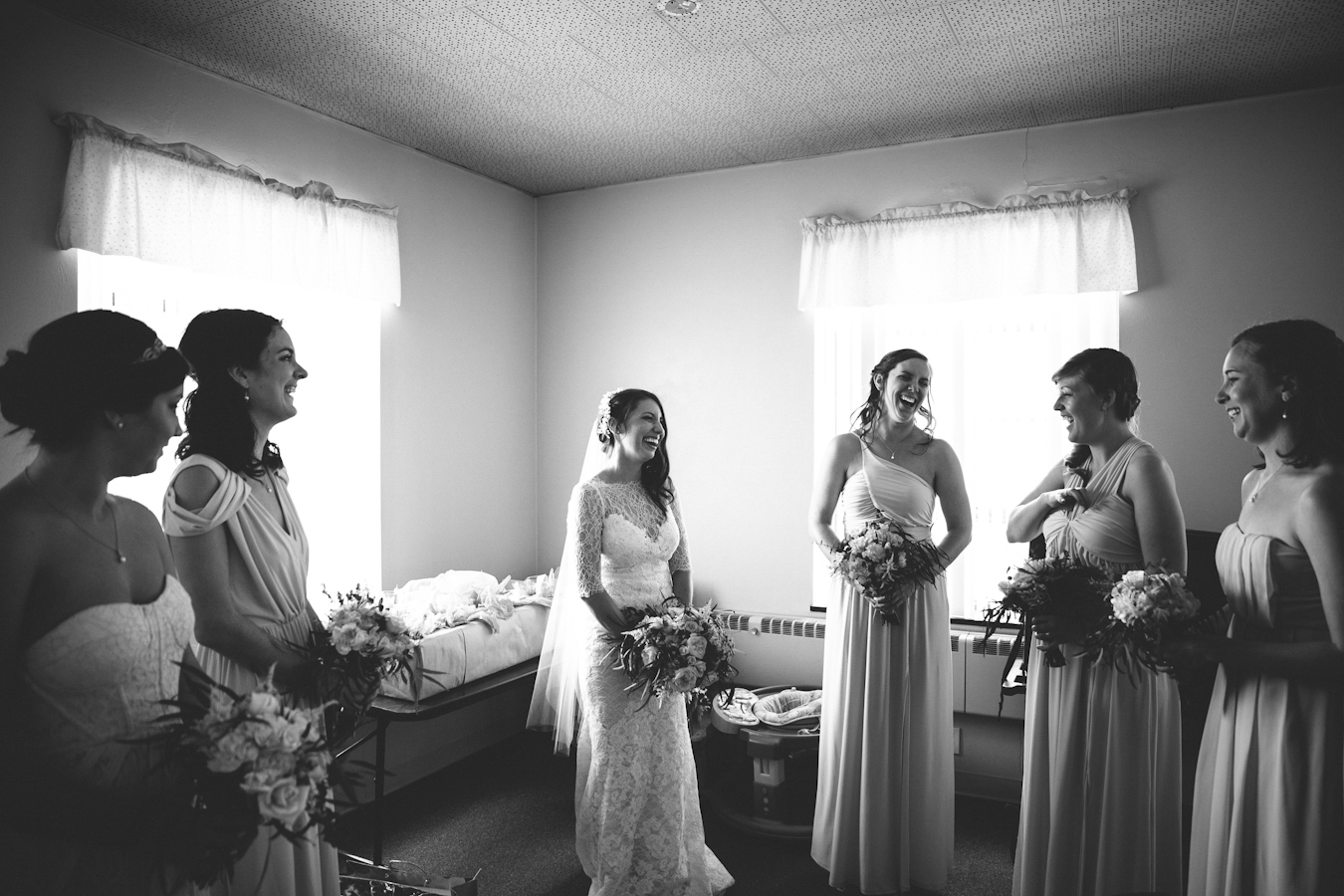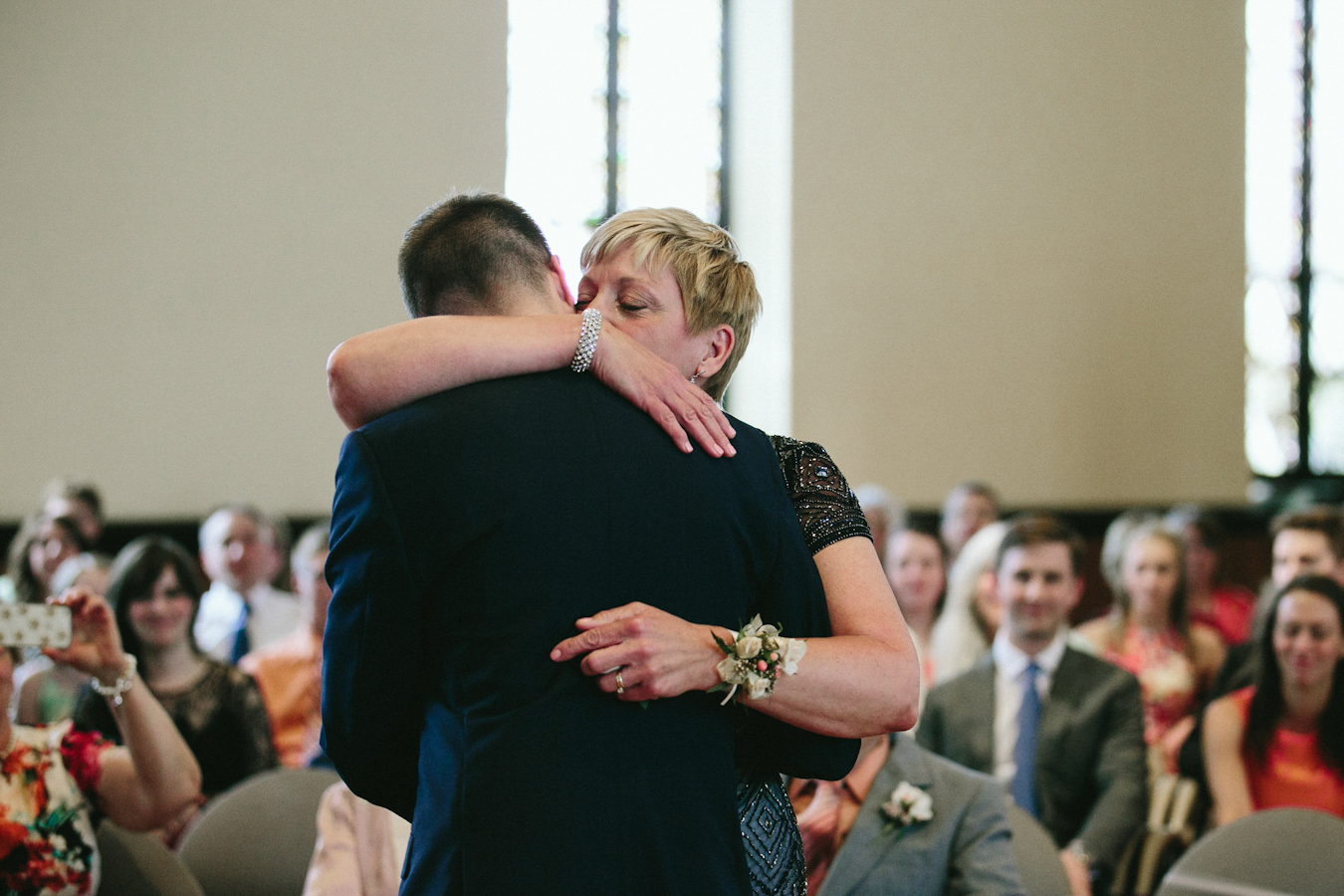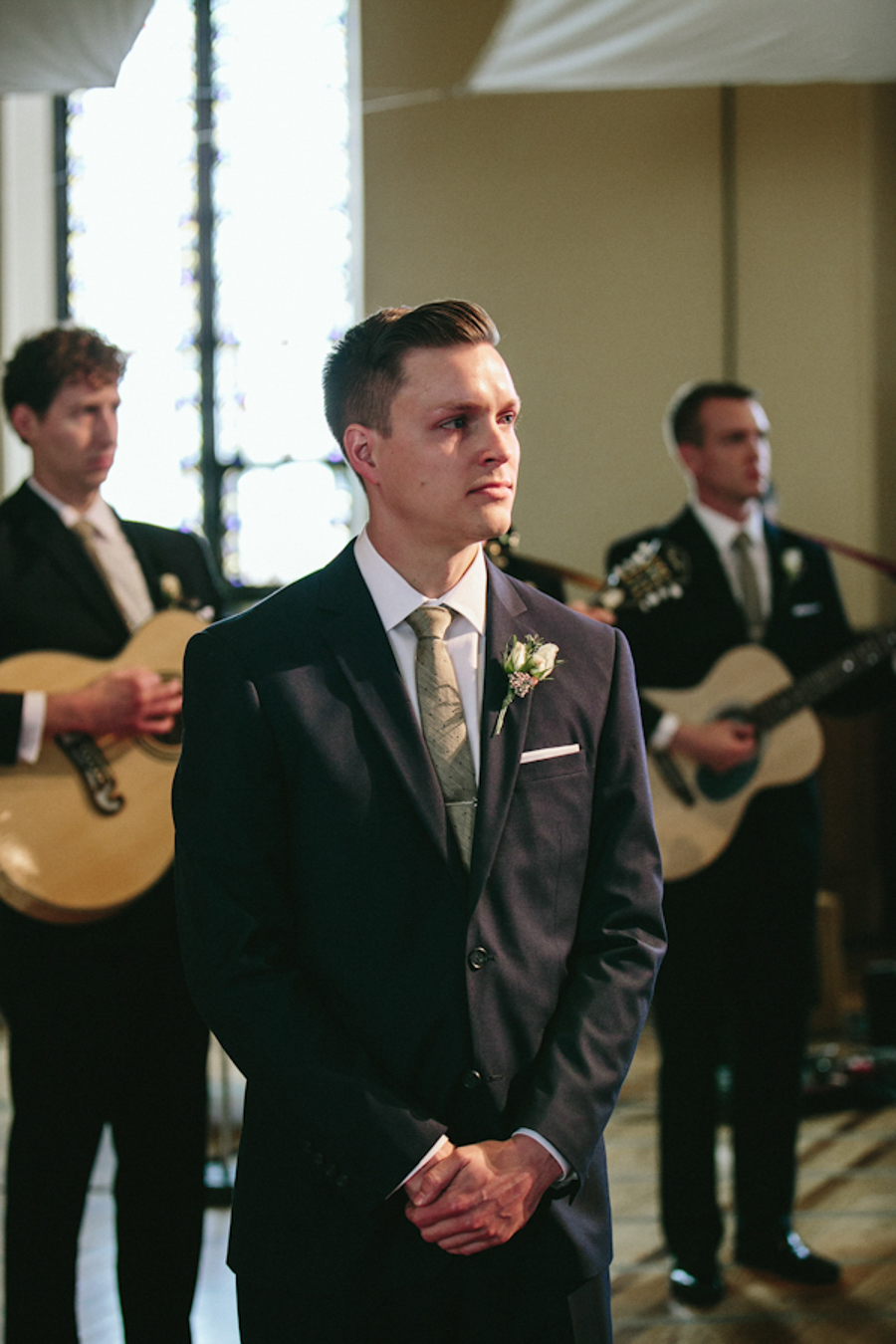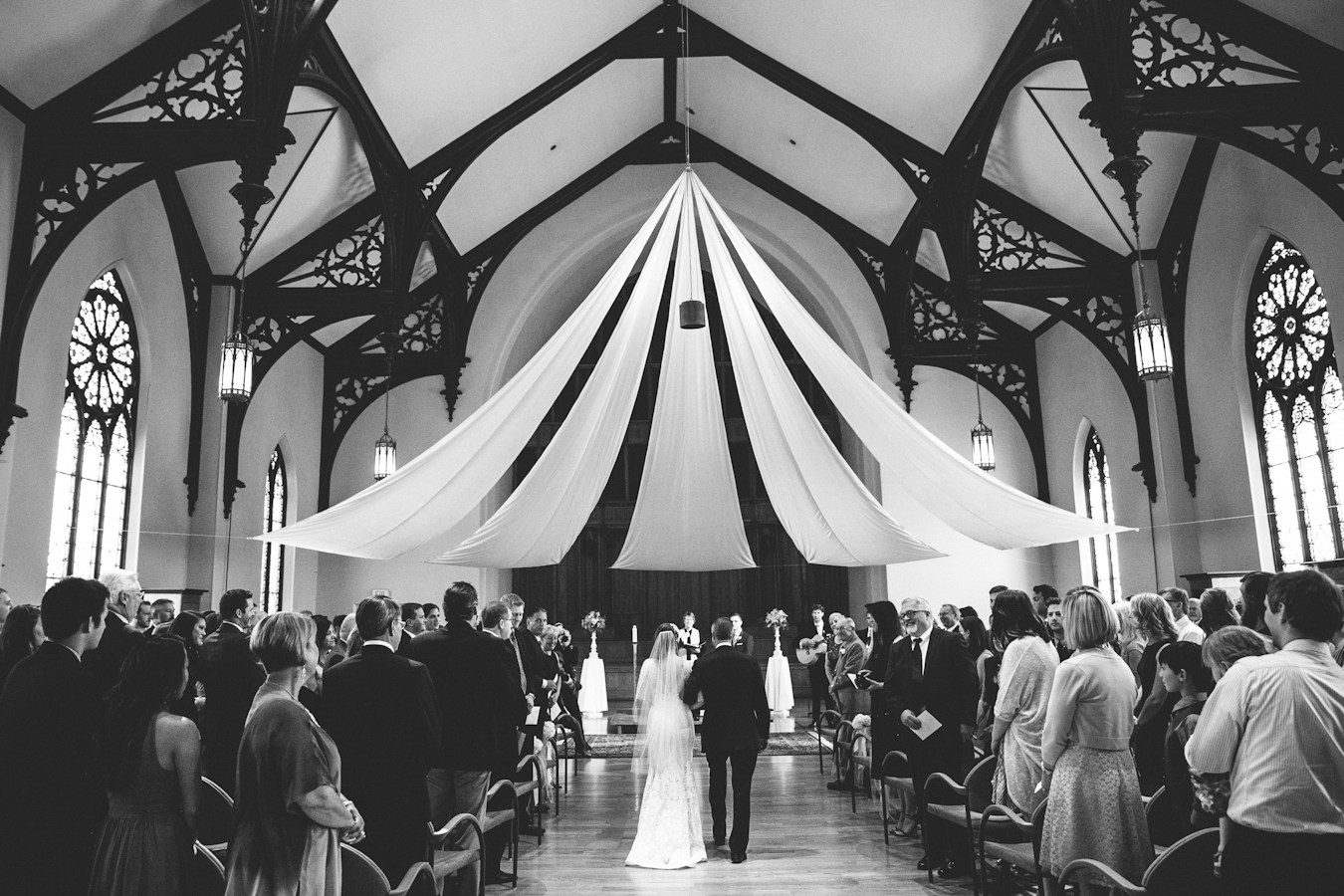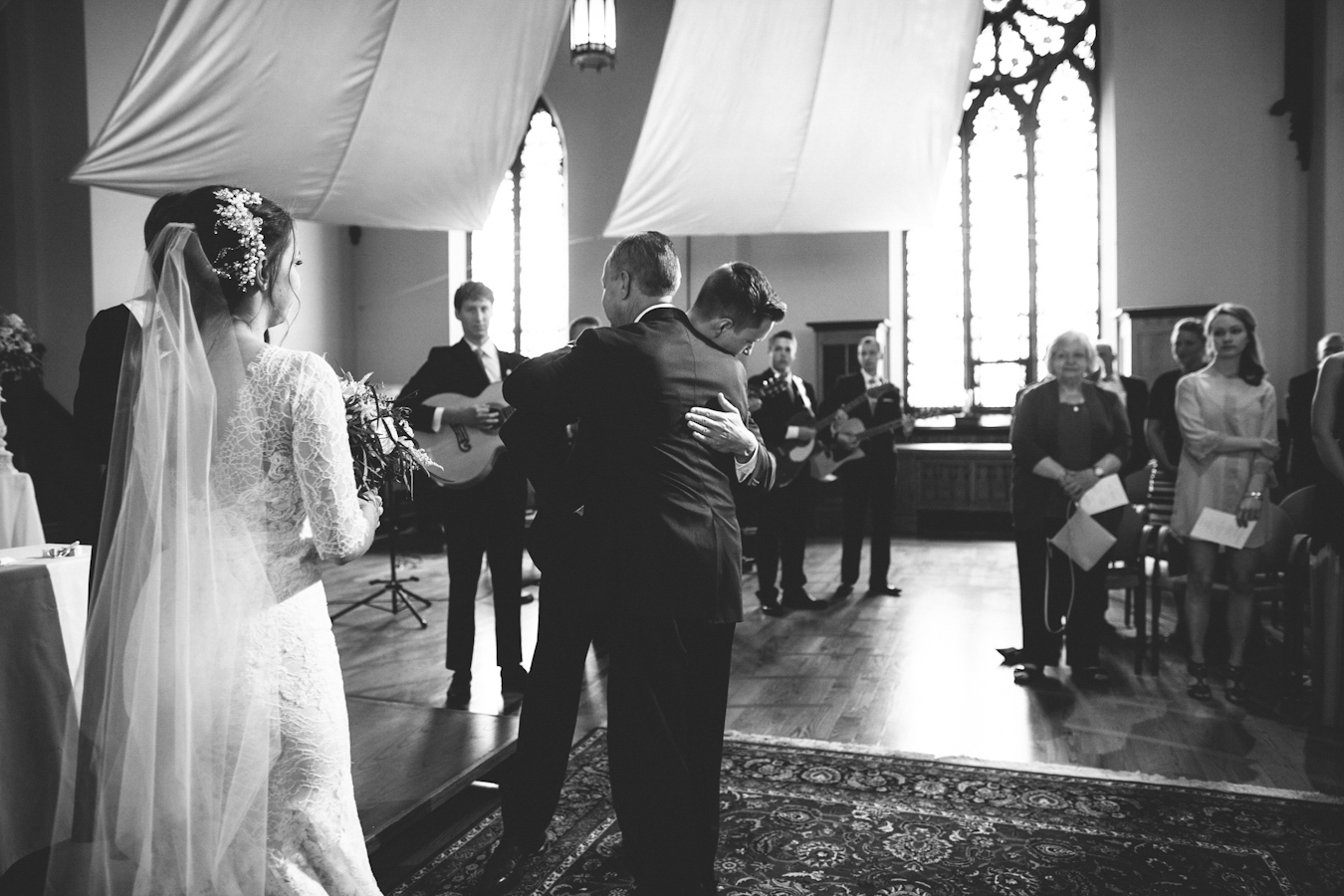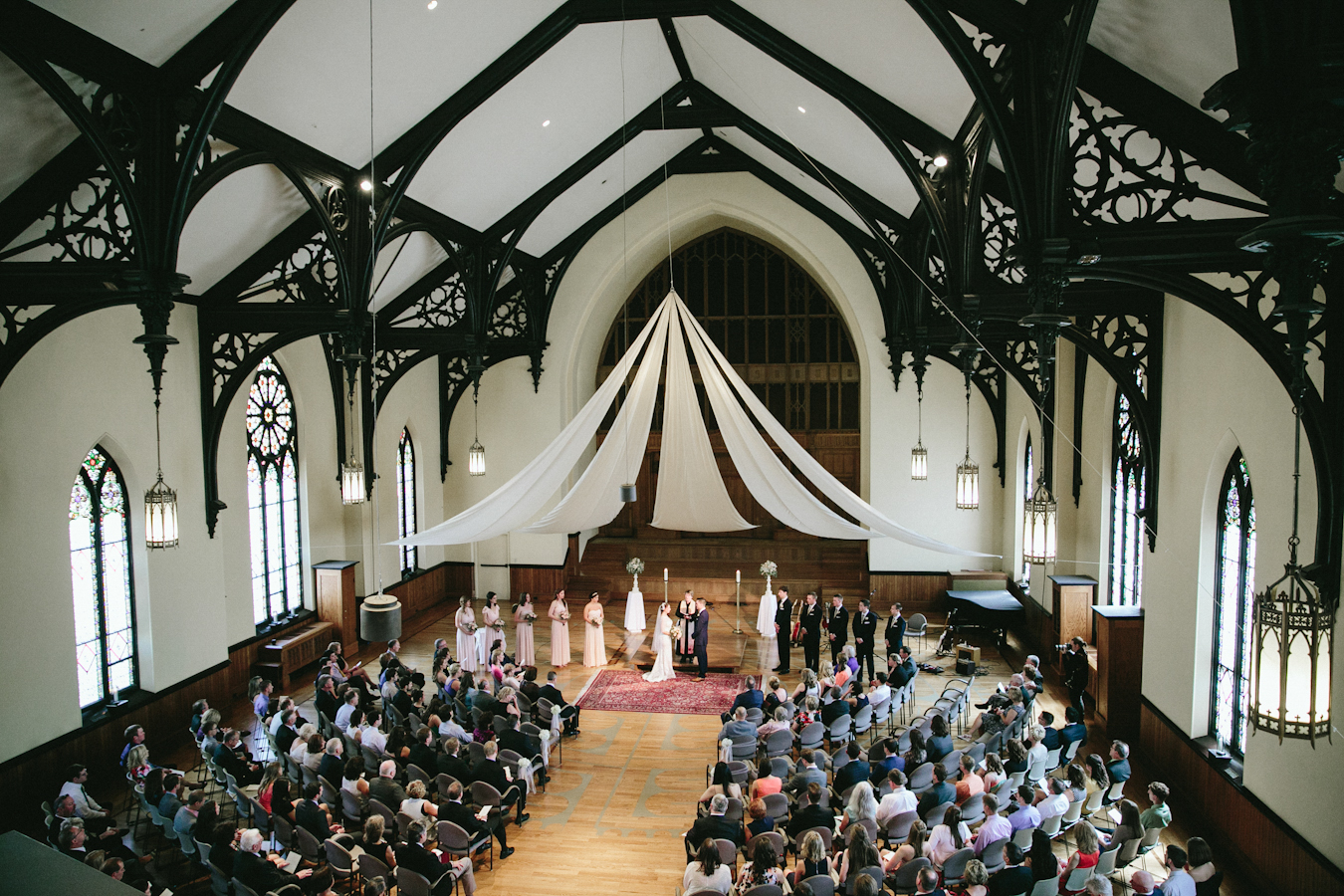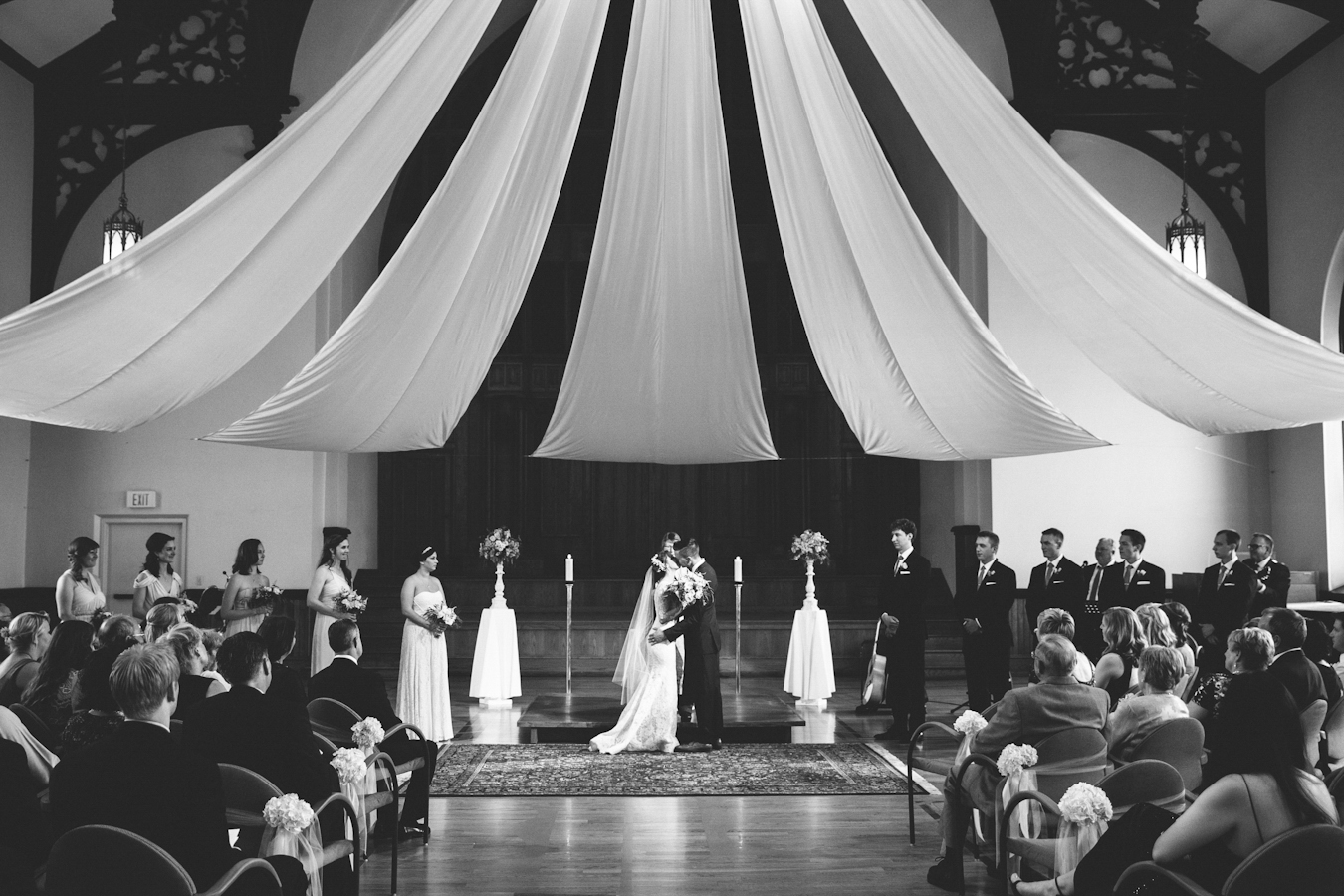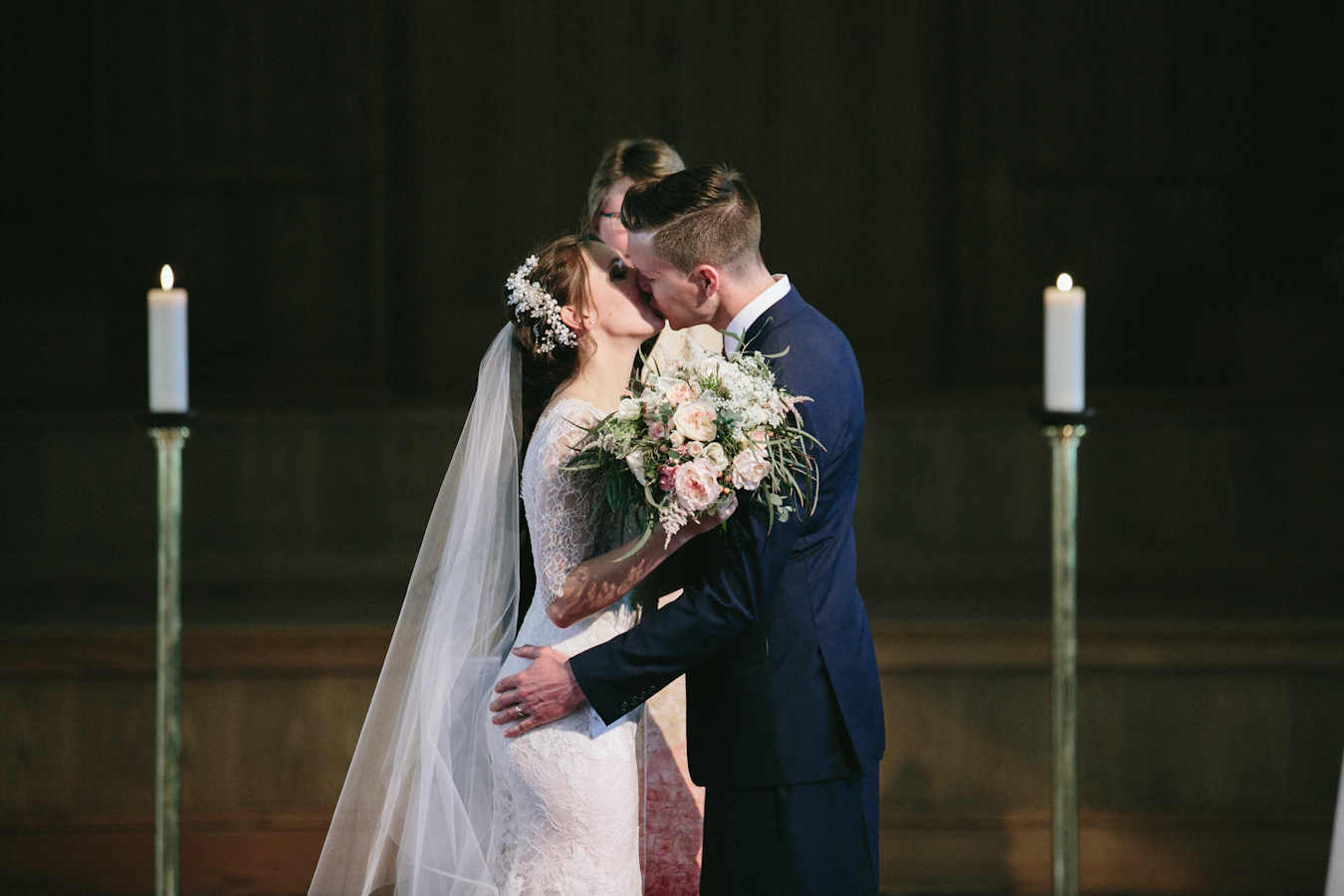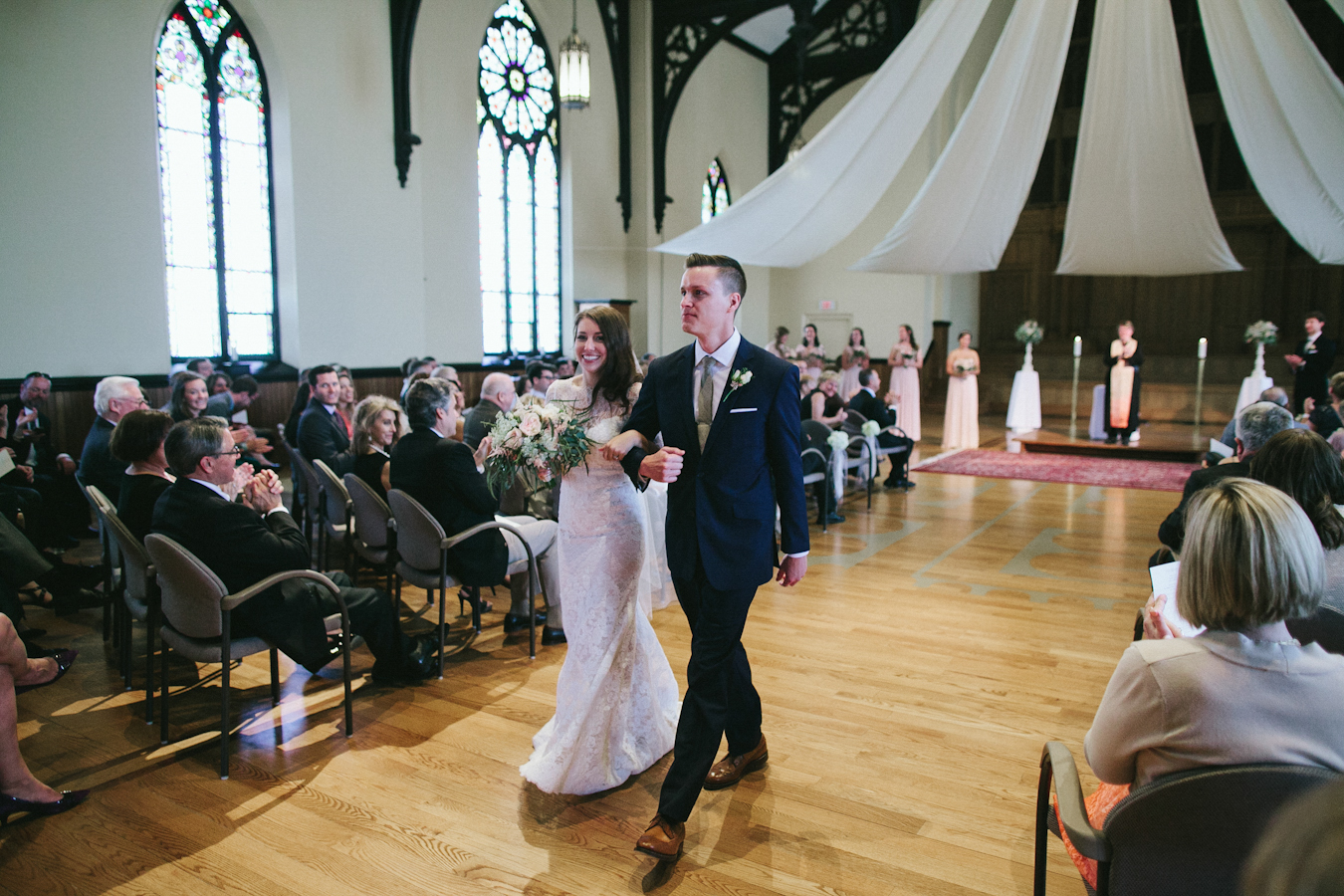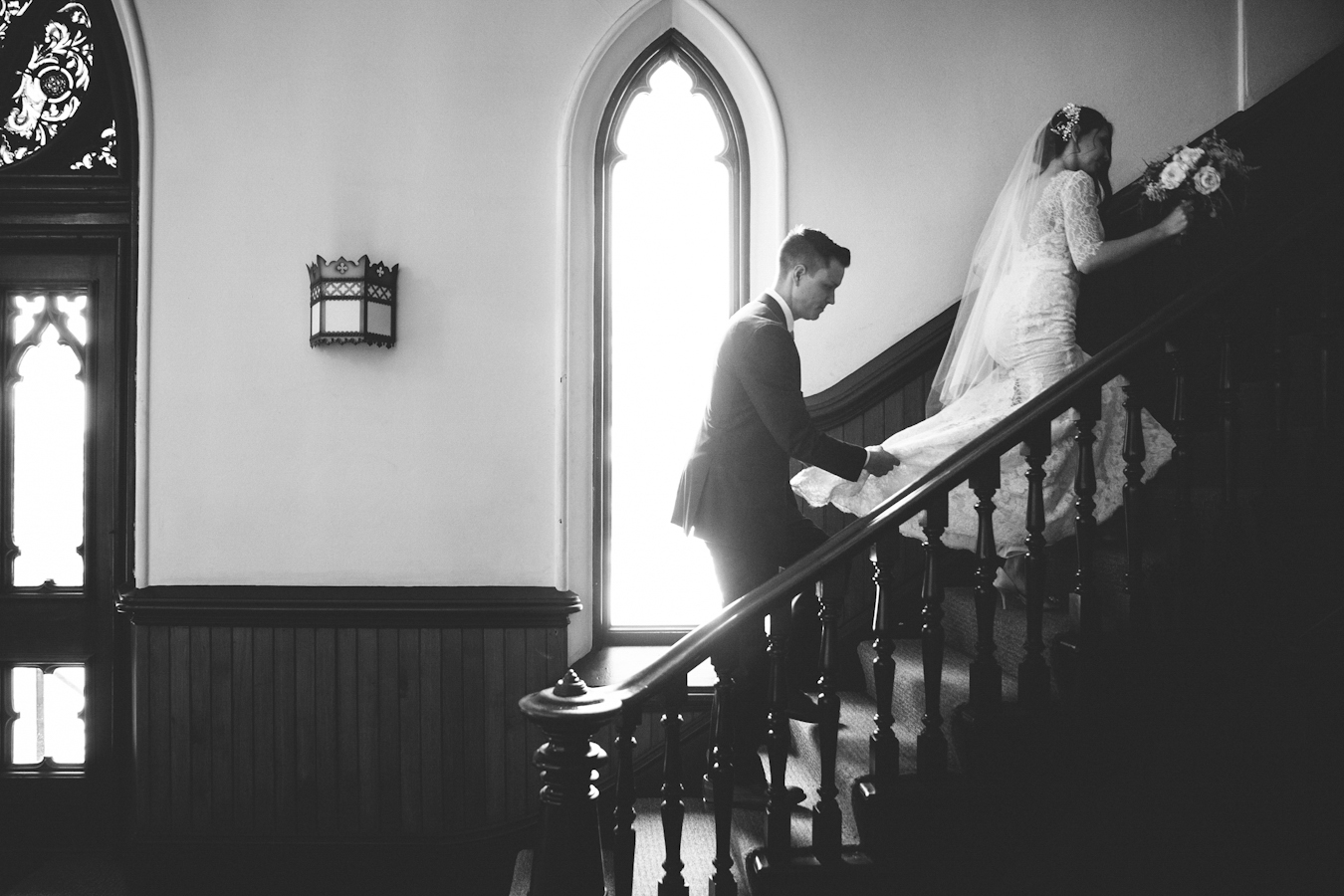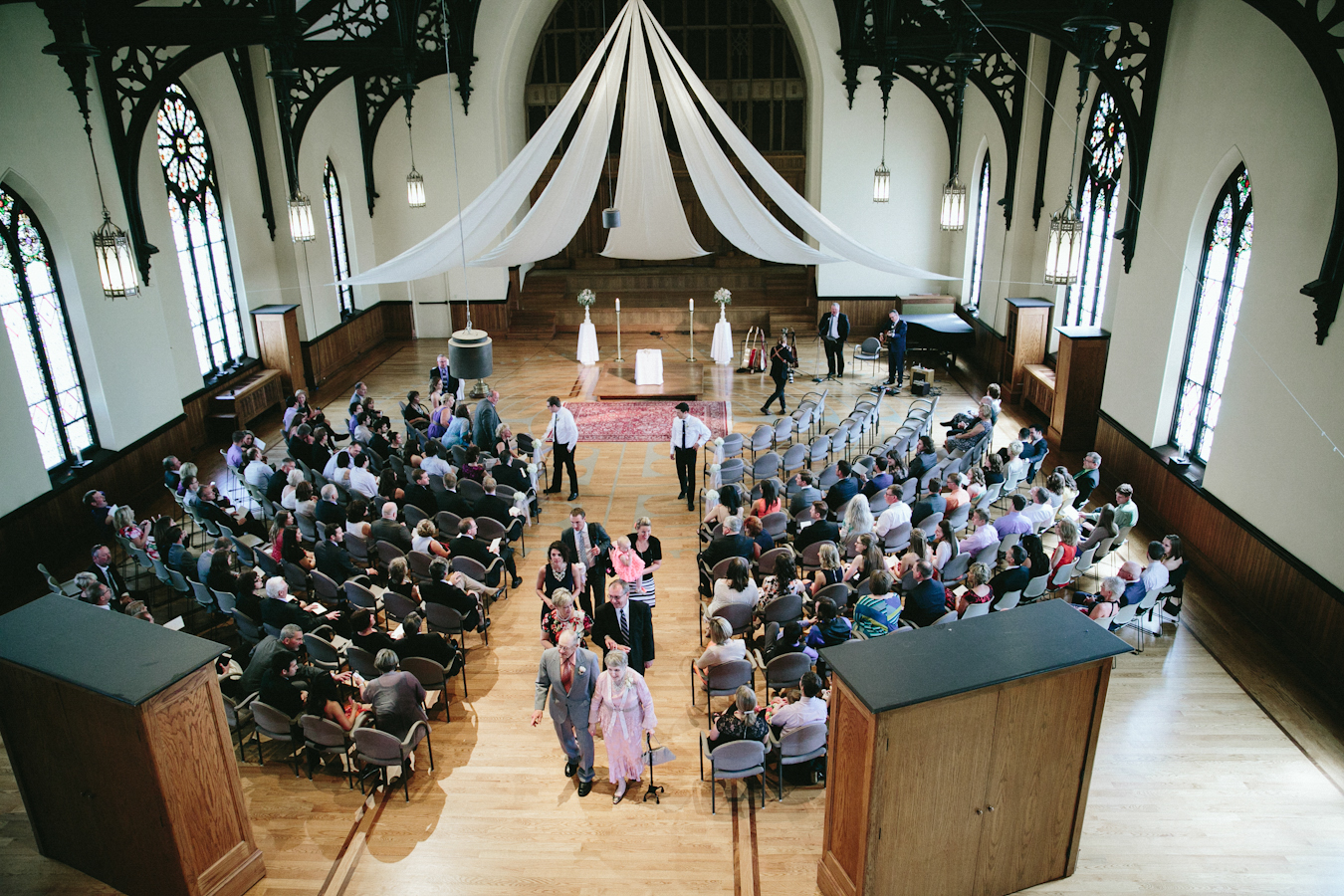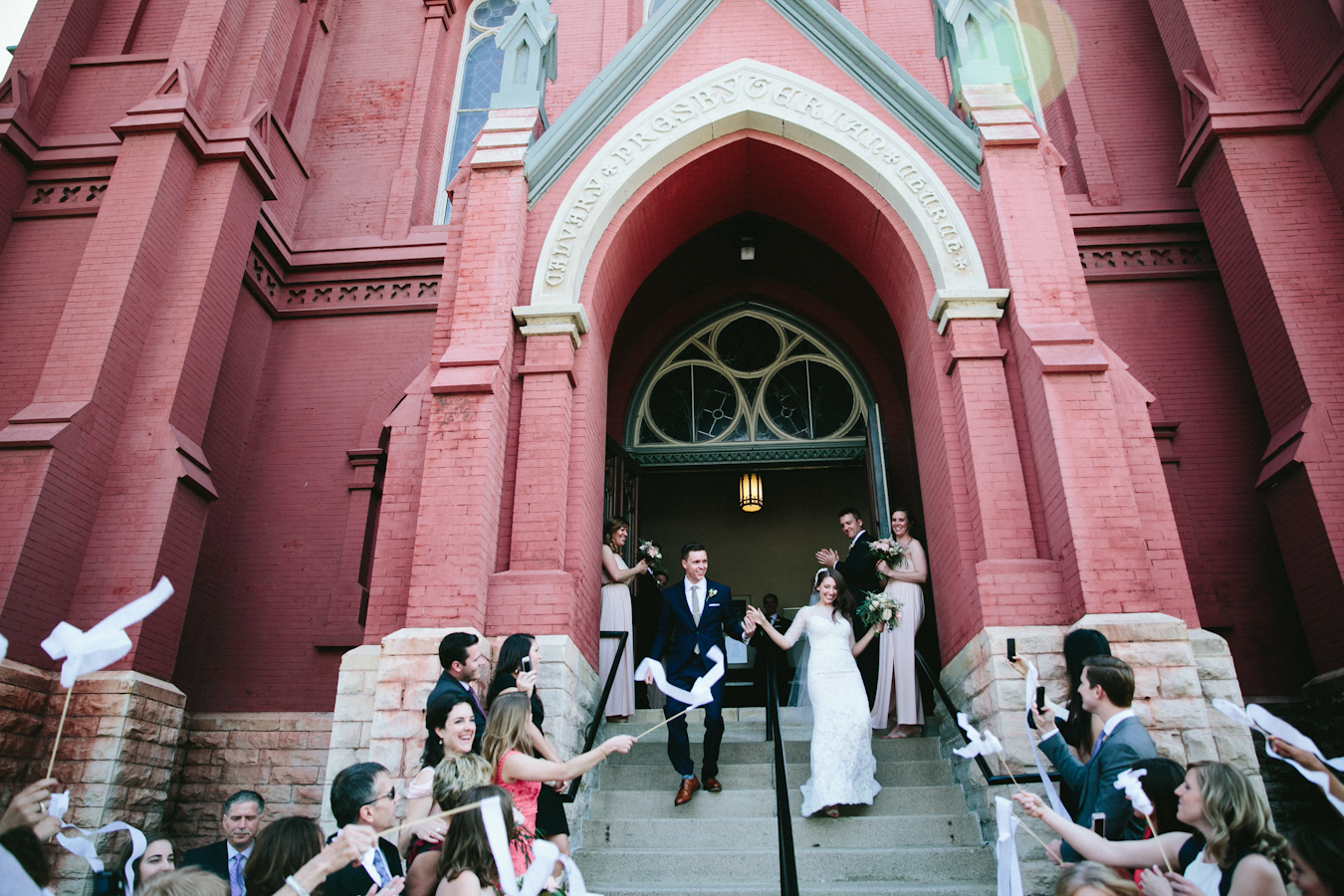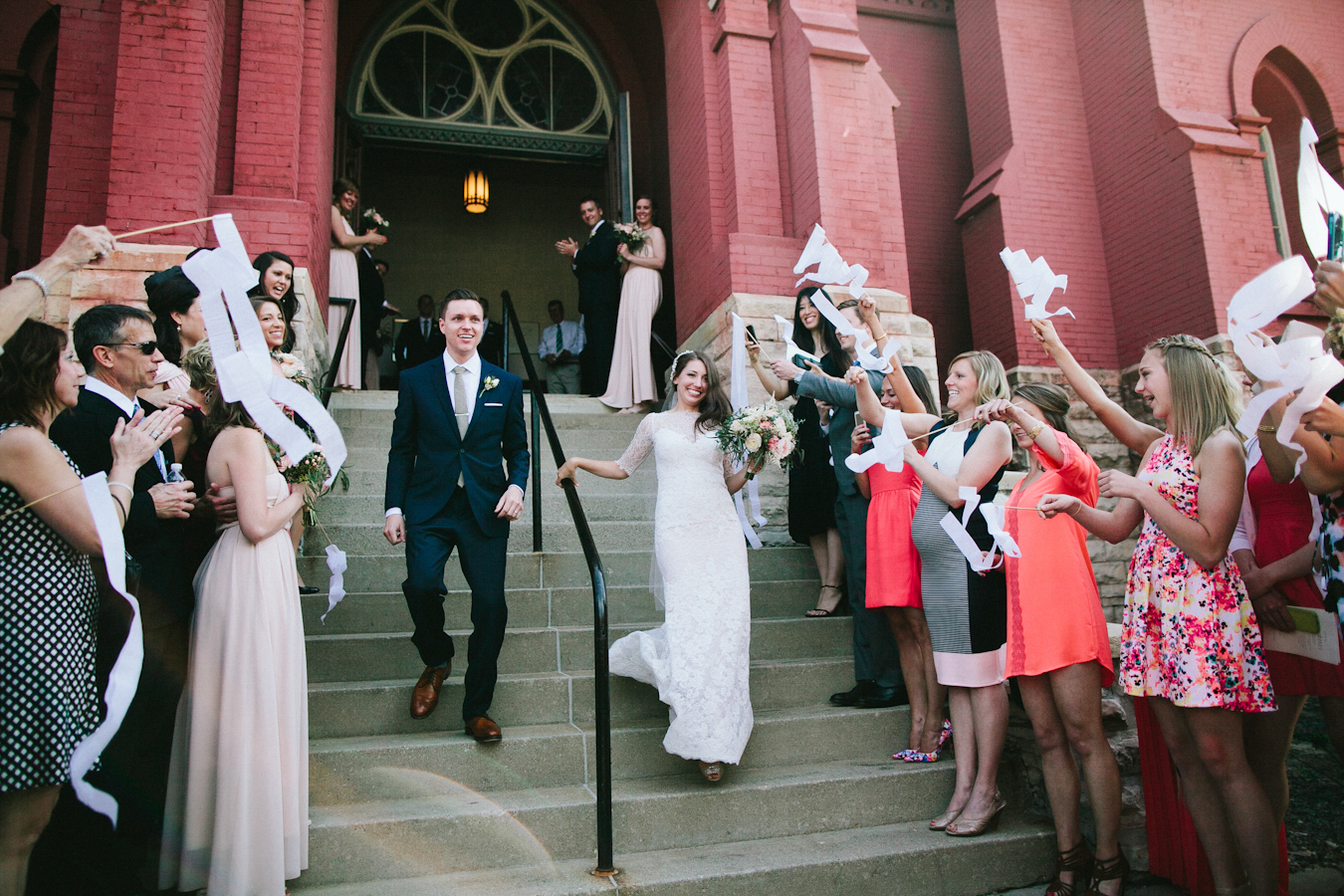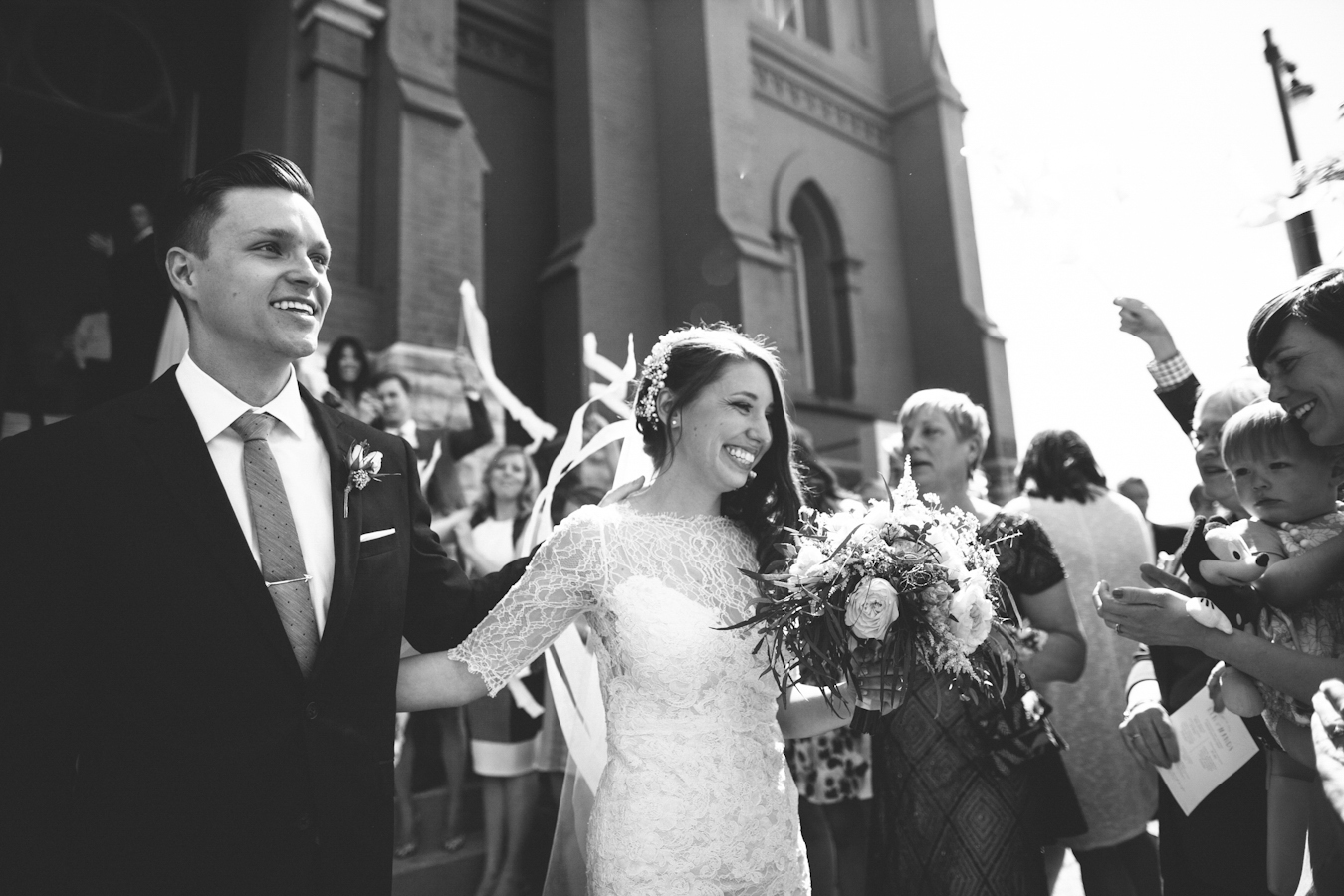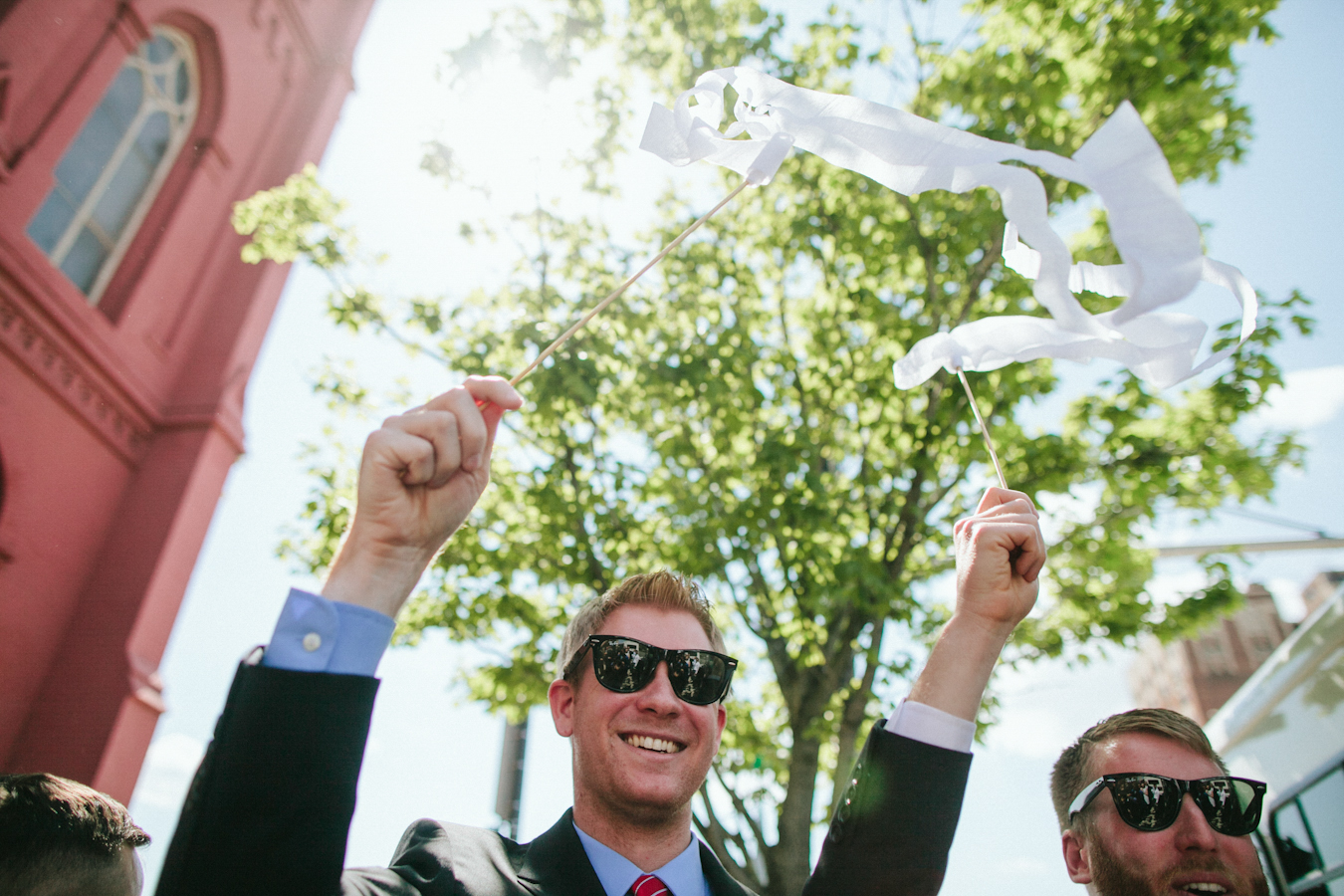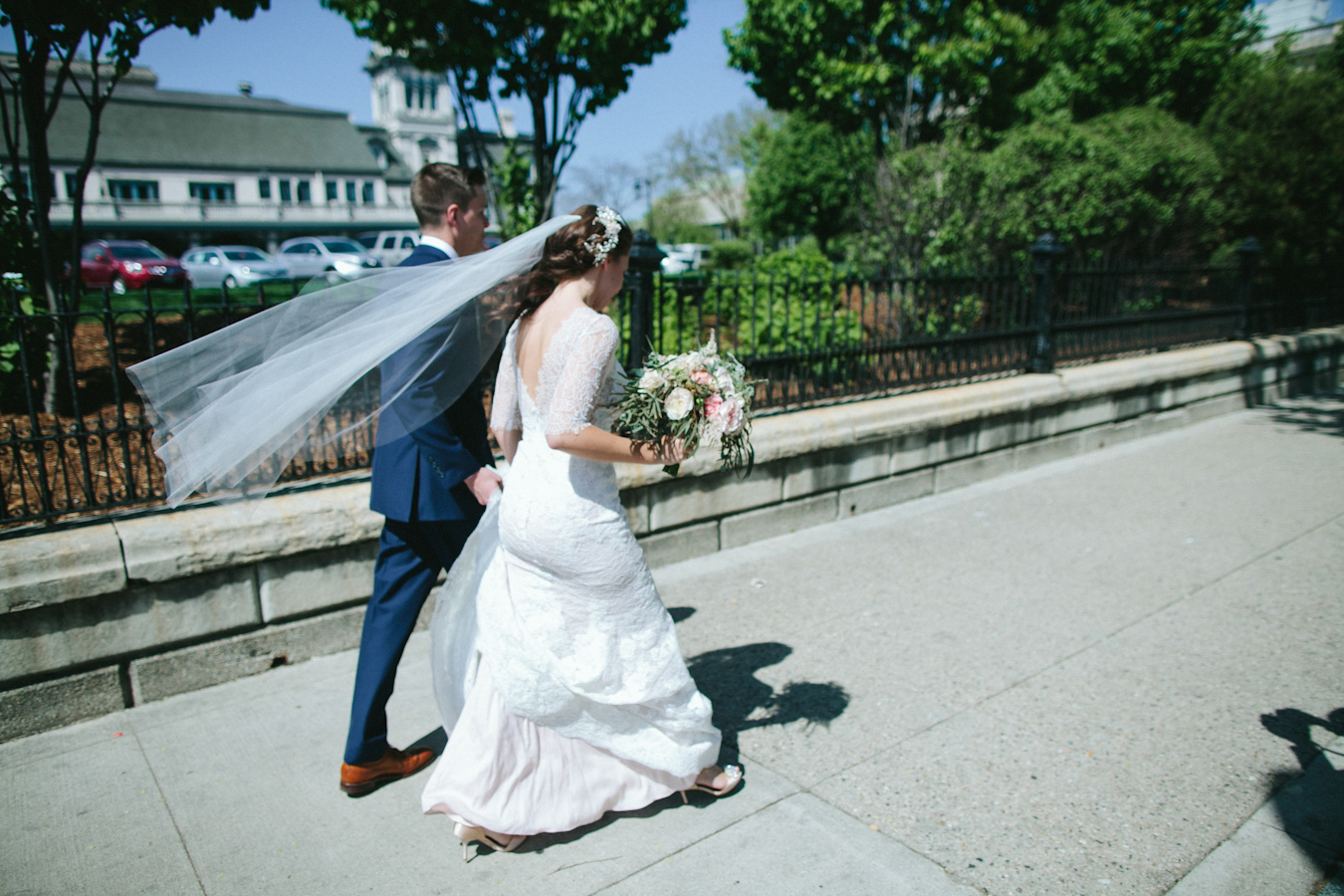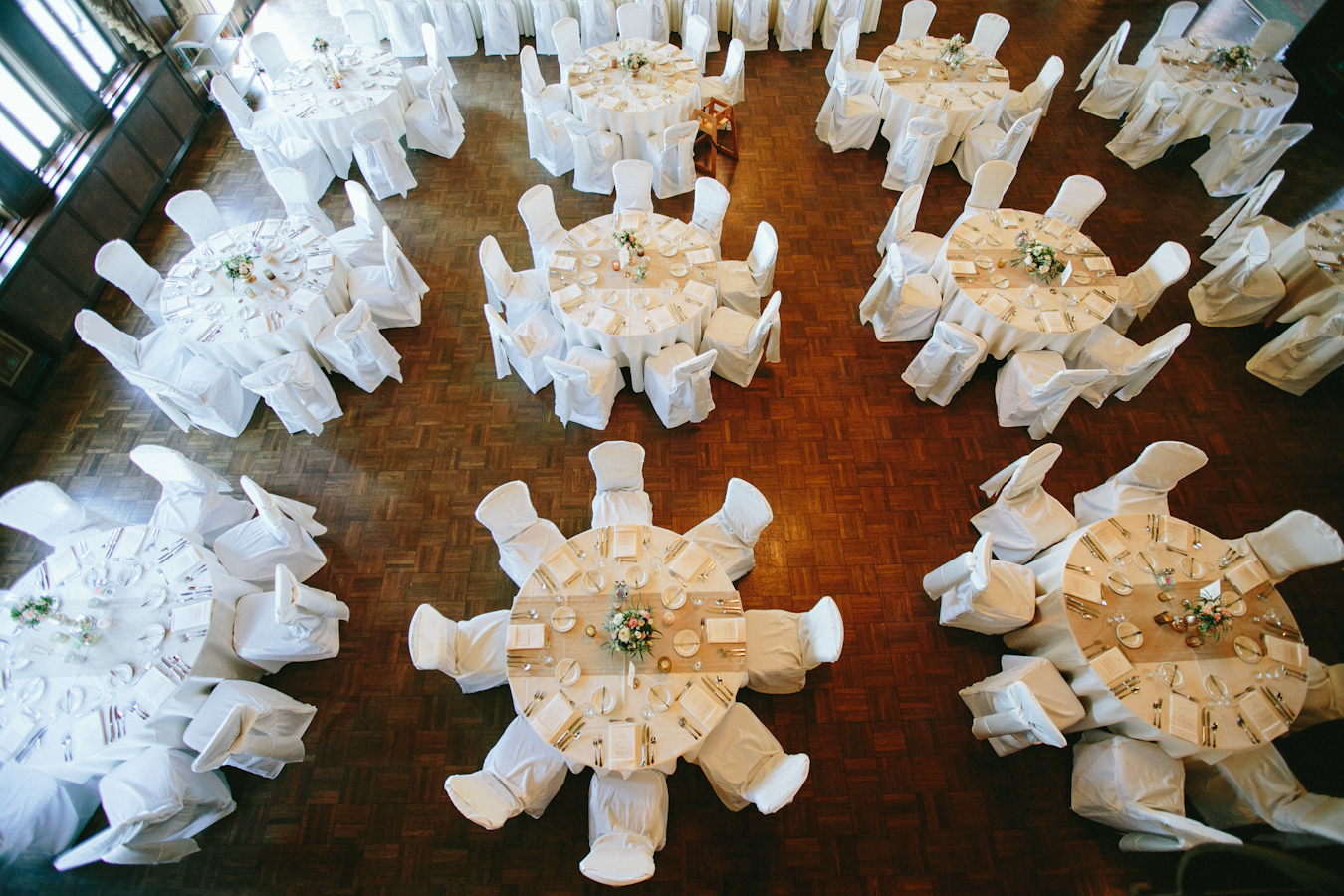 Mandy the Hero designed so many of the elements from their day, and you can hire her for your own day, too!
"As a graphic designer, I was so excited to design all of my own stationery and signage to make it all exactly how I wanted it to be. I was my own dream client, you could say! I was happy with how it all turned out, but I was especially proud of the cake topper. I designed a custom monogram, cut it out of chipboard, mounted it on a skewer and spray painted it gold. Voila!"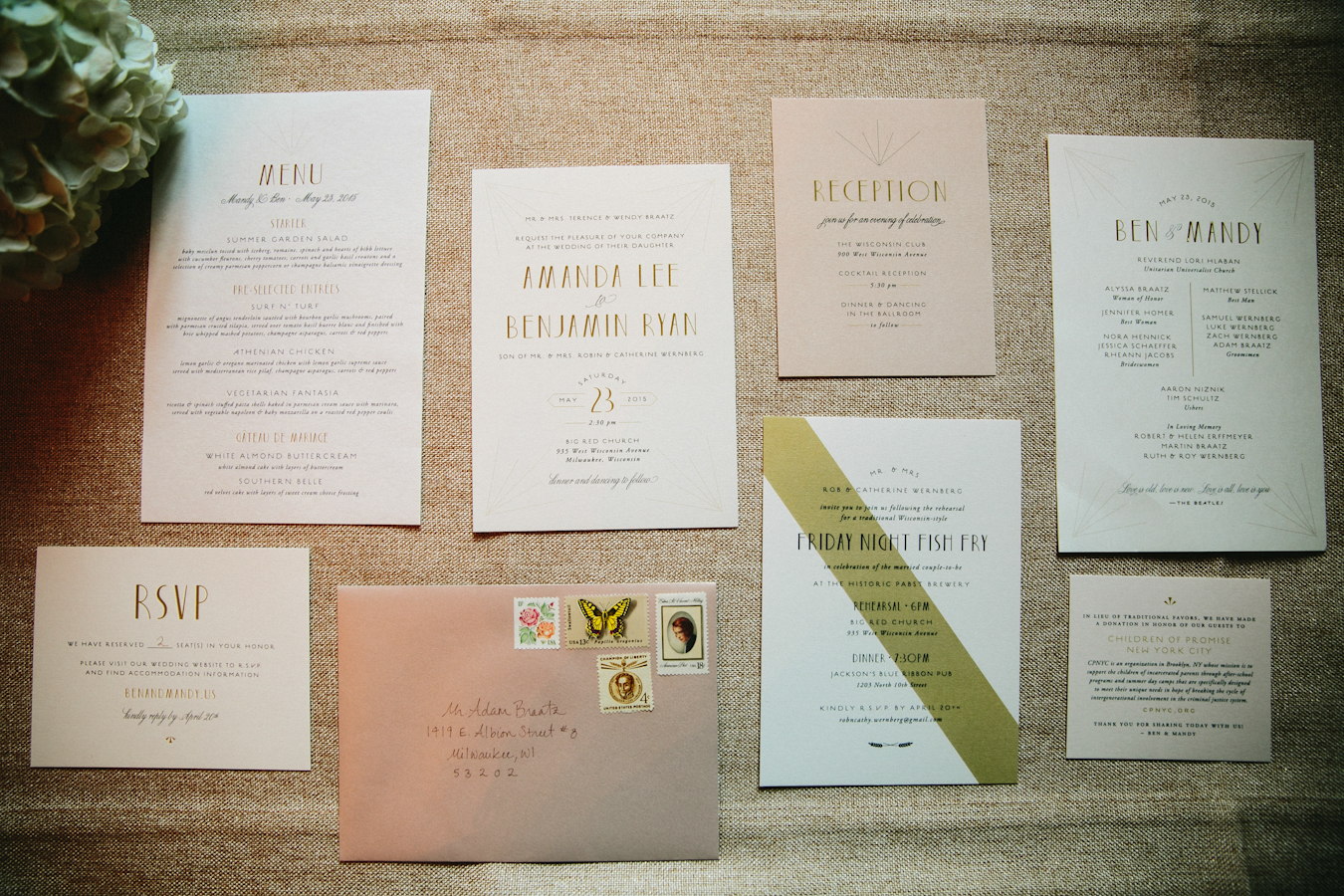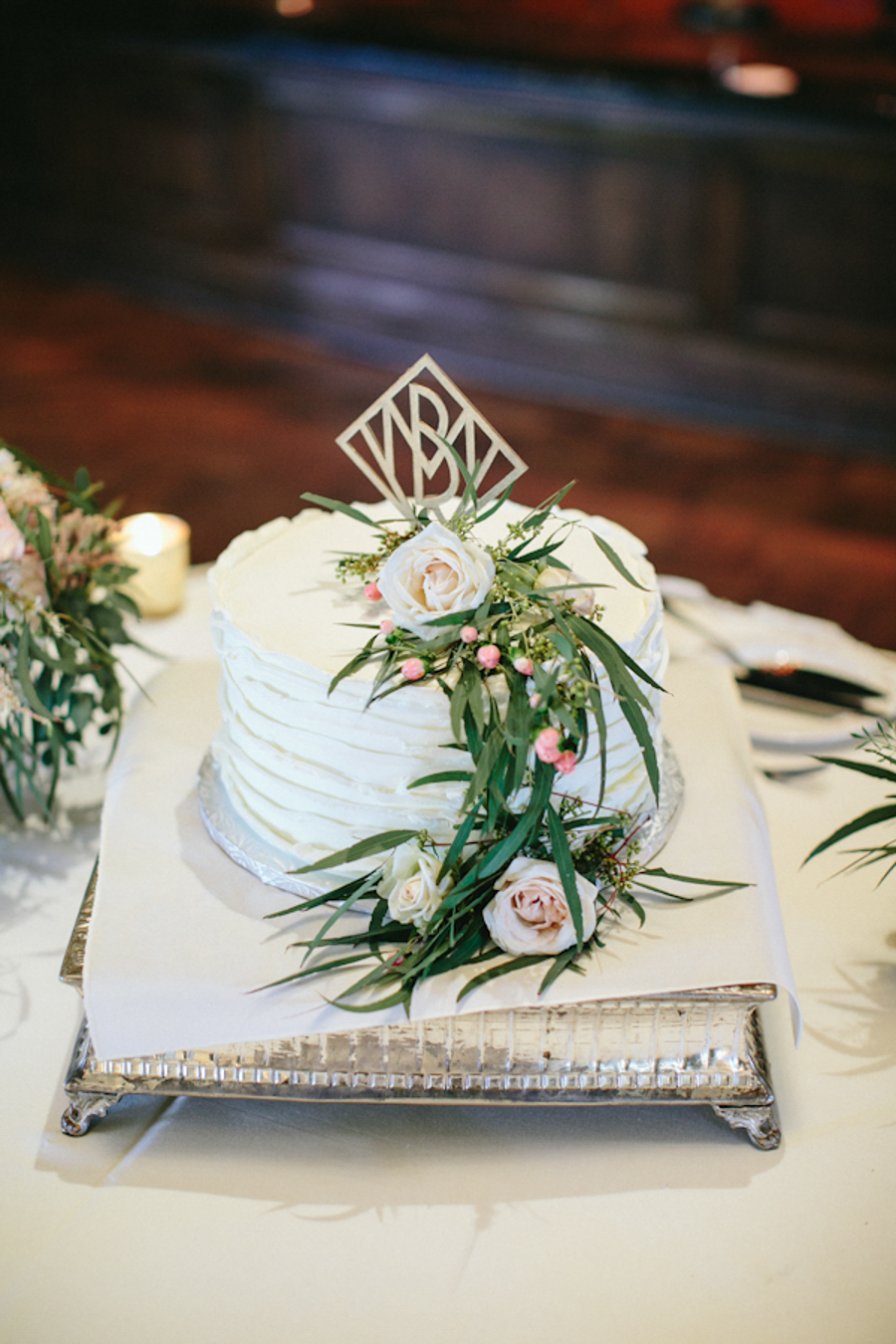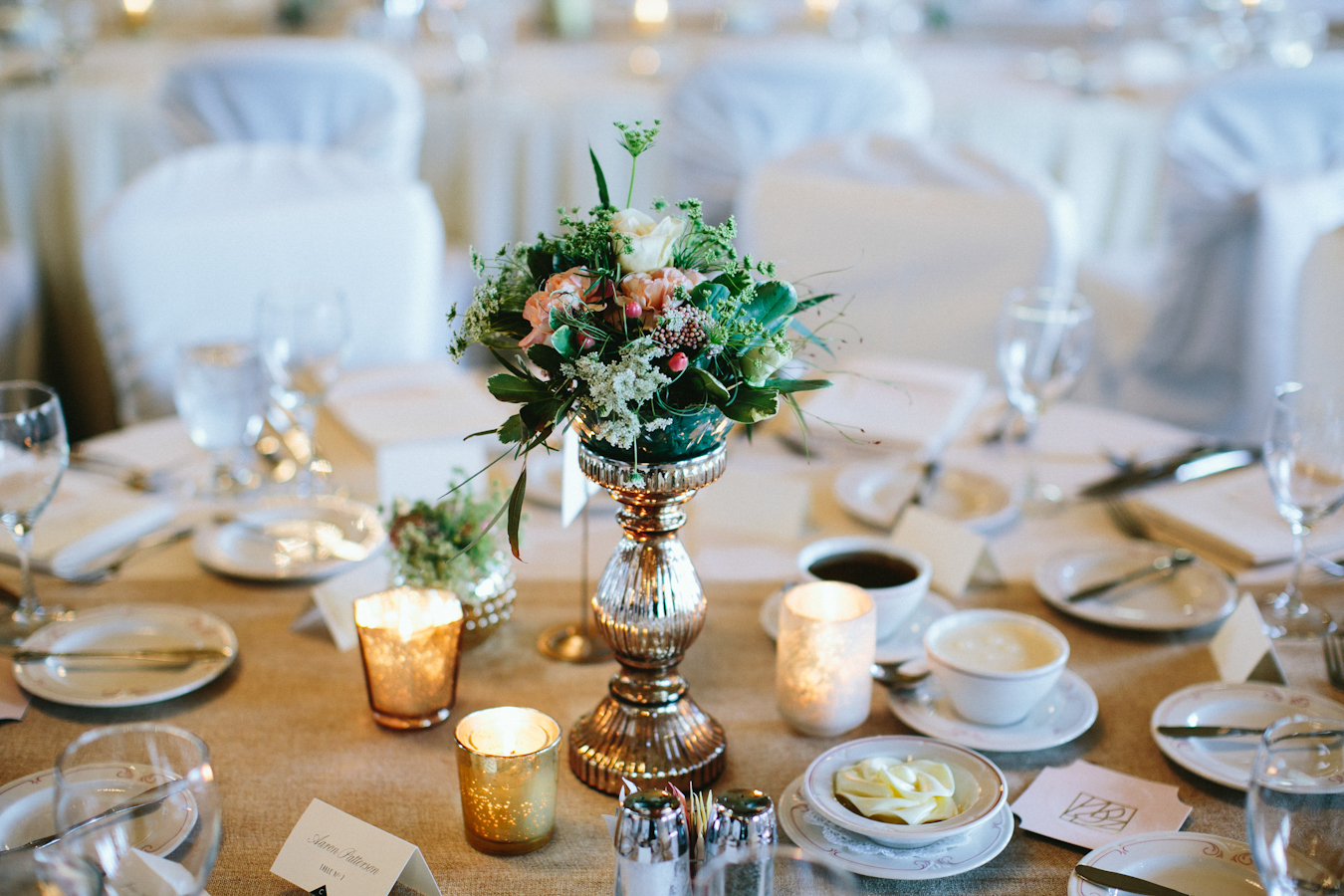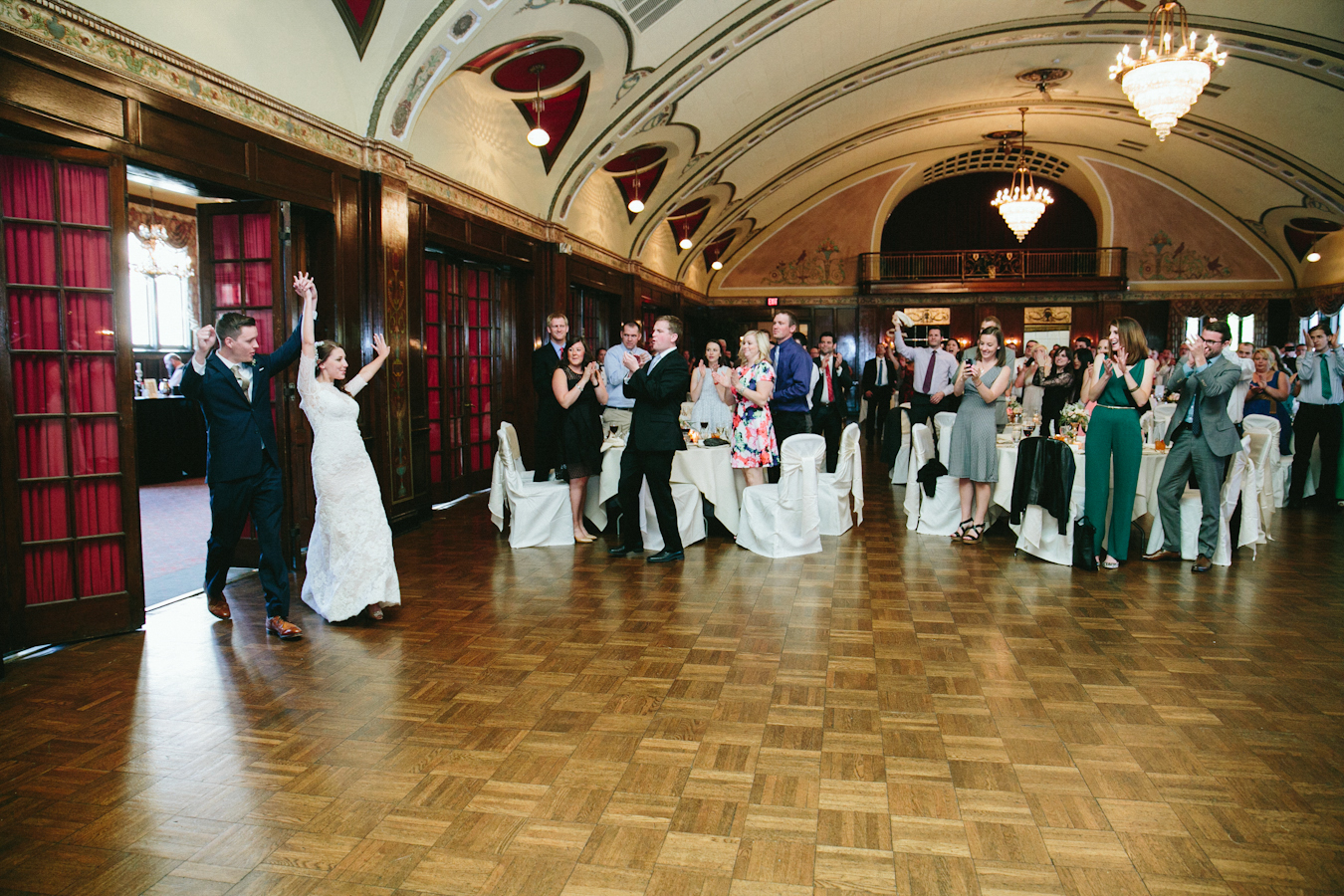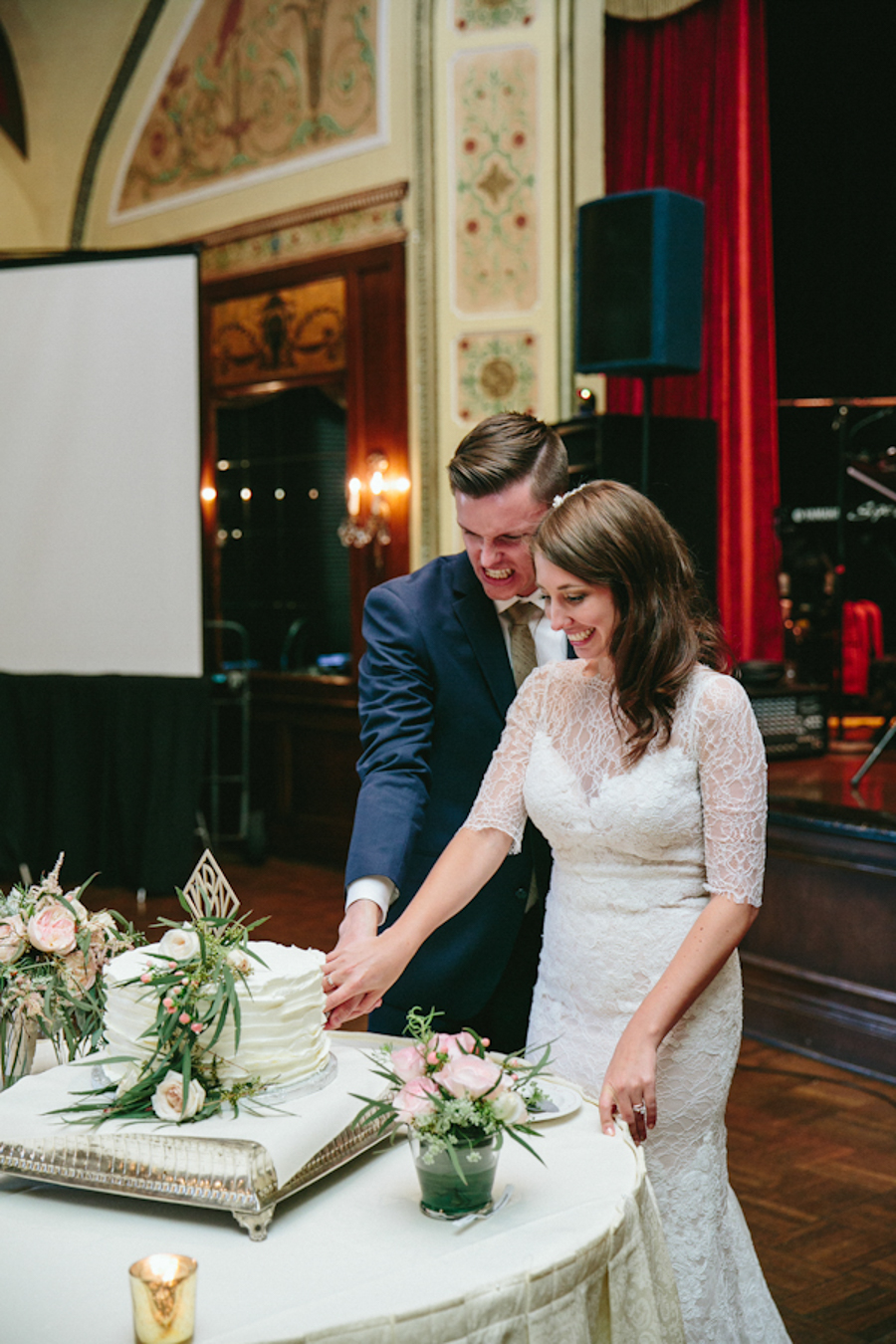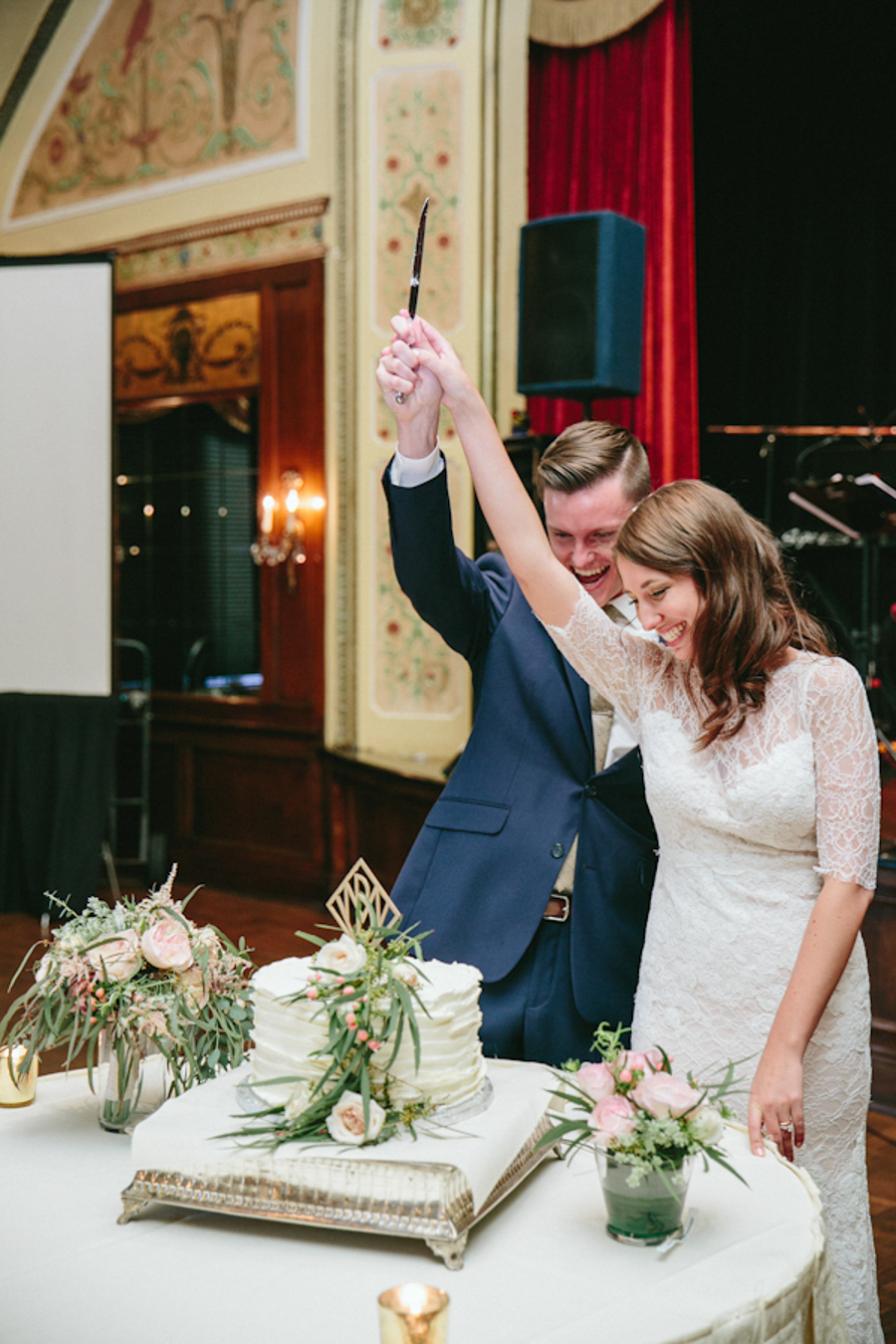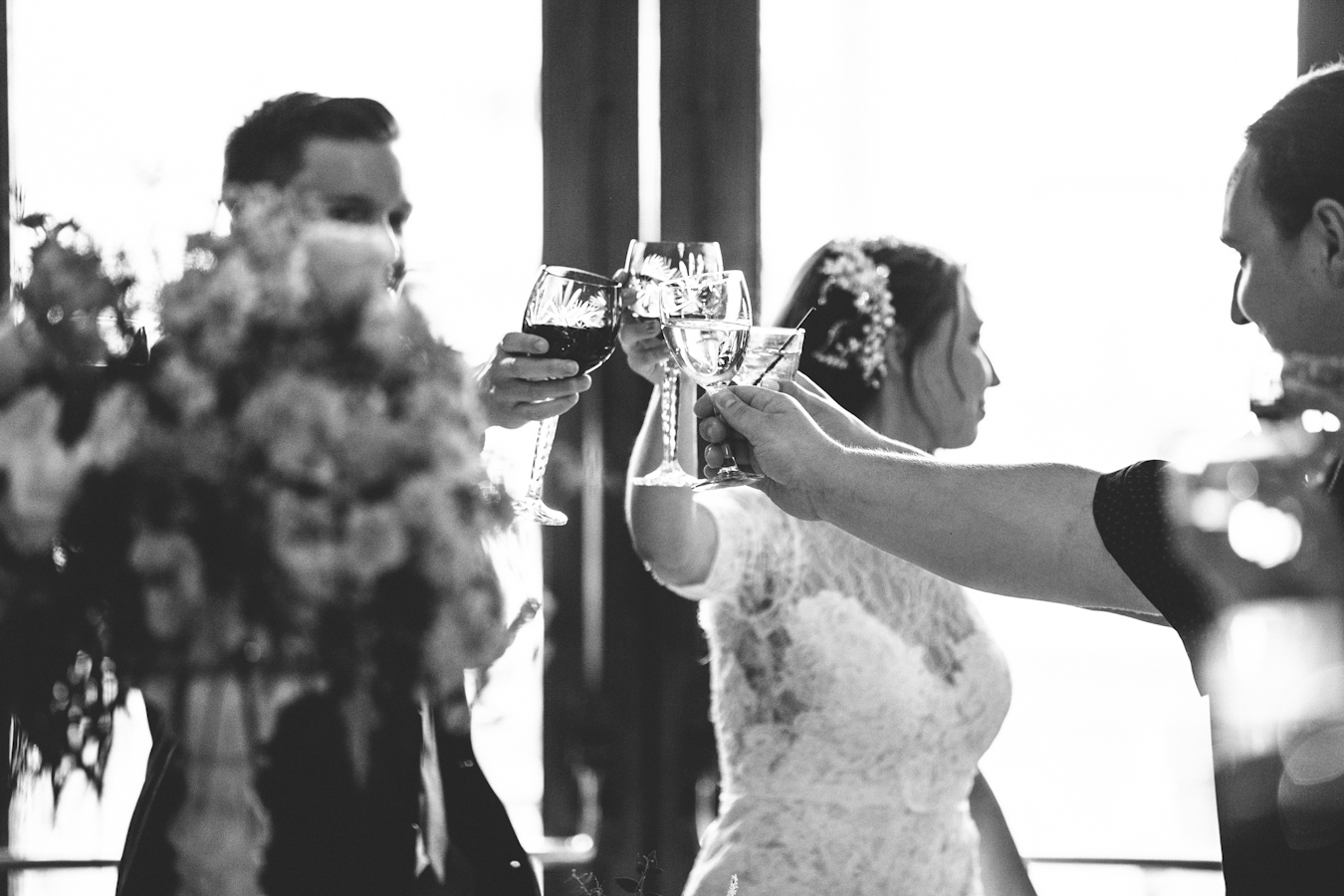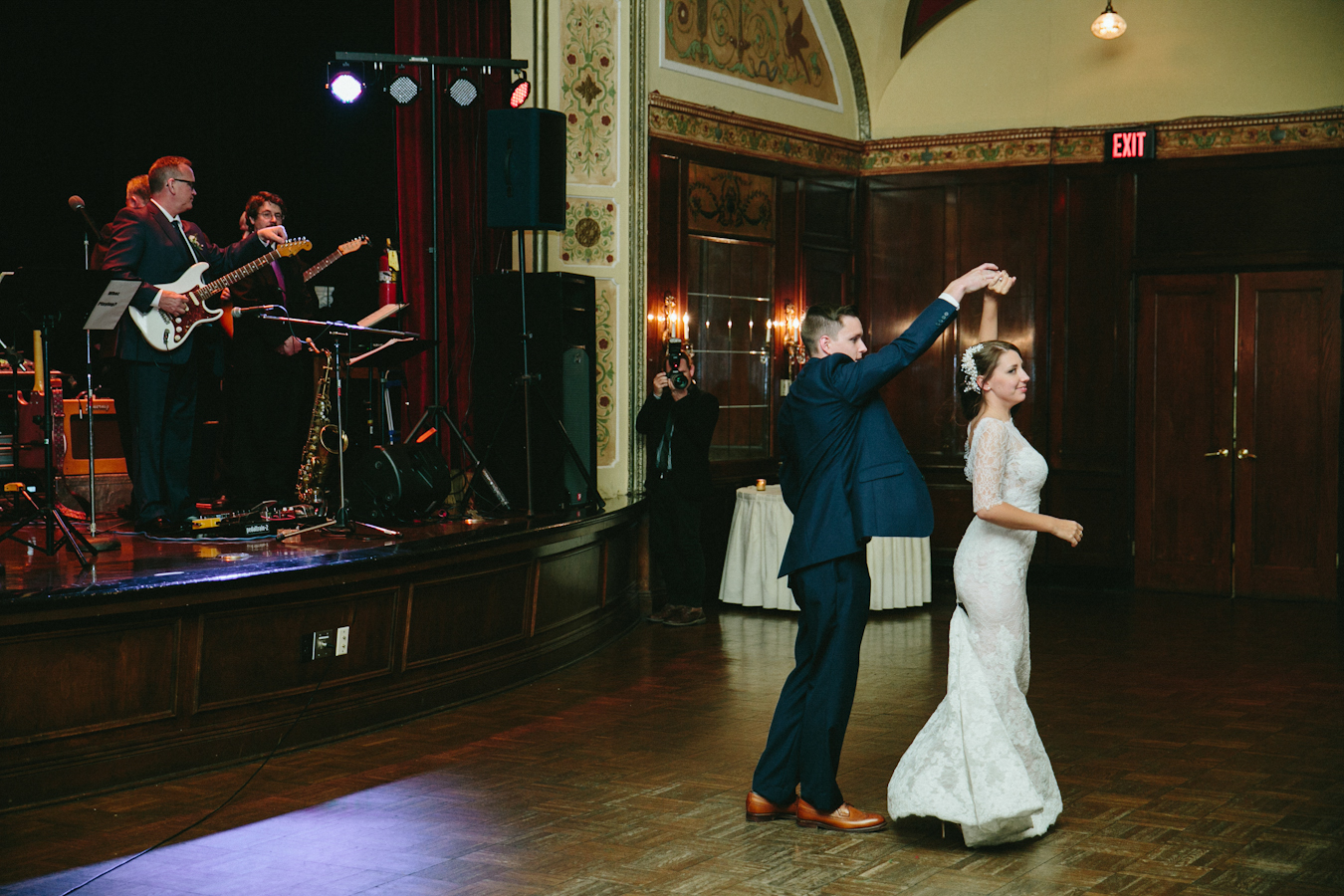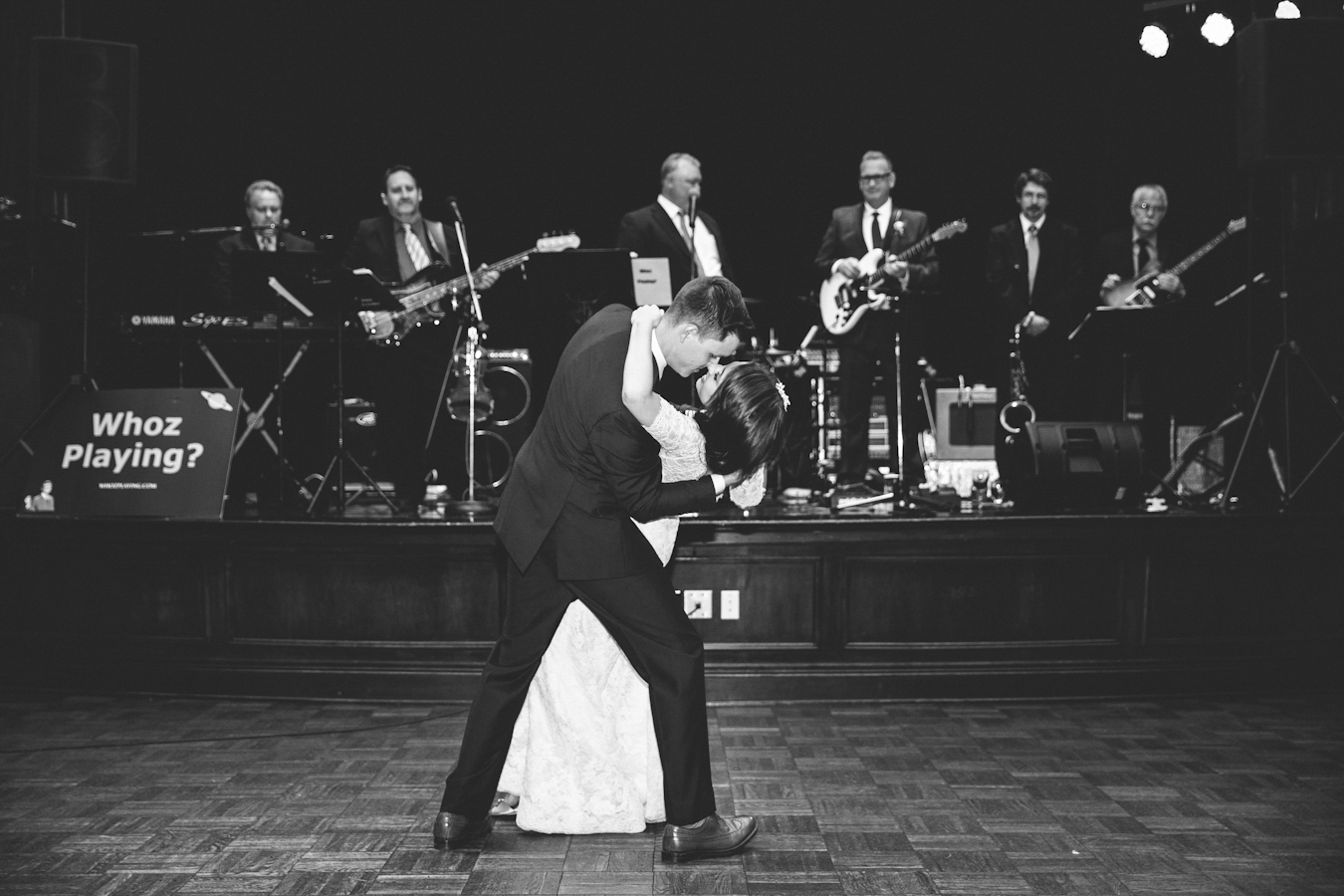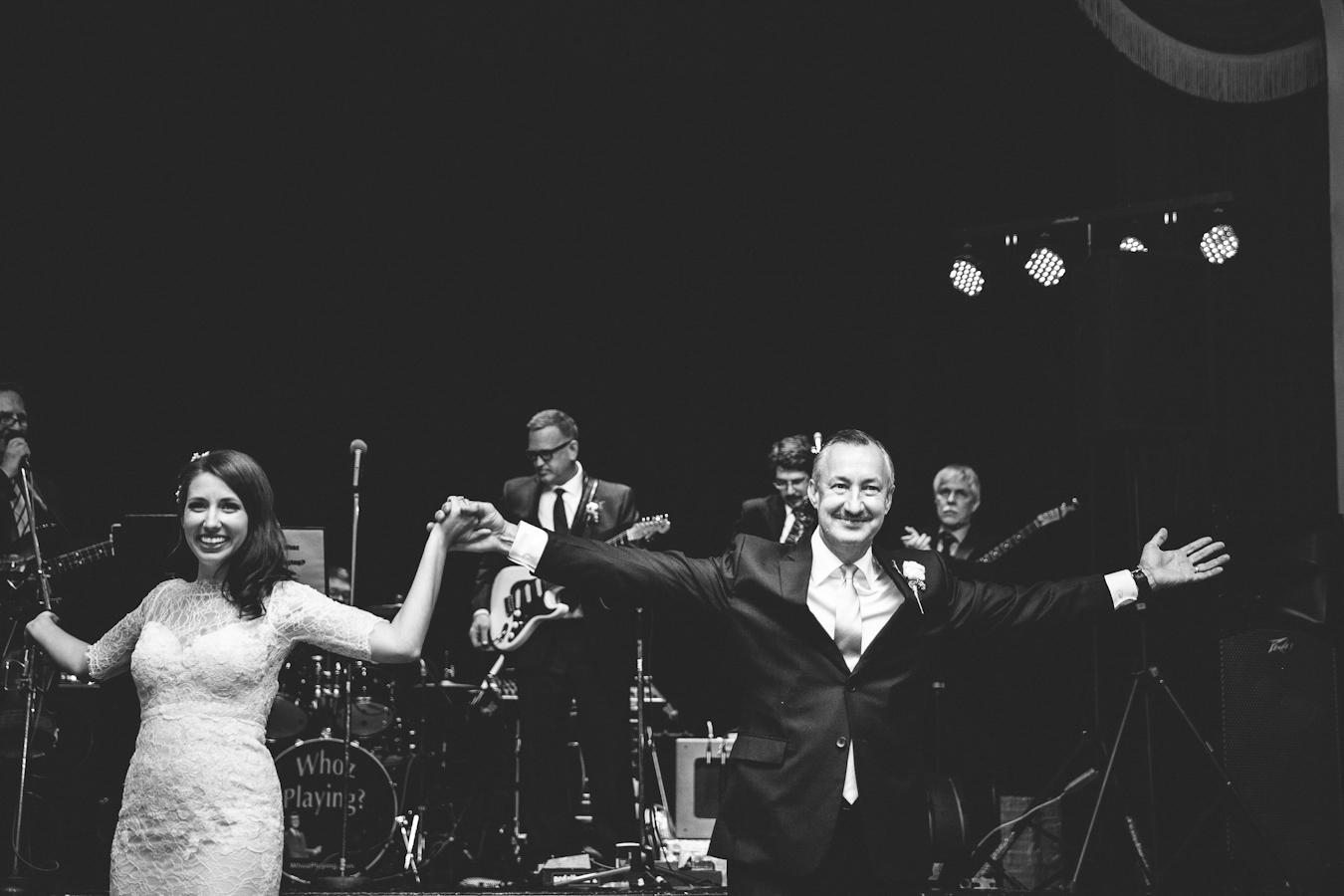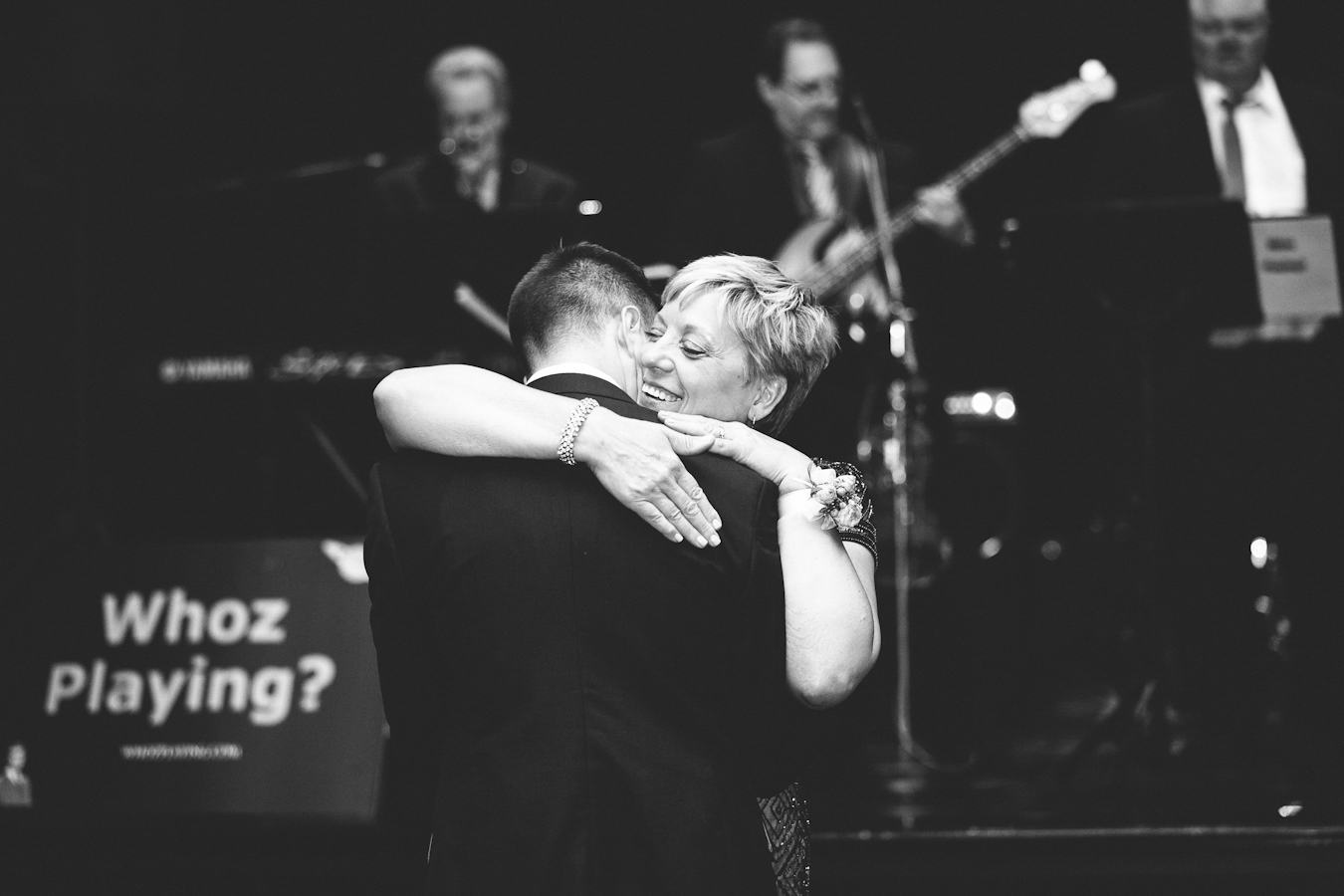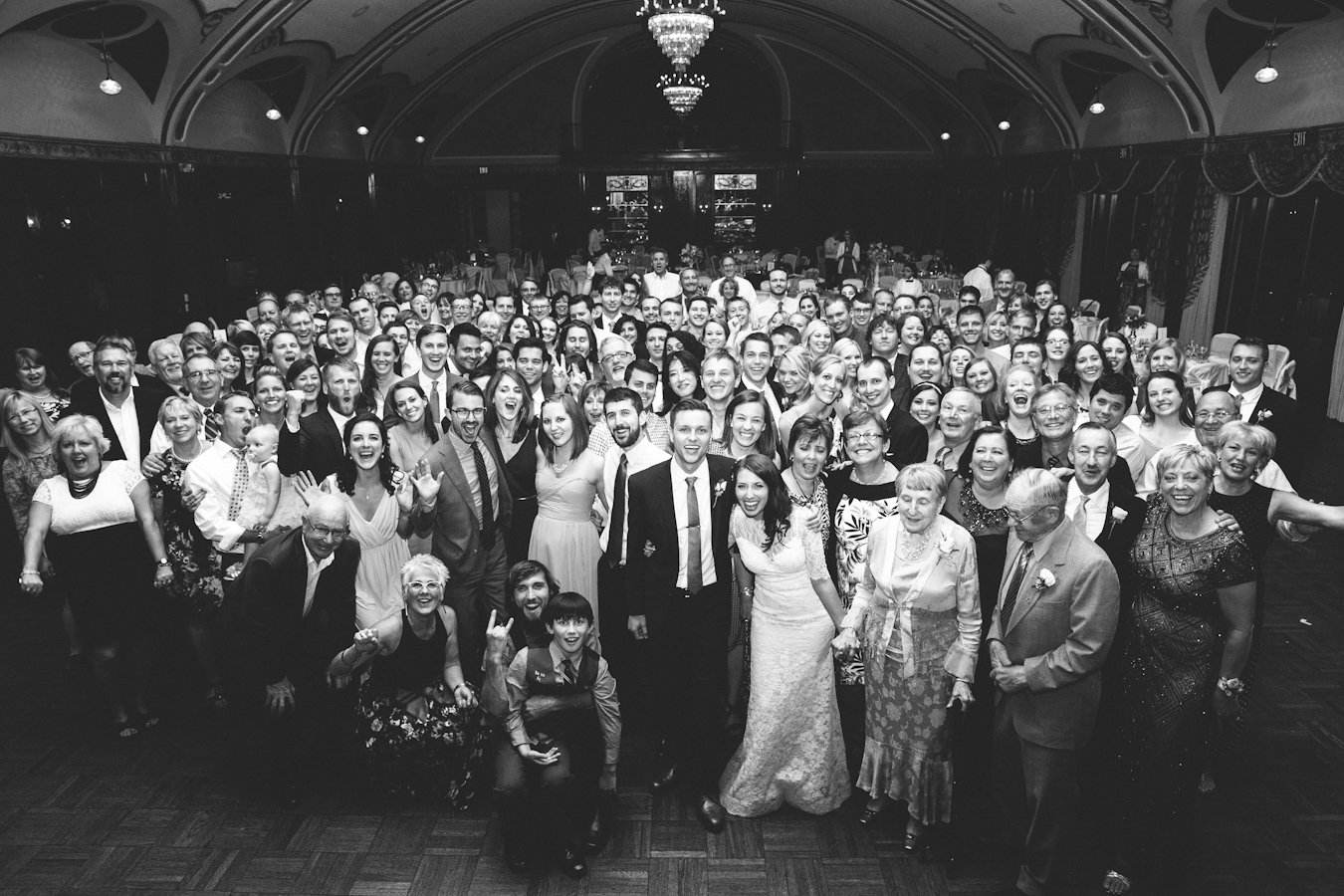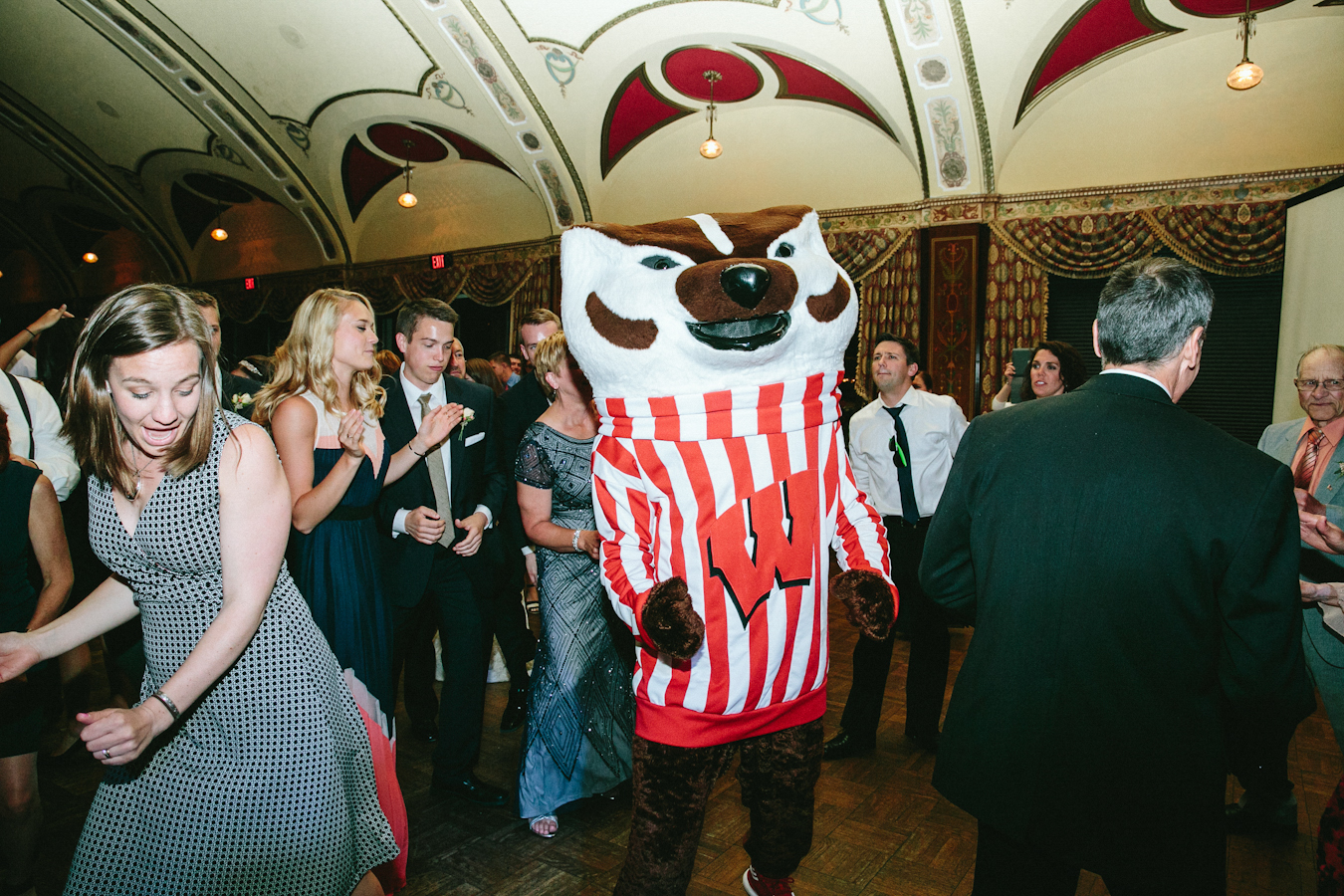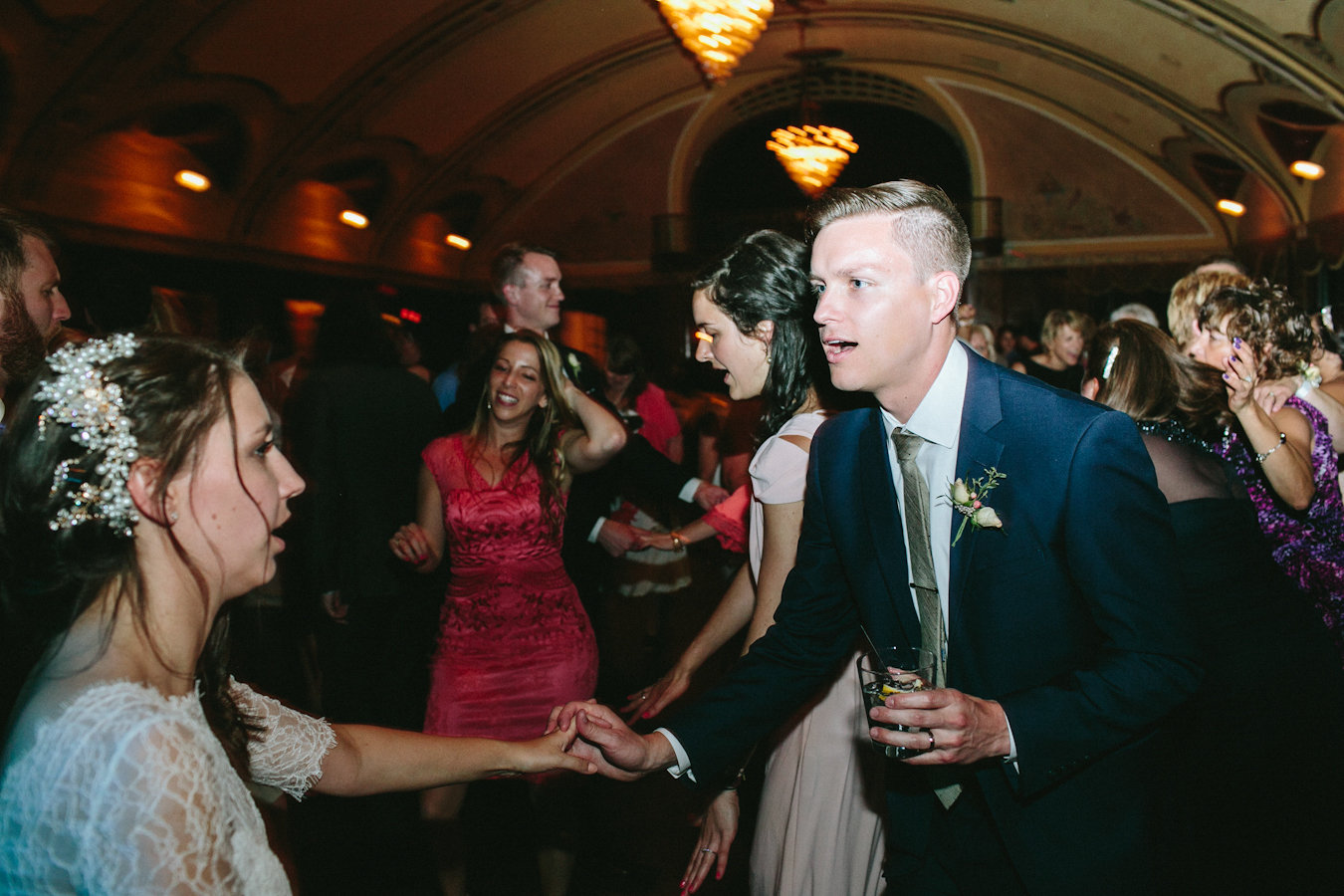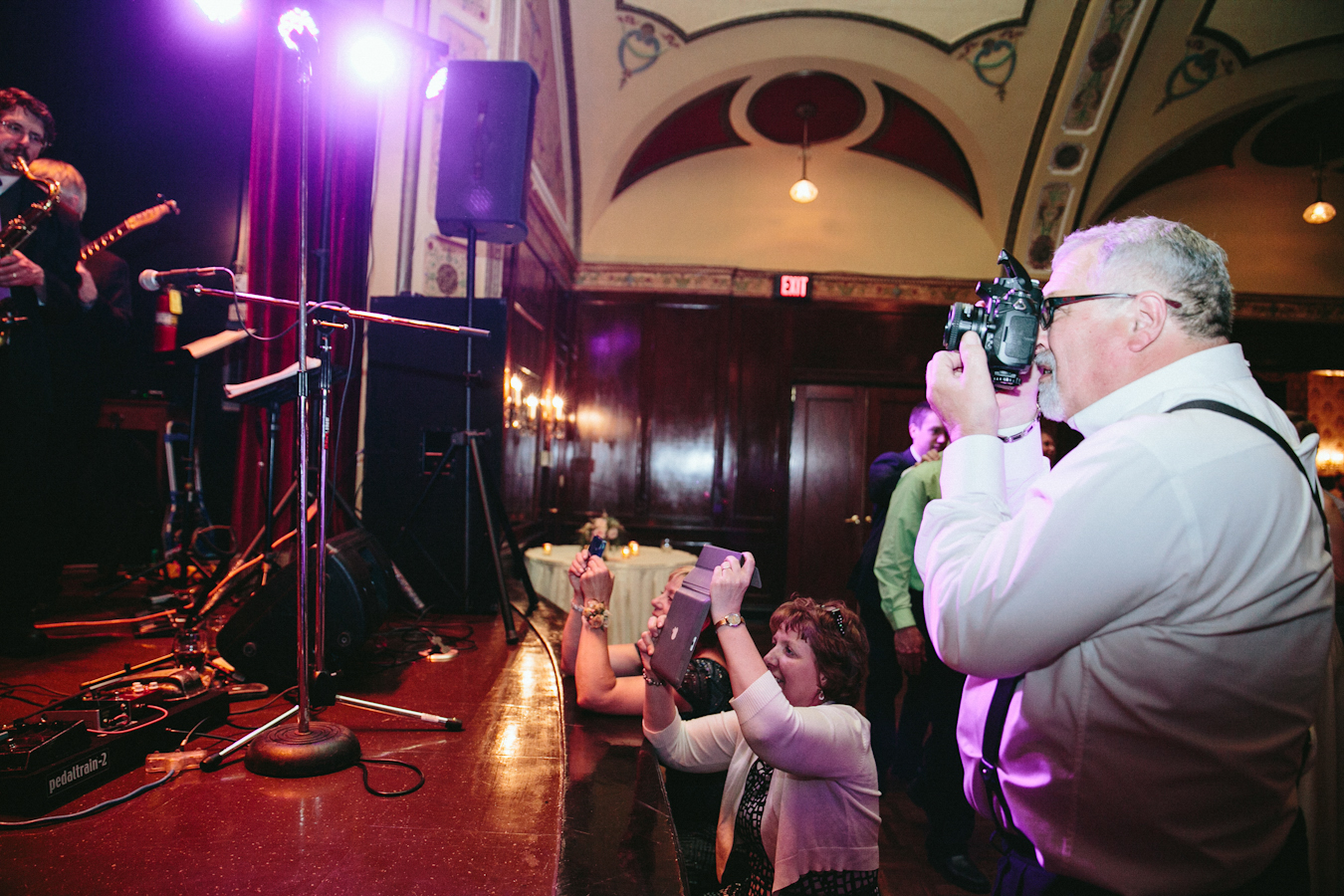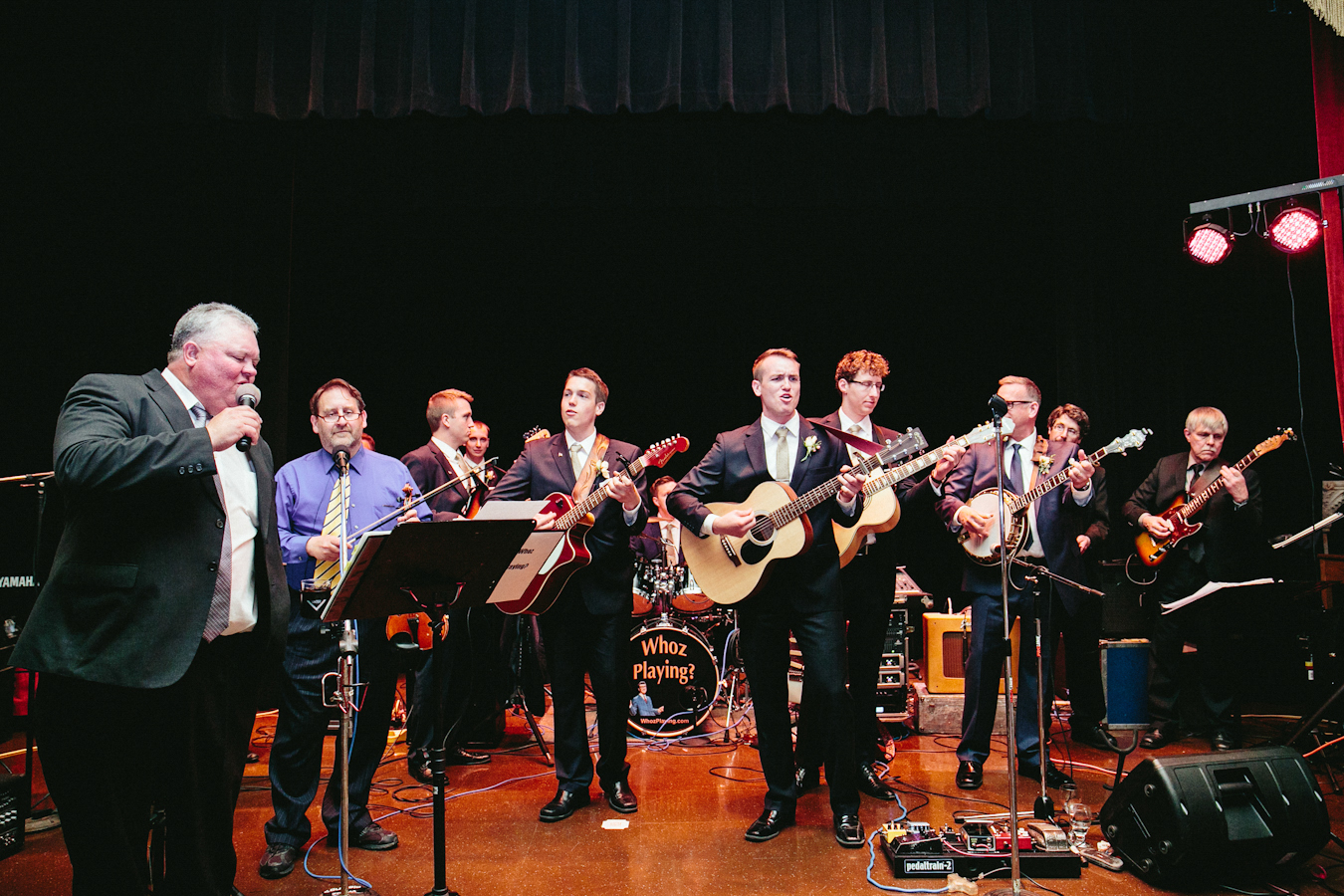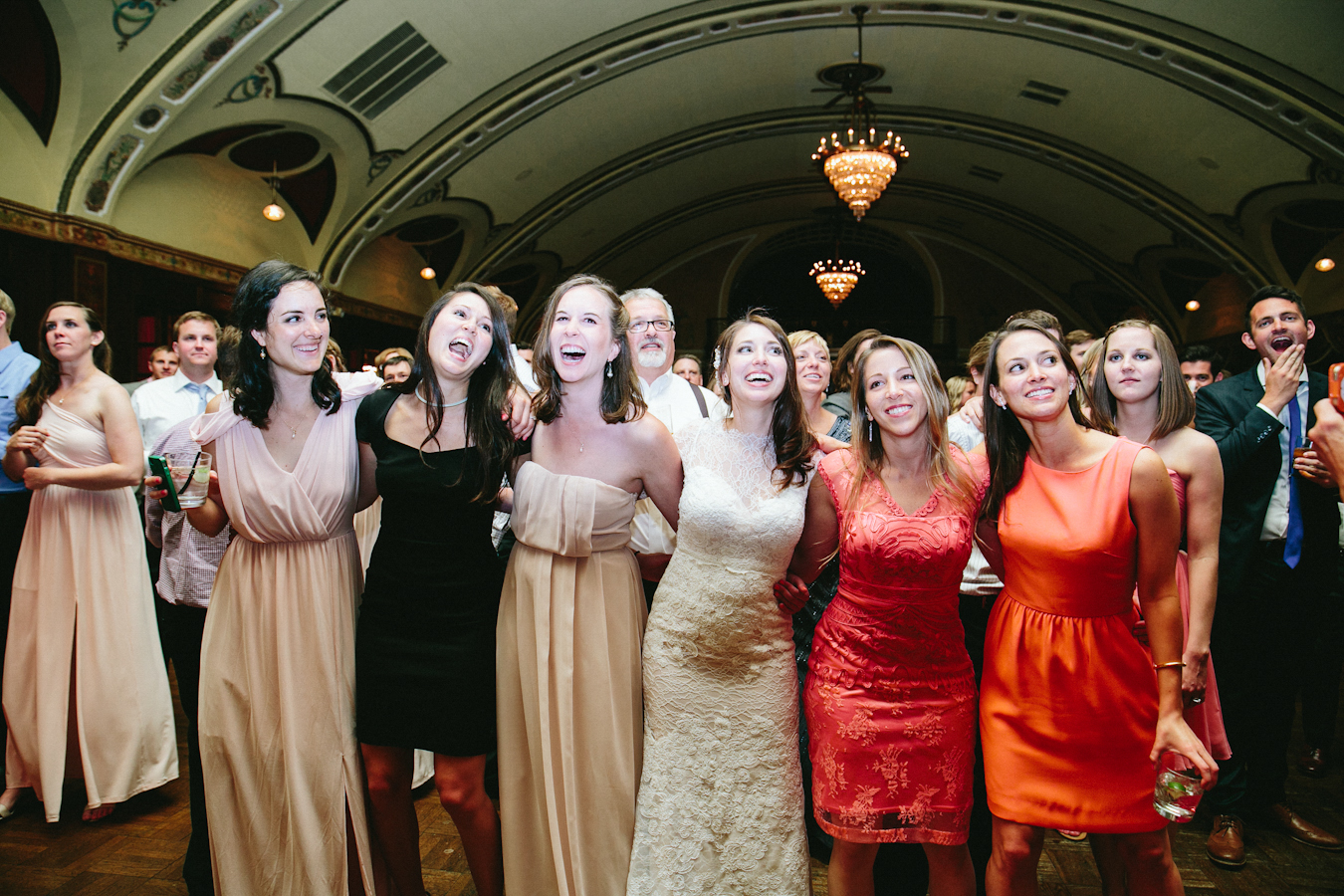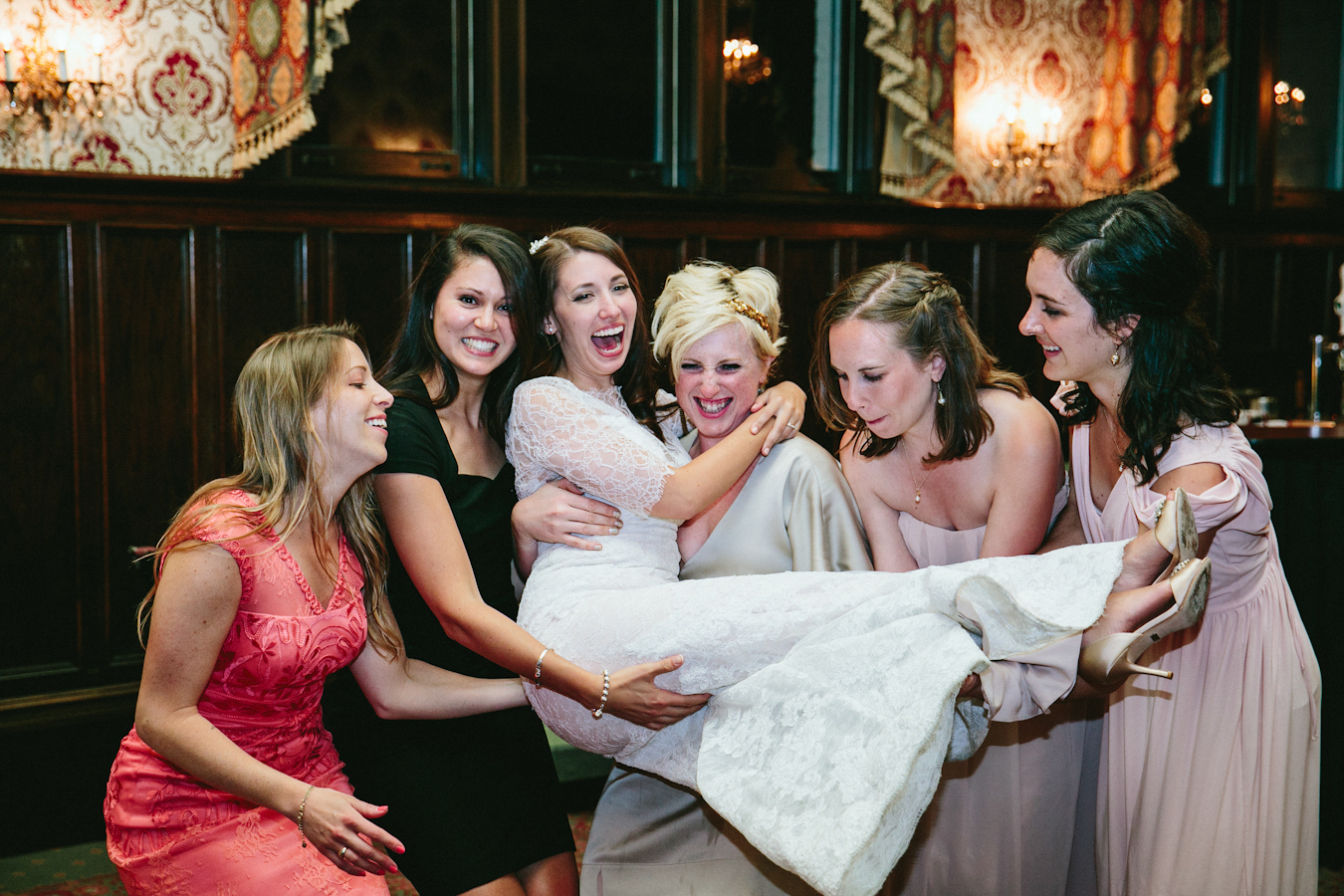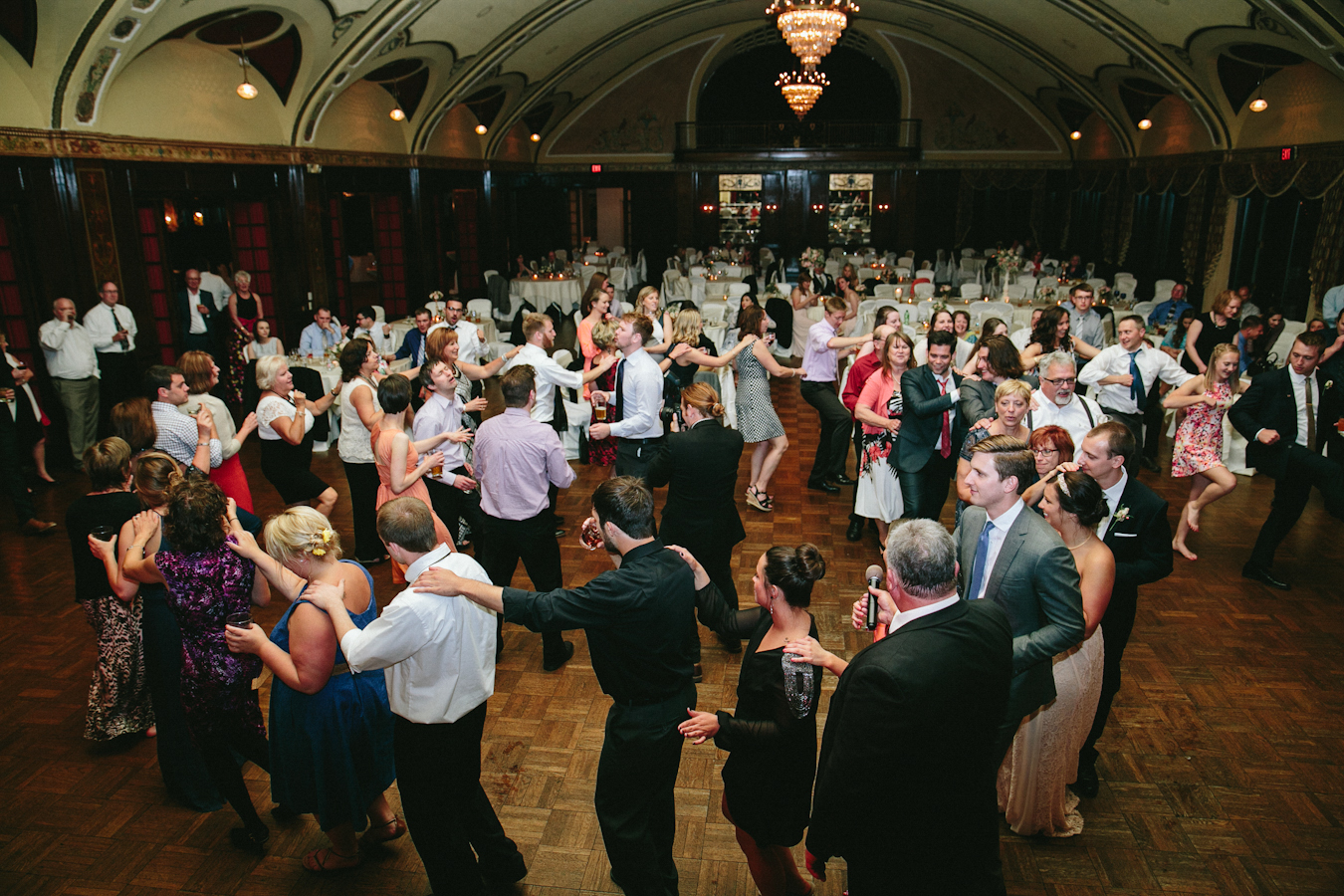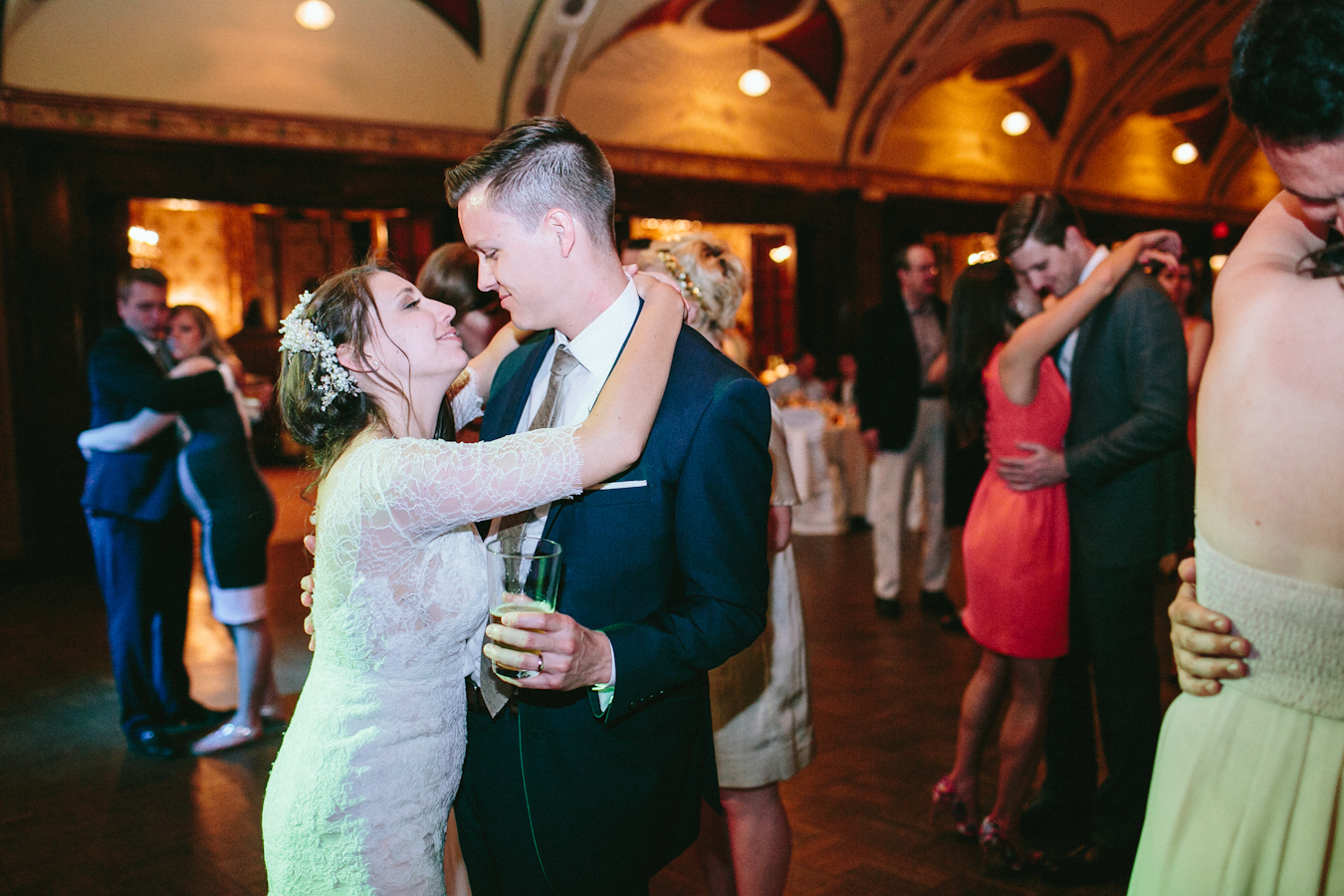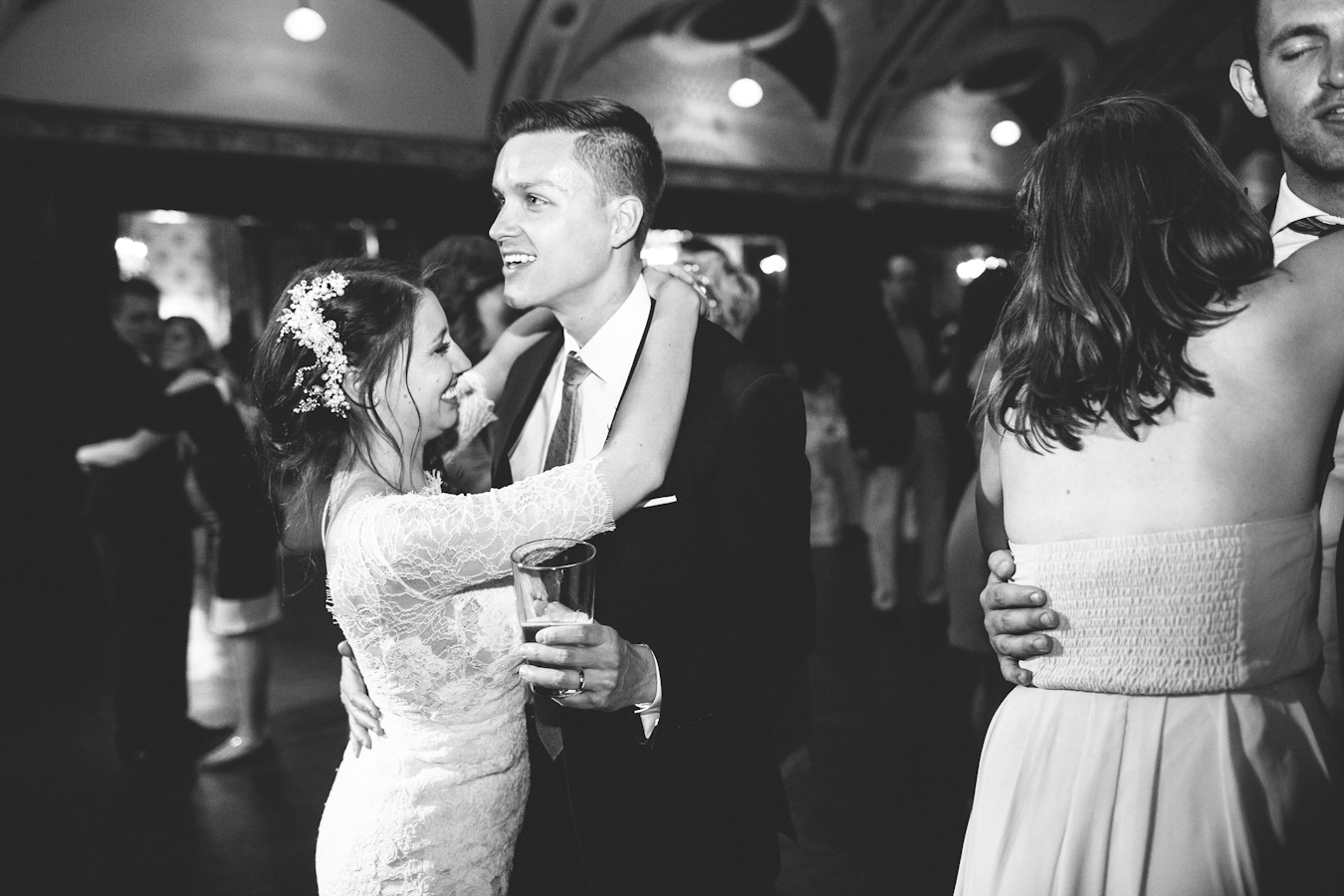 Any advice for future brides/grooms currently planning their wedding?
Mandy: "You can't do it all, but that's okay. I had so many ideas that I wanted to incorporate into our wedding day, but ultimately I had to pick and choose what was most important. It's impossible to perfect every little detail, so save your sanity! It will all be perfectly imperfect in the end."
Ben: "Embrace the tears of joy and make sure your fly is zipped. Better yet, have your best man make sure it's zipped."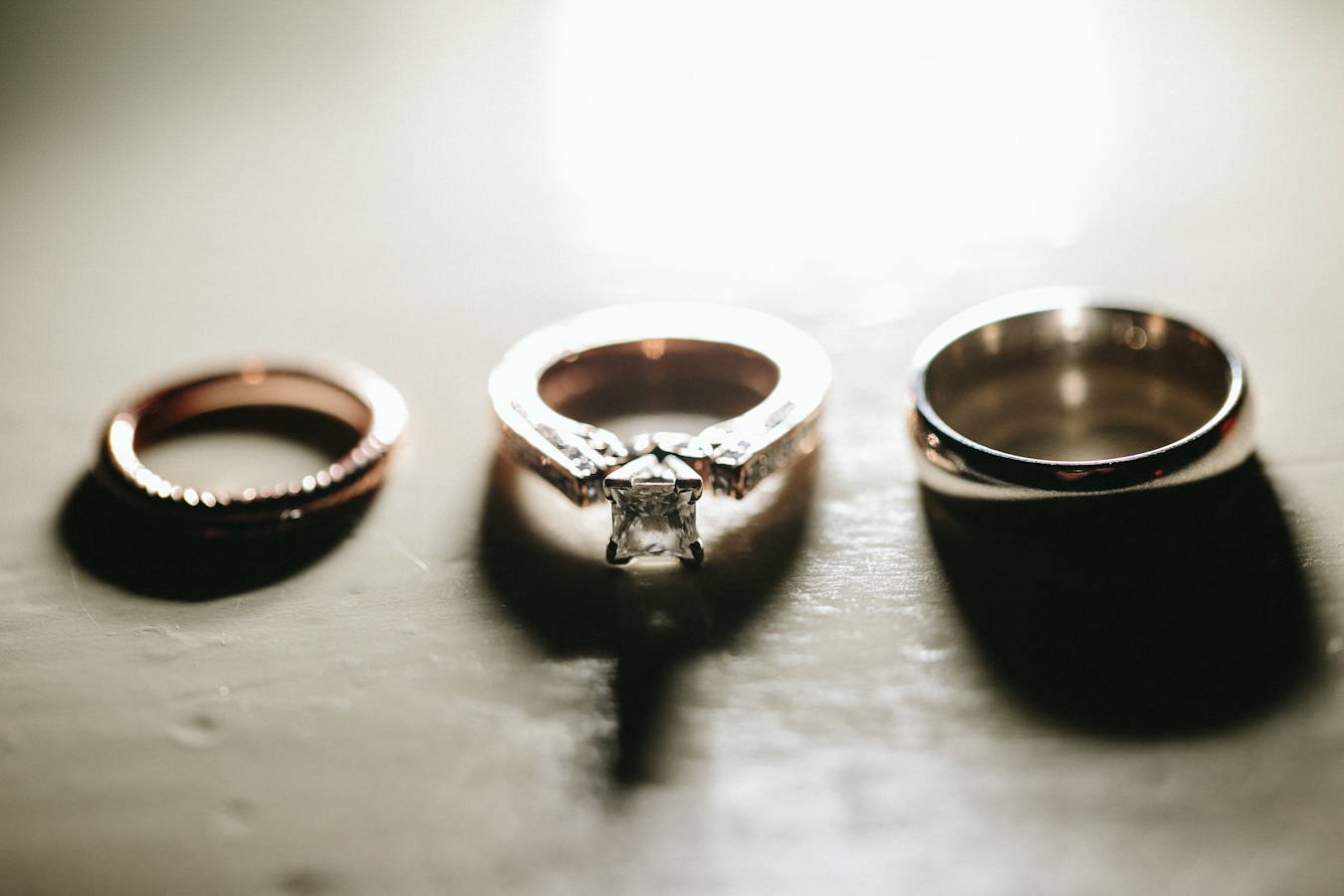 :PEOPLE INVOLVED:
Photographer – Caroline + Jayden of Woodnote Photography
Featured – LovelyBride.com
Mandy's Dress – Watters via Lovely Bride NYC
Mandy's shoes – Badgley Mischka
Mandy's Jewellery – Bride la Boheme (headpiece)
Ben's Suit – Combatant Gentleman
Ben's Shoes – Ralph Lauren
Groomsmen's suits –  Combatant Gentleman
Bridesmaid's gowns- ASOS, Missguided
Bridesmaids Jewellery- ESCO
Hair stylist – Neroli Salon & Spa
Makeup artist – Neroli Salon & Spa
Flowers – Jane Kelly Floral
Stationery & paper goods – Mandy Braatz, South Elliott Studio
Website Design – Mandy Braatz + Ben Wernberg, South Elliott Studio
Ceremony Venue – Calvary Presbyterian The Big Red Church
Reception Venue – Wisconsin Club
Celebrant/Officiant – Lori Hlaban, Unitarian Universalist Church Brookfield
Reception Music – Whoz Playing
Wedding favors – ESCO
Cake – Sweet Tooth
Wedding rings- ESCO
Videographer – Robert Ingraham
Processional: Your Hand in Mine by Explosions in the Sky "The first time I heard the song I knew I wanted to walk down the aisle to it. Ben had the wonderful idea to have his father, accompanied by all of the musically talented groomsmen, play it as they walked down and I think the result was pretty spectacular."
Recessional: God Only Knows by the Beach Boys "simply one of the most romantic songs of all time!"
First Dance: Stay Young, Go Dancing by Death Cab for Cutie "[They] were one of the first concerts we went to together, so it felt appropriate!"