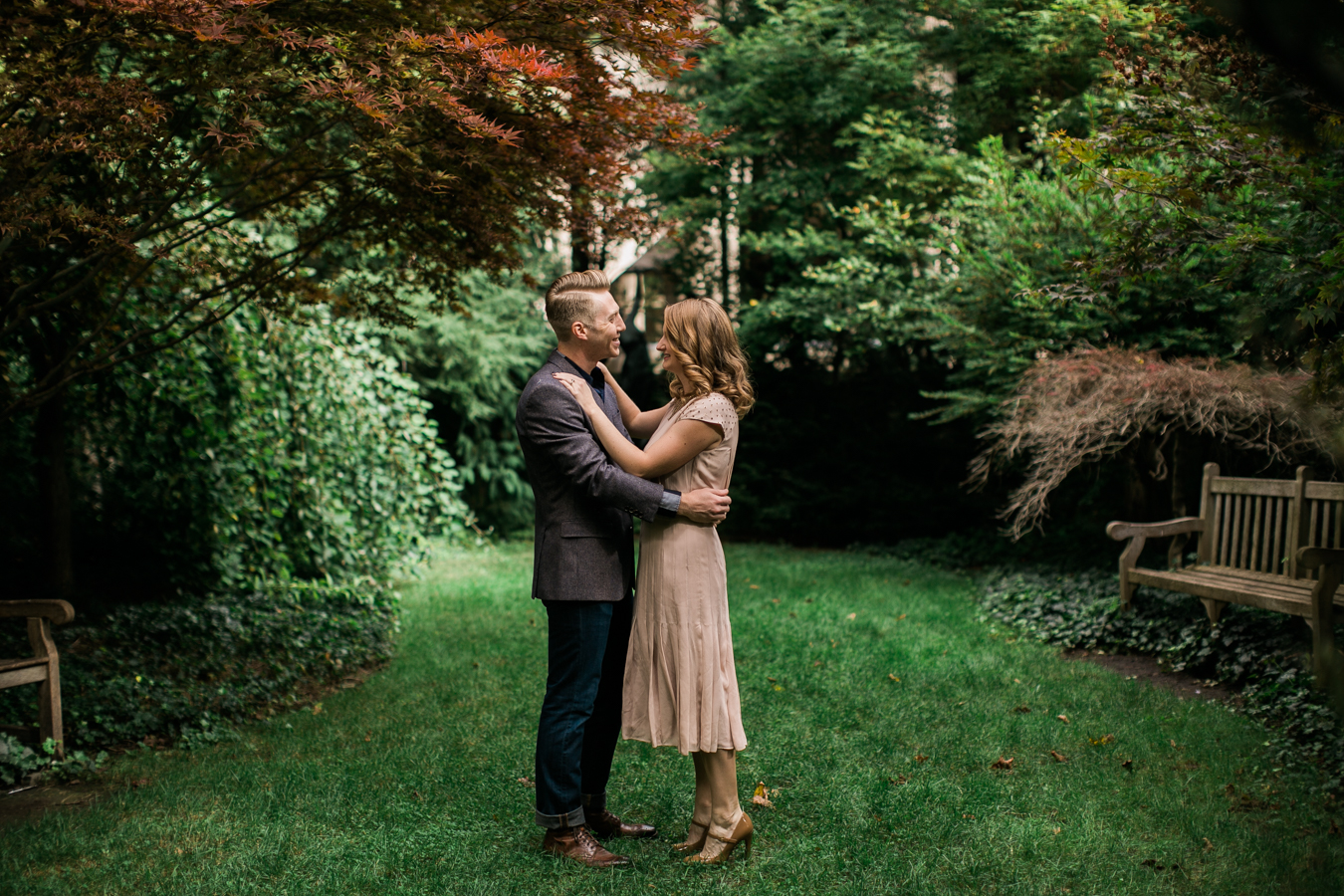 Last fall, we were in the Midwest to do a wave of shoots and photograph a wedding.. The Midwest is at its best in the fall. The humidity is gone, the colors are vibrant and the air is crisp. We love it!
We also love Sydney + Jed.
These two have found the fine line between being super organized and super spontaneous and fun. Their first email to us said, "we are sydney + jed.  a girl fiancee + a boy fiancee.  an engineer + an engineer.  a plagiarist + a plagiarist B-)"  Um, HILAR. If you don't already know our Woodnote tagline, hopefully now you do.
"We met at Northwestern University where we both studied chemical engineering (Jed says Sydney is a nerd. She says he's rude.)  Since then, we've been through 3 graduations, 2 new jobs, 3 apartments, 1 marathon, and countless other important life things together.  And after SEVEN (AND A HALF) LONG YEARS we are FINALLY engaged!!!" 
(Did I mention they also ran another marathon the day after this shoot?! I mean. Casual. These guys are no joke!)
We were stoked to get to rendezvous at their land of love, and get to walk around and photograph them in lots of gorgeous little nooks around the campus.
What's best? We get to shoot their wedding next winter in Chicago! Counting down the days.. See you two sooooooon! xo