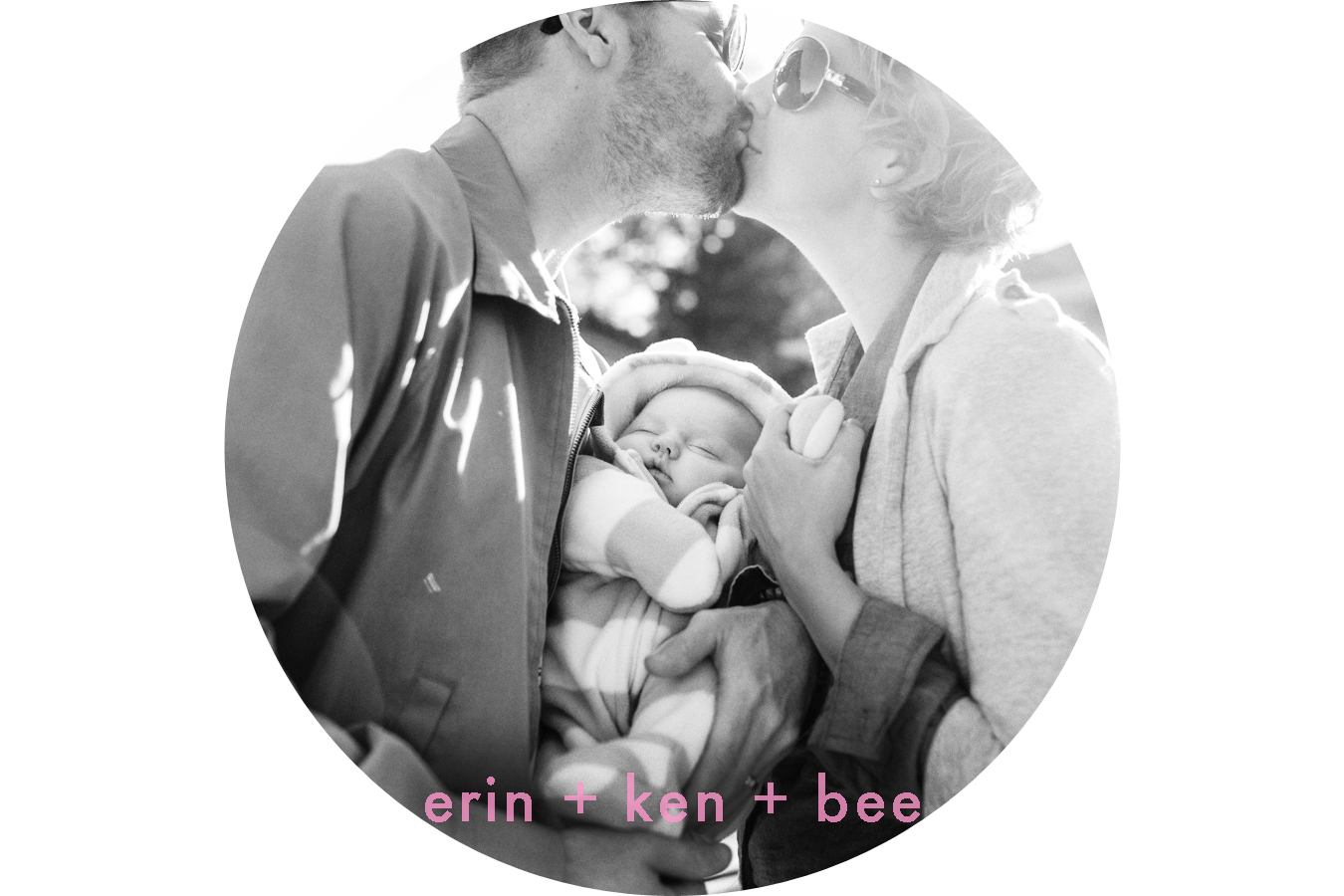 So let's face it — the creative world is pretty small, and everybody knows of everybody else, even if they don't know them personally.  Bloggers, photographers, stylists and designers tend to be fairly mobile in their work/lifestyles, and so you end up crossing paths with each other on a constant basis — especially if you happen to live in NYC, LA or San Francisco.
It's actually a really wonderful thing, in the sense that Jayden + I absolutely adore having friends around the world that we can see wherever we are; people who are involved in this great big community, all focused on living somewhat unconventional lives, and creating something amazing for the enjoyment of others.  (The best part about this community, is that everyone is insanely kind + friendly, and almost always happy to connect and learn from each other.)  But one of the sad parts about this is that if you're based in the Midwest, there aren't a ton of others that live around these parts.
So where am I going with this?  I'm going to the Loechner's house..!
Jayden + I had been hearing about Erin for years.  For starters, she's the voice behind the incredible blog Design for Mankind, but we also had a lot of mutual friends who just raved about how lovely she is, and I kept saying, "Man, we've gotta meet this girl.  Surely our paths will cross sooner or later."  And then we realized she lived in Indiana.  (Yup, like in the state with all the cornfields.)  And suddenly, the urgency of needing to meet her + connect on the fact that we aren't based in one of the US coasts was quadrupled.  And so, I wrote an email and said hey.  And then she wrote and said hey, but like, way nicer, because she's super bubbly + kind.  And then we realized we were going to be in the same place at the same time in a few weeks, and so suddenly we were standing in their kitchen*..!  (*Proof below)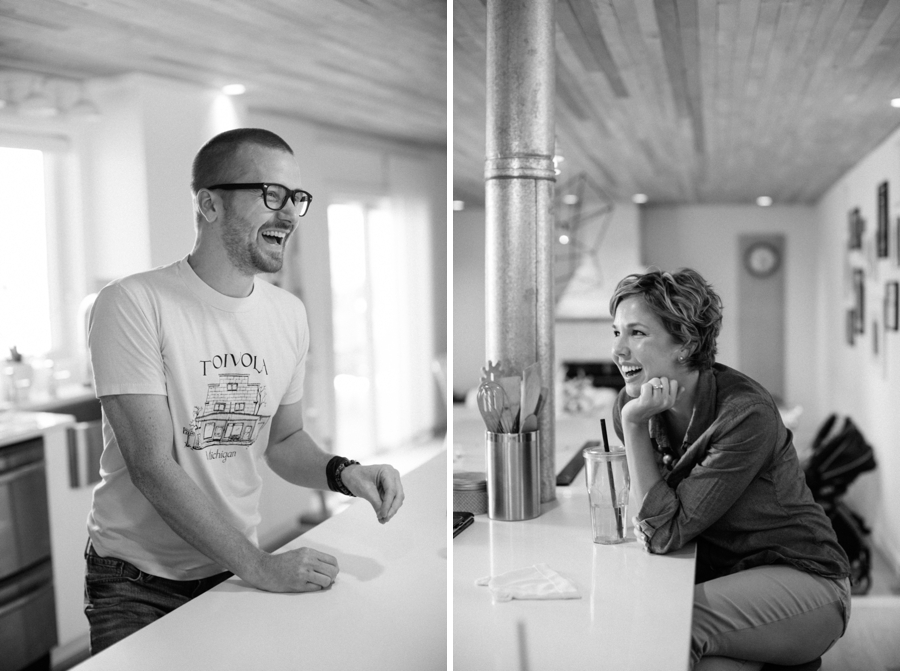 And suddenly, it wasn't just Erin, it was Erin + Ken, and their pups, and their sweet baby girl Bee…(!)  And their warmth + honesty just completely floored us.  These guys invited total strangers [us] into their home like we were old friends, and it was so refreshing.  (We even took some photos of our time with them, and are so excited to share them with you today…)
As a followup to this first day of Midwest Kids Hafta Stick Together, we kept in touch with Erin + Ken.. getting to know each other better through social media, realizing we have way more in common than we could even cover on our first afternoon together, writing each other lots of emails, and constantly talking about how we'd love to see each other again someday.  And now, it's actually going to happen!  We've all made plans to rendezvous in a cabin in Michigan for a weekend of relaxing, putting social media down (maybe), not putting makeup on (maybe), collaborating creatively (definitely), and just genuinely enjoying time with new friends that we are truly growing to love.  Erin + Ken + Bee?  We can't hardly wait to see you kids again!  Until then, enjoy these little memories from a few months ago… xo