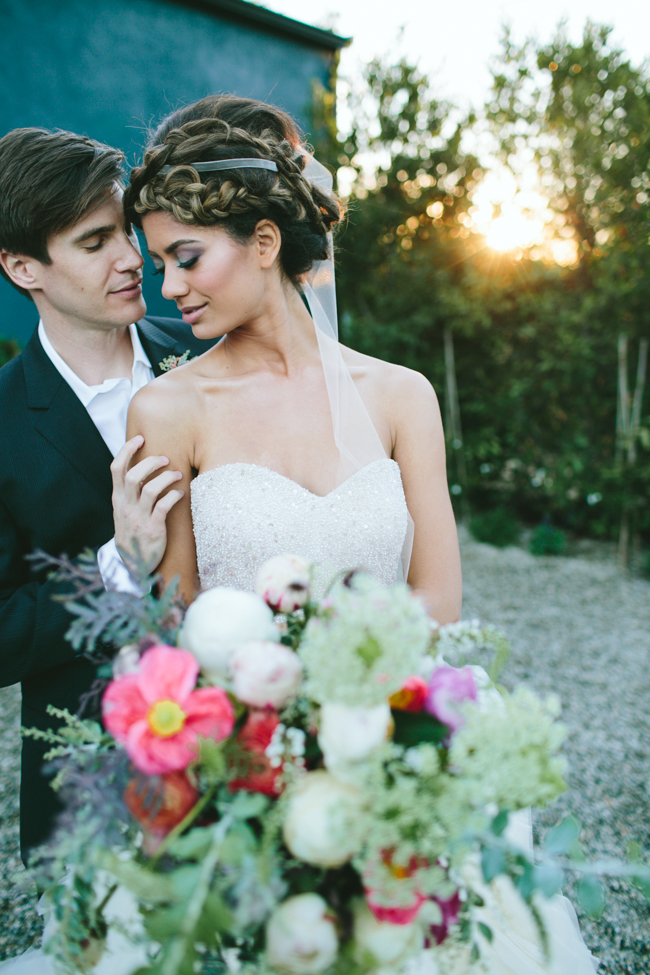 We haven't done a wedding-related styled shoot in eons, but when it's with Jesi Haack at the stunning brand-spakin'-new Fig House in LA?  C'mon now.  This needed to happen.
Jesi + I were chatting at the Fig House opening back in November.  We were so taken by the stunning floor-to-ceiling stained glass windows at the entrance [FYI: Emily Henderson's incredibly creative brain thought of those], that we decided to style a shoot inspired by them.  And here are the results!  I'm especially partial to how much green + pink are used throughout the Fig.  My favorite colors e'erywhere?  Uh, GORG.  (Also, notice our incredibly gorgeous bride + groom, Gina + Mike, and now believe this: they're really in love and actually that gorgeous in real life!)
The hugest of 'THANK YOU's to this entire team who pulled all of this together + made it one of the loveliest days ever.  Also, have your wedding at the Fig House.  Not only is the location stunning, but the food?  OH MAN!  No lie, the freakin' best.  Just do it.  You won't be sorry!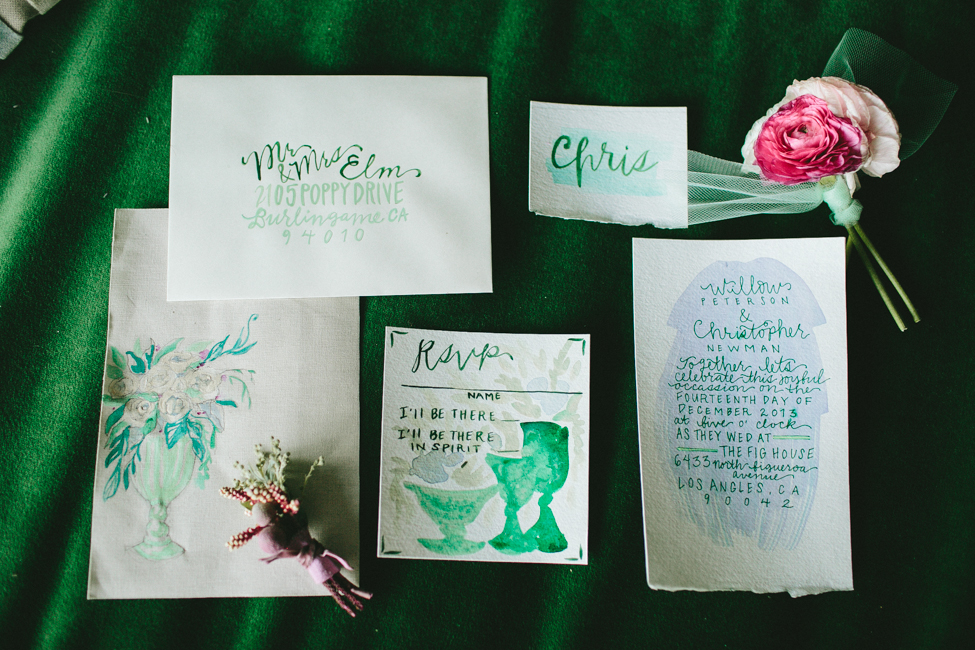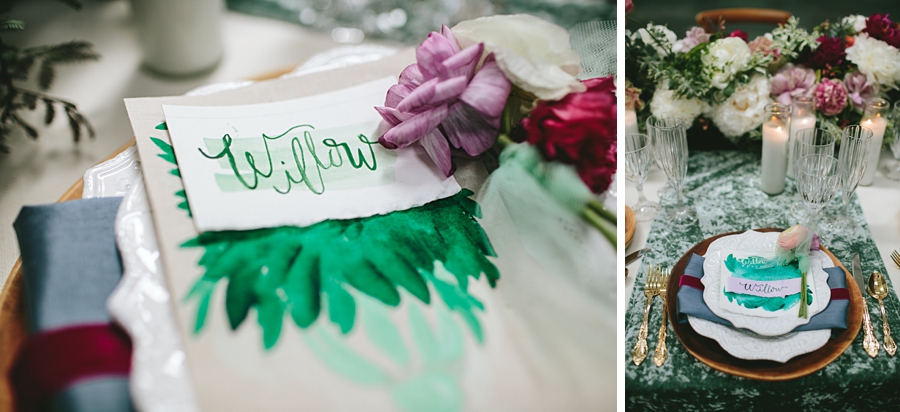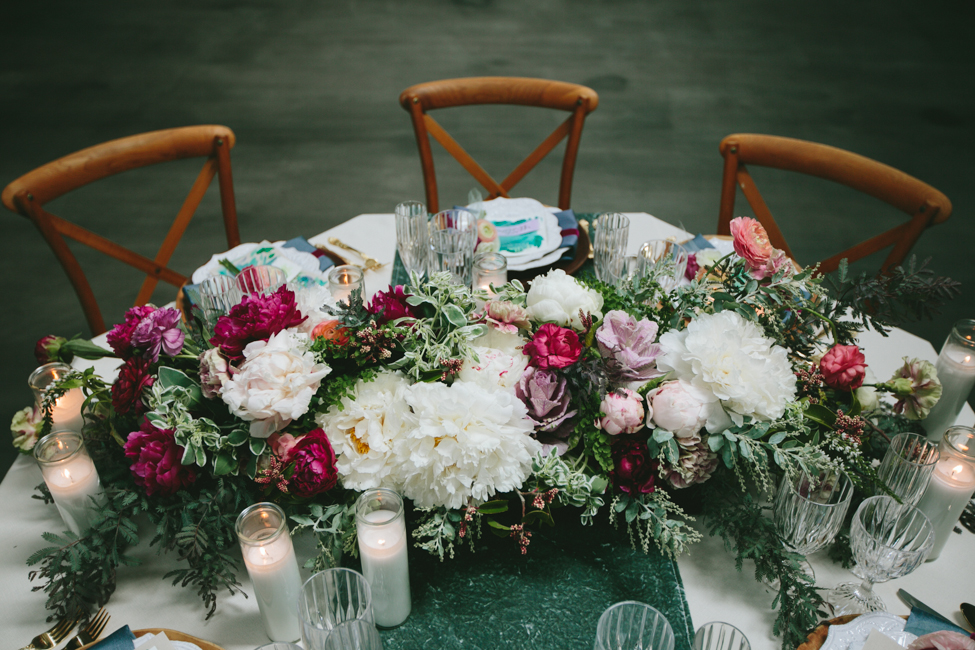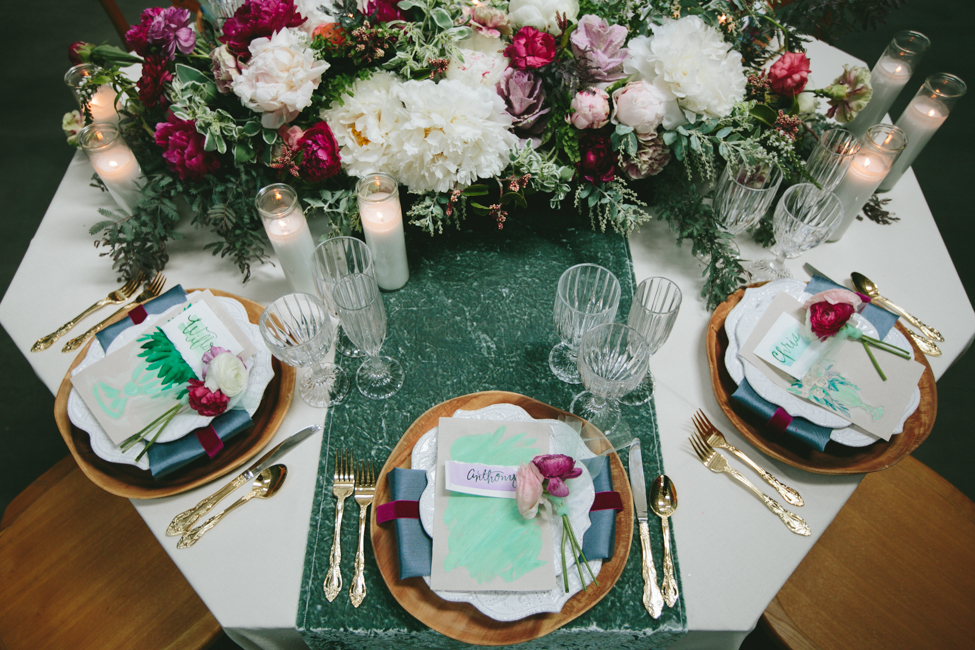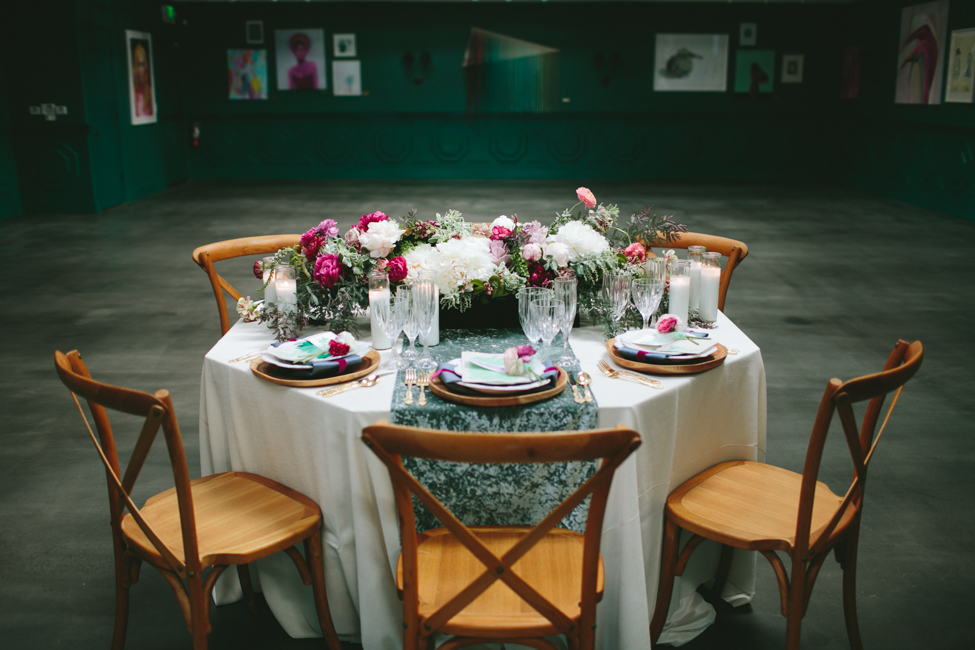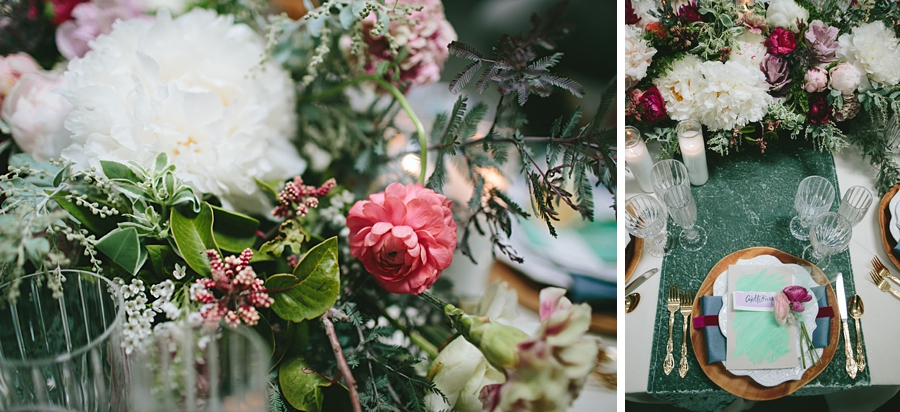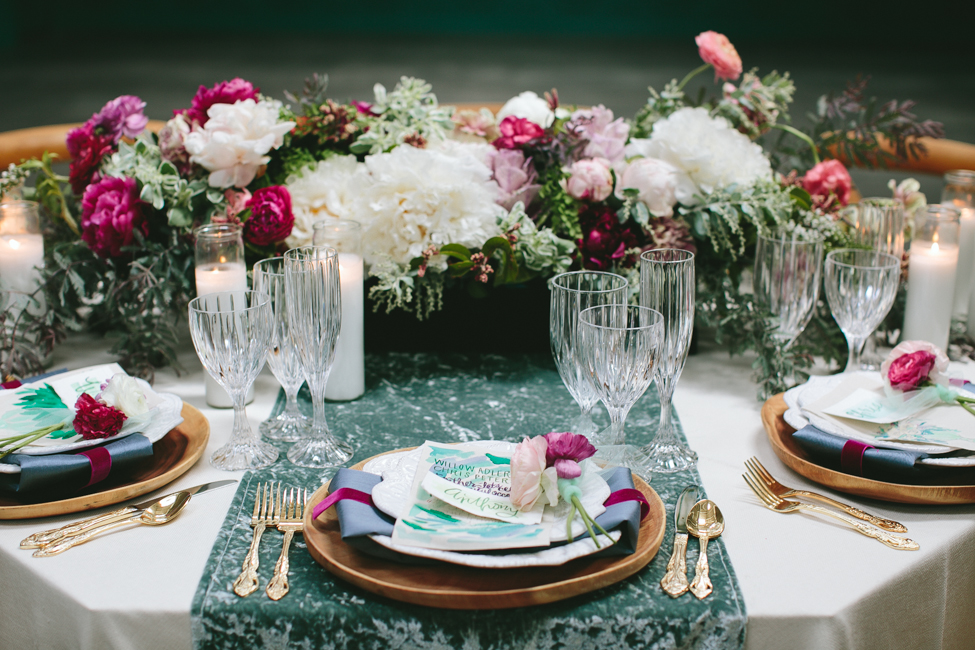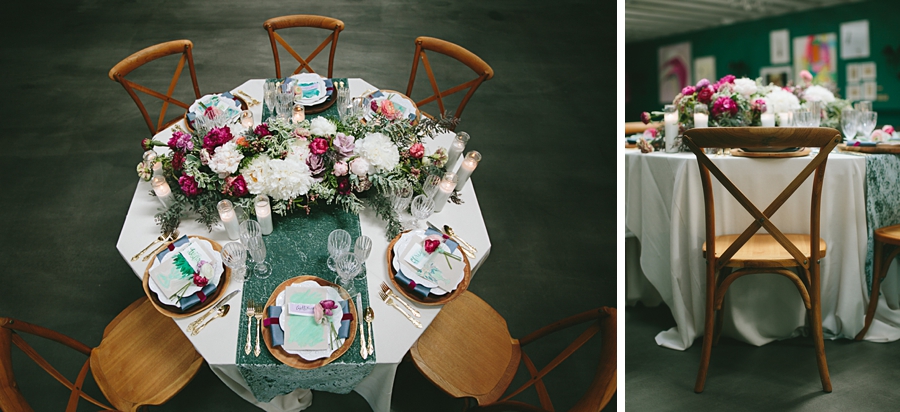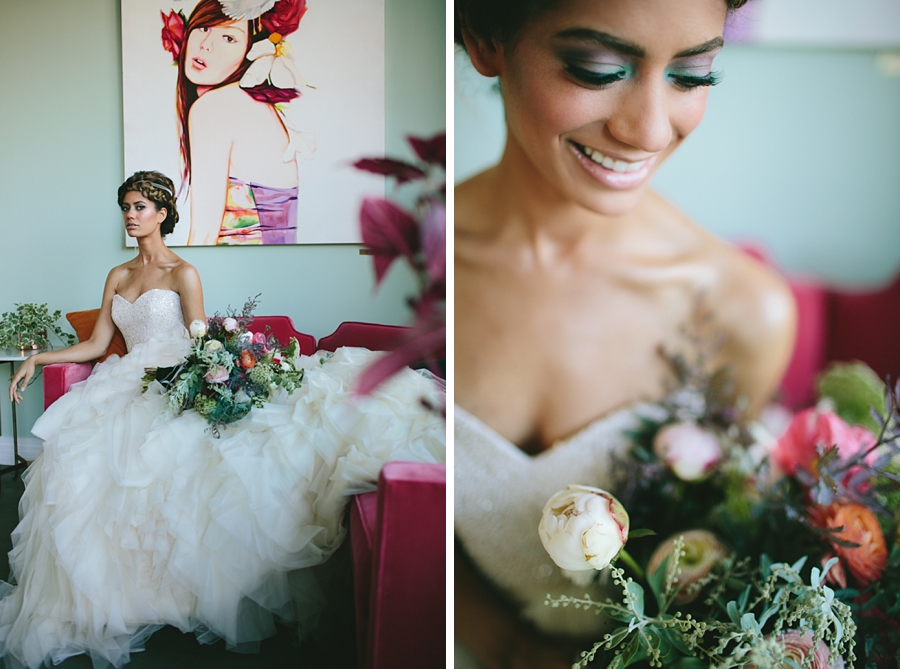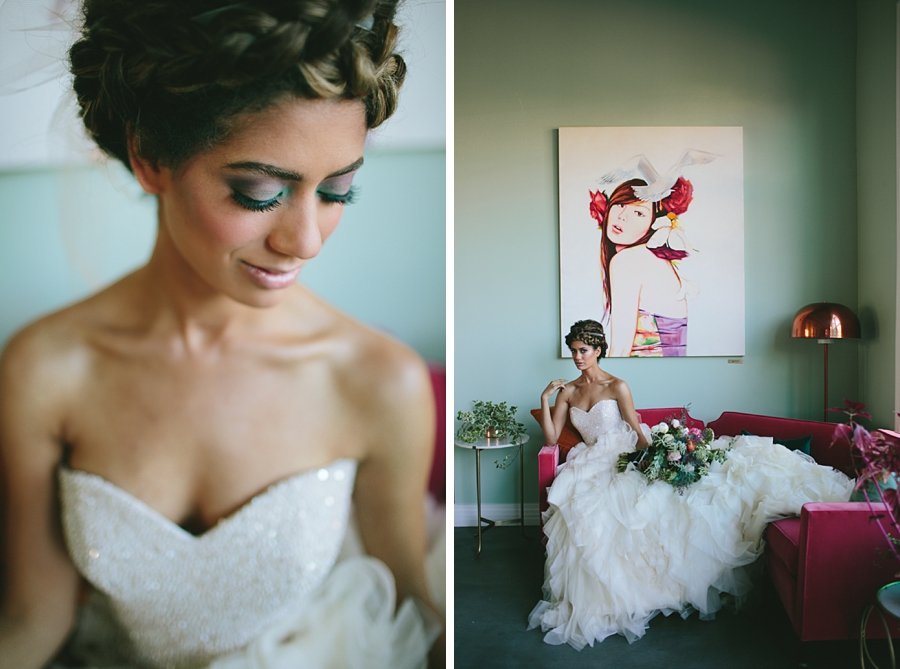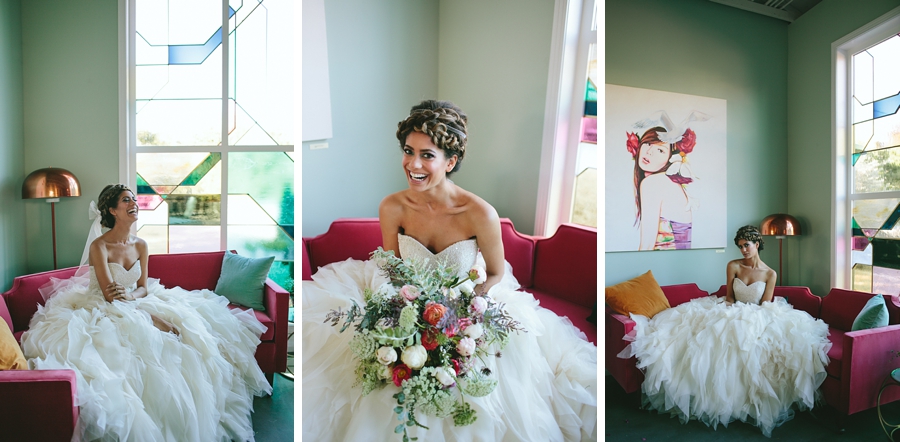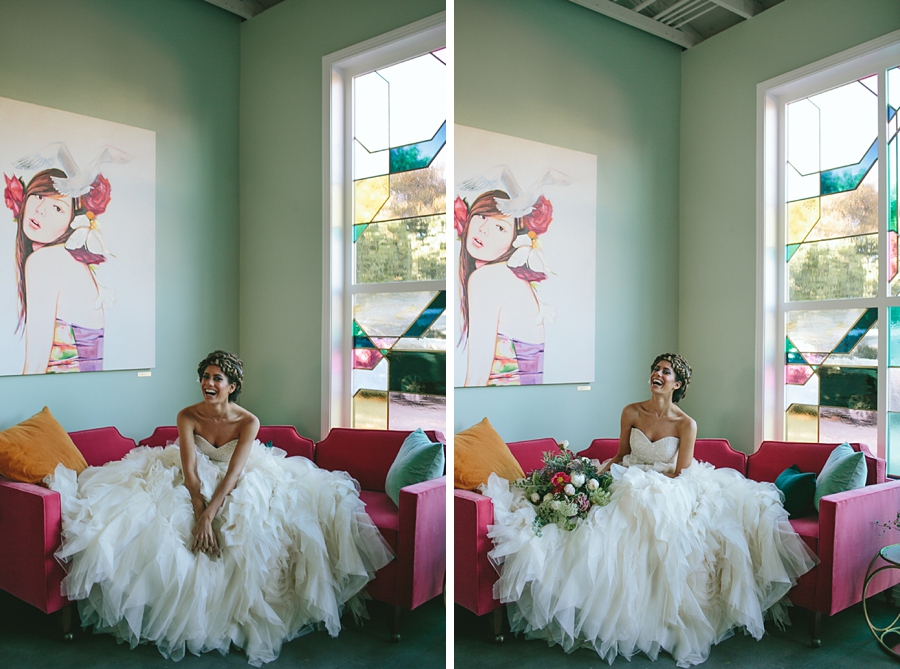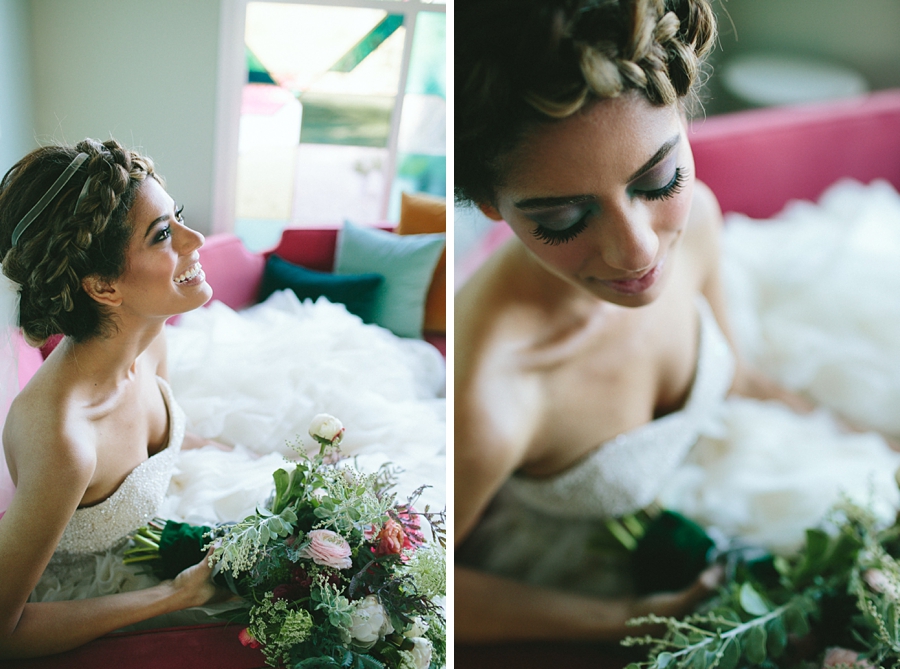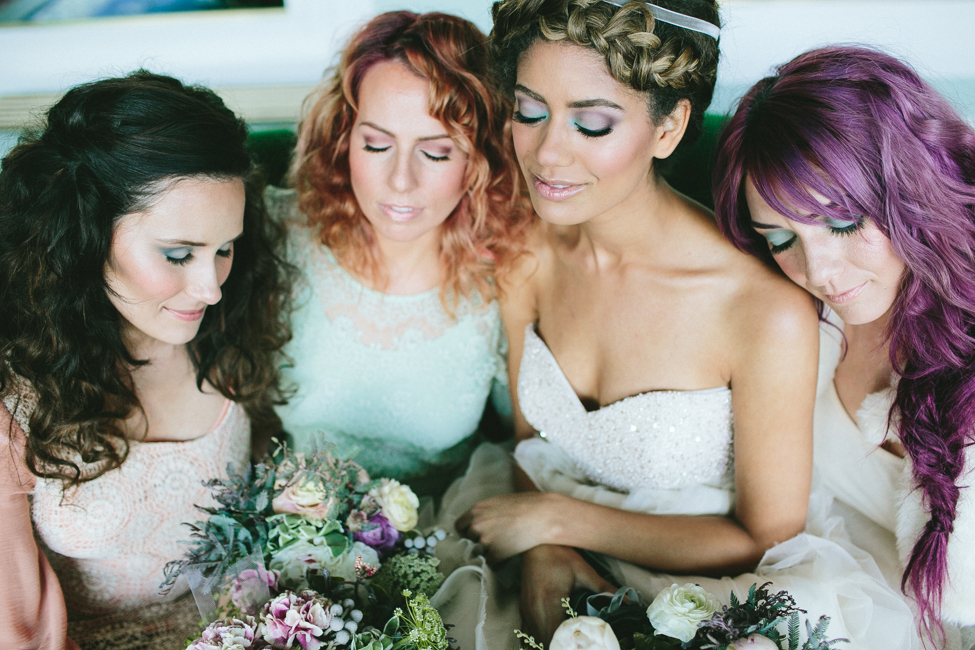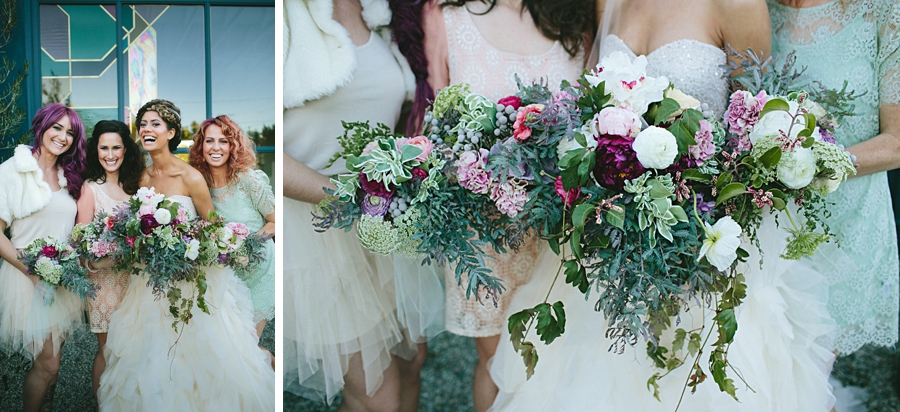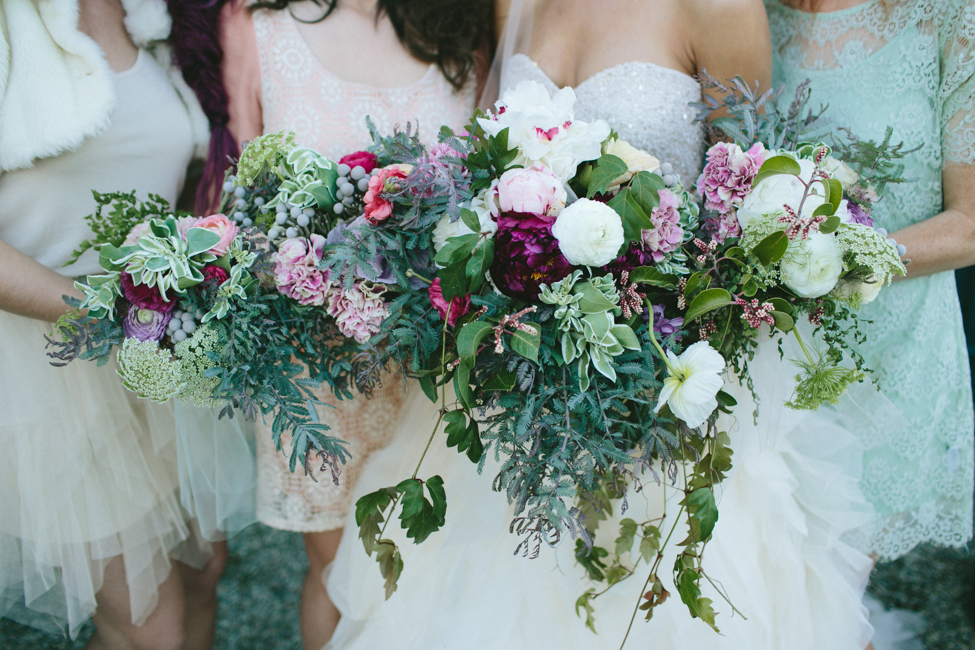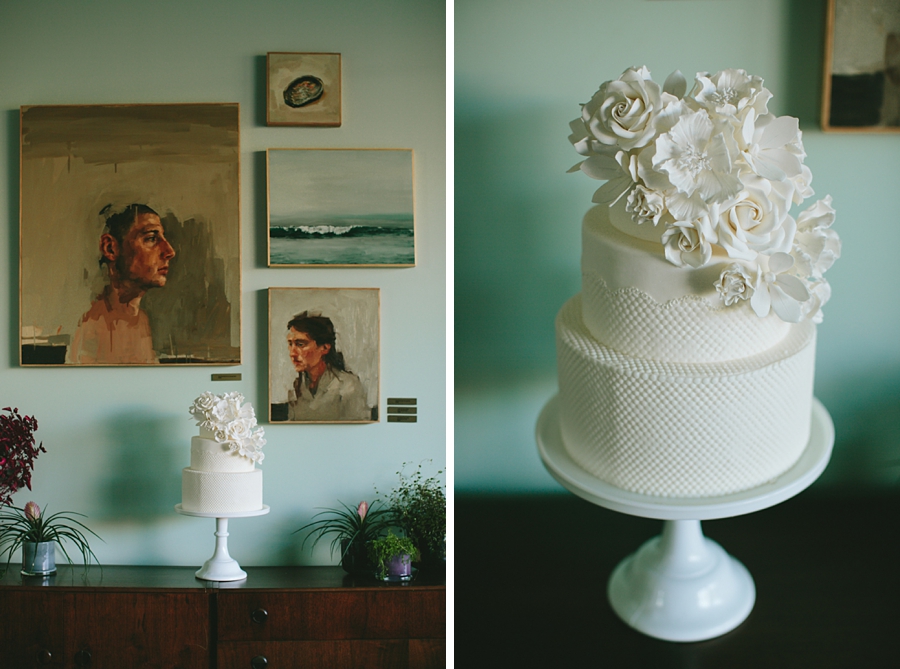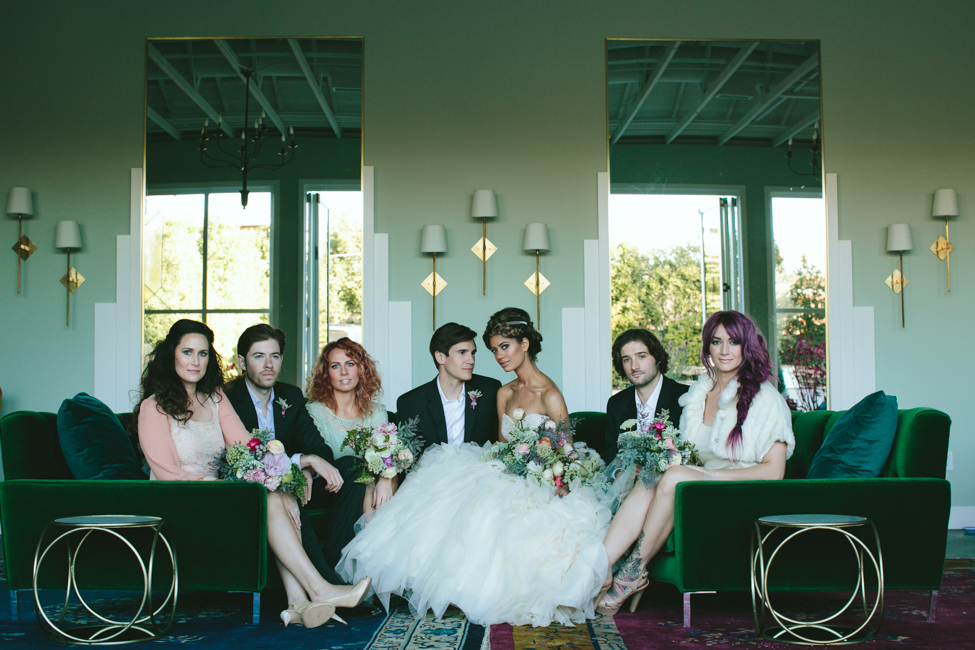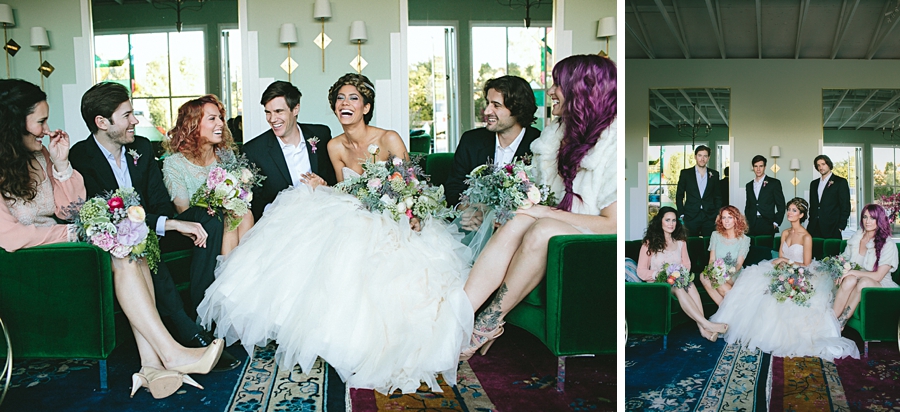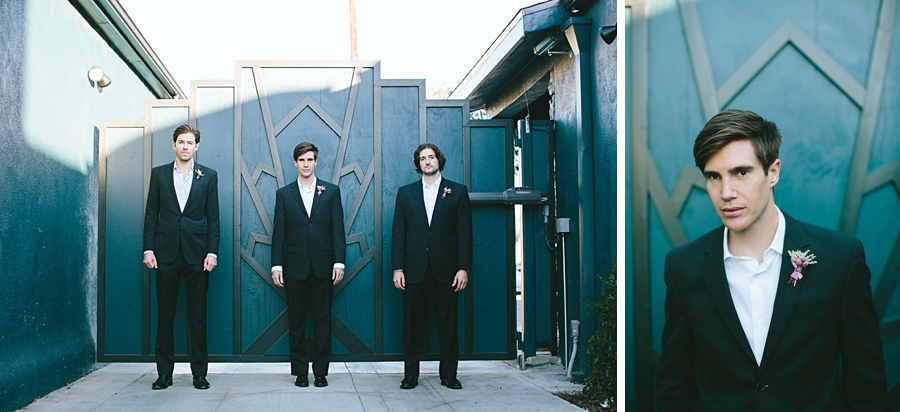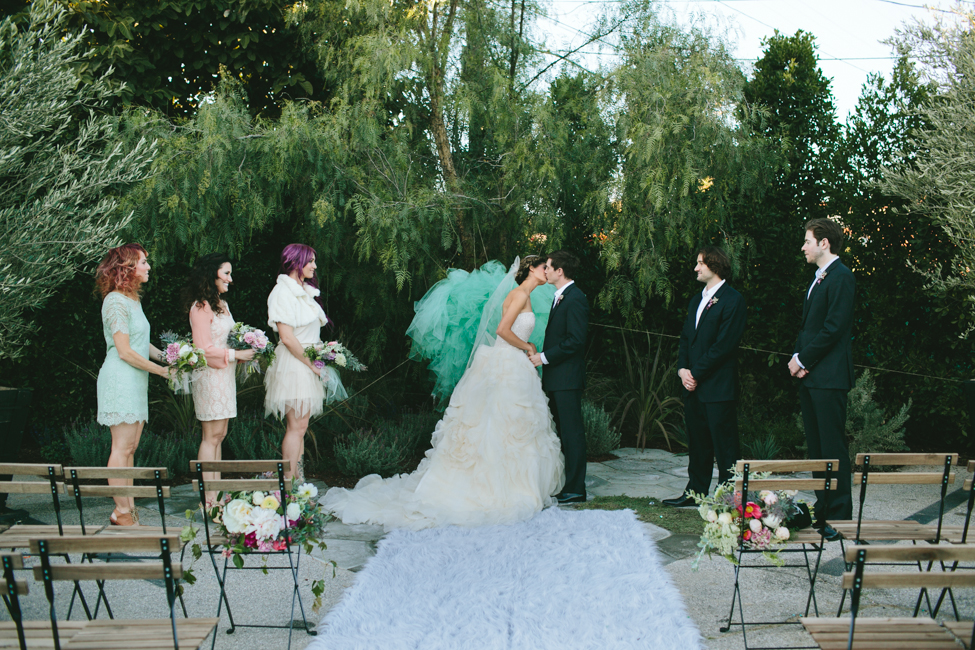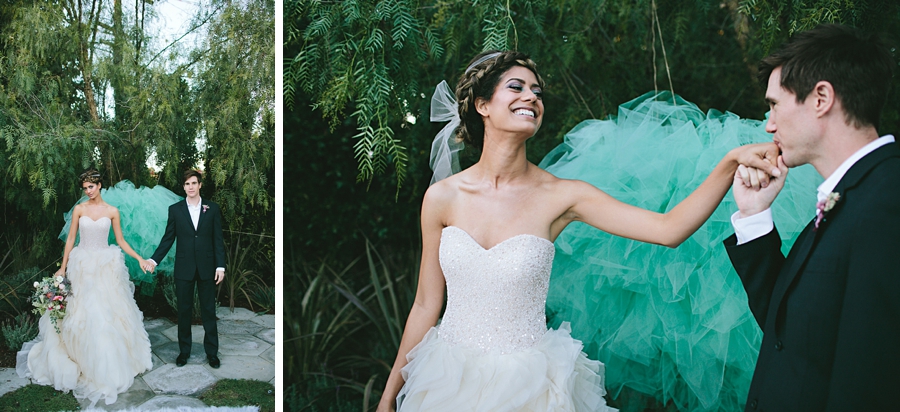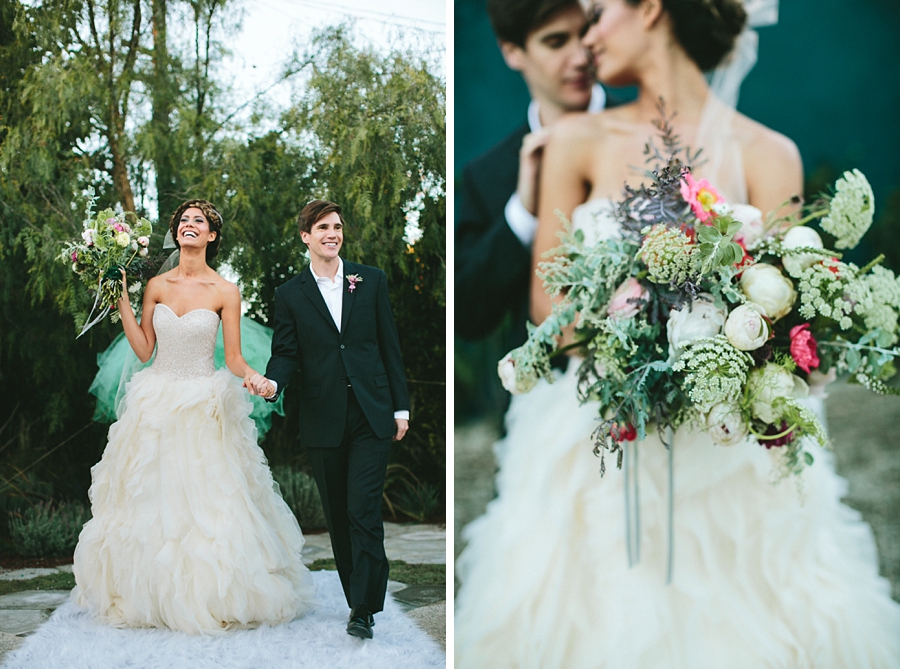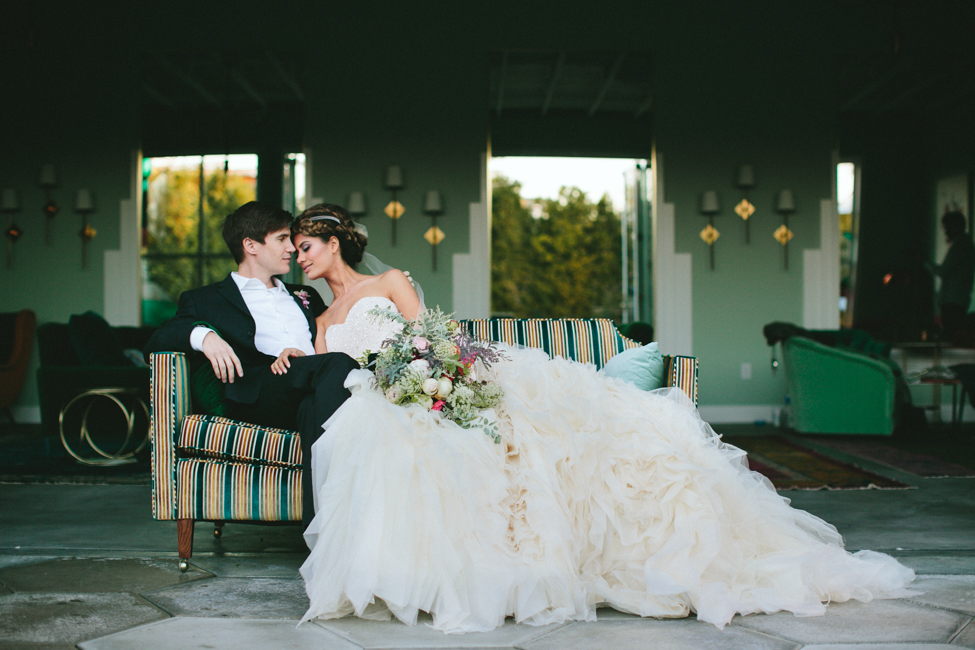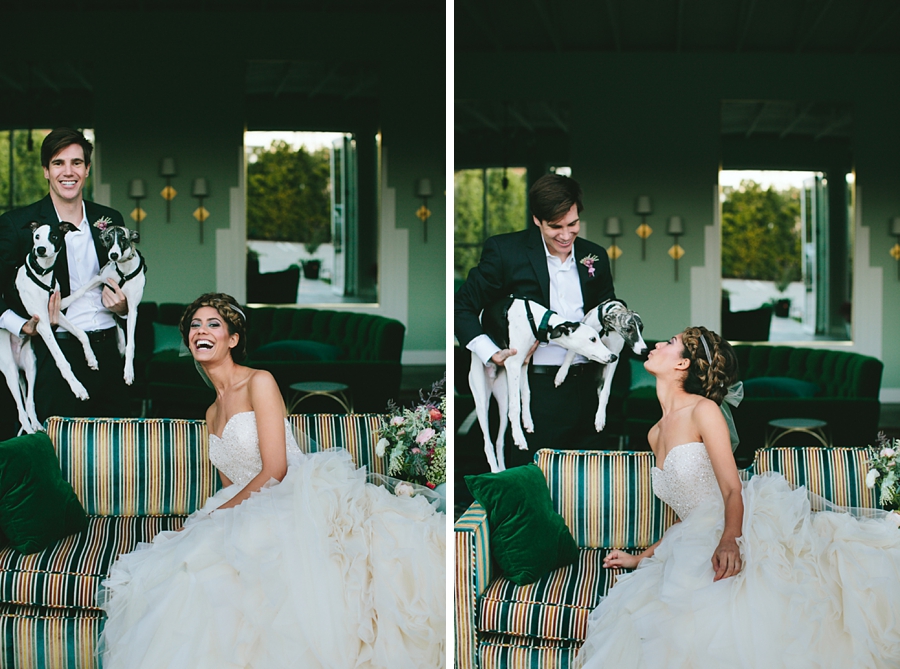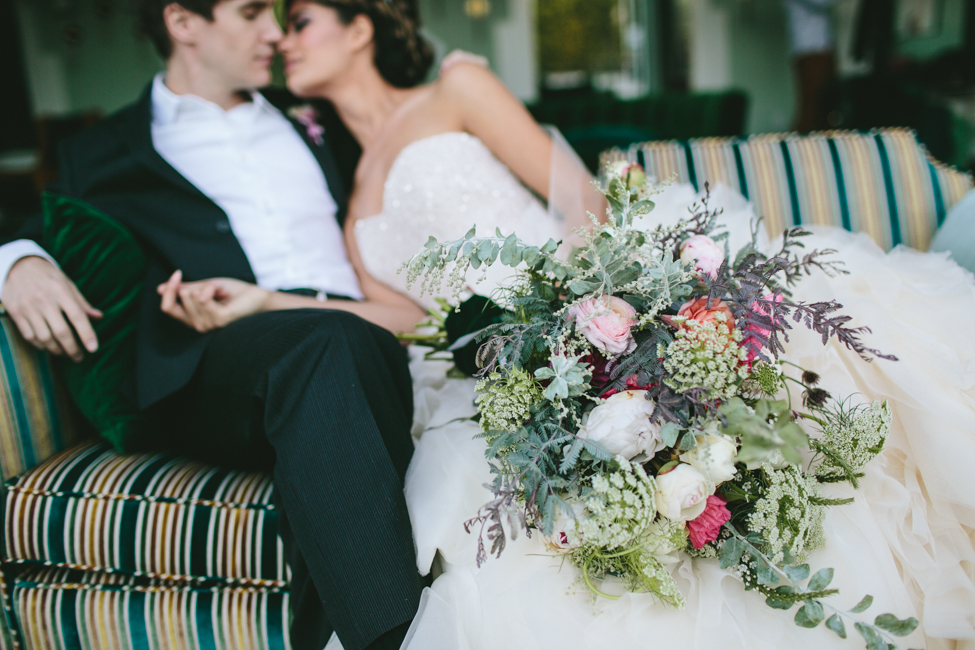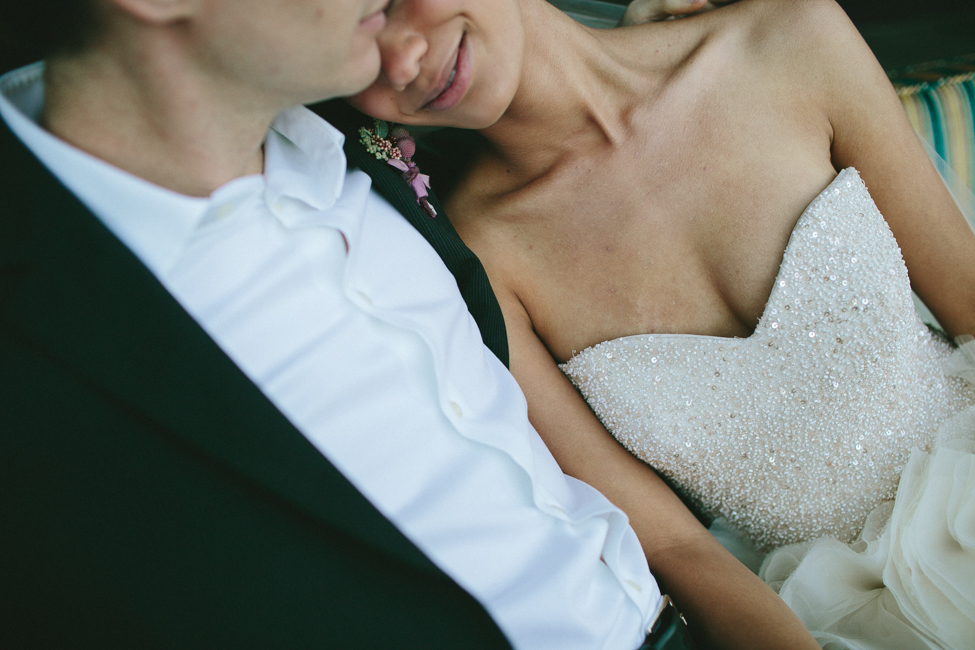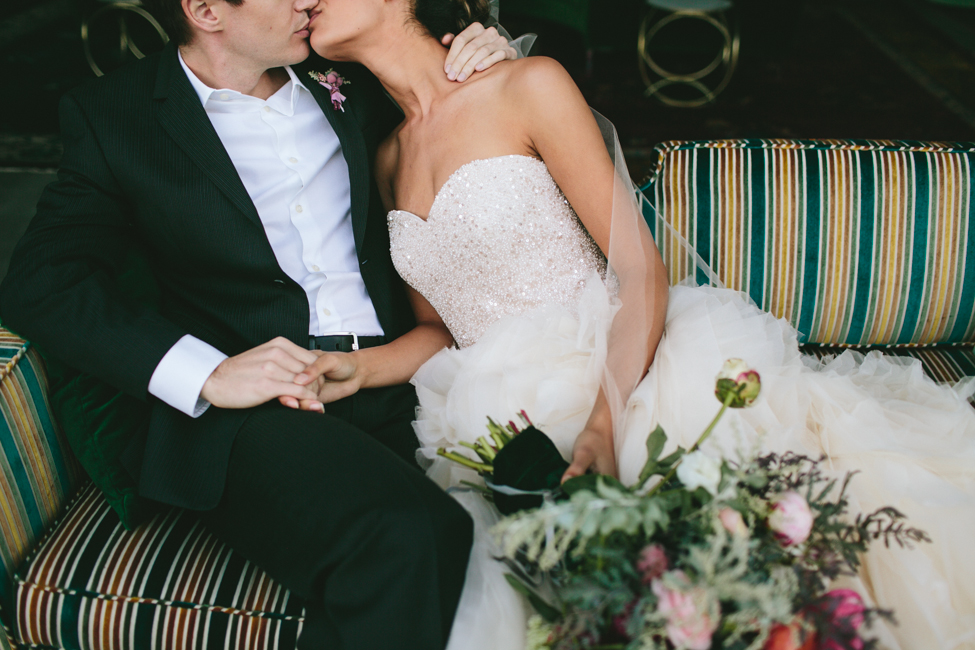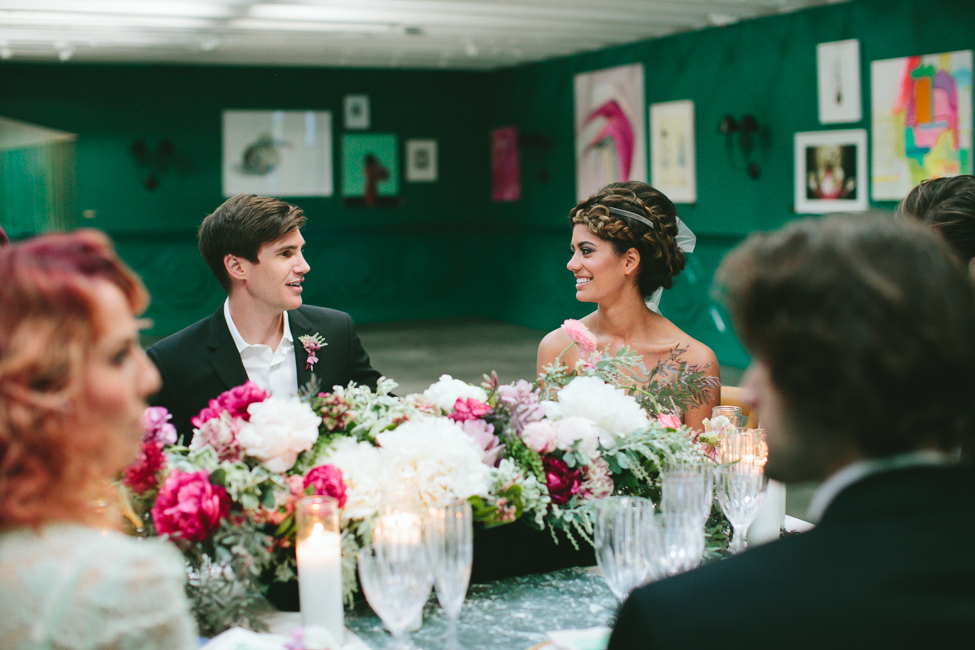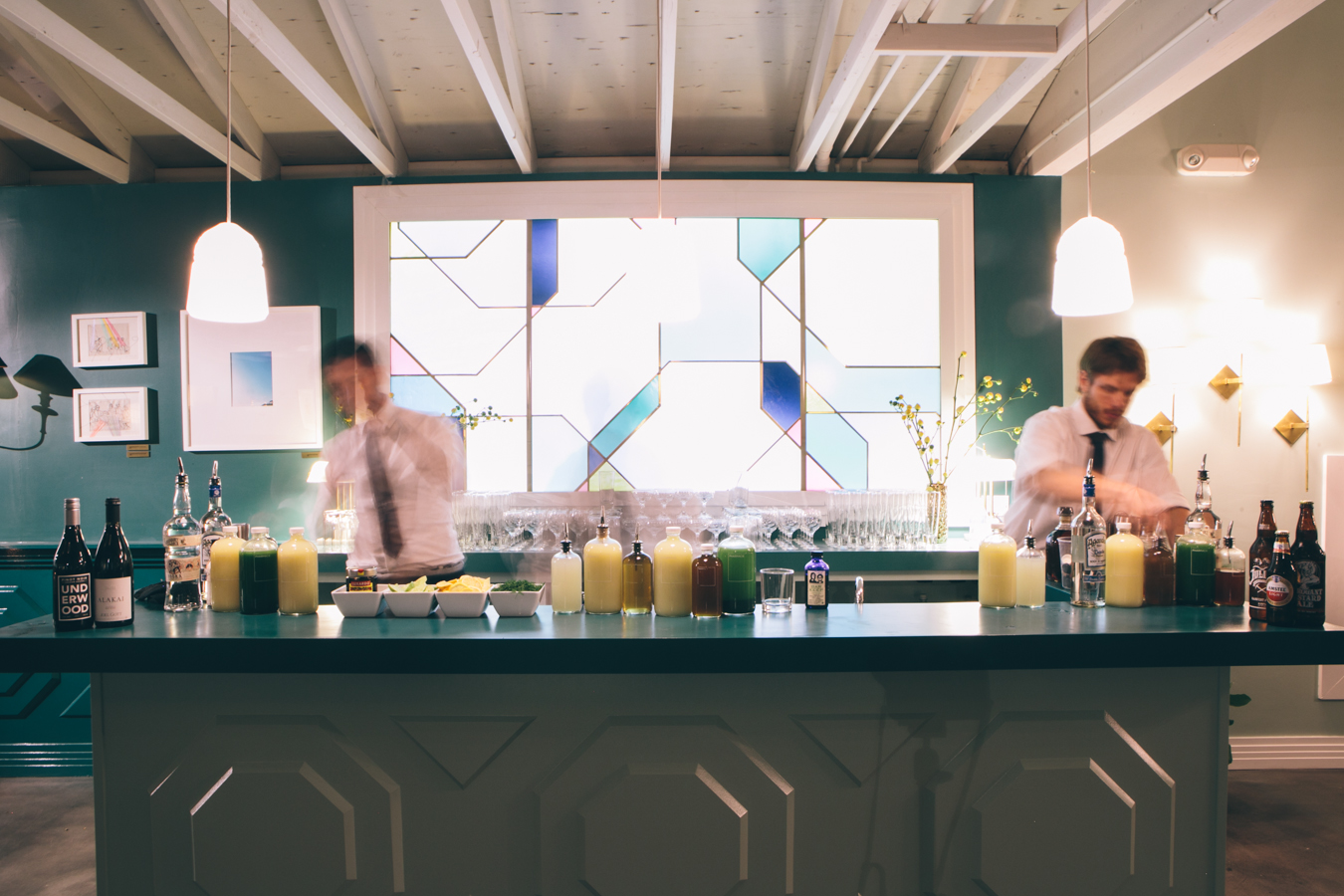 (This shoot is featured over on Green Wedding Shoes today!  GWS is one of our favoritest wedding blog ever, so we're pretty stoked.  Thanks, Jen!  xx)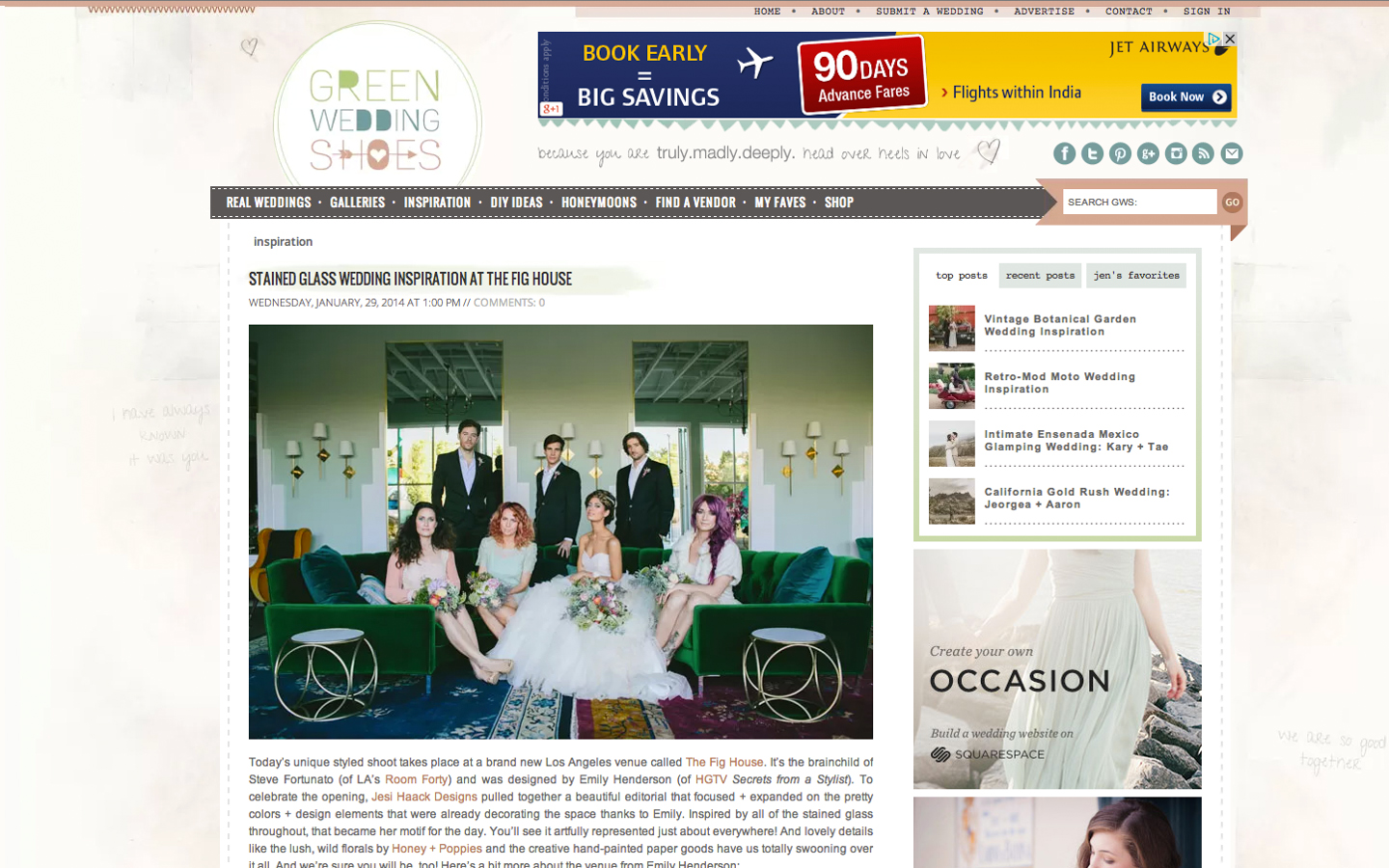 Folks Who Were Involved:
photography: Woodnote Photography // planning + design: Jesi Haack Designs // venue: The Fig House Los Angeles, California // florals: Honey + Poppies // gown: Kirstie Kelly // cake: Sweet + Saucy Shop // hair + gorgeous purple-haired bridesmaid: Heidi Marie Garrett // make up+gorgeous pink-haired bridesmaid: Amy Clarke // painted stationery: Tessa Shane // rentals: Signature Party Rentals // styling assistant: Jessica Taylor // bride: Gina Falcone // groom: Mike // gents: Haines + Tom // bridesmaid: Kaeli