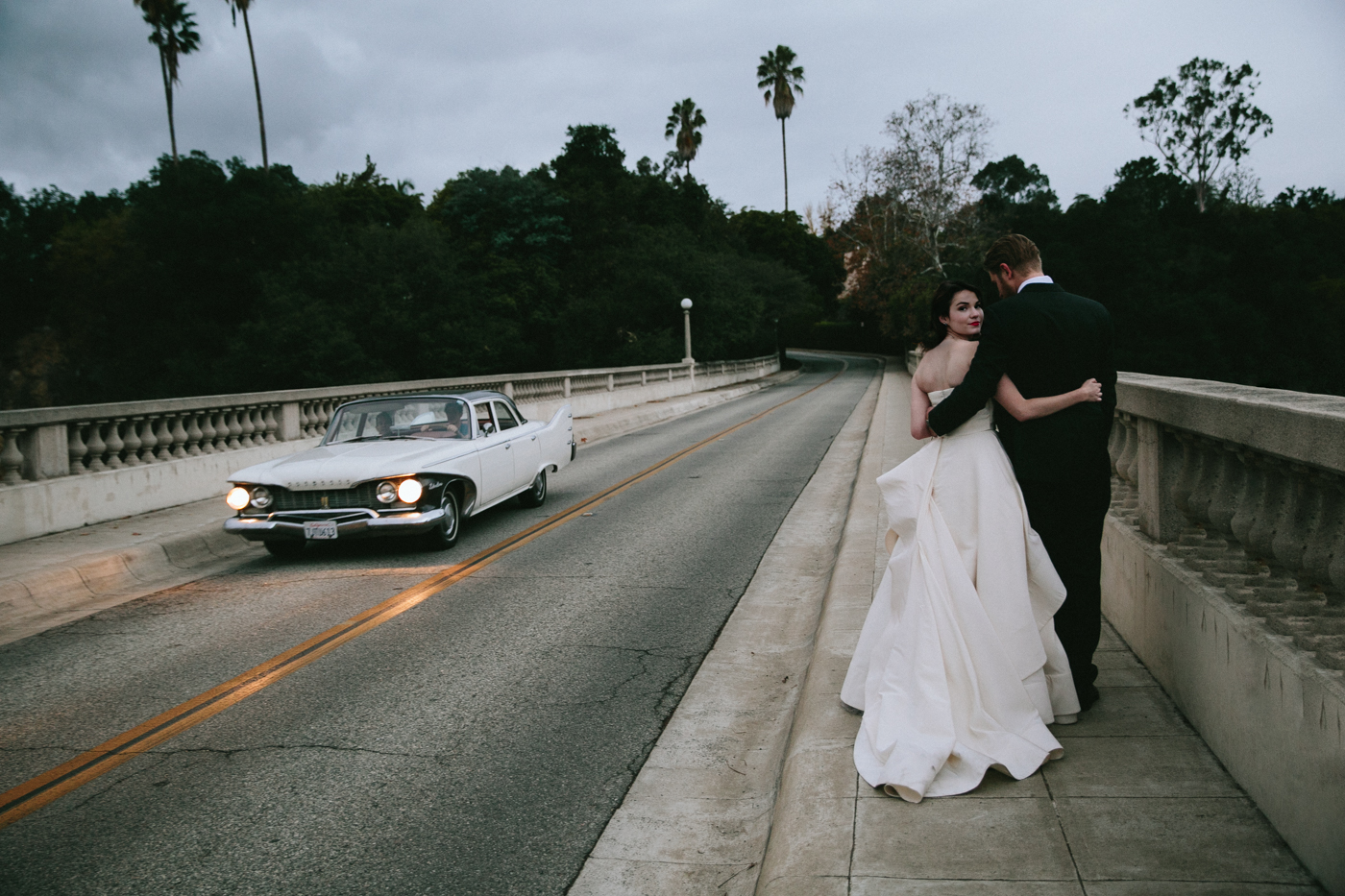 It's been a little while since we posted a full wedding, but we're about to break the fast with a real bit o' beauty! Los Angeles. Christmastime. The Fig House. Vintage Oscar de la Renta and Polish tradition, too. We aren't gonna hold back! Get ready…
"We met in 2004 through mutual friends as Lindsay was just finishing high school. She moved to Oregon and we remained good friends until one fateful road trip in 2011. We started dating long distance, and at the time, we said in a year we would evaluate and maybe someone would move. 6 months (and a LOT of early morning flights) later we were on another road trip moving Lindsay back to Southern California."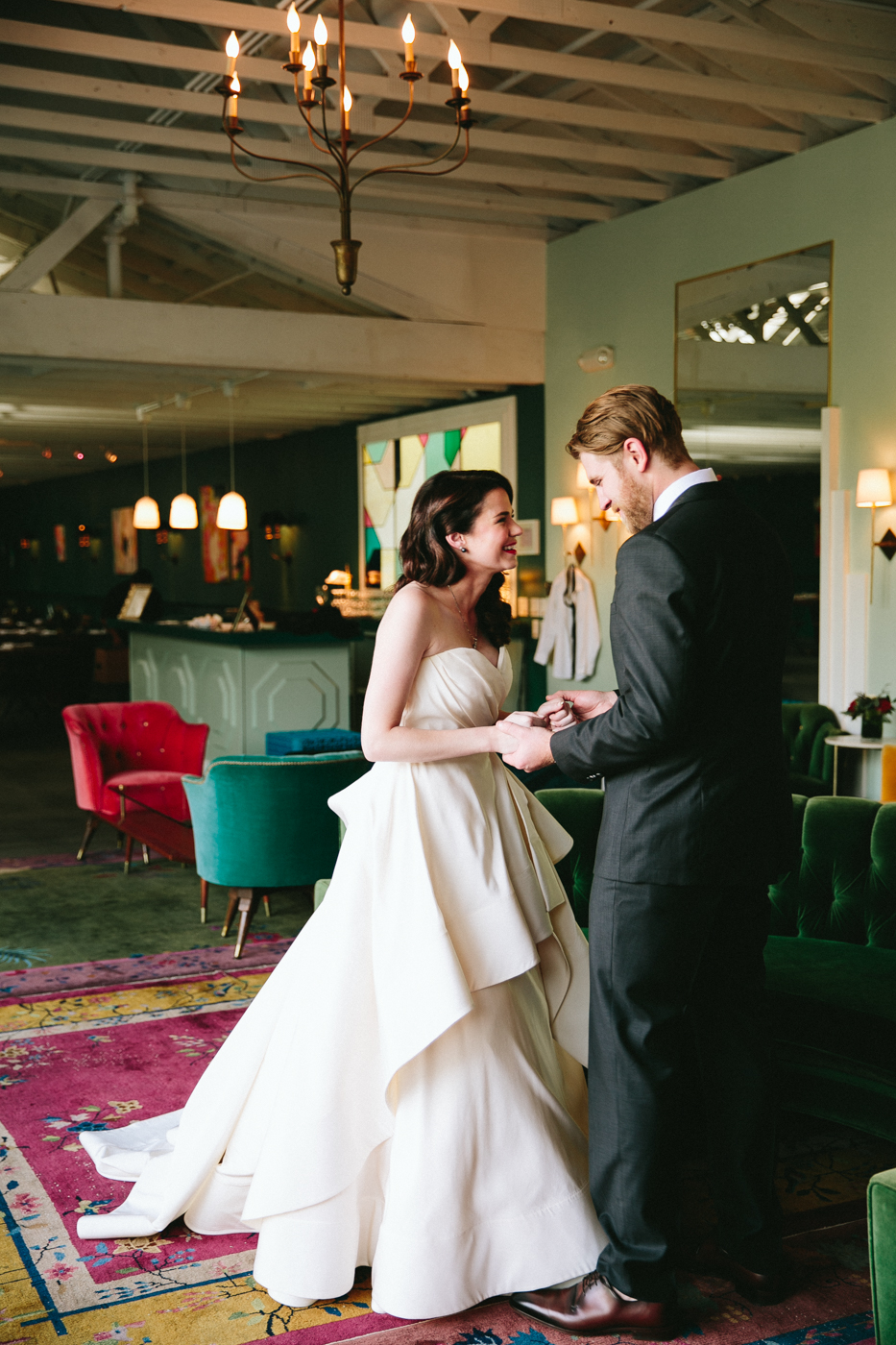 "Our wedding day was a really fun and beautiful holiday party full of love with all our friends and family."
Any advice for future brides/grooms currently planning their wedding?
I had a really hard time being overwhelmed in the beginning, but get the big things out of the way and everything else falls into place. It's also super cliche, but everyone has an opinion. You do you, because in the end no one is going to remember everything except you, so have the day you want!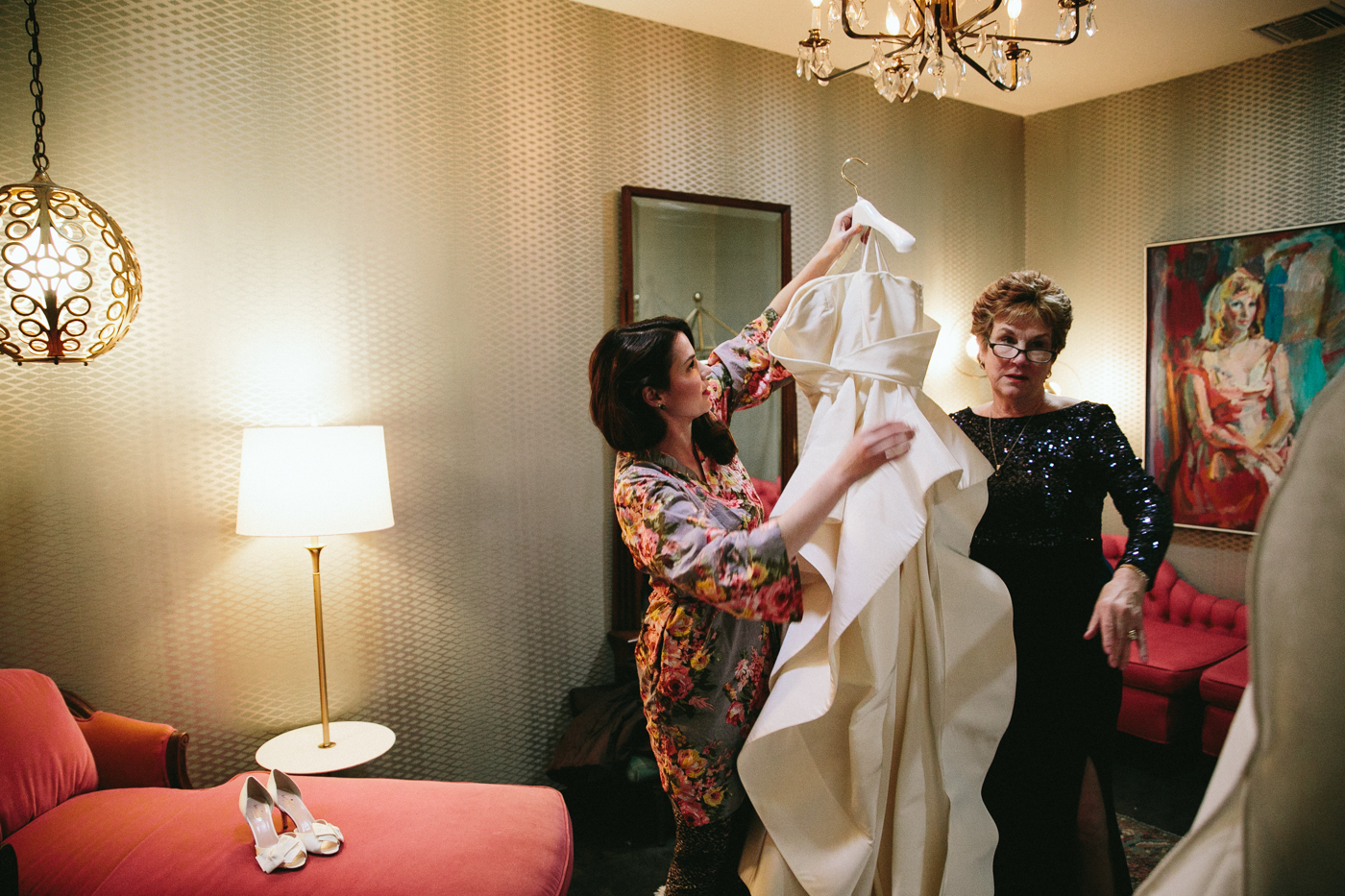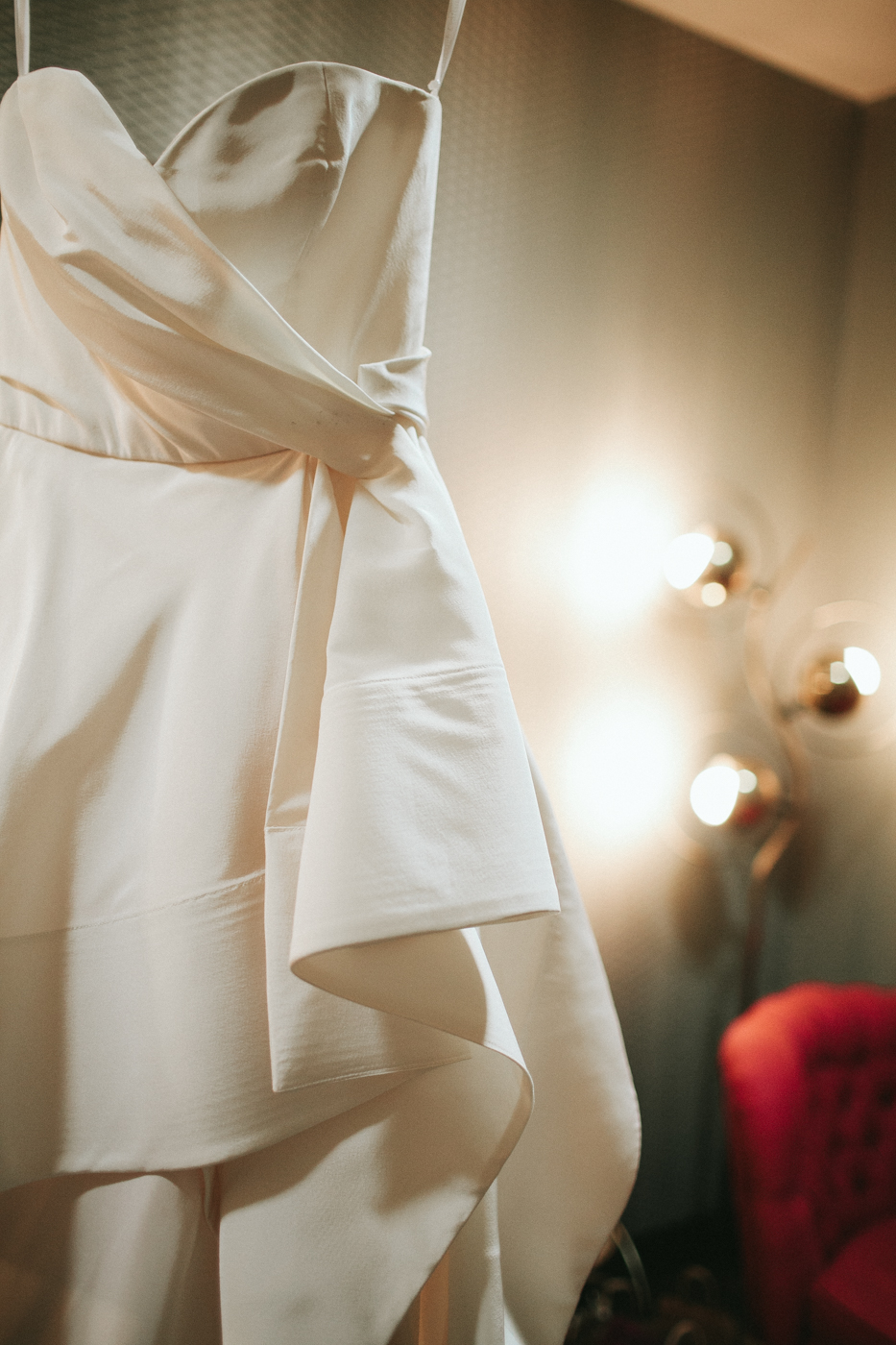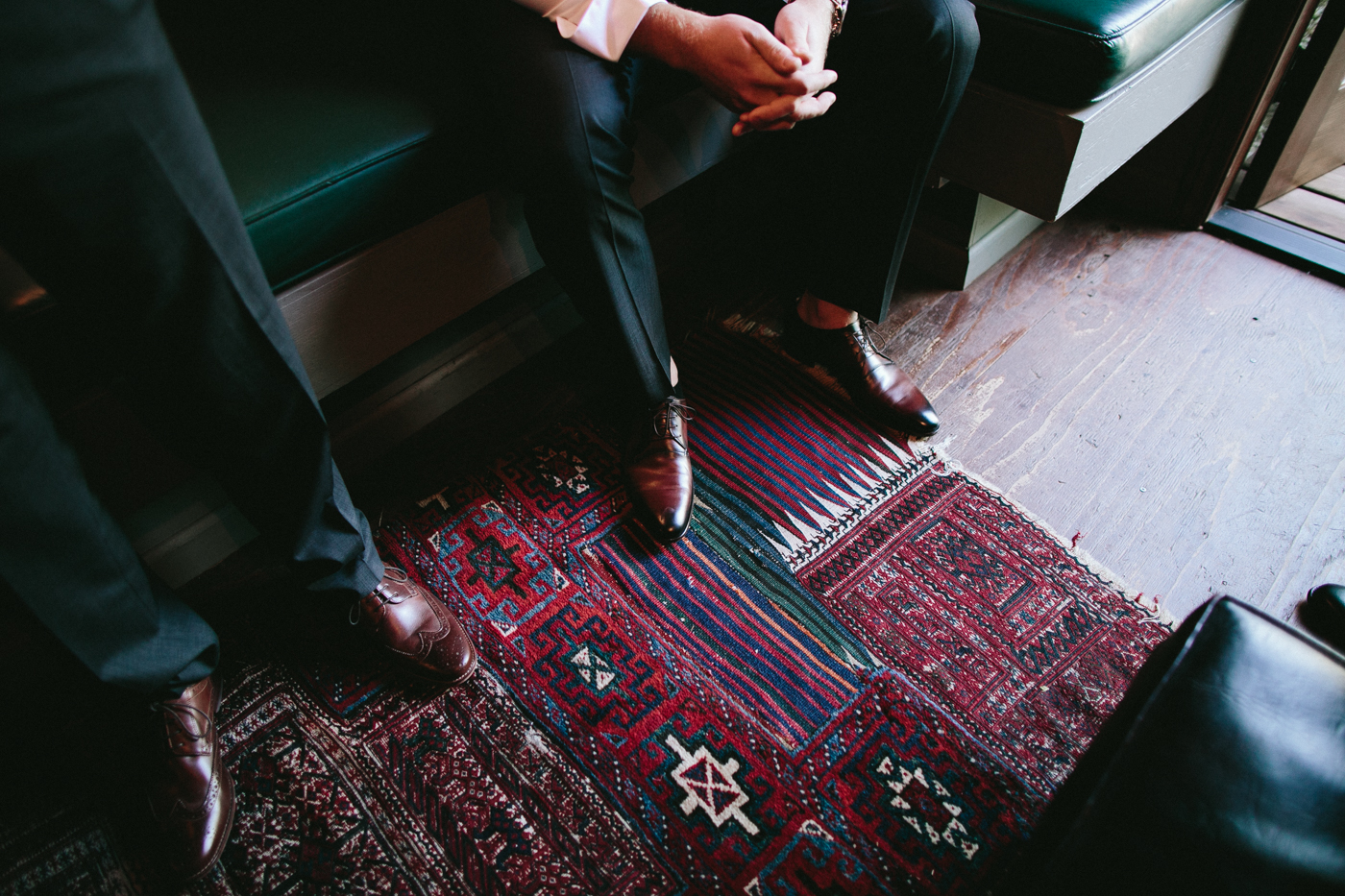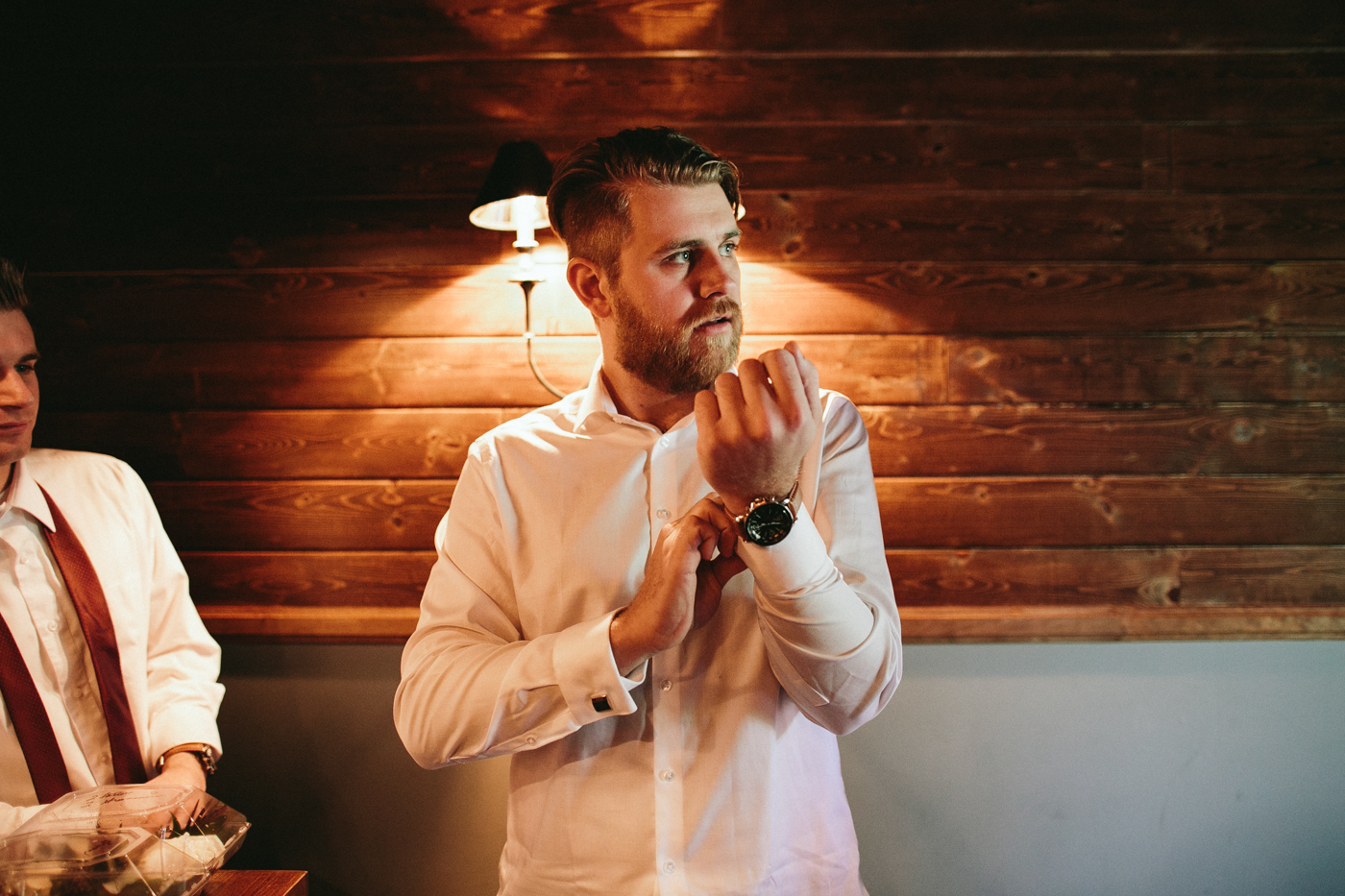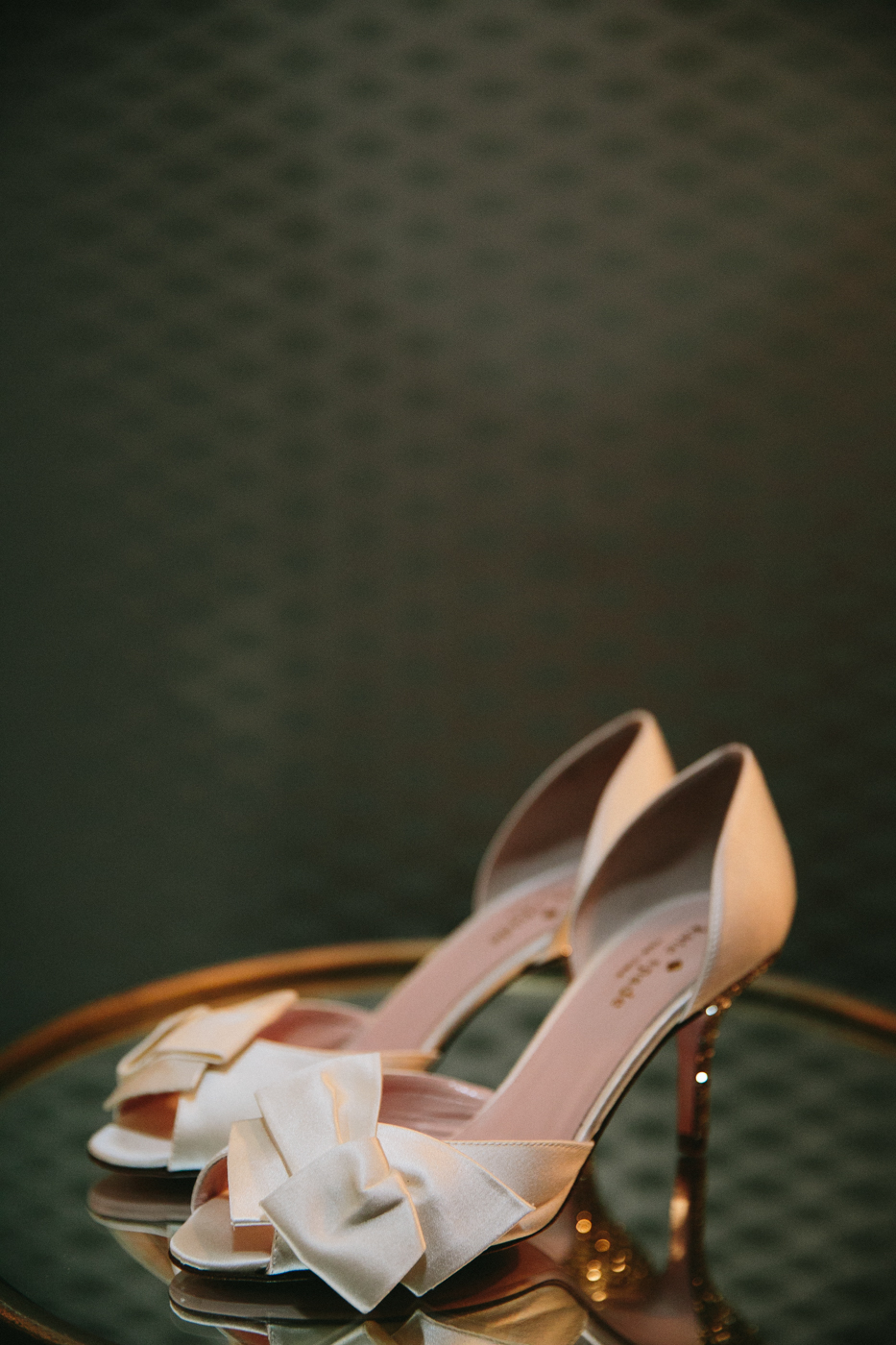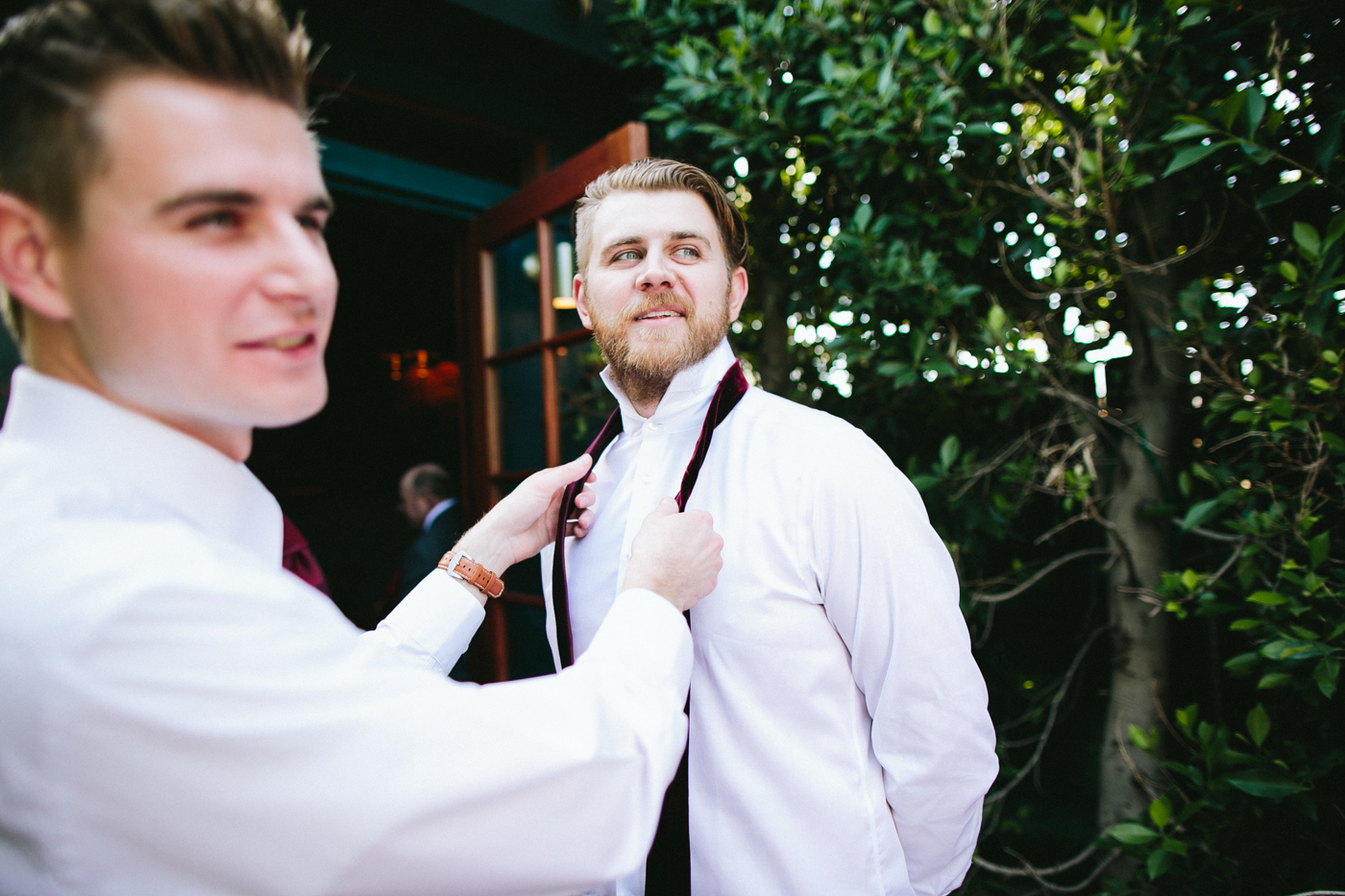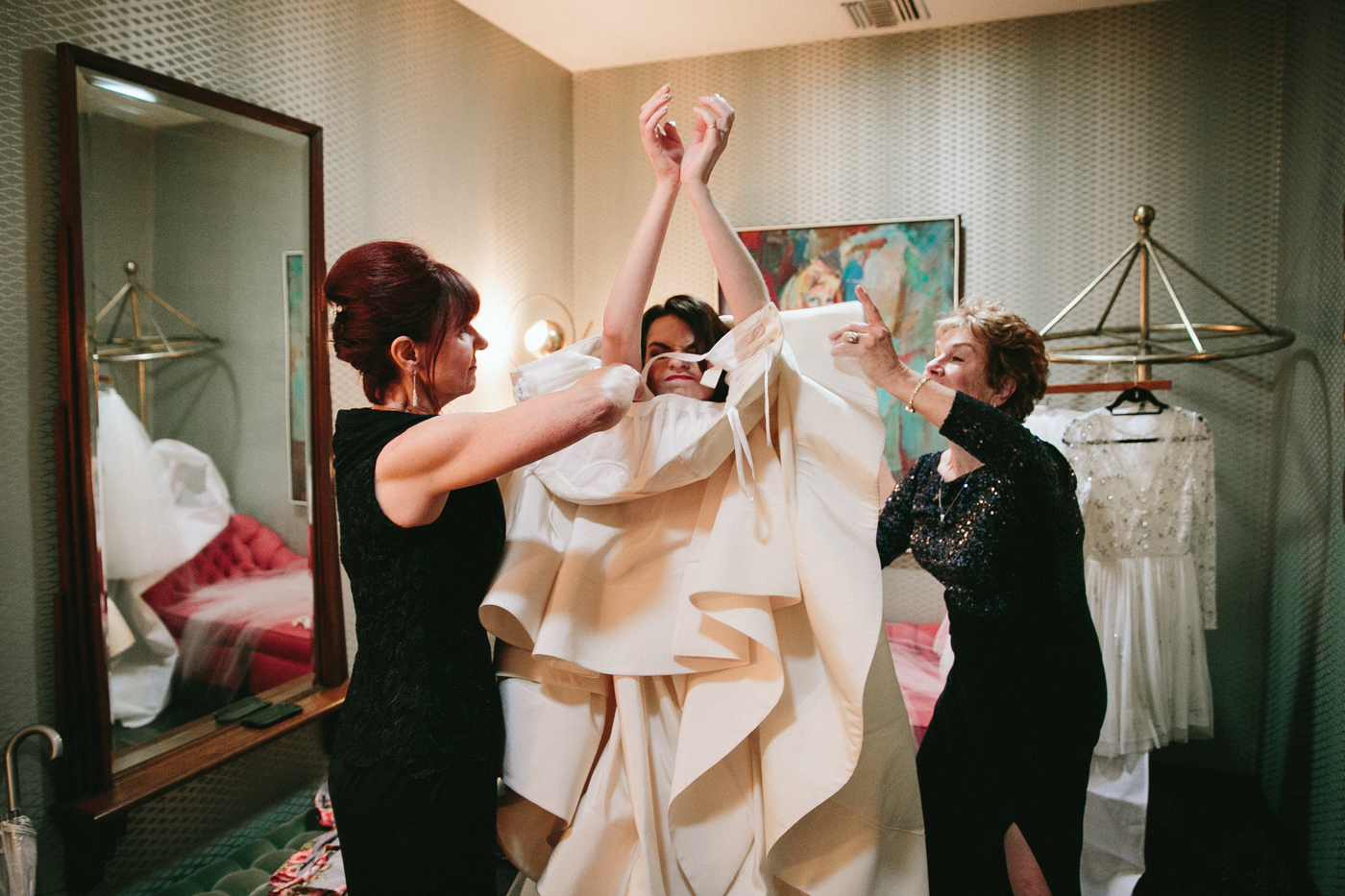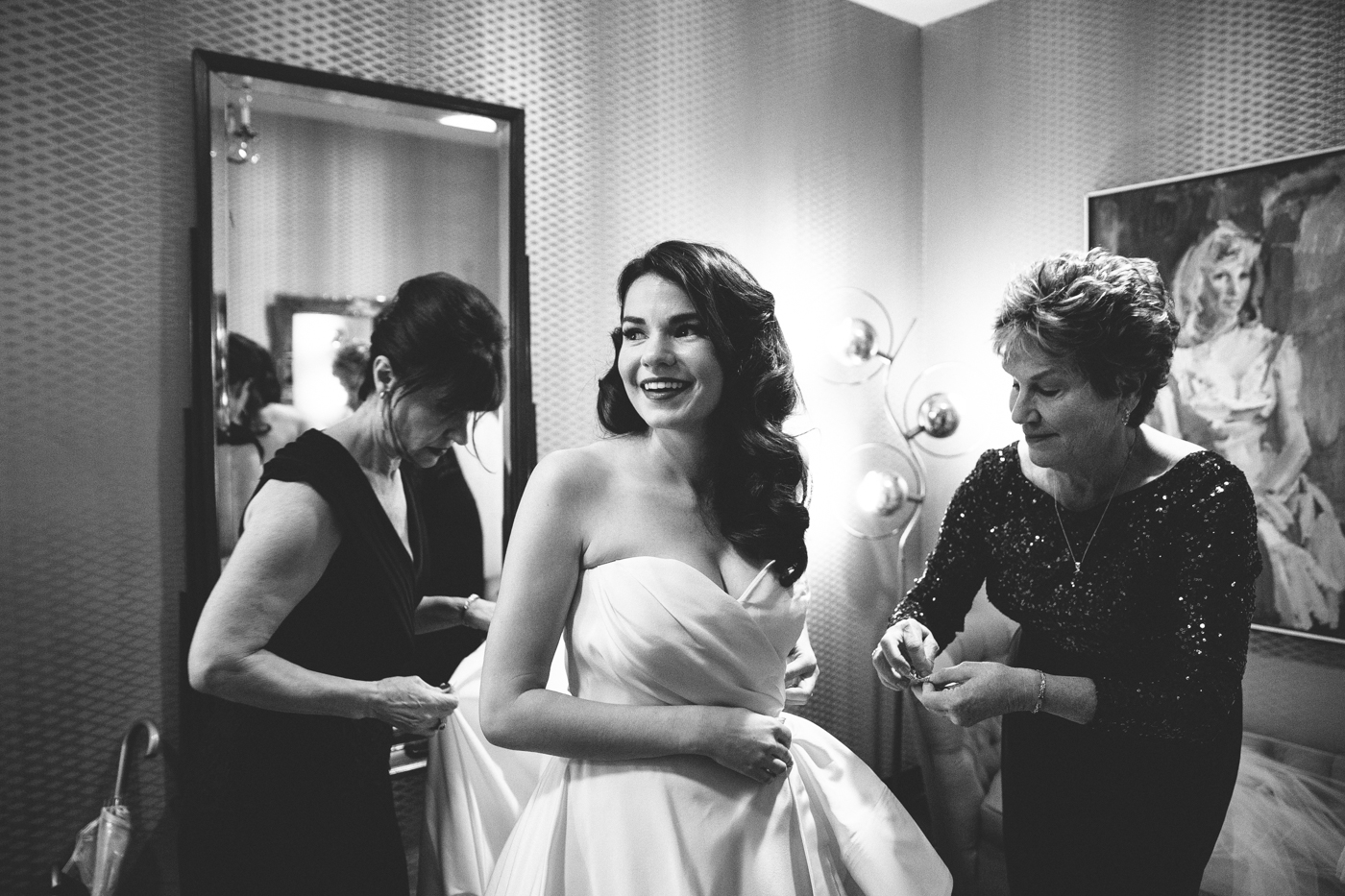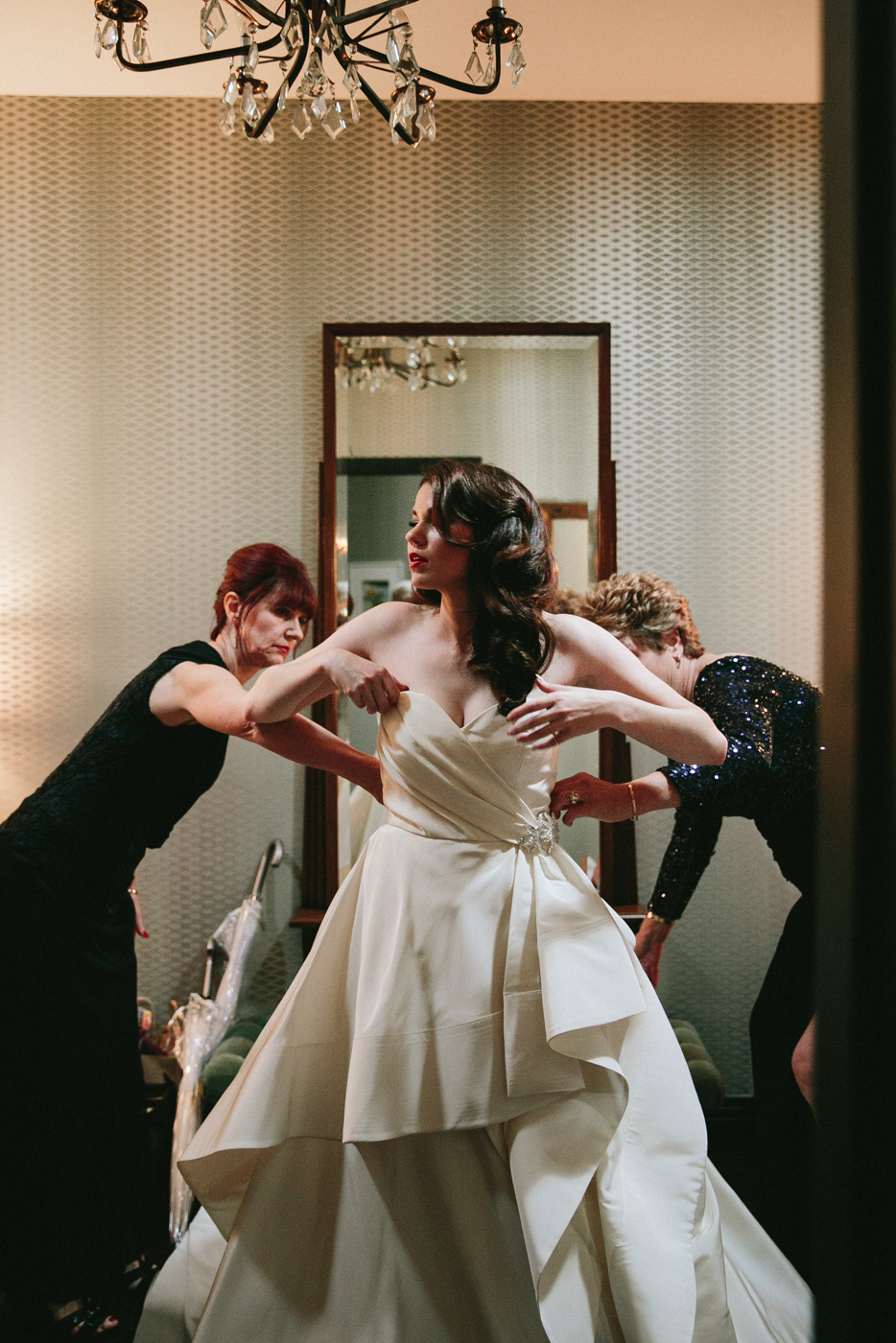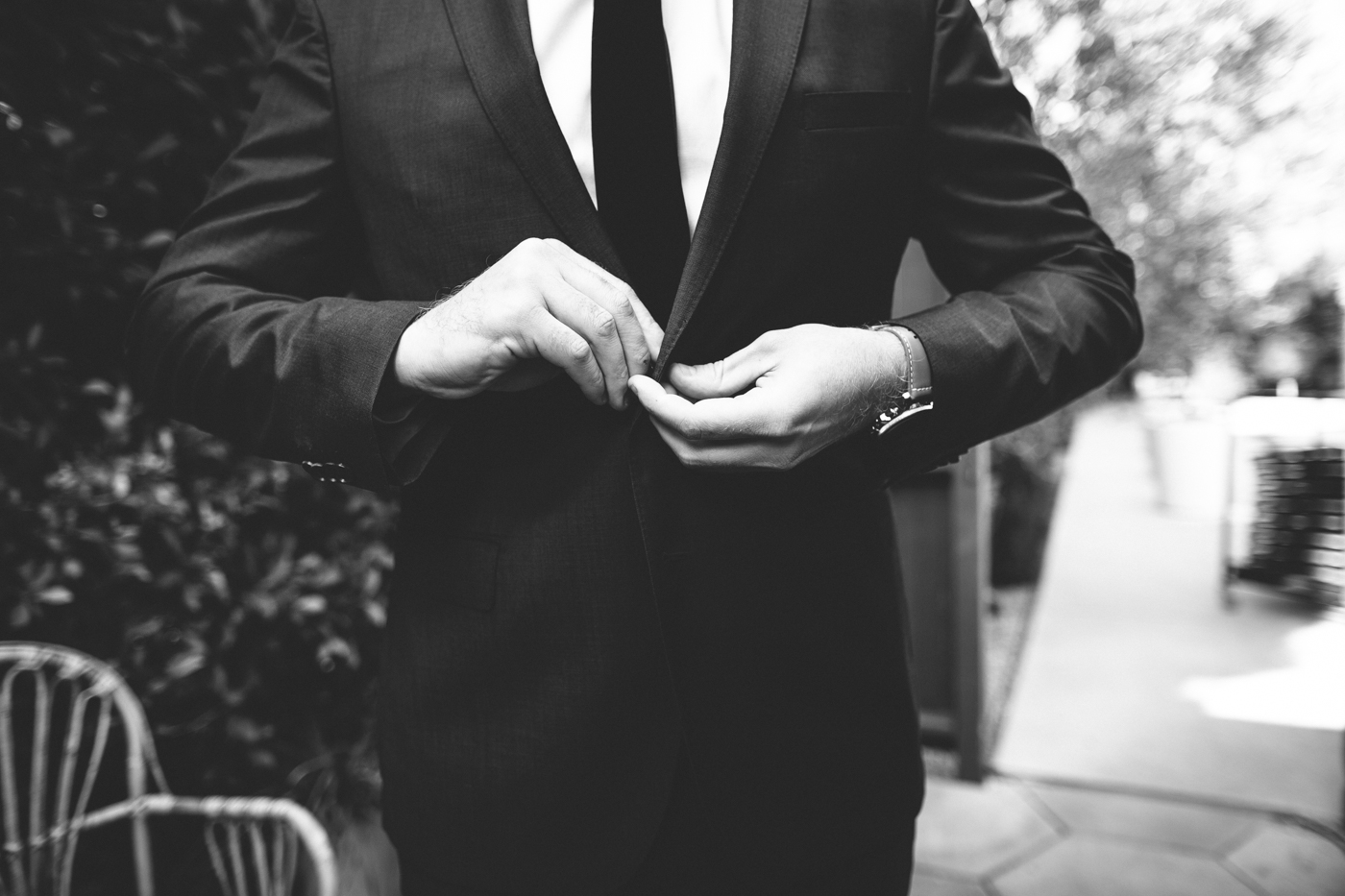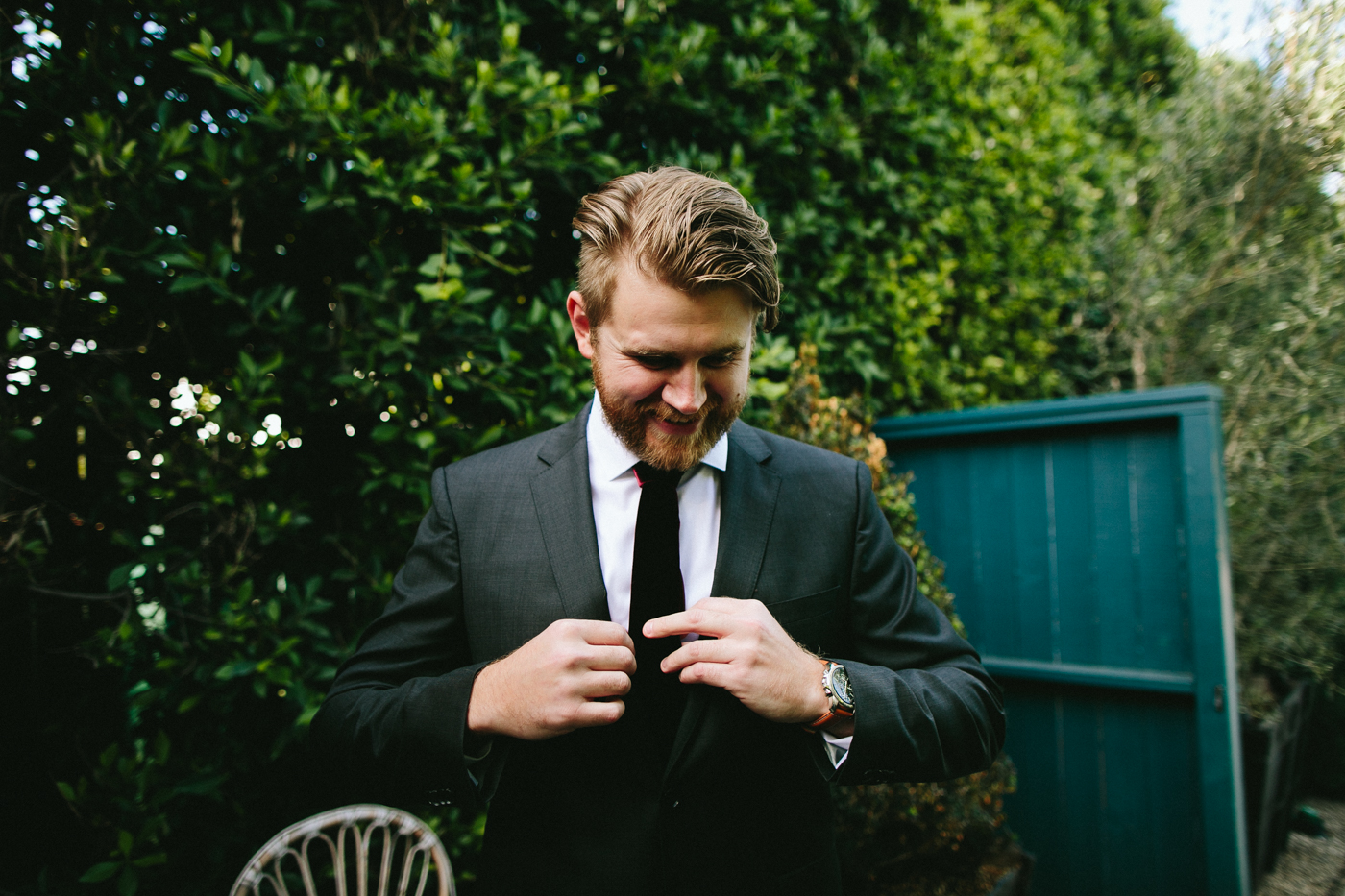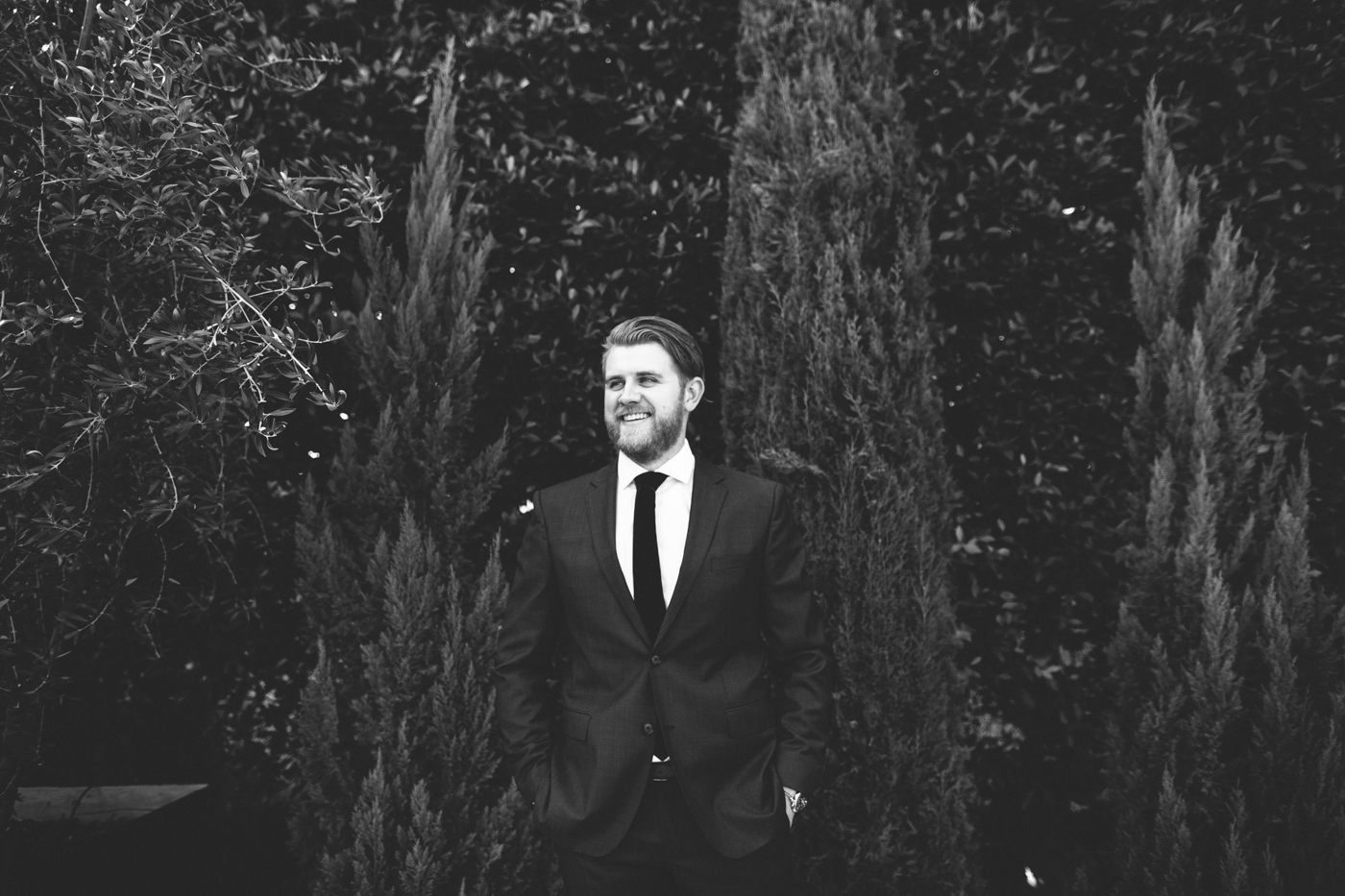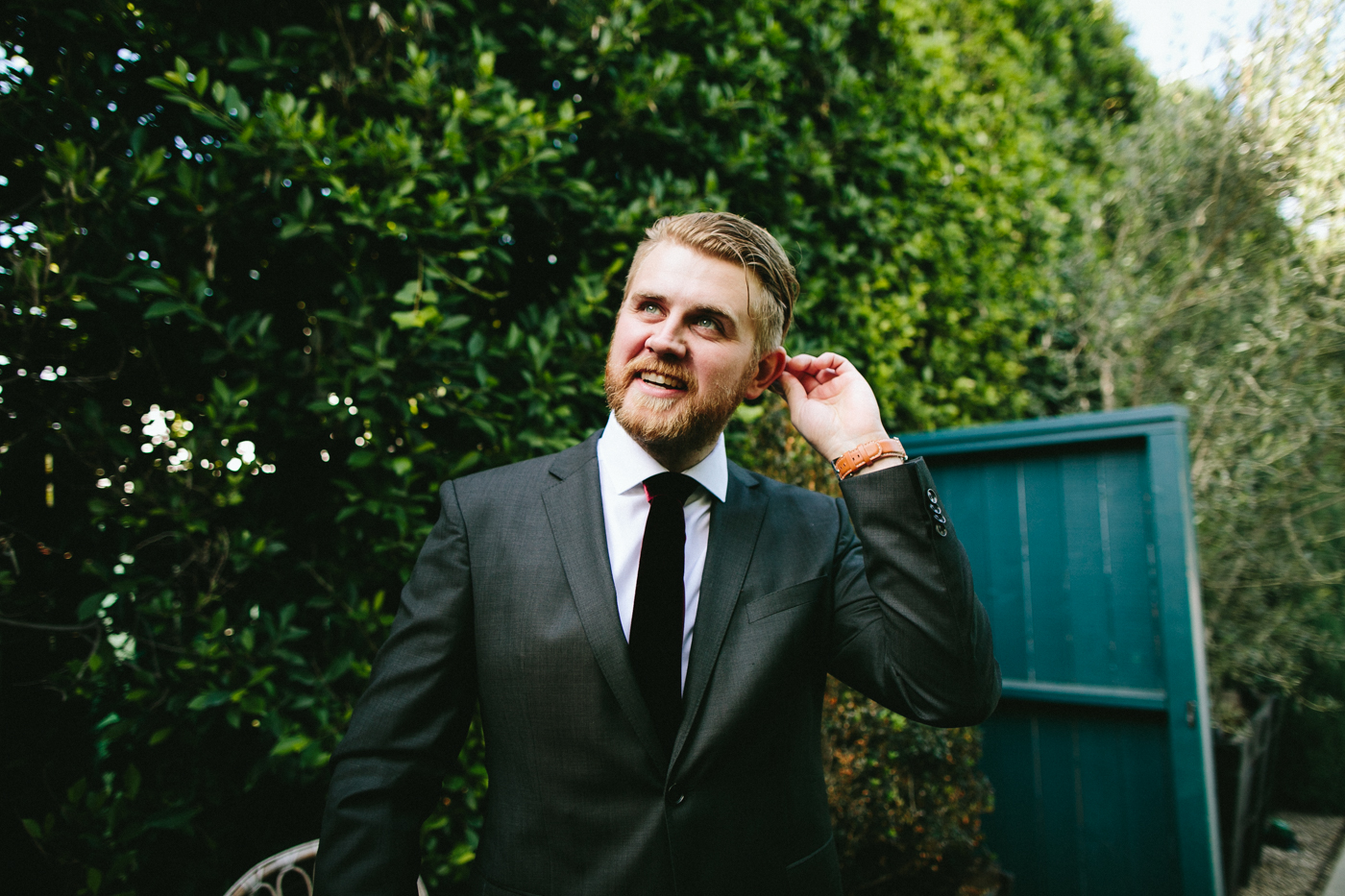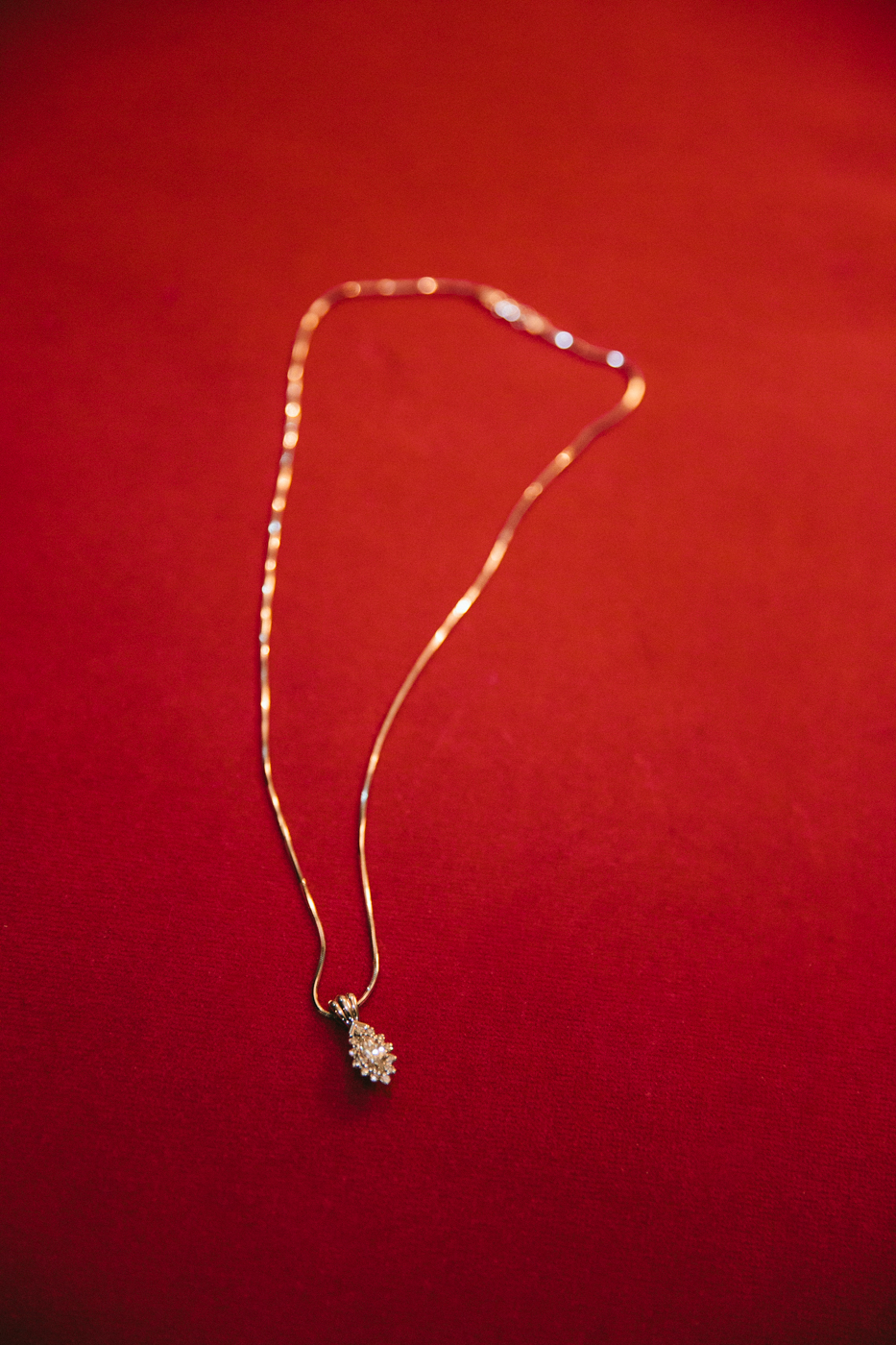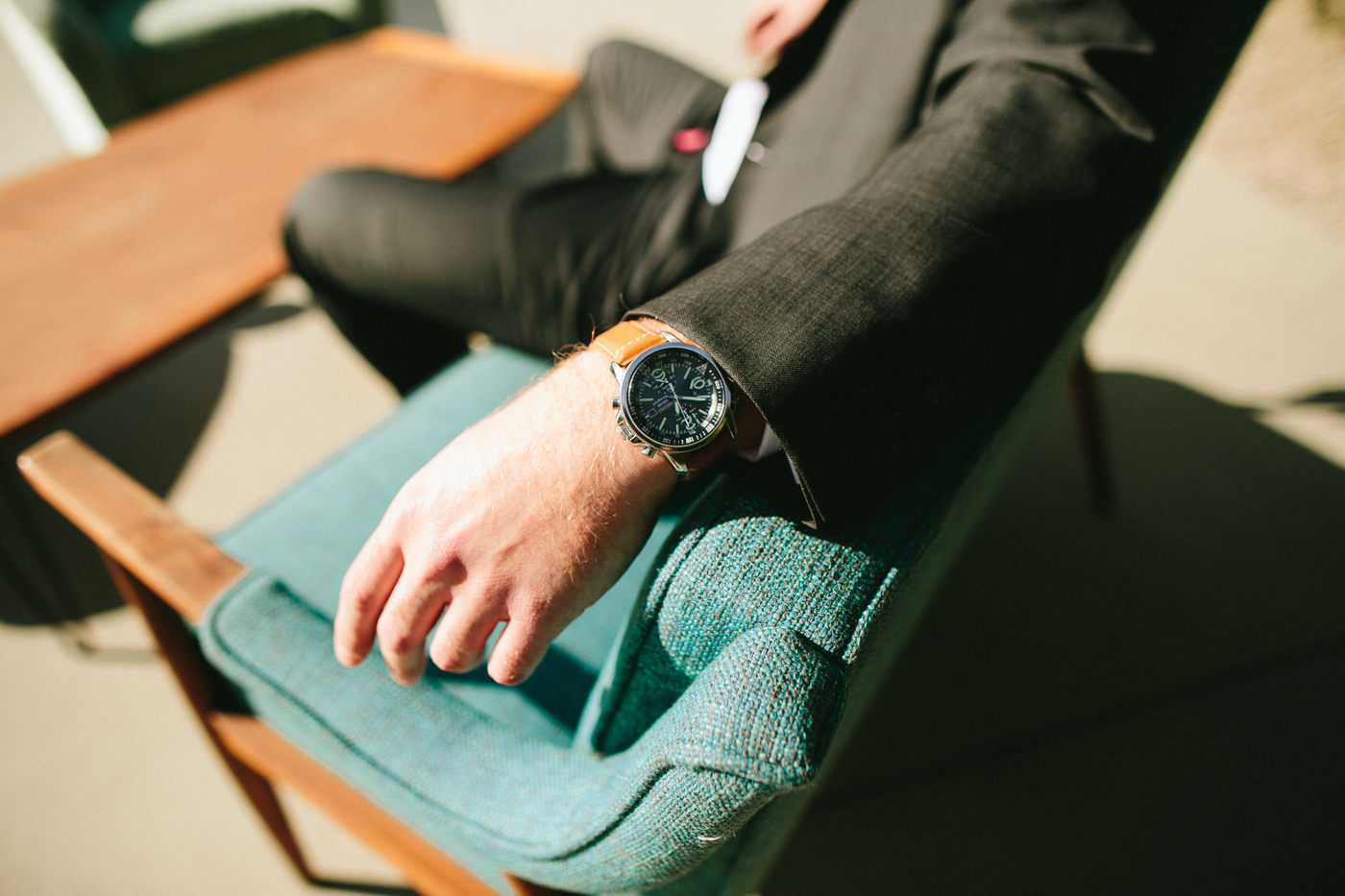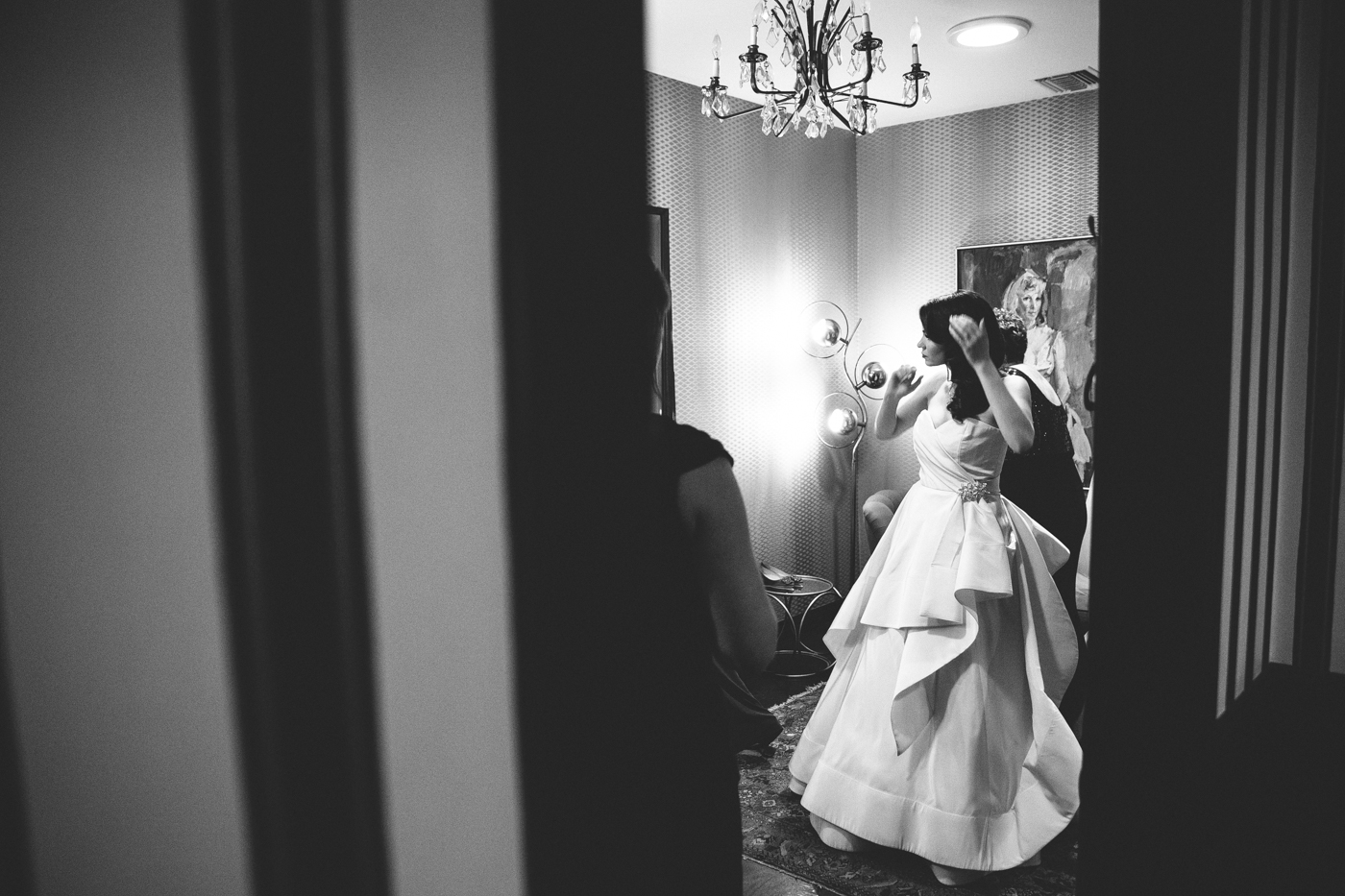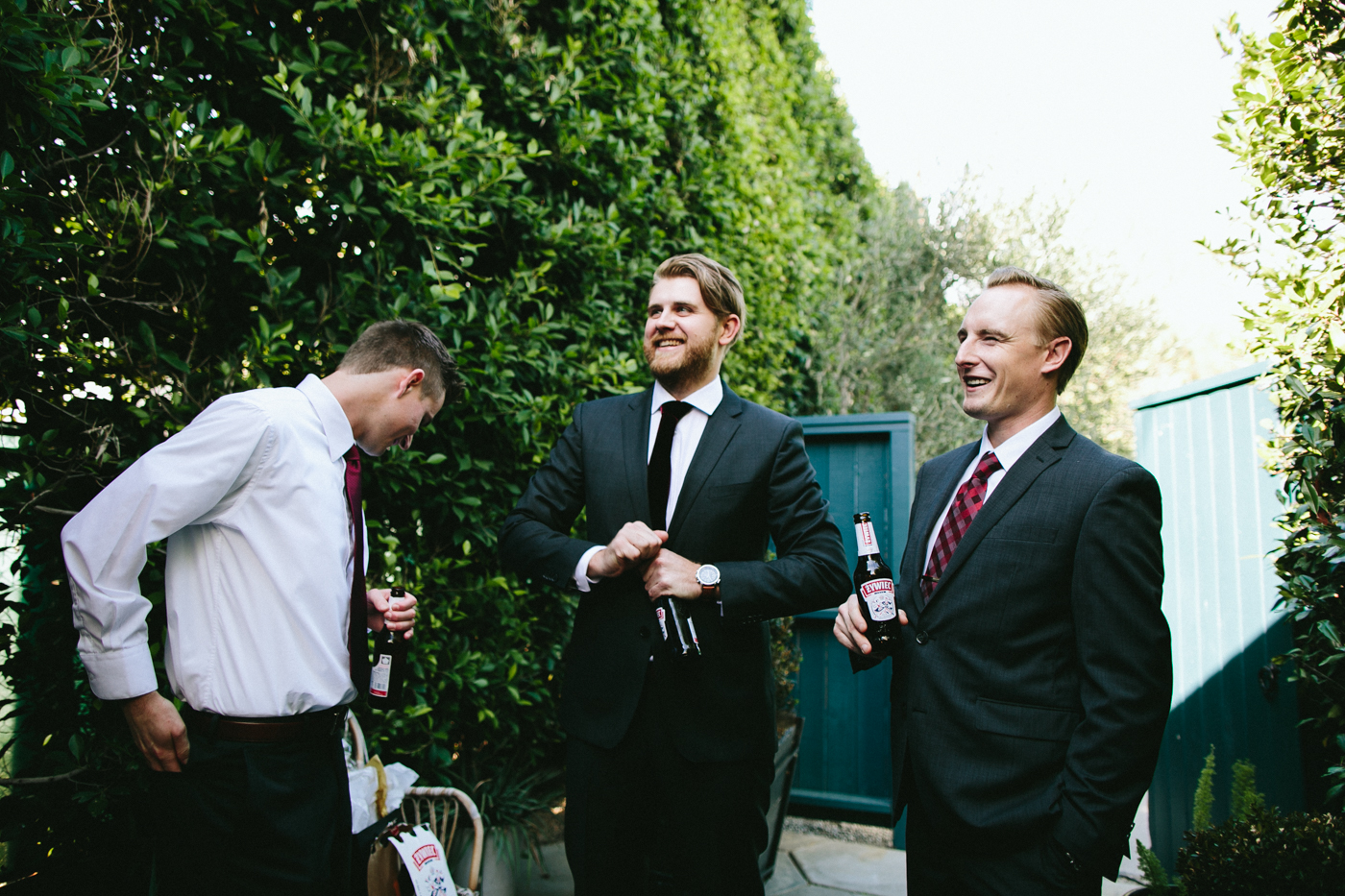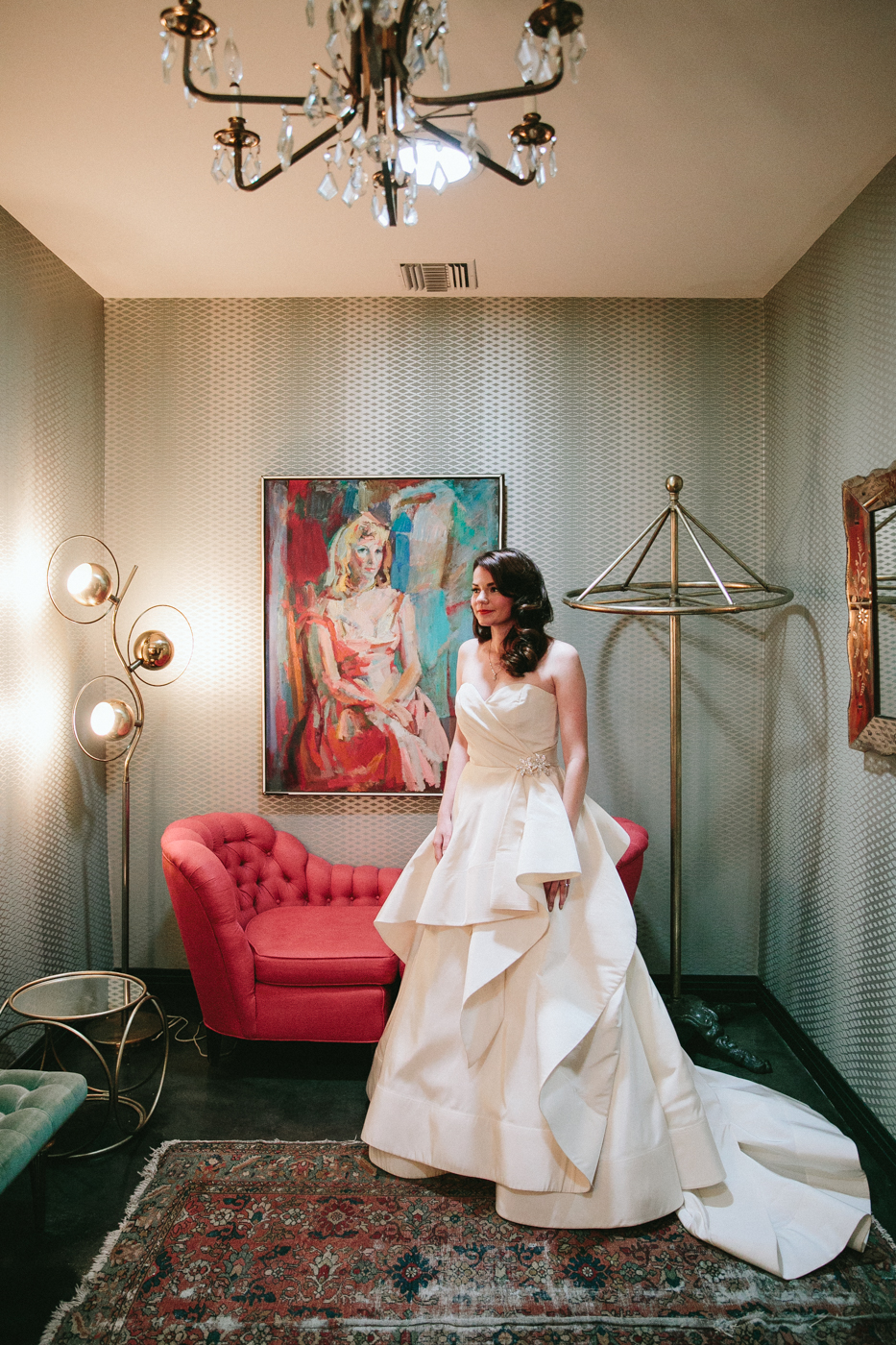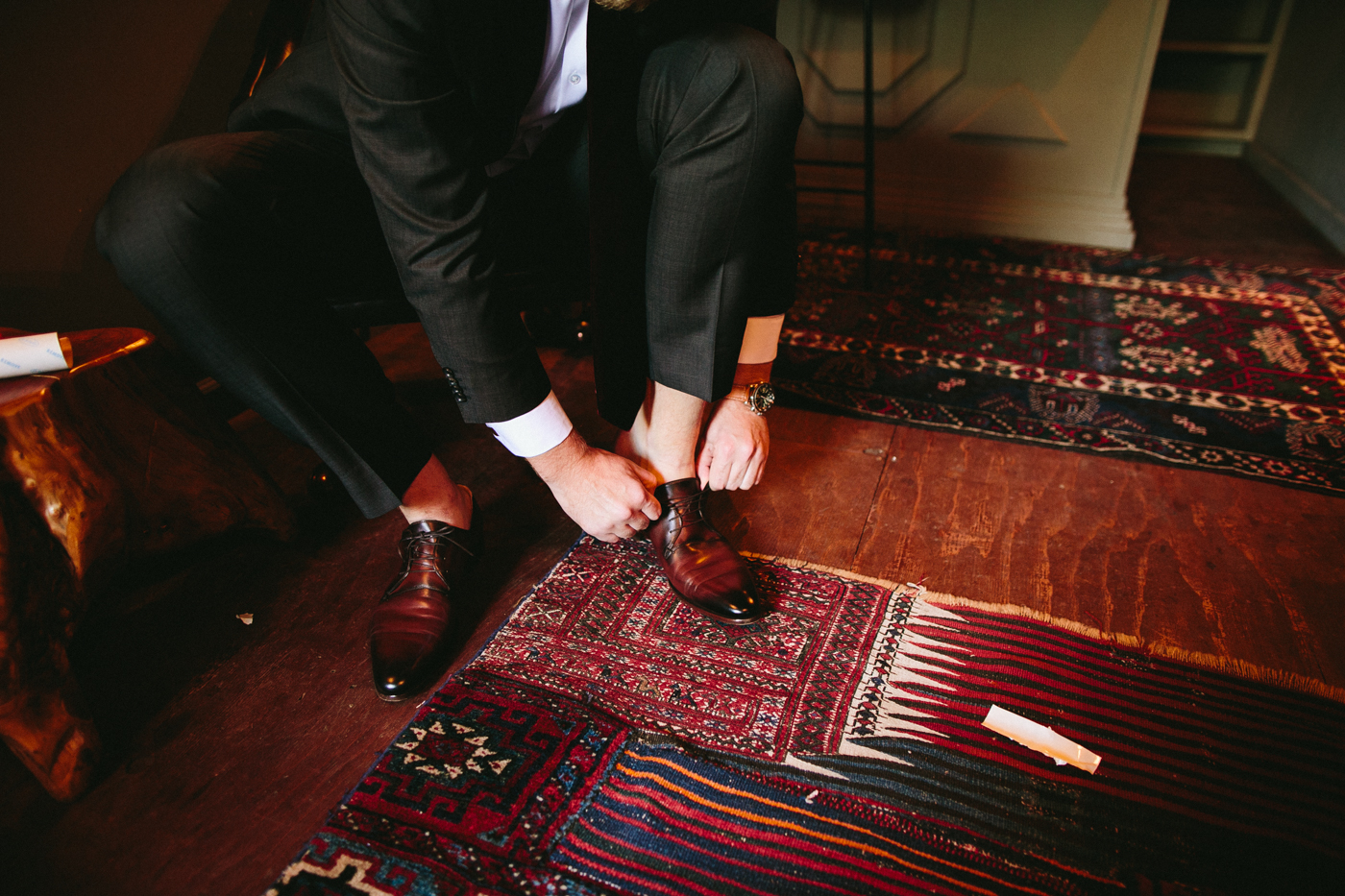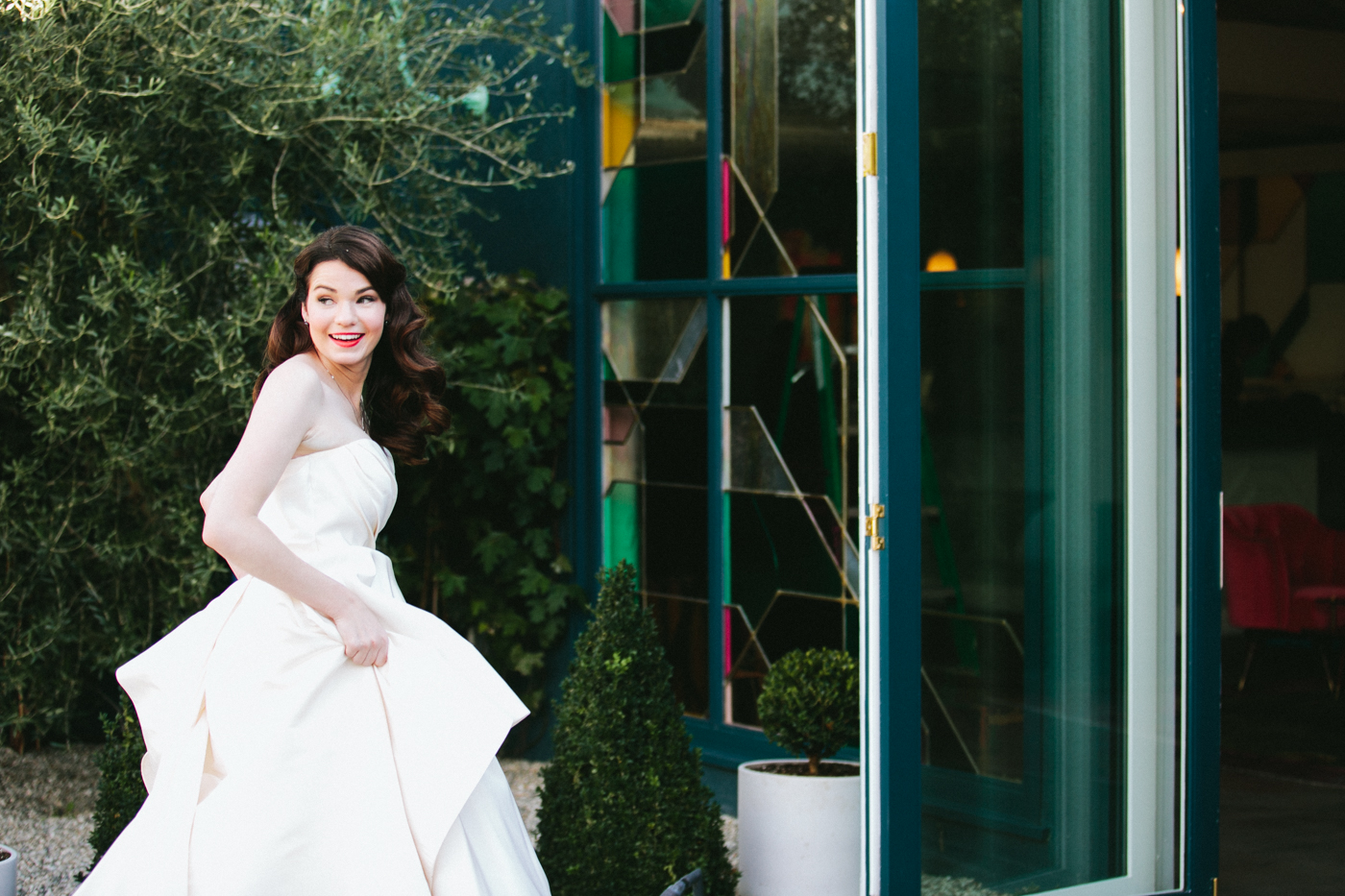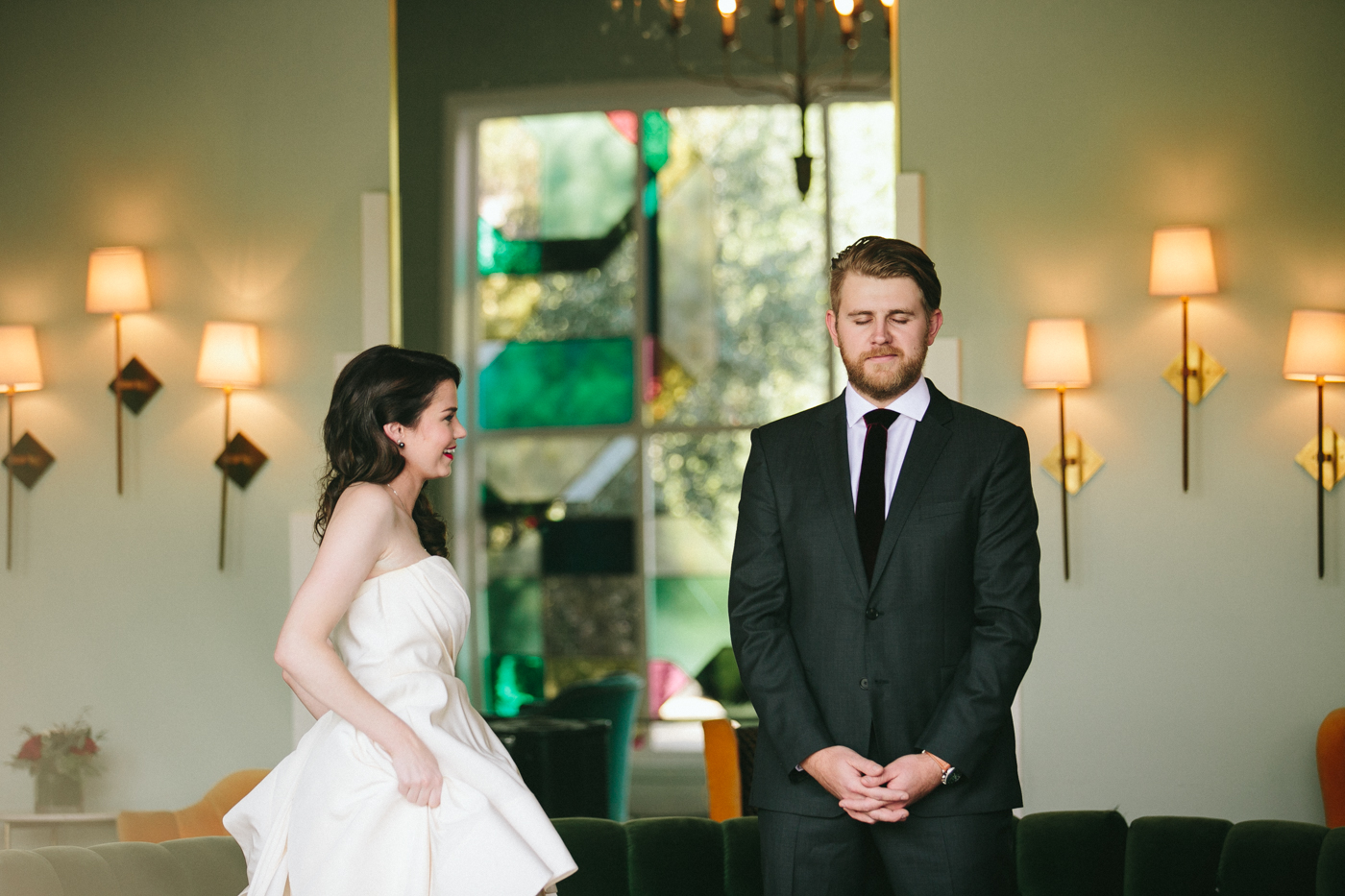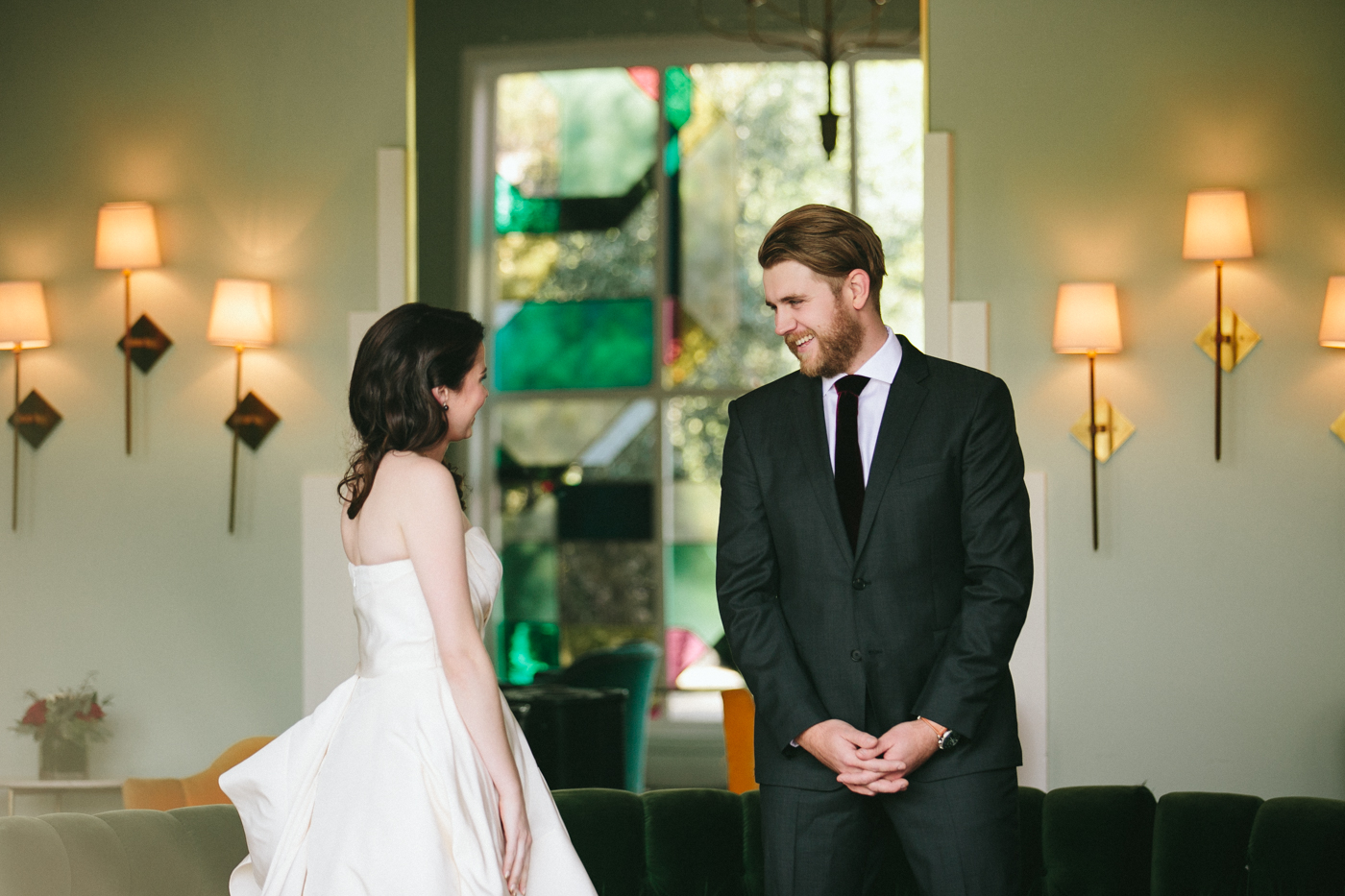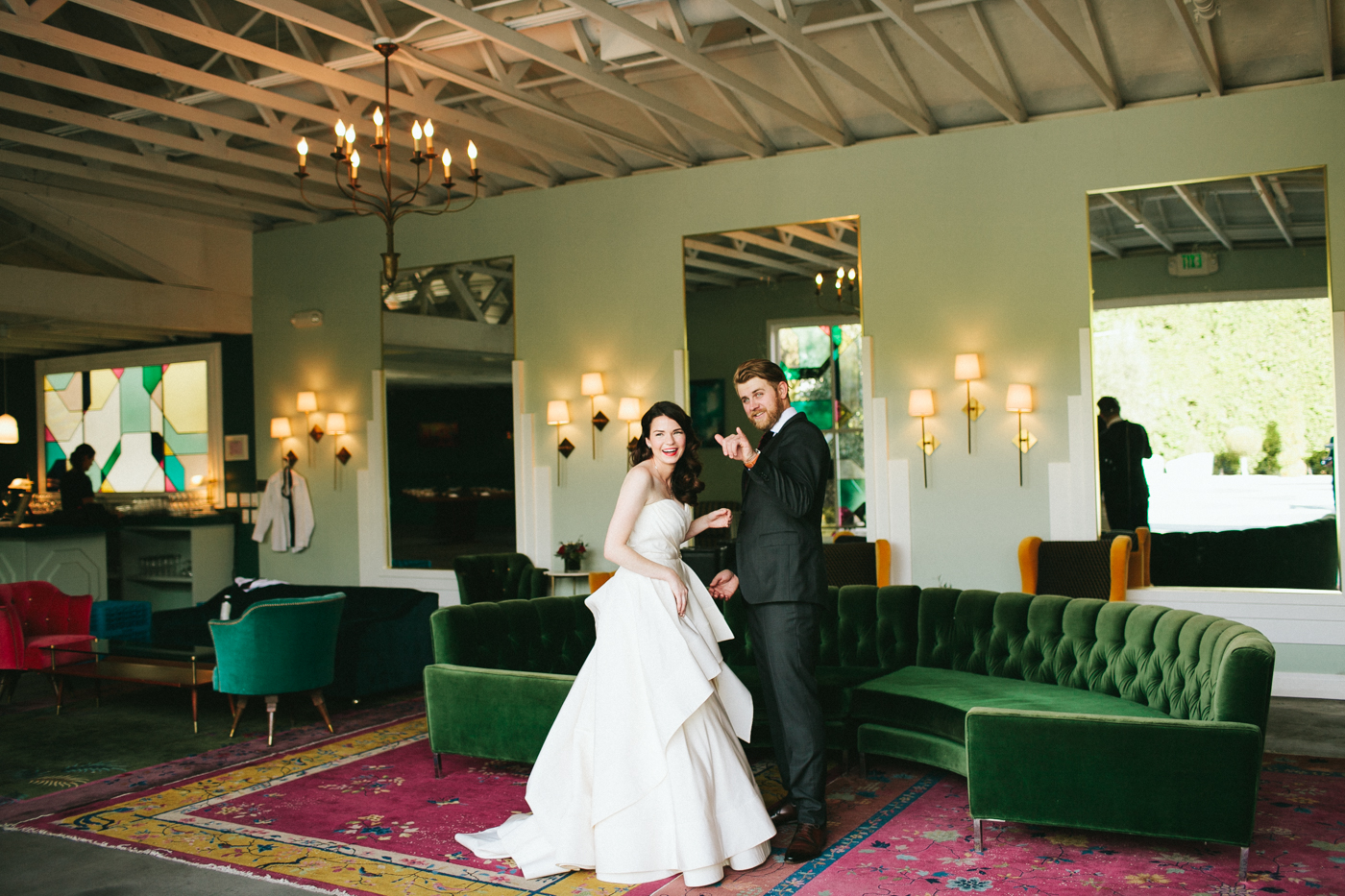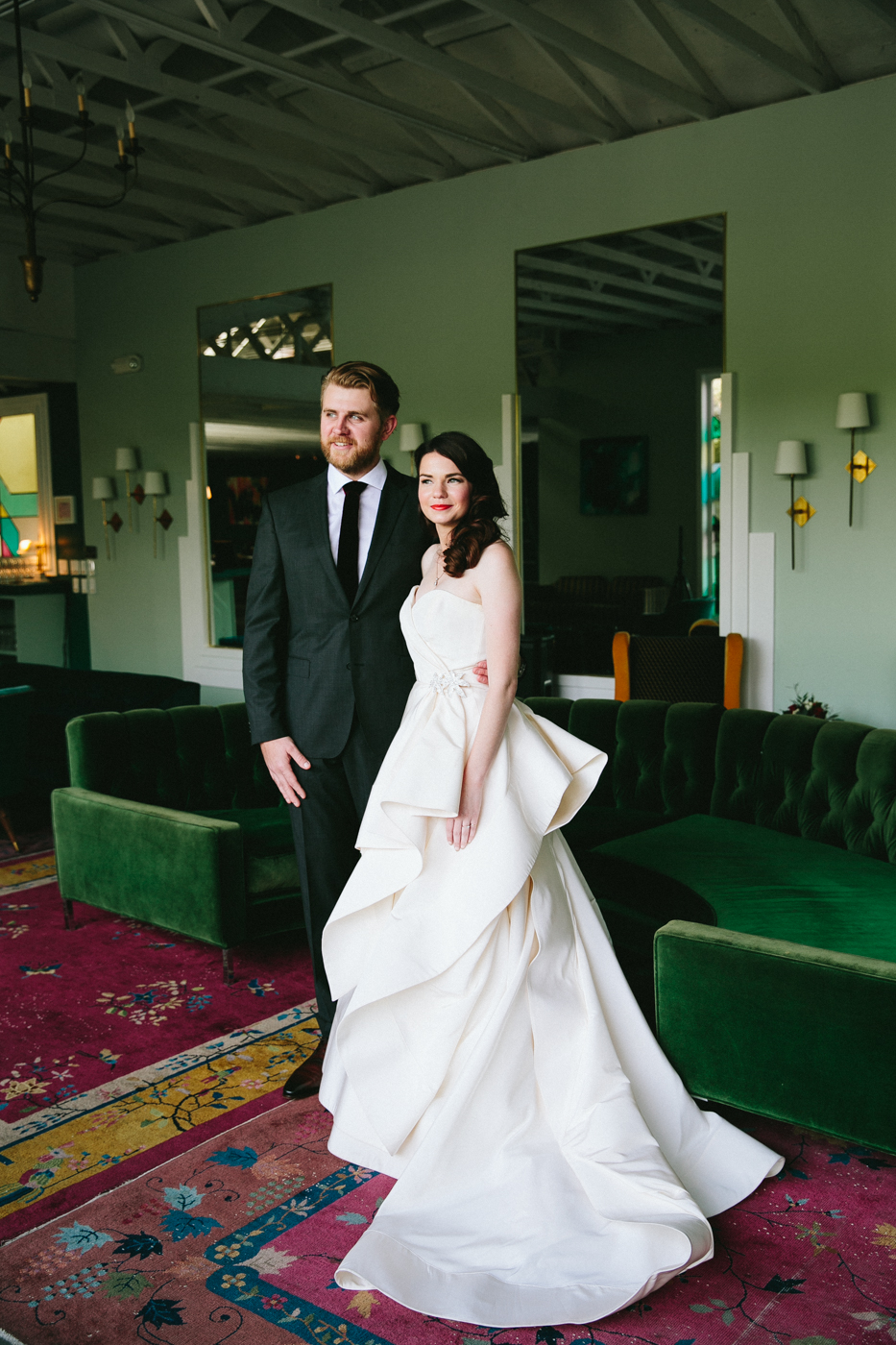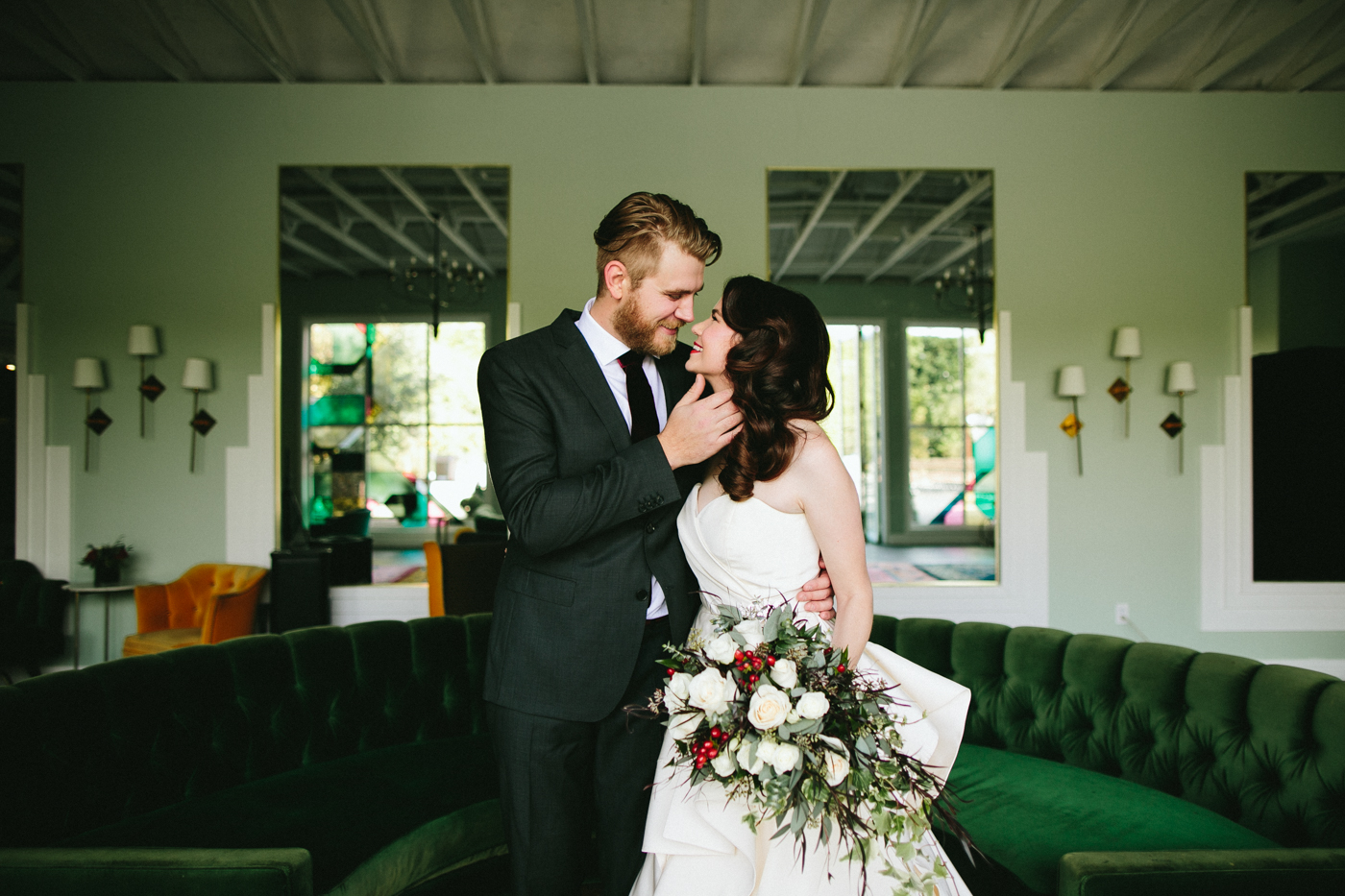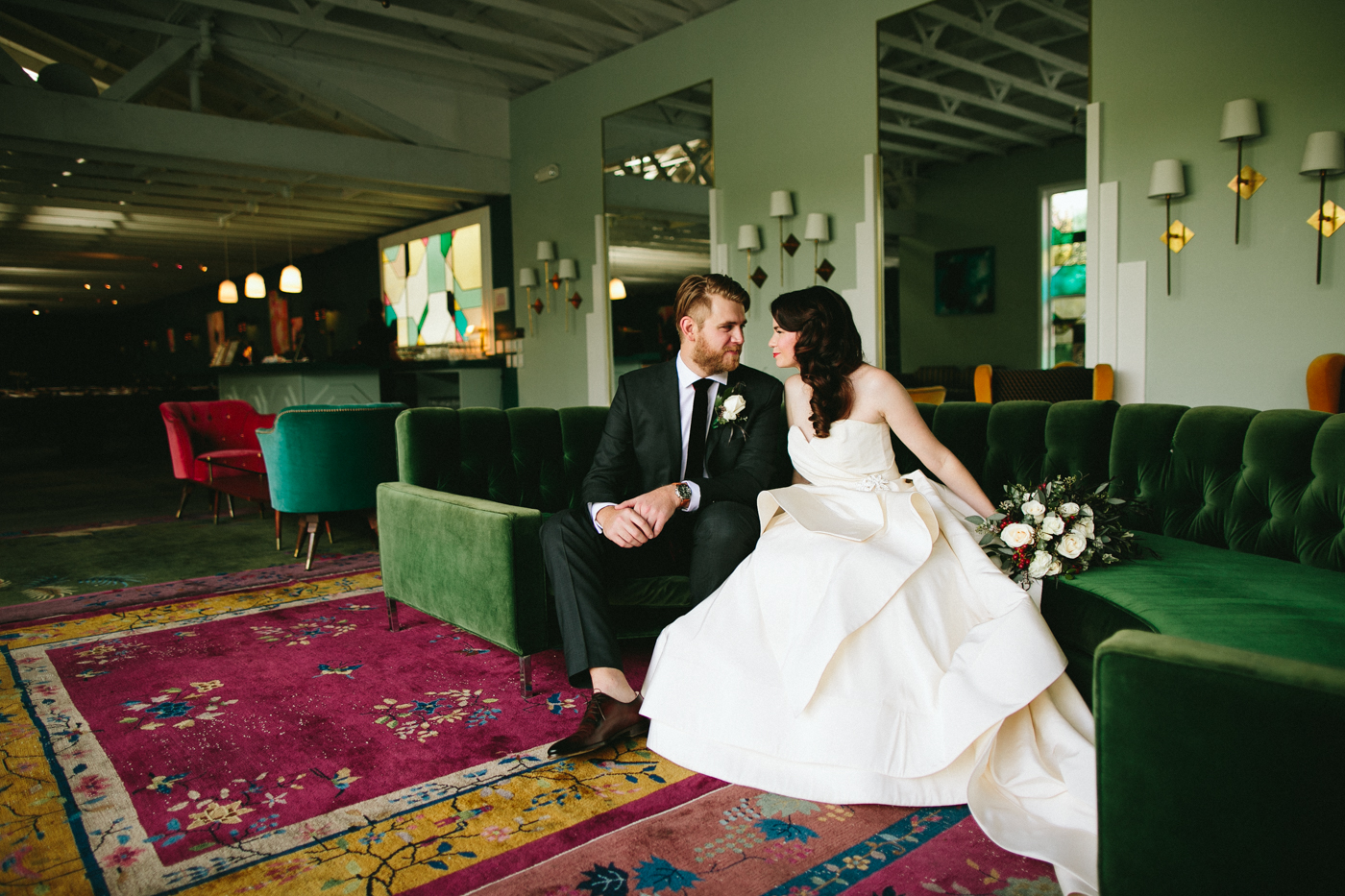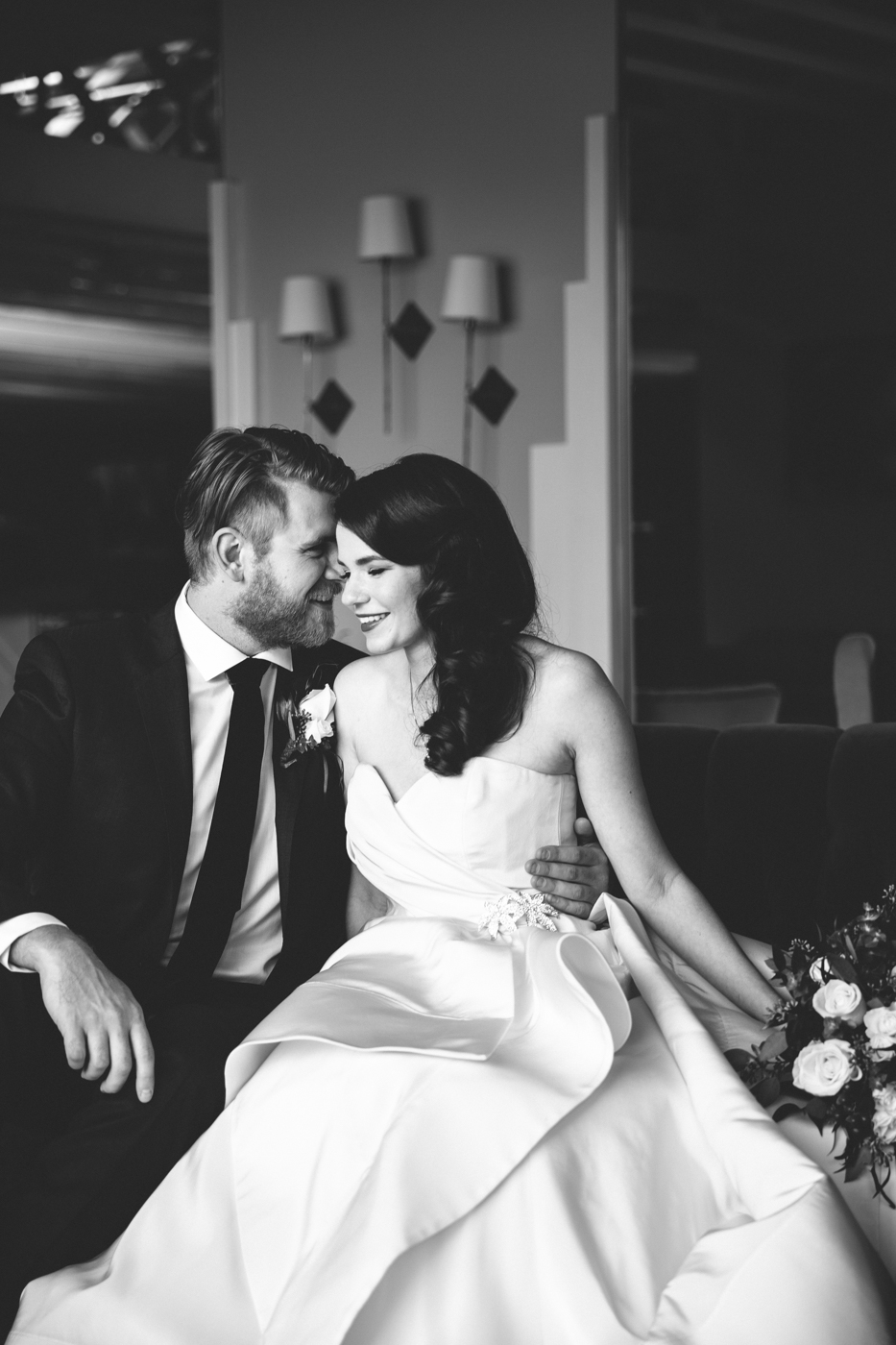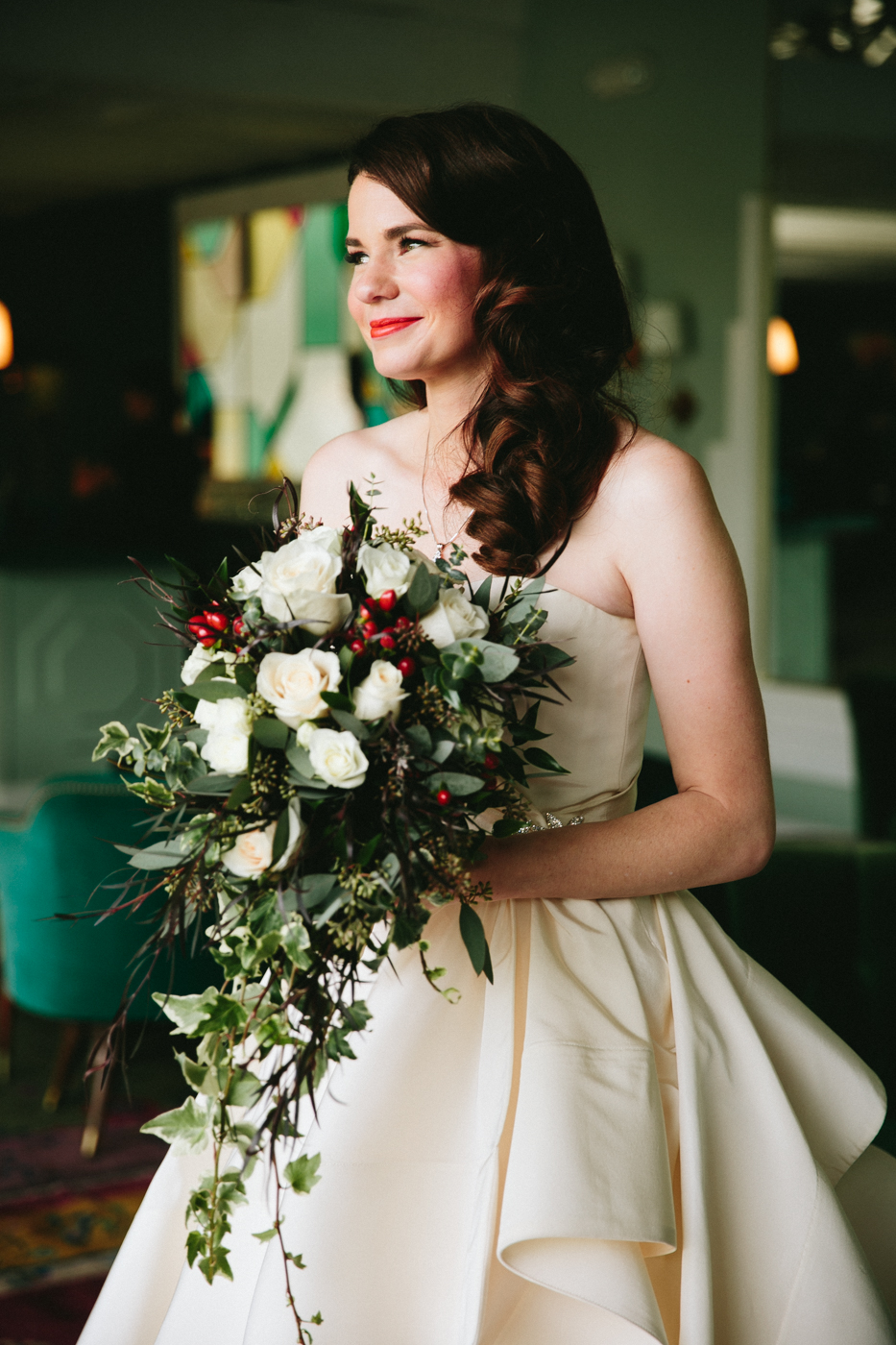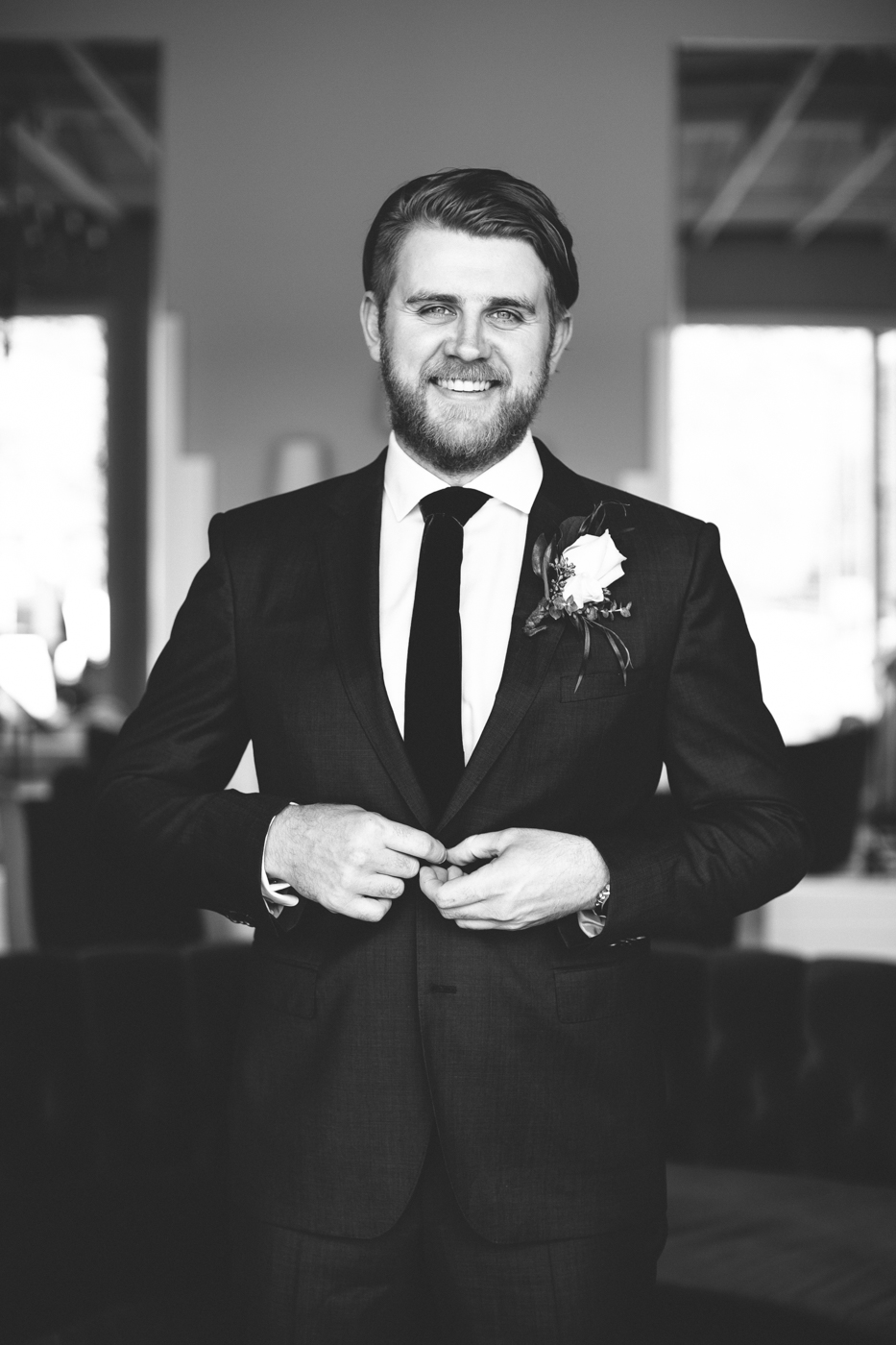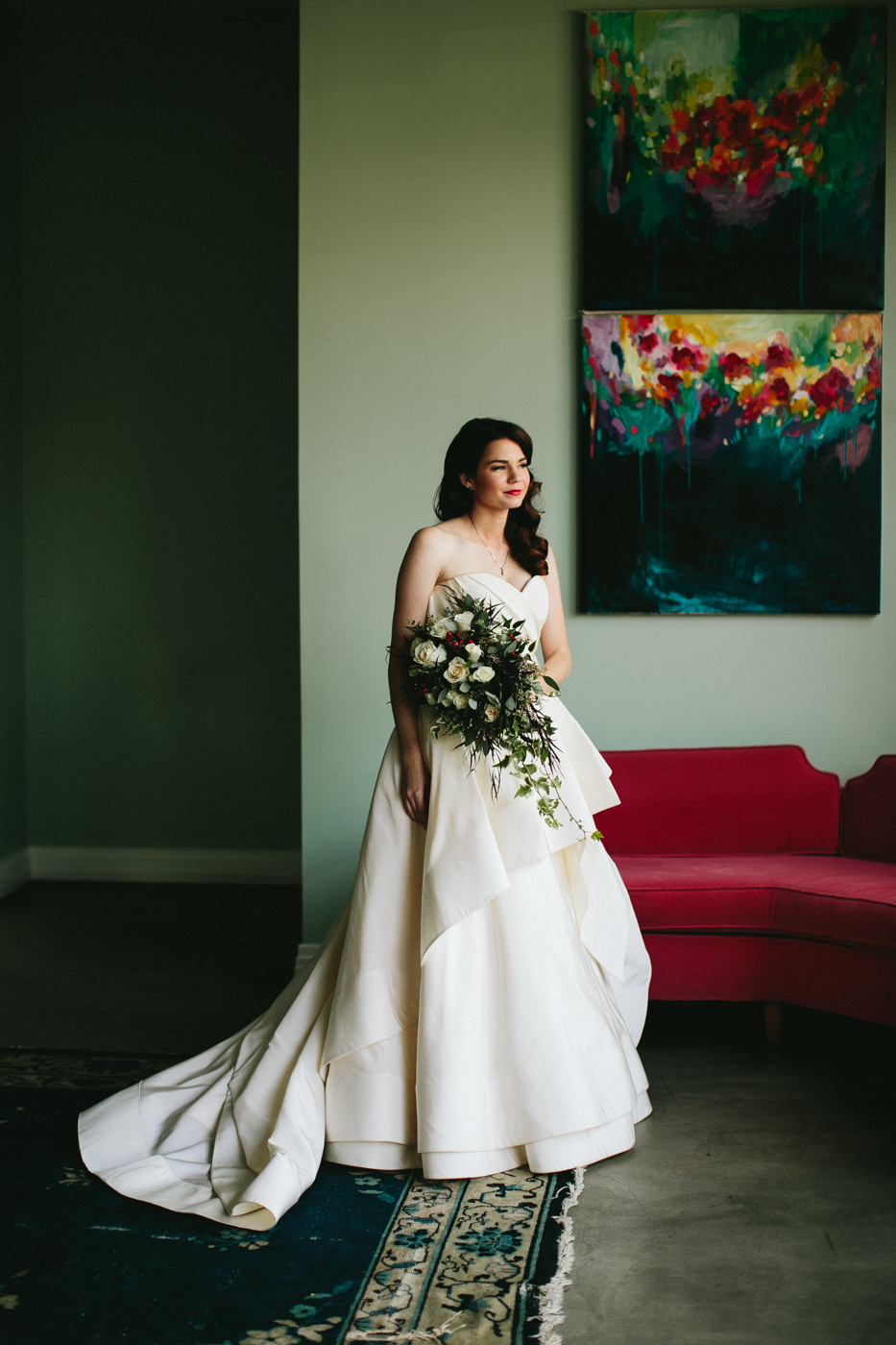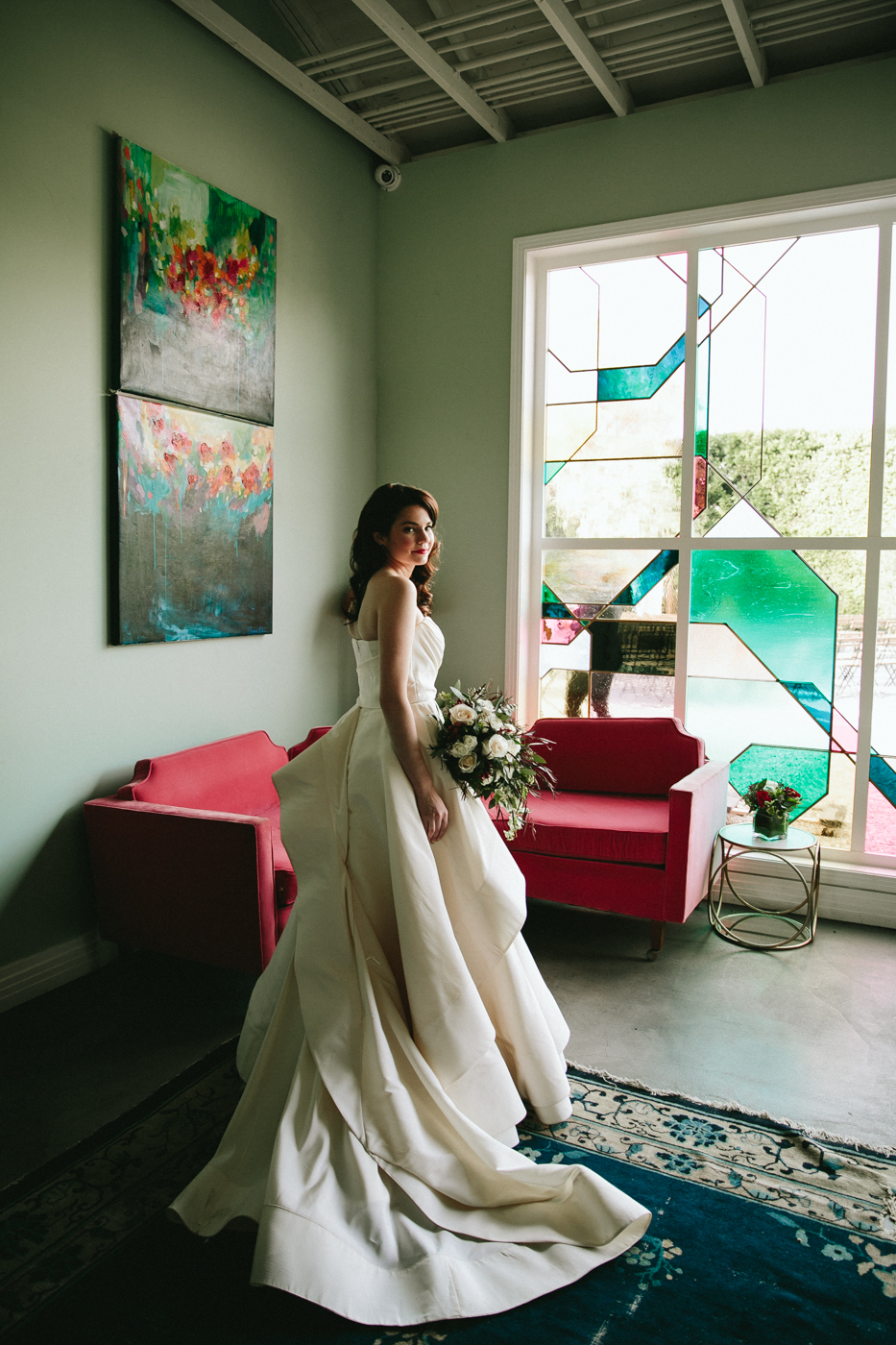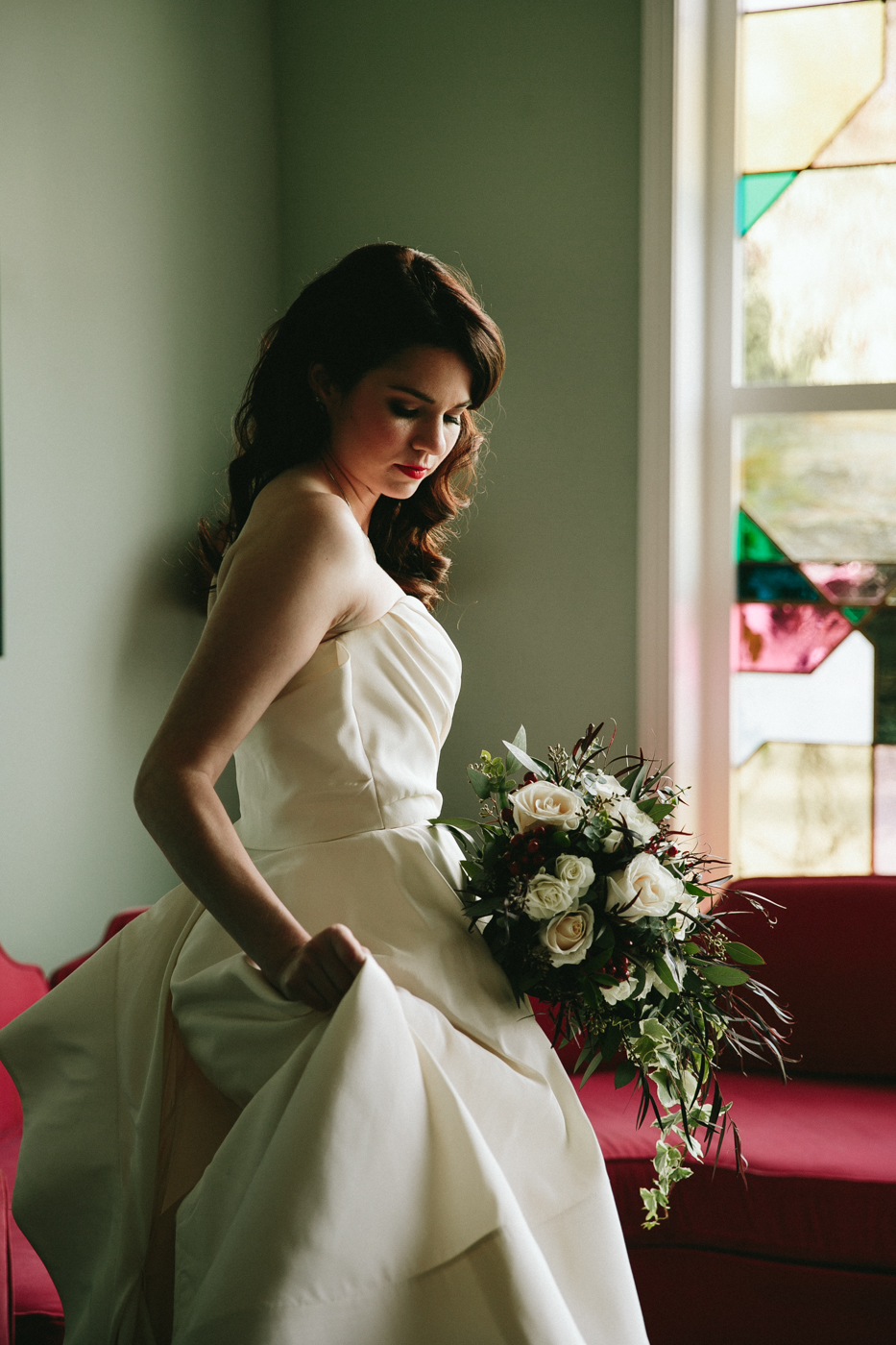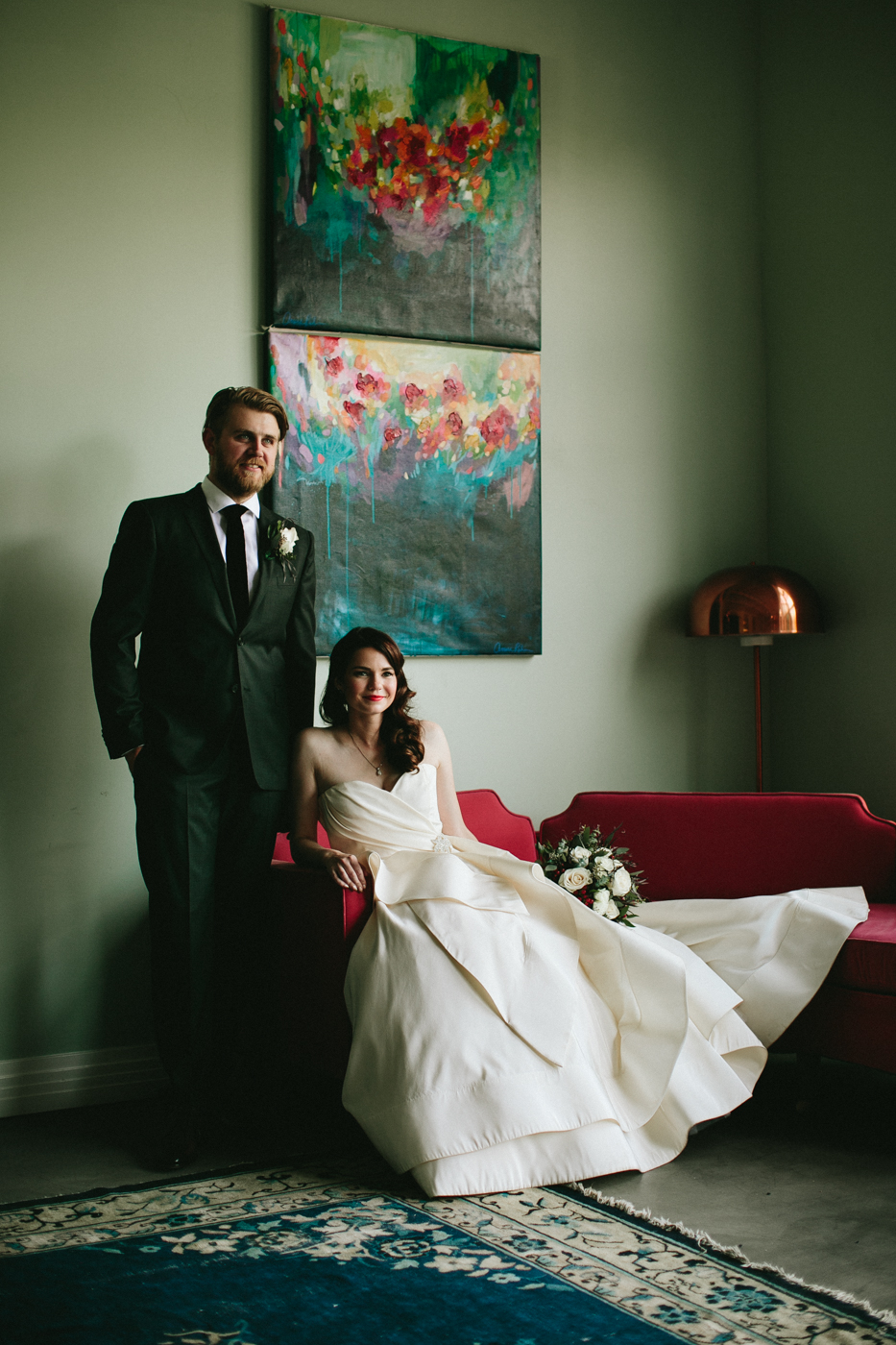 I mean, come onnnnnn. These two! This space! Just too much!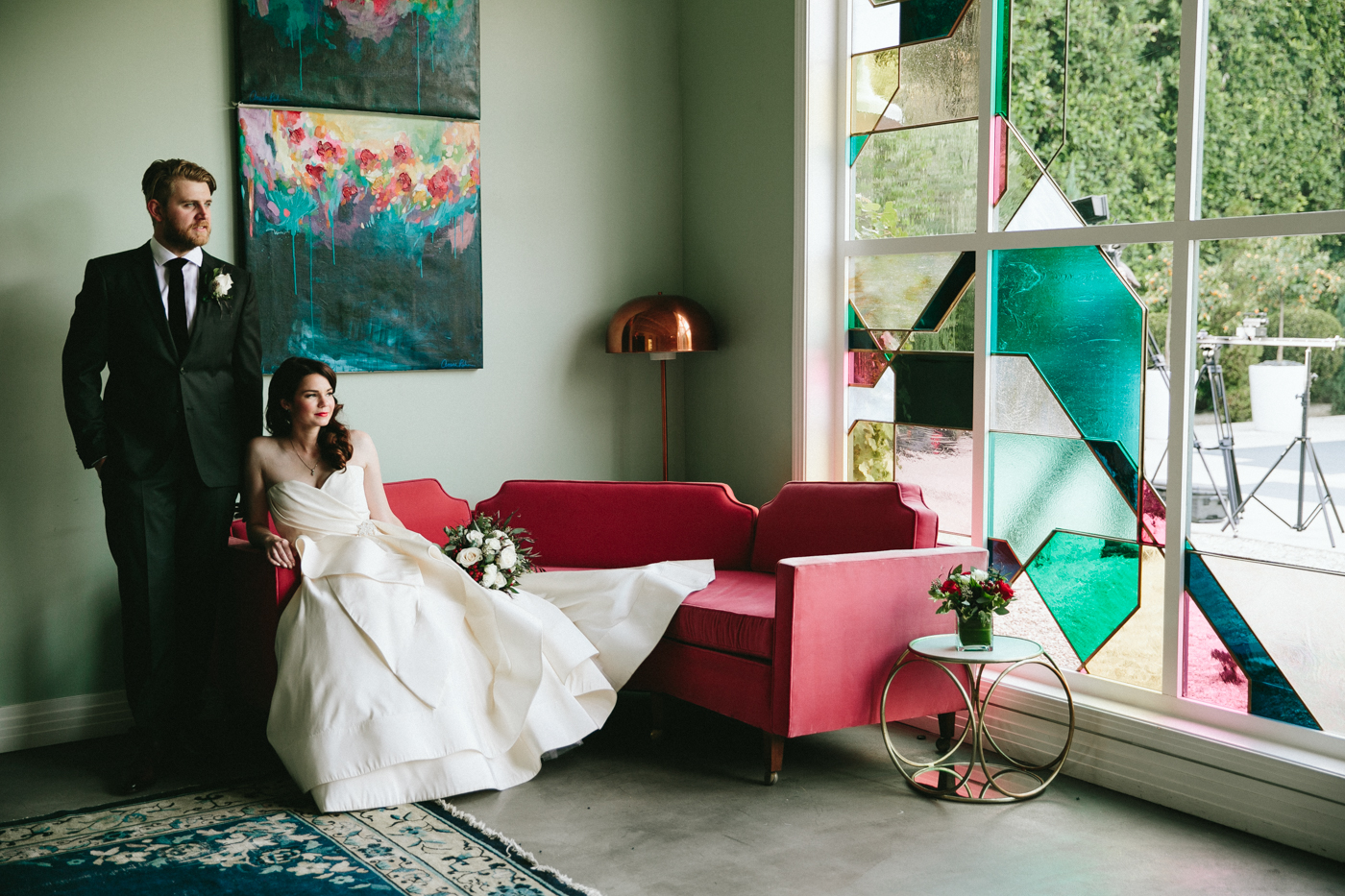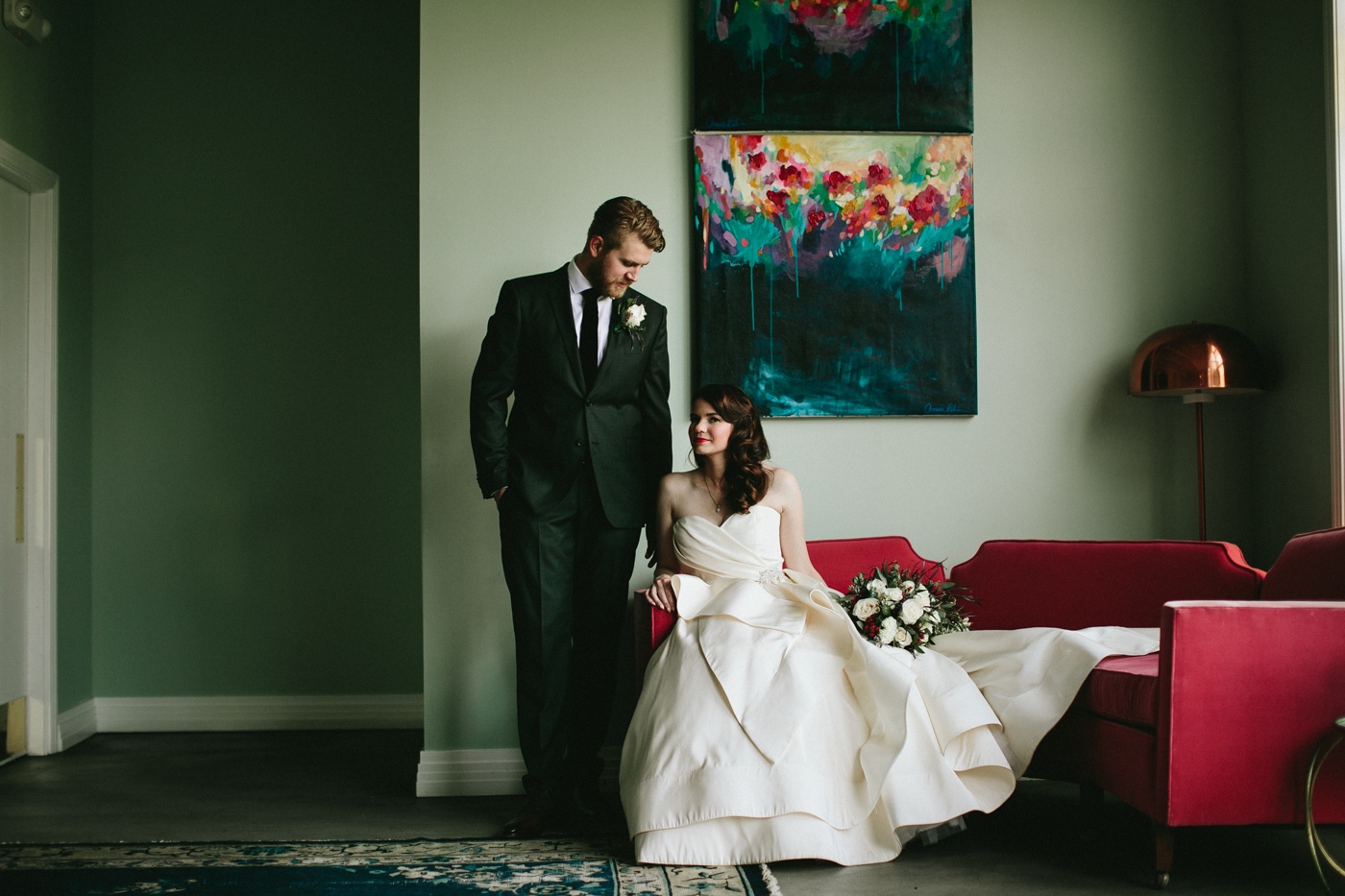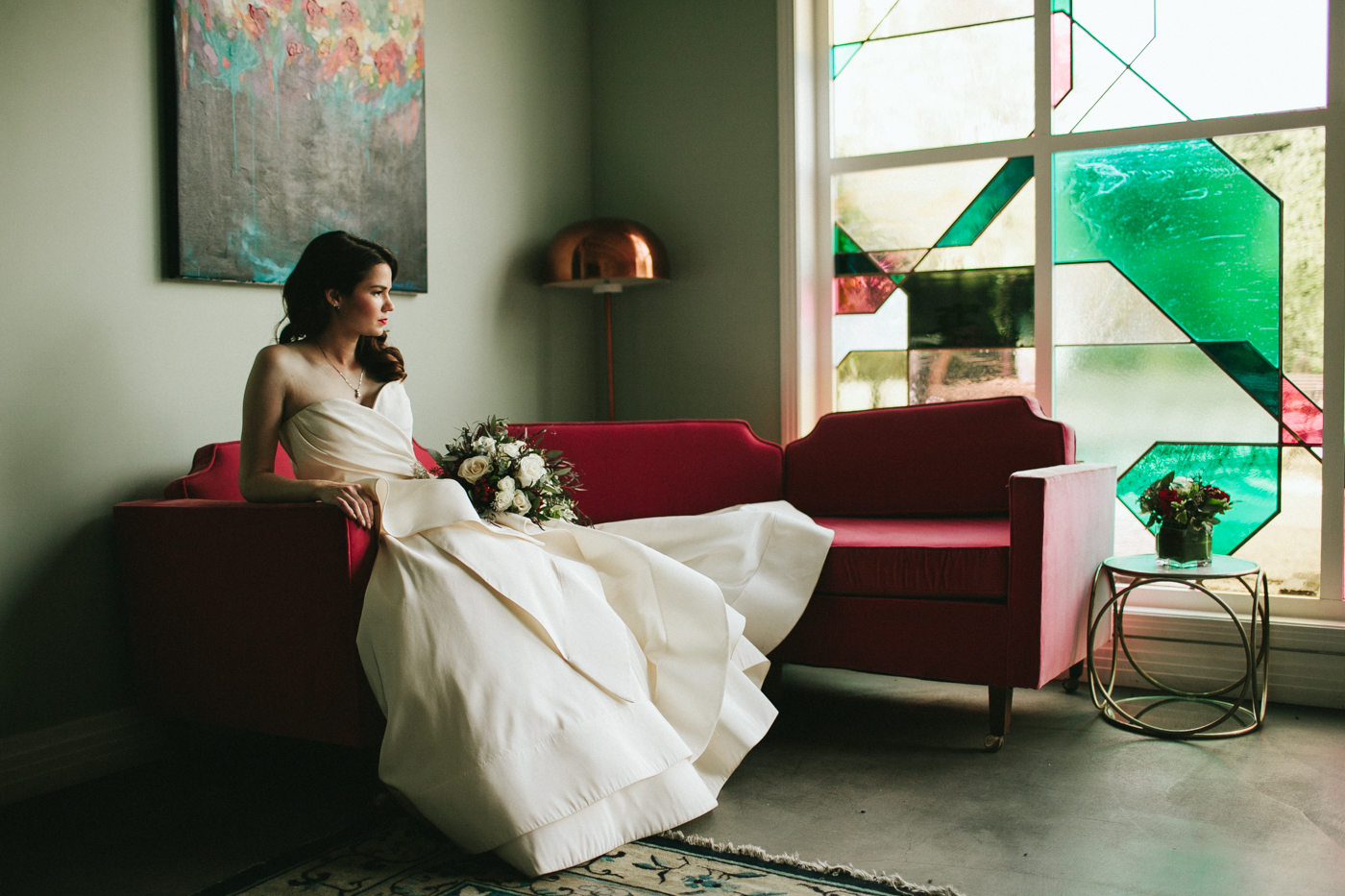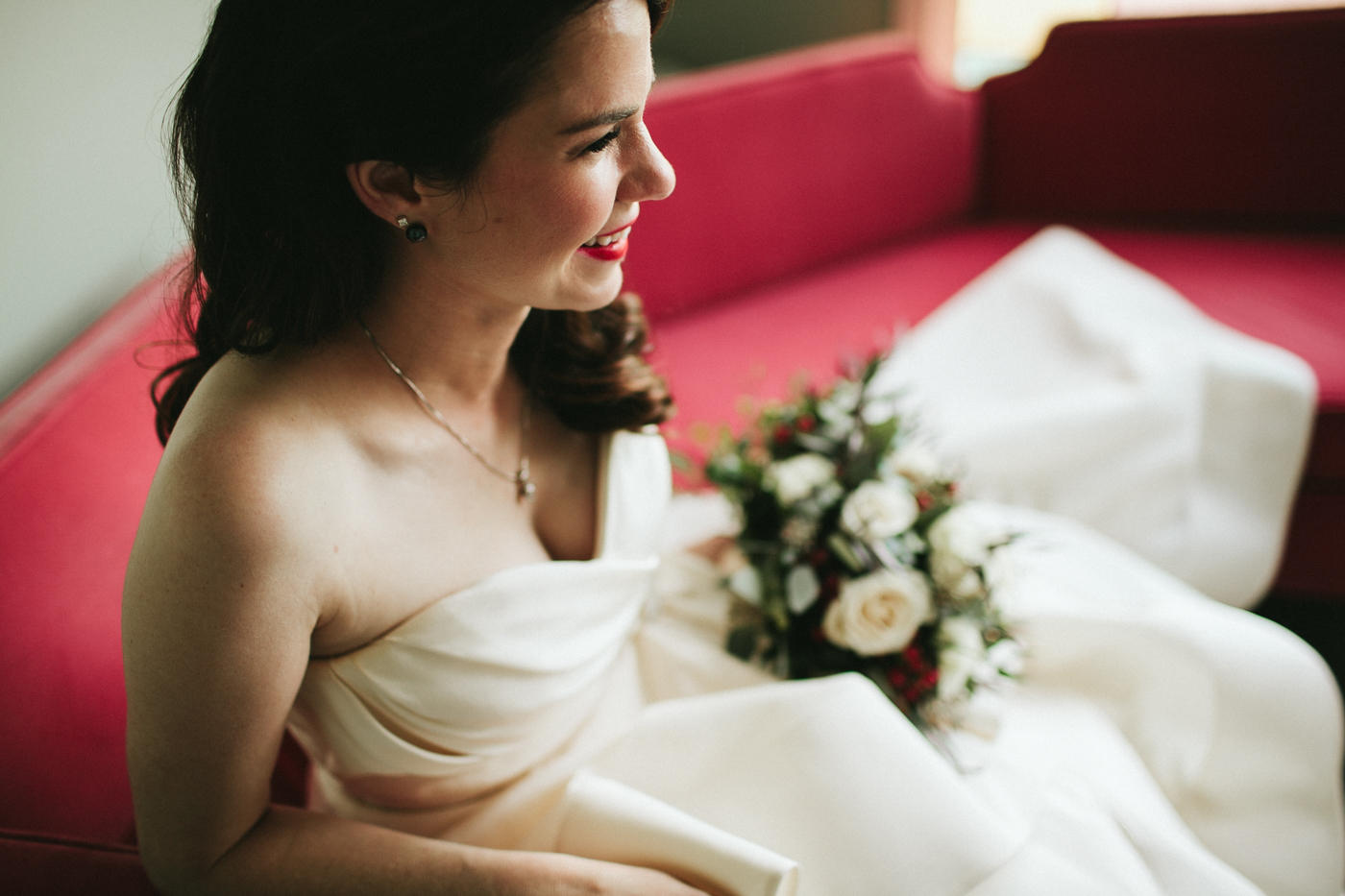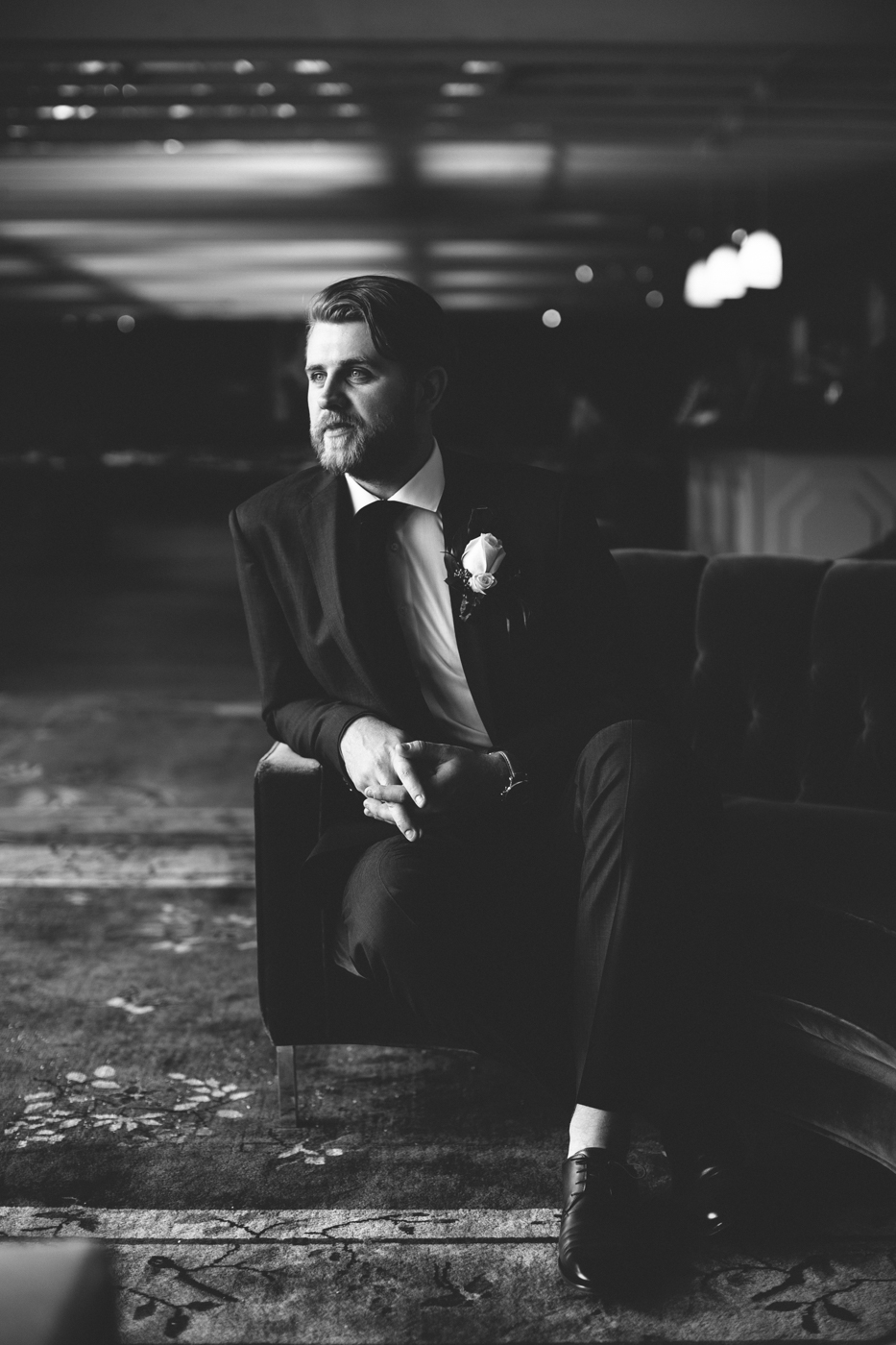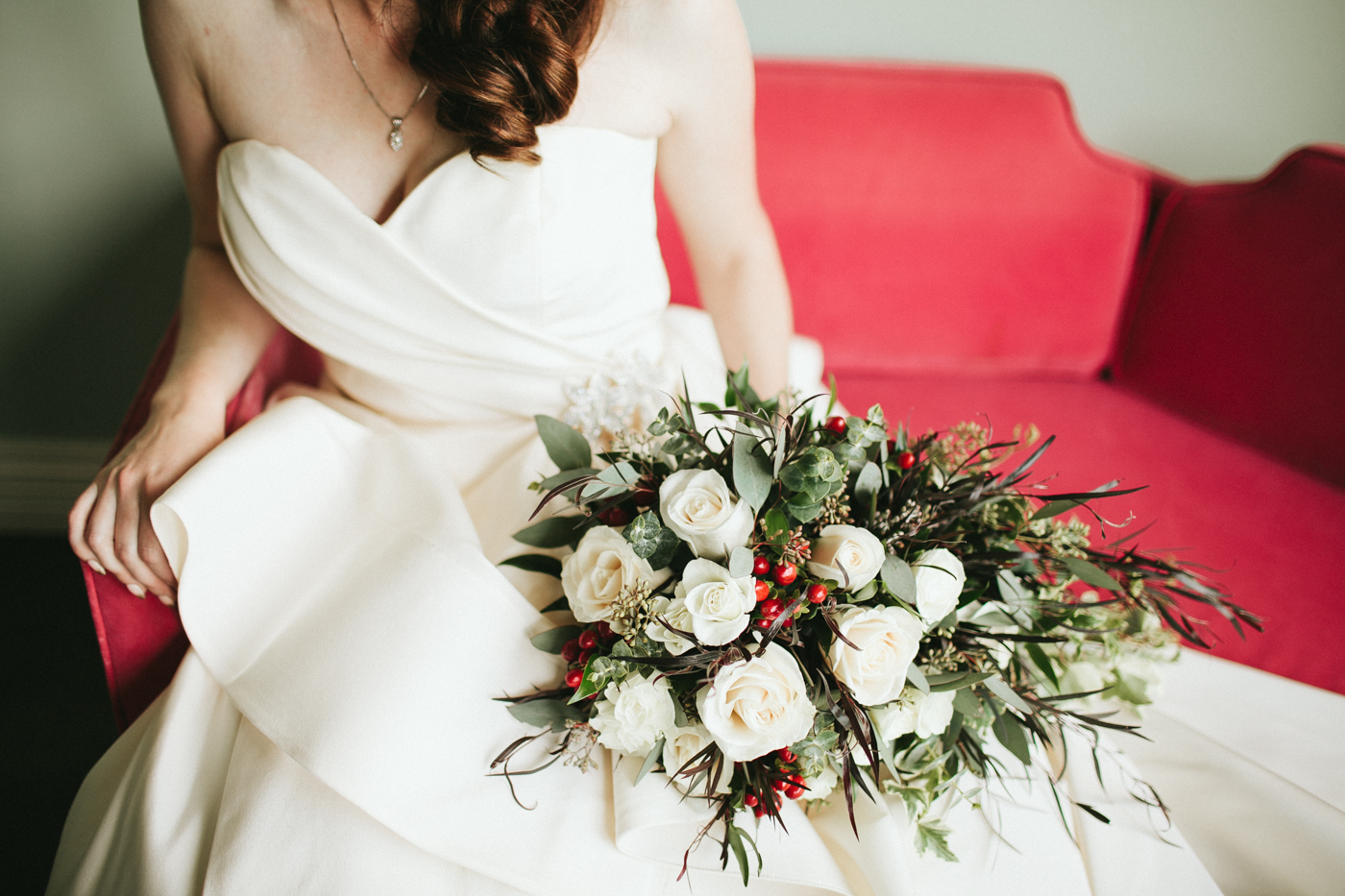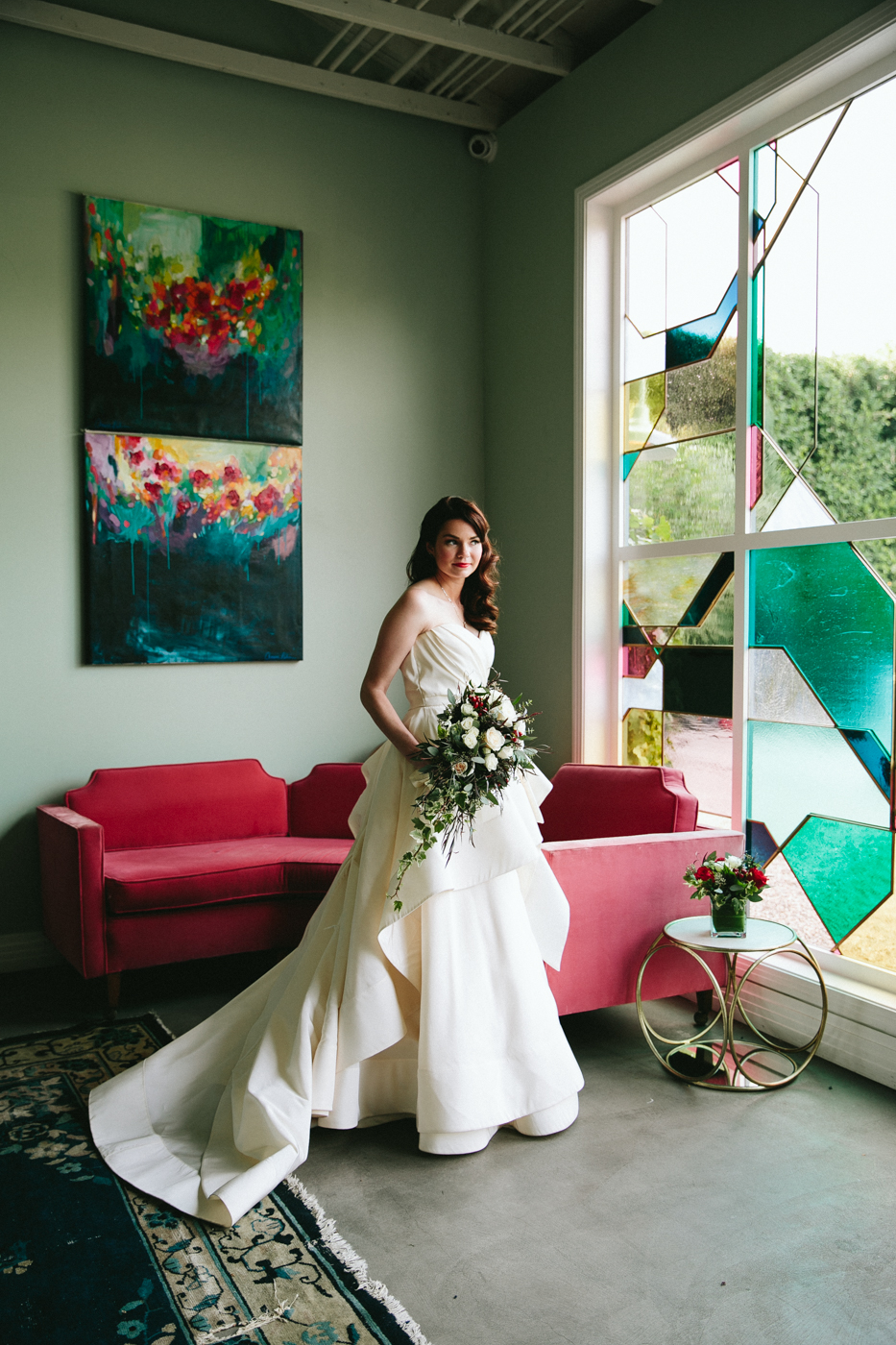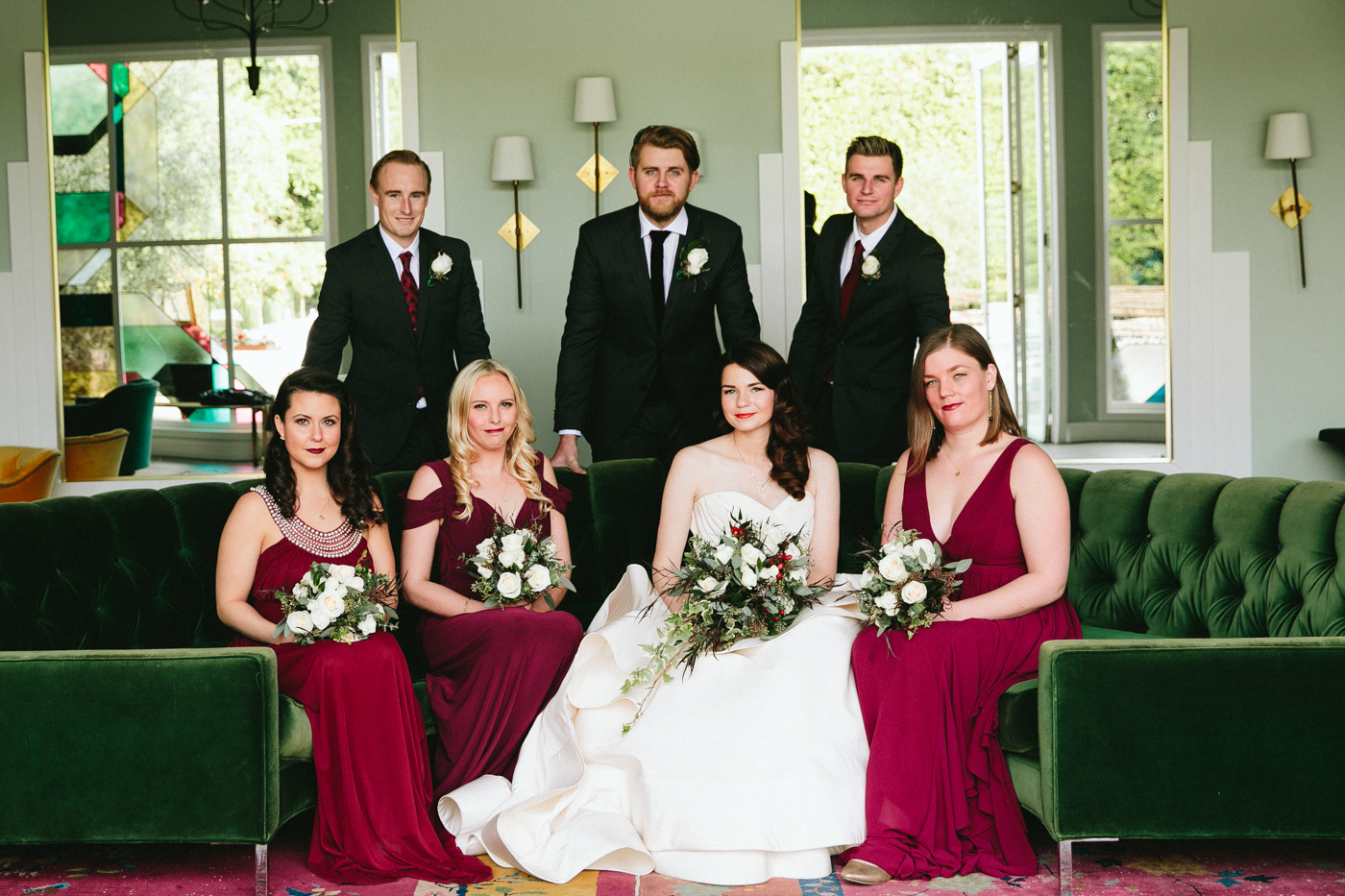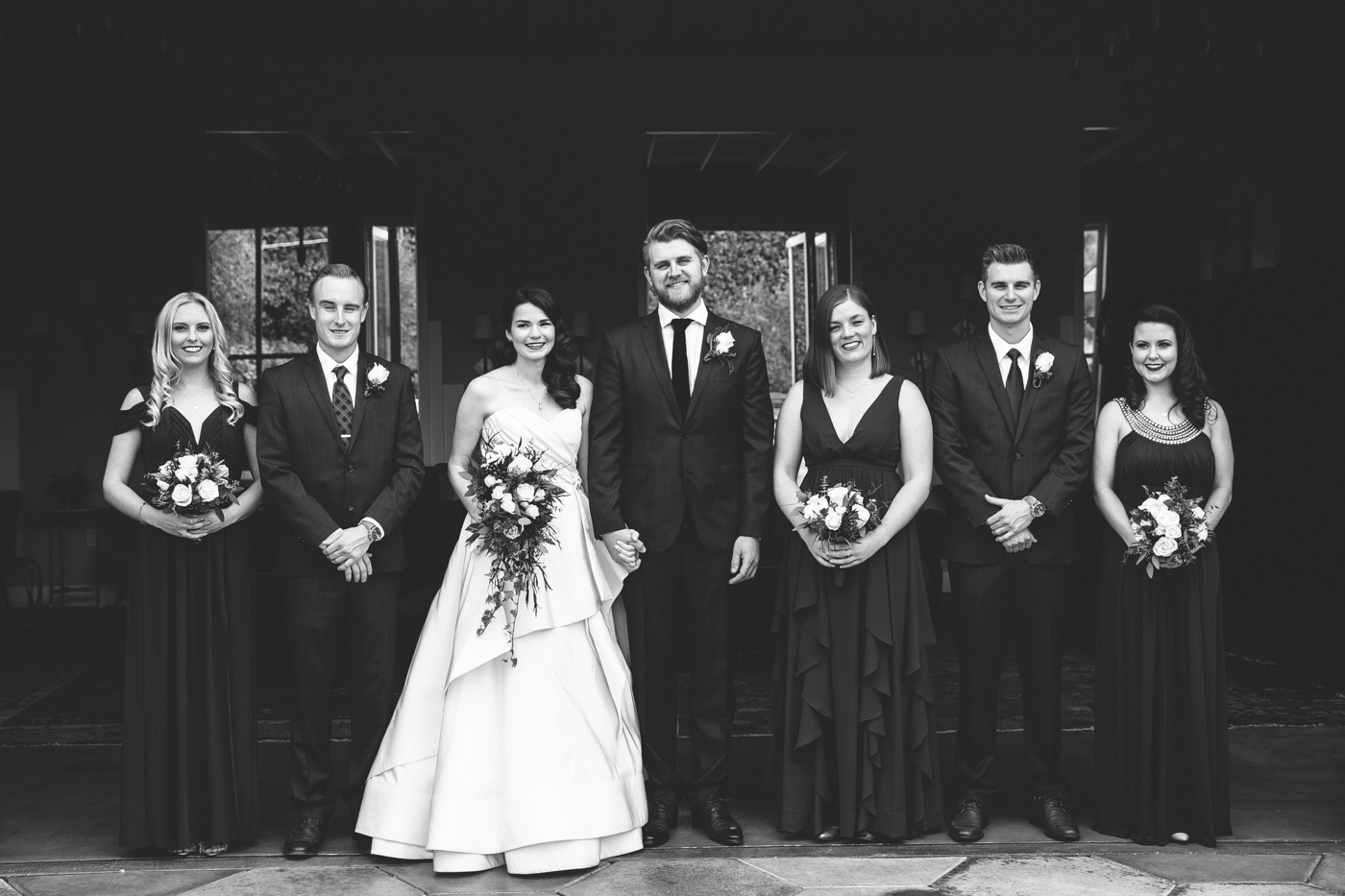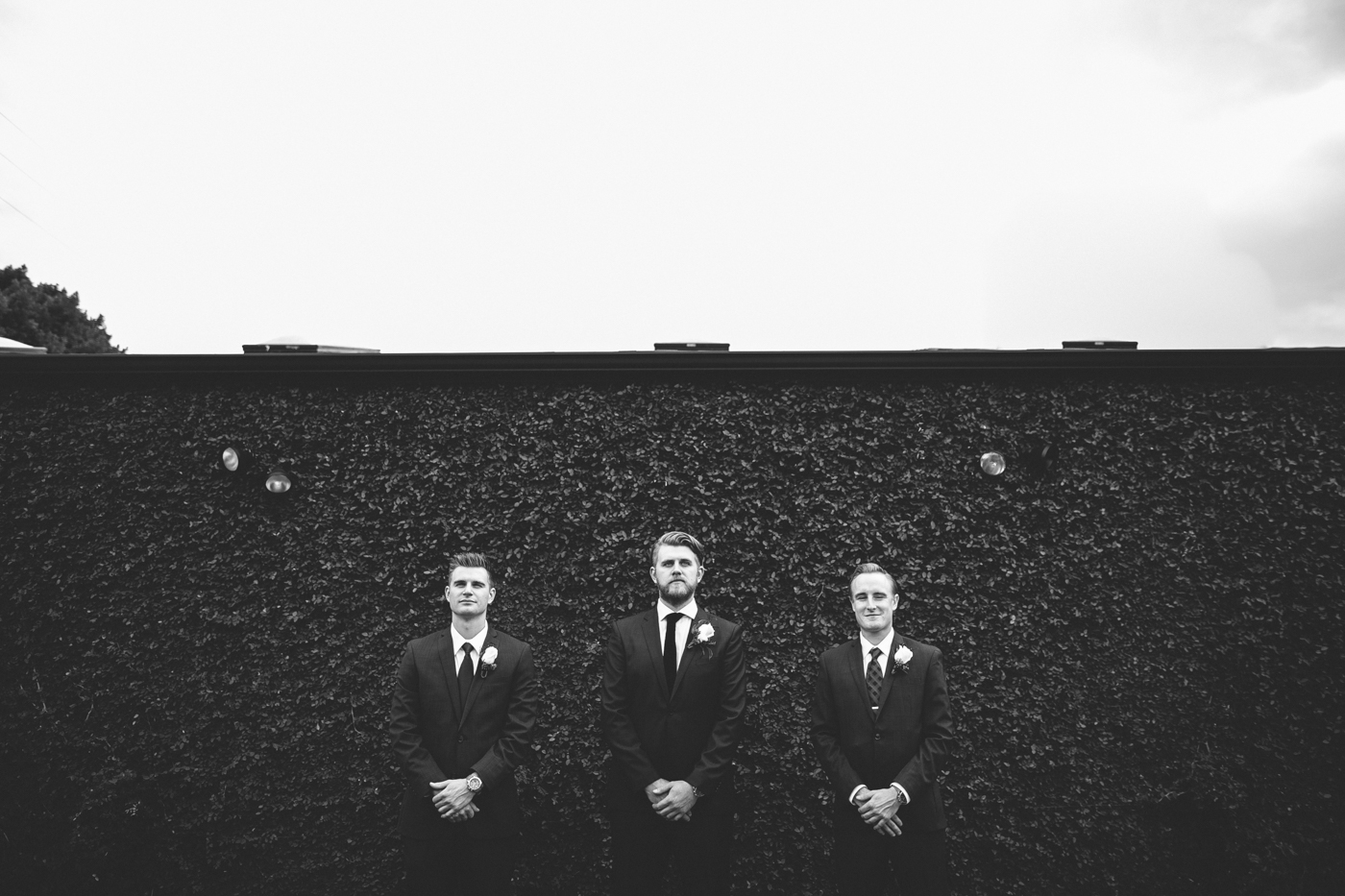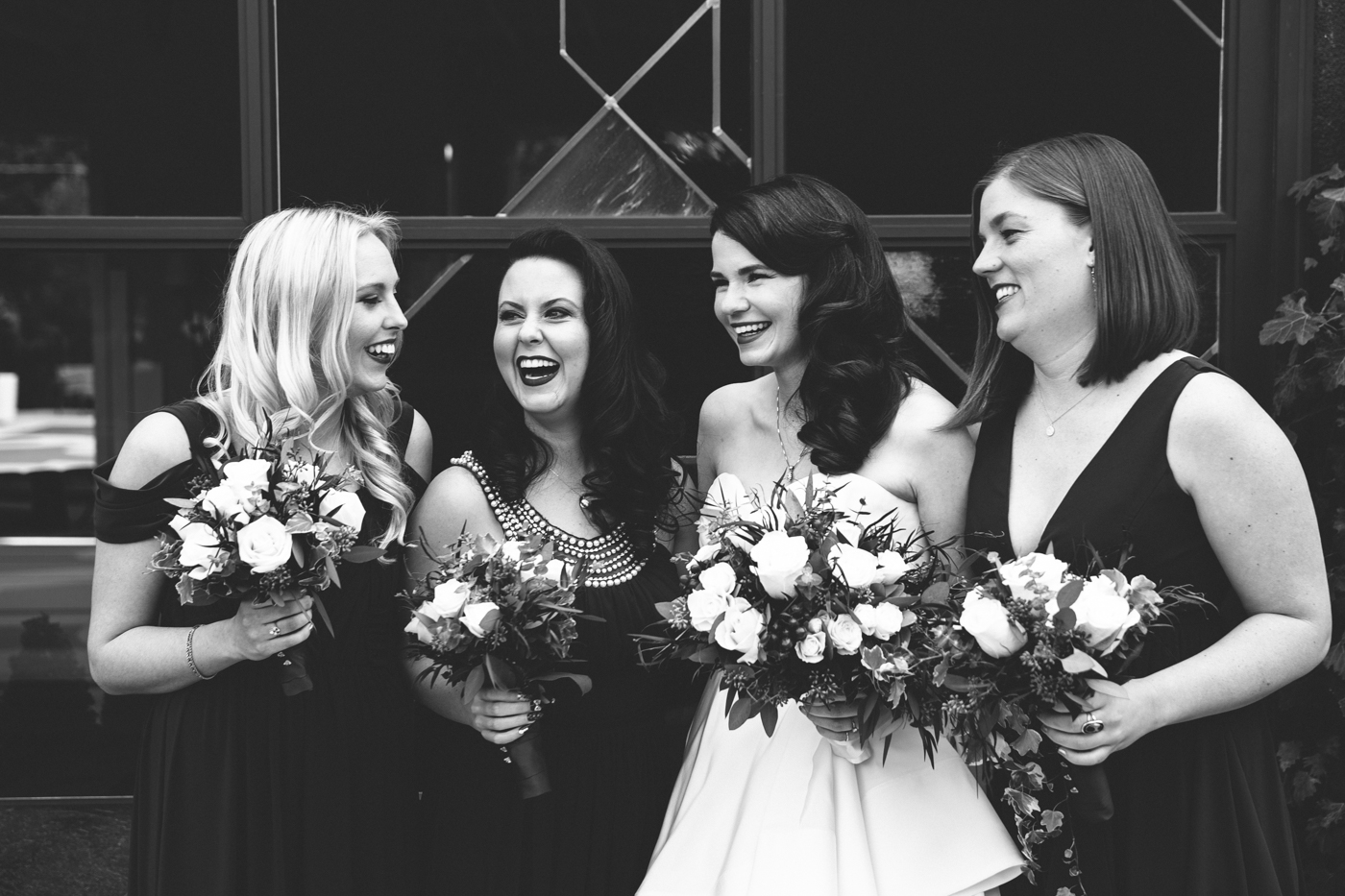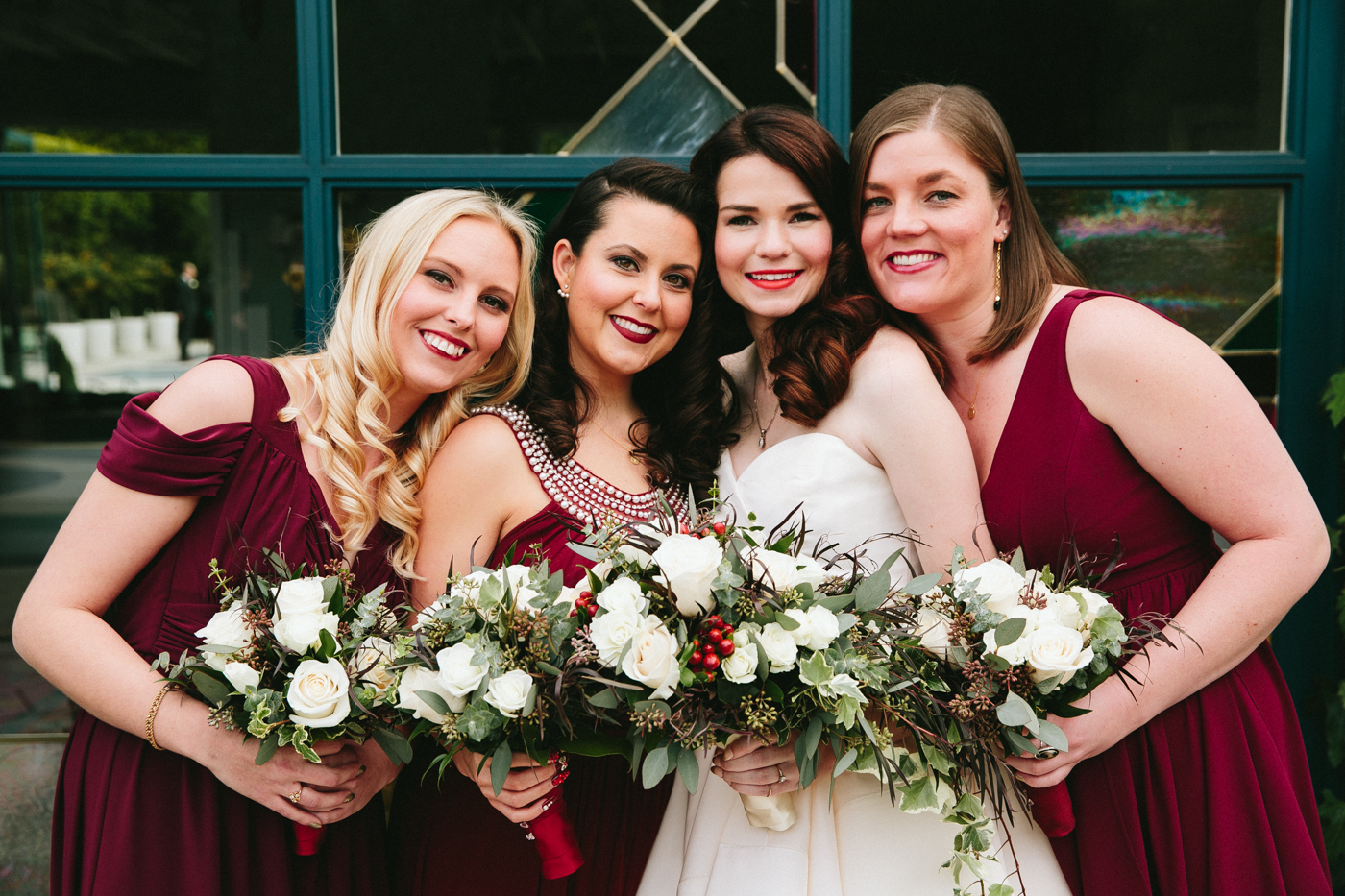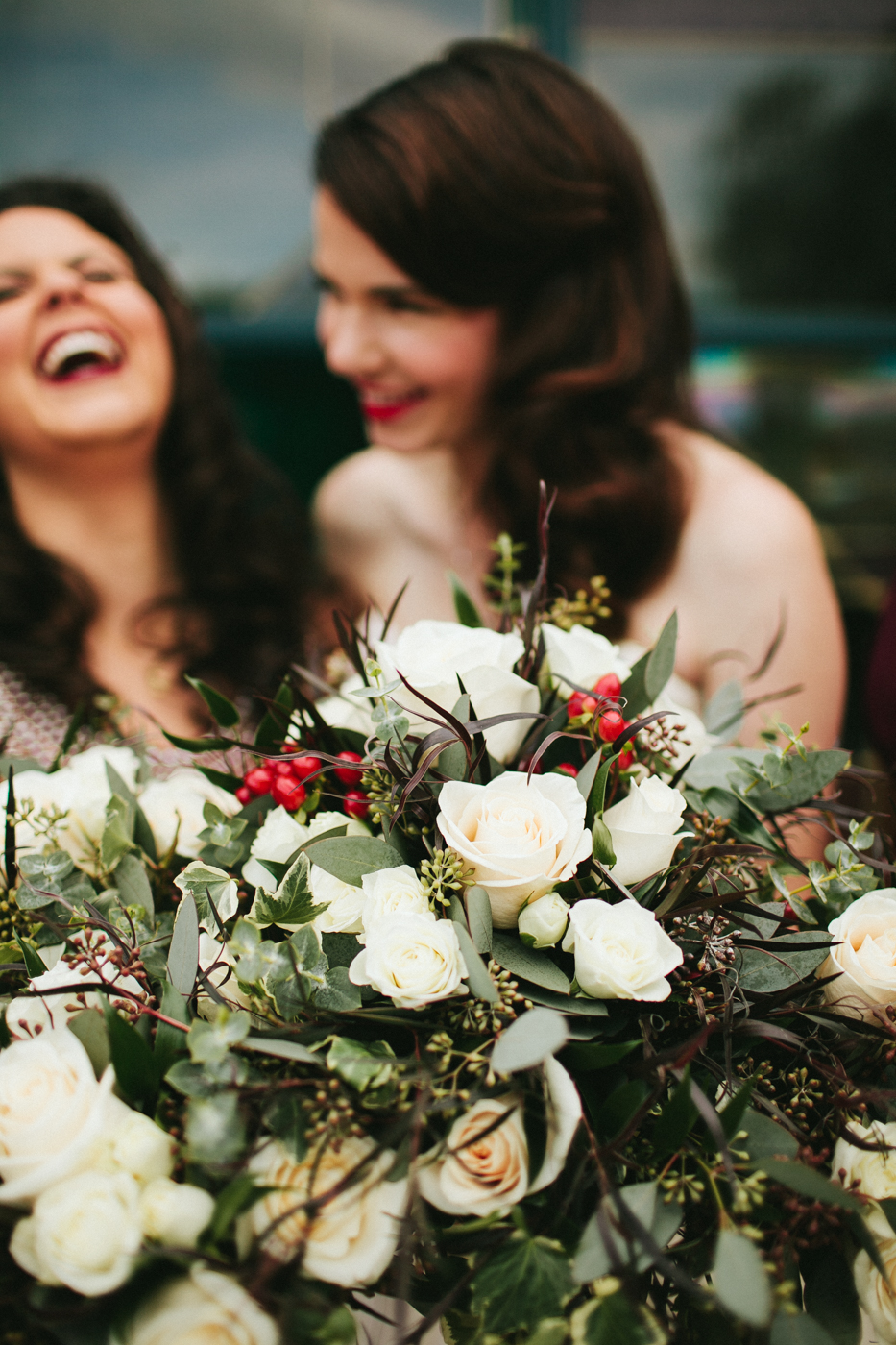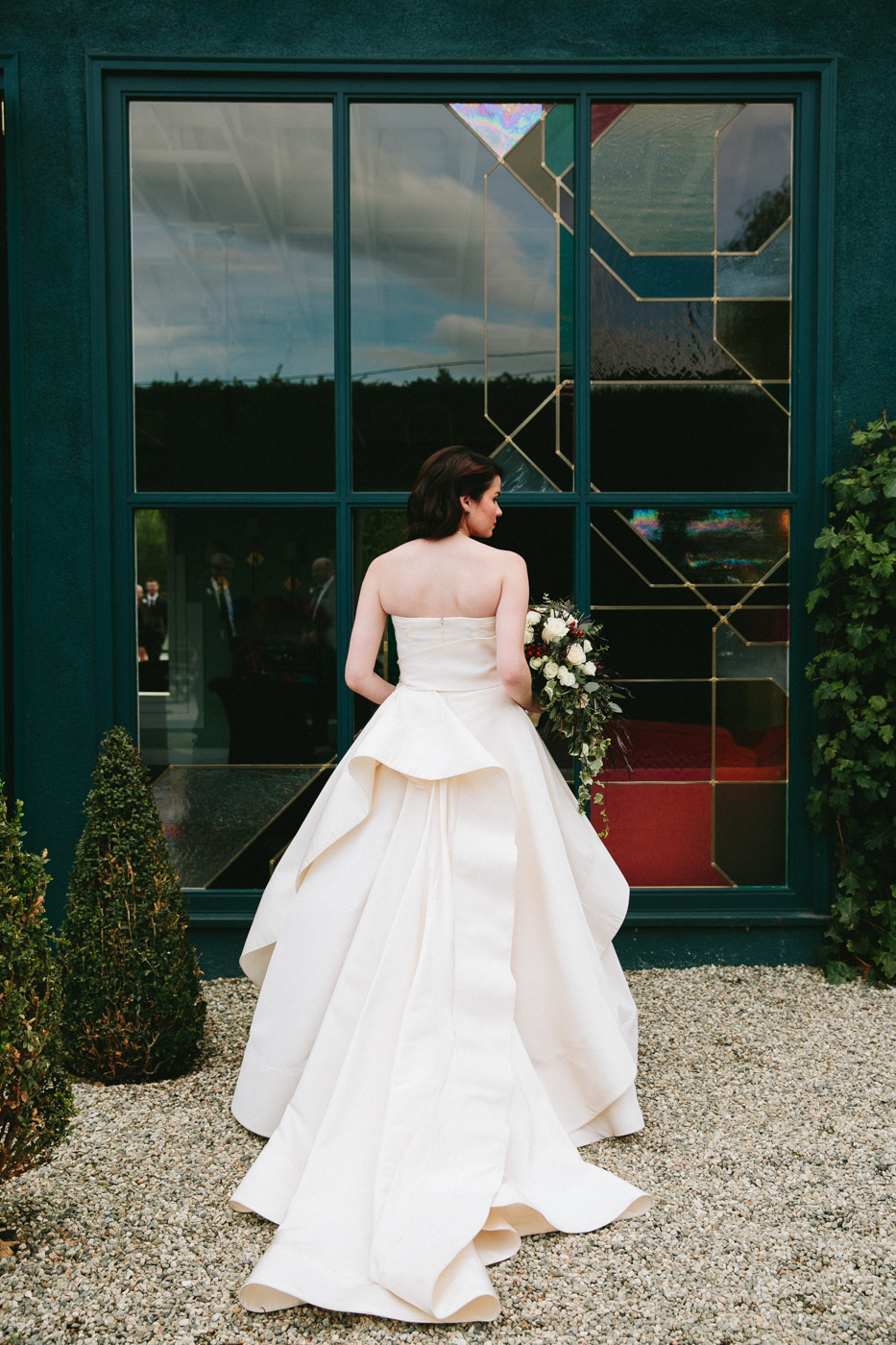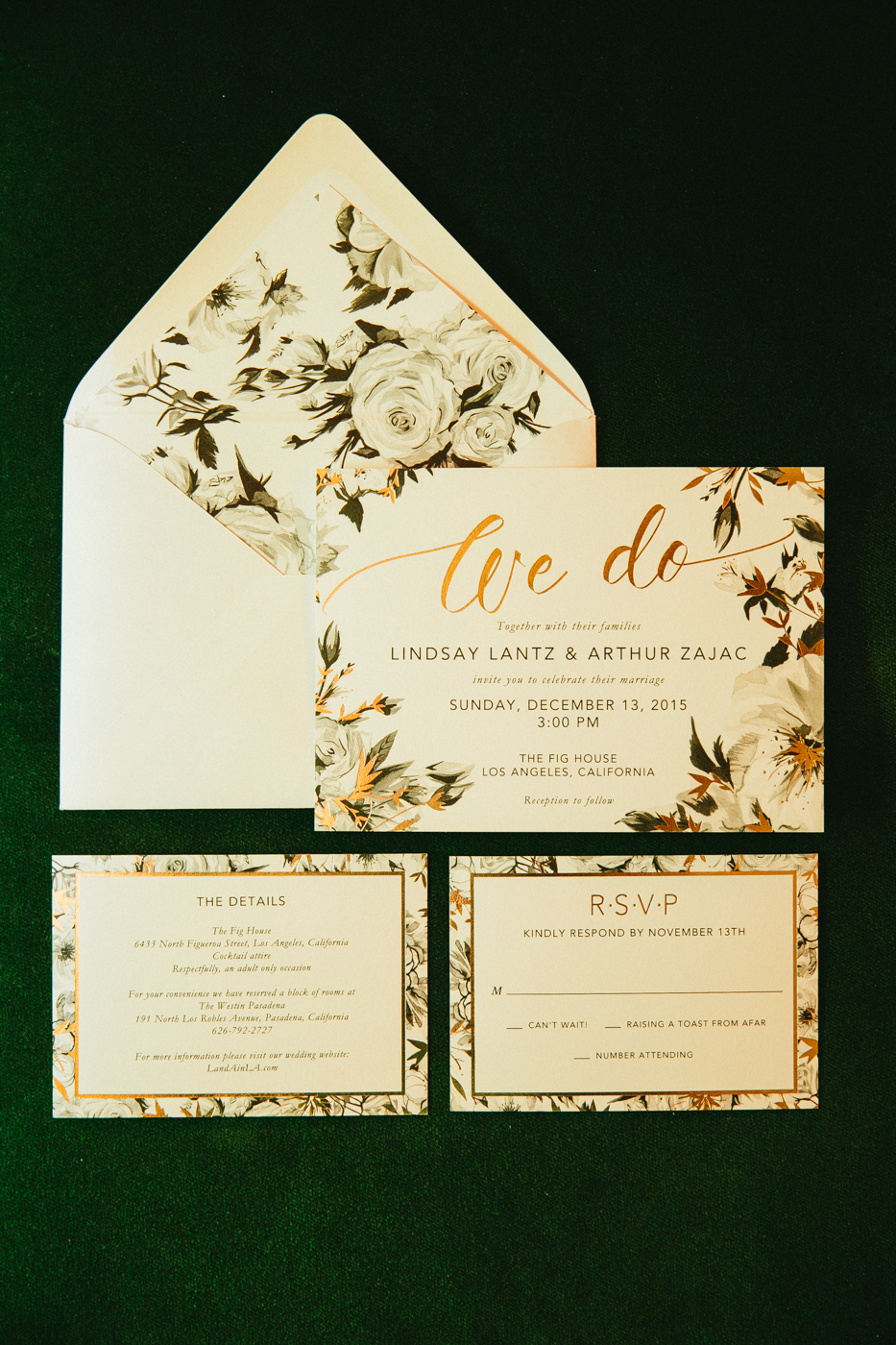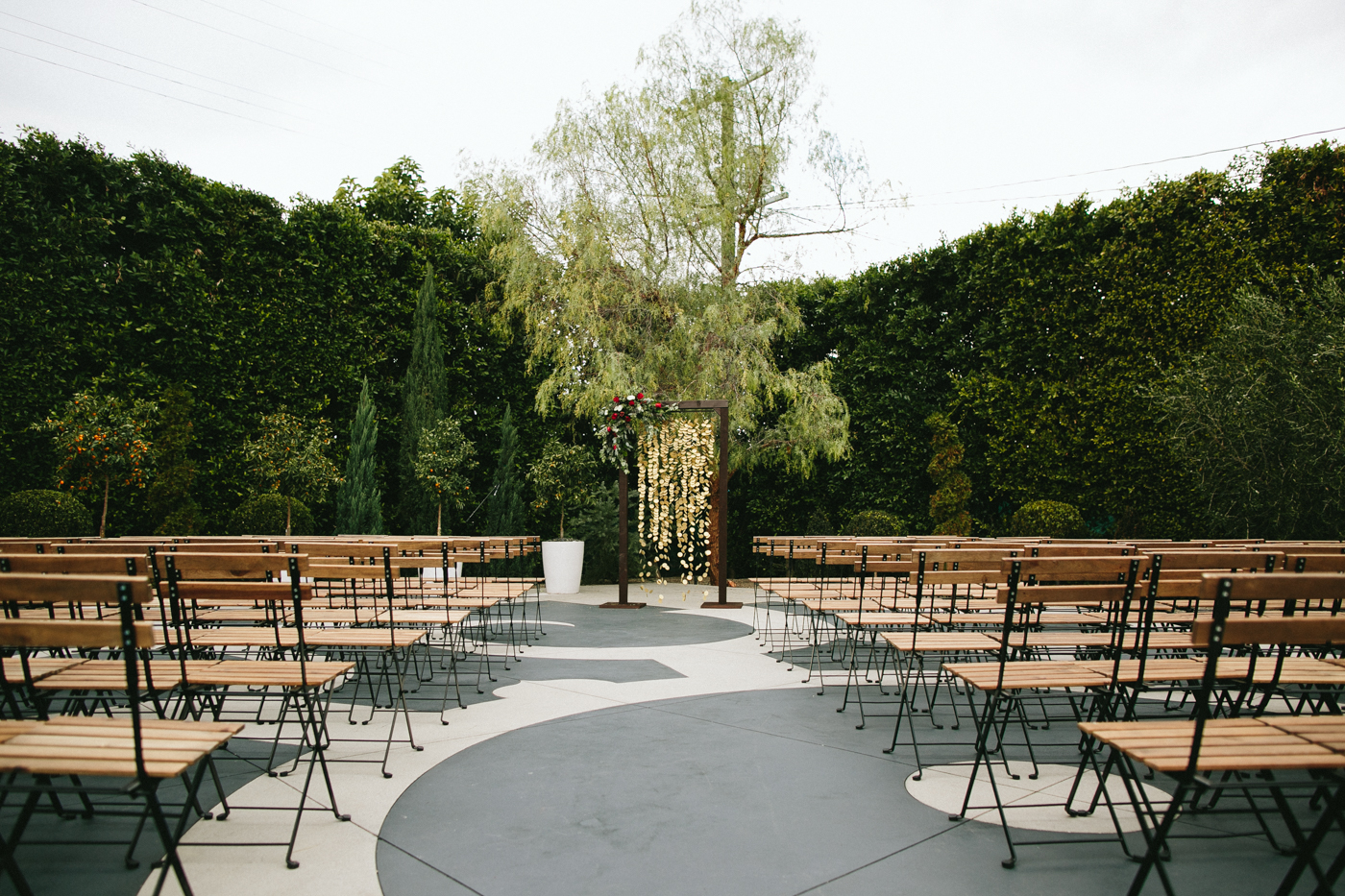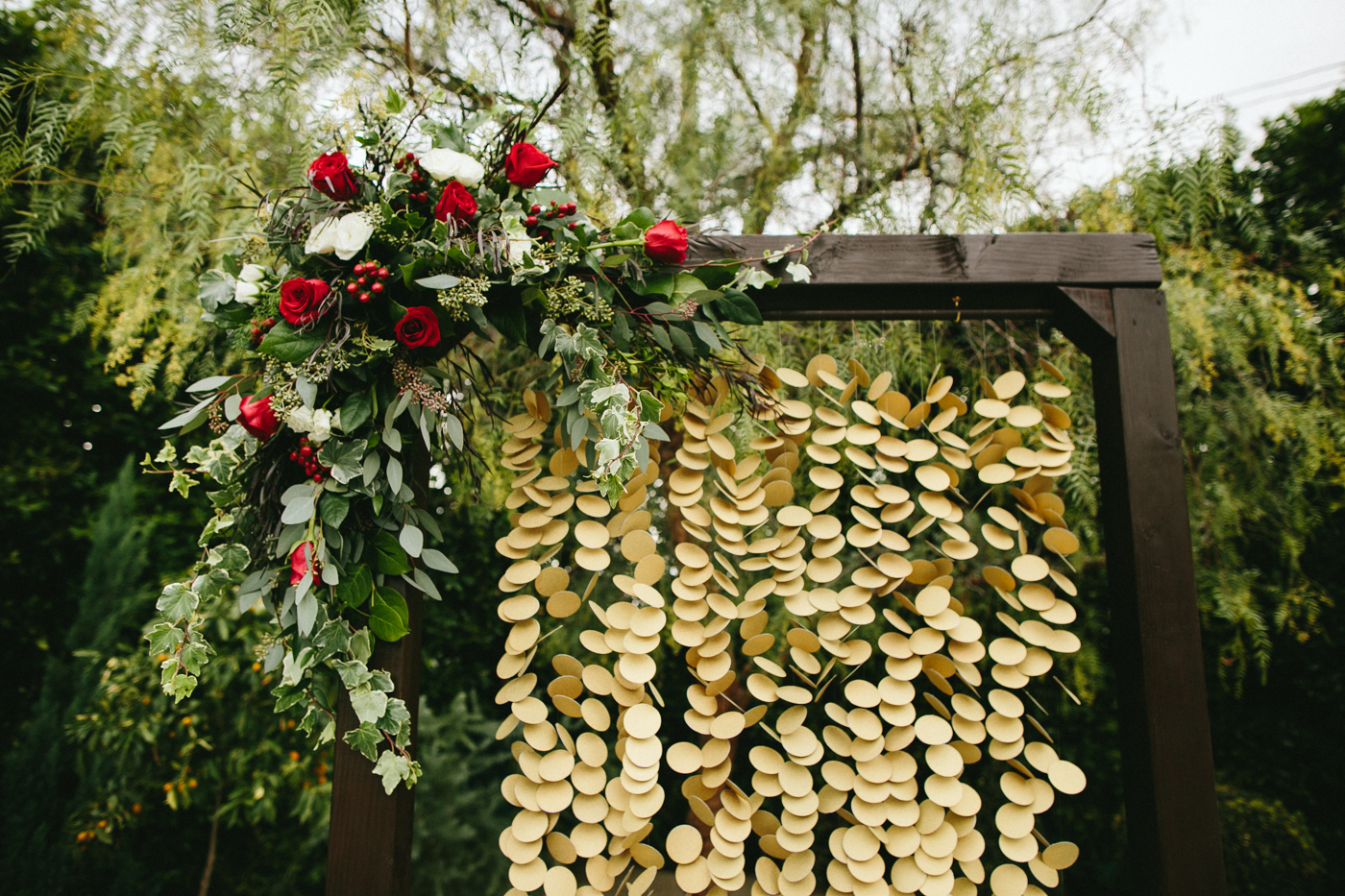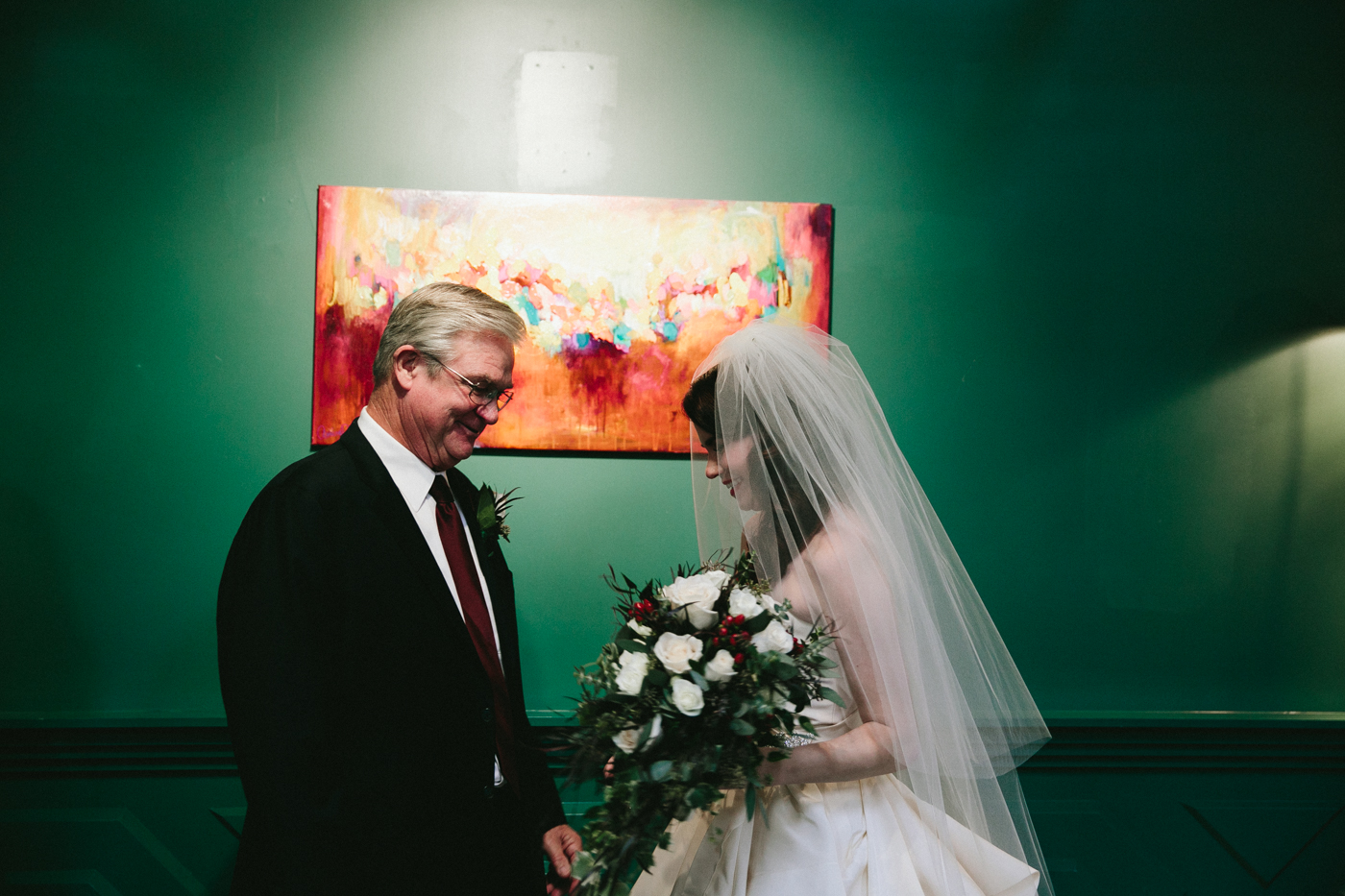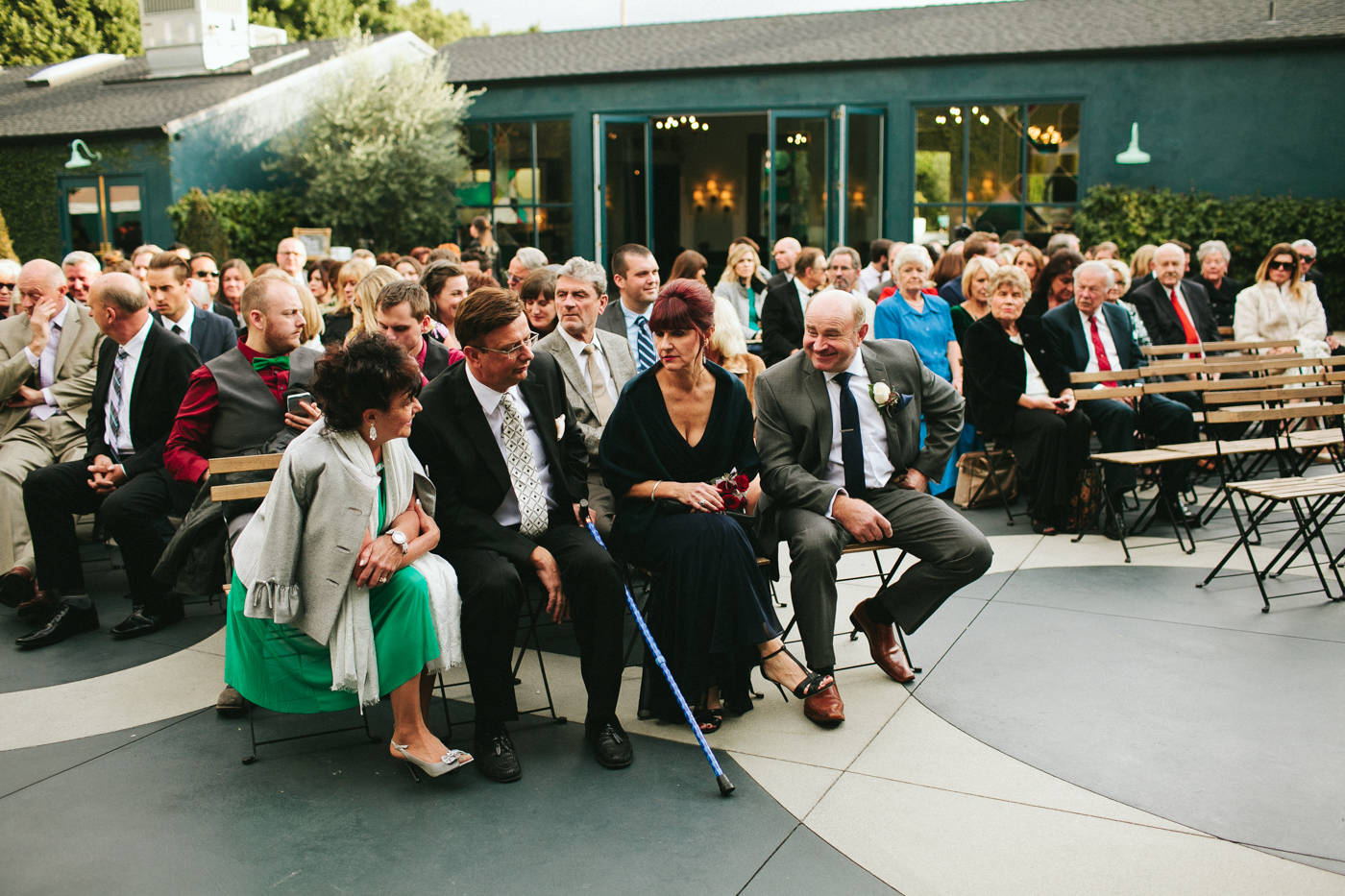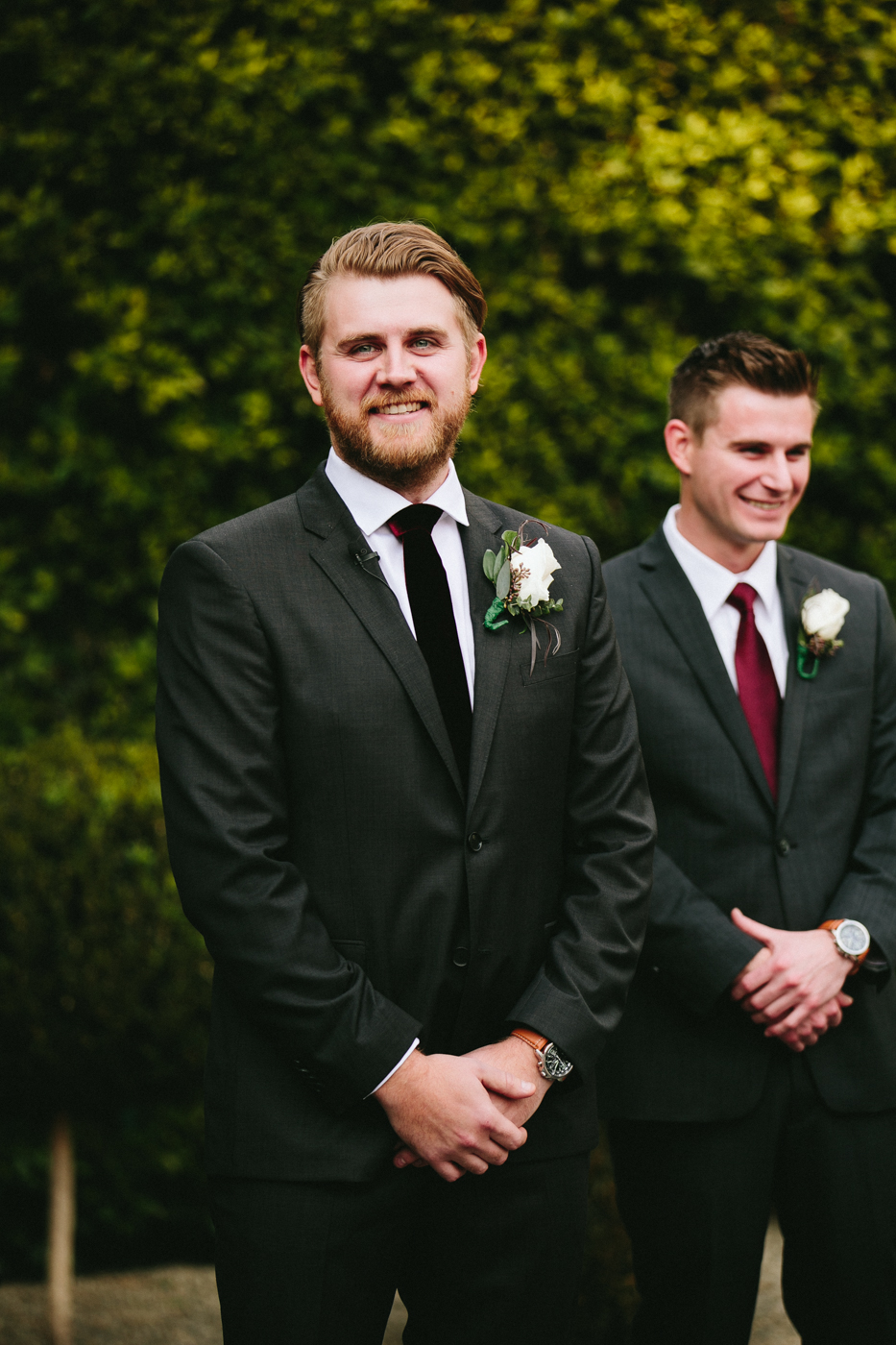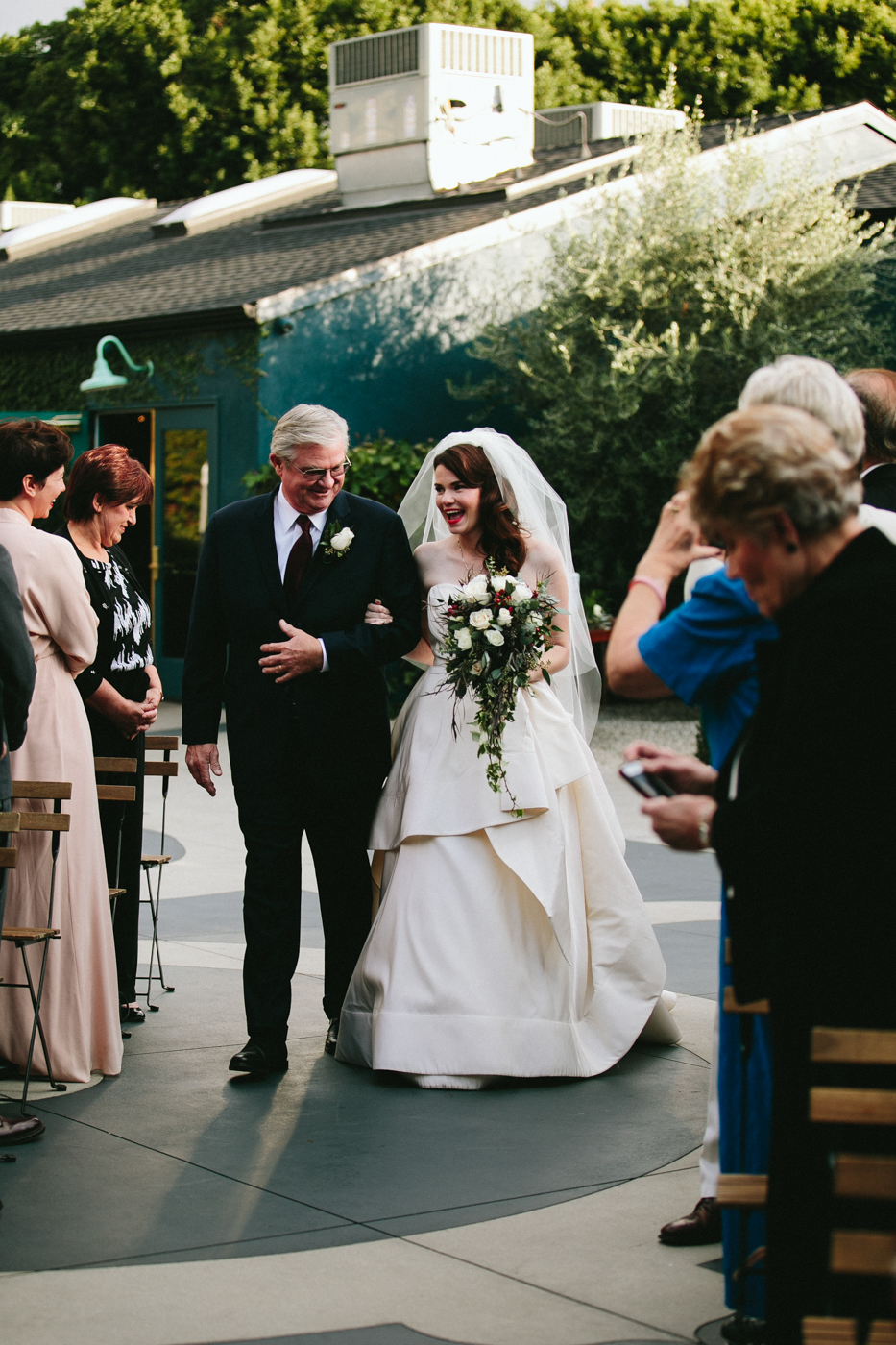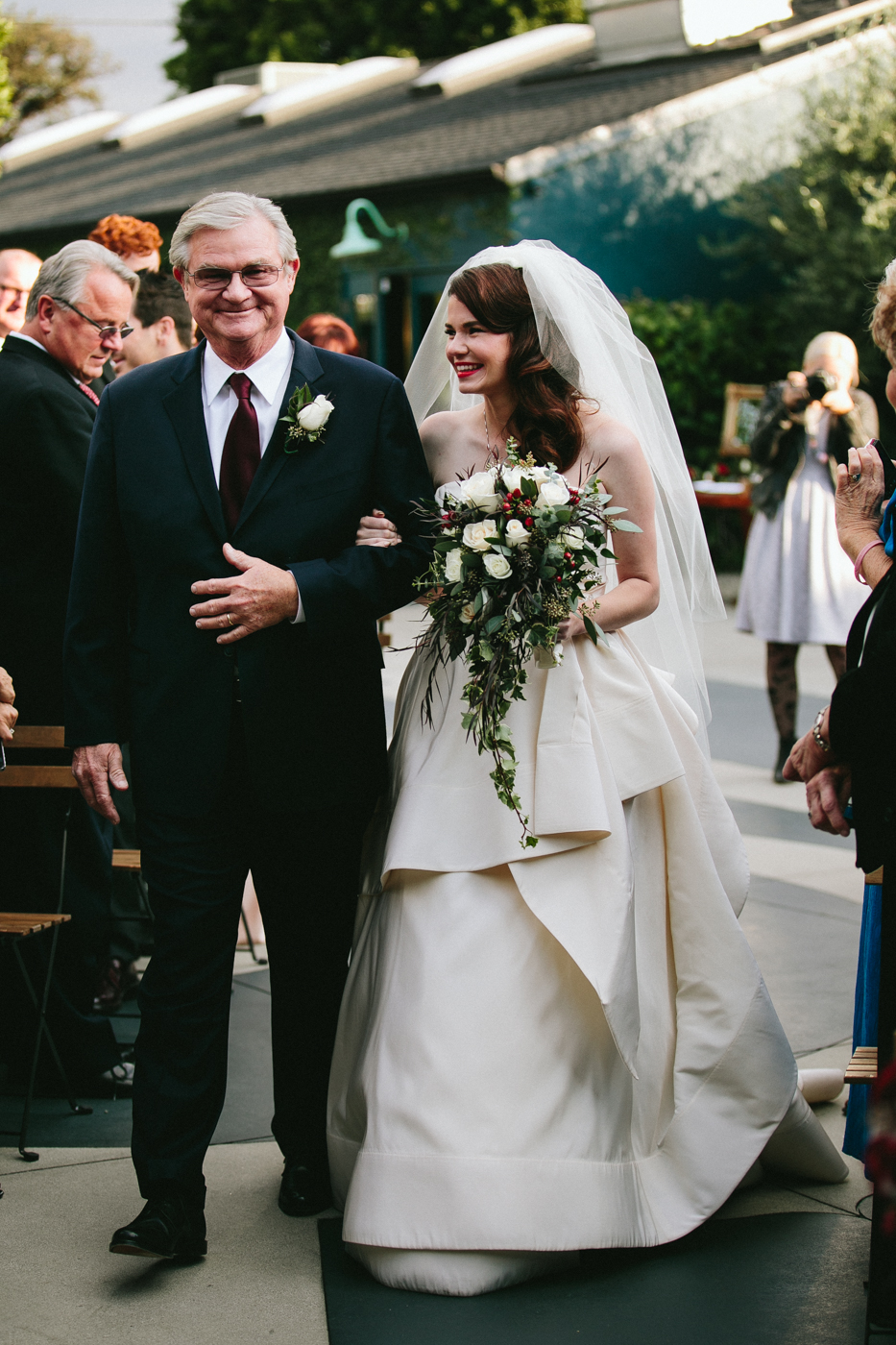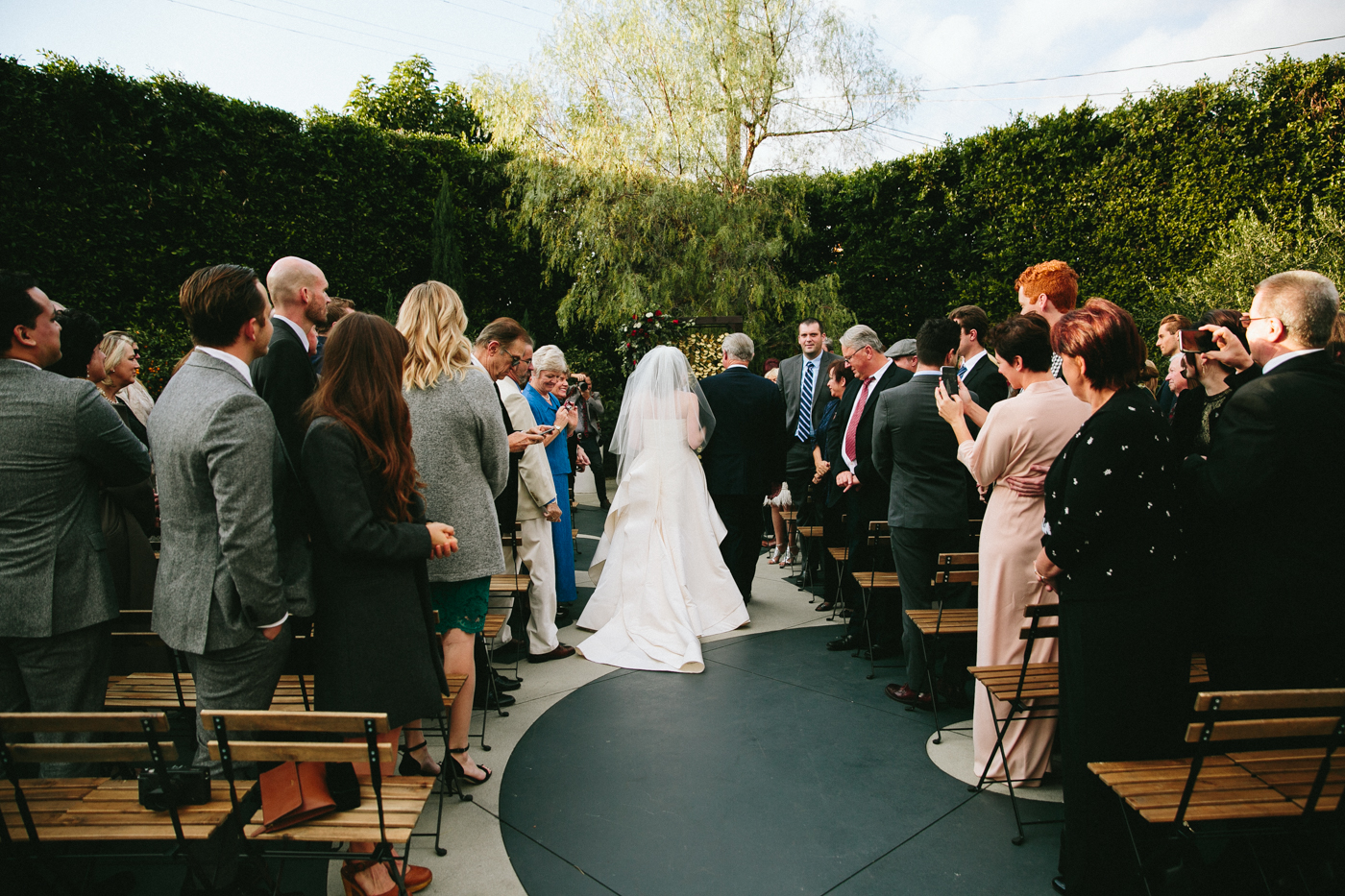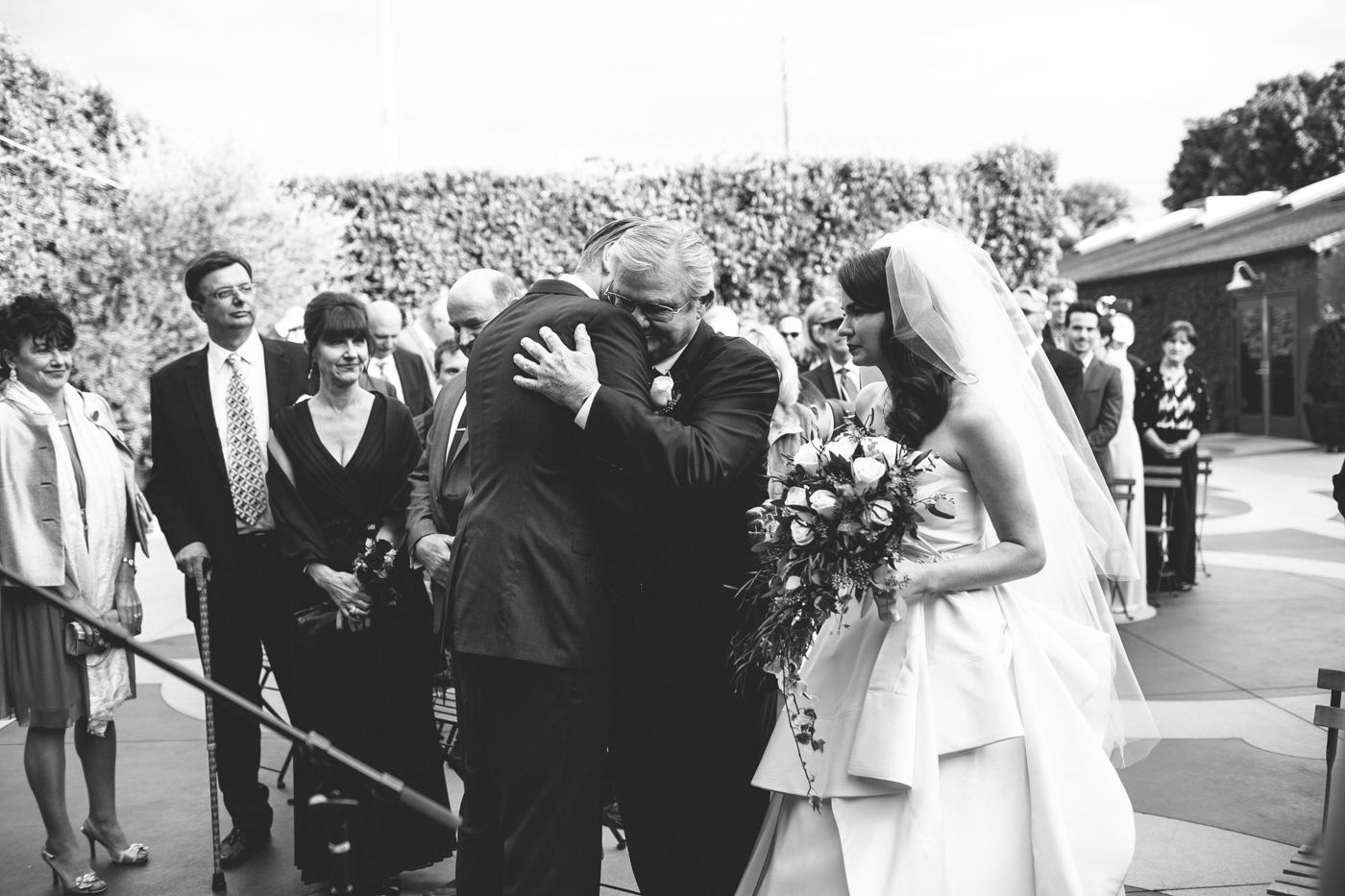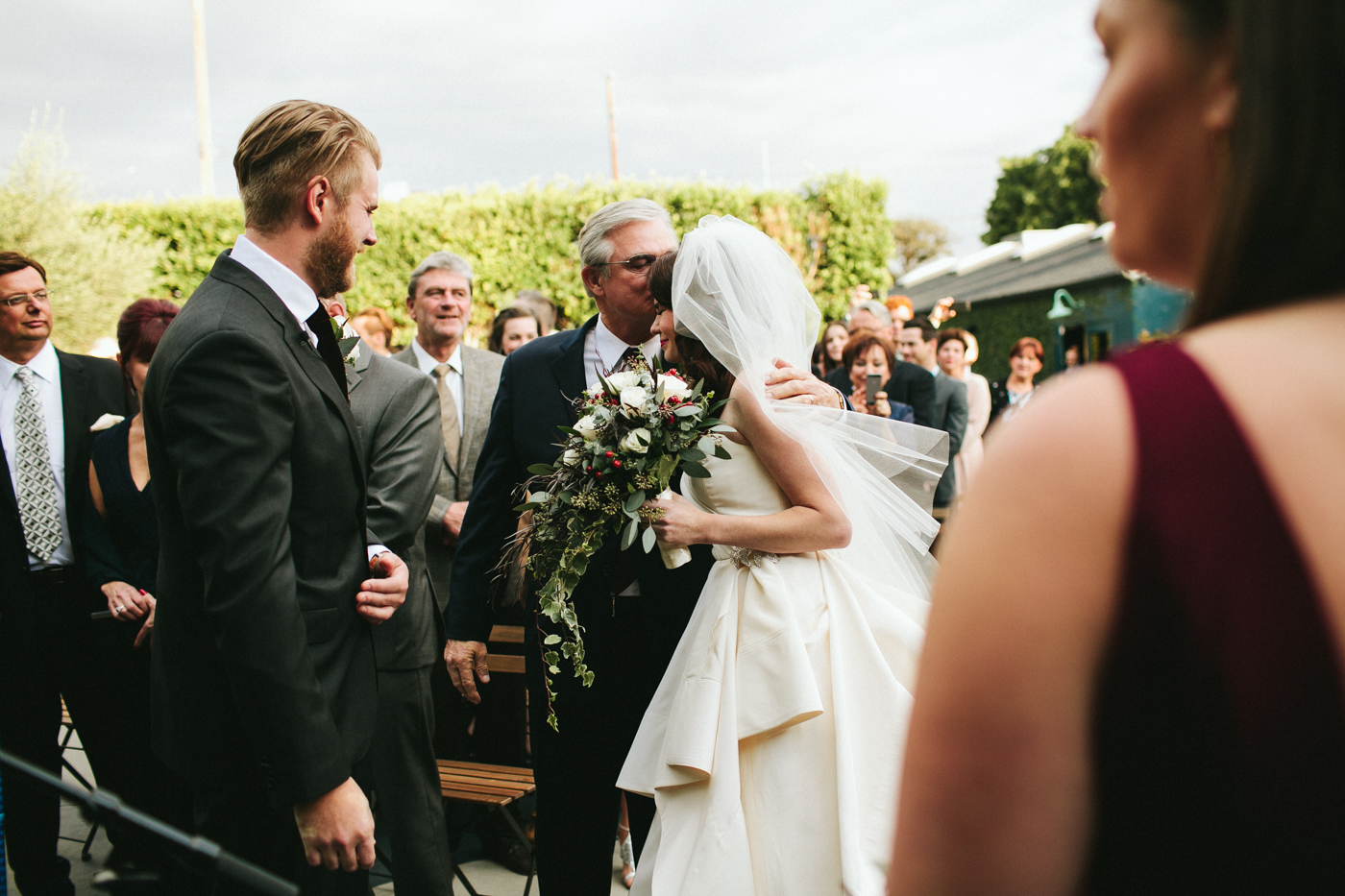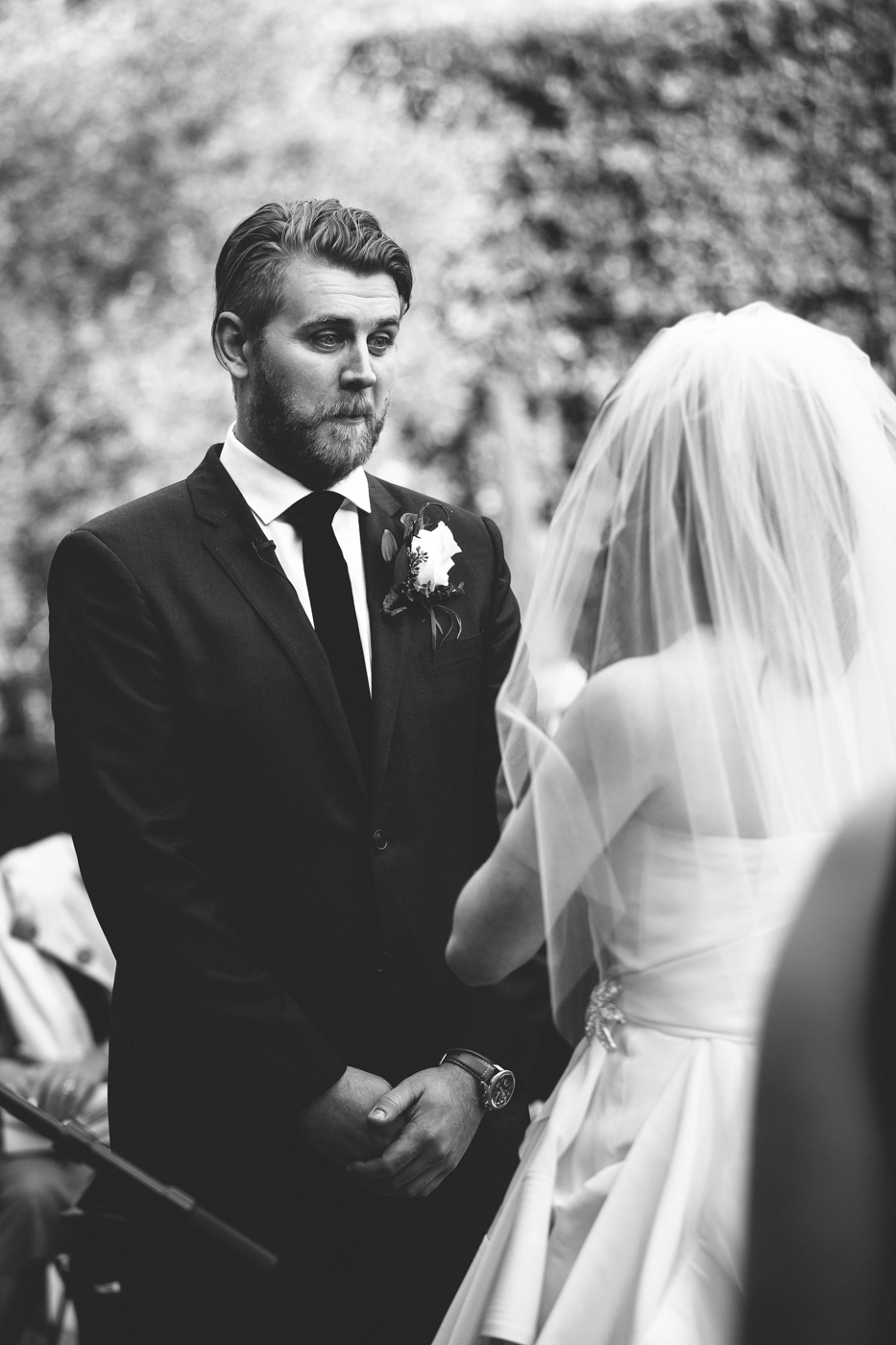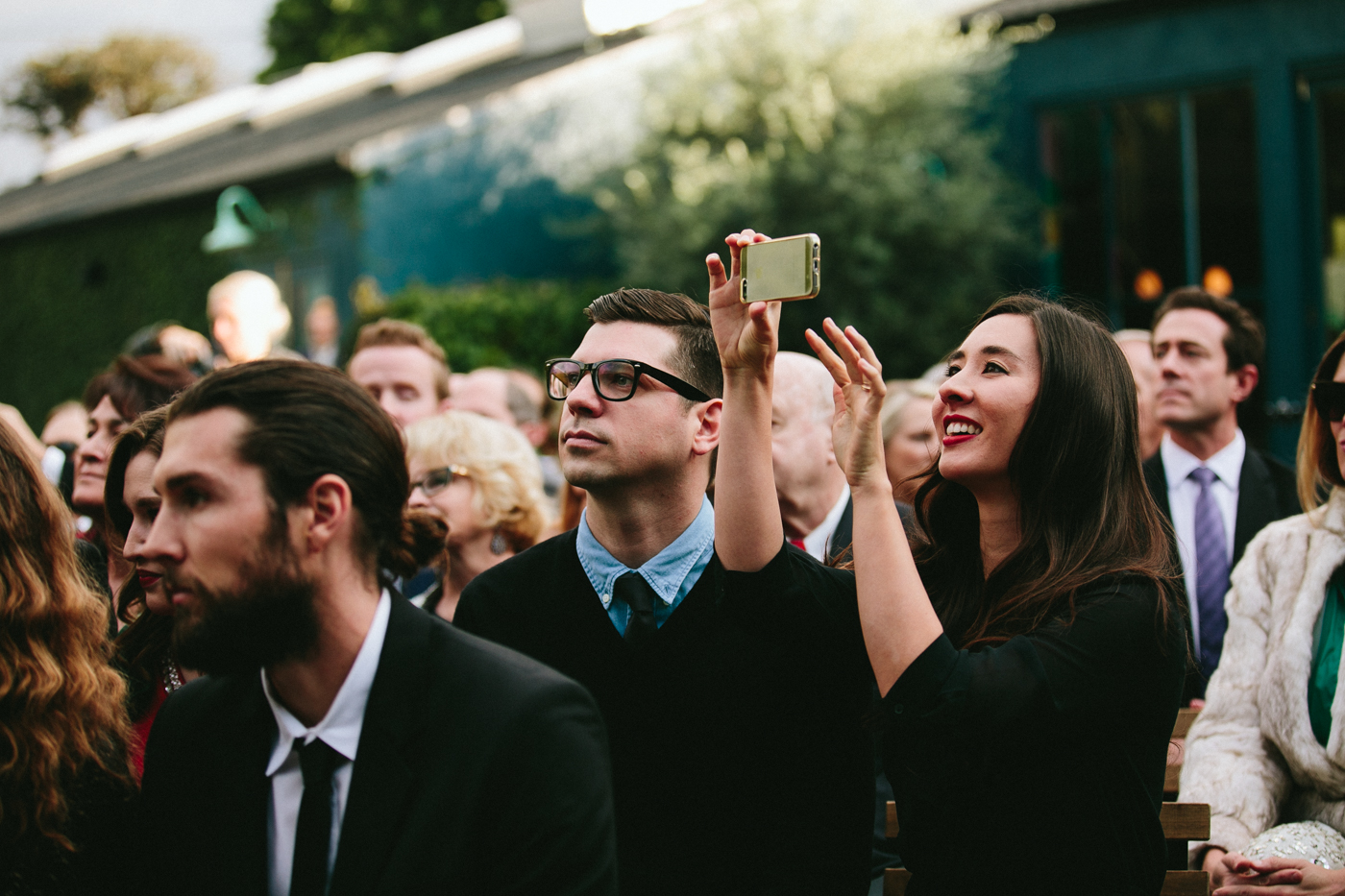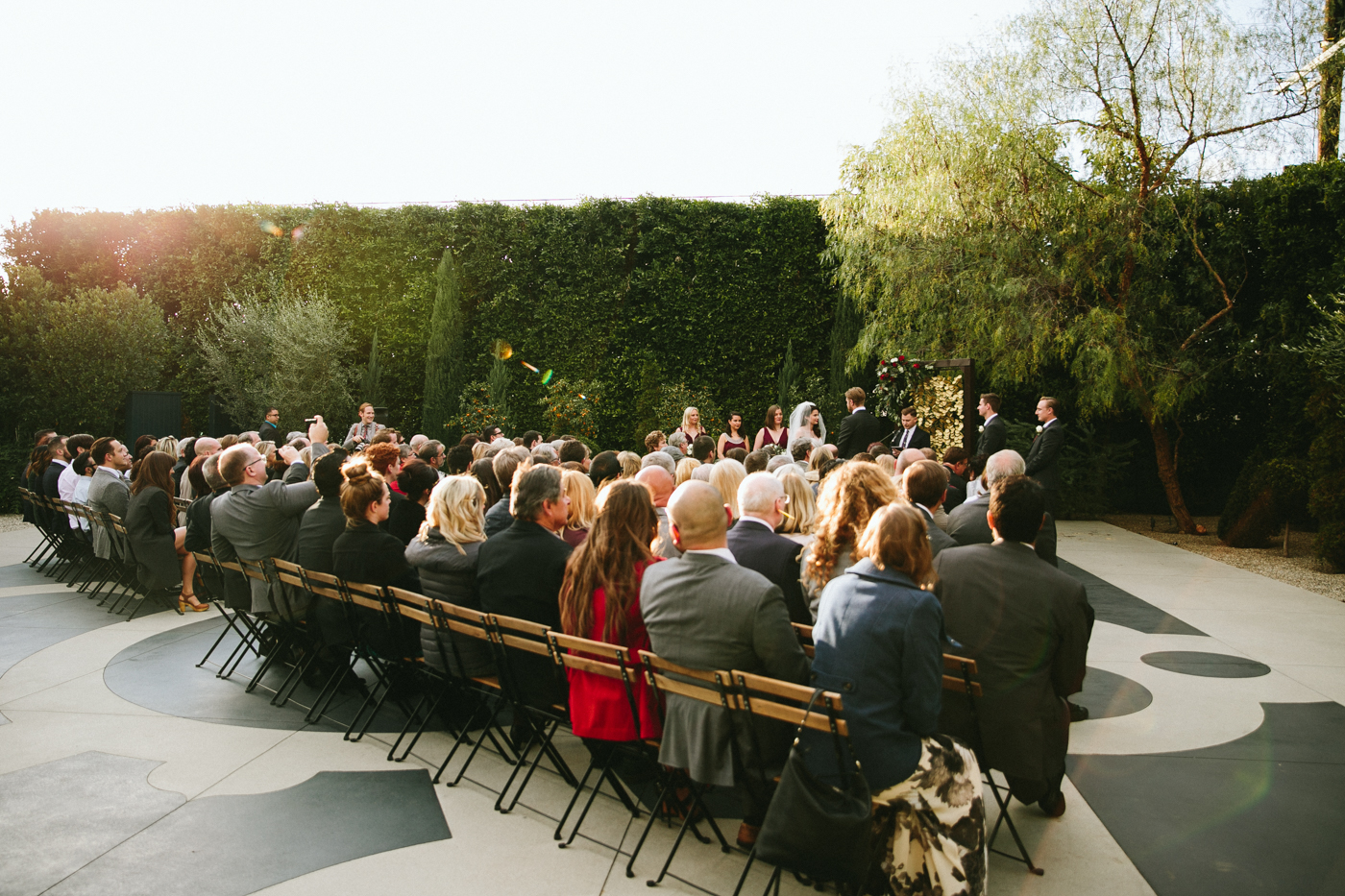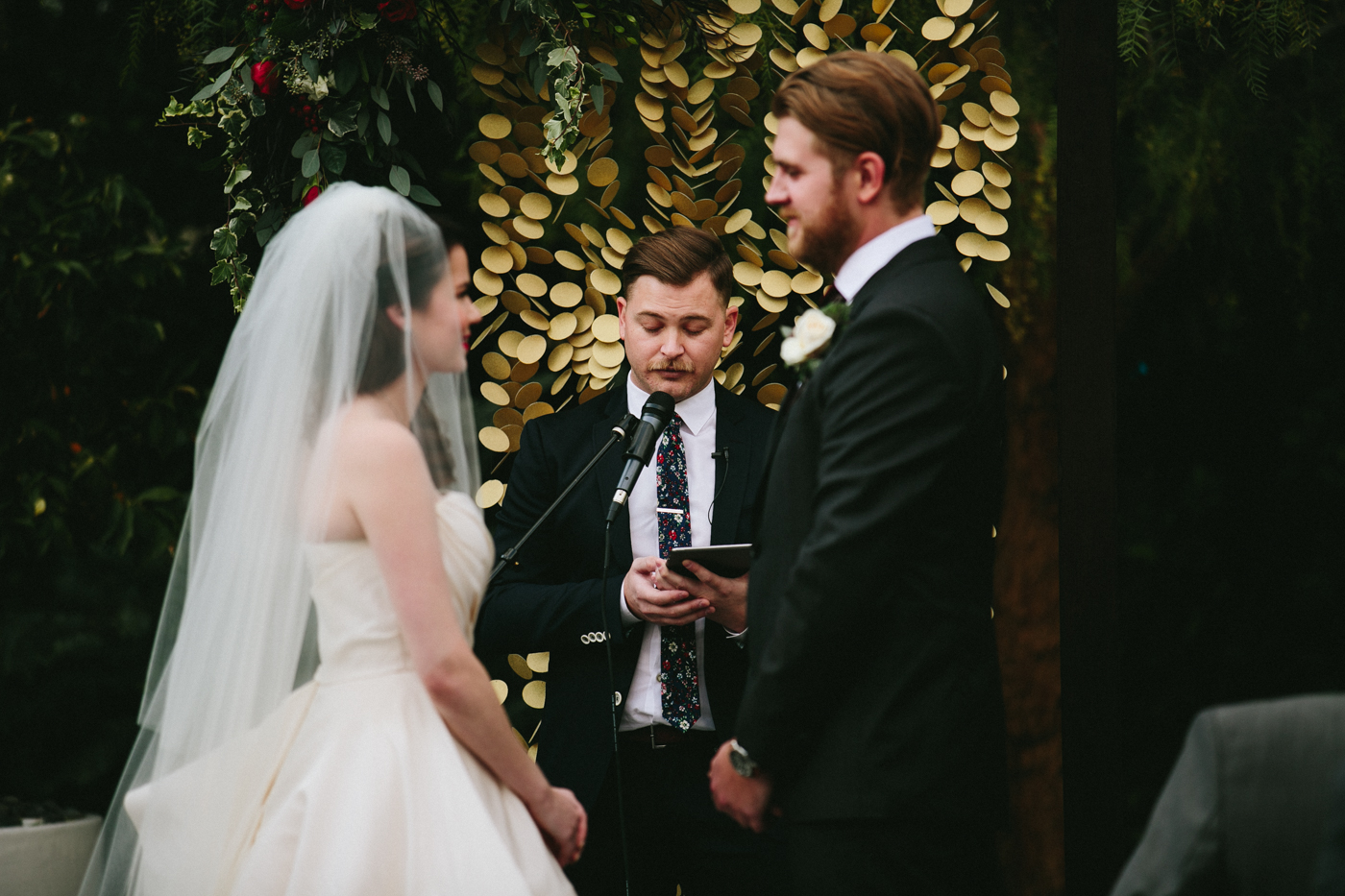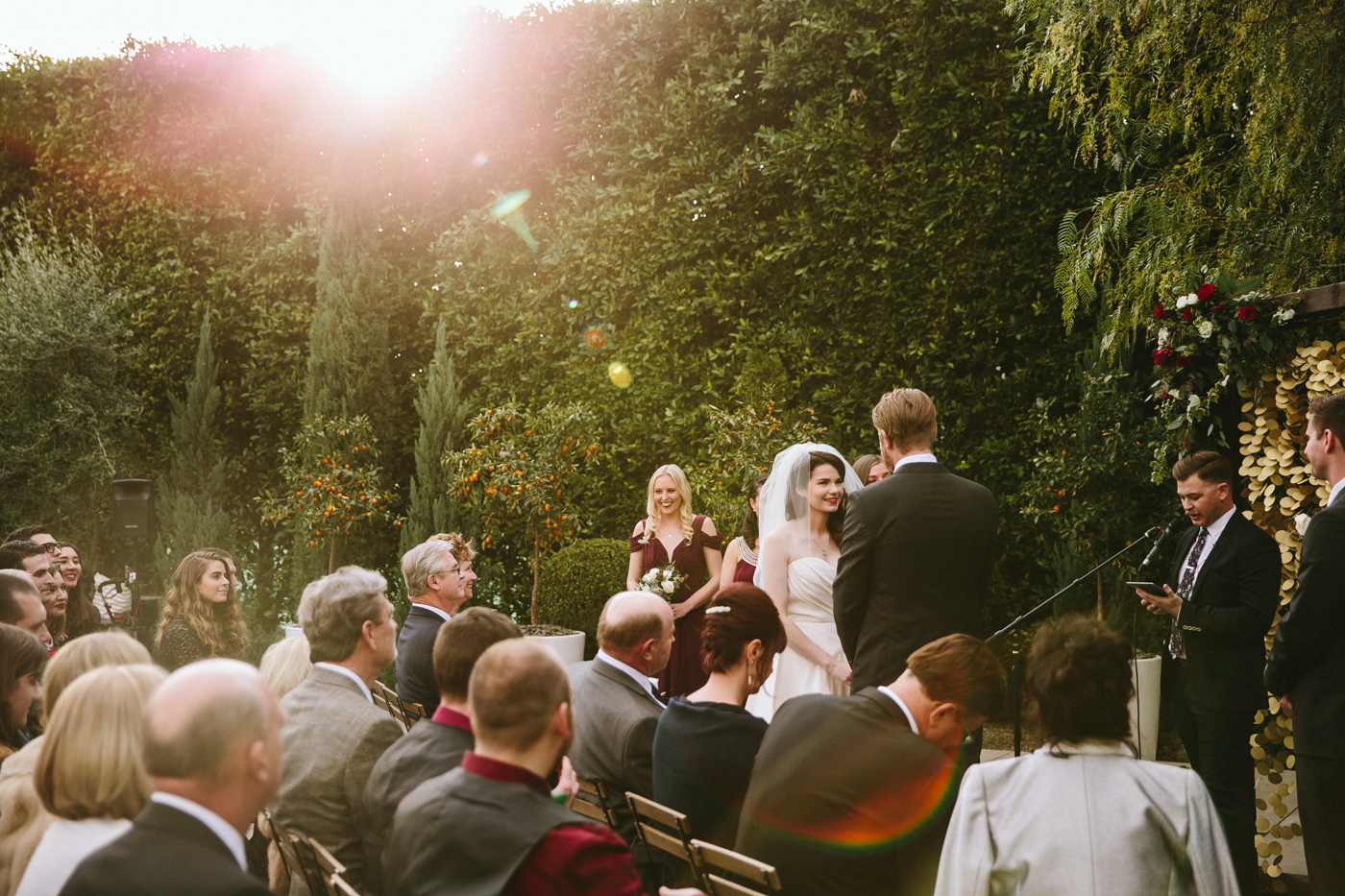 "We wanted to keep our ceremony a little condensed so we stuck with classic vows, but friends had given us the idea to share our own vows privately. The morning of our wedding we both got up early and wrote each other a letter including more personal thoughts and vows. We snuck away from the reception for a short while to read them together and it was a really wonderful moment together."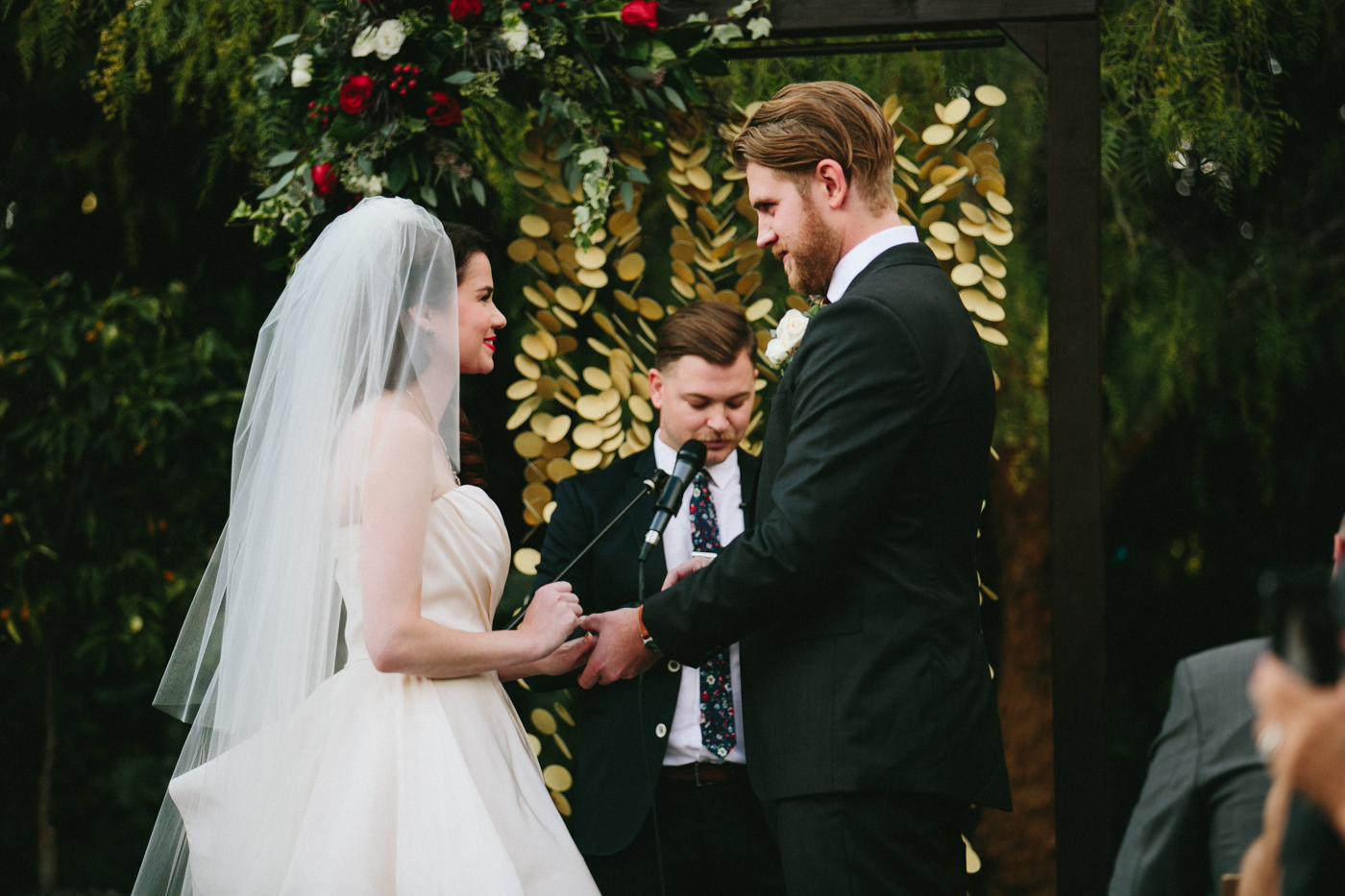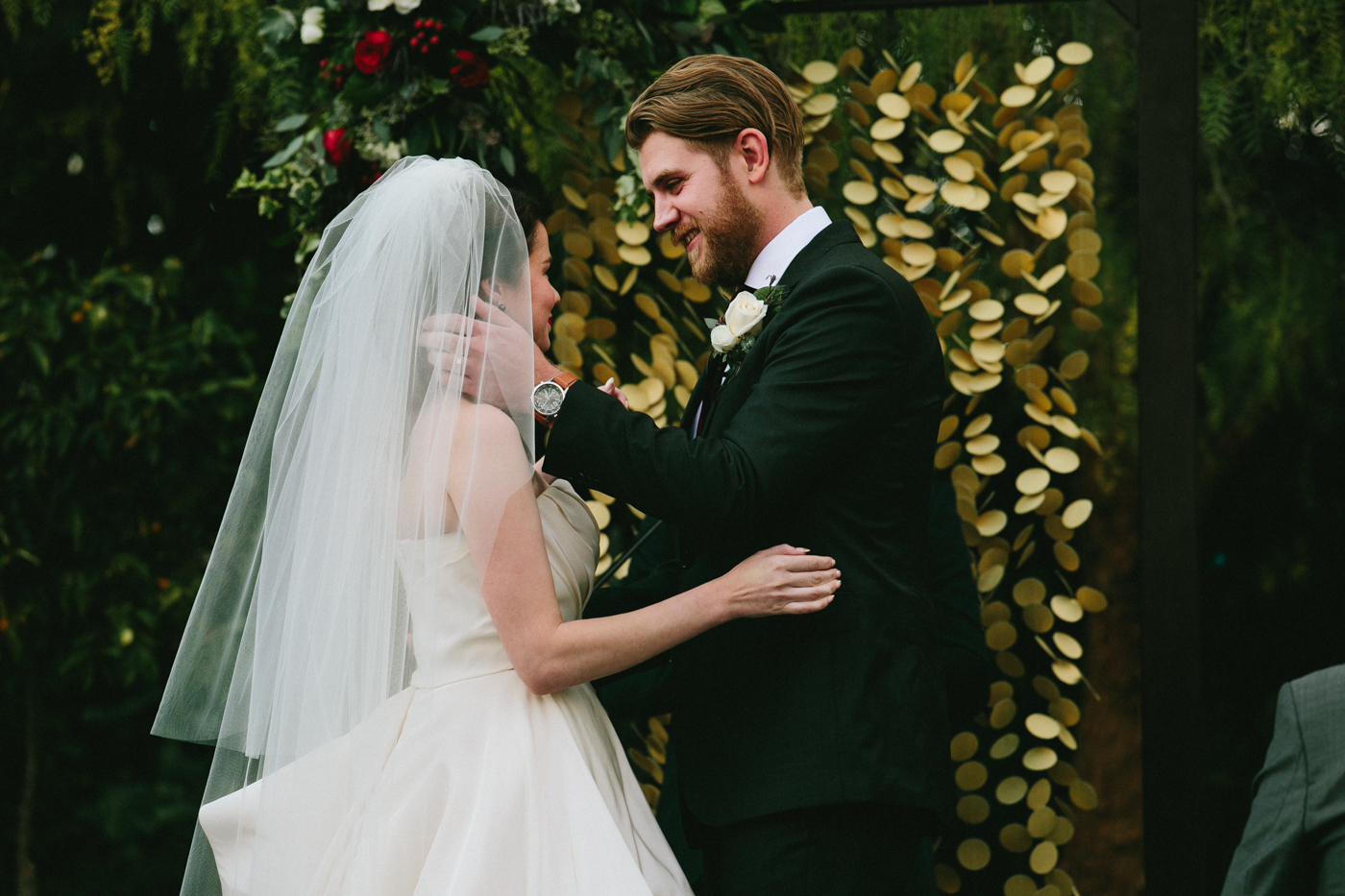 "[Arthur's]…most memorable moment was the first kiss. Not because I want to make-out in front of all our family, but because my initial idea was to keep it very simple and clean. I absolutely hate getting lipstick on me, so that had some bearing on my decision, but after seeing Lindsay walk down that aisle, it all went out the window. I ended up just going for it and destroyed my face with lipstick."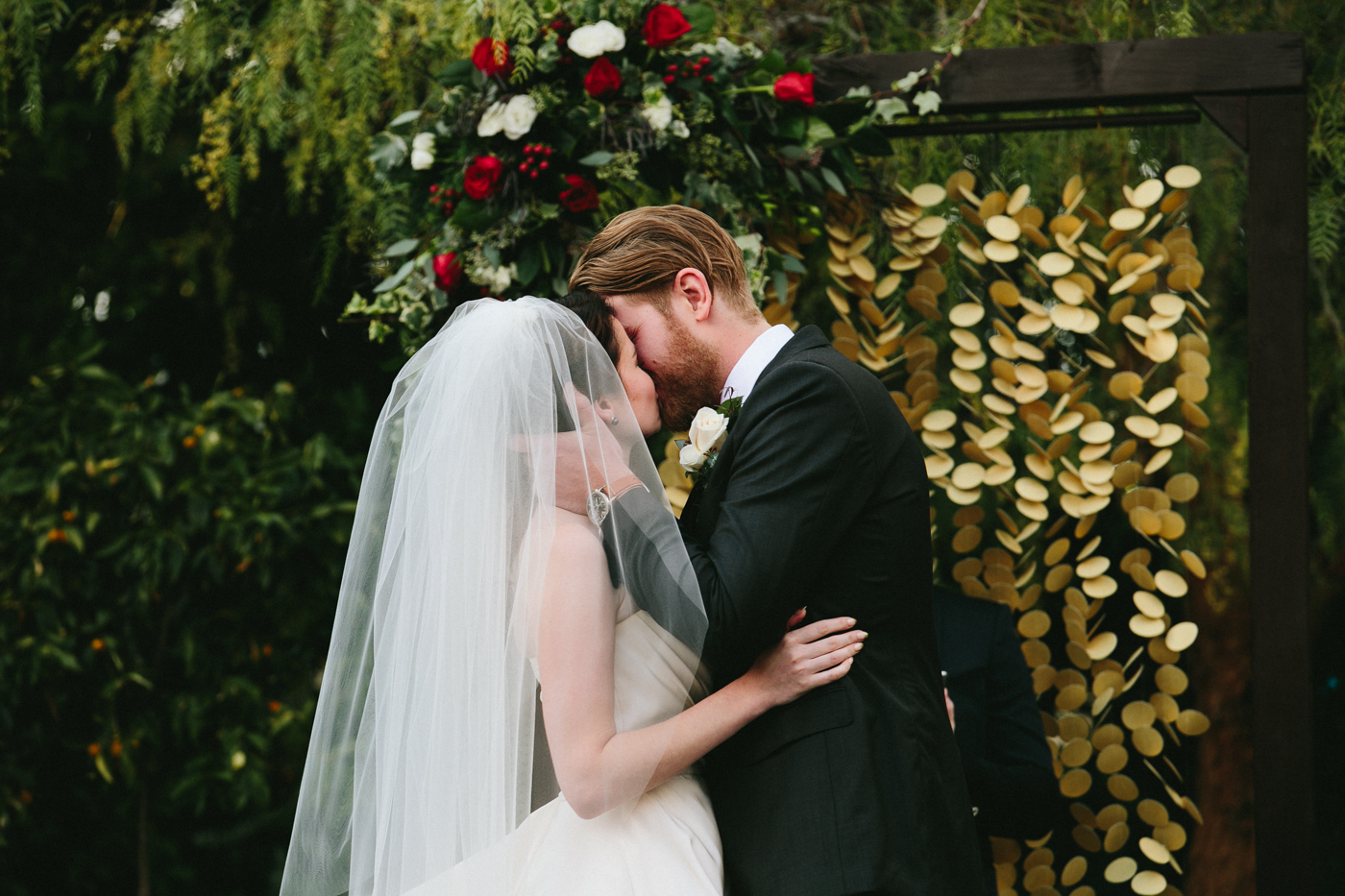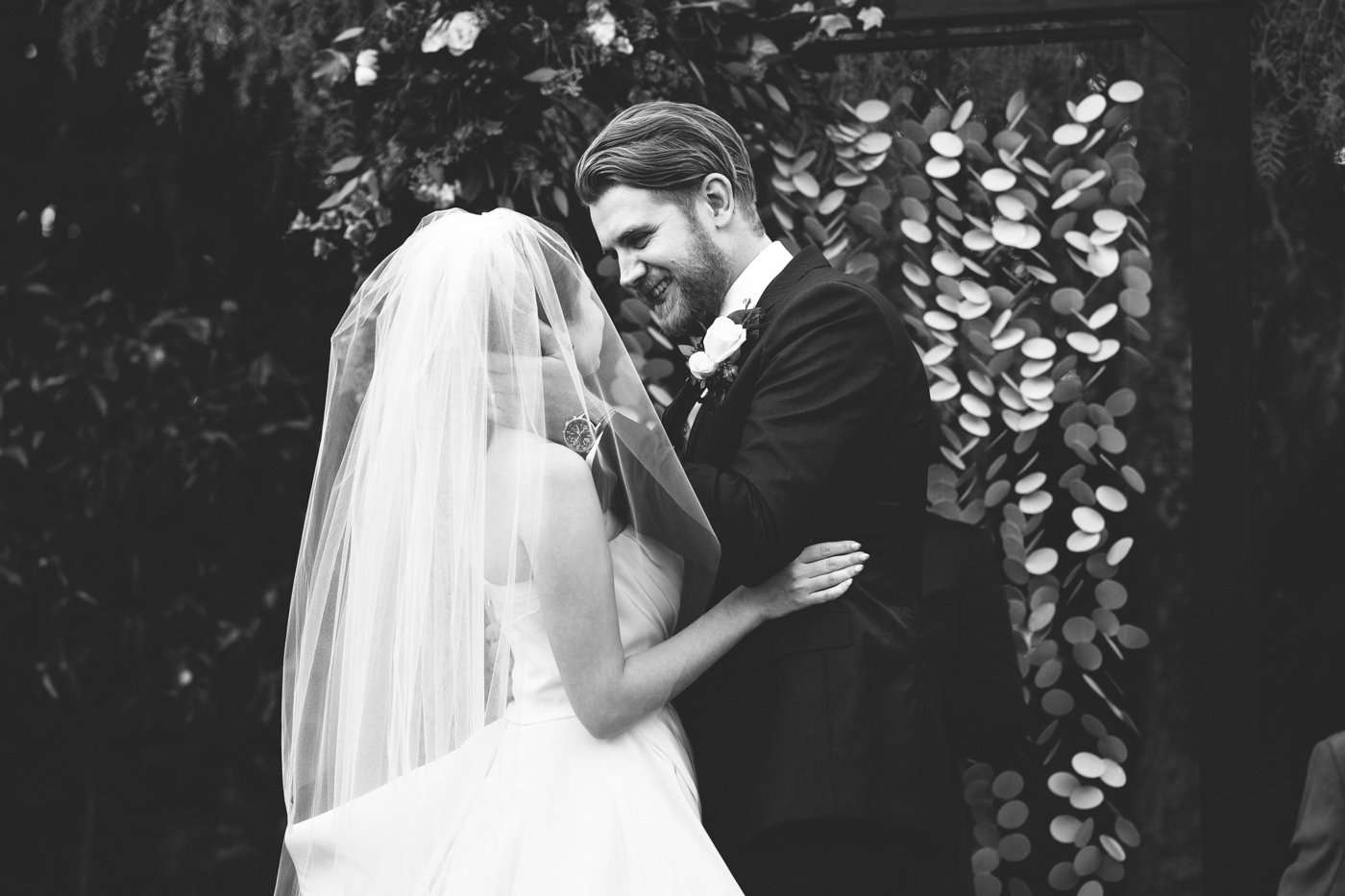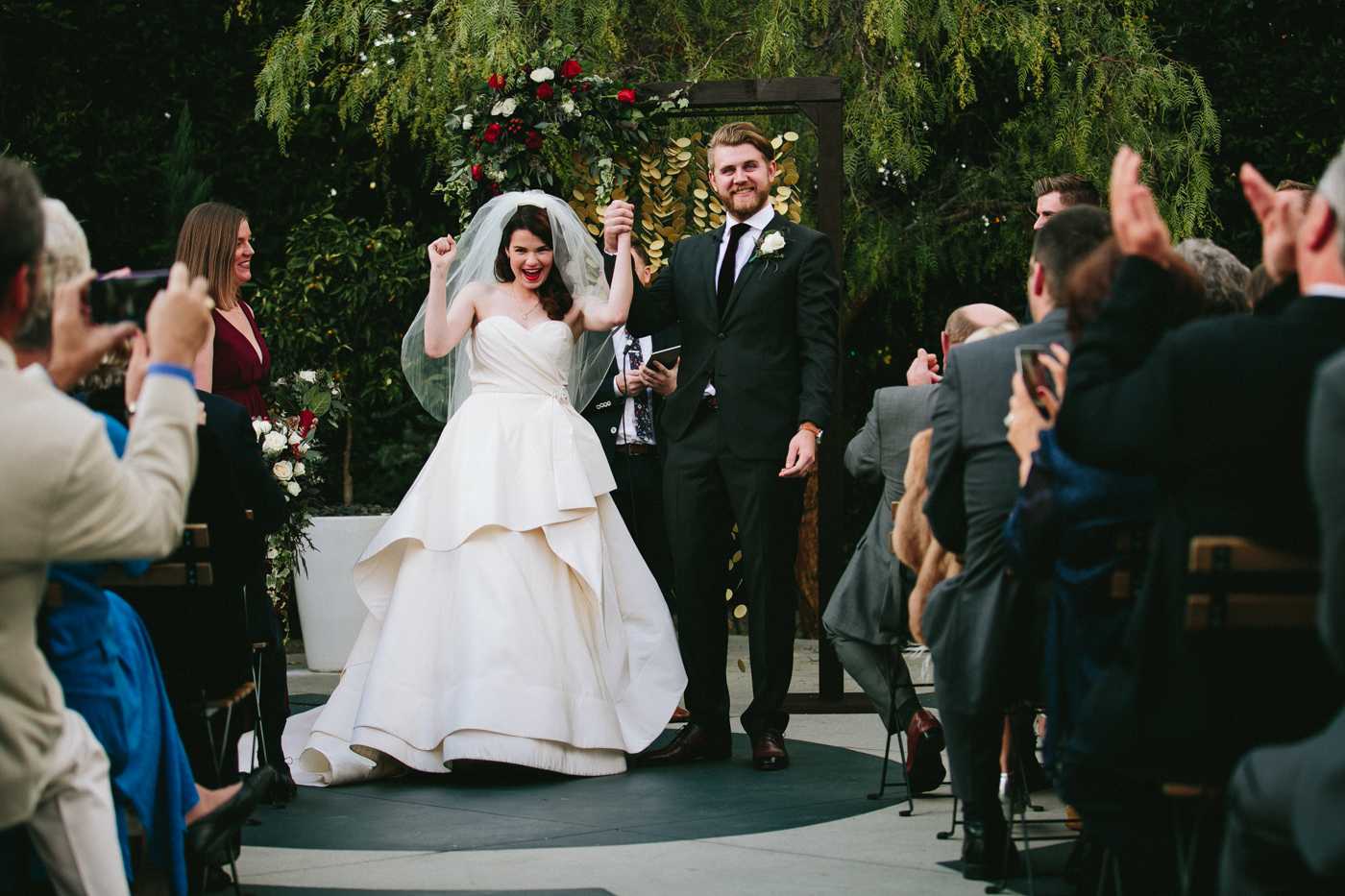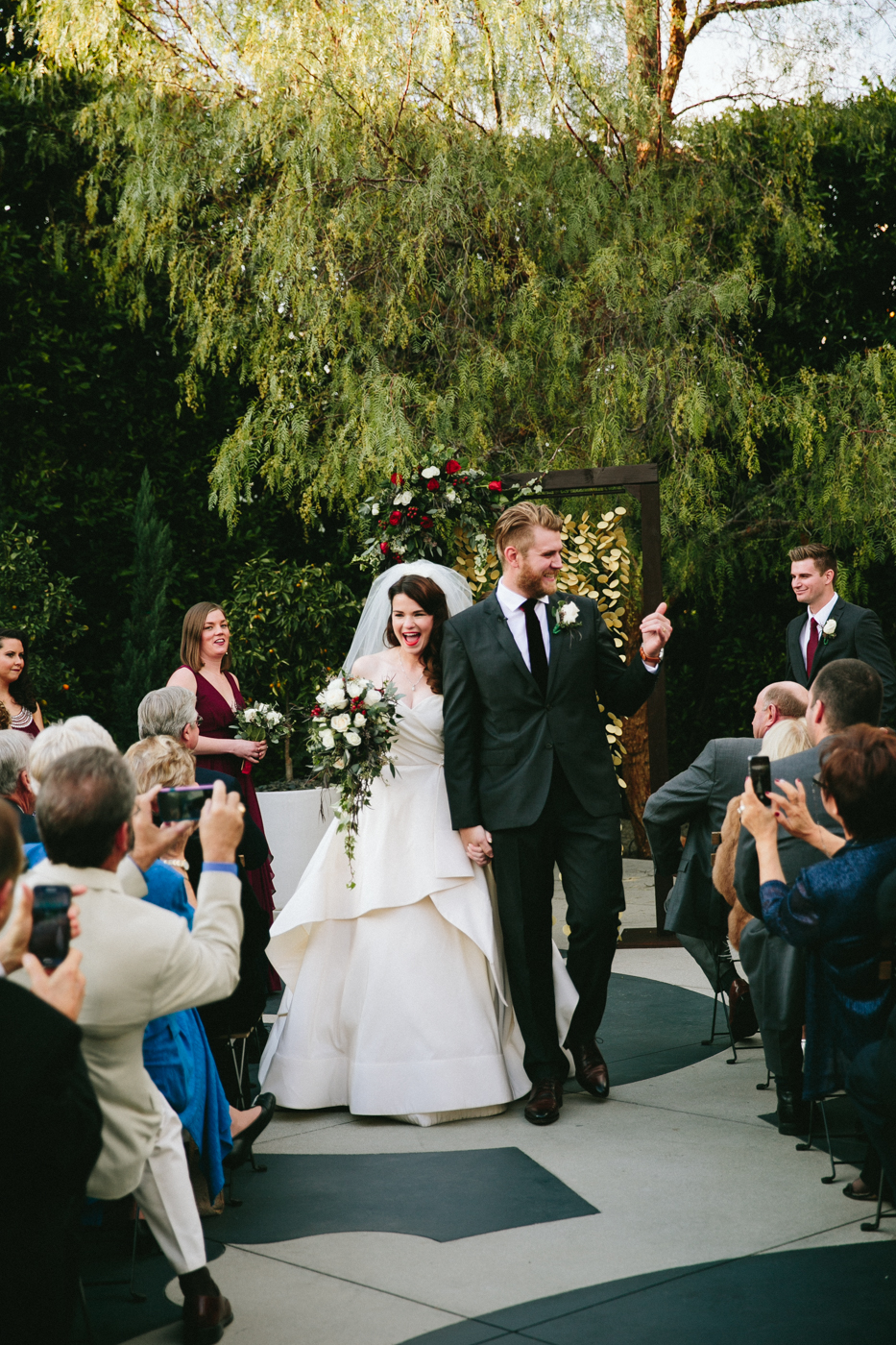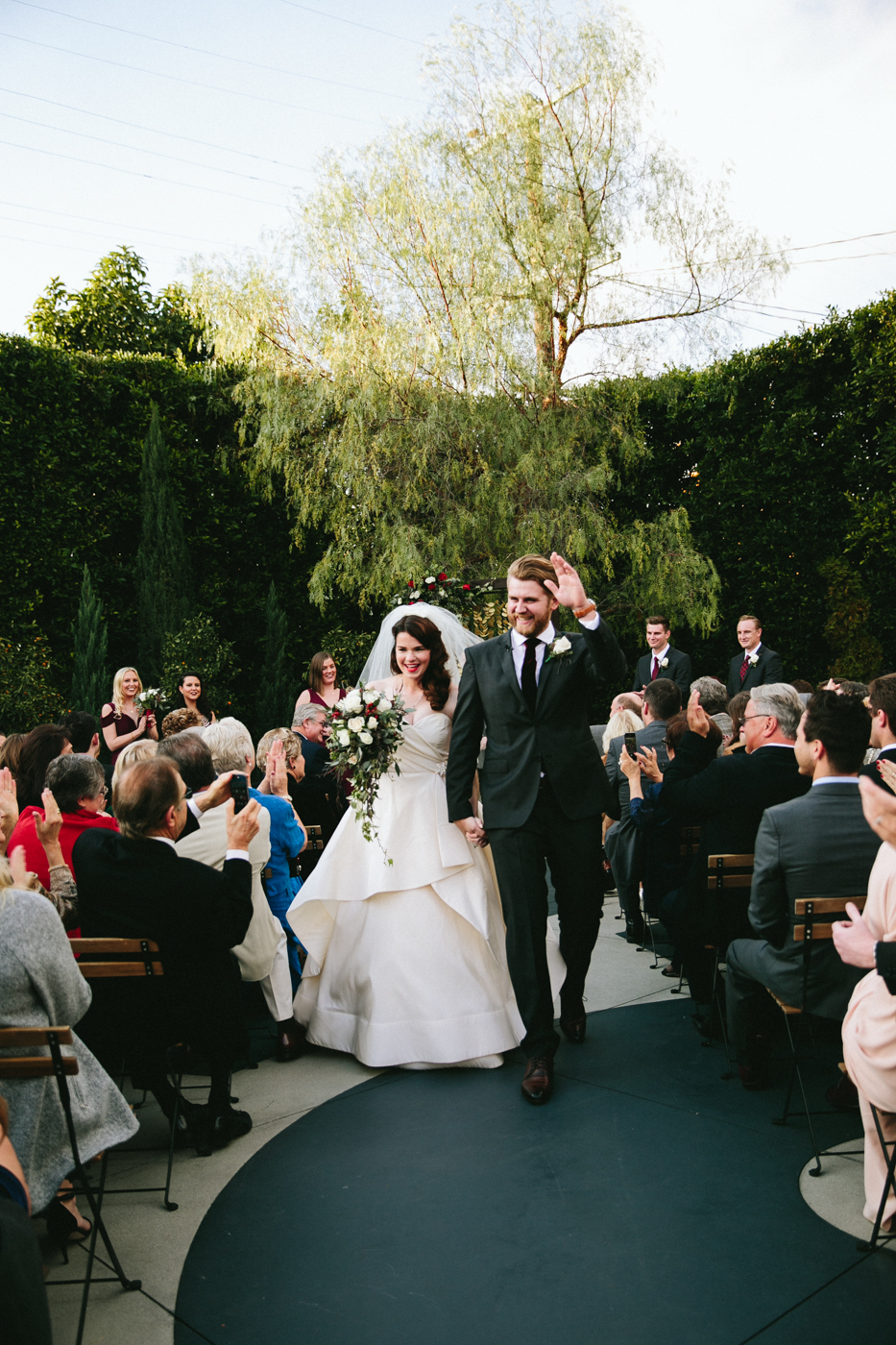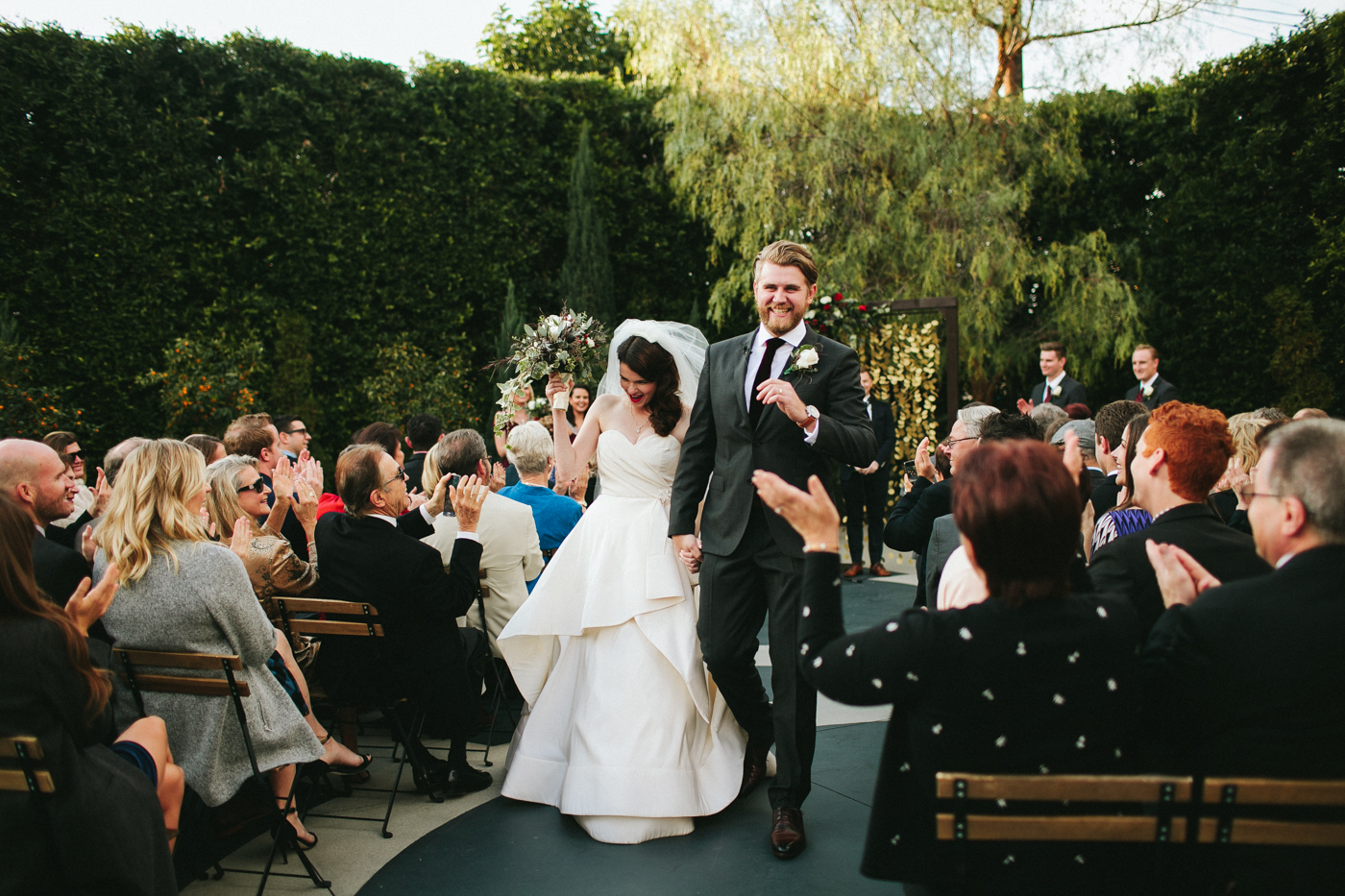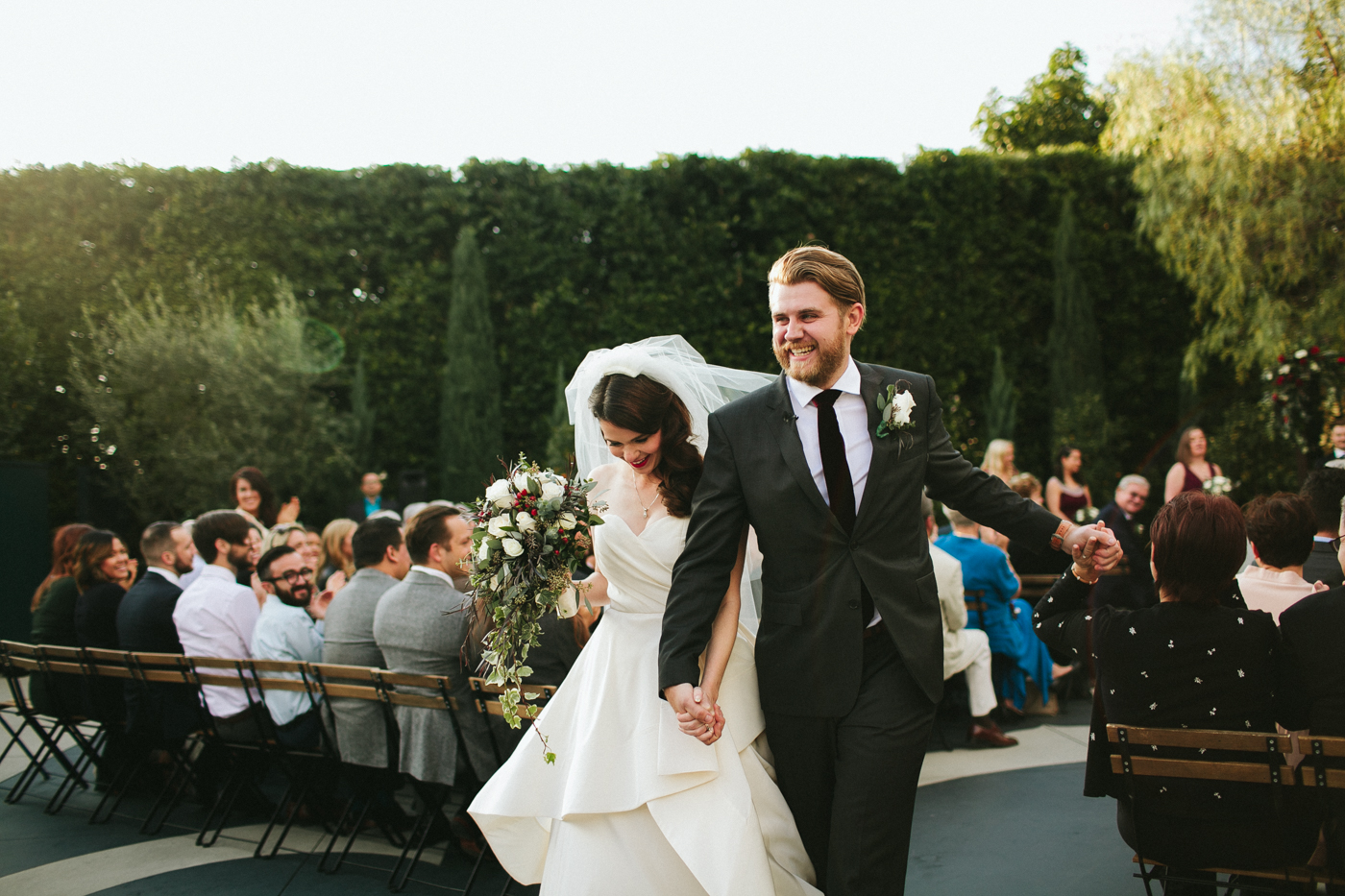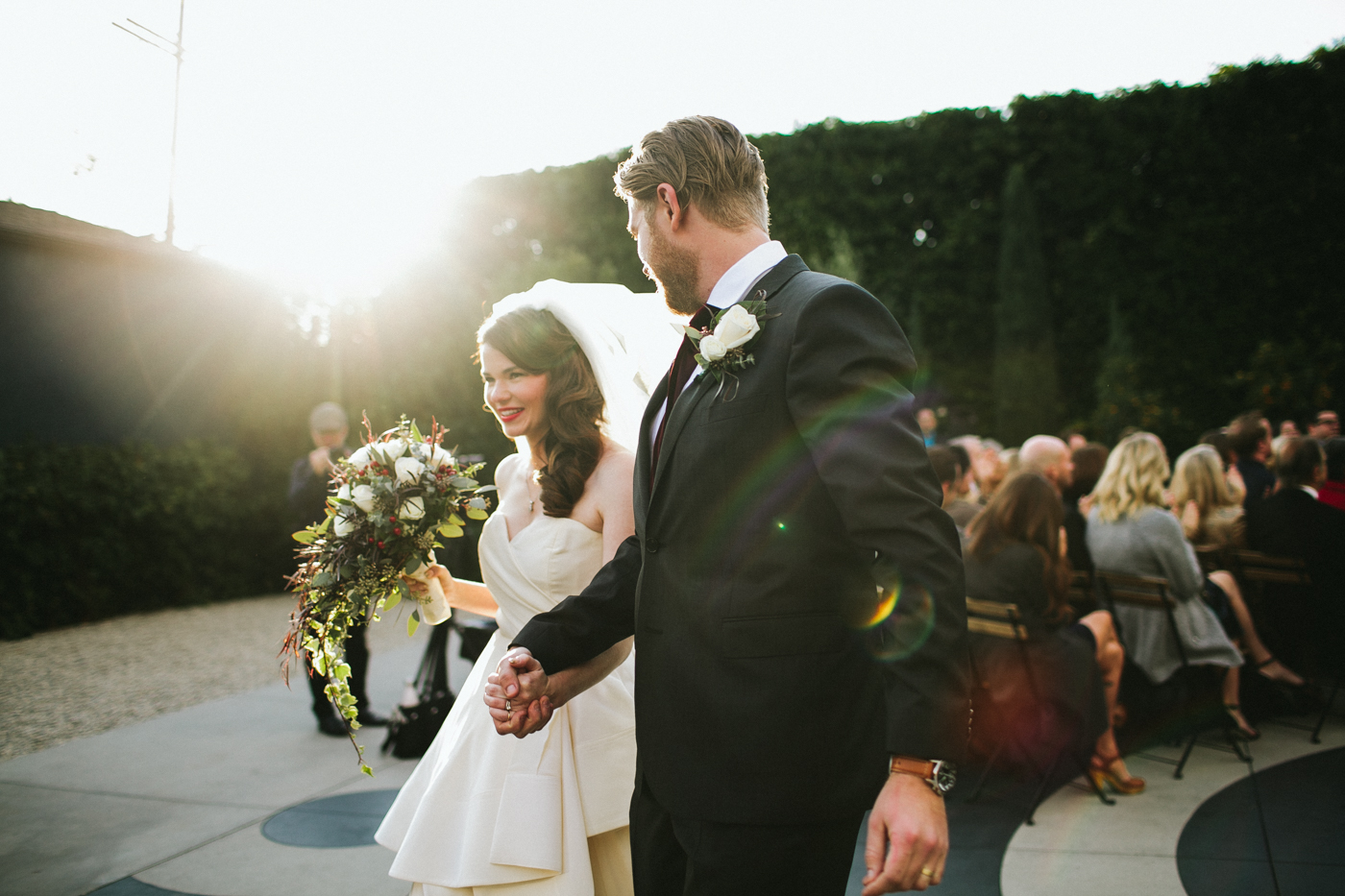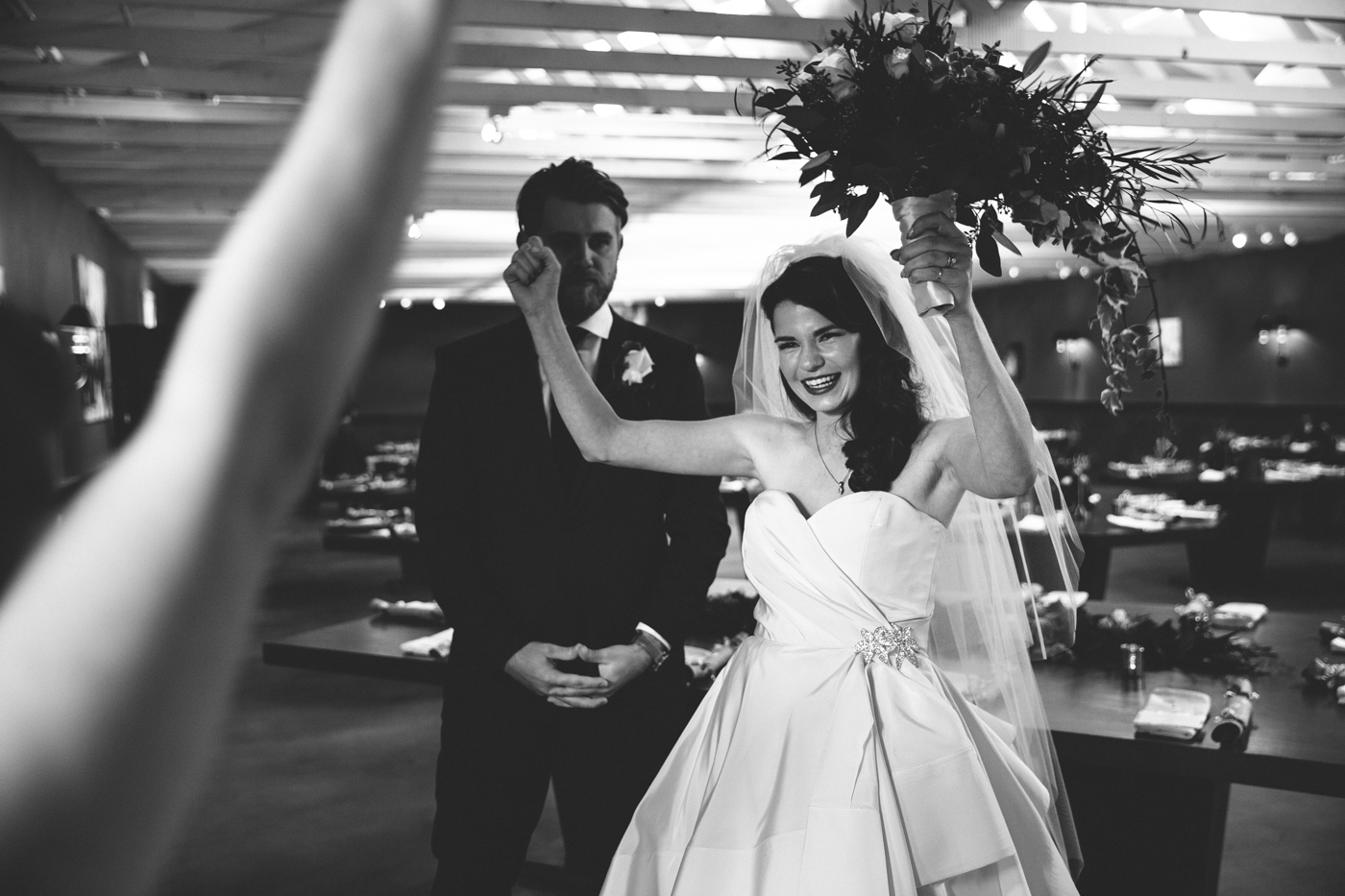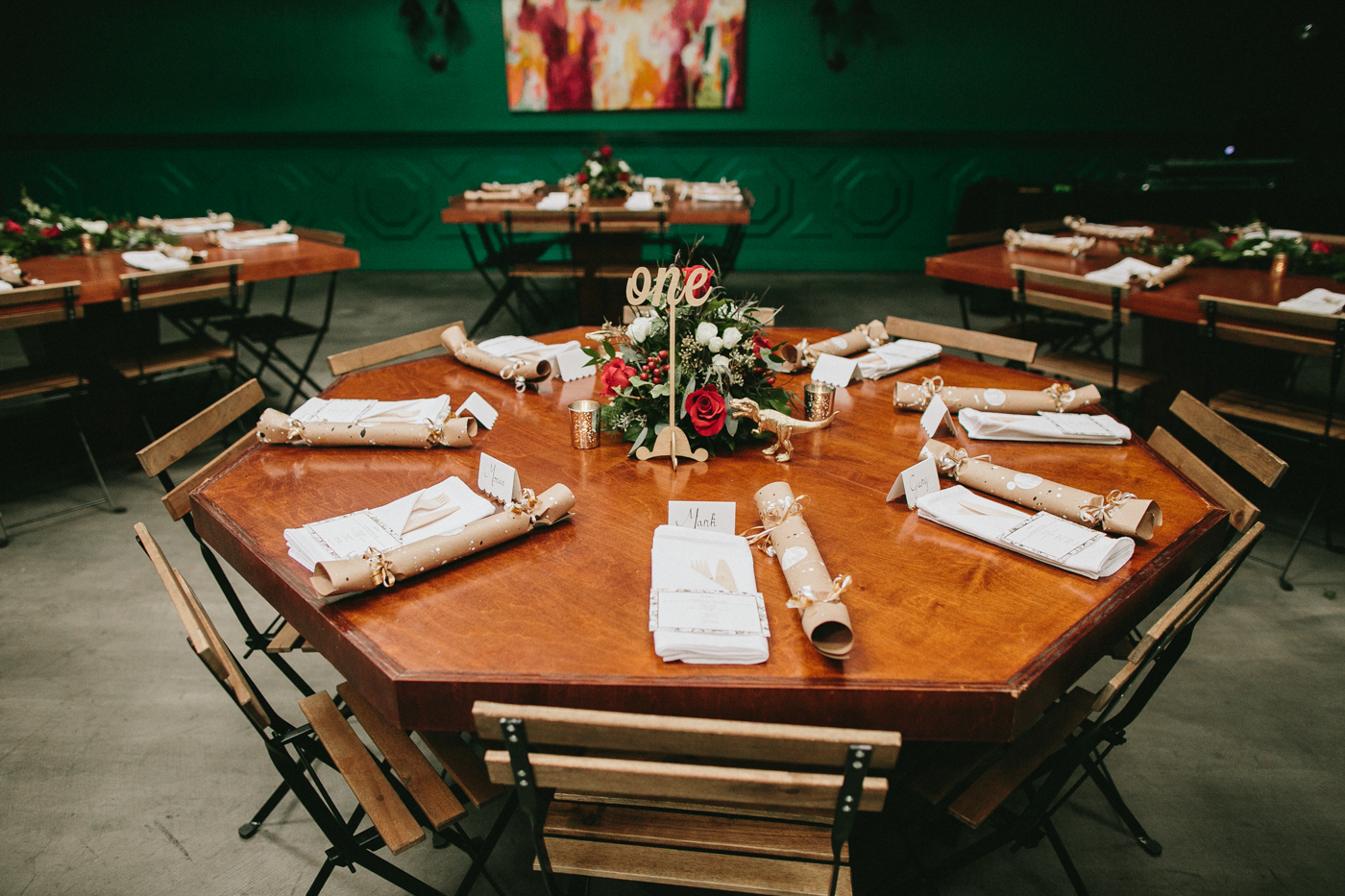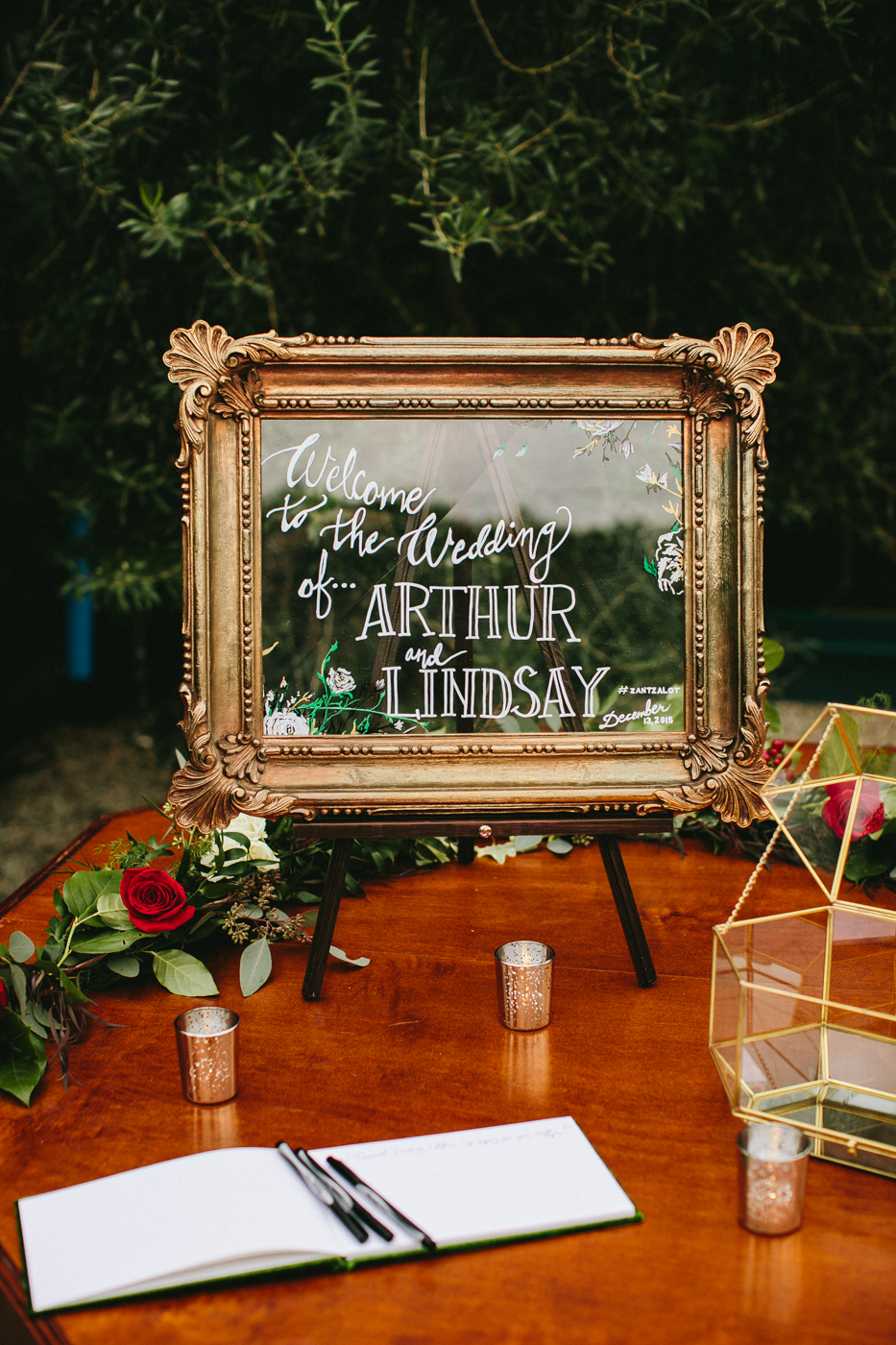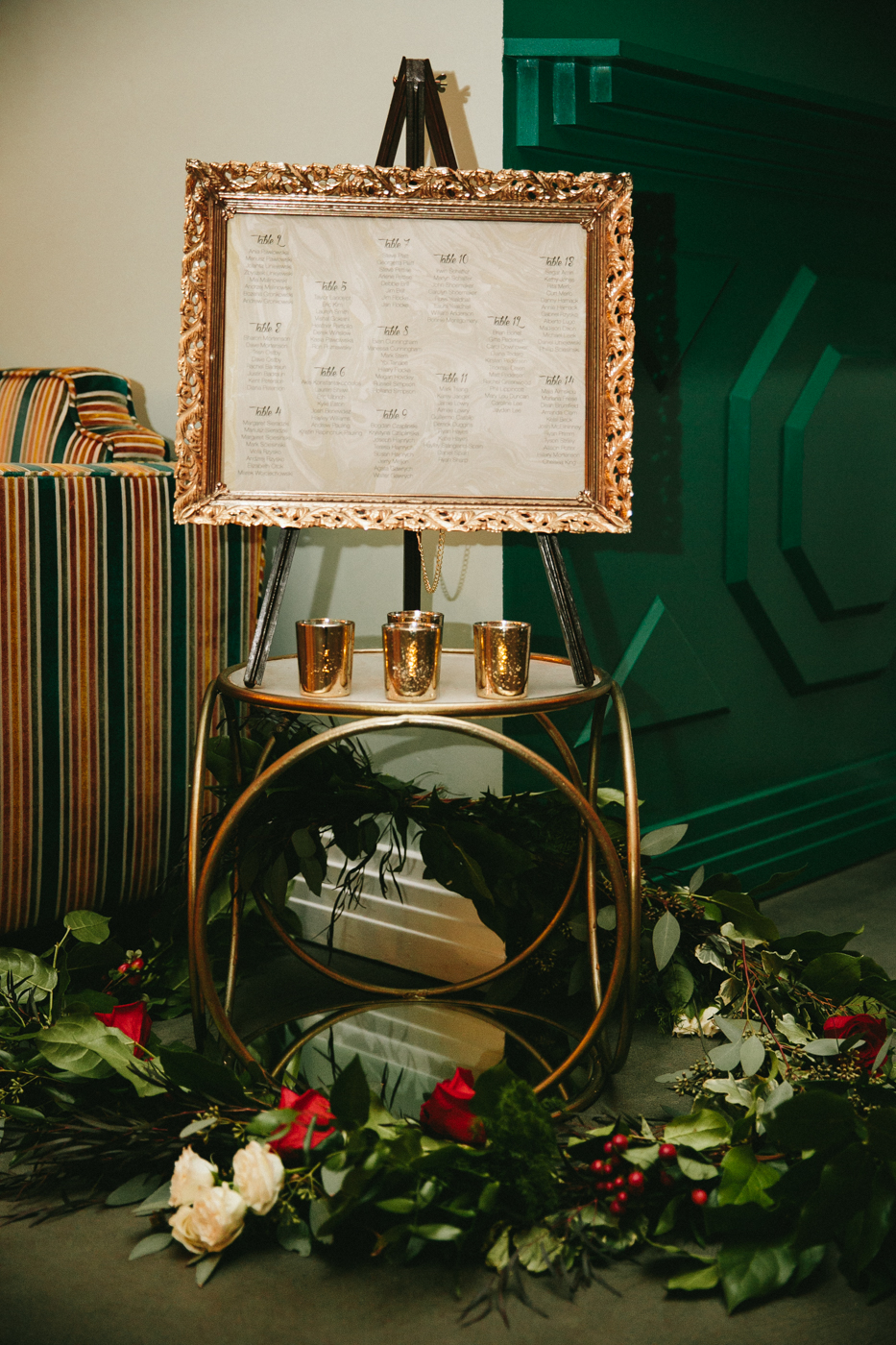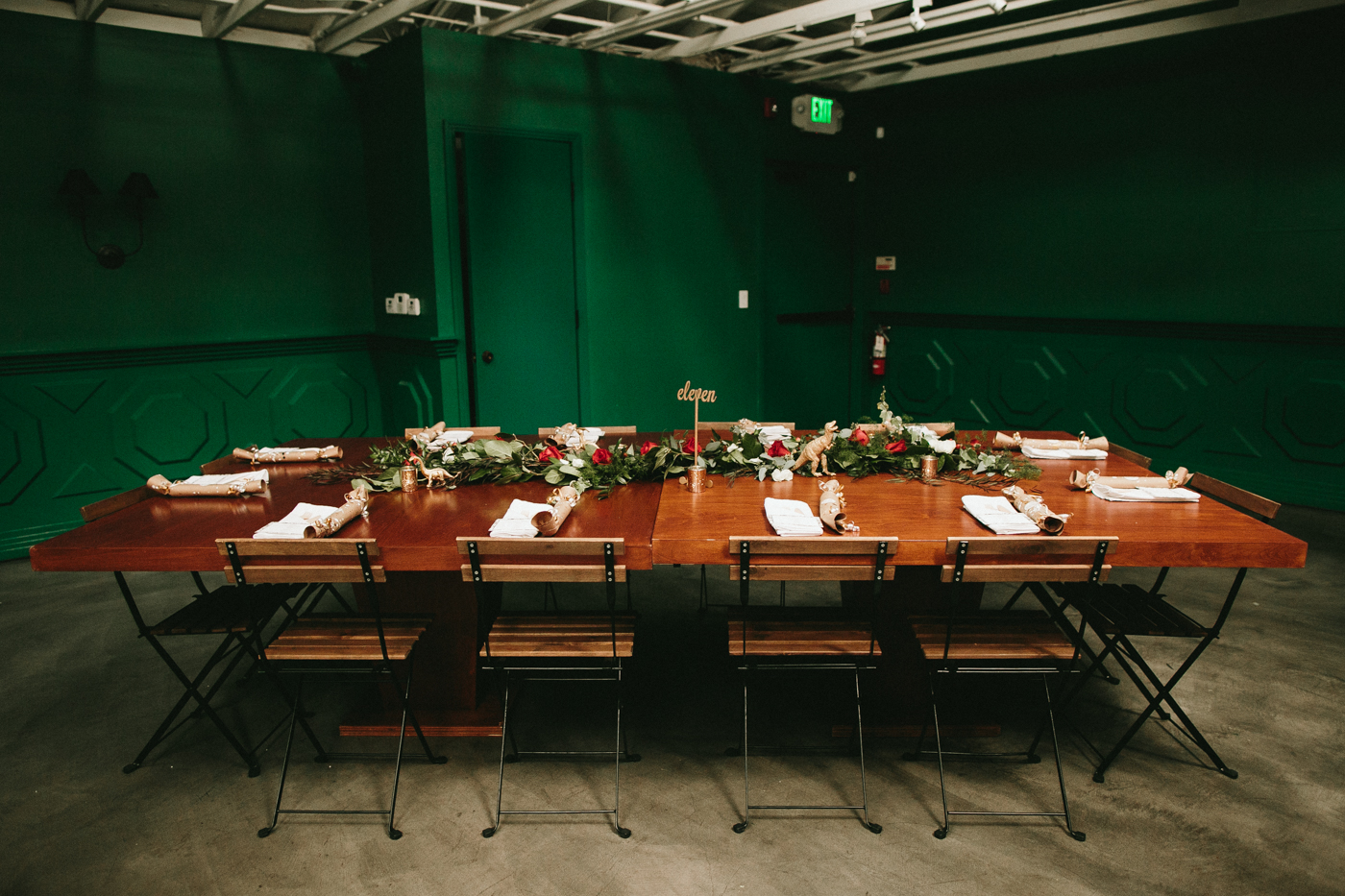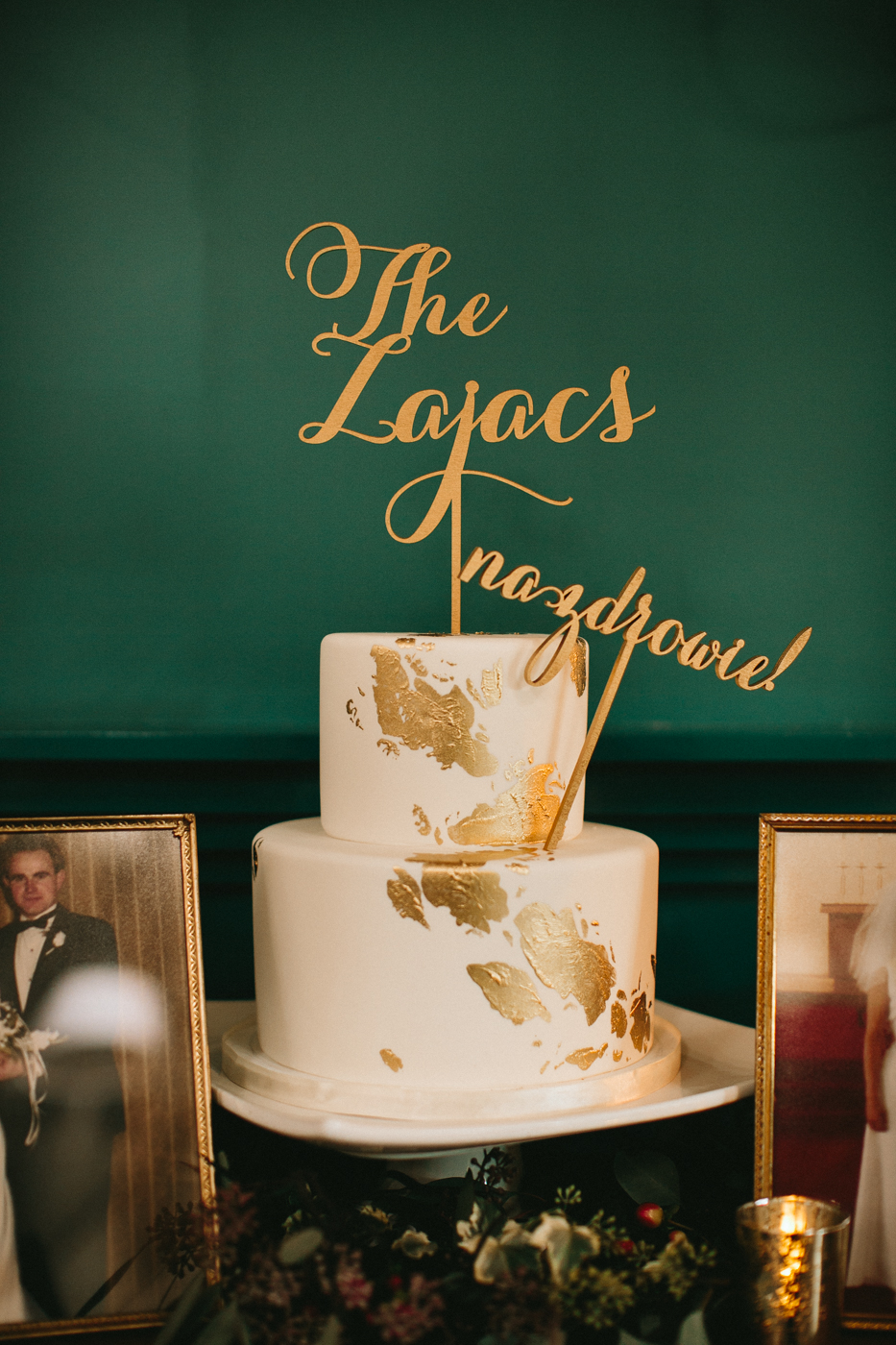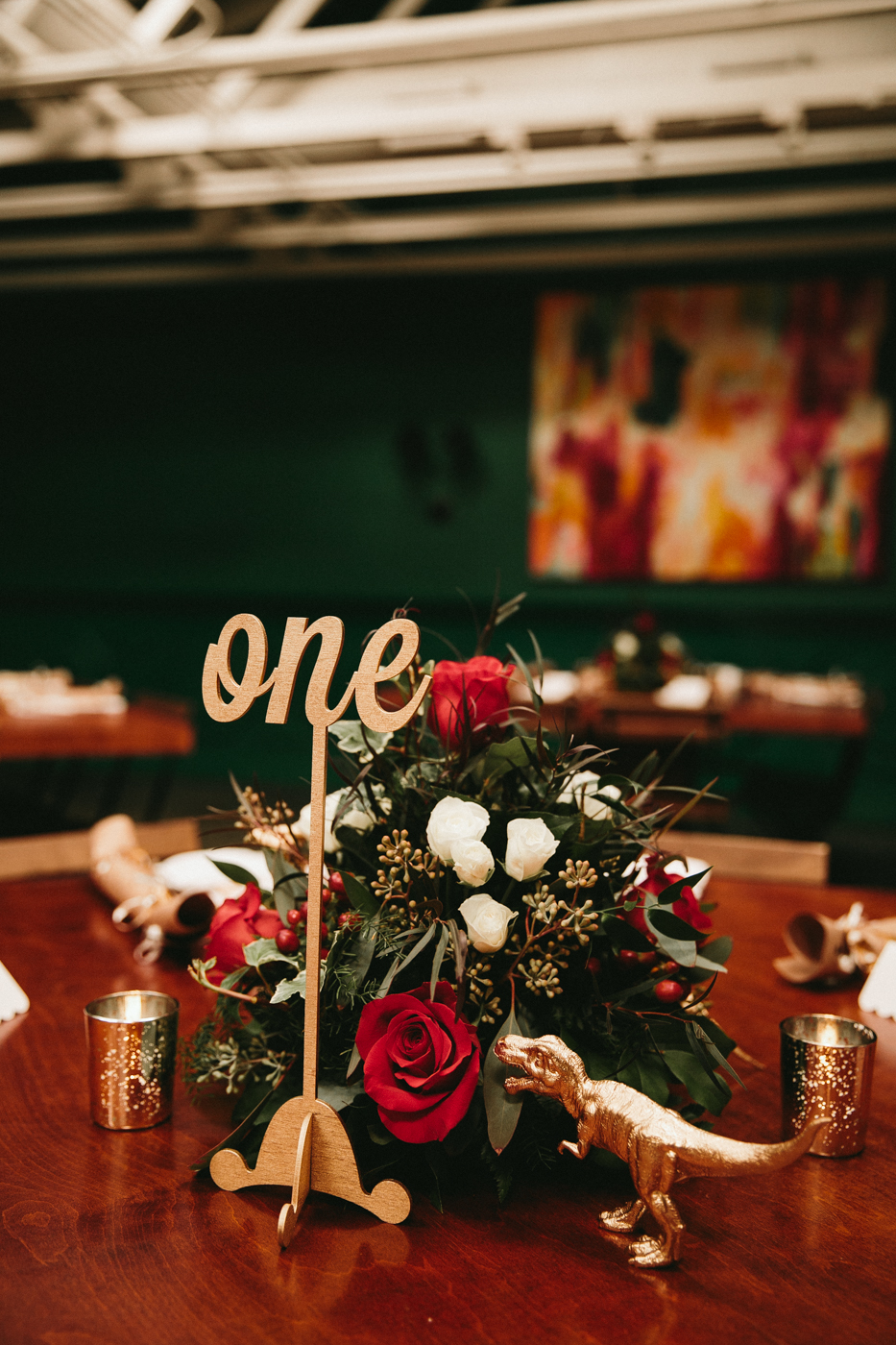 Any DIY projects you were especially proud of?
"The favors! They were a real team effort between both of us, Lindsay's brother (a groomsman) and his wonderful girlfriend (a bridesmaid). Christmas Crackers are a big tradition in my (Lindsay's) family, so early on I knew I wanted to do something that was a nod to that. For months our friends and family saved empty paper towel rolls, we splatter painted the paper ourselves, and assembly-lined them over the long Thanksgiving weekend. We filled them with a tiny bottle of Belvedere Vodka and these amazing chocolates called Prince Polos, which were both a nod to Arthur's Polish heritage. We also made tiny gold dinosaur magnets to include that tied into some of our decor details. I love visiting our friends homes and seeing them on the fridge!"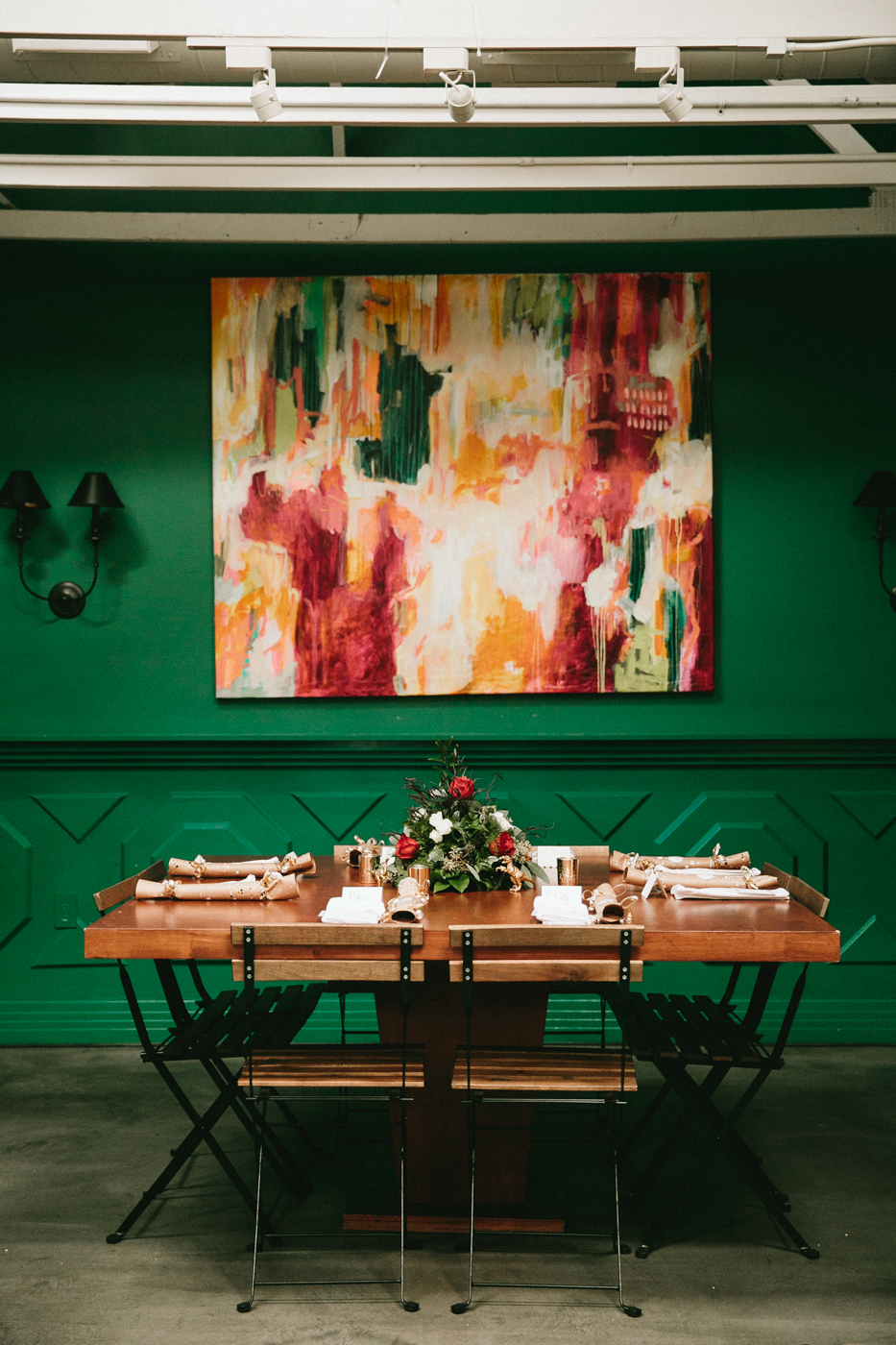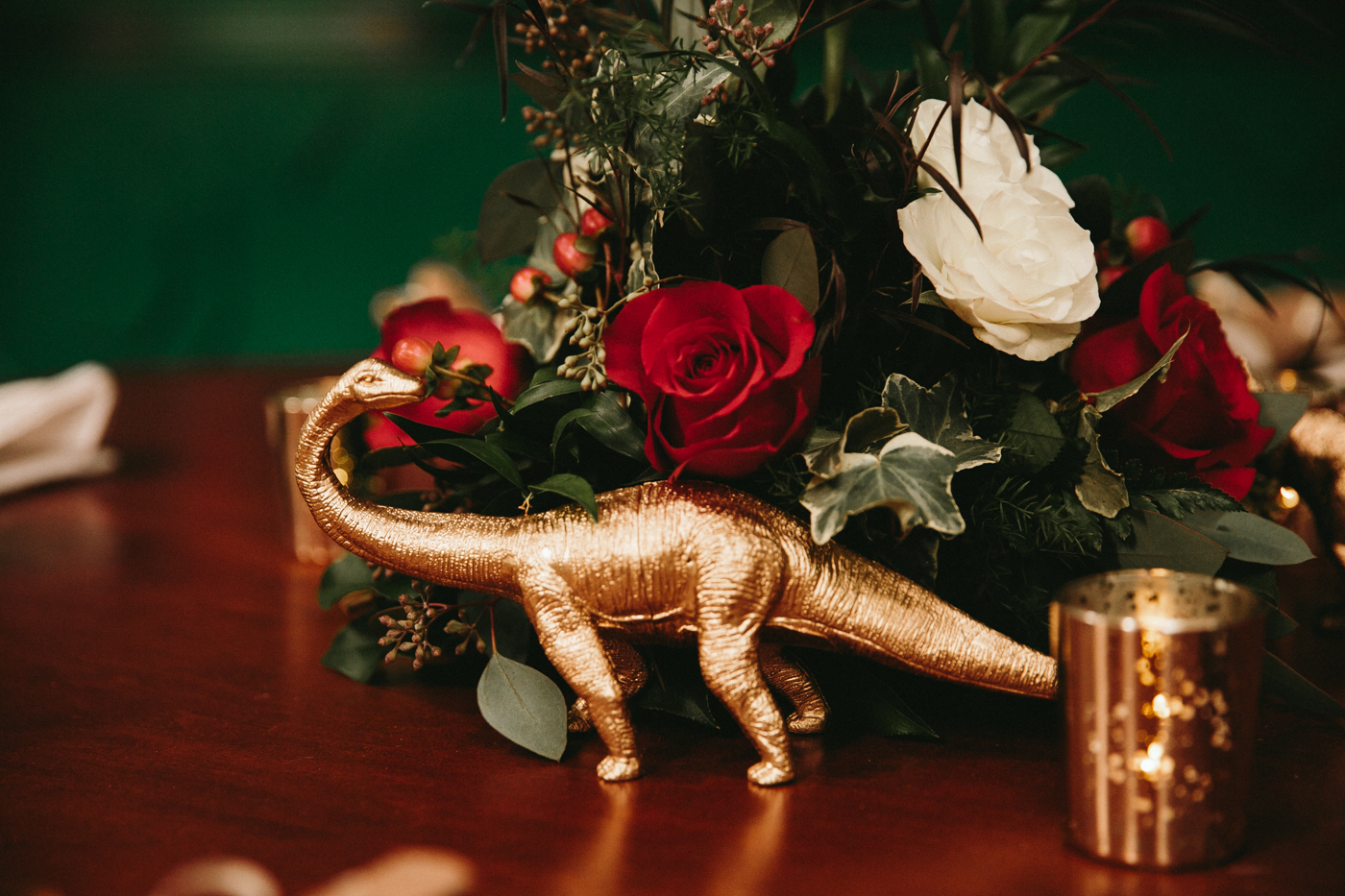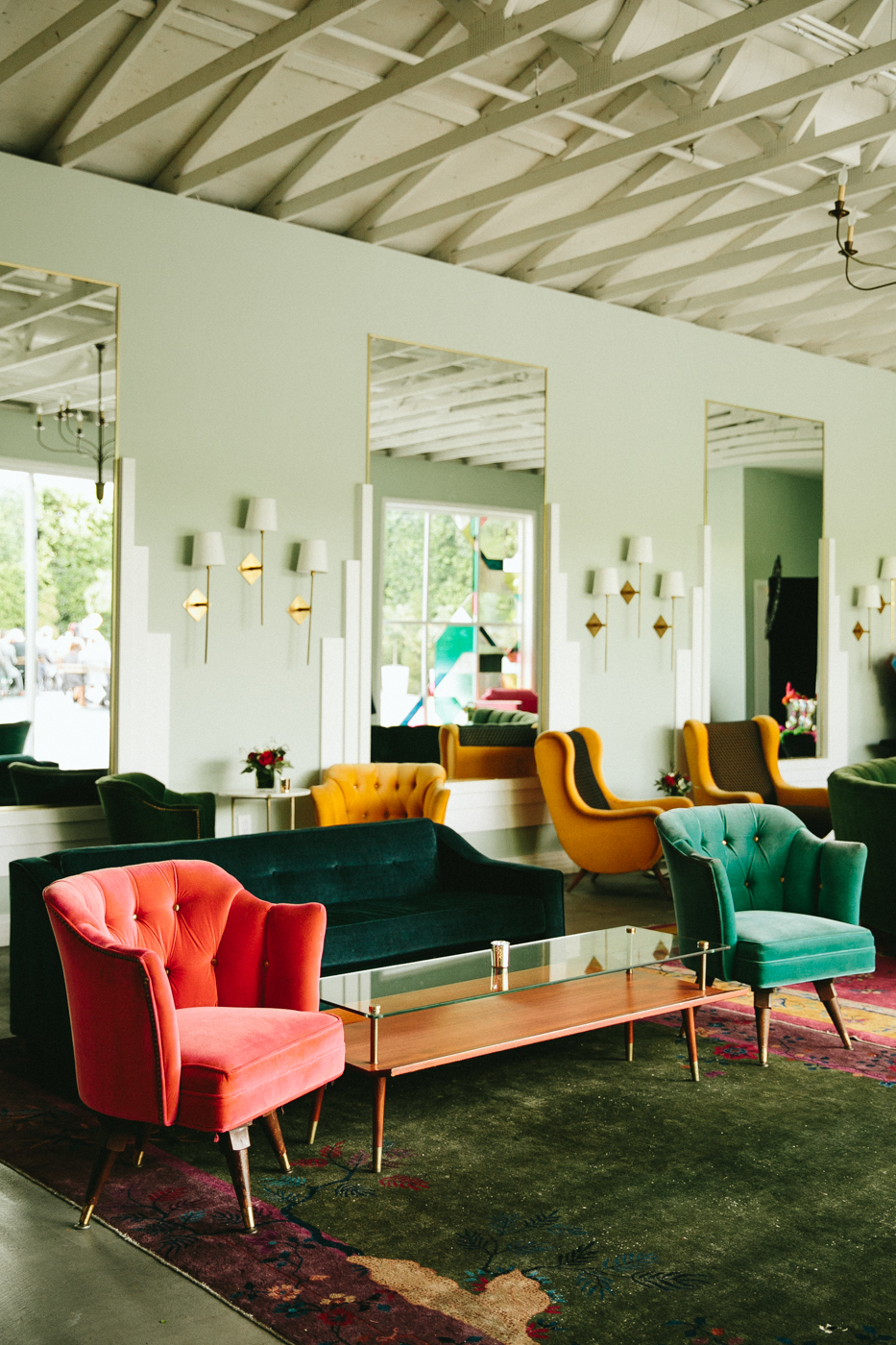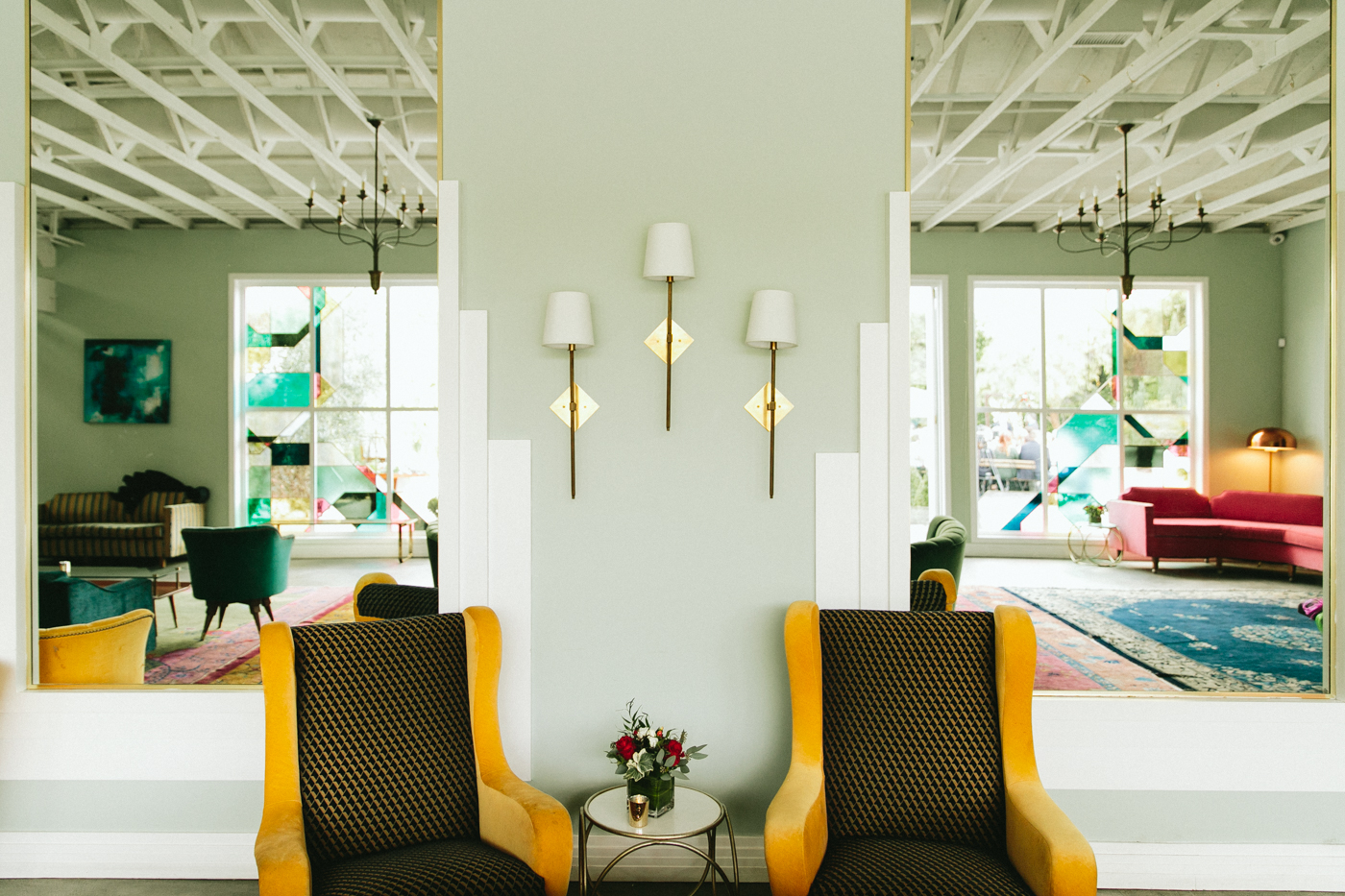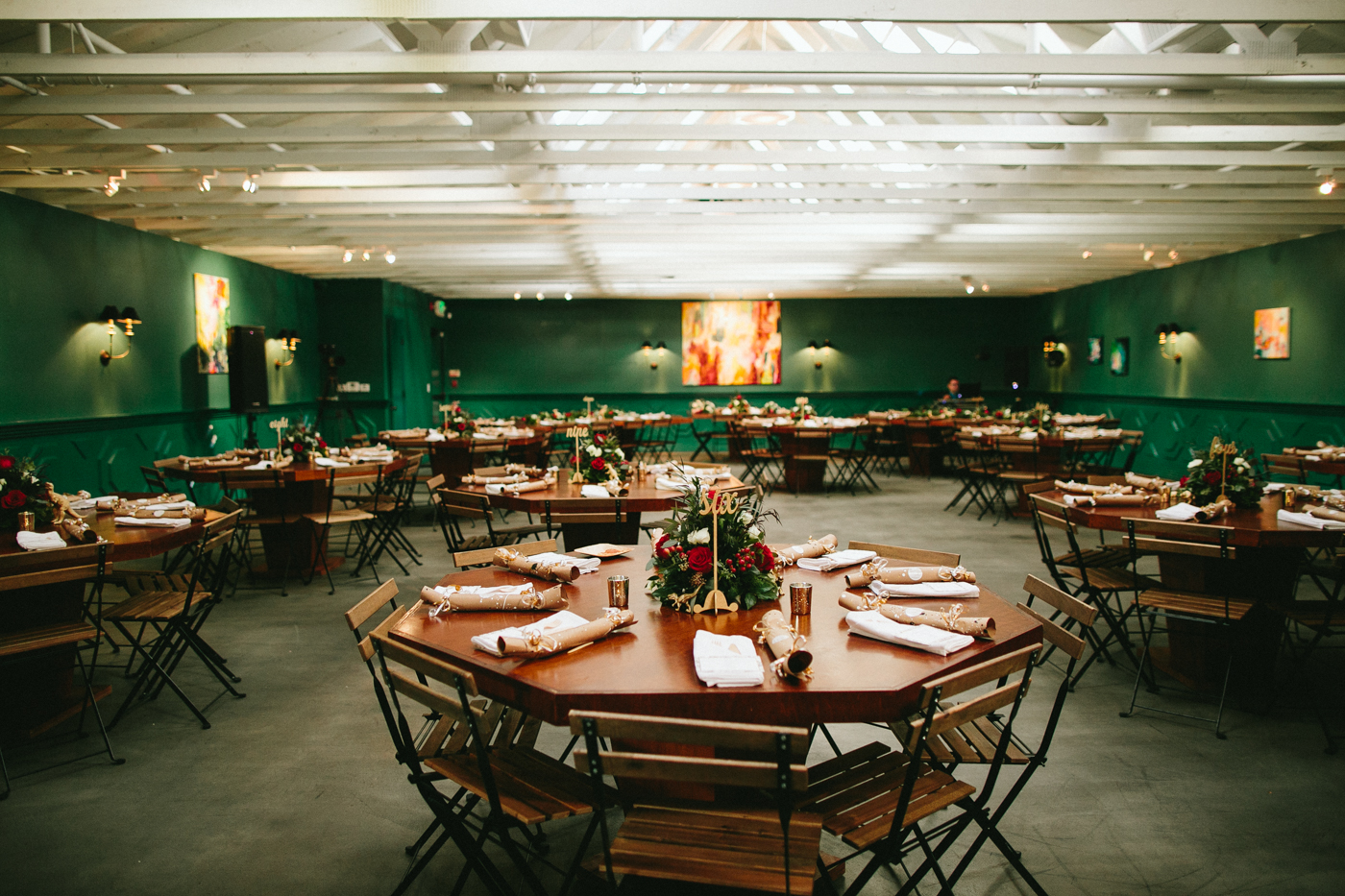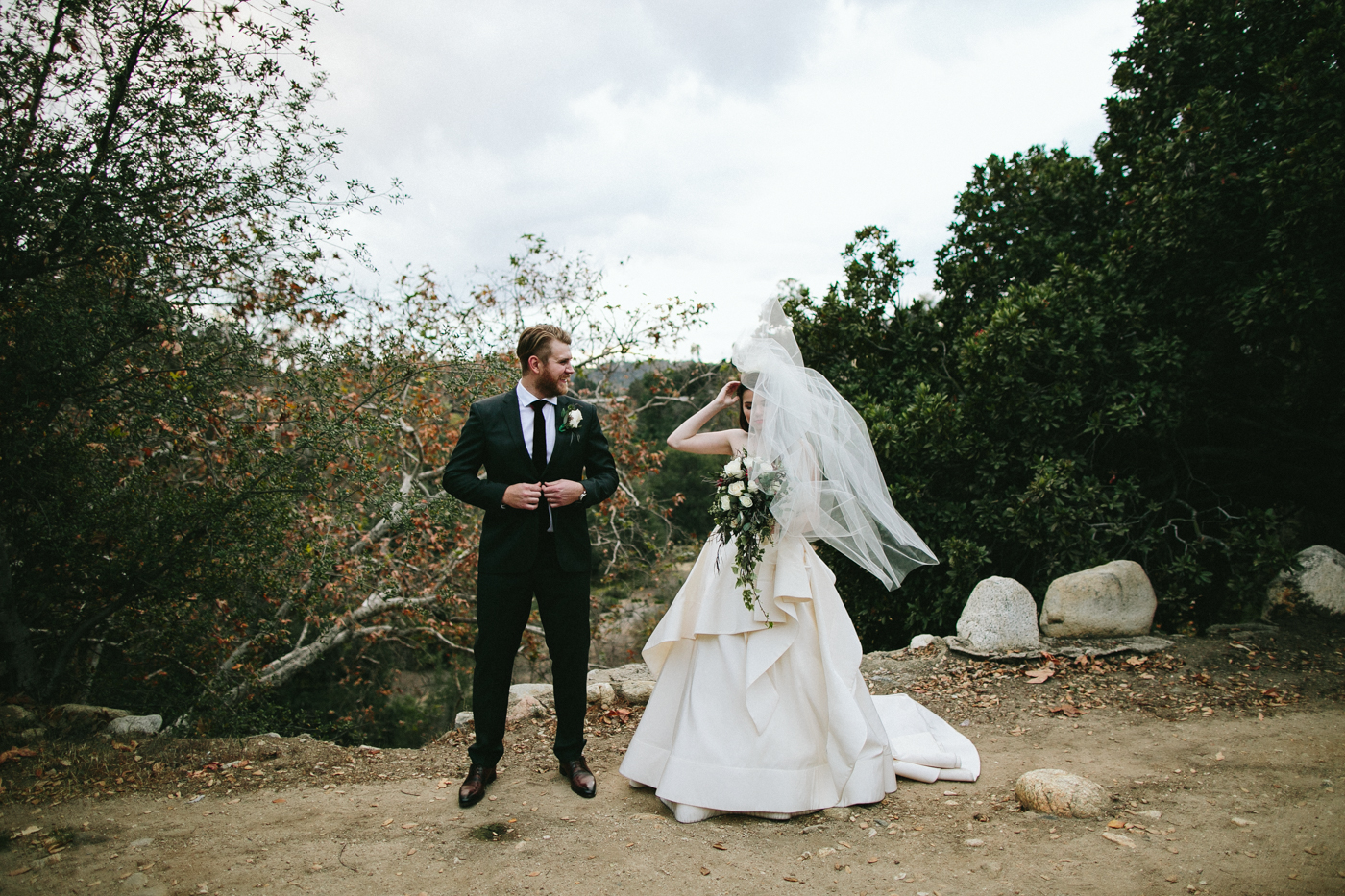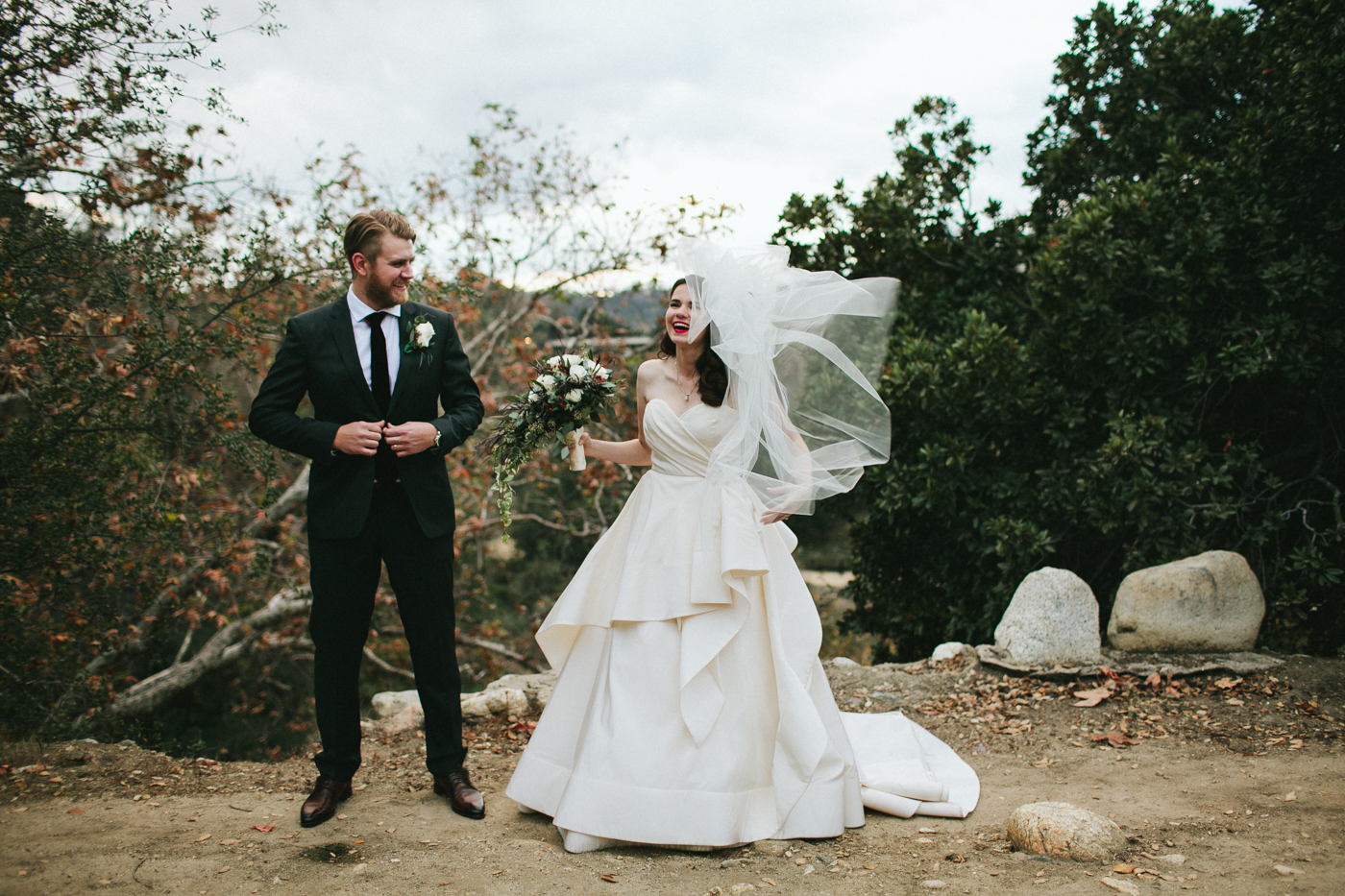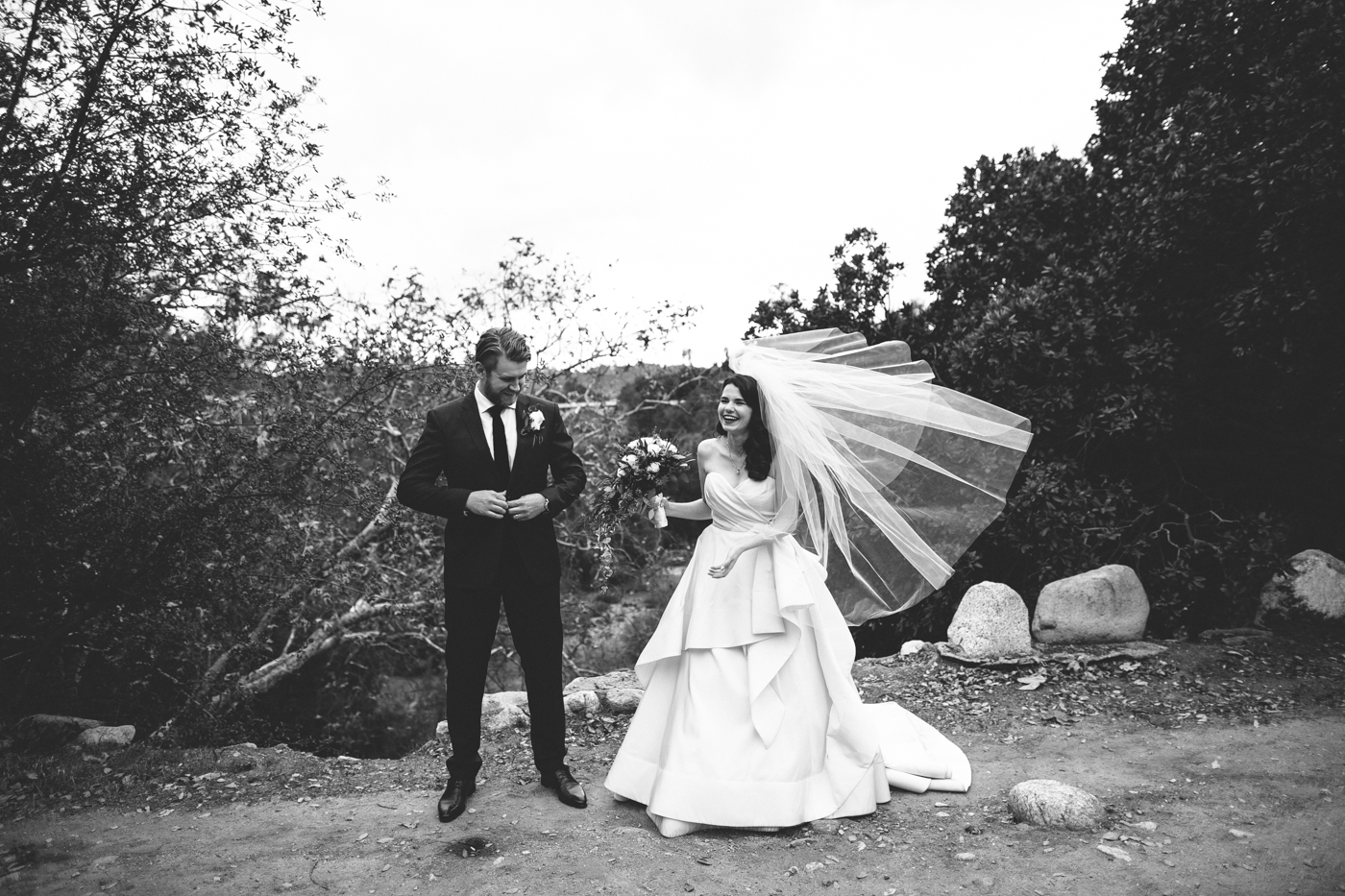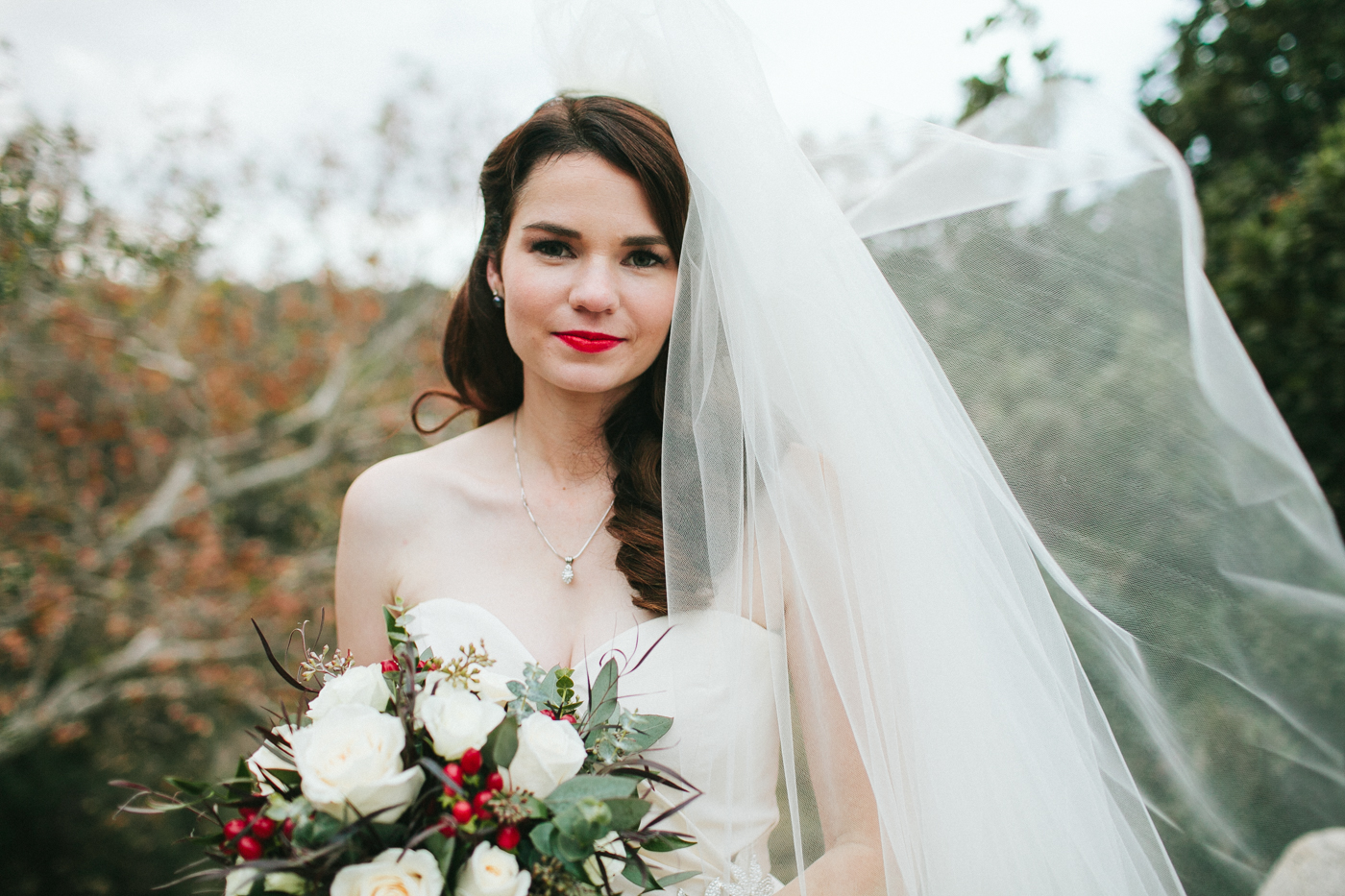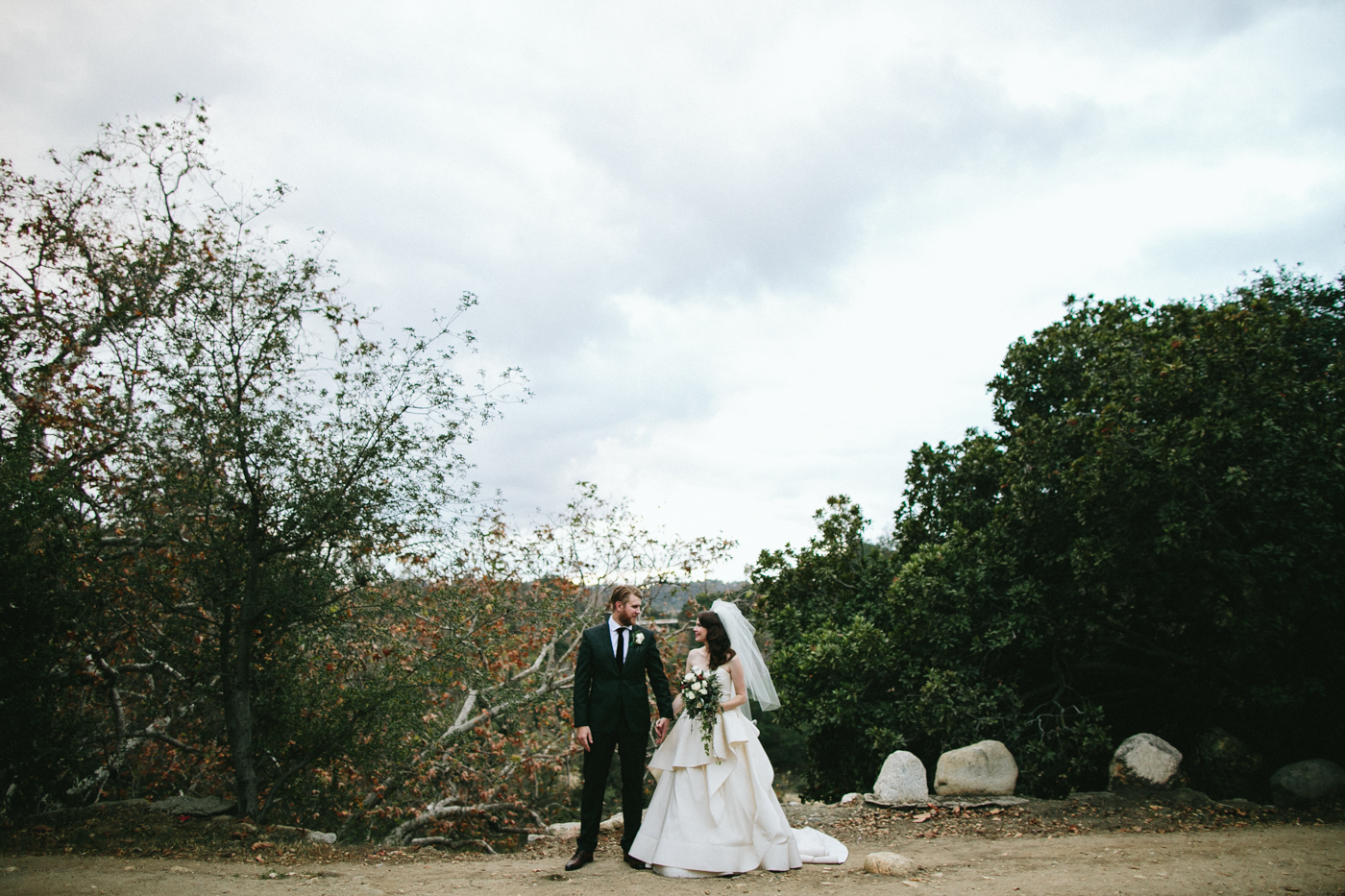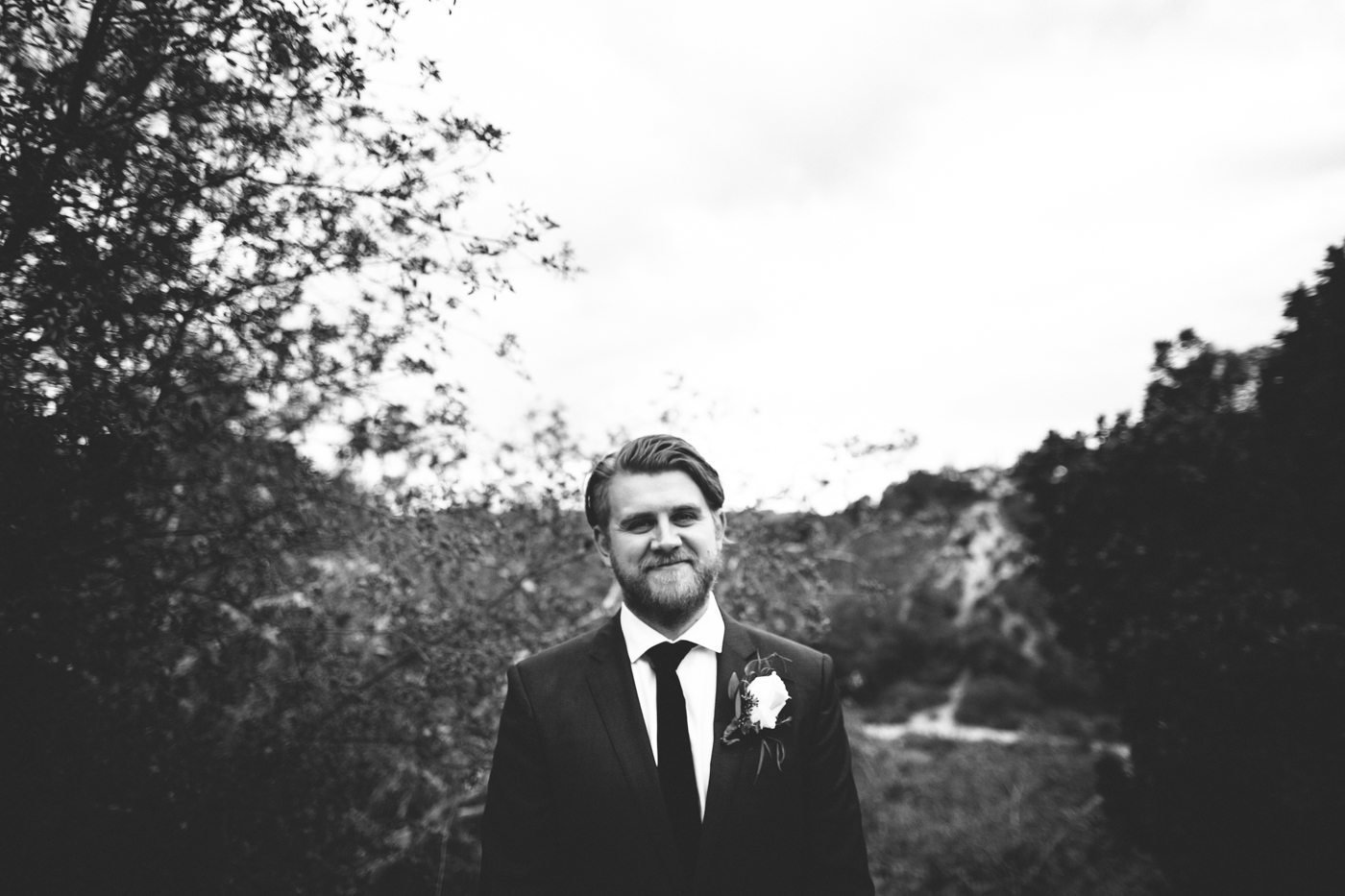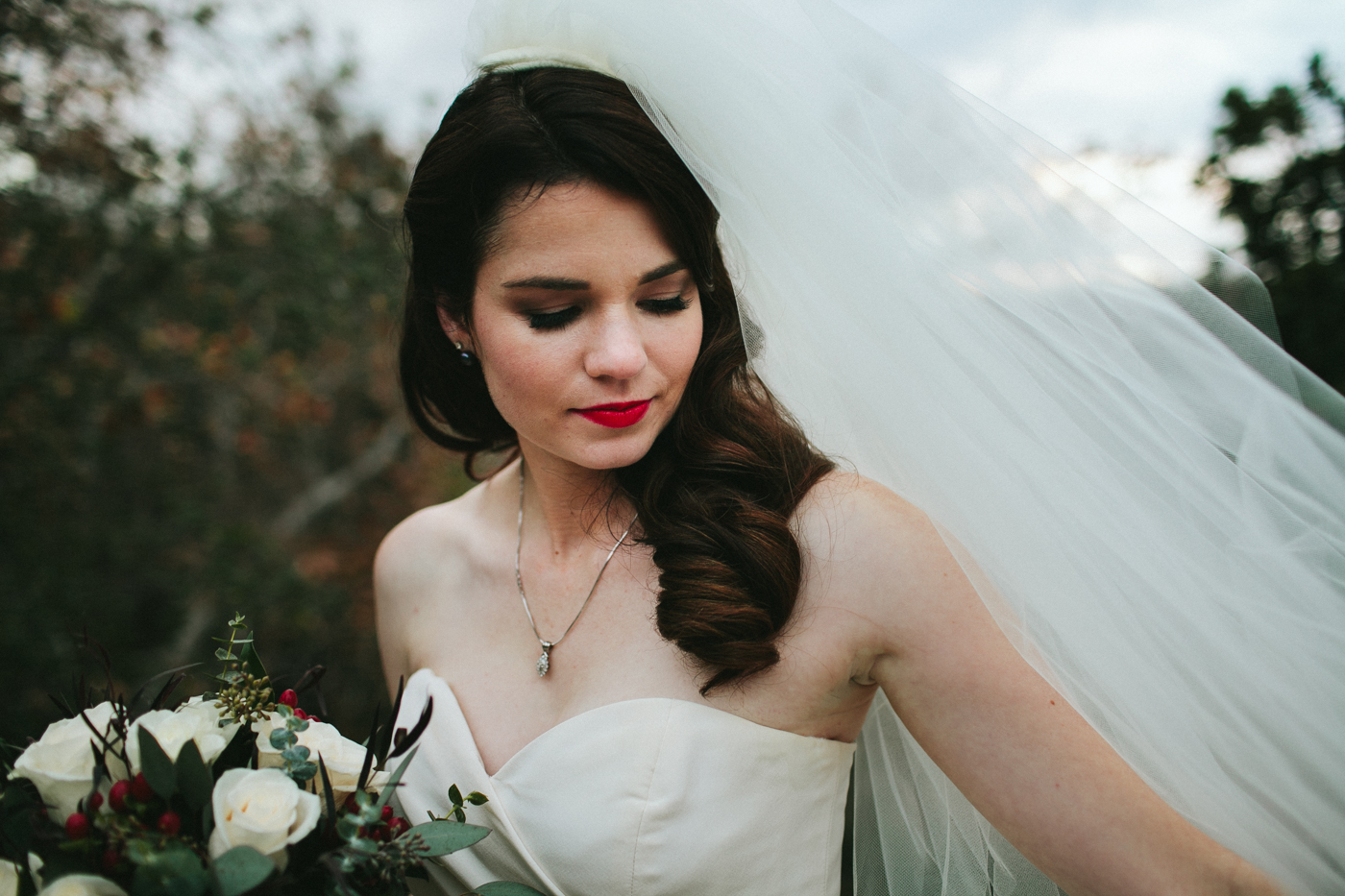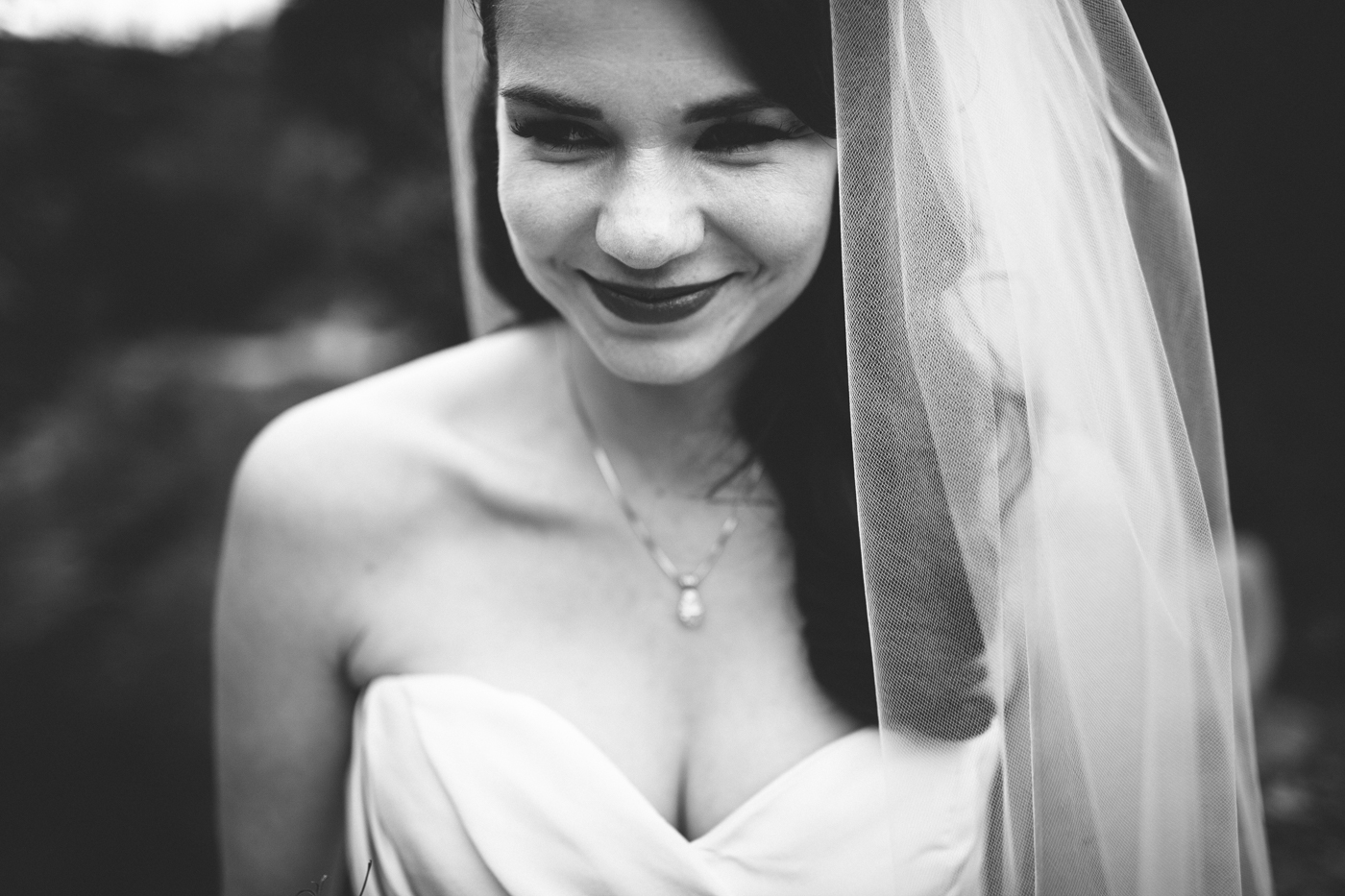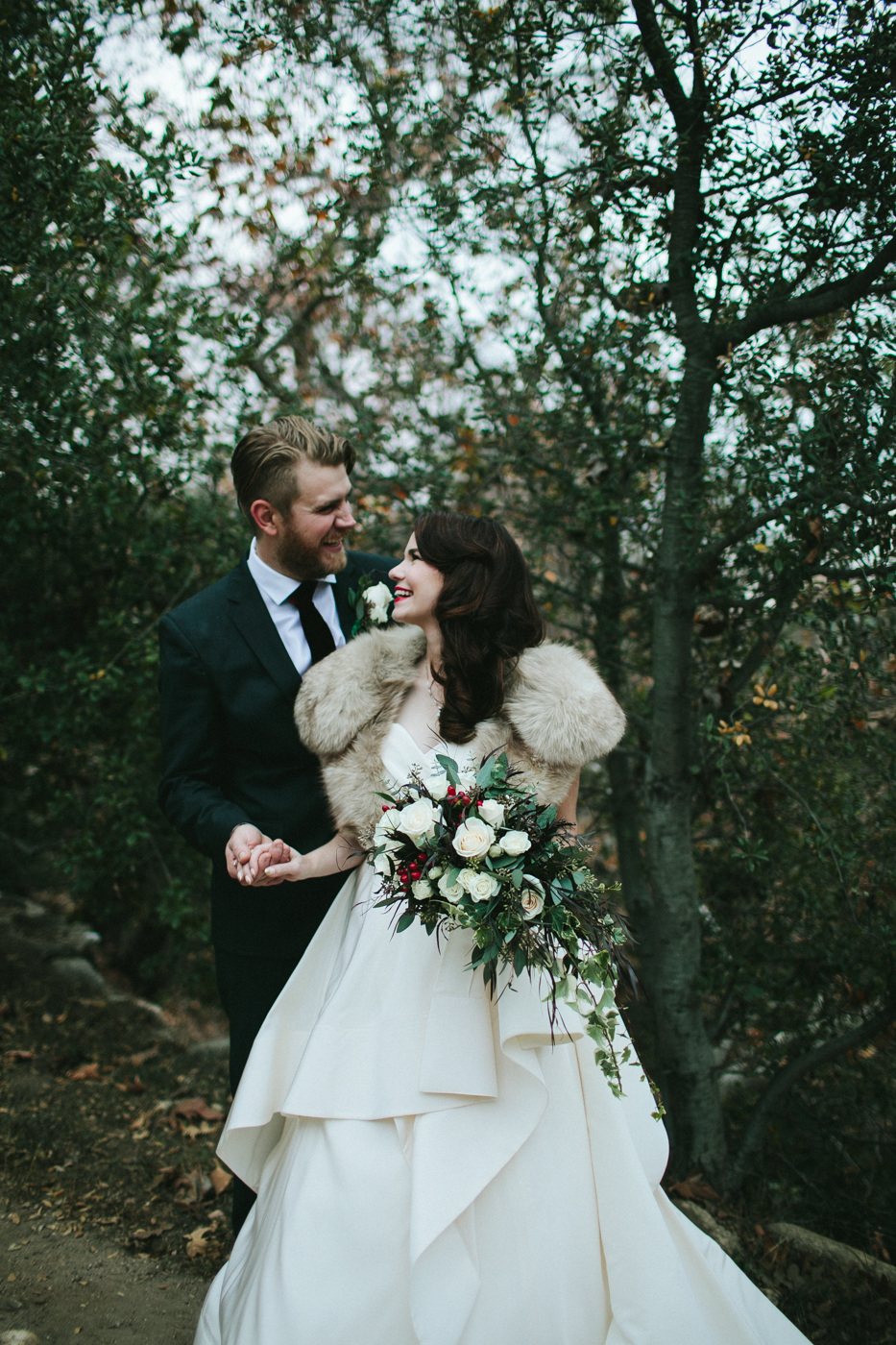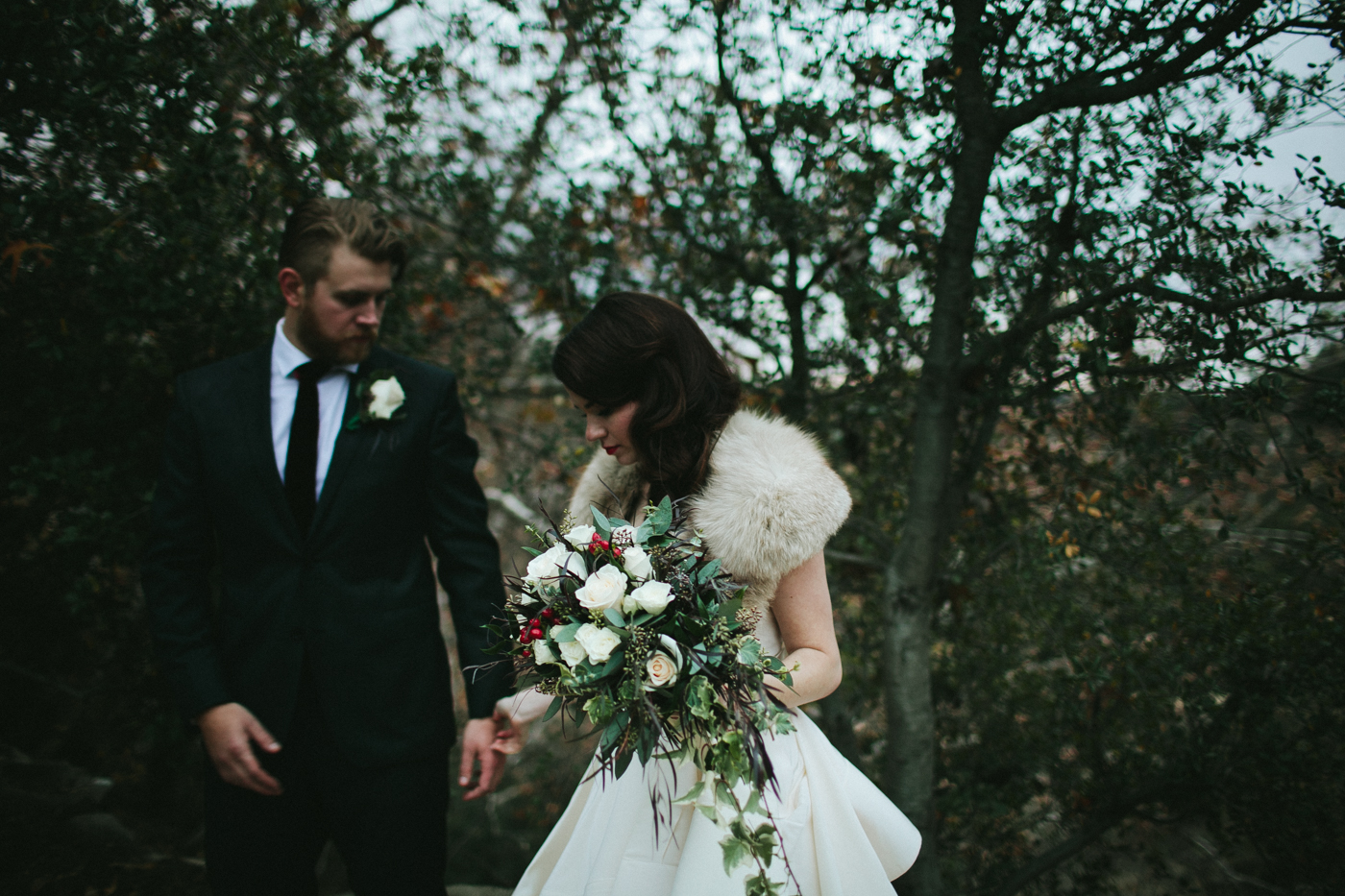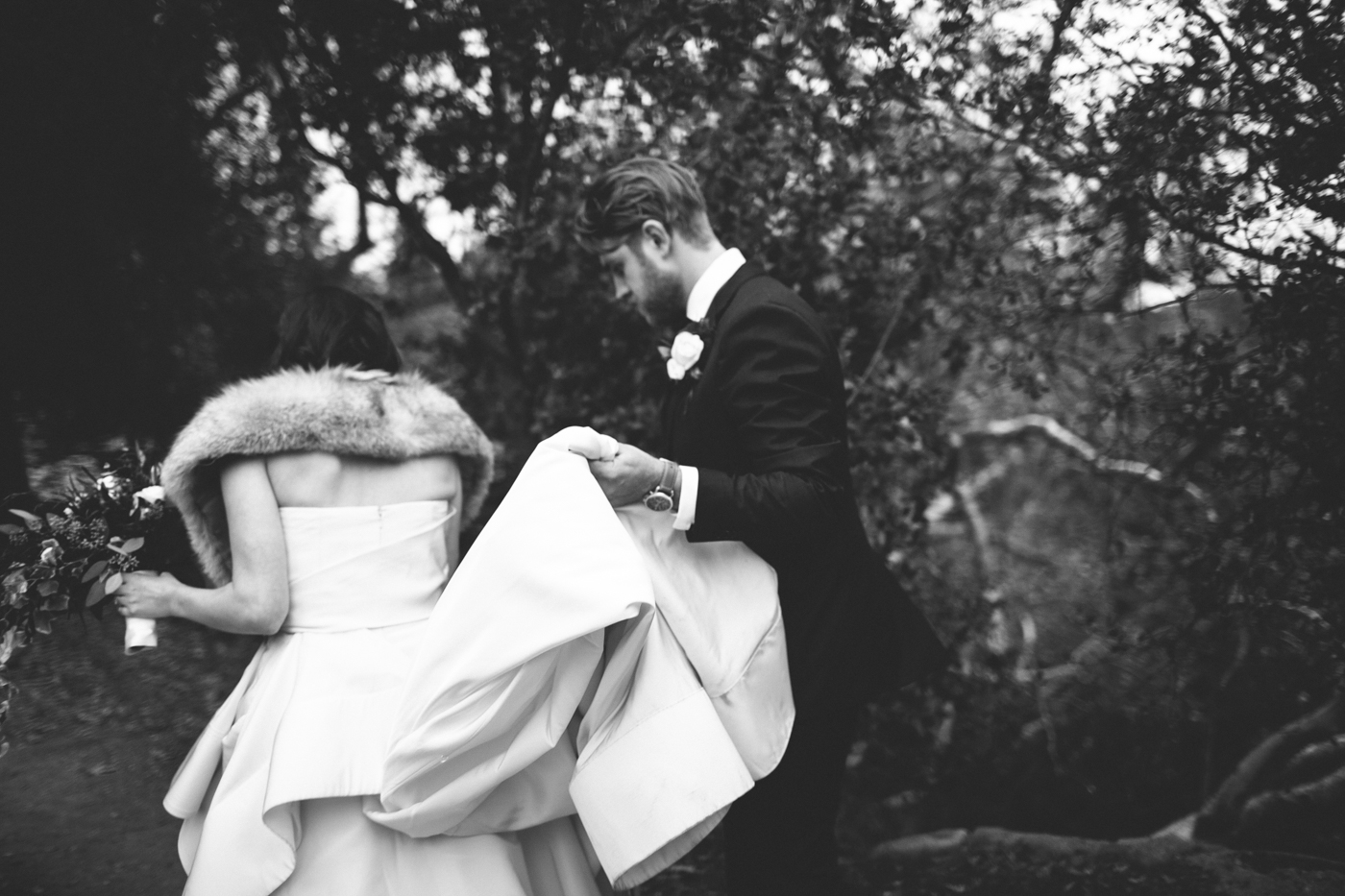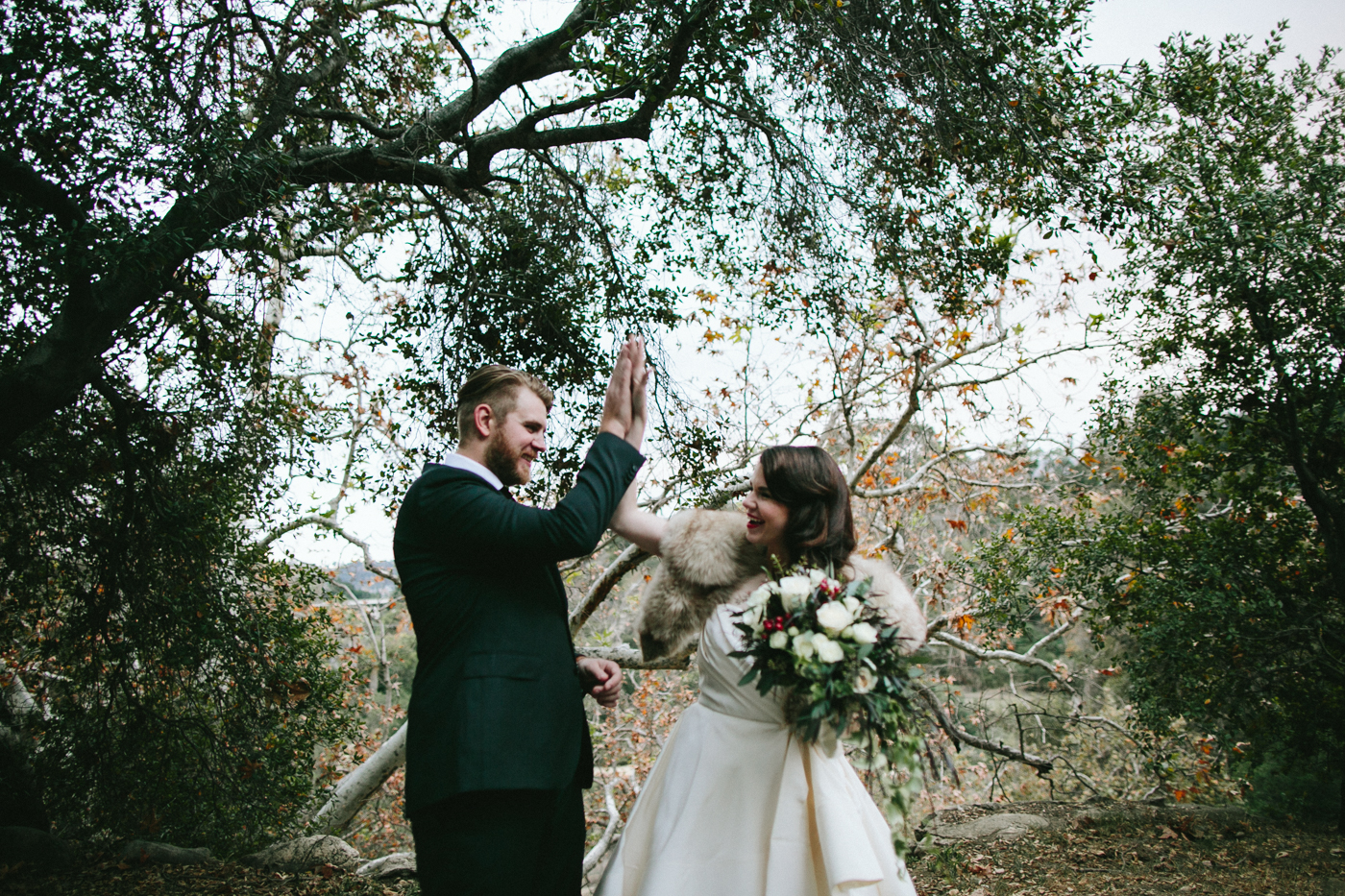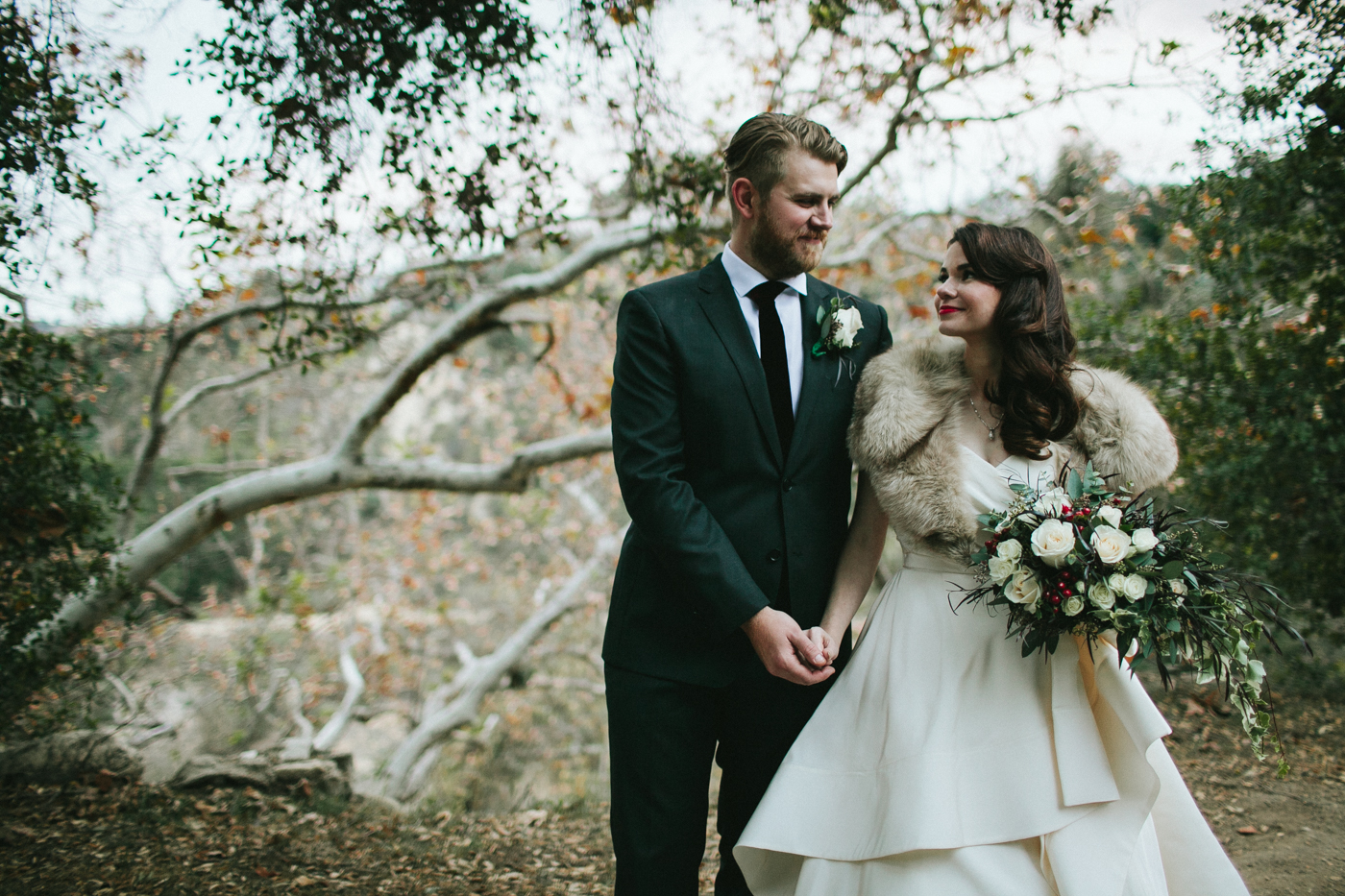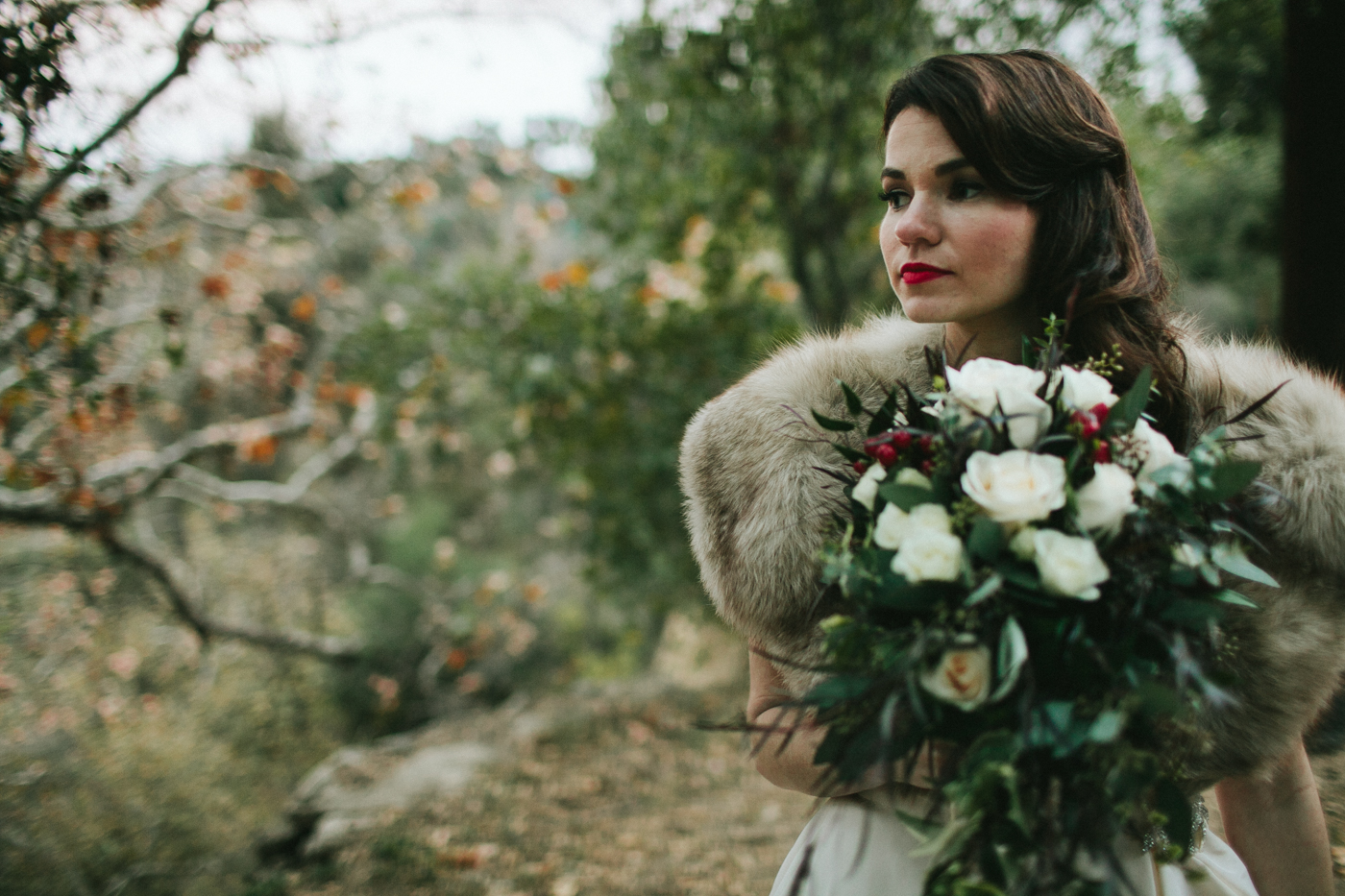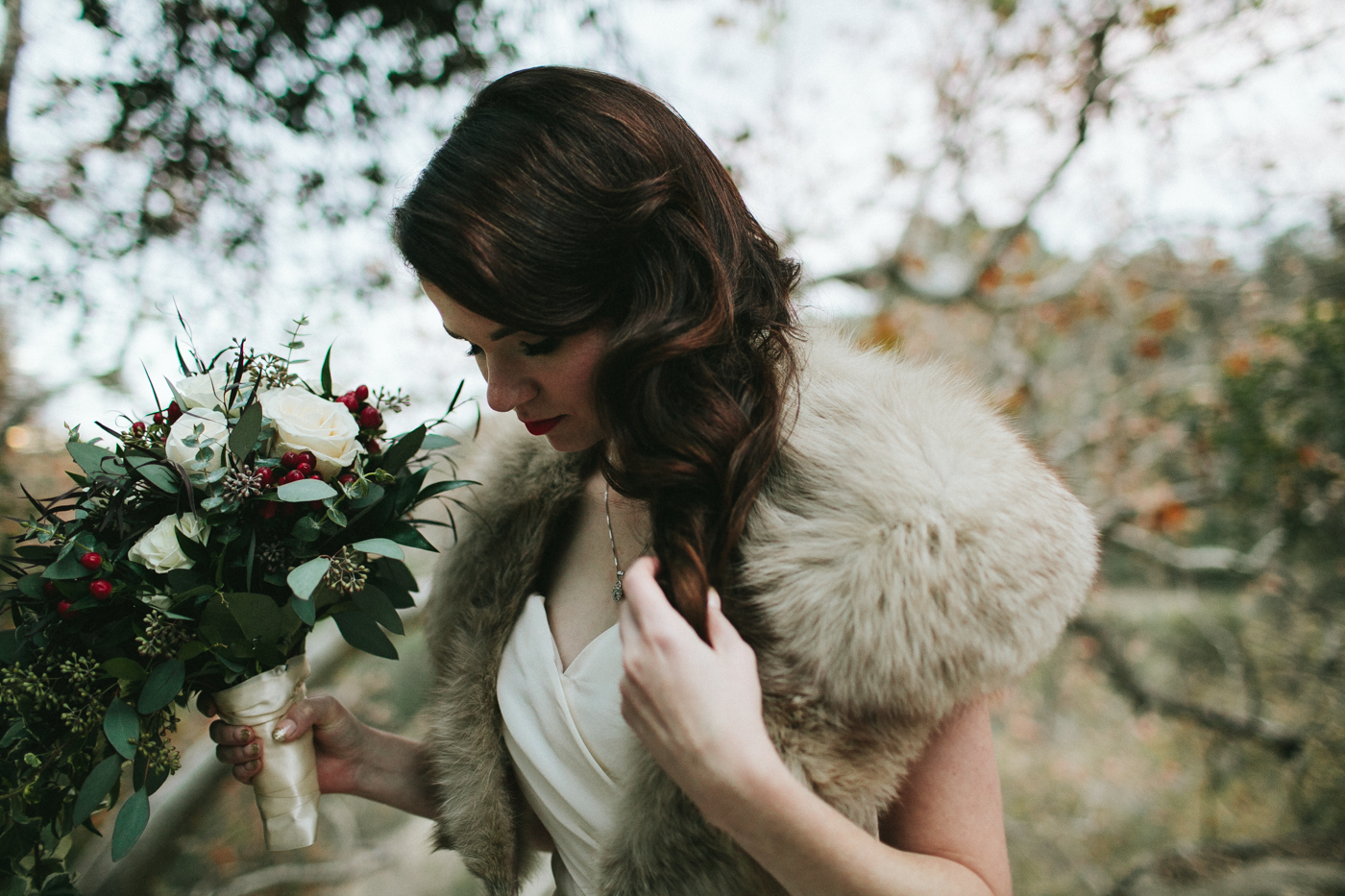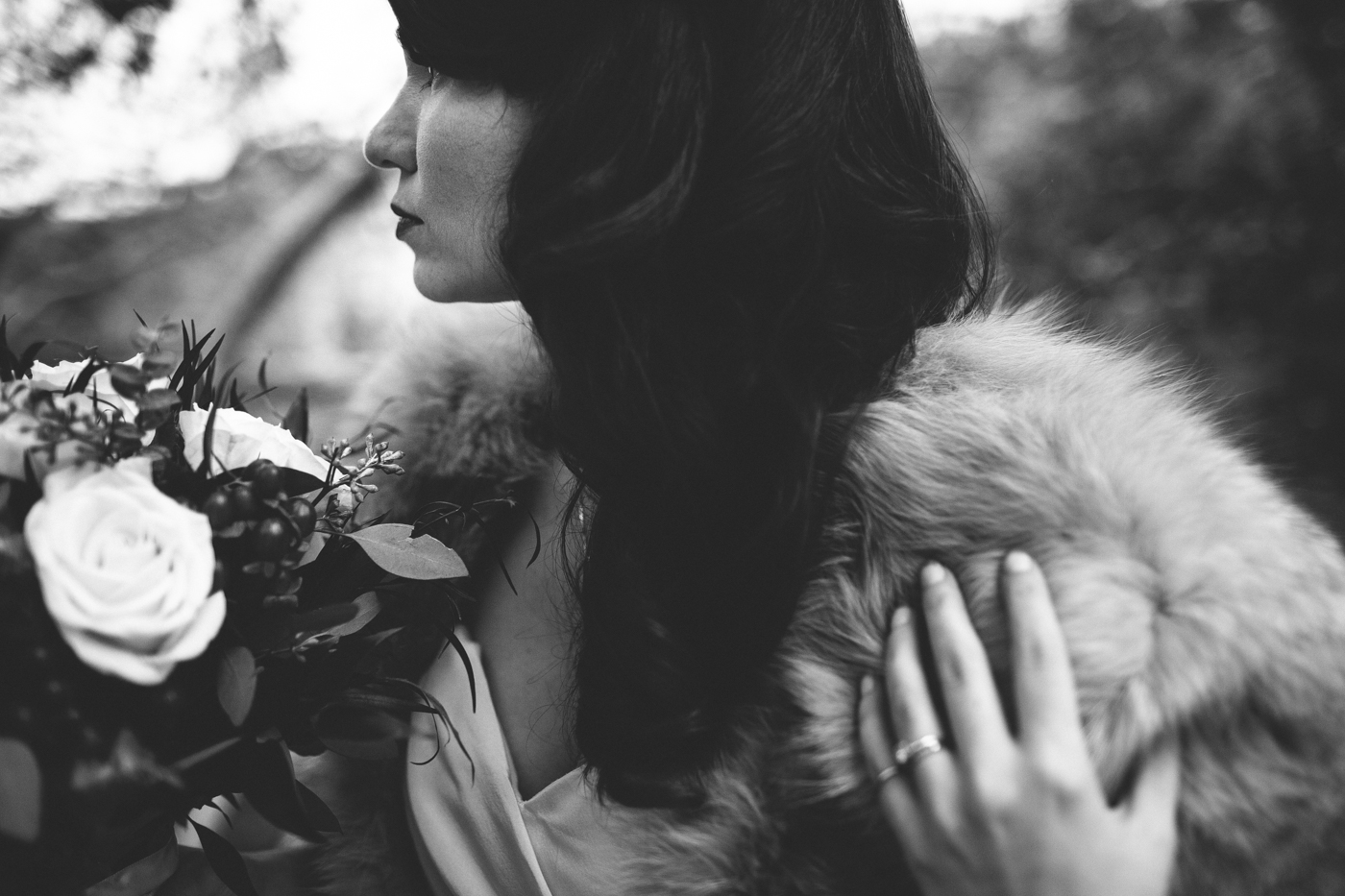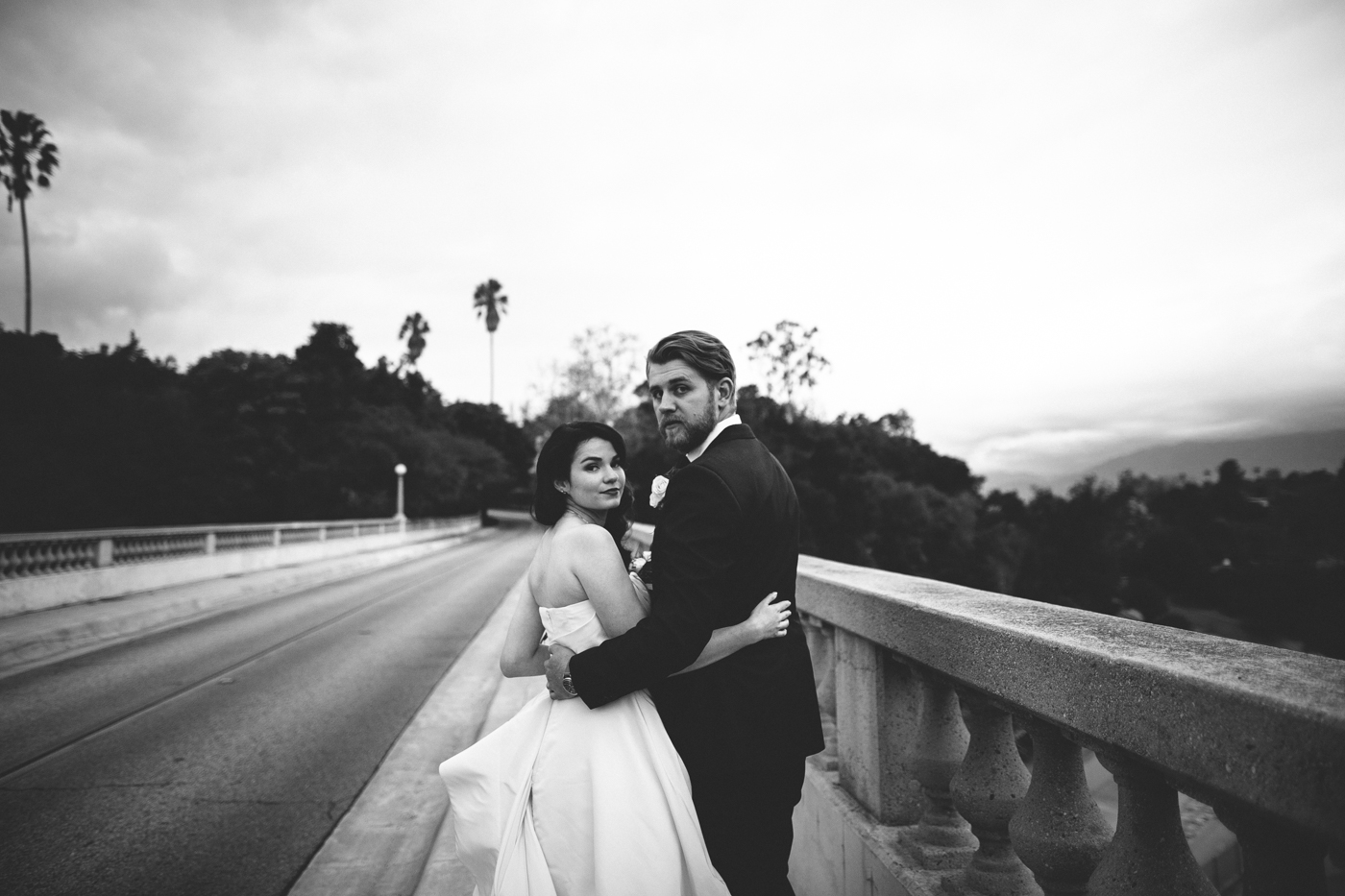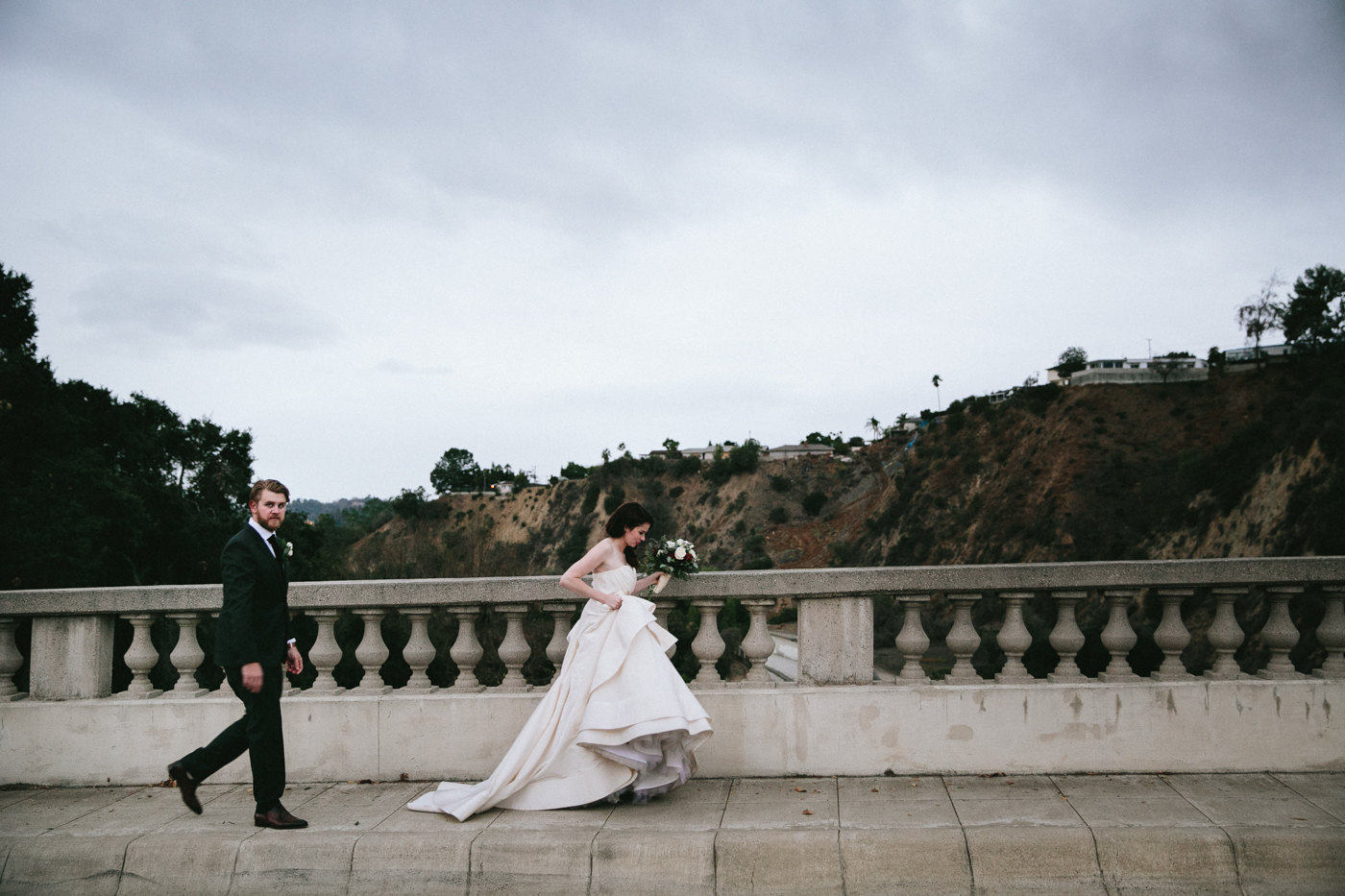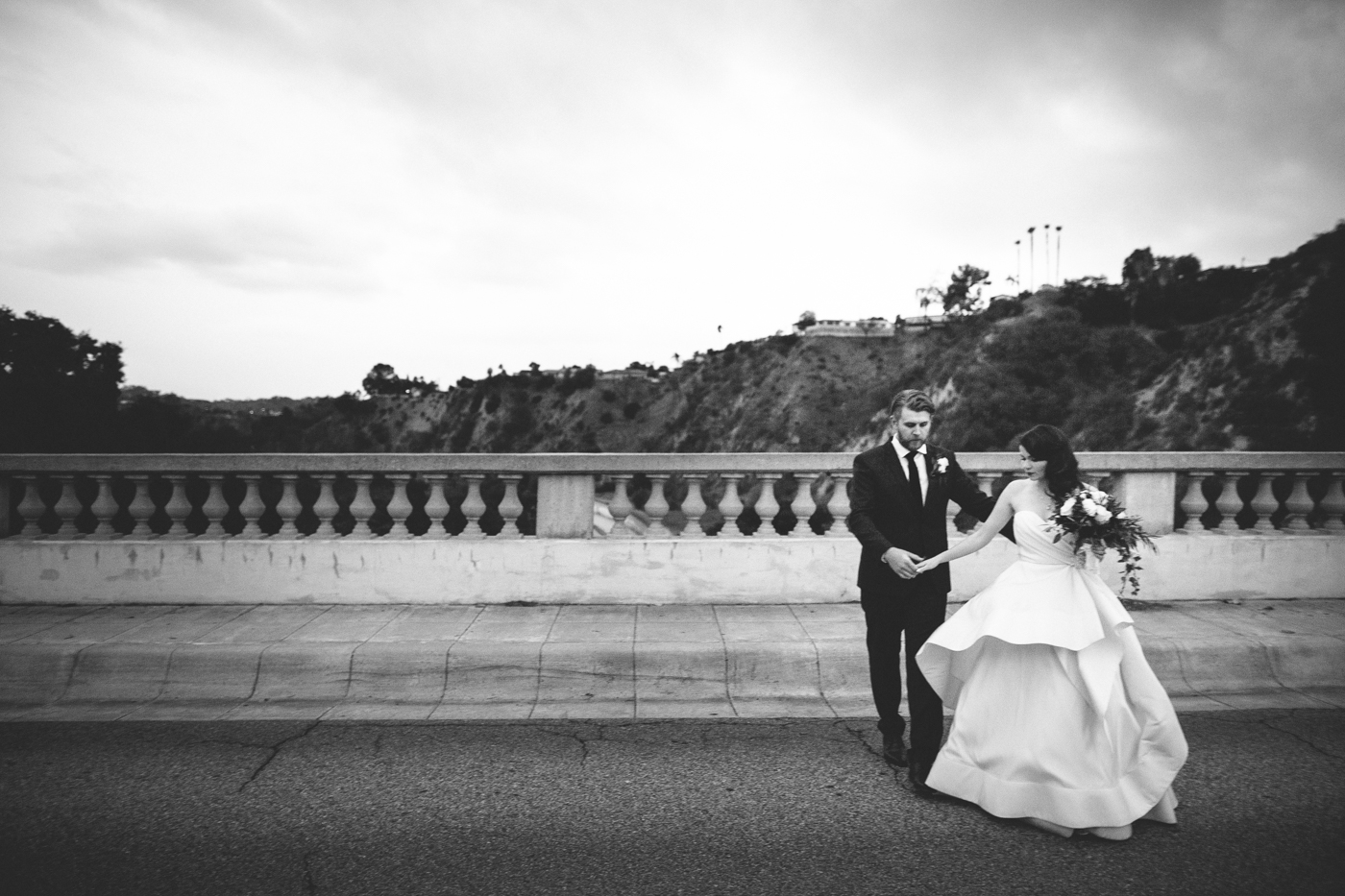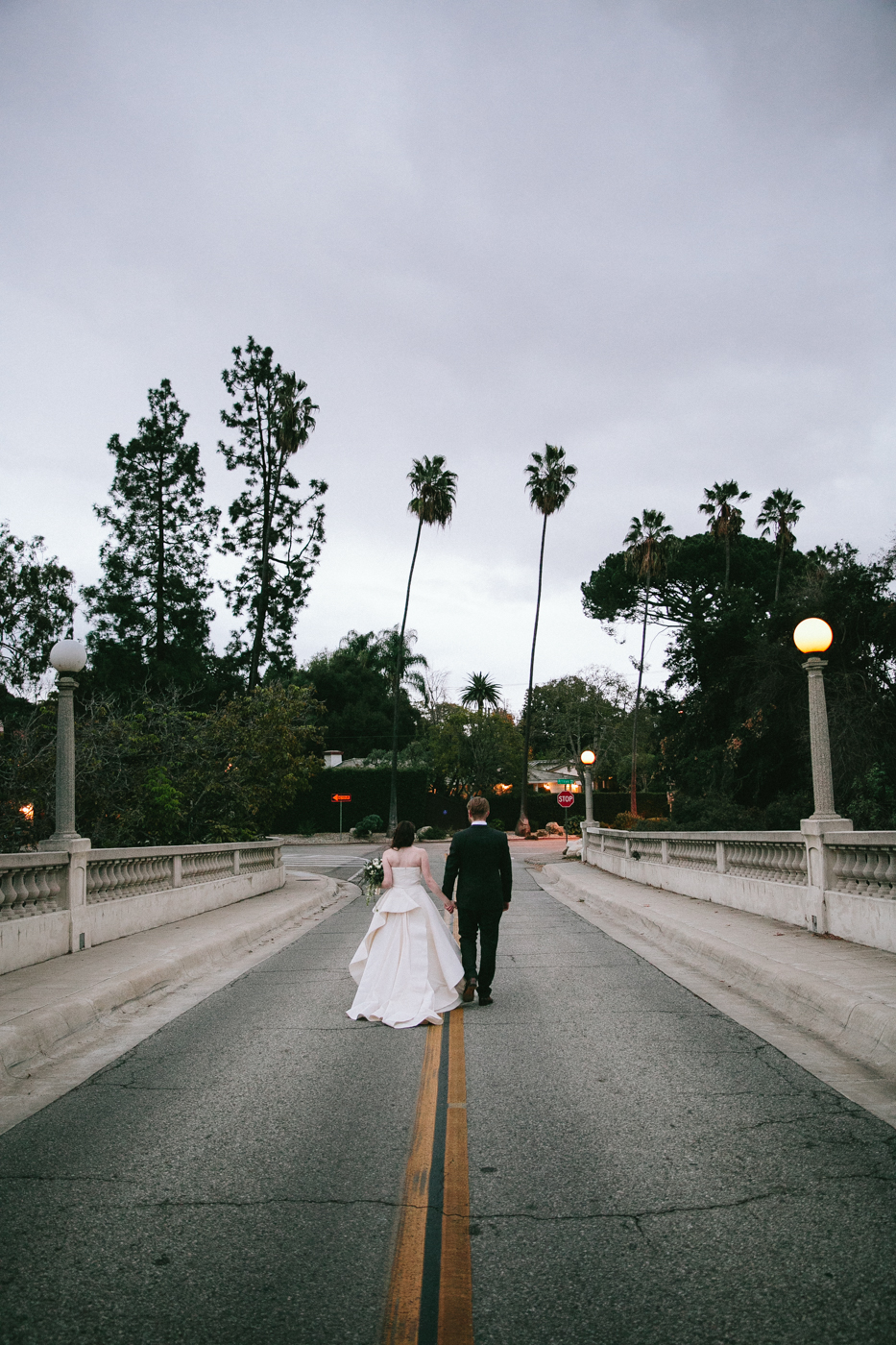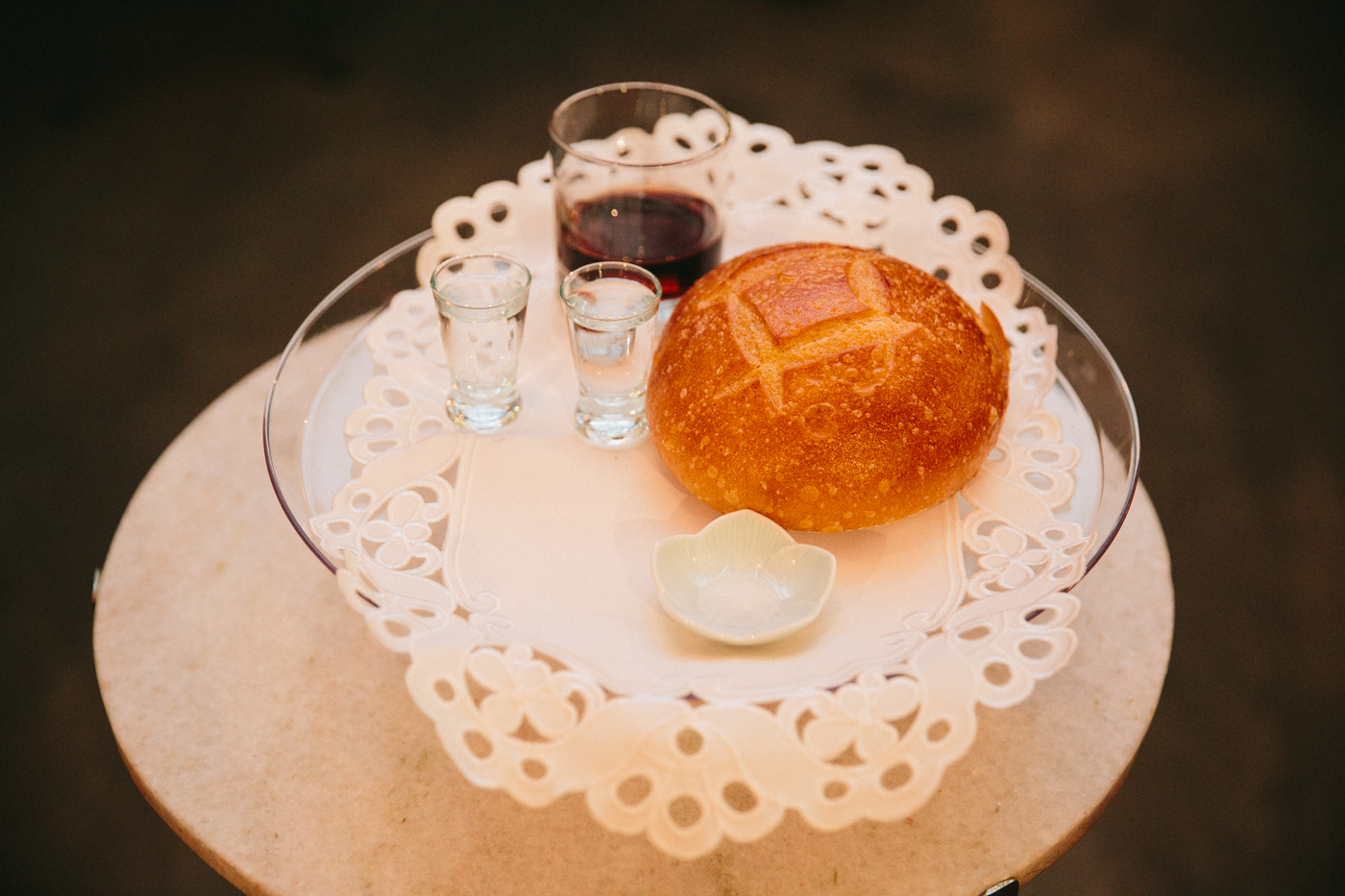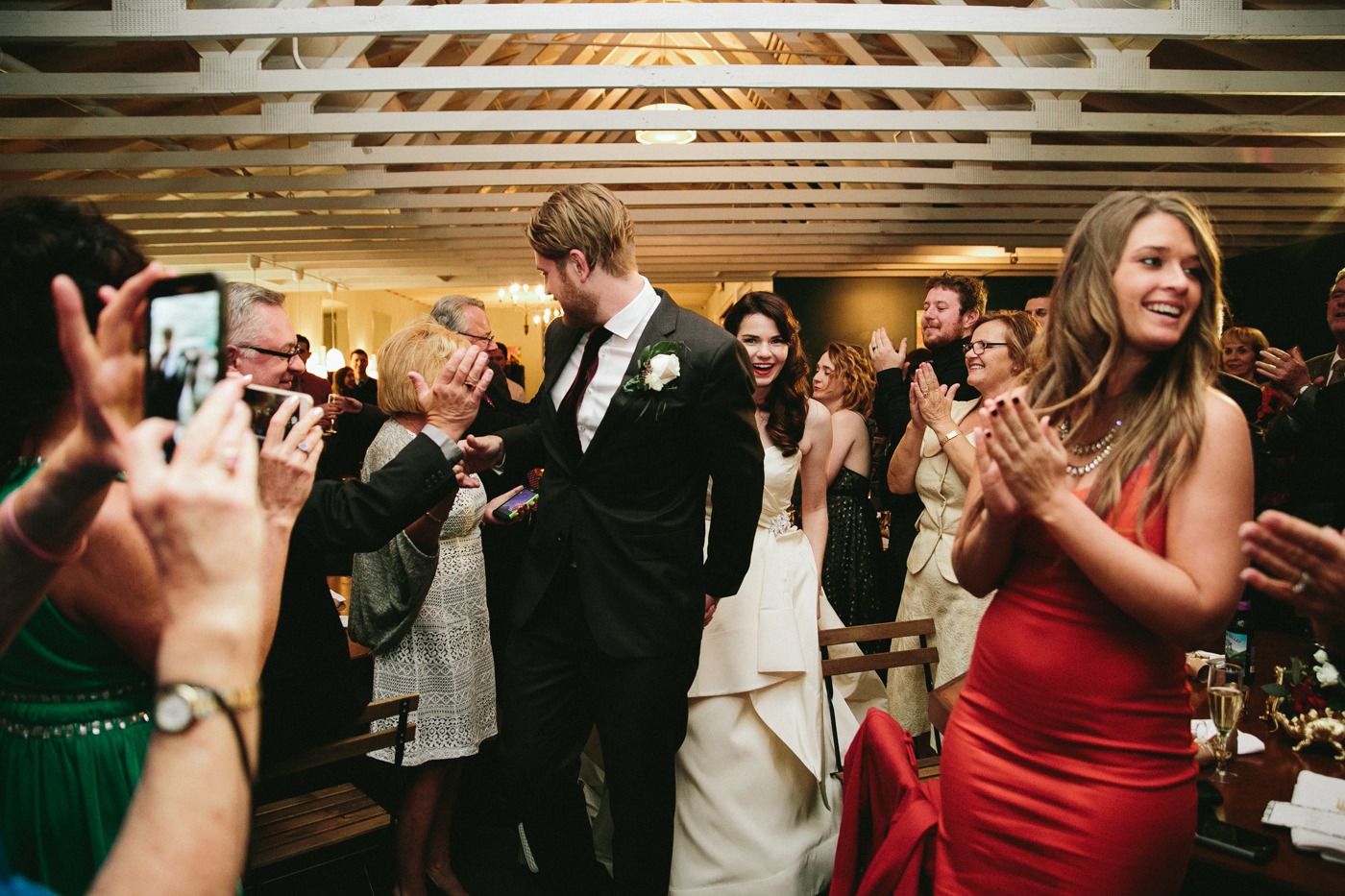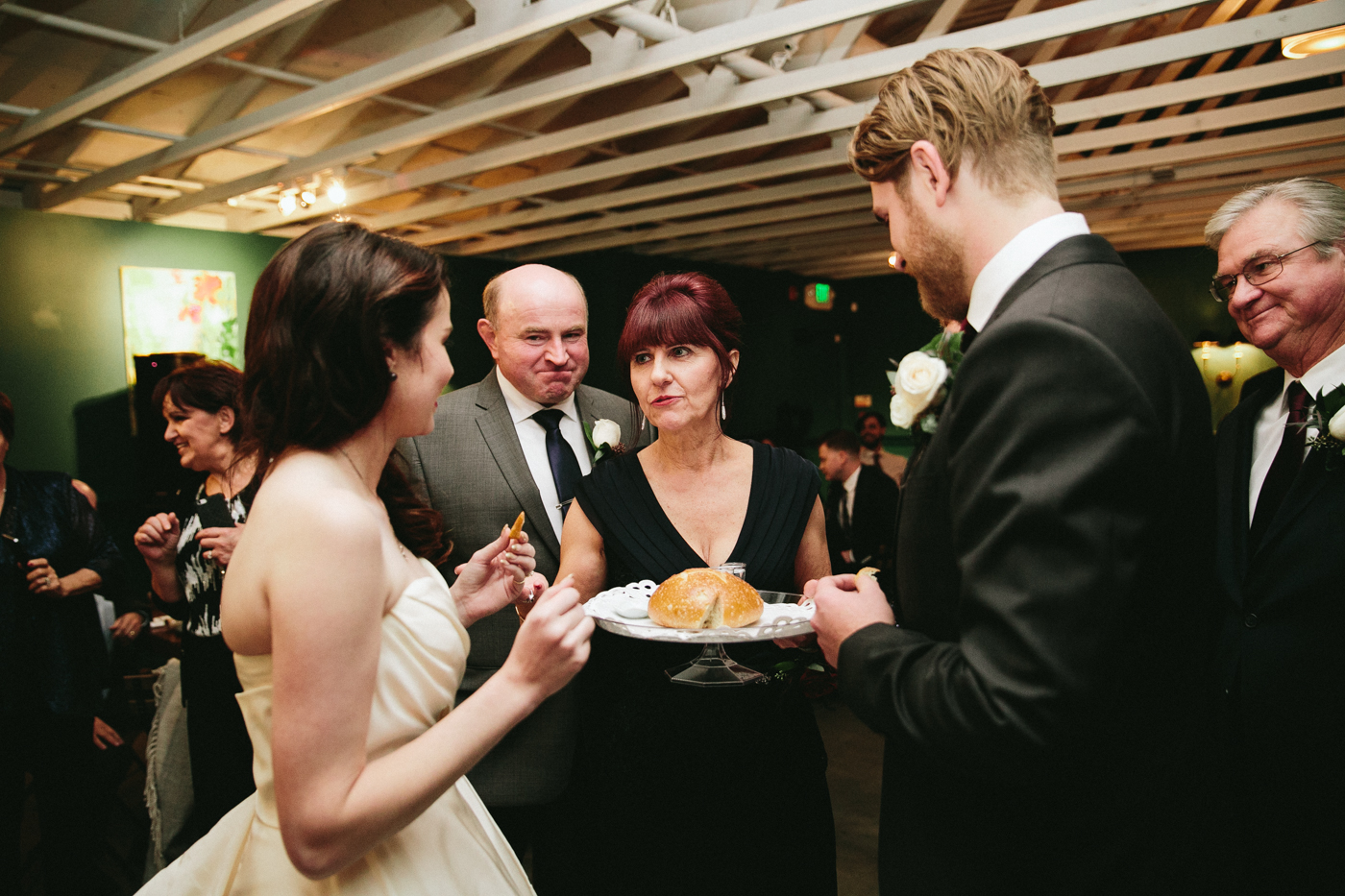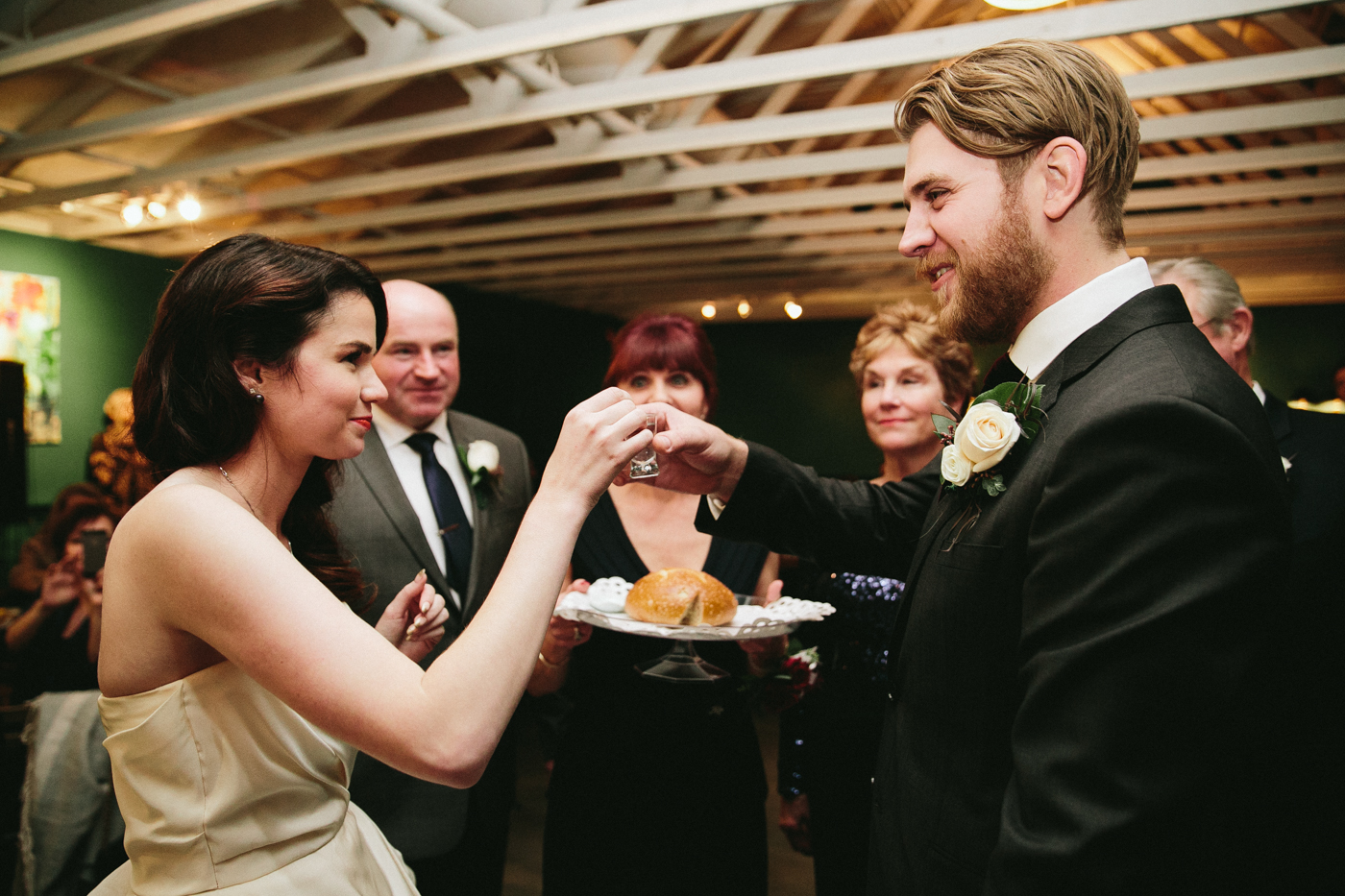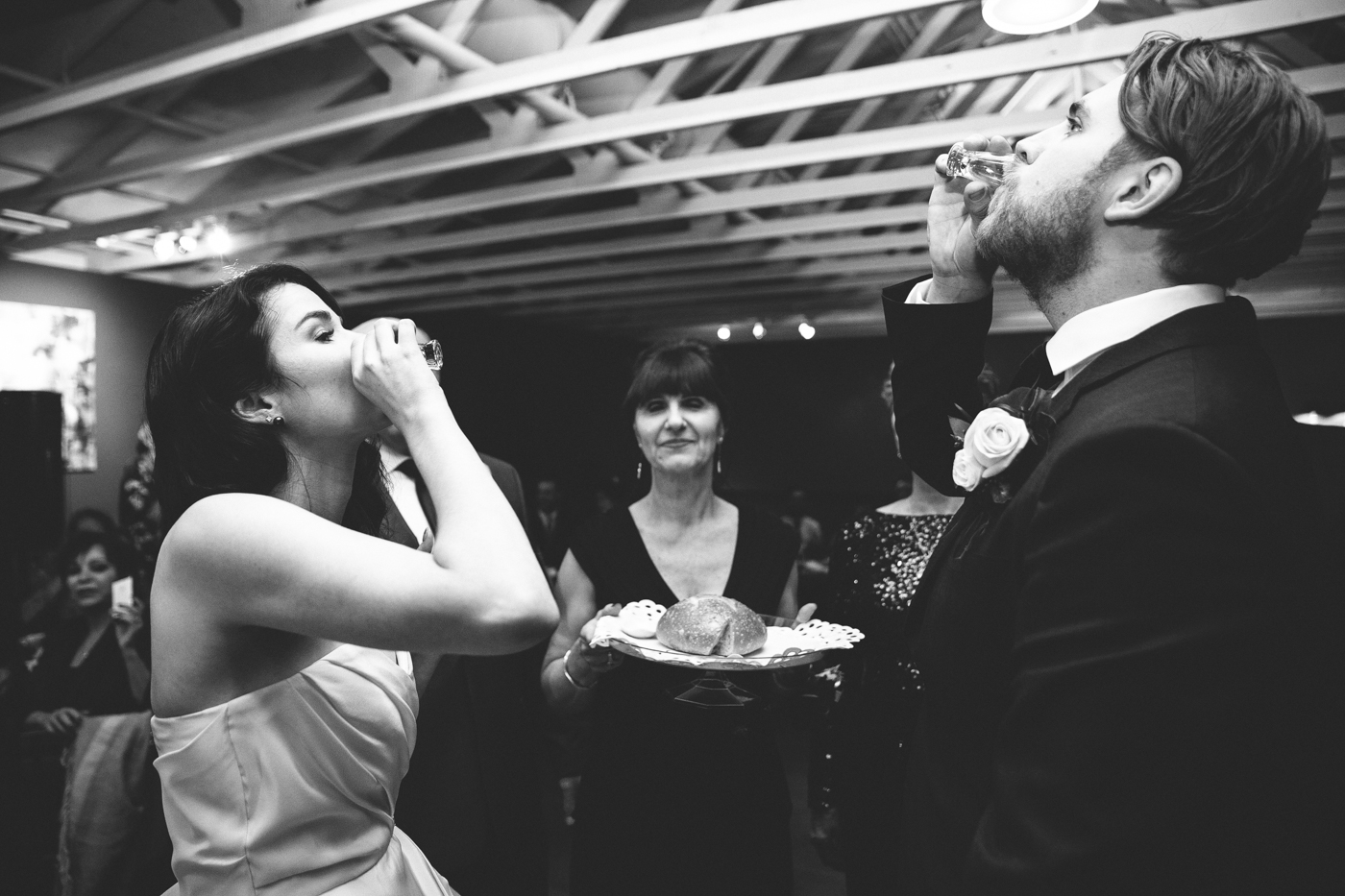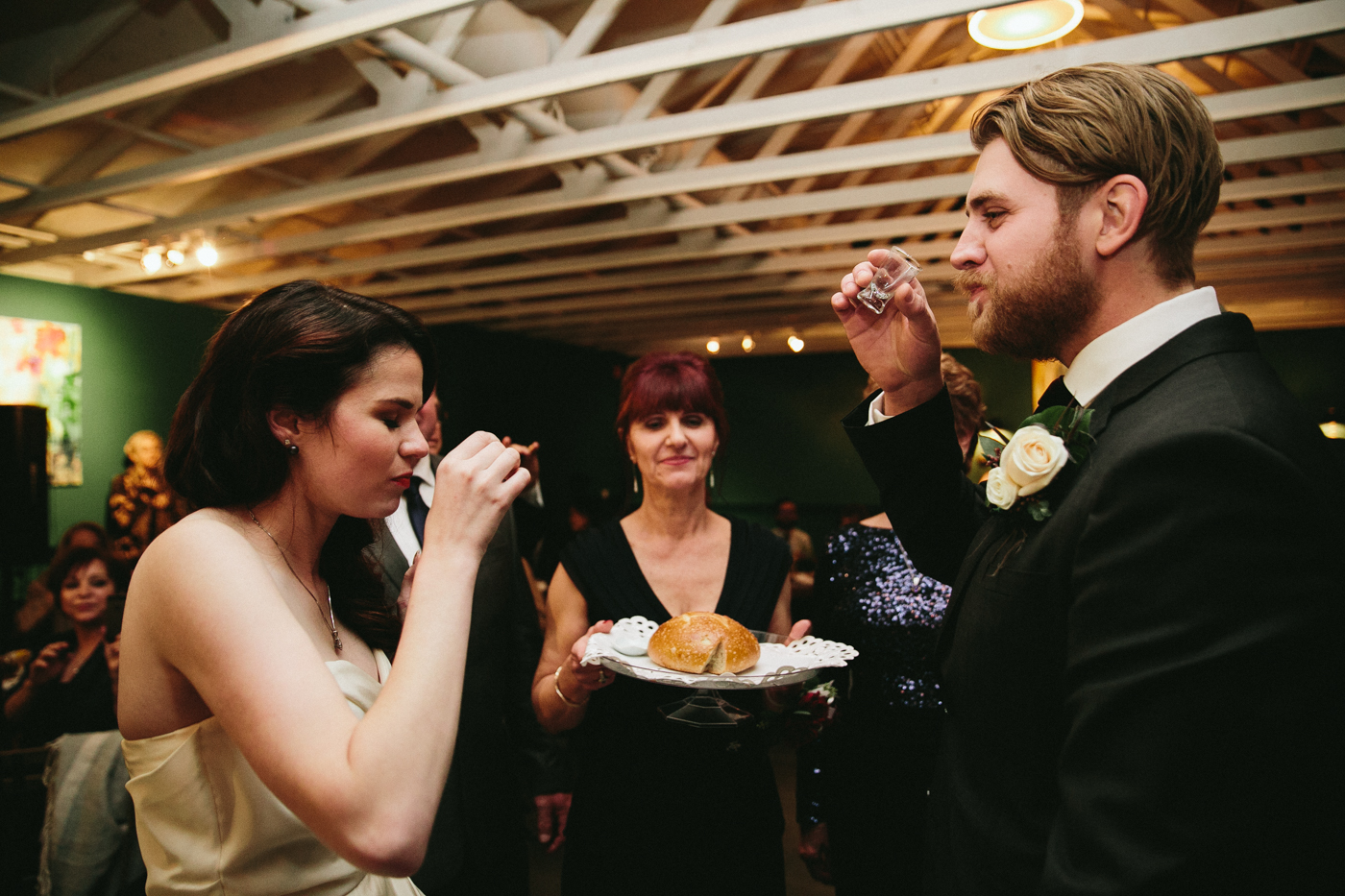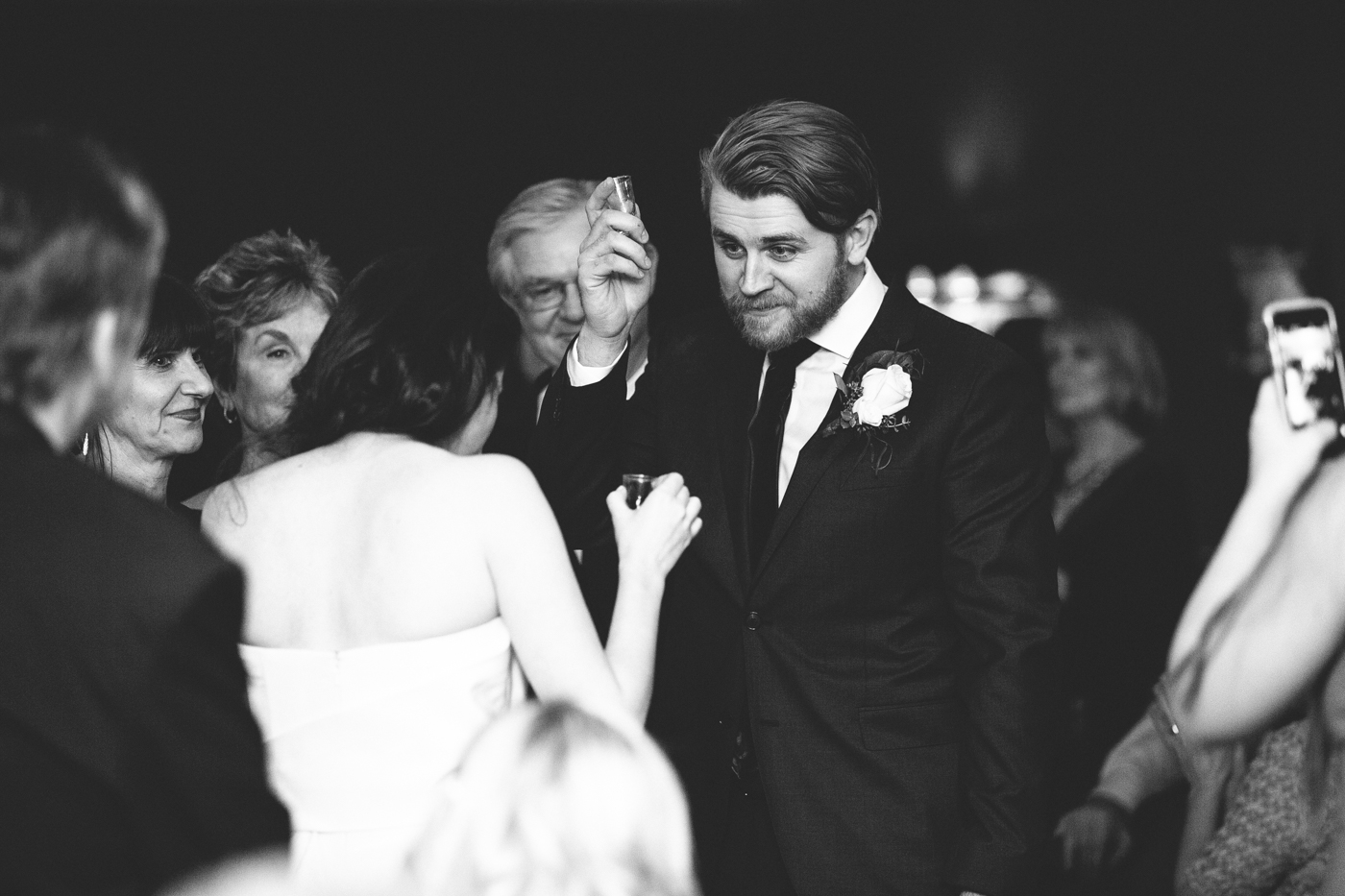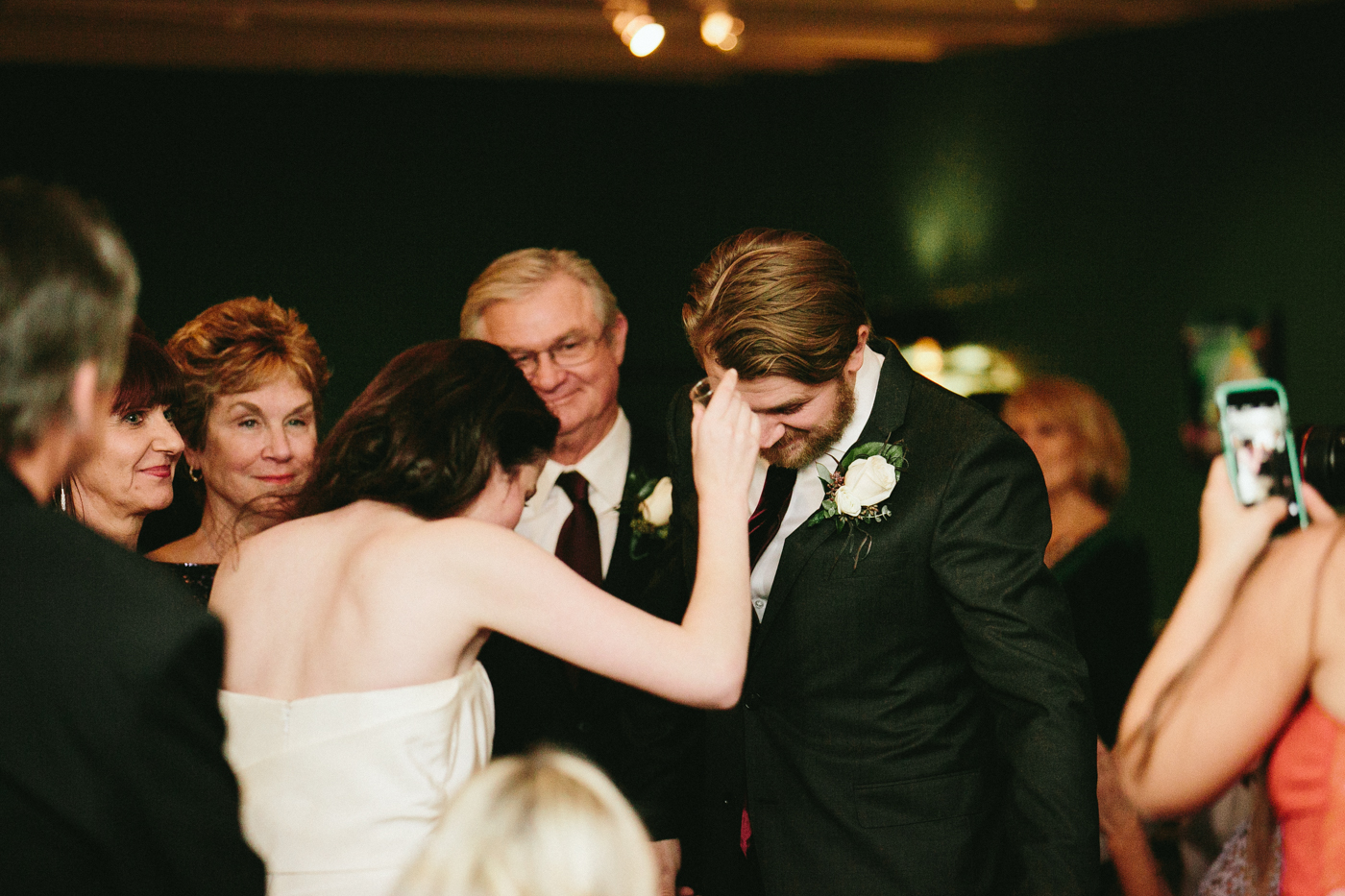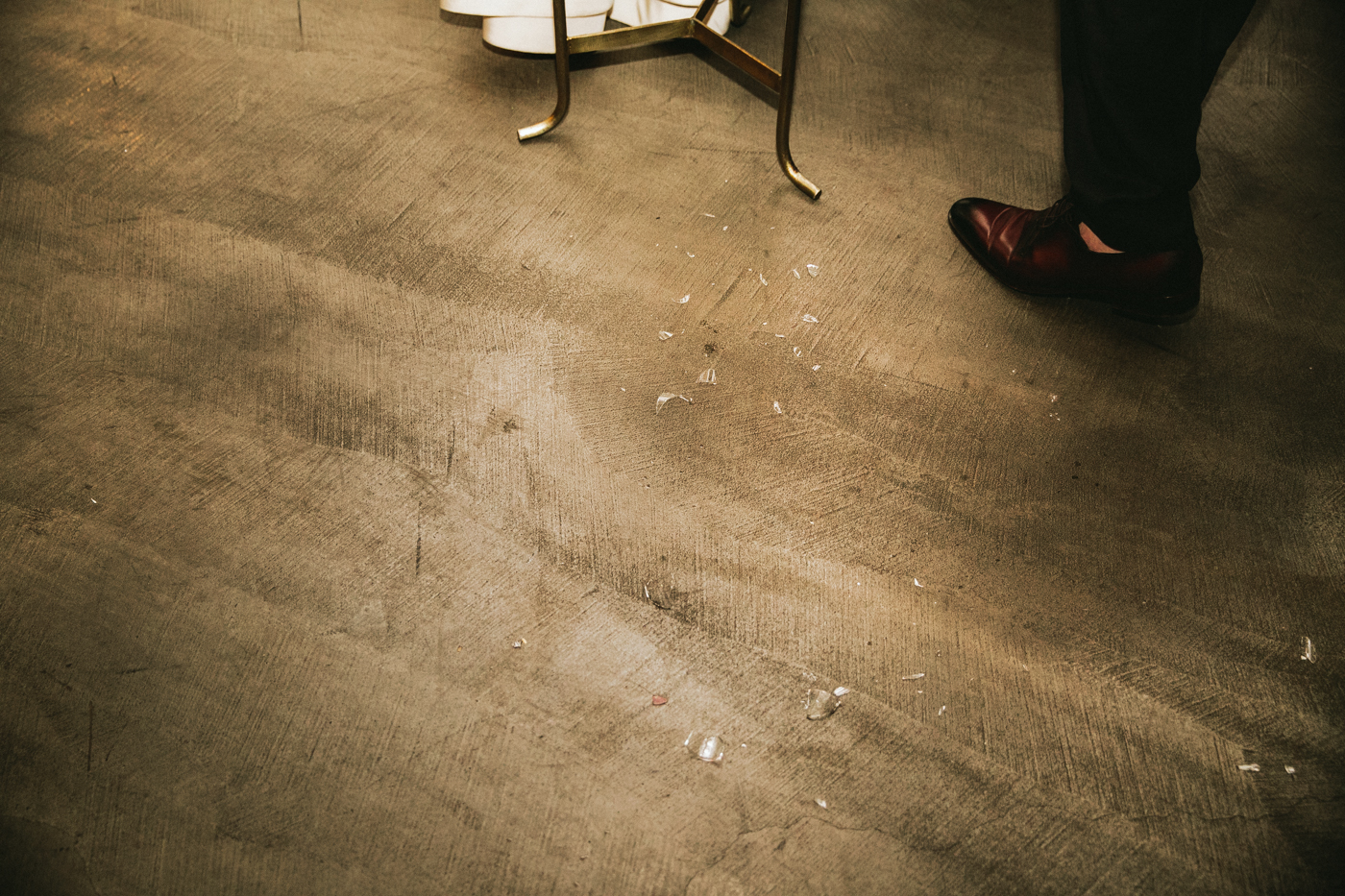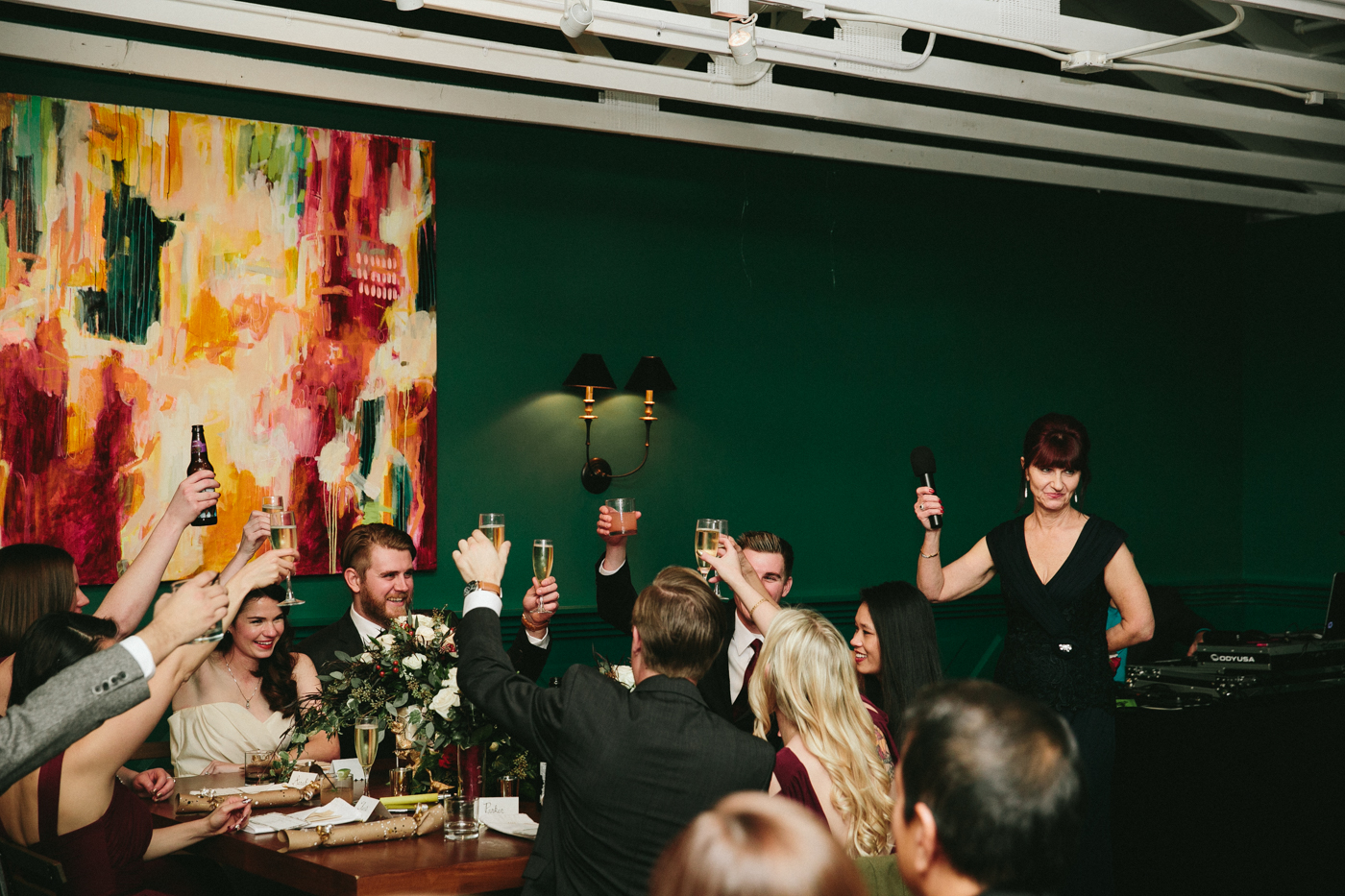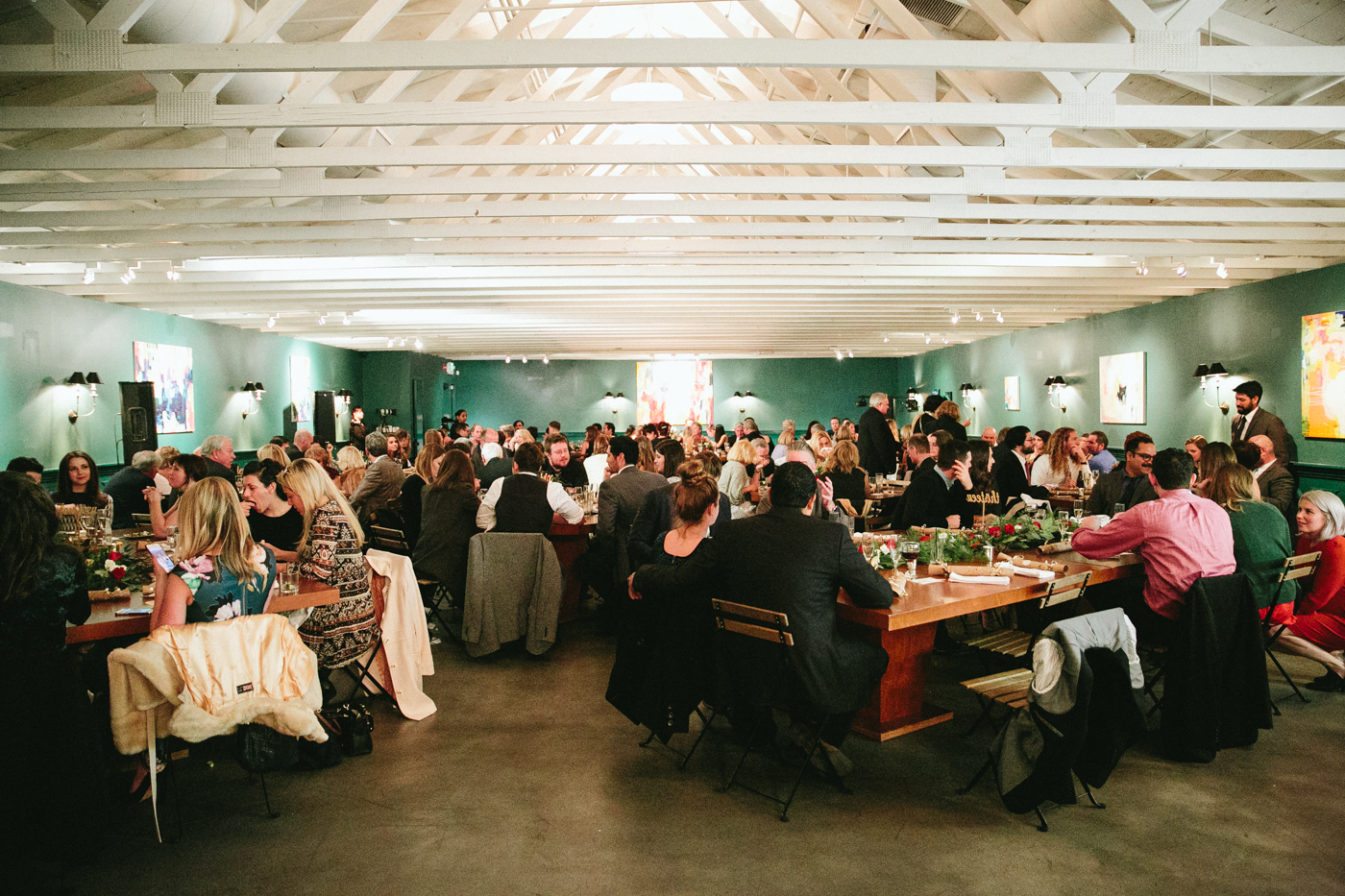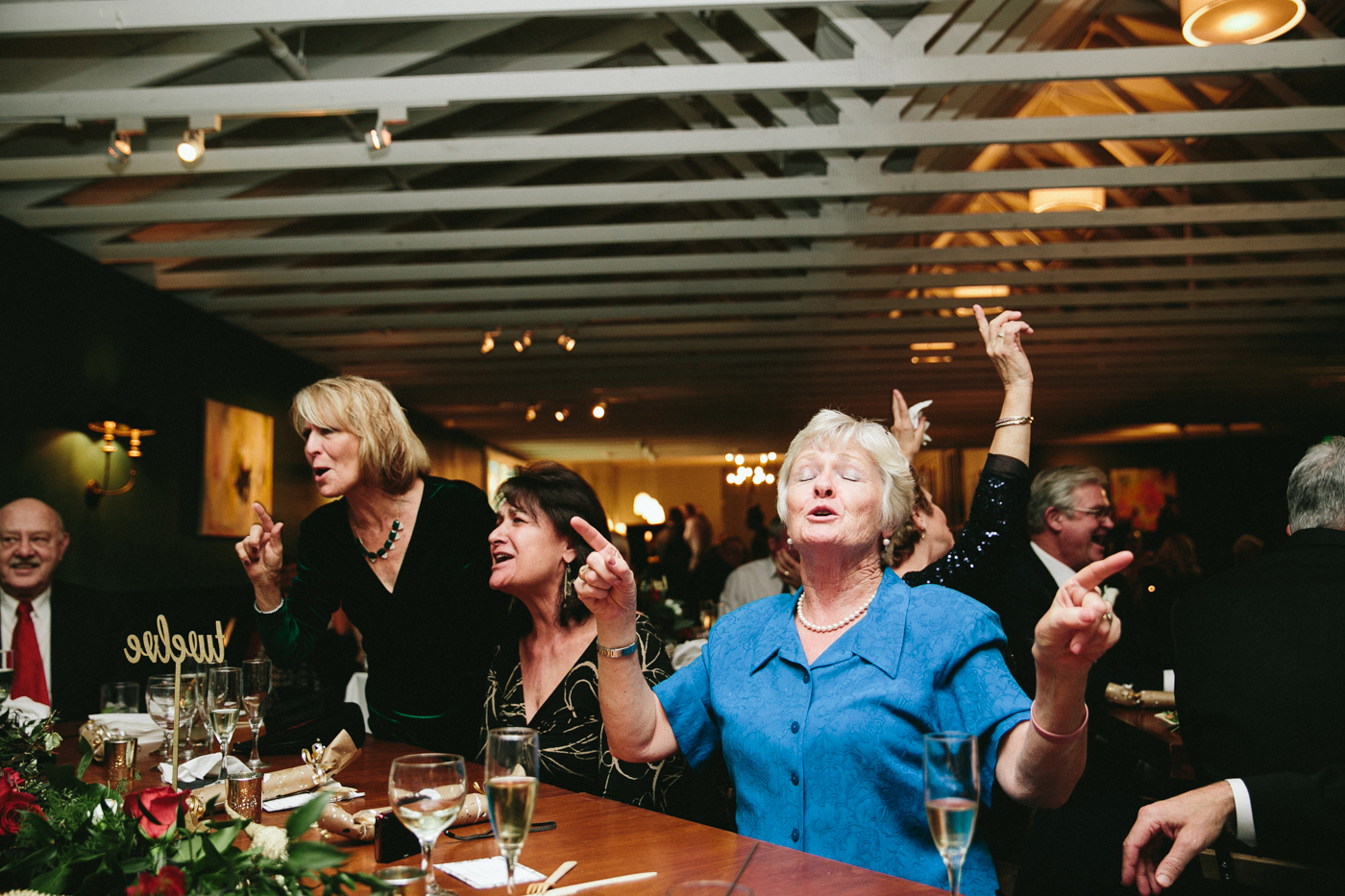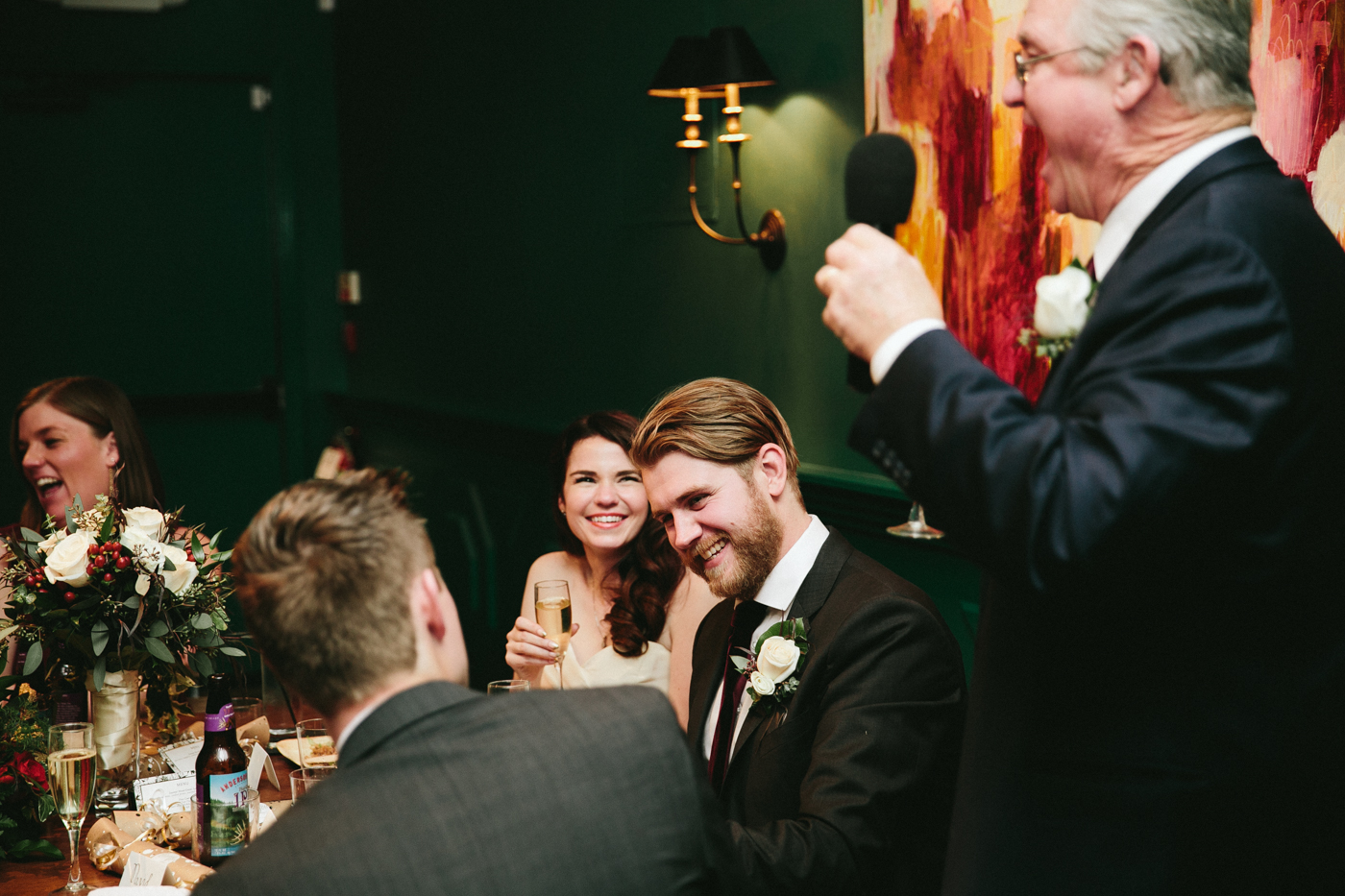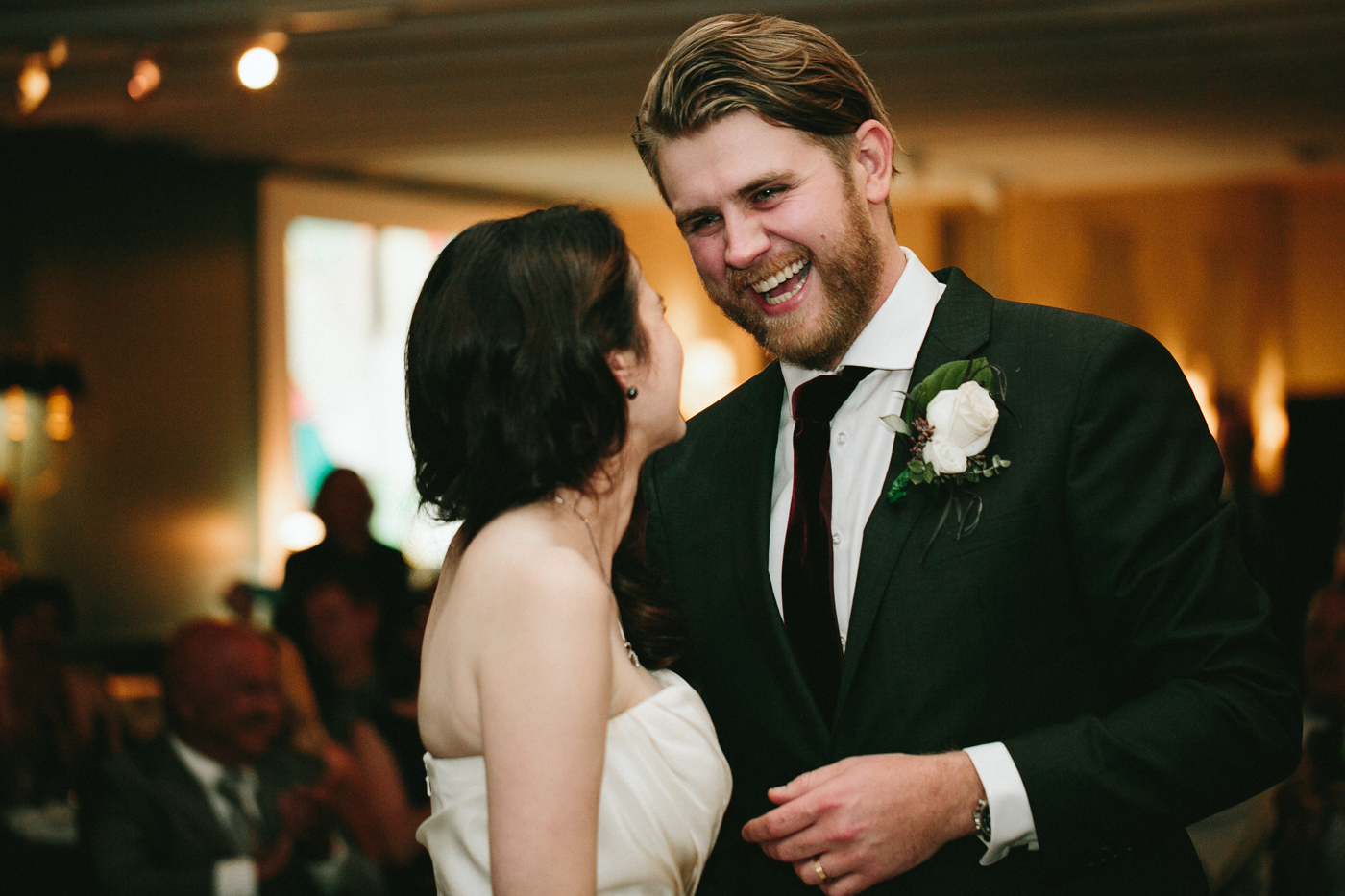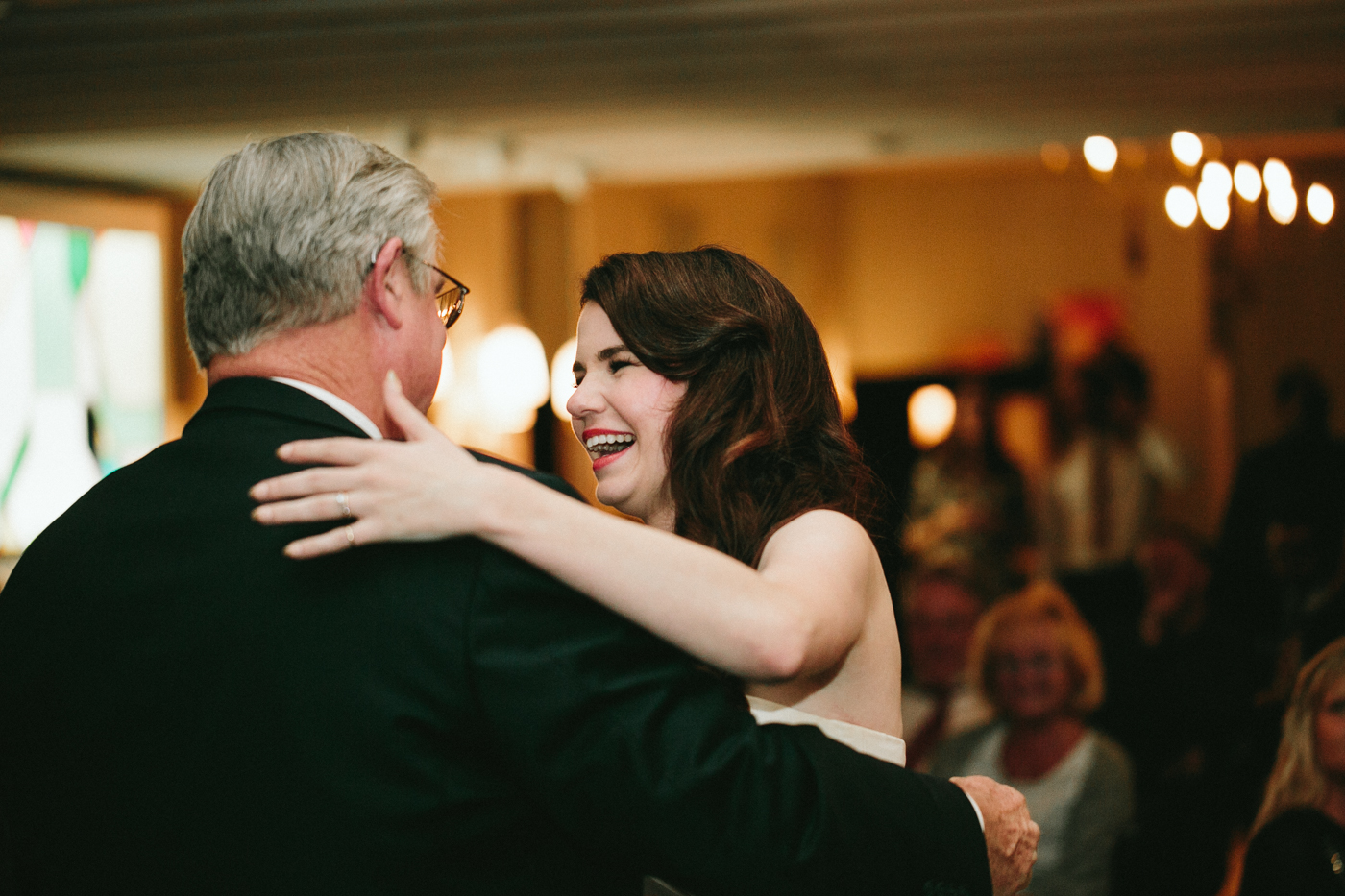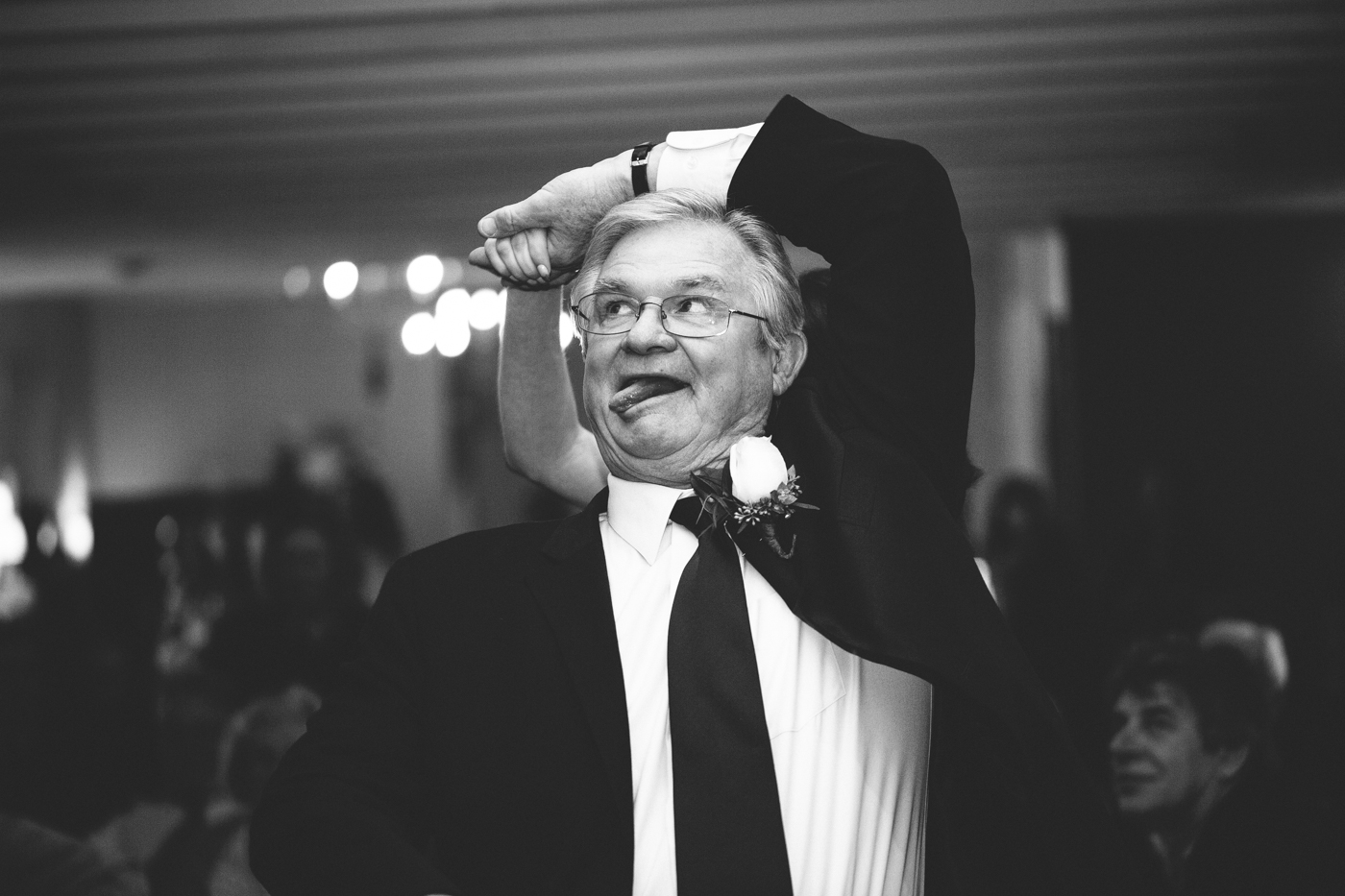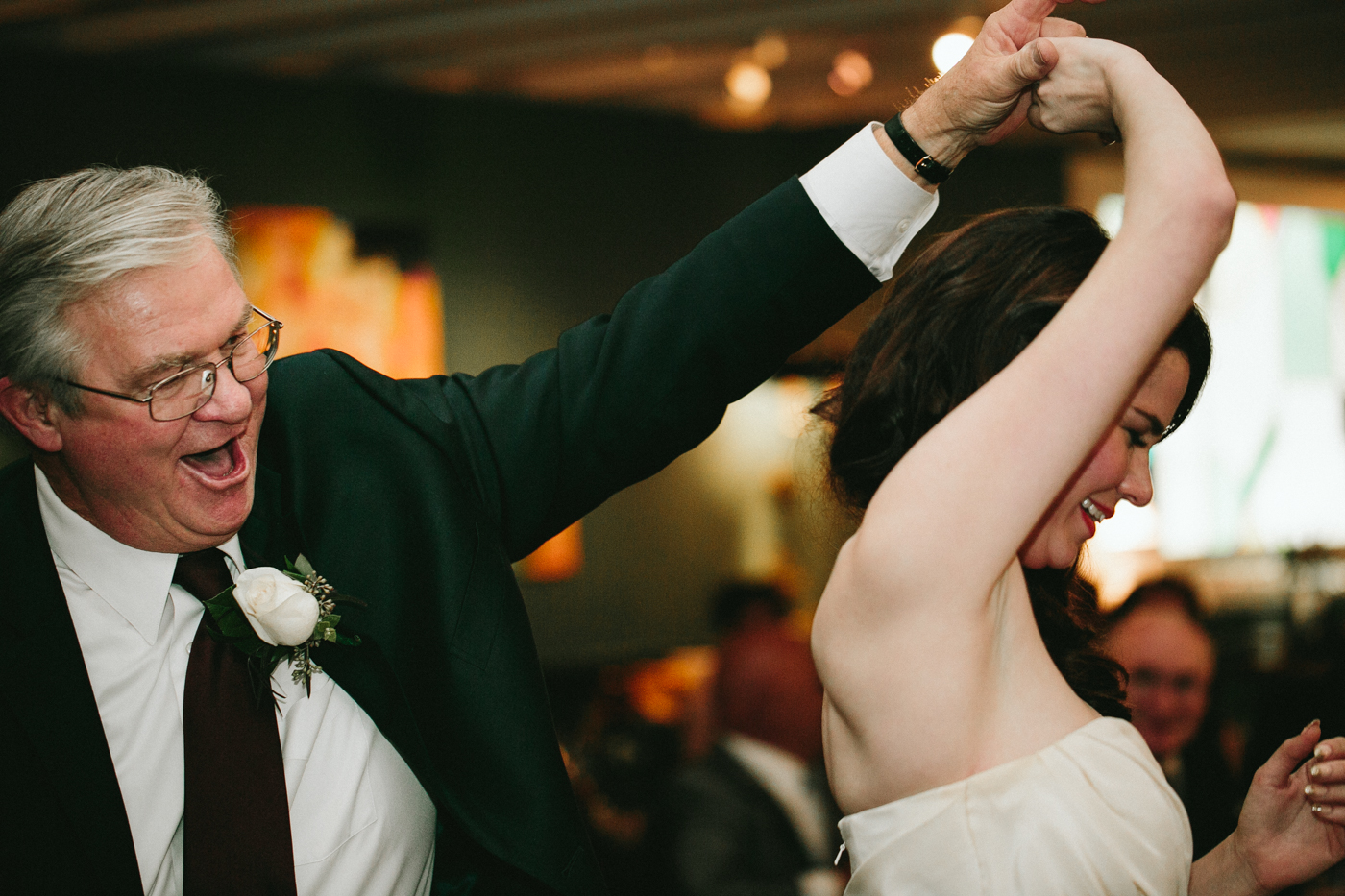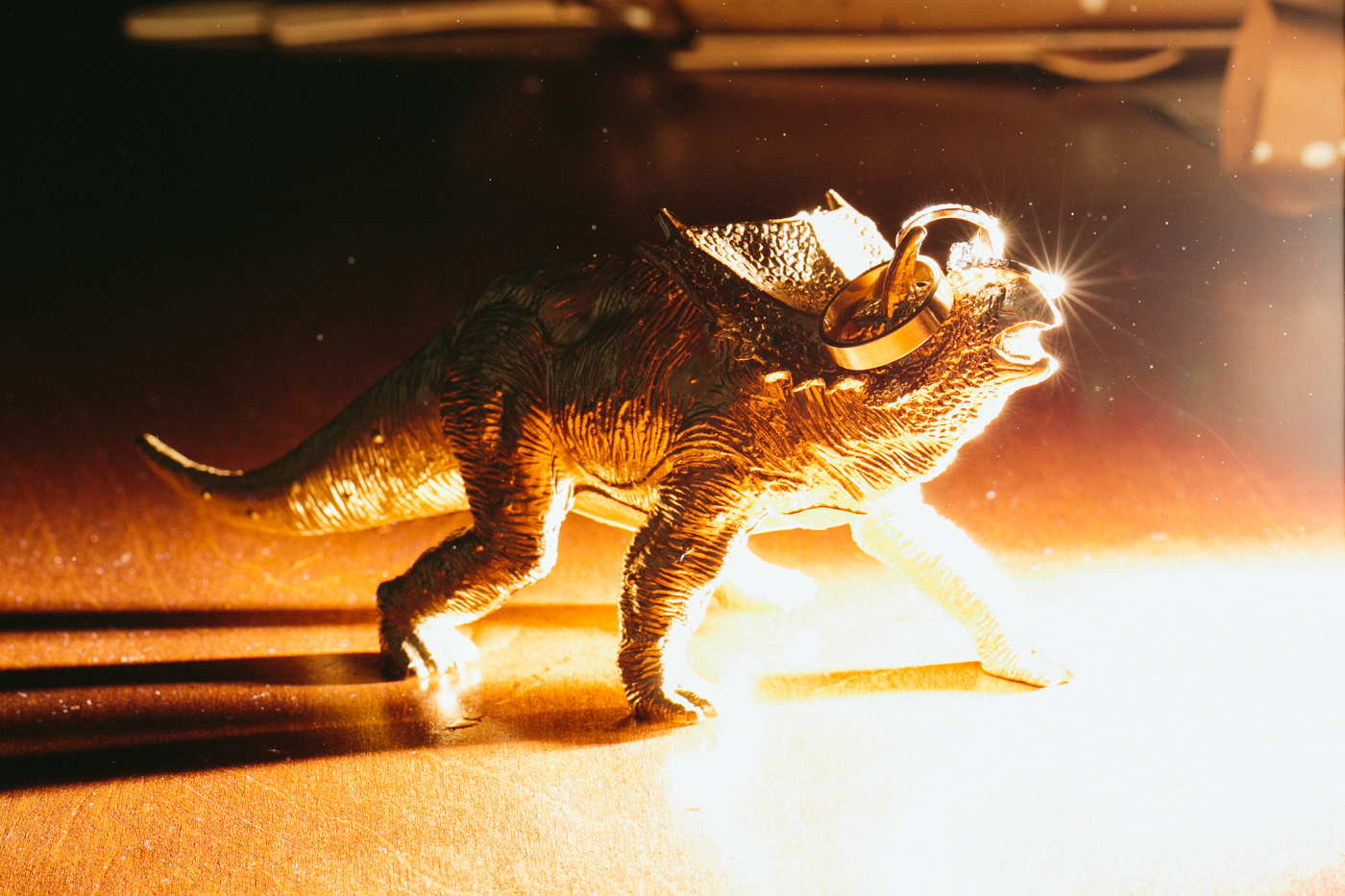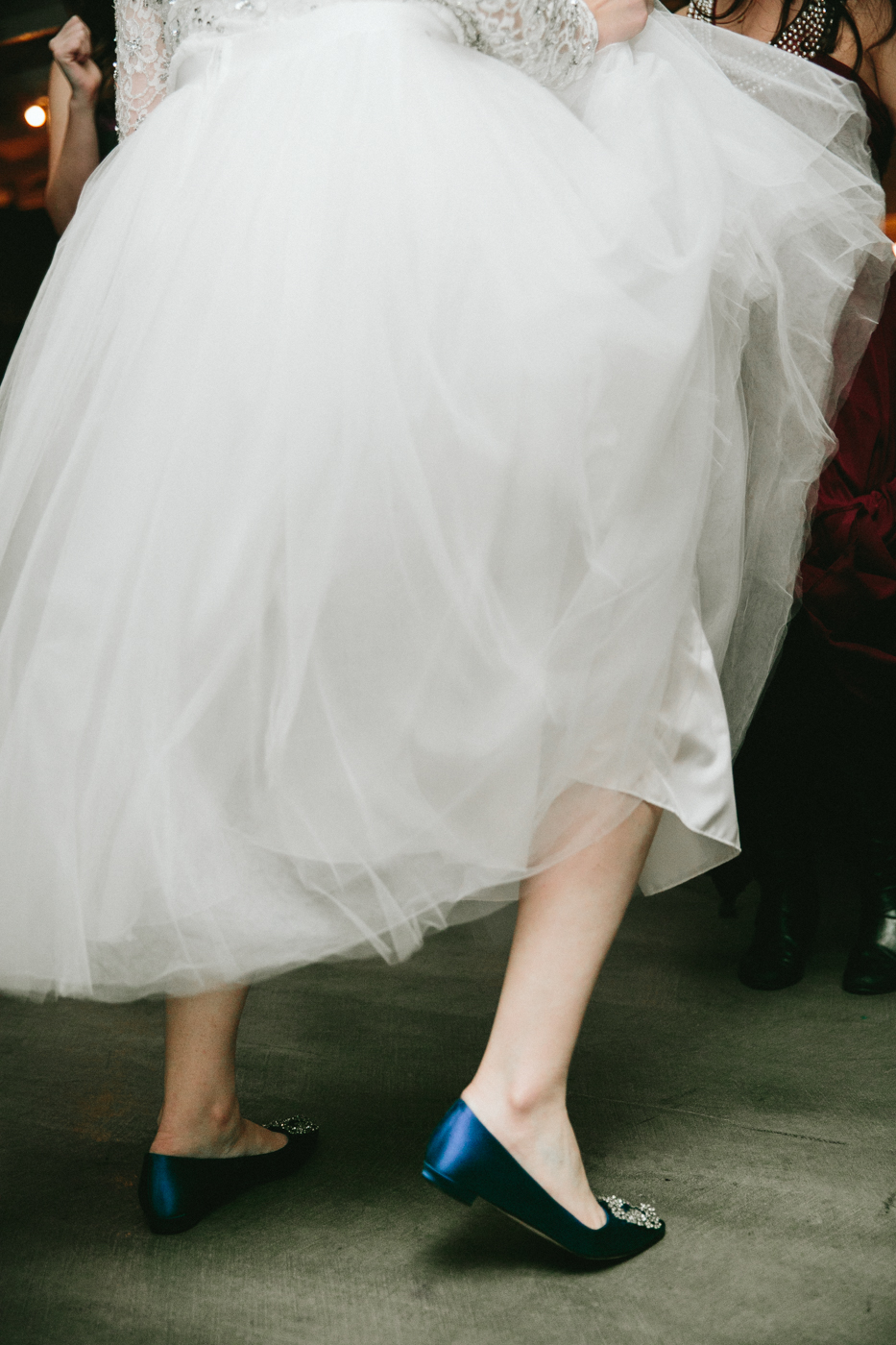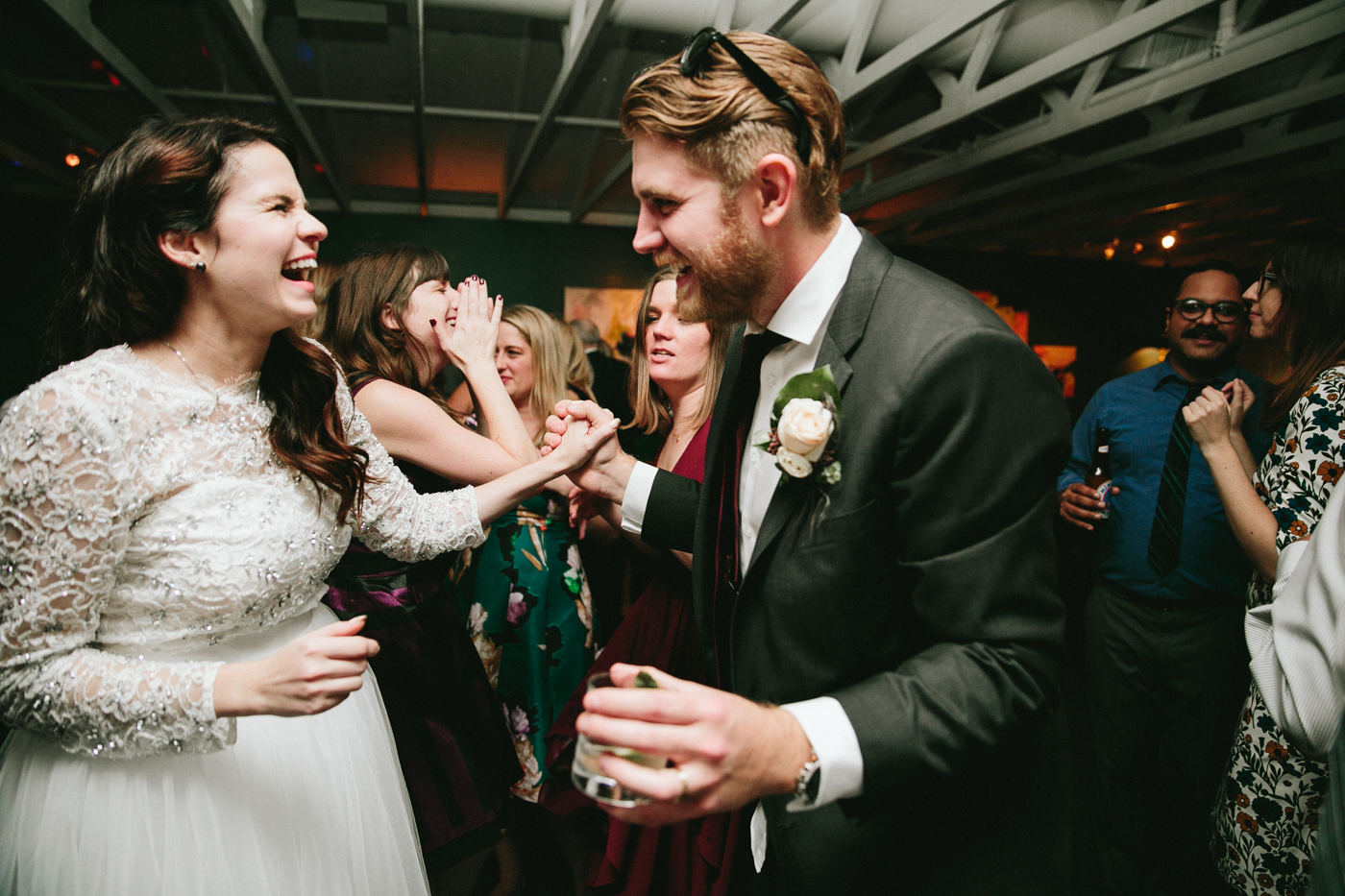 Photographer – Woodnote Photography
Videographer – Paperbird Weddings
Wedding planner – Pop the Champagne Events
Lindsay's Dress – Oscar de la Renta
Lindsay's Shoes – Kate Spade
Lindsay's Jewelery – her 'something borrowed' necklace belonged to her grandmother
Bridesmaids' Dresses – ASOS and Lulu's
Arthur's Suit – Hugo Boss
Arthur's Shoes – Gucci
Groomsmen's Suits – Macy's
Hair stylist – Katie Hayes
Makeup artist – Chantè Platt
Flowers – M's Flowers
Stationery & paper goods – Wedding Paper Divas
Ceremony/Reception Venue – The Fig House
Processional Song – Marching Bands of Manhattan Instrumental (Death Cab For Cutie)
First Dance – I Hear a Symphony (the Supremes)
Wedding favors – DIY team effort
Caterers – the Kogi Truck
Cake – Joanie & Leigh's Cakes
Wedding rings – Claude Morady