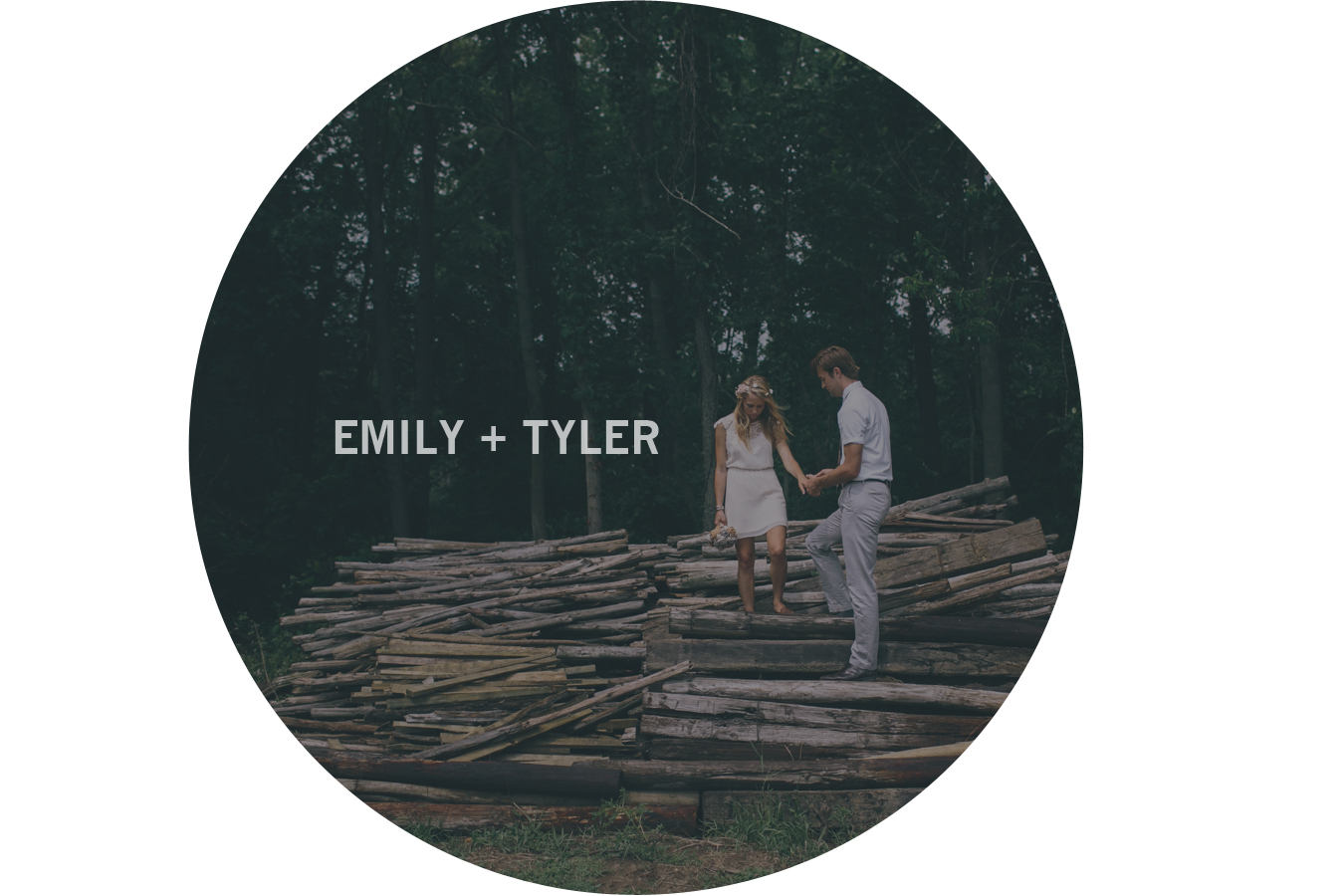 Some of you guys might remember Emily + Tyler from their engagement post back in July… now it's time to get ready for another dose of purdy!  Here comes their weddin'.
Emily + Tyler met in Michigan the summer they were both 17. The first time they actually remember hanging out was at the beach during a volleyball game with all of their friends, and Tyler spiked Emily in the face accidentally, slamming her to the ground –which stopped the whole game.  Rough start!
They were only 'summer friends' for most of the time they knew each other.  Tyler liked Emily since the day he saw her, but she was a little slower to like him—and even slower to want to date him.  Years went by, Tyler stayed patient, and 2012, Emily had realized how much she actually wanted to marry him.  To everyone else it seemed fast — but to them, it was a work in progress for years.
Emily + Tyler got engaged on May 3rd, and married on August 2nd.  Pulling a wedding this amazing together in less than 3 months is no small task, and yet they turned it into a total DIY dream, and kept it relaxed.  They made the wooden table numbers, Emily's flower piece in her hair, bridesmaid bouquets, her bouquet (out of her grandmother's fabric), the guys' boutonnieres, the bridesmaid's hangers, and the lace curtain holder (courtesy of Tyler's dad), as well as the gifts for the guests — Goodwill mugs filled with candy!  Emily initially bought a traditional wedding gown, and days before the big day decided that the dress didn't fit the relaxed vibe of the day, nor was she going to be able to sprint down the aisle with her new huz, so she went out and bought a $15 dress at Charlotte Russe.  Sweet mercy, do we love a bride + groom who are more fussy about their marriage than their wedding!  Their attitude was refreshing + absolutely joy-inspiring to be around.
When we asked e+t about their day, they told us, "Short engagements are worth it.  Longer engagements don't guarantee having everything you want (or having less conflict) and having a short one doesn't mean you have an awful wedding.  Our wedding was relaxed and a whole lot of fun!  On the day of your wedding, soak in every moment.  Our first look and first dance were both incredibly sweet and precious because someone told us to cherish the experience and not worry about anything else.  I (Emily) remember closing my eyes during the first dance, forgetting everyone was looking at me and just thinking of how much I love Tyler. It made it less like a performance and made it into a really sweet memory." 
( * PS * we are also totally stoked to say that Emily + Tyler's wedding is featured over on Green Wedding Shoes today, too!  you can check out their feature here.)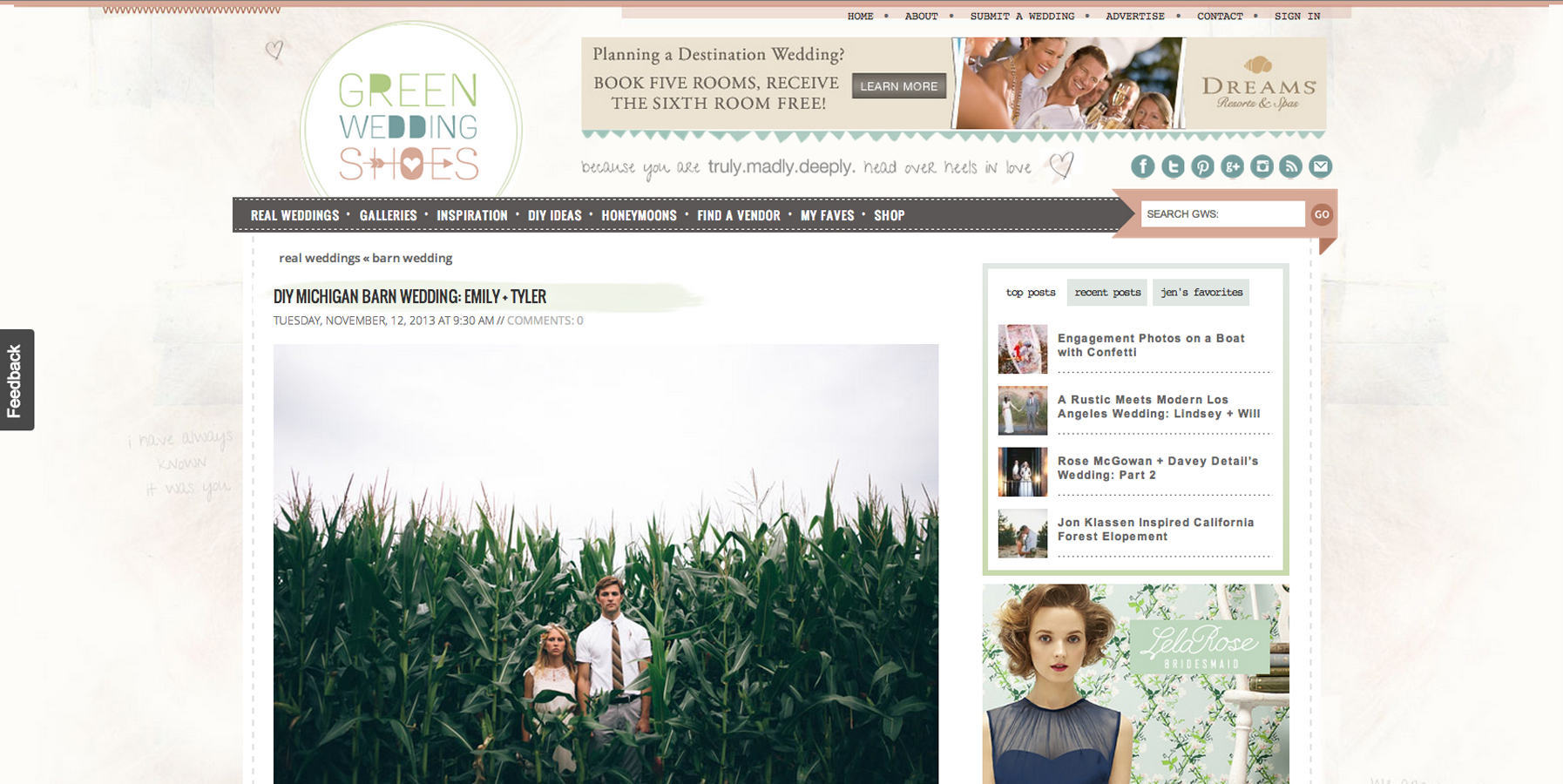 Thanks to the moon'n'back, you two.  We're so honored that you asked us to capture the early pages of your life + journey together.  Blessings + love!
Now, here are a few of our personal faves from Emily + Tyler's amazing day… xo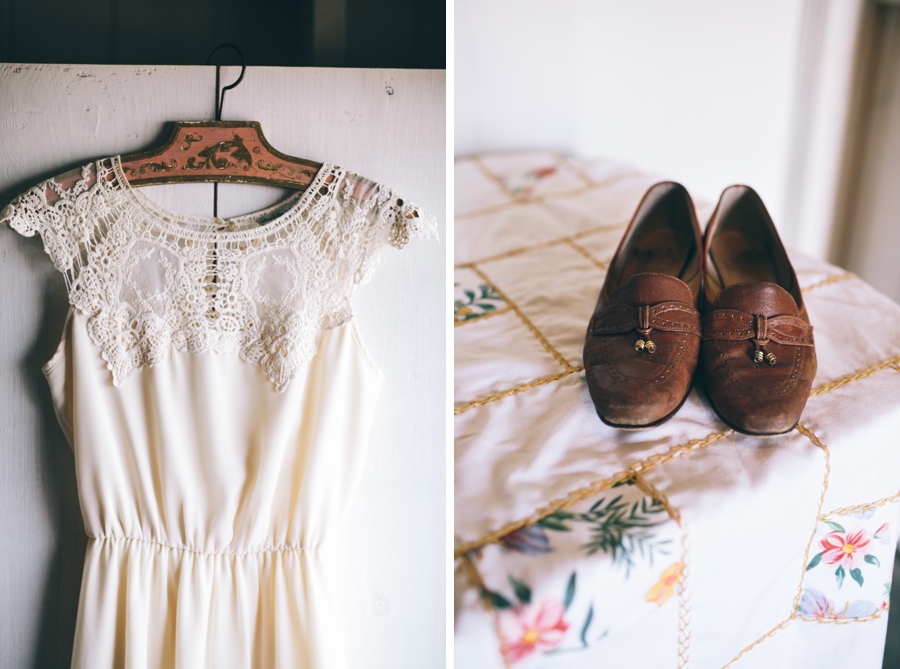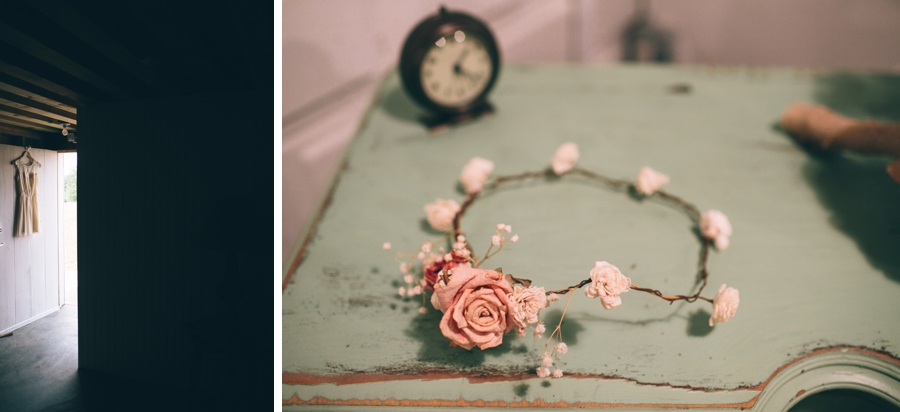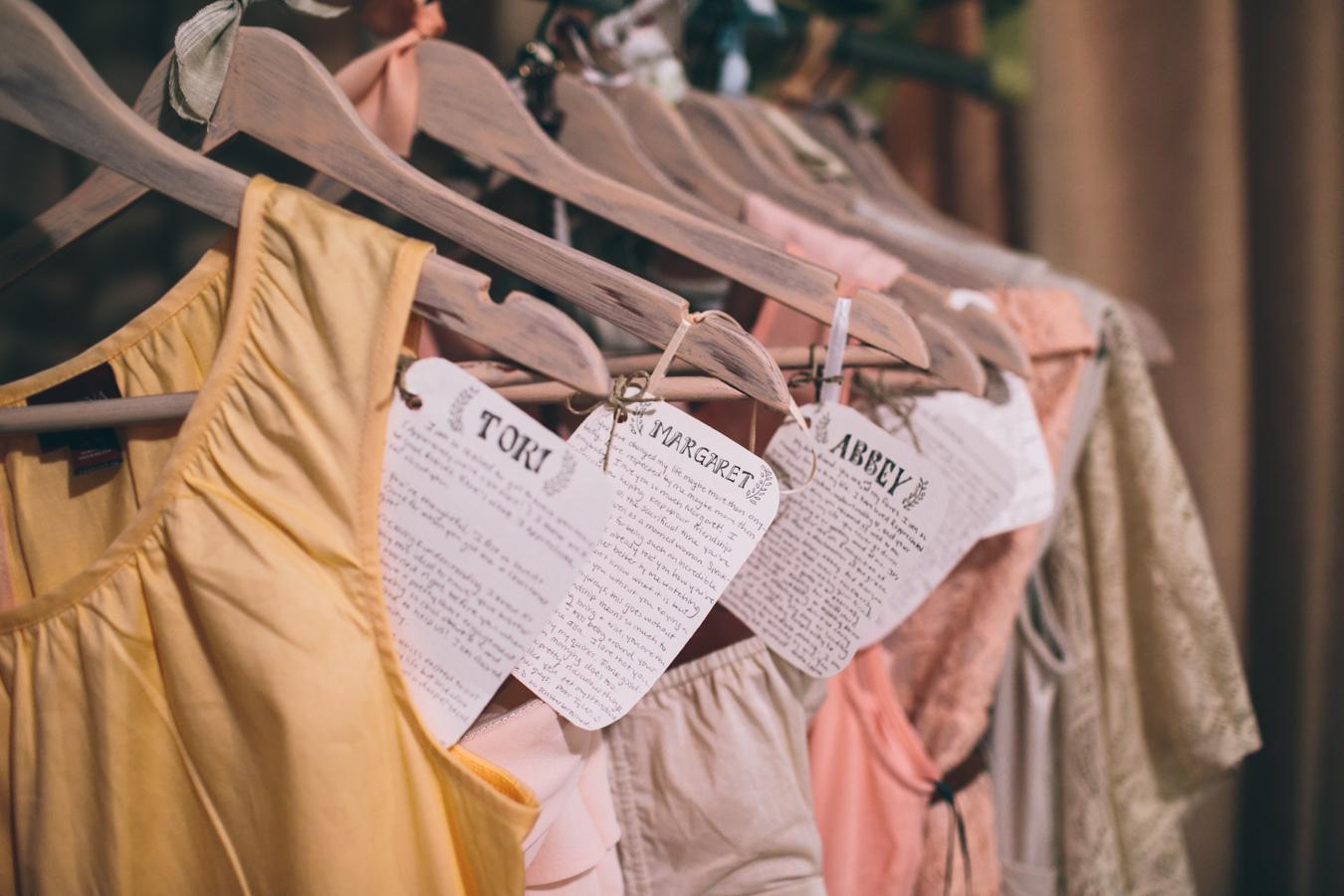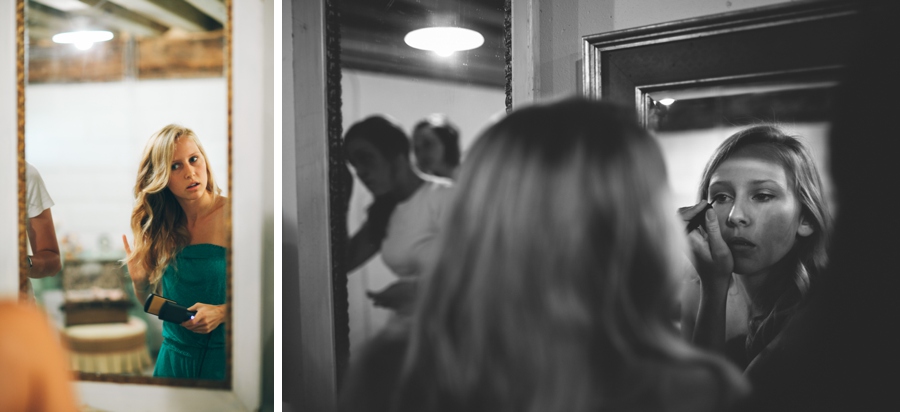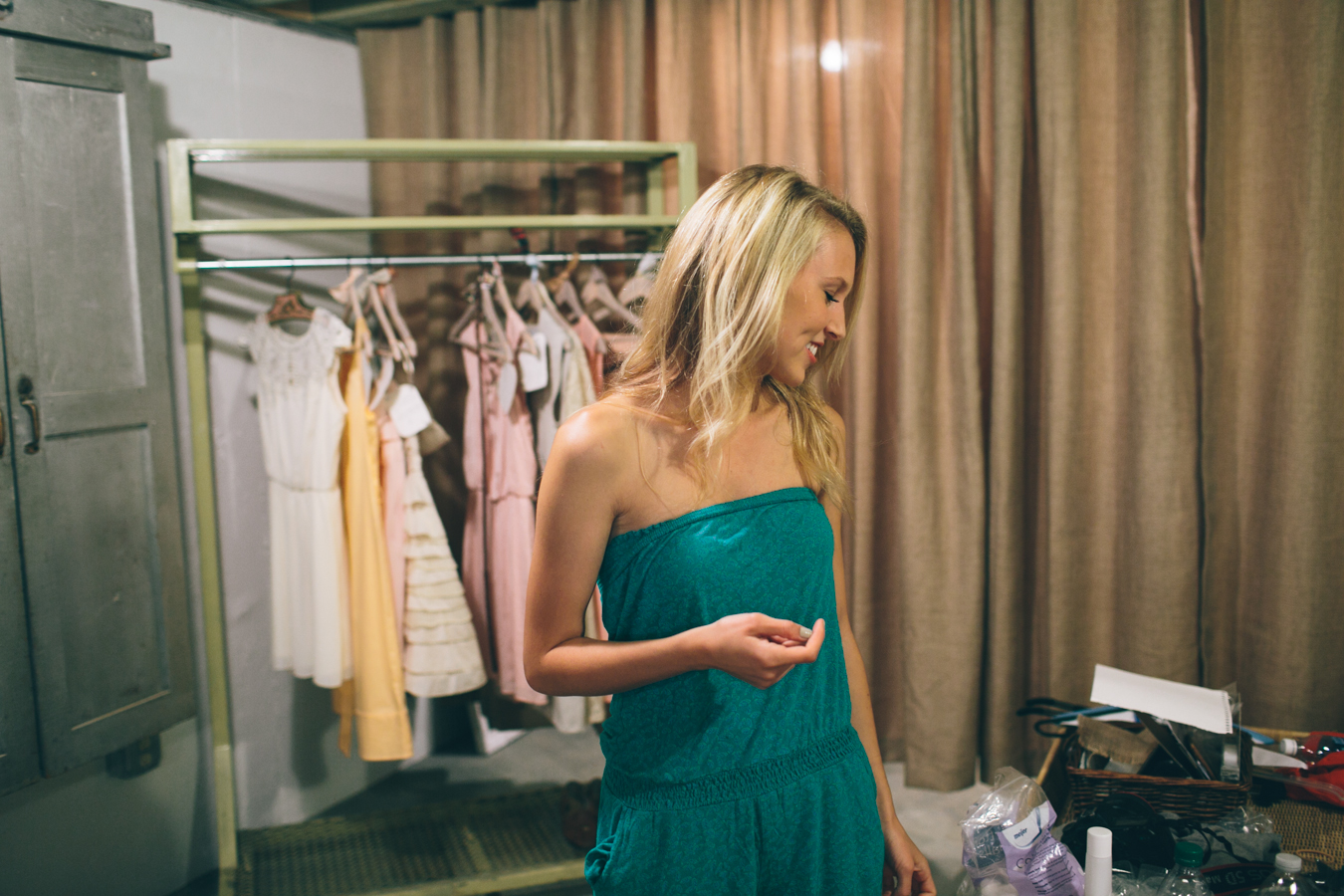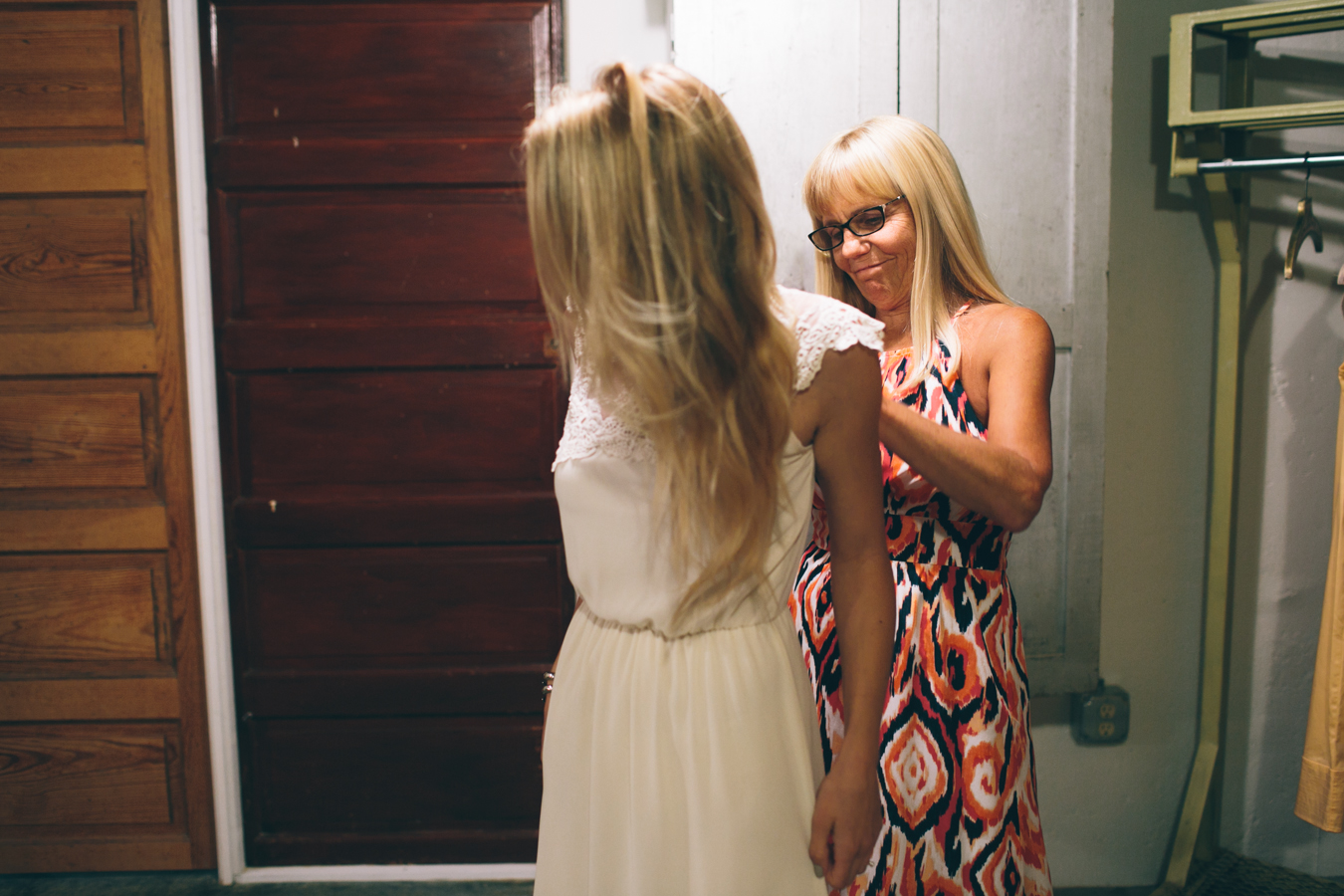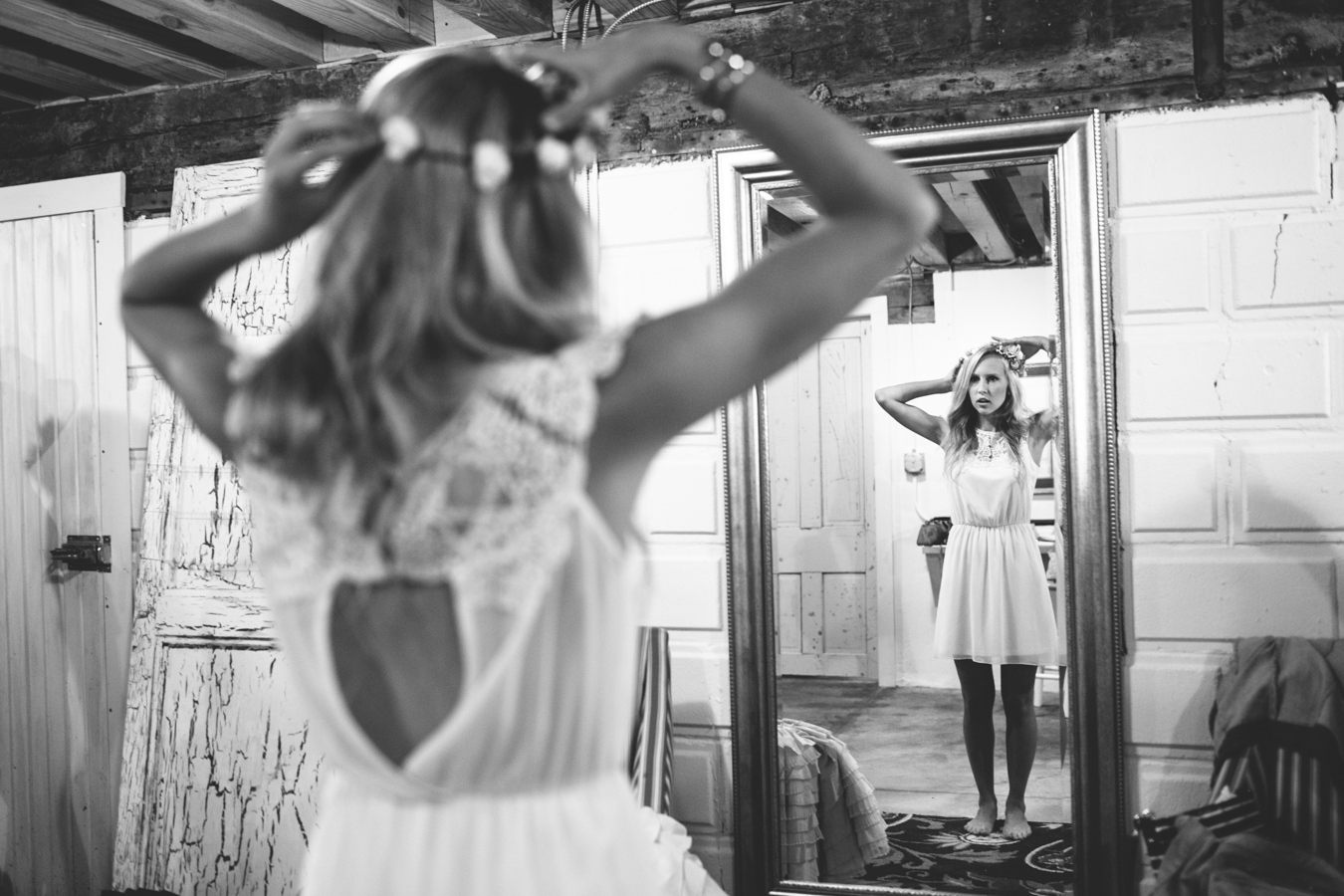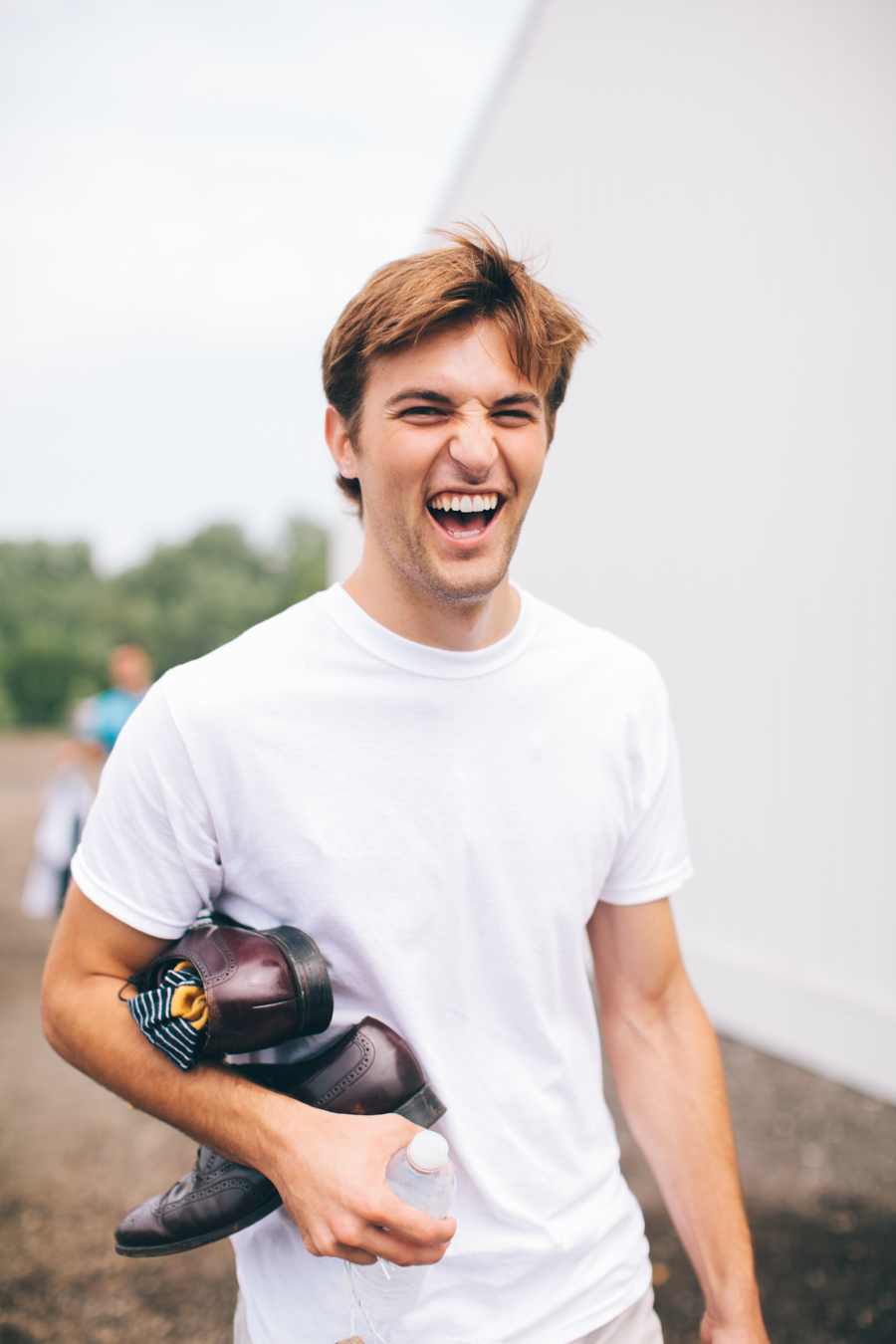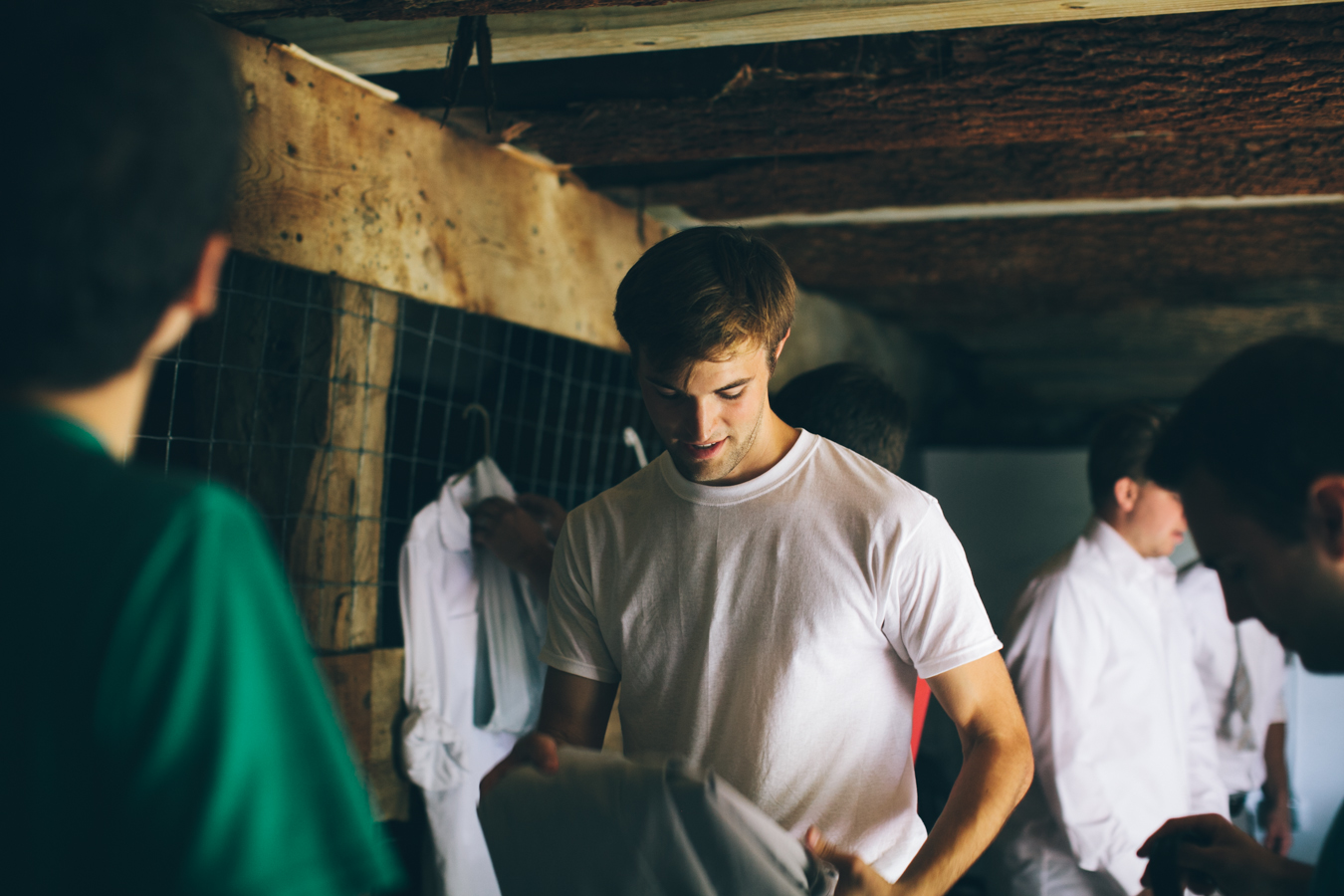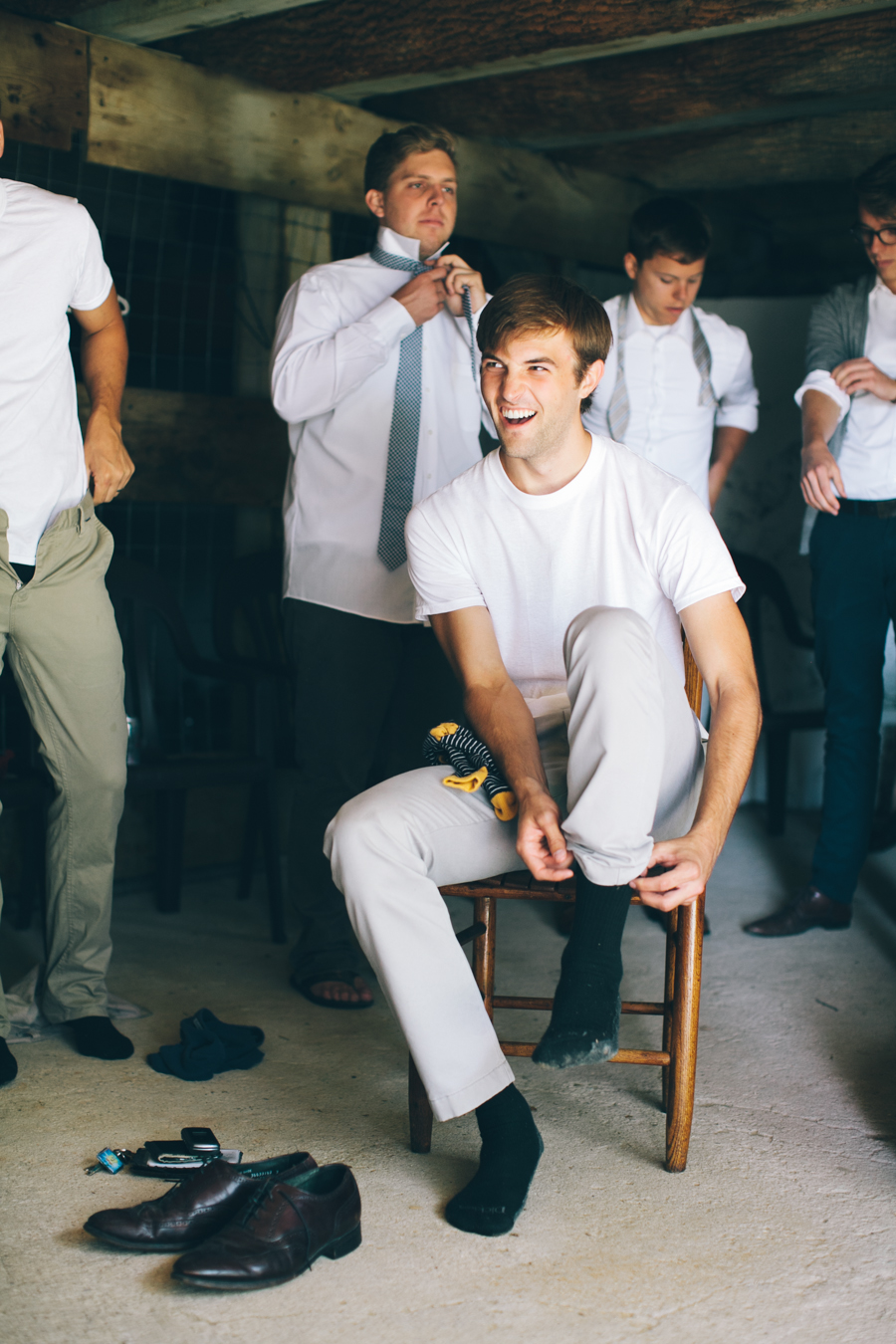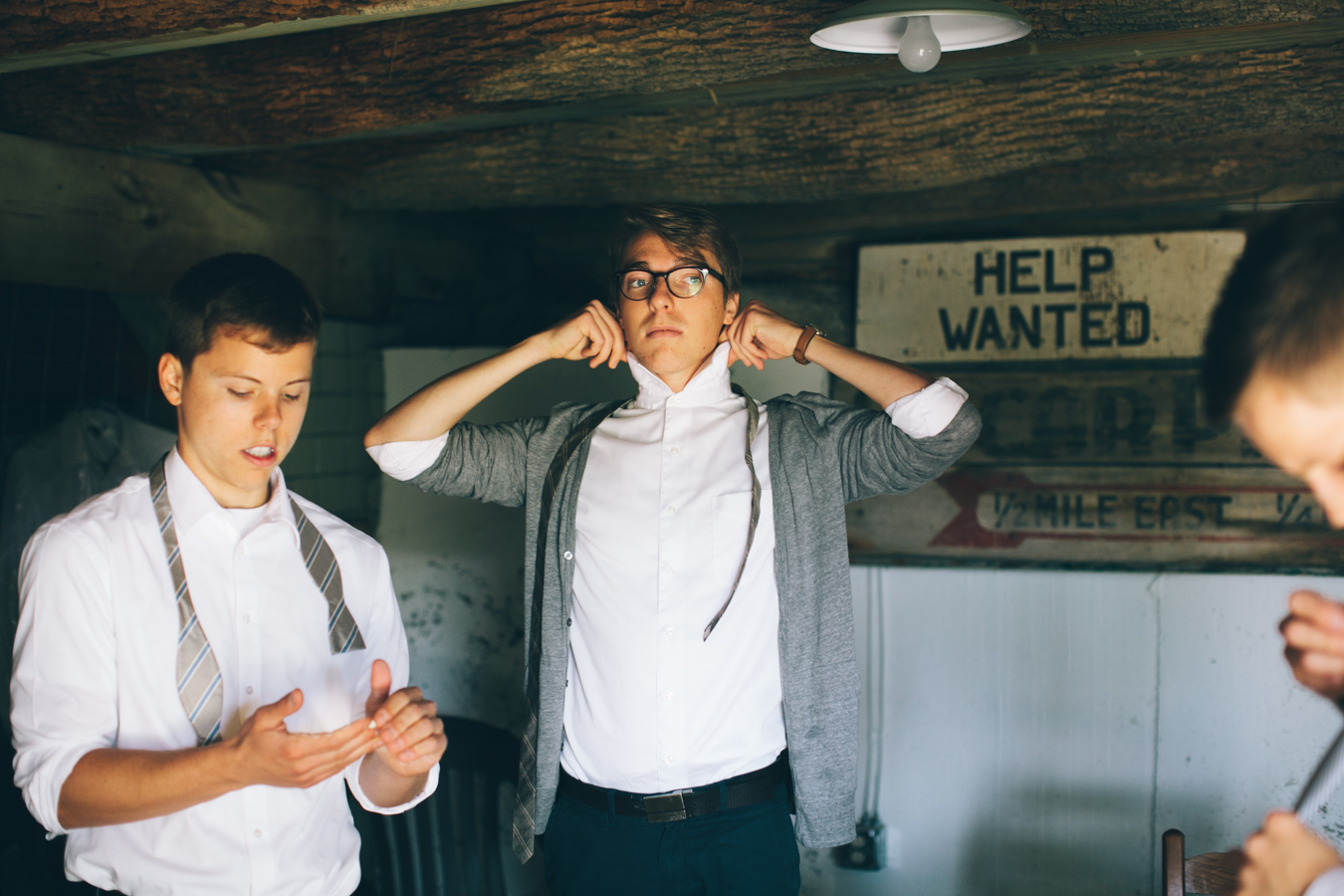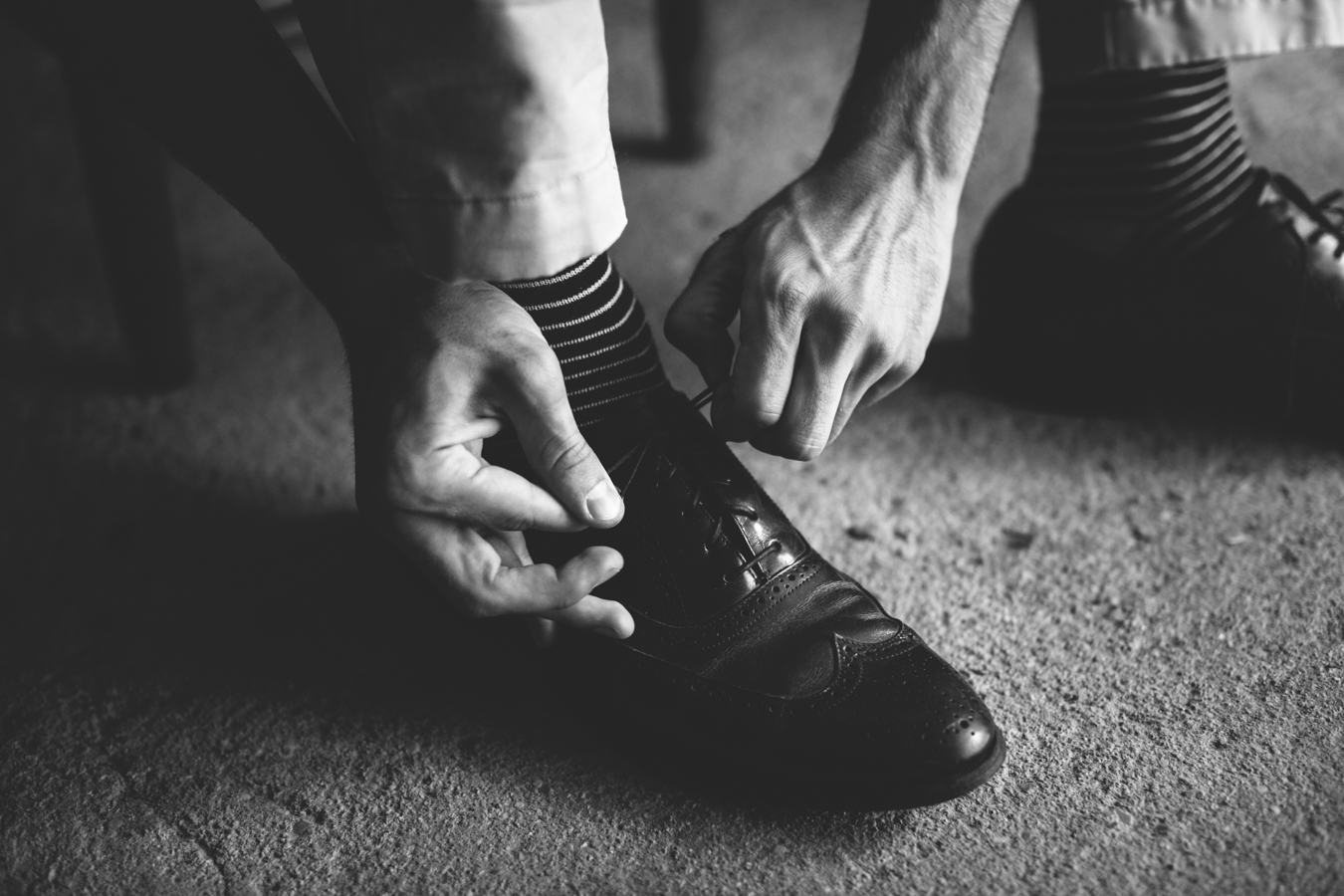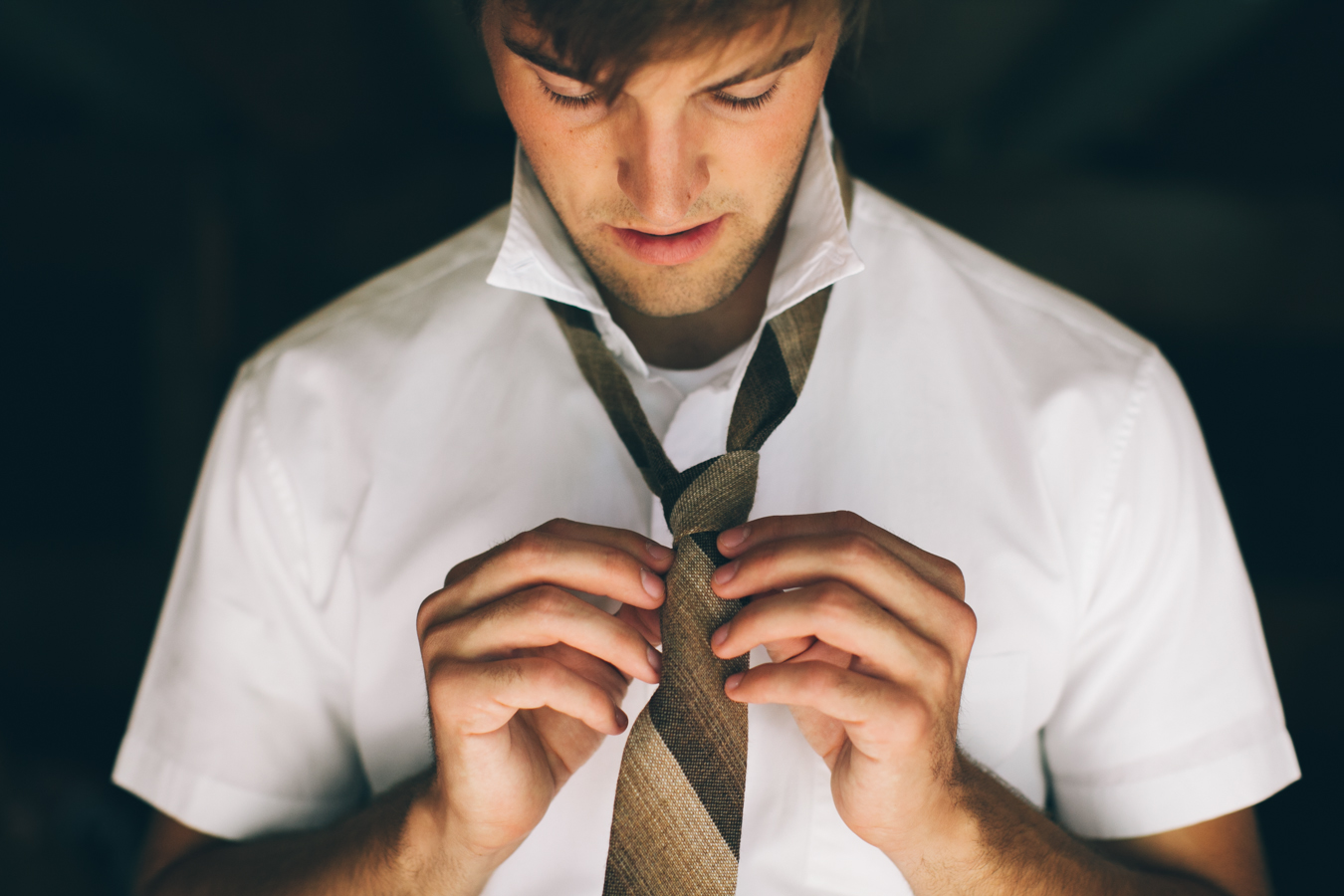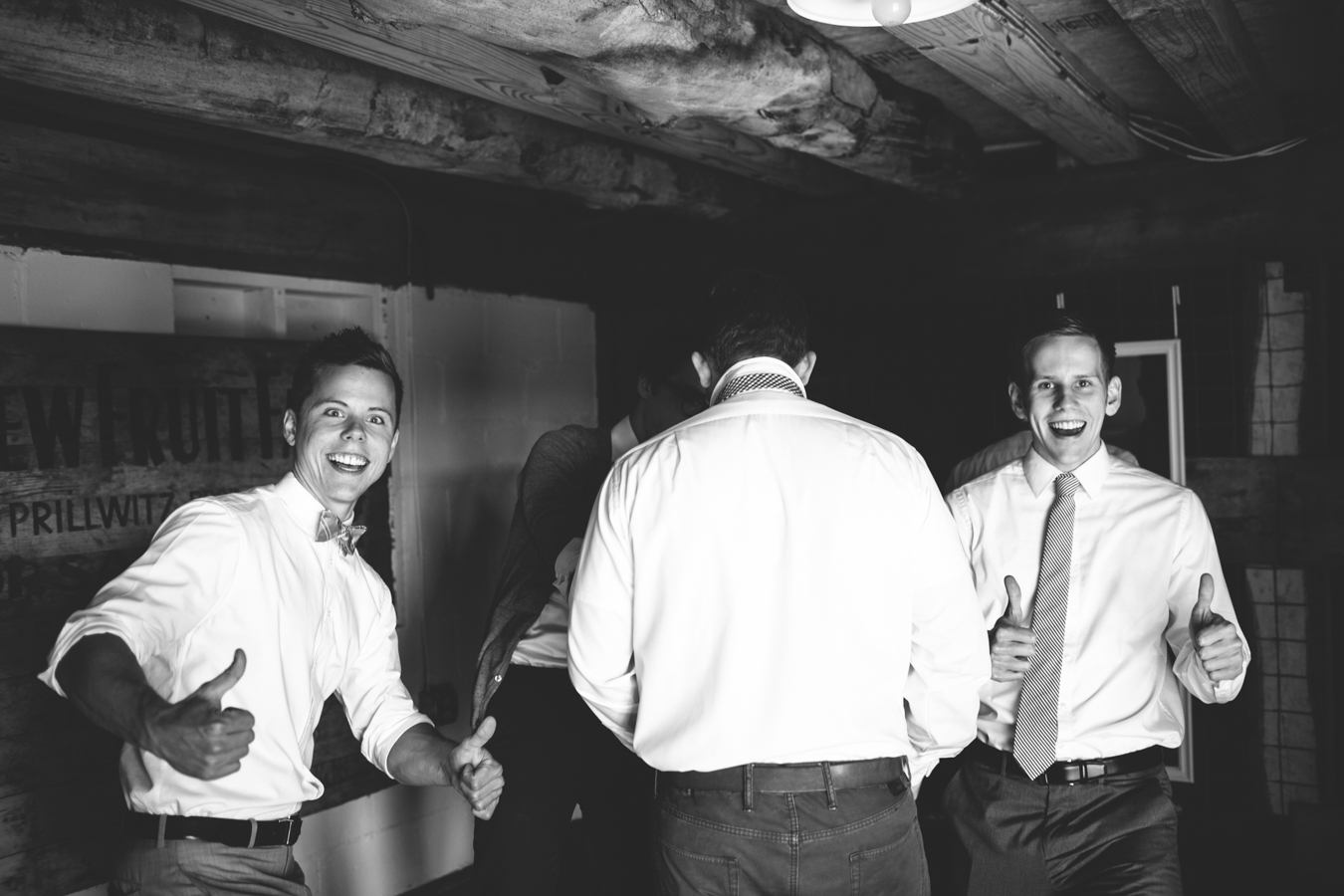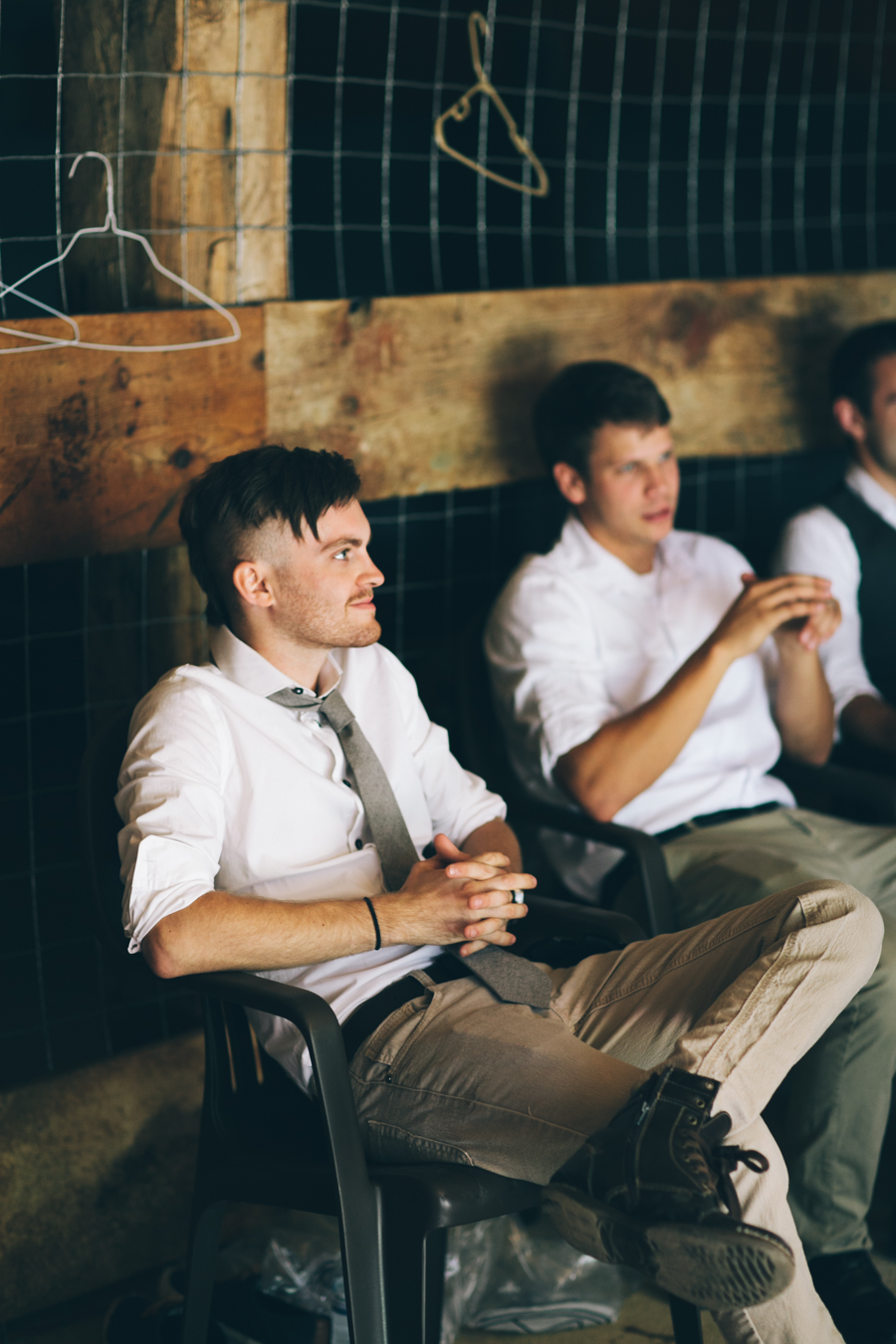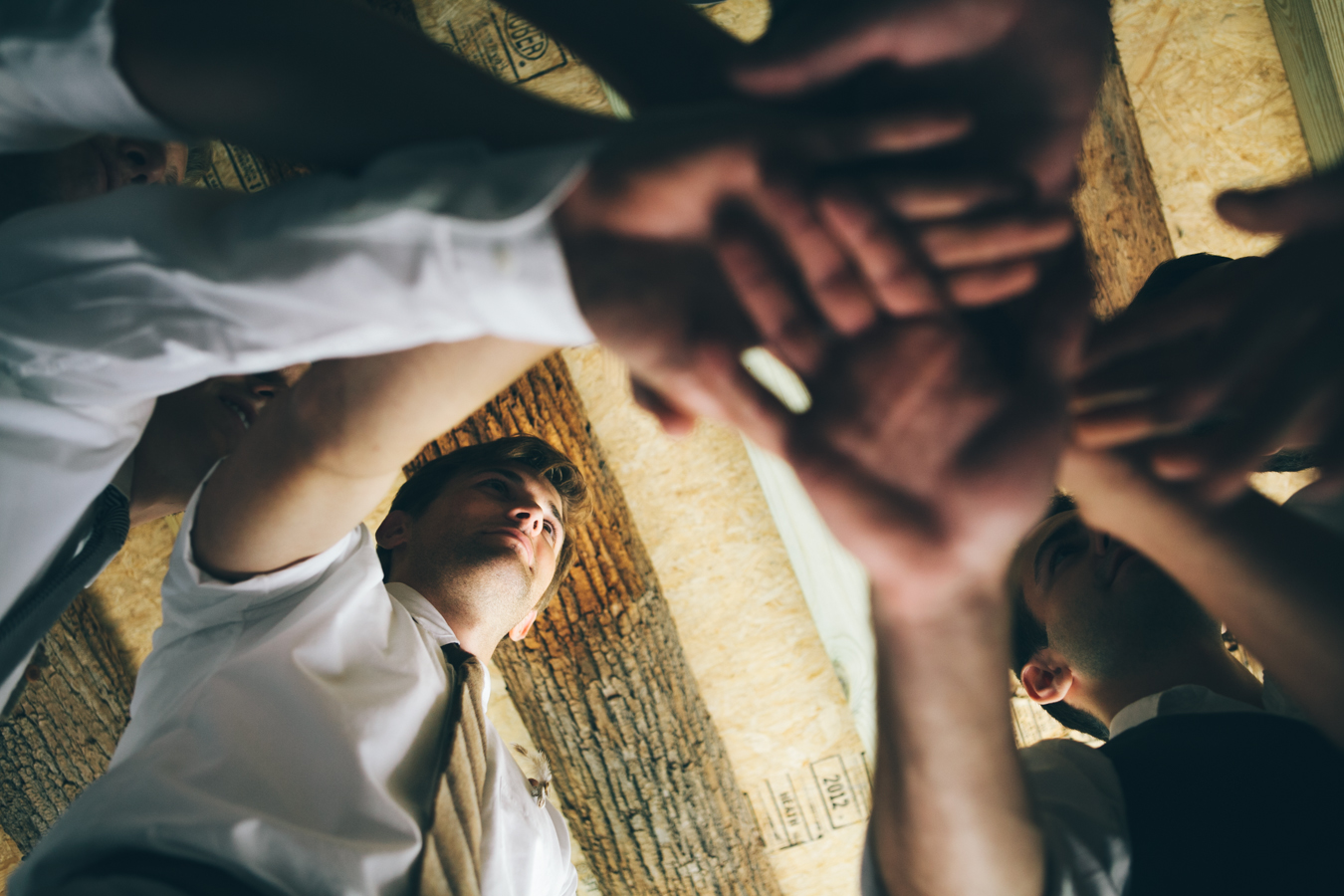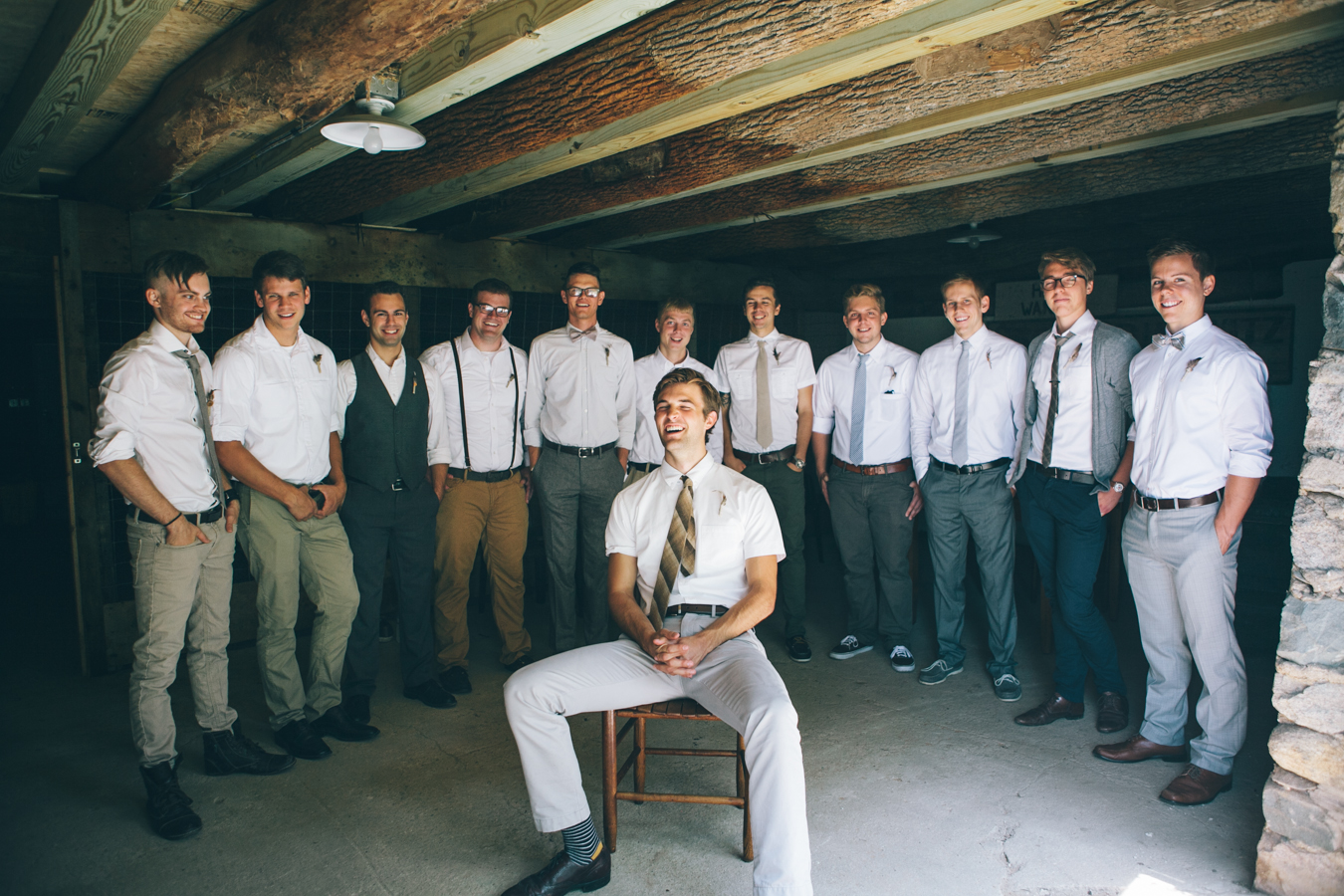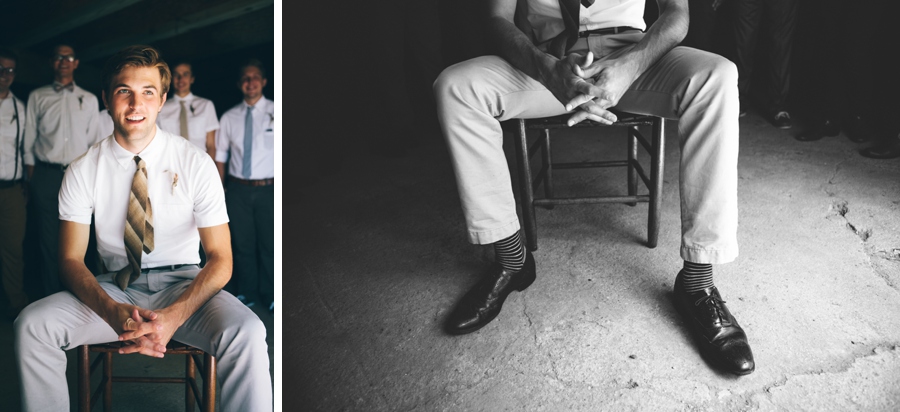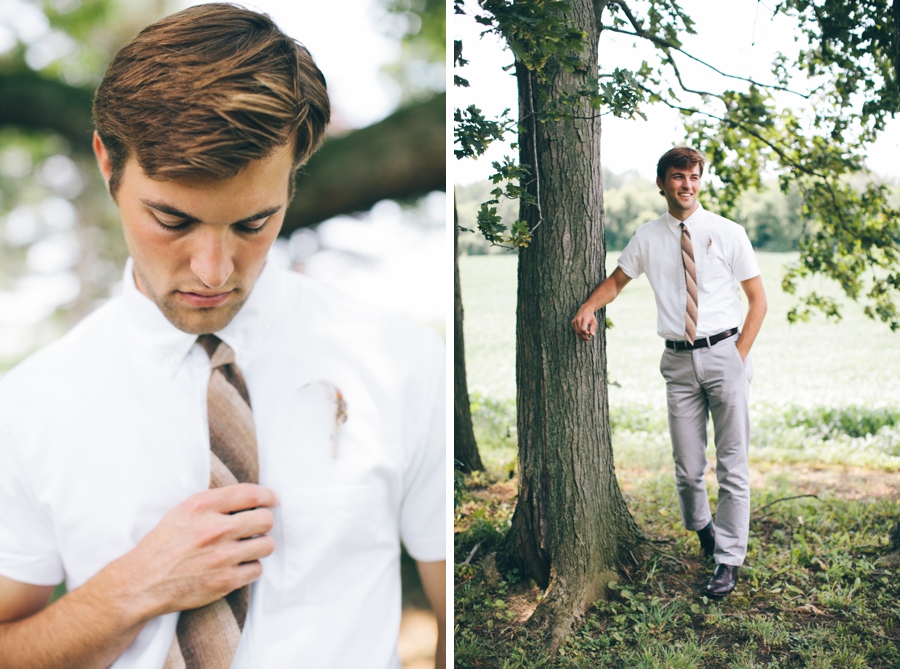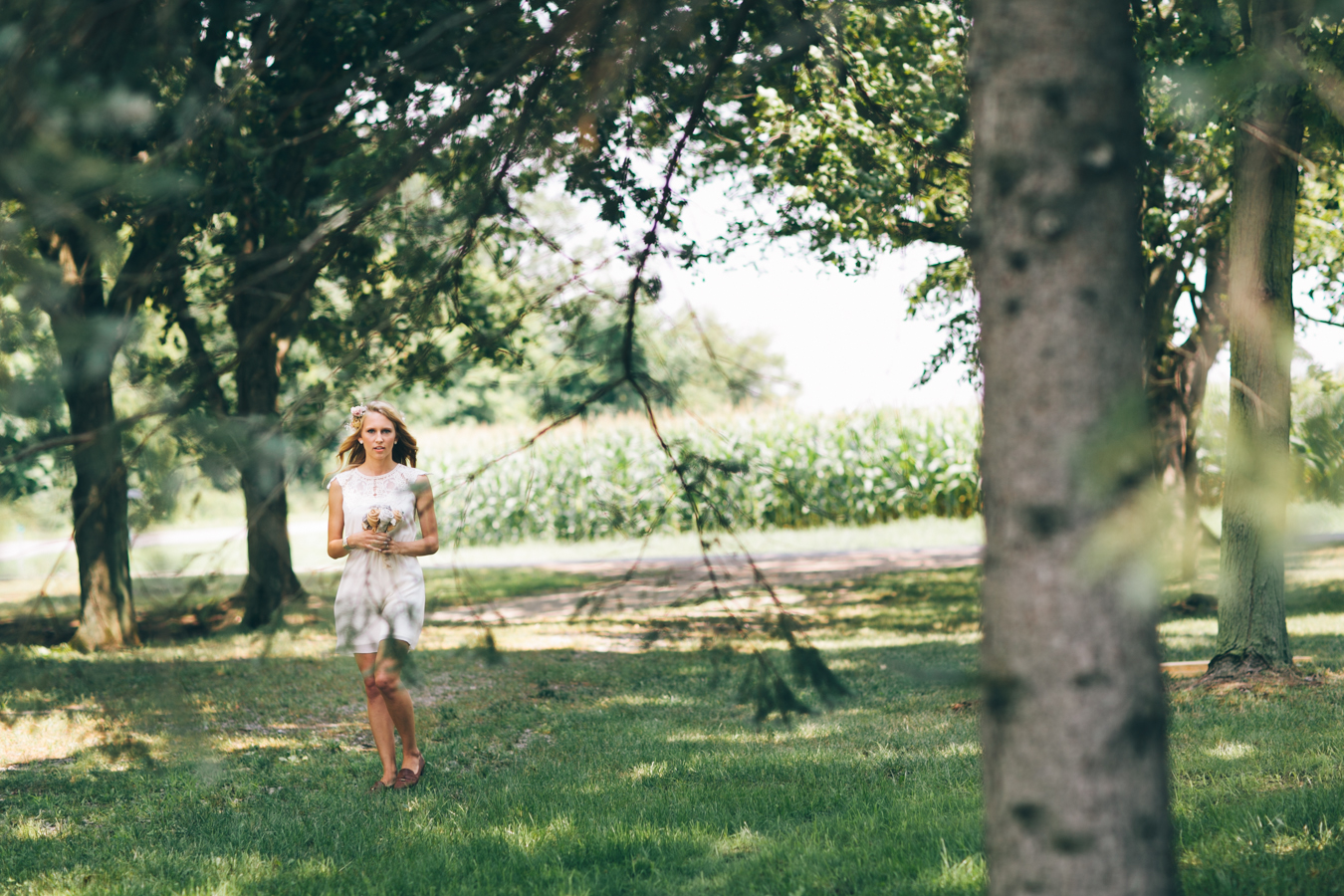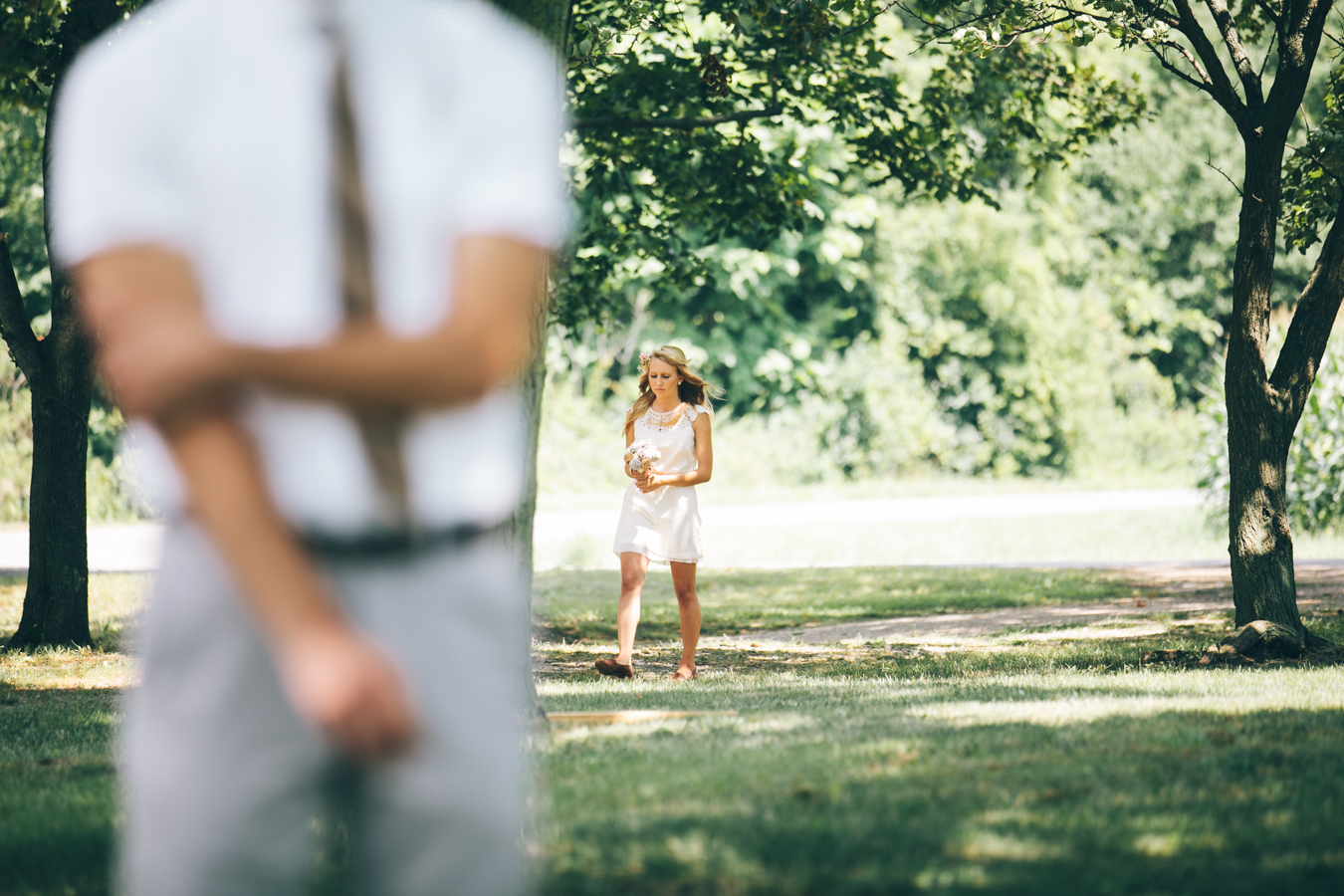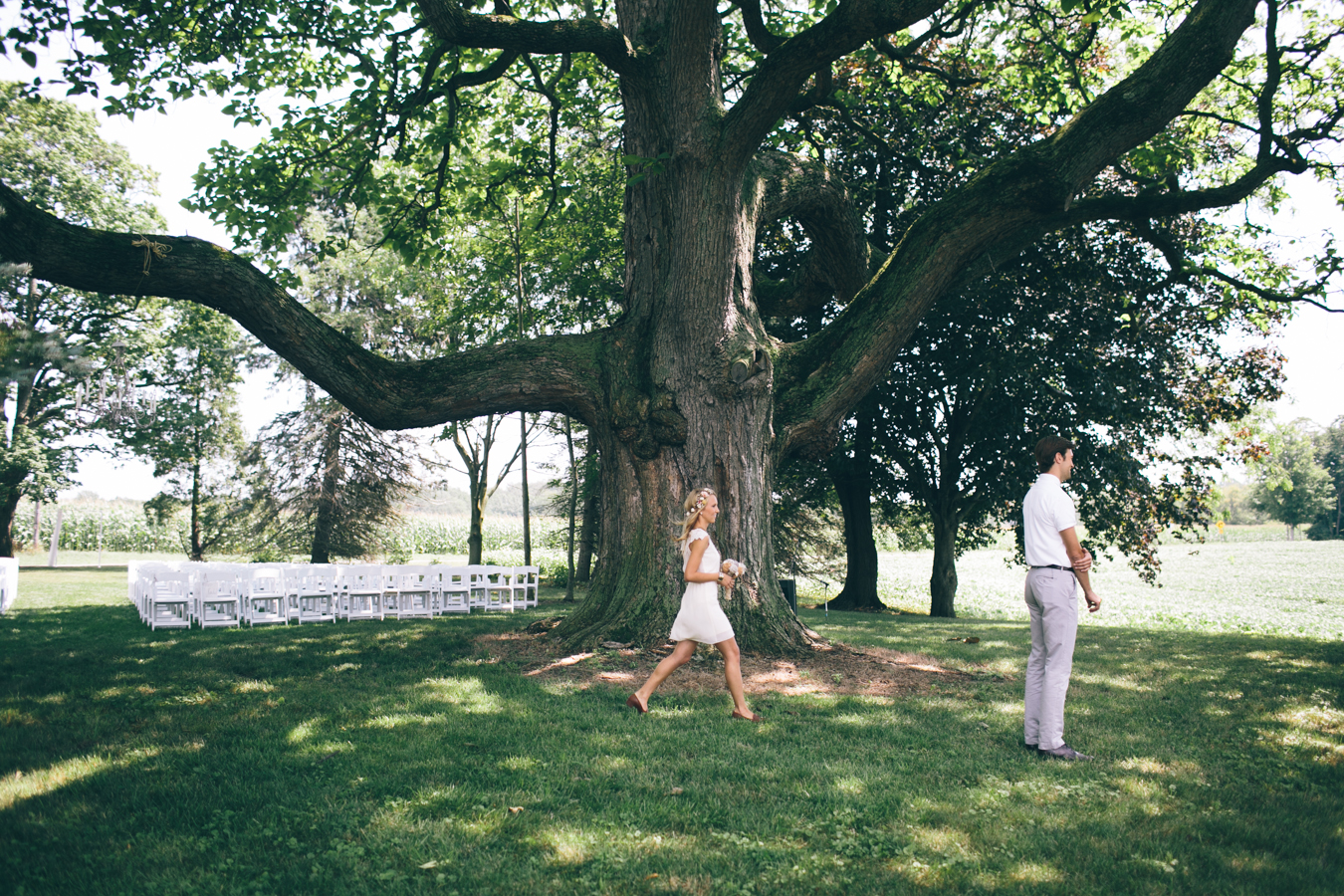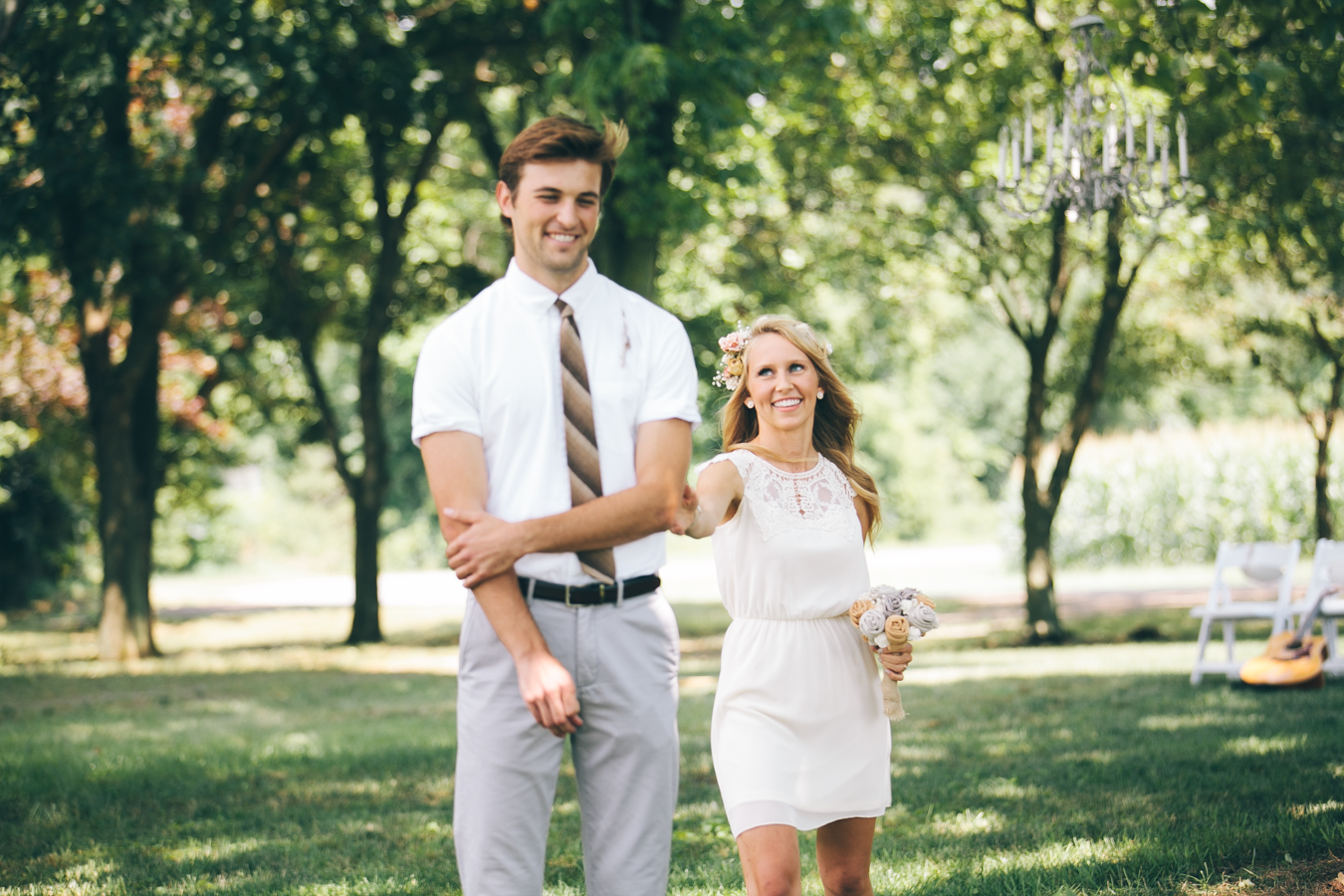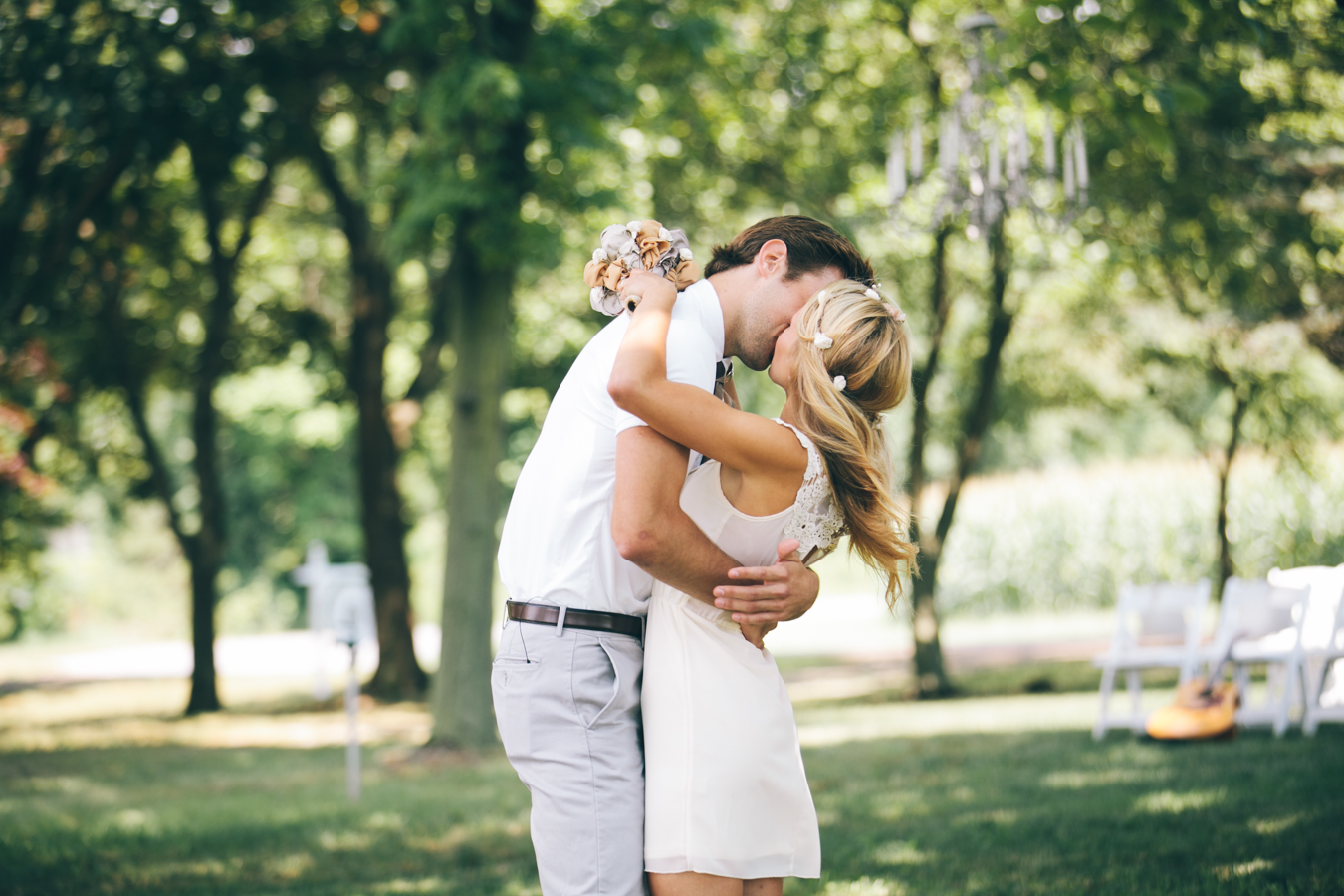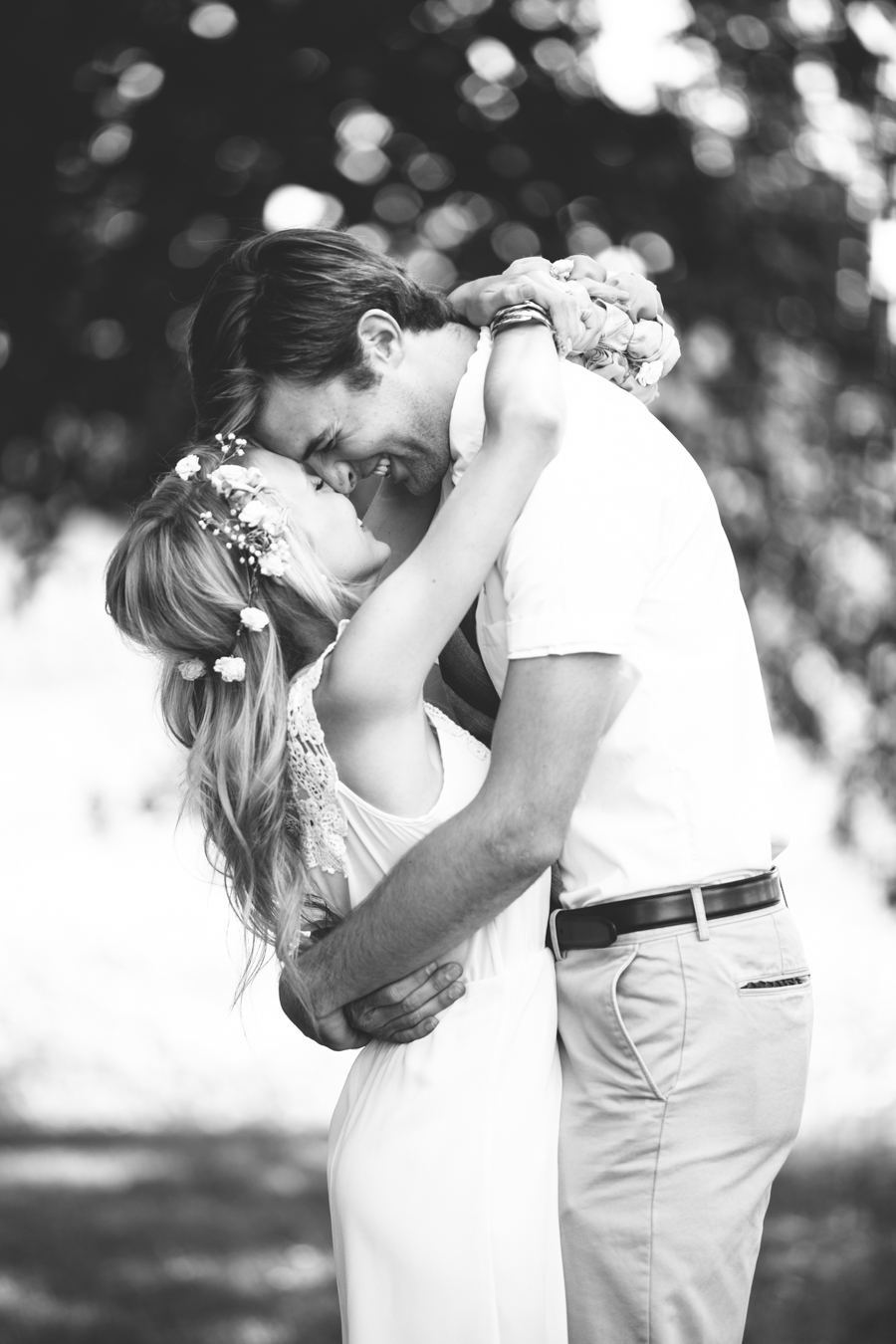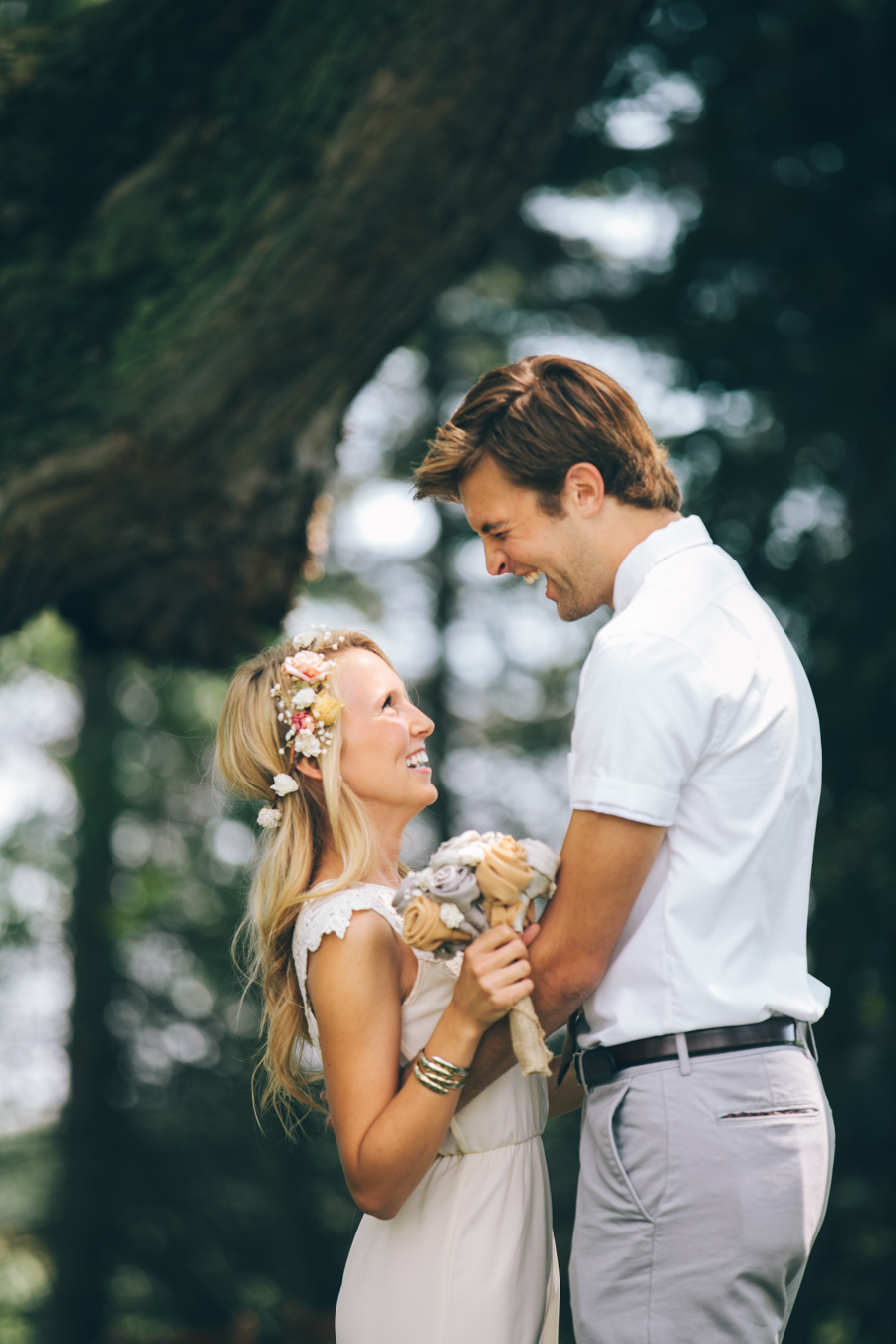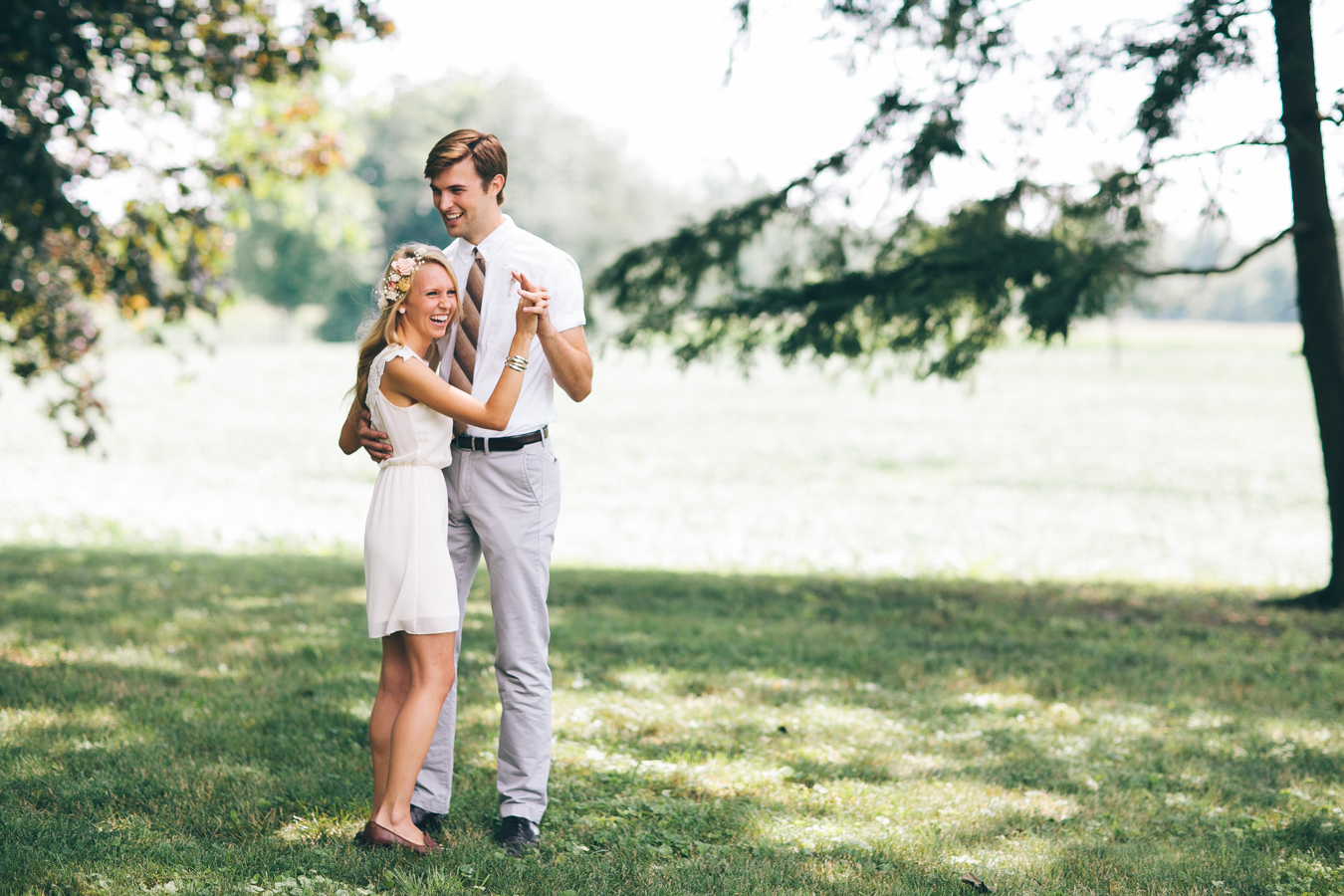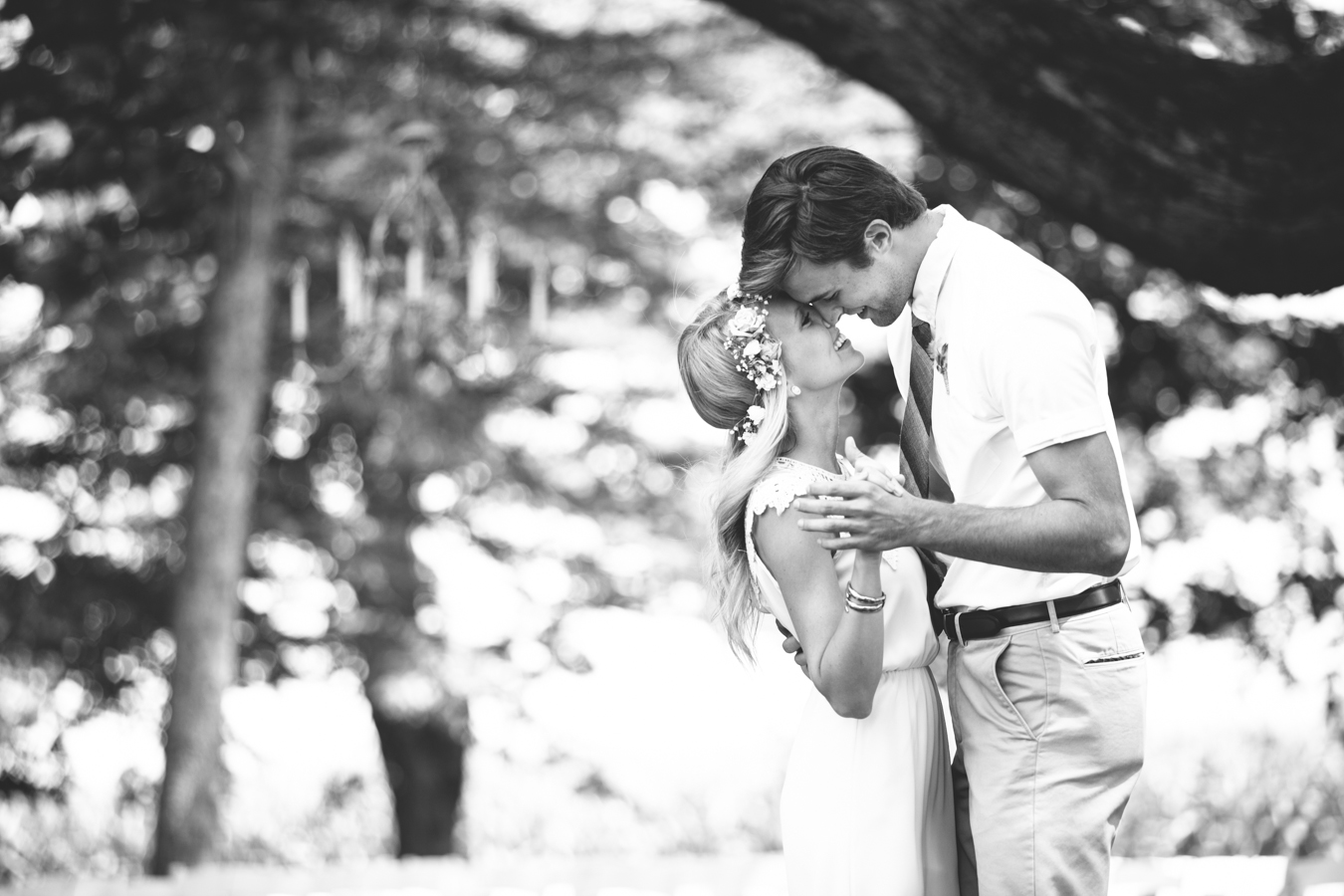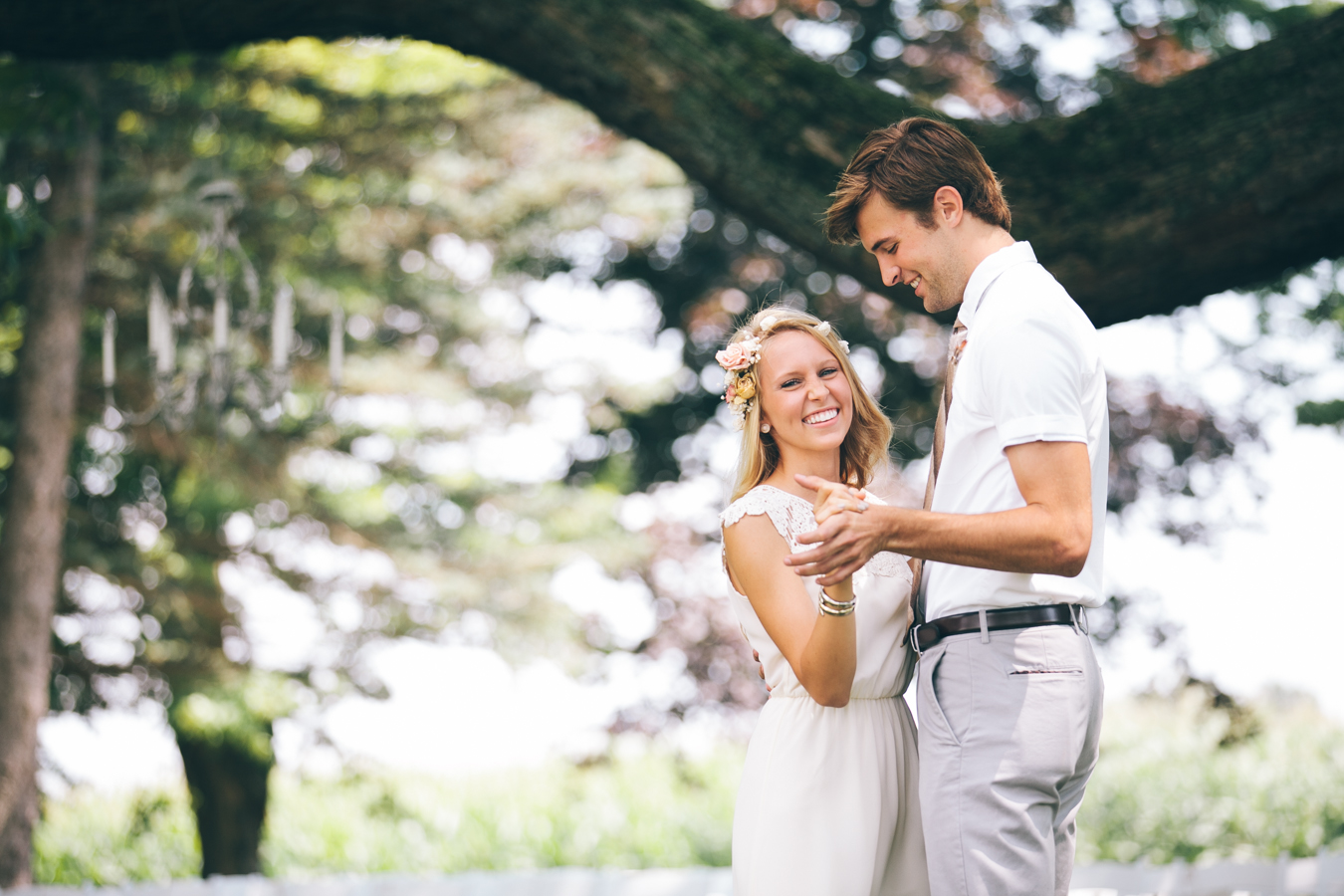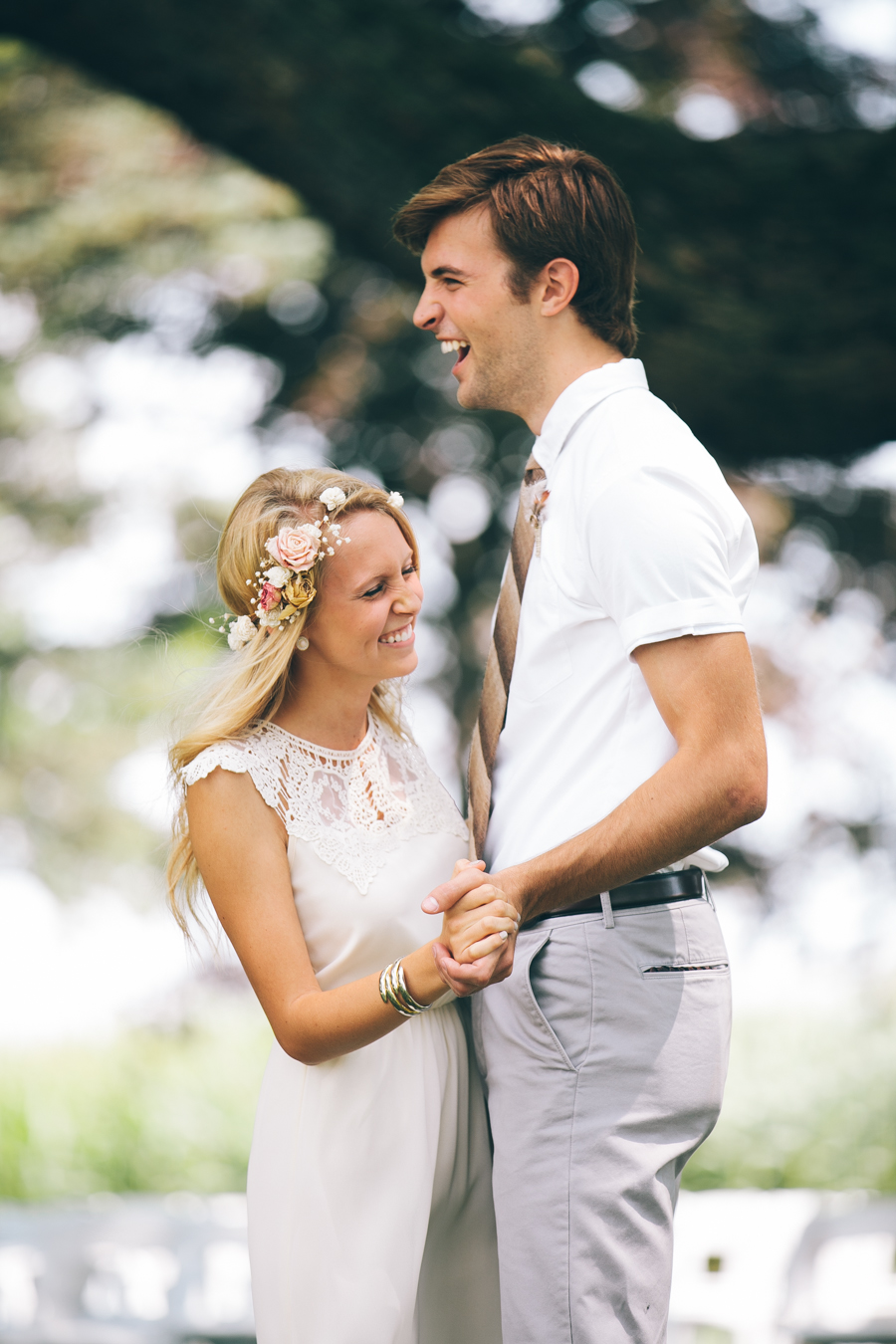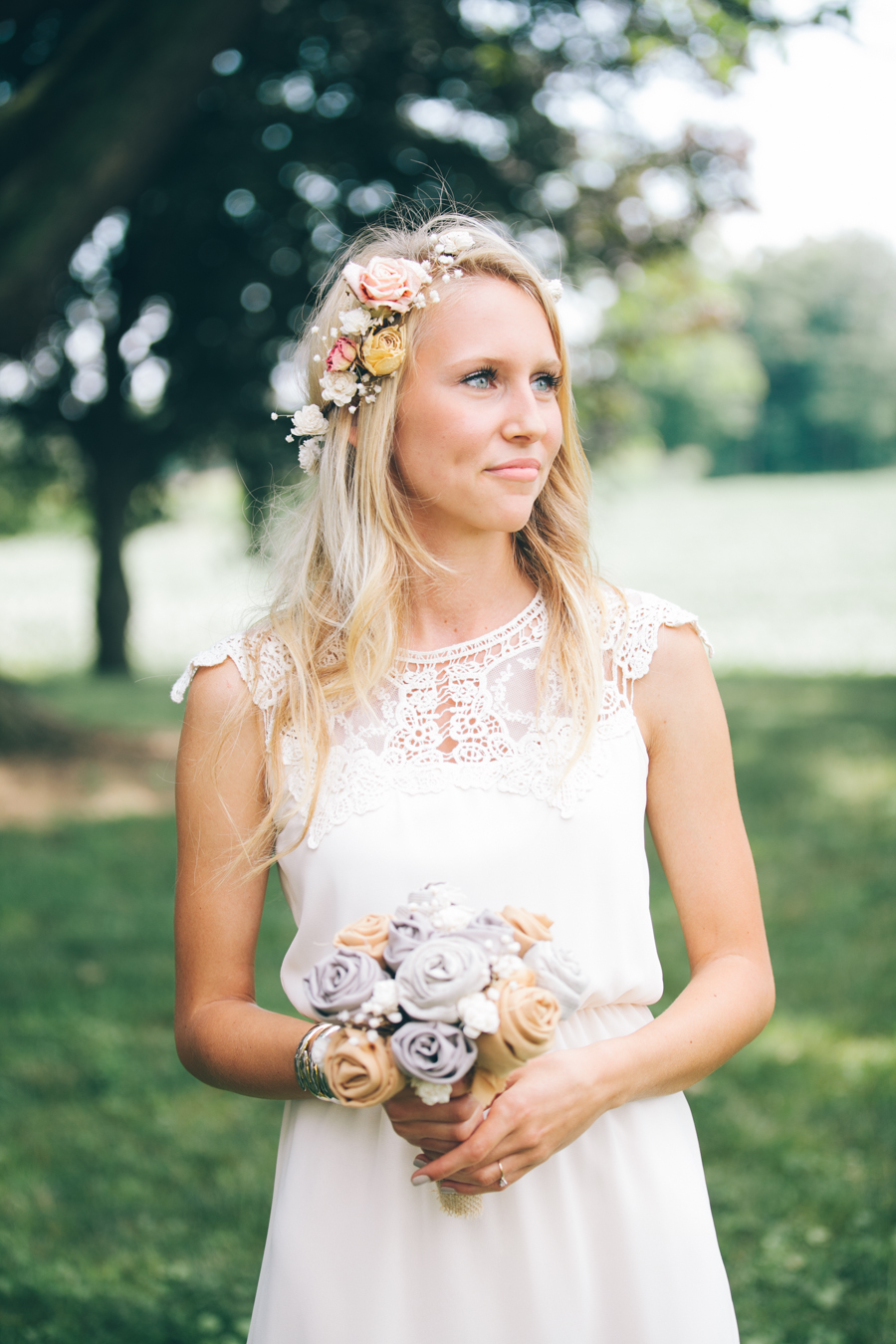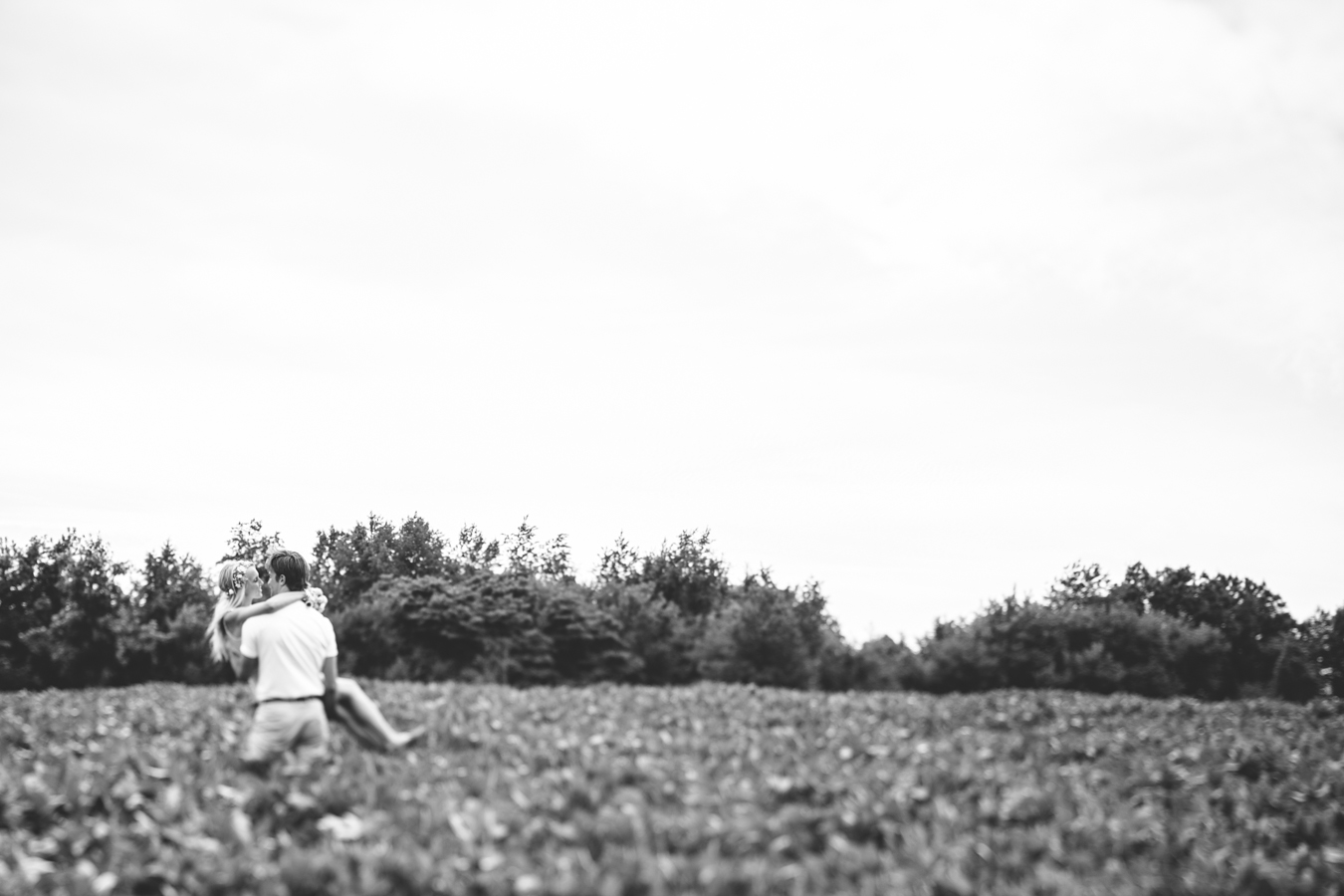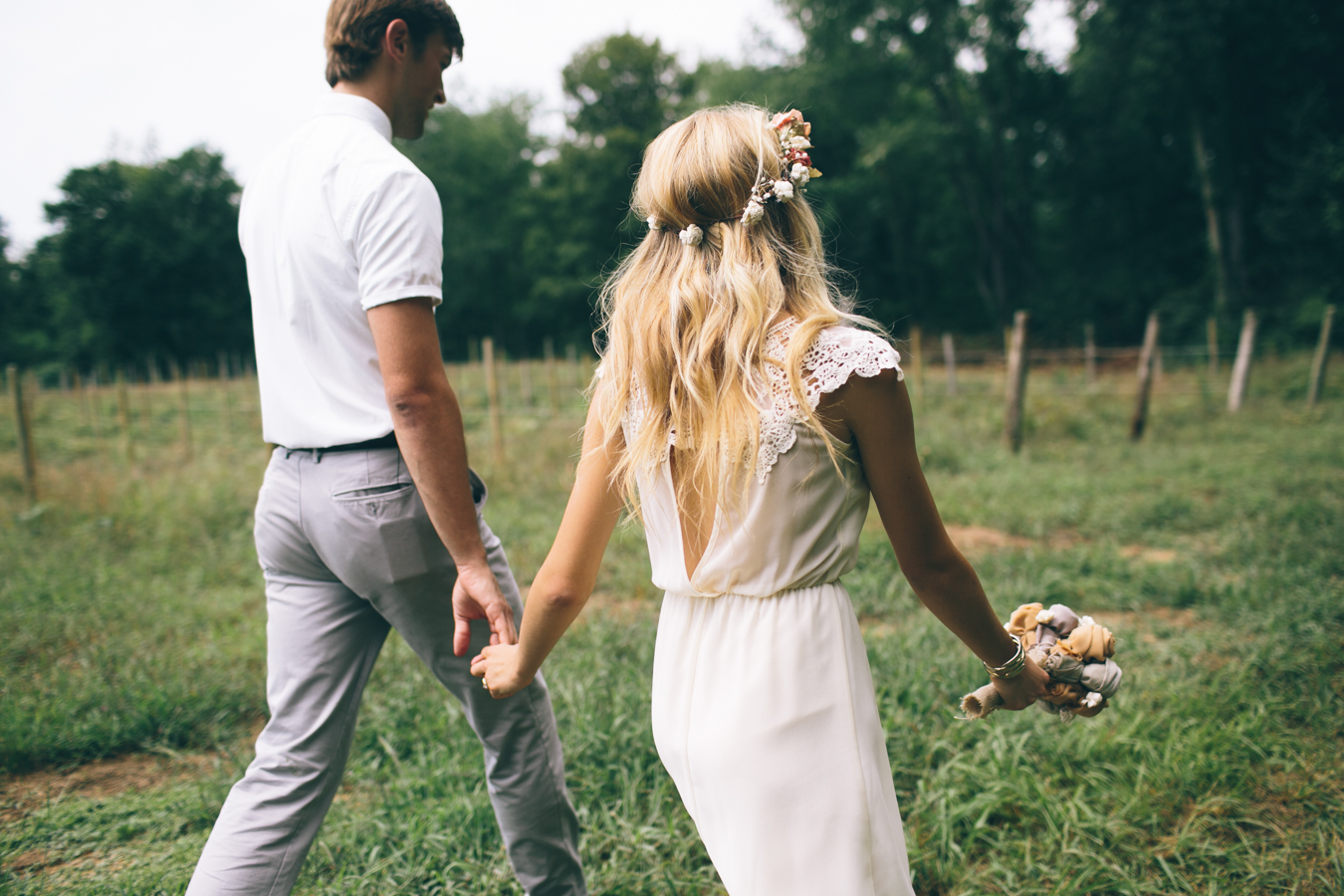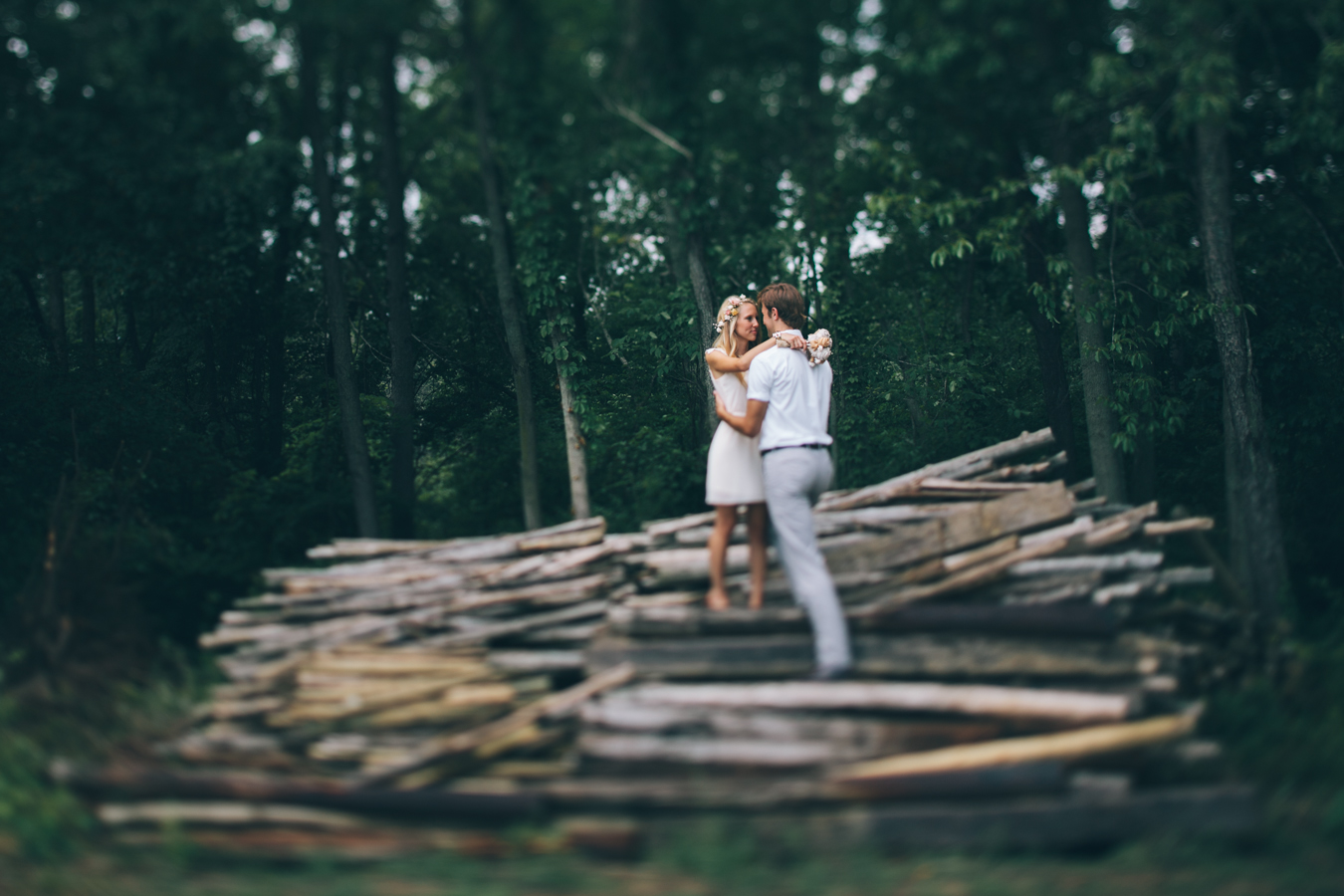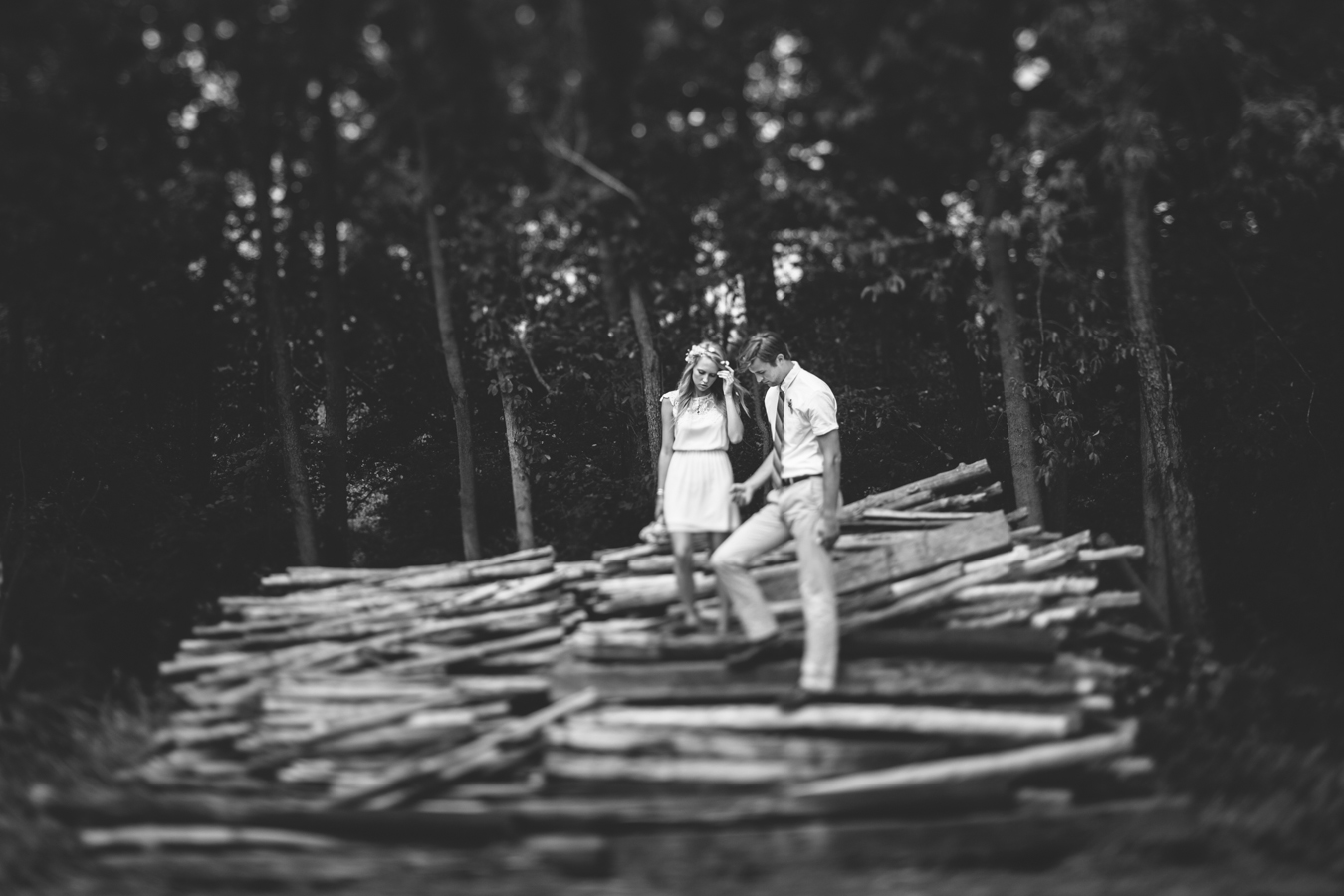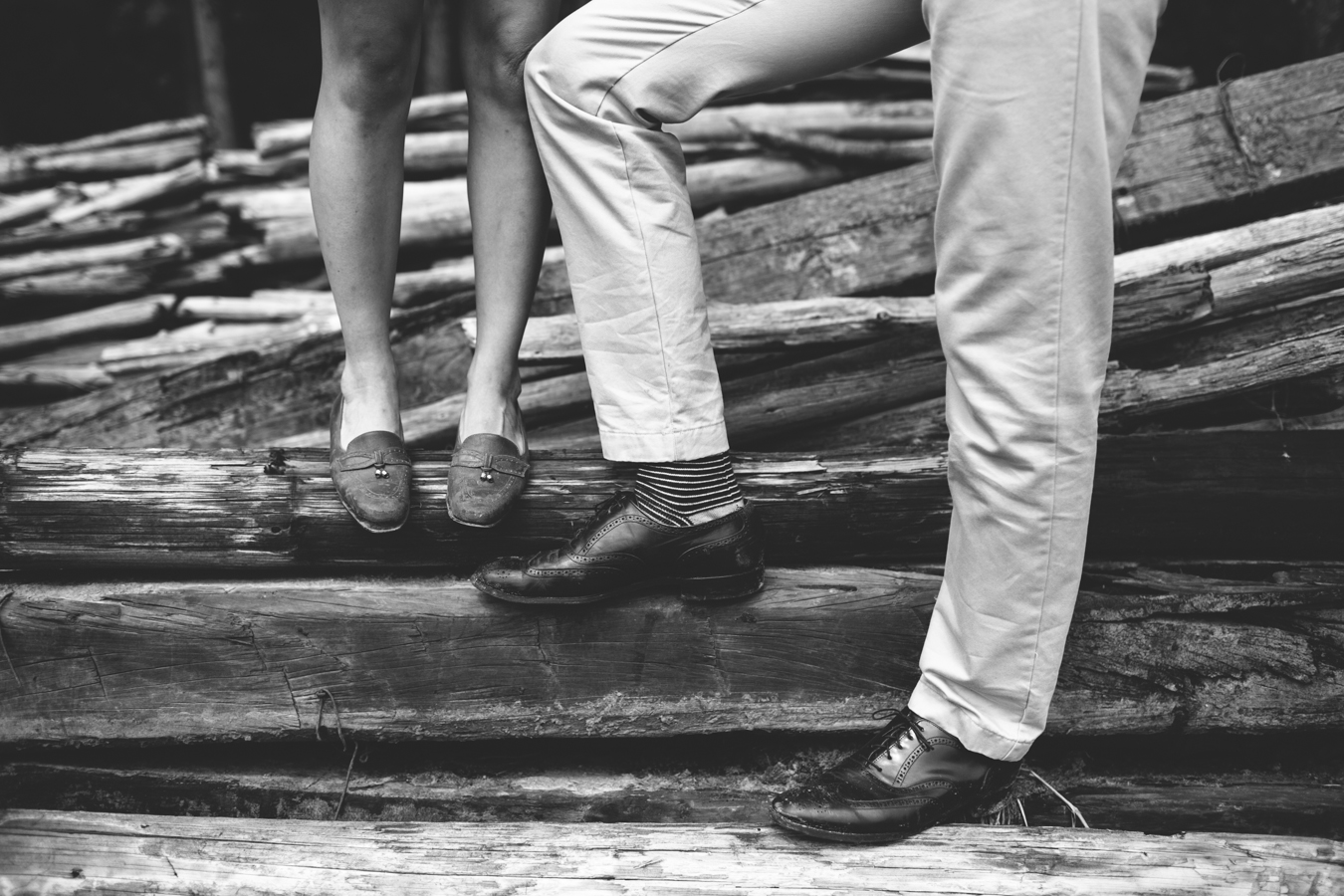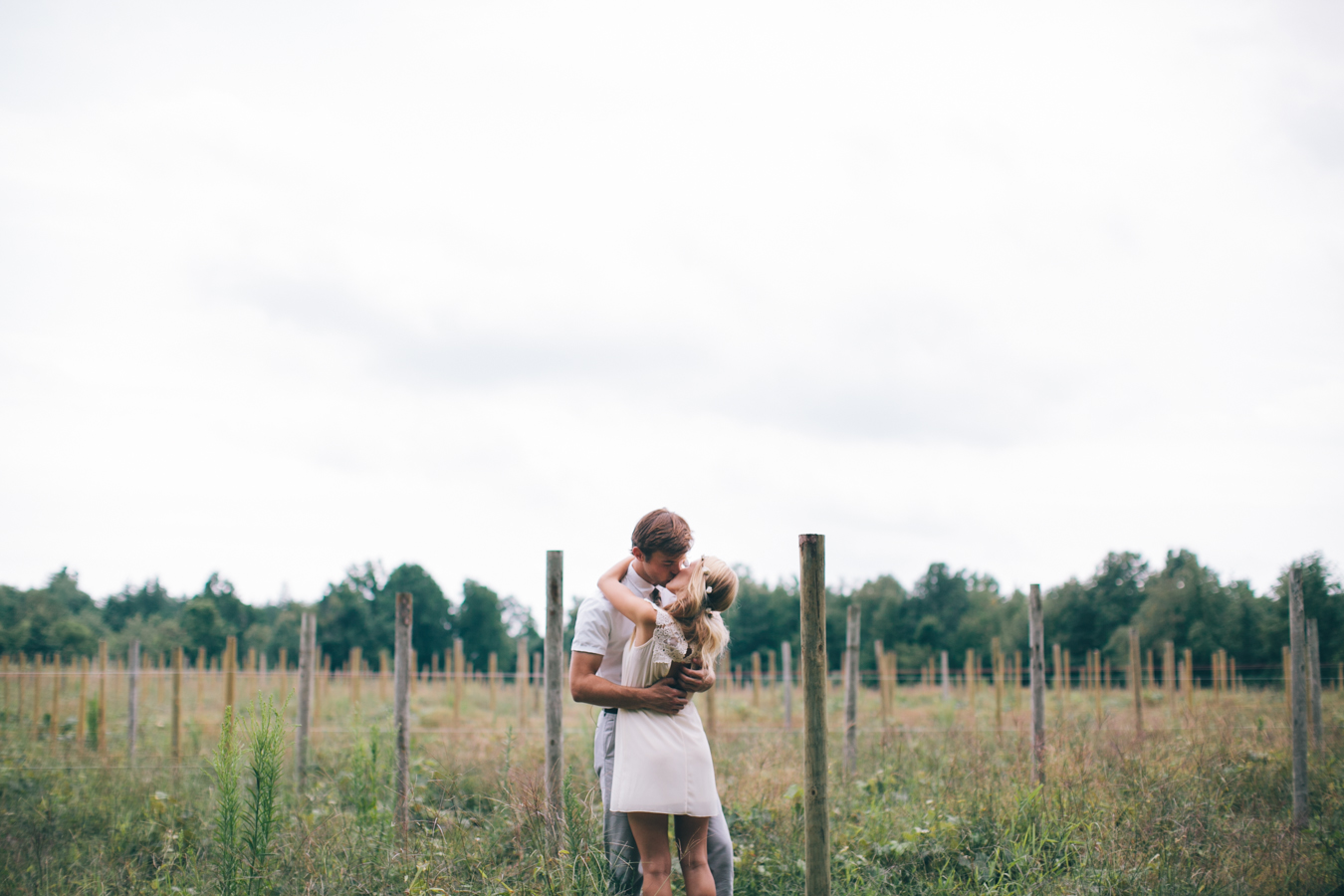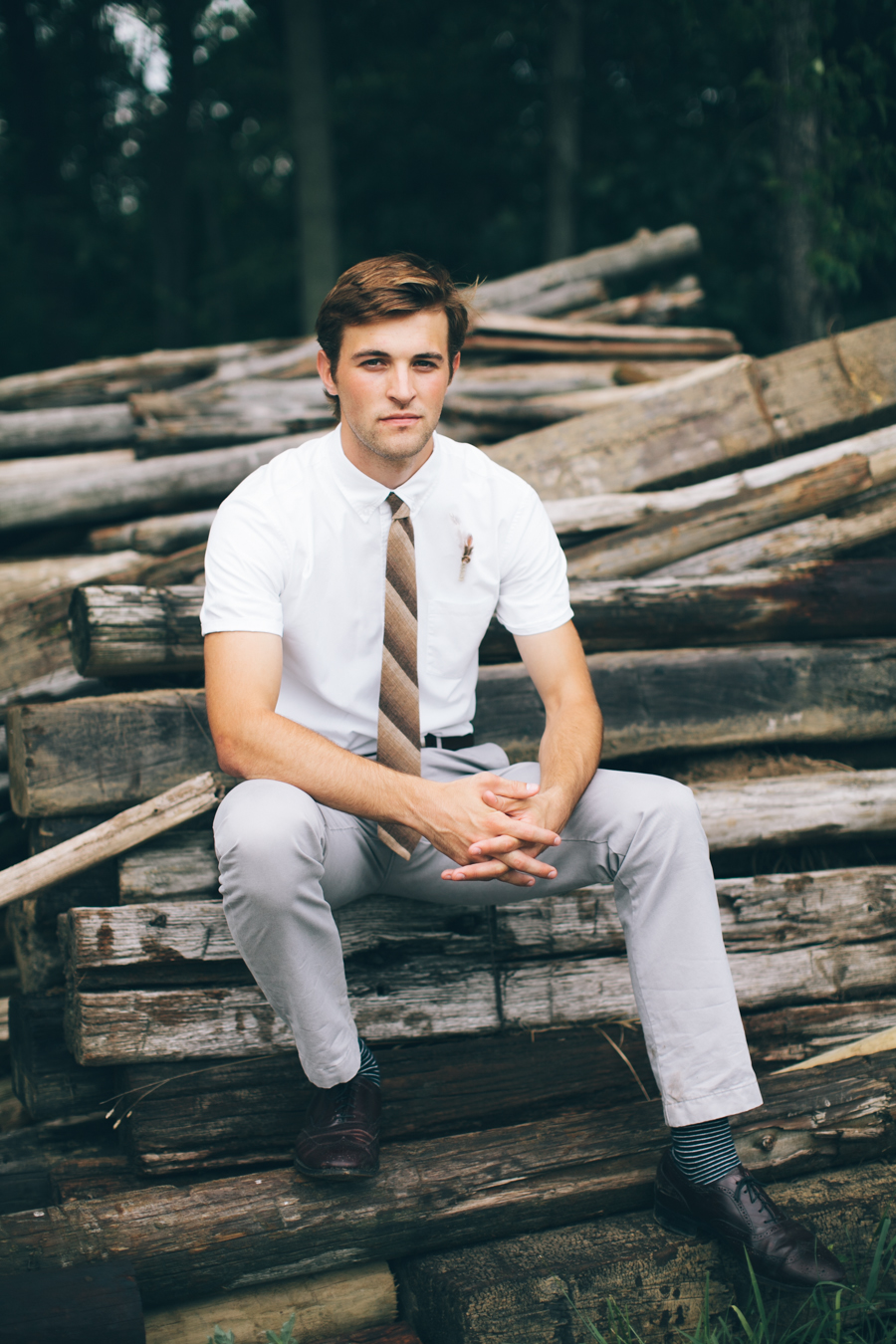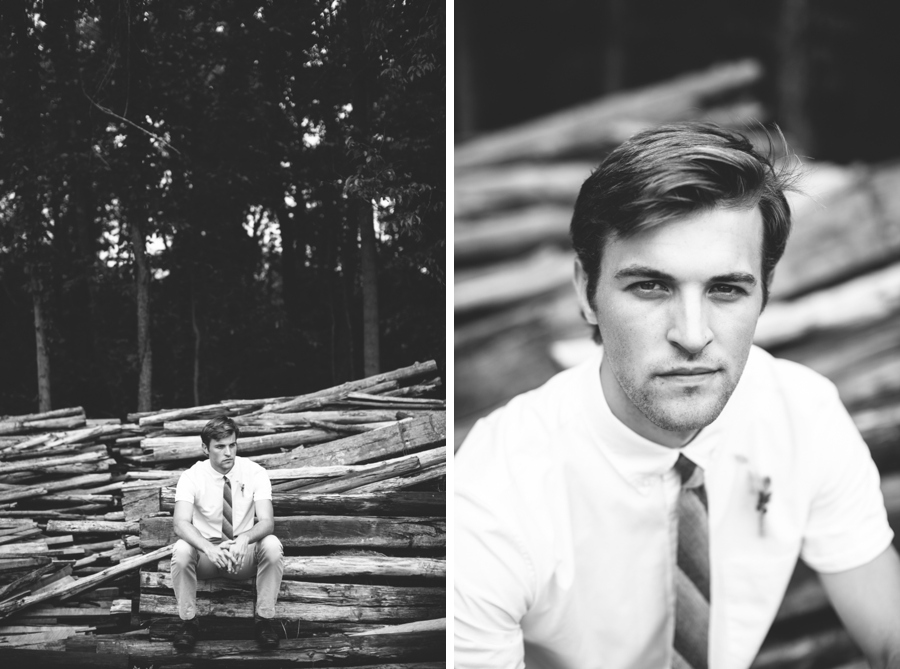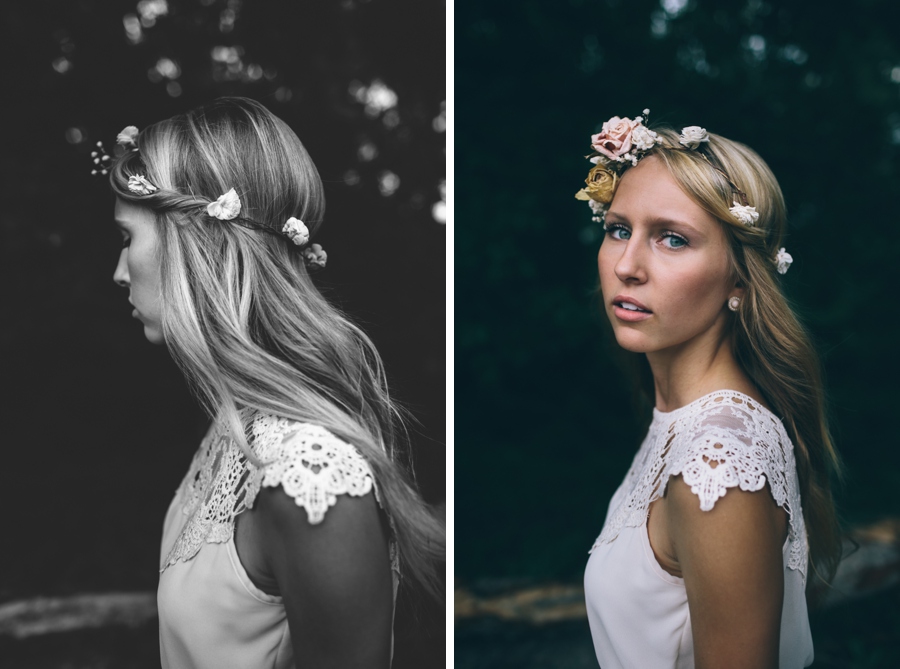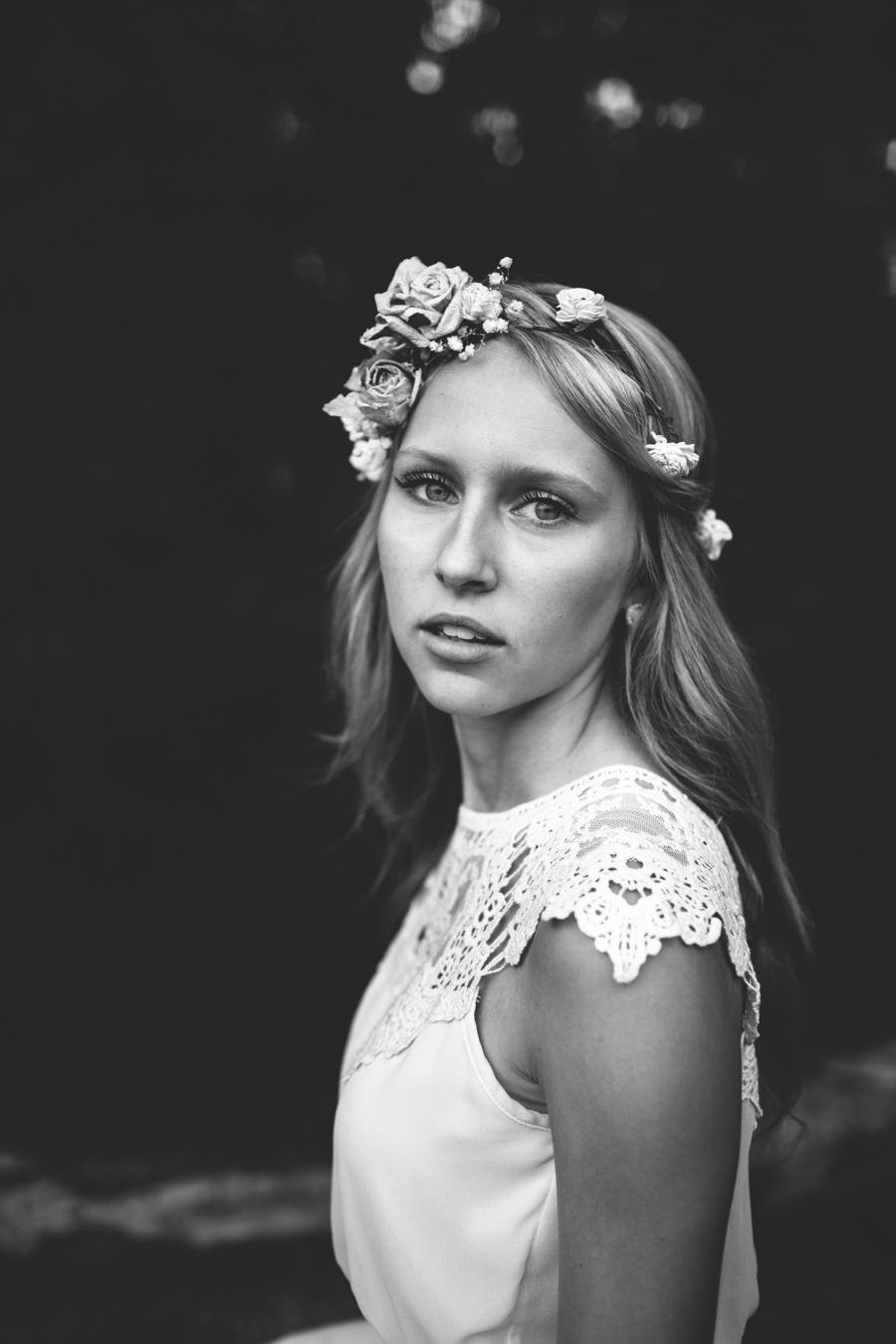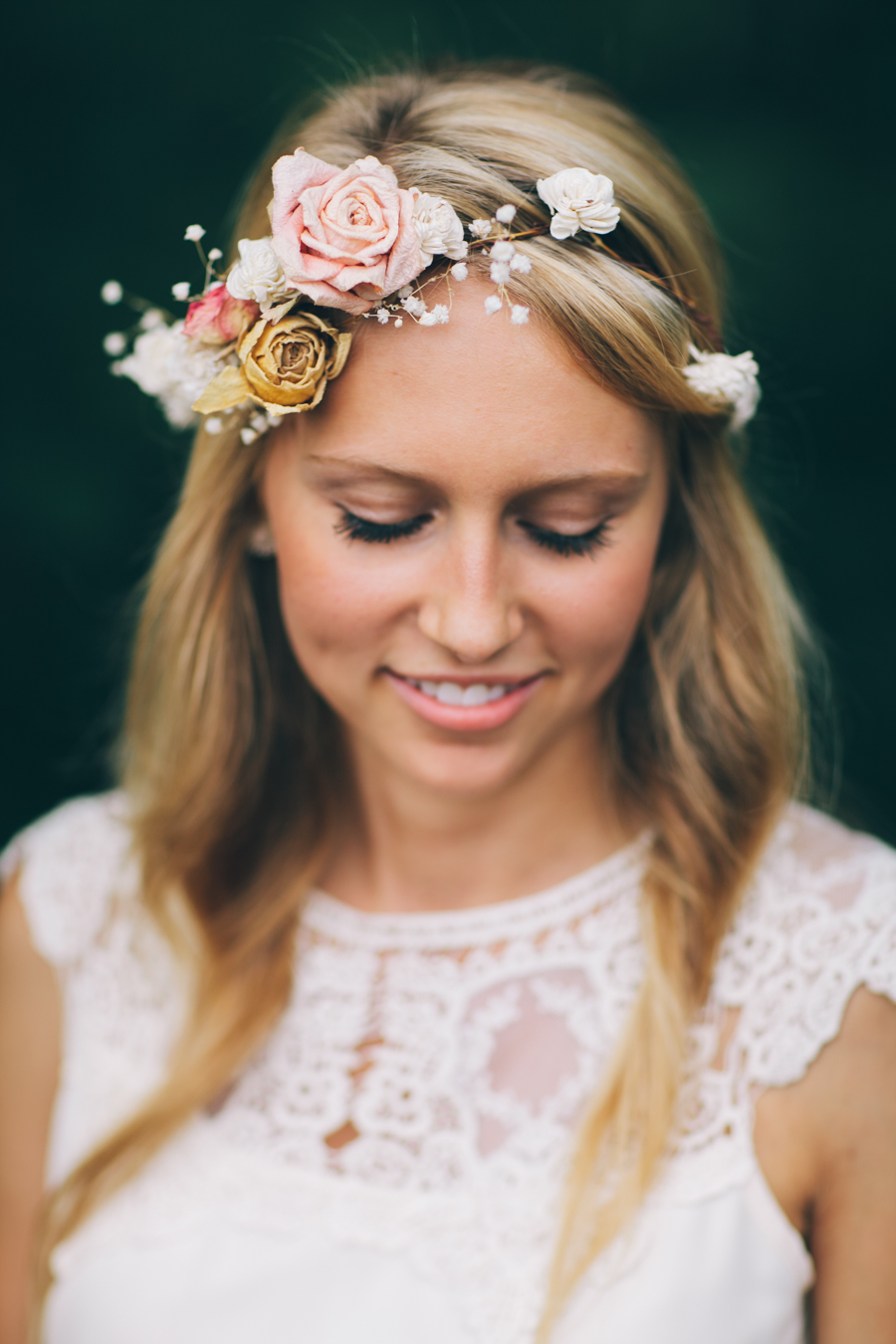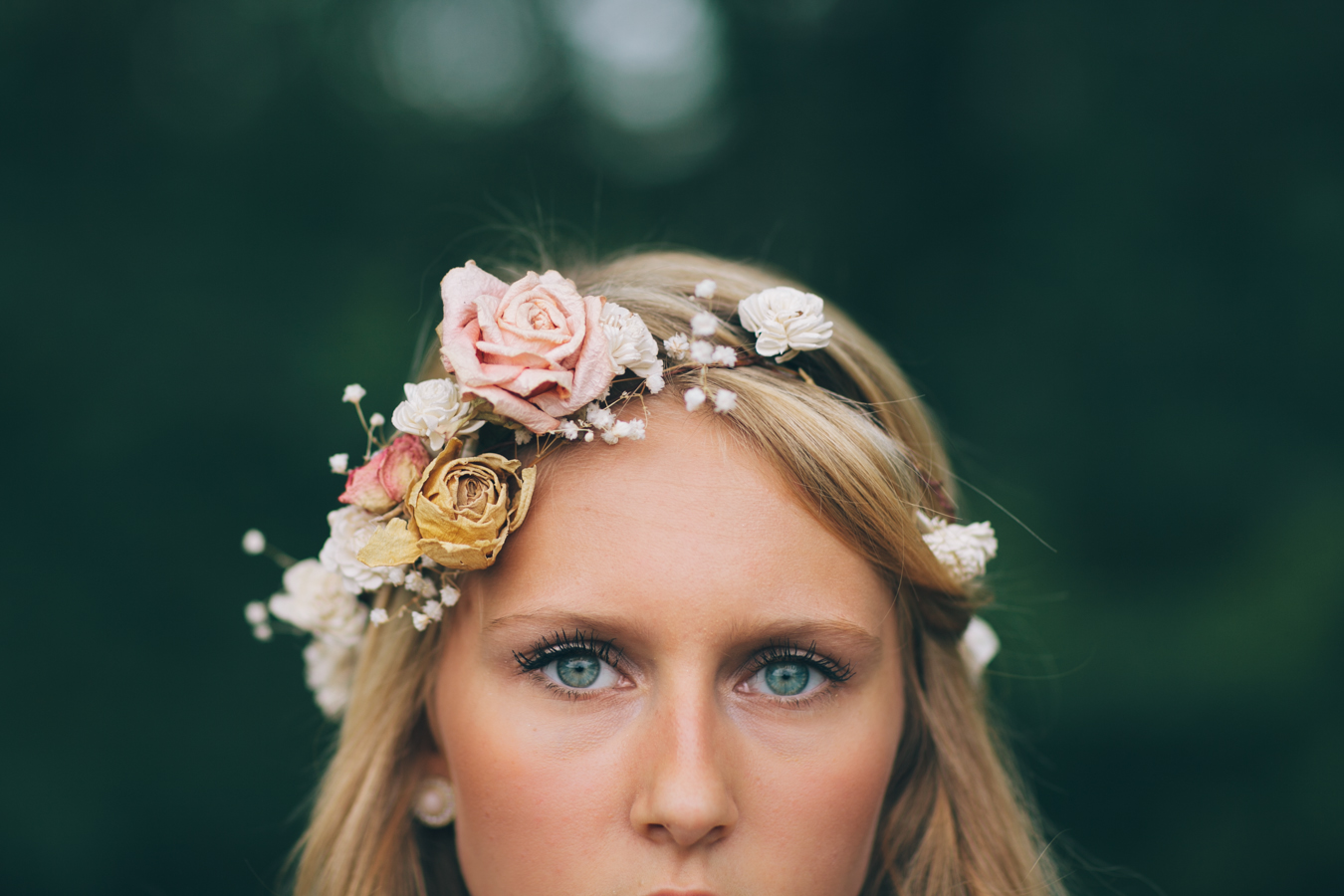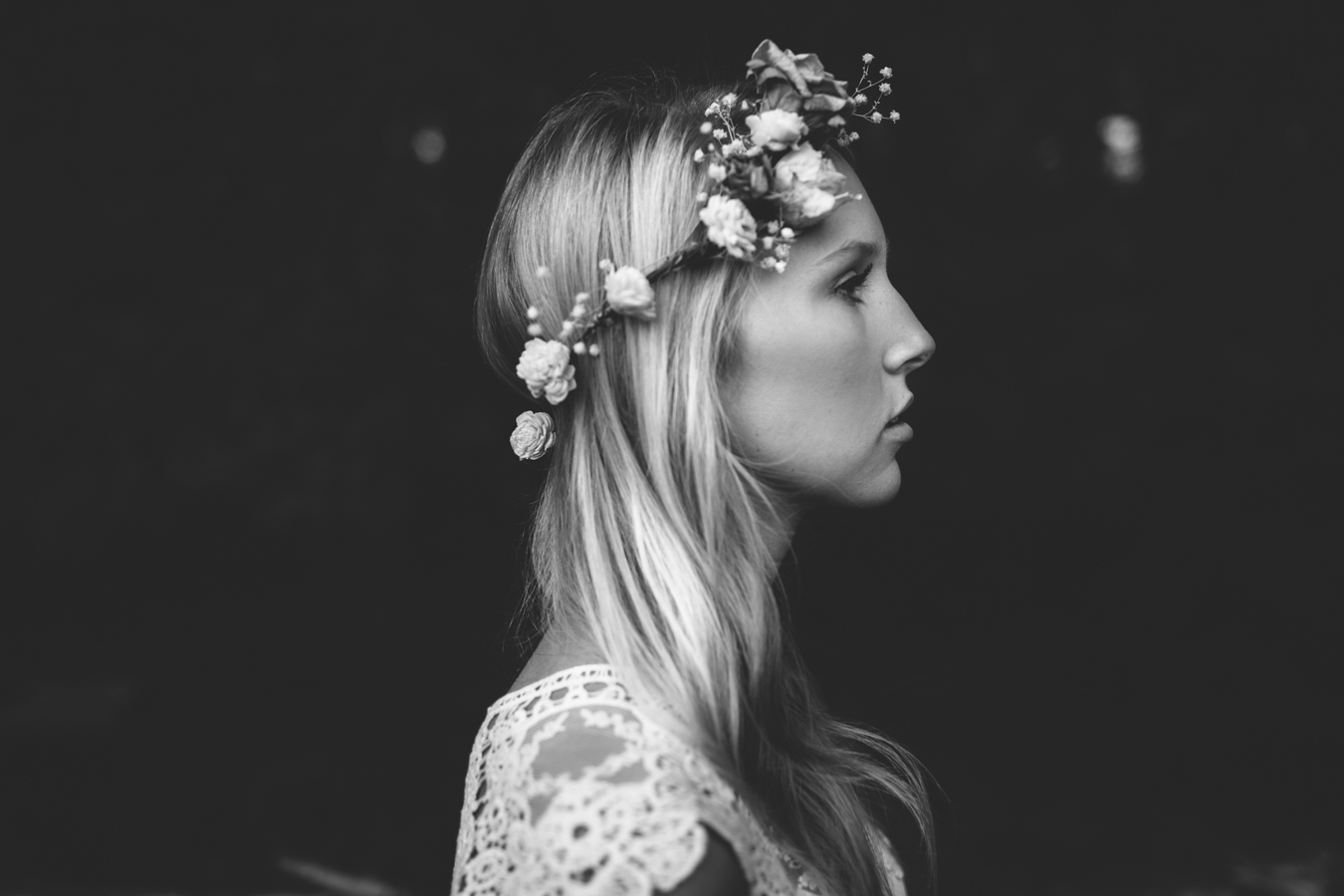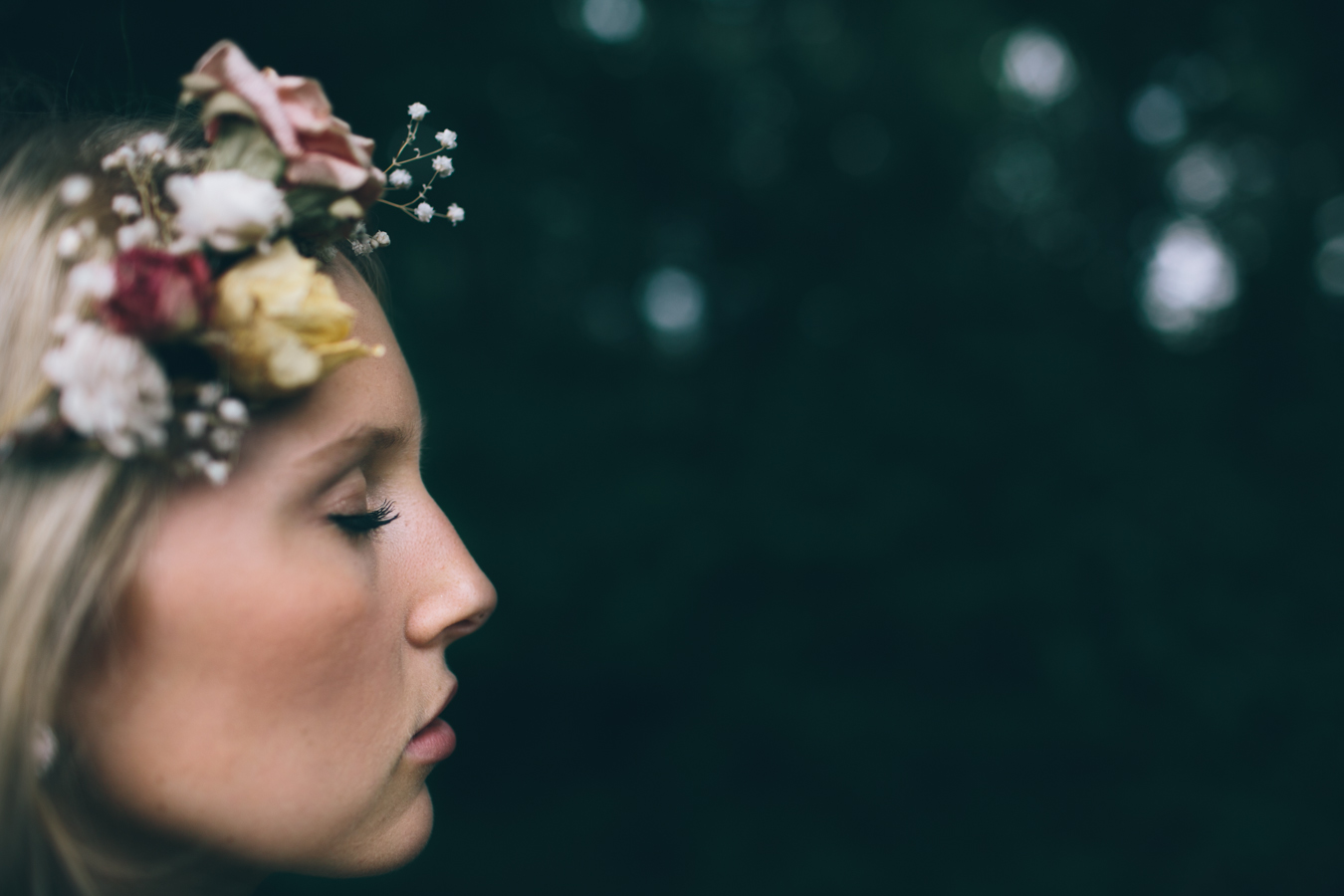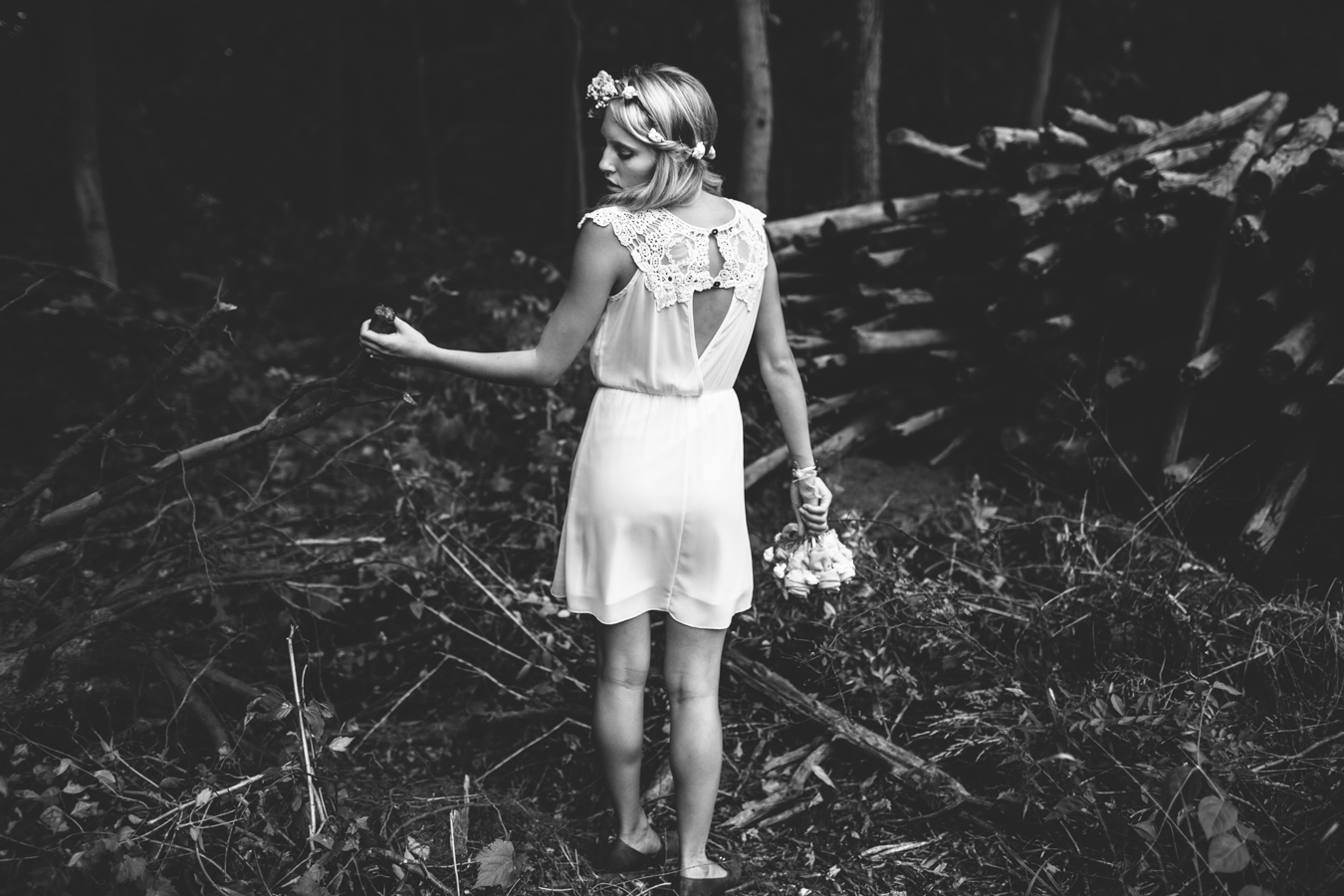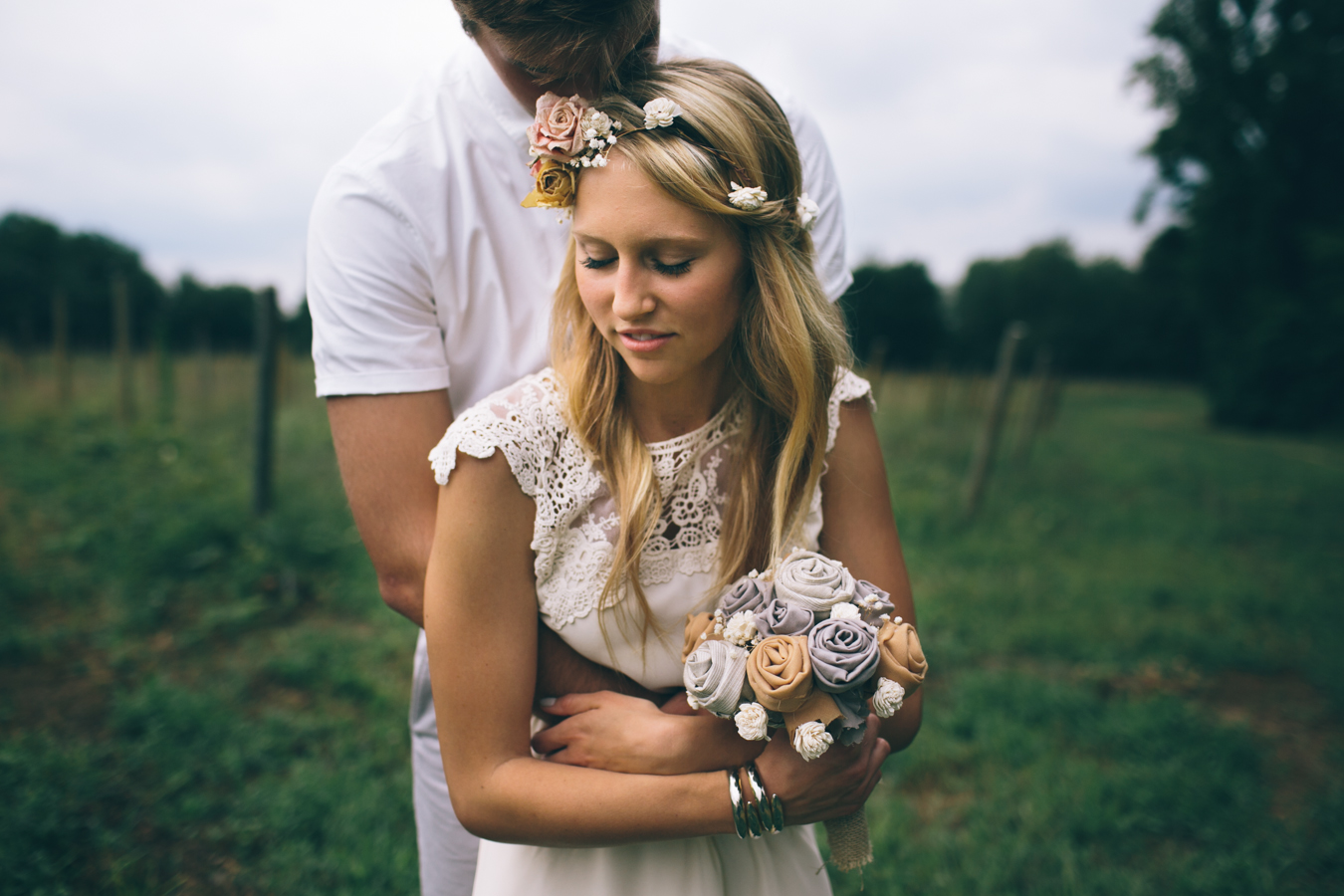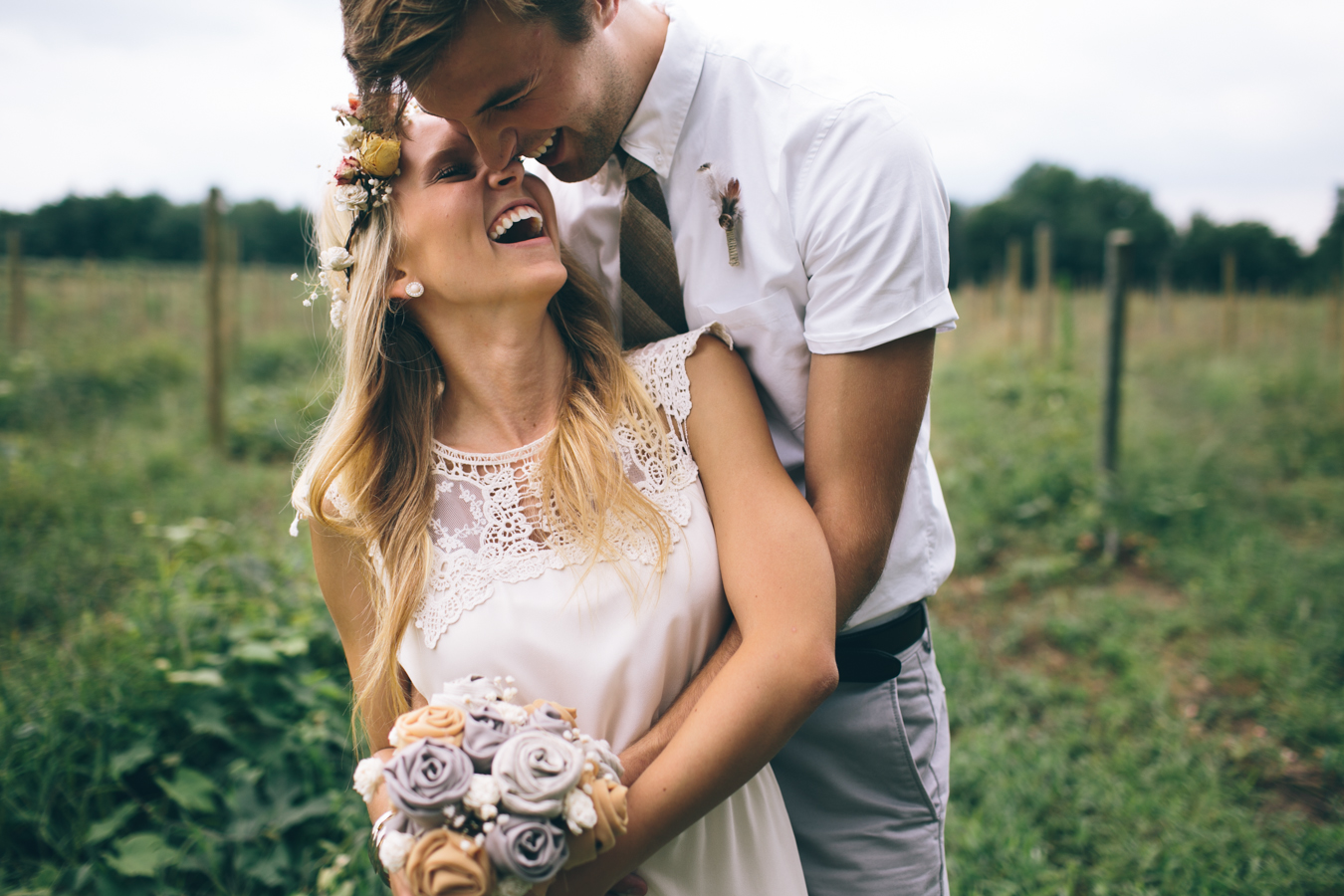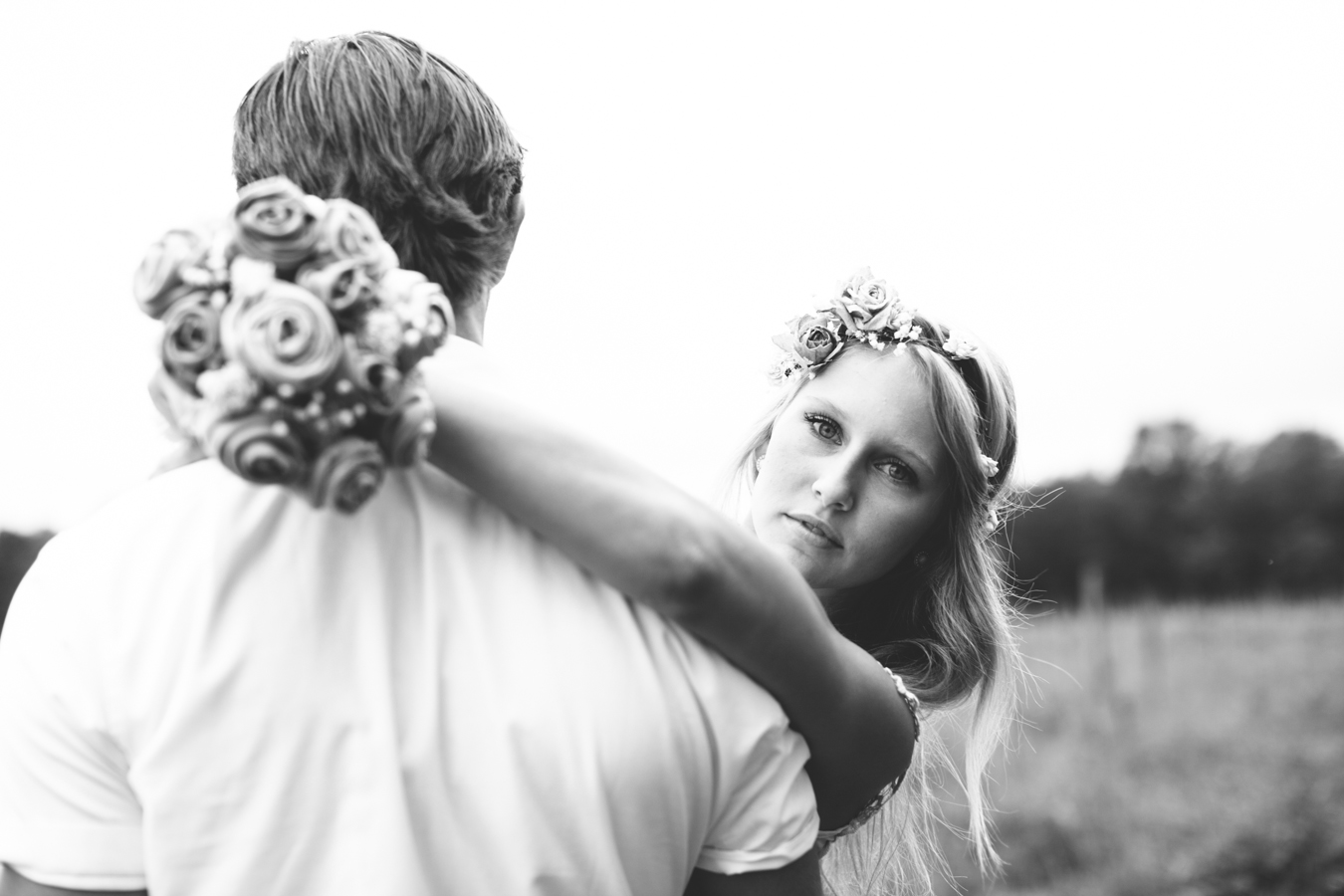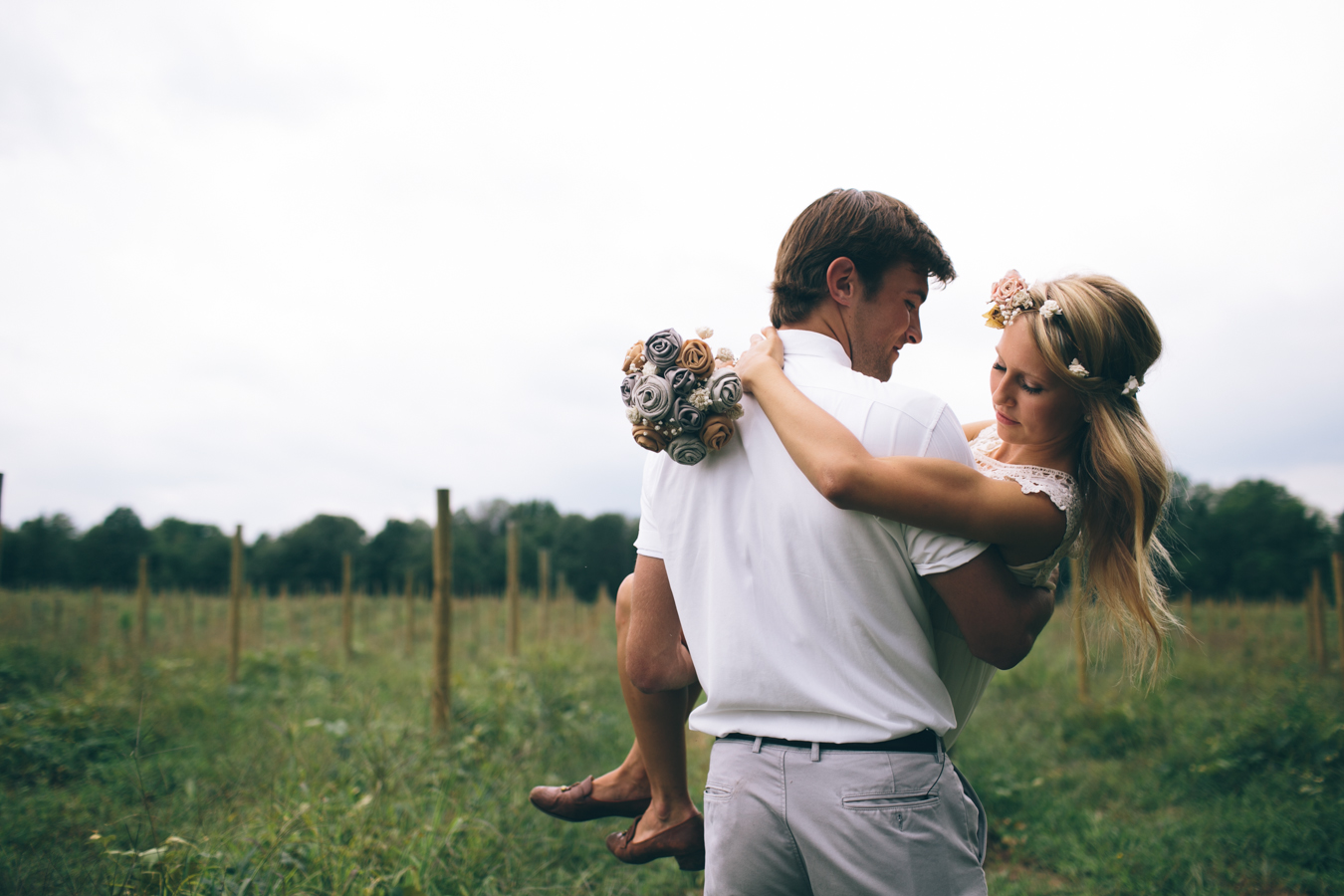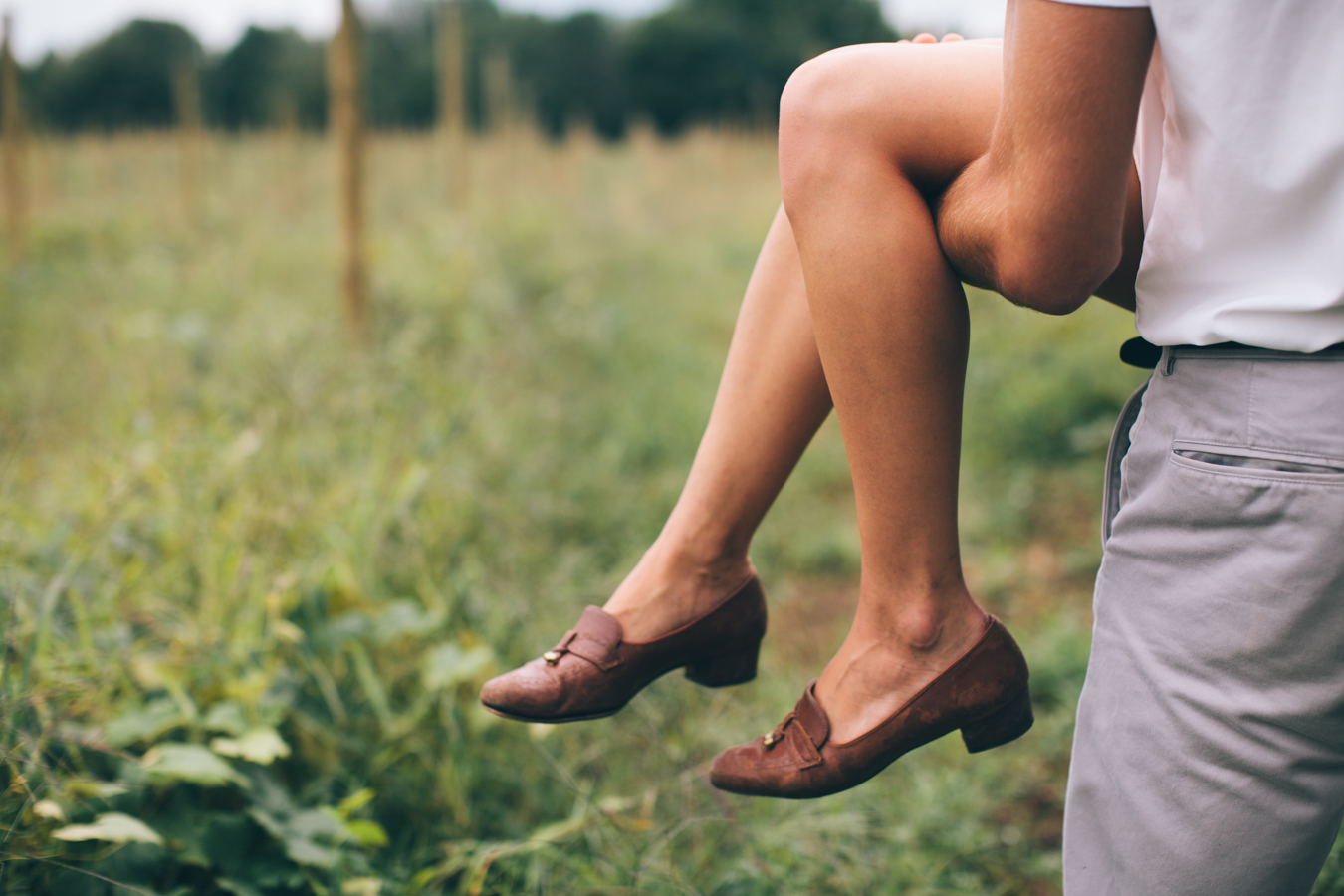 ( * FACT * two of my sisters + one of my brothers were in Emily + Tyler's wedding party.  see if you can spot them.  they basically look just like me. )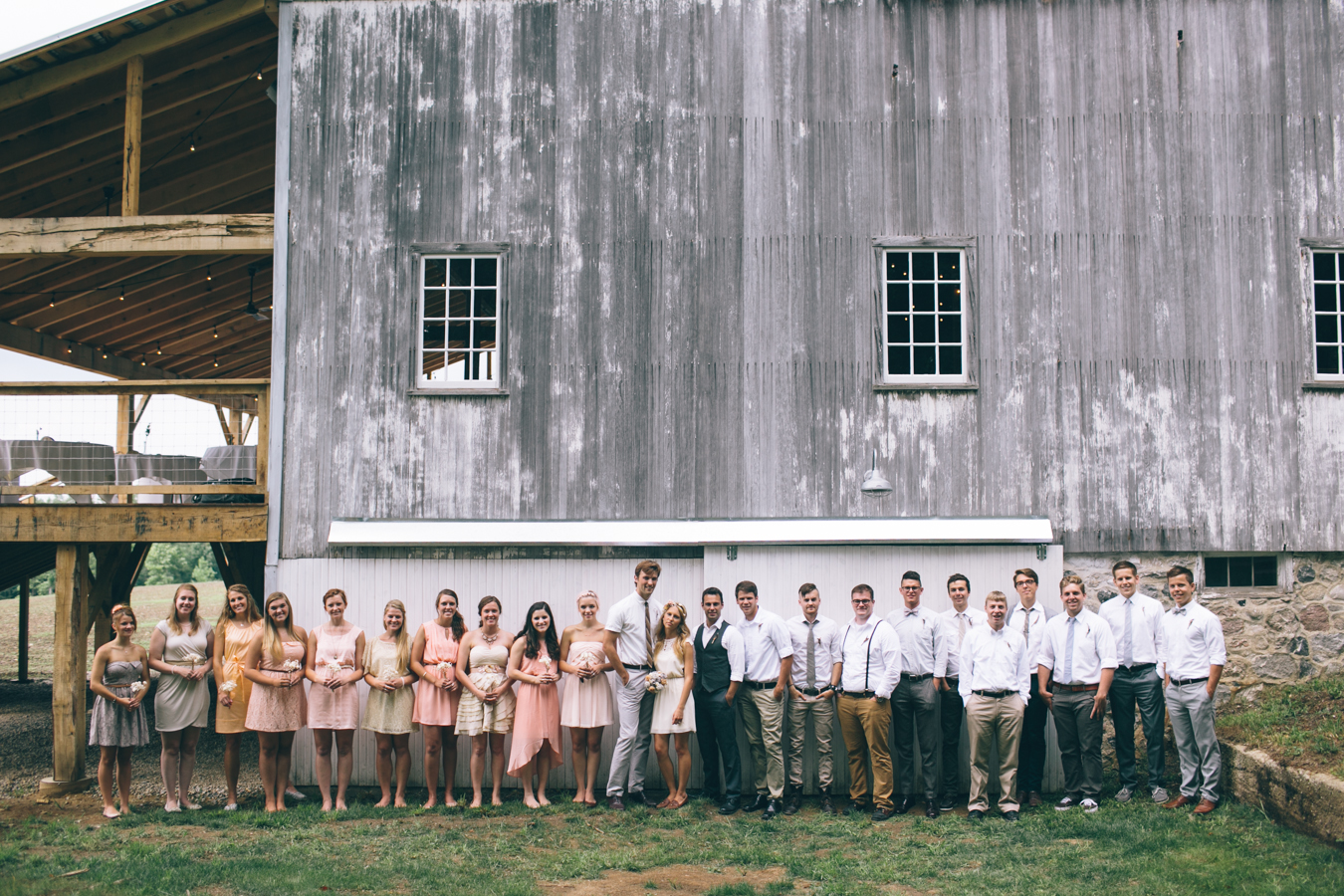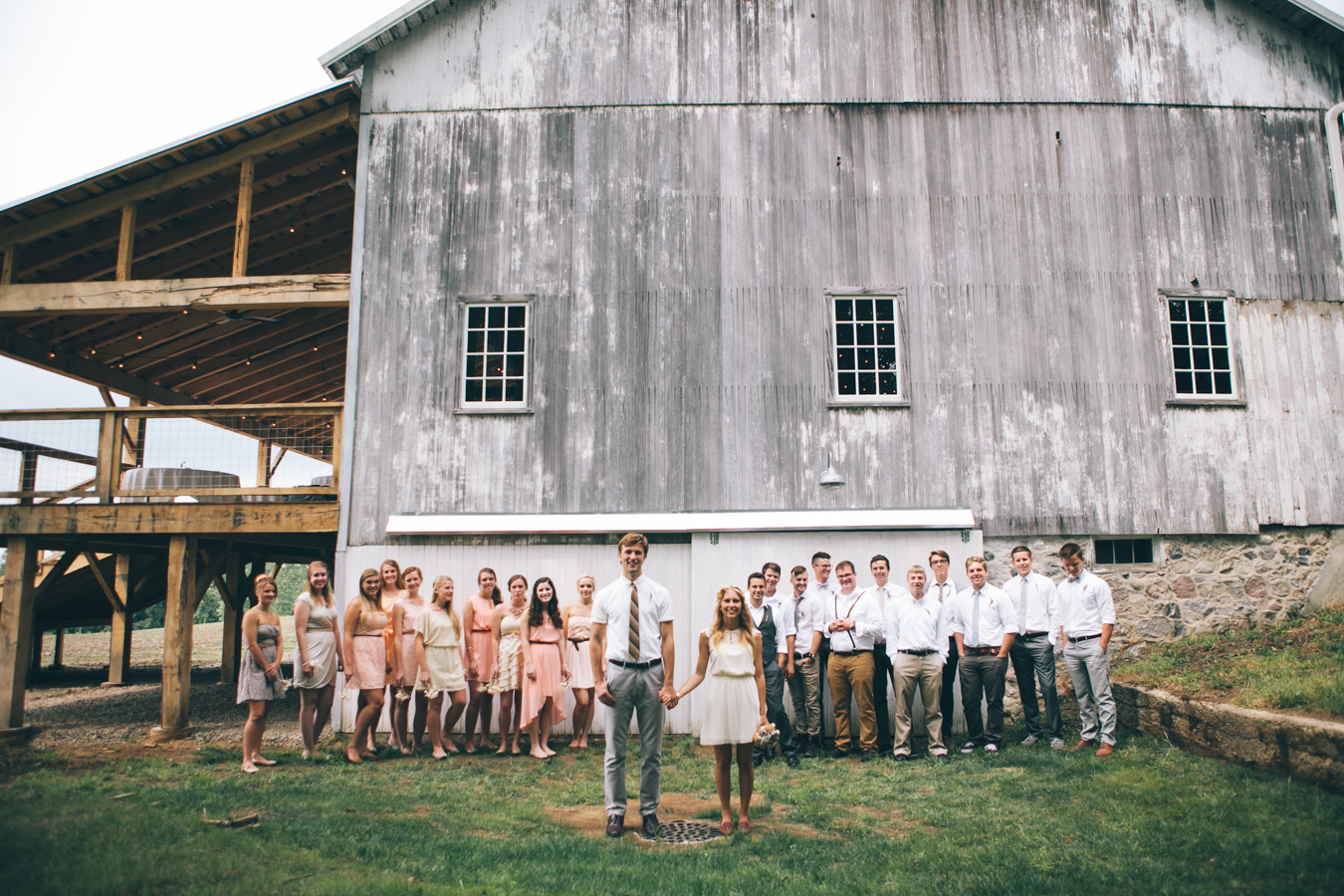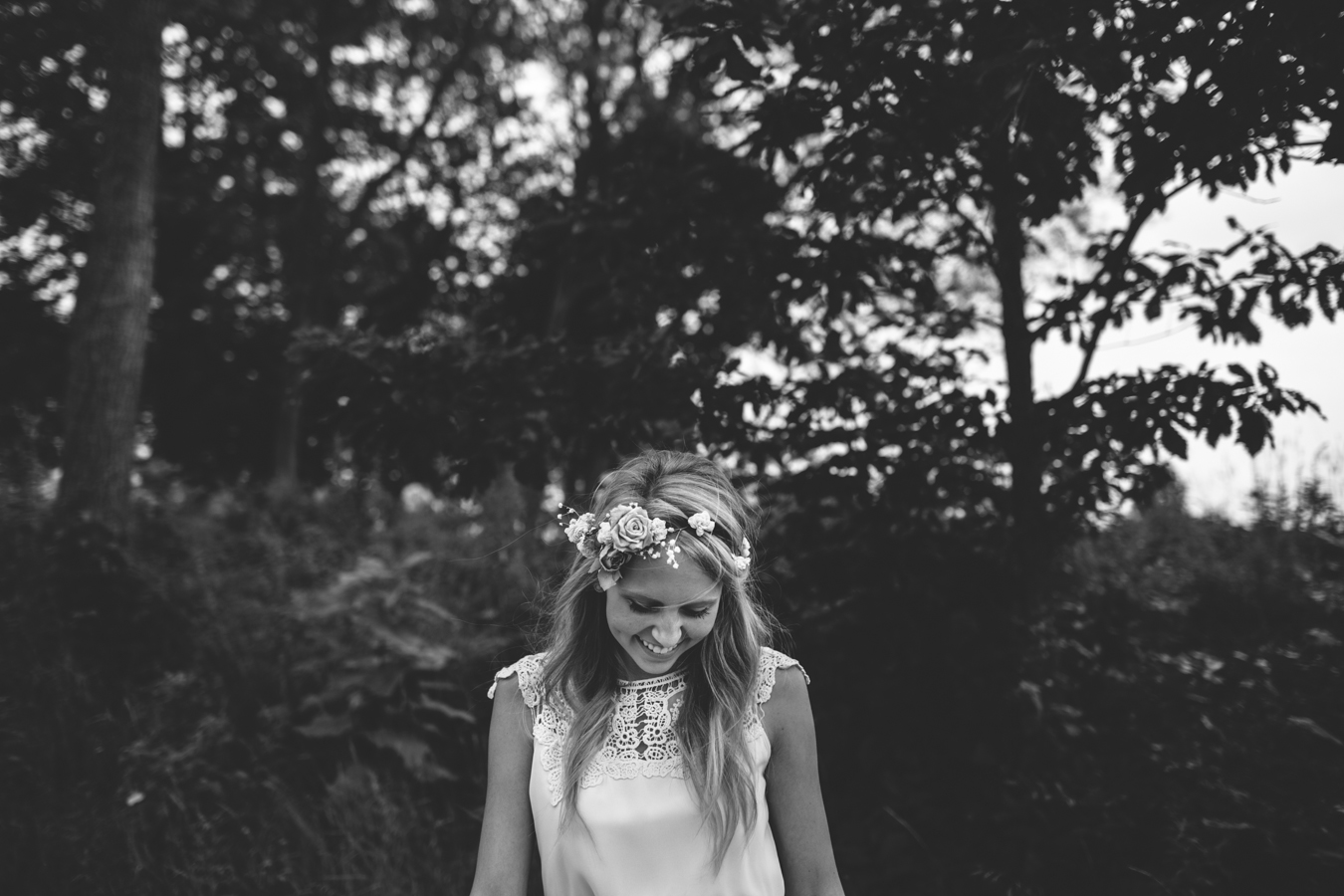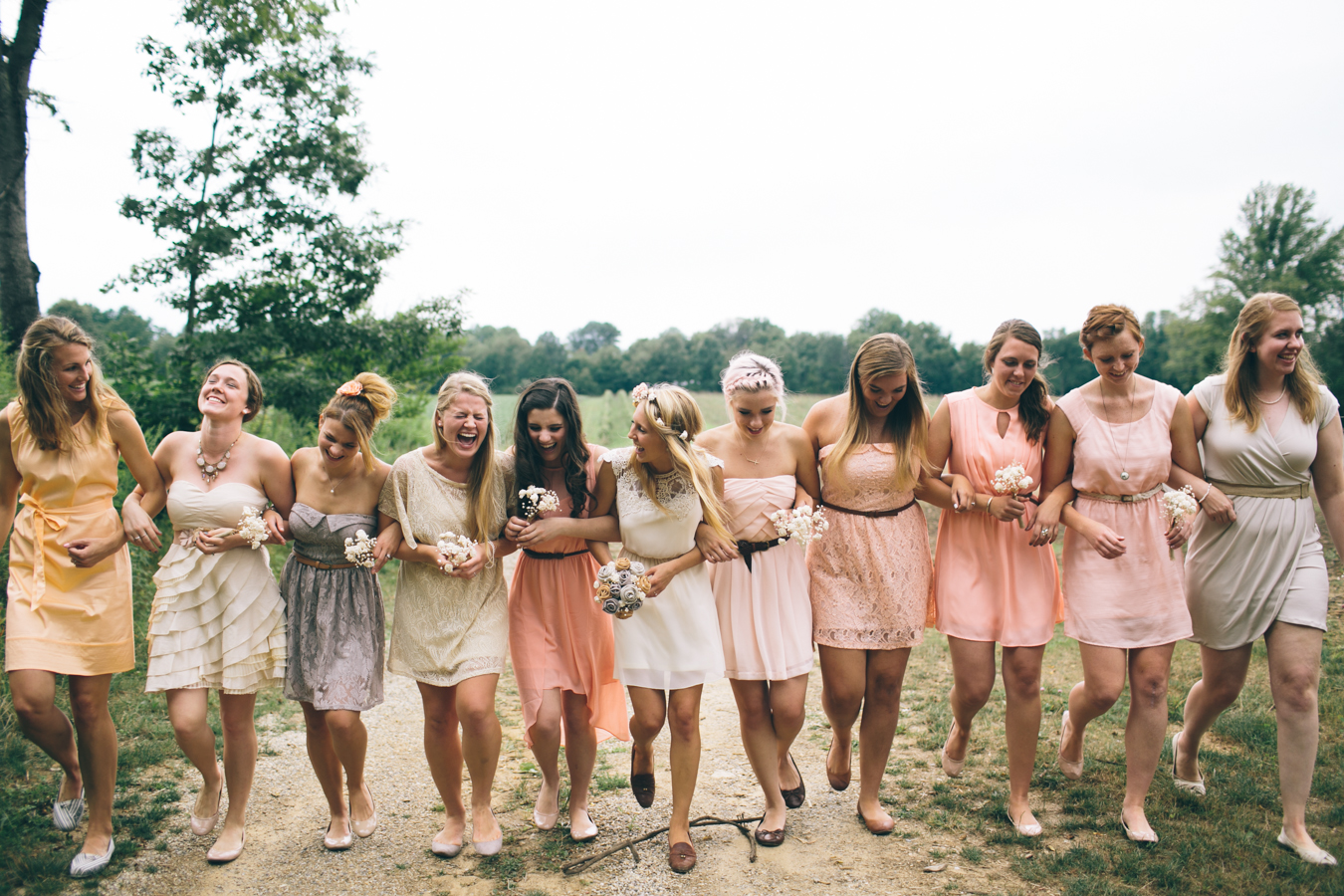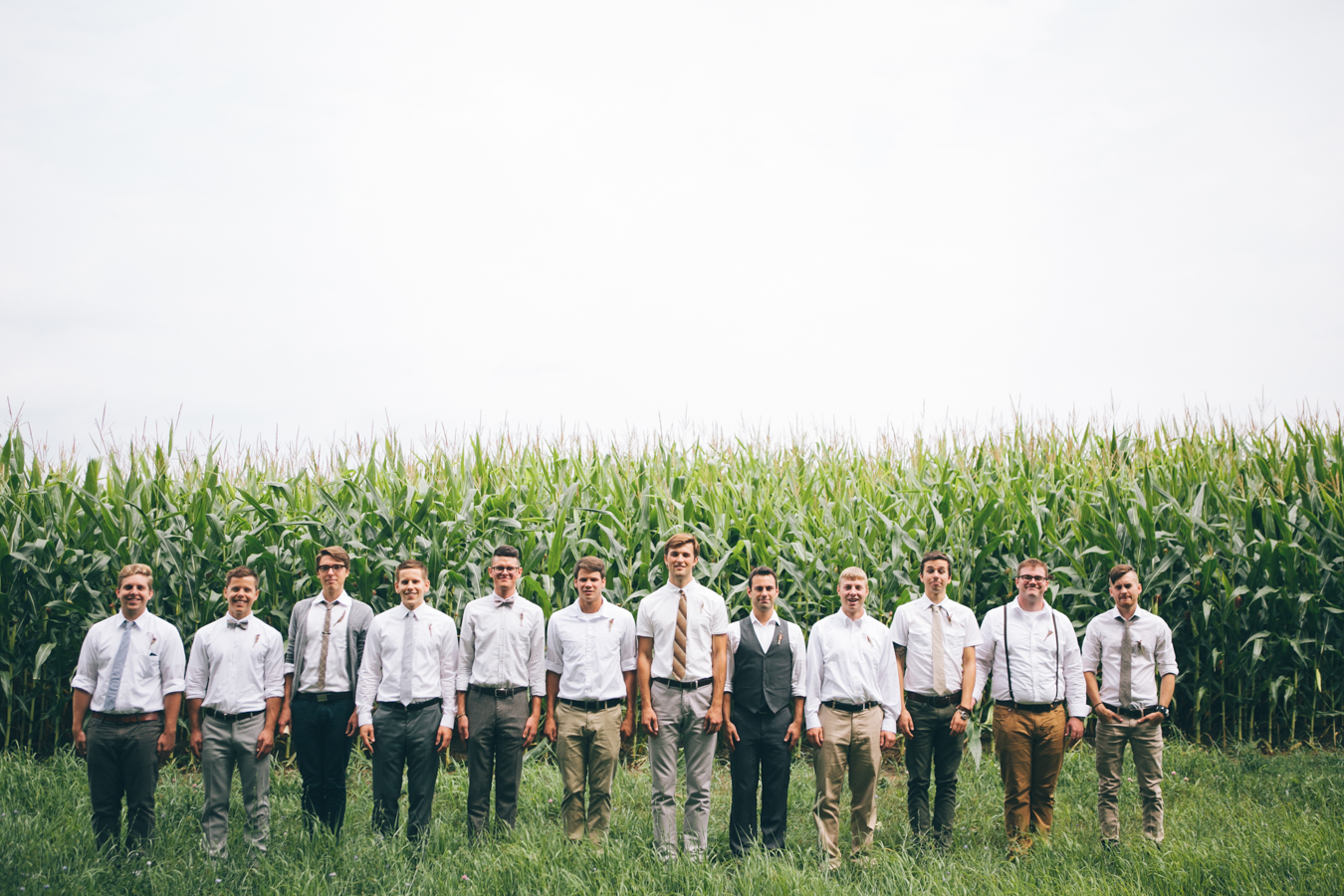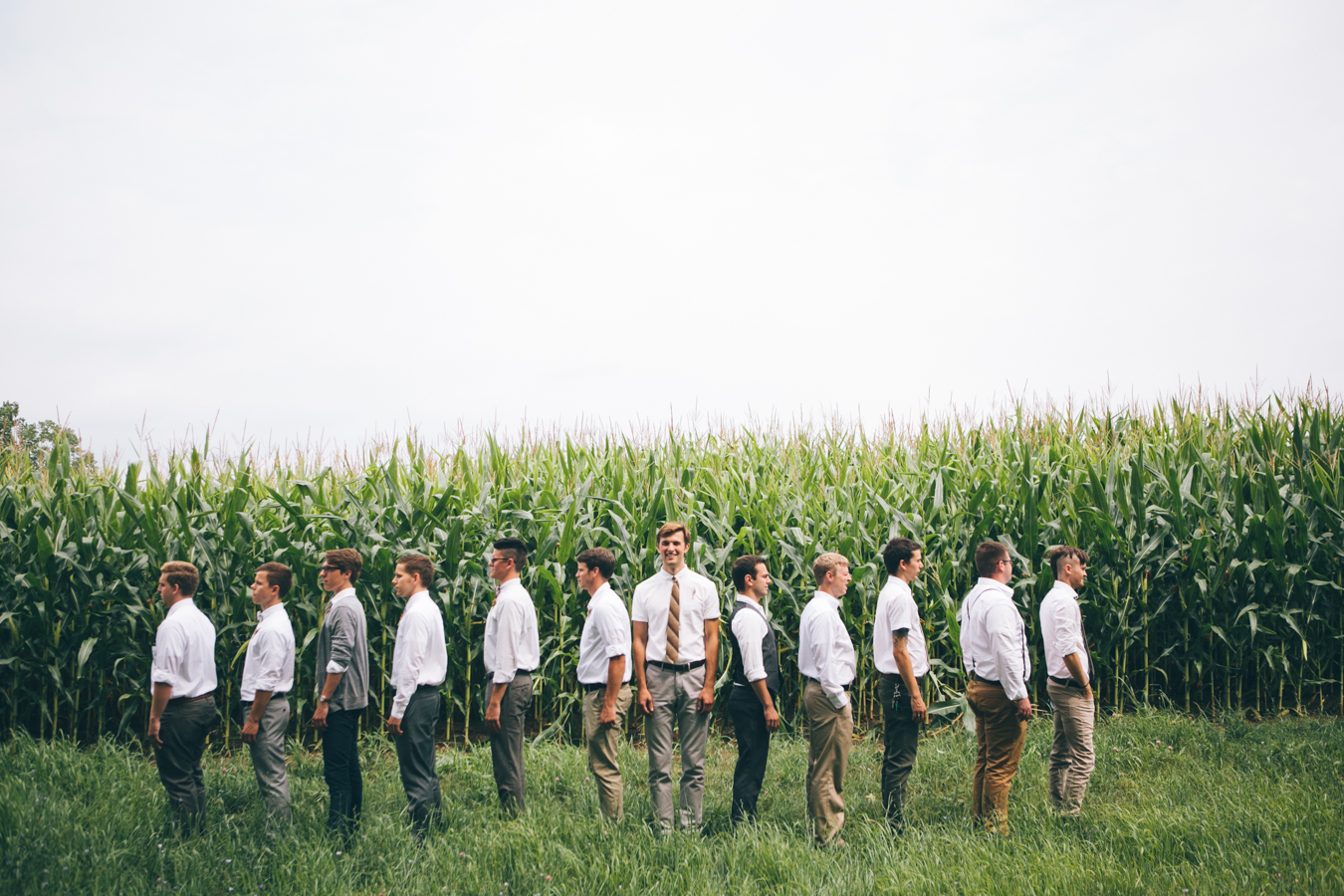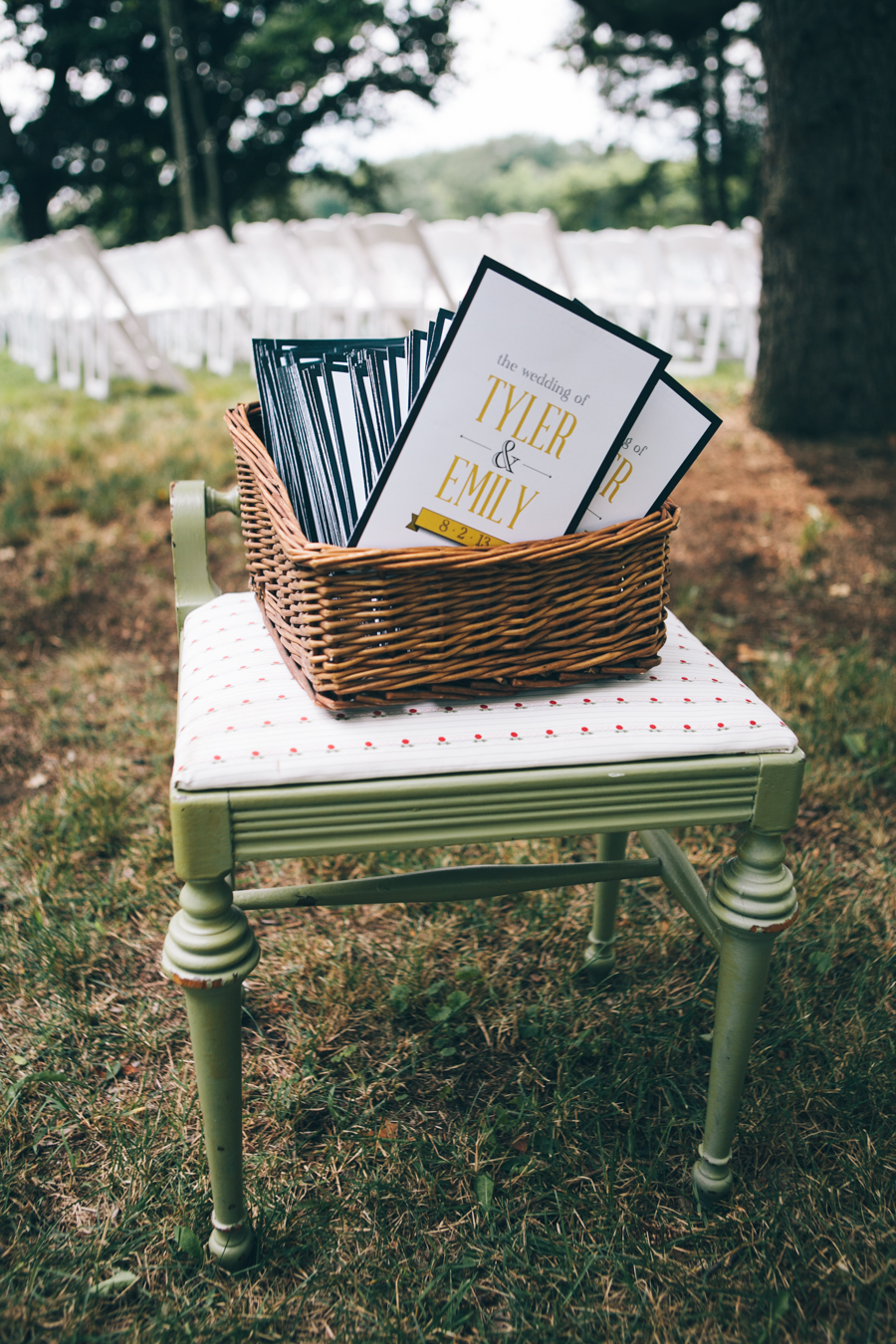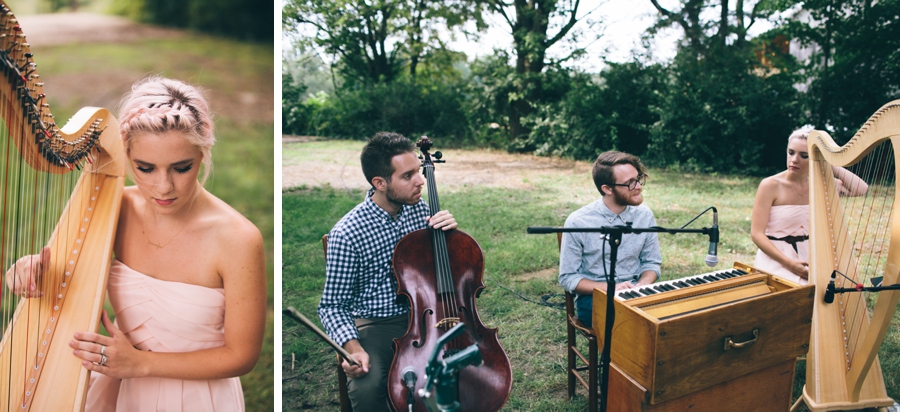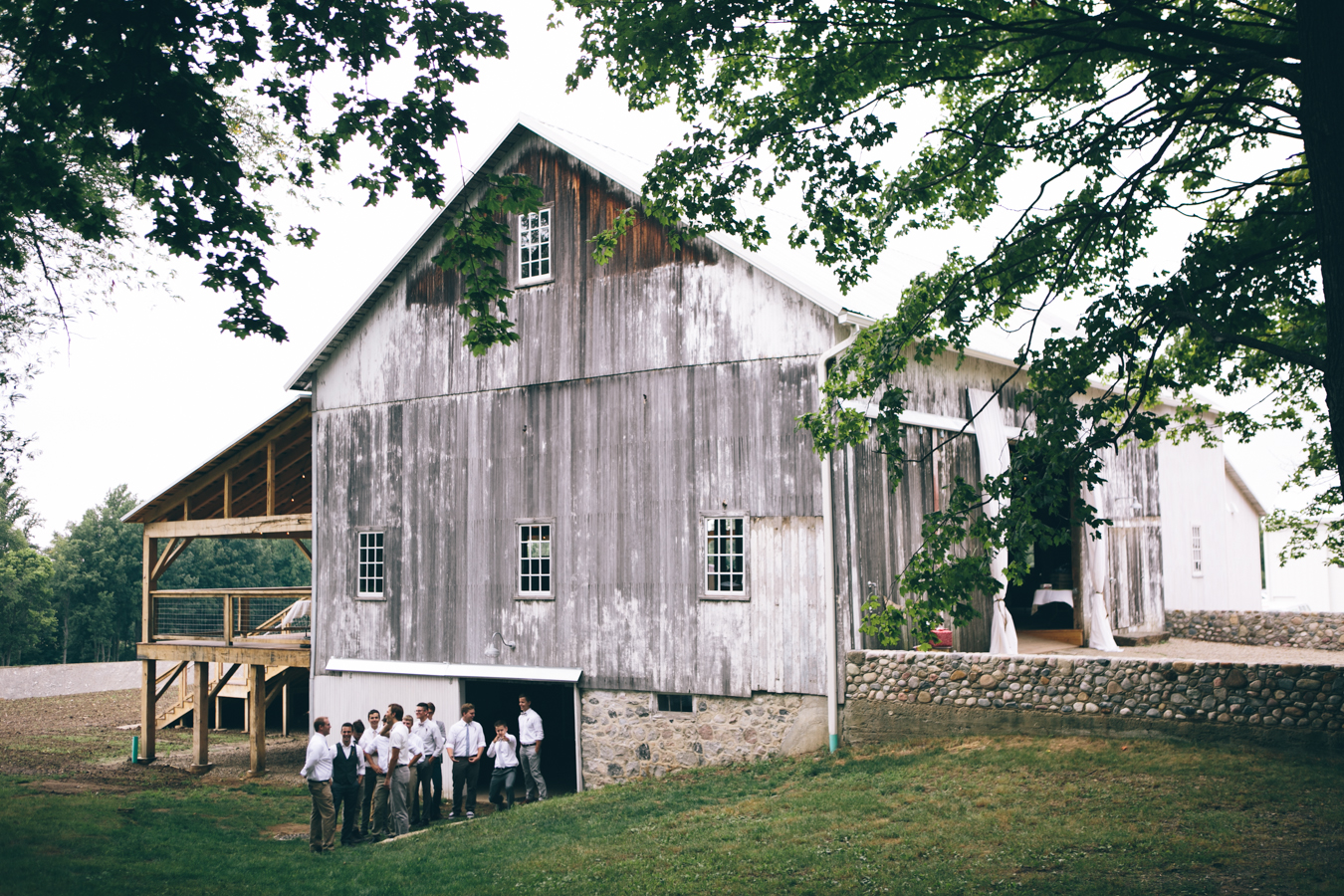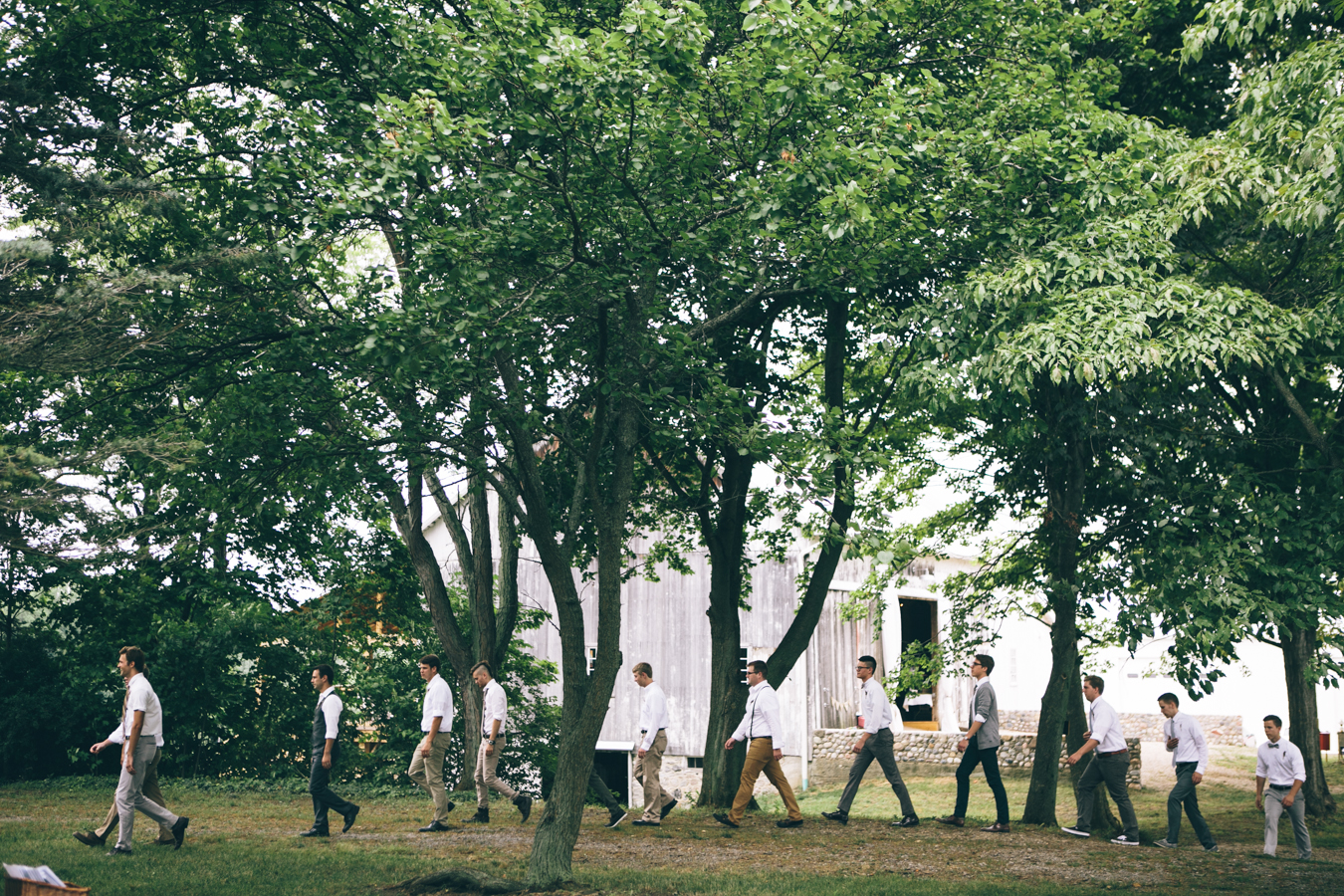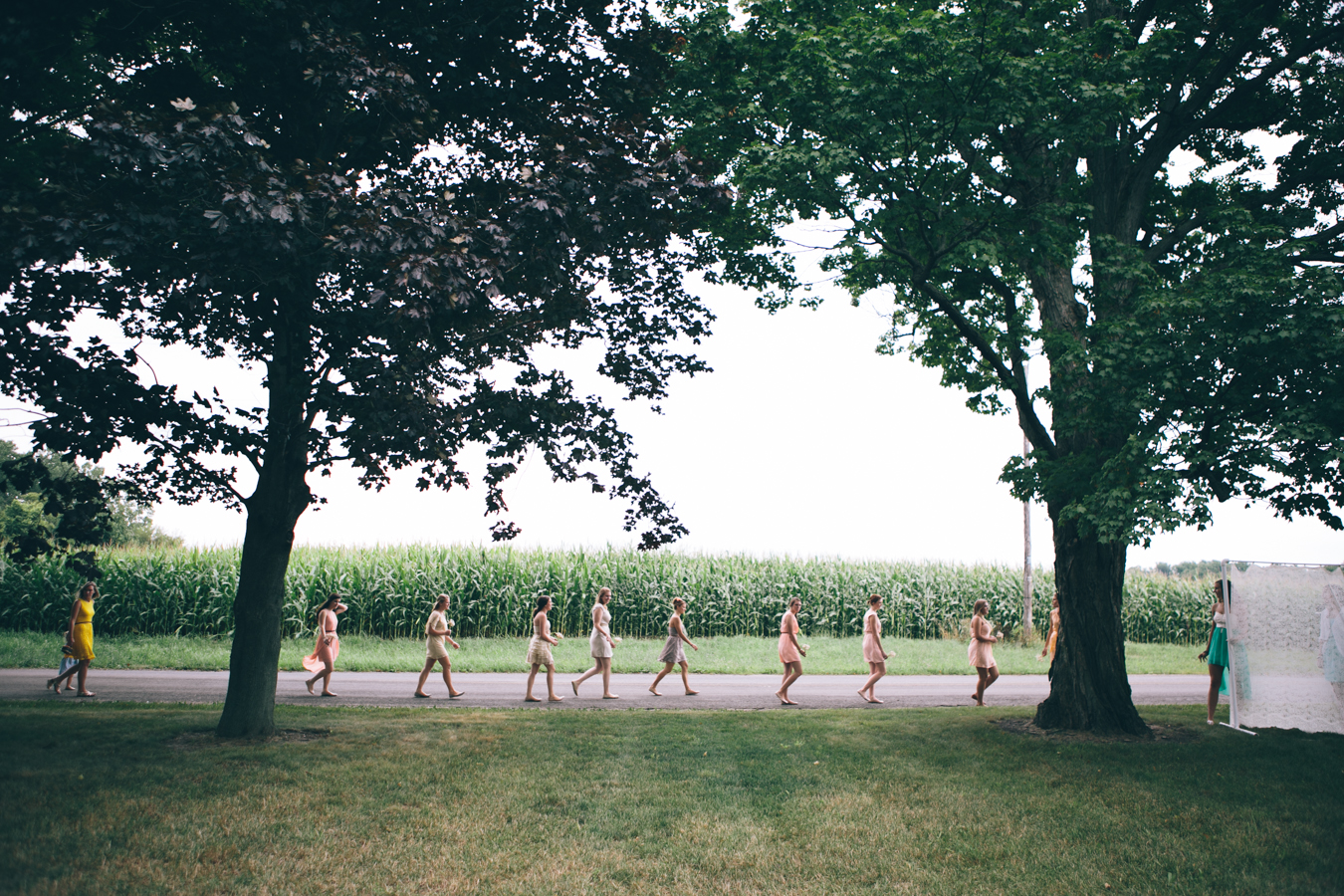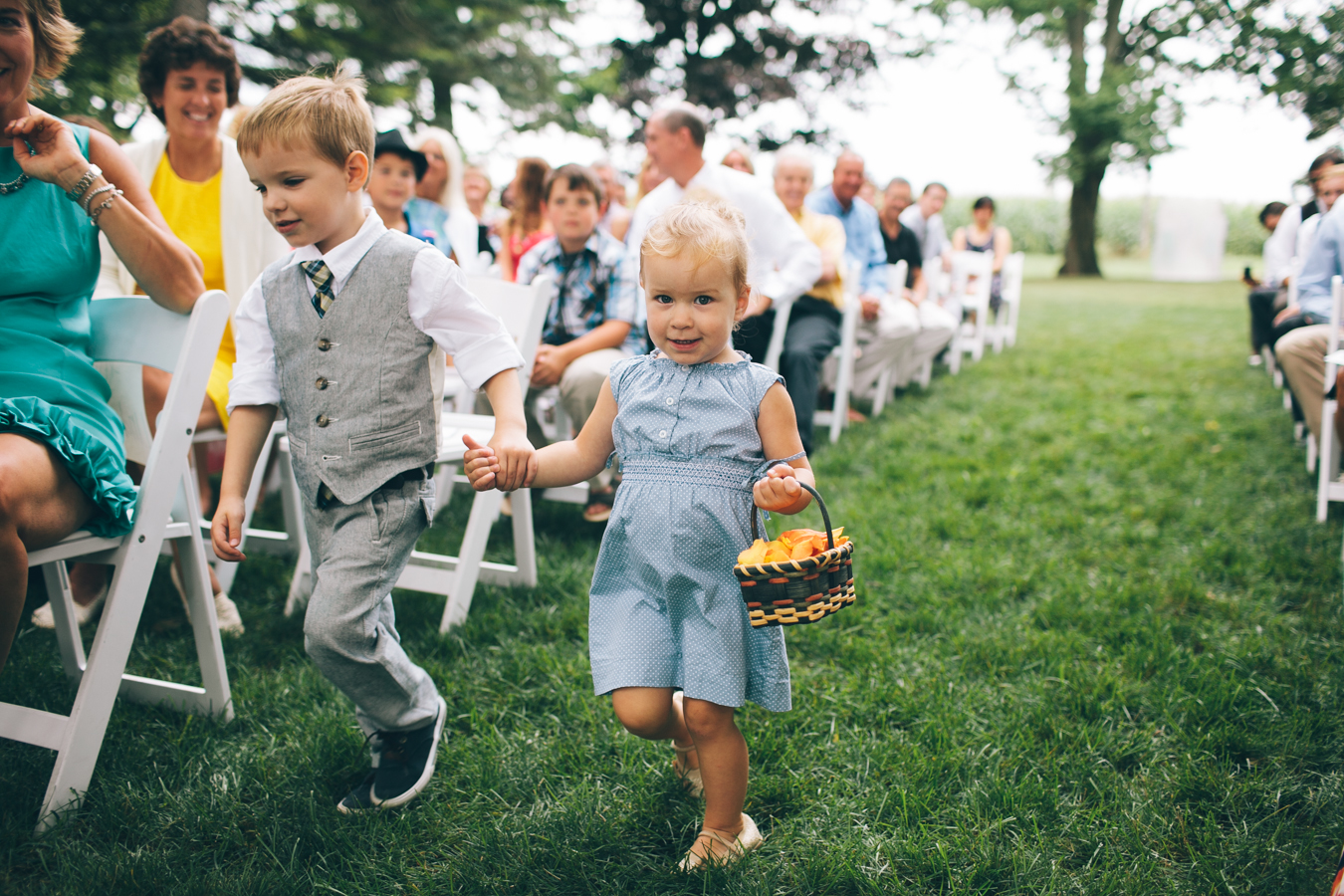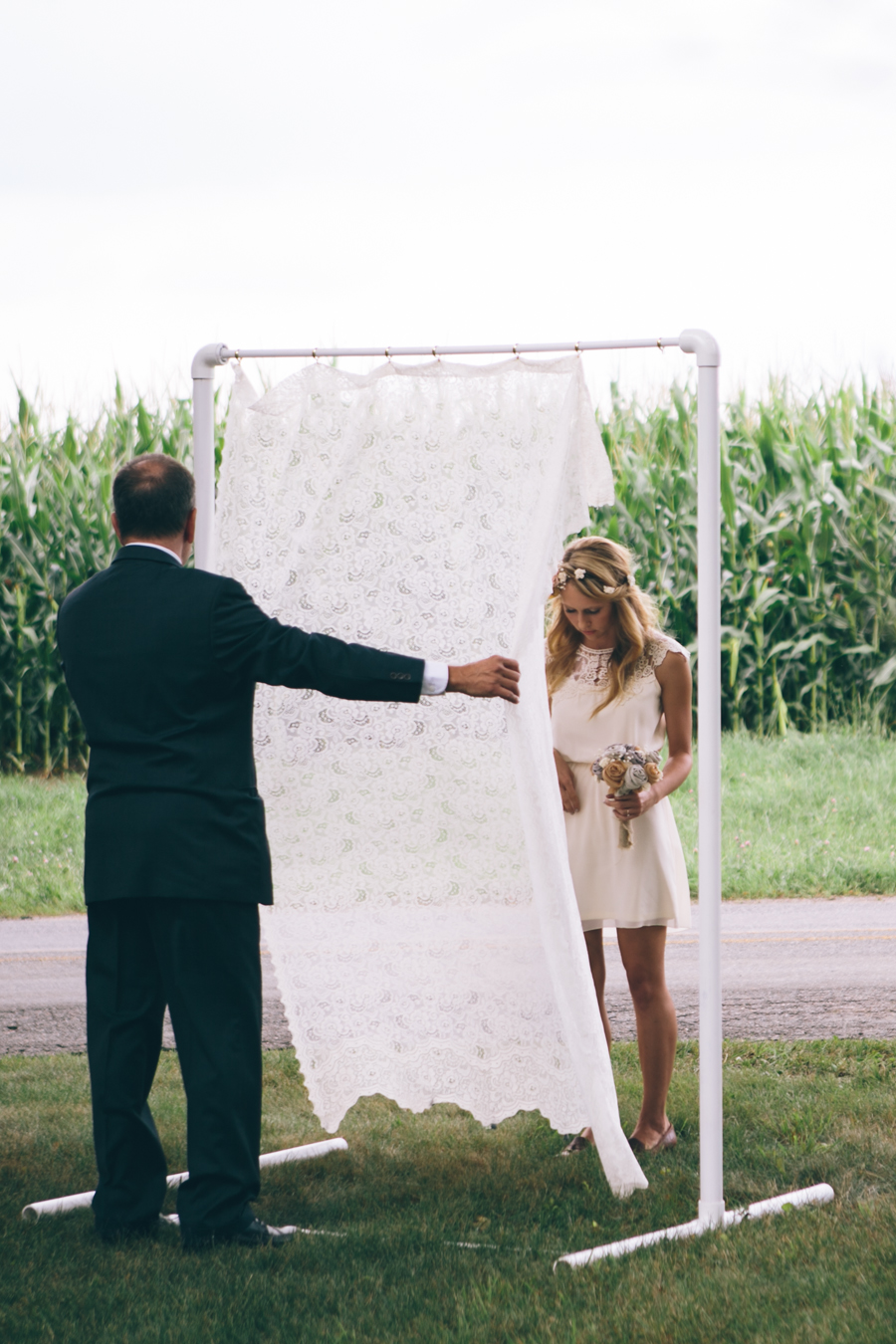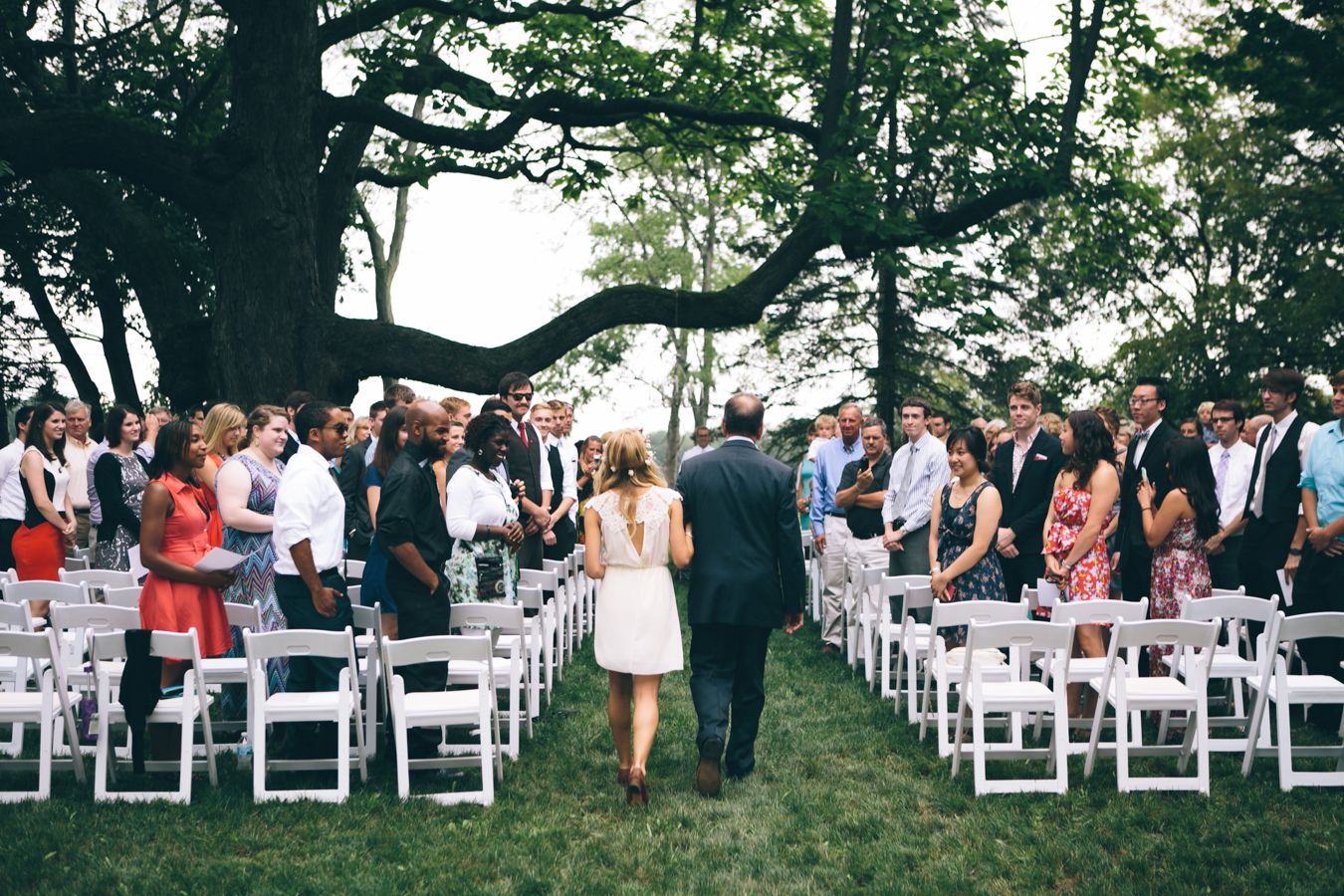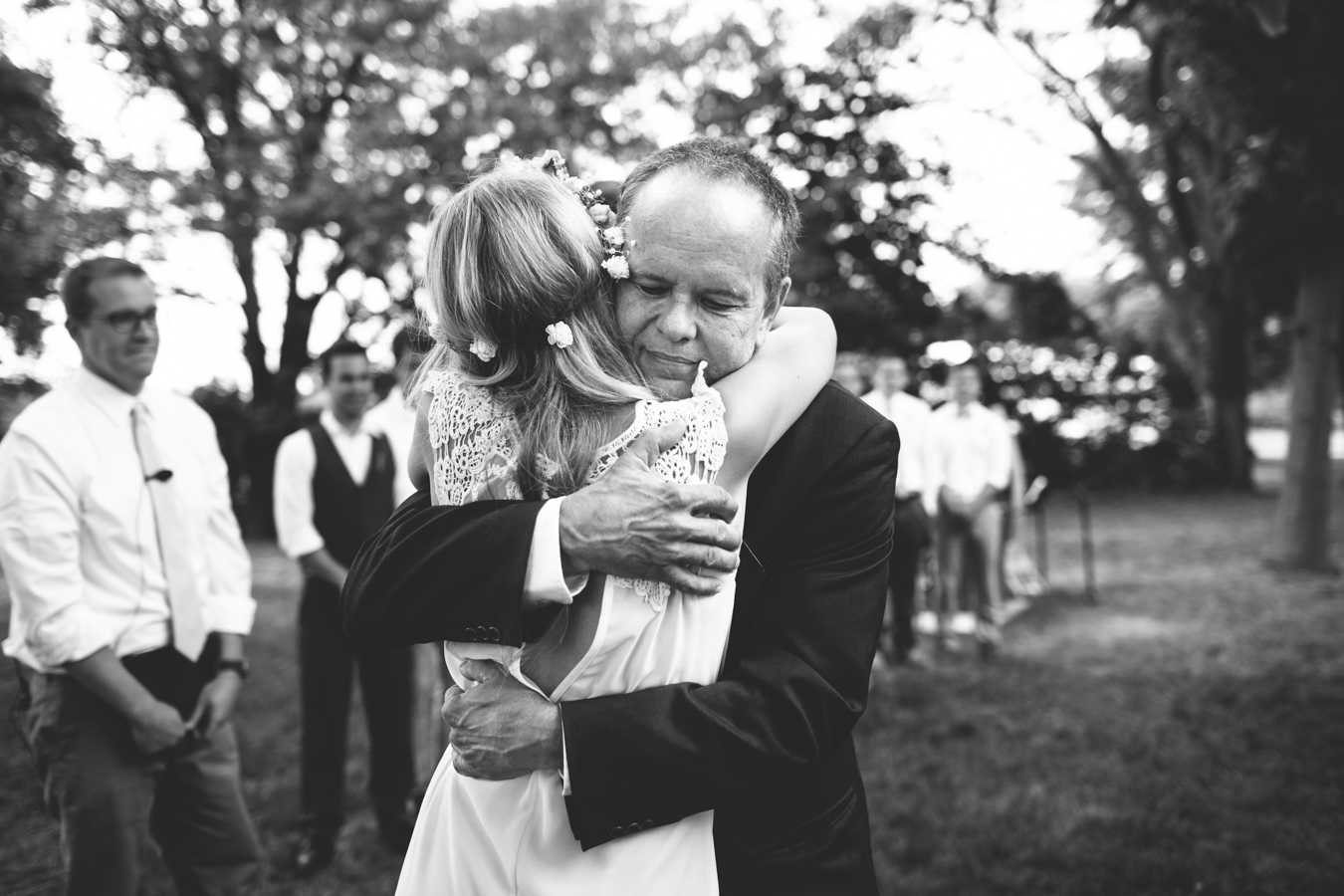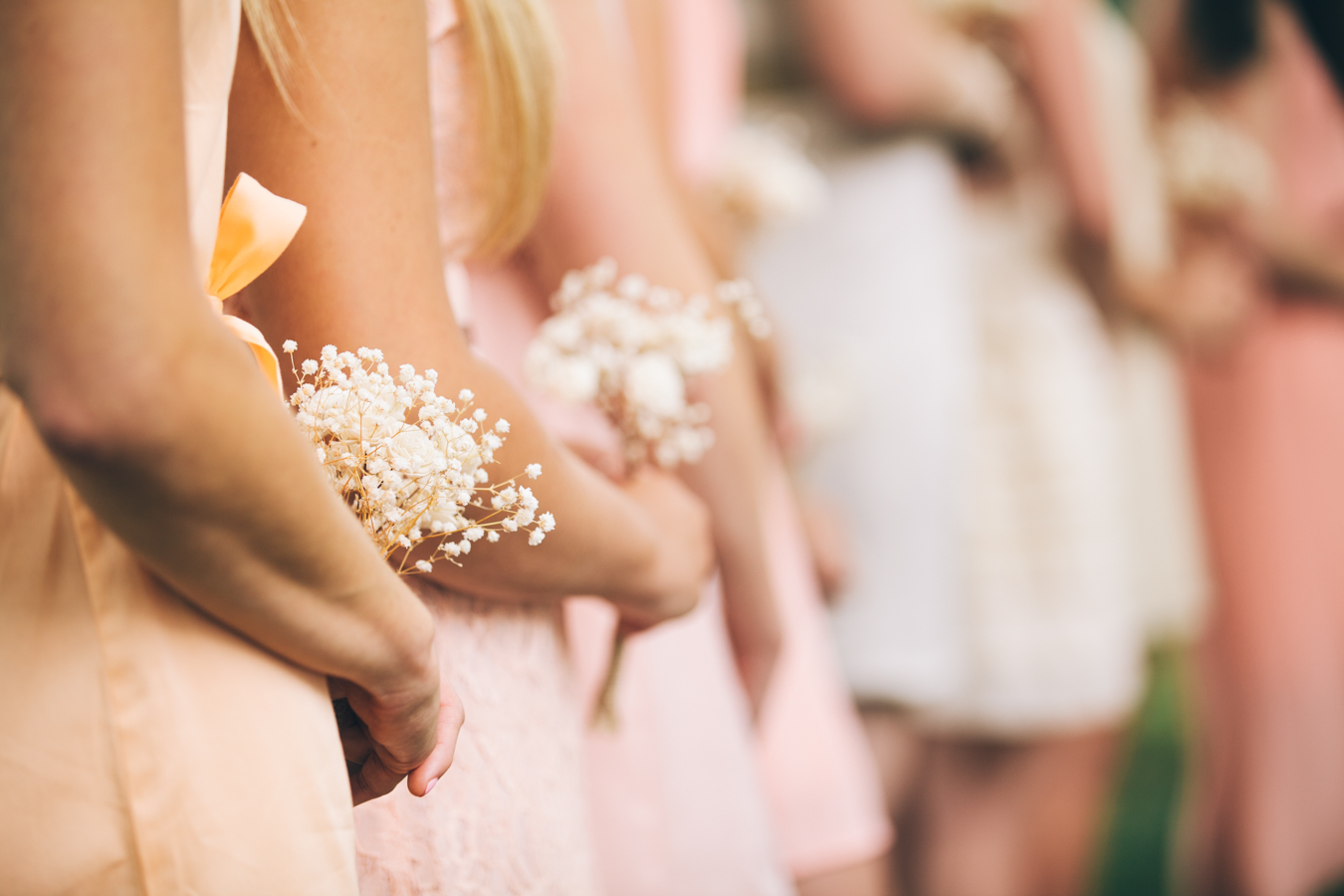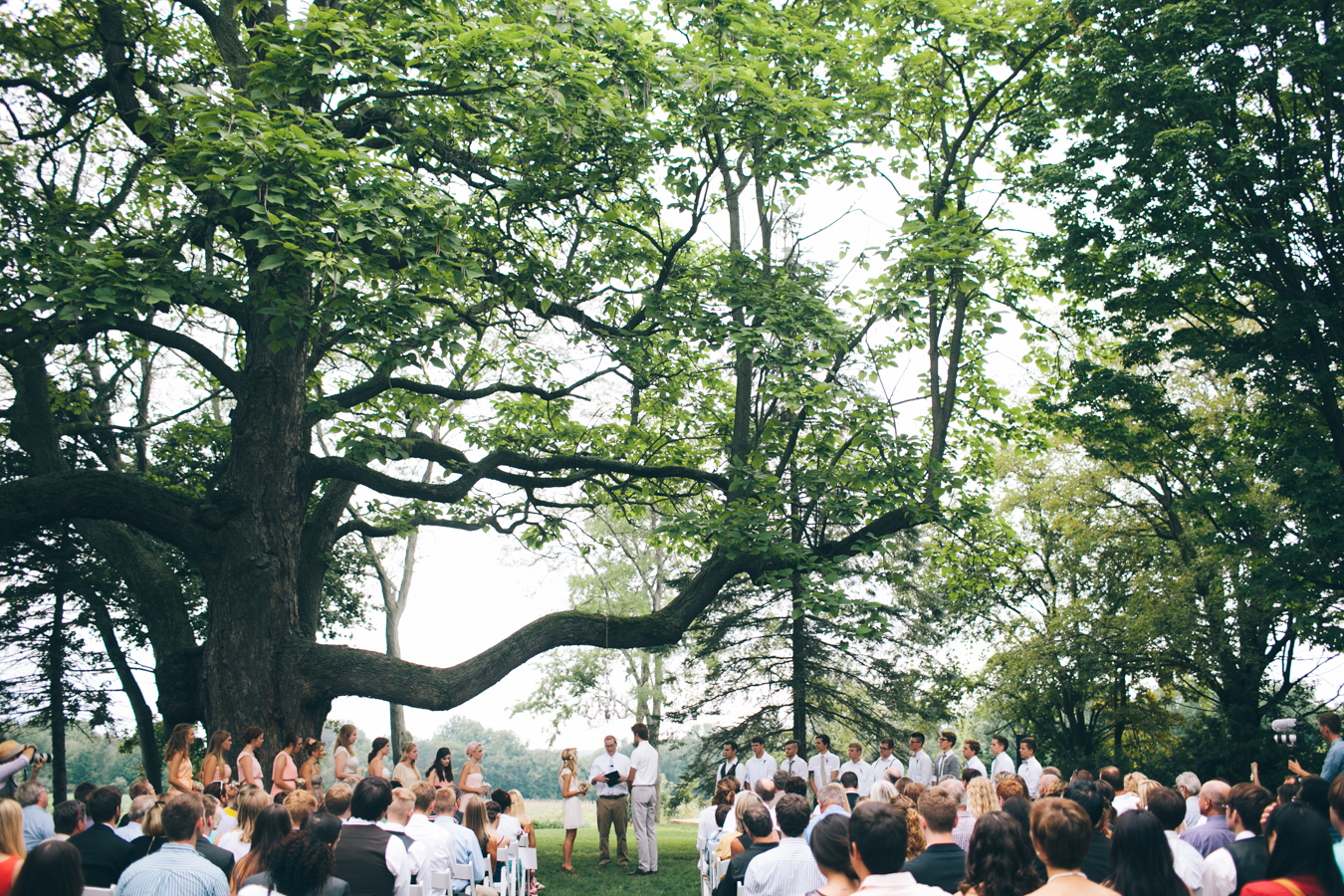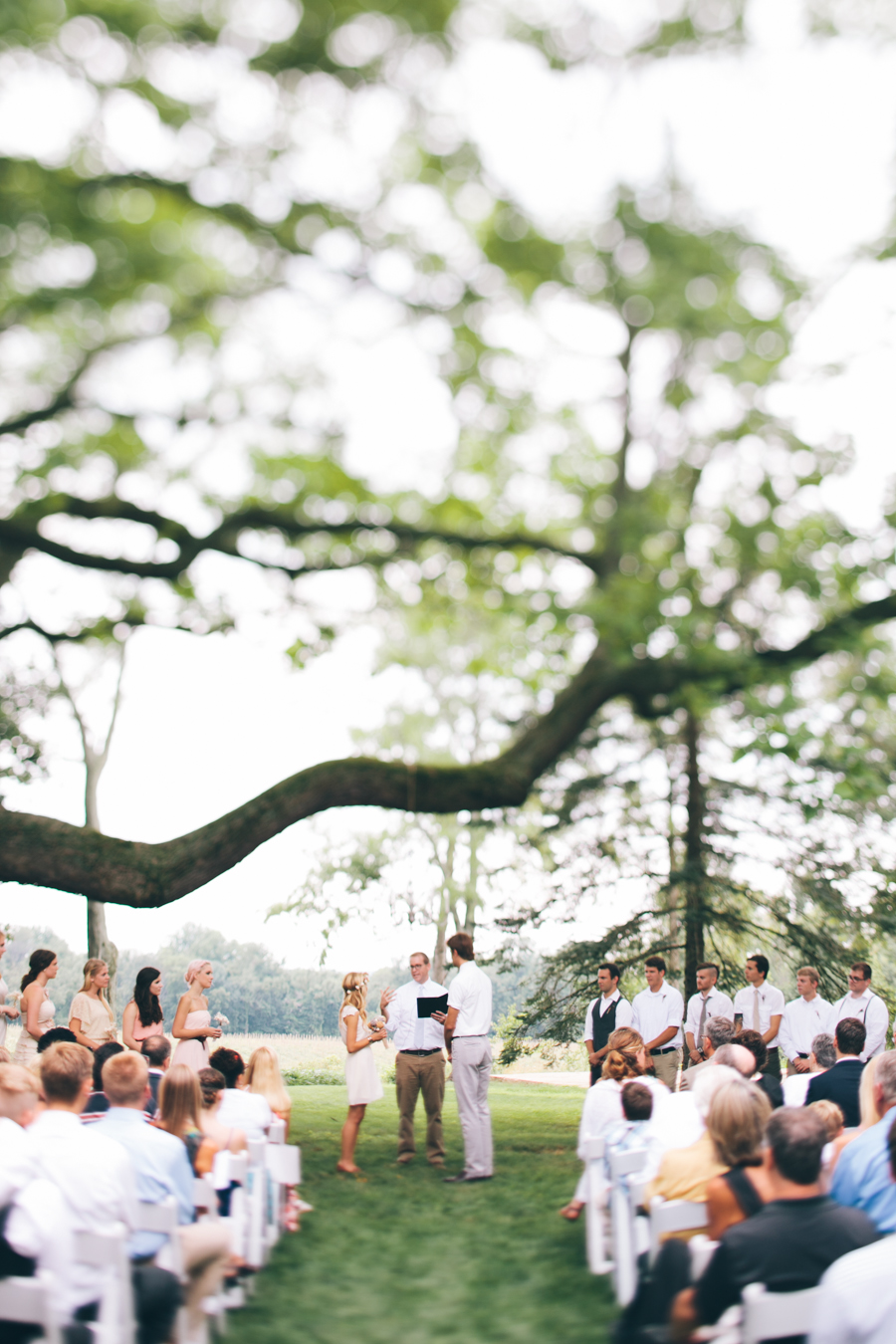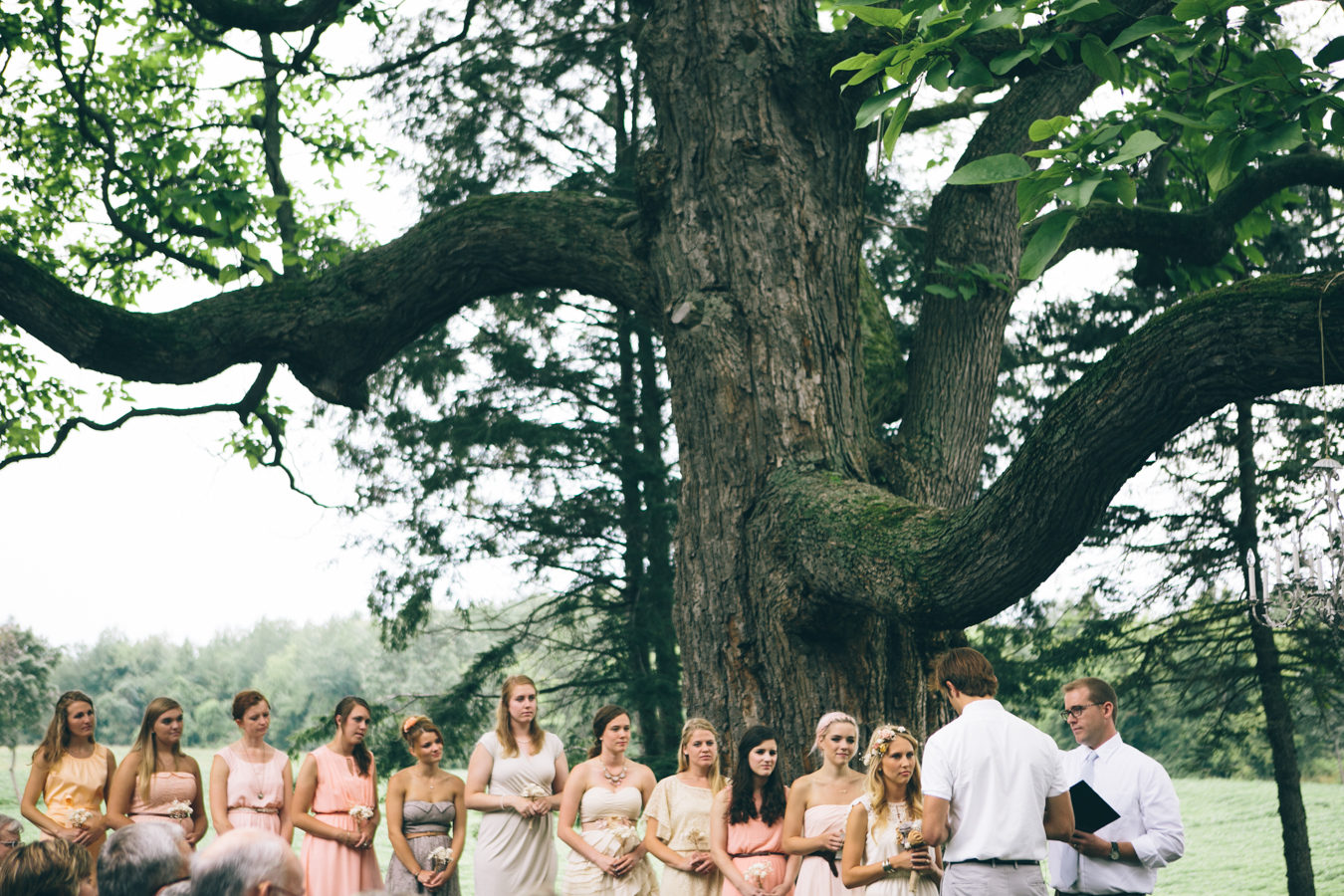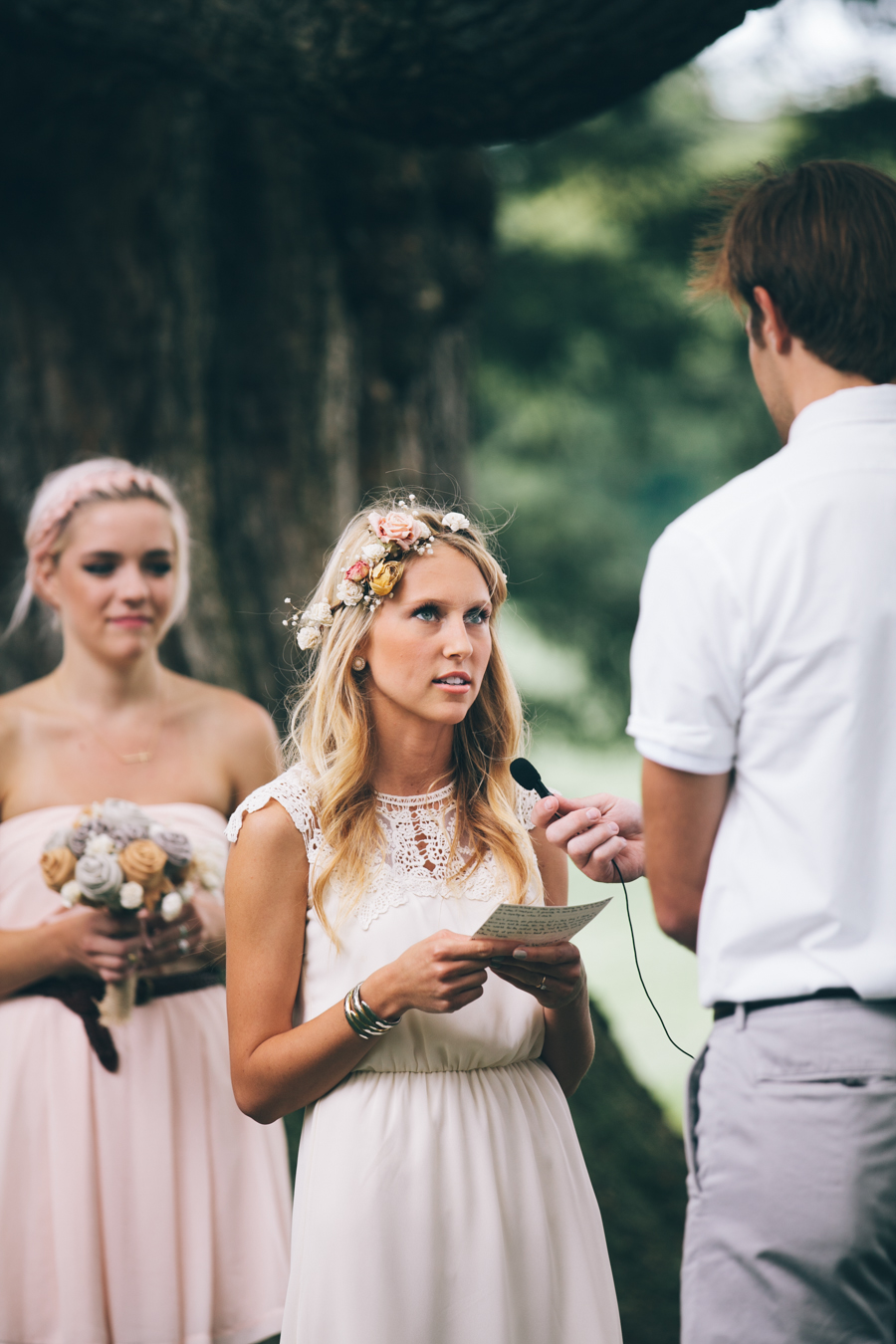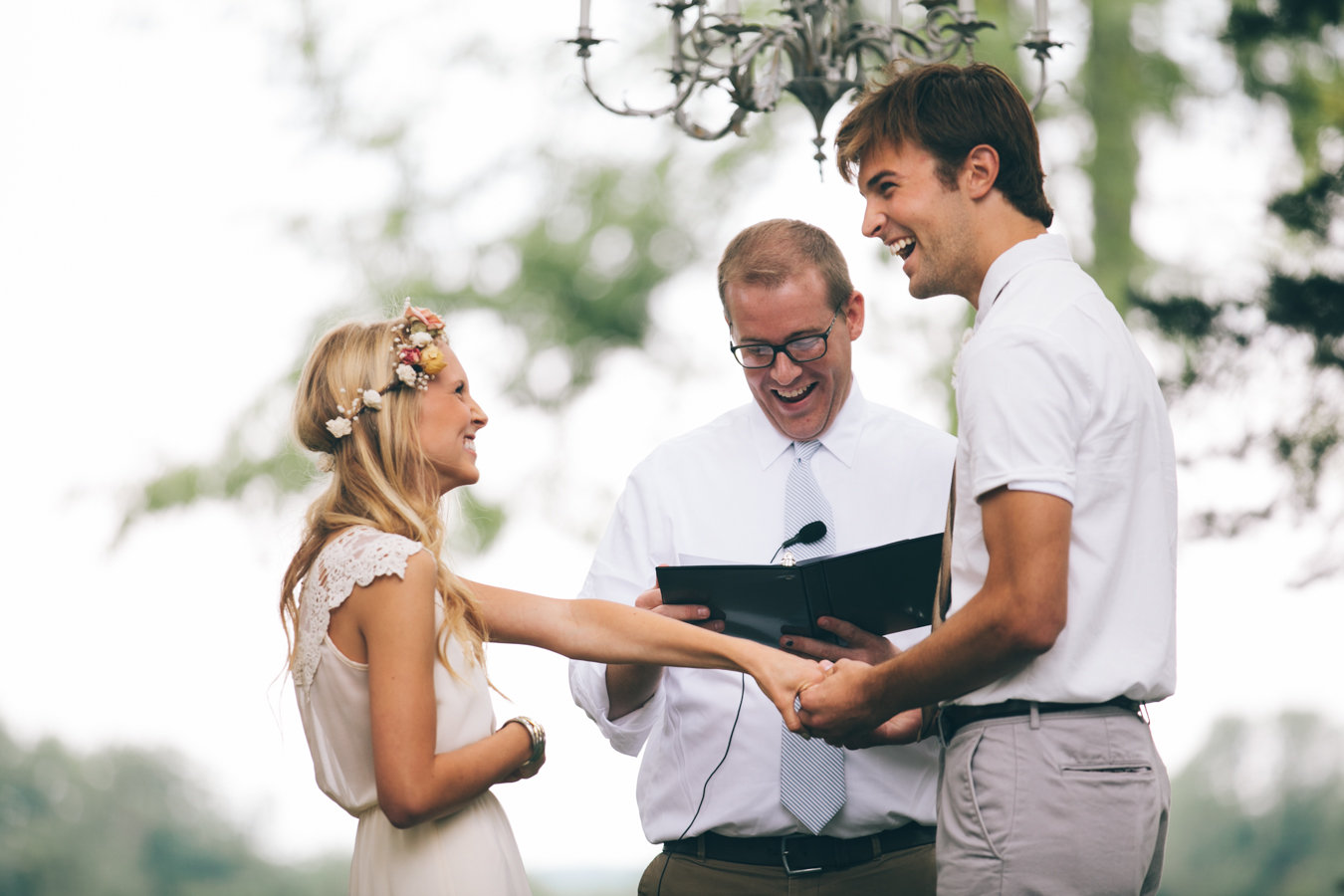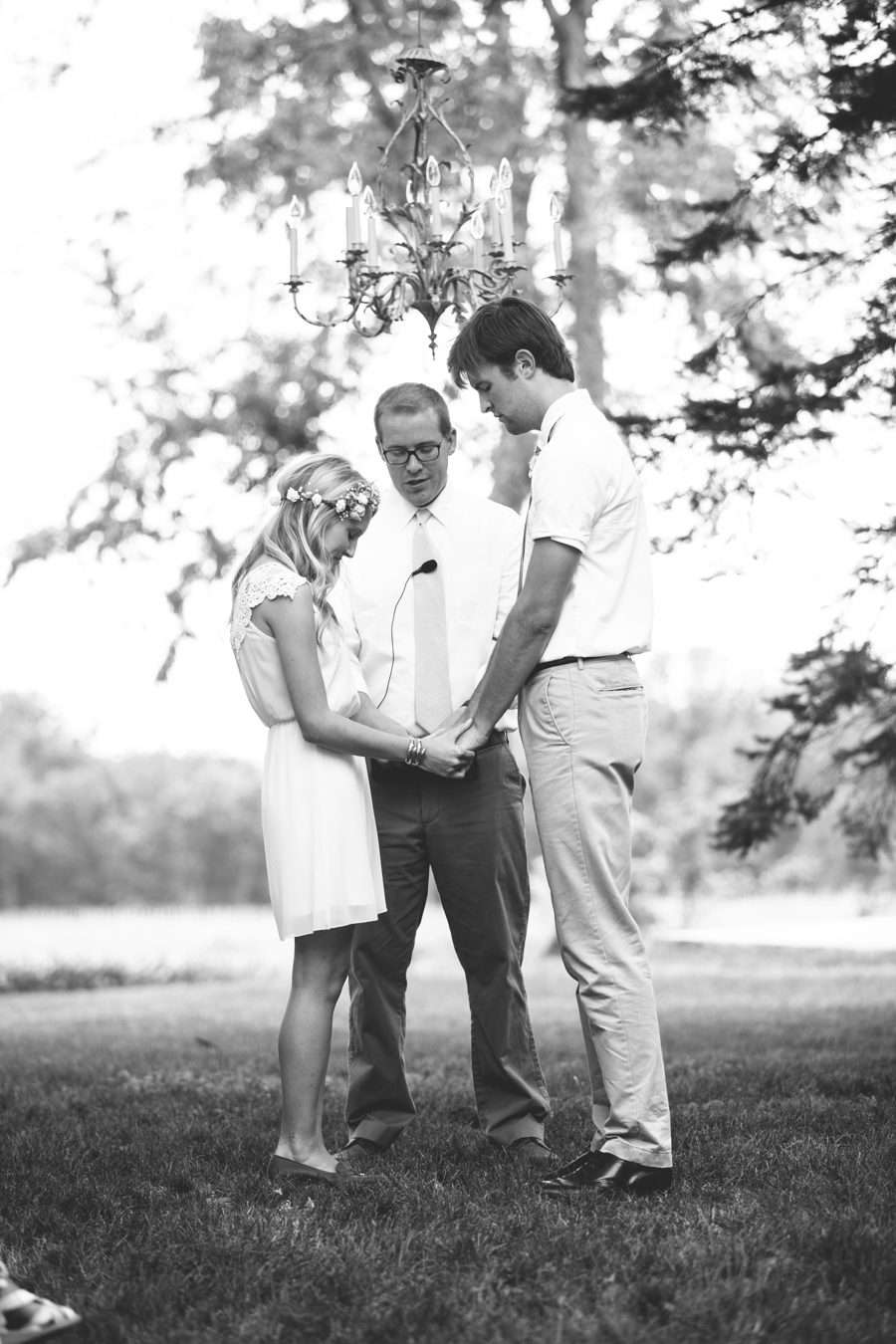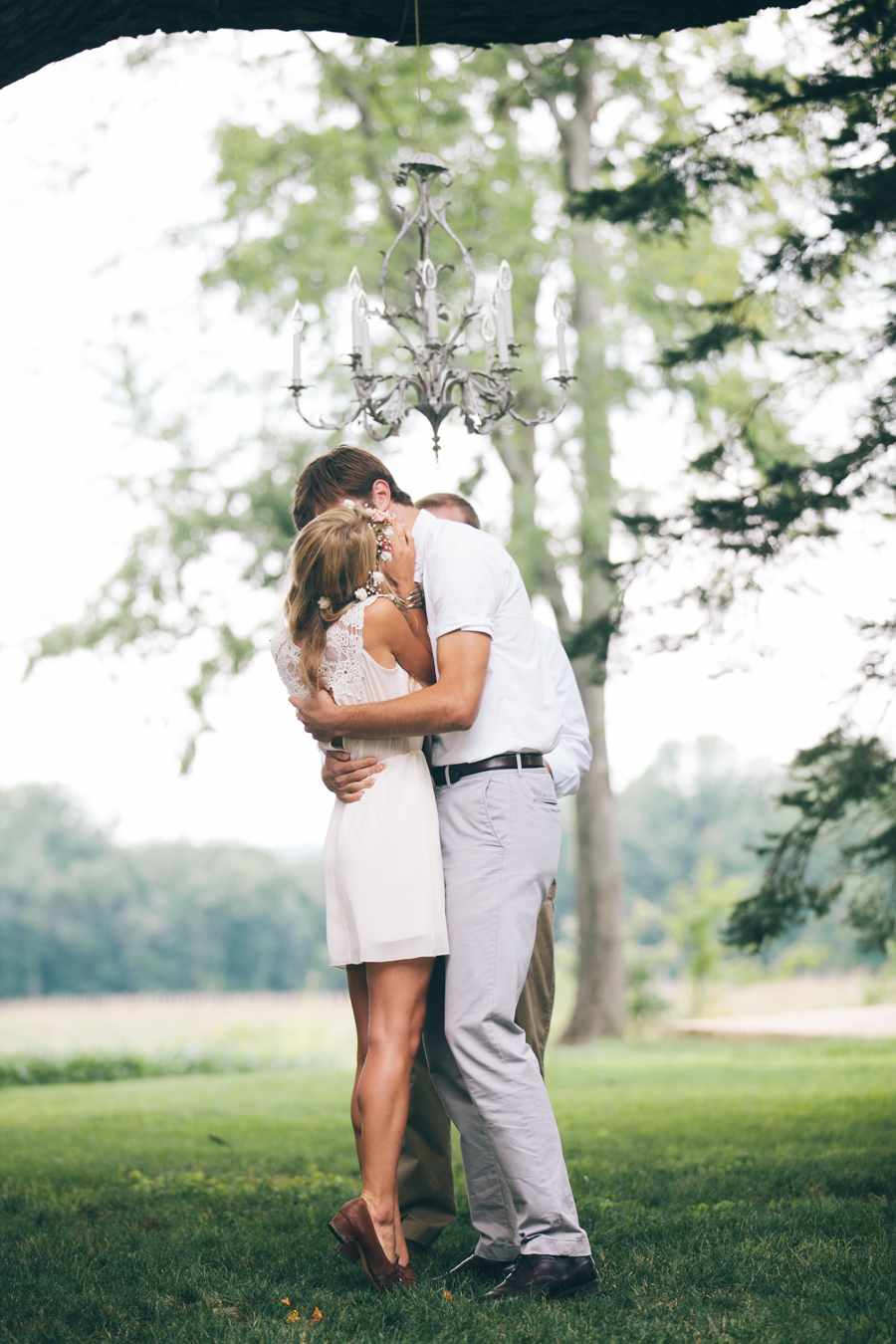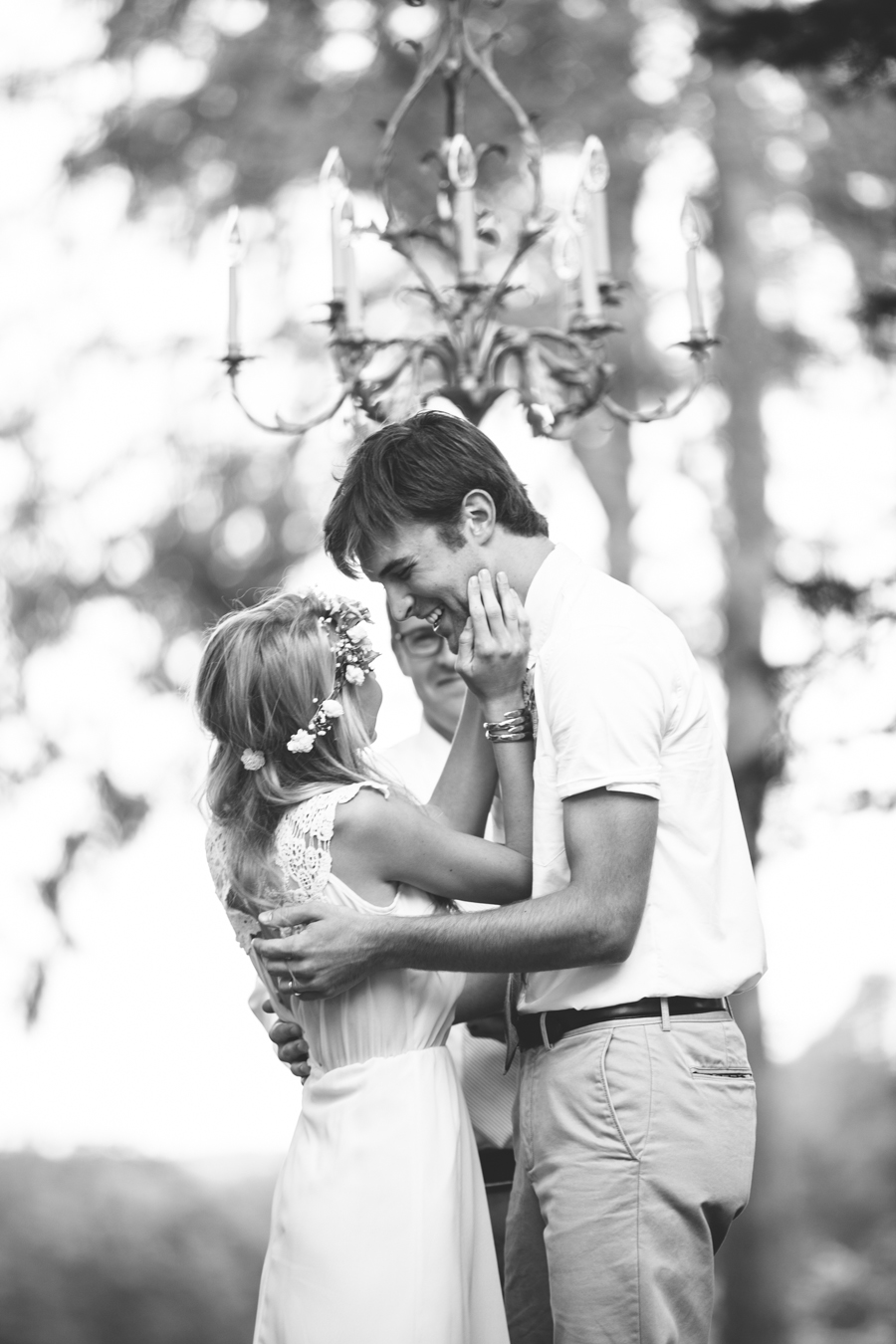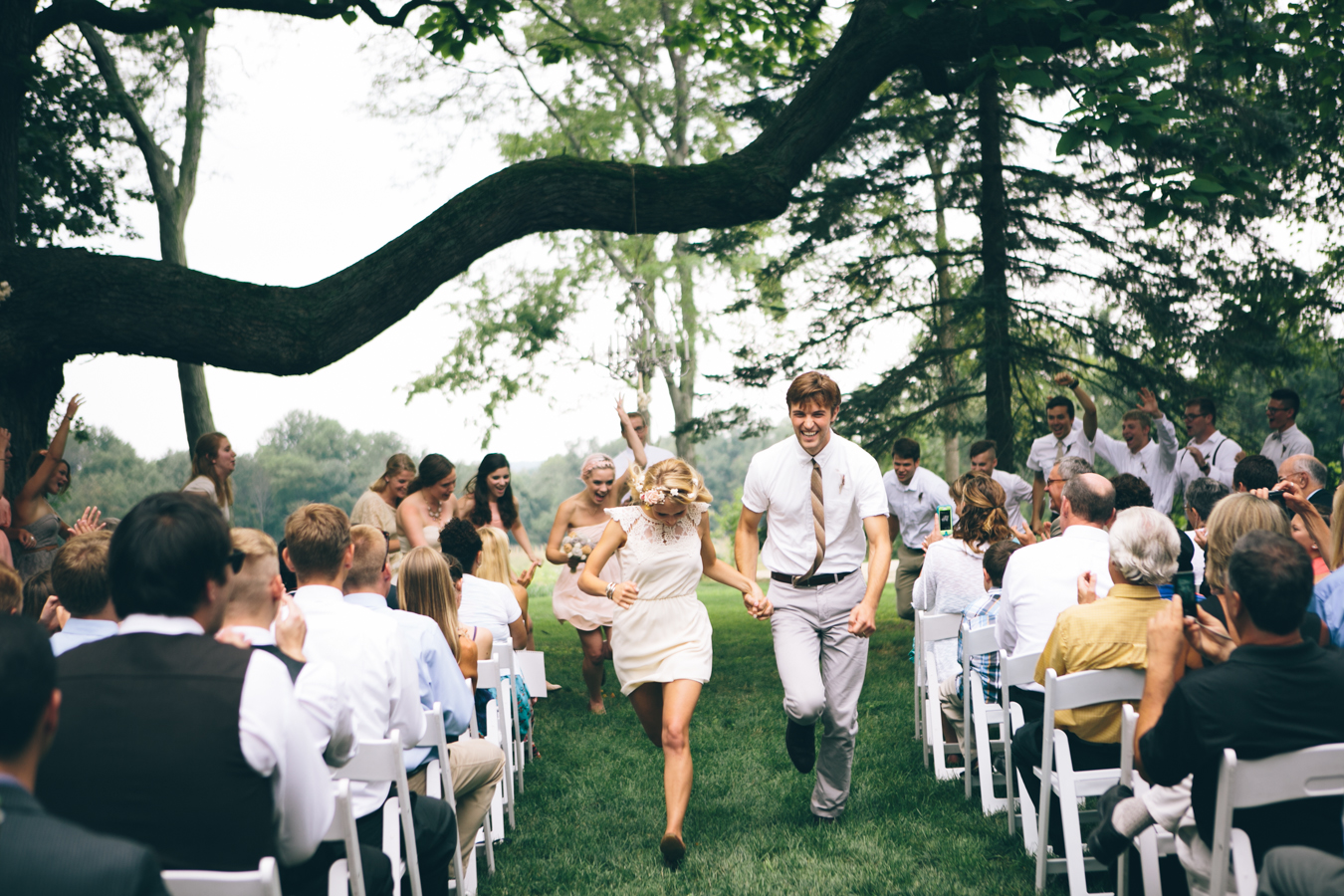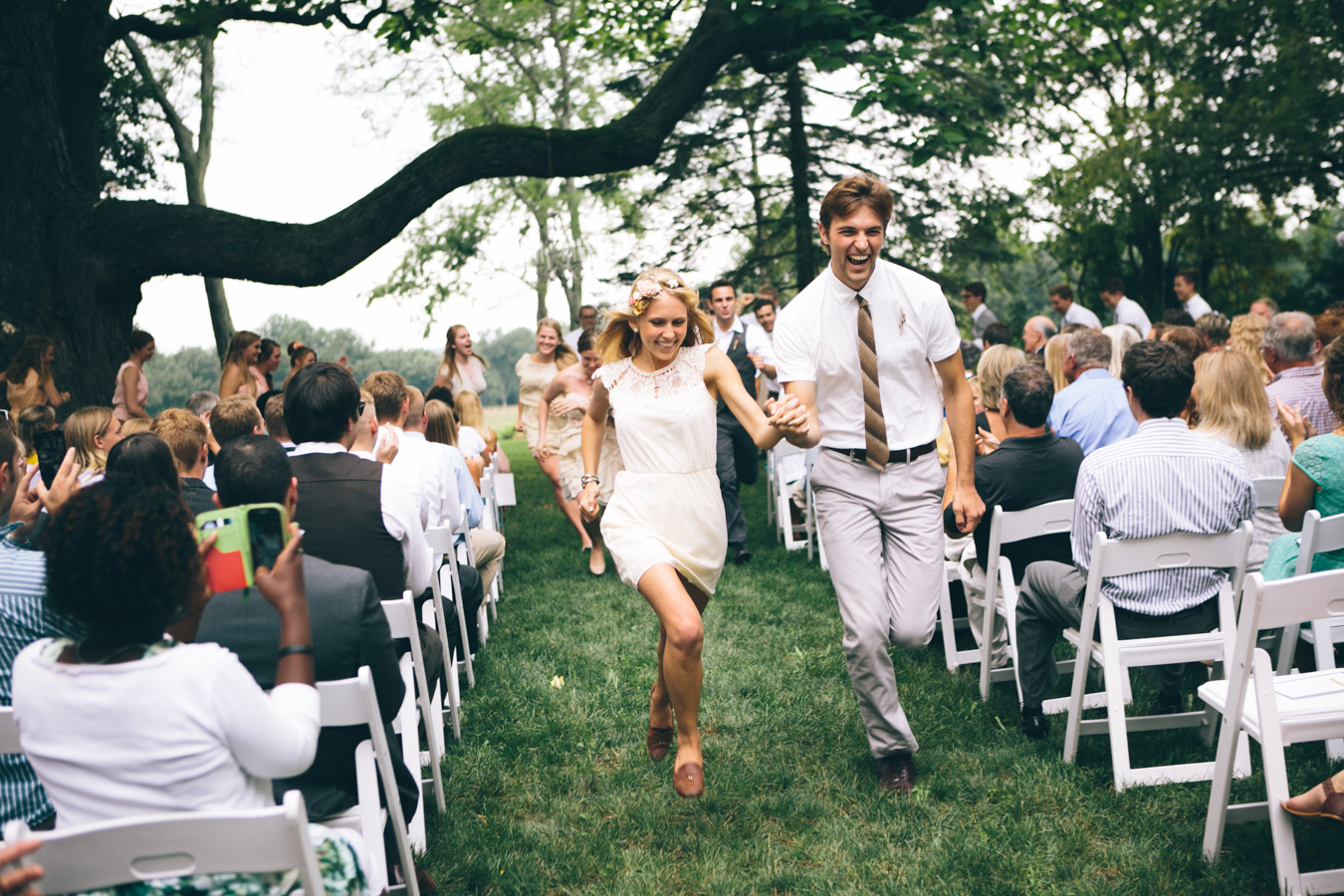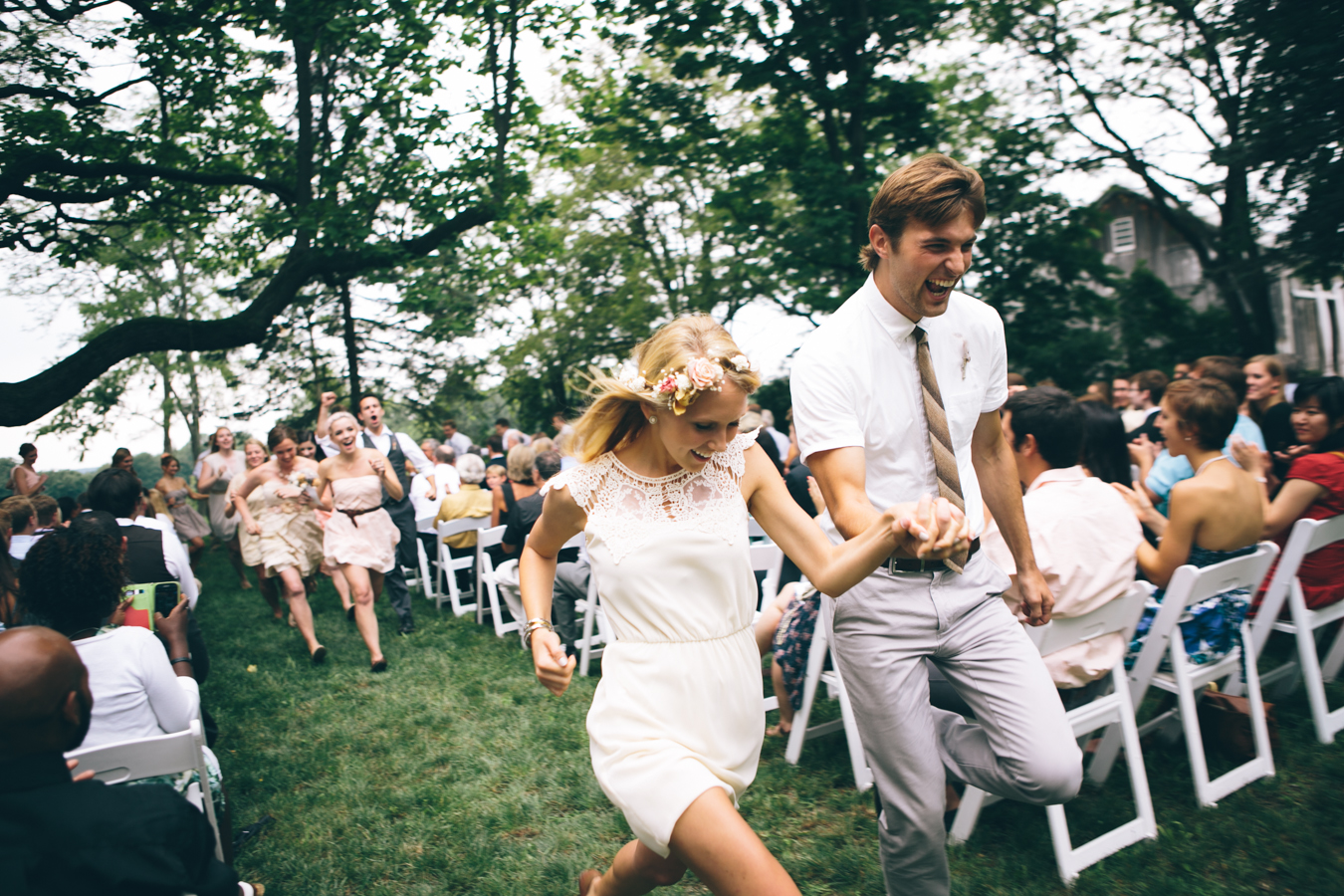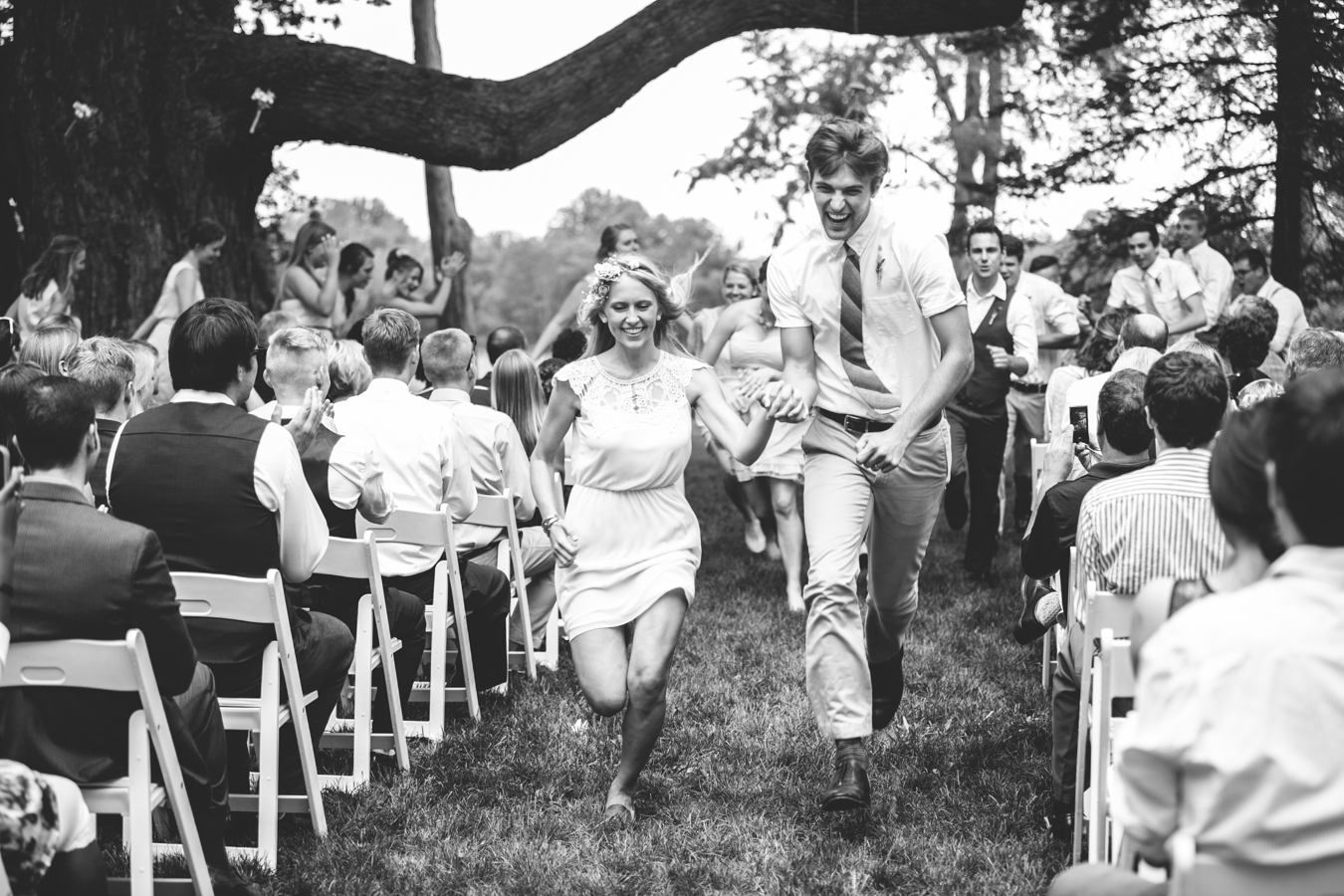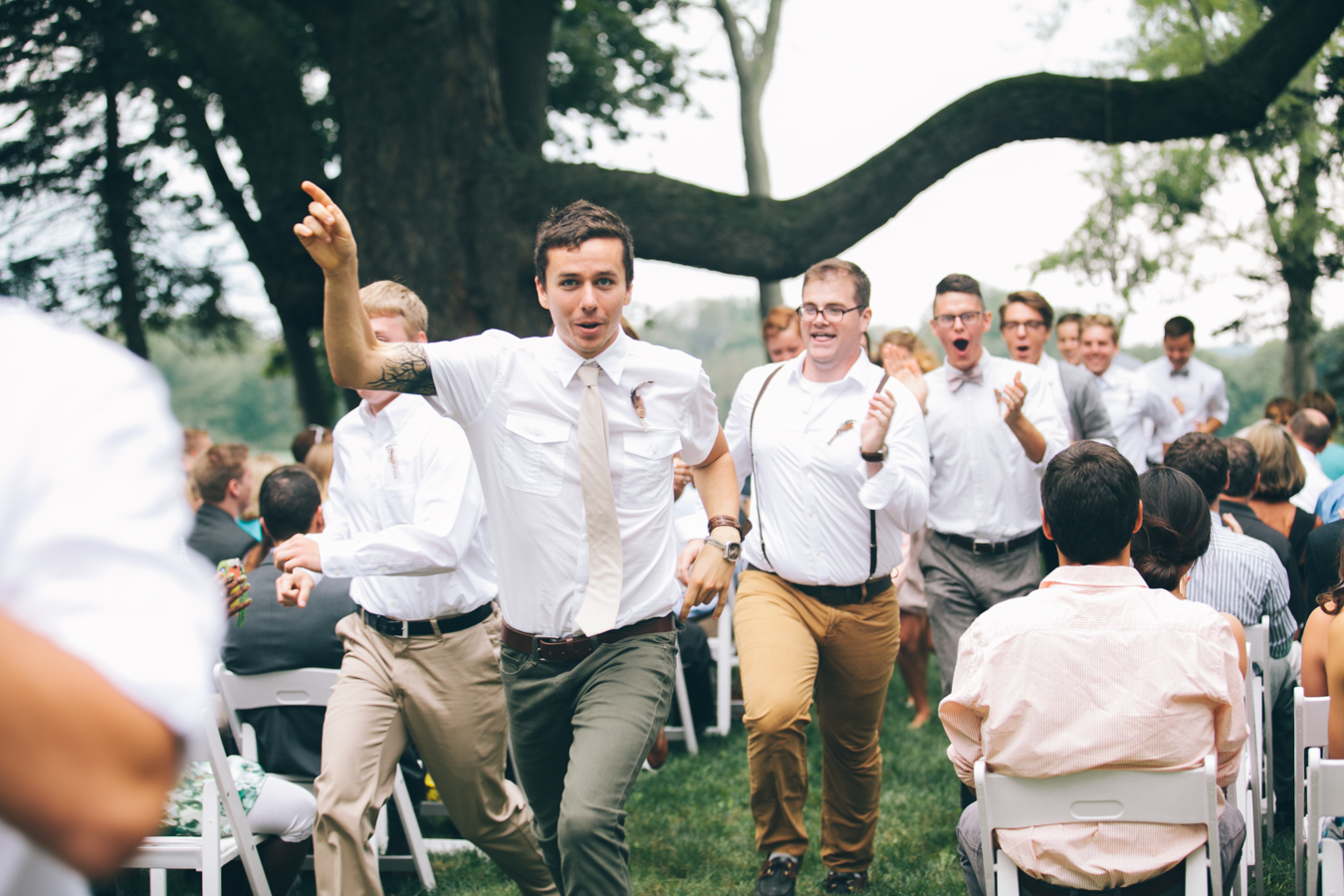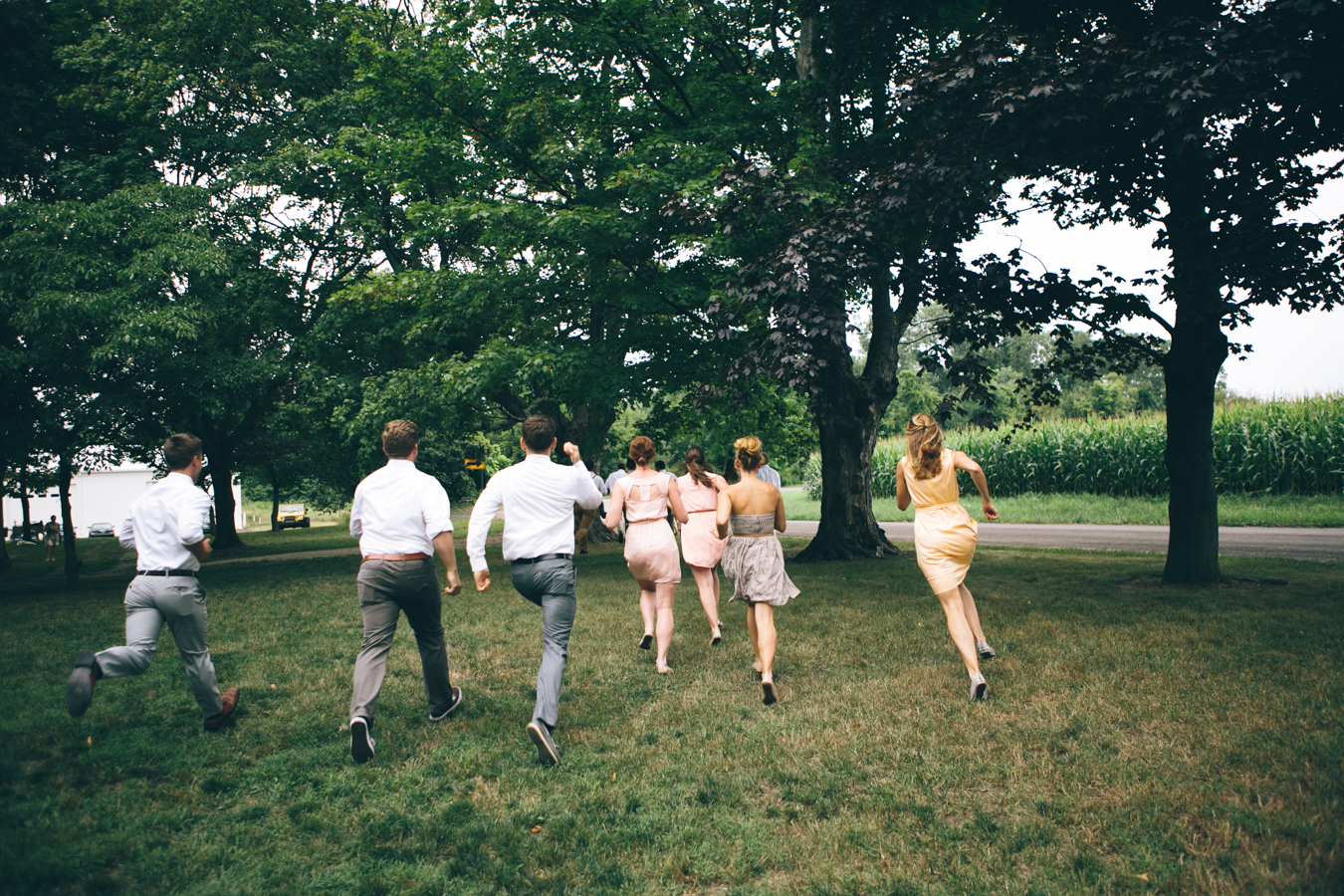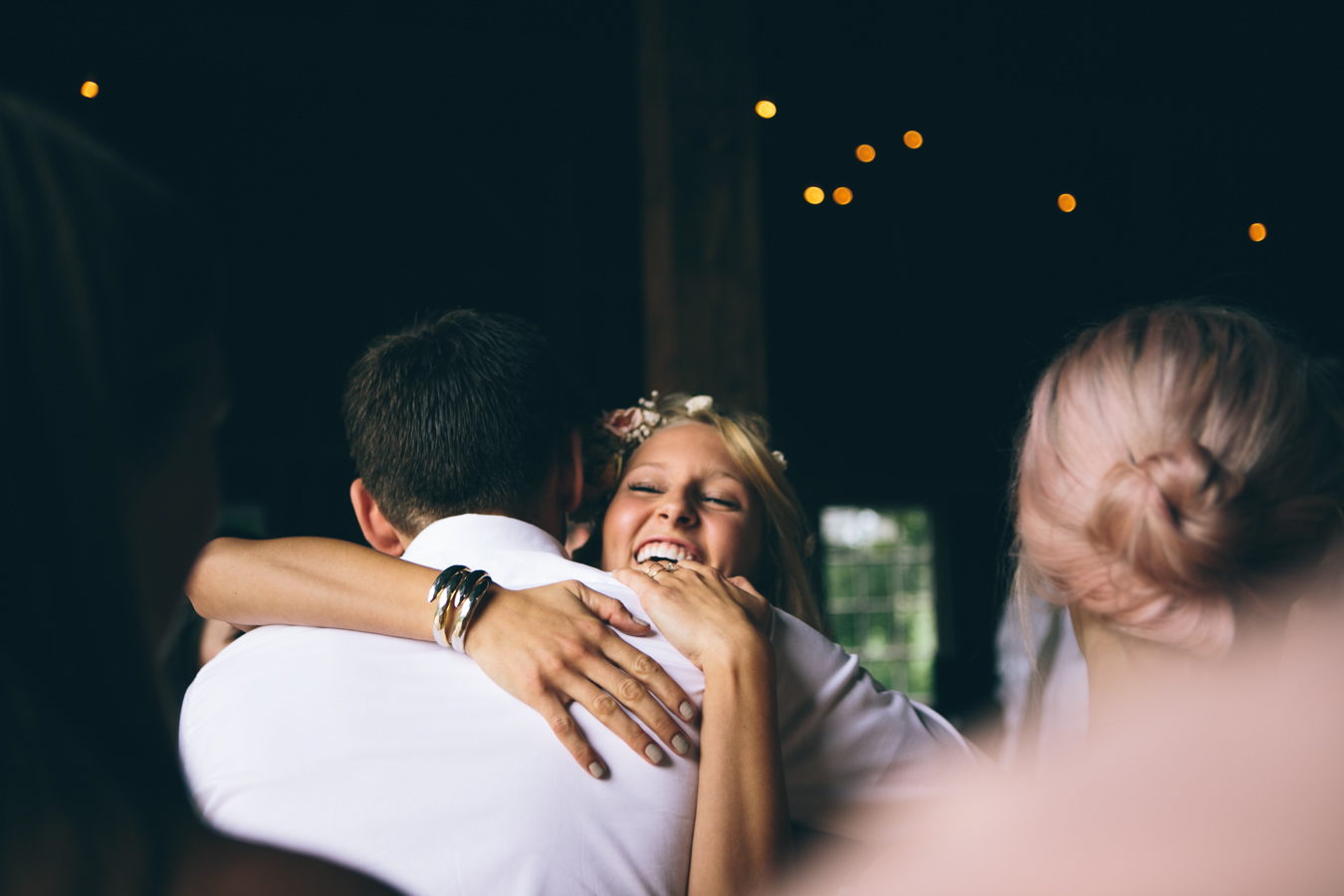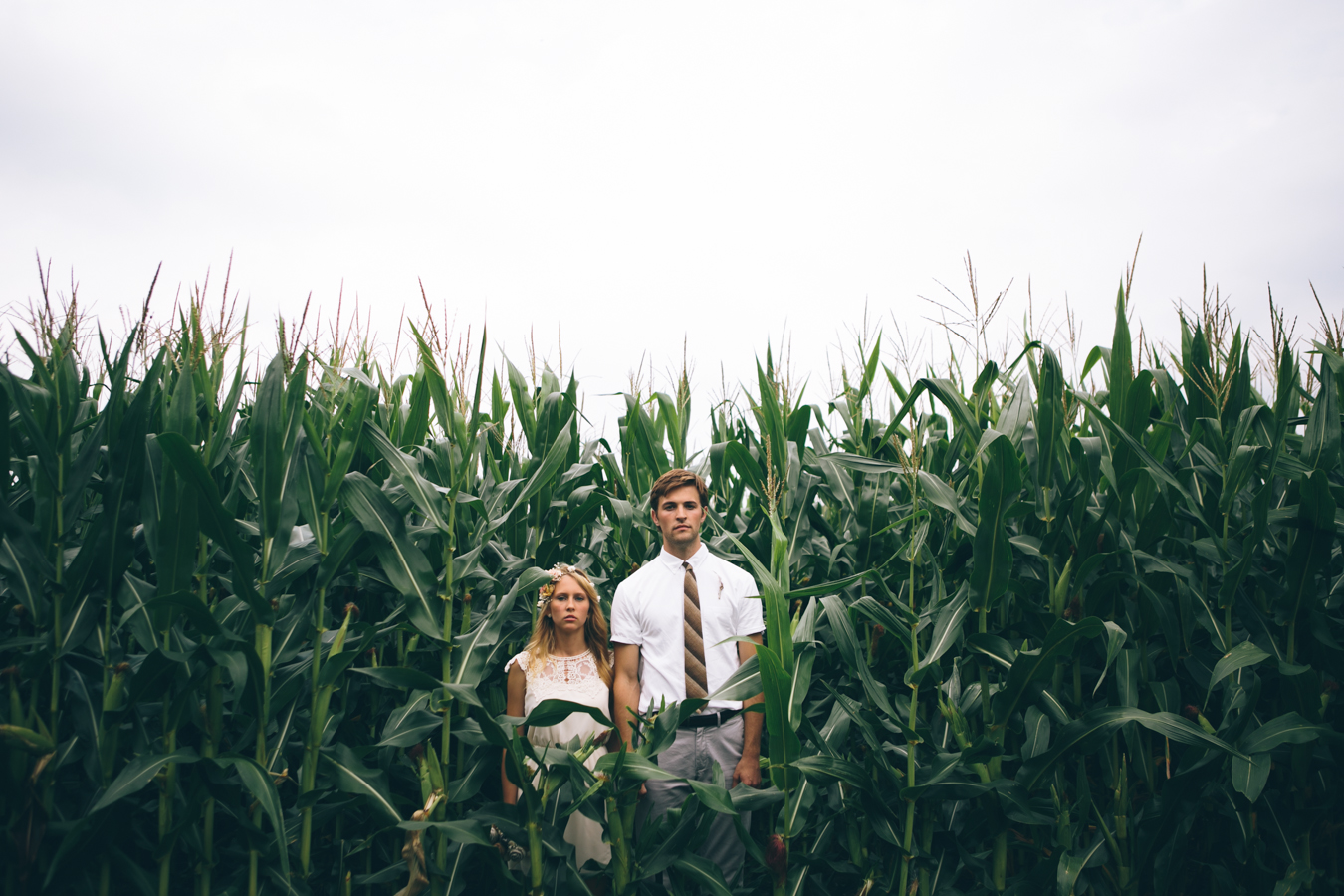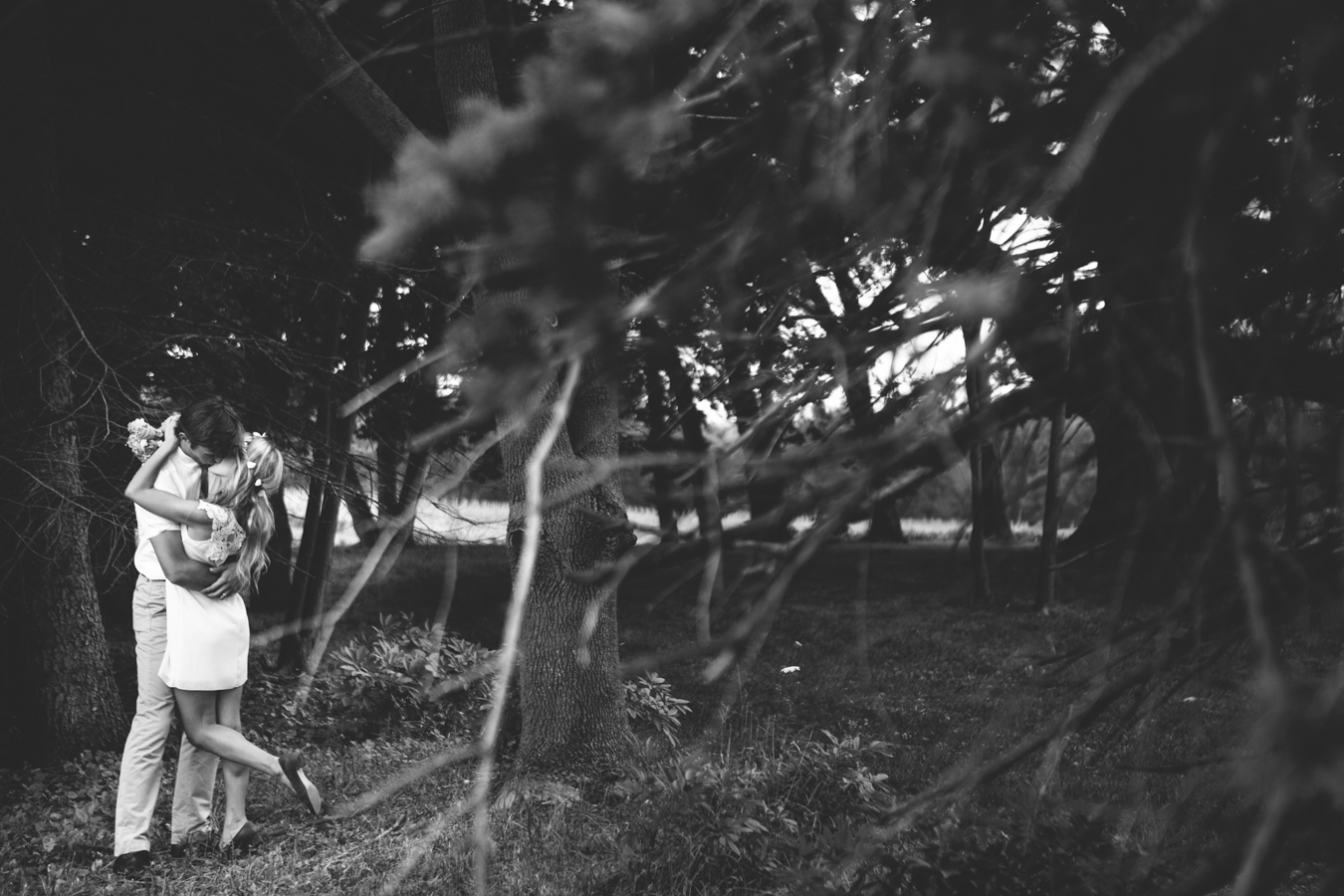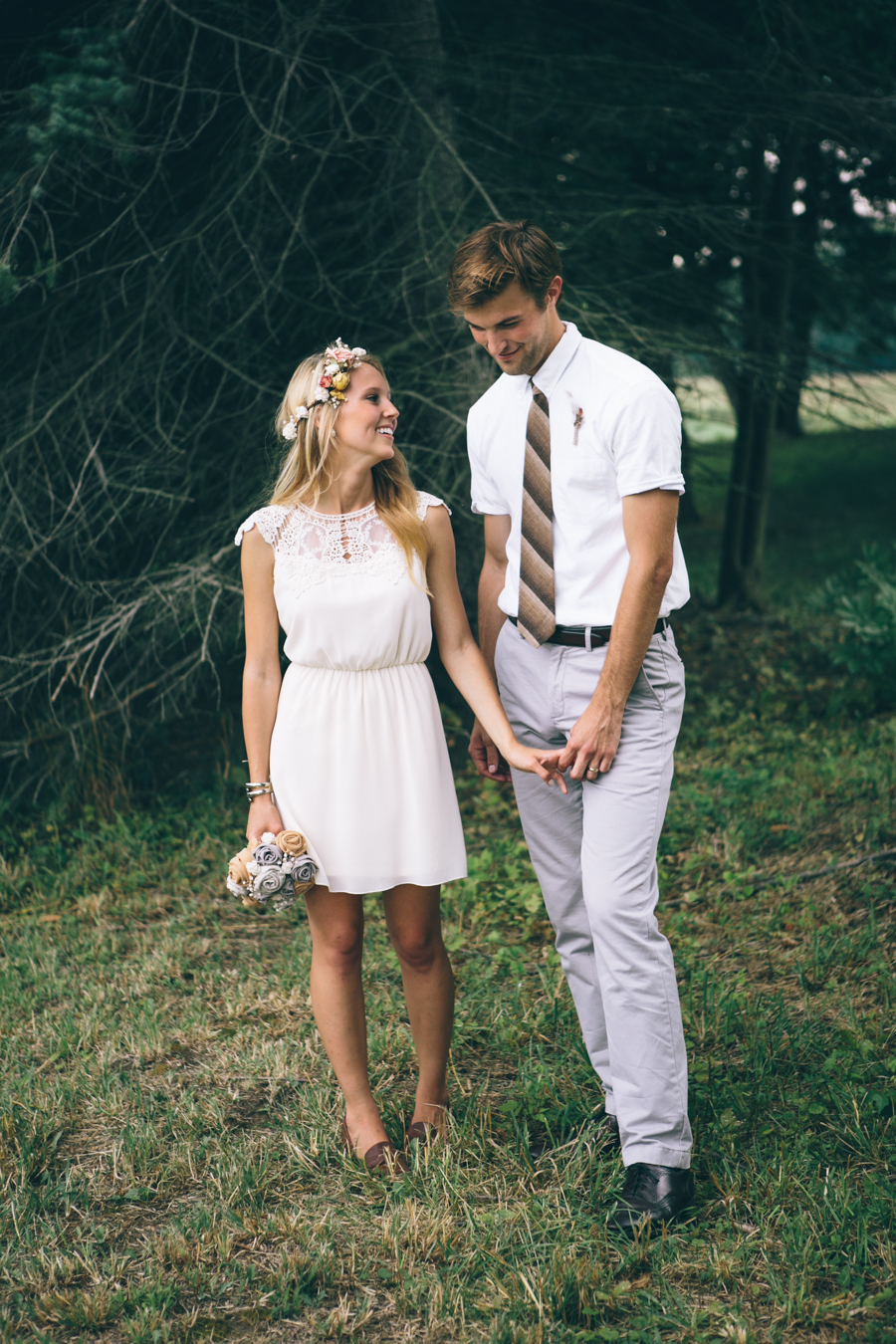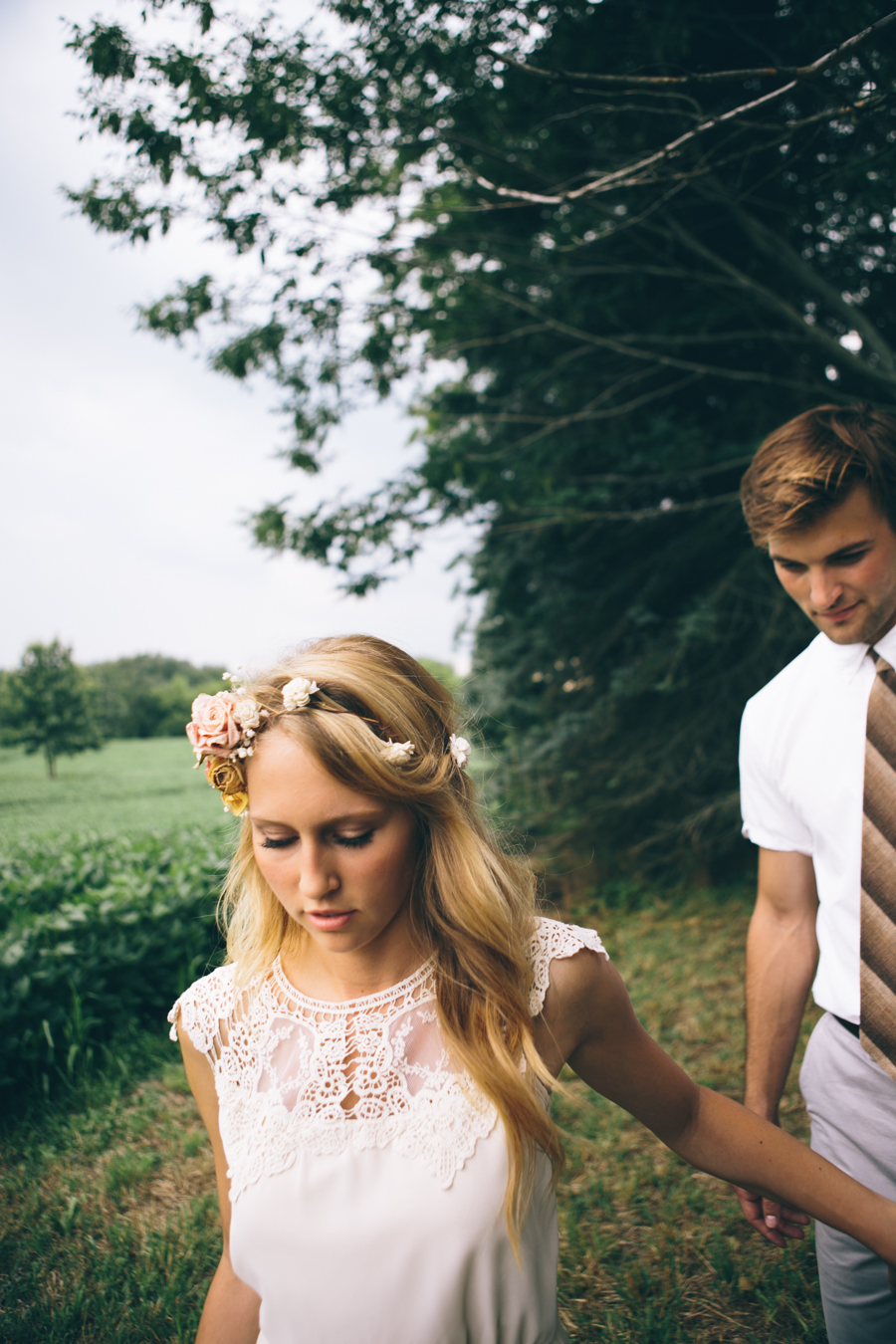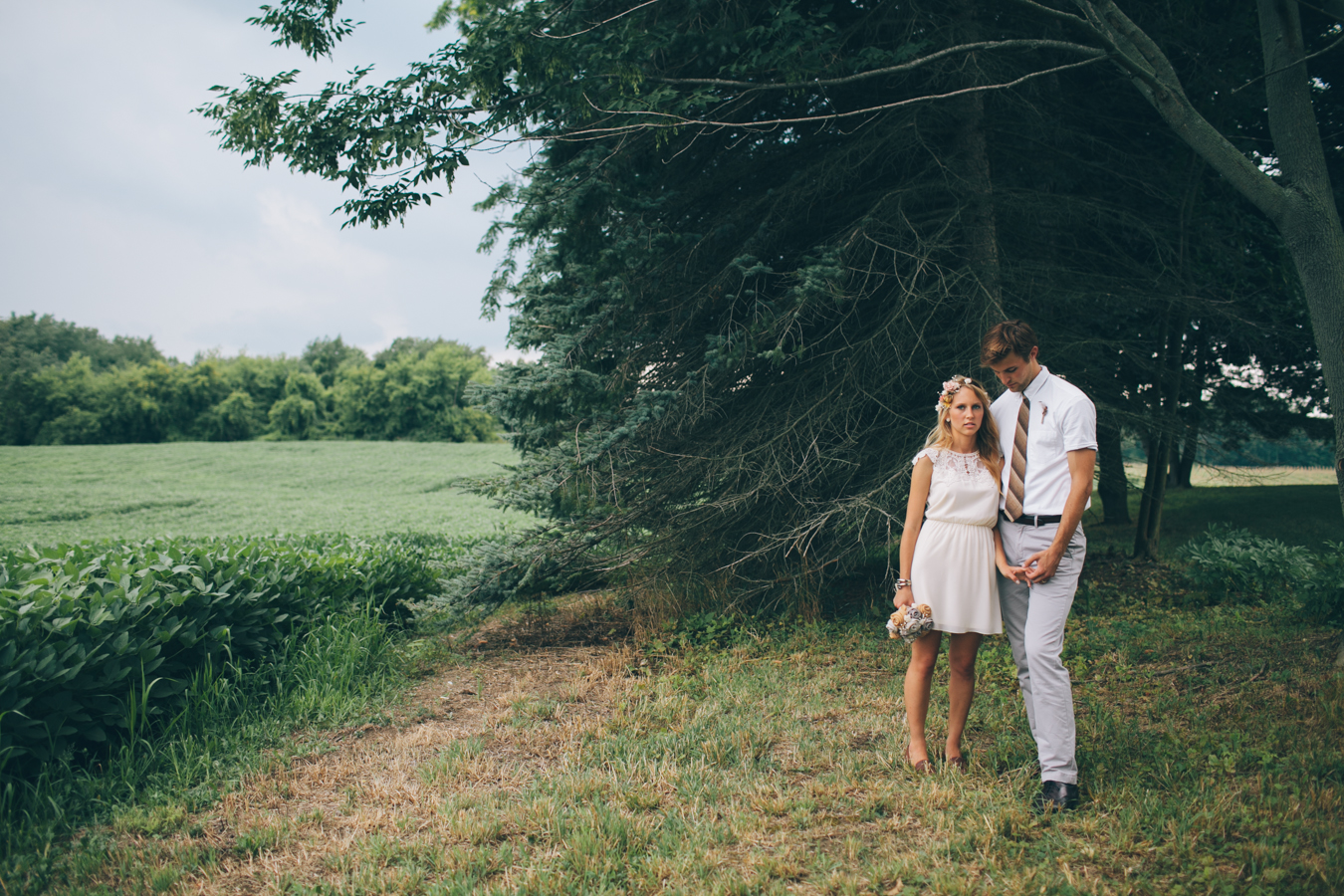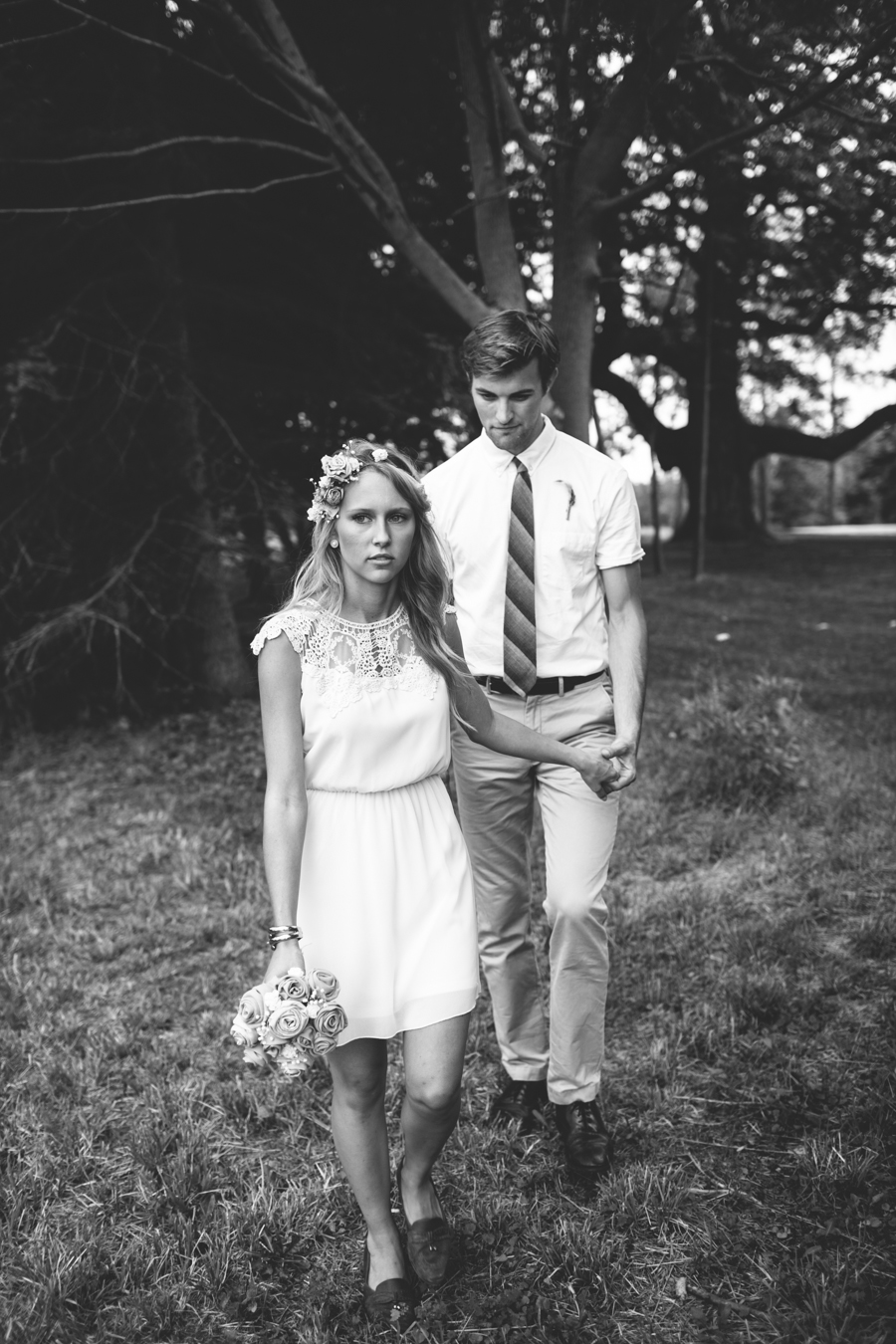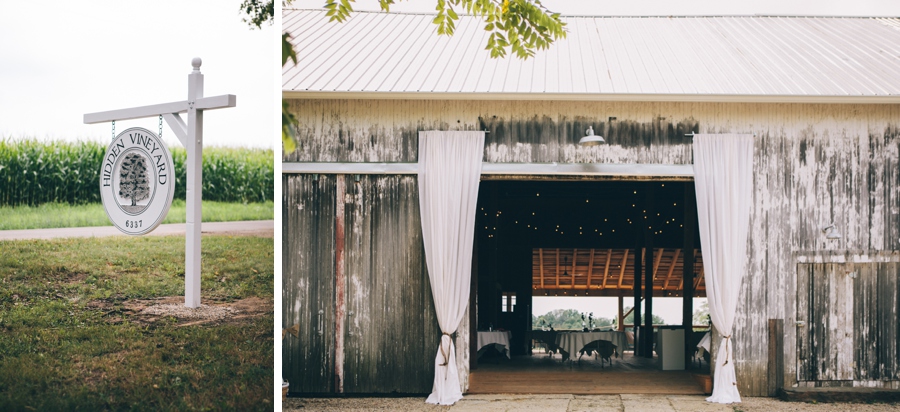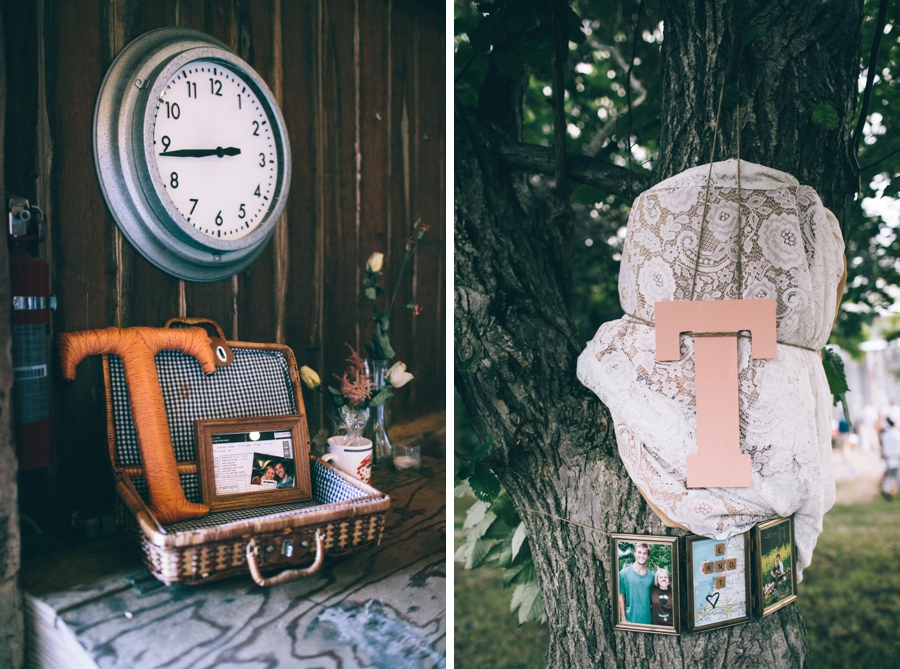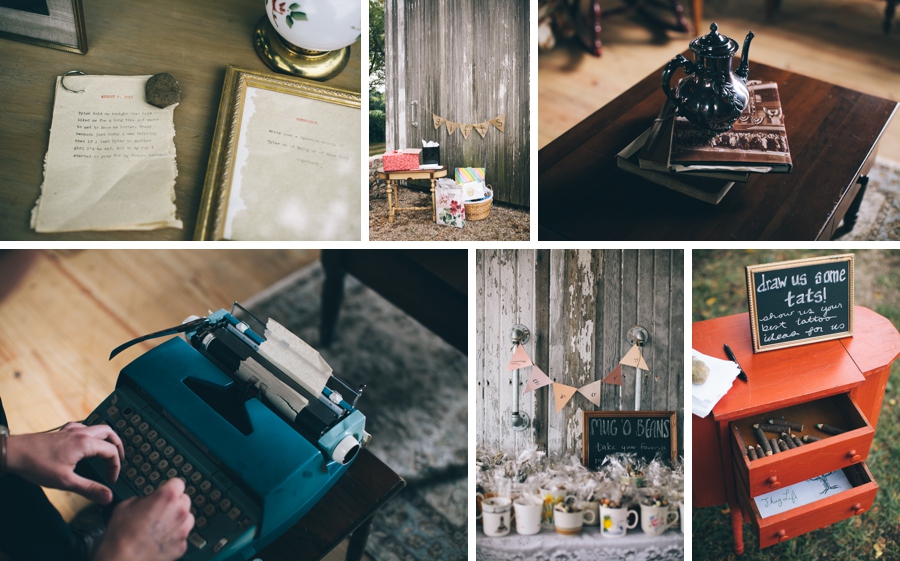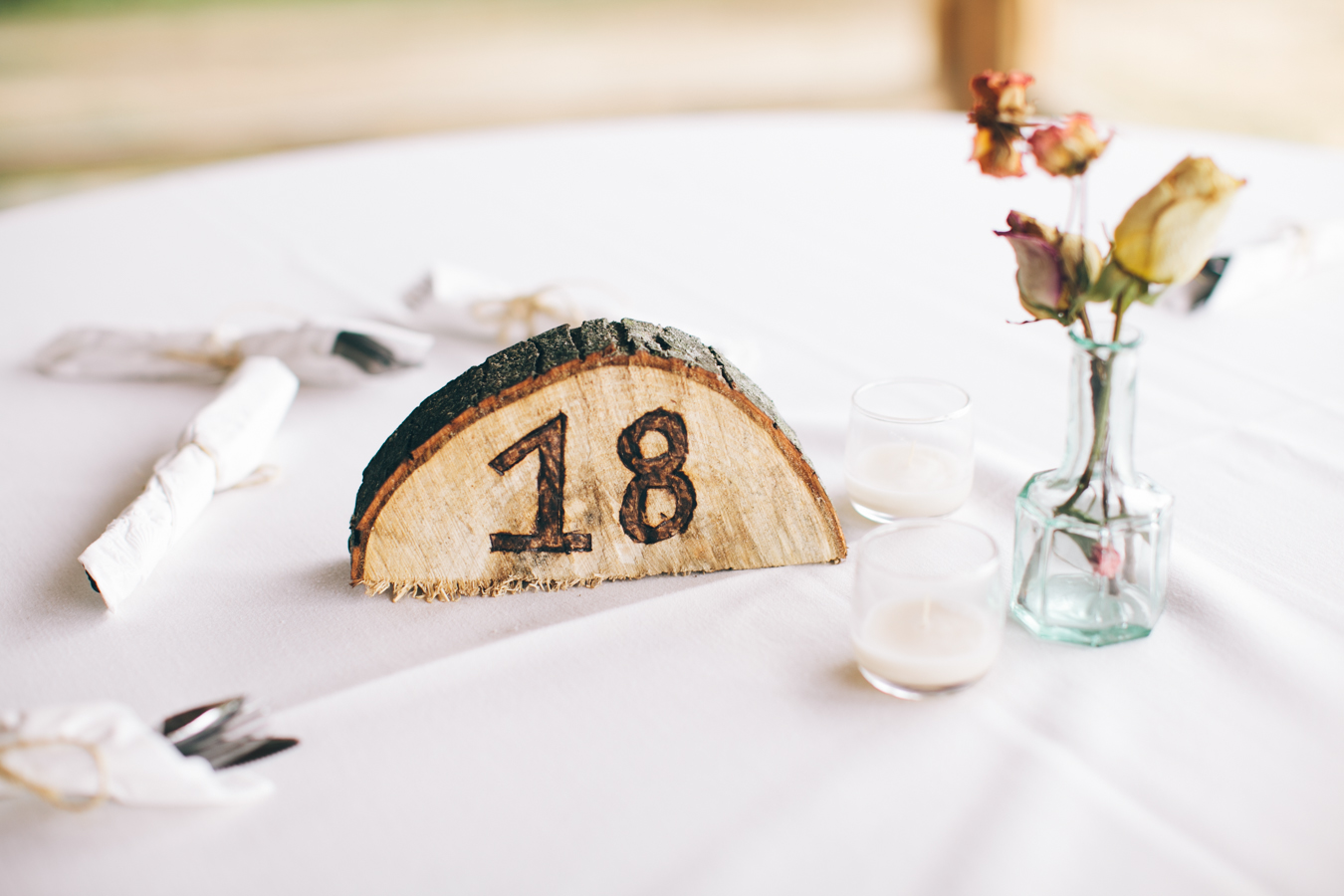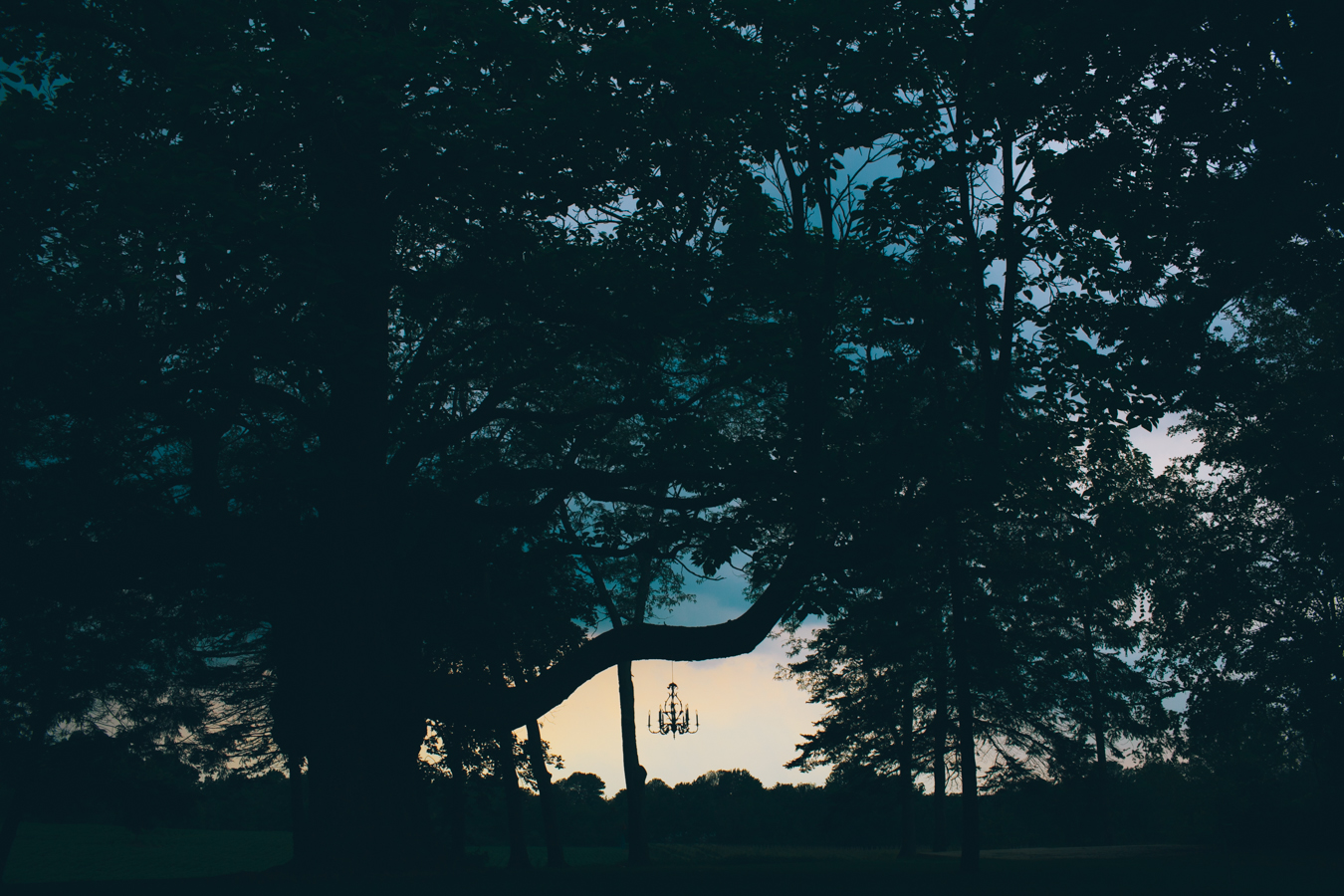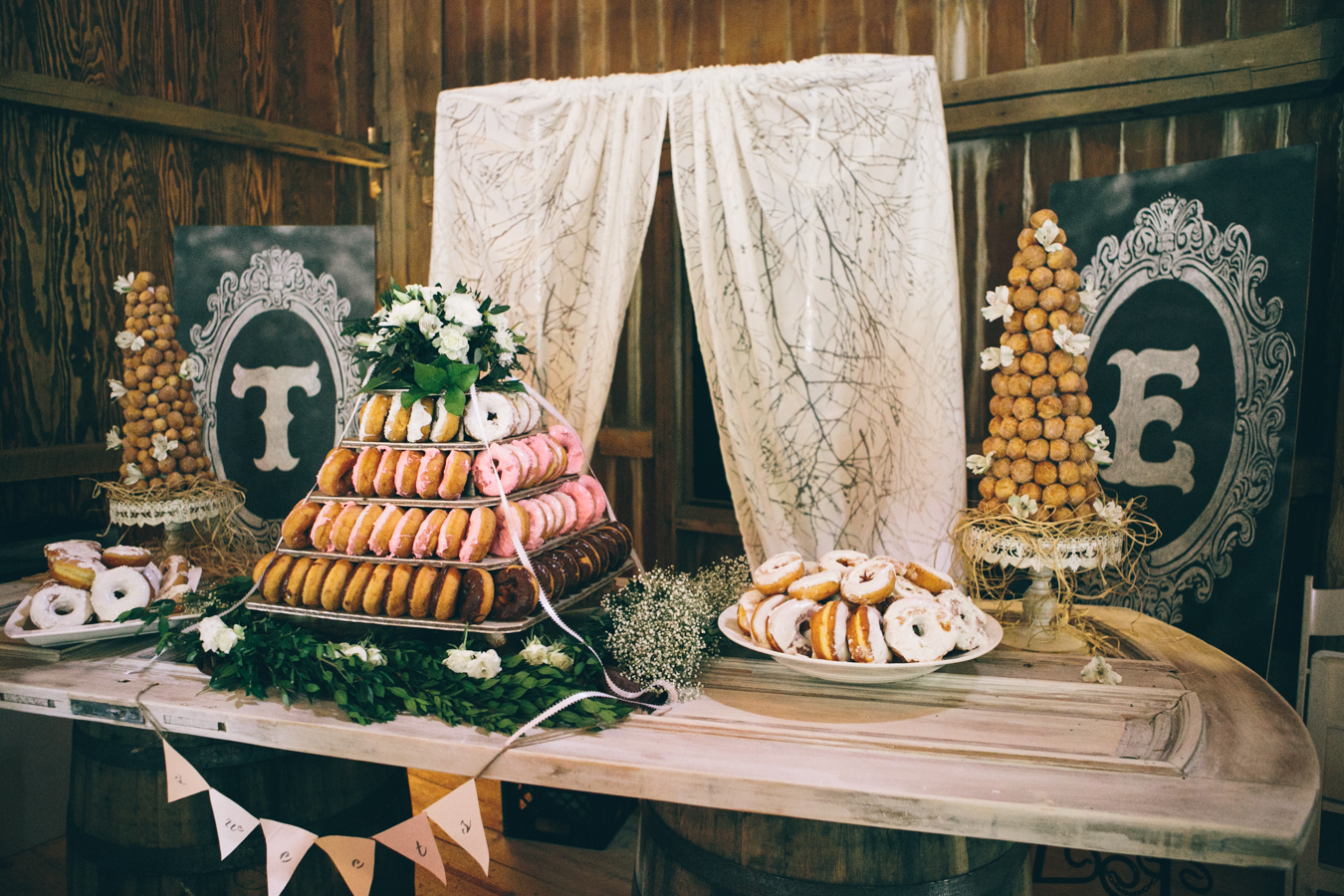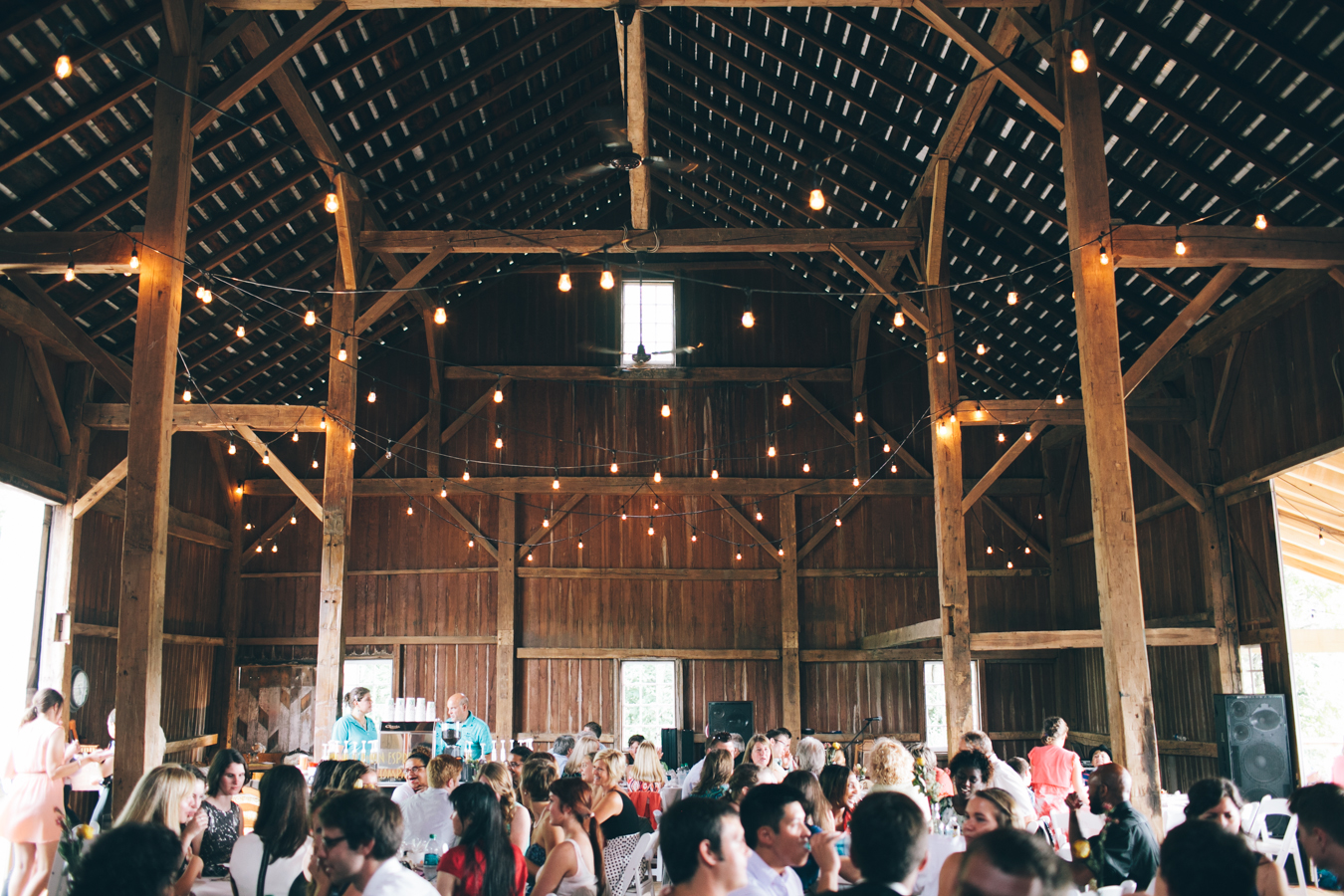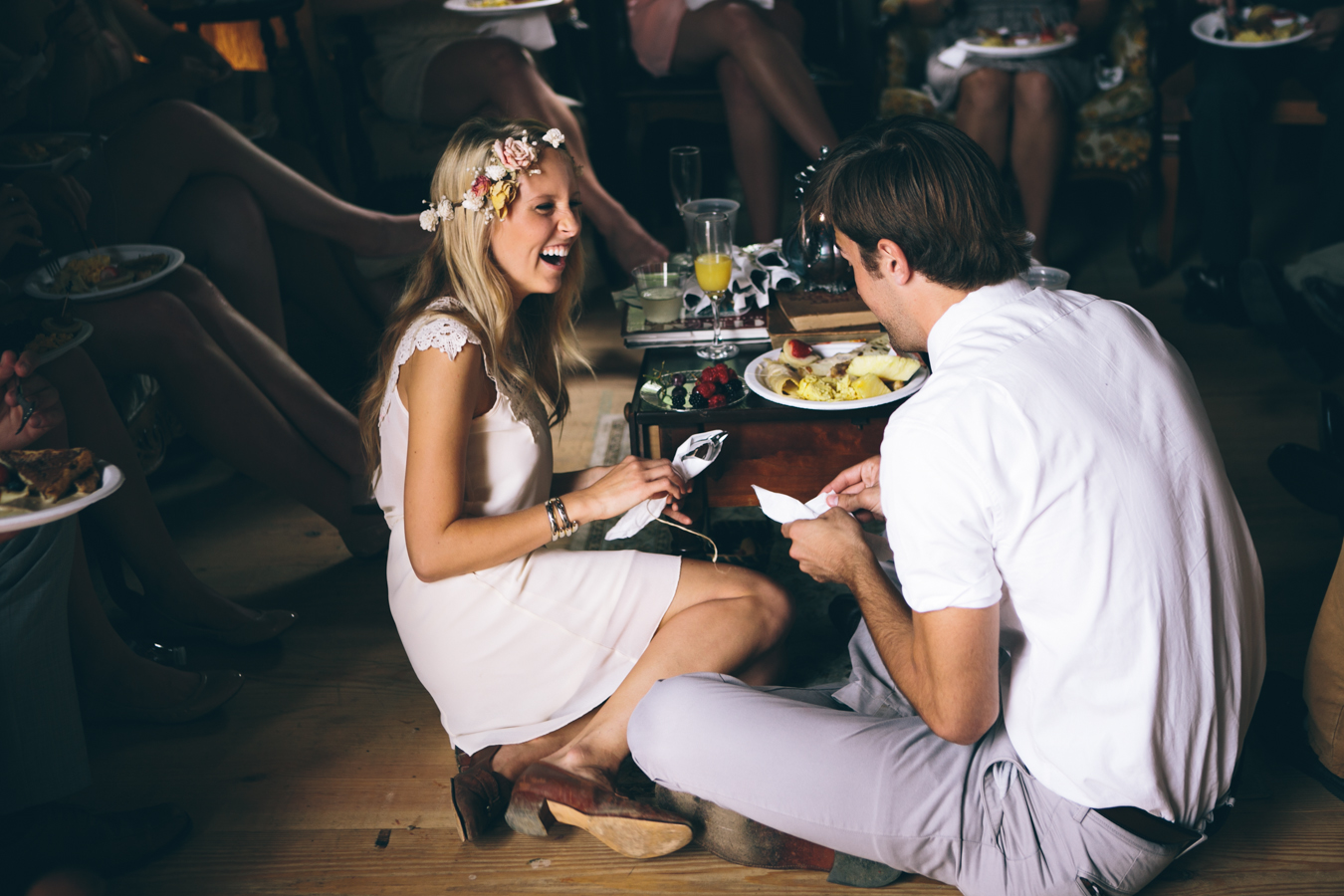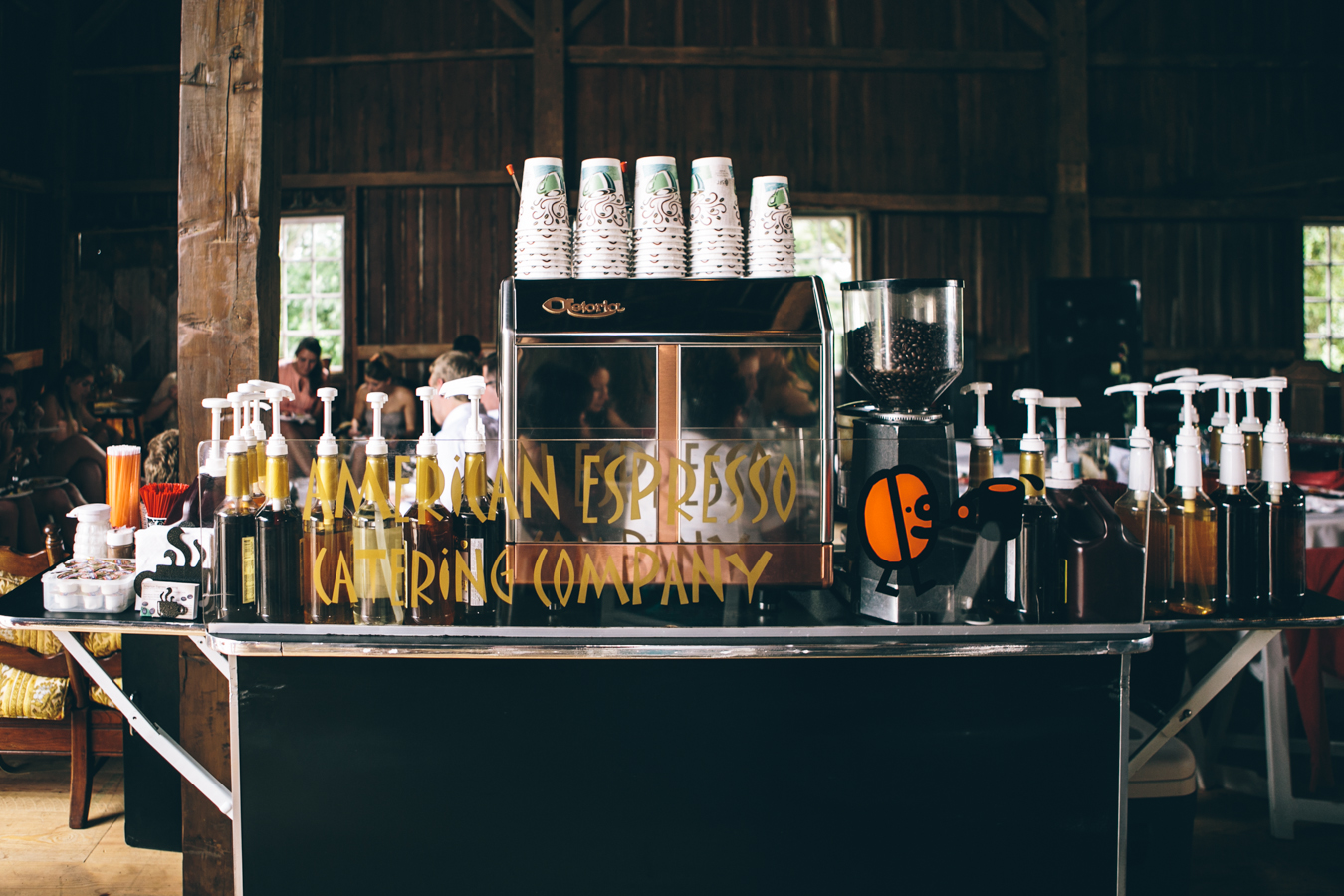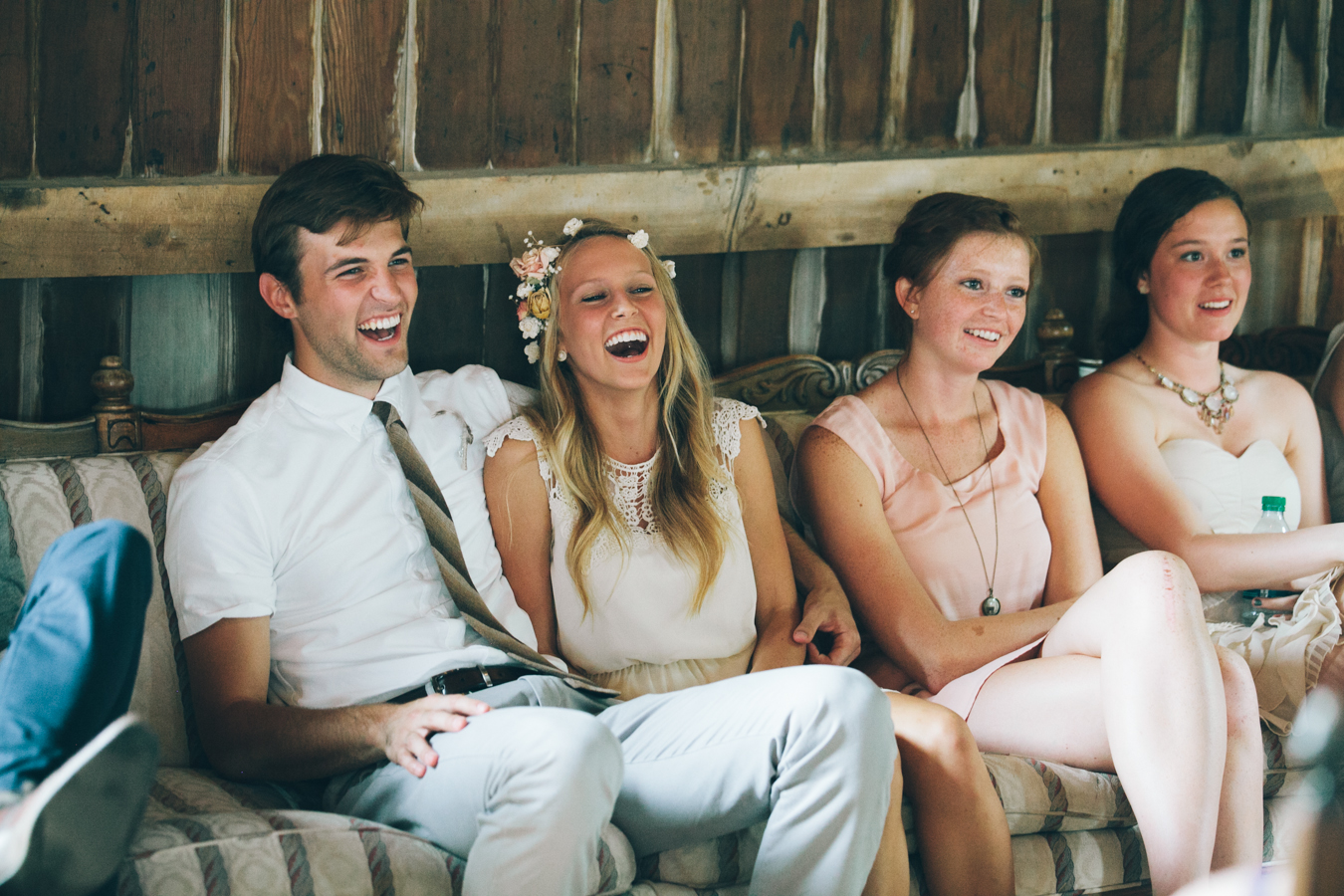 ( * FACT * my sister, Margaret, is the most hilarious speech-giver in the history of the world.  people still talk about the speech she gave at our wedding 8 years ago … this one was no less memorable! )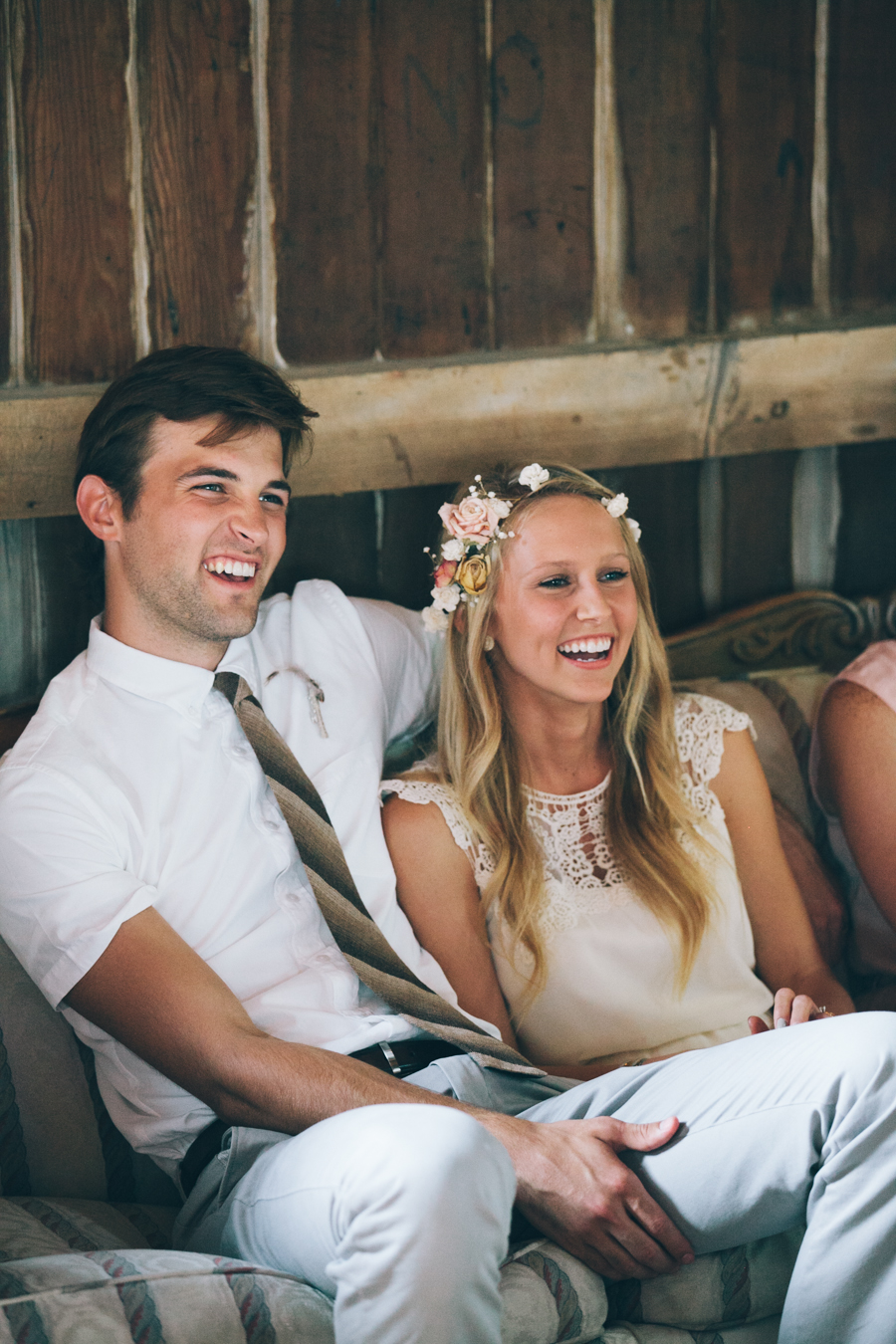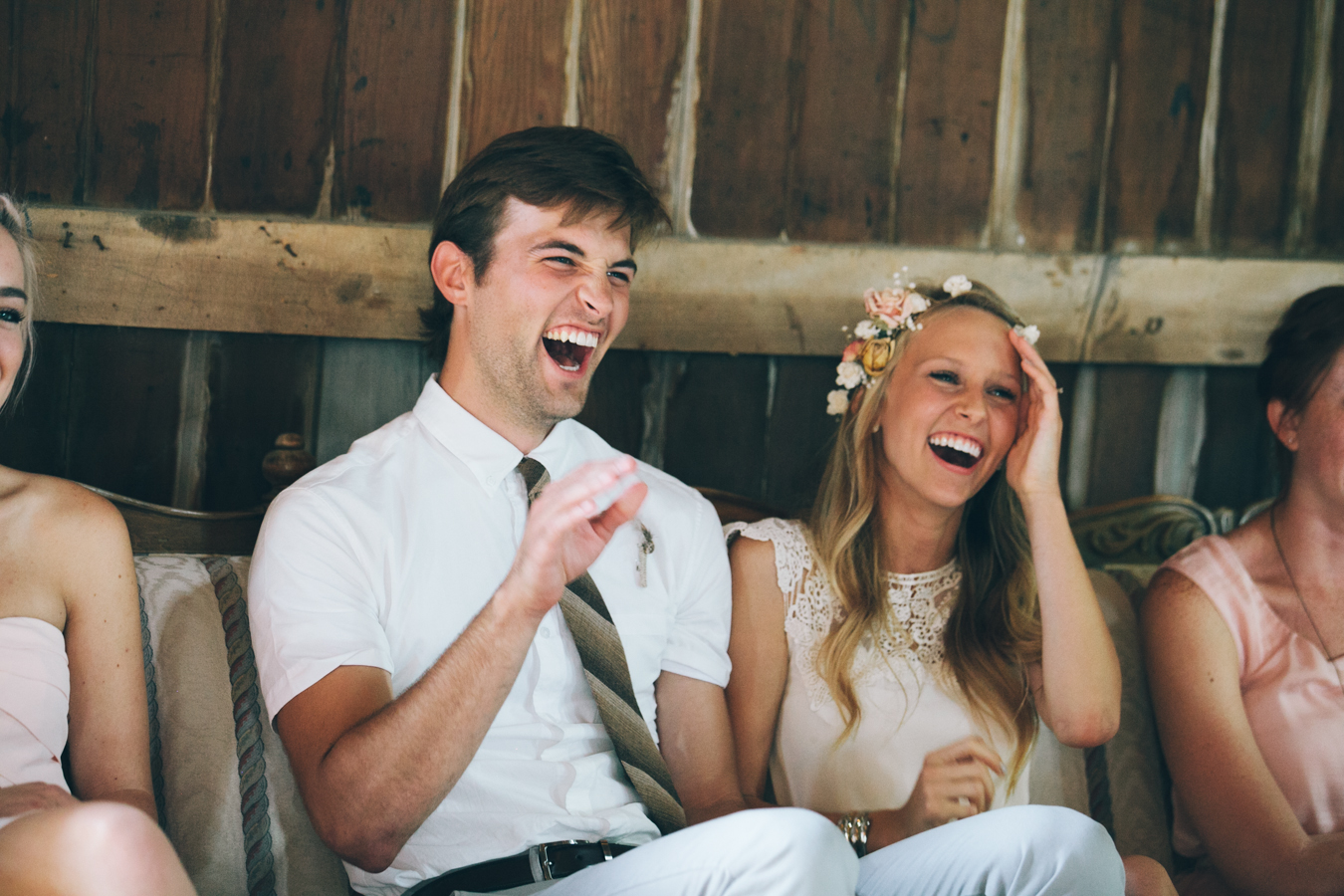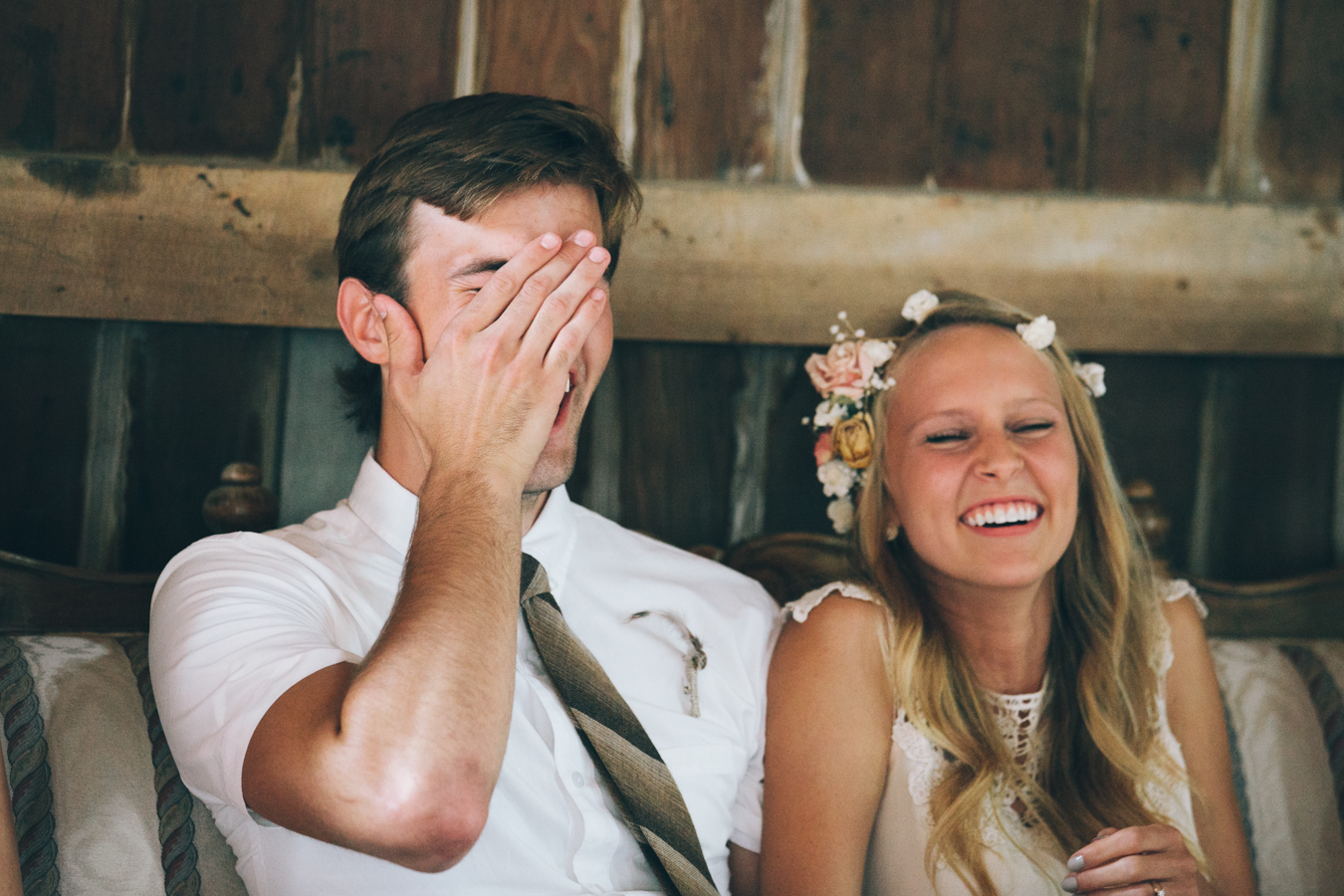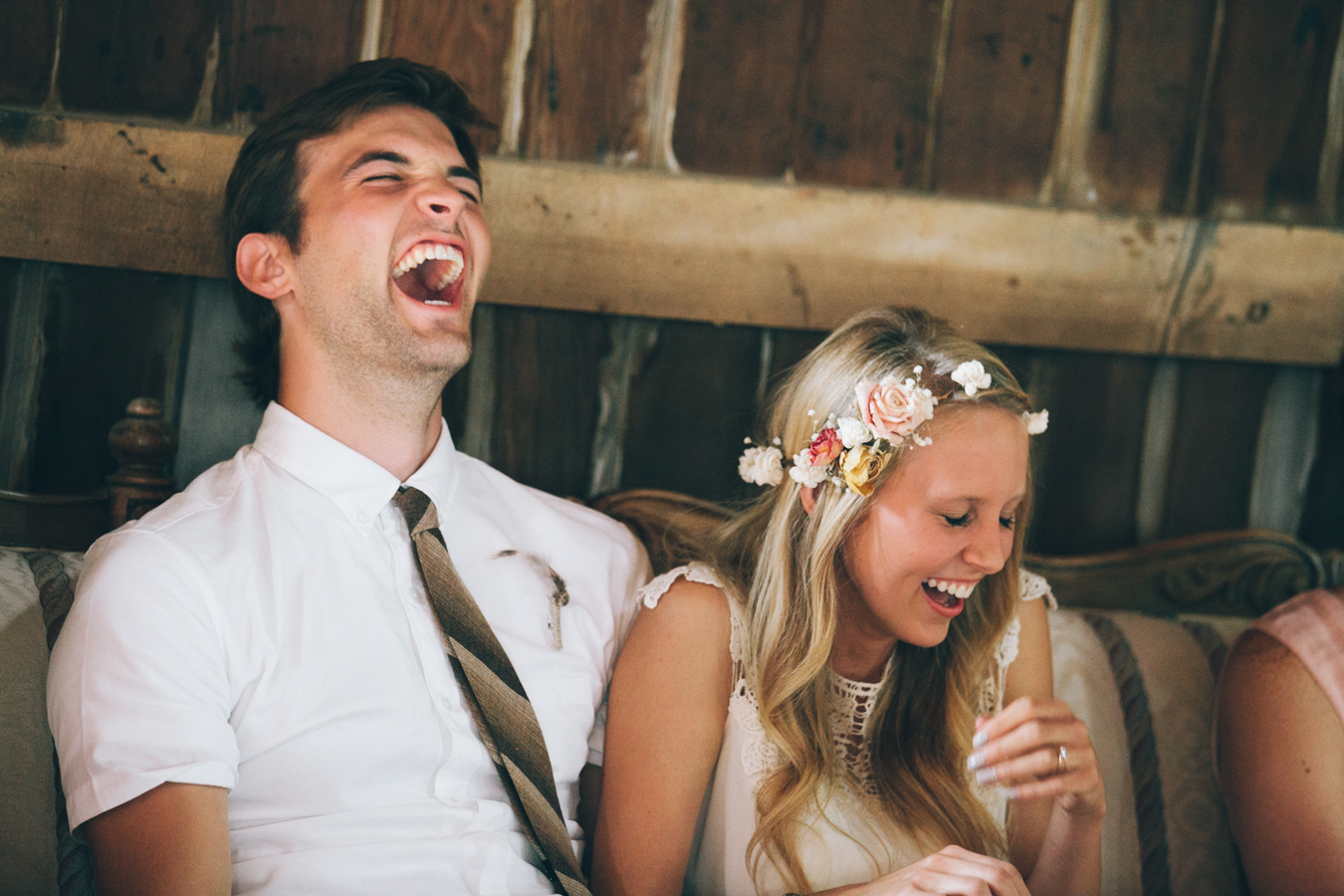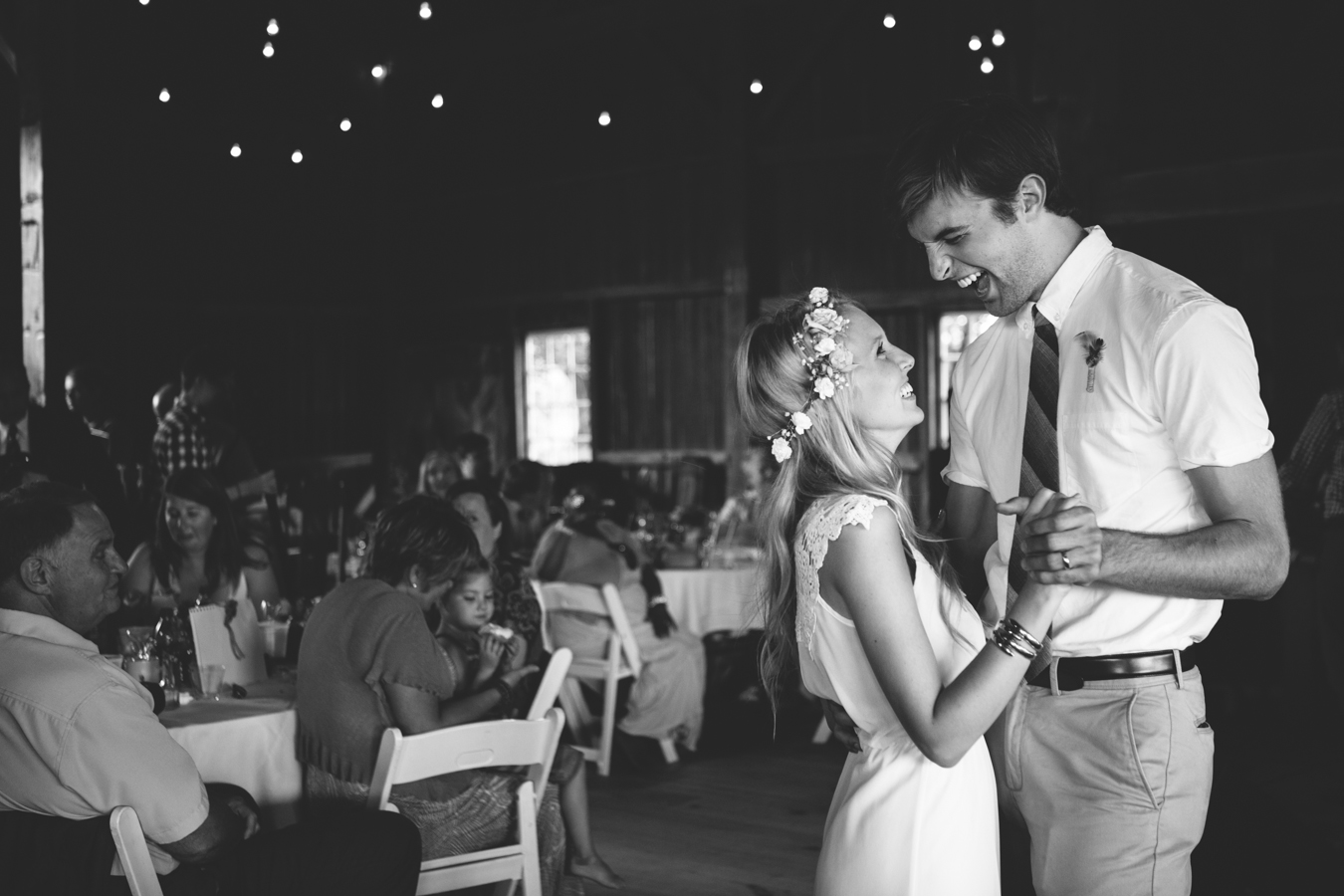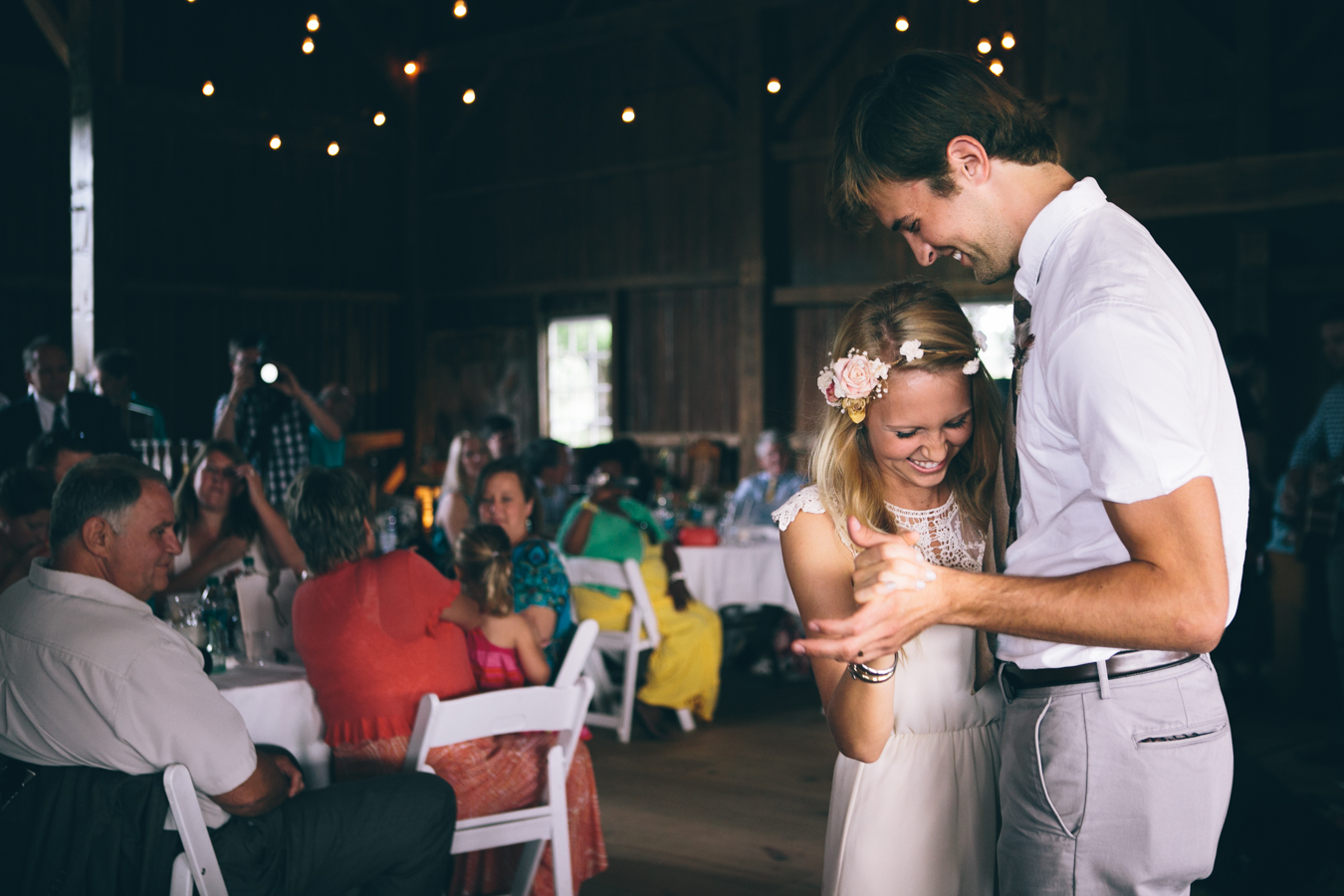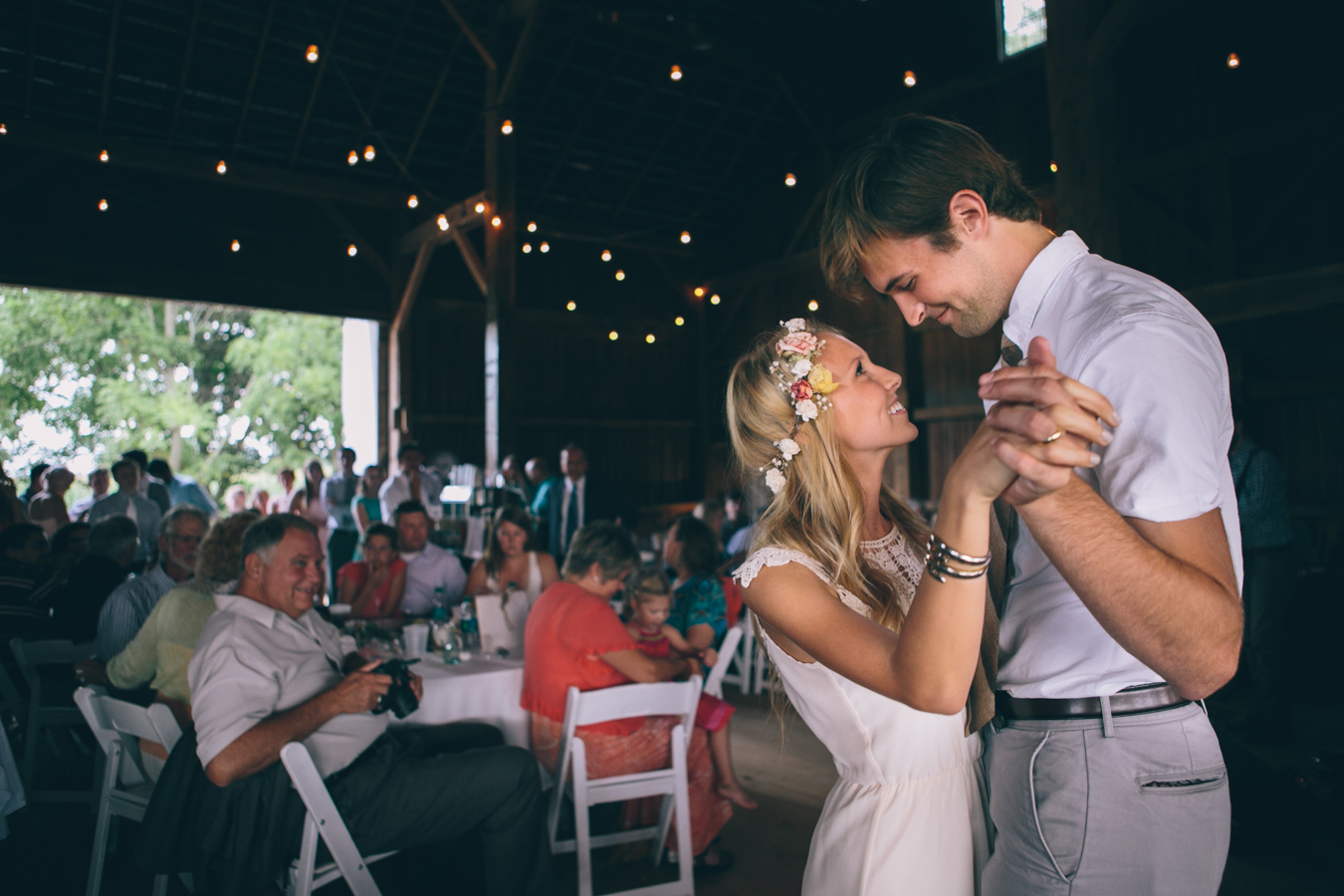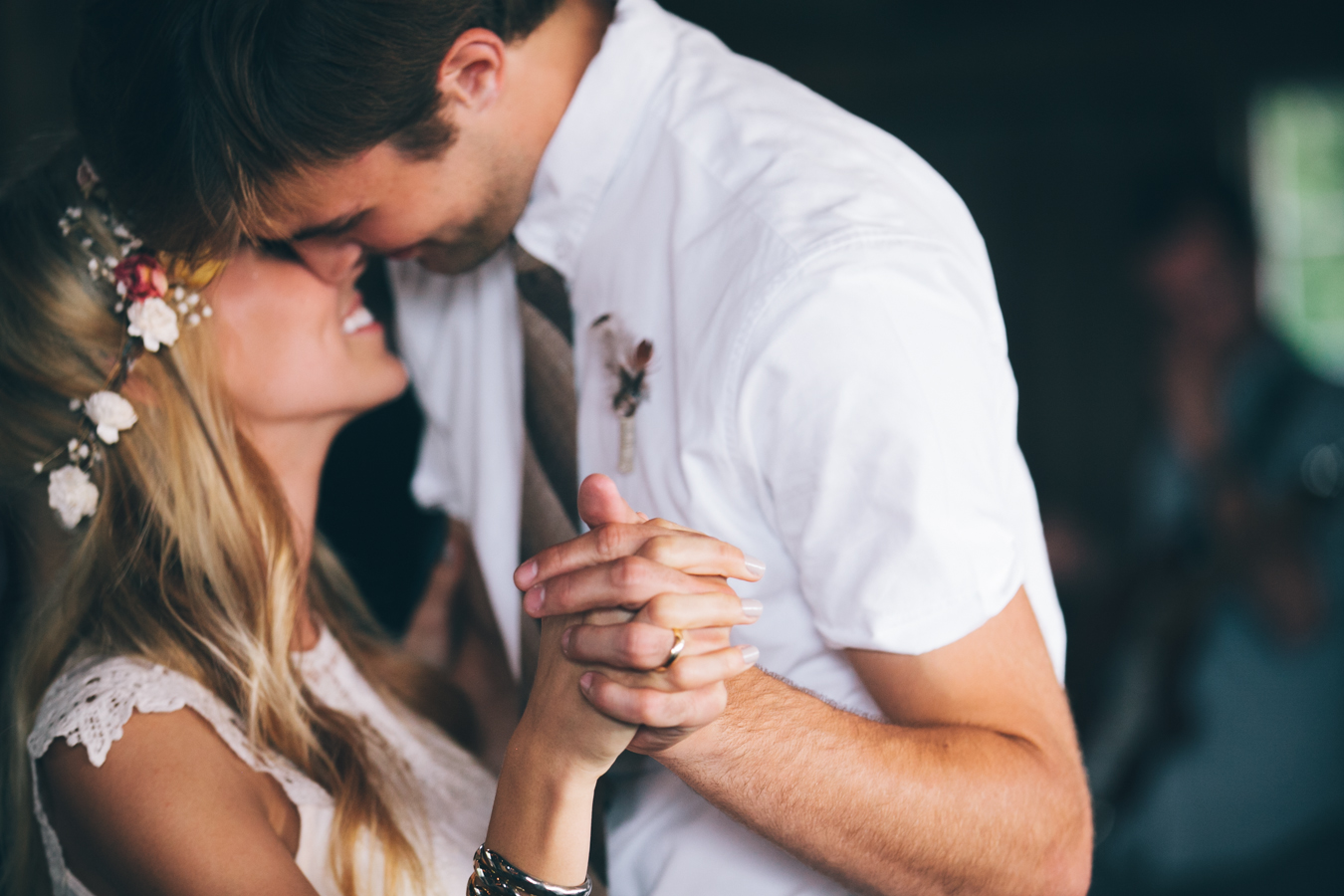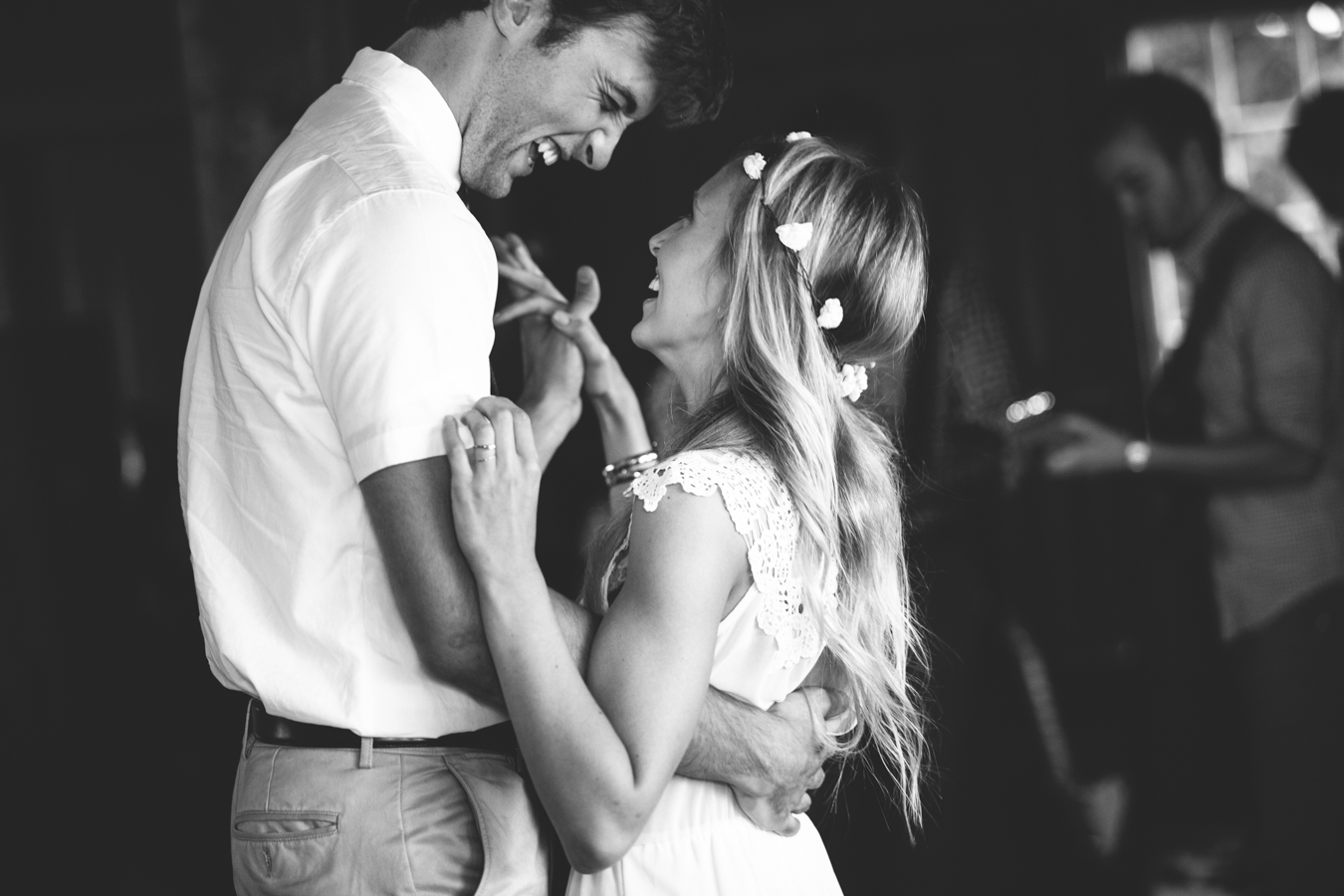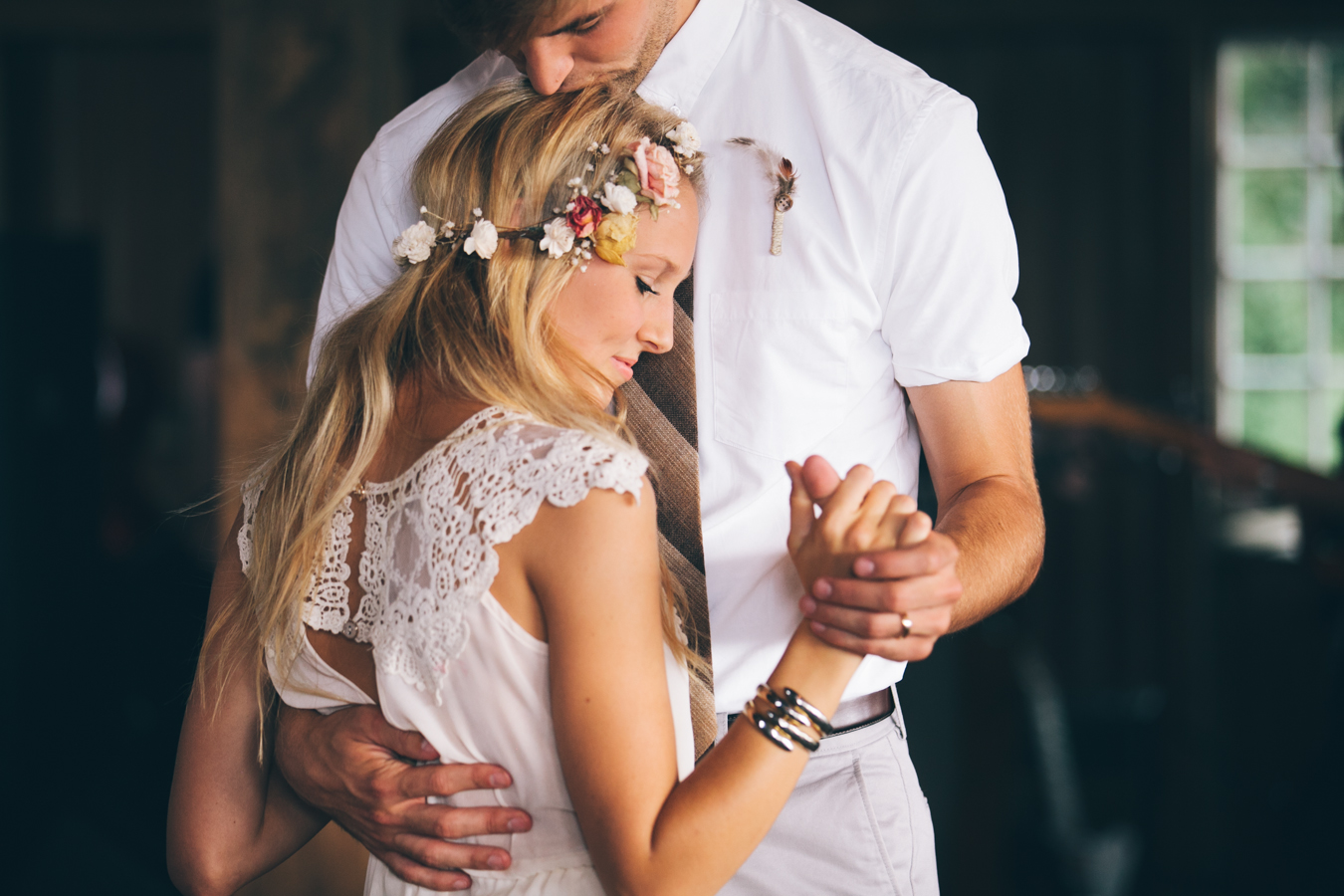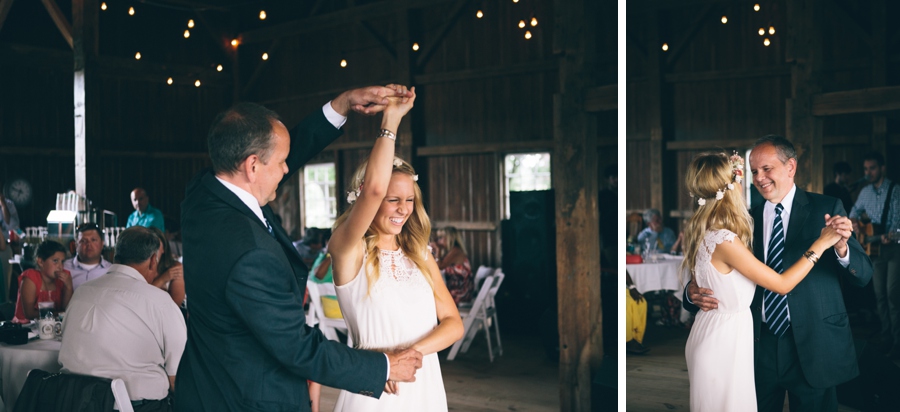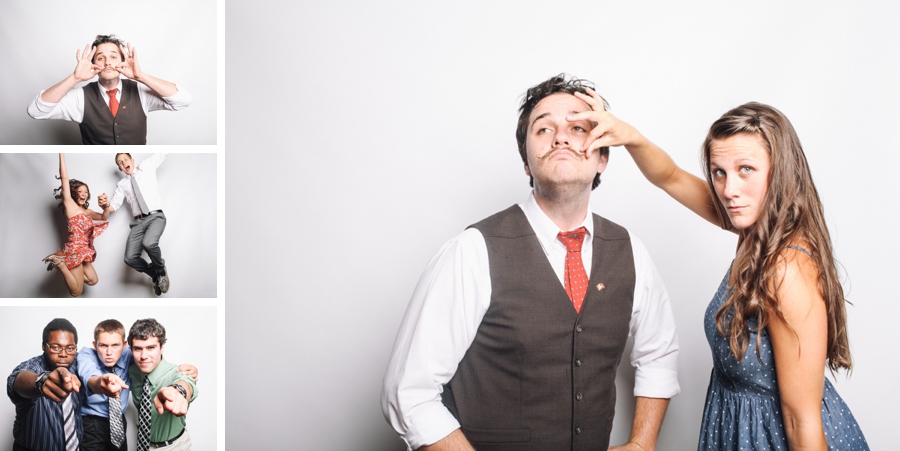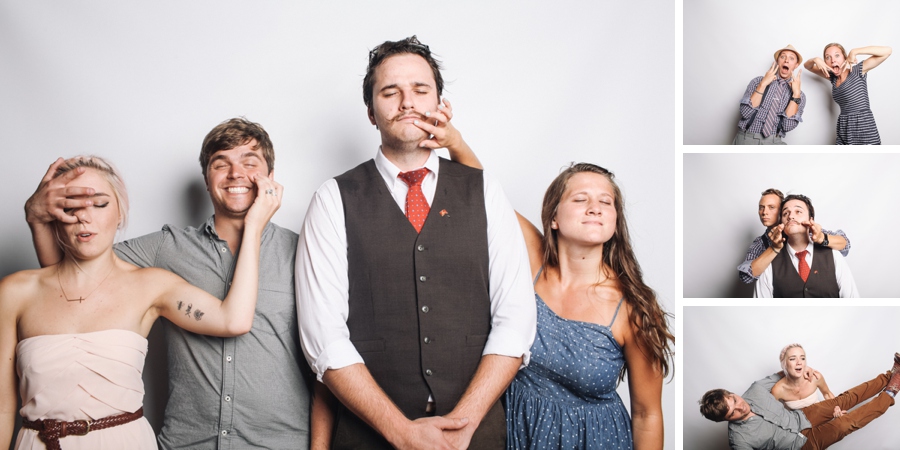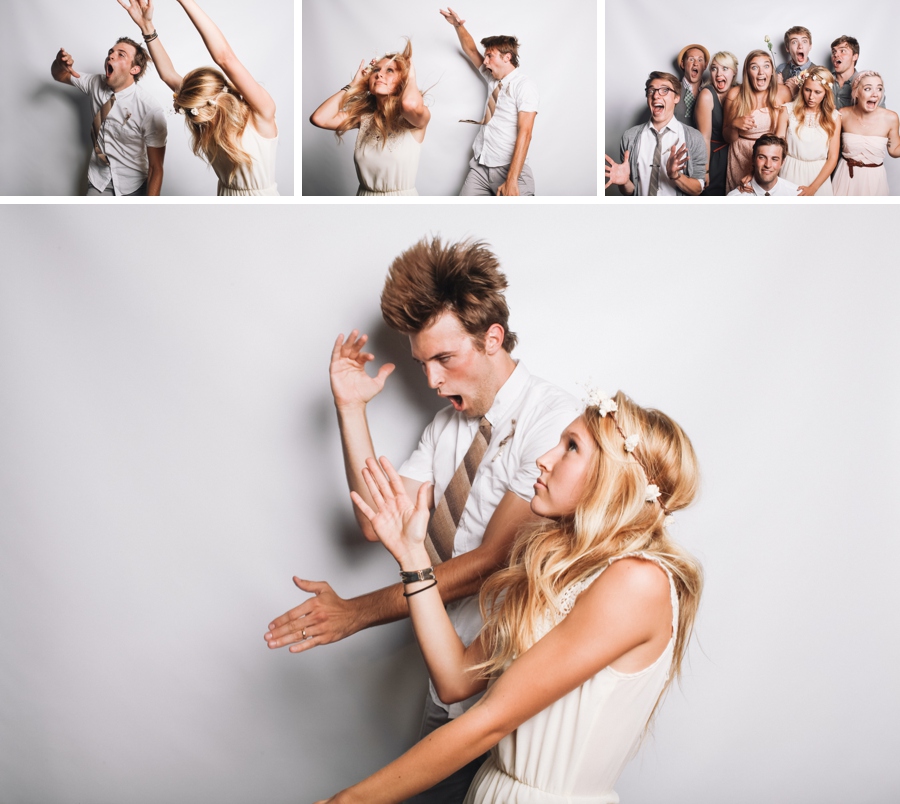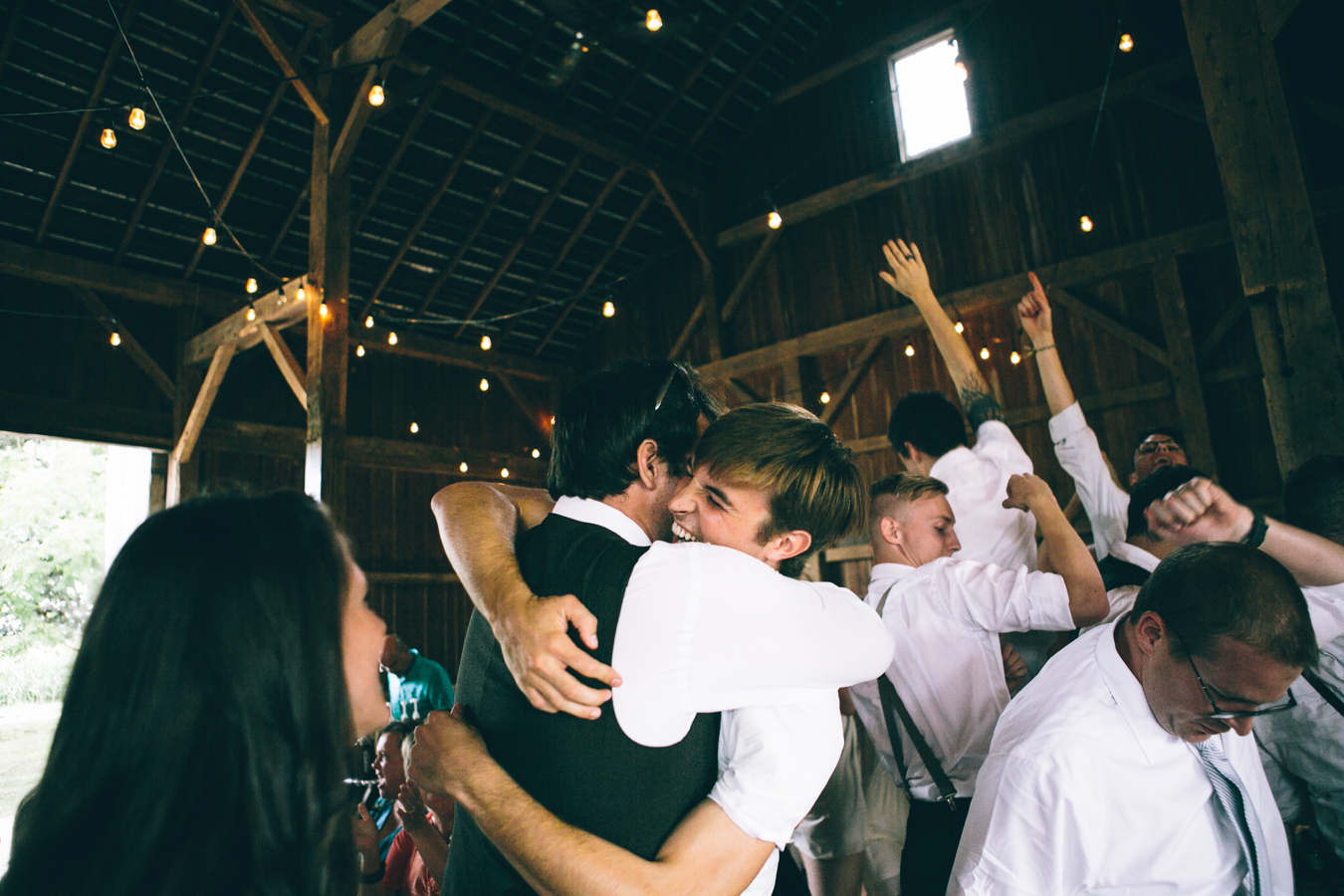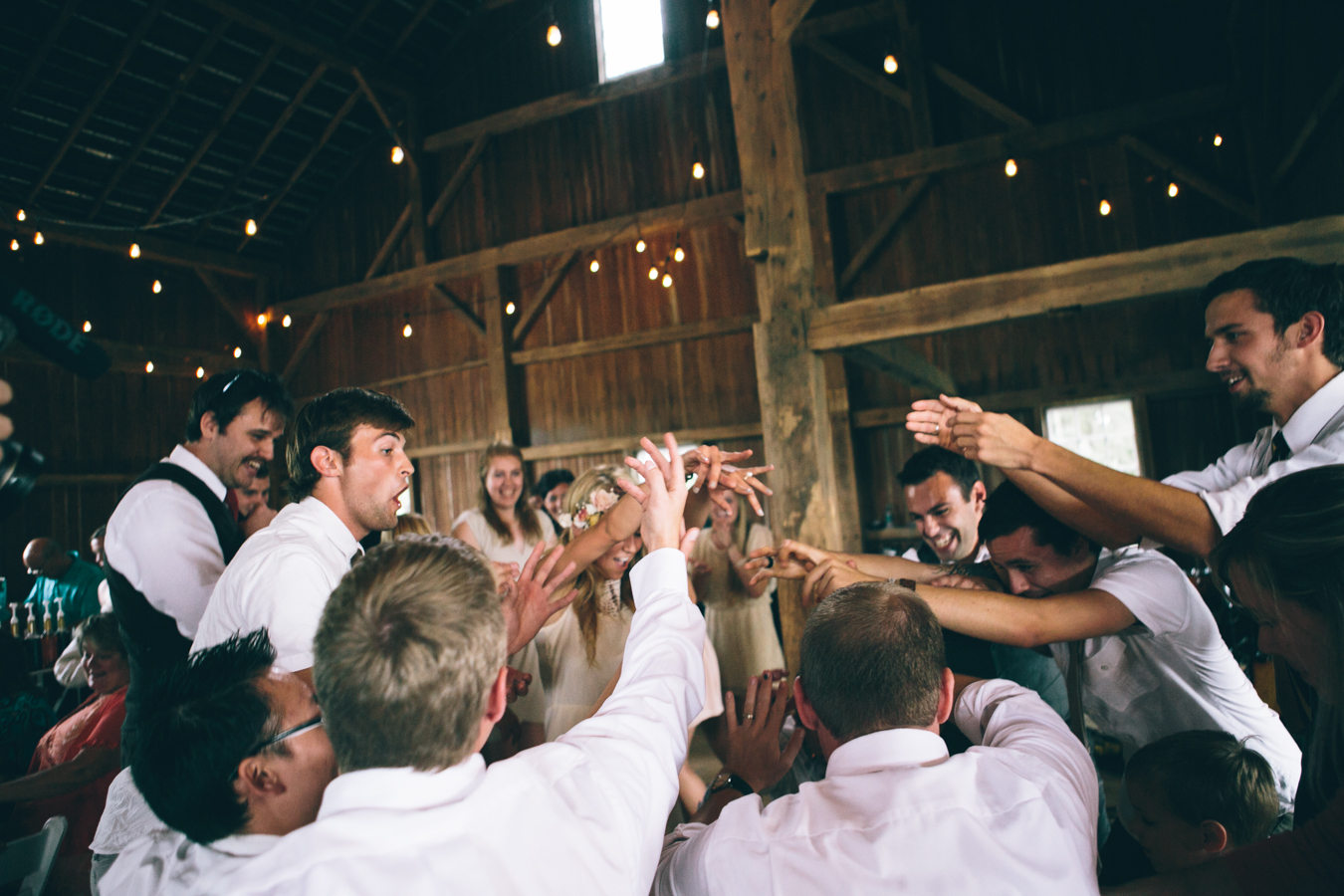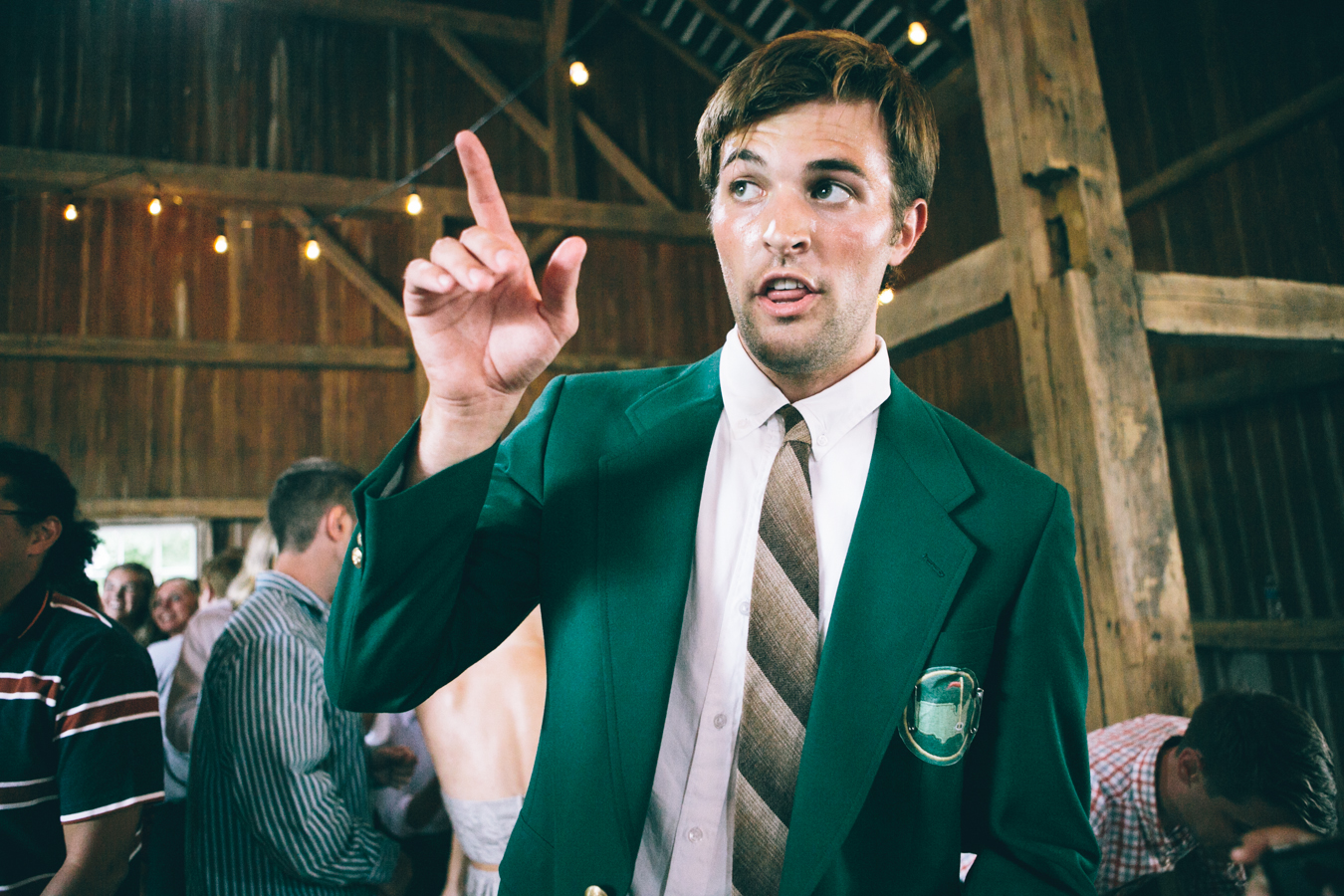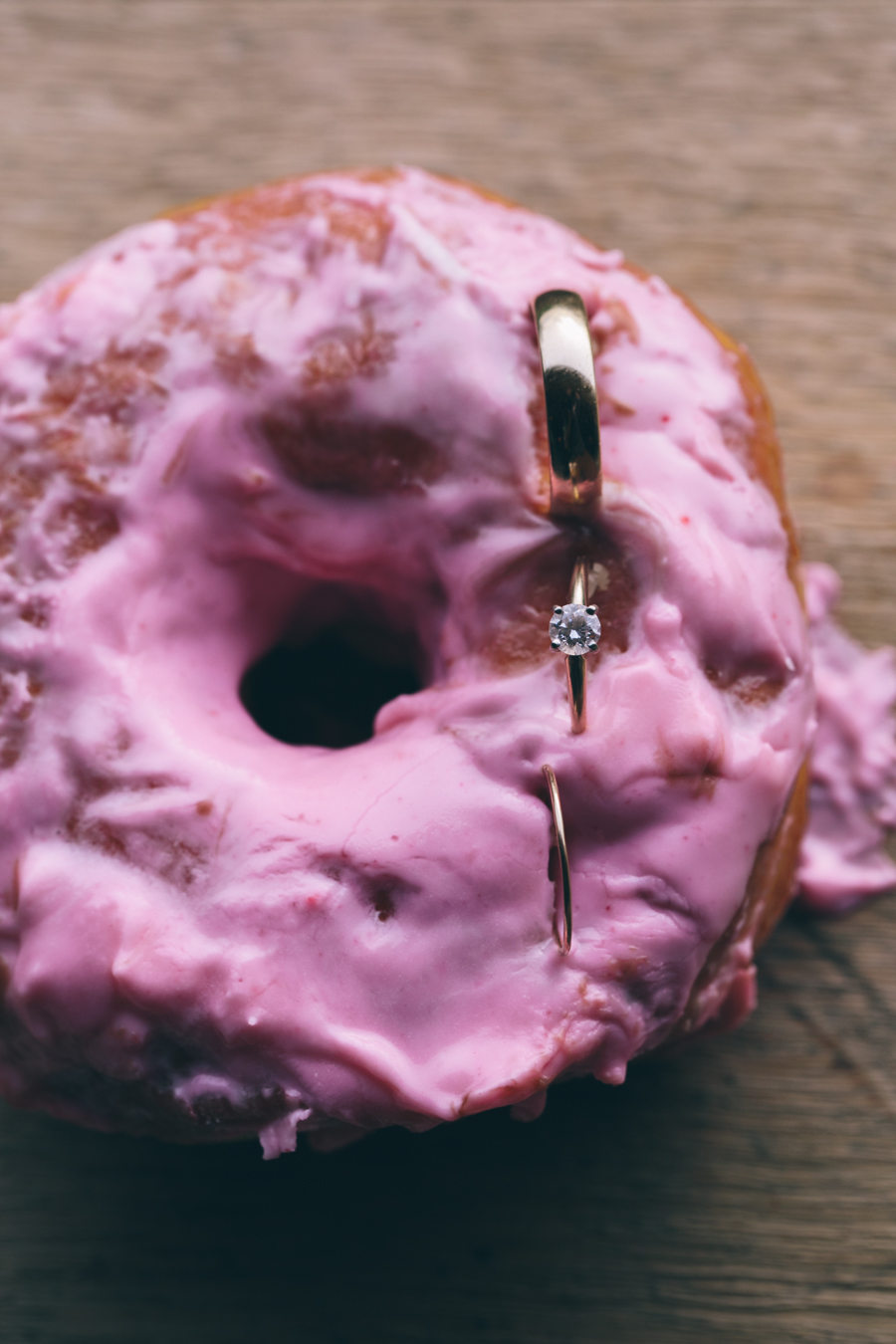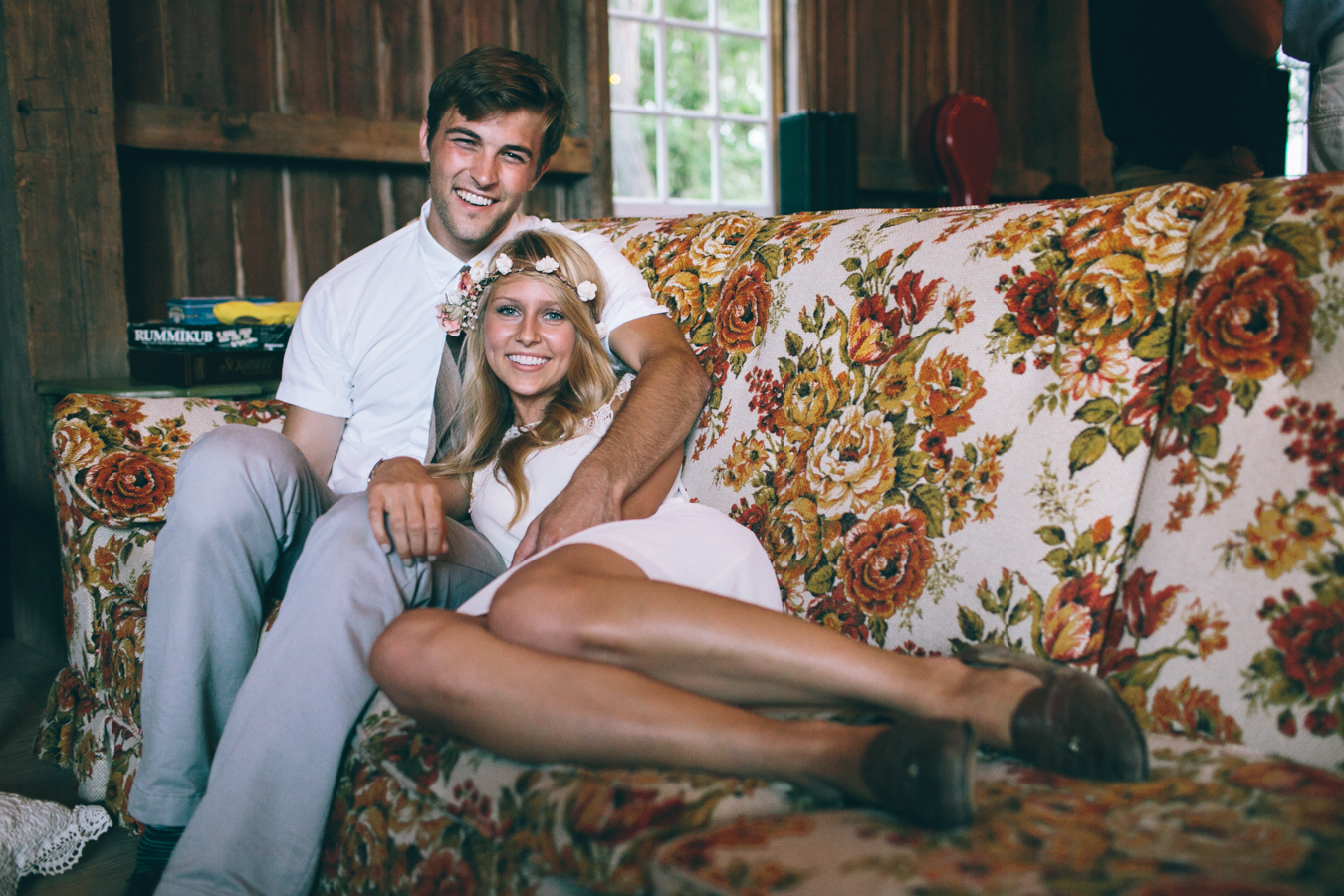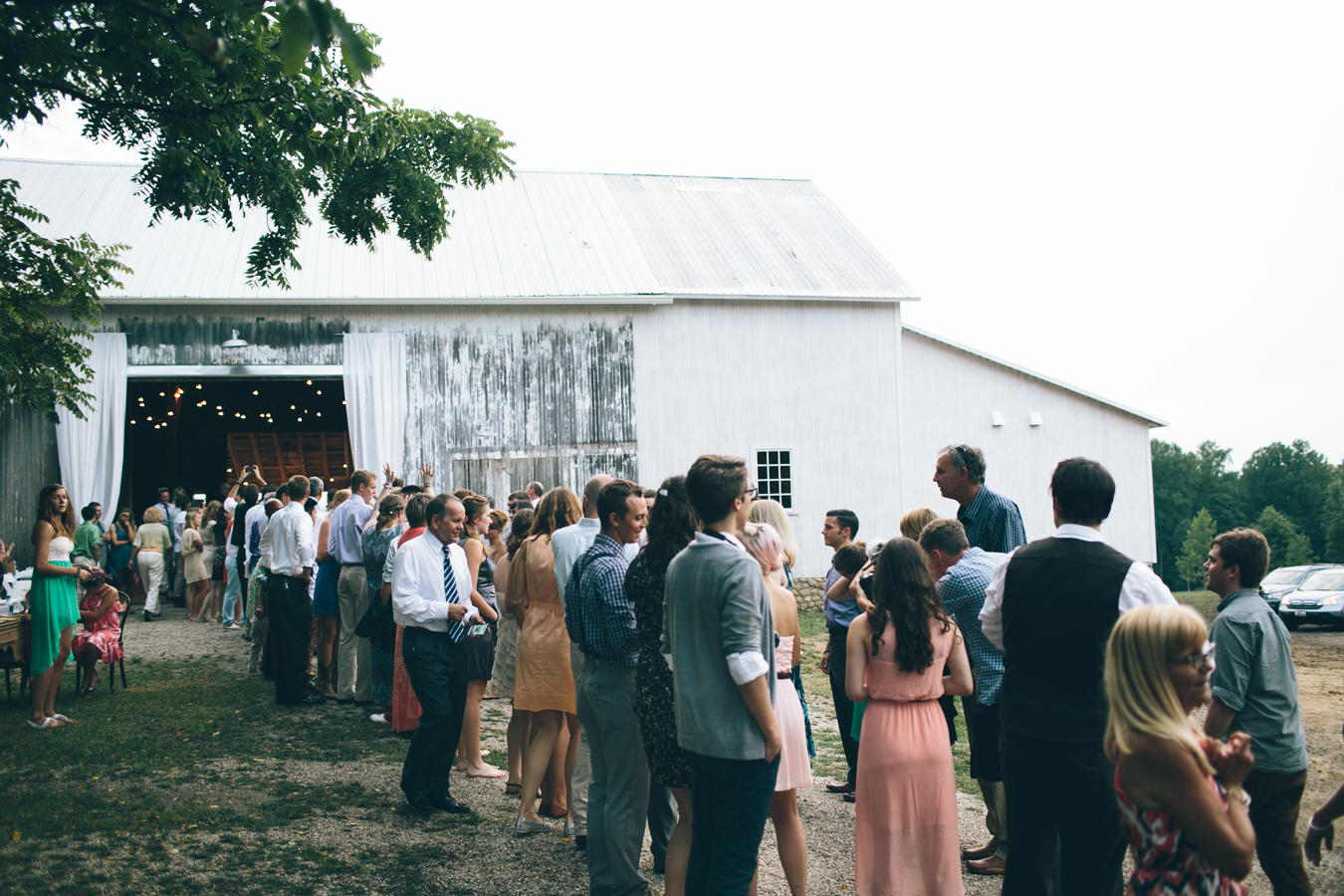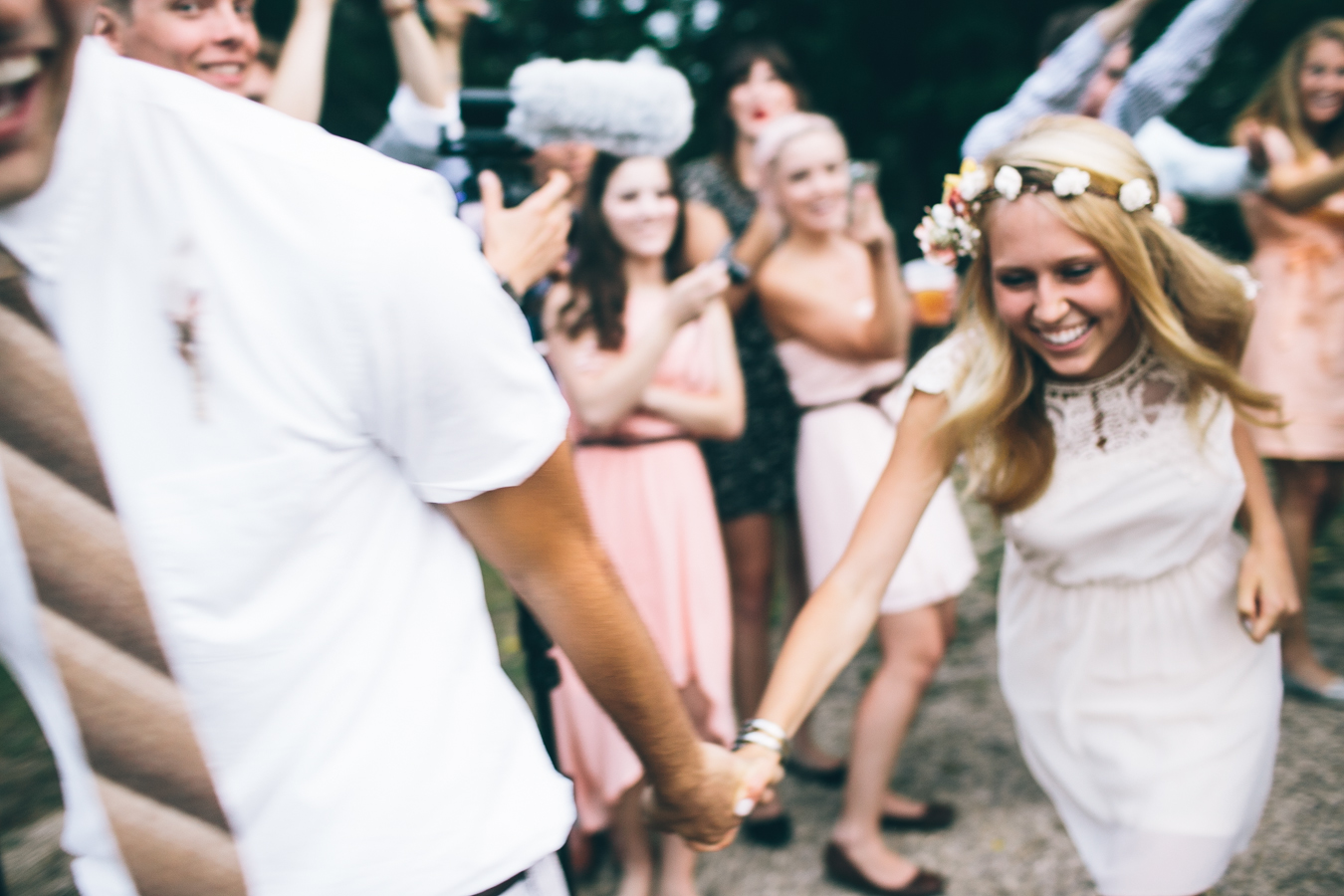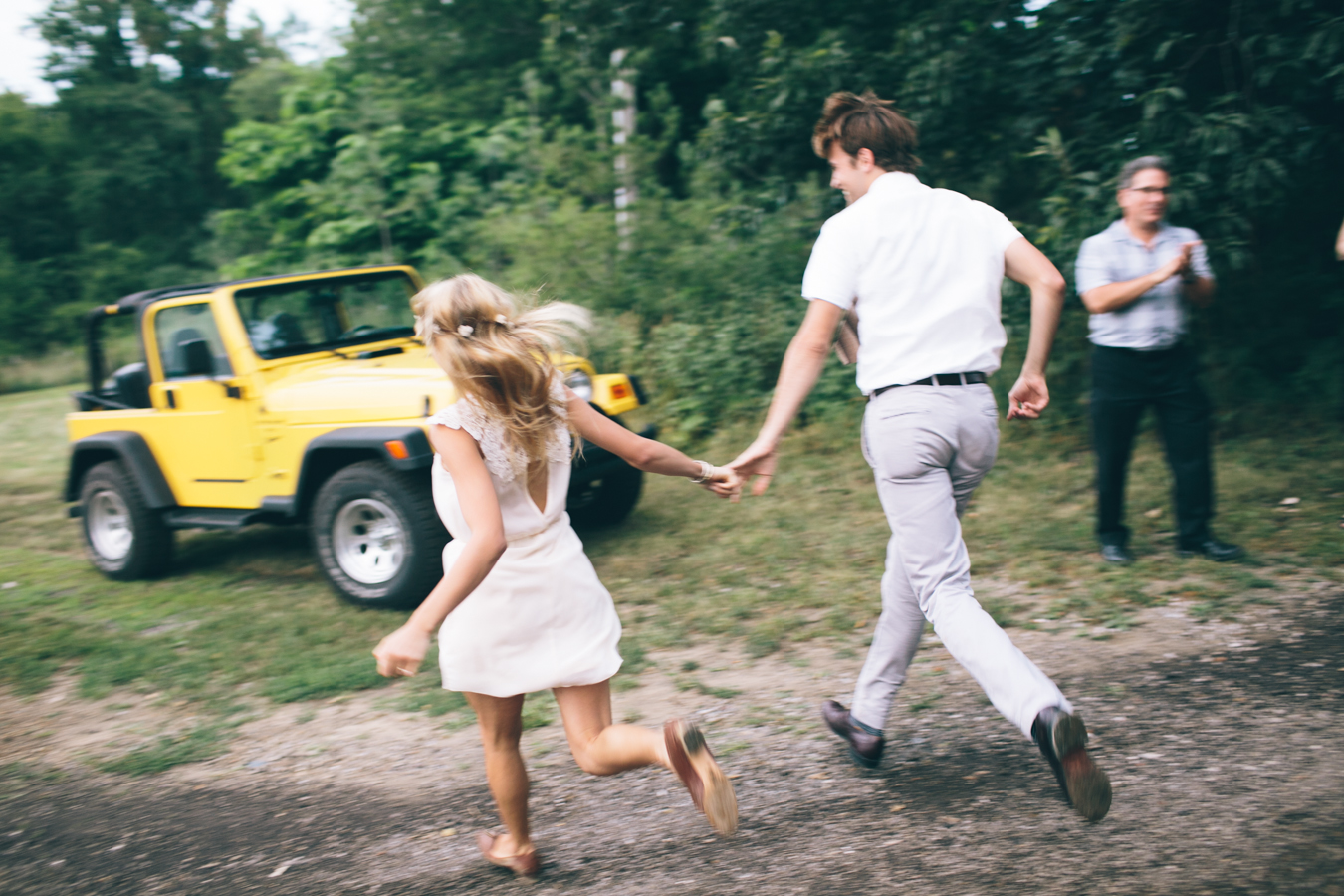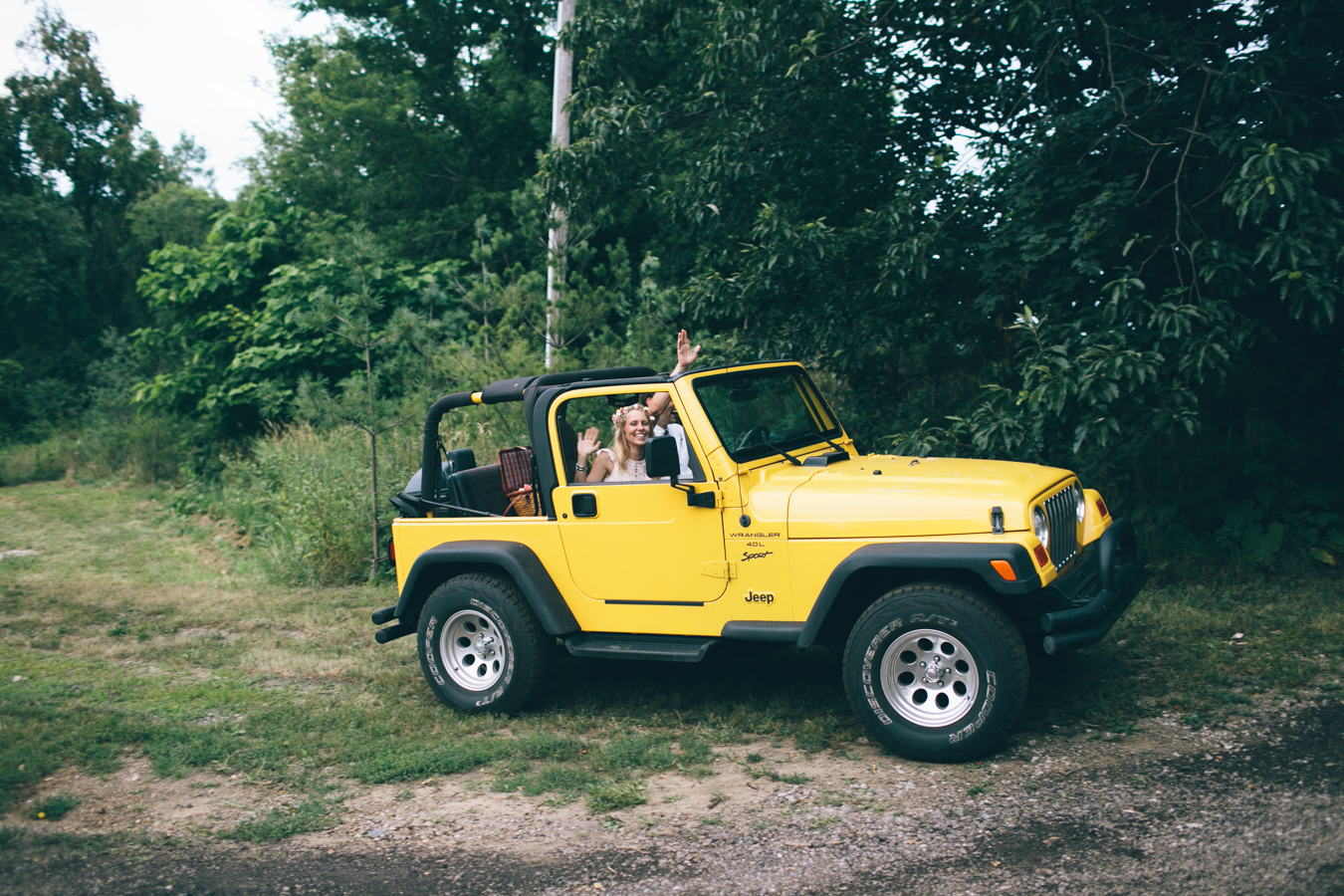 Credits:
Photographer – Caroline + Jayden of Woodnote Photography
Videographer- Daniel Sather
Emily's Dress – Charlotte Russe, $15
Emily's shoes- Goodwill
Emily's Jewellery – her Grandma's
Tyler's Suit – J.Crew and Goodwill
Tyler's Shoes – found abandoned in an old house
Groomsmen's suits – chosen by each groomsman
Bridesmaid's gowns- chosen by each bridesmaid
Hair + makeup – Emily DIY
Flowers – DIY by Emily
Stationery & paper goods- Wedding programs designed by Emma Cline (one of the bridesmaids)
Ceremony + Reception Venue – Hidden Vineyard
Wedding favors – mugs from Goodwill, chocolate covered espresso beans from nuts.com
Caterers – Caitlin's Catering
Ceremony Songs – The Thing That Made You by Benh Zeitlin + Dan Romer (a song from the Beasts of the Southern Wild soundtrack) + Turning Page by Sleeping at Last
First Dance – Army Corps of Architects by Death Cab for Cutie