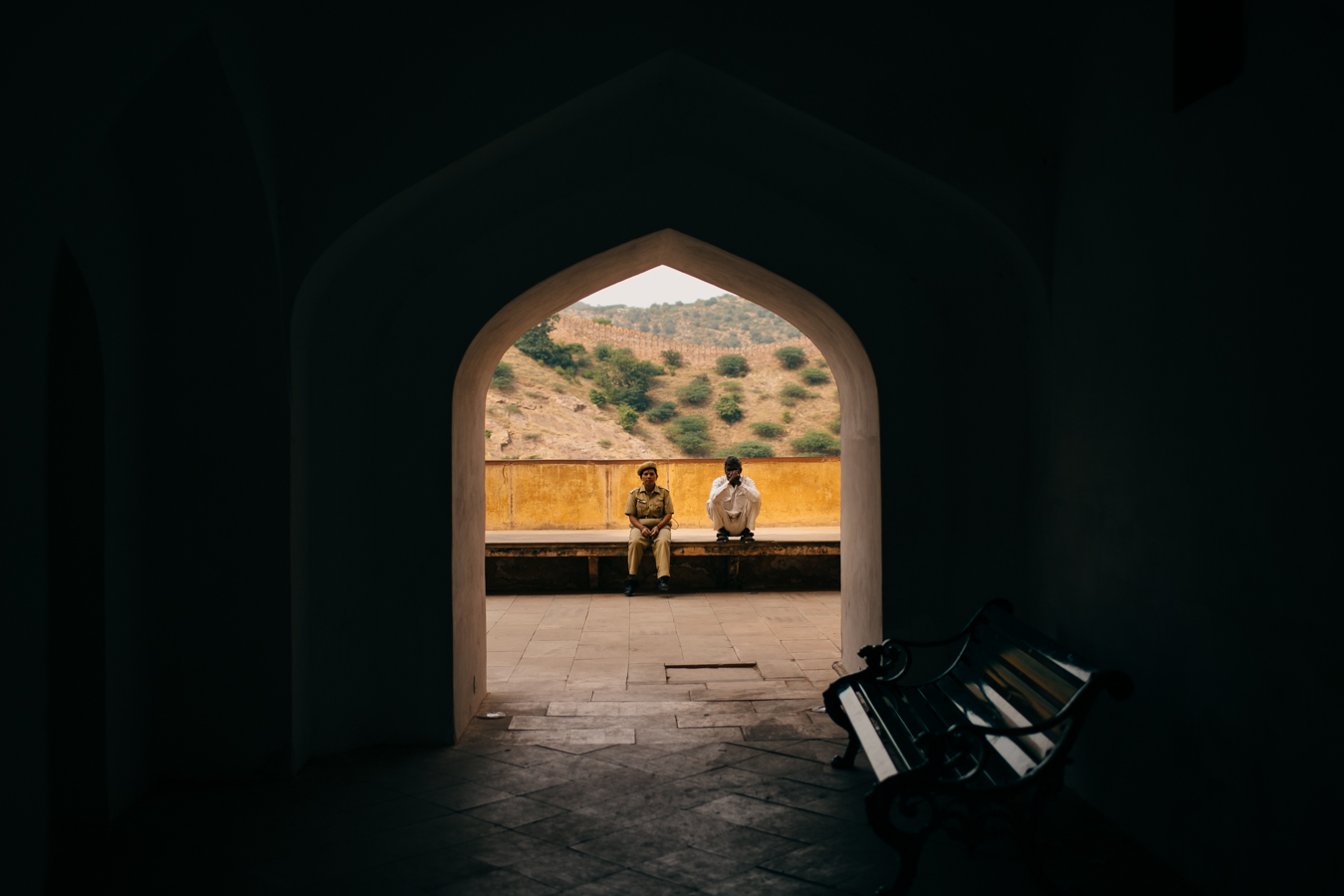 We've been to India before, yes.
Many times, actually.
But there is something so magical about sharing a place so dear to your heart, and seeing others experience it for the first time, and fall helplessly in love with a people and a place.
We wrote awhile ago about how we were going to be leading a group to India, and it happened.  15 others from 5 other countries all rendezvoused with us in India, and this happened.  17 people avoided touristy things at all costs, became lifelong friends, had their hearts open/broken together, ate the best food on earth together, danced the hardest, slept the least, and [miraculously] all got along swimmingly + didn't even get sick.
Here are some glimpses into the adventures we shared…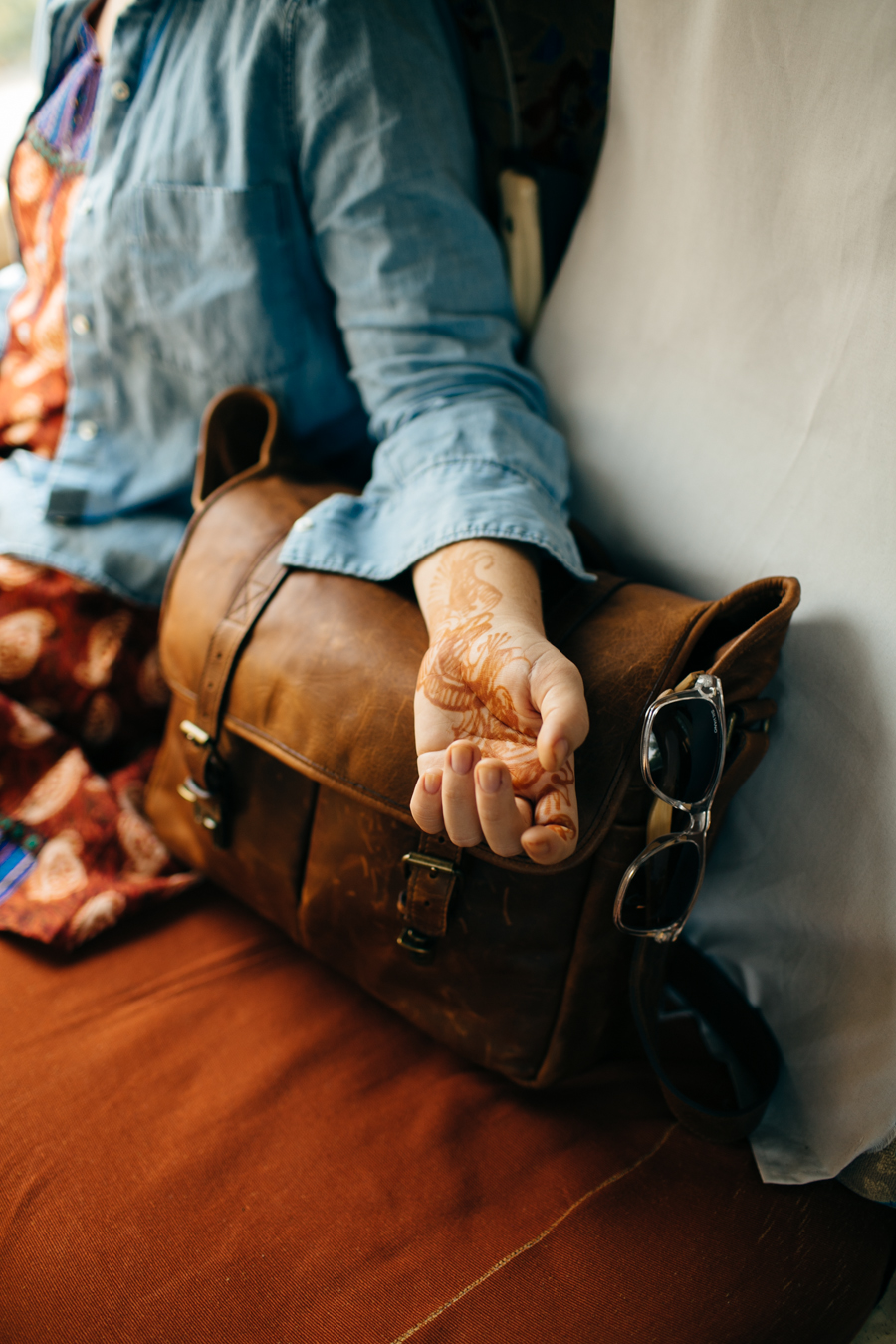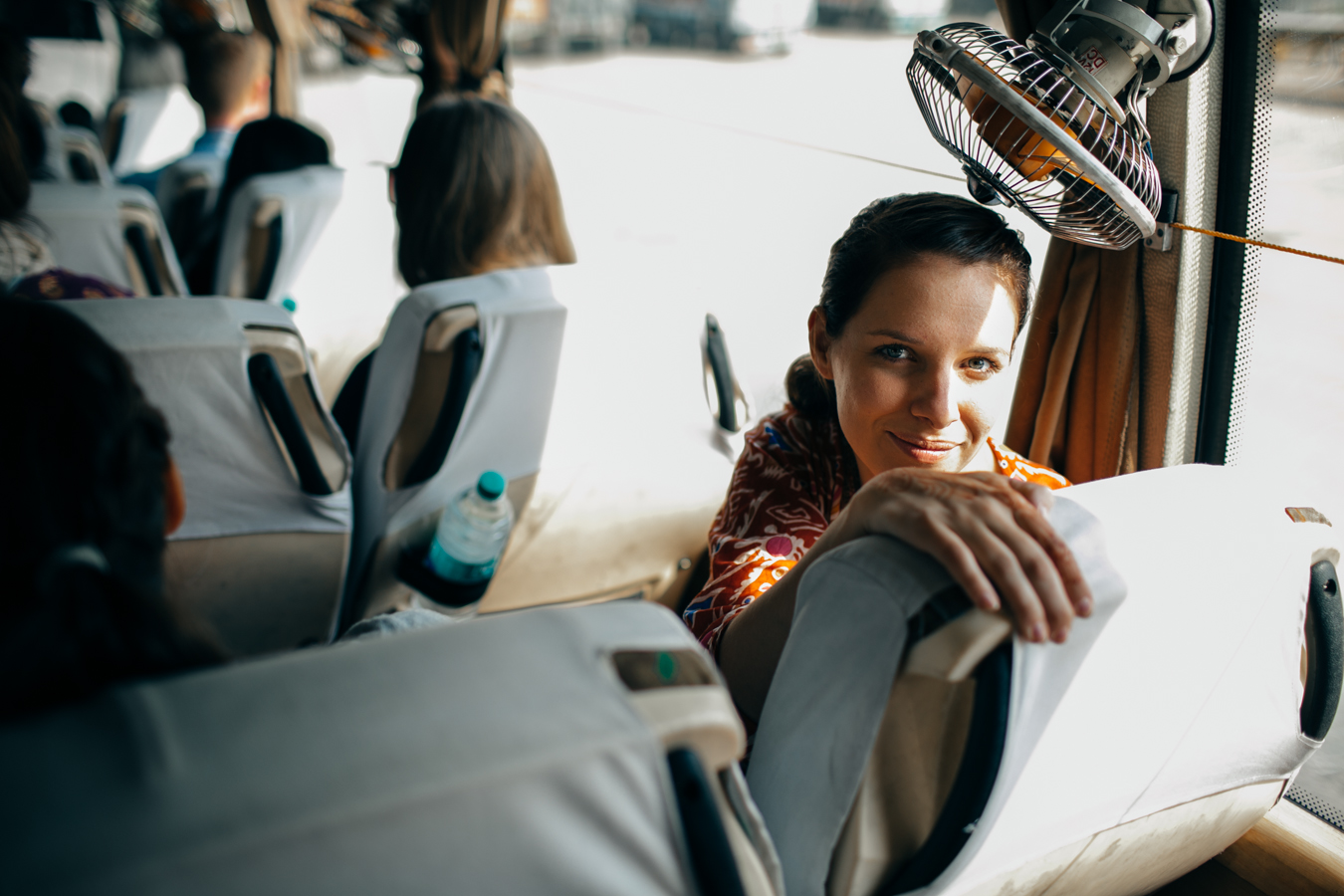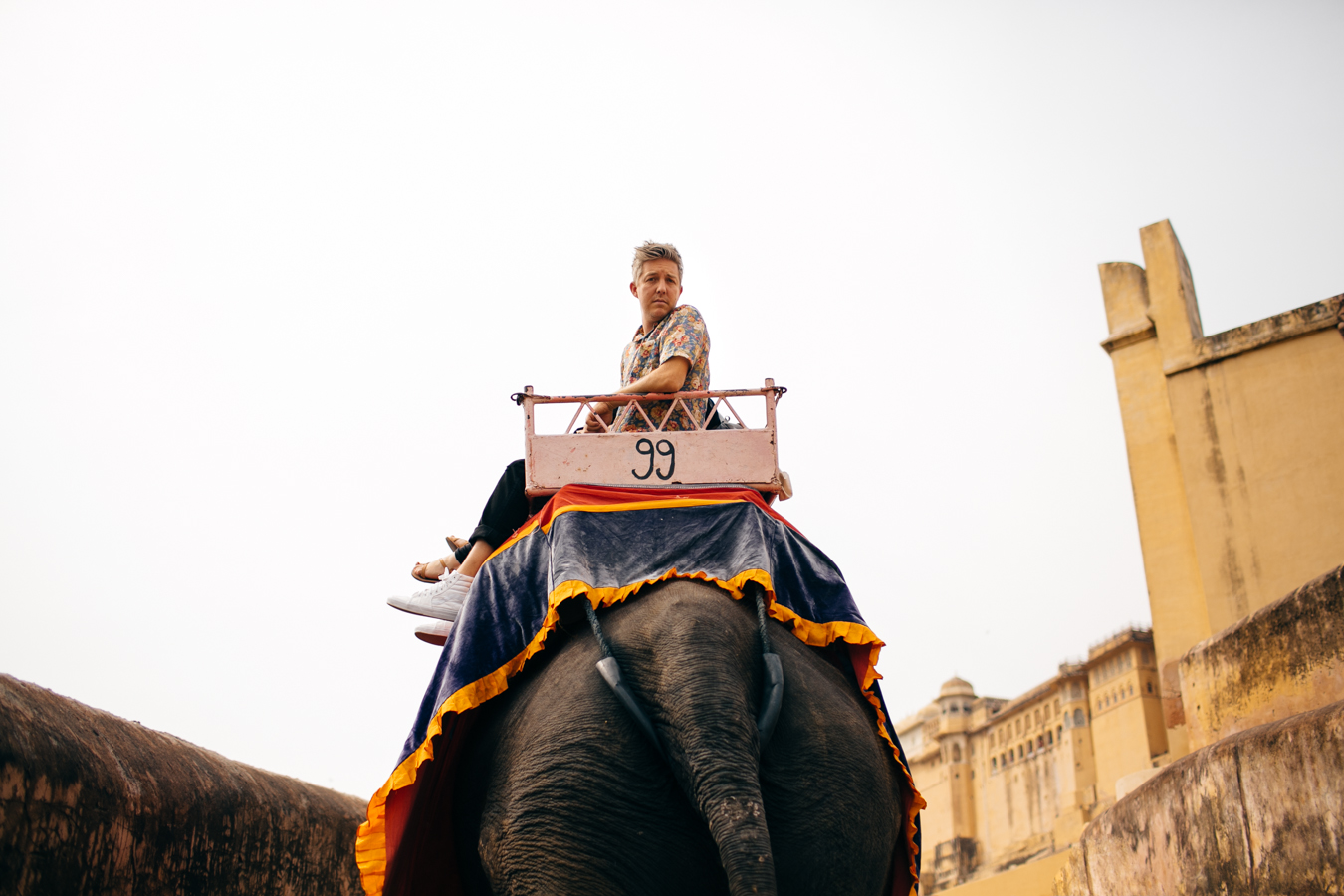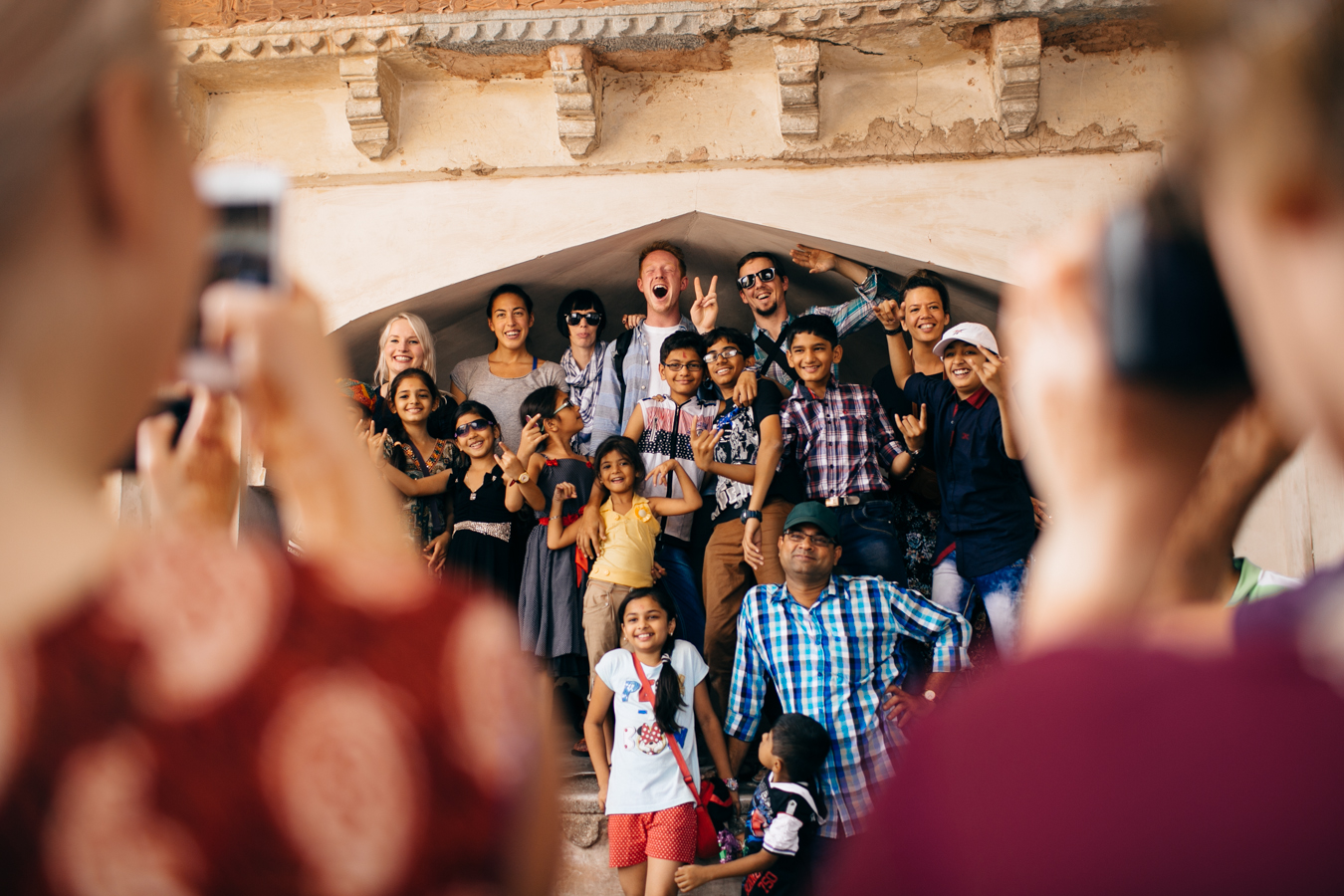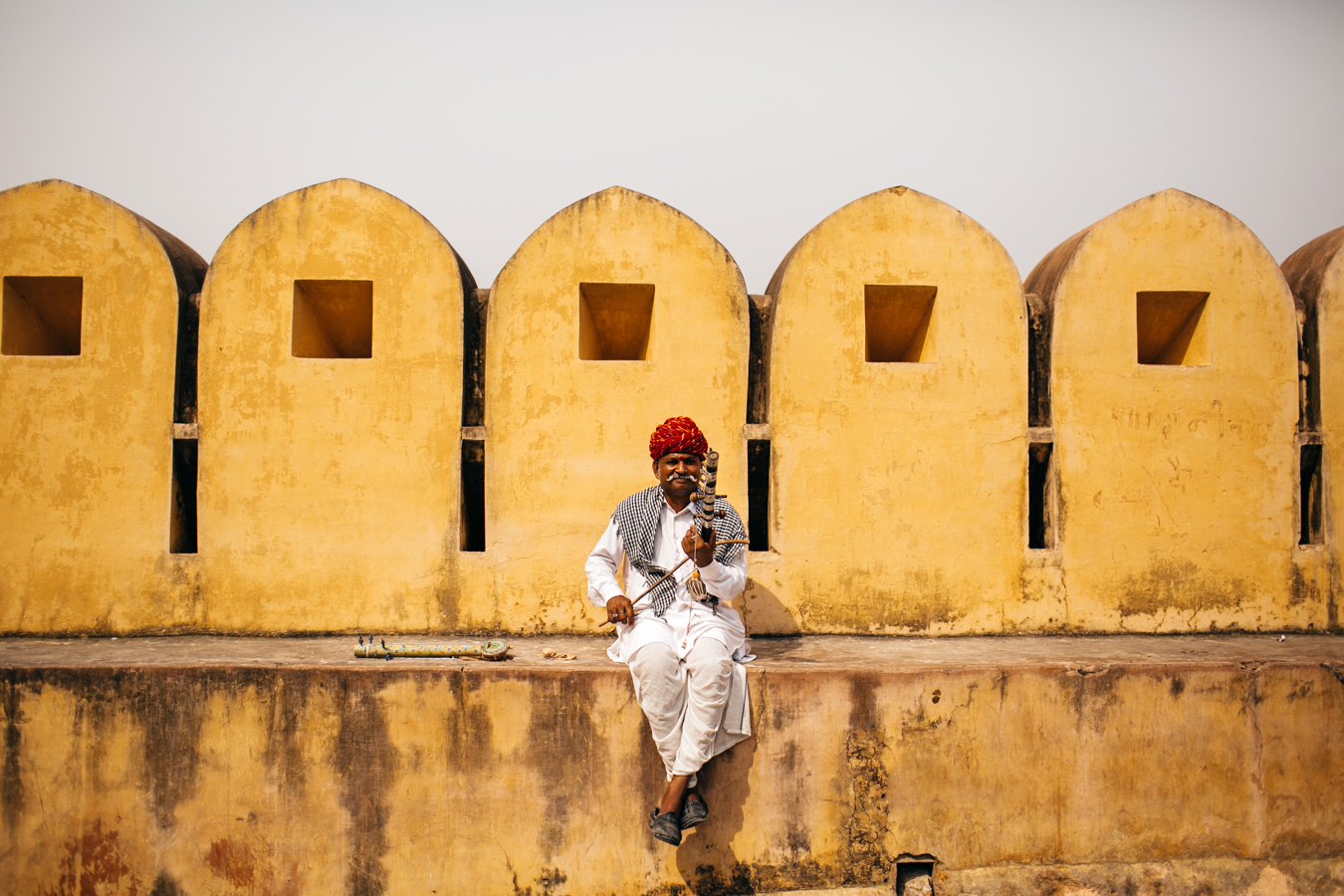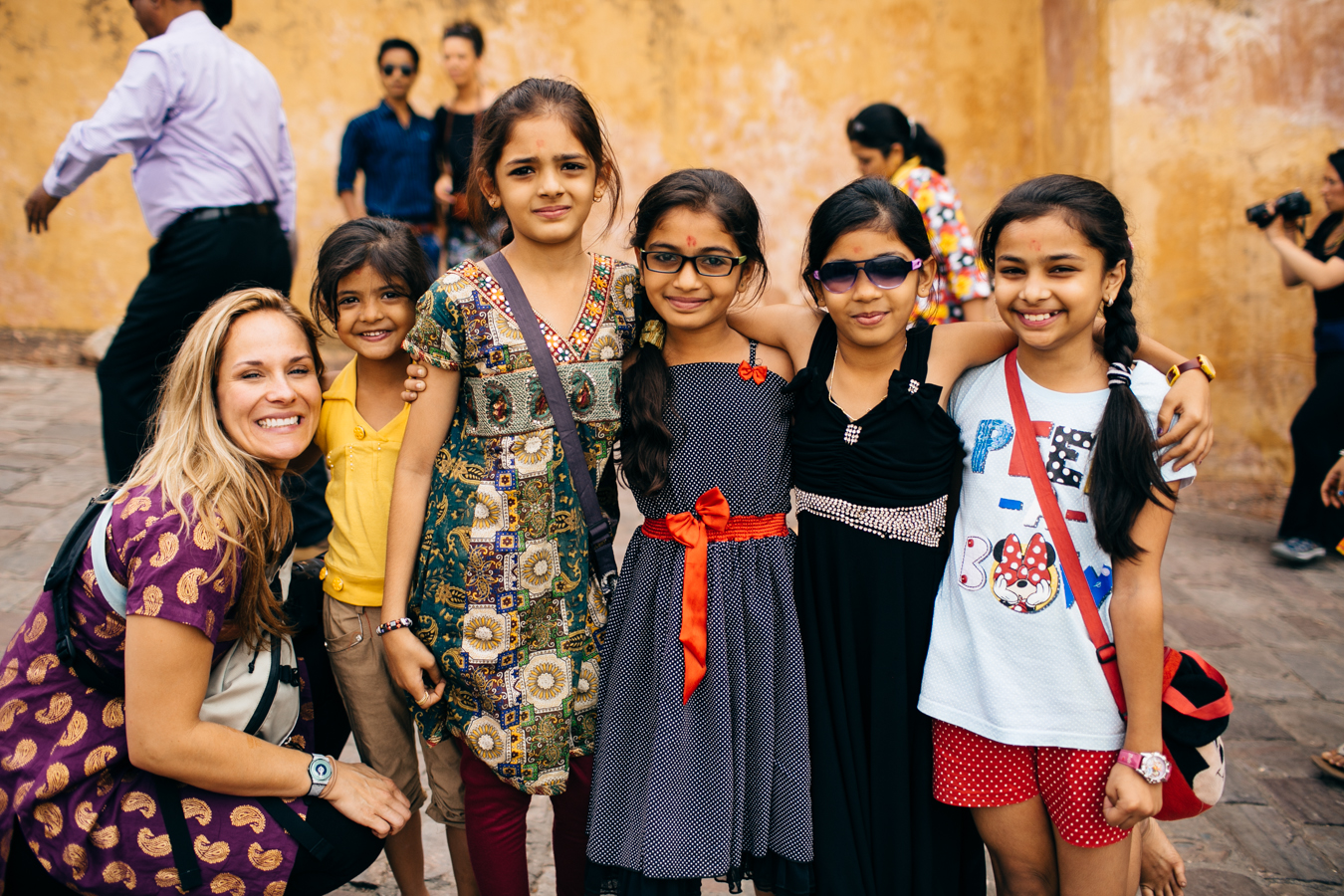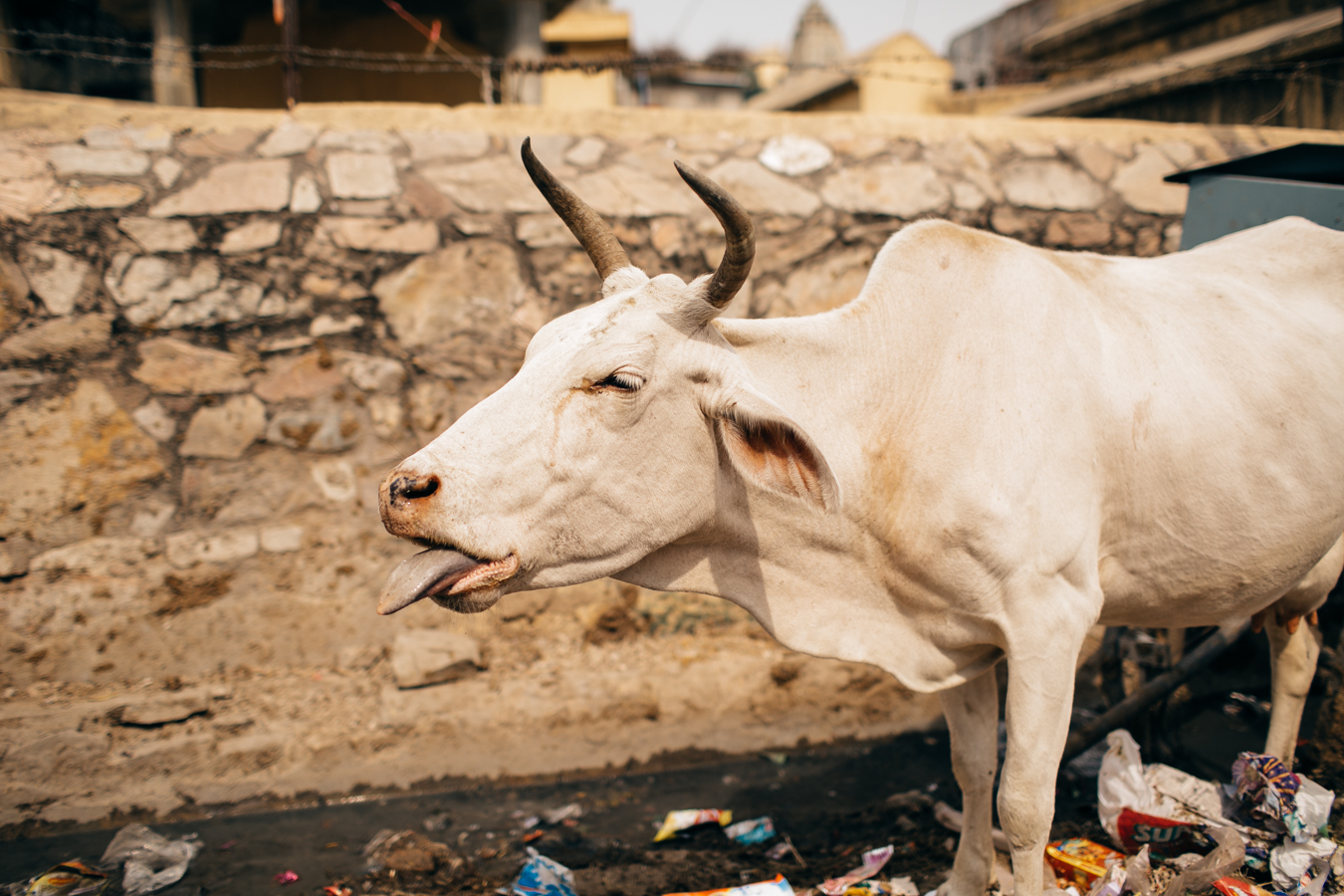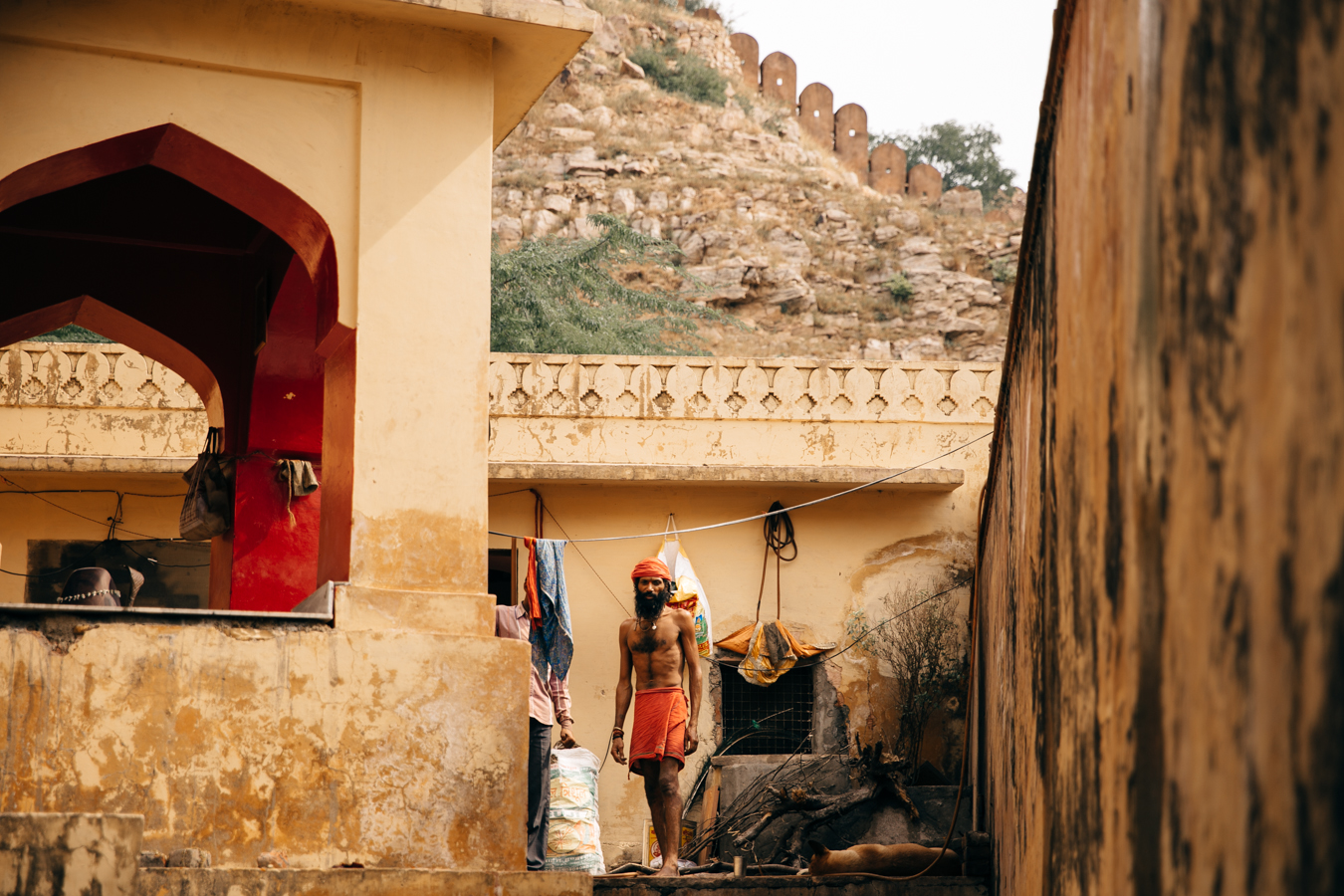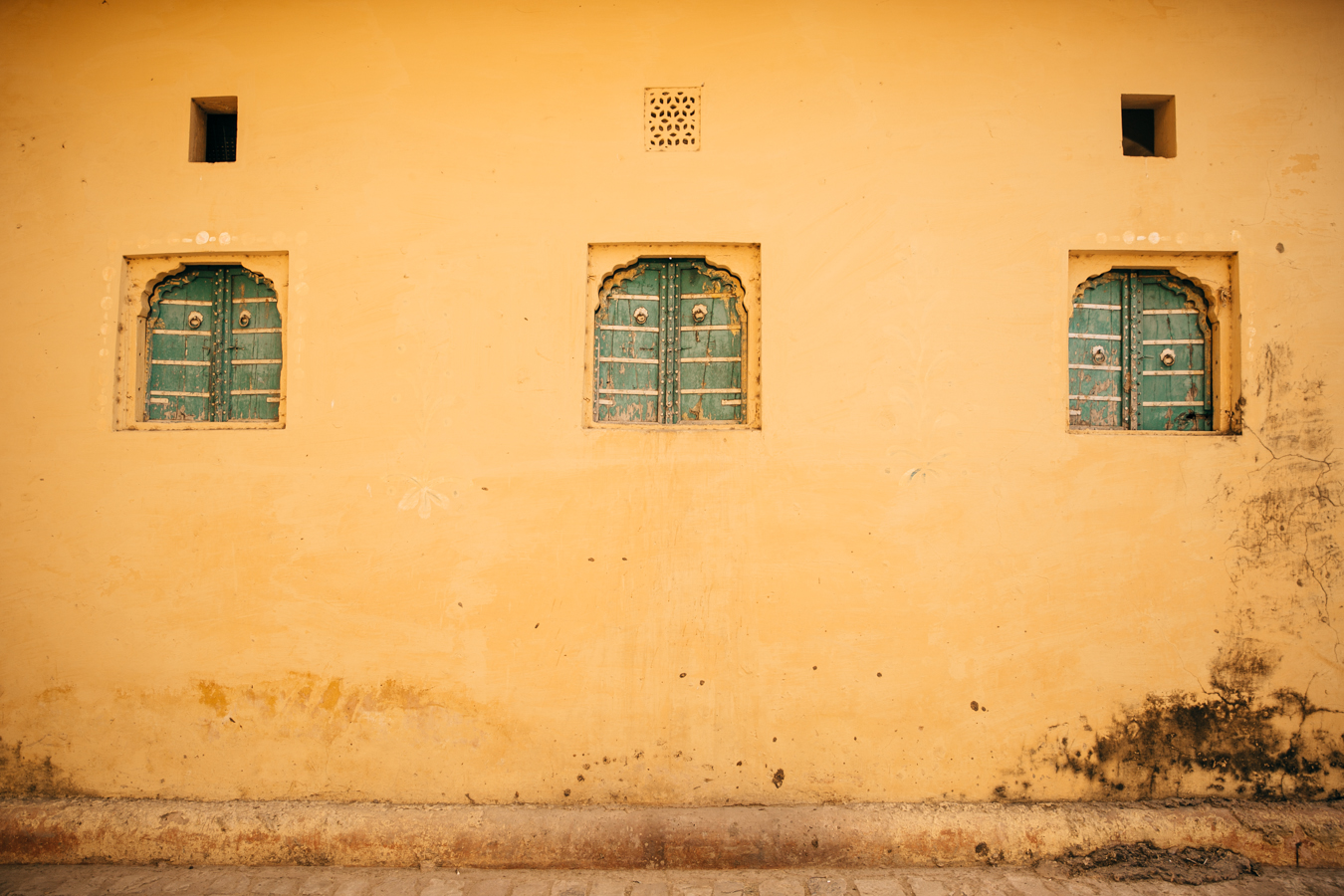 Next up: Chhath Puja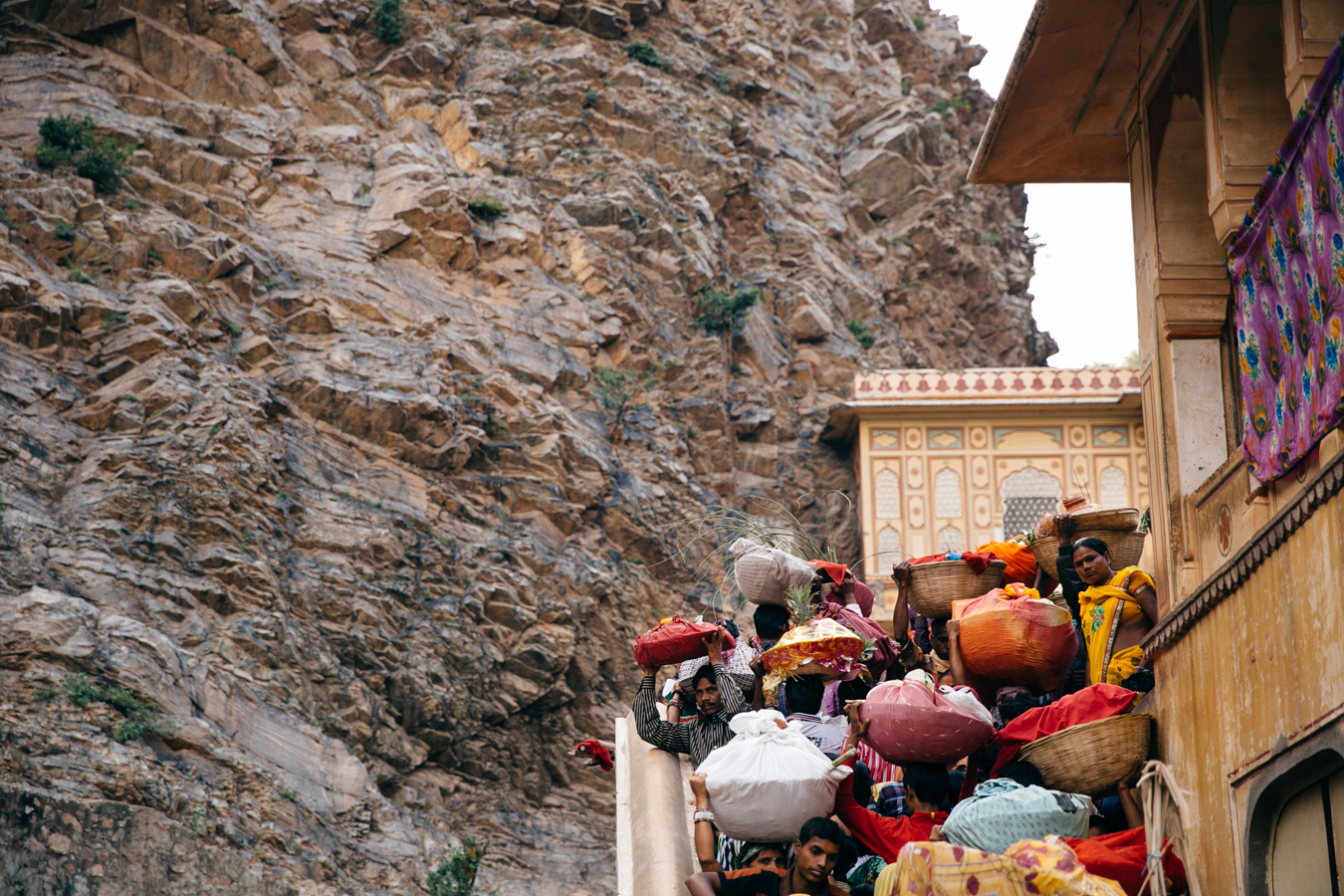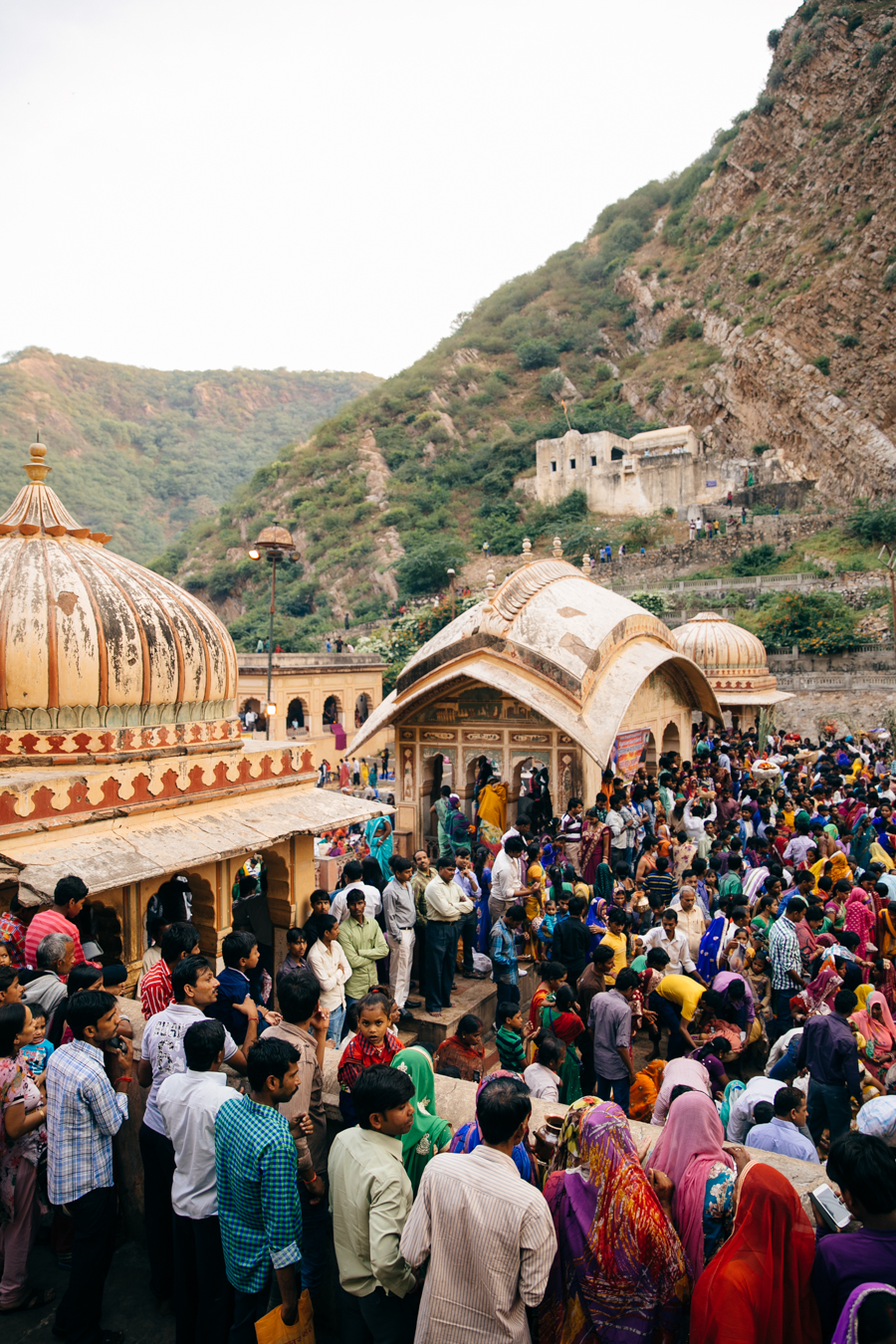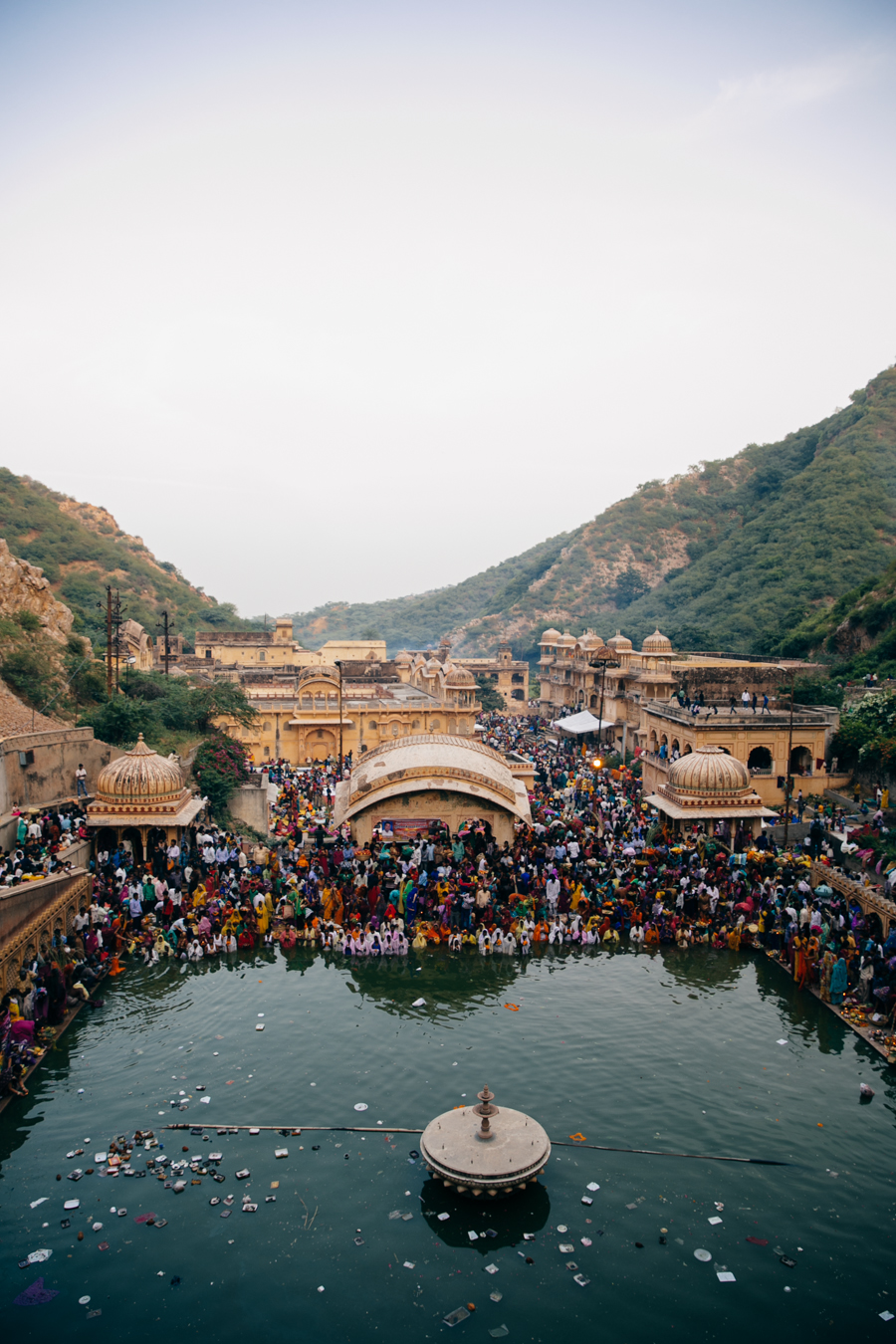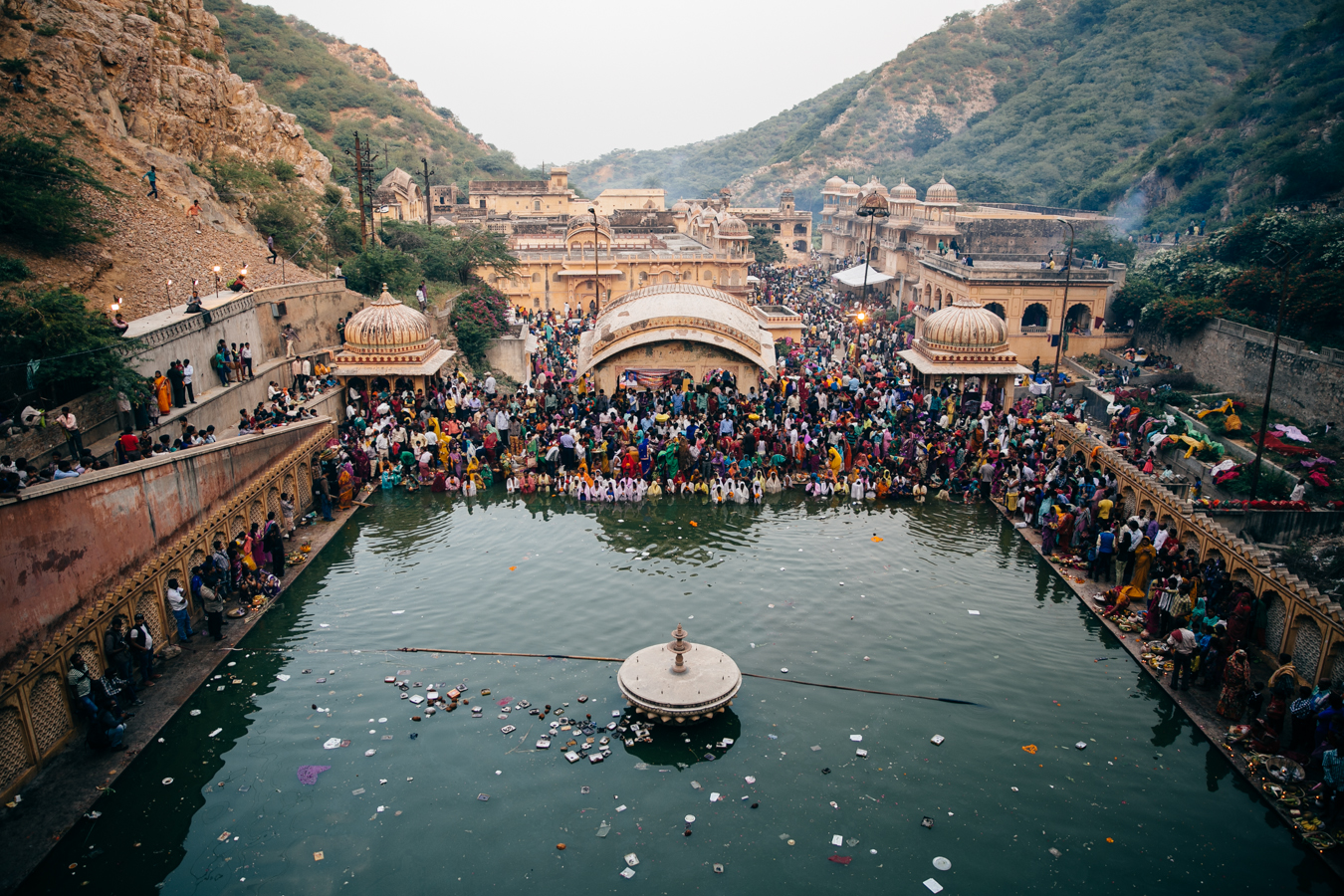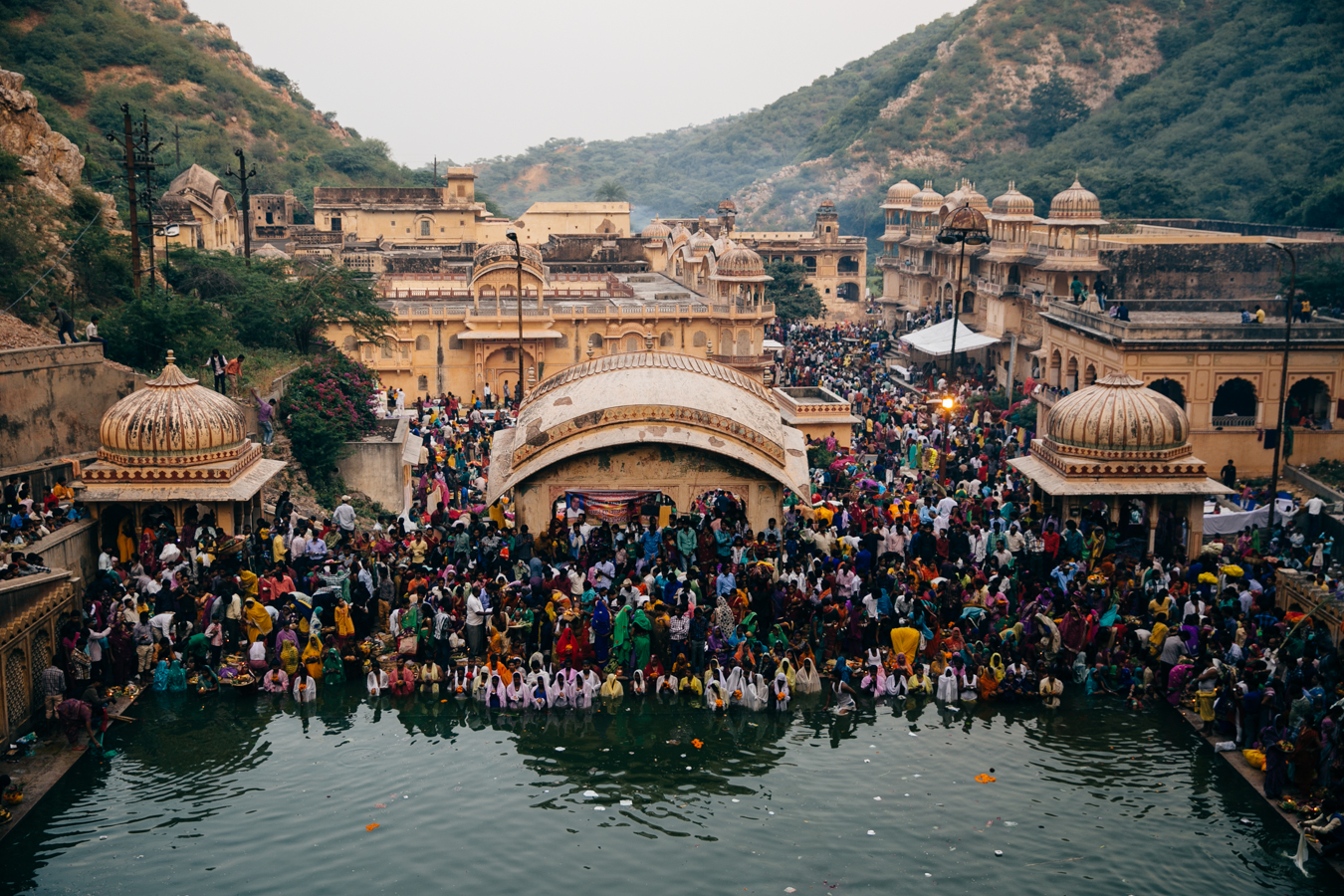 the day before Pushkar Camel Fair began … the prep is the most magical, if you ask me.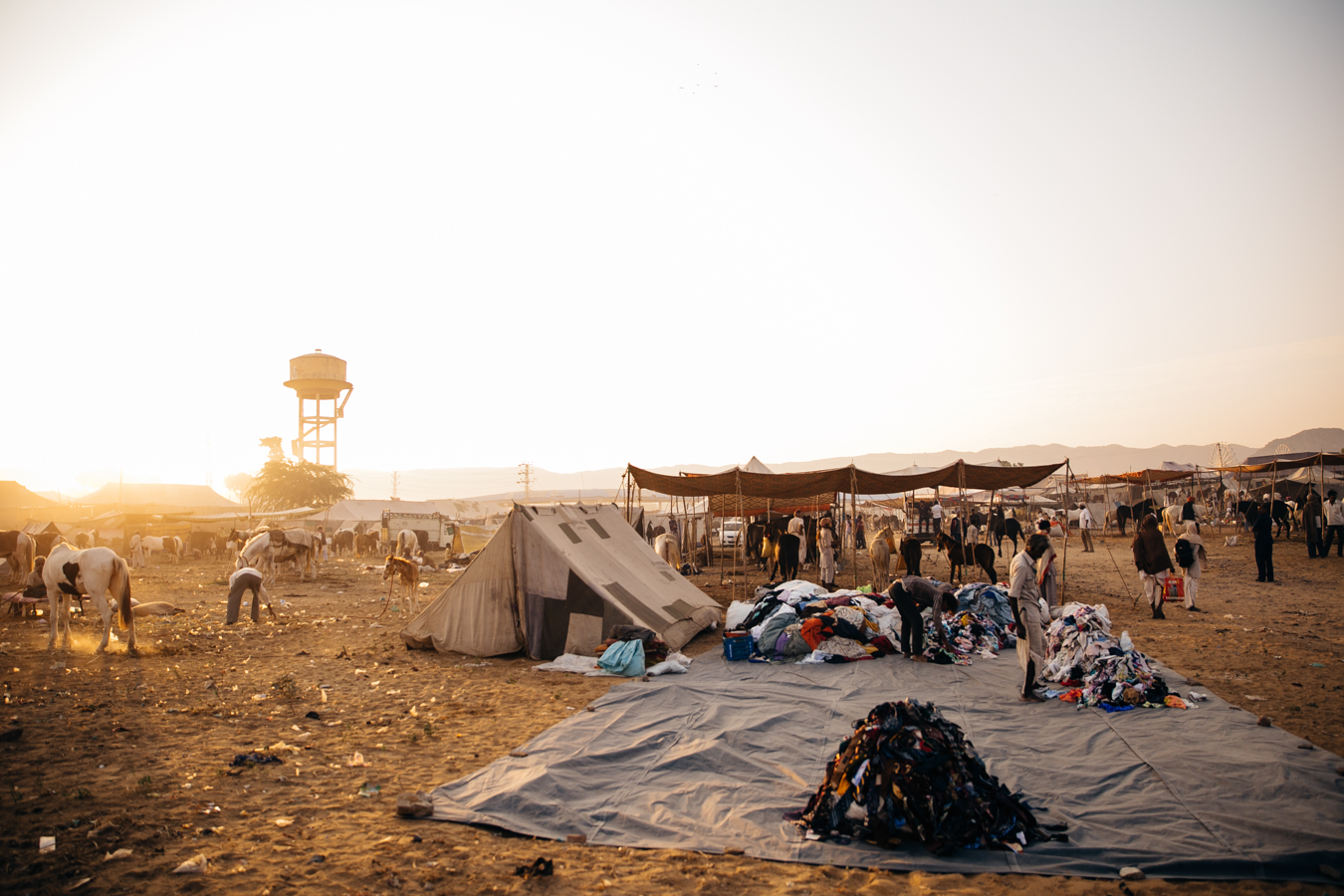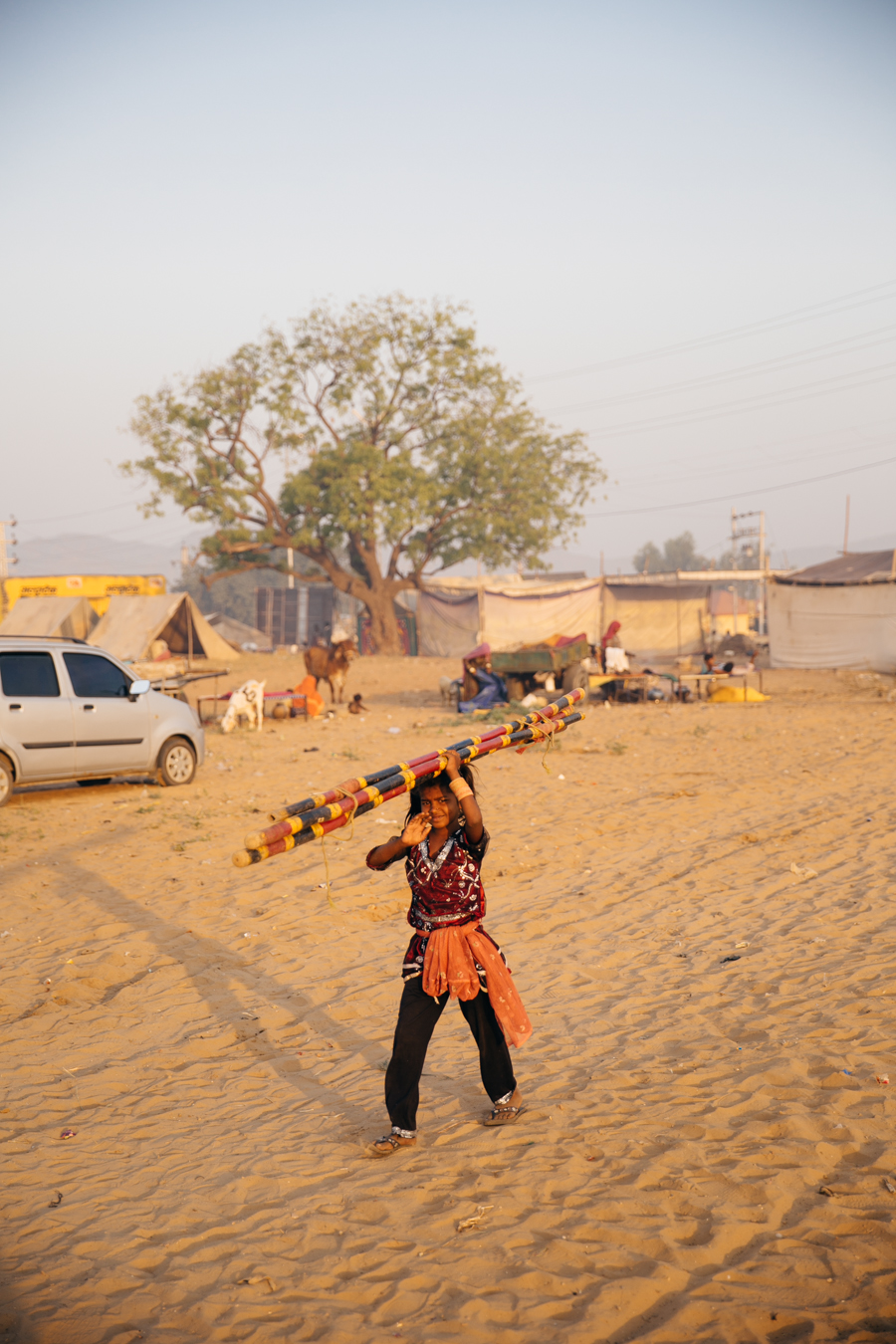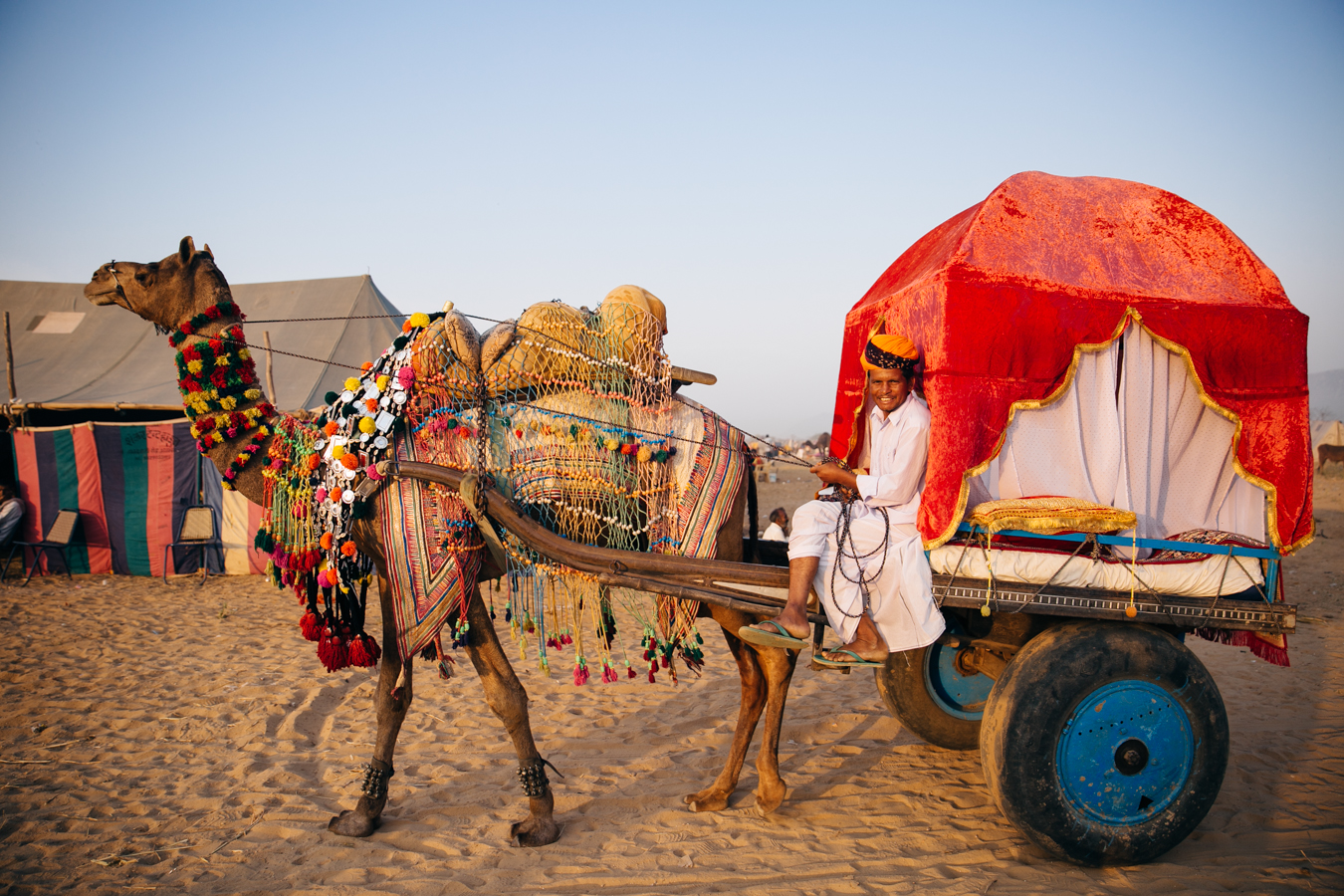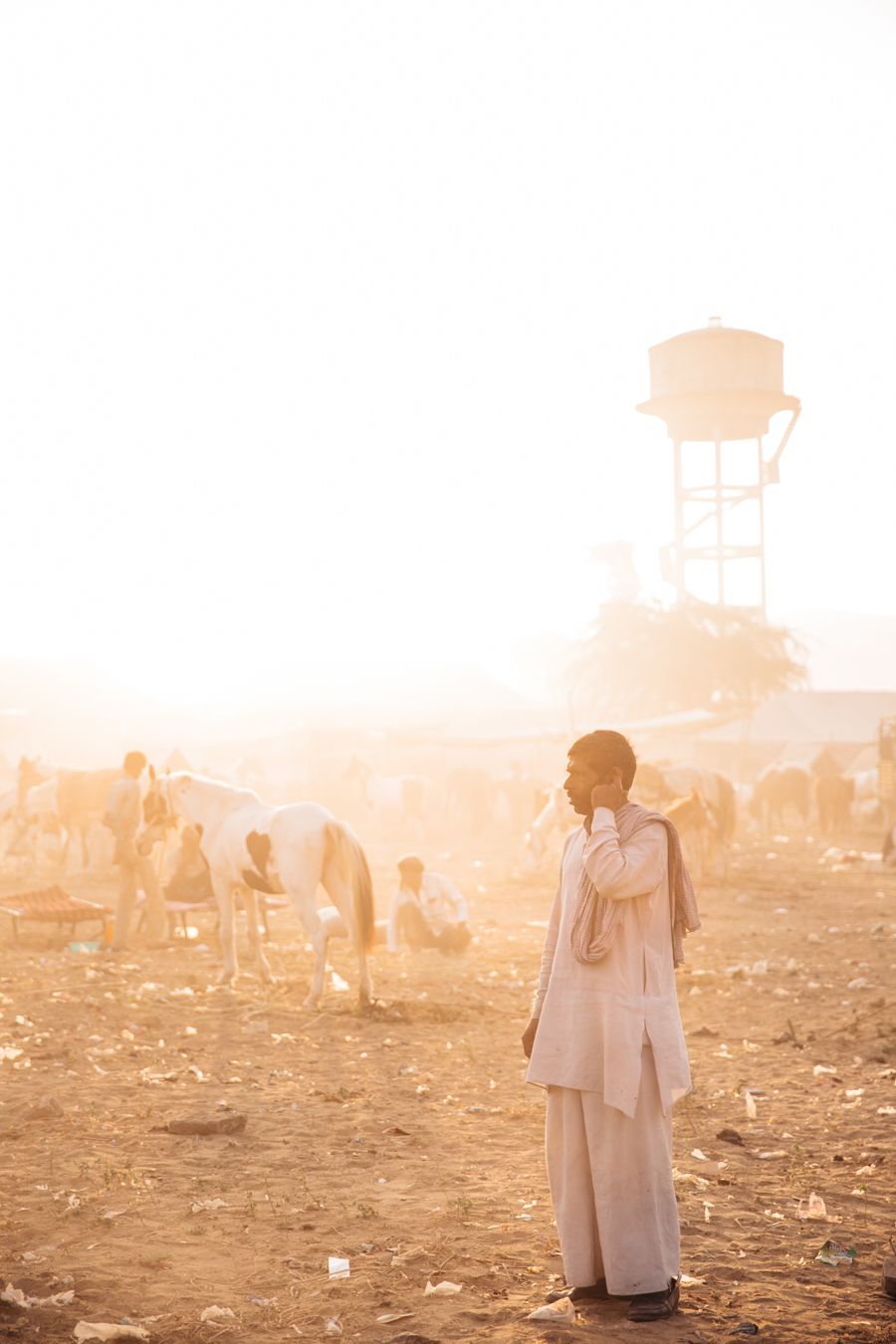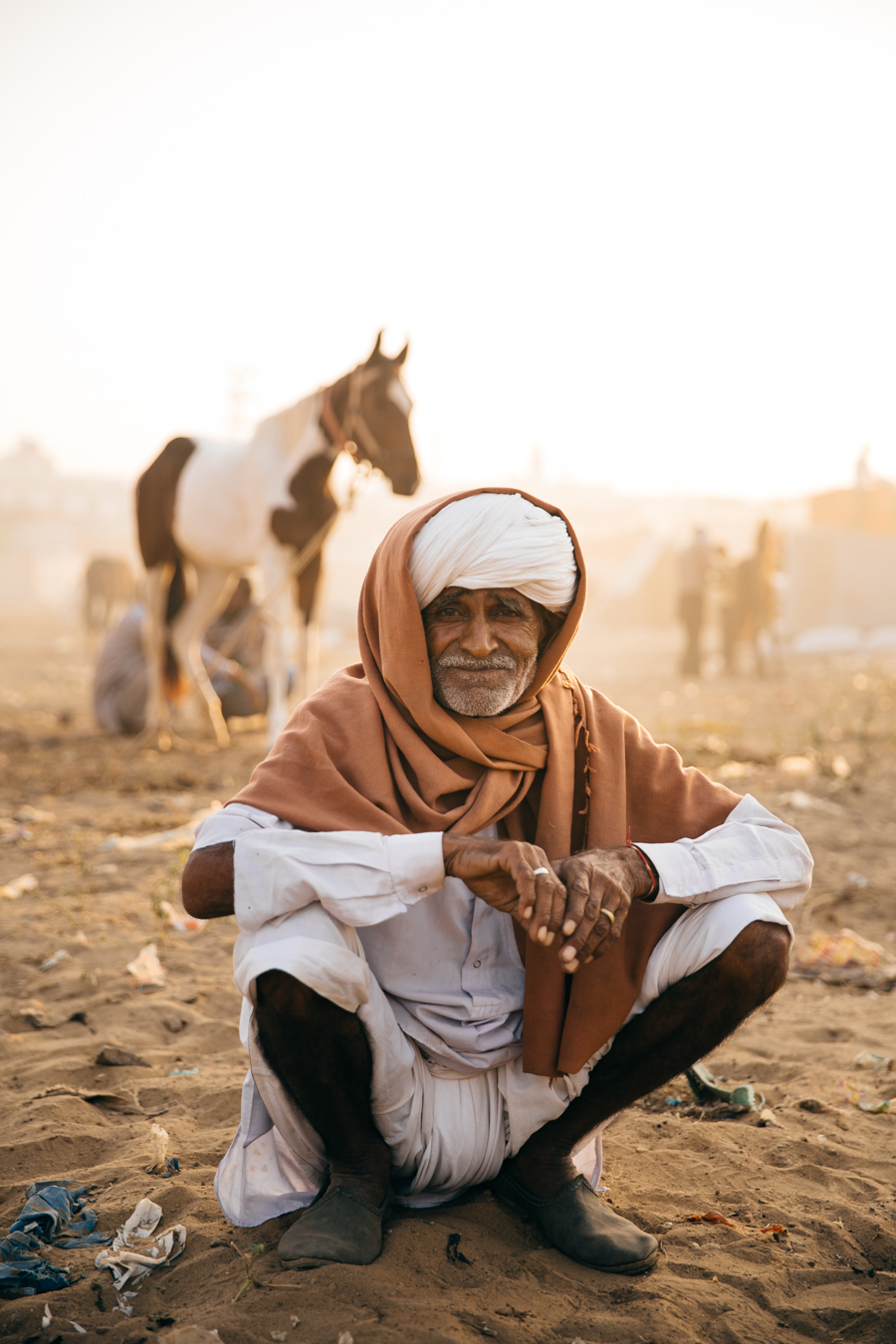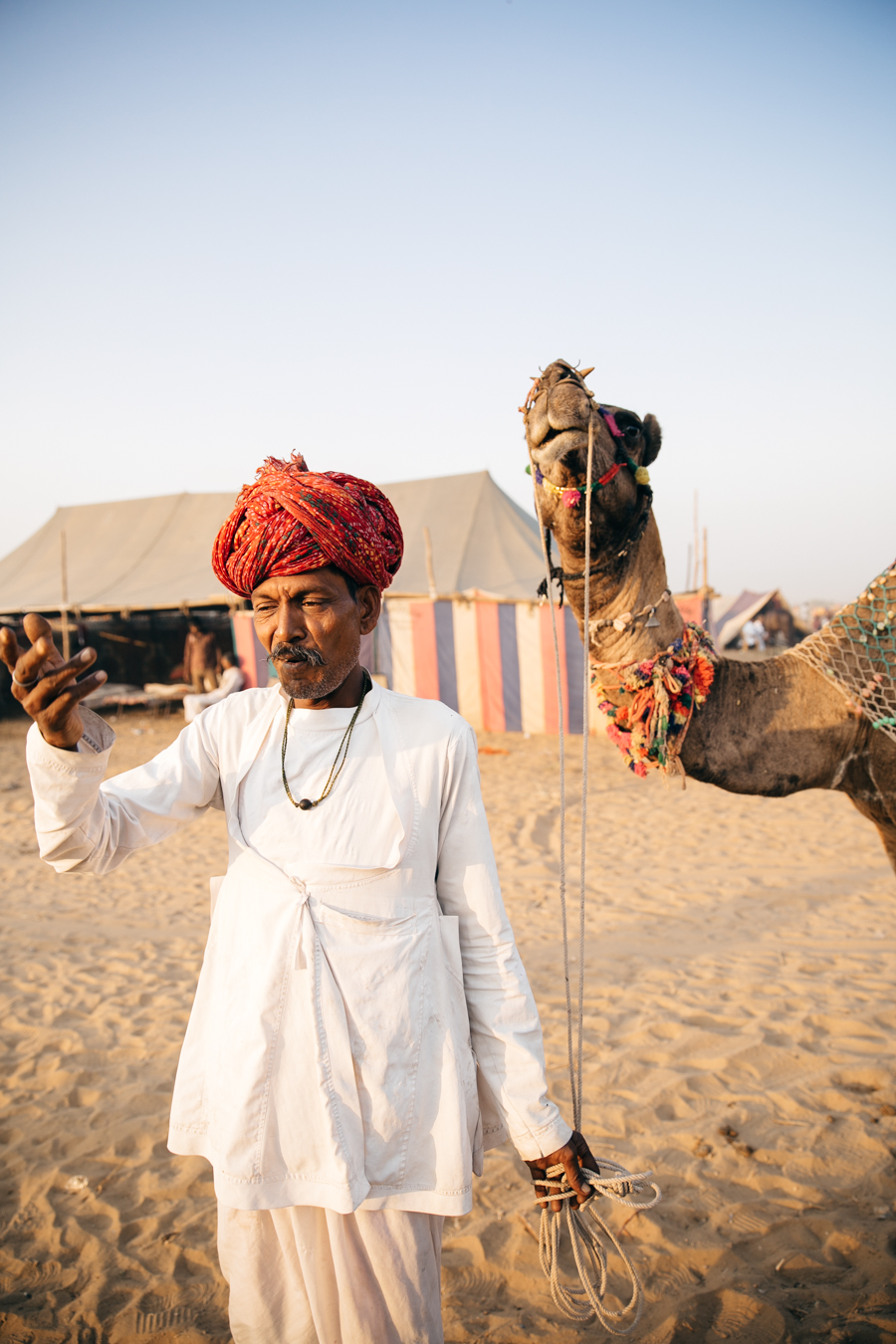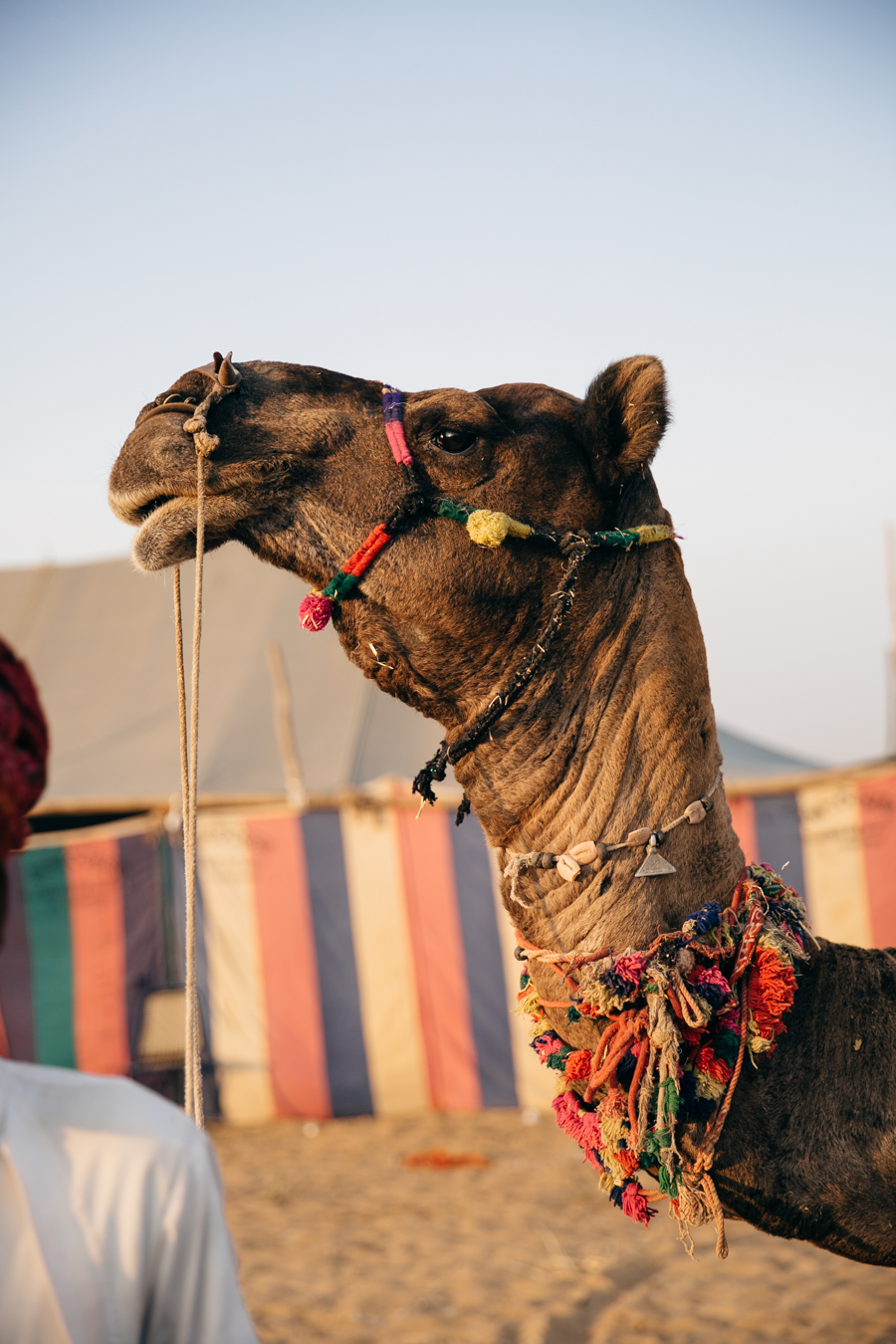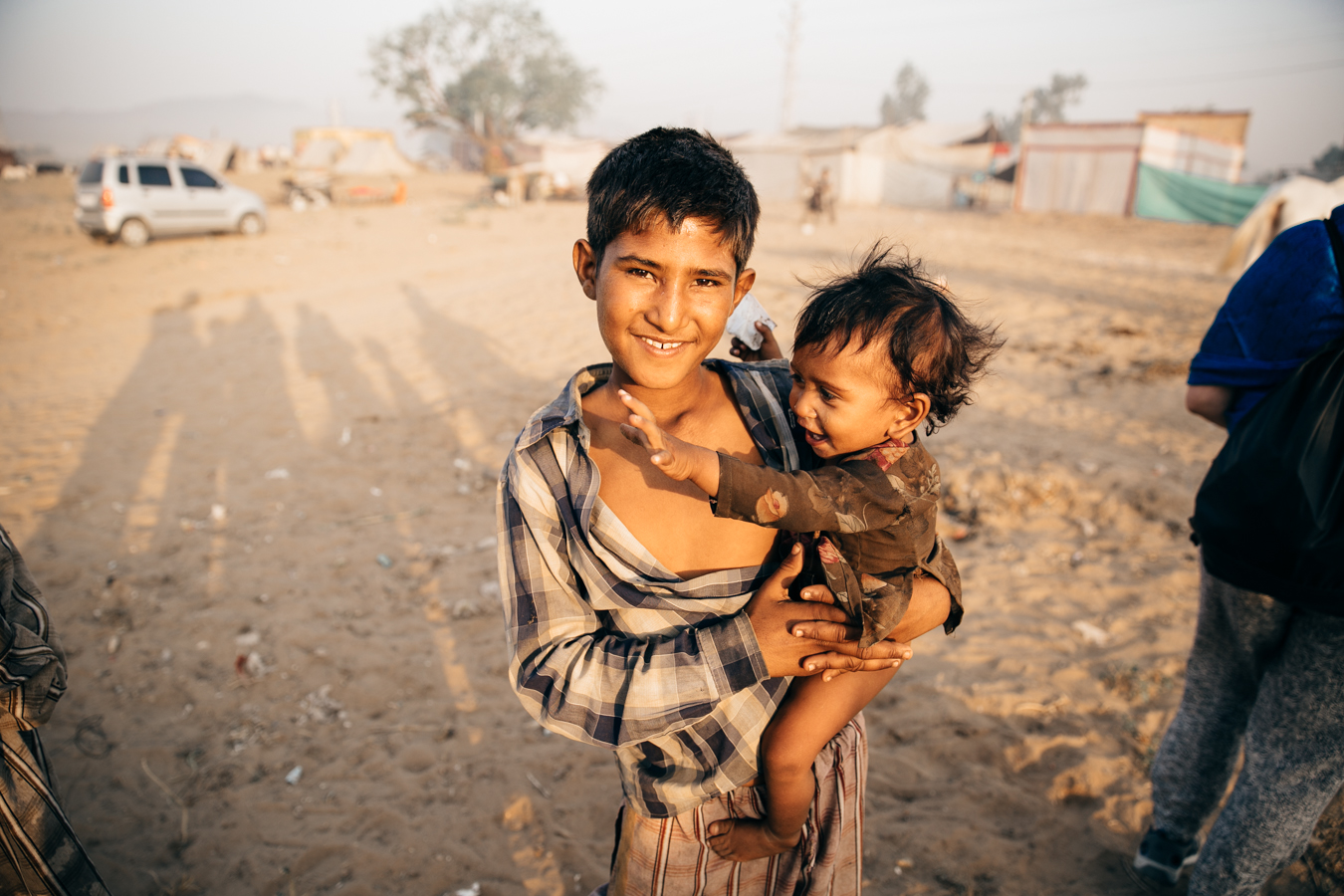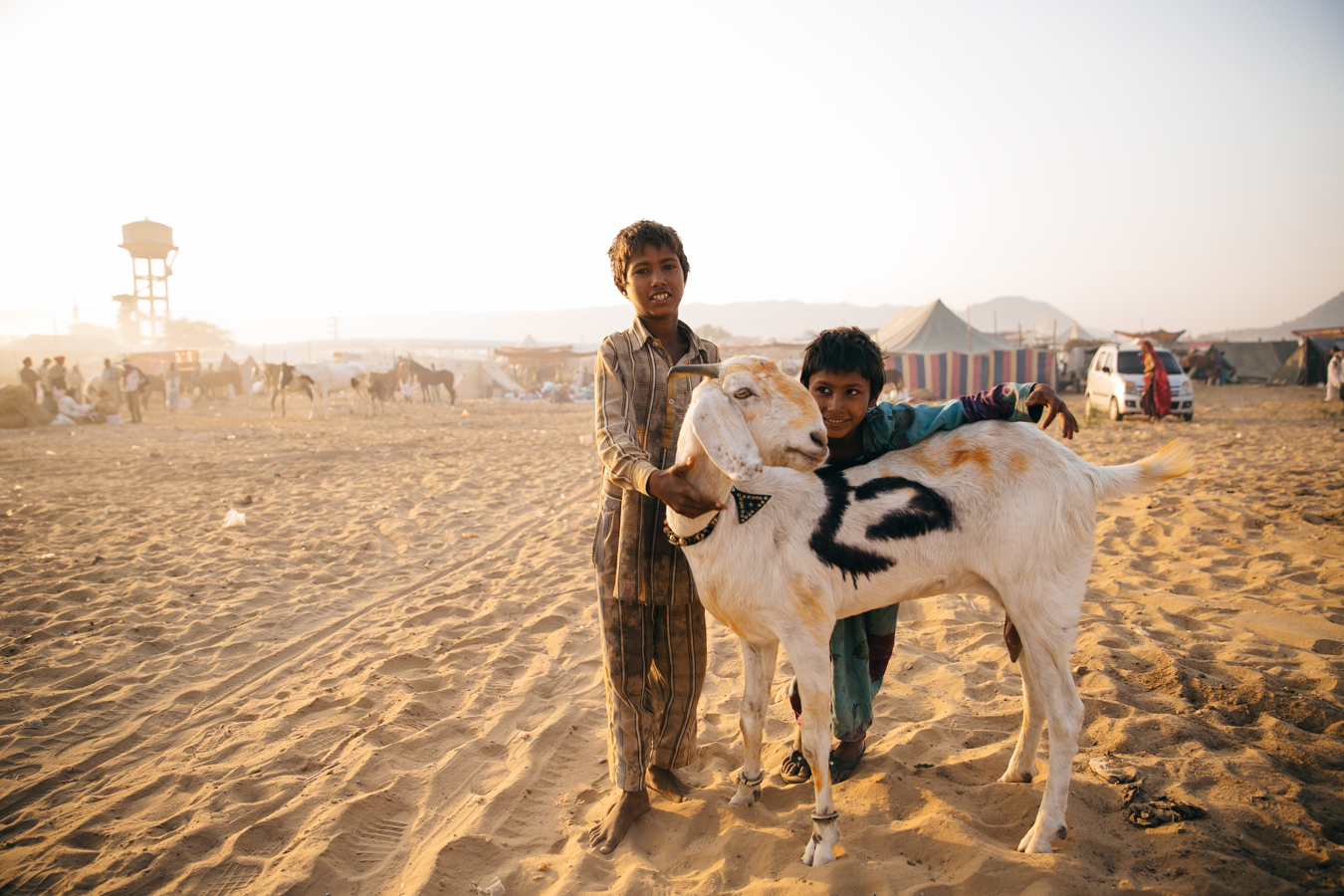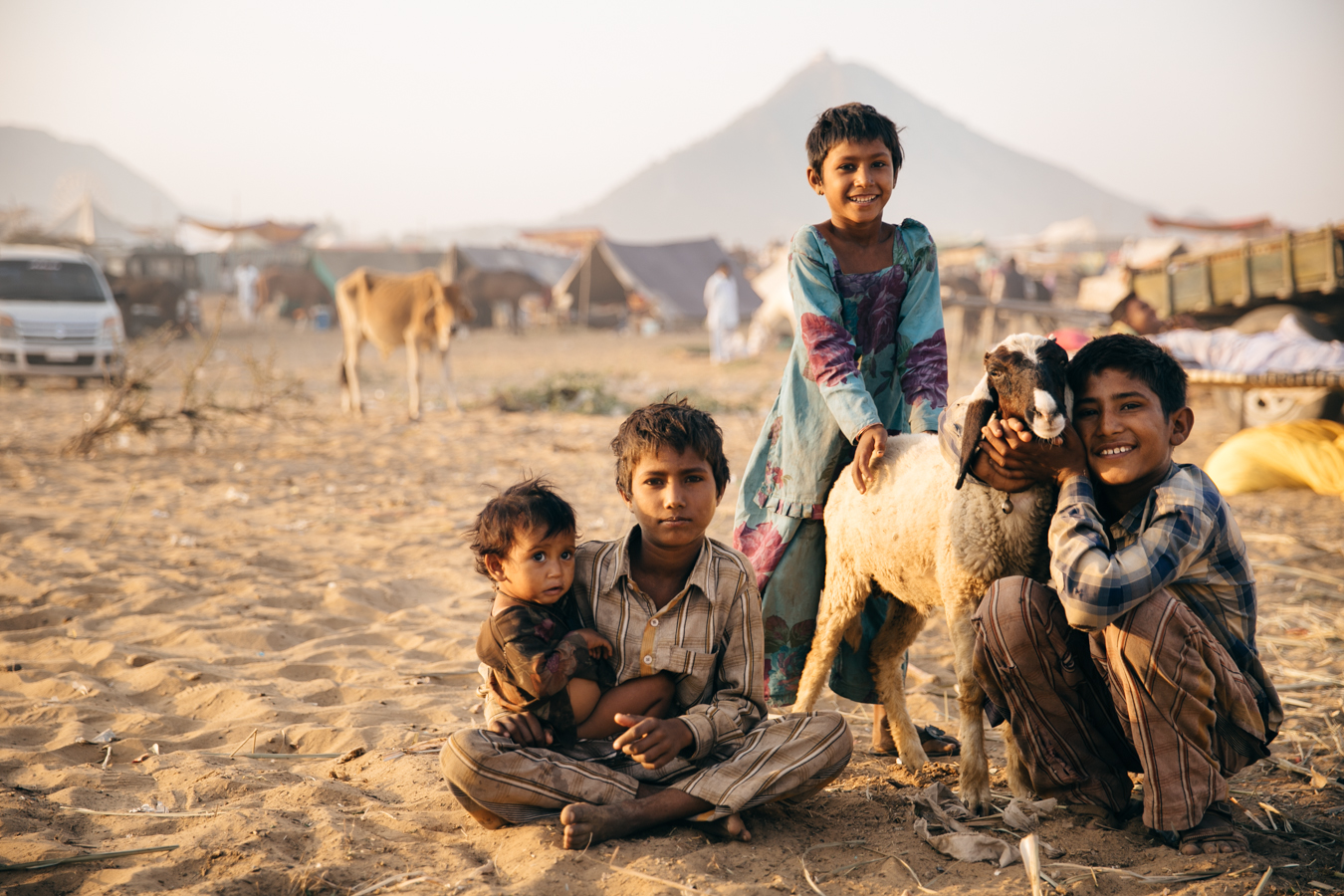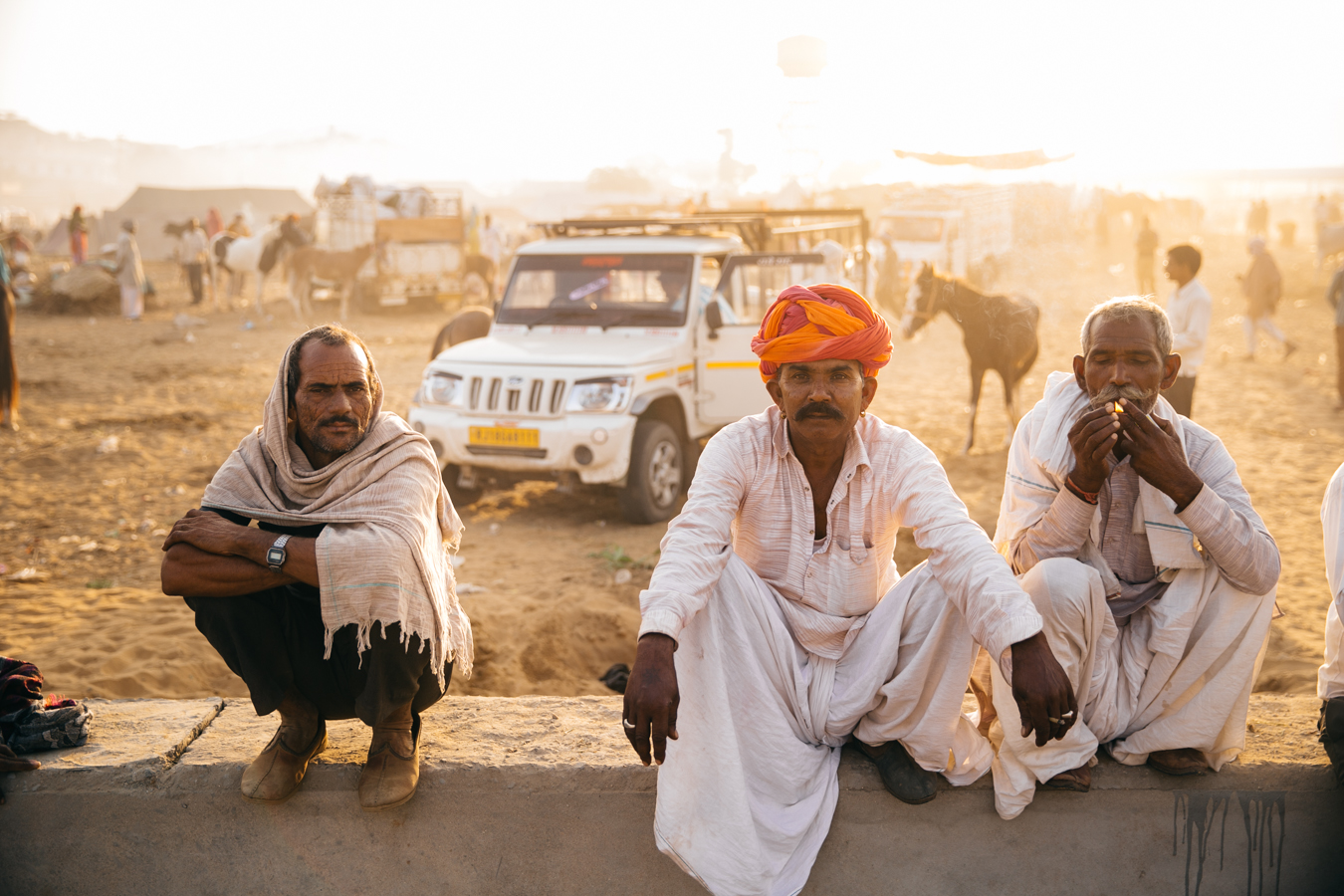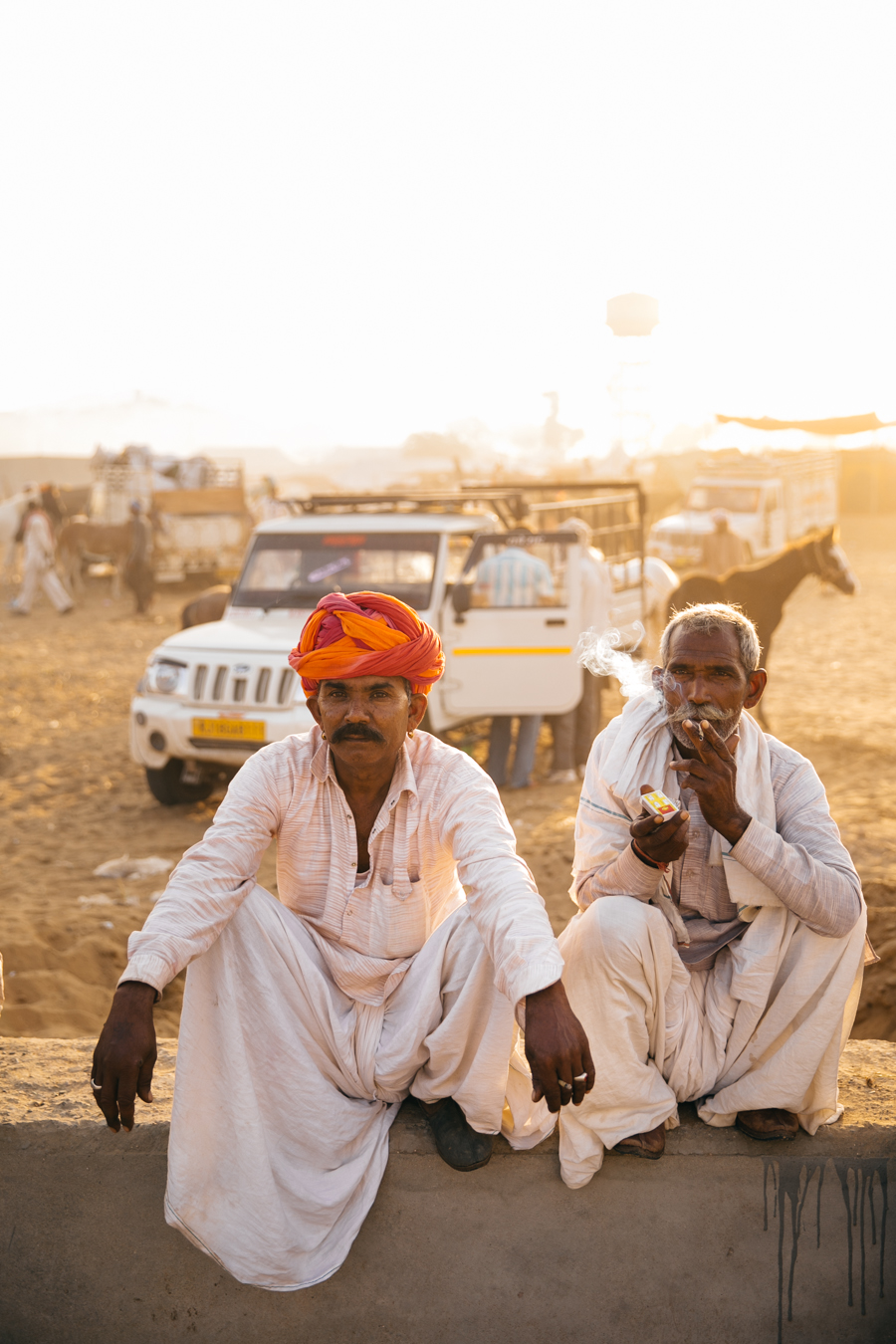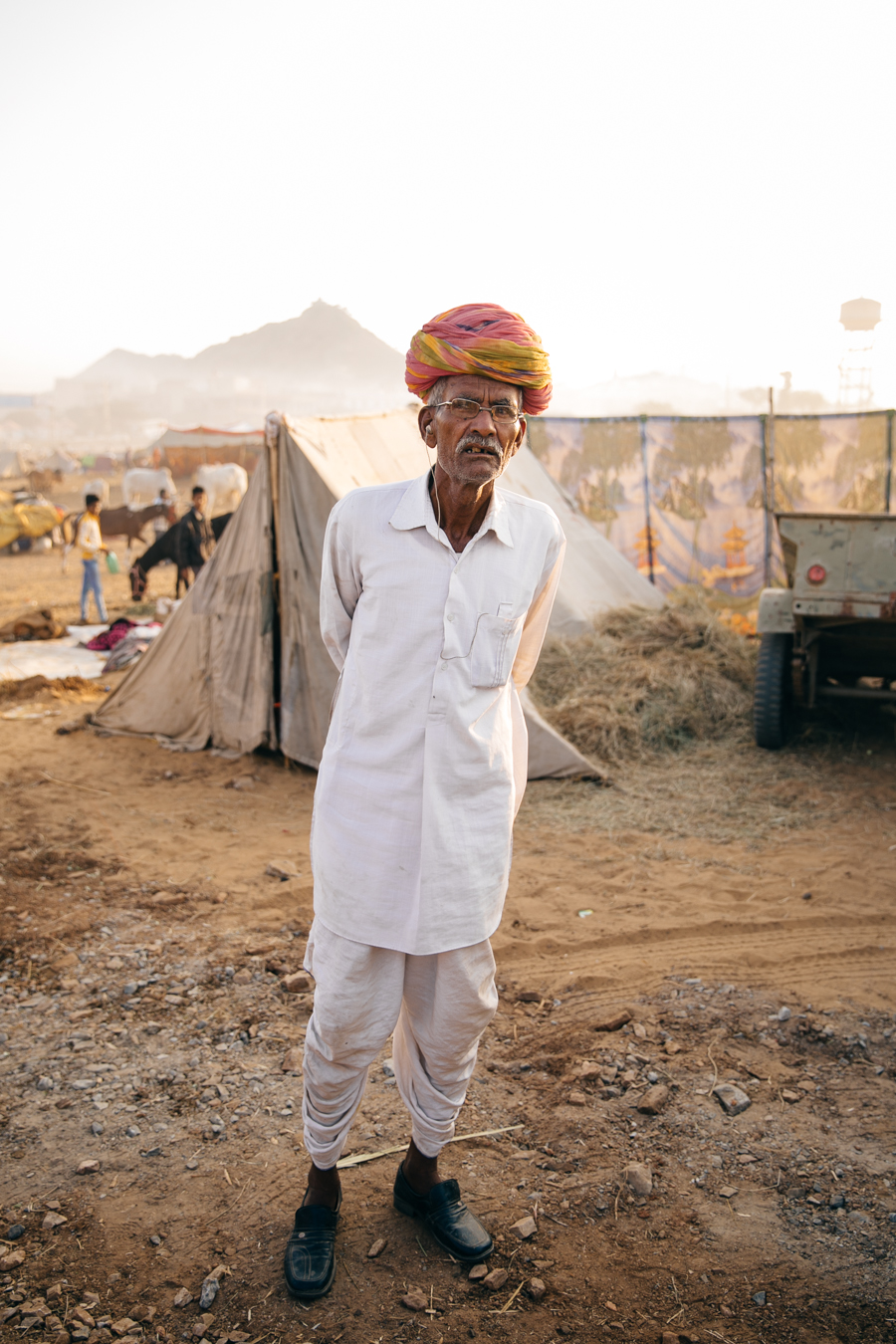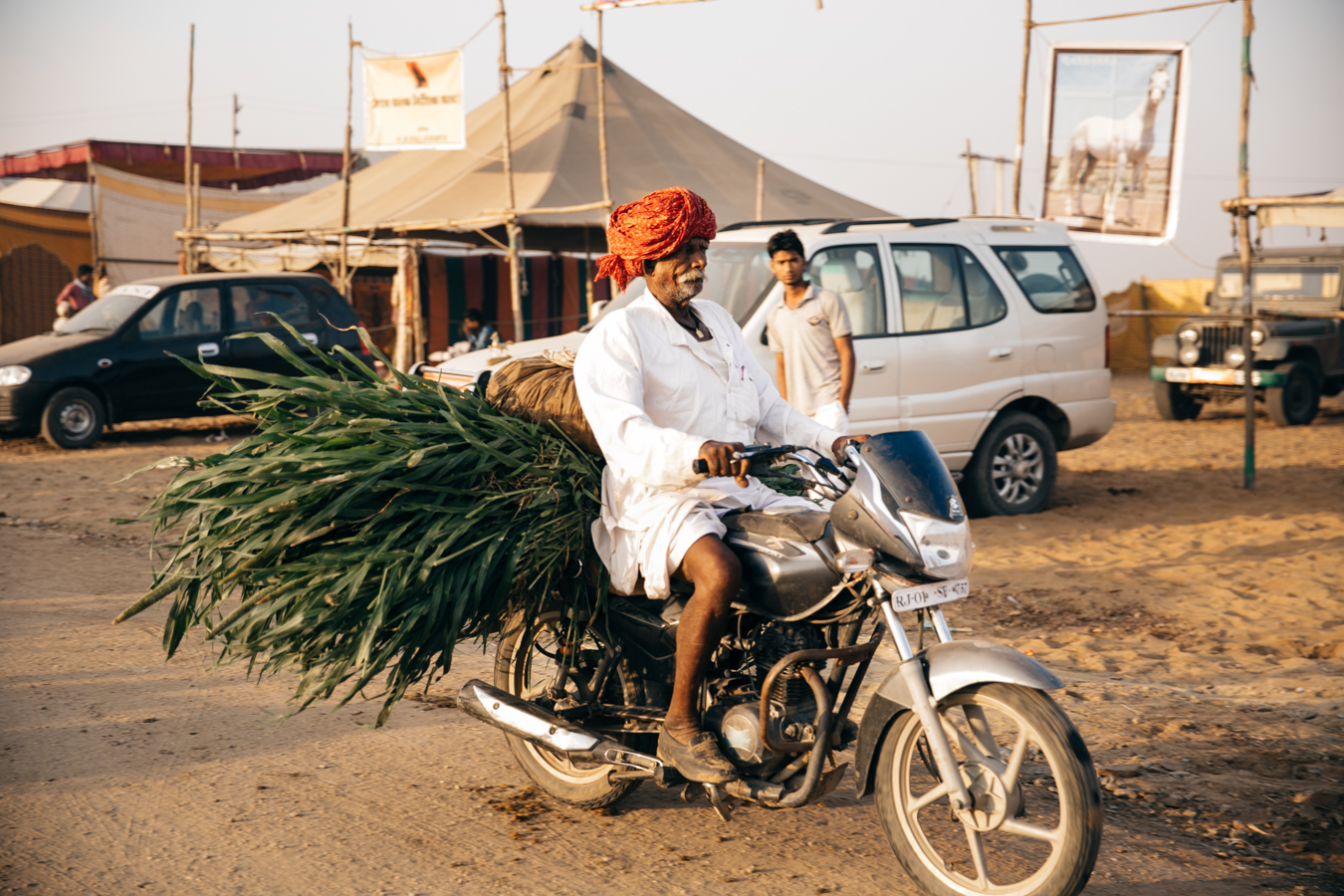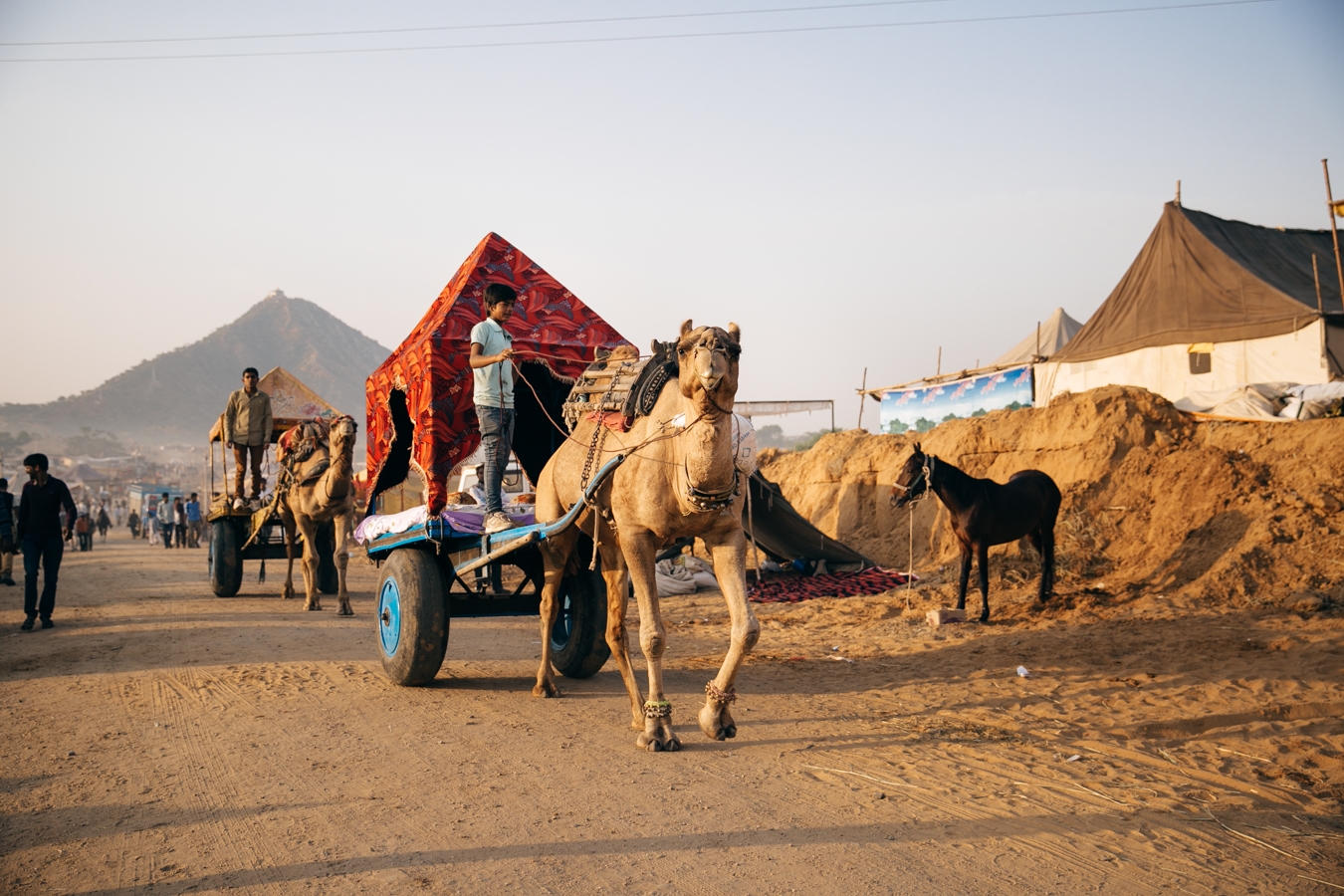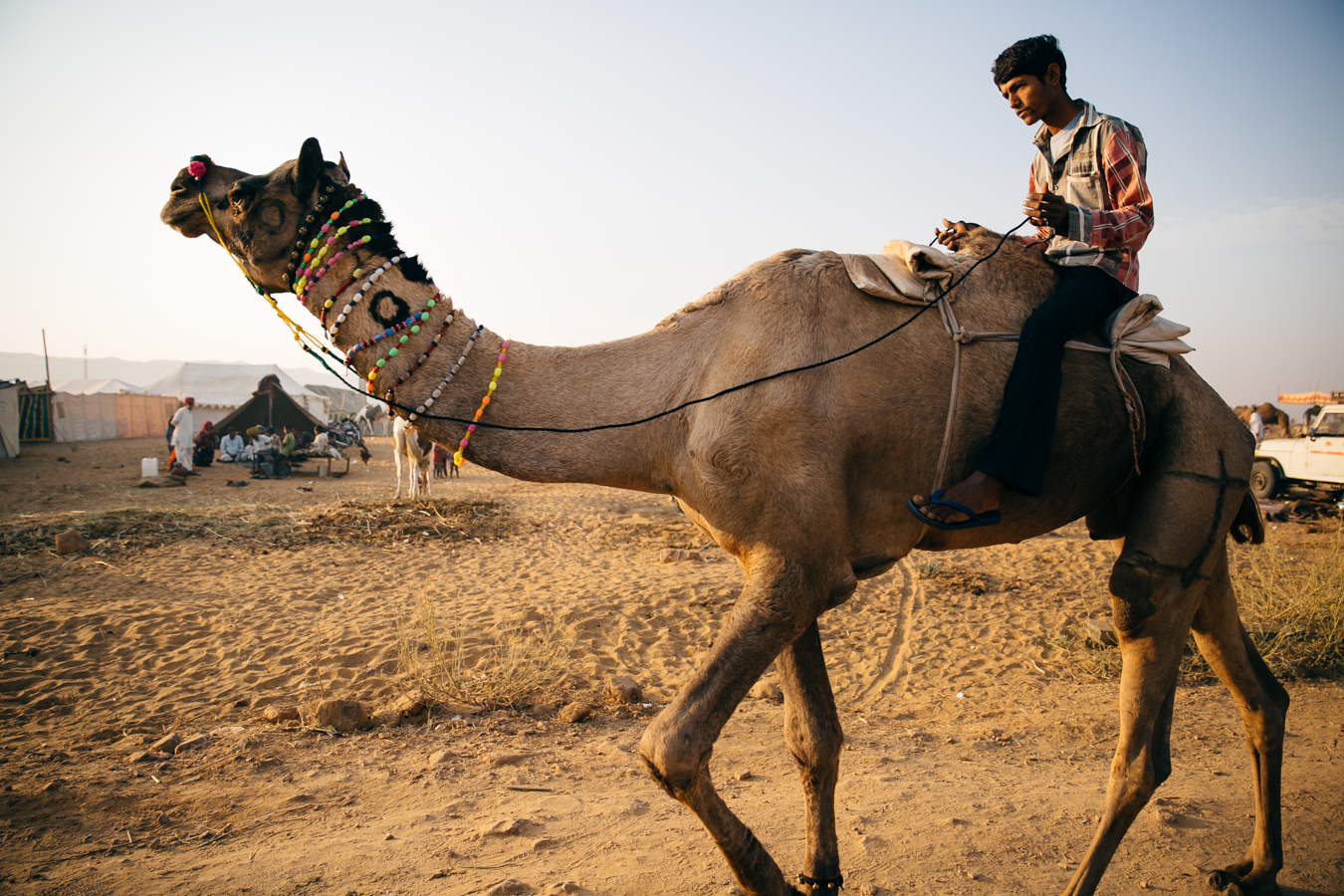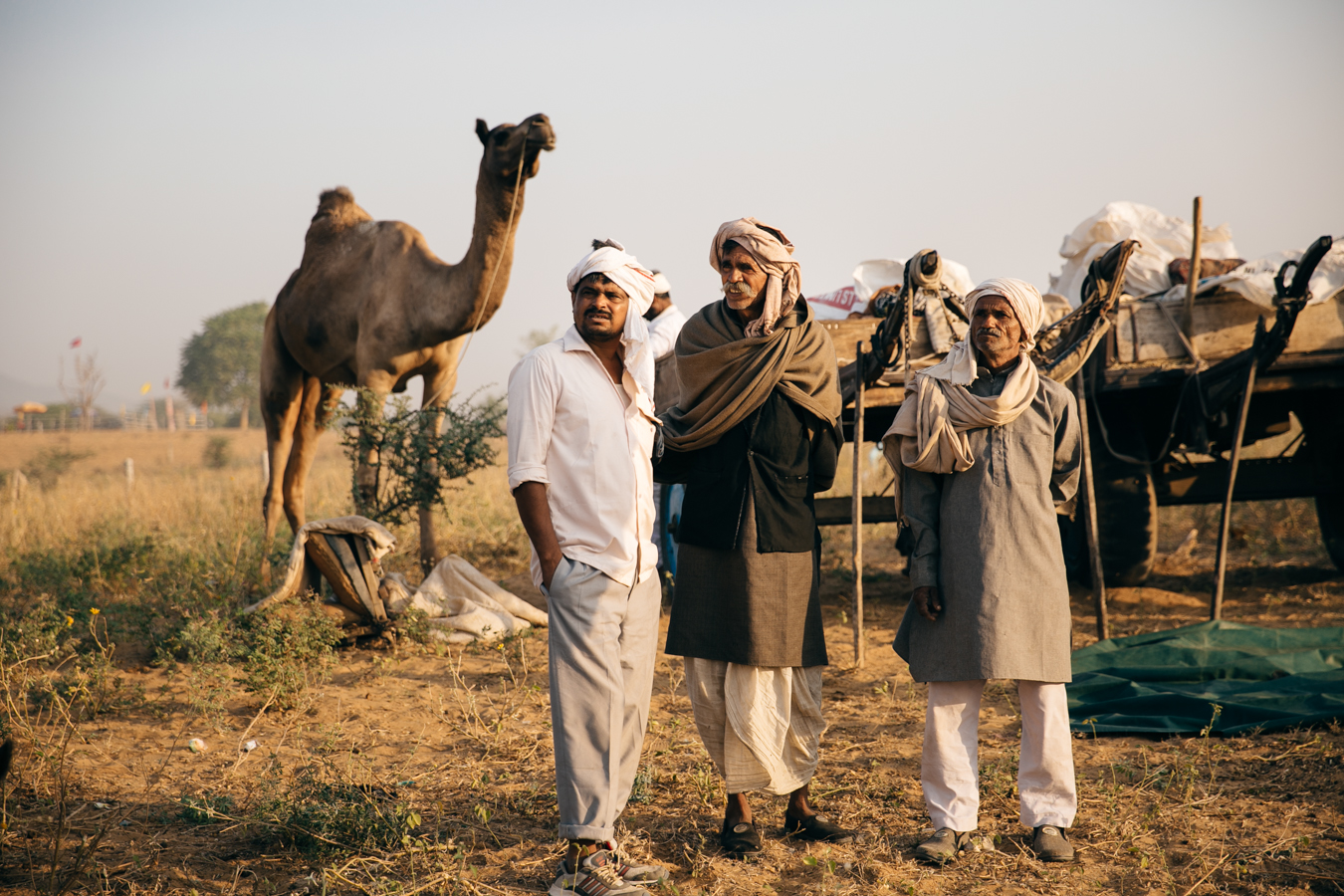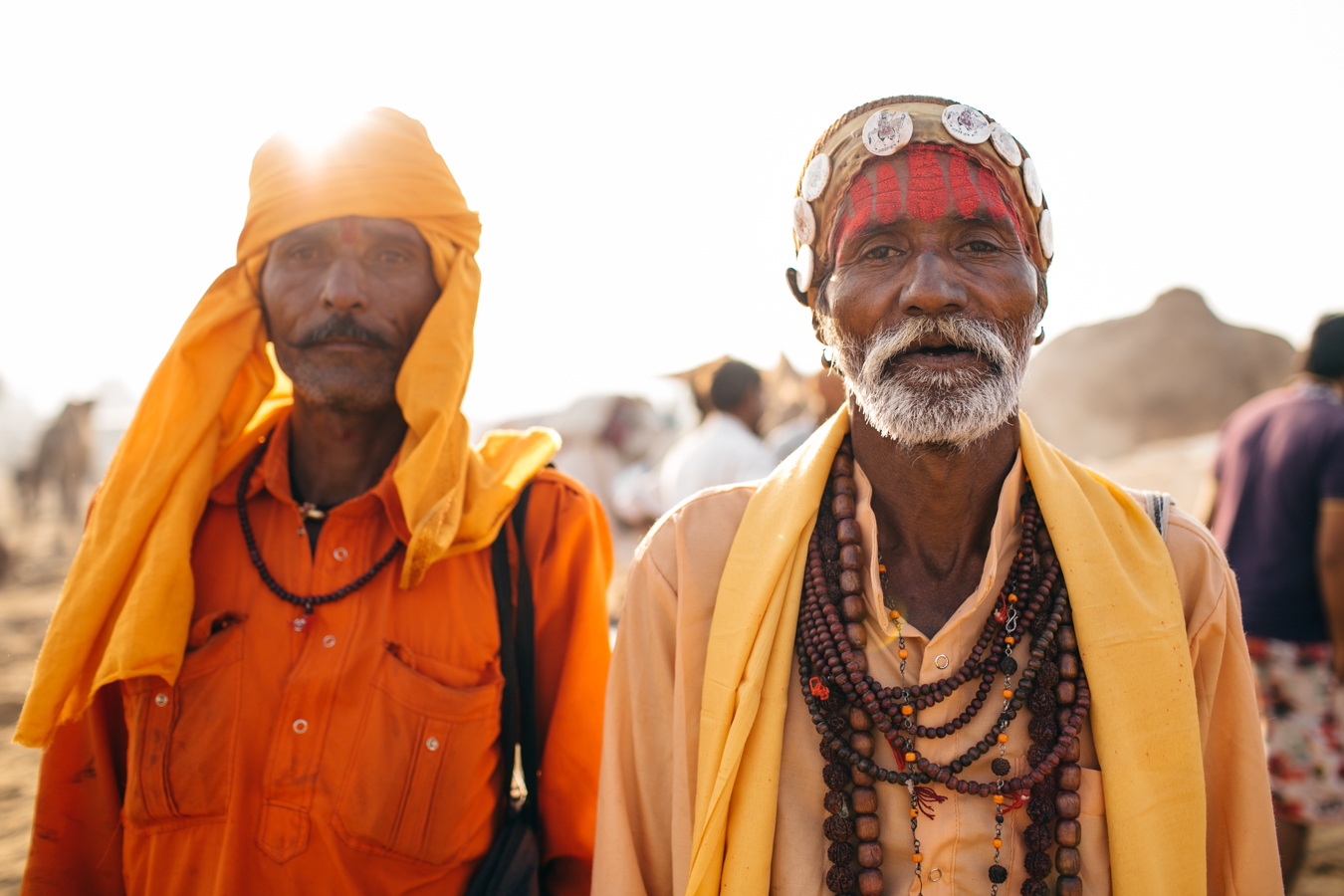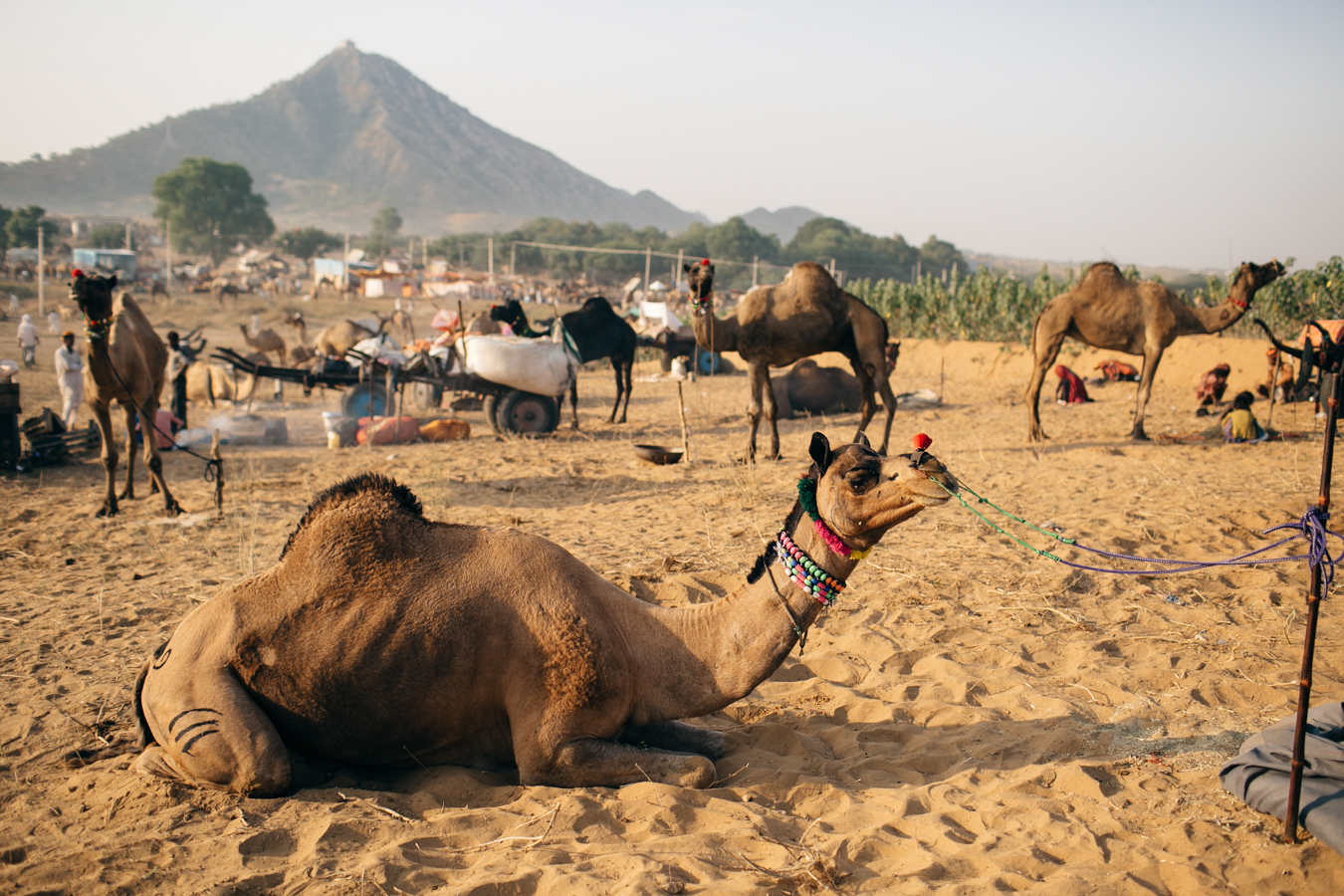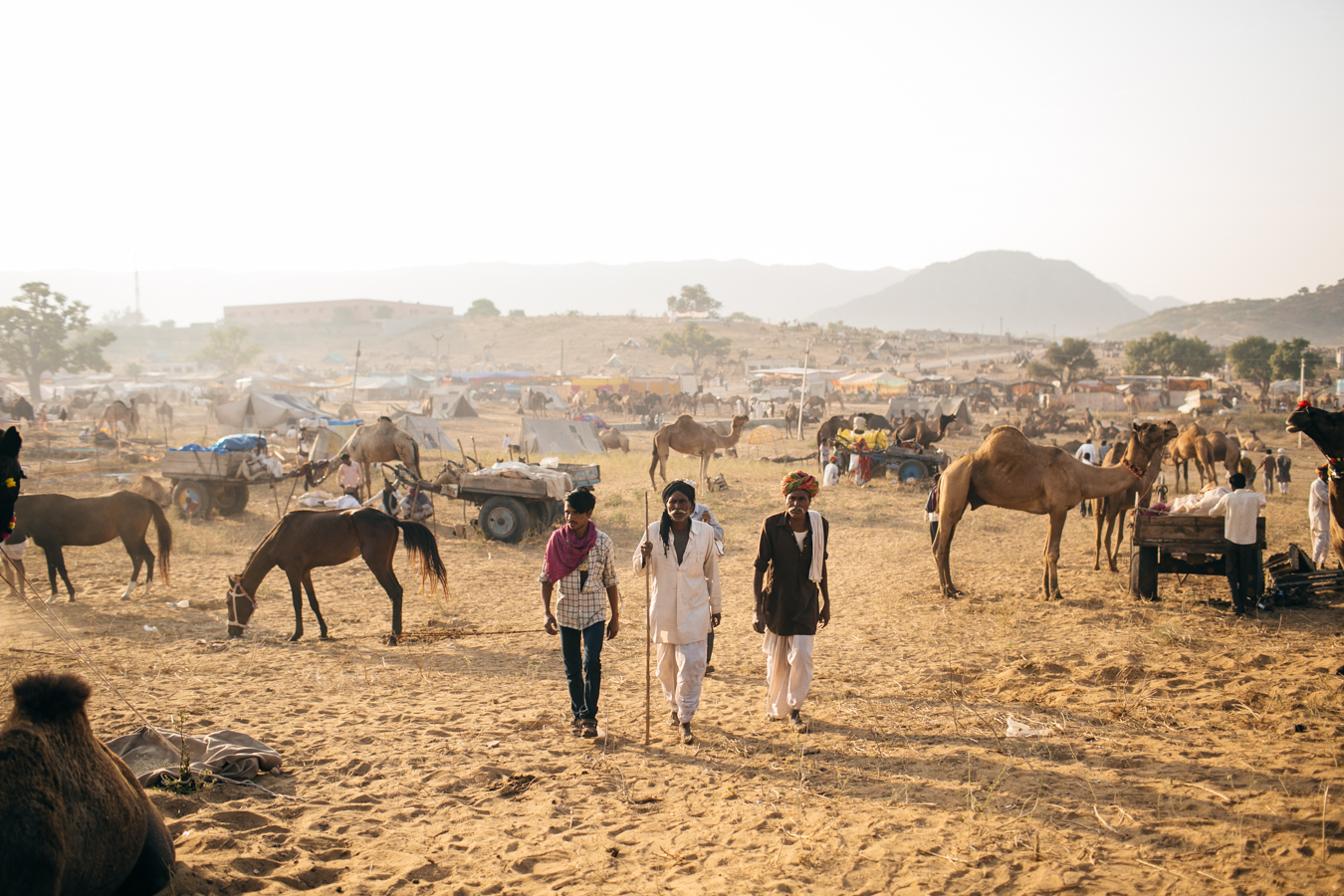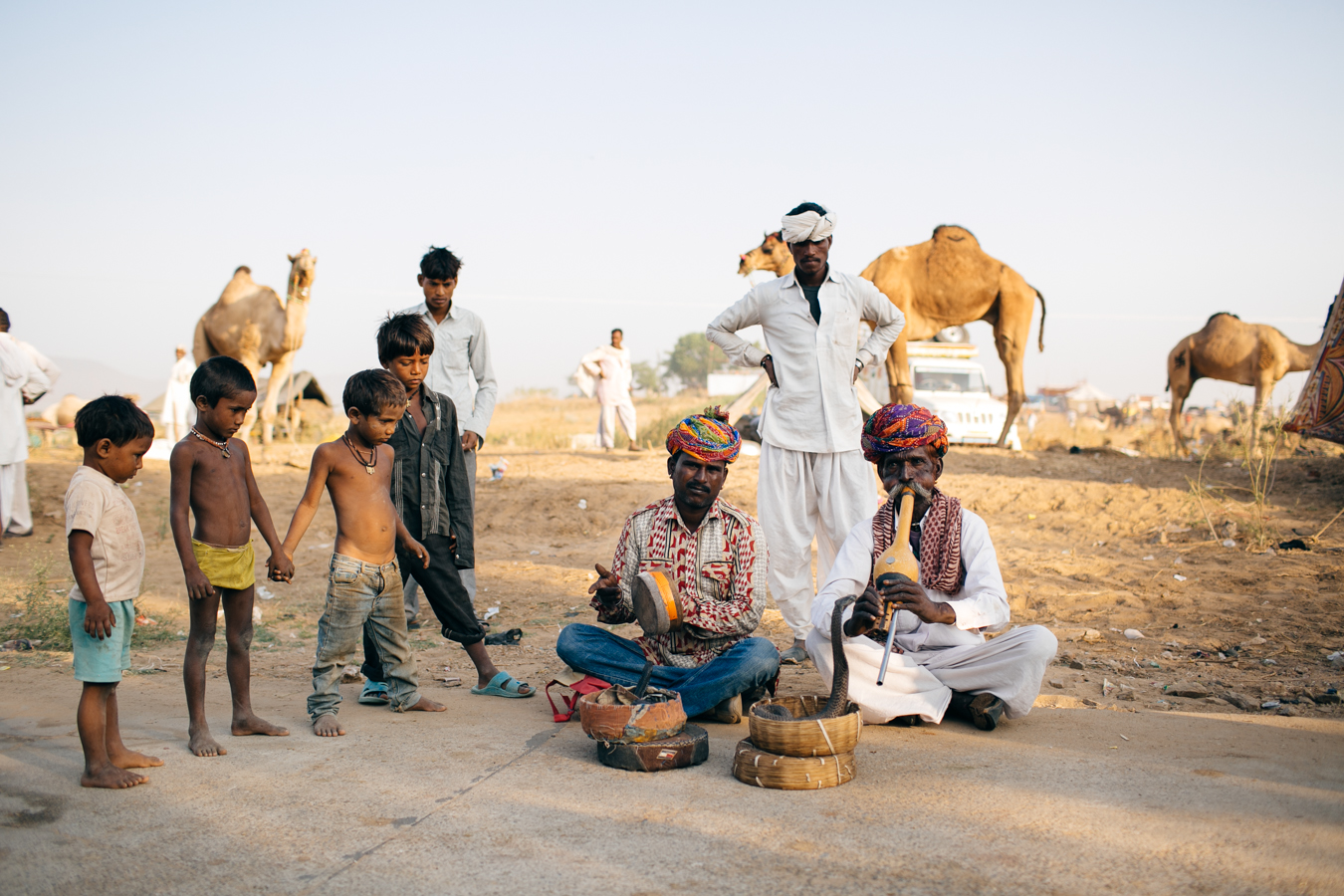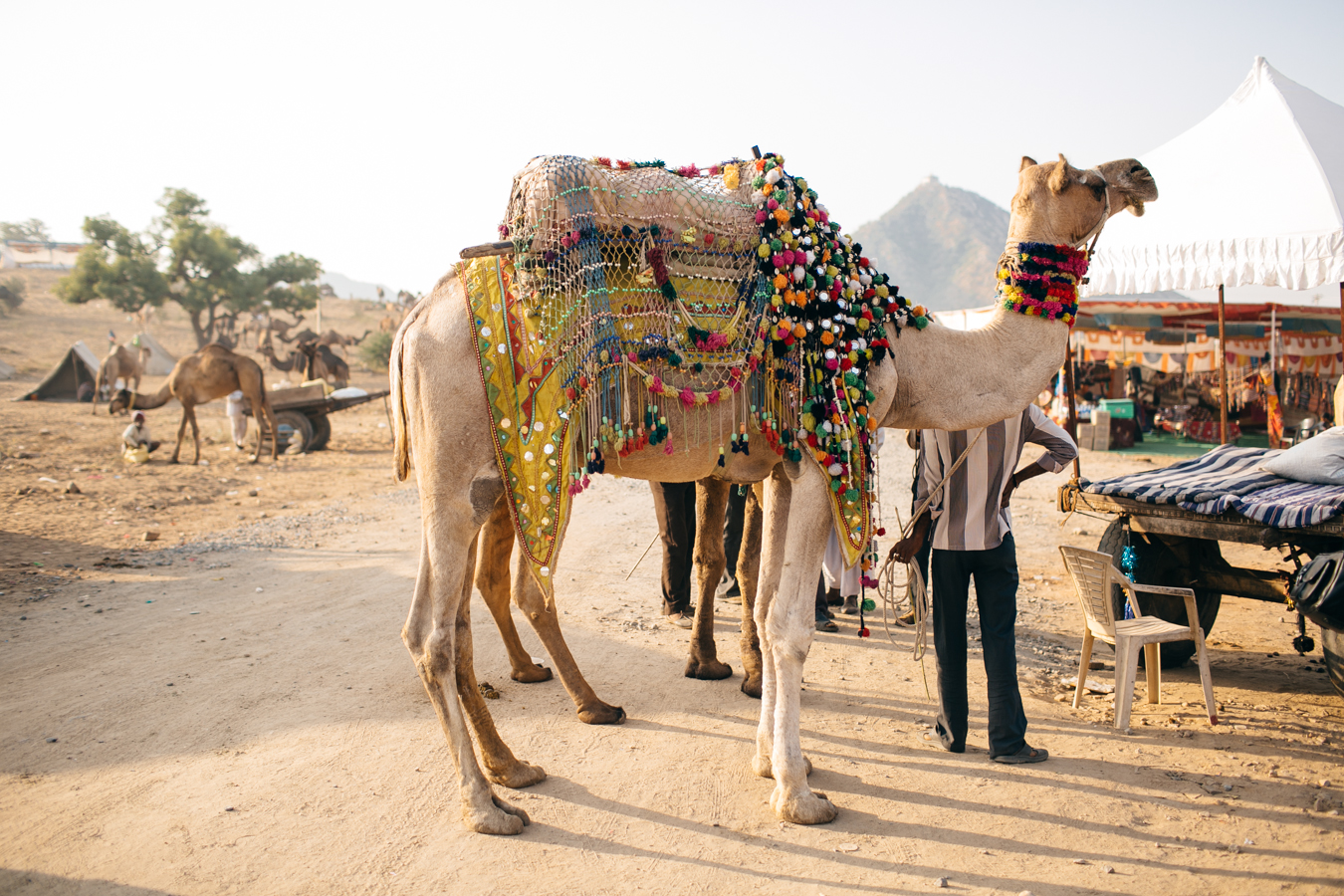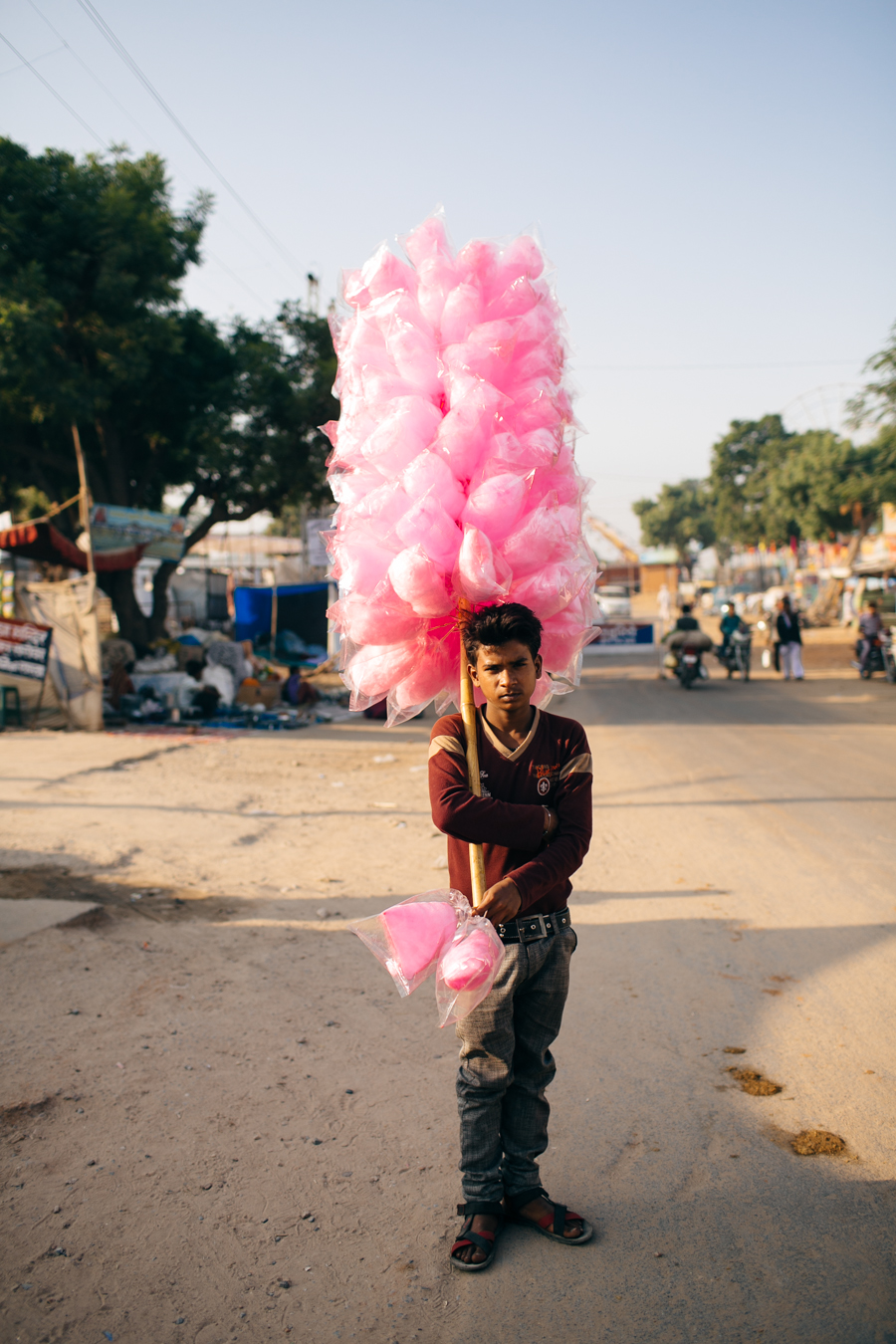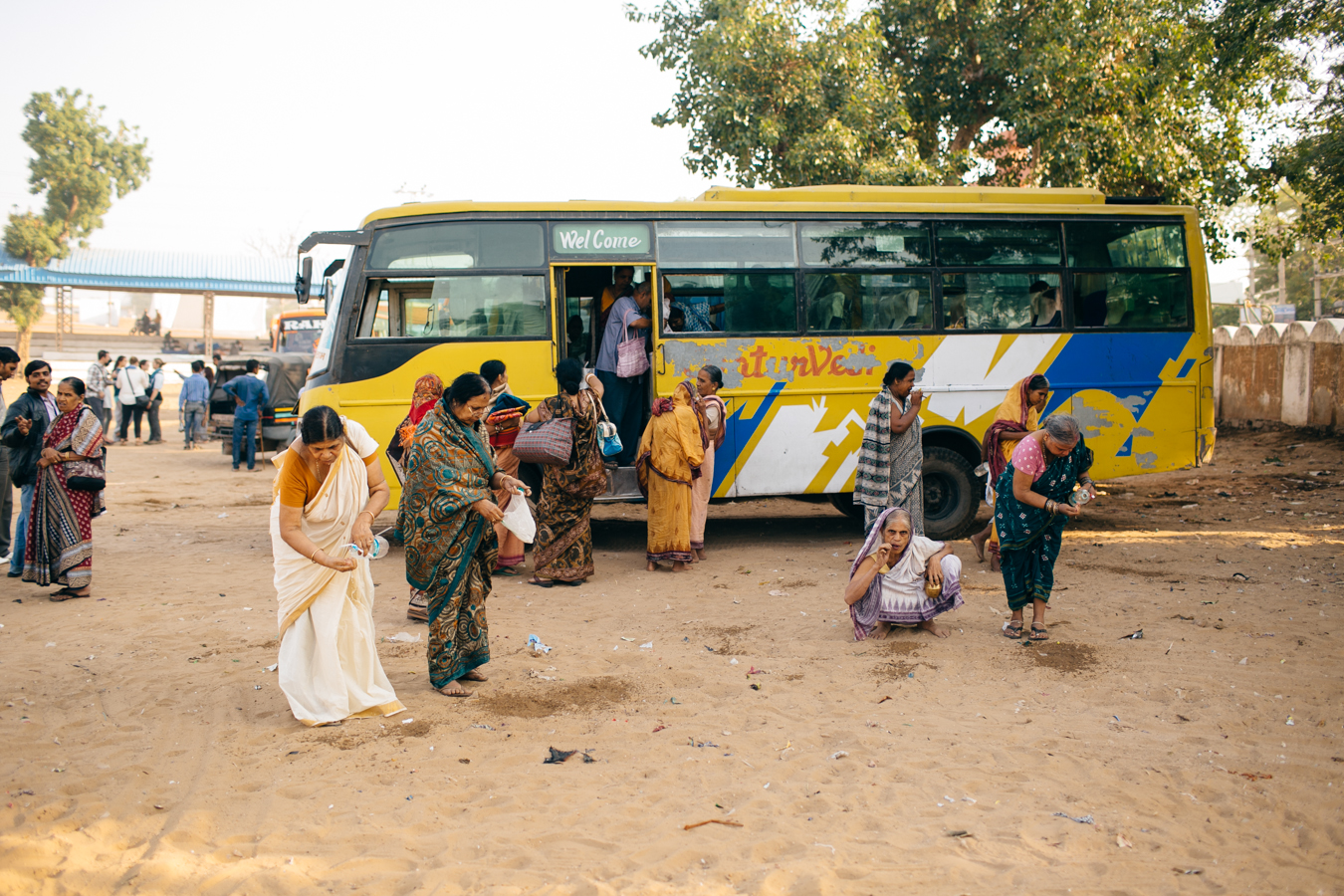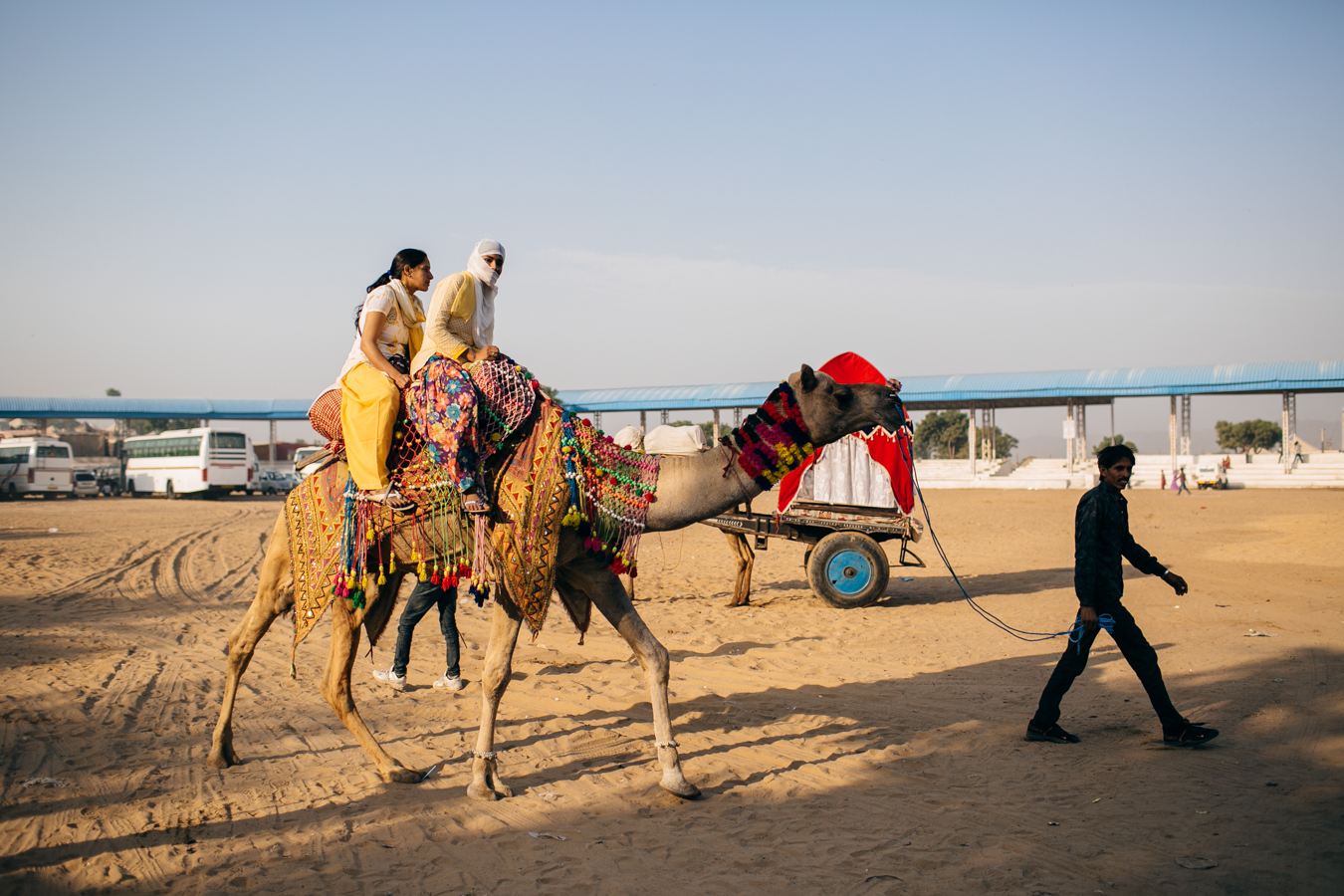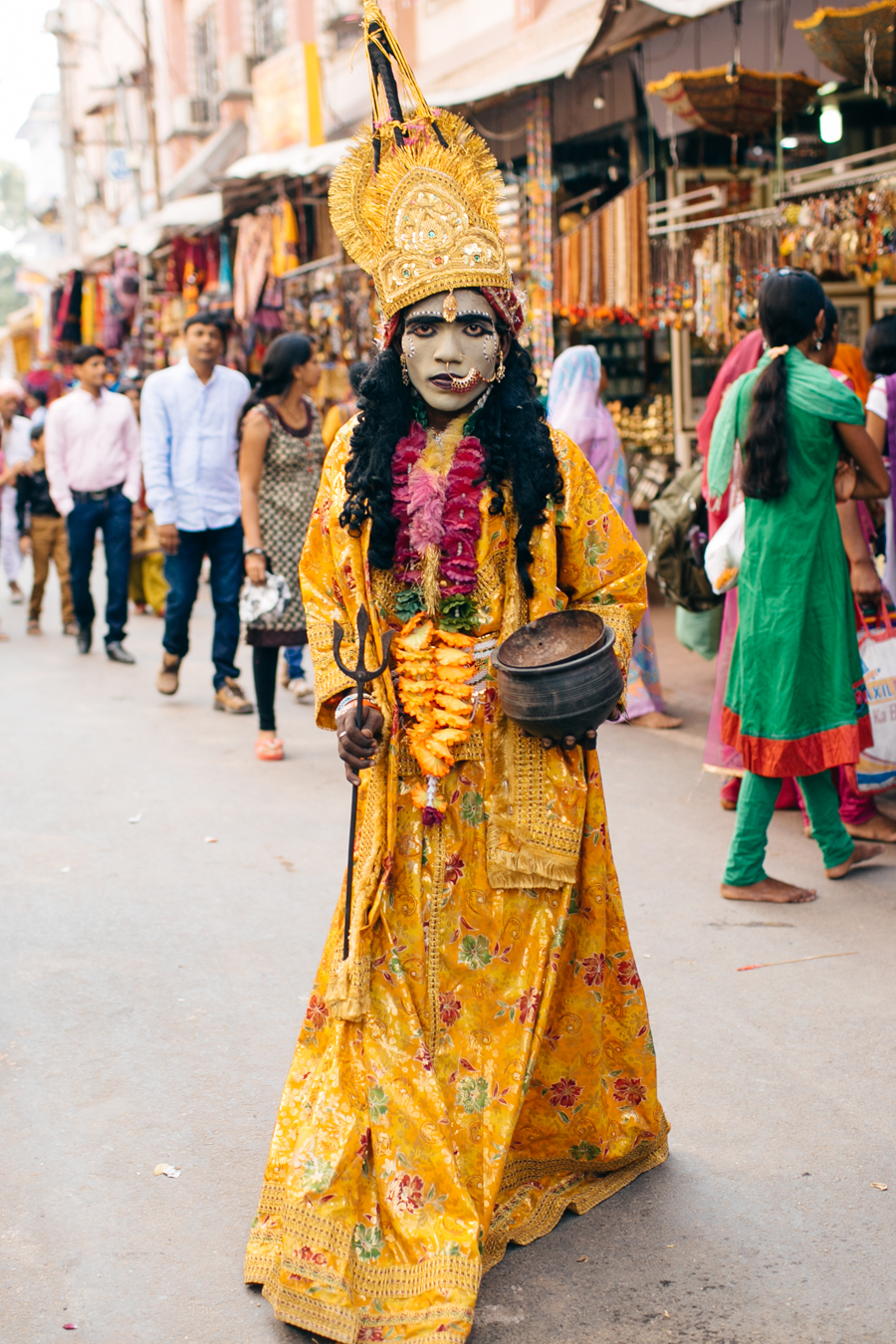 In Pushkar, we paid Baba the Cosmic Barber a visit, and things got a lil wild.  [Check out Krista's amazing video here.]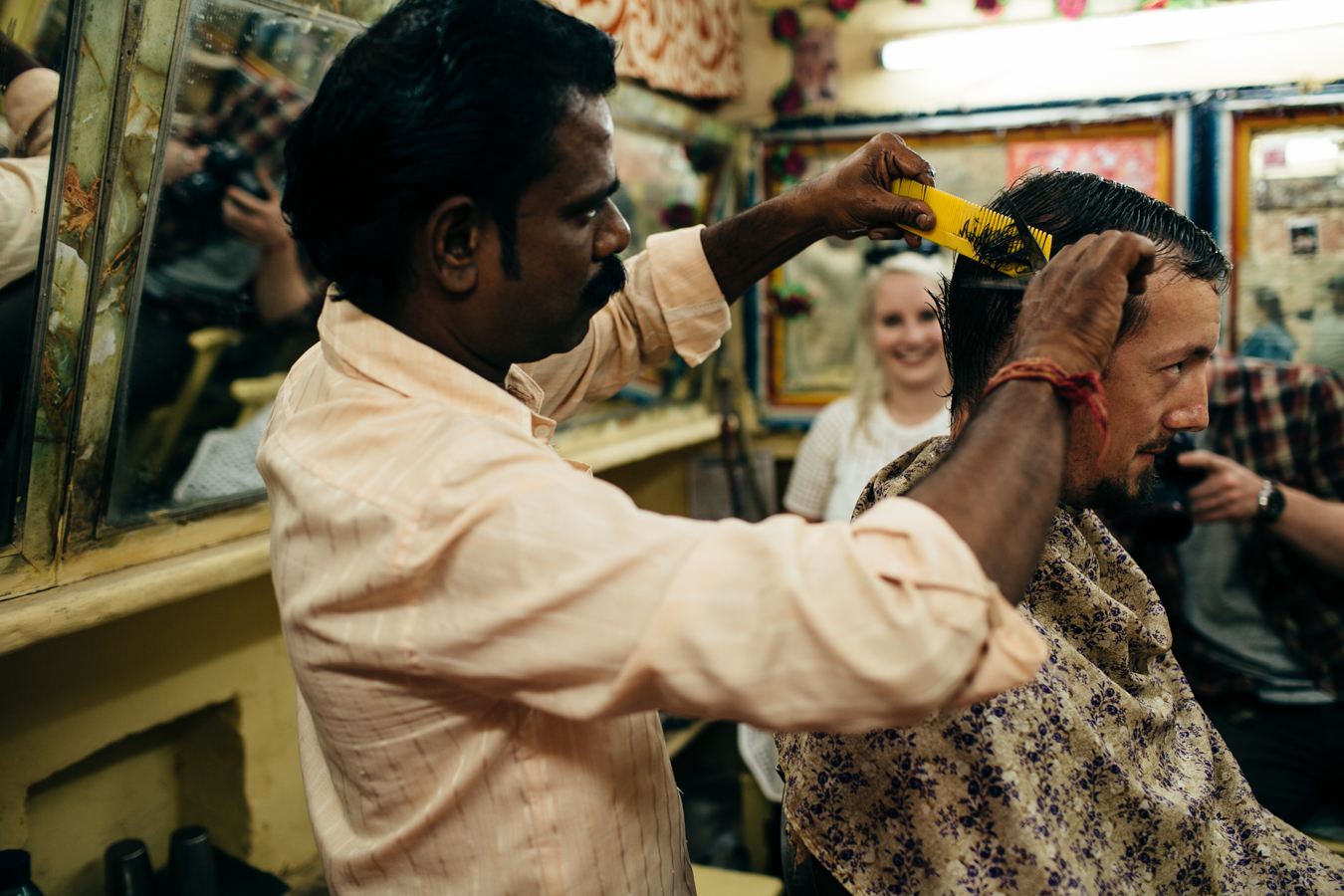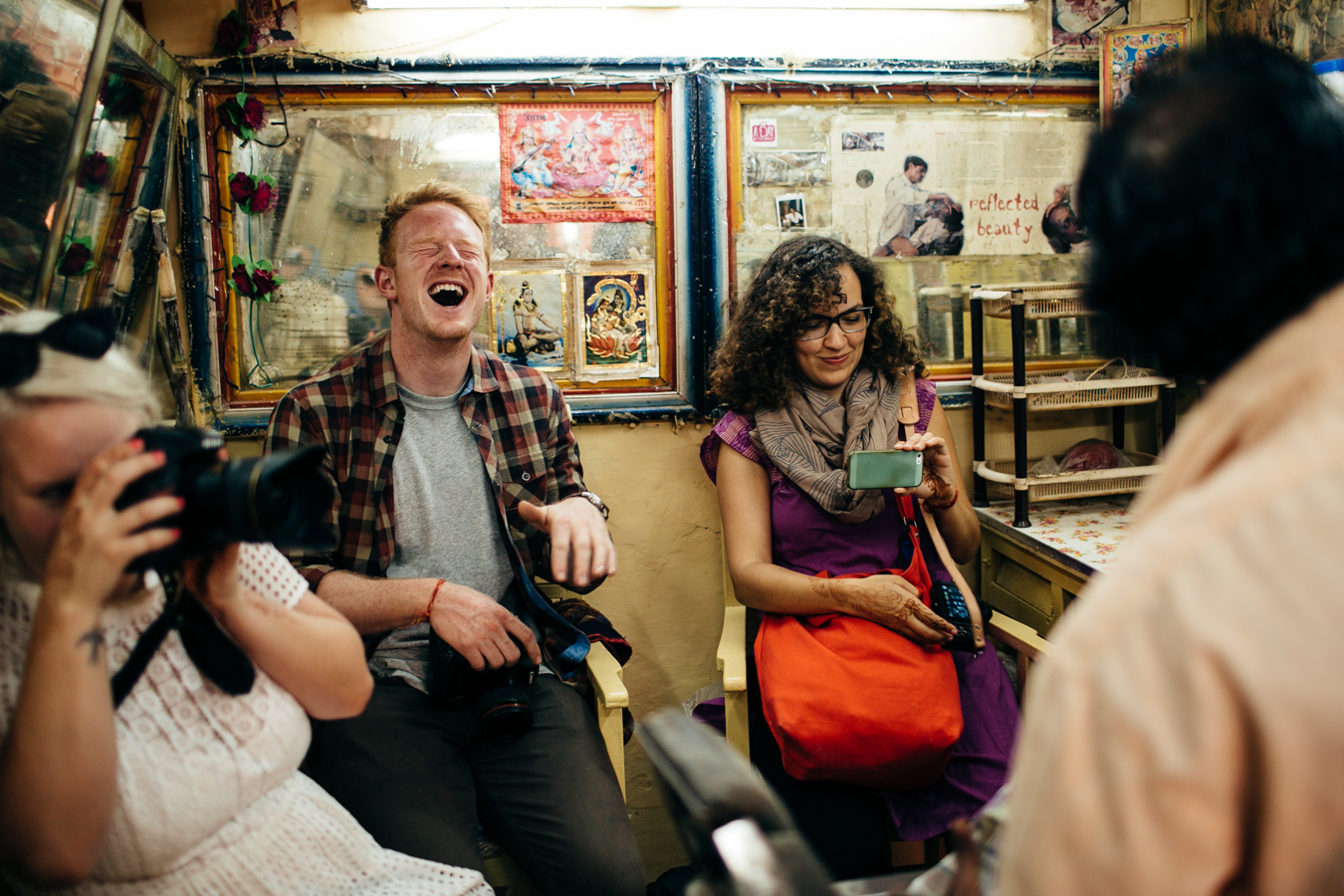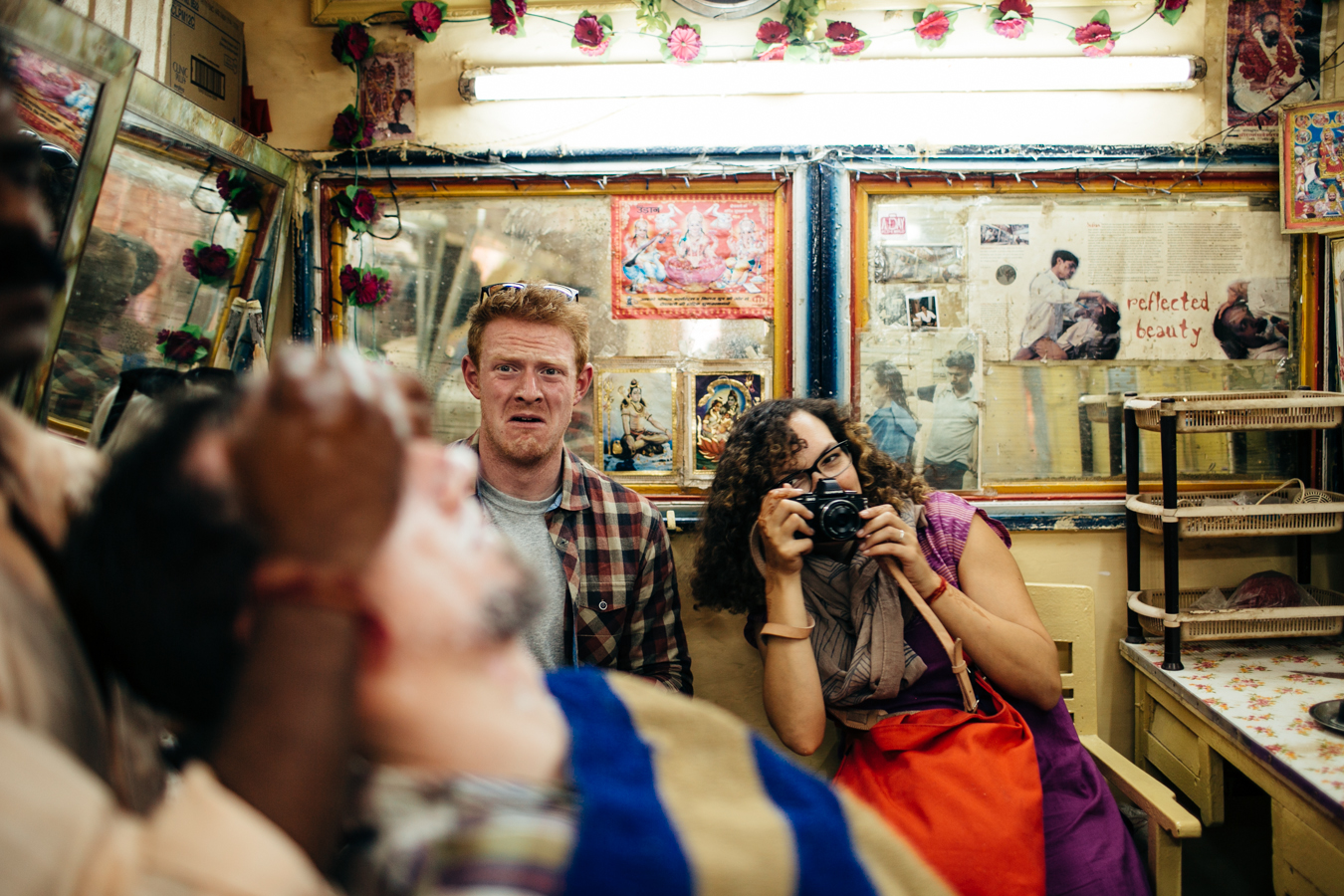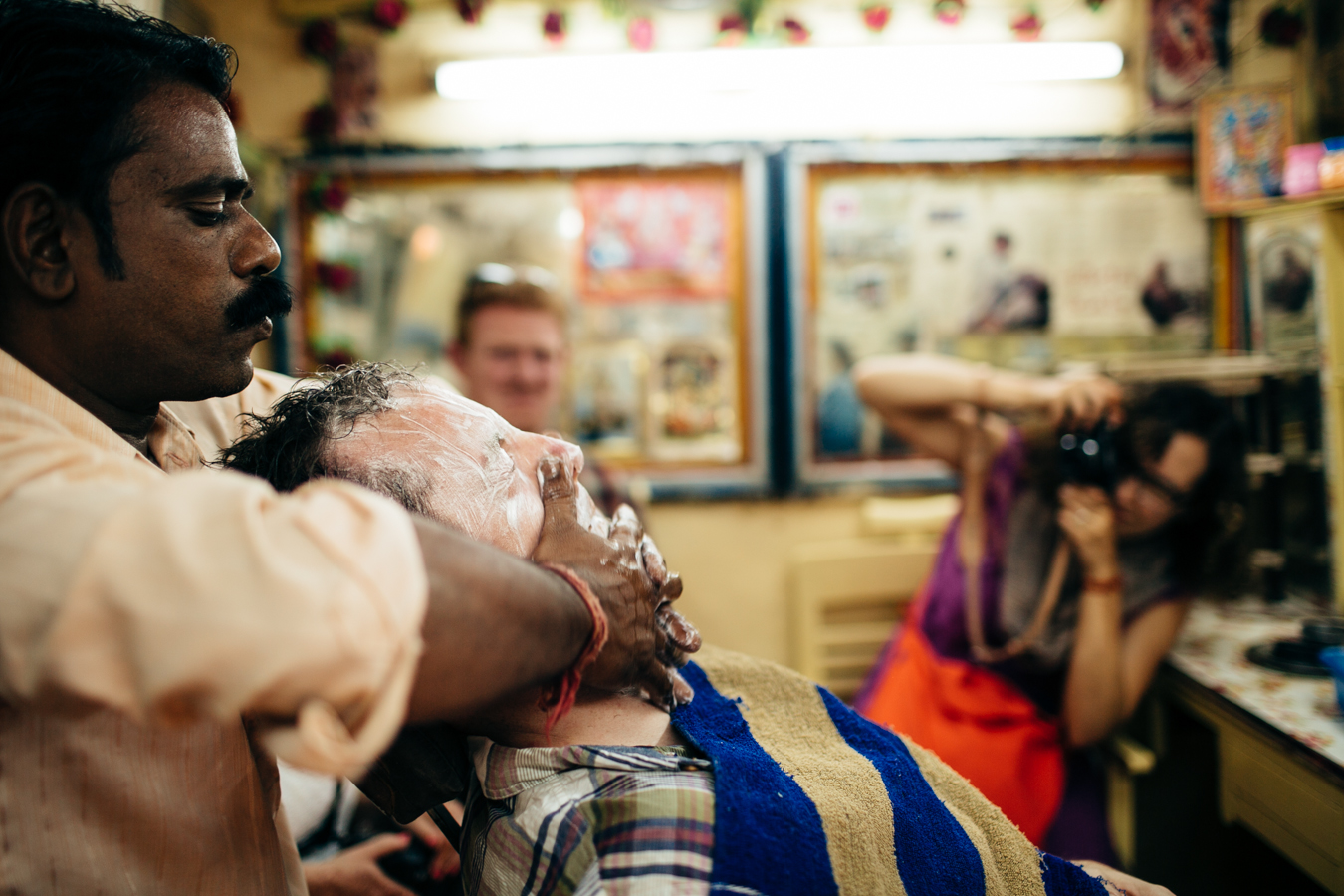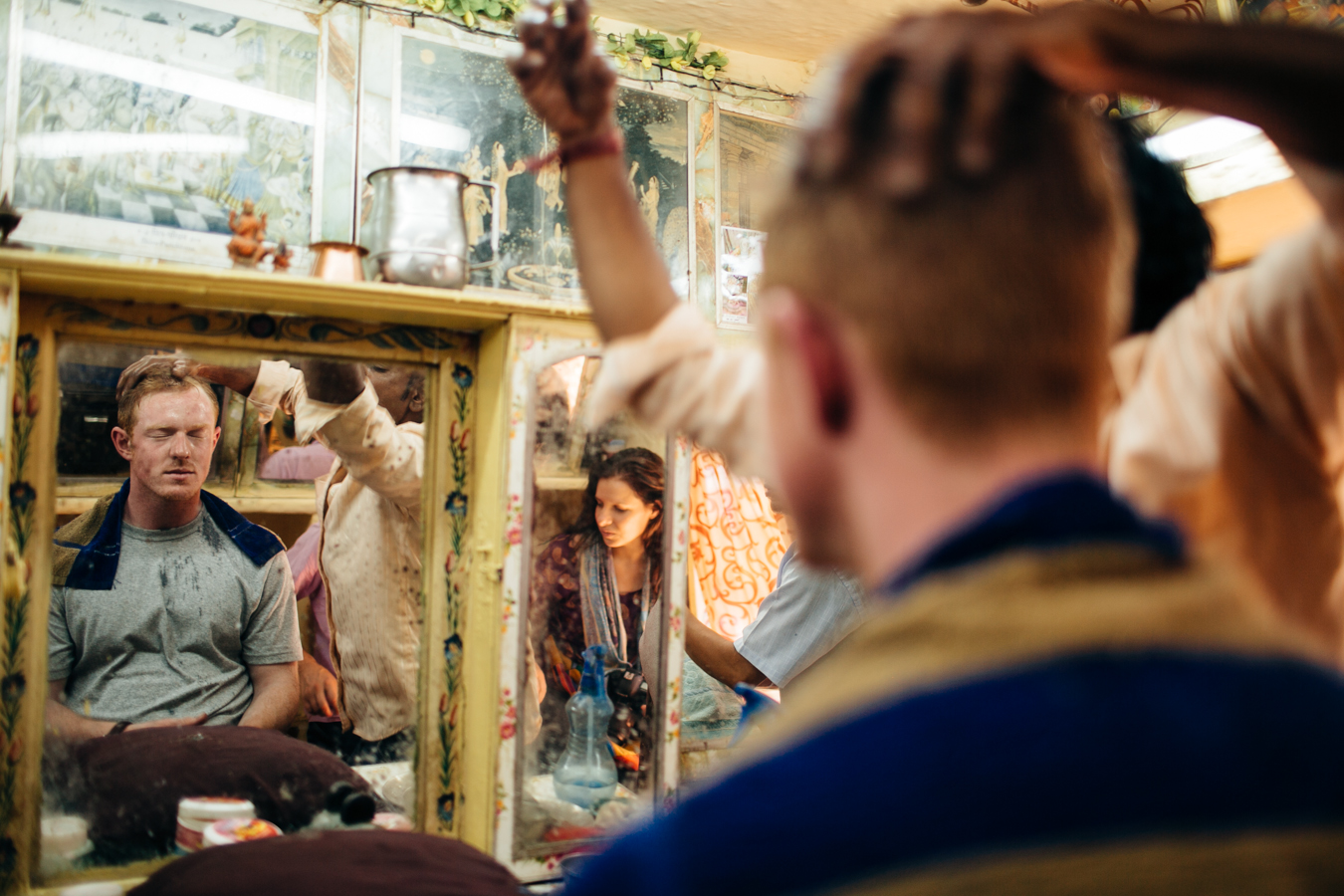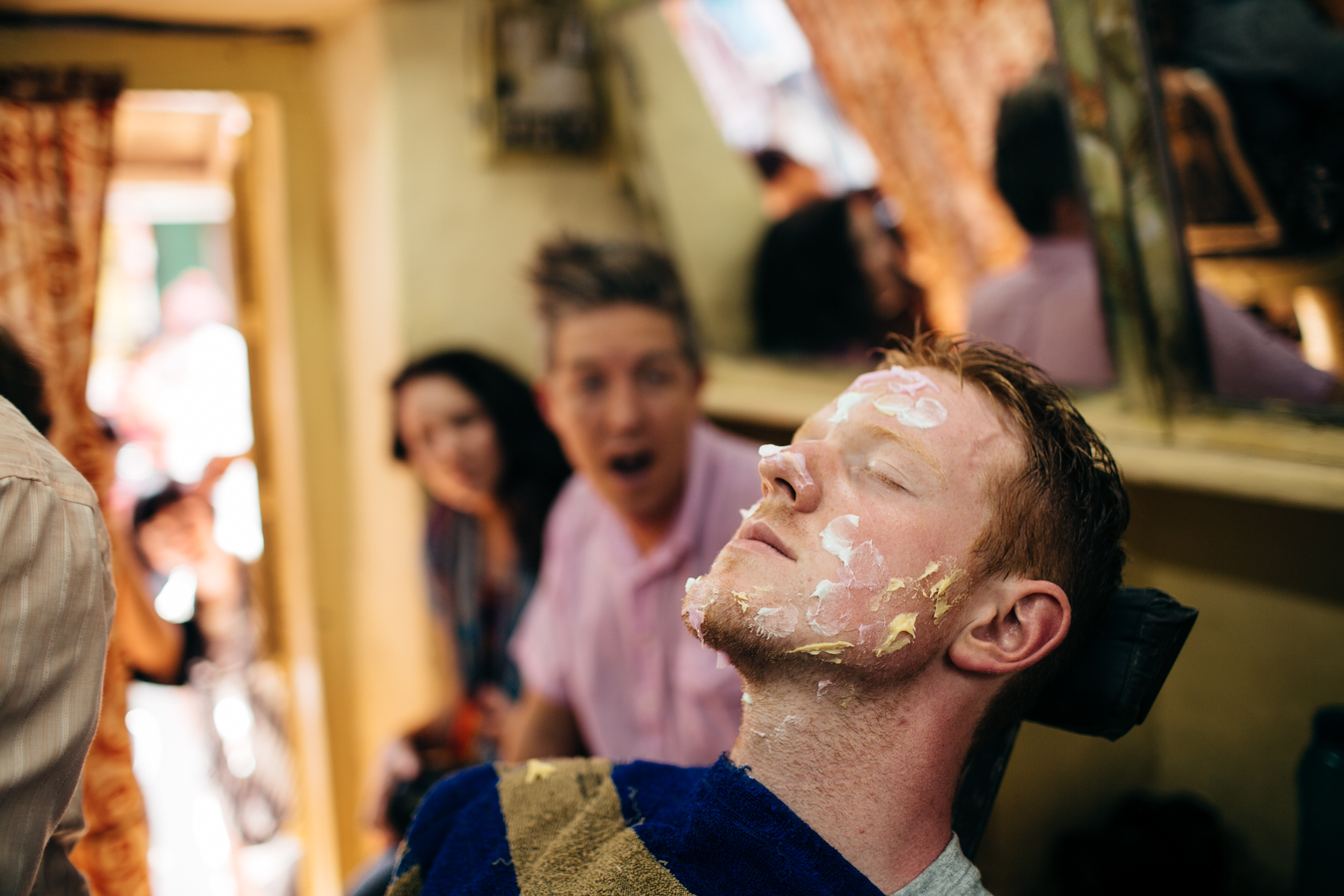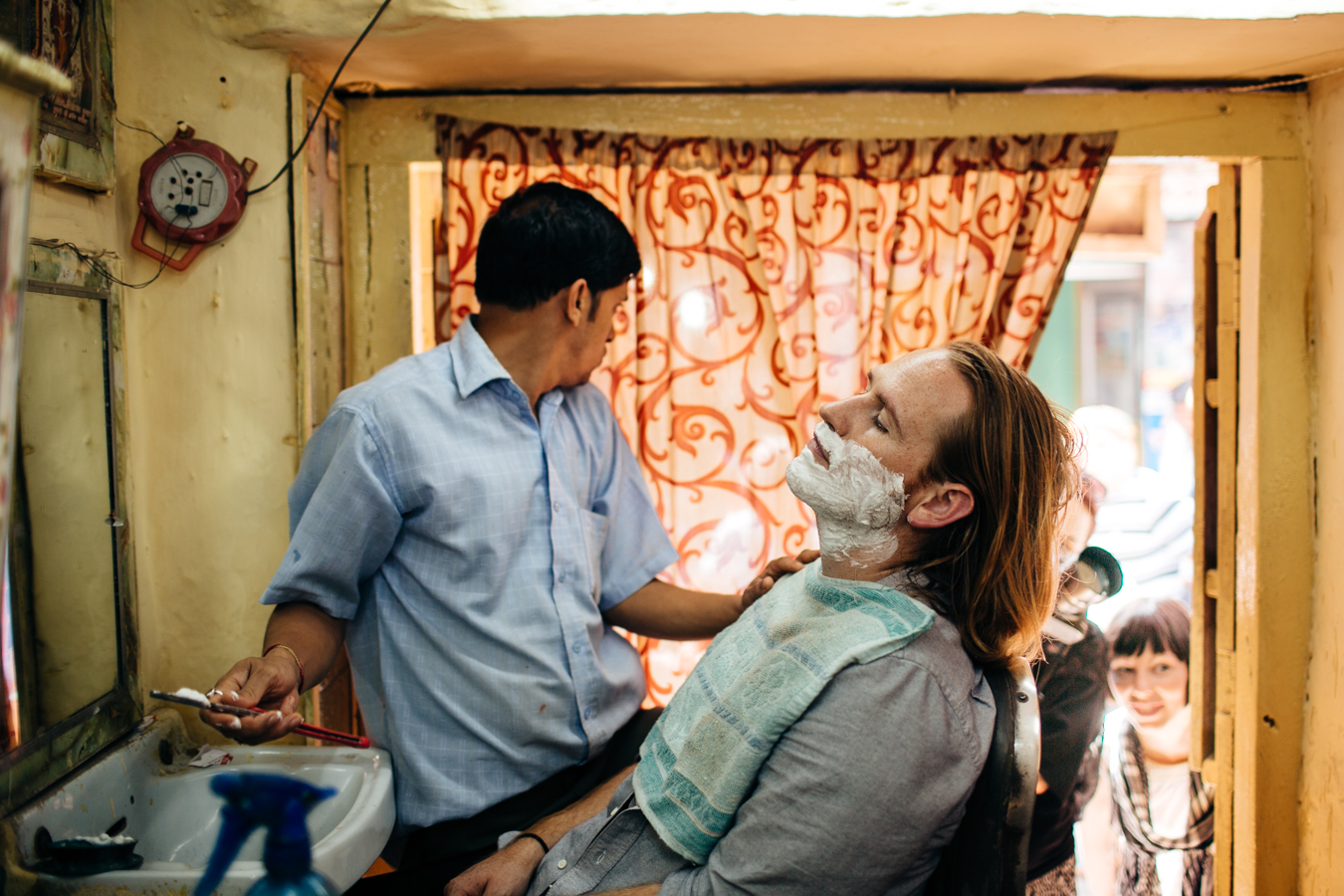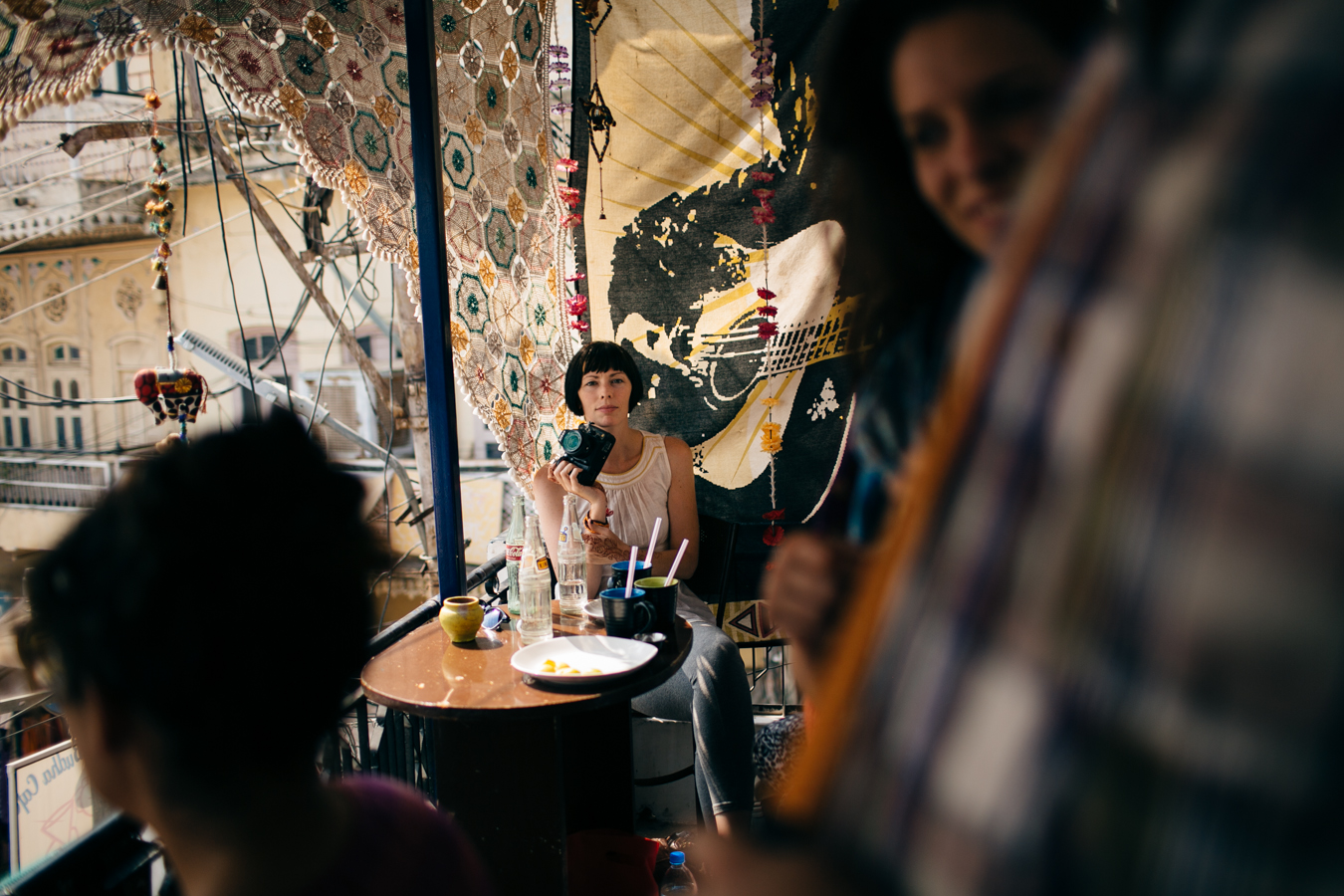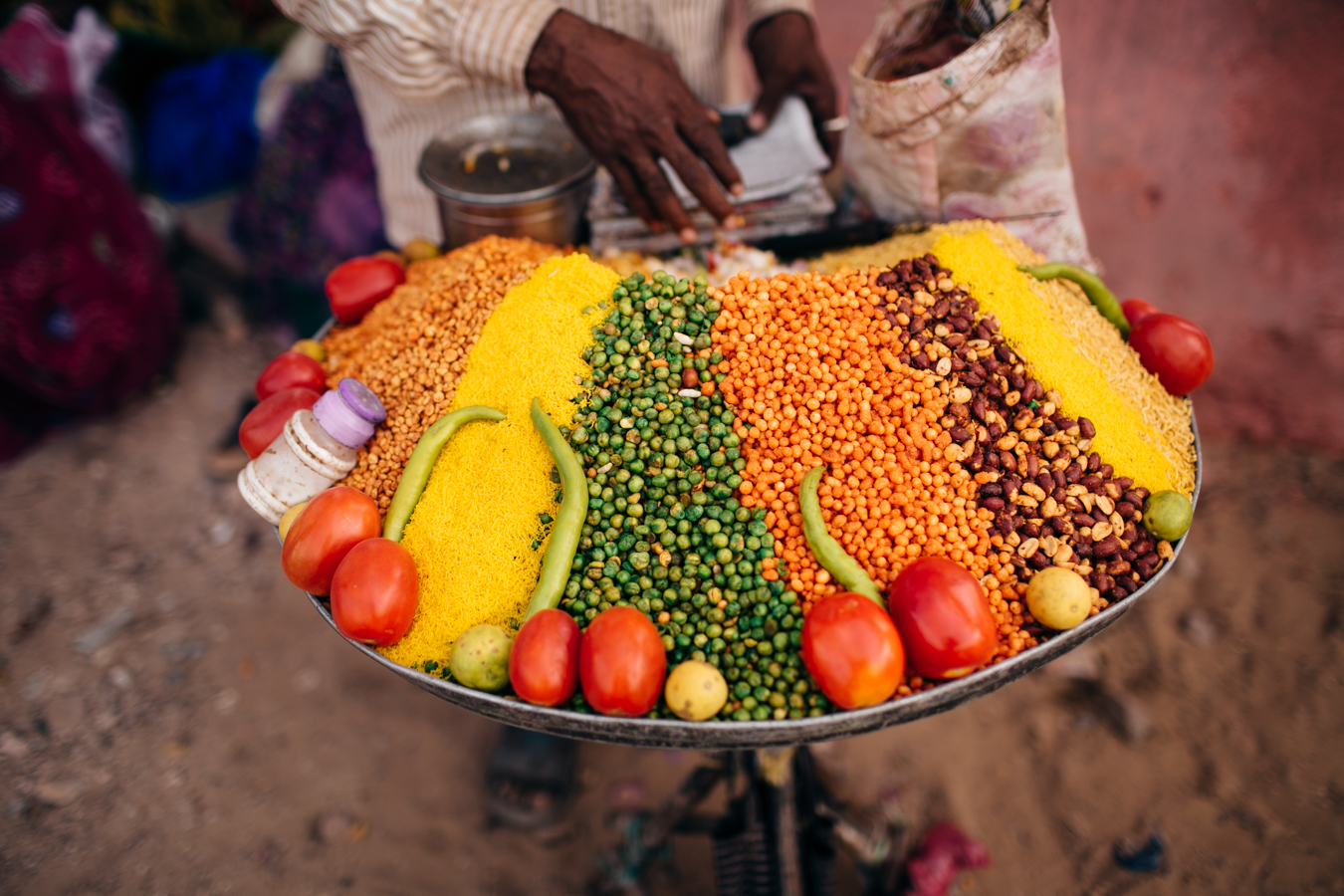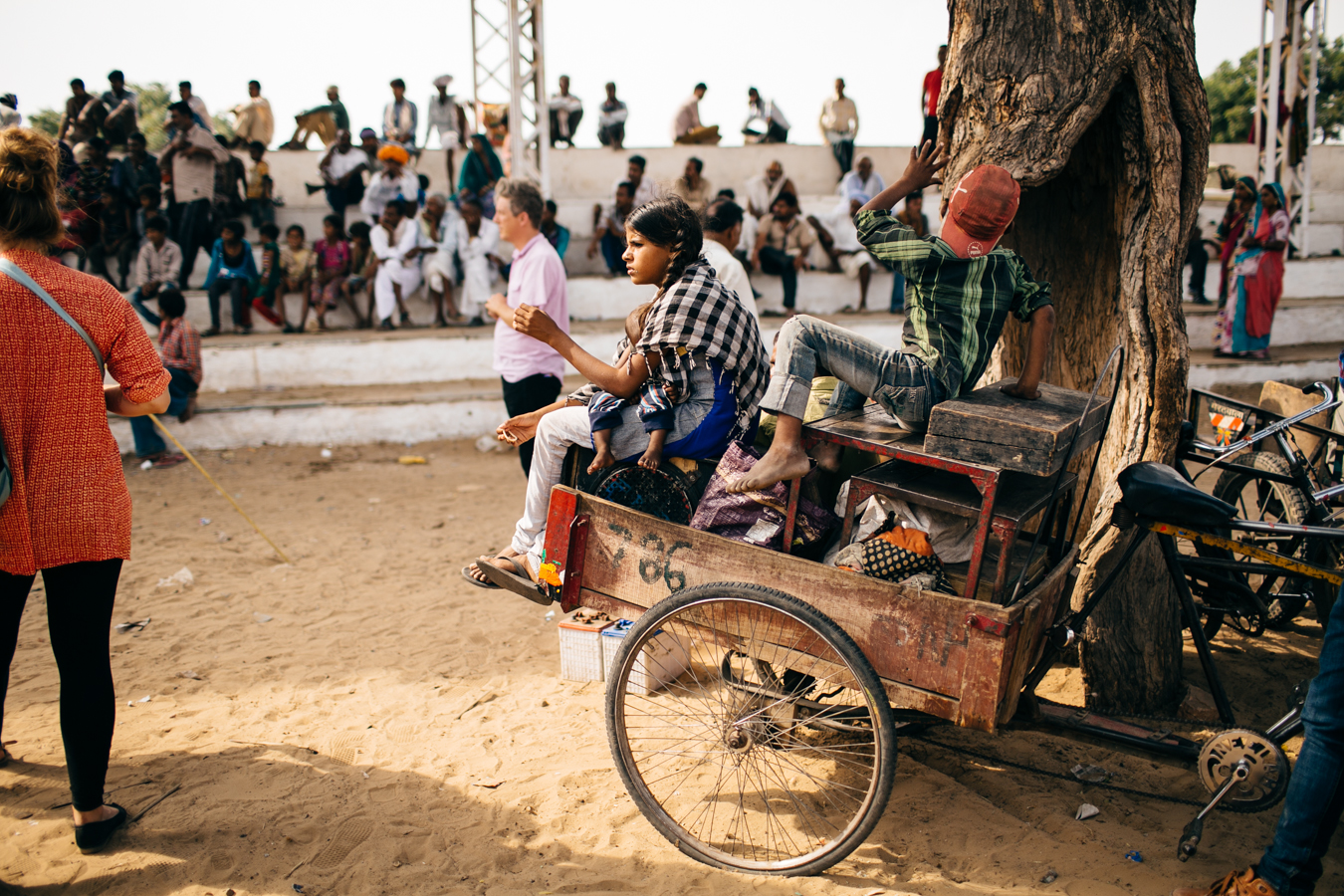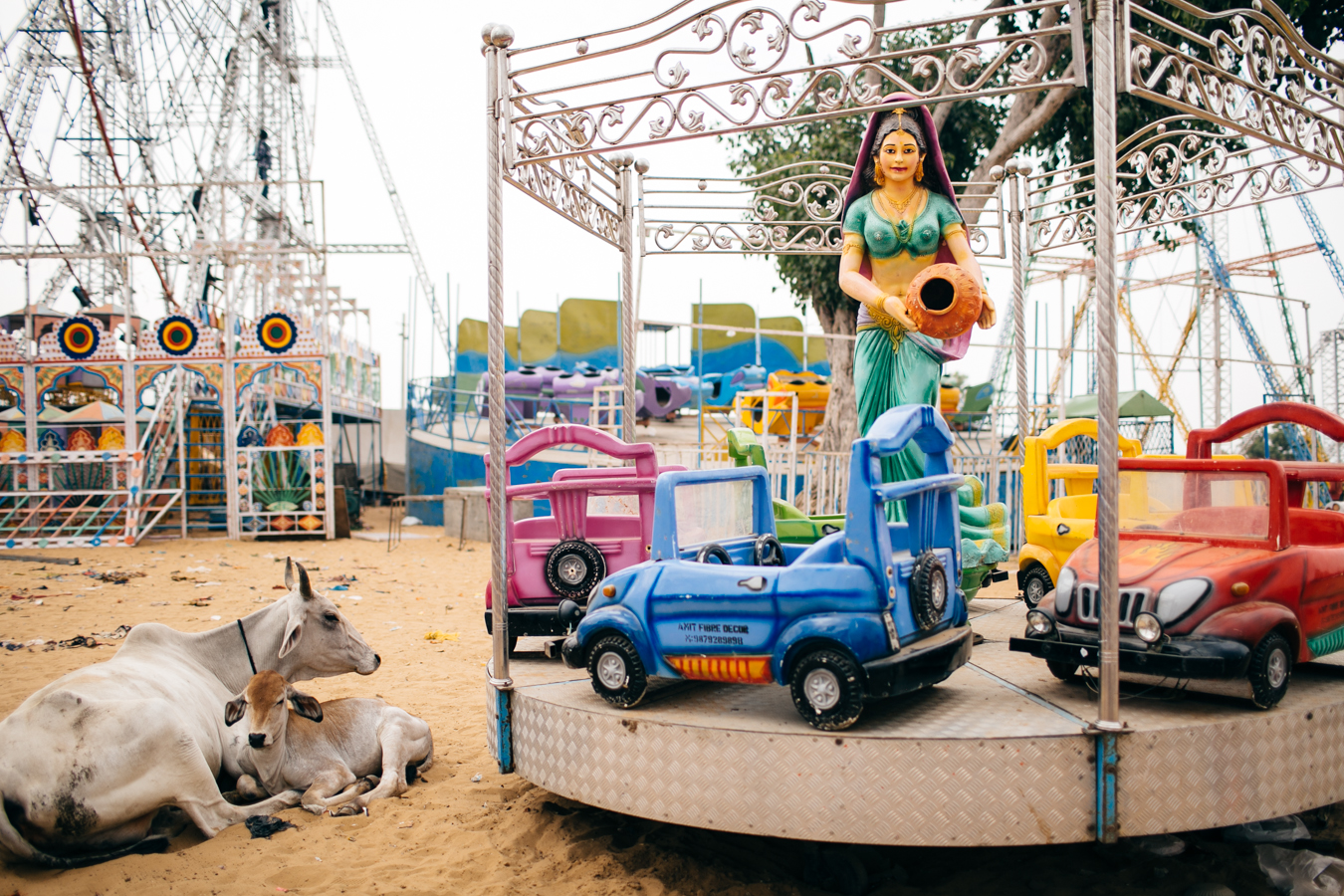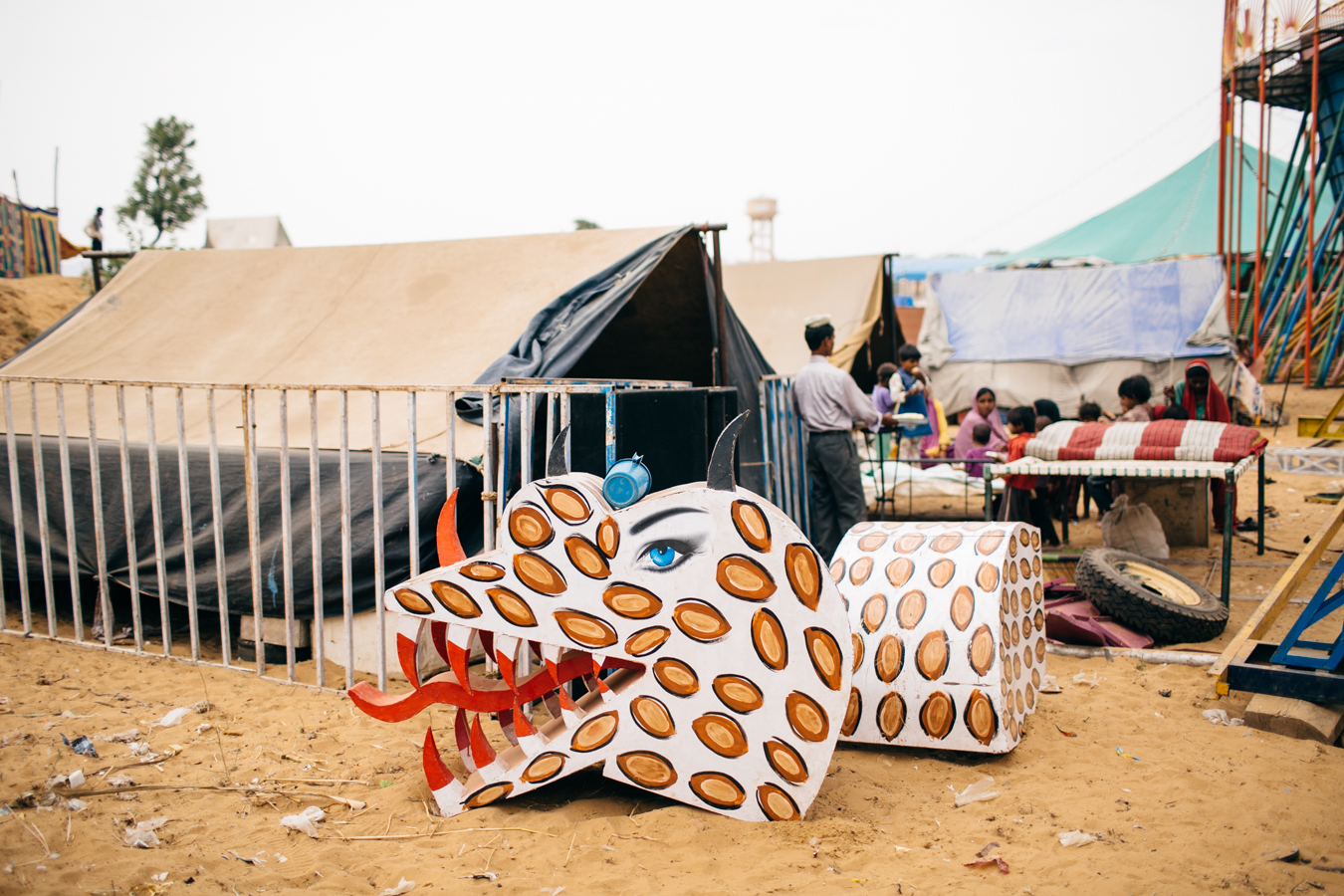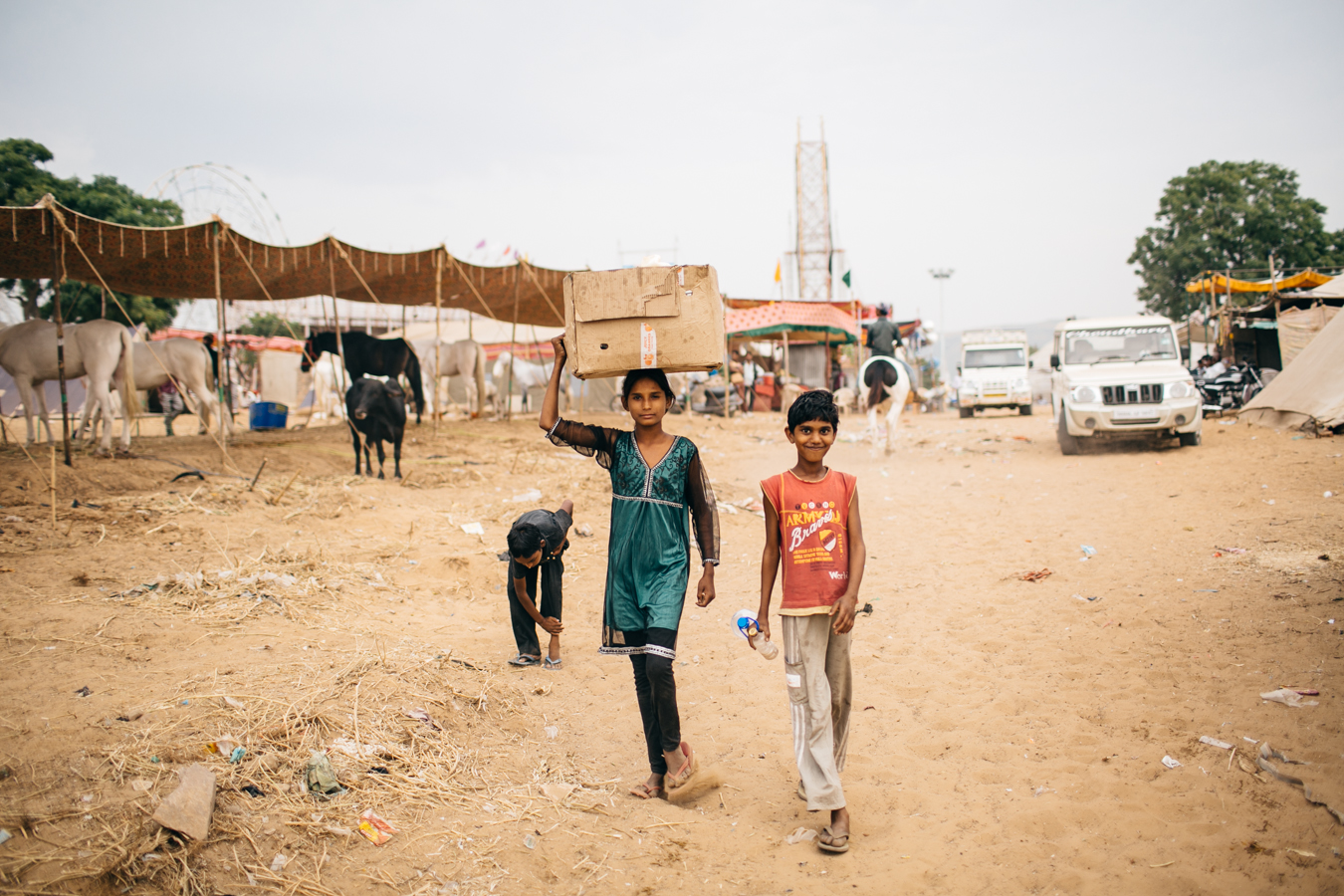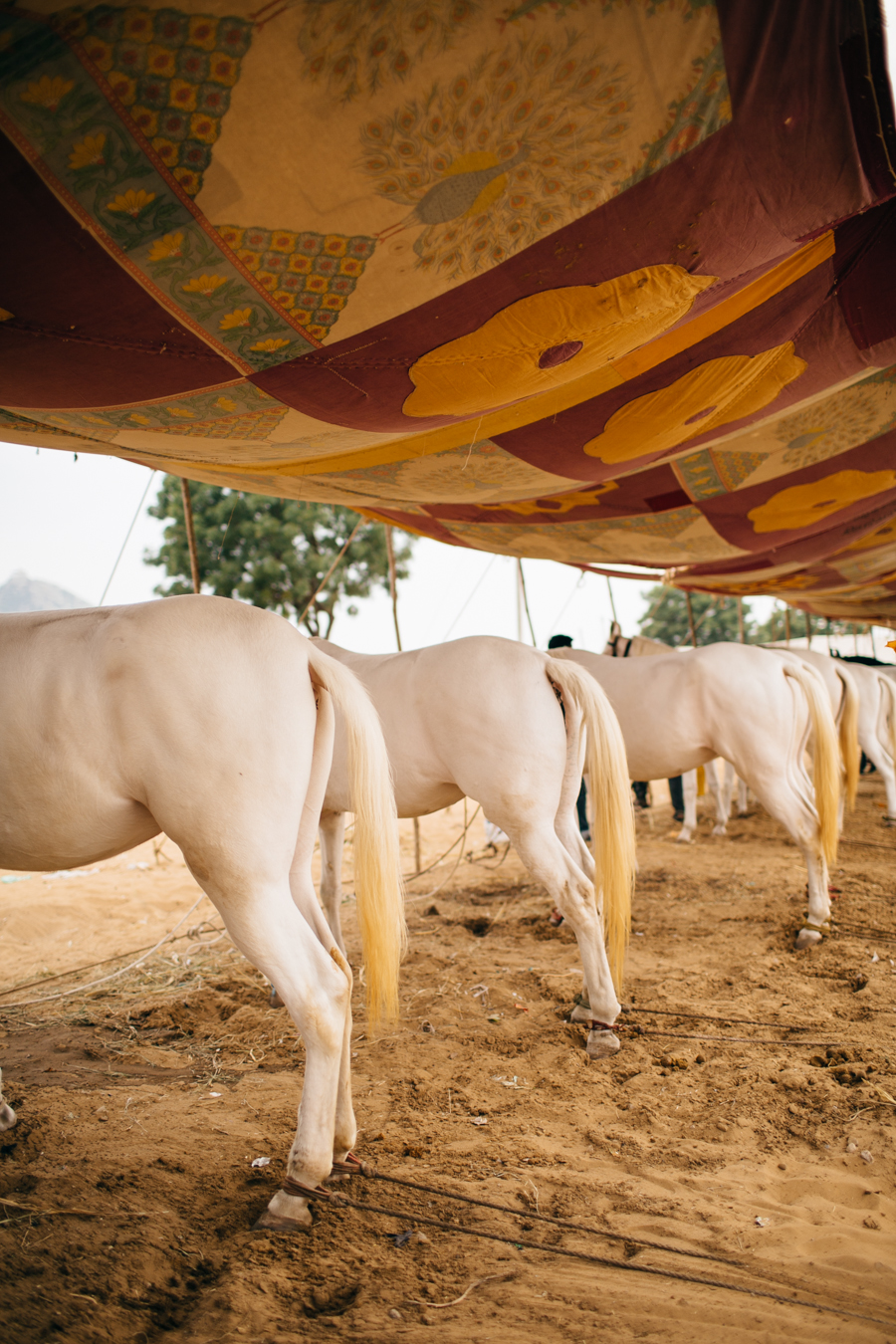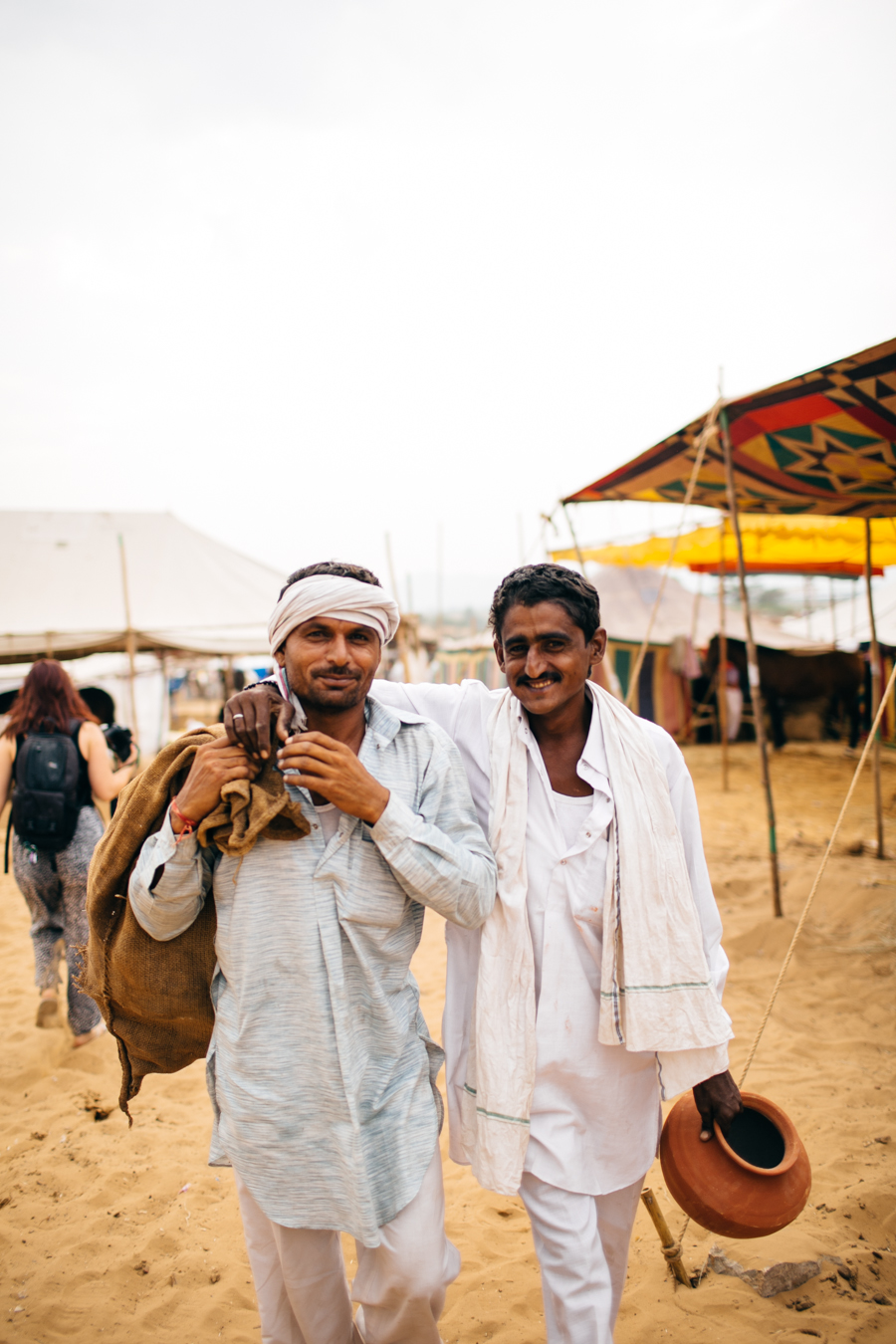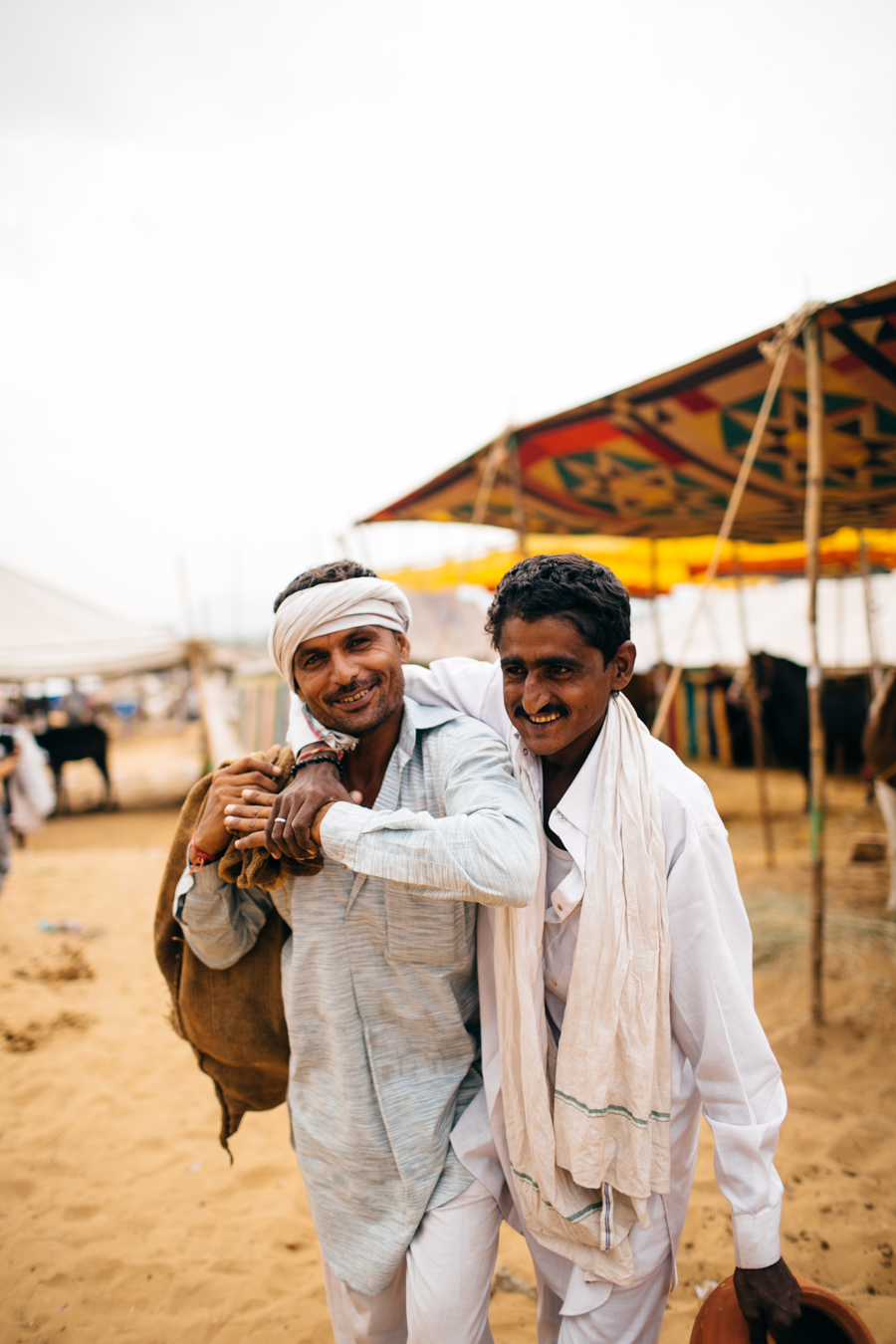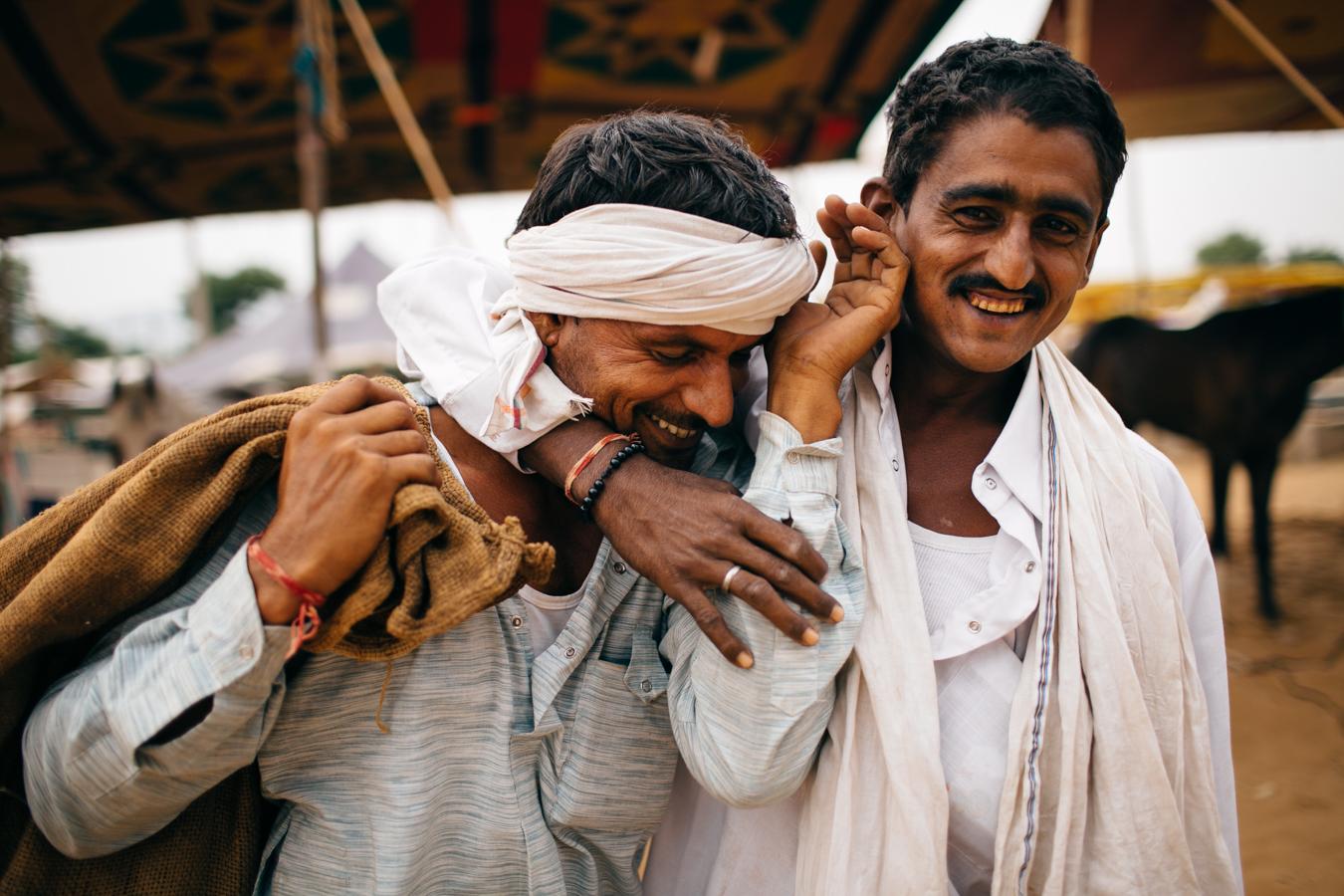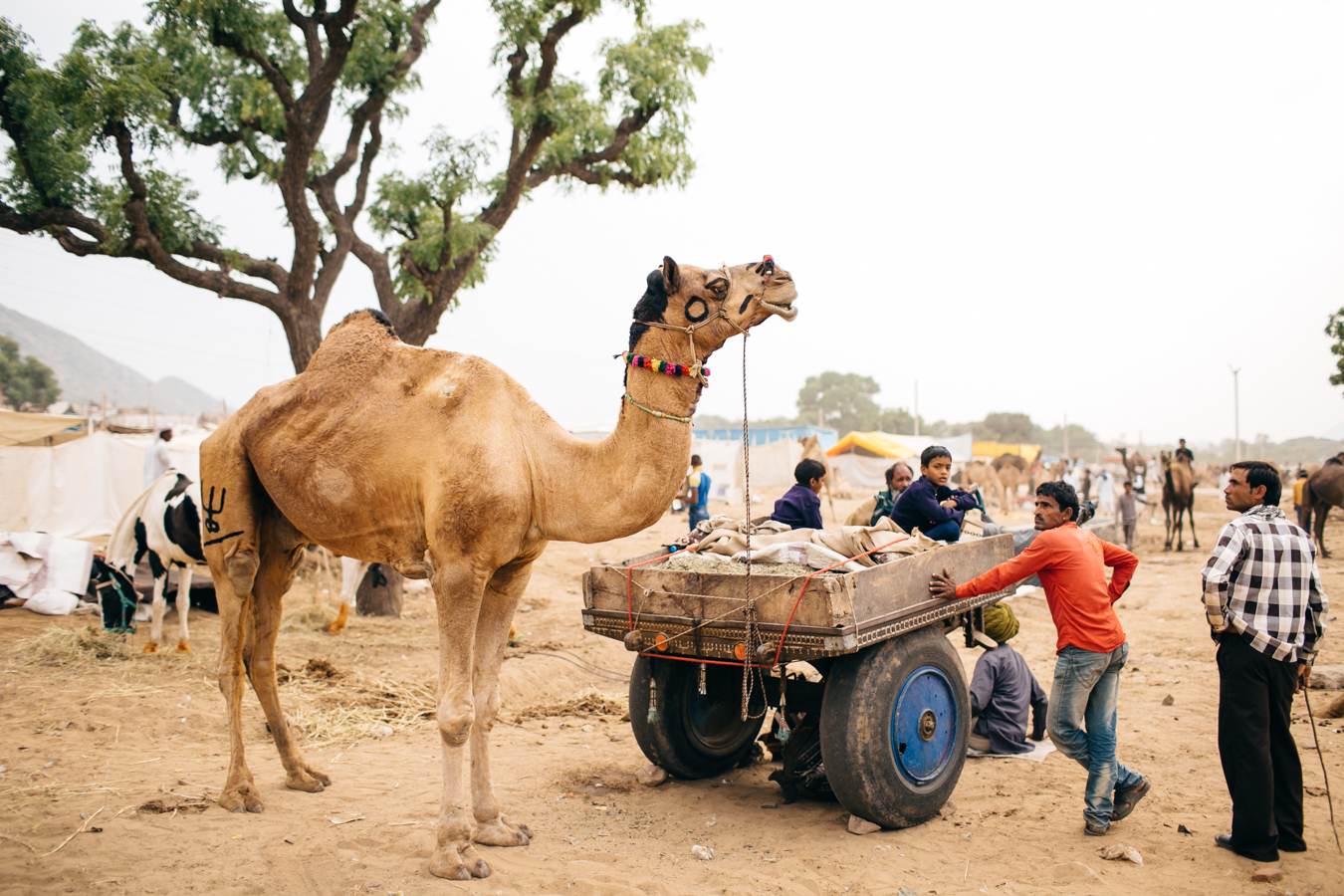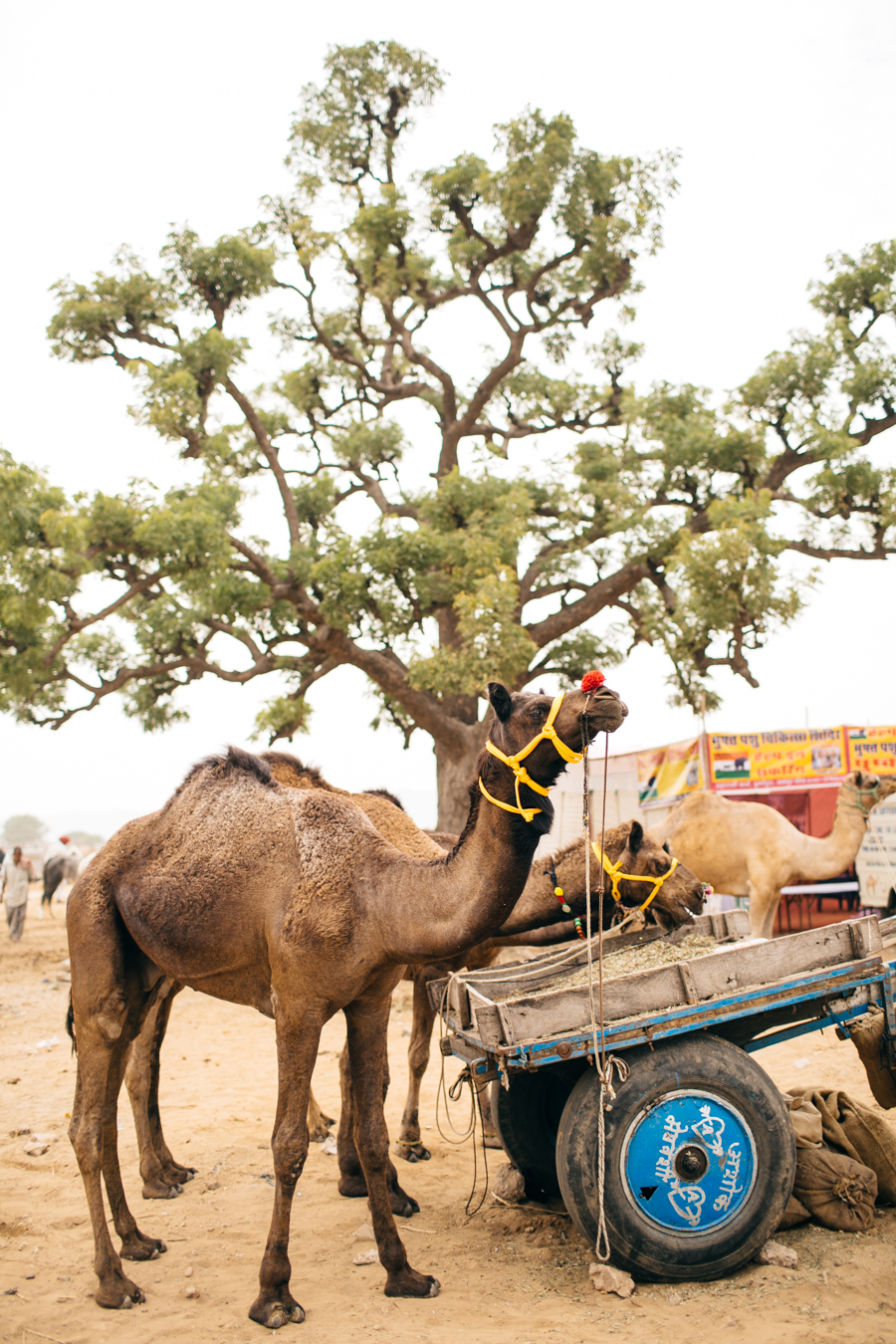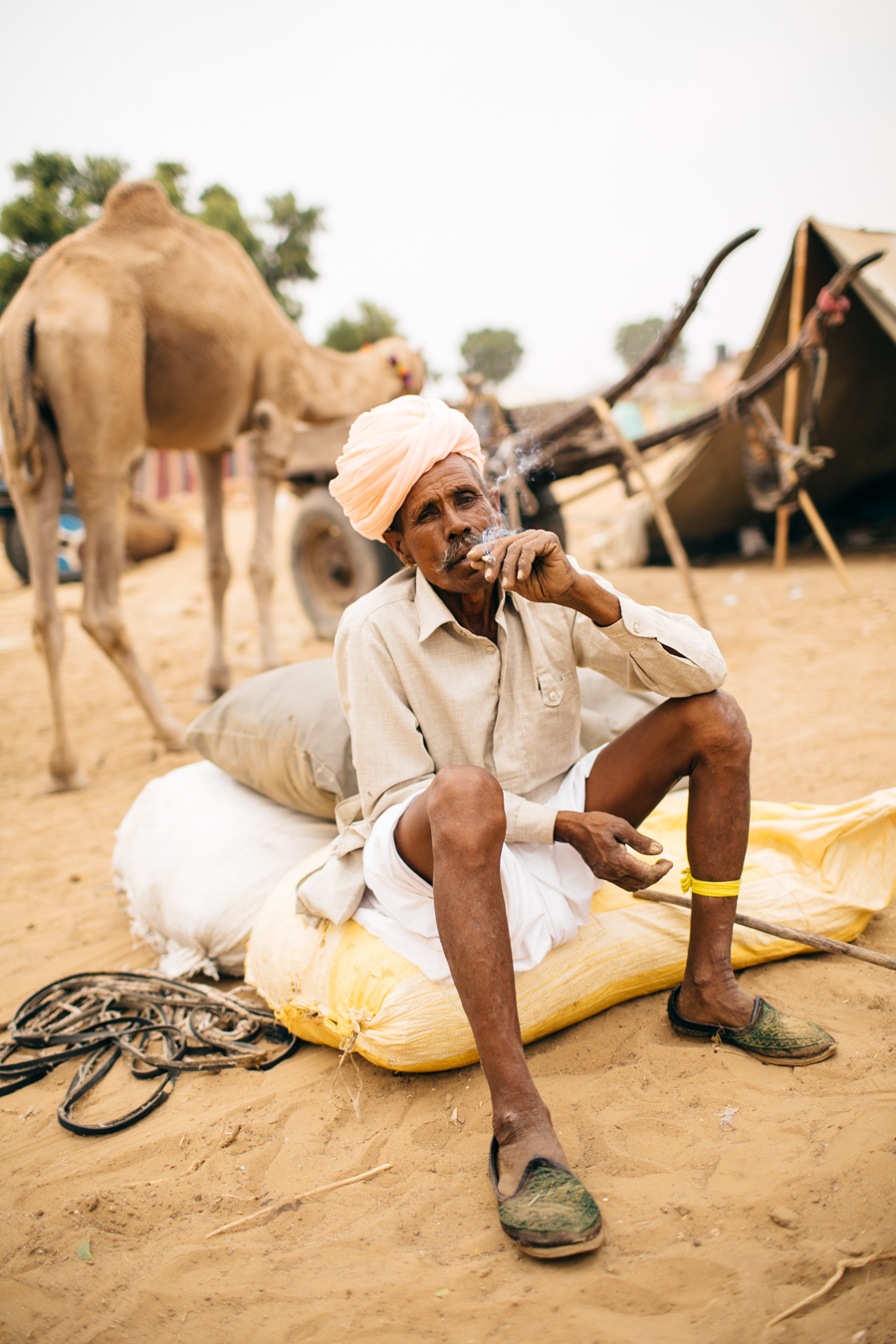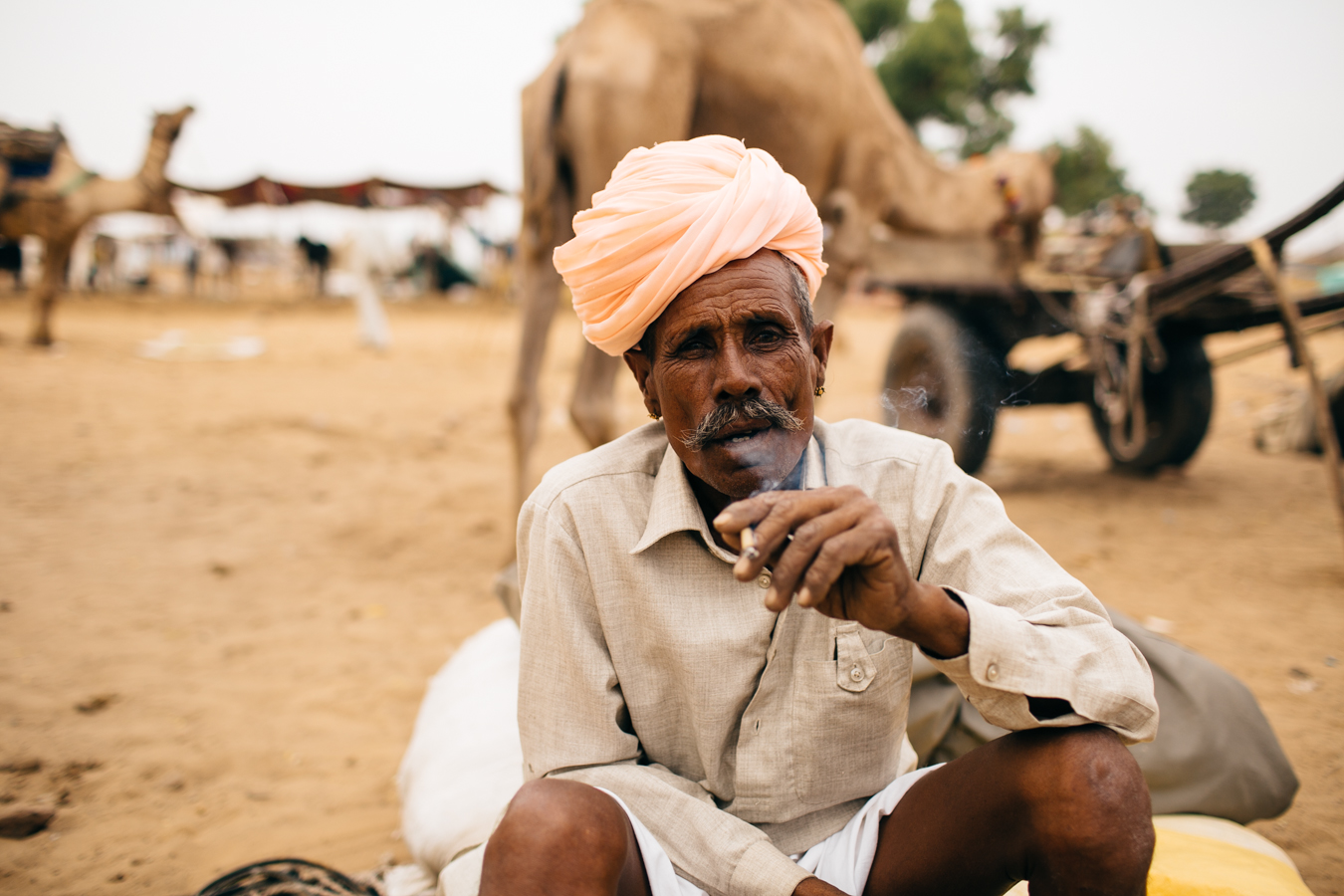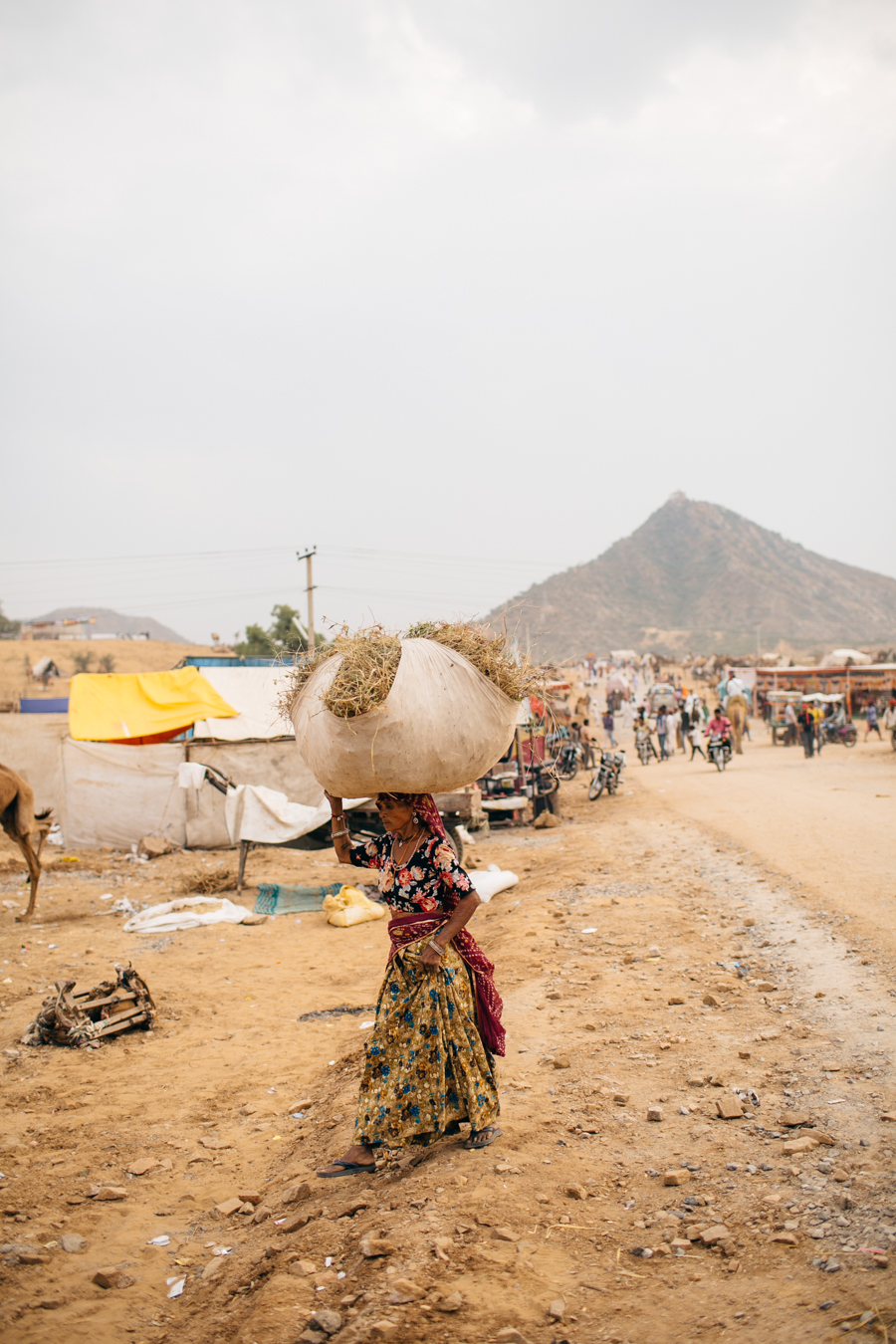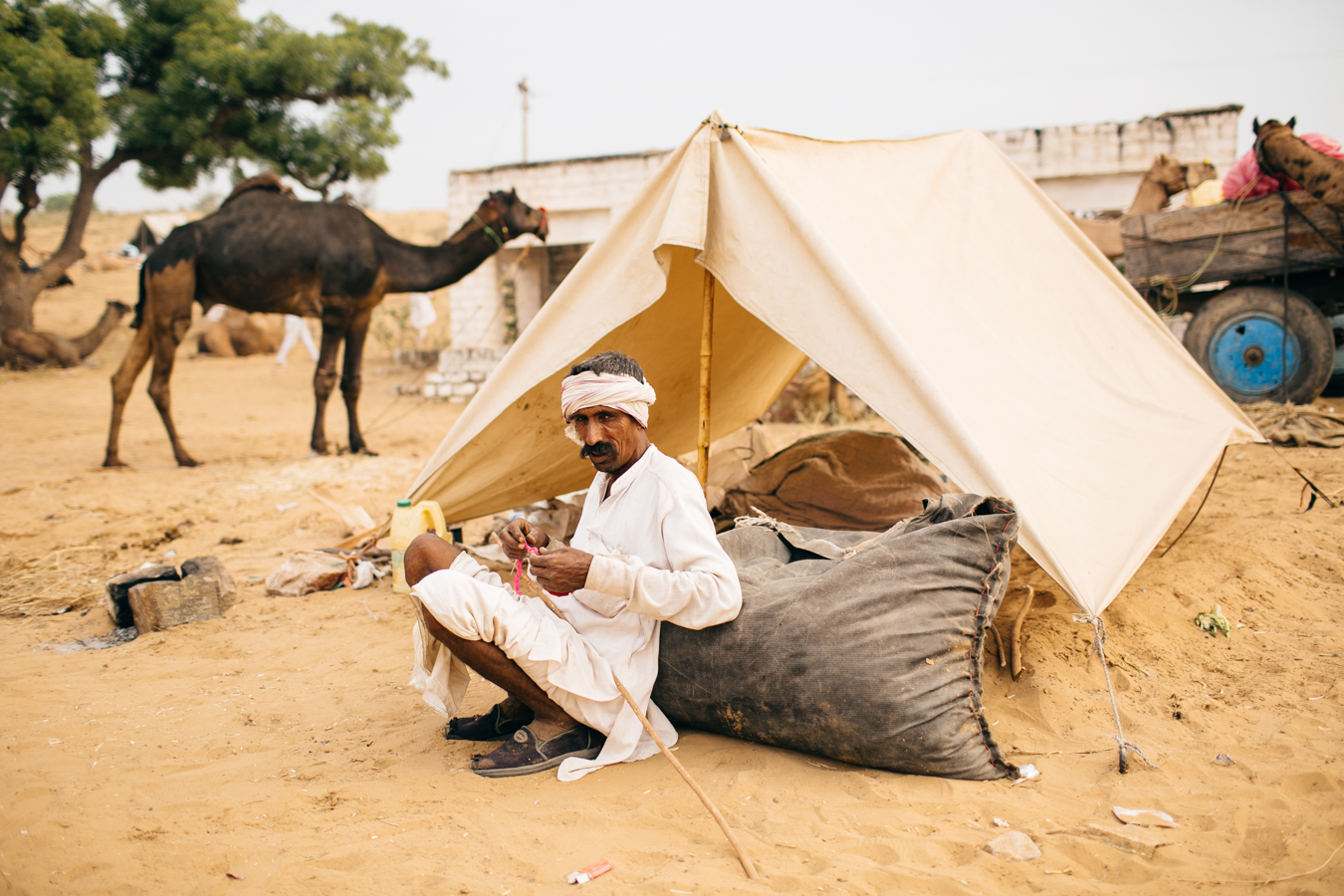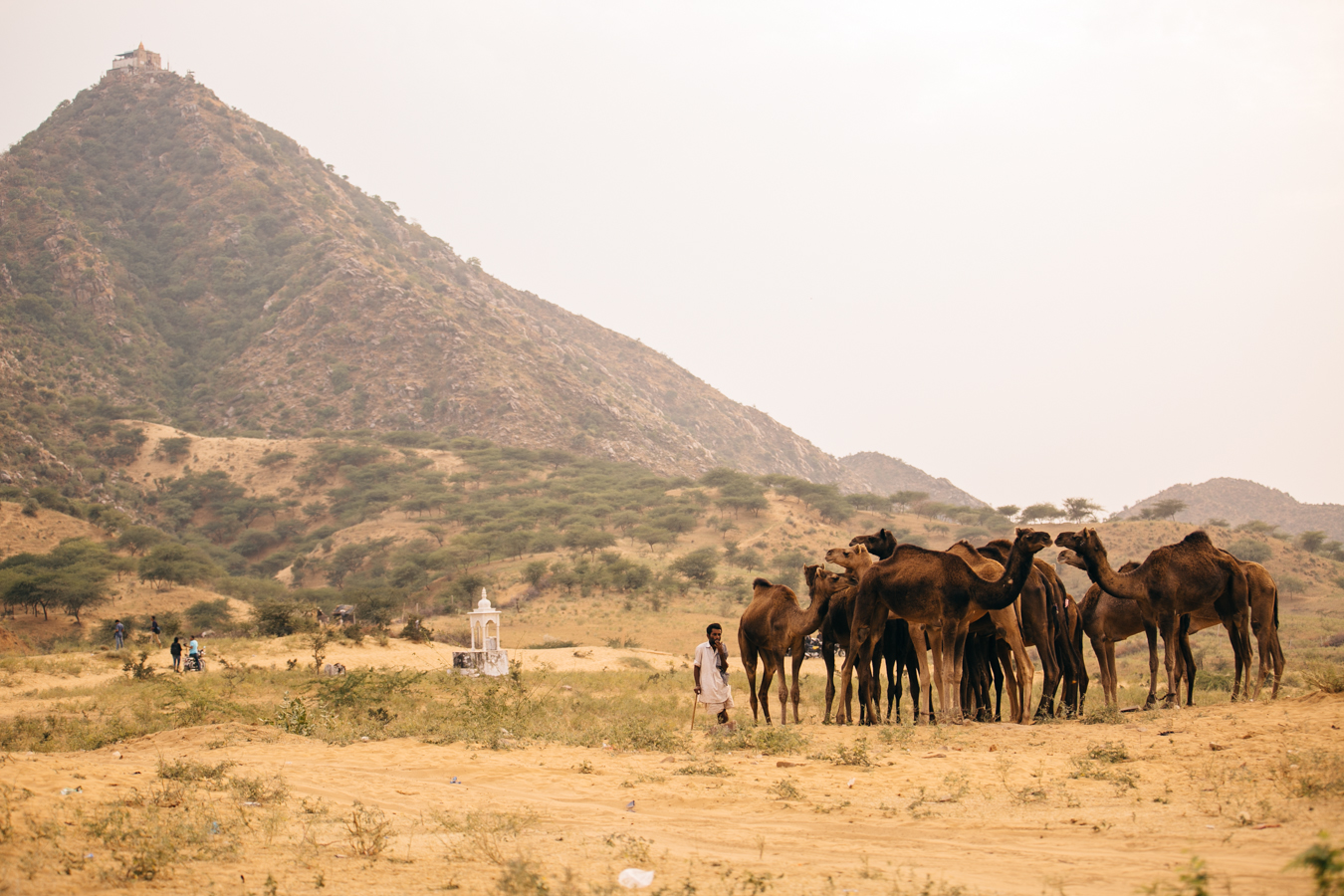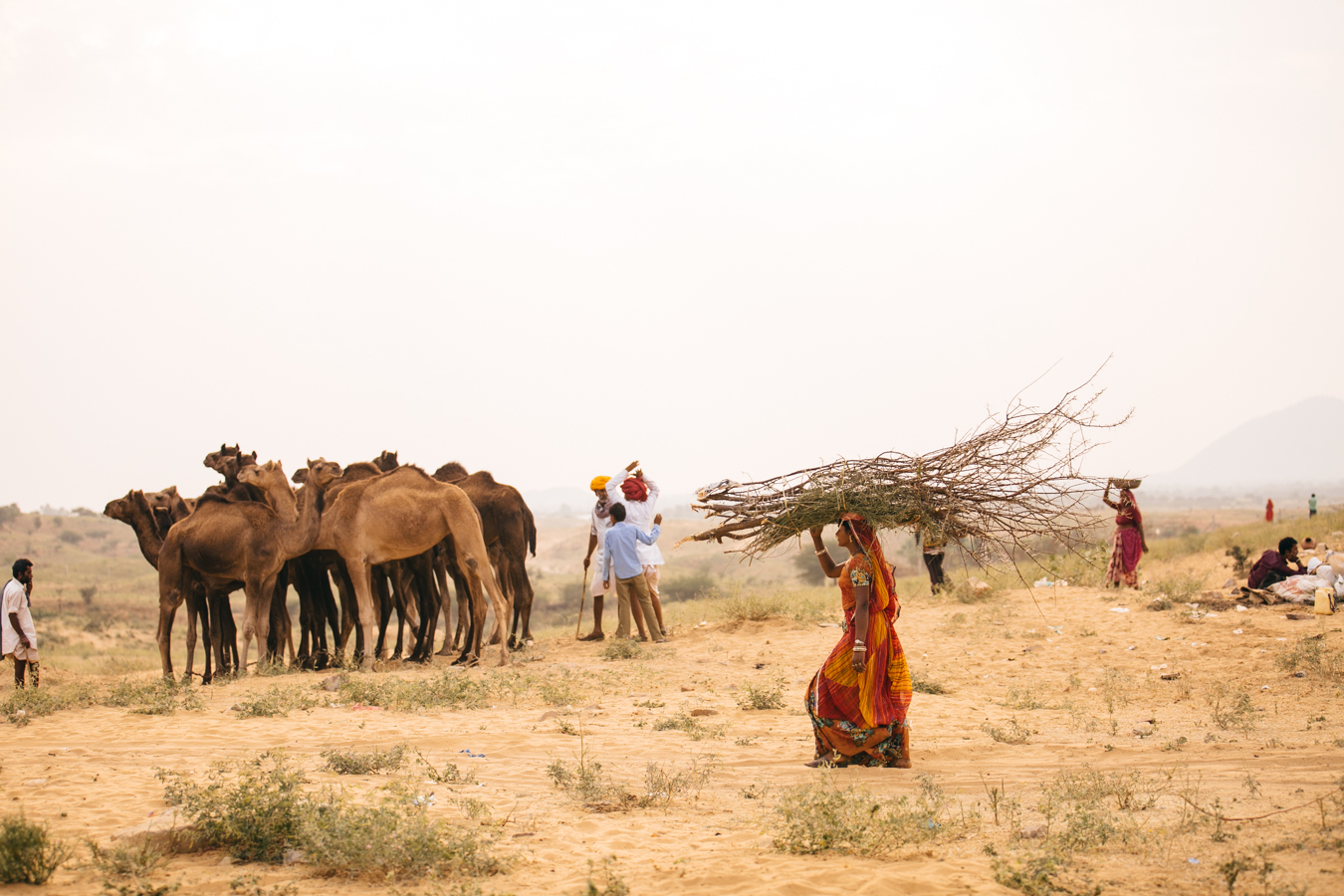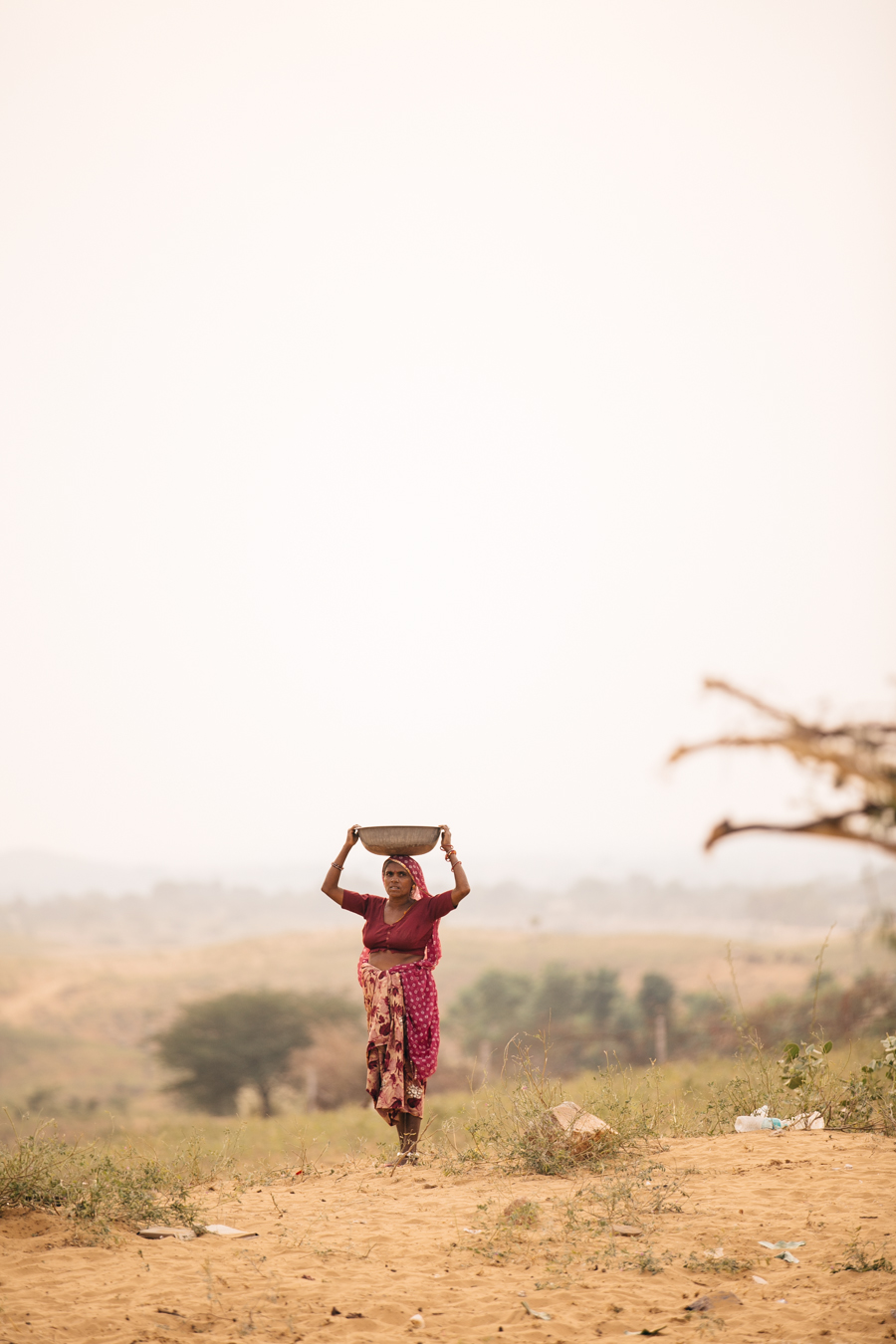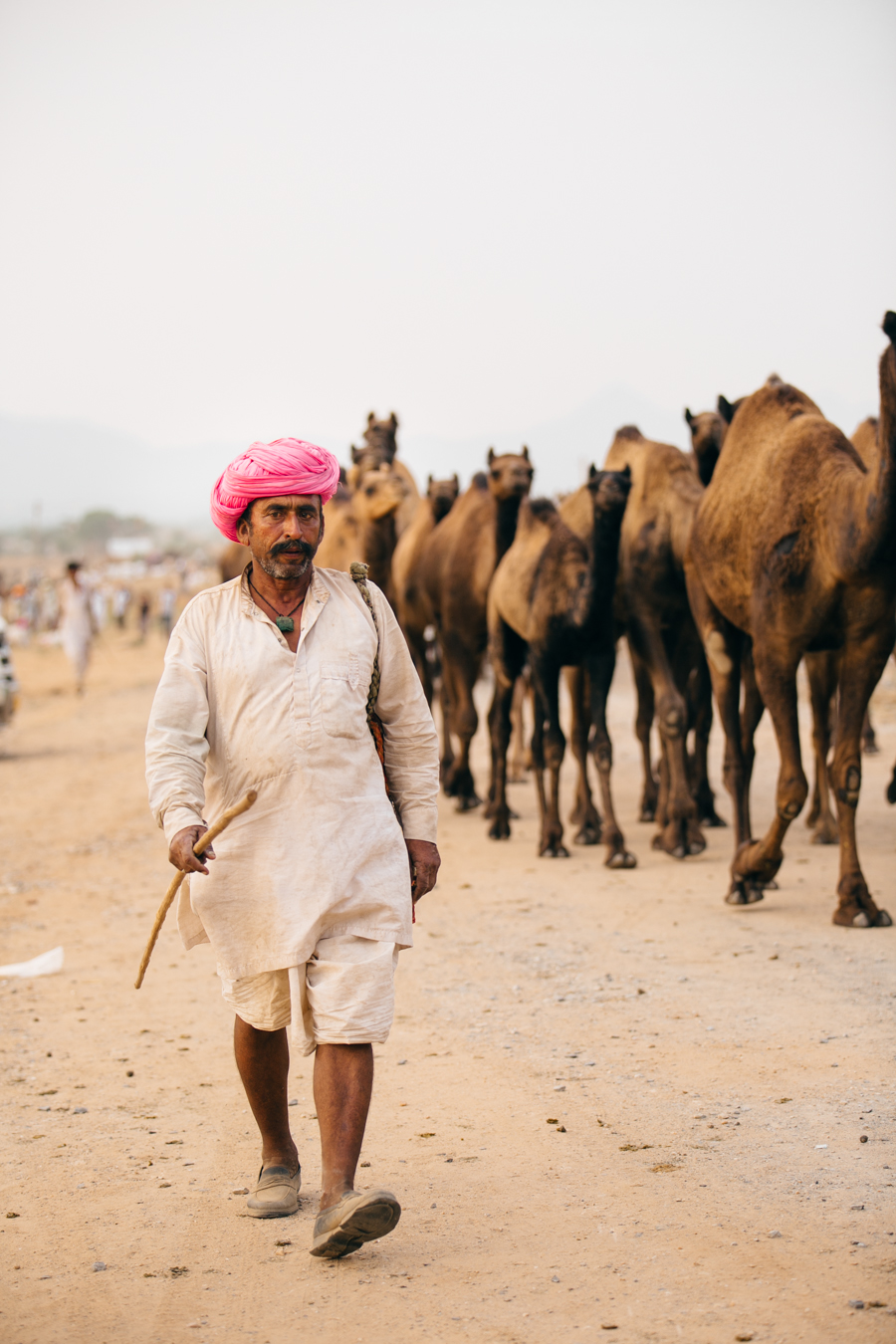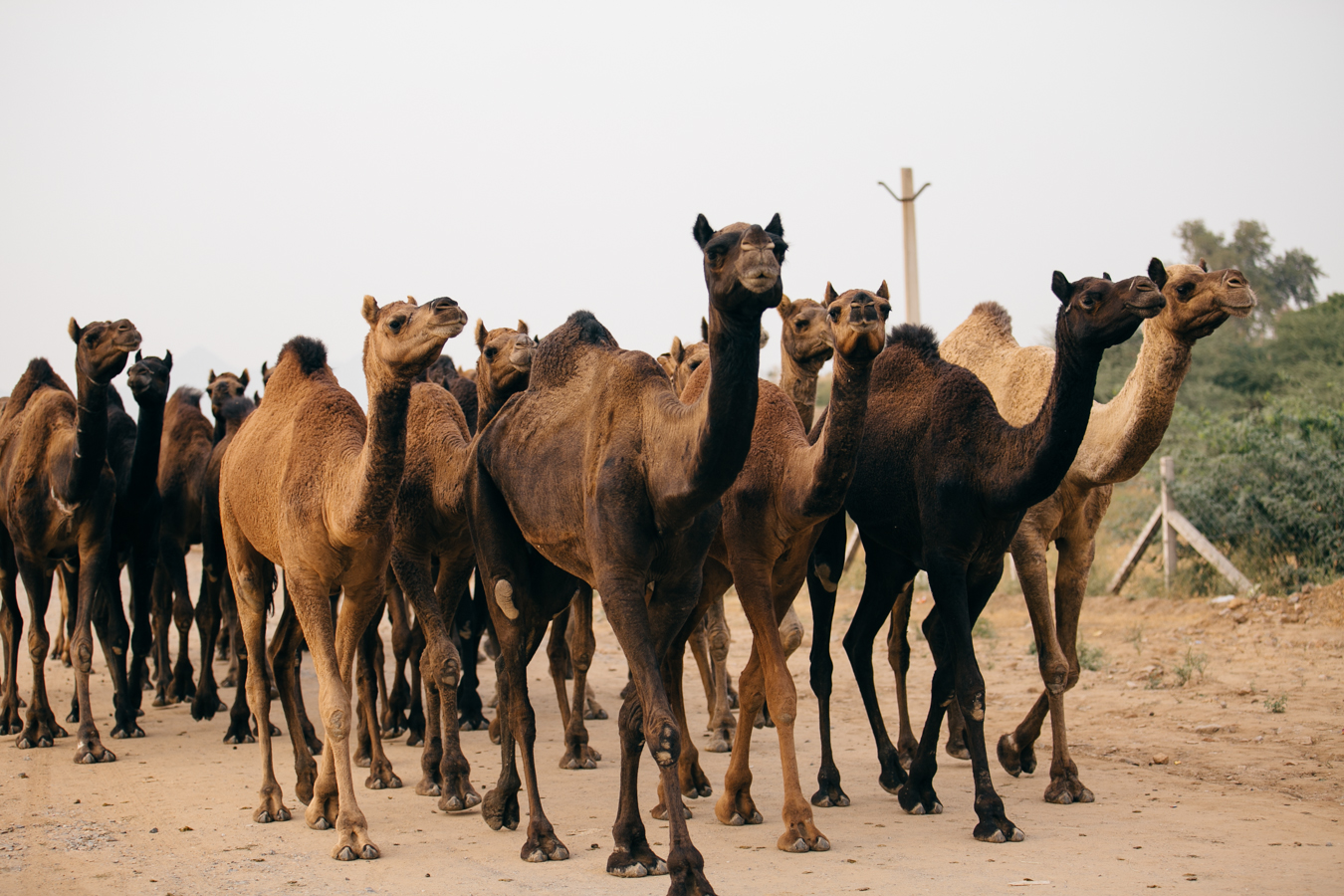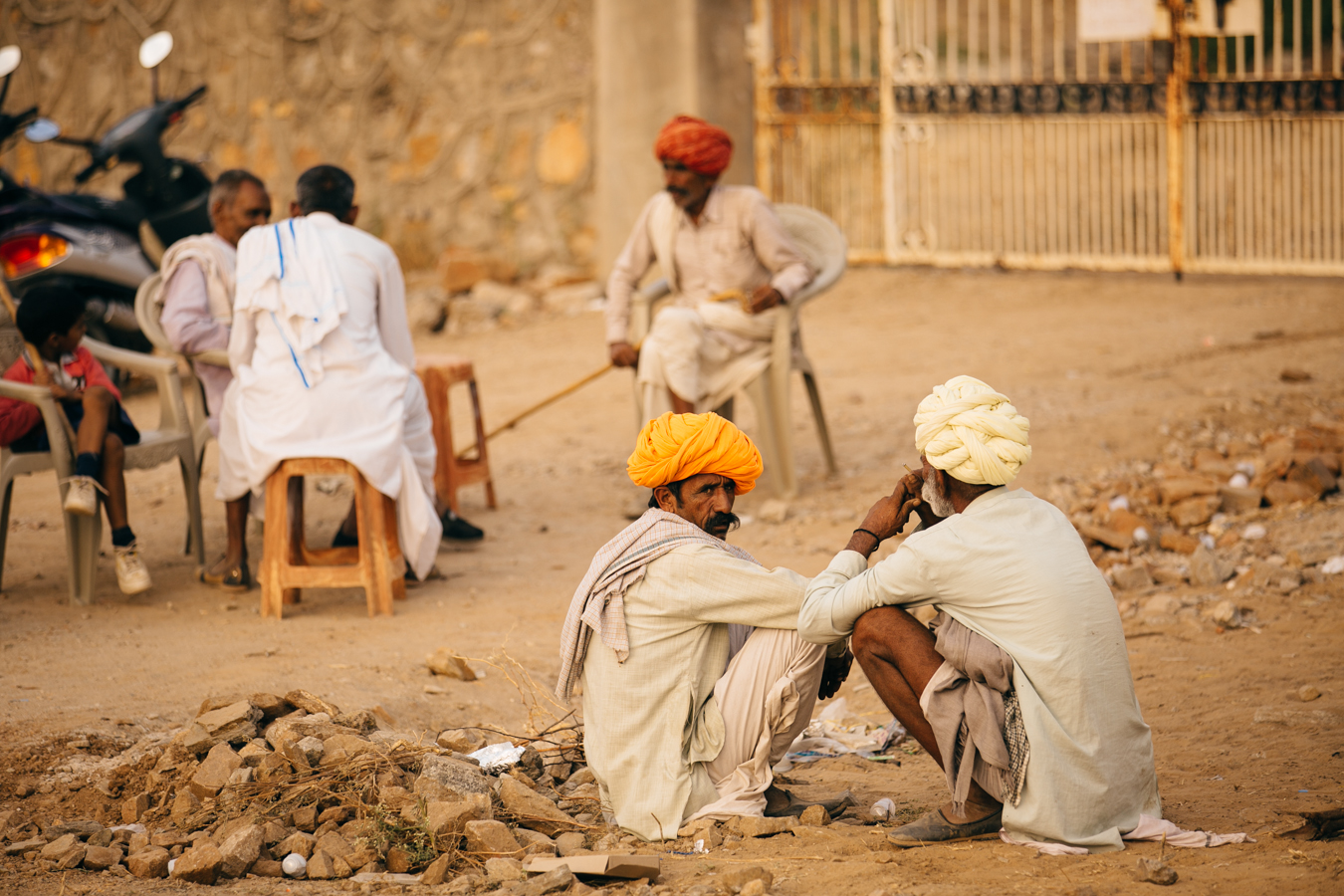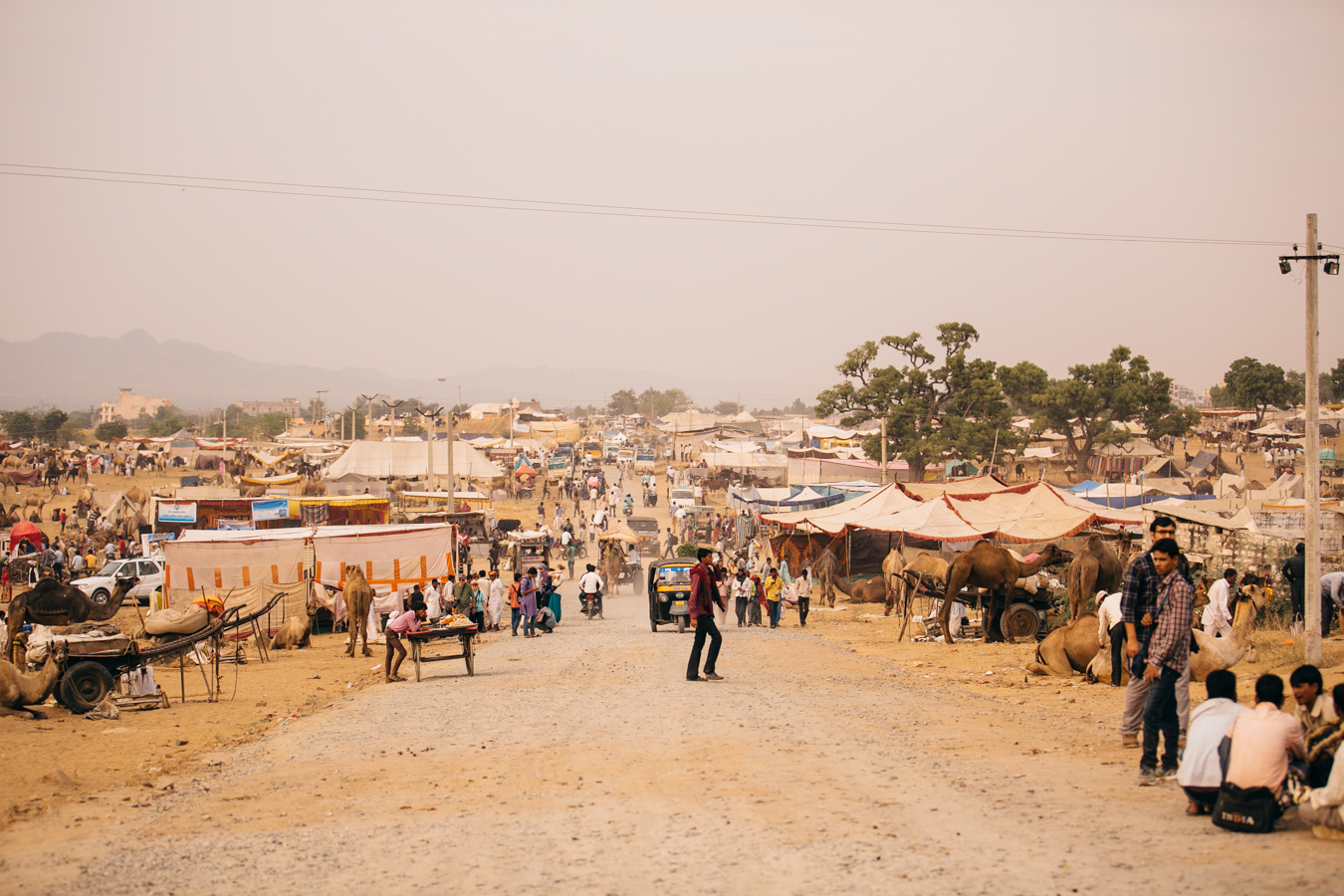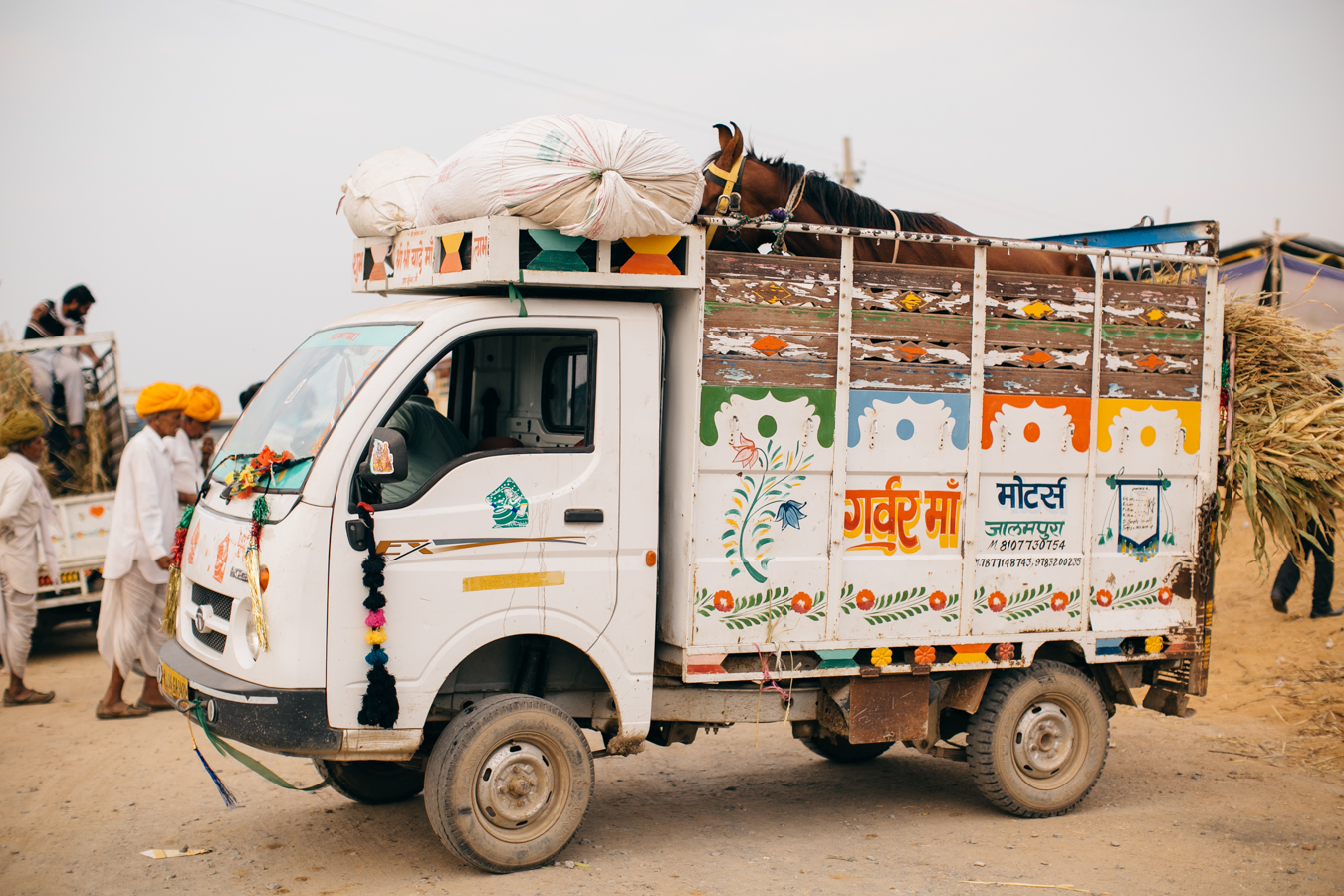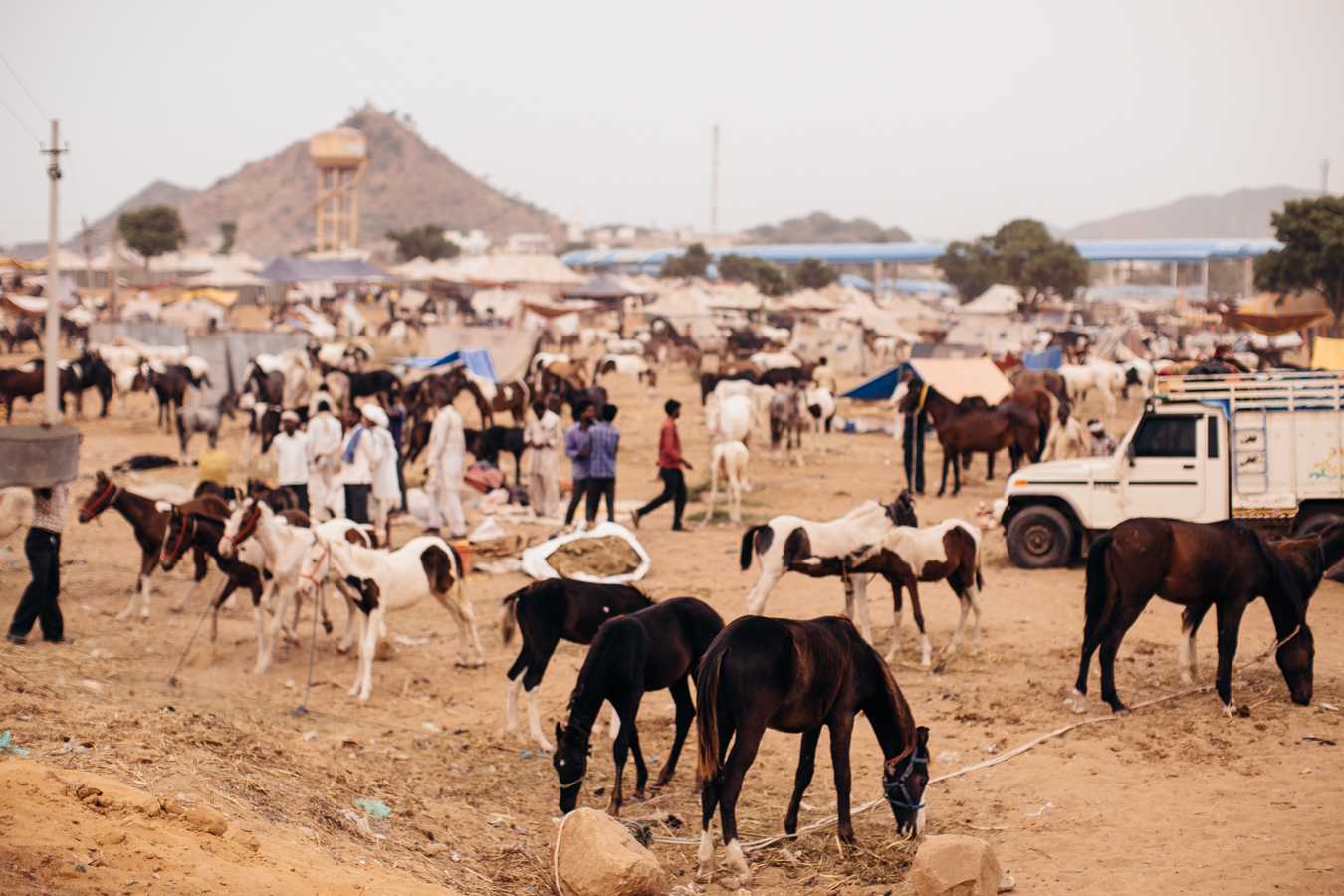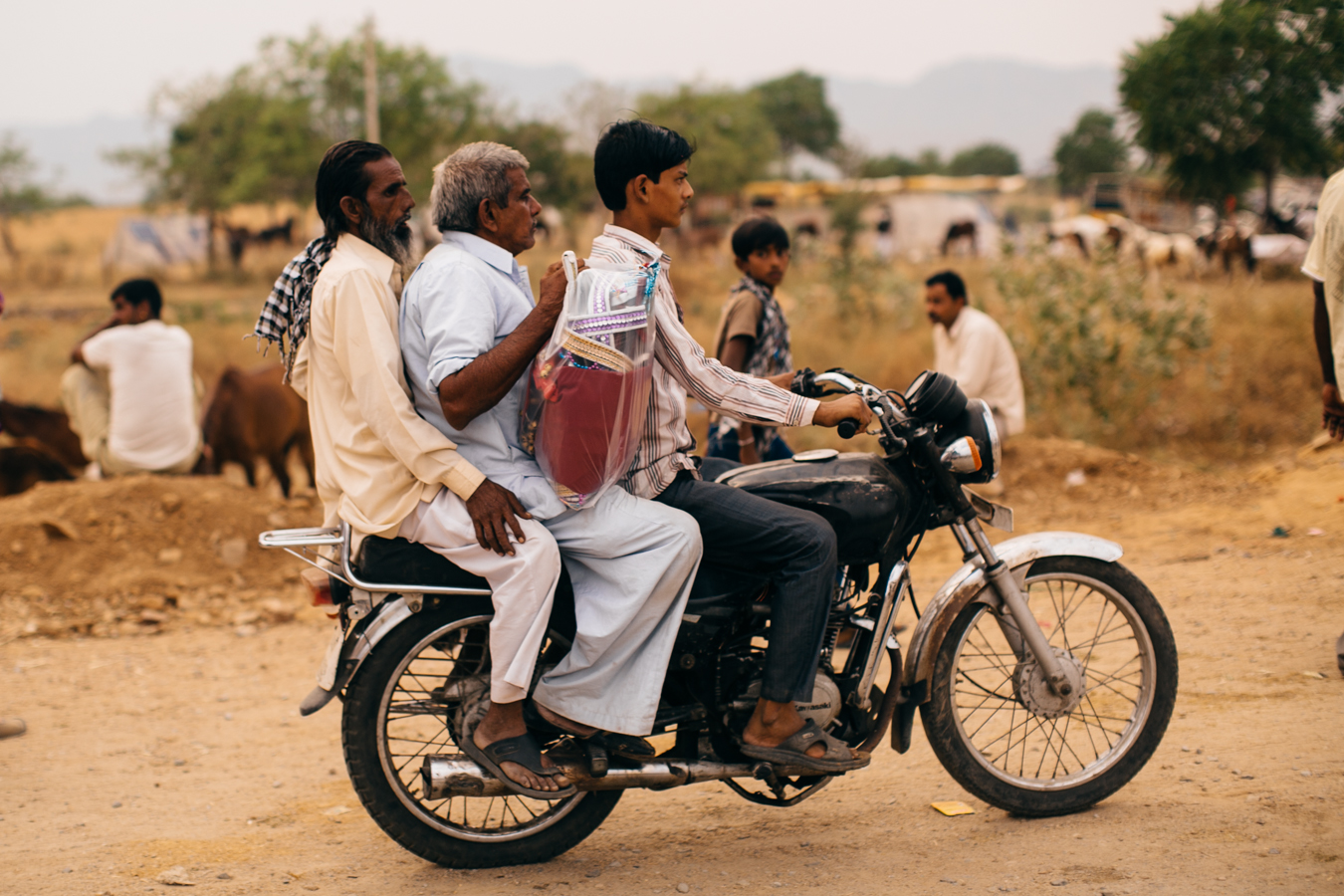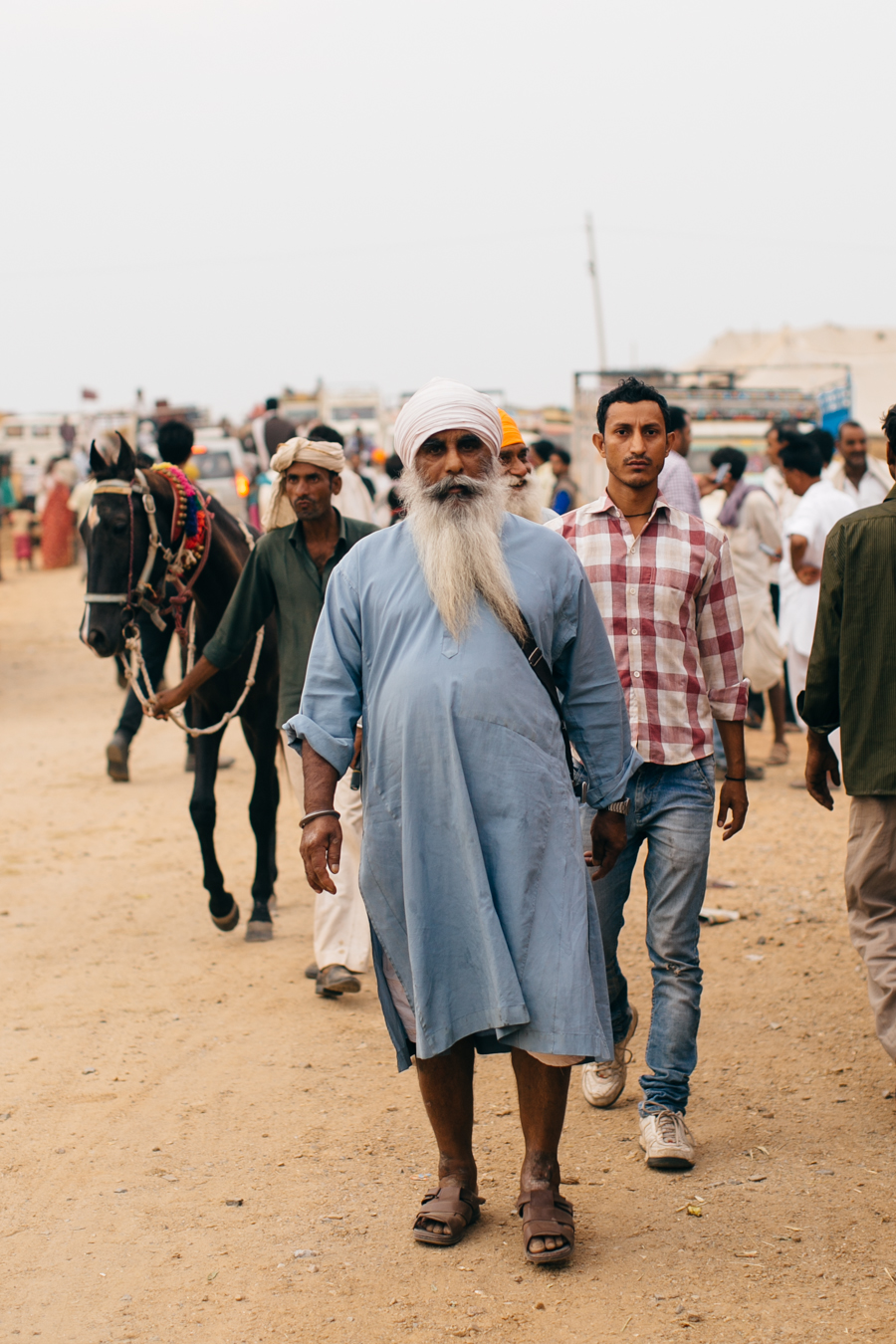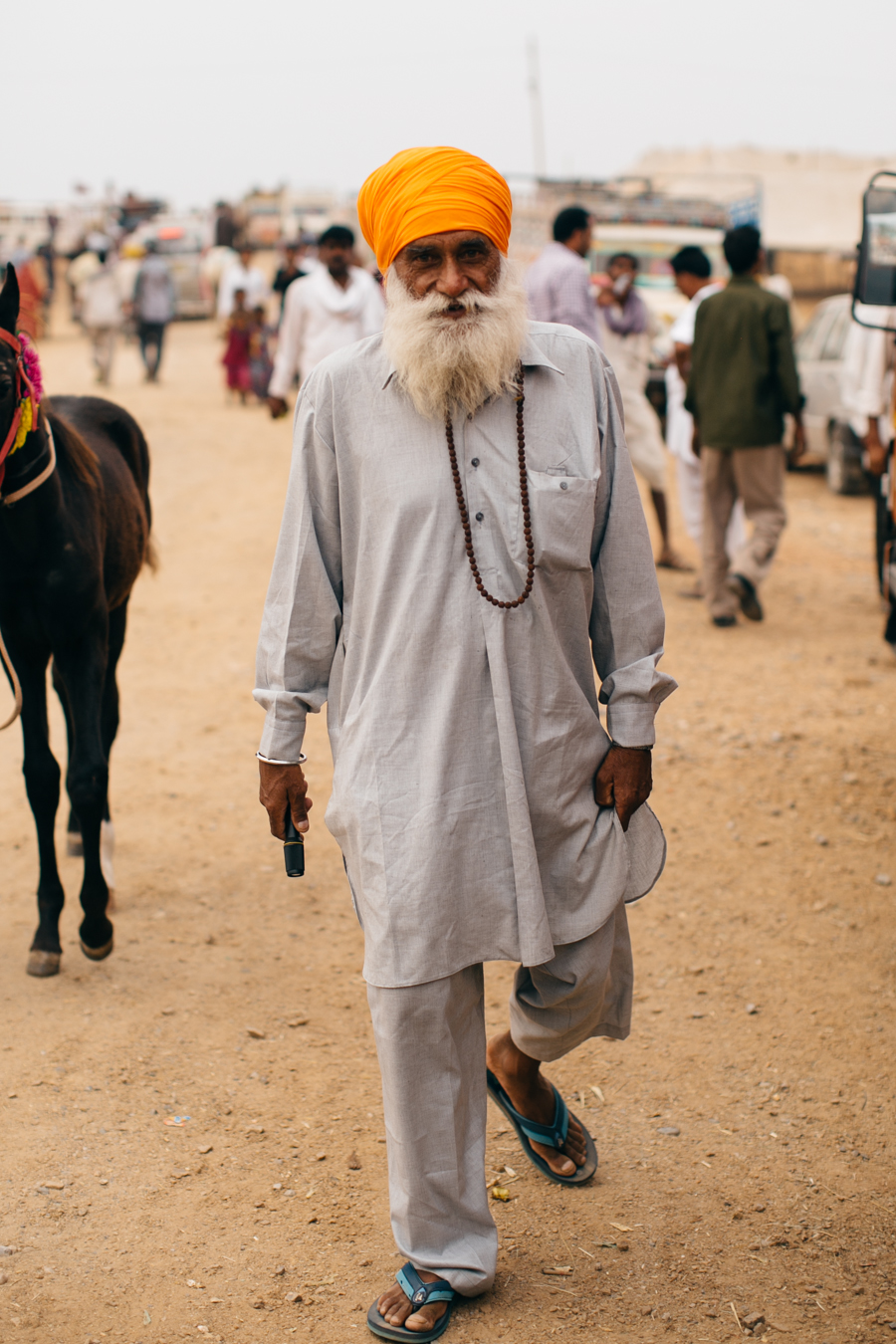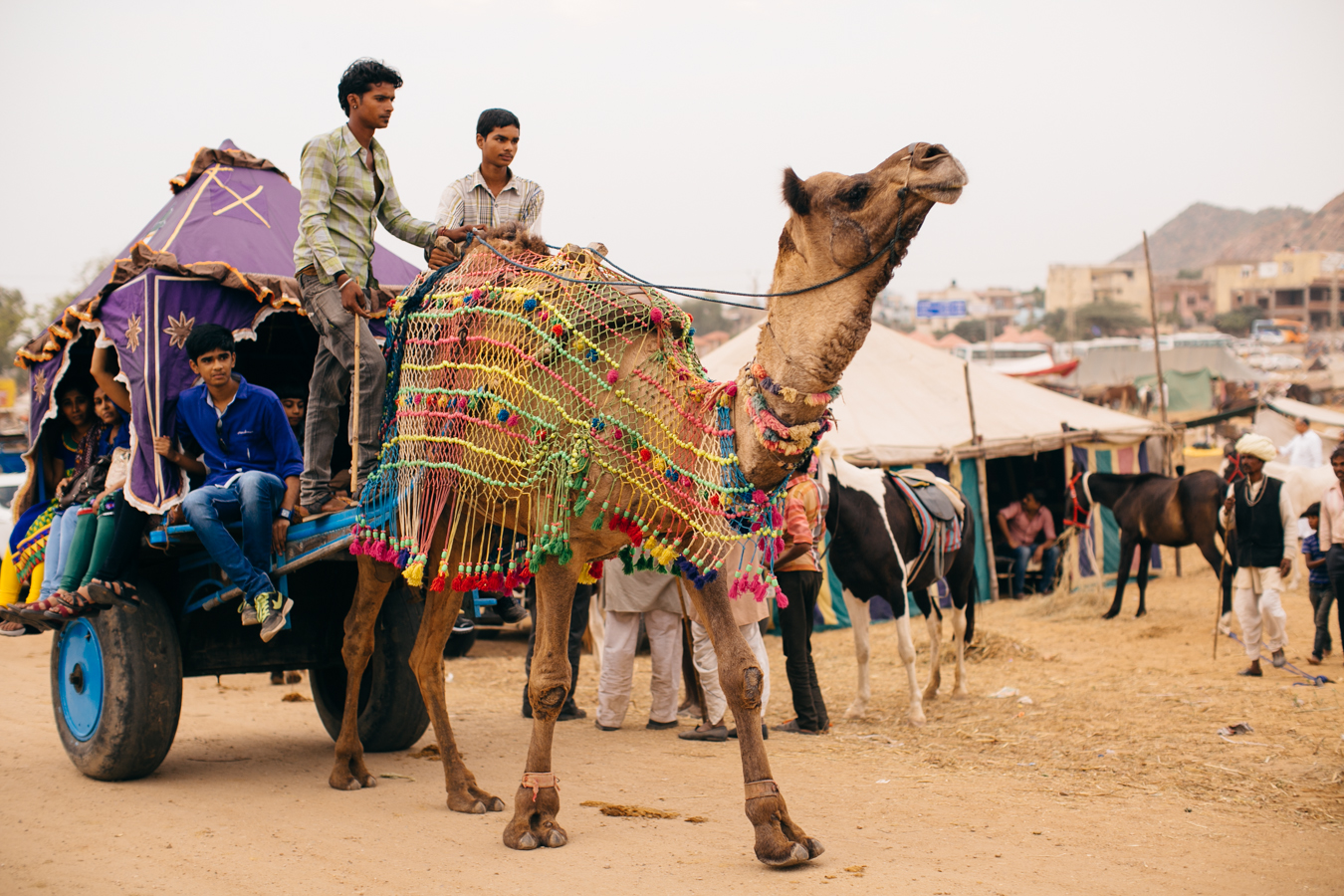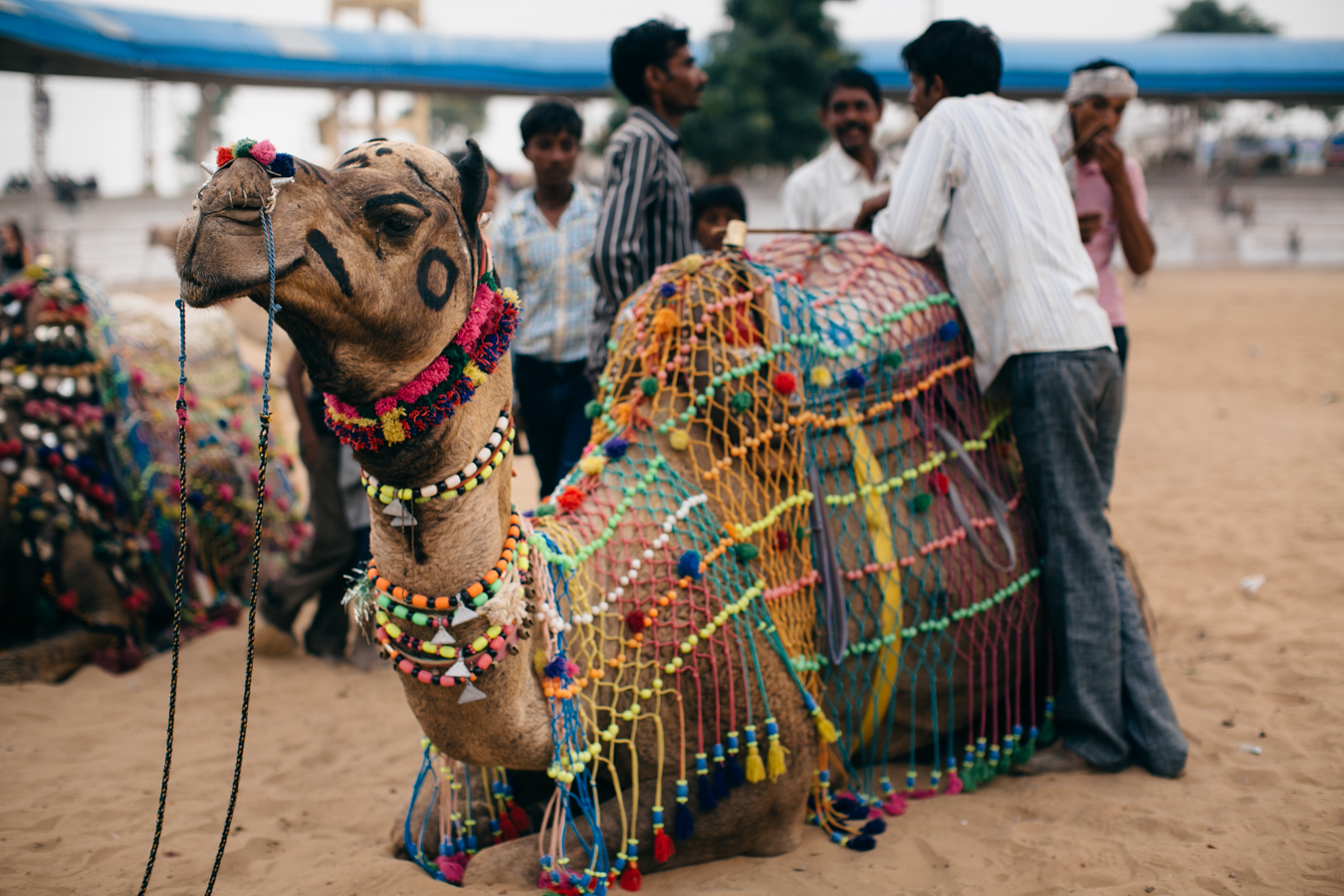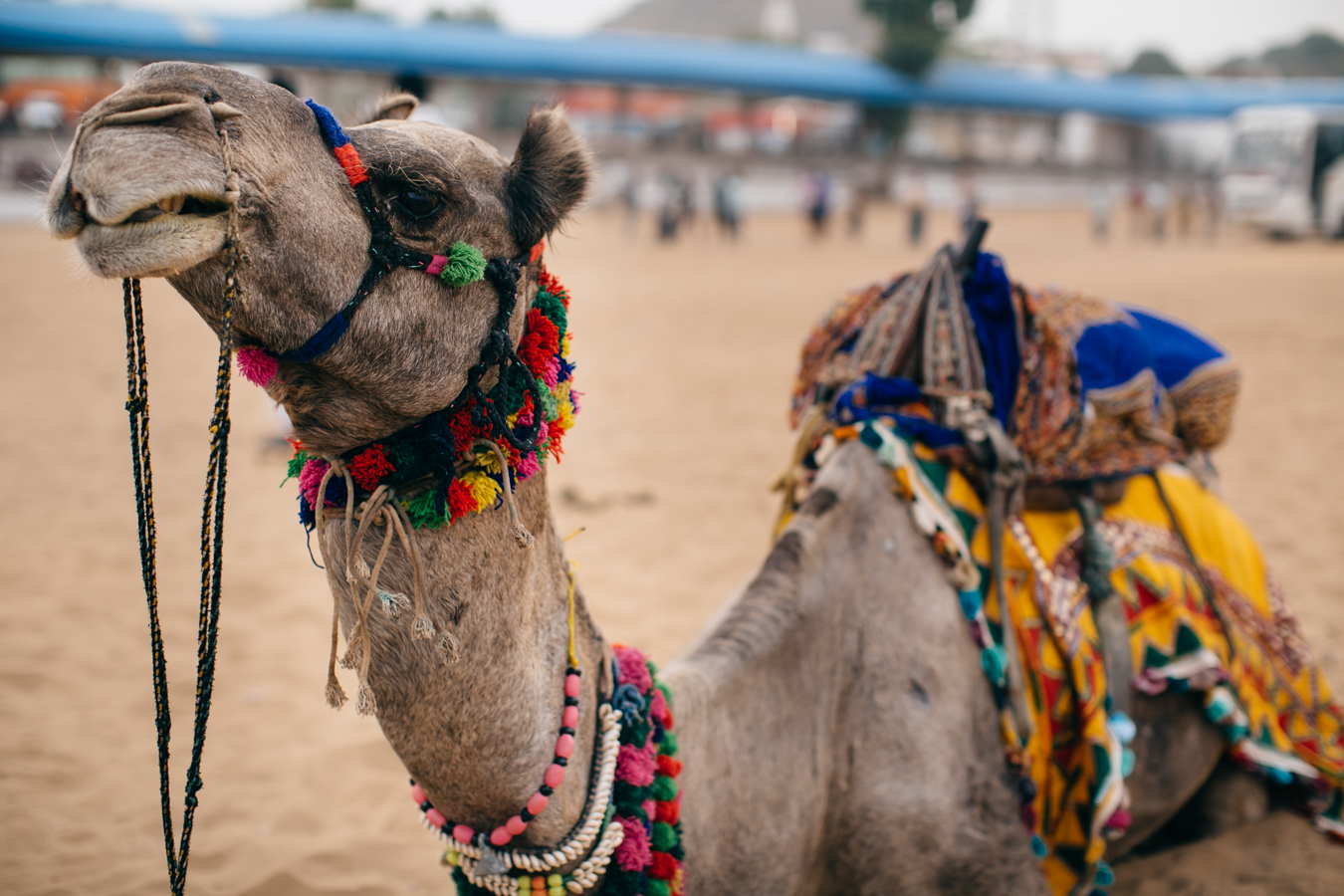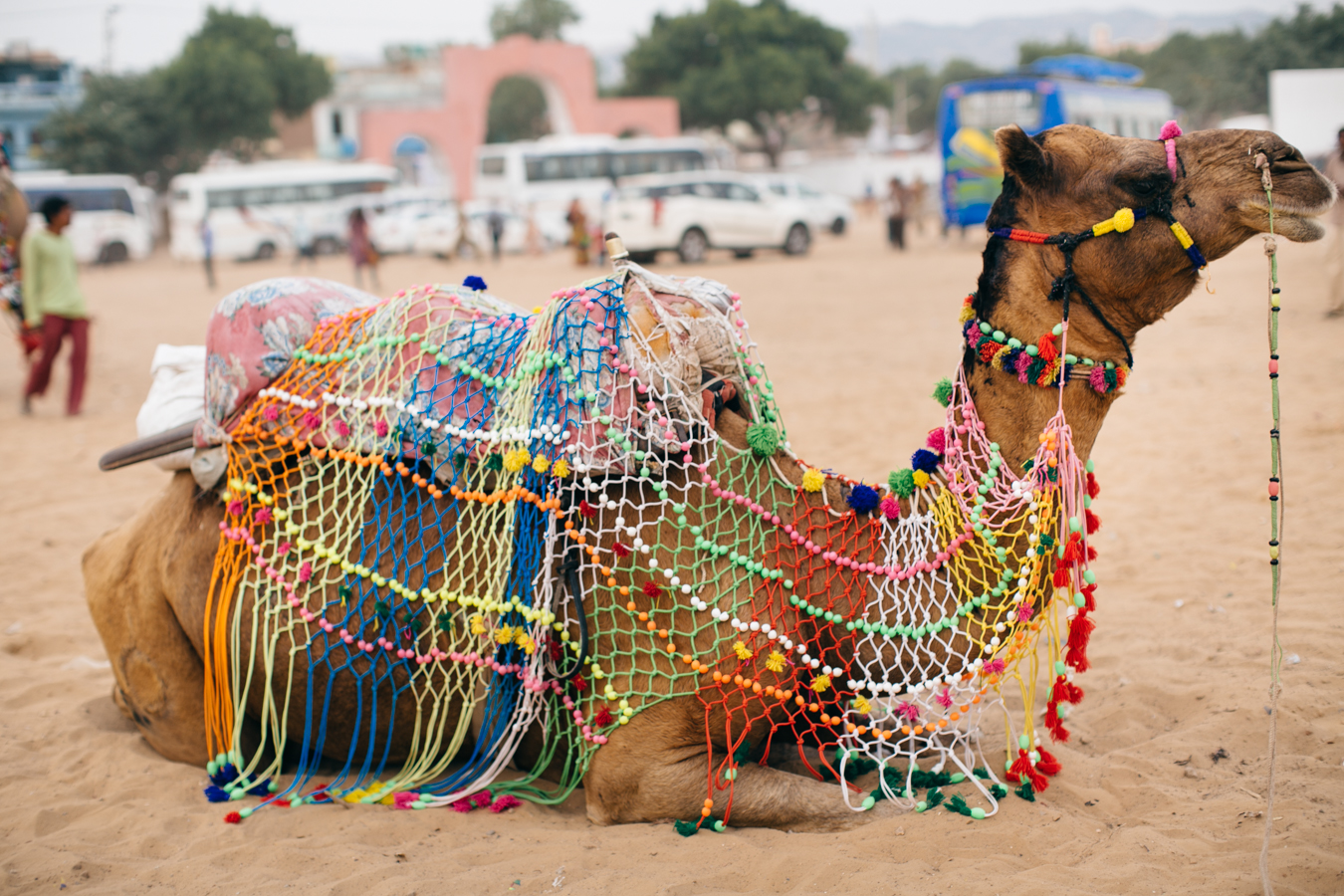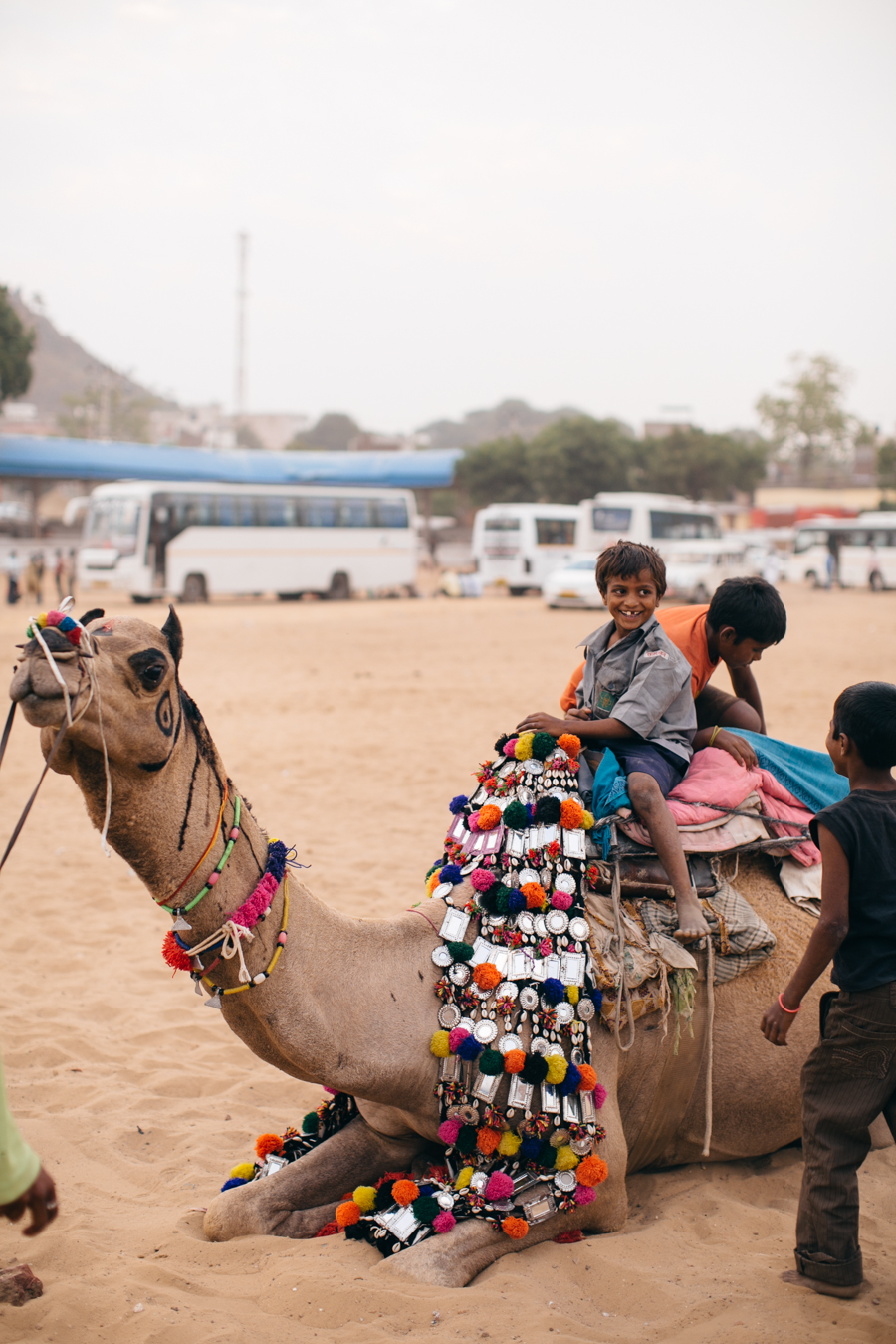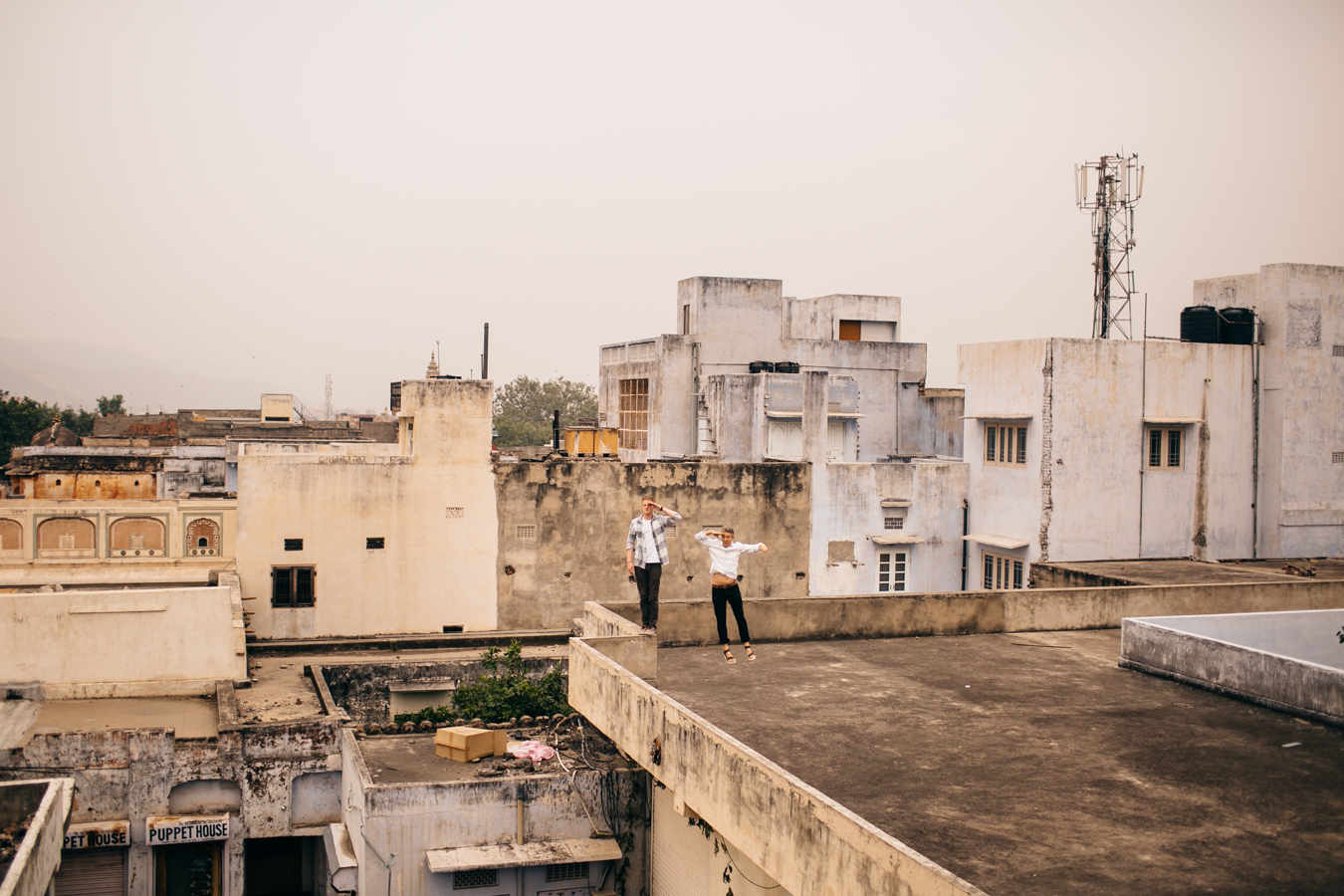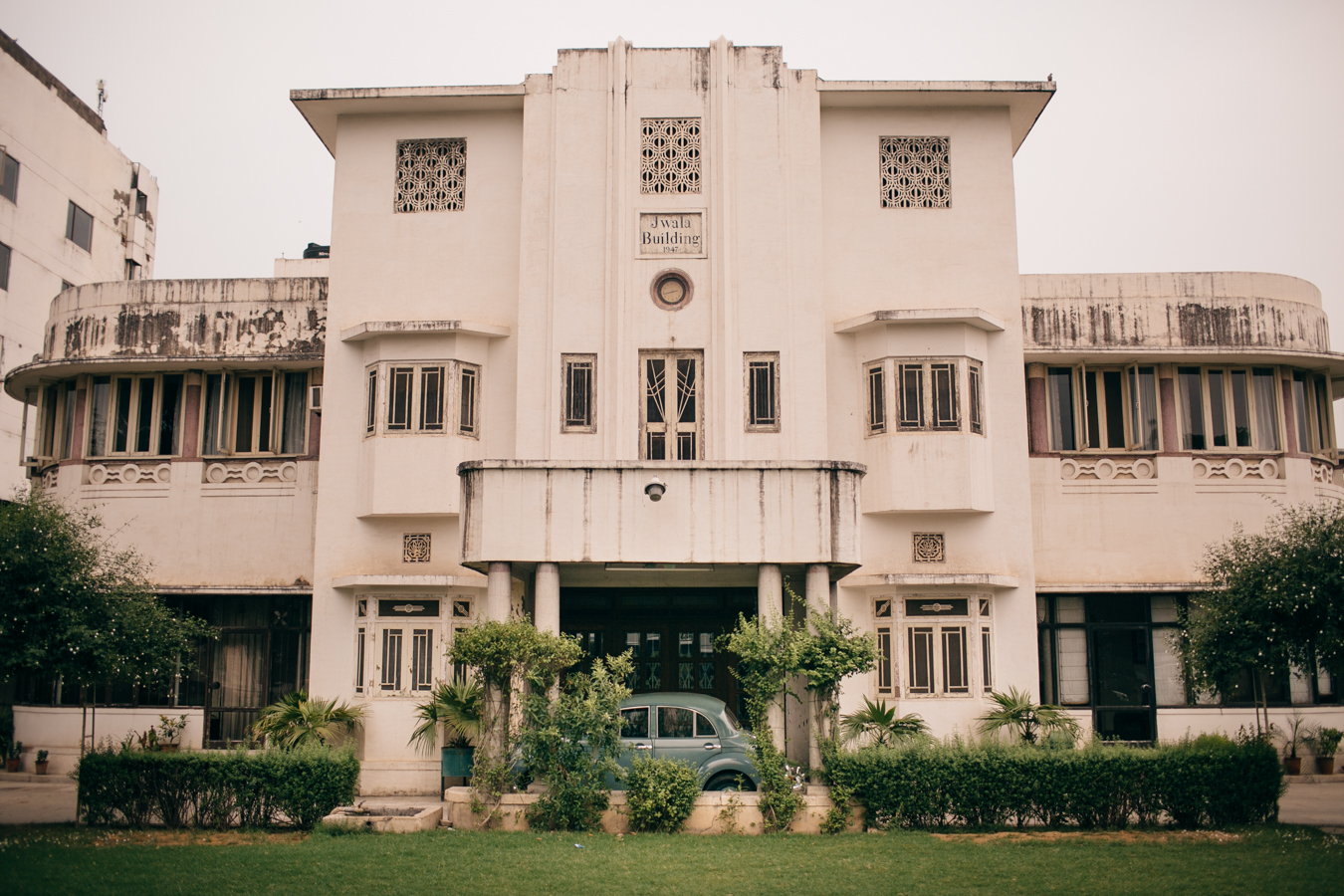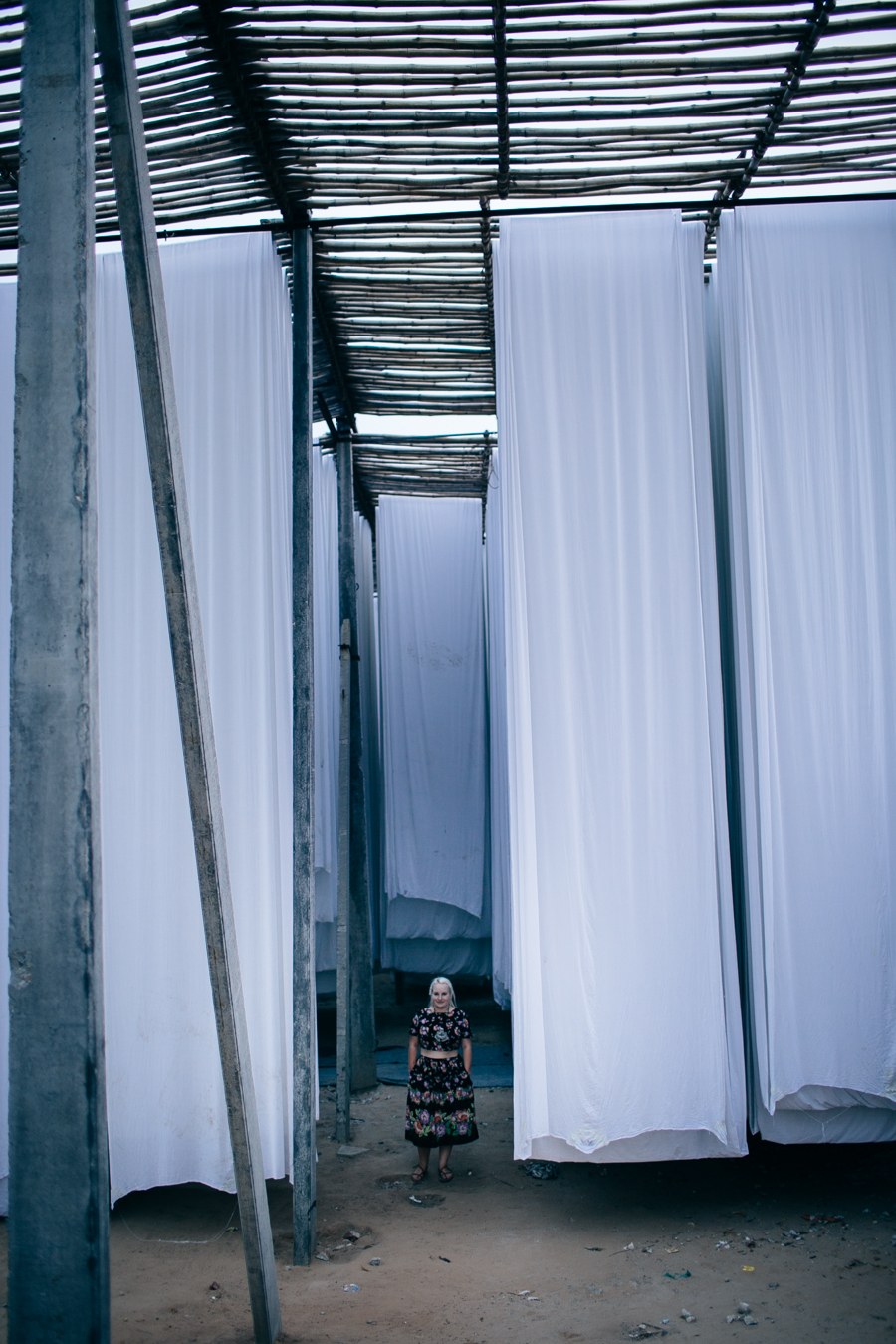 [PART TWO :: when 7 of the 17 ventured on to Rajahmundry [where the Elephant Landing HQ is] by propeller plane + an entire day in transit … enter: the orphanage, where our hearts became liquid.]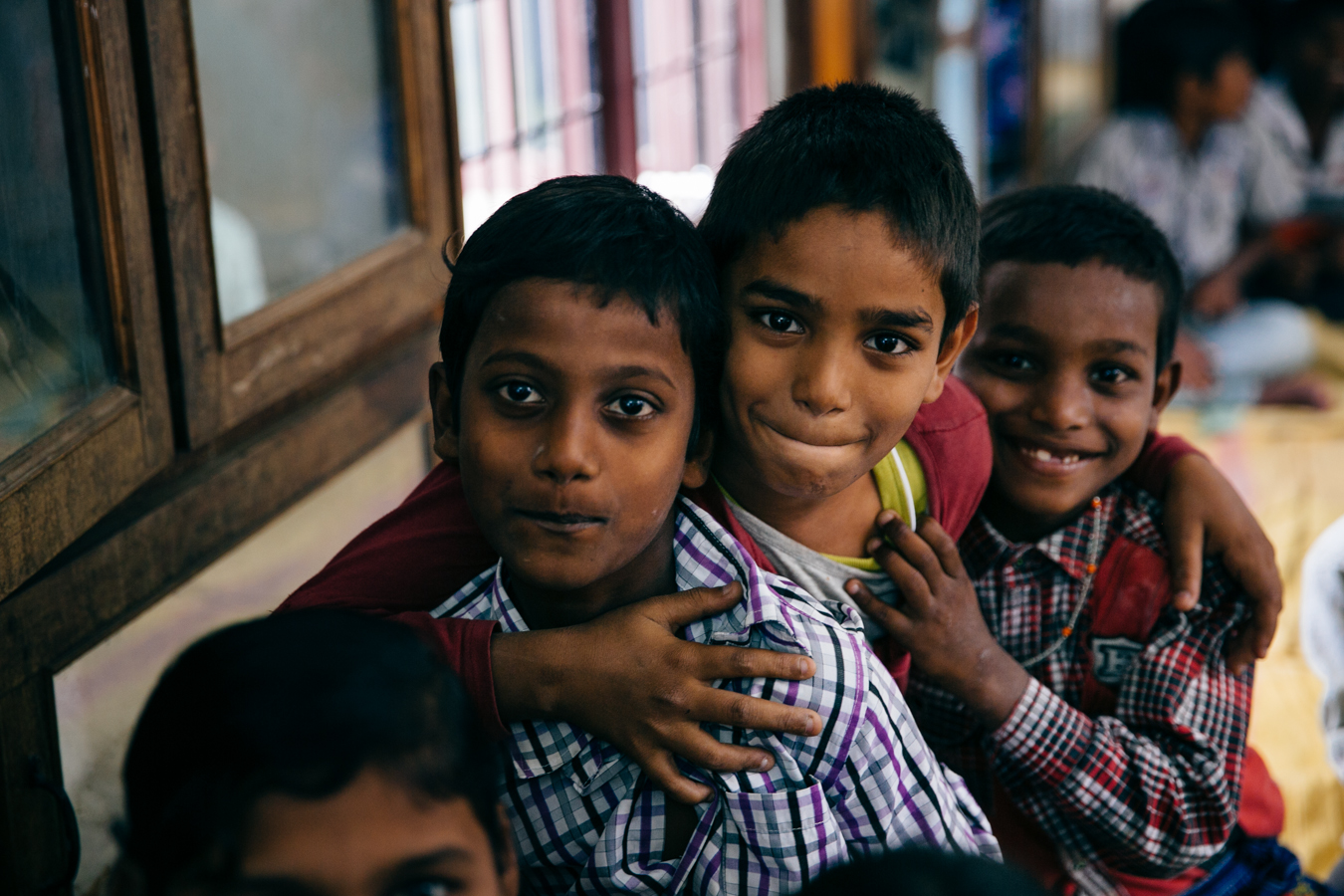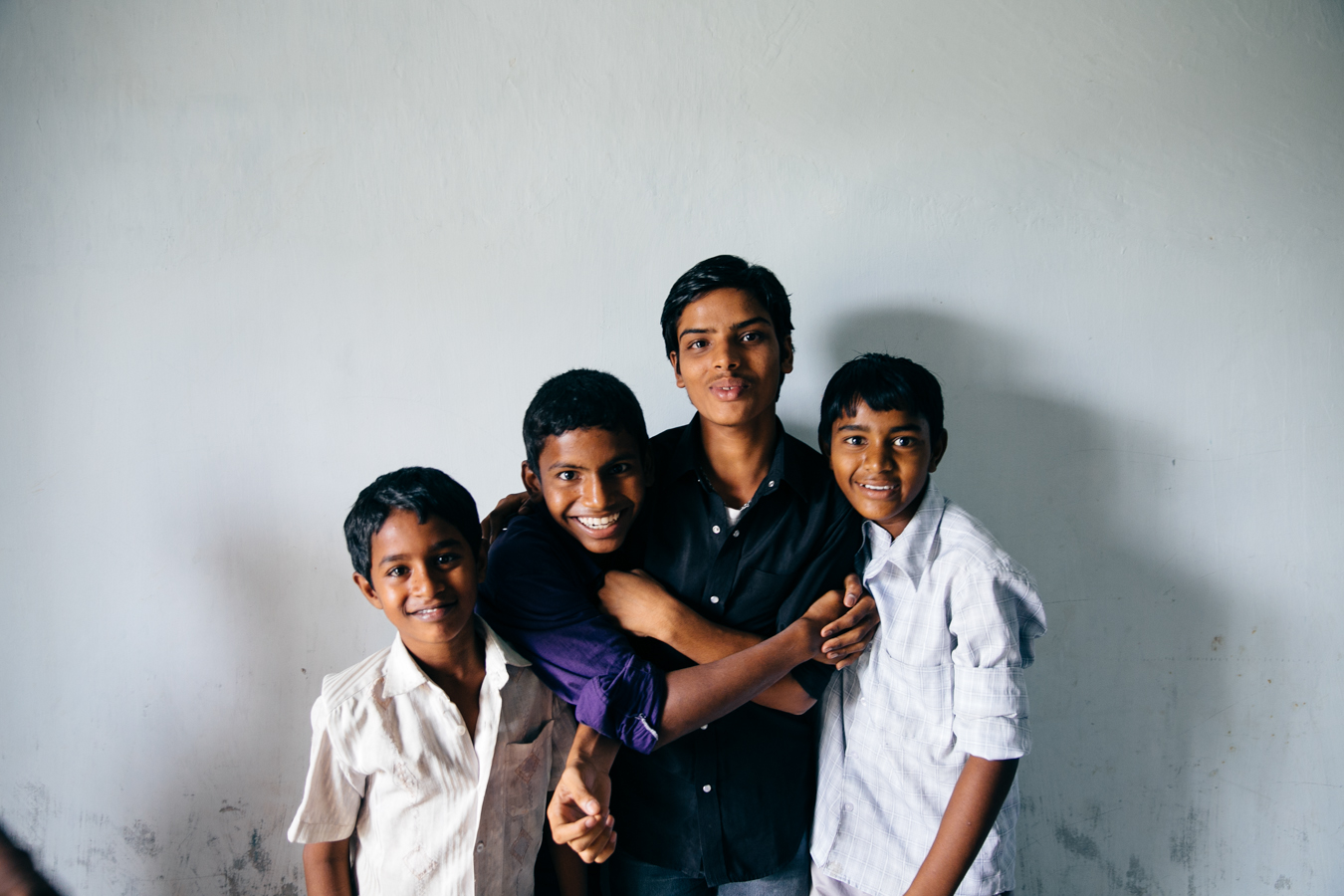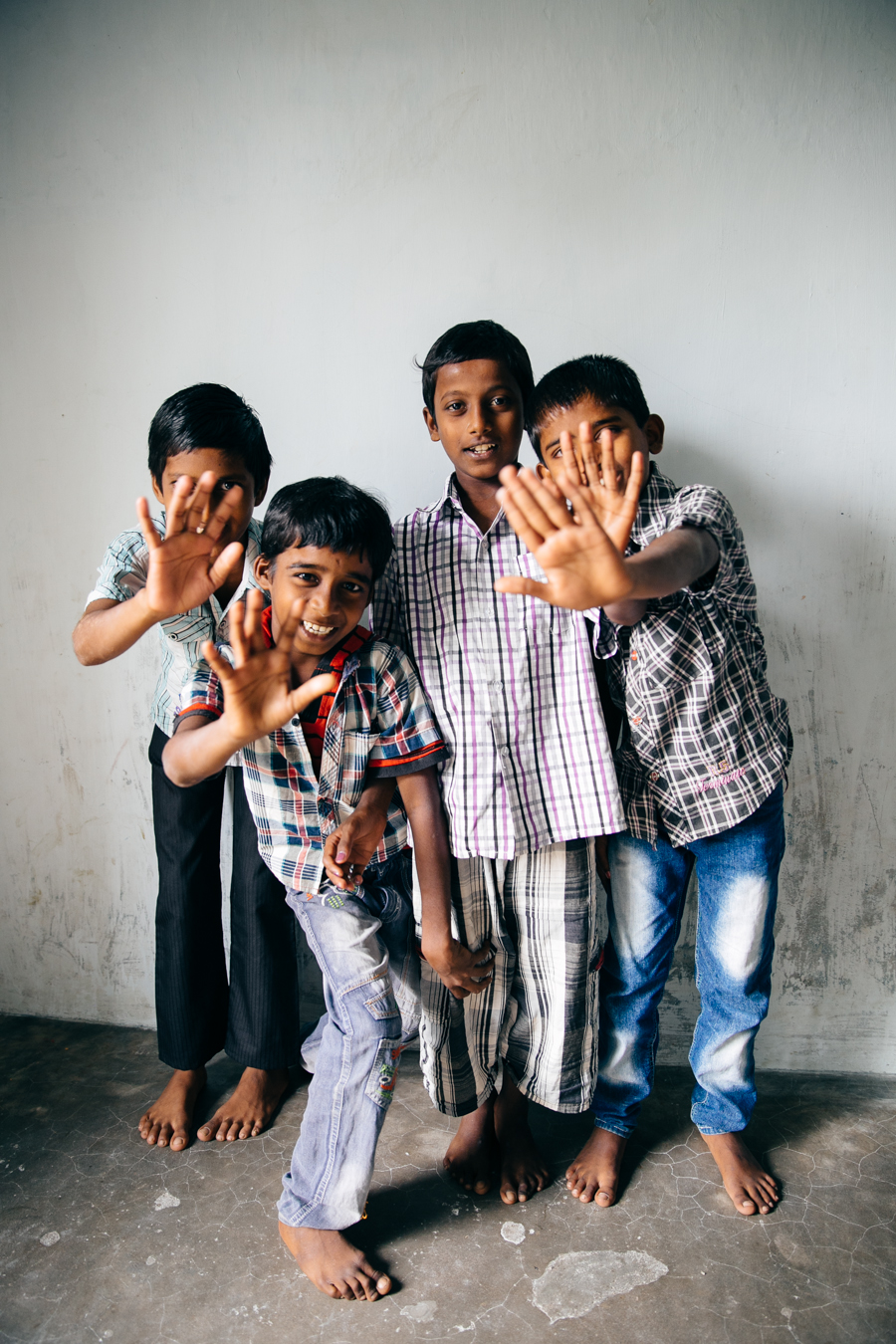 I've mentioned before that I have a series in India of people with their eyes closed.  Even with the language barrier, I can communicate, 'Close your eyes', and I adore capturing their reactions.  Some people are so trusting, others are so curious and keep one eye open, or furrow their brow.  I continued this series this trip, and these images remain some of my favorites.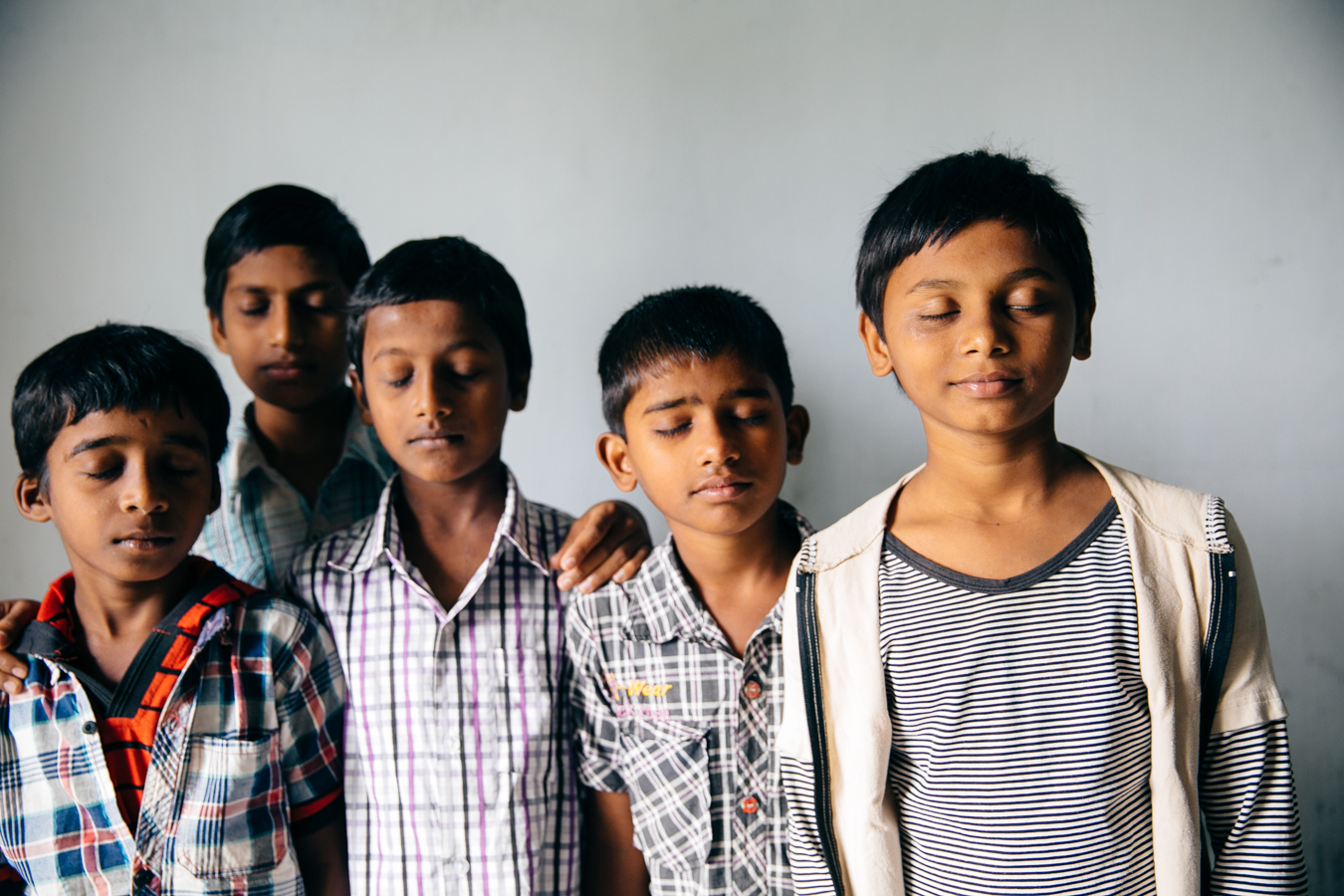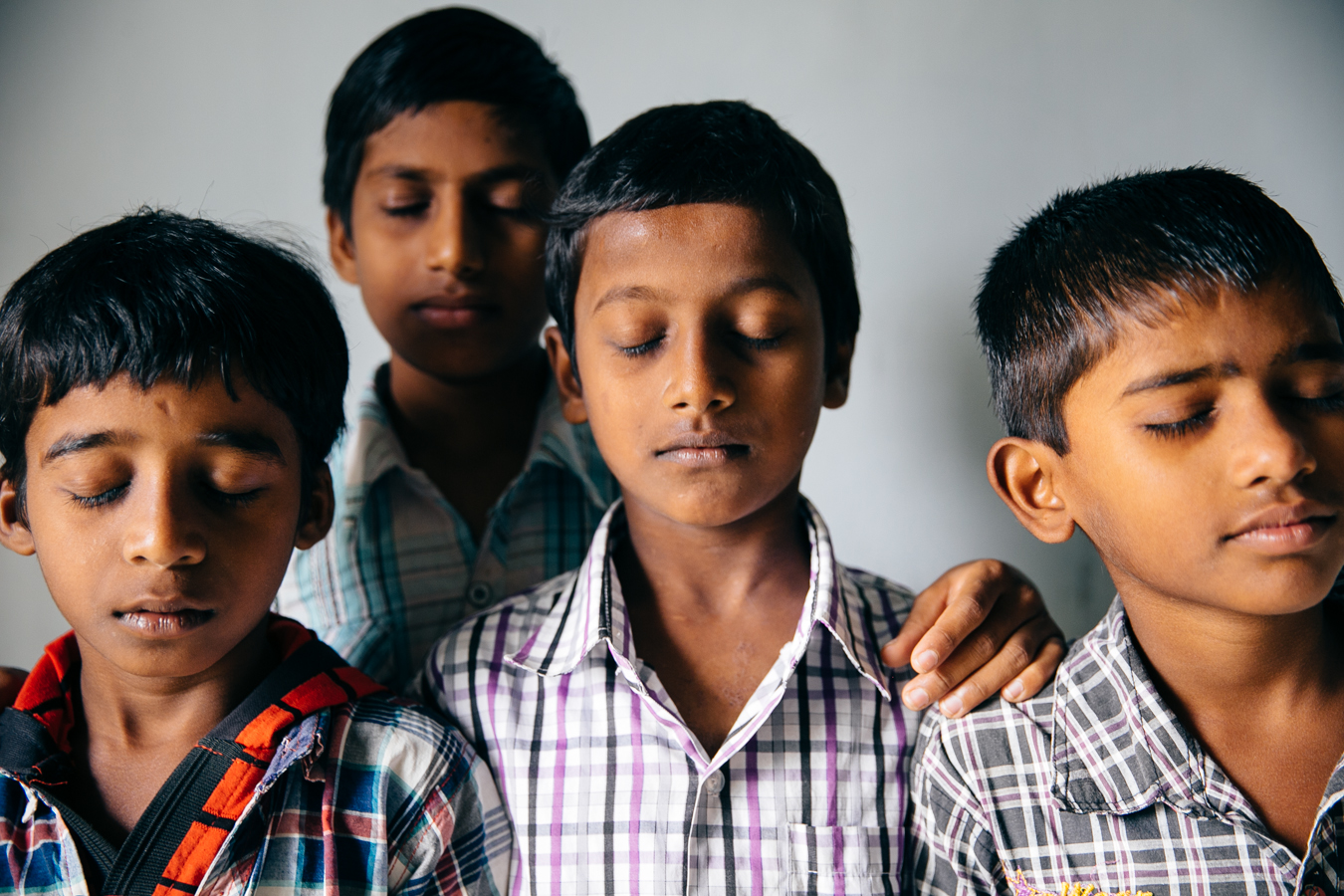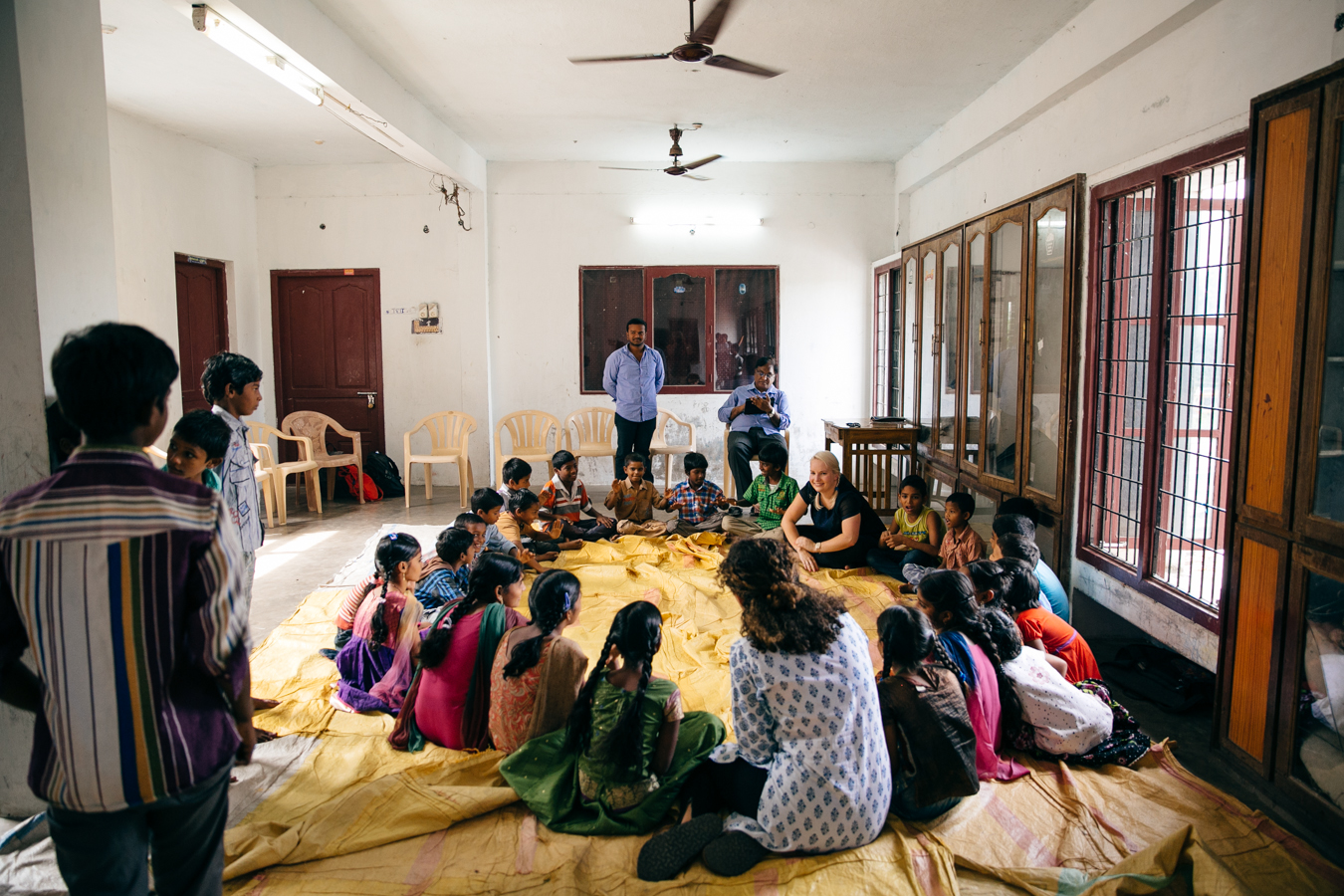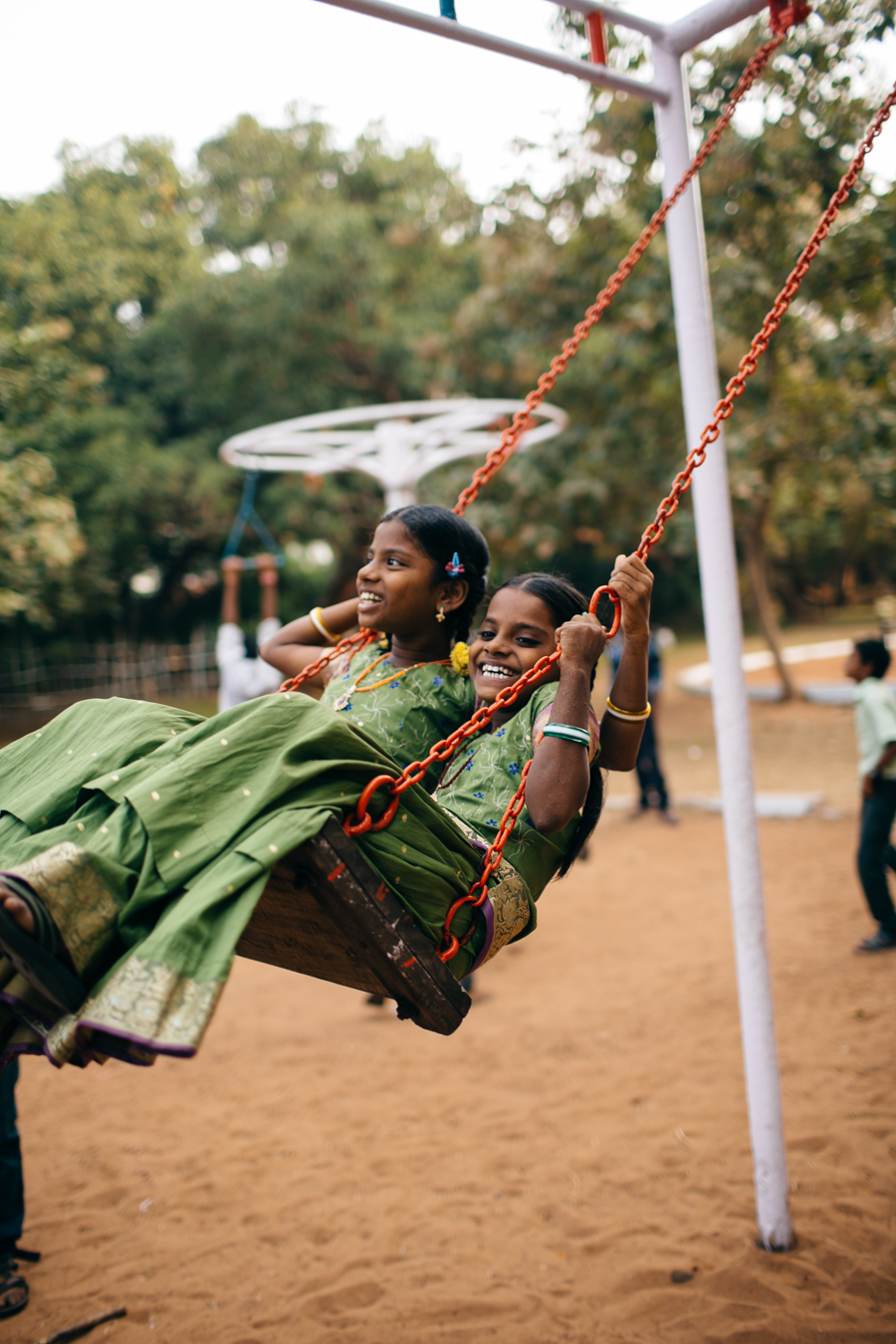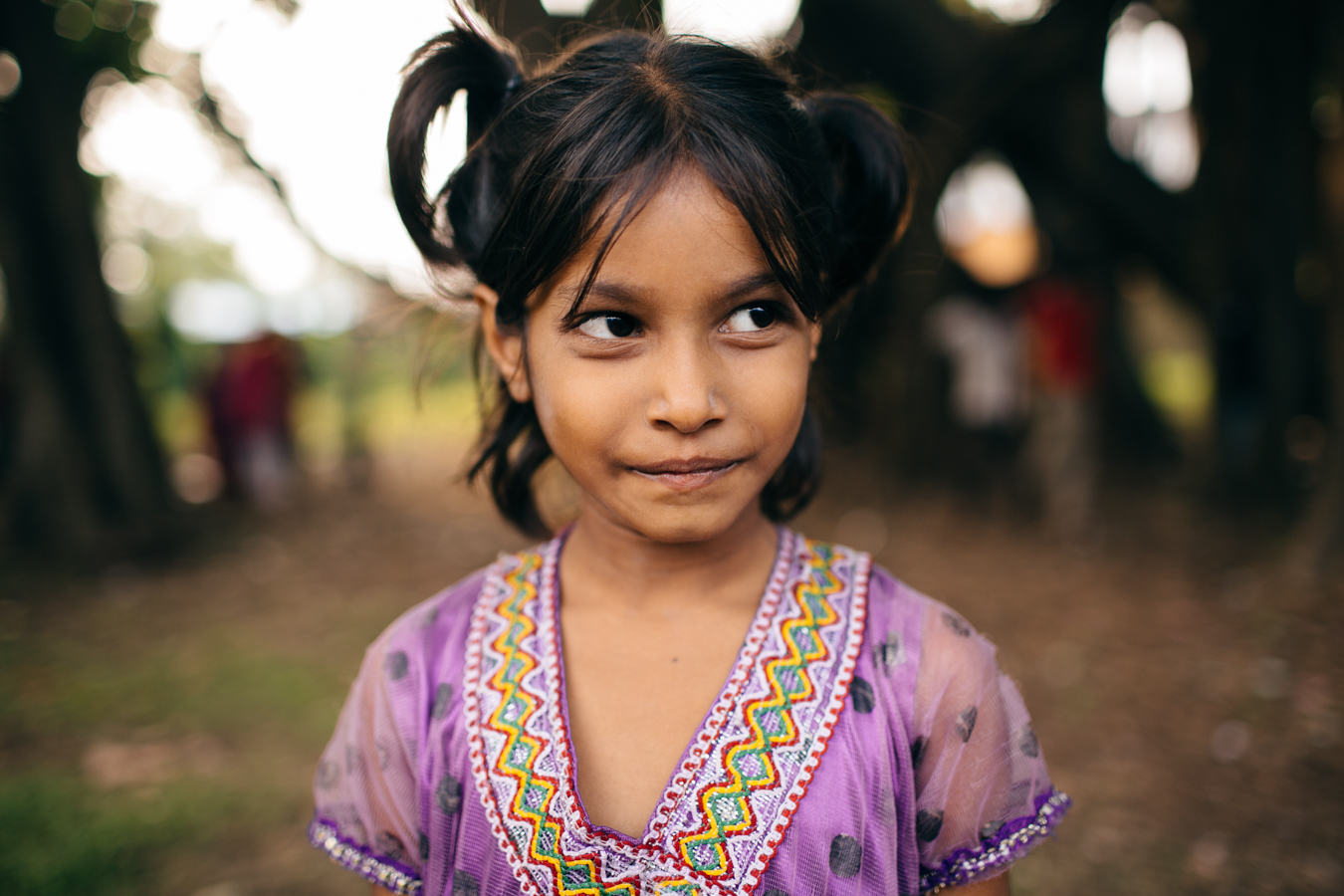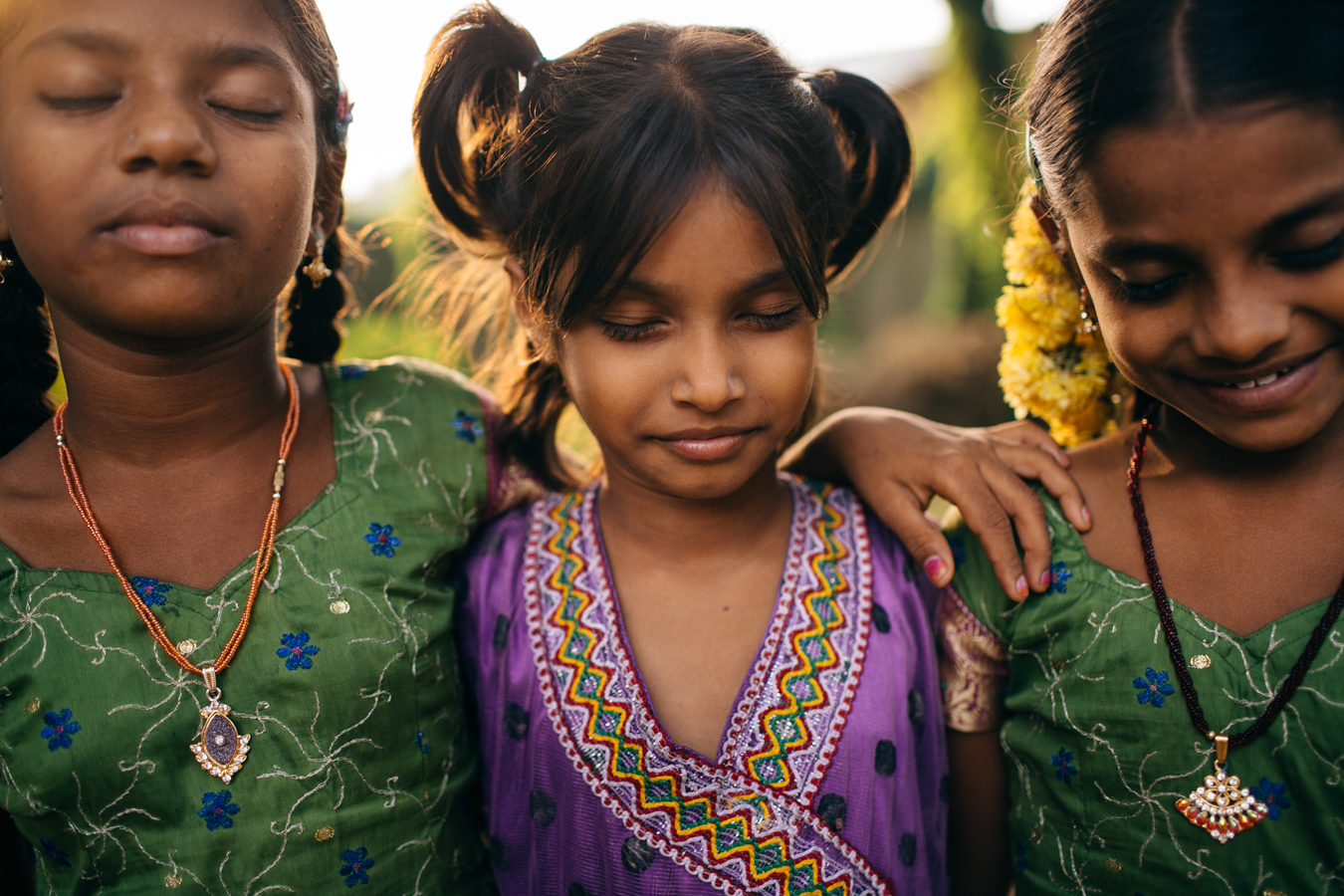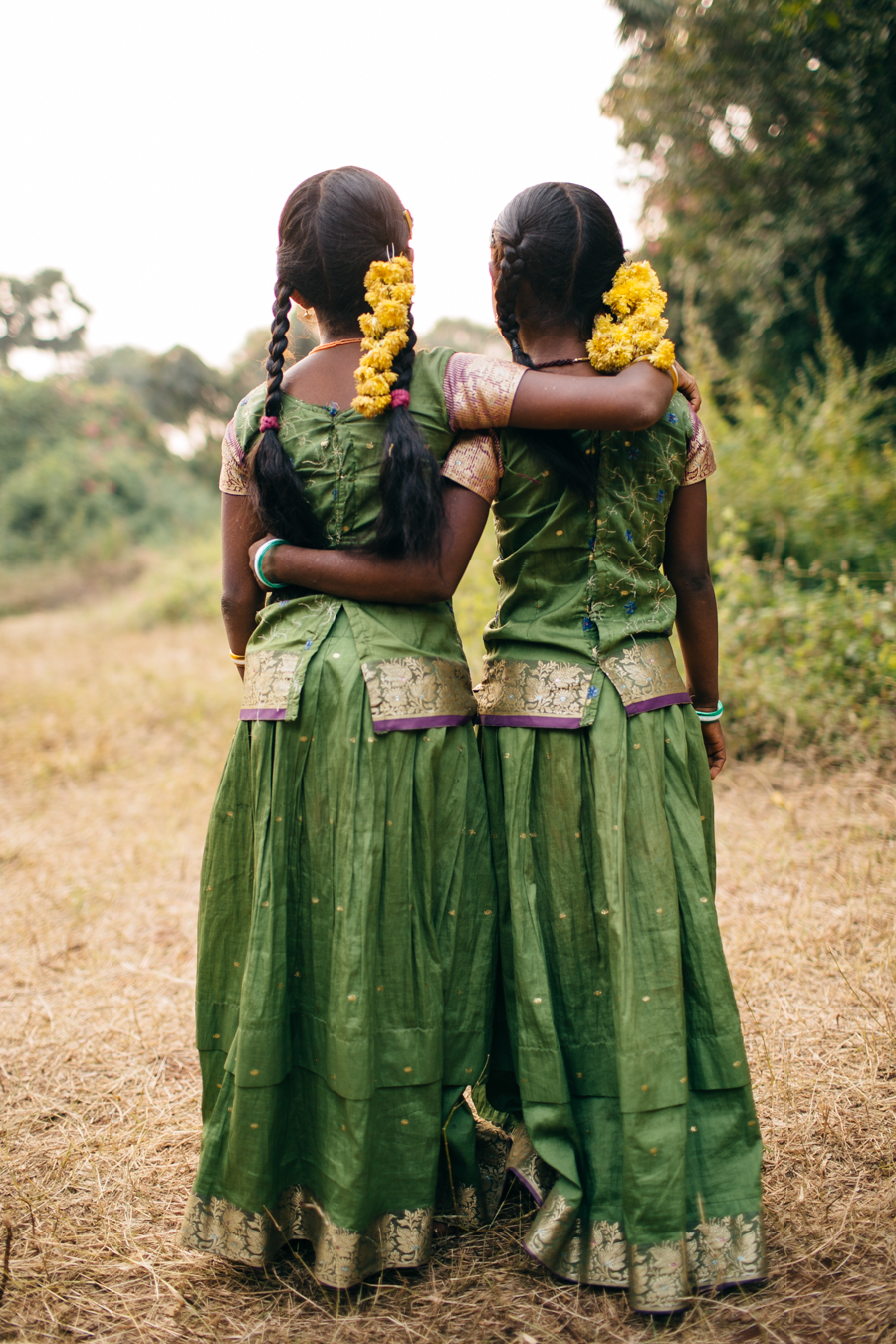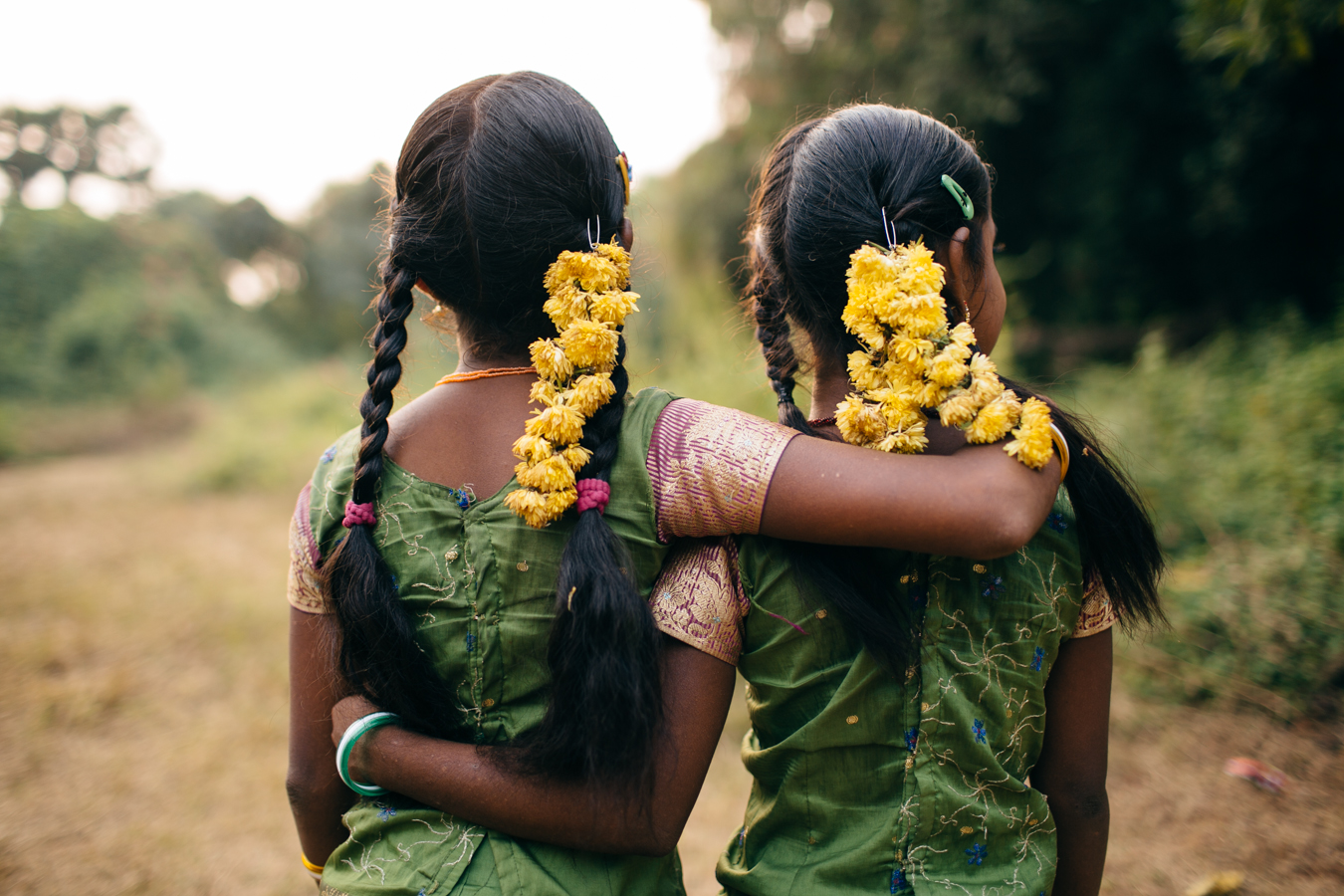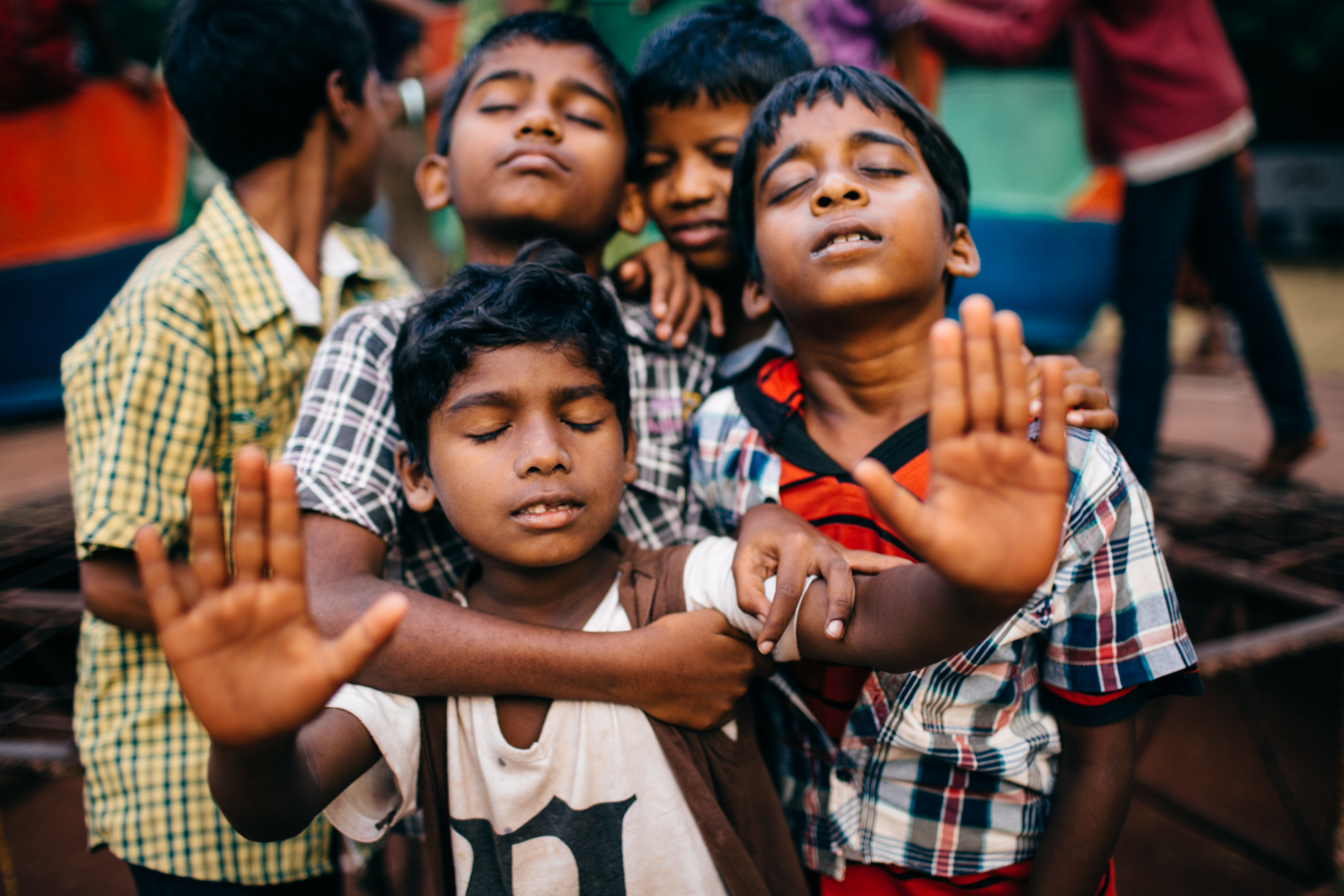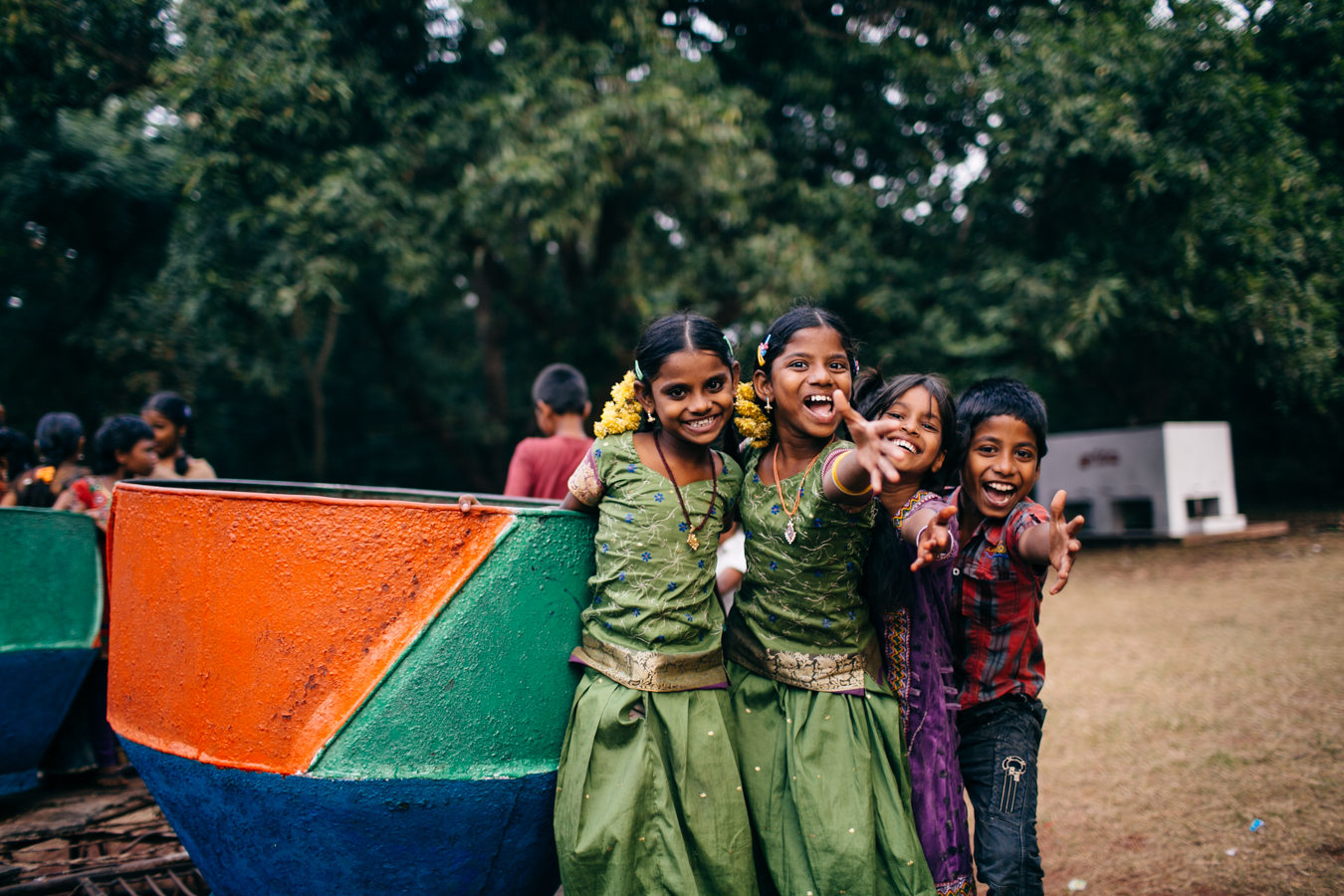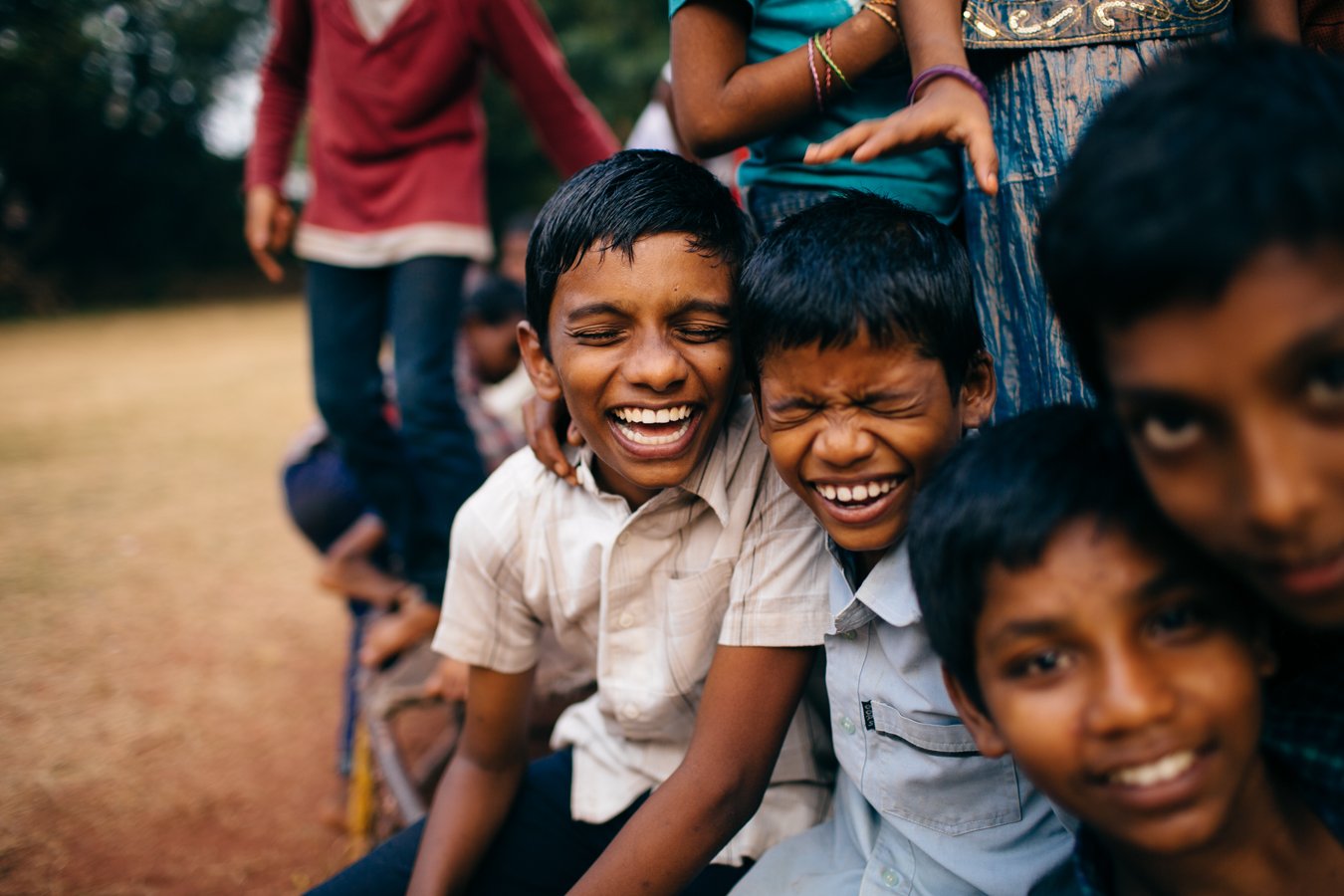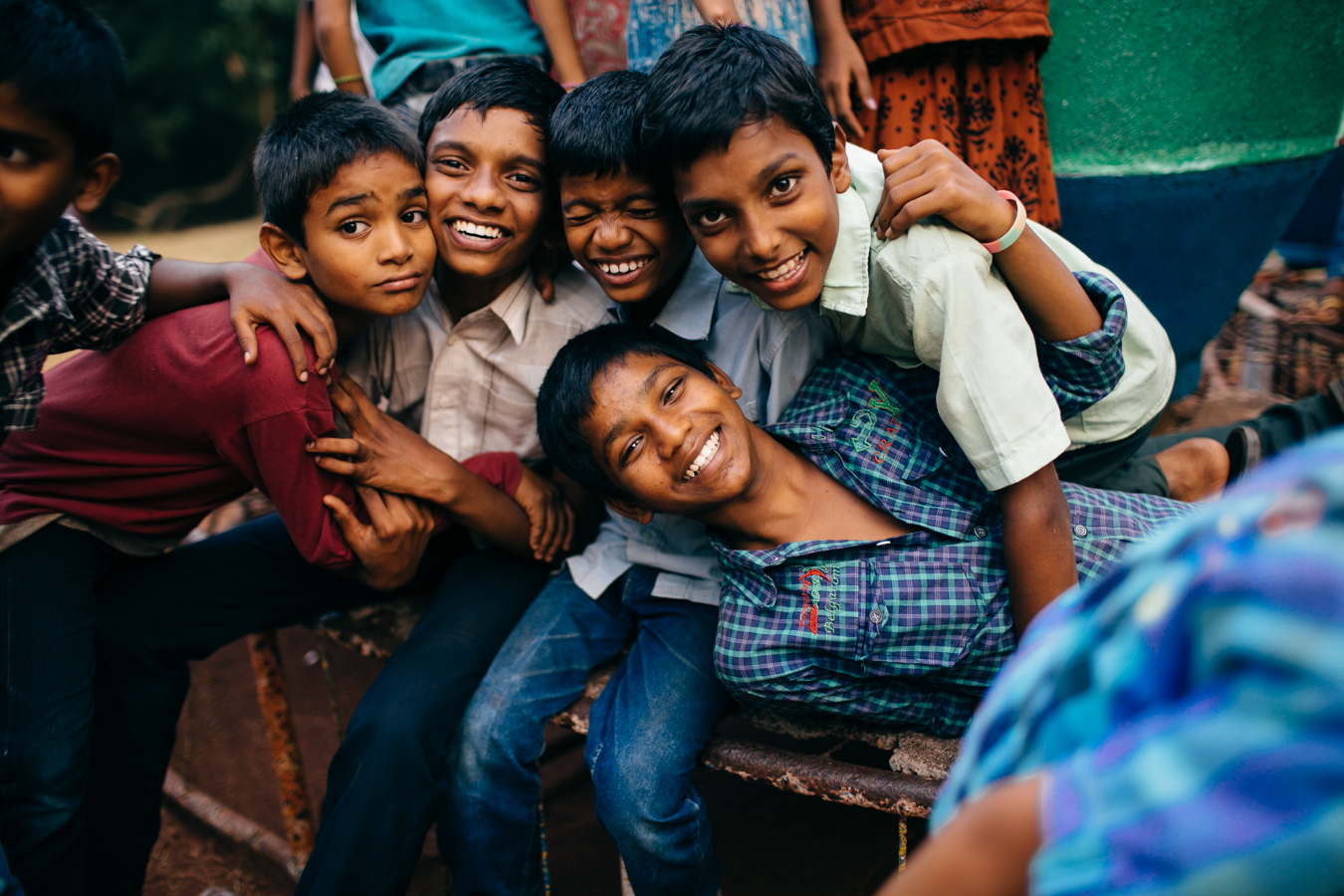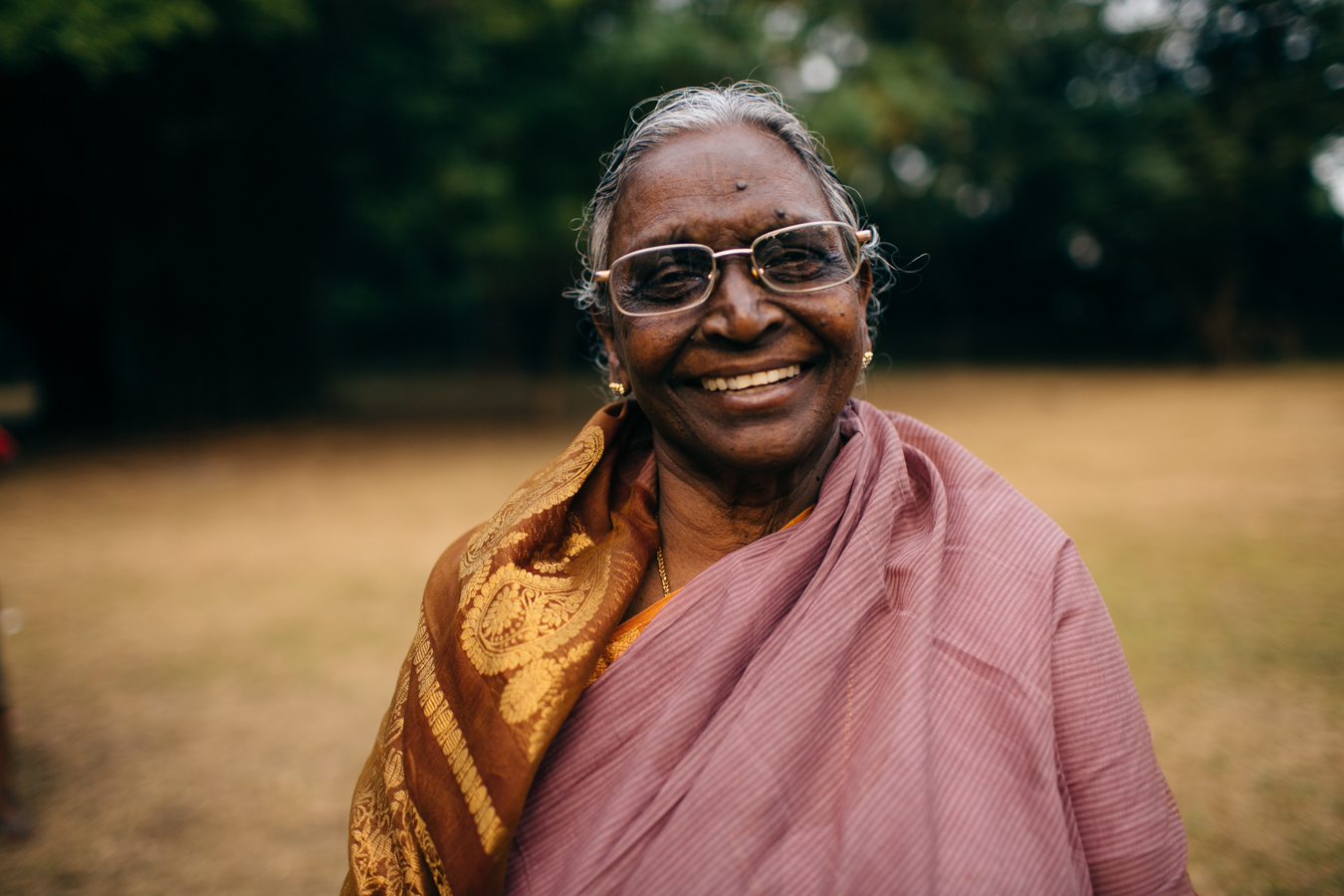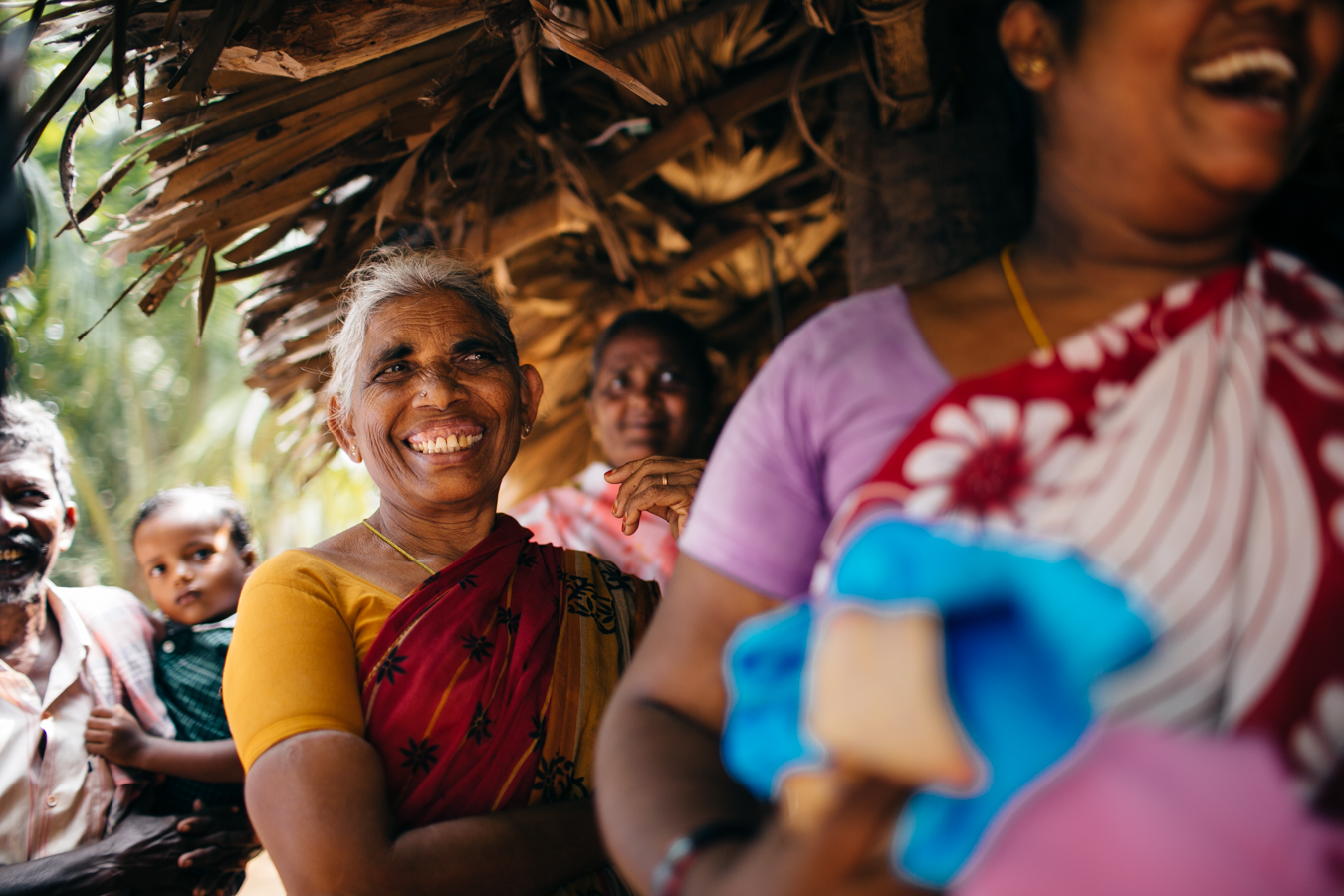 visiting some of the Elephant Landing ladies in their homes + seeing their work from the sewing training days…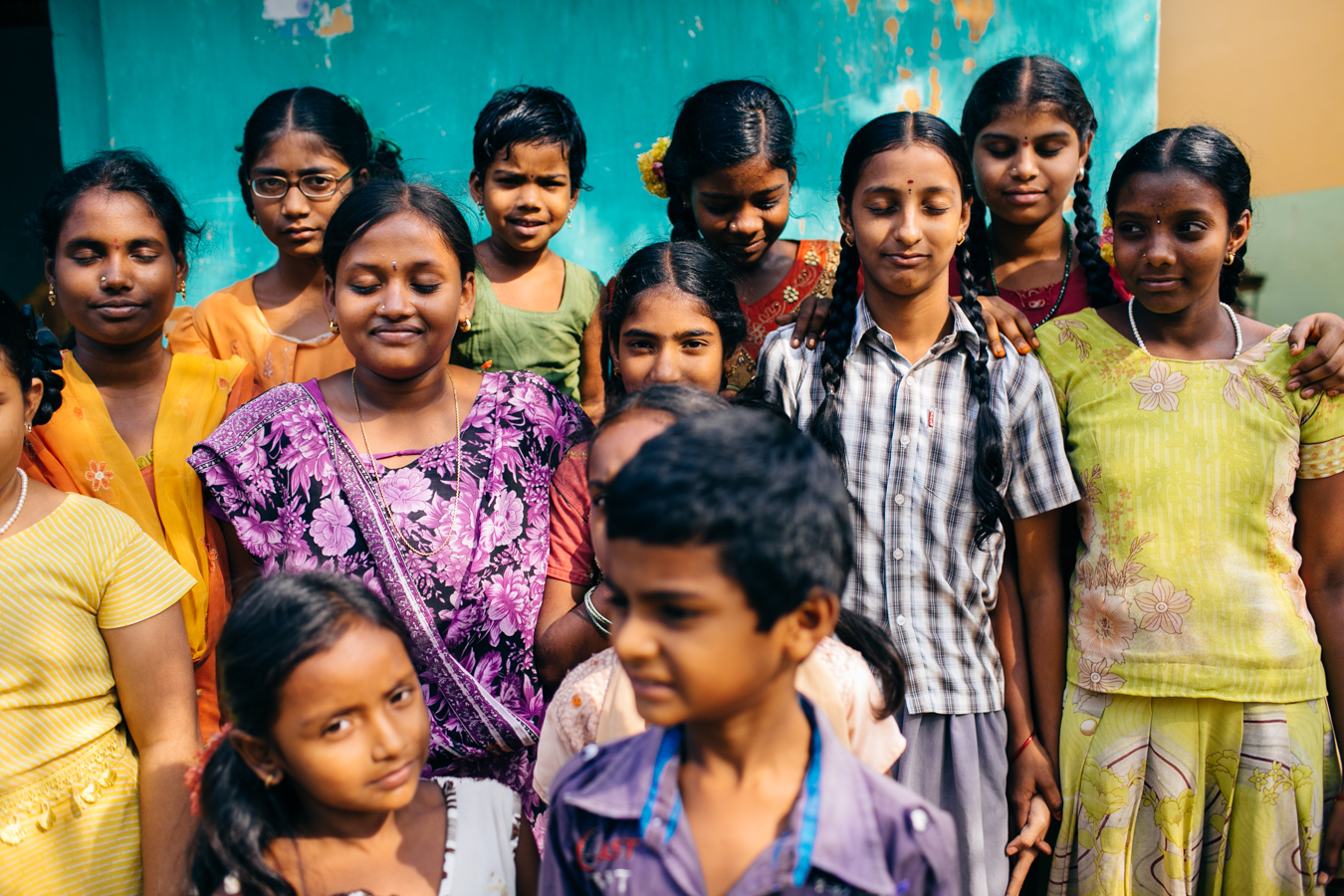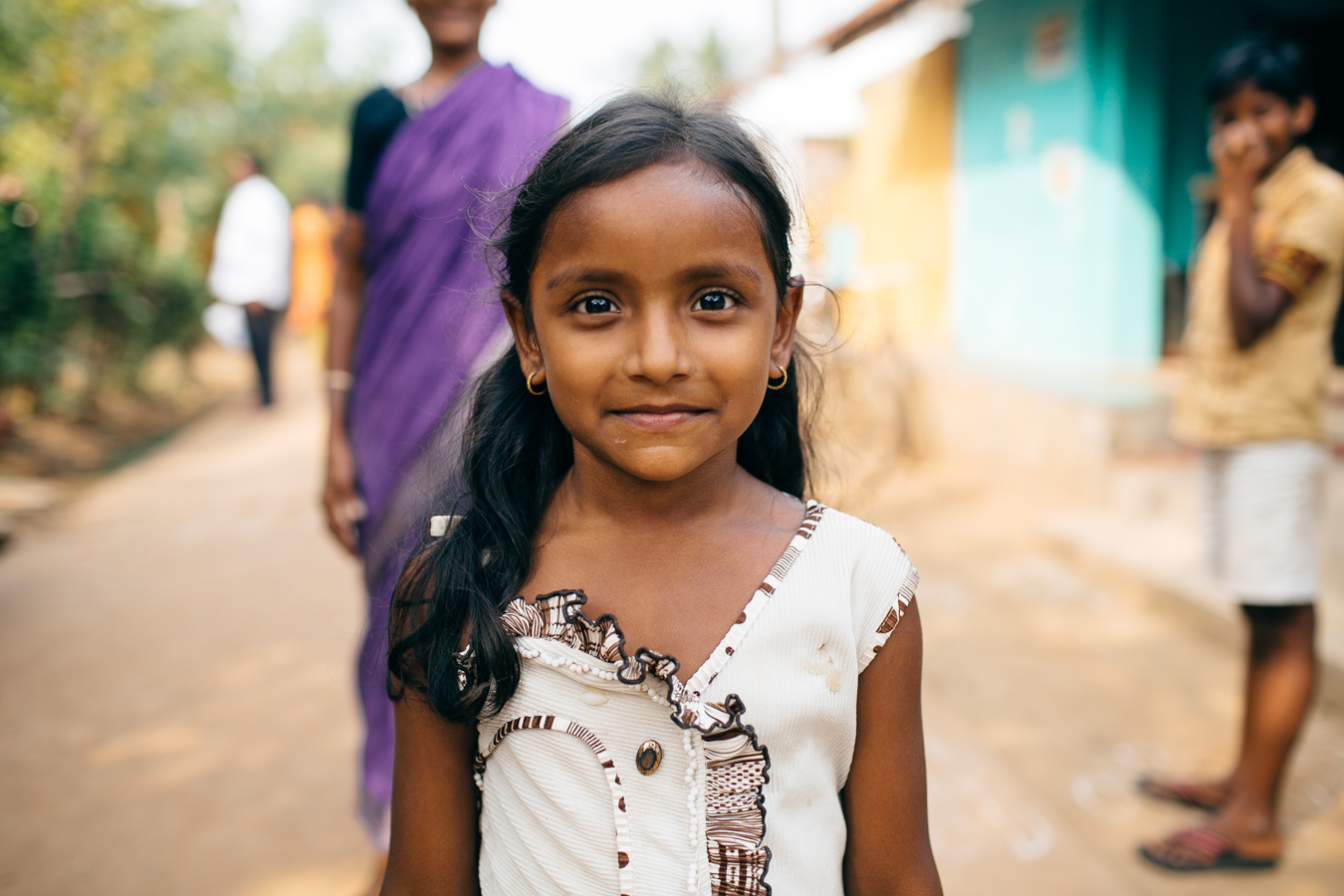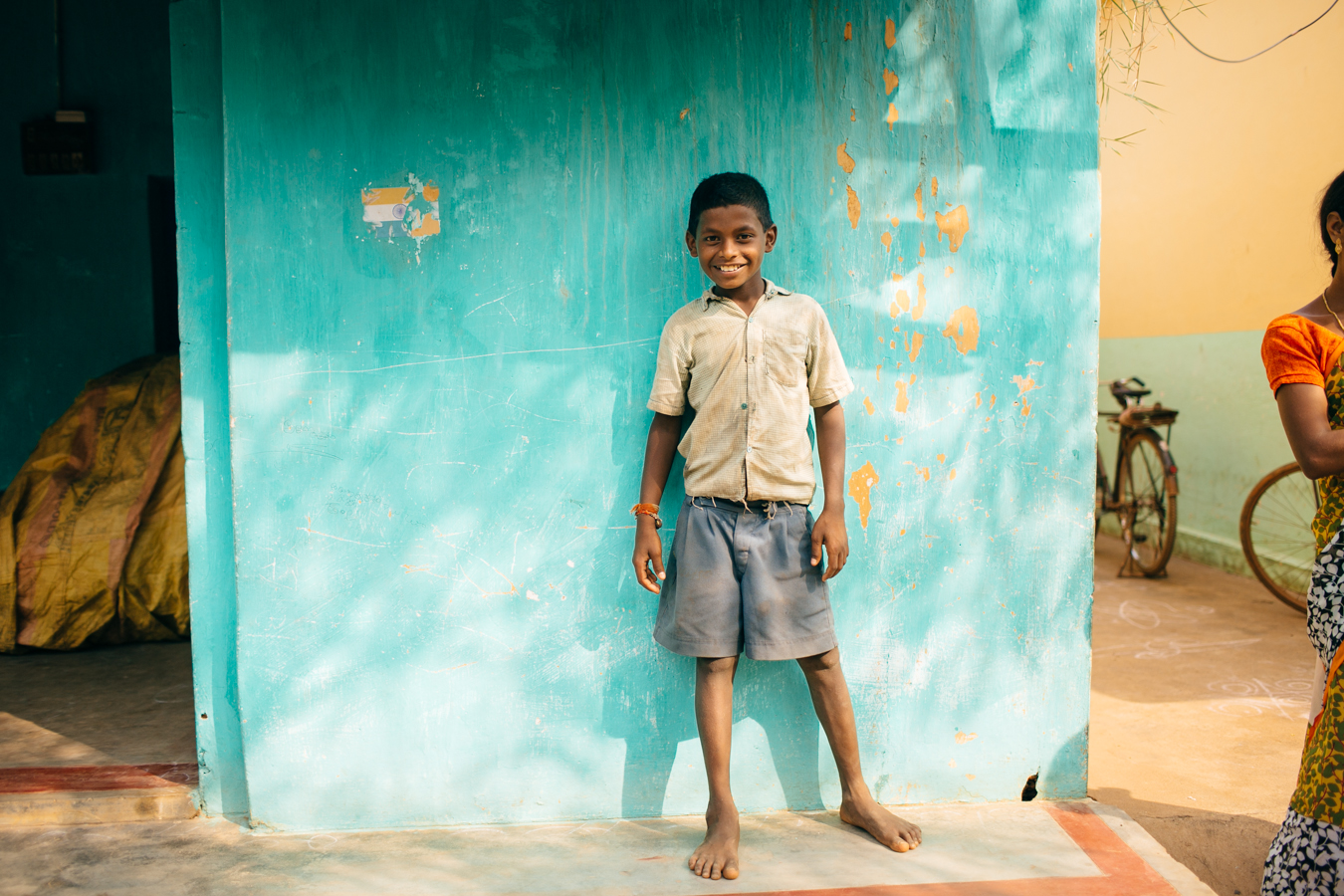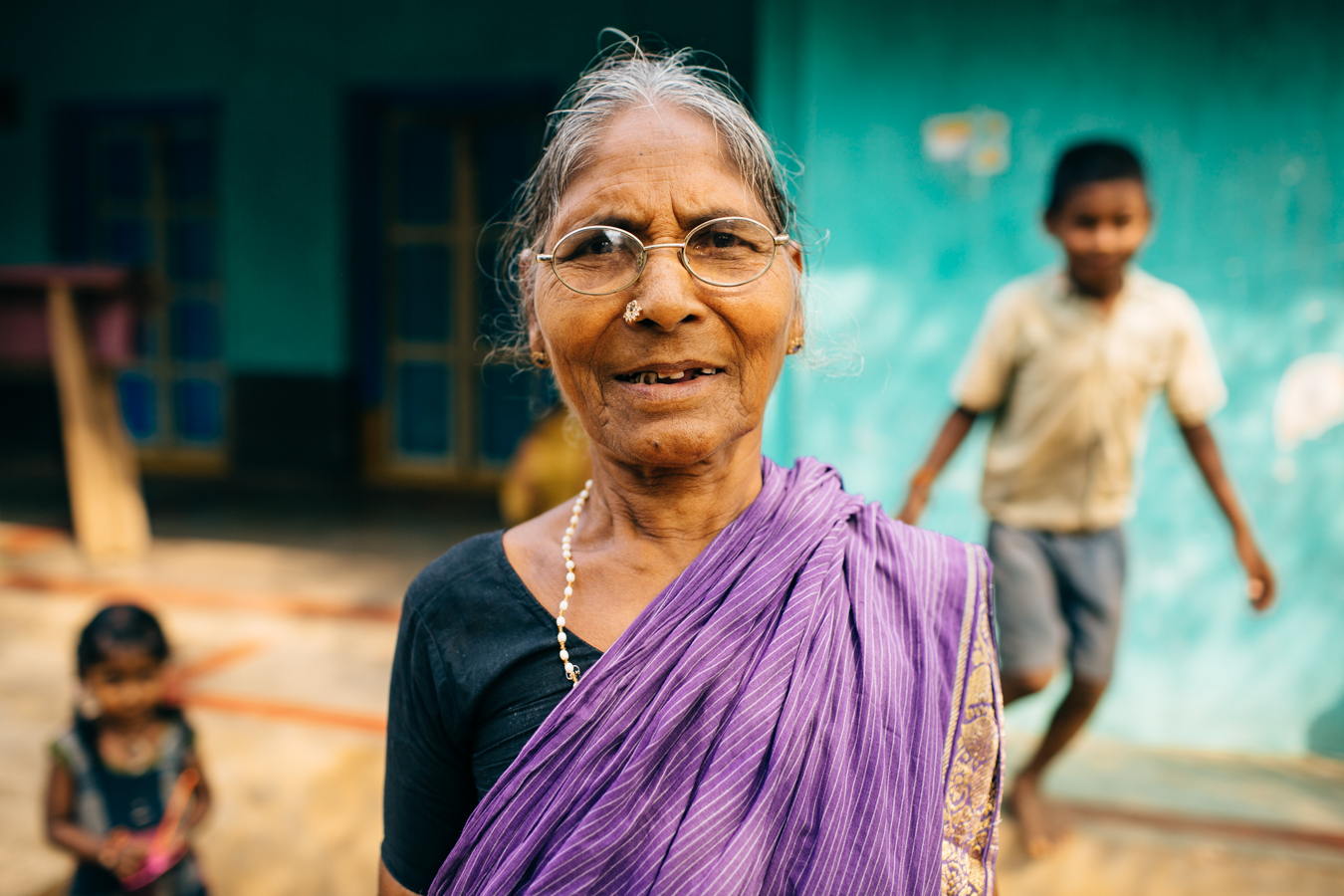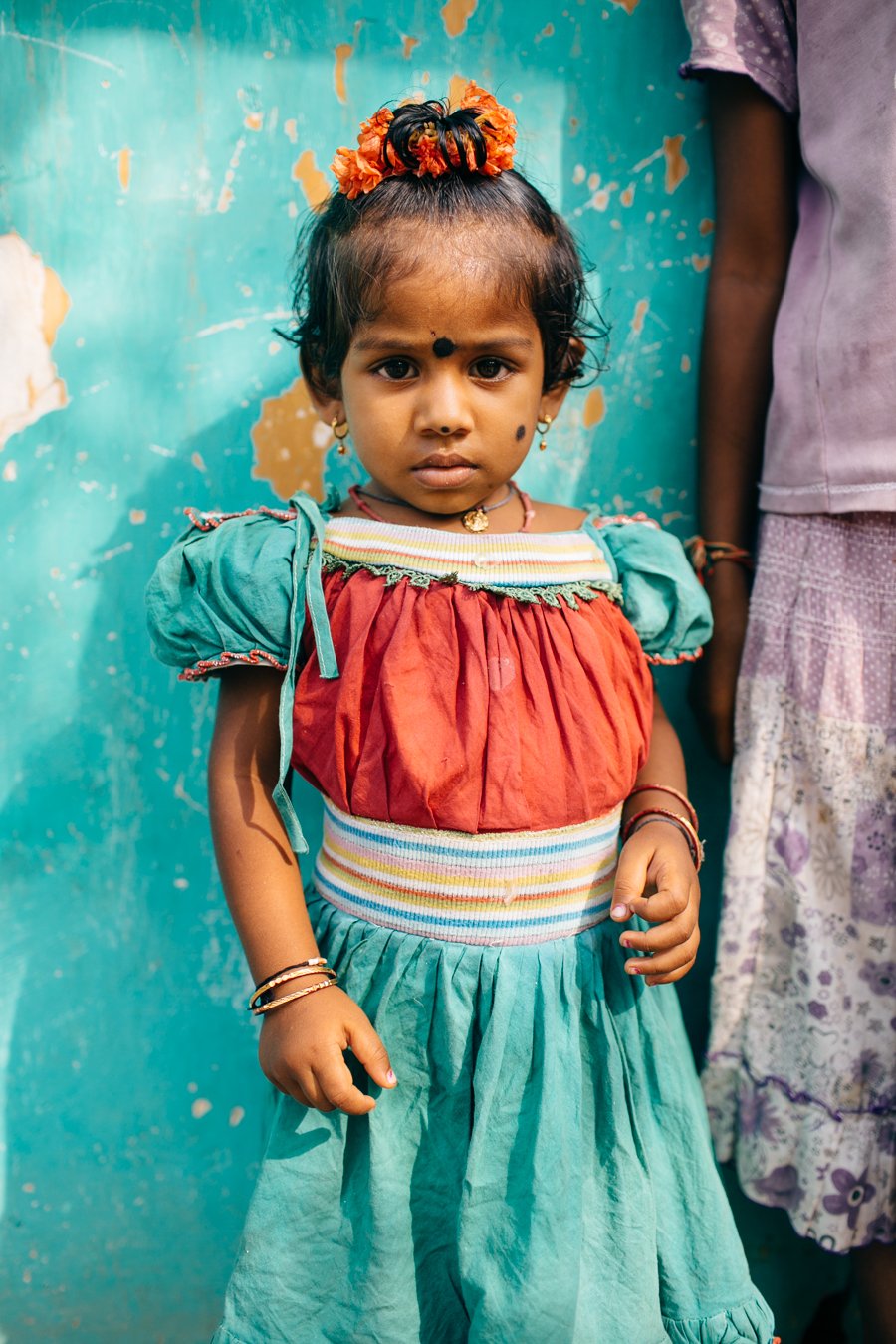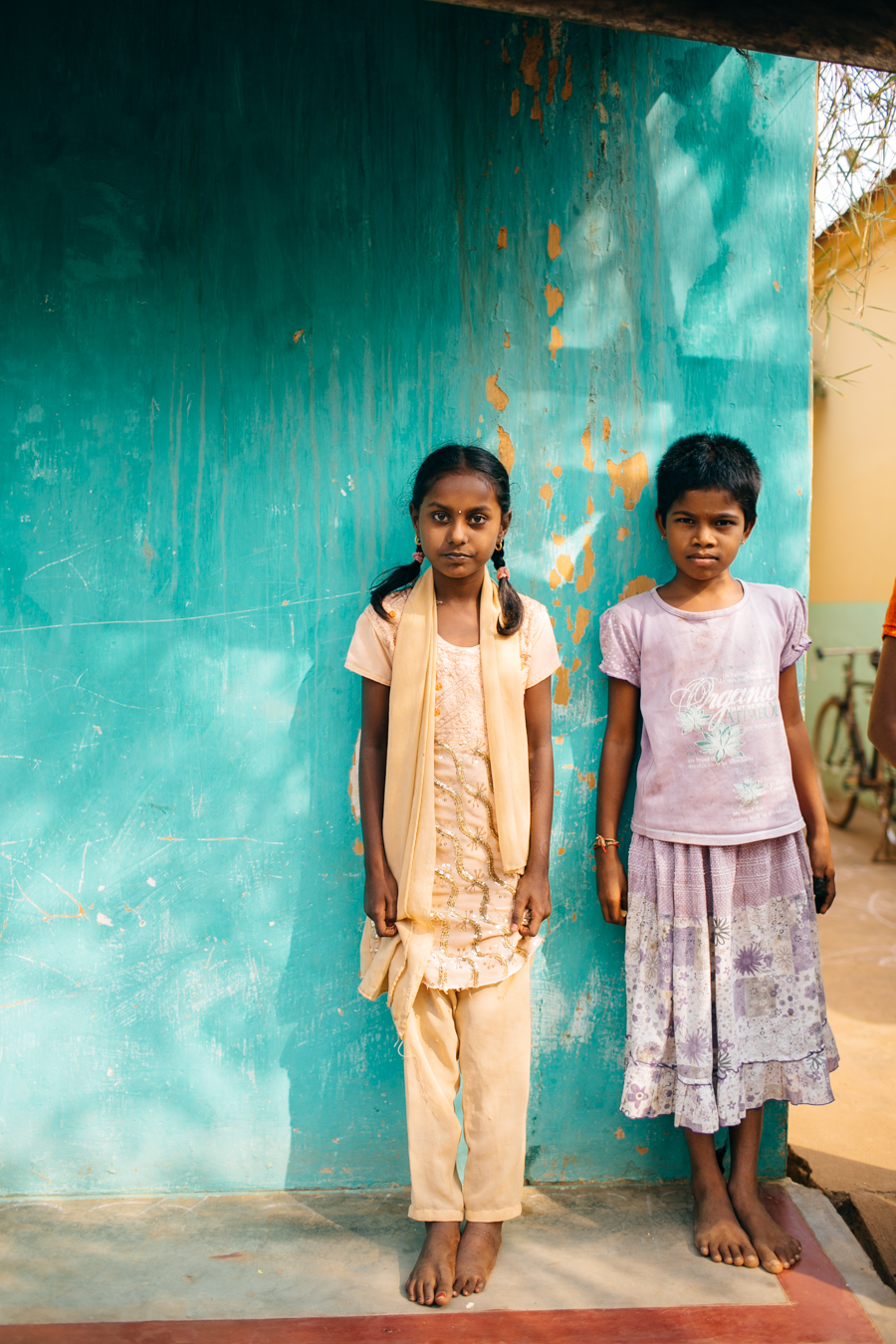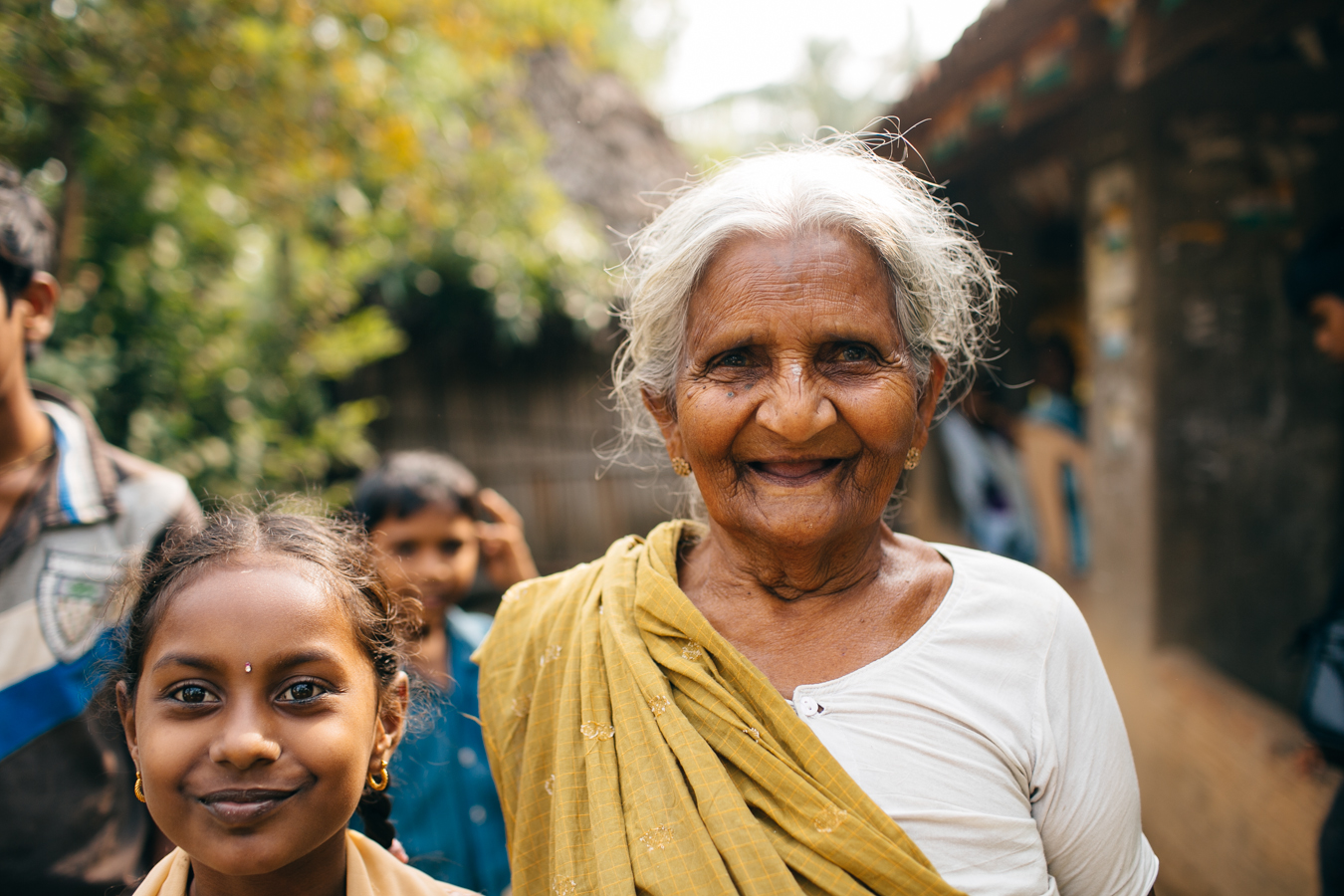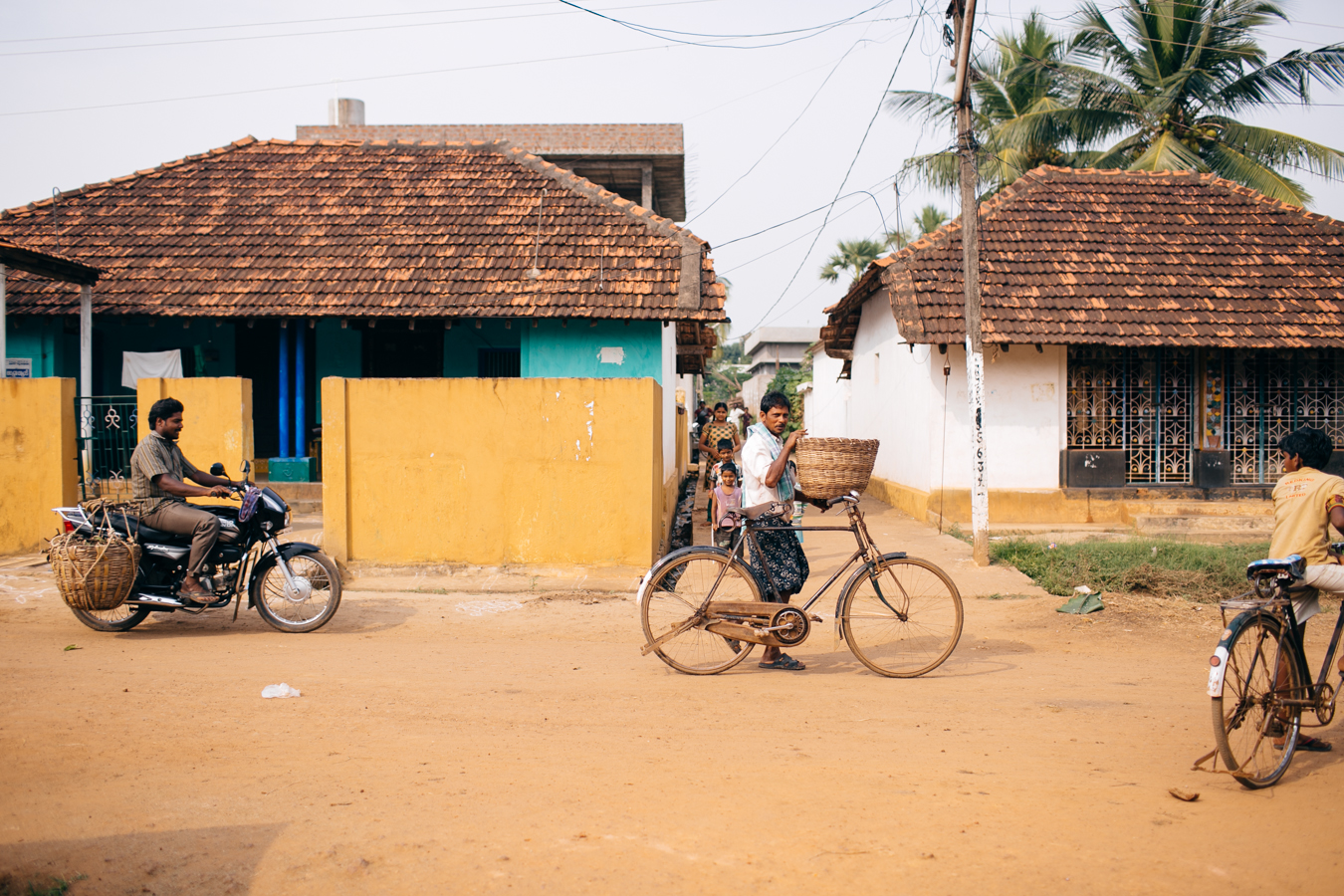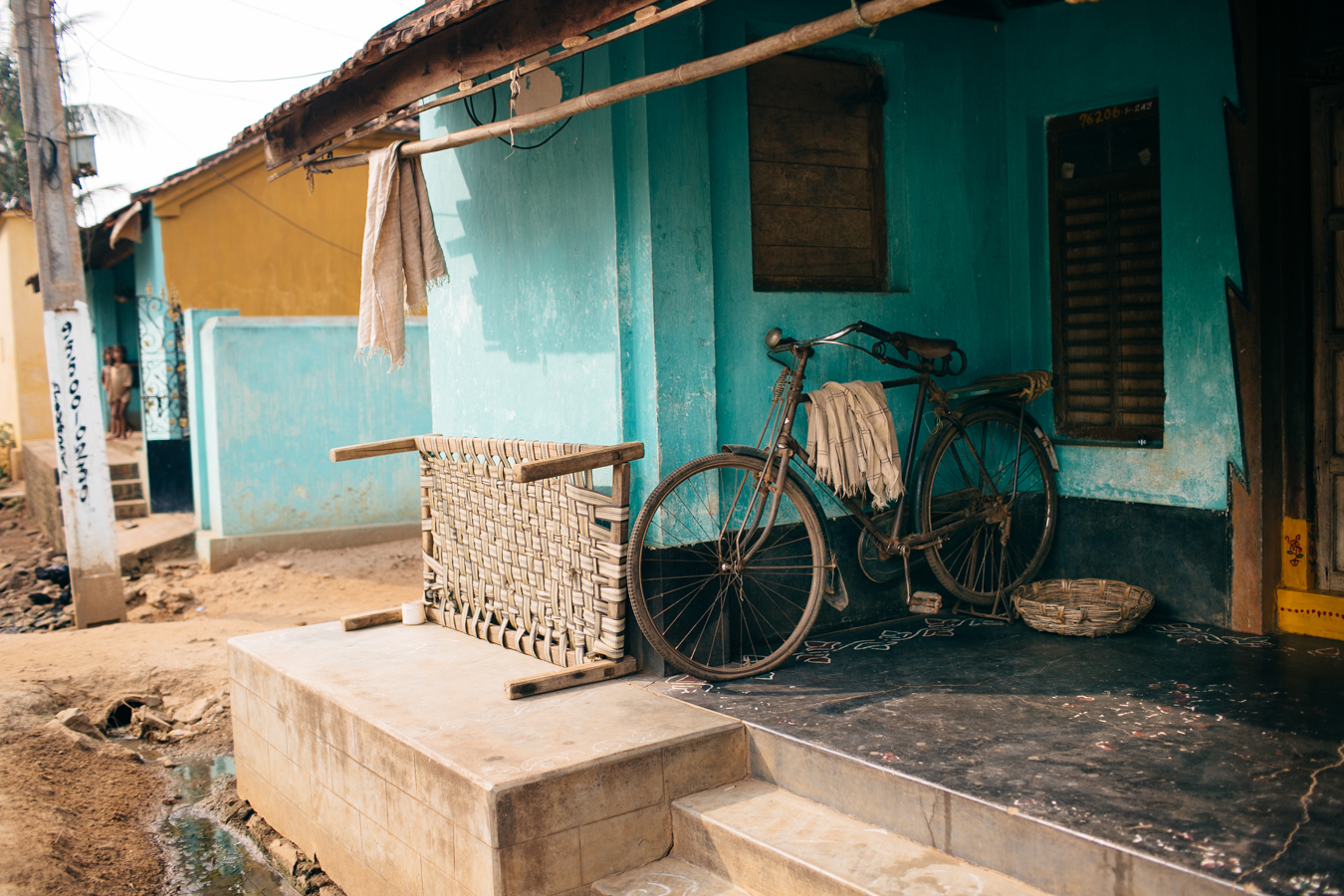 And last but not least, the video:  [It is 3 minutes well spent!]
So often, friends will ask how they can get involved, how they can help and enrich the lives of the kids growing up in the orphanage.  And so, the crew that went to India with us has decided to create a Go Fund Me.  Here, if you feel so inclined, you can put some dollars into our greater efforts to create a music room for the children.  We'd love to see them not only taken care of, but thriving, and we'd be so pumped to have you join us here.
And yes!  We are planning to go to India again this fall, so keep an eye out for more info if you'd like to join us next time.  xo