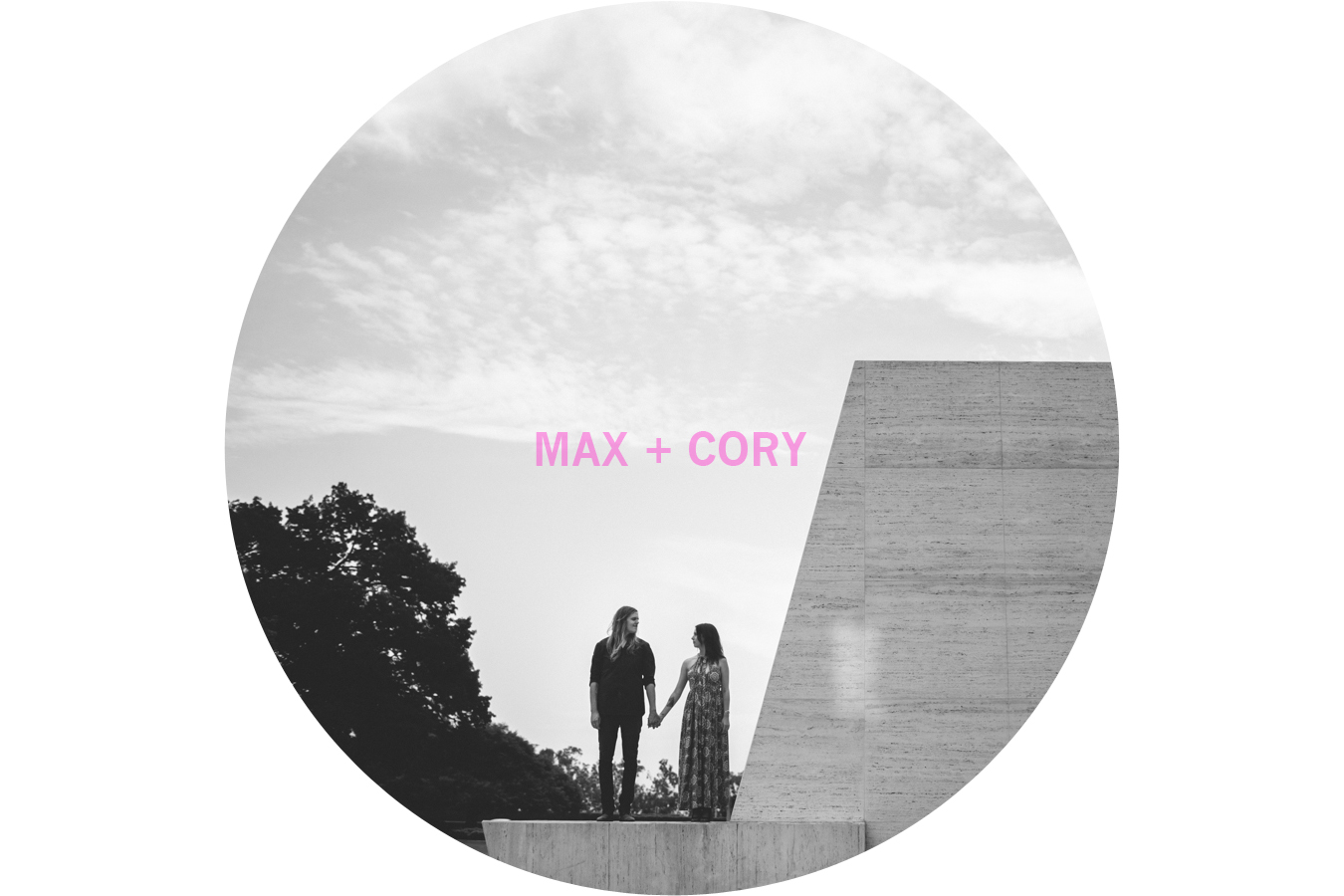 The thing we absolutely love most in the world is when we get emails from couples who are totally in love, and who launch right into telling us about themselves.
We've been writing about ourselves on our blog for years, y'know?  So it makes us the happiest to connect with couples who want to share a bit of who they are with us.
Marissa ( or 'Max' ) + Cory have been that dream couple for us.  Max's first email to us said, "My fiancé is Cory. He's rad.  A little bit about us:  We have been friends for years and then one day realized it was meant to be.  We love food, cooking, The Walking Dead, our dog, our friends, and having fun at all times.  We are super easy going and we are excited to work with you."  
How do you beat that?!  And I'm not just referring to the fact that they are also obsessed with The Walking Dead, too.  Seriously.  Easy going, in love, and excited to work with us spells D-R-E-A-M.
Max + Cory live in LA, and suggested we do their engagement sesh at the Arboretum, after we met + shot a bit at their house first along with their pooch, Iomi.  Check a few of our faves here today … oh, and, spoiler alert?  These two actually got married already, back in September.  So you'll be seeing more of their spectacular Topanga Canyon wedding at the 1909 up here very, very soon.
Cheers, friends!  xx