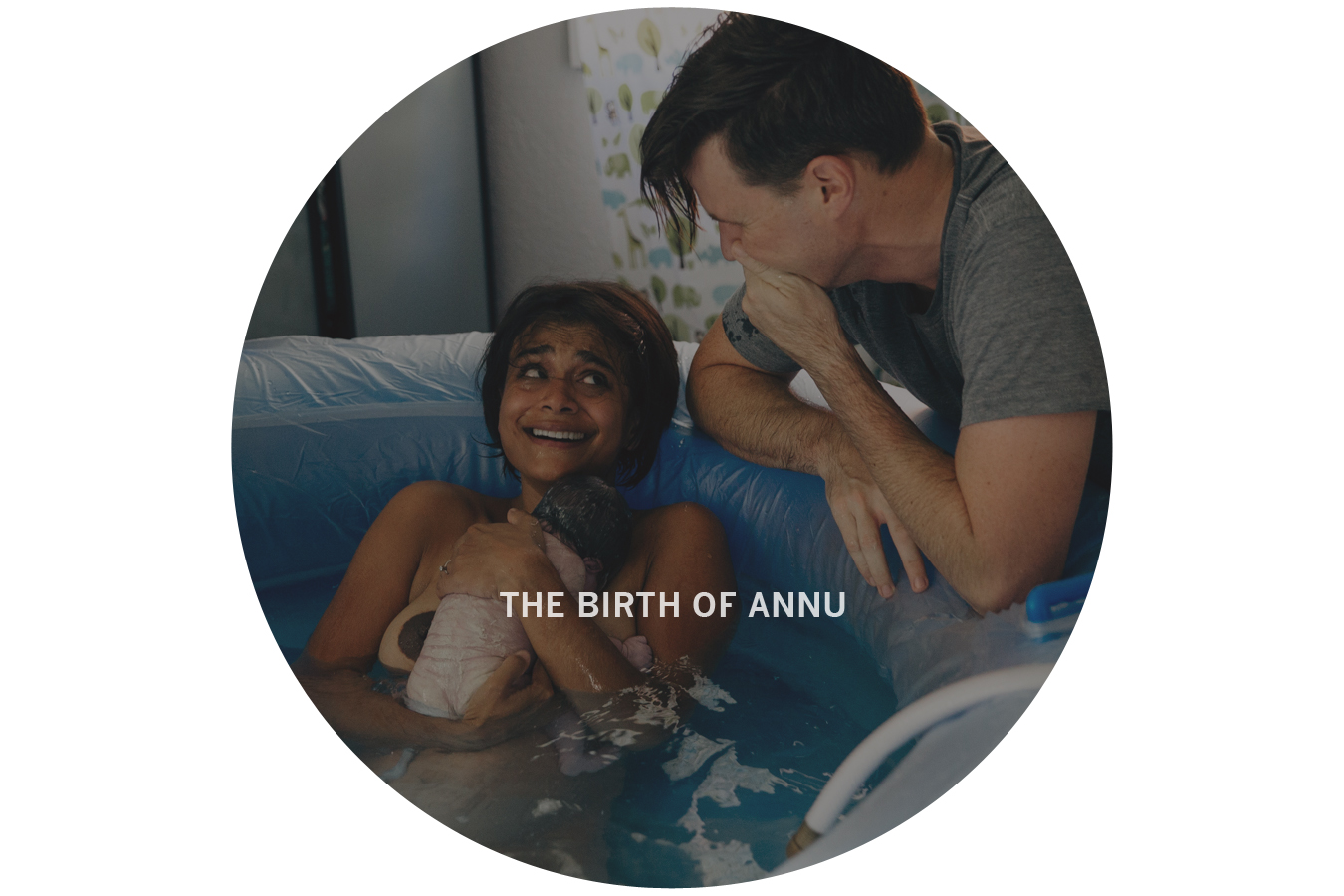 I've photographed births before. Five, actually, if I count them. But I've never blogged them until now. Today feels a bit special.
I met Punam at a bar a few years back. We were both there to celebrate the birthday of a mutual friend. We started chatting and realized we had a ton in common.. we're photographers, our husbands are composer / musicians that we met while they were both on tour, we'd both been married for 9 years at the time. She was genuine and she didn't hesitate to get real, fast. By the time we left our friend's birthday celebration, we had exchanged numbers and promised we'd get together soon.
And we did.
Fast-forward a bit to this scene: we're friends, we've double dated a bunch, Jayden + I have experienced Punam's insane culinary abilities, we've fallen in love with Uma and been to her 3rd birthday party, and the fam has even moved to our neighborhood. Yes! Punam is now 9 months pregnant, and texting me on a Monday morning, "Soooo just a heads up, i think I'm in early labor this morning. Are you back from your trip?" A few hours later, I'm walking to their home with a camera over my shoulder and anticipation in my heart.
Photographing the first breaths of a human is the most raw and humbling parts of my experience. (Especially when you're a fierce mama like Punam who had a natural birth. Bow down!)
Witnessing what it is for a mama to work with her body, her partner, her baby.. the pain and the overpowering love.
Seeing the looks that parents exchange the moment their little one enters the world. That love! I literally have to leave the room every few minutes so that I don't just lose all composure and ugly cry. Punam + Andy, thank you for letting me witness this tender moment you shared as a family. I am honored.
There really are no words for this miracle of life. I'm stripped of every word, and reminded of how simple and fragile we were when we began our days on this earth. How, at our core, we are Love and we long to be loved.
My hope is that these images will leave you with more of a feeling than a word. And may we be reminded of Love! xx