"We first laid eyes on each other at work in early 2005, but would not speak for six years—when the time was right.  Finally, in 2011, we found ourselves in the same circles, and quickly discovered we were dealing with more than a budding friendship!"
Elise + Ryan inspire us with their adventure [read: honeymoon climbing Mt. Kilimanjaro..!] and their incredible focus in creating an amazing life together. These two know what they want, and they aren't afraid of the hard work it takes to make your dreams a reality.
Elise remembers their wedding day as, "The most beautiful day I could have never even dreamed I'd have" and Ryan said, "It was a perfect day and a perfect way to start out life together. (Corny, but I do actually feel this way.)" 
Rather than fill these lines with our own memories from the day, why not let Elise + Ryan take it from here?!  Here are a few of their own favorite moments as told by Elise.
"It was so windy, during the ceremony, my 10-ft chiffon train was OUT OF CONTROL! It blew into my dad the whole time.  My attendant had placed a bean bag (for the lawn games) on the end of it at one point and it turned into a sail!  I almost tipped over.
Ryan tells me he's never heard me laugh harder than during my dad's speech.  He led with a story he often tells about holding me as a newborn and how we made eye contact.  And then, with perfect delivery, he told everyone if he knew how much this day would cost, he'd have dropped me.  We all had absolutely the best time!
The party continued at a nearby bar/restaurant and we had shuttles scheduled to take everyone, except when Ryan and I and a dozen other guests got on the very last shuttle, the driver asked us where we wanted to go and told us it would be $40!  The driver was not from the hotel and we still don't know where that rogue shuttle came from or if he makes the rounds to Madison wedding venues, or what!  But he got us to where we needed to go safely."
And Ryan's most memorable moment? When he "almost cried" when Elise walked across the lawn. [We tend to think there may have been a tear. Maybe. Just one.]
Any advice for future brides/grooms currently planning their wedding? "Don't think about the wedding you always thought you want, just make your decisions and be flexible.  Be ready for plans to evolve! The wedding you end up having will be 10x more beautiful and totally "you."  Don't be afraid to buck tradition, either.  We didn't have a wedding party or wedding cake, and we made sure guests had a cocktail in hand during the ceremony and served chicken and waffles for dinner. It can still be a wedding without doing everything everyone else does."
We love these words + we love you guys! Here are a few of our favorite frames from your day. xo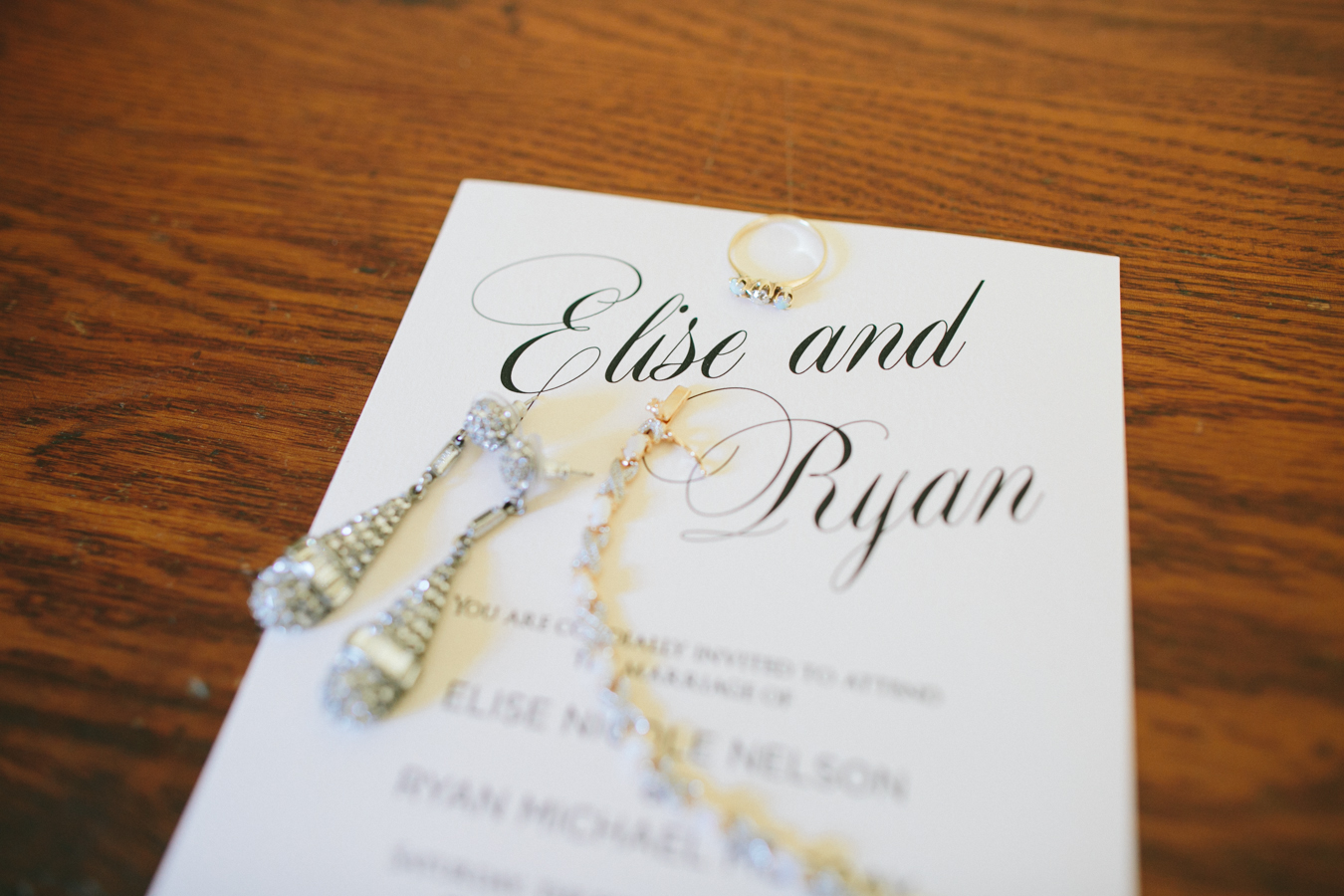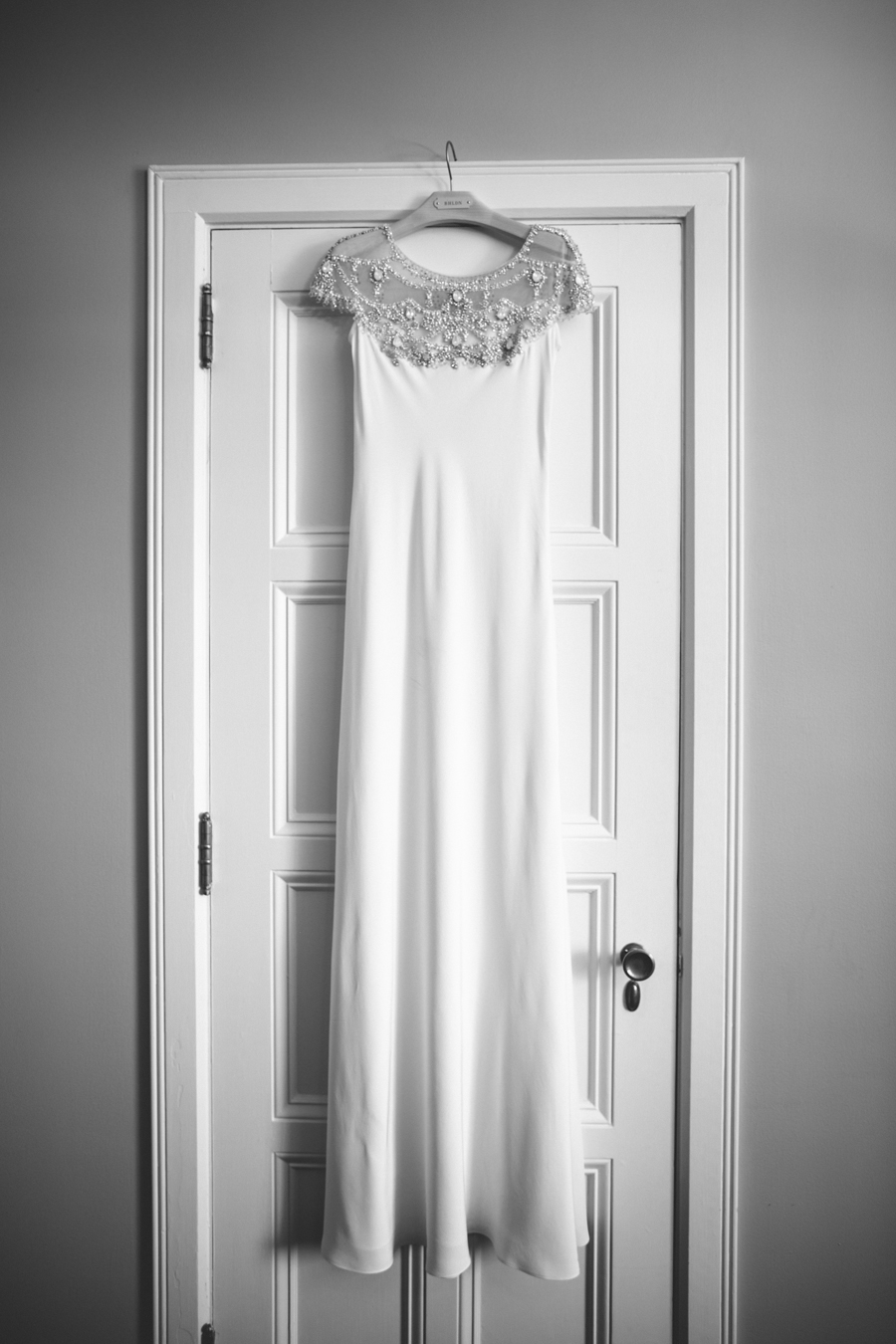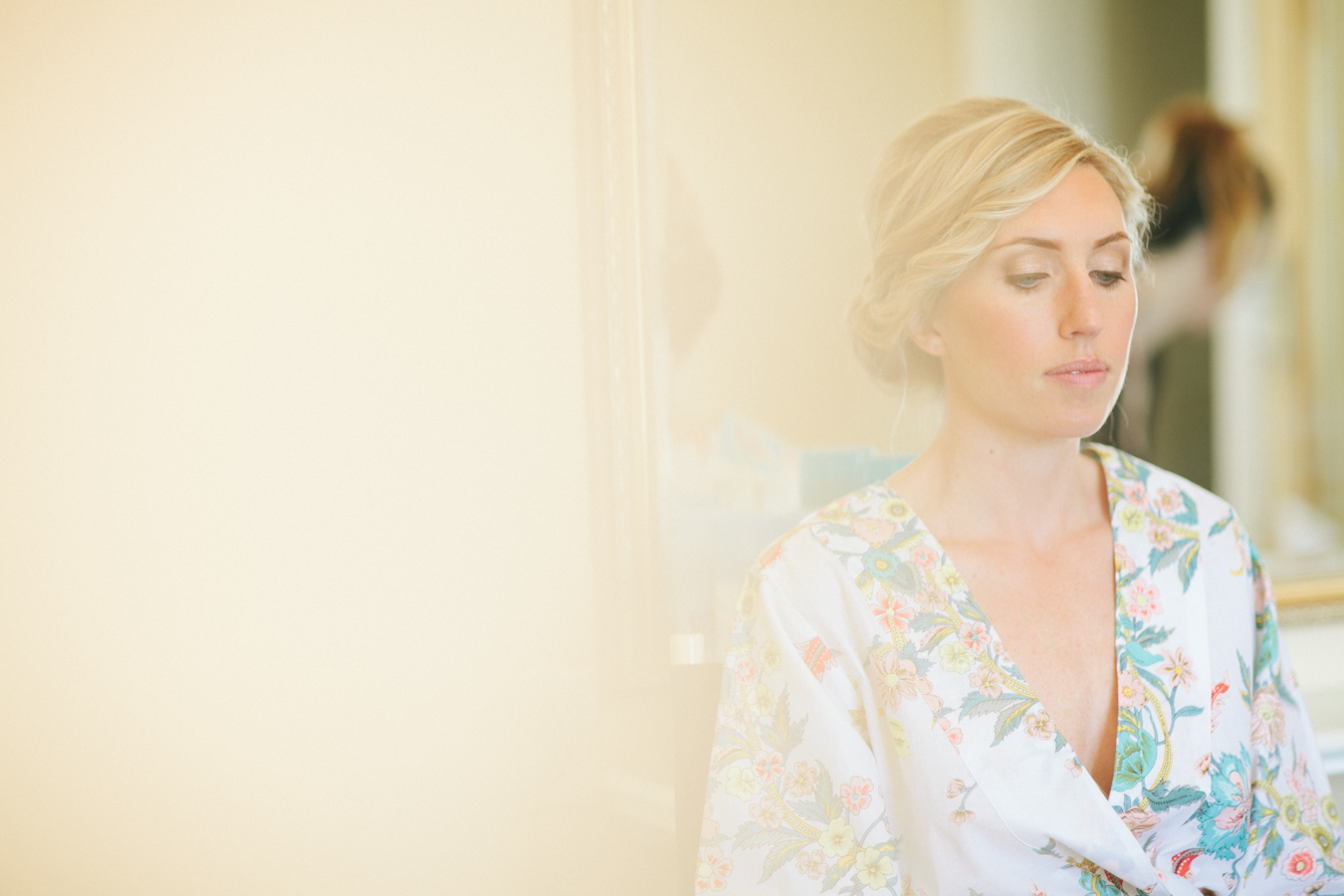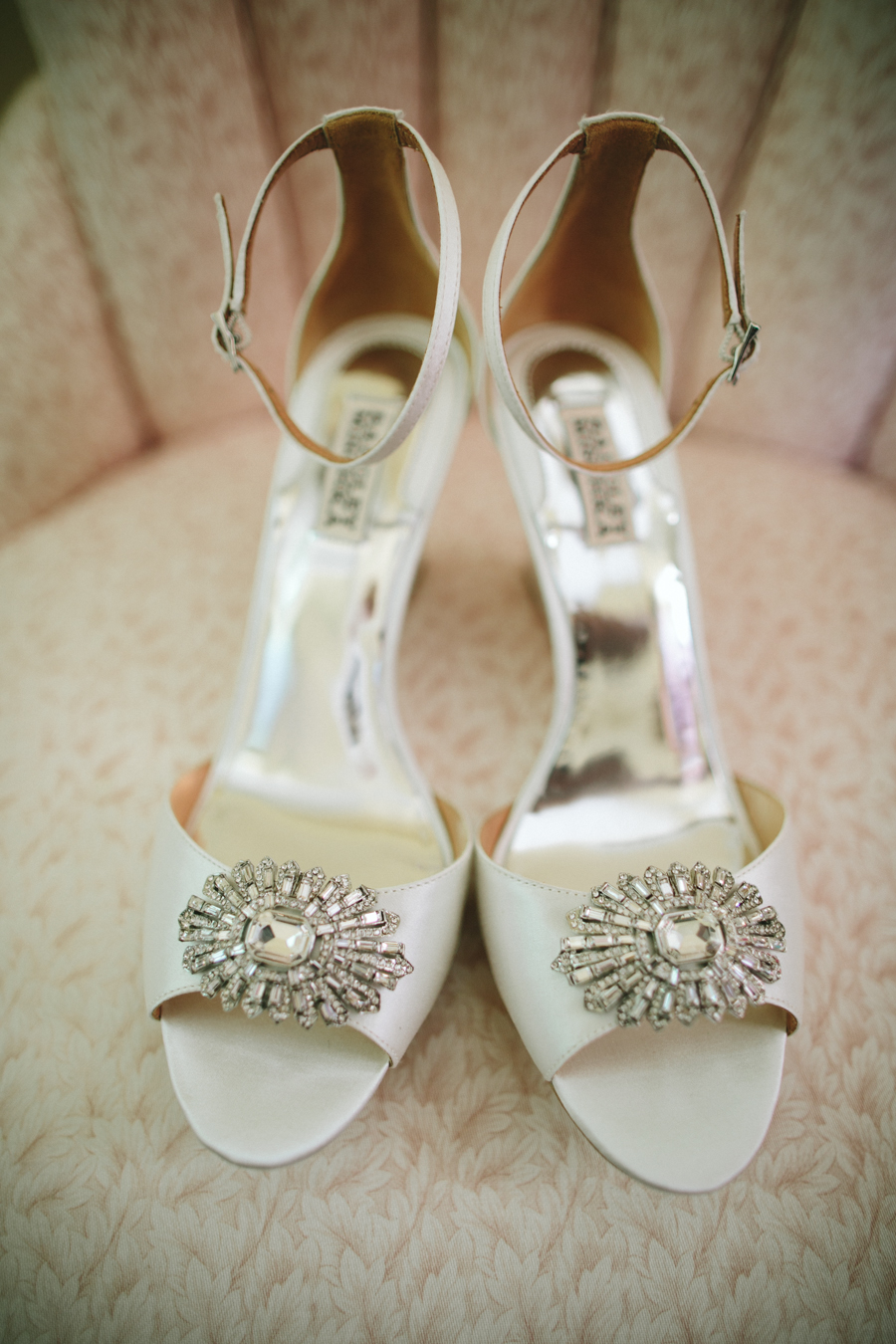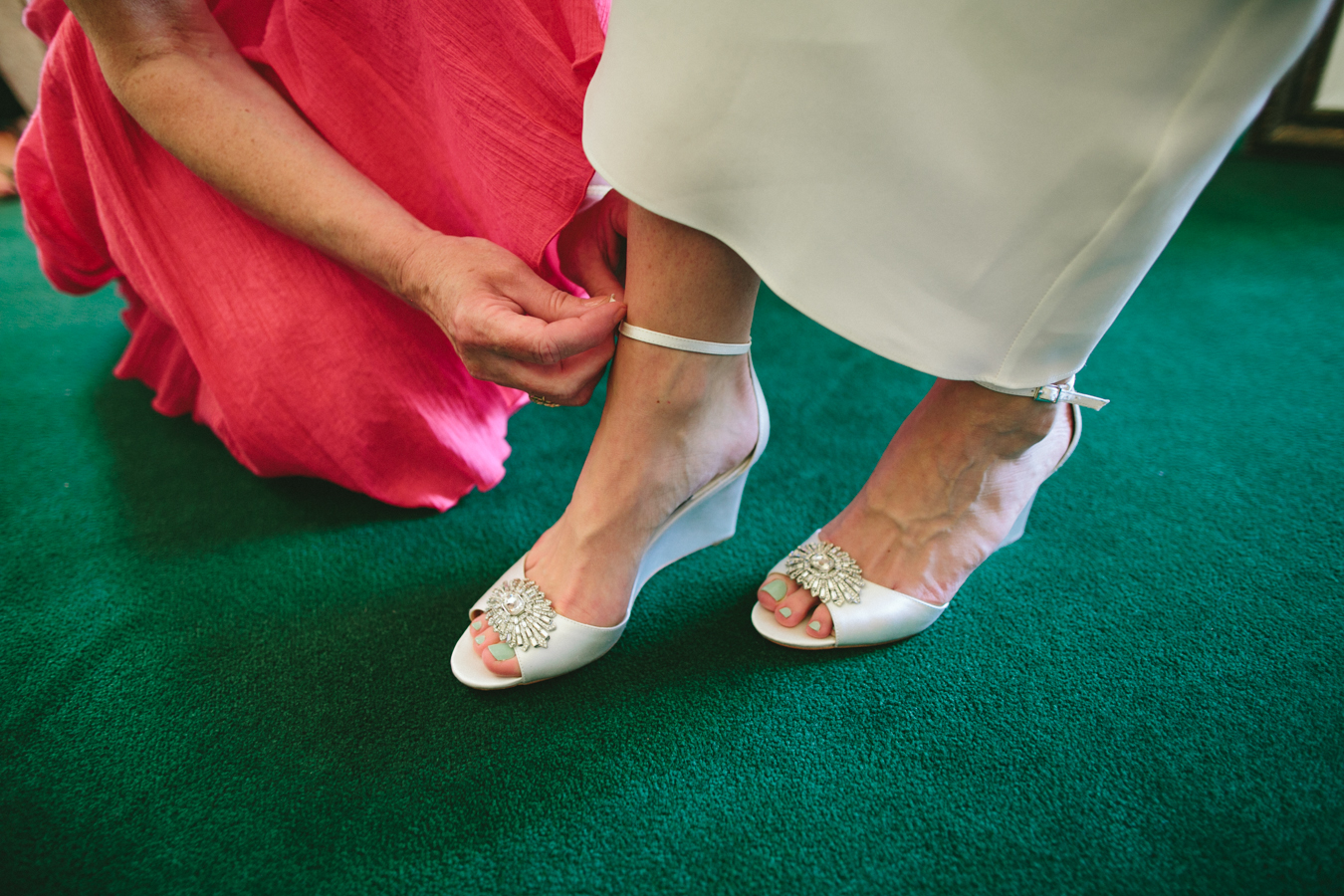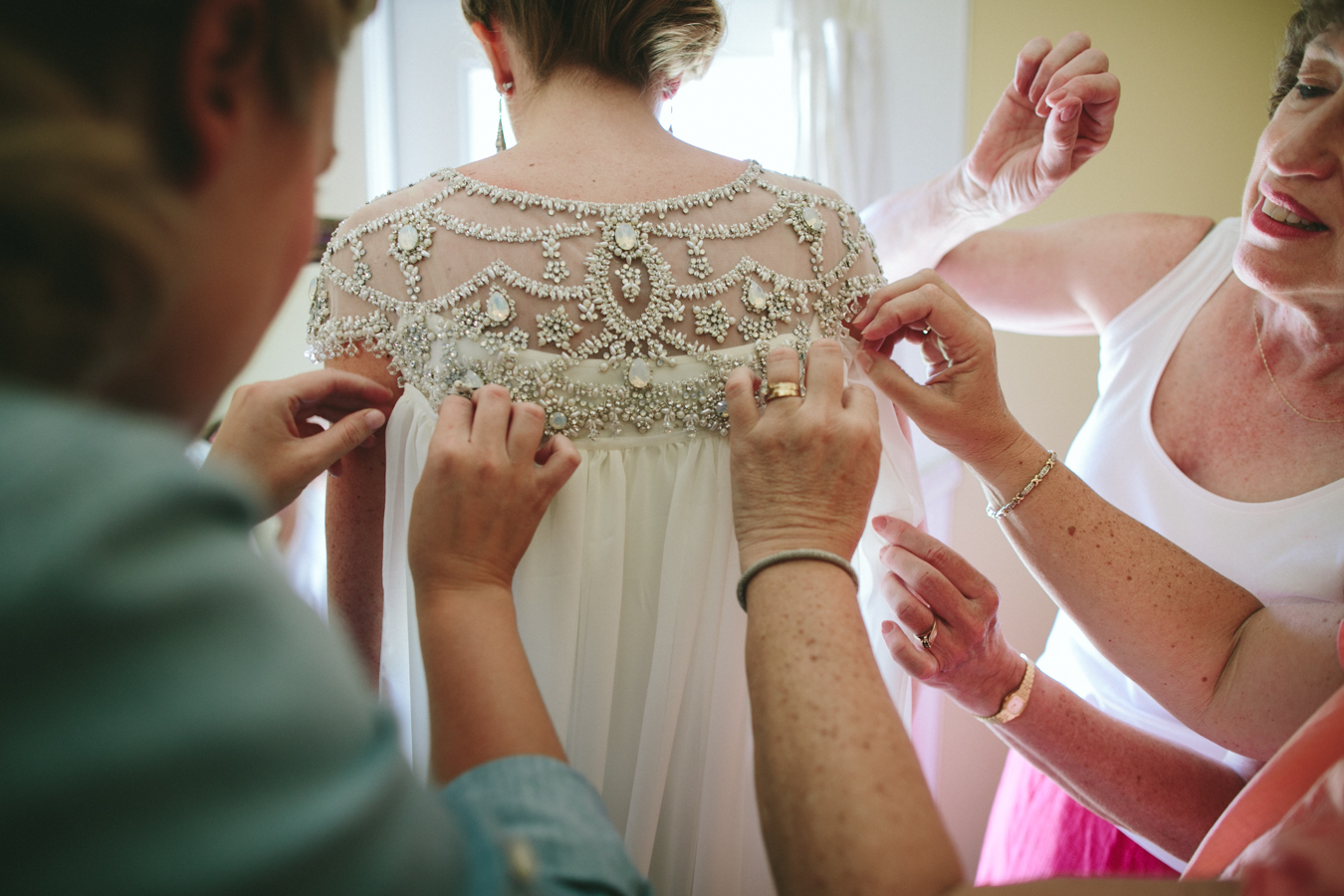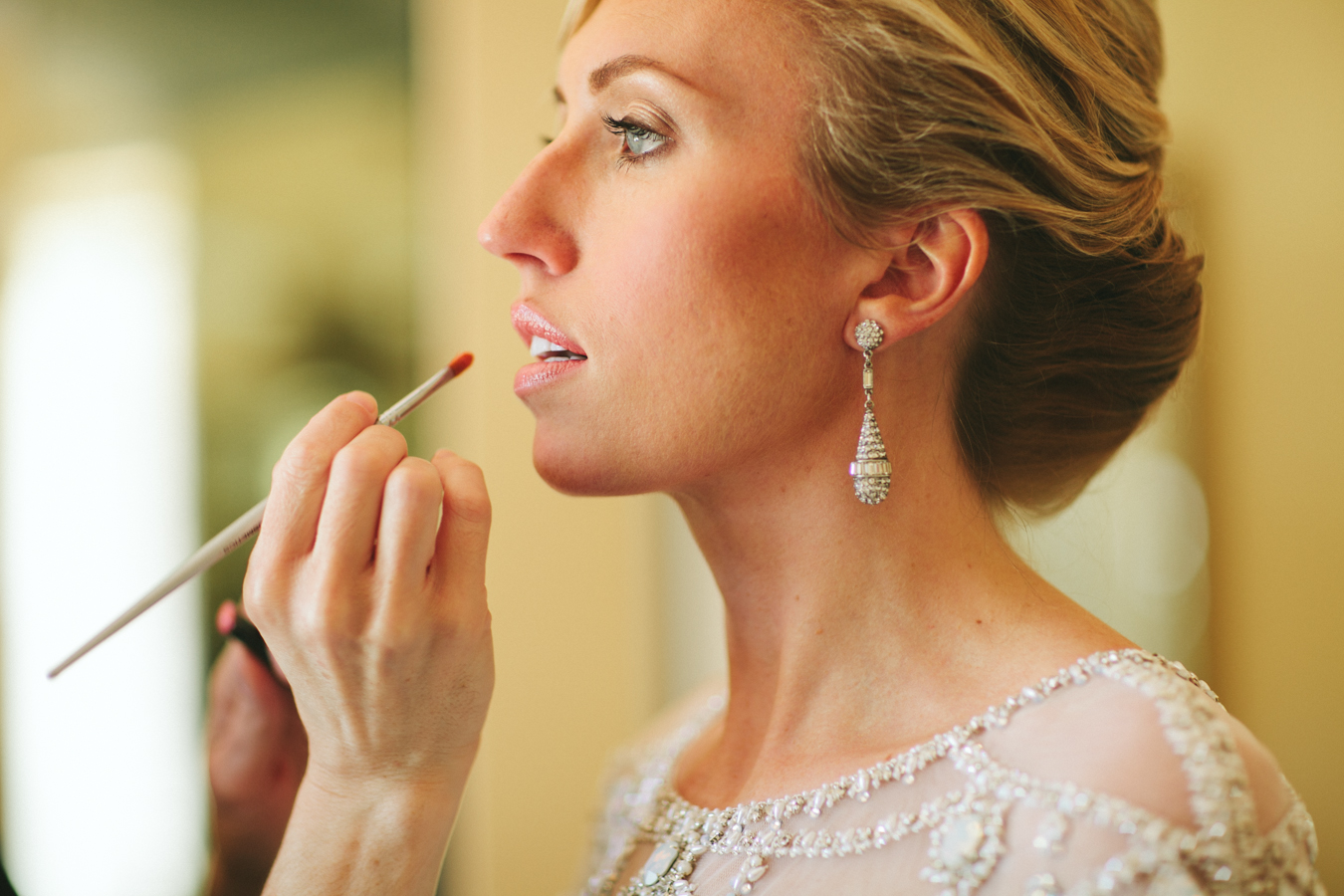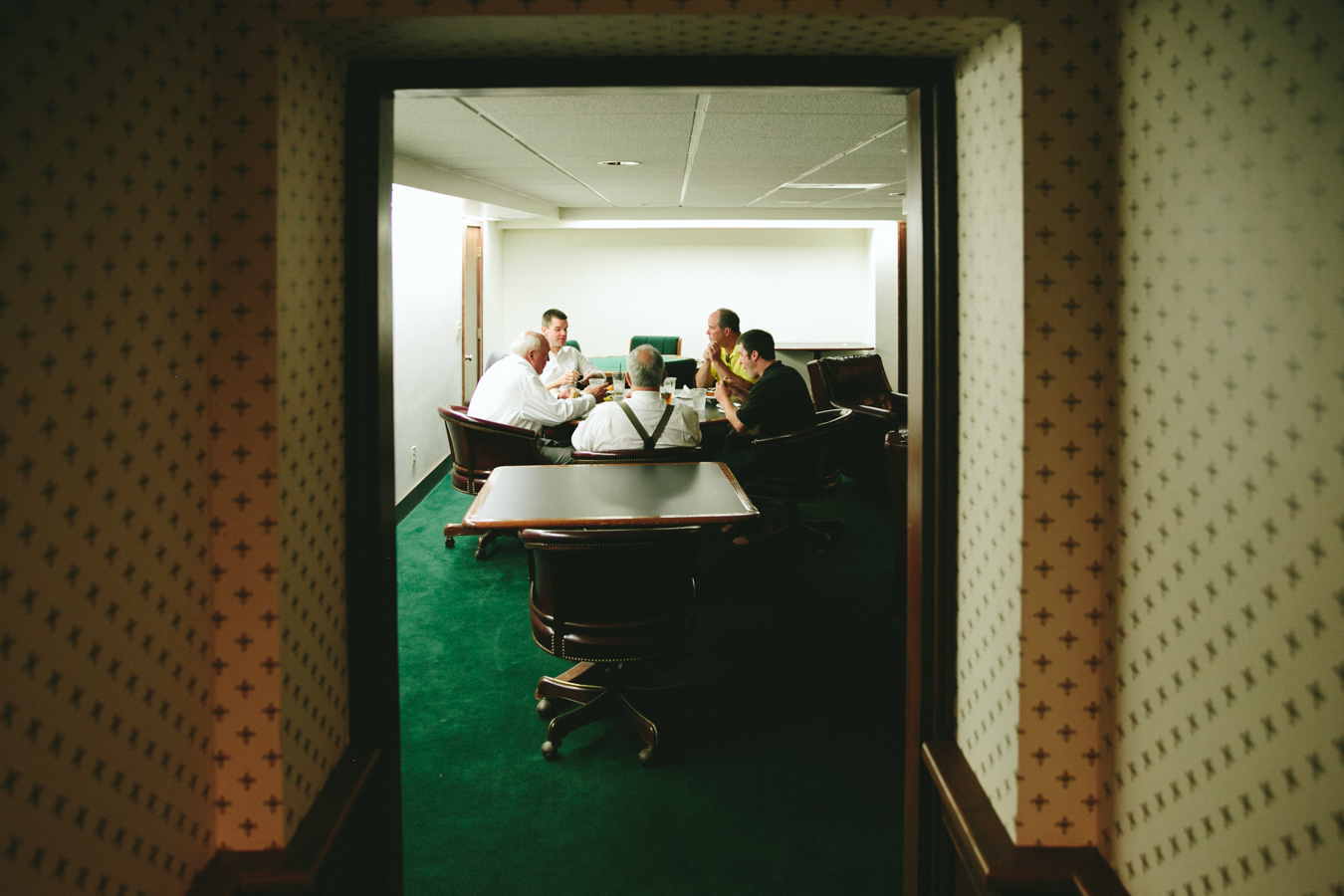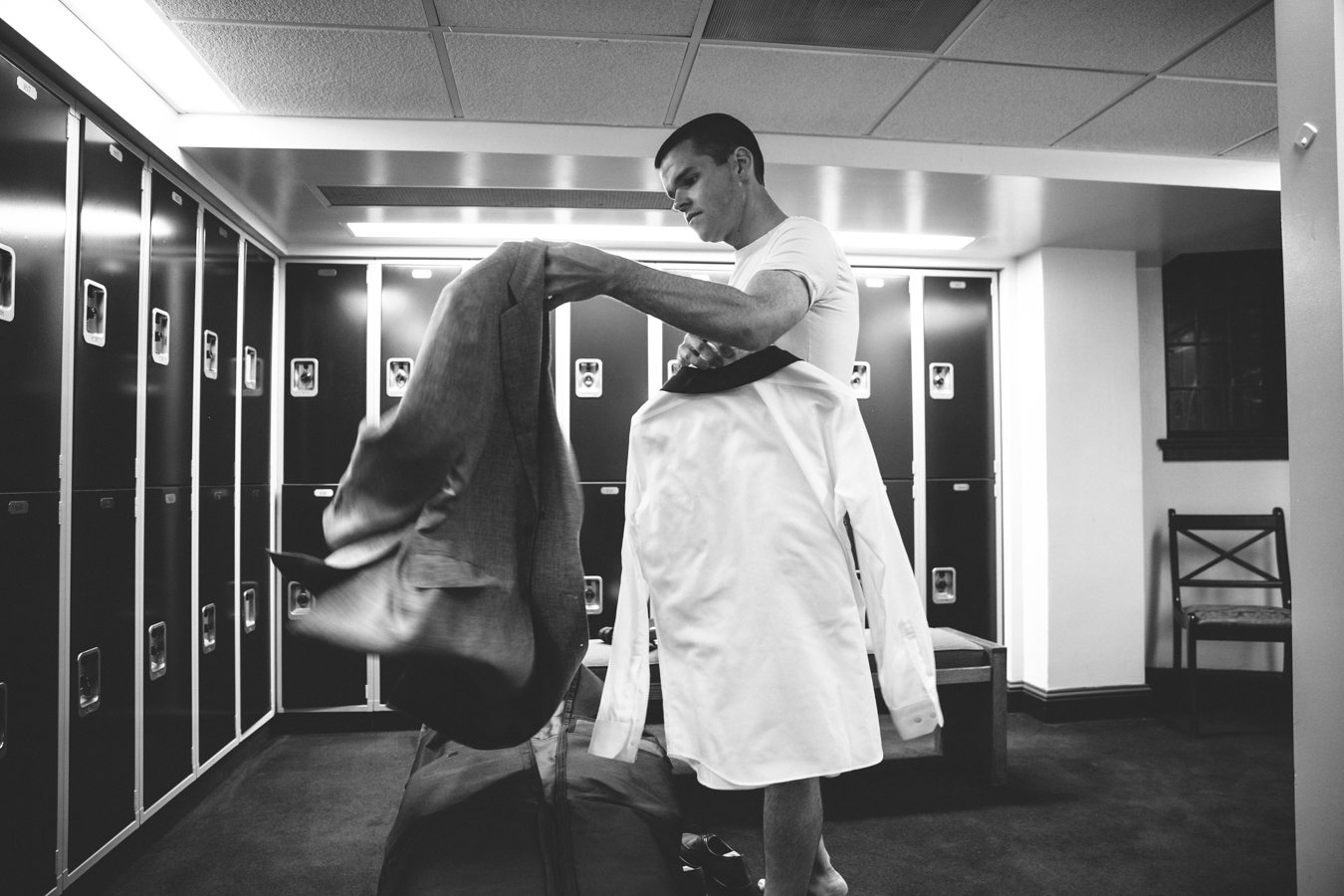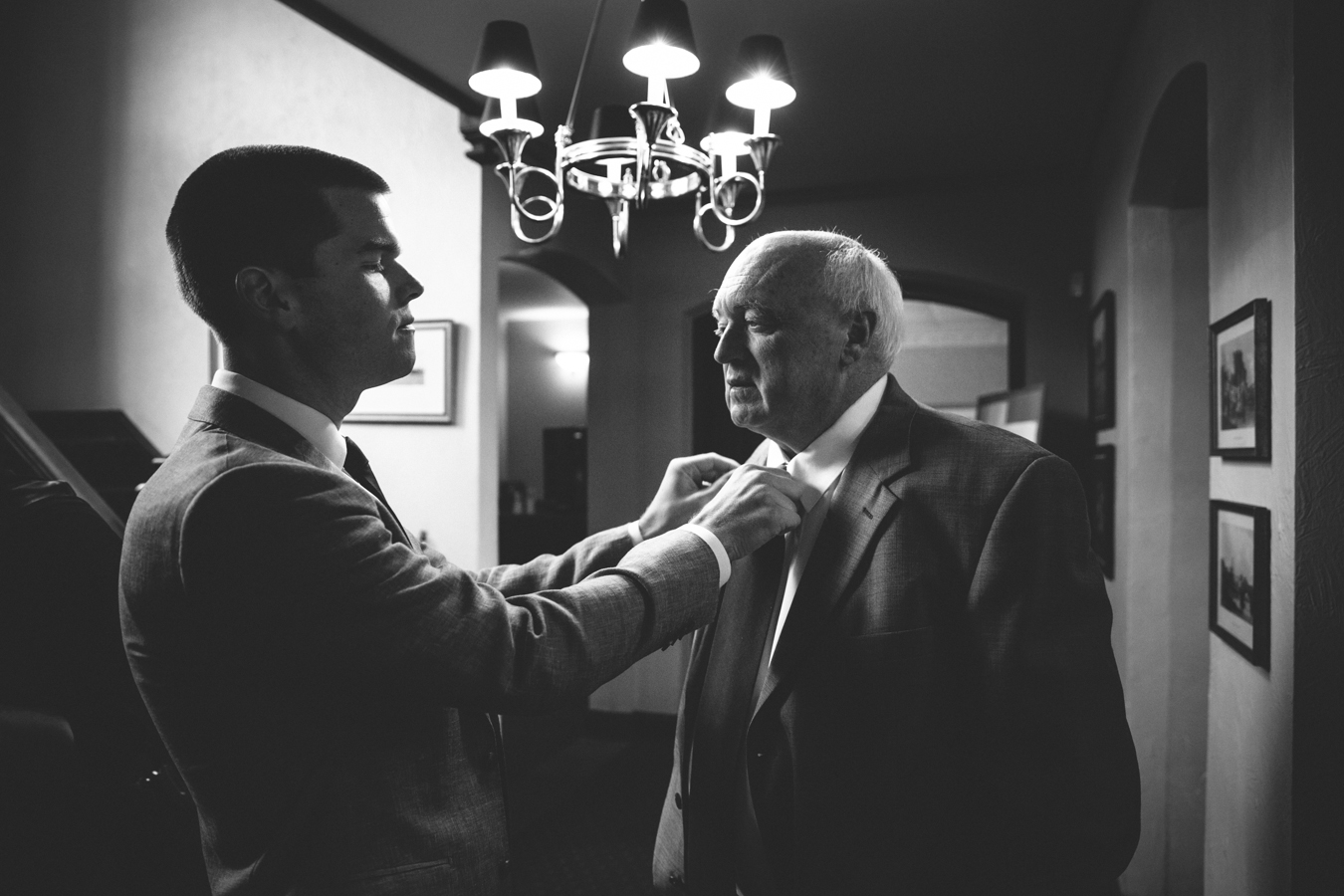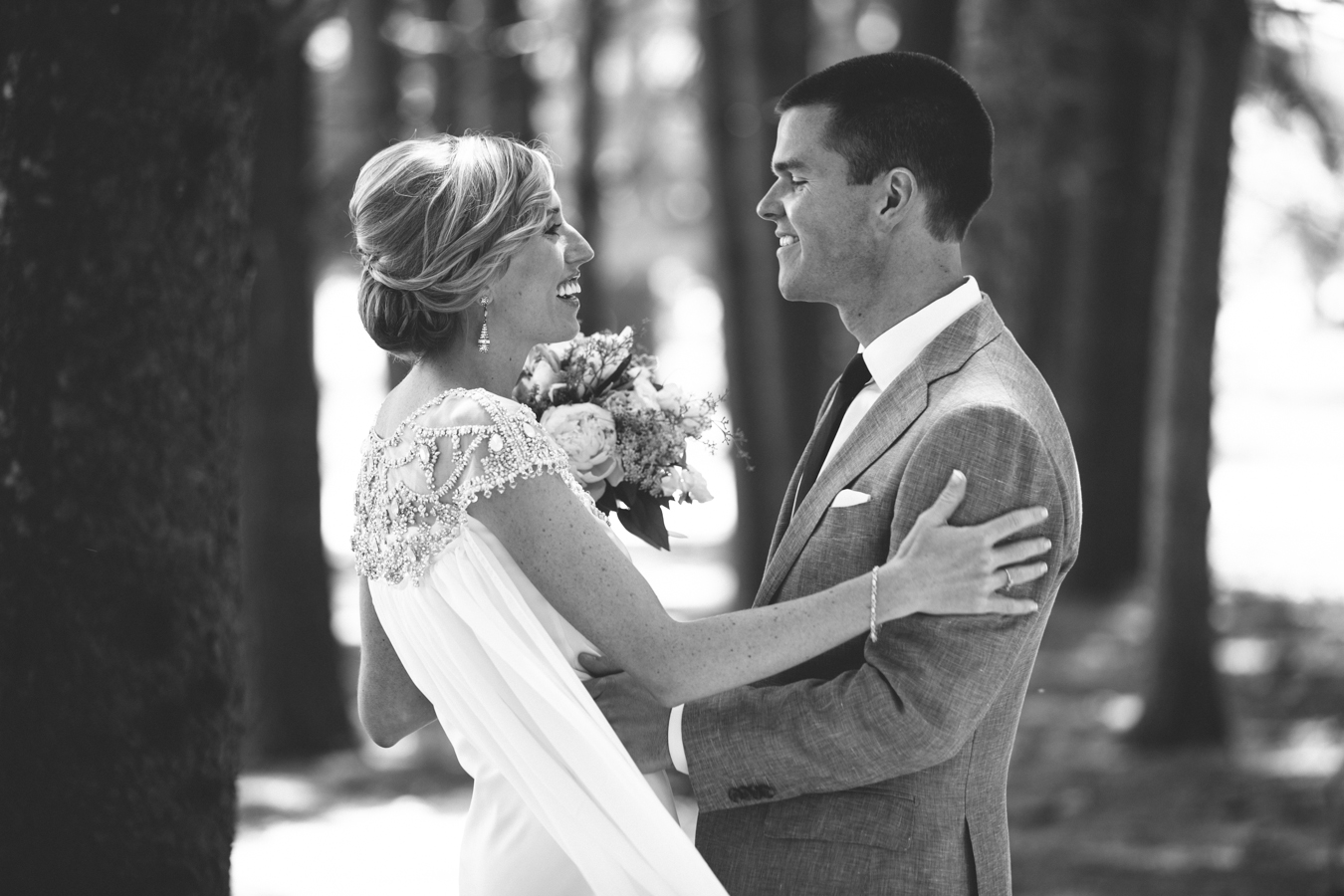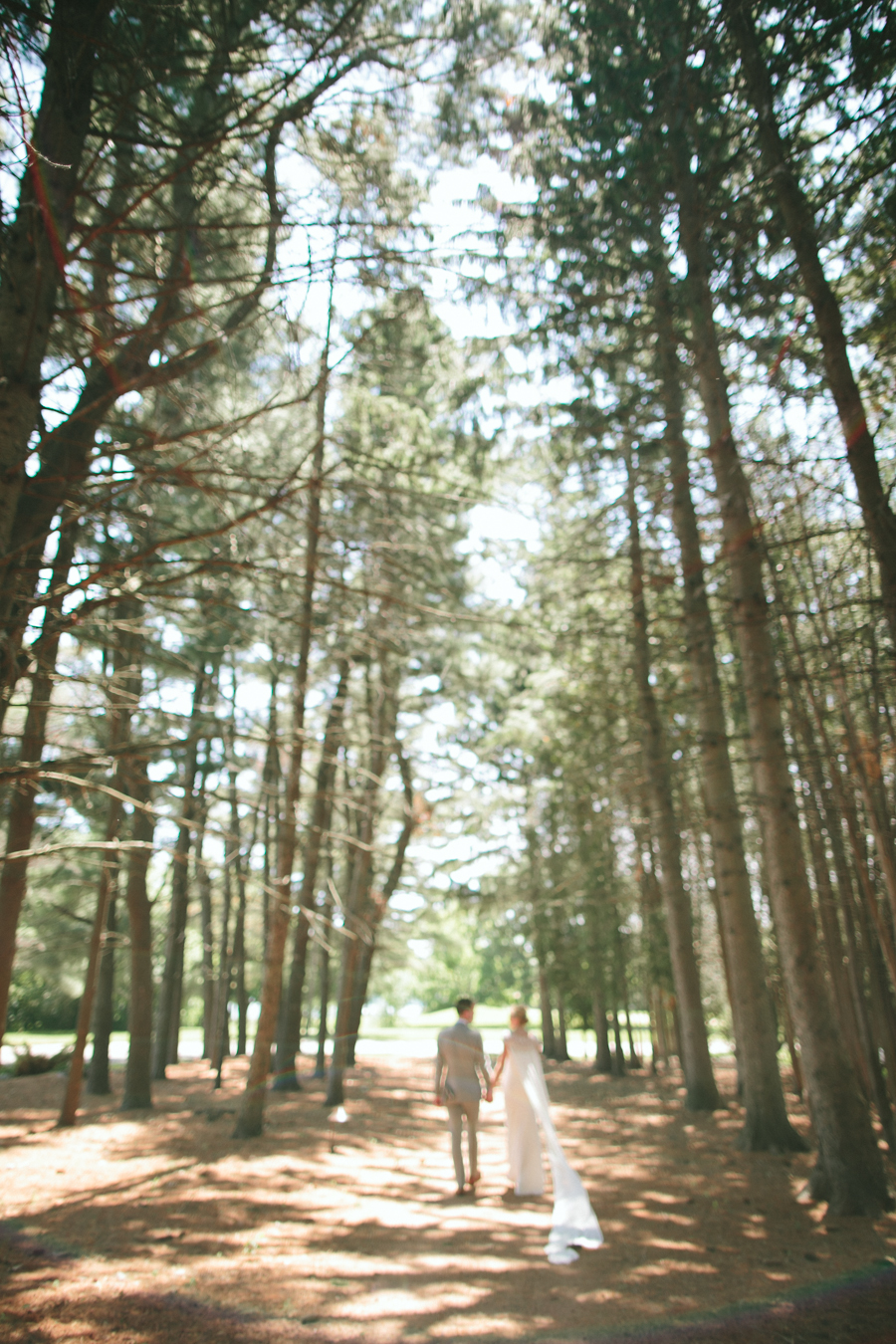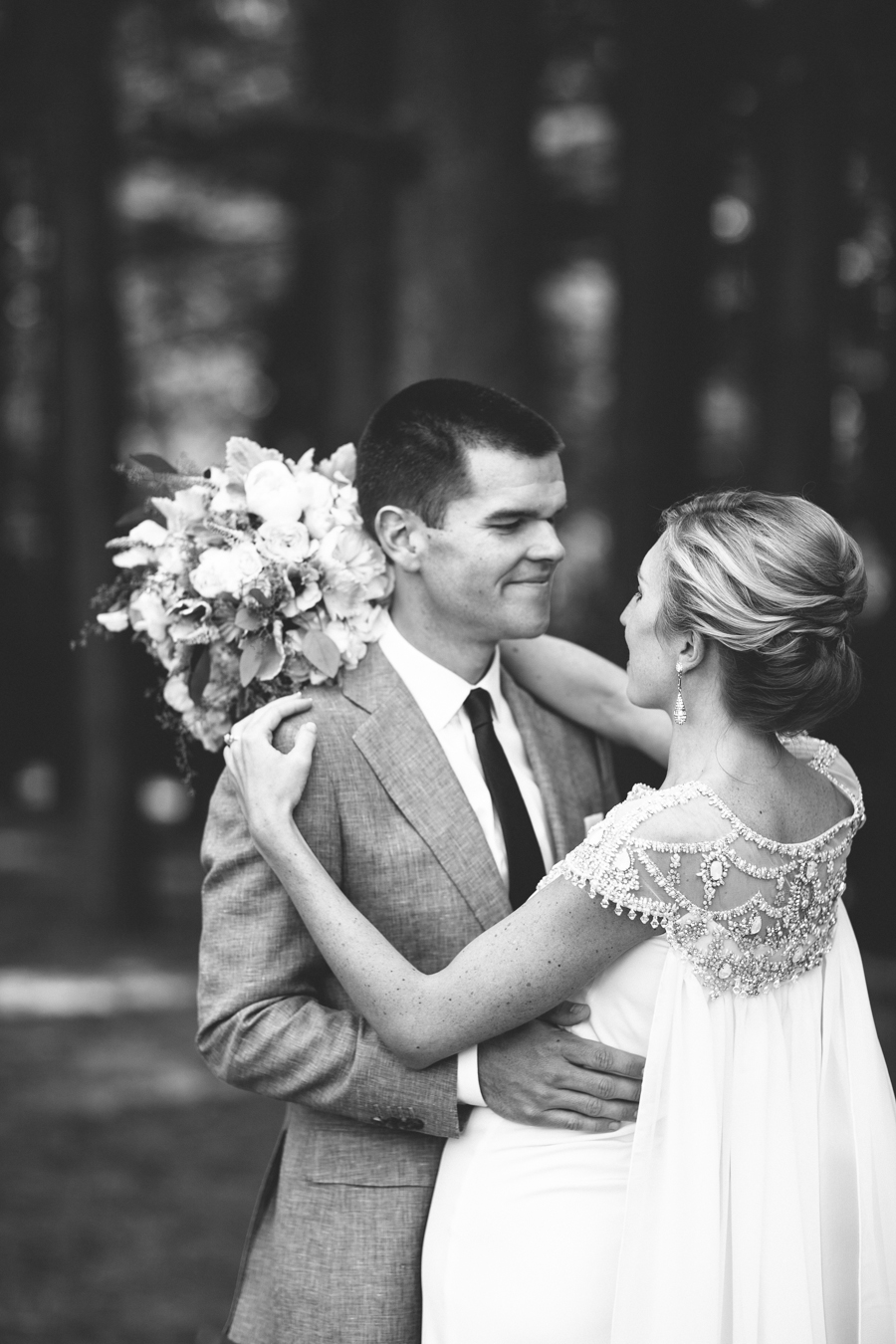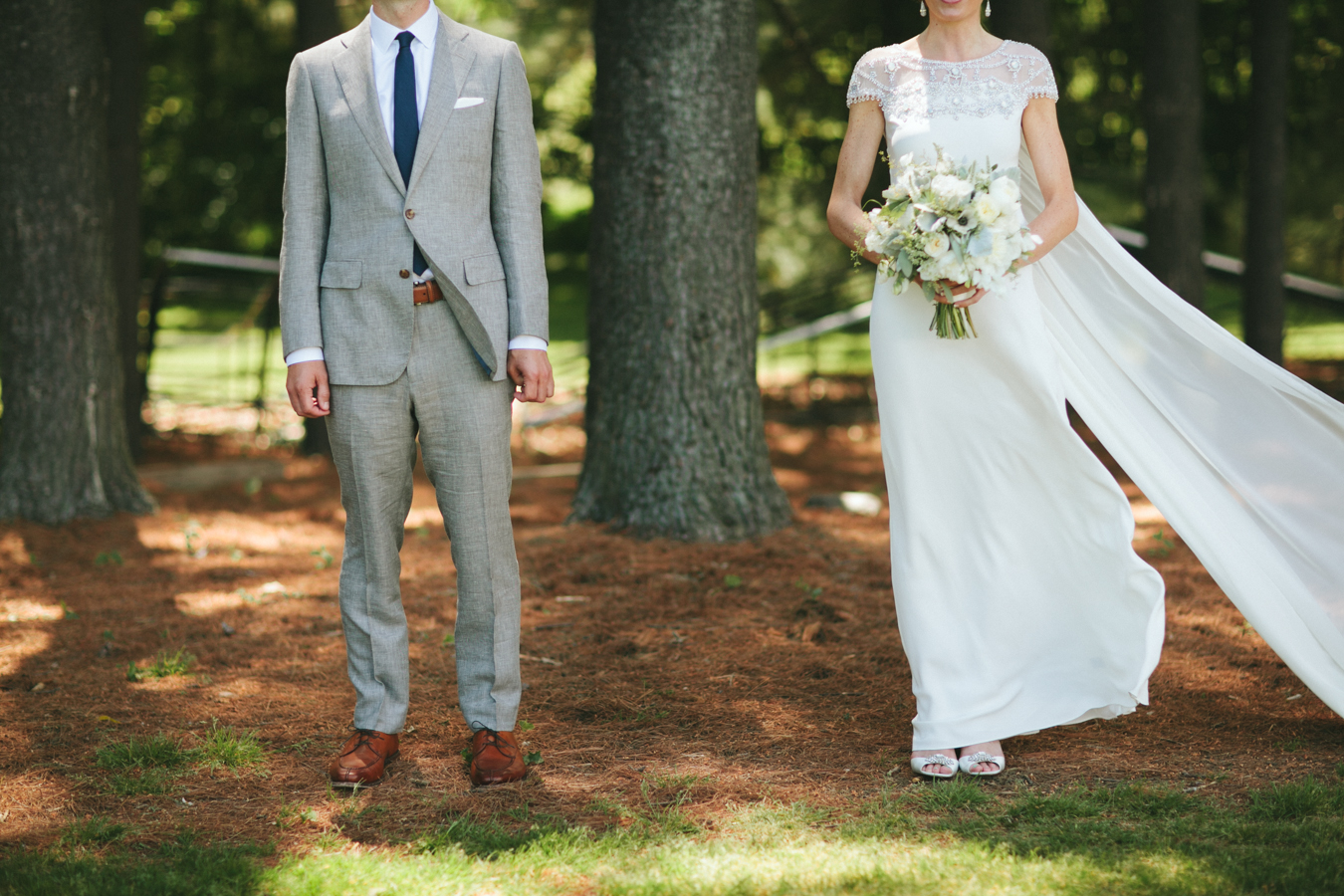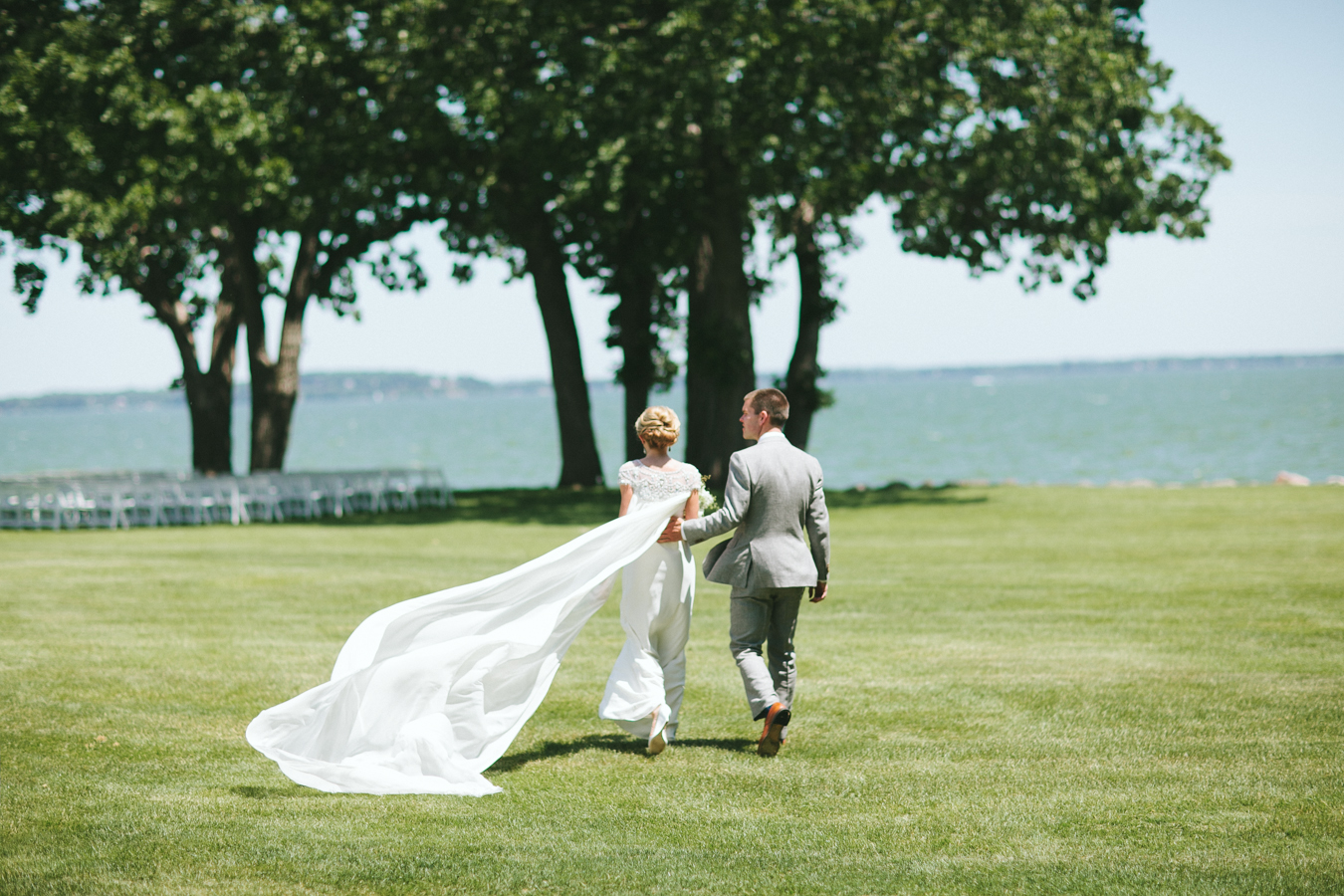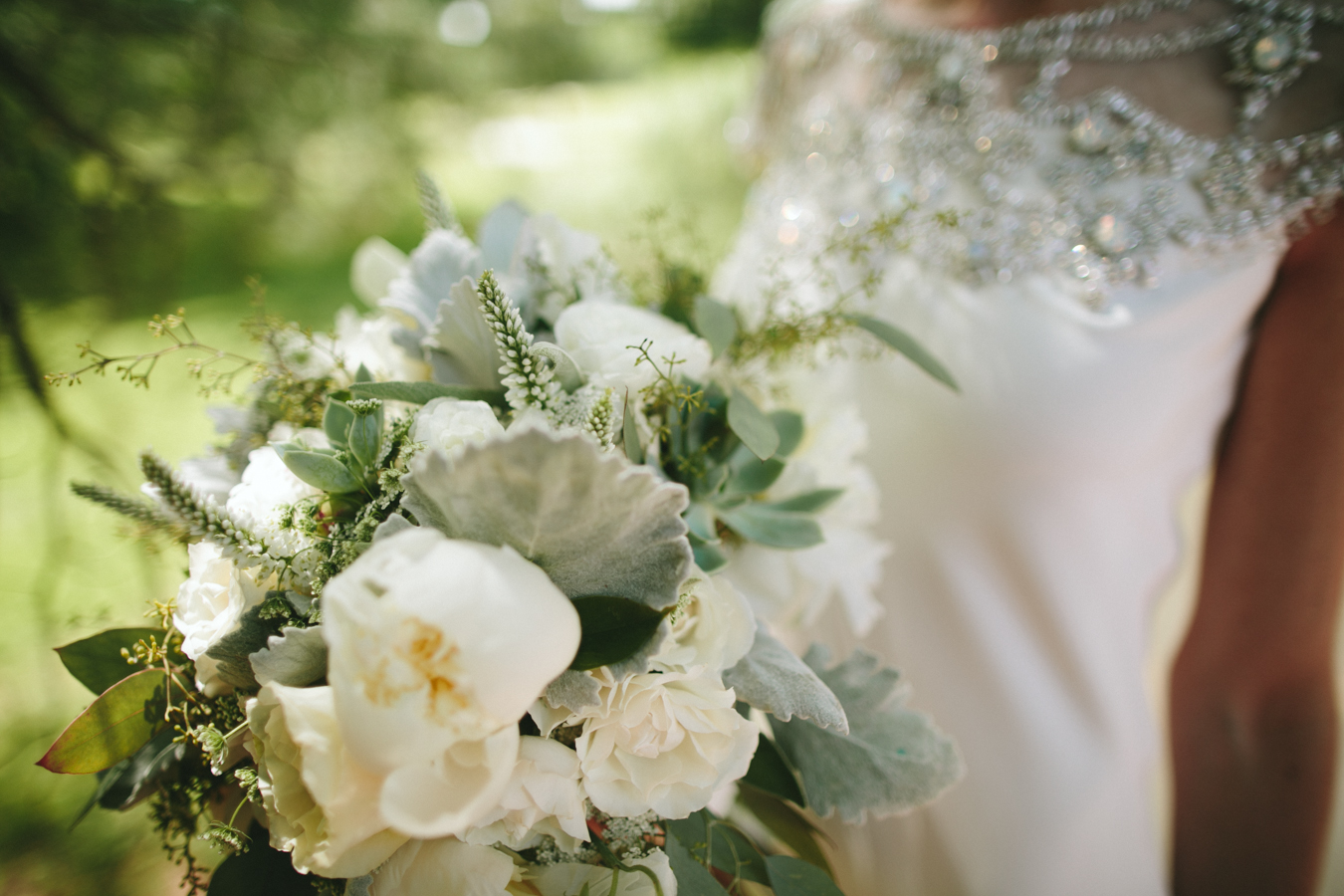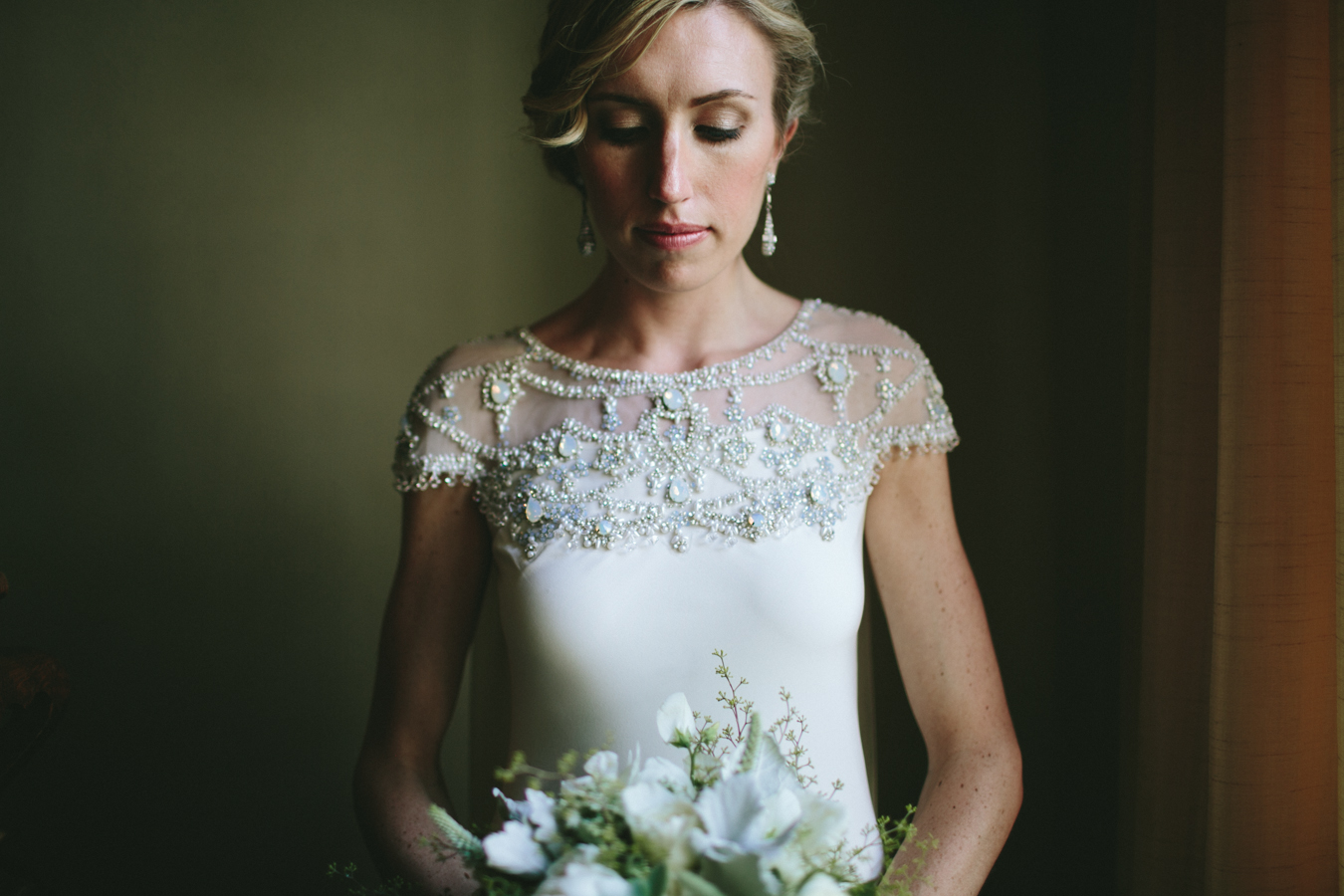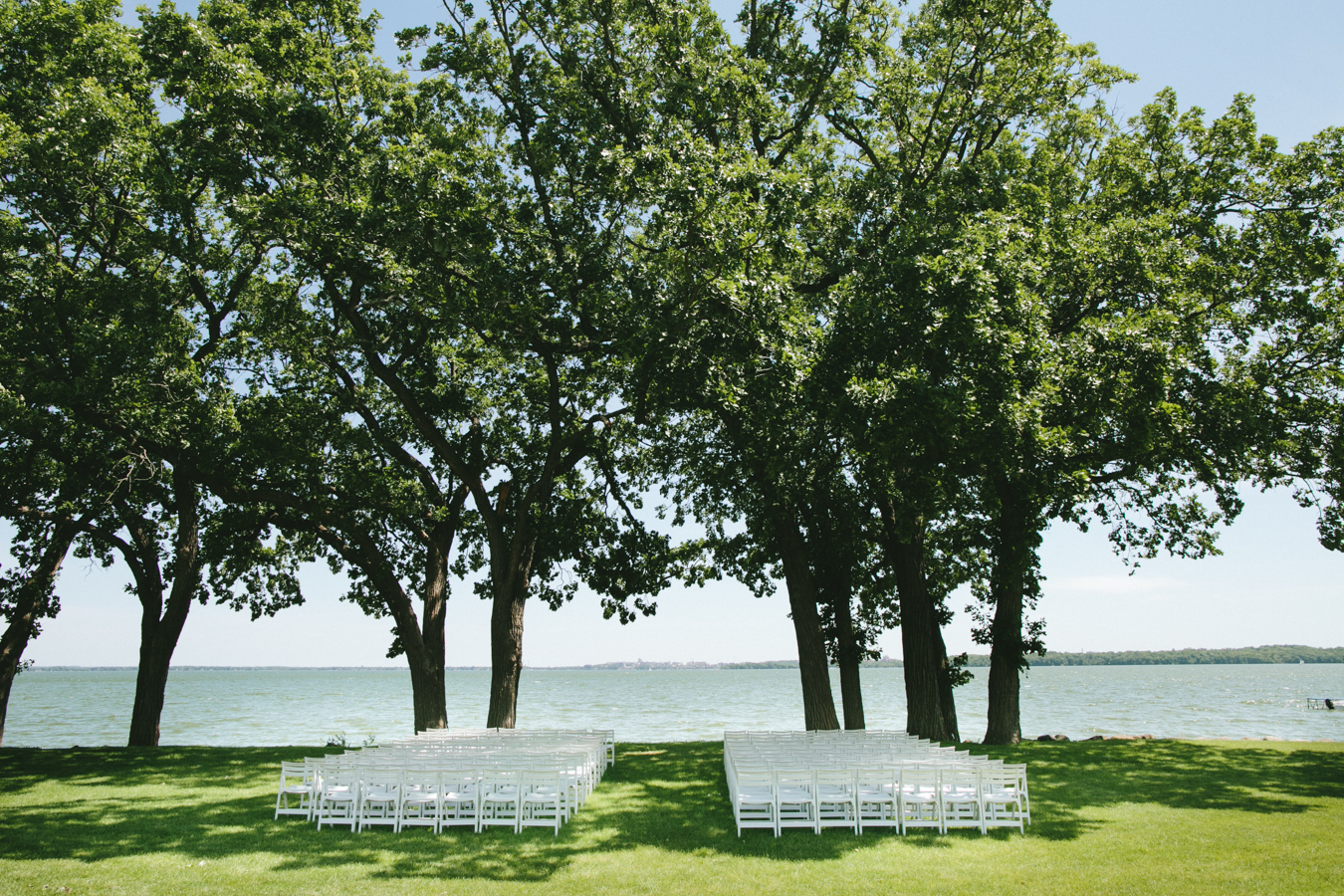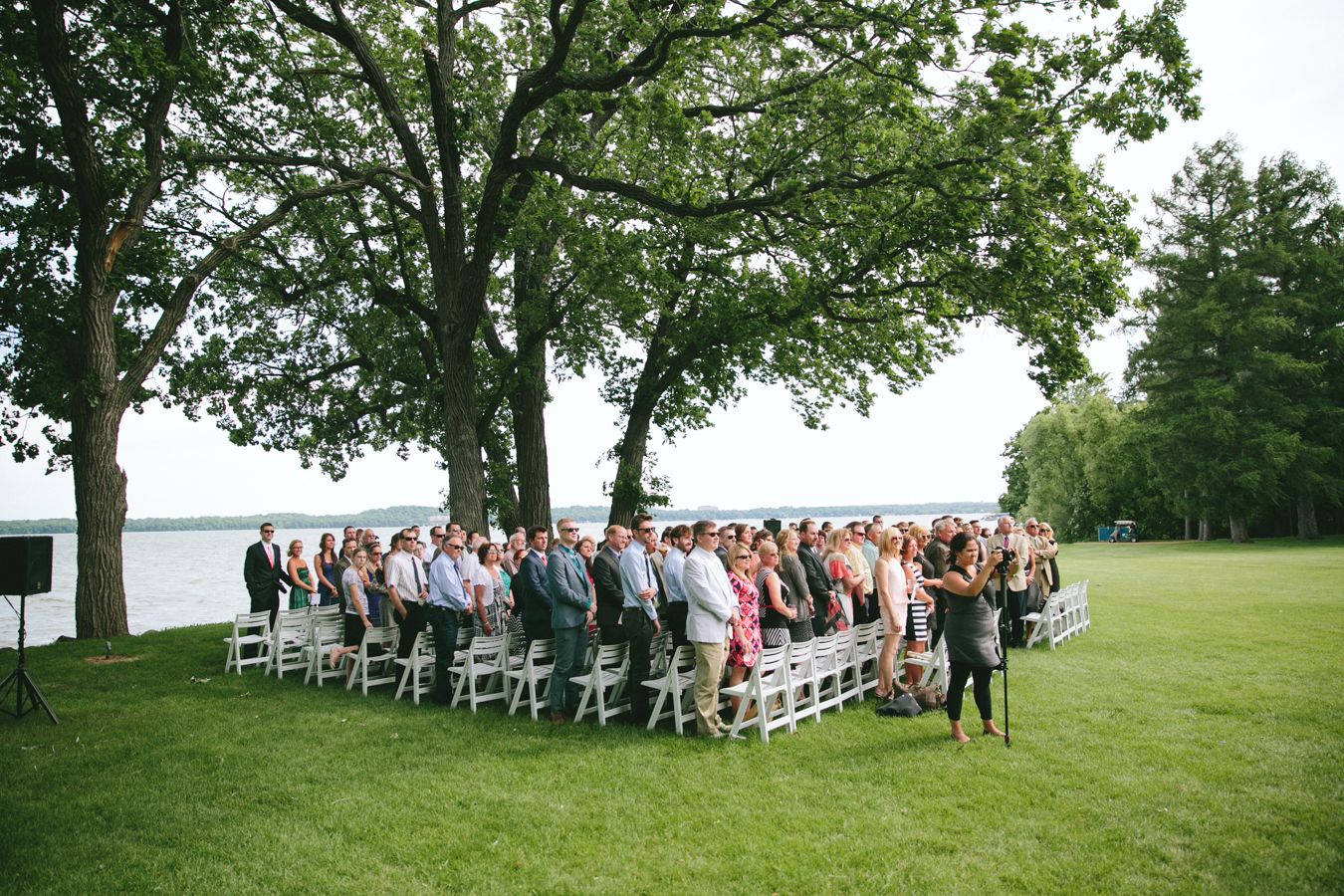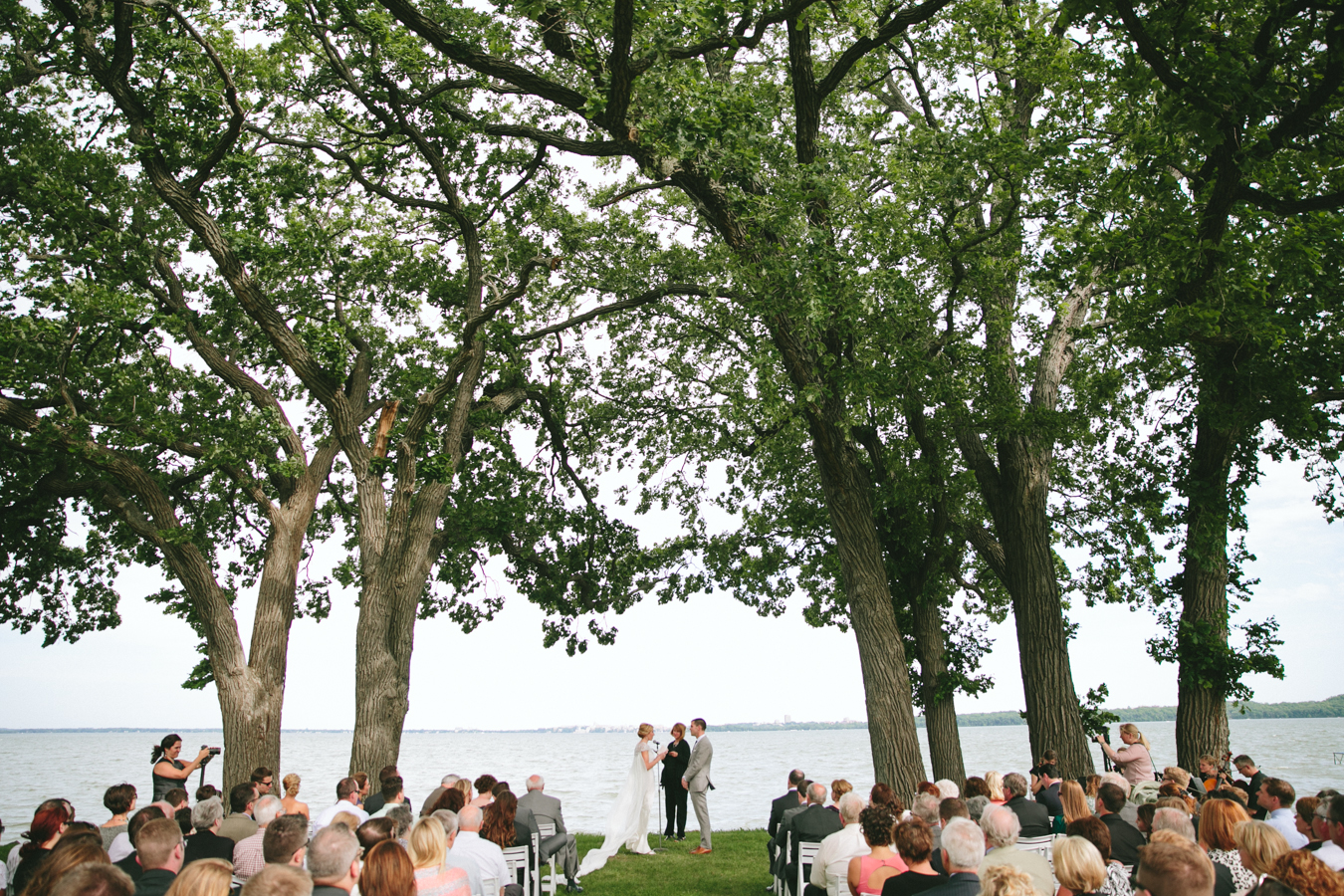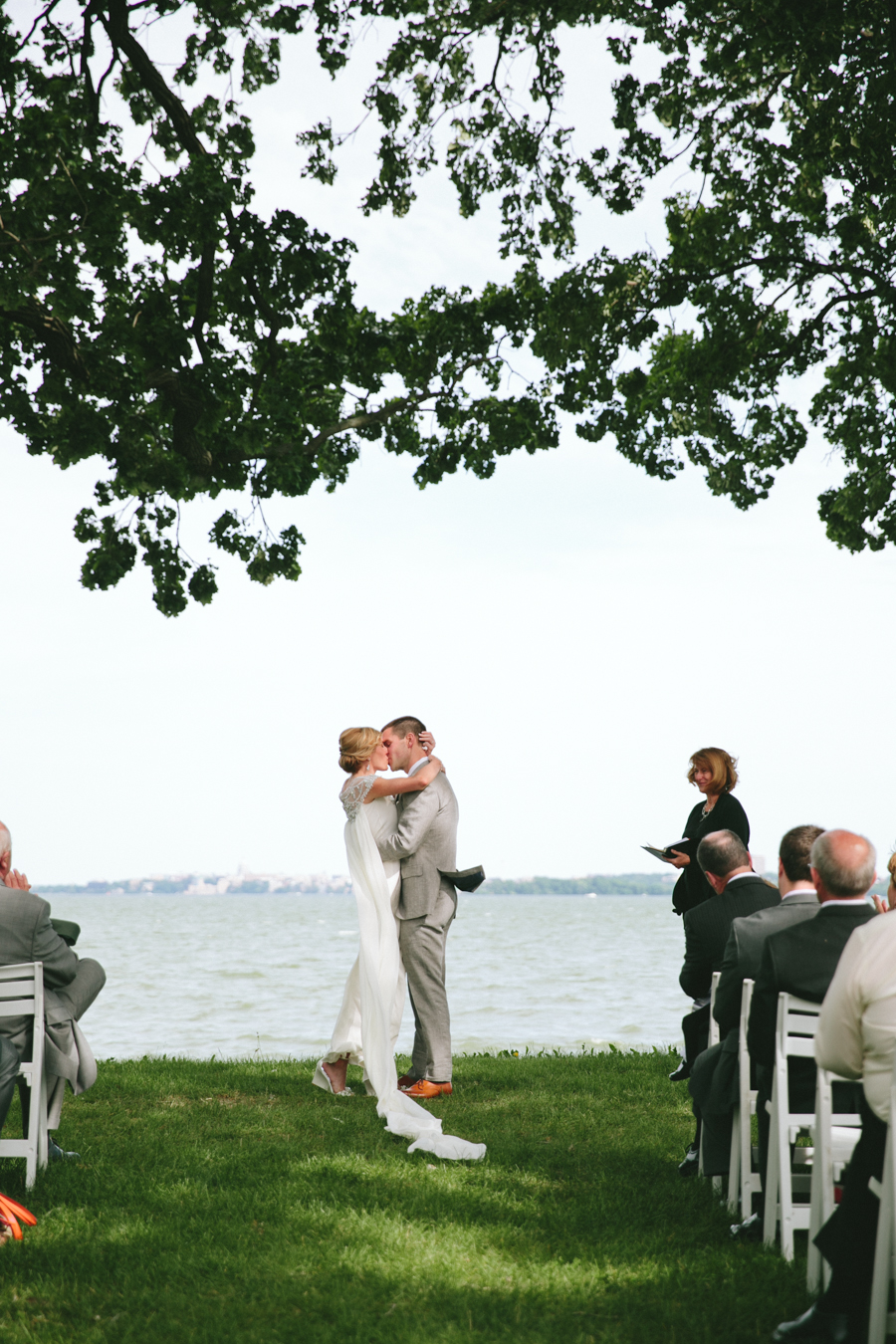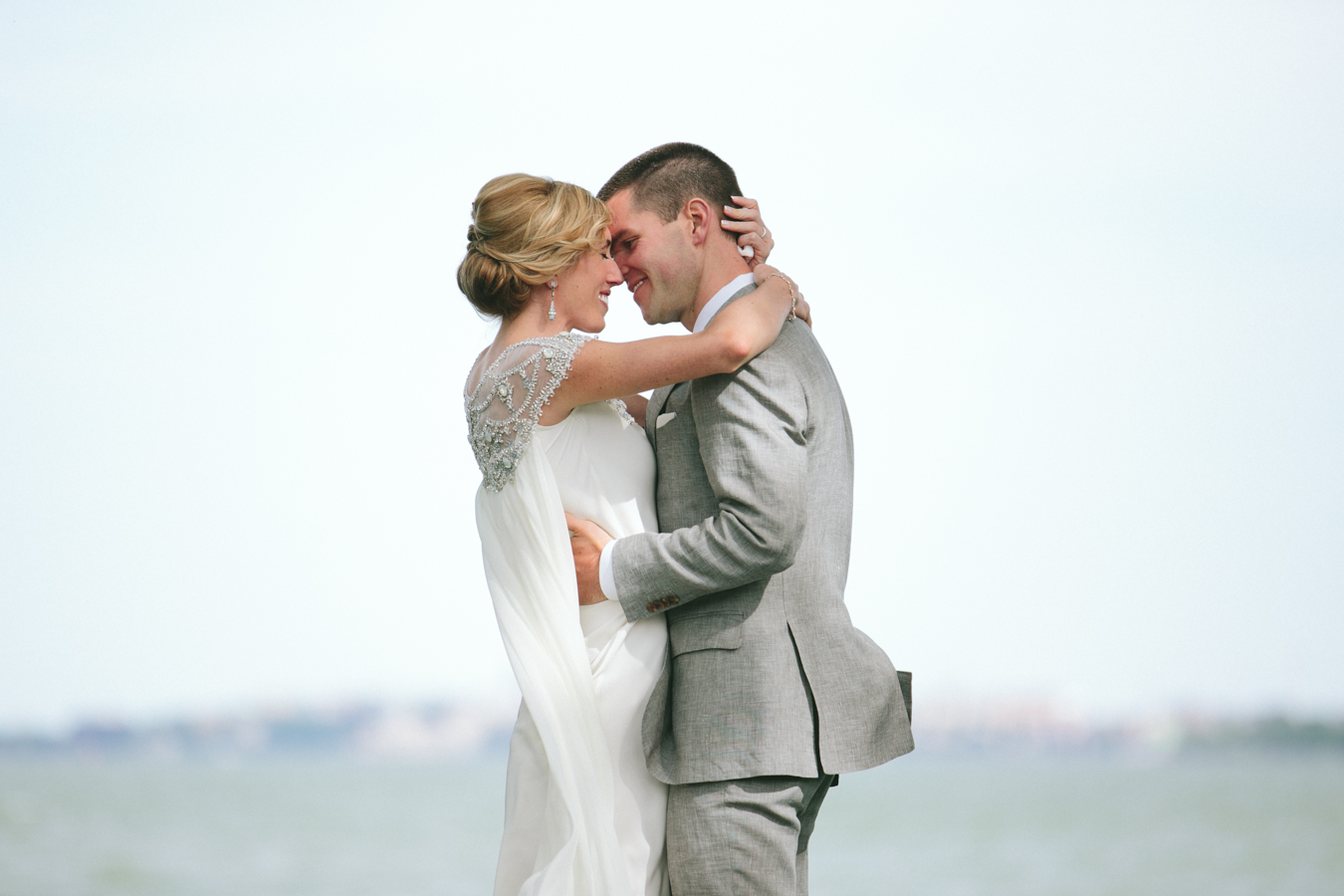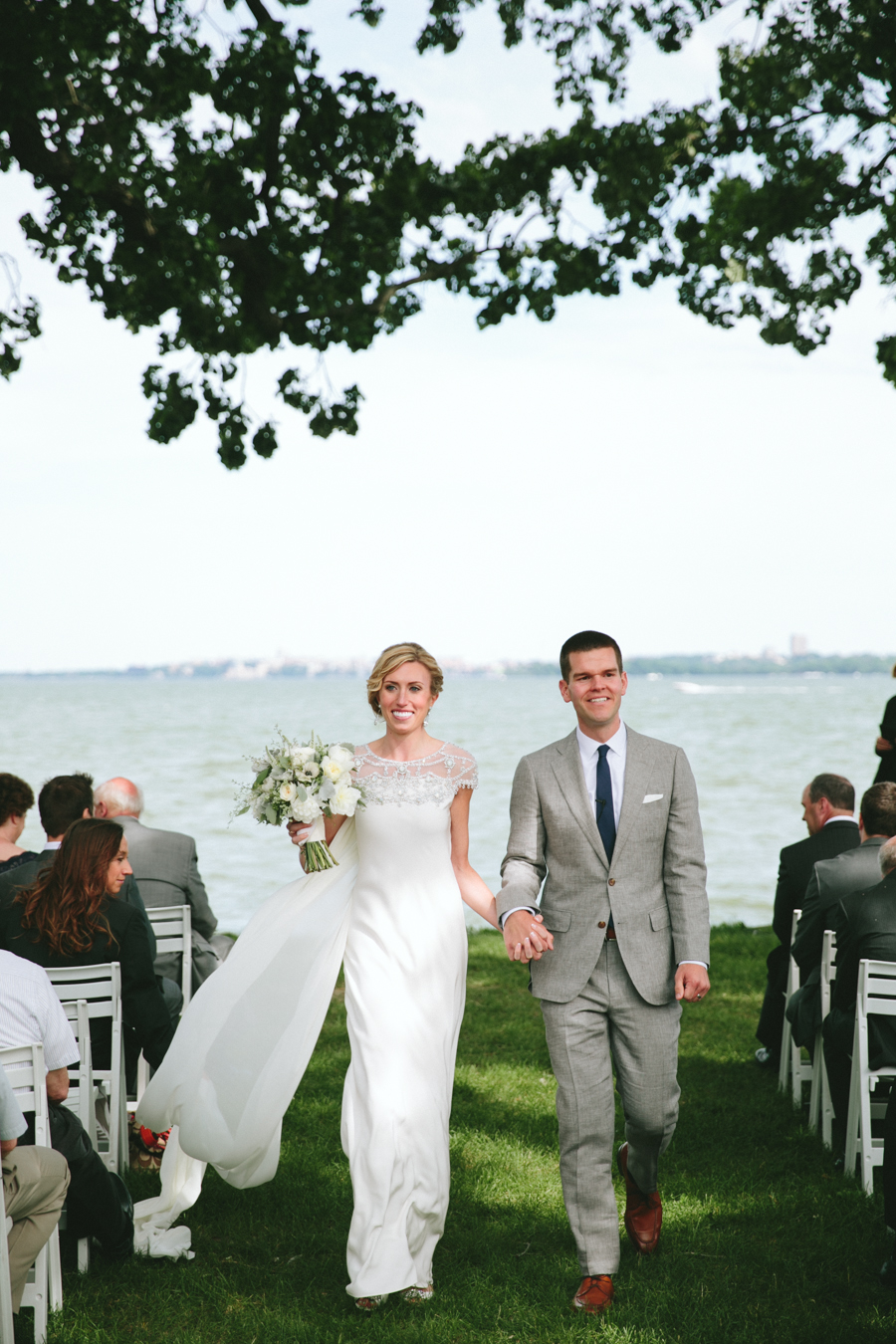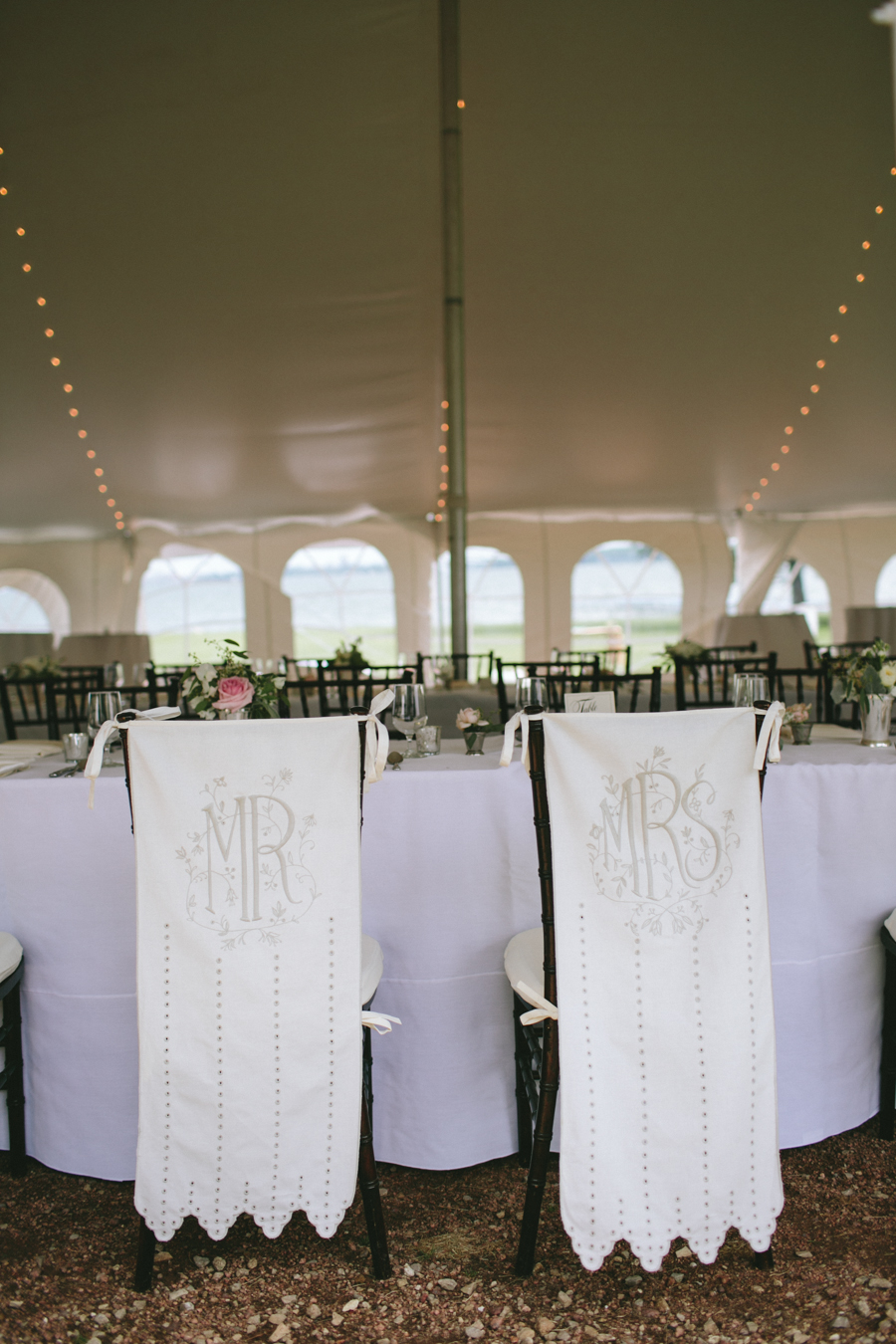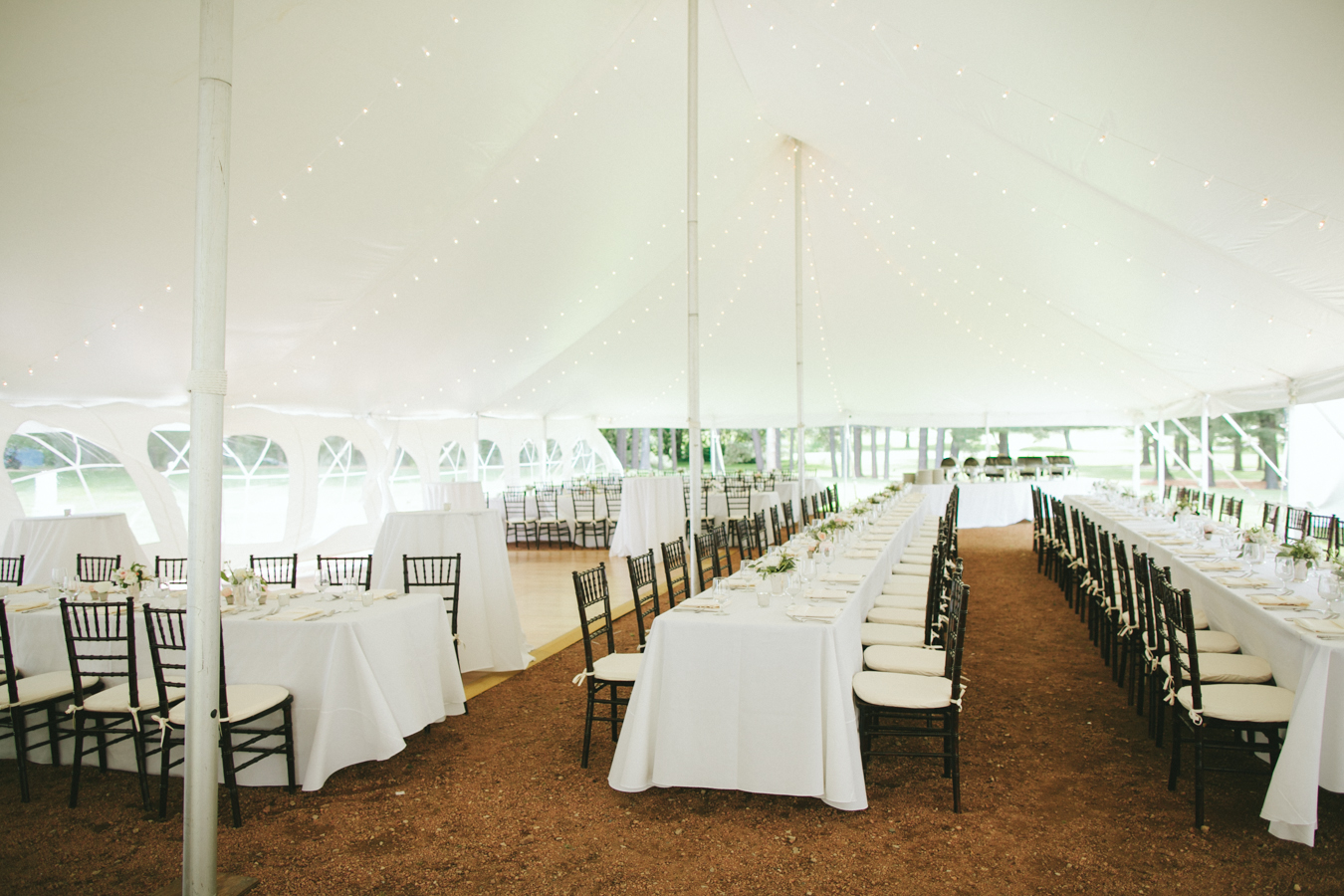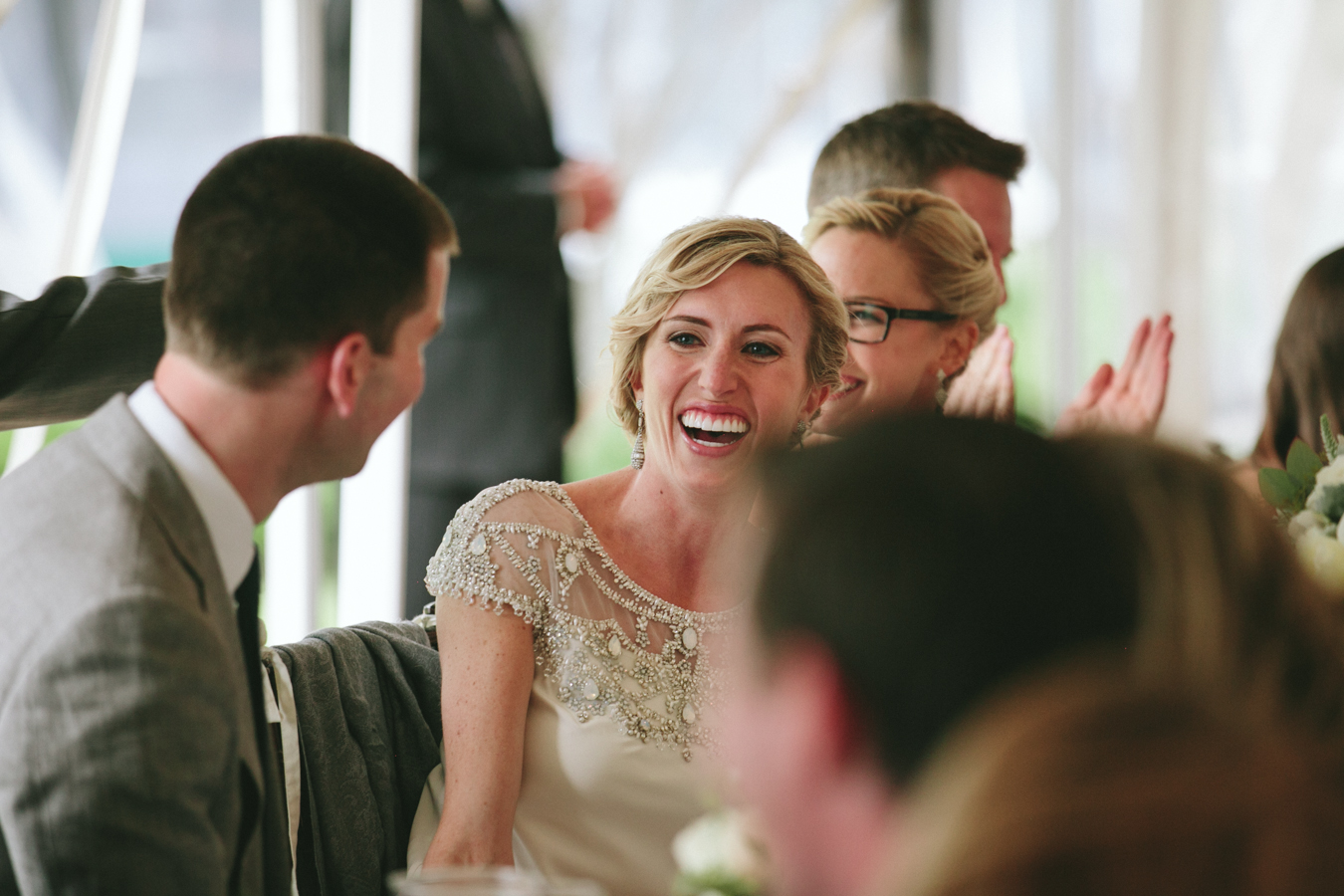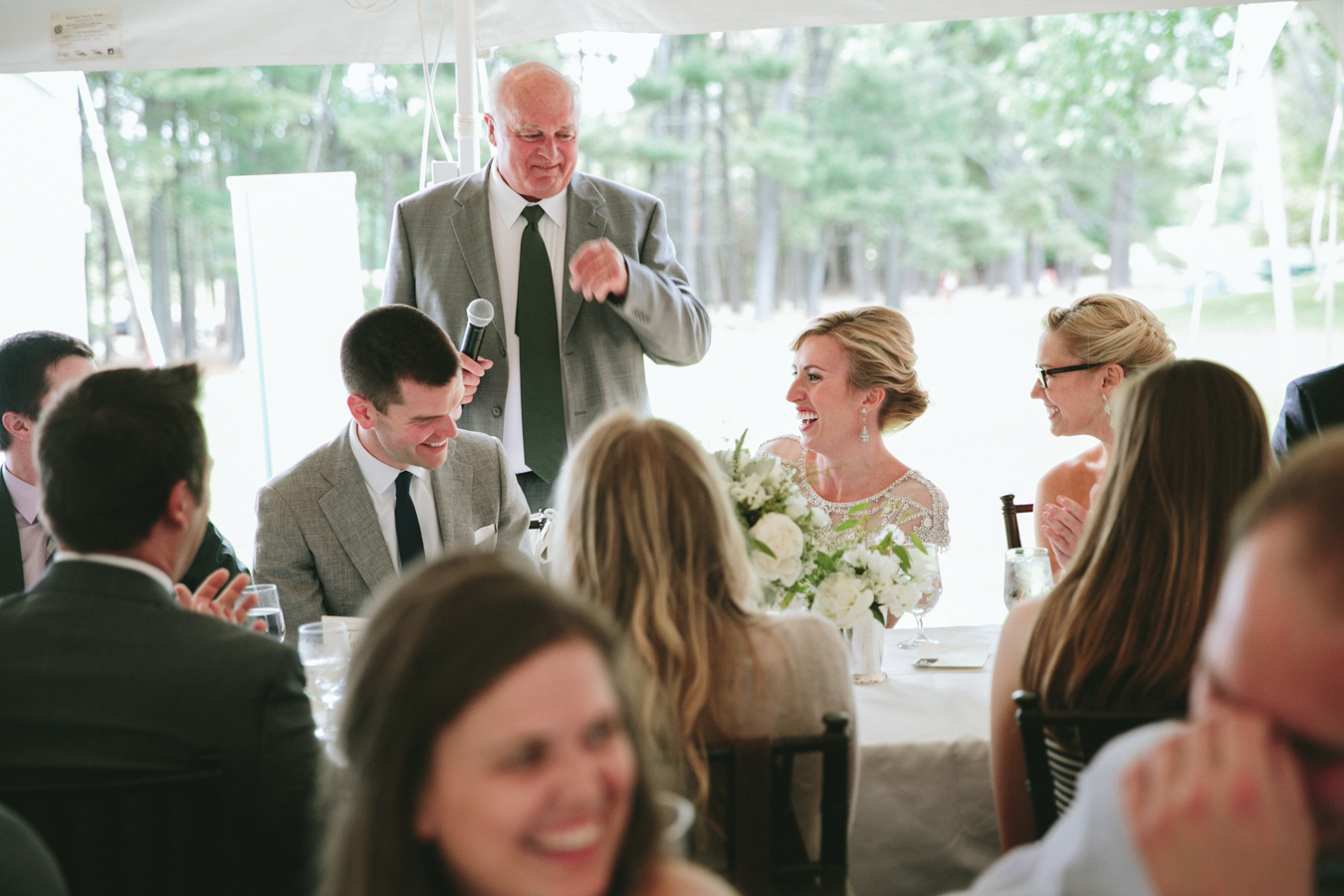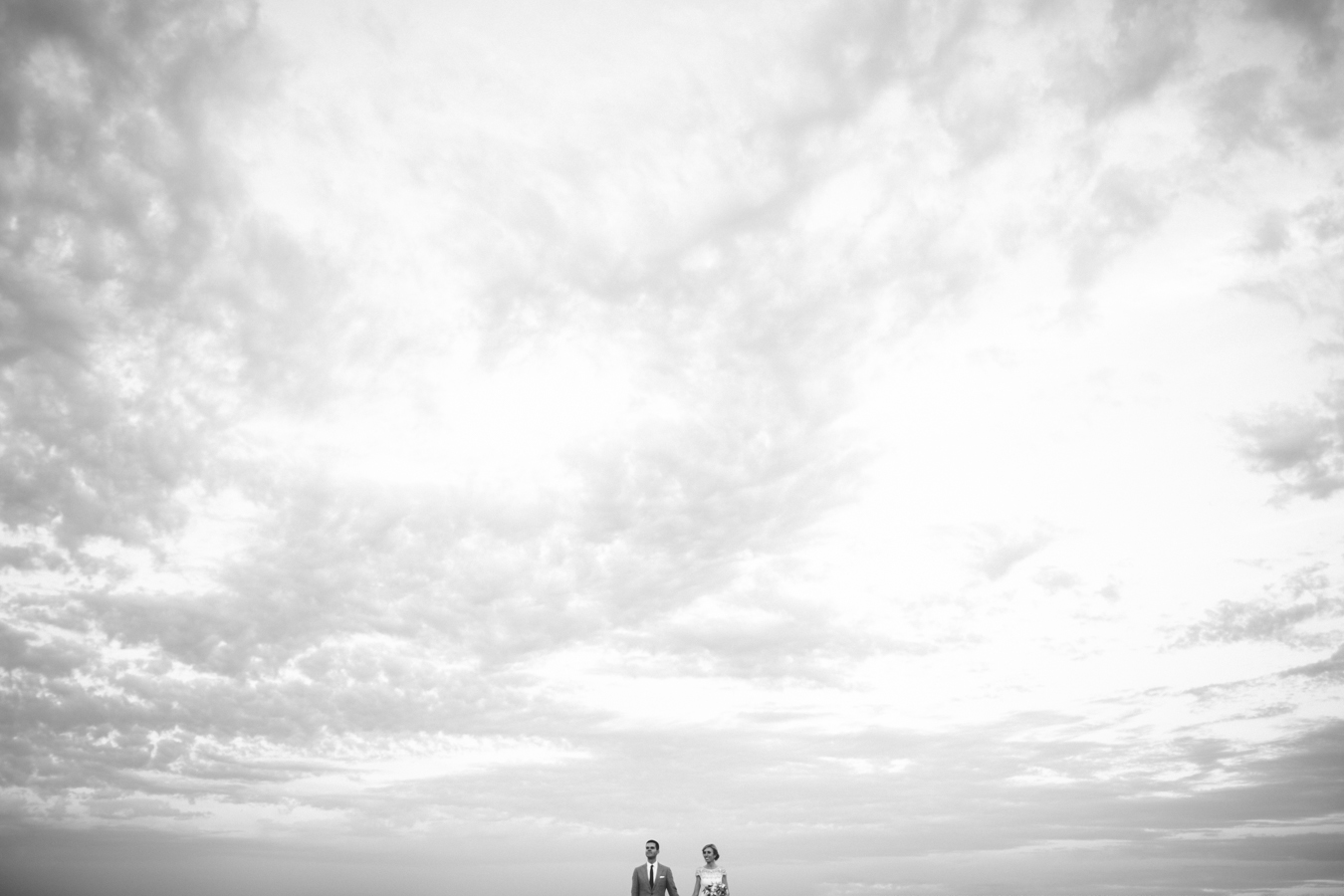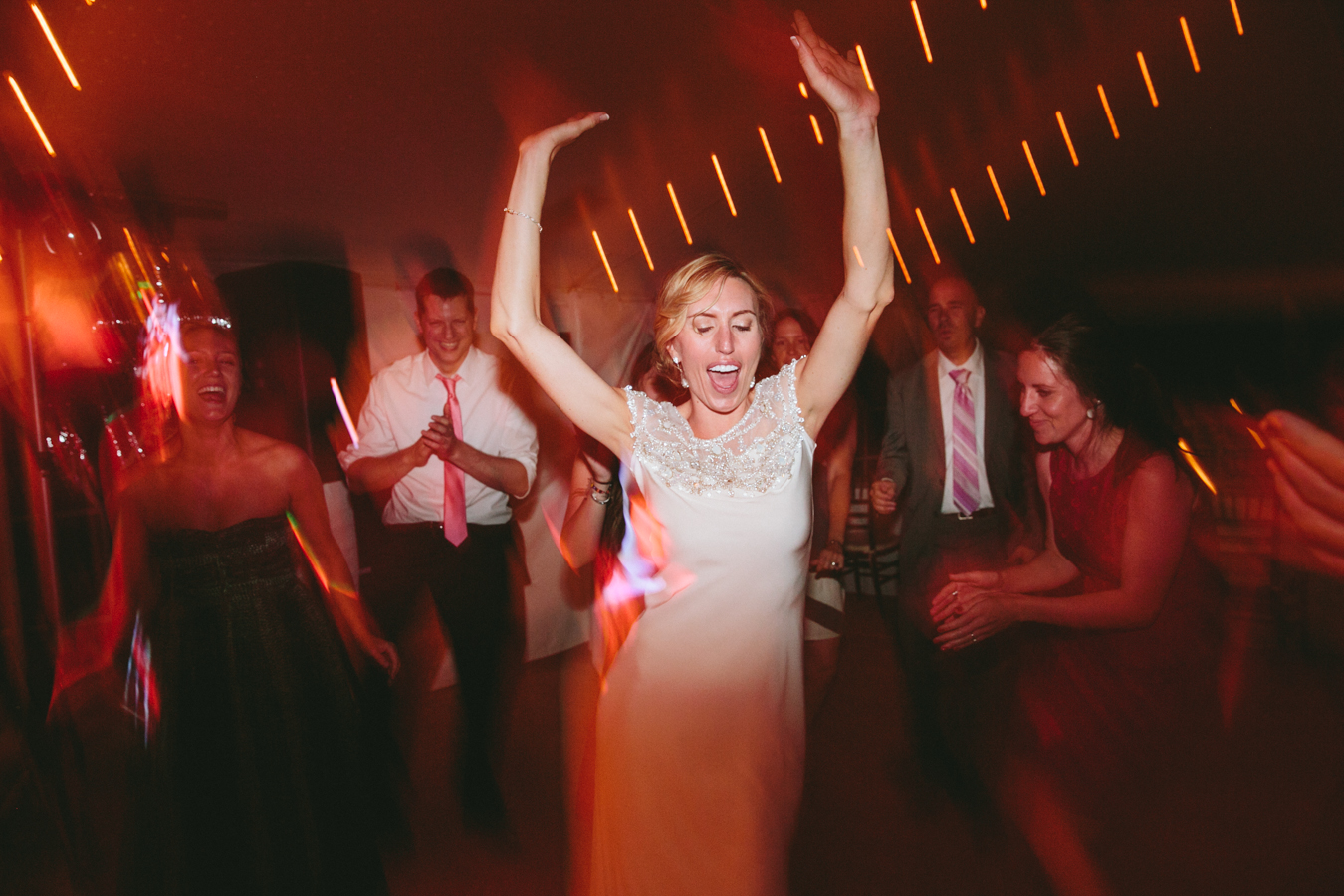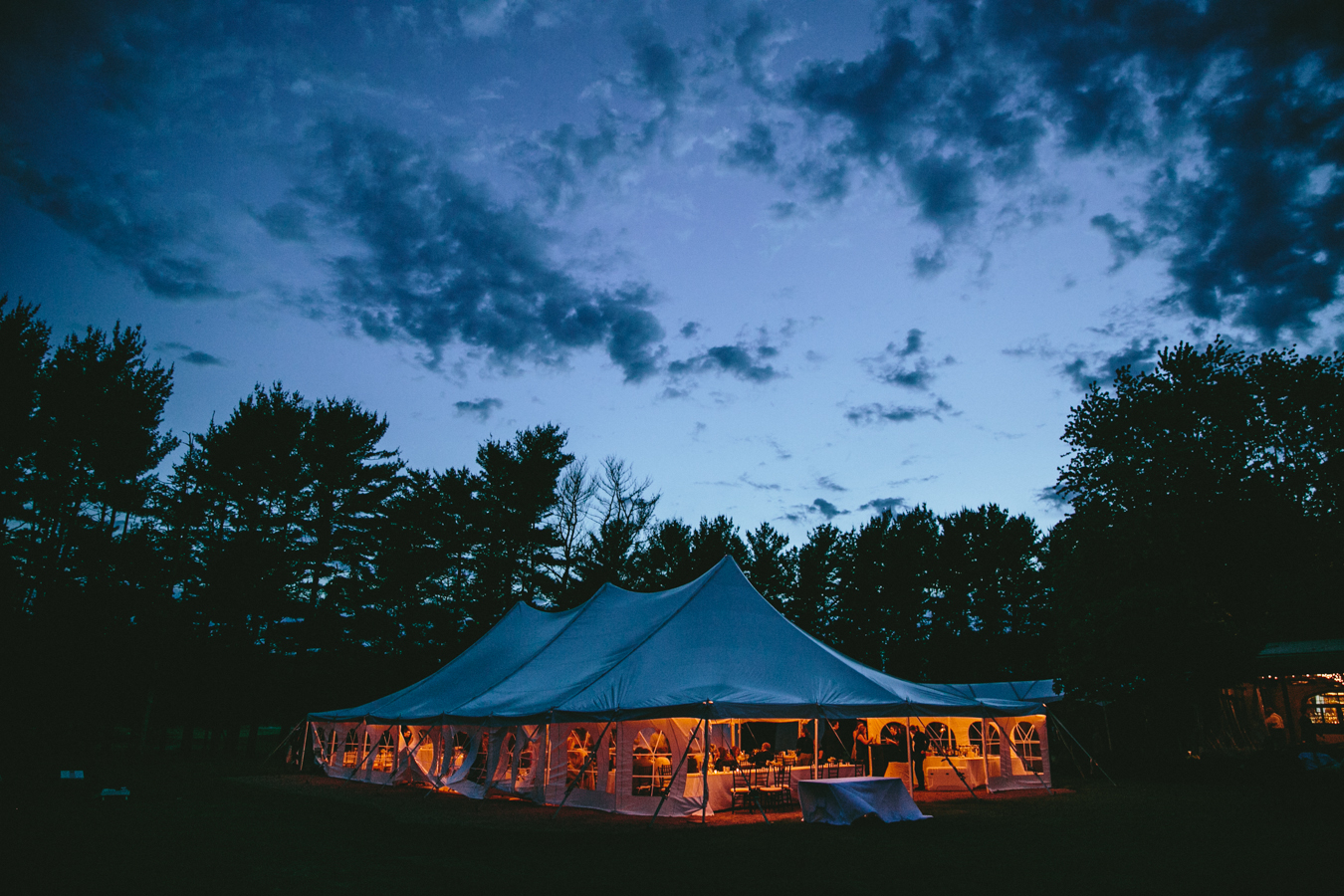 : THOSE INVOLVED :
Photographer – Caroline + Jayden of Woodnote Photography
Videographer- One Fine Day Productions
Elise's Dress – BHLDN with a custom chiffon train attachment inspired by a similar Marchesa dress.
Elise's shoes- Badgley Mischka
Elise's Jewellery – Ben-Amun earrings, family heirloom opal ring
Ryan's Suit –Suit Supply
Ryan's Shoes – Allen Edmonds
Hair stylist – Renee (Tiffany) Halzworth of Ultimate Spa and Salon
Makeup artist – Caroline Buss
Flowers – Daffodil Parker
Stationery & paper goods-  The Paper Deli
Ceremony/Reception Venue- Bishops Bay Country Club
Celebrant/Officiant – Connie Engmann of Happily Ever After Weddings
Ceremony Music – Pecatonica String Quartet
Processional – Fix You by Coldplay
First Dance – Darling I Do by Landon Pigg + Lucy Schwartz