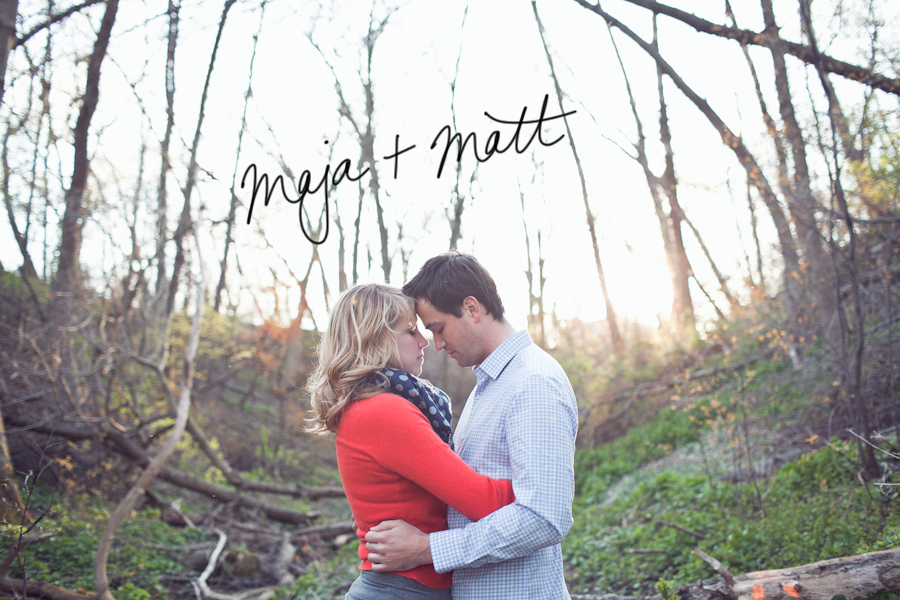 Jayden + I have a 'thing' where we have zero expectations that our friends will ask us to photograph their weddings.  To us, photography is so personal, and we want our couples to connect with our style, and want us to tell their story the way that we see it.  That means we are totally OK if a couple doesn't find our style to be their perfect match, and just because we're friends with someone doesn't mean we're 'it'.
To us, your photographer isn't chosen because they're cheapest, or because they're the first one that replied to your email and said they were available on your date; they're chosen because you're a perfect pairing.  It isn't just about us, it isn't just about them, we have to fit together.
So in the case of our dear friends Maja + Matt, even after having this discussion with them, they still felt like we were their perfect pairing.
(And we were so excited!)
We've gotten to know these two while they've fallen in love.  Matt's been living in Milwaukee completing his residency as an orthopedic surgeon for the past few years, (he has a fake skeleton pelvis in his apartment that we like to dance with), and when he crossed paths with the virtuosic violinist, Maja, it was game over.
OK, it took 3 years to transition from meeting to now, but watching them, we knew it was love.
We've laughed with these two until tears streamed down our faces.  We've imbibed many, many times (we all like red wine a lot, OK?!) … and we've even bawled our eyes out (mainly I have, after the wine, but there have been other tears, too…).  We've eaten thousands of calories together at some of the best spots in Milwaukee, (some of our favorites being Roots, La Merenda, Le Rêve, Crazy Water and the 5 for $6 before 7 deal at Fleming's), and they've cooked for us at Matt's apartment more times than we could ever count.  They've become so dear to us.
As a result, looking through these photos after we took them was a little different for us.  When we meet a new couple and take their photos, it makes us so happy when they say, "You captured us!"  But since we know Maja + Matt, we can already see that we captured them.
This is who we know these people to be.
This is Maja, who is so in love with Matt.
This is Matt, who is so in love with Maja.
Their mannerisms and quirks.  Their past and present.  It's all brought them to this place.  And they're going to get married in September, and move out west to where Matt's new practice will be, and we will miss them so much.  But mostly, we're just  so thrilled that they have each other.  (And we're counting down the days 'til we travel to Scotland together, too…)
Without further ado … a few of the images … !  xo