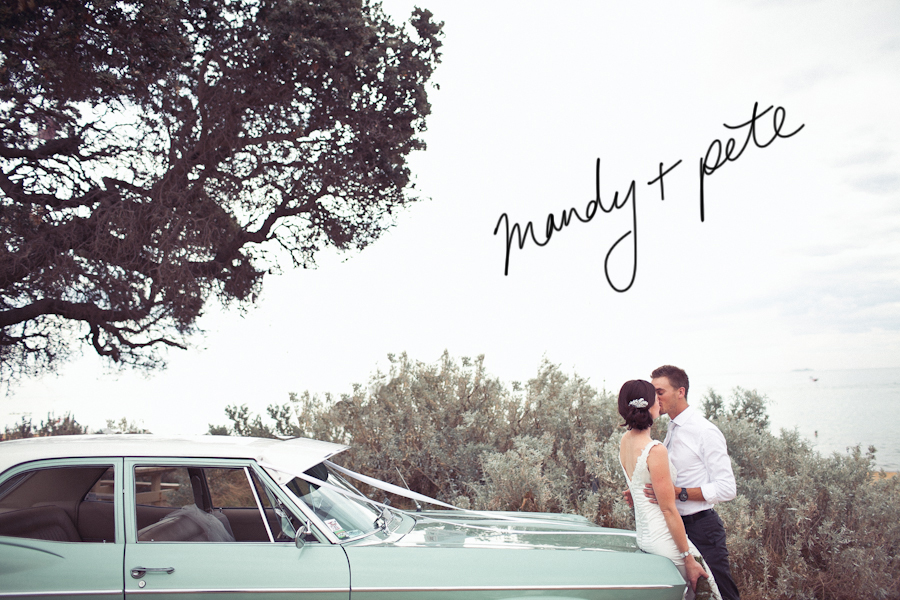 Mandy + Pete were our first wedding of 2012, all the way back in February!  In fact, it was featured on Style Me Pretty Australia last week, so we figured it was about time we shared it on our own blog.  (And we sure are posting a heckofalotta images with this one!)
Both the ceremony + reception took place at the breathtaking Dromana Estate in south-eastern Australia.  Mandy's dress, made by Kerry Armatas, got lots of, "Pippa Middleton, eat your heart out!" comments, as she looked just stunning.  The day was a fantastic display of affection, adoration and fun, surrounded by an incredible group of friends and family who celebrated the night away.  It was even a full moon … brilliant!
From the beach house pre-wedding hang and prep time, to the gum tree vineyard ceremony, the rustic Victorian vineyard reception and the Aussie beach dance complete with kombi van, it was a spectacular day.  One we won't forget, and we were just the photographers!
Mandy + Pete: you're so kind and warm!  We really love that we got to photograph your wedding, but we're even more thrilled that we get to call you our friends now!  All the best for your marriage together … we hope to see you later this year in Oz …
(And as a side note, many of our November / December / January dates in Australia are booking up quickly, so write to us soon if you are gettin' hitched around then!)  🙂 xo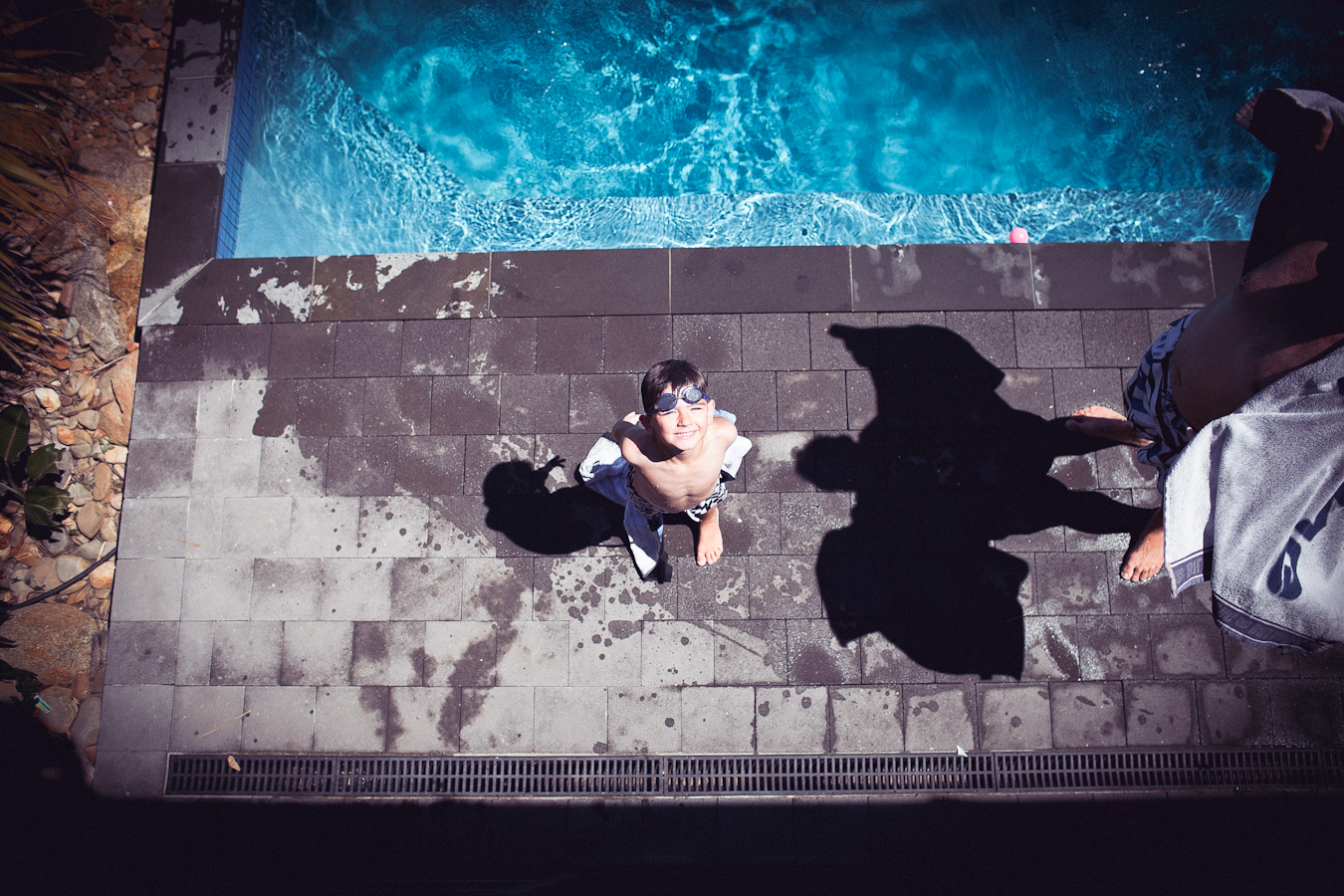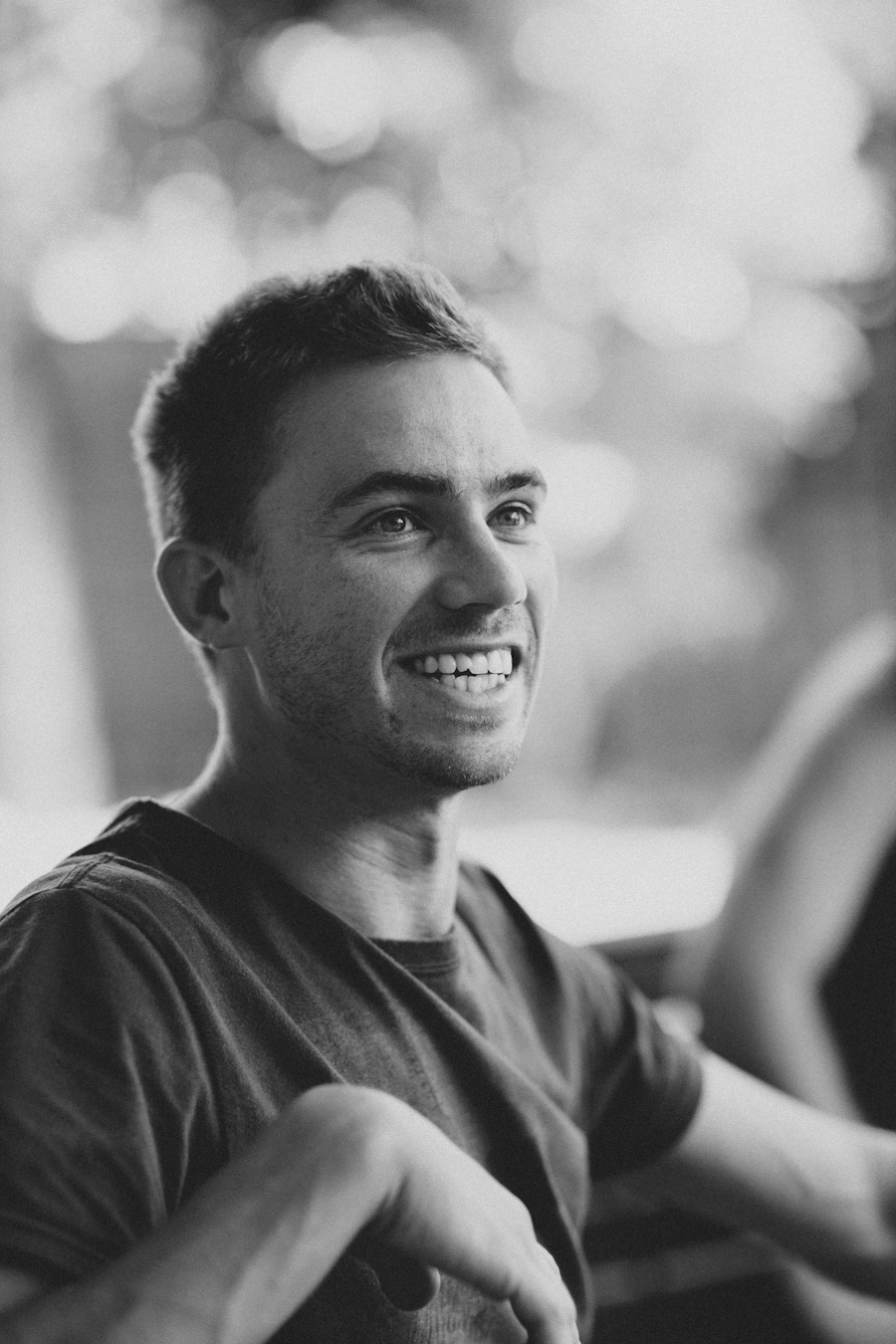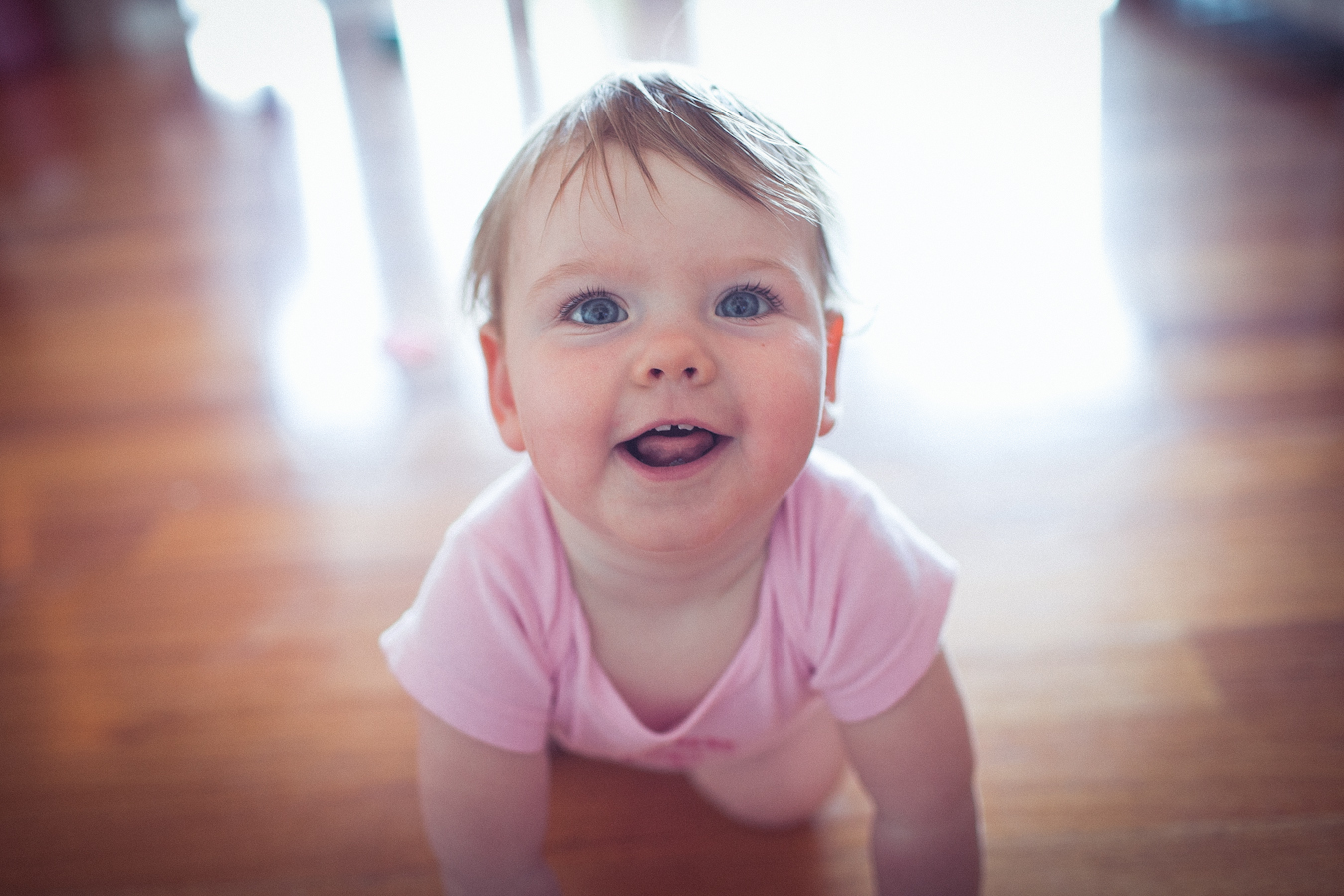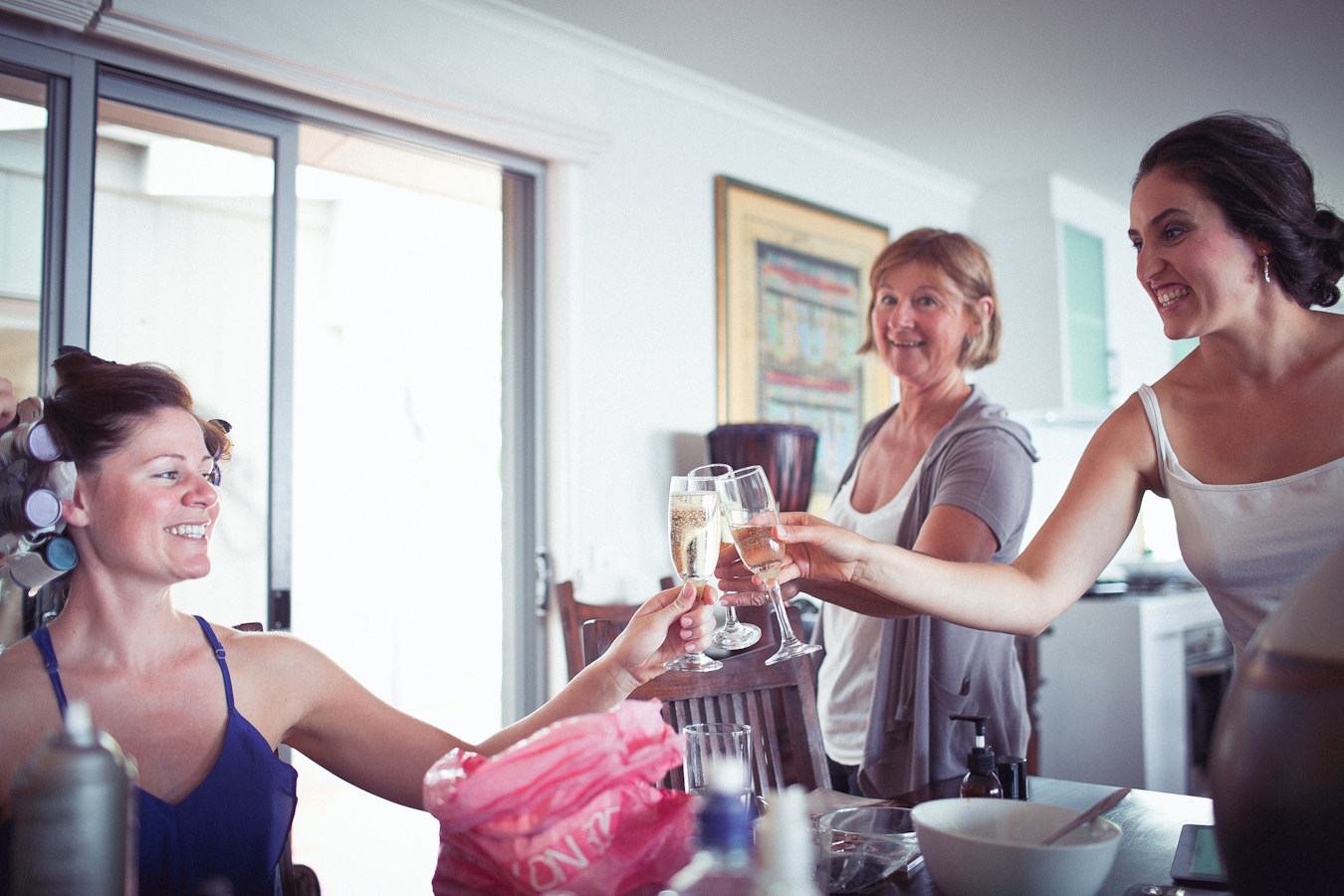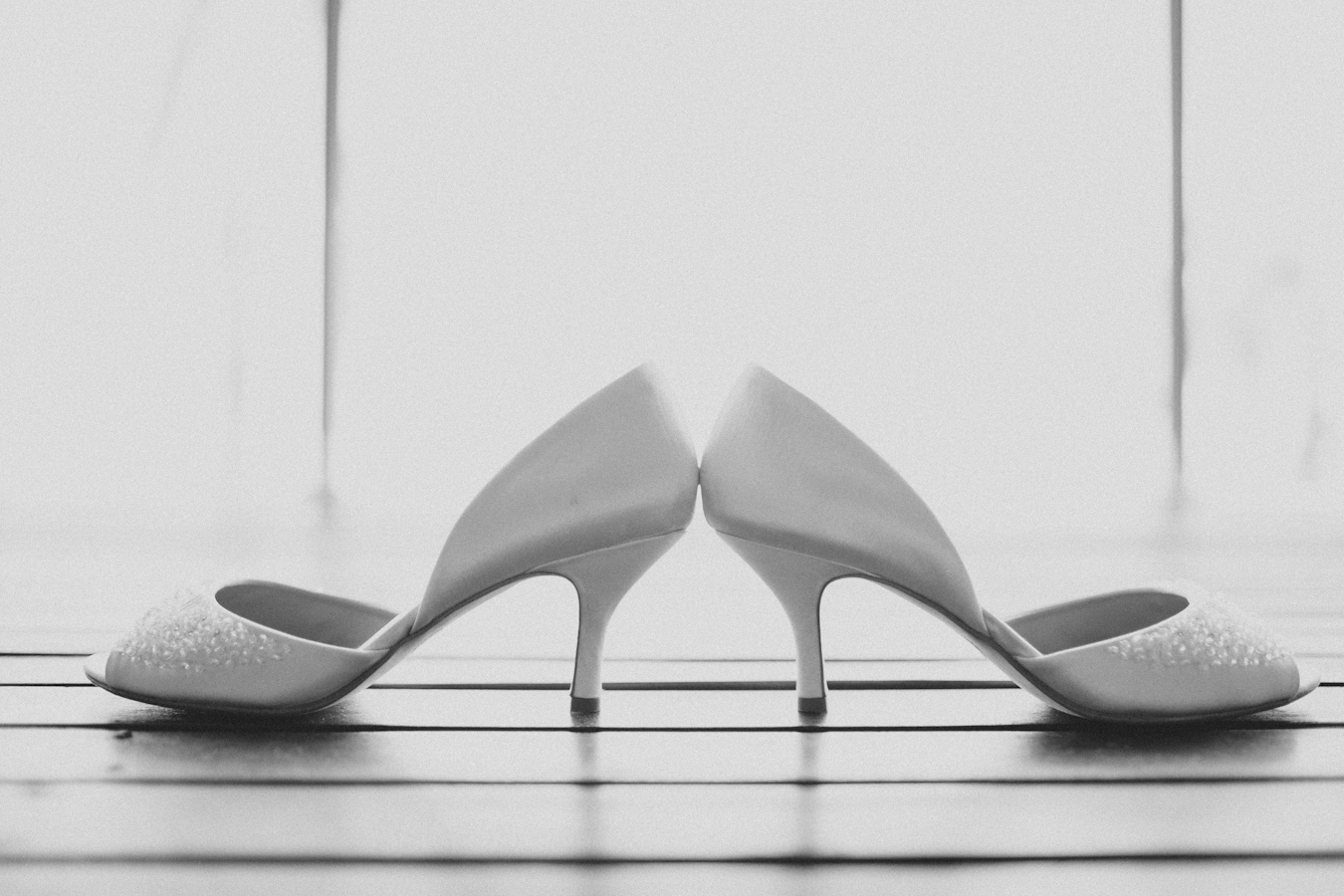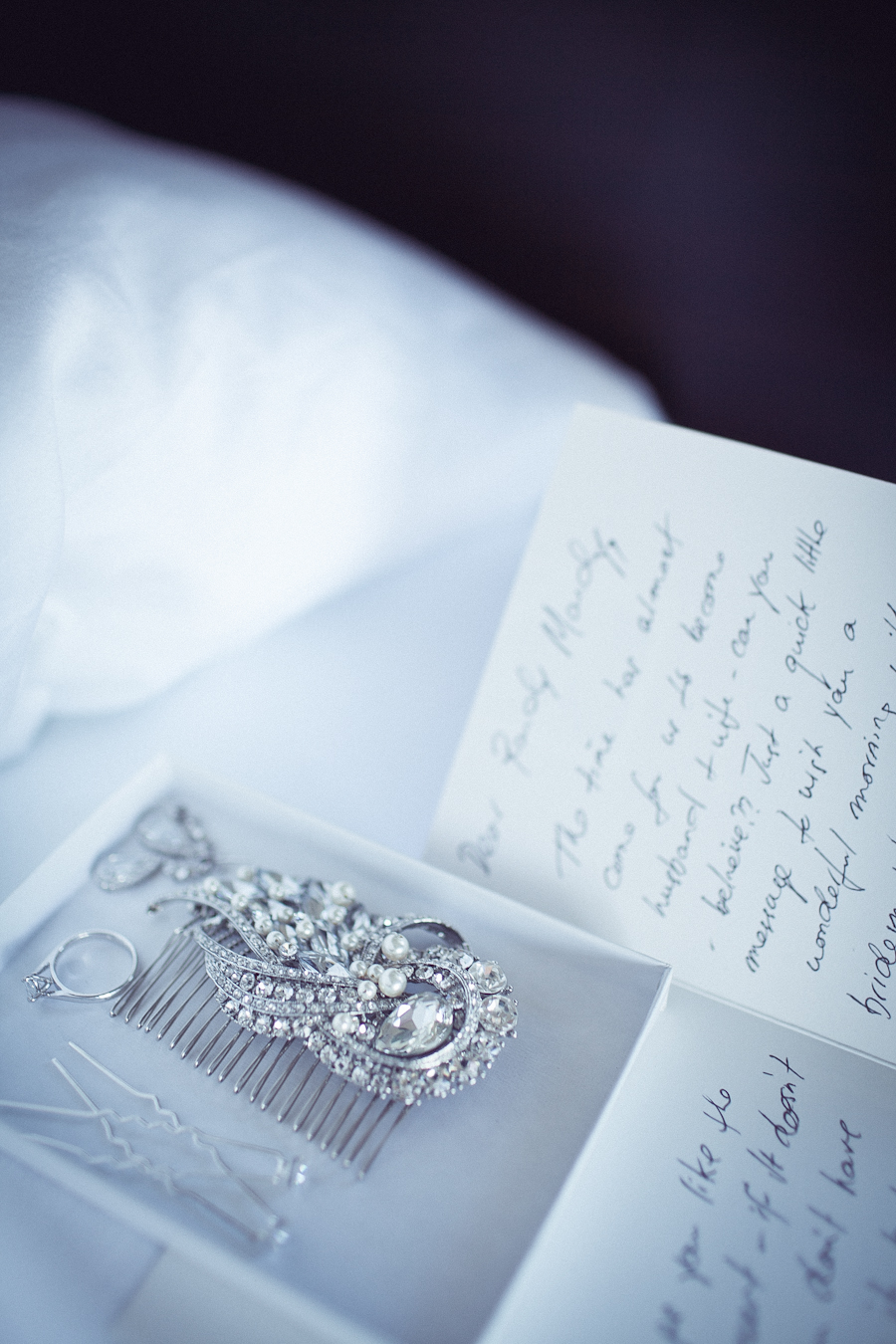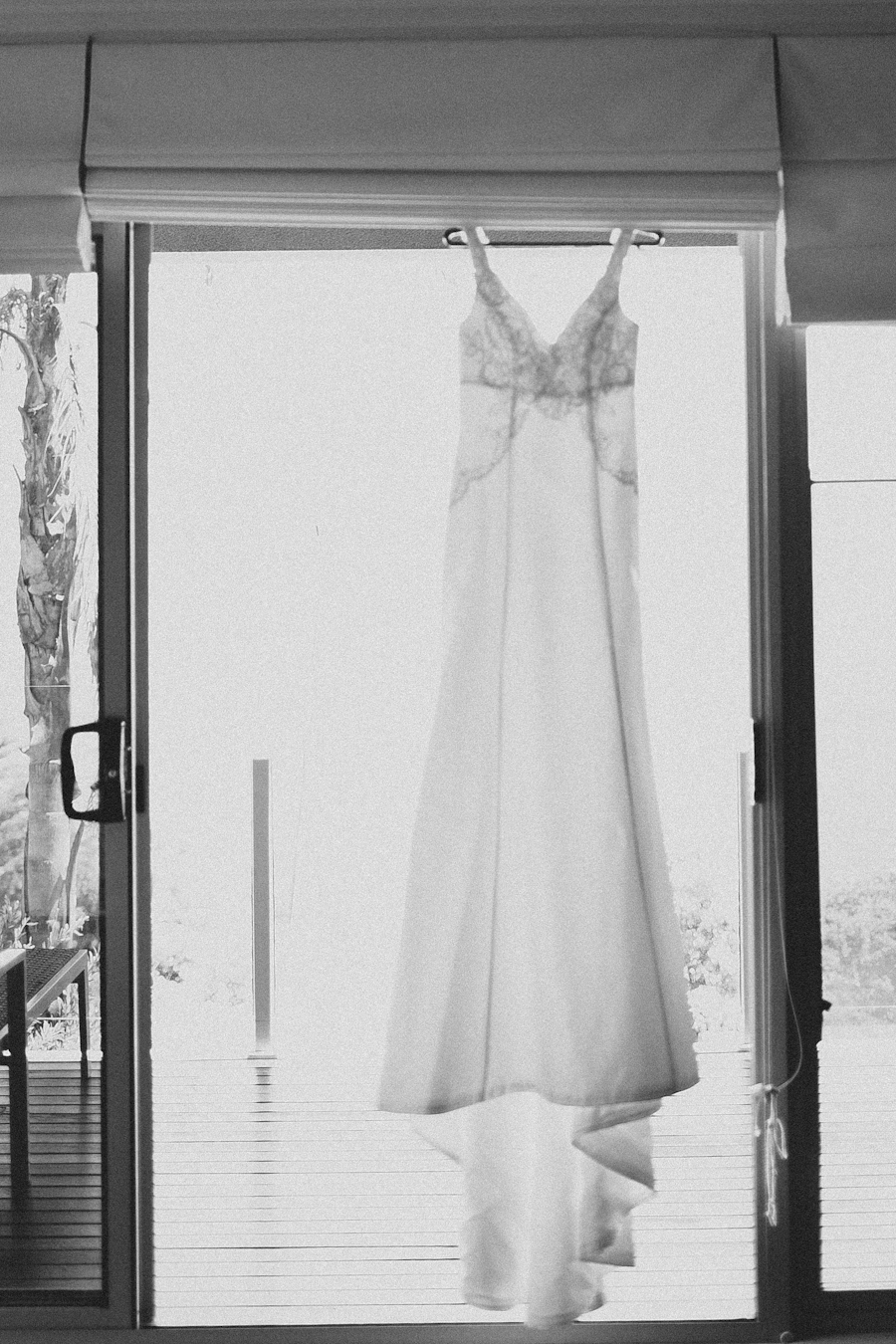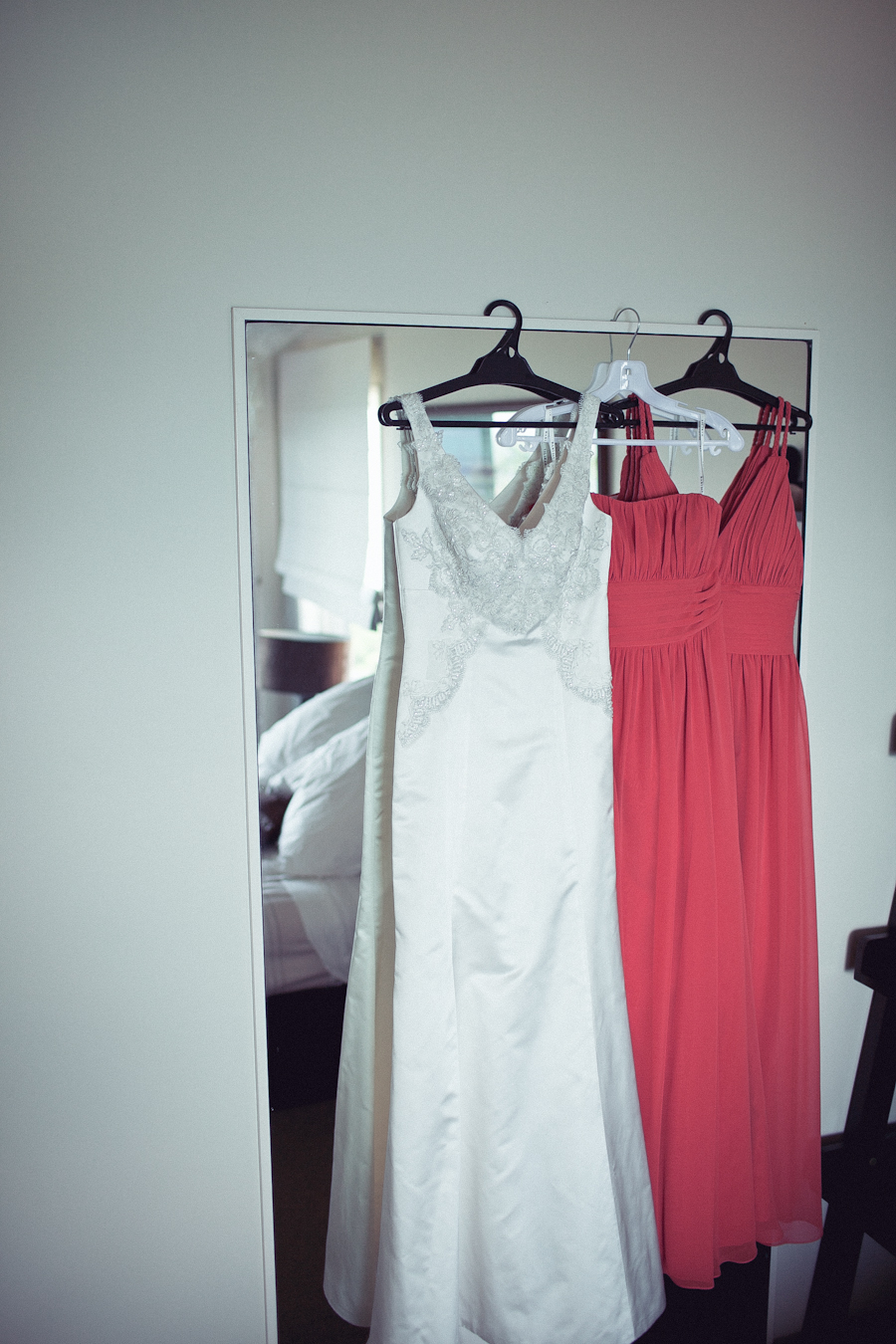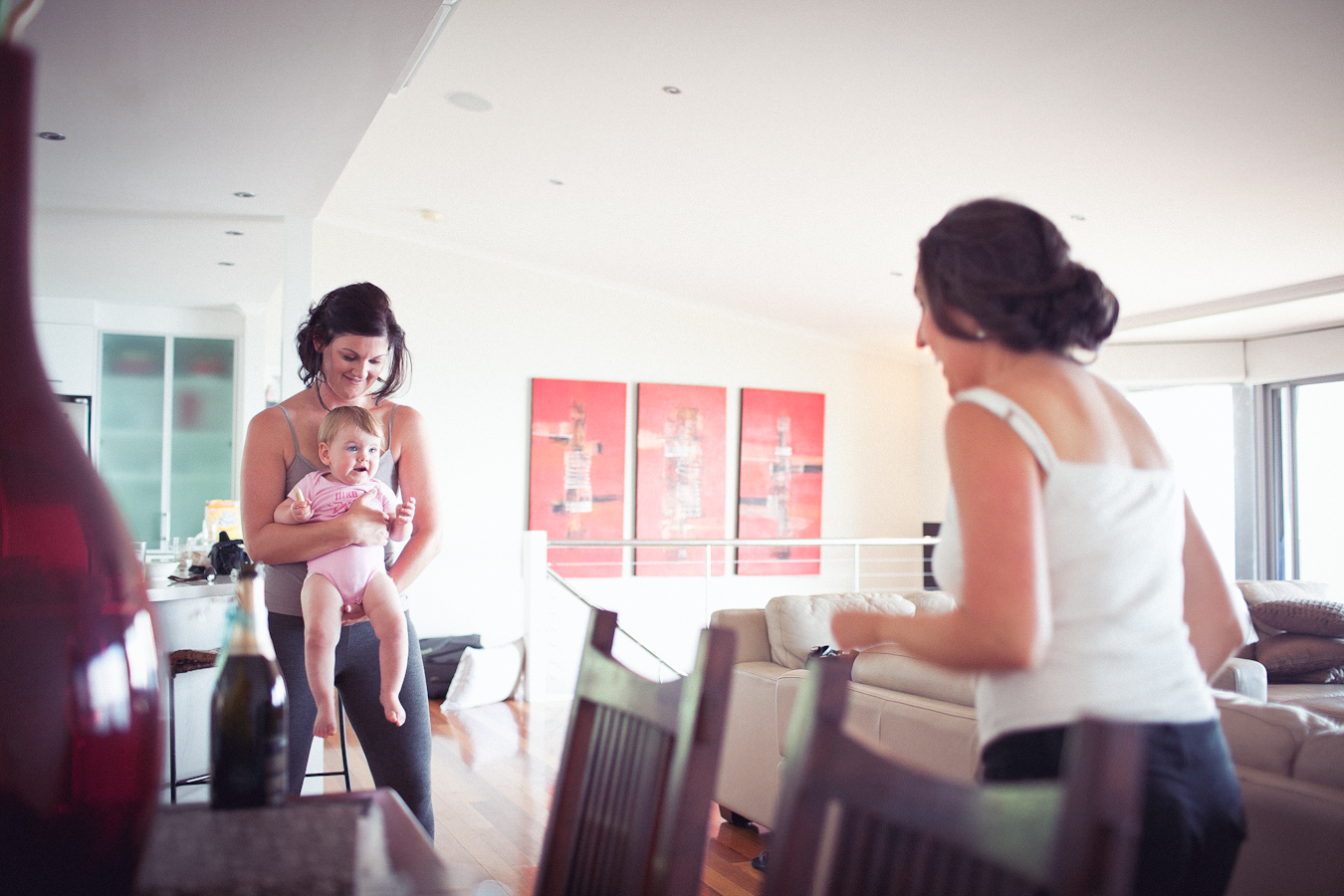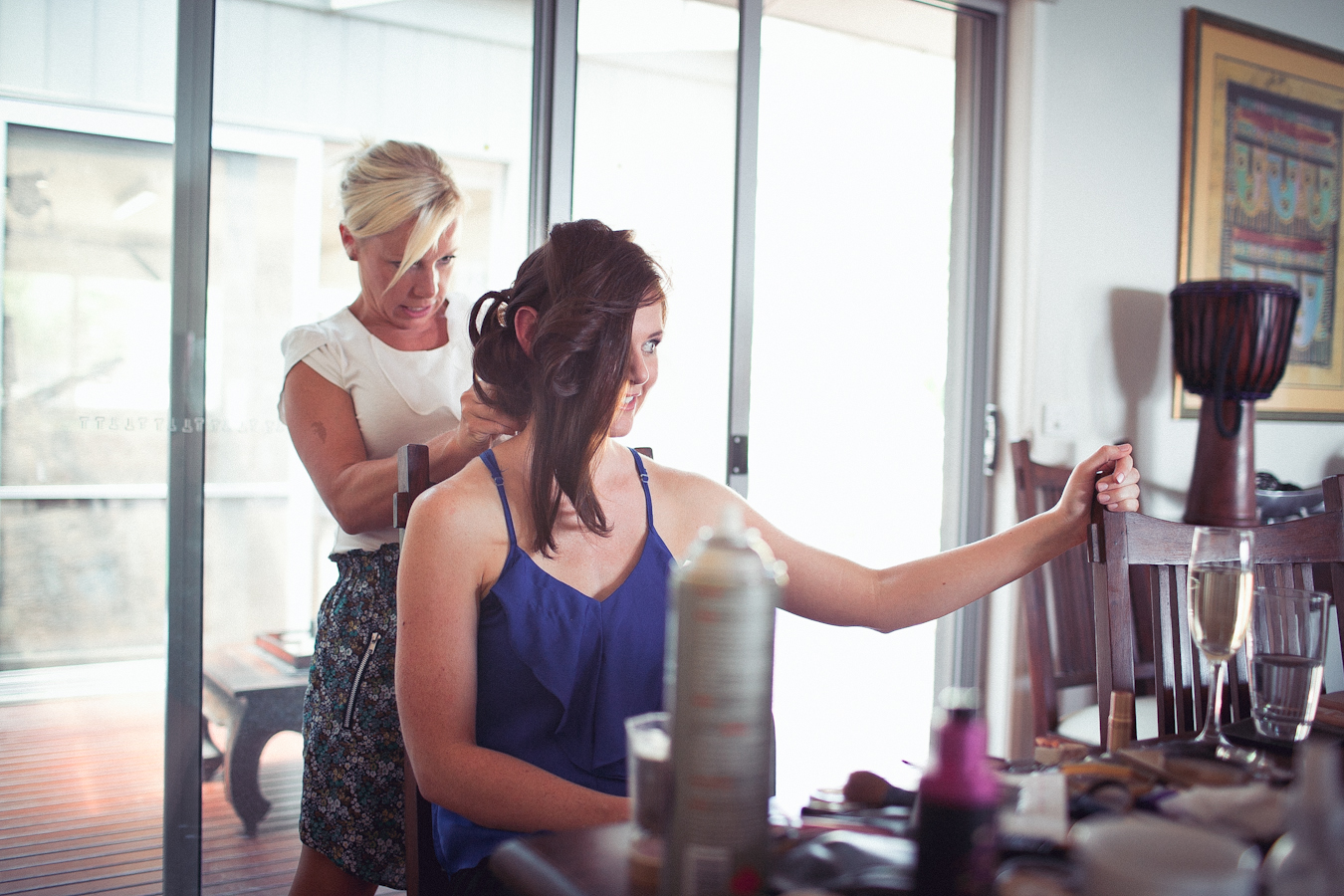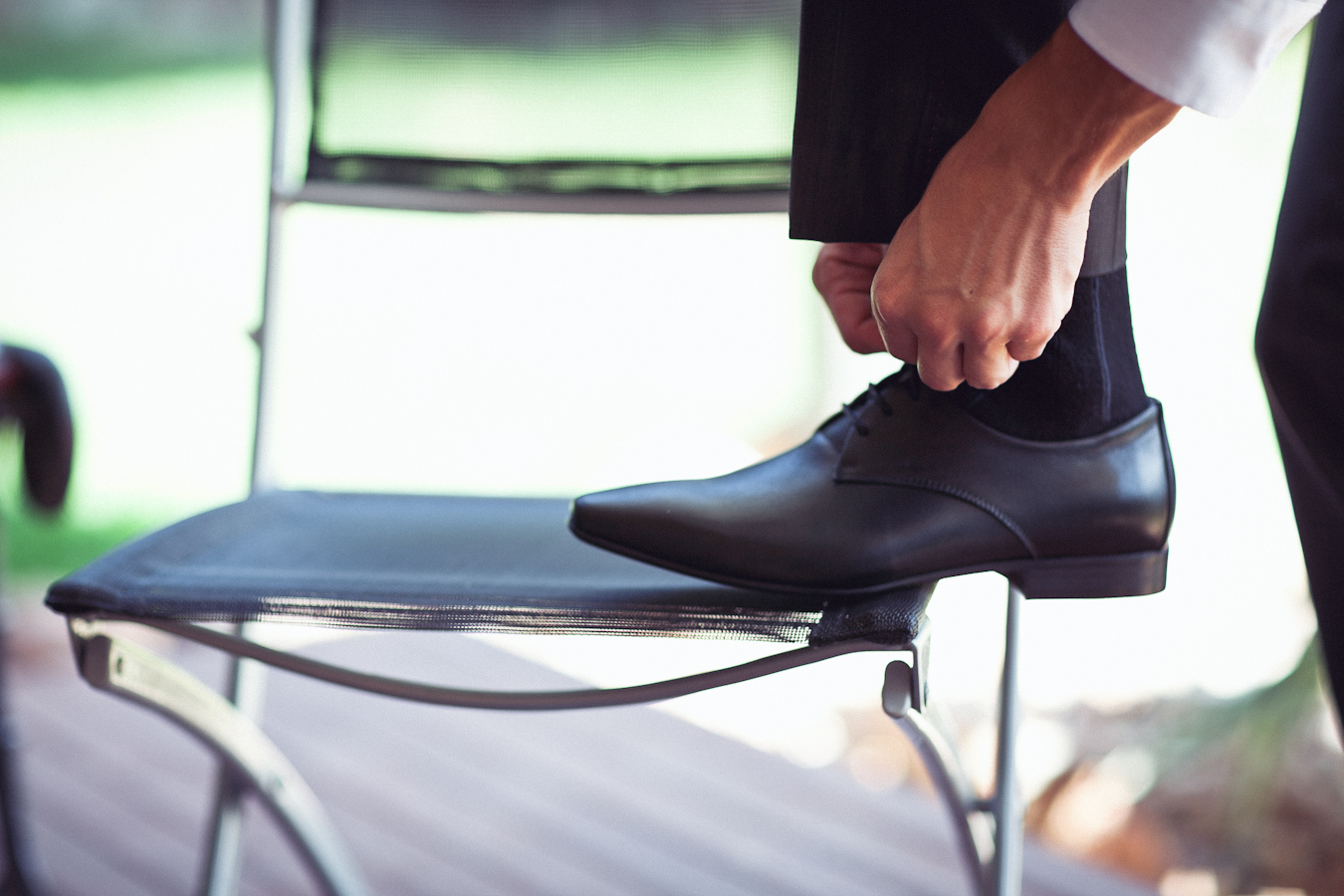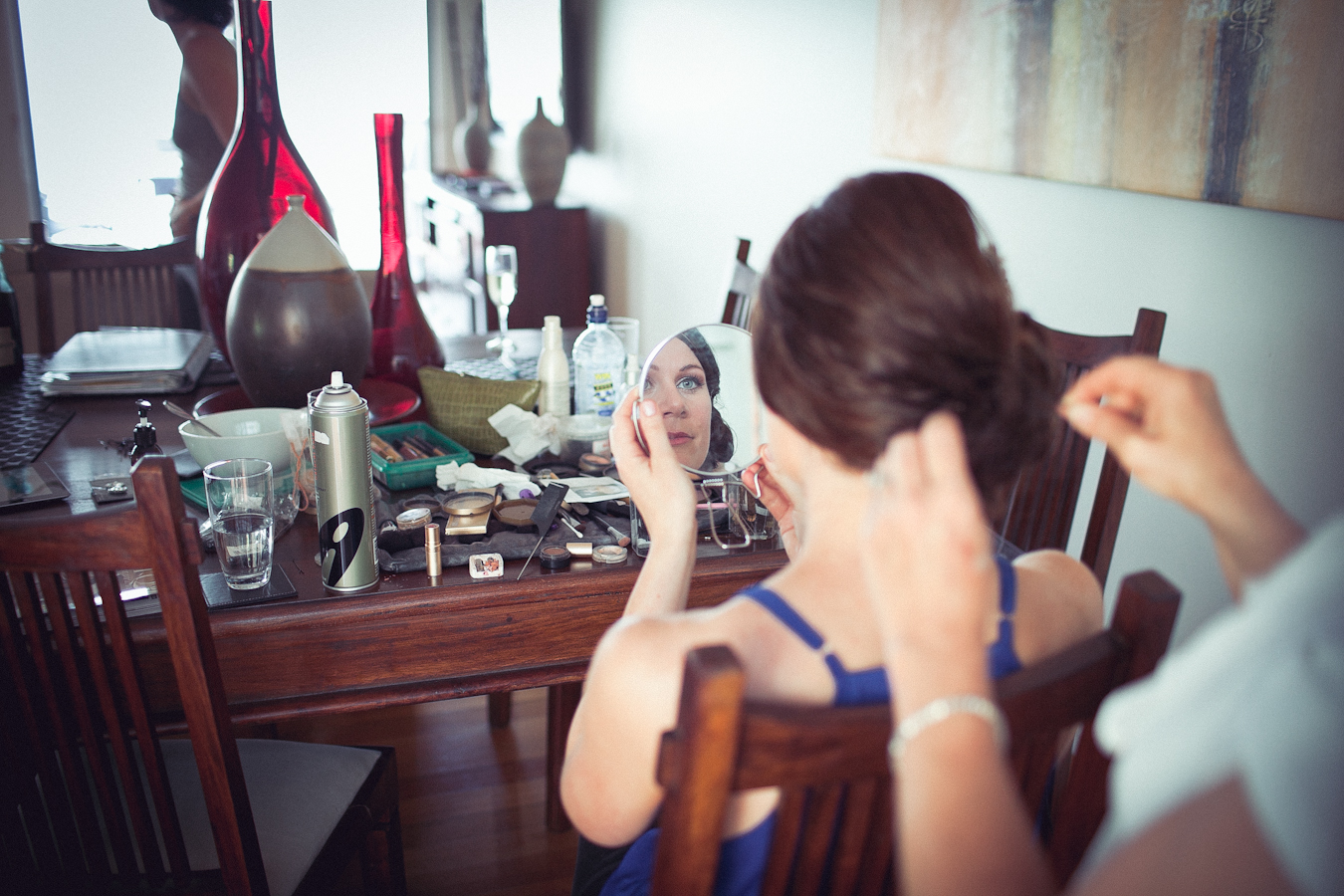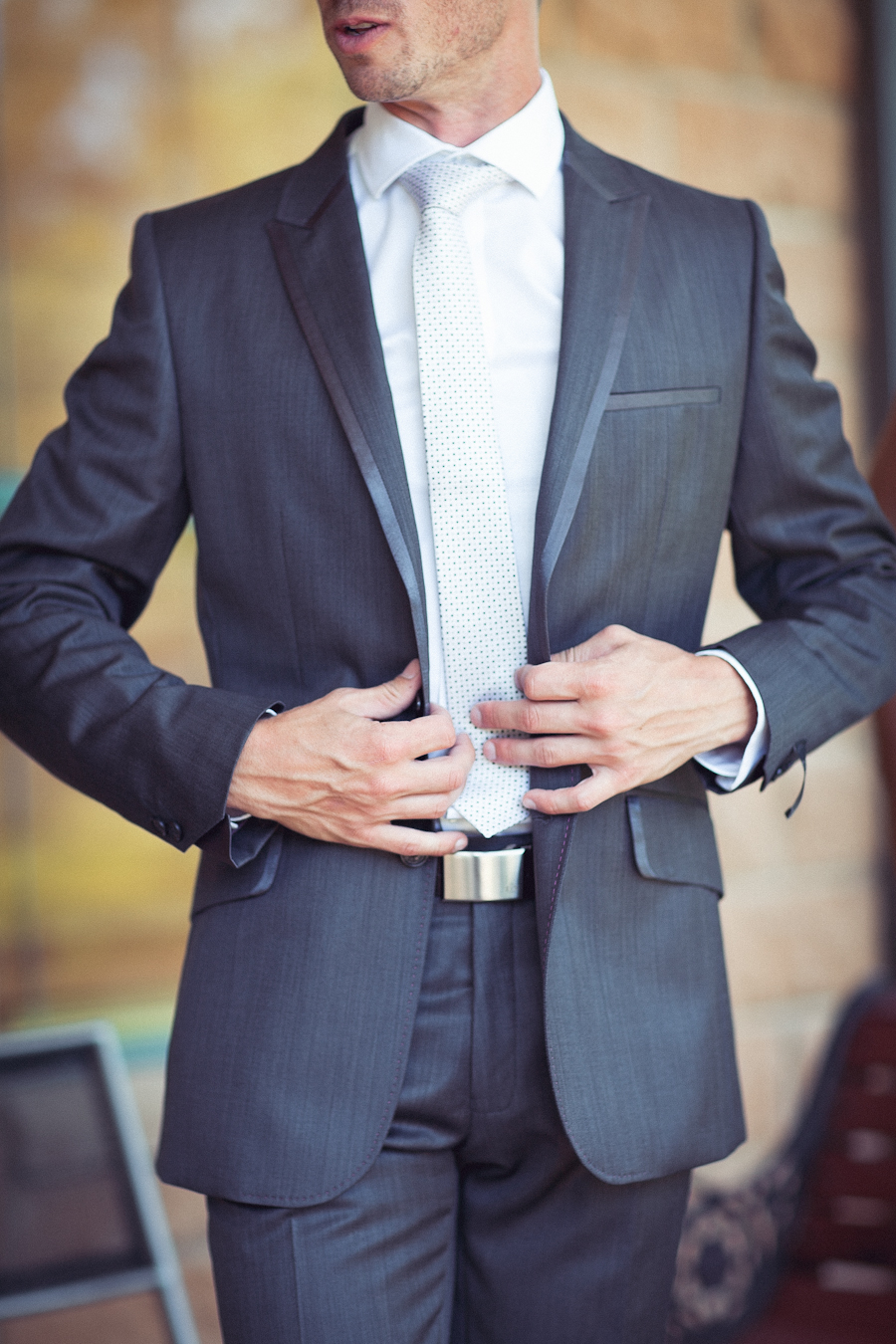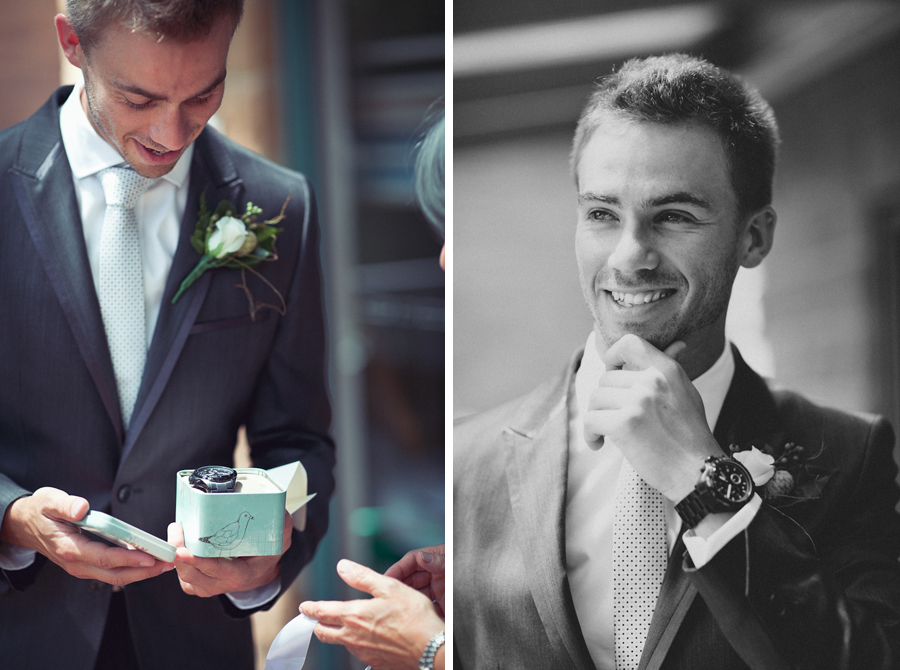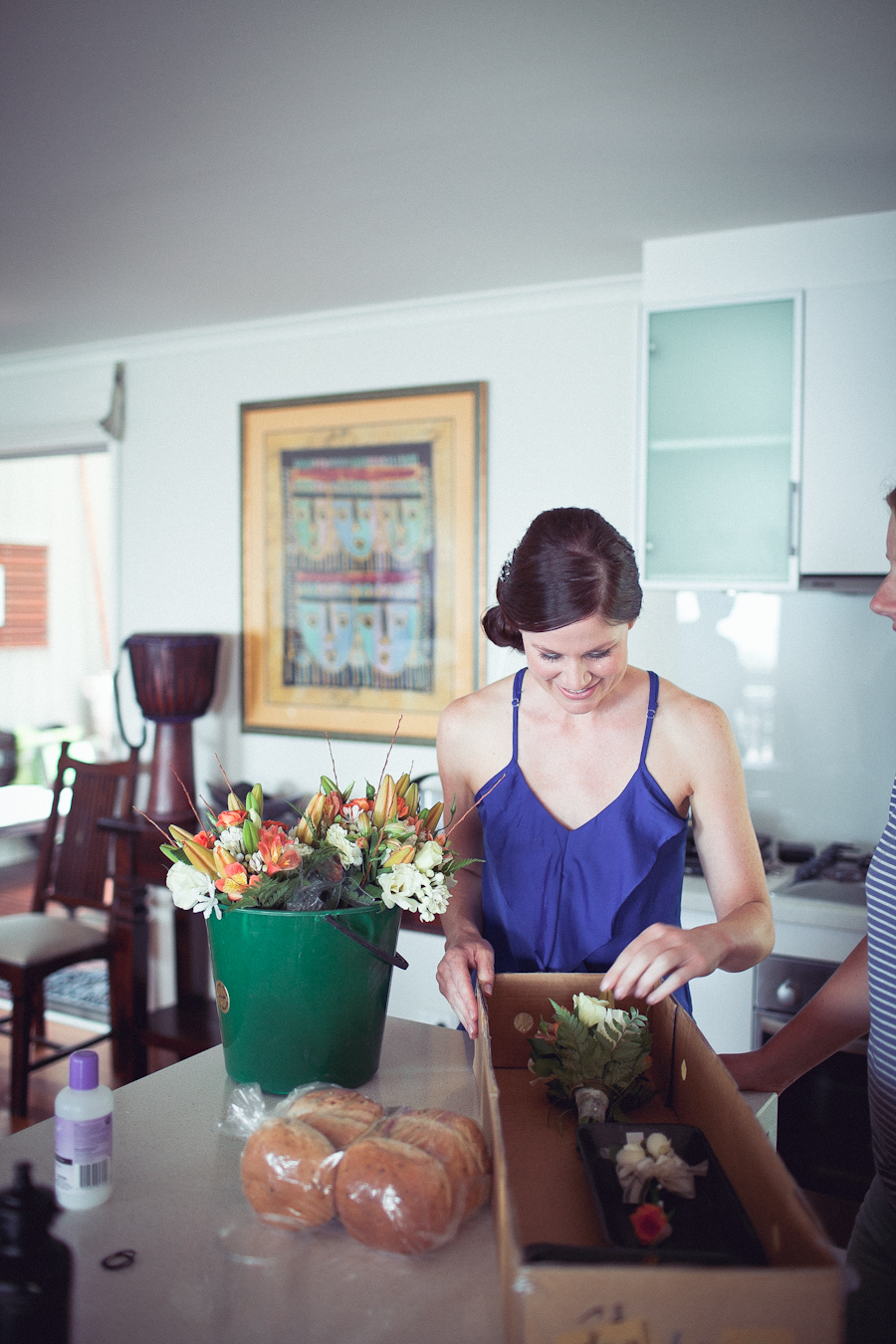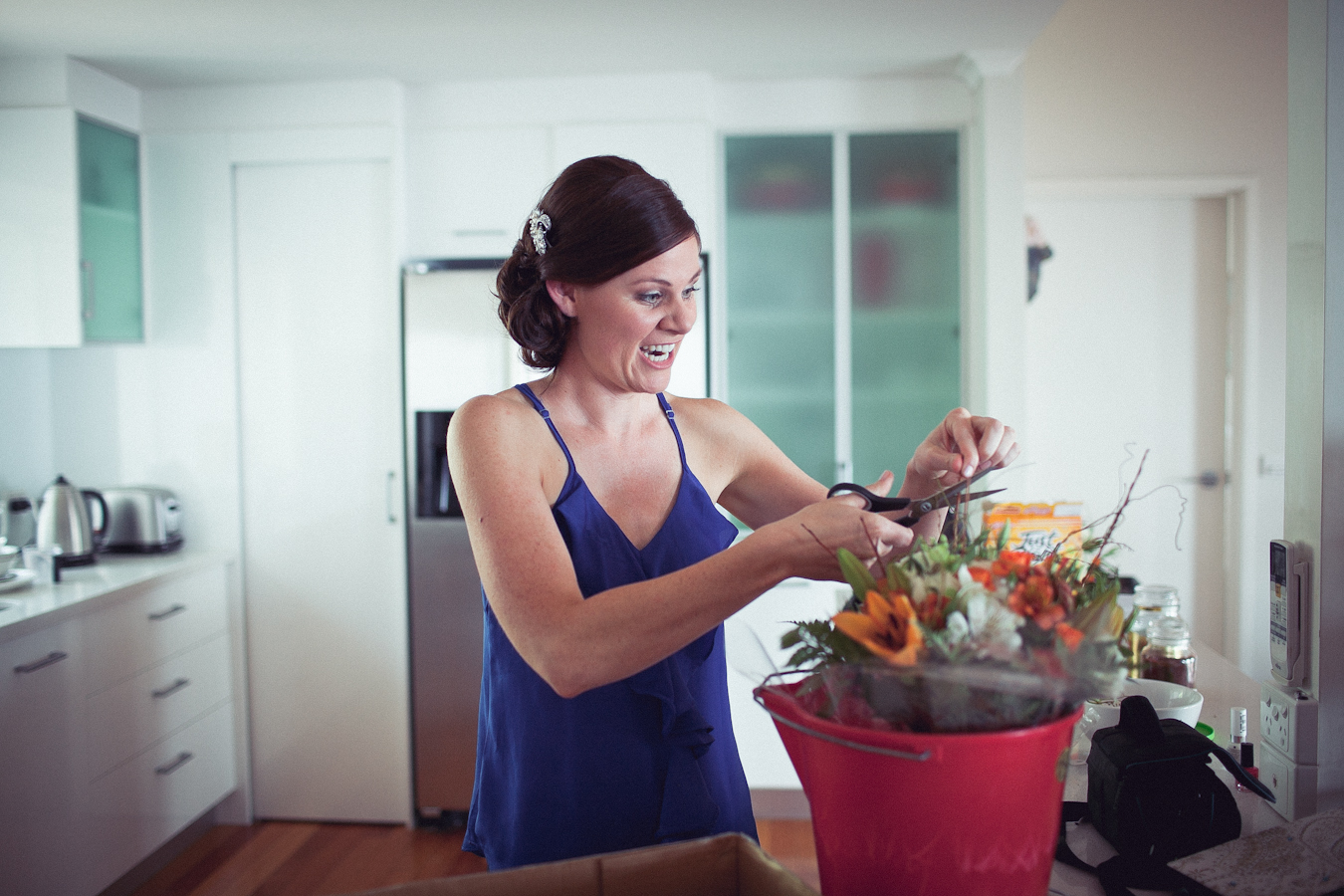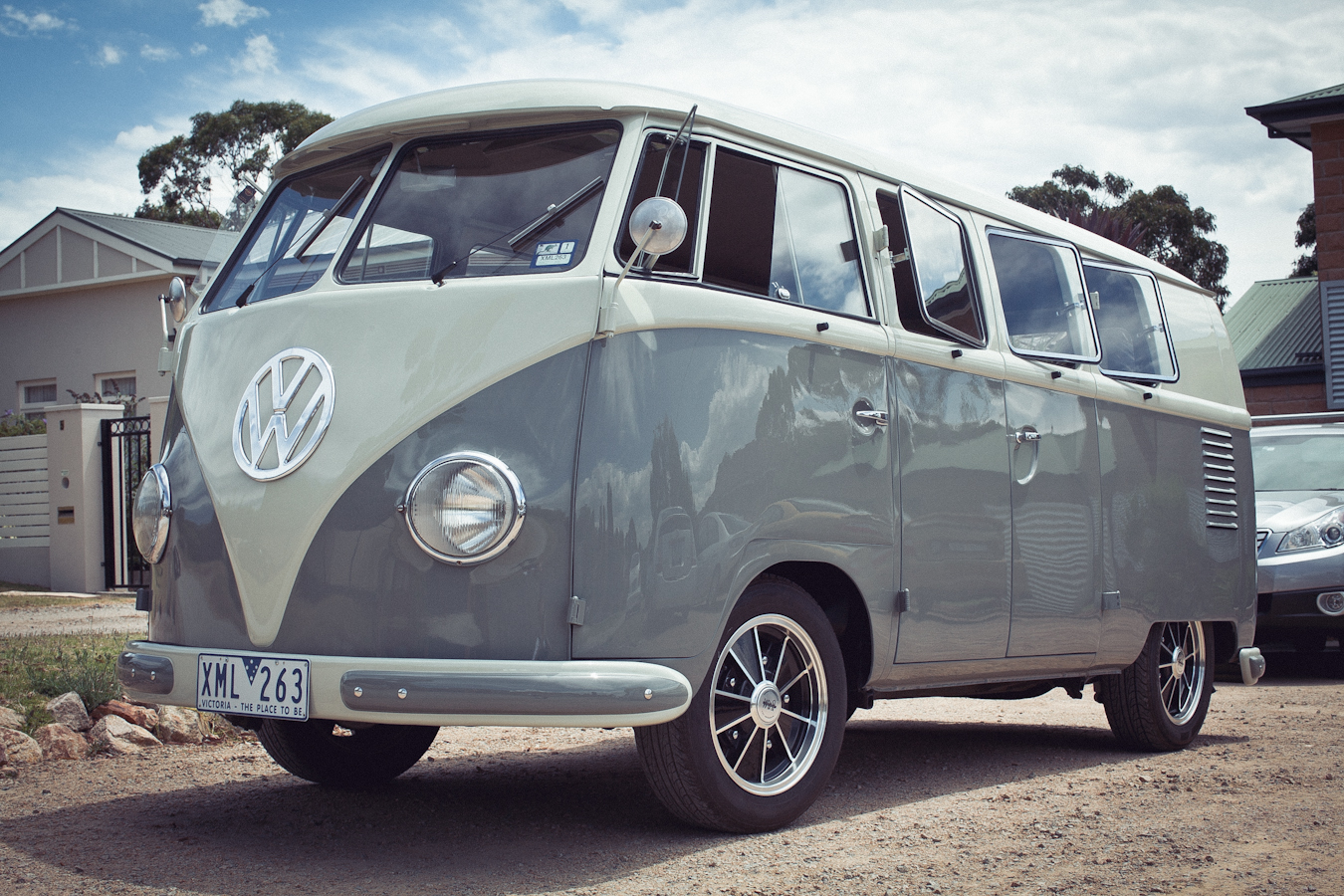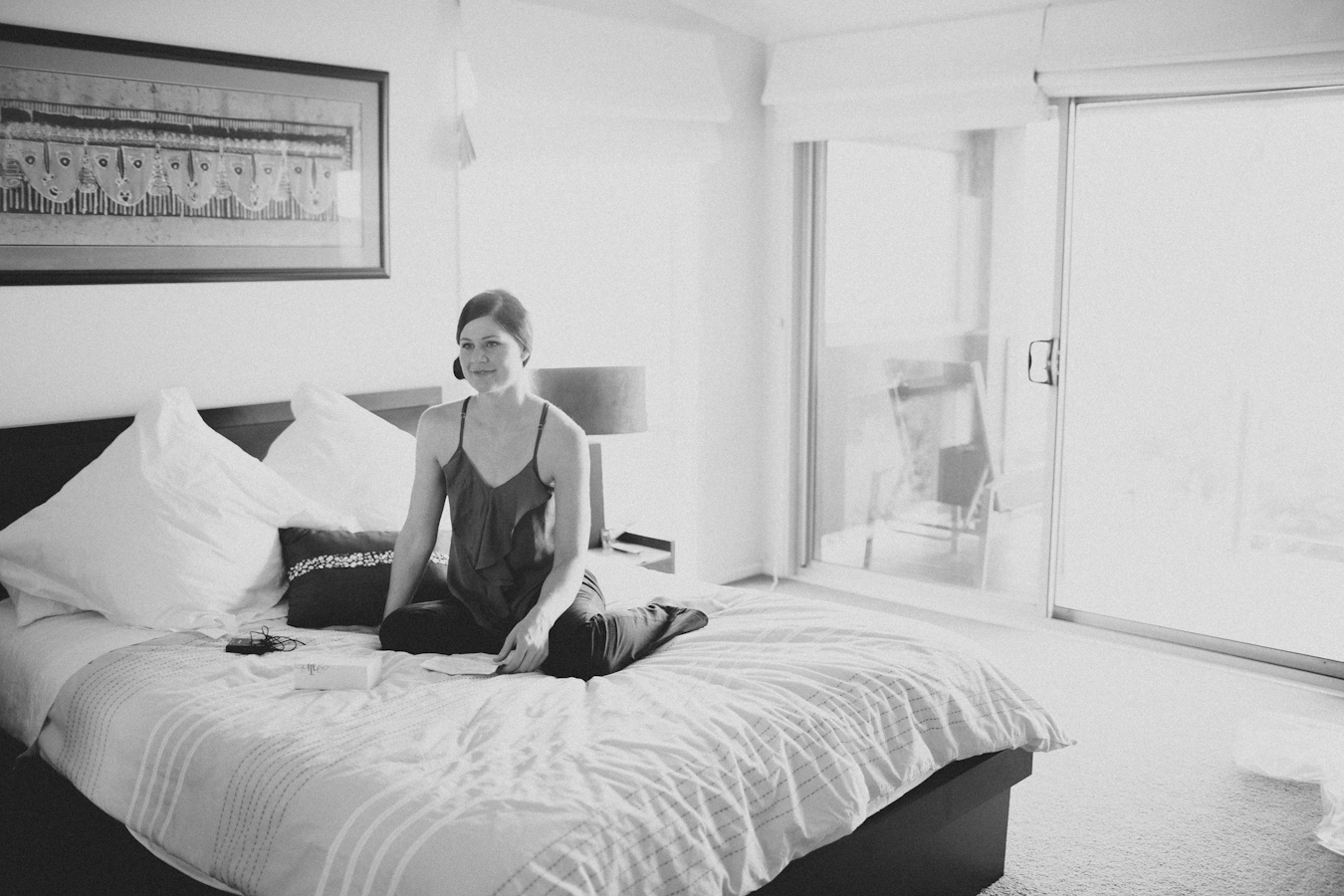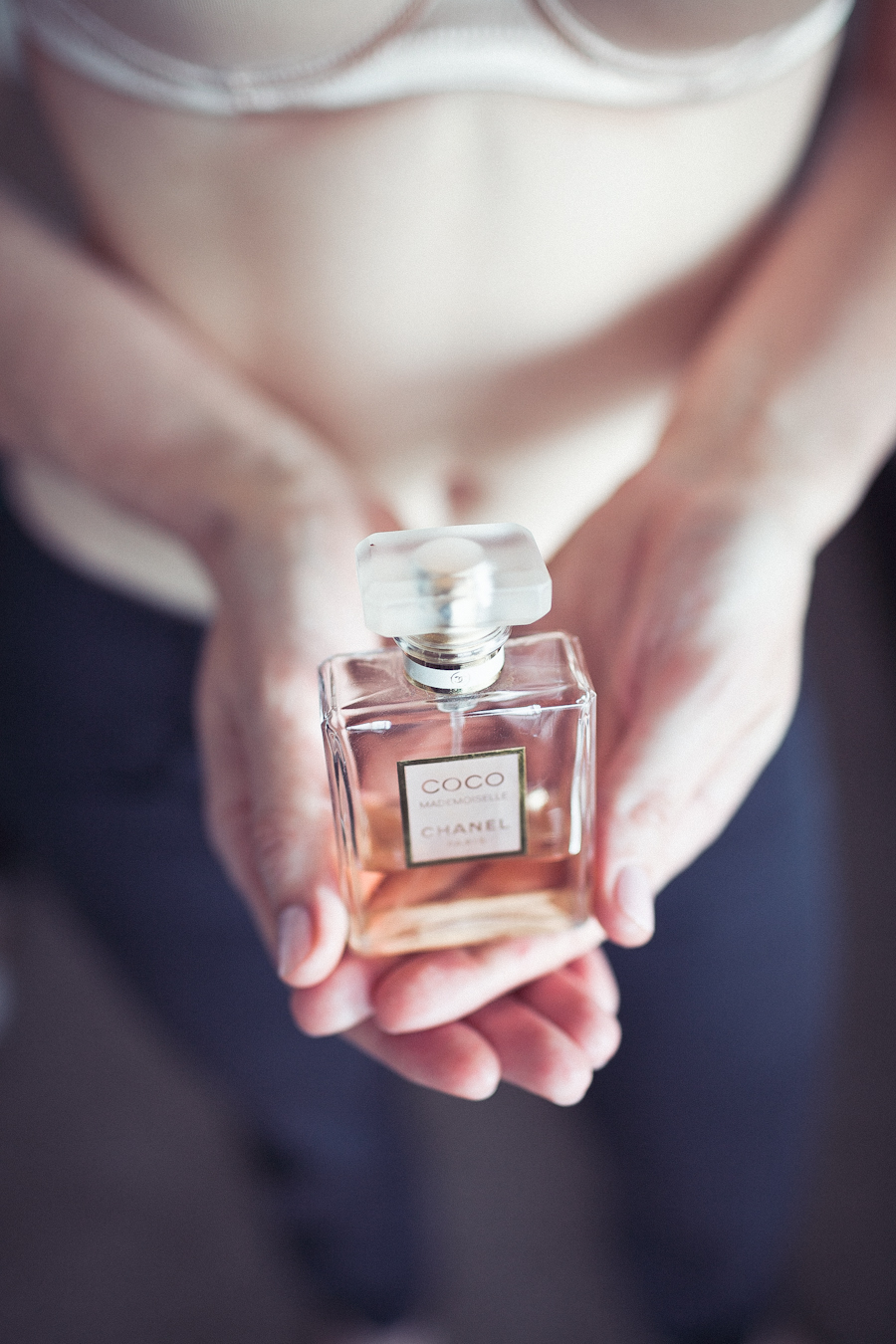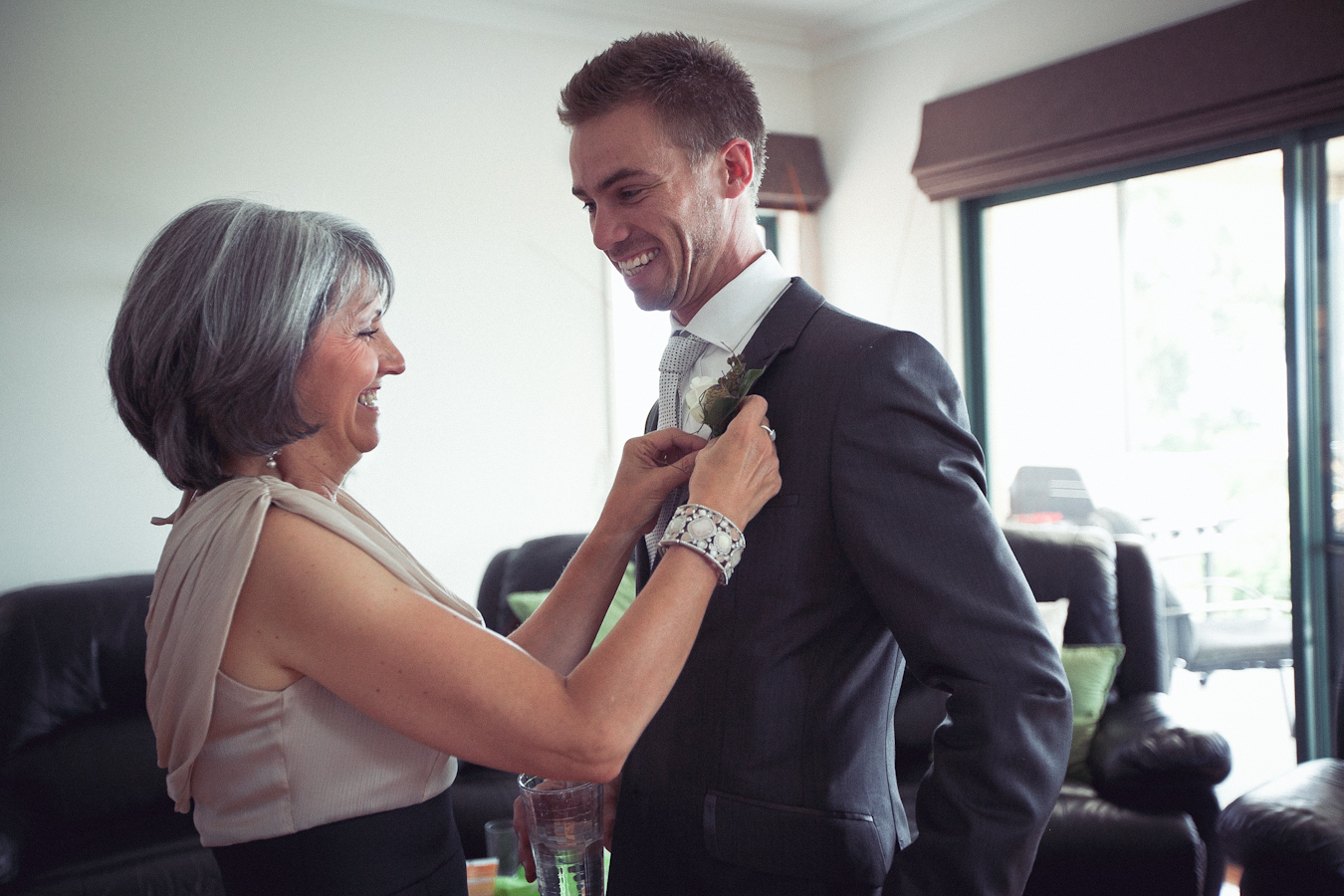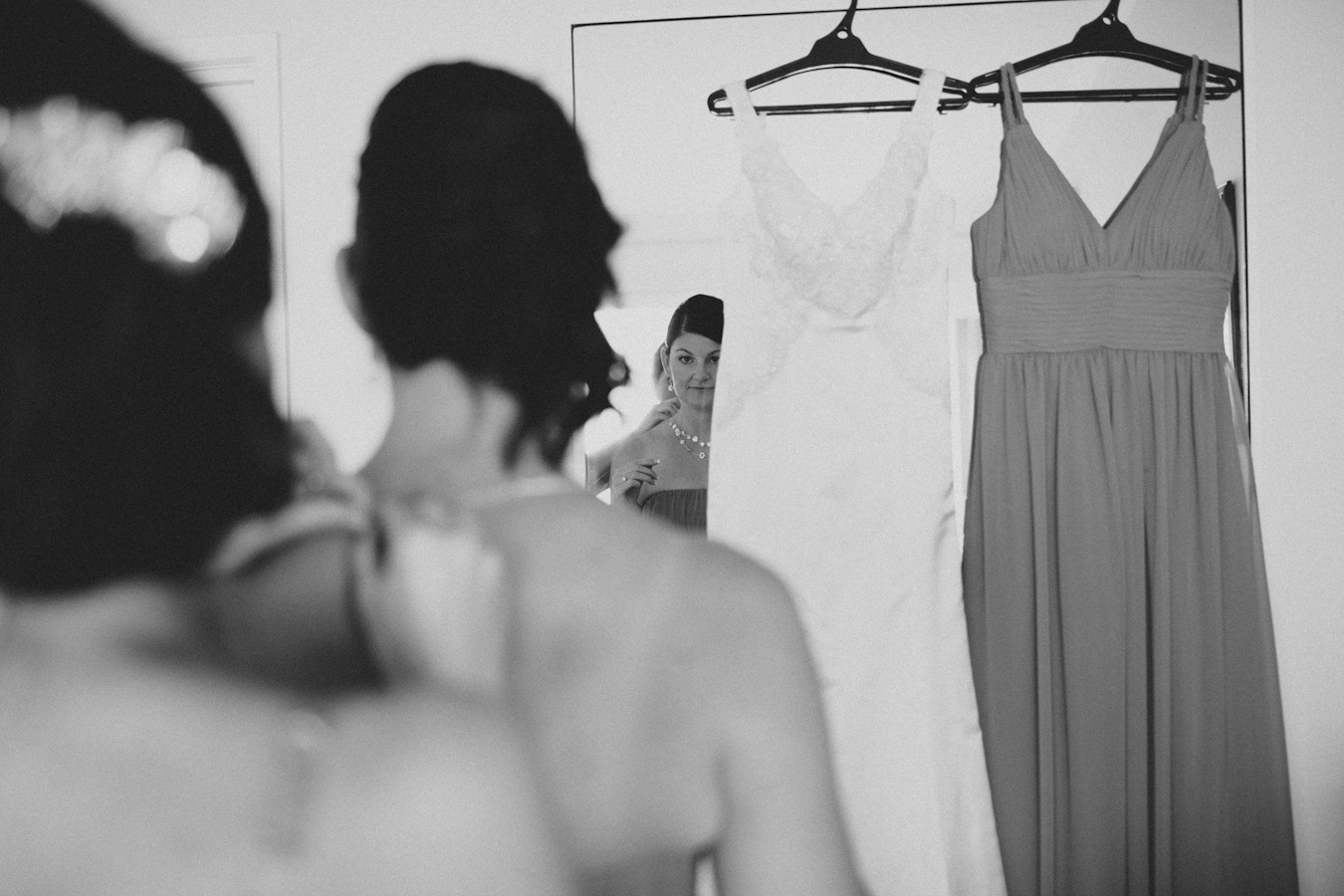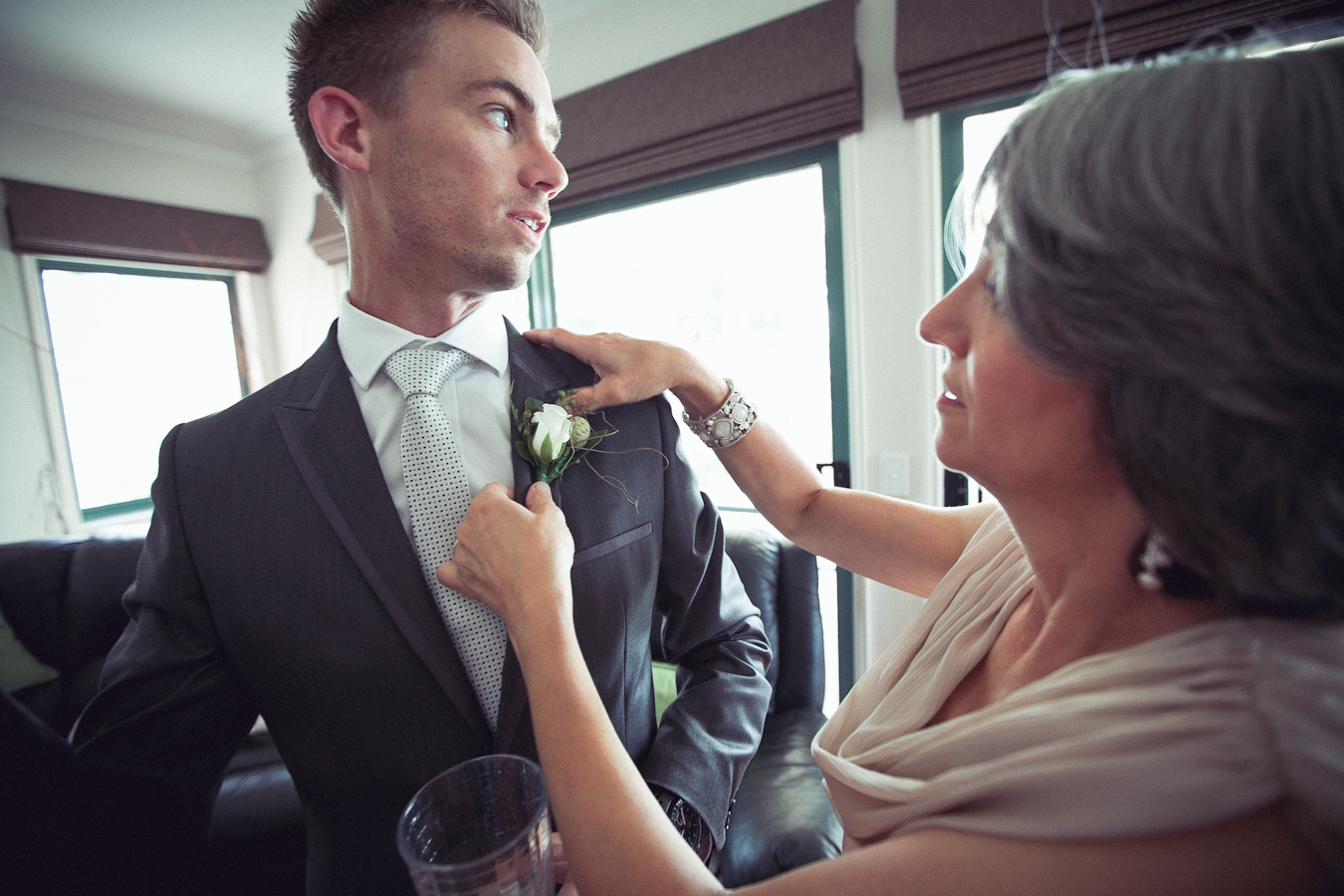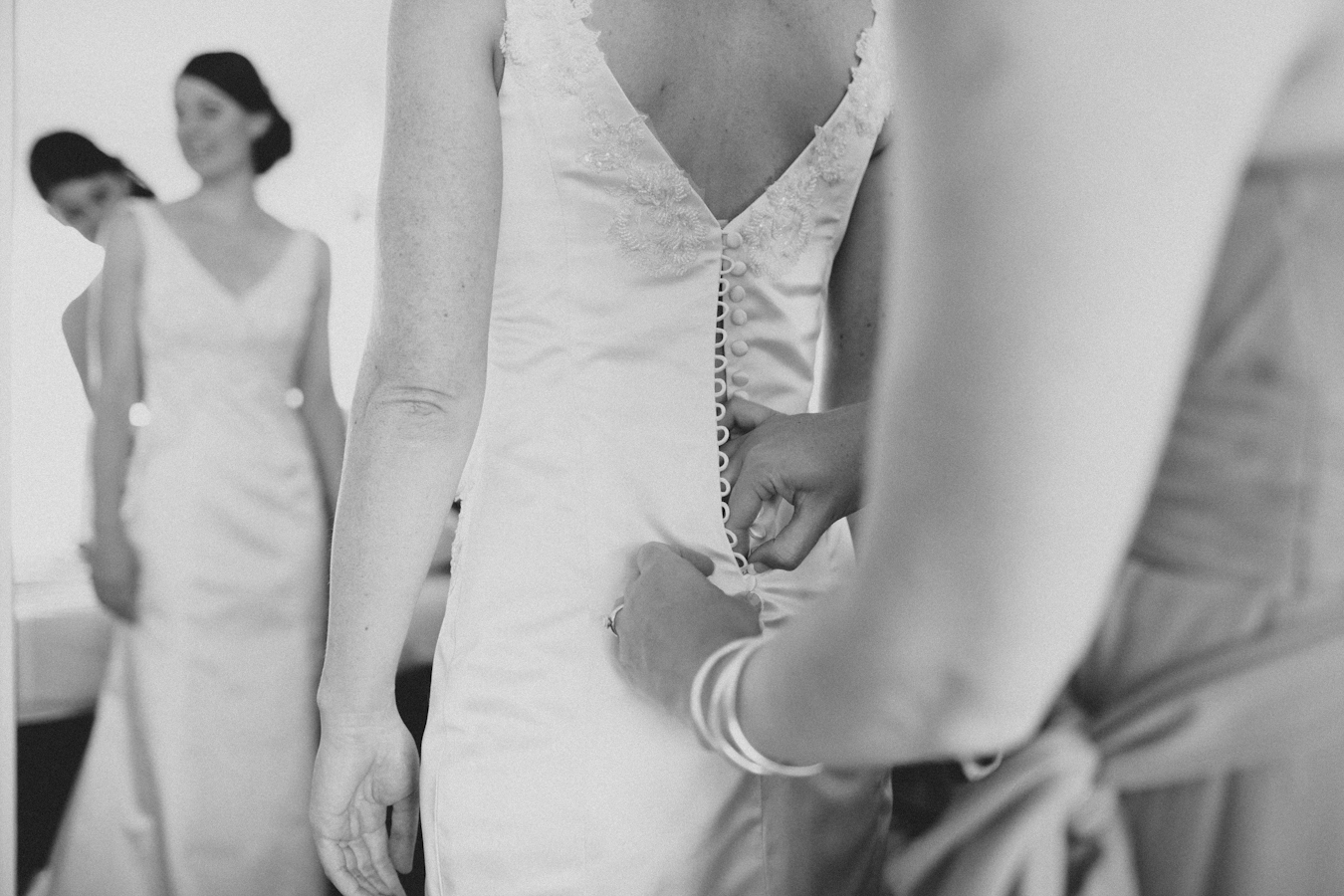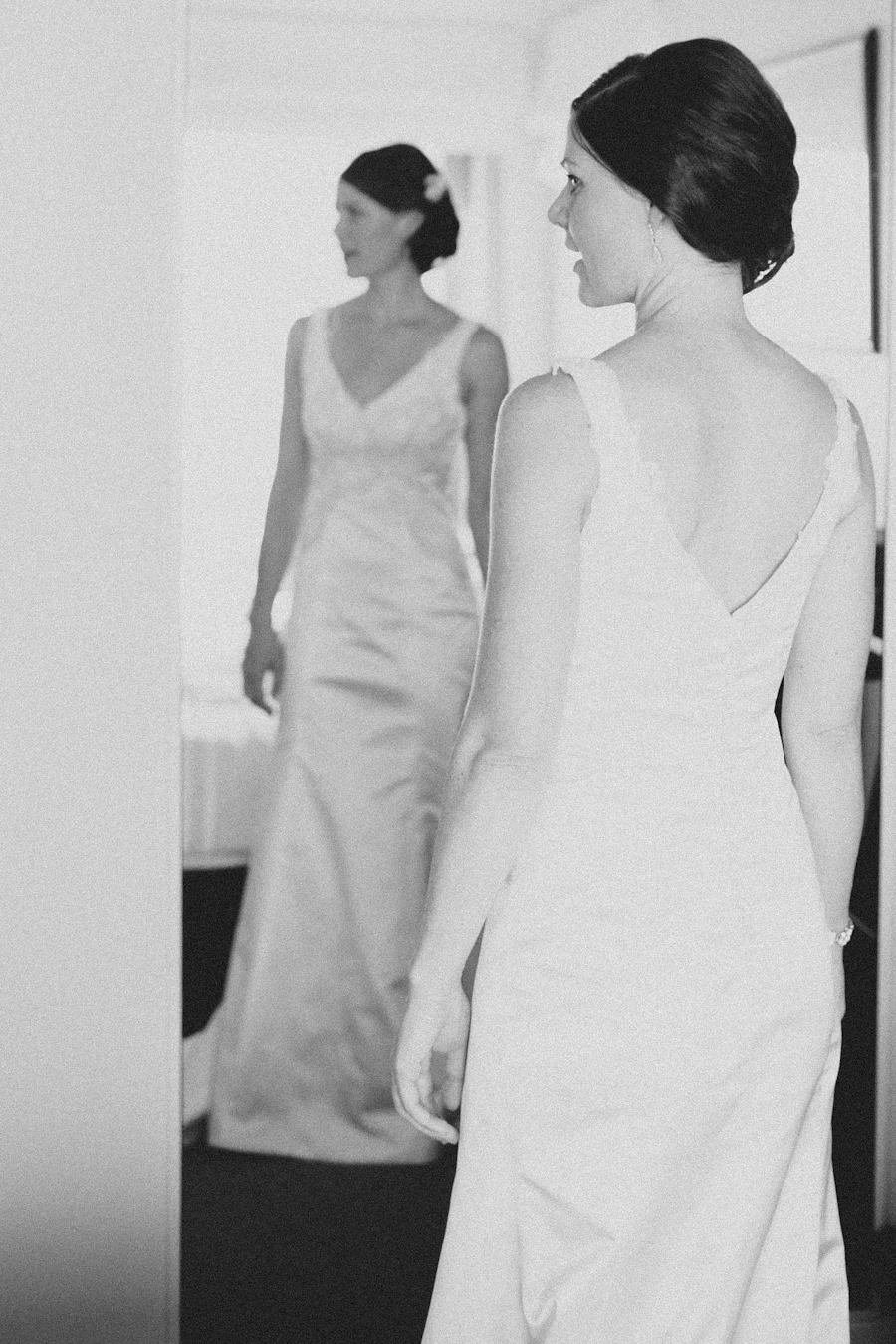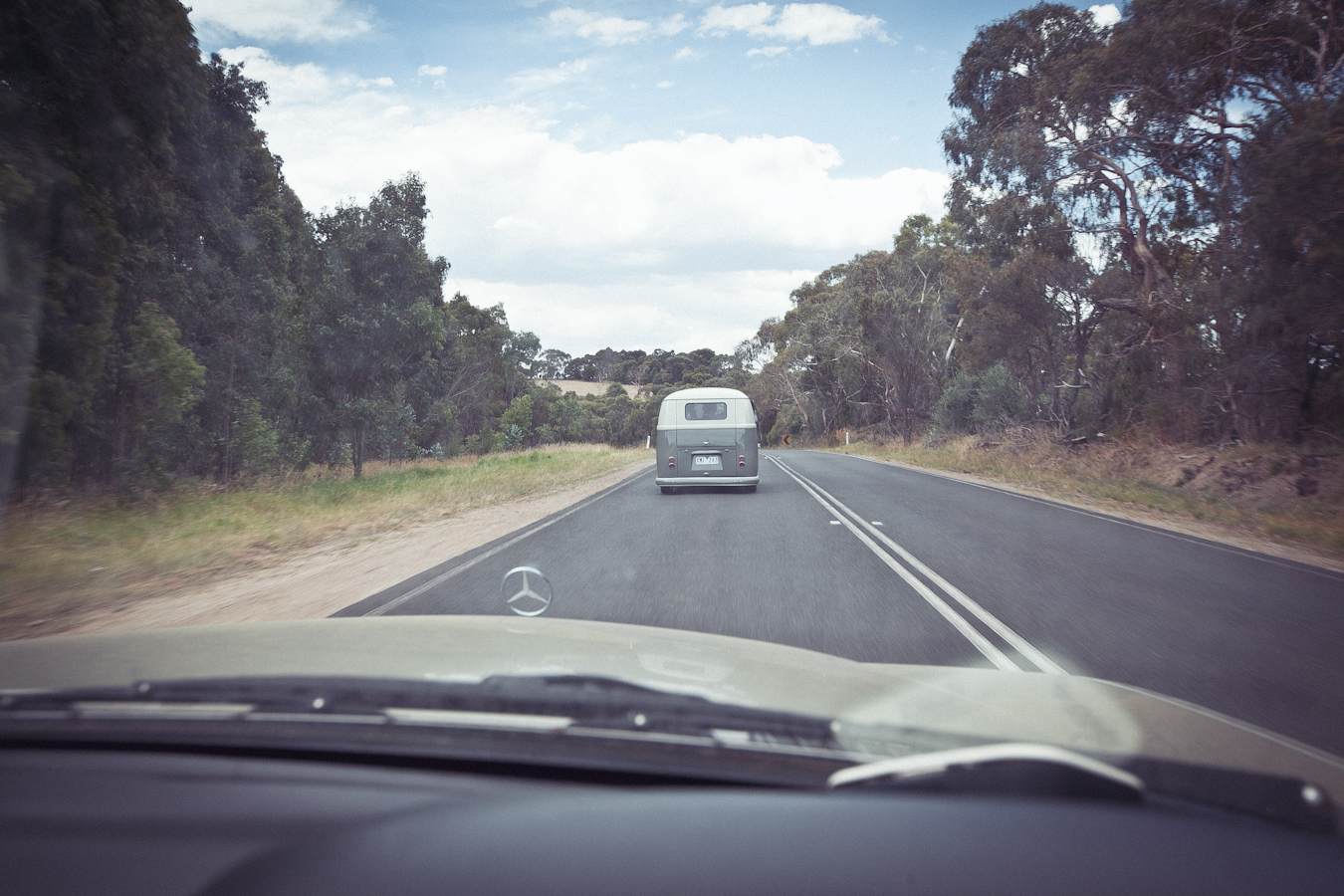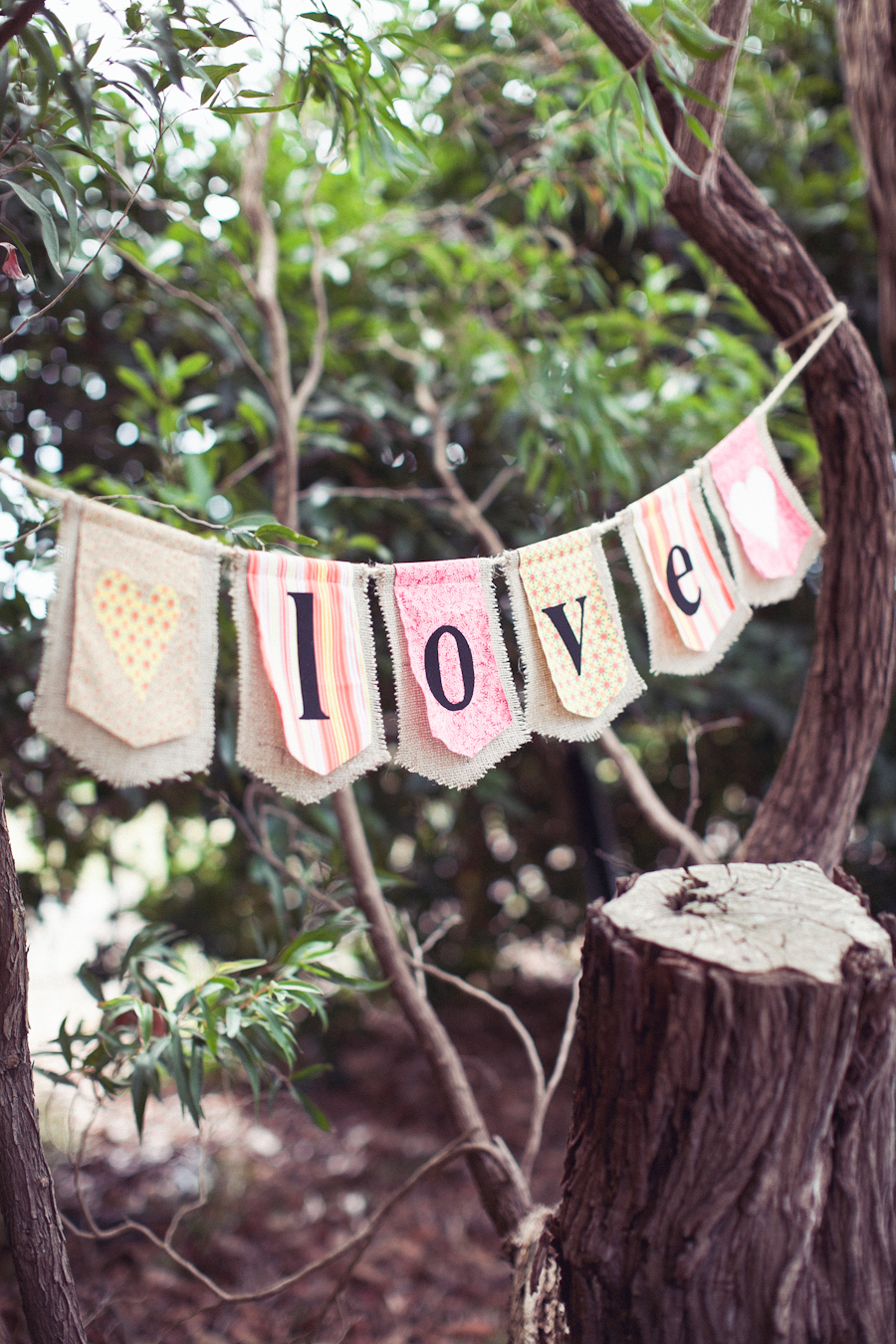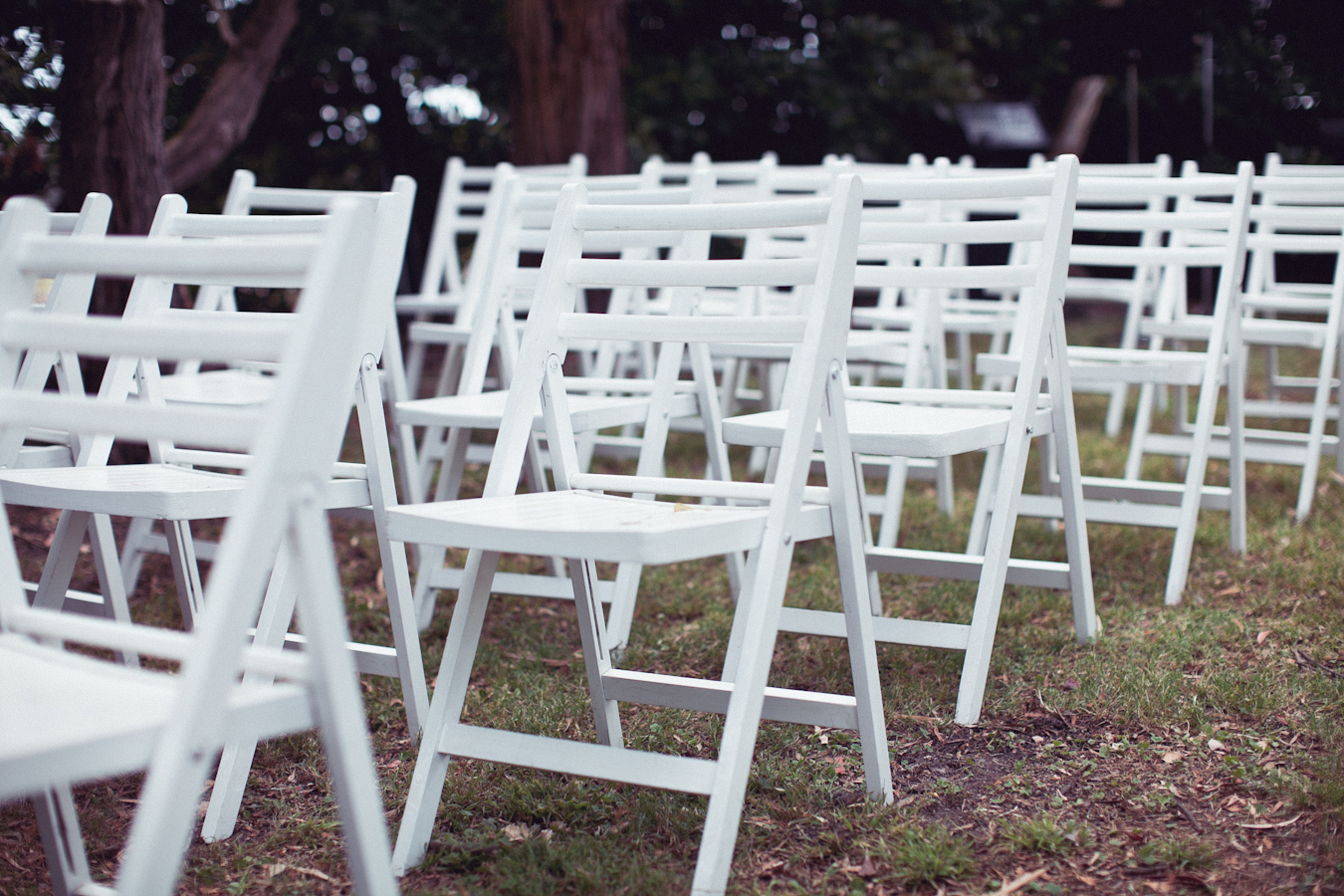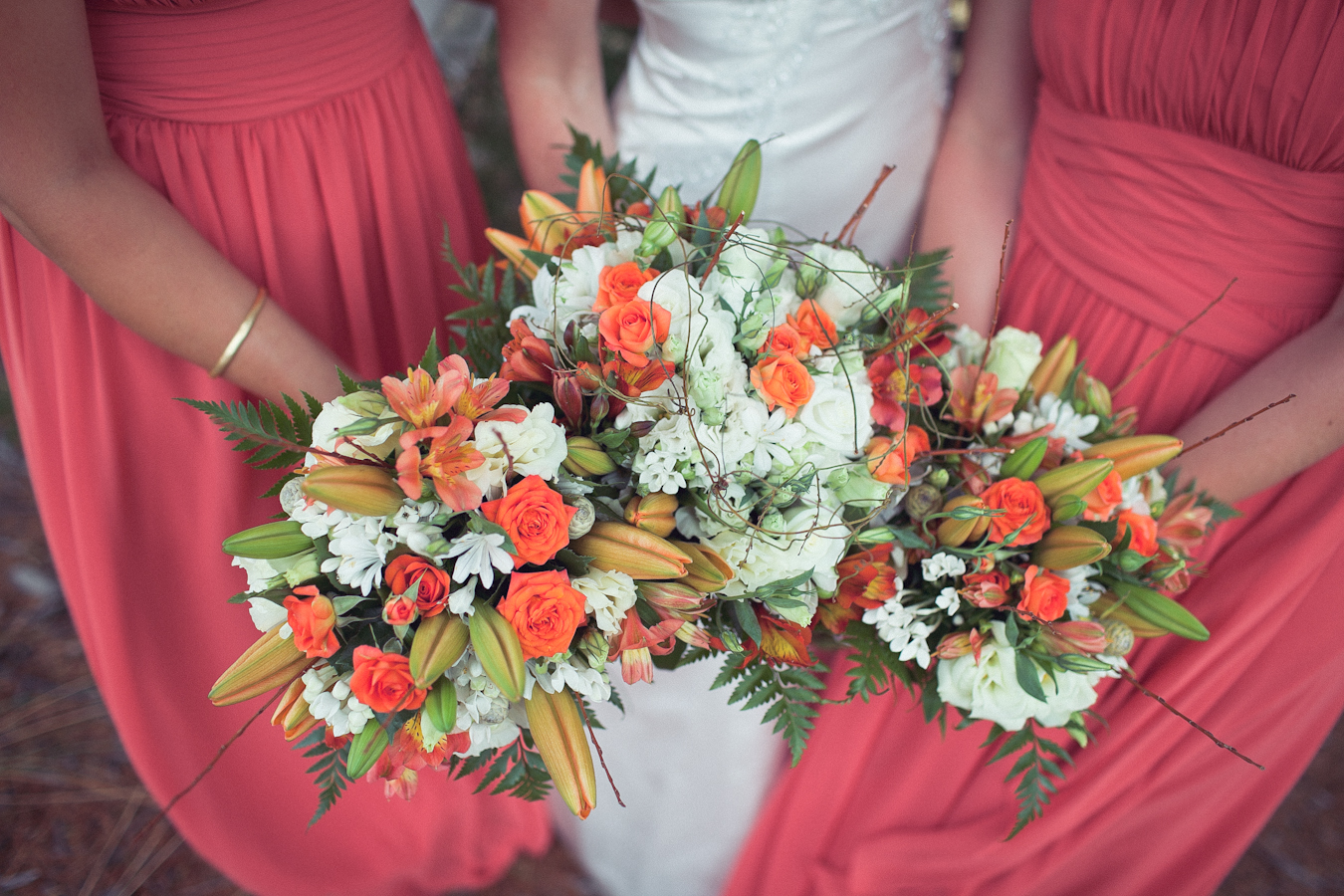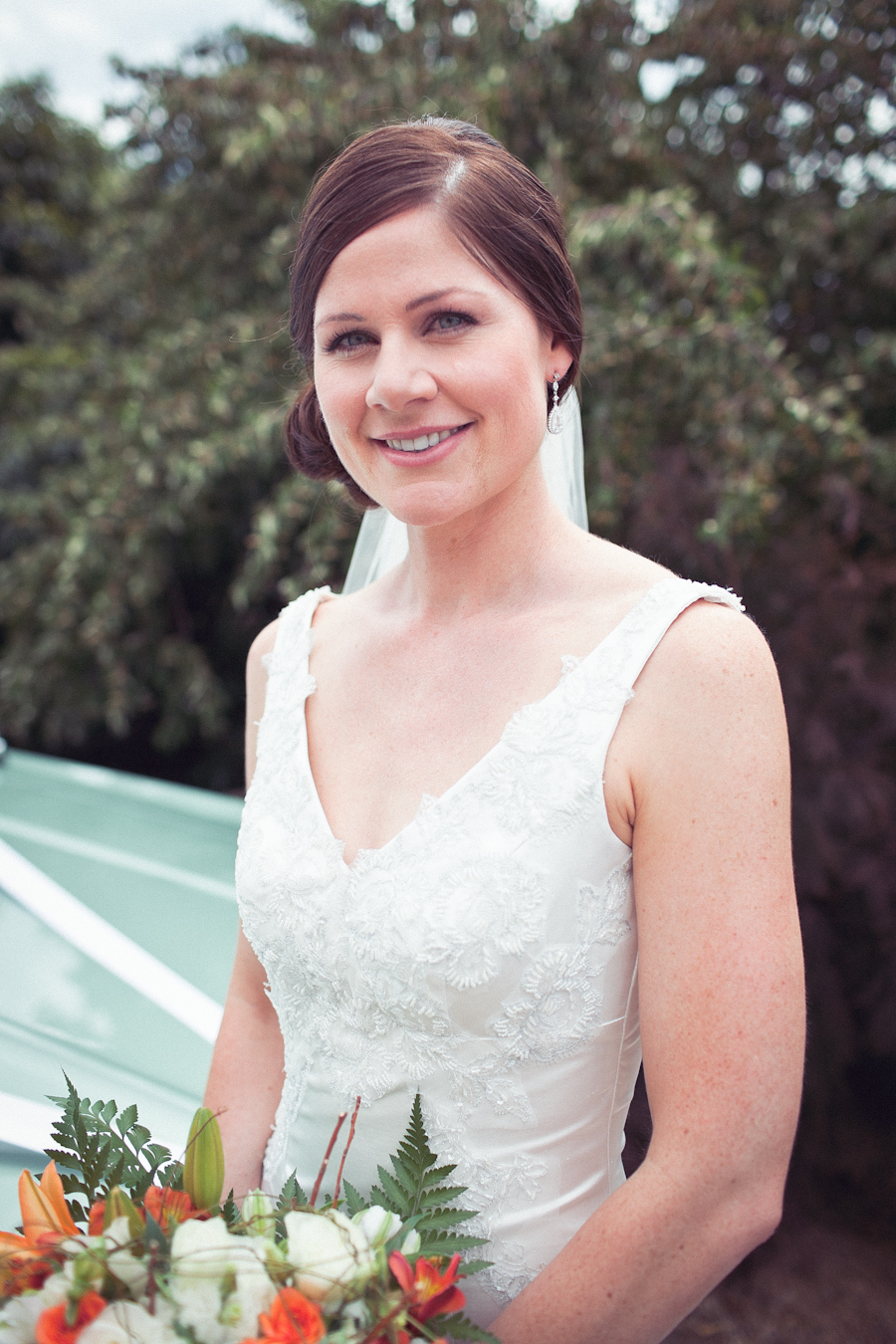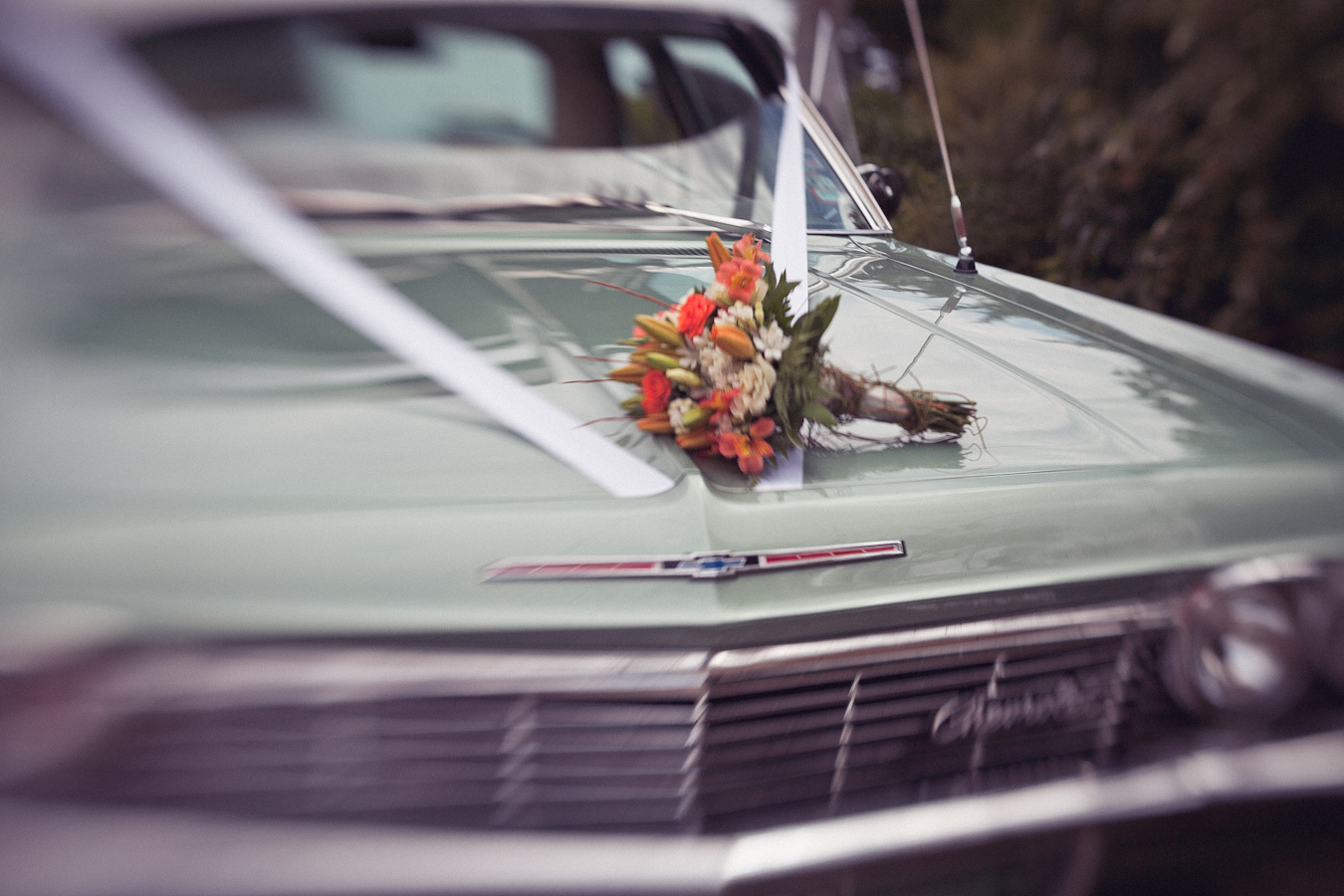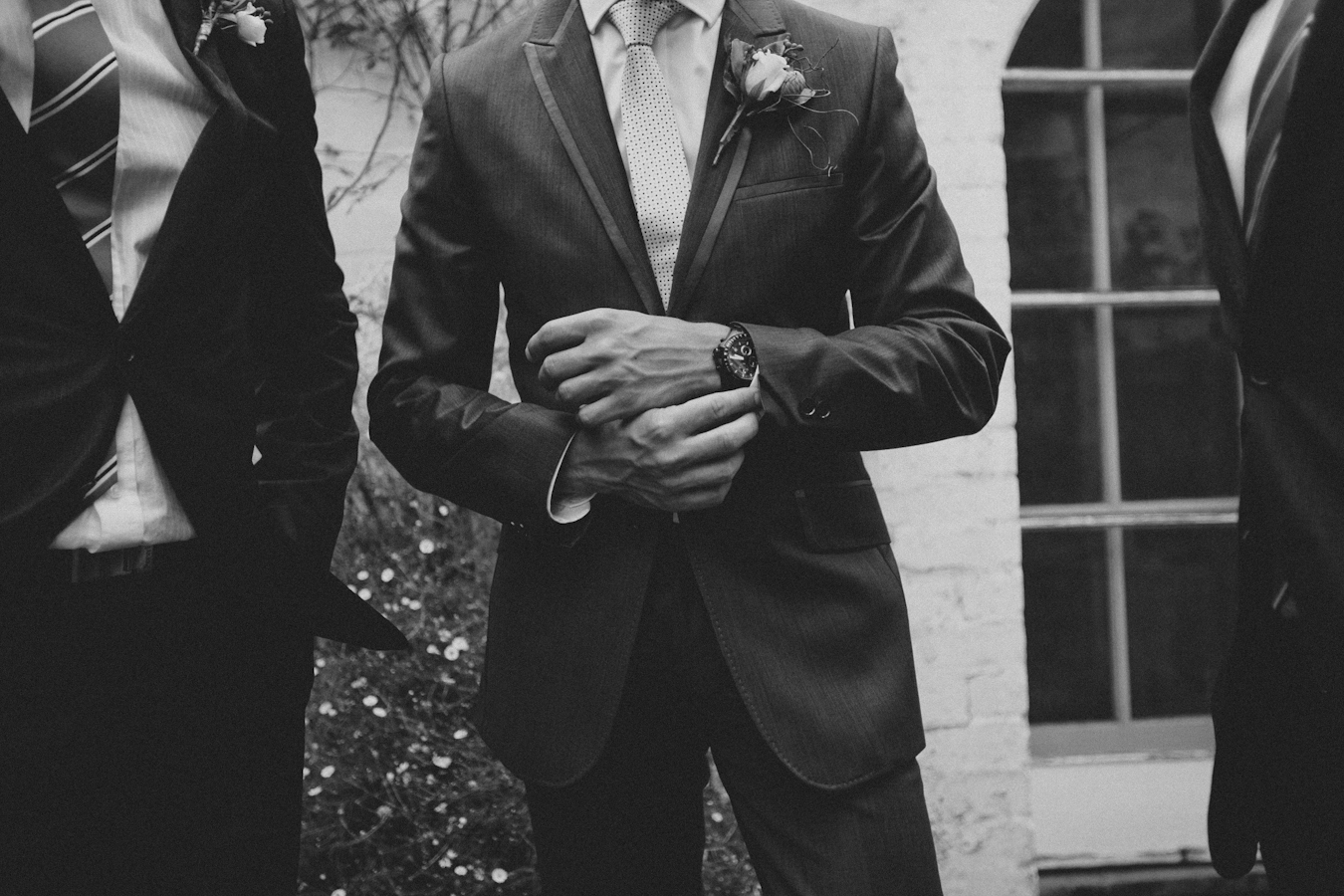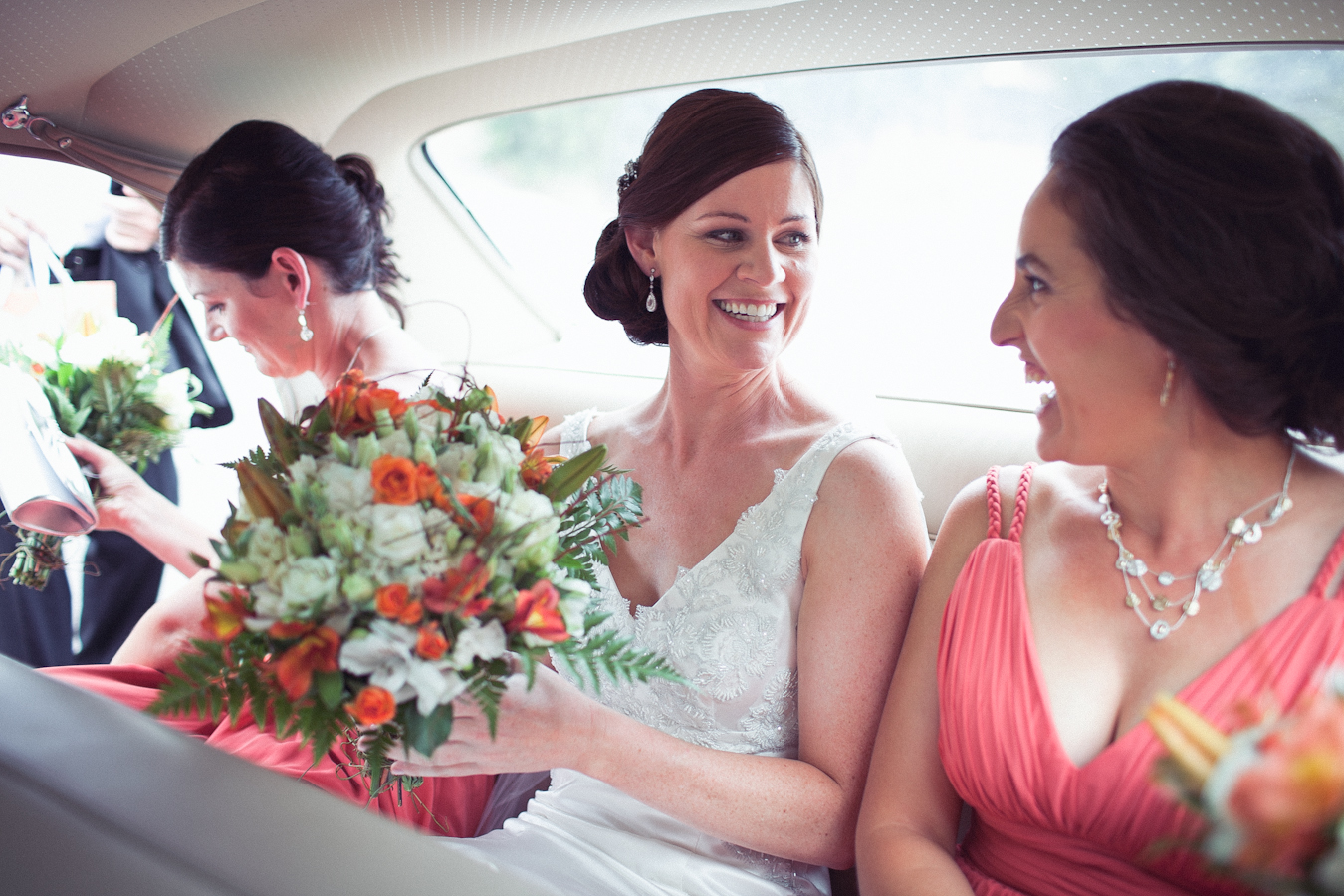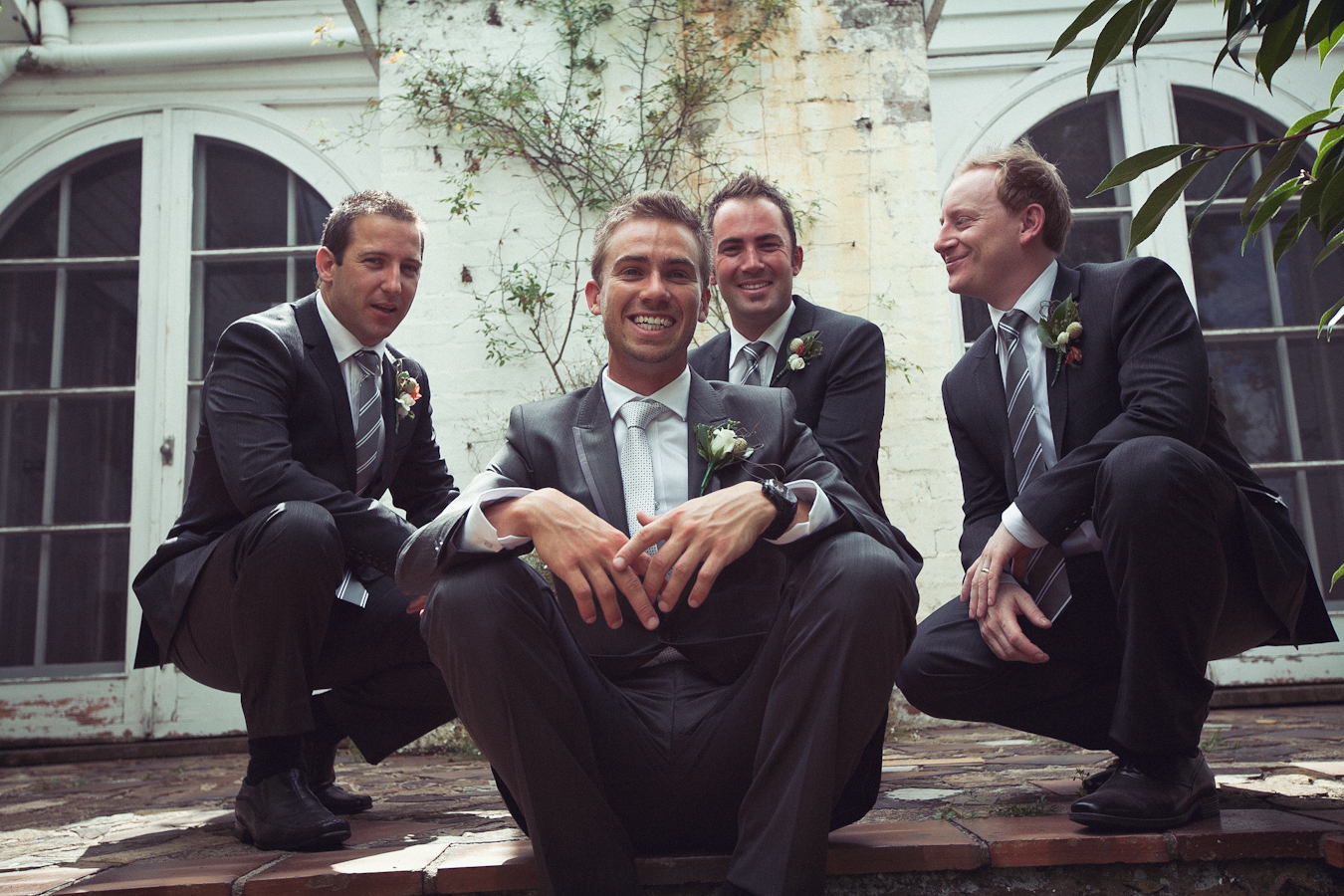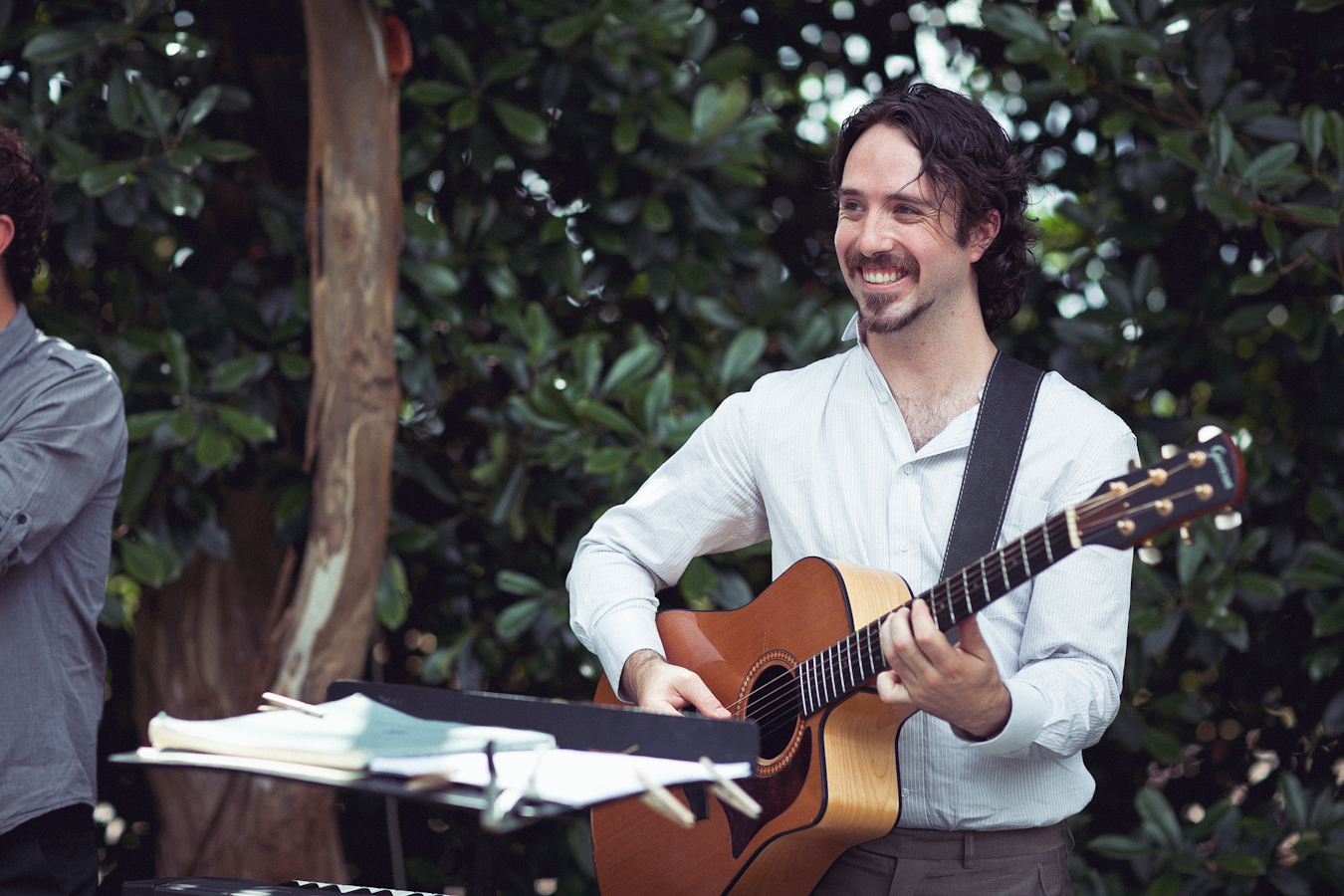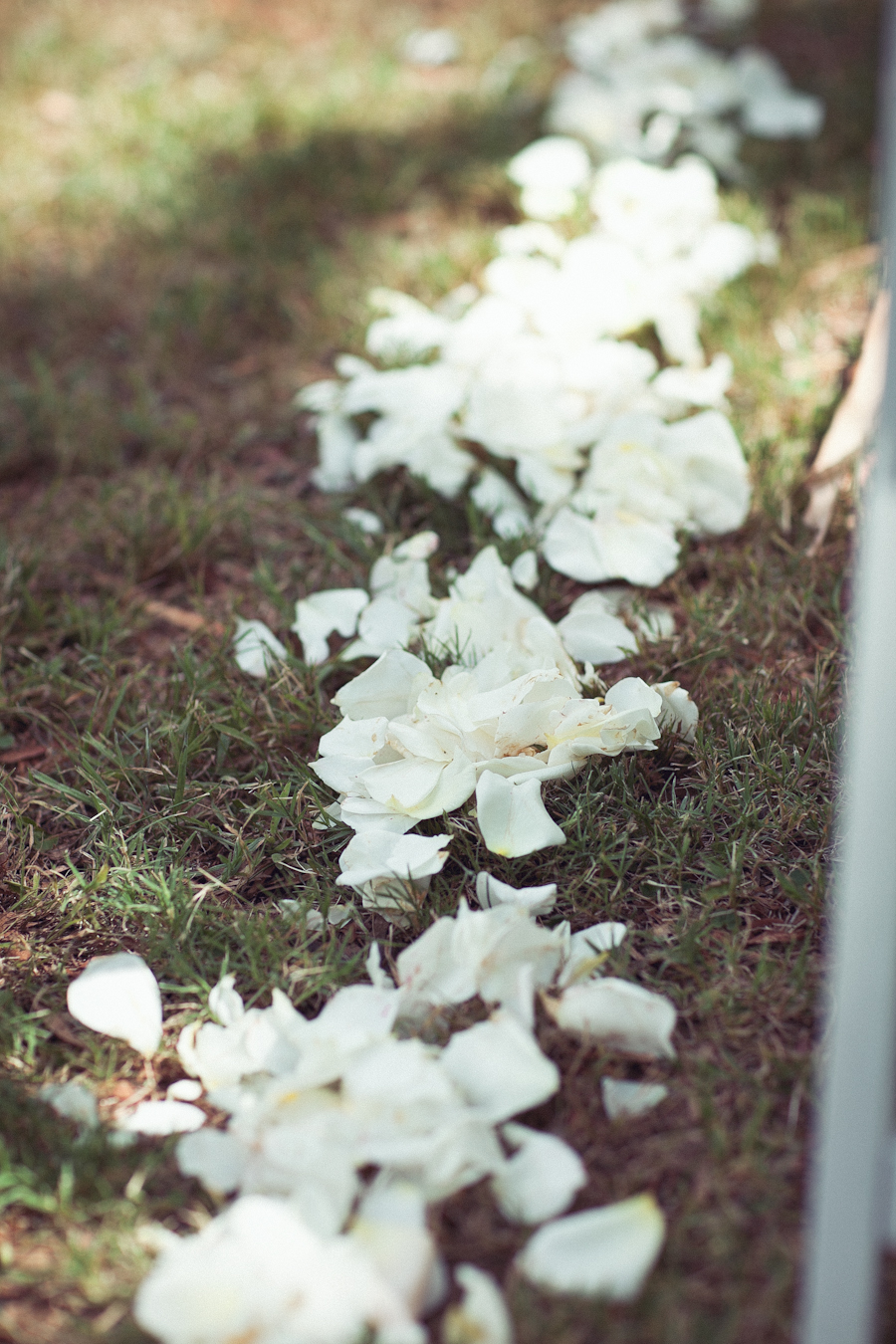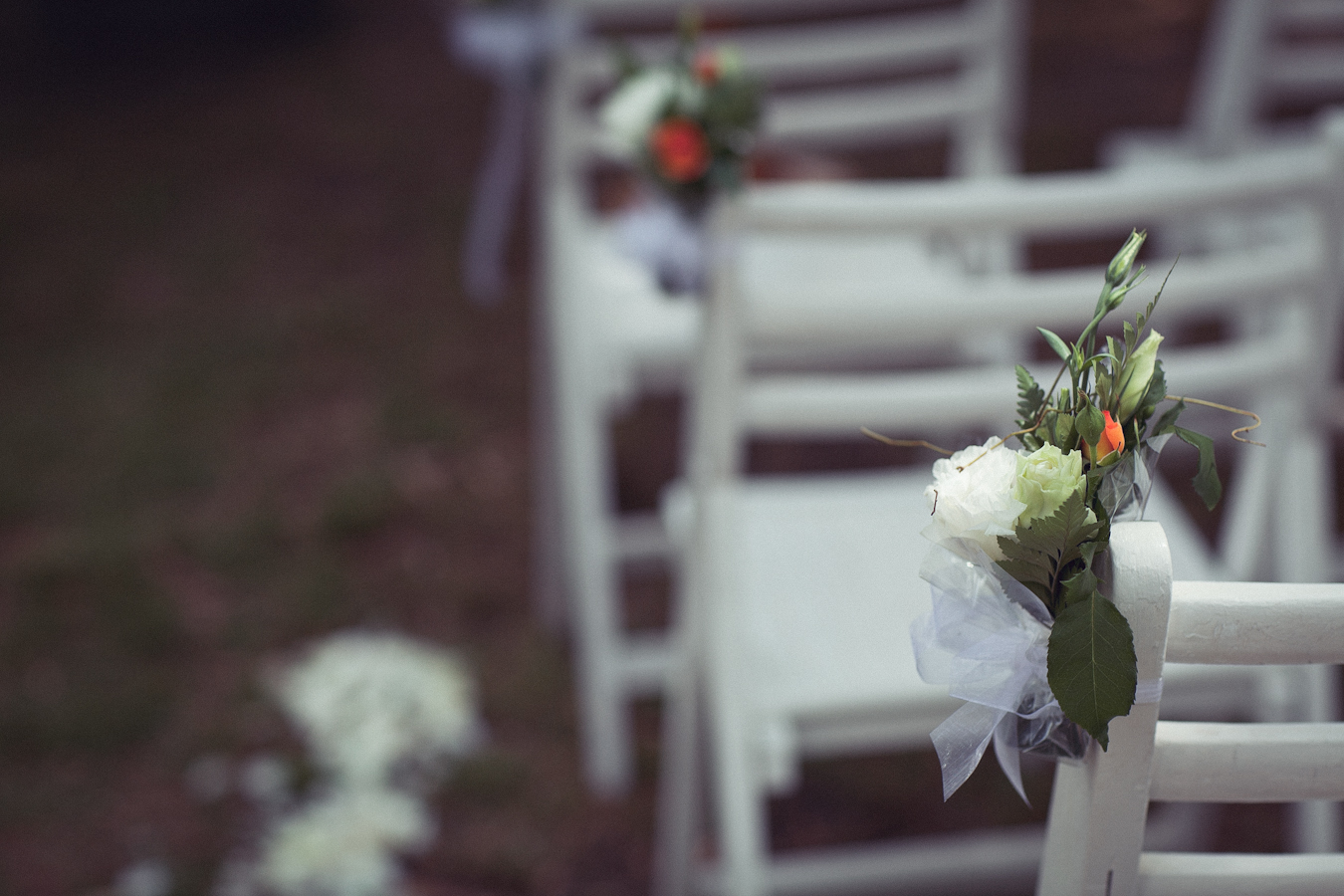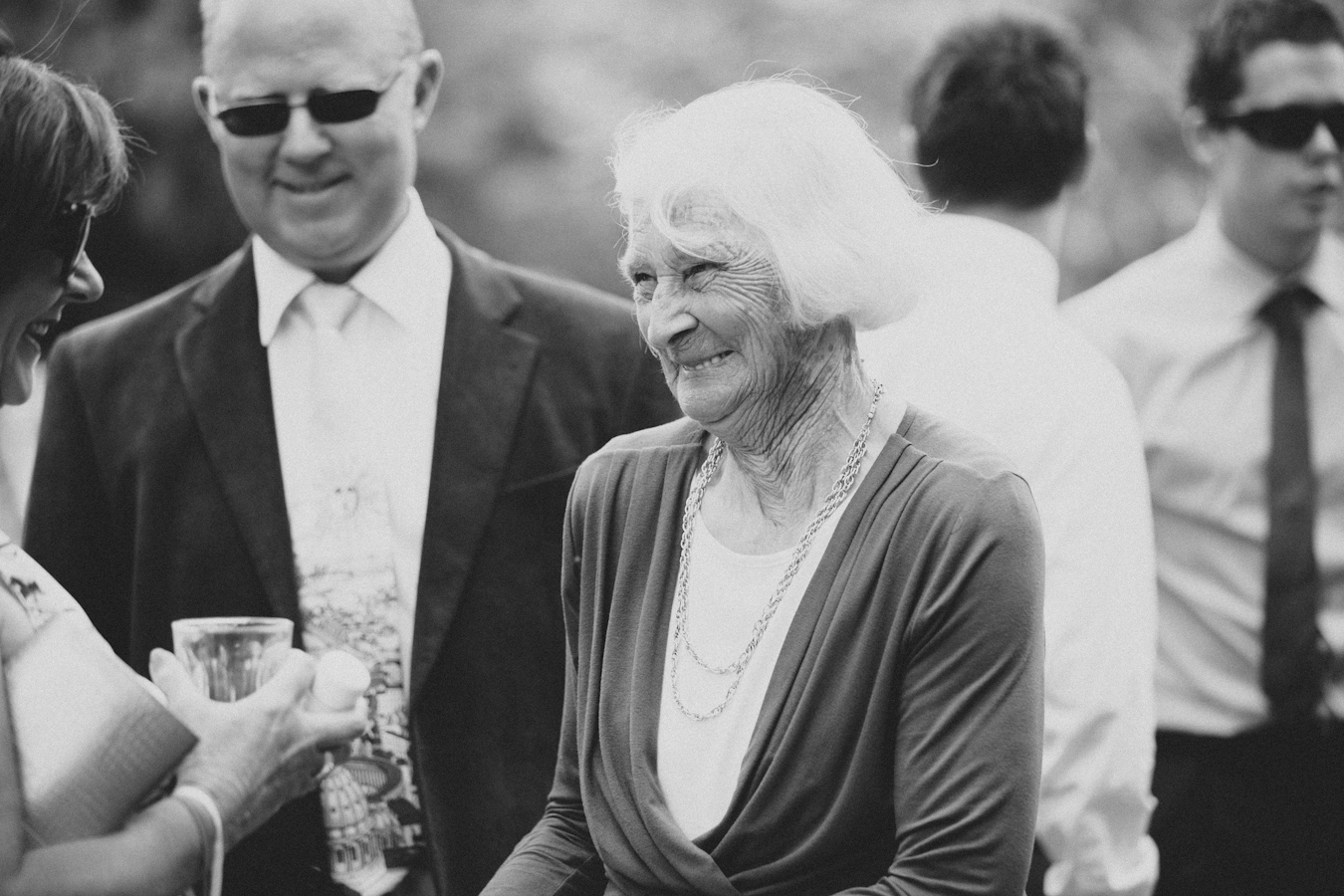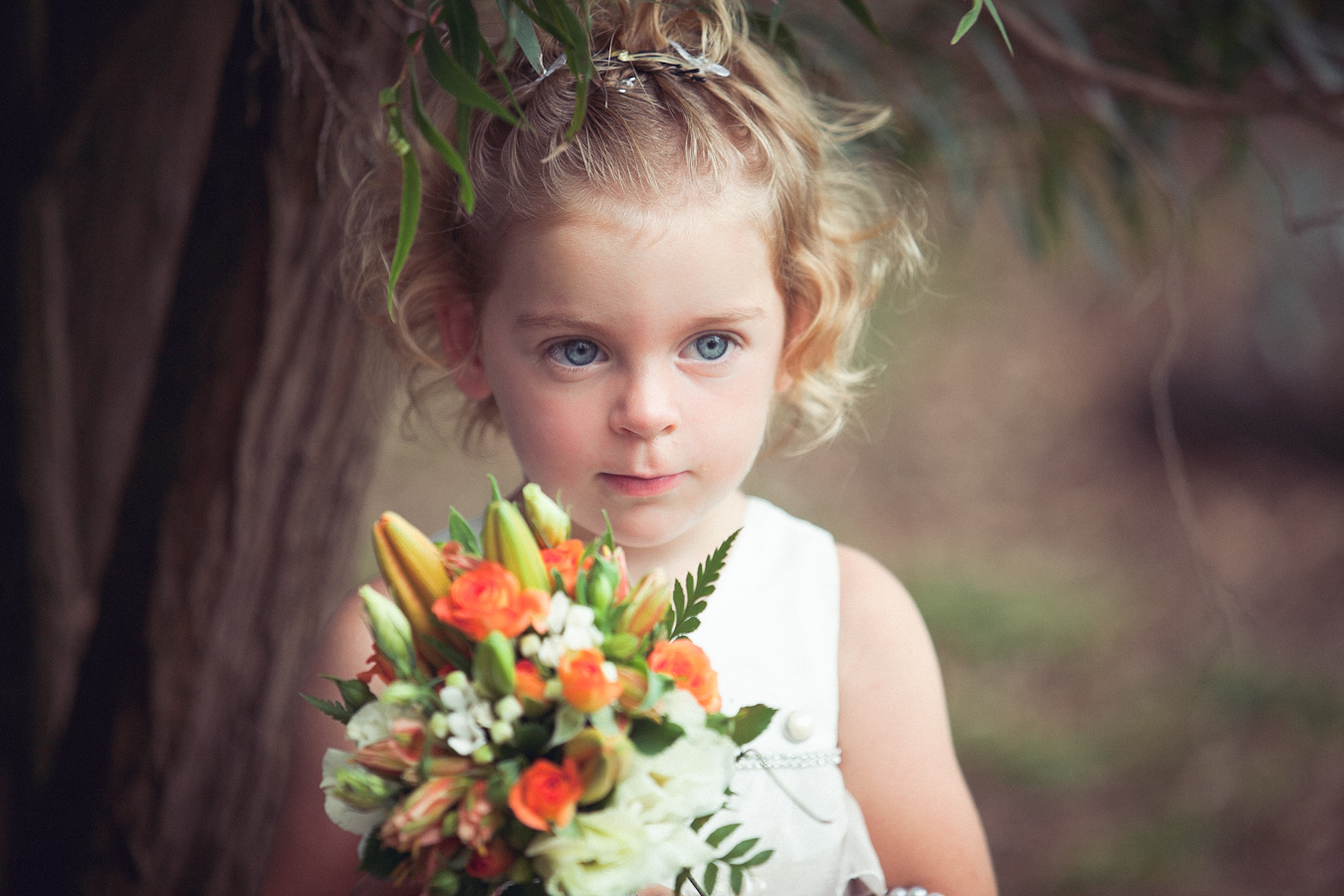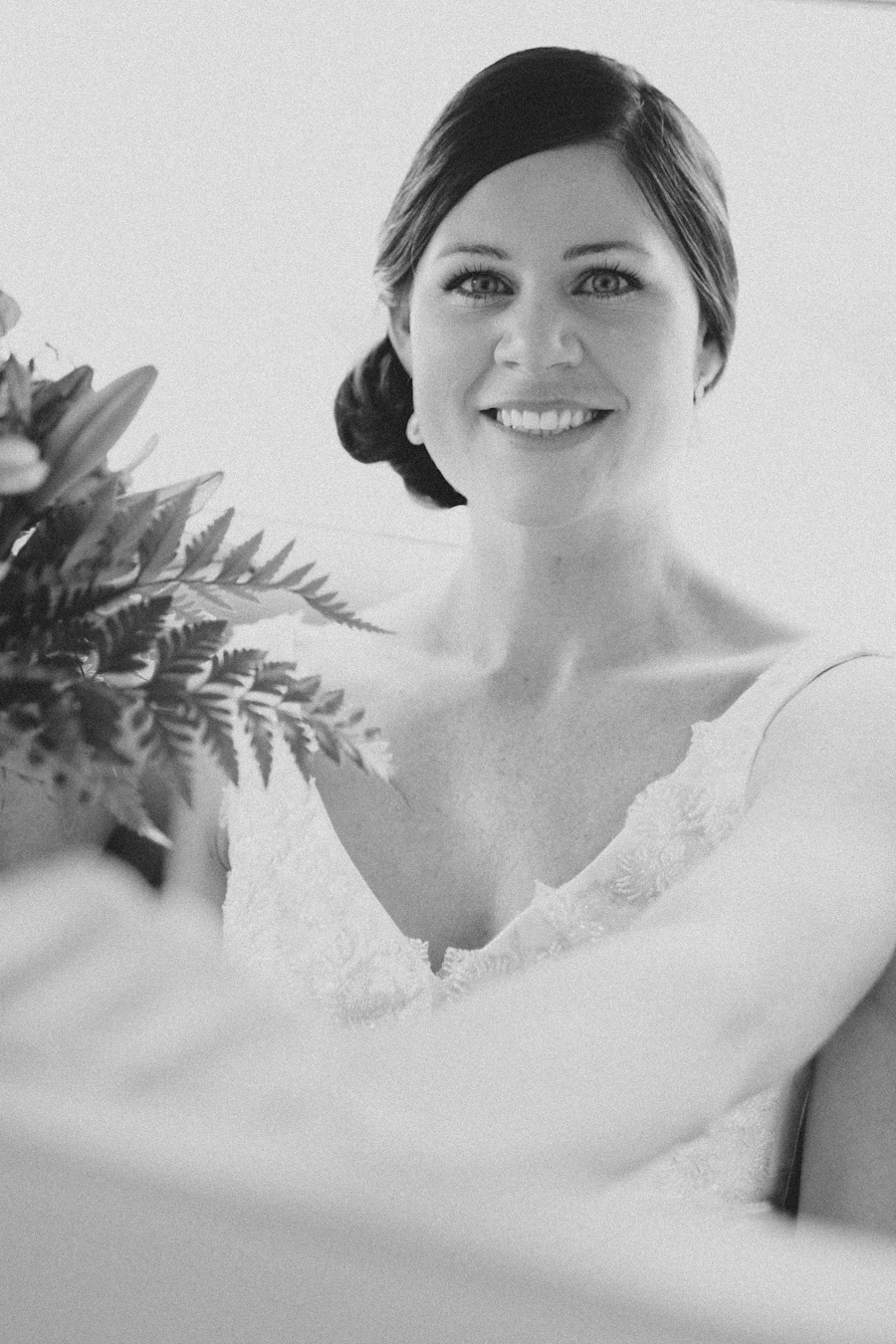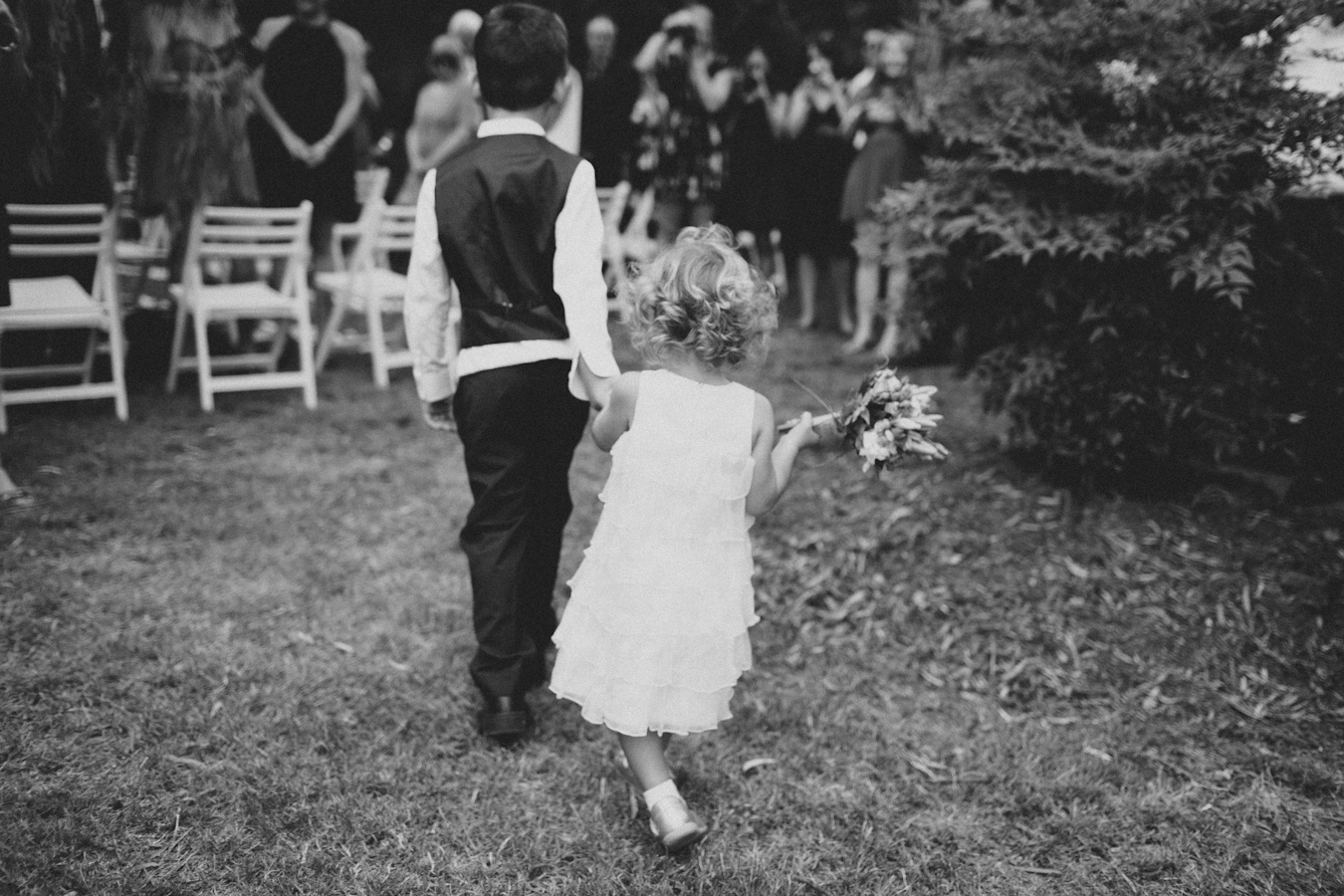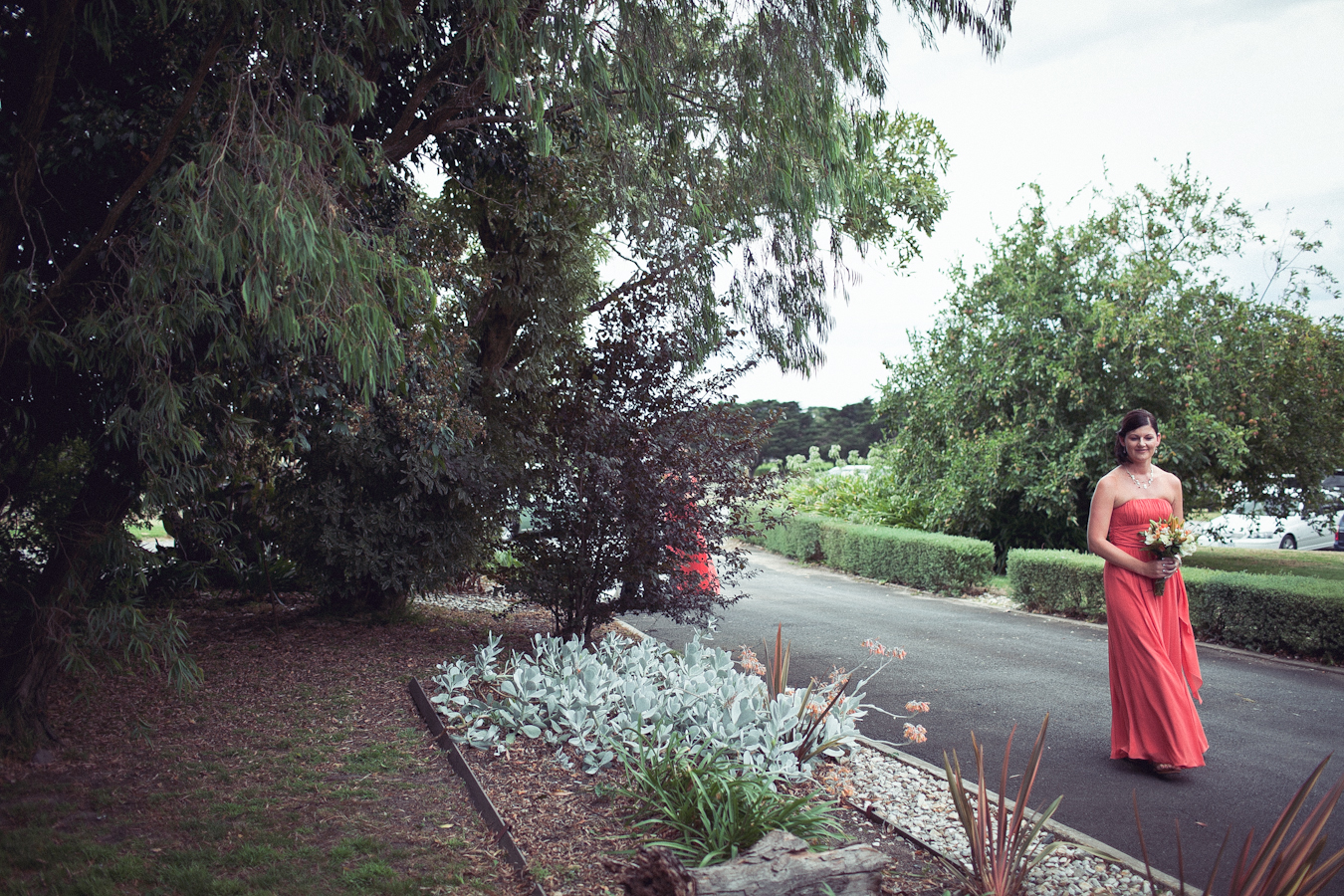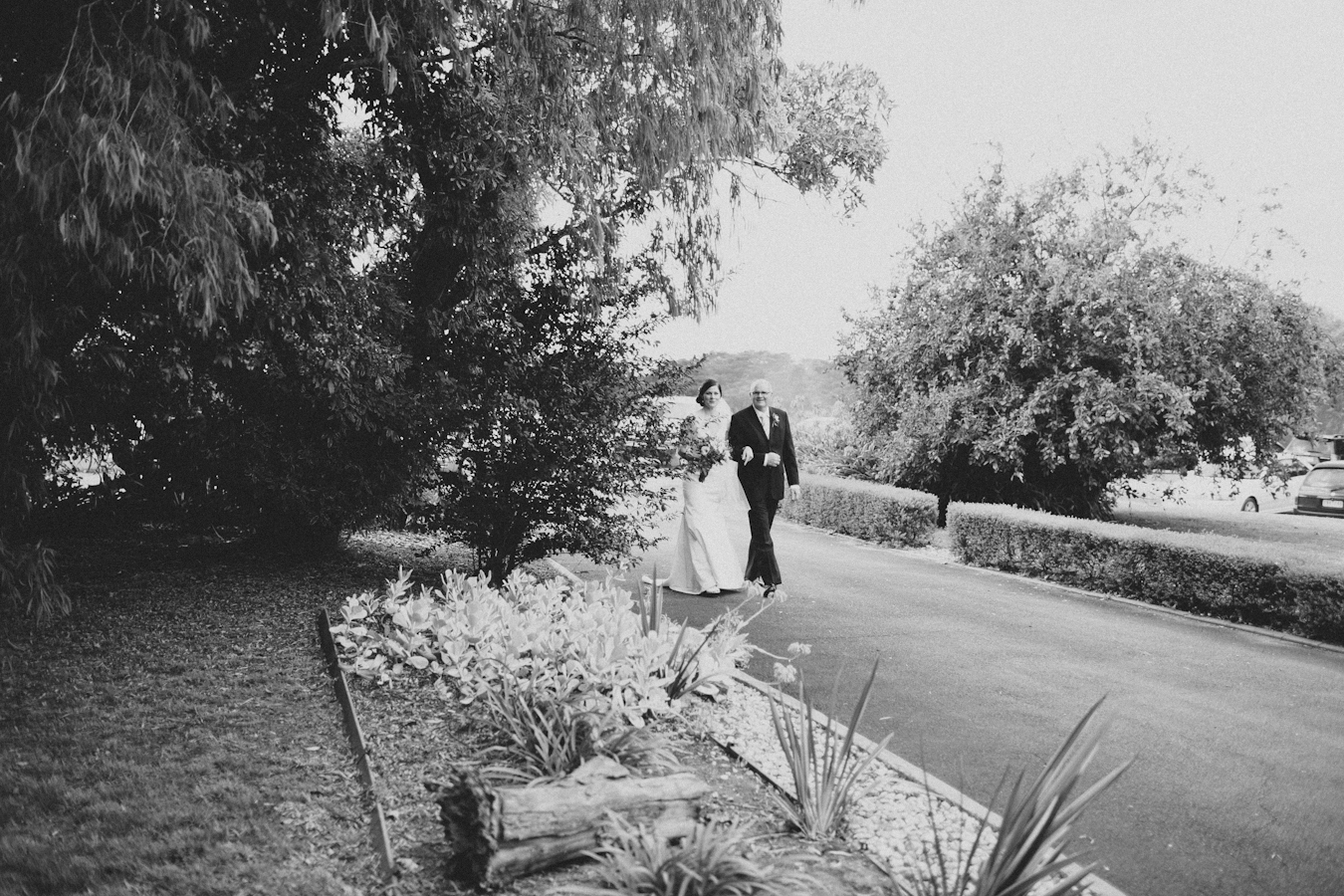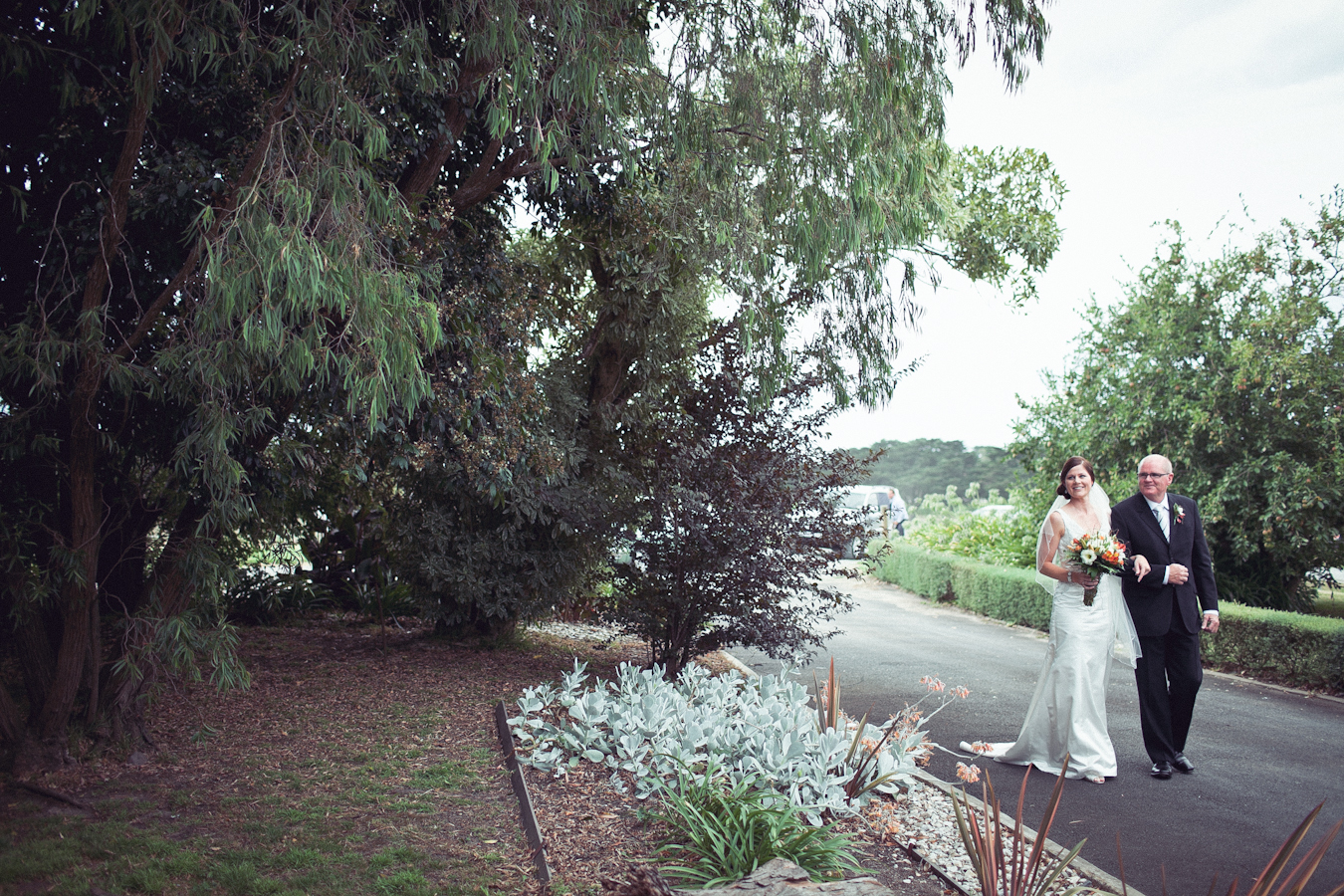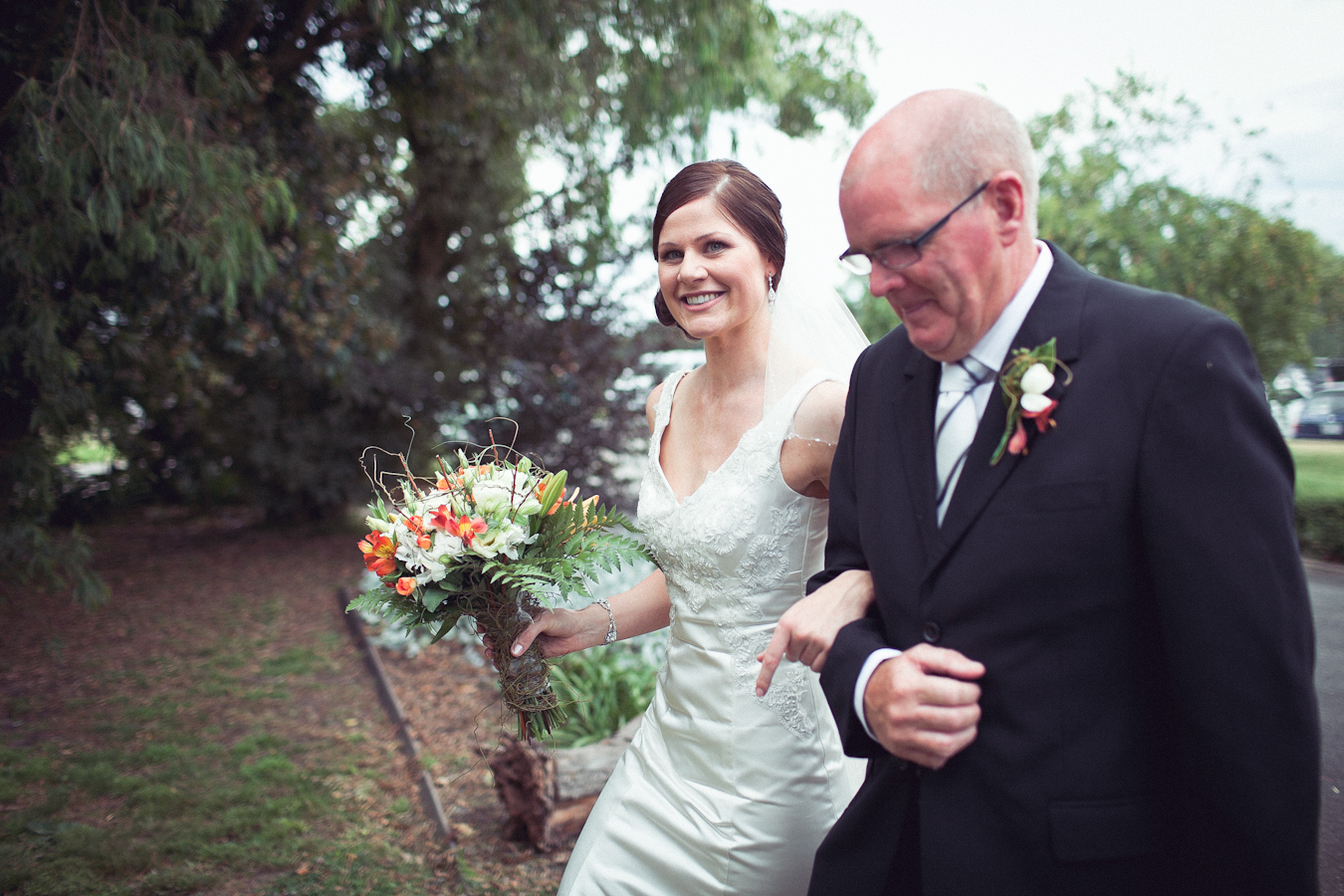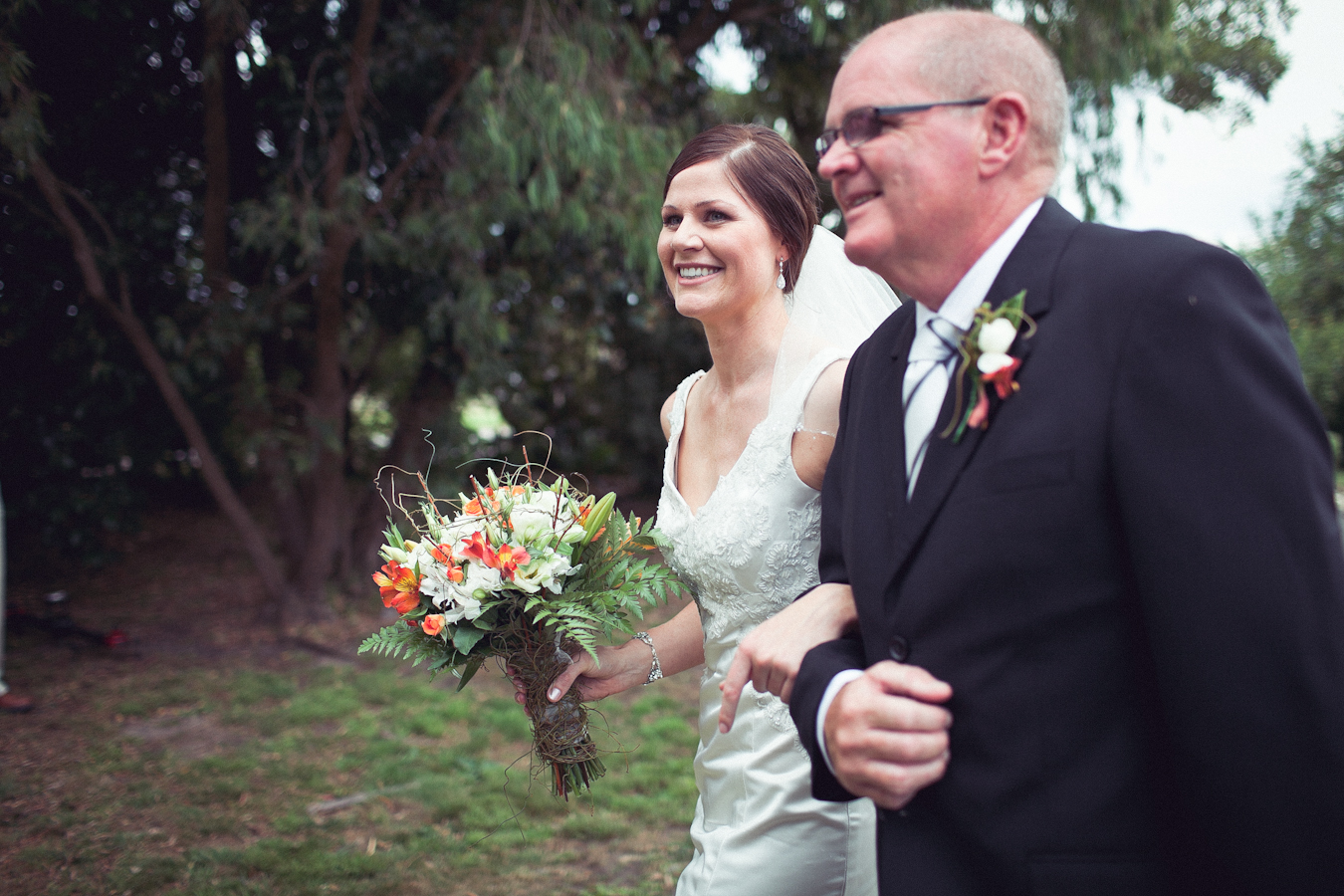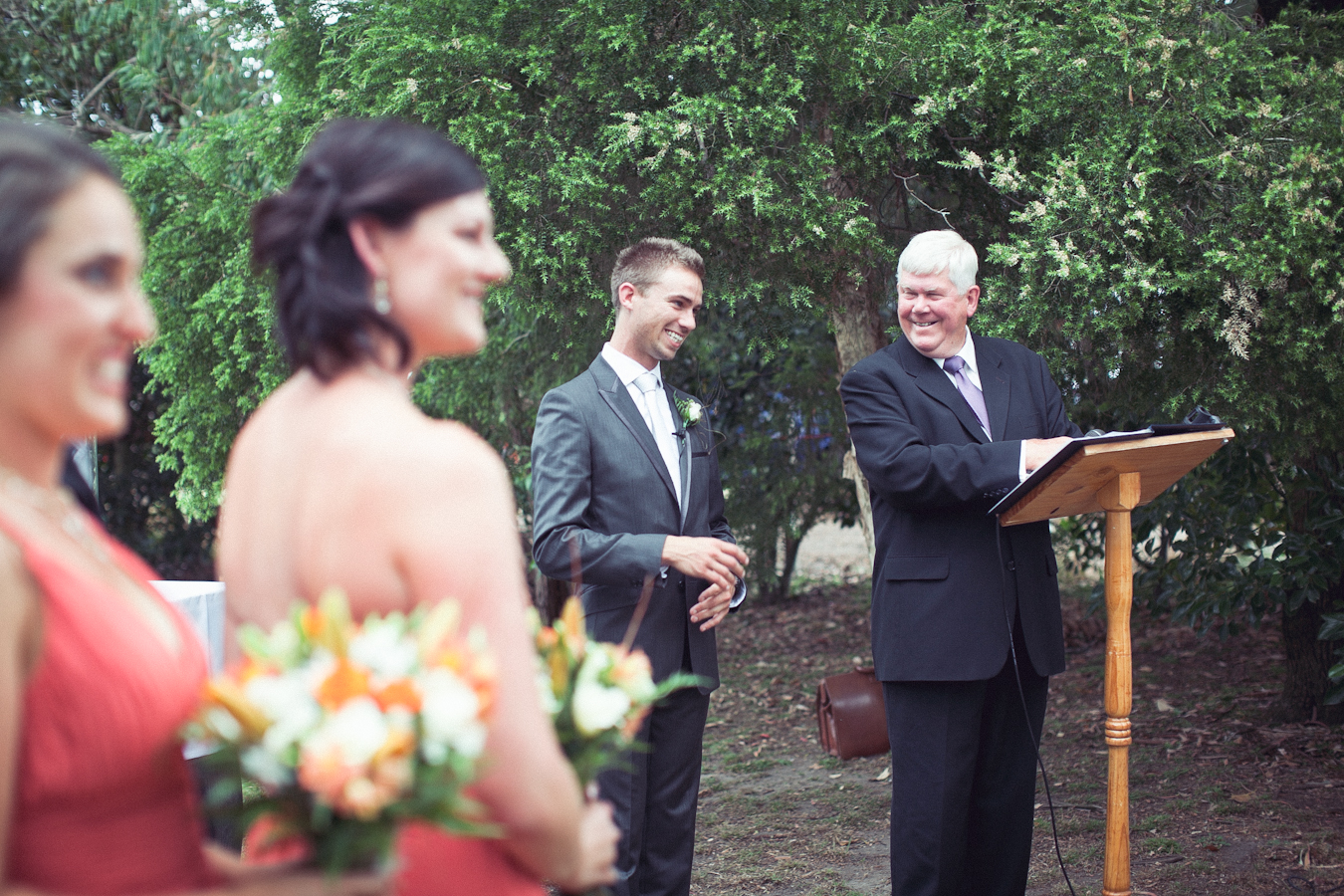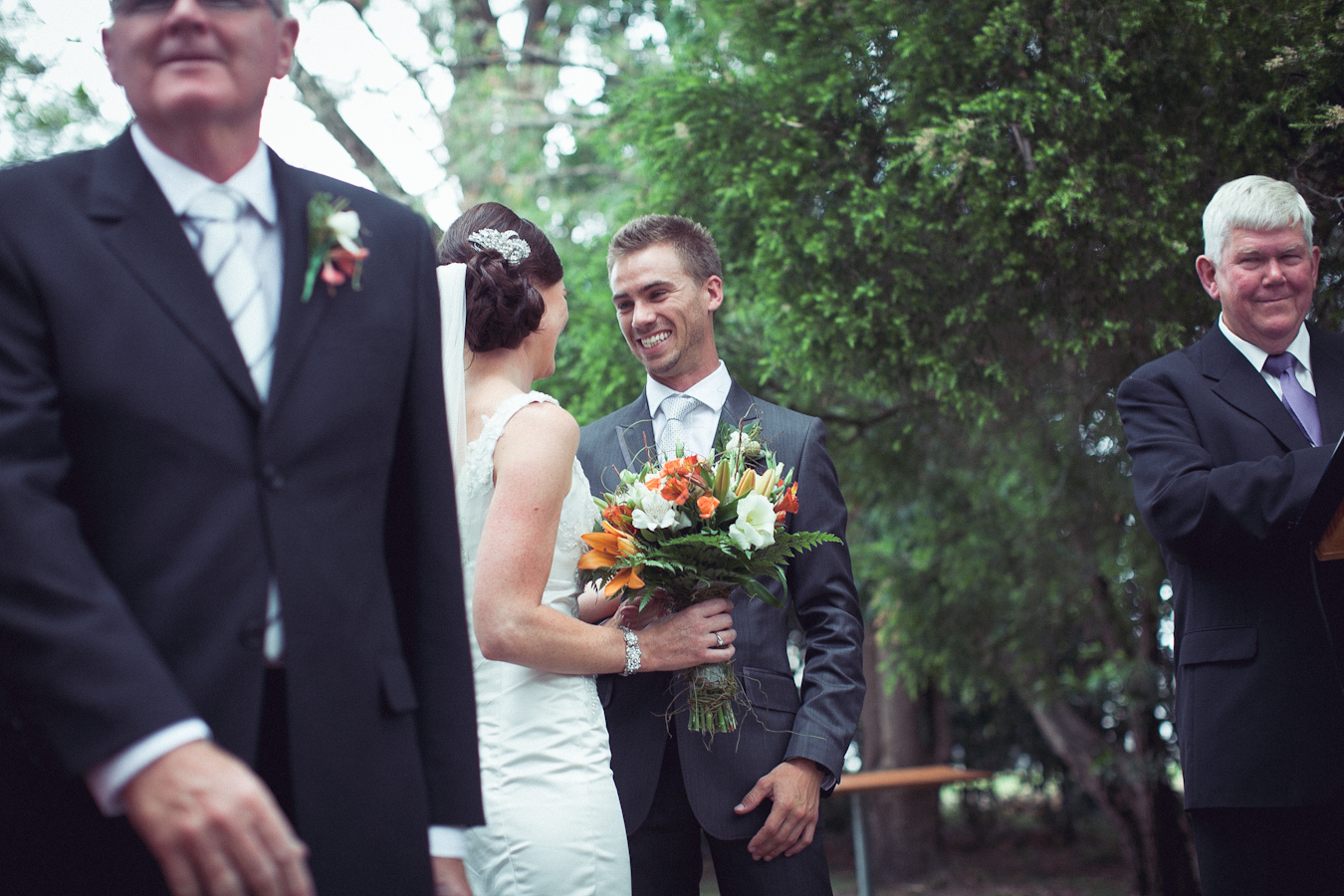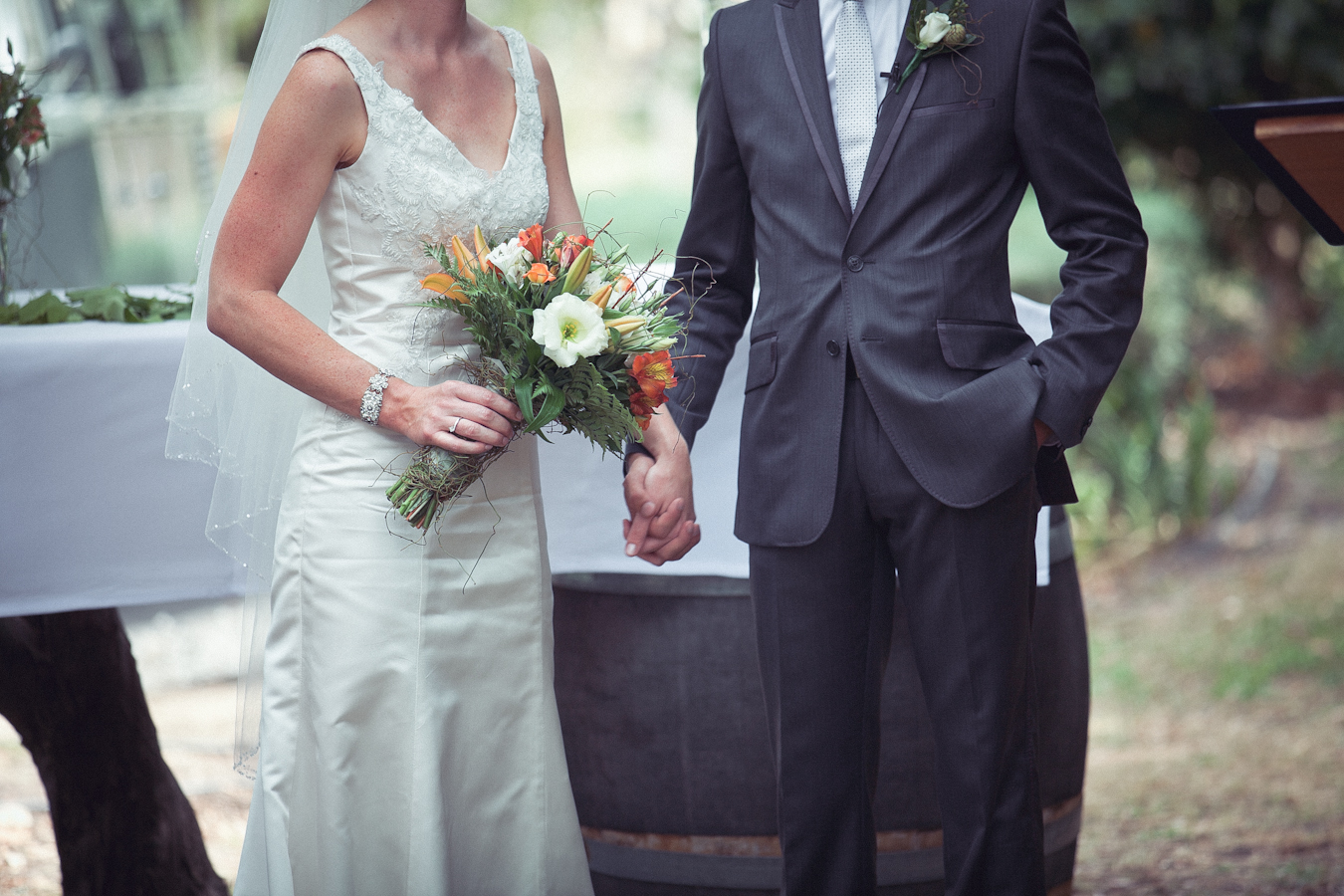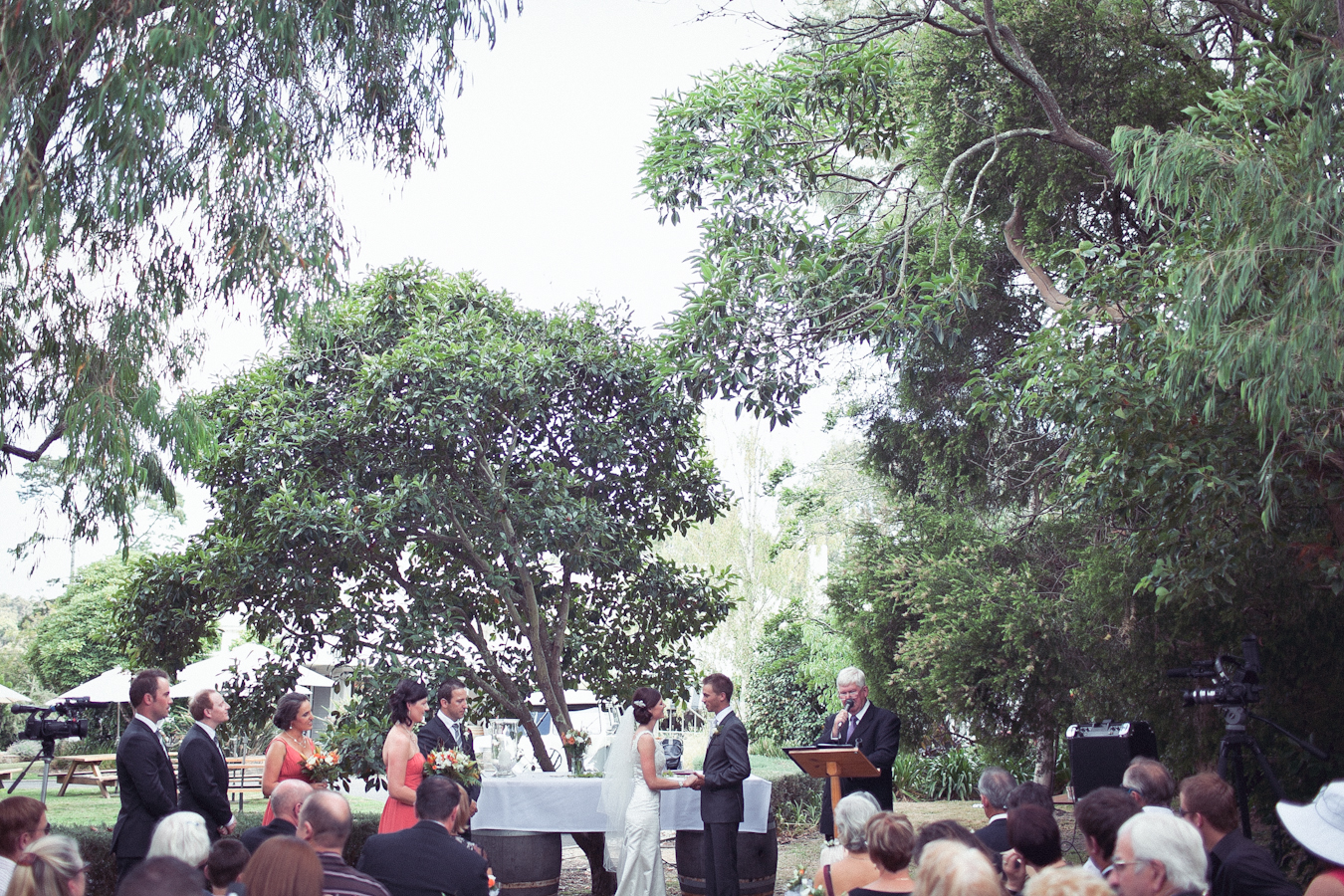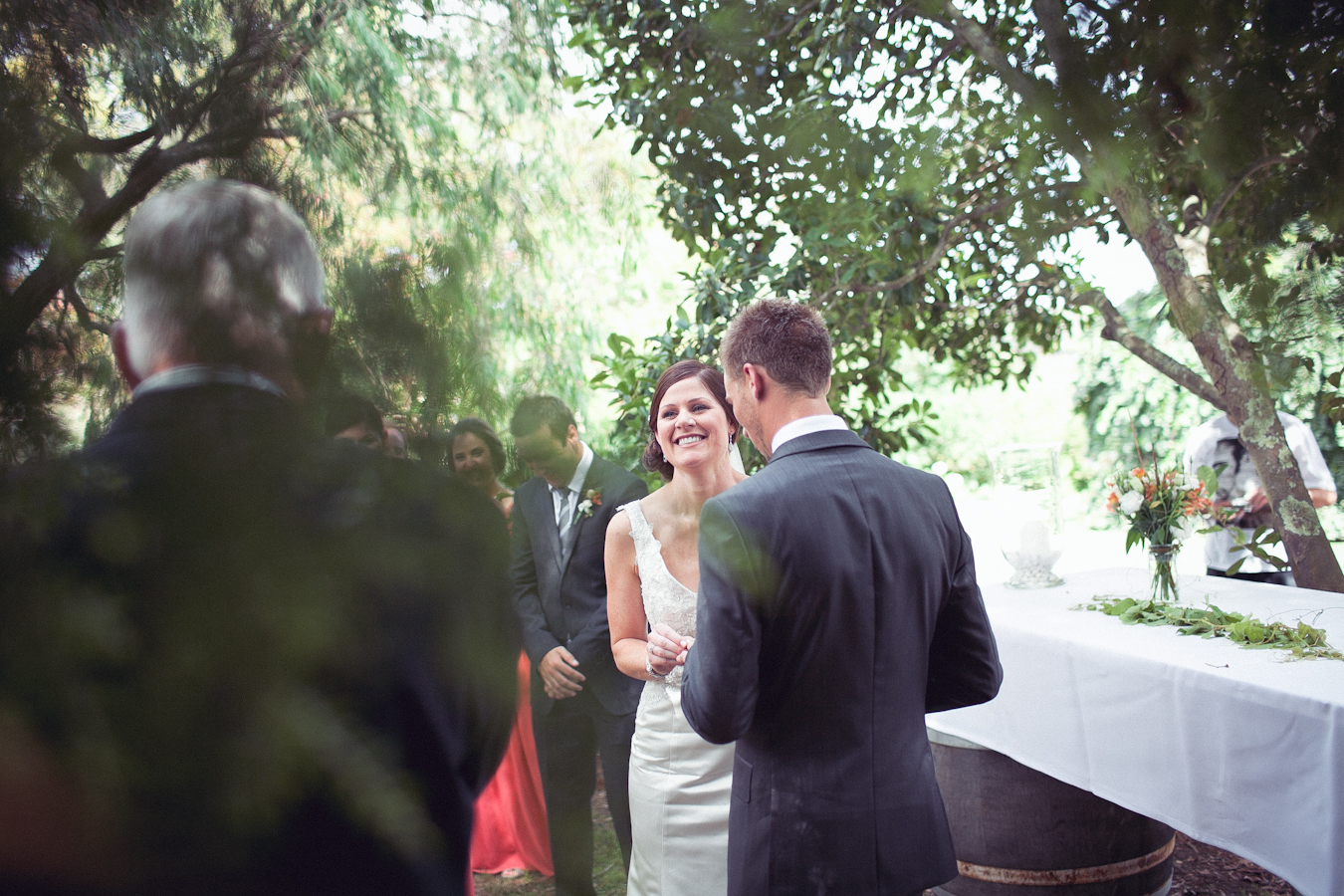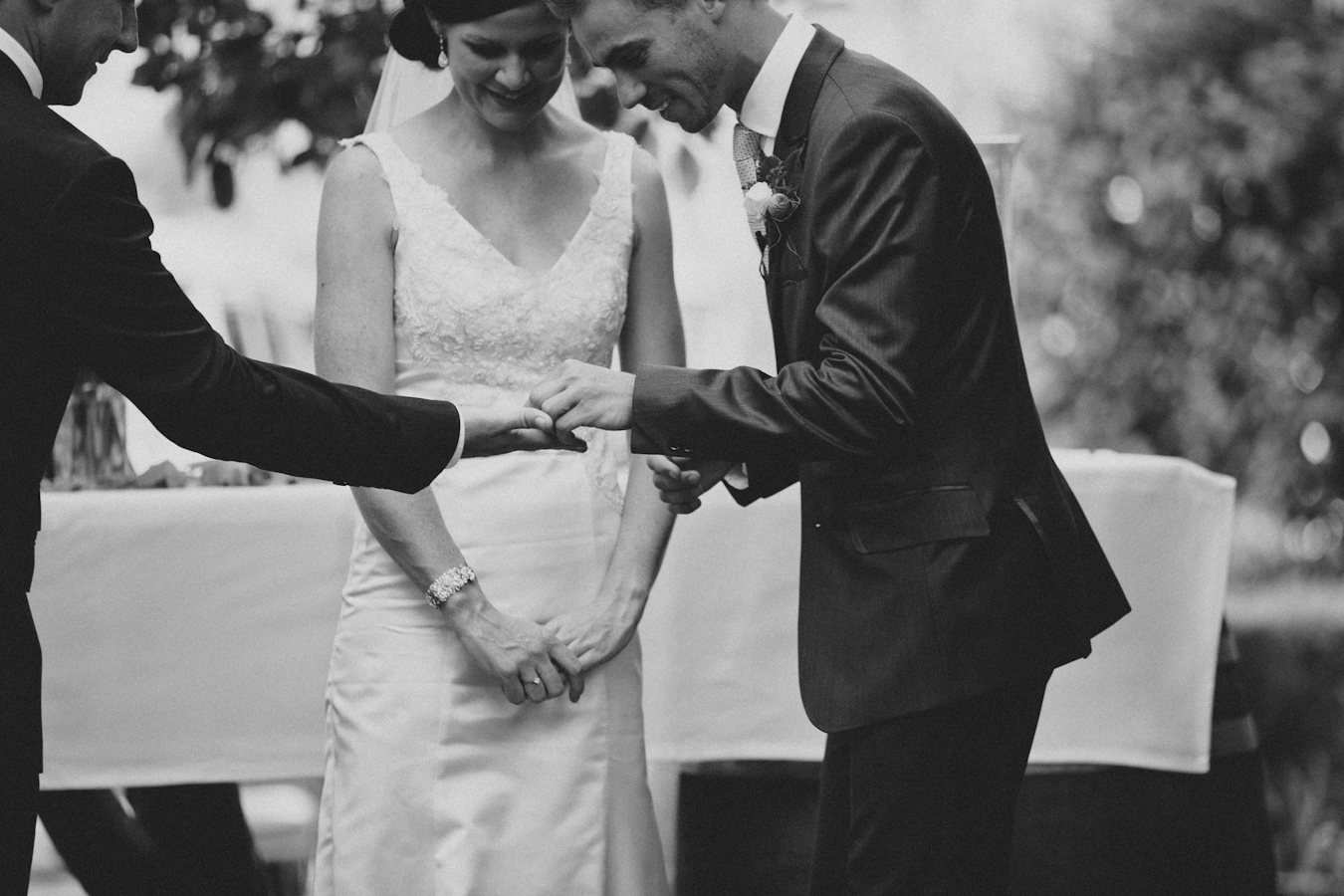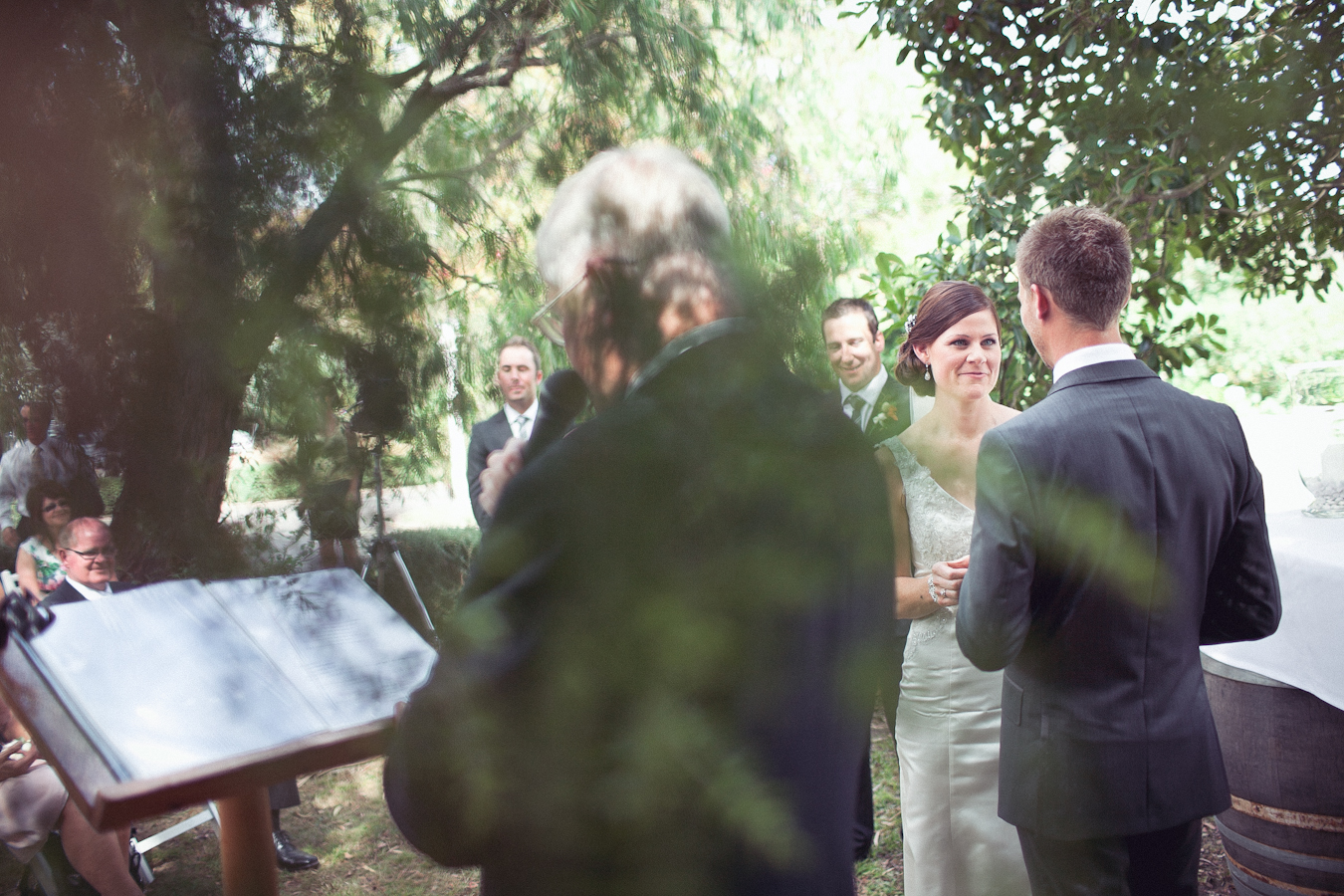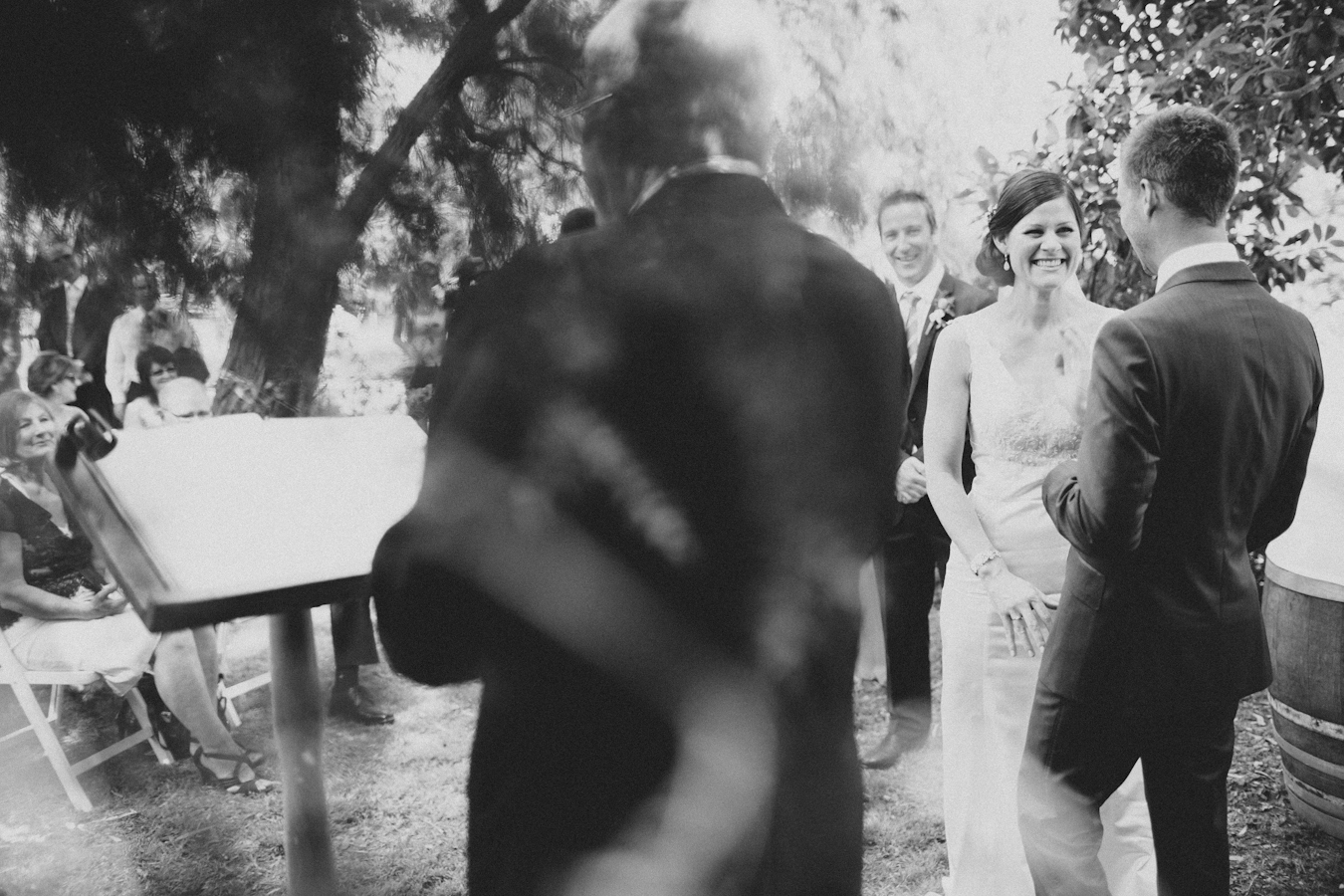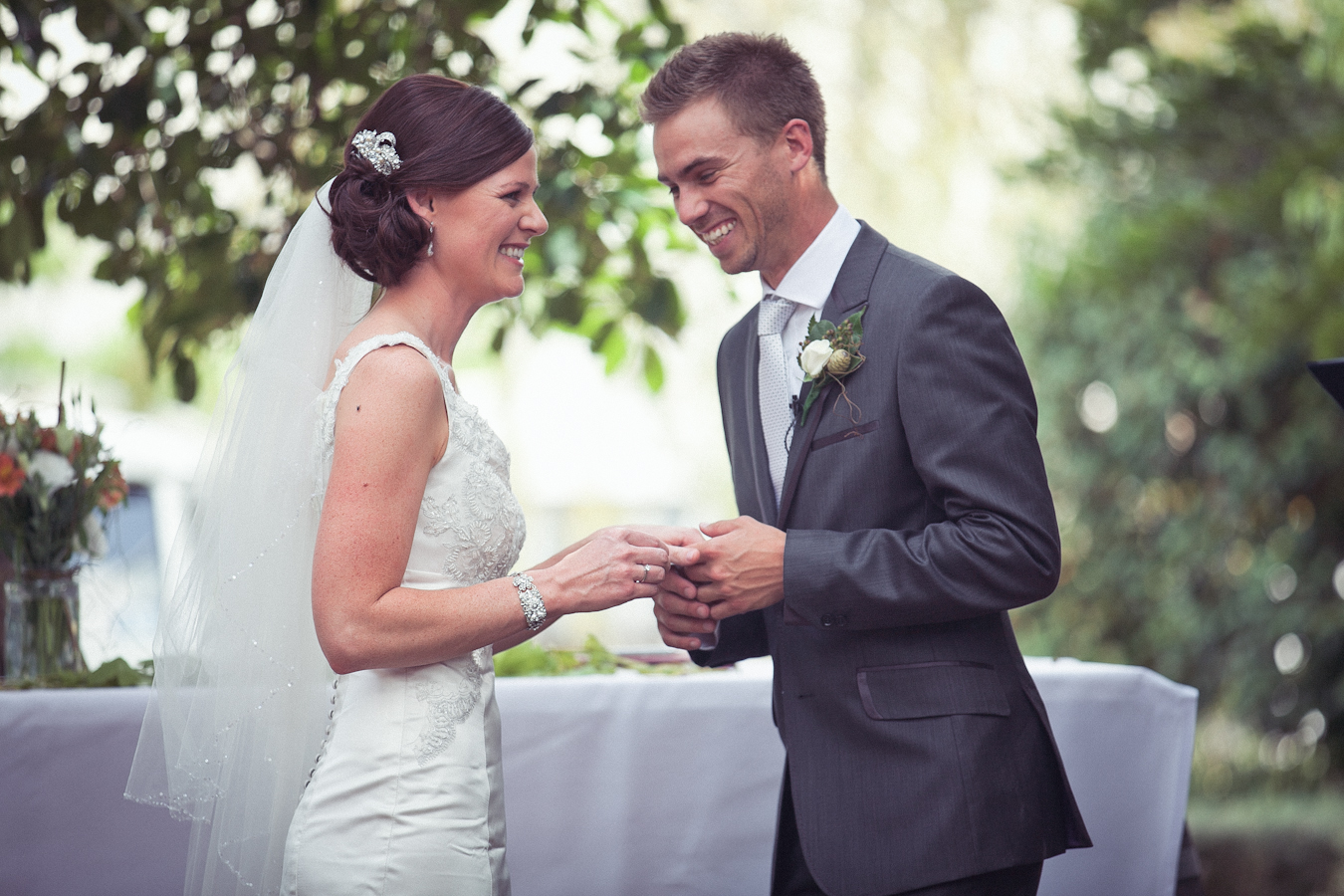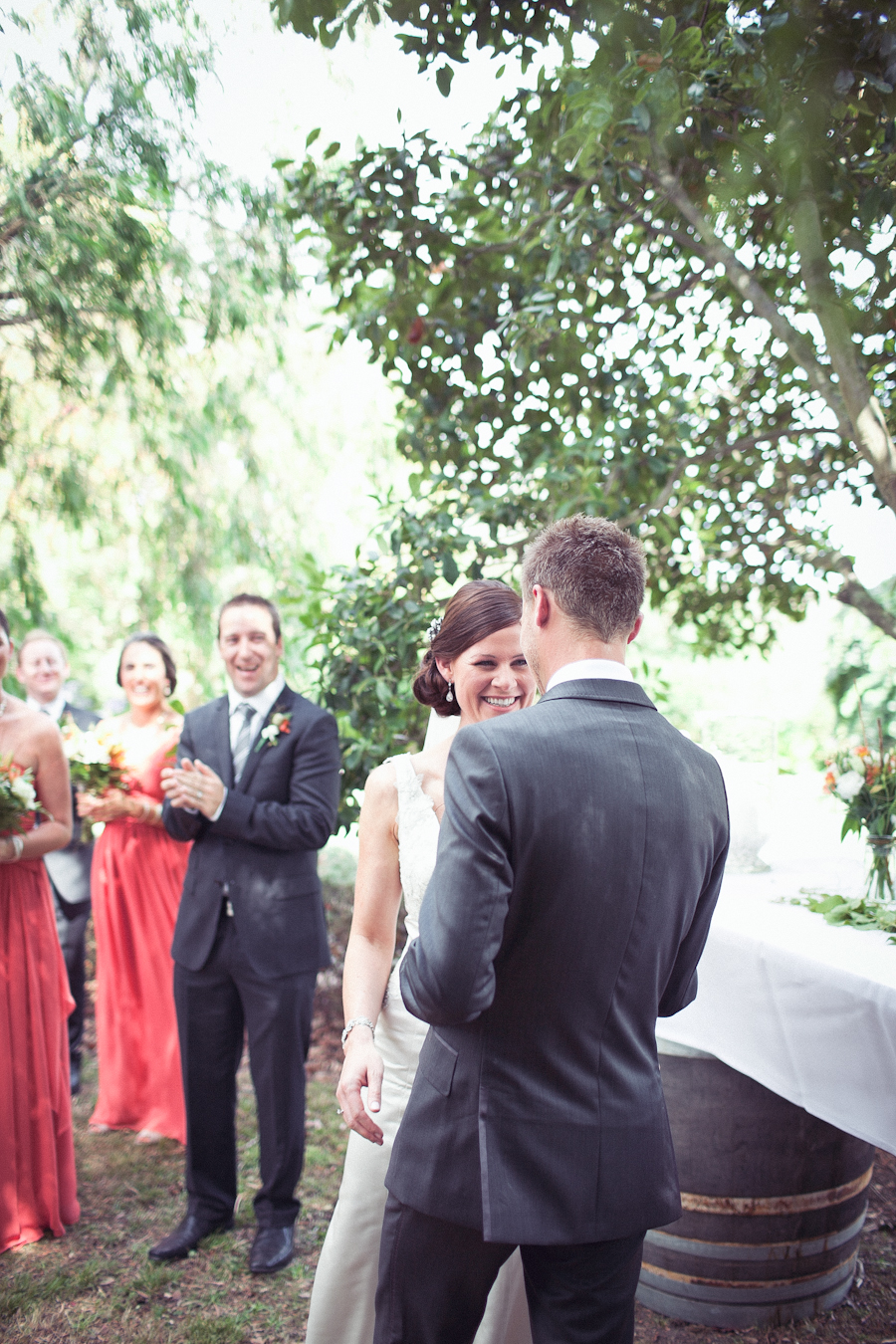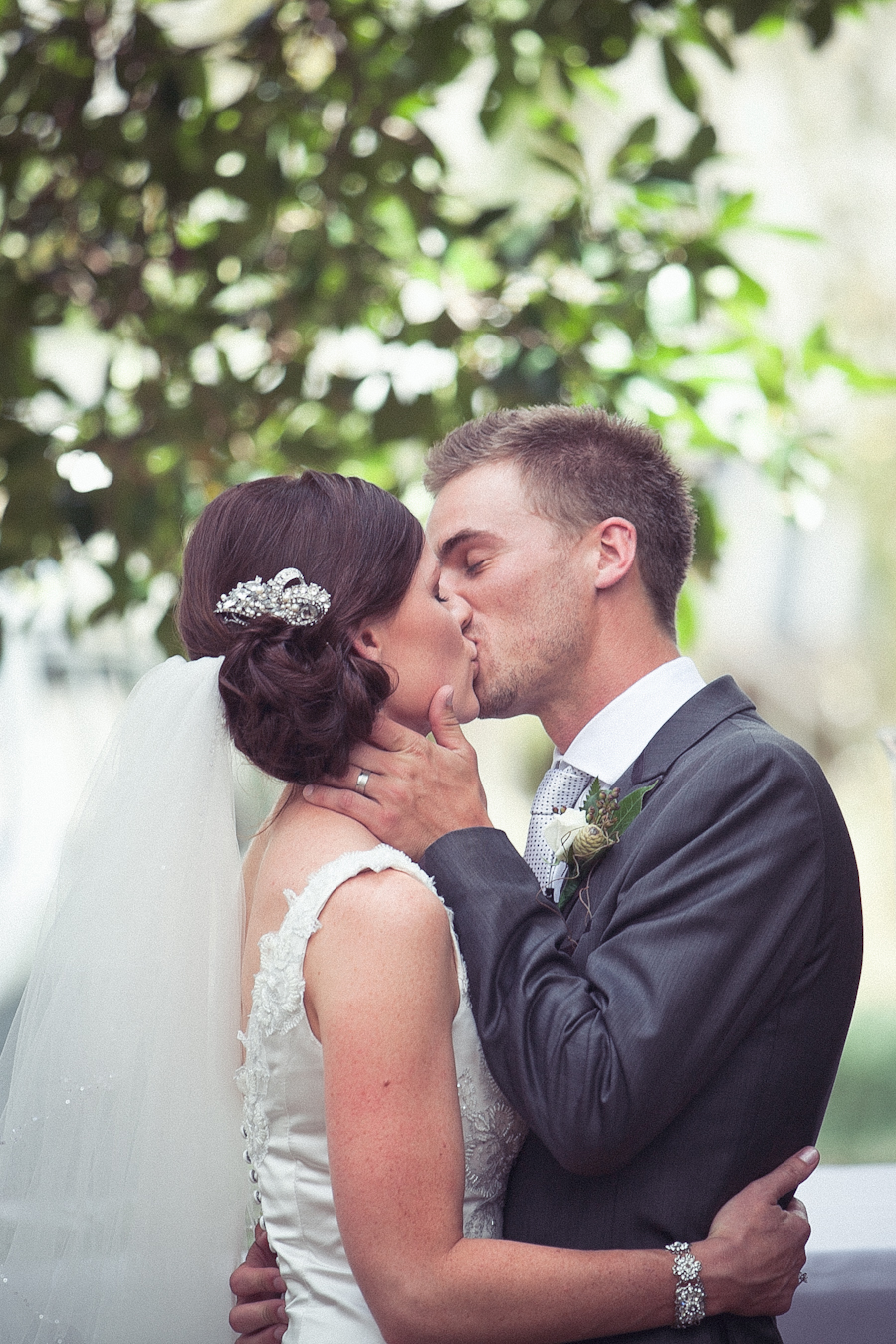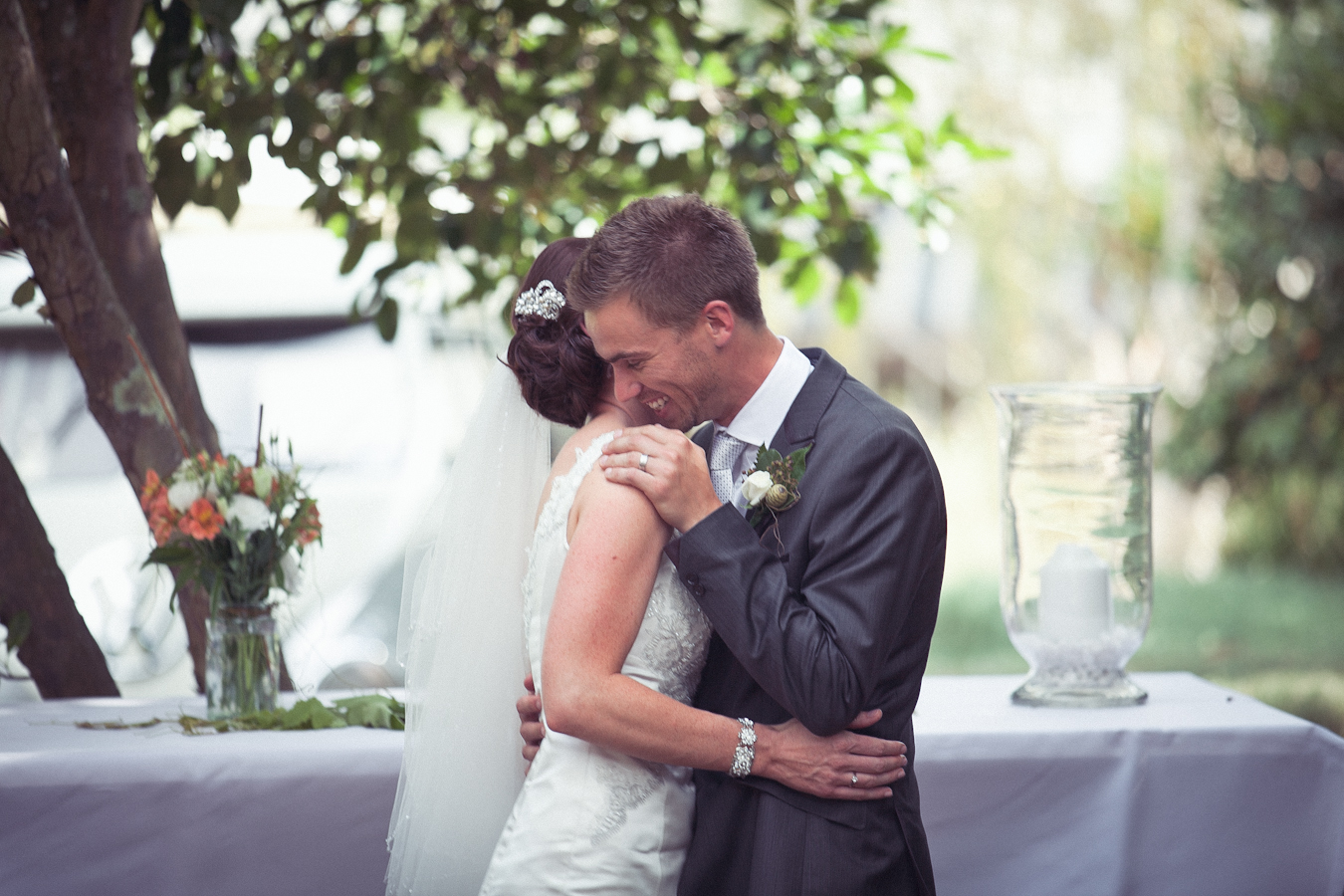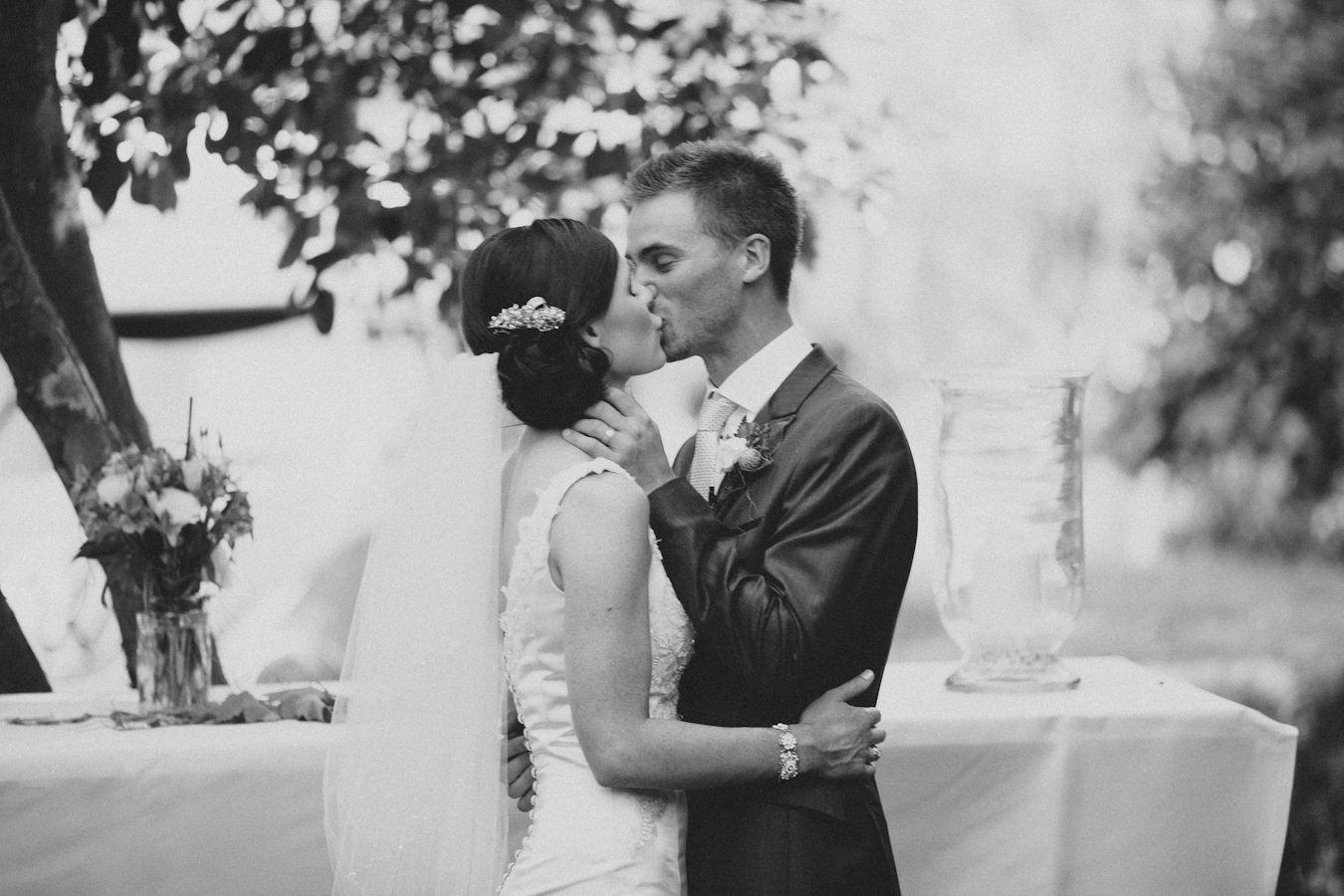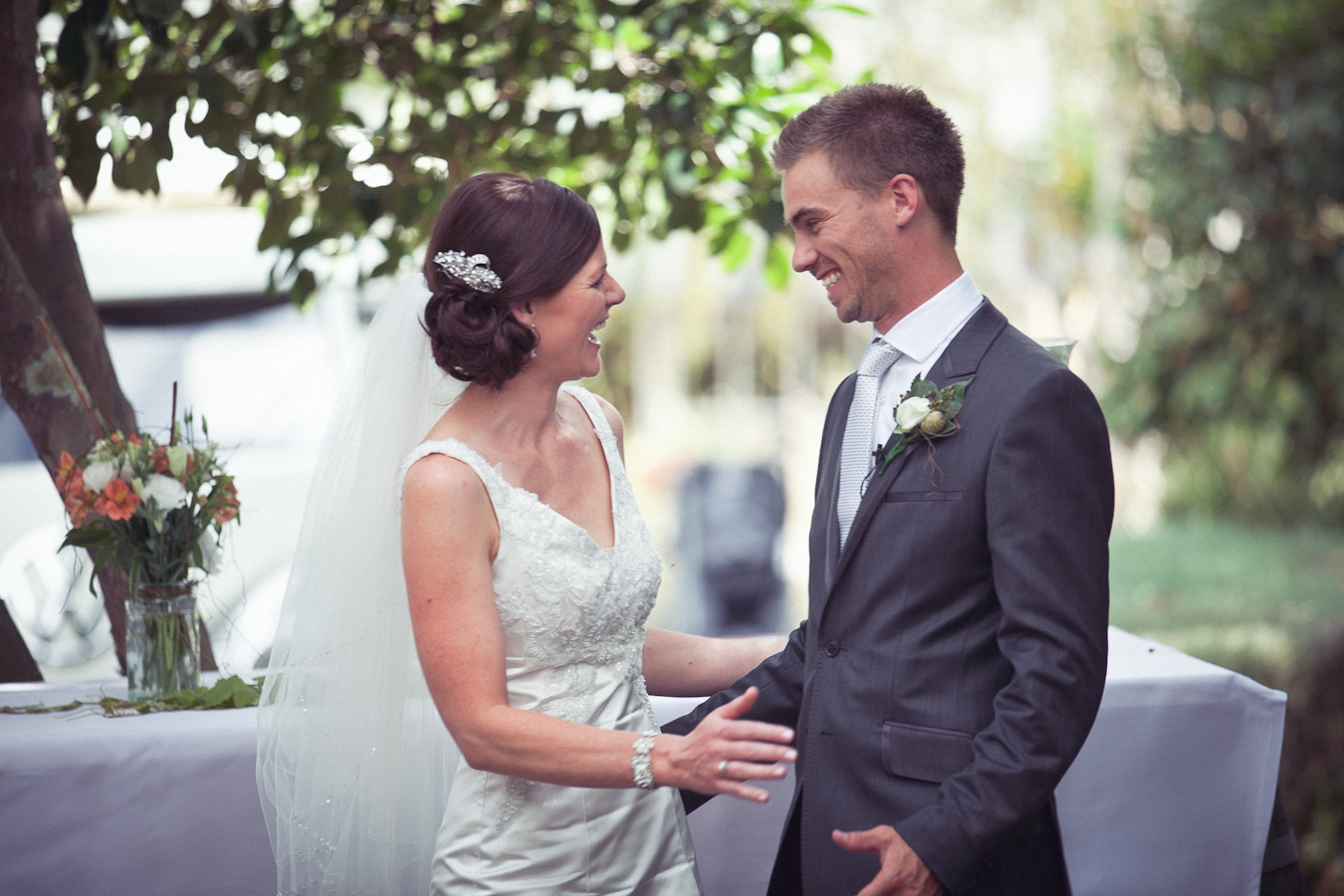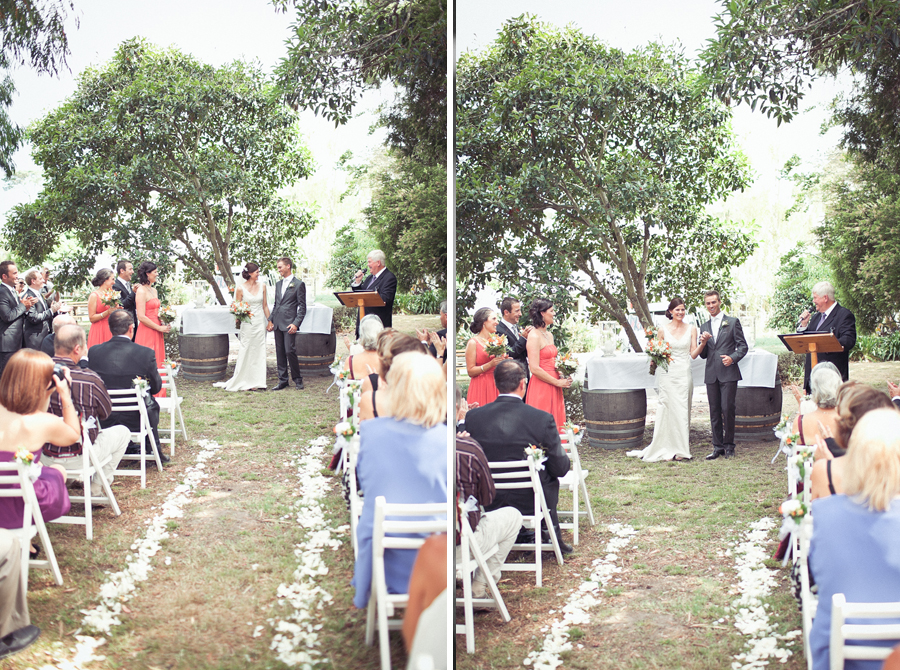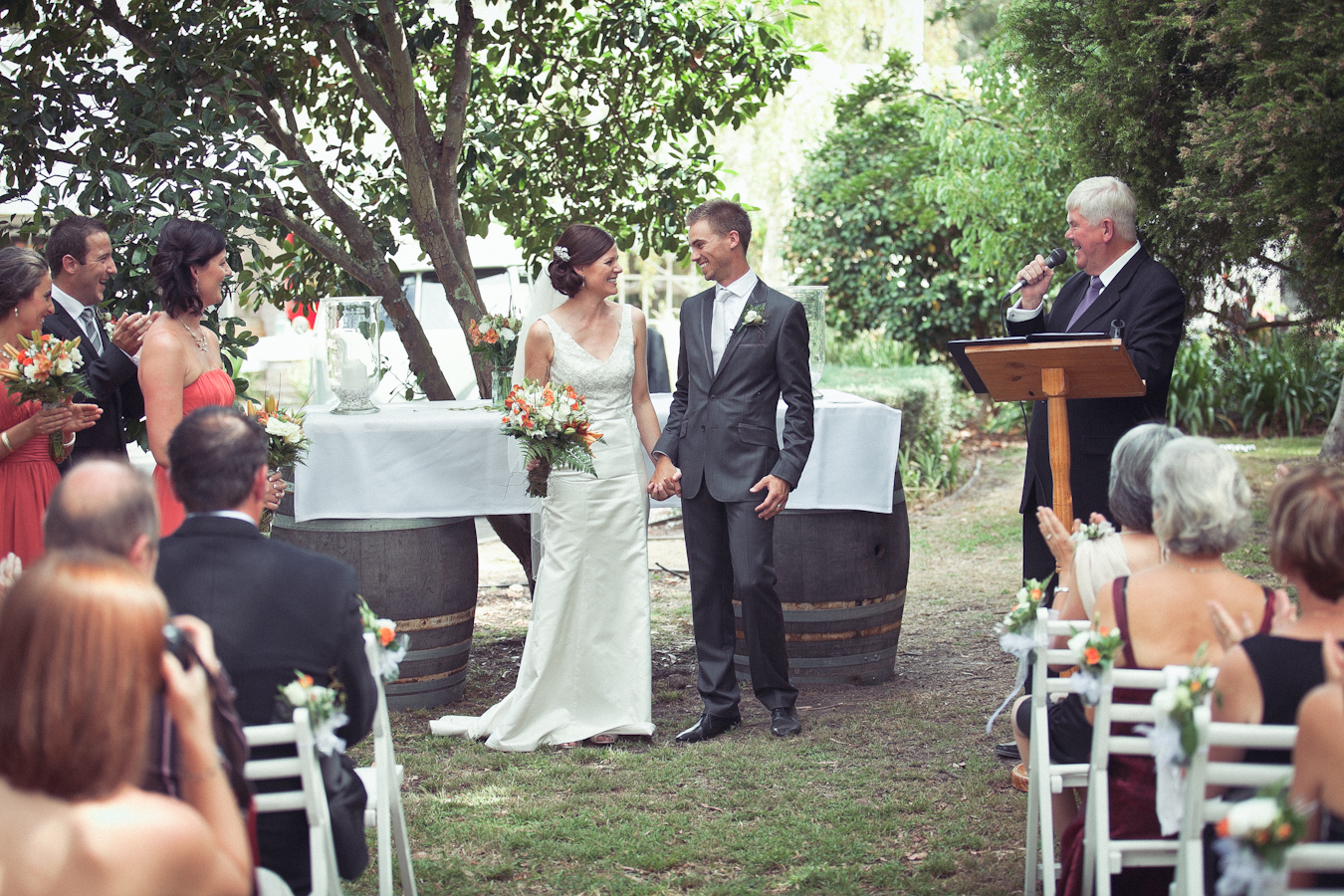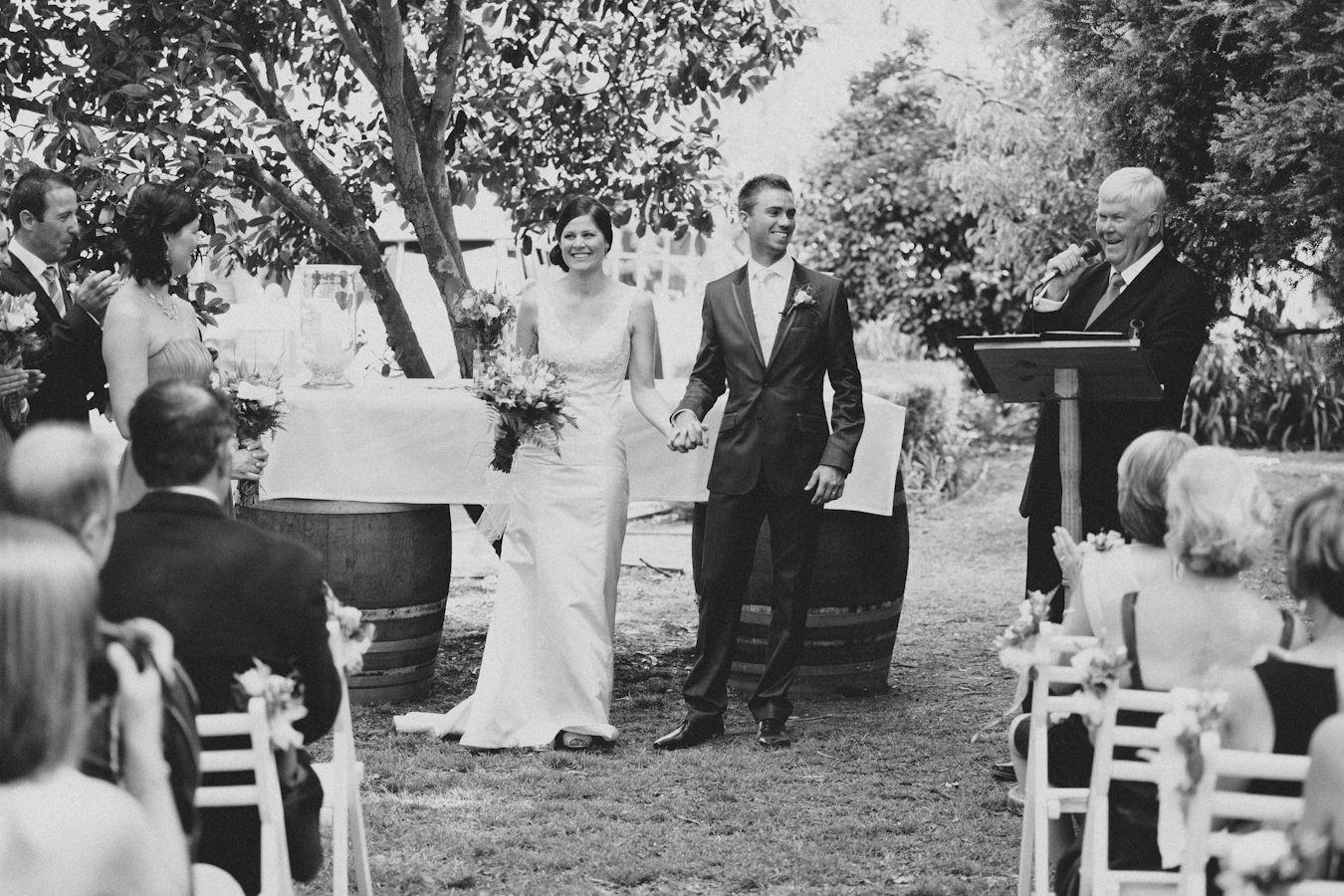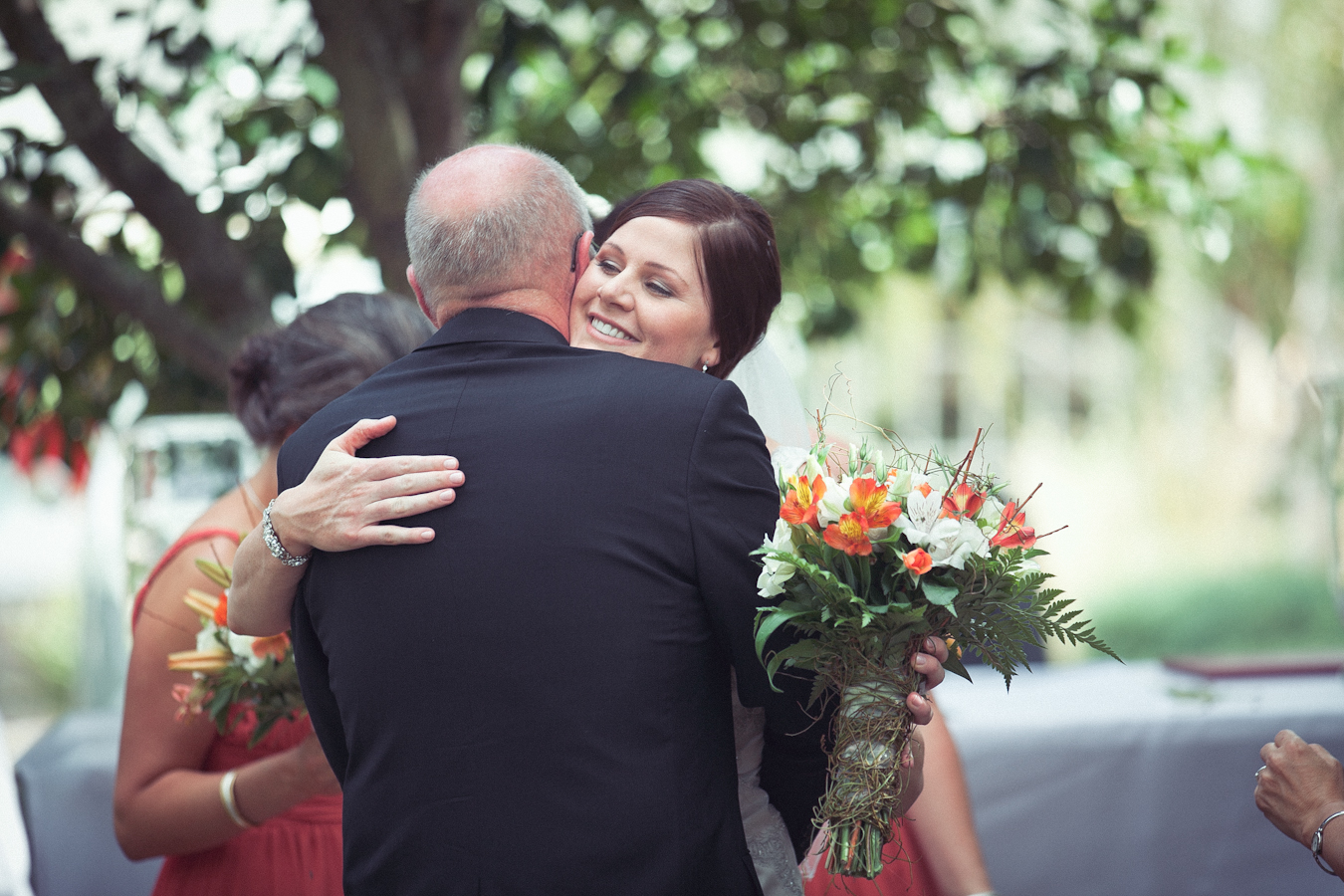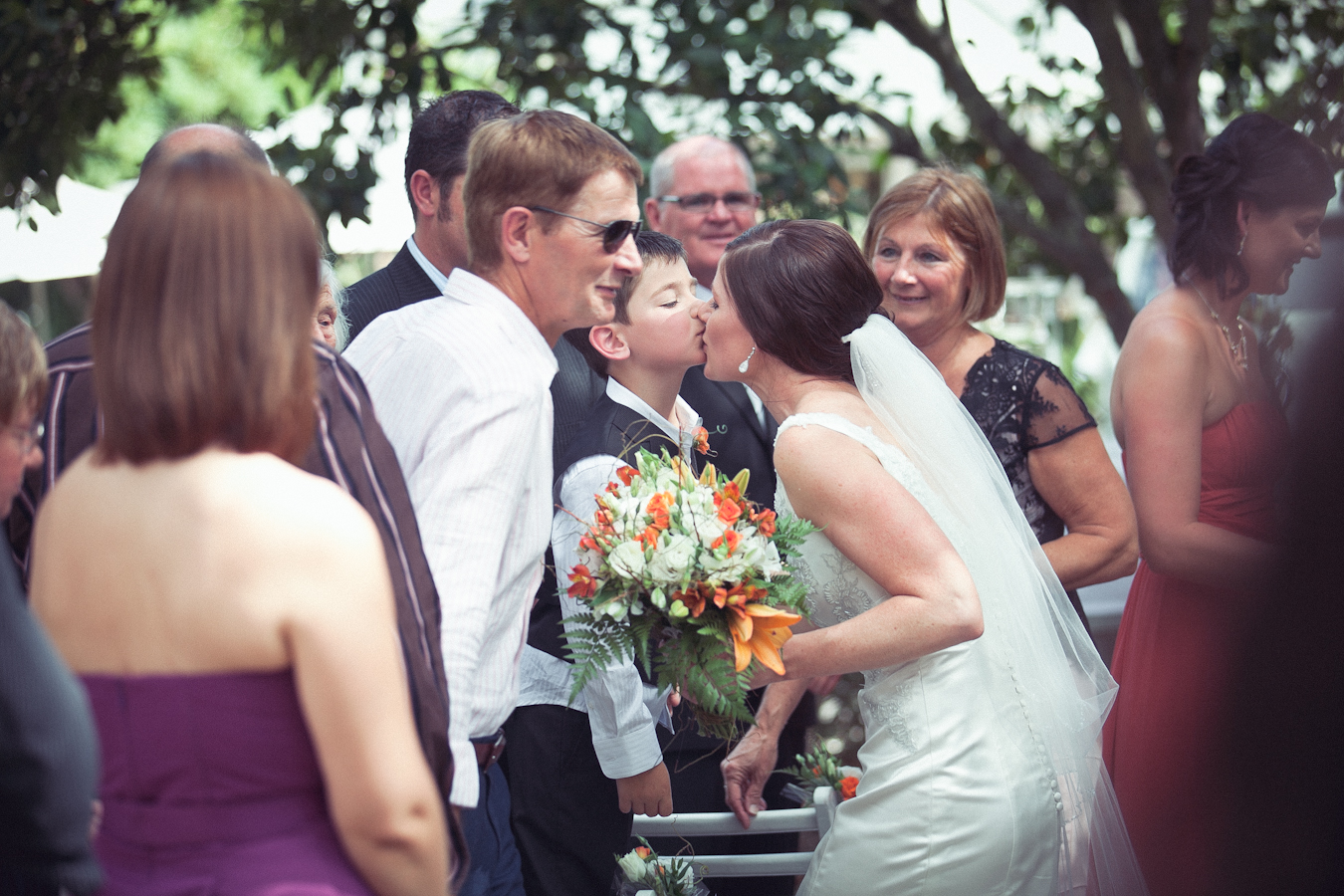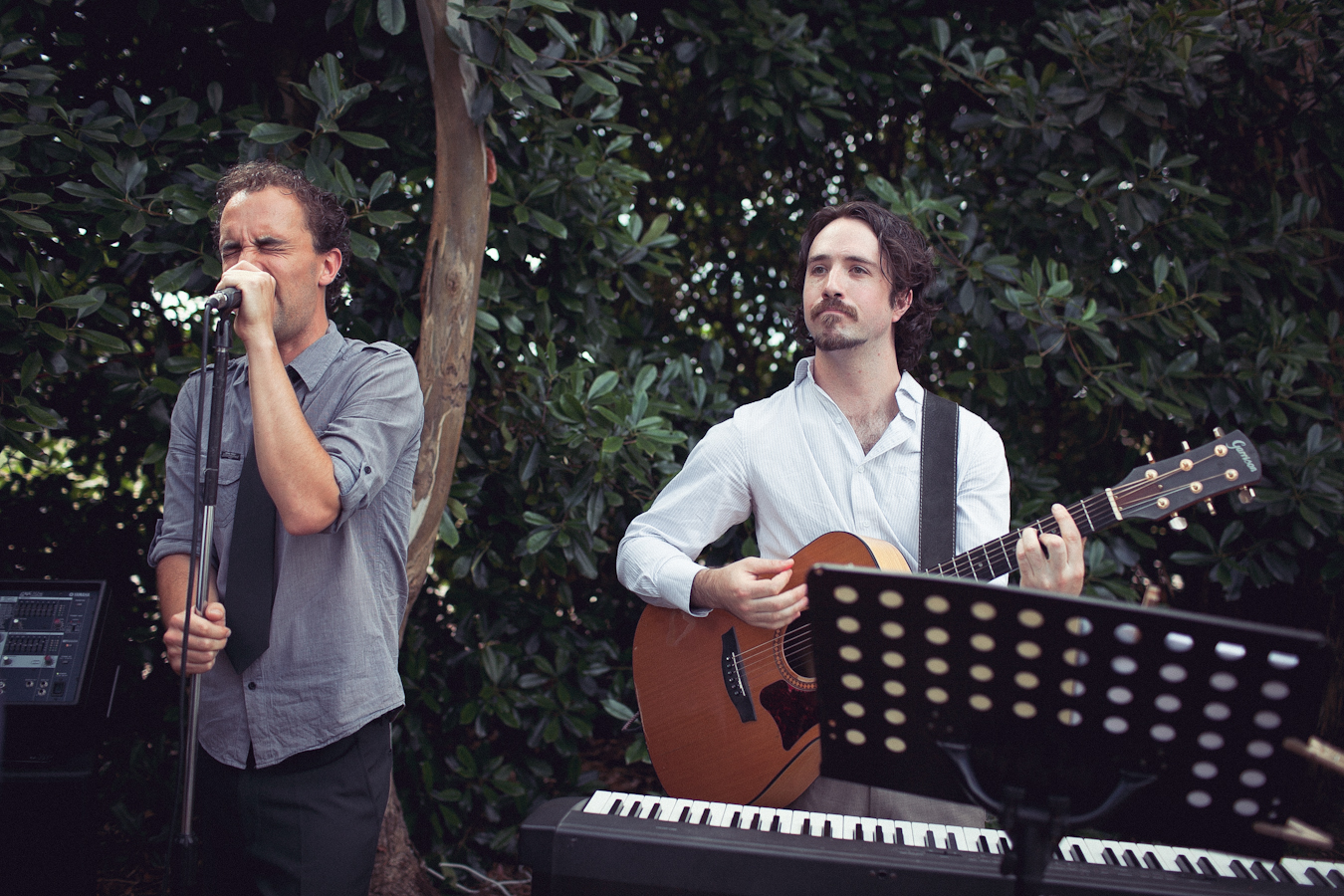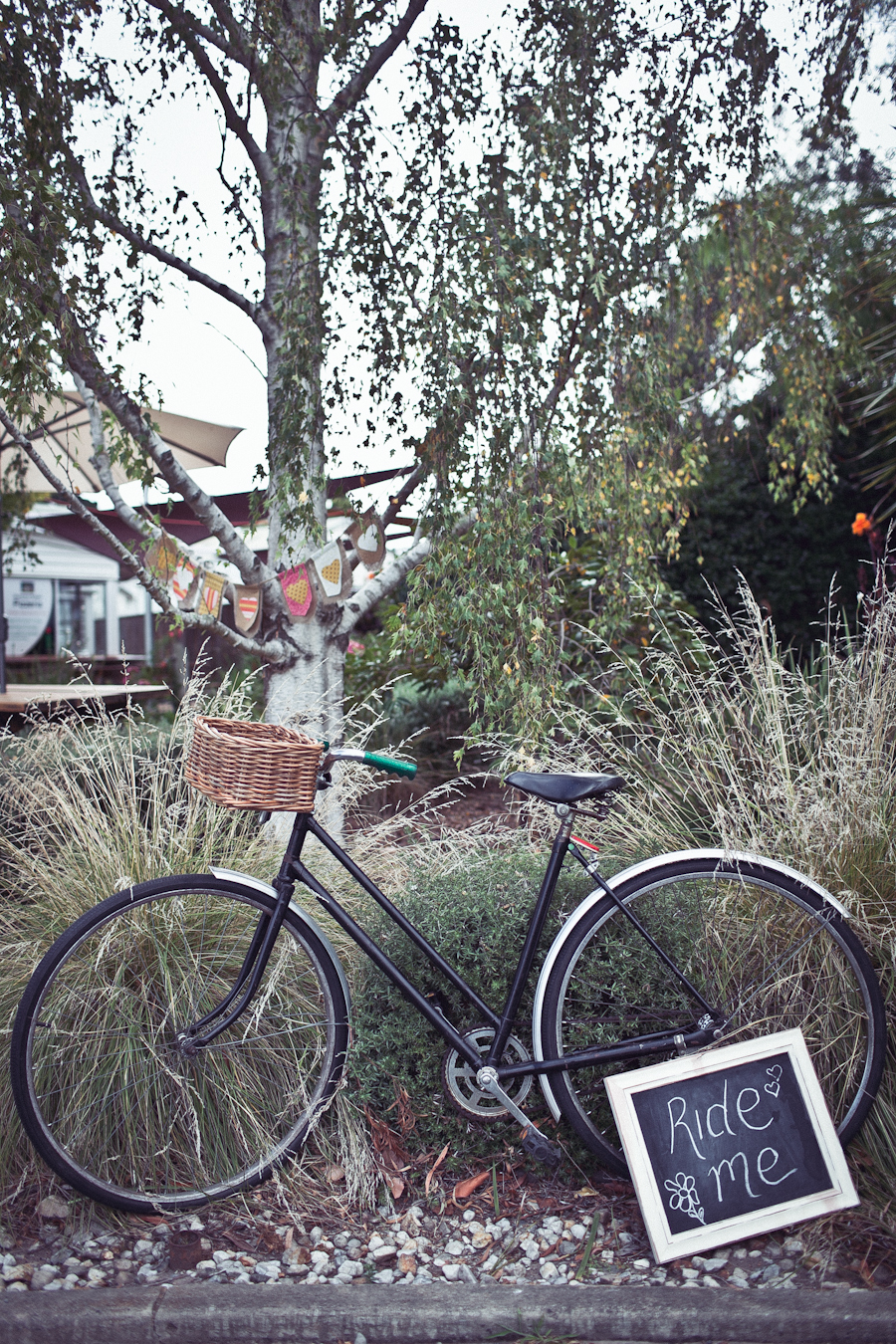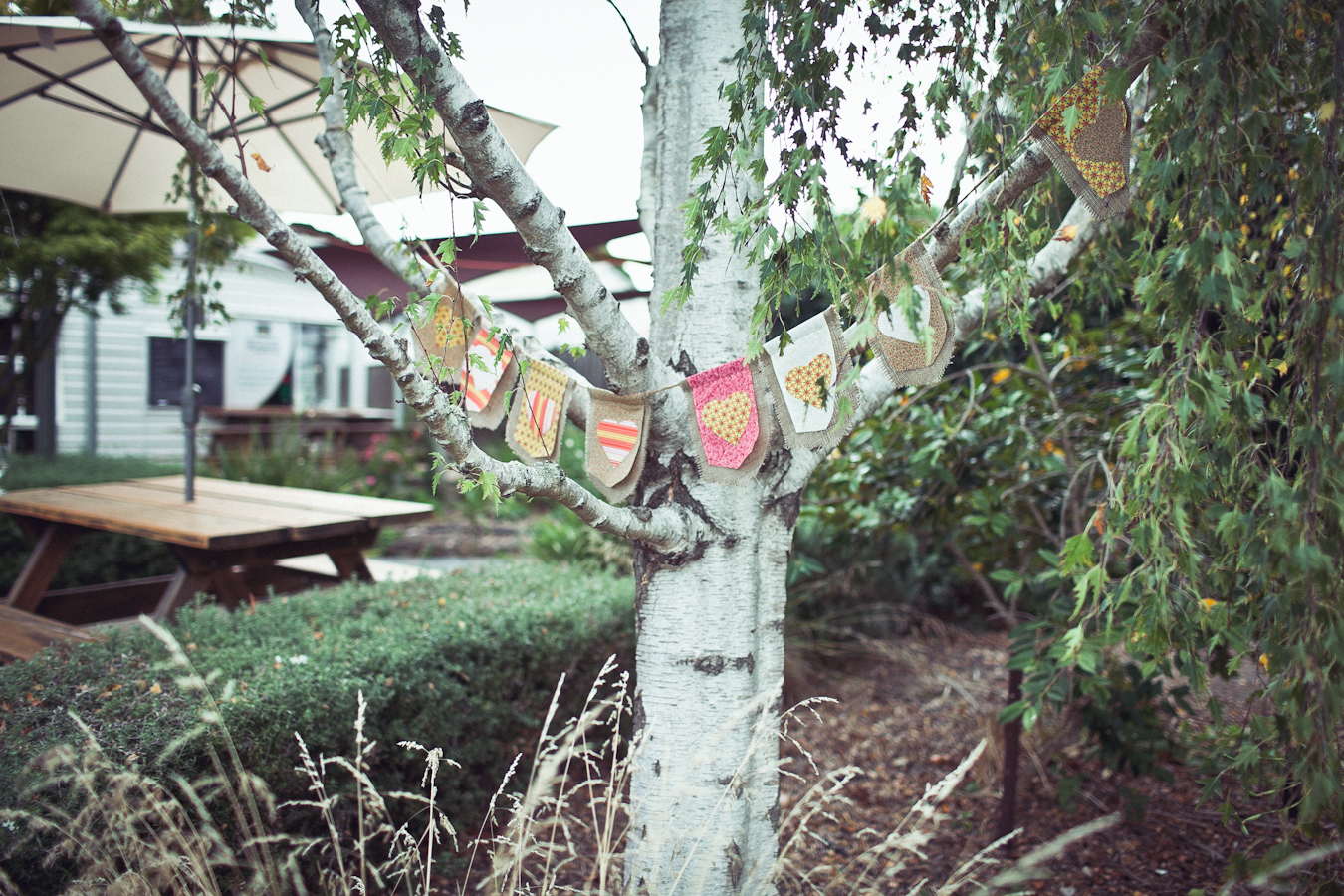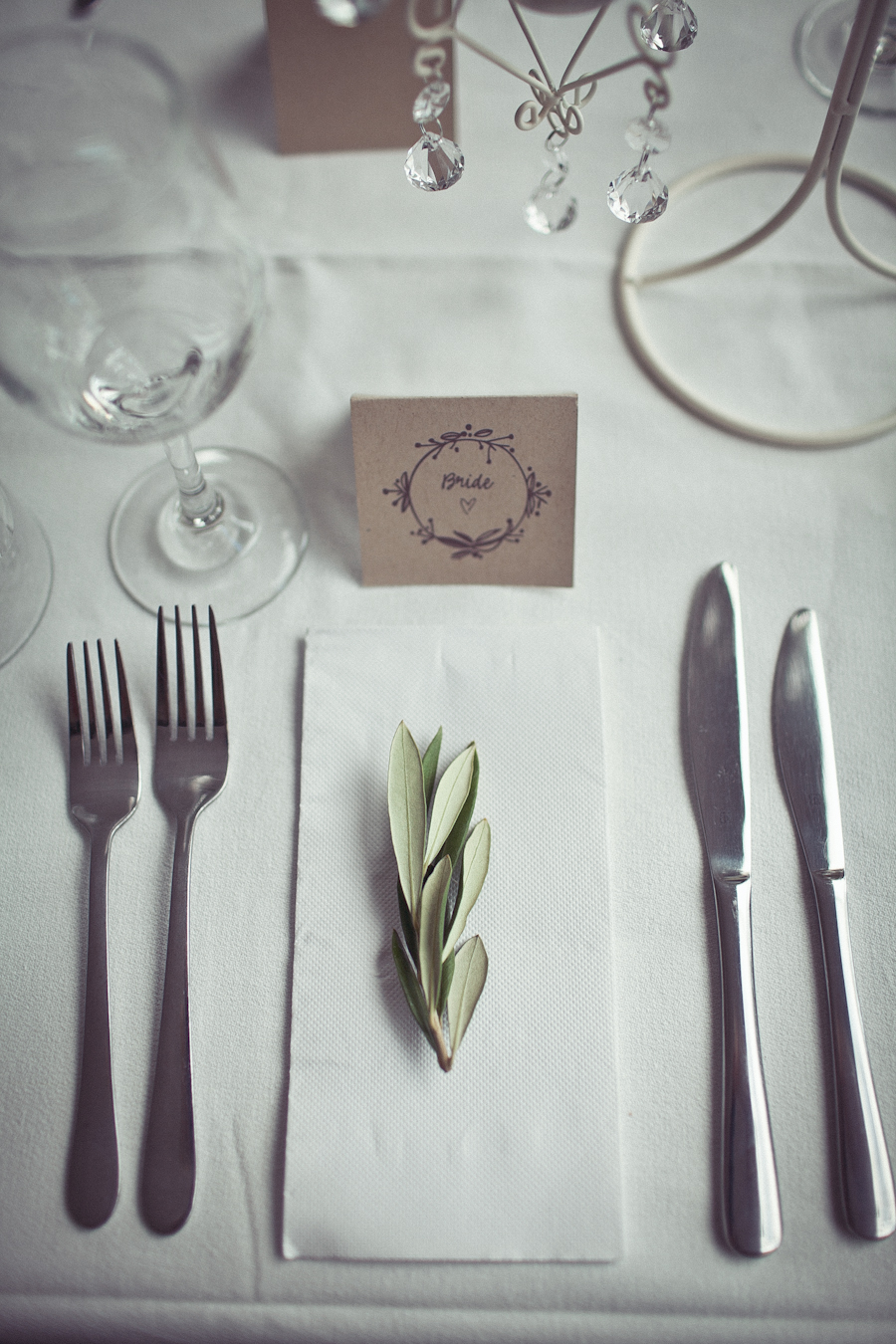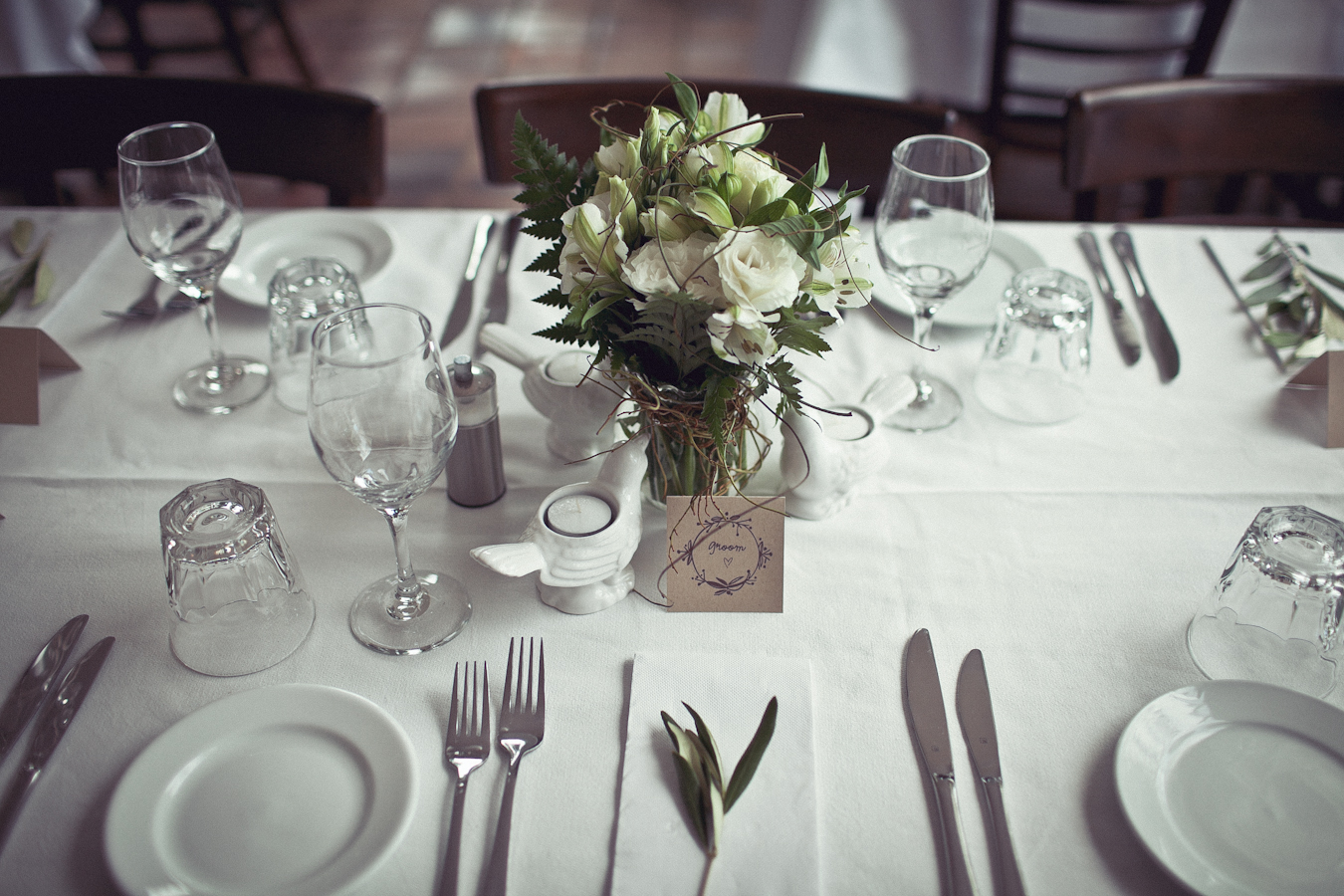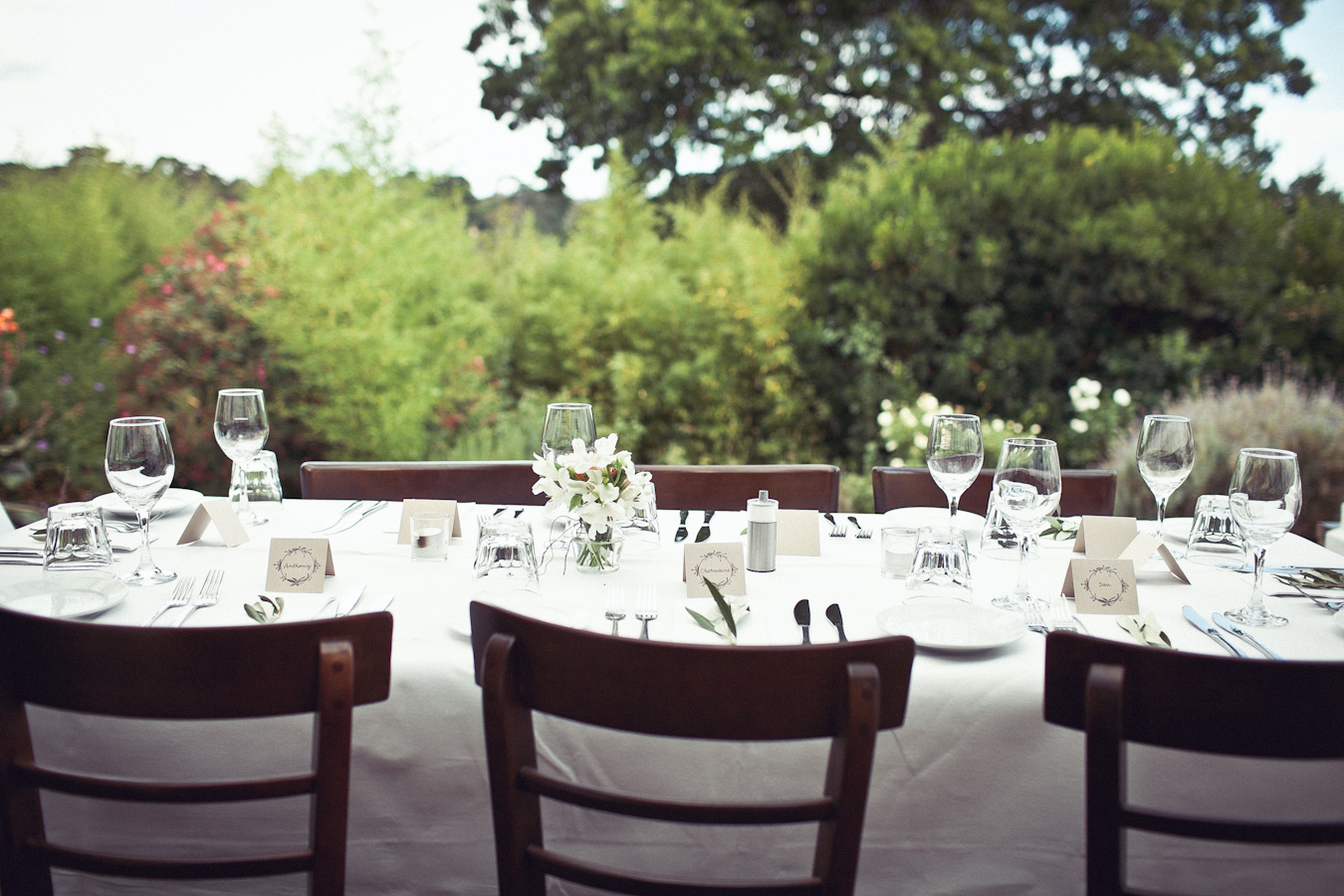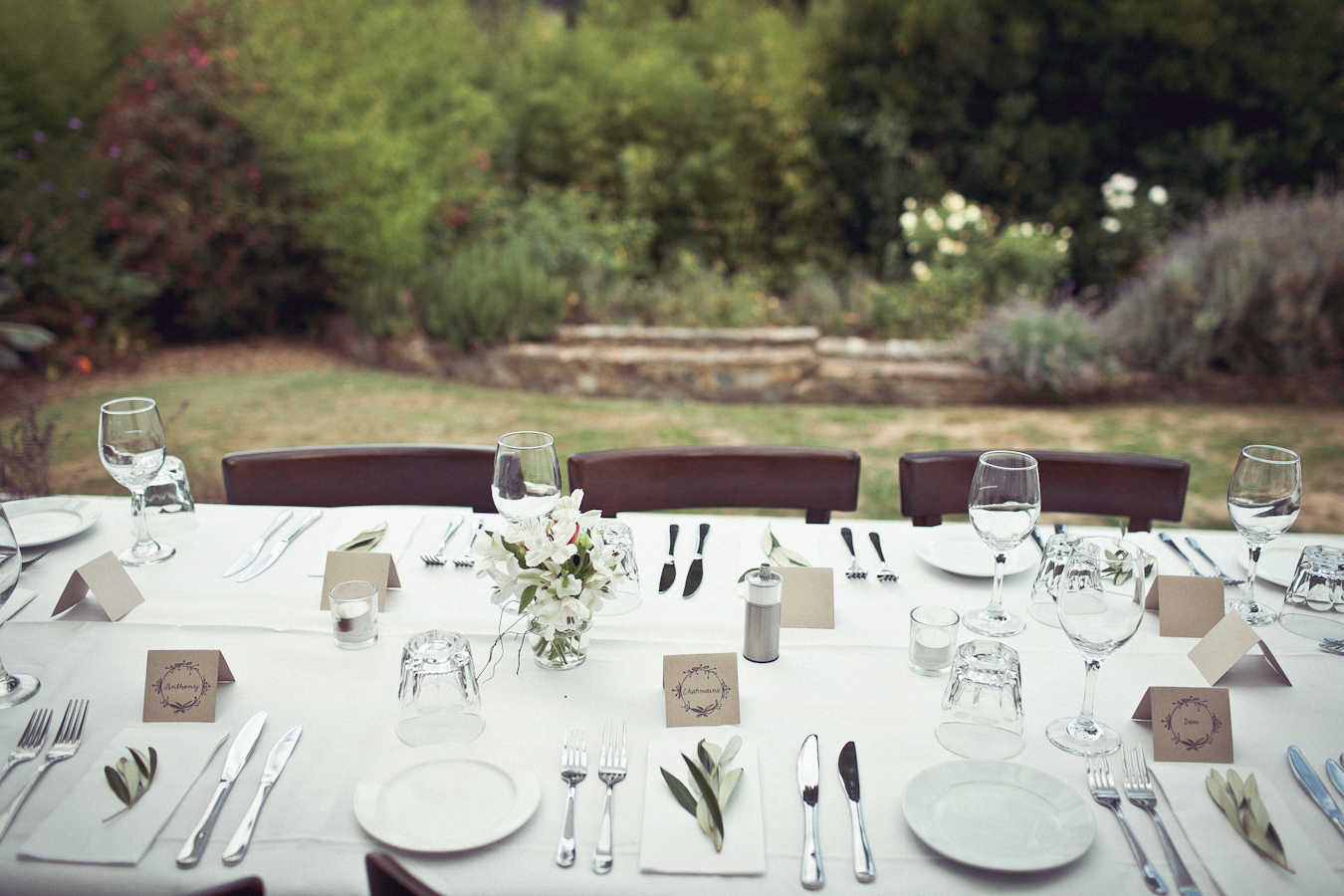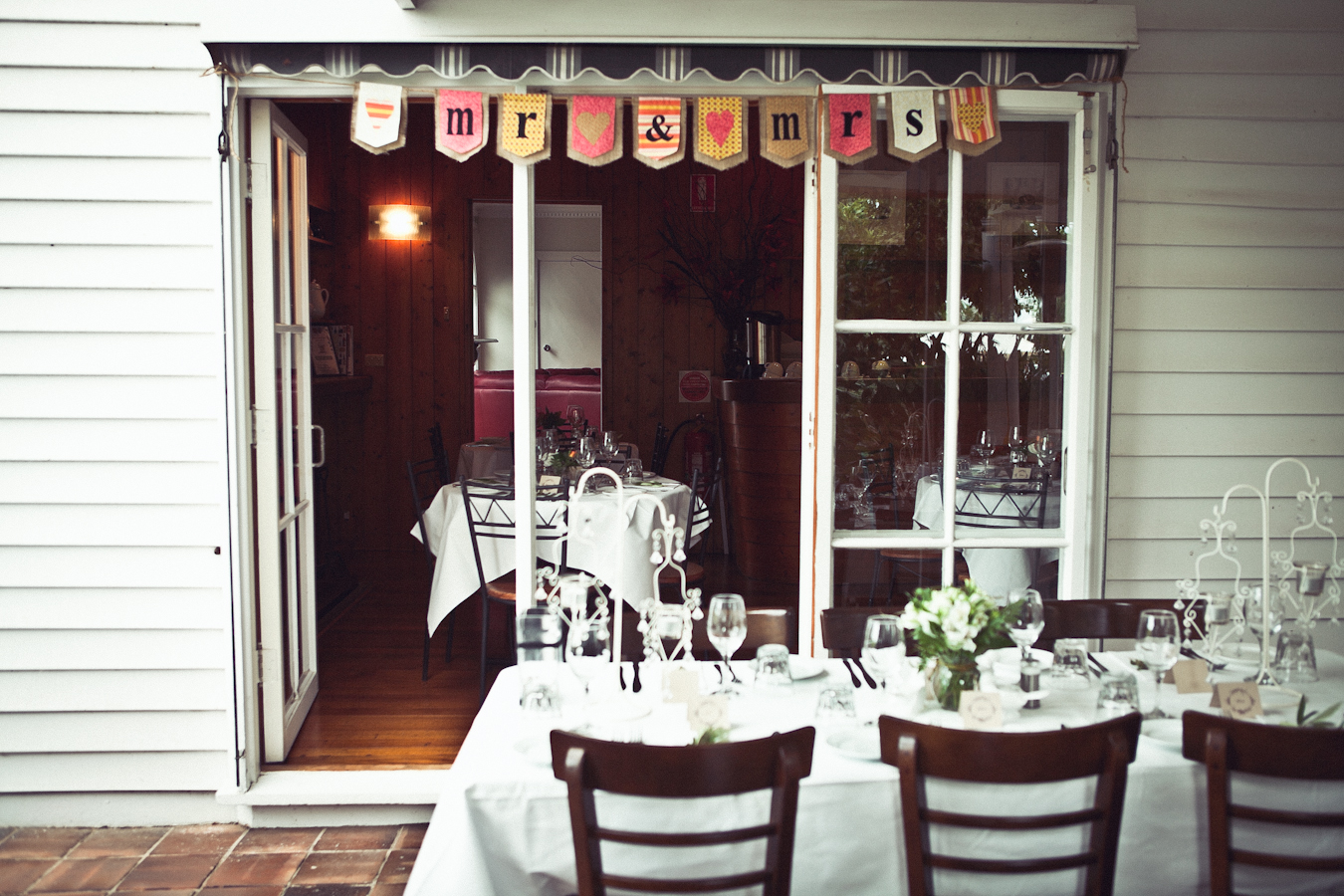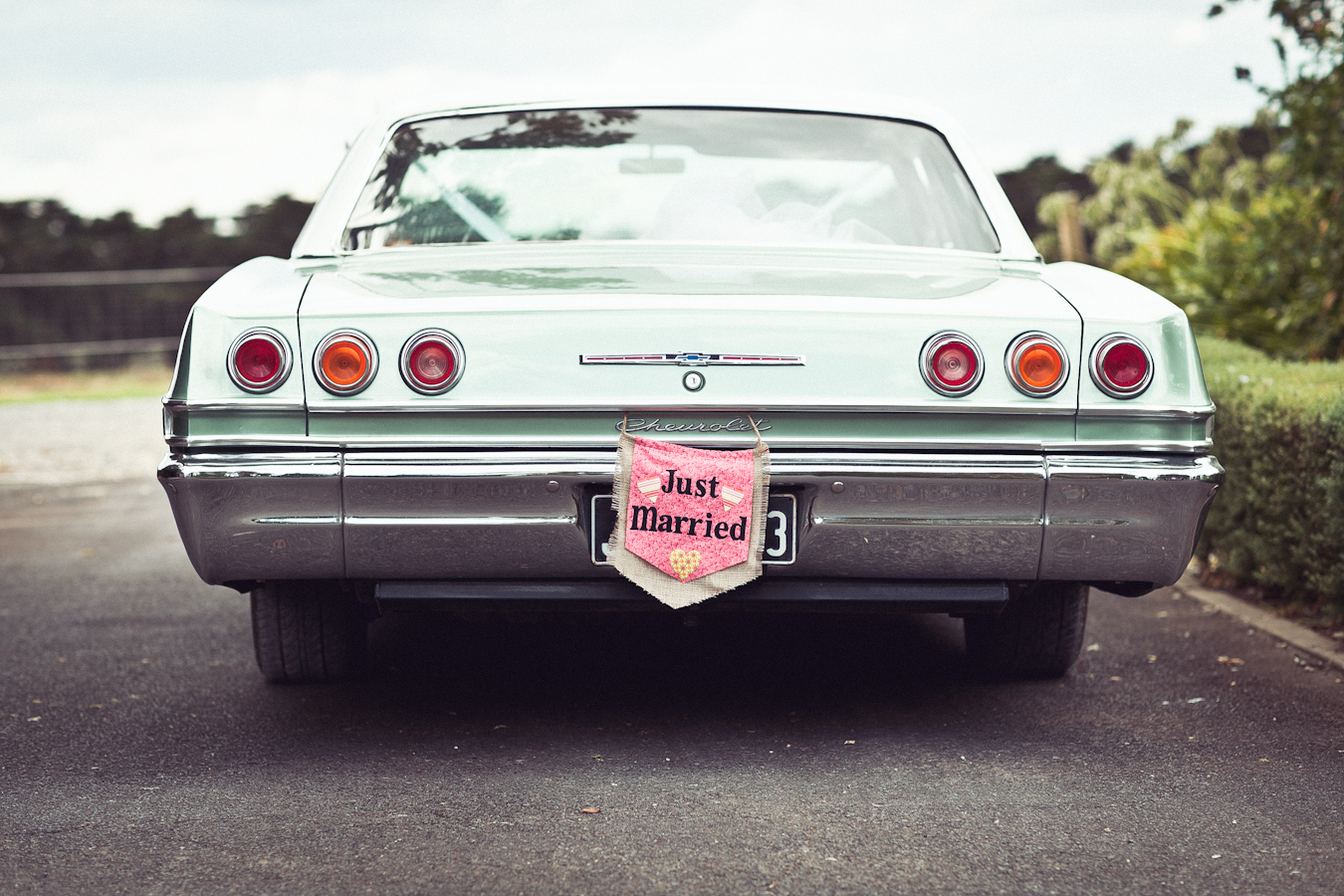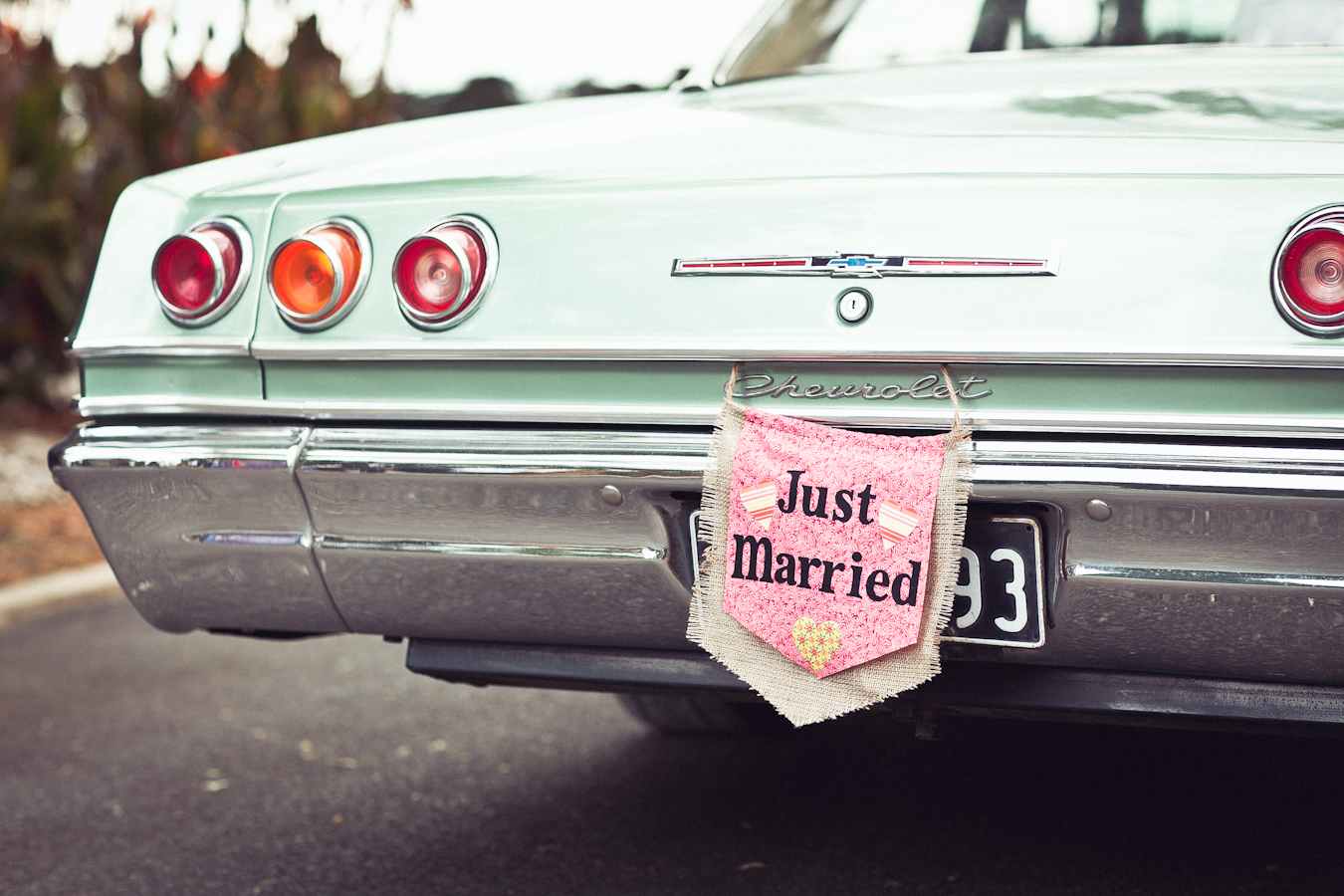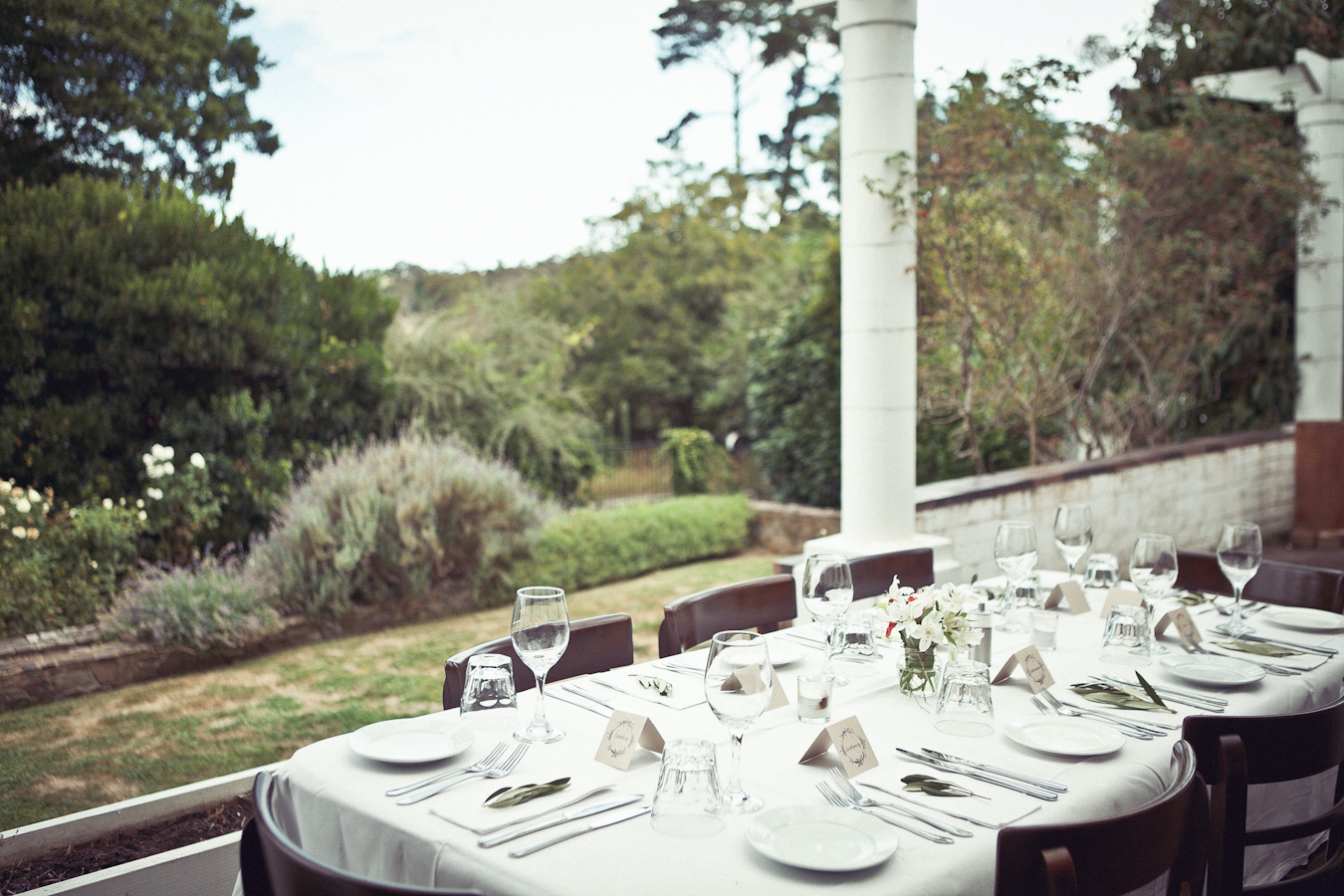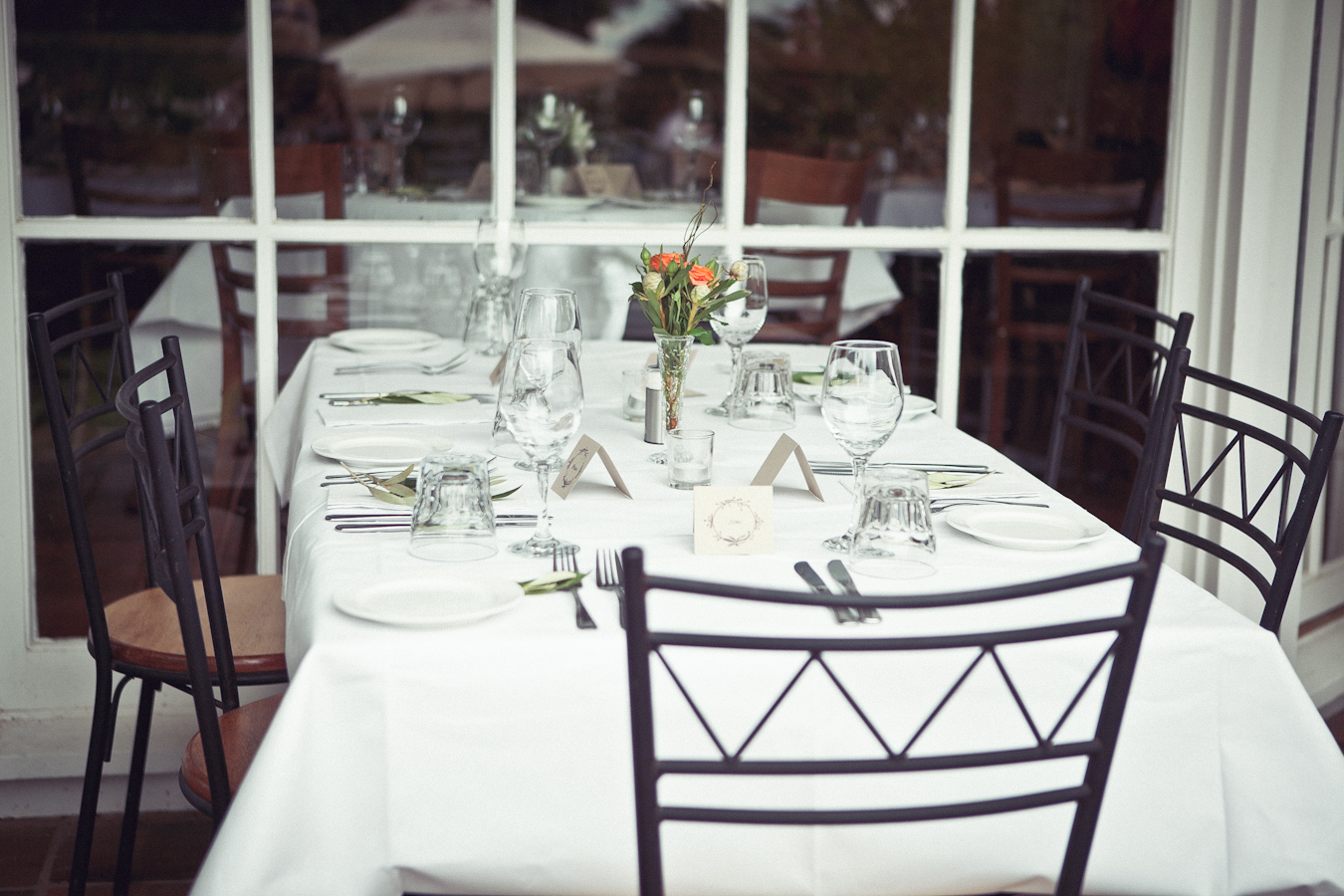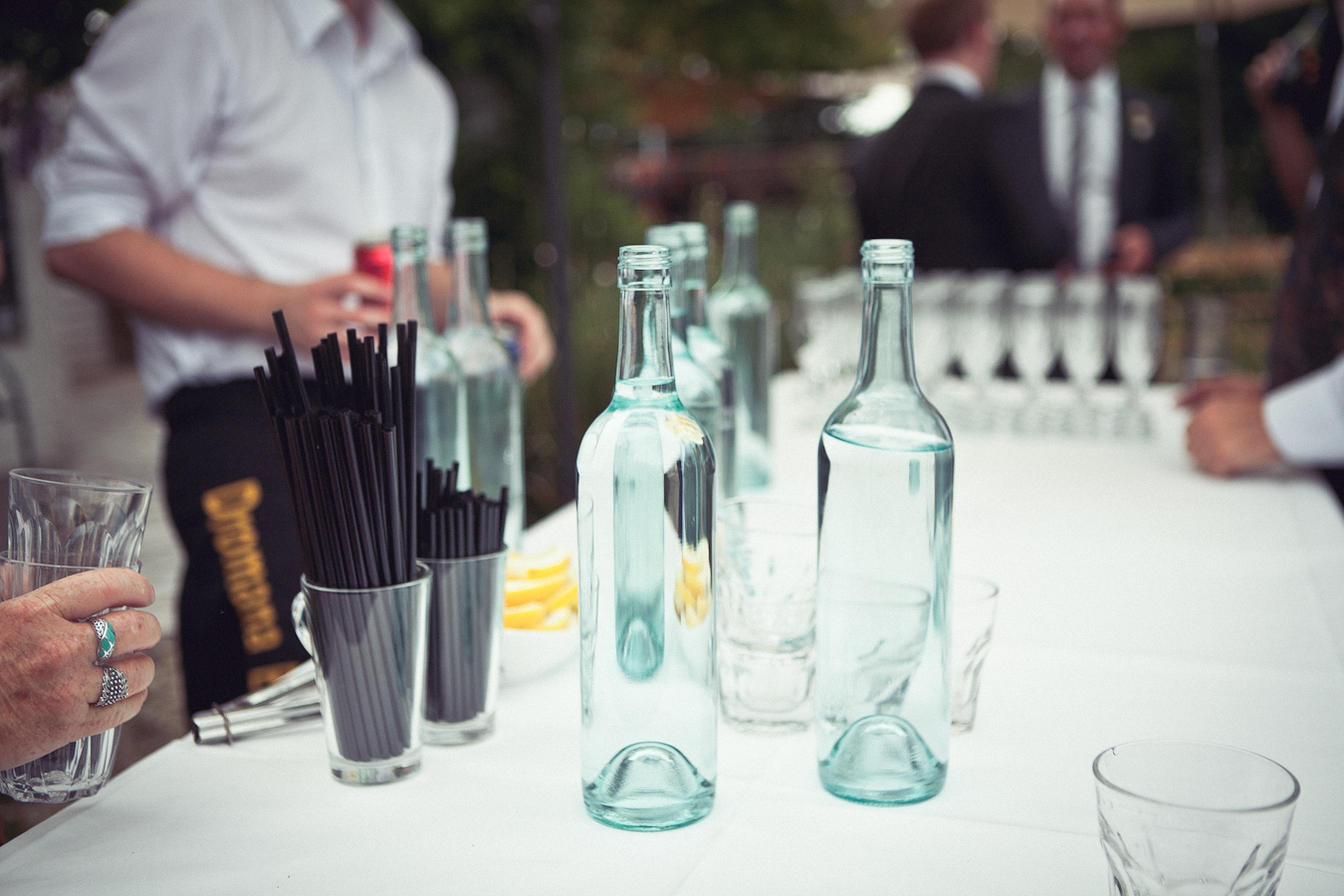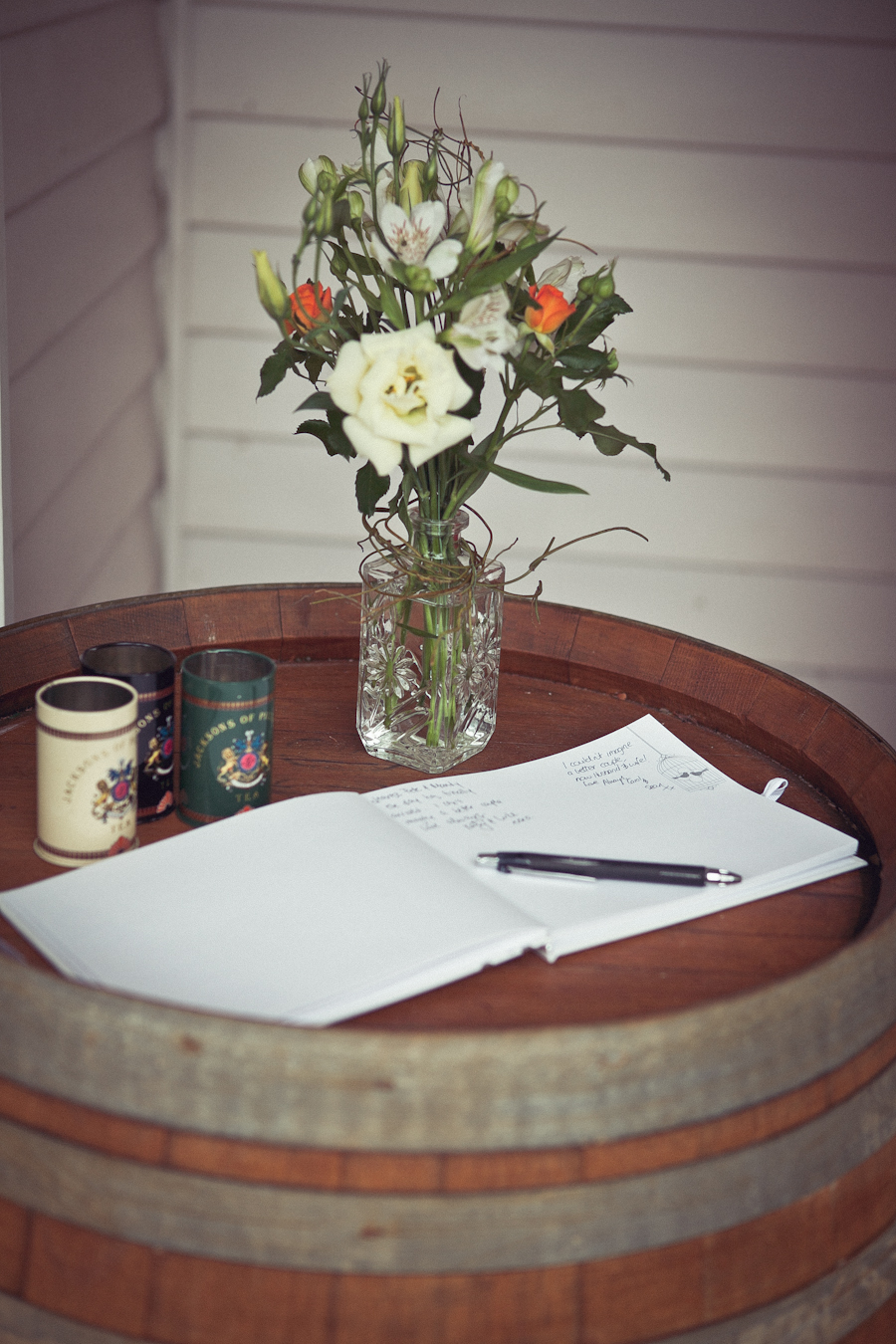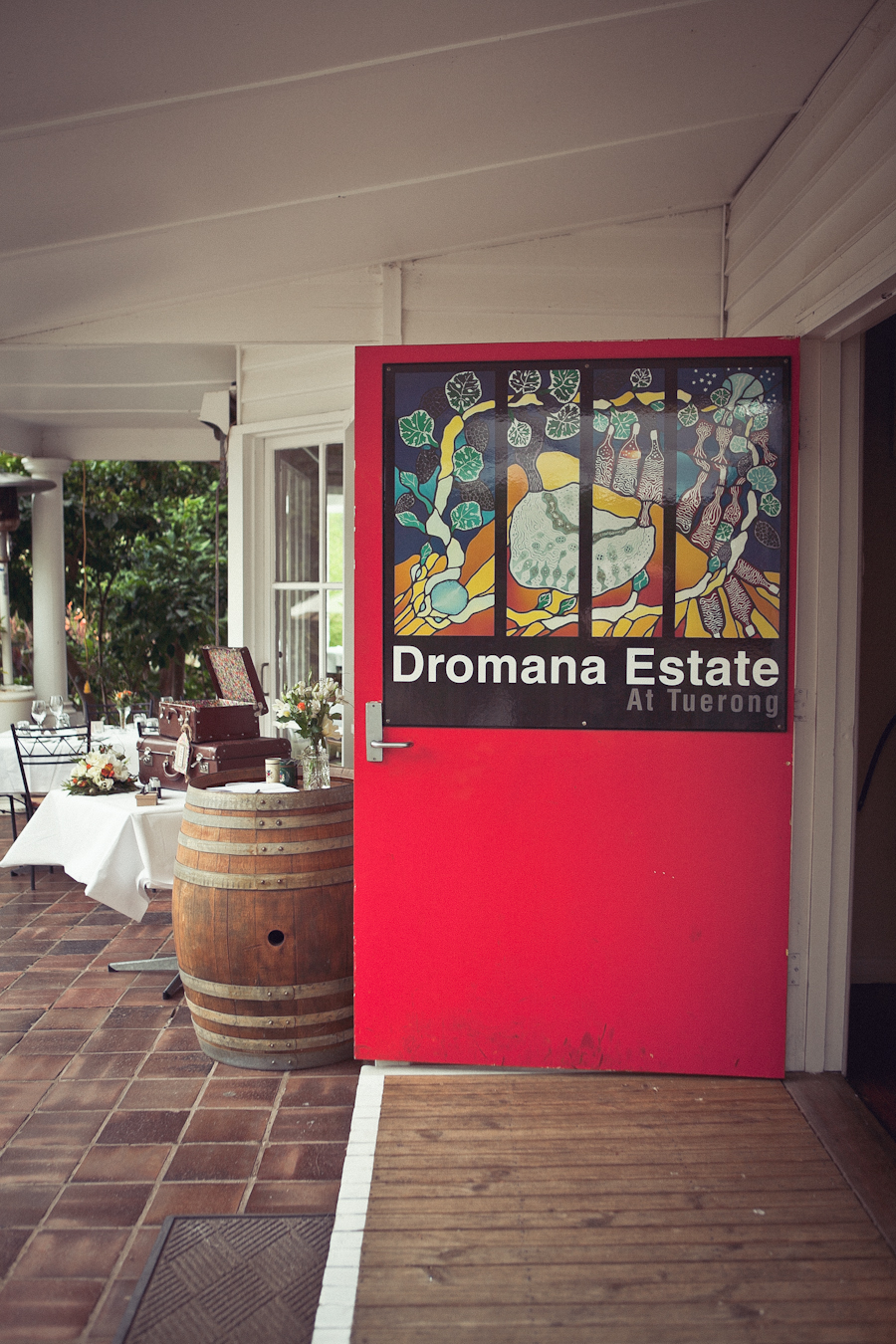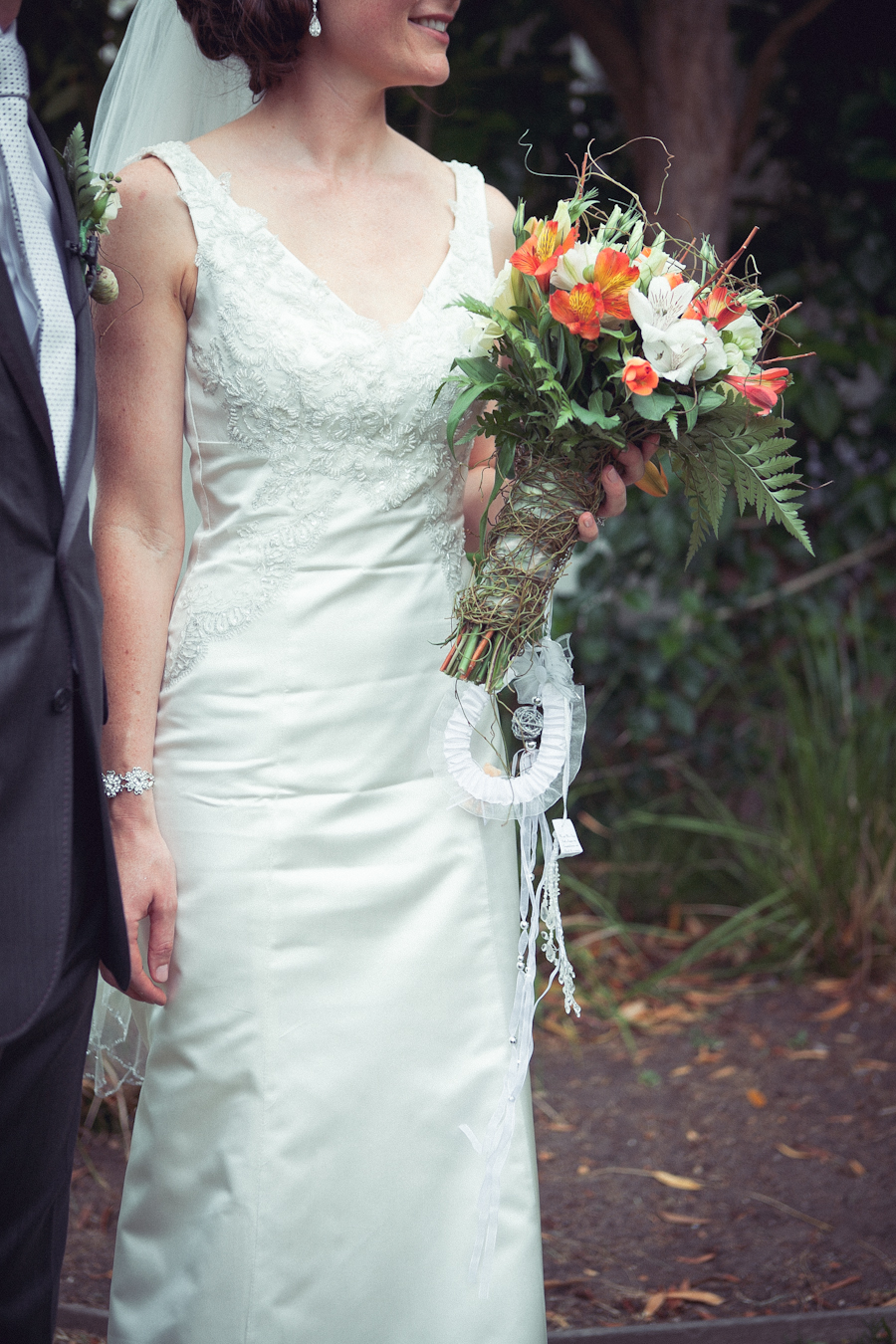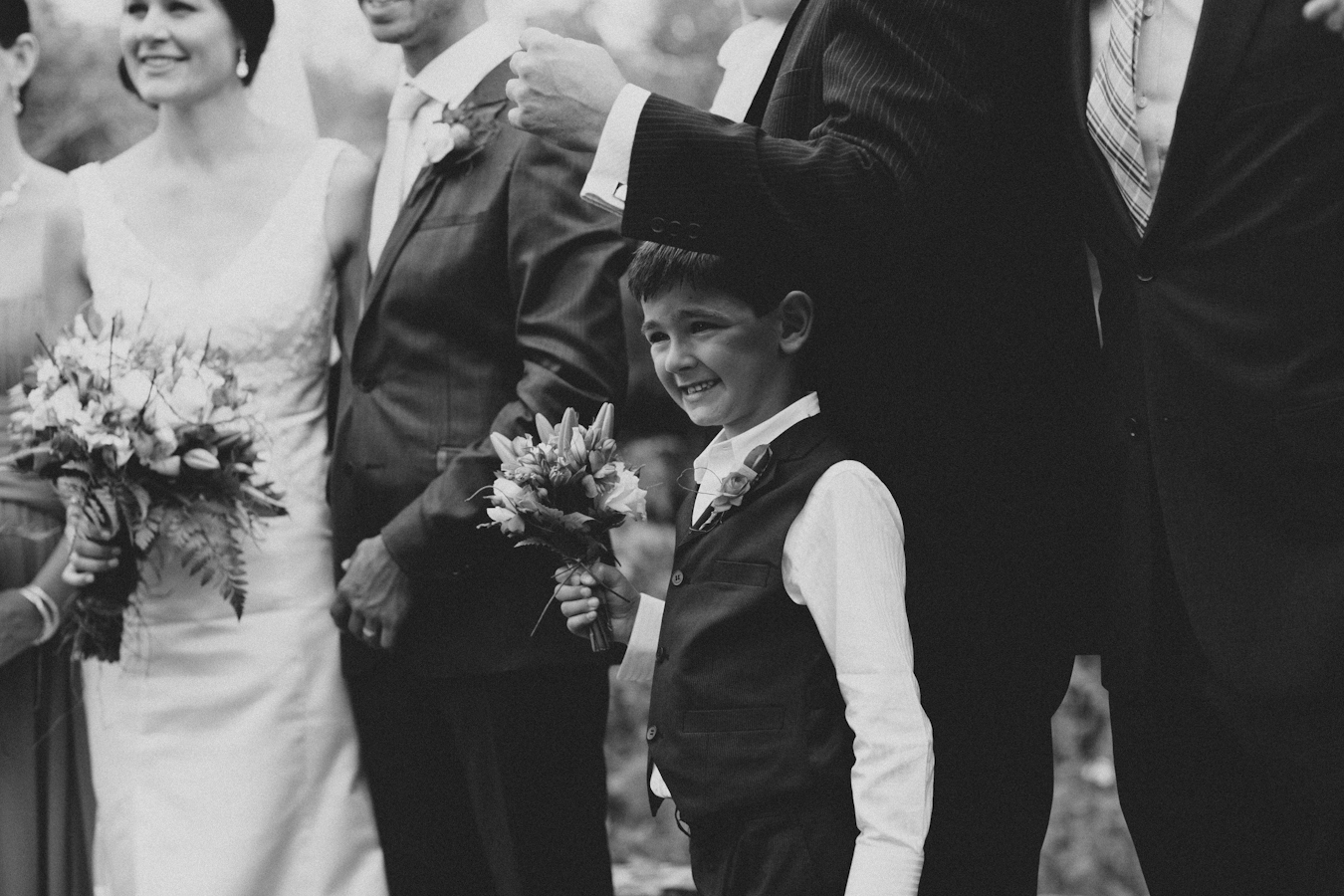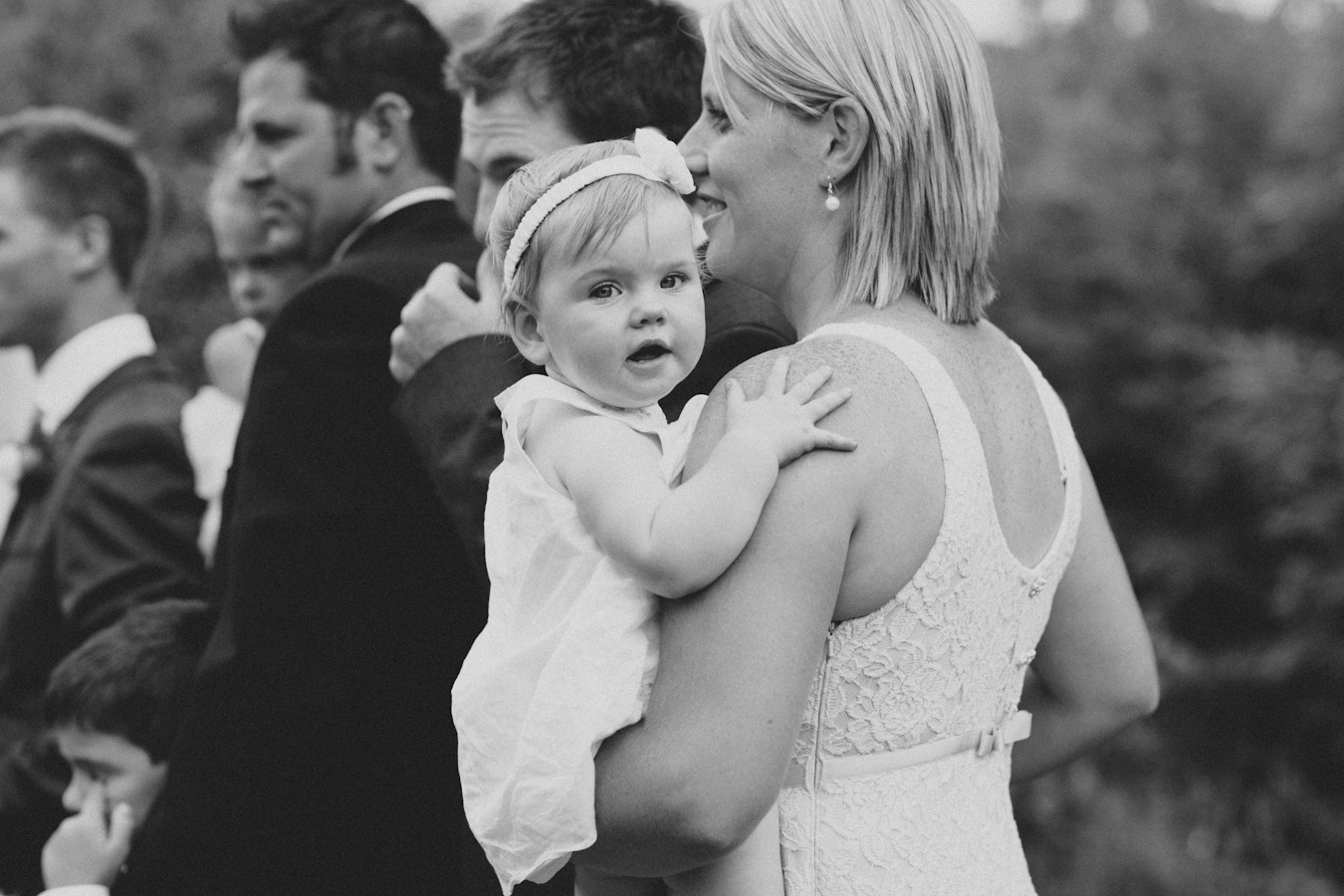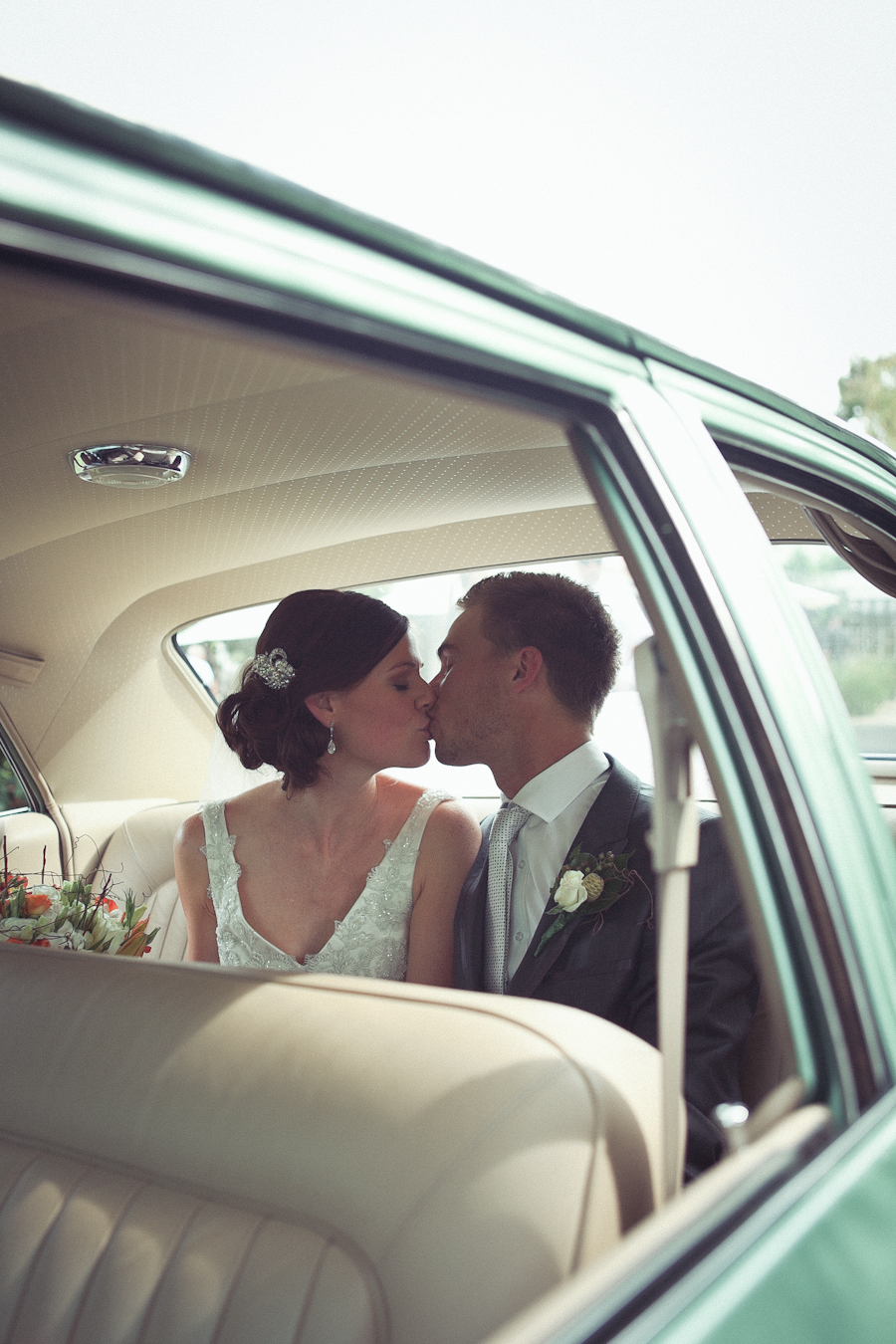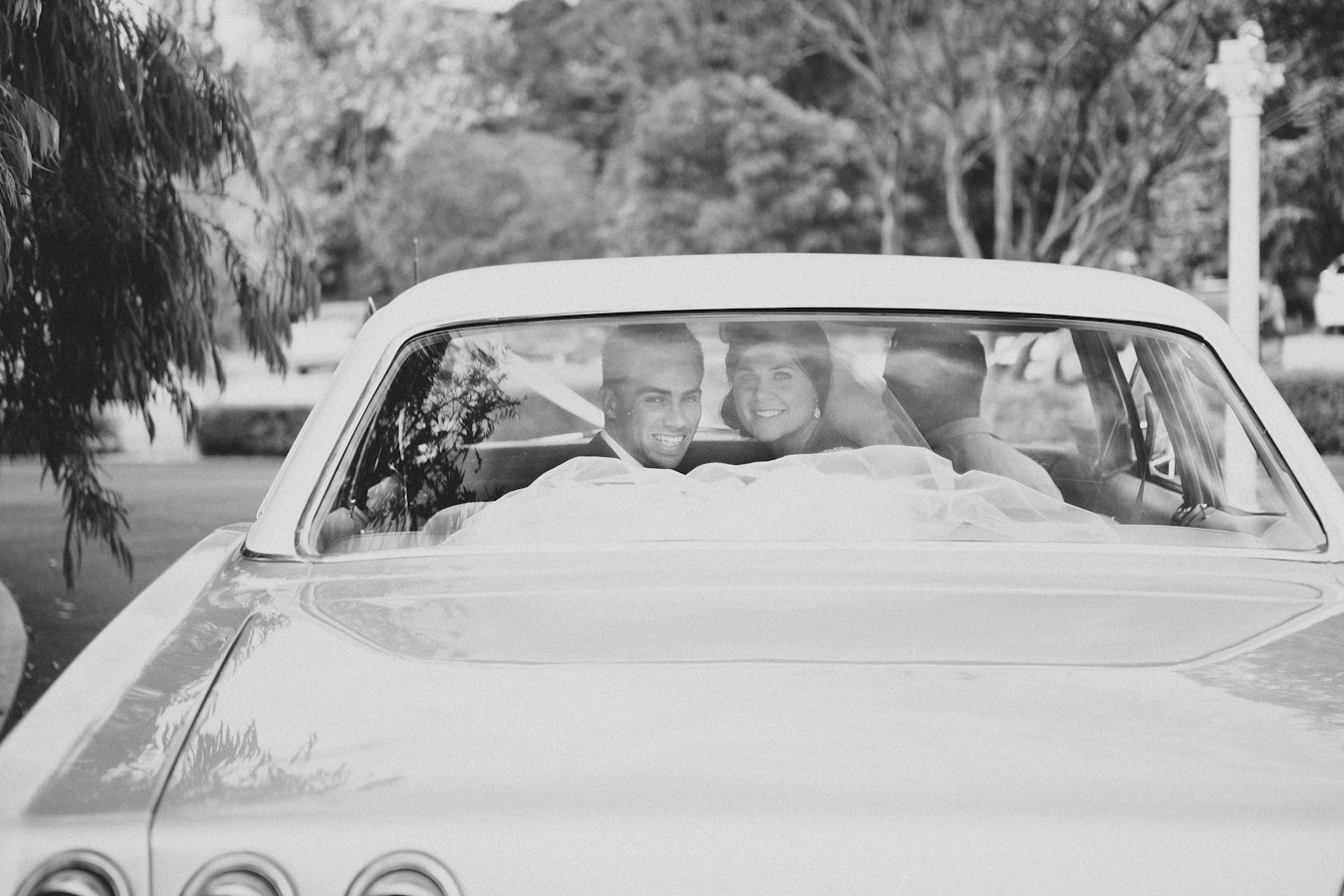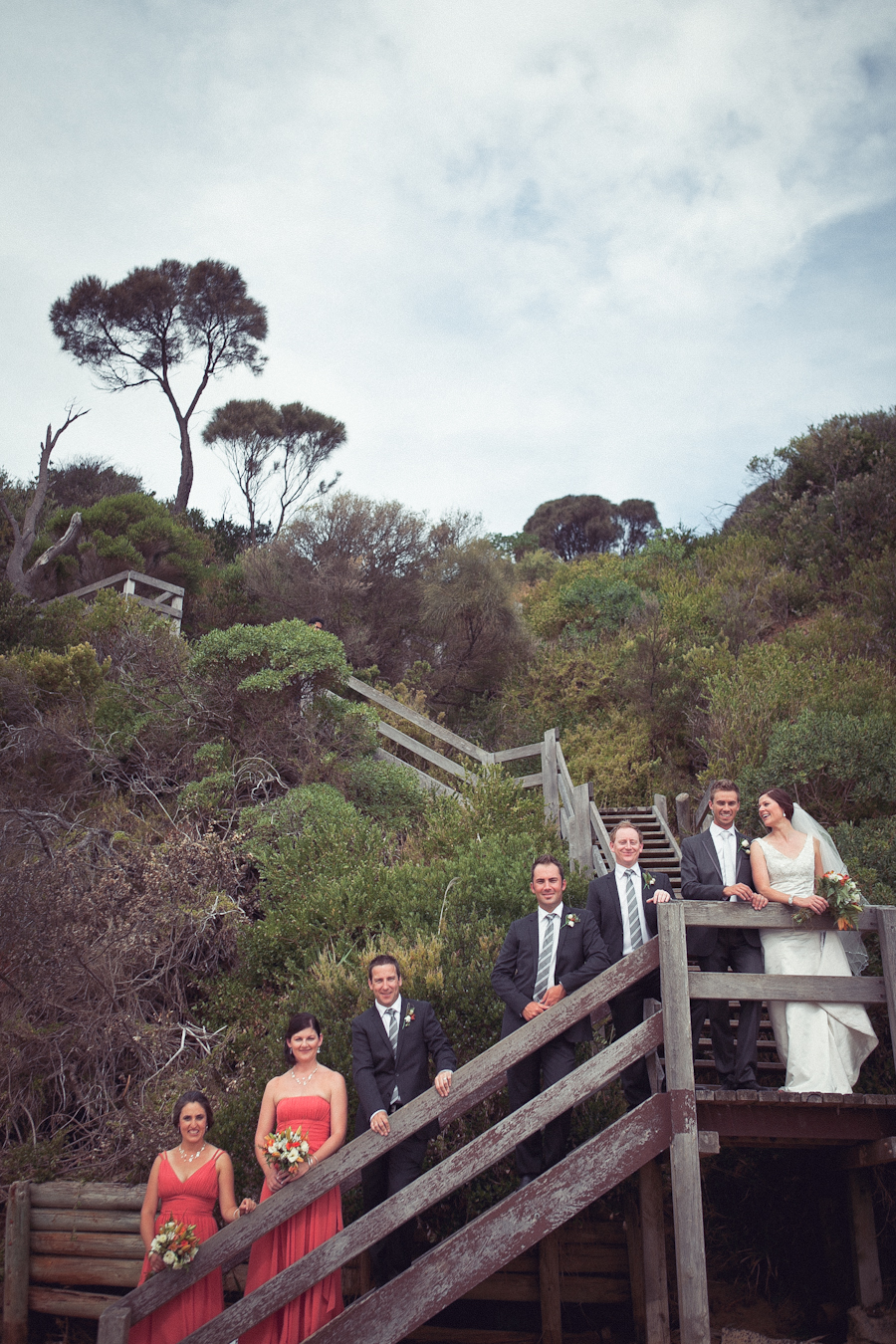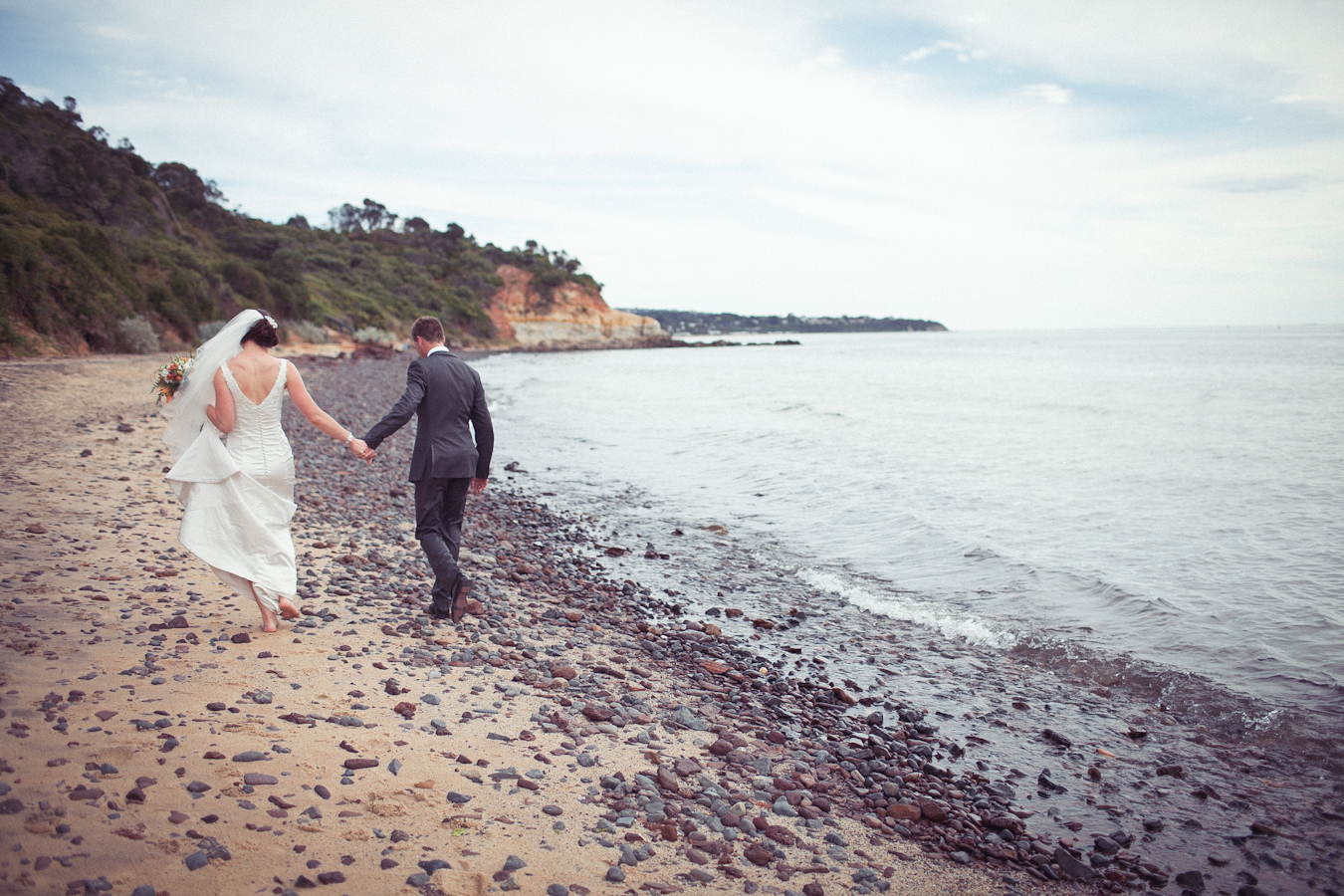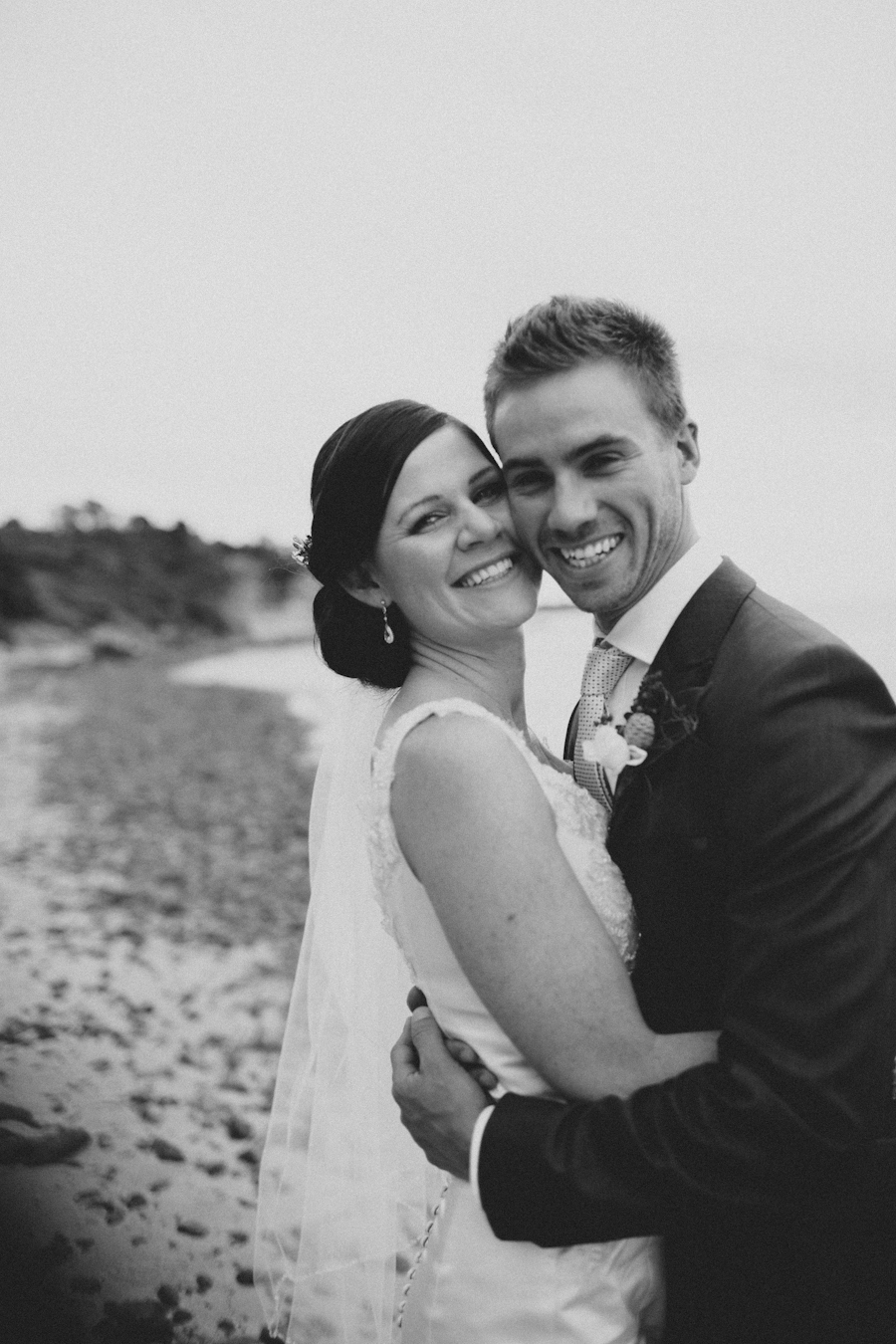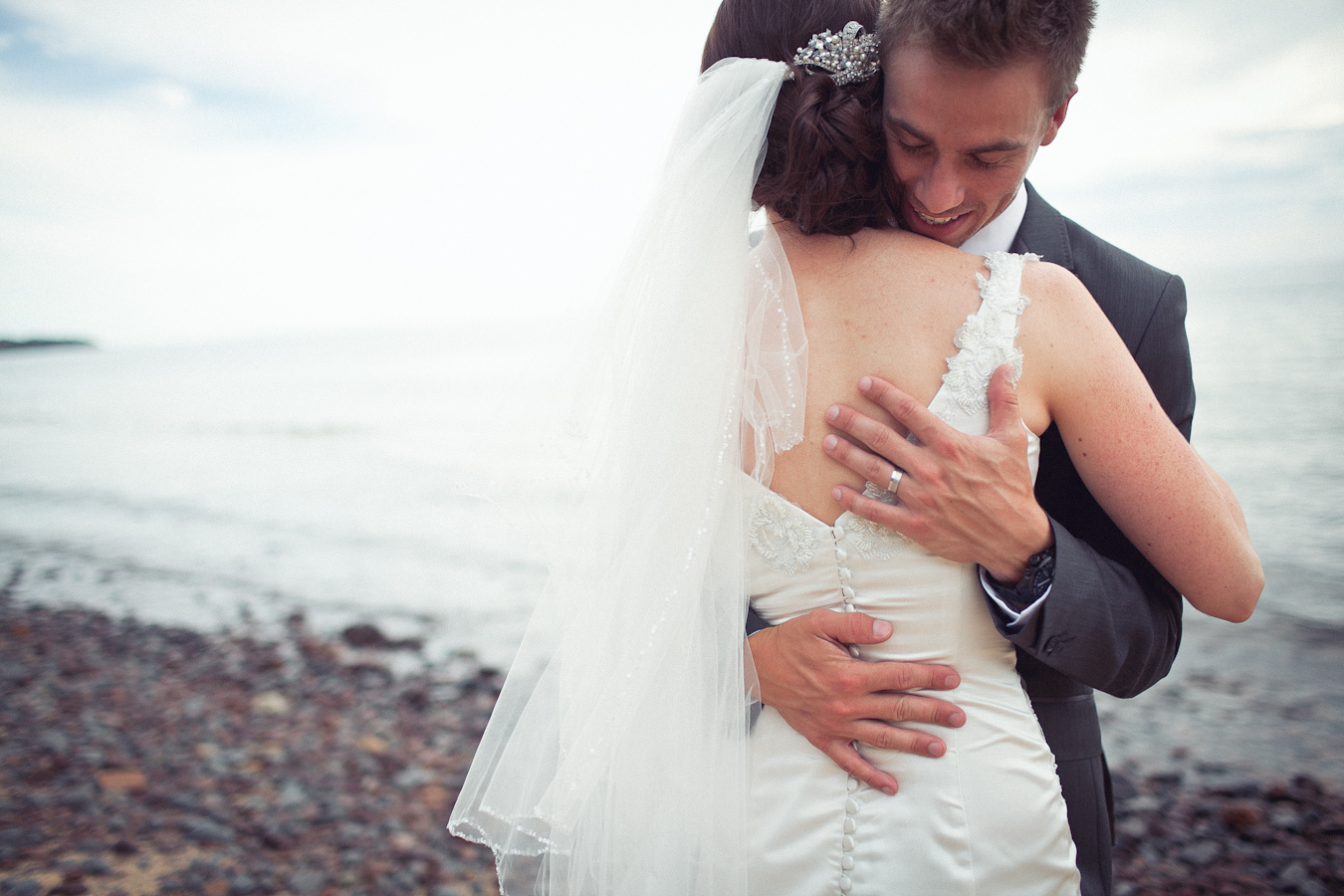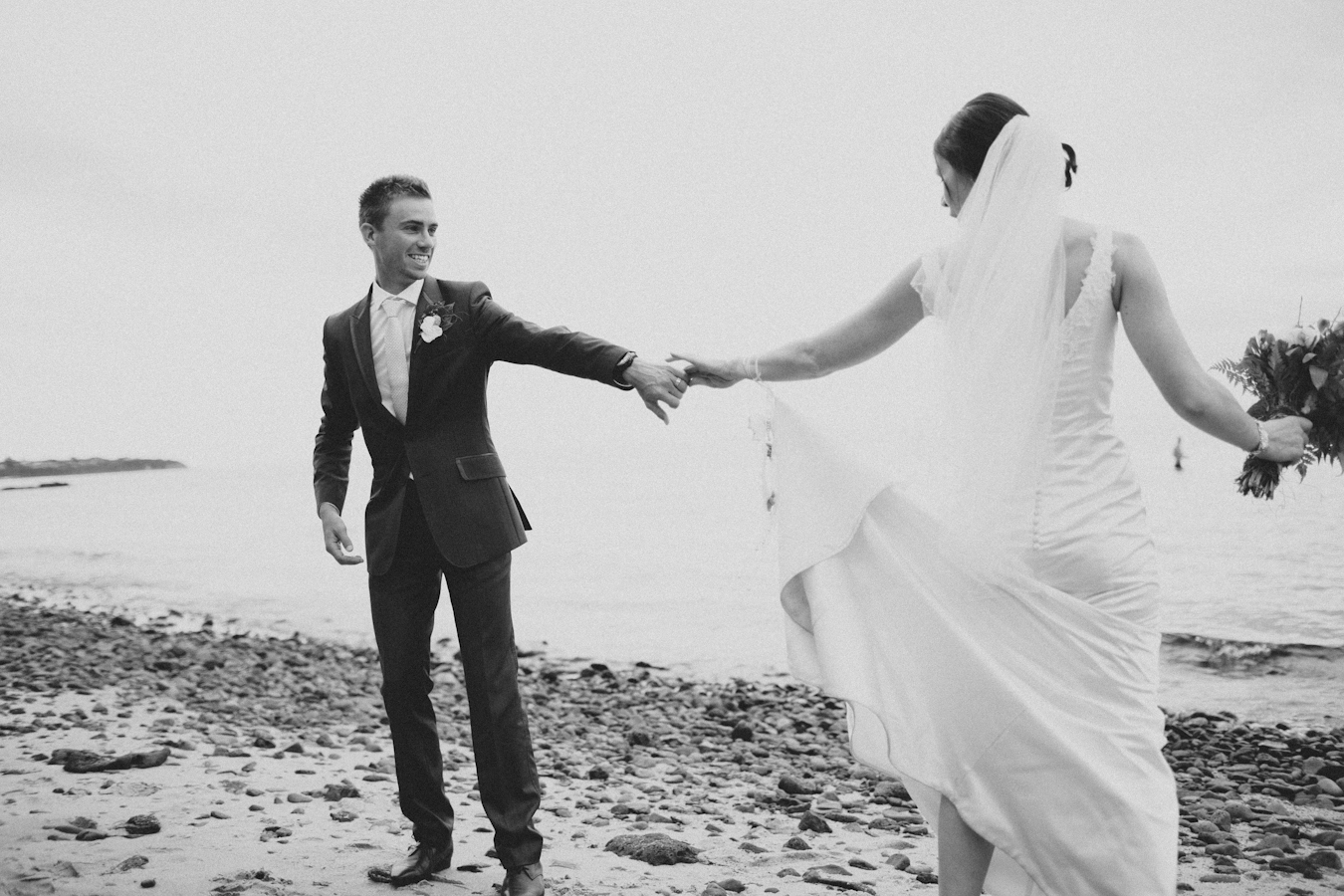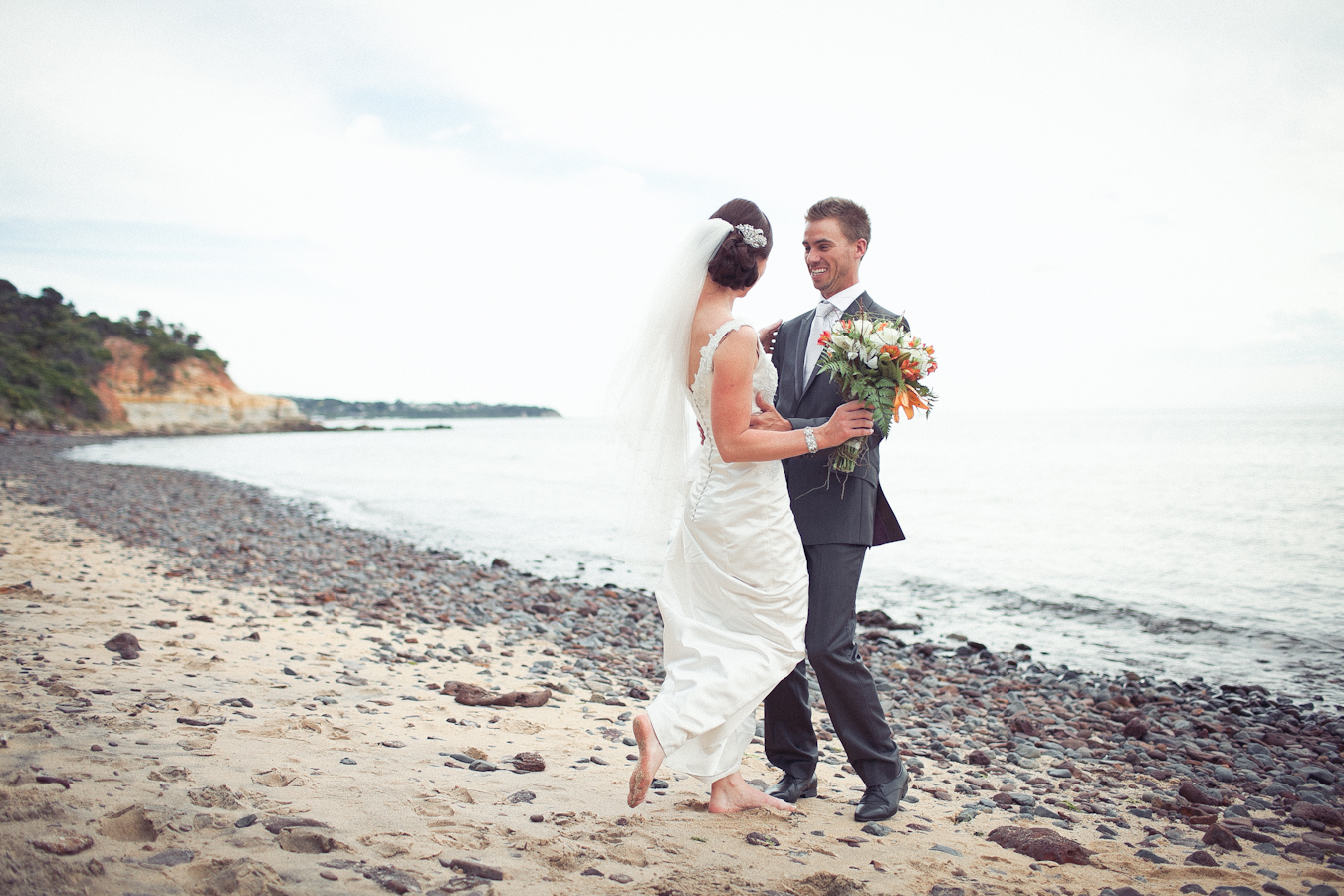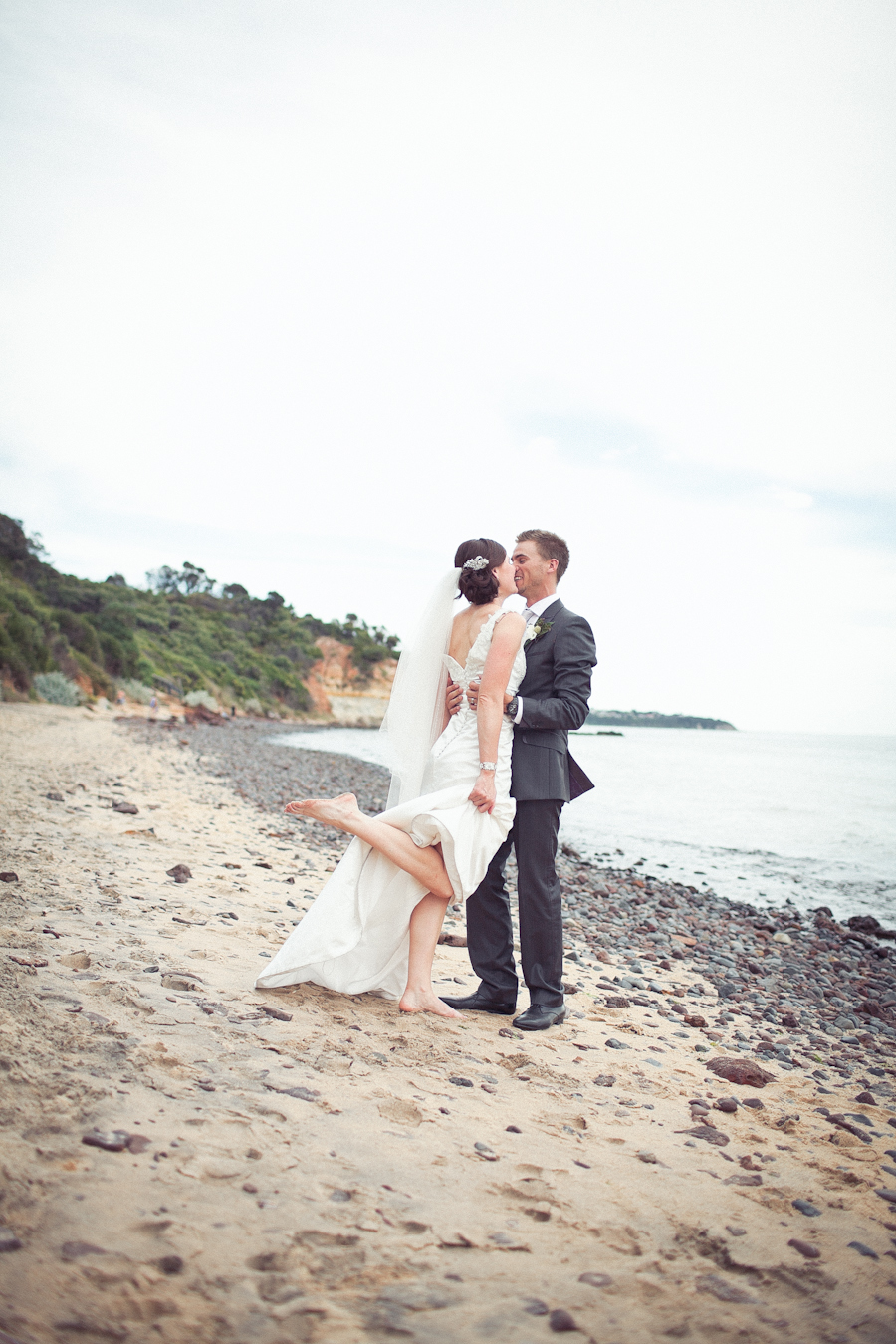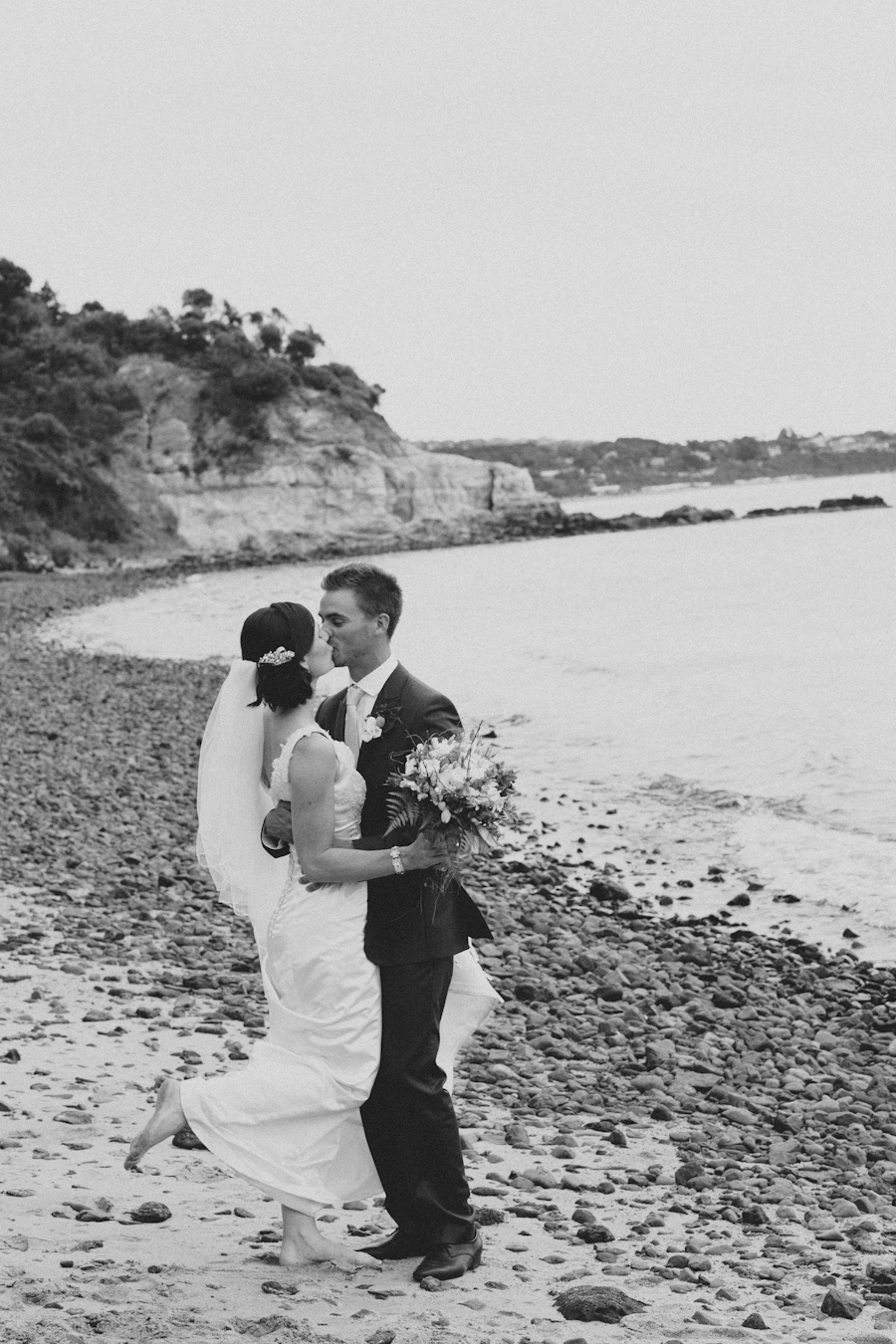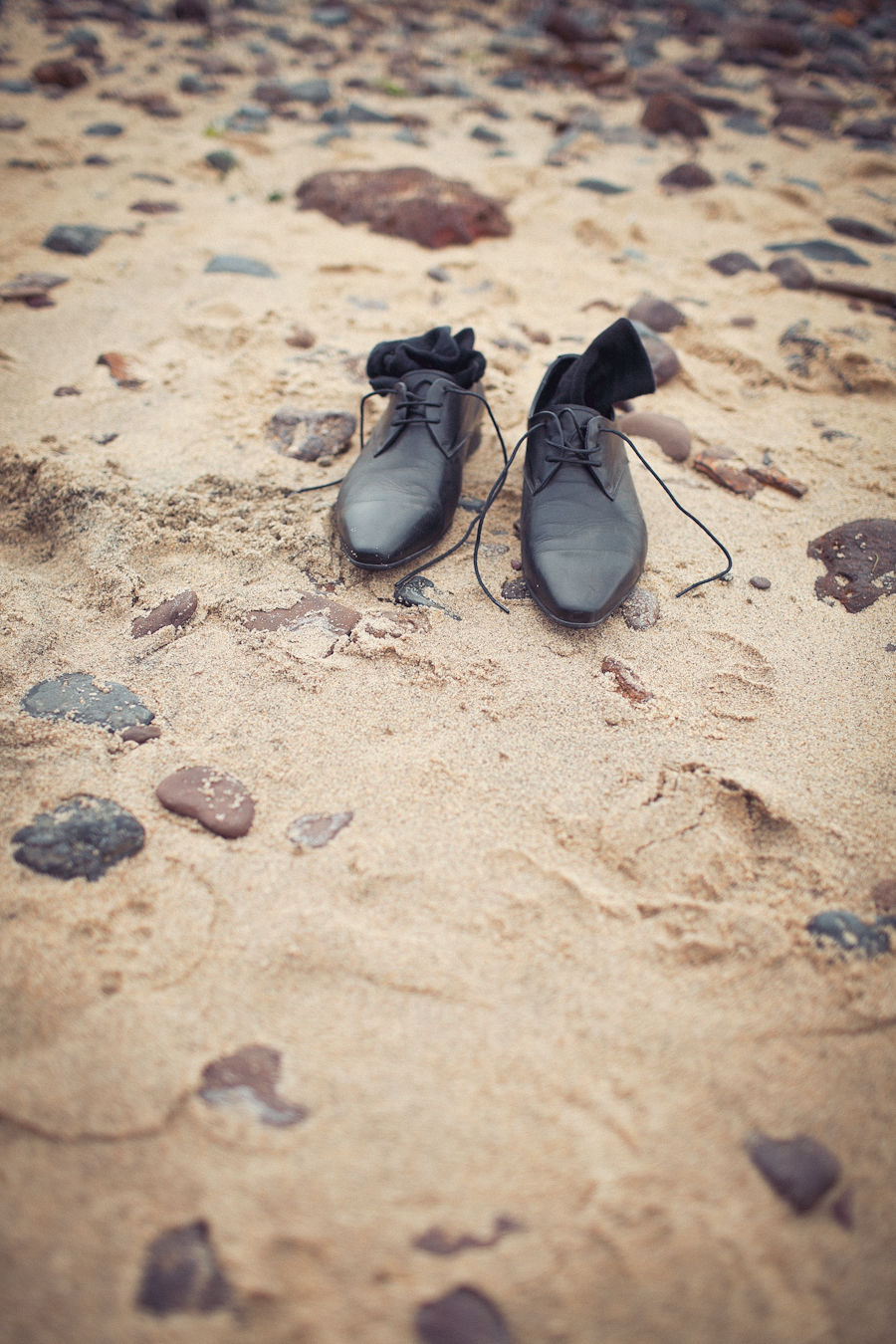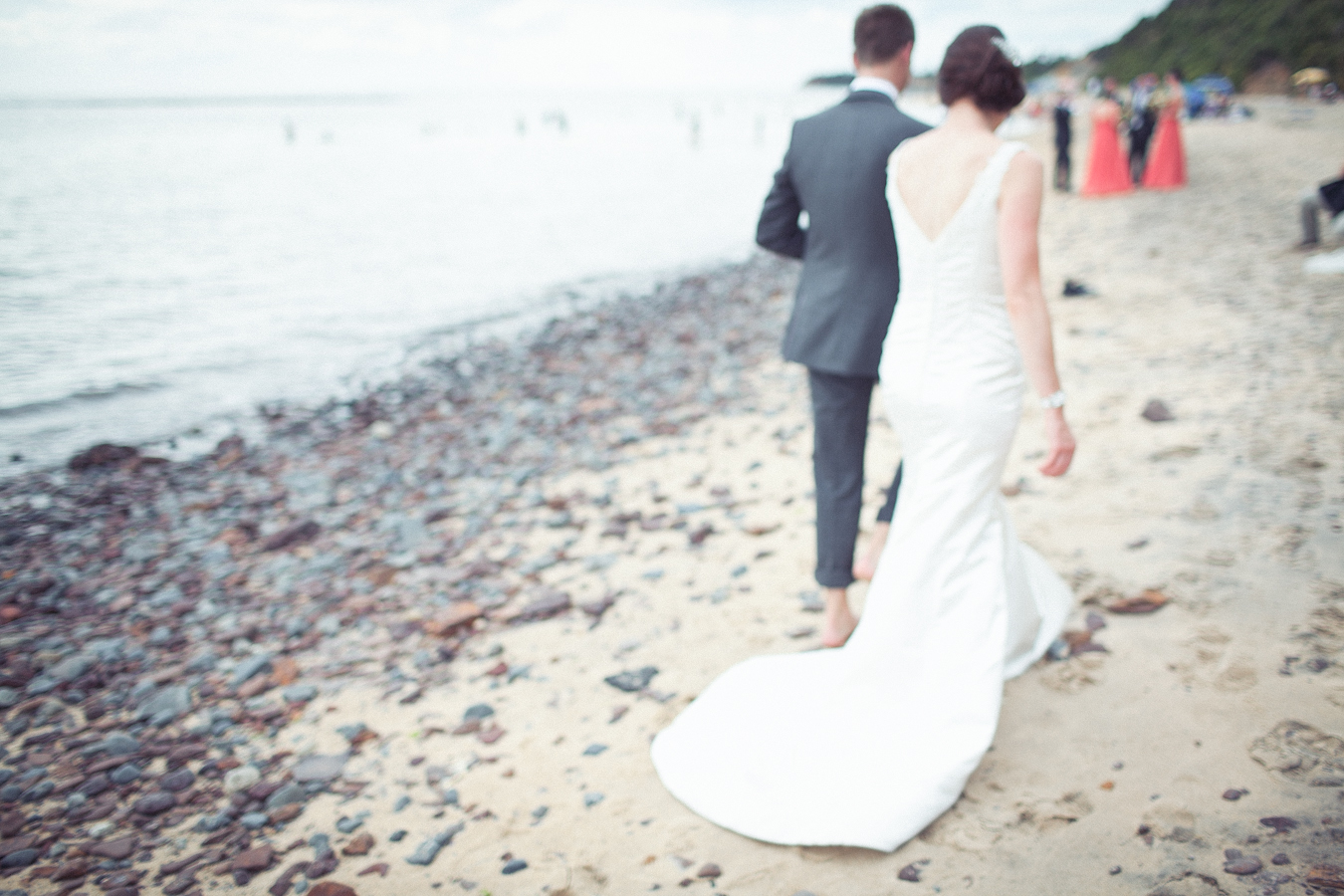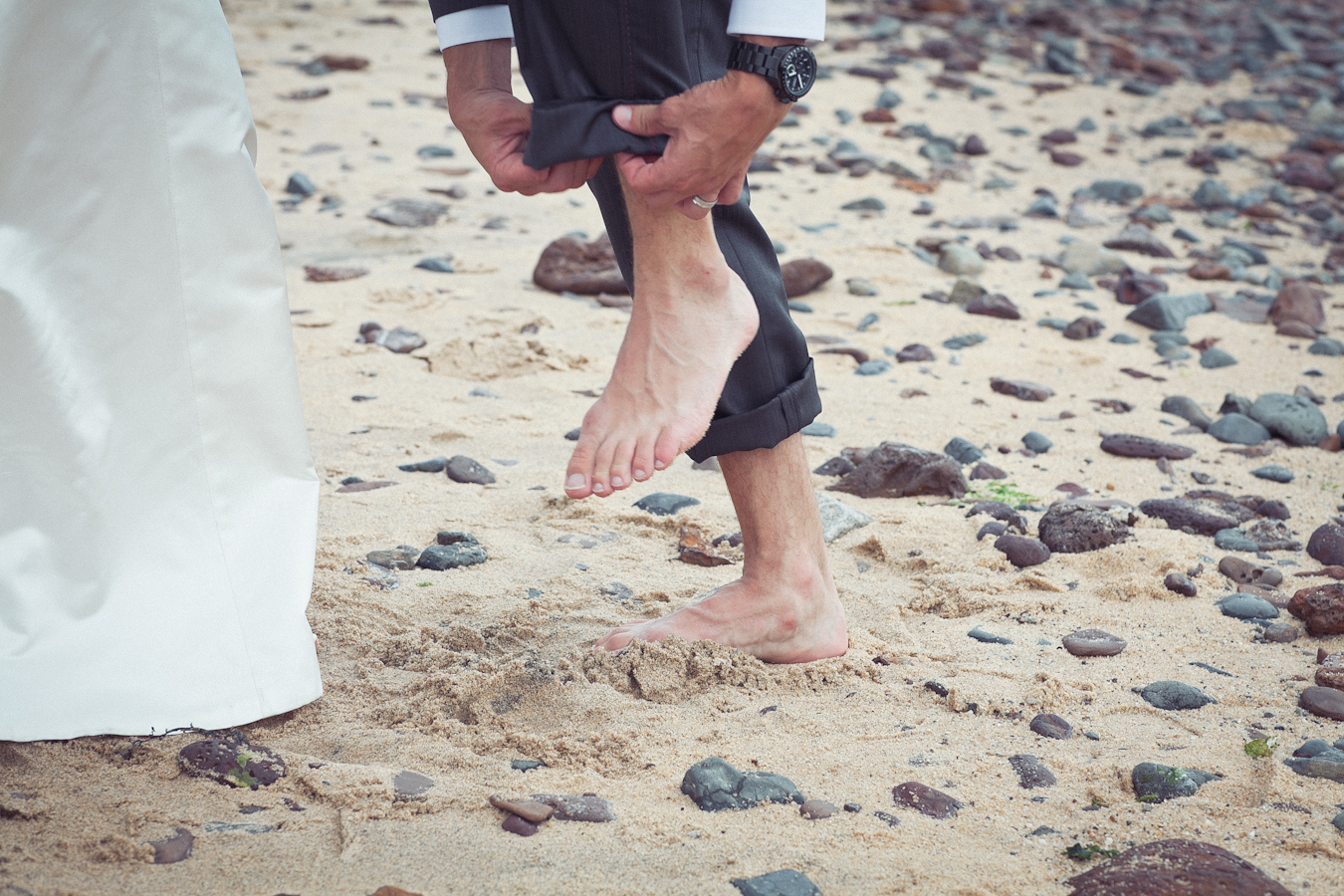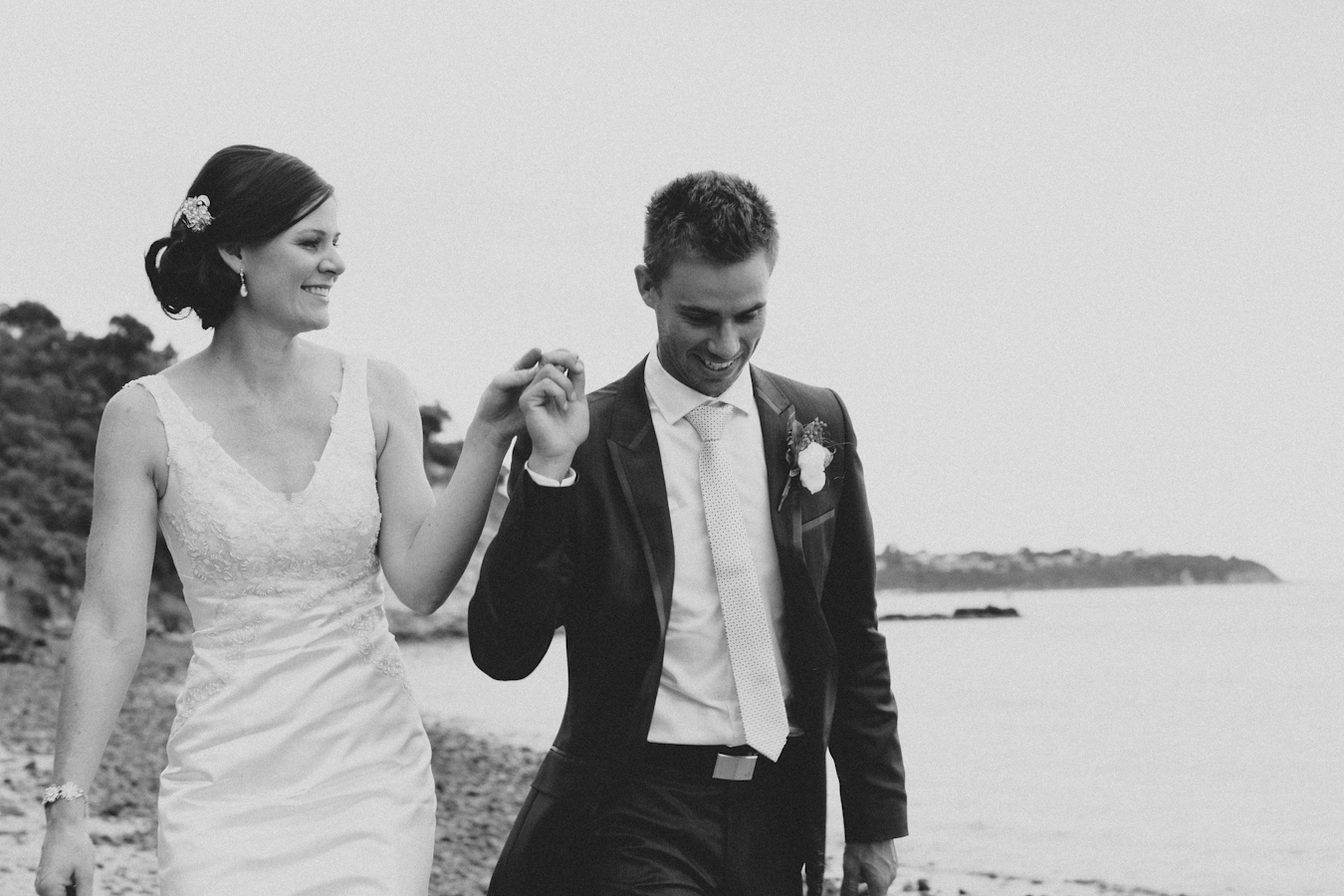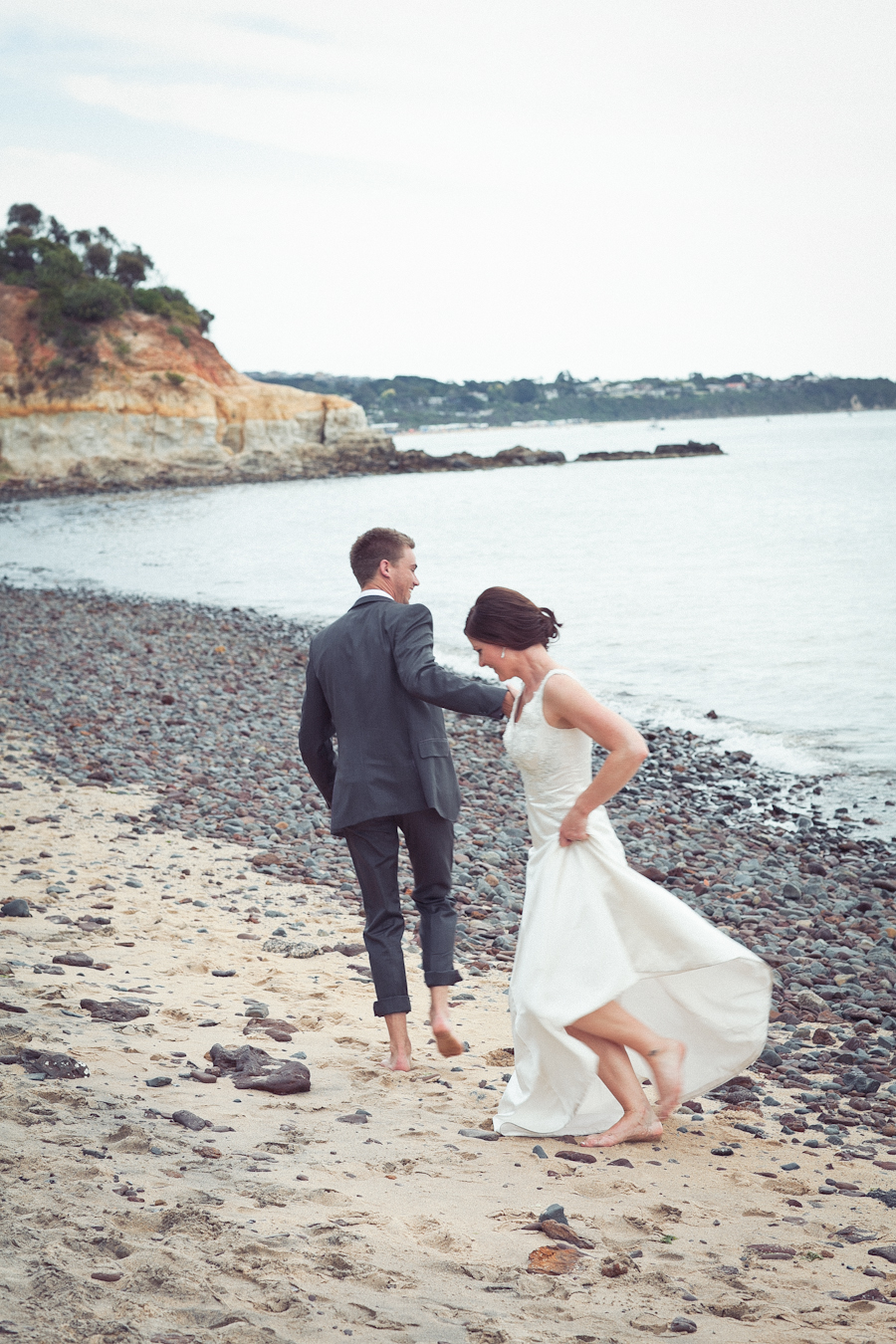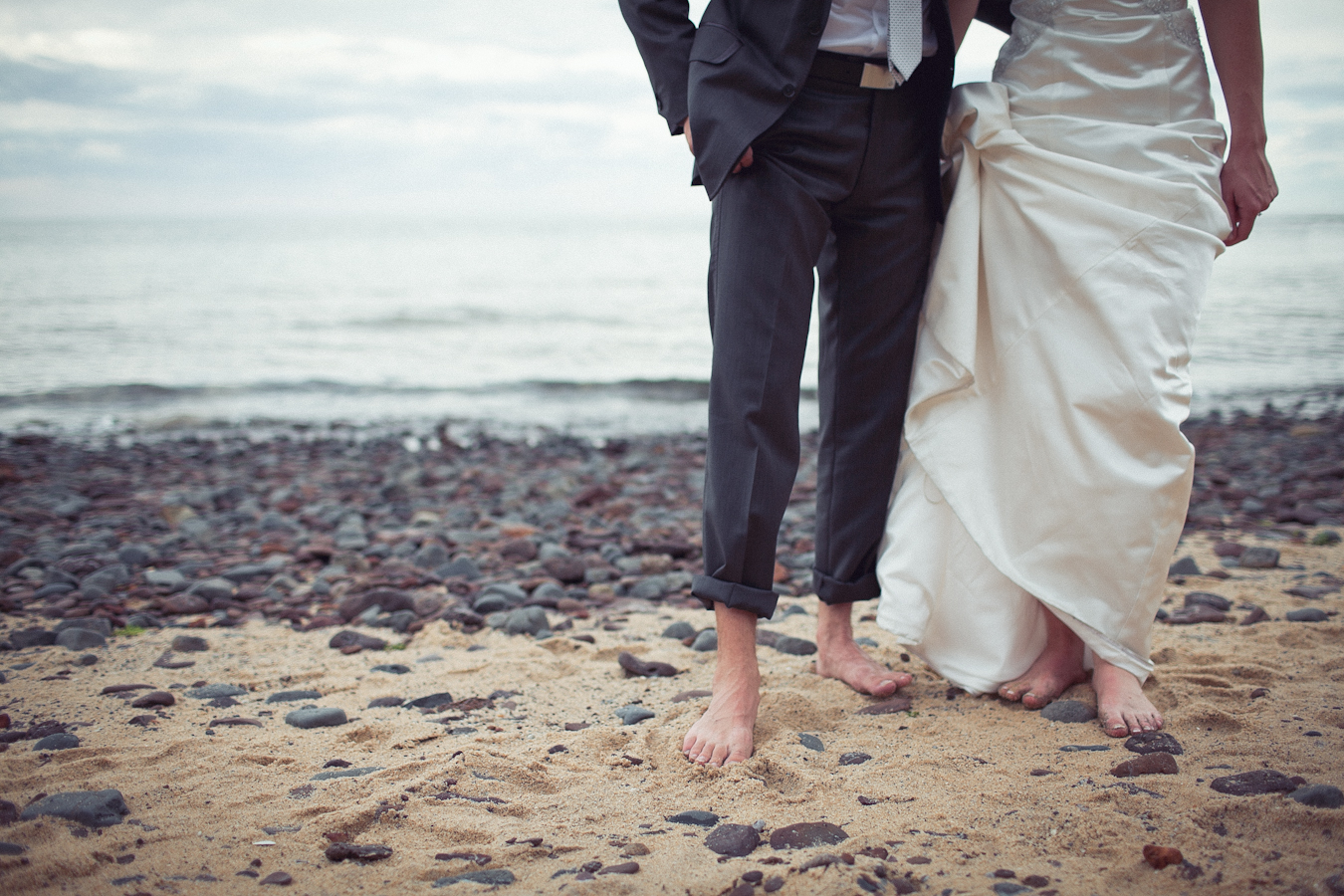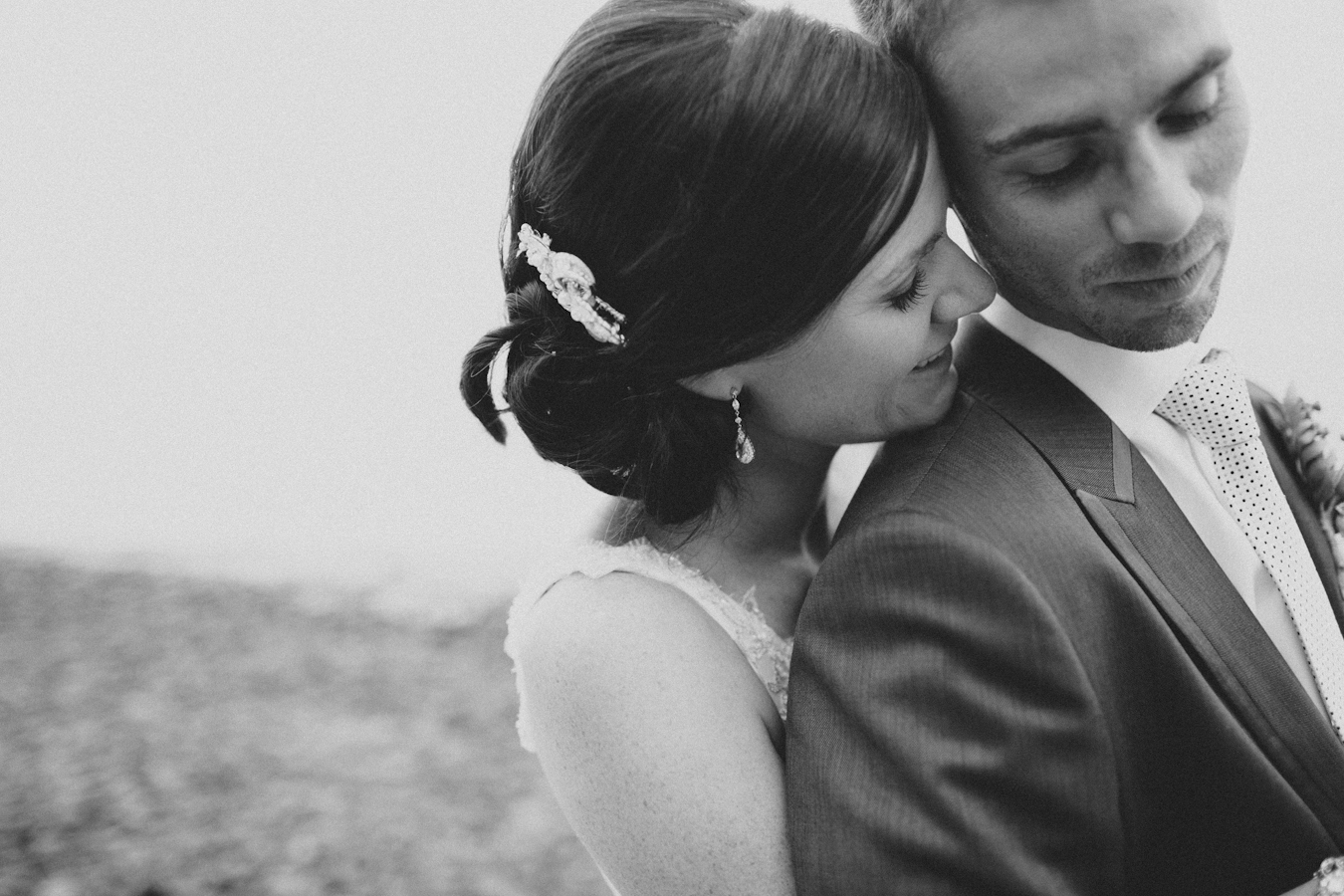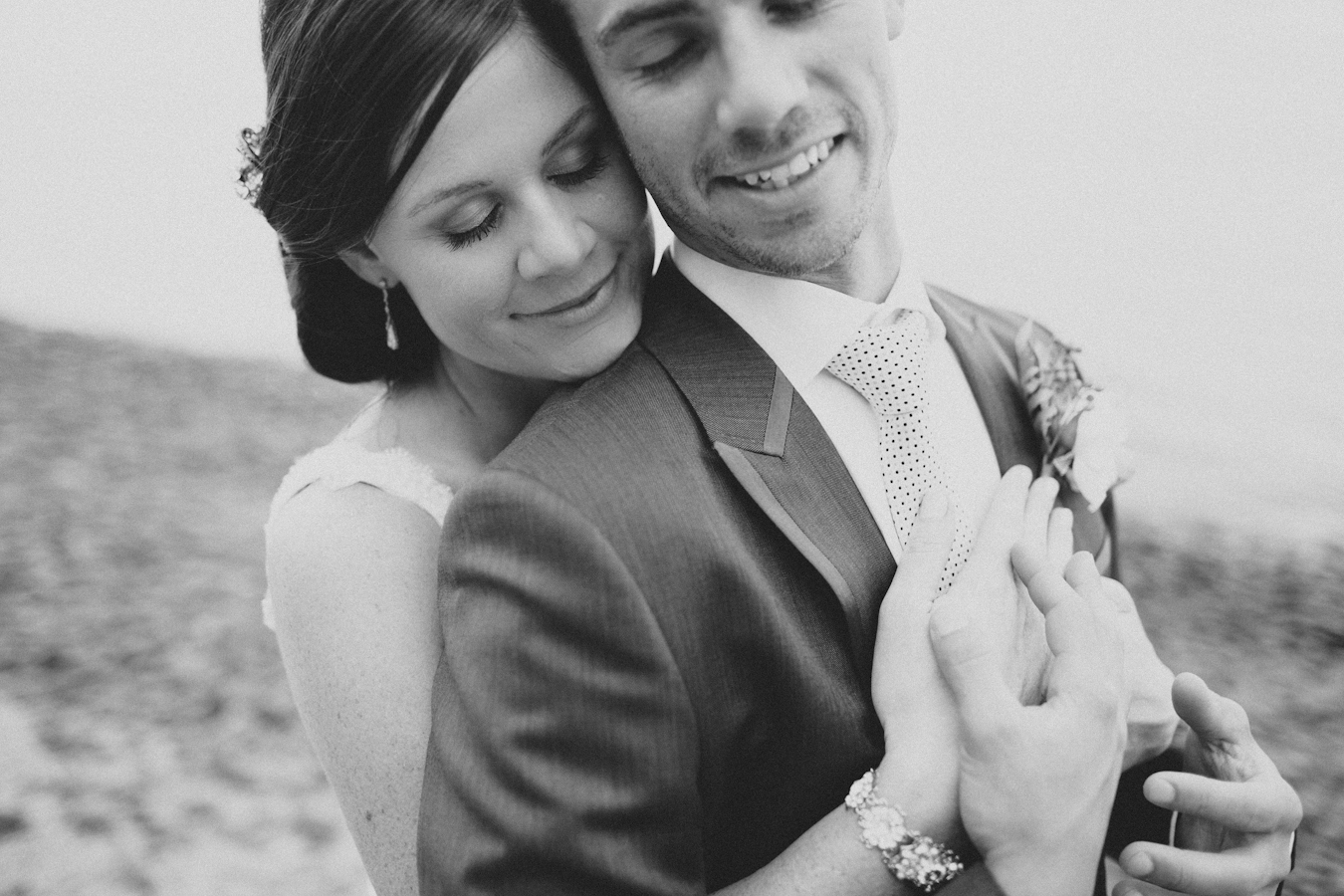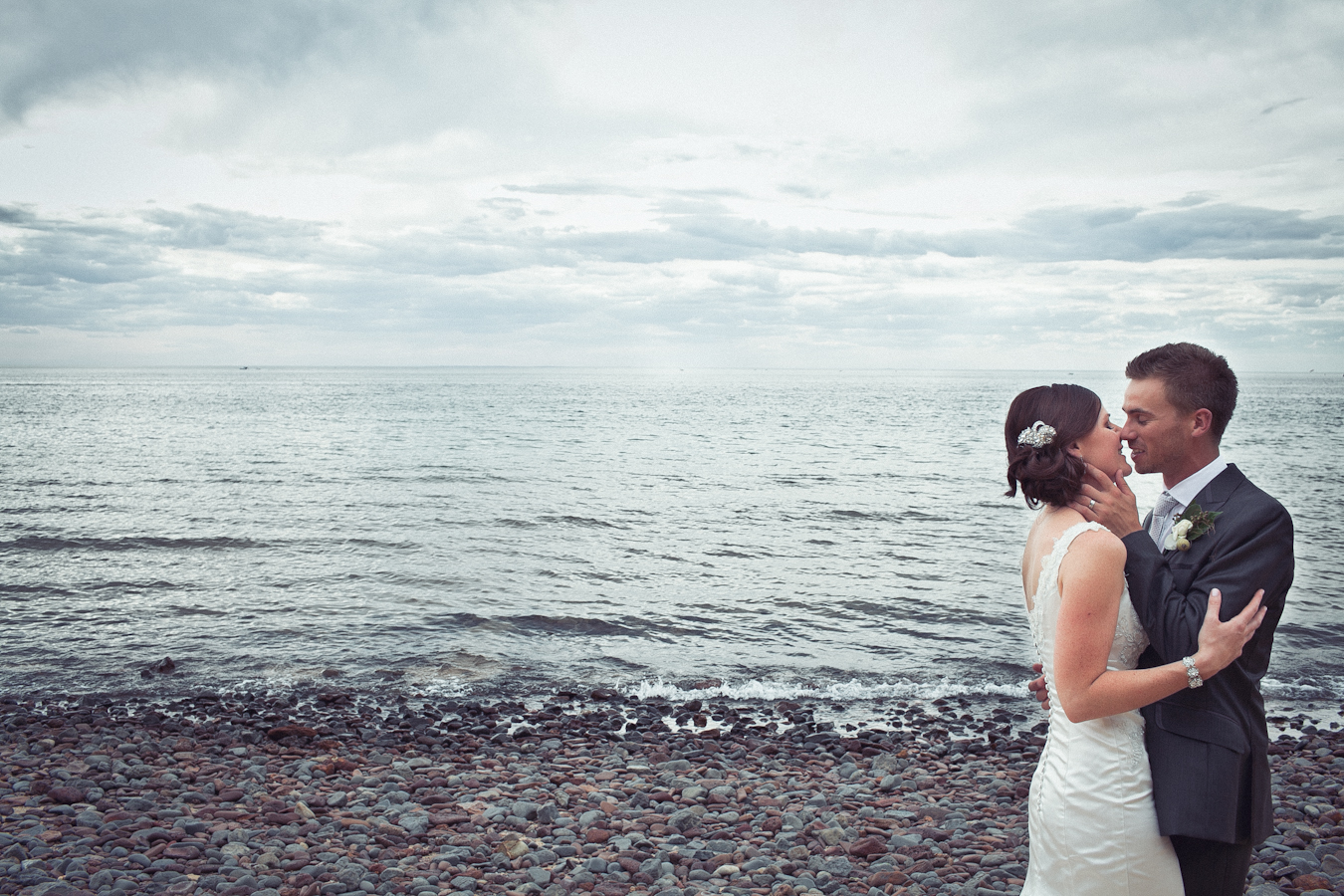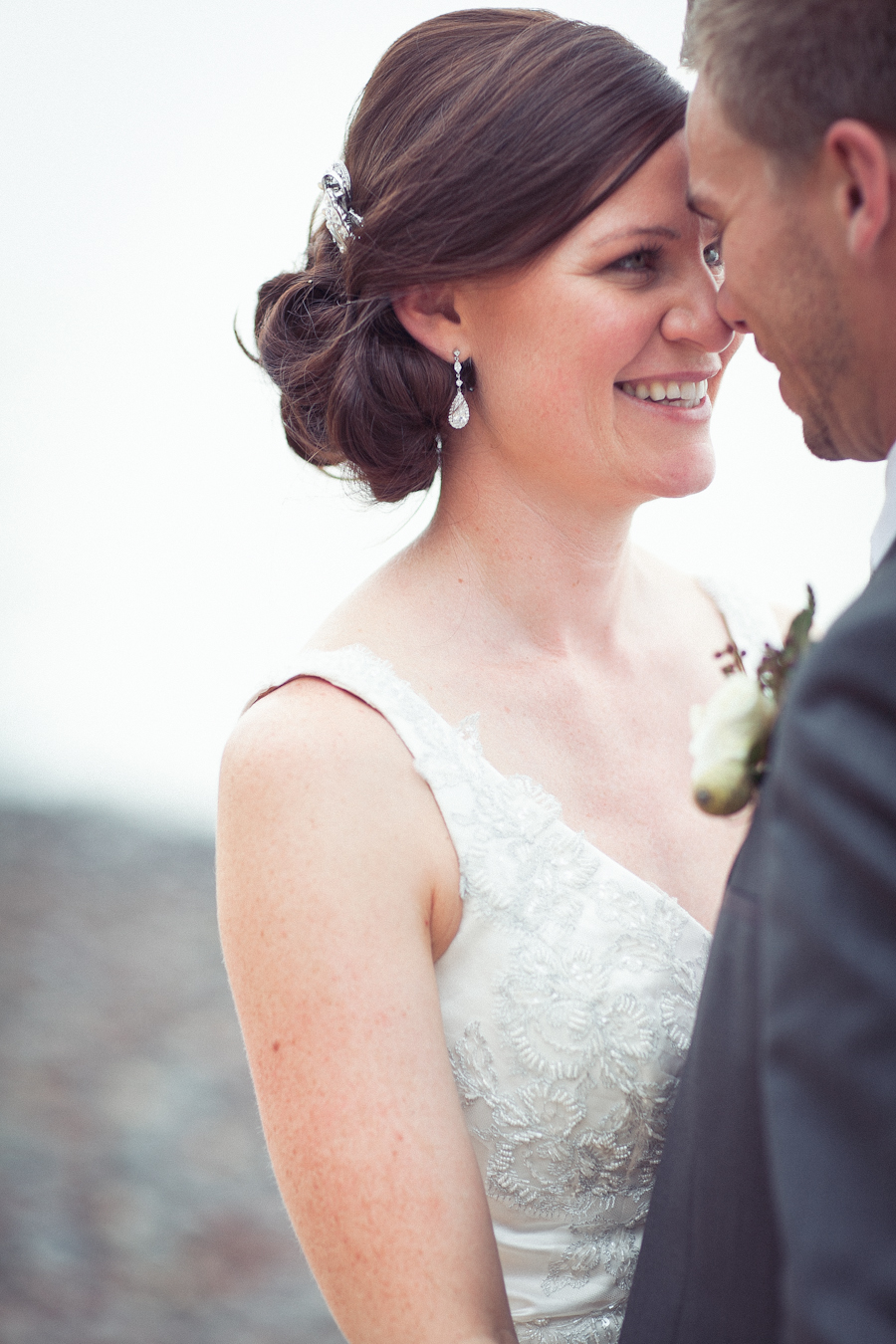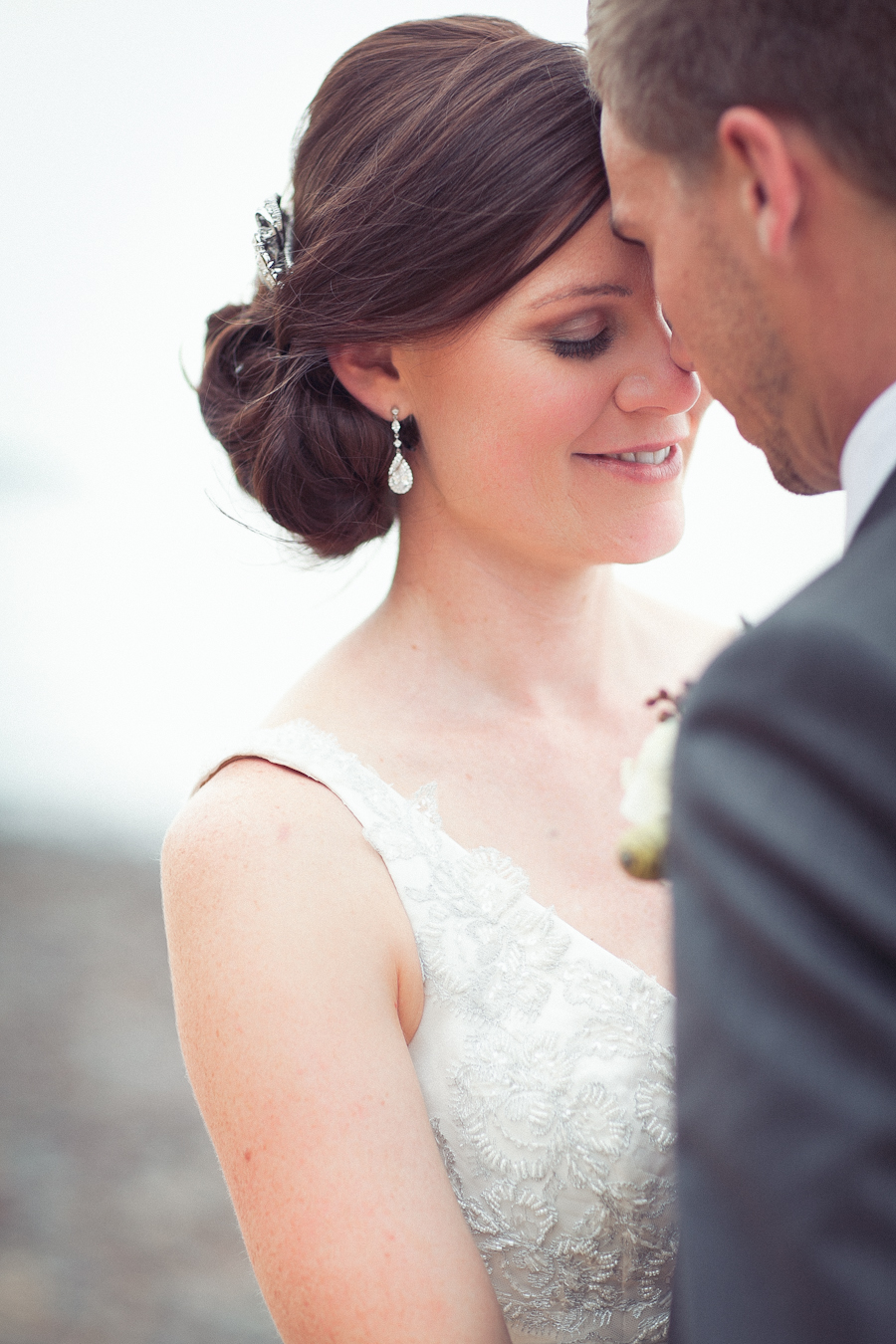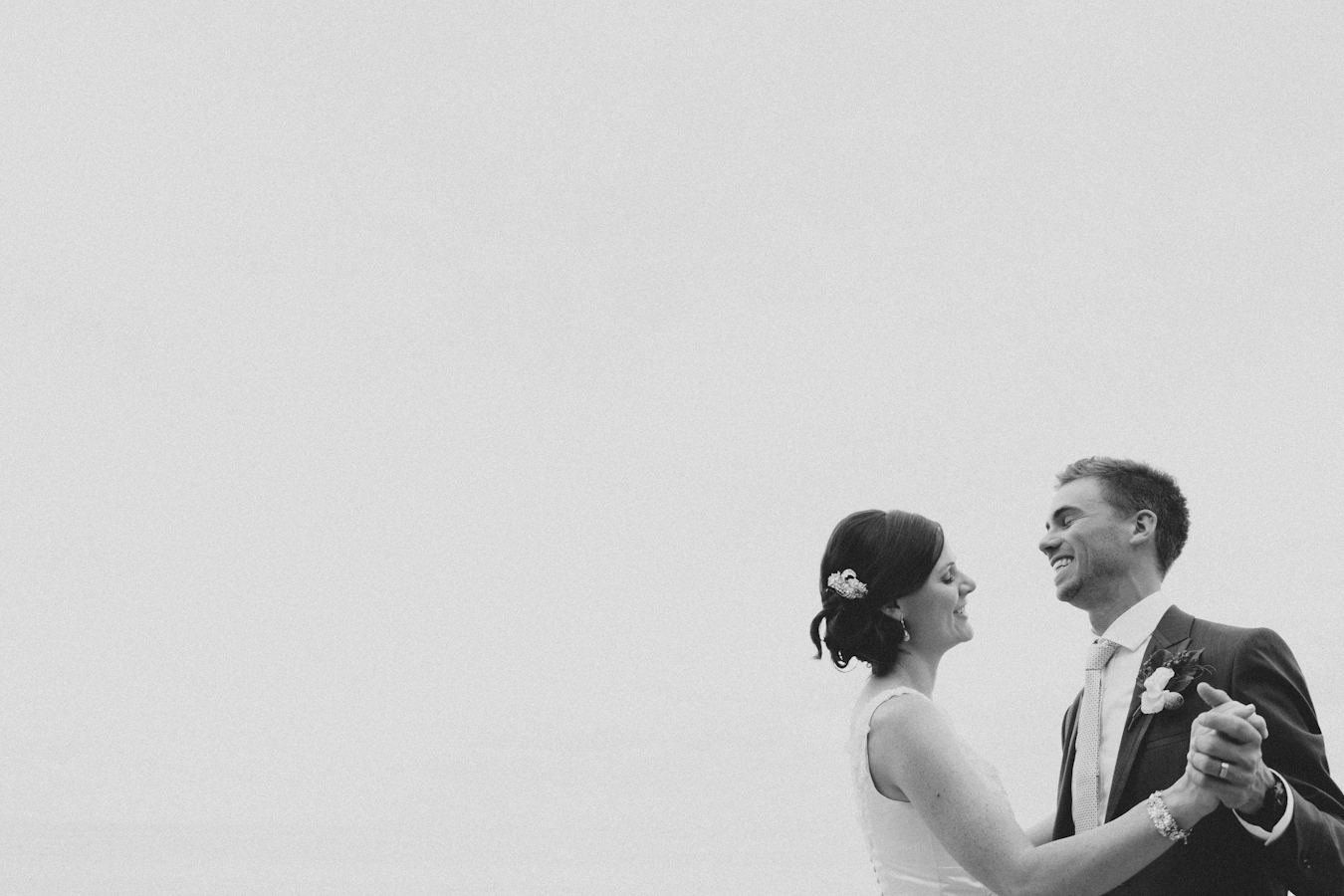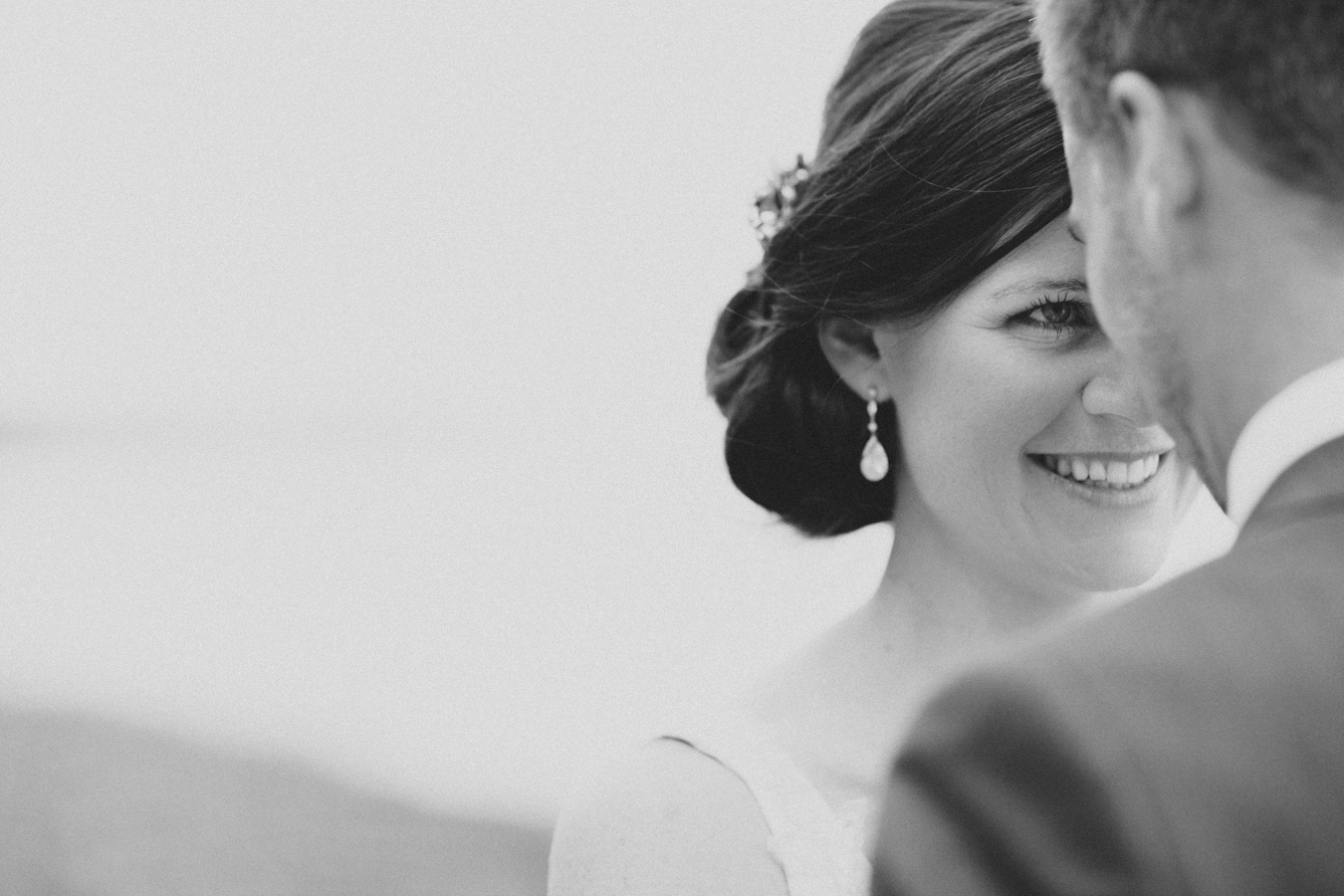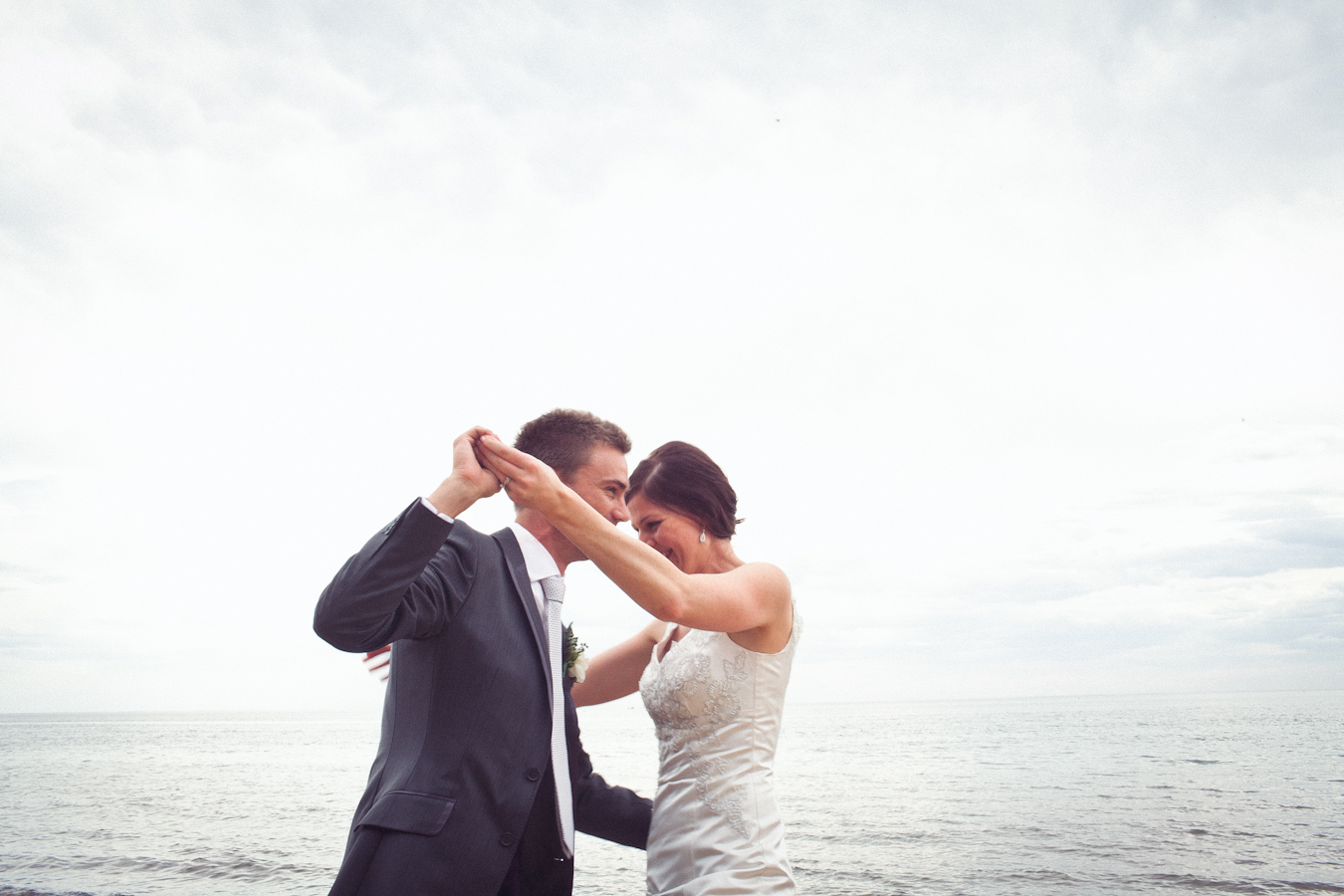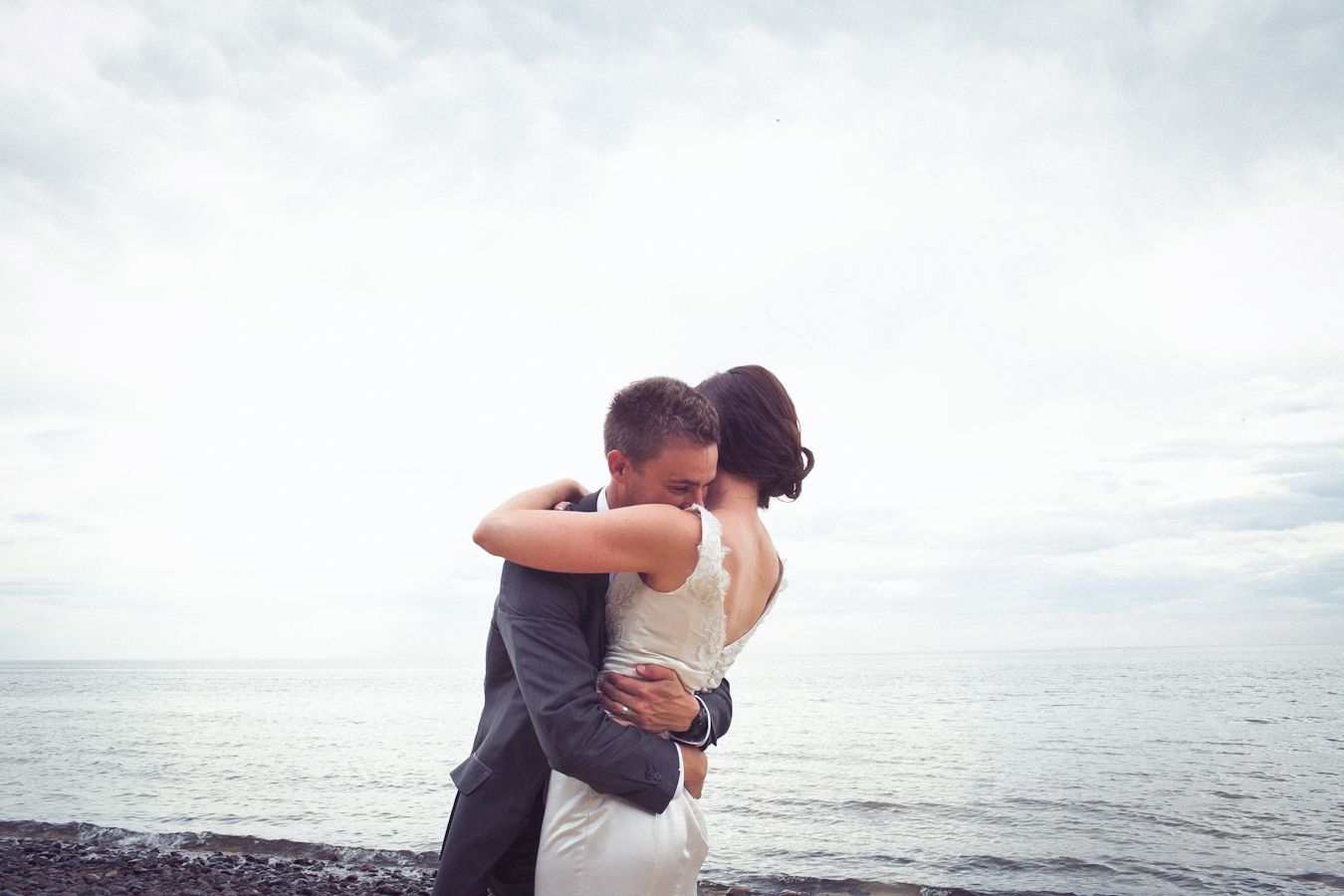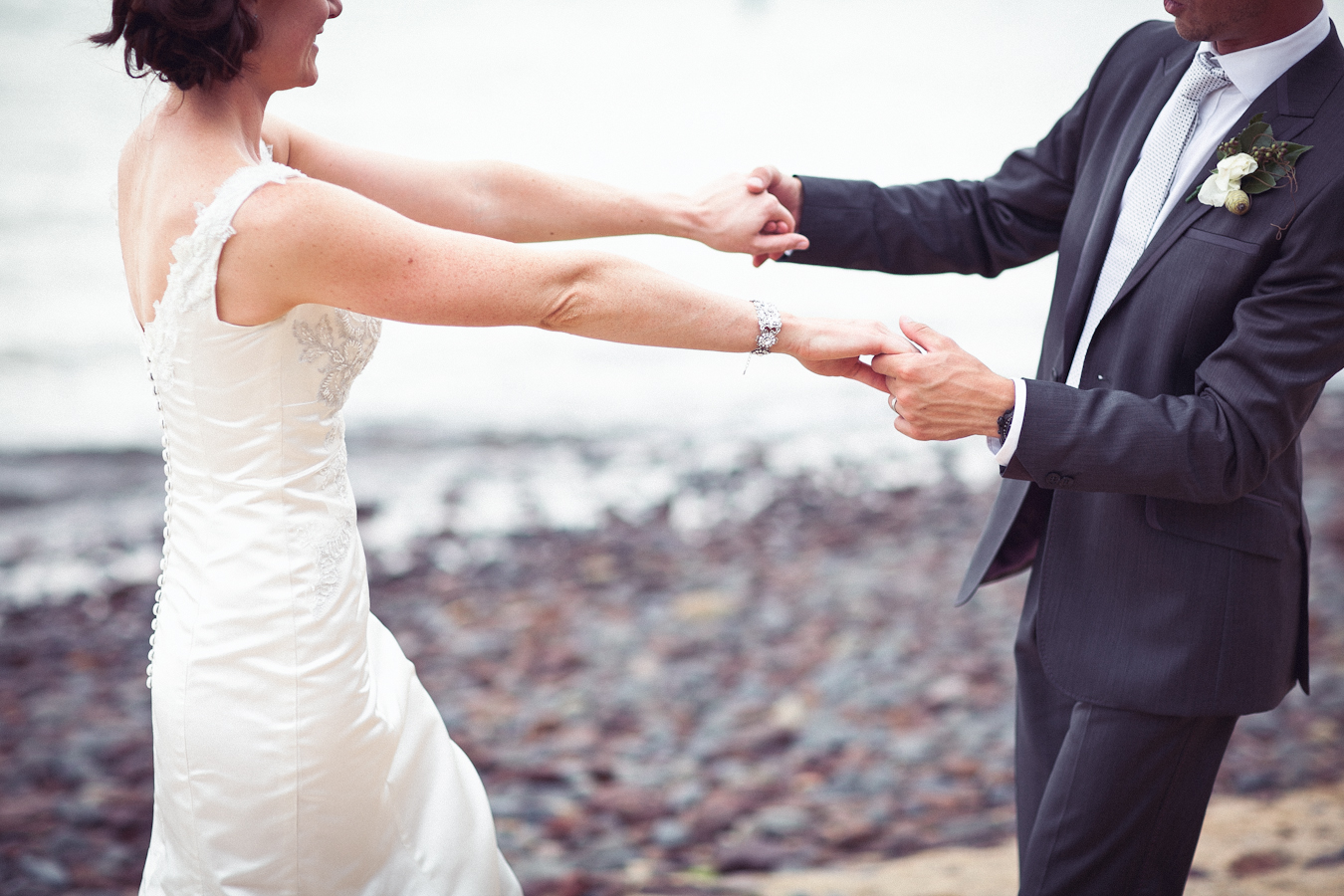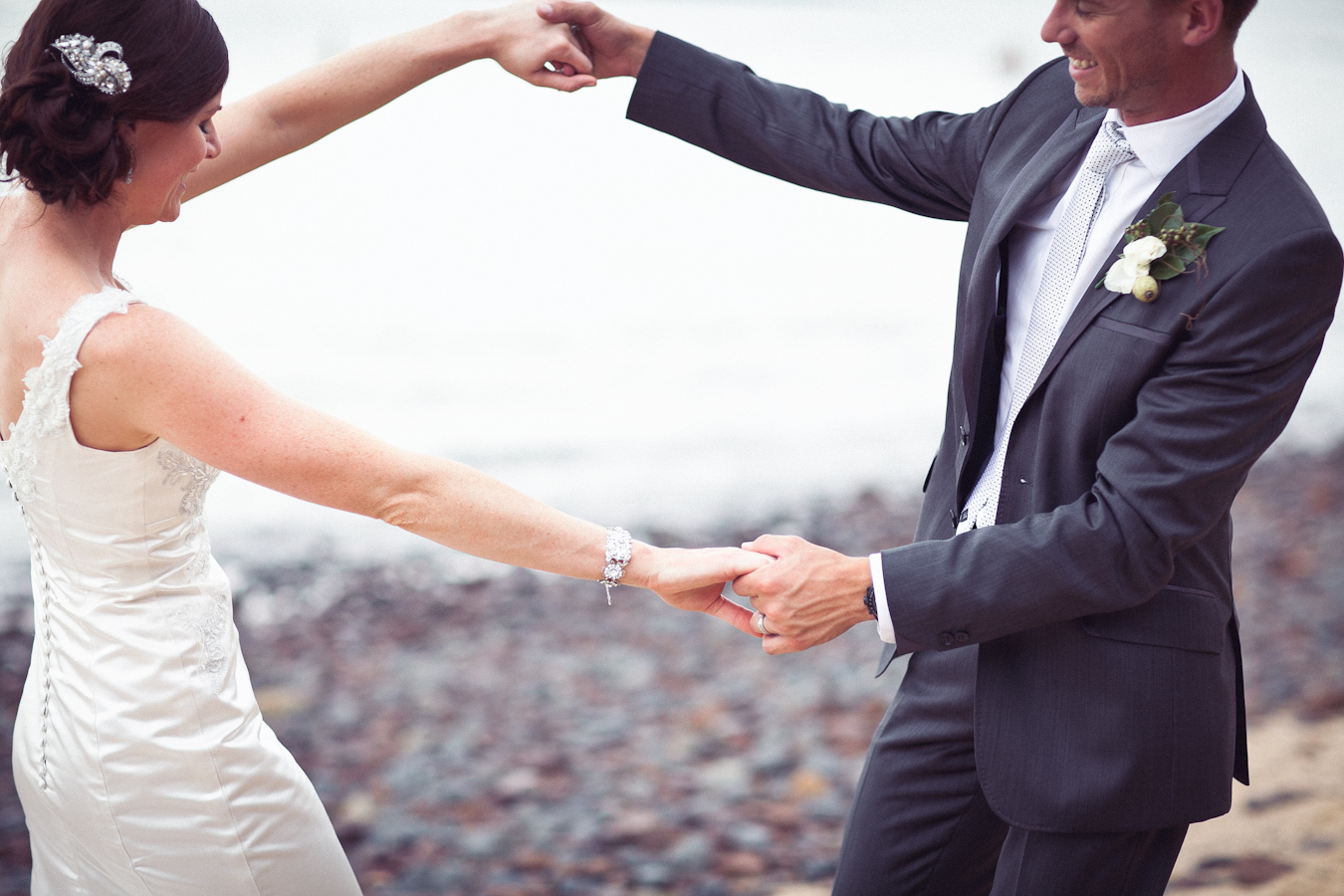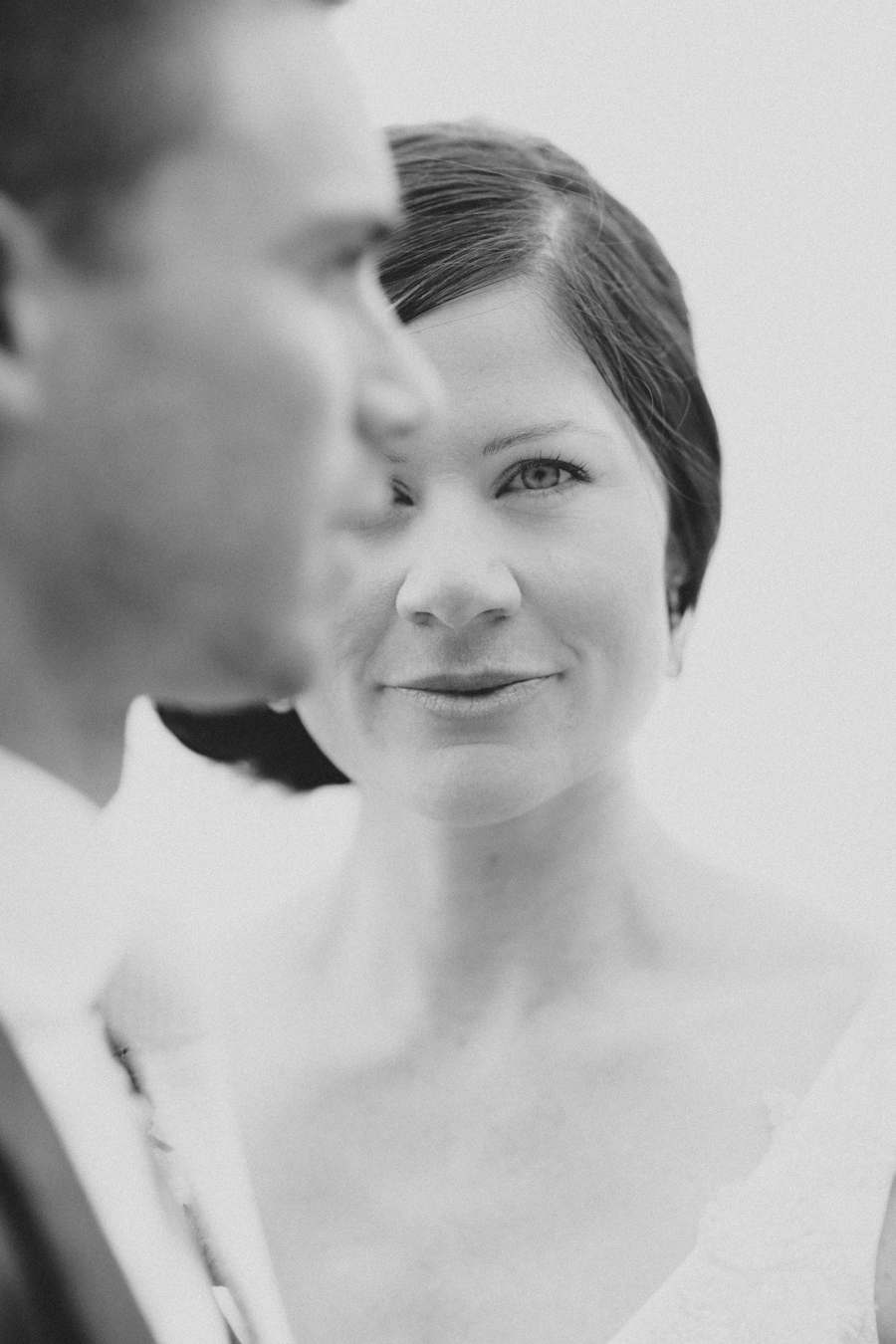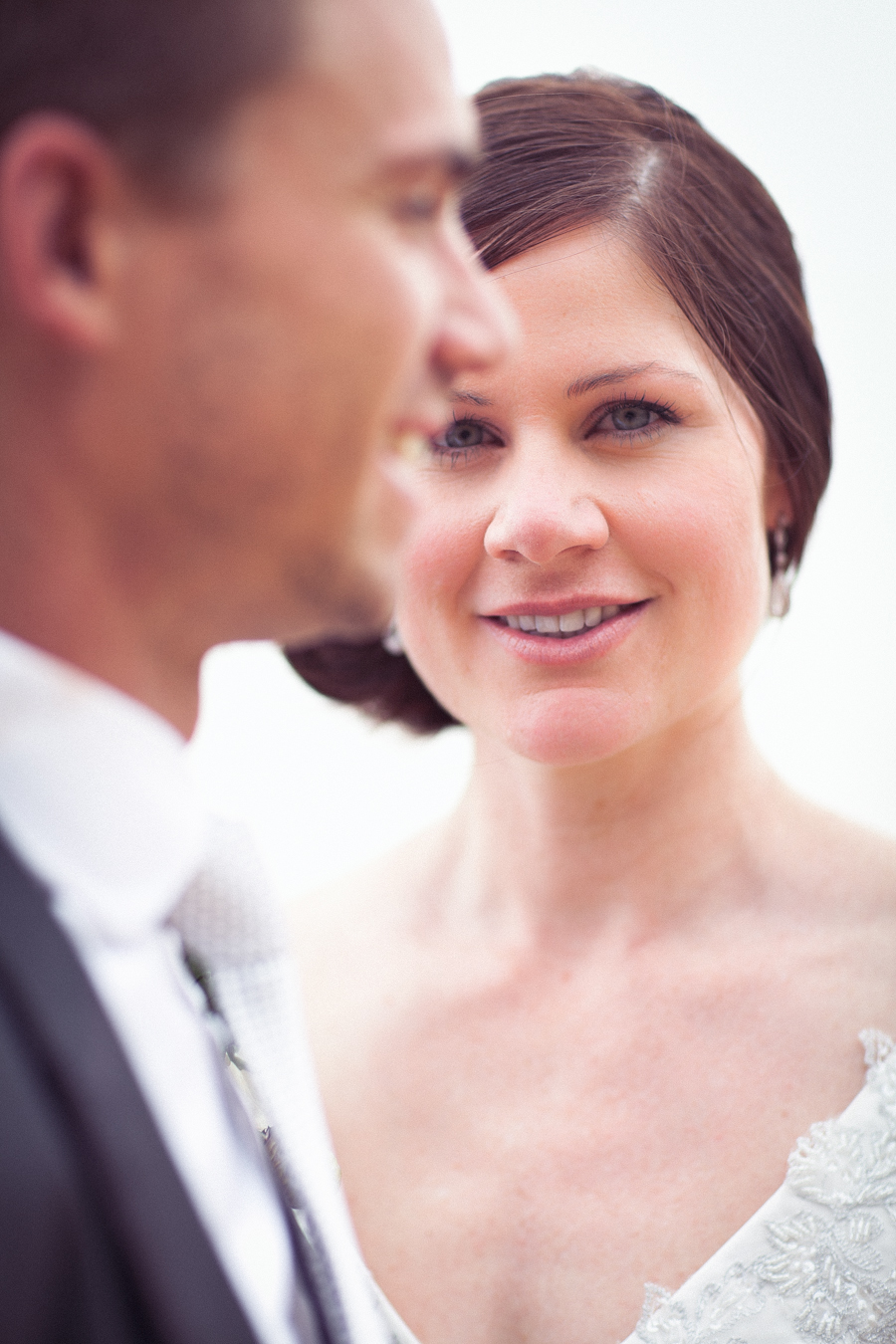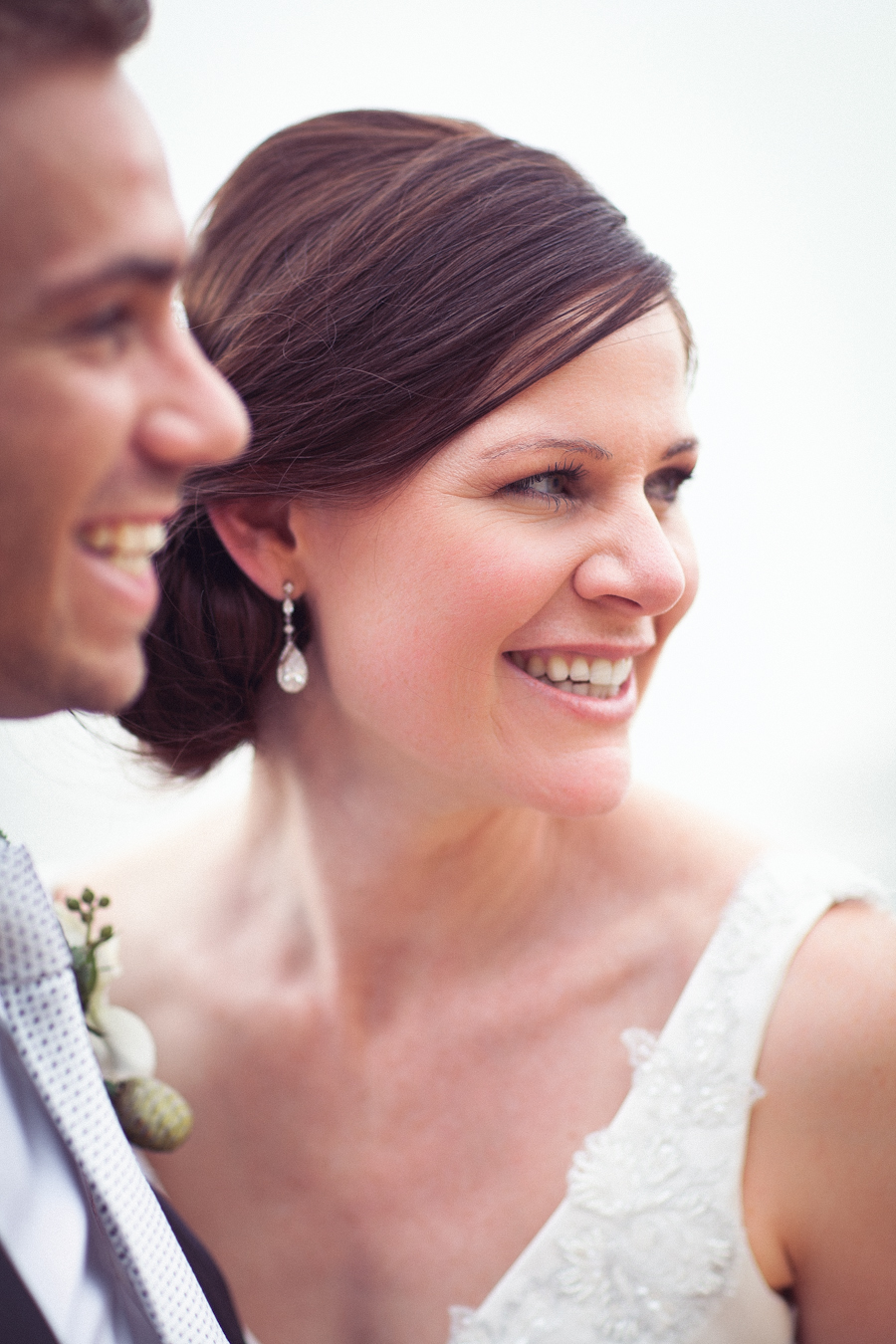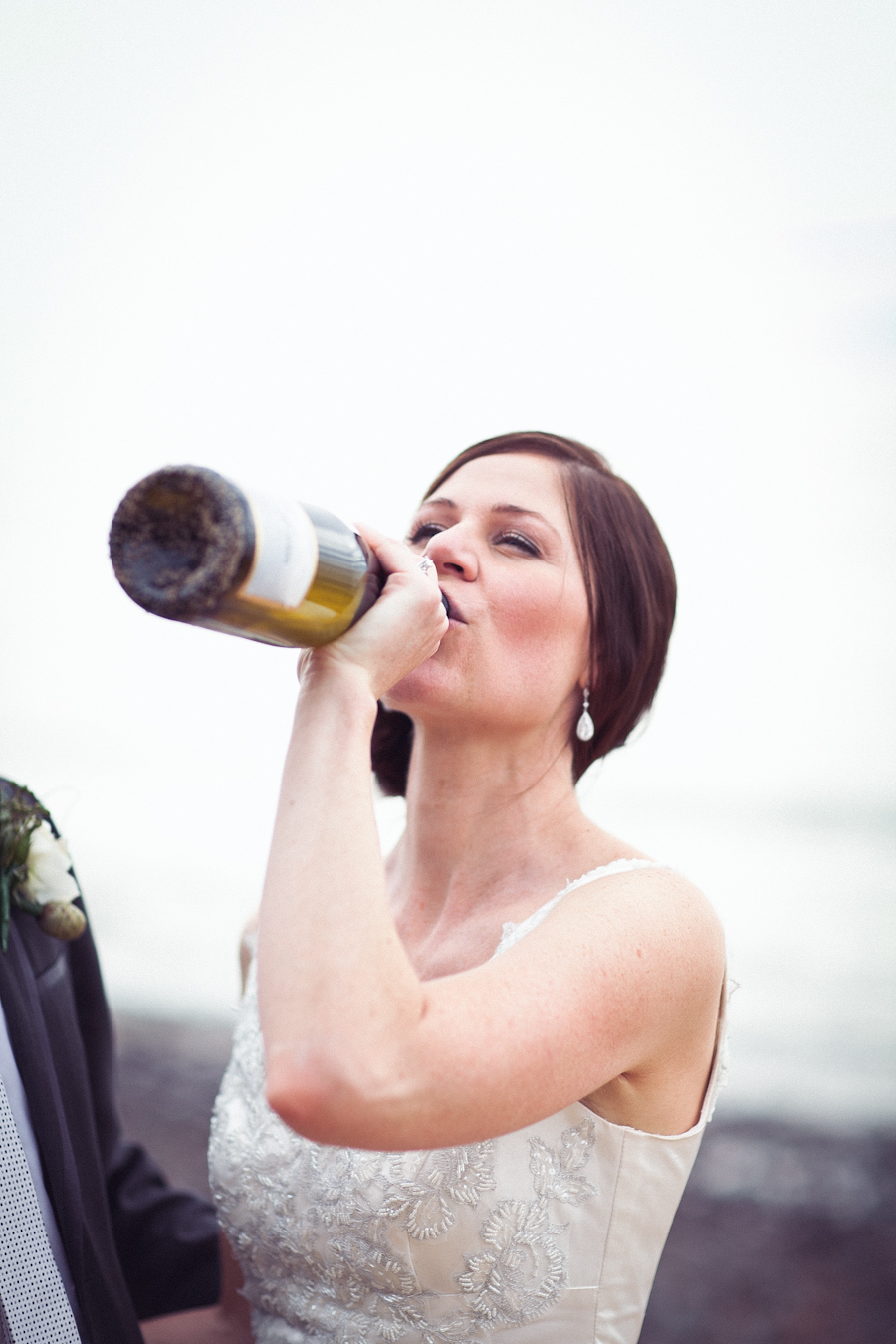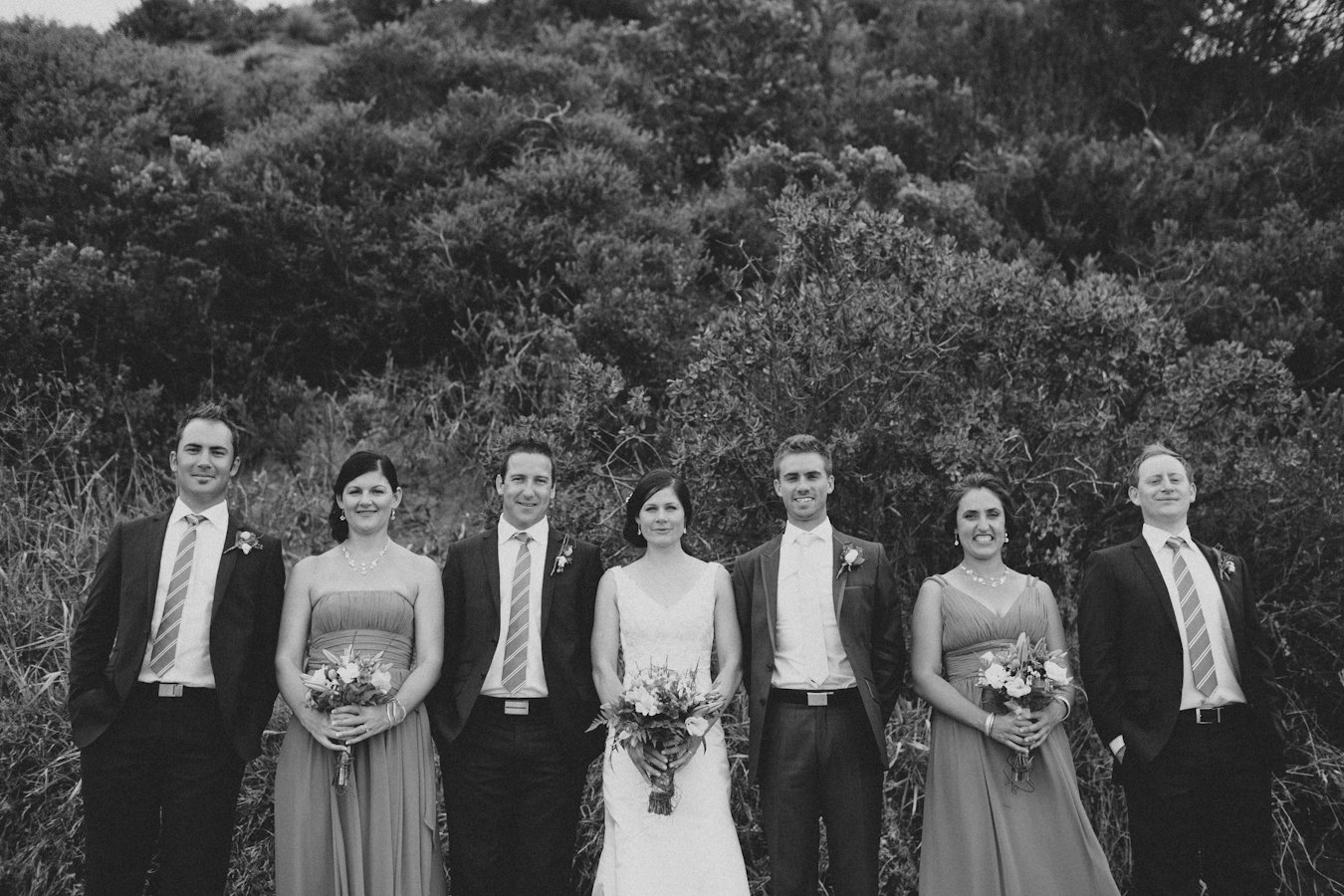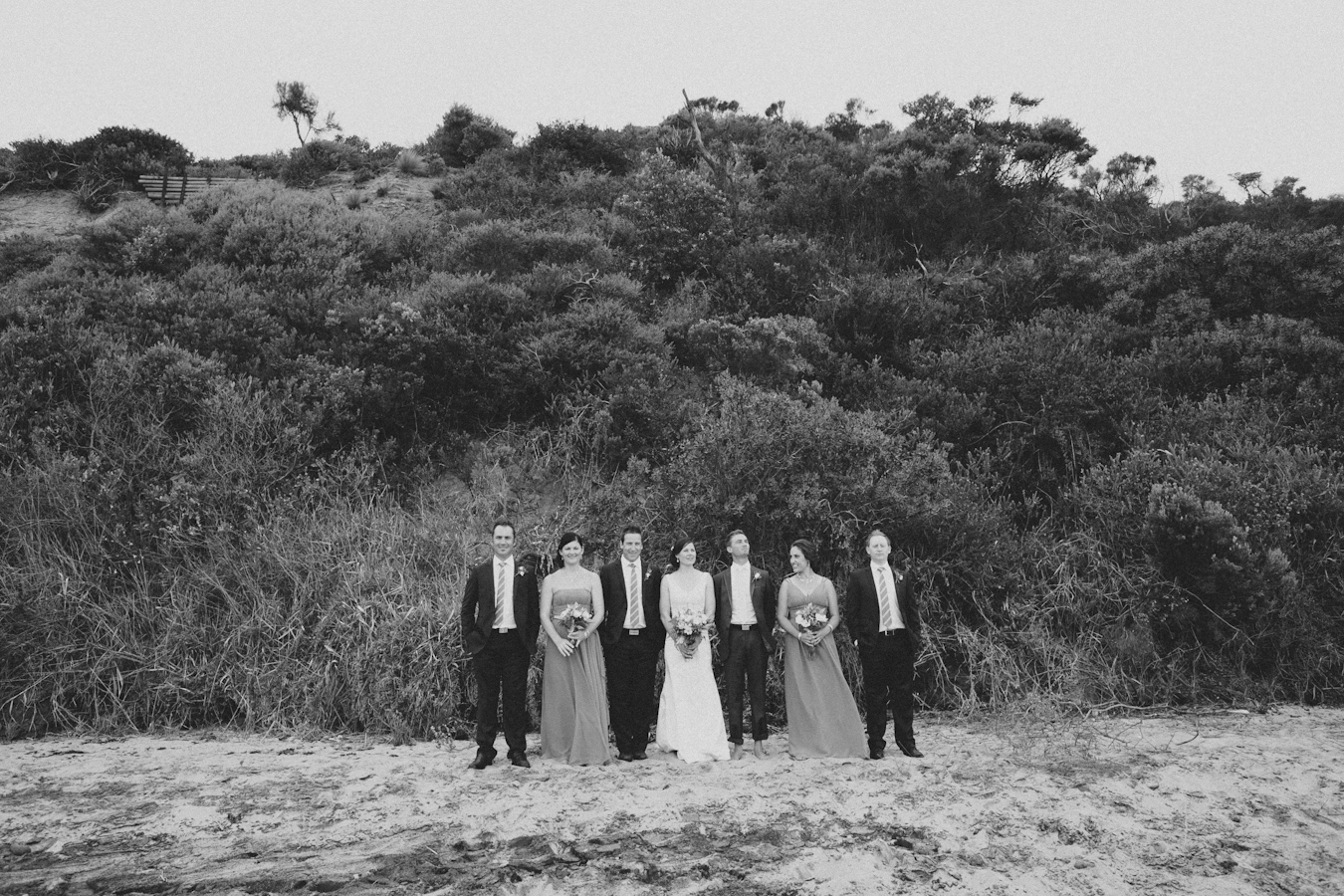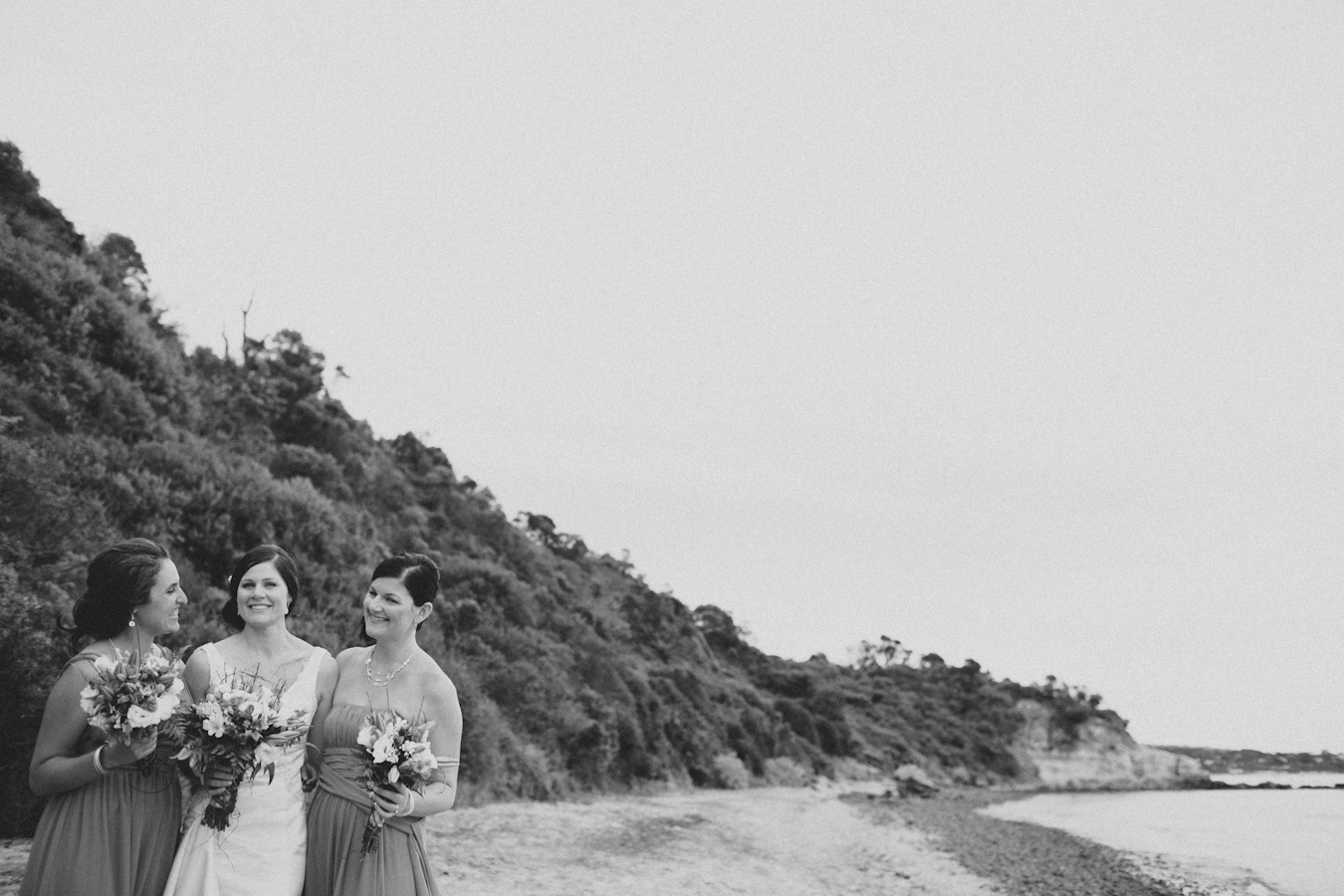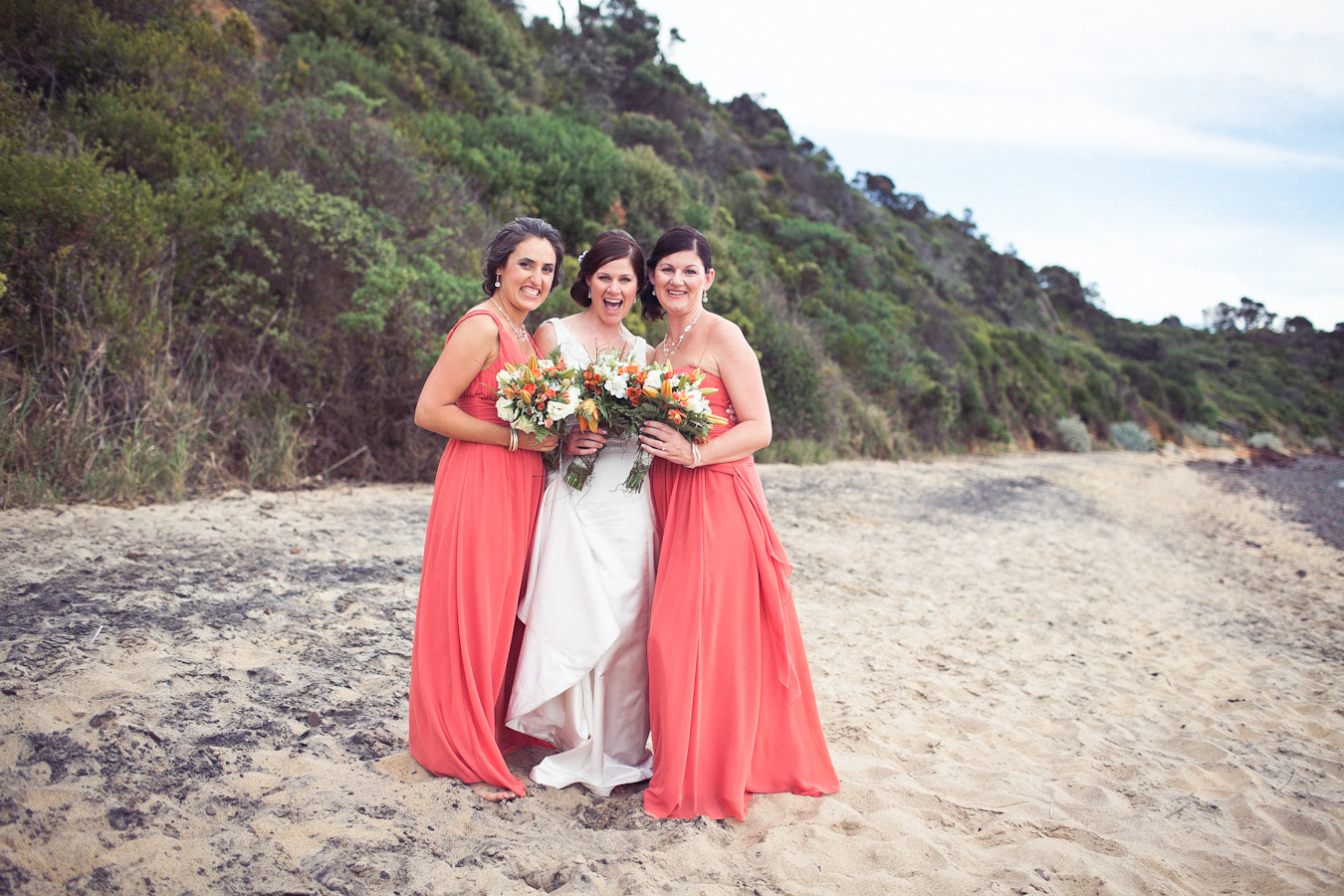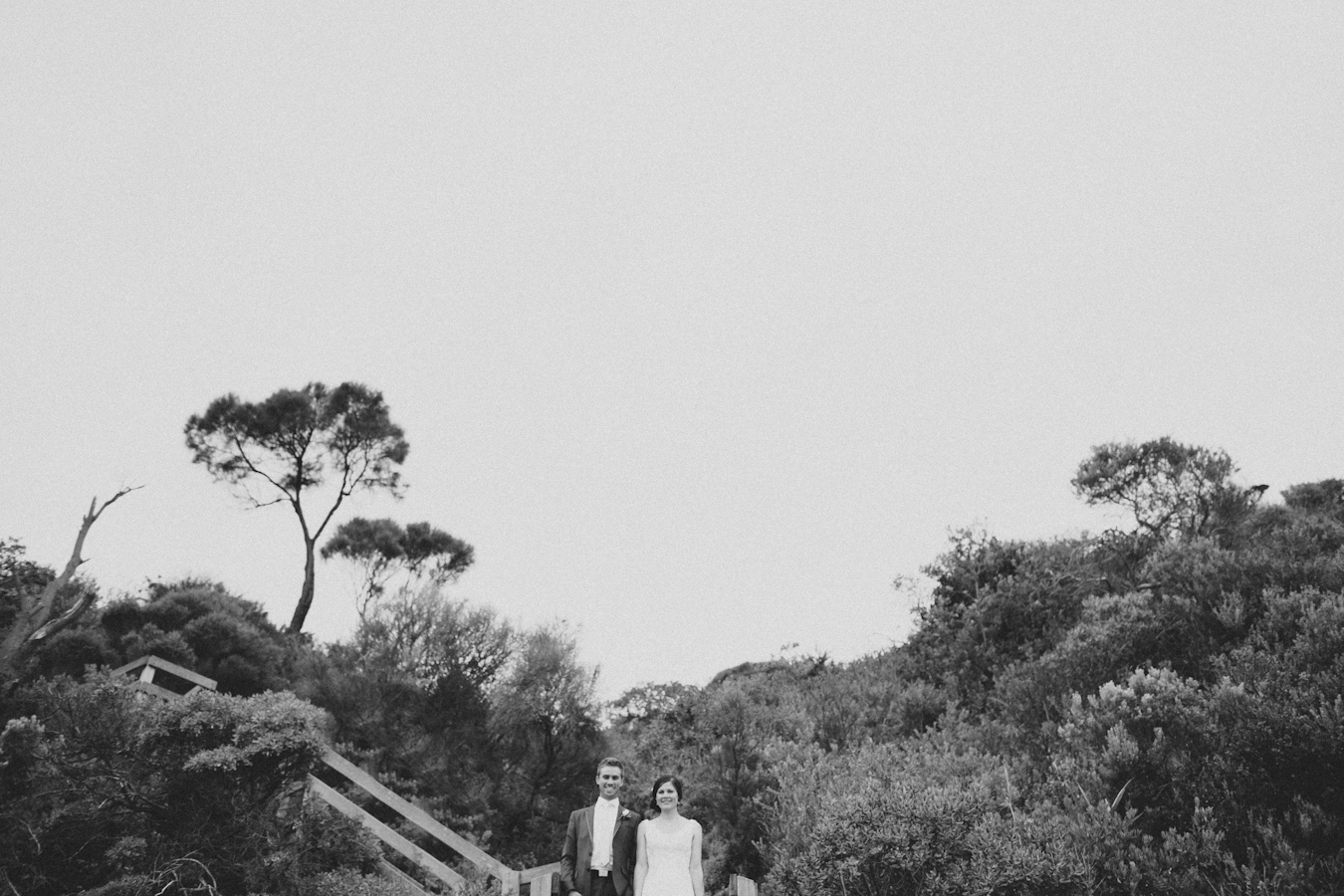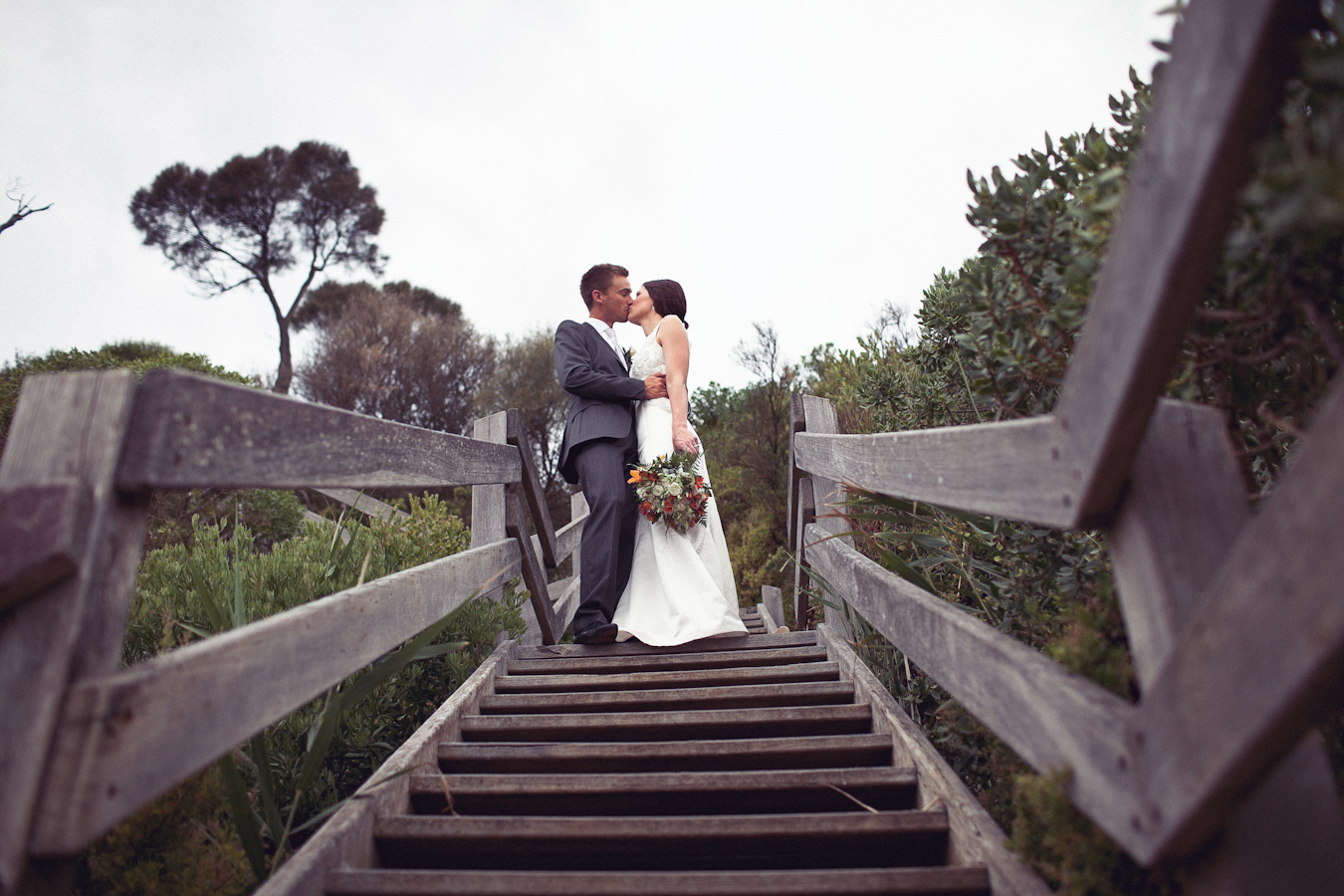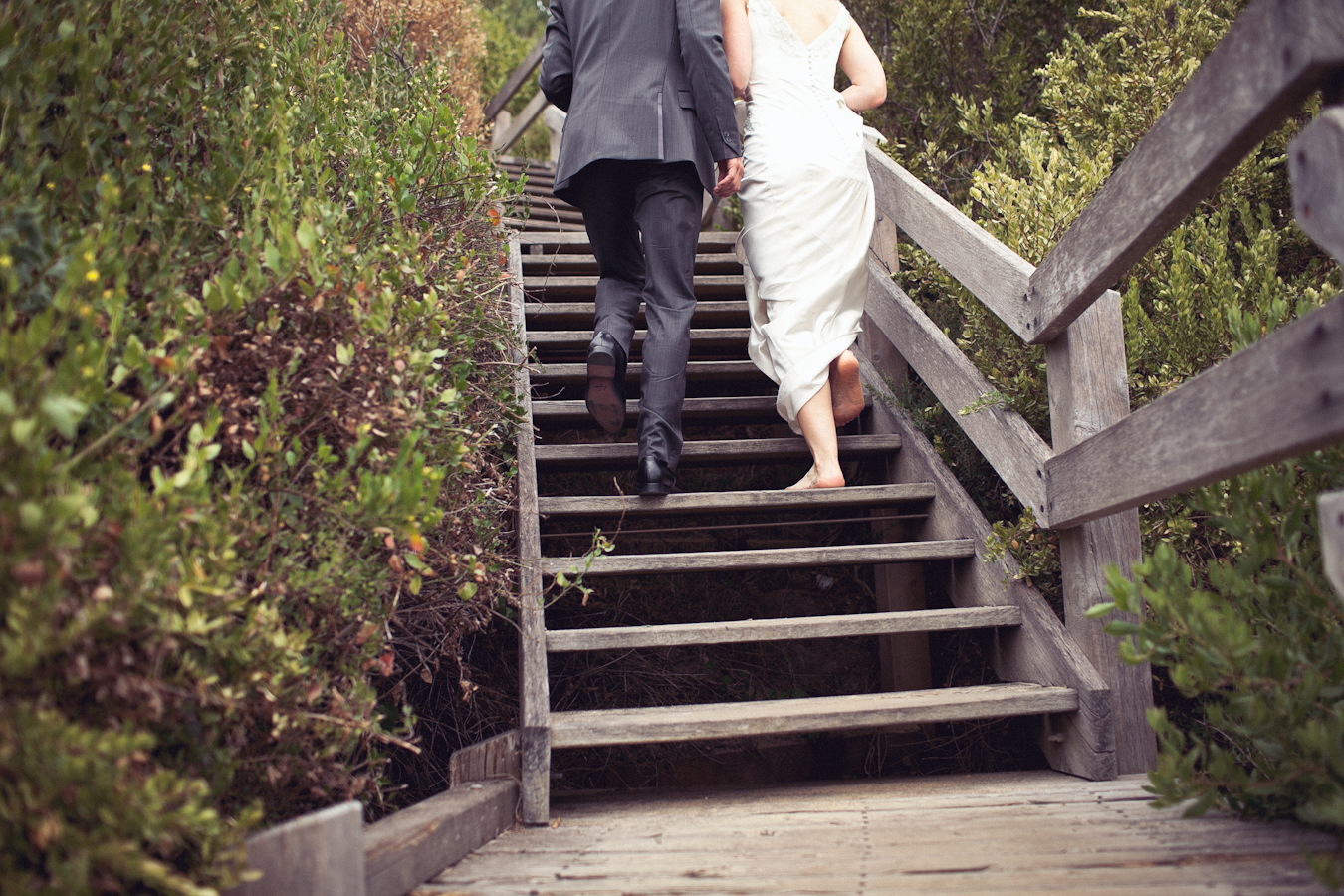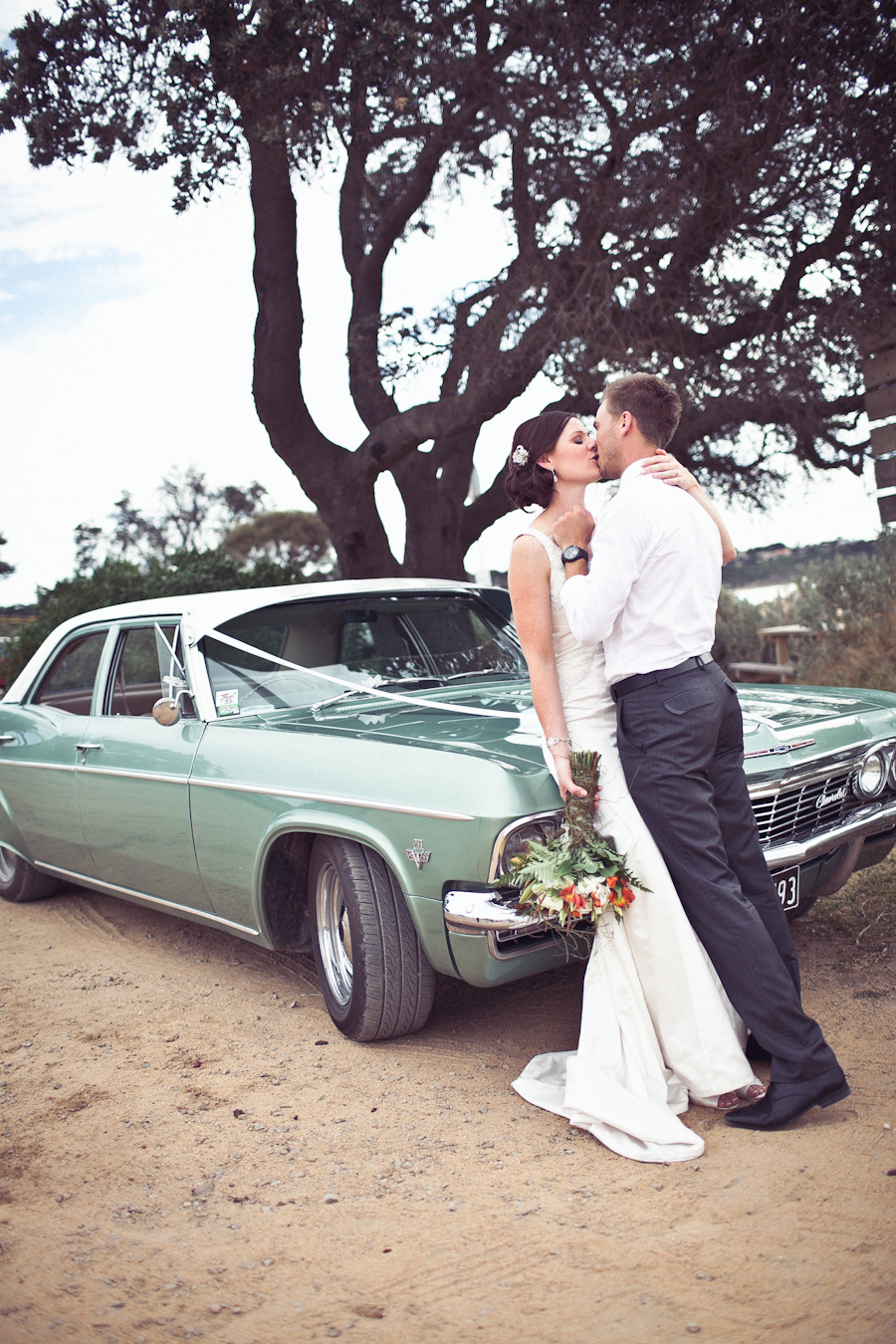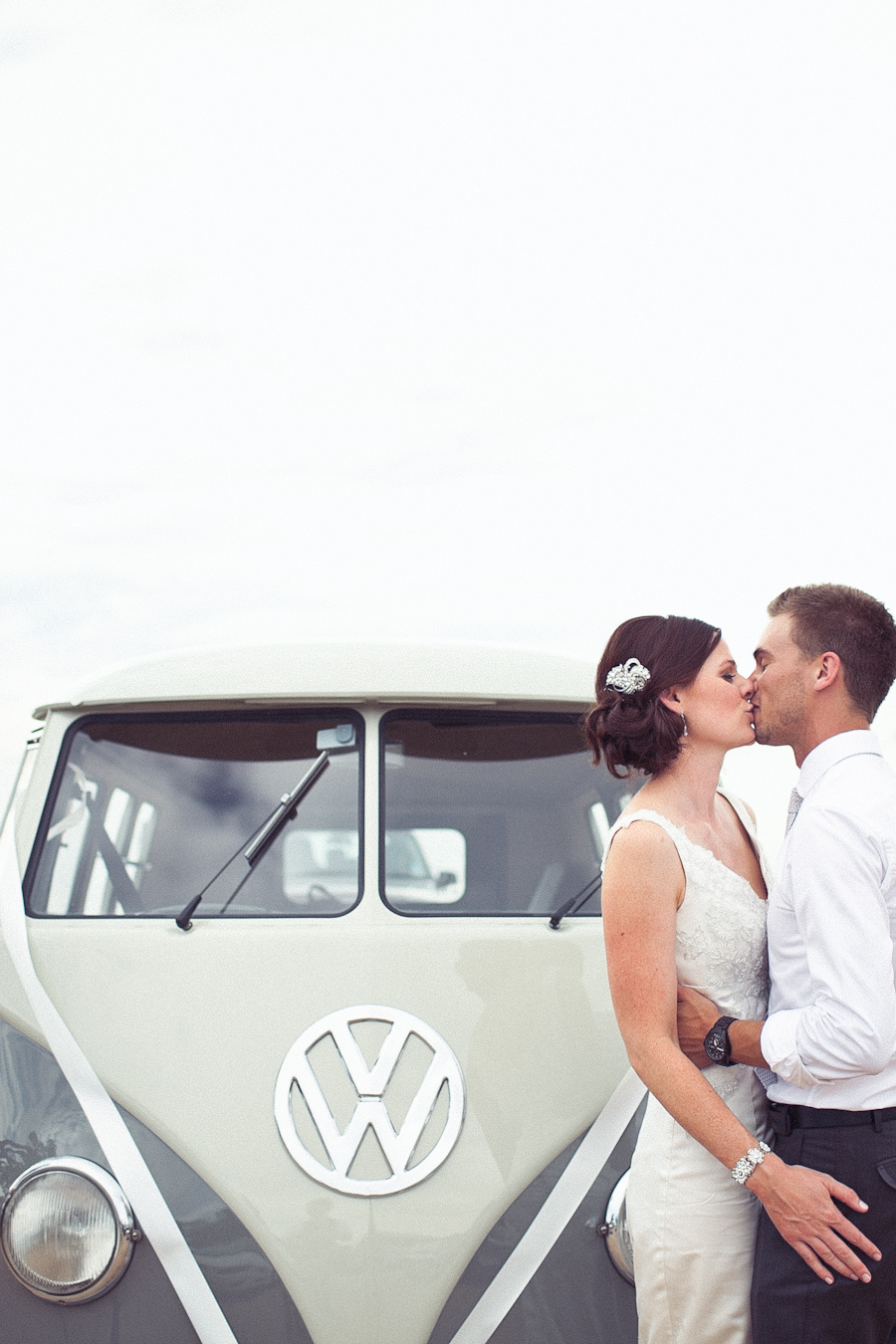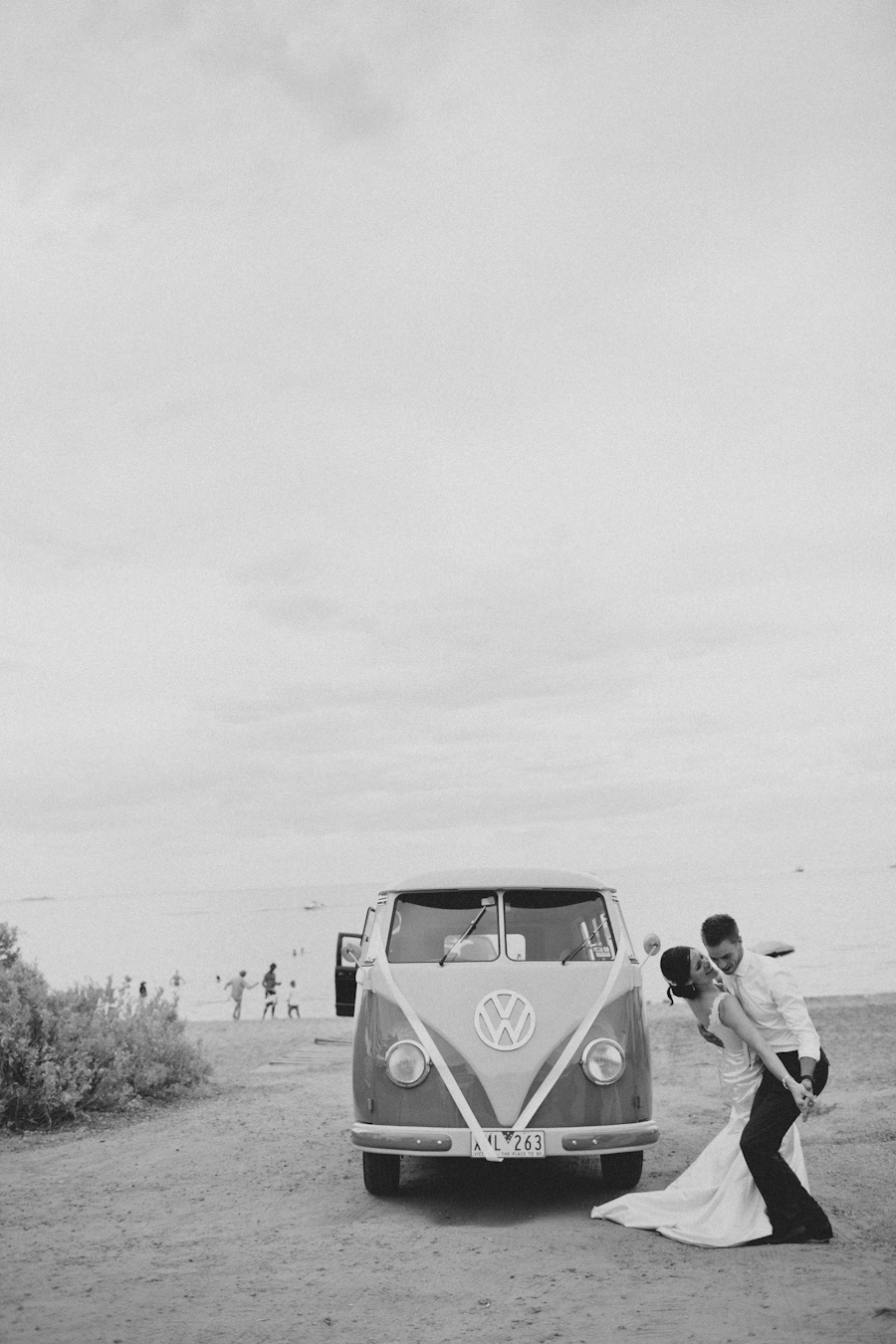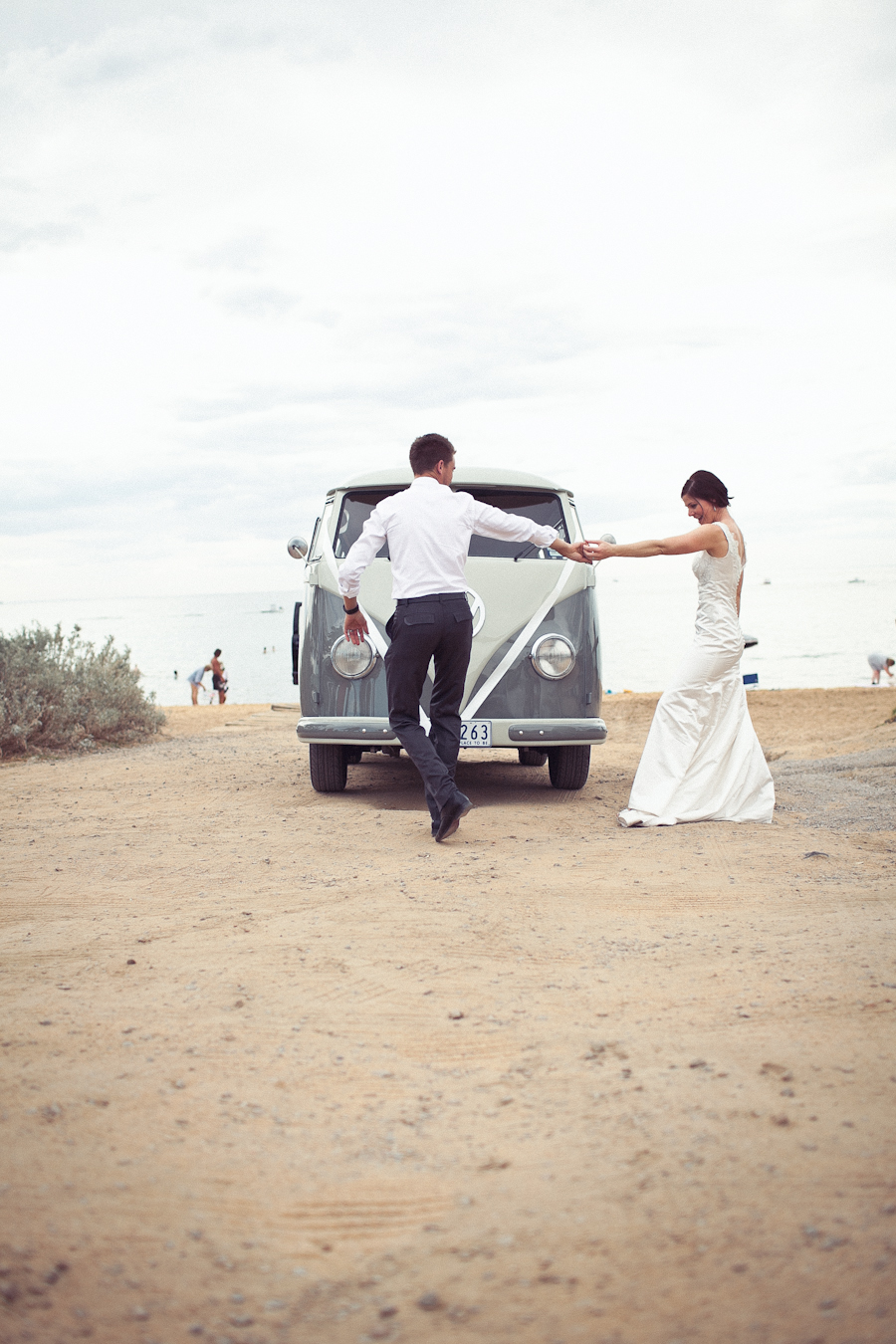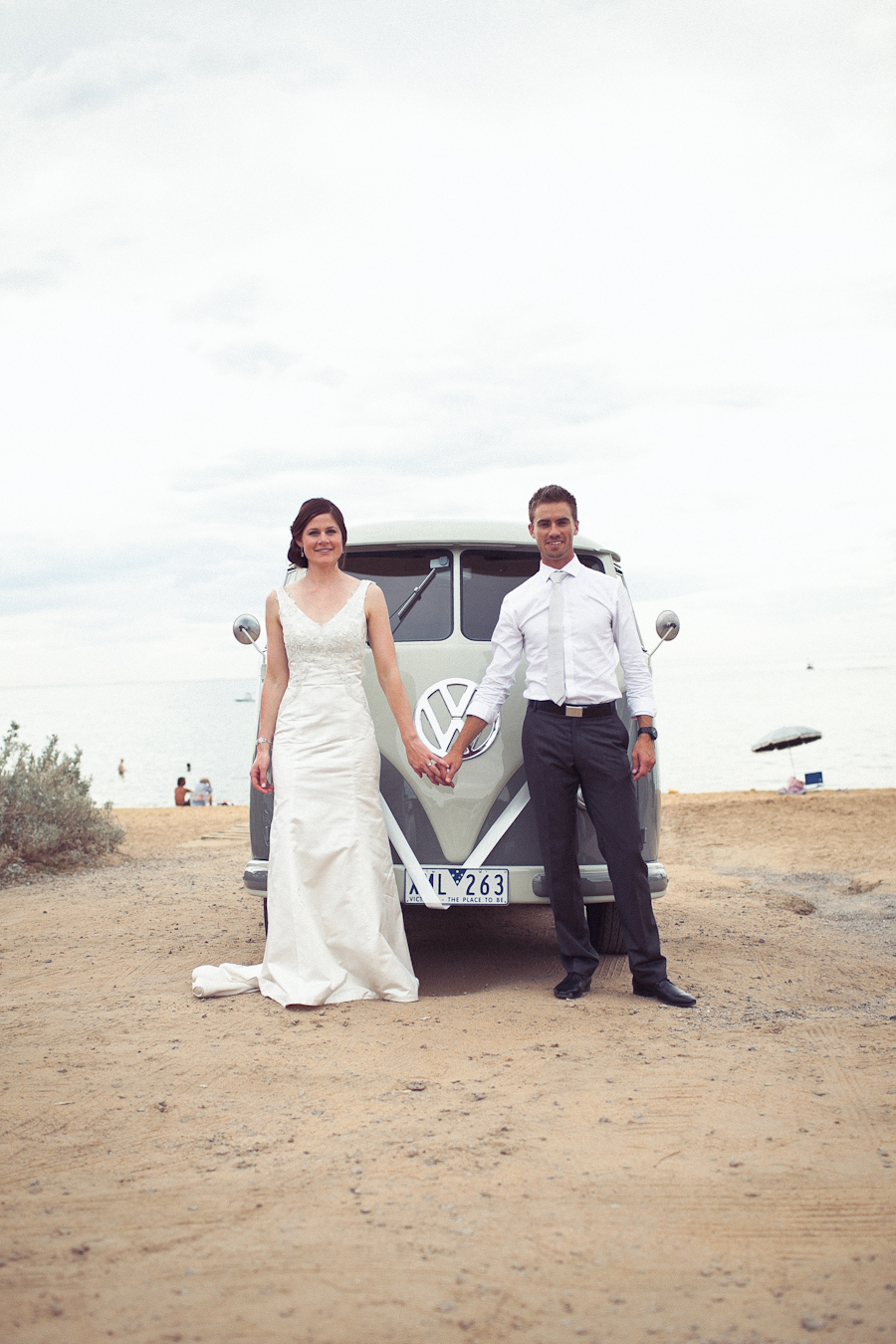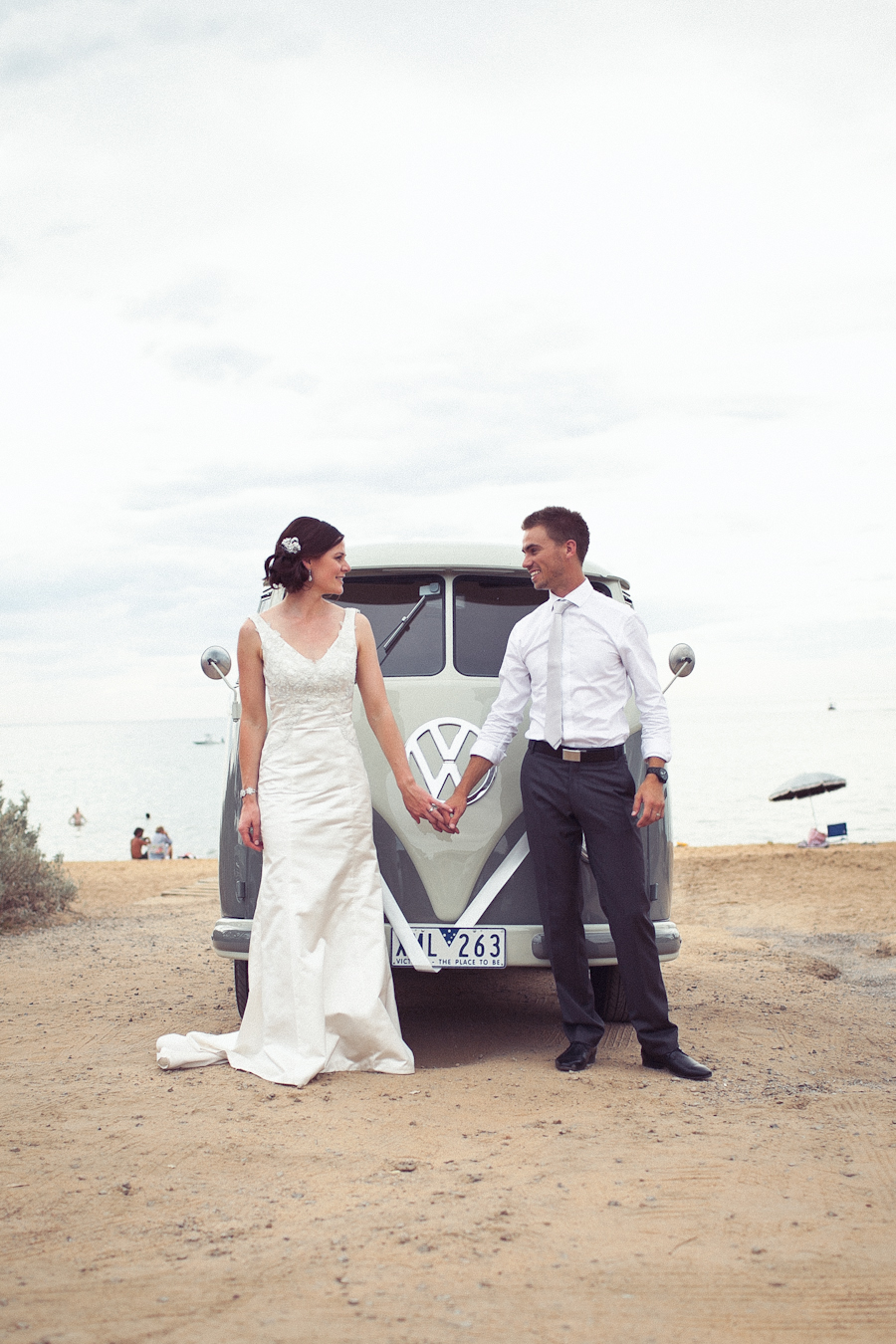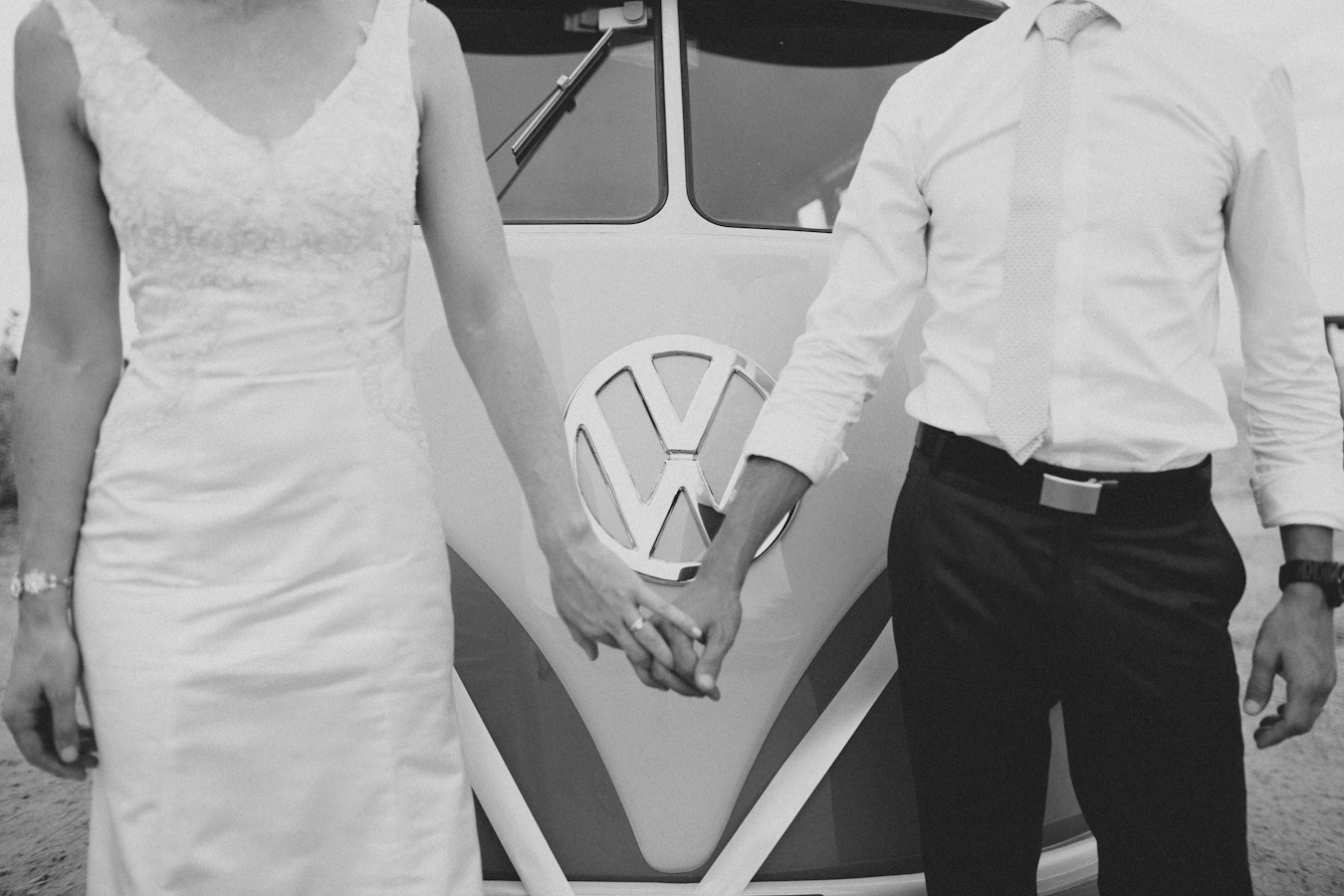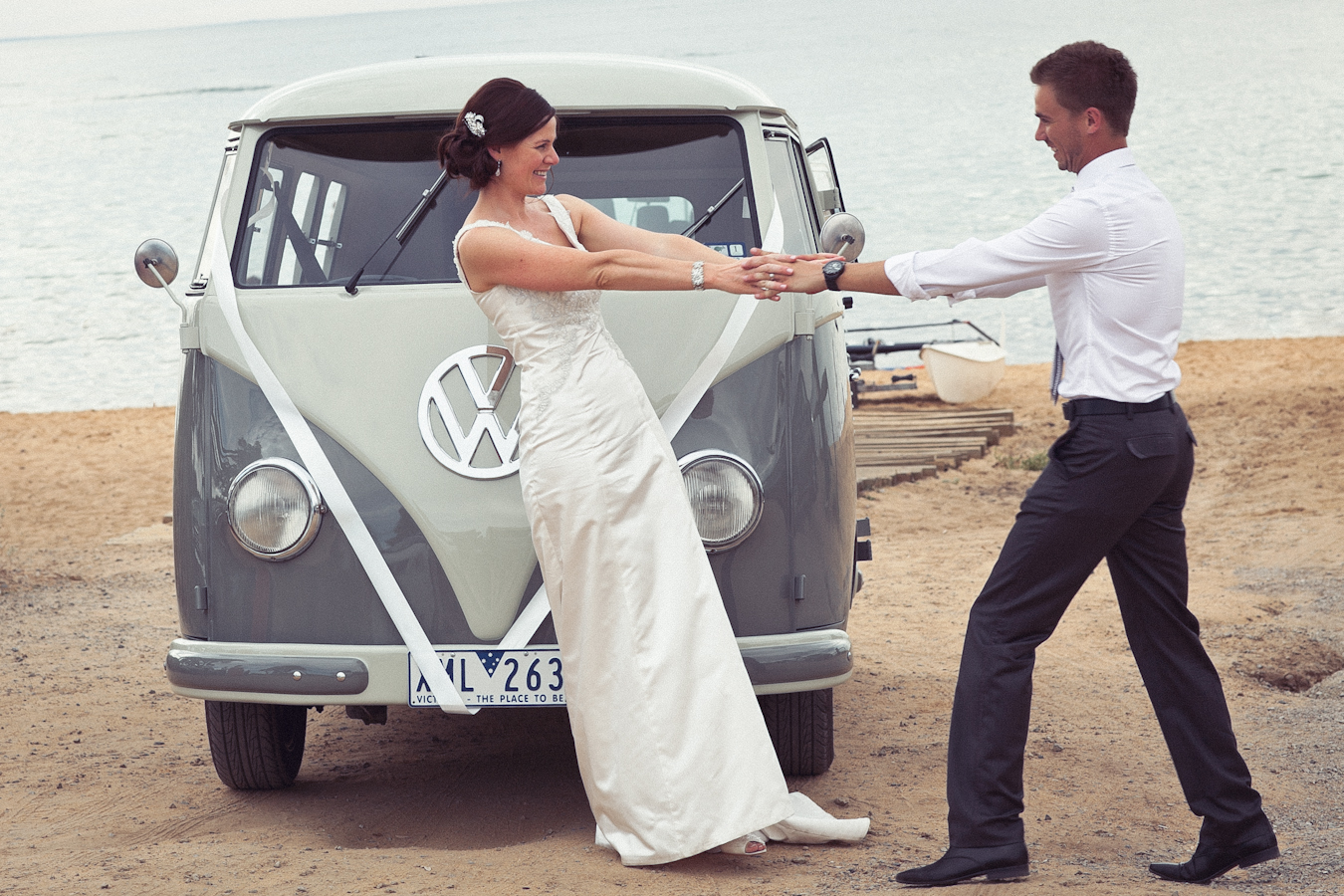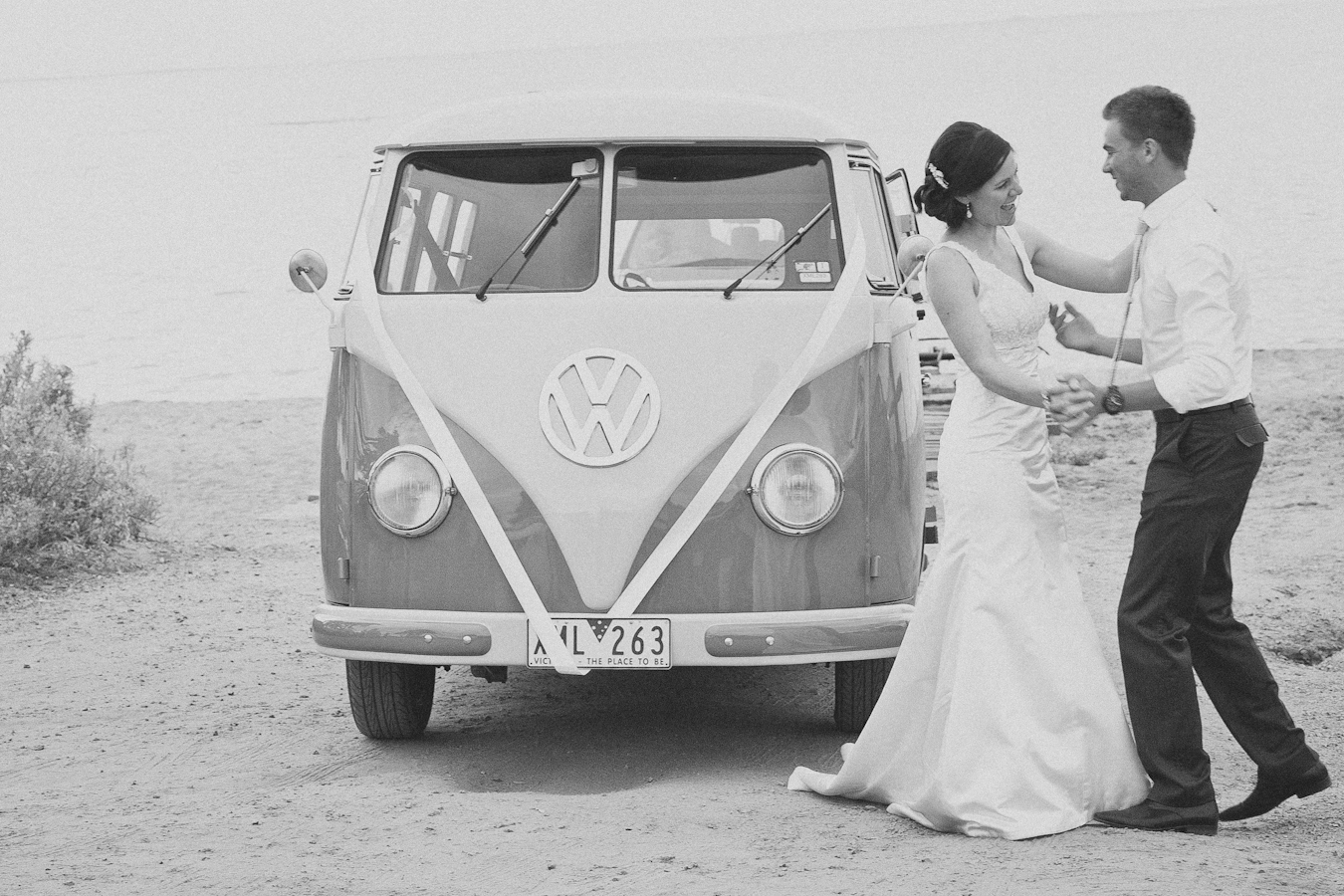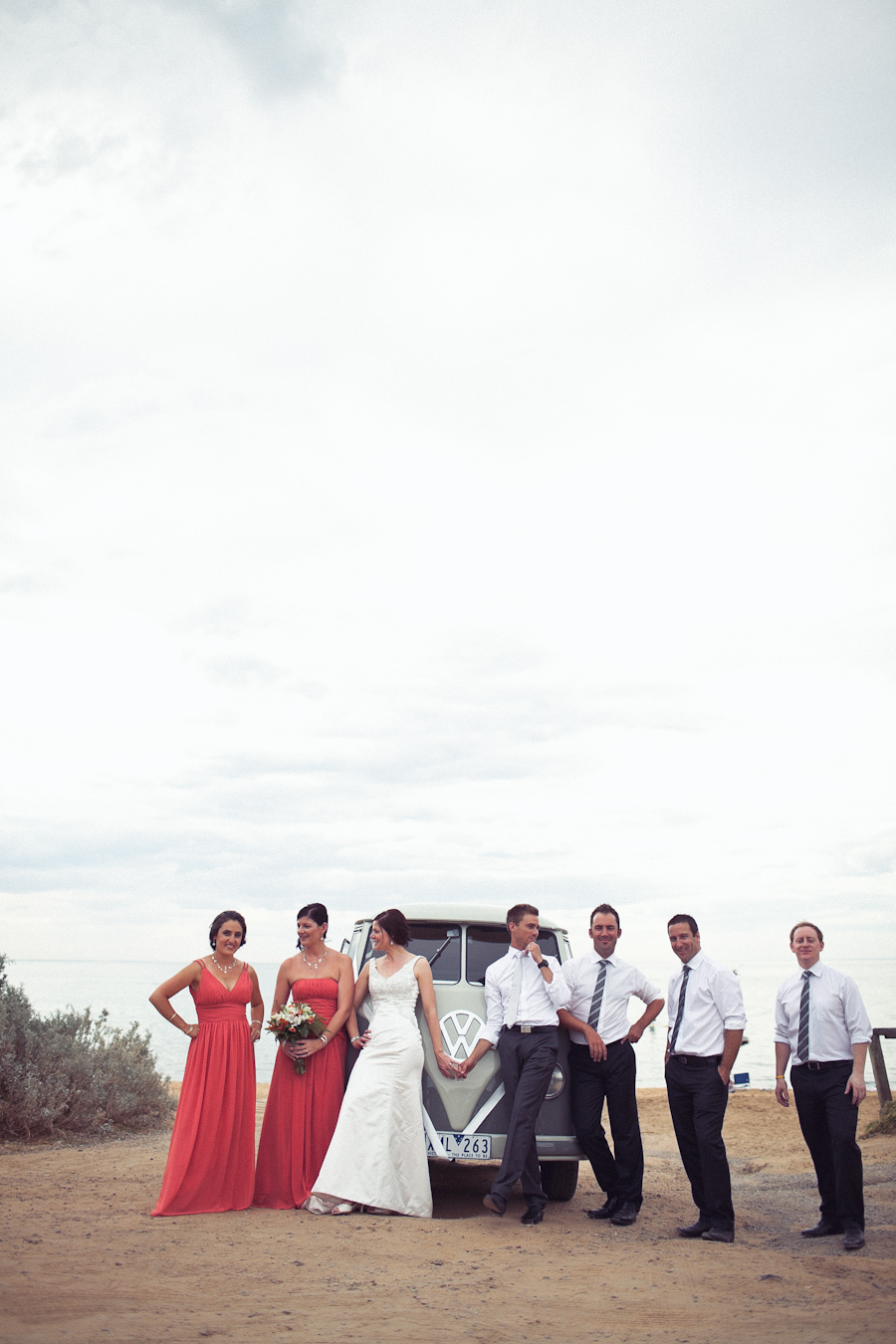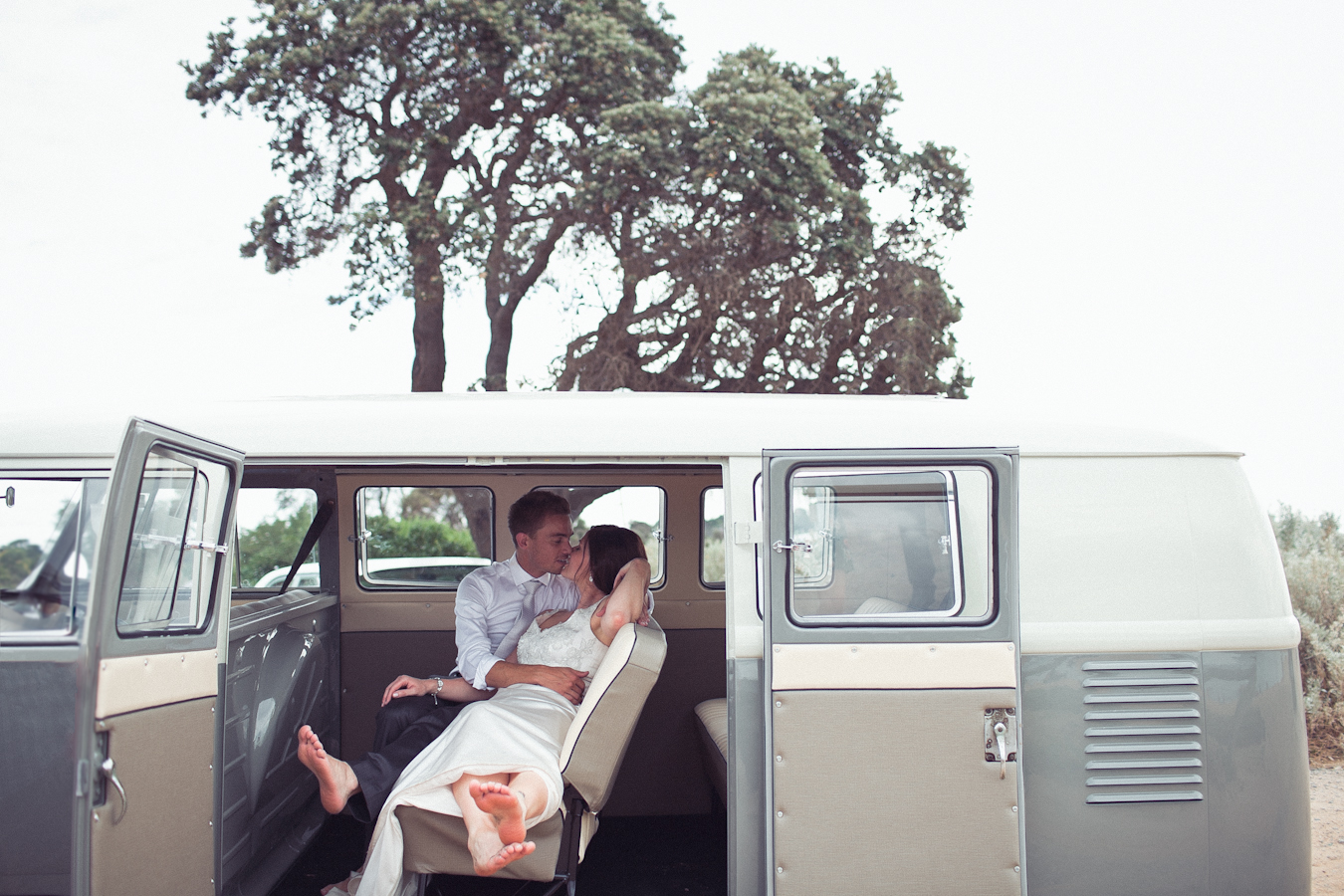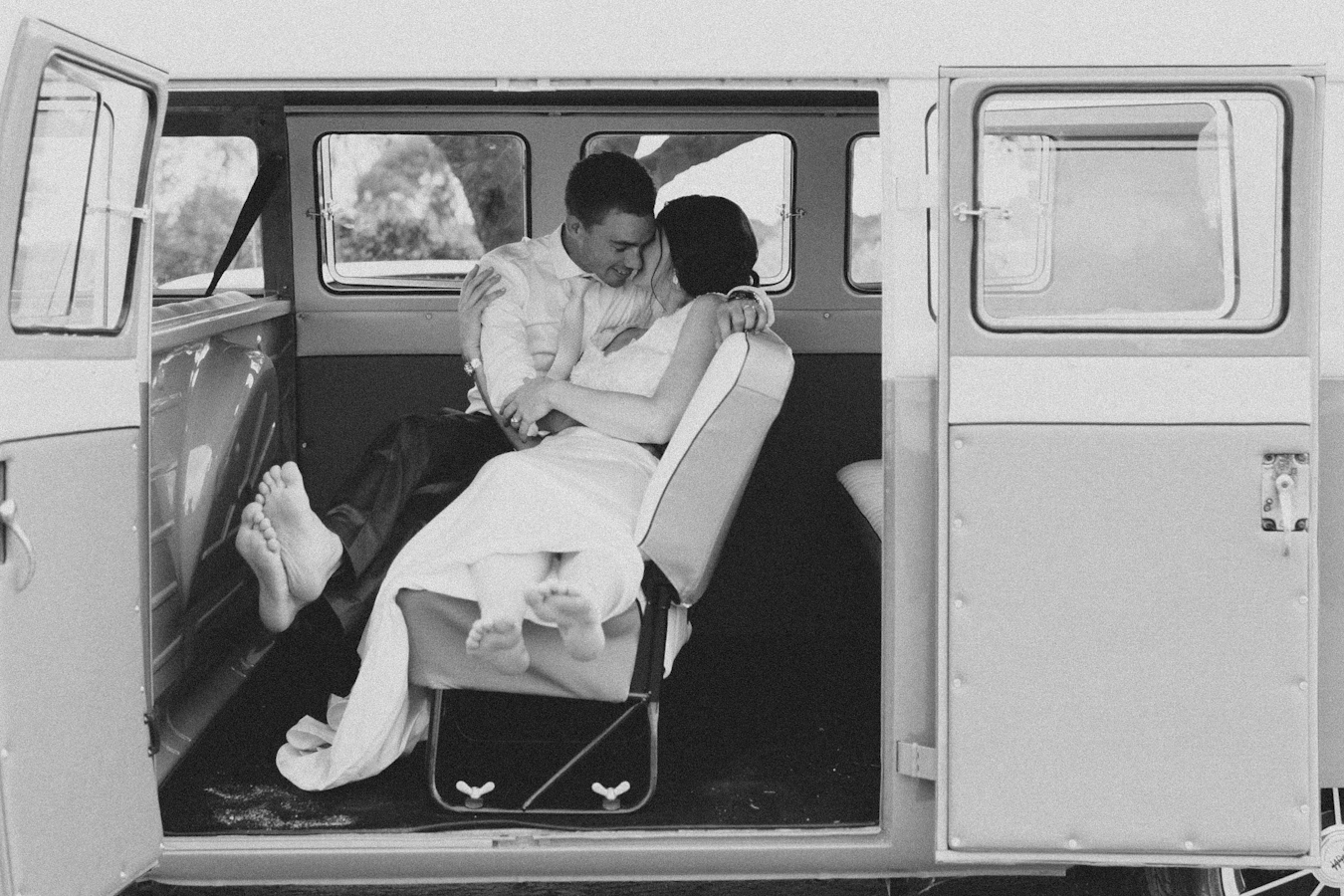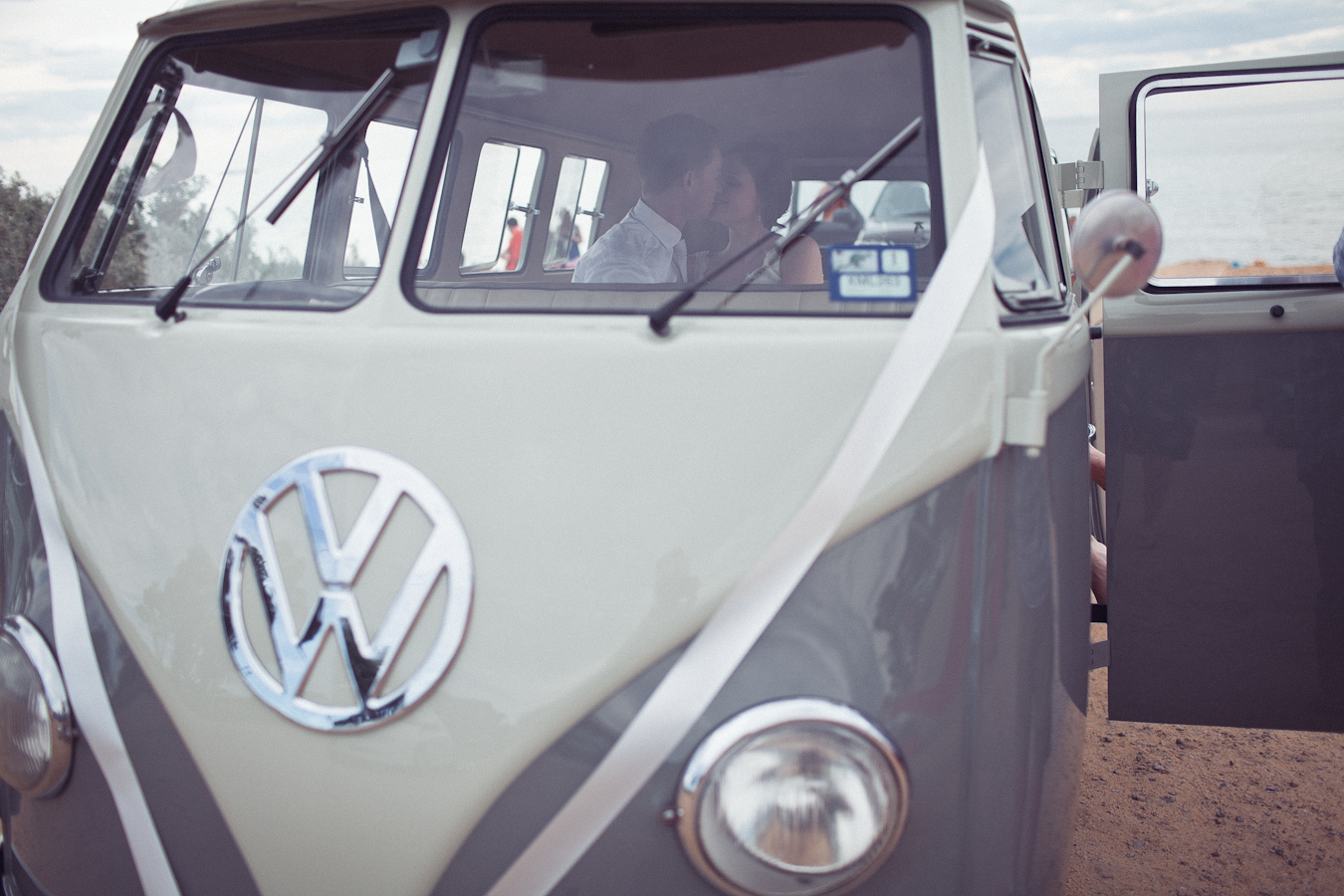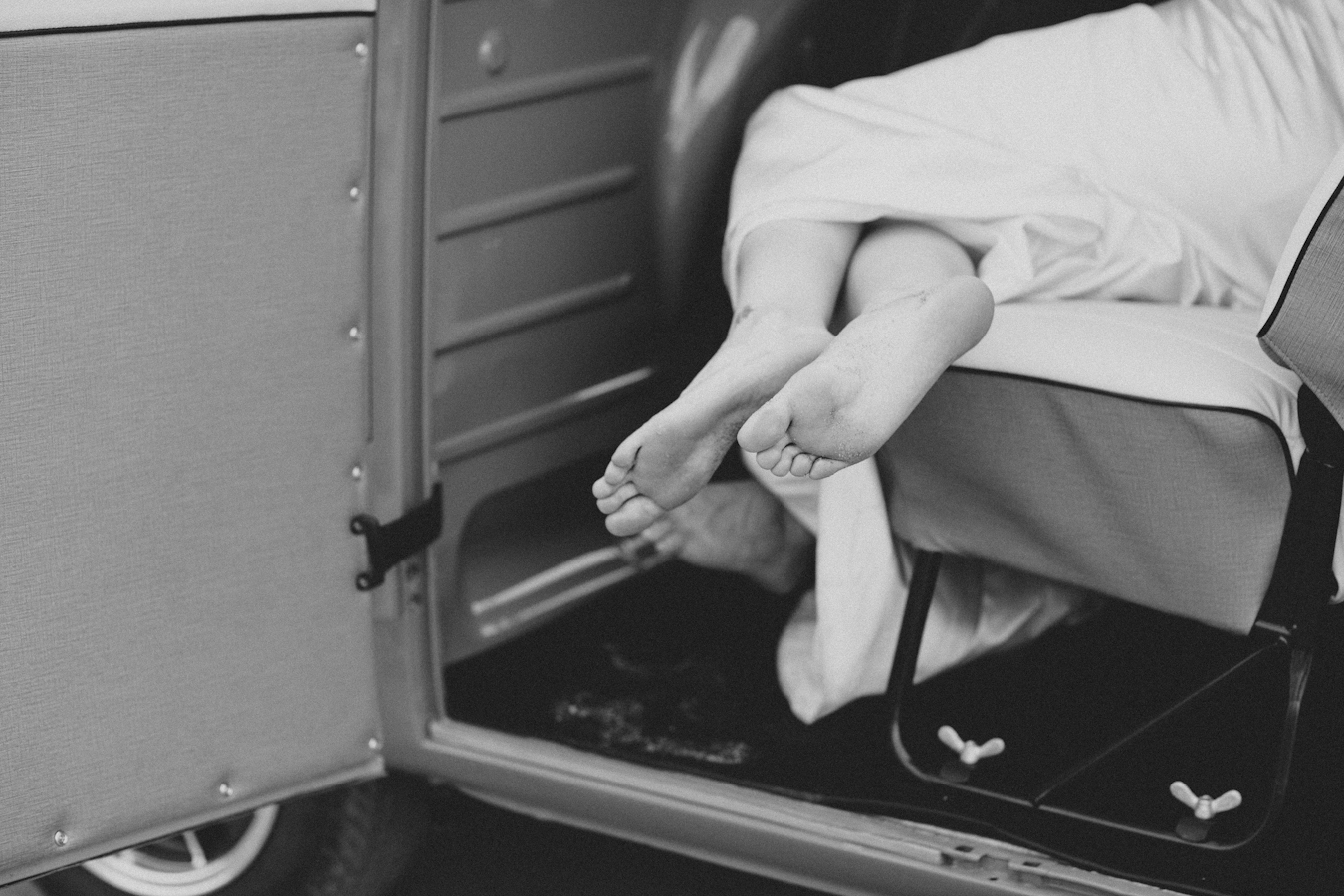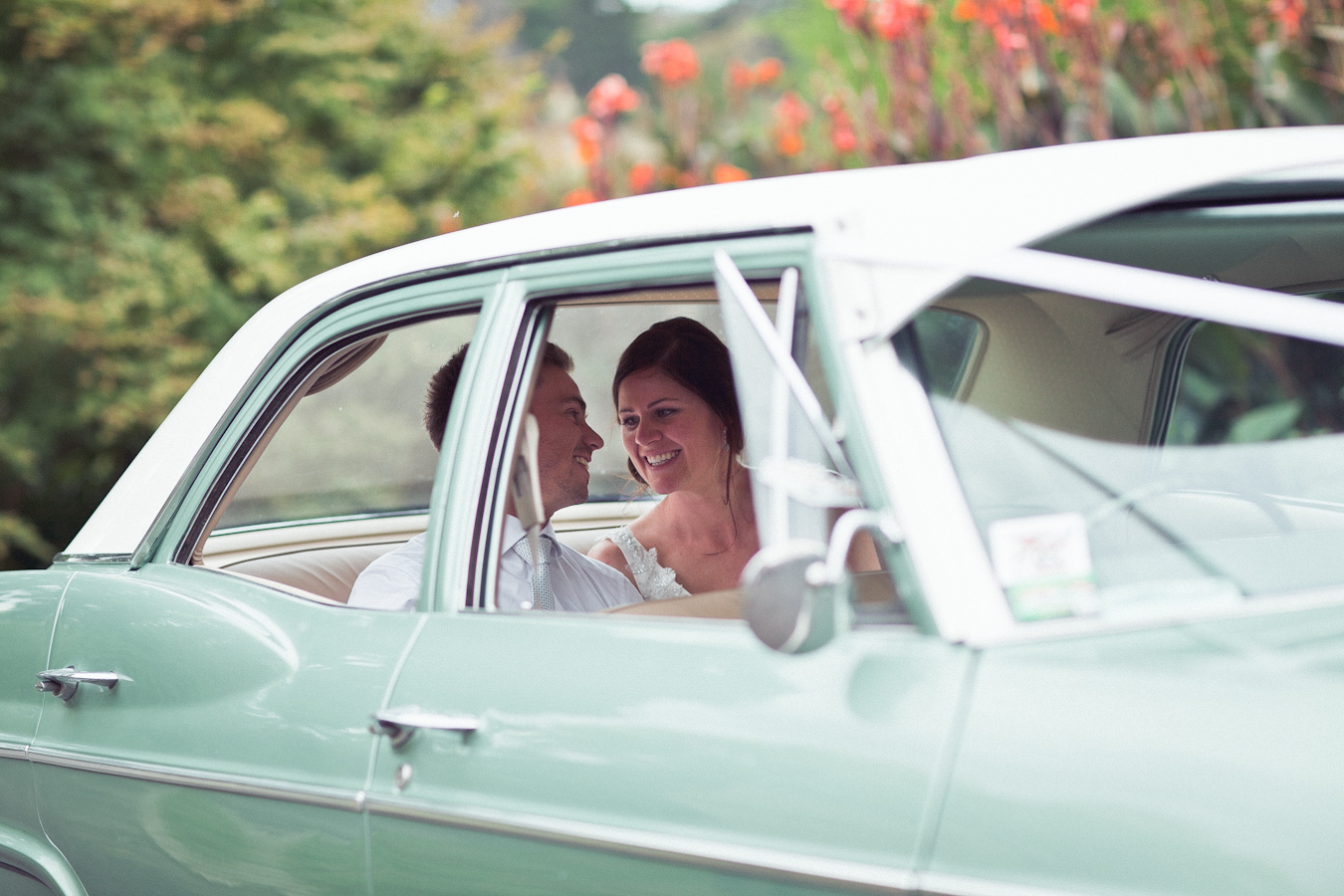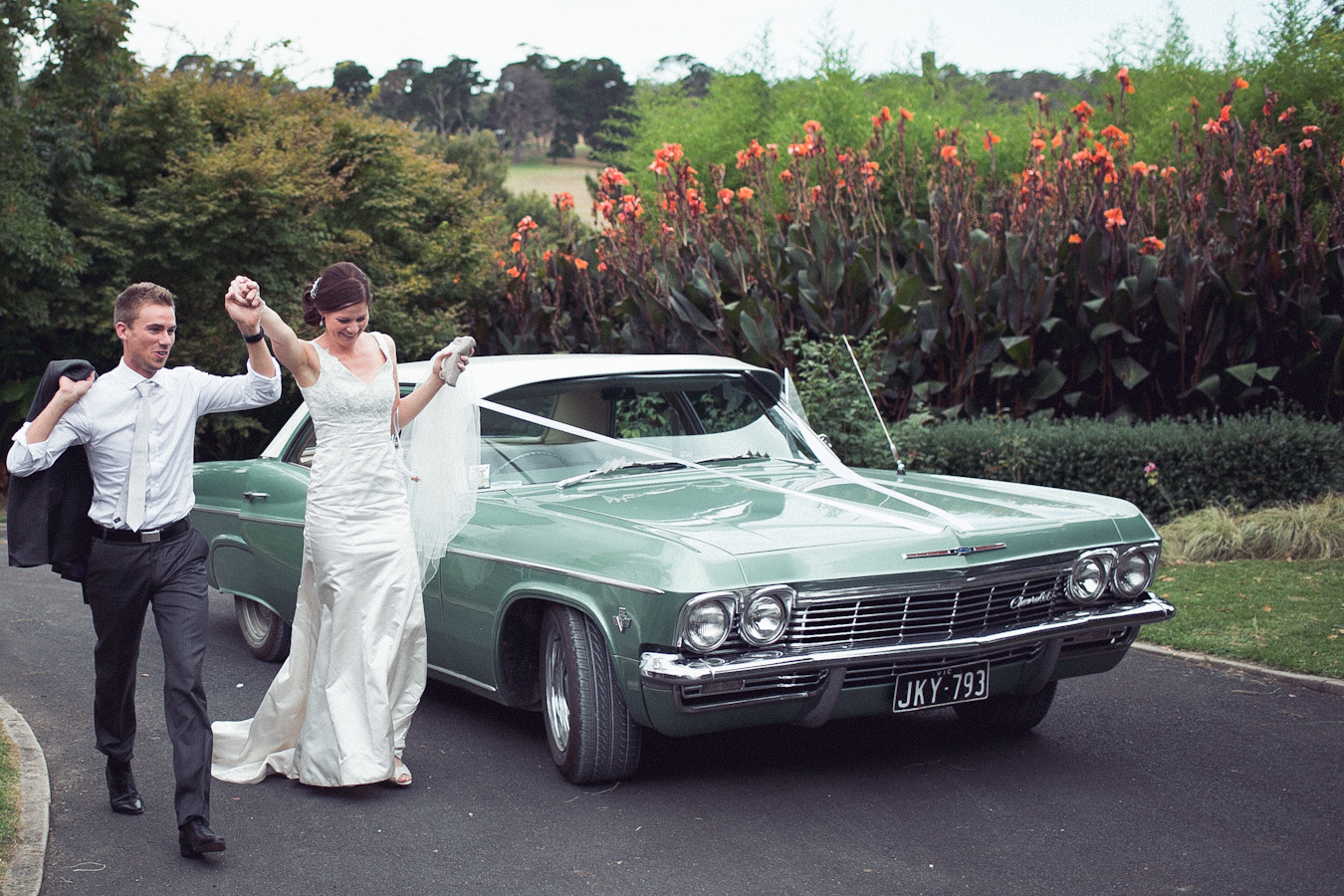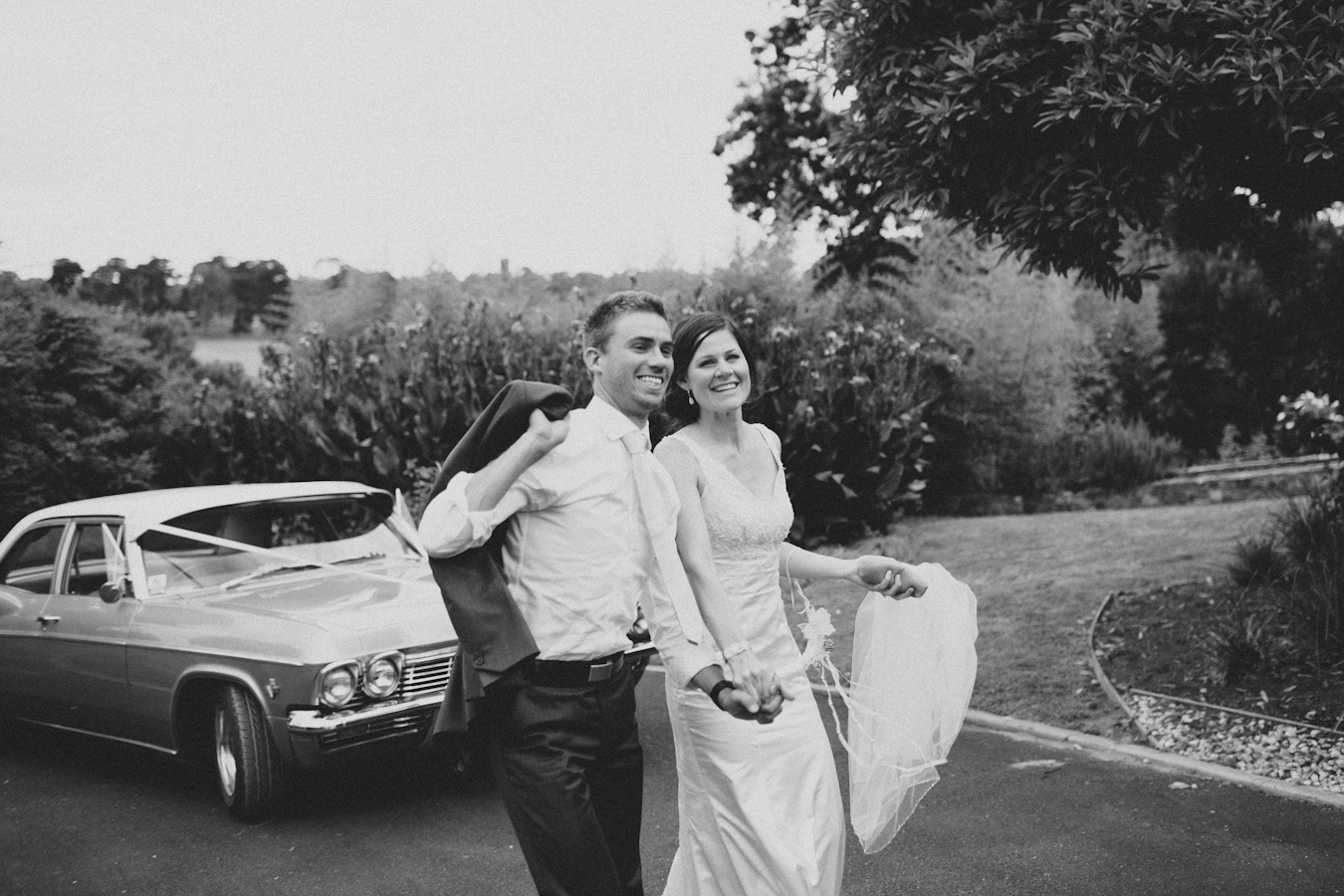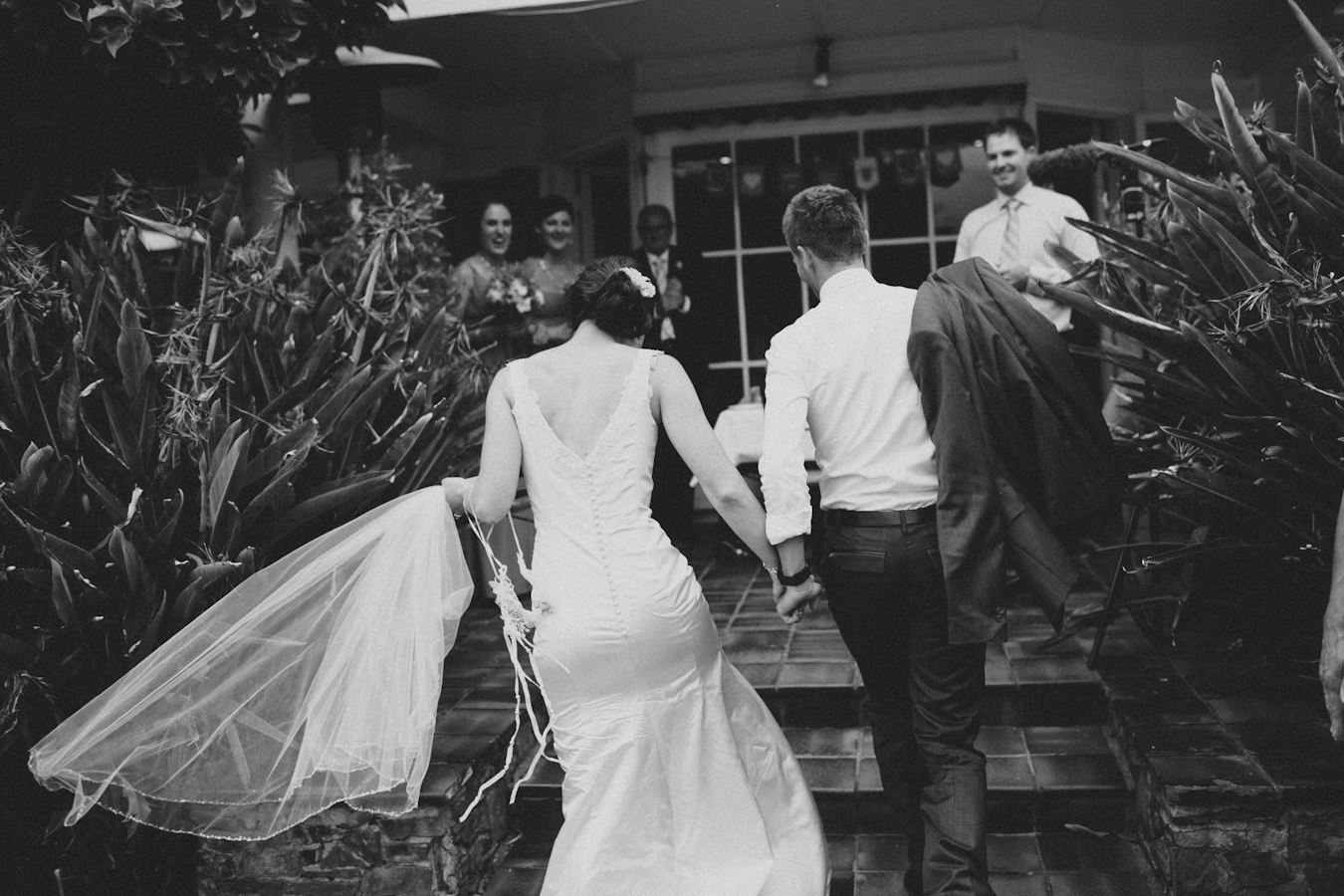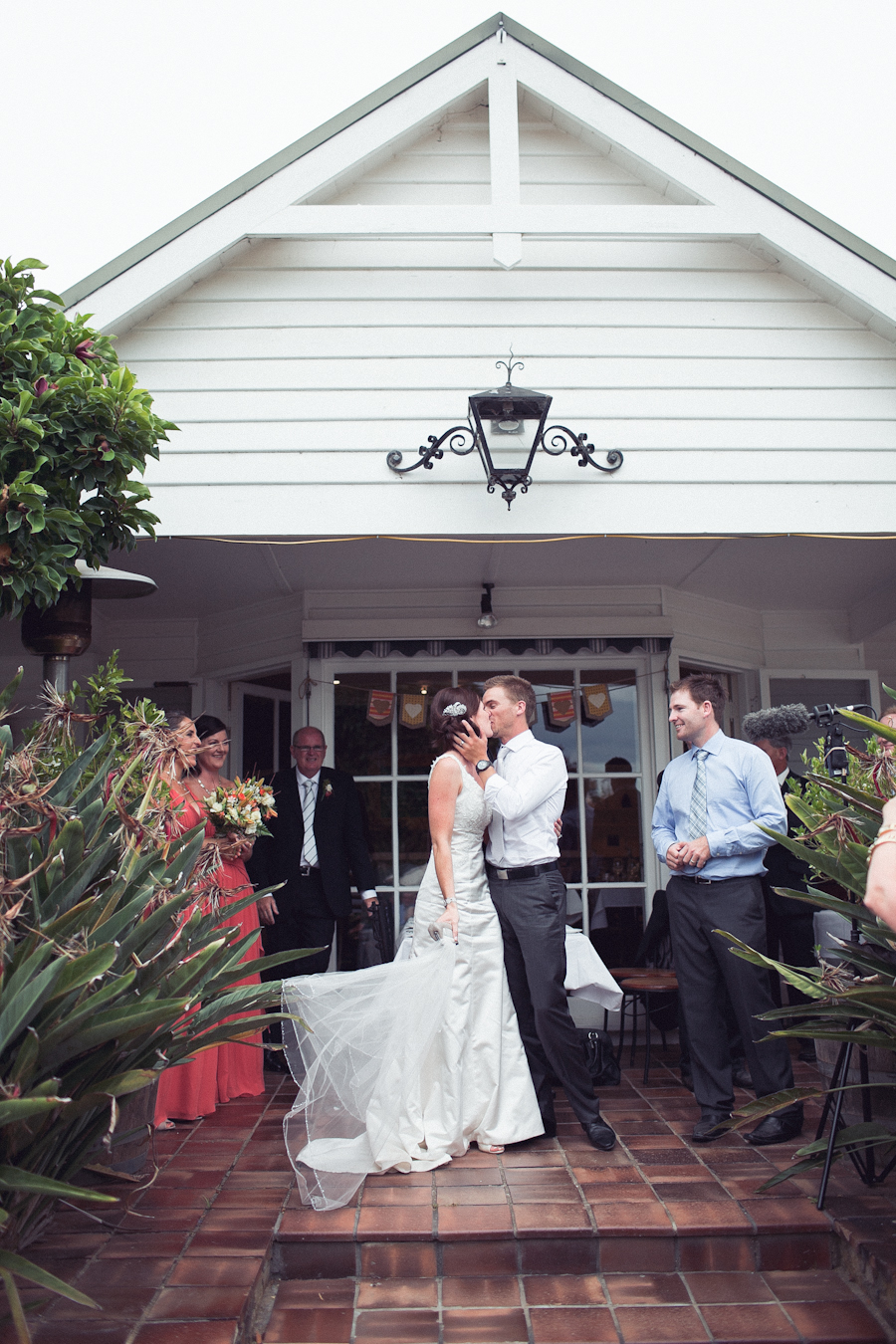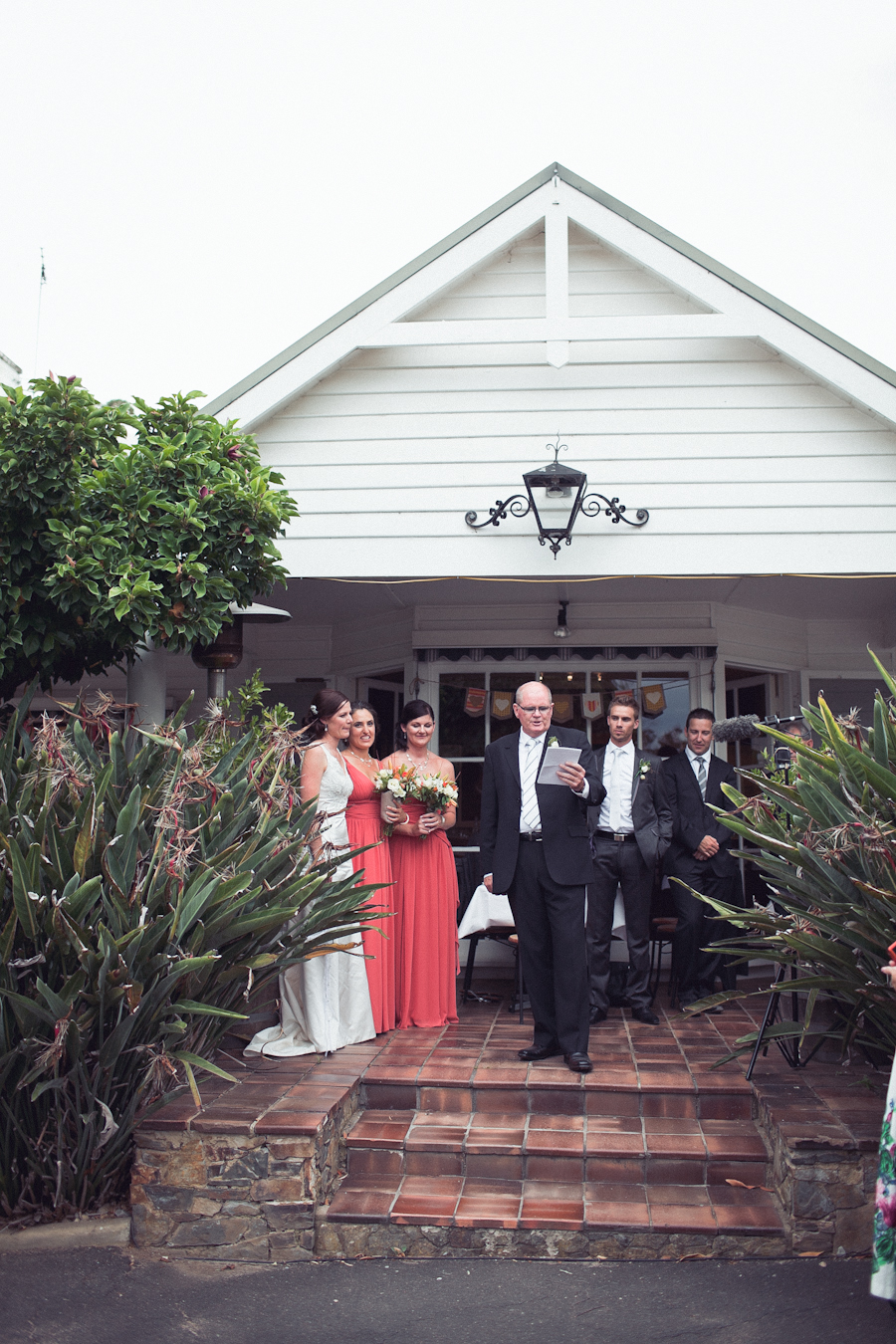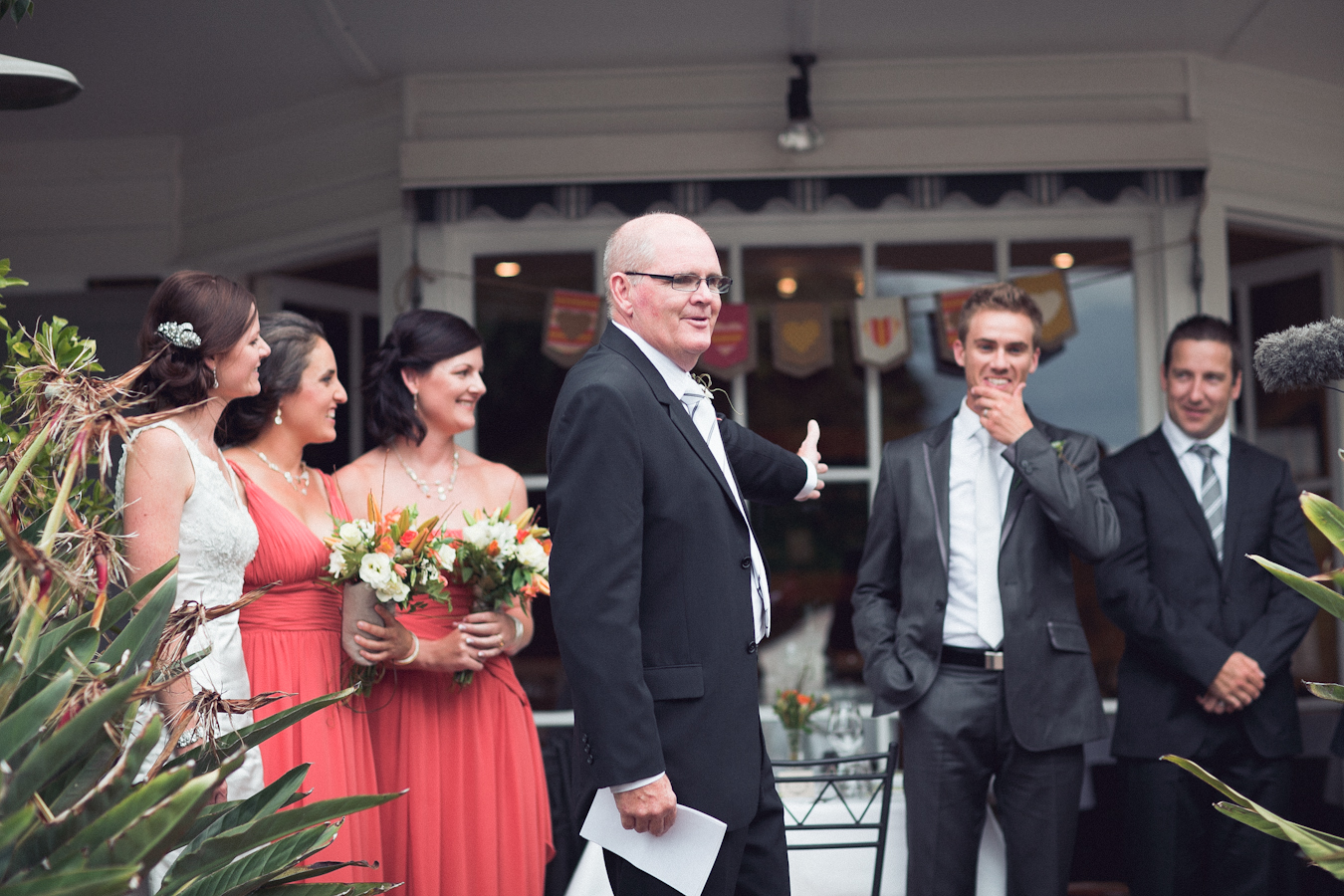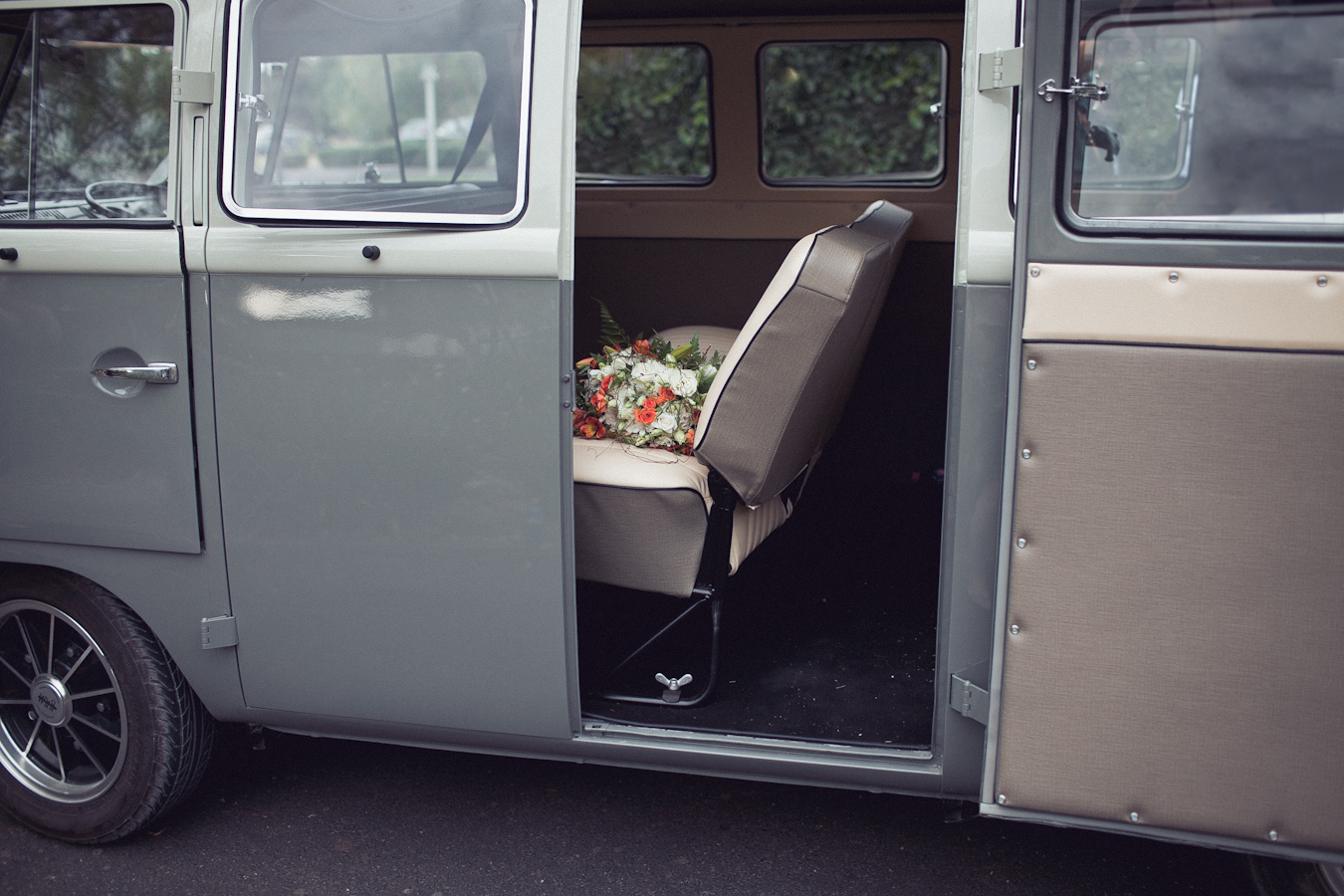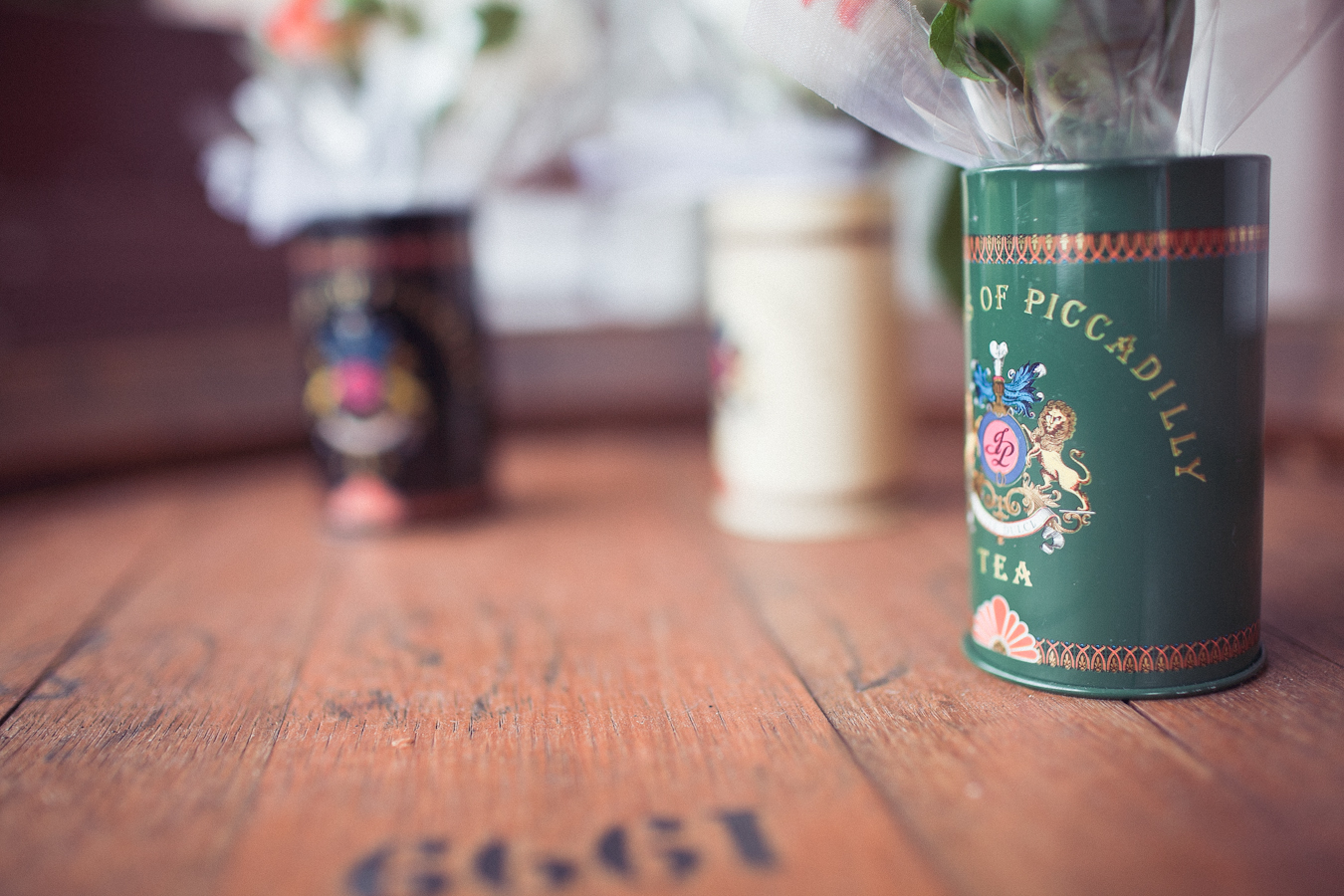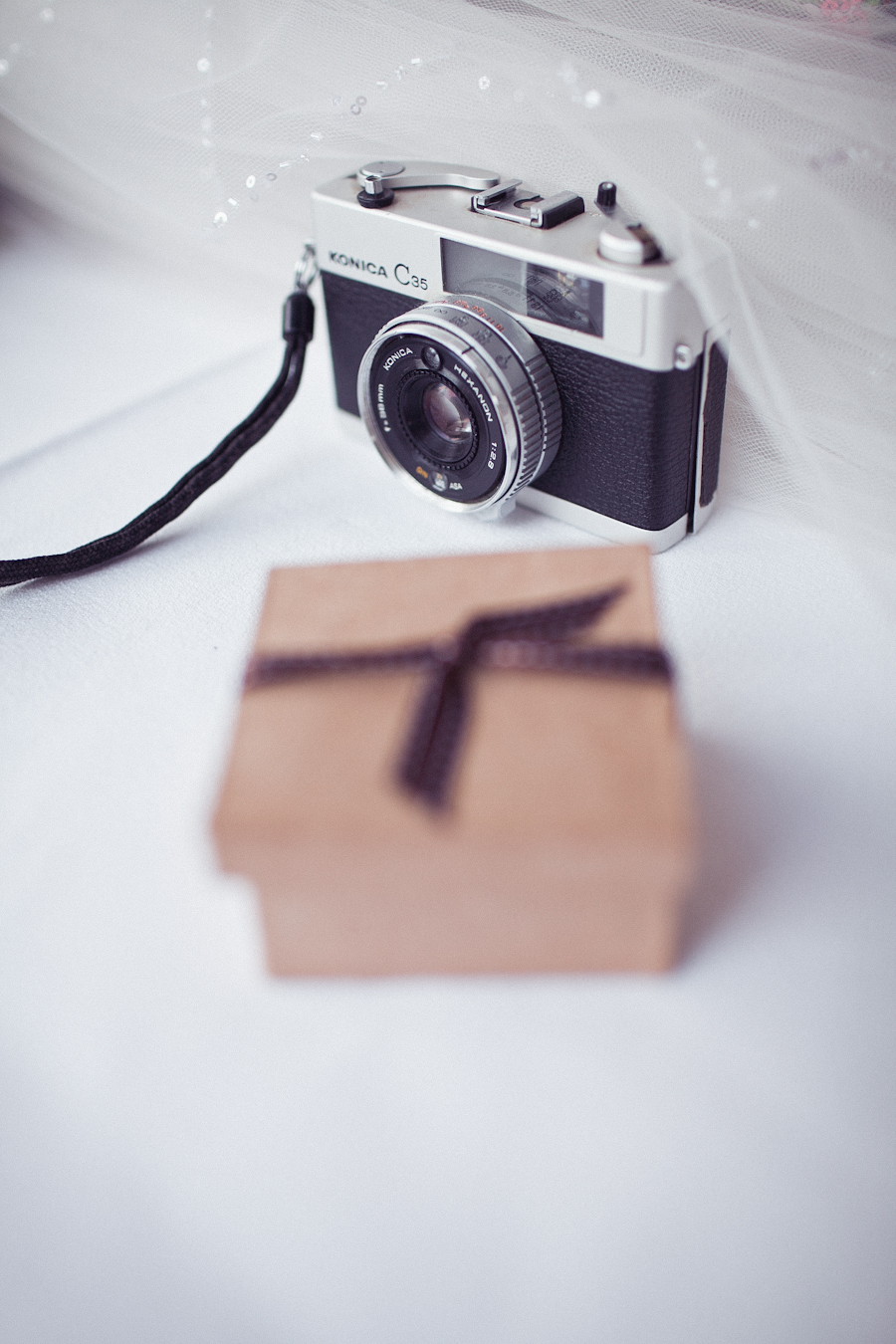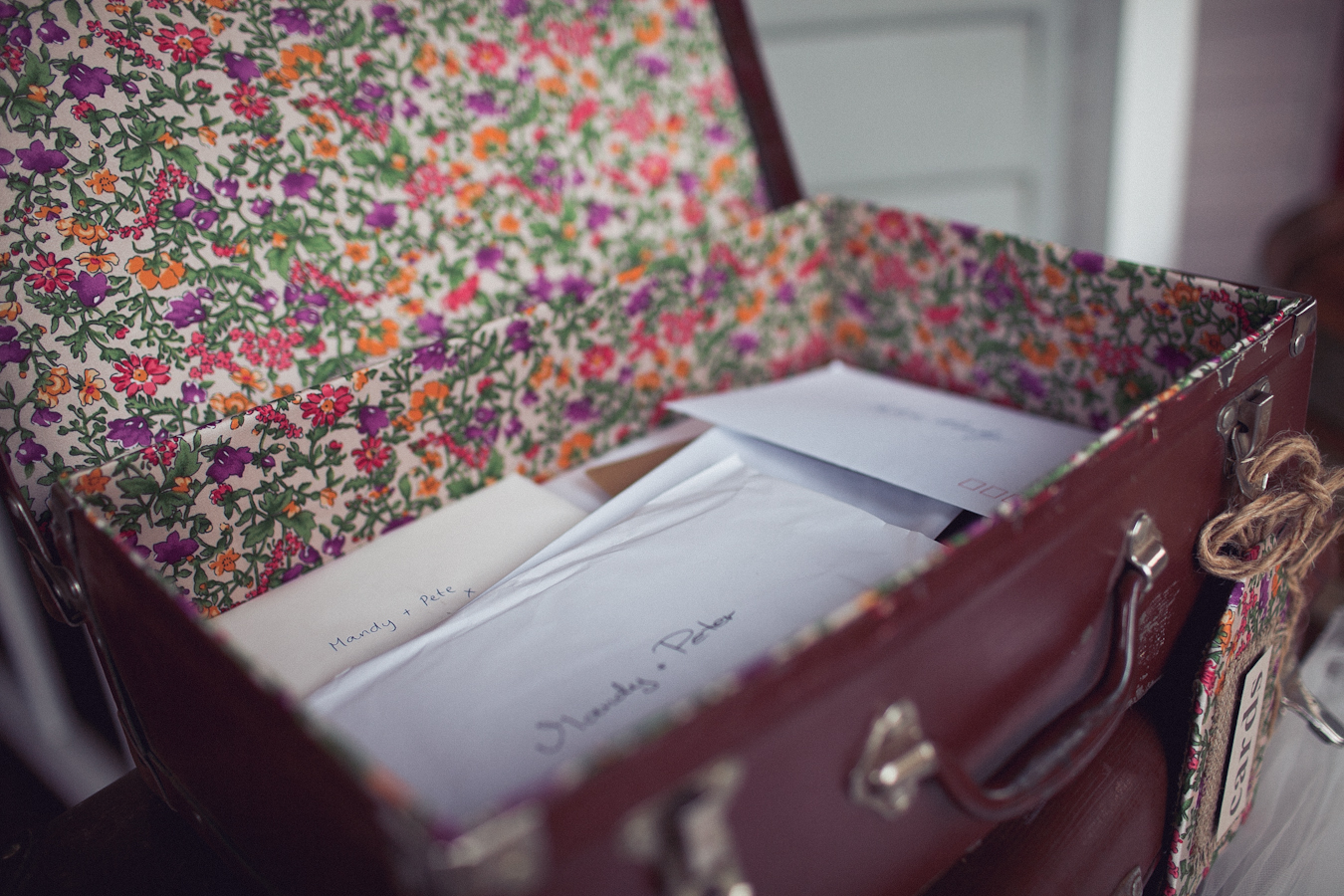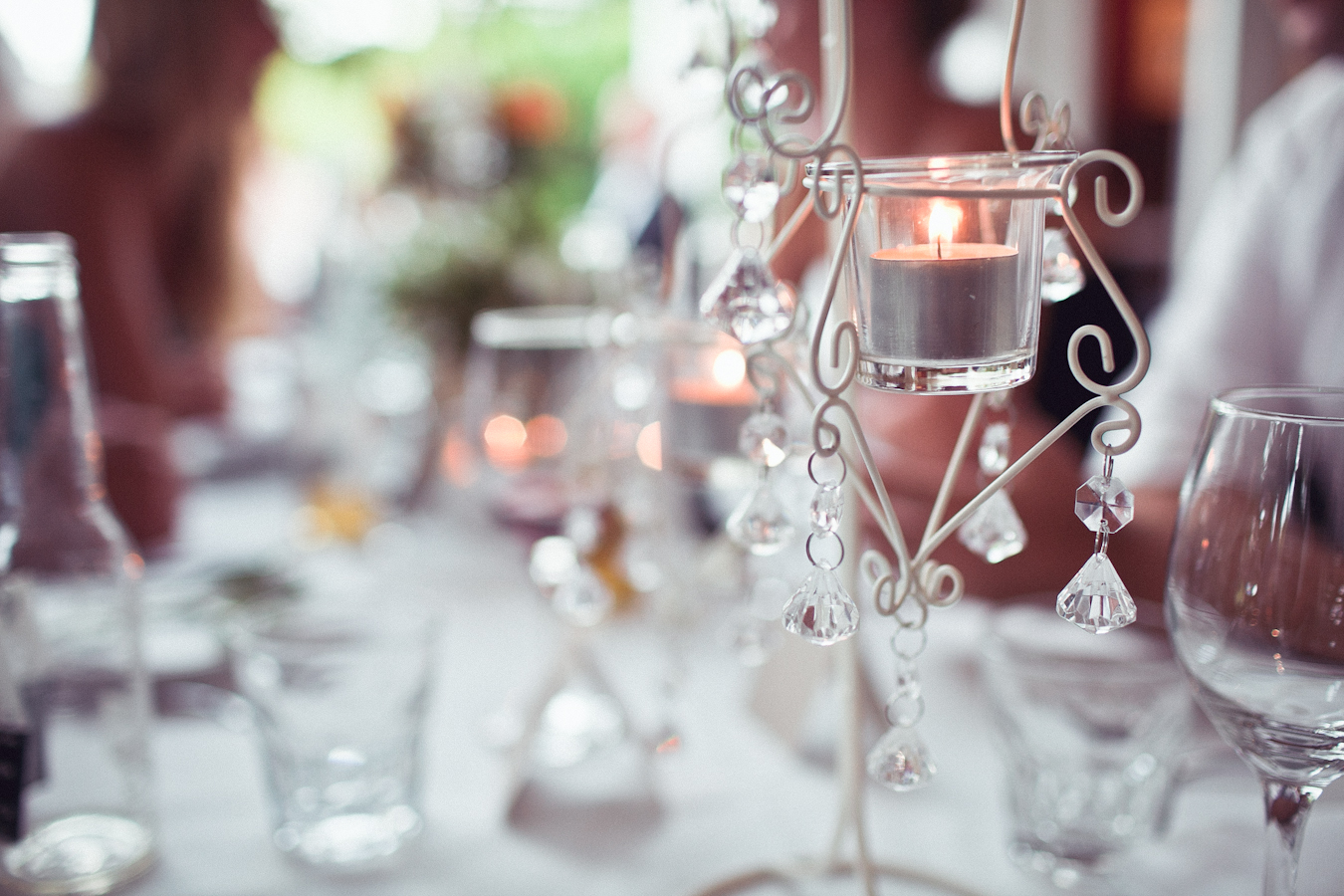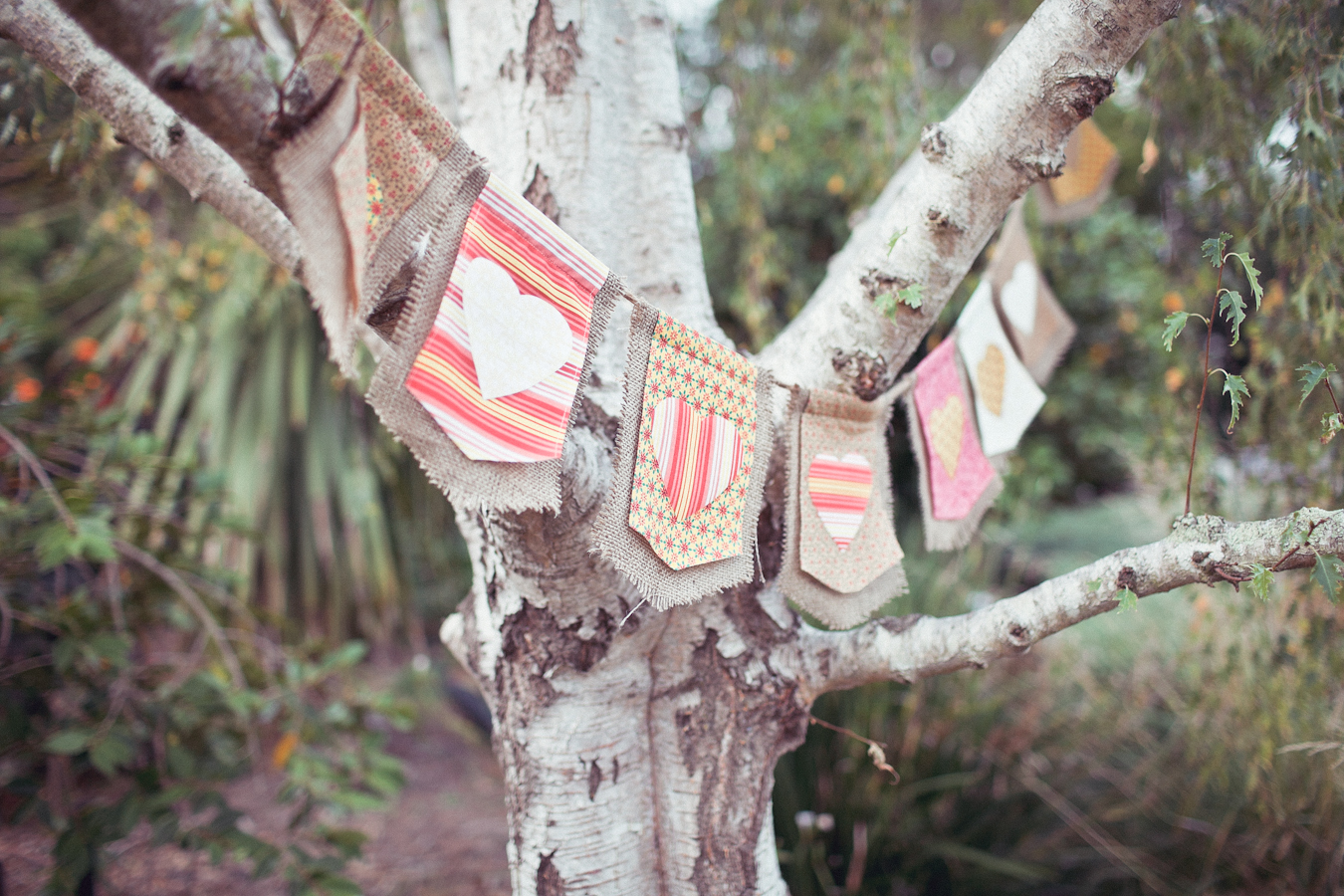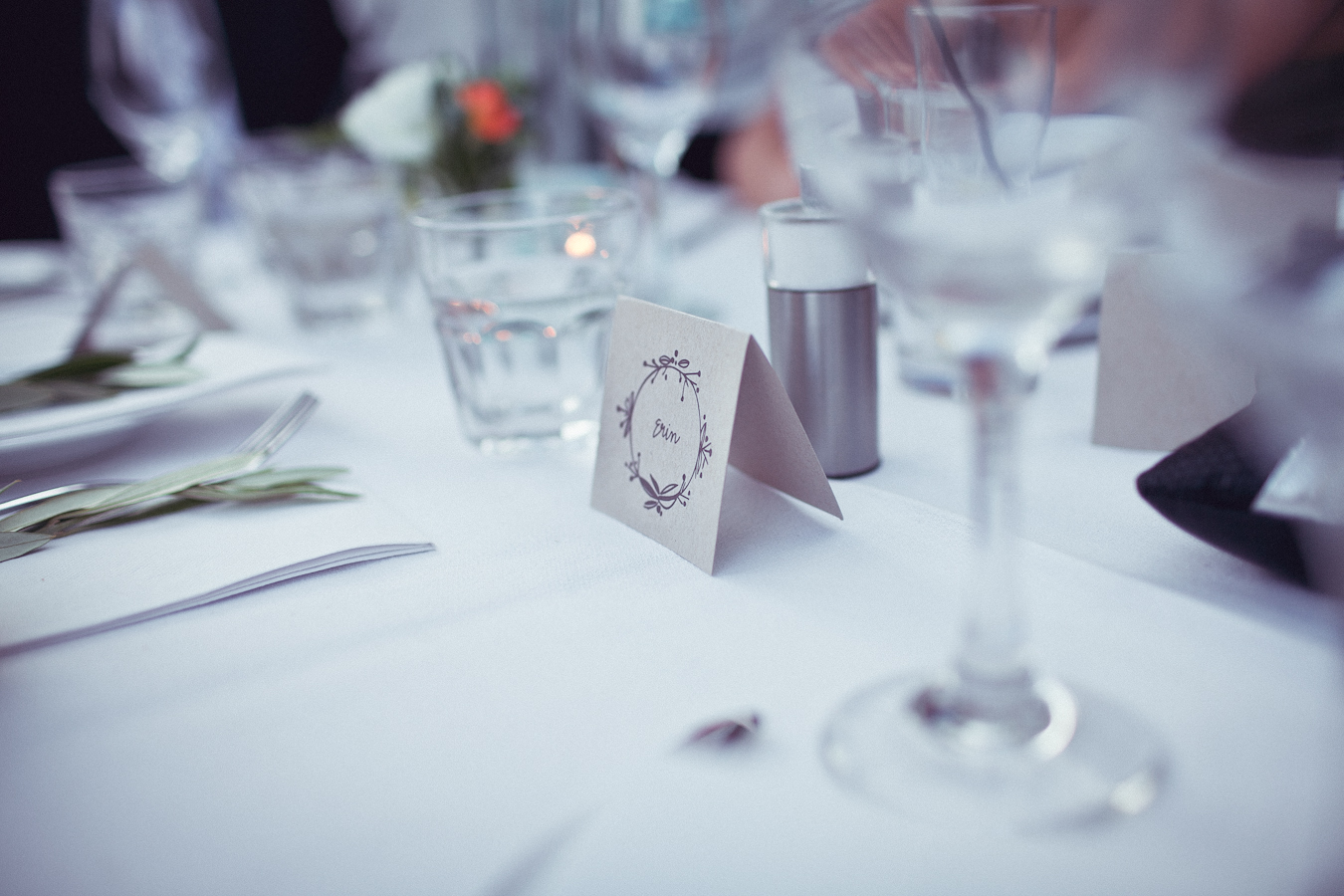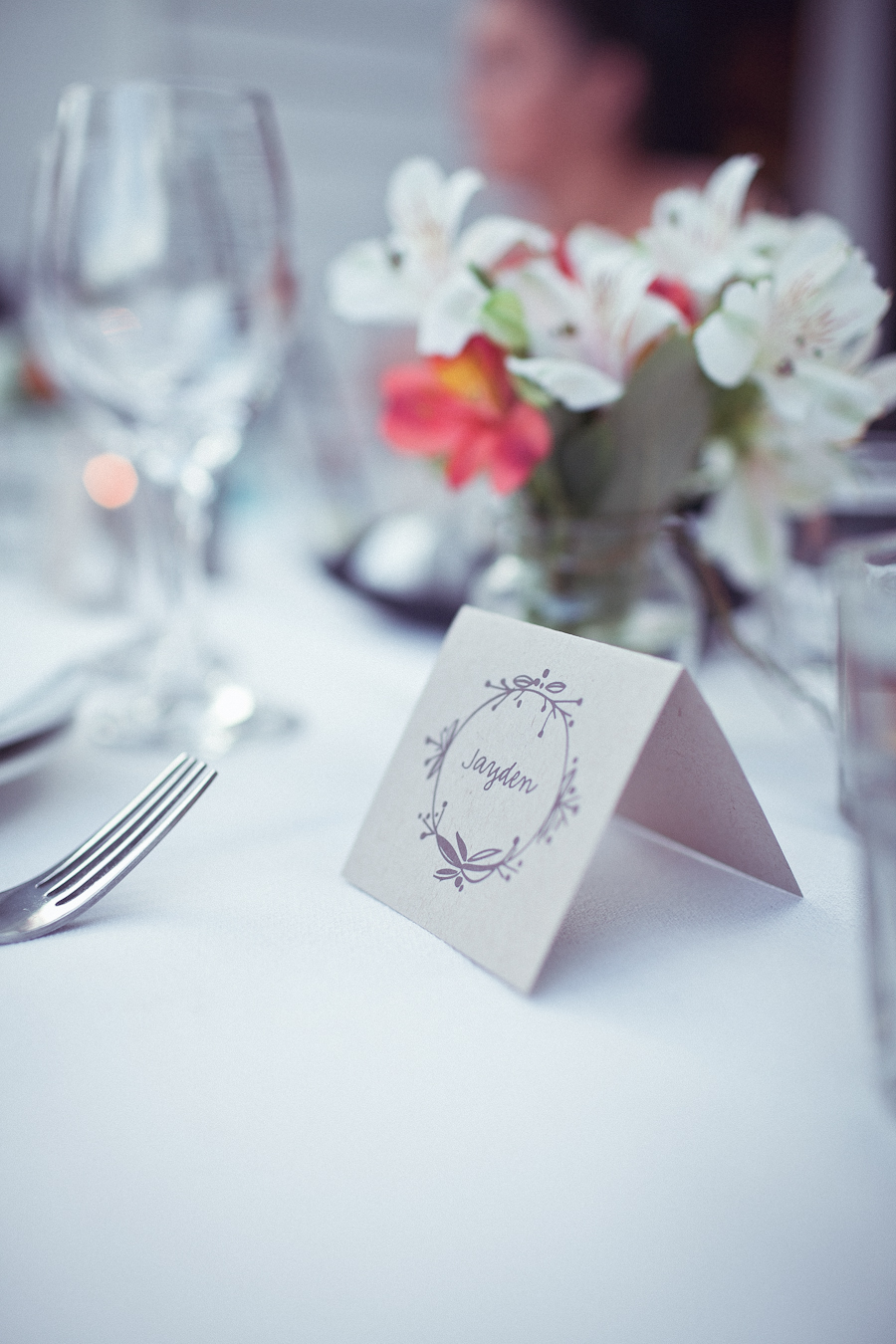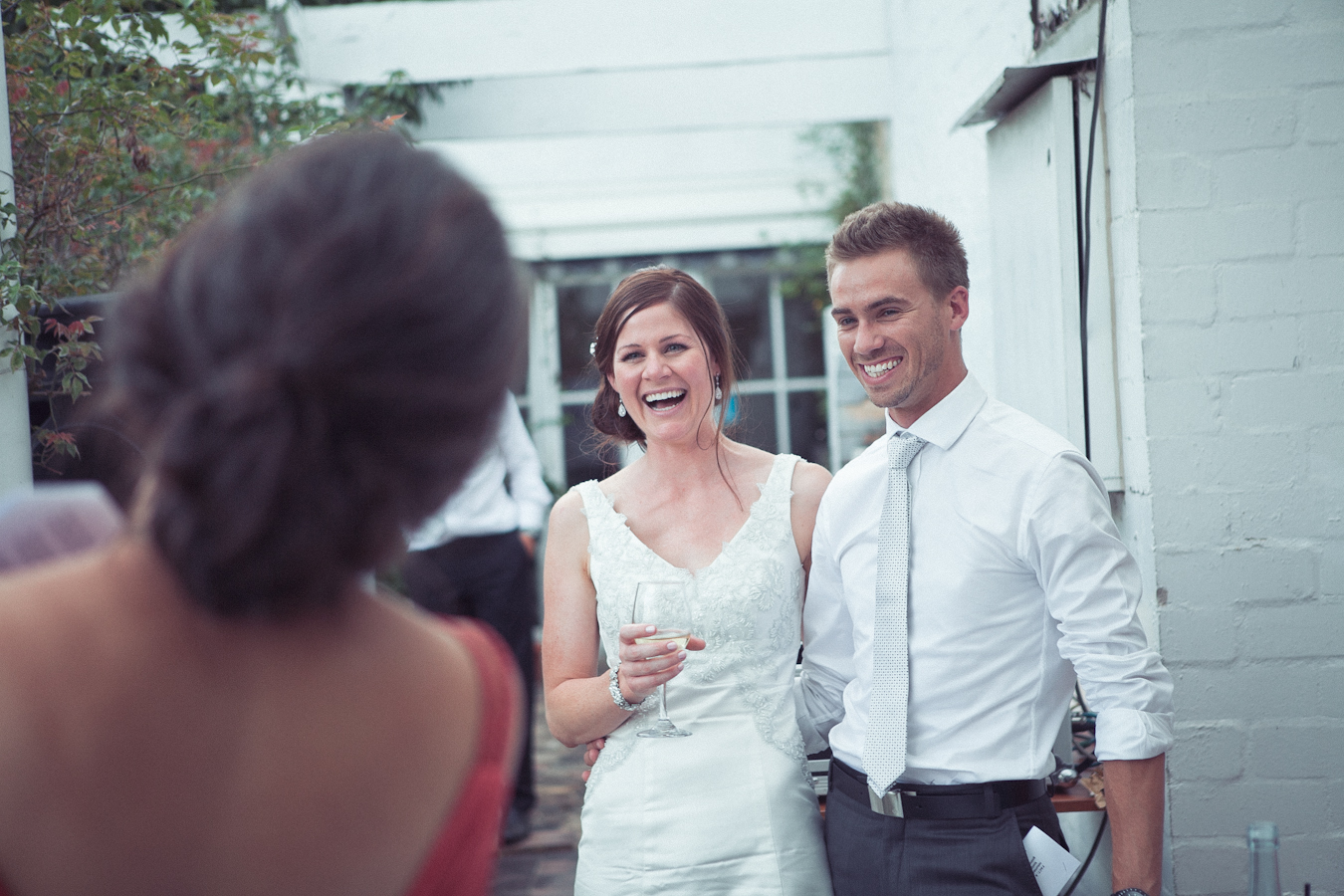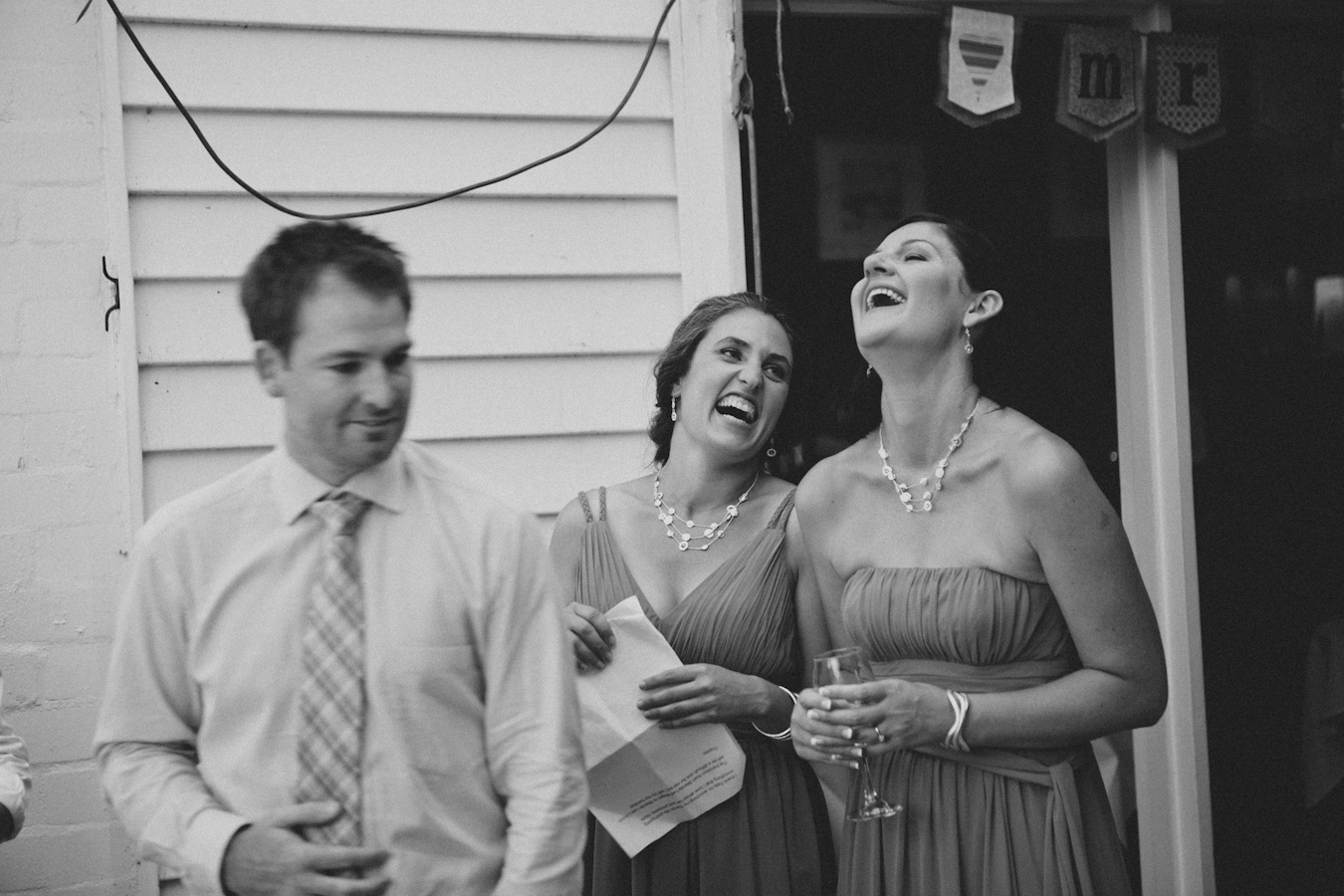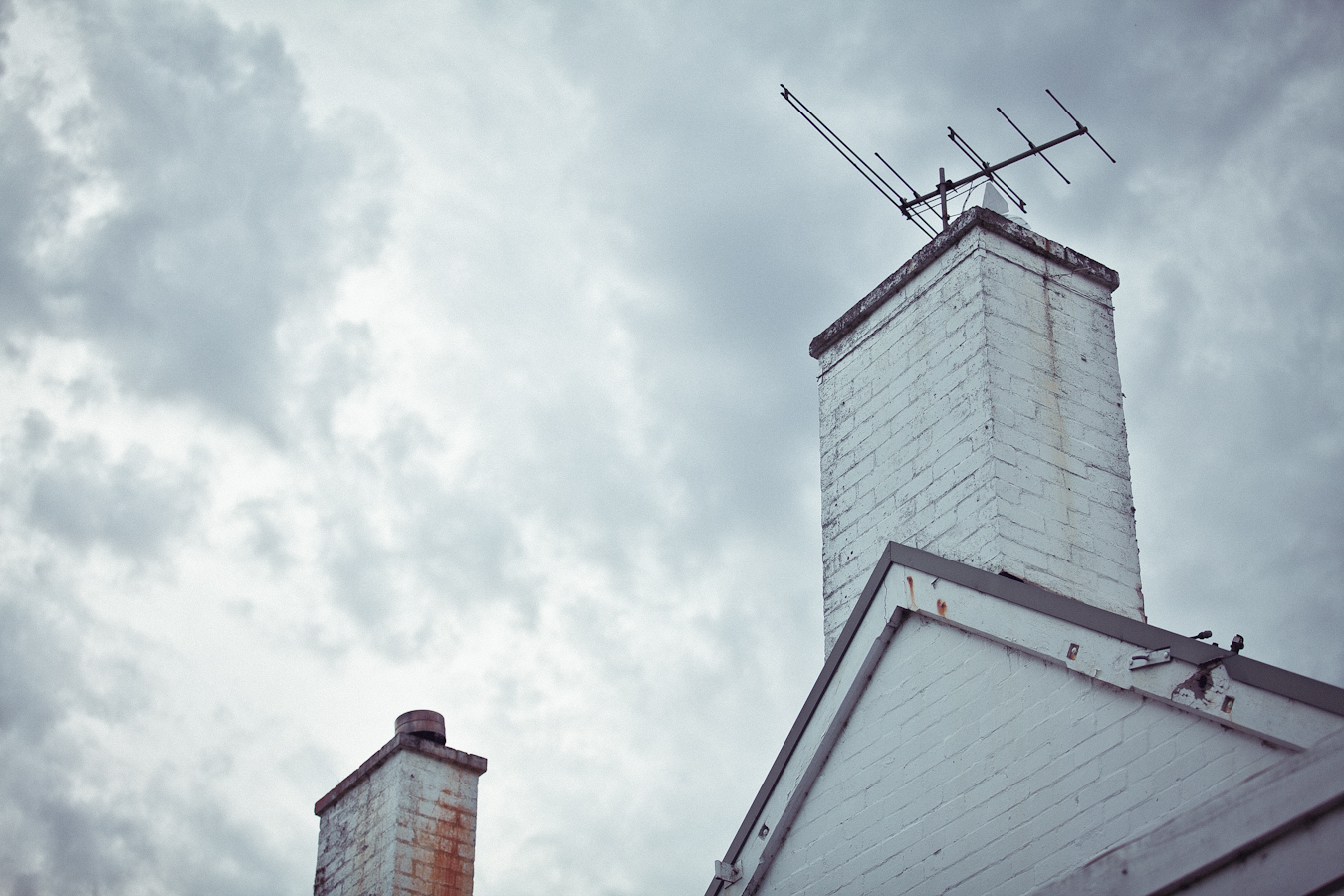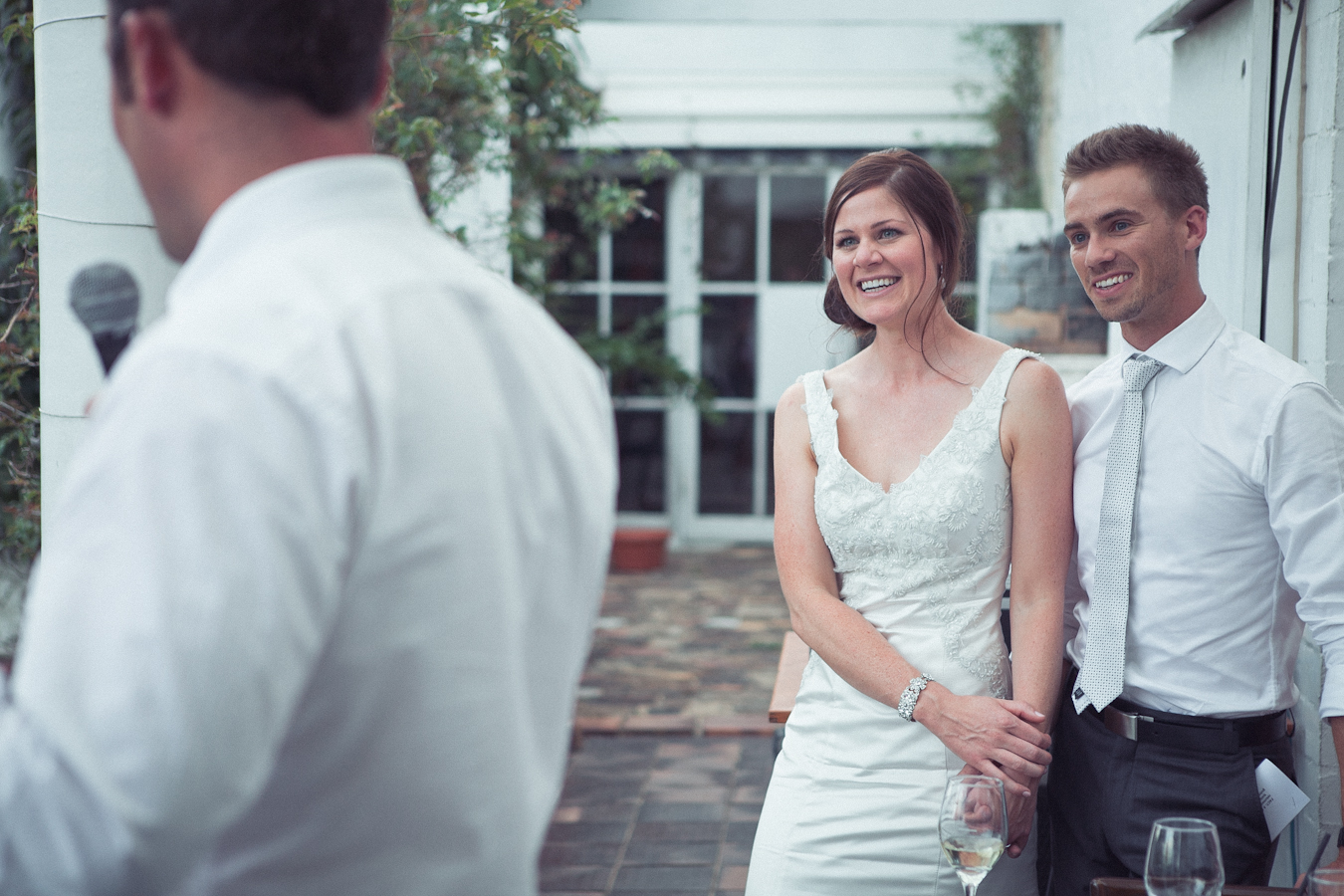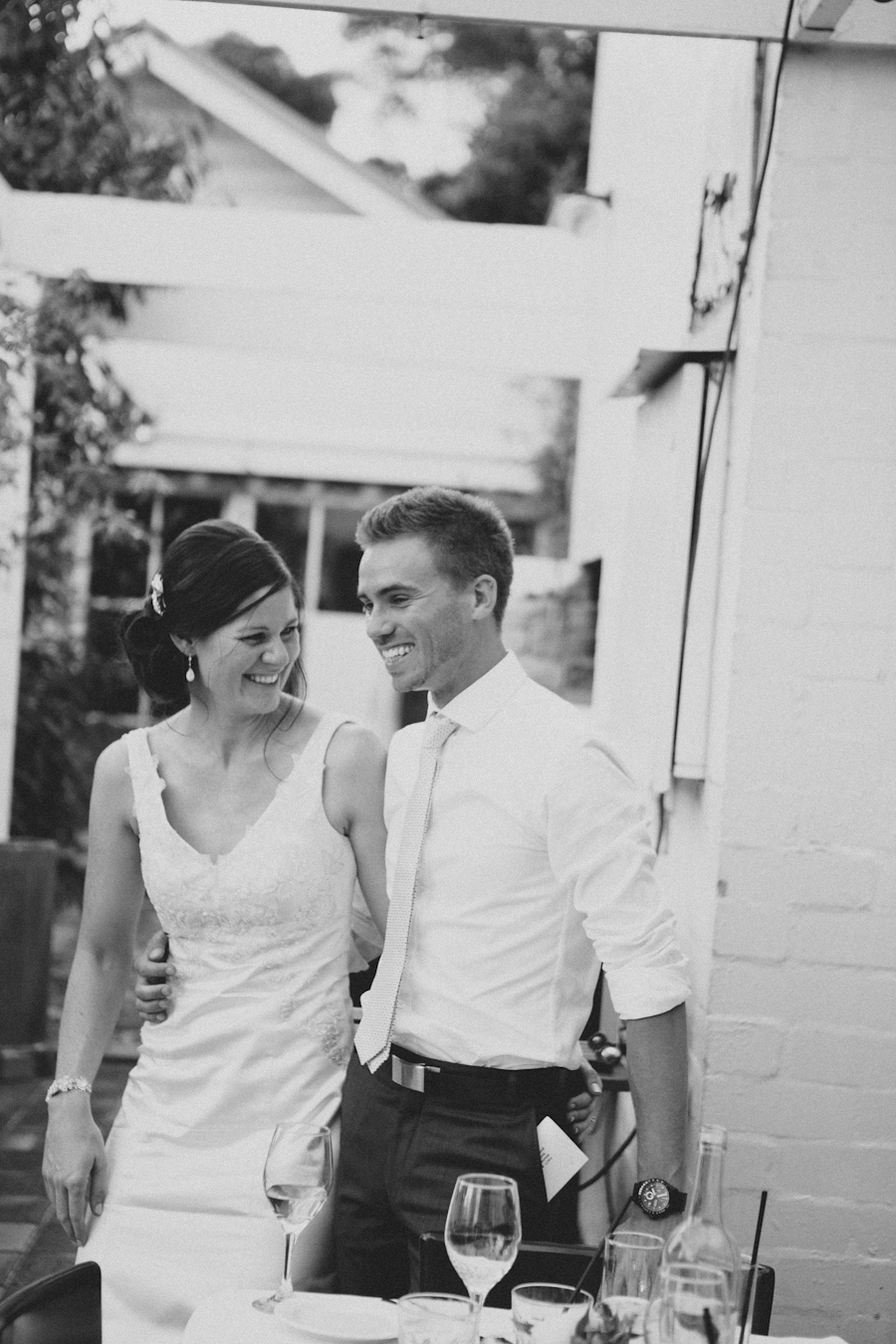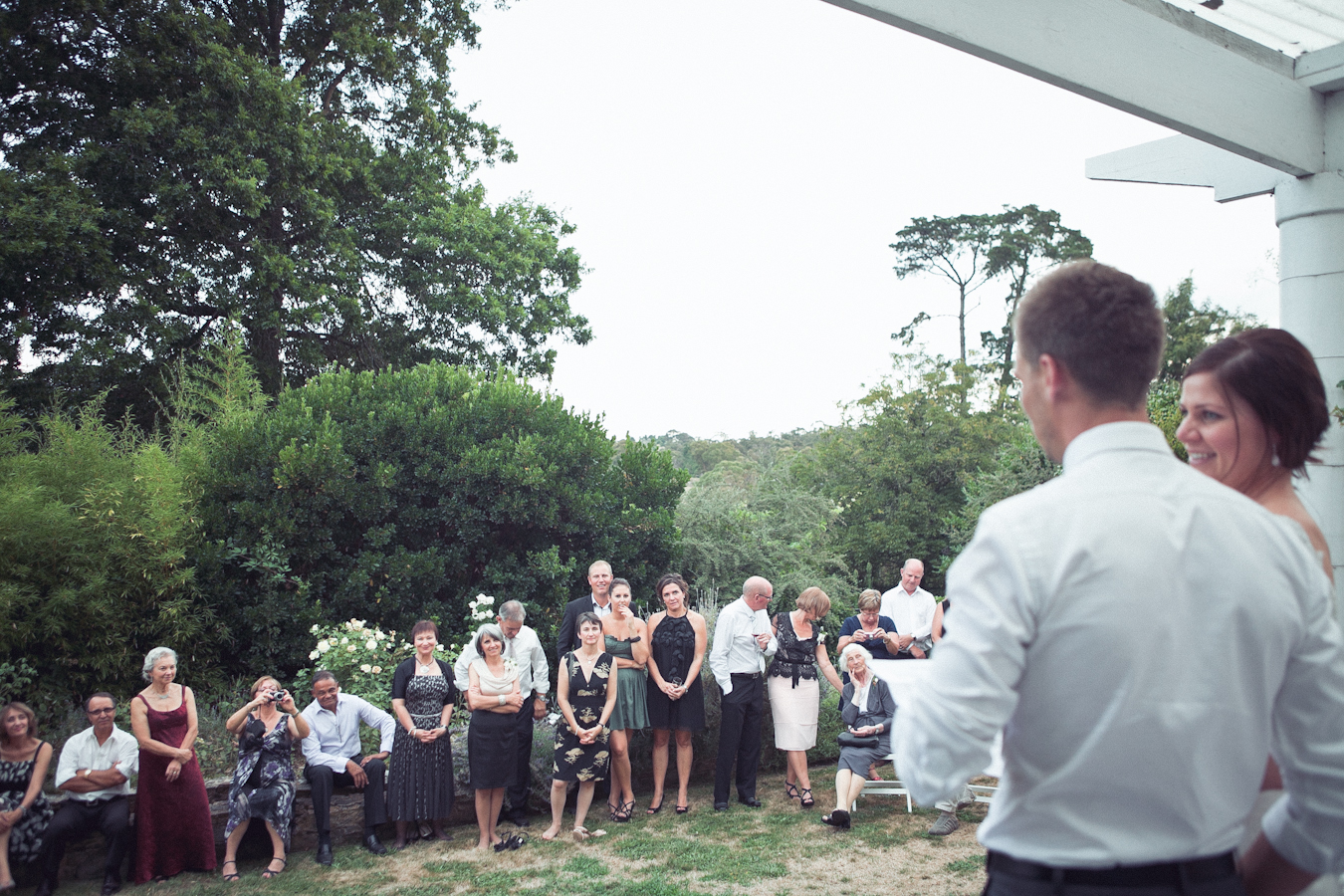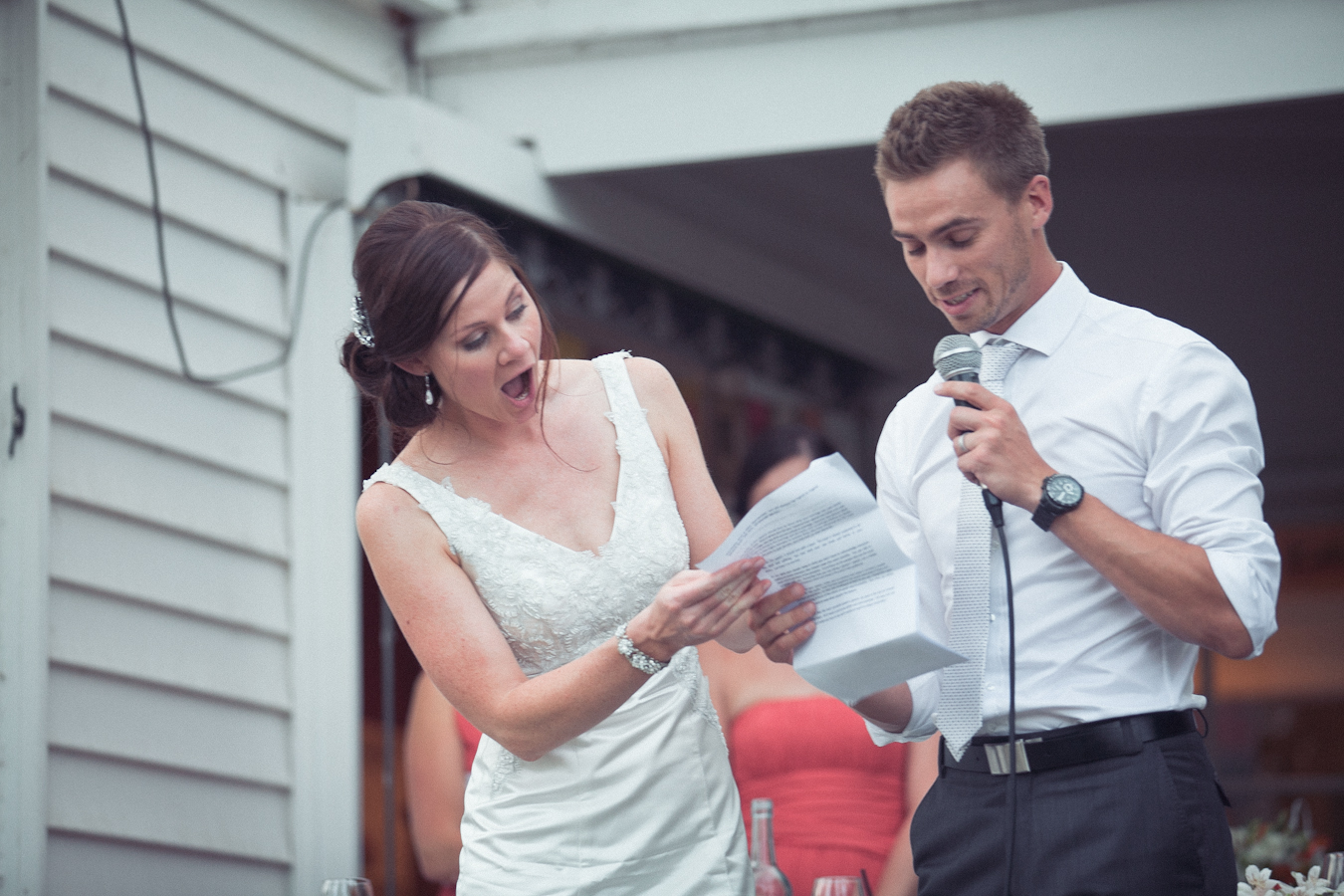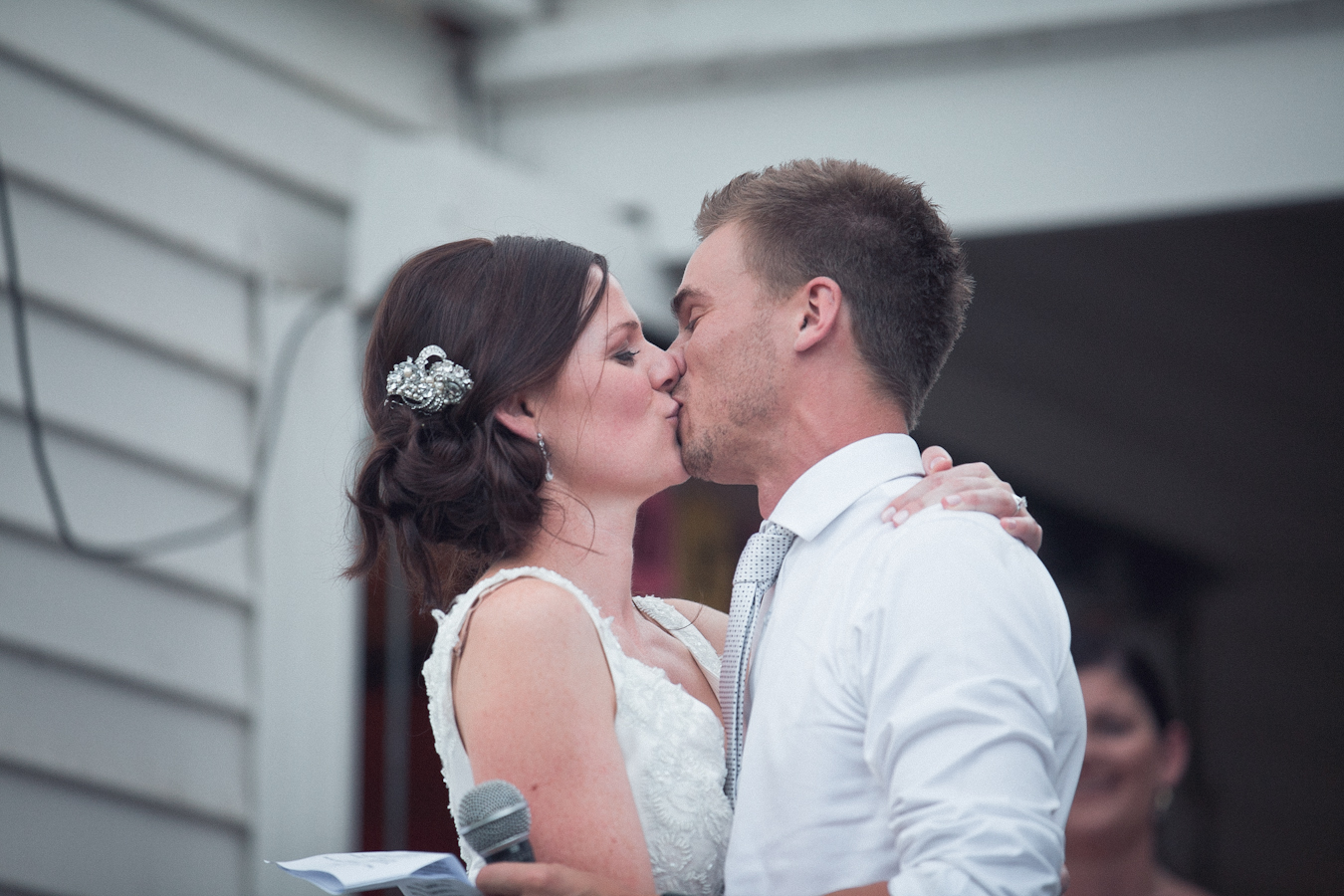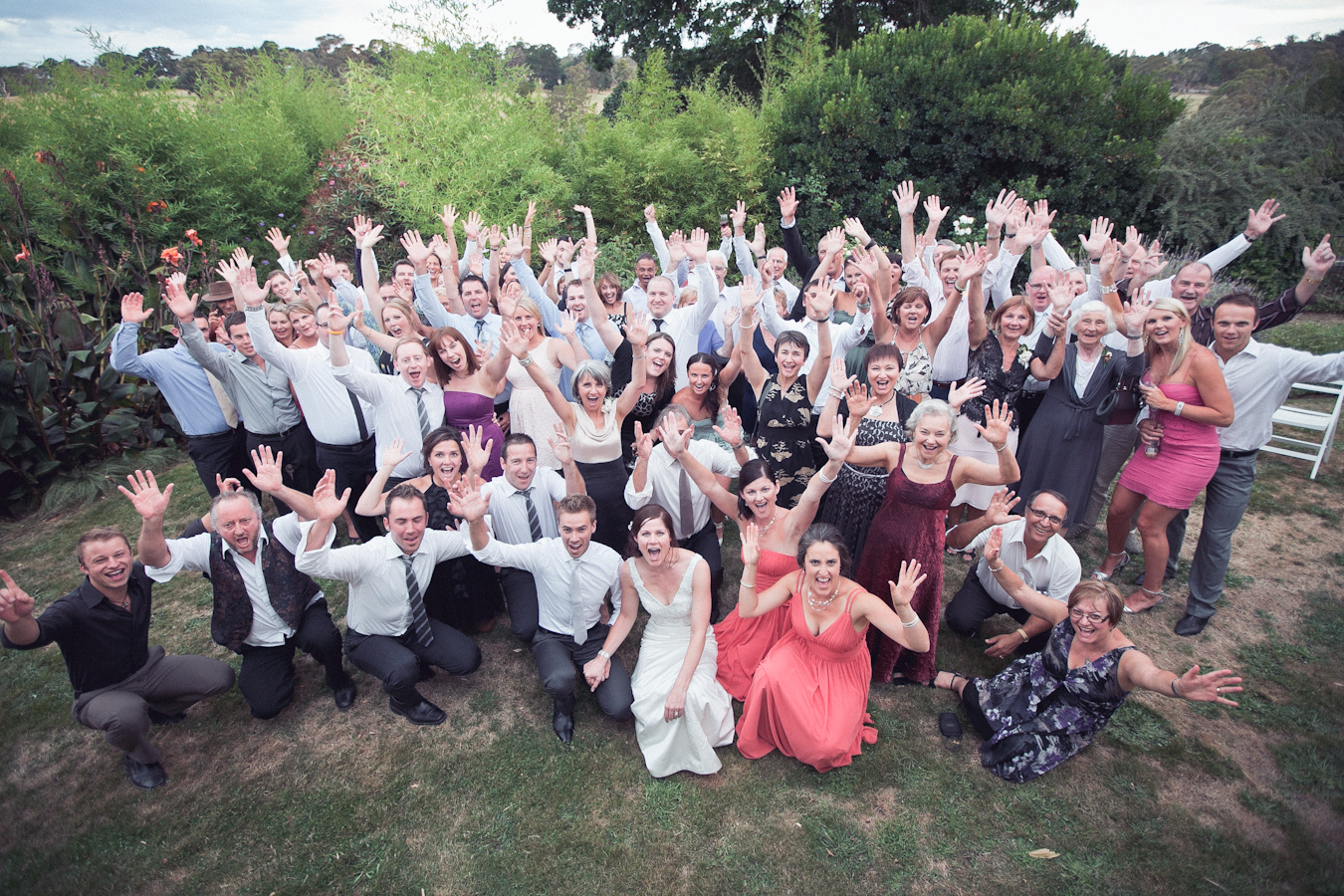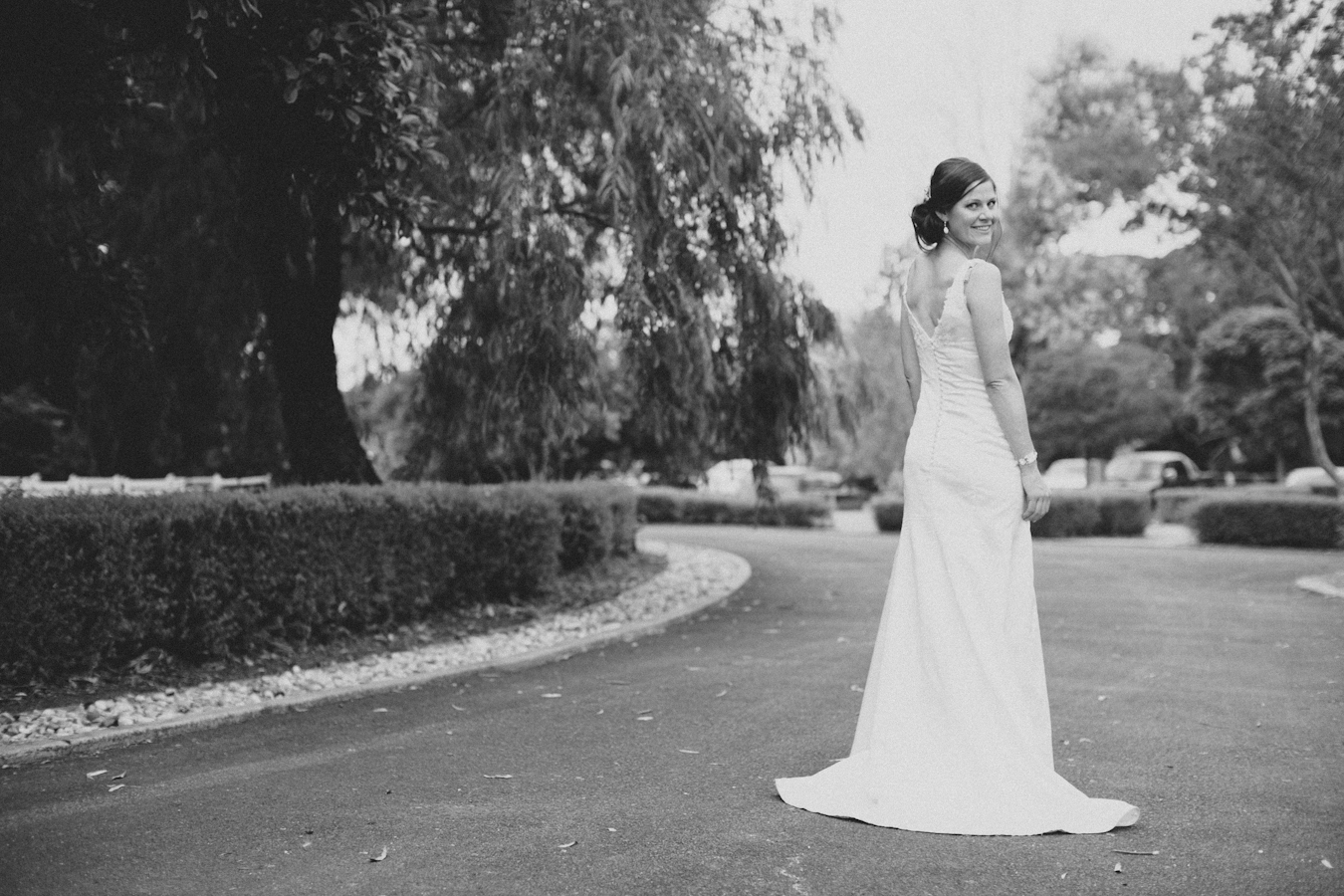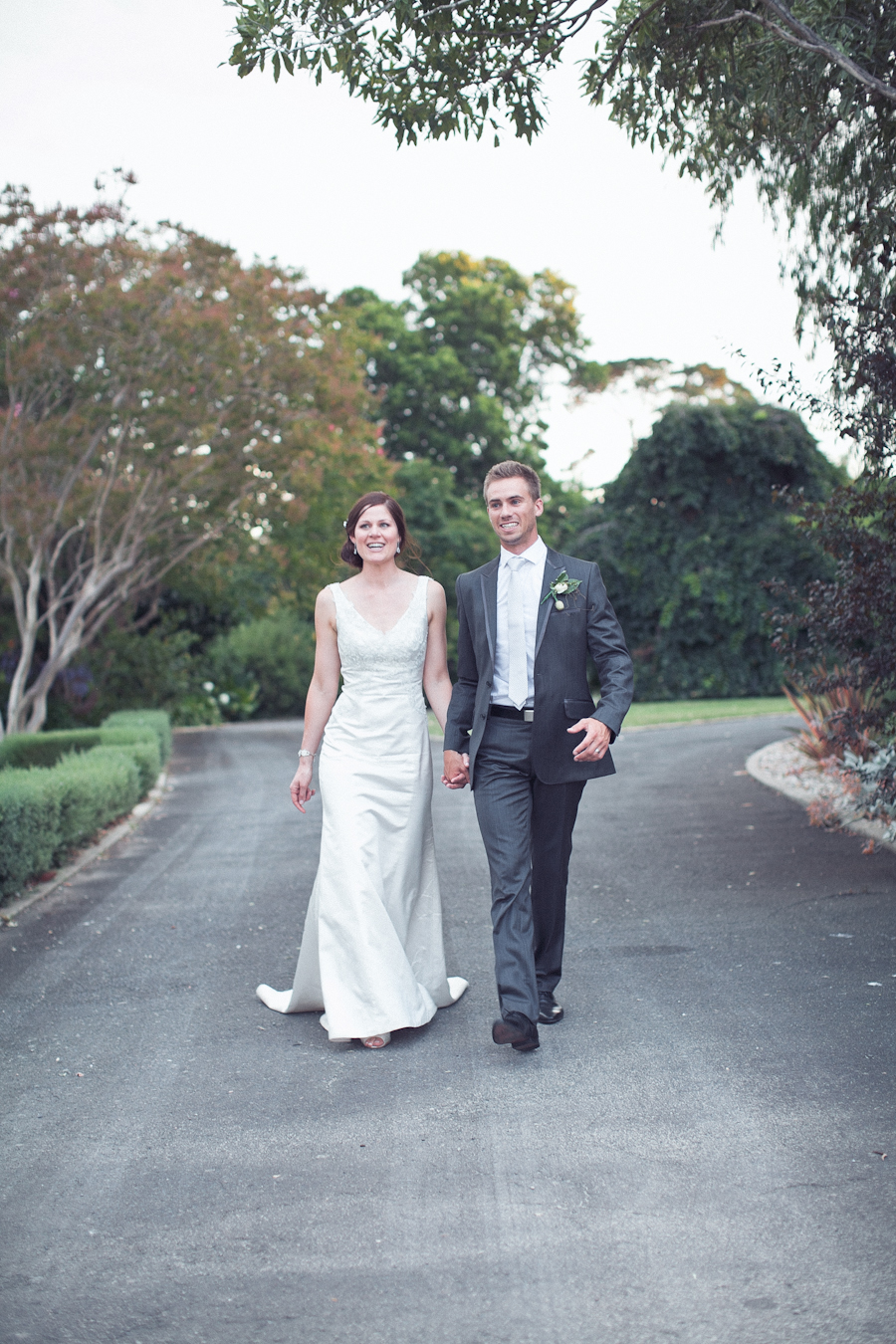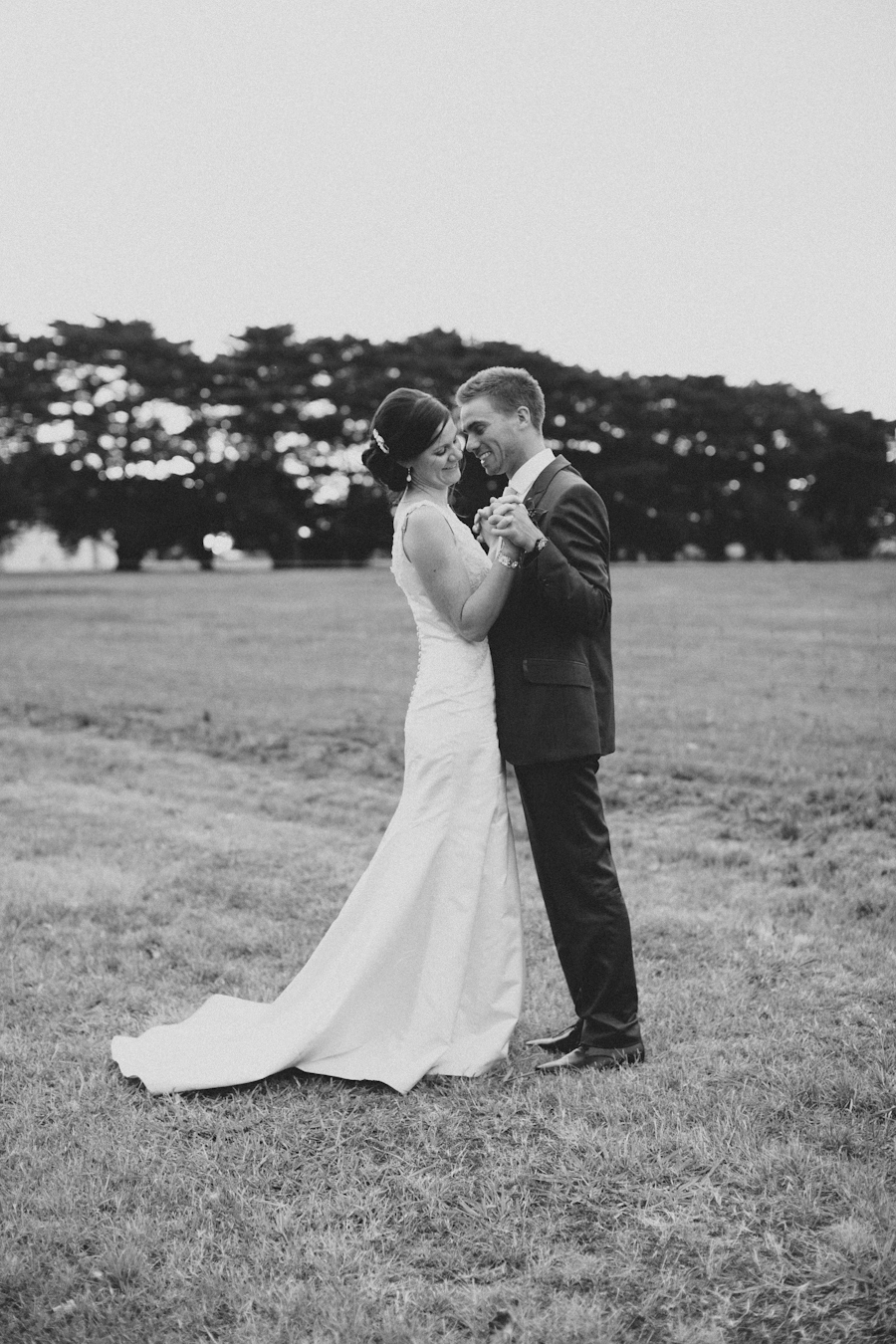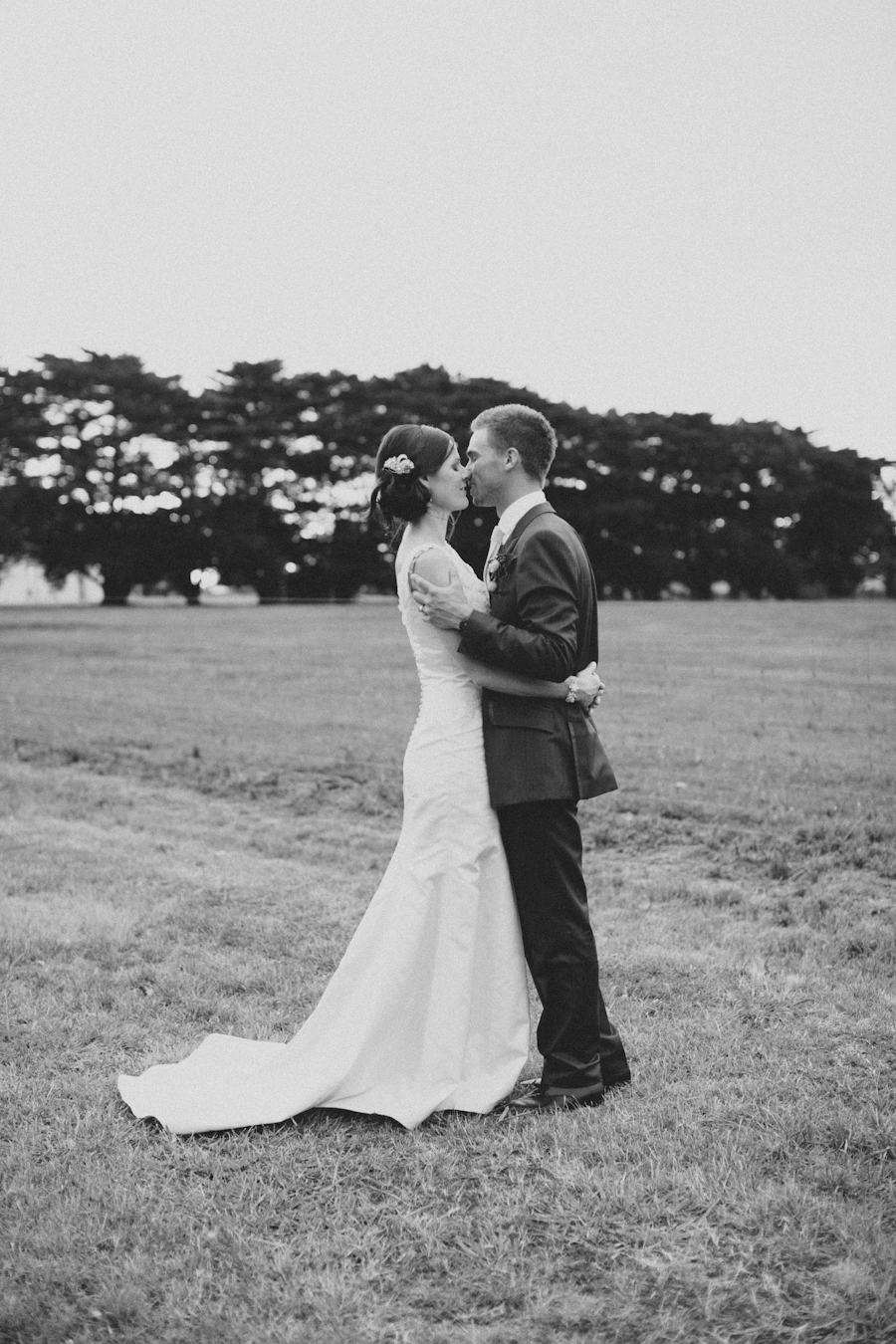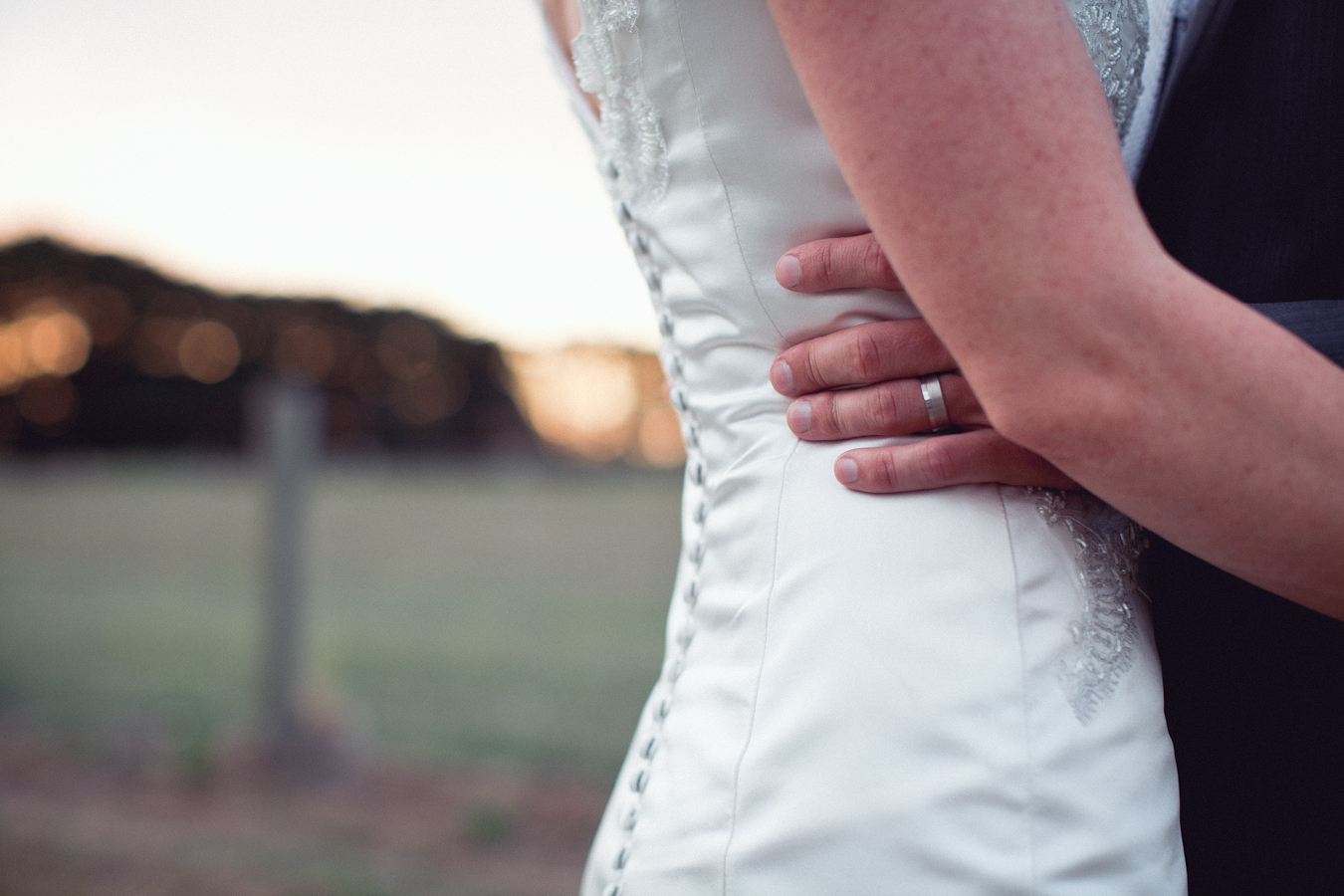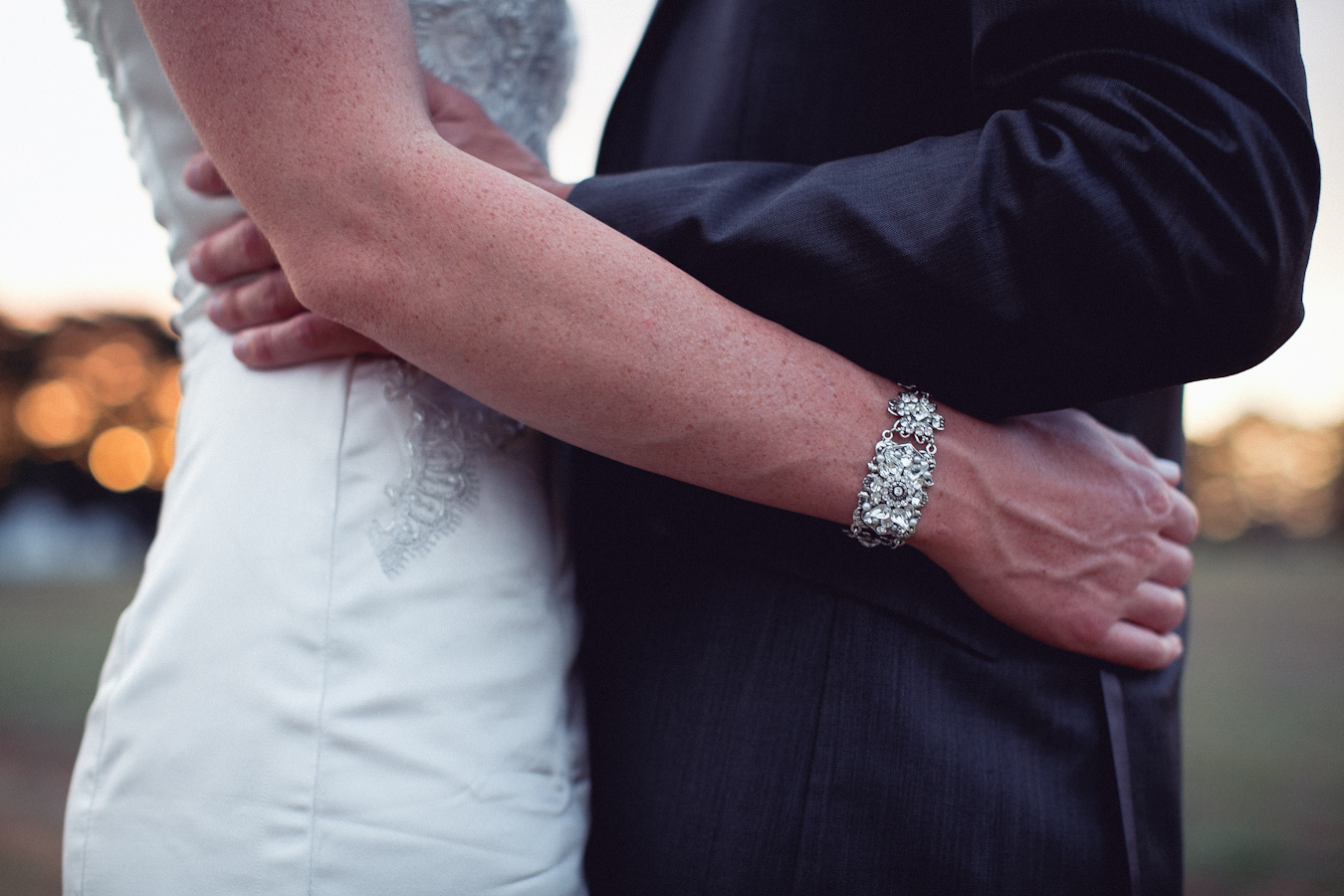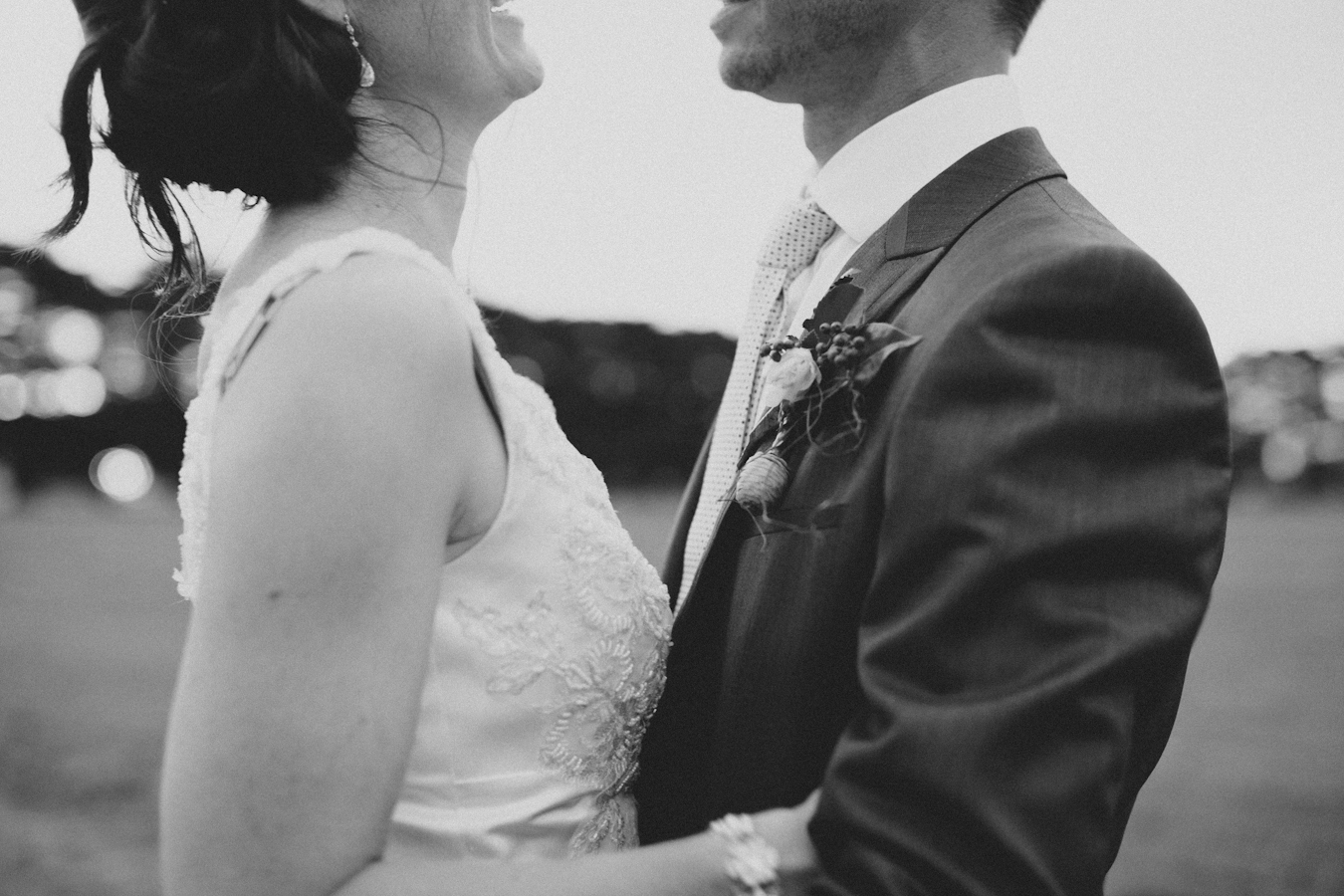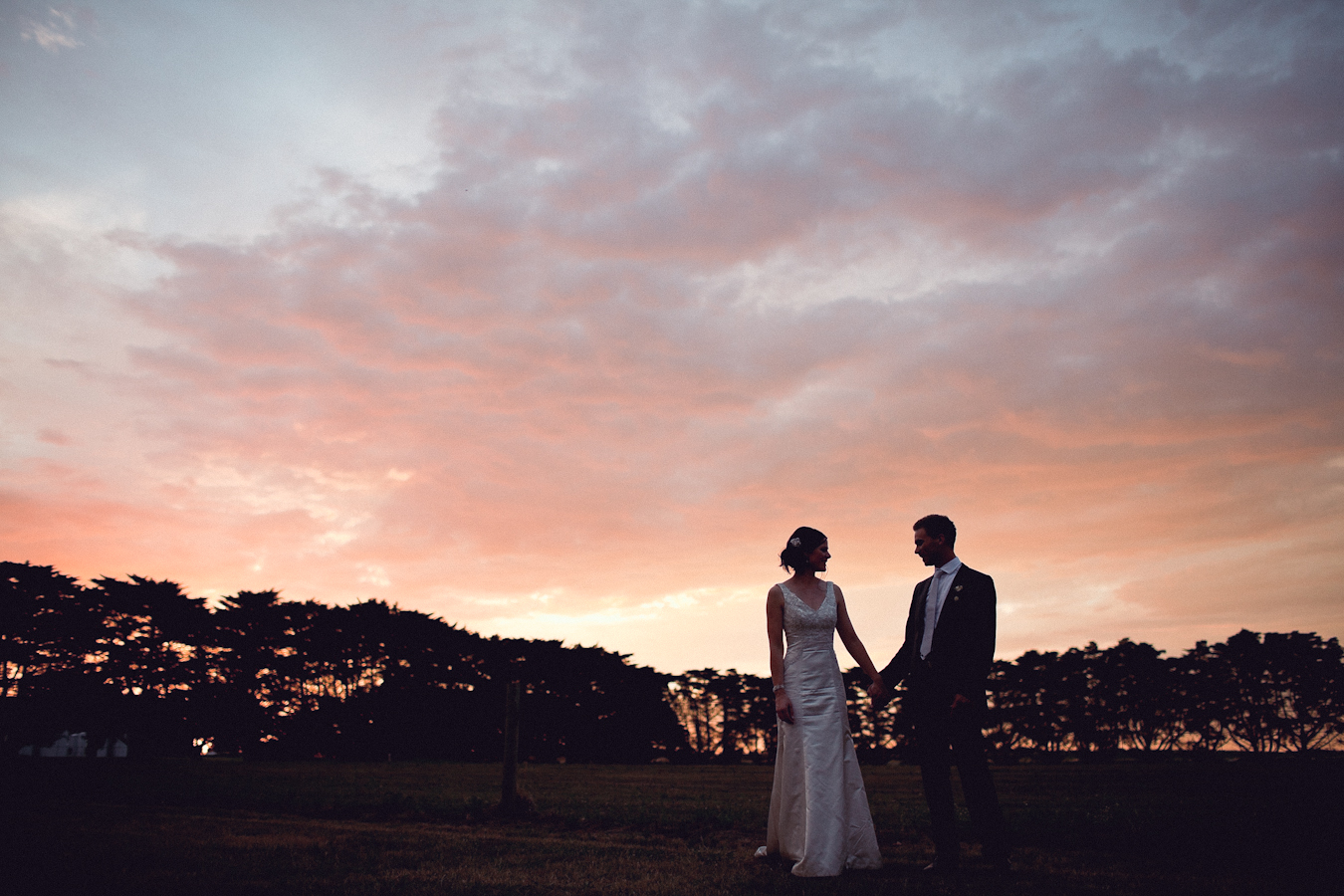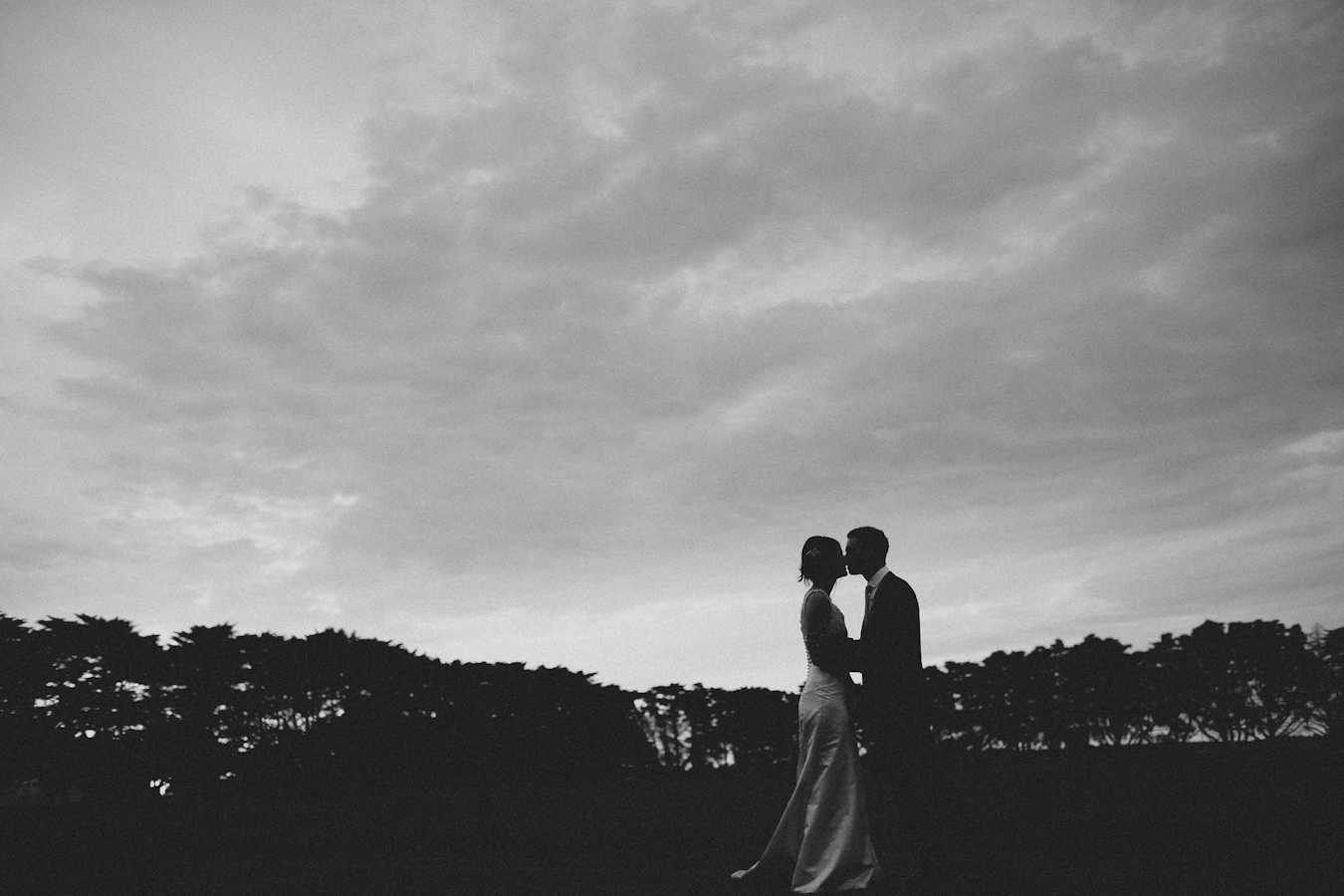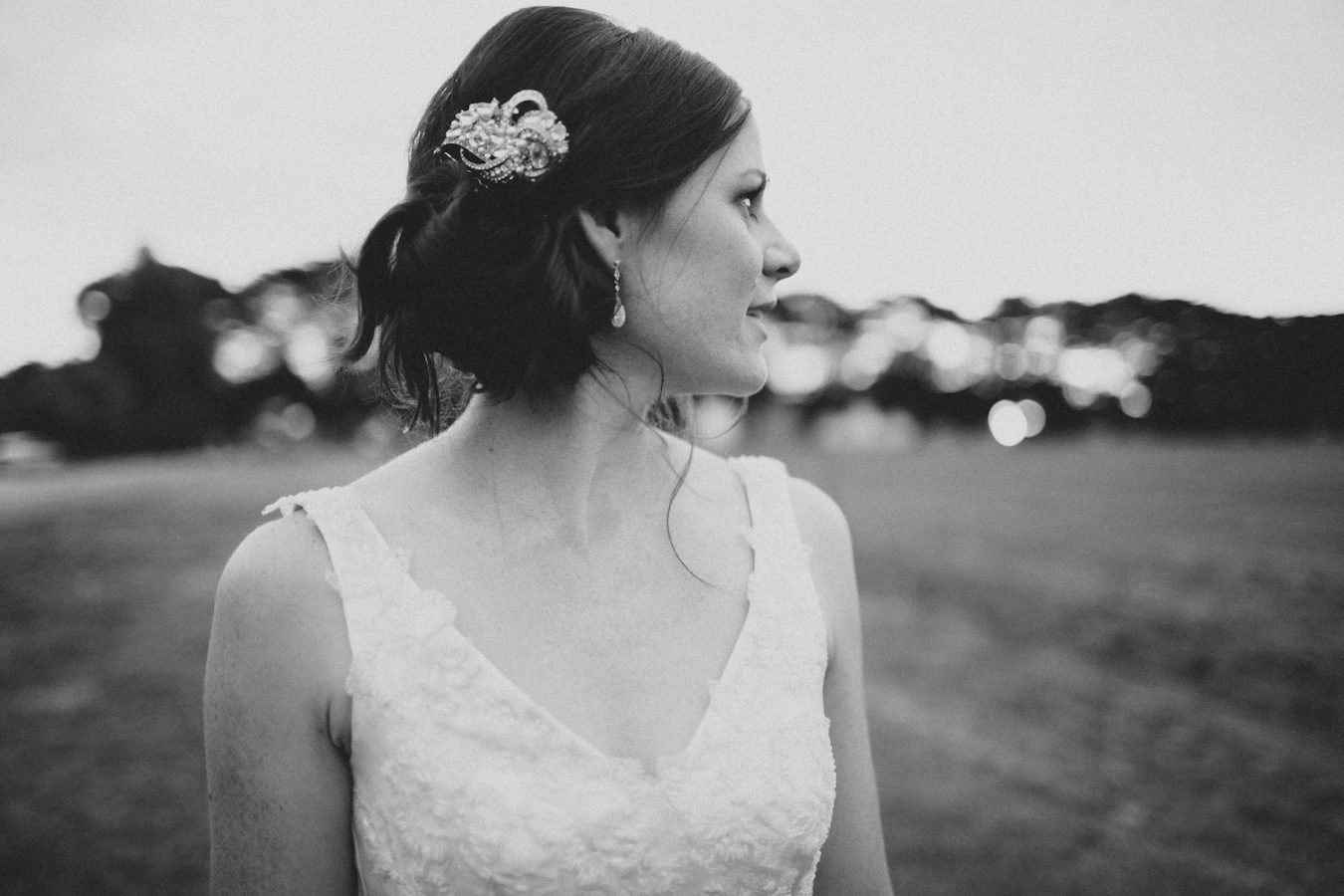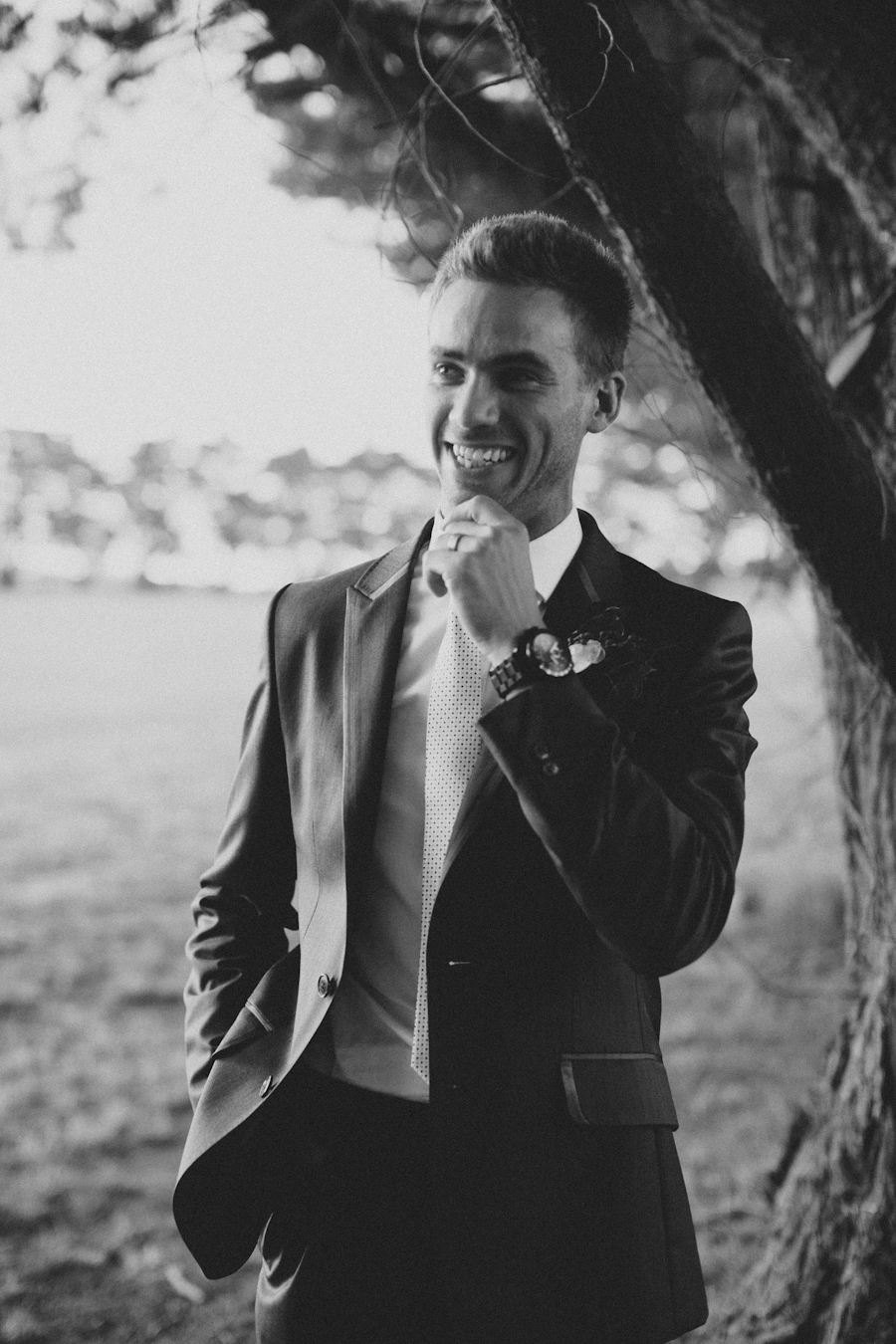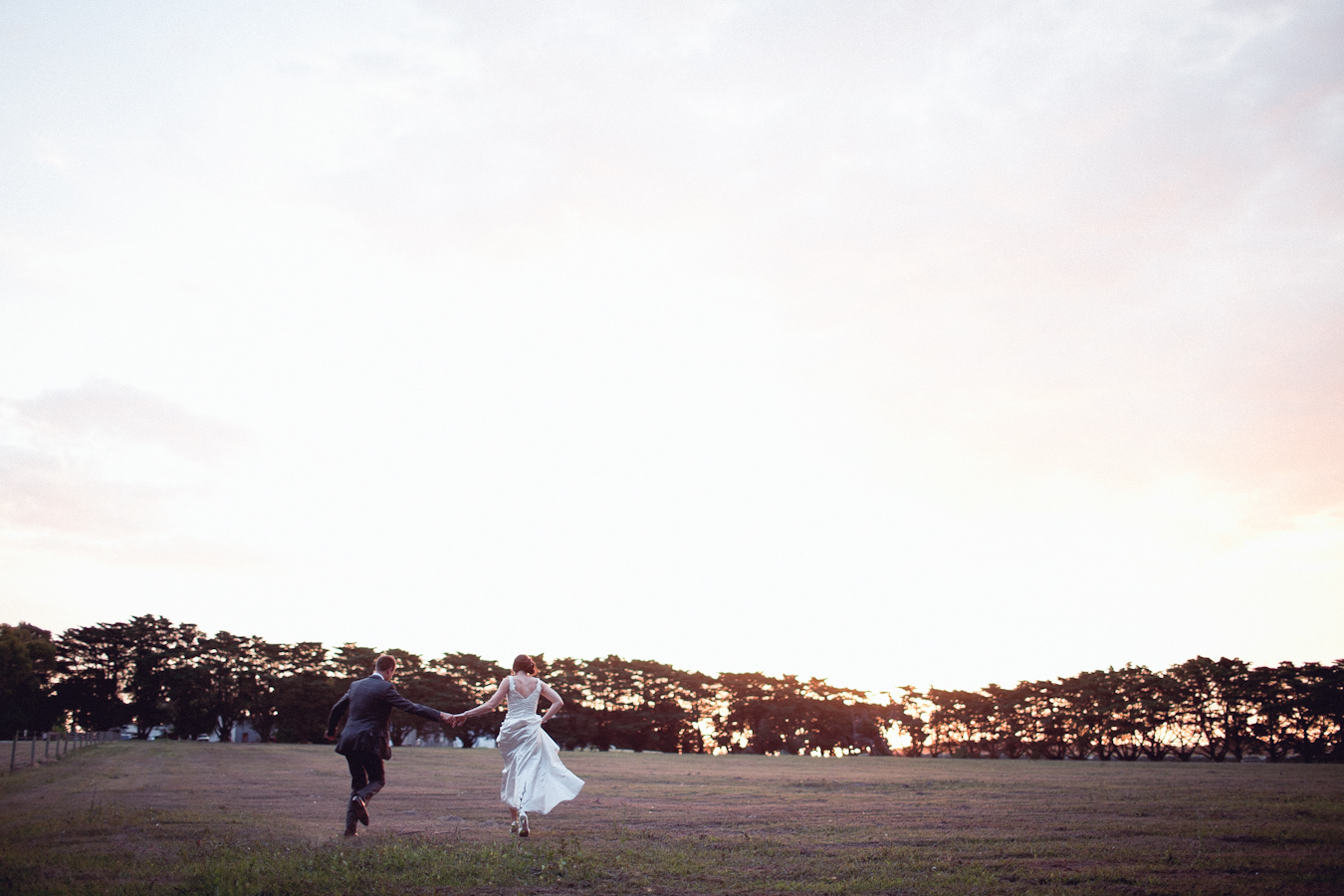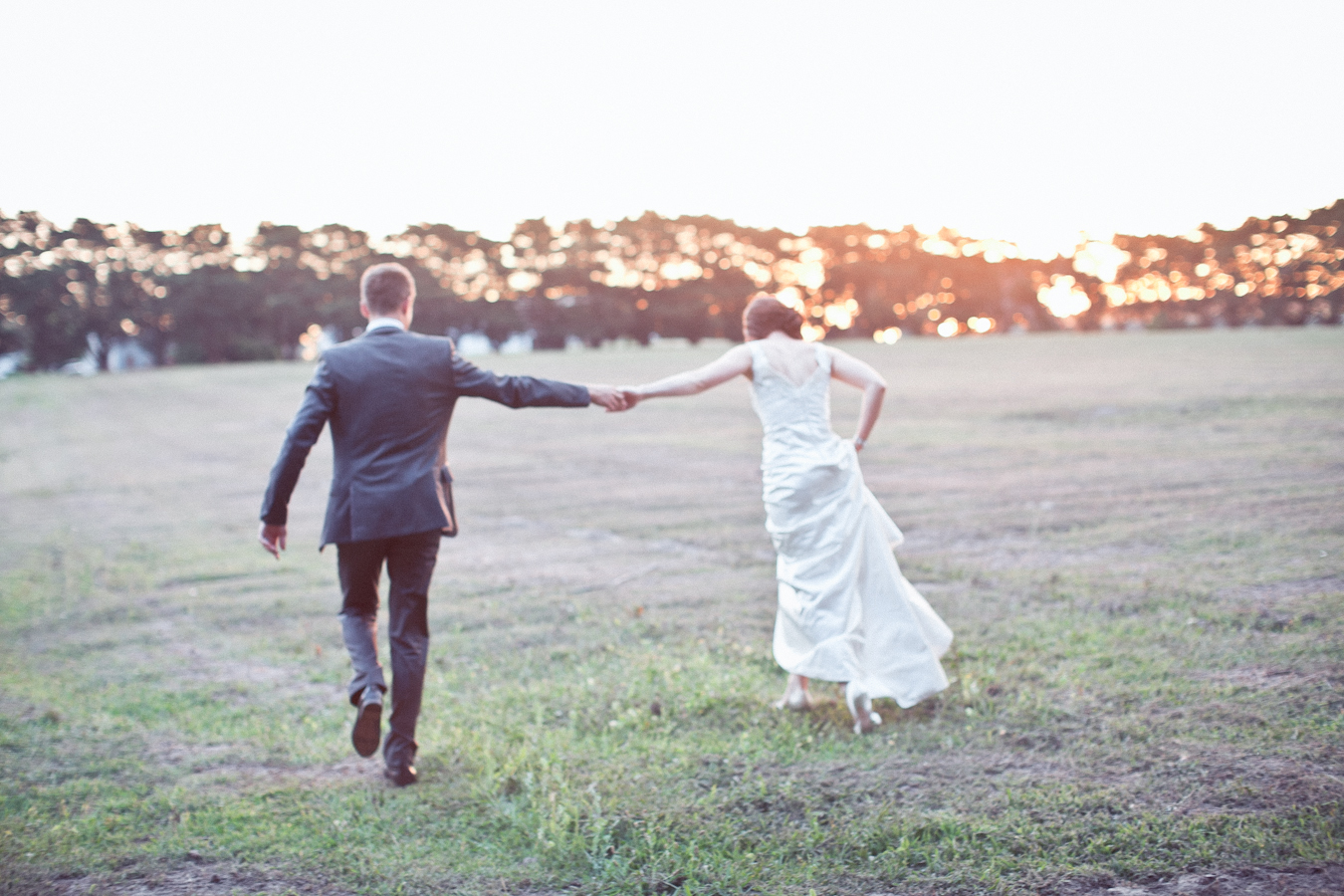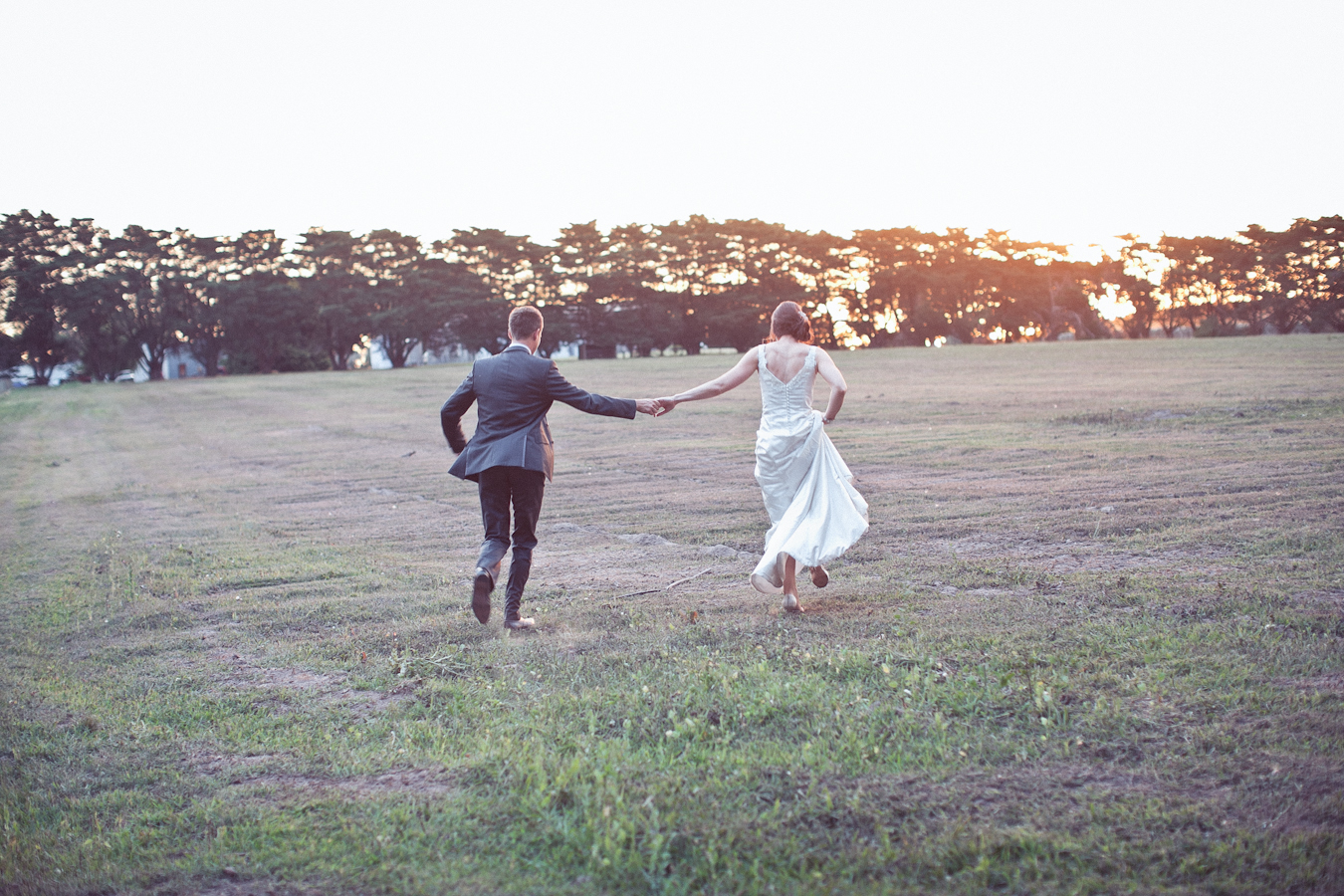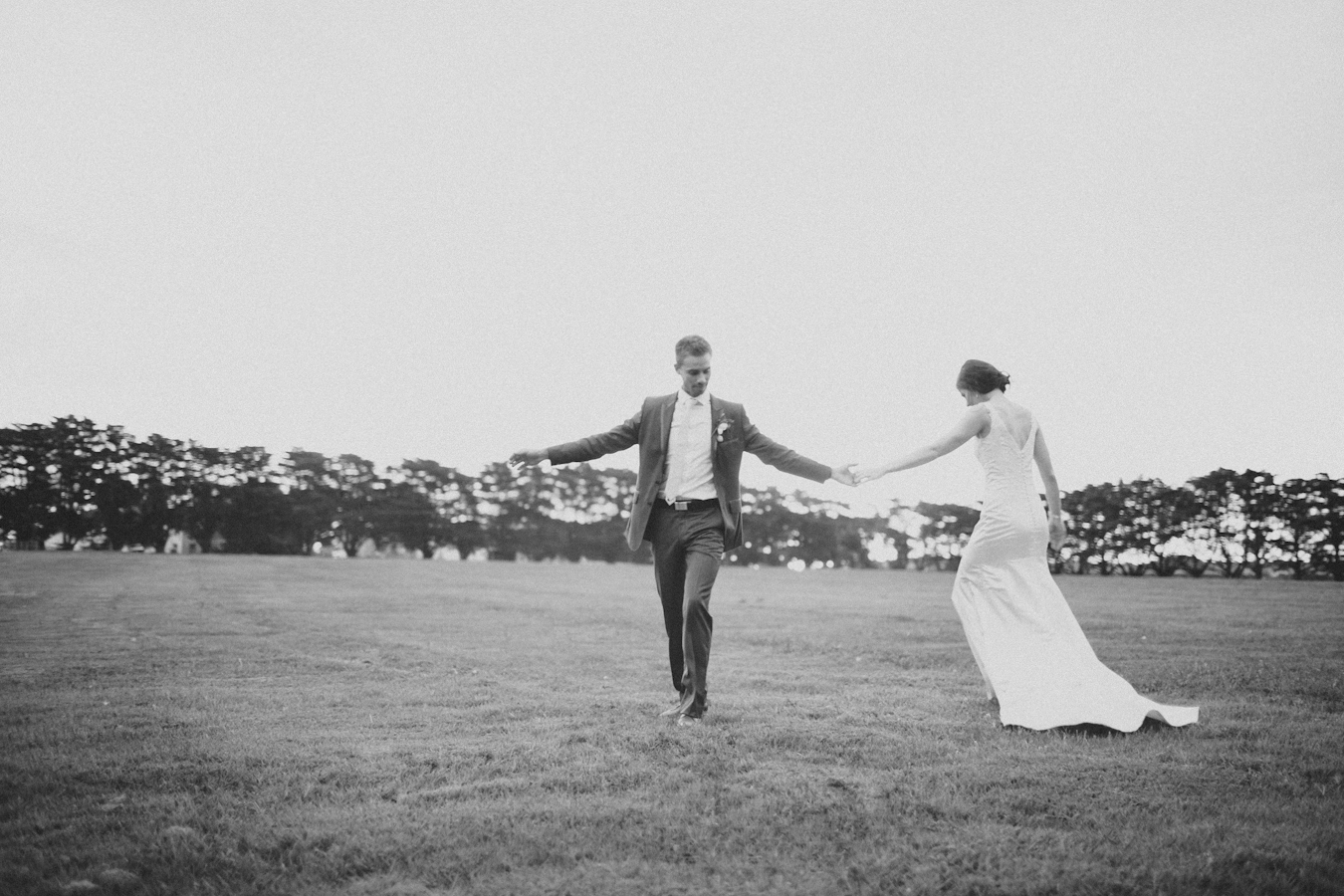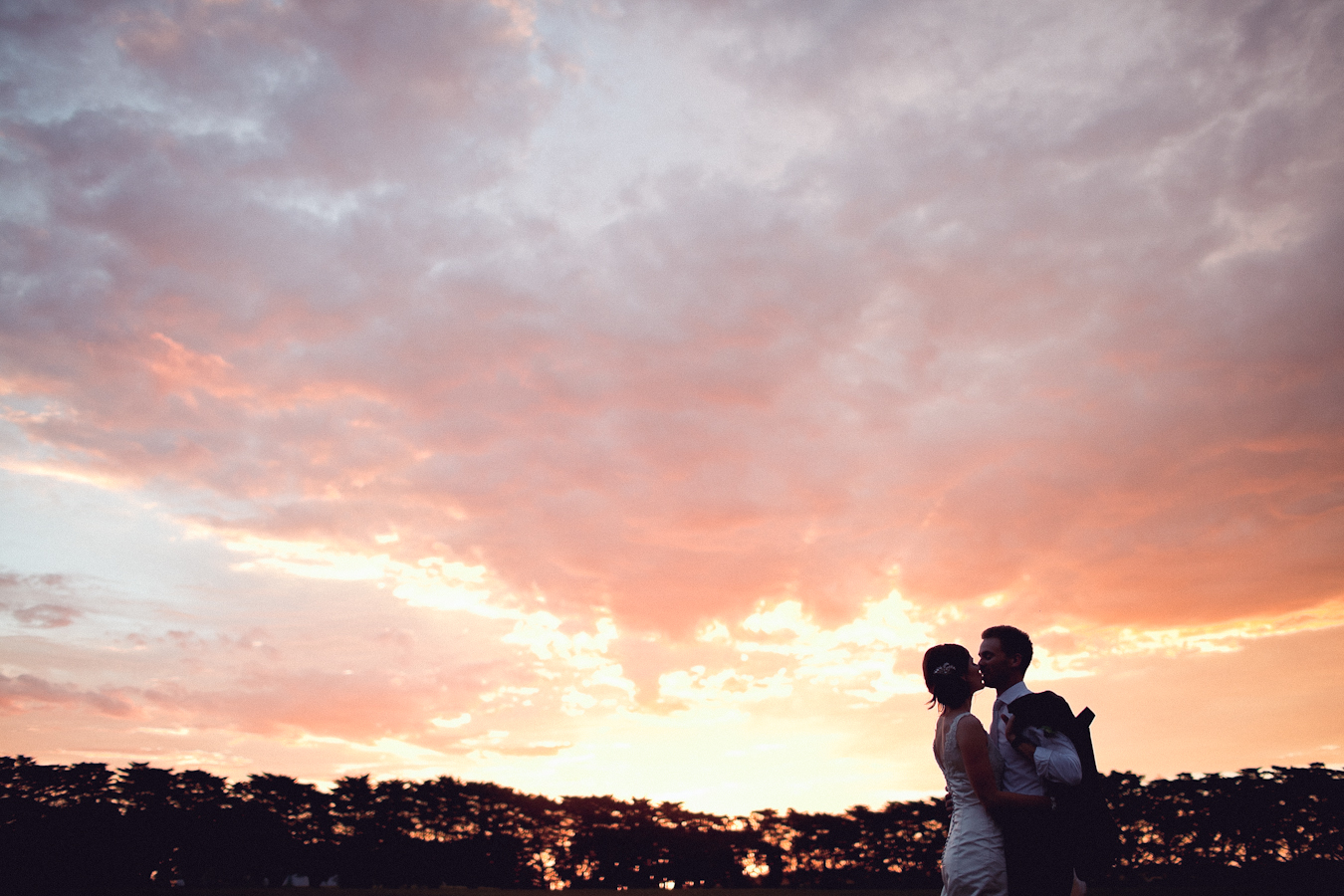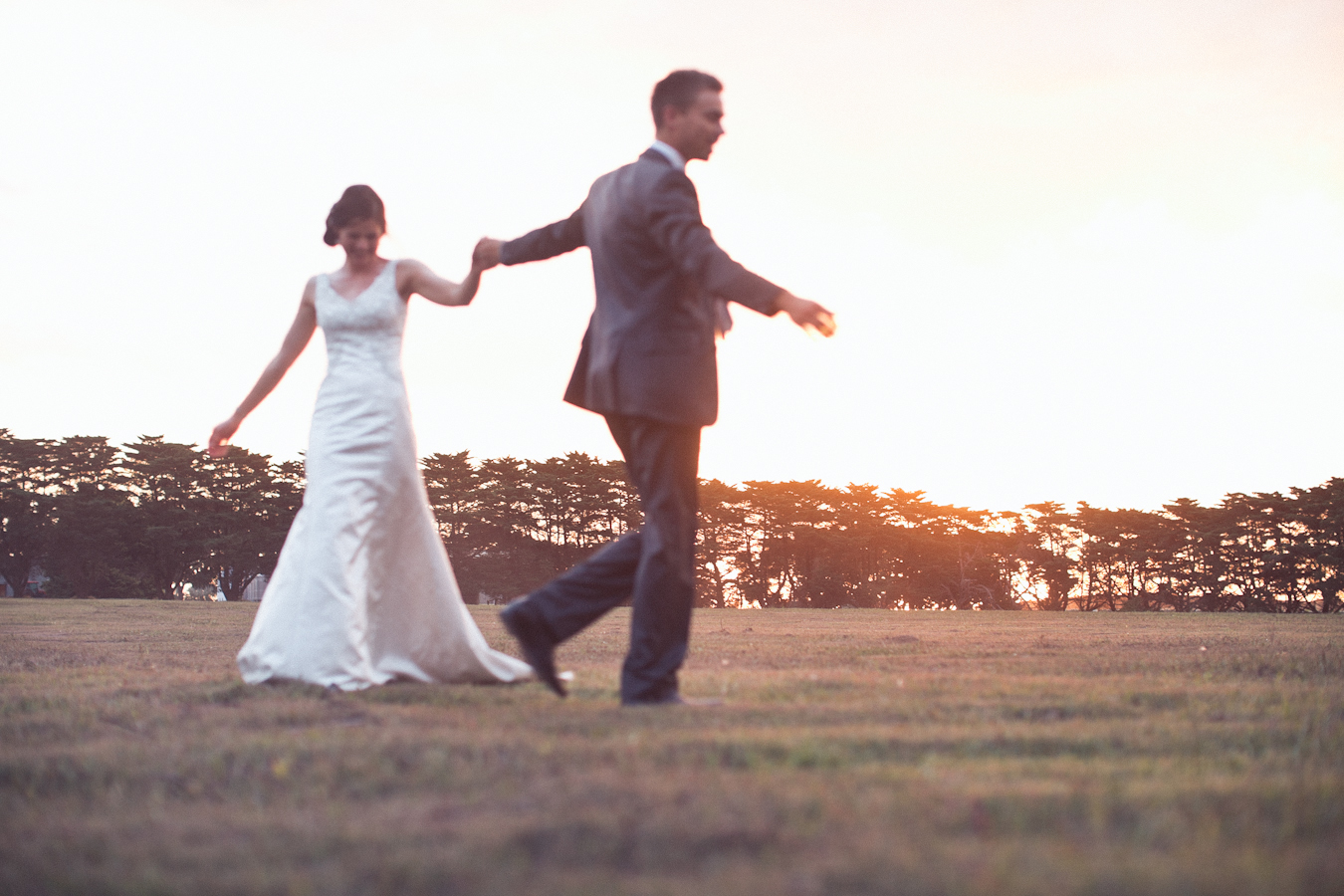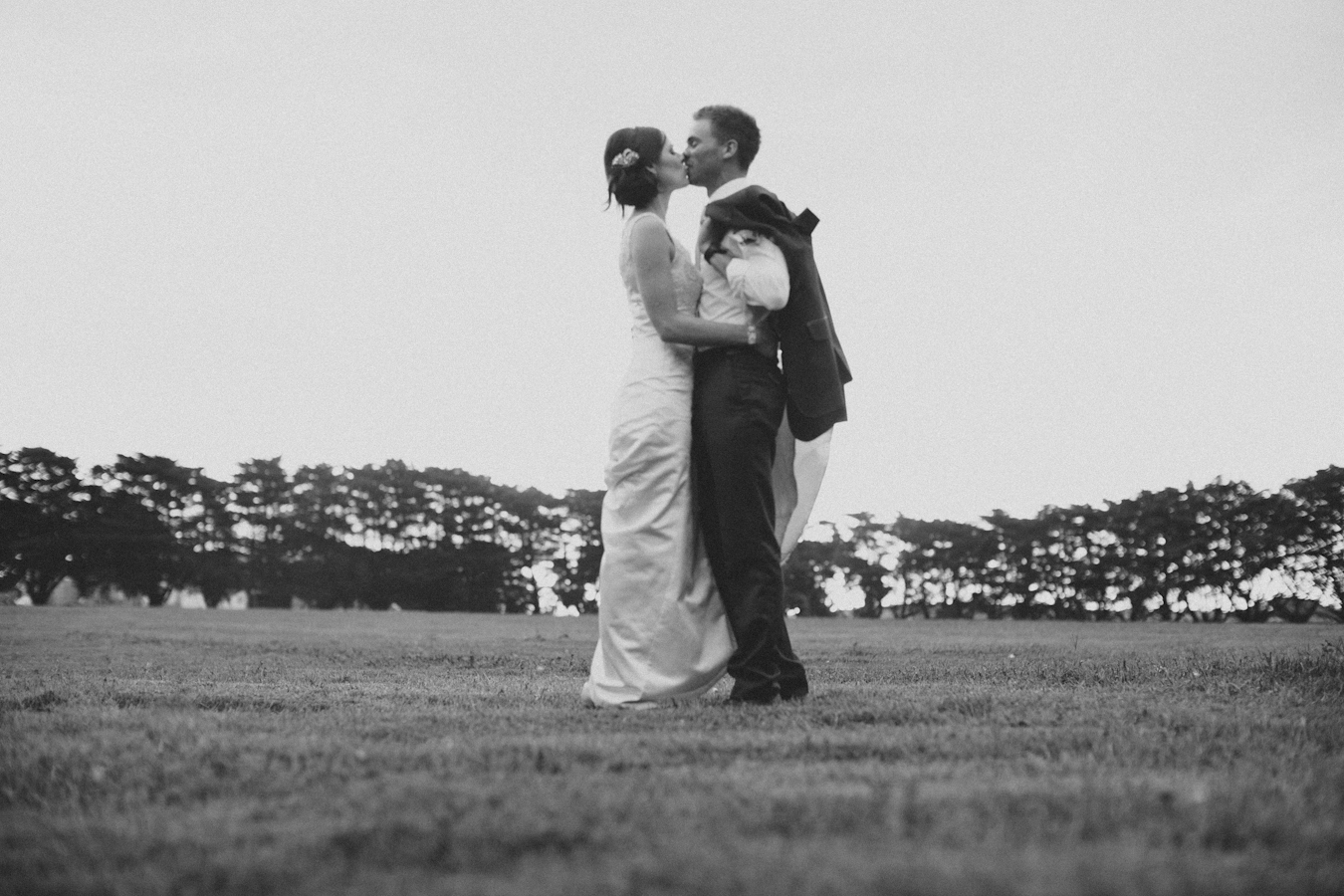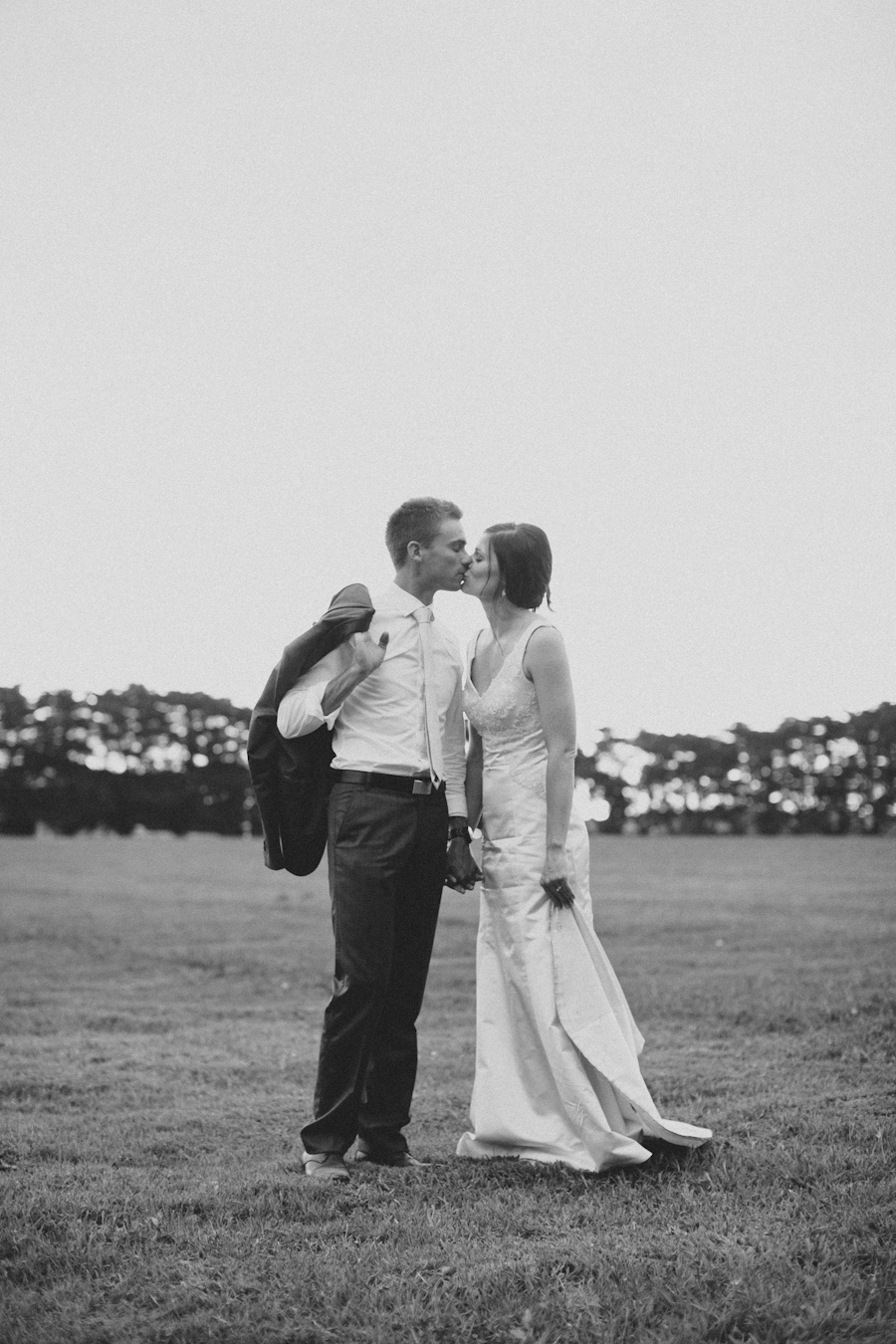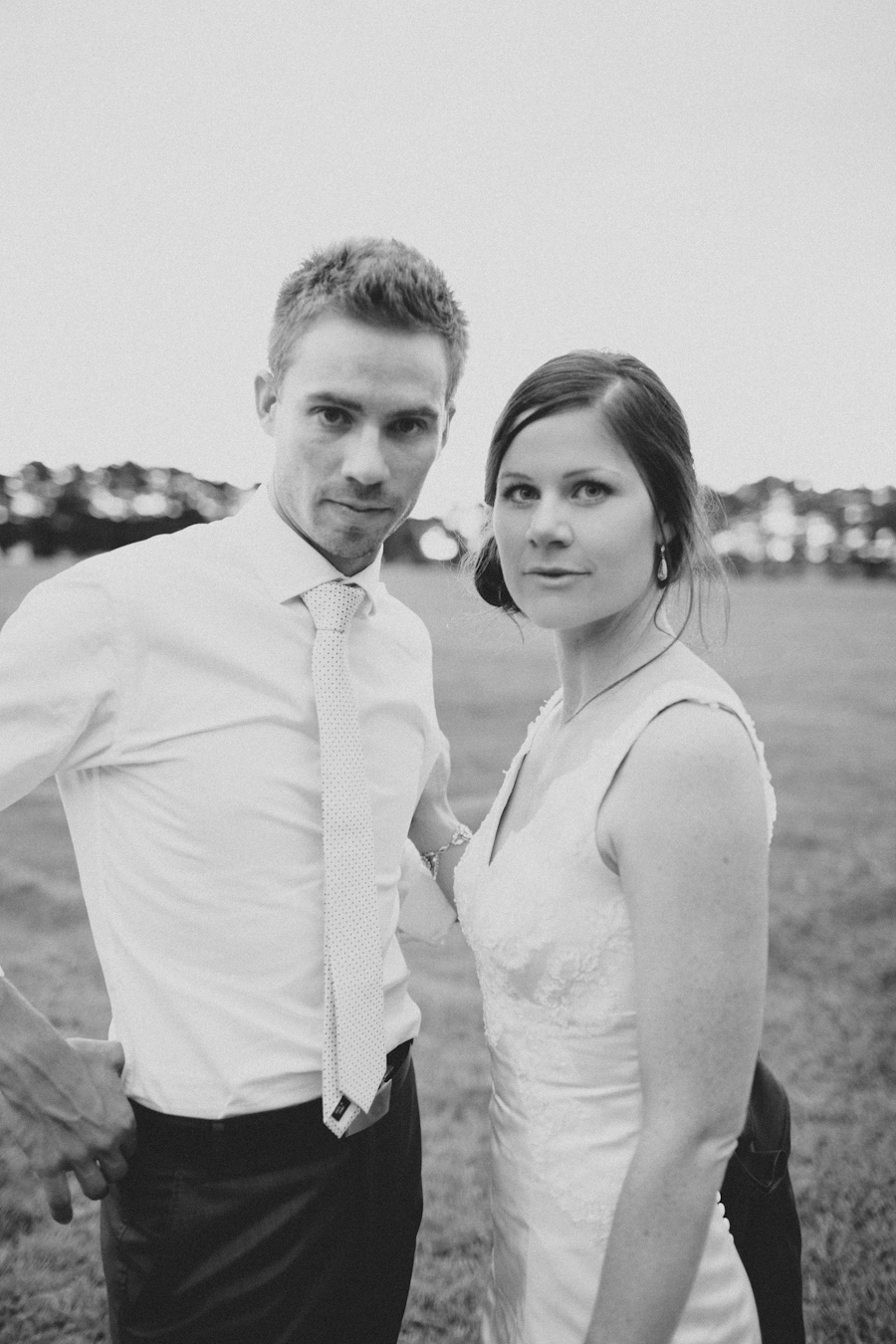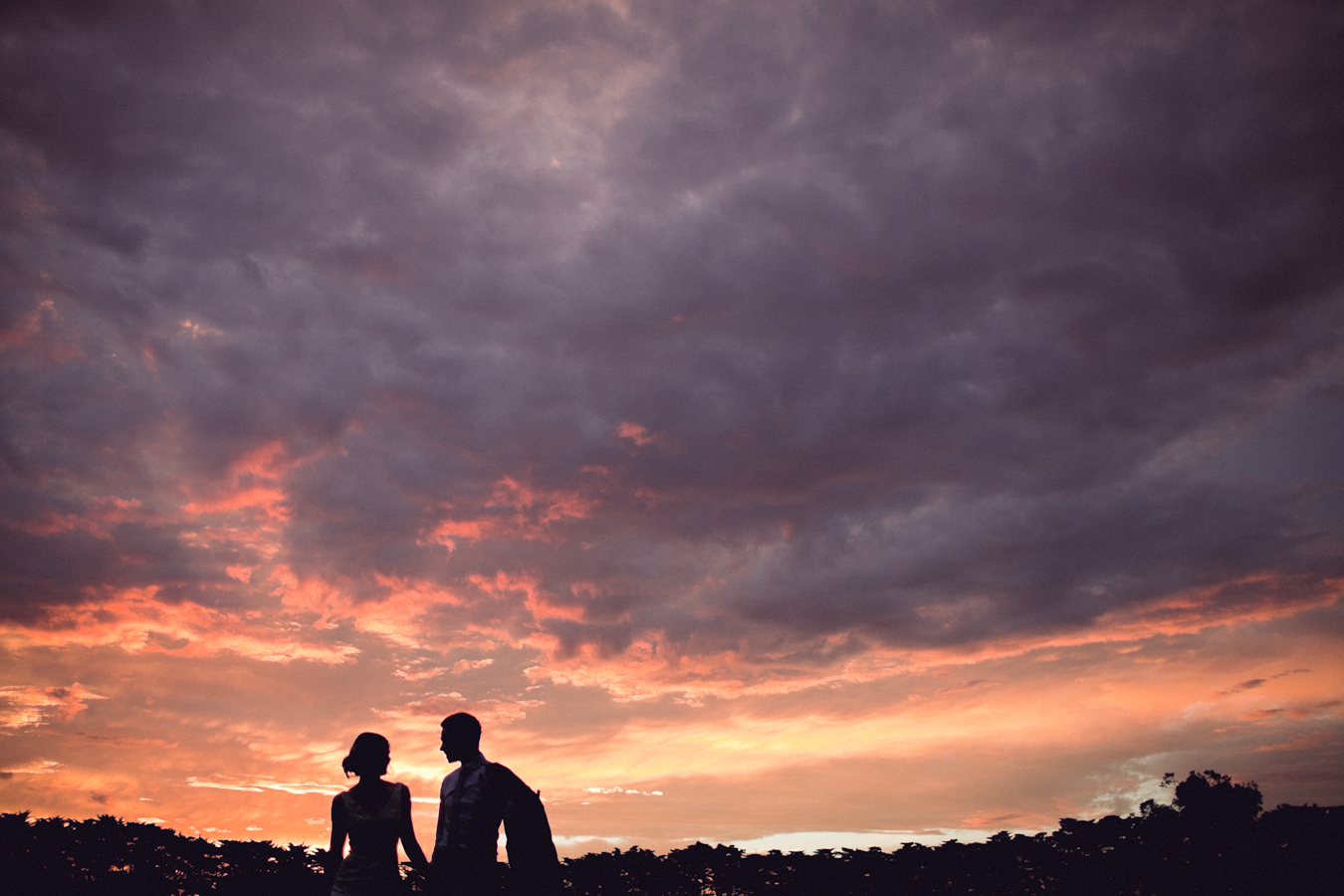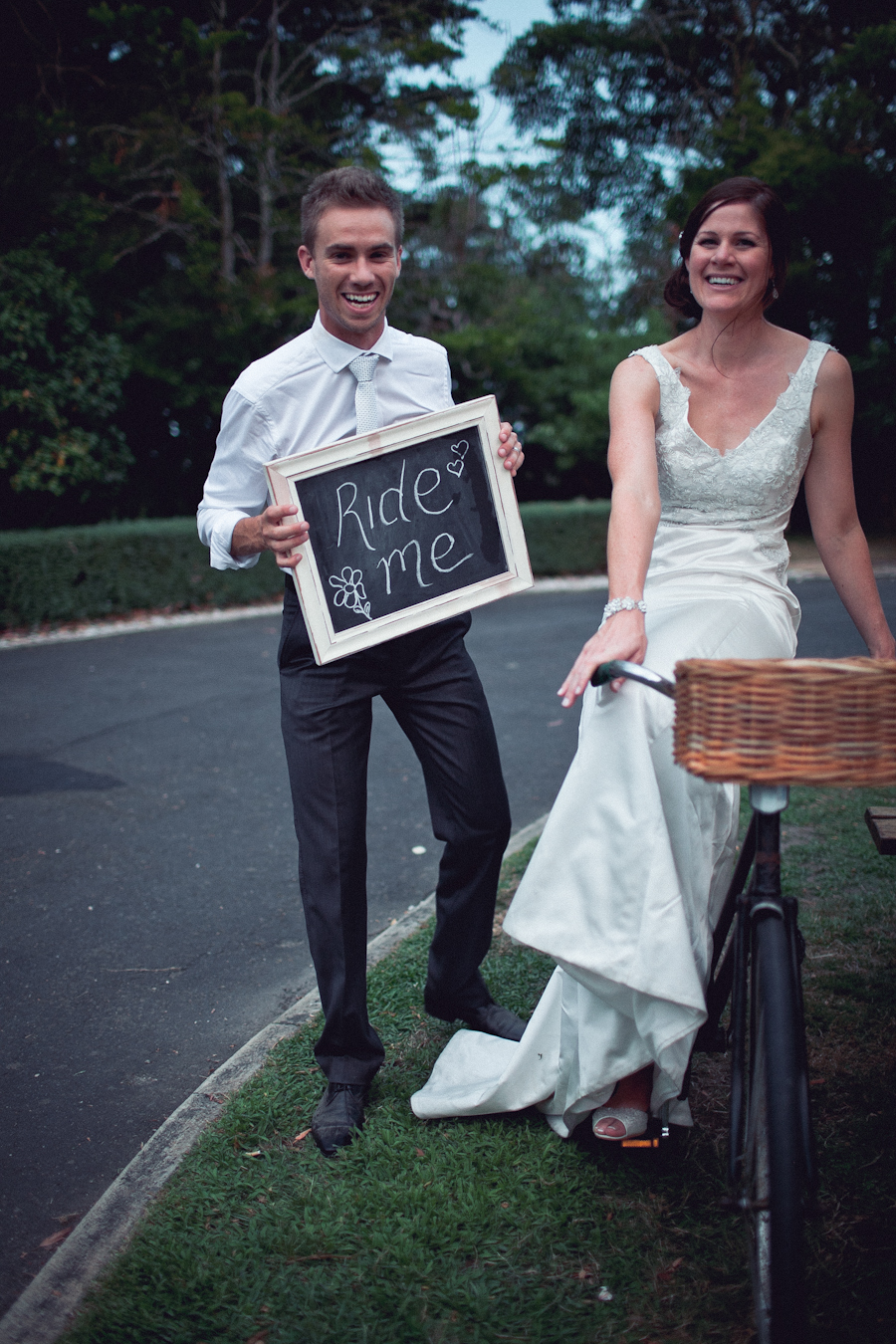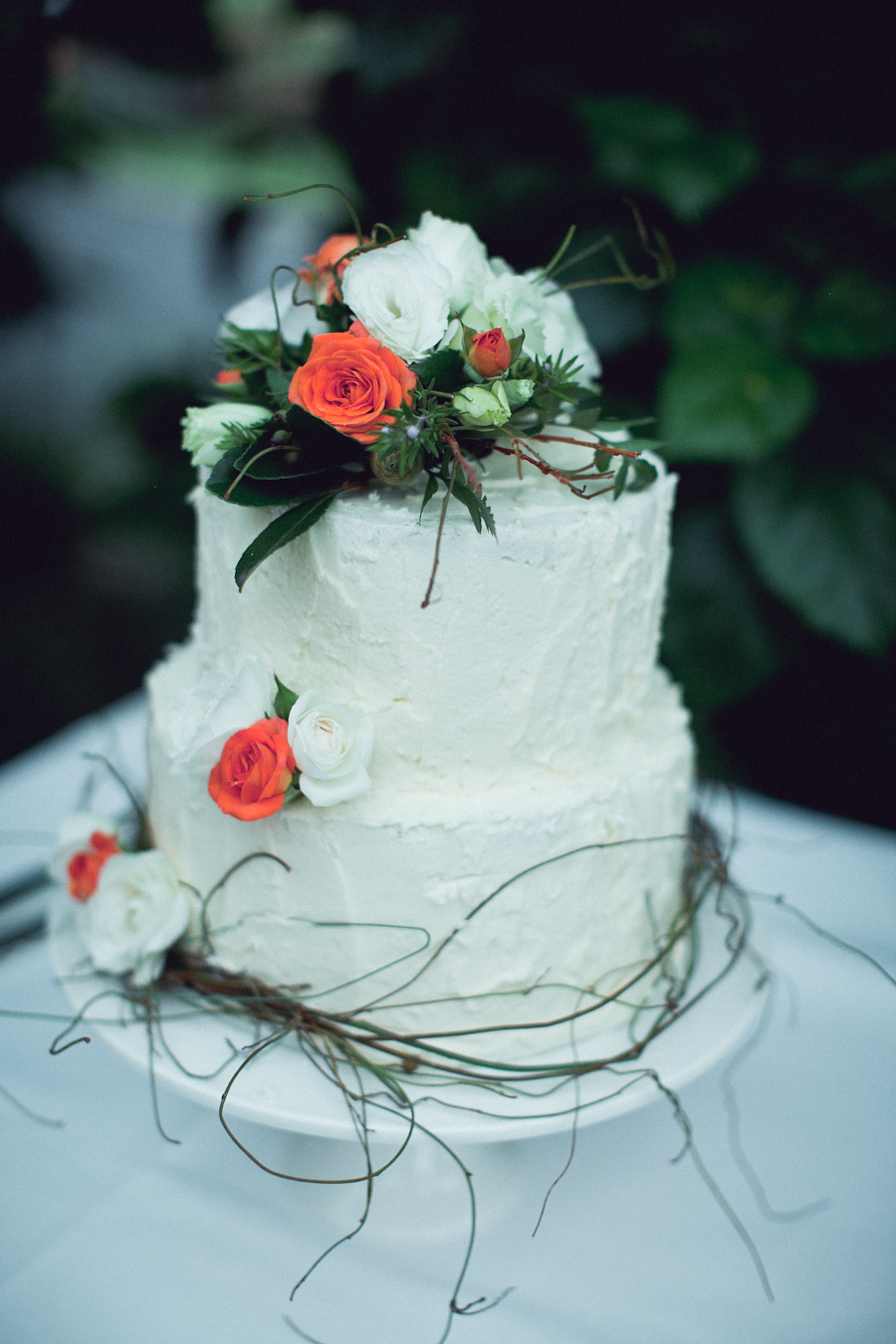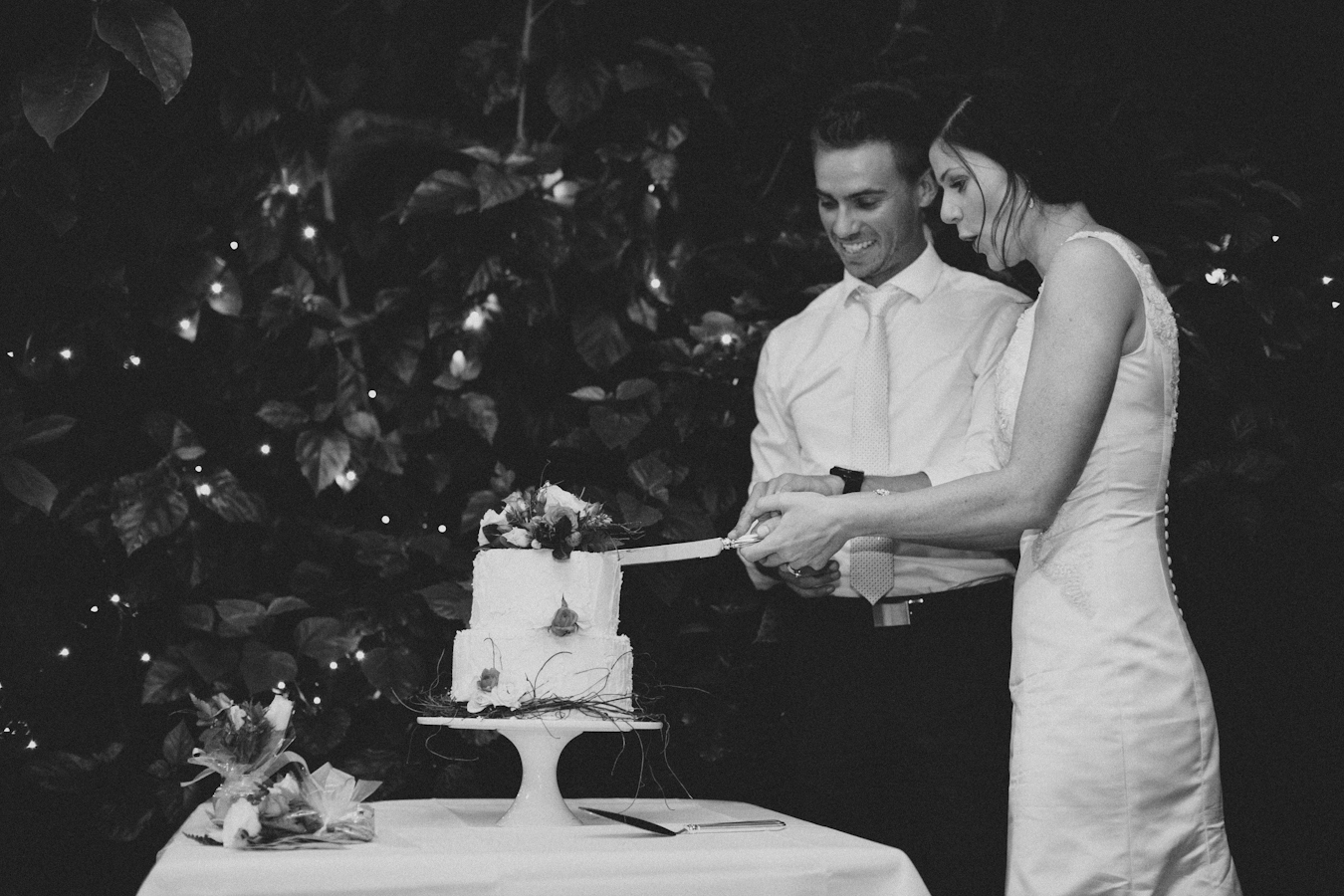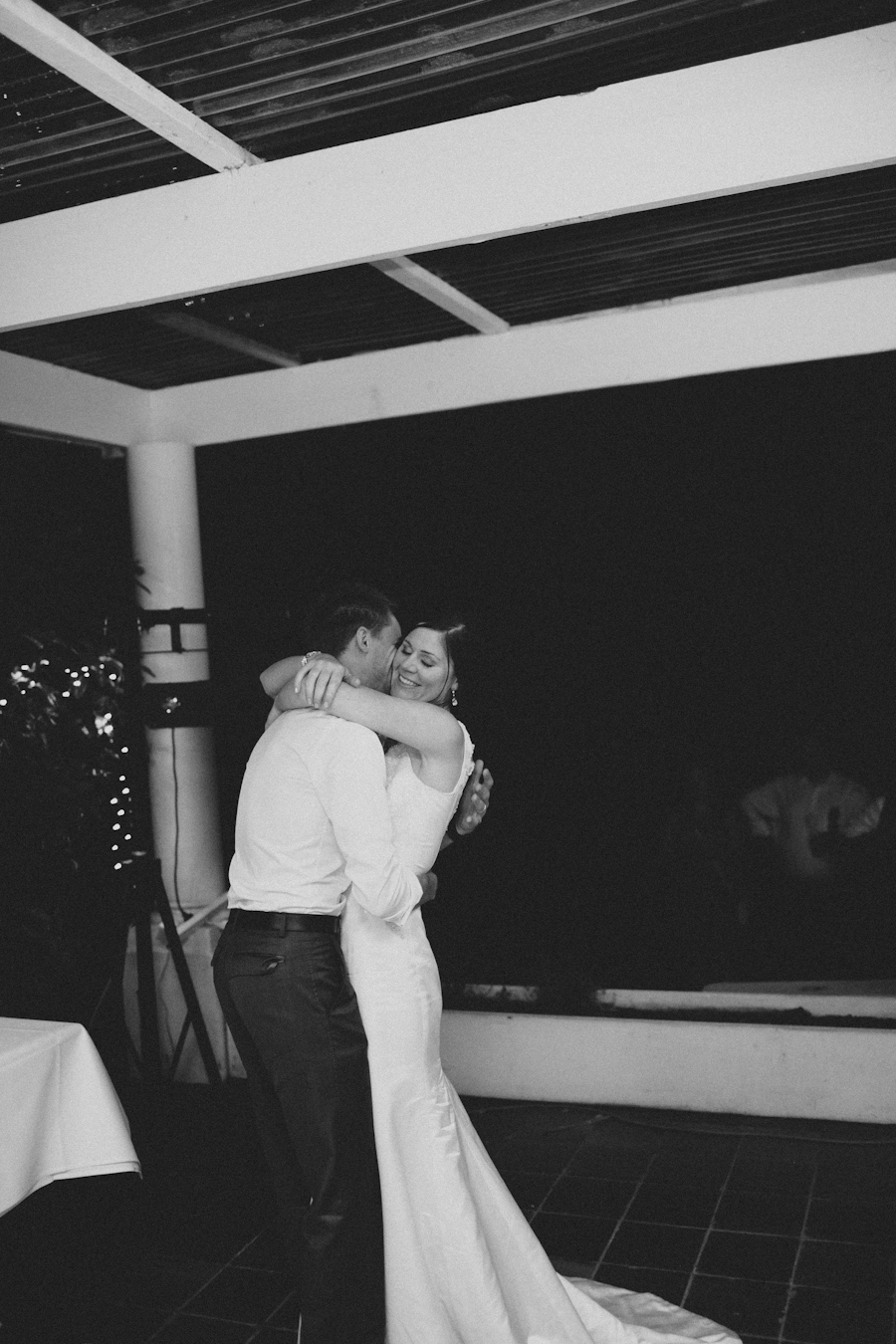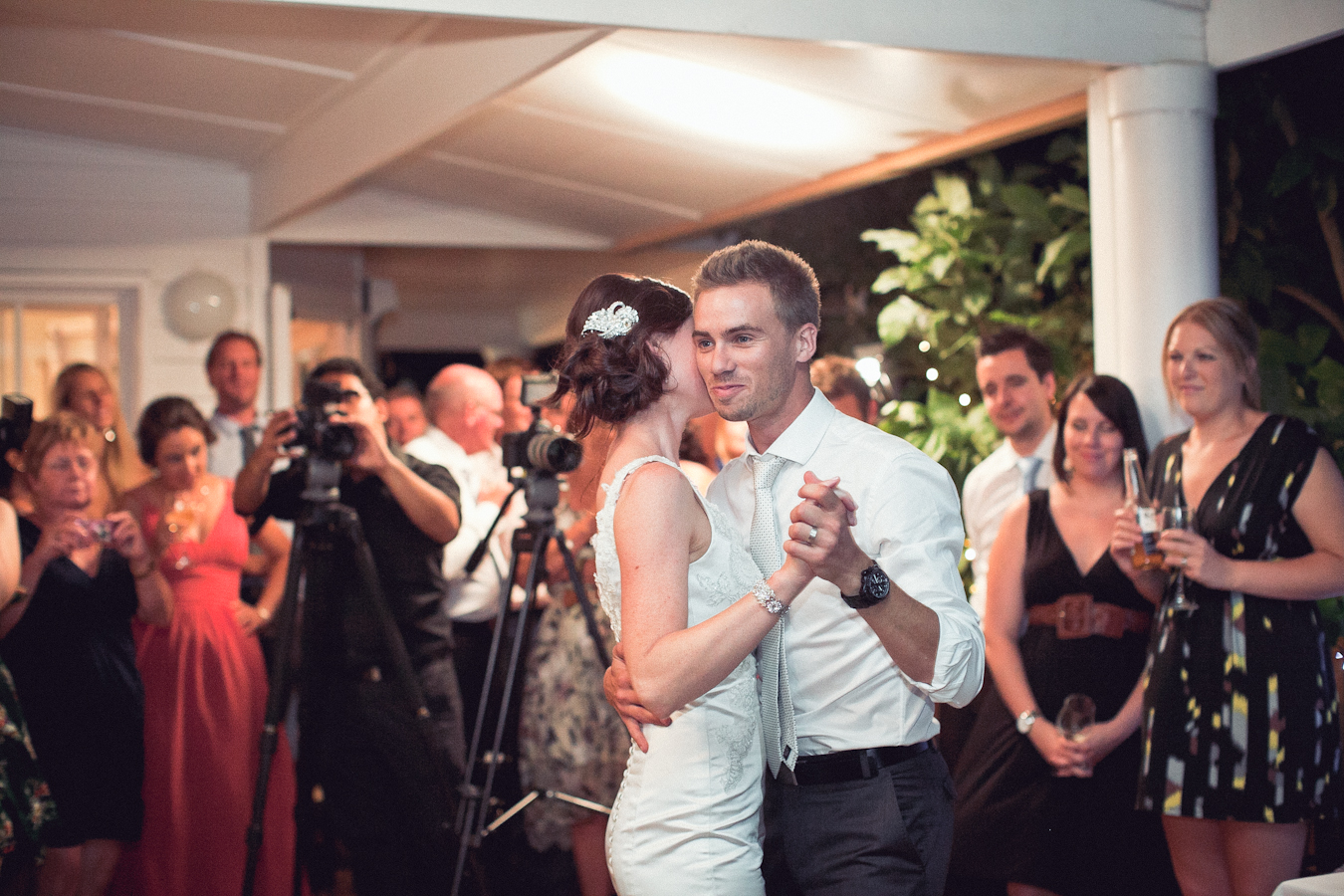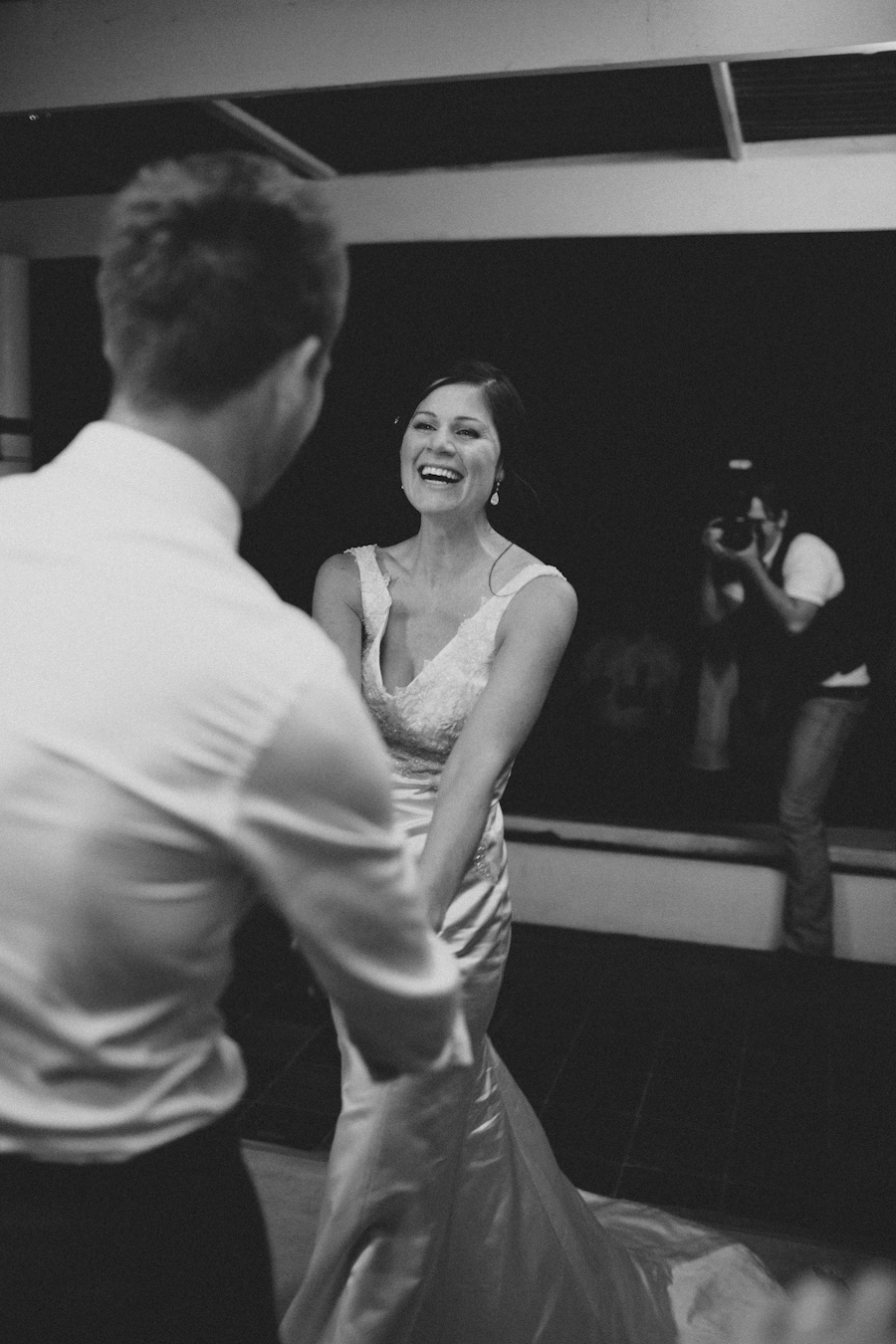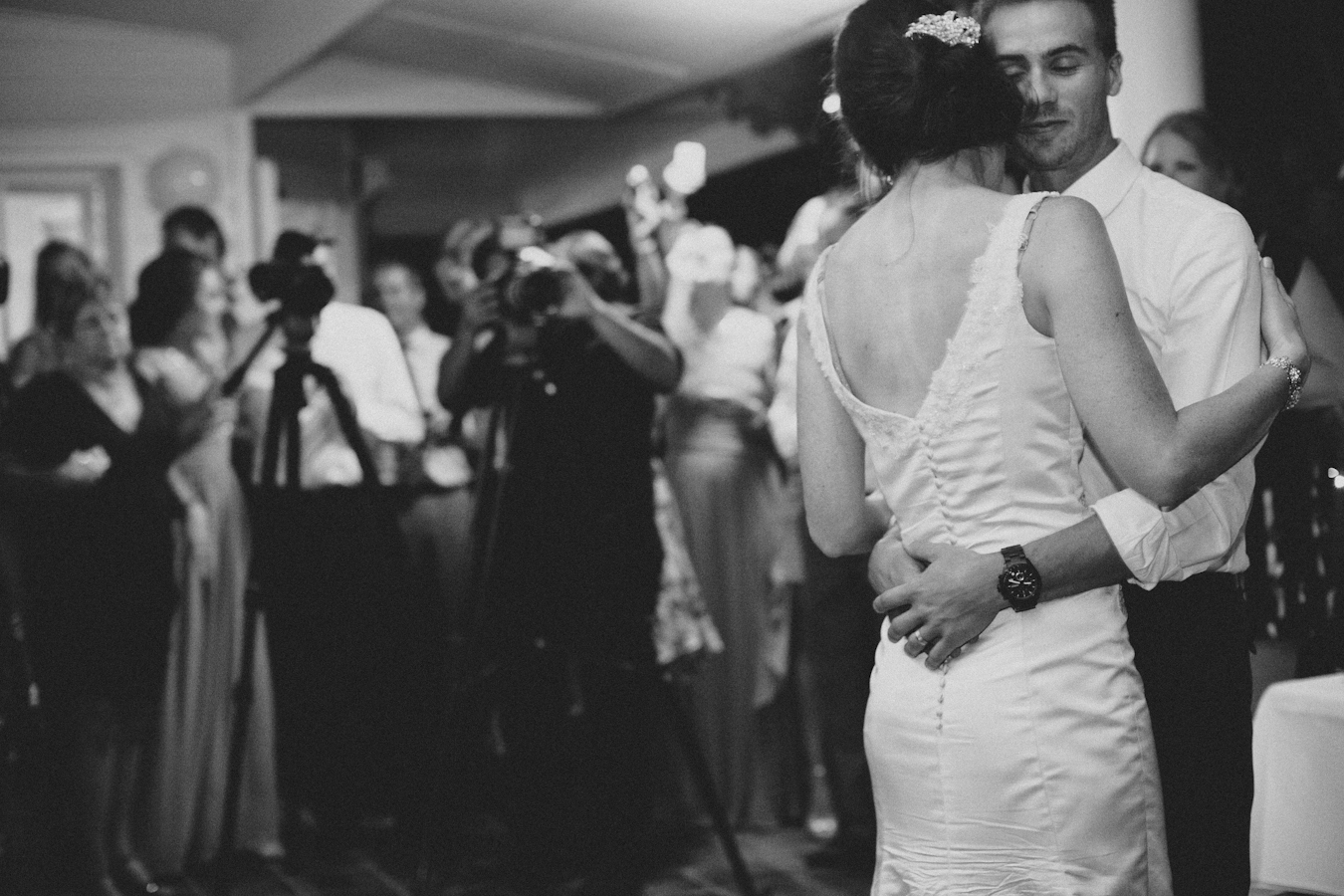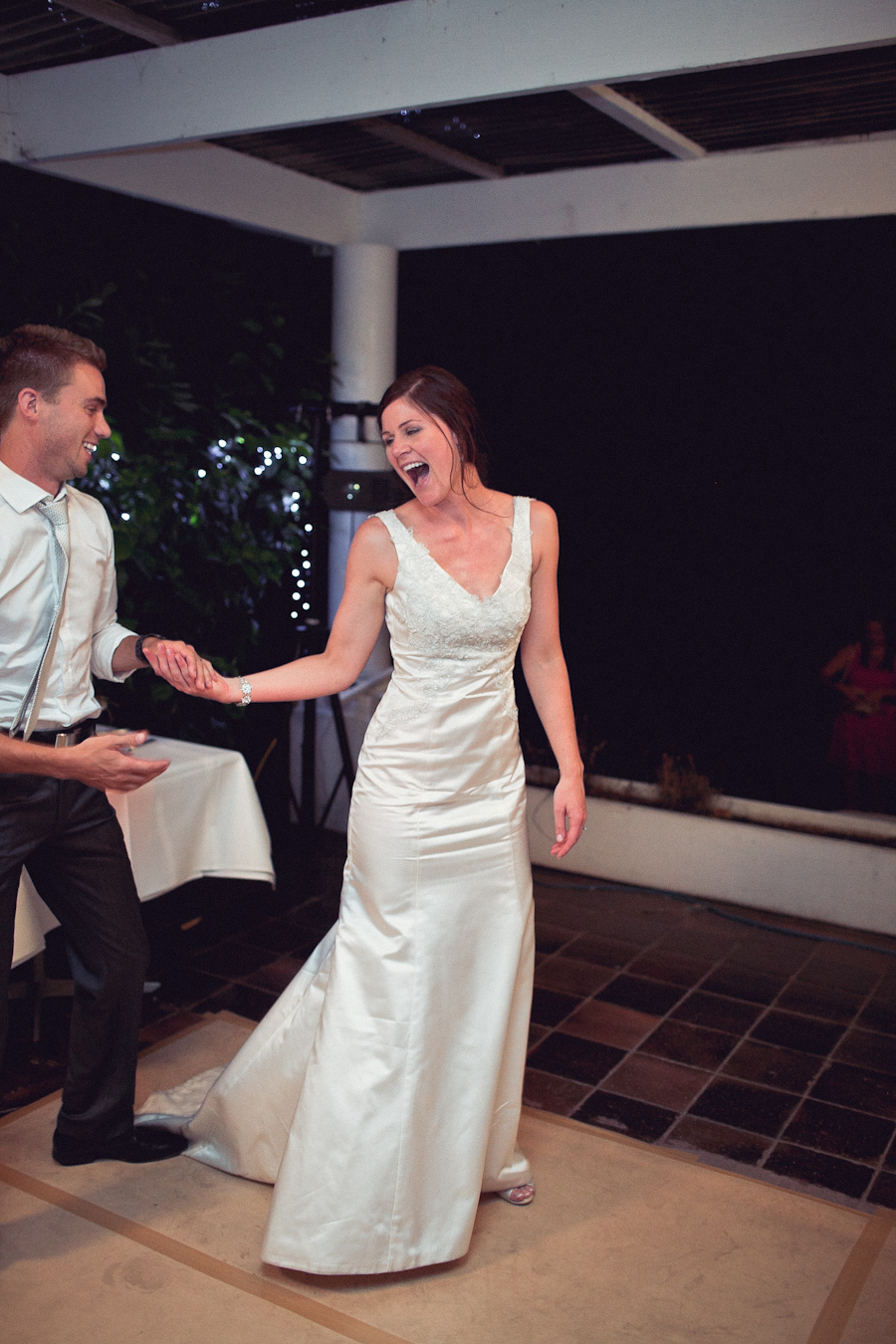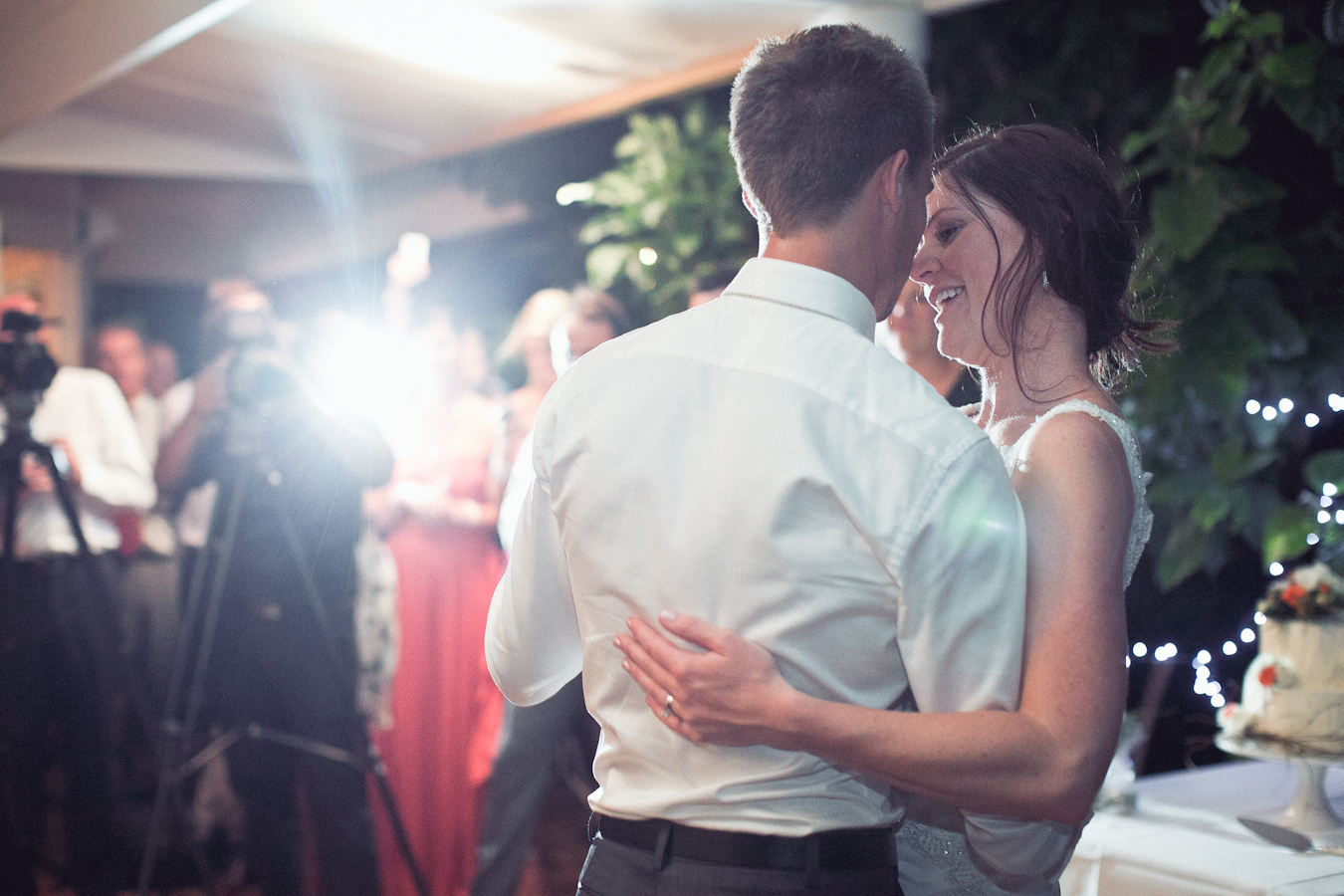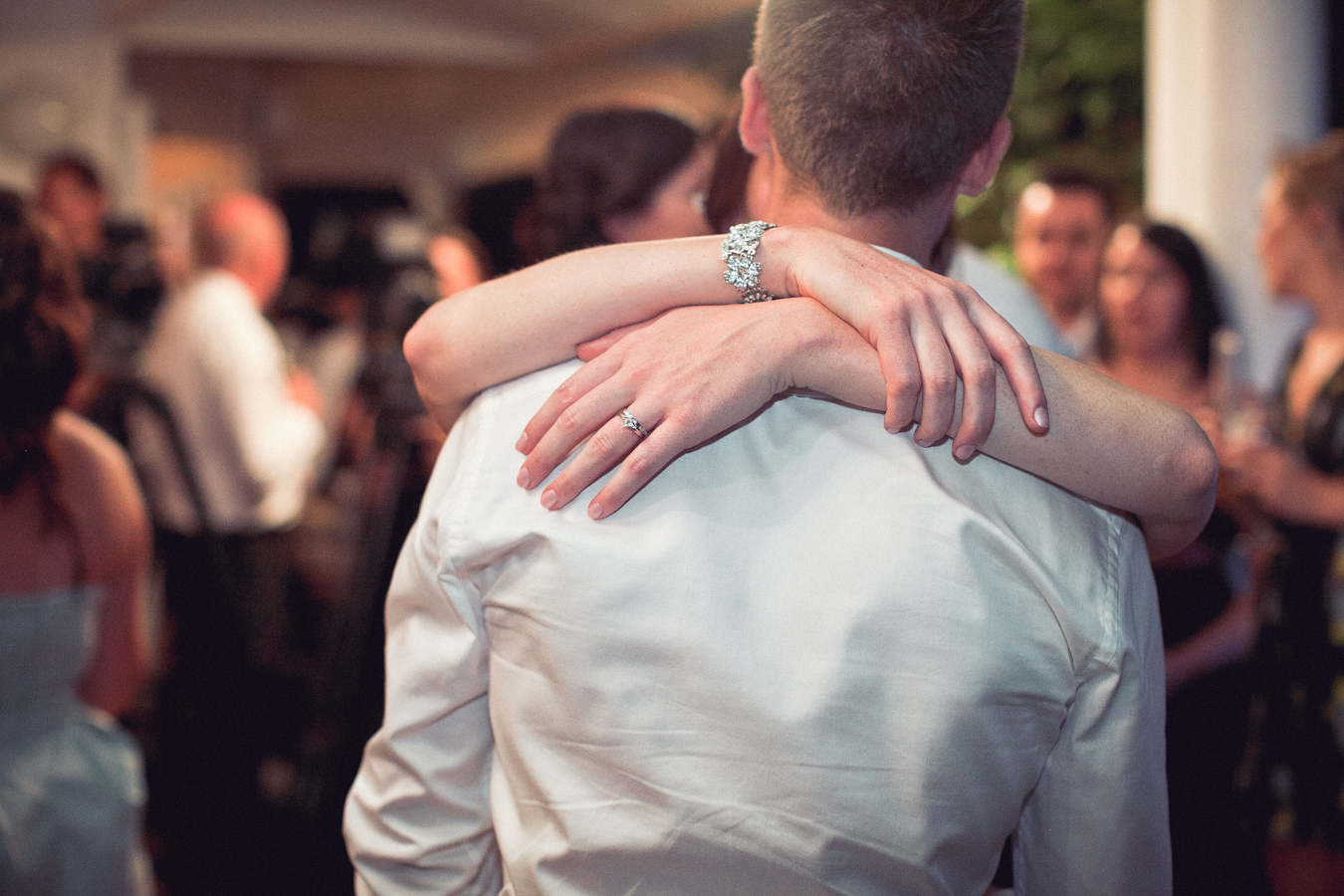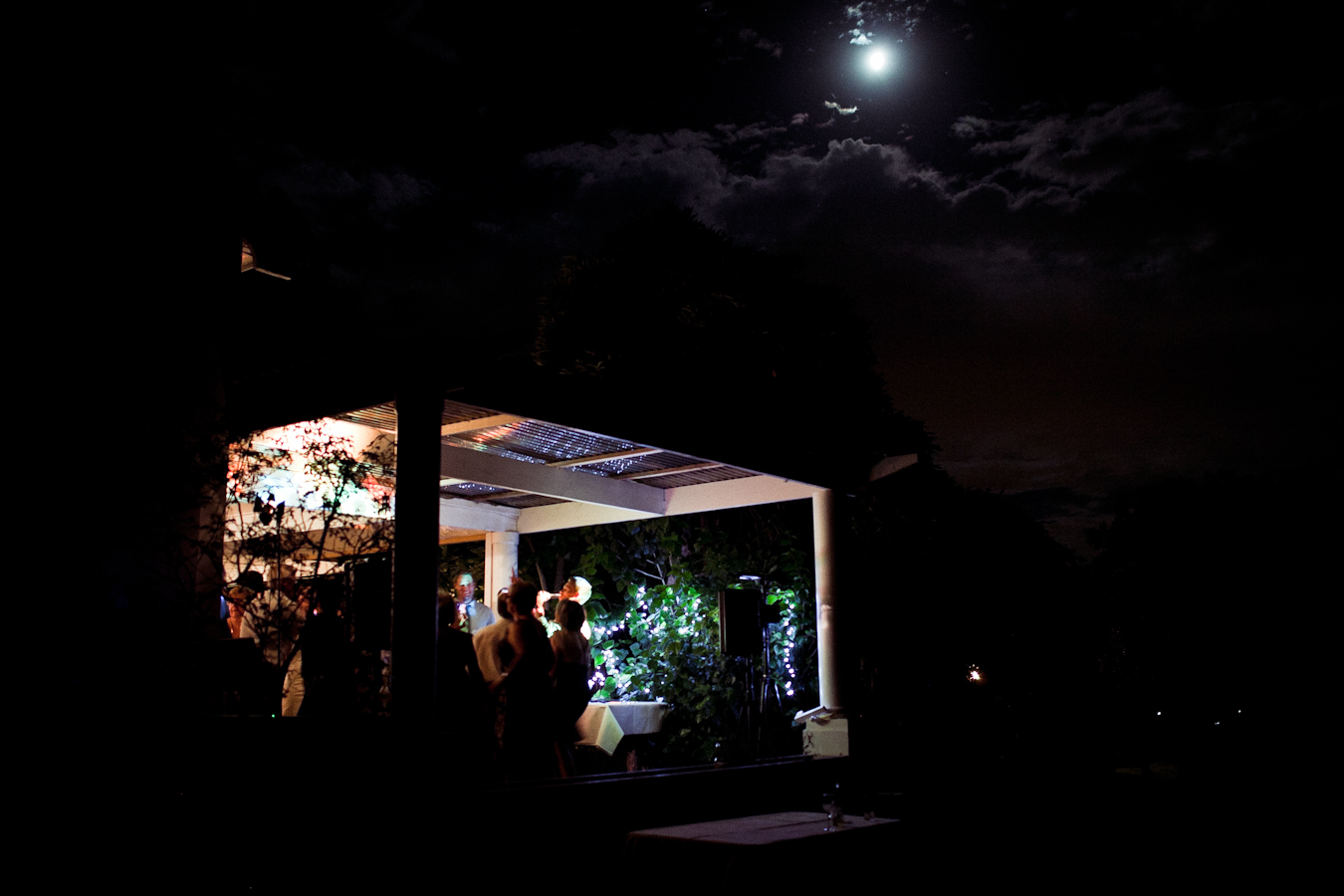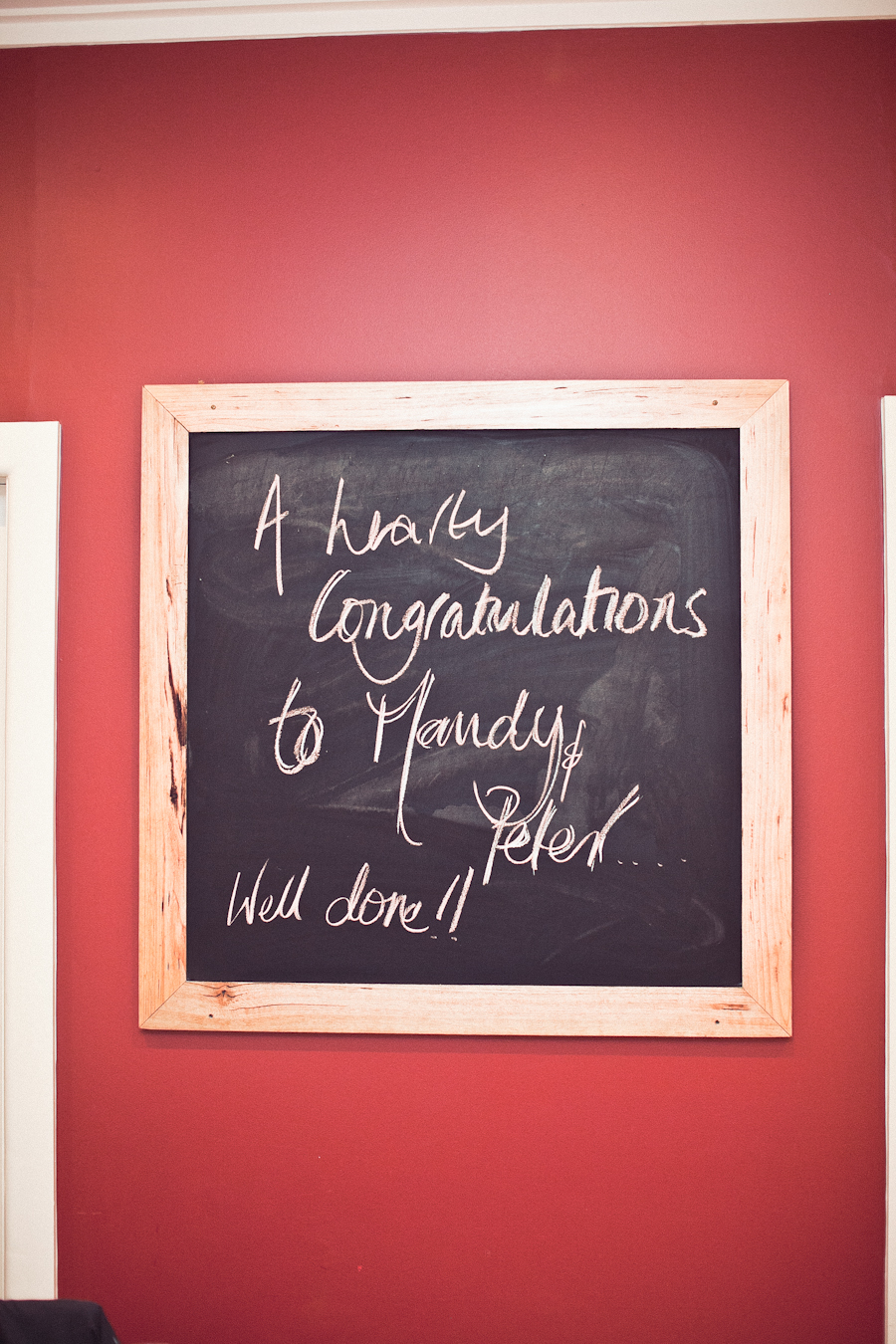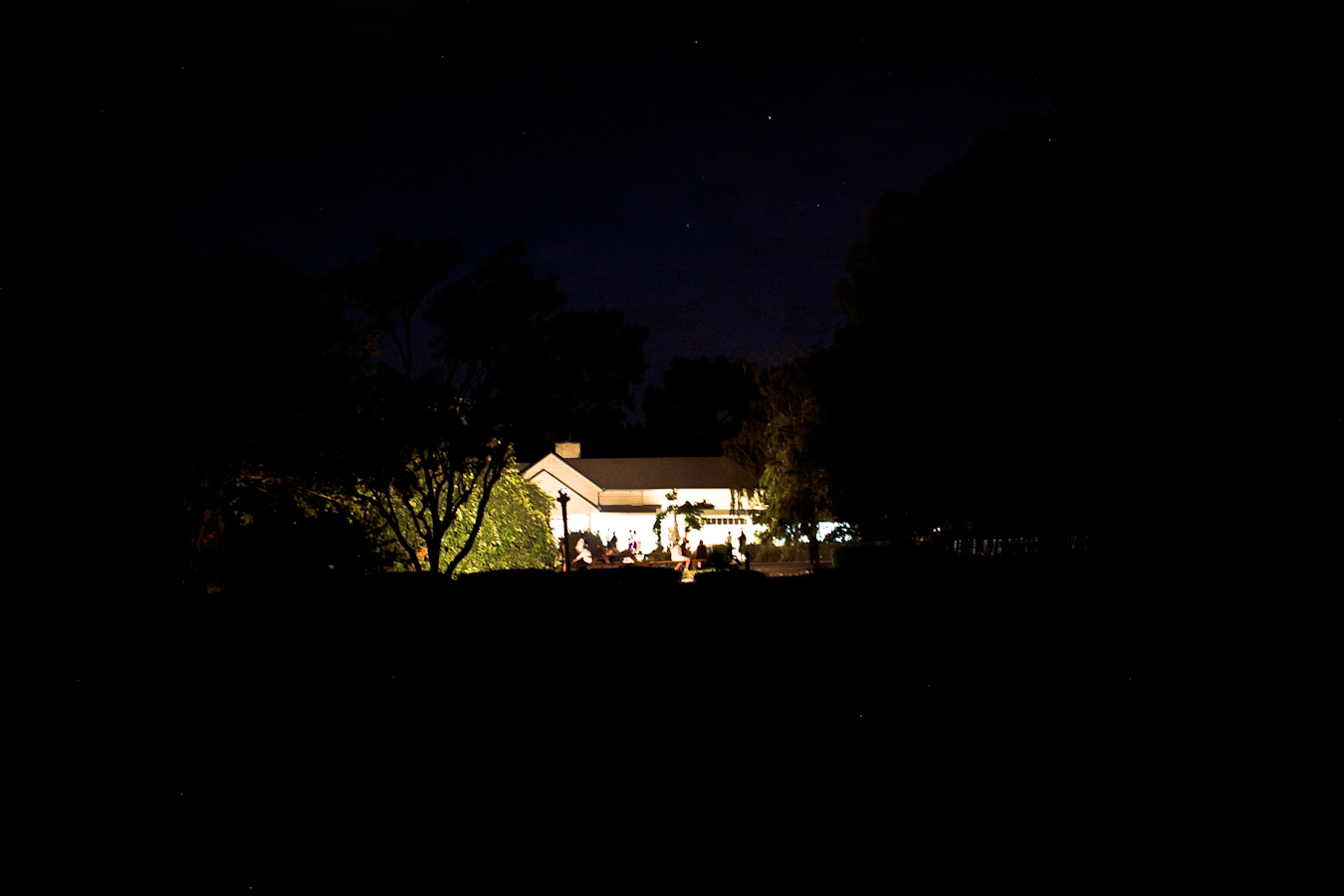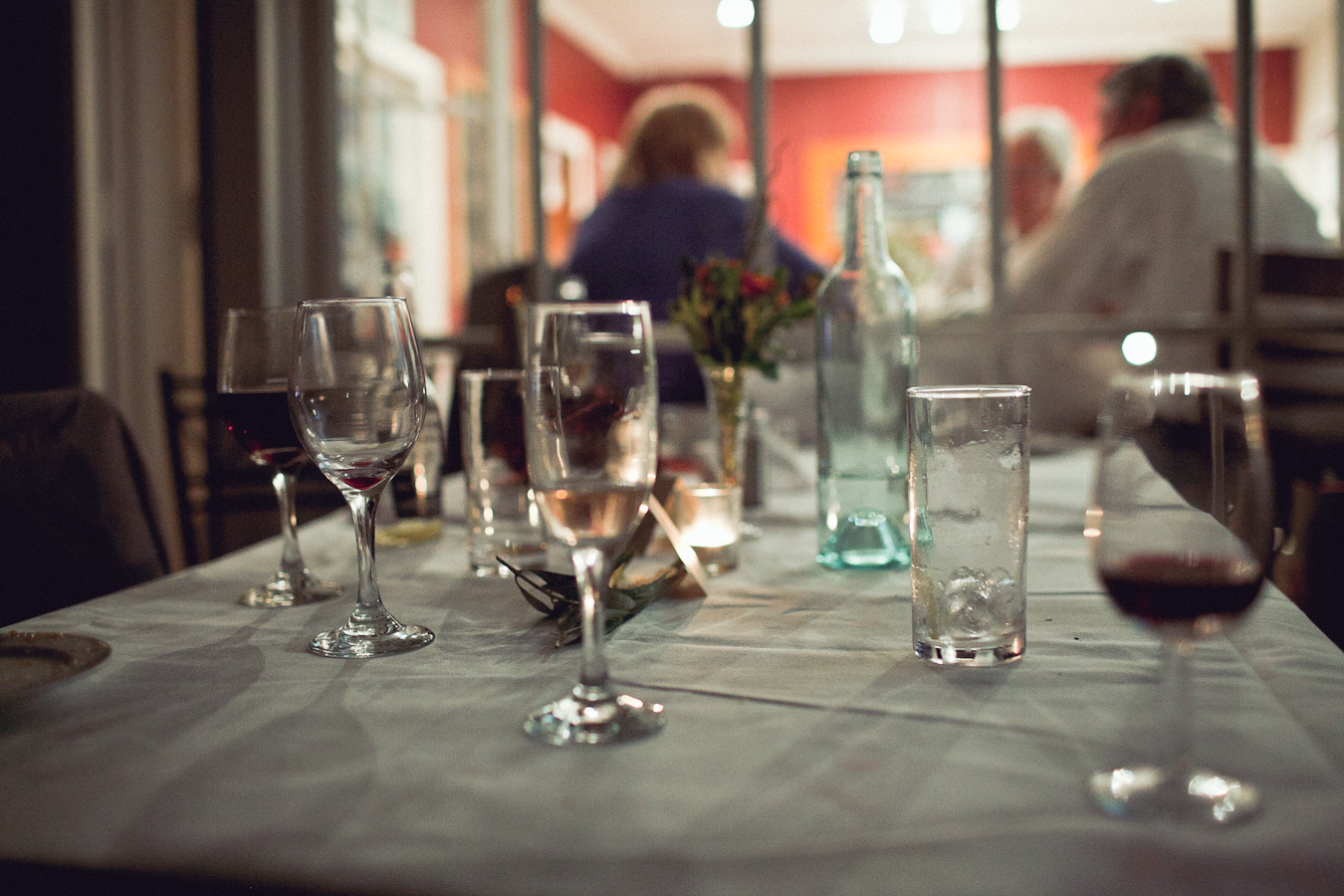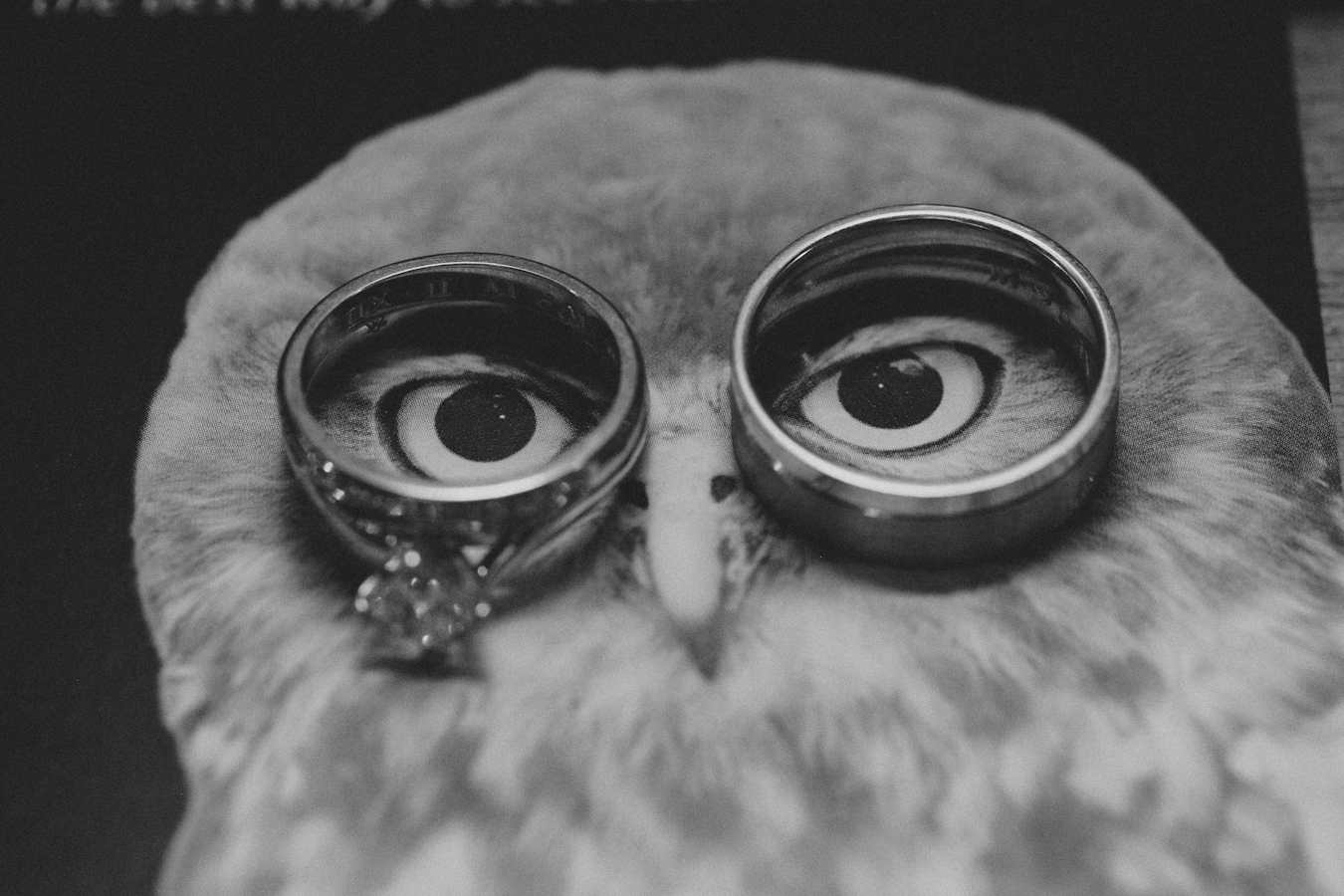 (You can also check out Mandy + Pete's video from Wedding Videos Melbourne here.)