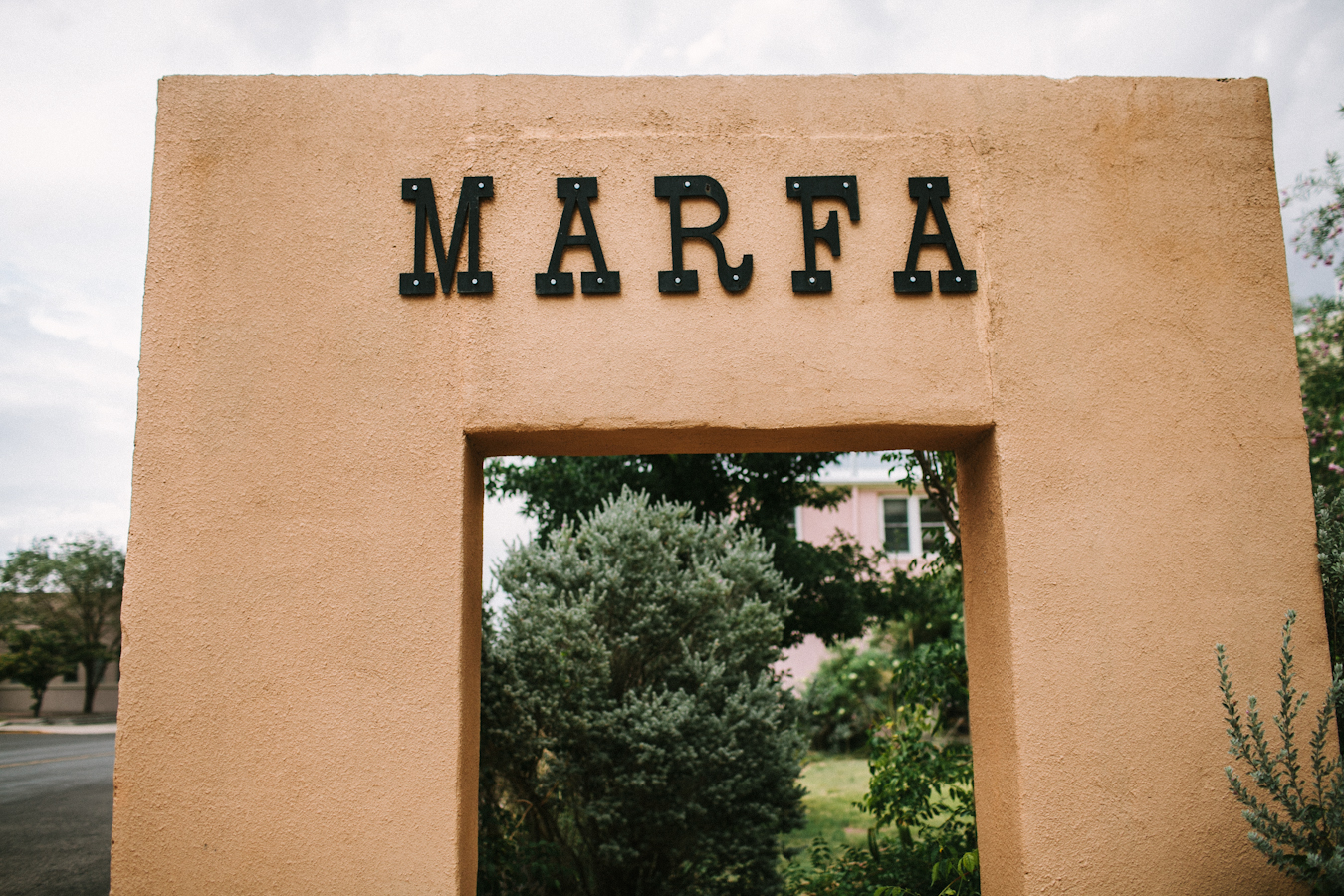 We had always wanted to go to Marfa.
Marfa, Texas is the kind of town that is legendary in the creative community, but if you ask a Texas native where it is, they say they've never heard of it.  (Seriously.  That happened to us at least ten times.)  If you blink, you miss it, but it really is as charming and magical as the legend it carries.
In the '70s, the artist Donald Judd moved to Marfa and built many of his installation pieces there, which is partly why there is such a strong art presence in the middle of nowhere, really.  We loved visiting the Chinati Foundation while we were there, and just soaking in as much of the works as we could.
Jayden, my brother Robert and I had all planned to take a detour to Marfa on our road trip out to LA last month, and get this place checked off of our bucket lists once and for all.  Crystal of Rue Magazine caught wind of our plans, and asked us to shoot the home of Buck + Camp while we were there.  These two are some of the most creative and fabulous folks that we've had the pleasure of meeting on our photographic adventures.  (All of the woodwork that you'll see in the following images is the work of Camp!)  Their home has more character and personality than we'd ever seen before, and we felt really honored to be able to bring such a quirky new dimension to Rue.
Here are the tear sheets from the home tour that was published in Rue yesterday!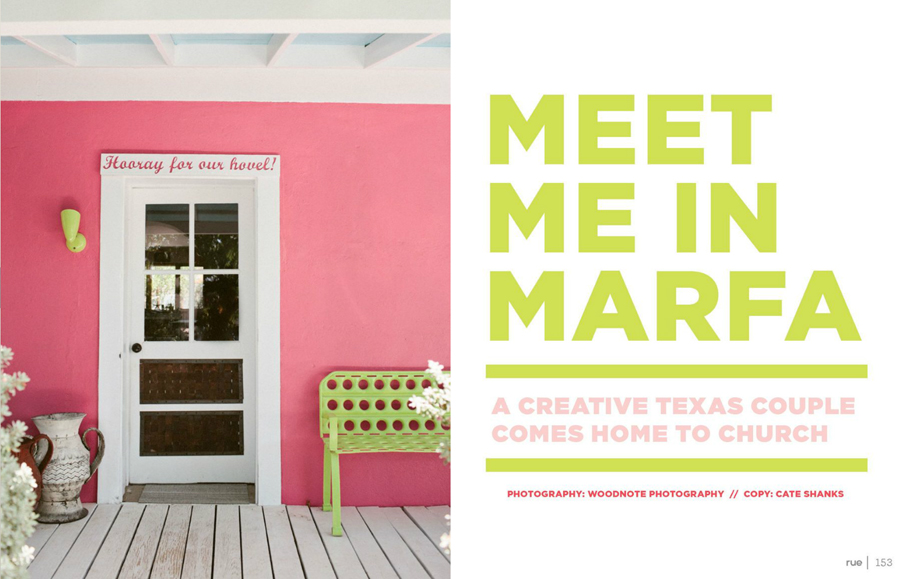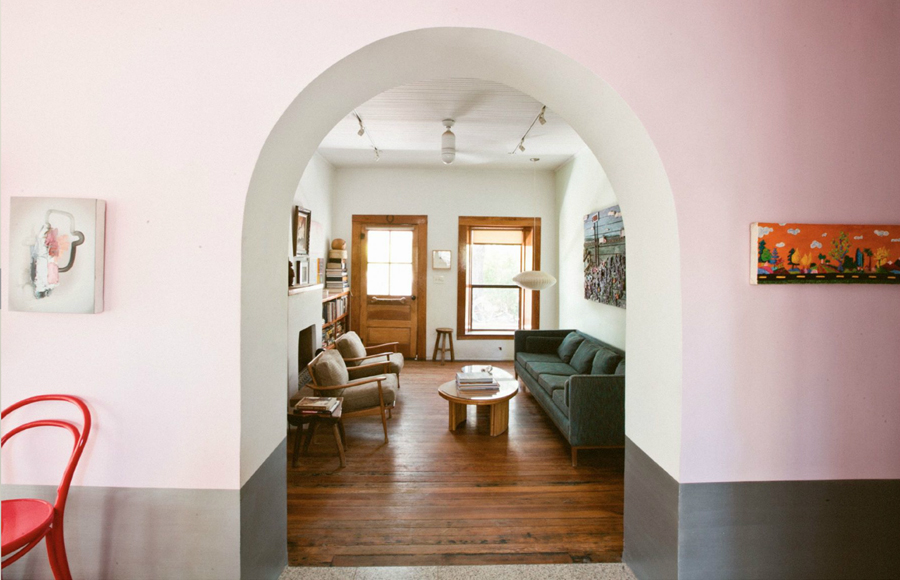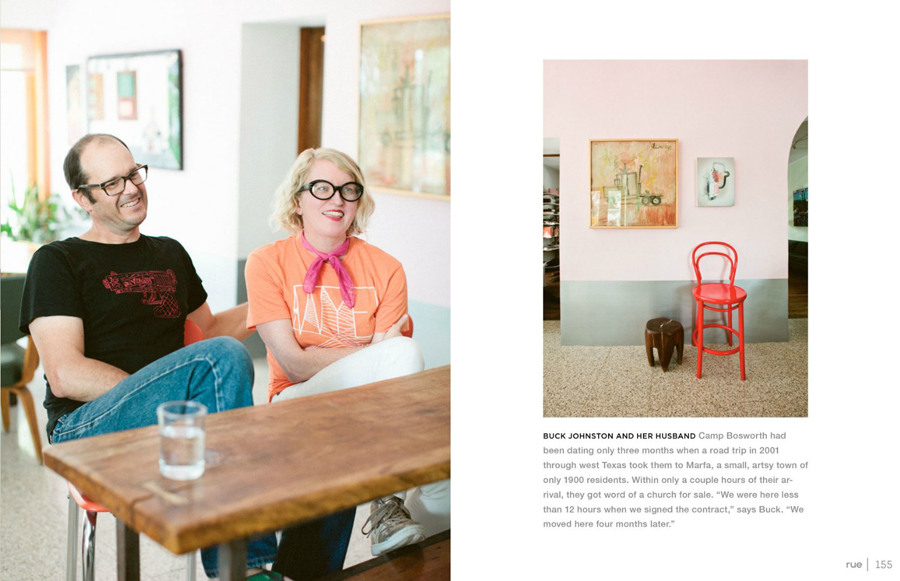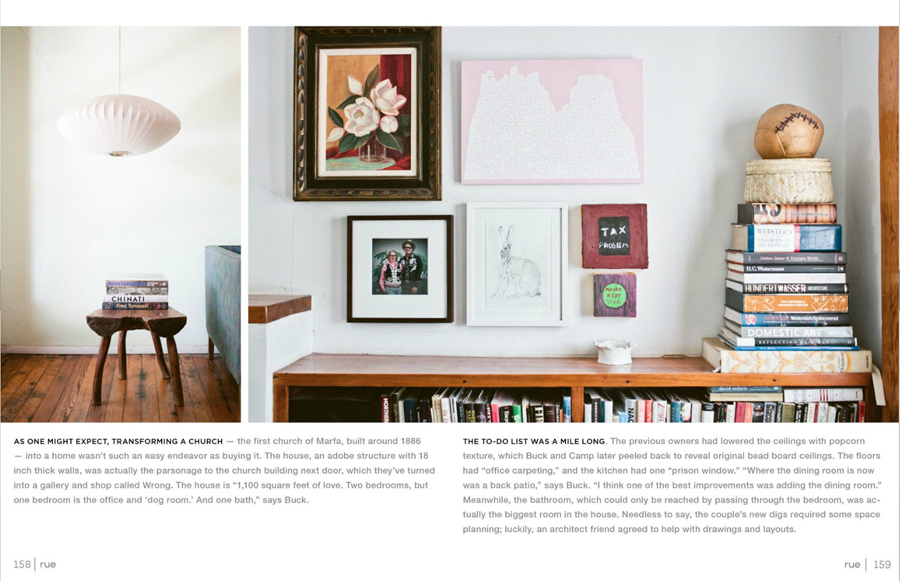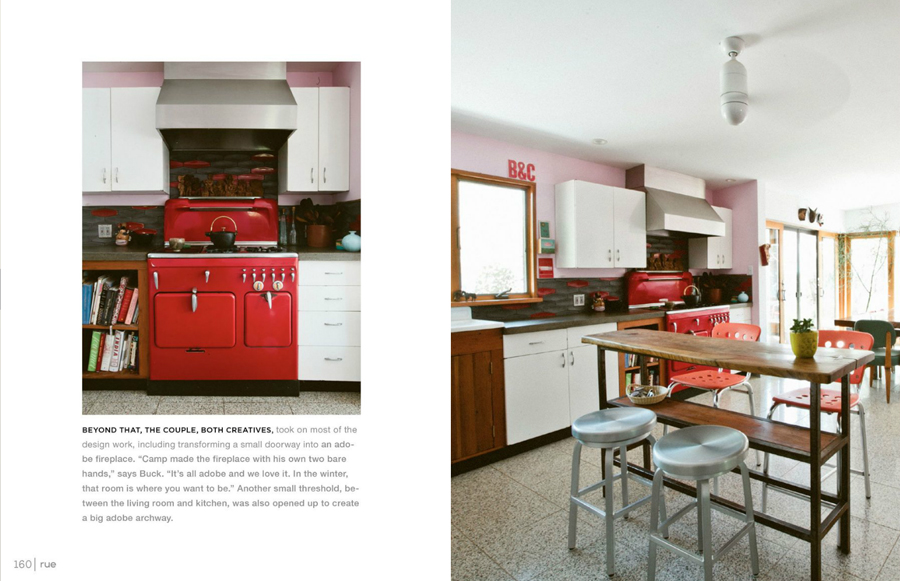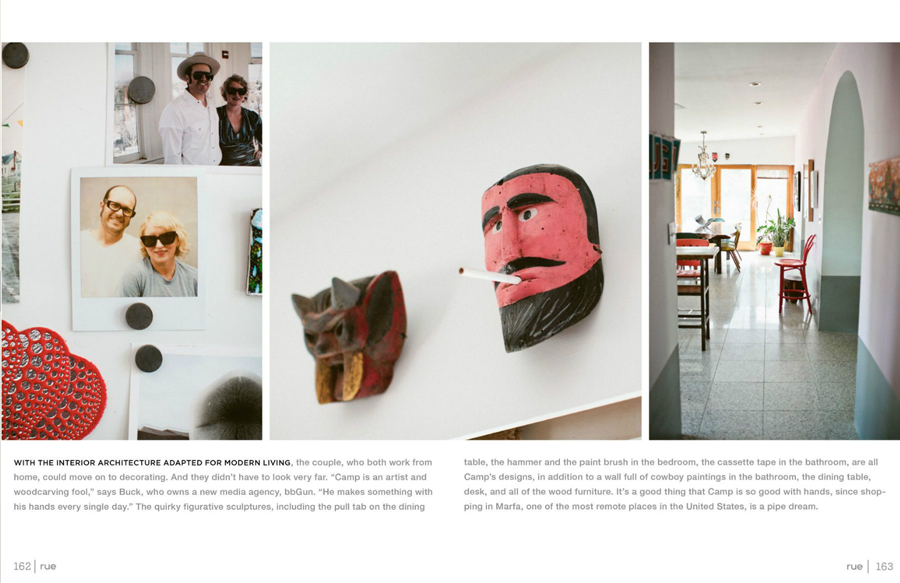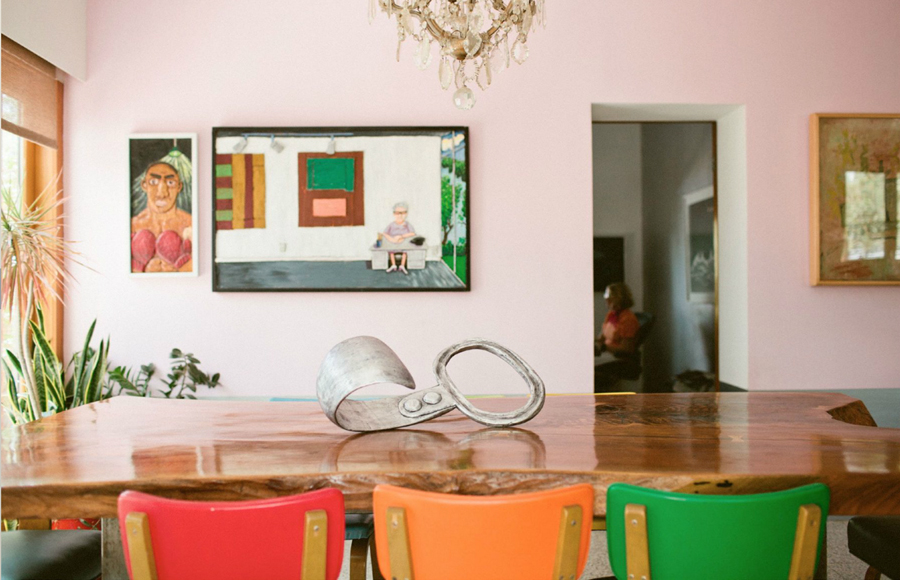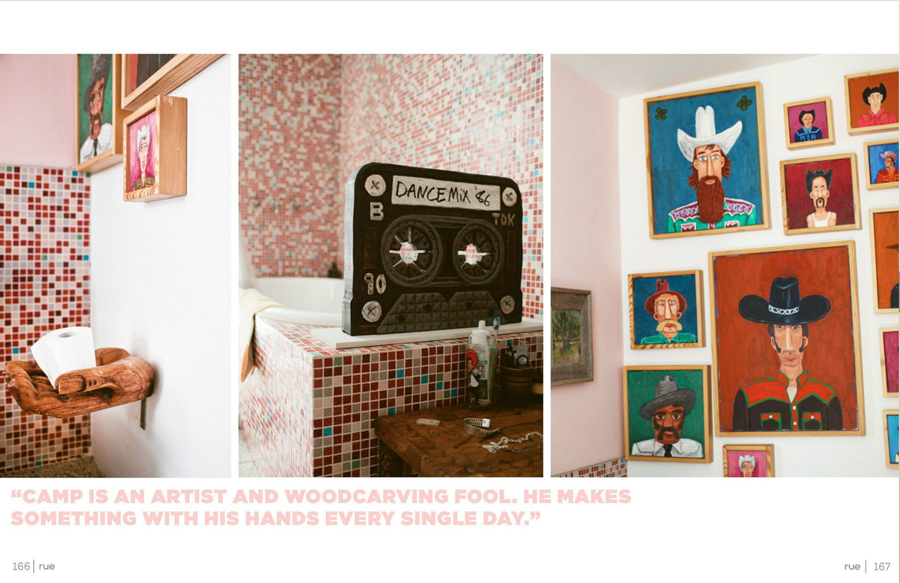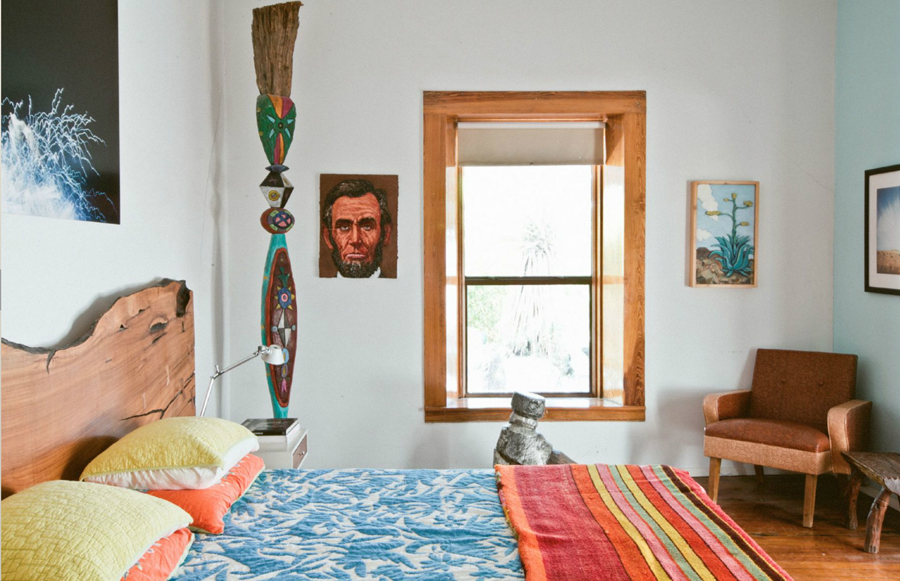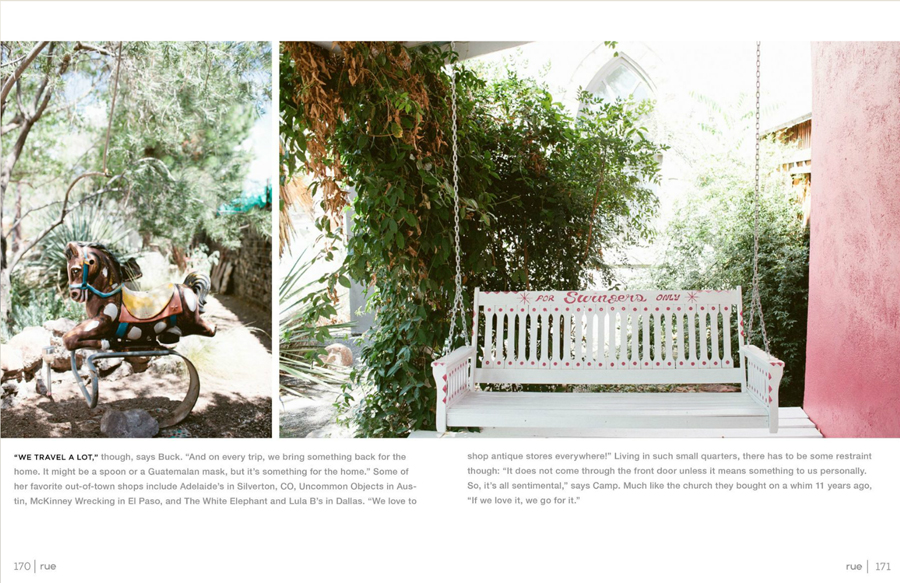 Here are a few 'outtakes' from the home tour that didn't quite make the Magazine: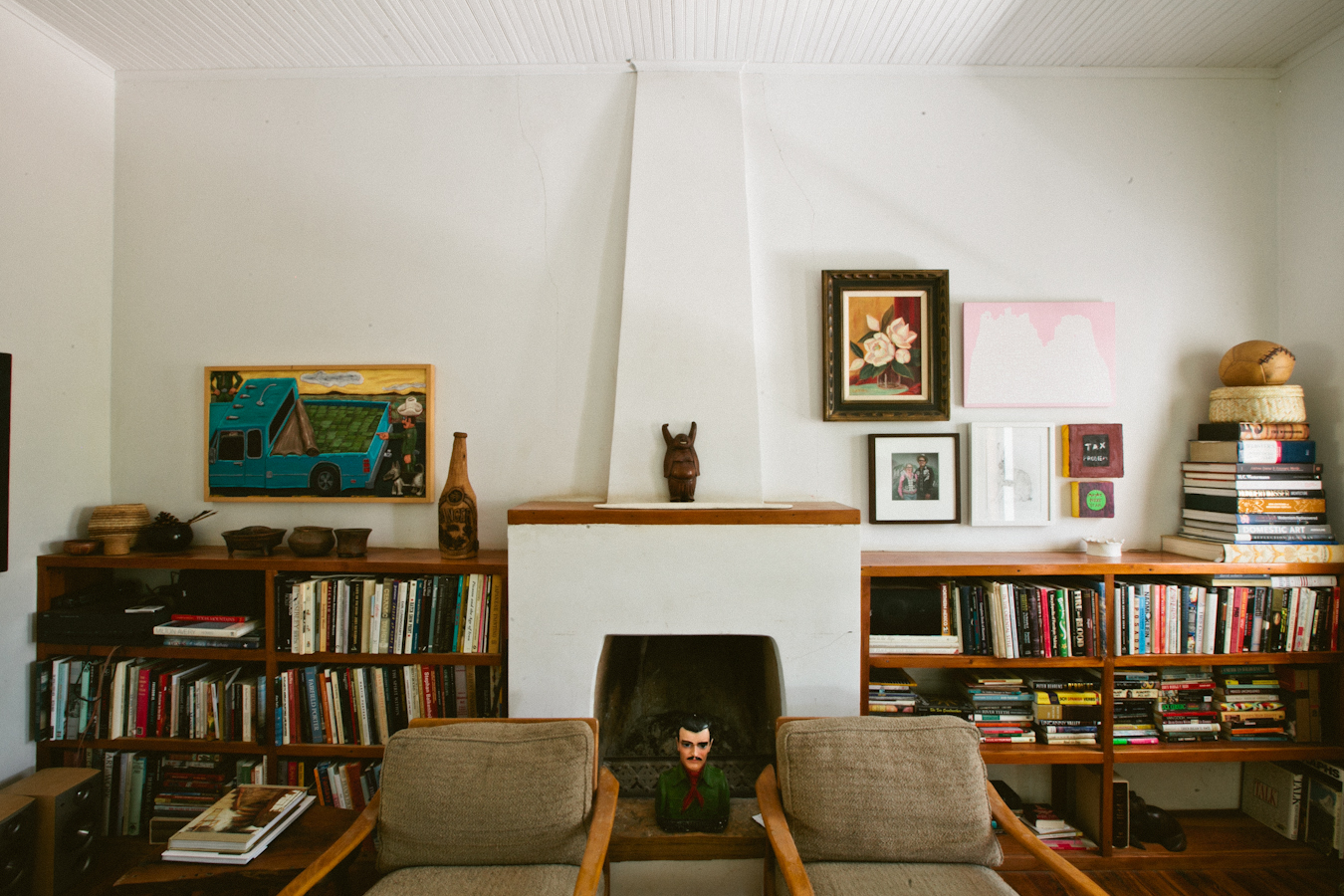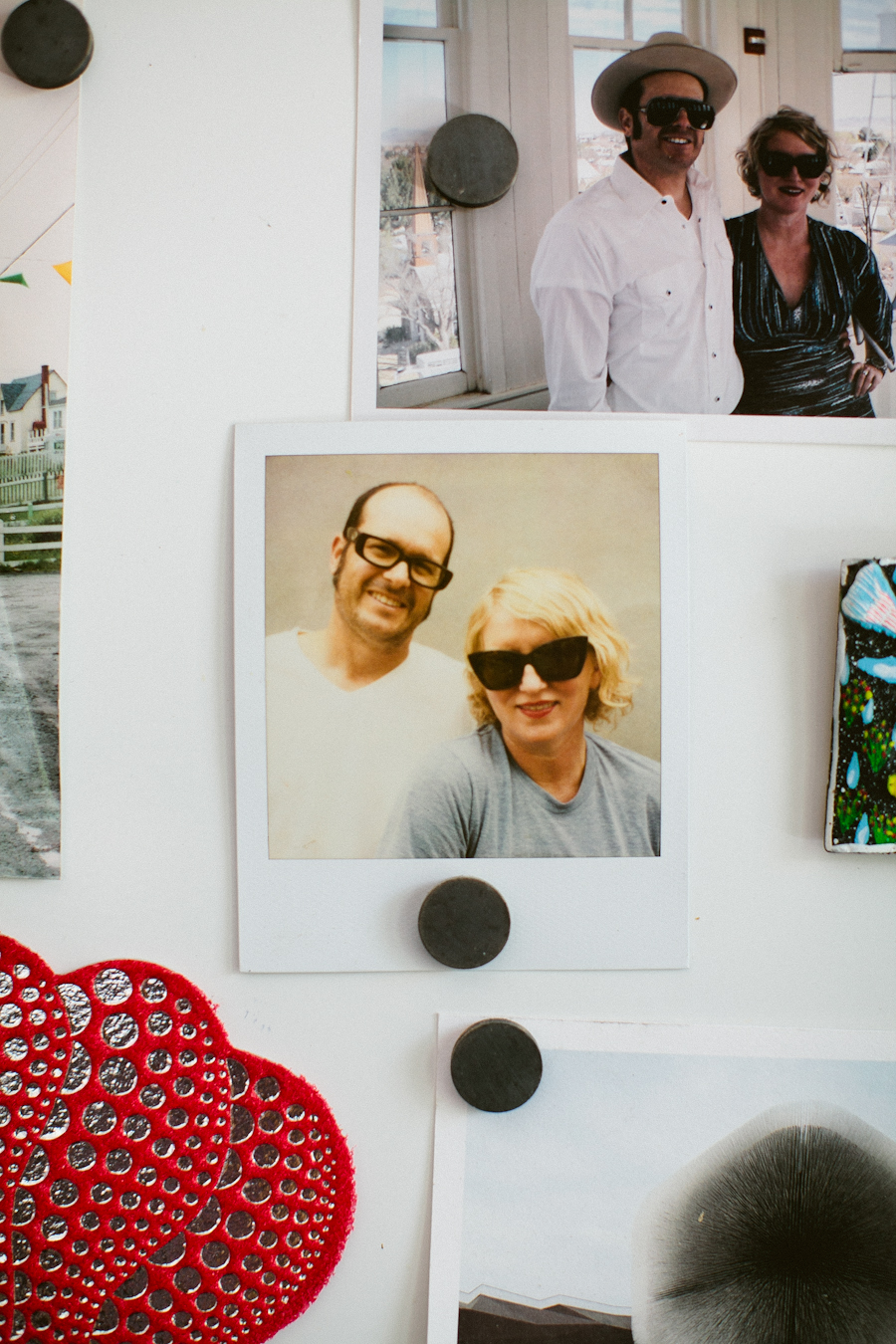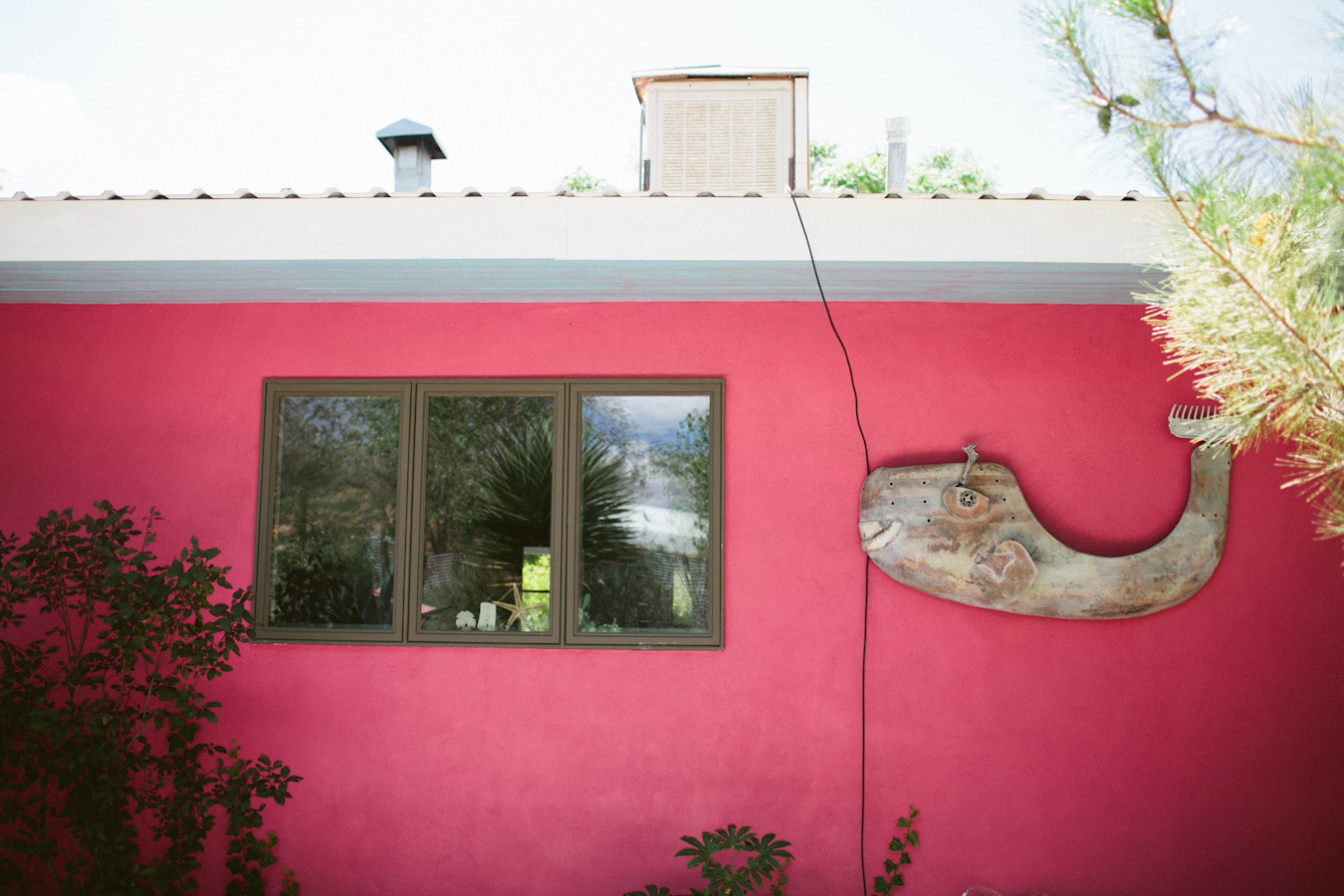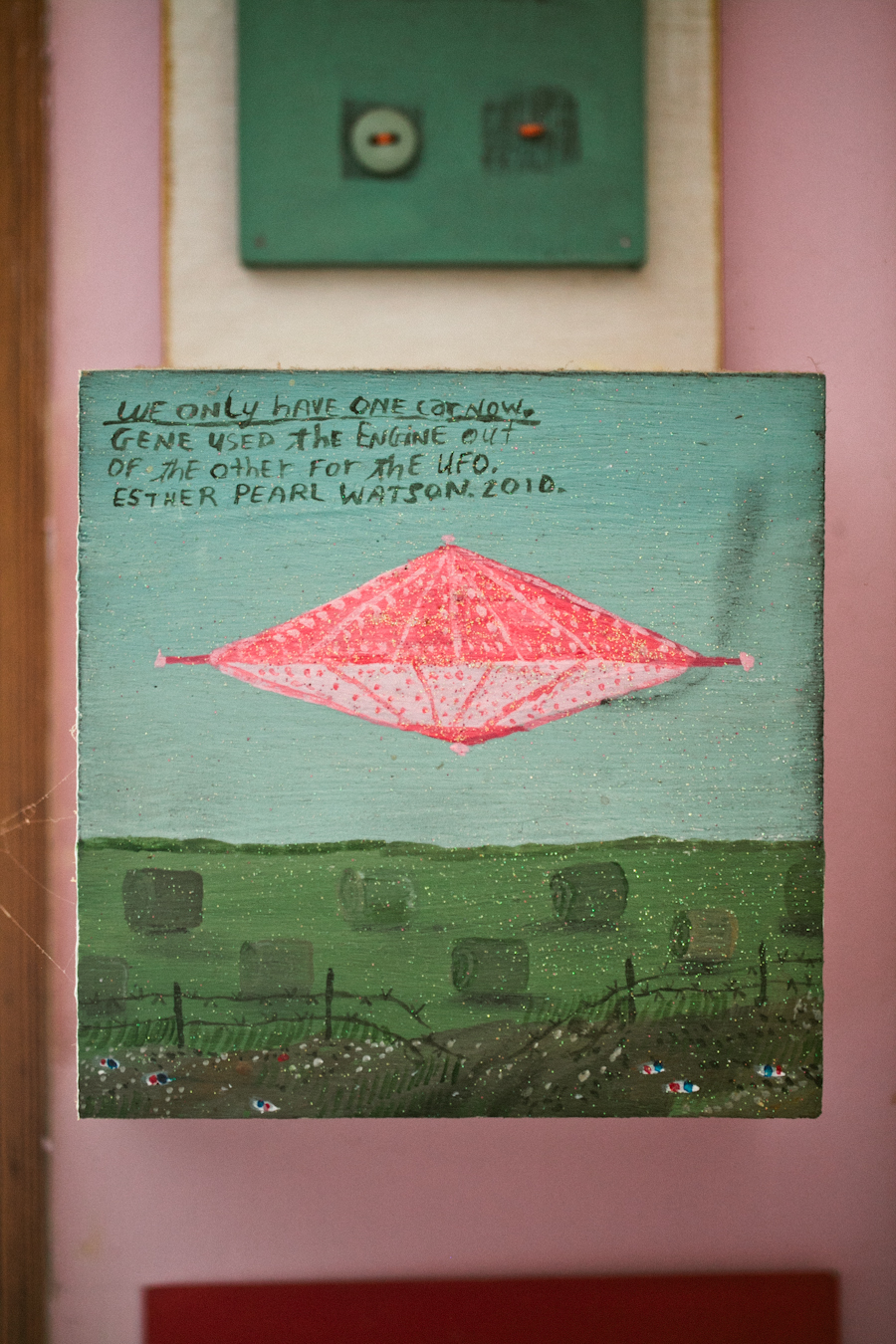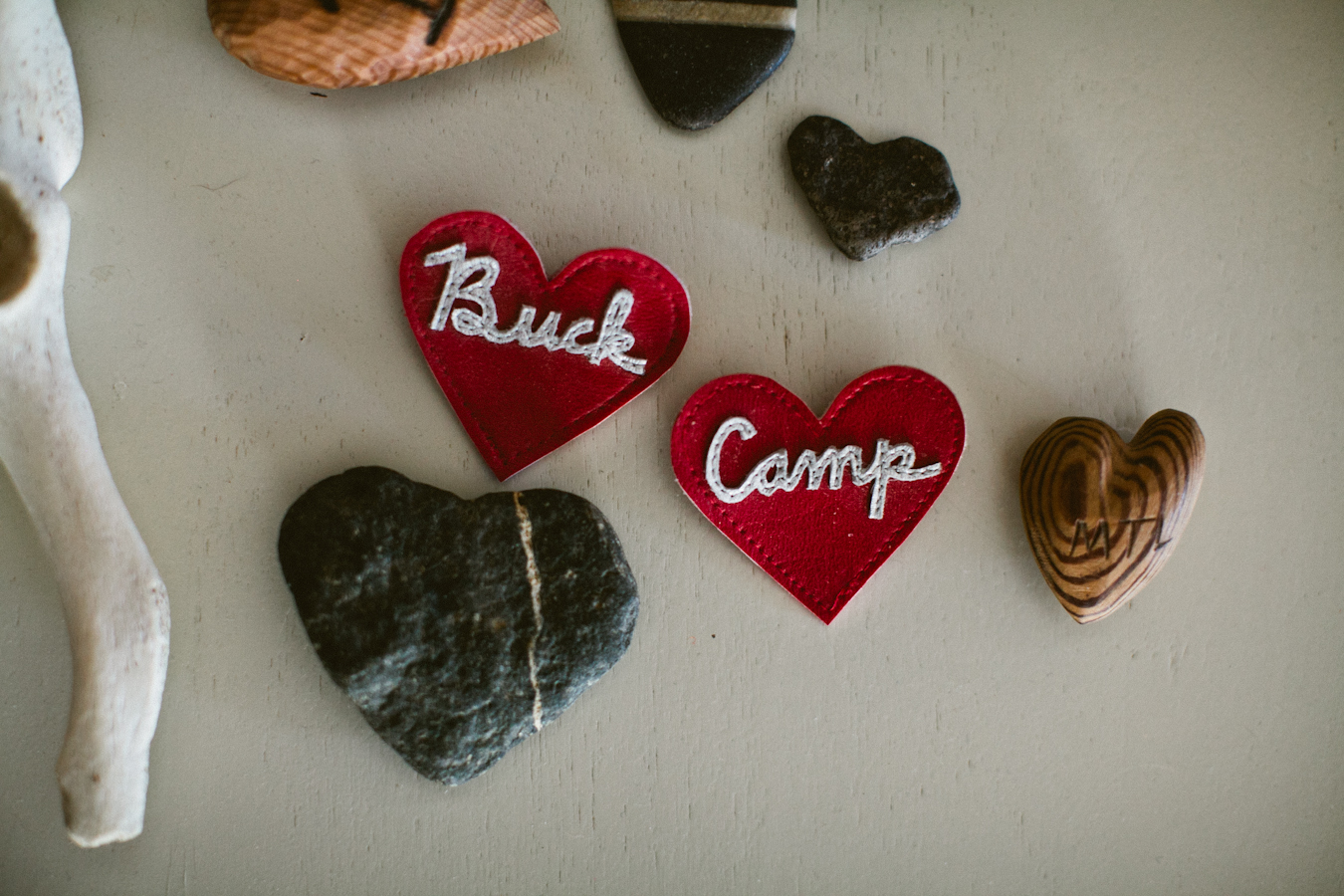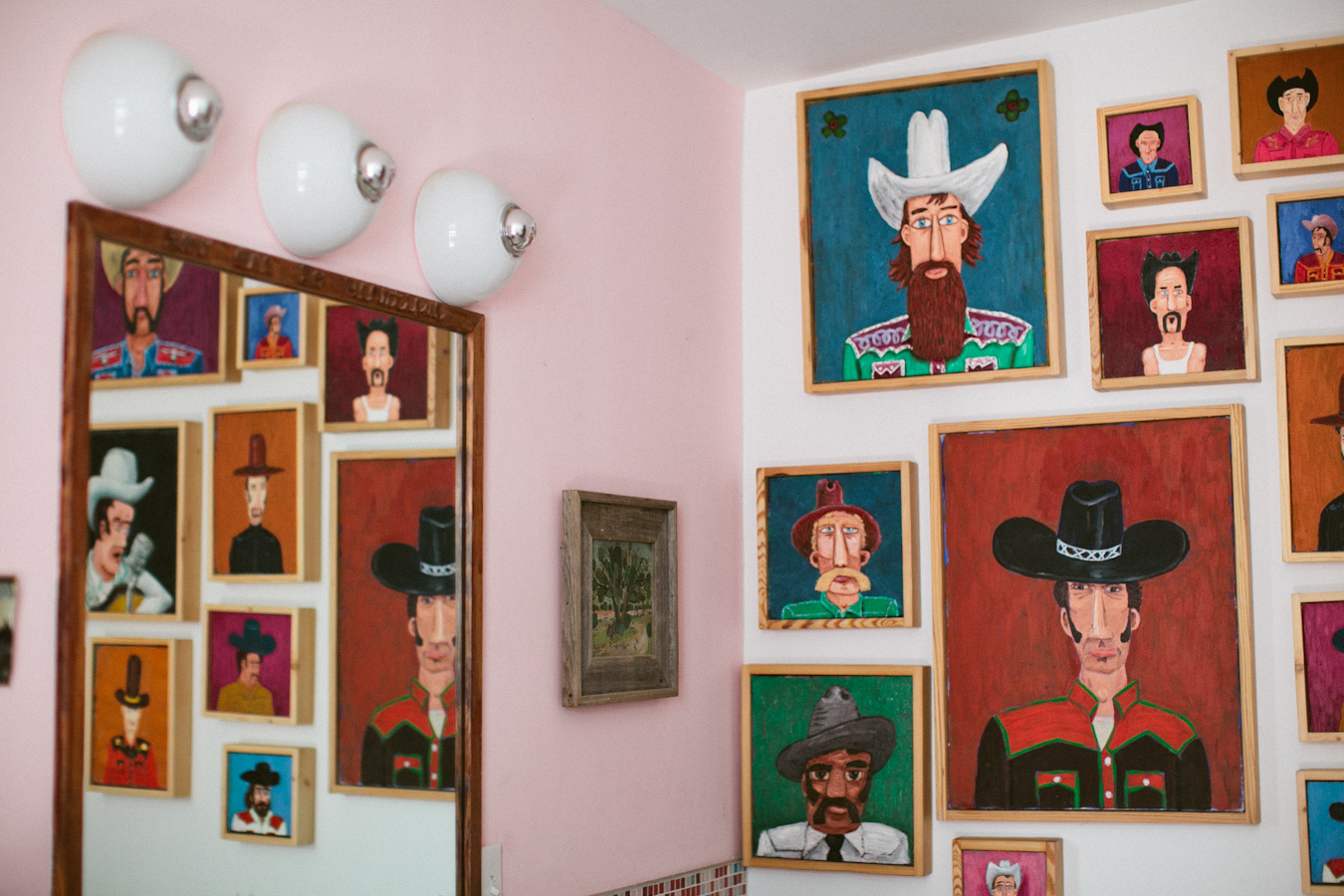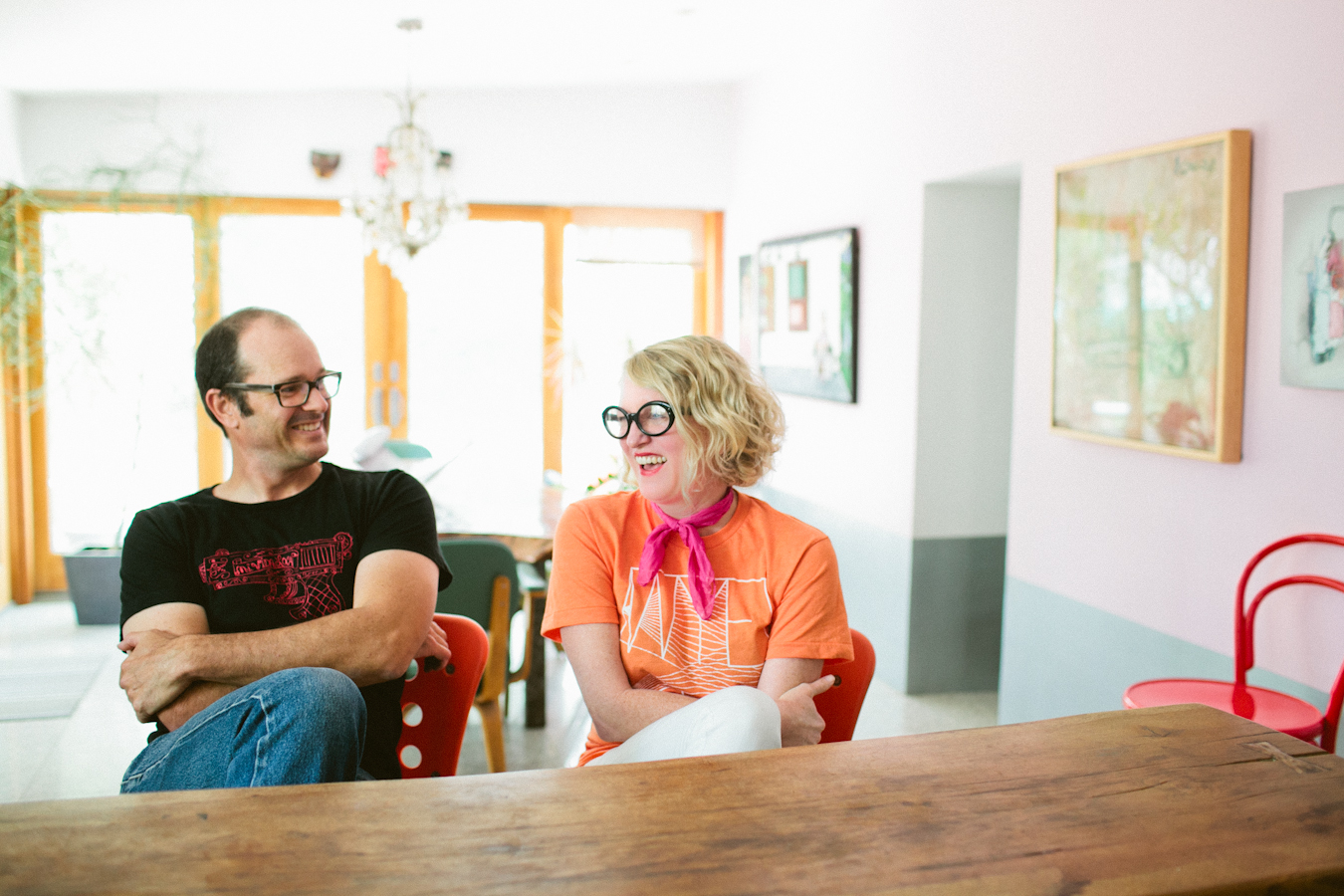 And now… our own personal photos from our time in Marfa.  We hope that you'll be able to catch a glimpse of the whimsy that you'd find if you went there yourself…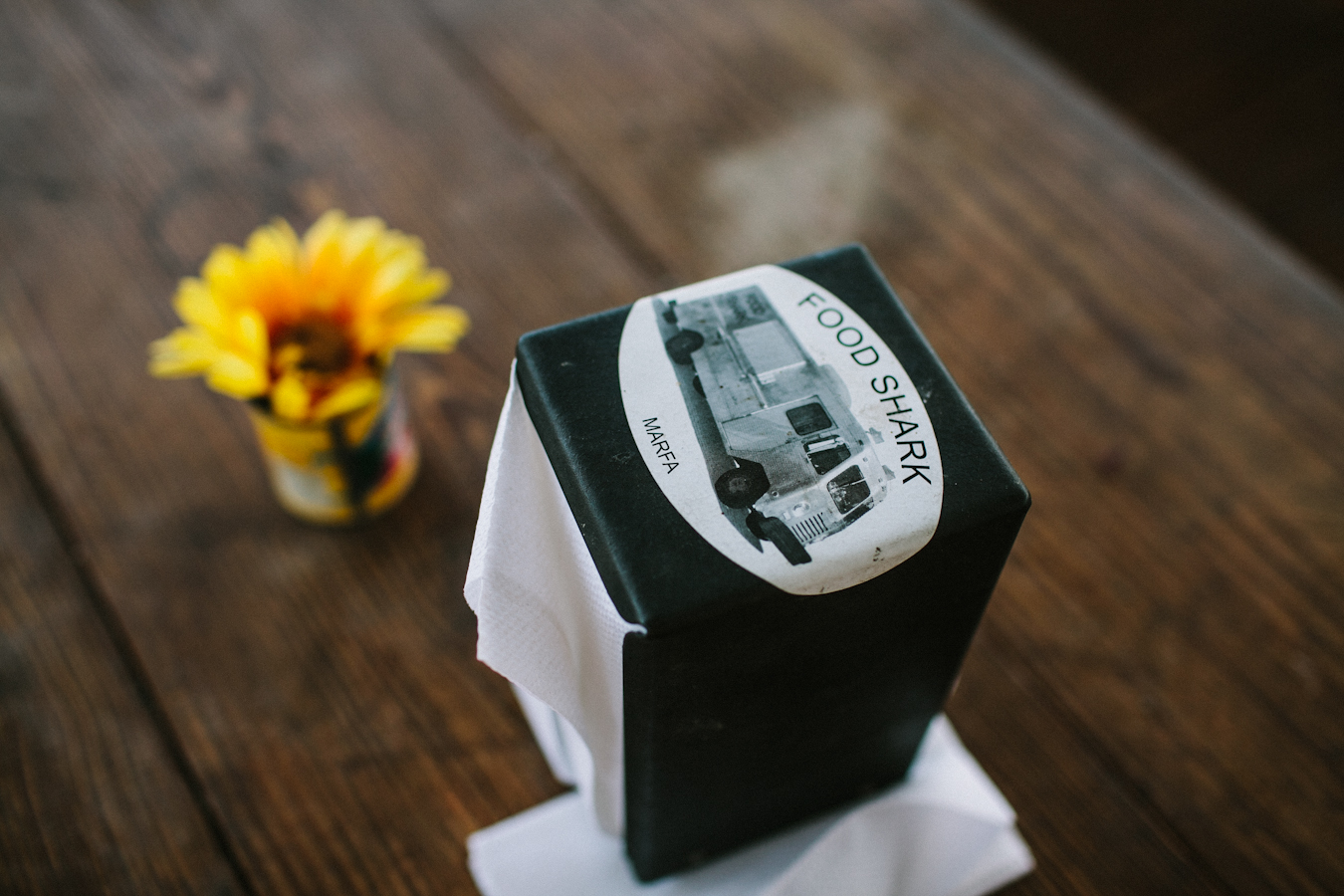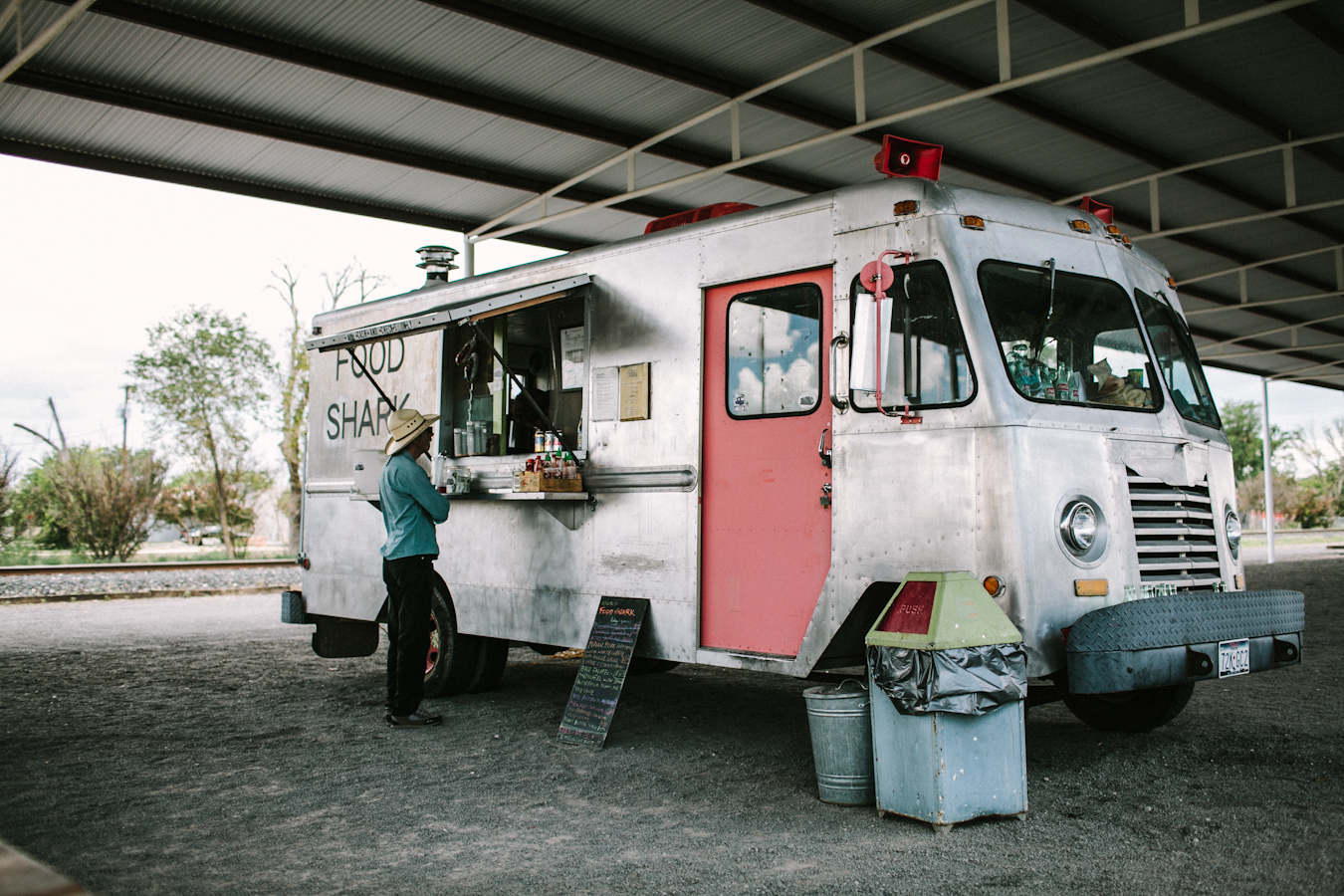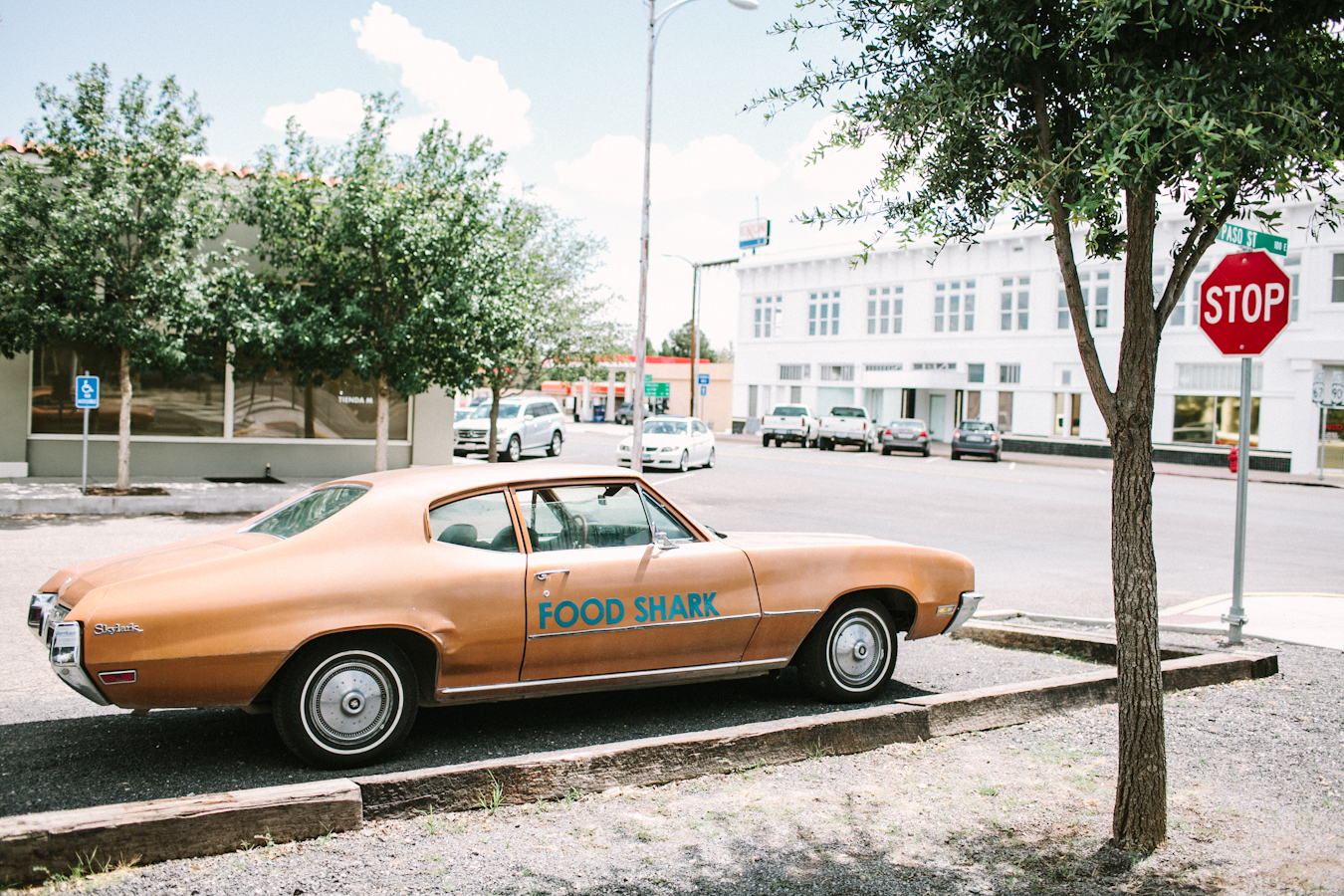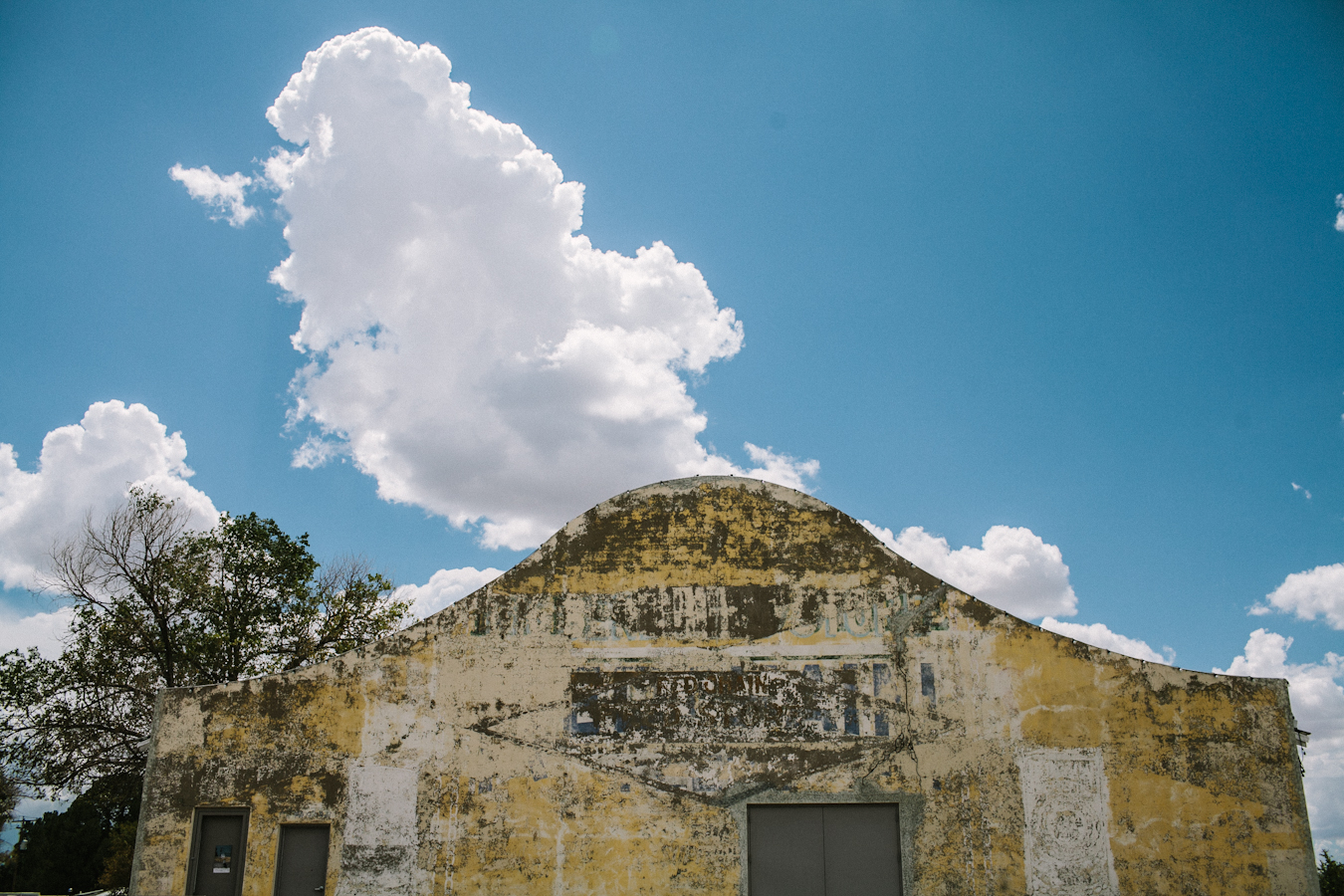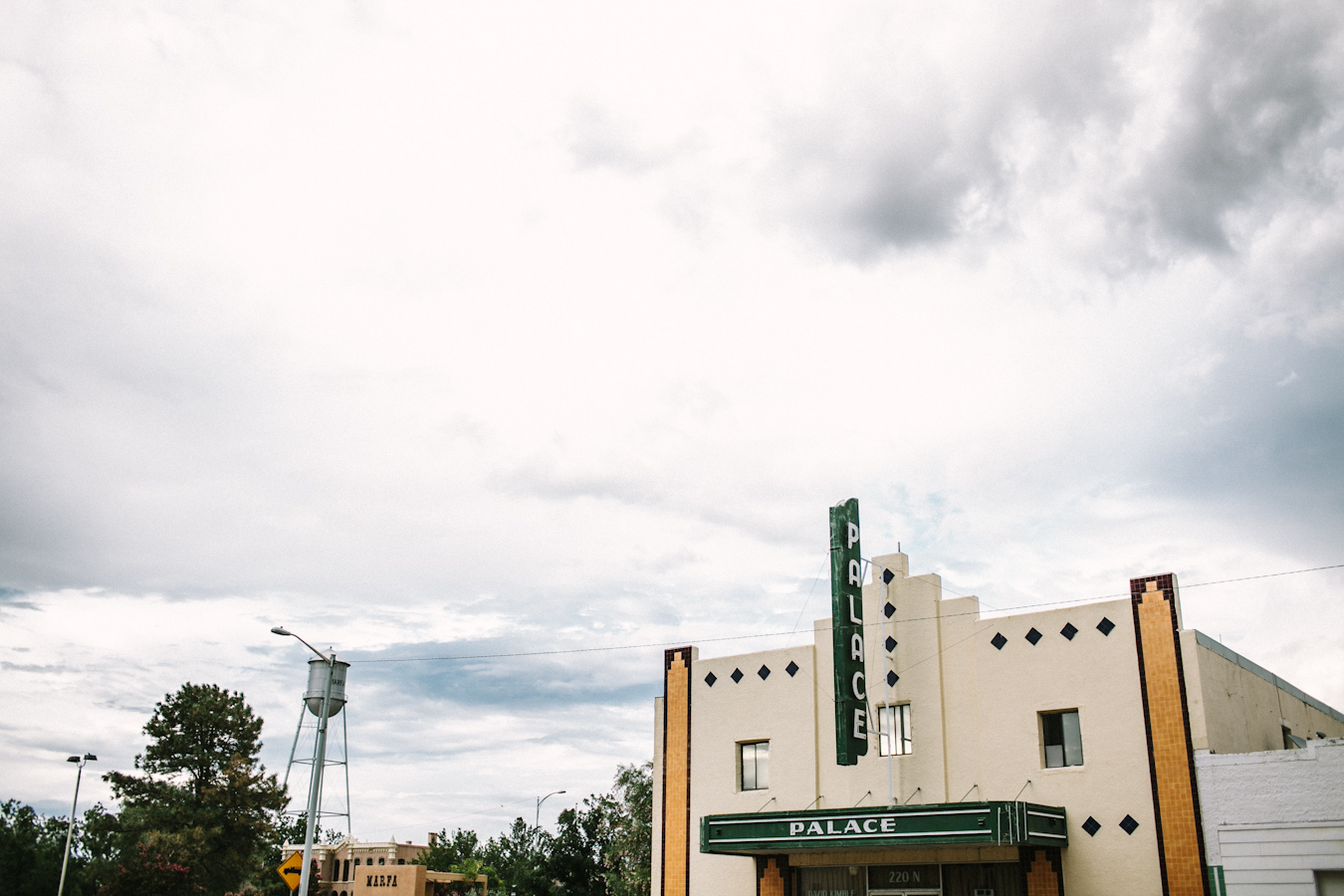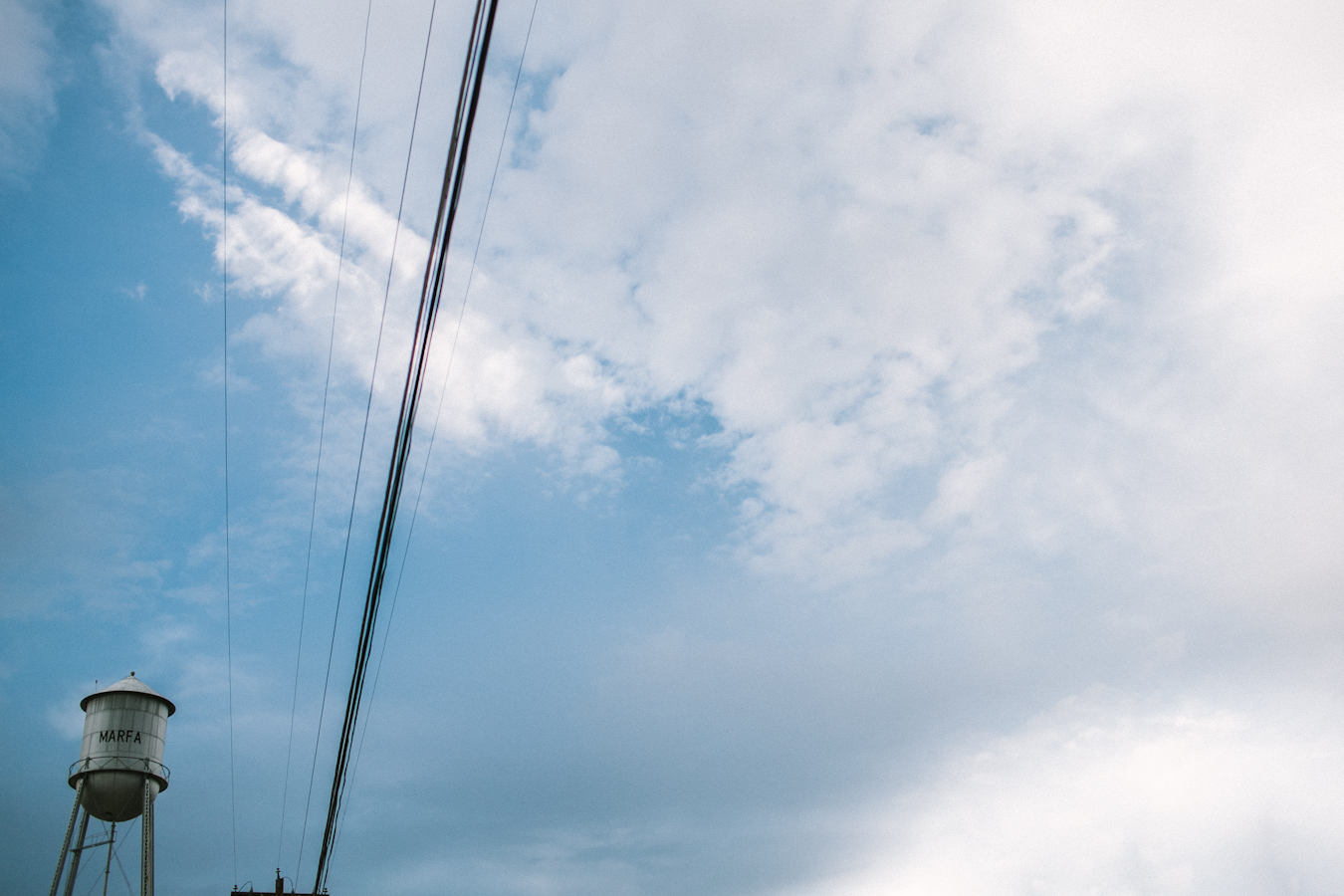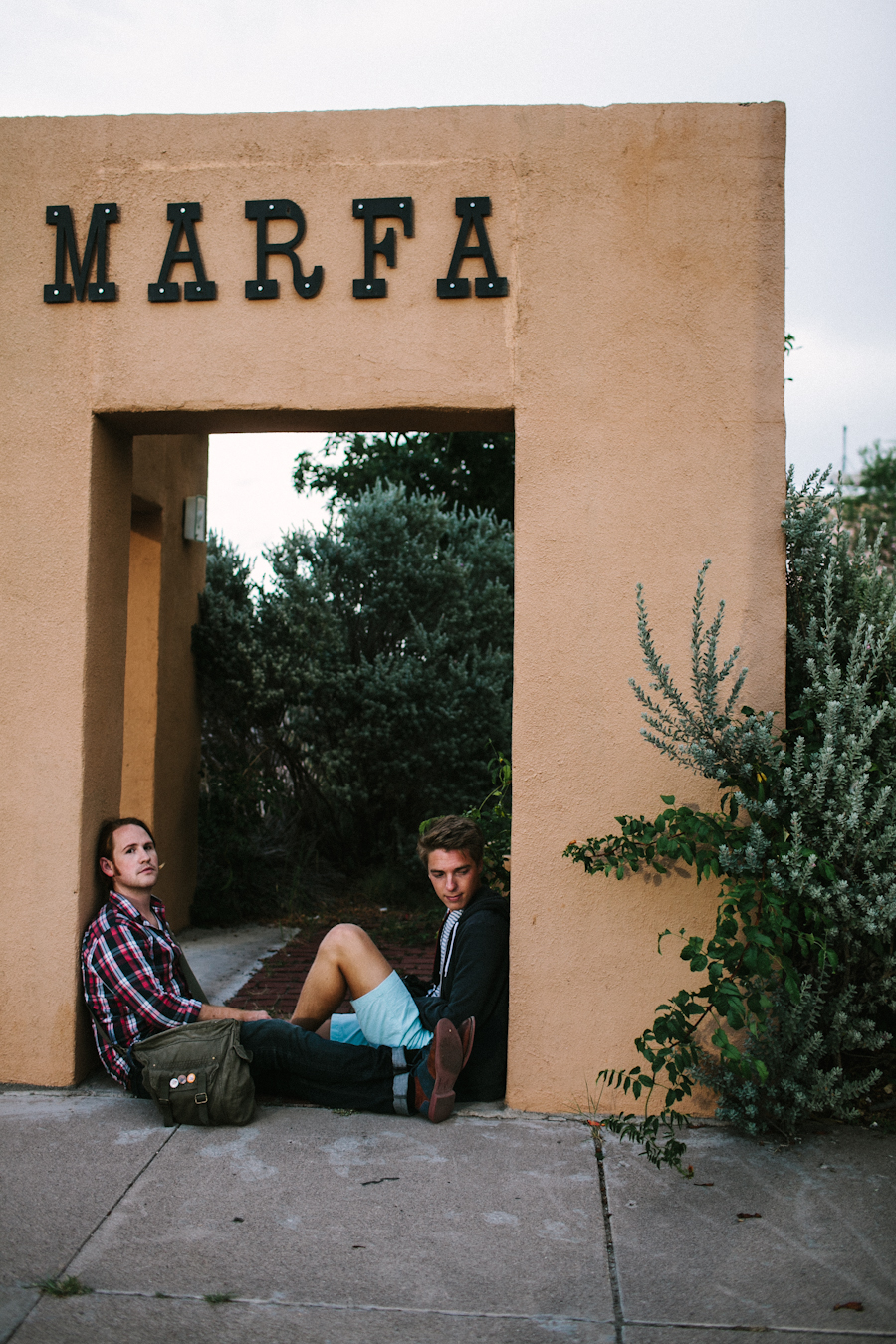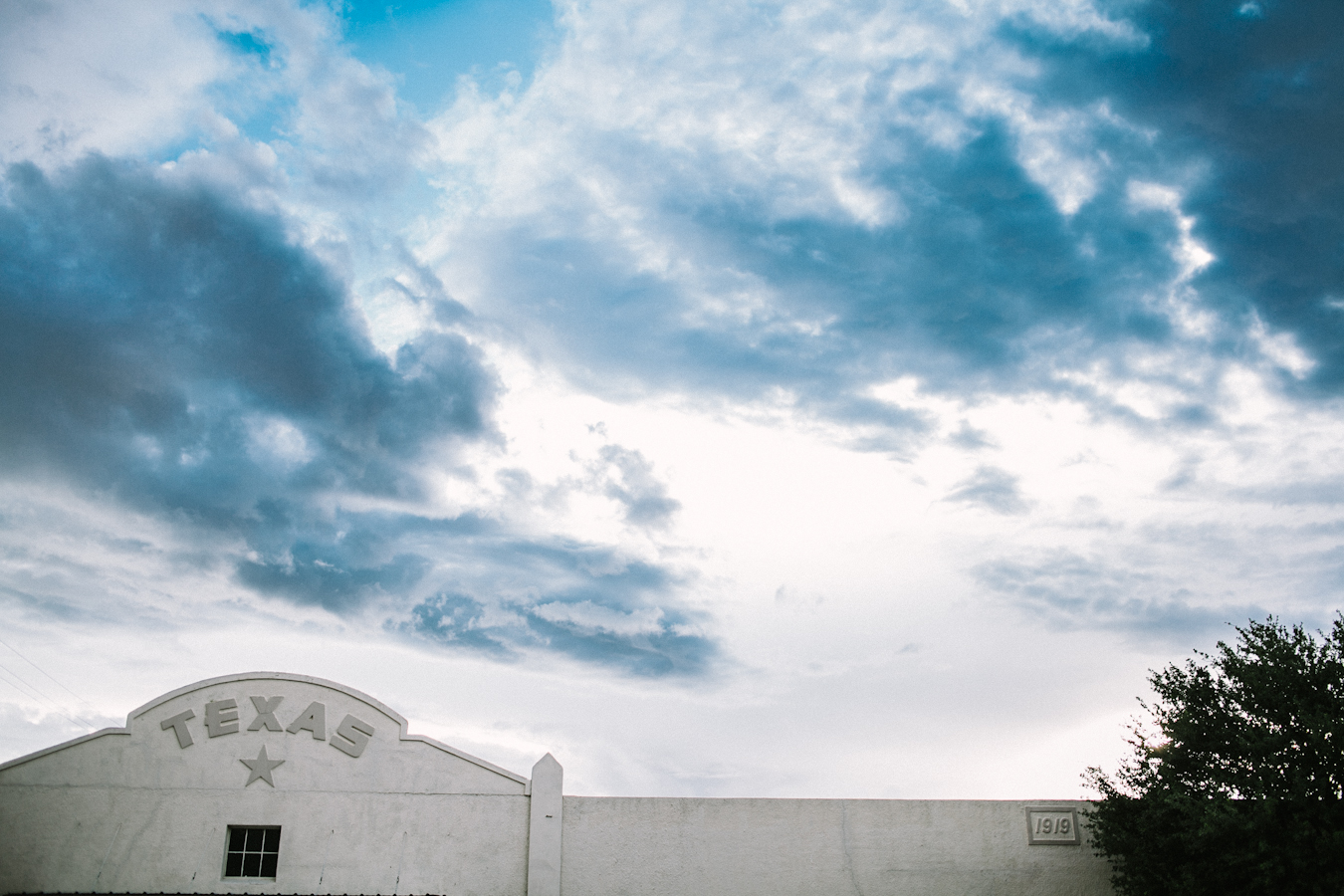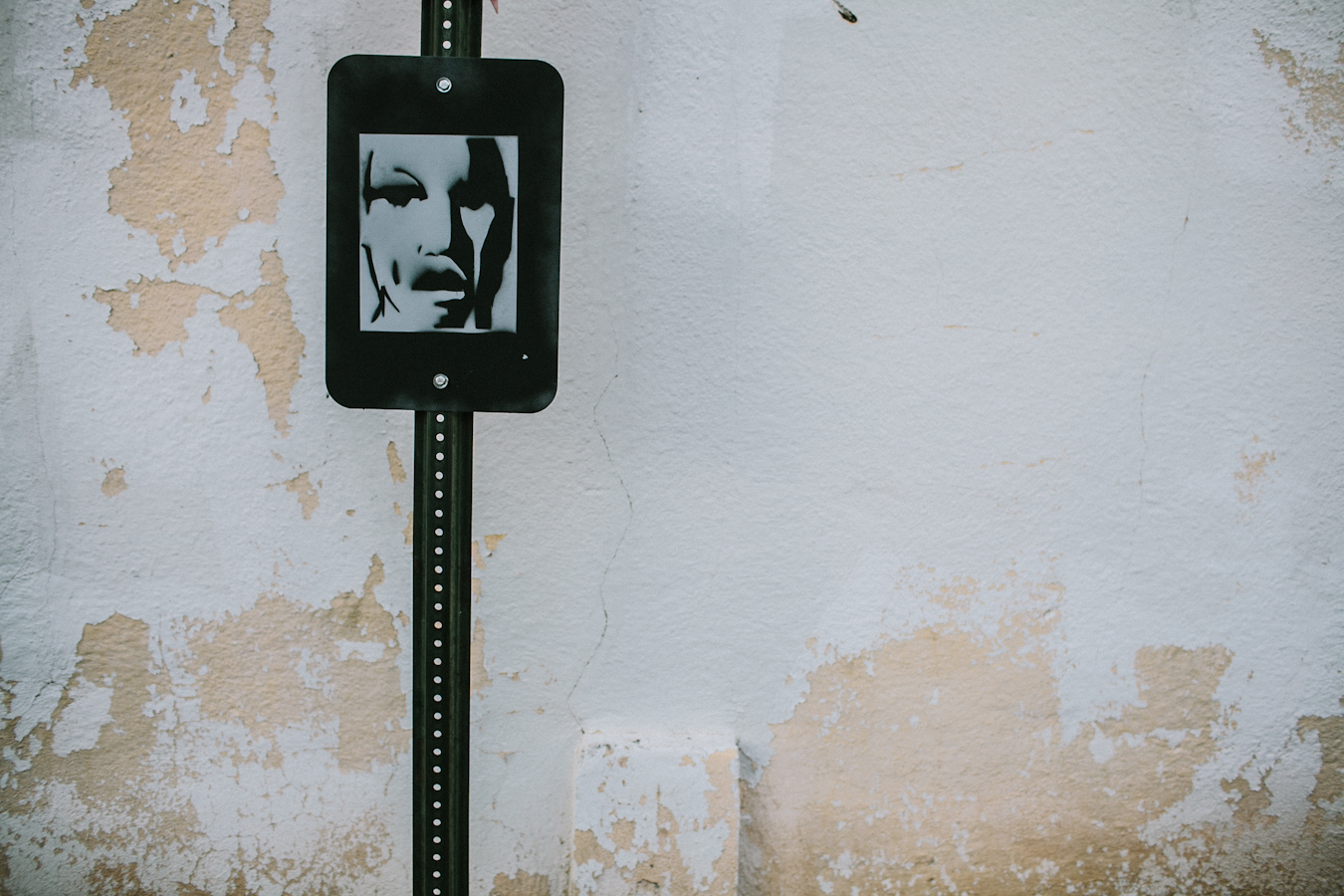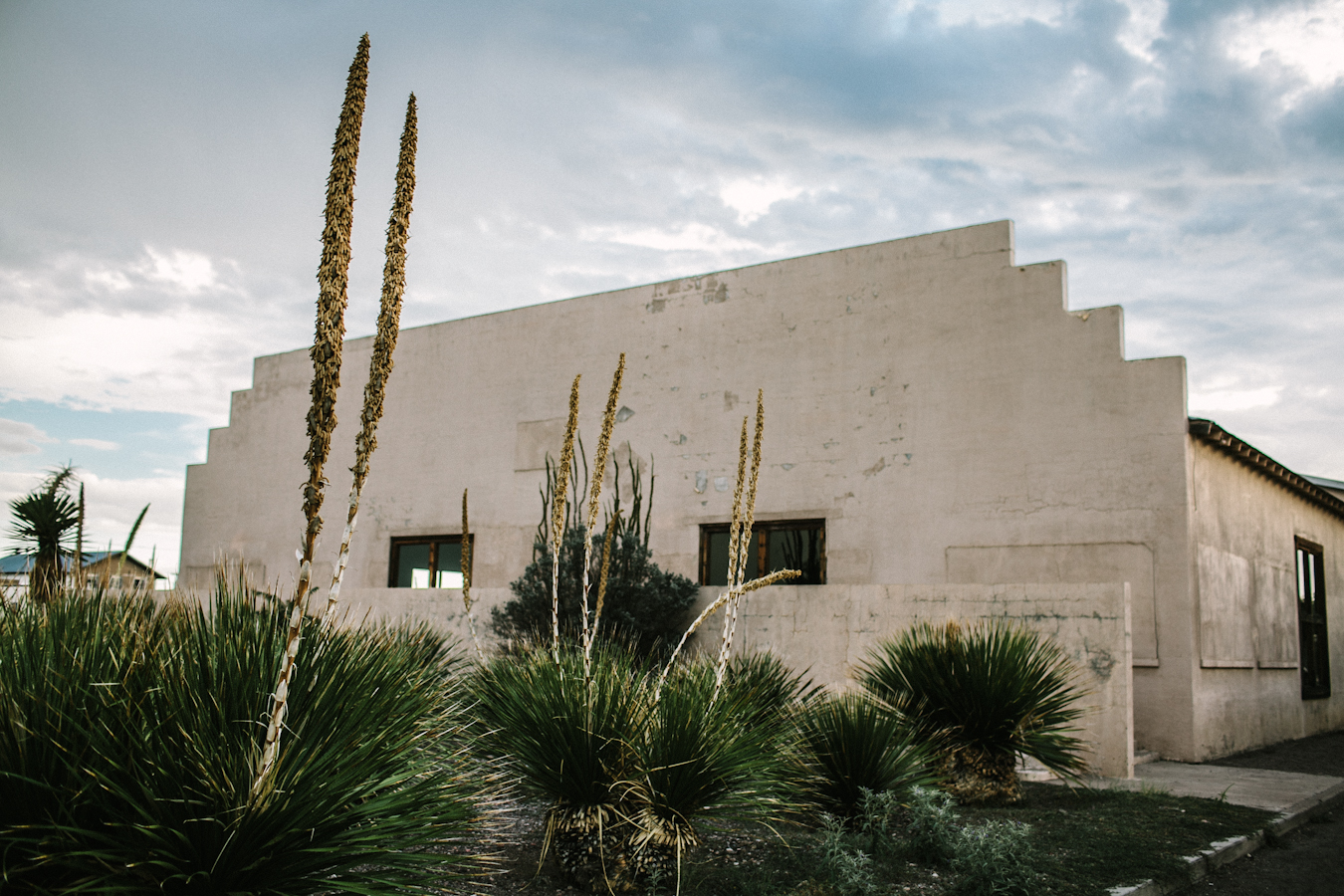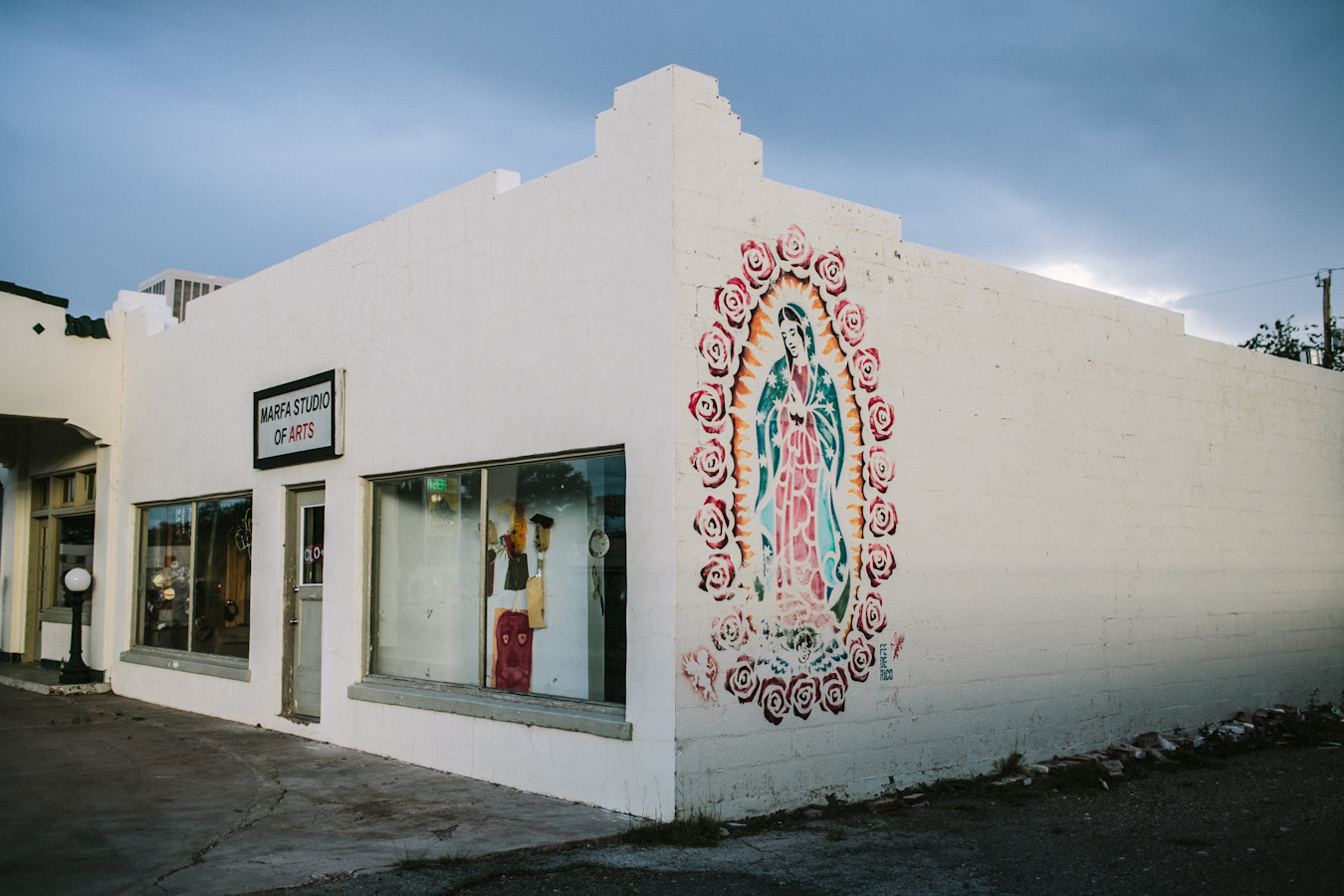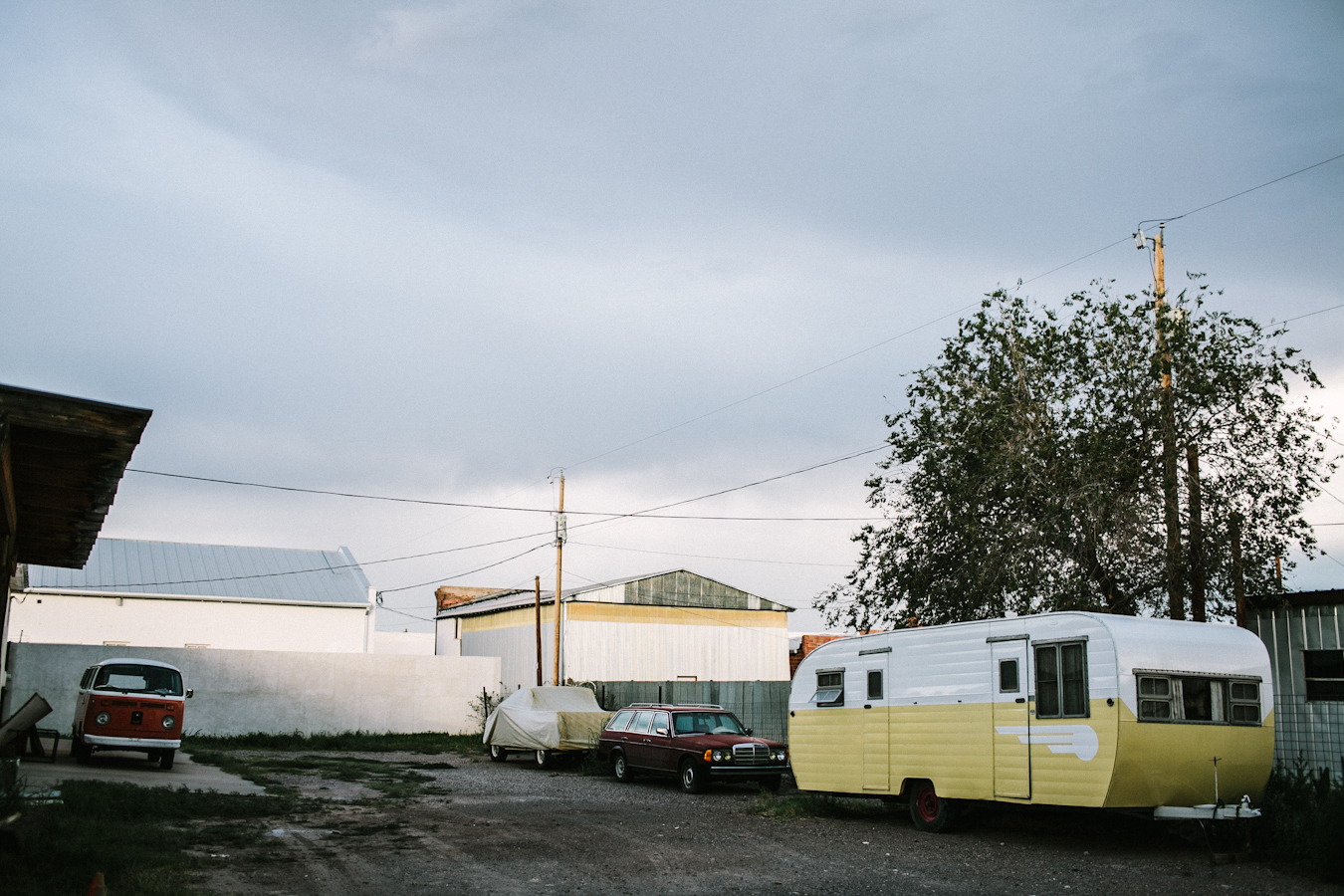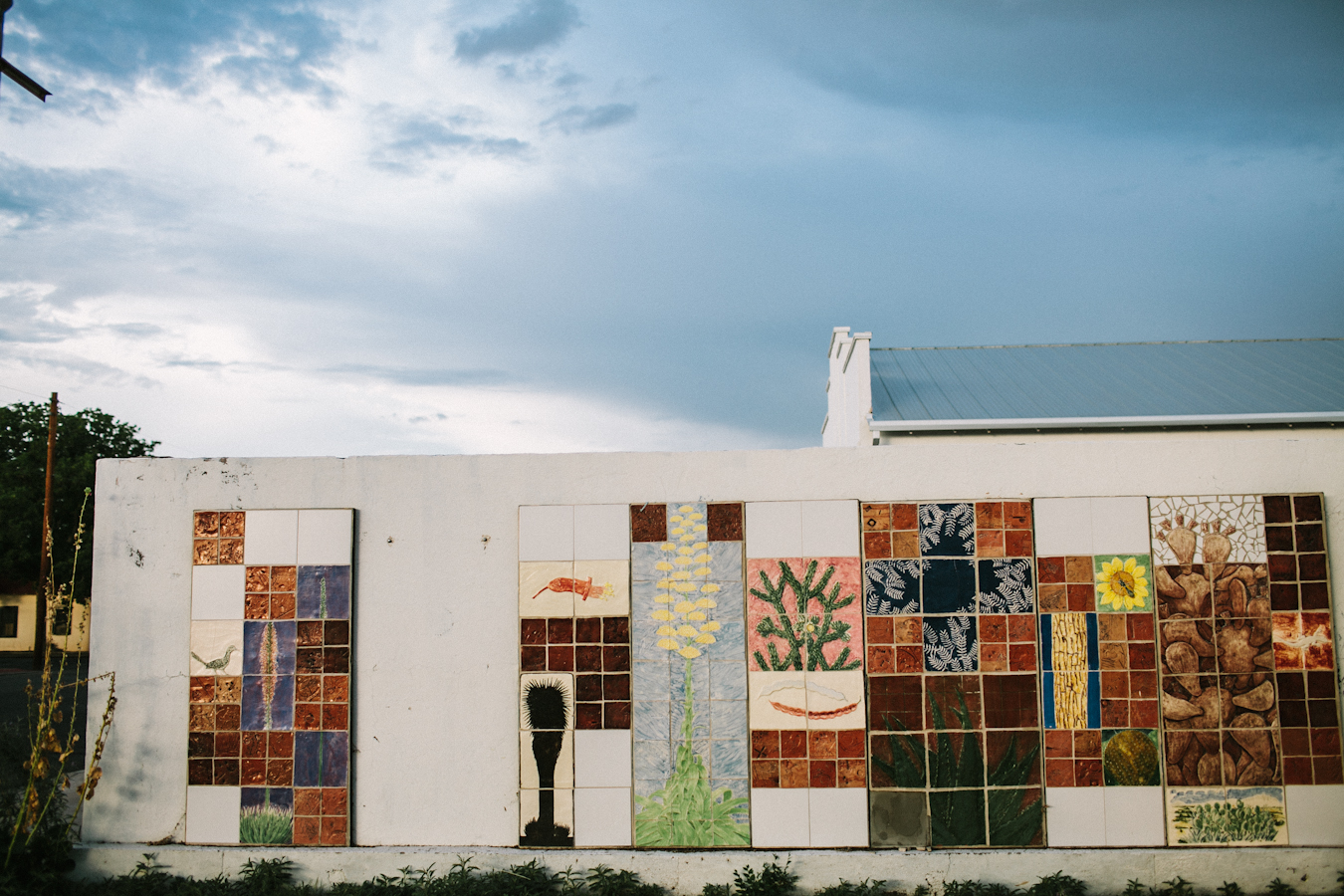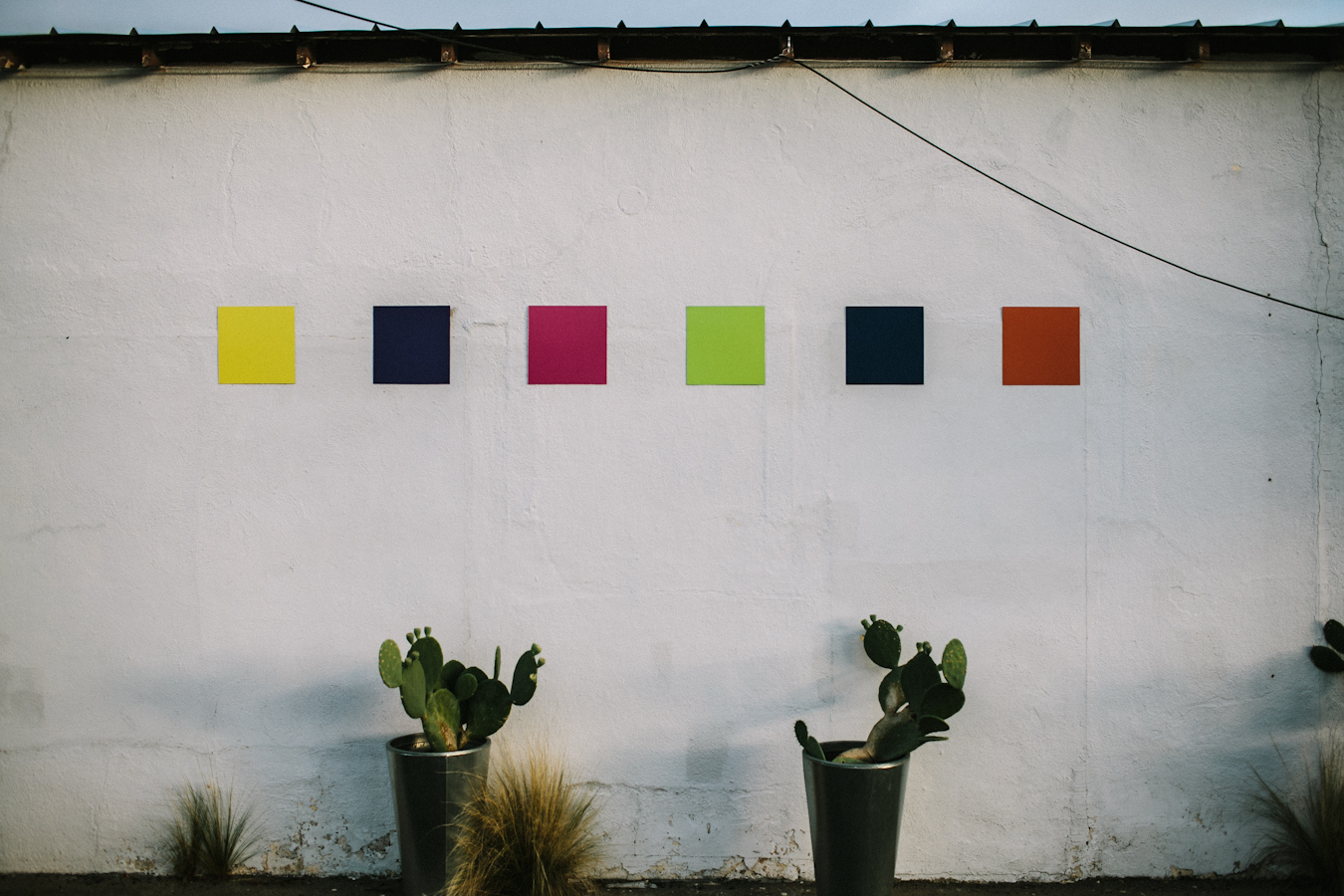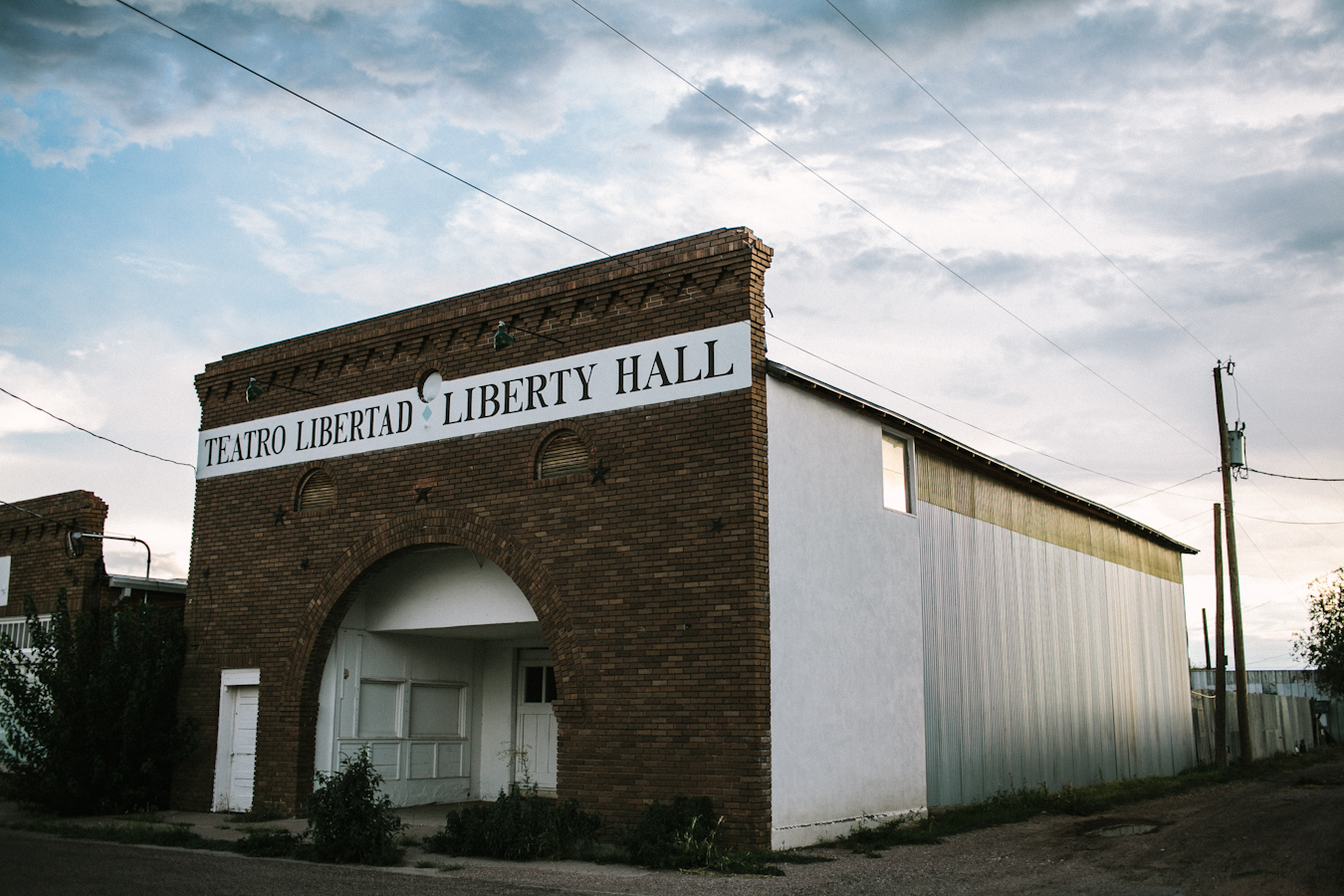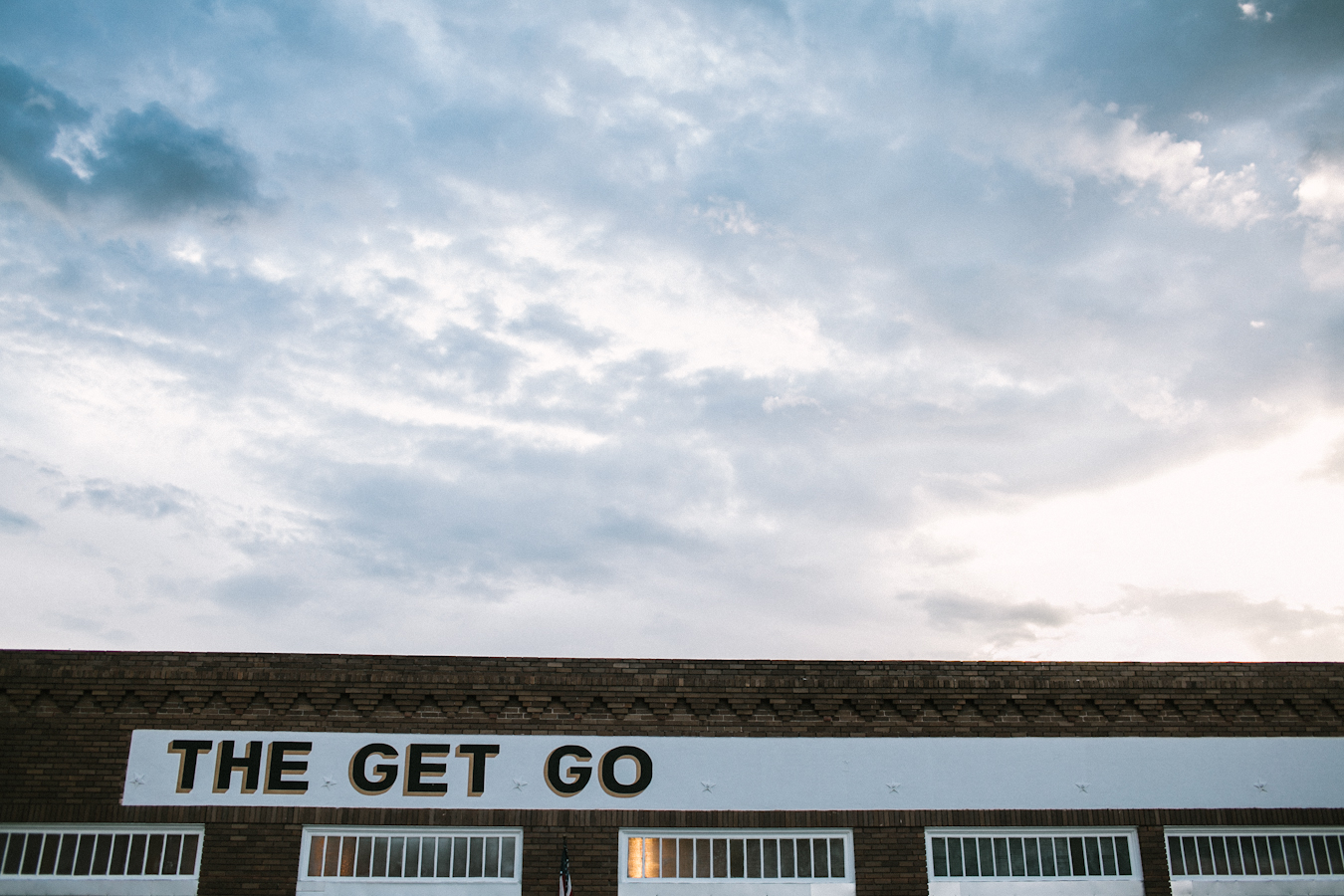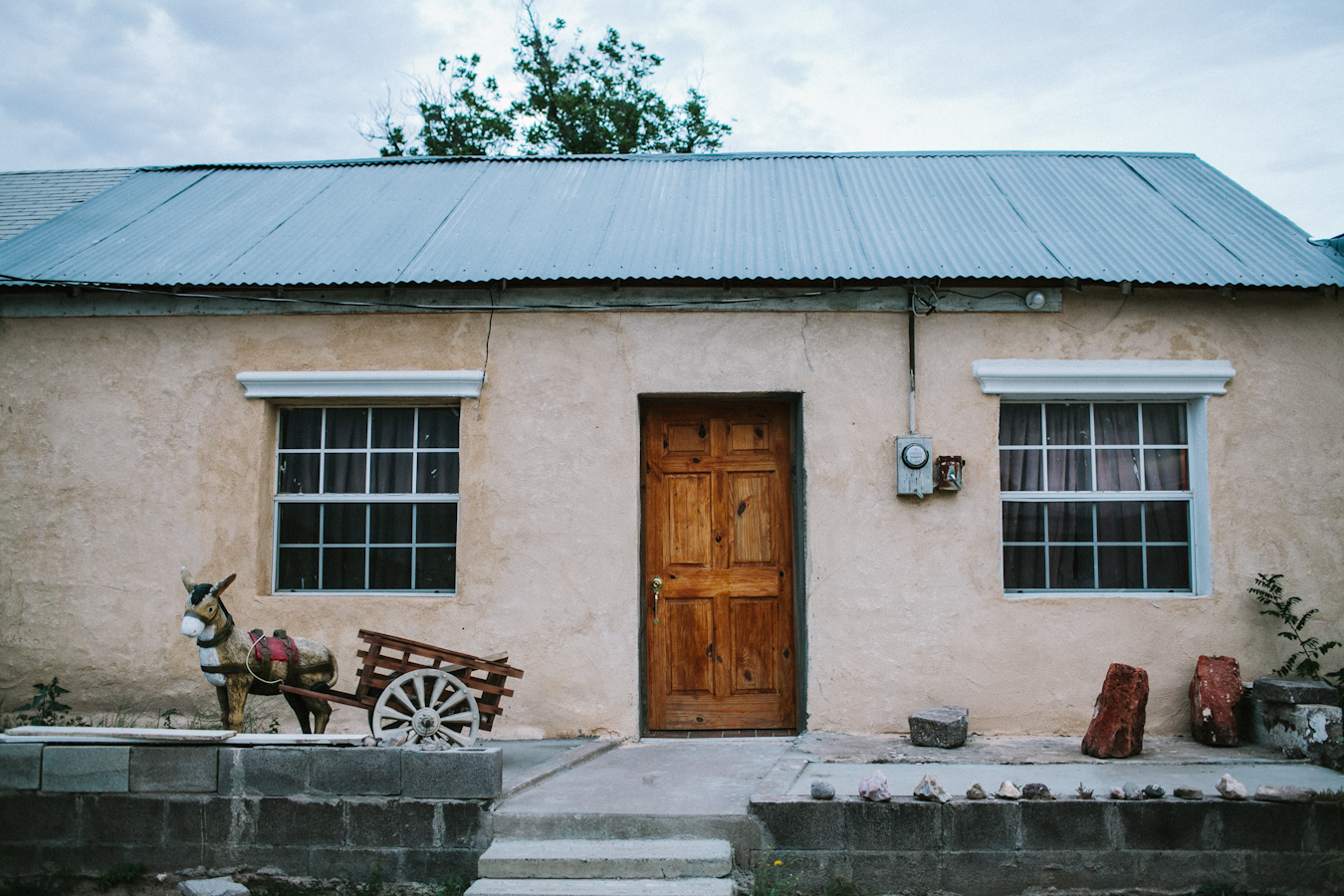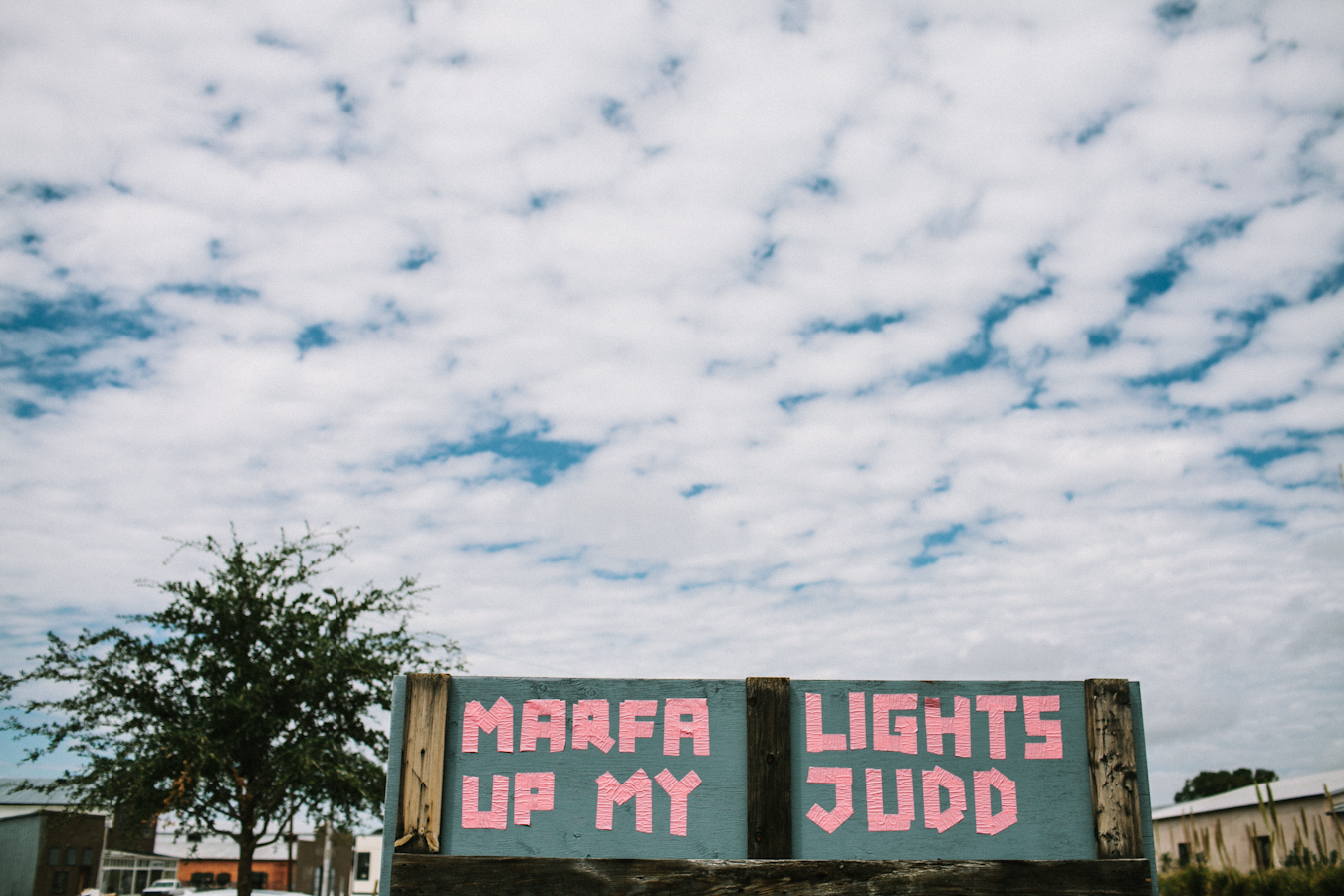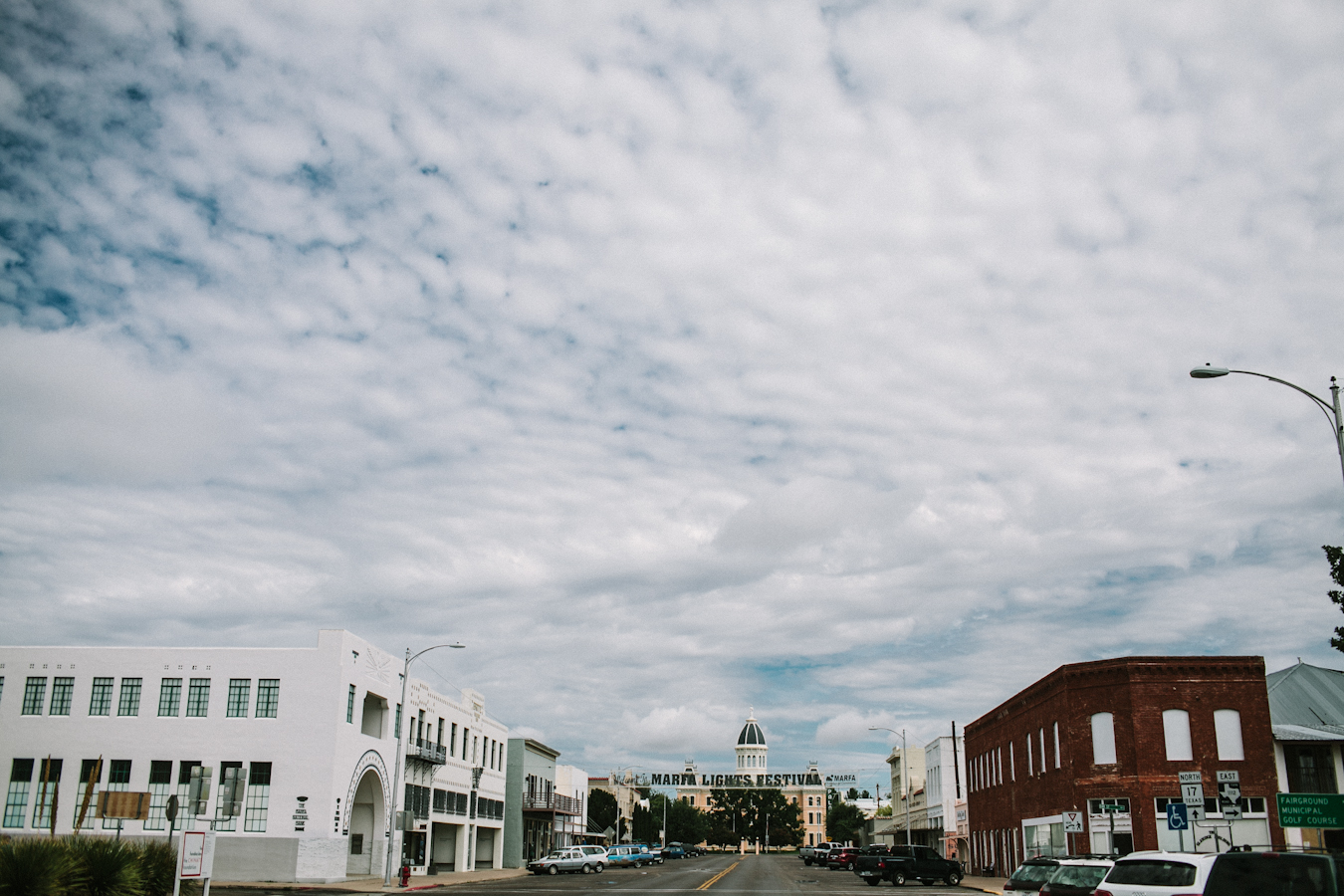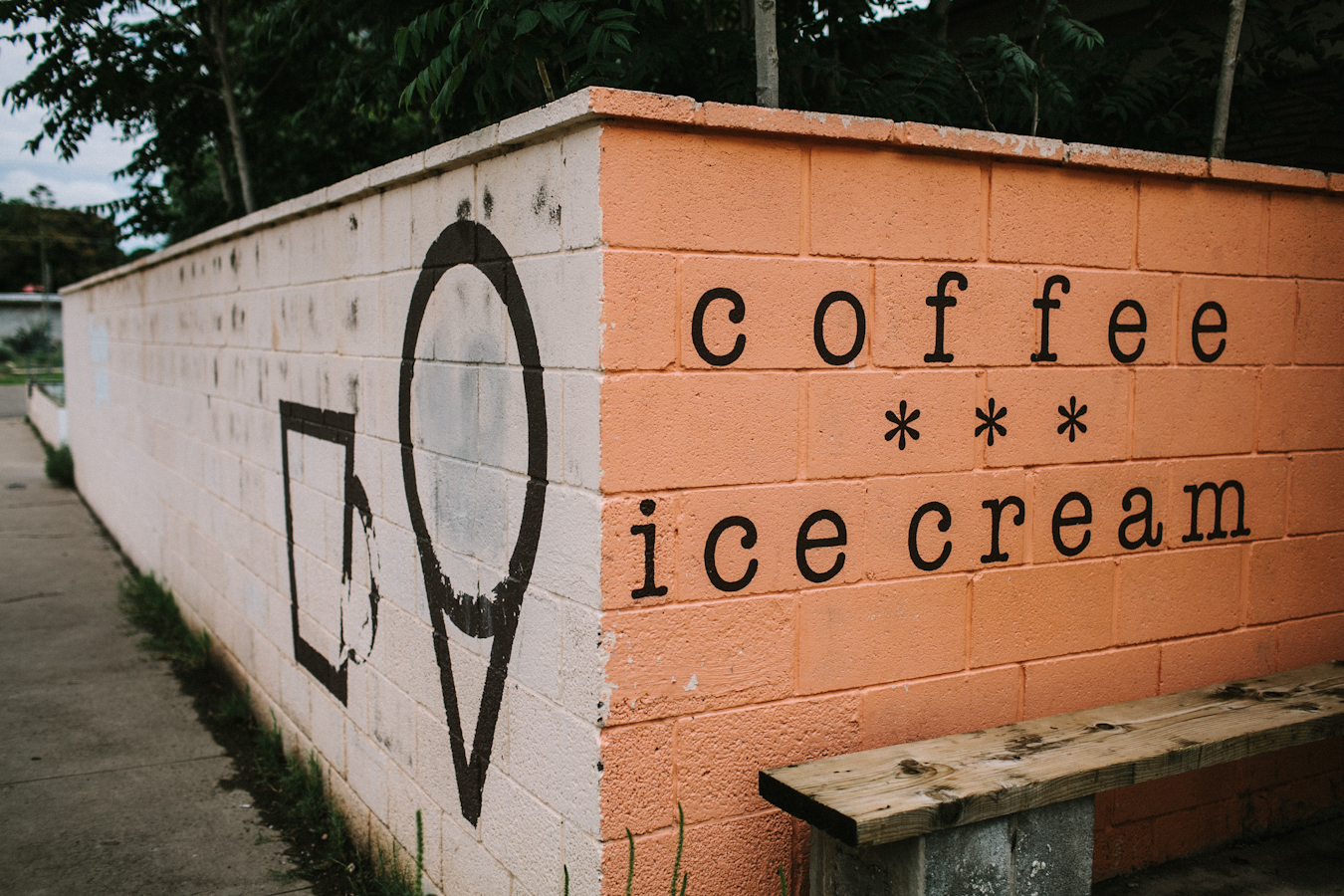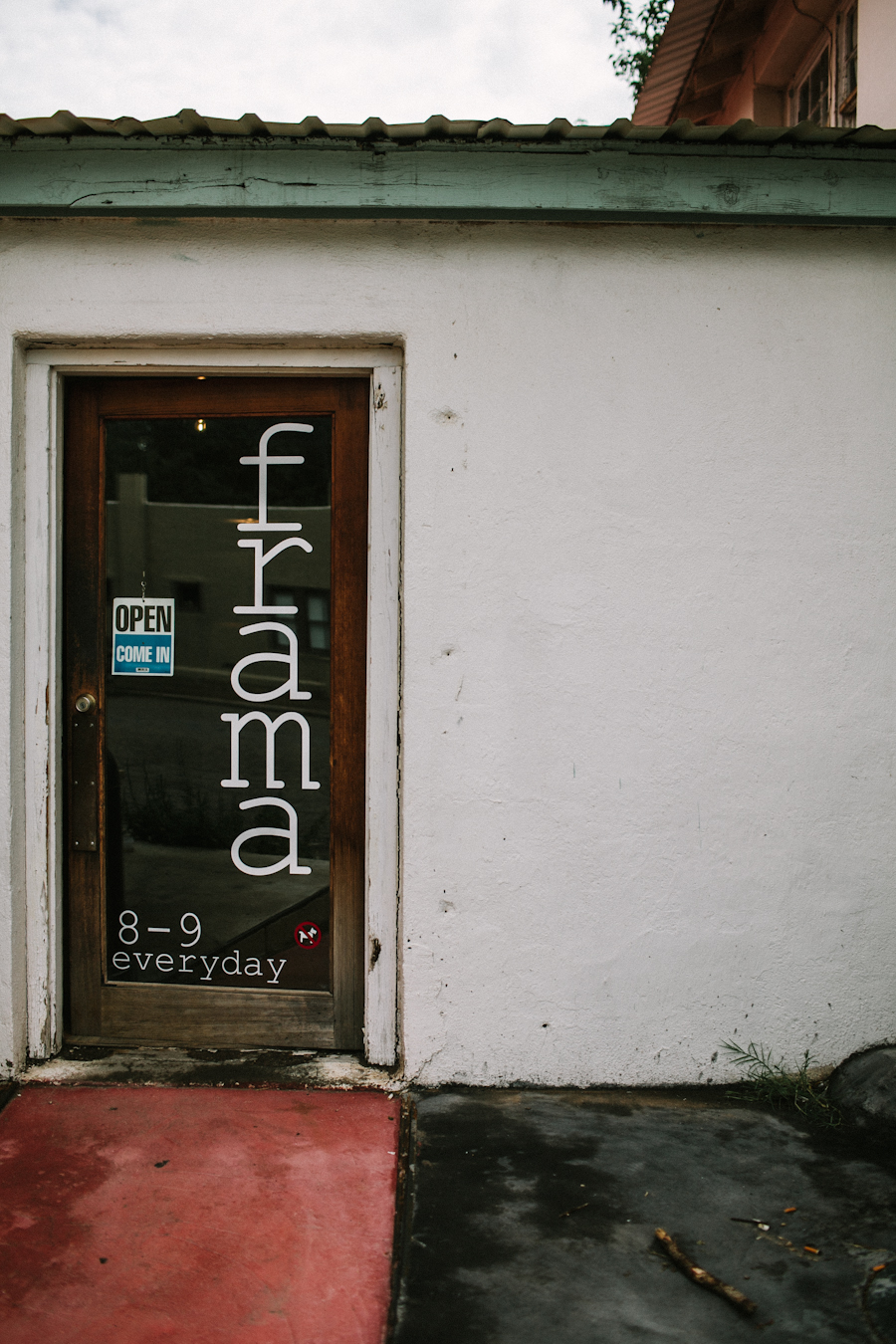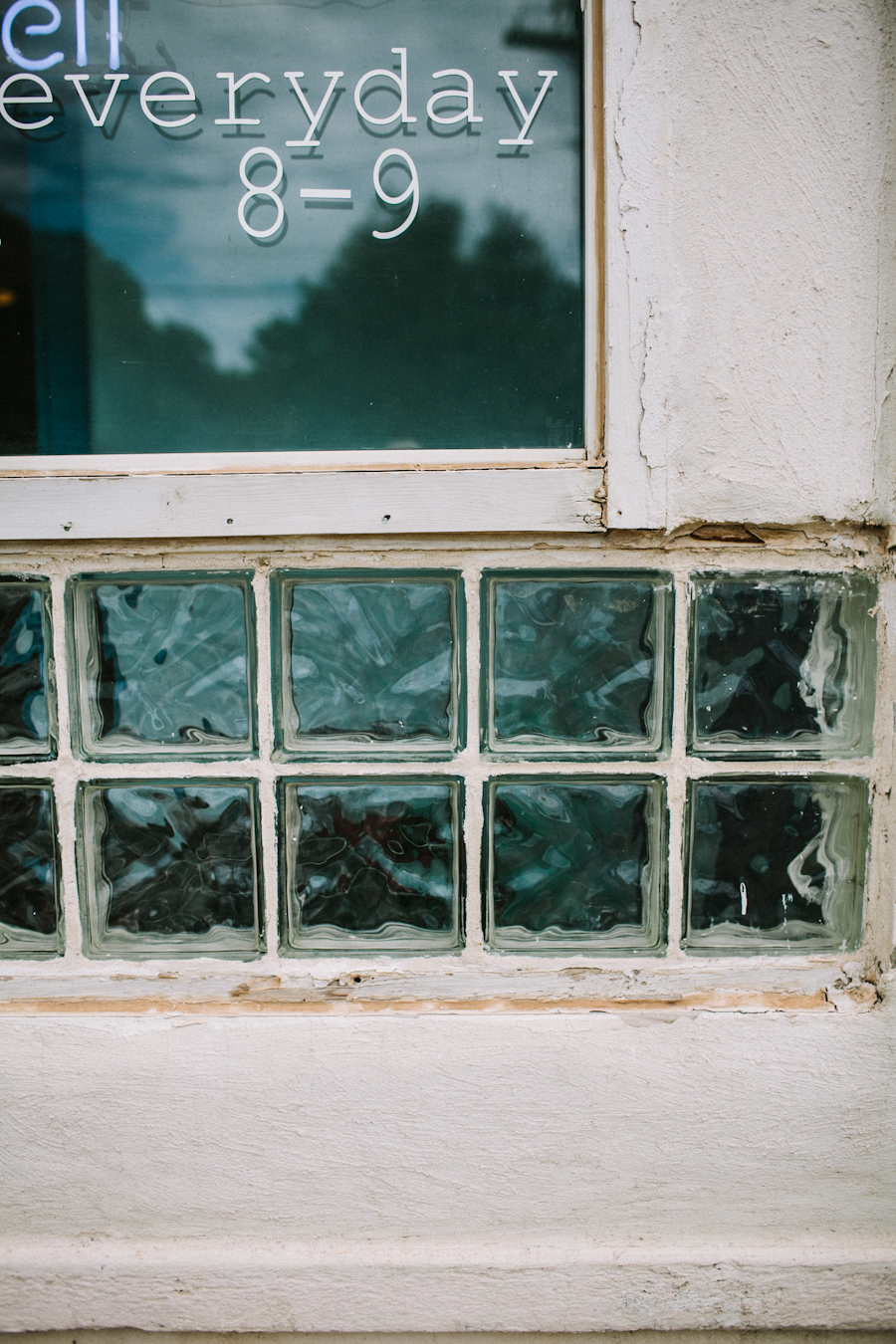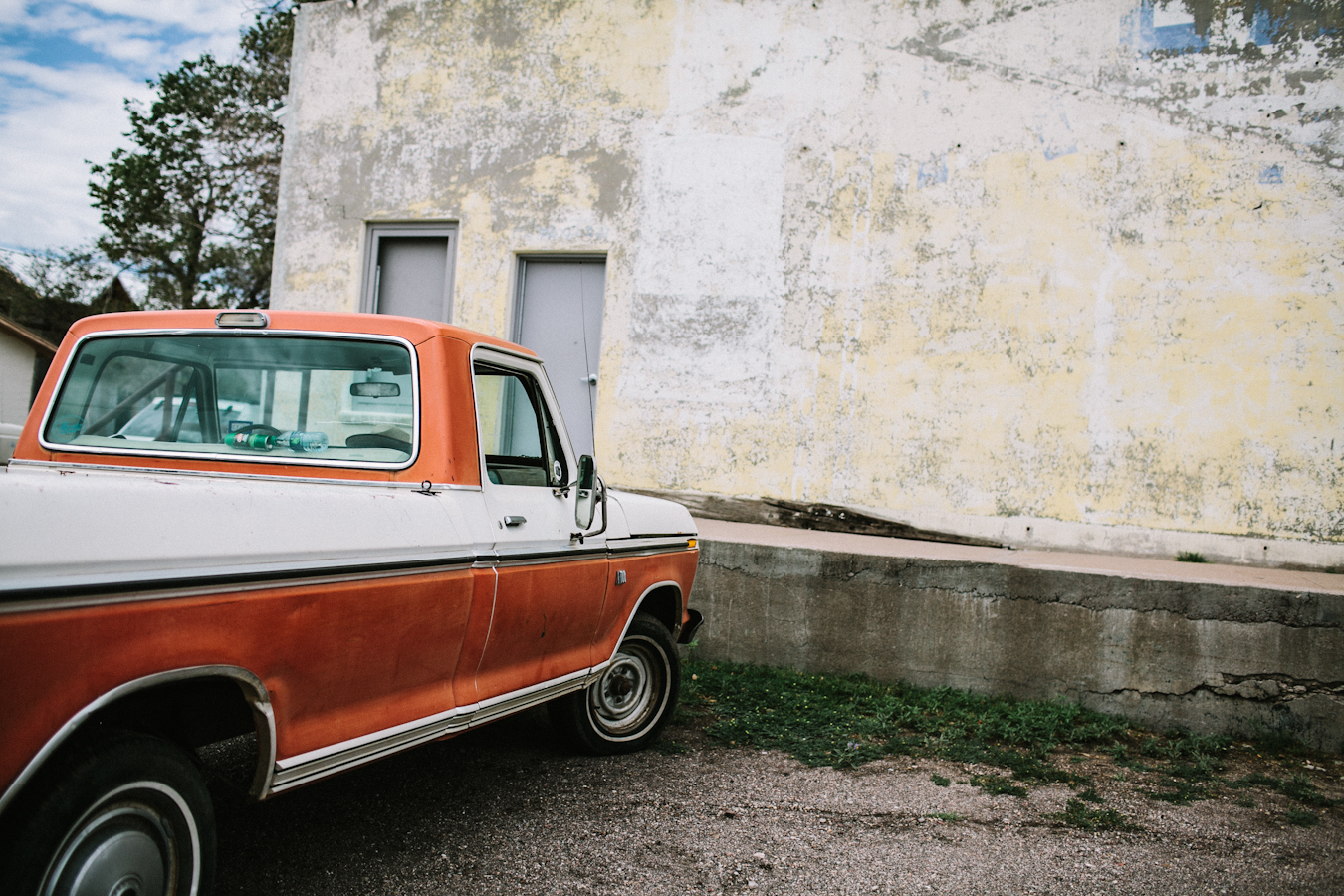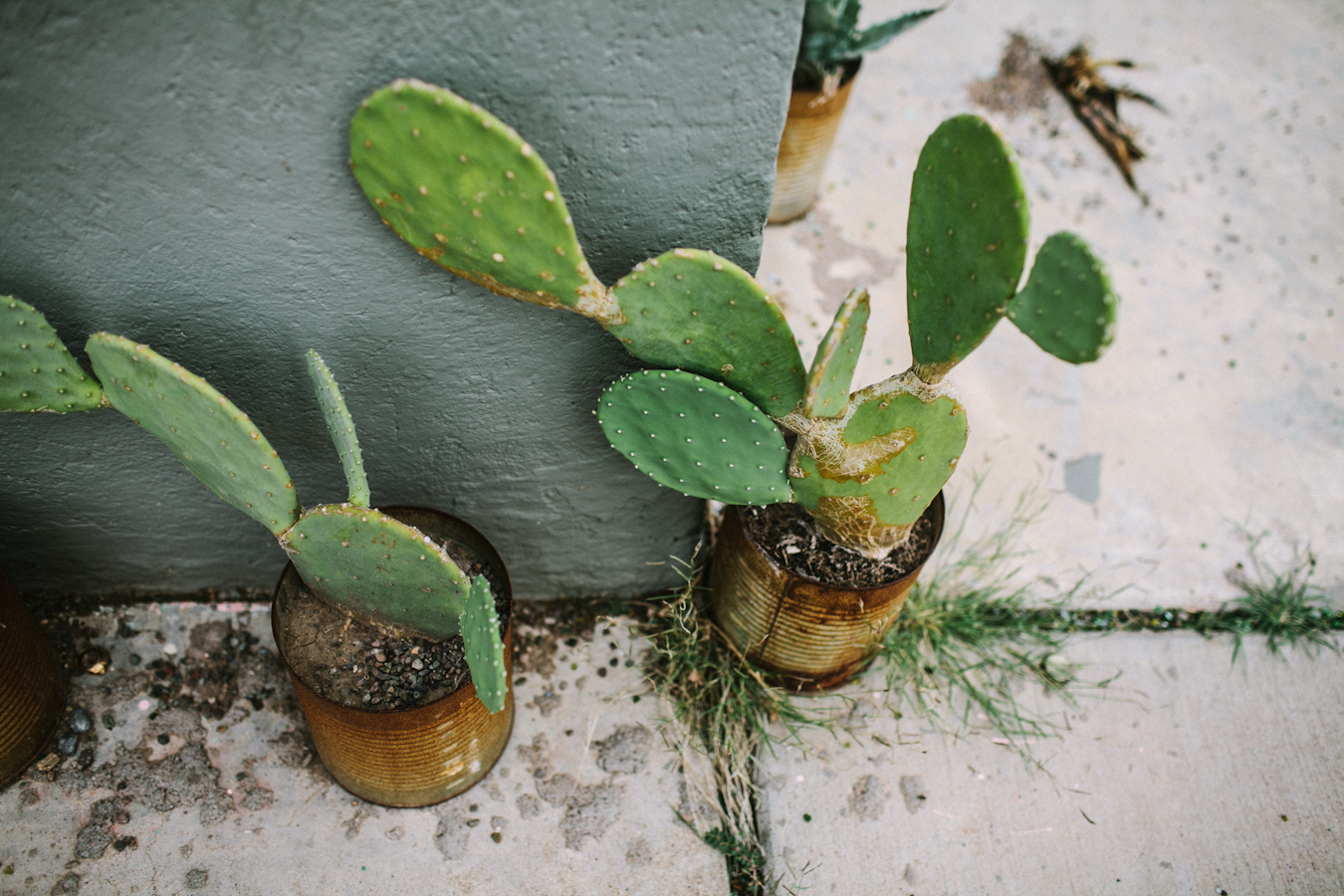 (Whoever Pim + Jeff are, I'm sure their wedding was BANANAS!  This venue was incredible, we had a peek inside.  So… if you're thinkin' destination wedding in Marfa?  We're in!!)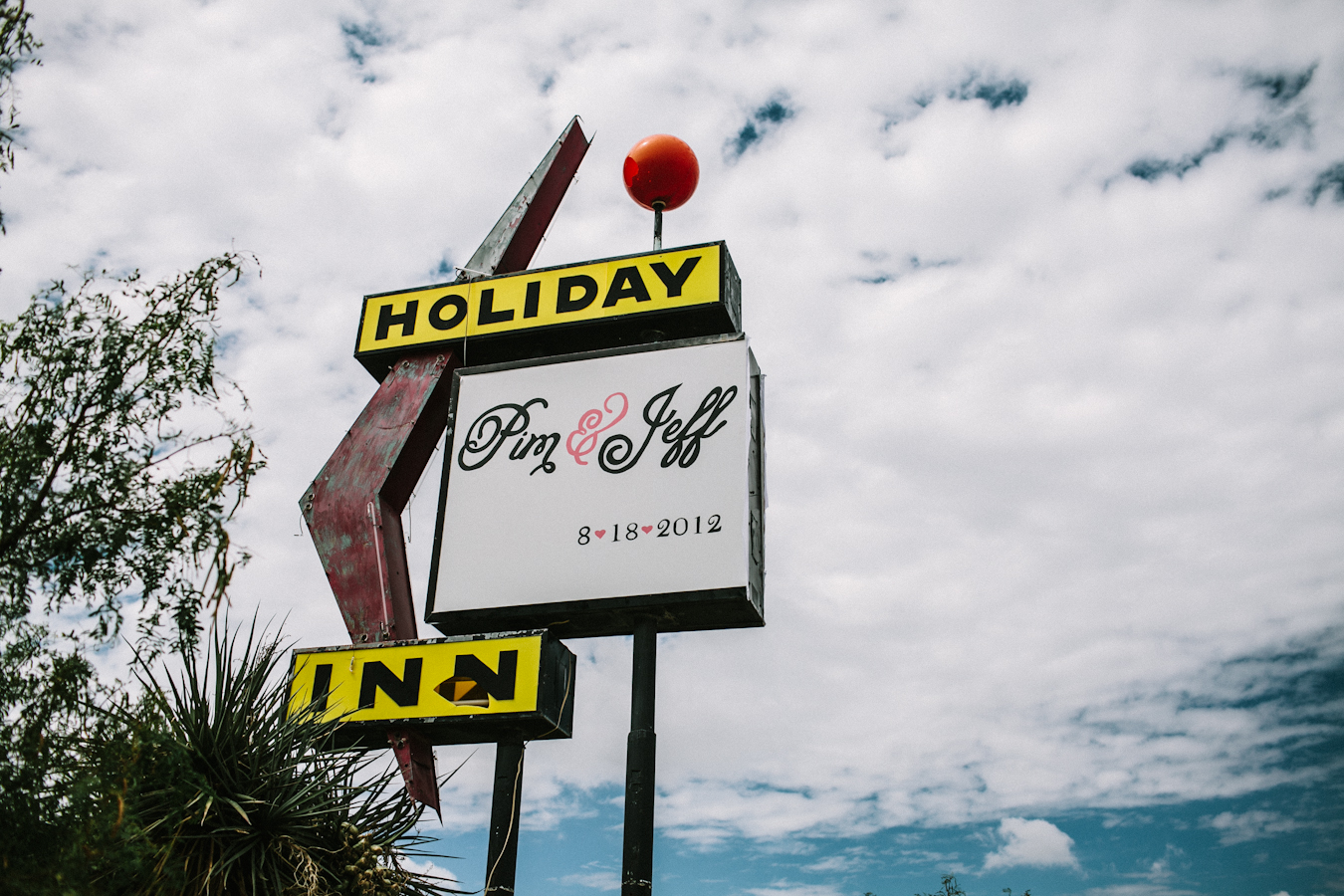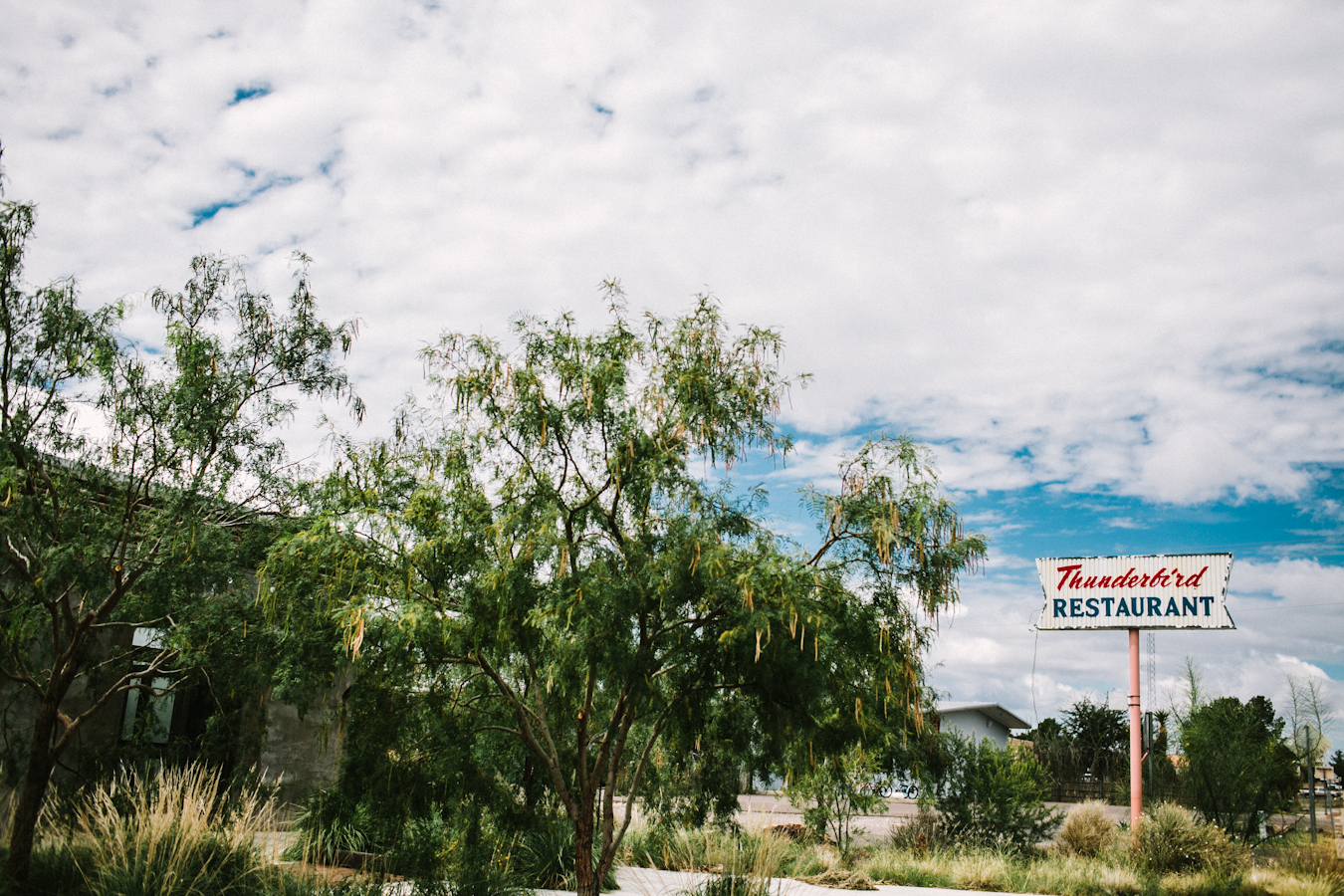 (Oh, and PS?  We totally saw the Mystery Lights.  I'm serious.  Stay tuned, the video will come later!)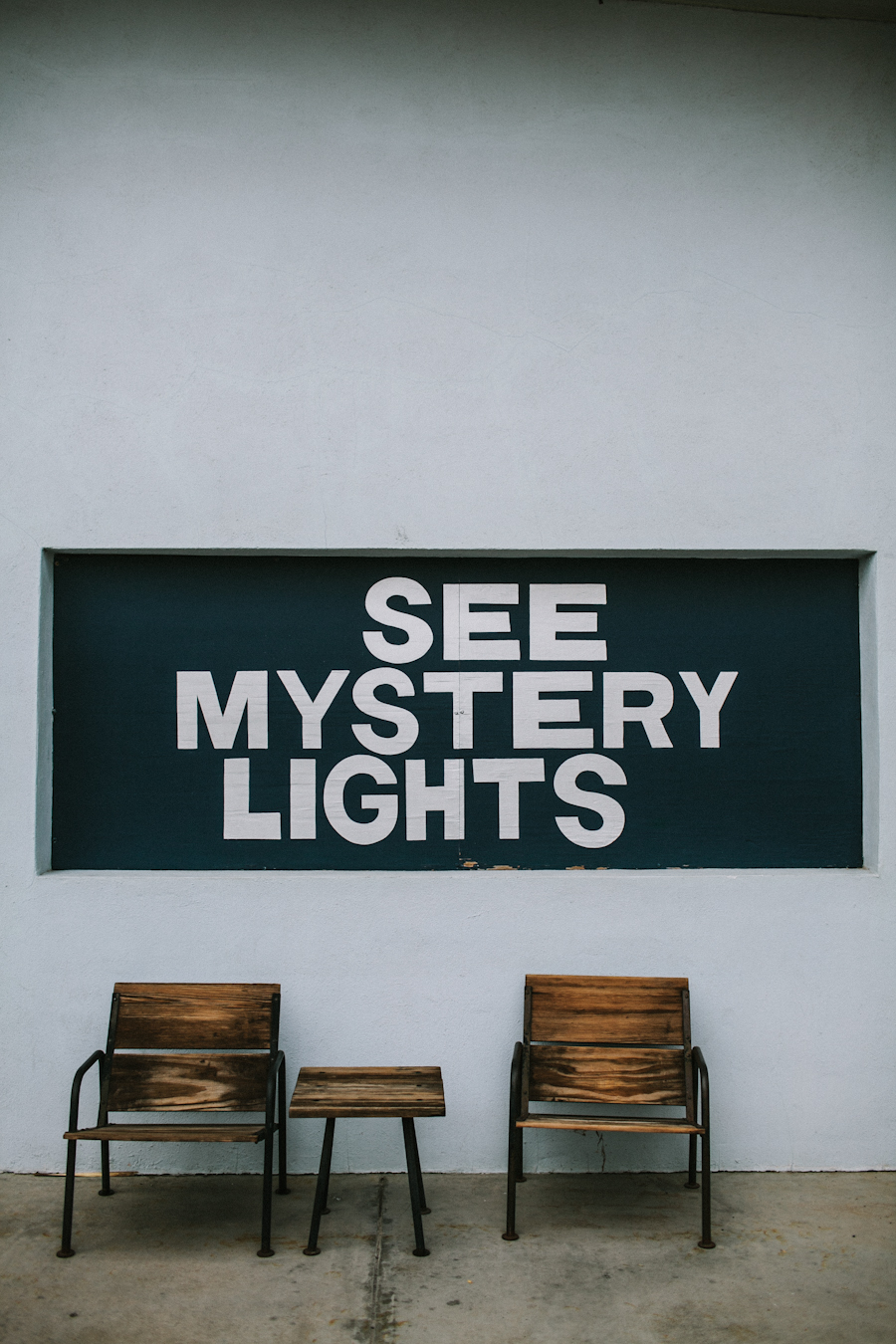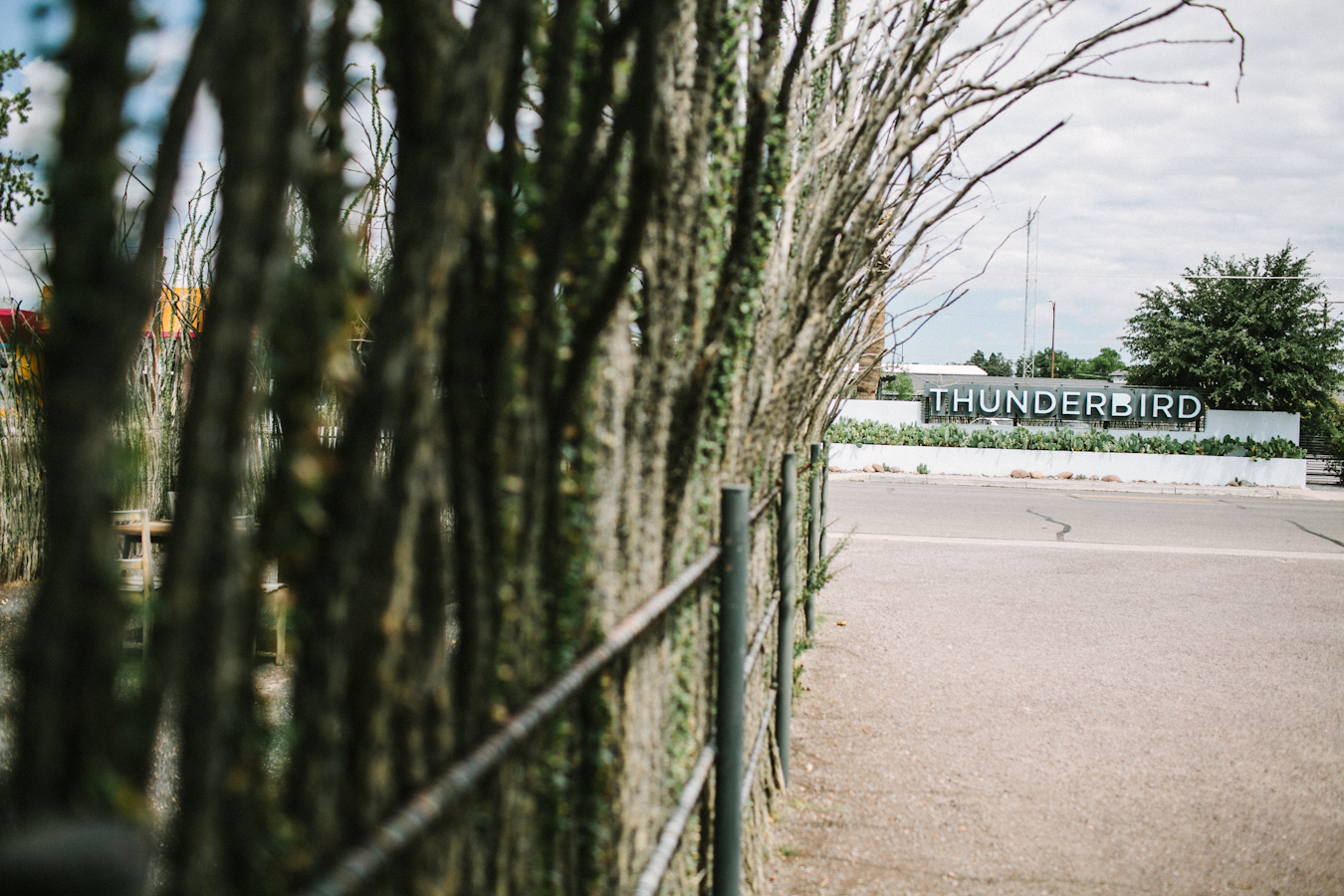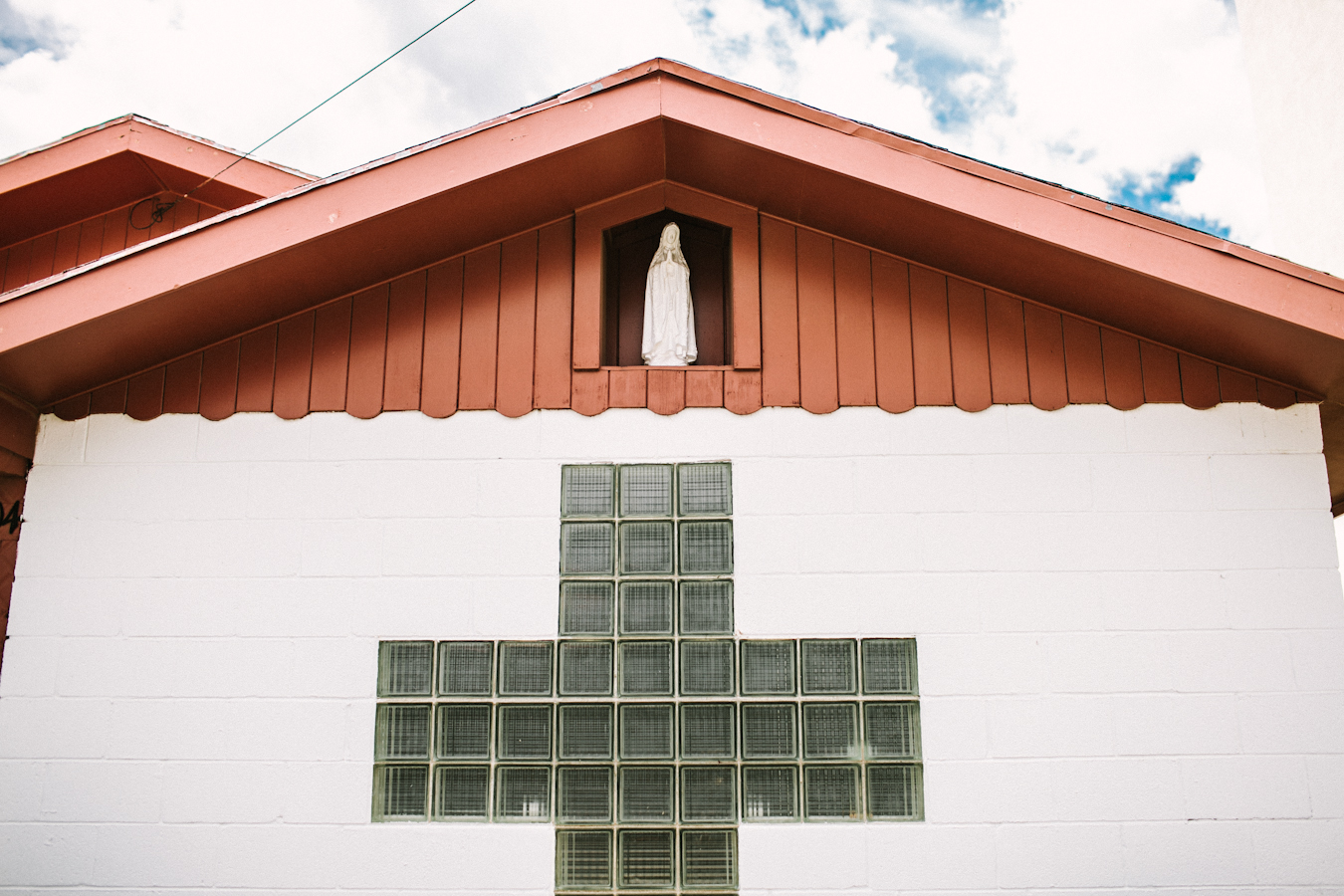 Of course we had to trek out to the Prada Marfa installation.  Seriously, this was magic.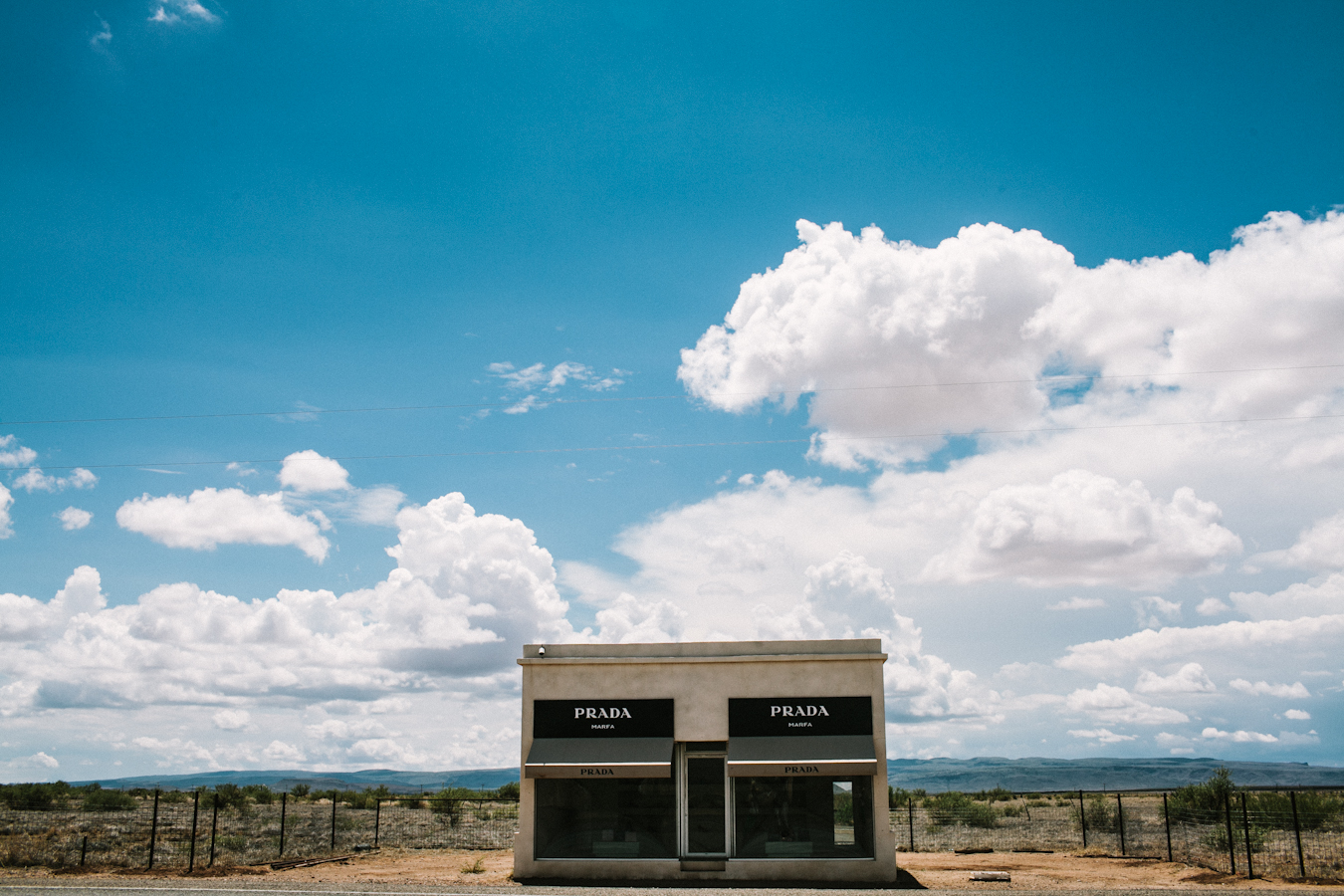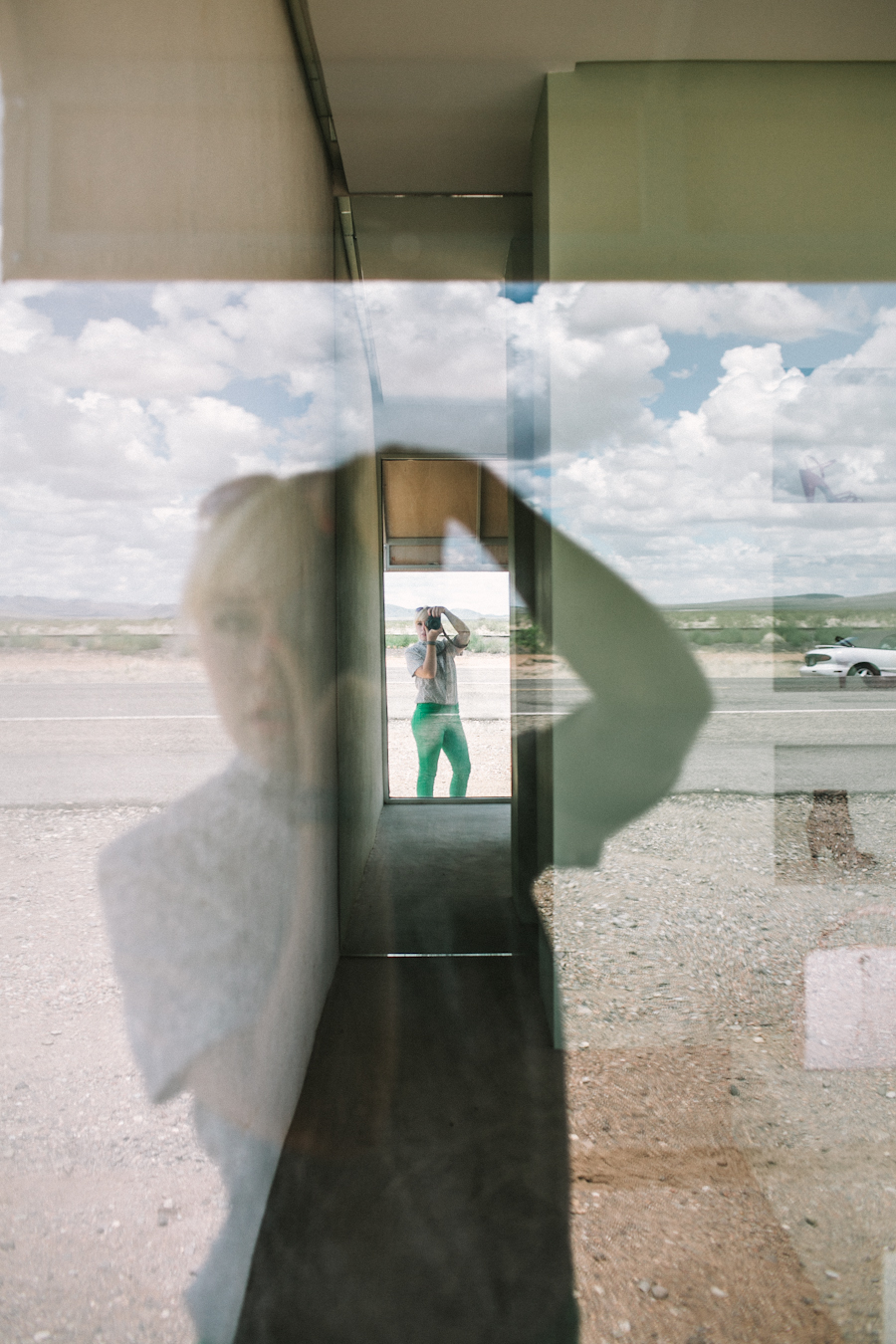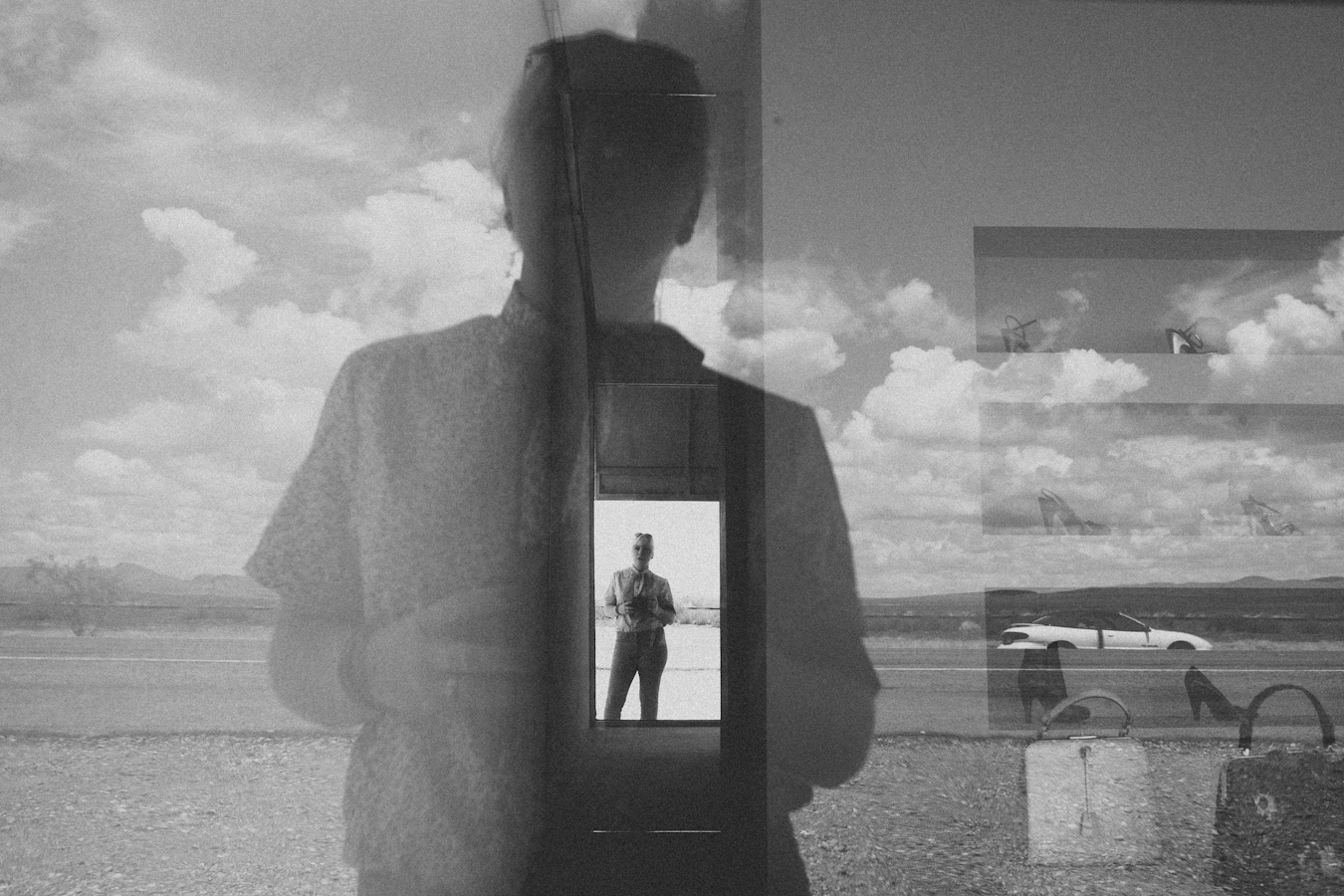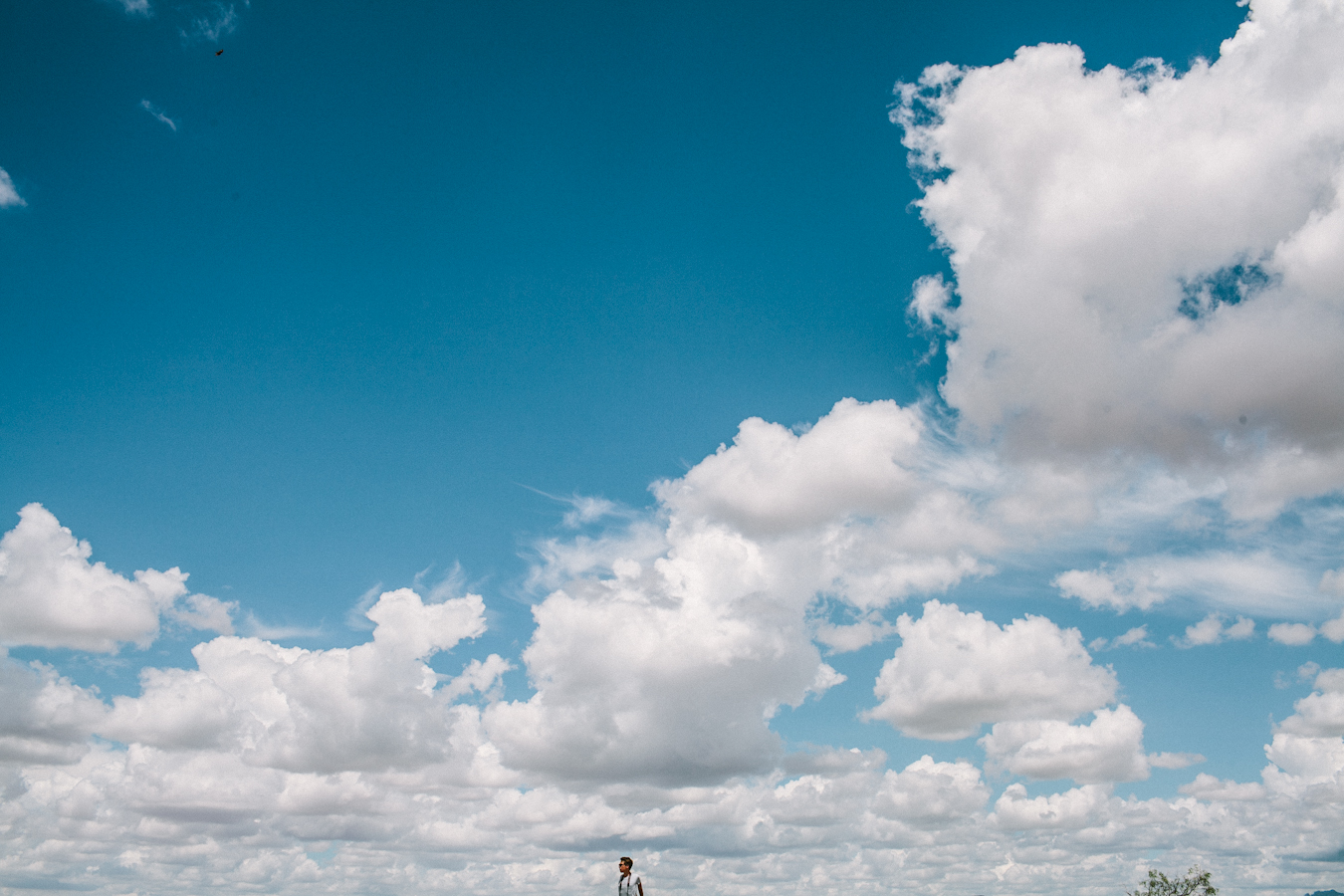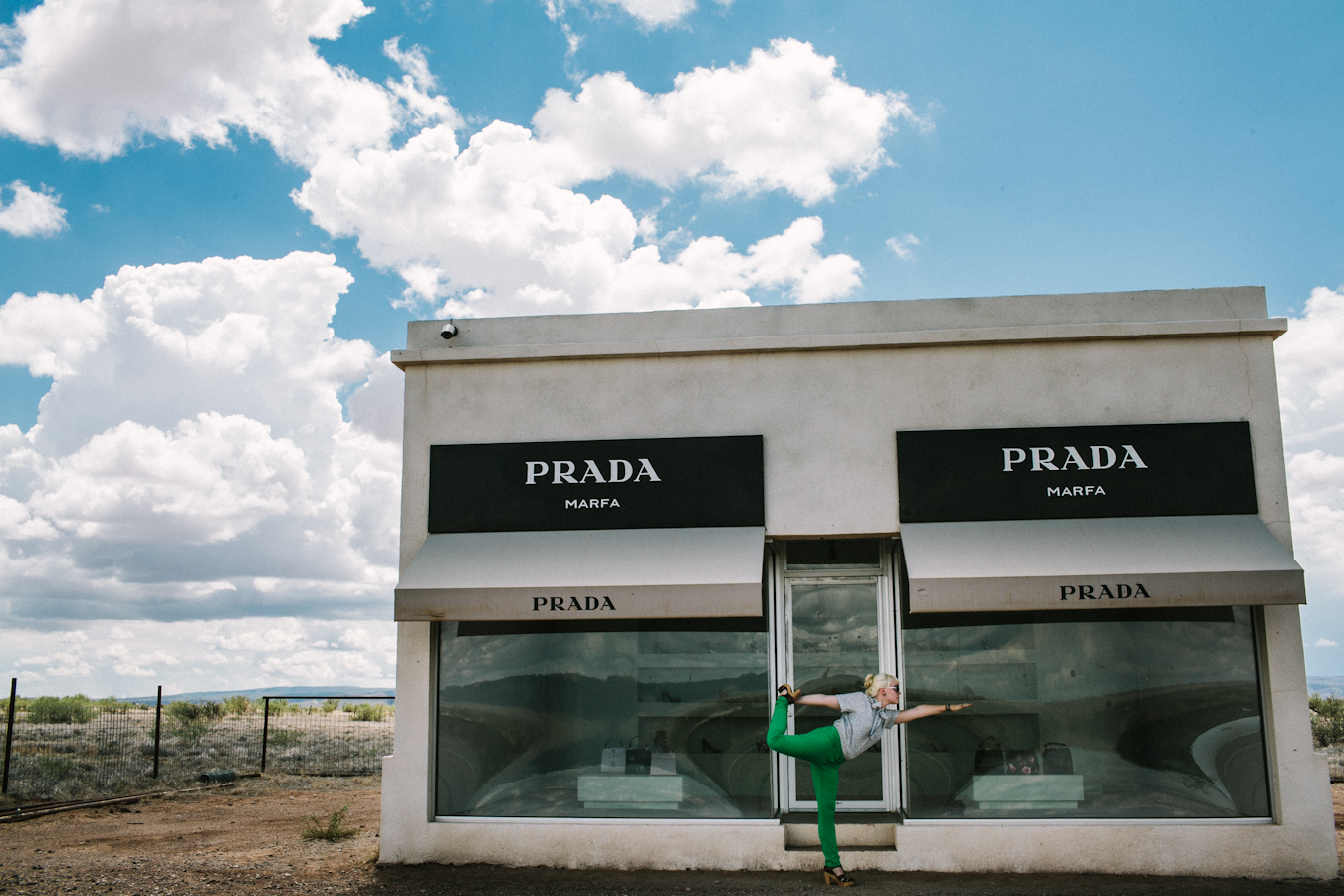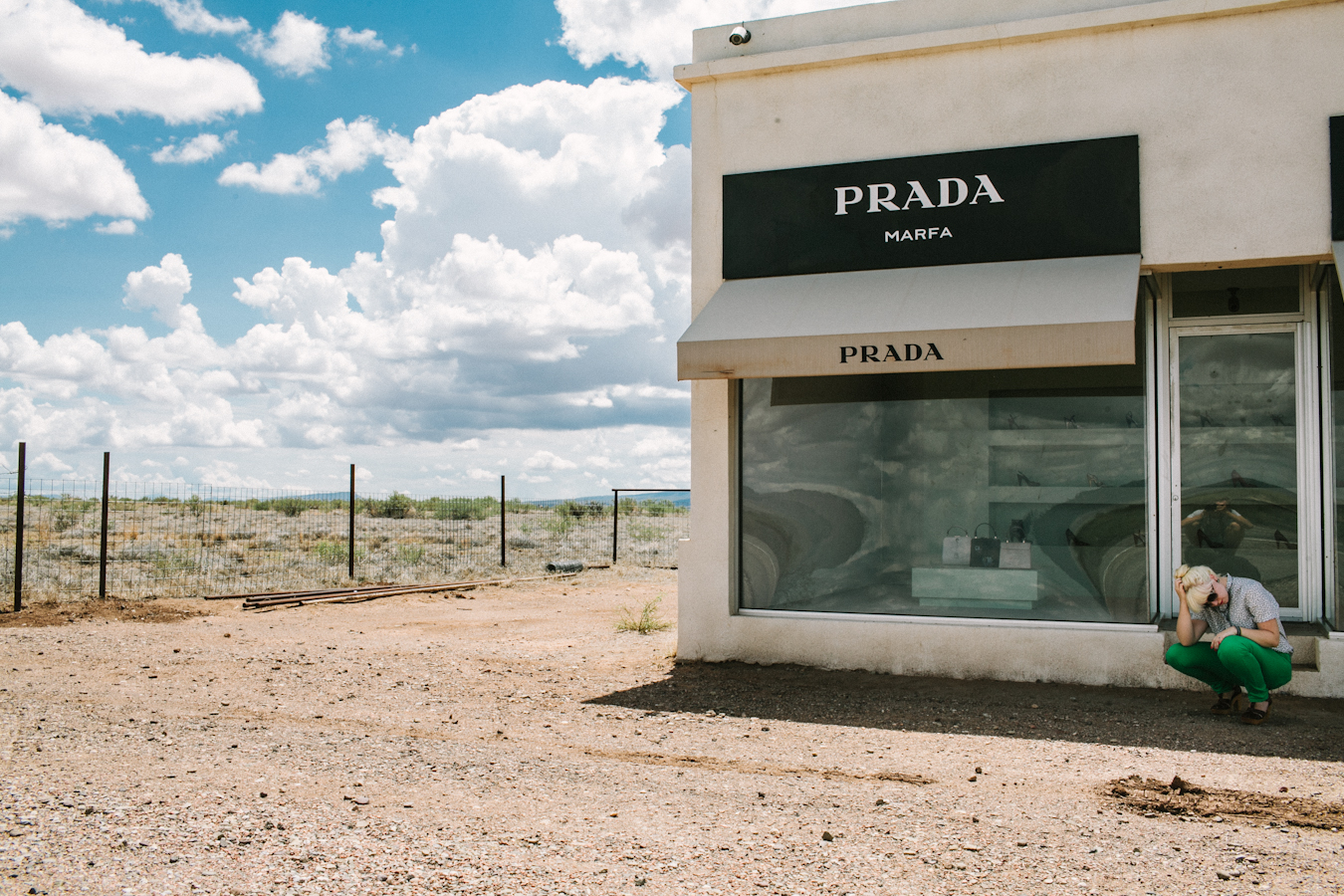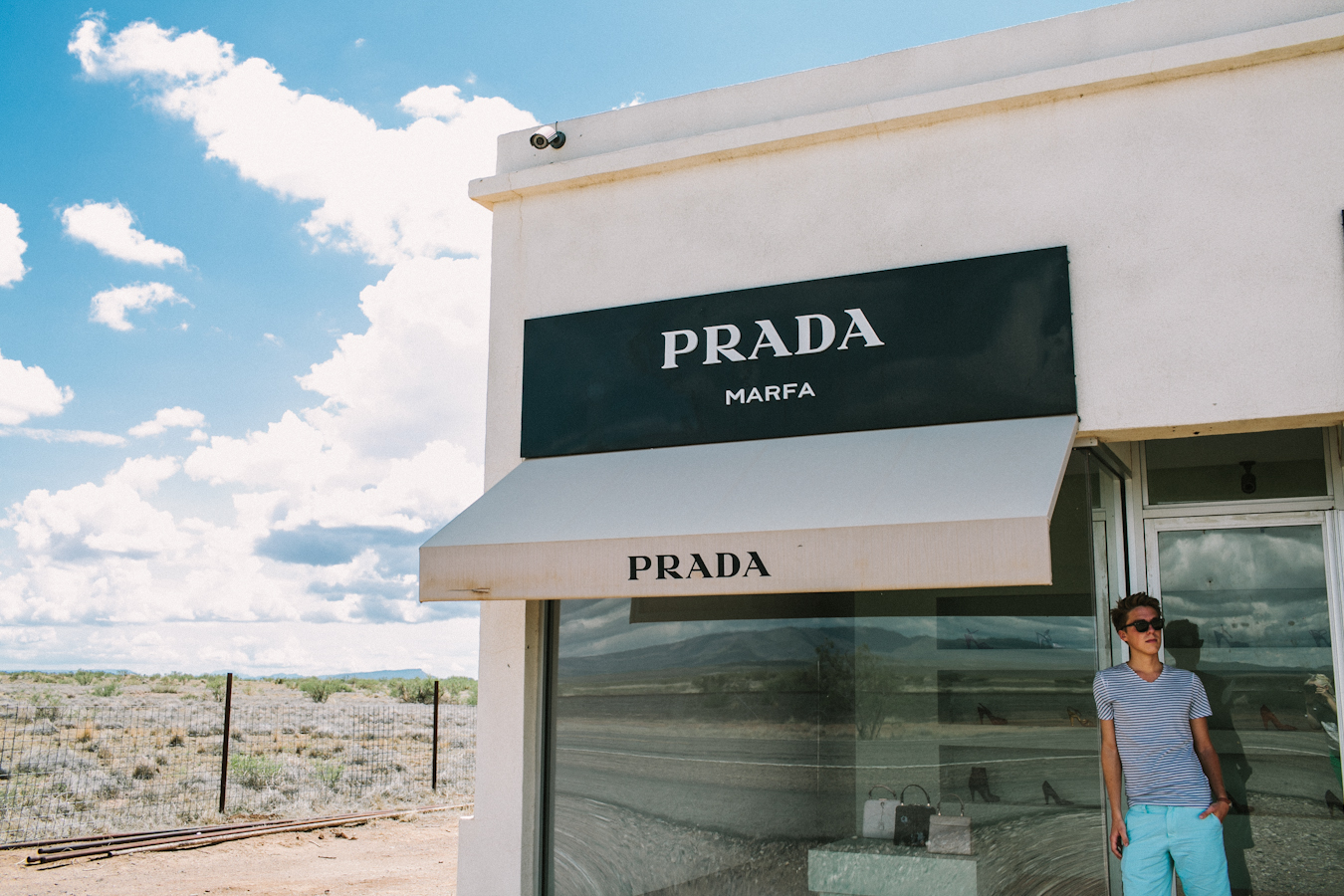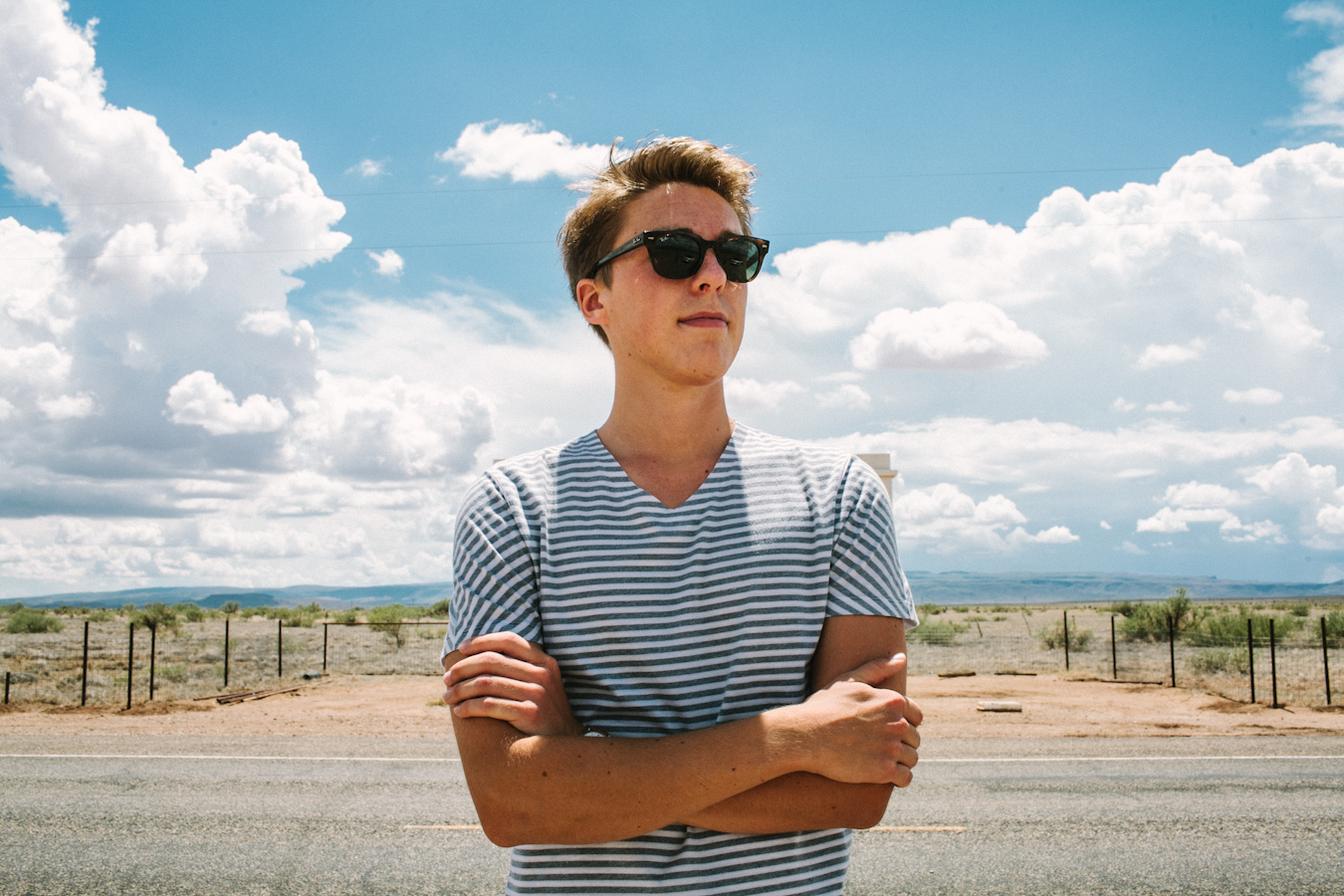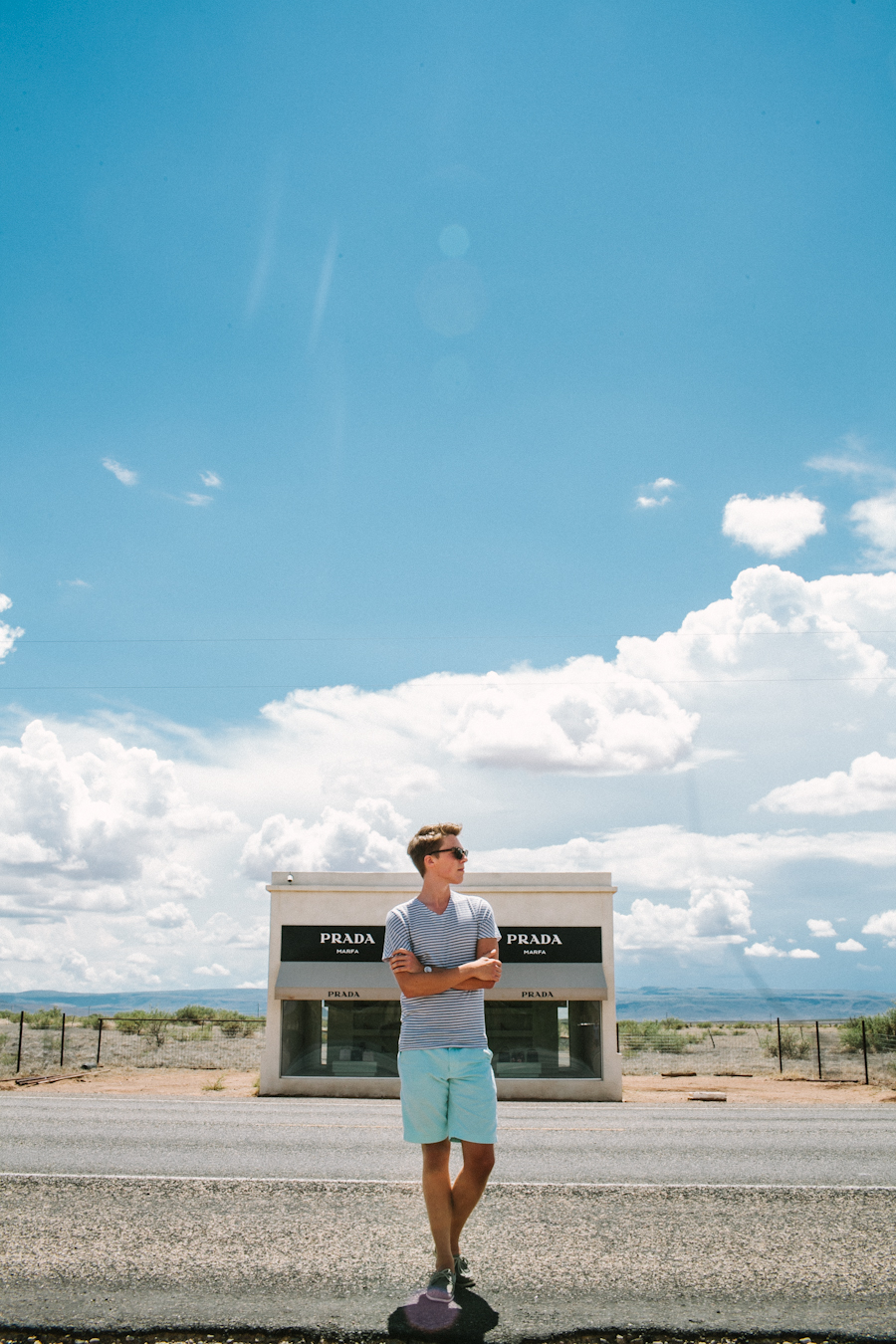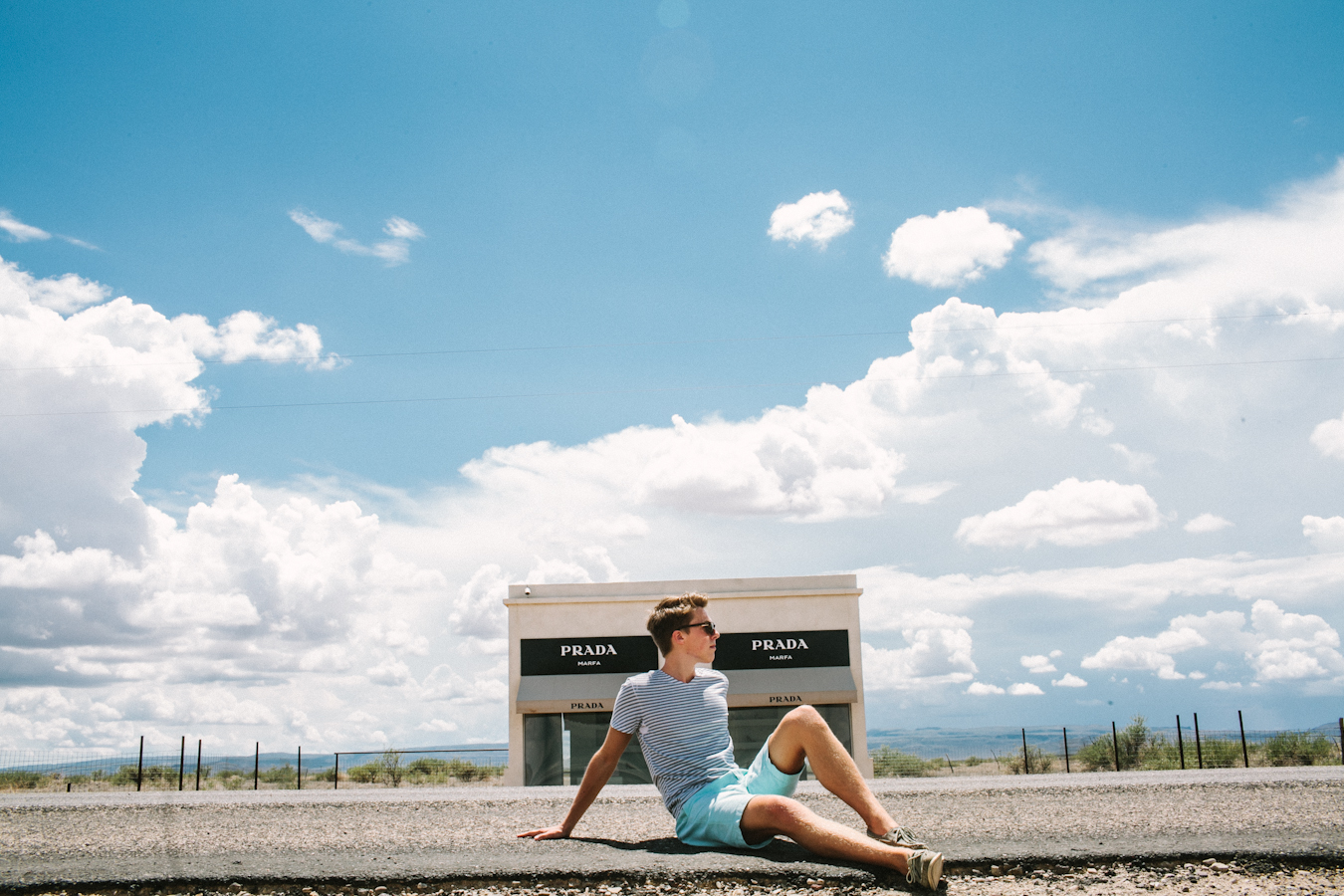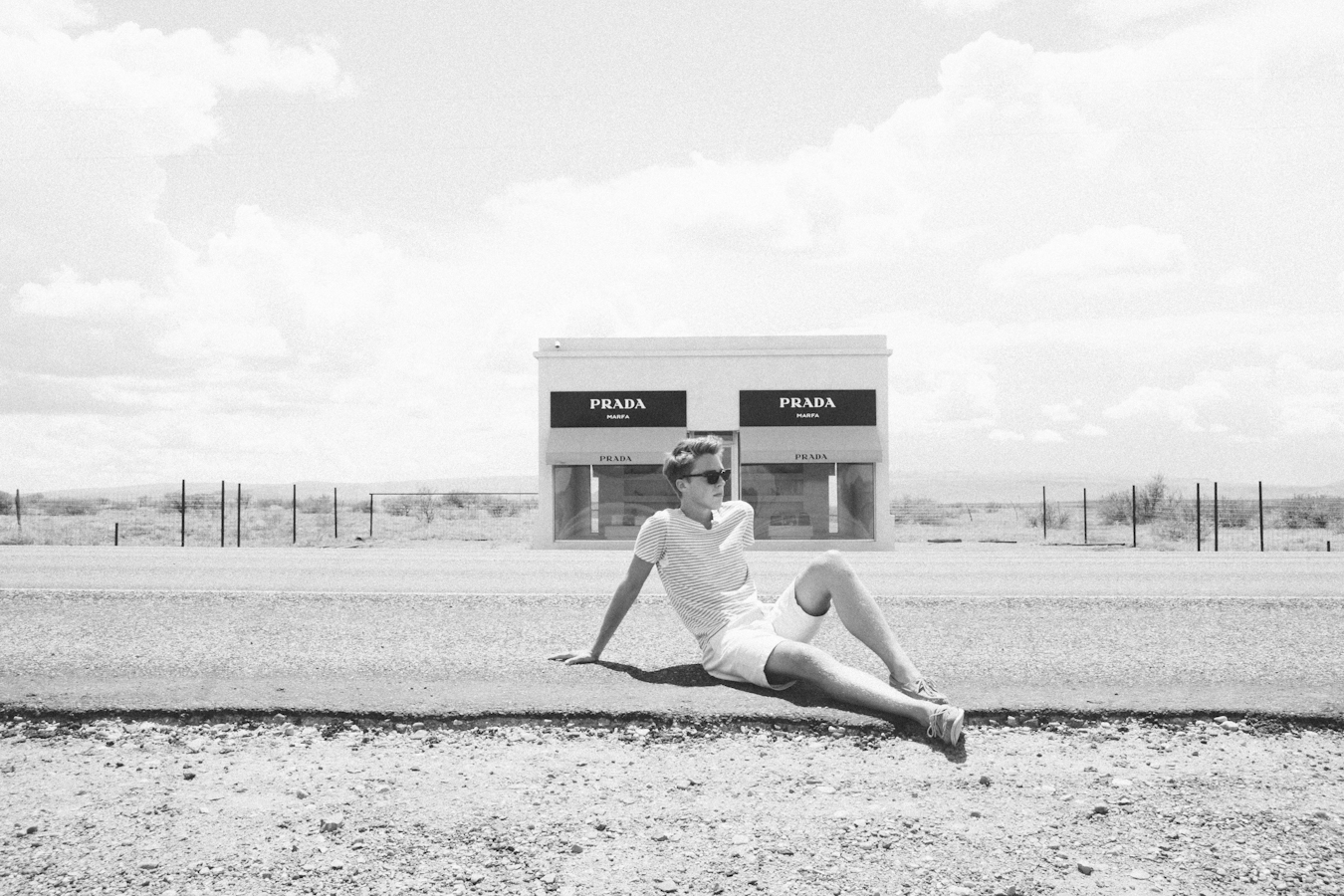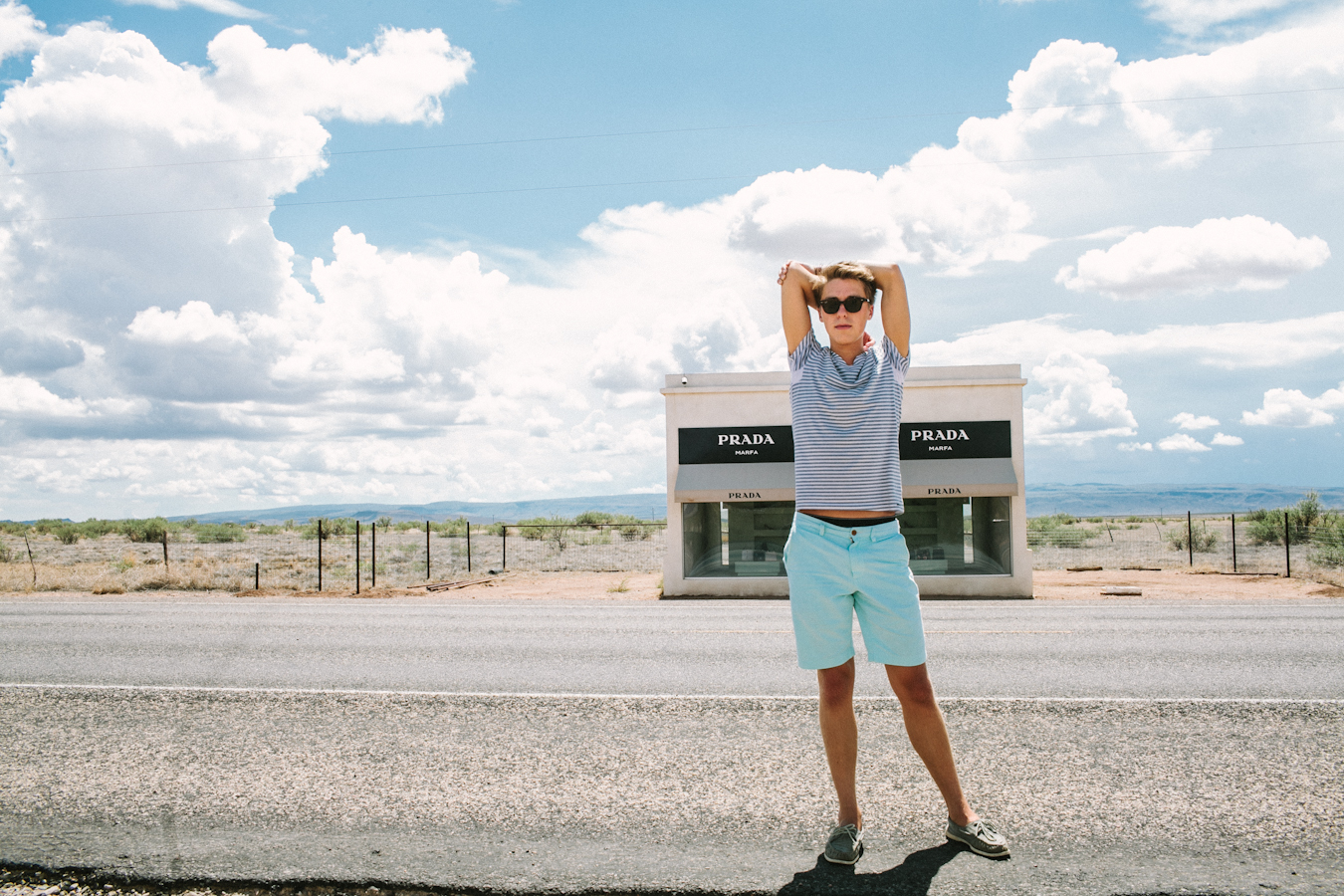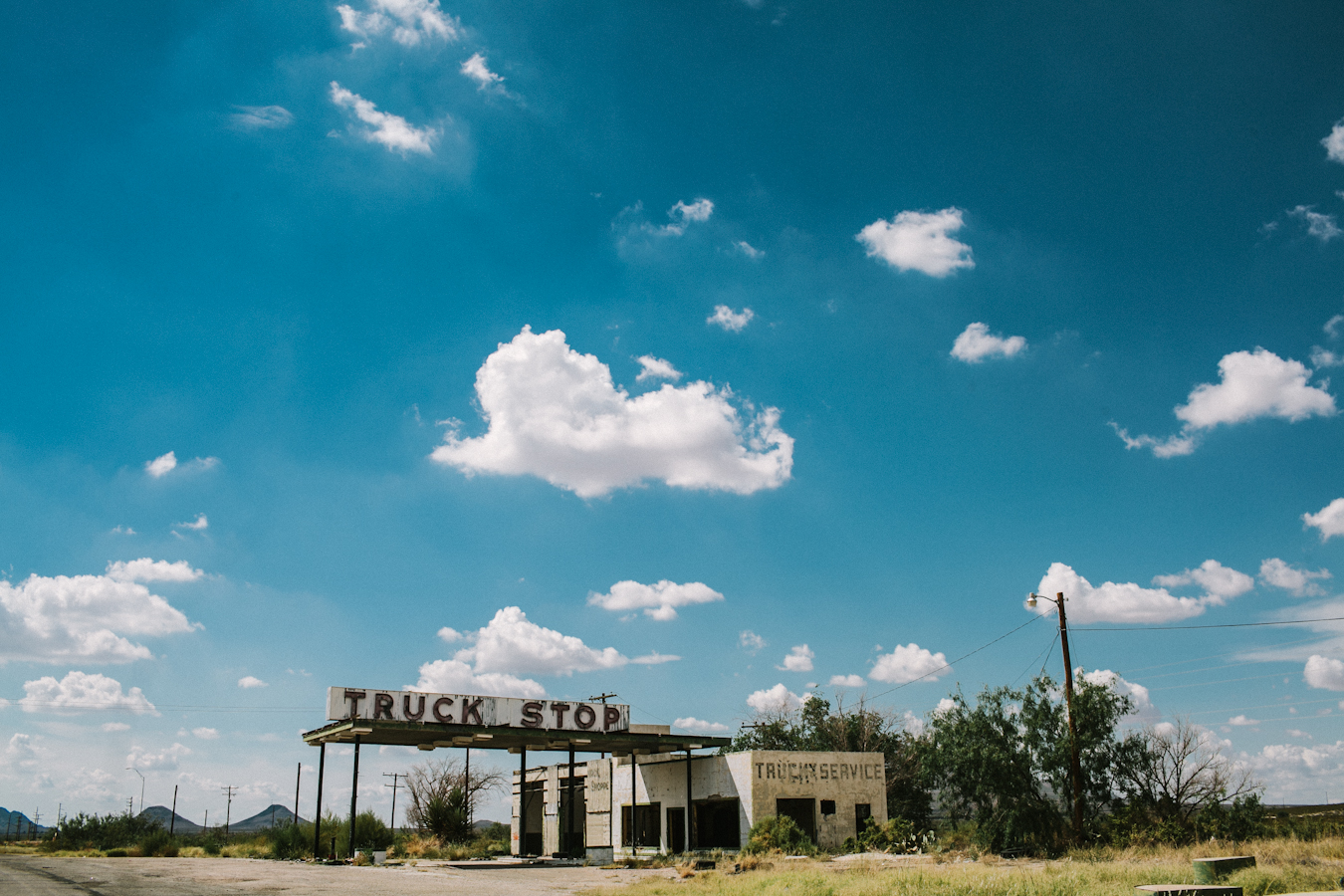 If you get a chance, get to Marfa.  You won't be sorry.  (You'll just be sorry you ever have to leave!)
(Happy Weekend!)  xo