For awhile now, we've been teaming up with our incredible friend / designer-extraordinaire, often photographing events he has designed, and/or having him work his stylizing magic before we do a shoot.. So, we figured it was time to give him a proper Woodnote Introduction!  Apart from the fact that we adore Jonathan as a friend, and can often be found having non-work related fun with him at all hours of the day and night, he is an absolute rock star at what he does.  And what does he do exactly?  Well, we're still trying to figure out if there's anything he doesn't do.  From modeling to wedding design, gourmet catering to flower arranging, interior designing to designing fabulously chic kid's parties.. Jonathan will make it happen, and leave everyone in absolute awe!
So, meet Jonathan.  He's an absolute legend, and we are honored to work along side of him.  We Woodnotes promise that you'll be seeing a lot more of his handiwork from the perspective of our lenses in the very near future.  🙂
[This is a photo that we took of him at a mind-blowing wedding that he designed this past Saturday.. Check out the bride's bouquet that he made.  BOOM!!  We can't wait to post the photos from the entire wedding very soon..  Just you wait to be WOWZAed!]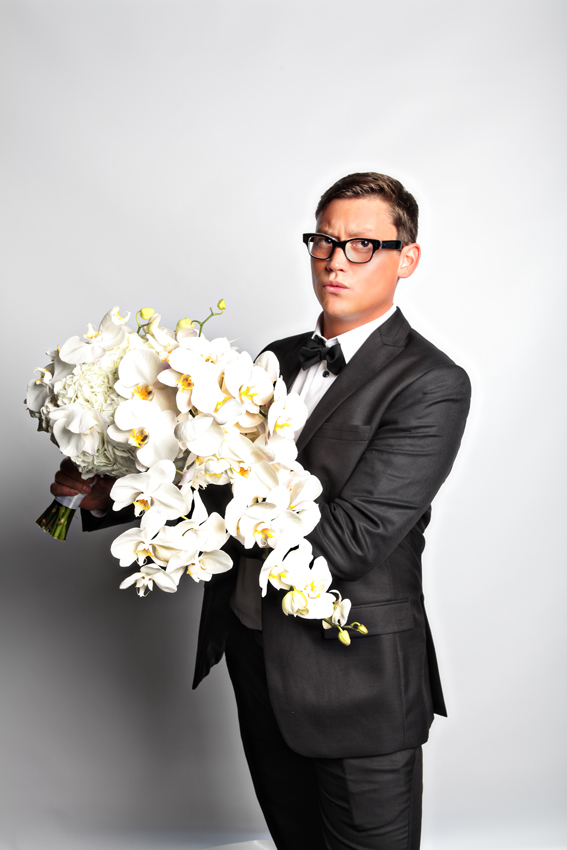 We love you, Jonny!