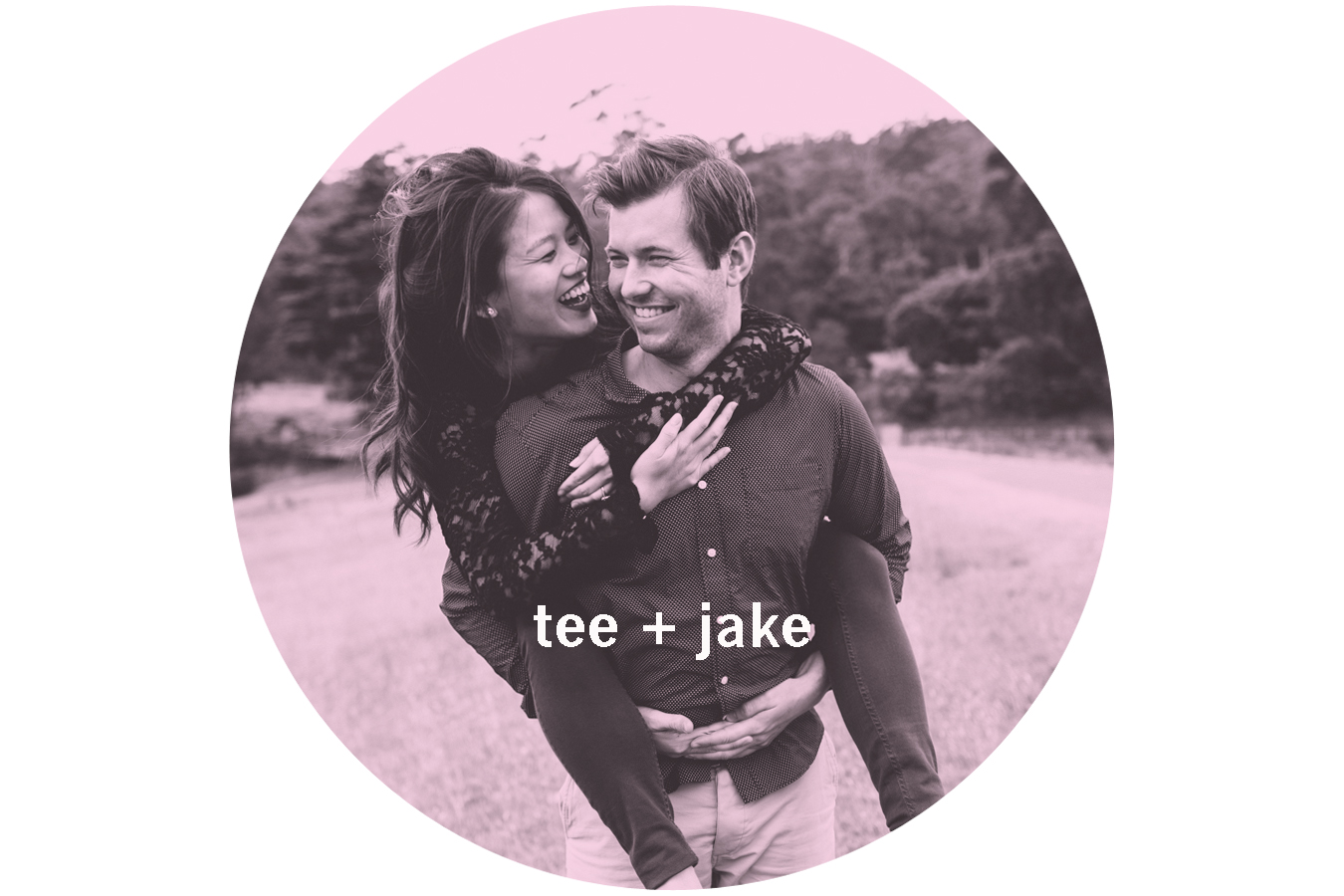 Our very first email from Tee + Jake included this story:
"We met: He found my mobile phone at baseball training (he's played baseball for many years, and she just joined a sport that she could afford in uni to up her resume). 
Next: Friendly chats, a week-long trip to Varsity Games with the baseball team, (she was the only girl on the team) a random chance meeting 2 days after we returned, and then voilà!

Chemistry: Music, movies, football, most importantly, the immediate friendship, food and enjoying life.
Engagement: He proposed on a surprise trip to Hobart at her favouritest spot in Australia; MONA.  She had absolutely no idea, he'd put a lot of thought into it, and it went almost to plan.
And?  We love traveling, we love music and movies, we loovee eating, we love meeting people, we are best friends and we can't wait to spend the rest of our lives collecting memories together. […] … we love Arrested Development!"  
HOW PERFECT IS THAT?!  I actually posted on my personal Facebook page about how much their inquiry had made my day!
So, my reply included this photo: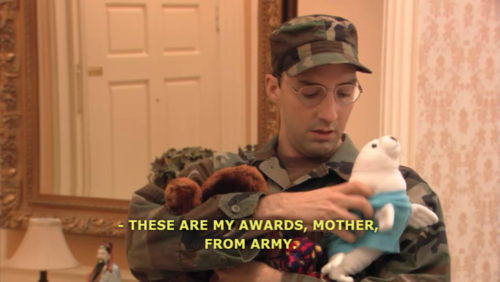 And then their next reply included this photo: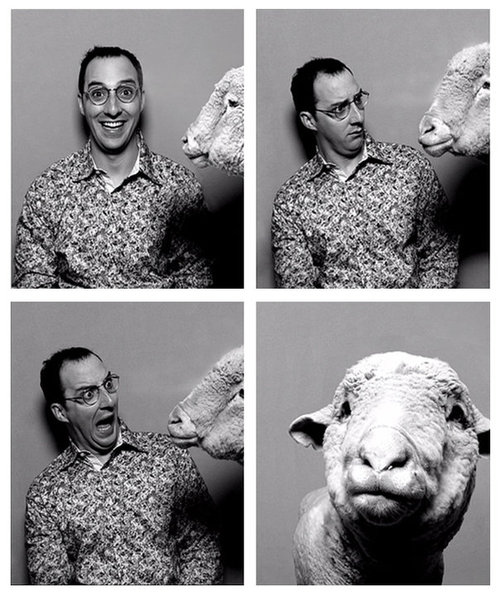 And COME ON!  Clearly a beautiful friendship had been born.  [This was before we had even Skyped, and before they had flown us to Tasmania to capture a magical day together in Hobart, at the MONA Museum, where they had gotten engaged, and around the gorgeous Australian countryside.  So, we like them even more now.]
These guys are gorgeous together, and they are genuine + kind, and they are so in love.  They're getting married at stunning Montsalvat in May, and we are really completely over-the-moon that they've asked us to capture this season of their story together.  C'mon!  Just look at them!  [T+J, we heart you kids.  So much, so soon! xx … or, should I say, x+]  😉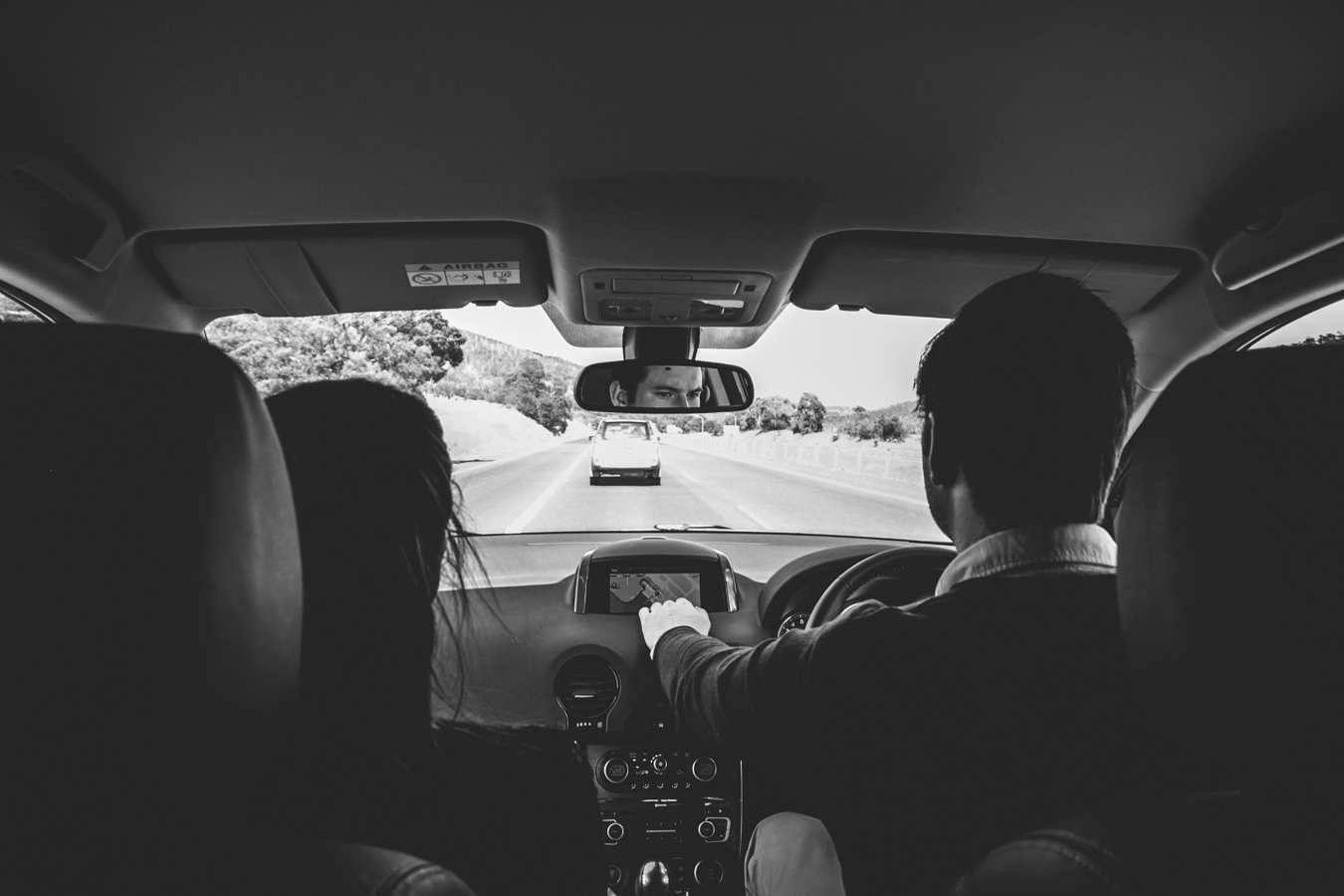 here, tee + jake are standing in front of Roman Signer's Engpass [2000-11], which means 'Bottleneck' in German.  This installation was built outside, on the MONA grounds.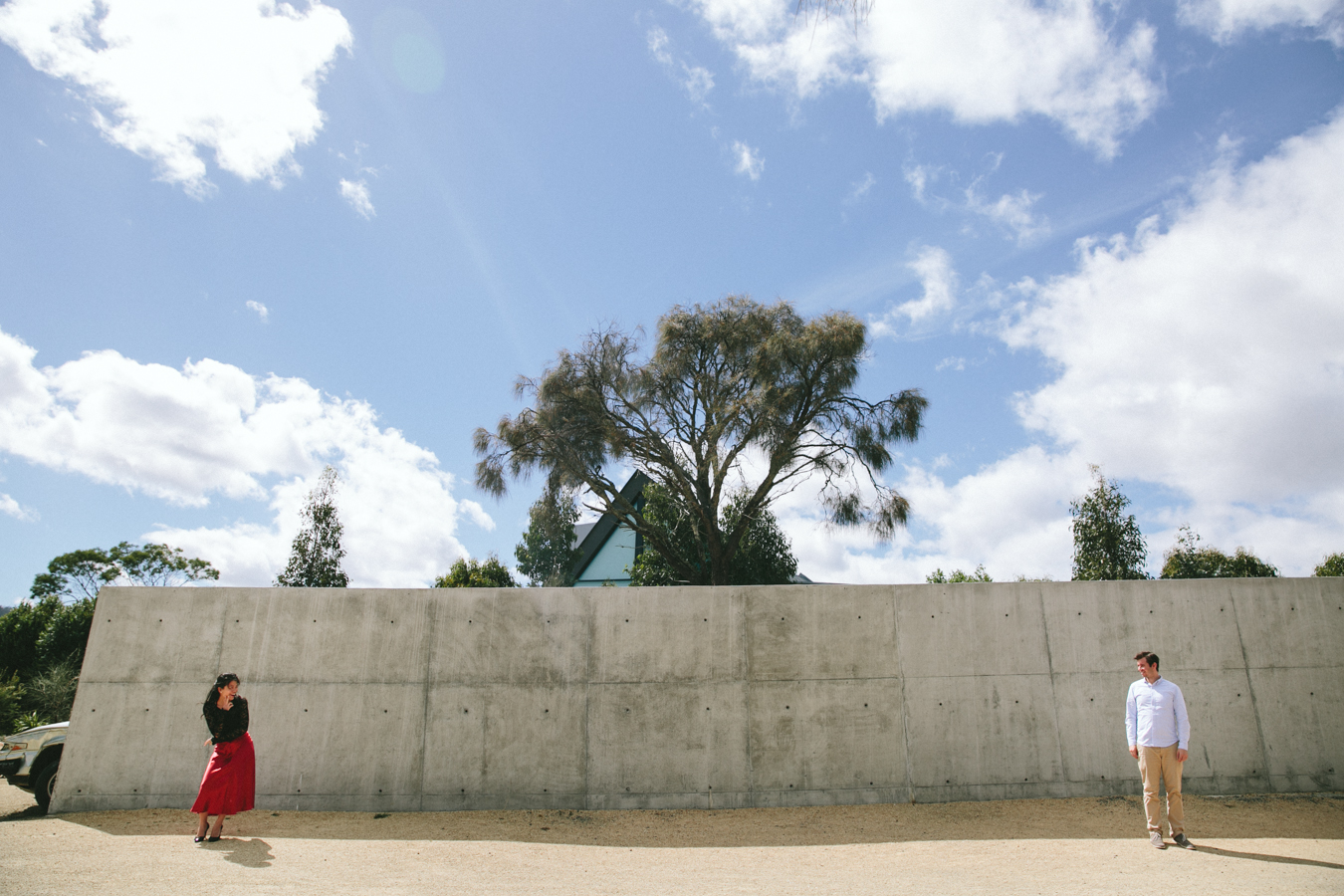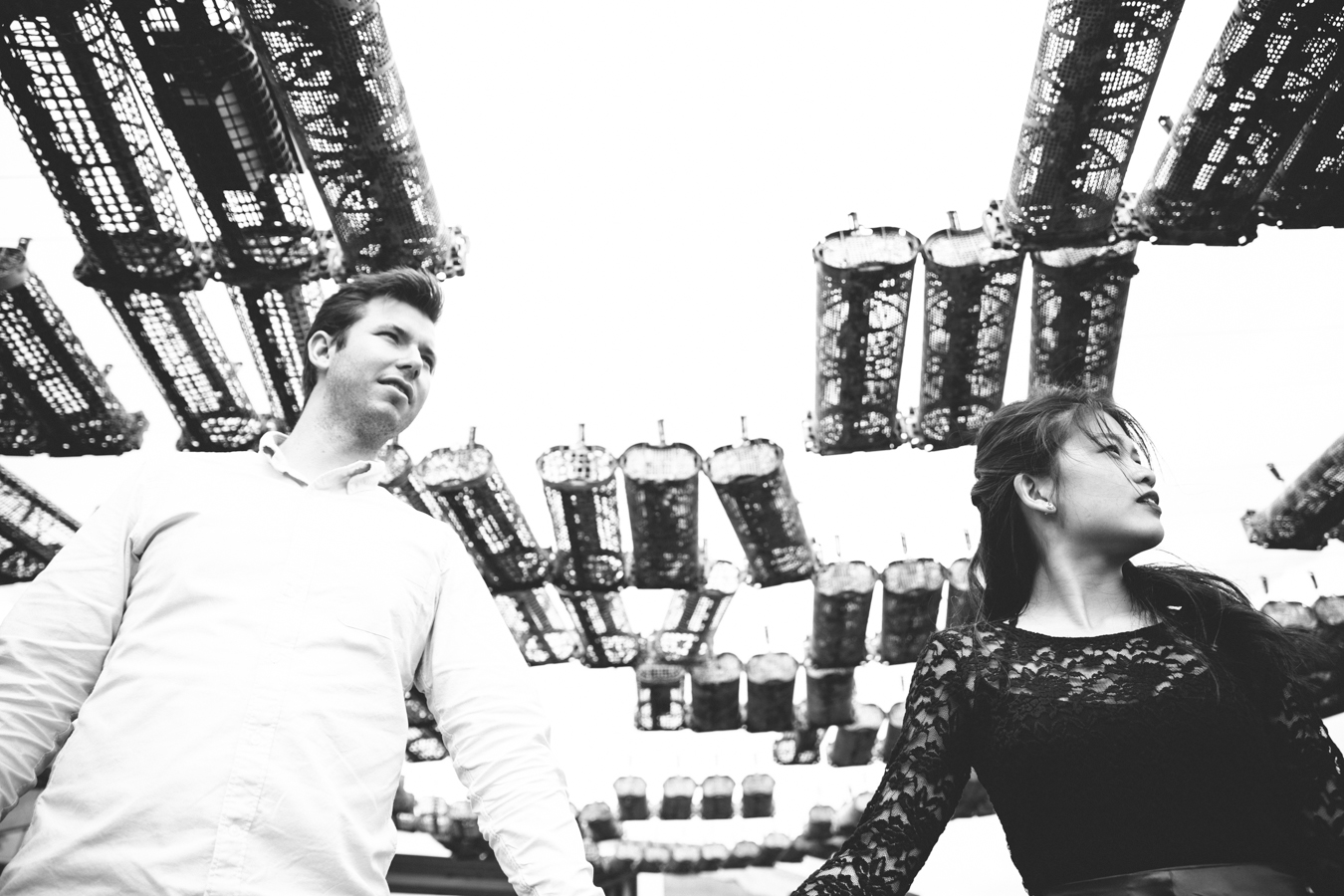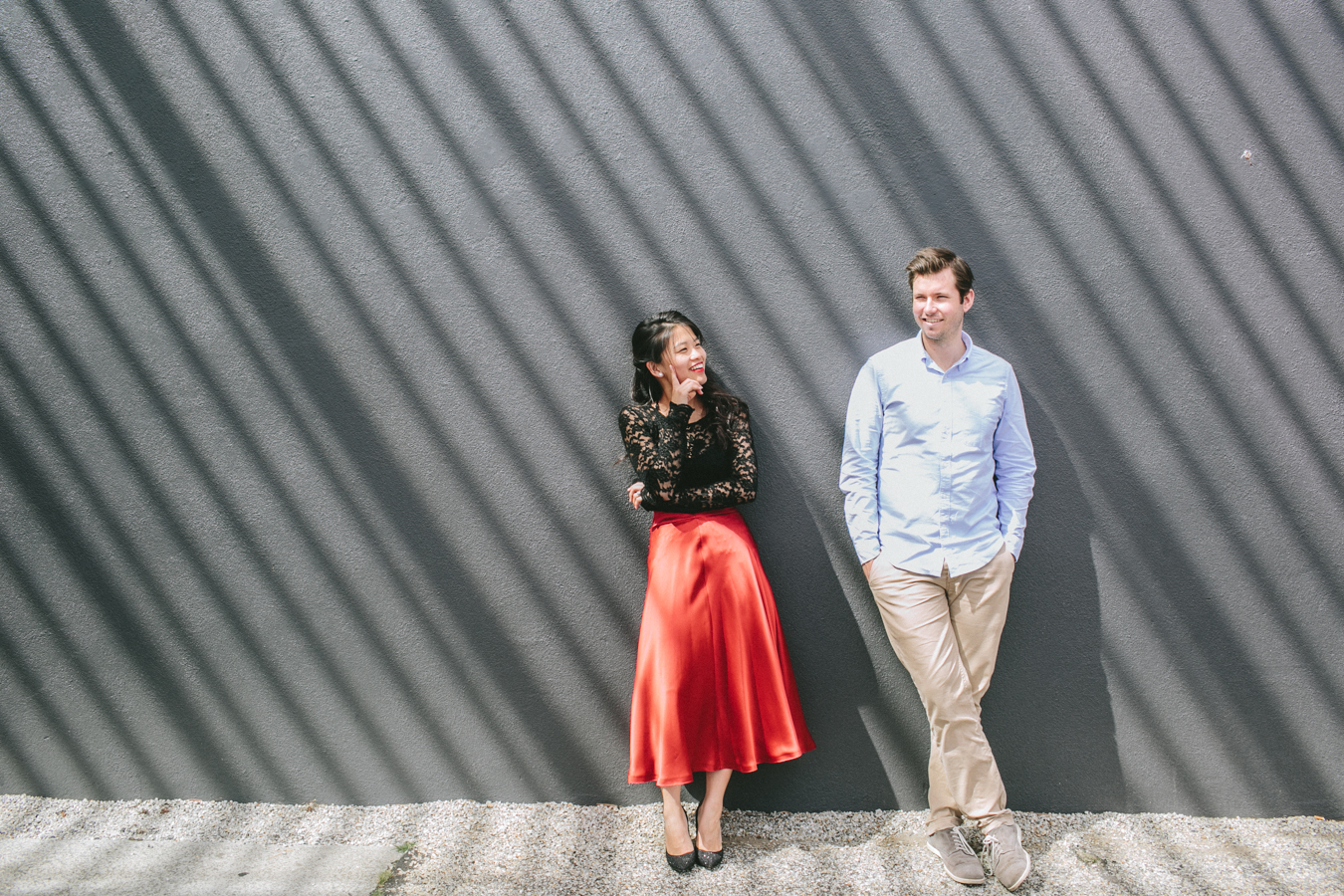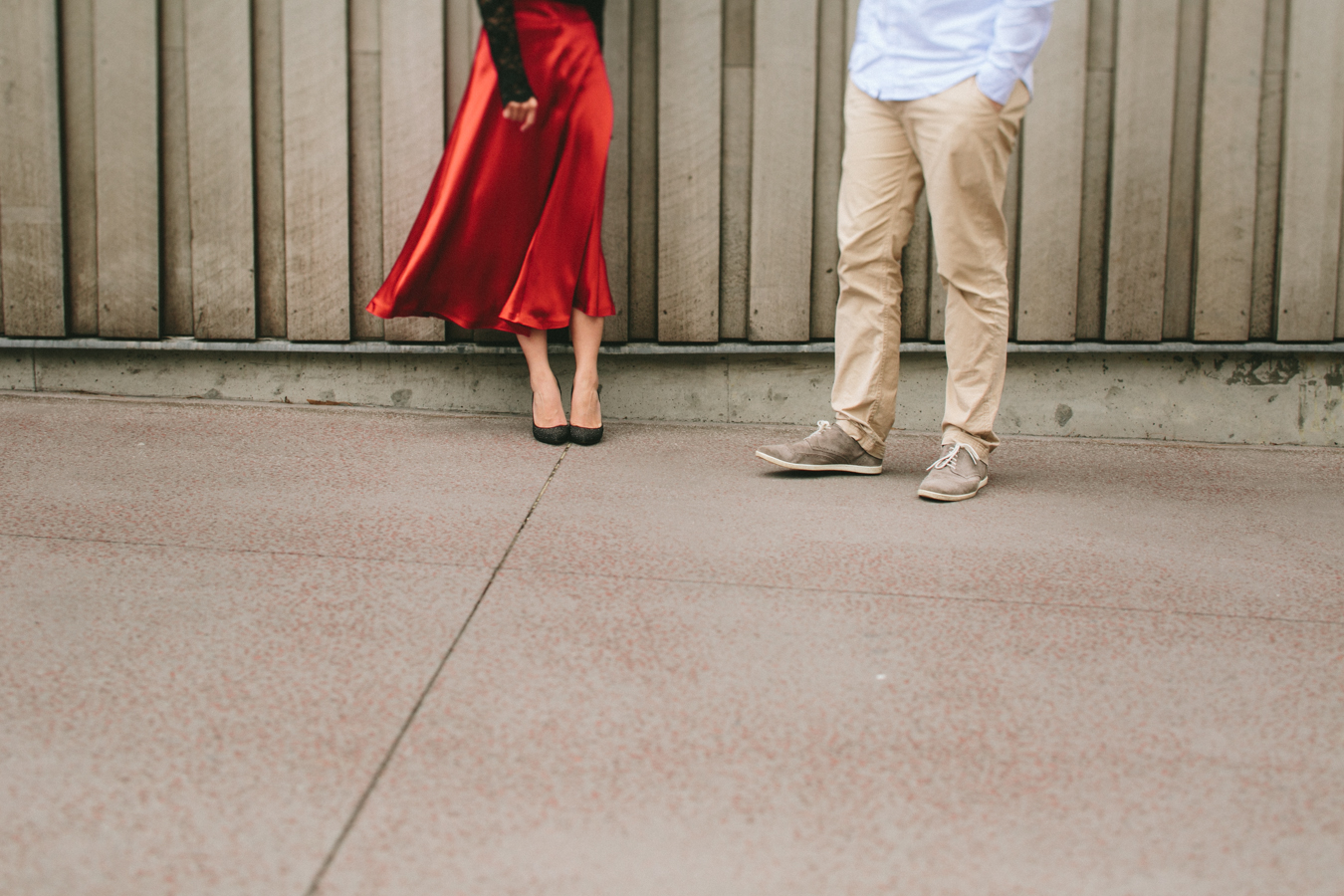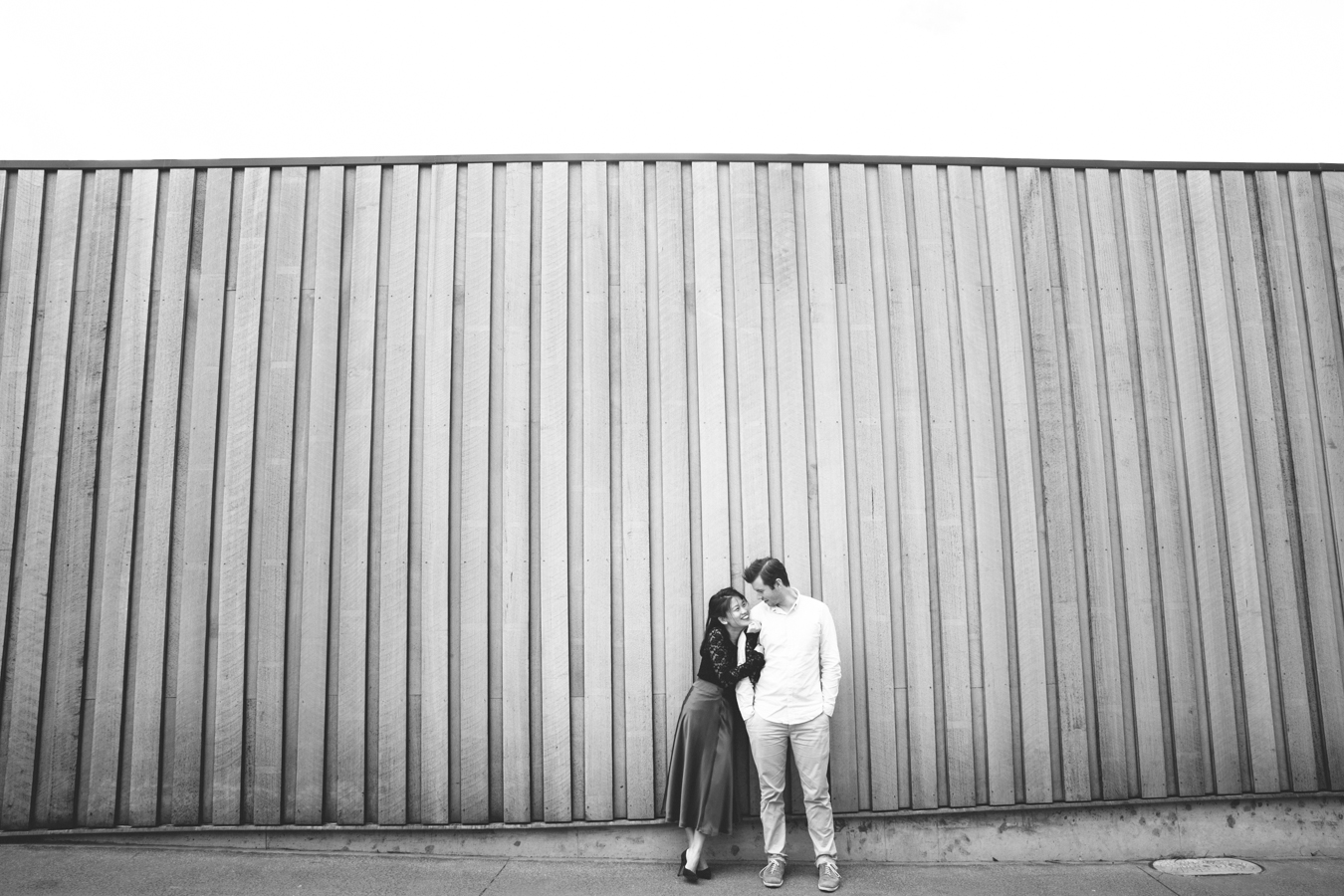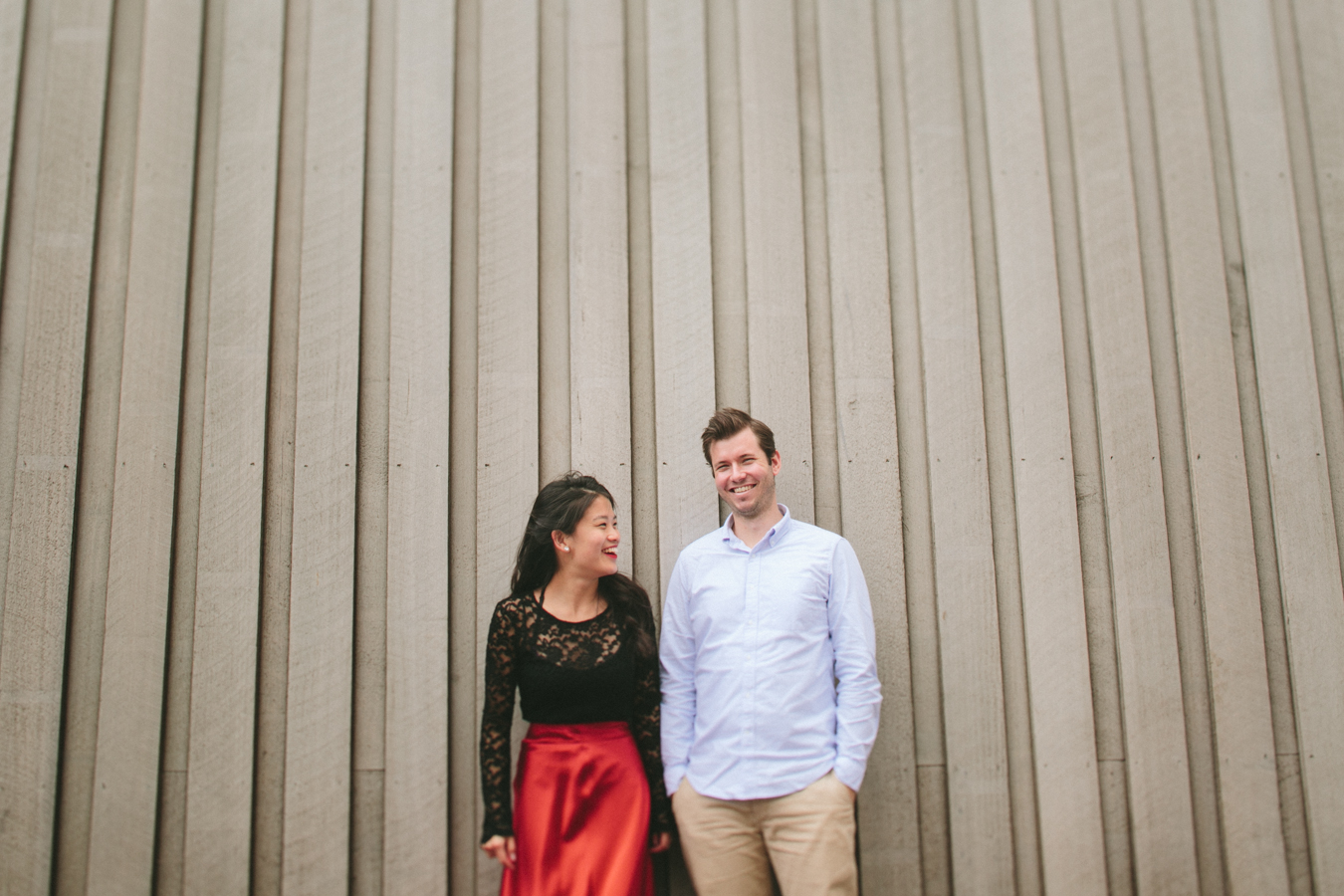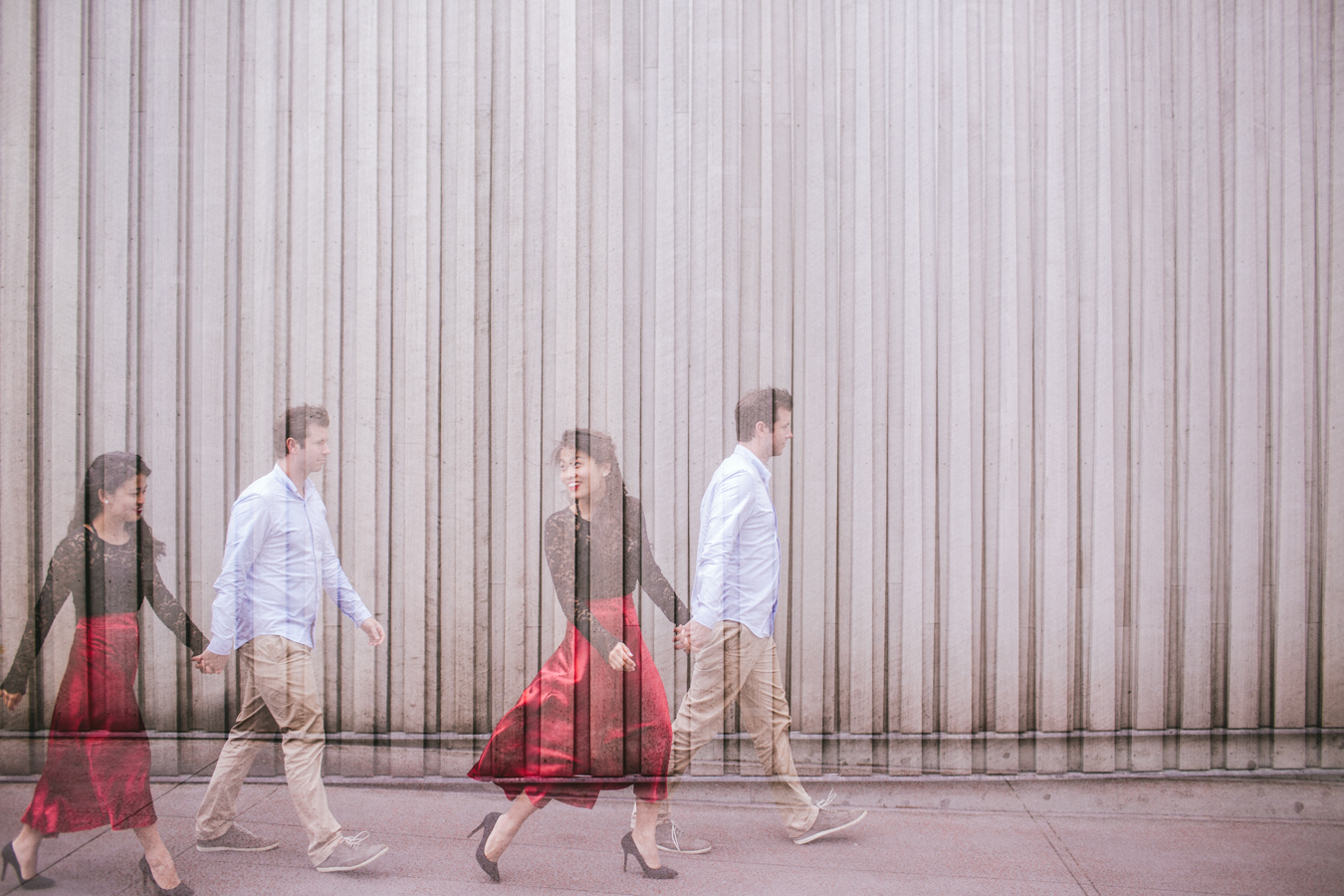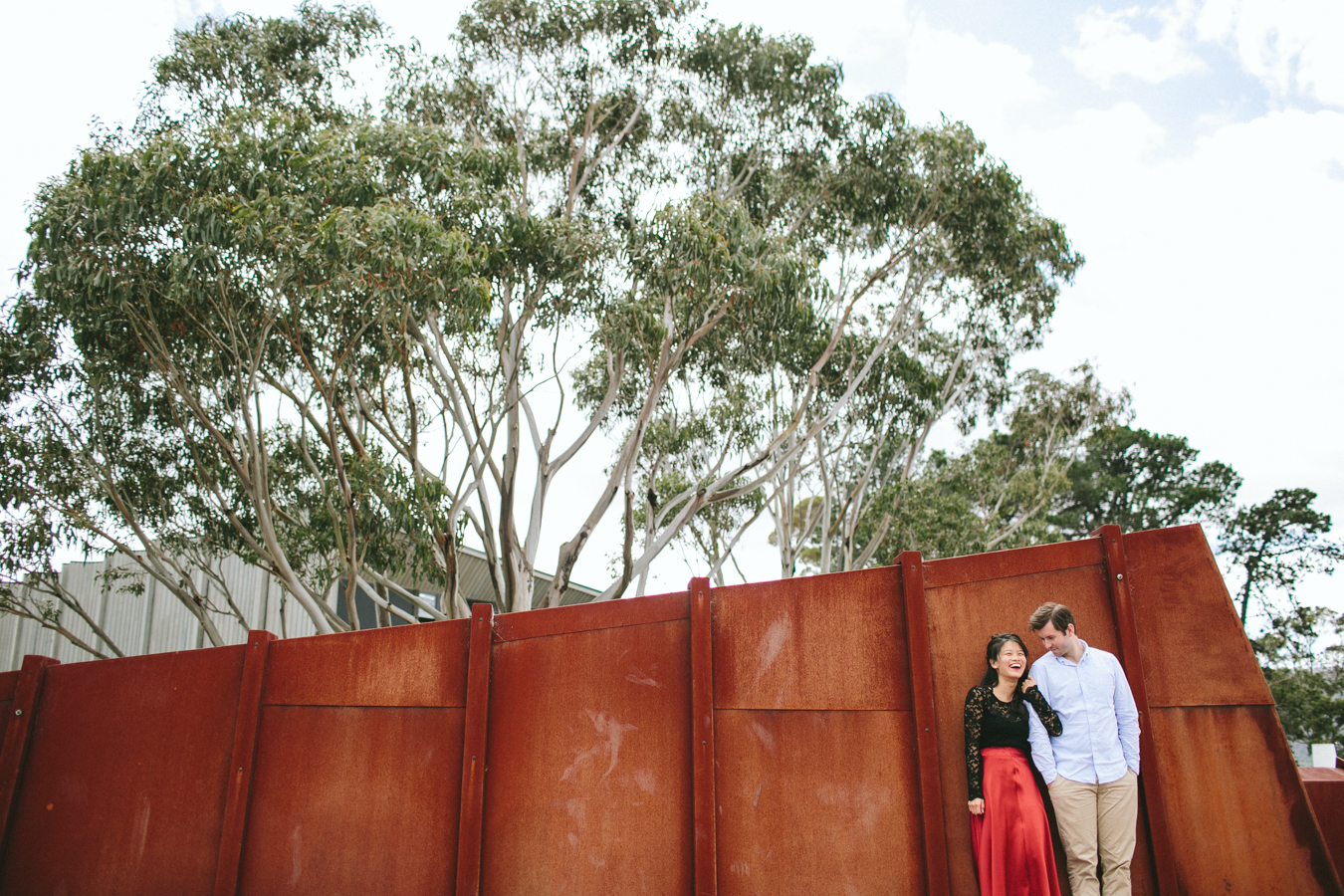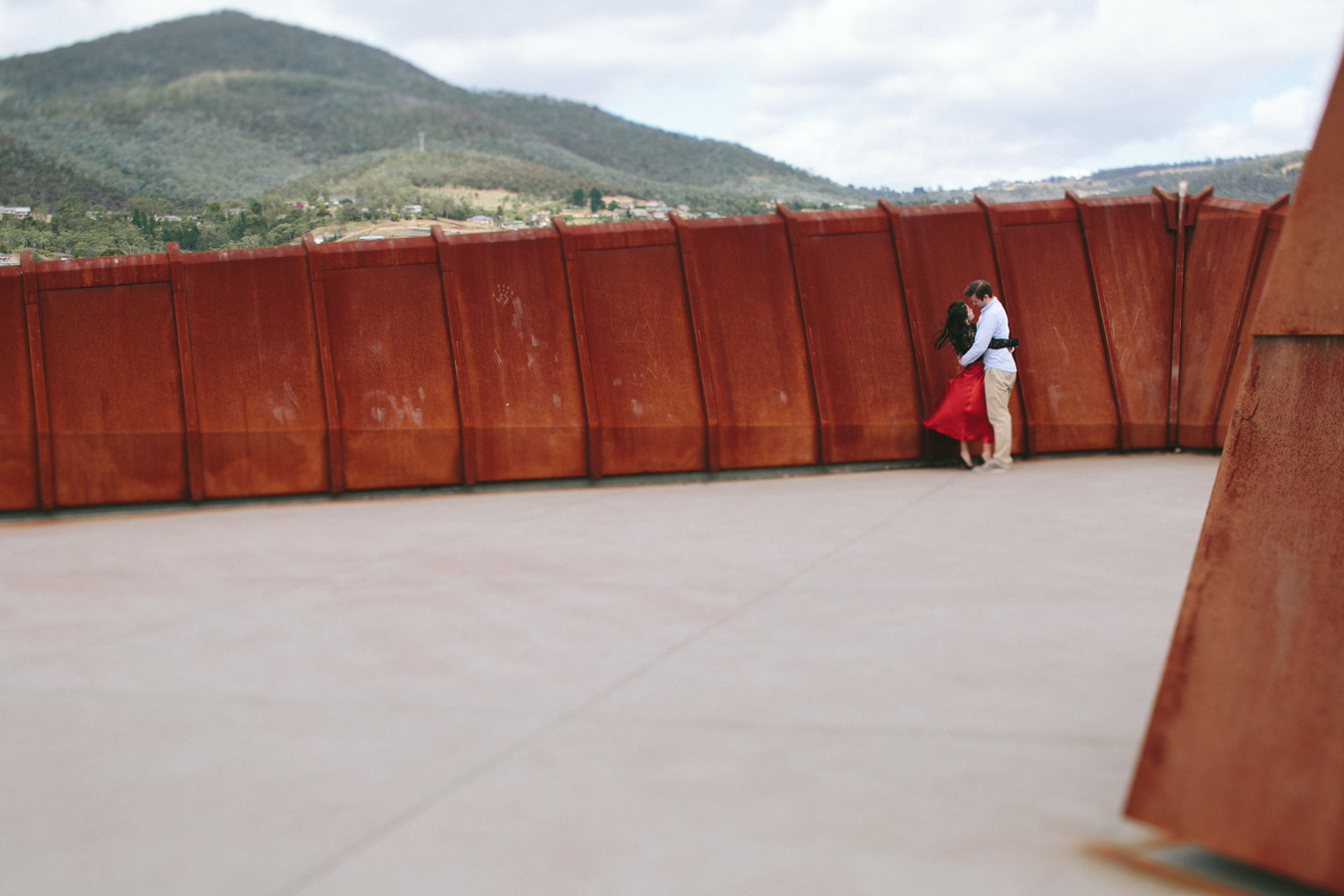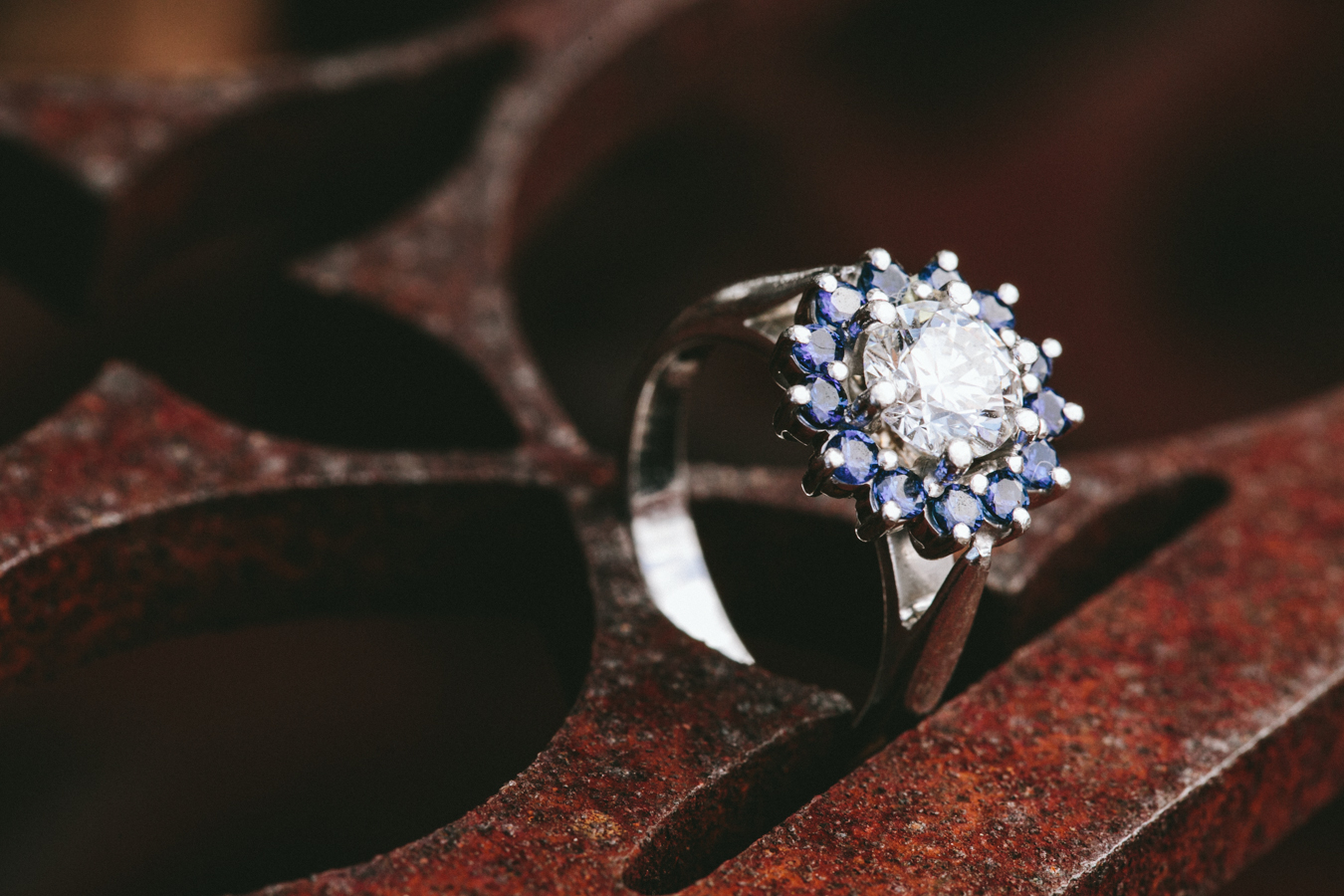 the next two photos feature Atul Dodiya's Butterfly, or Death Gallery.
[ the @monamuseum instagram account re-insta'd a photo of tee from our @teamwoodnote feed, and we nearly died.  not just cuz it was a photo in the Death Gallery, either.]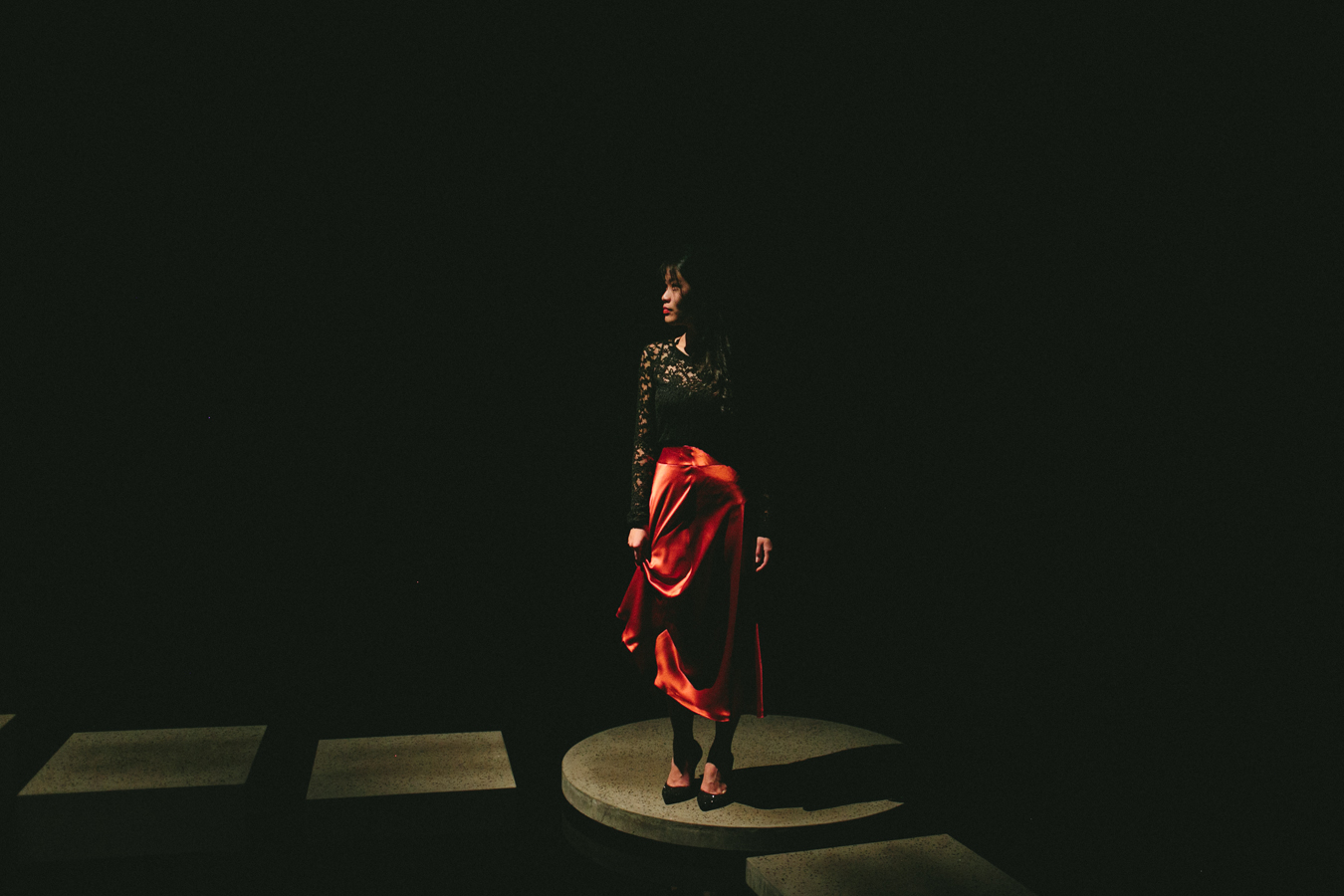 tee + jake inside the untitled sound installation piece by Christopher Townend, 2010.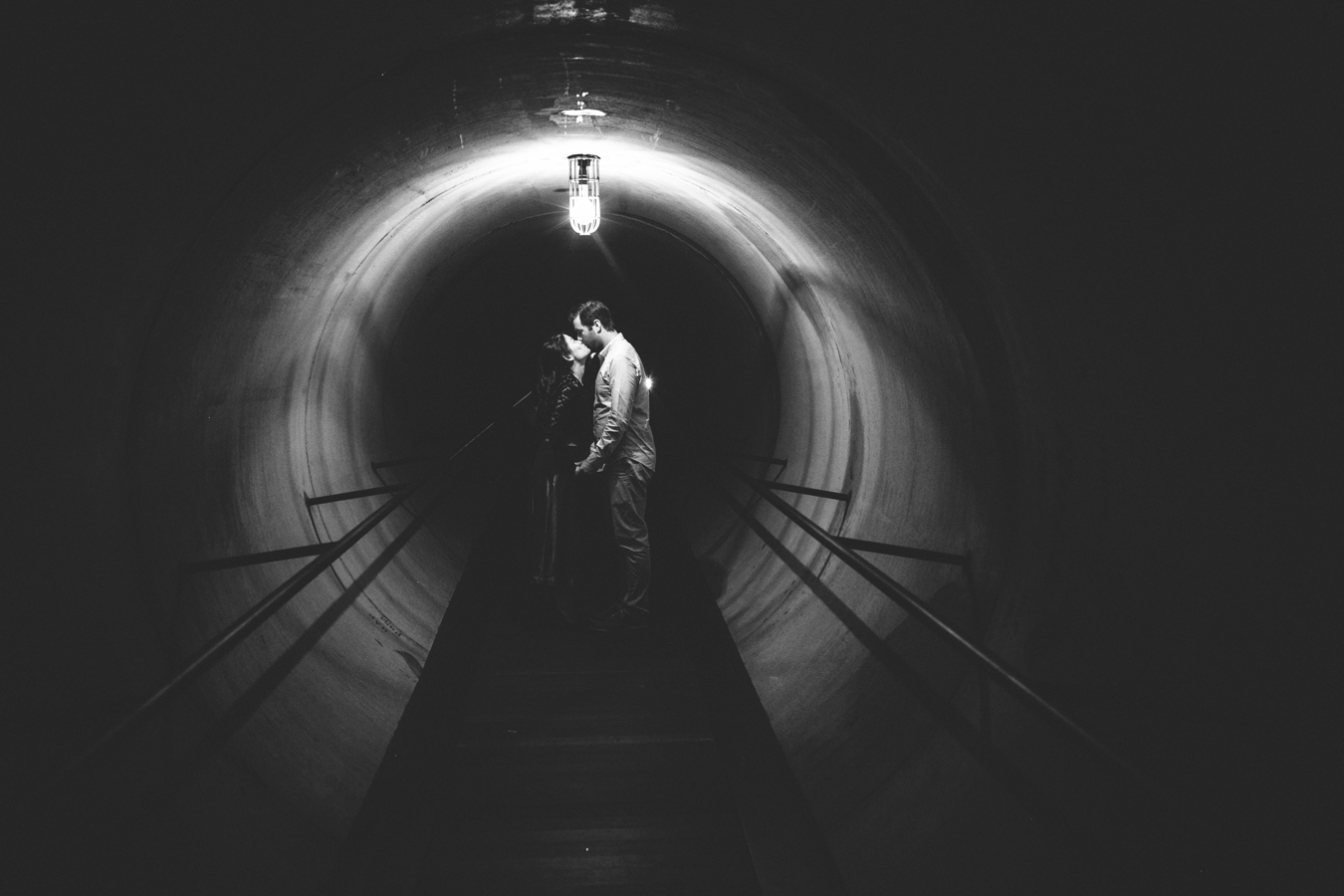 the next two frames feature the piece data.tron, Ryoji Ikeda, 2009.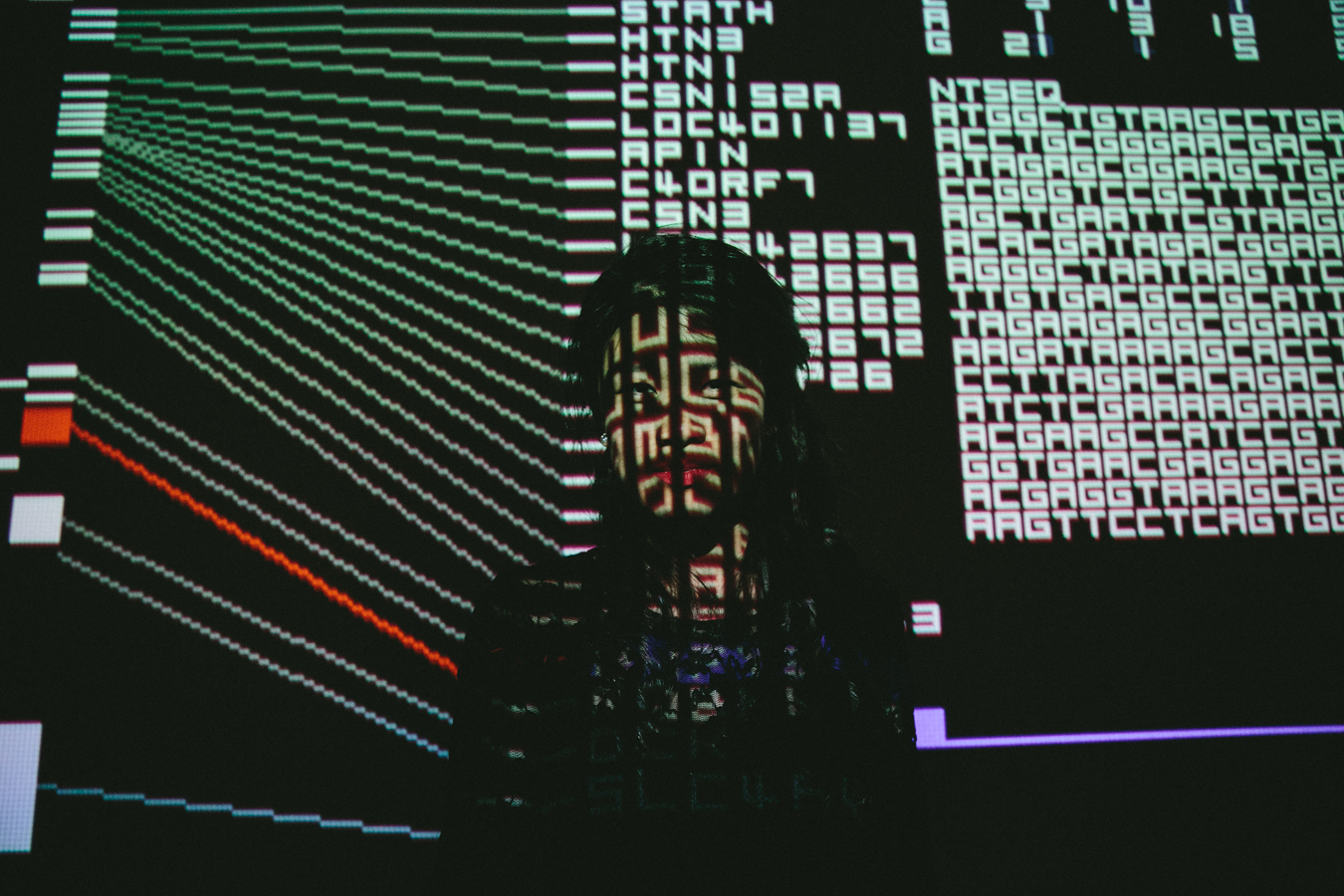 Salamanca Market fun.  and yum.  that food!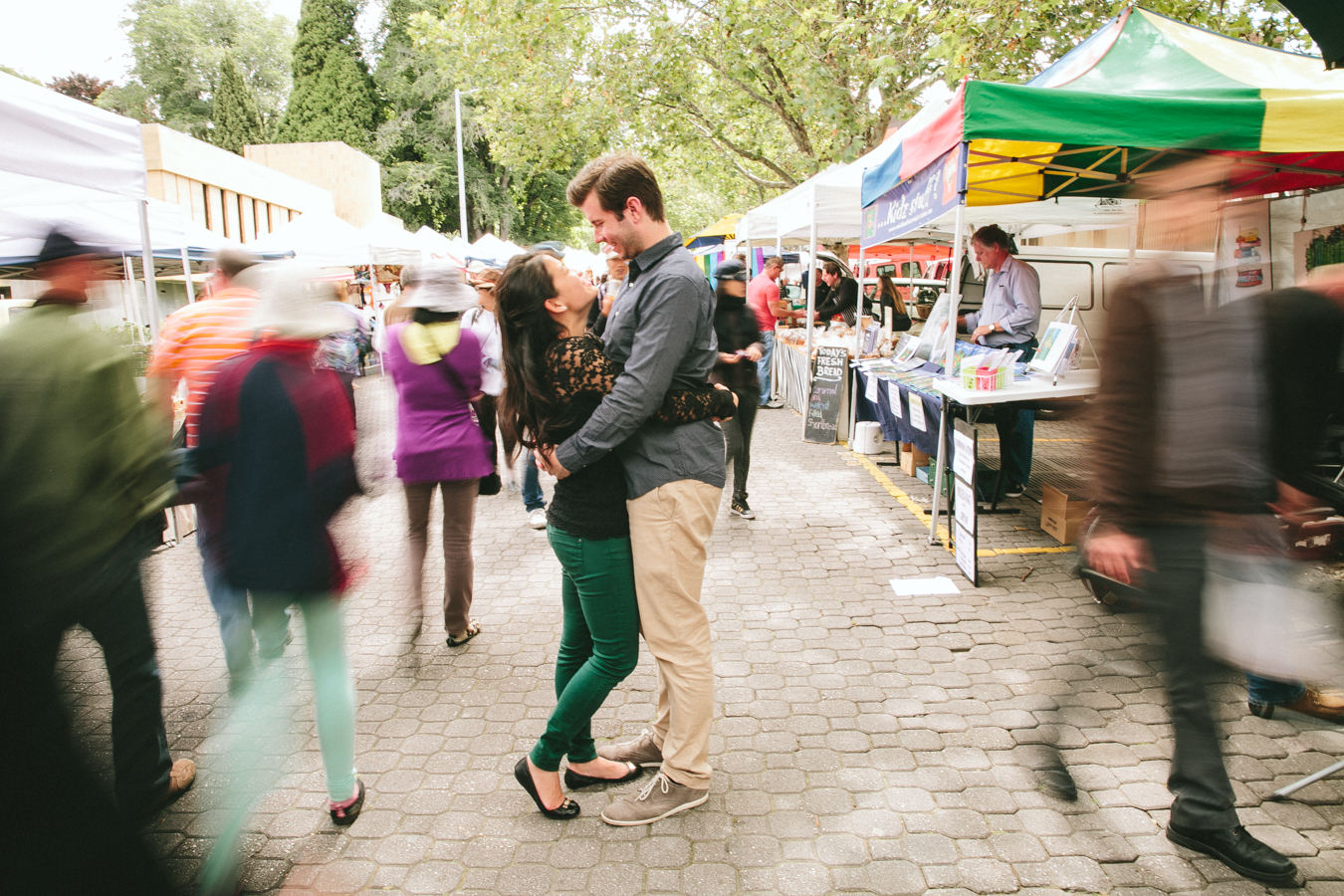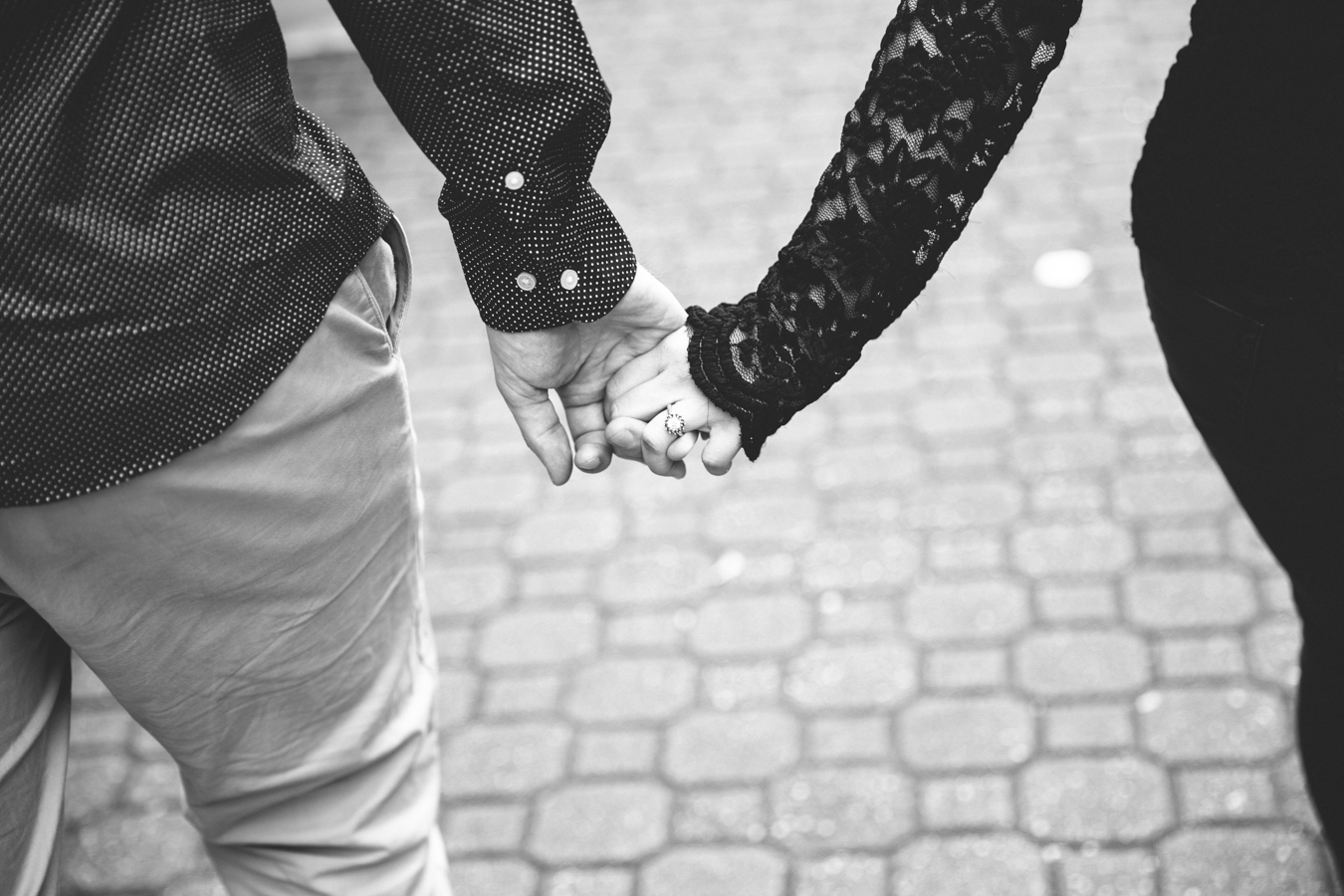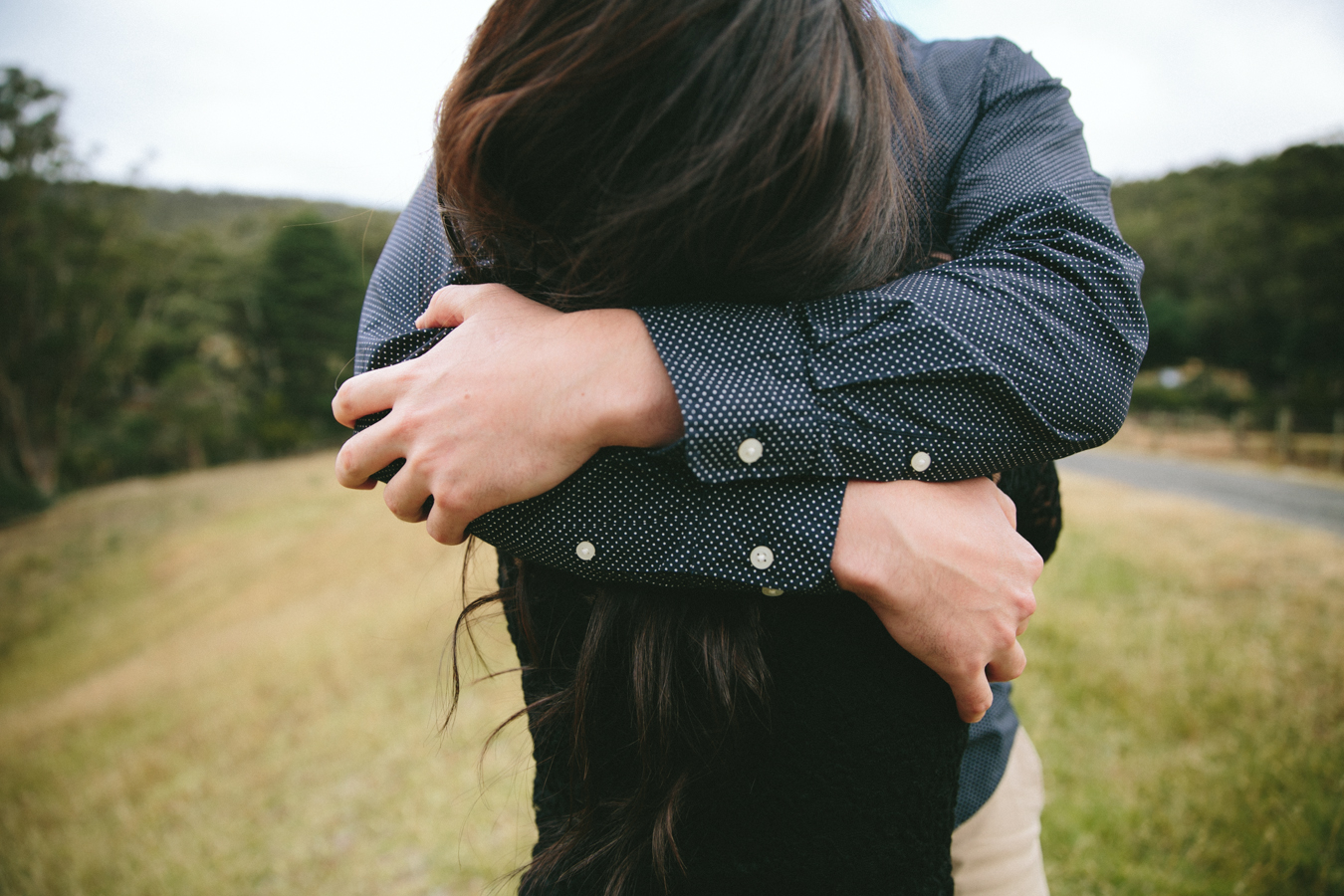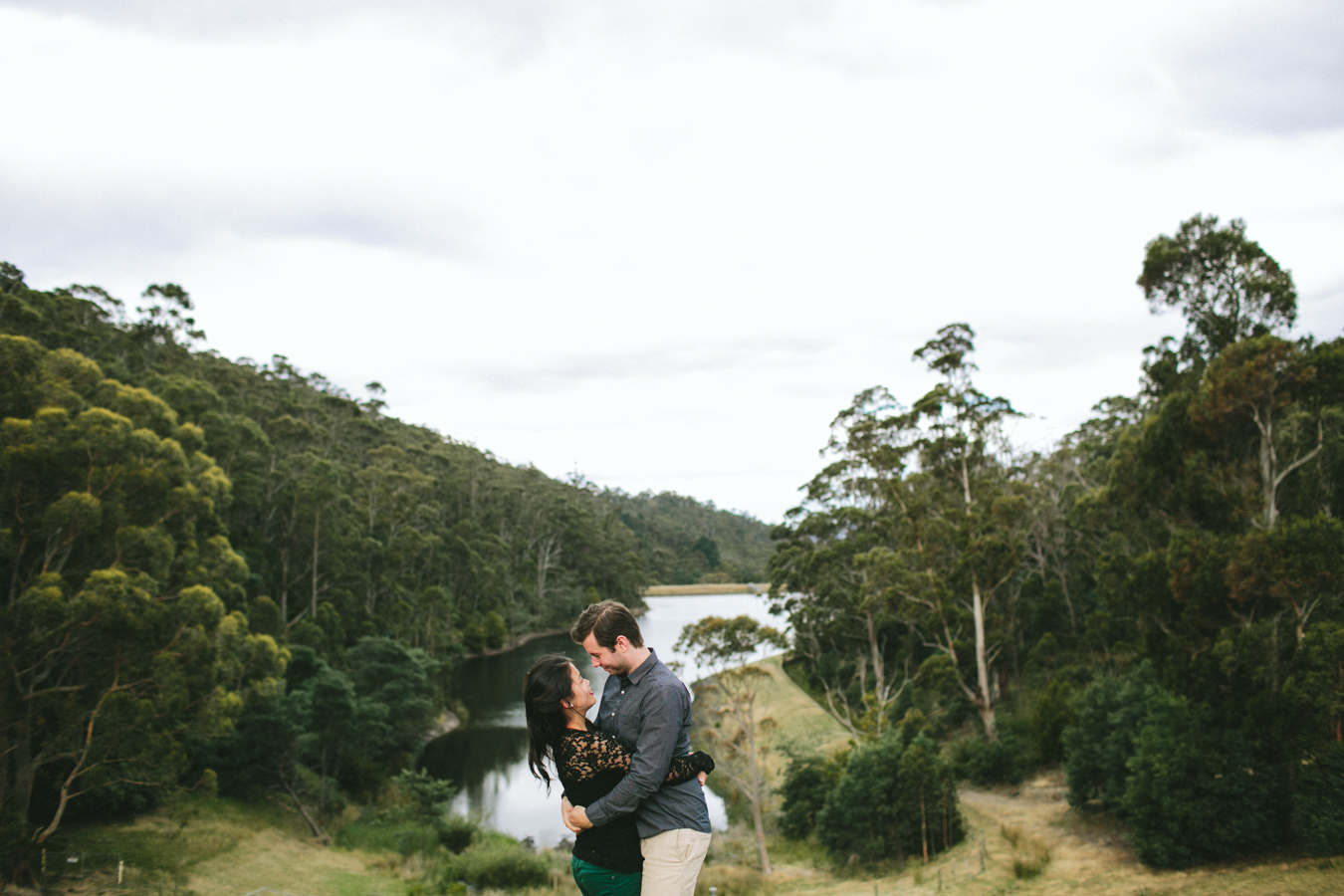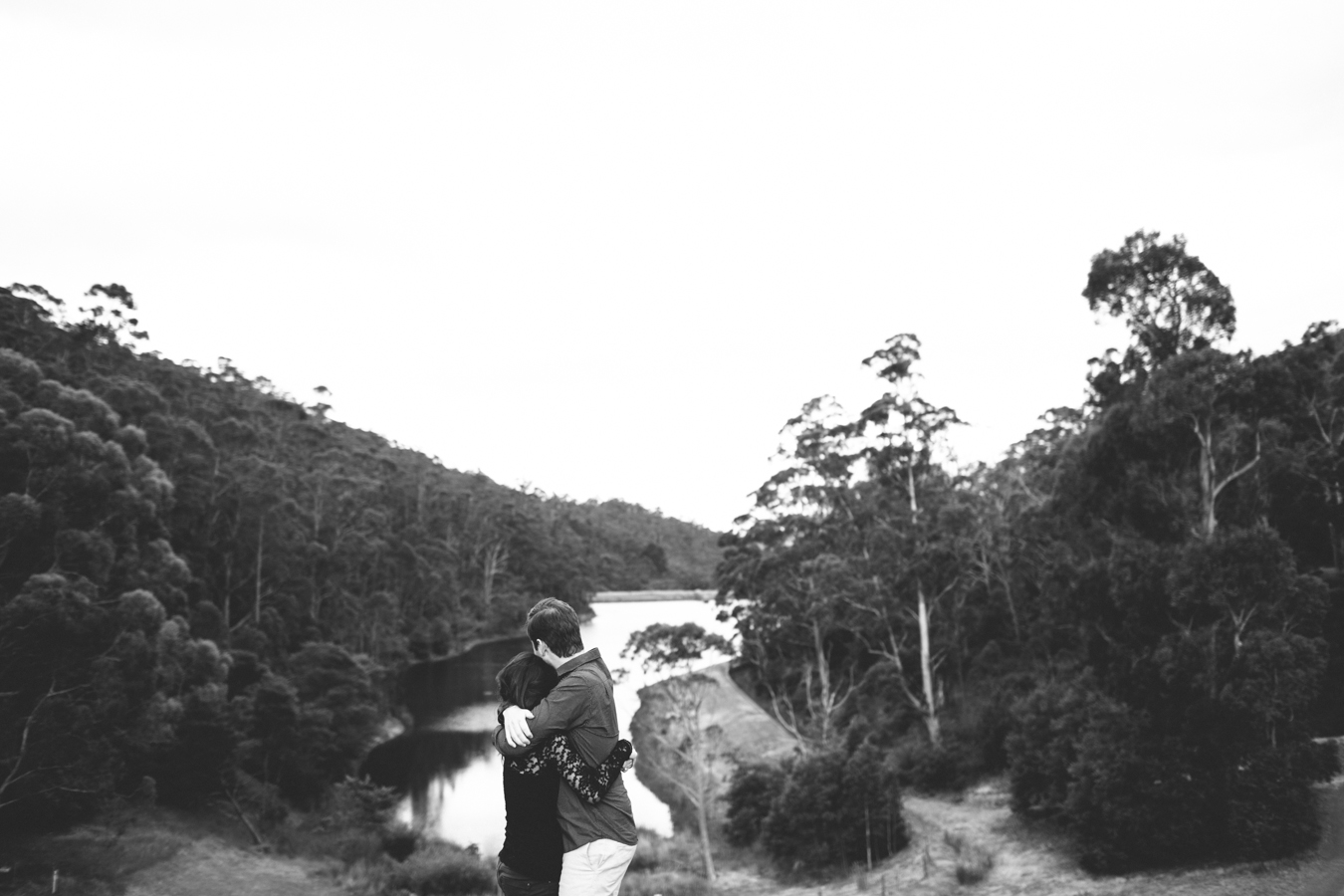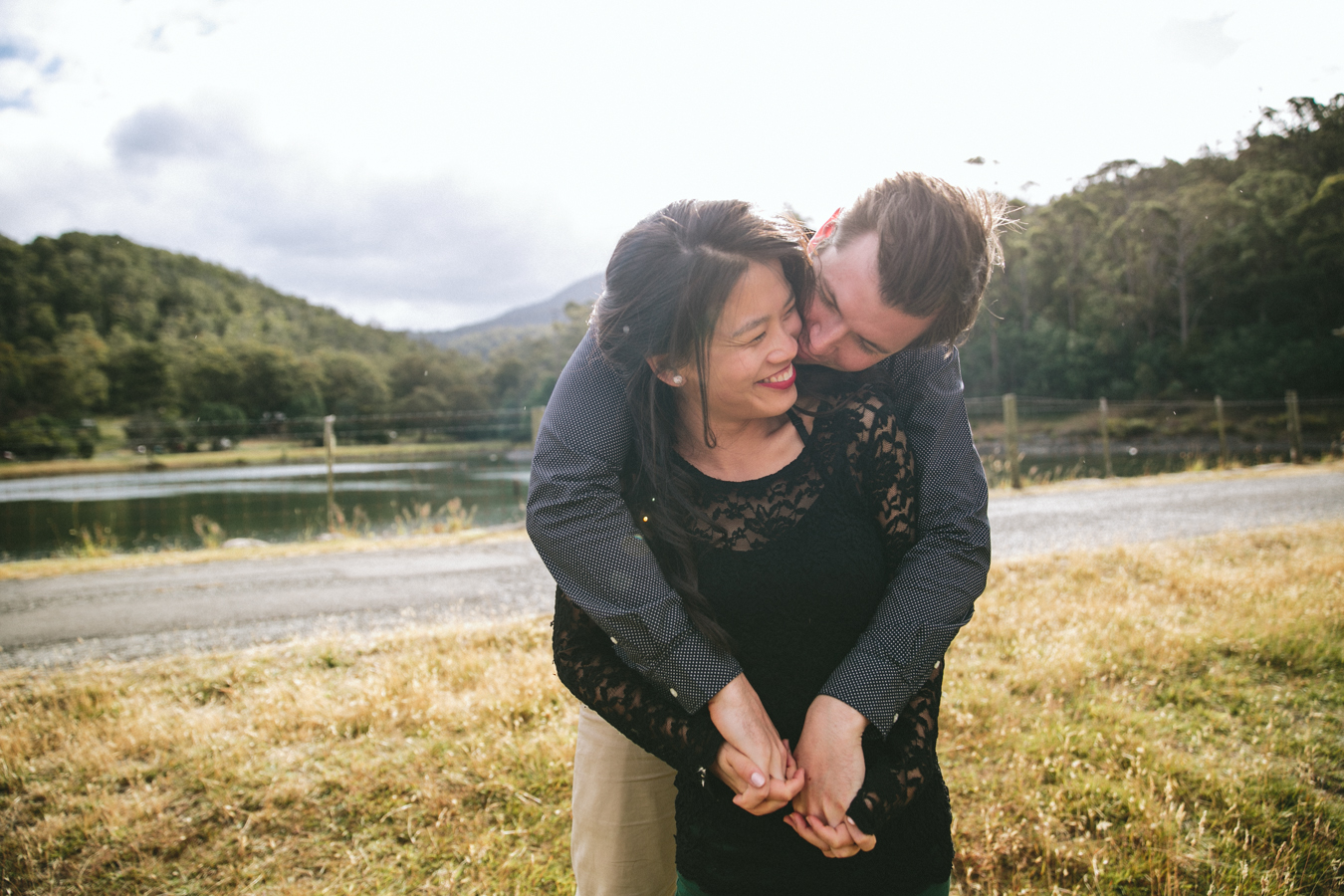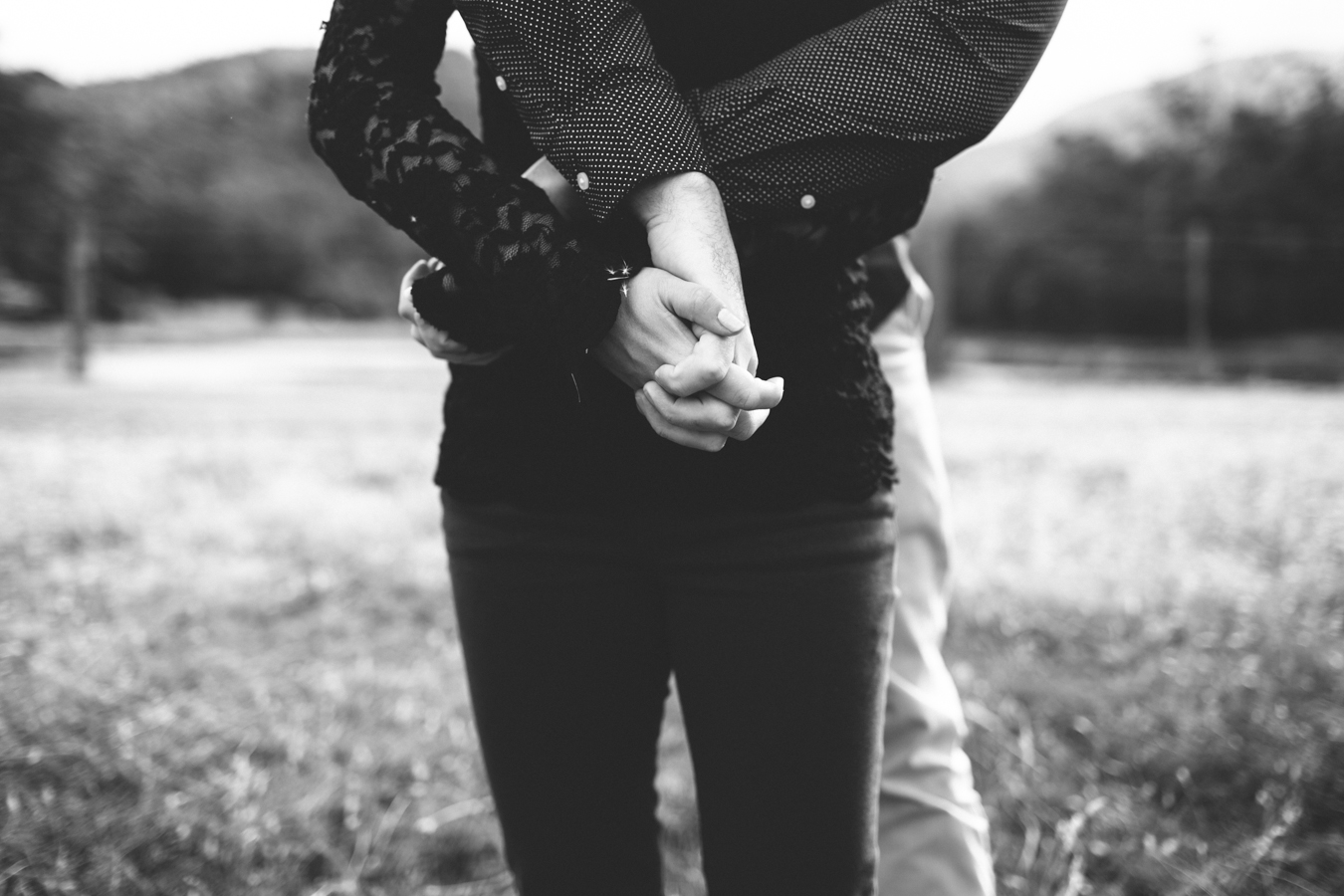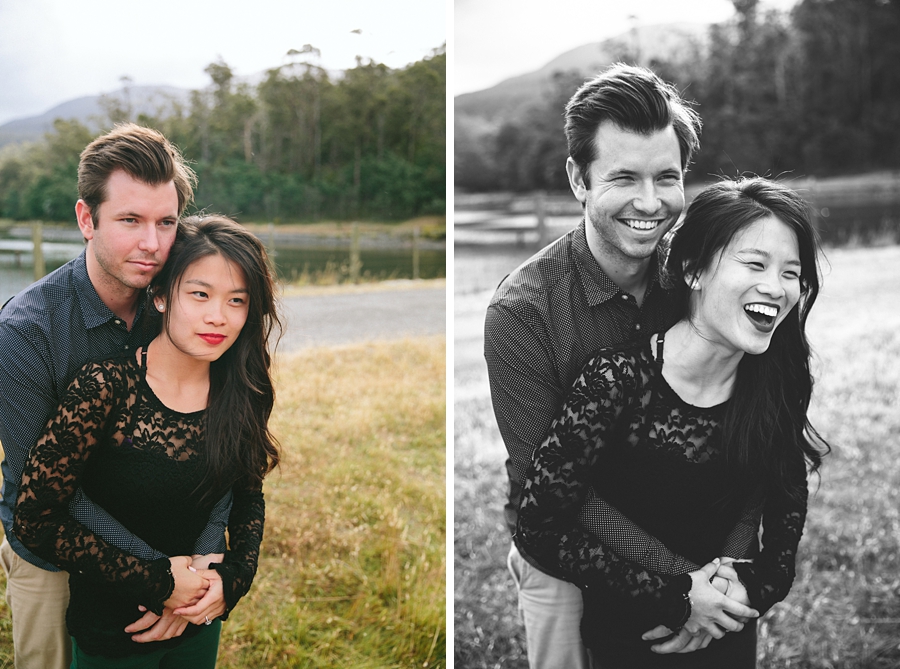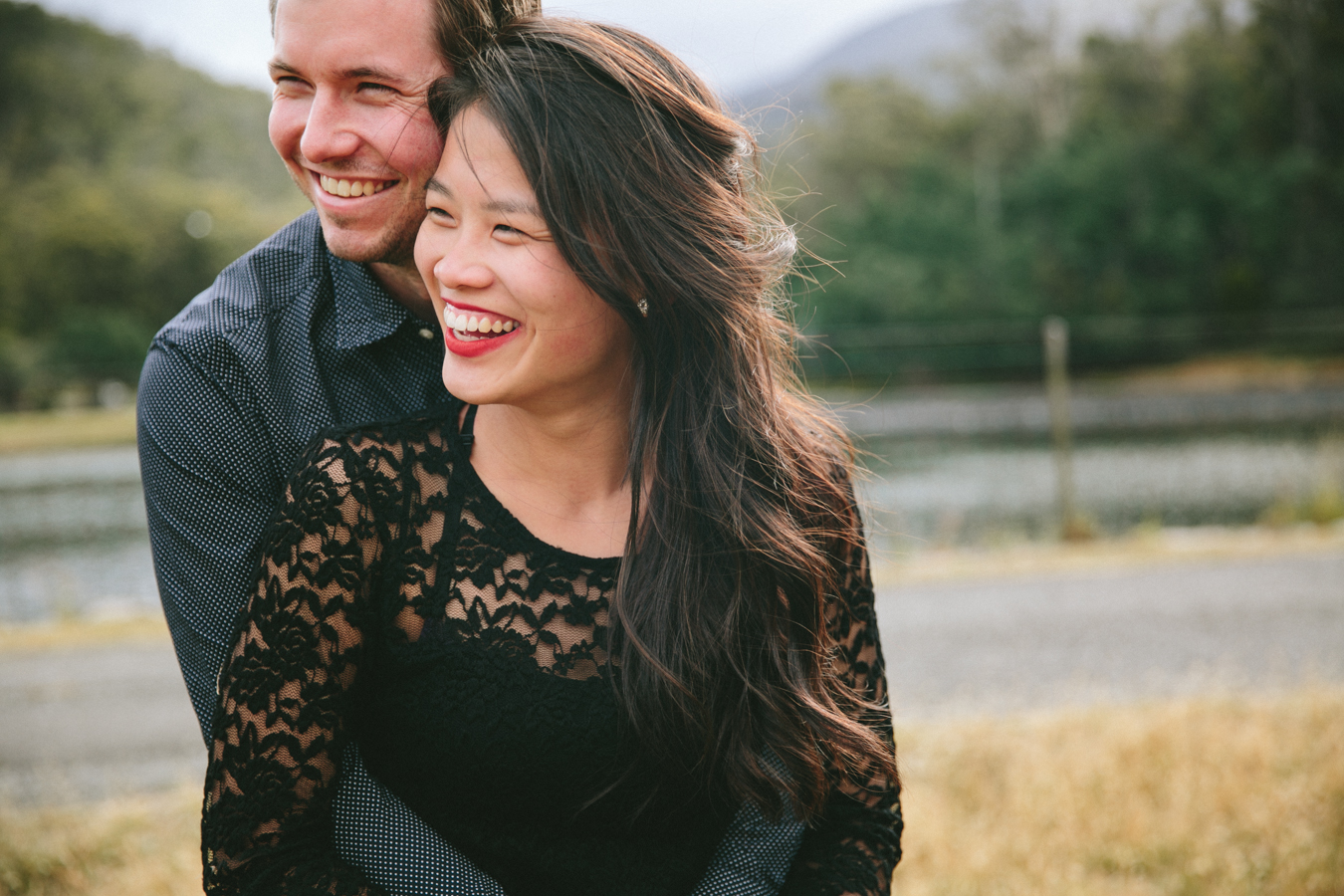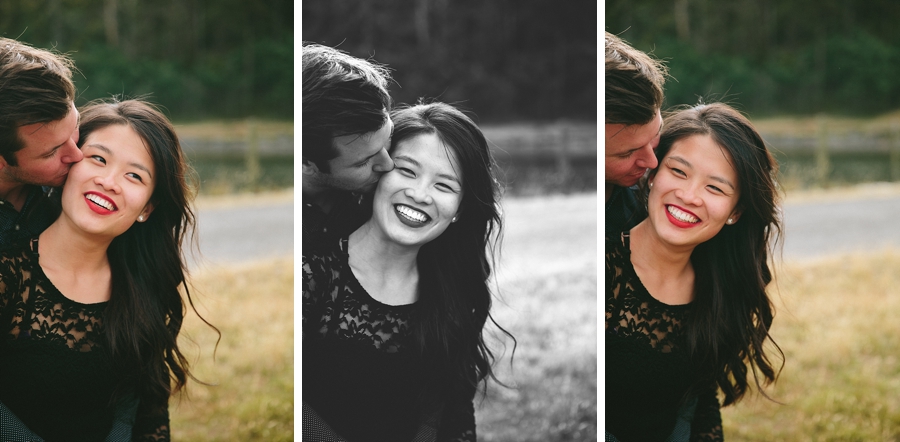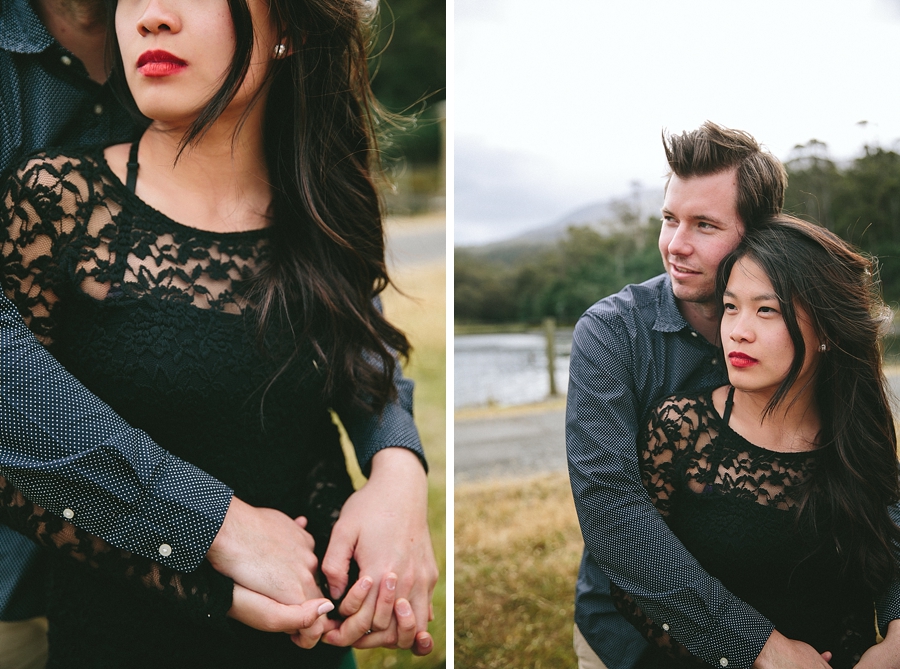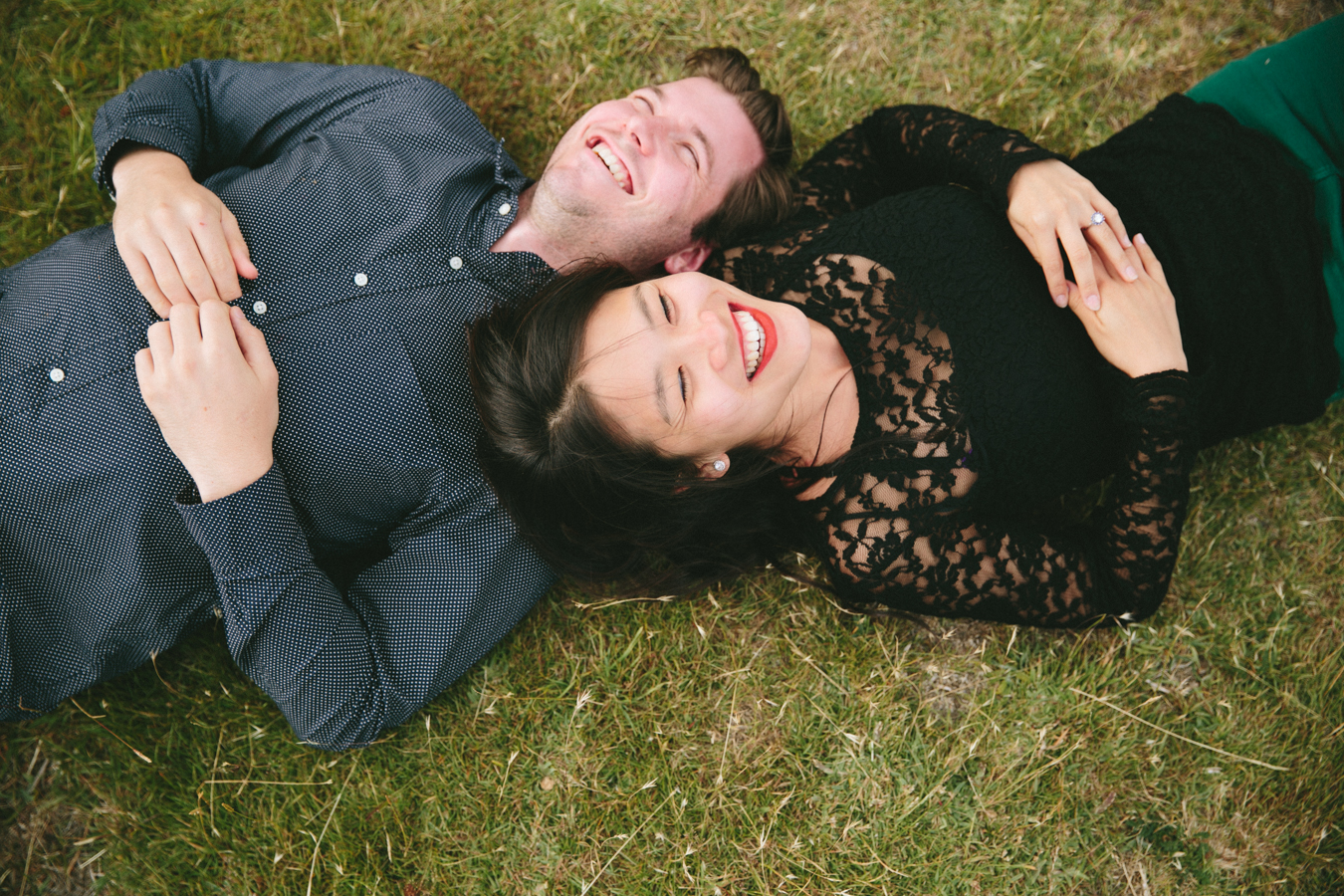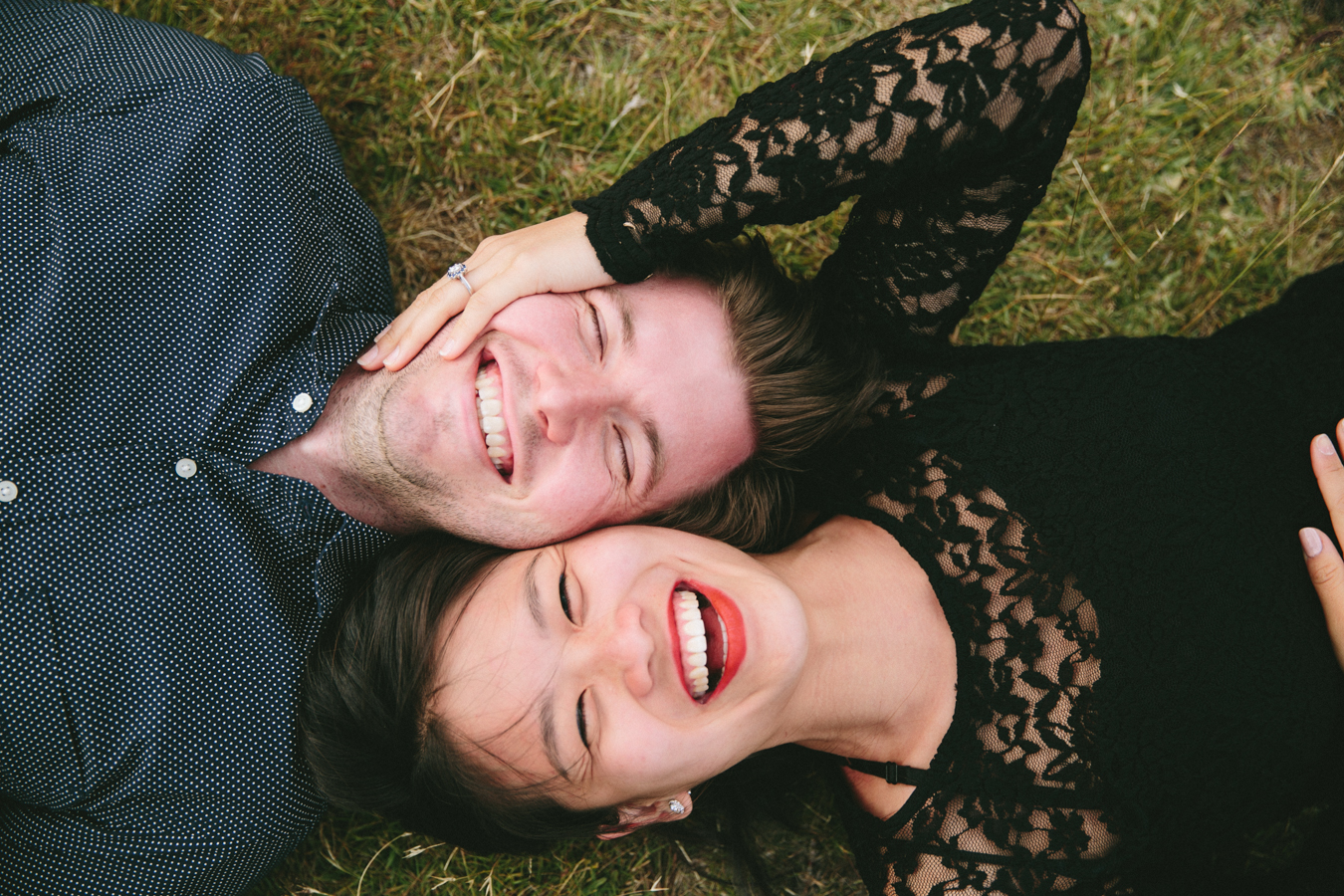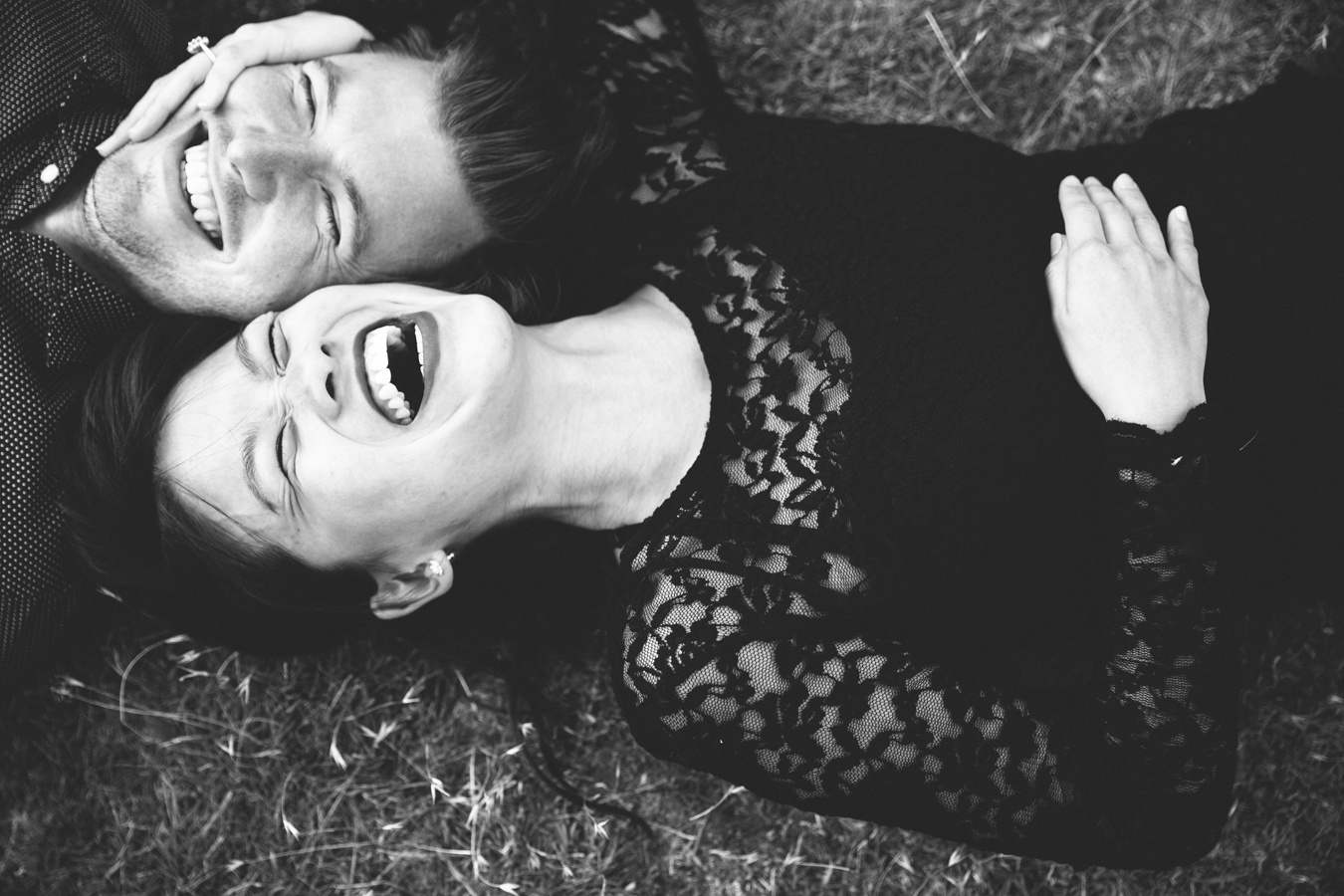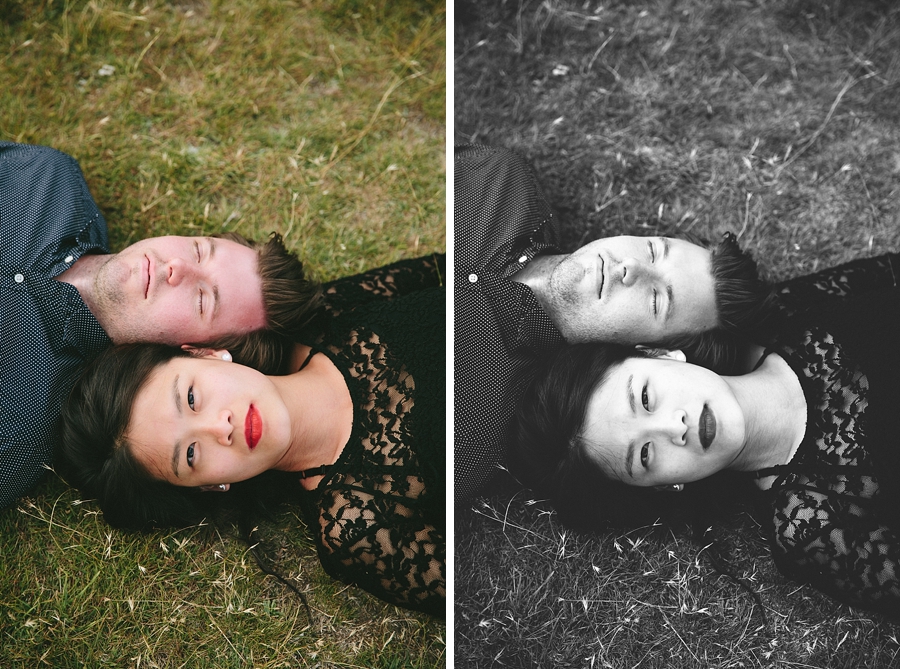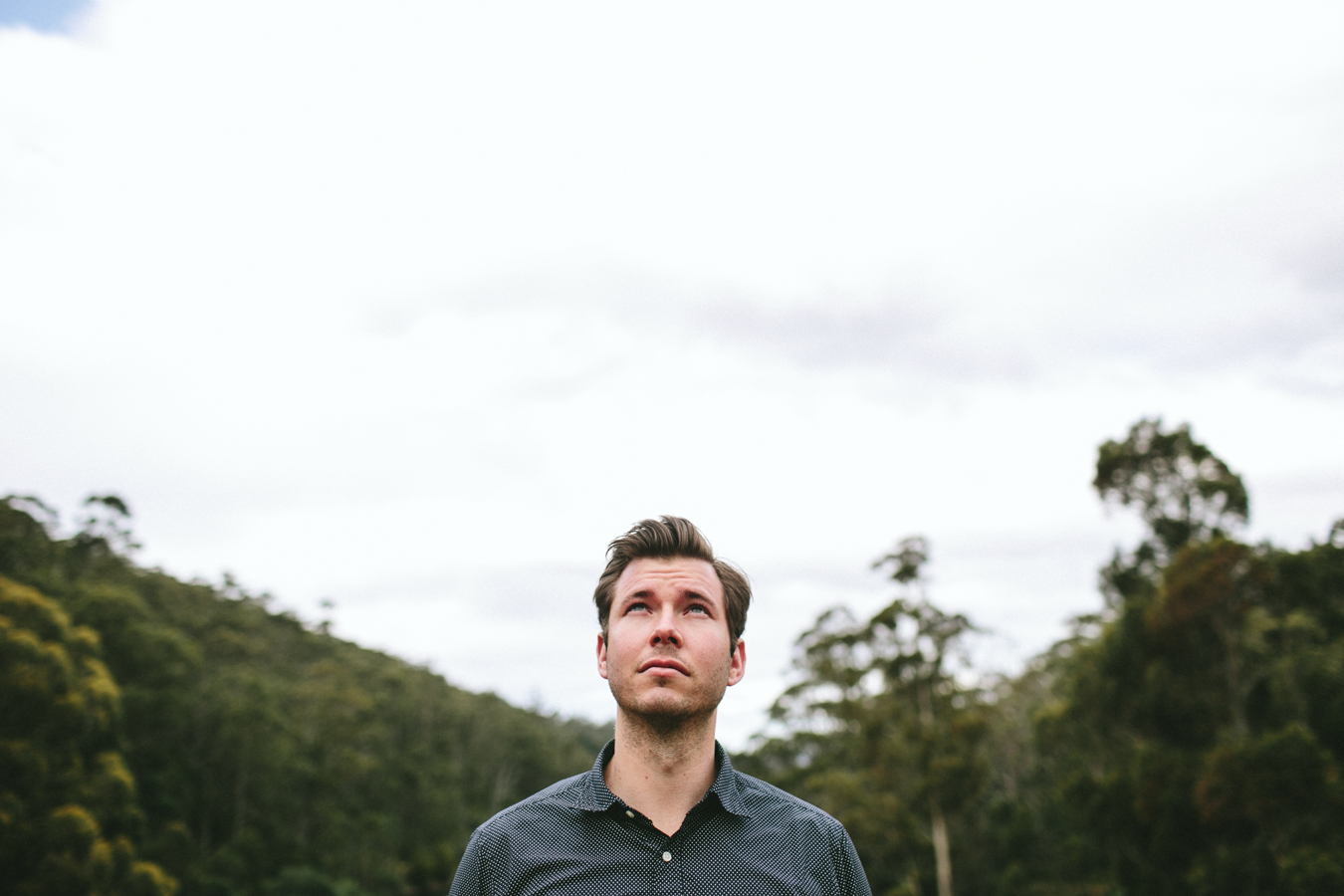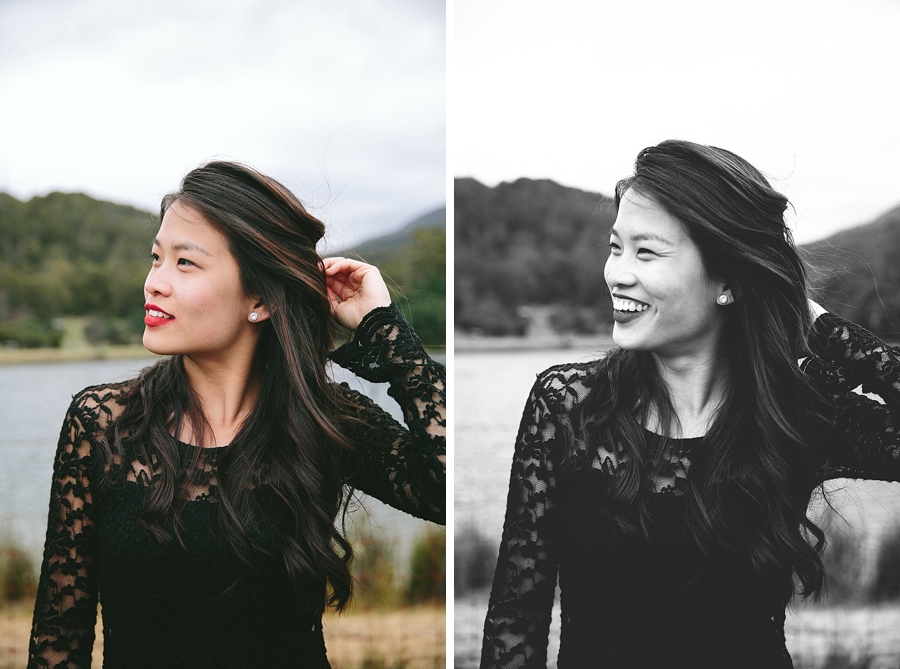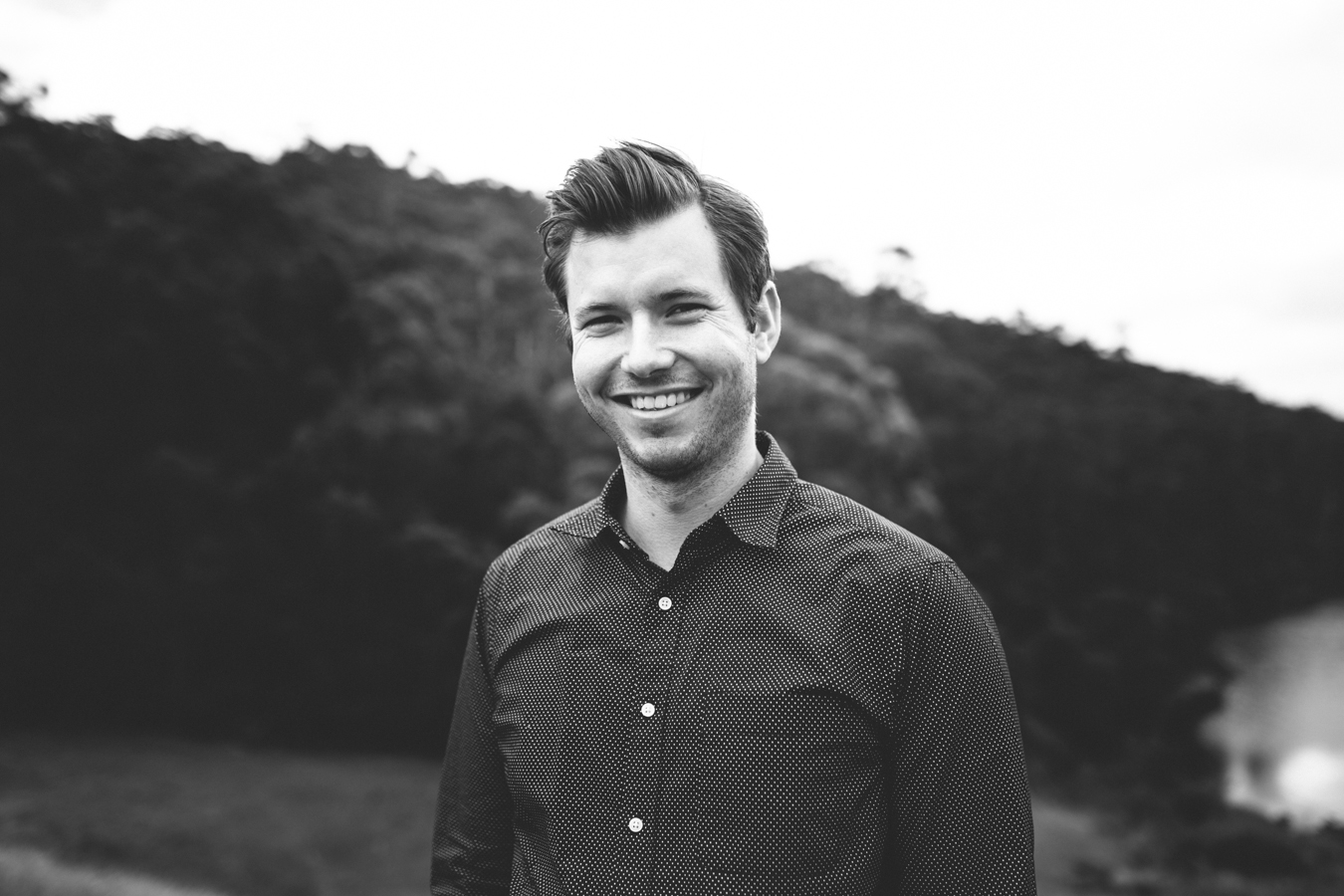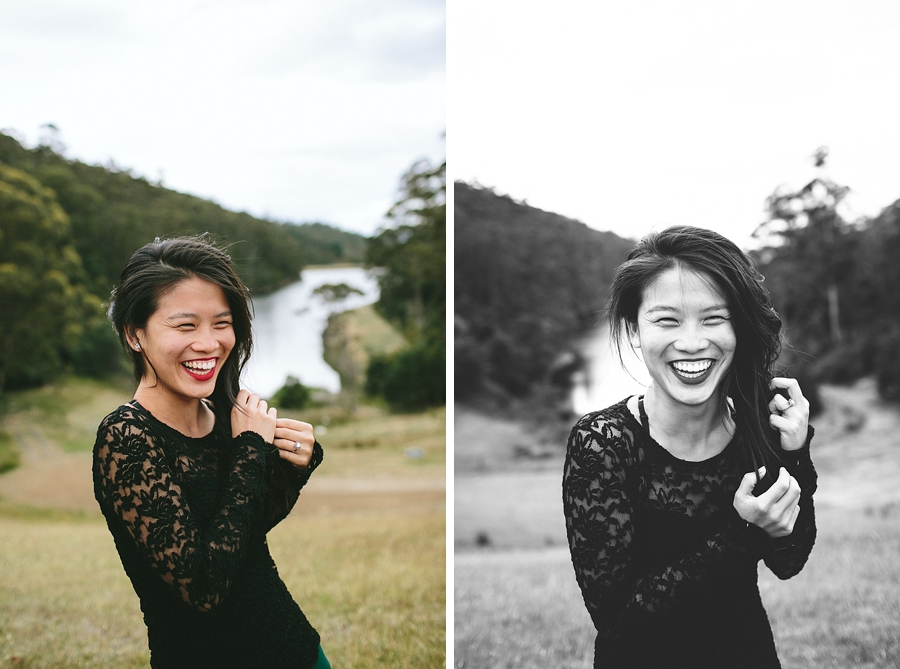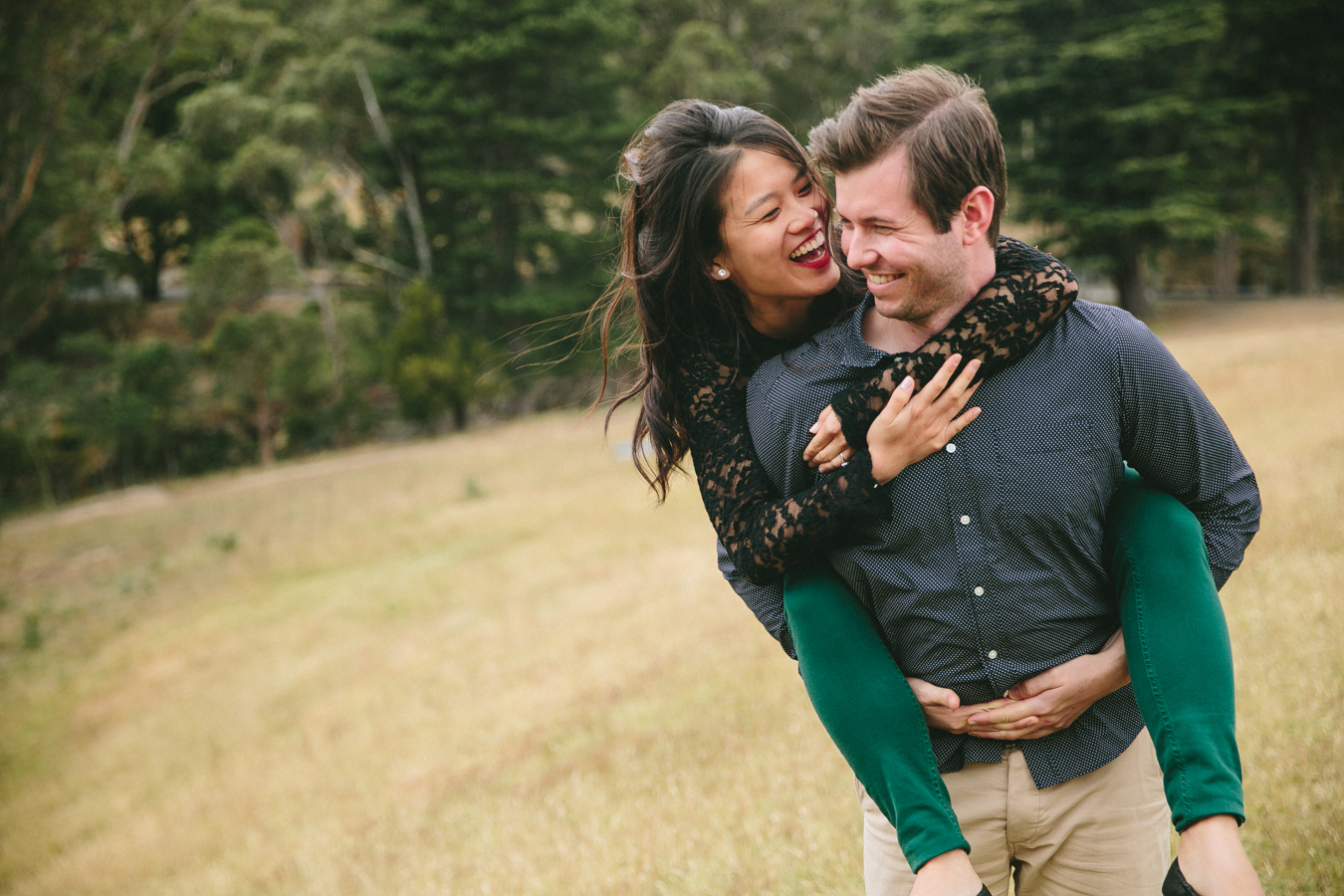 PS : believe it or not, we'll be back in Melbourne and Tasmania in April/May, so be sure to holler at us if you have photo needs!  🙂