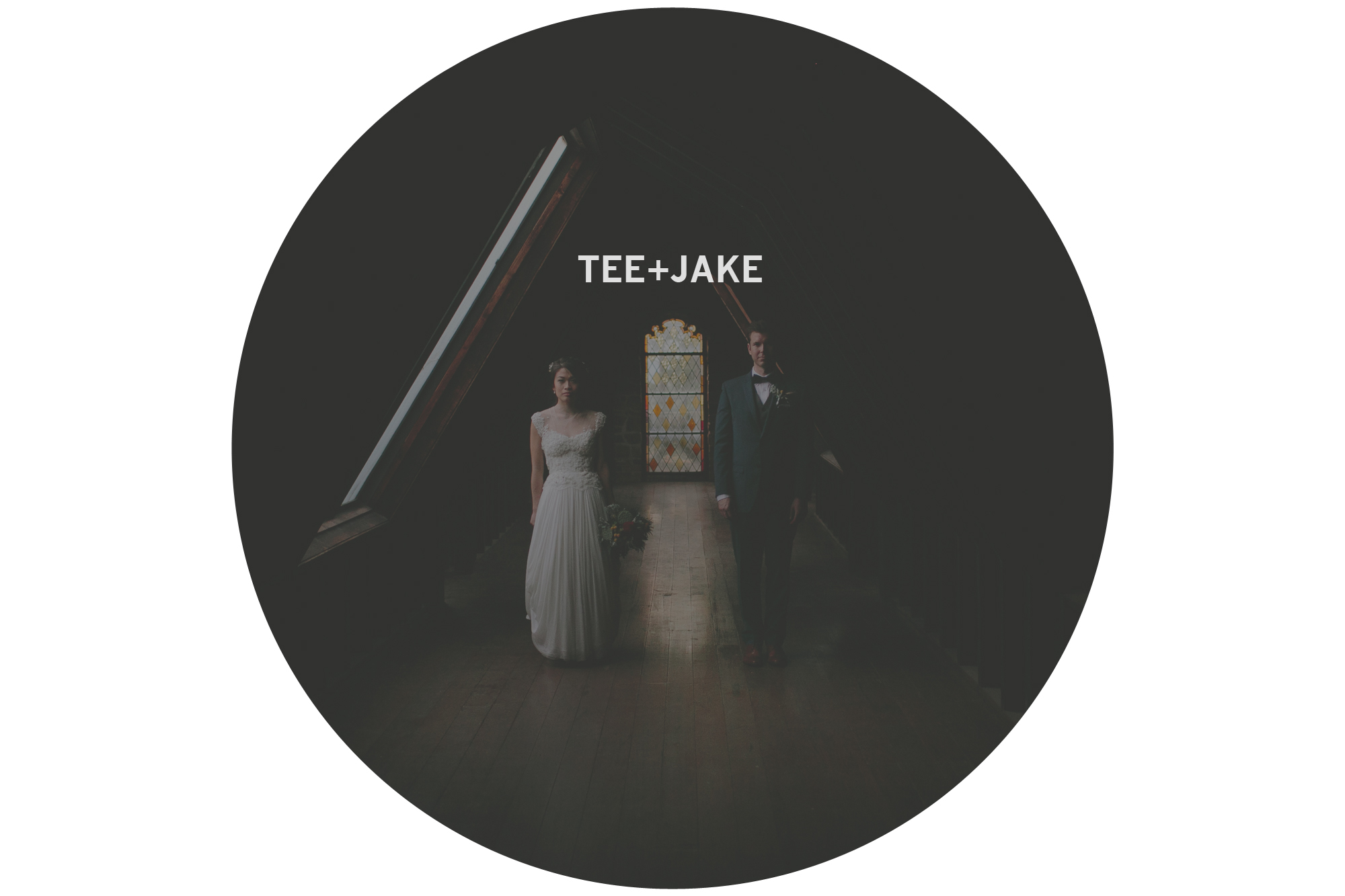 Jake found Tee's mobile phone during a baseball training session + that is how they first met.  Ya can't get much more romantic than that, can you?!
You might remember these two smiling faces from their engagement sesh, which was that magical day we spent with them in a little land called Tasmania — but their wedding day was ten thousand times better.
Their wedding venue was the artist colony, Montsalvat, just outside of Melbourne, which basically means that their day was surrounded by incredible art + color and peacocks.
Tee made her wedding dress with her mum + mother-in-law-to-be.  Every. last. sequin. was sewn on with loving care.  And it was flawless.
Their tea ceremony filled with so much beautiful emotion + love.
Their wedding cake piñata.  And flash mob in the middle of their first dance.  Come on.
They honeymooned in South America, which included attended the World Cup.  I know.  It gets better + better.
These two + this day just couldn't have been better!  But you don't have to take our word for it.  Here are some memories + words from Tee + Jake:
"Our wedding day was personal, casual, funny and full of fun activities, tears and laughter!  [Some of our favourite memories from the day…] we played Heads up!, a game app by Ellen Degeneres when the bridal party was chilling out in the bridal retreat (that looked like a setting from the 1930s), we also experienced a beautiful after-rain sky and sun, we had a tea ceremony that went very well, and there was a lot of crying! Plus!! The surprise 'mass dance' sprung on Jake to 'Hey Ya!' by Outkast during our 'first couple dance' went to plan and took him by complete surprise.  Jake's favourite memory: The easy answer, and the truest answer, is the moment Tee walked through the door and walked down the aisle. But, that is boring. I absolutely loved walking the grounds with the team from Woodnotes*, taking our most intimate shots, all the while trying to keep a straight face due to the endless number of our guests trying to take the selfie with us in the background that they required for their between-ceremony-and-reception scavenger hunt.  (*HA!  The Team from Woodnotes!  We like that!)
Any DIY projects you were especially proud of?  YES! The wedding dress, the wedding cake piñata, the wedding programs that were written in the form of a script, the video montage to 'All my days' of our travels that we walked down the aisle to, the wedding invitations that were passports to countries that we had travelled to together before our wedding, our DIY games, wooden coasters which had the guests' names as seating plan arrangements, + one of the best things we did was ask Woodnote to pretty please be a part of our big day!  (Aw, shucks!  You guys!  xo!)
Any advice for future brides/grooms currently planning their wedding? Chillax!  (Haha!  You guys are just the best.)
And now, enjoy a few frames from T+J's spectacular day.  xo!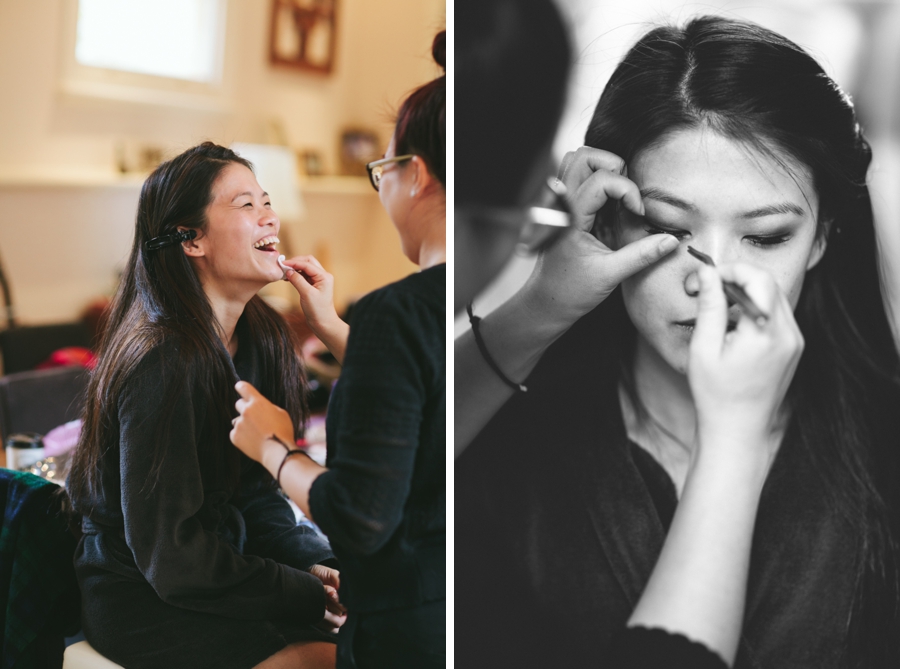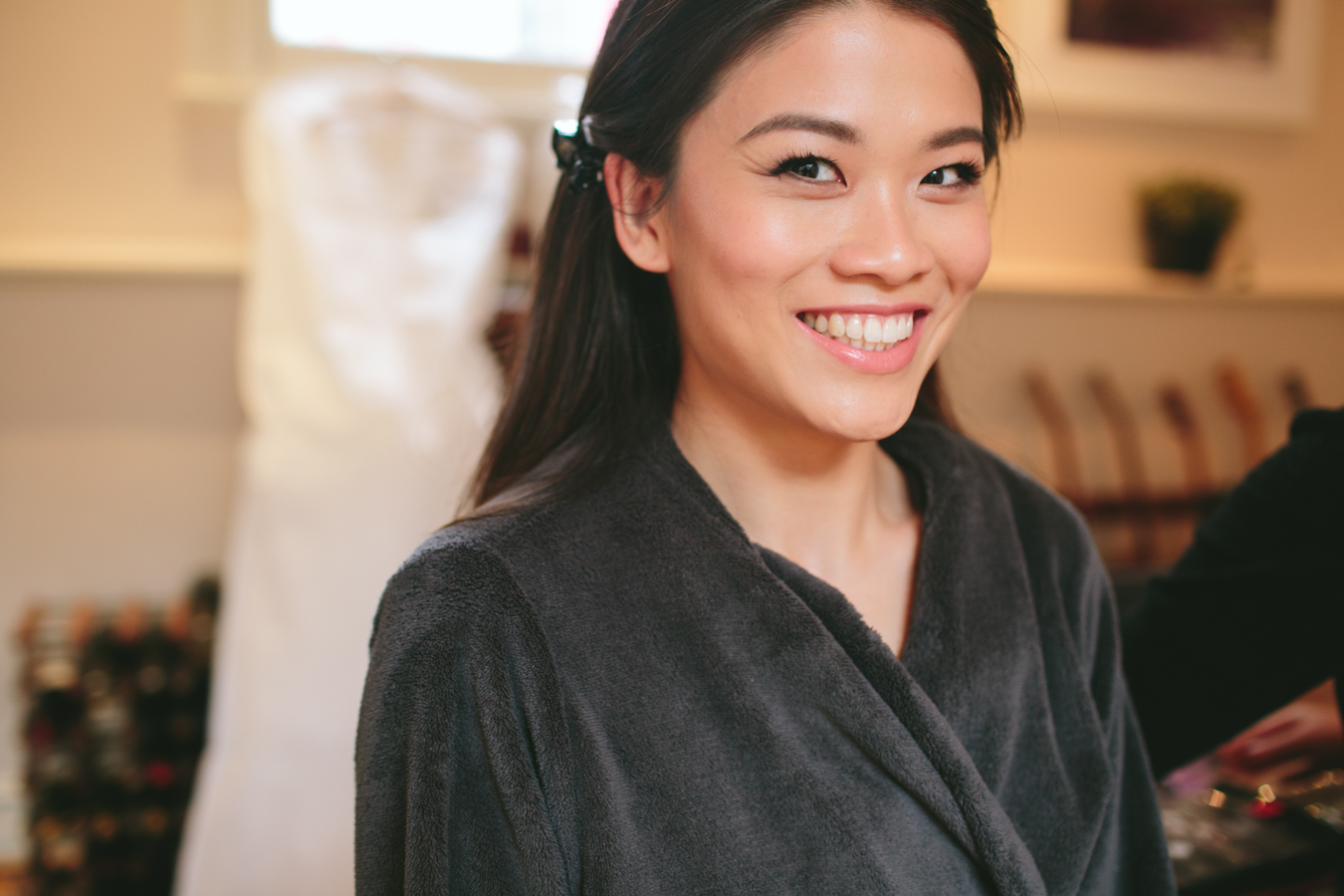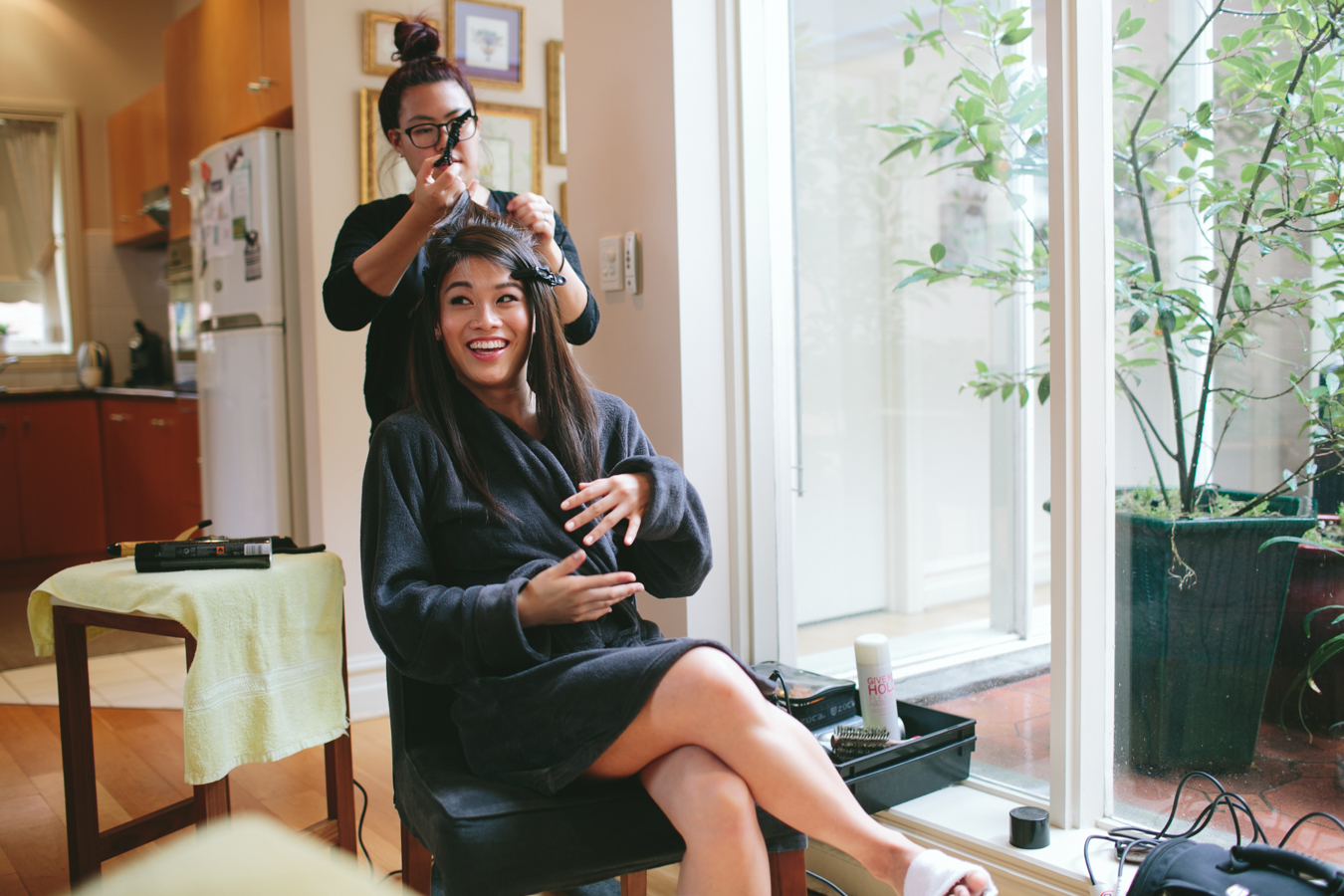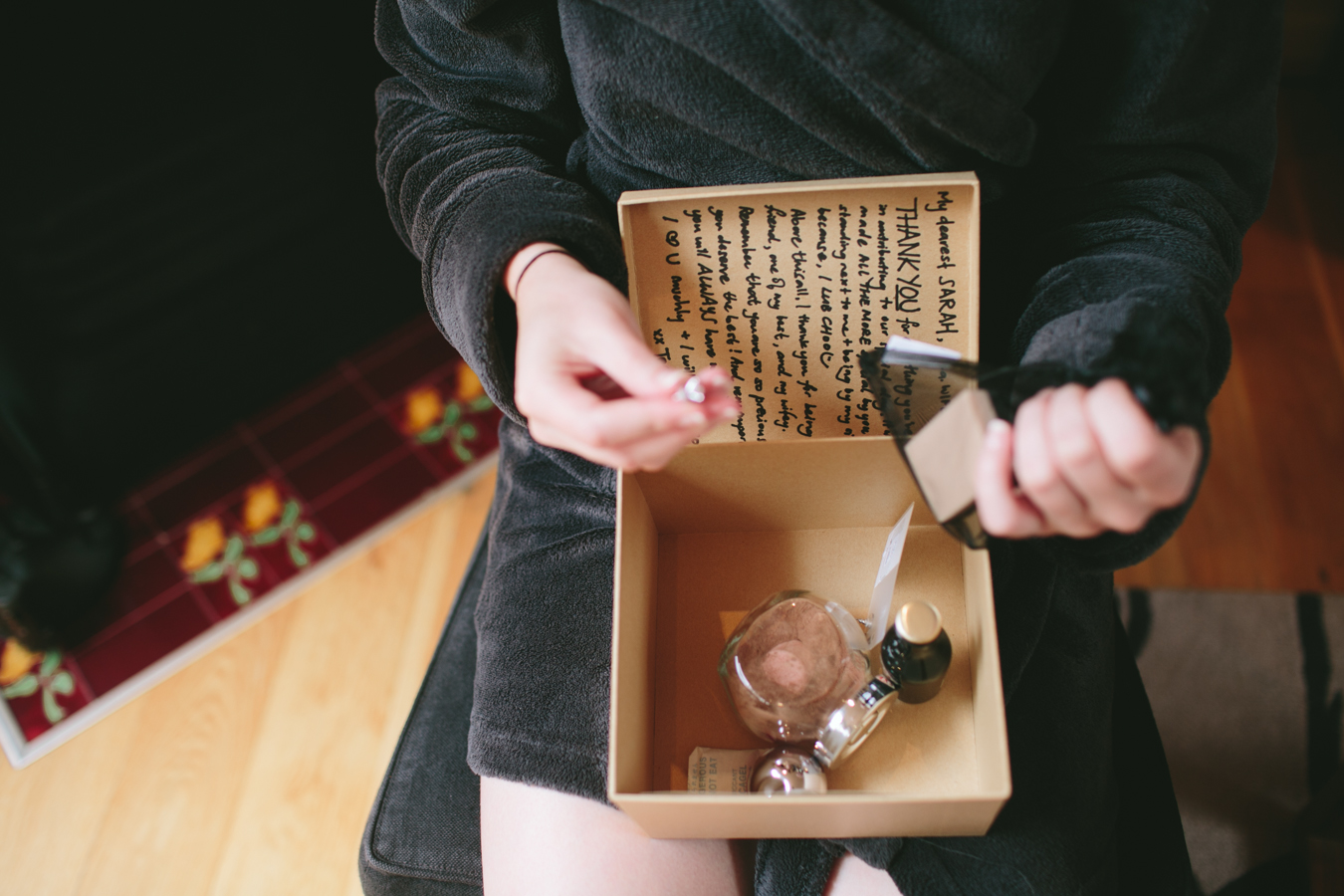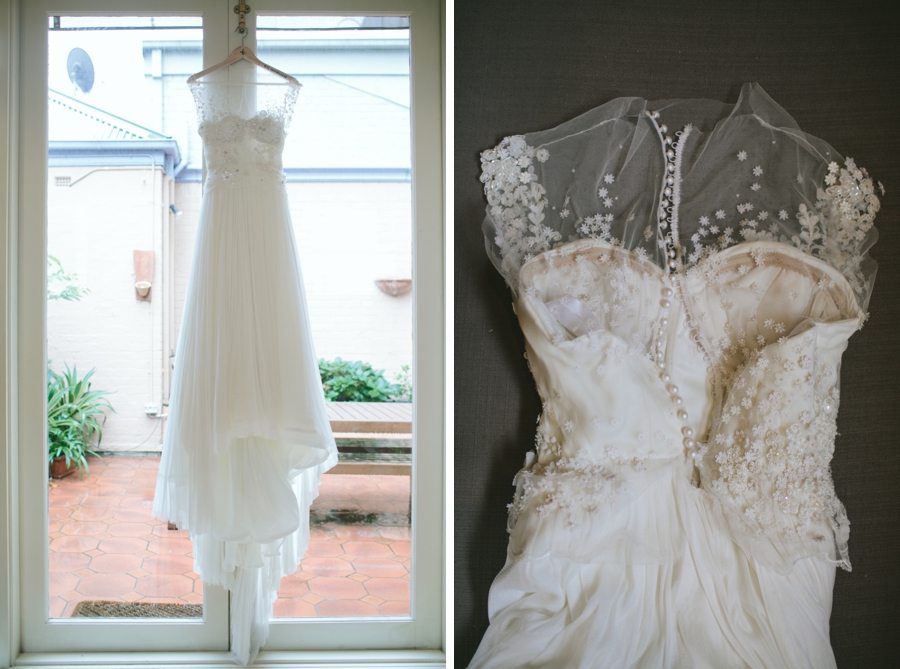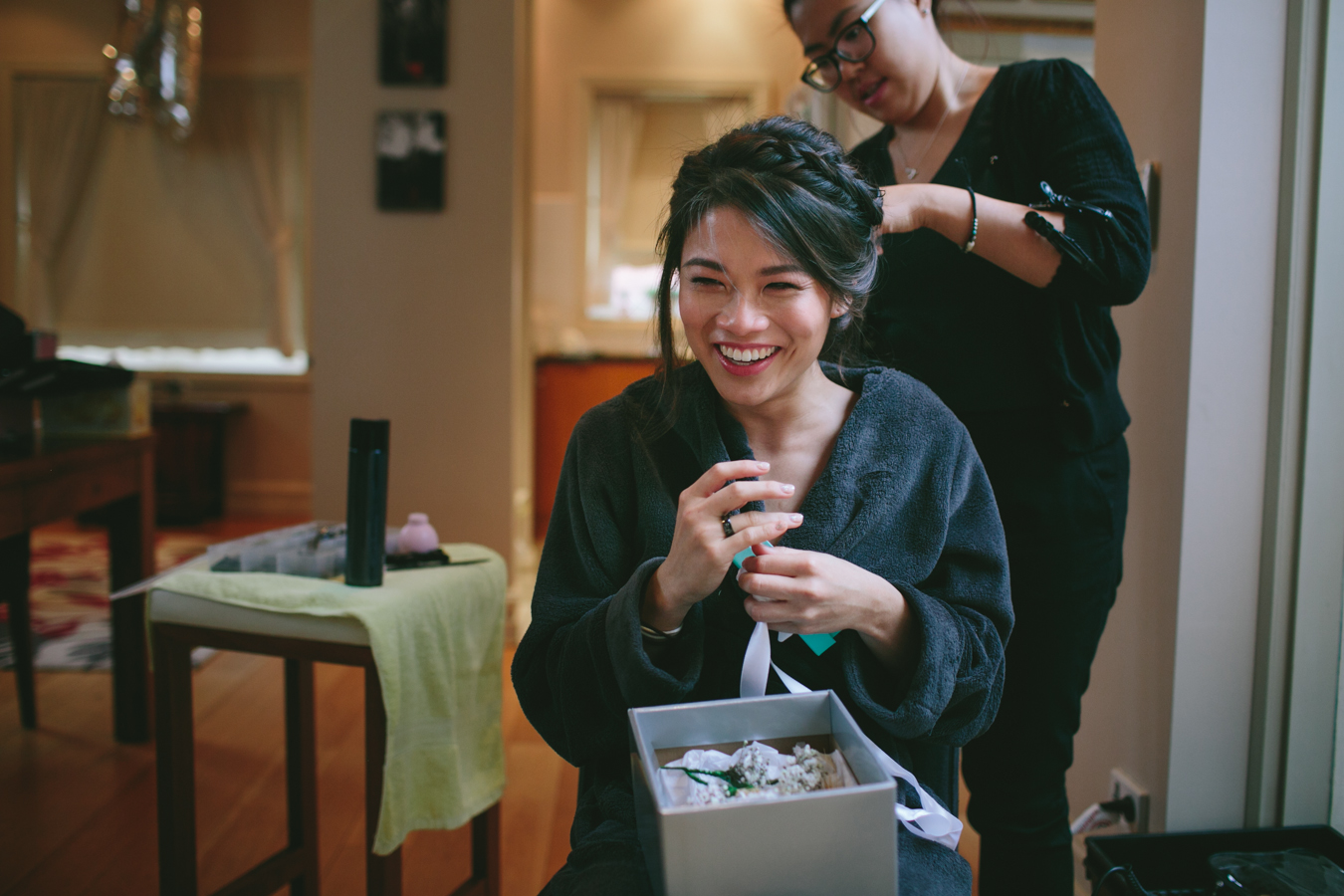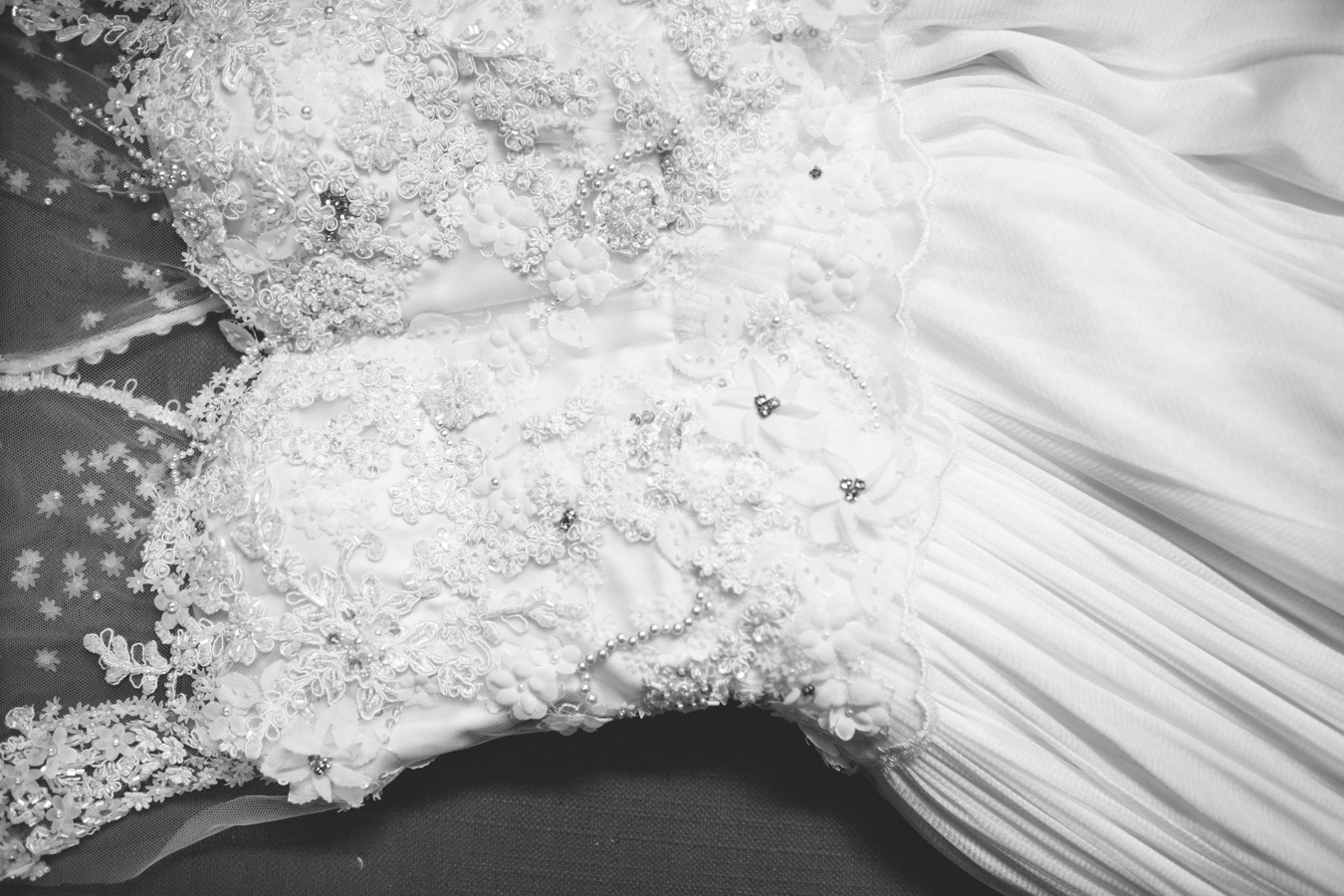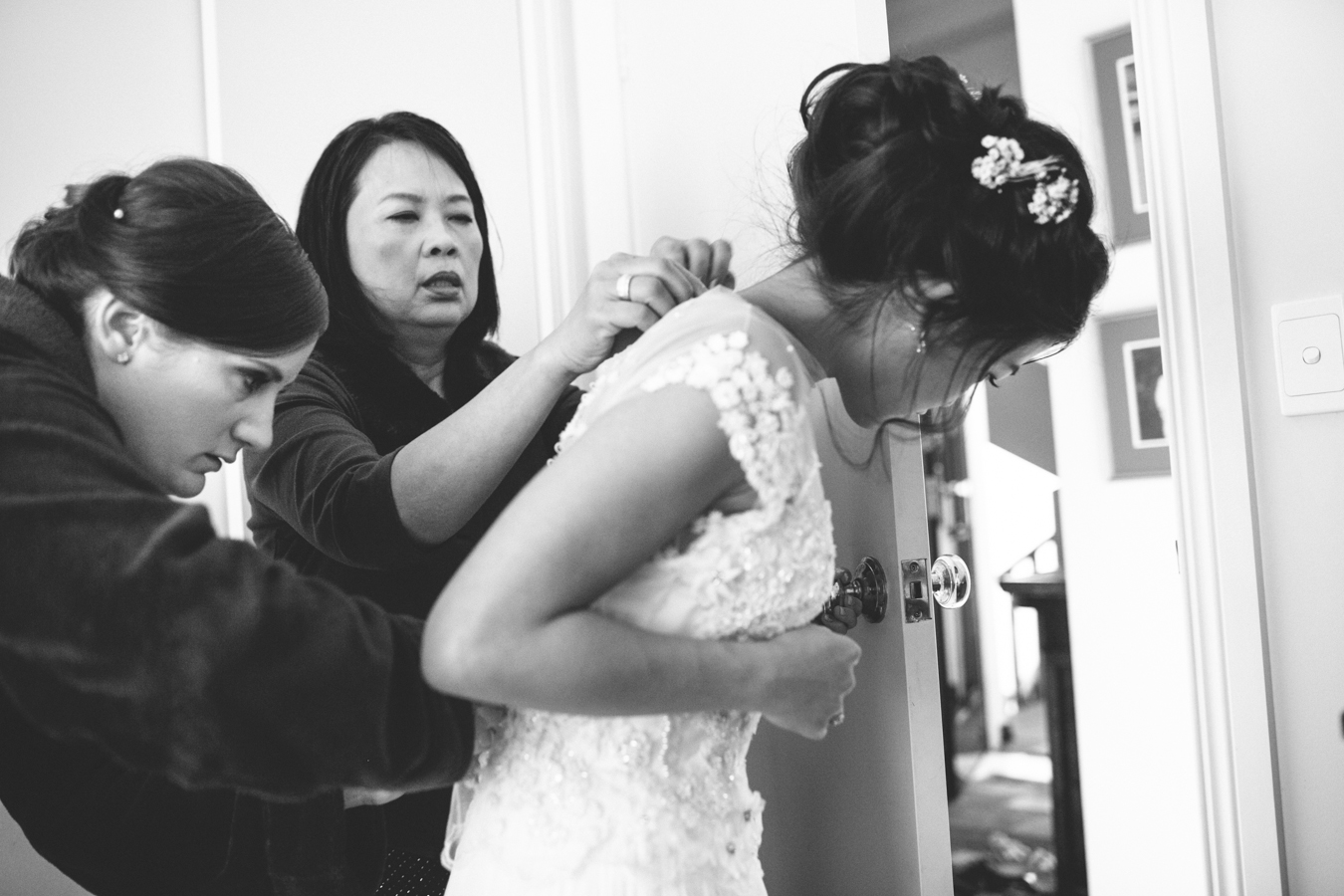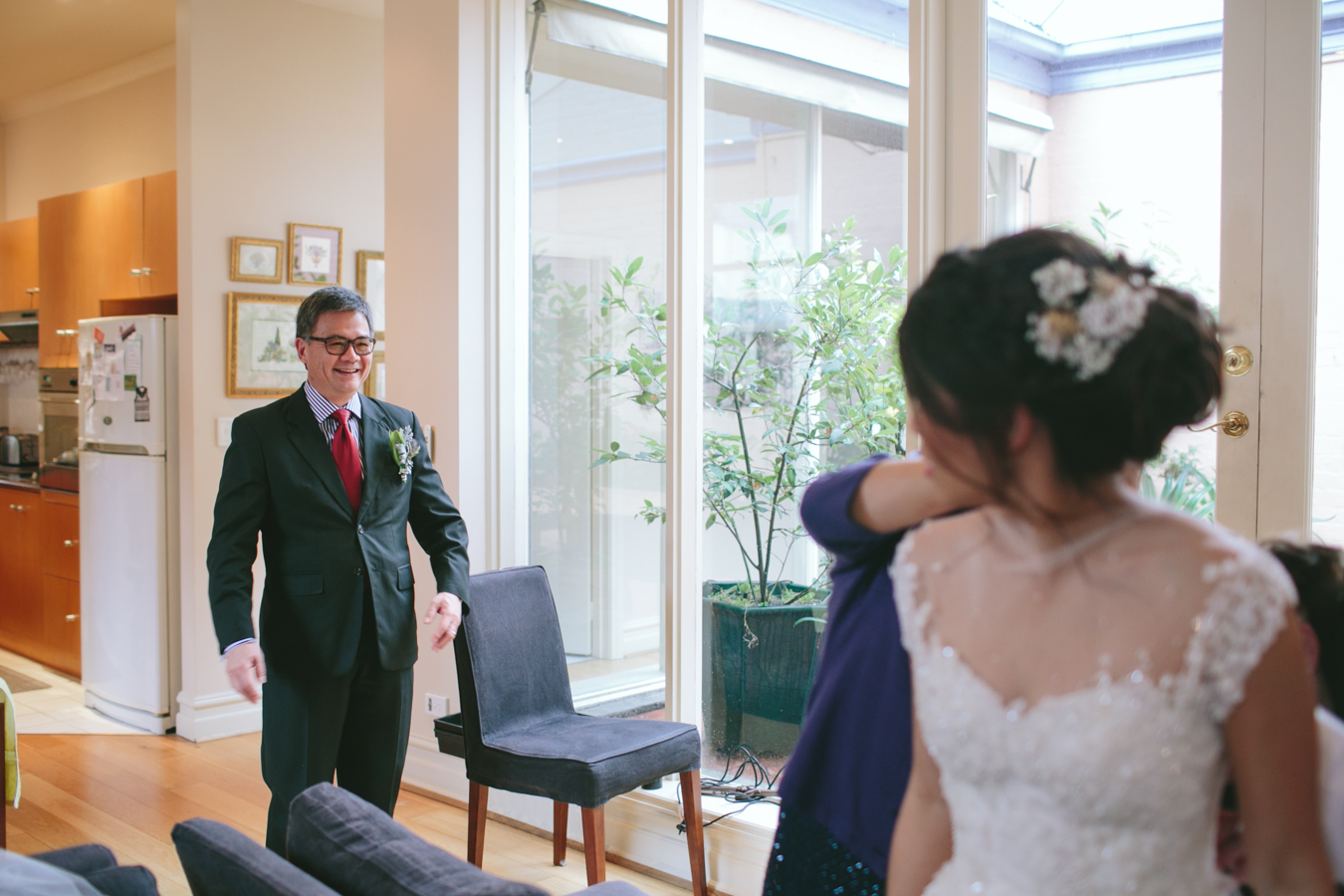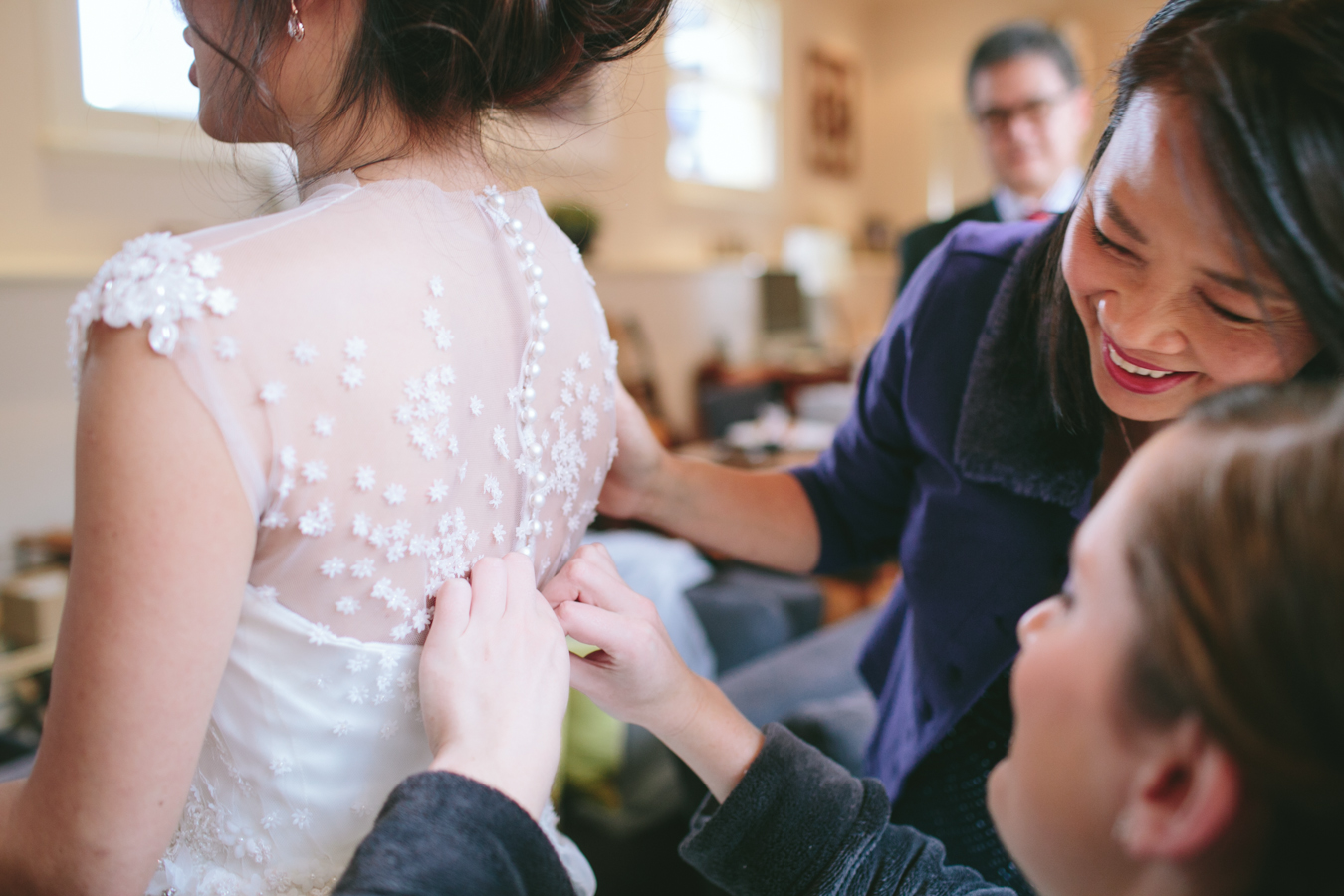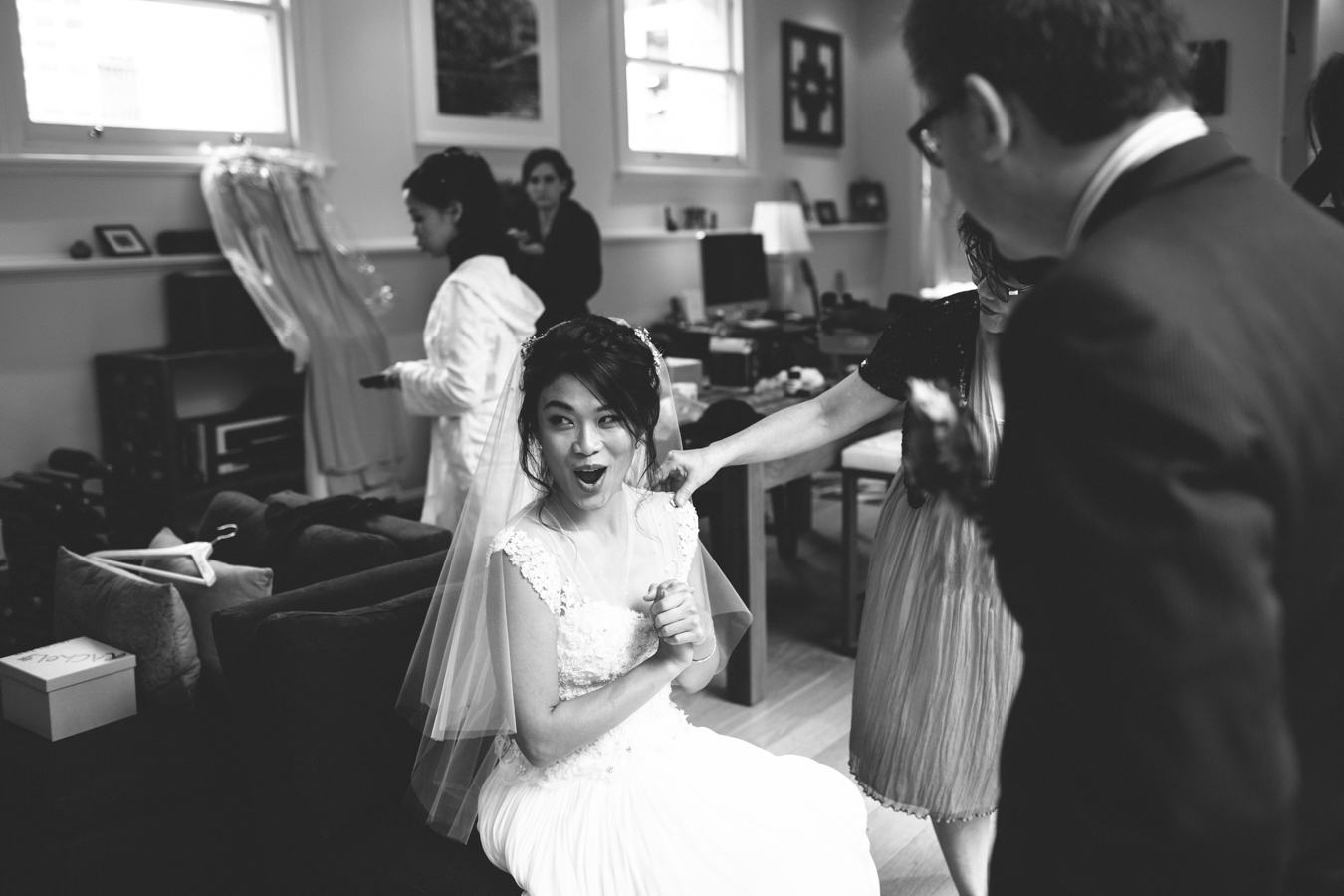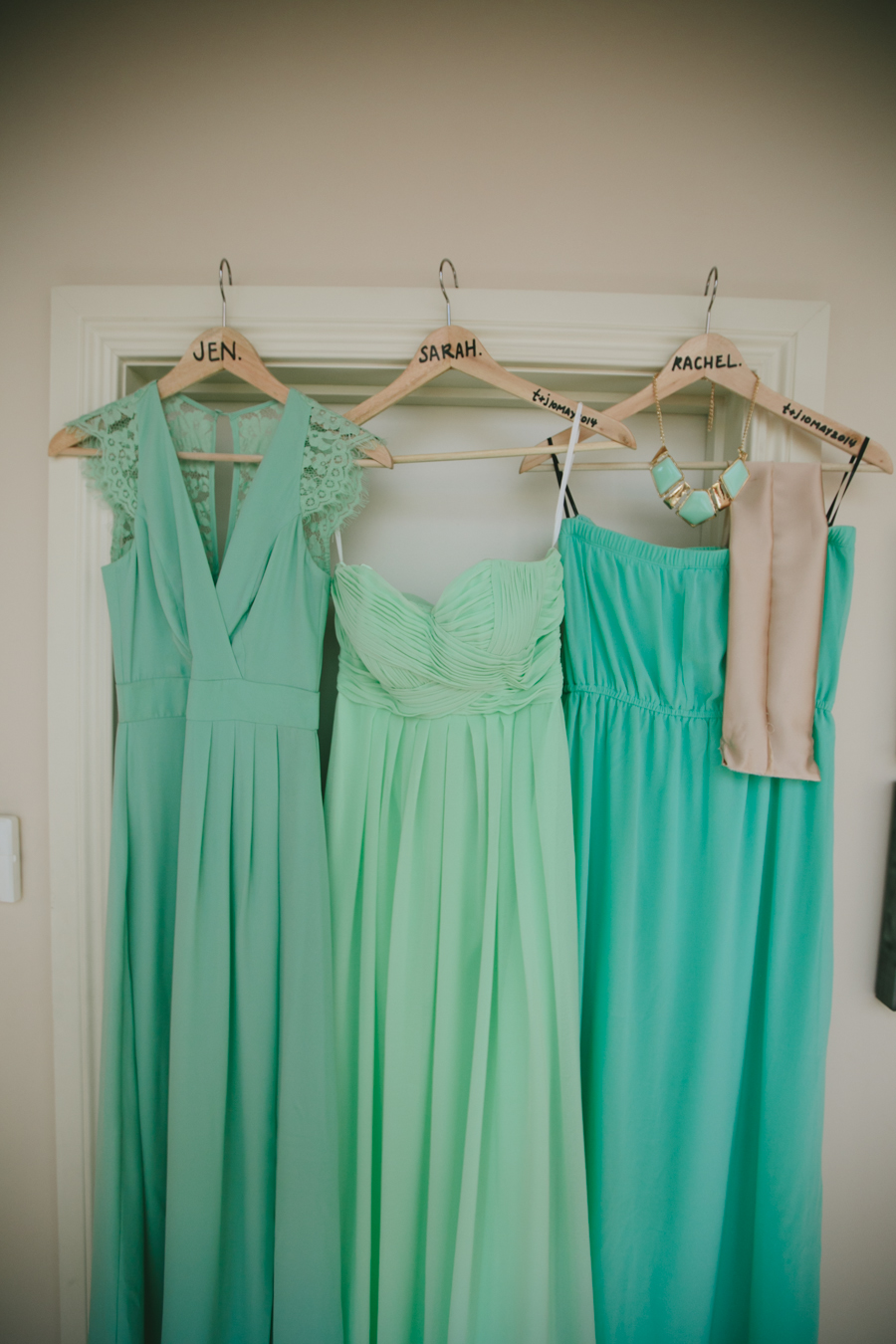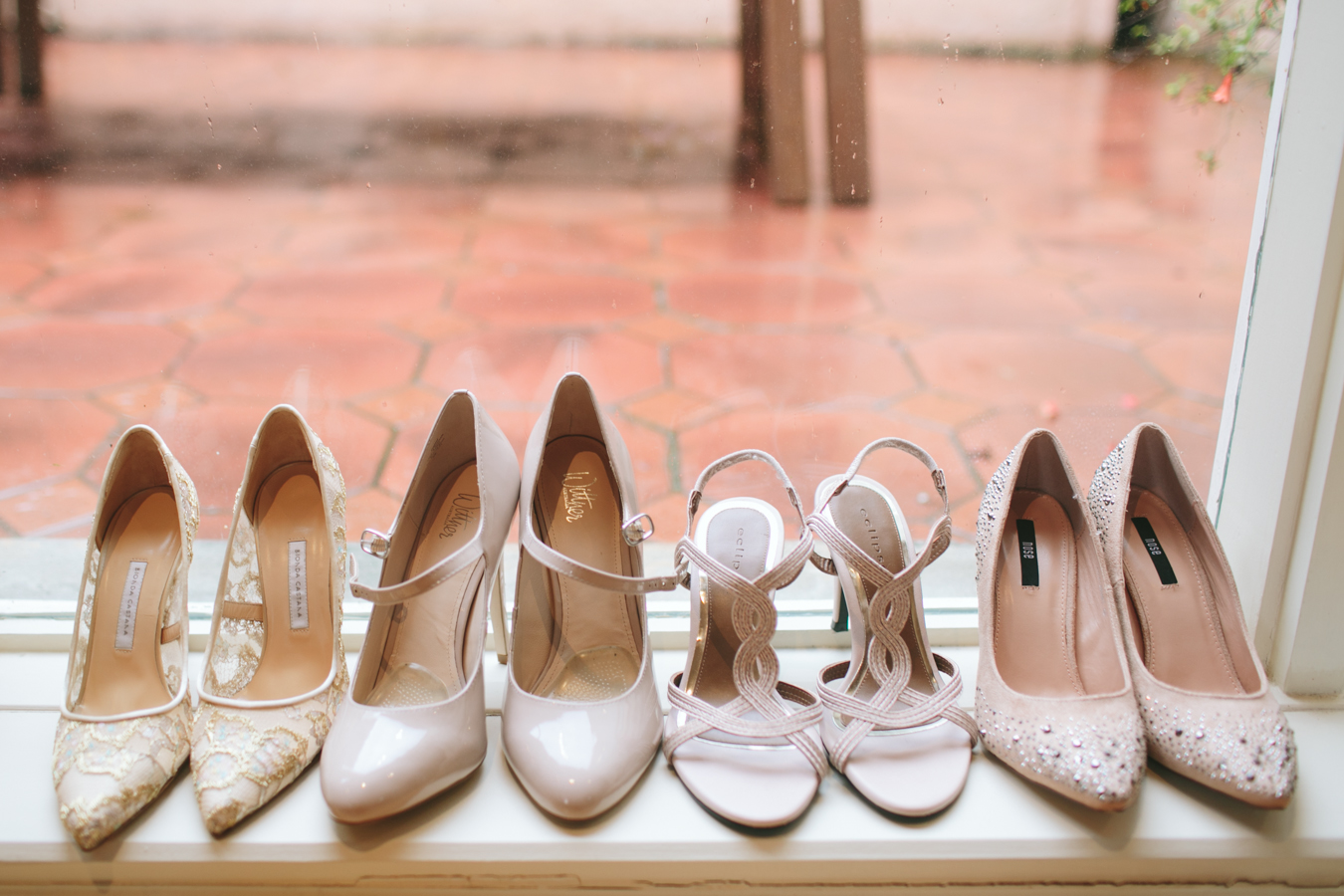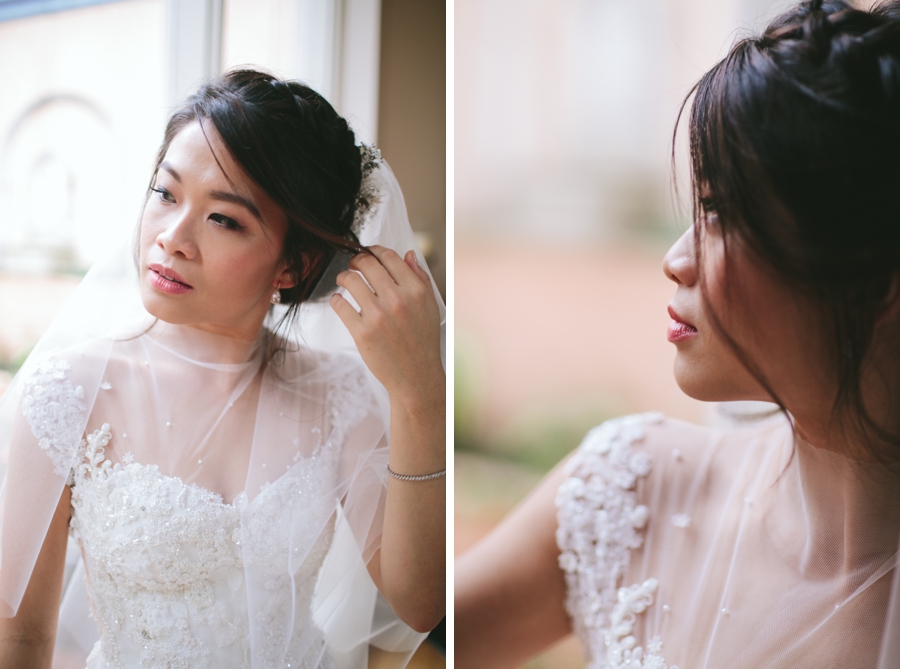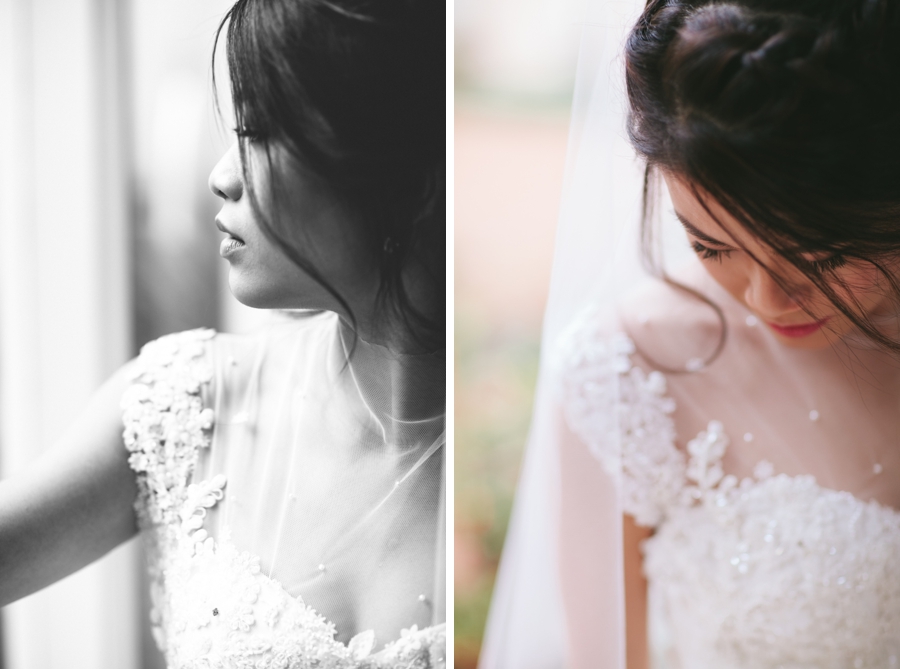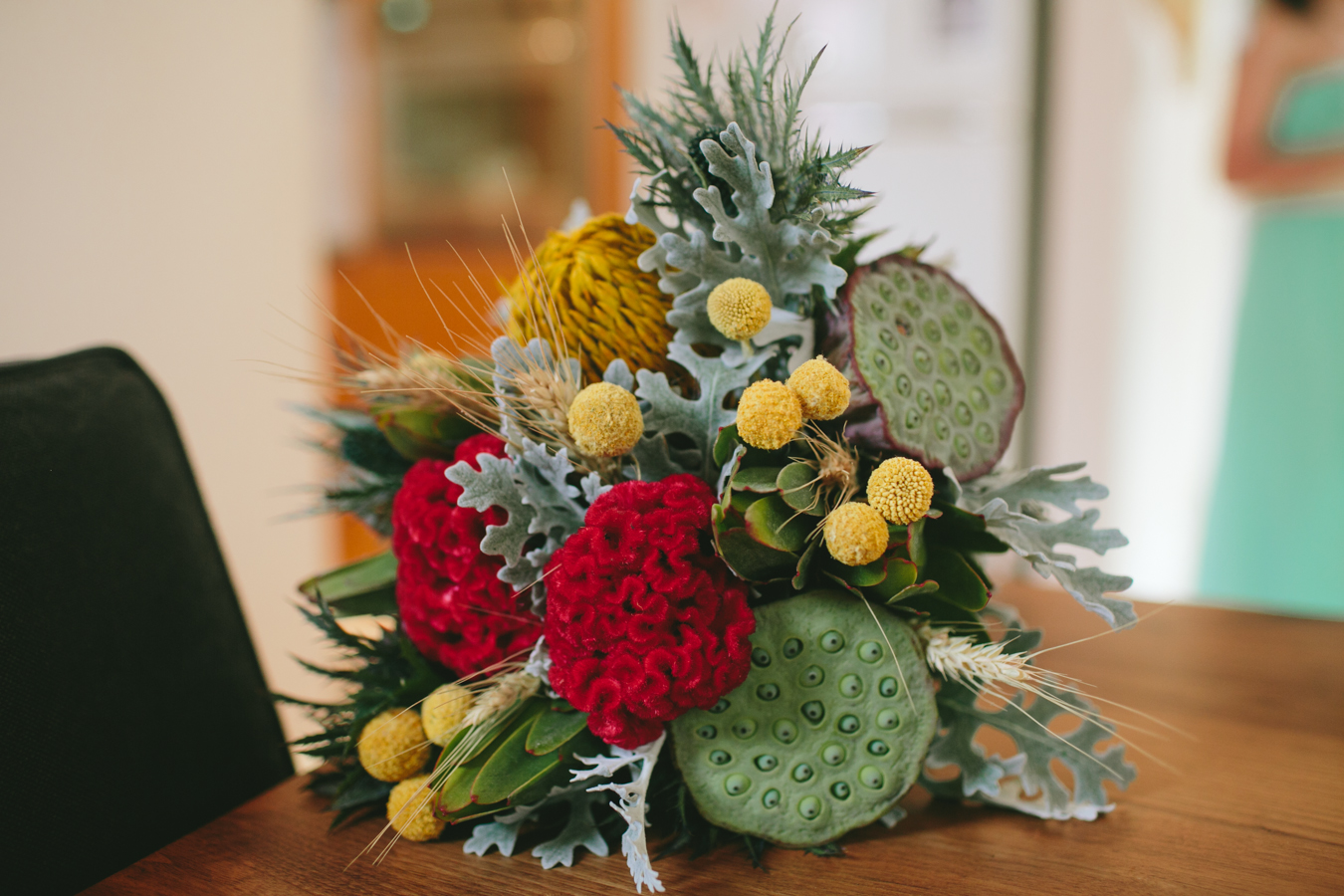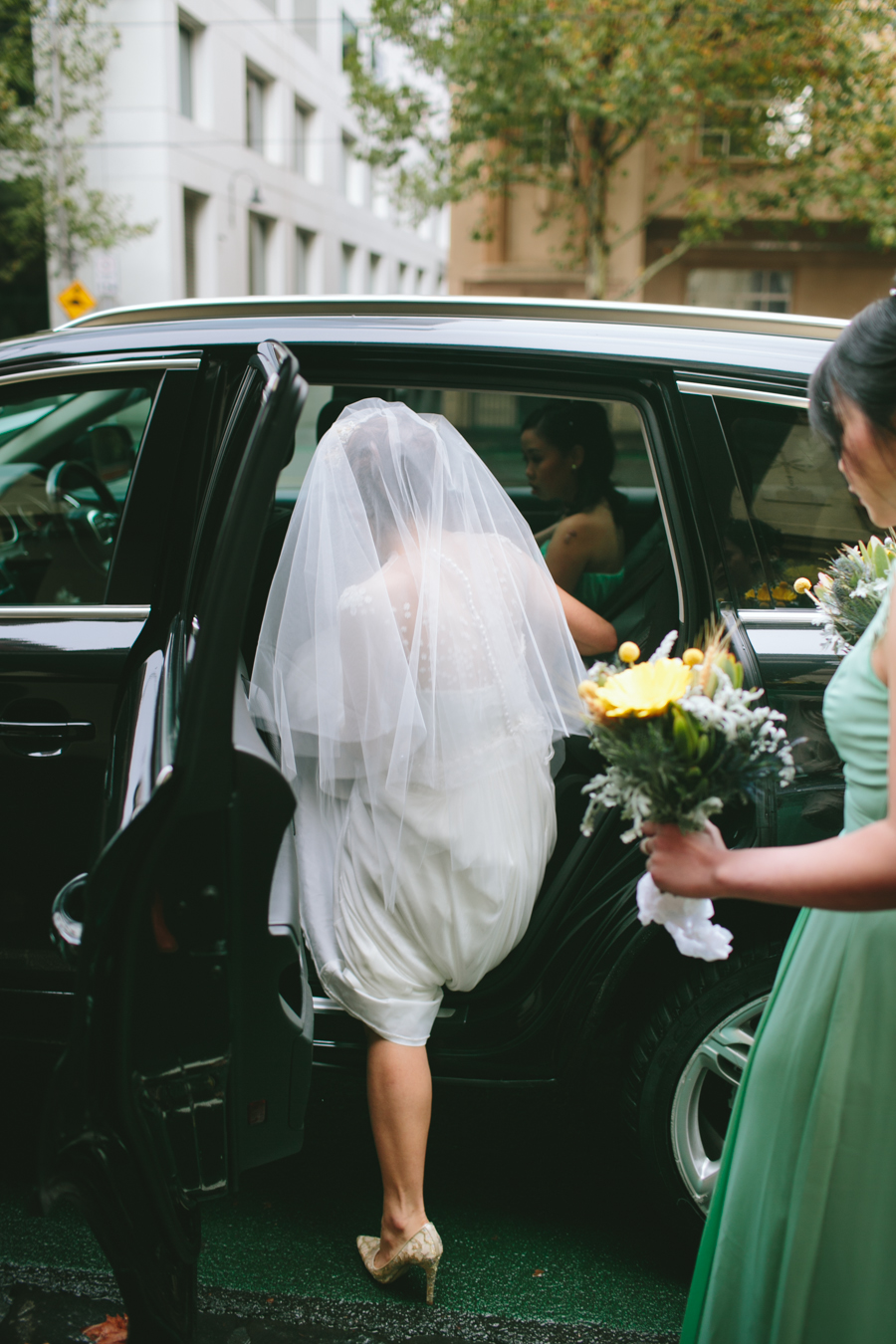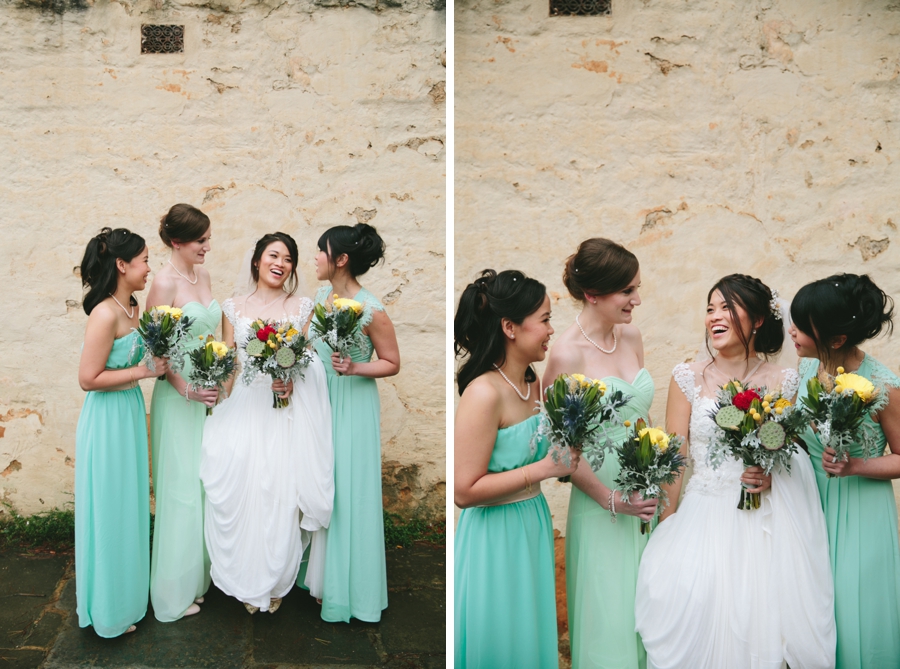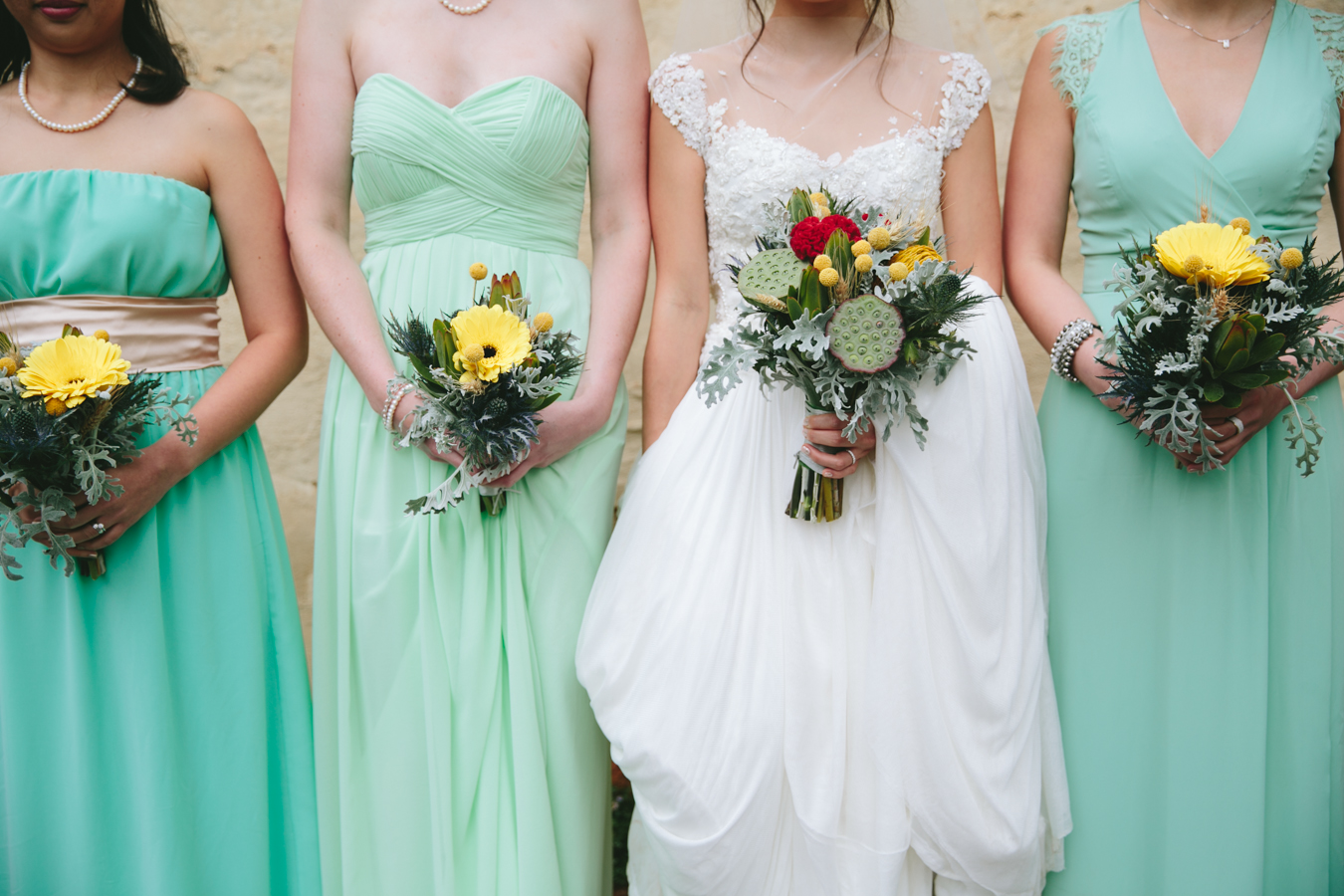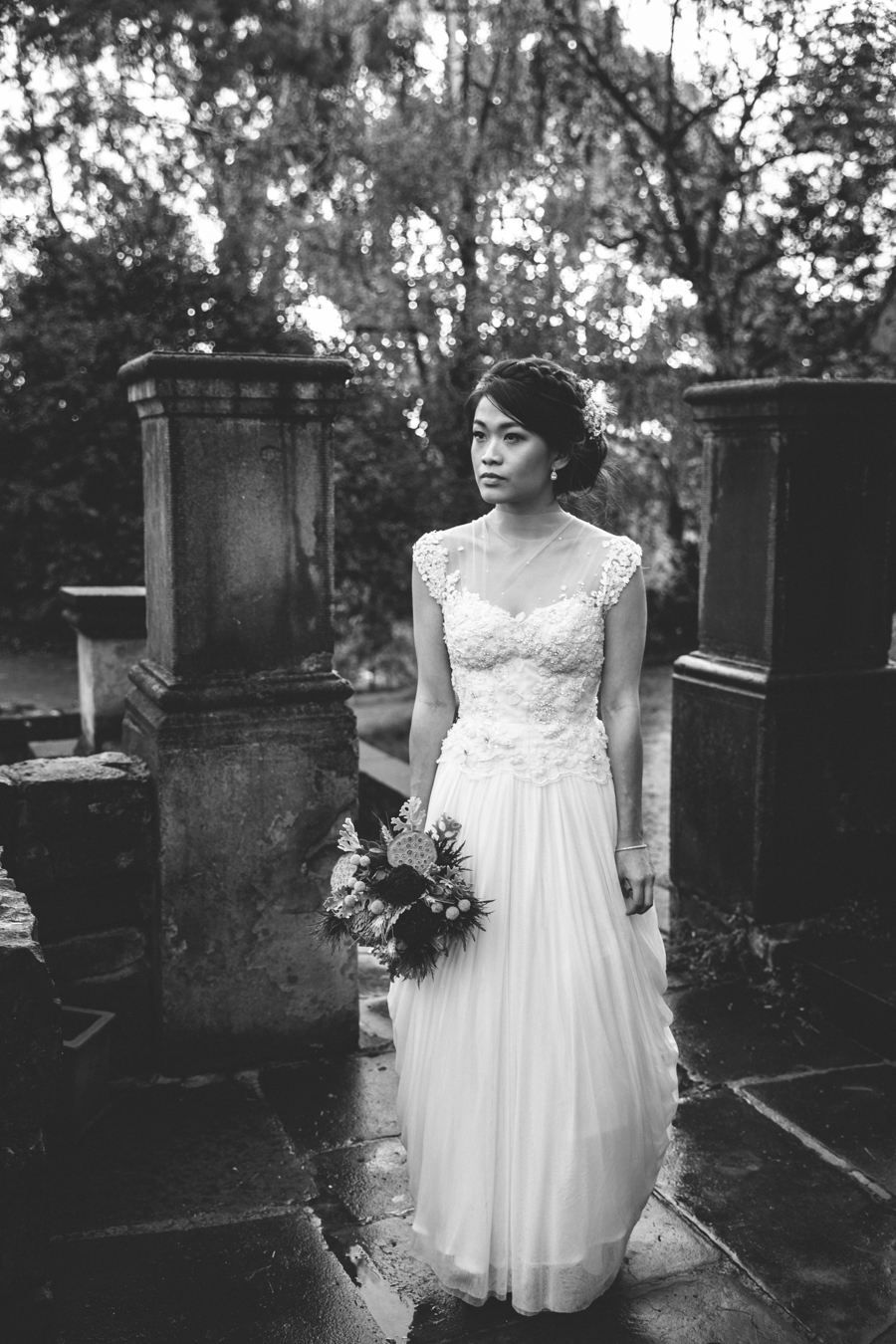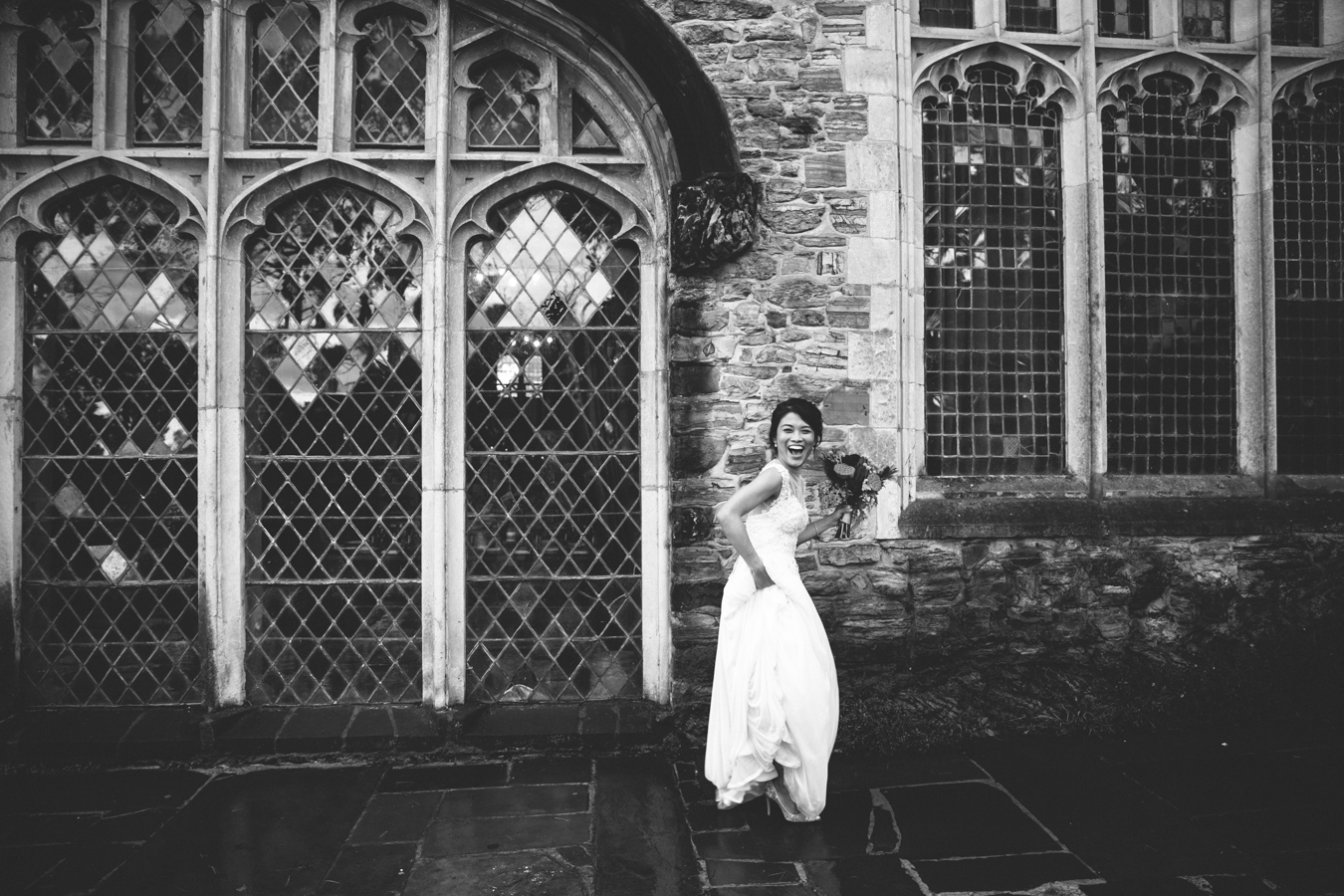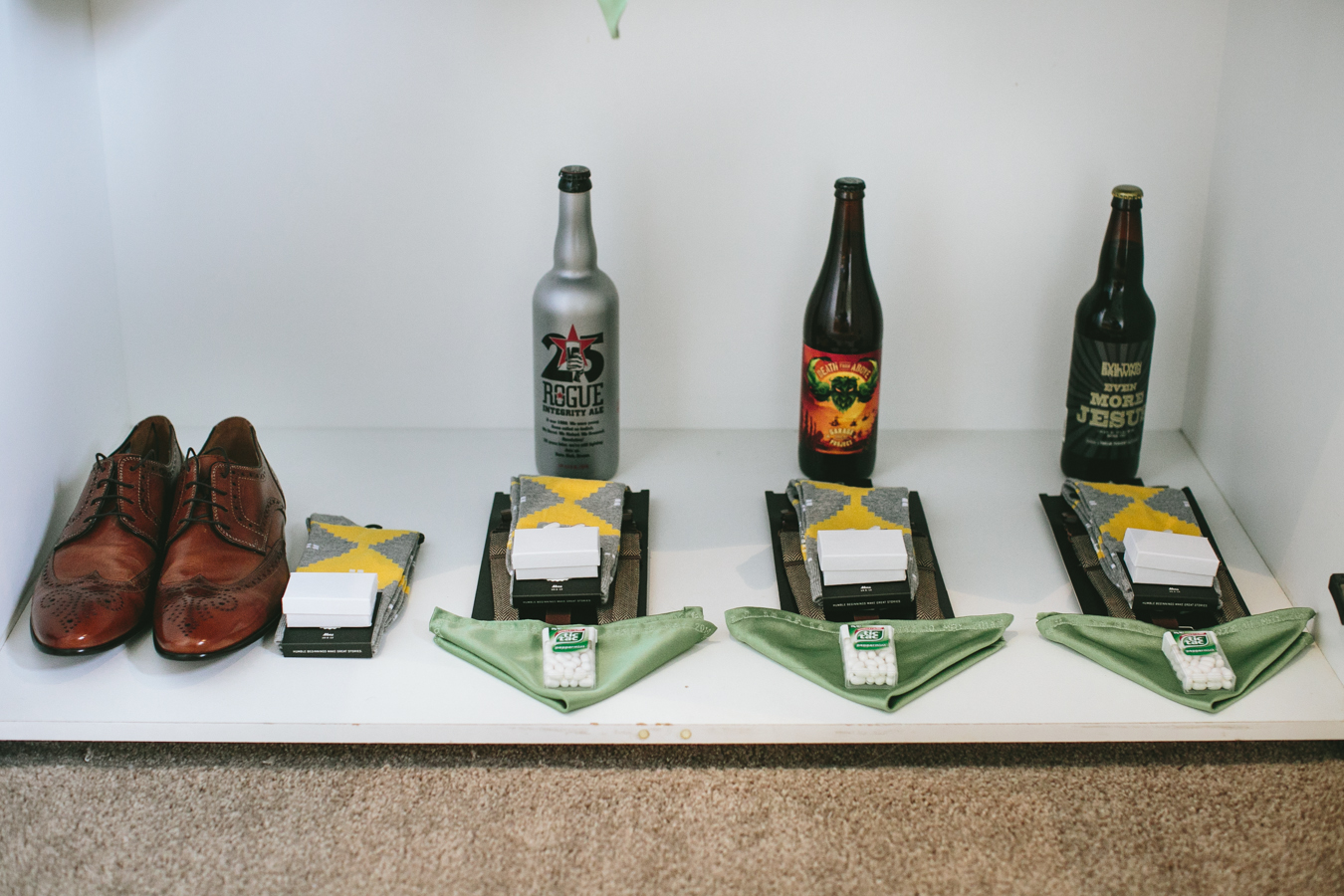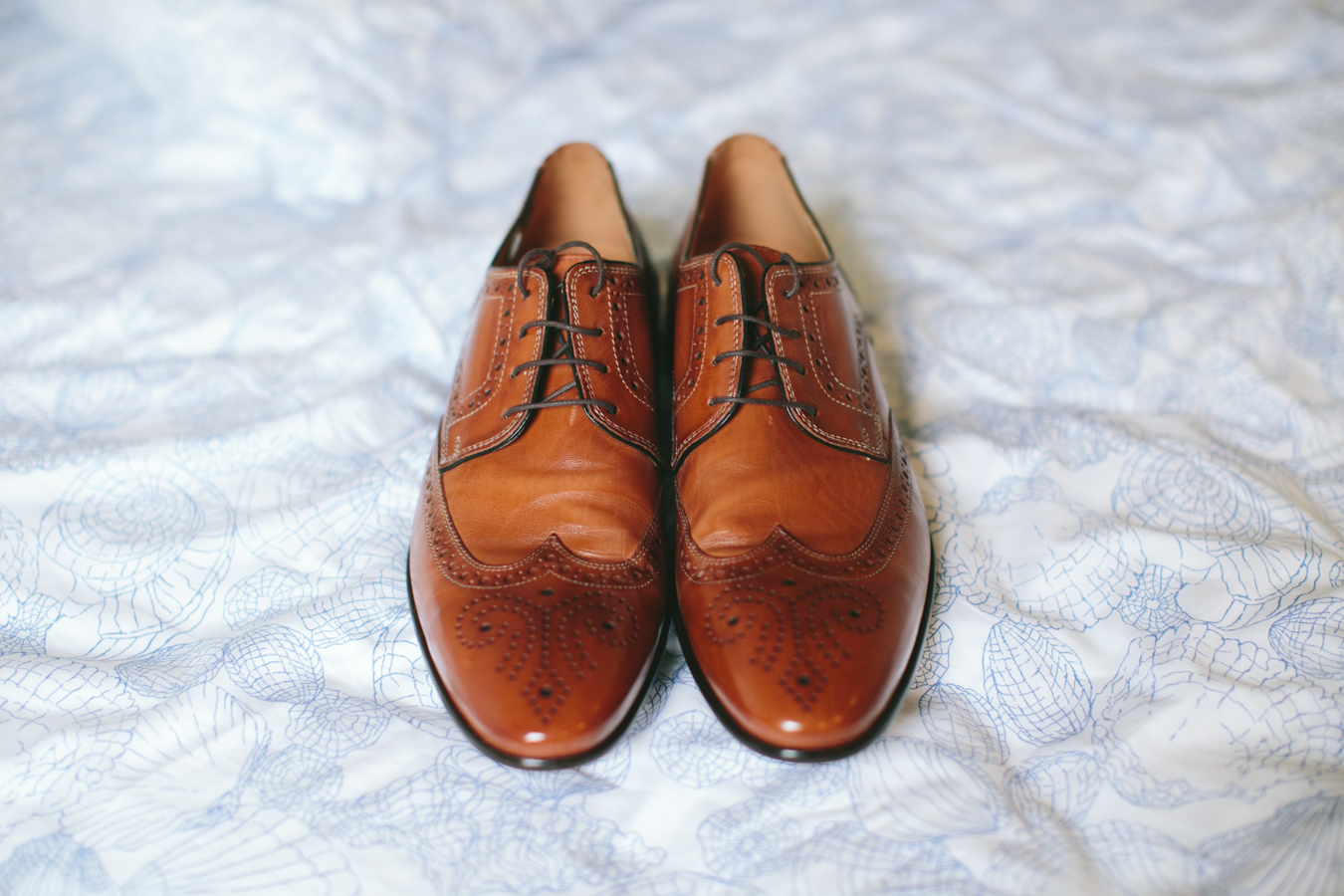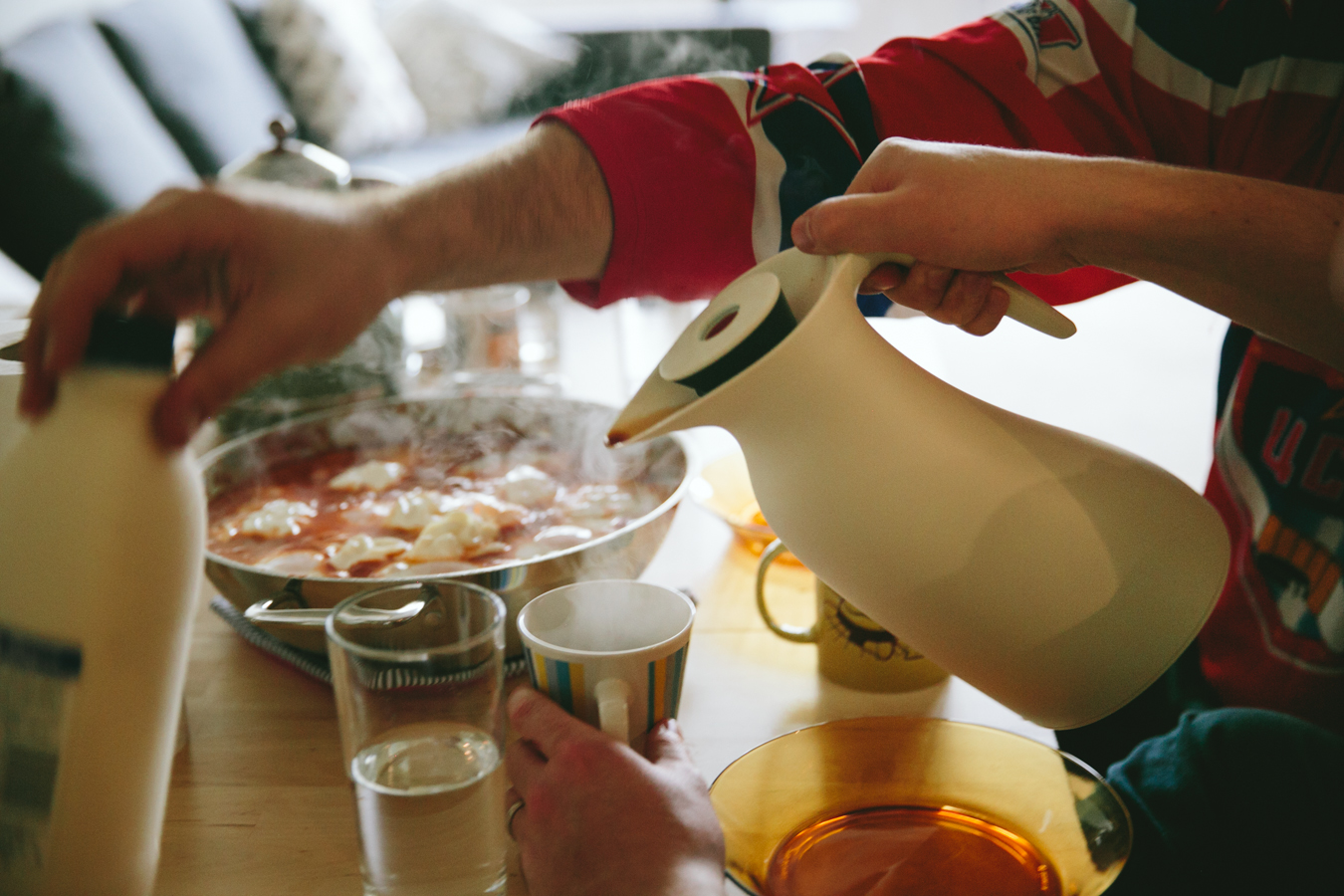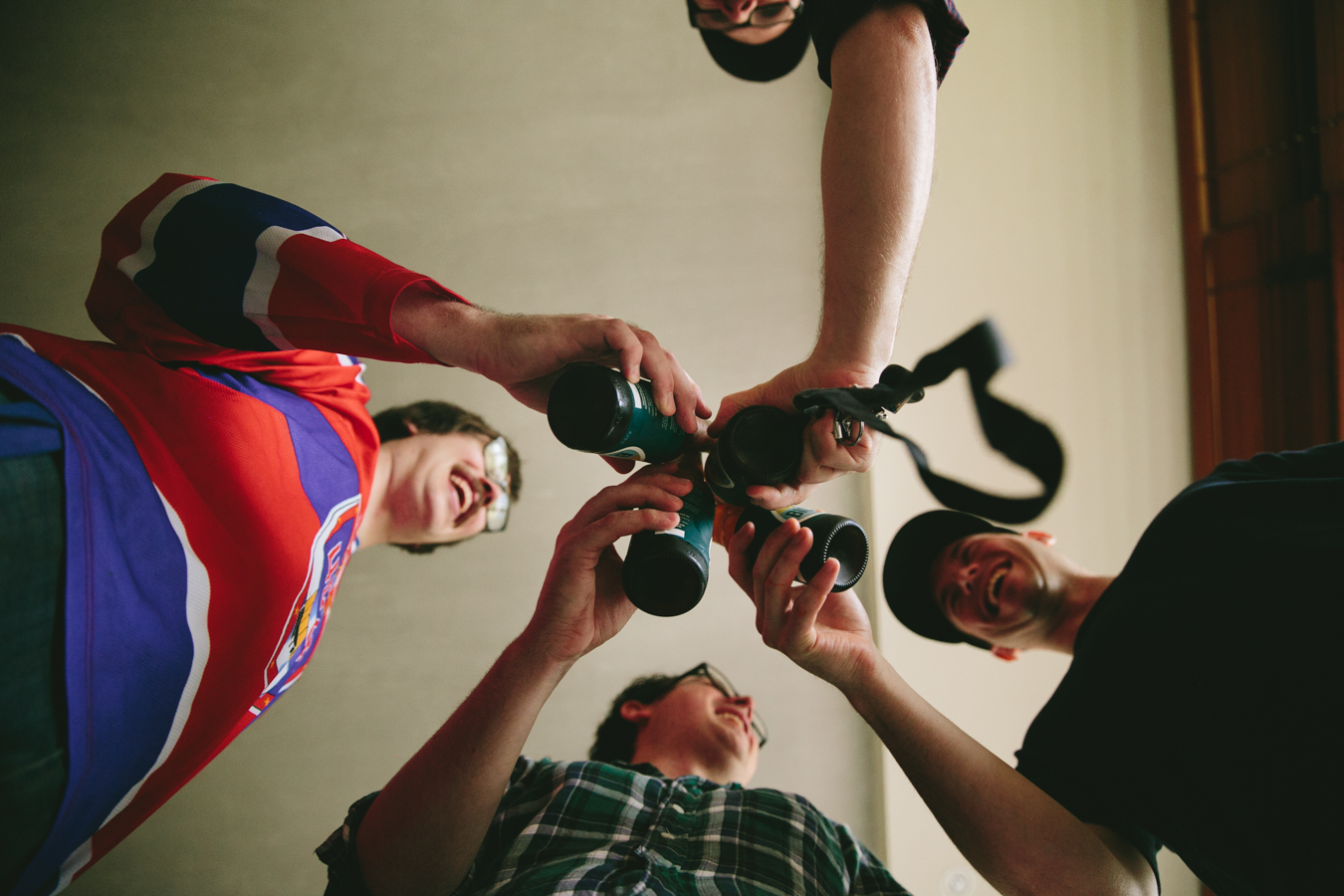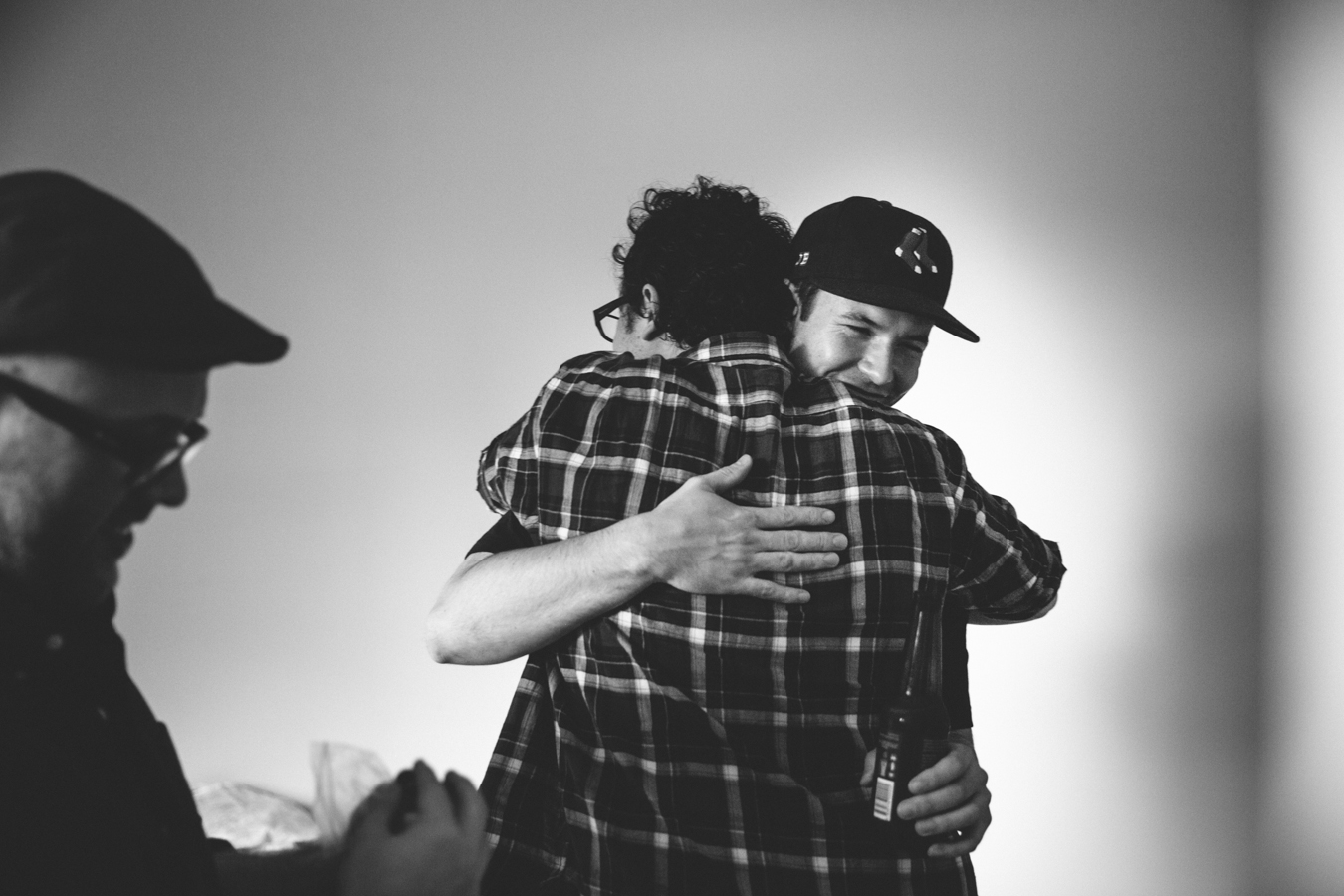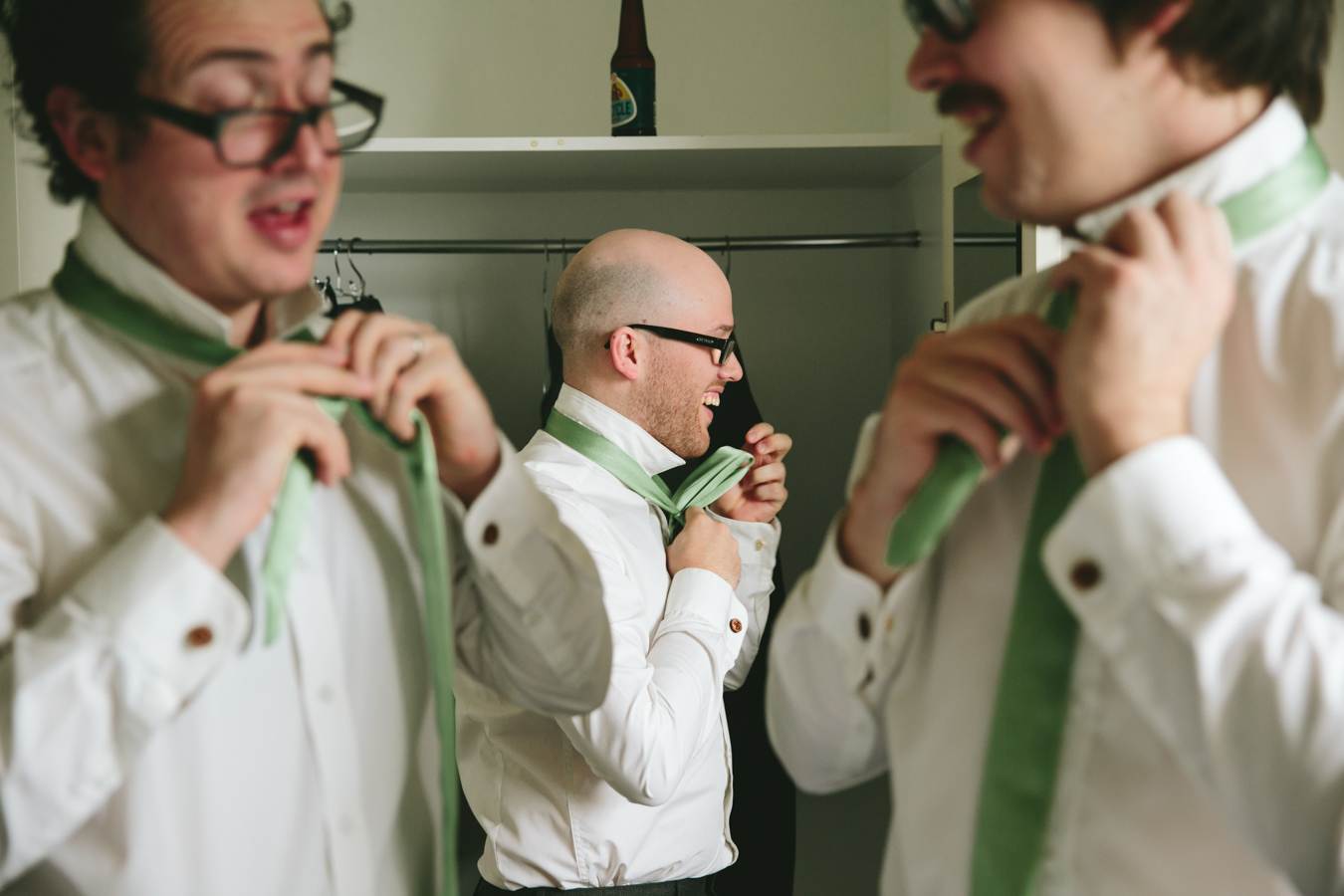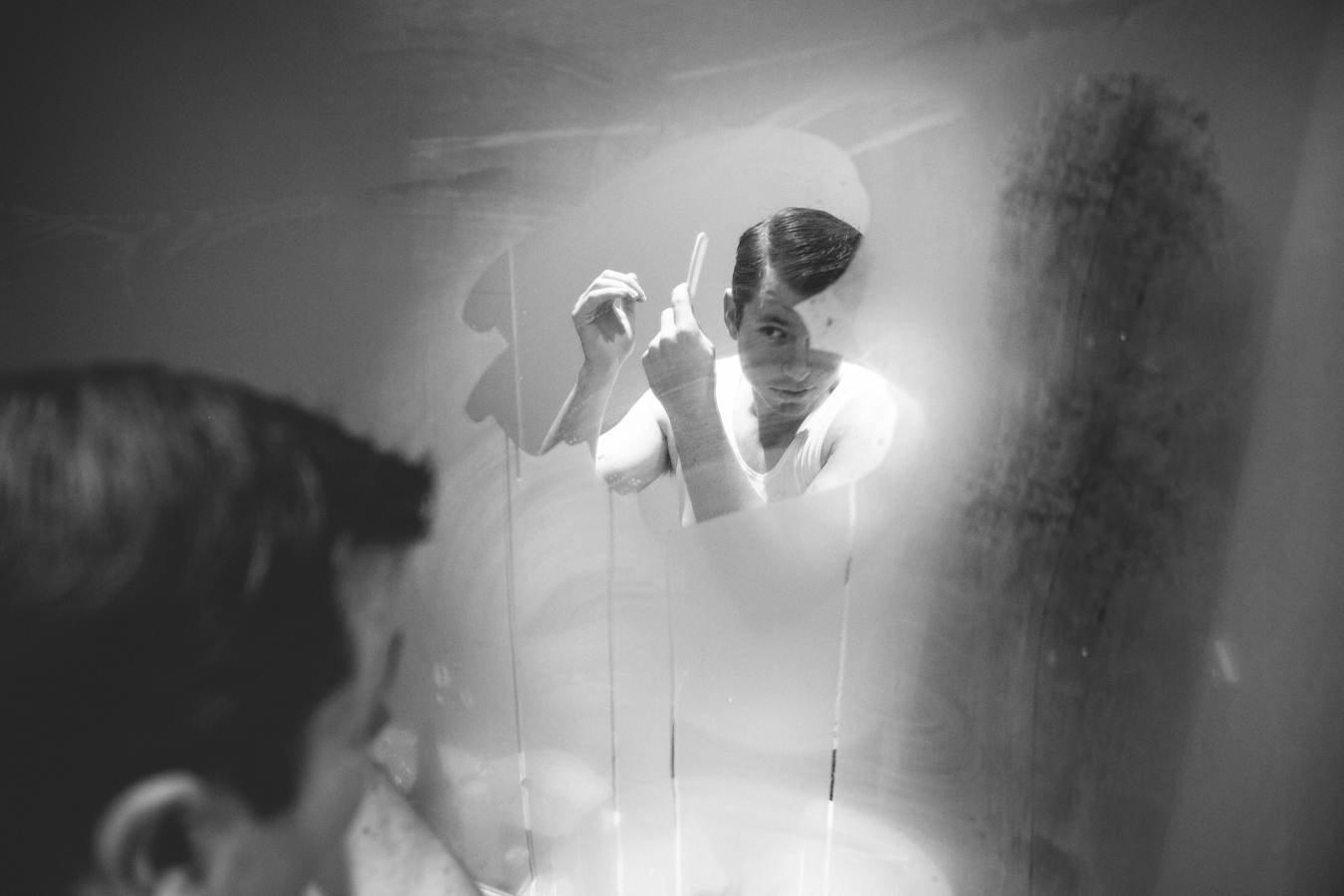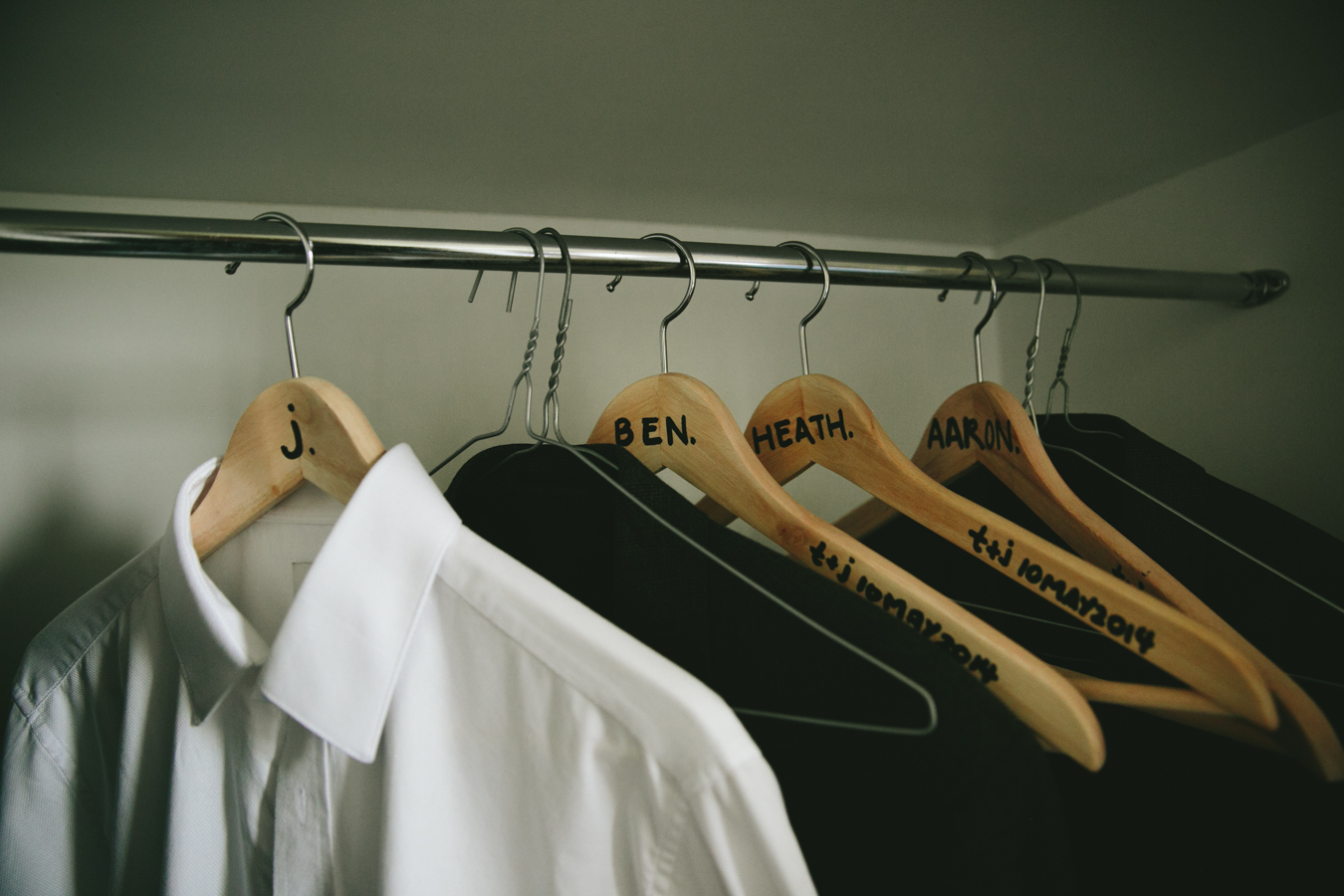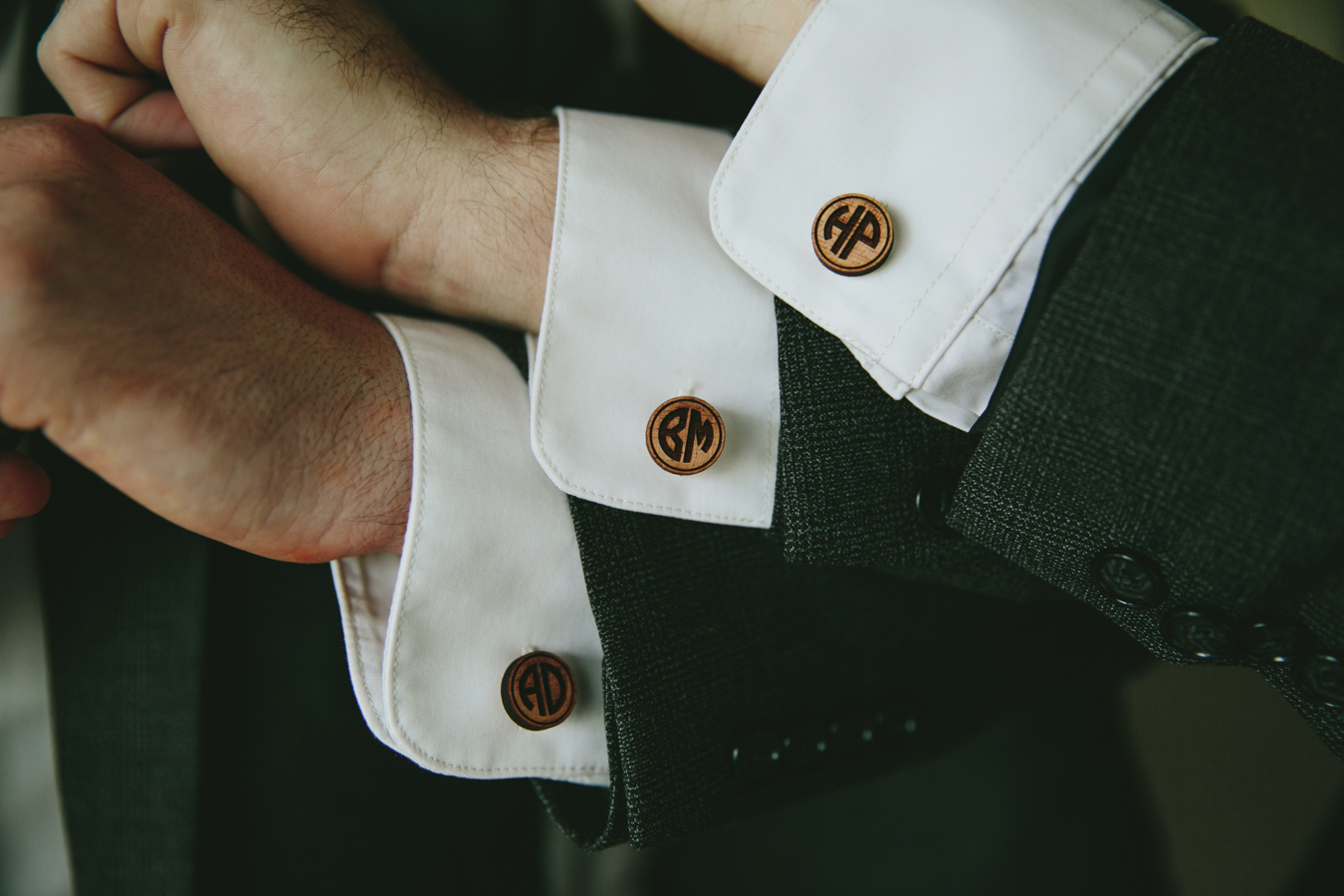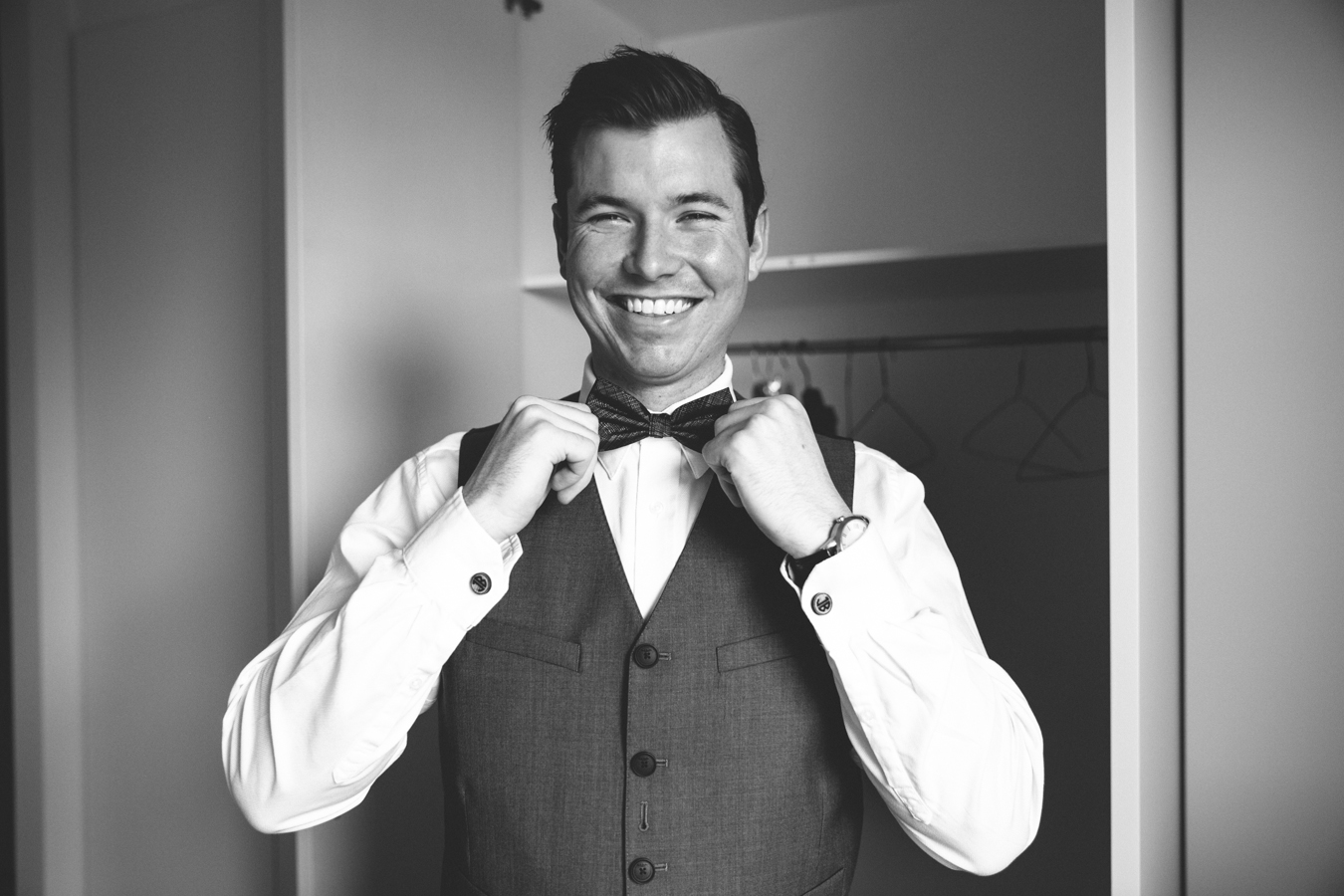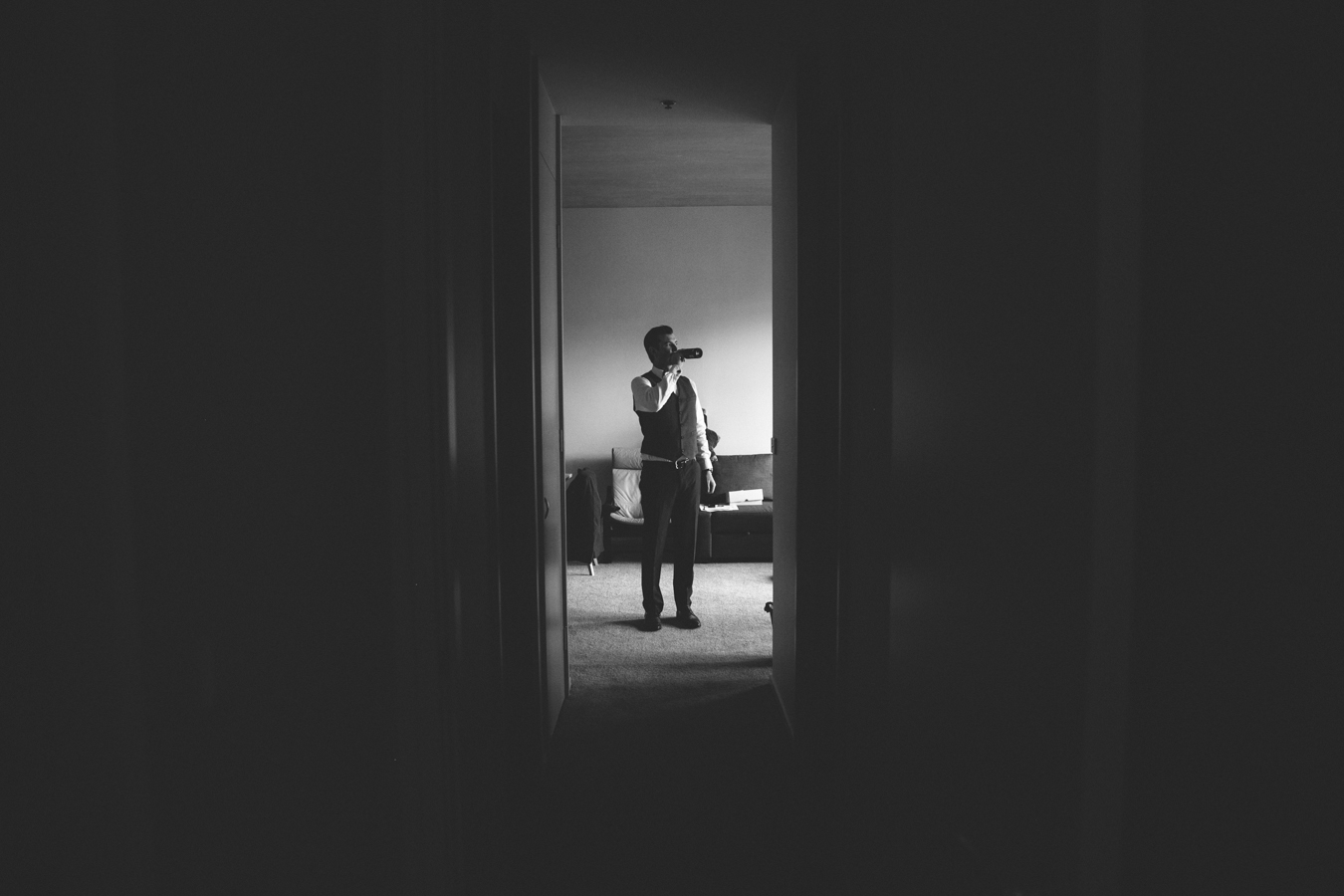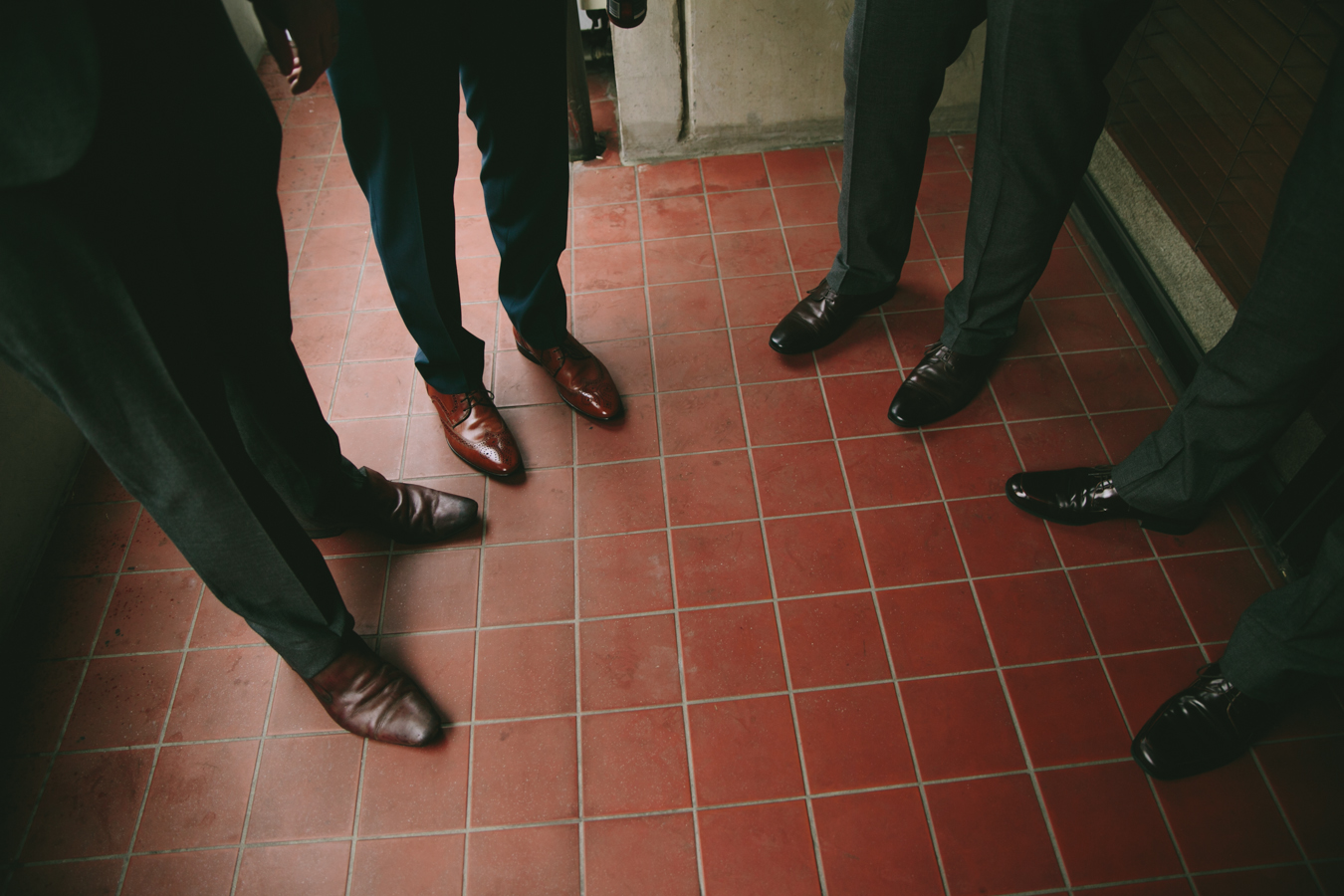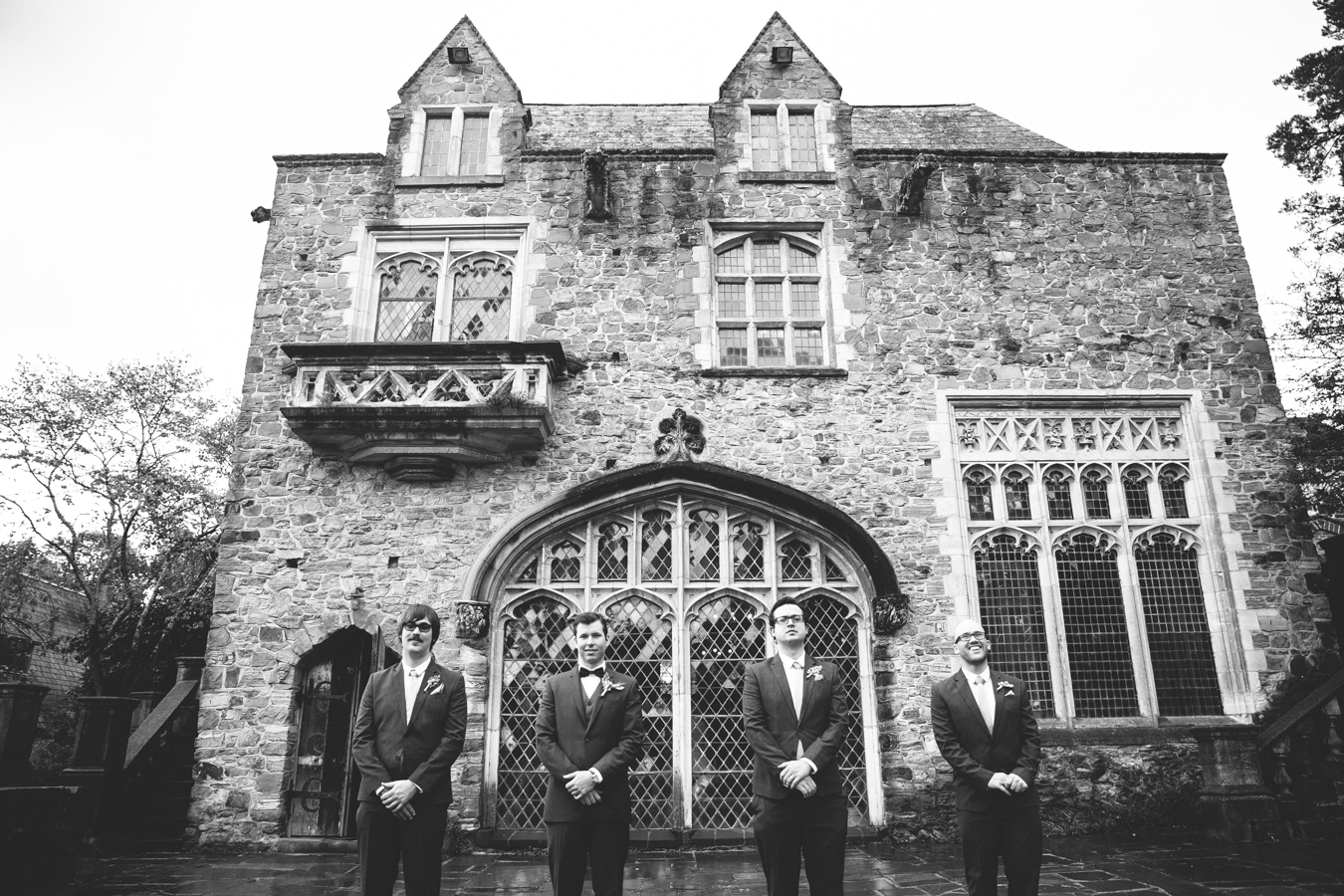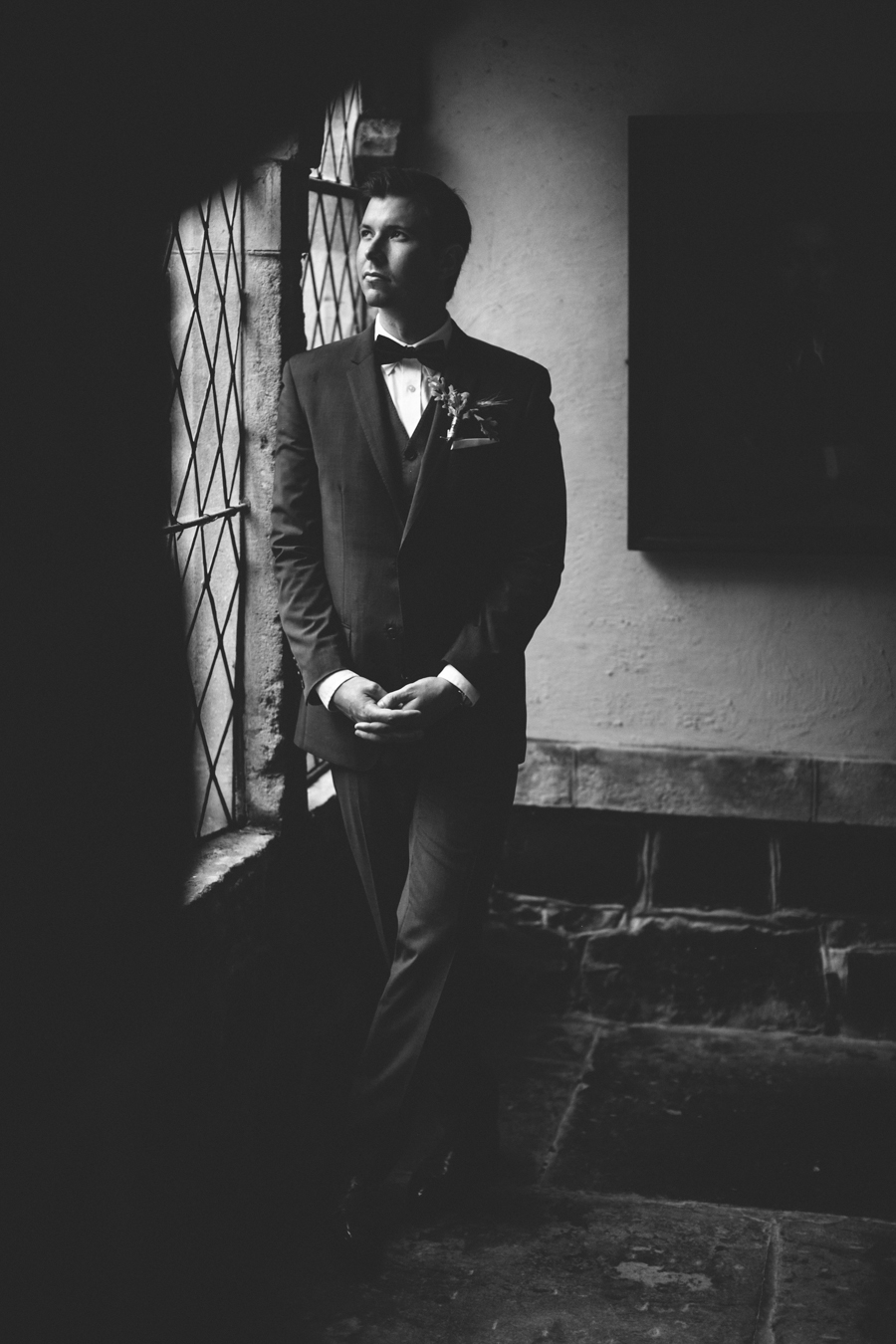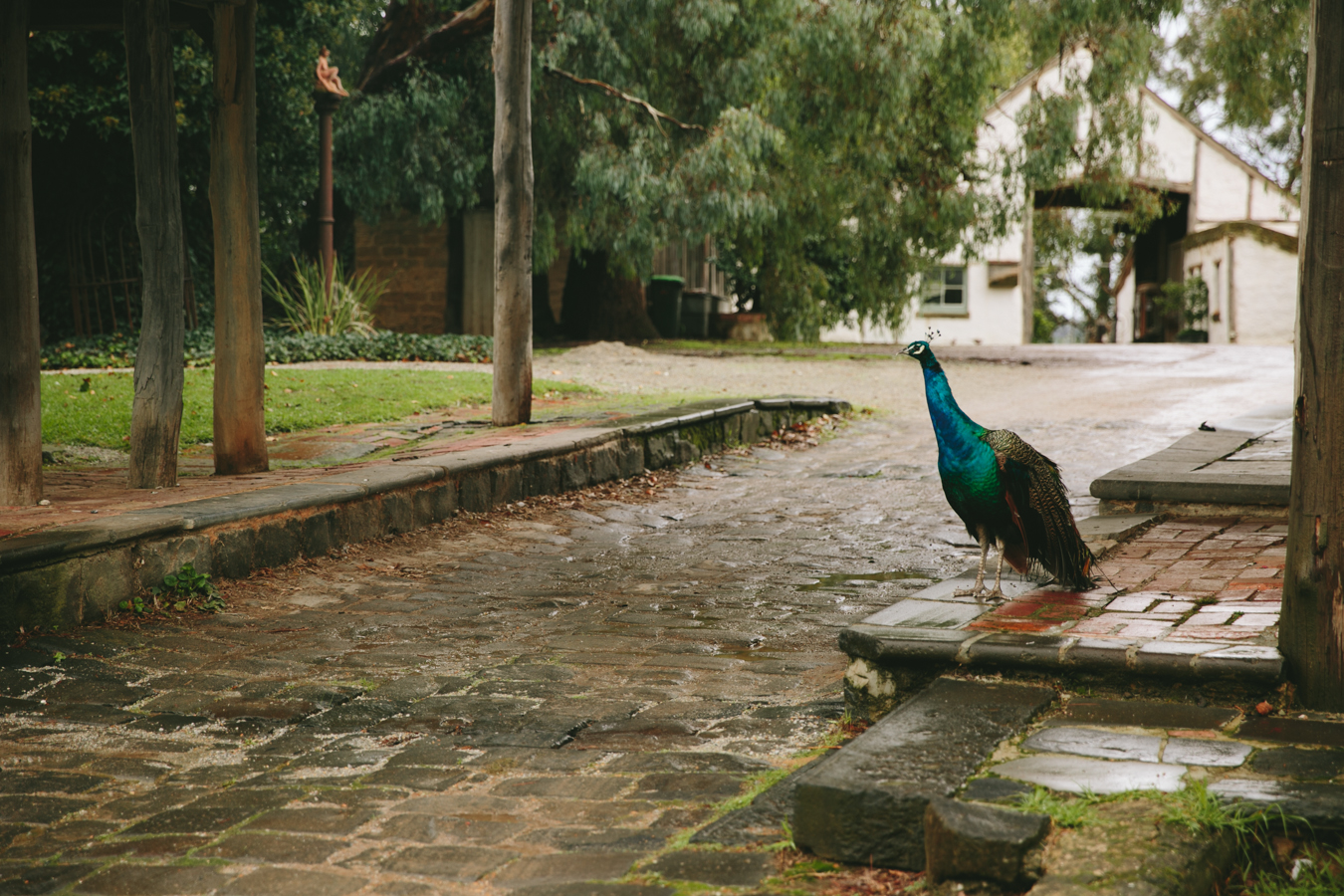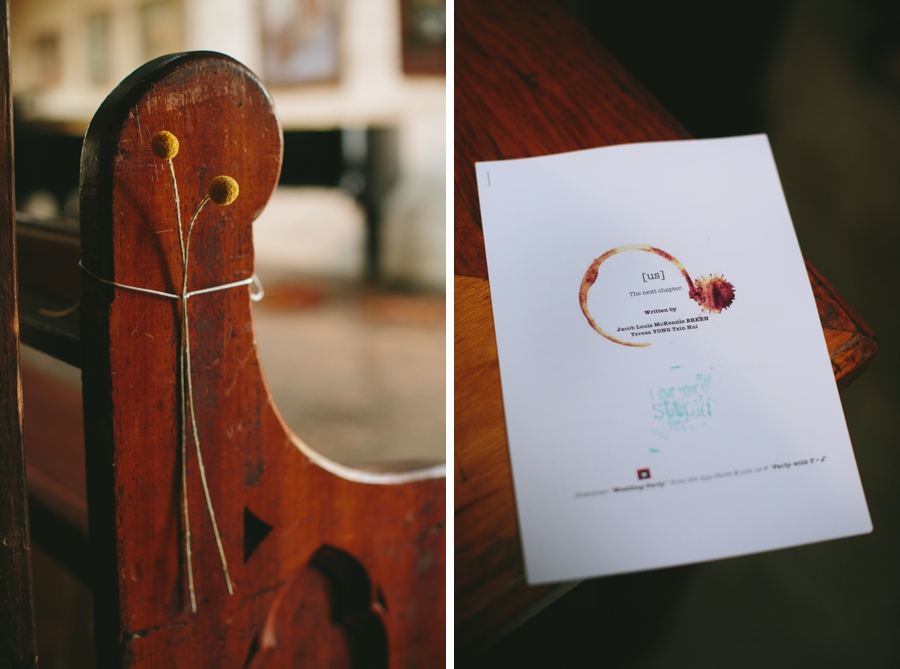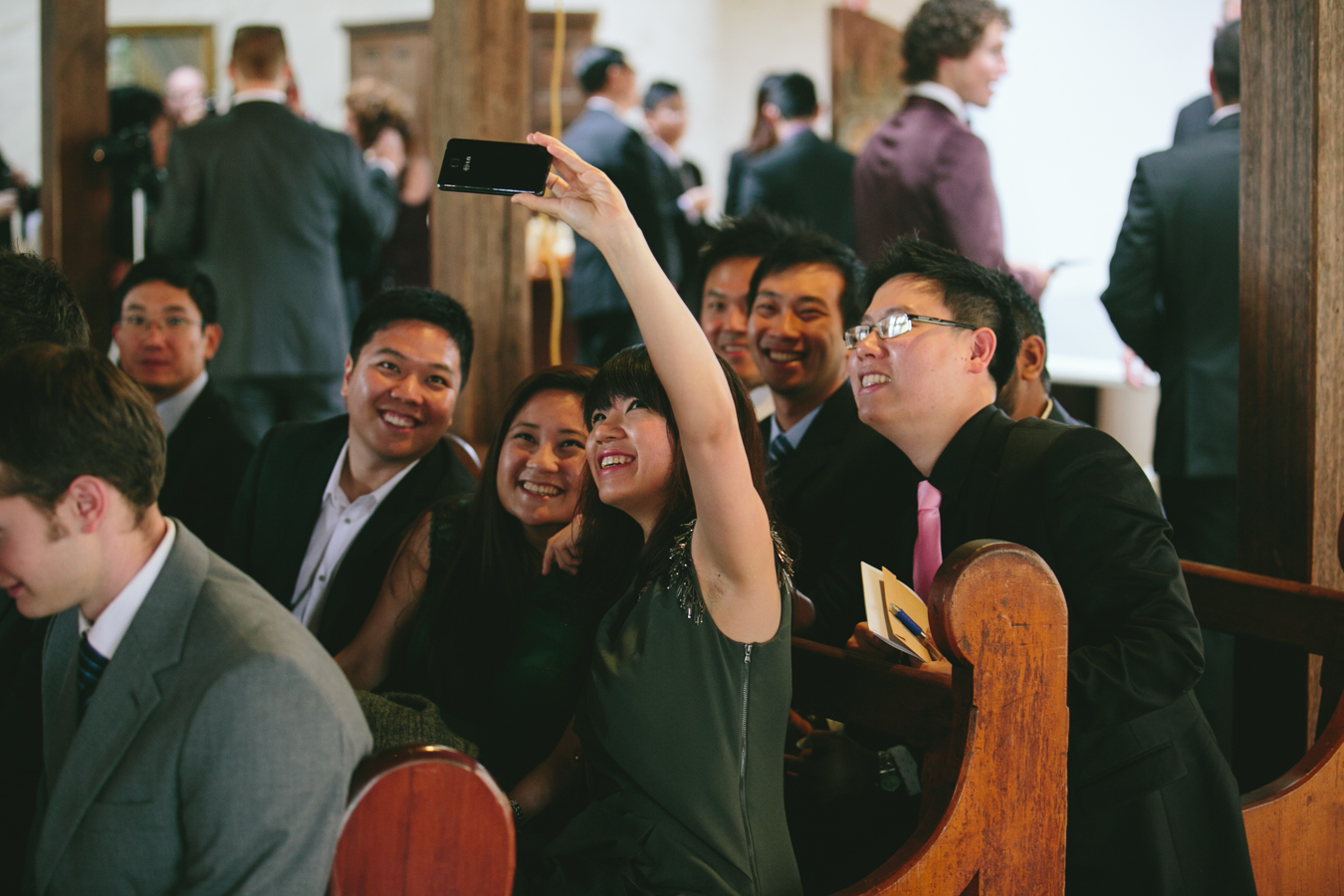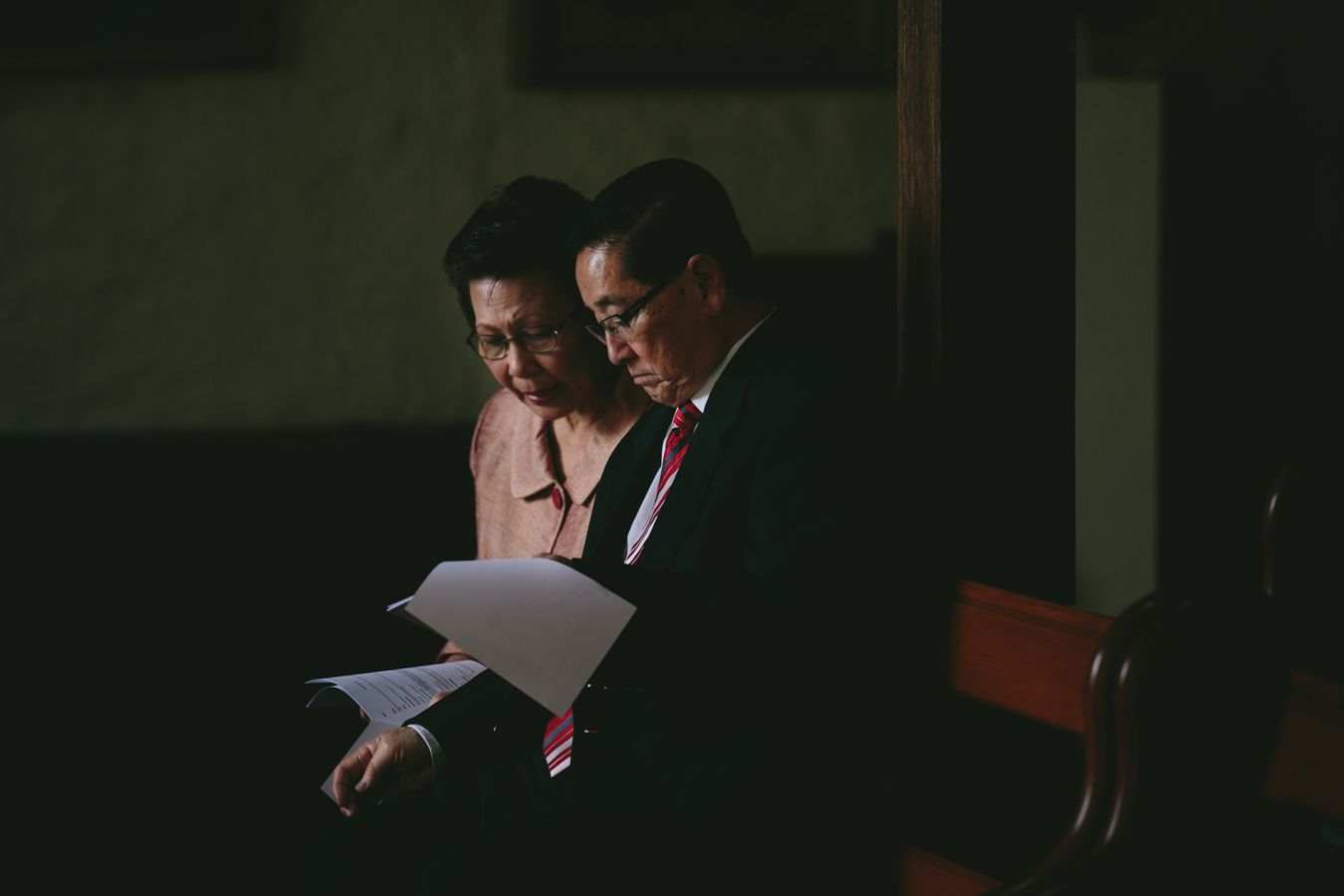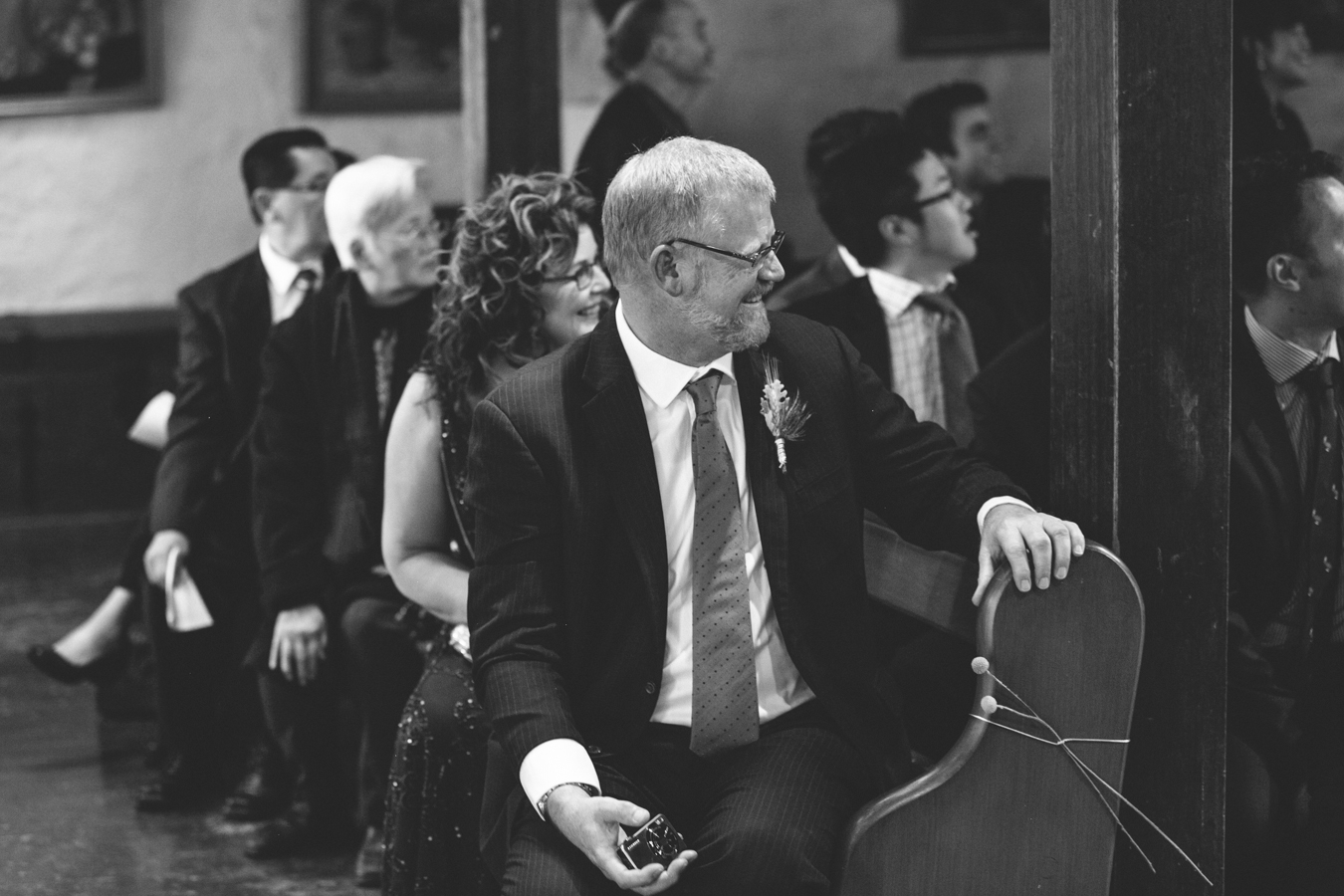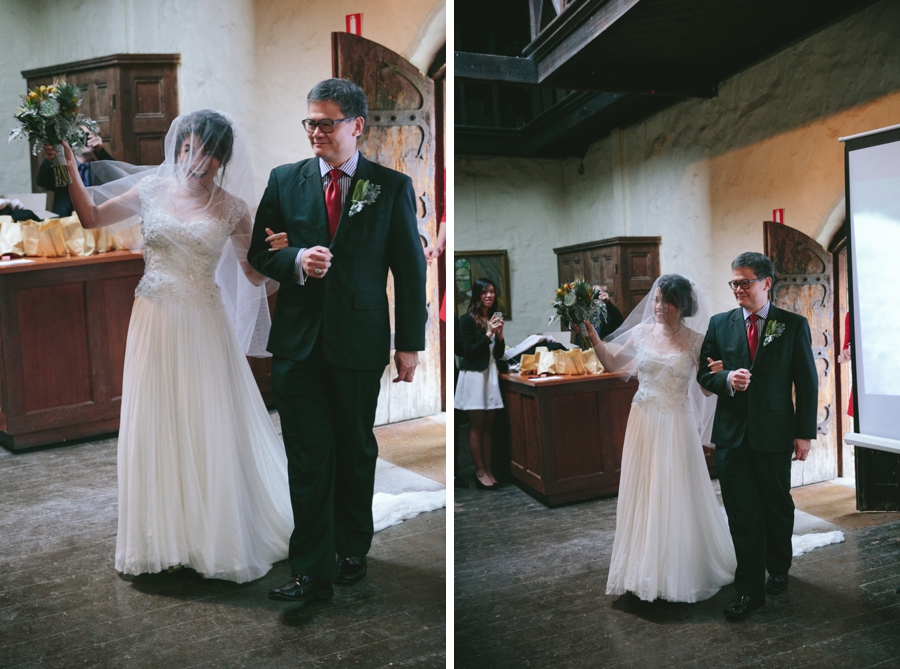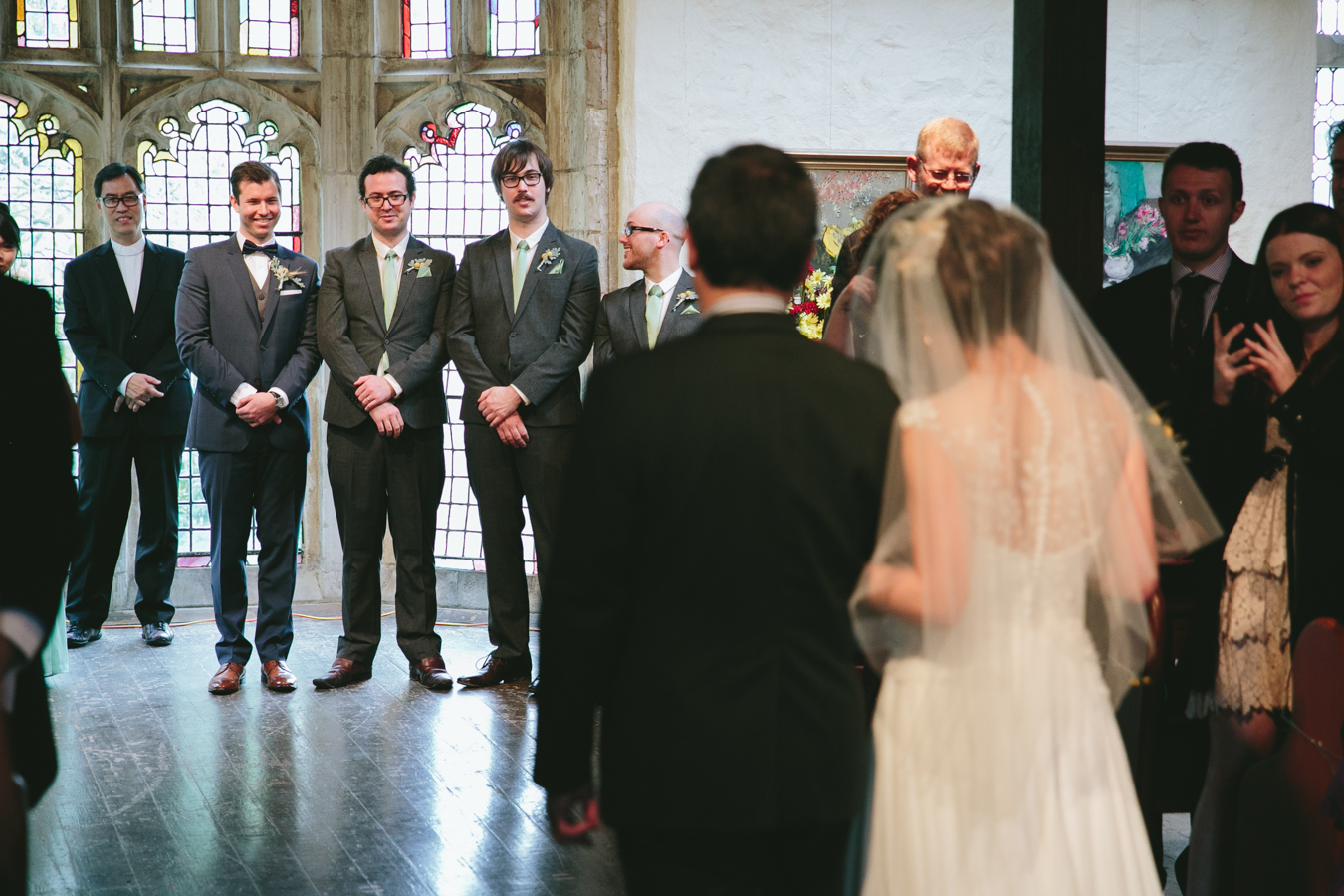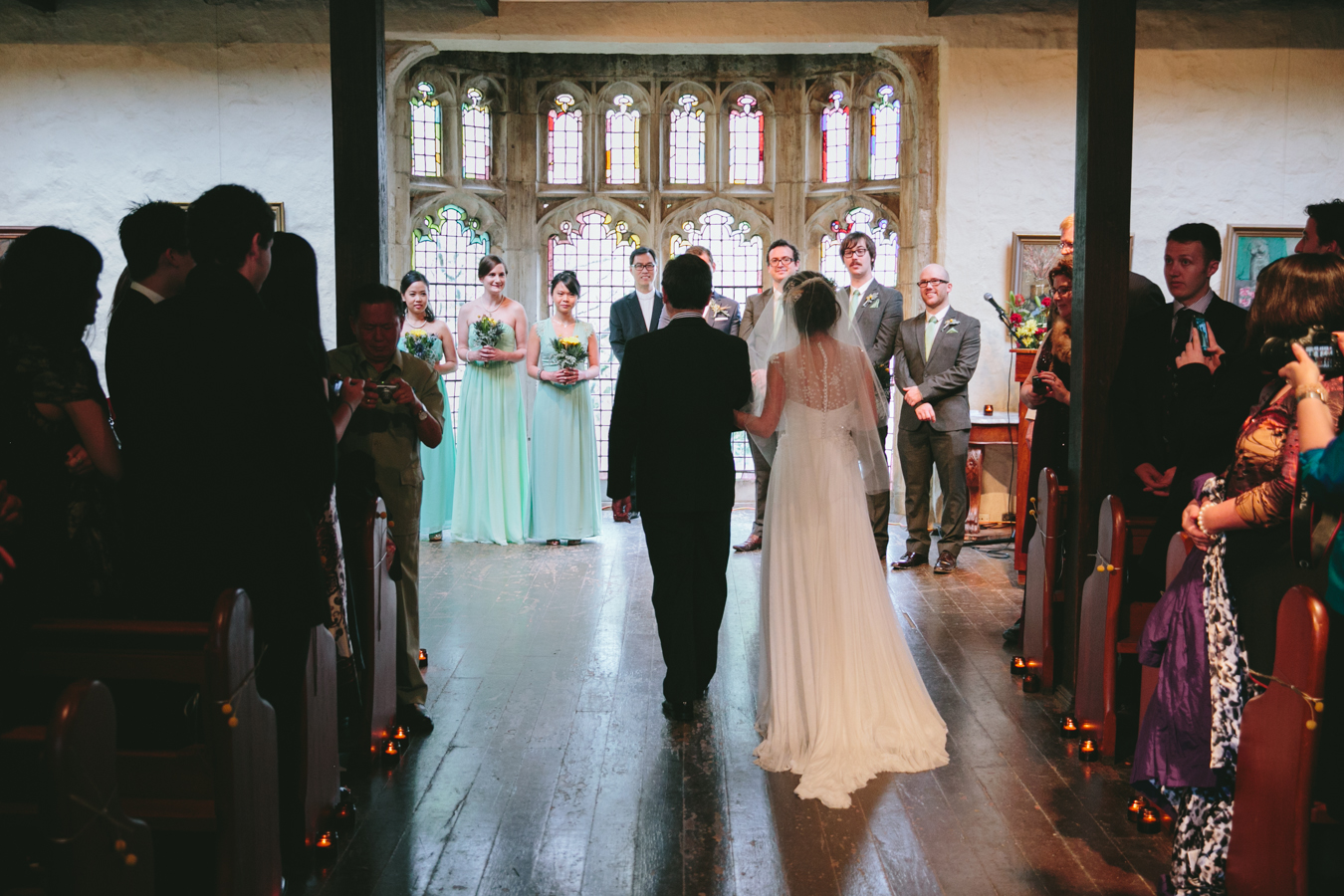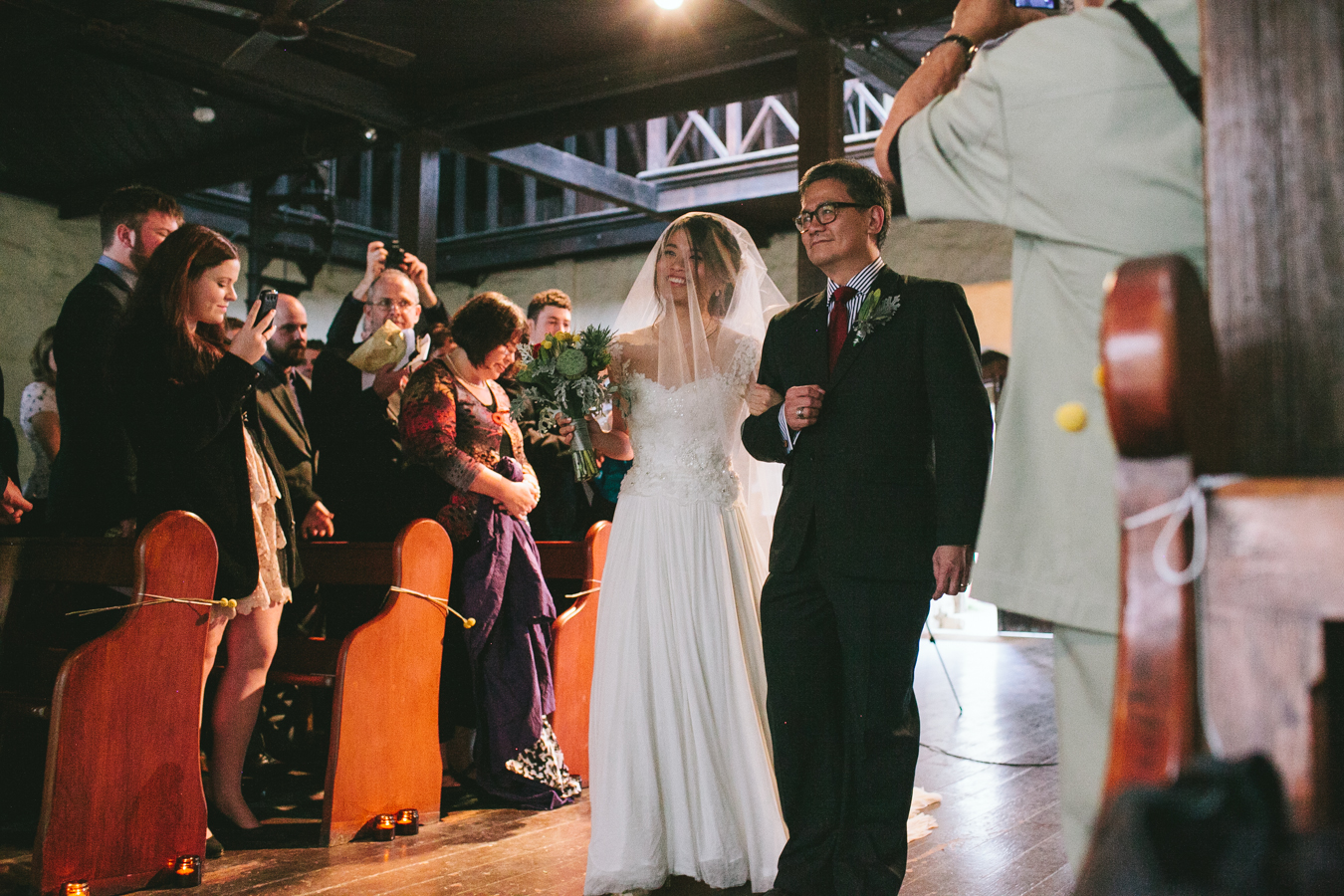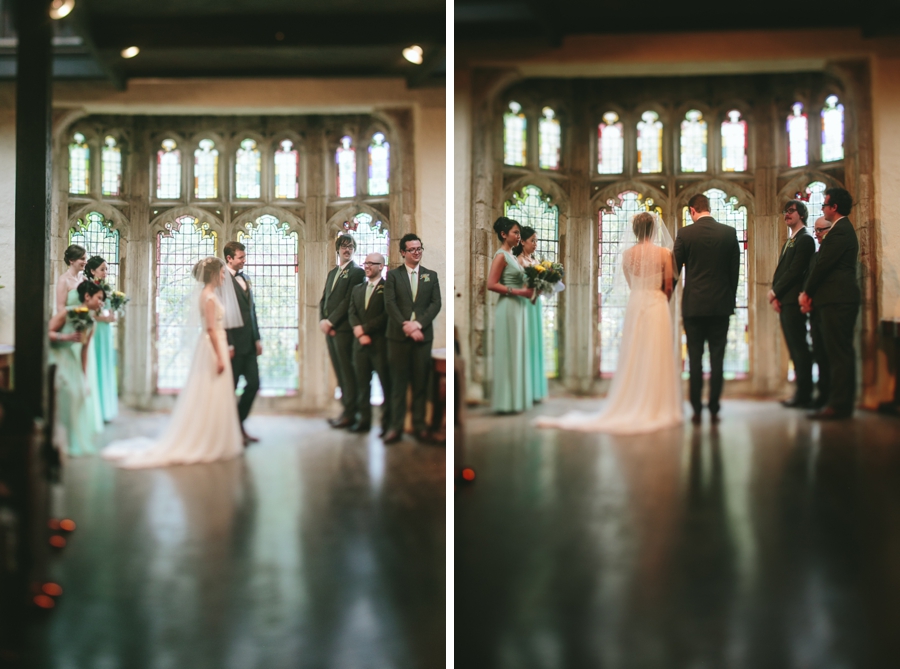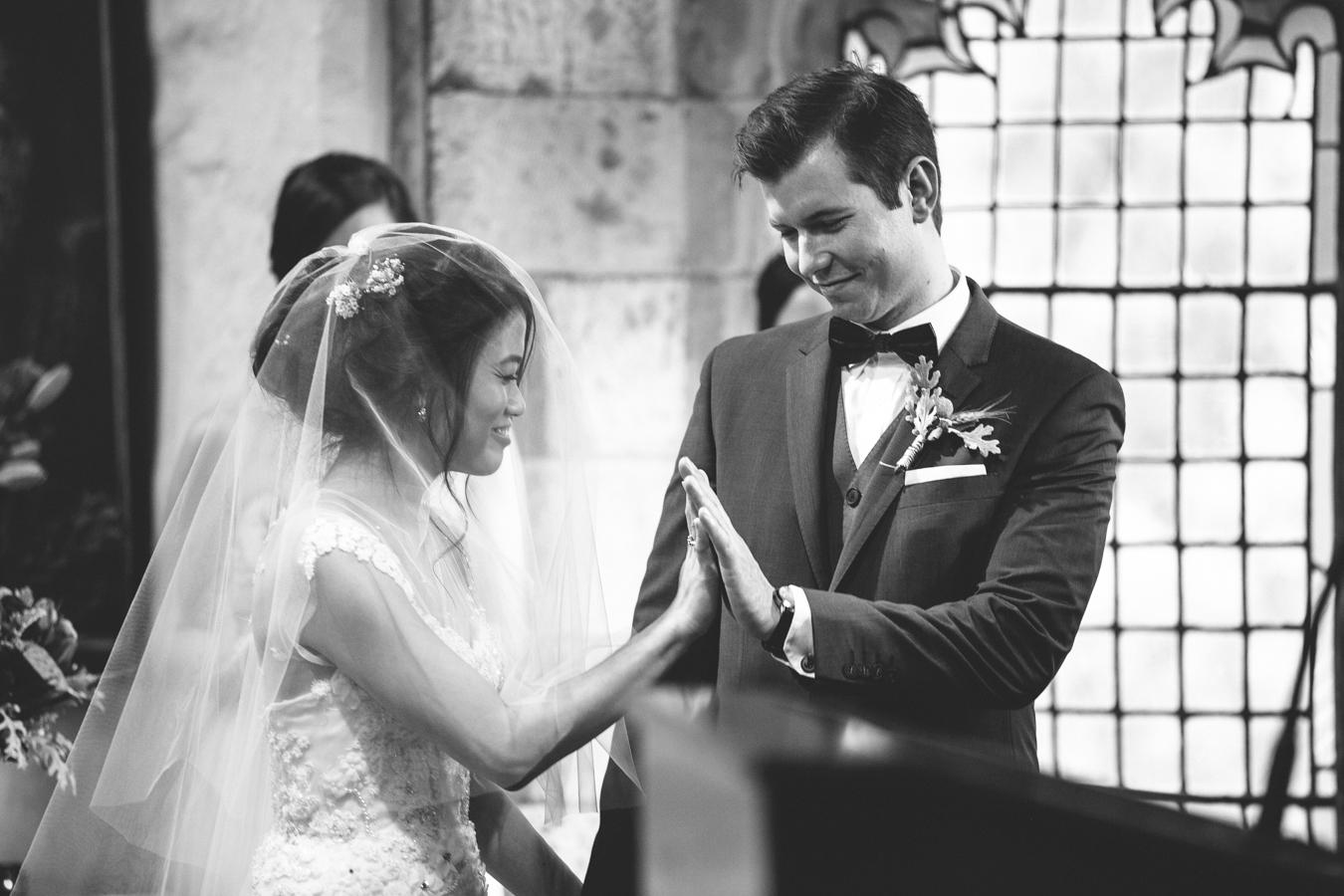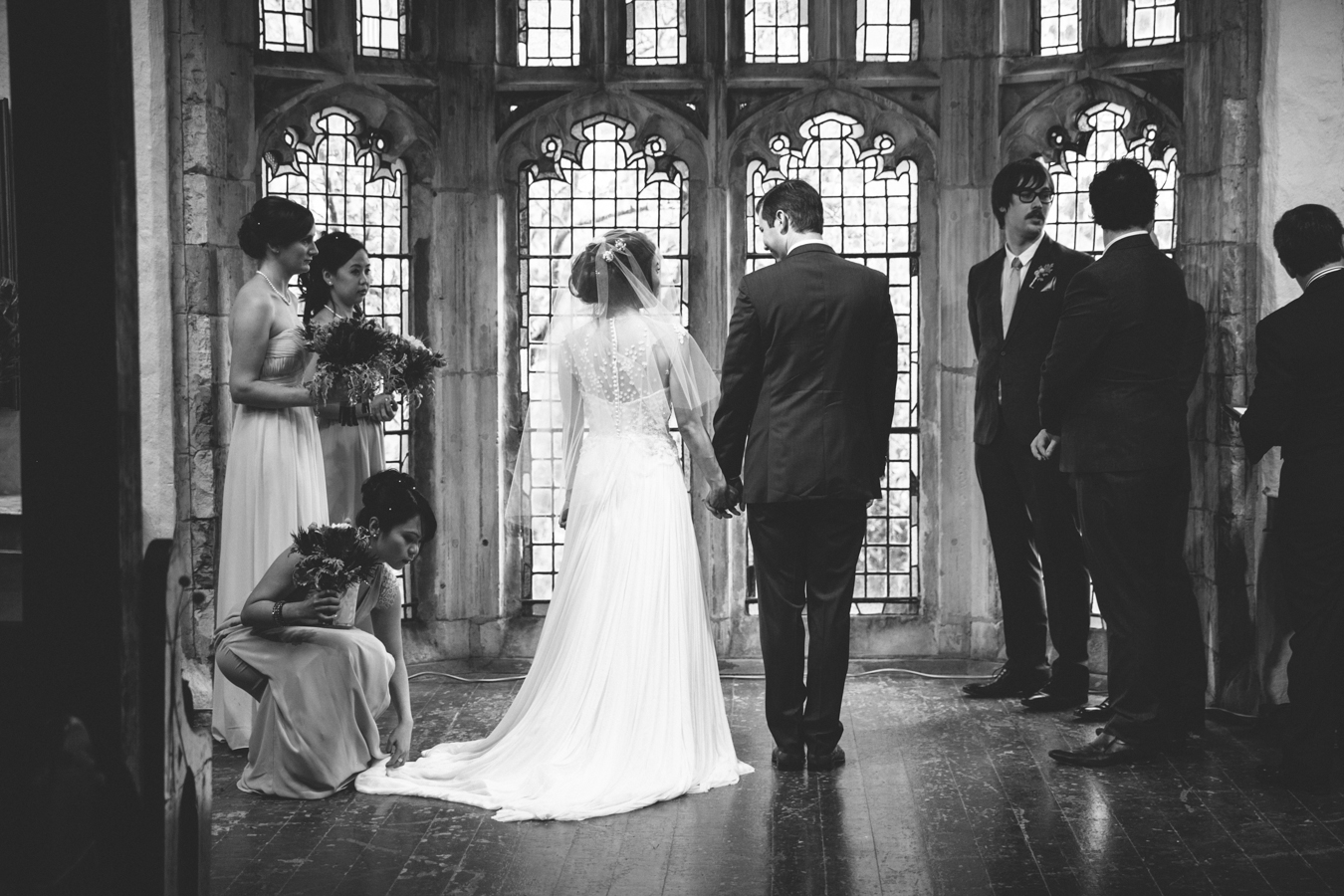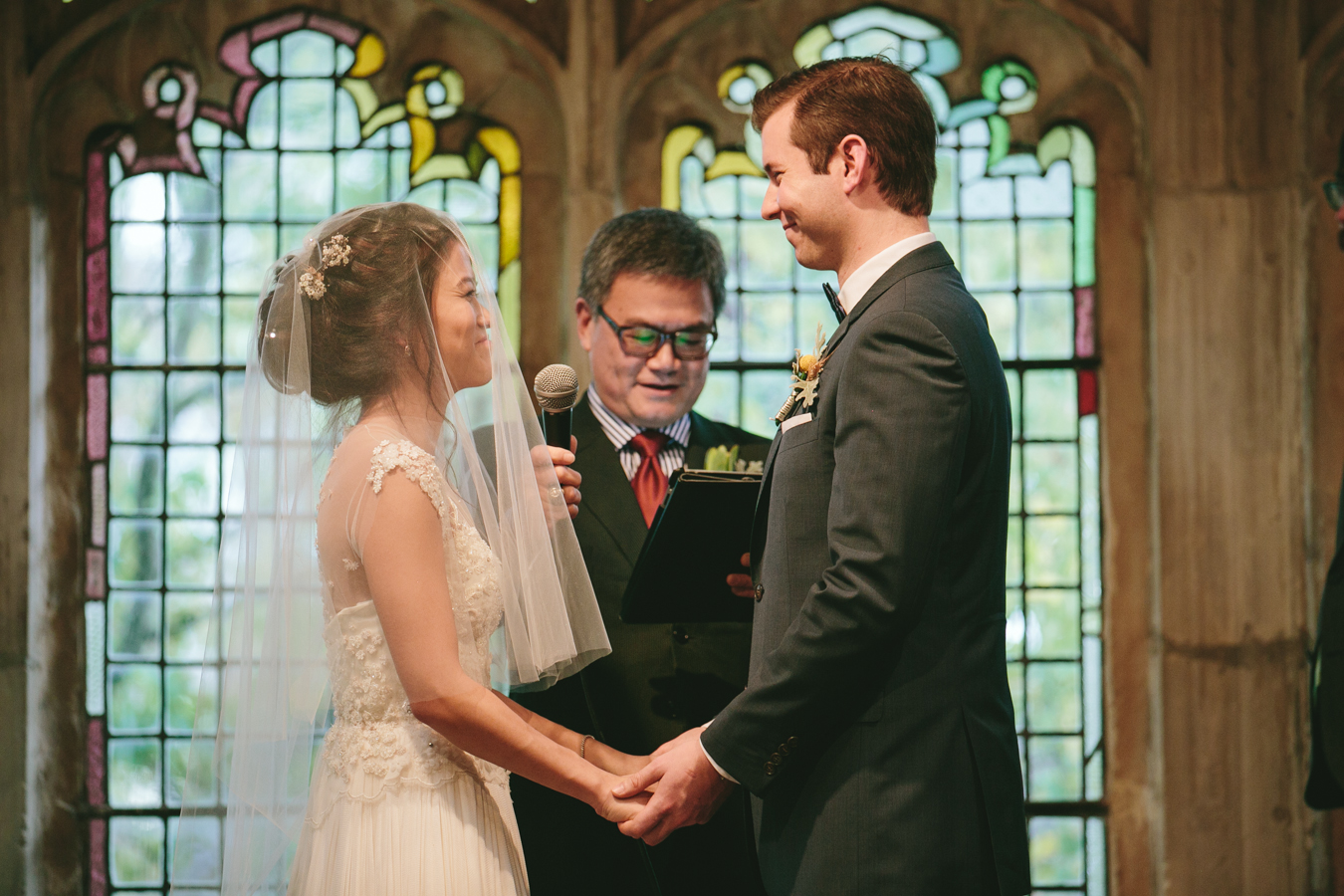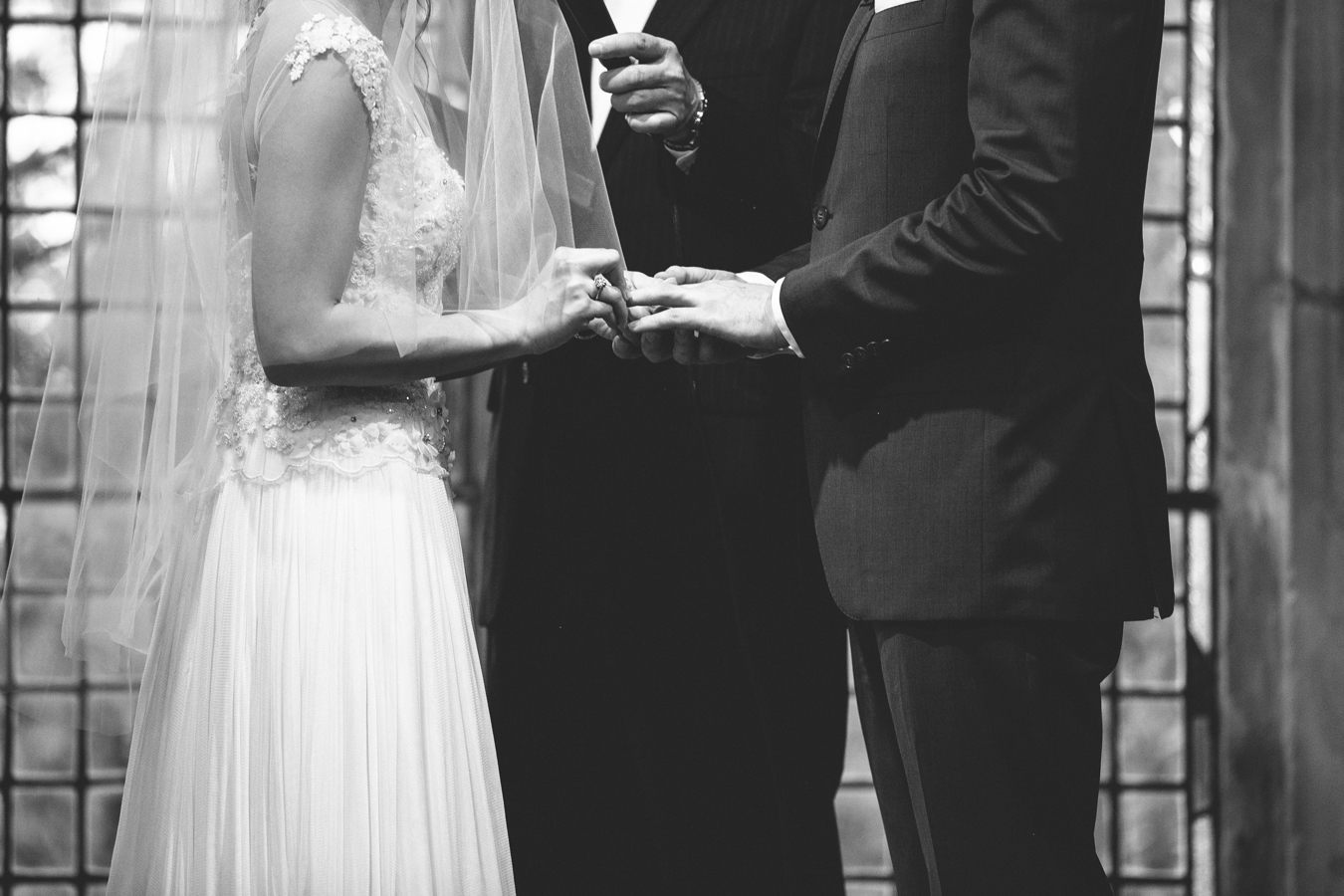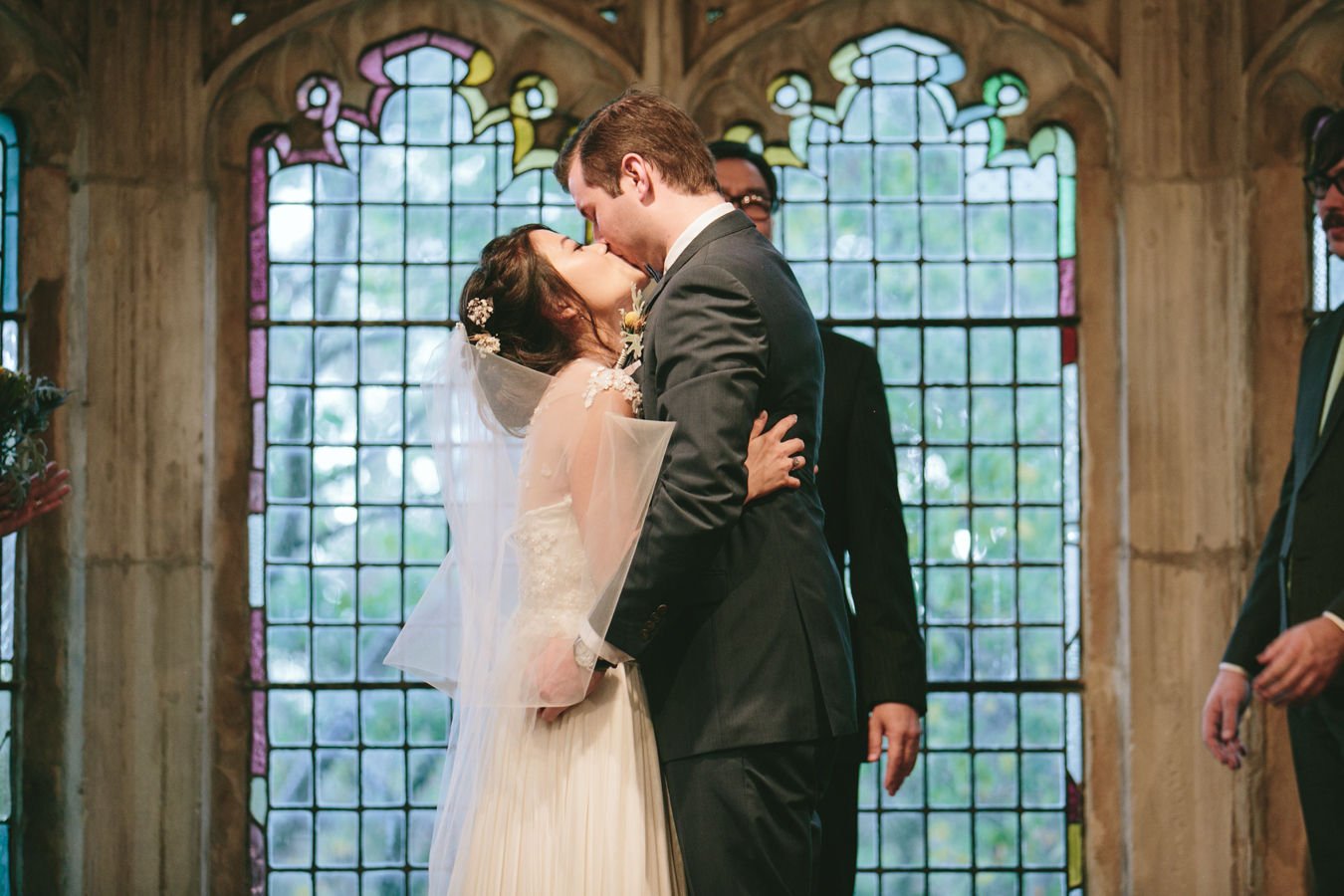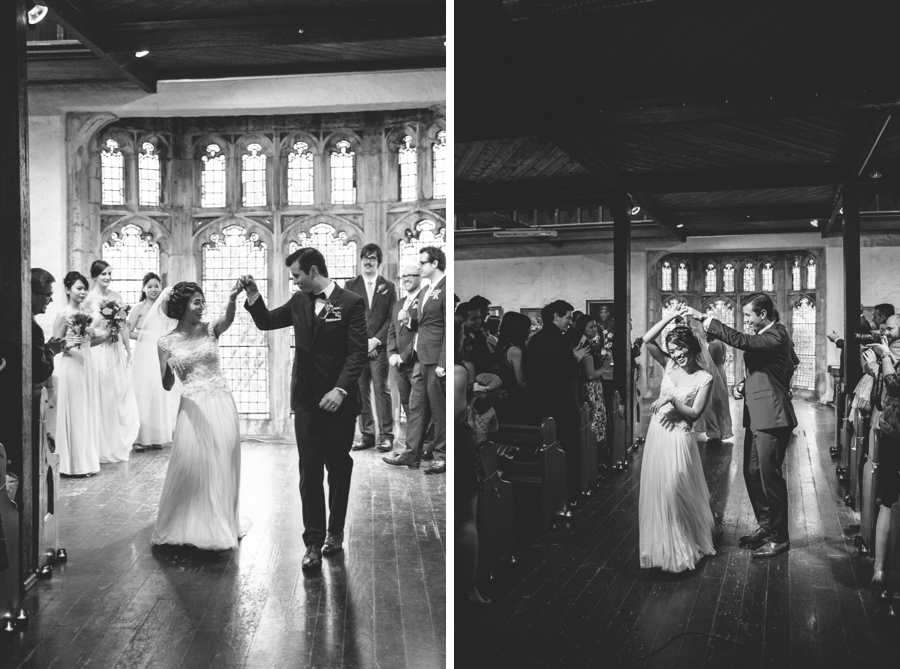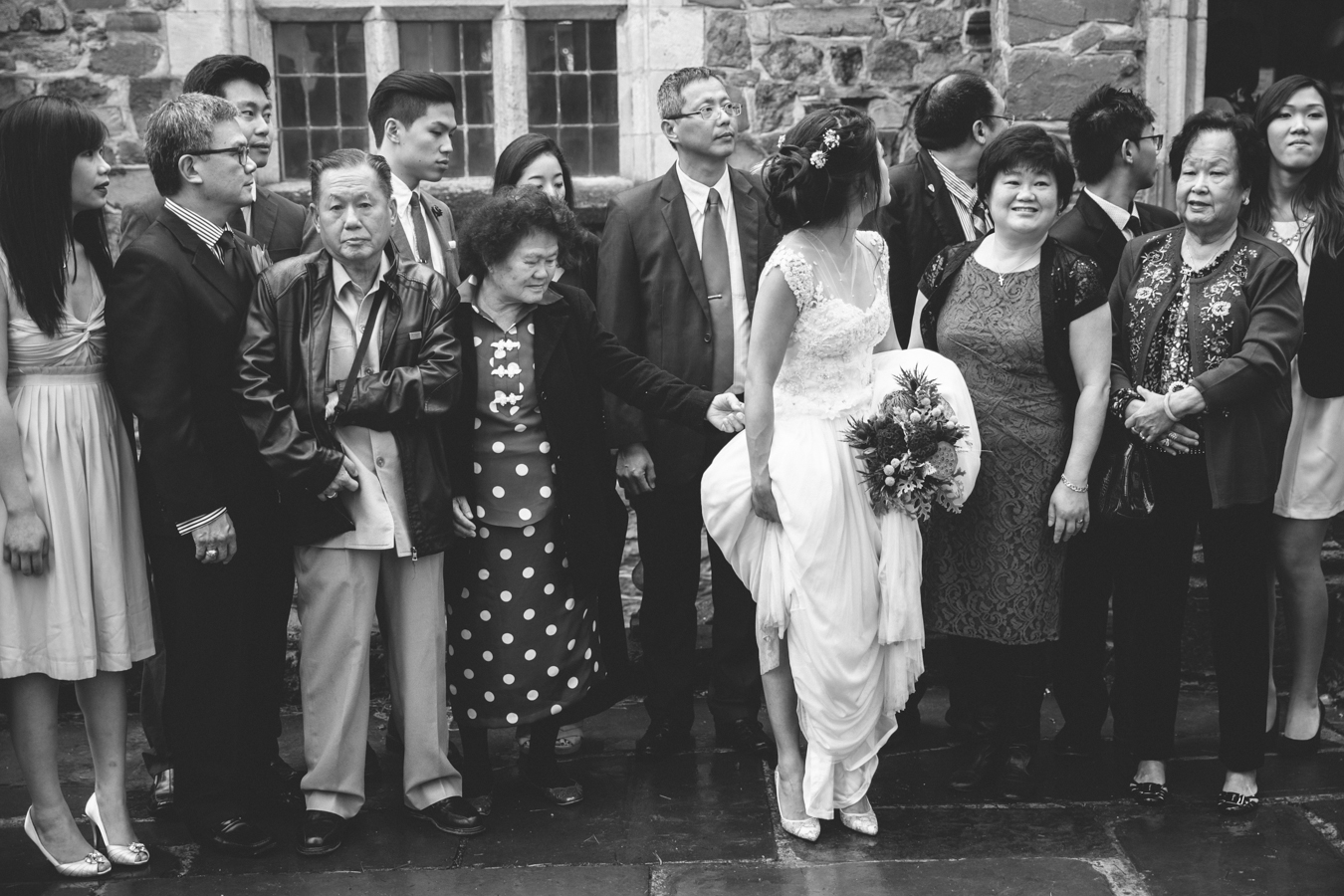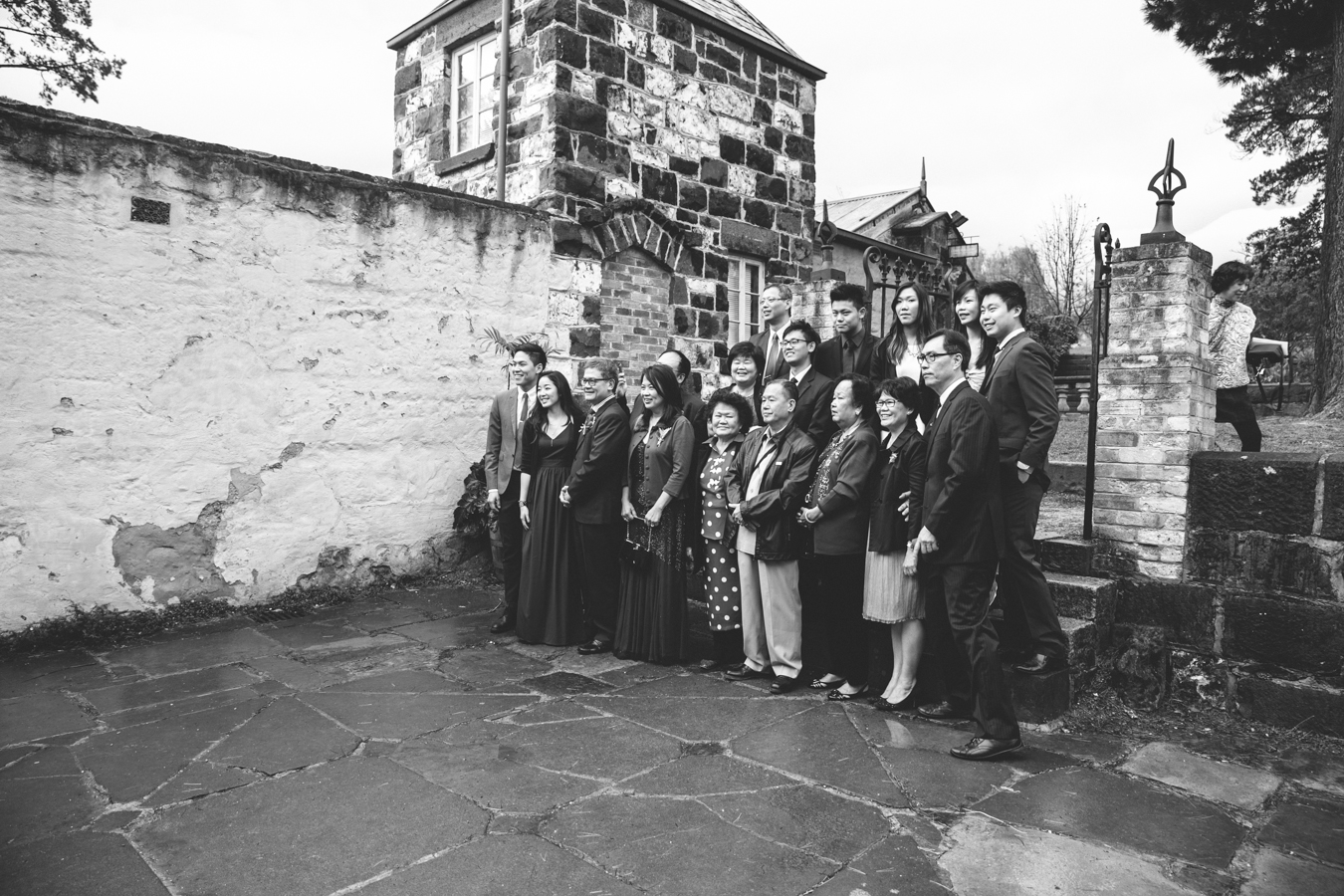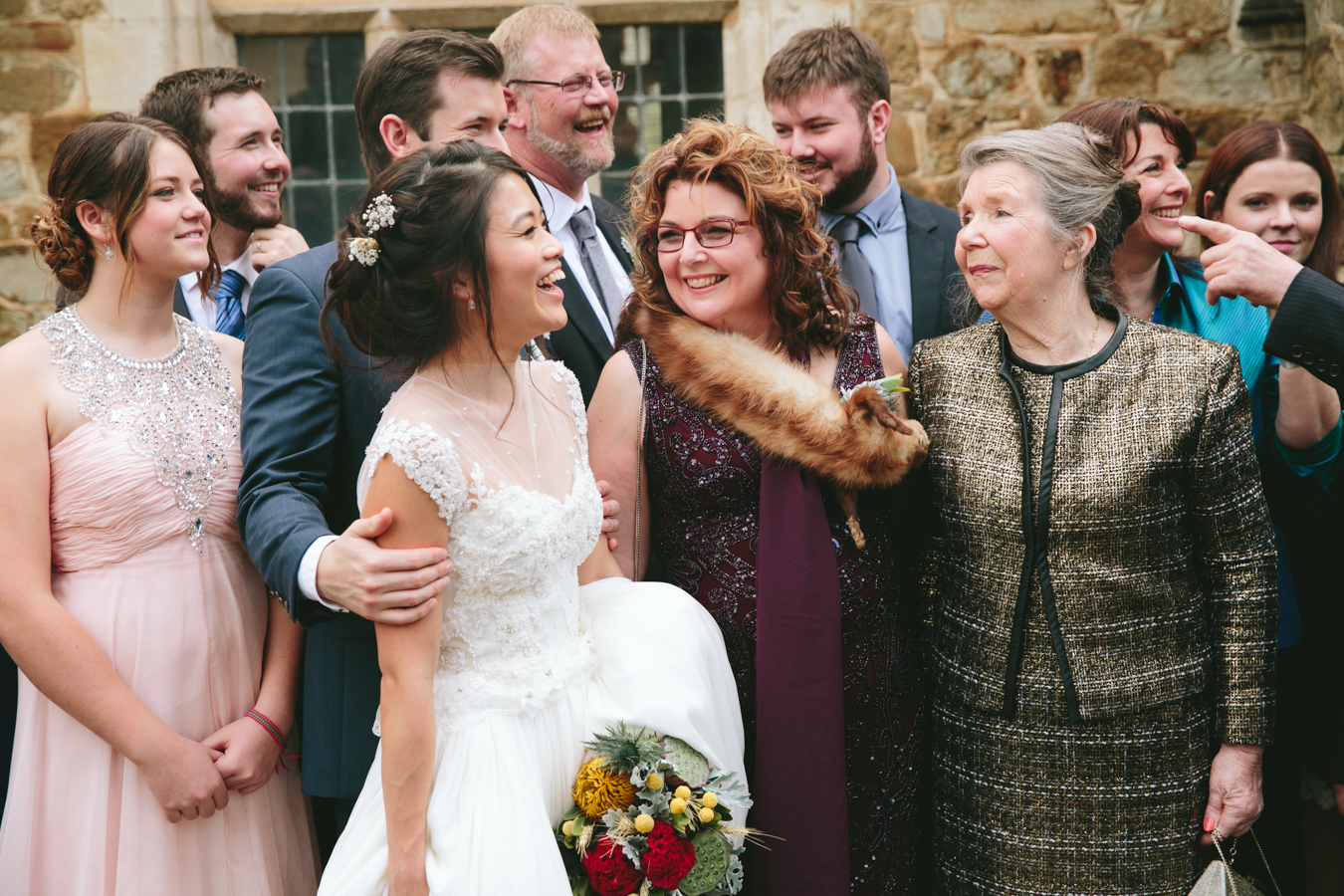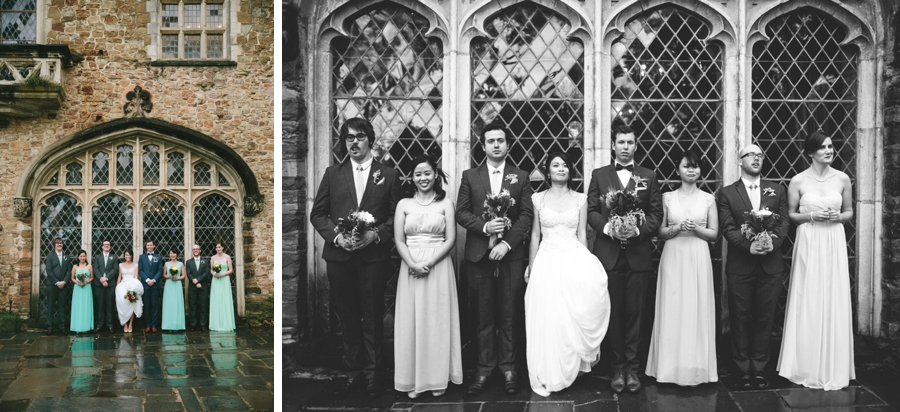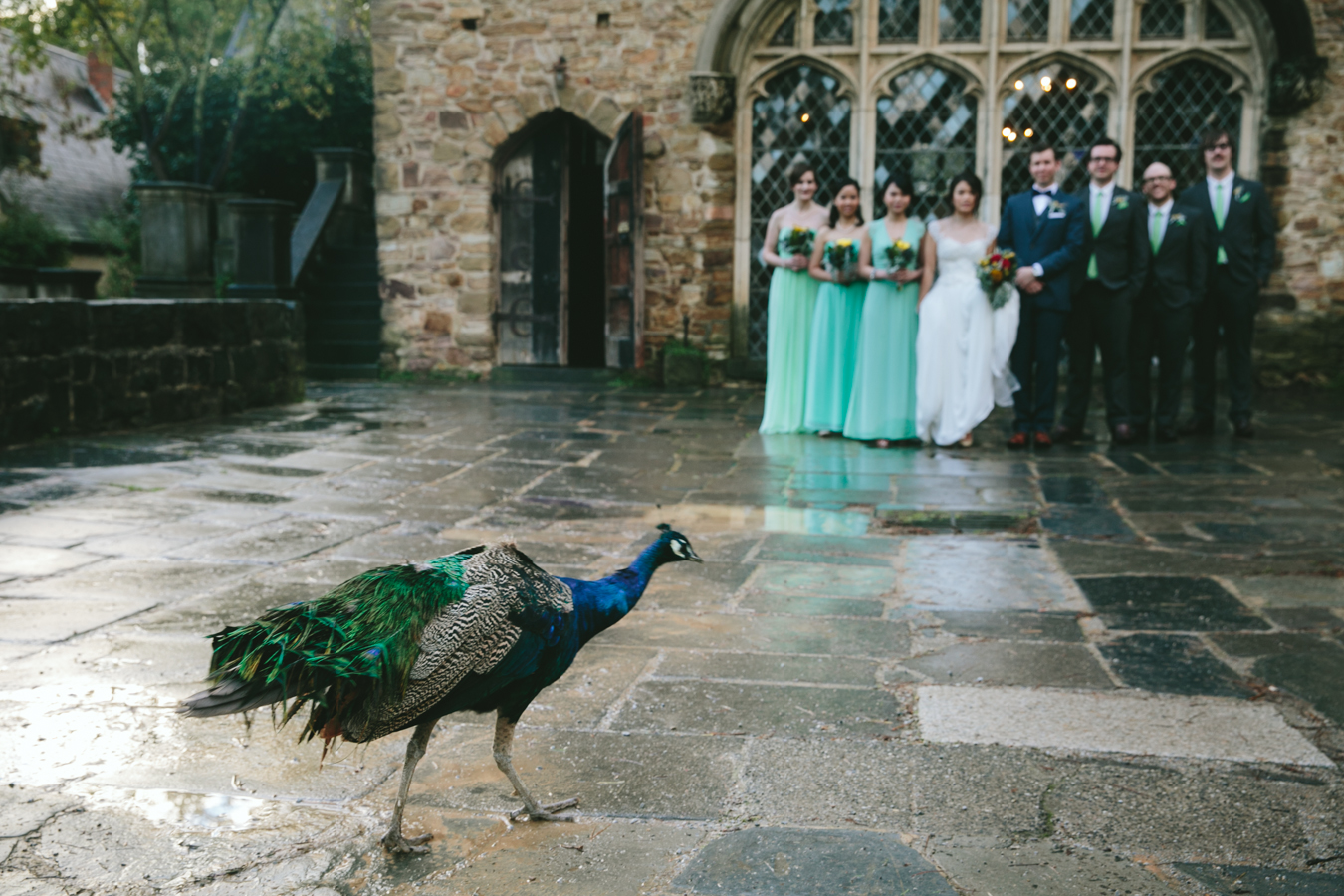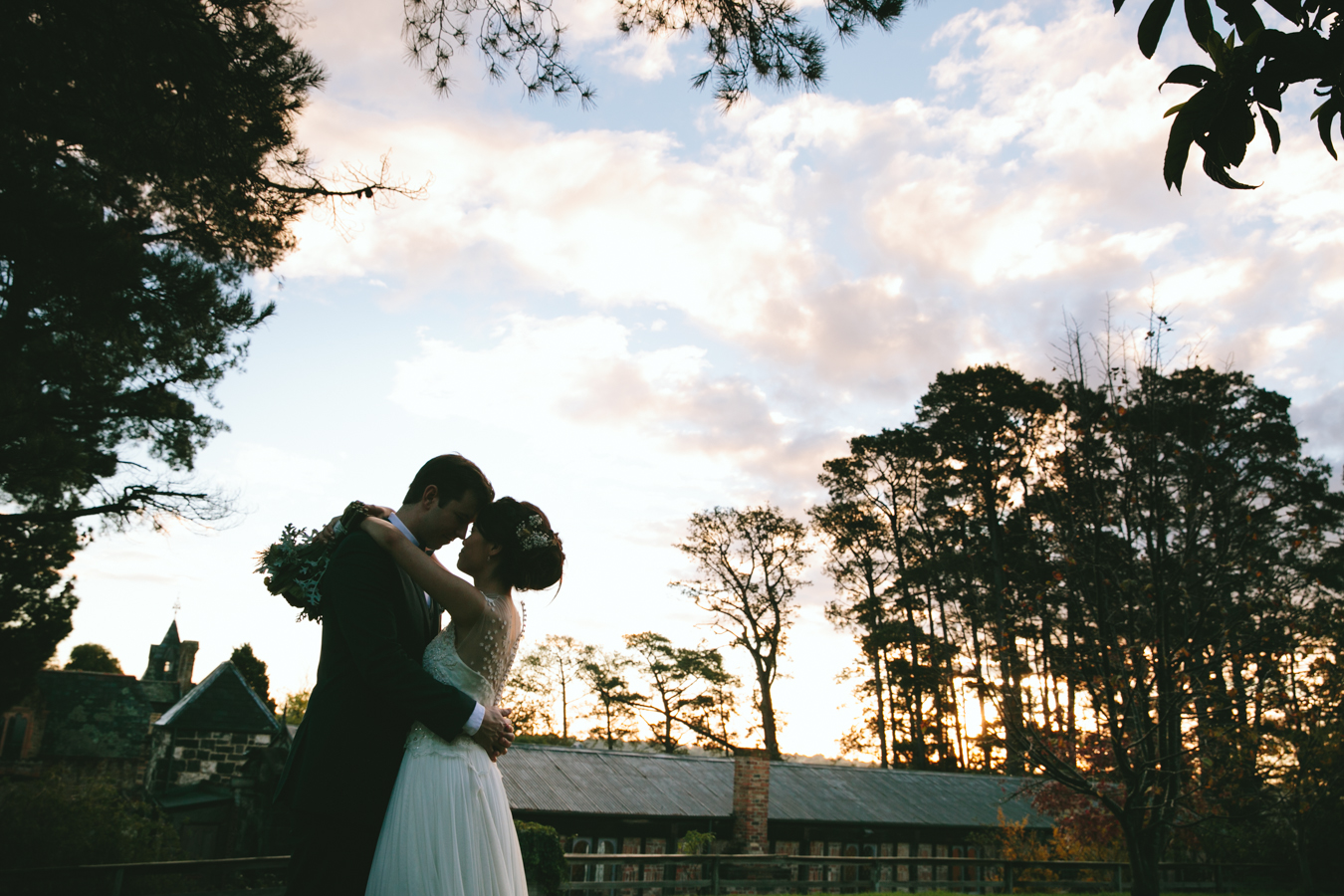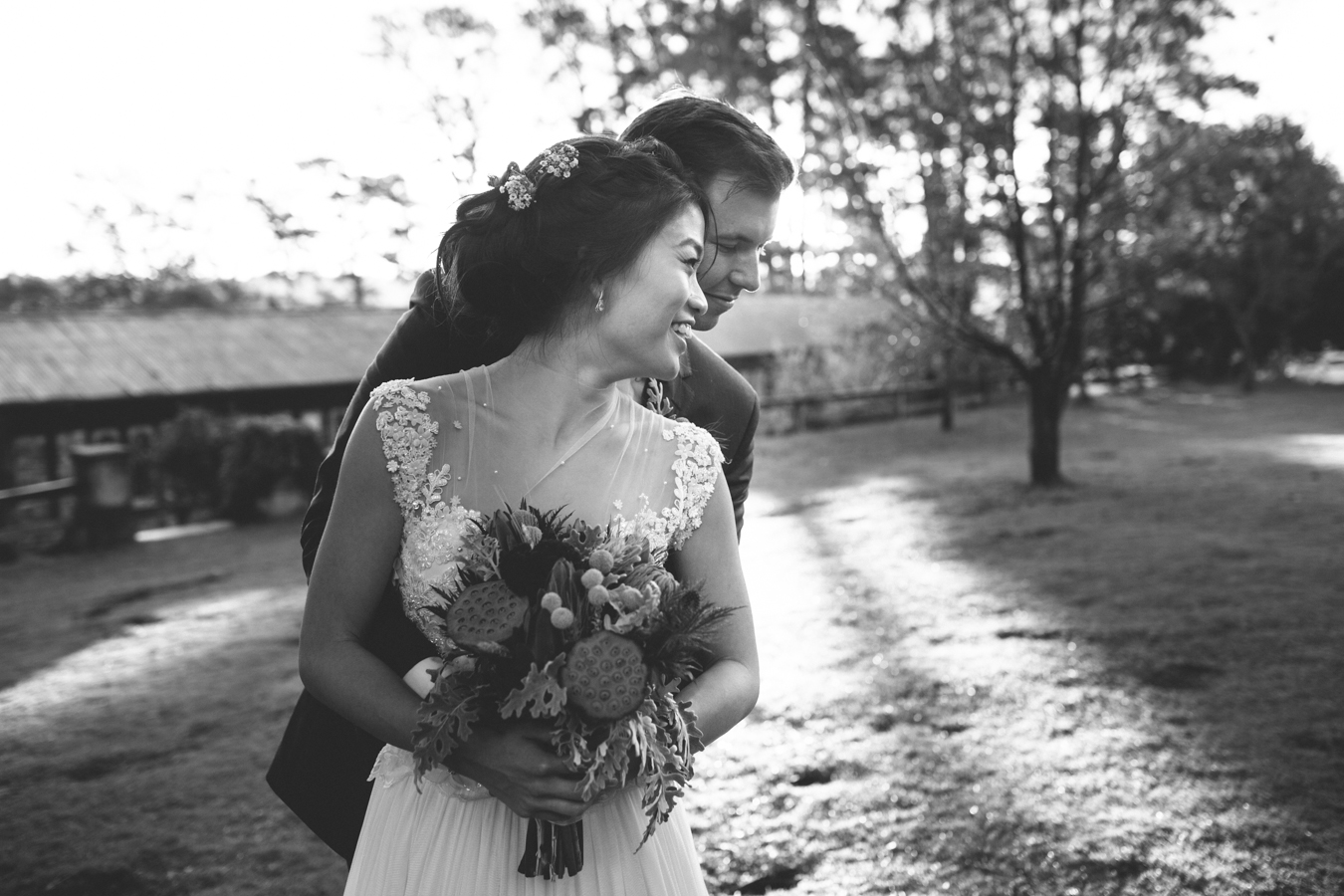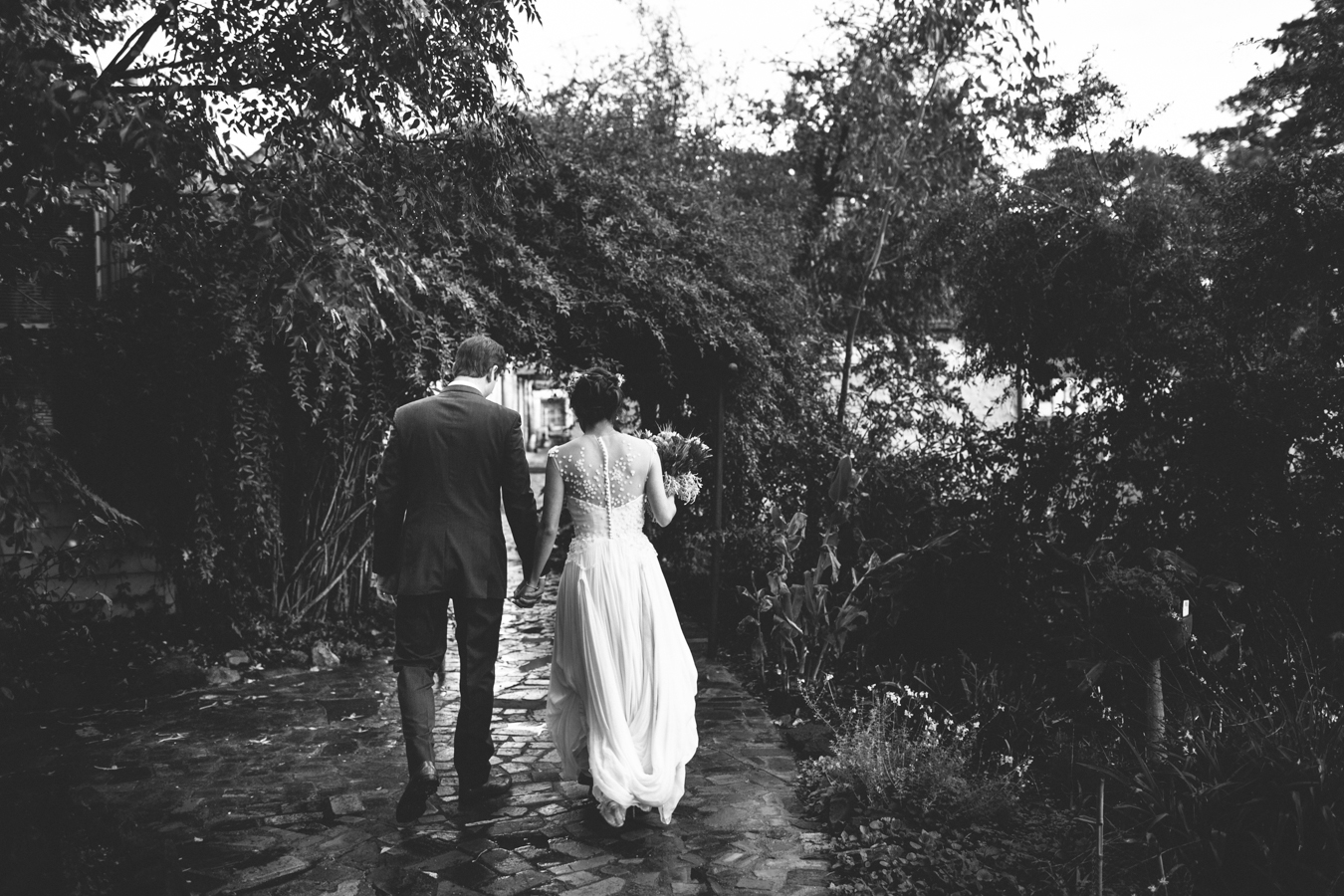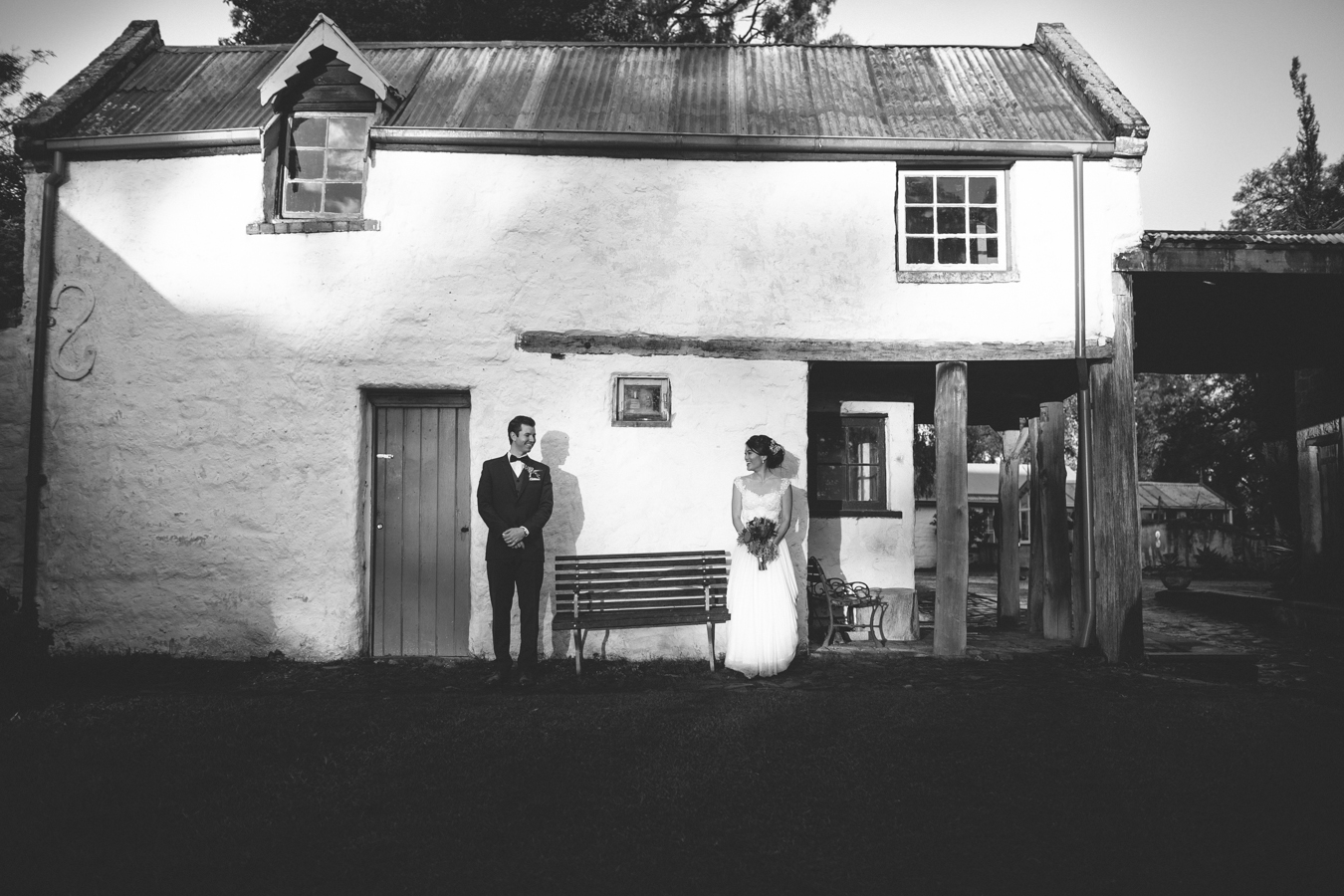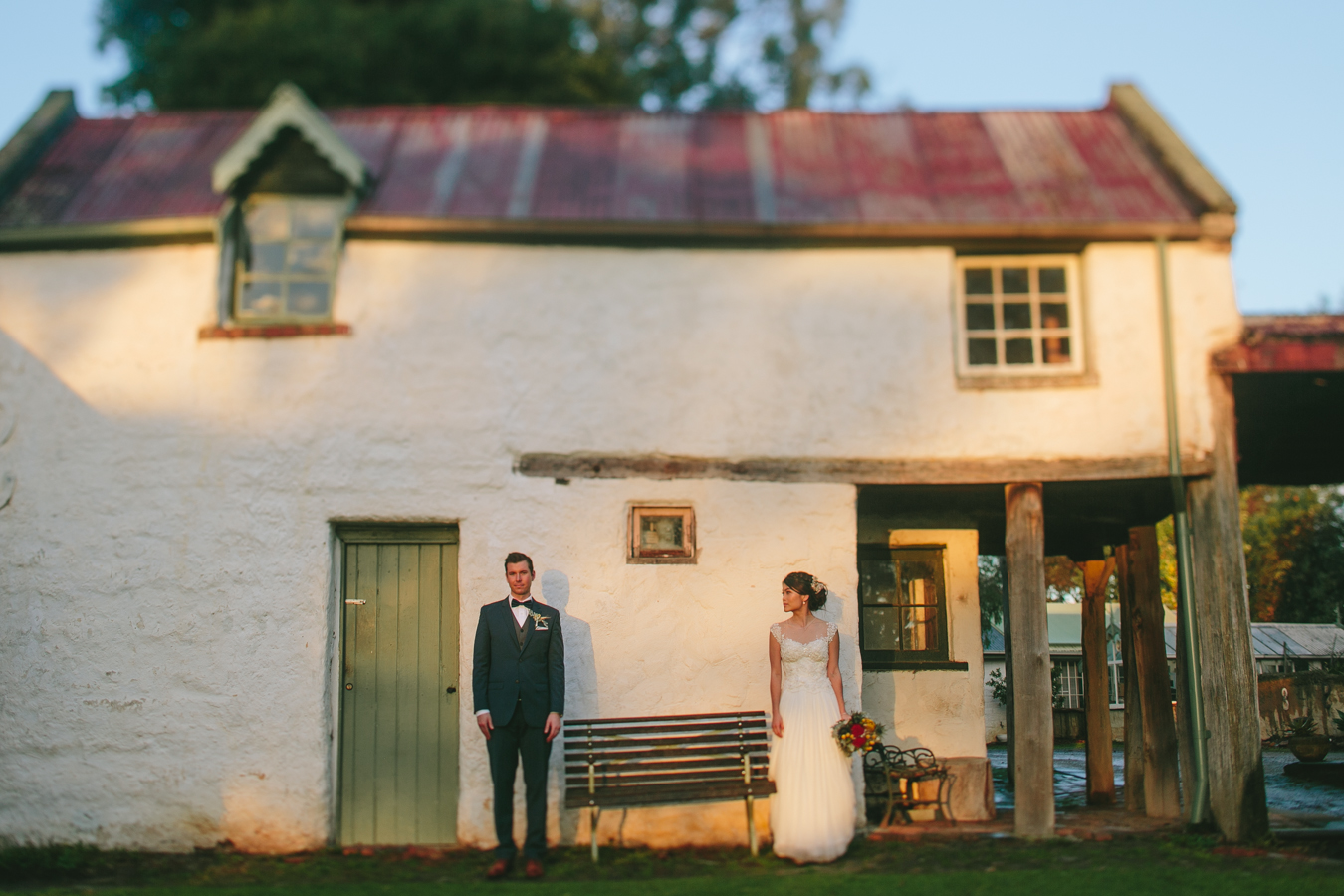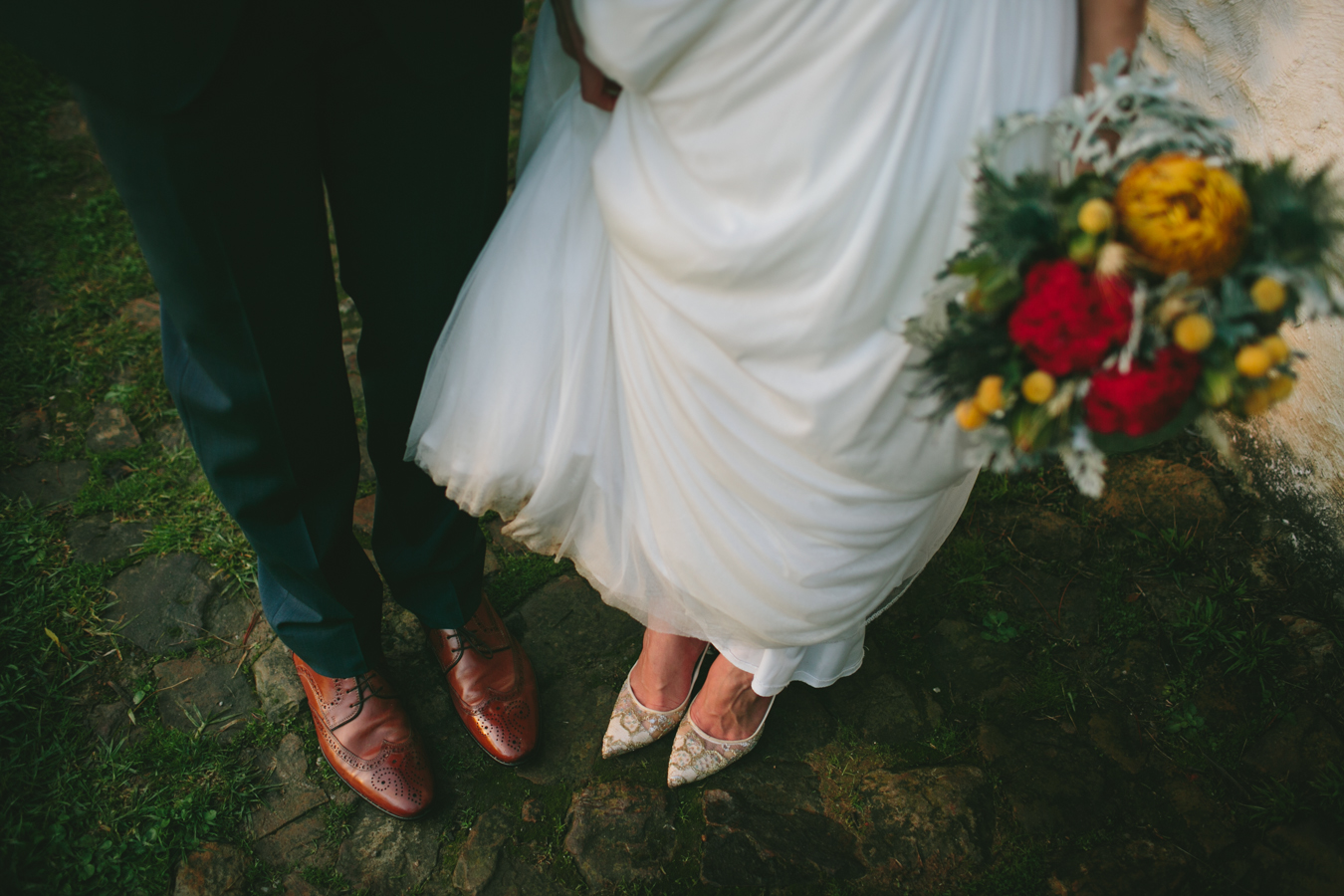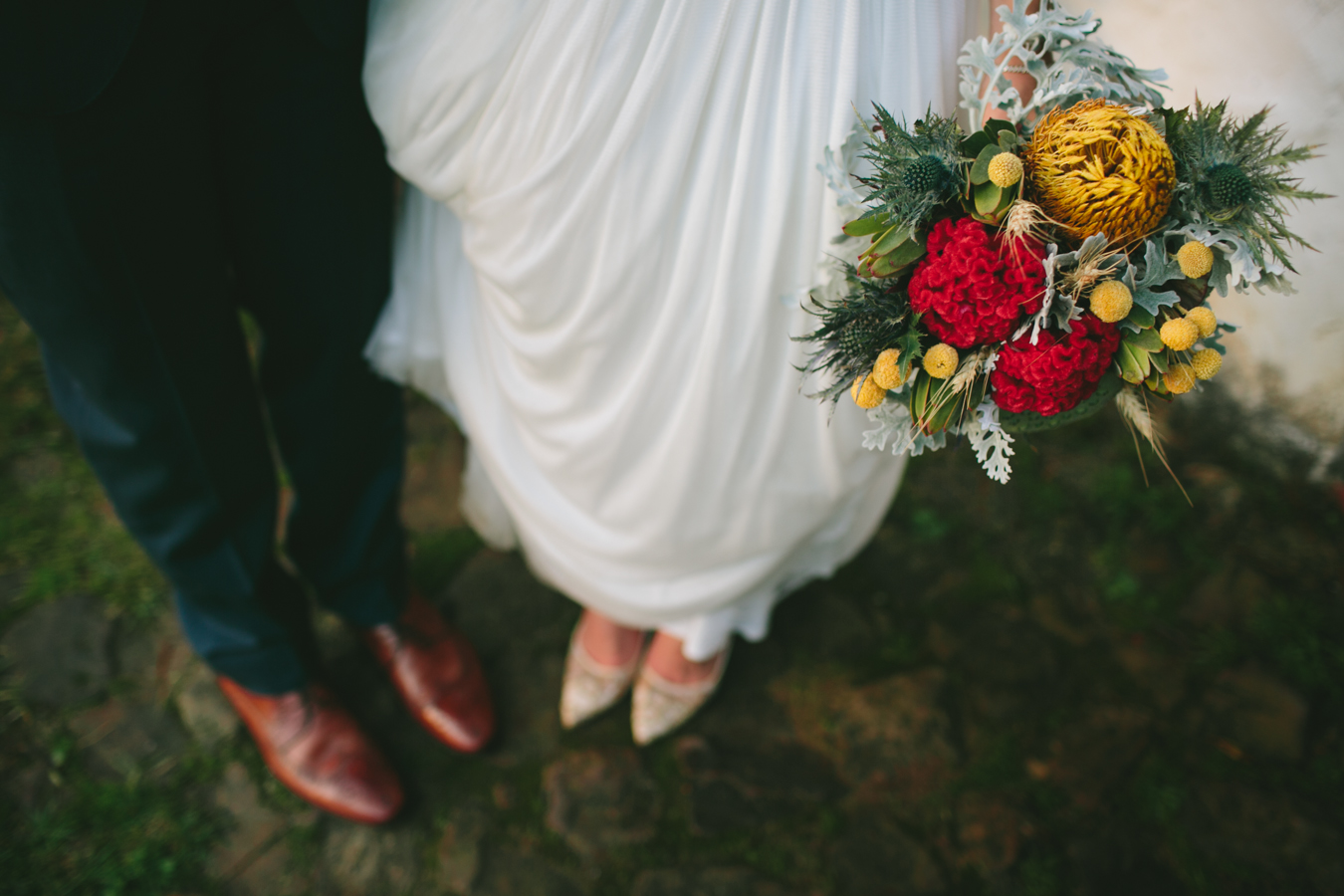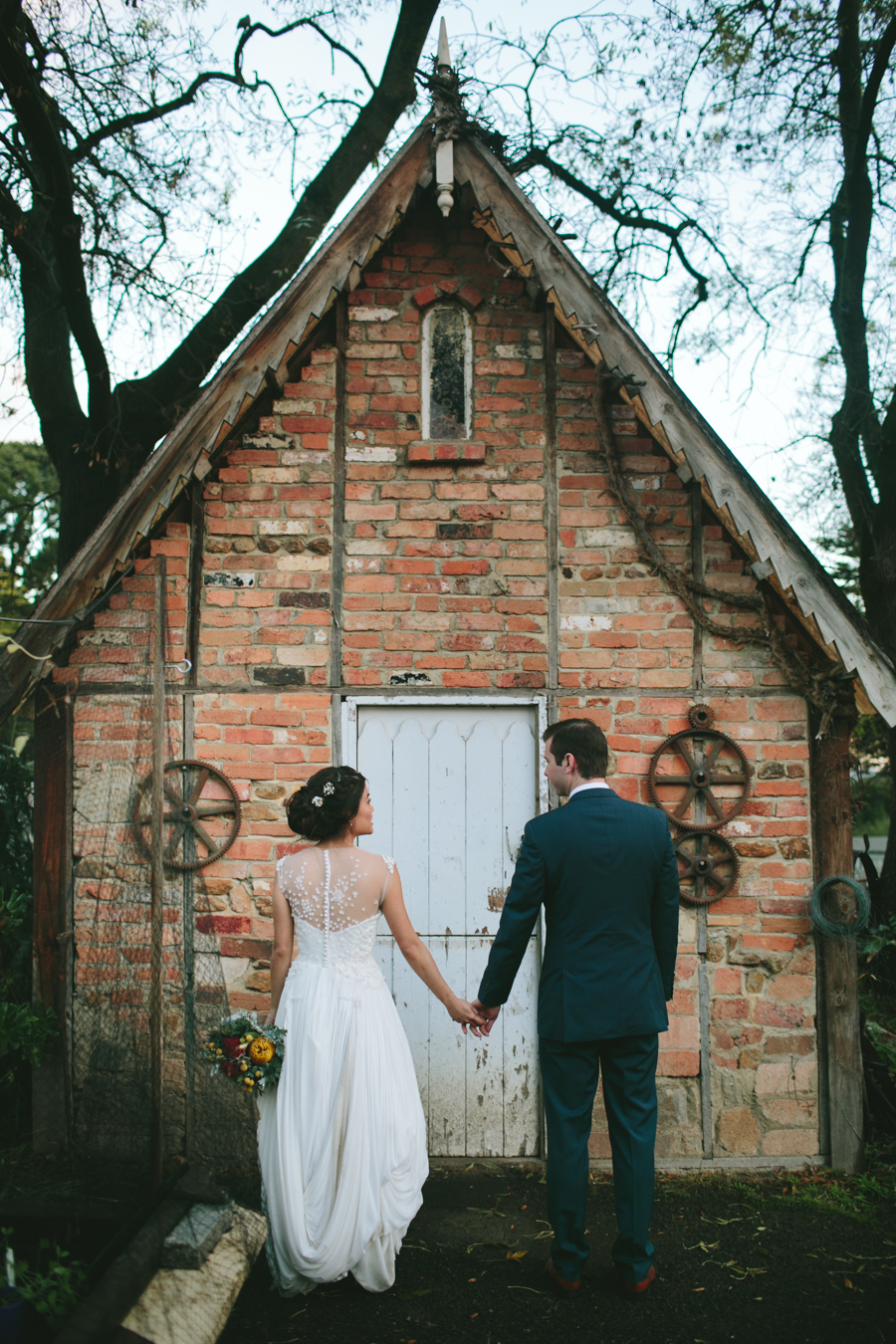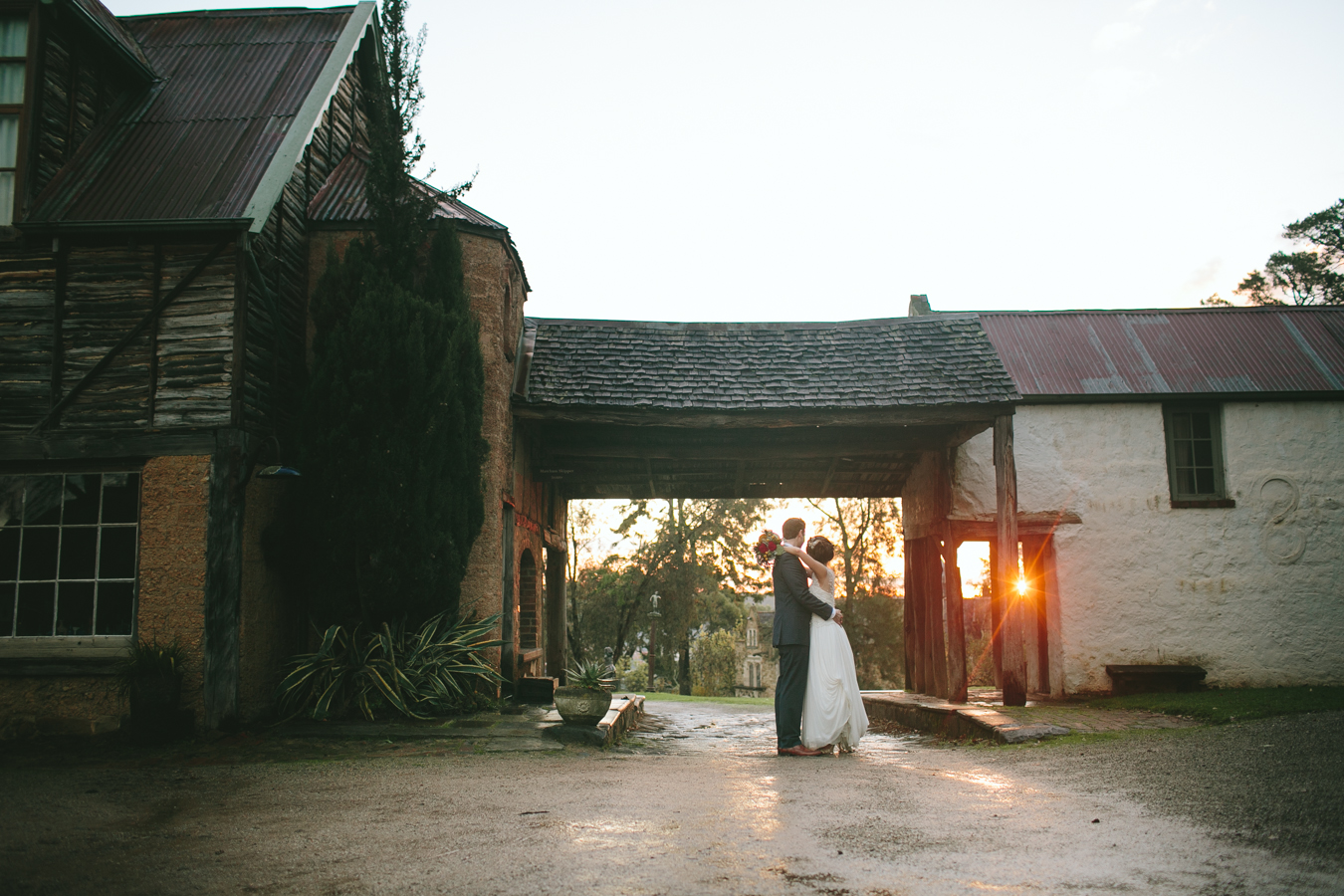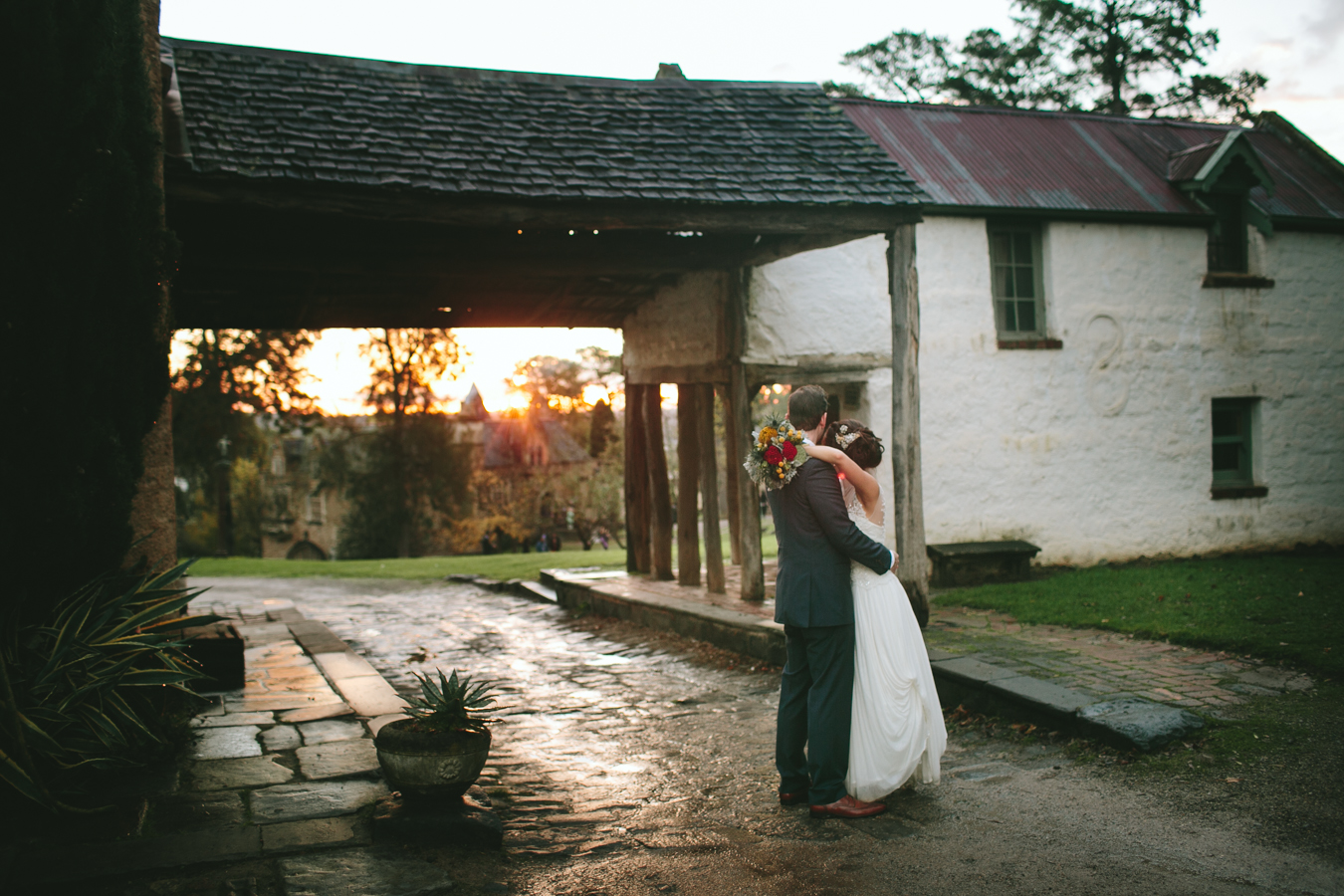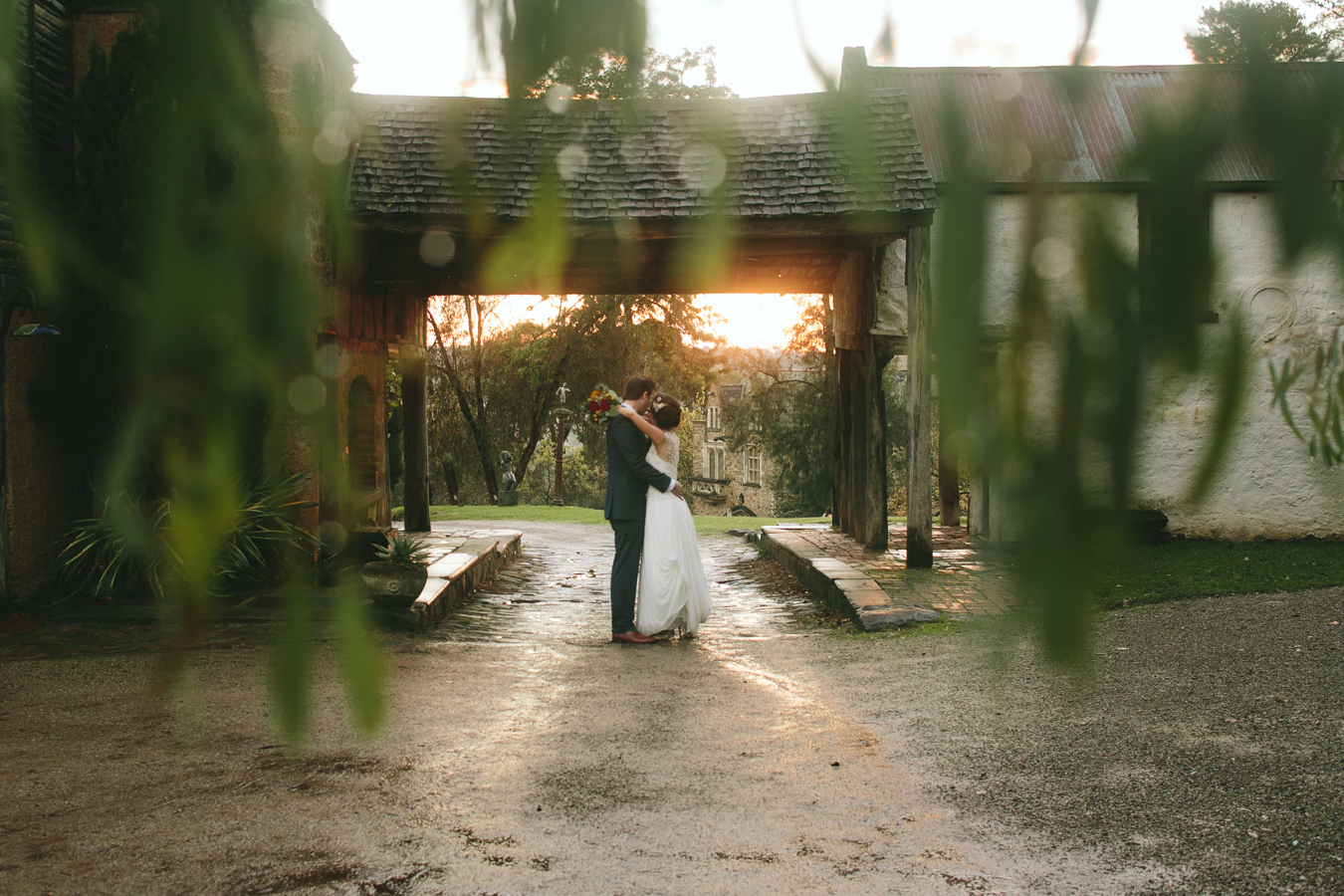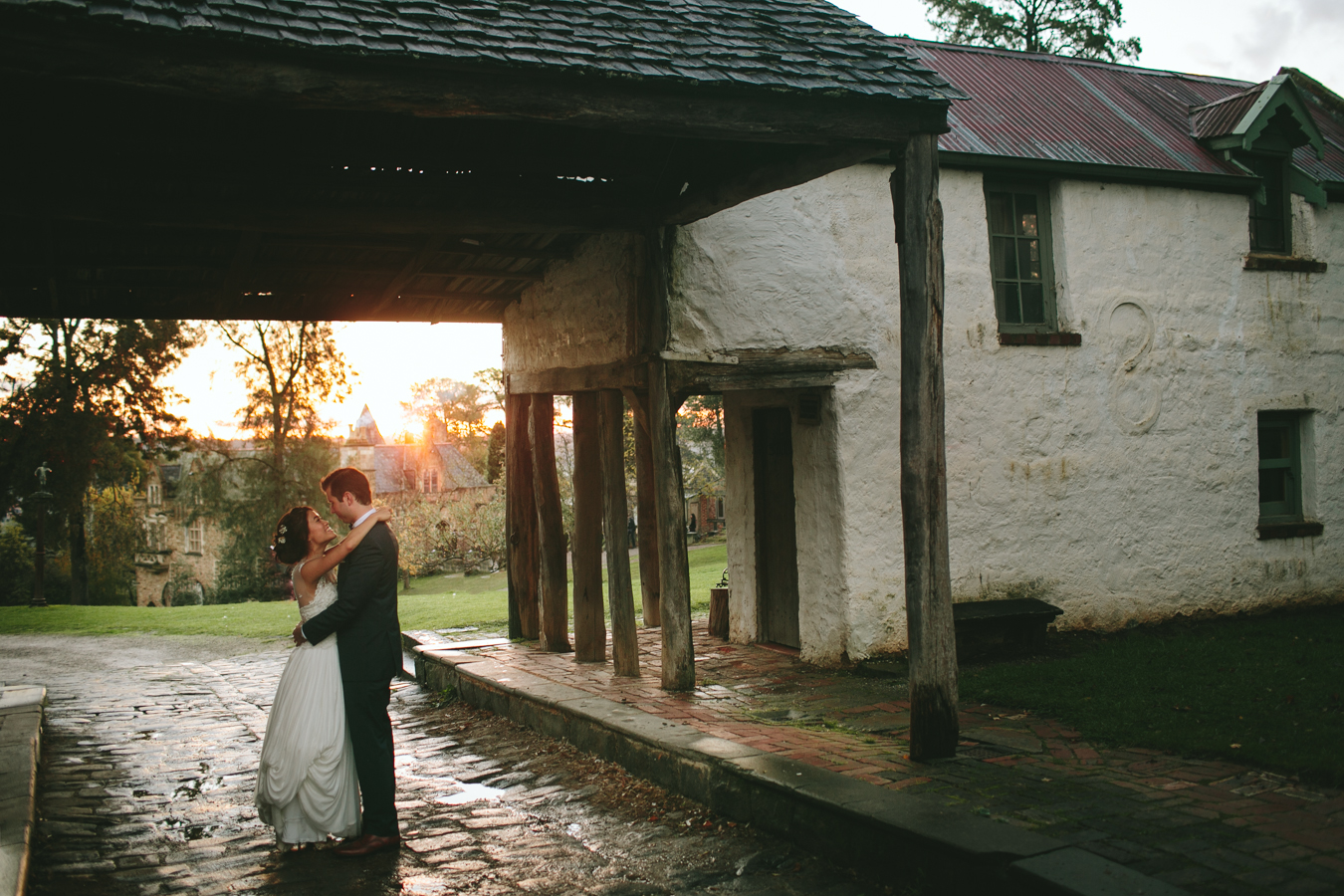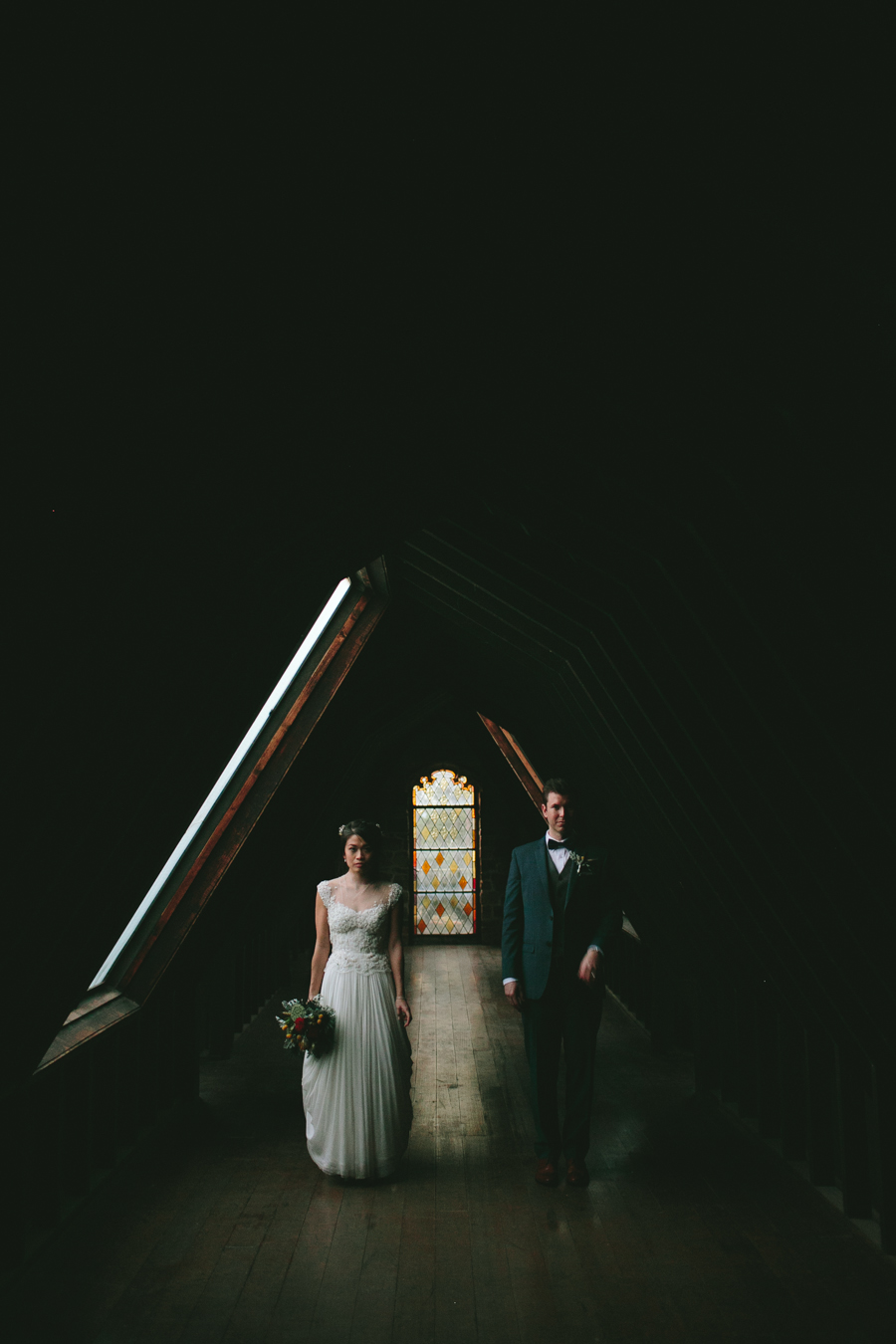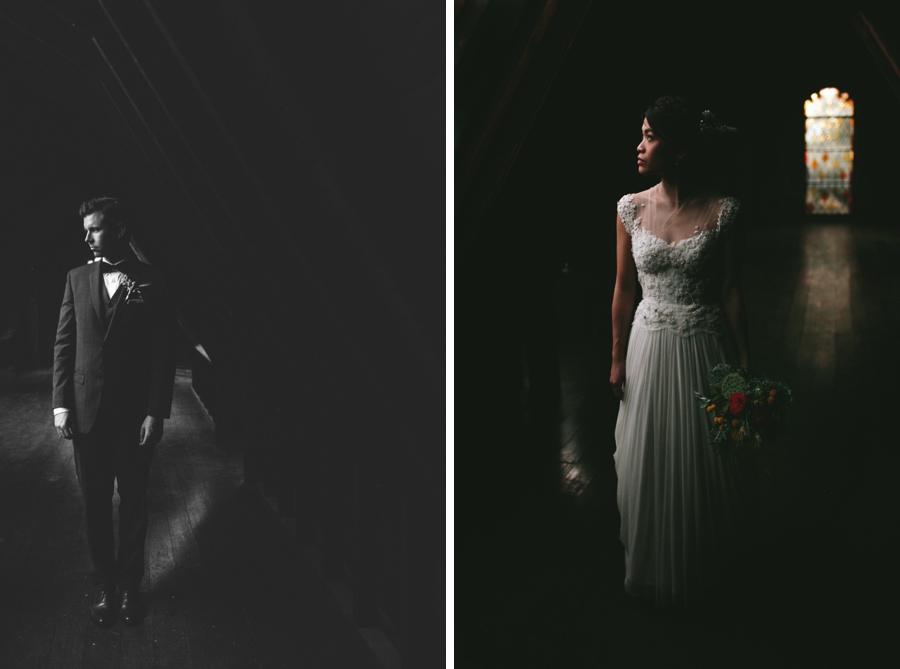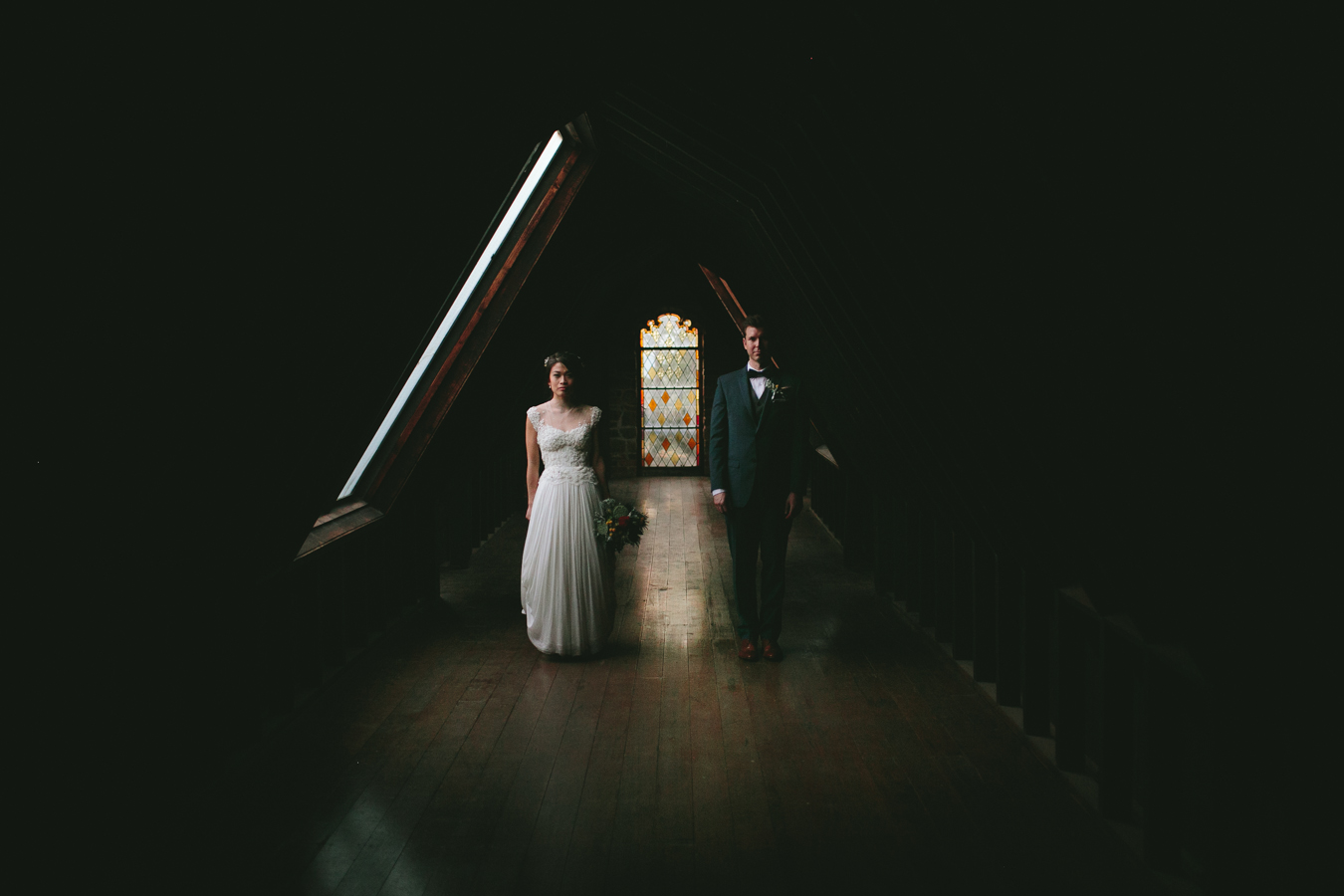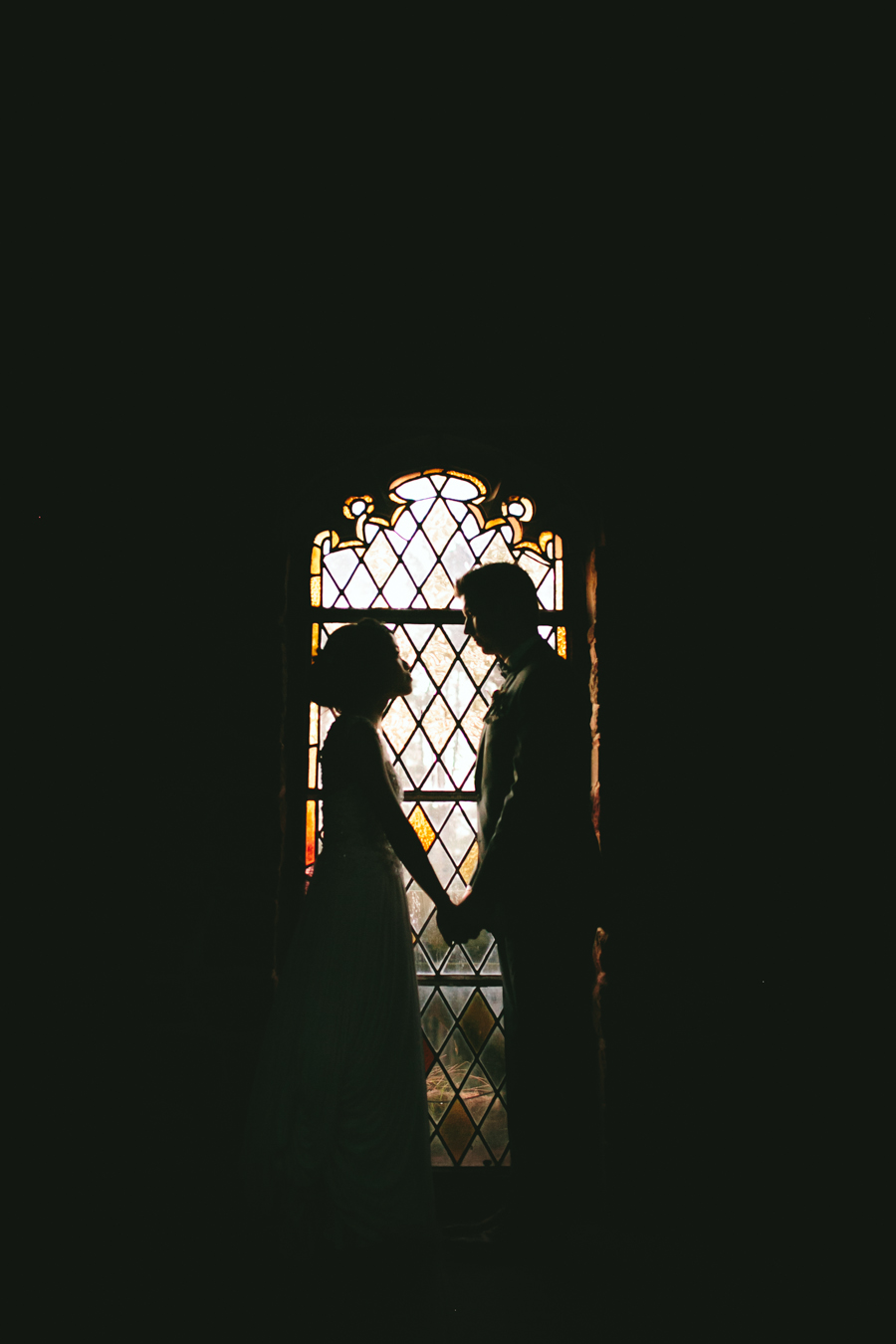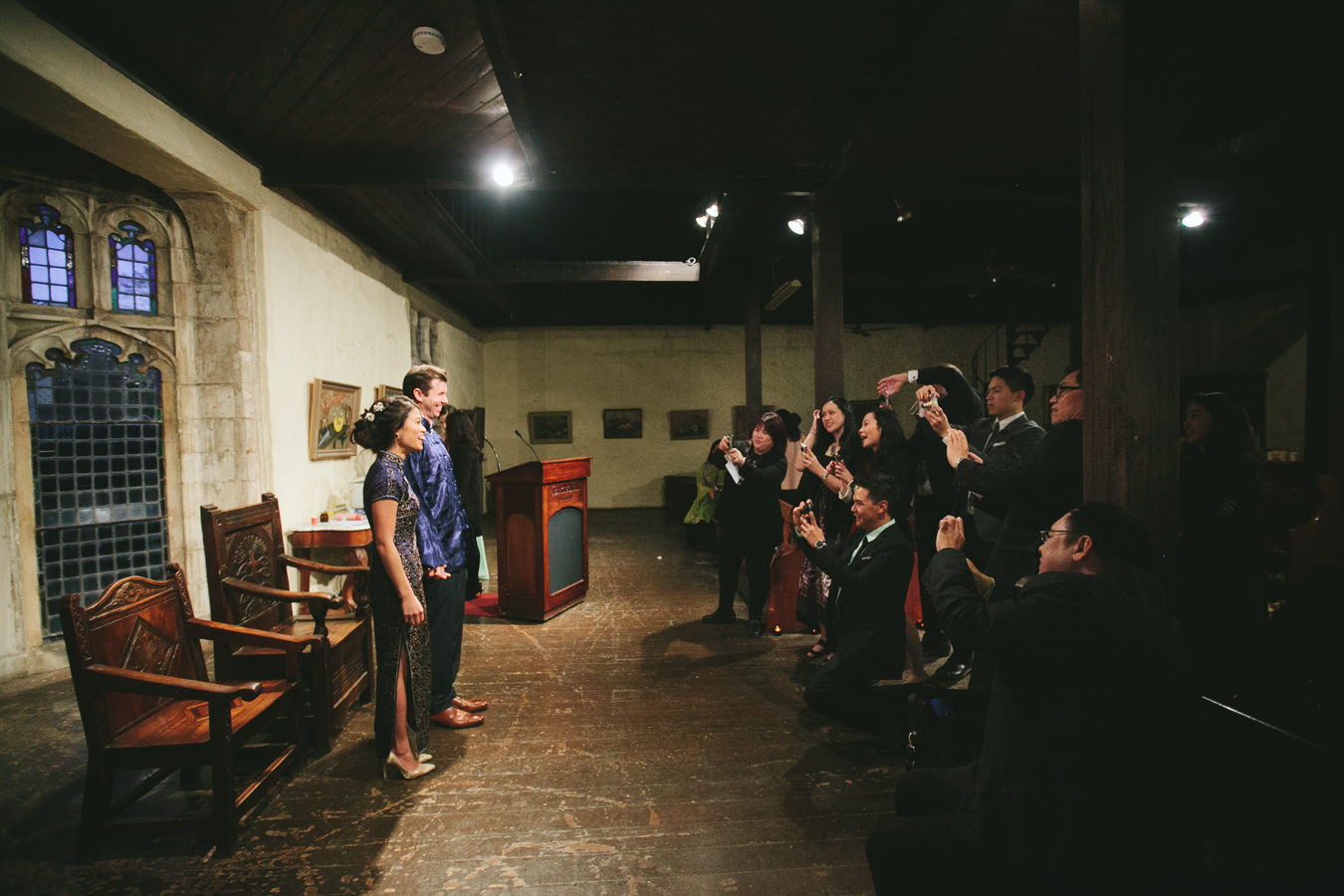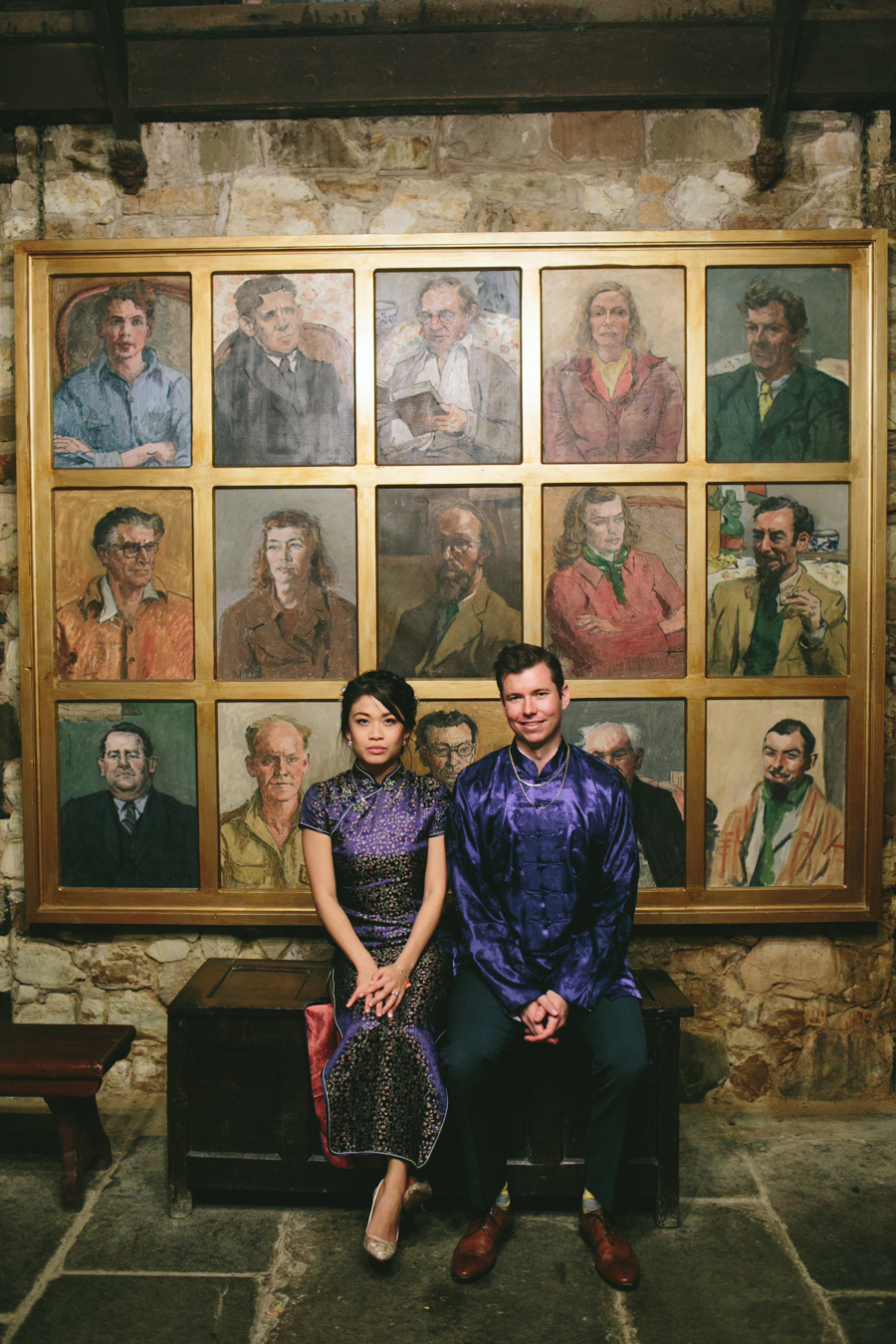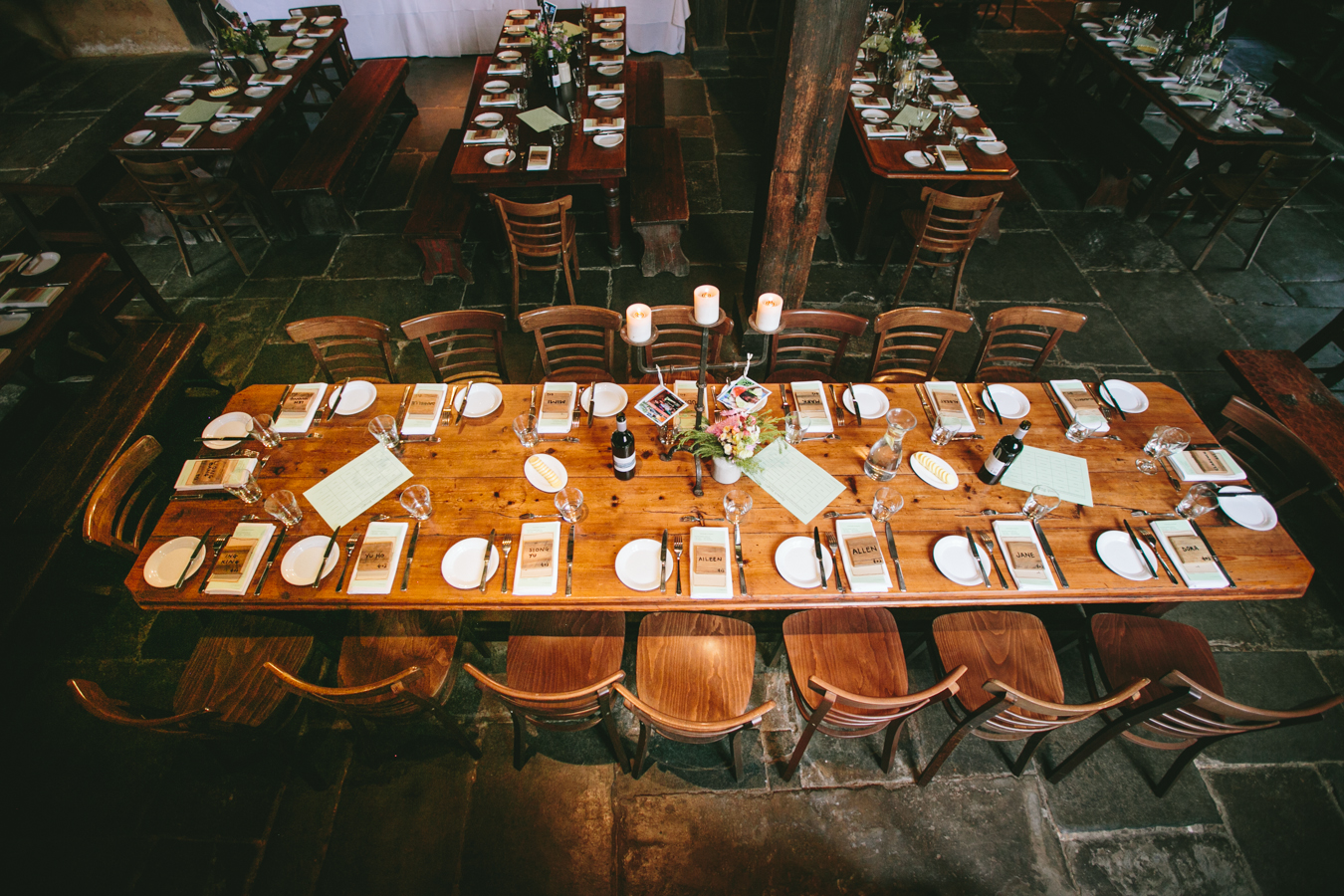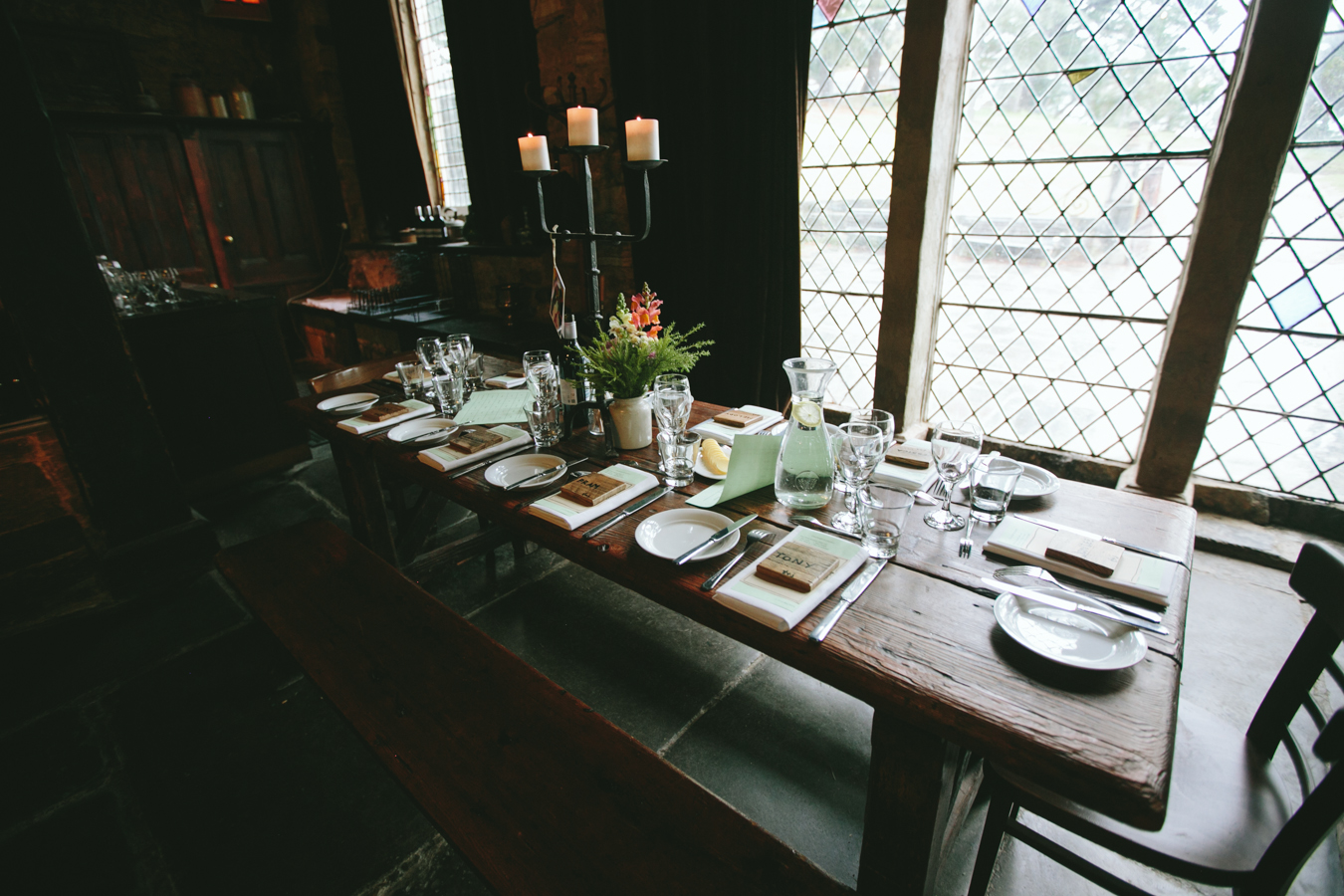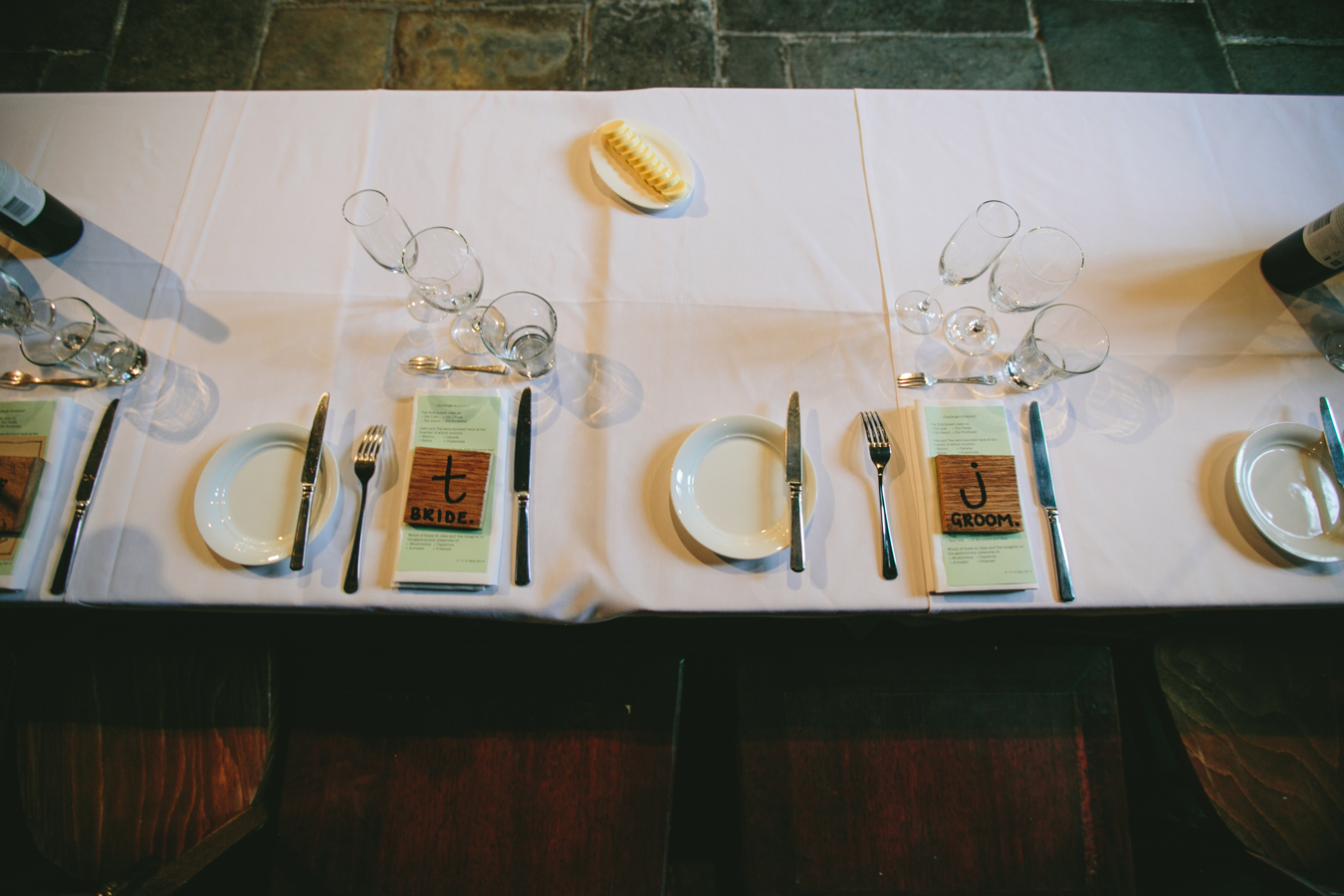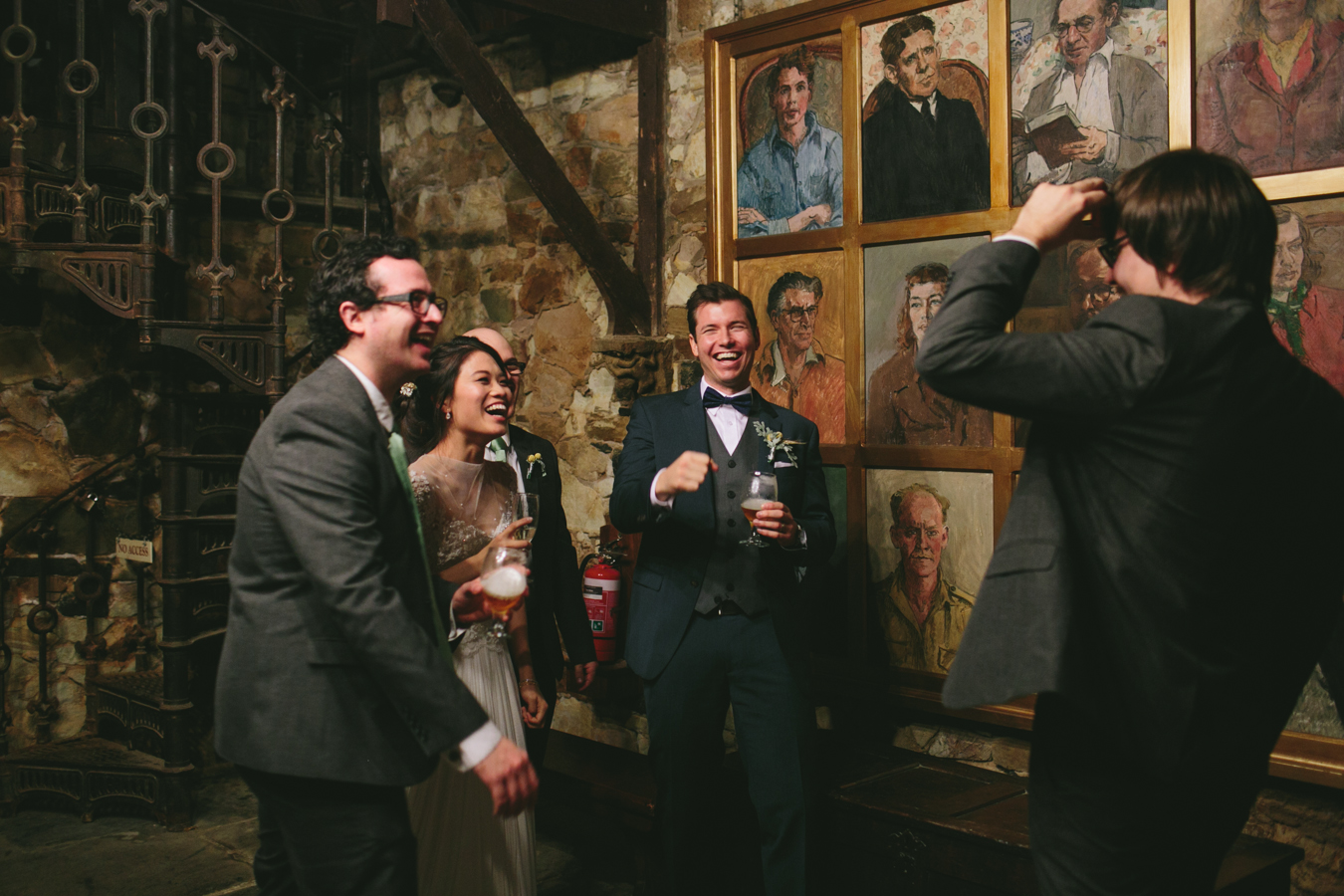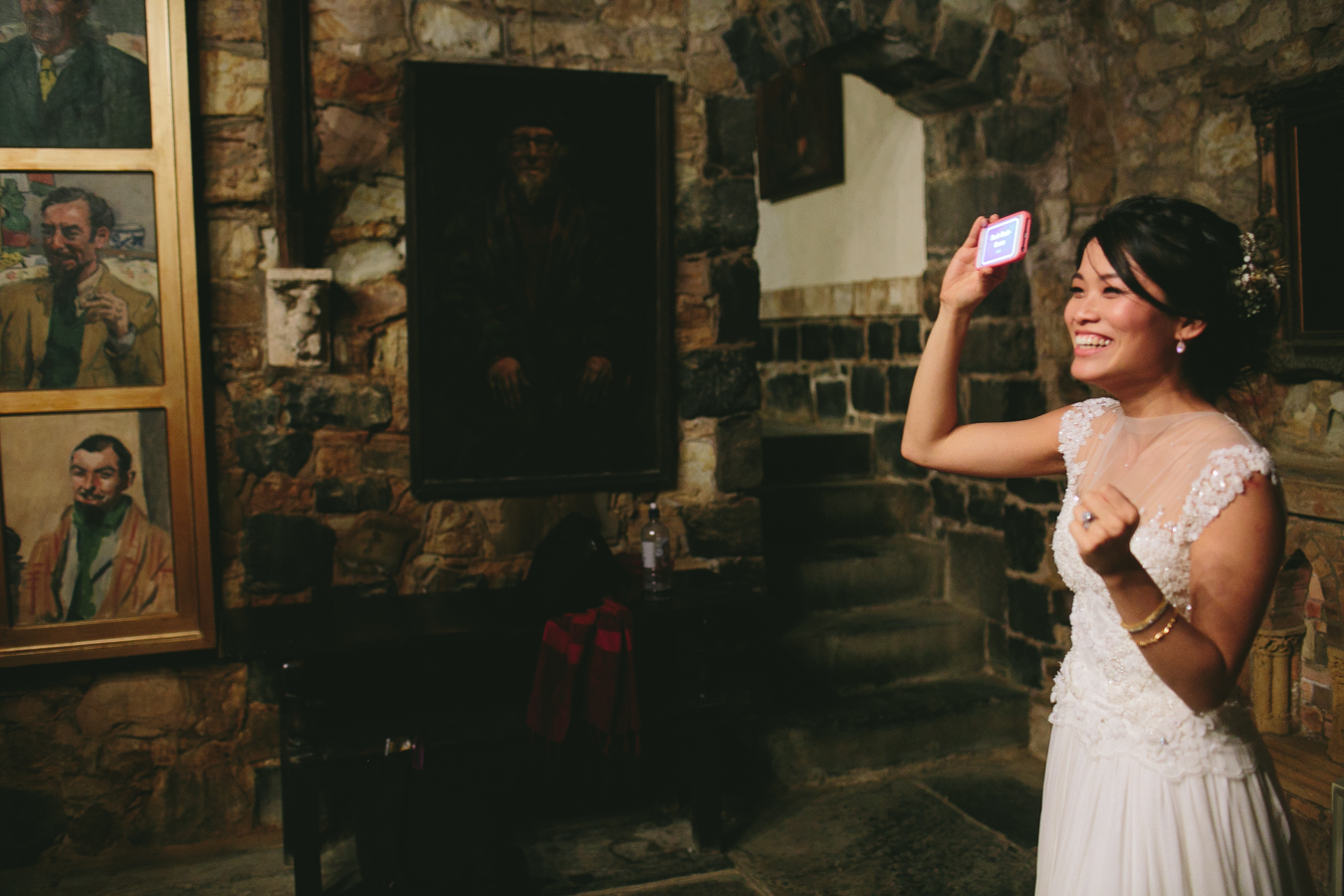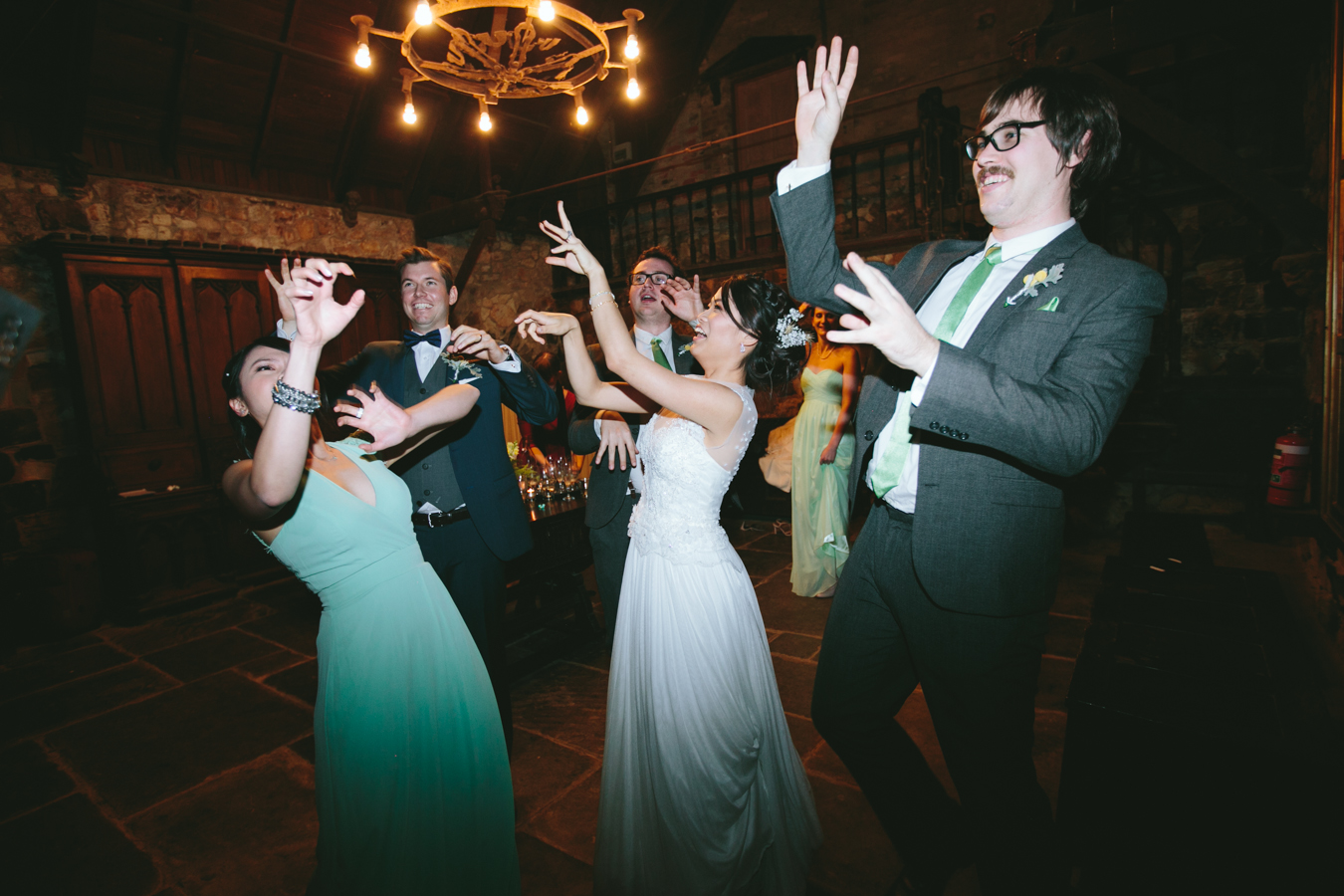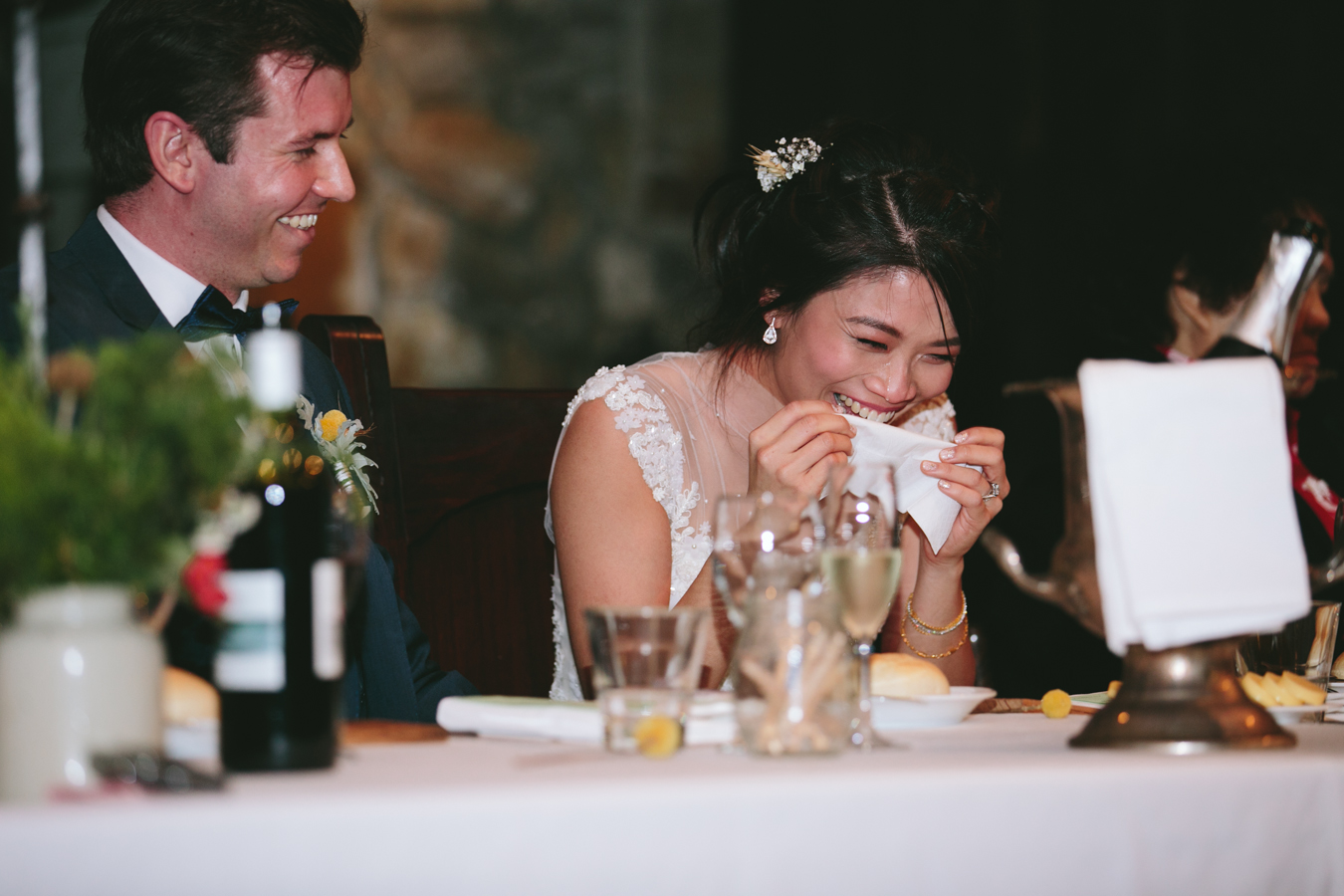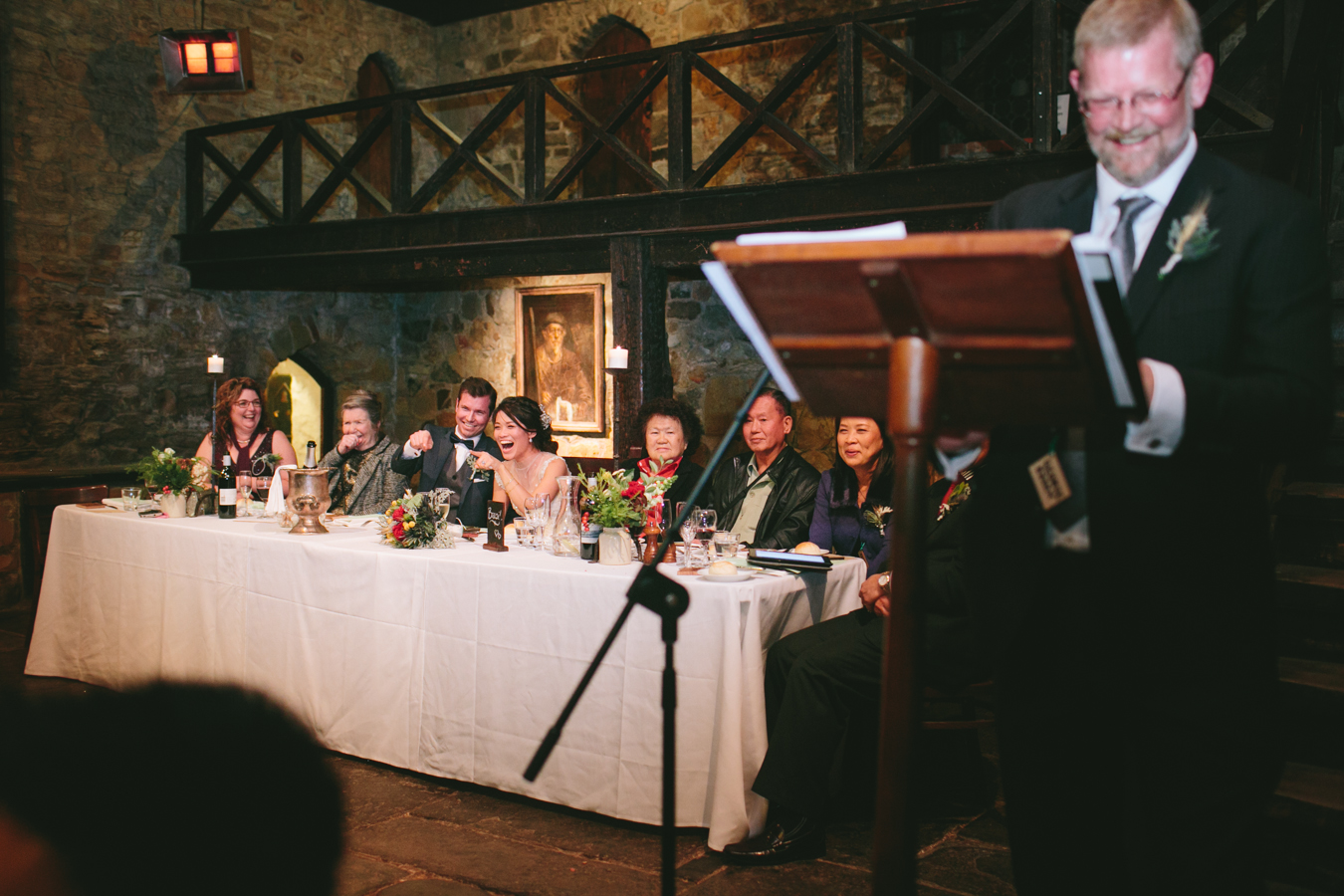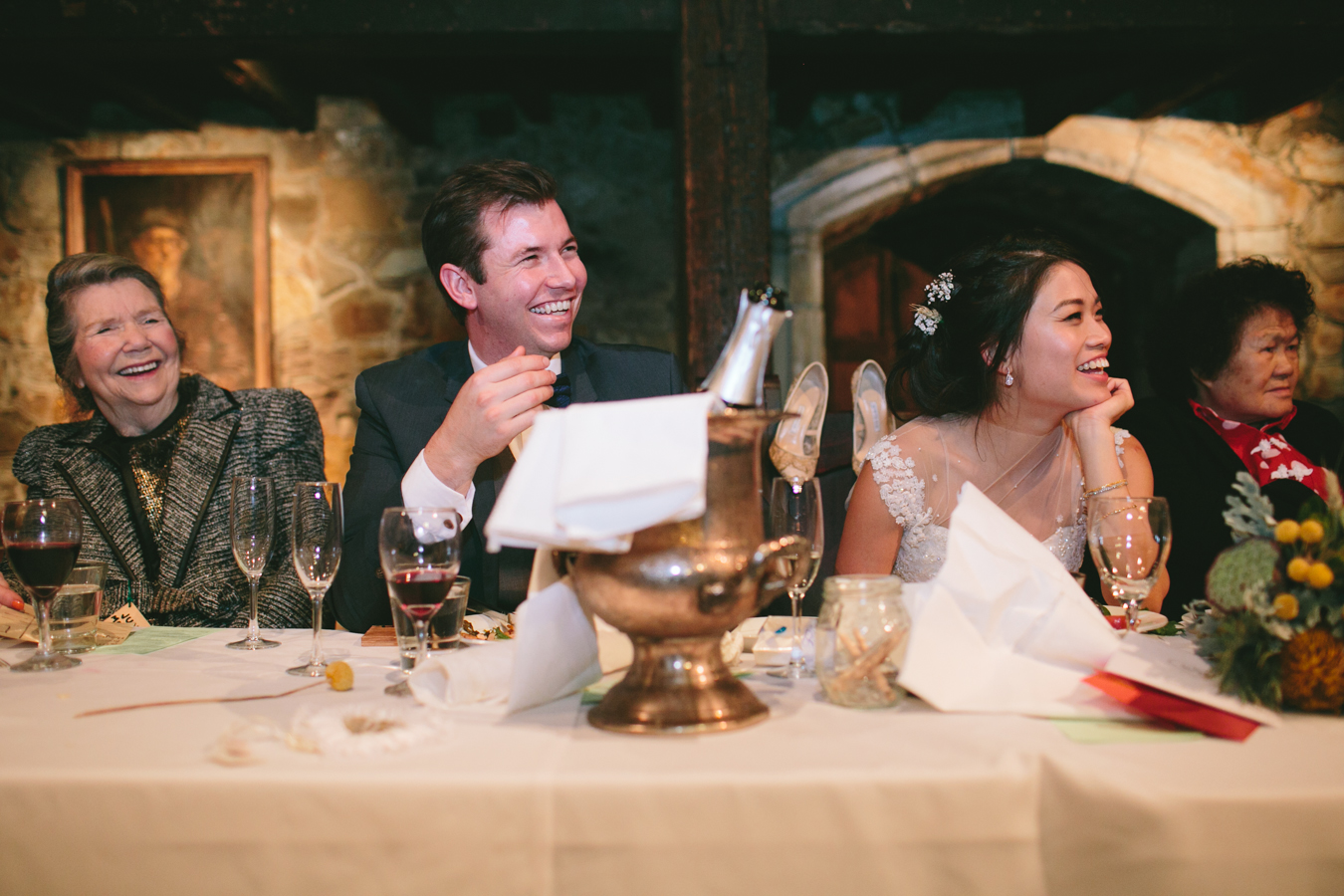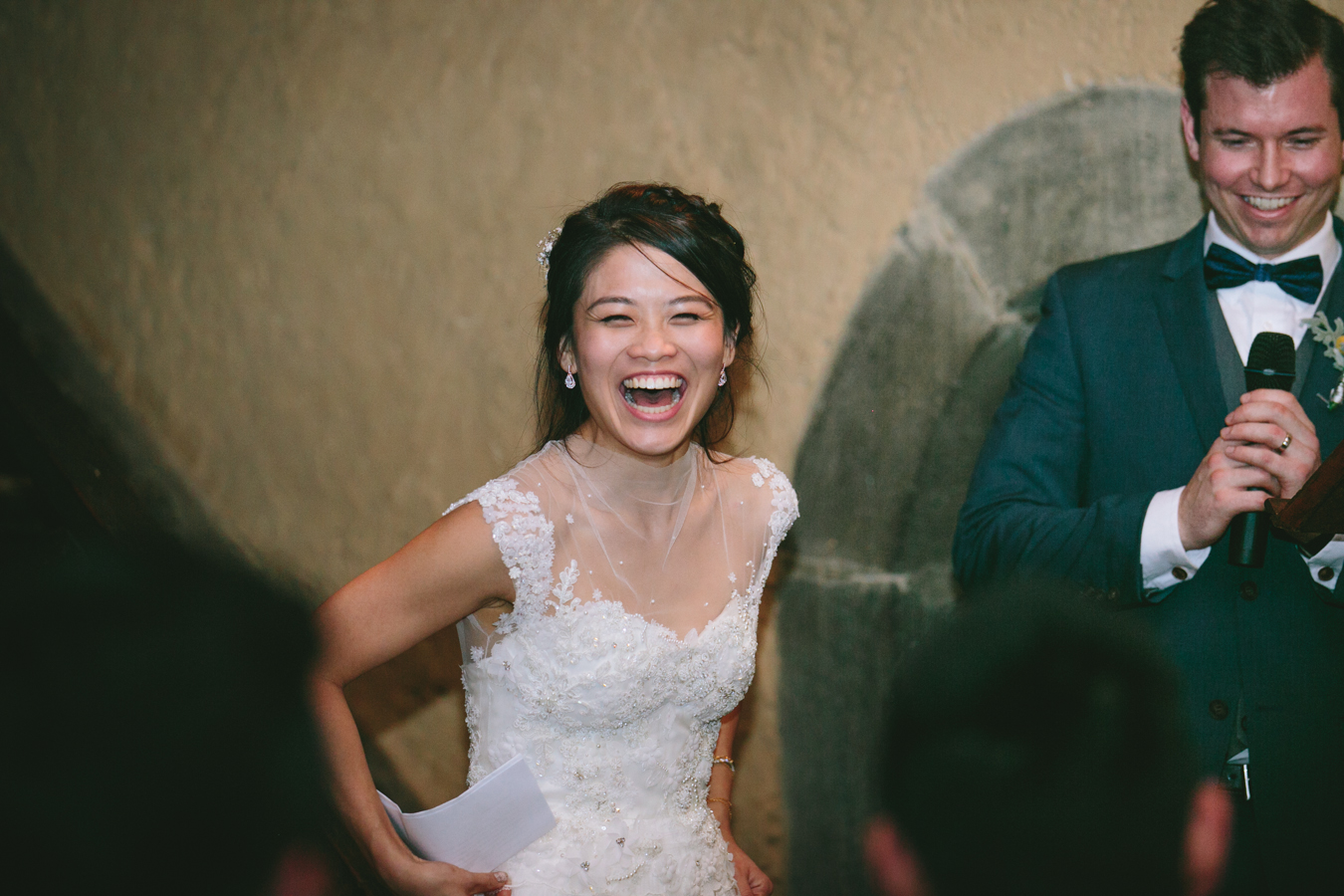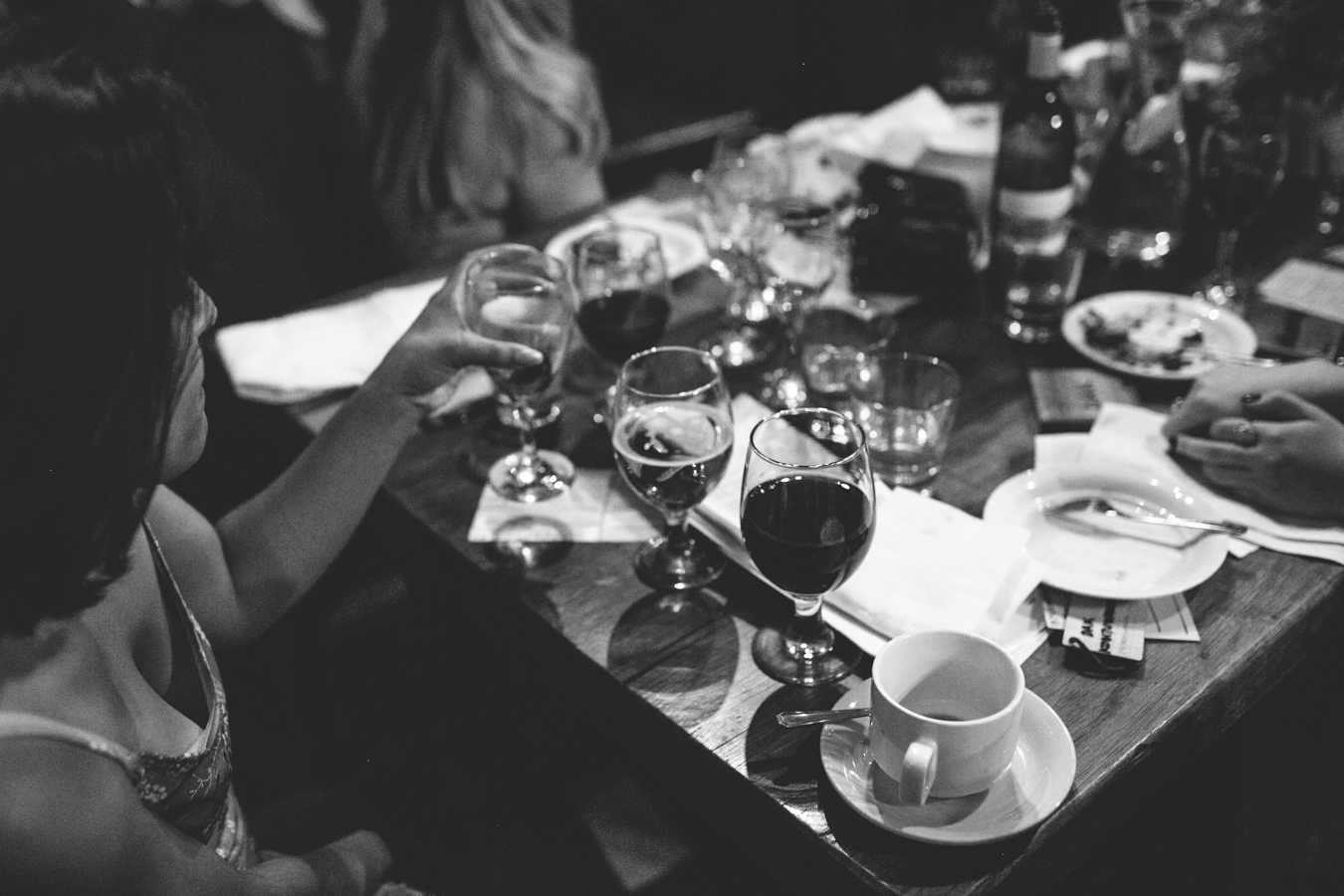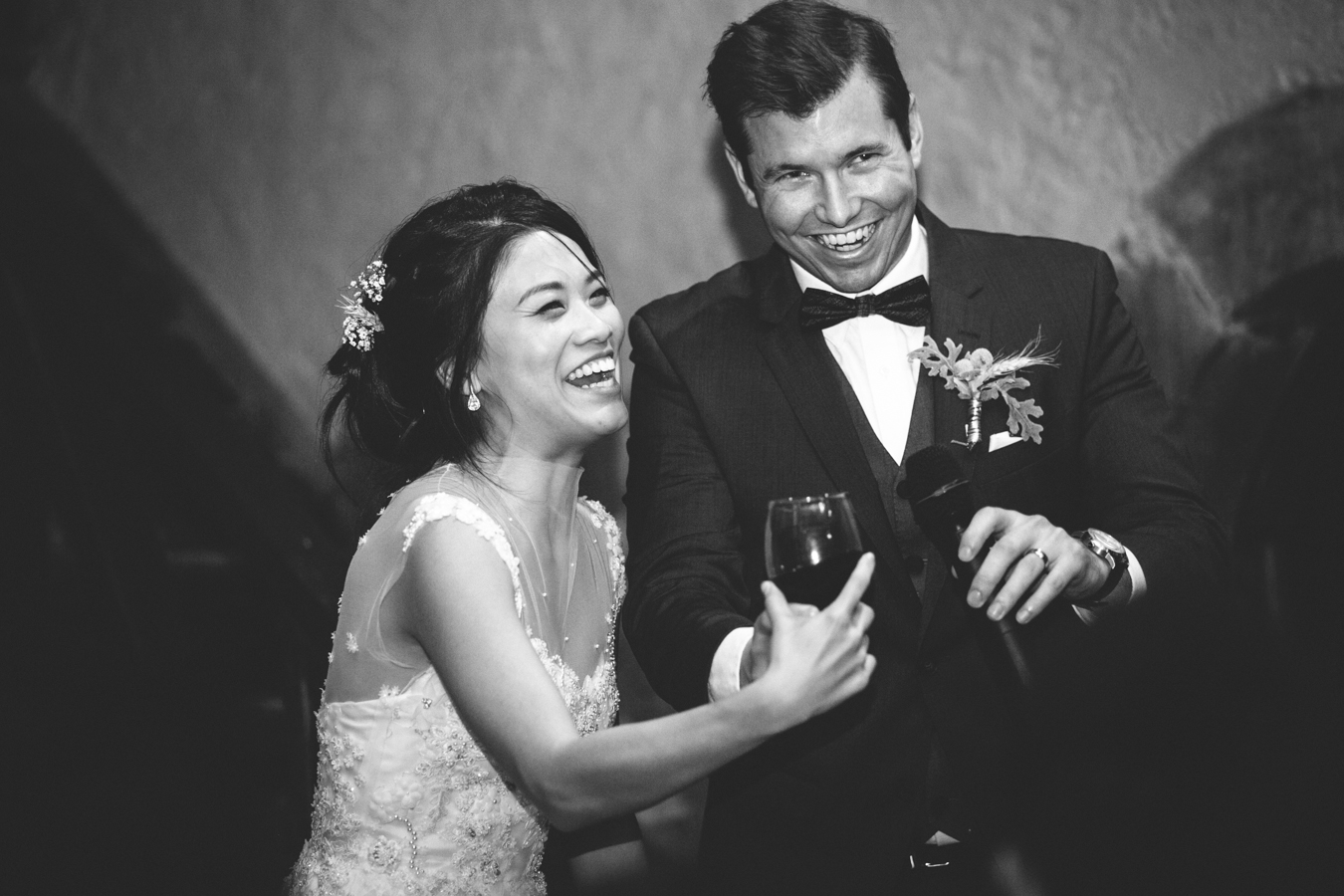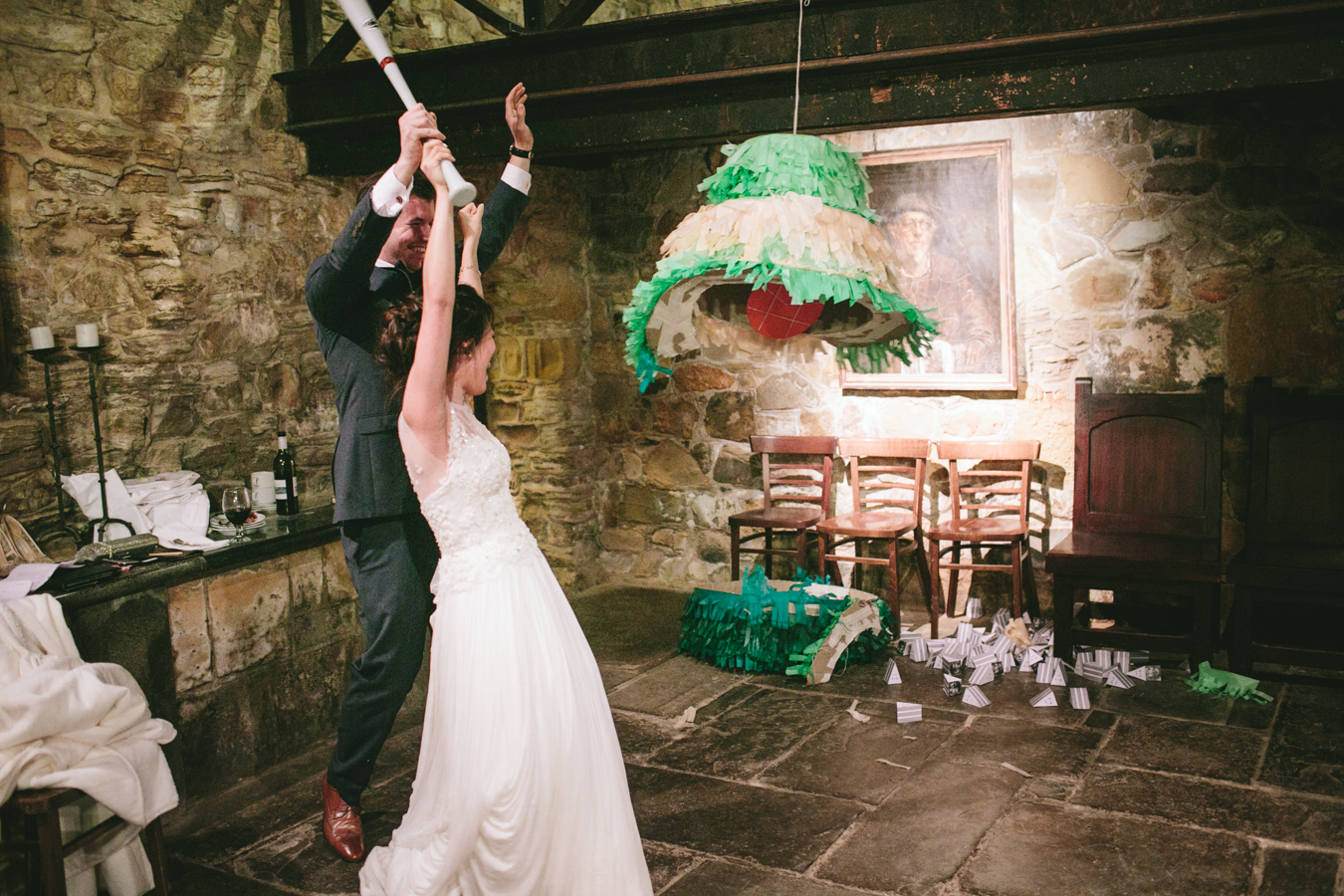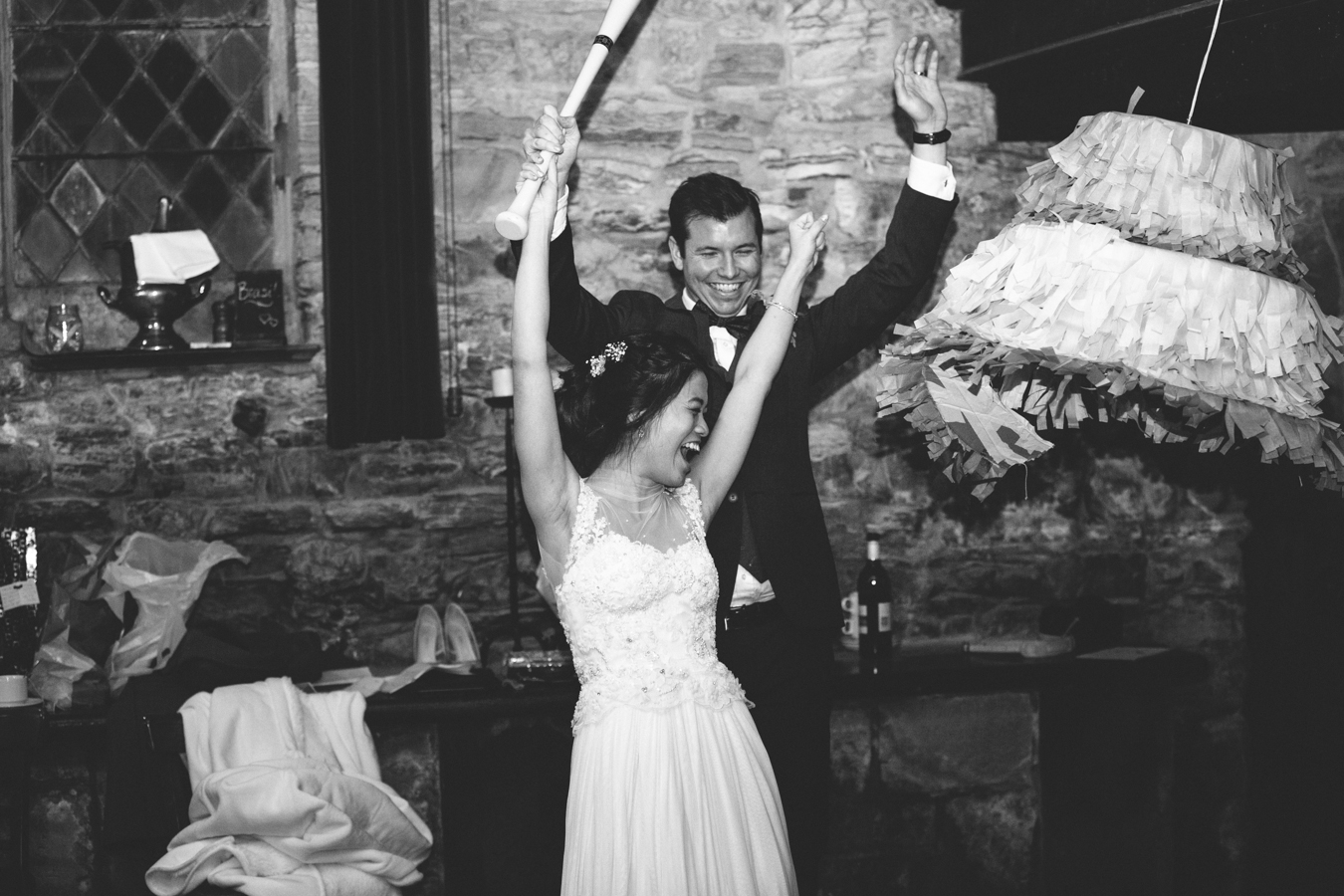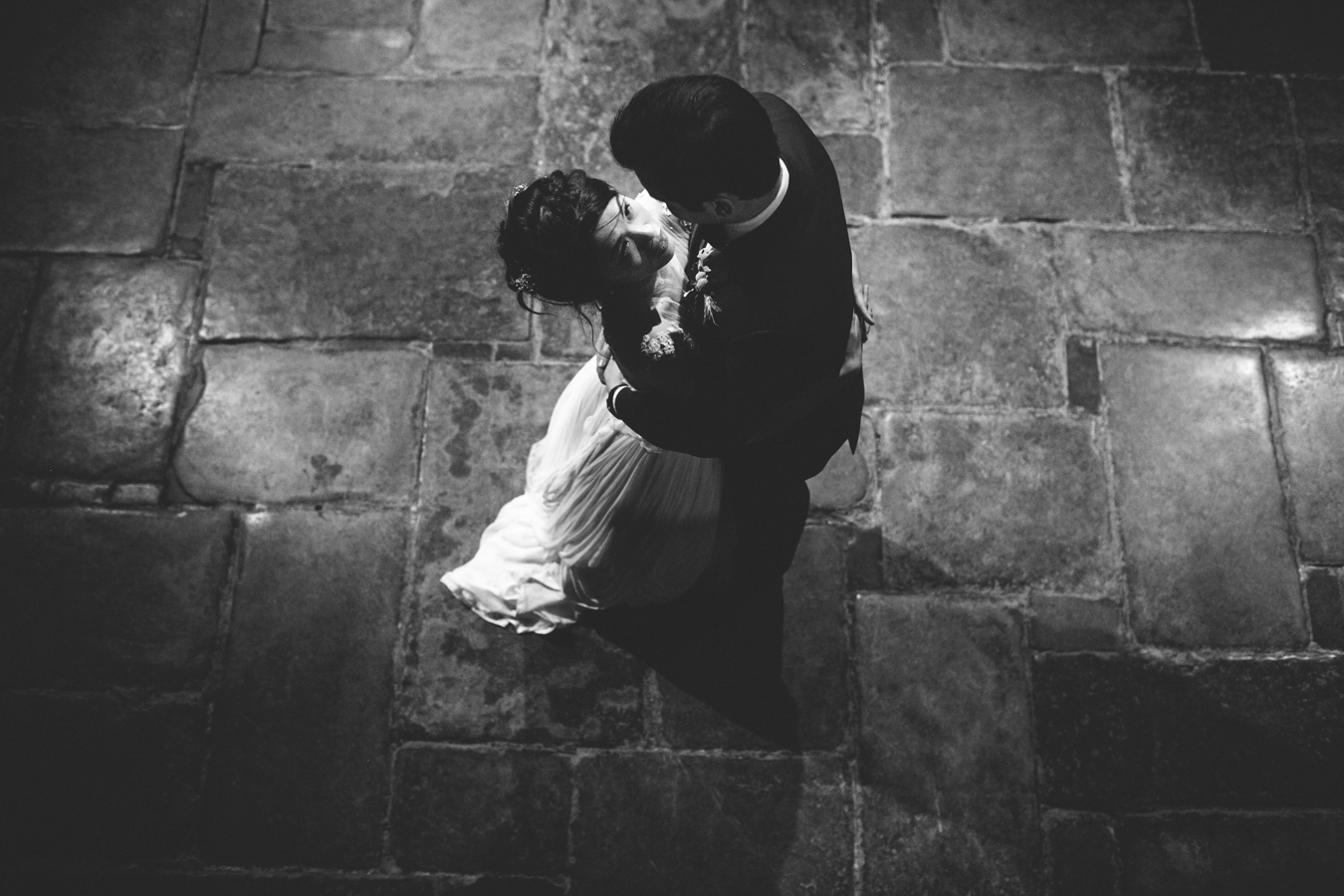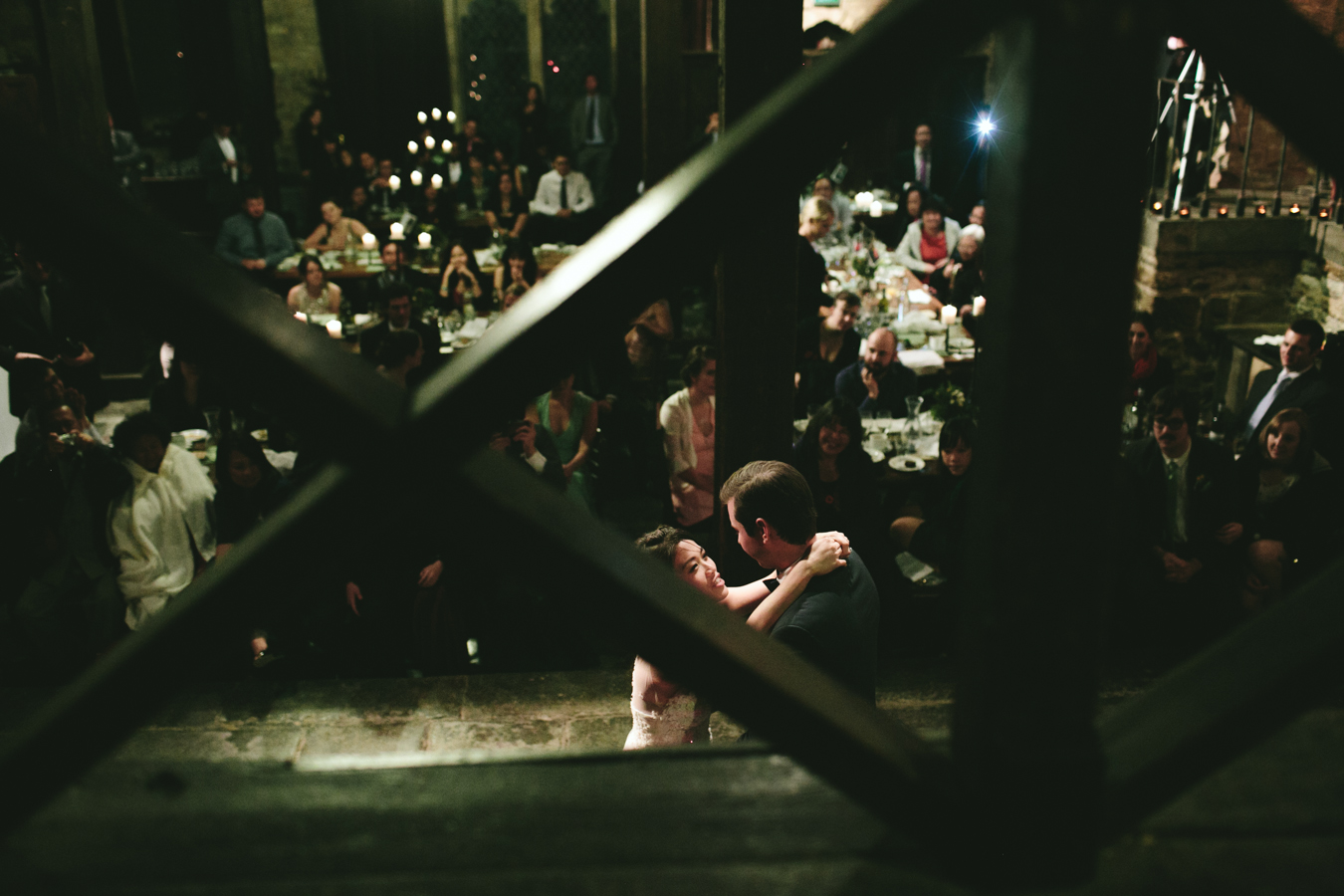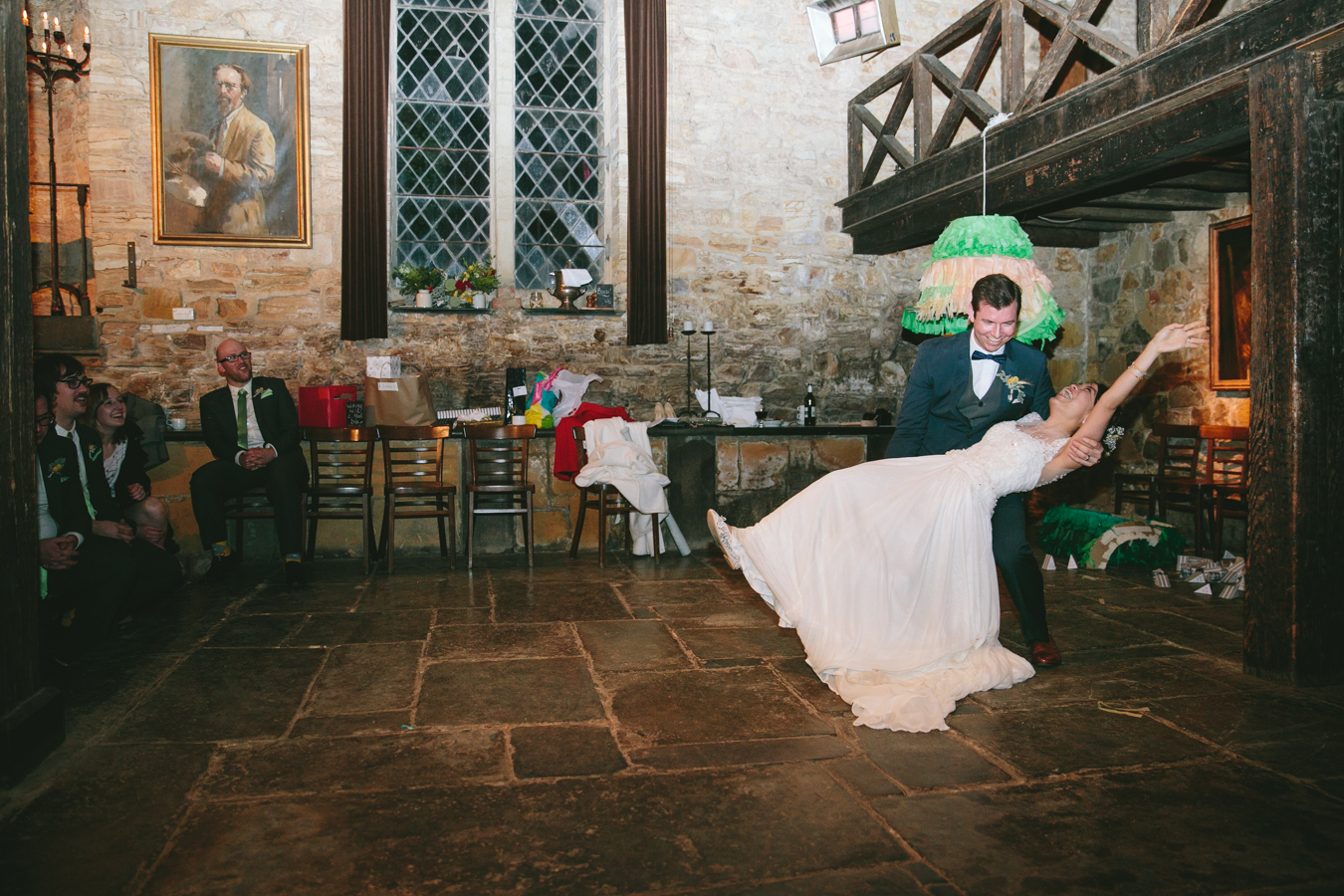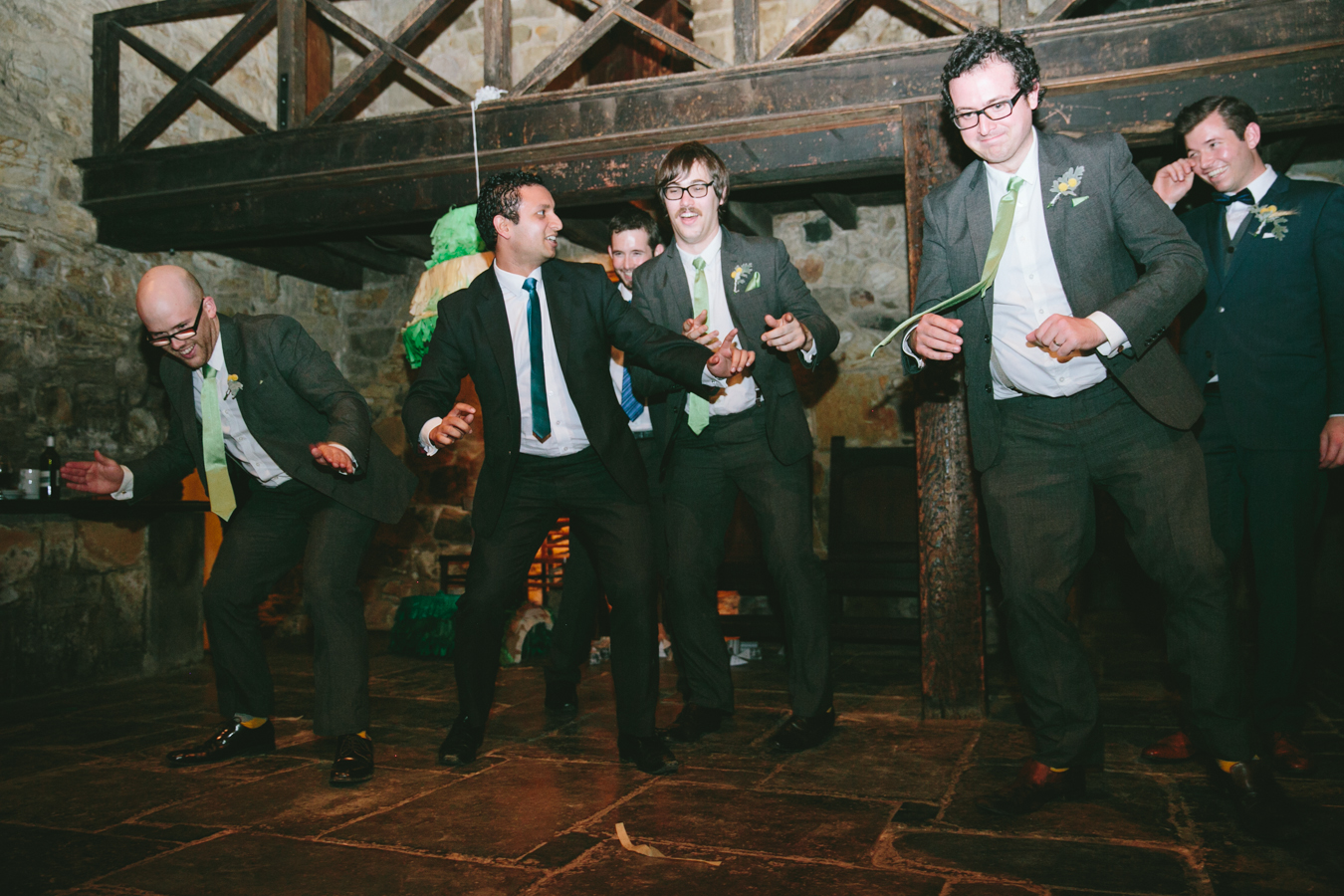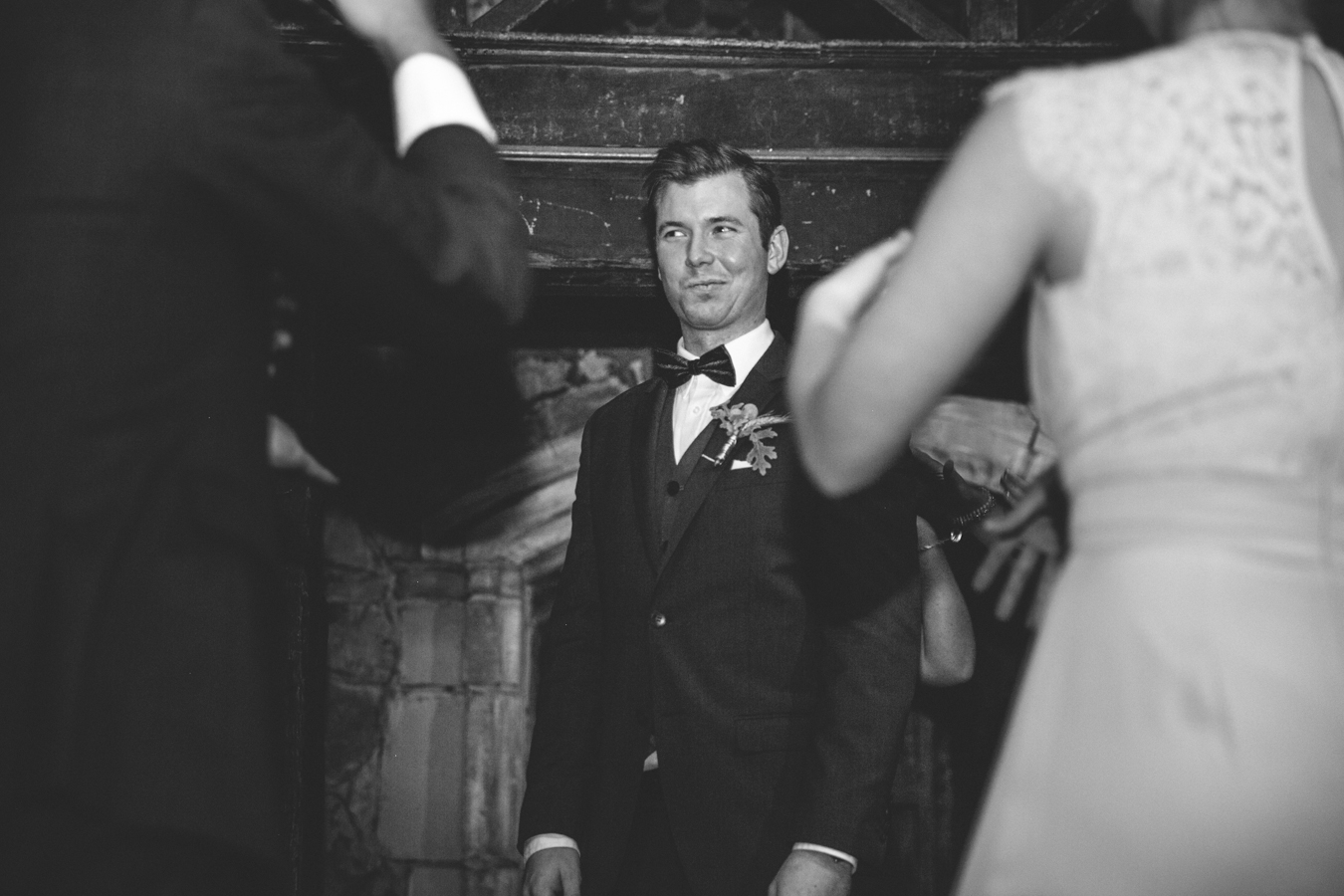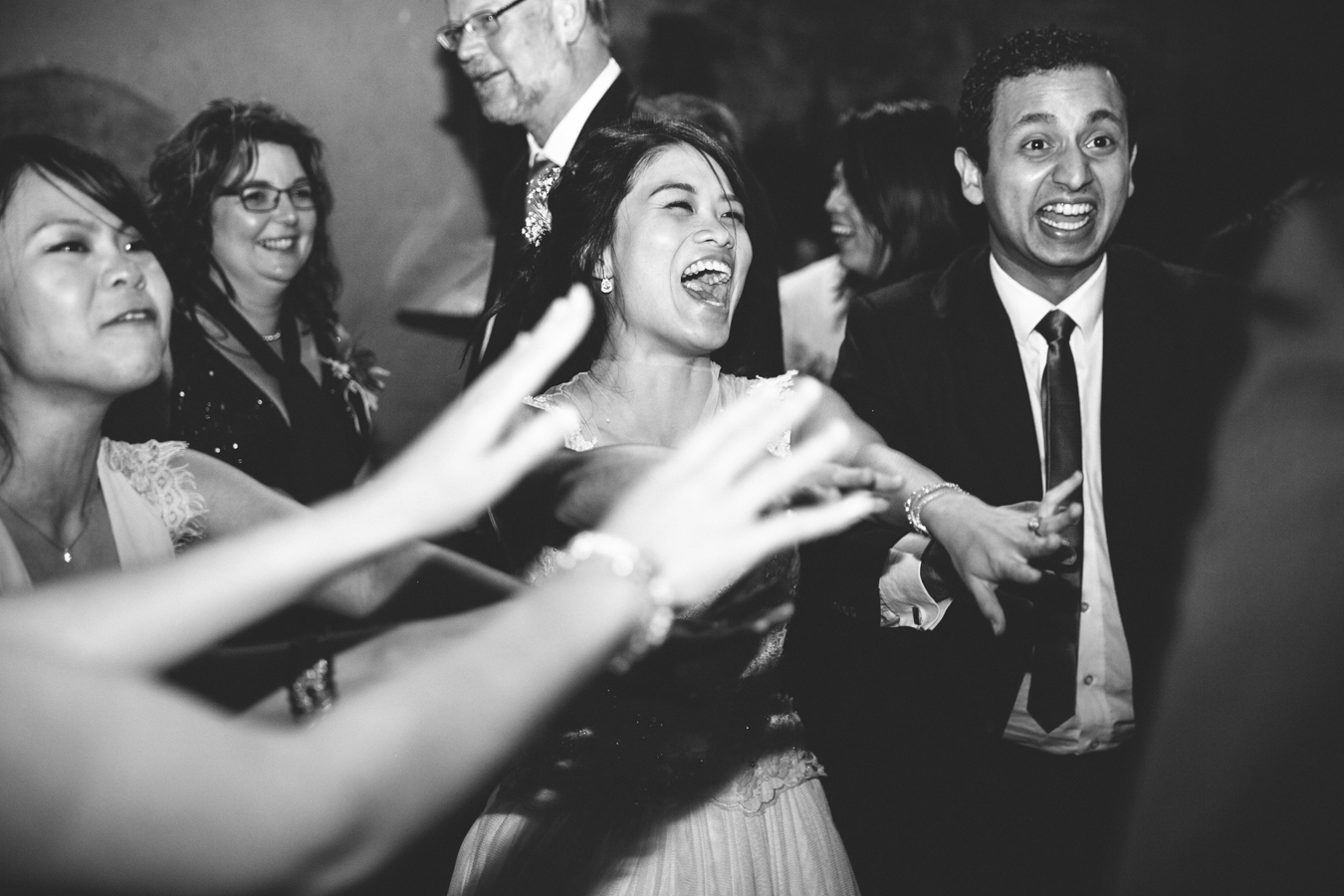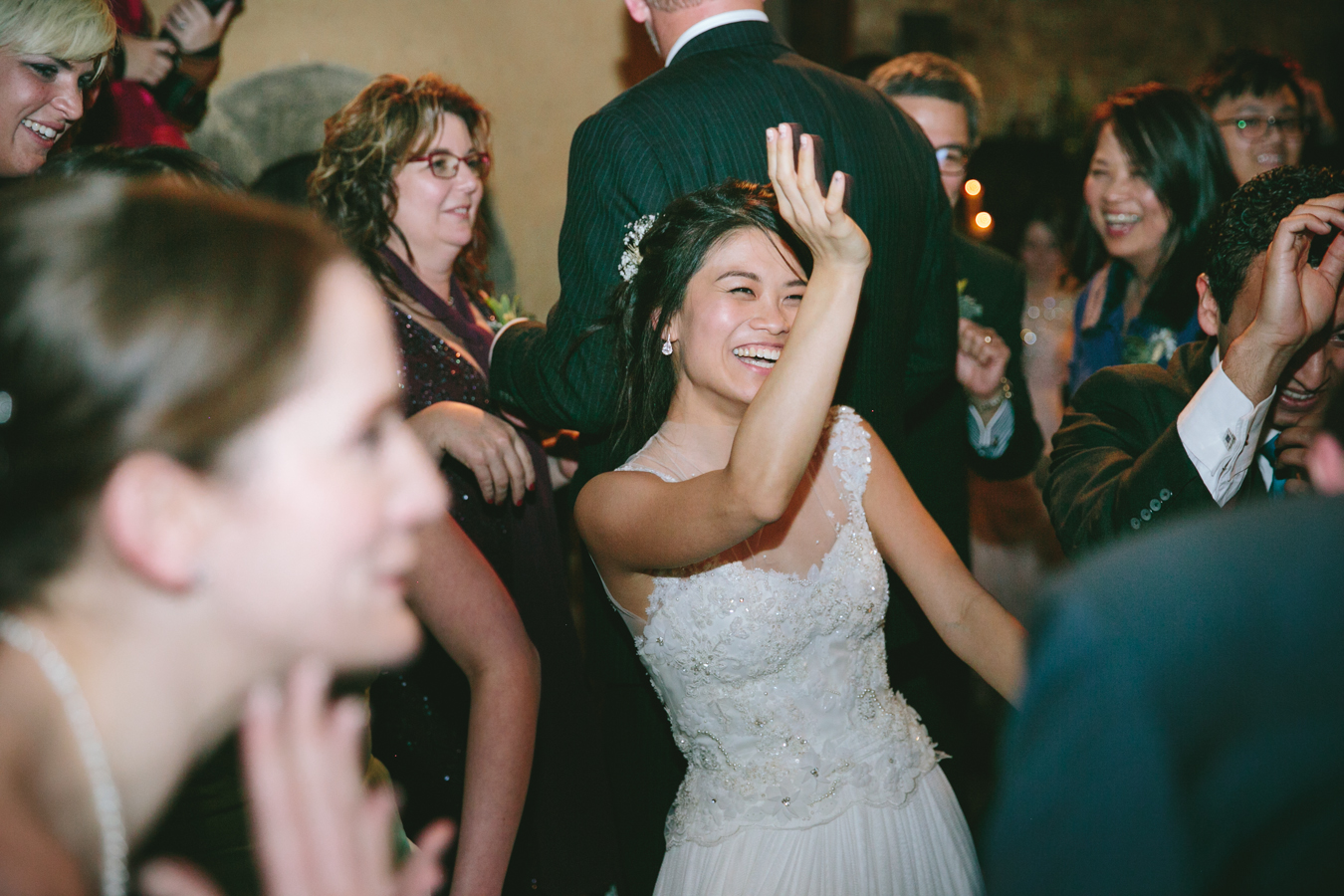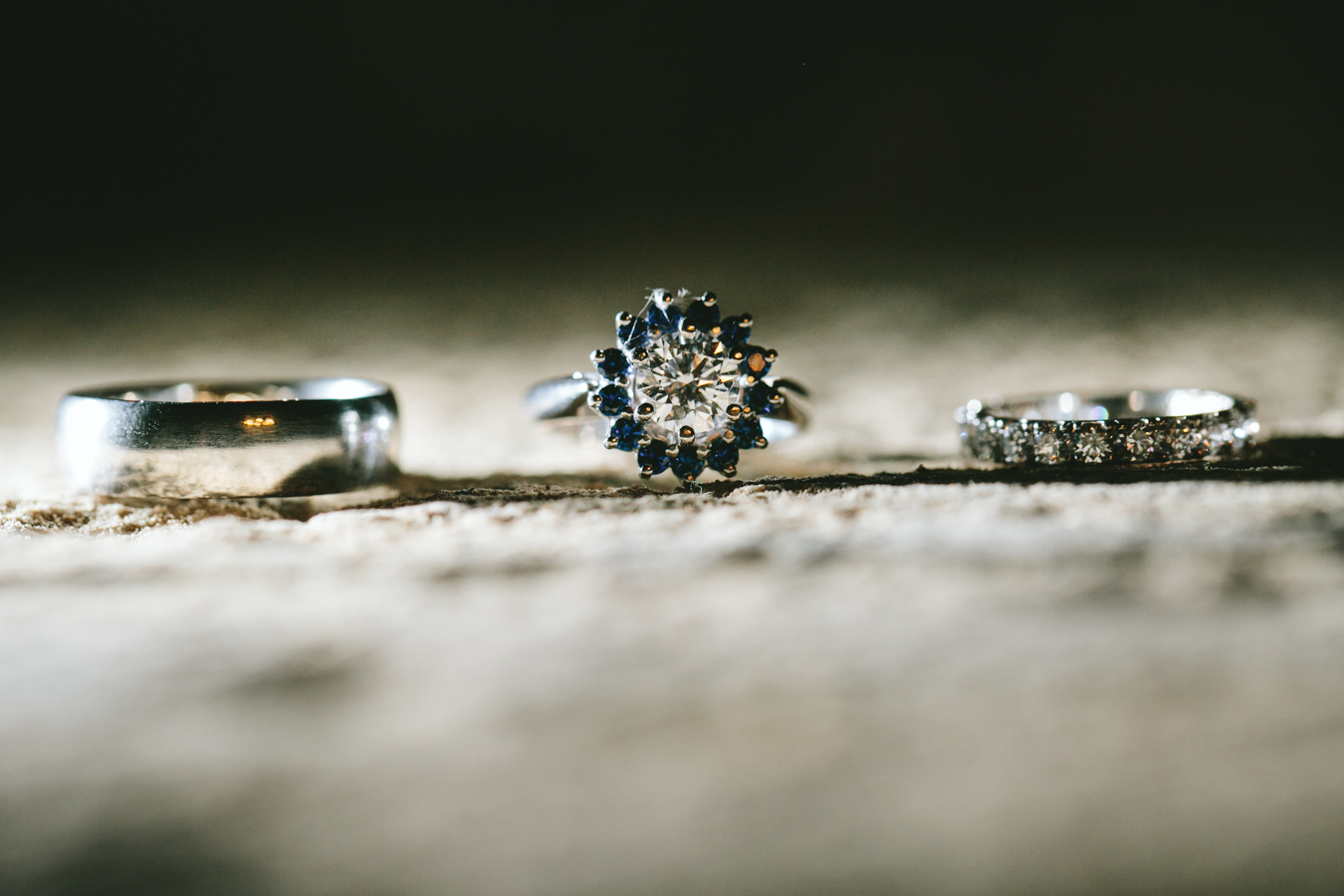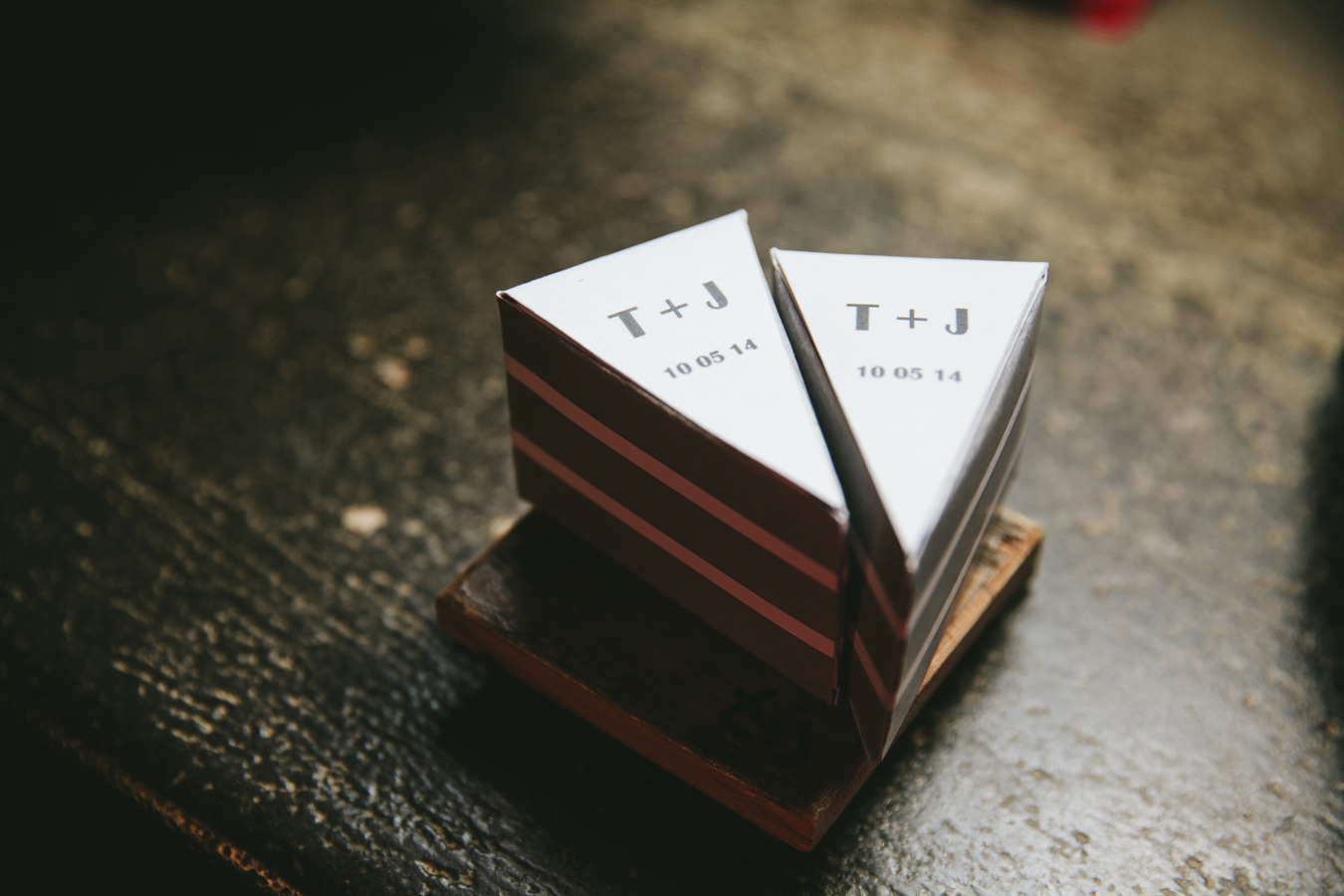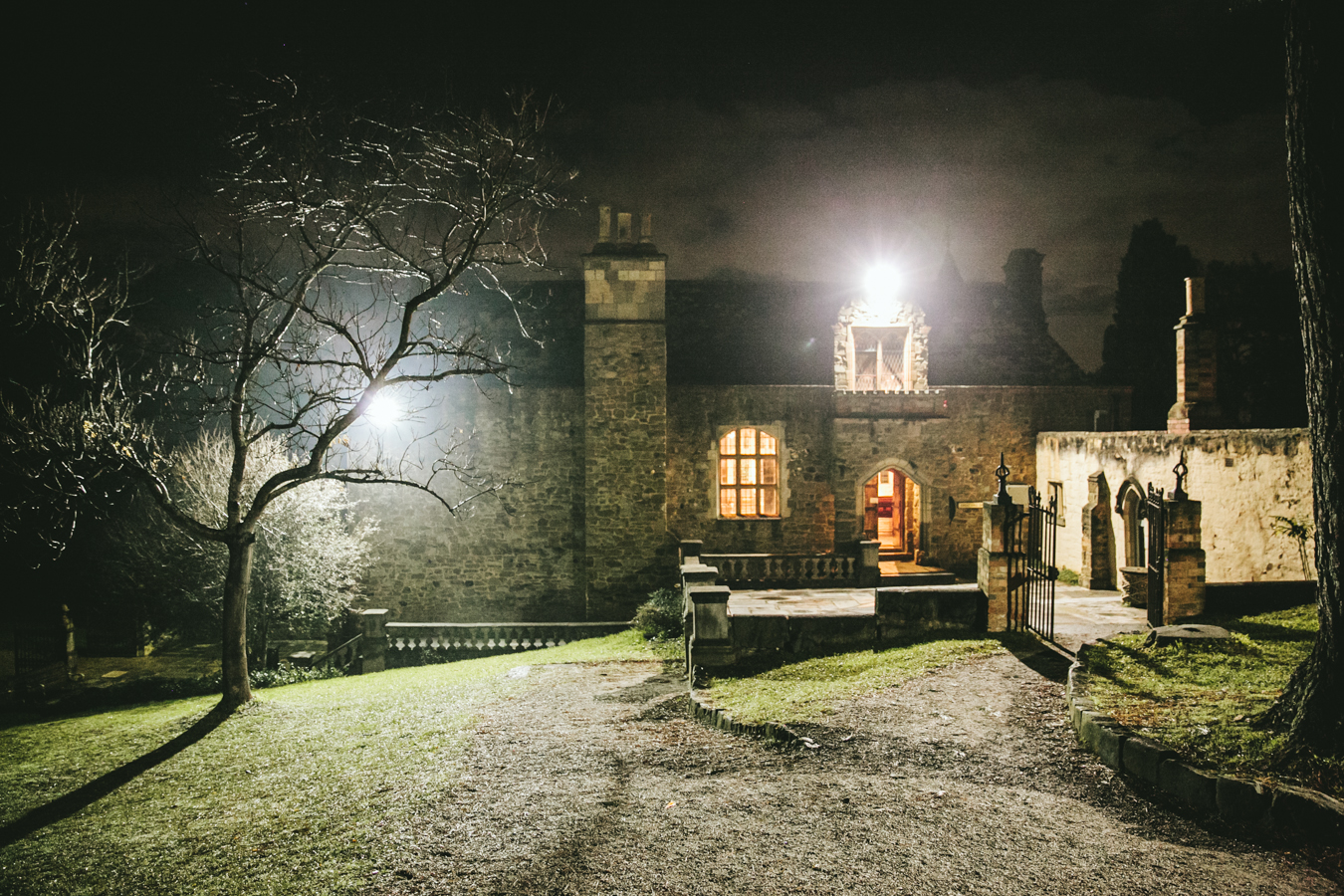 – THOSE INVOLVED –
Photographers – Caroline + Jayden of Woodnote Photography
Tee's Dress – Tee and the 2 moms!
Tee's shoes – Bionda Castana
Tee's Jewellery – Jasmine Fraser
Jake's Suit – Tailored
Hair + Makeup – Janice Wu
Flowers – Athena from Scent of a Flower
Ceremony + Reception Venue – Montsalvat
Ceremony Music – Alexi Murdoch (with whom Jake proposed to Tee)
Wedding favors – Tee + Jake's handmade personalized wooden coasters and luggage tags
Cake – hidden inside the pinata made by Jake!
Processional Song – All My Days by Alexi Murdoch with a video montage of travels together
First Dance – VCR by the XX, Jake had always envisioned that song to be his first dance with Tee while they were dating.  Their first dance got interrupted by a flash mob dancing to Hey Ya! by Outkast, organized by Tee because she found out that it was the one dance song that Jake didn't mind, since he dislikes all the dance songs she loves.  The look on his face was priceless!