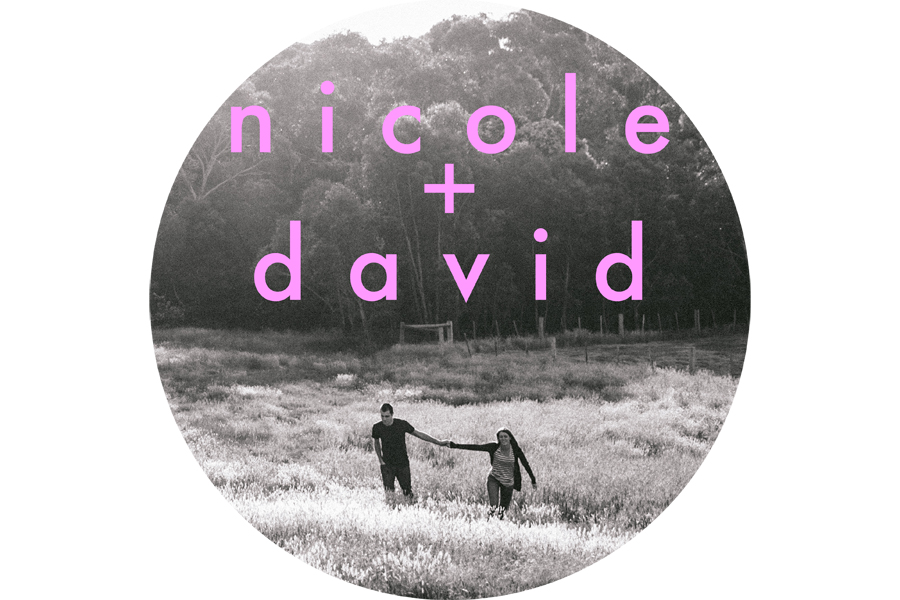 Hello, hello!  And how are you?
If you haven't already noticed, the timeline of our blogging is anything but linear.  You know, our last blog post was on a wedding that we shot in Wisconsin in June, and this post is about an engagement shoot that we shot in Australia last week..!  Someday we might make a literal timeline to accompany the blog, and assit our potentially-confused readers.  Until then, just enjoy the ride..?
As a personal update, Jayden + I are currently happy + healthy in Melbourne.  Really excited to spend Christmas with Jayden's family for the first time since 2006 (!!), and also thrilled to be in the summer sun again so soon.  Another reason we're here is to shoot some lovely couples and their weddings, and one of these said couples is Nicole + David!
These two trekked out to where we're staying outside of Melbourne, and we all got to know each other over a bottle of local wine.  Oh bliss..!  Nicole + David have known each other since high school and had some hilarious stories about each other from back in the day.  We loved getting to hear about their love for bad dance films, and even about how they're having to endure being 'long distance' until they get married next month.  (We know a thing or two about that, and it ain't no fun..!)  Here are a few favorites from the sunset shoot we did with Nicole + David.. after the fun we all had together, we are totally looking forward to their Melbourne wedding in January!  xo