It was March 13th, and the day promised rain clouds and holy matrimony, with a slight chance of WOOT!
Caroline + I had the privilege of capturing Norah + Josh's wedding day in the form of frozen images.  Caroline has known Norah since 2nd grade, and Josh since high school, and so they had lots of memories to catch up on.  Josh and I talked mainly about cheesecake and how to tie ties the 'windsor' way.  I had learned to tie a mean lookin' double windsor by the third grade … having said that, I also groaned as I tied the same tie every day for the next 9 years of my schoolin'.  Who would have thought that it would become a much envied skill at weddings?  The mystery of it all is just too much for me … tie-serendipity …
So, anyways, Caroline + I trekked out to Dousman, Wisconsin, marveling at the run-down barns, and the yet-to green fields from the winter's suffocating snow.  Off we went to Norah + Josh's wedding location, where we got straight to work, shooting the bride + groom who were getting ready for their love-tastic day.
Their day was just lovely, we ended up with some gorgeous portraits, and would easily live the day over if we had the chance!  We even got some outdoor shots, as the weather man was a big fat liar, [I guess that was the slight chance of WOOT!] and, due to Norah's earth-loving ways, [she said she would have preferred the flower girl to throw dirt as she walked down the aisle..] dragged the wedding party out into the cold wind for some late-afternoon shots after the reception was said and done.  They didn't grumble … too much … although Caroline is still getting teased for how much she kept saying, "Press on!  Only two more shots!"  😉
Norah + Josh have both spent time doing missions work in Africa, and are keen to move there to work with kids and teach folks, too … which we both think is brilliant, and are excited to see how these plans develop over the next few years!  Congratulations again, Norah + Josh!  We had a blast shooting you.. and are anxious to hear your latest plans of Africa.  Thanks so much for choosing us!
And now.. some of our faves from your day!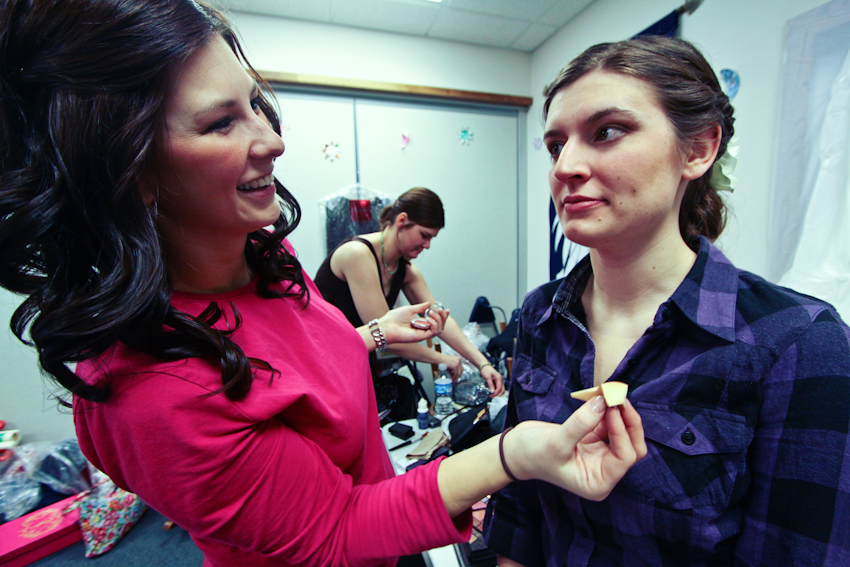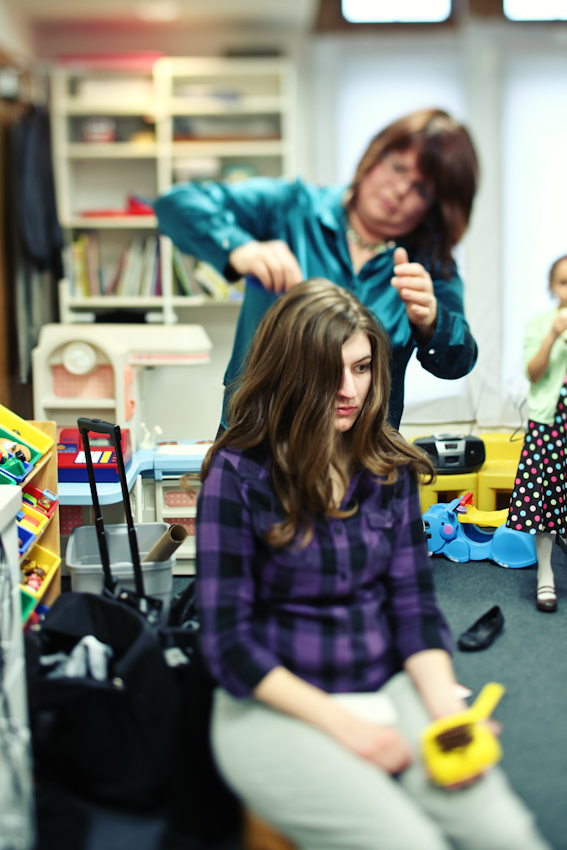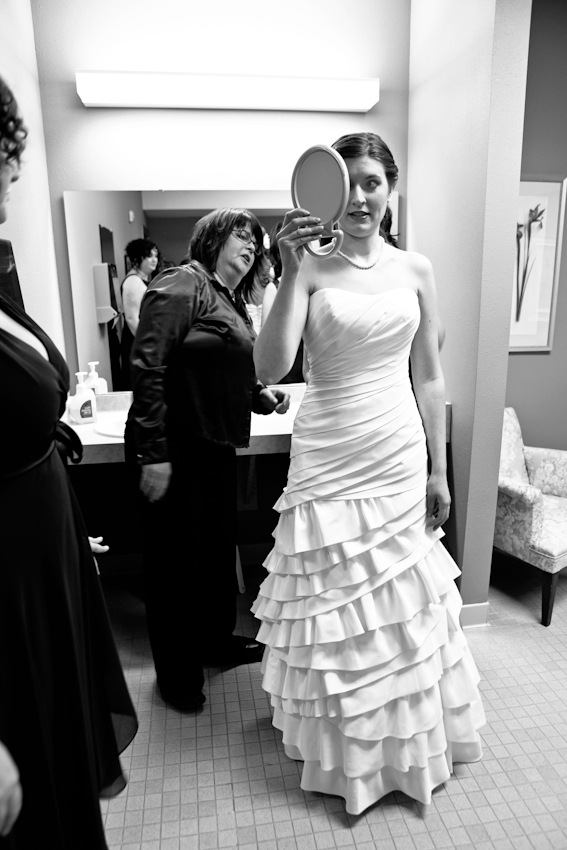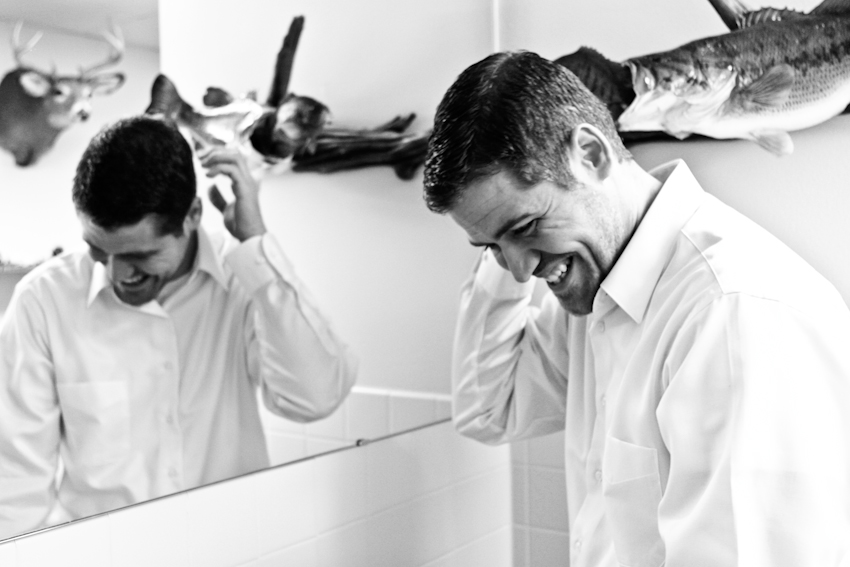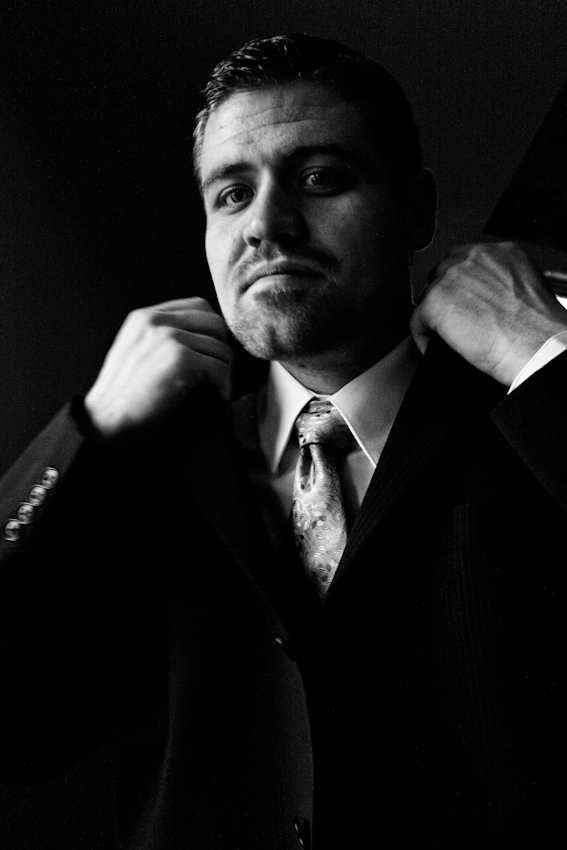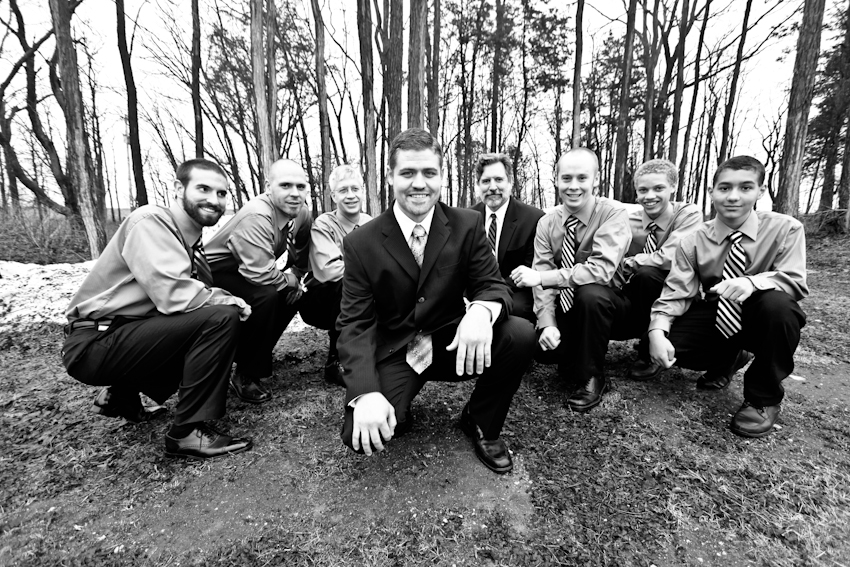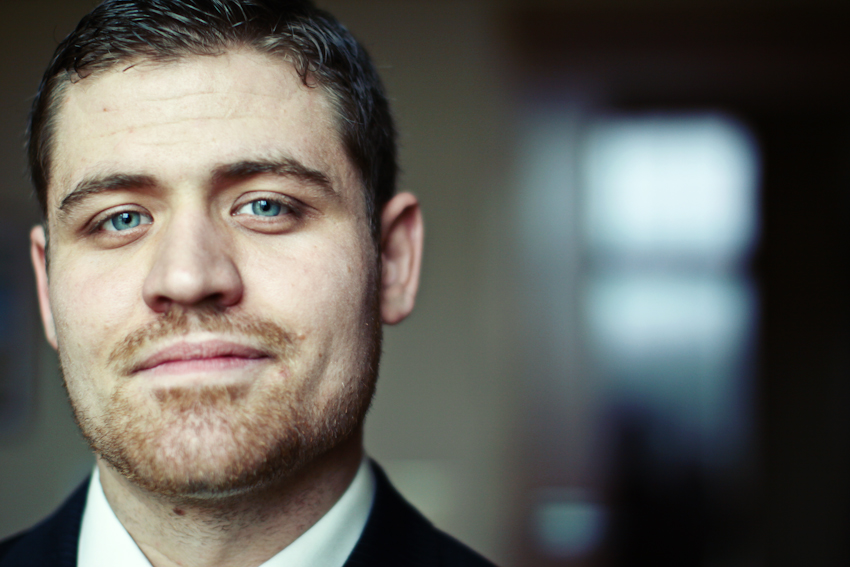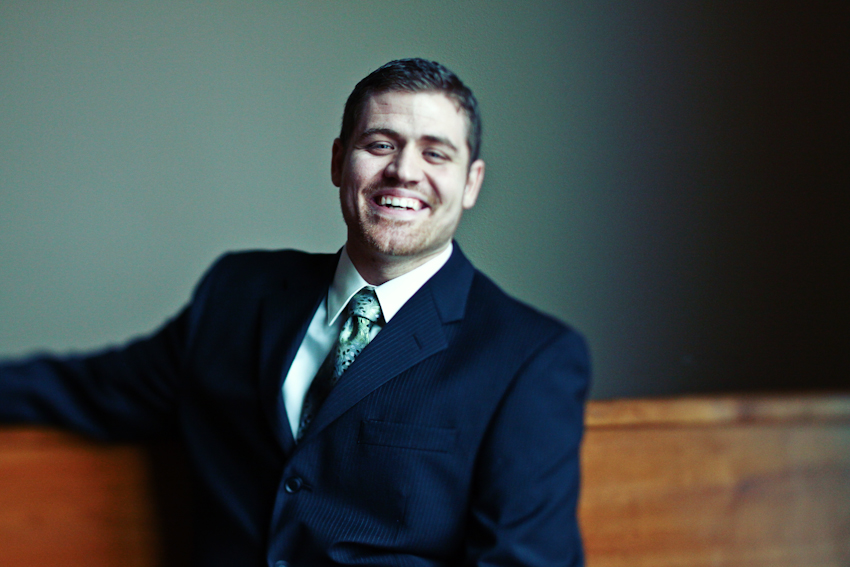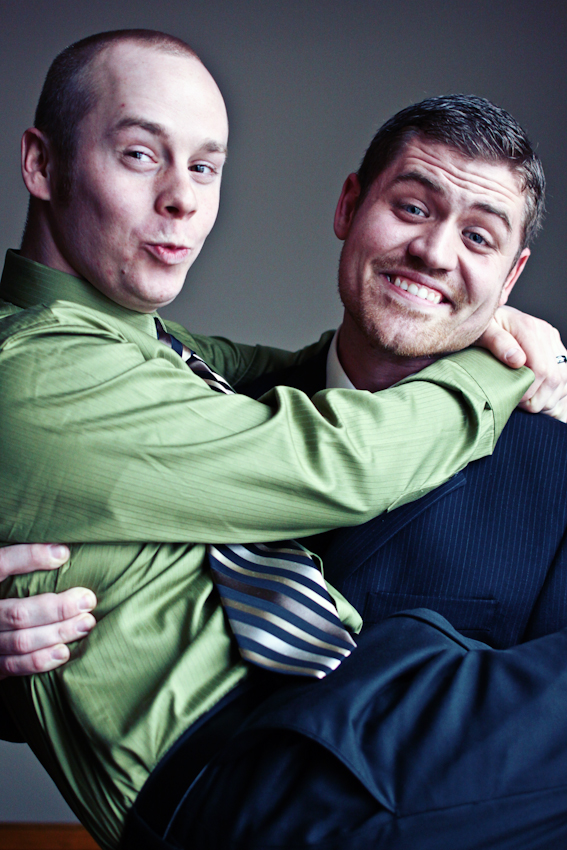 Norah + Josh took the majority of their portraits before their ceremony, so here are some shots from their 'first look' at each other..  I love the expression of excitement on Josh's face!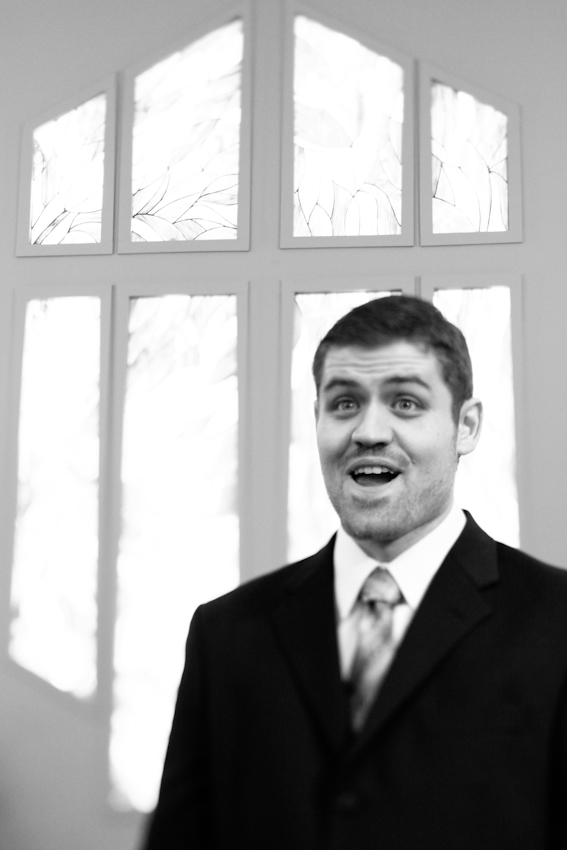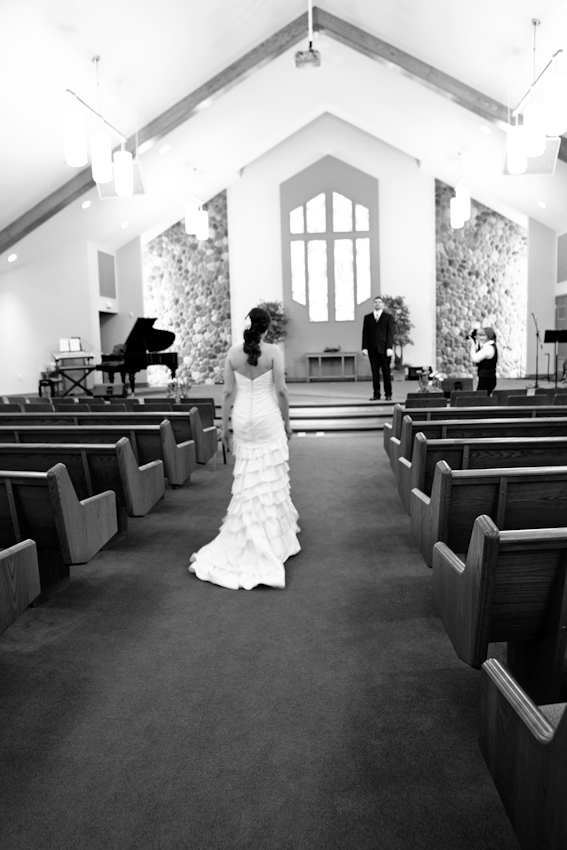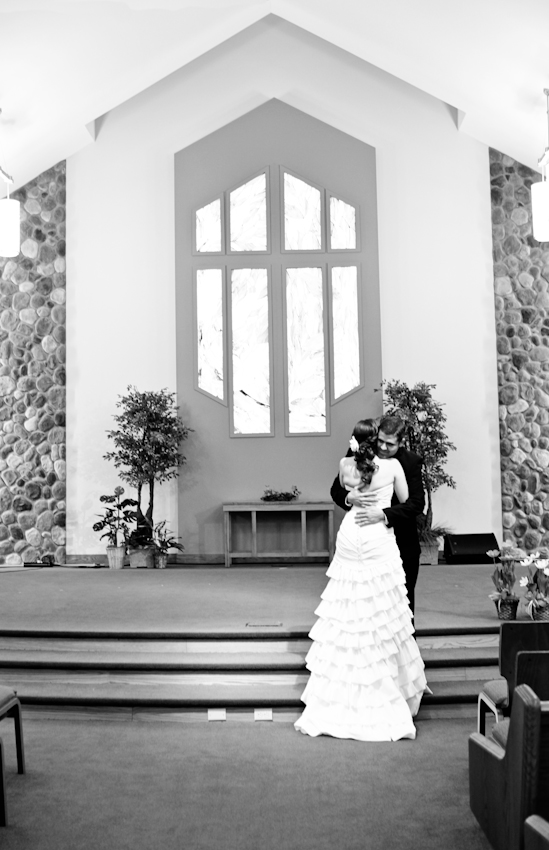 Then … the indoor shots during the rain …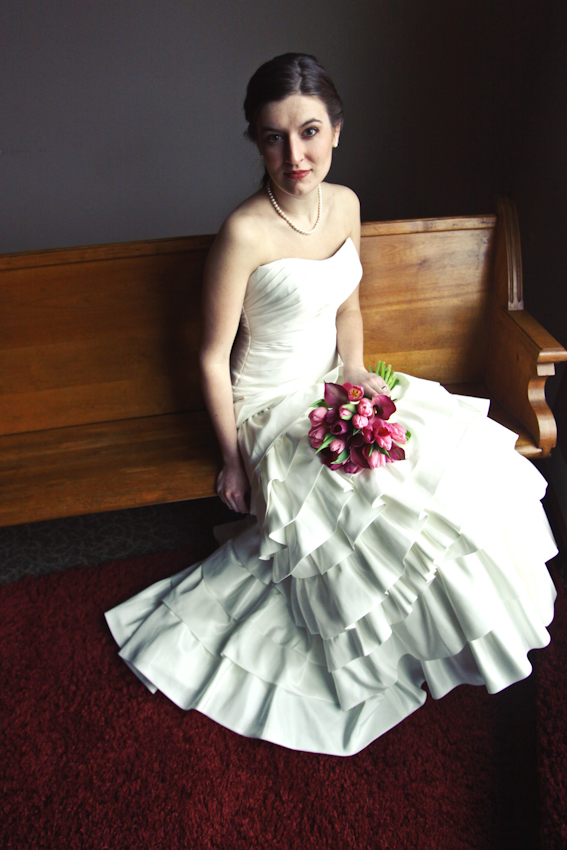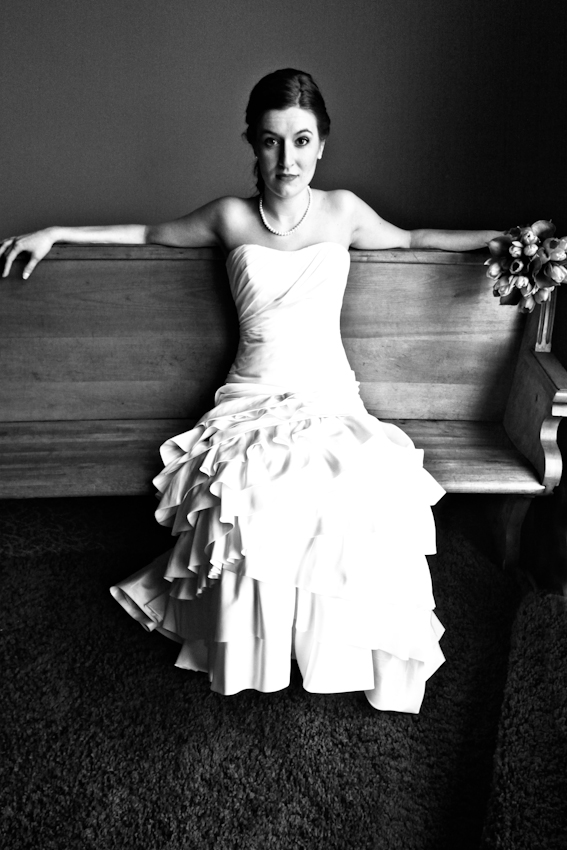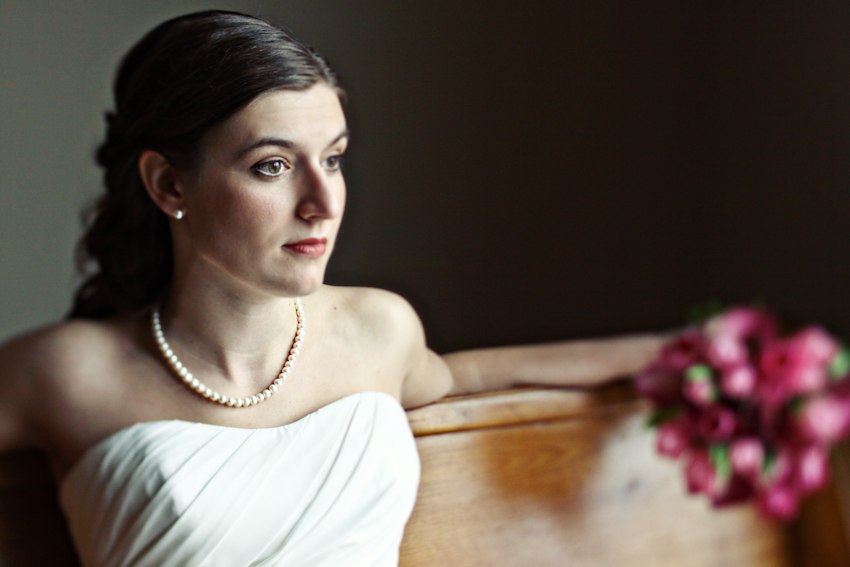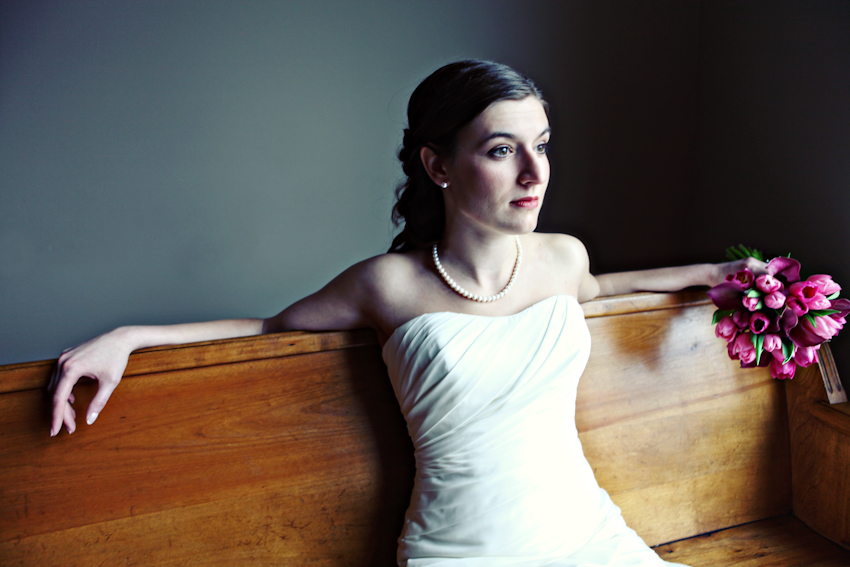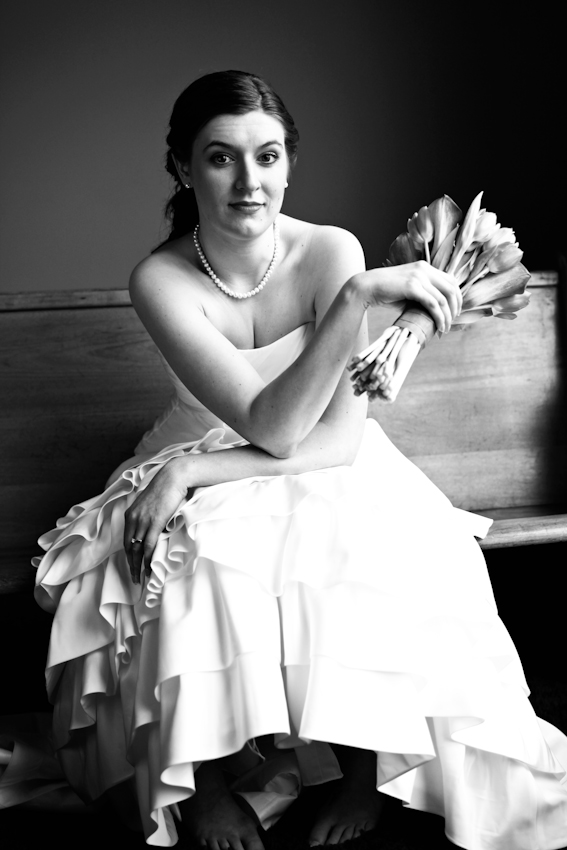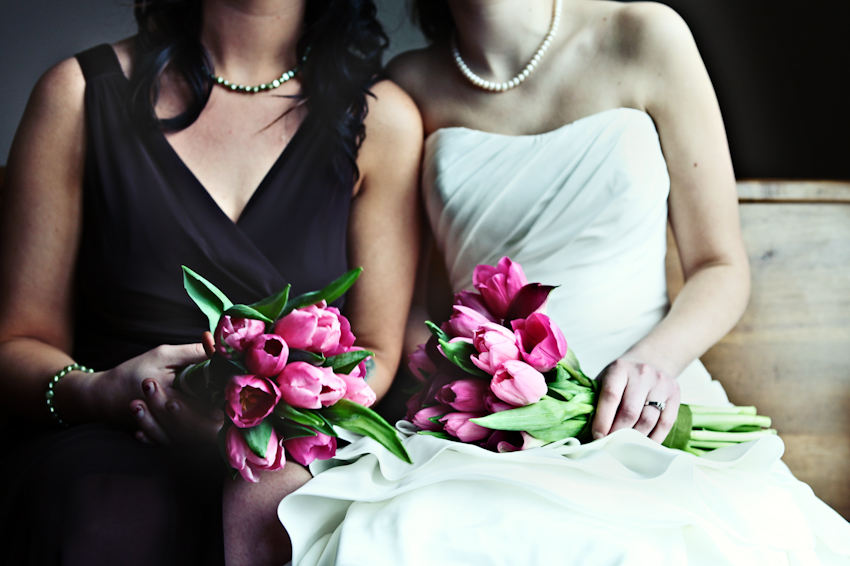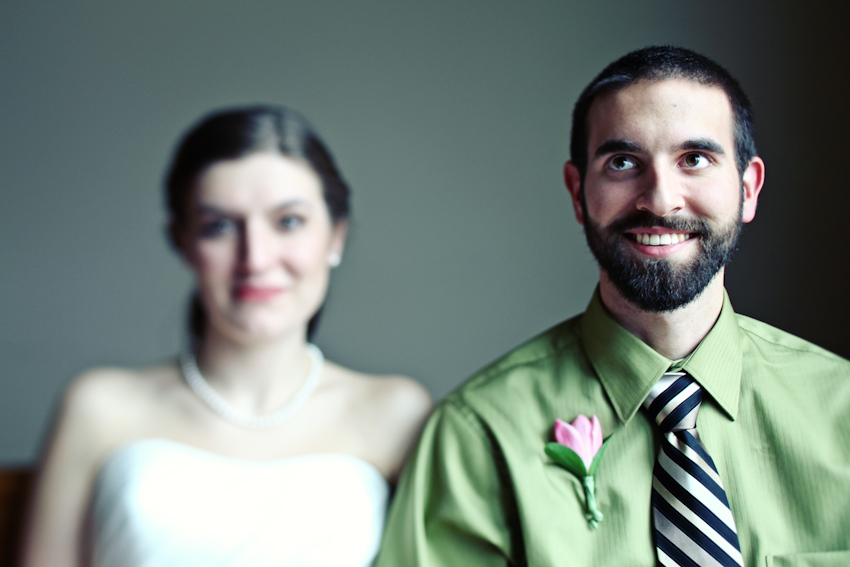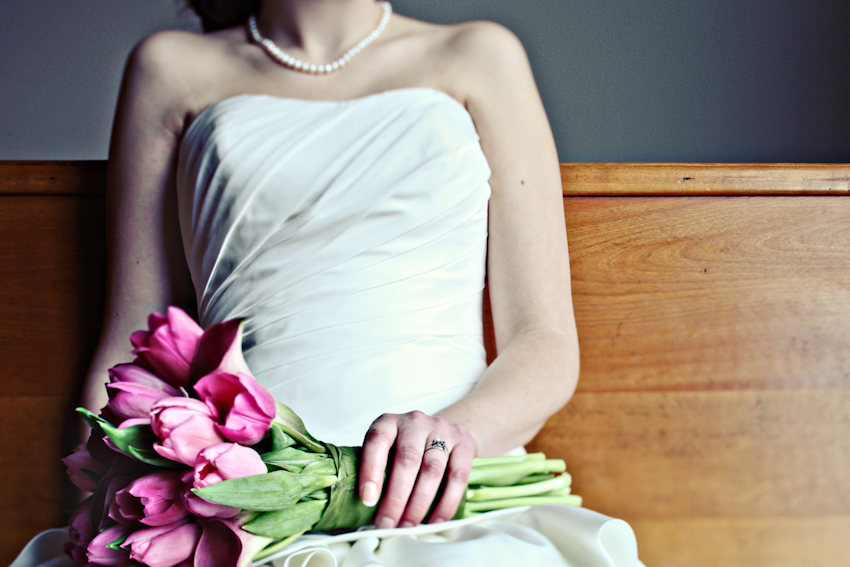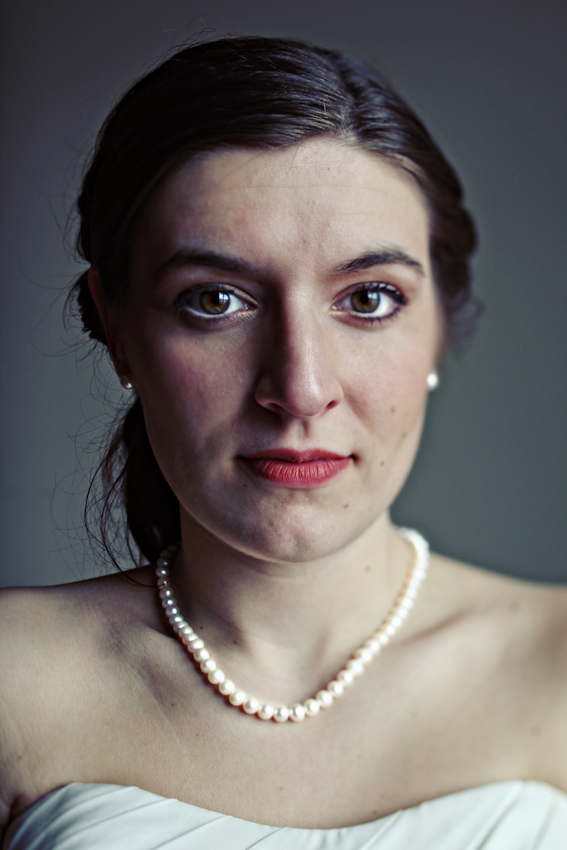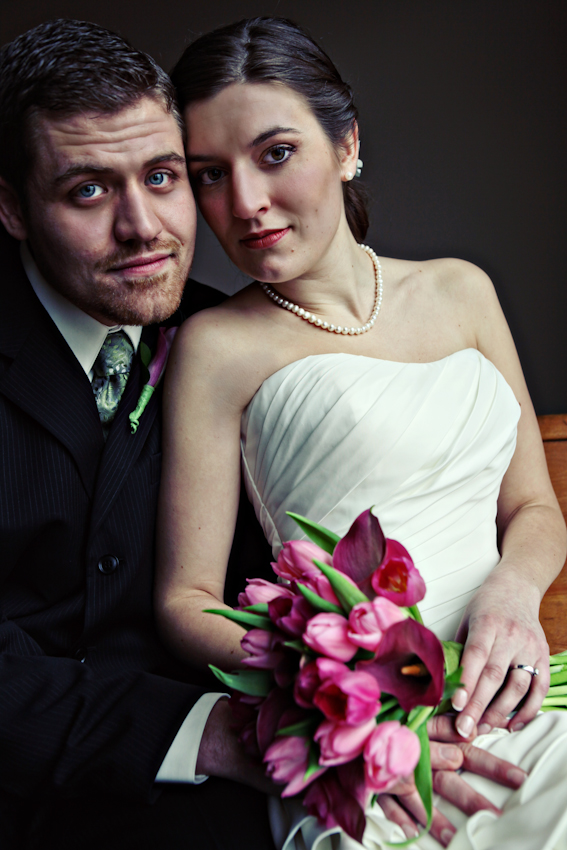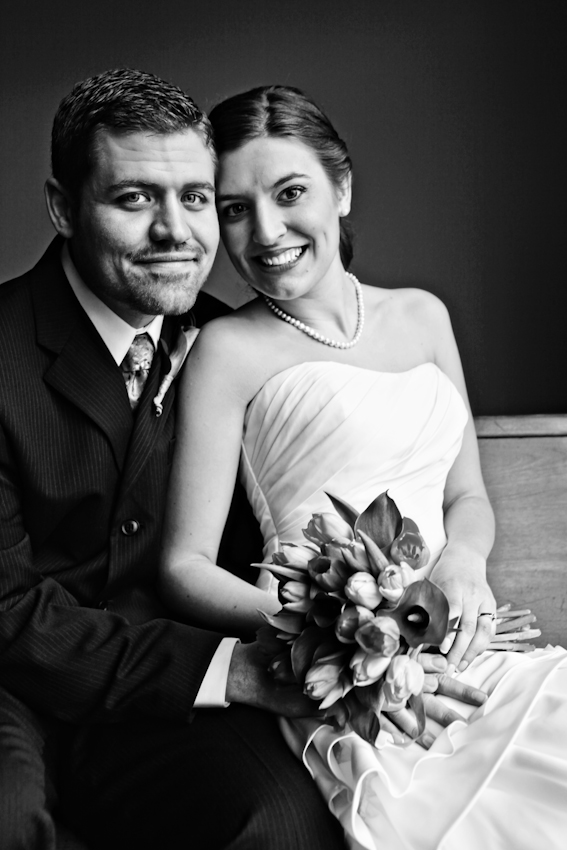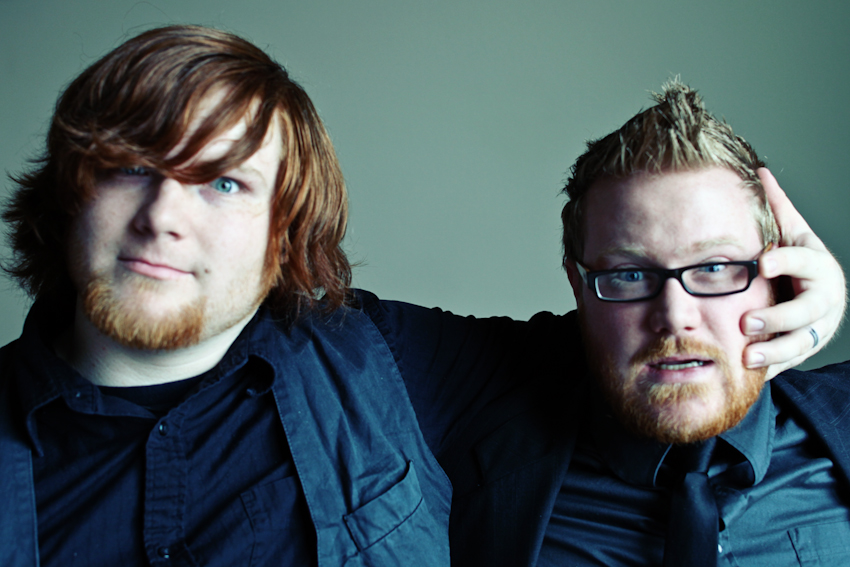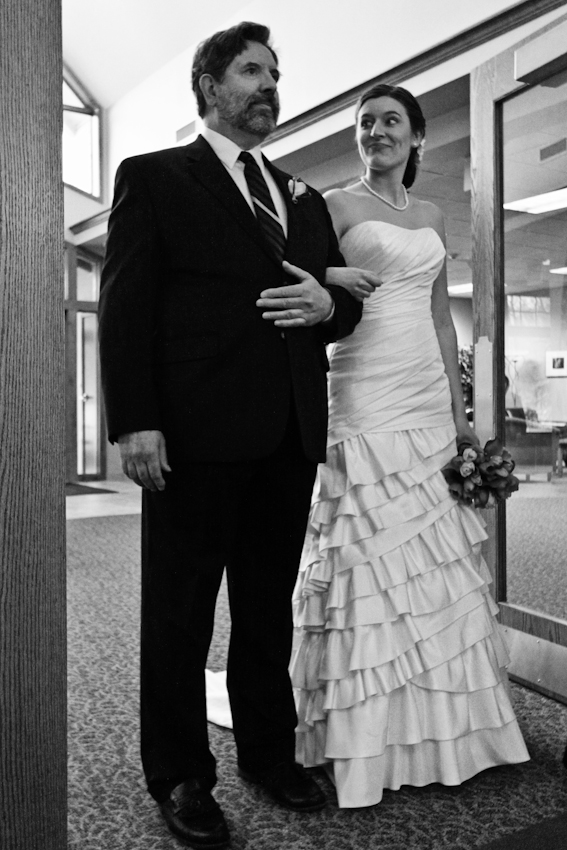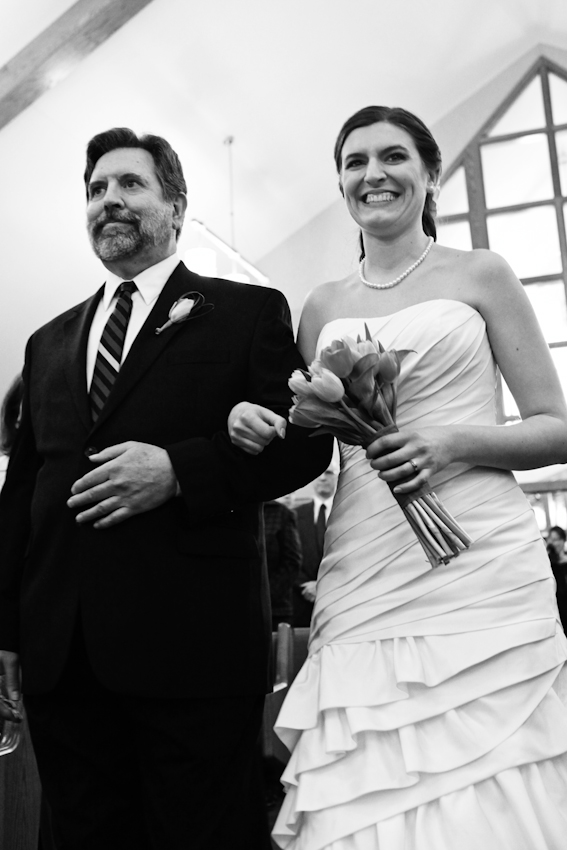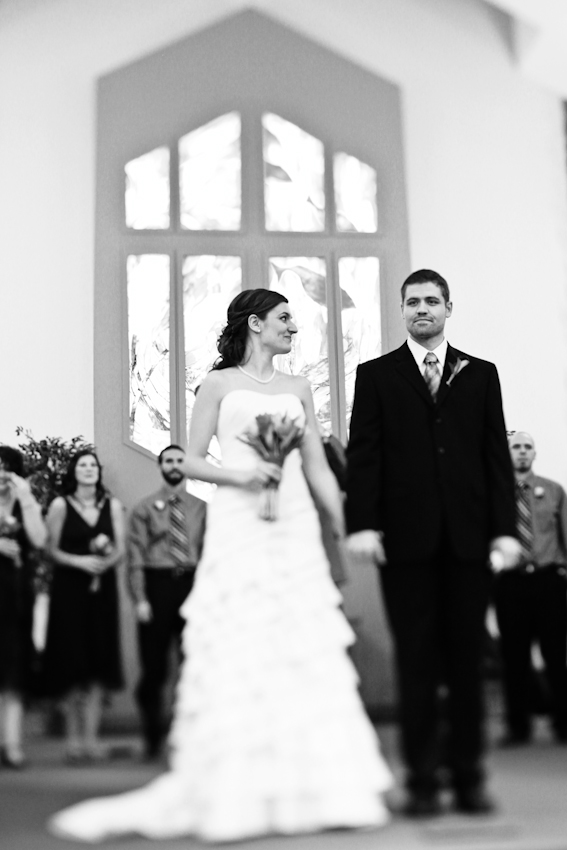 And then … the outdoor shots!  They did such a great job of pretending they weren't freezing.. 🙂