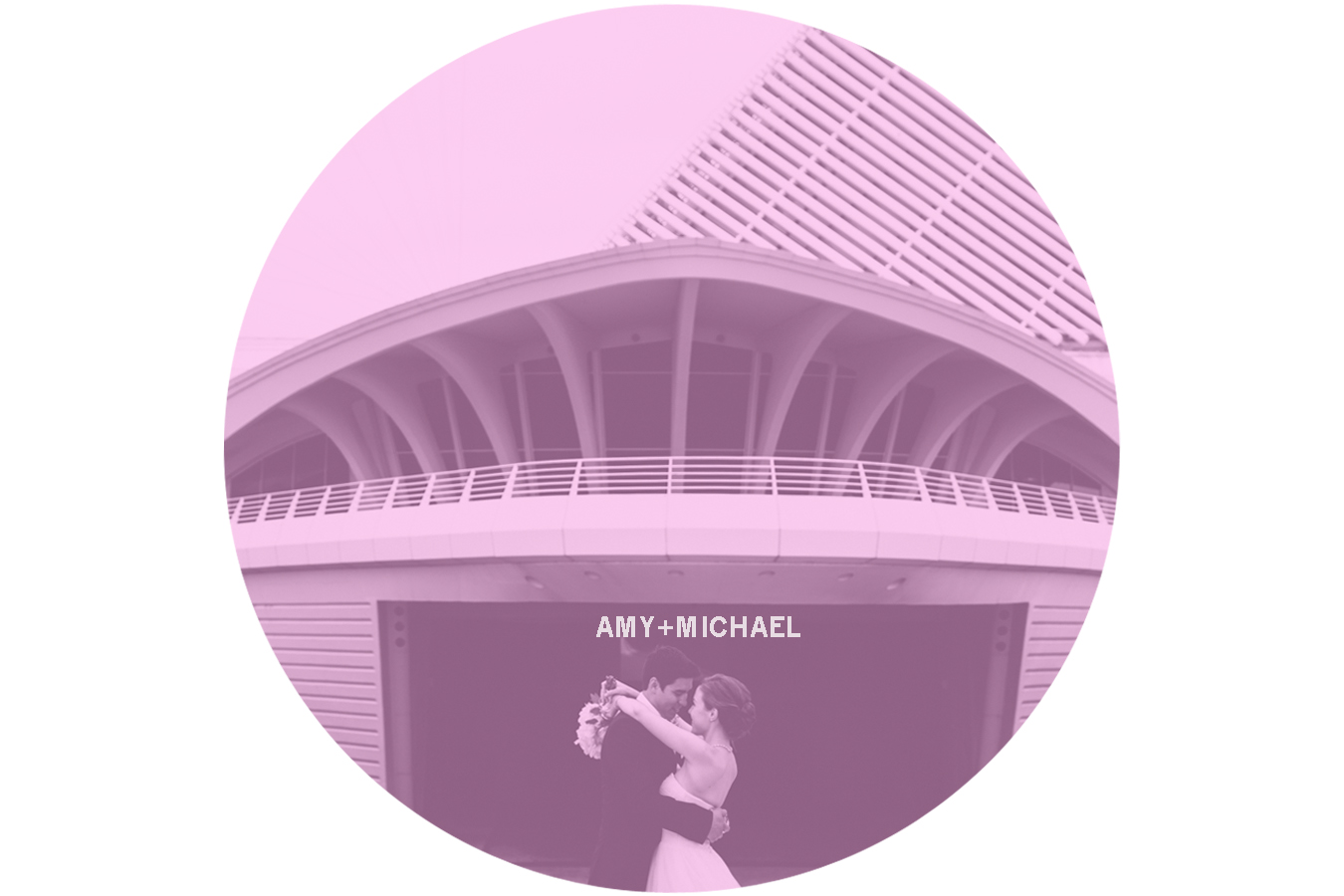 Amy + Michael met way back when their sisters were in ballet class together…
"Soon enough our entire families were good friends and we ended up doing mission projects together in Guatemala for several summers.  When we each went away to college in separate cities, we realized we kinda missed each other!", Amy said.  "During a break in our sophomore year, Michael invited Amy over to watch LOTR (we sat on separate couches…) and that summer we started dating.  After 3 years of long-distance dating Michael proposed and 11 months later we tied the knot."
After 11 months of an impressive amount of DIY'ing + planning [i.e. the table runners (Sewn by Amy and Michael's mom, dyed by Amy and Michael), table numbers (Amy's dad made all of them by hand with acrylic!), Amy's veil (made with extra fabric from her dress with a $2 comb from Amazon in "literally 15 minutes"), flower arrangements and bouquets (by Amy and friends), dinosaur name card holders (painted by Michael, assembled by our families), the list goes on!], these two had what Michael says was, "the best day ever."
Amy's favorite memory: "definitely the first look.  There really aren't words to describe all the emotions I was experiencing when we first saw each other – all I know is from that moment on, I was not nervous or stressed…I was just overjoyed to be with Michael."  
Michael's favorite memory: "Seeing Amy walk down the aisle and being late to come down the steps because I was so excited to finally be getting married."  
Amy + Michael's wedding day represents an incredible amount of celebration + love, and we were truly honored to capture it for them.  Amy has such a feminine strength, Michael has such an eye for detail, and together, they create quite the dynamic duo [and throw quite the party!].  We're pumped to share some of our favorite frames with you today, + re-live these moments of joy we shared with them.
Amy + Michael's advice for future brides/grooms currently planning their wedding: "Make a list of things that need to be done.  Then categorize which items you want to do yourself and which ones can be delegated to others.  Wedding planning sometimes turned me into a control-freak….this list allowed me to let other people help (fun for them and less stress for me!) while still being able to make decisions on things I really cared about.  Also, during the last couple weeks before the wedding, set aside time to go on a date no matter how busy you think you are!"  [Such good advice!]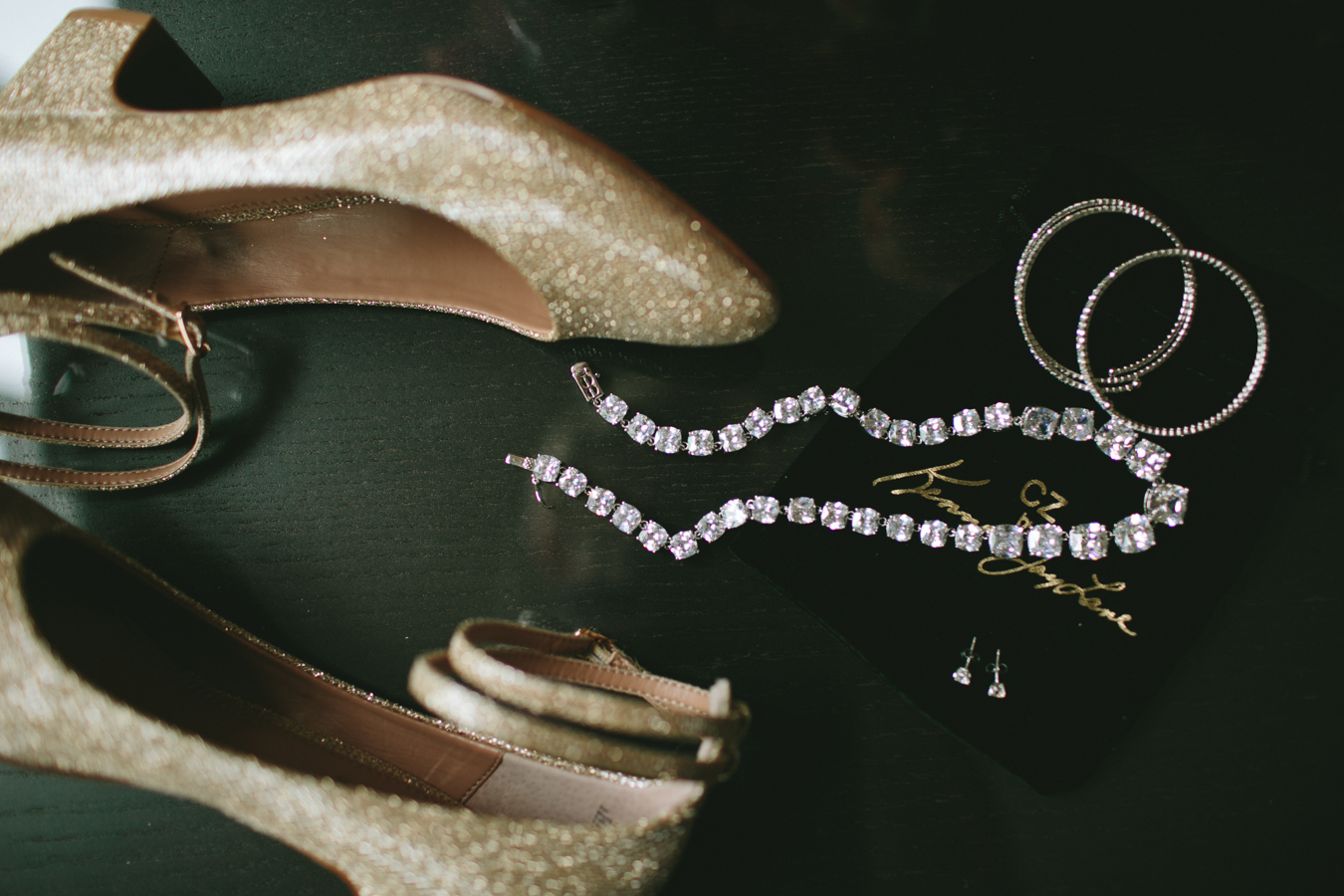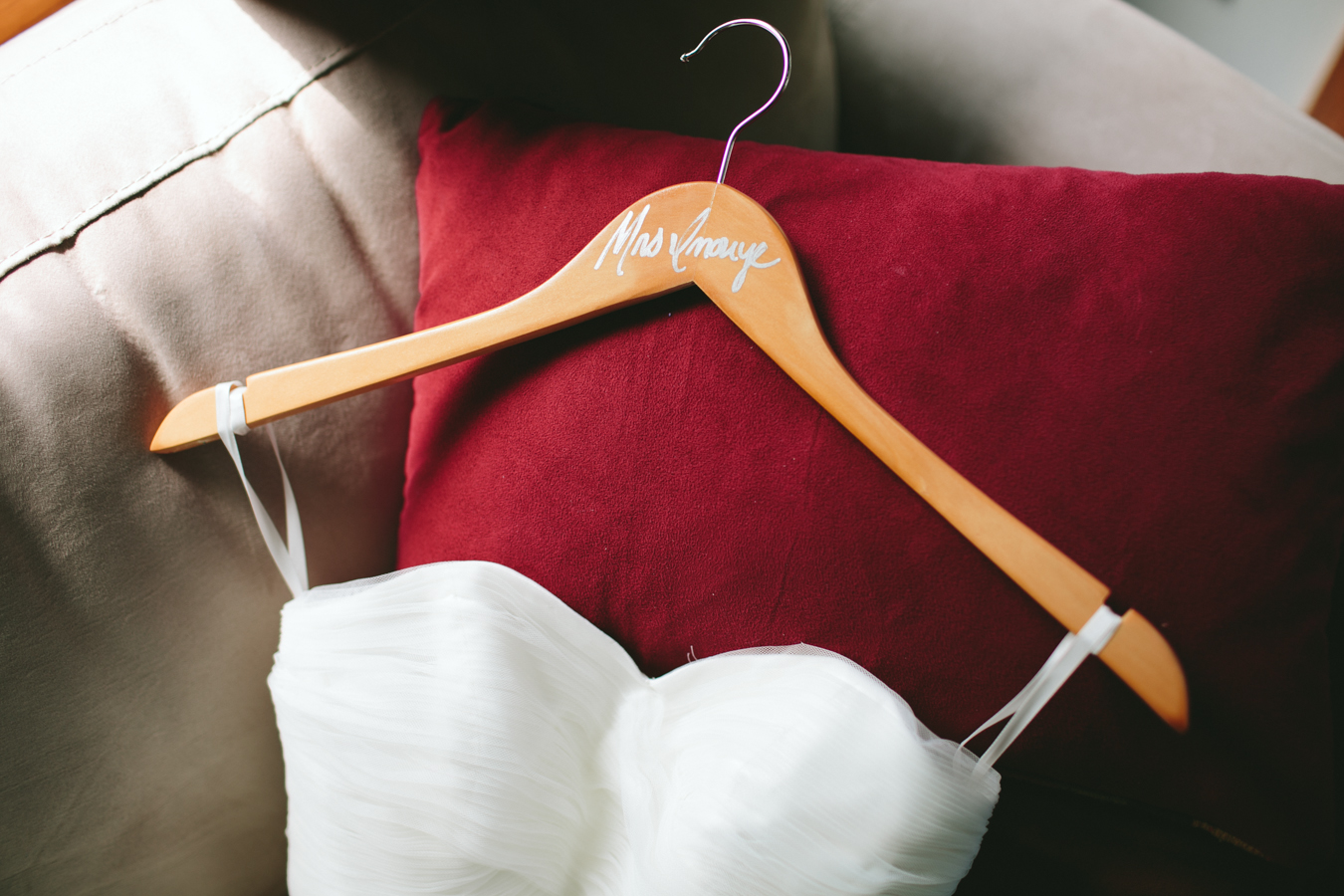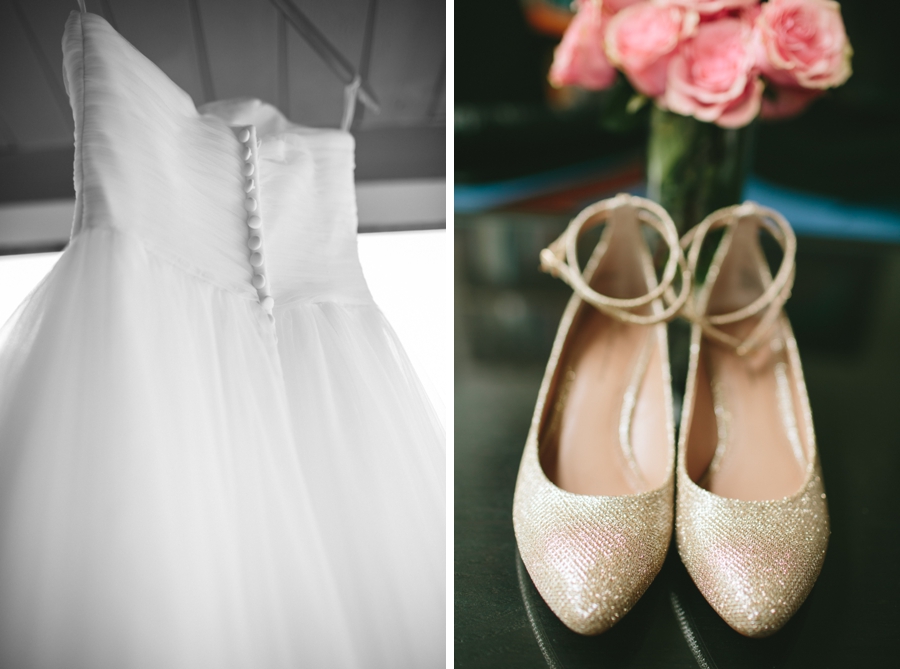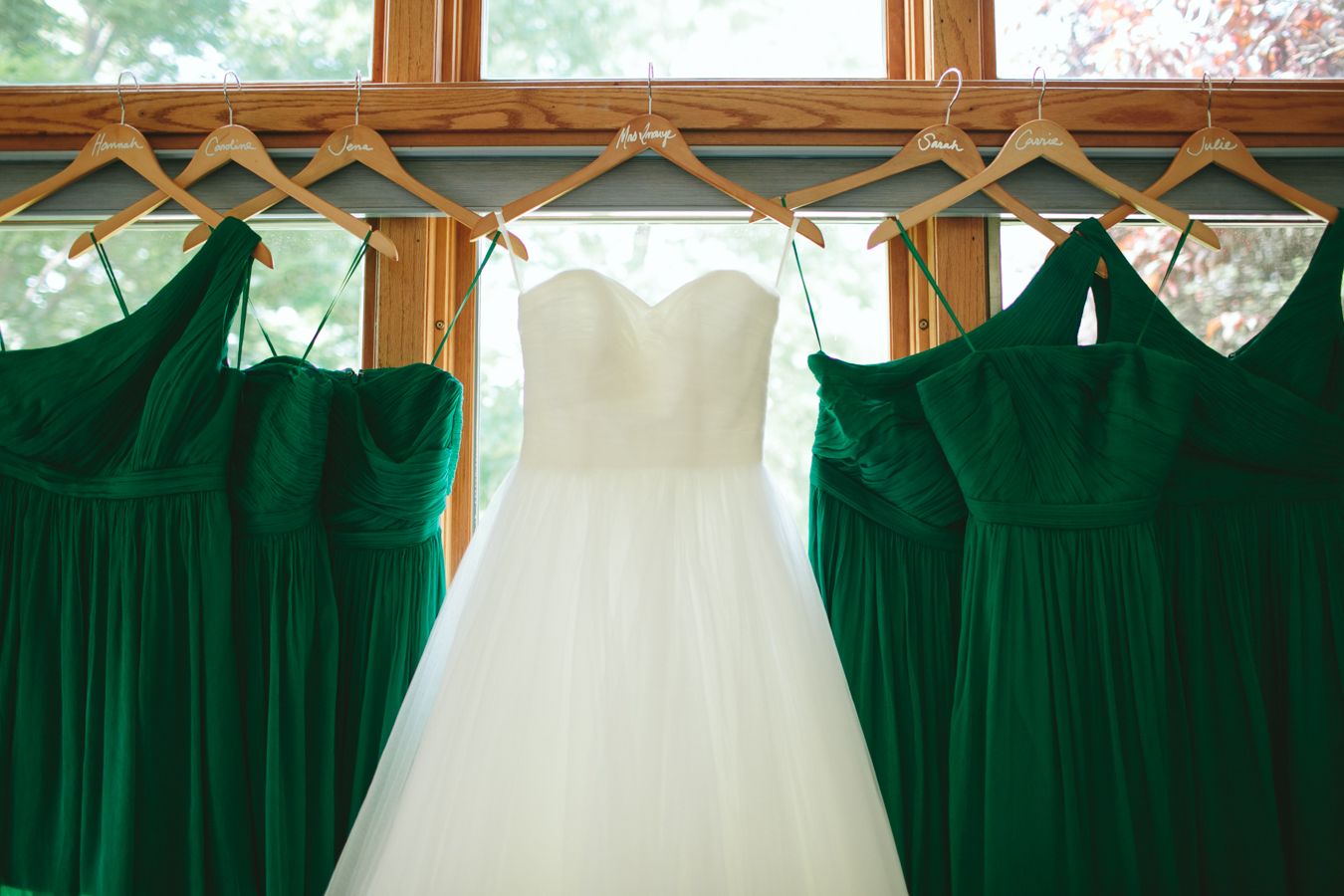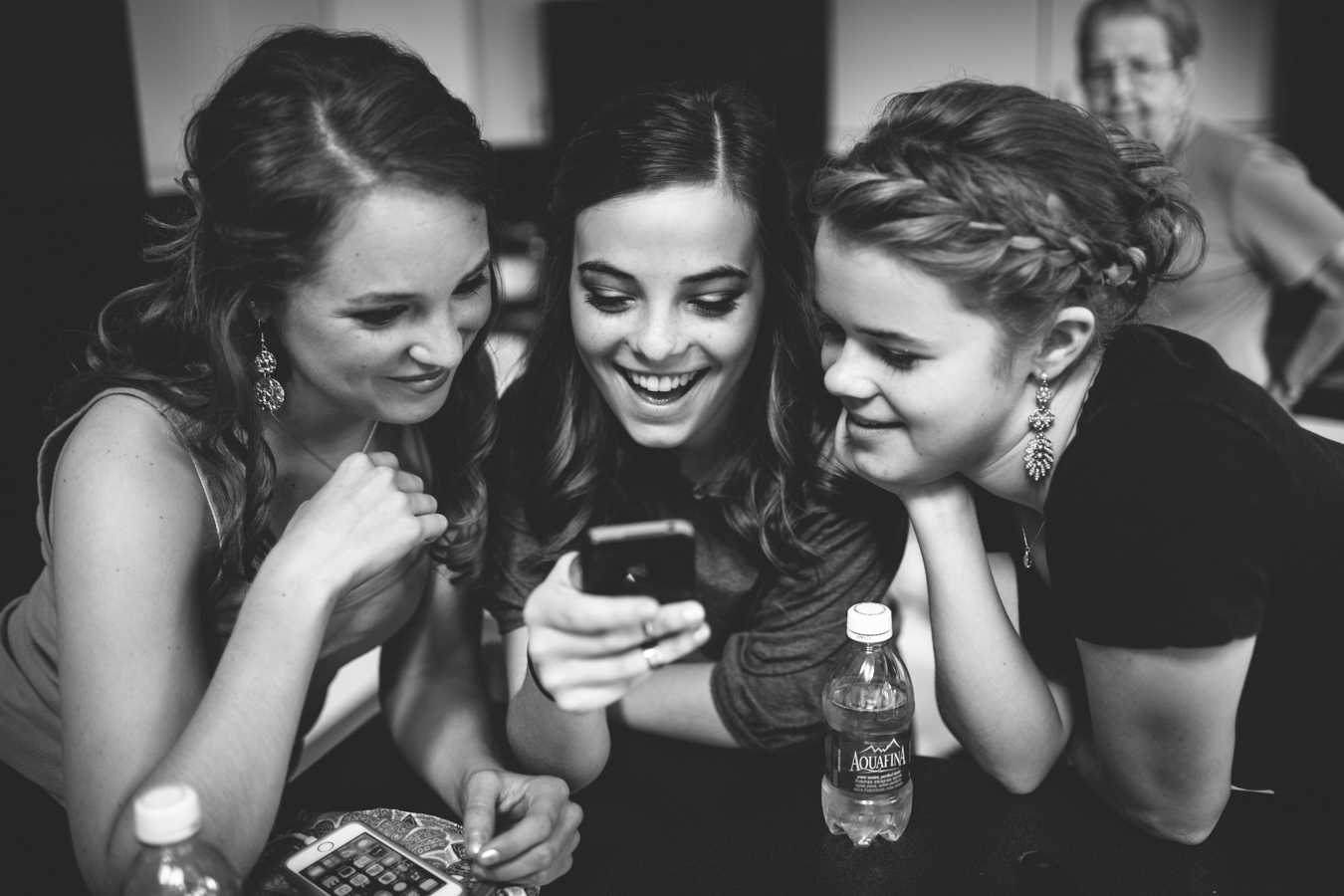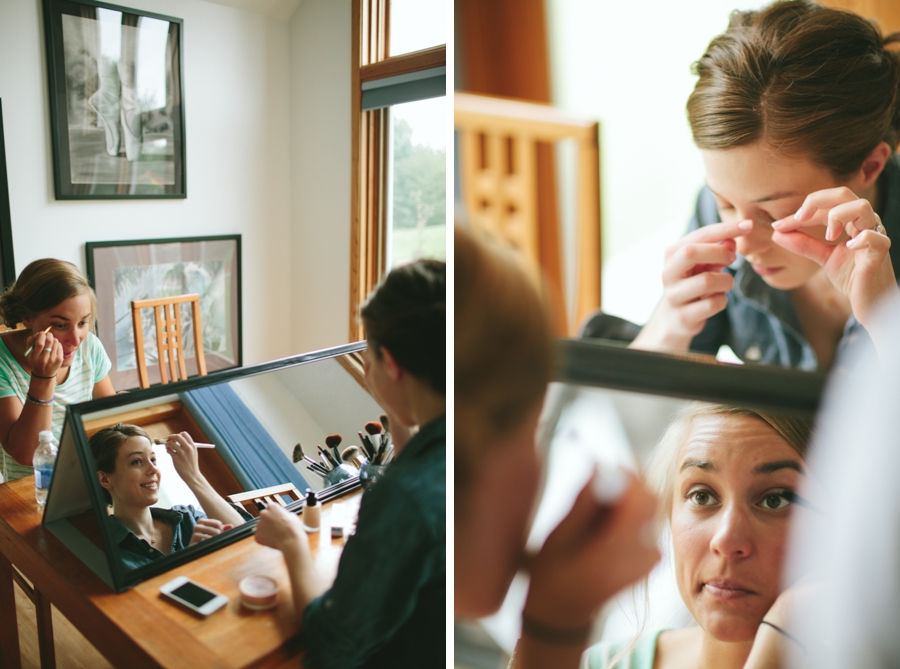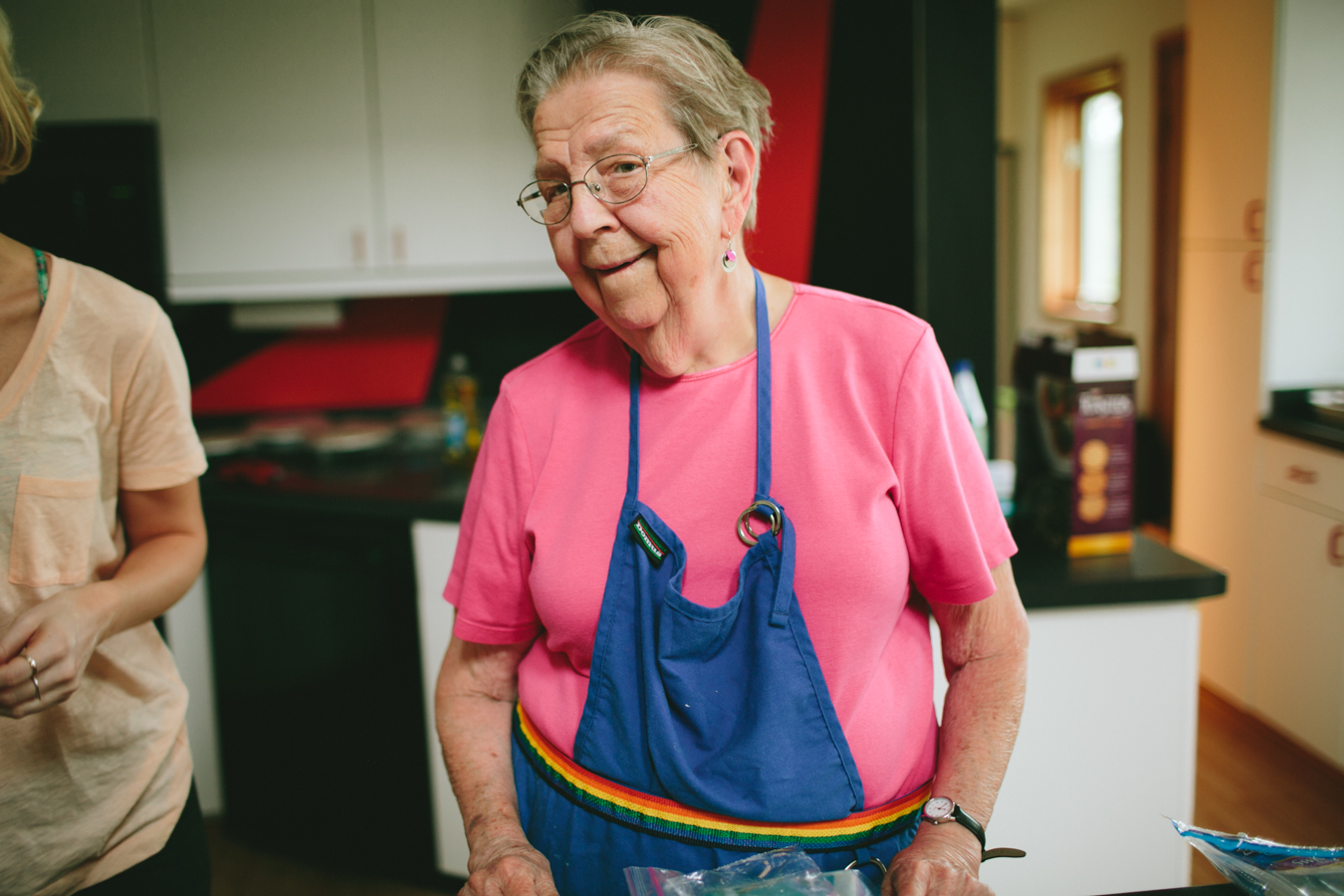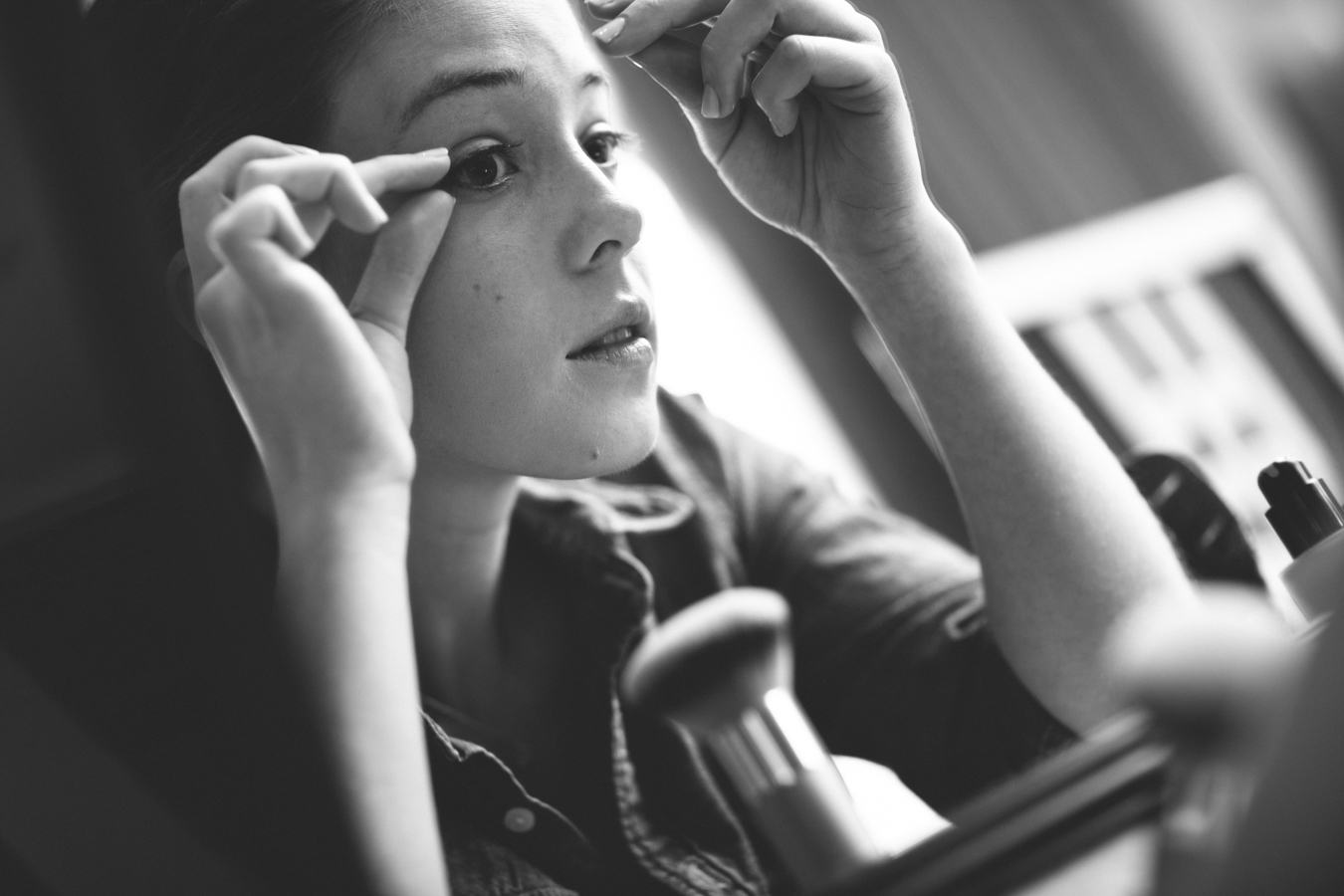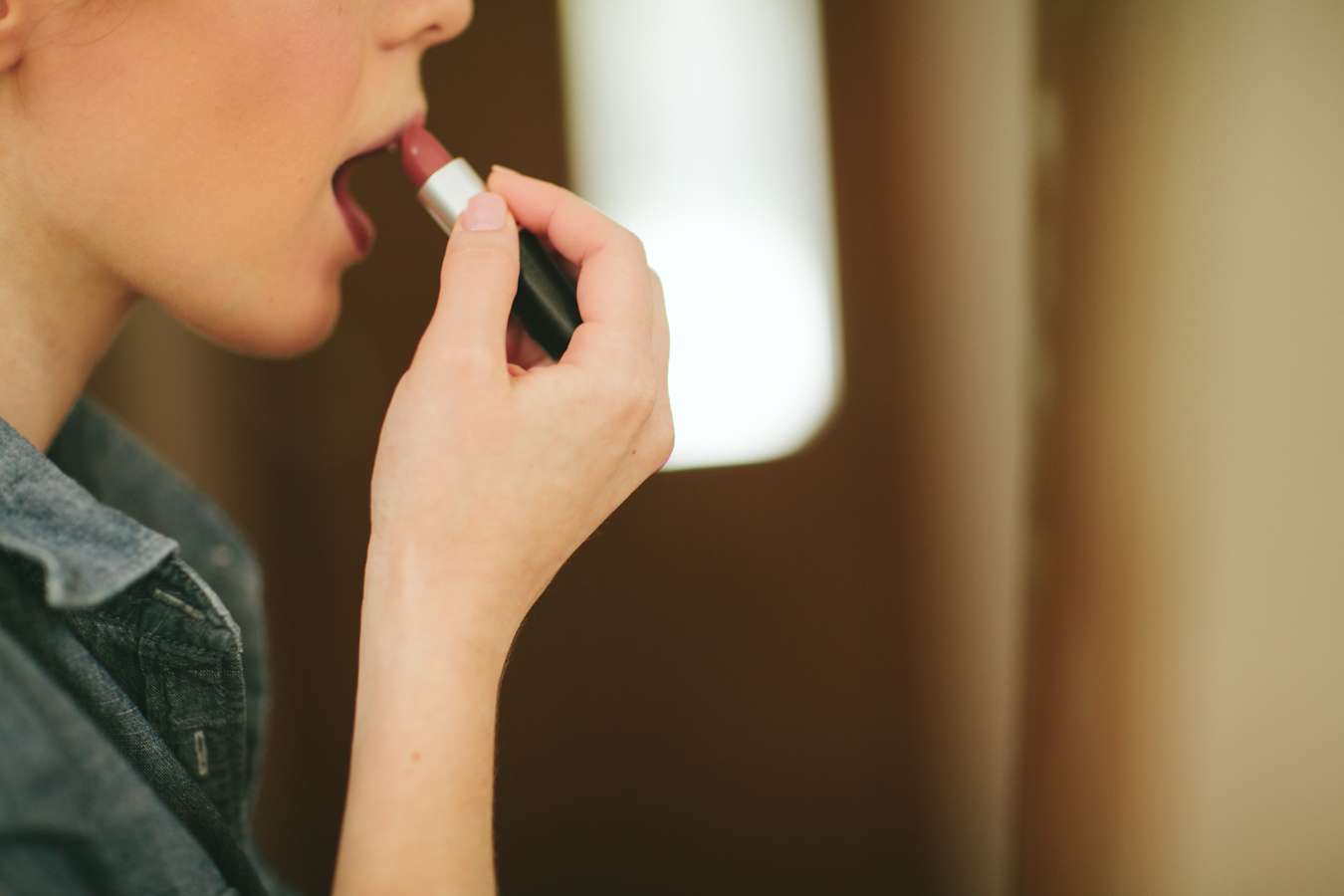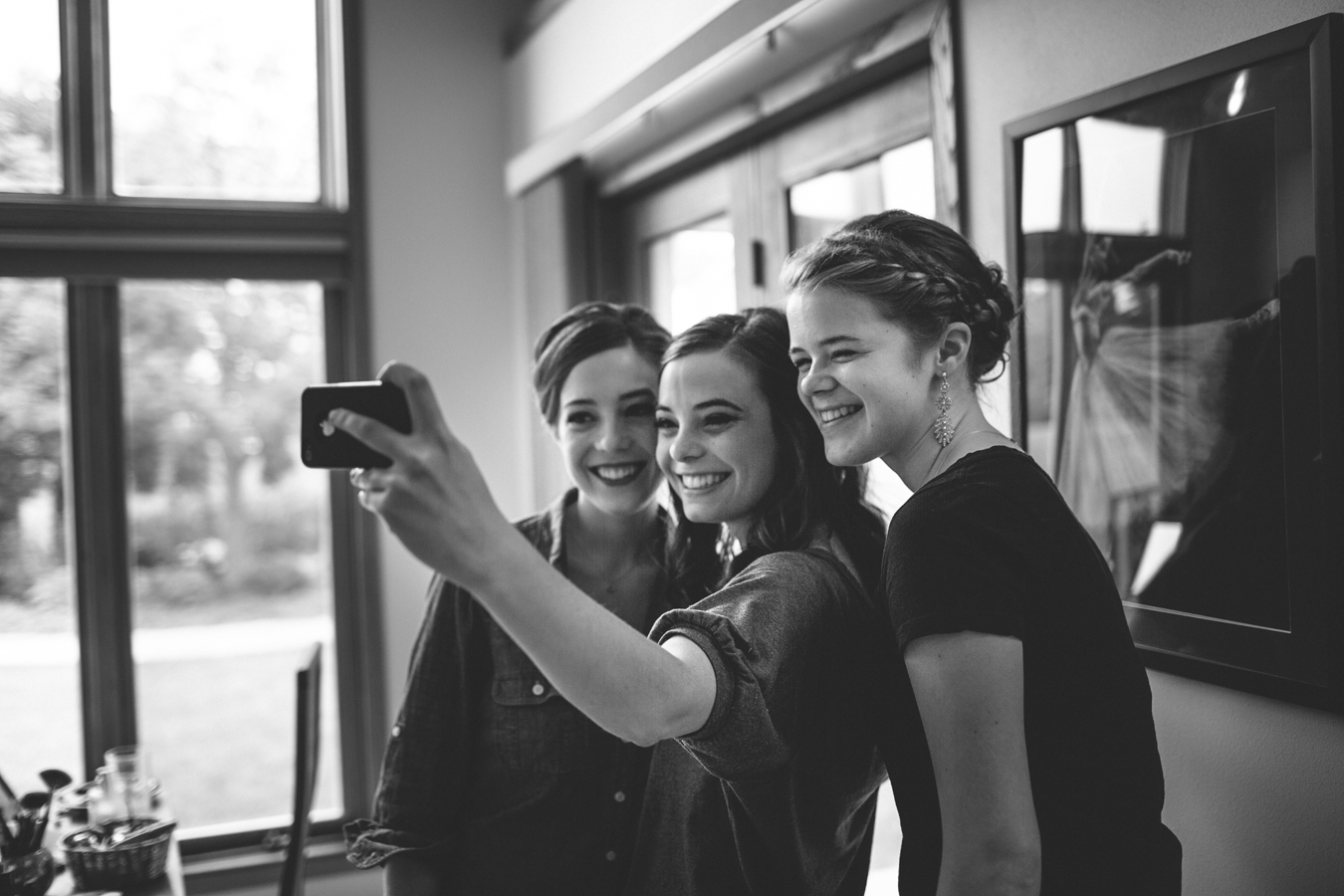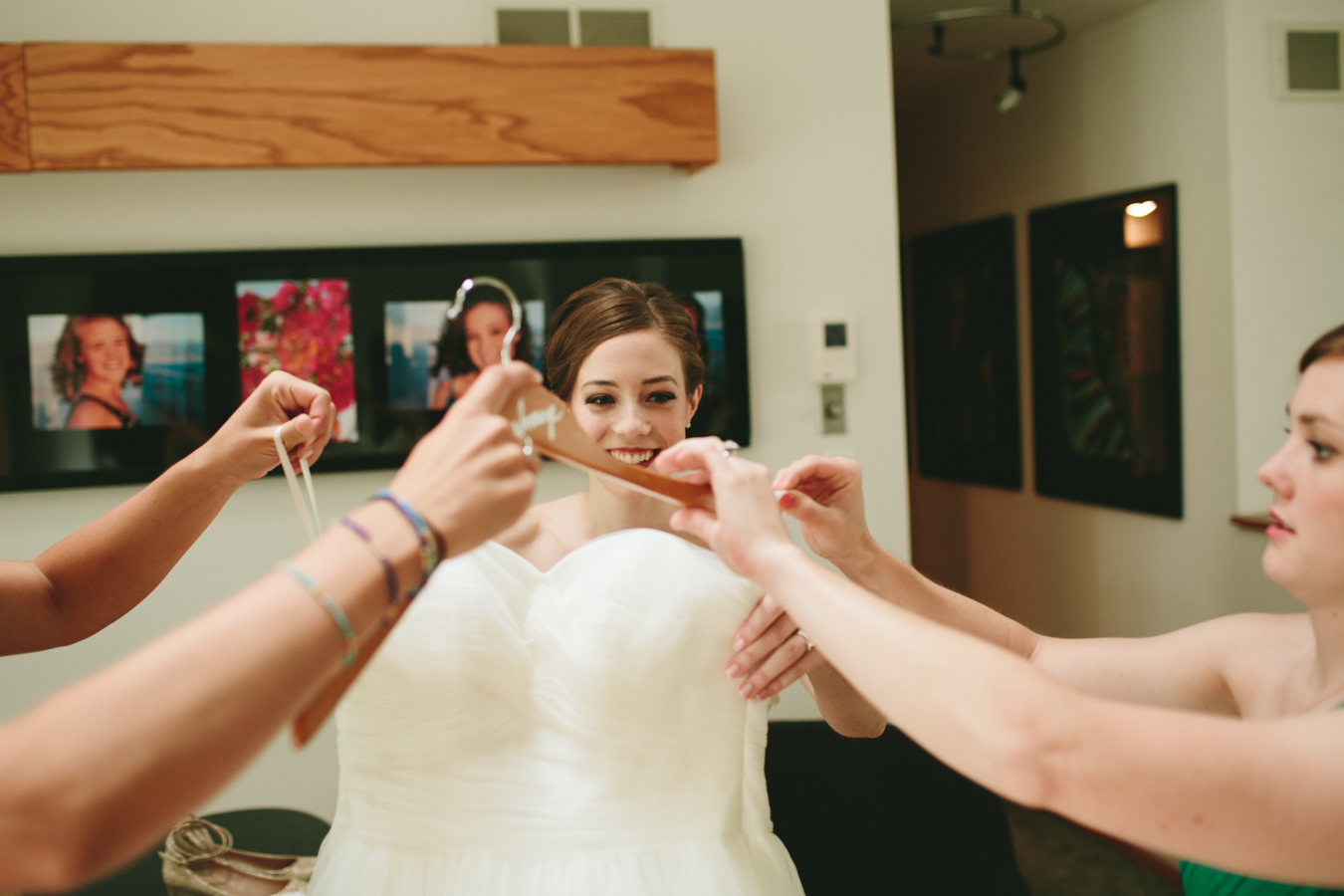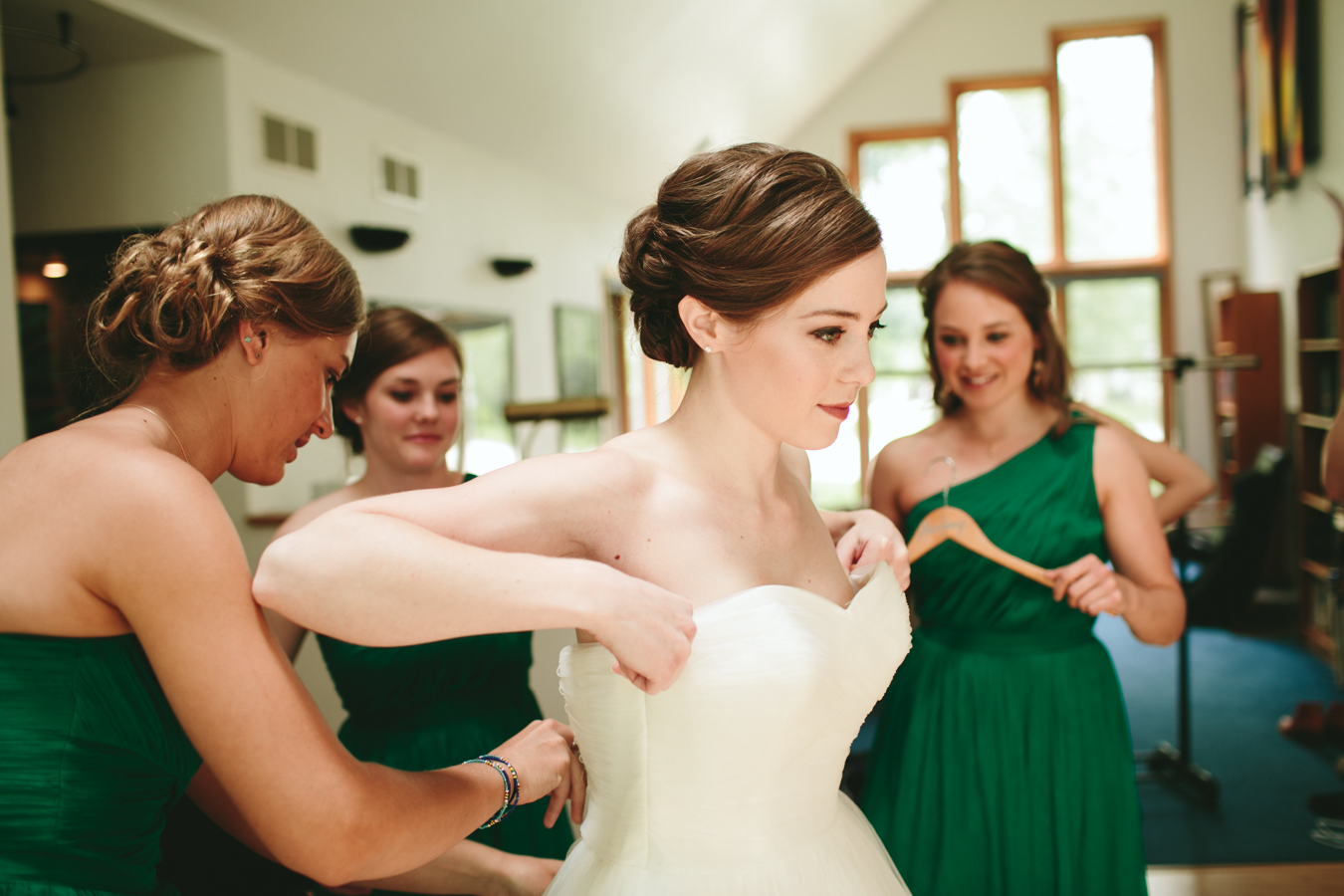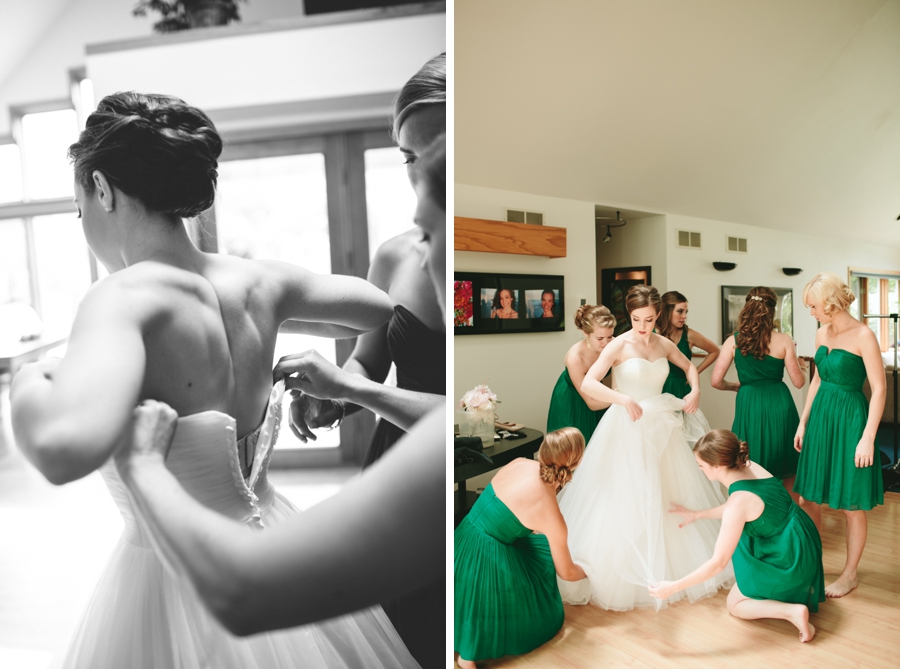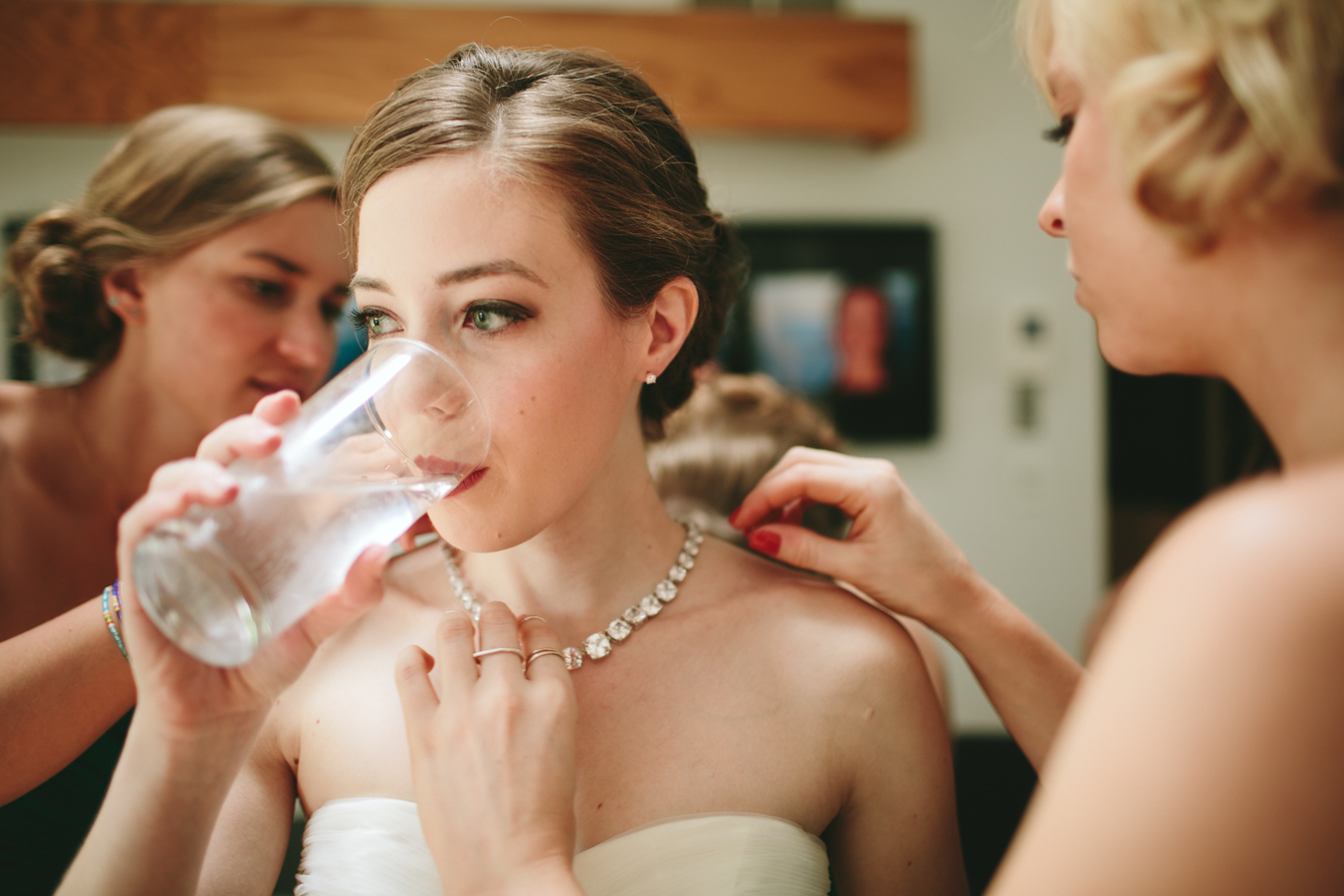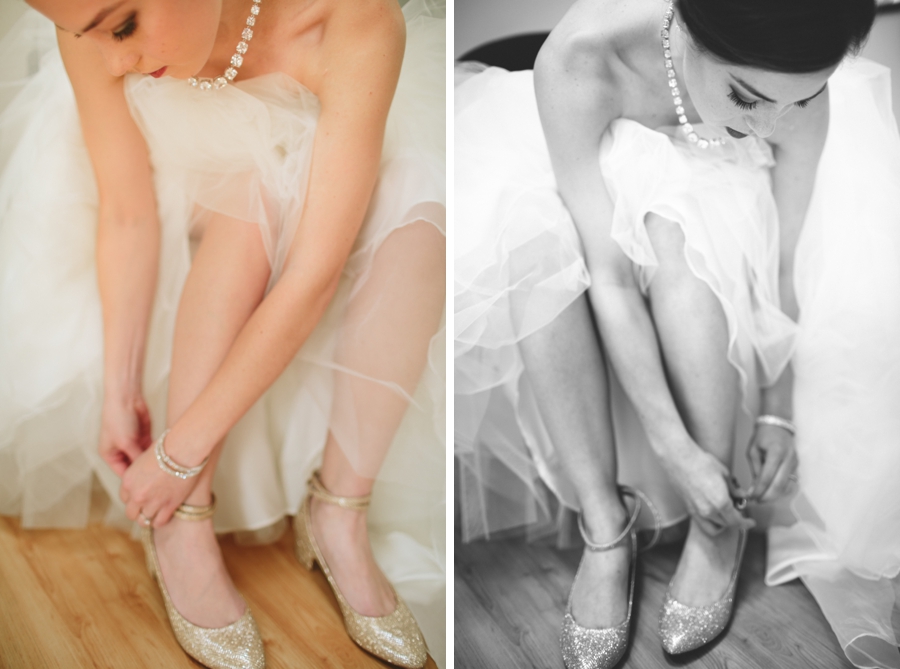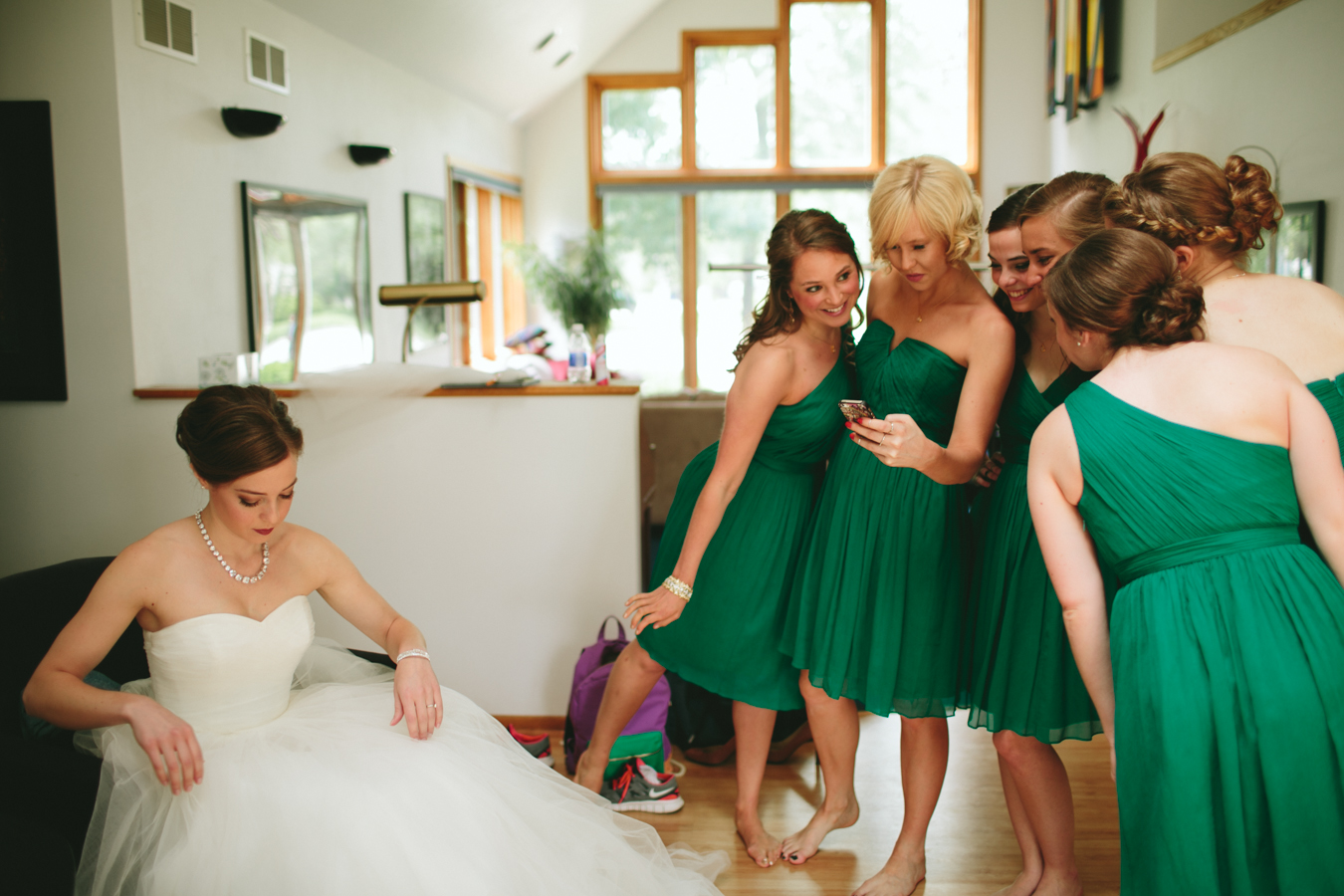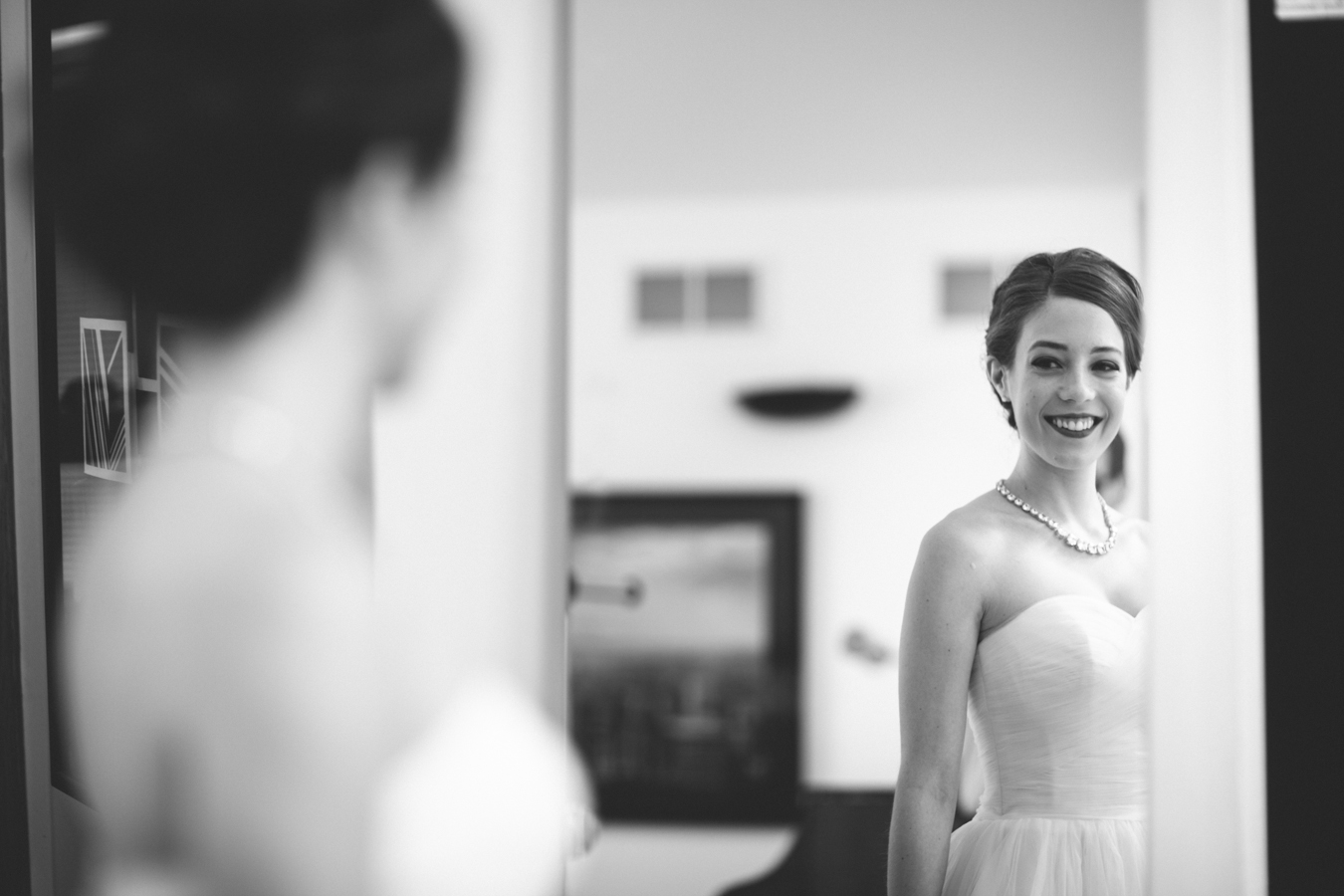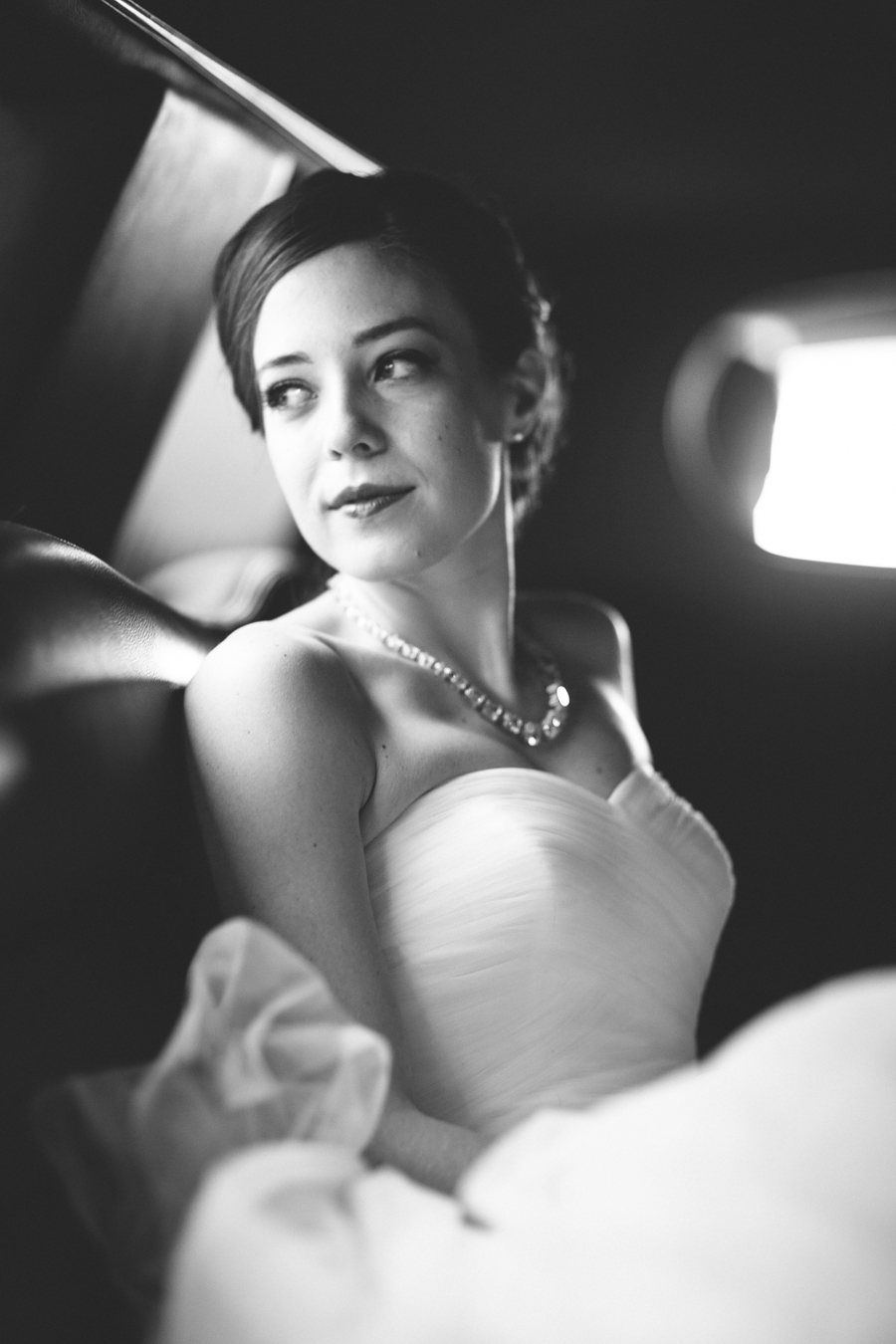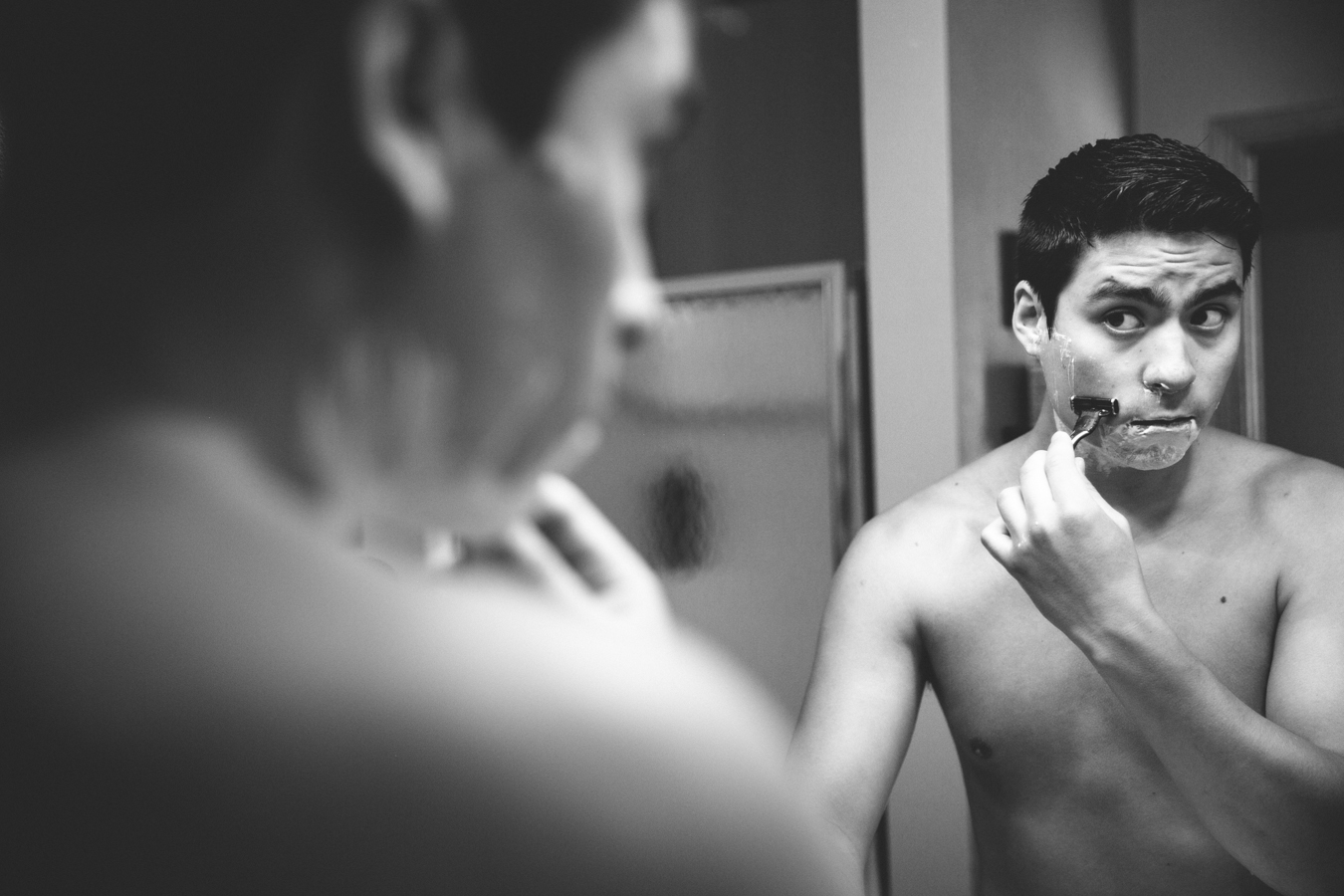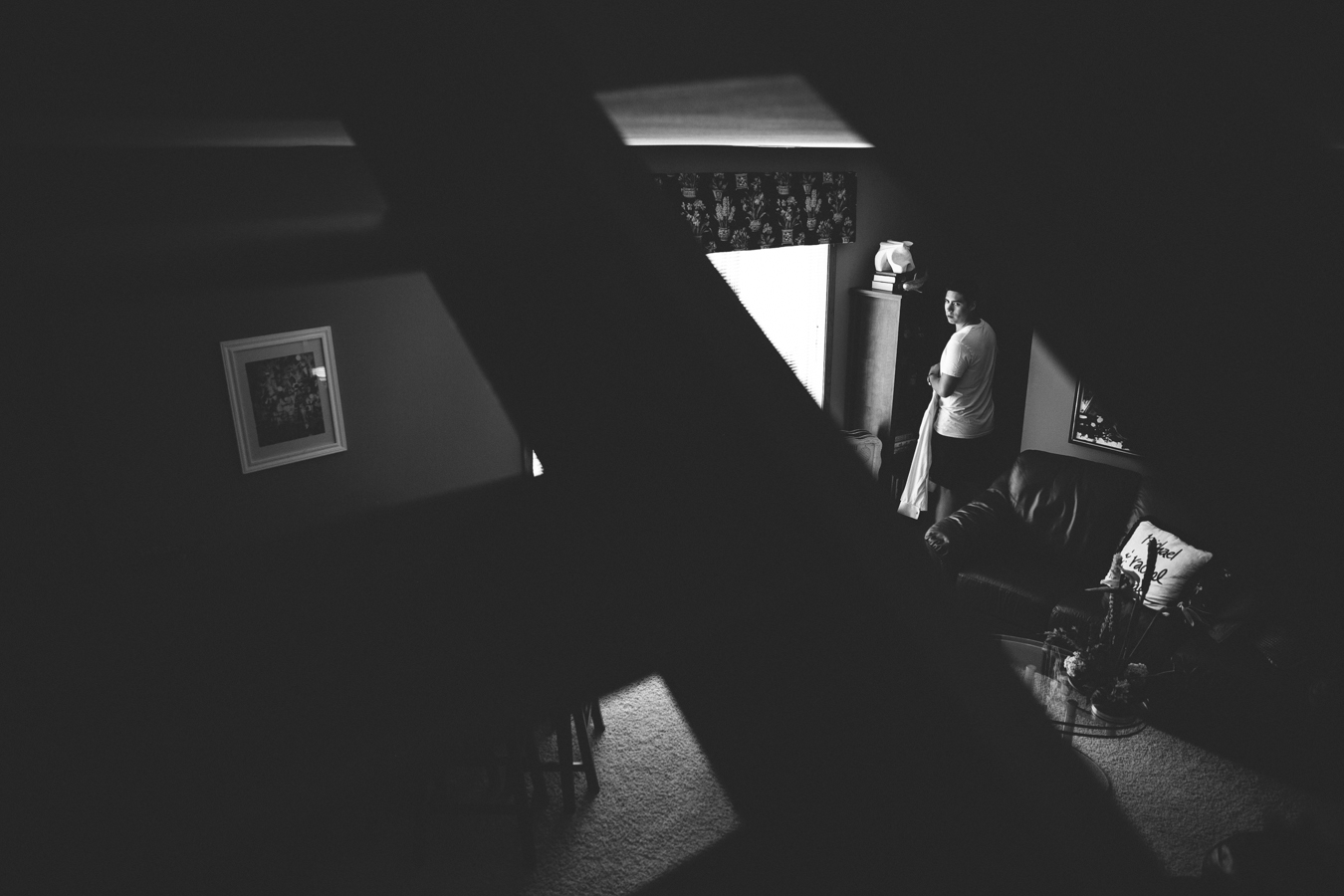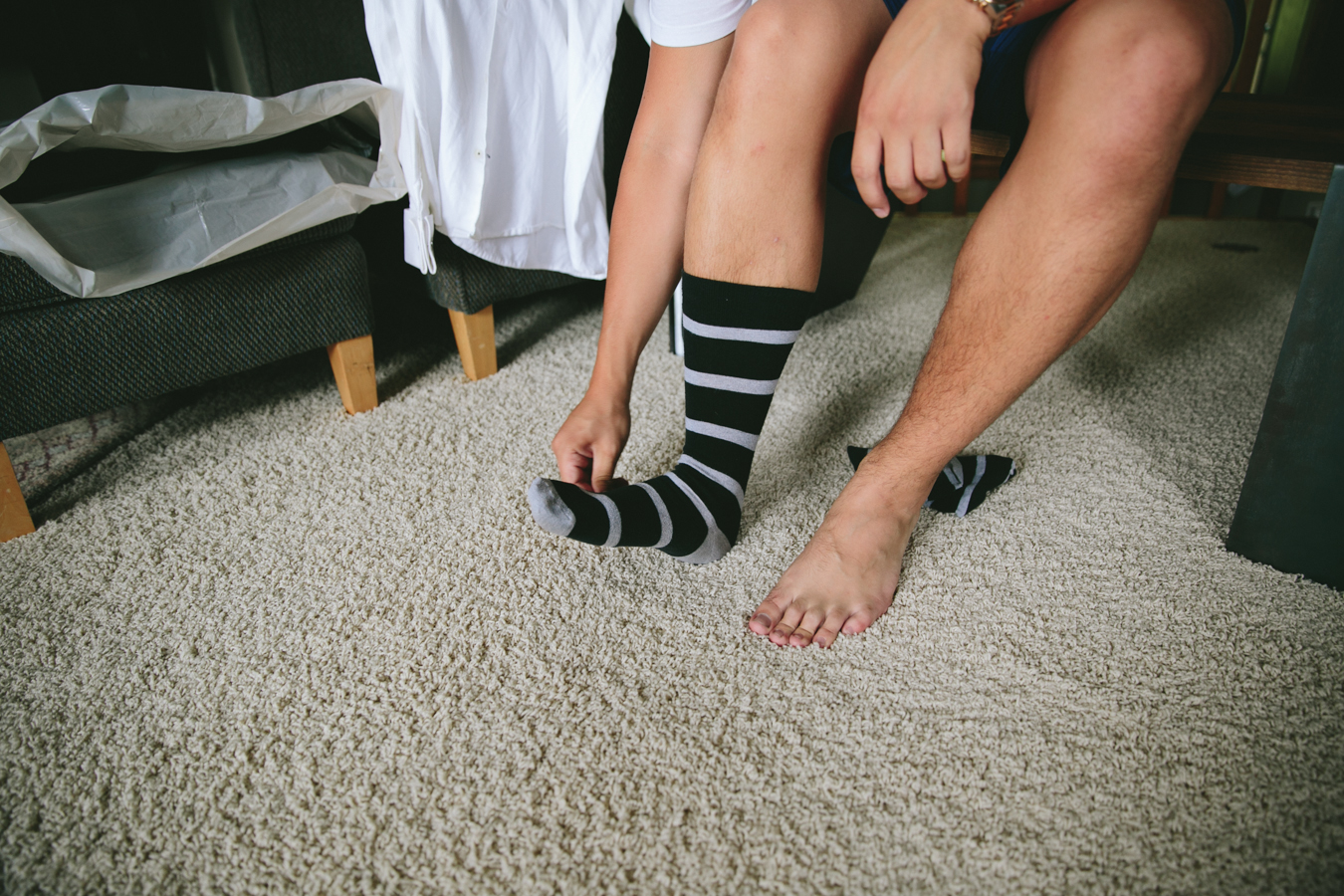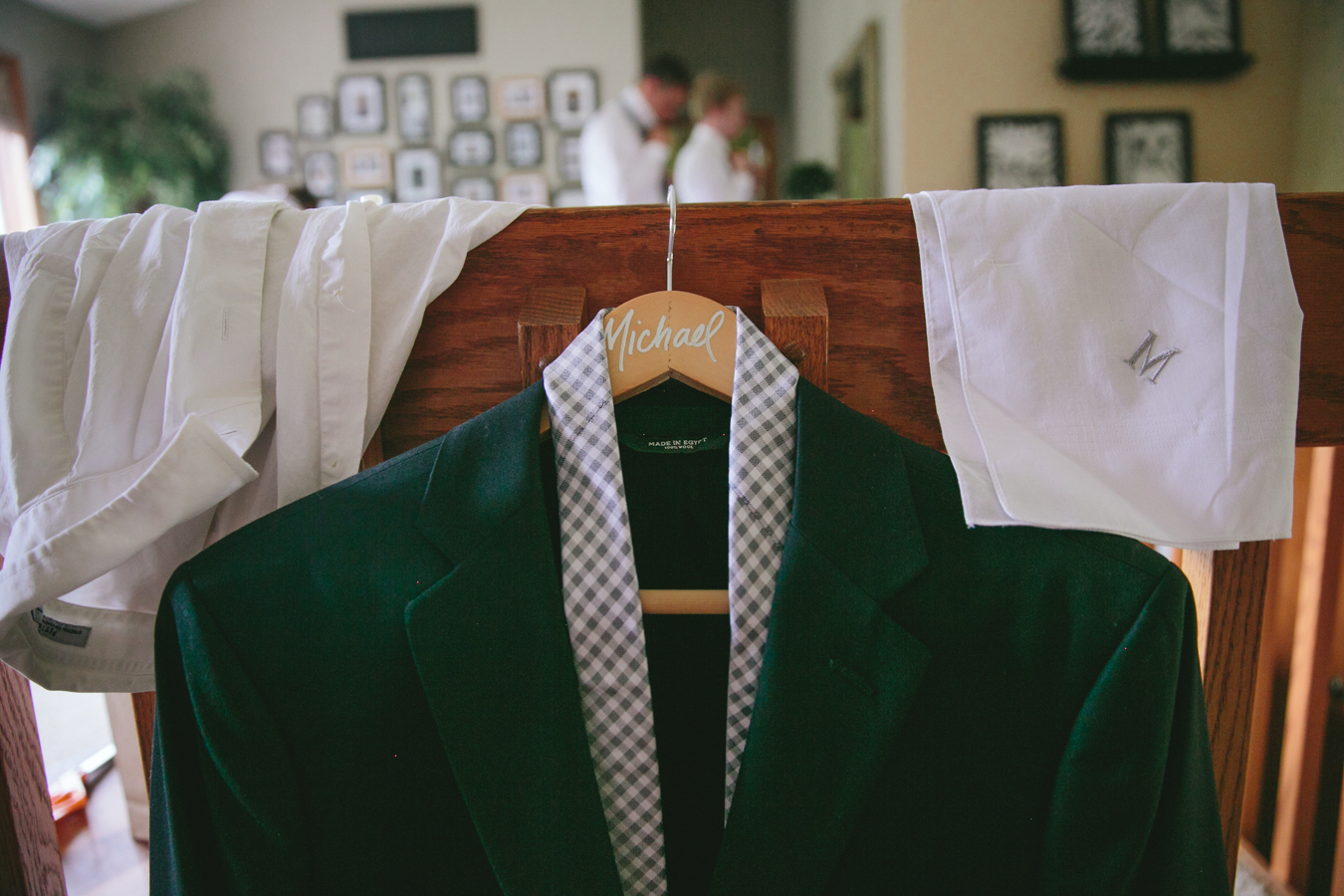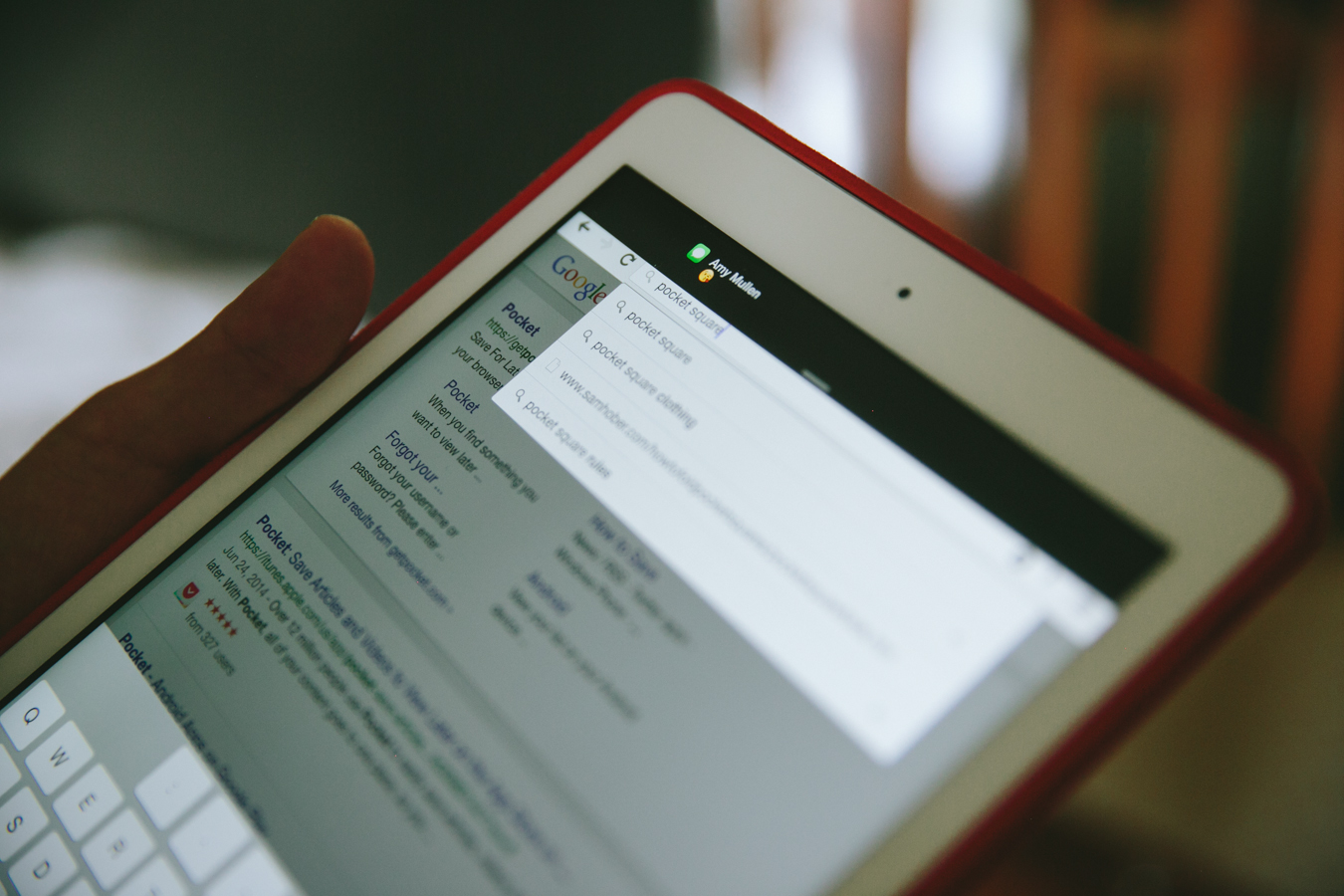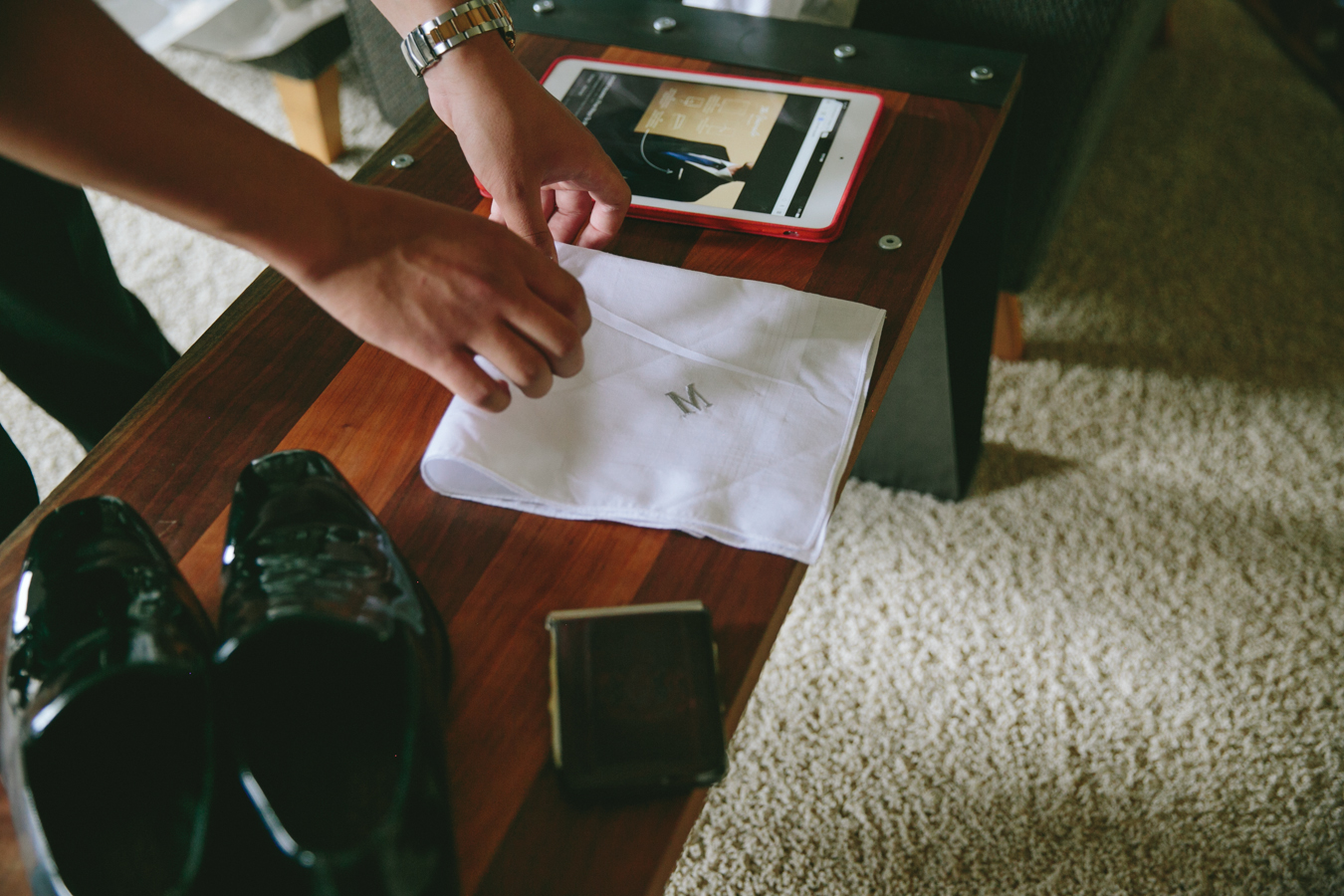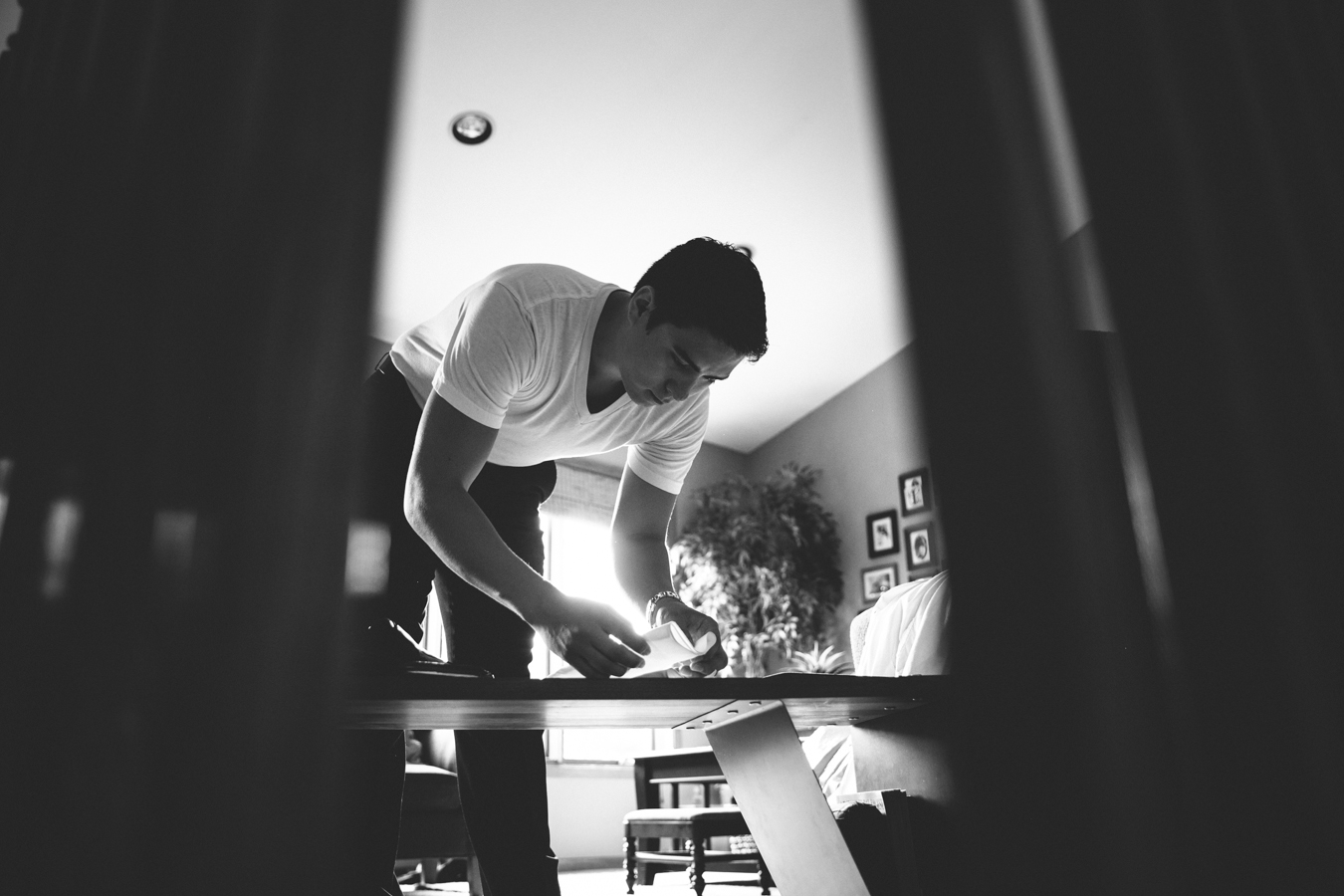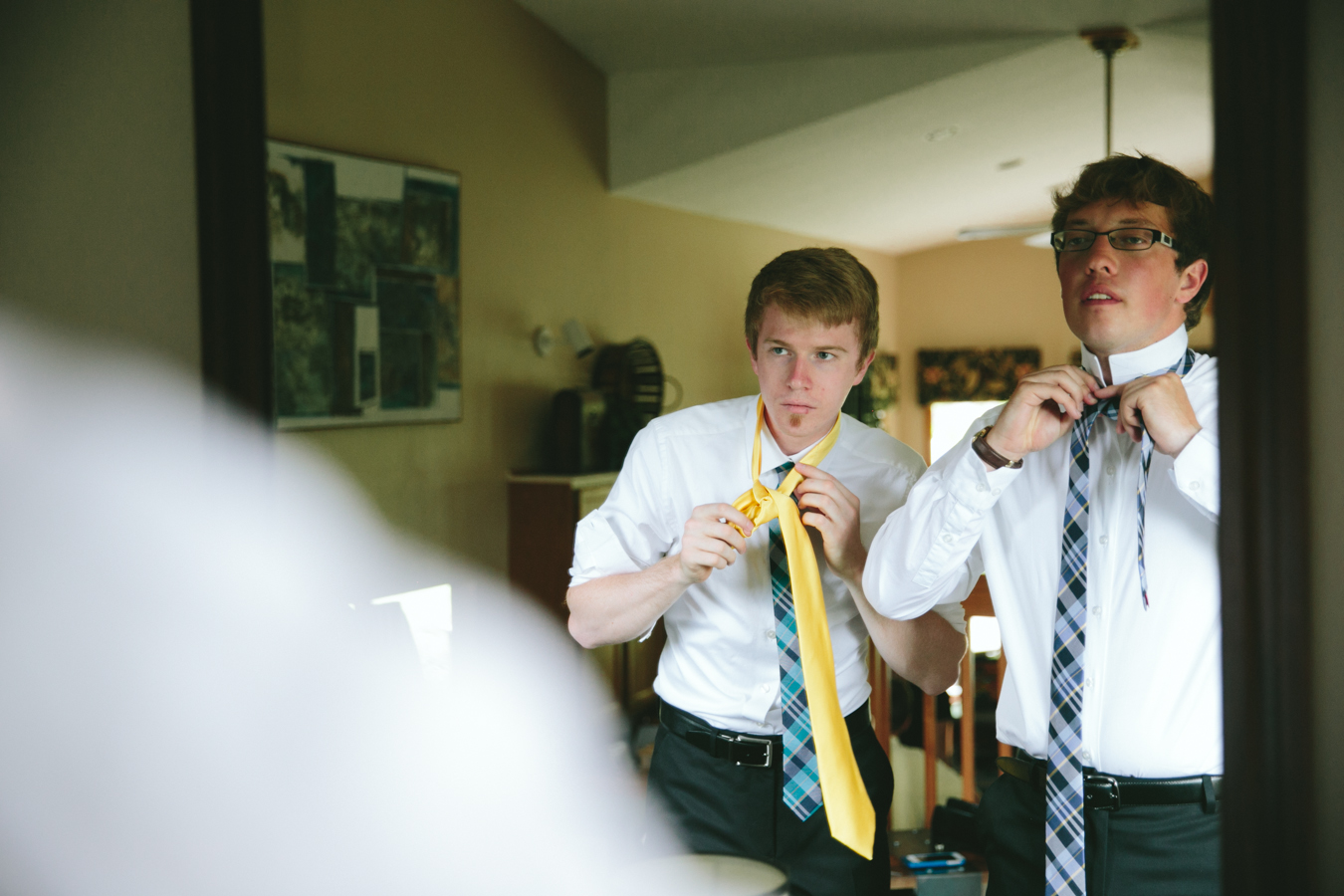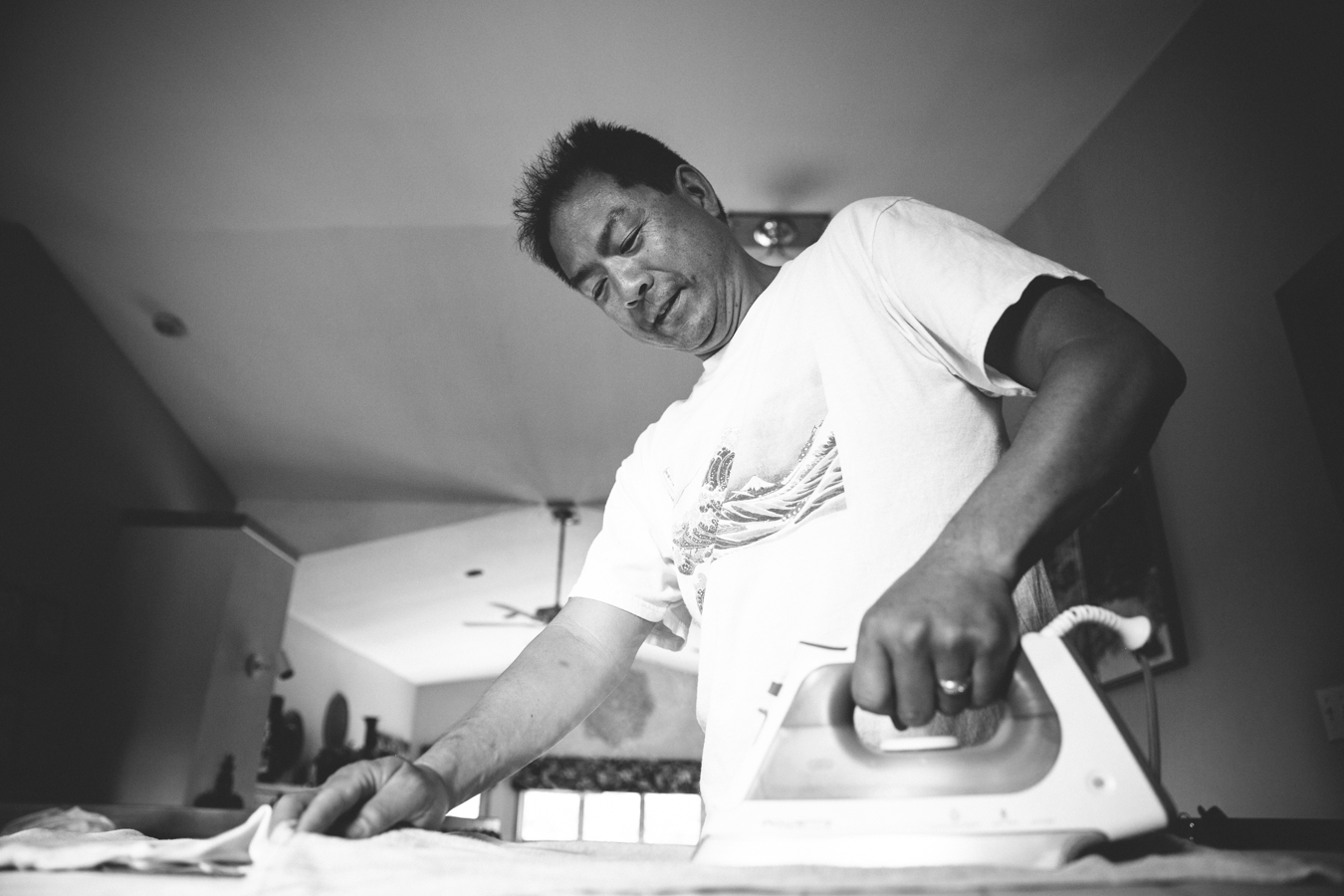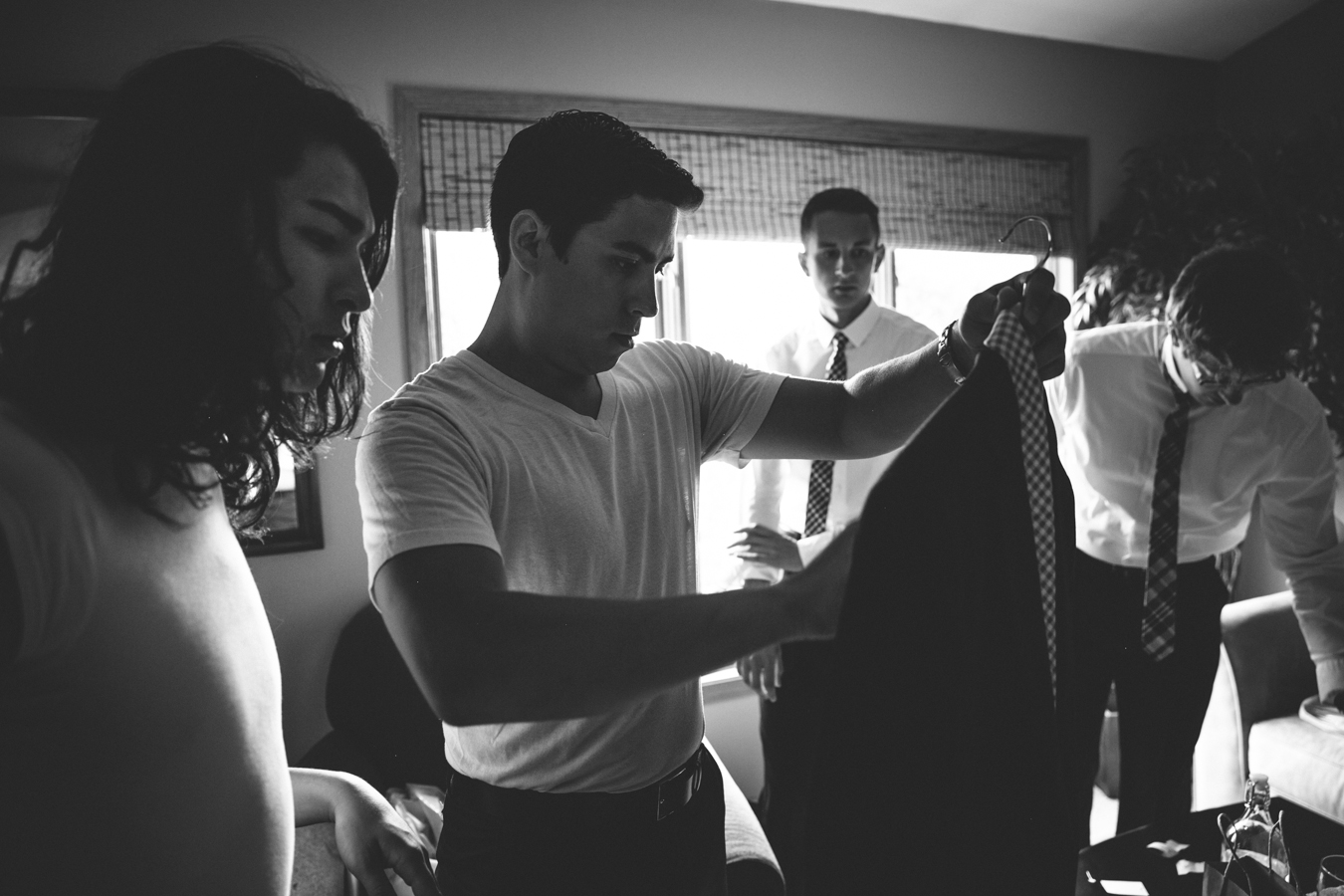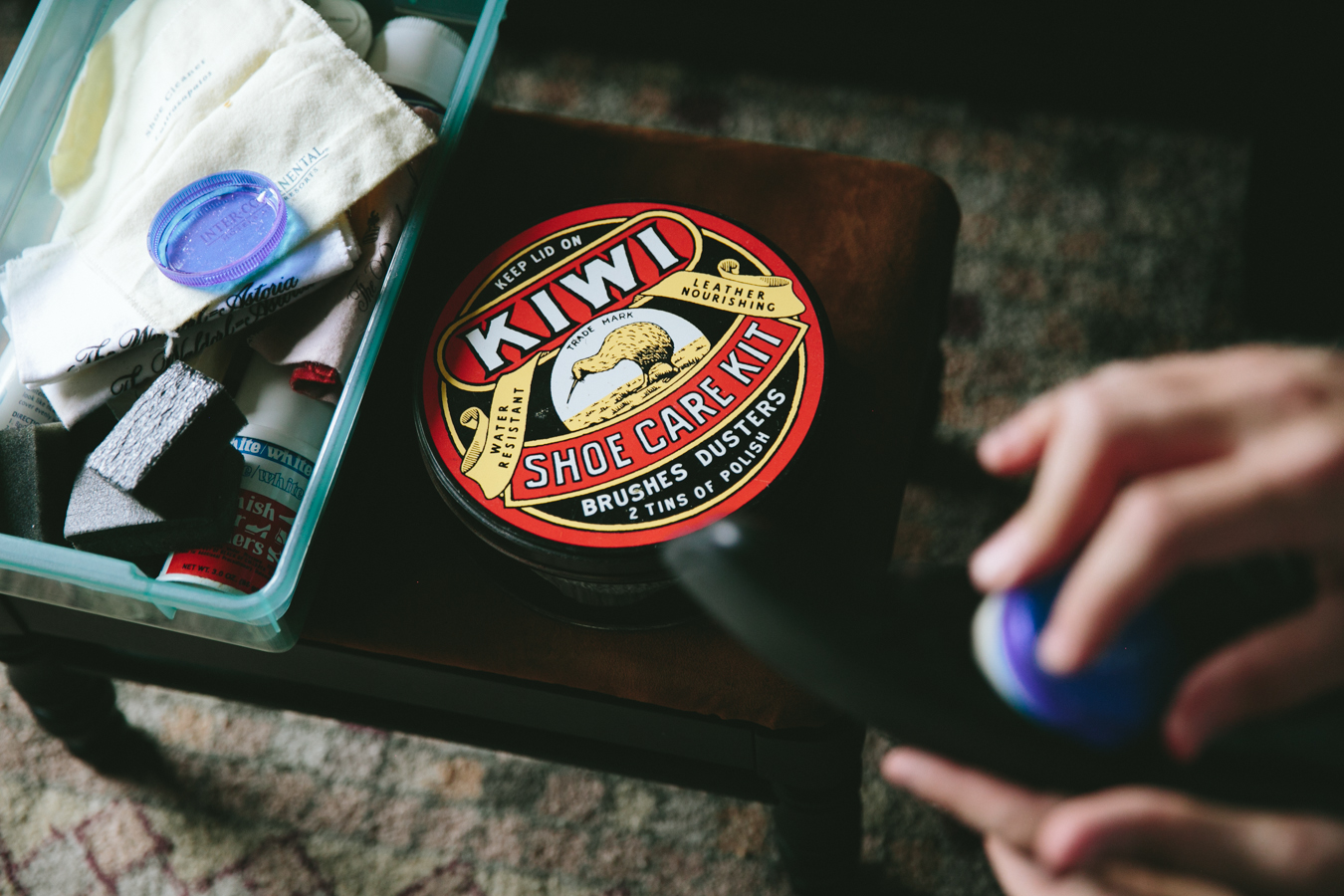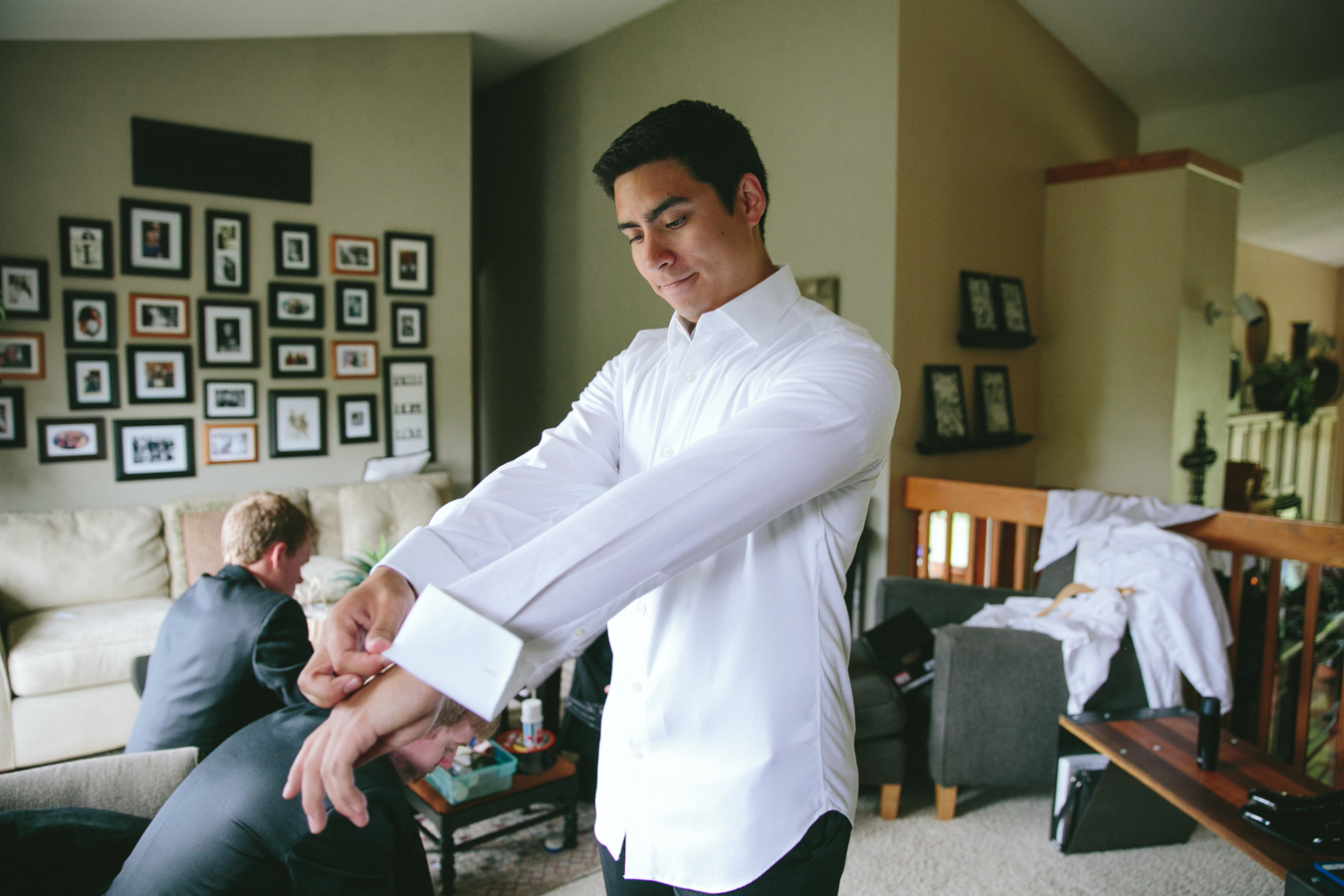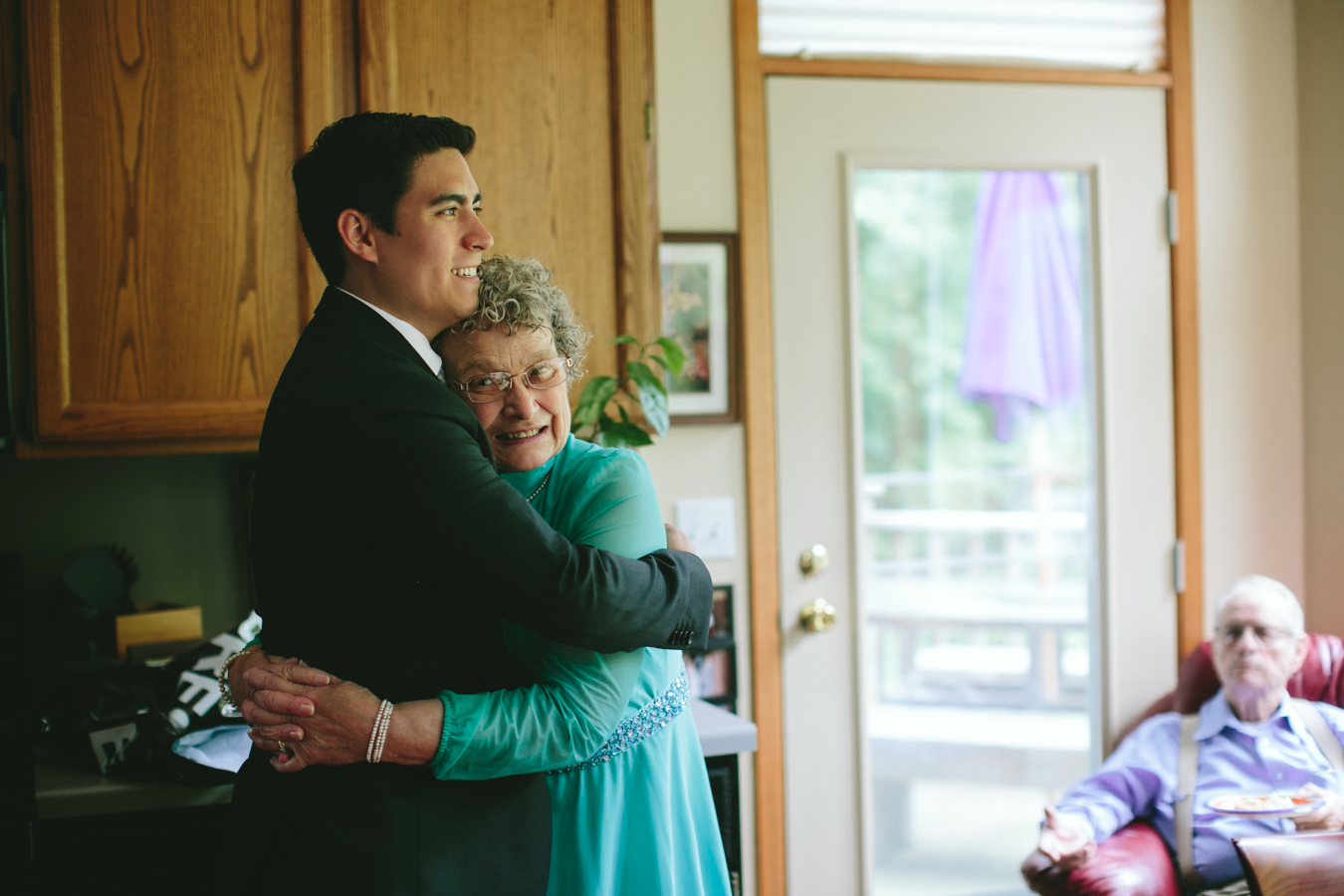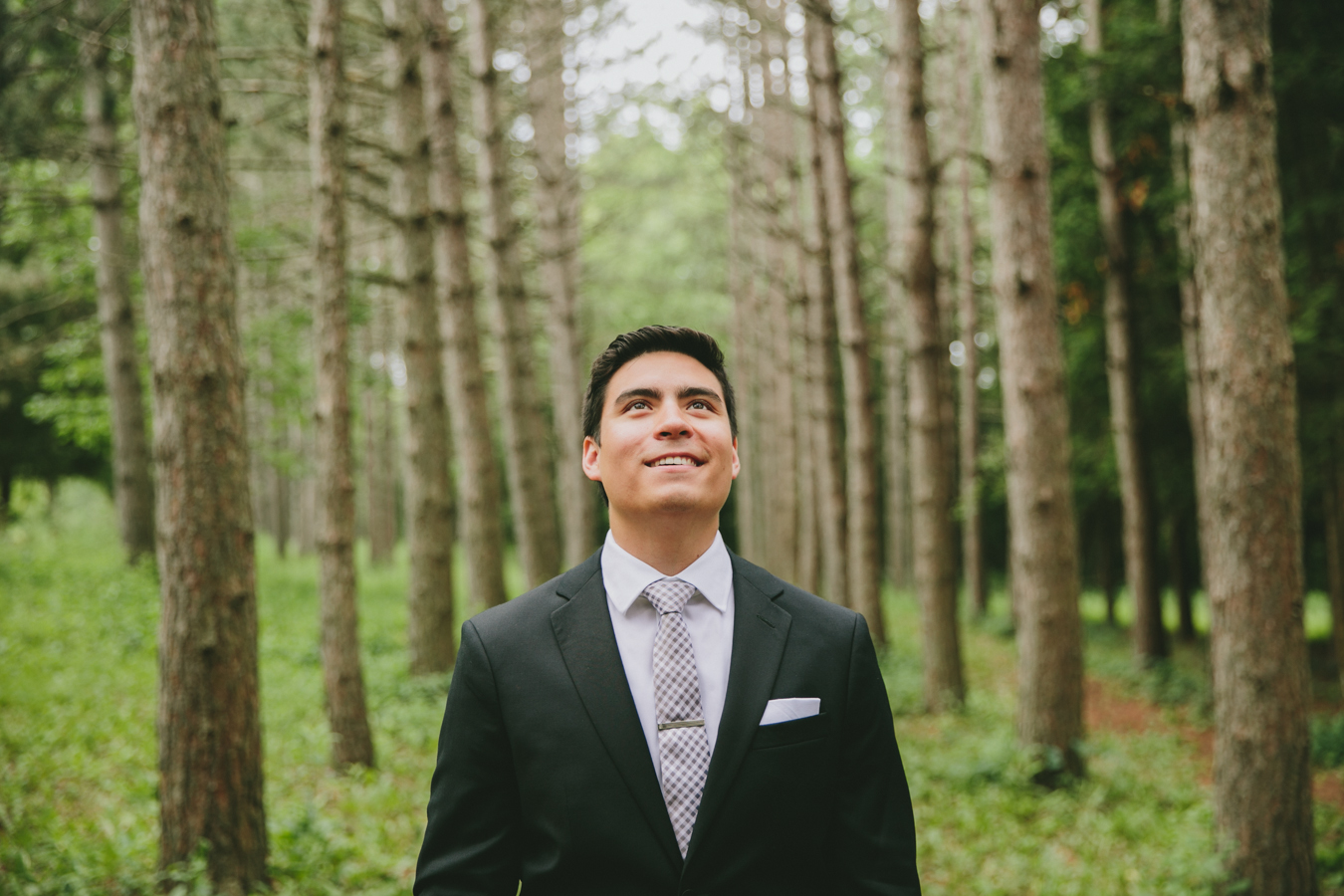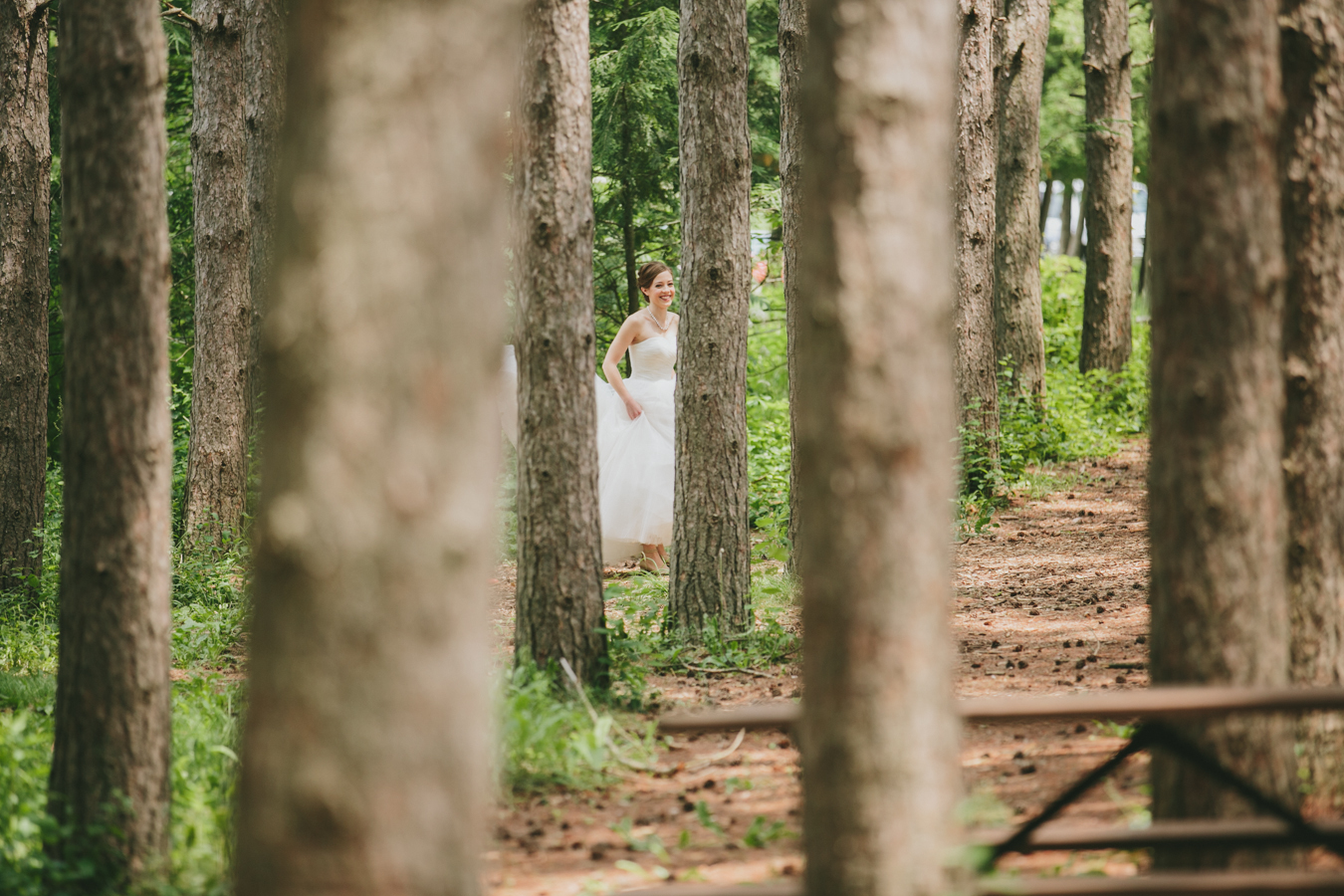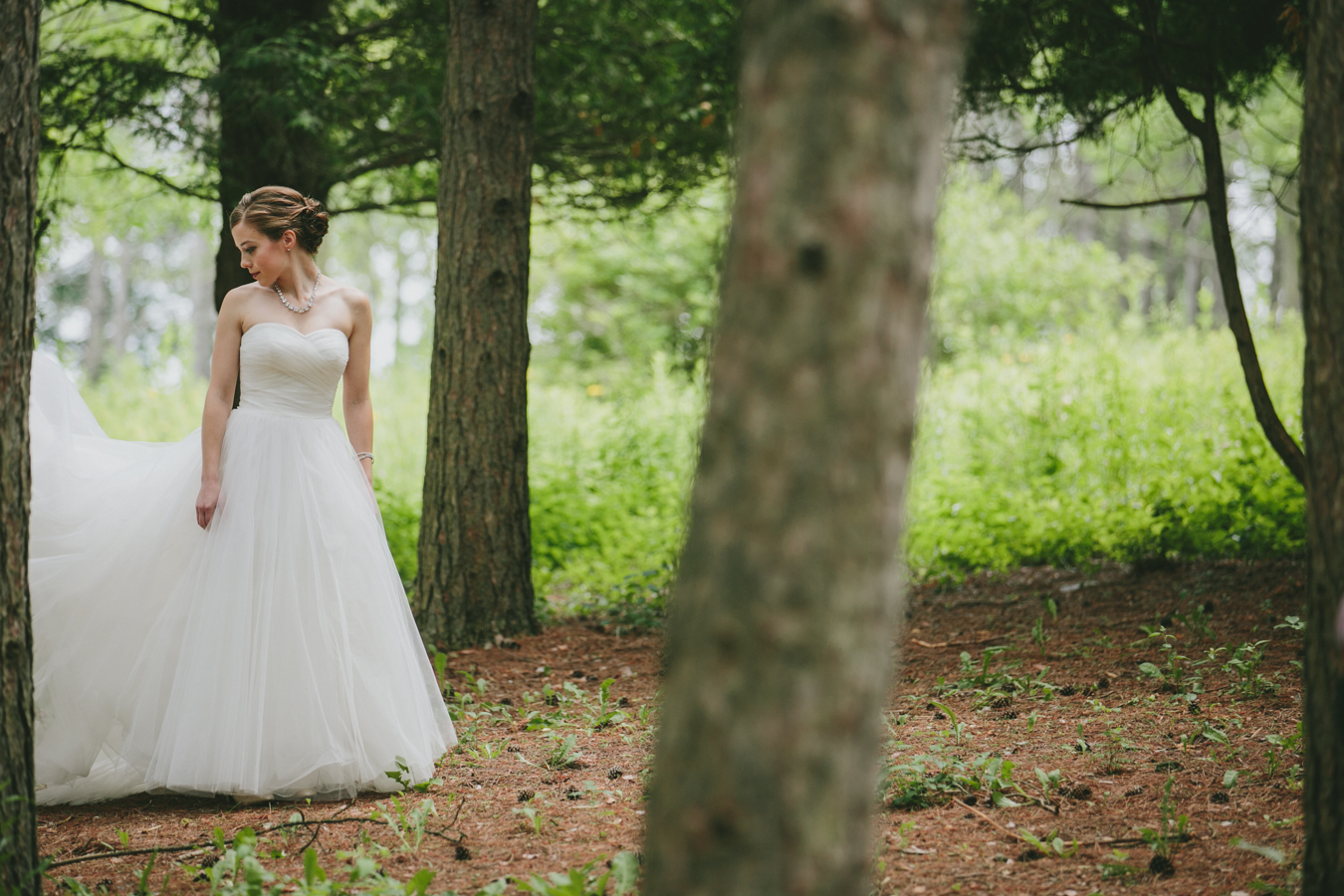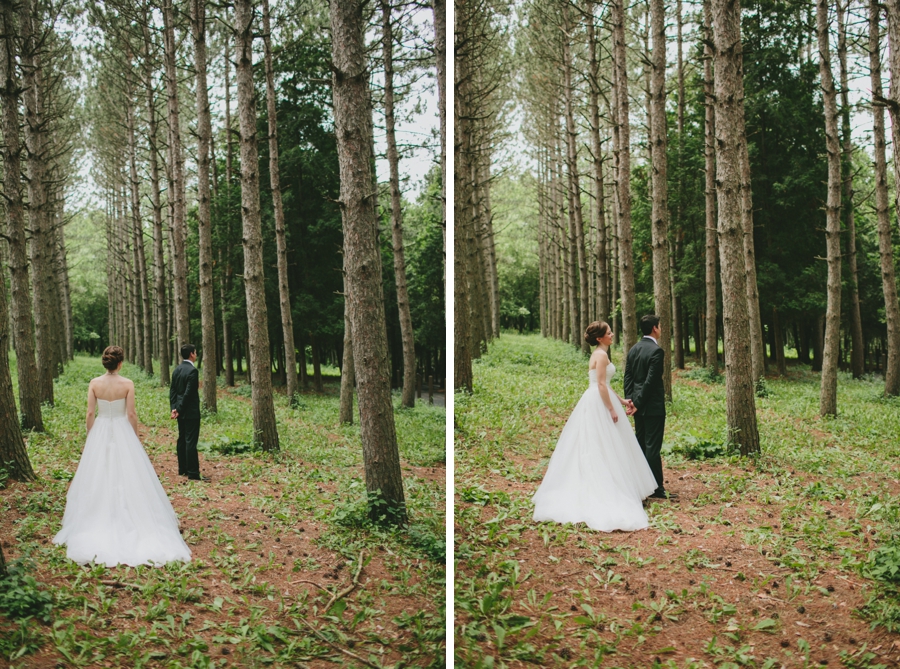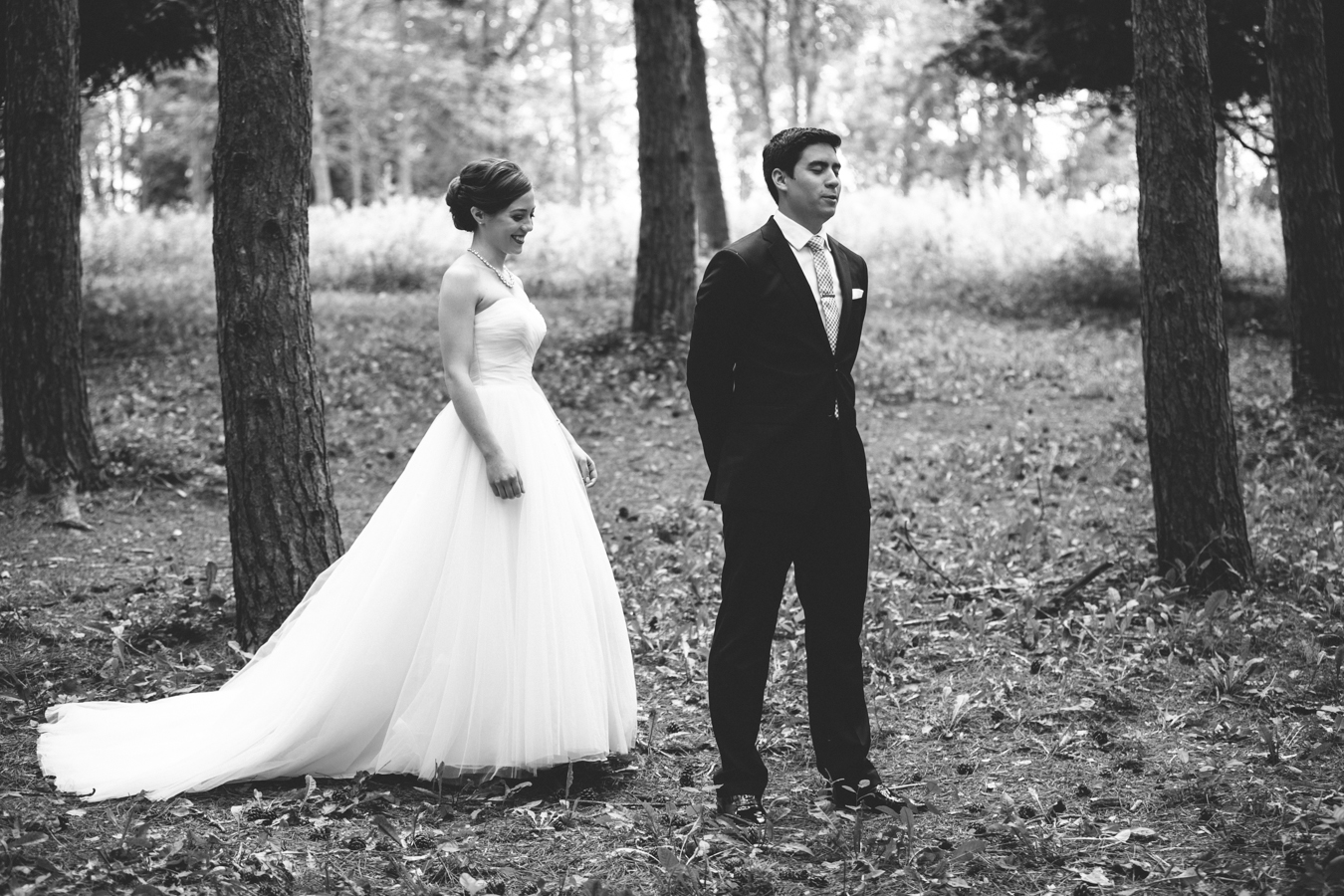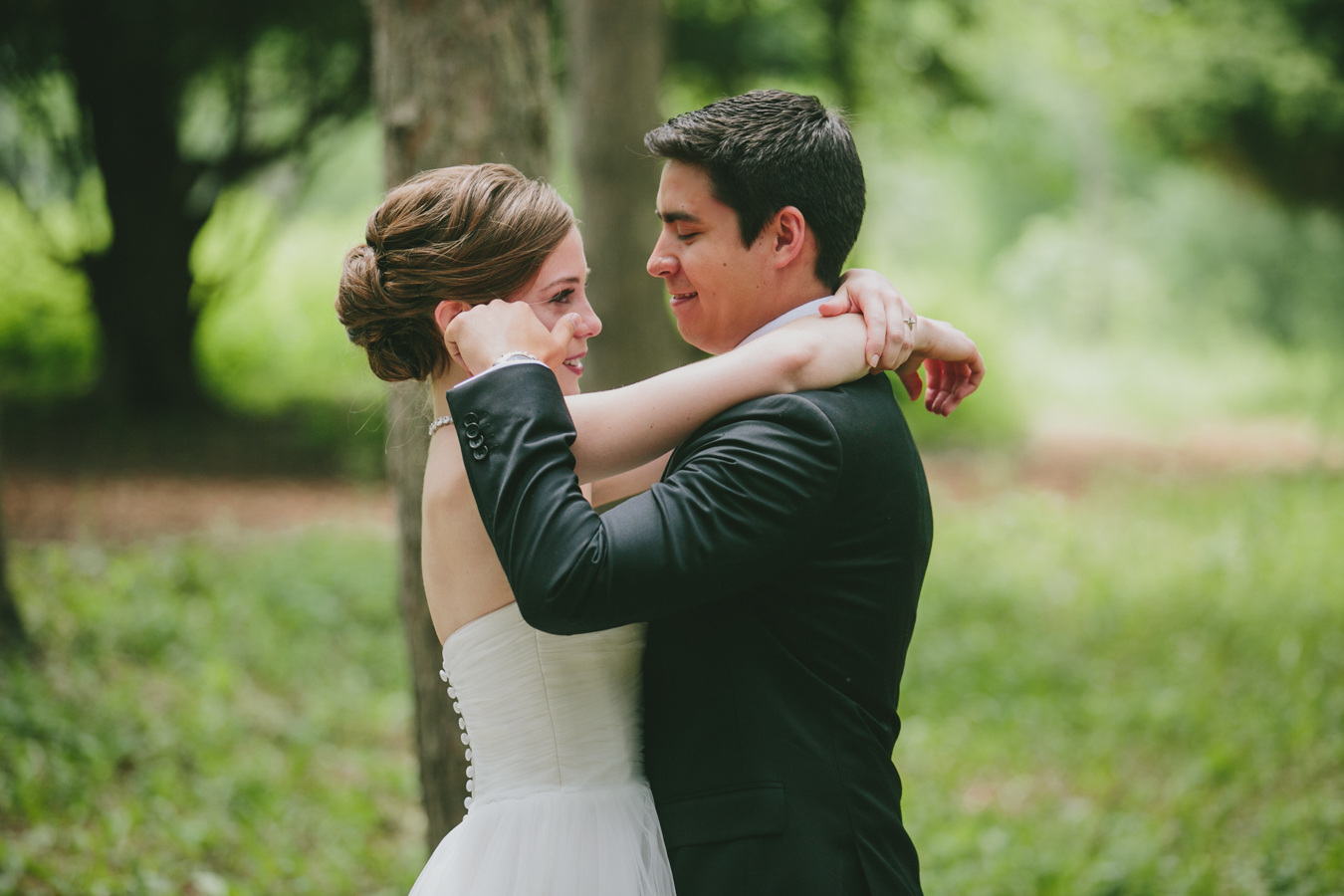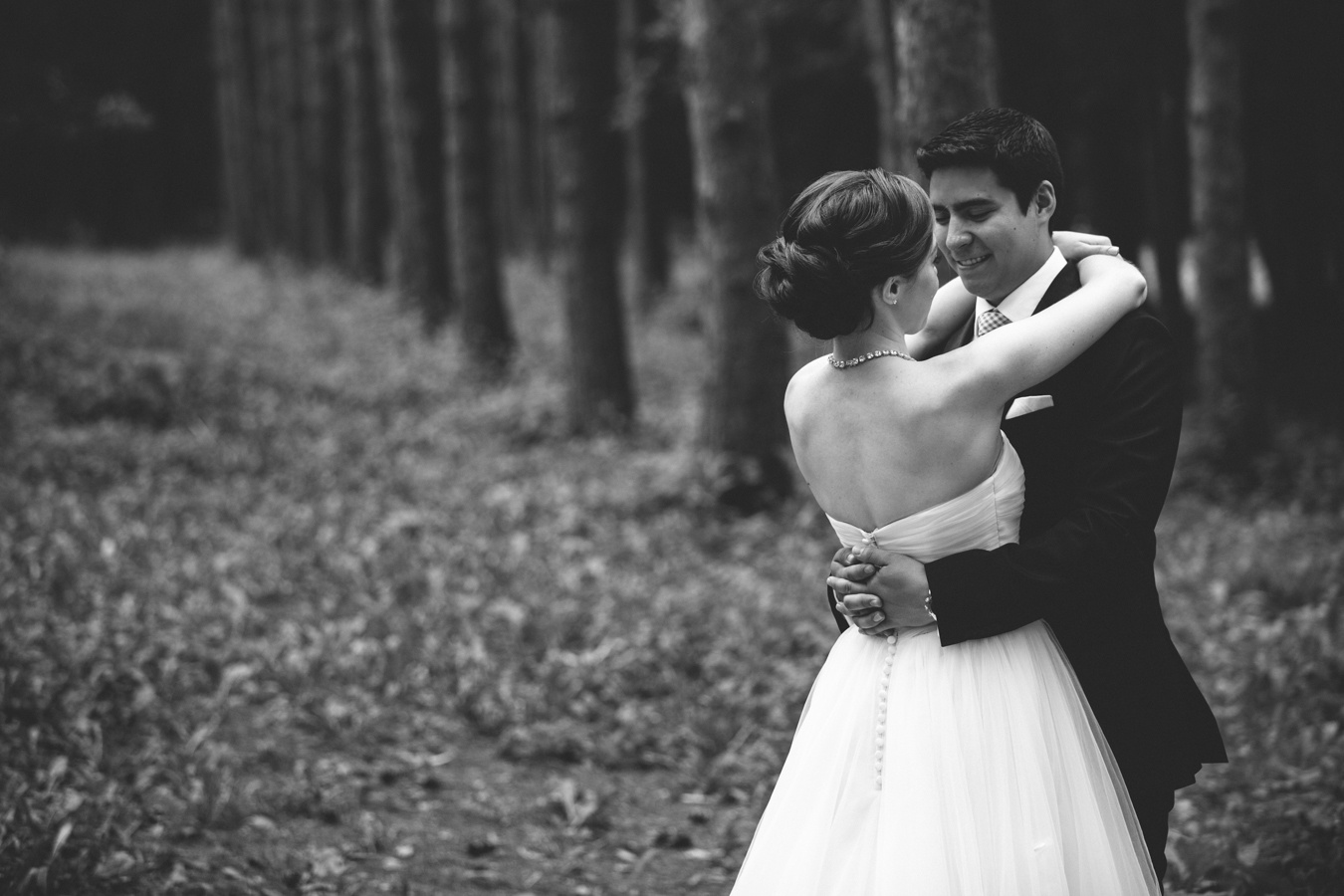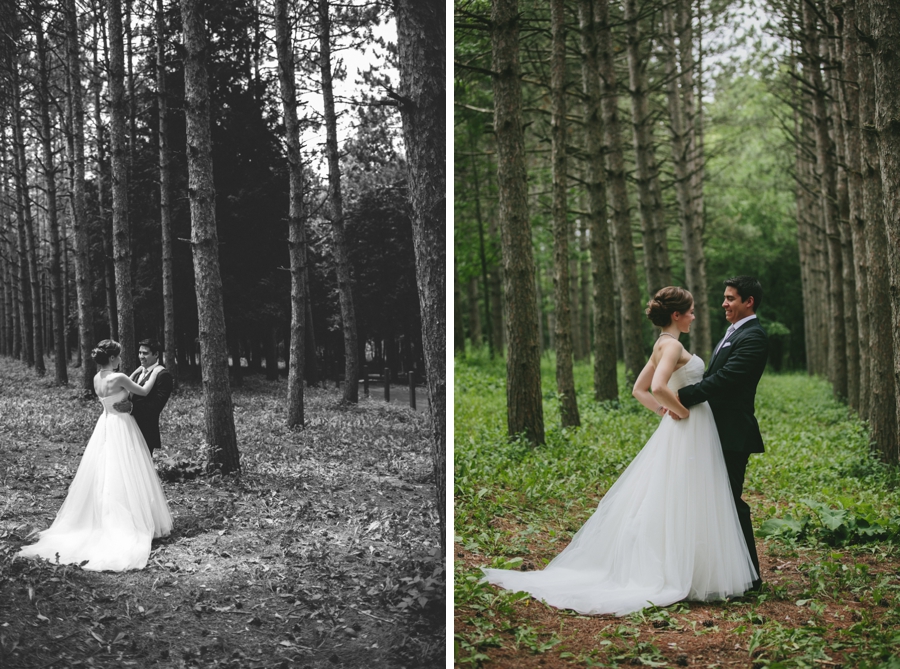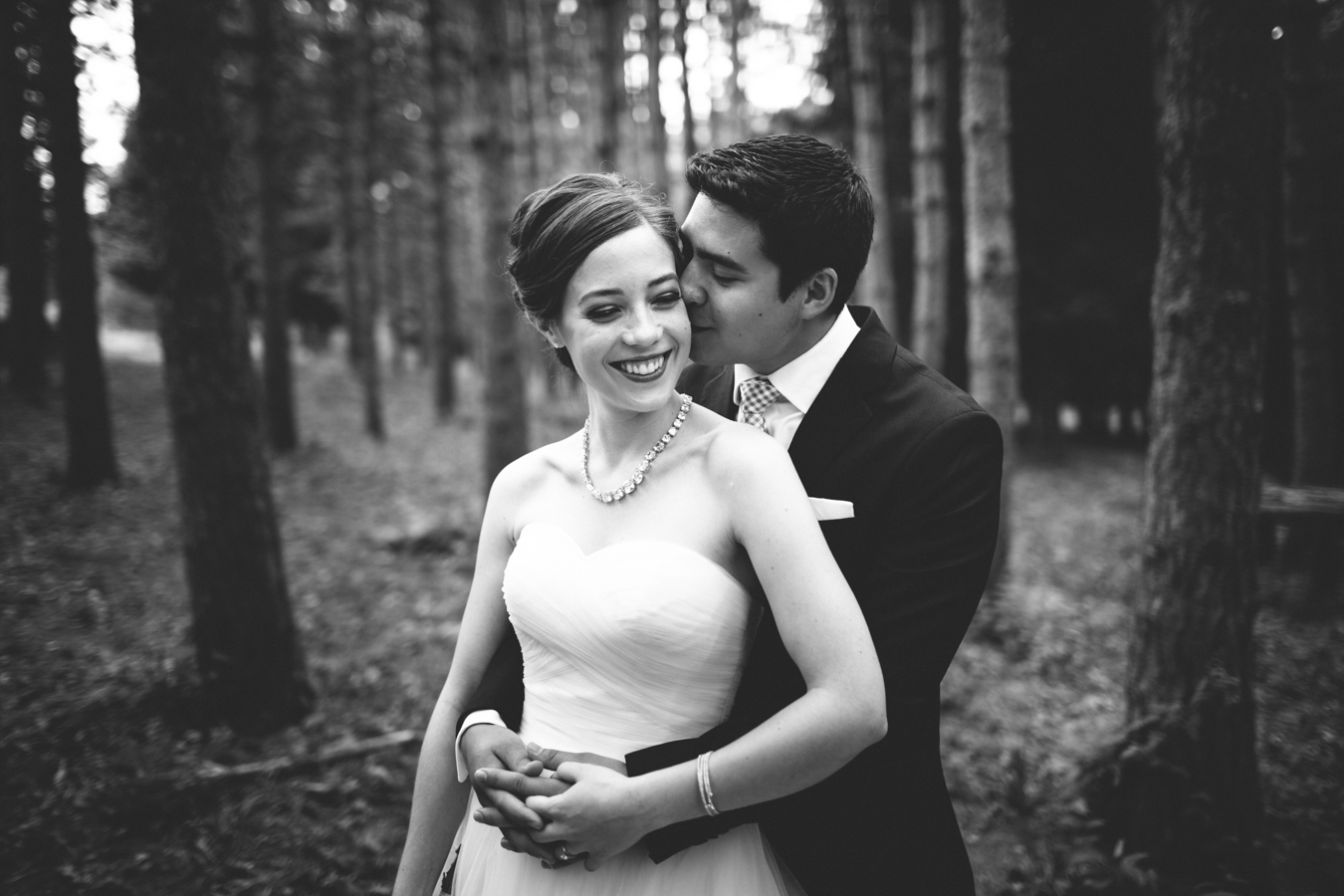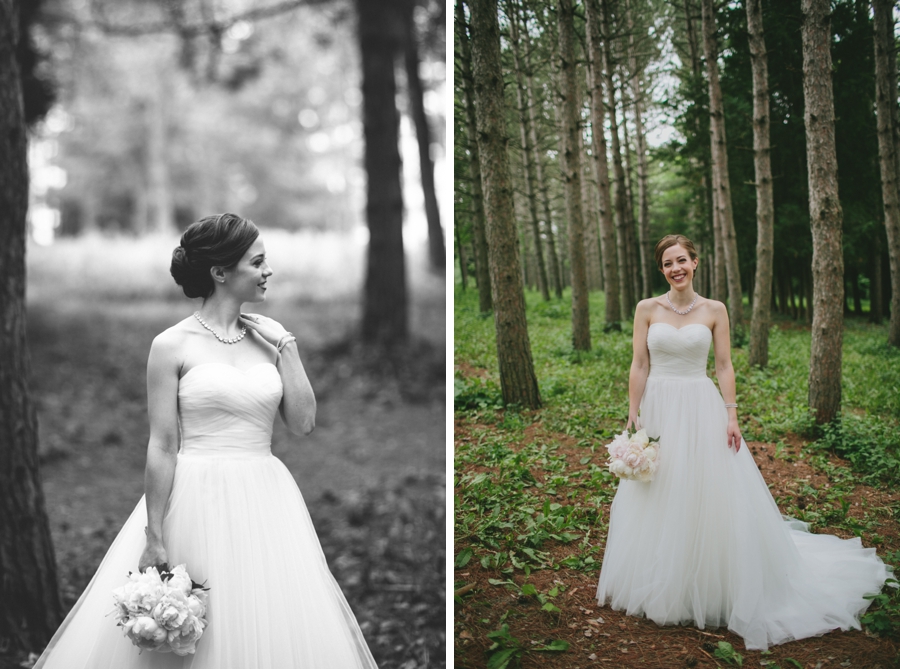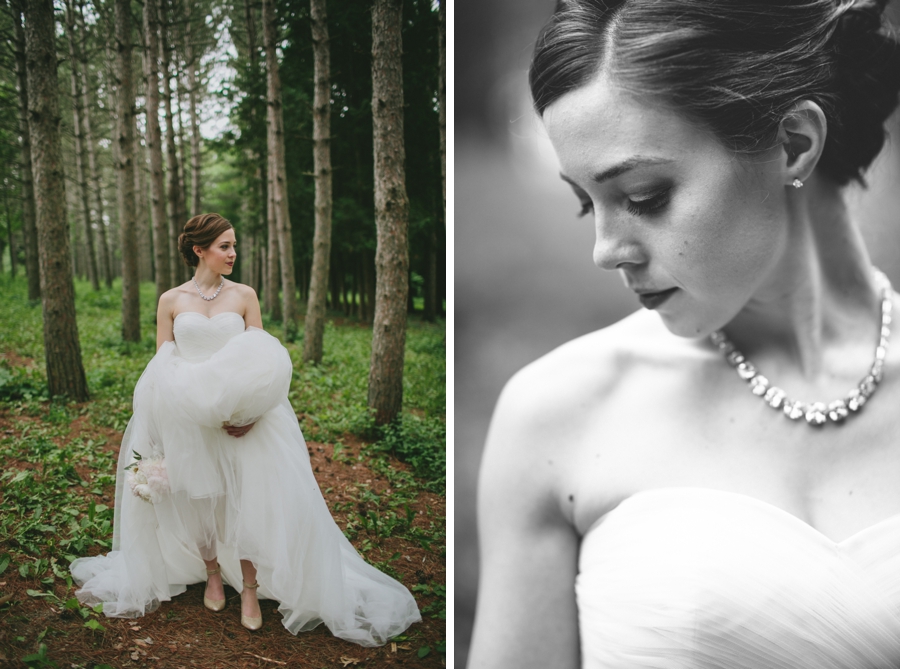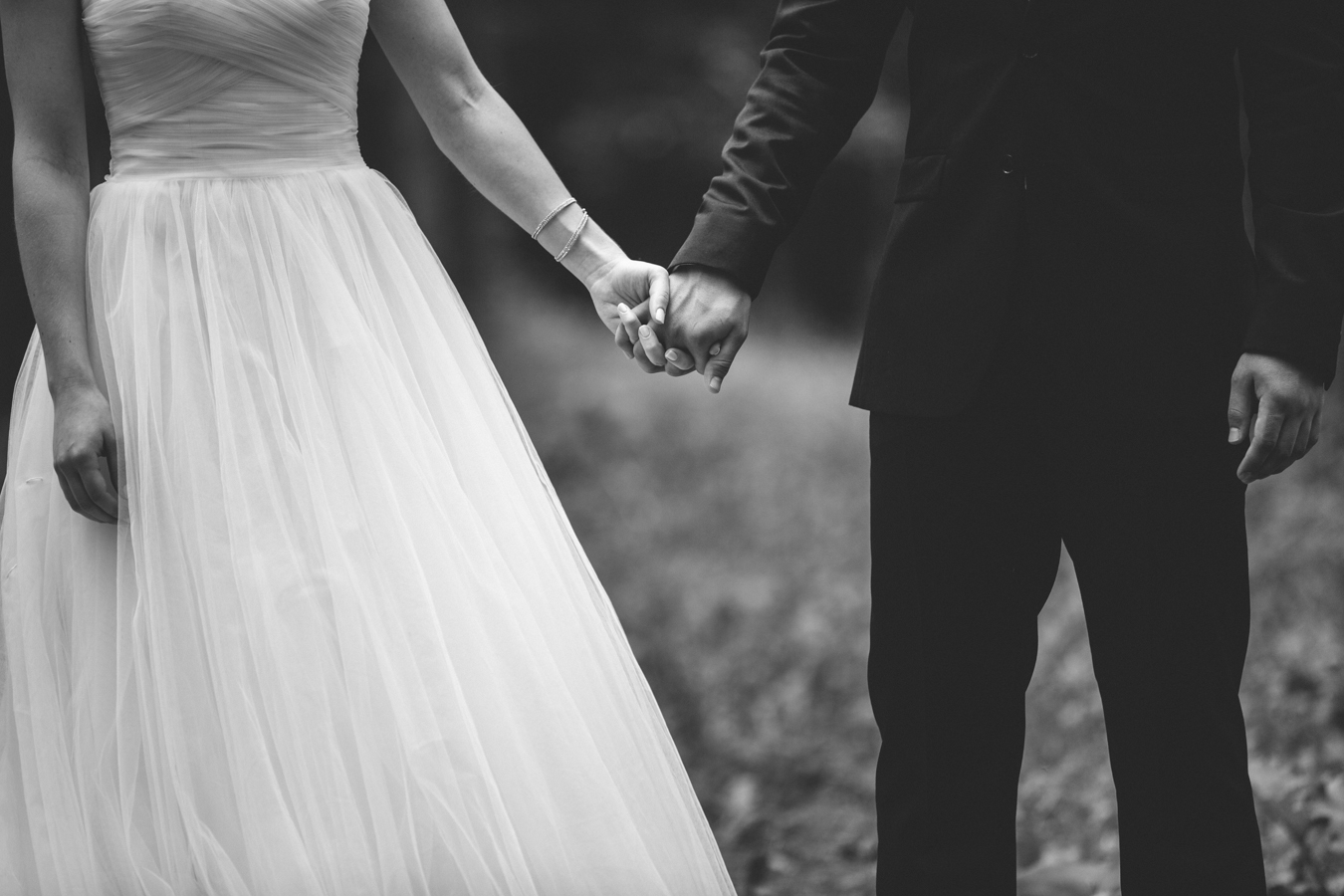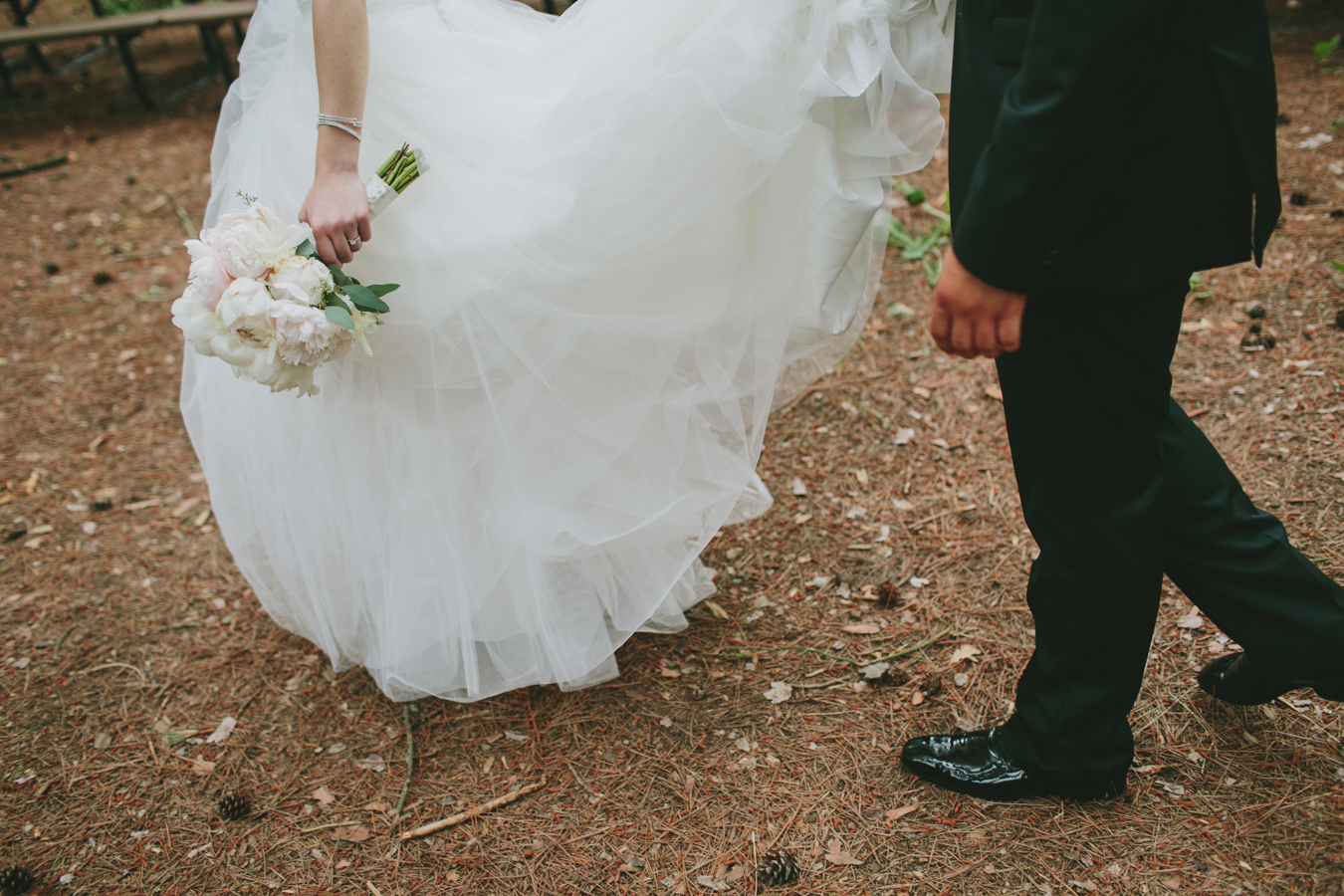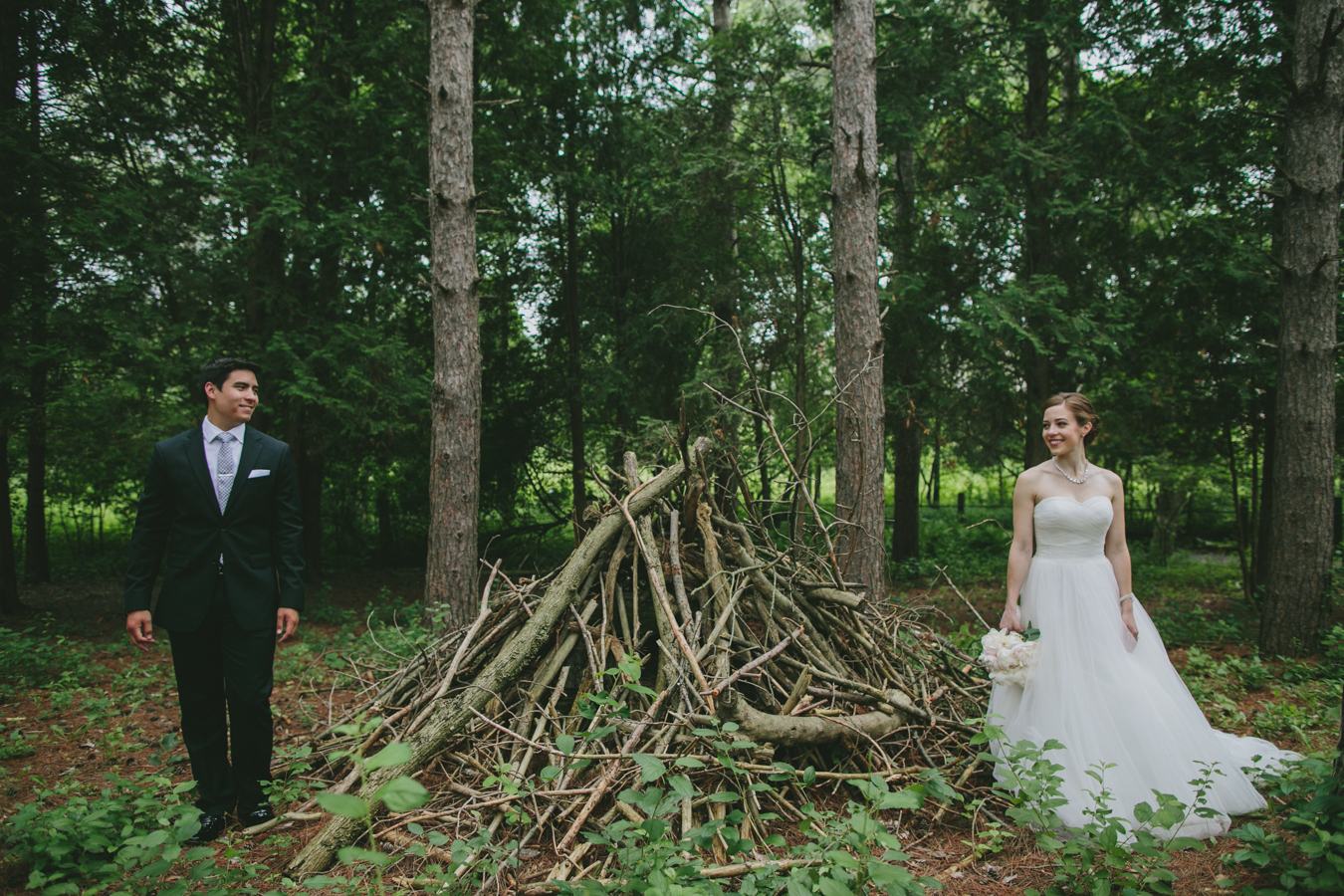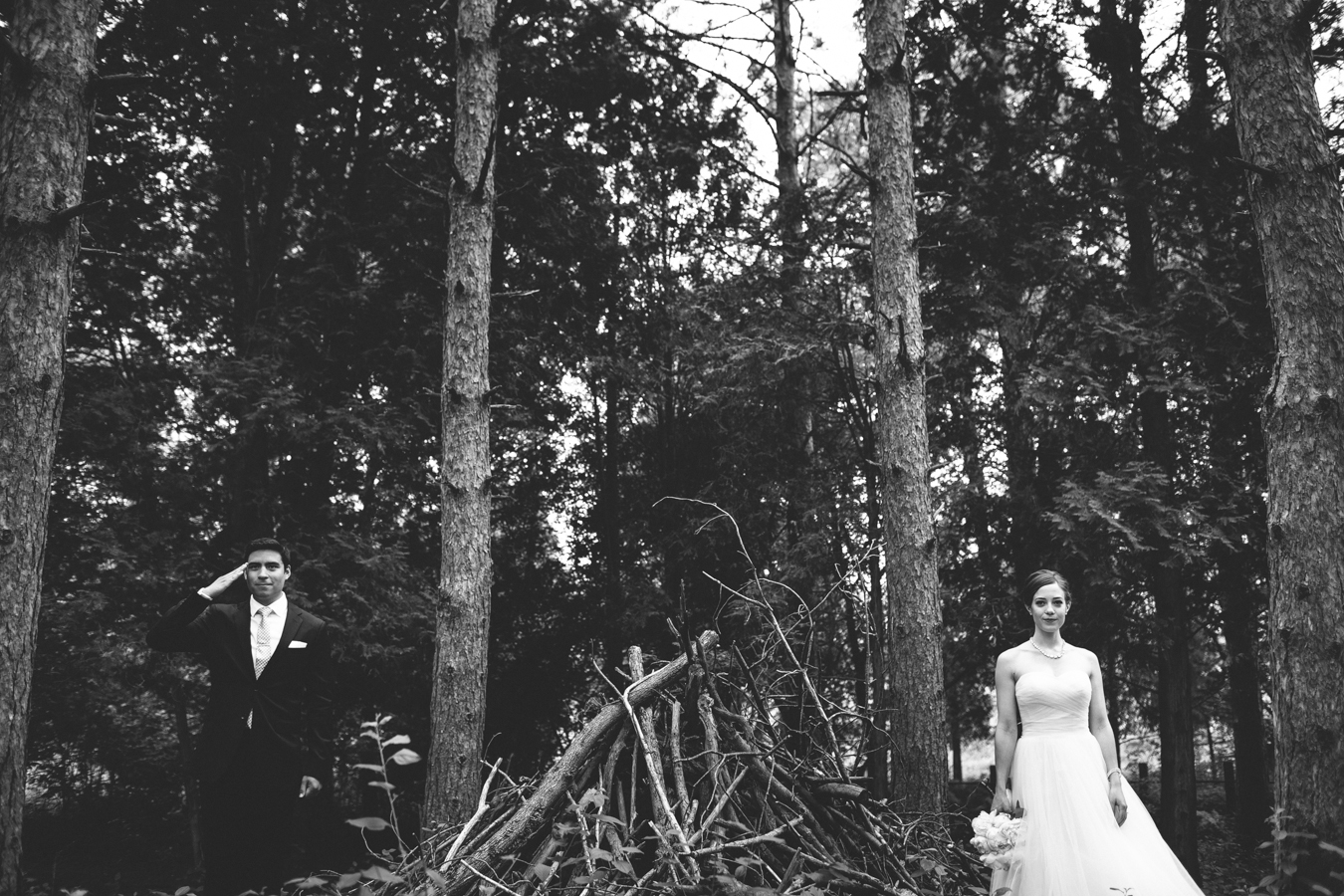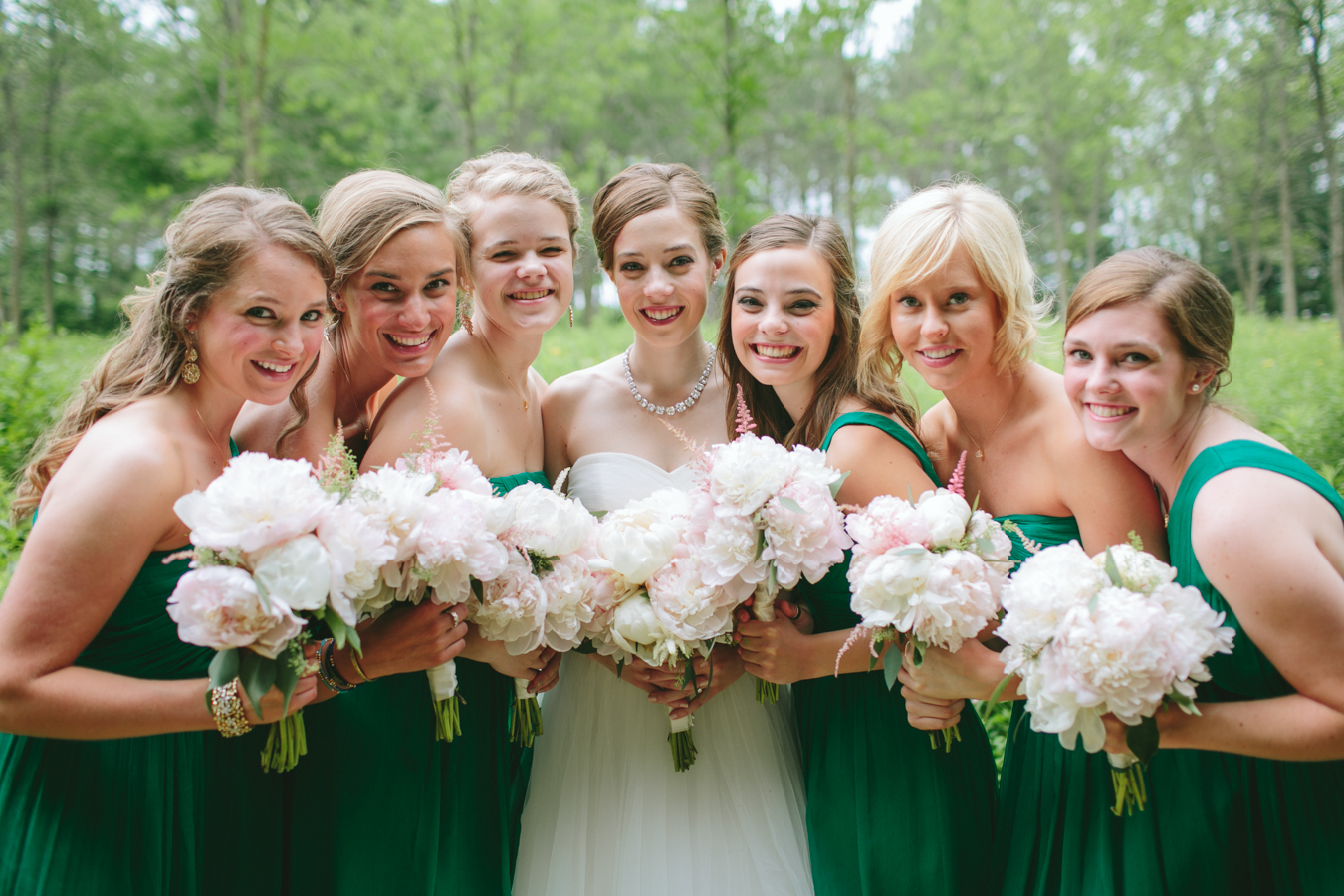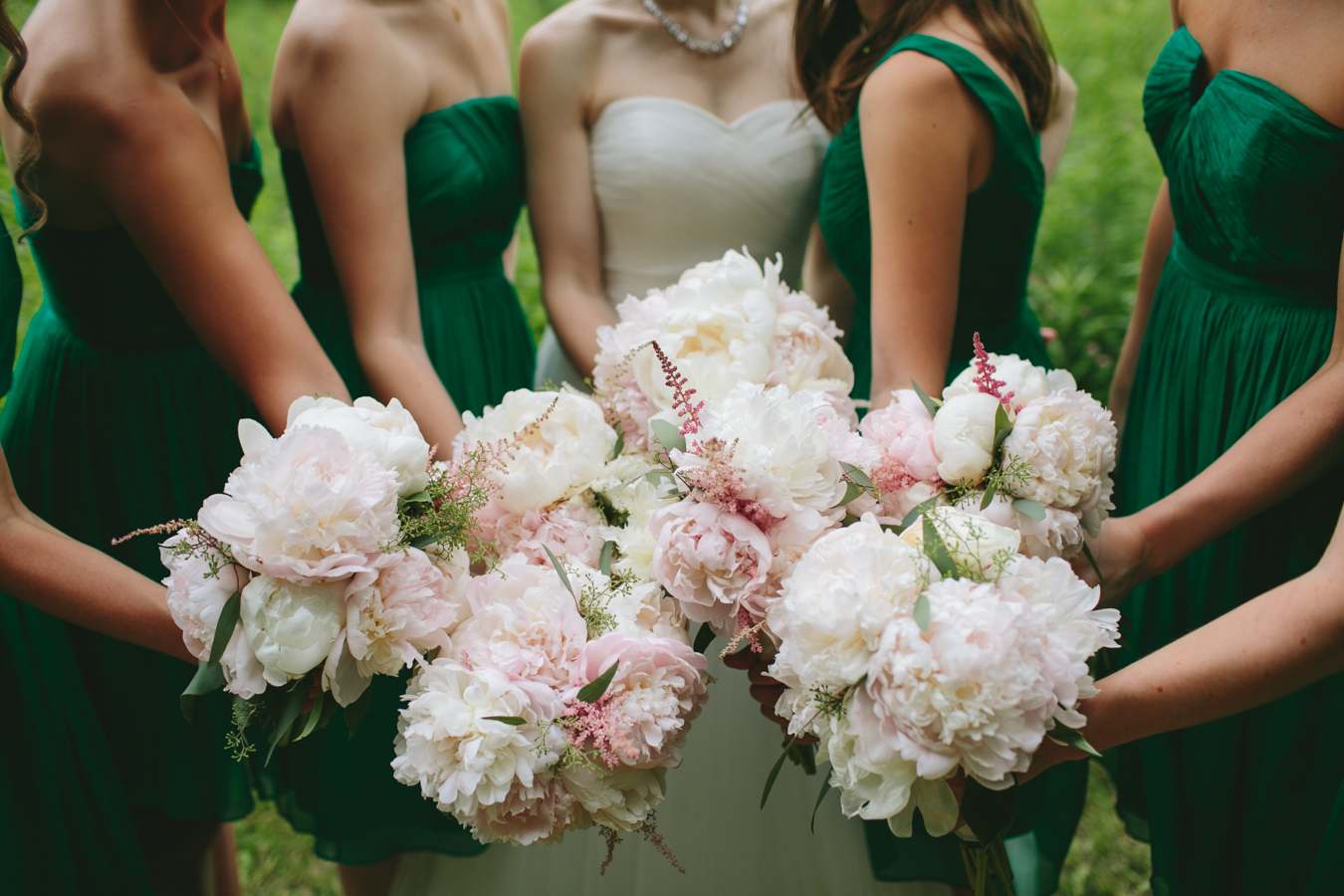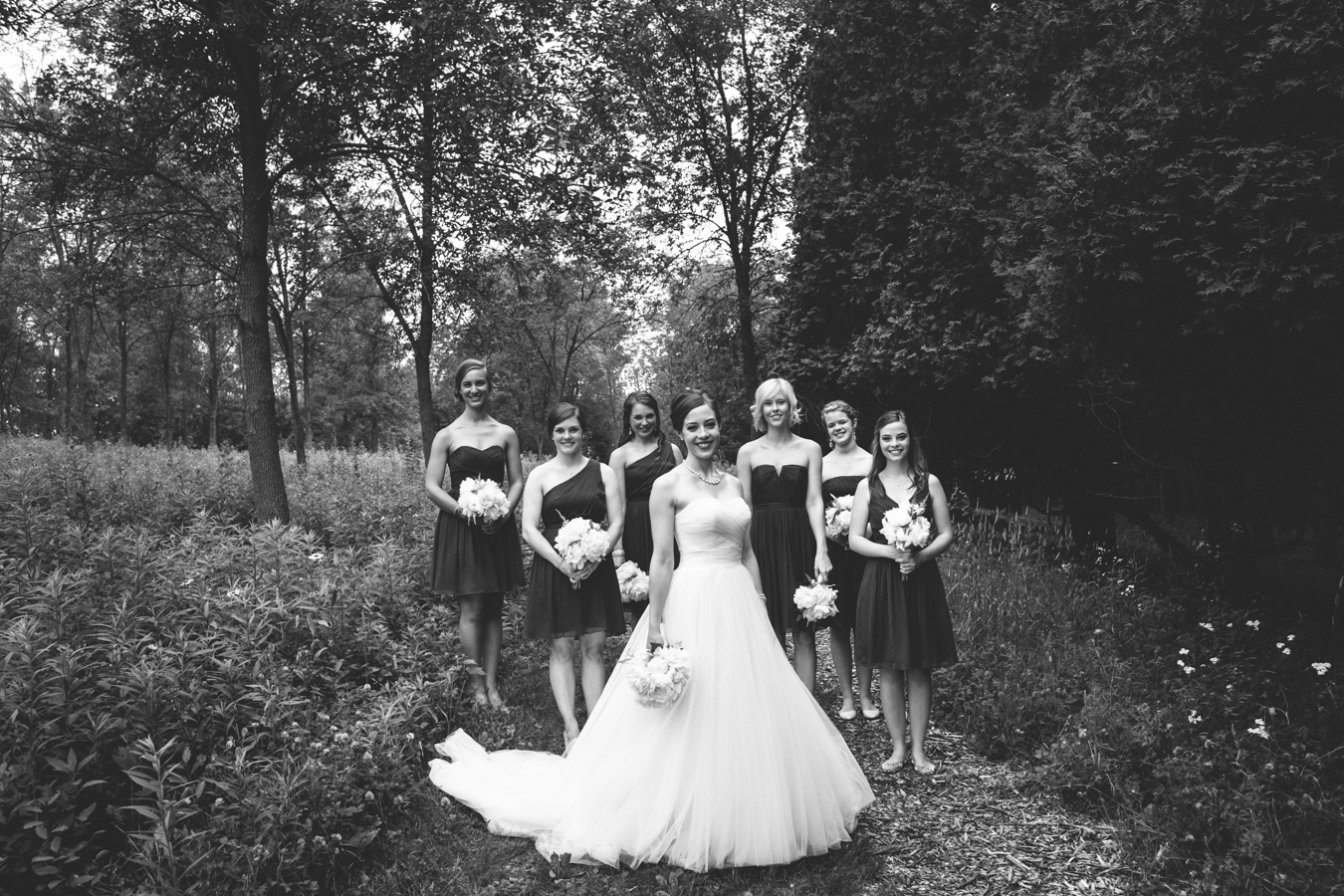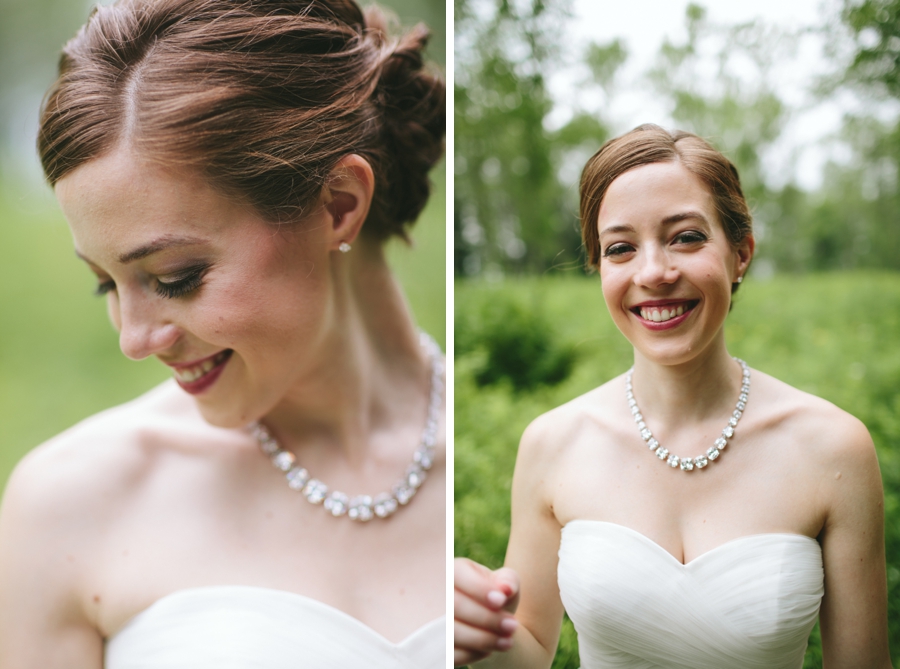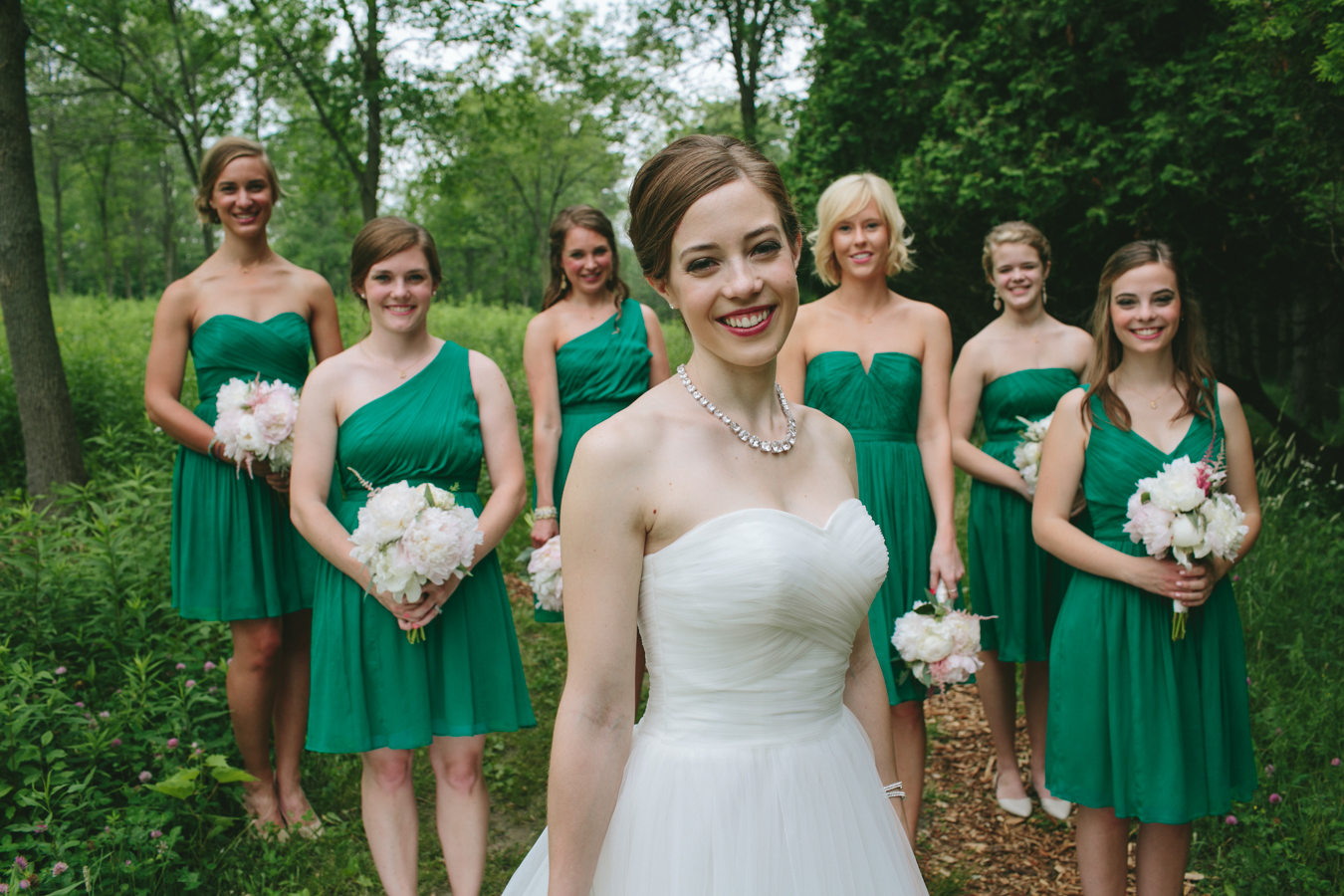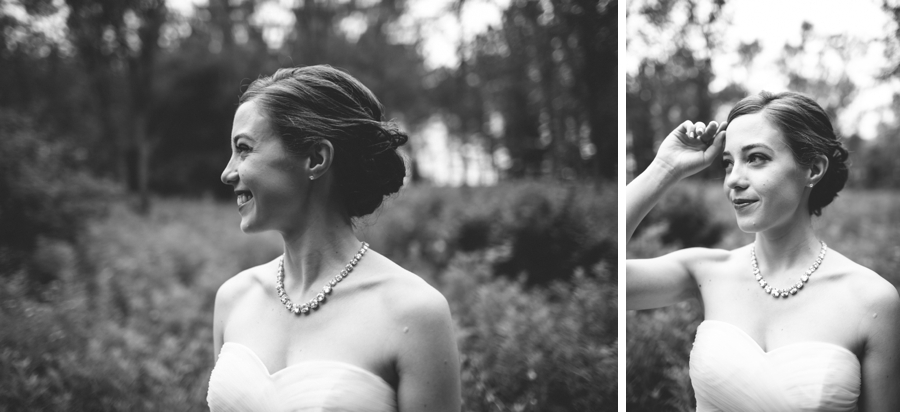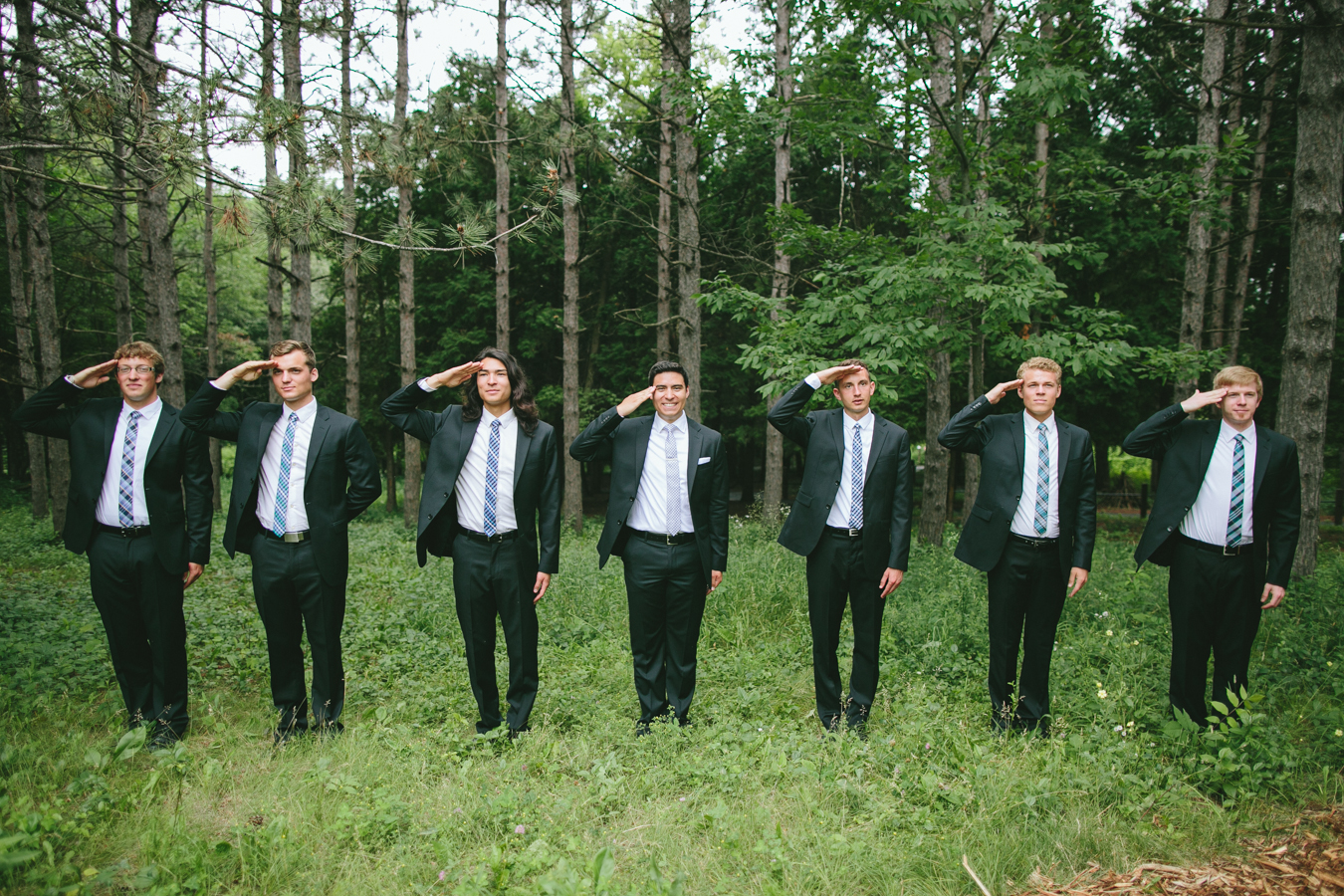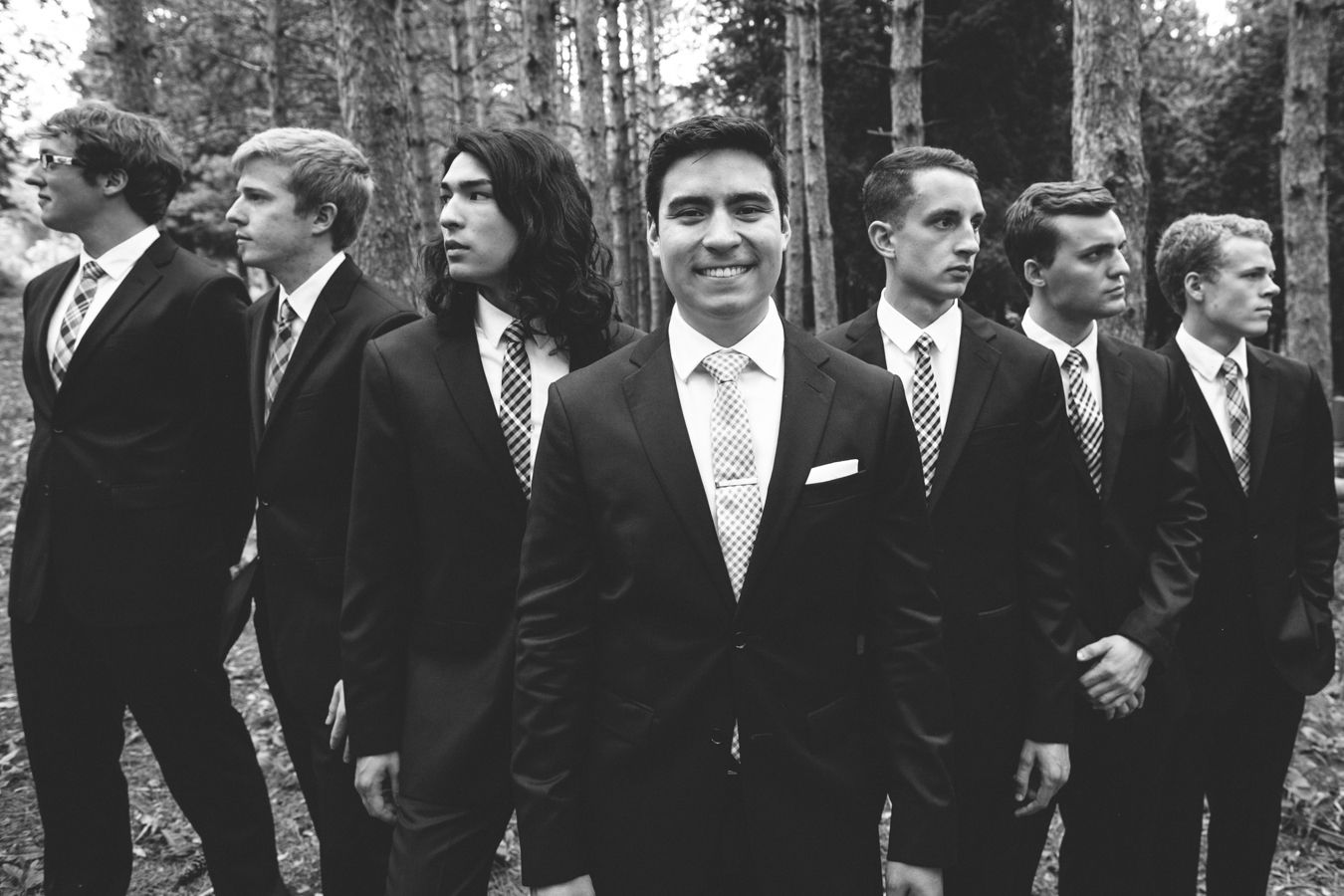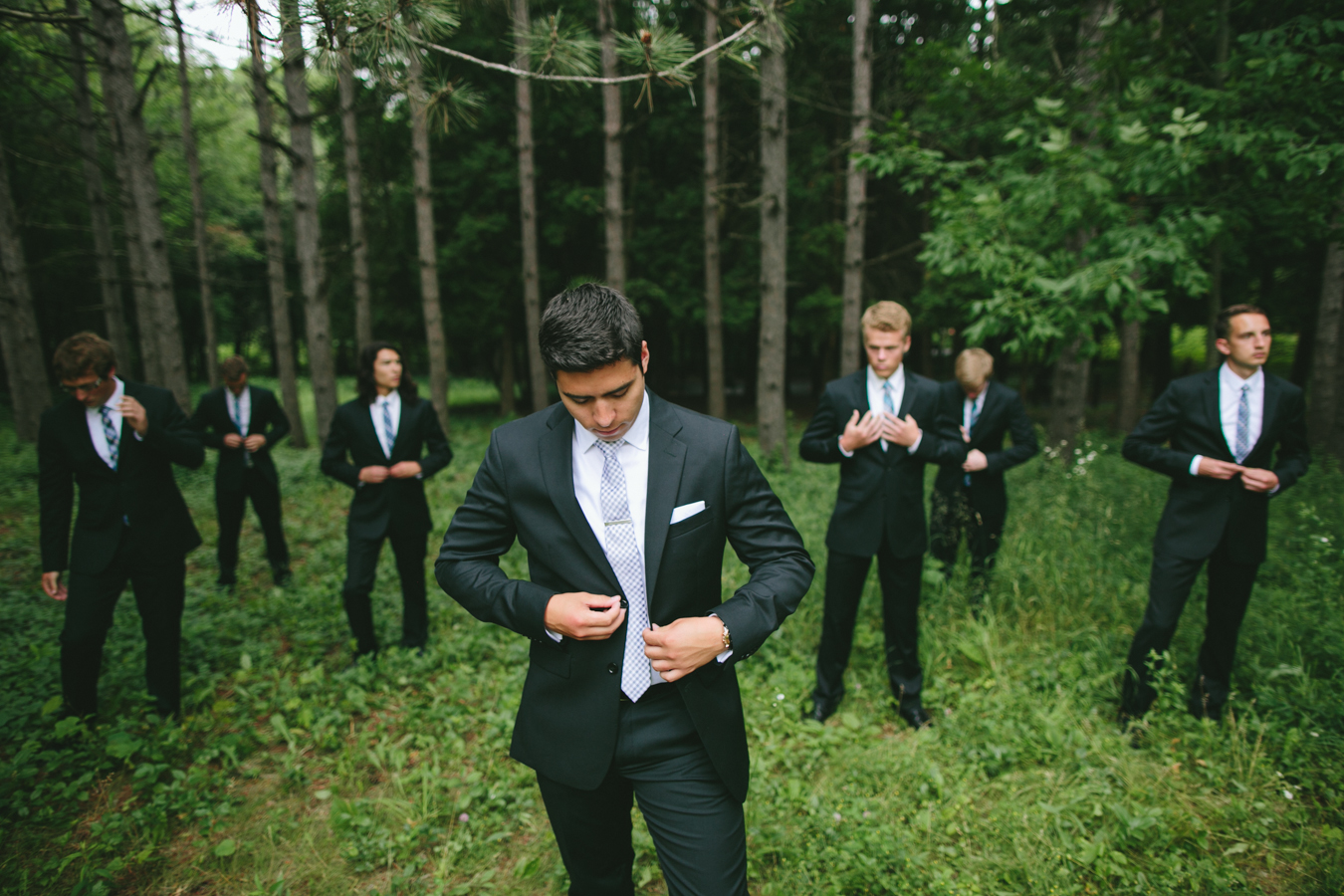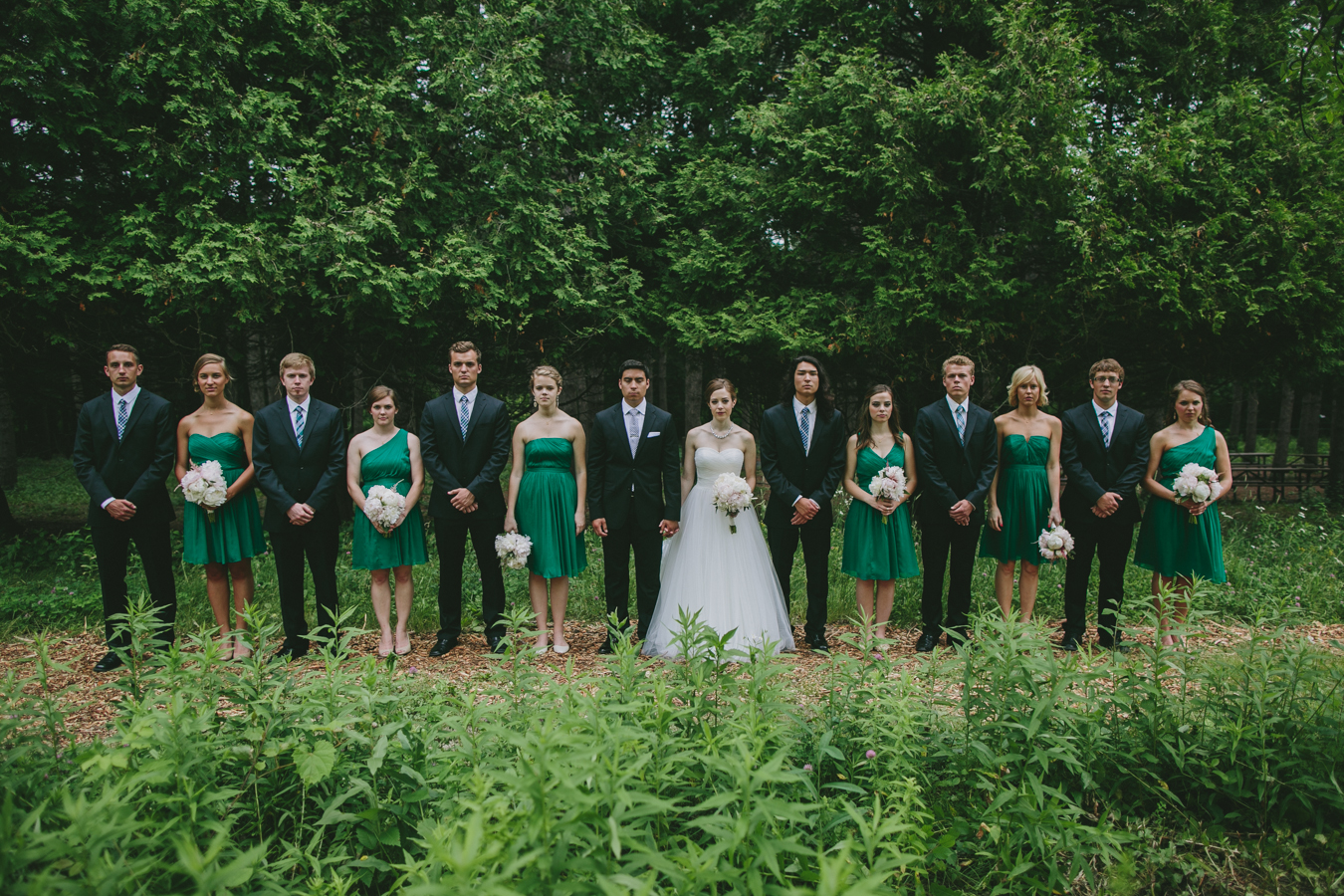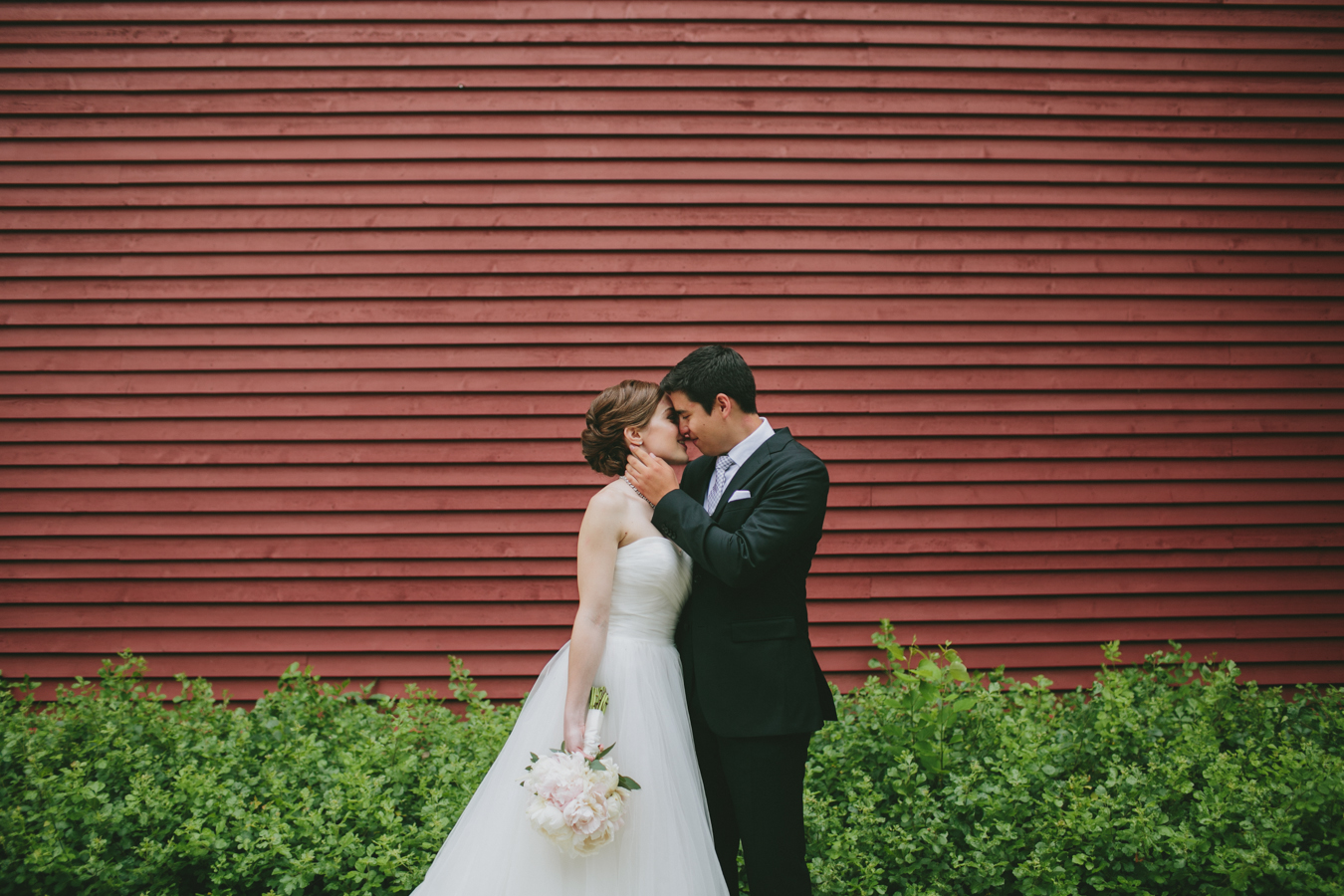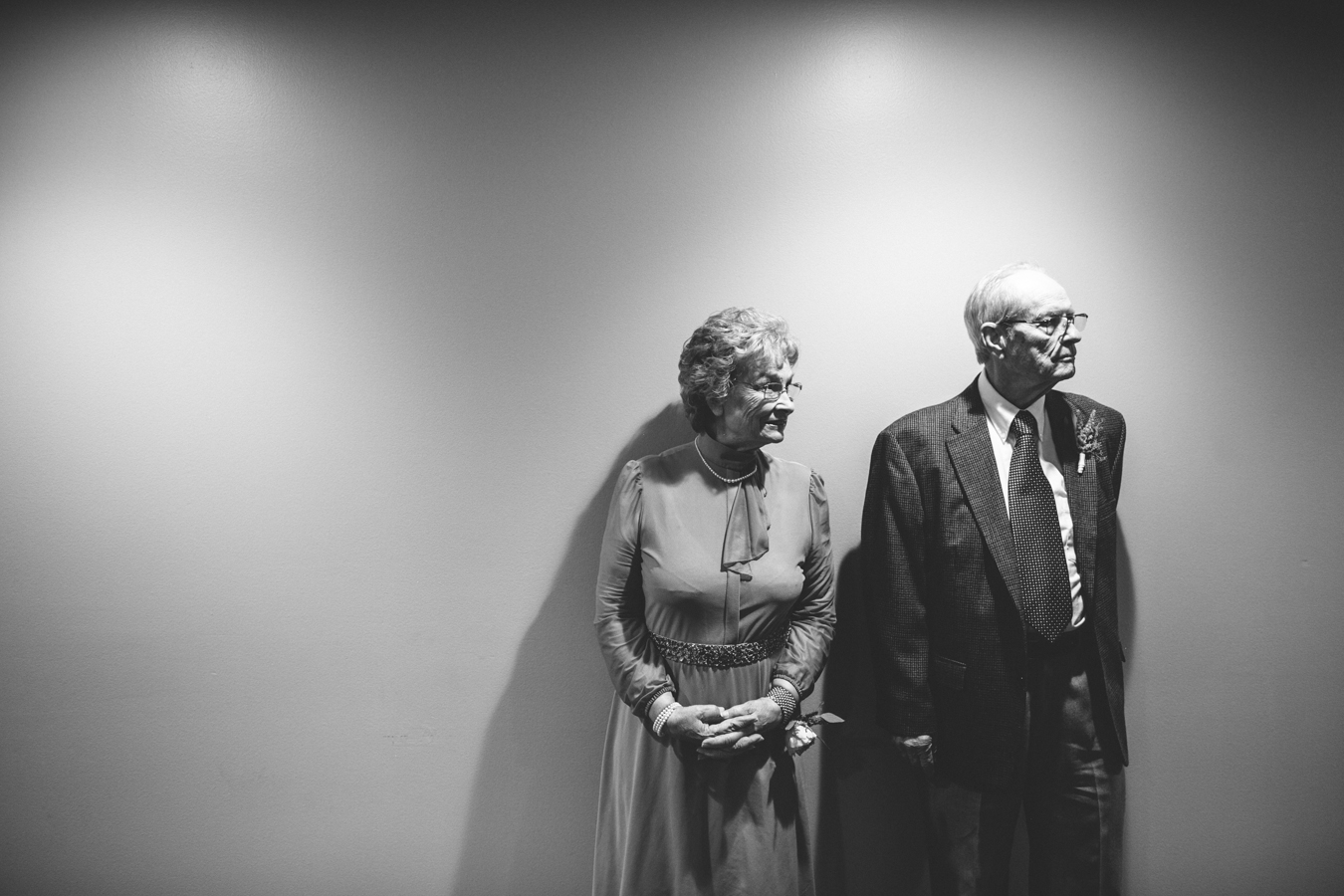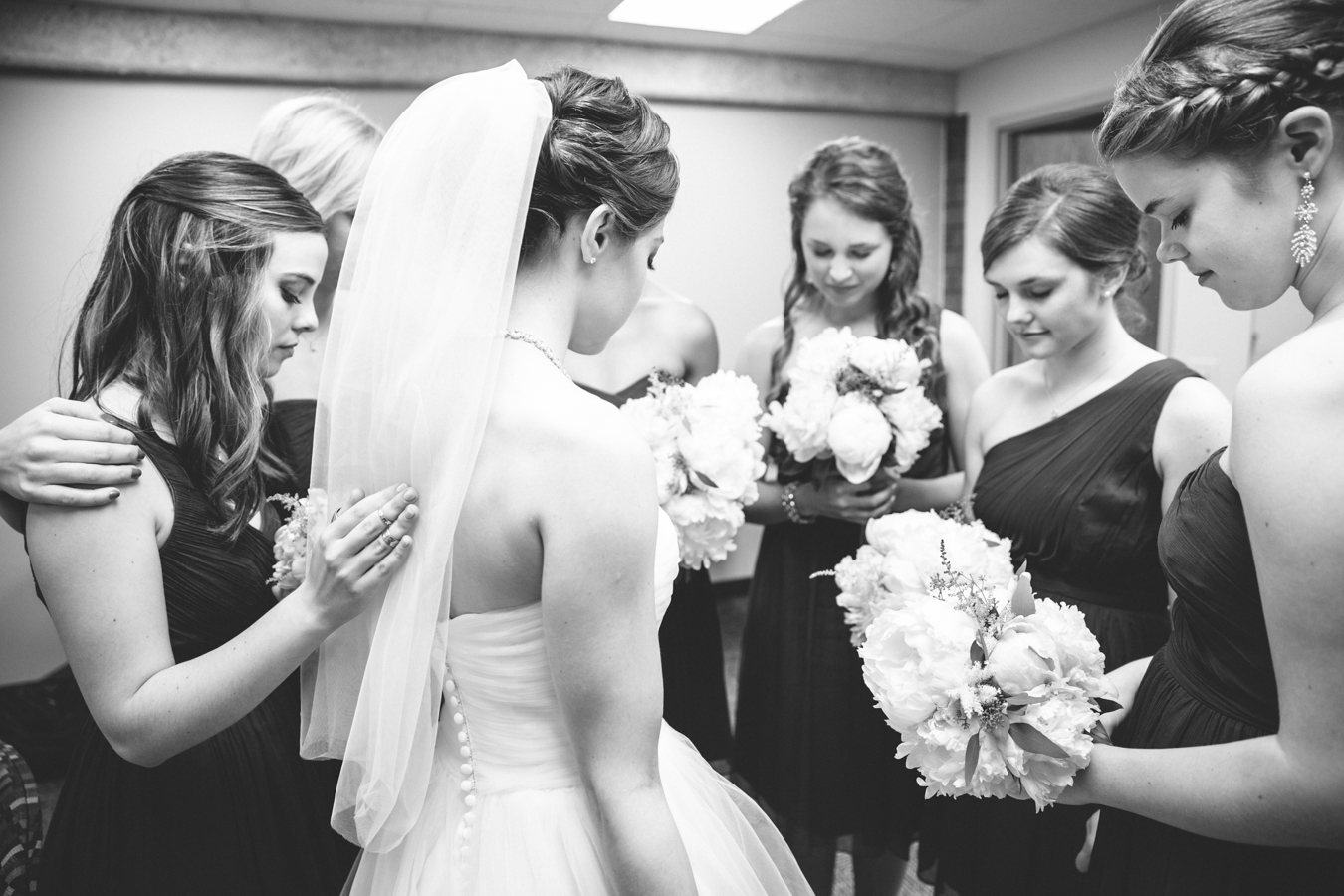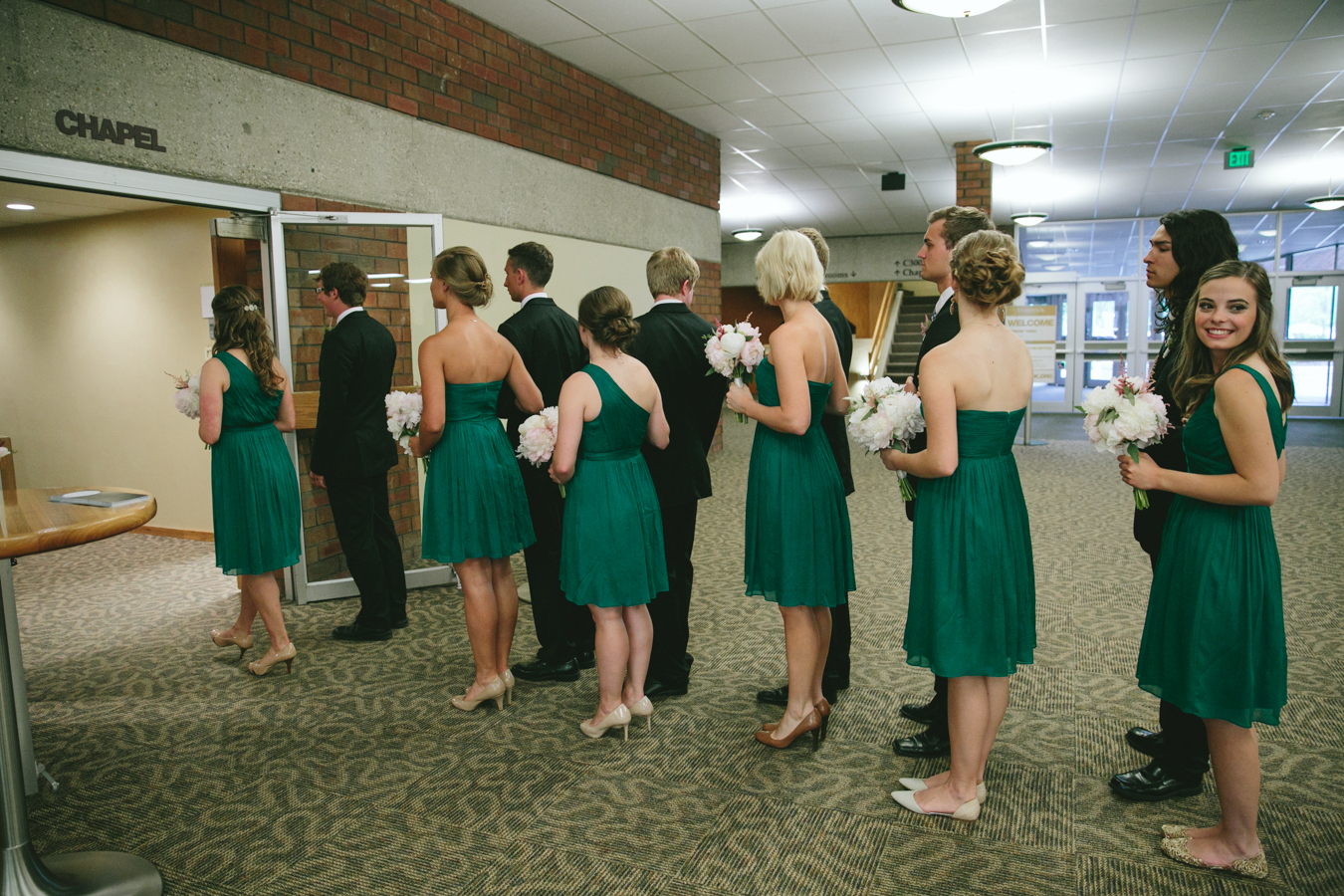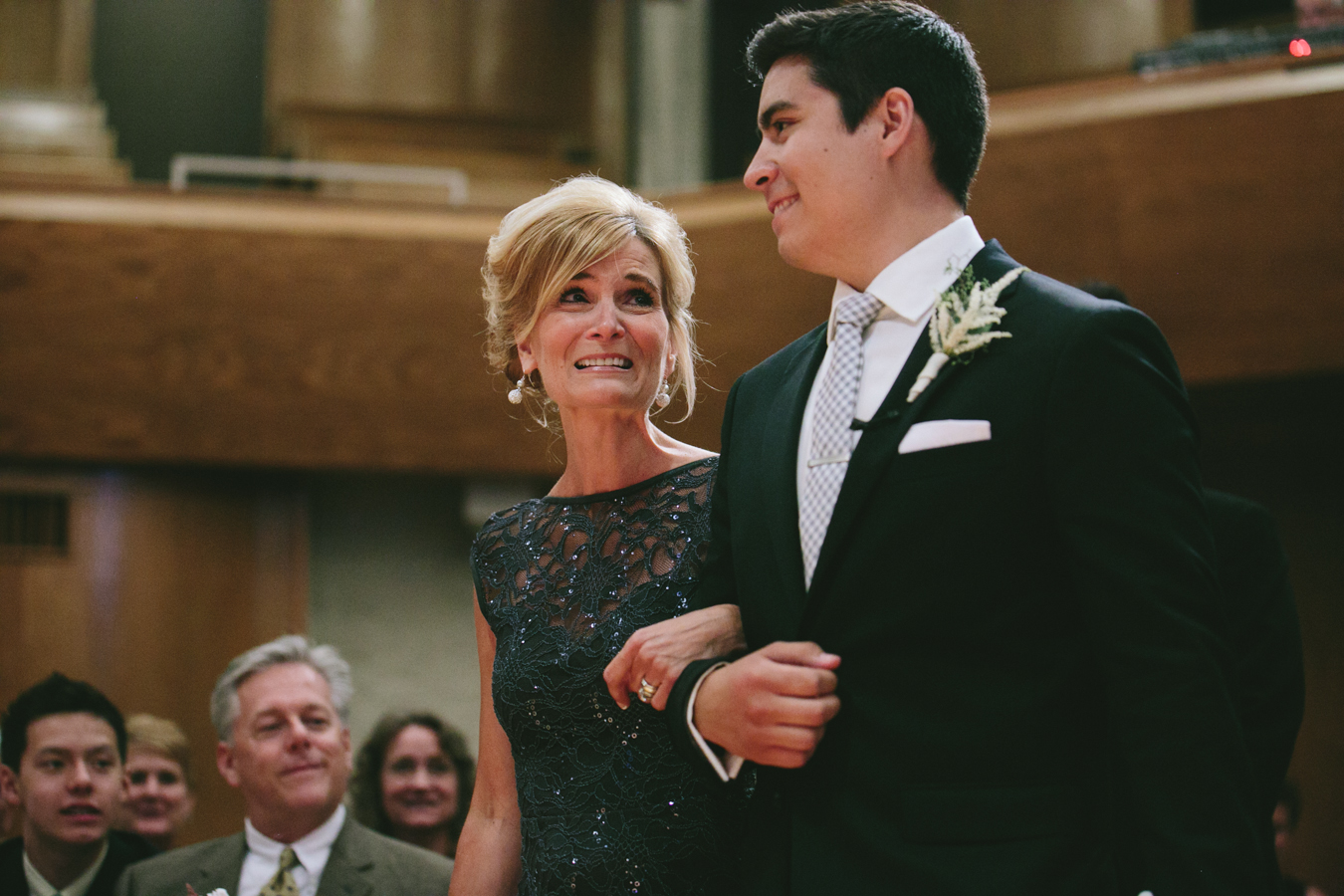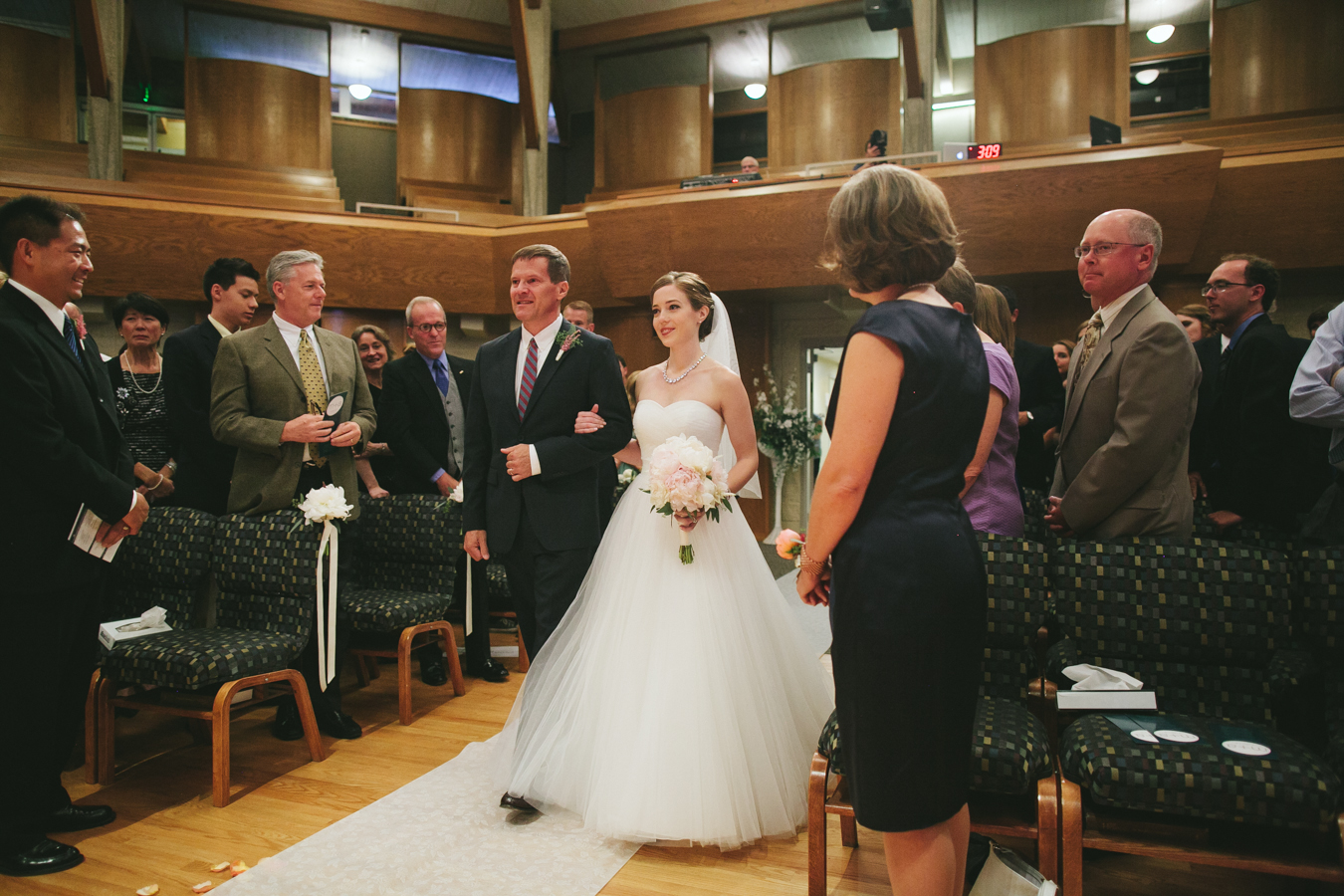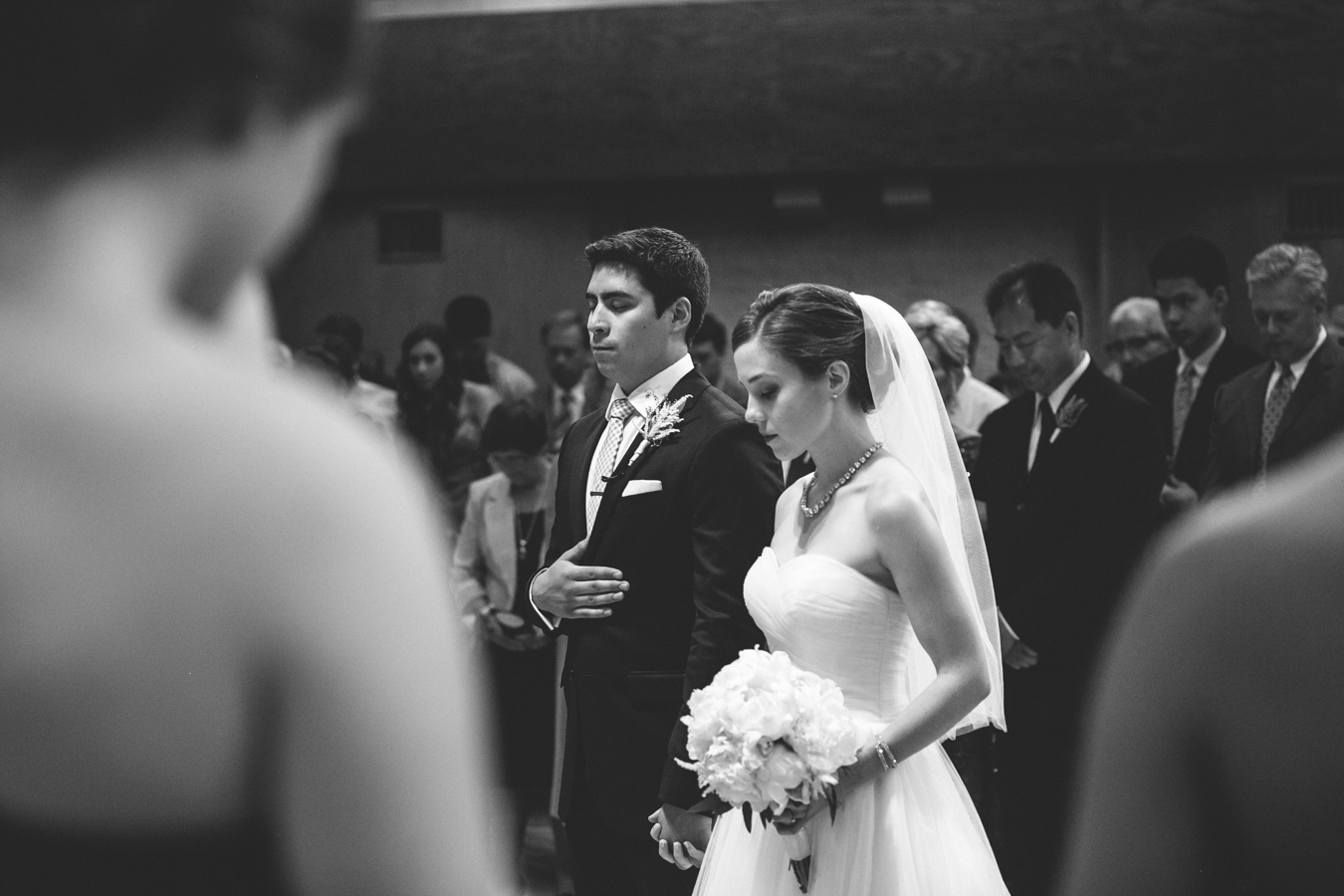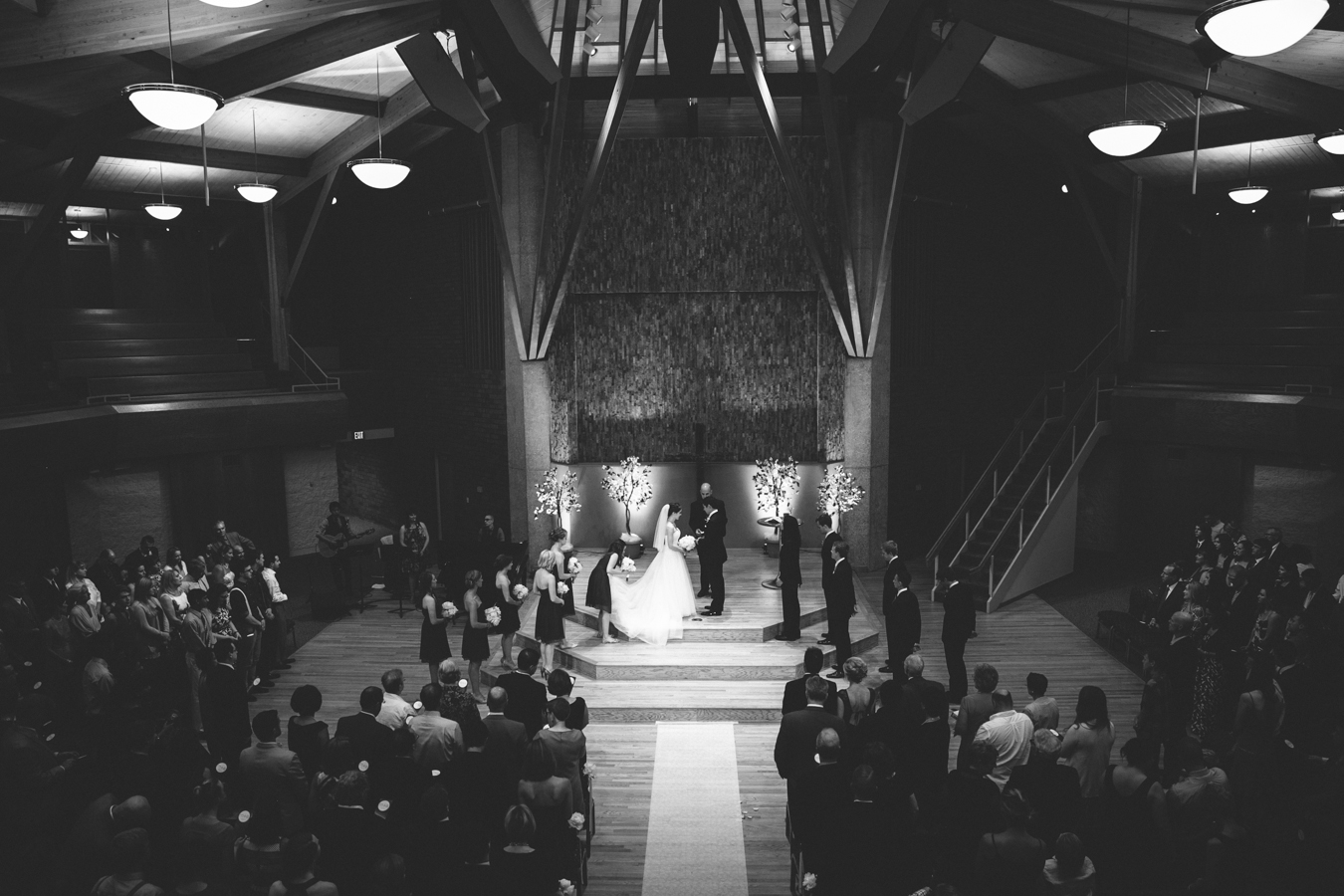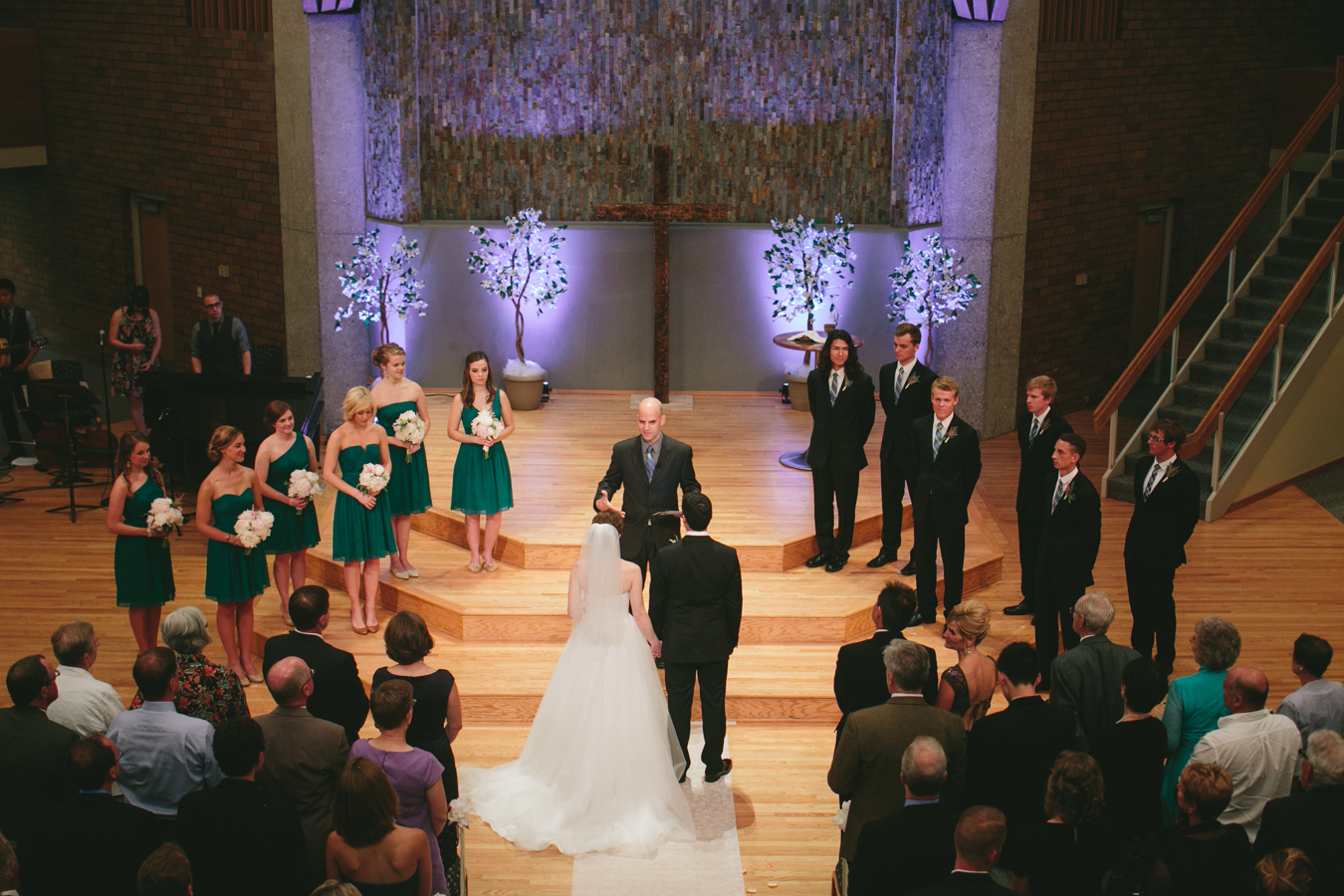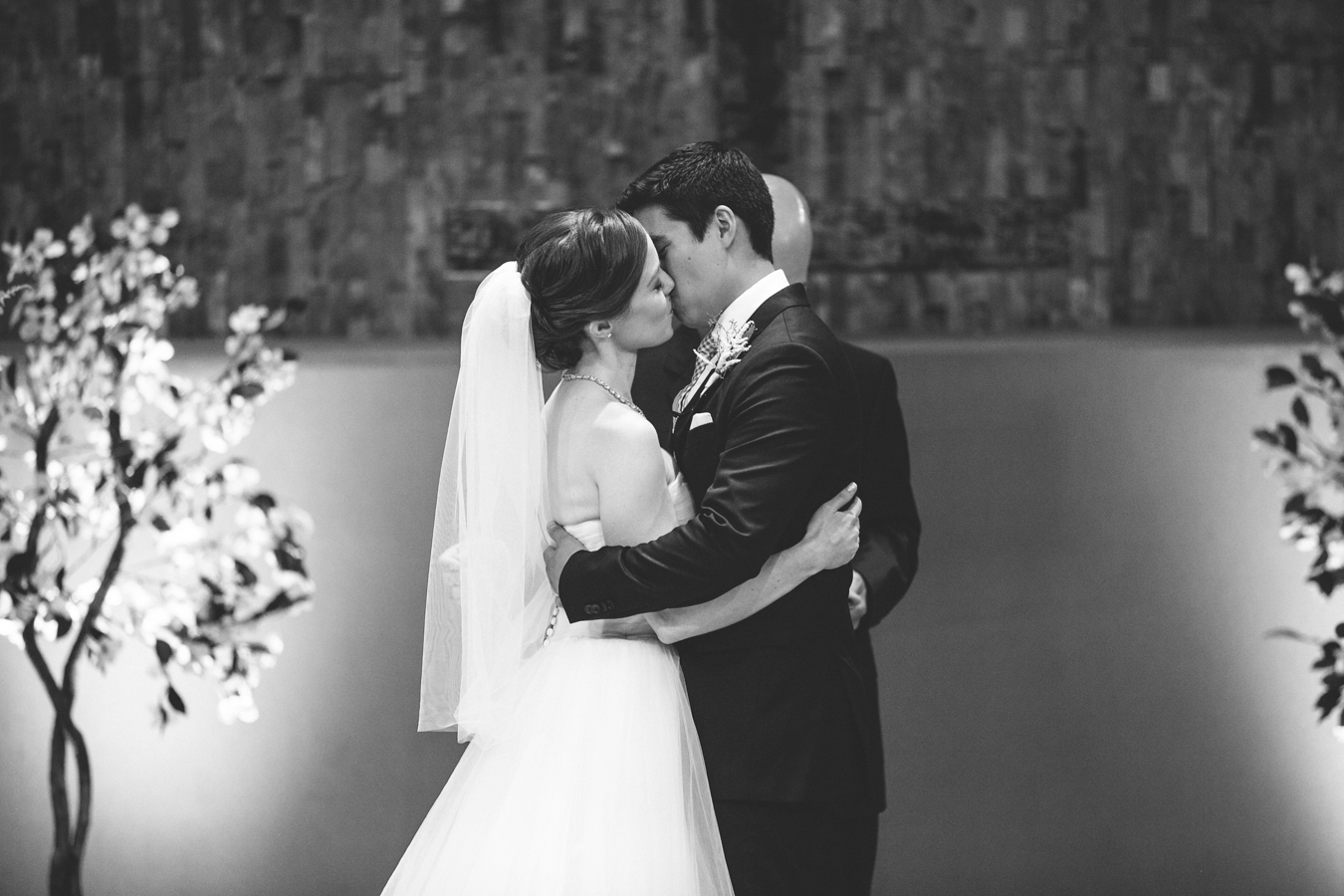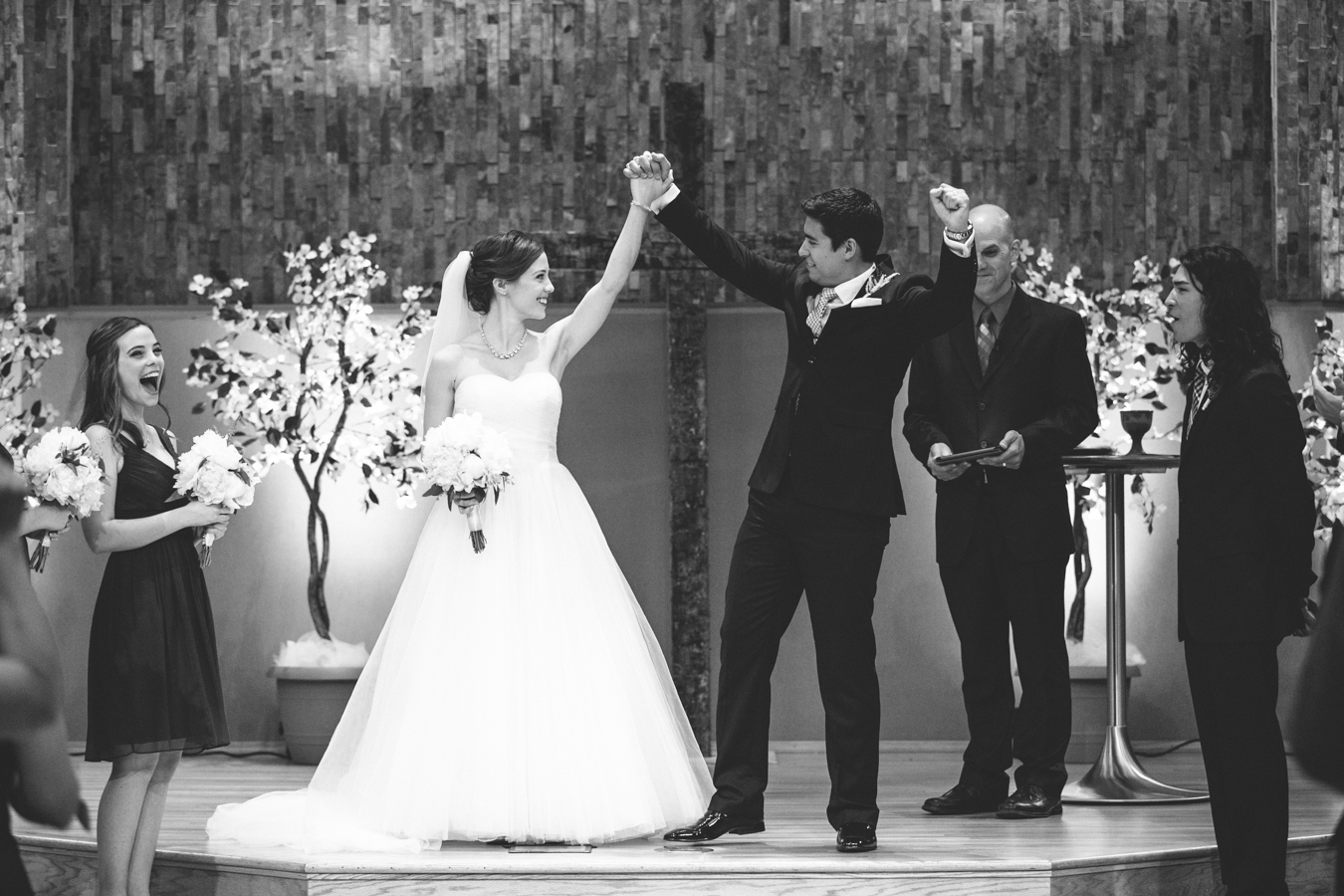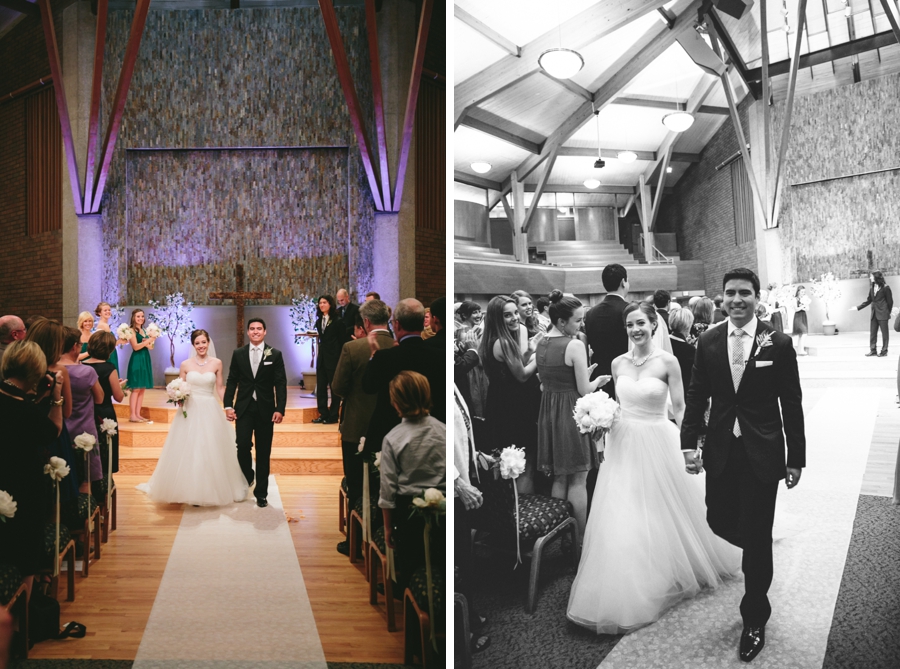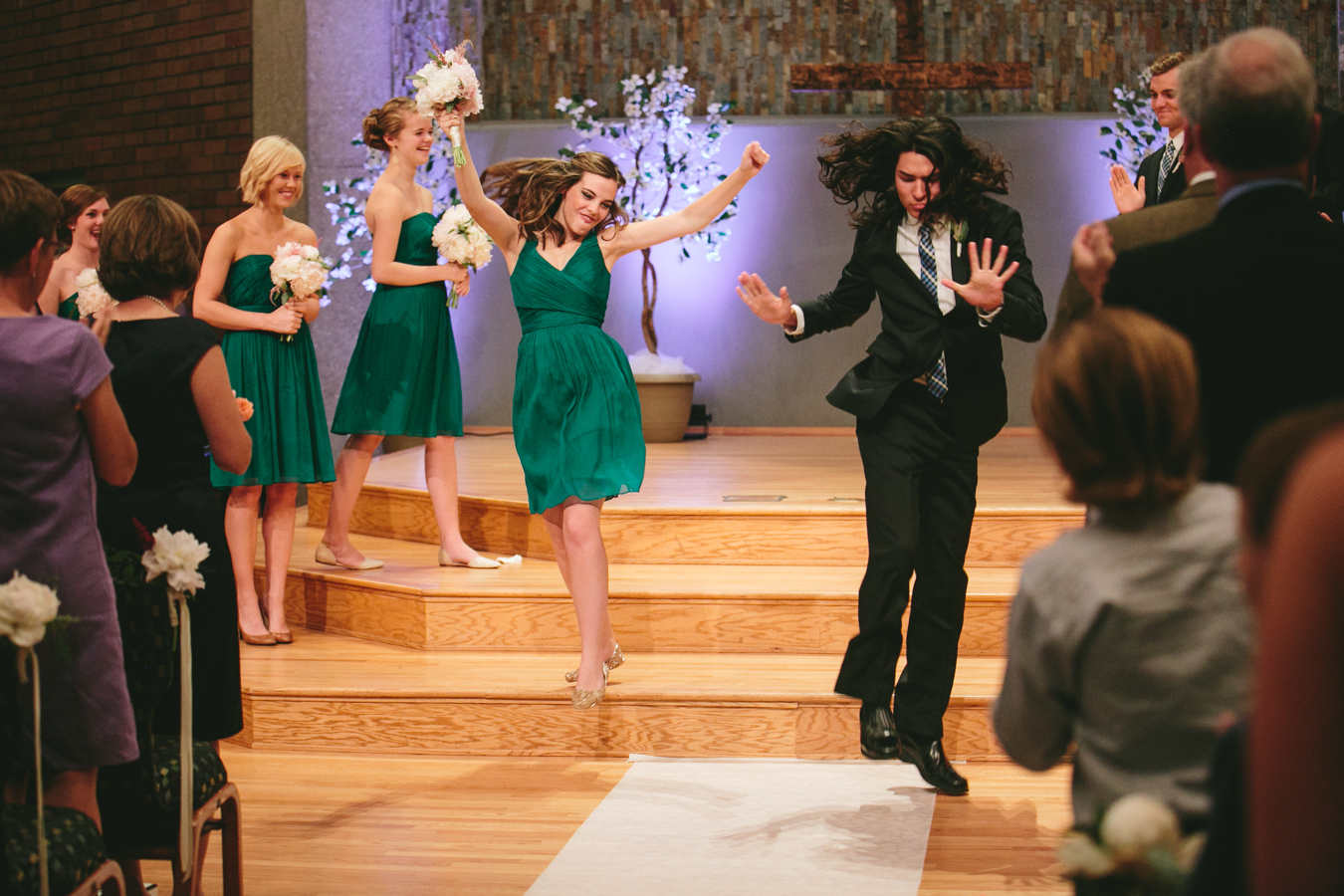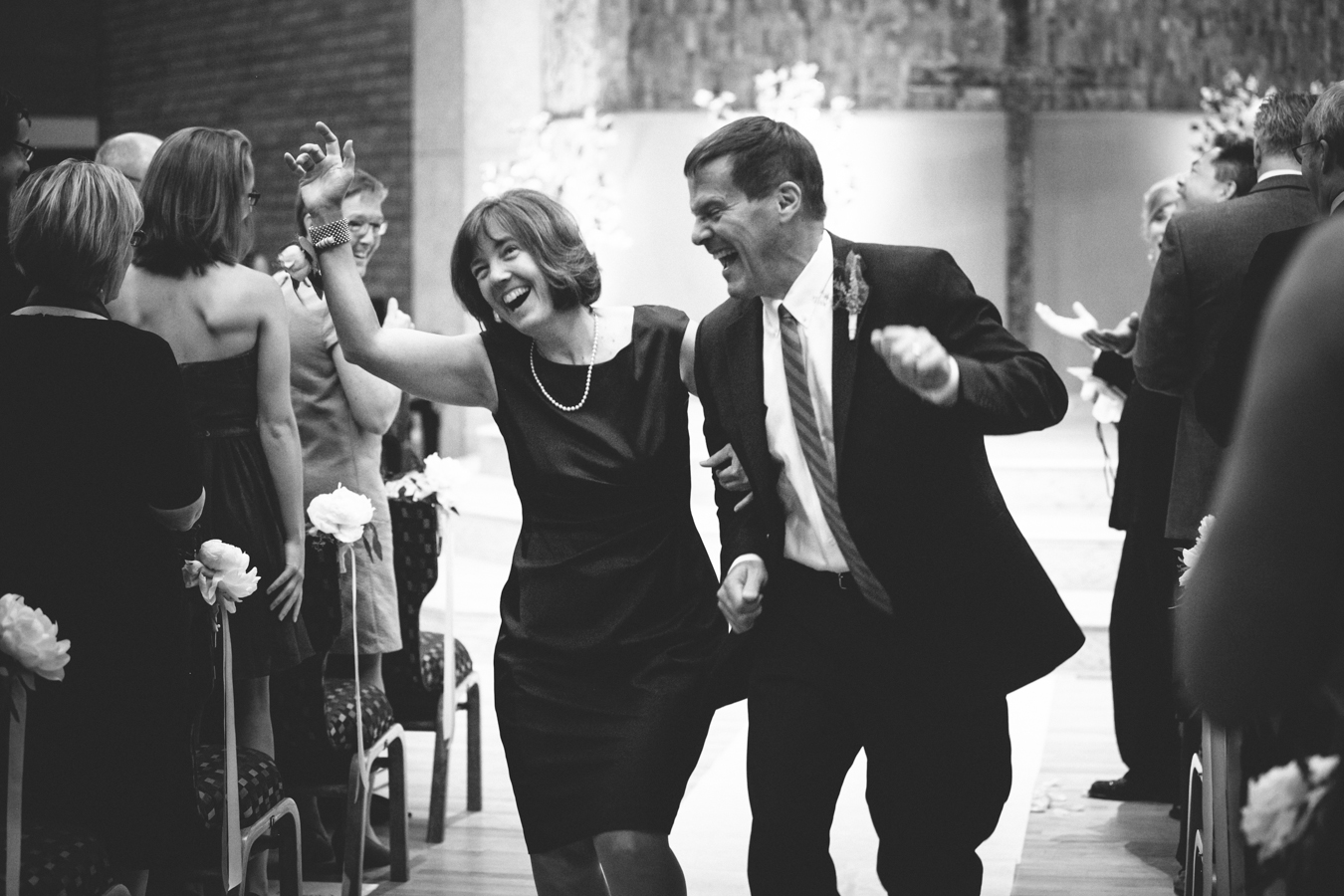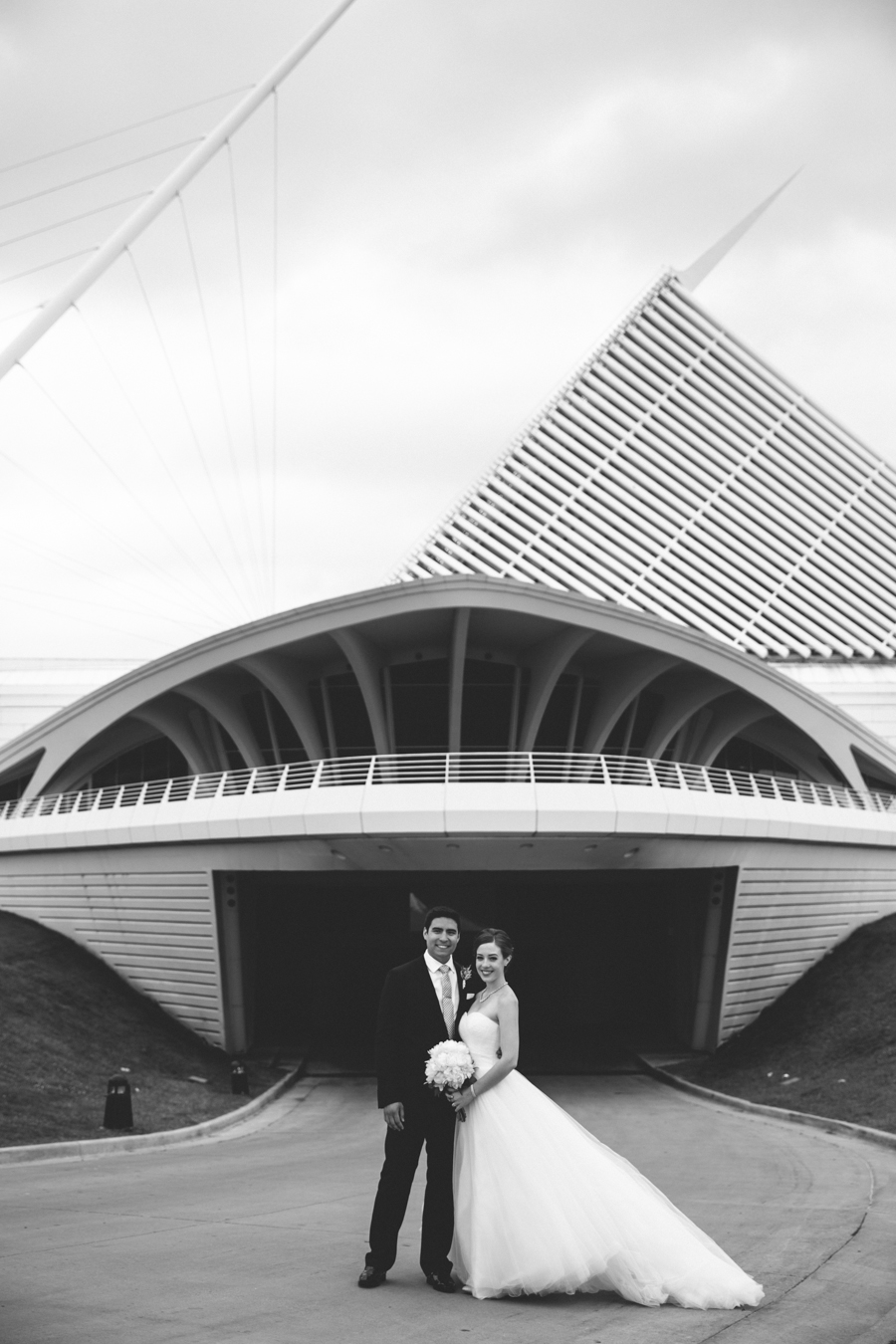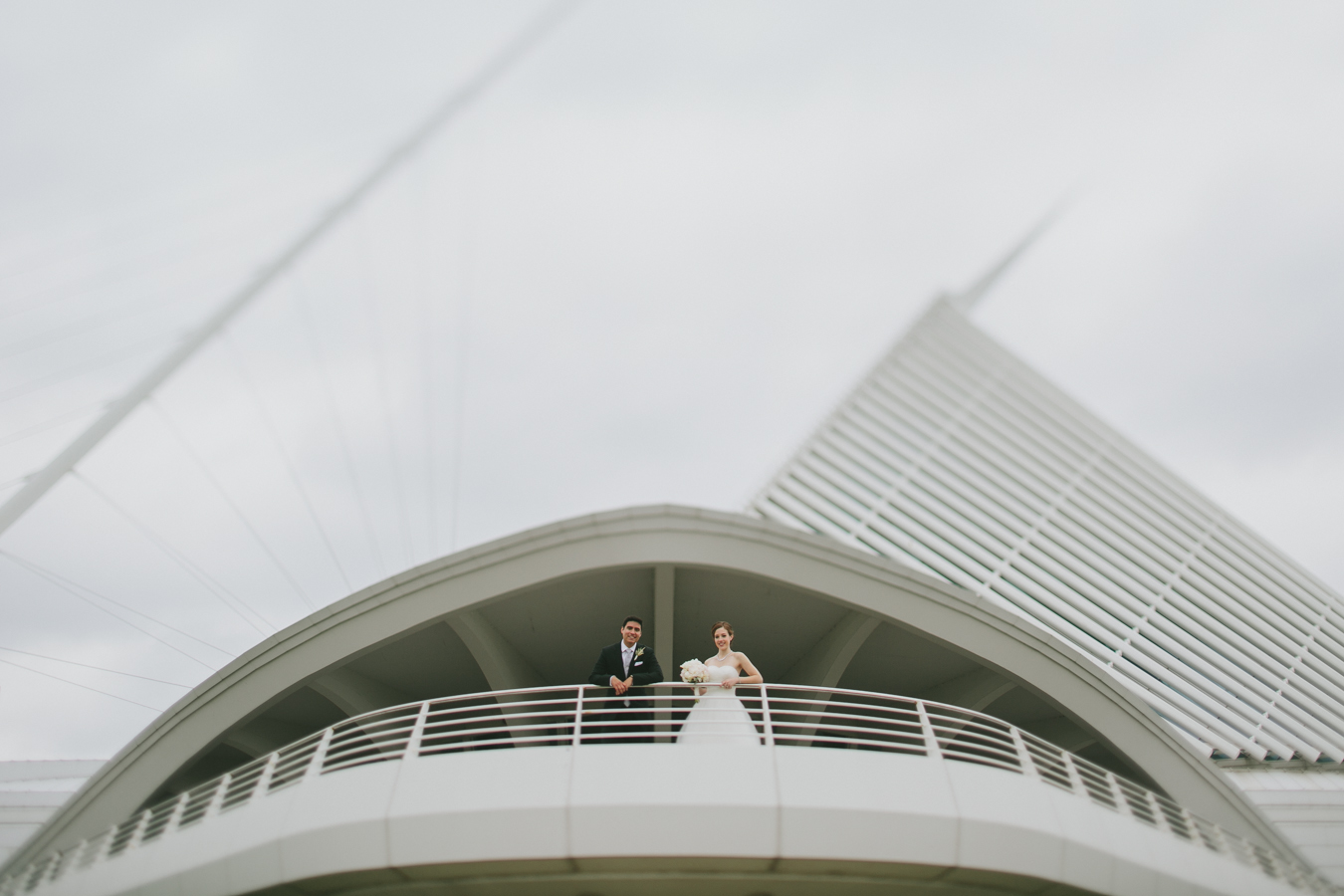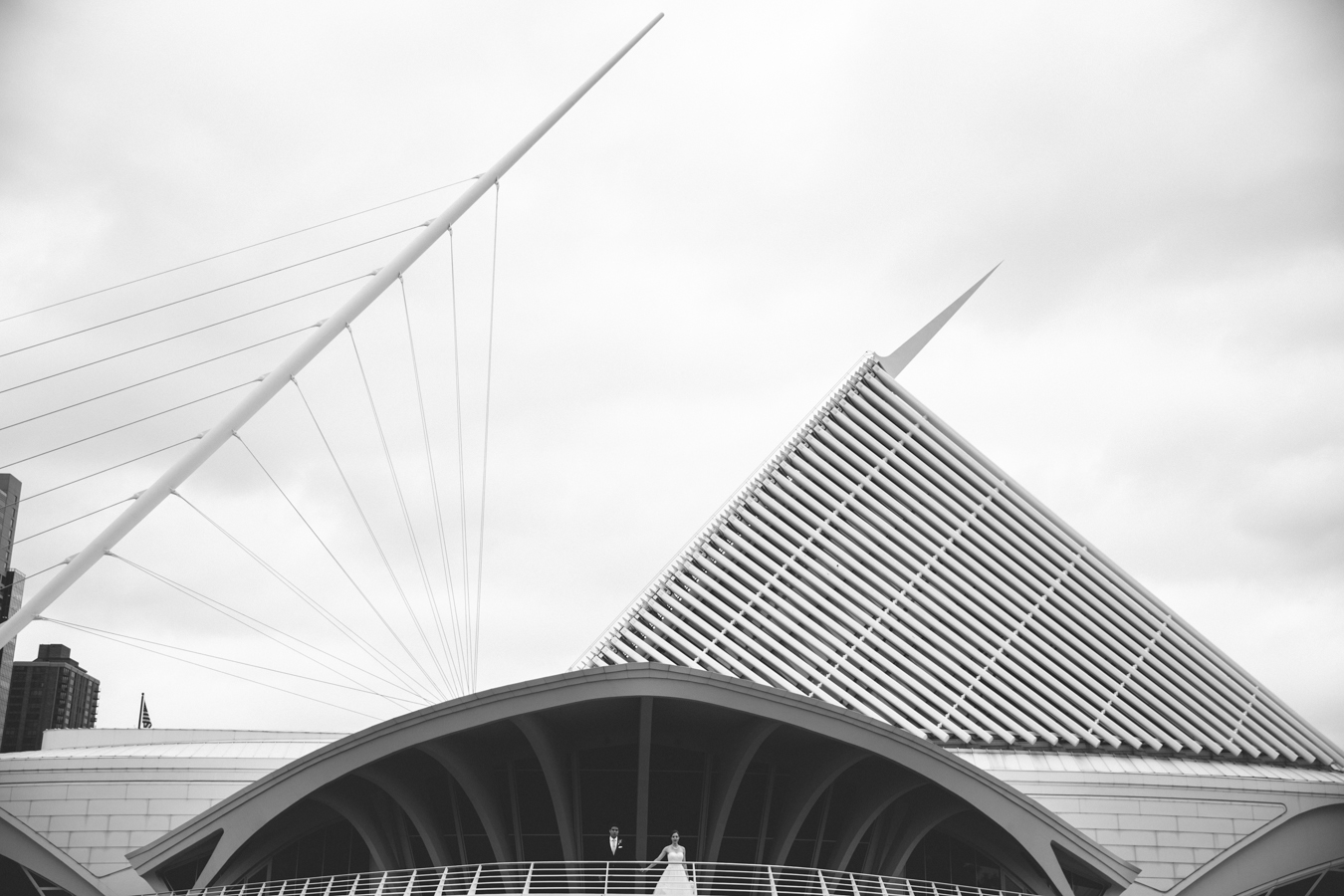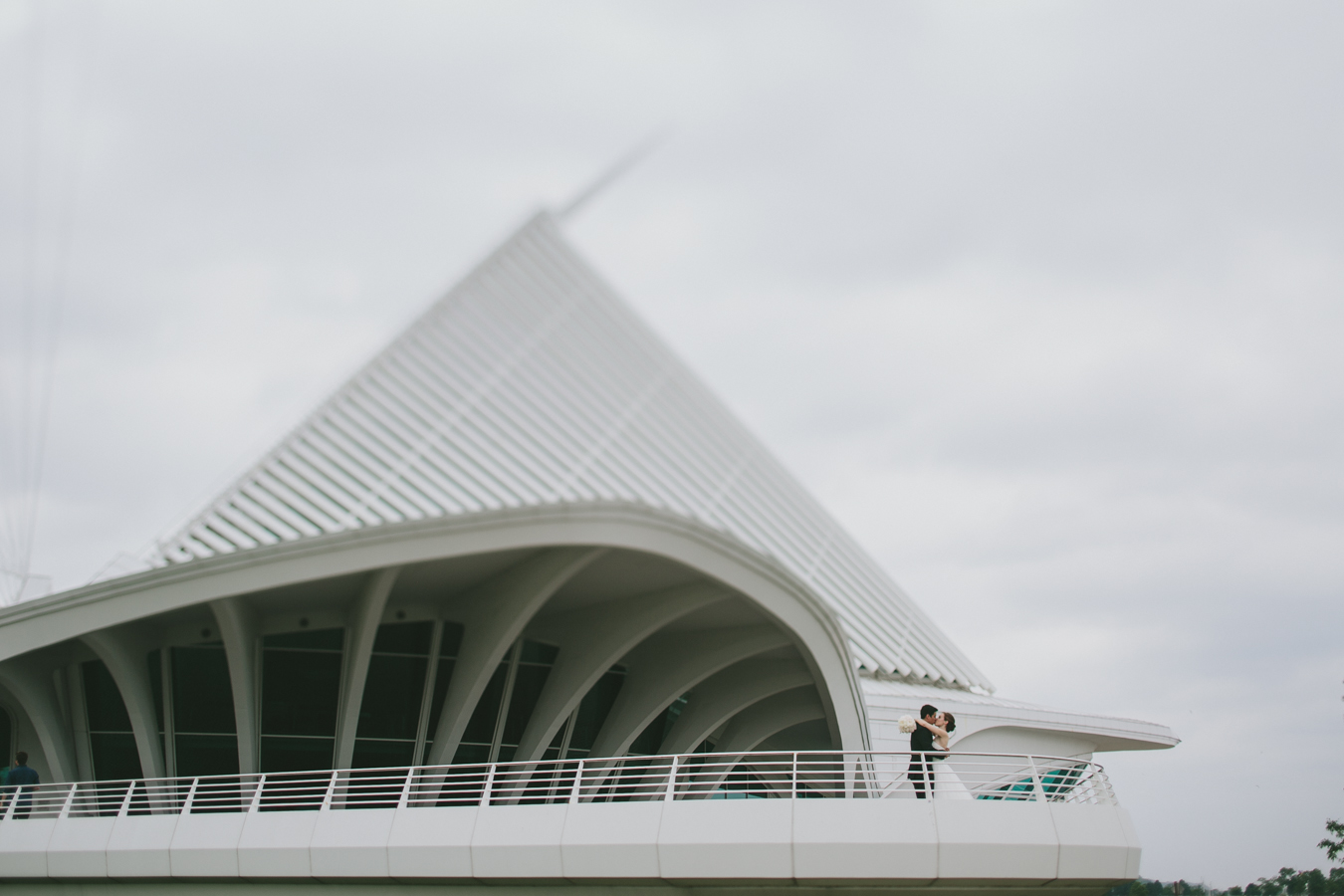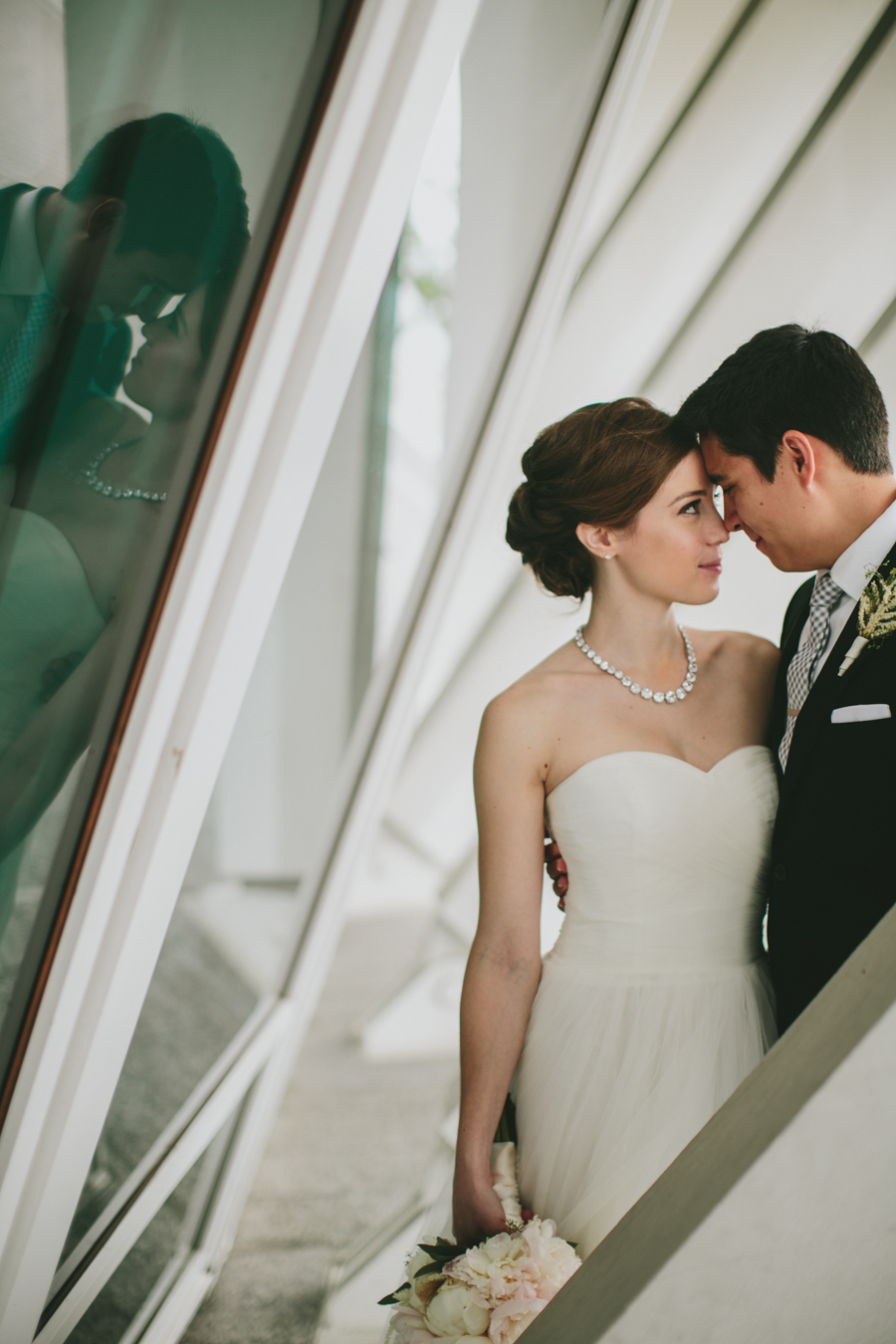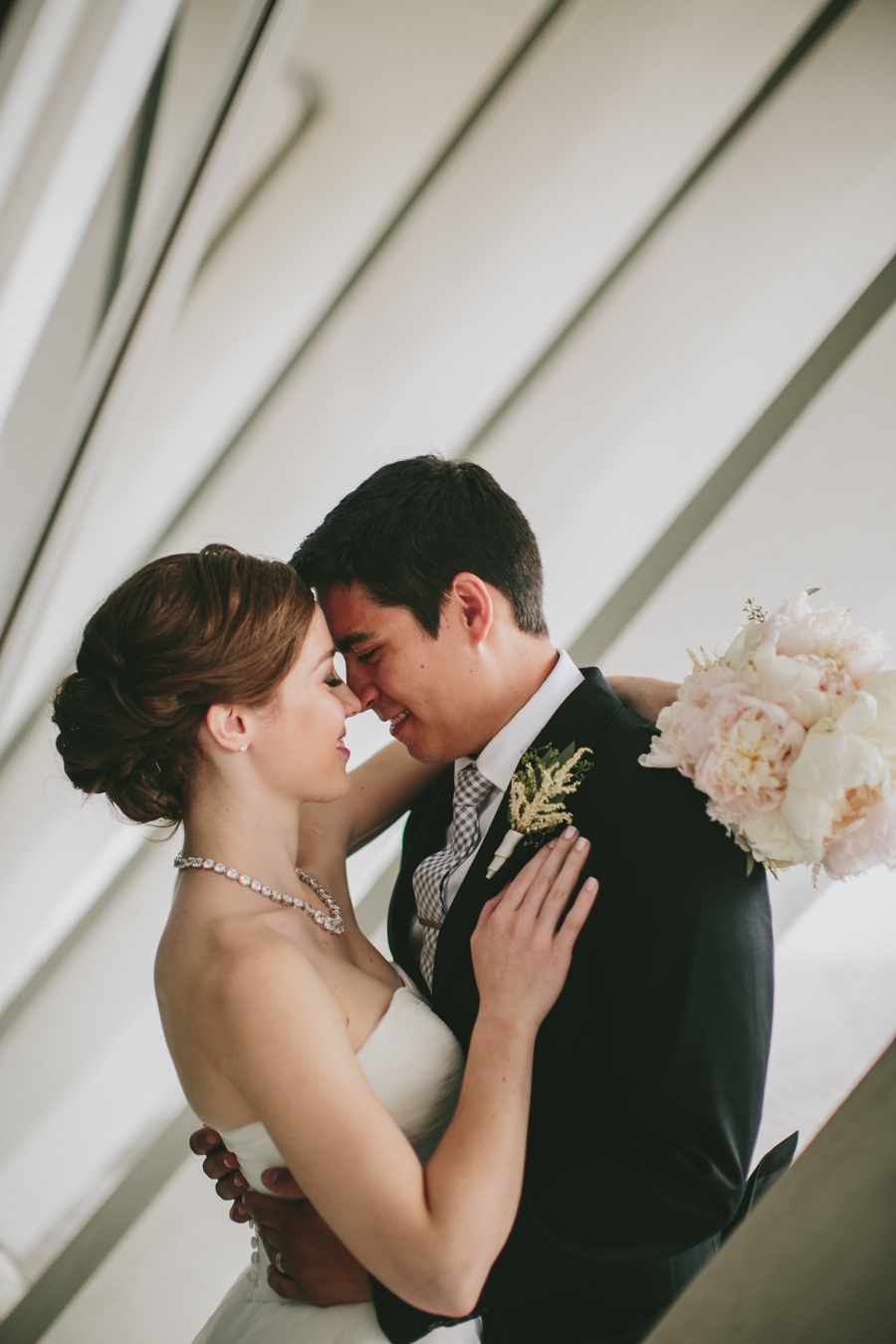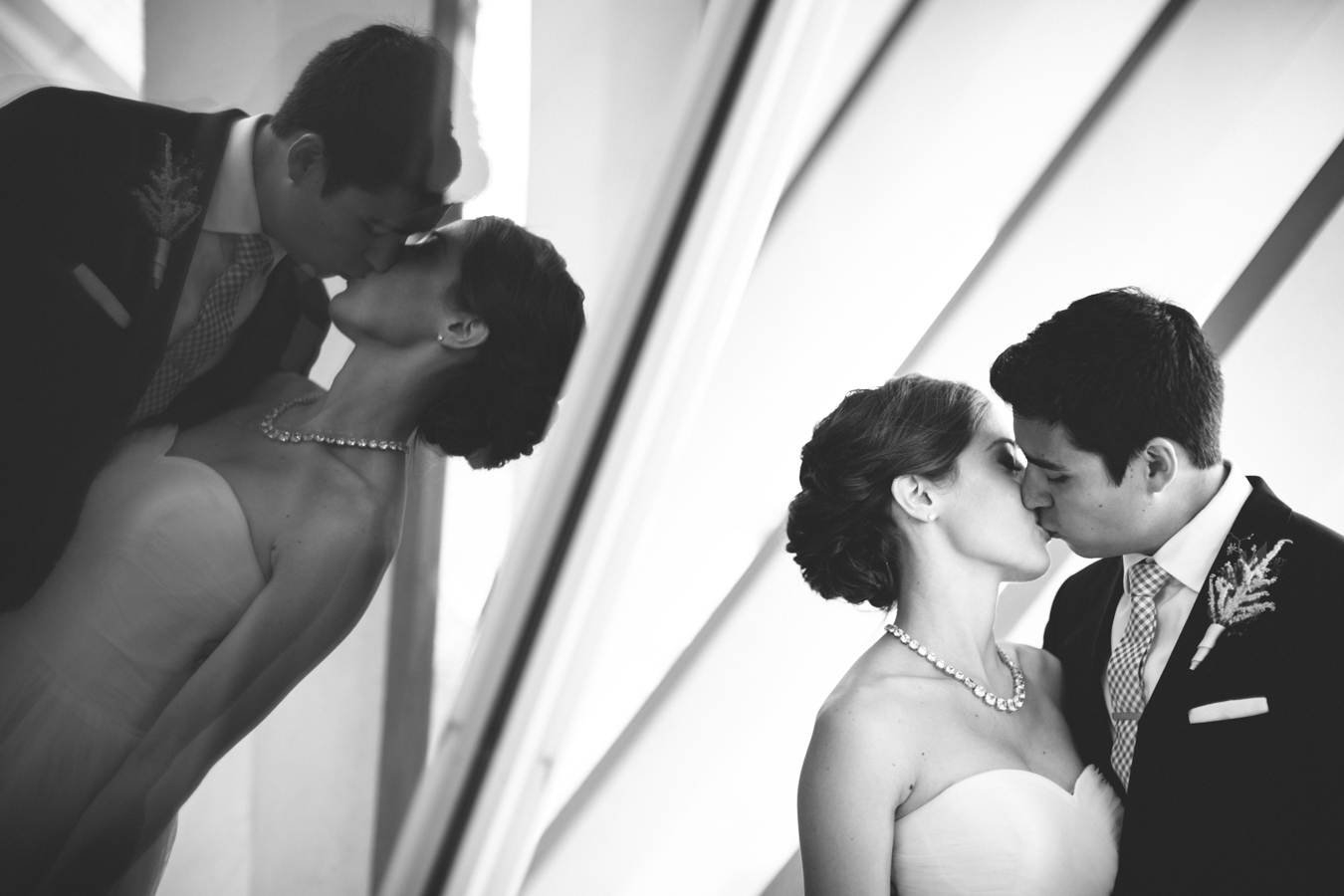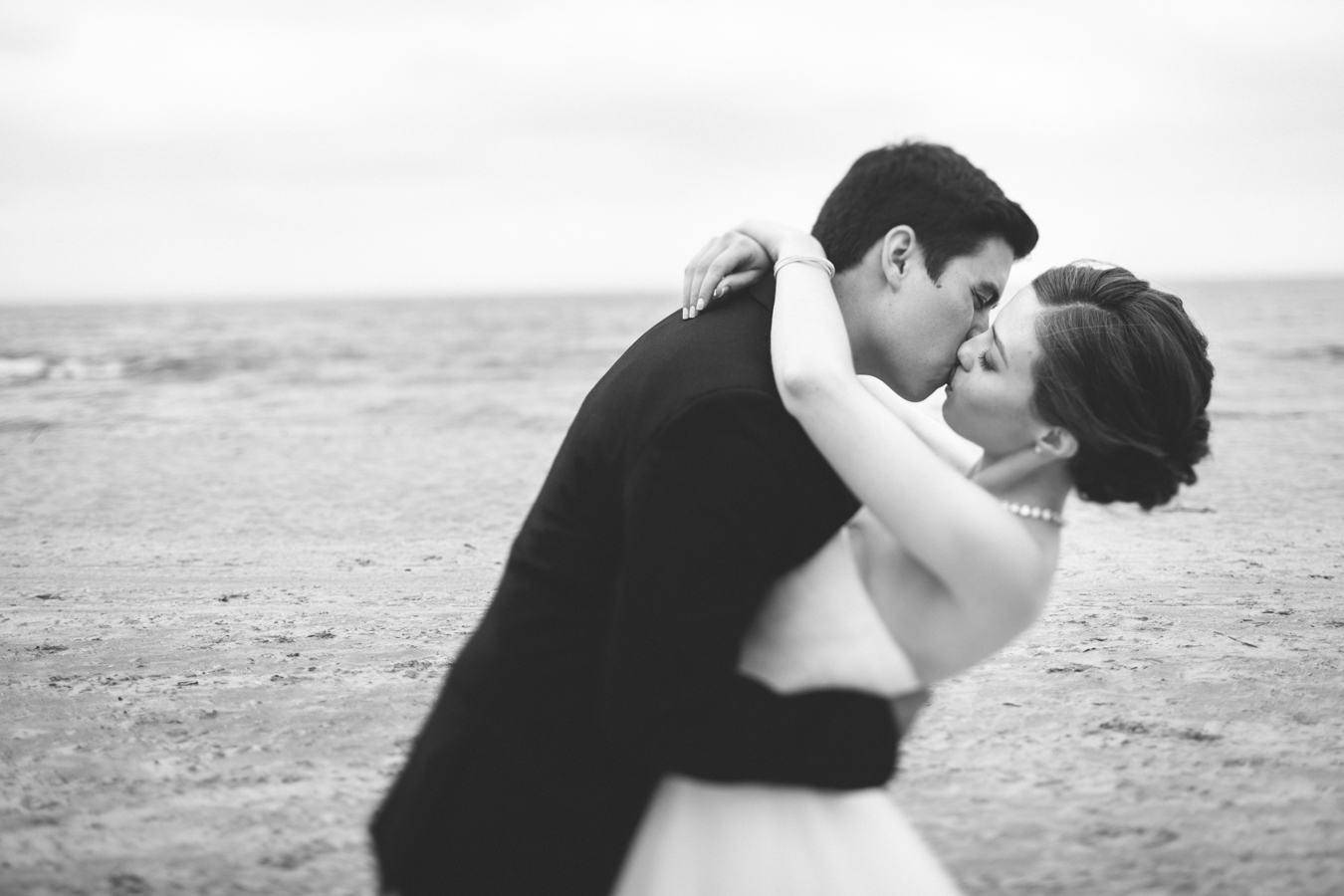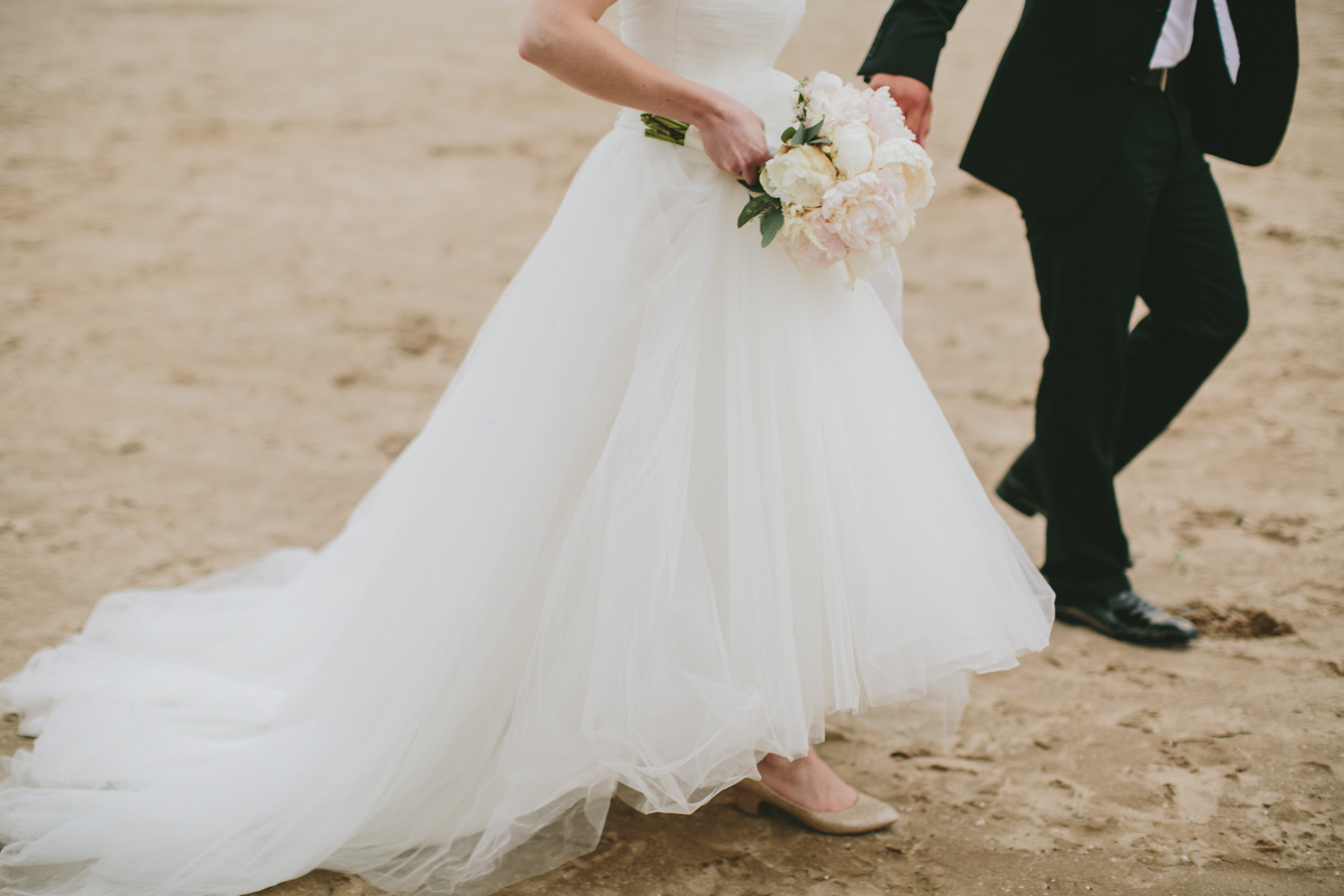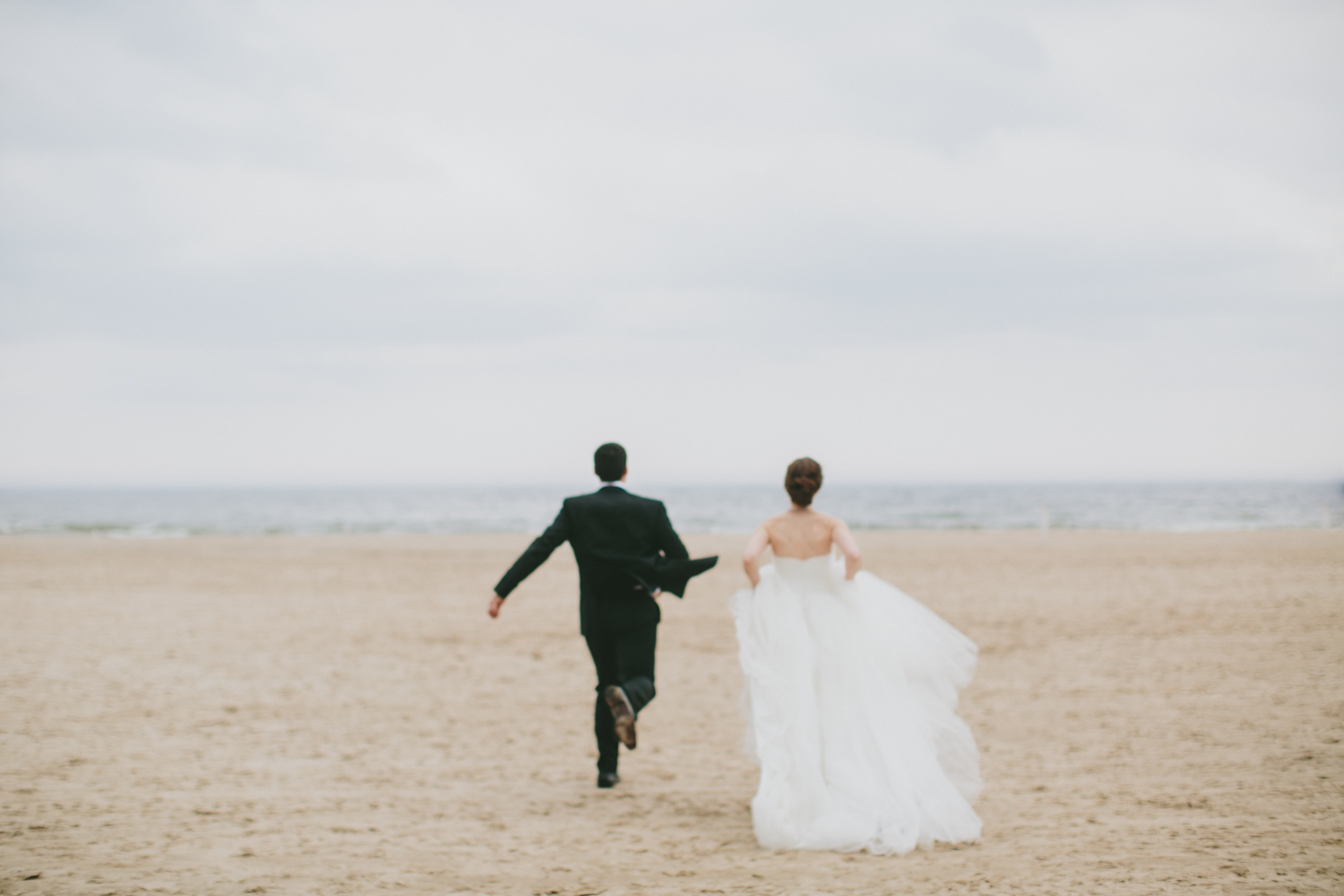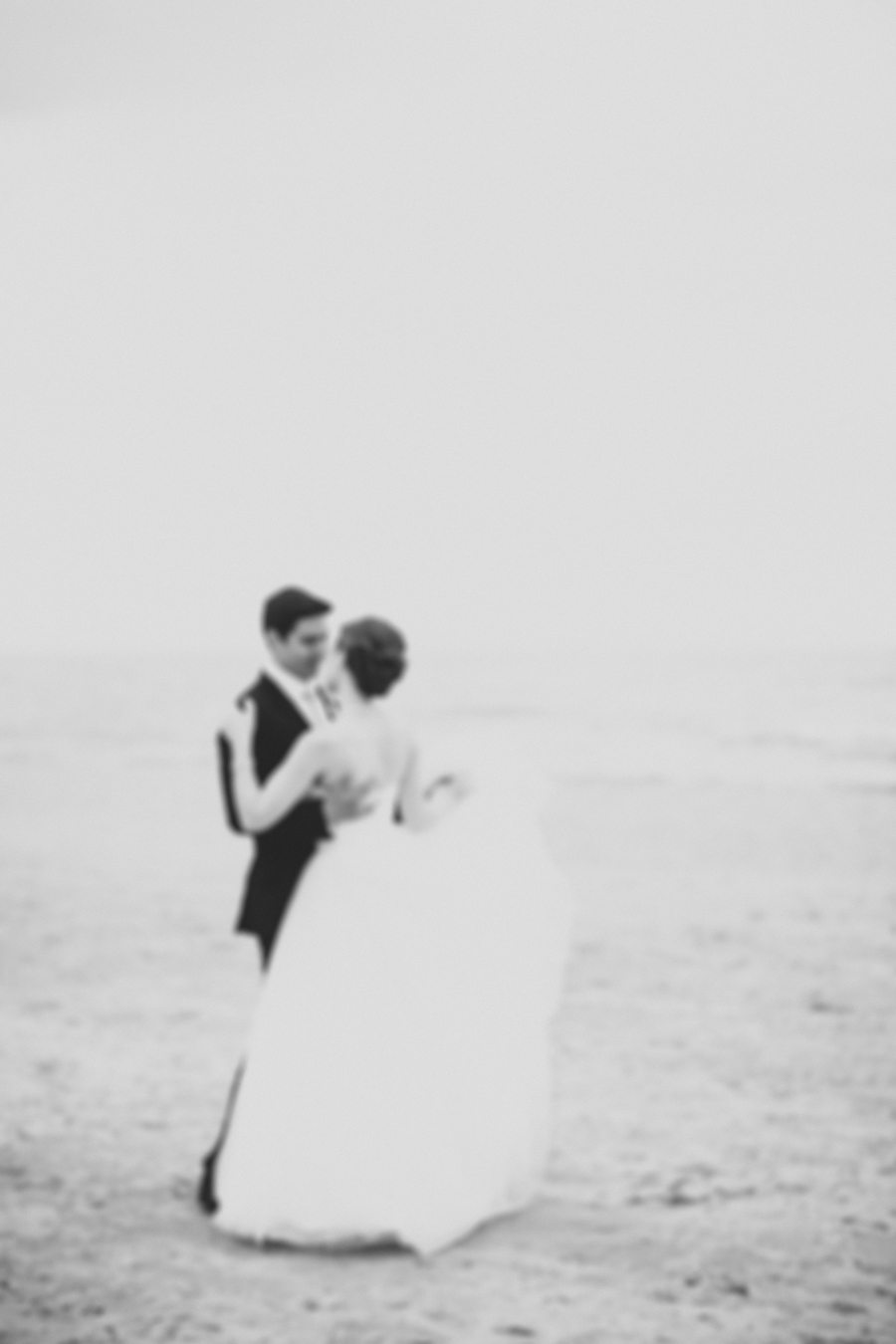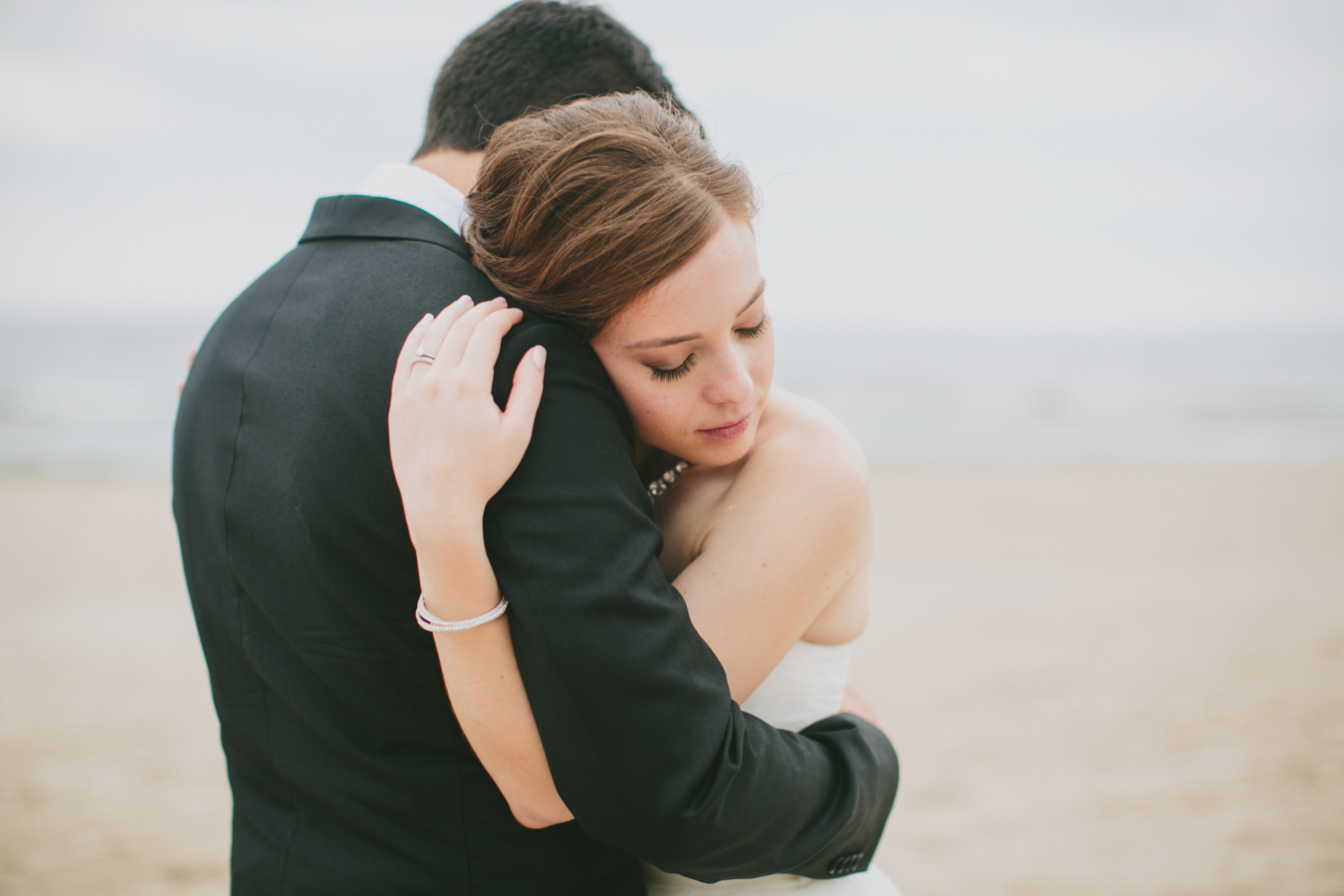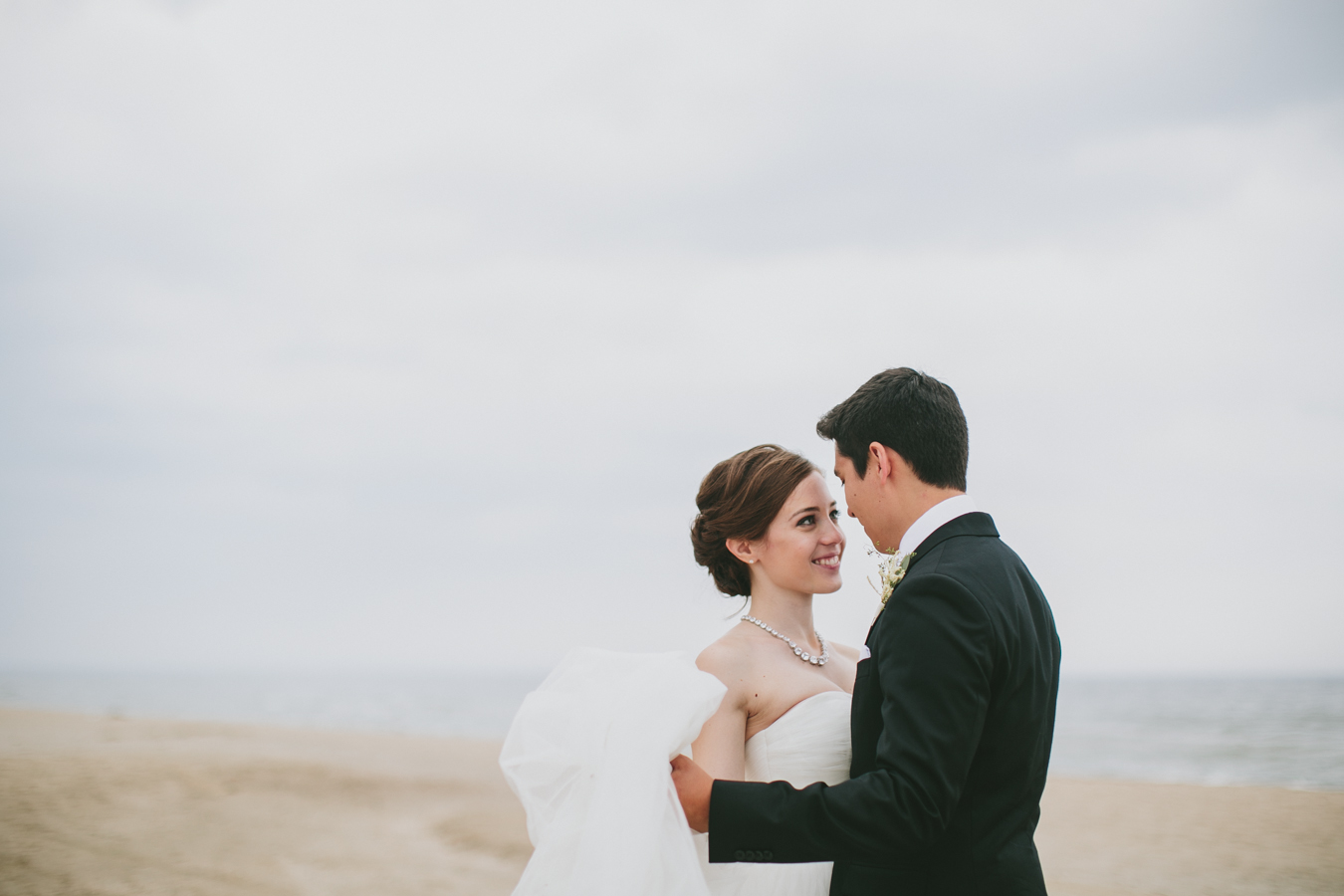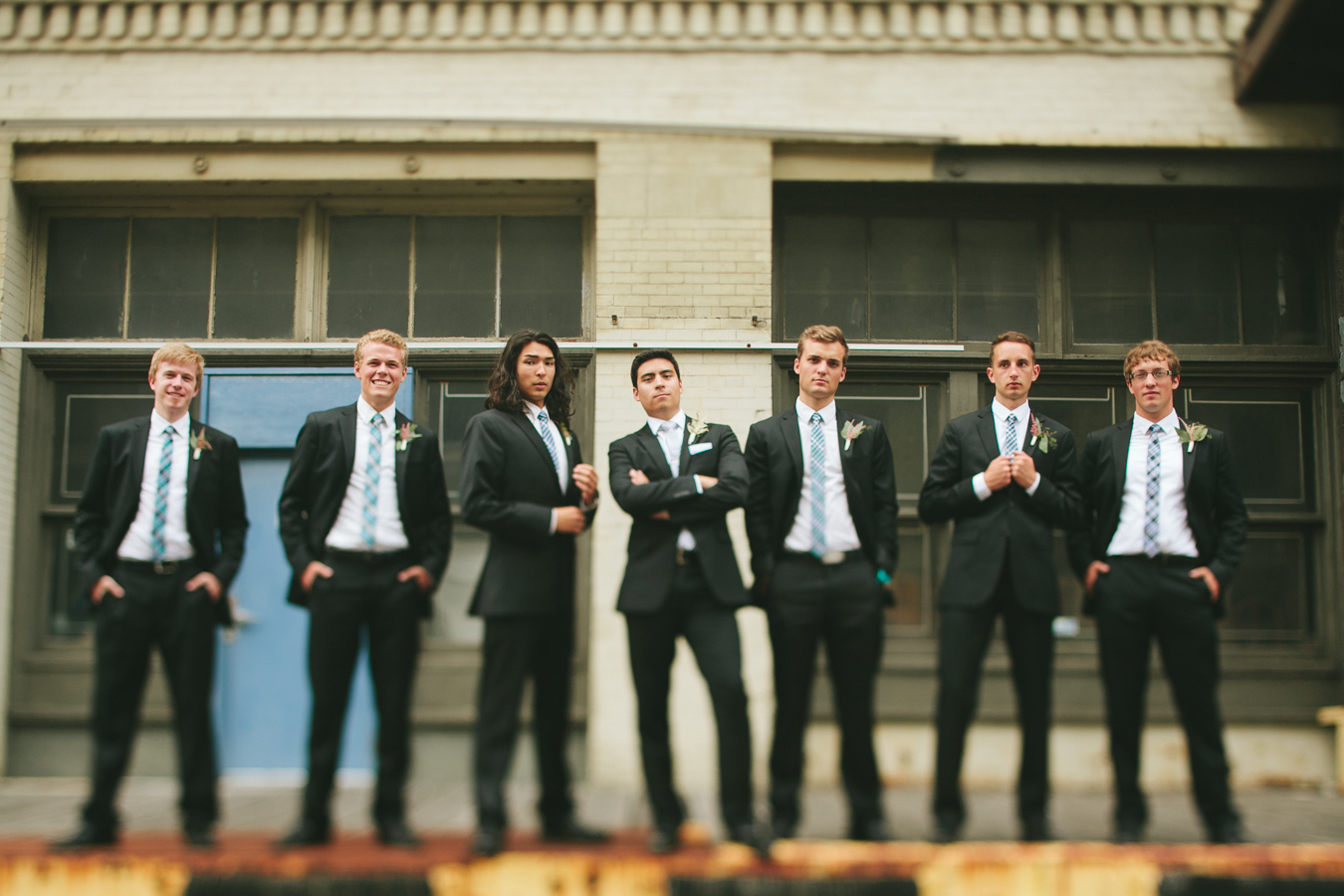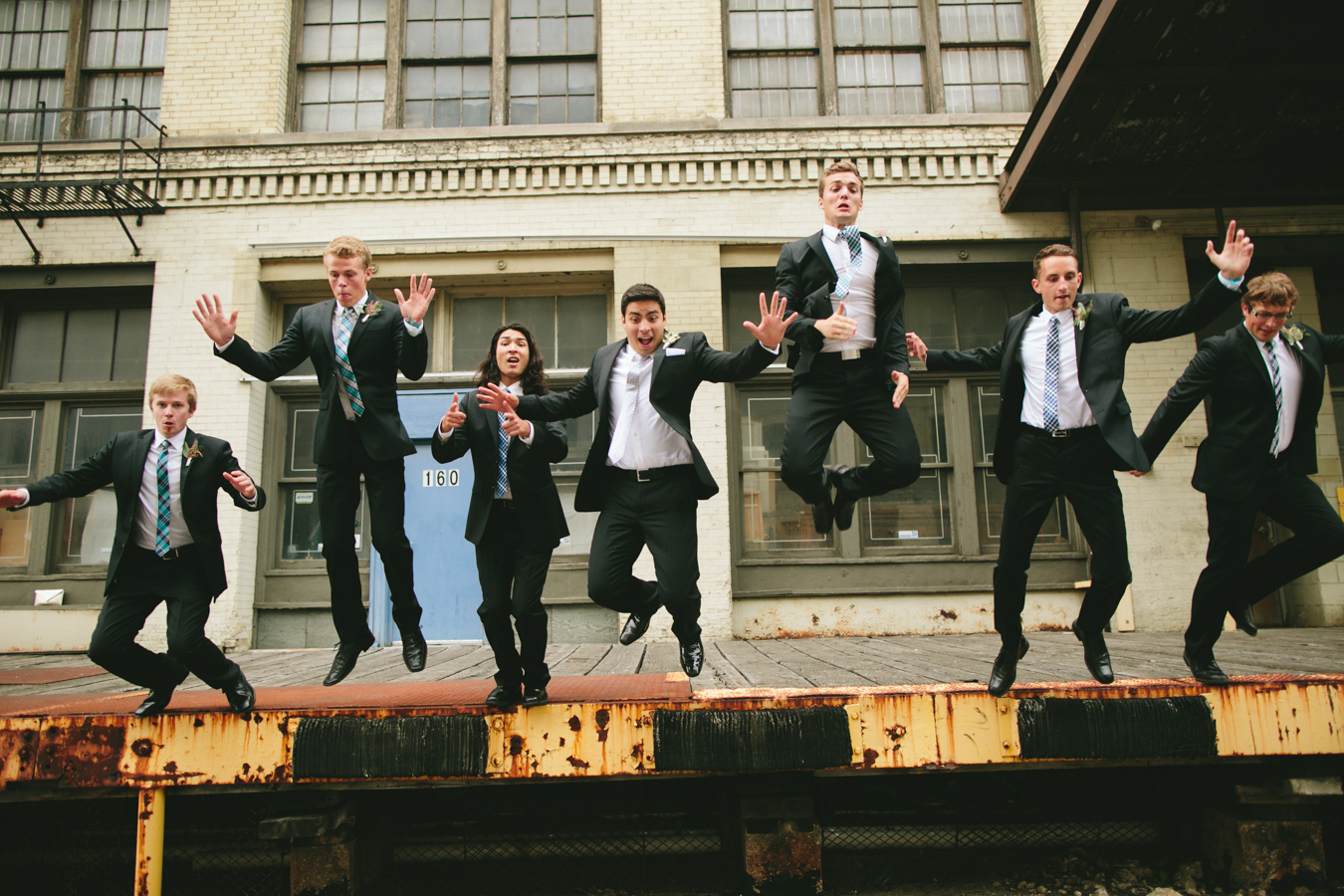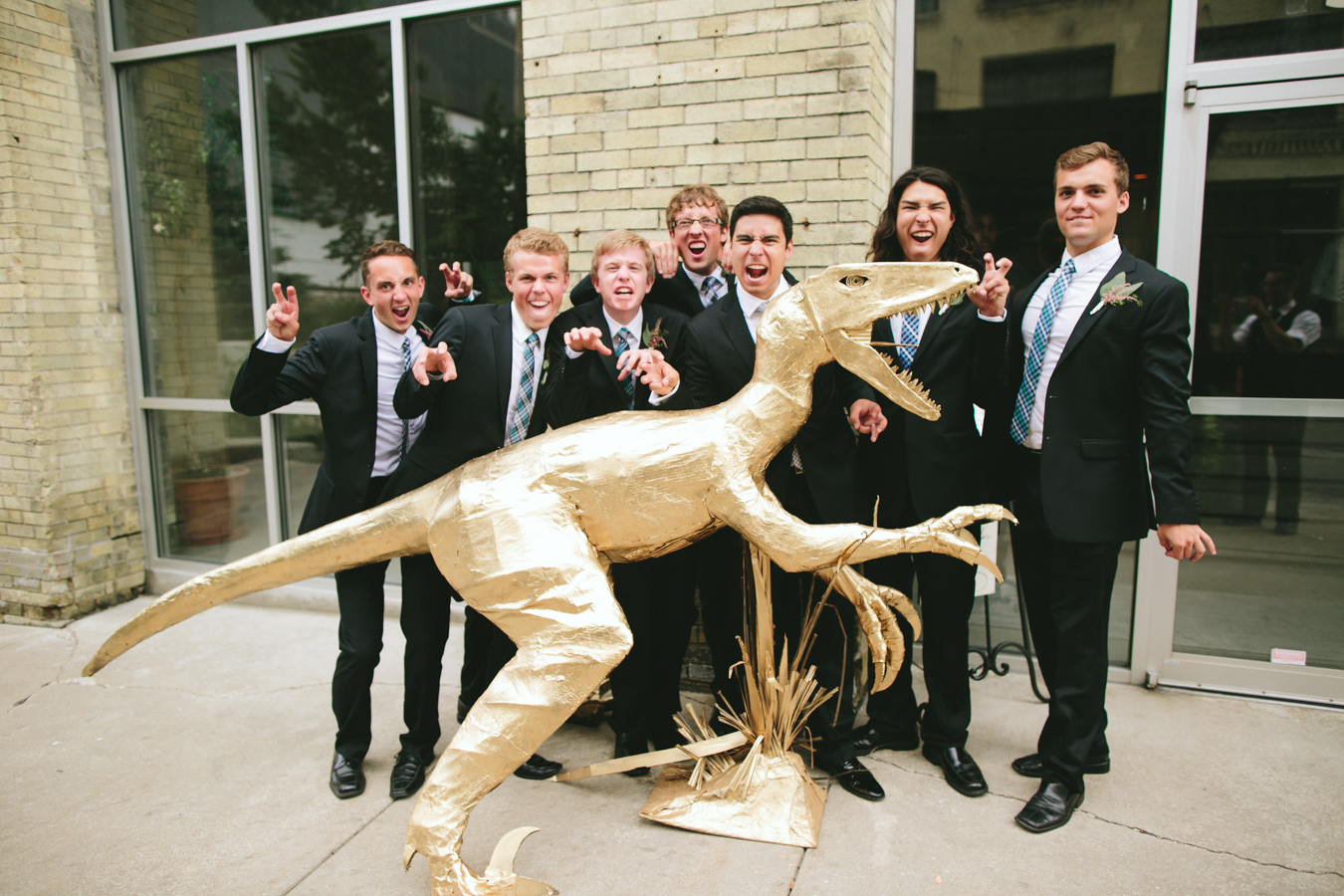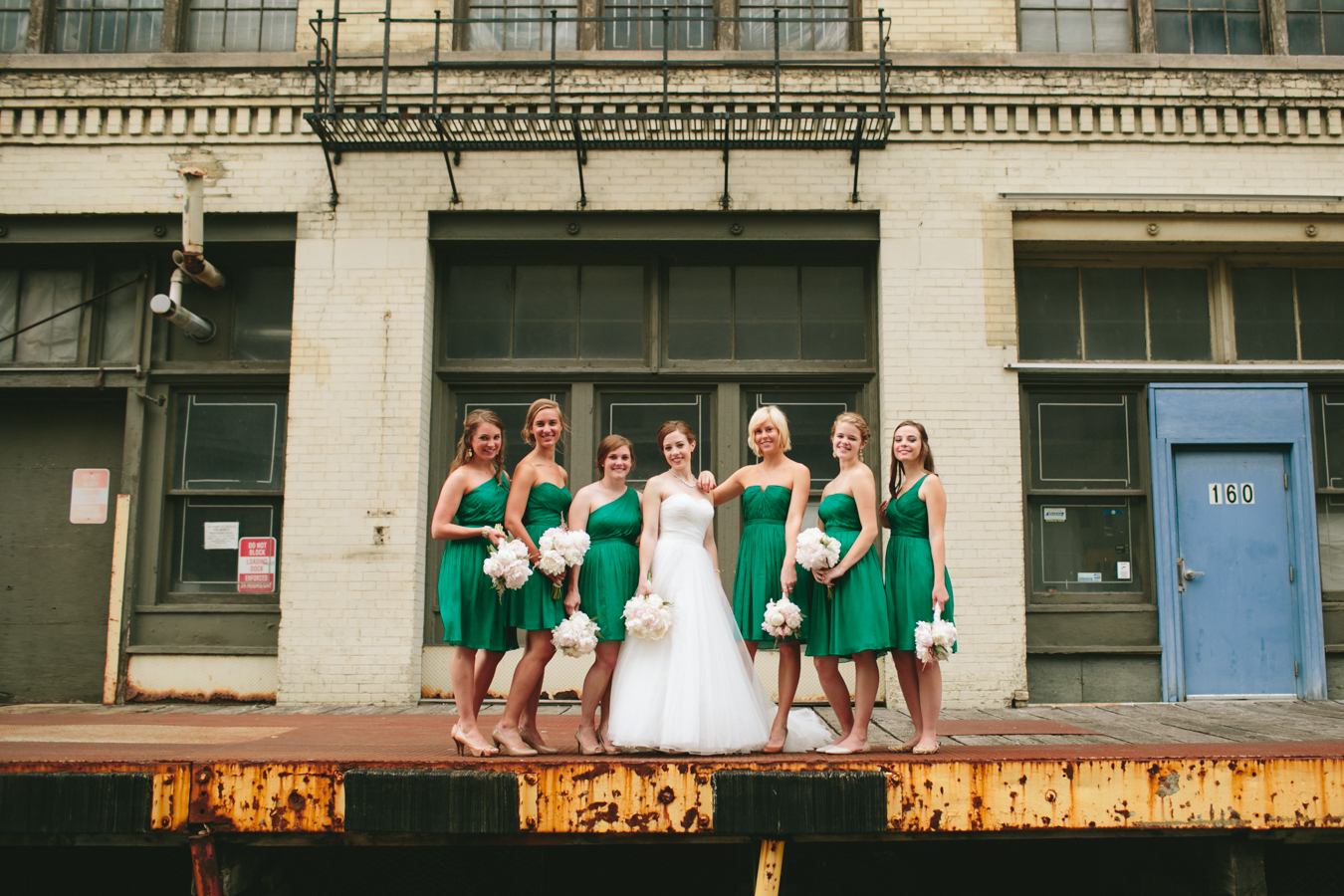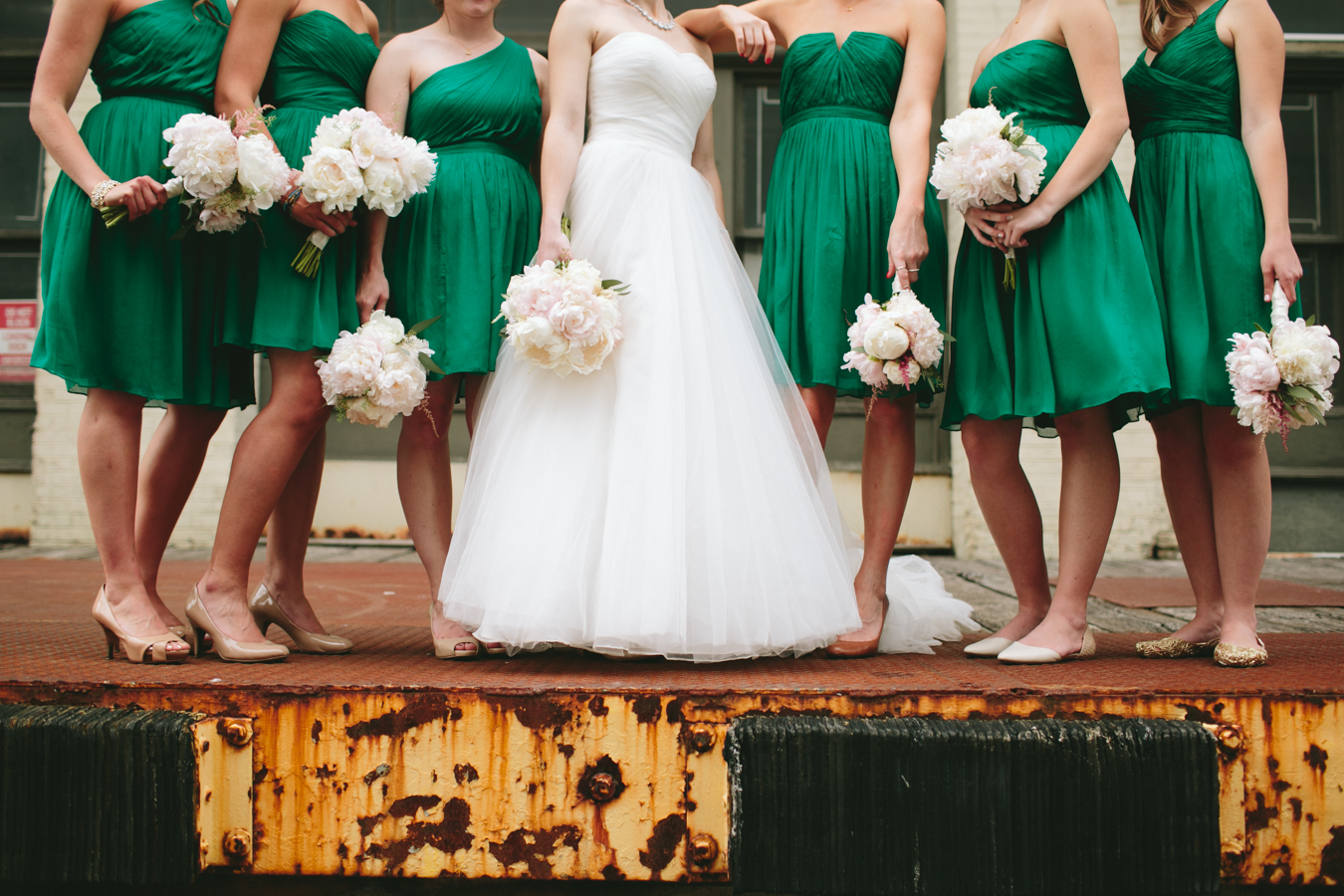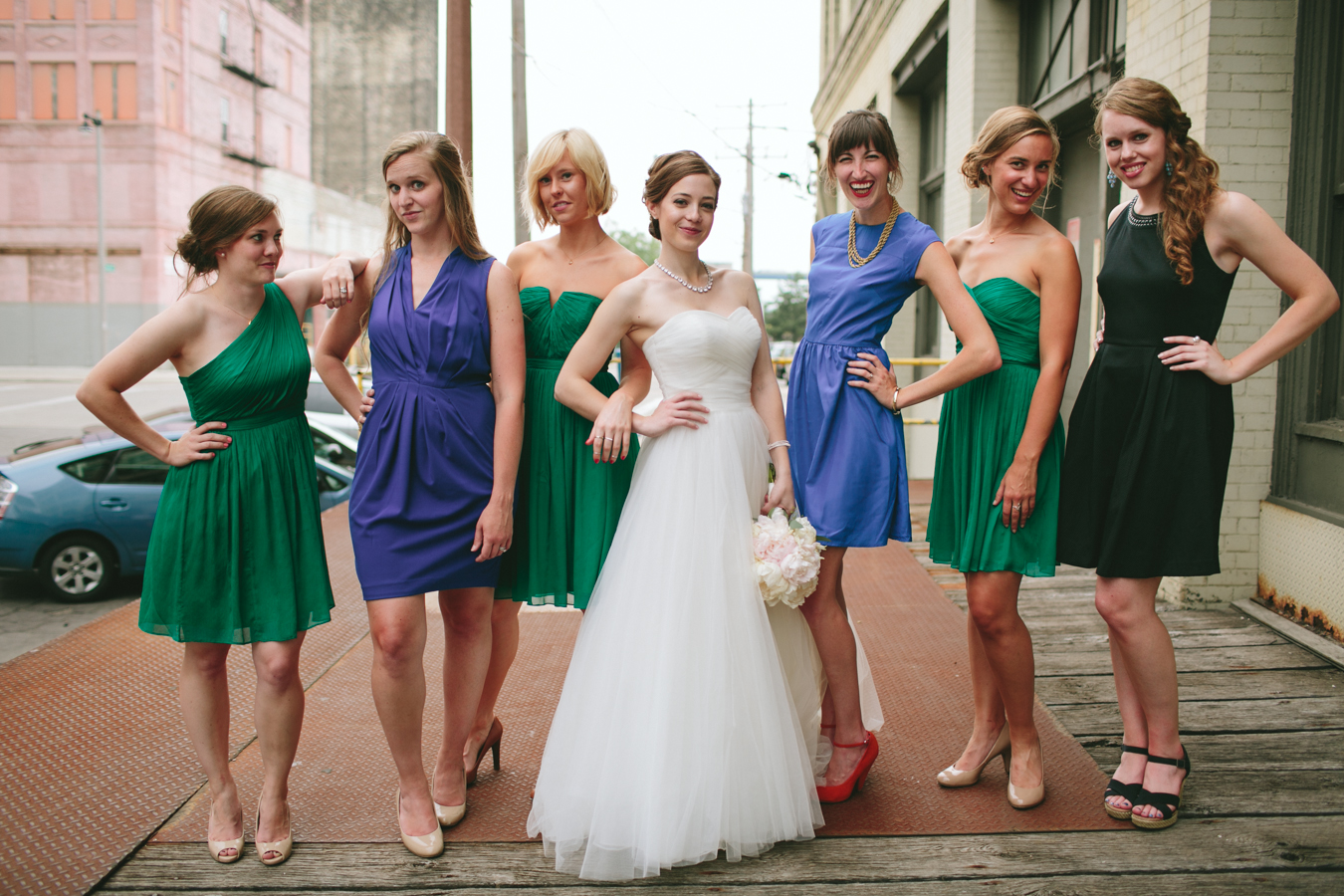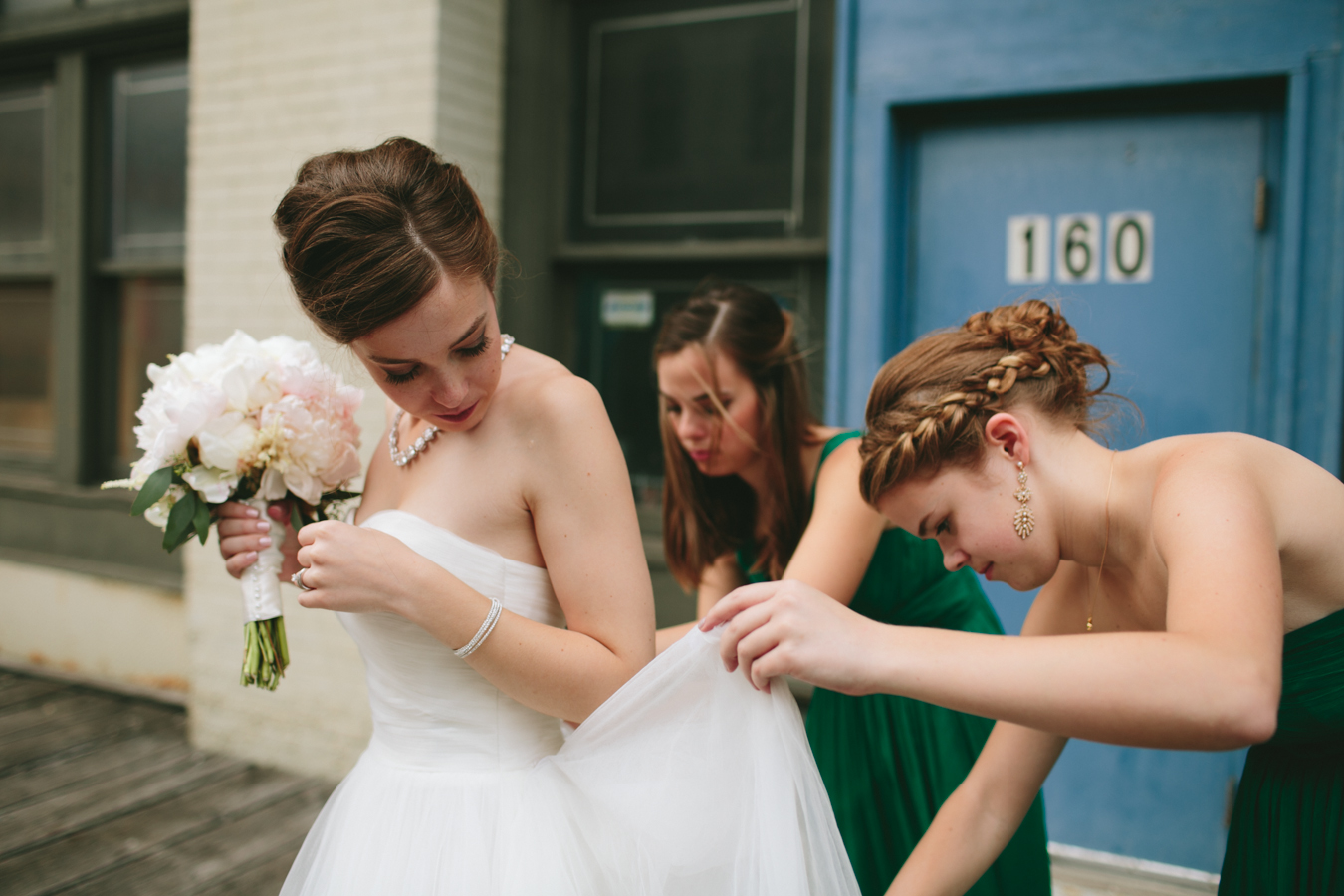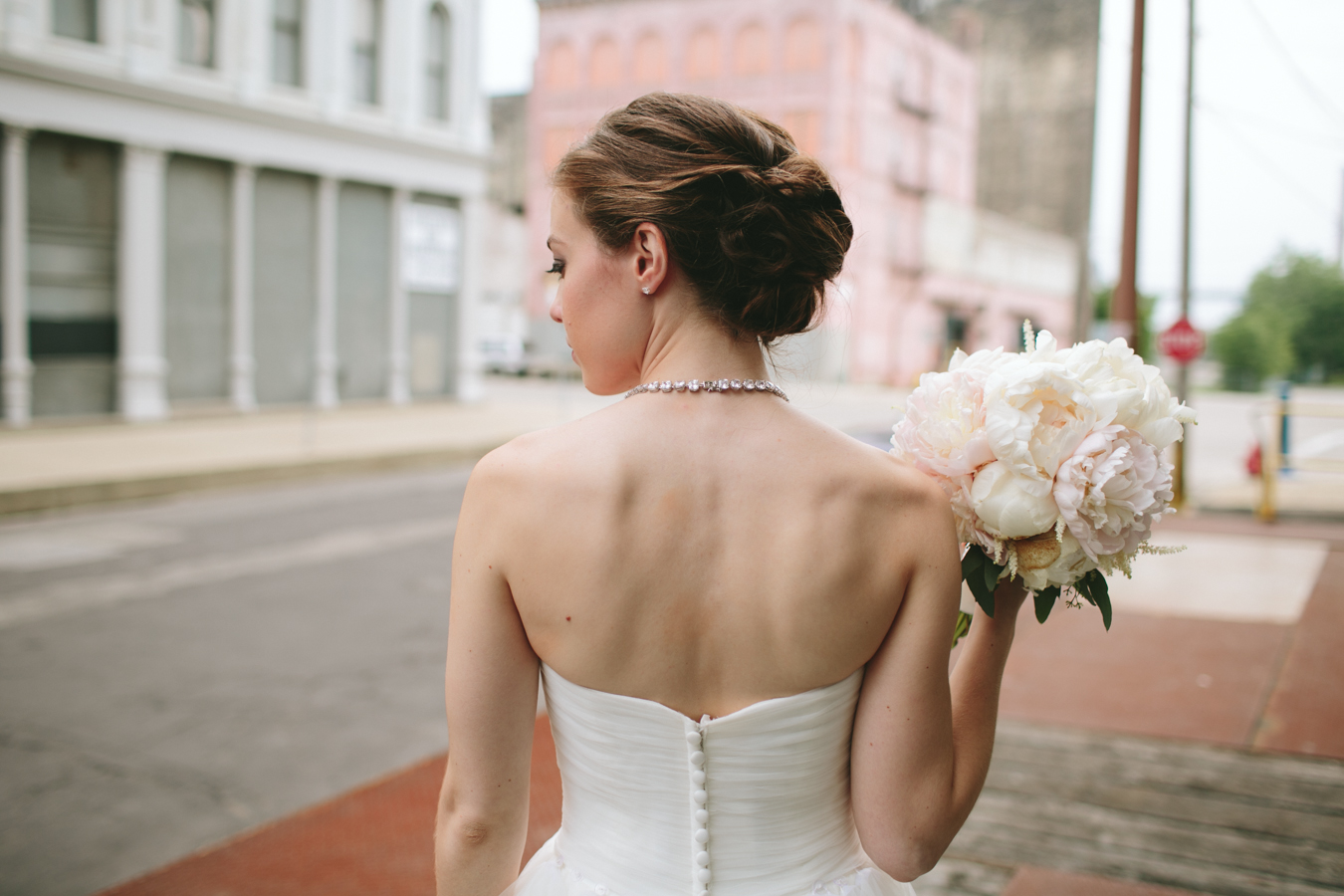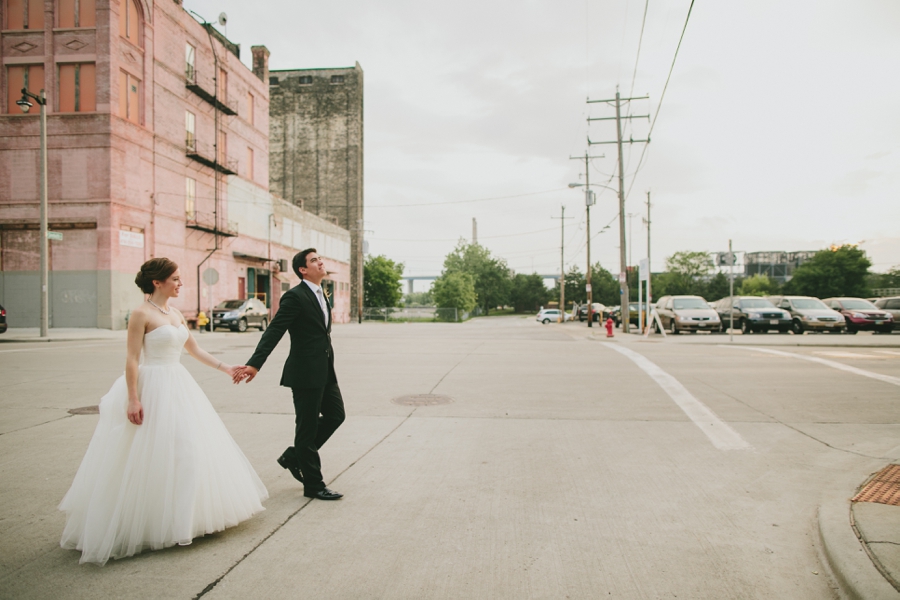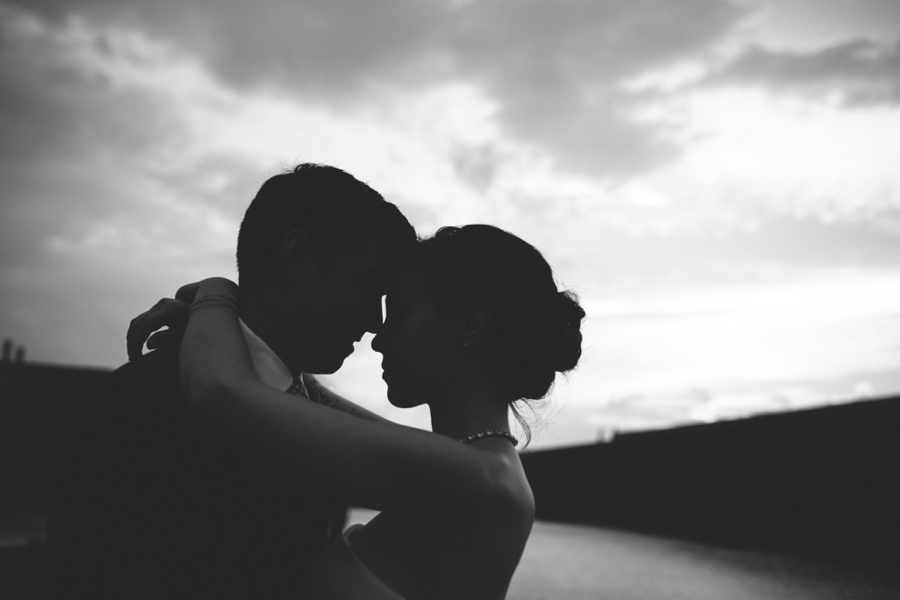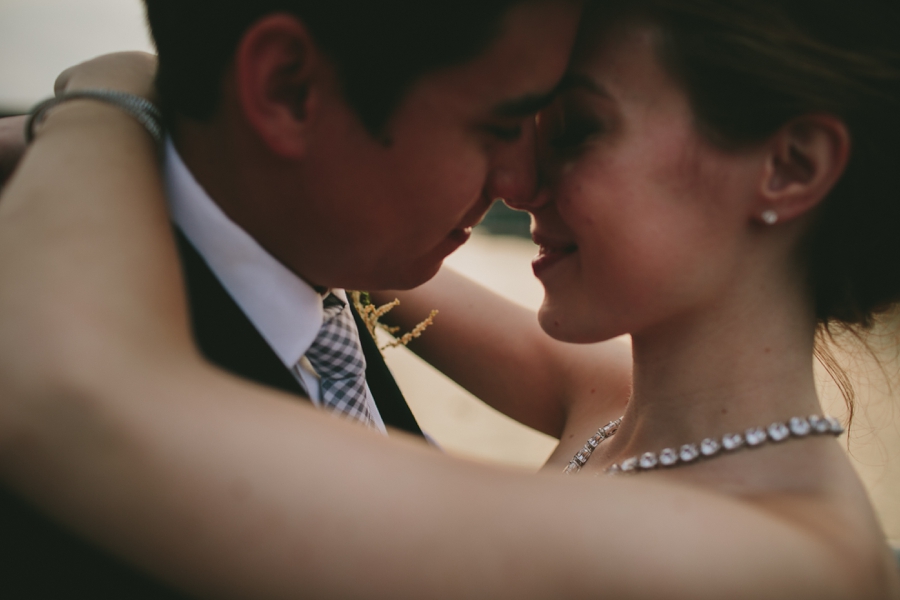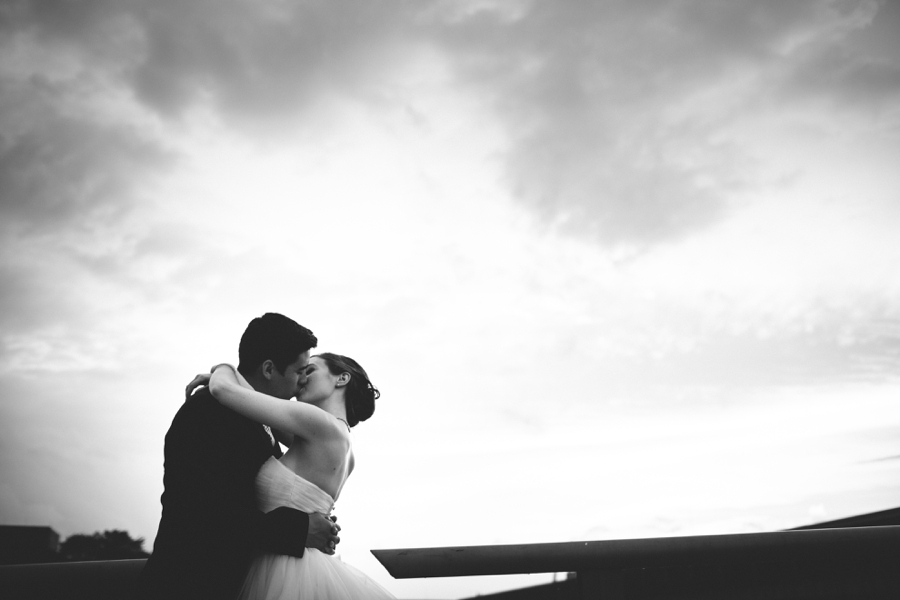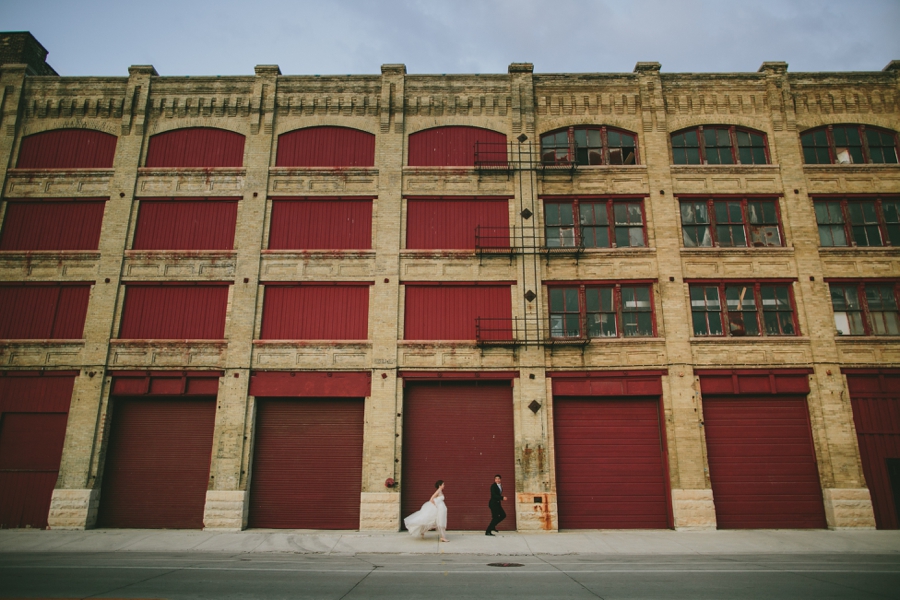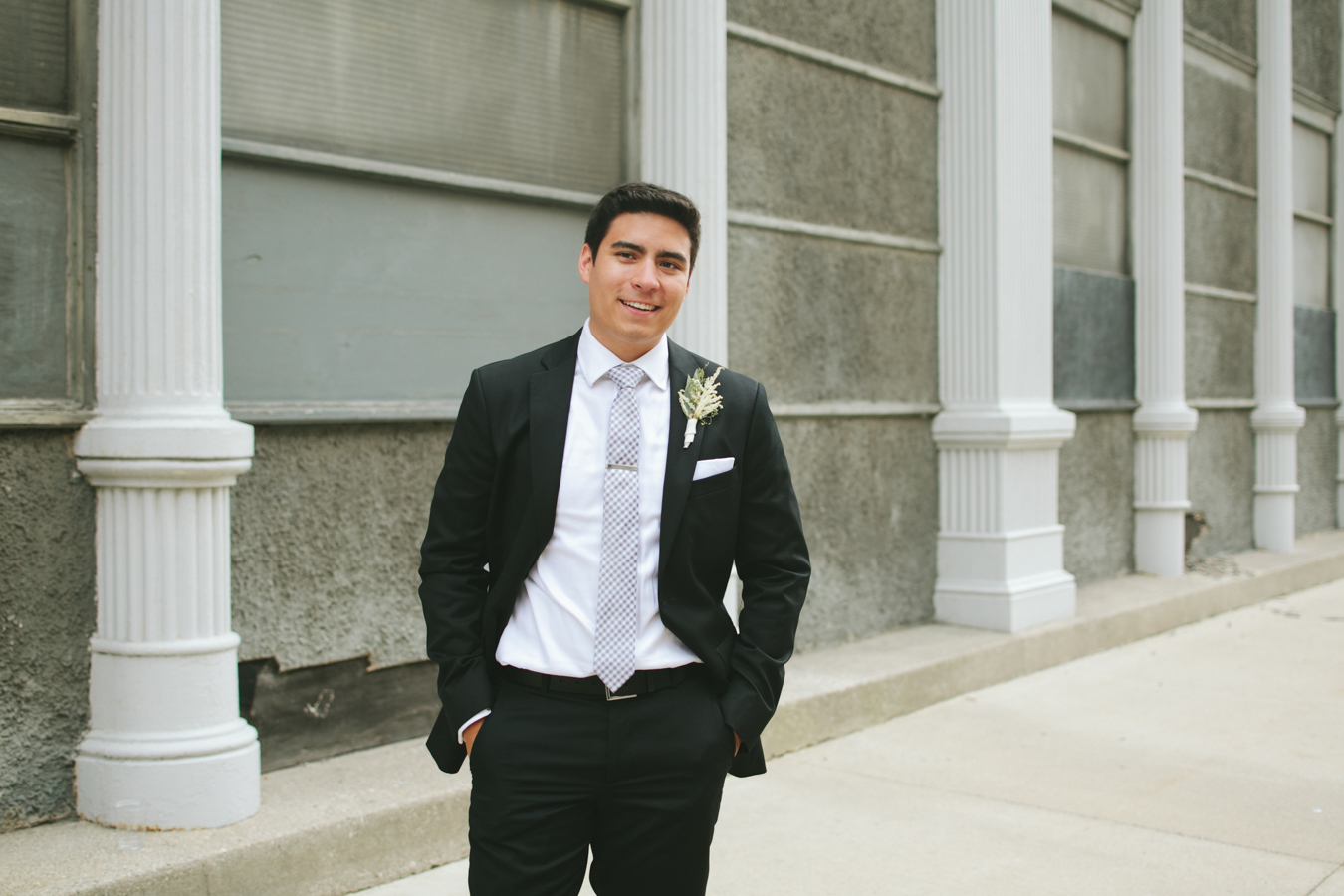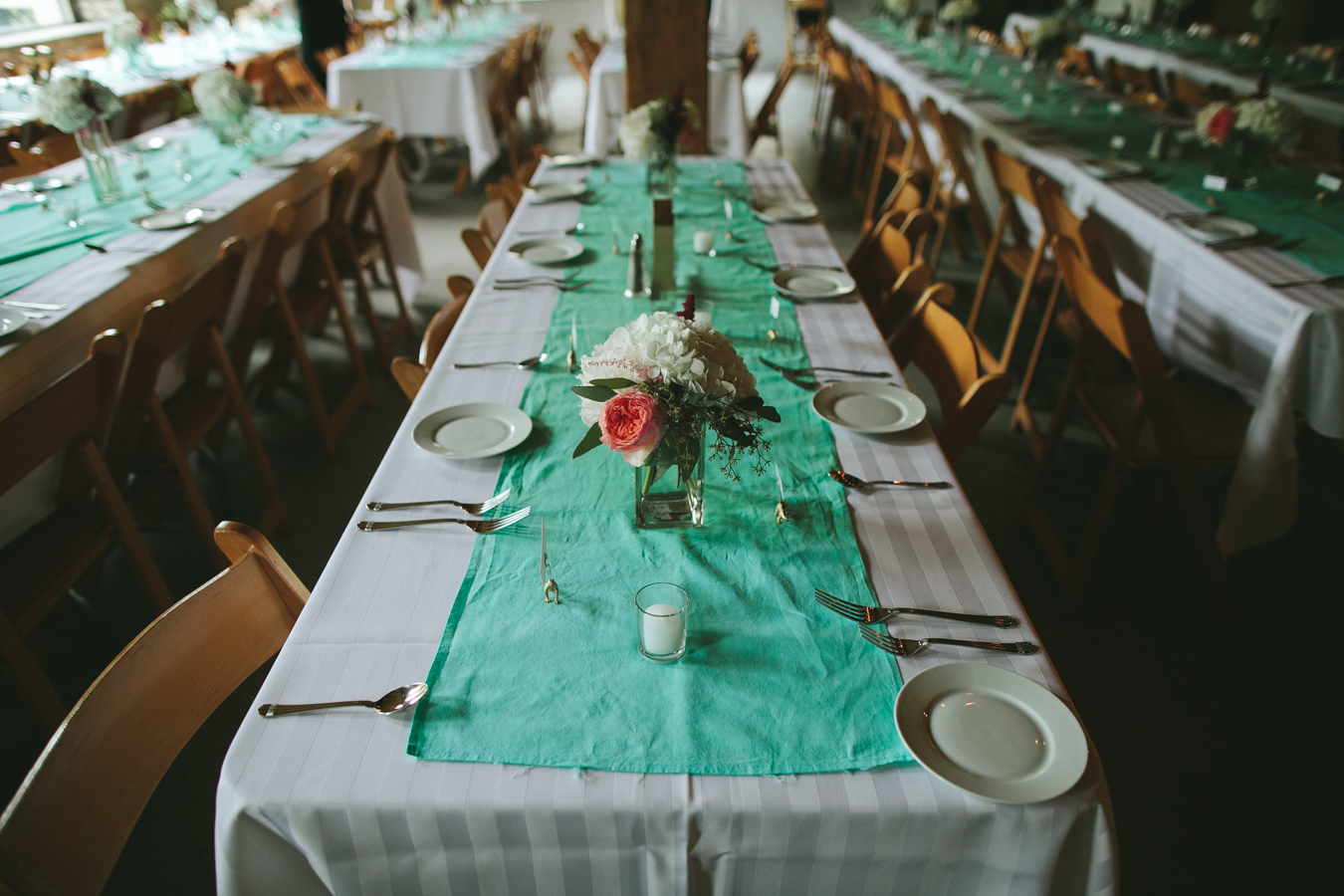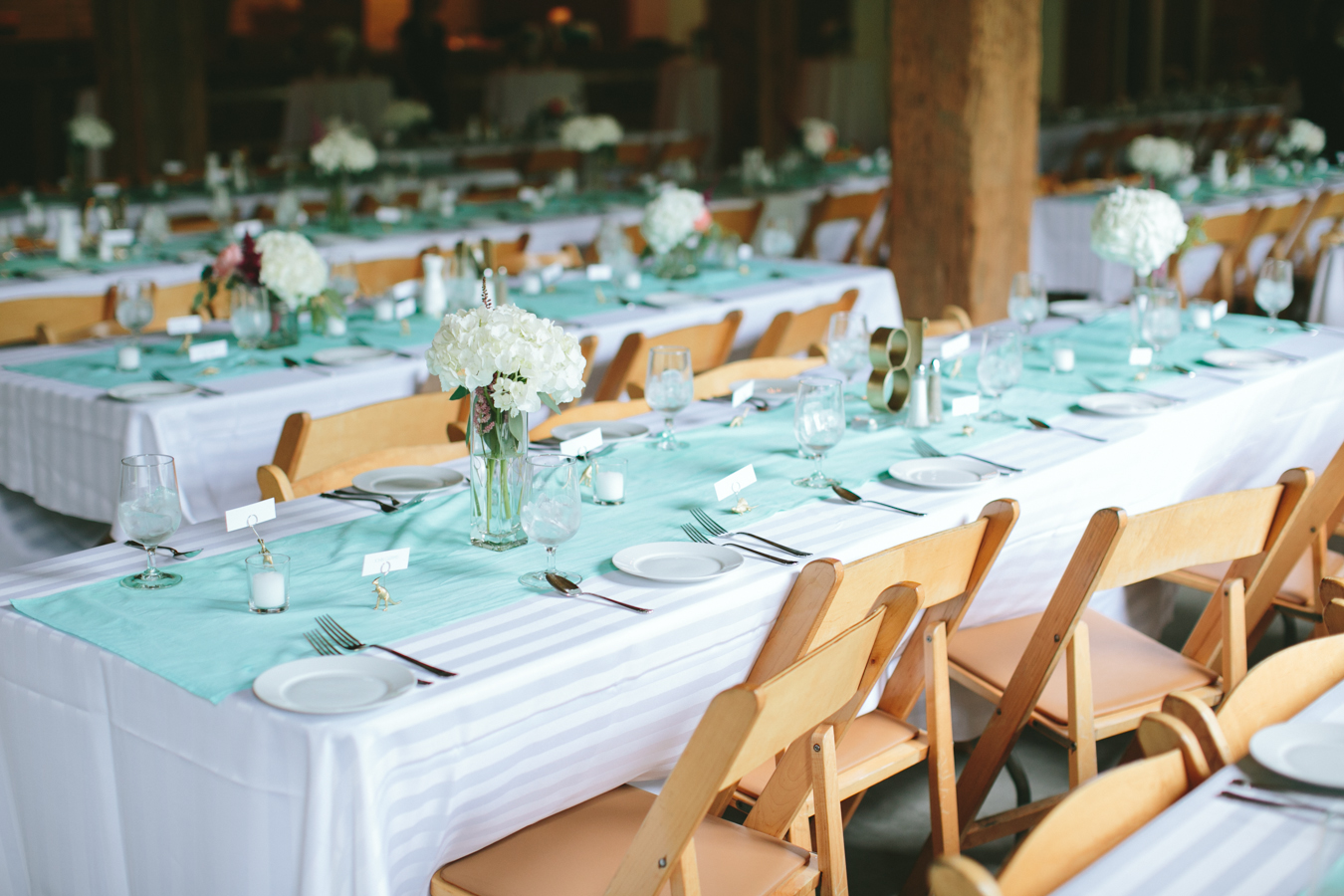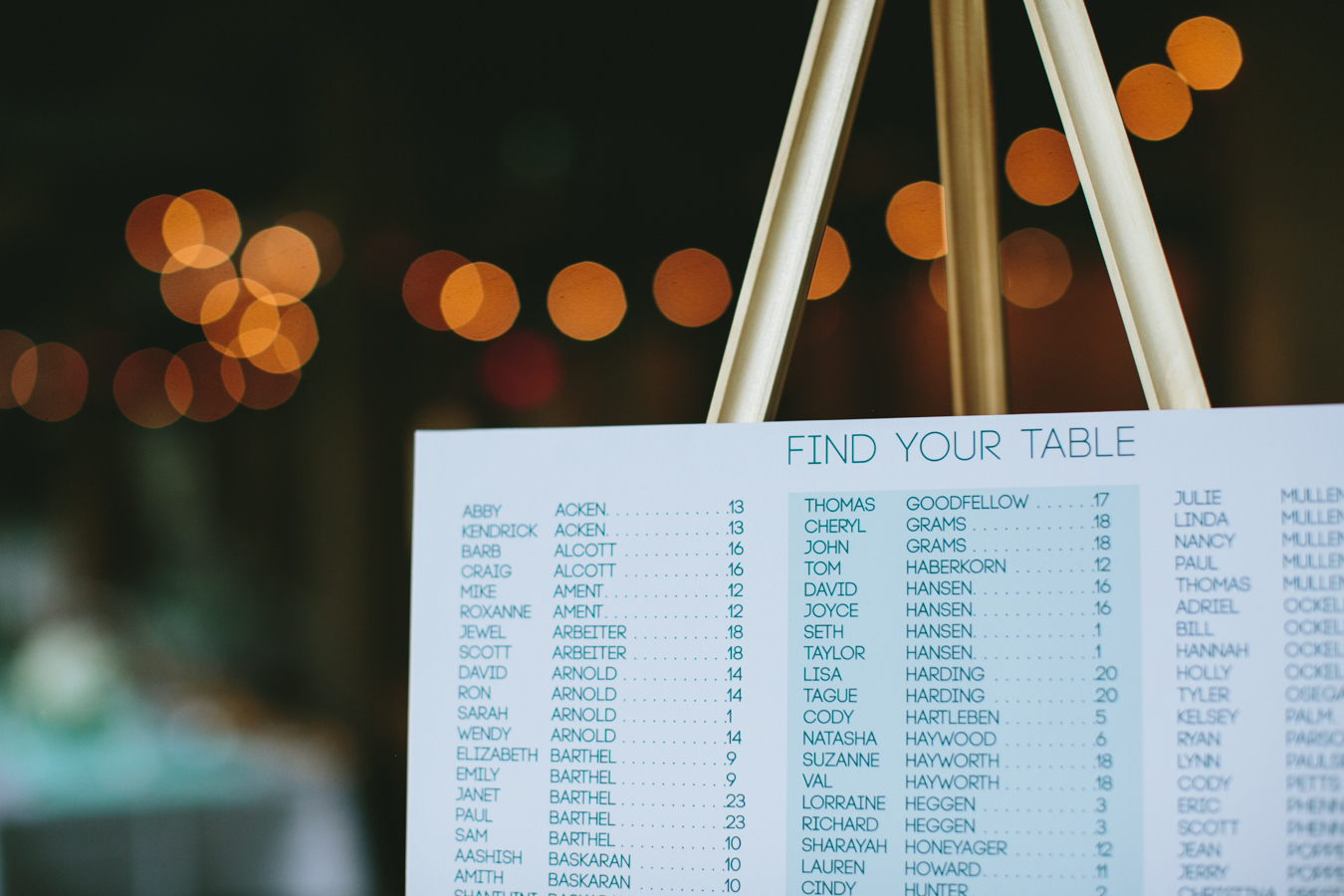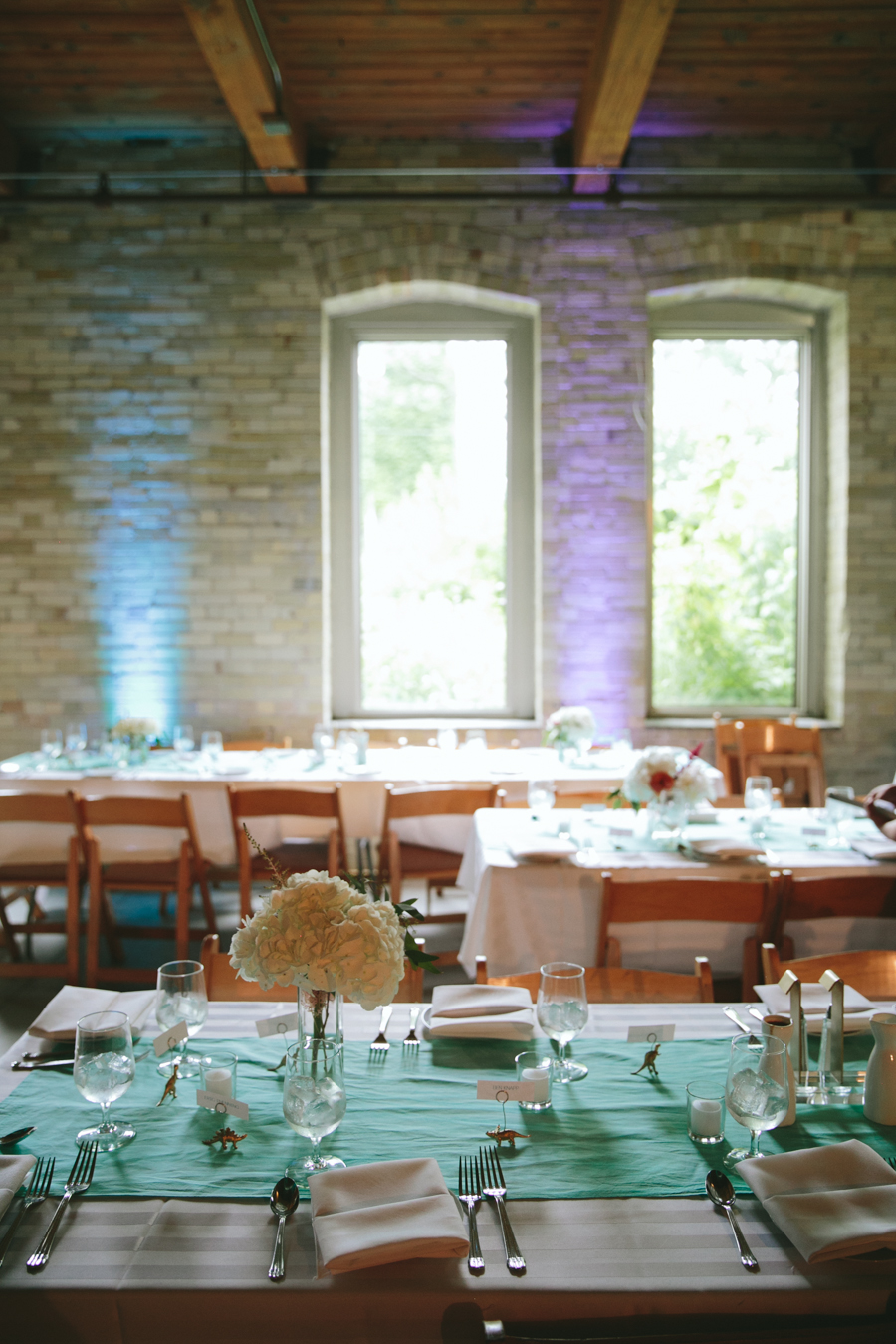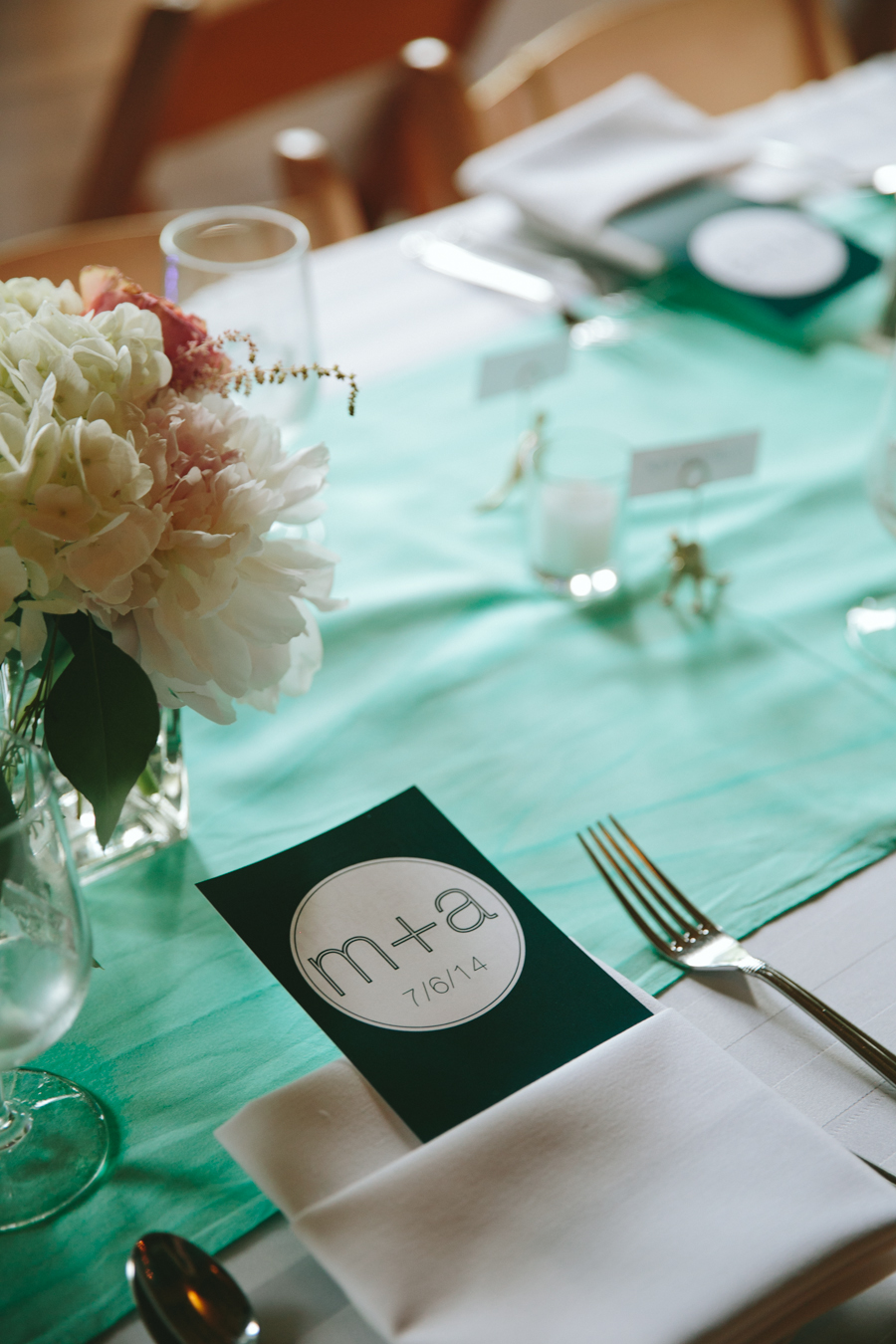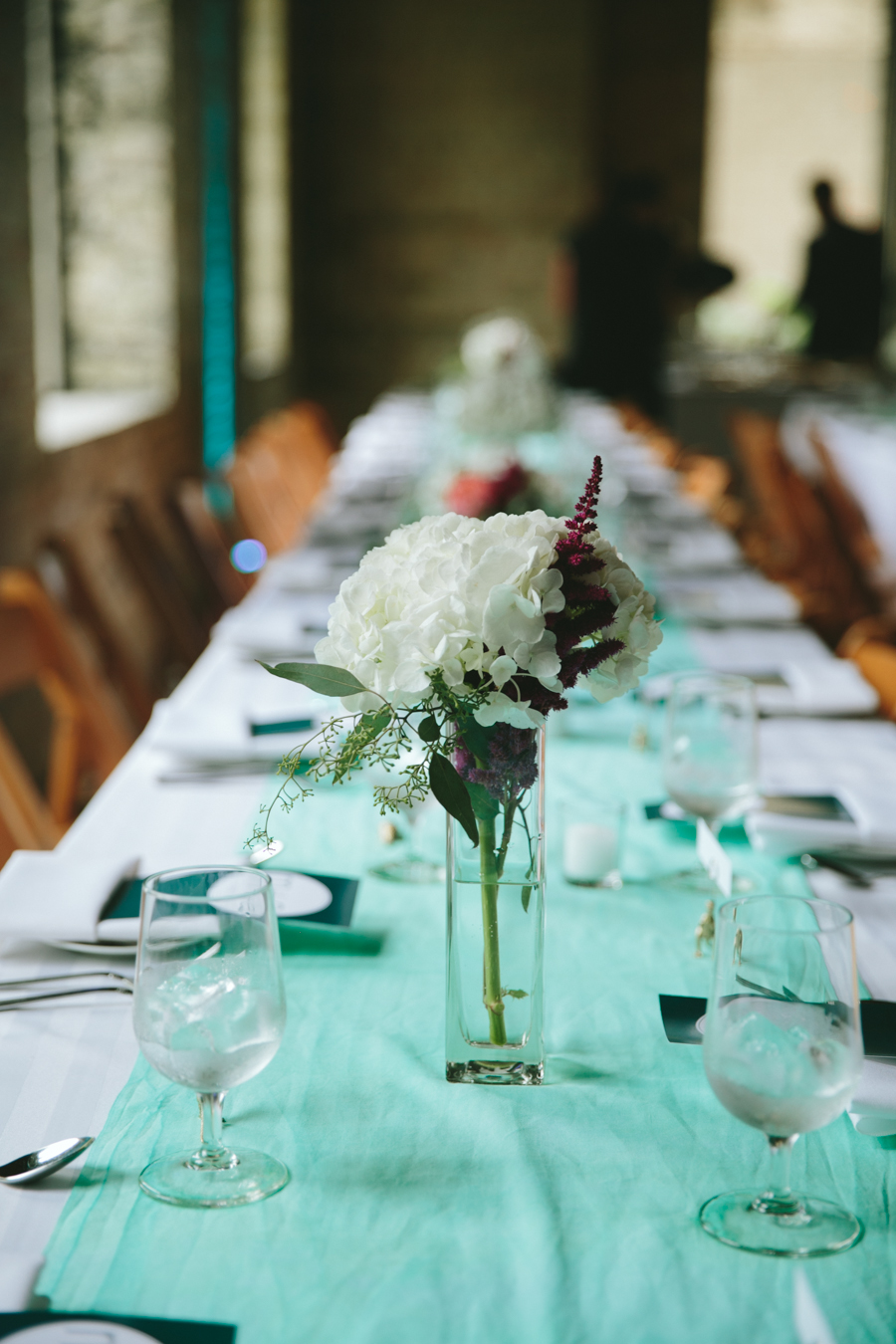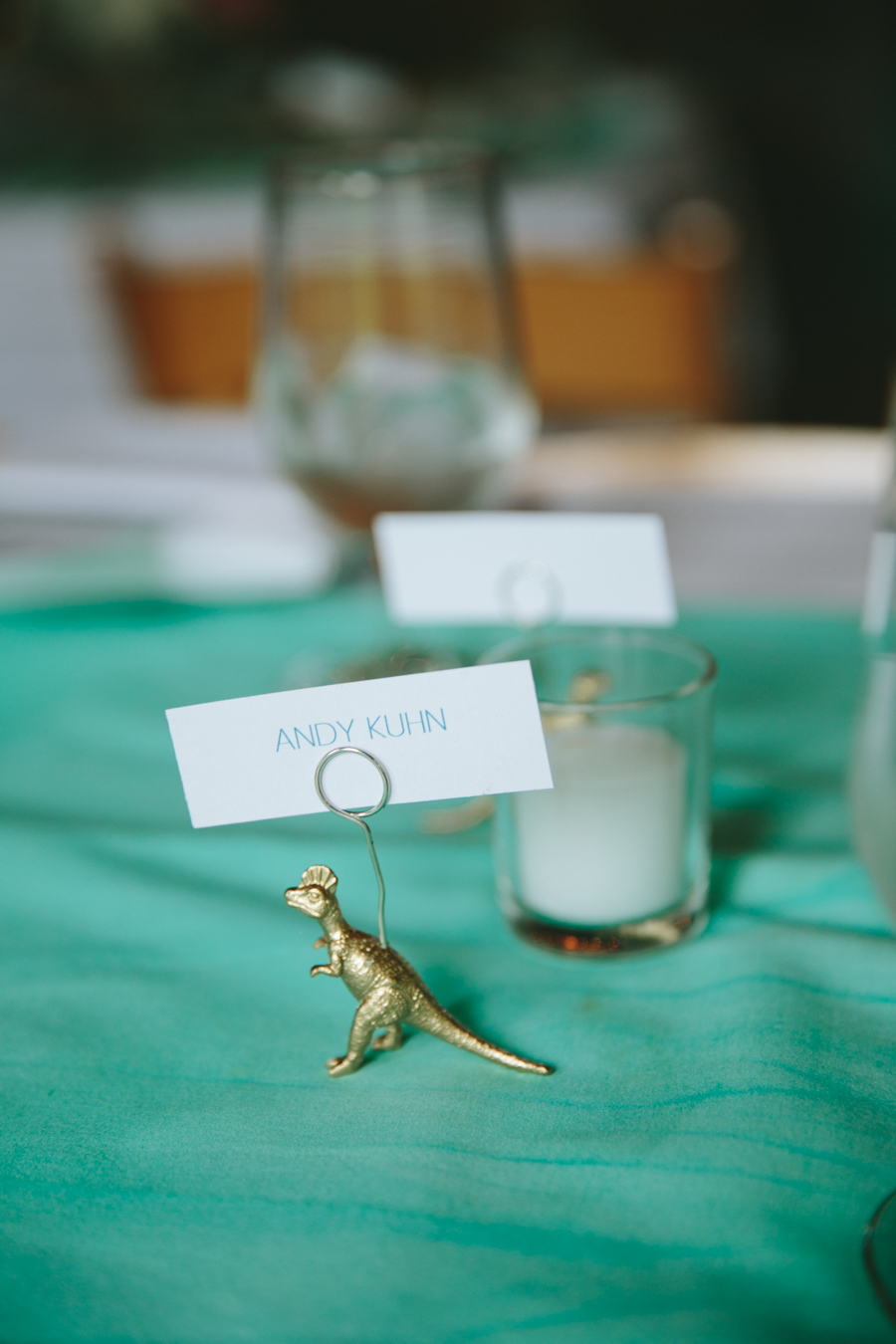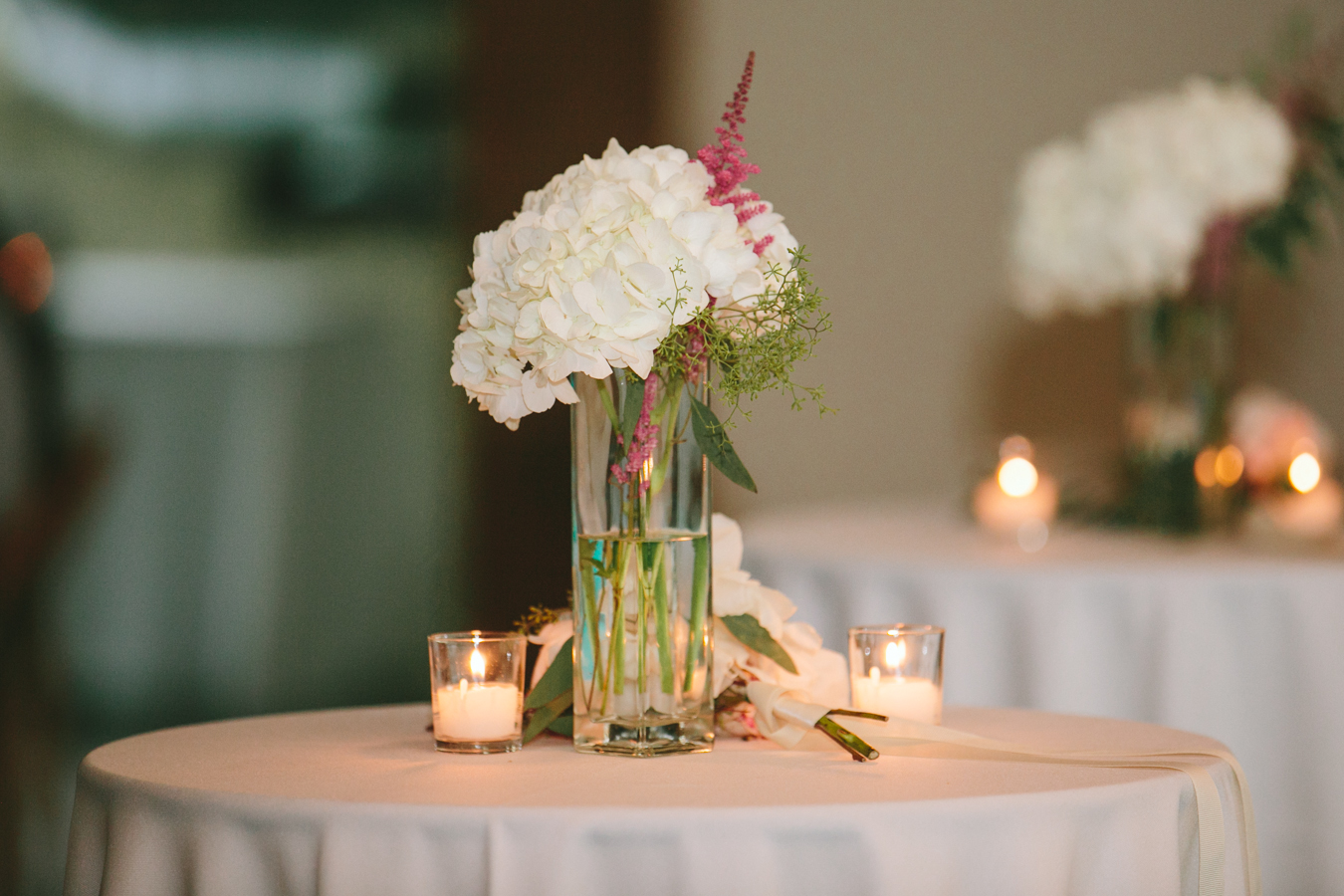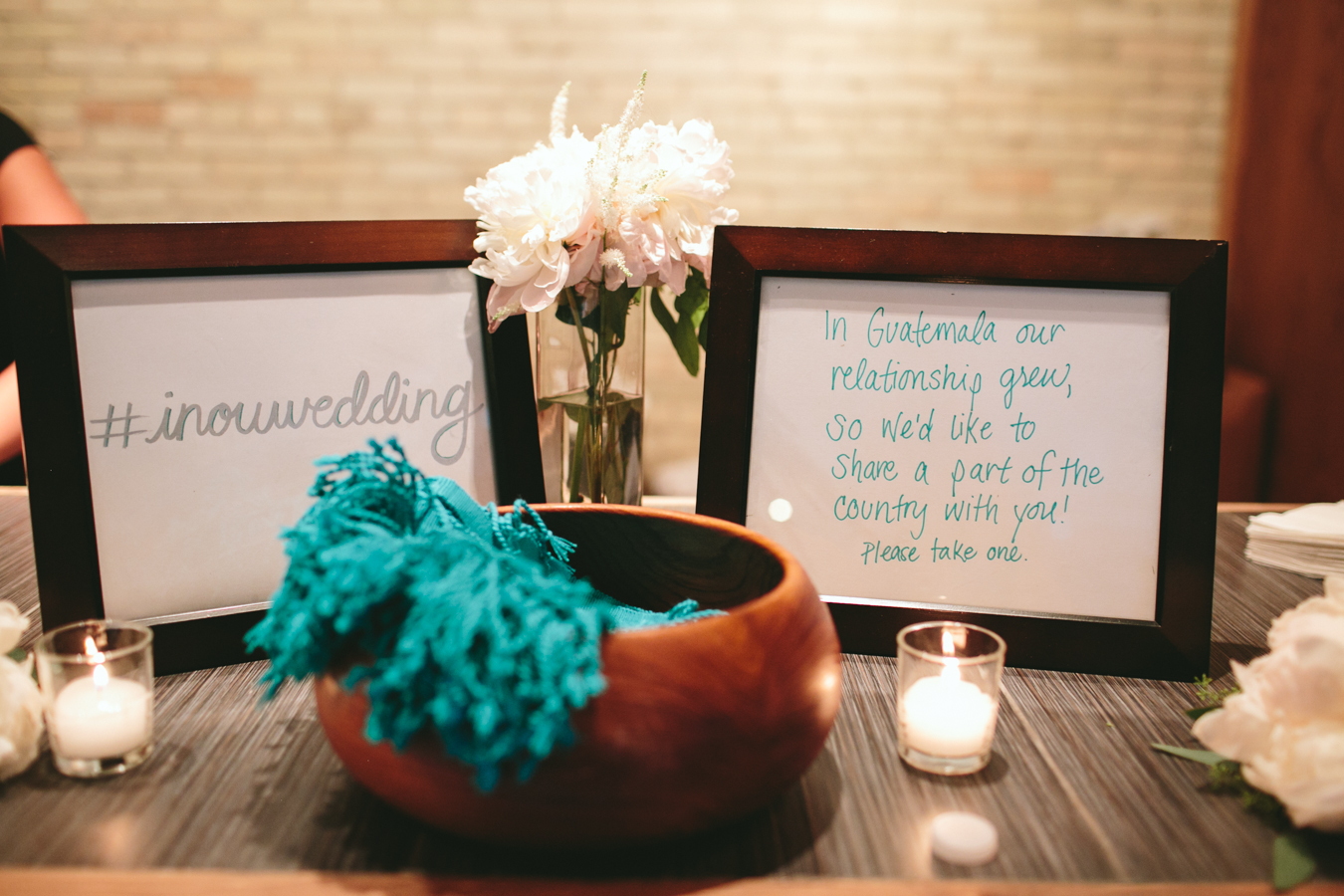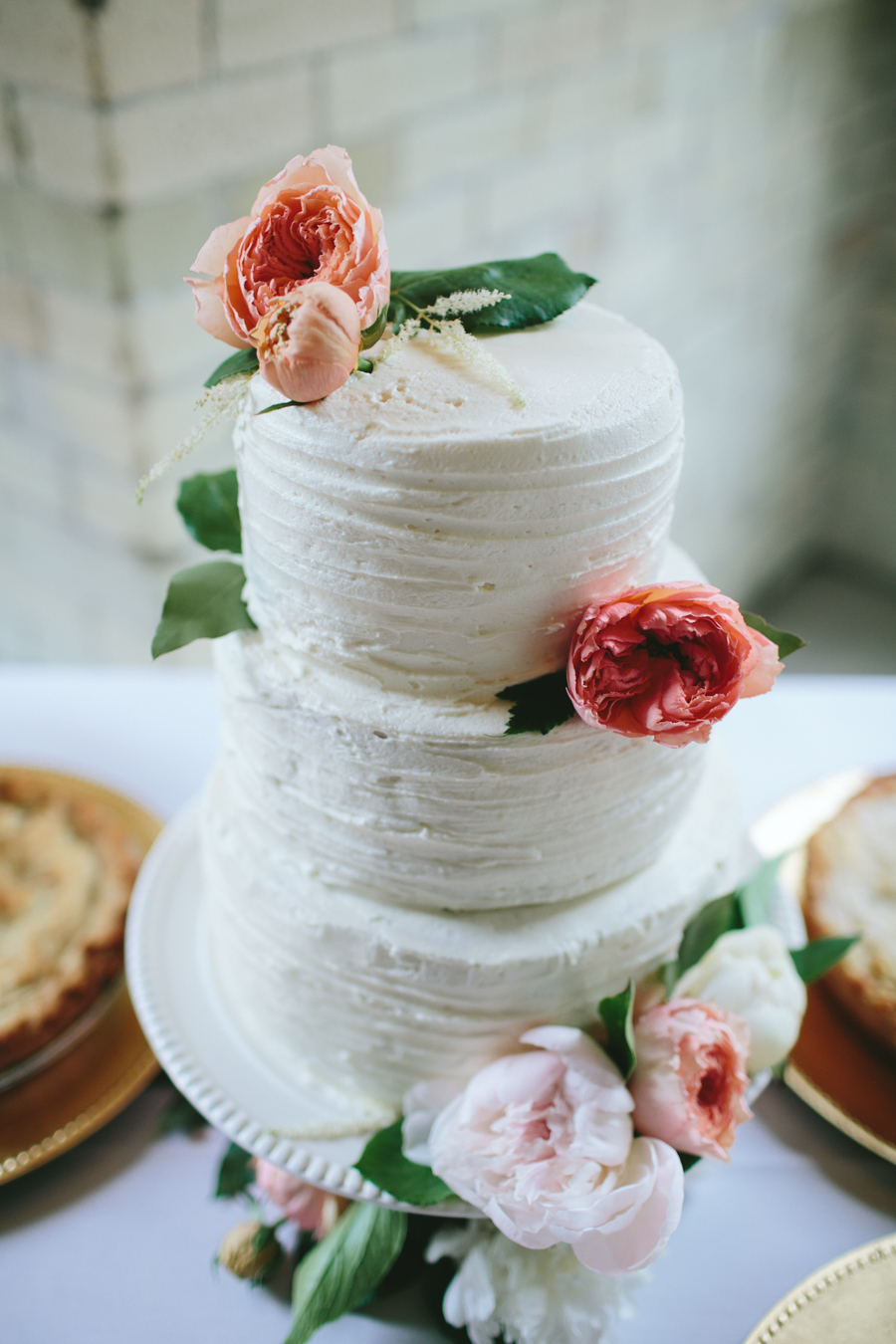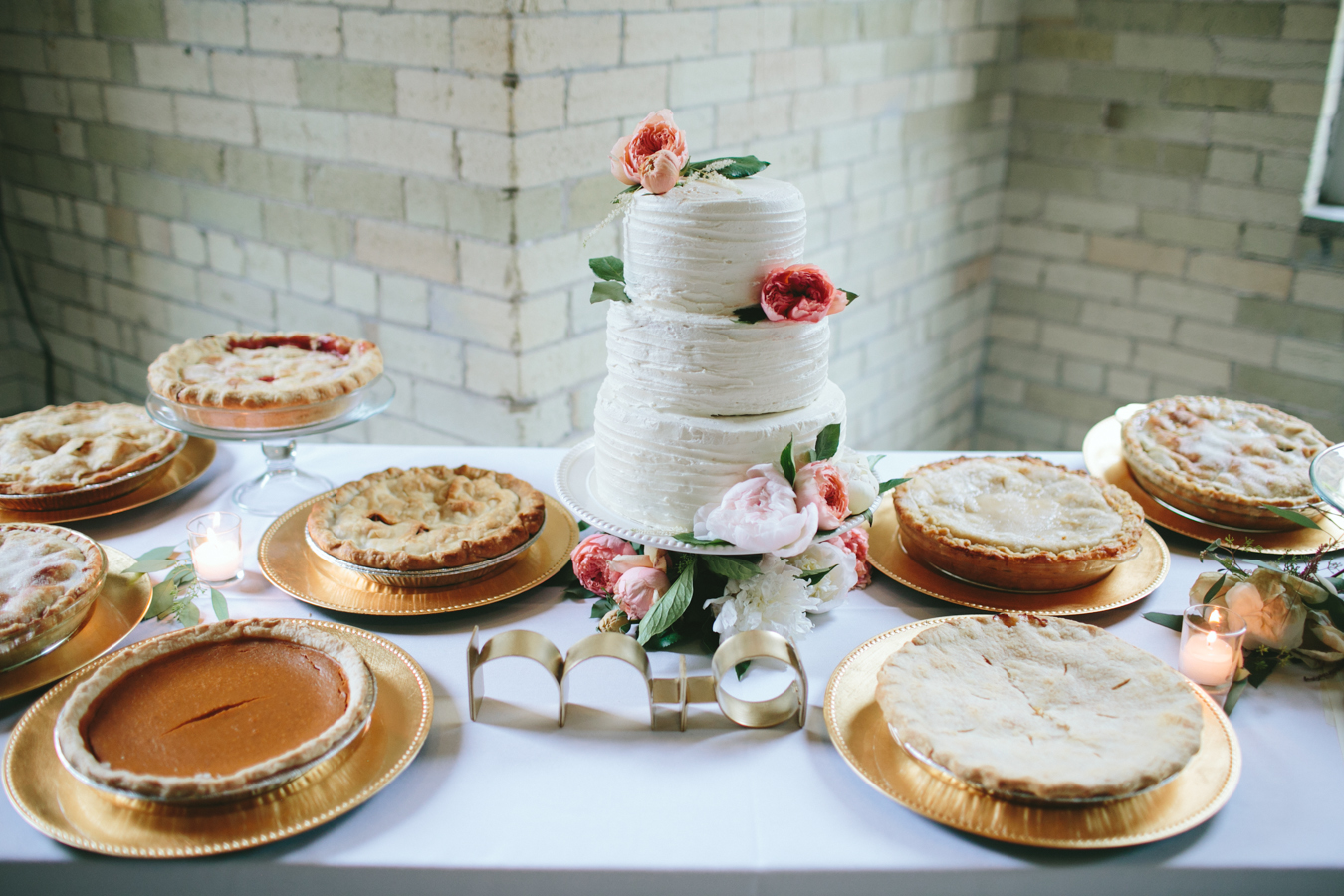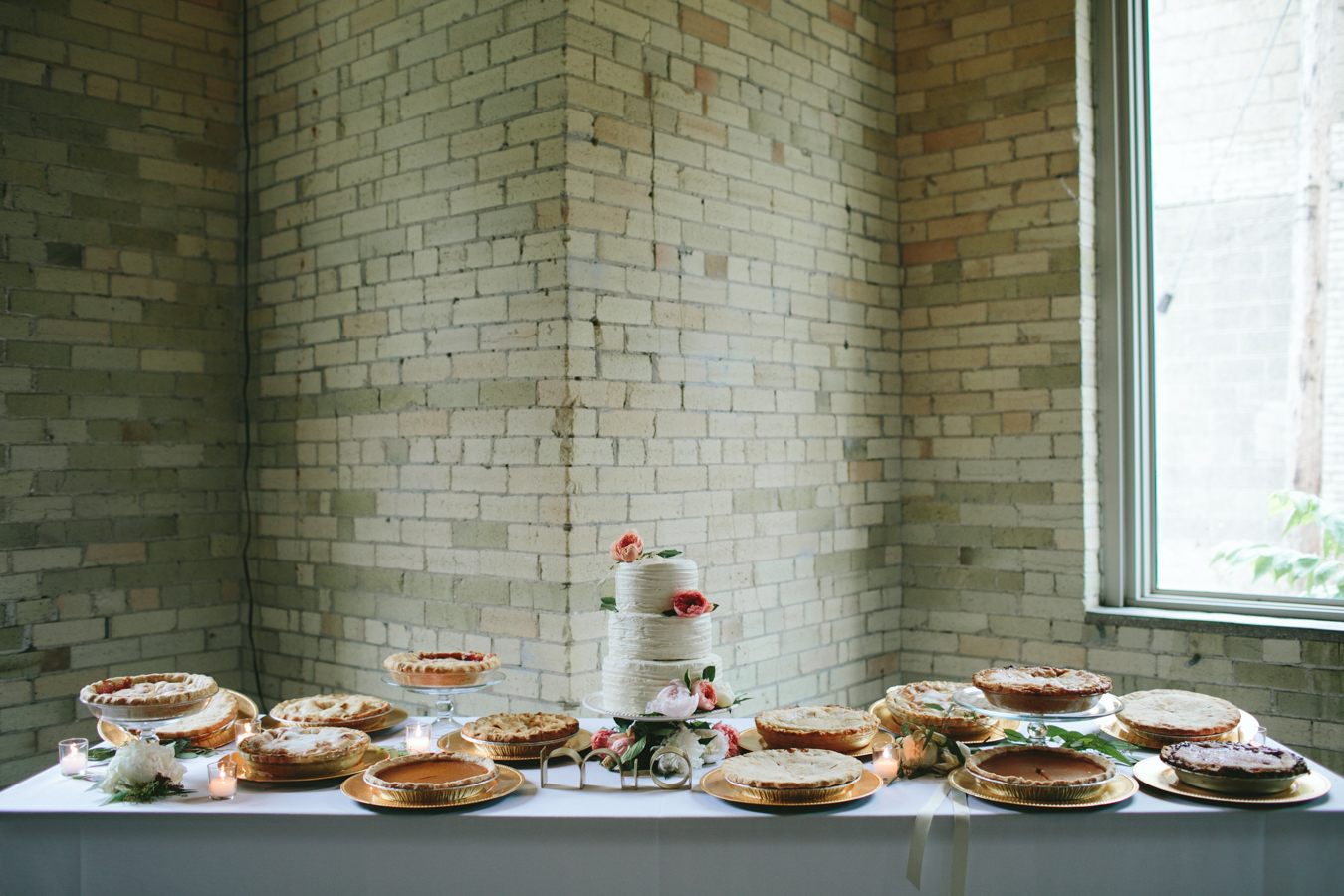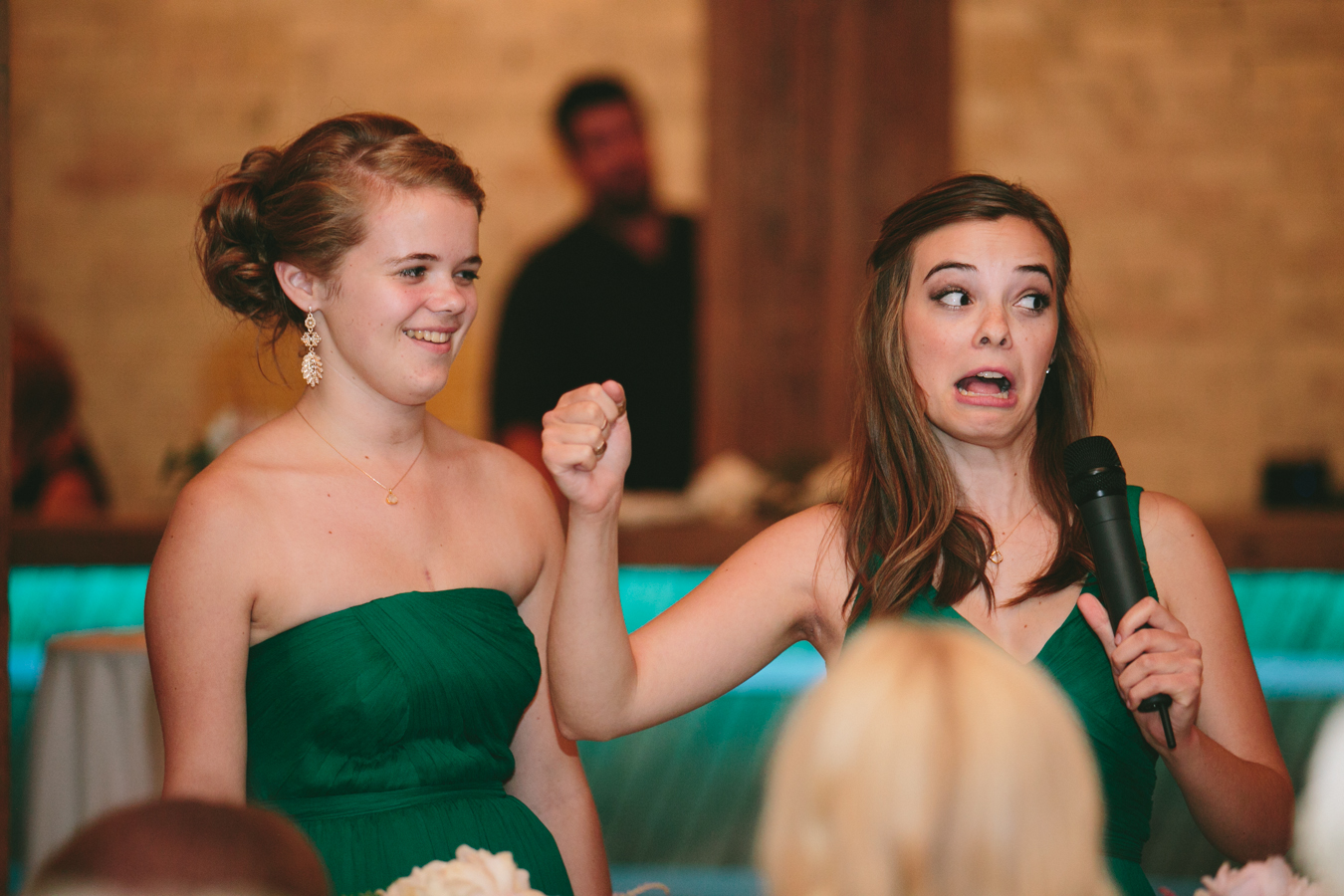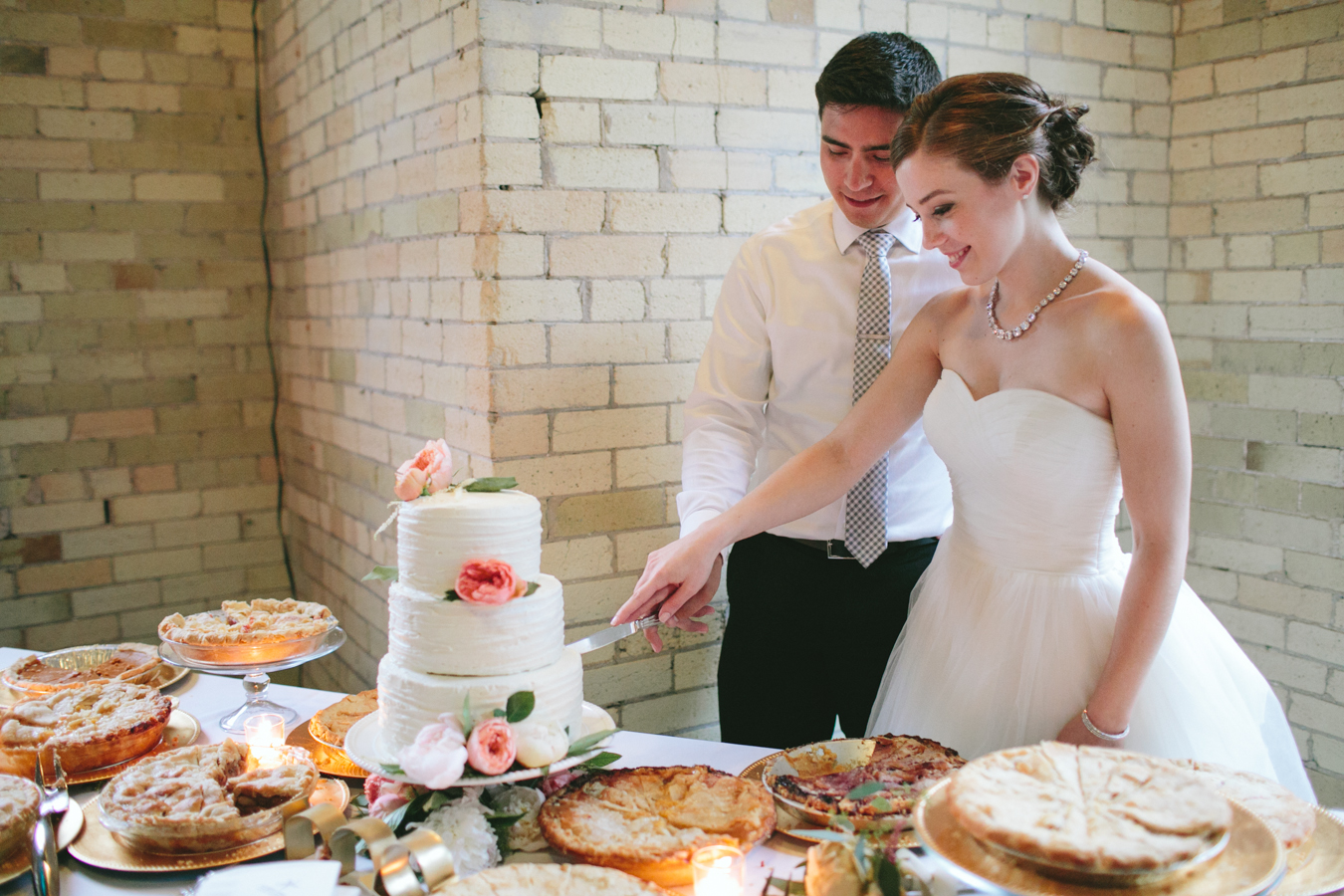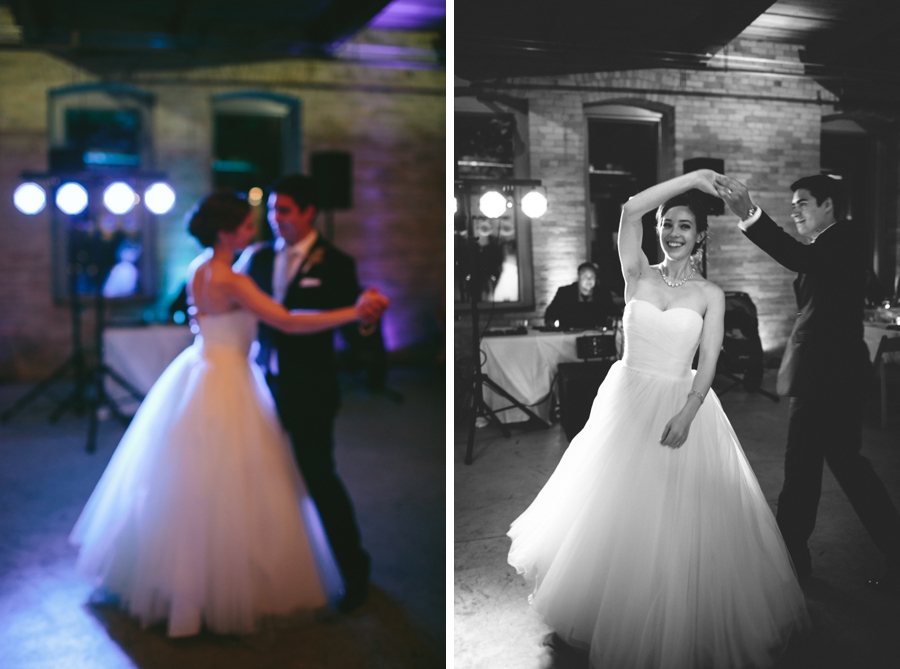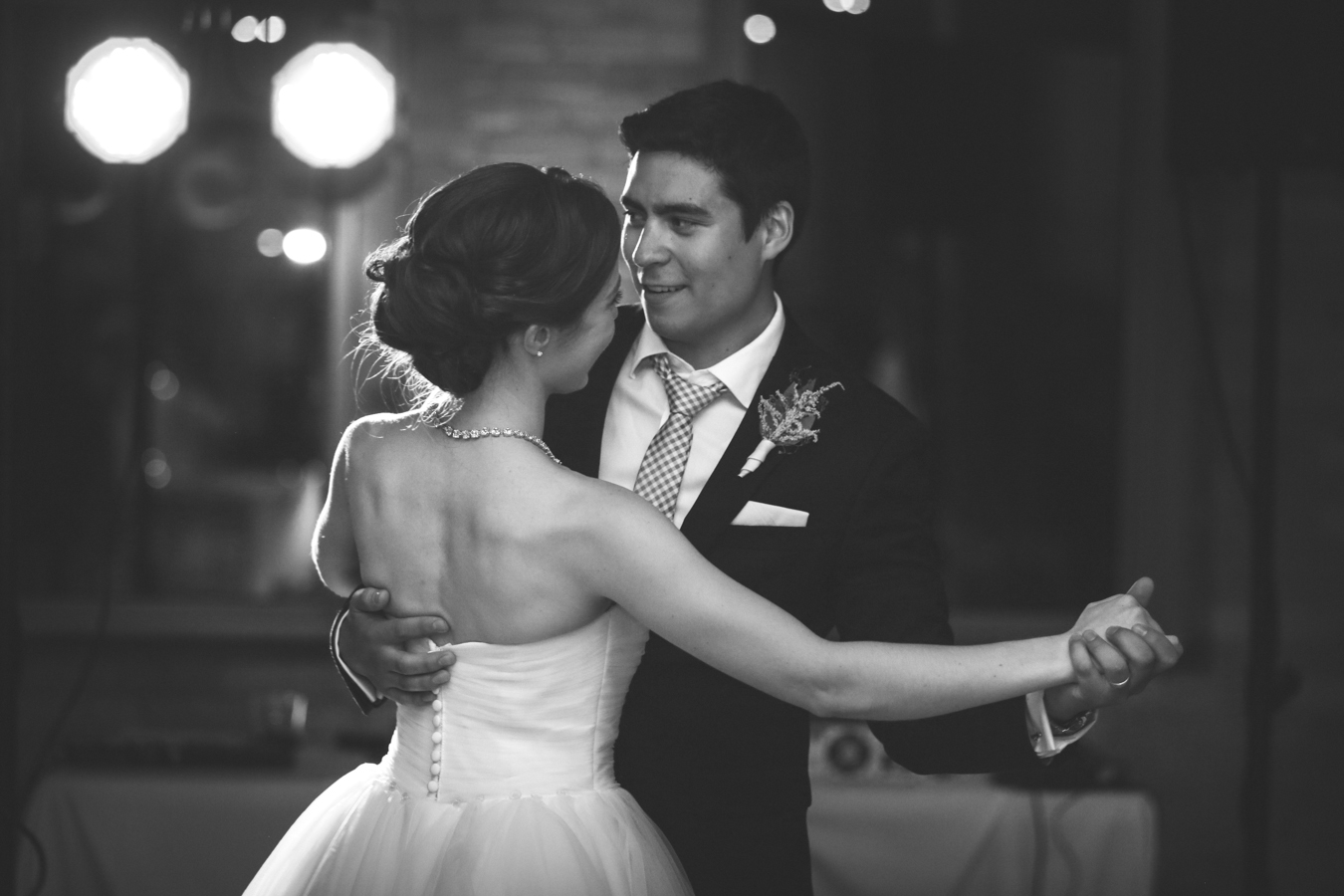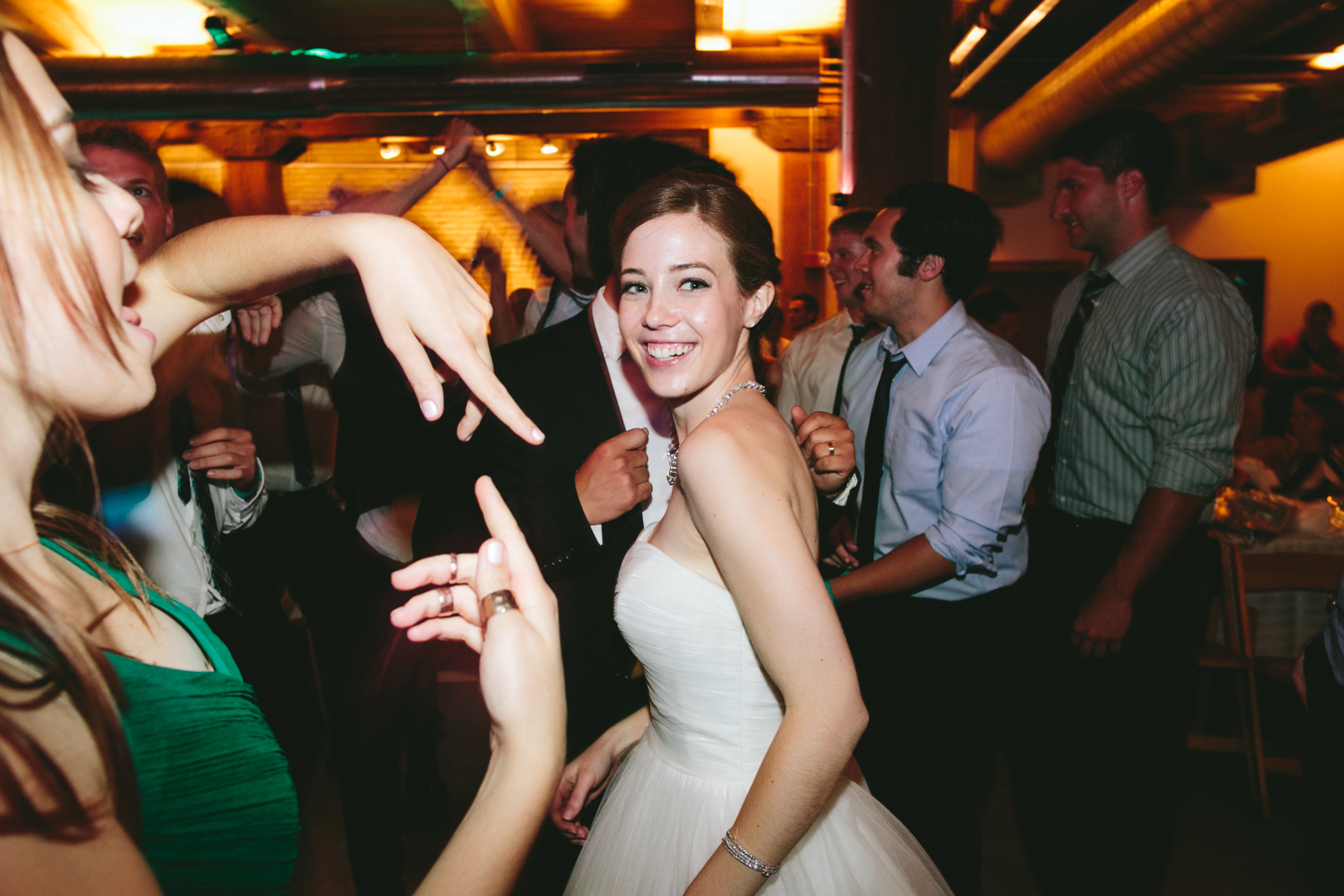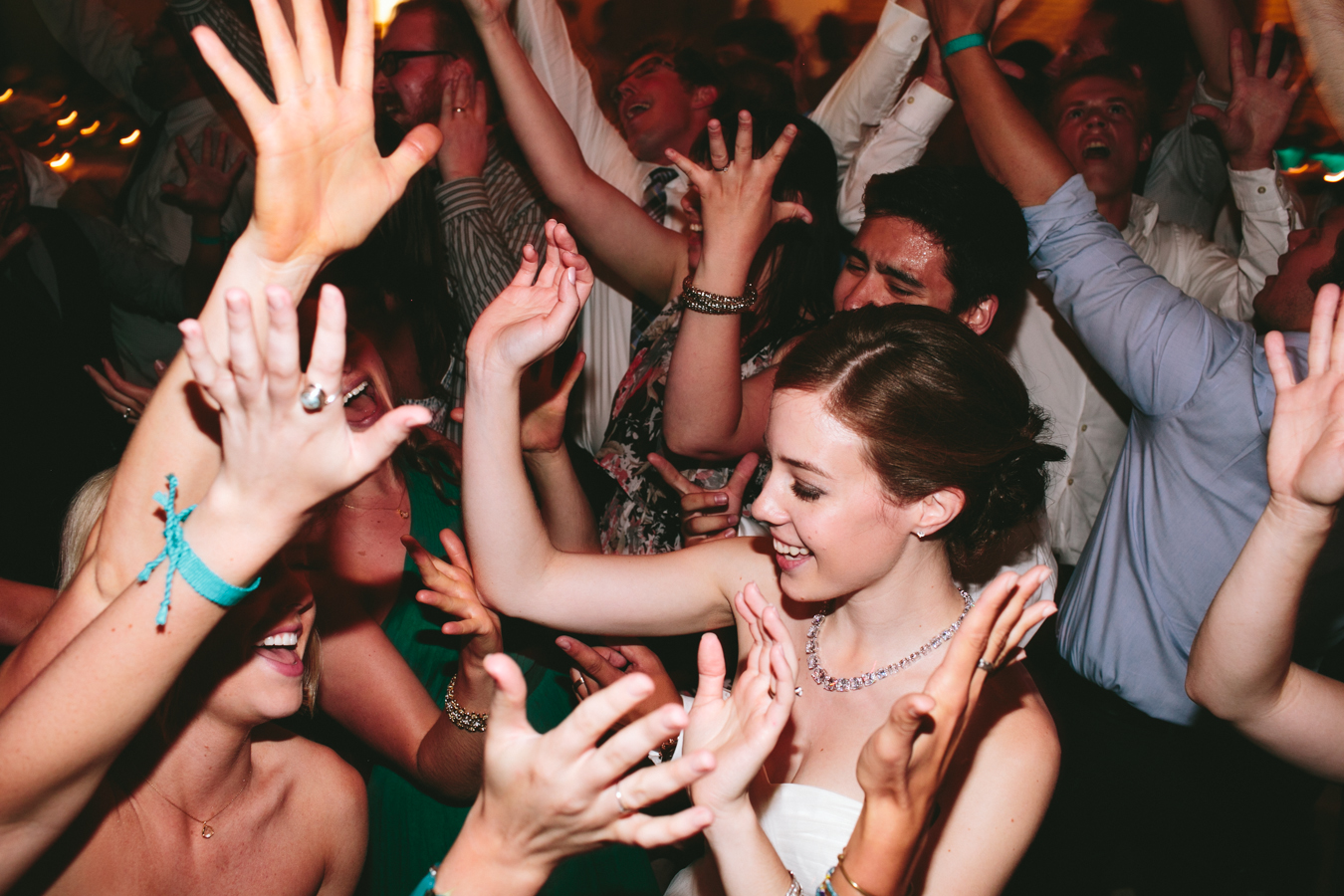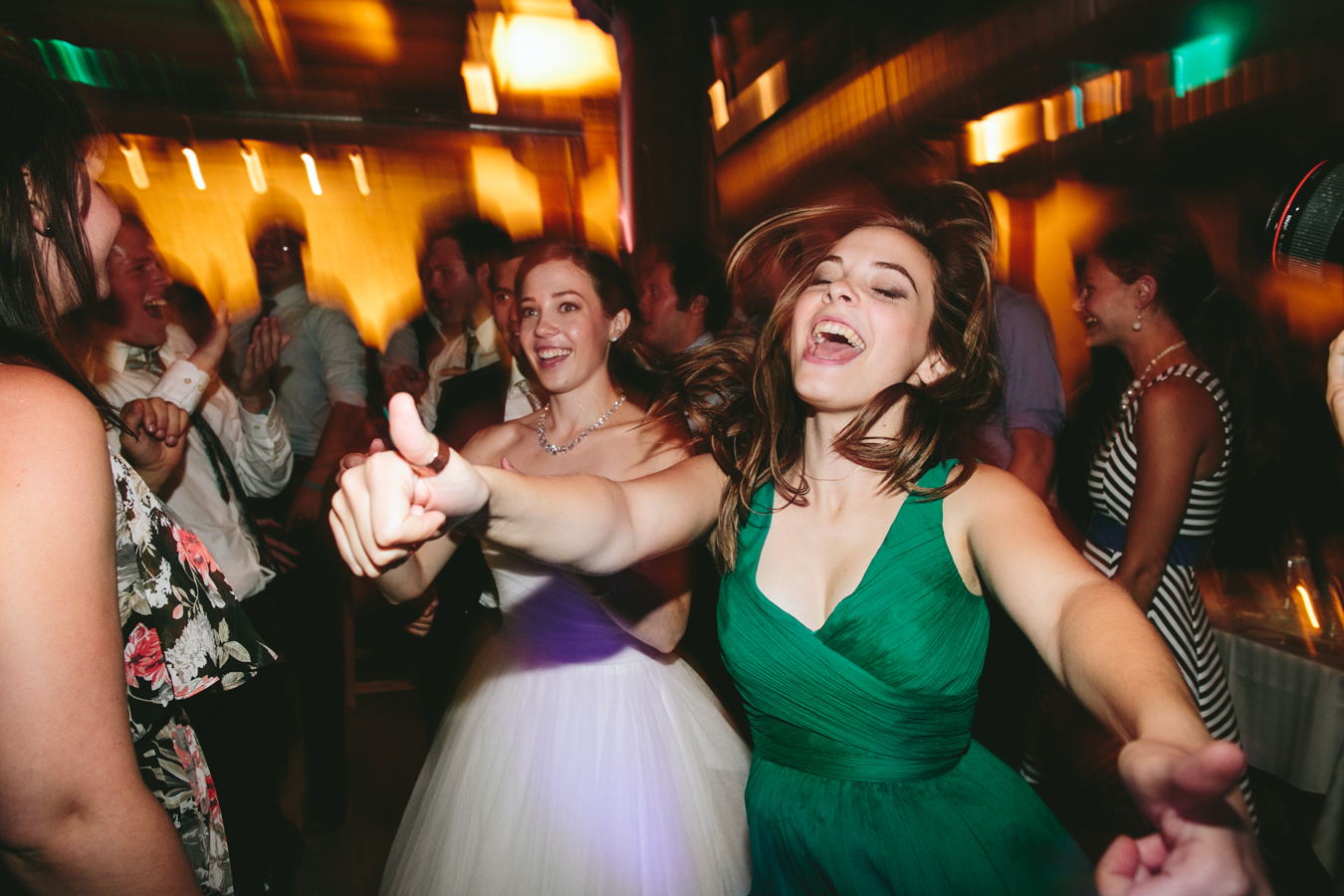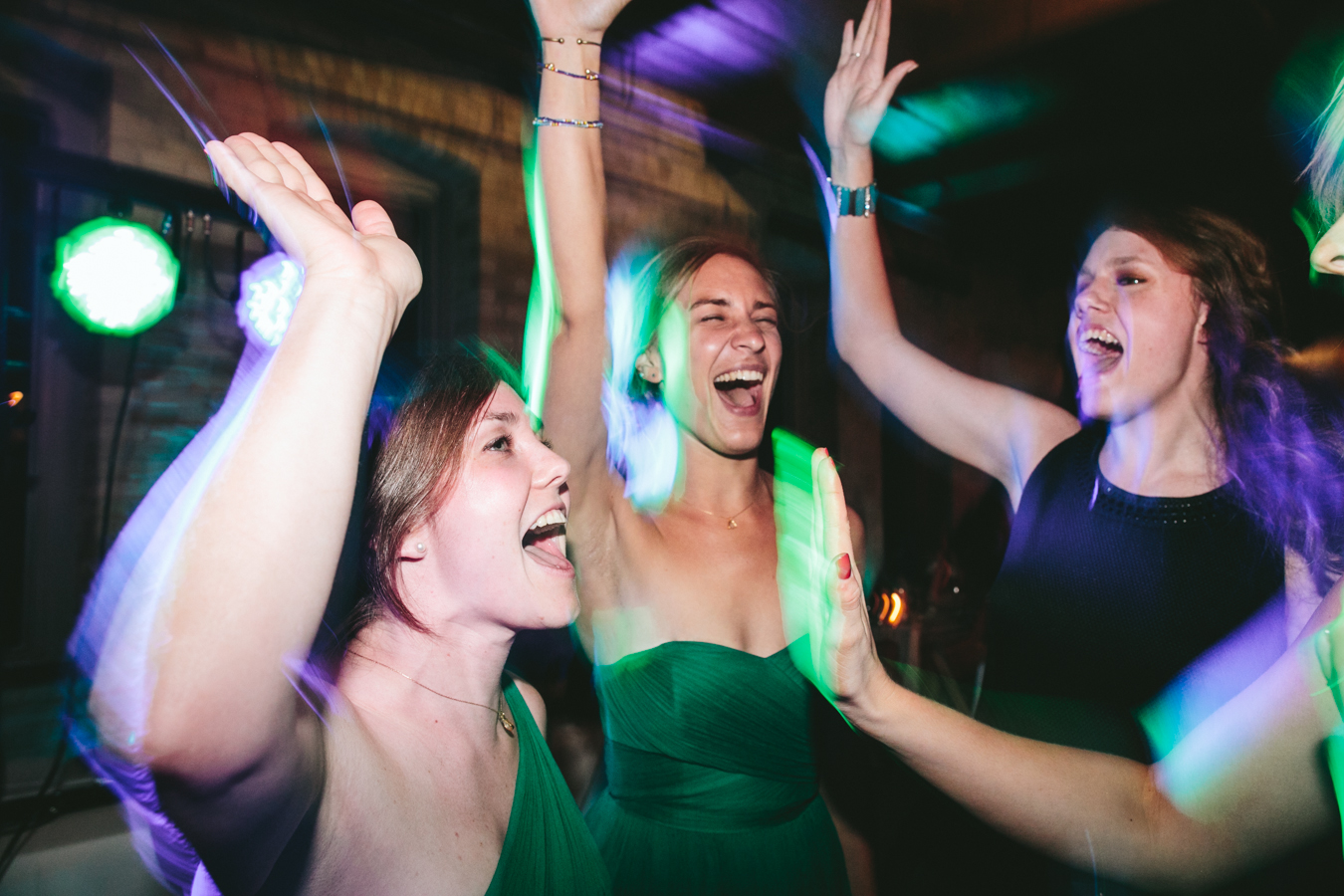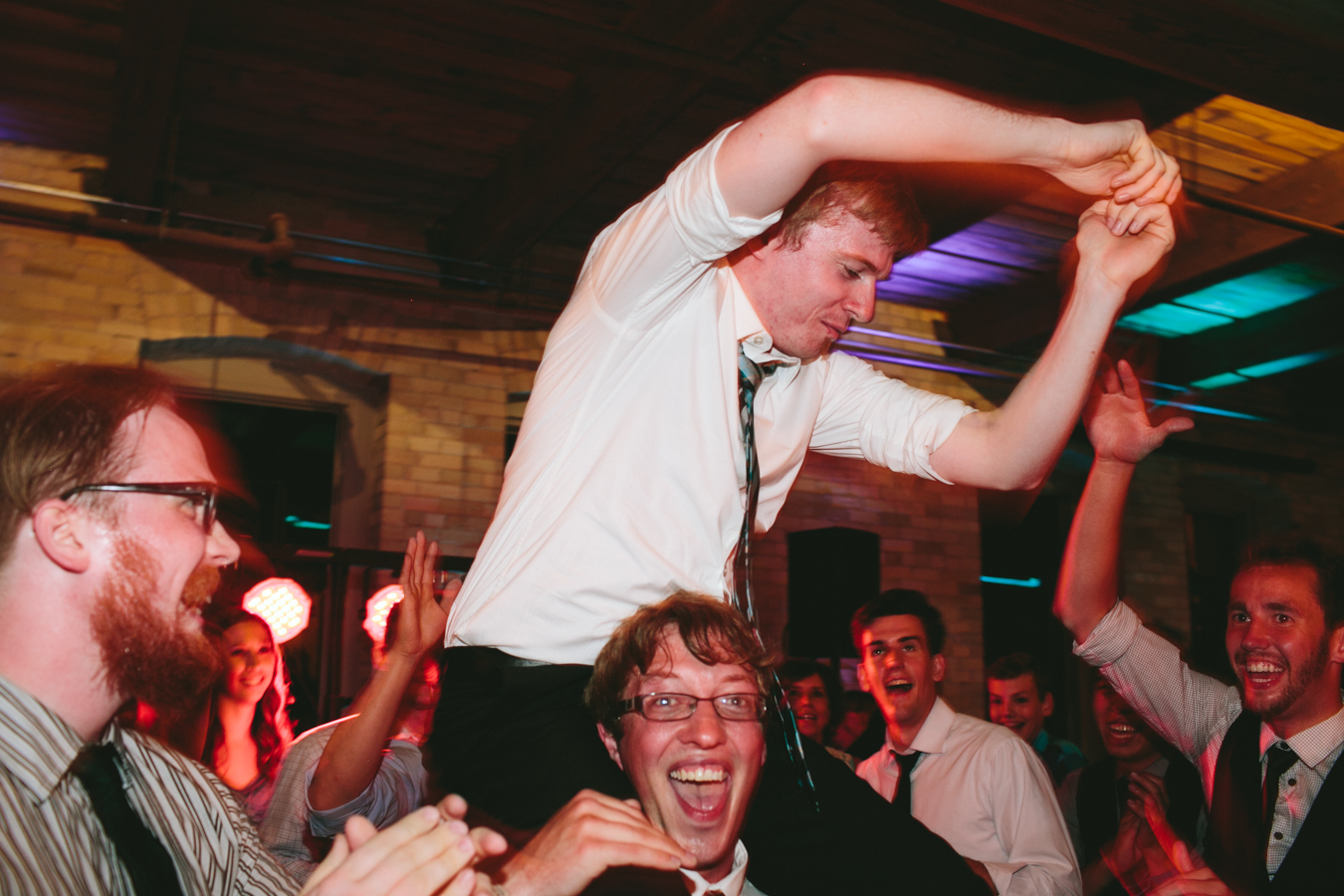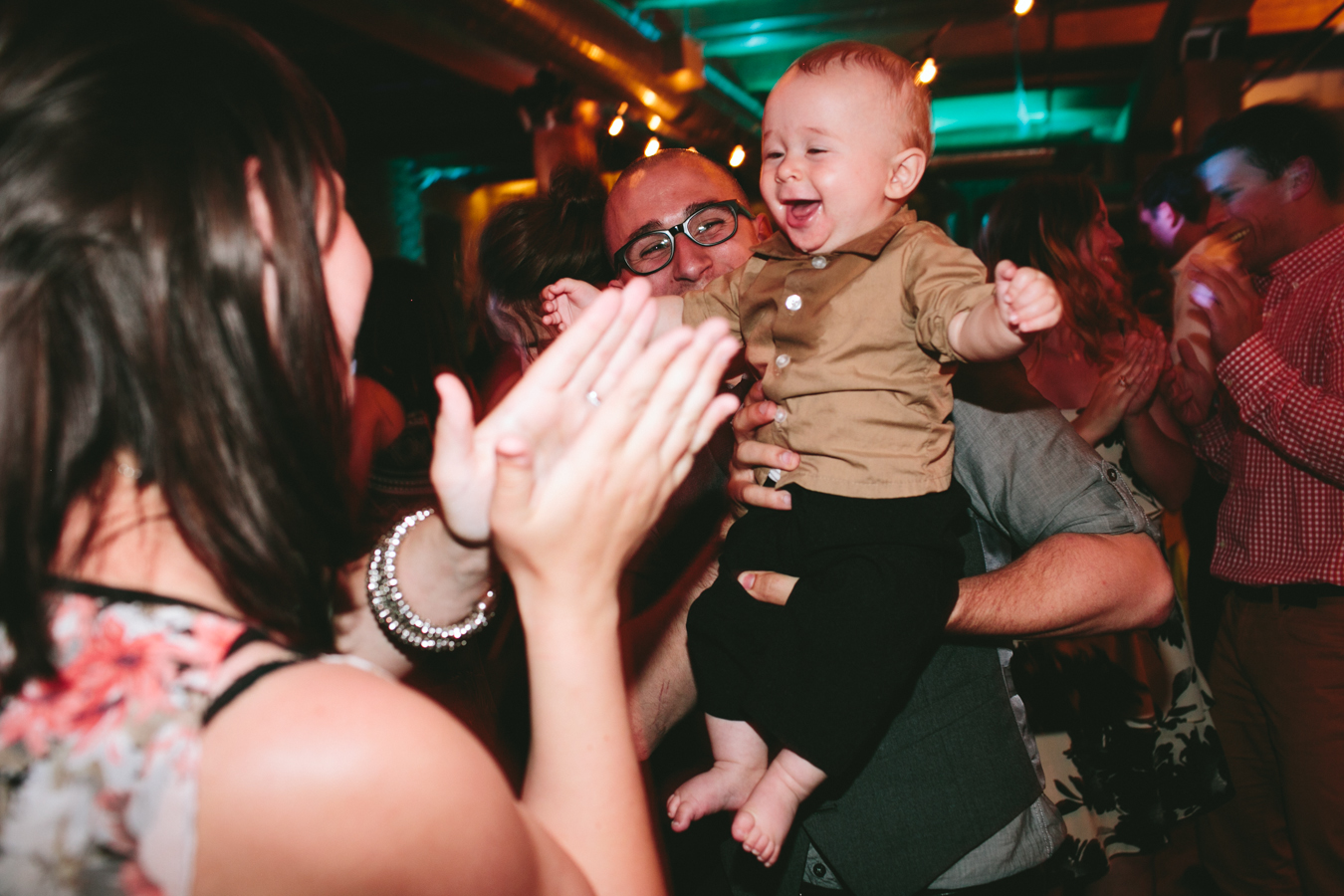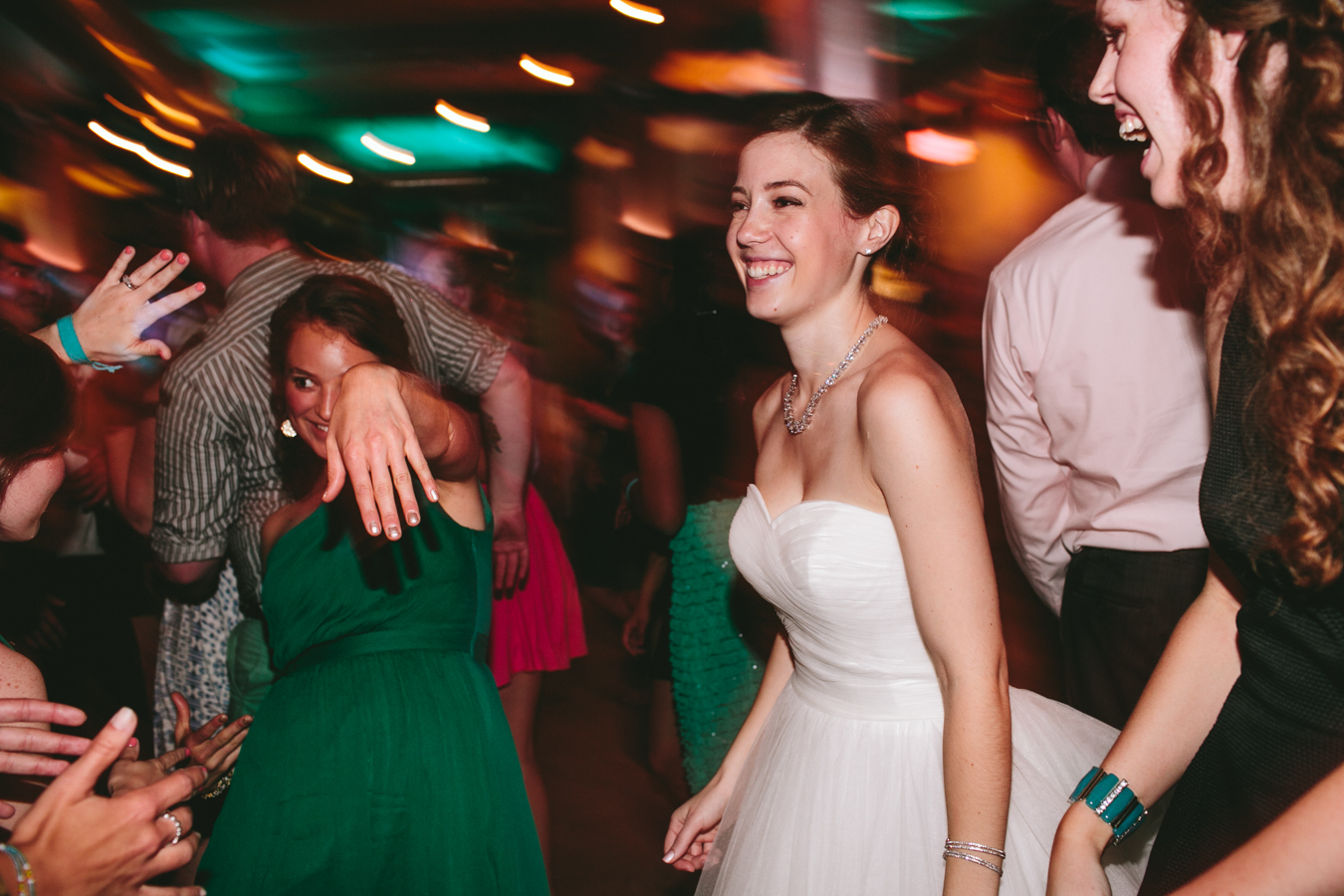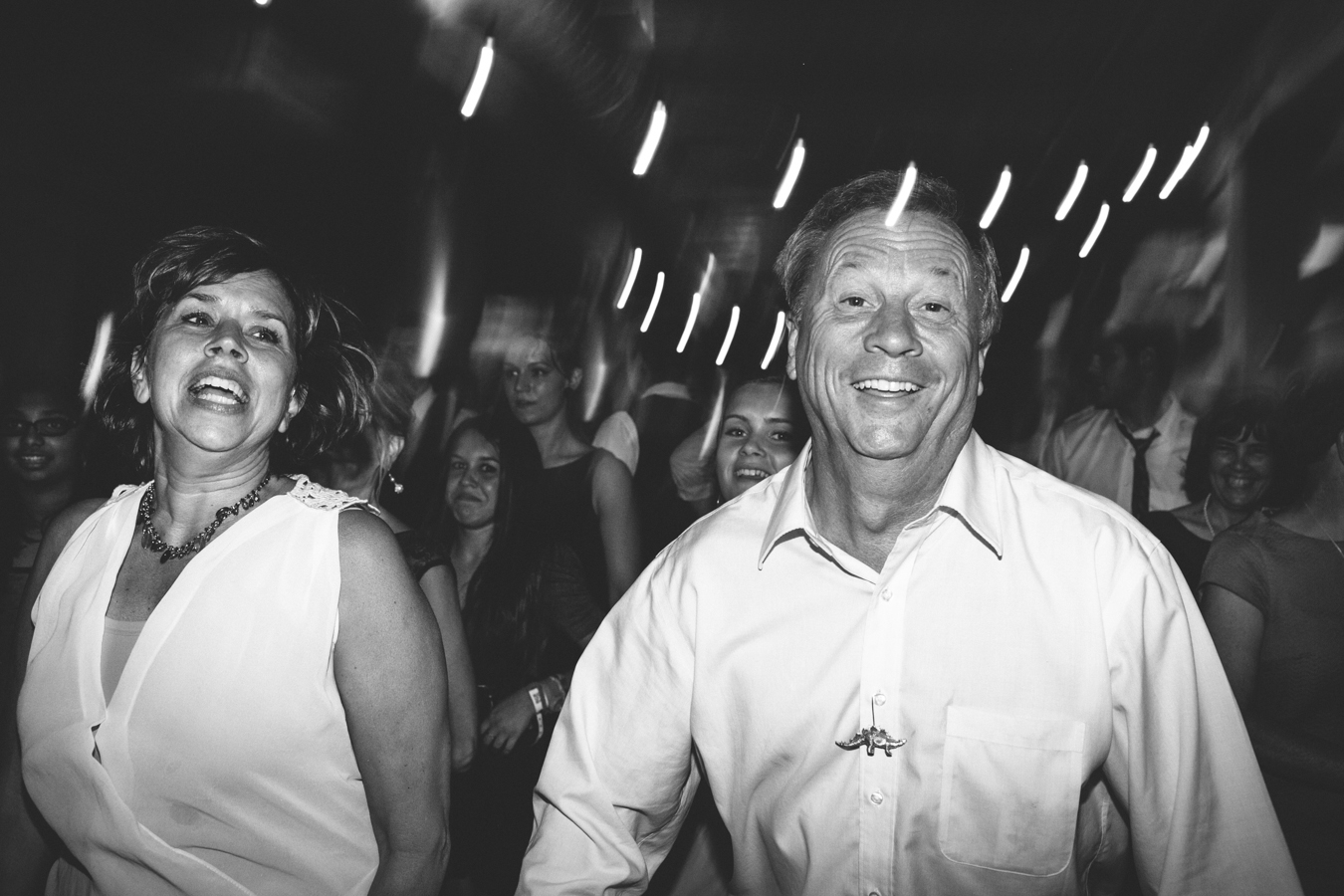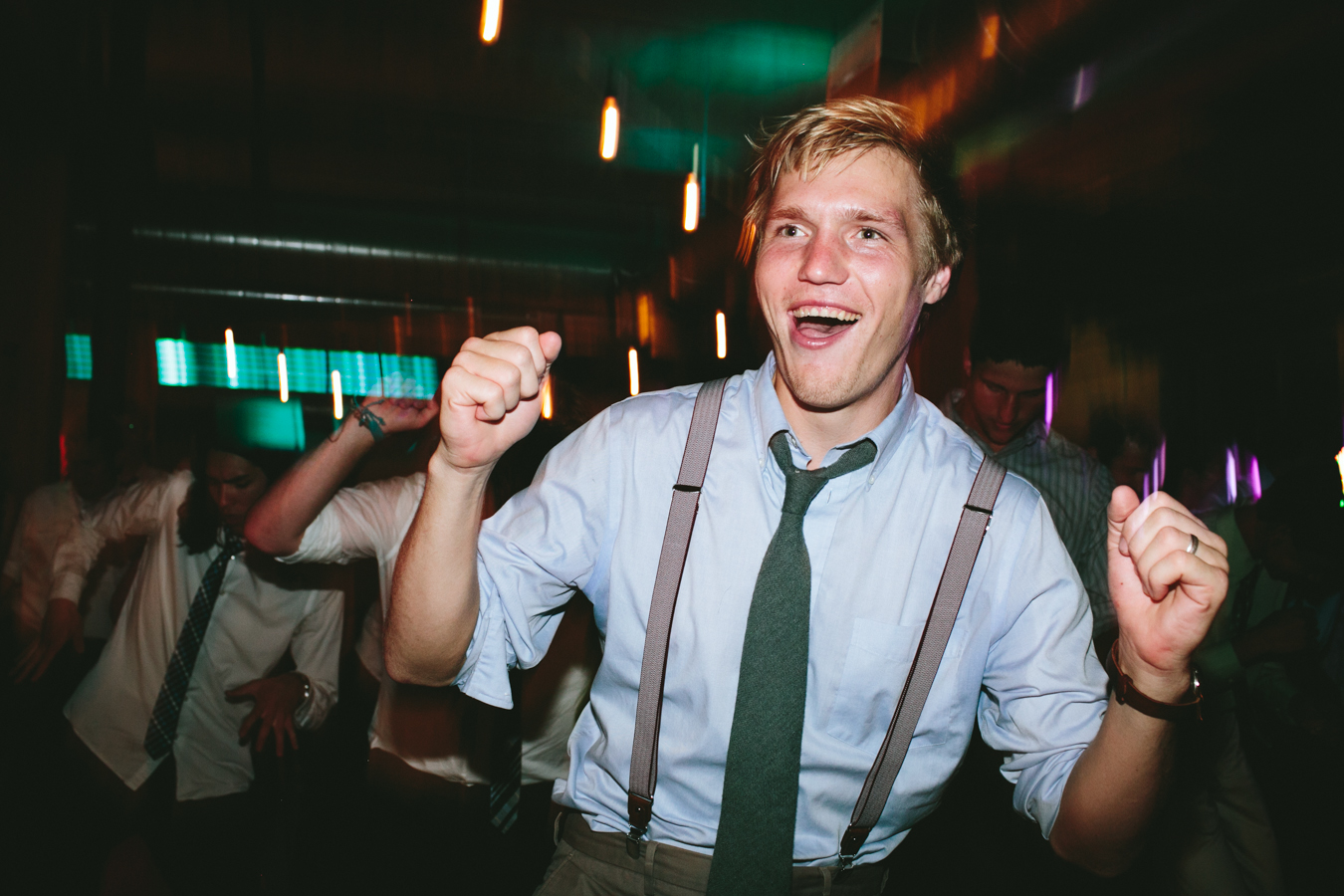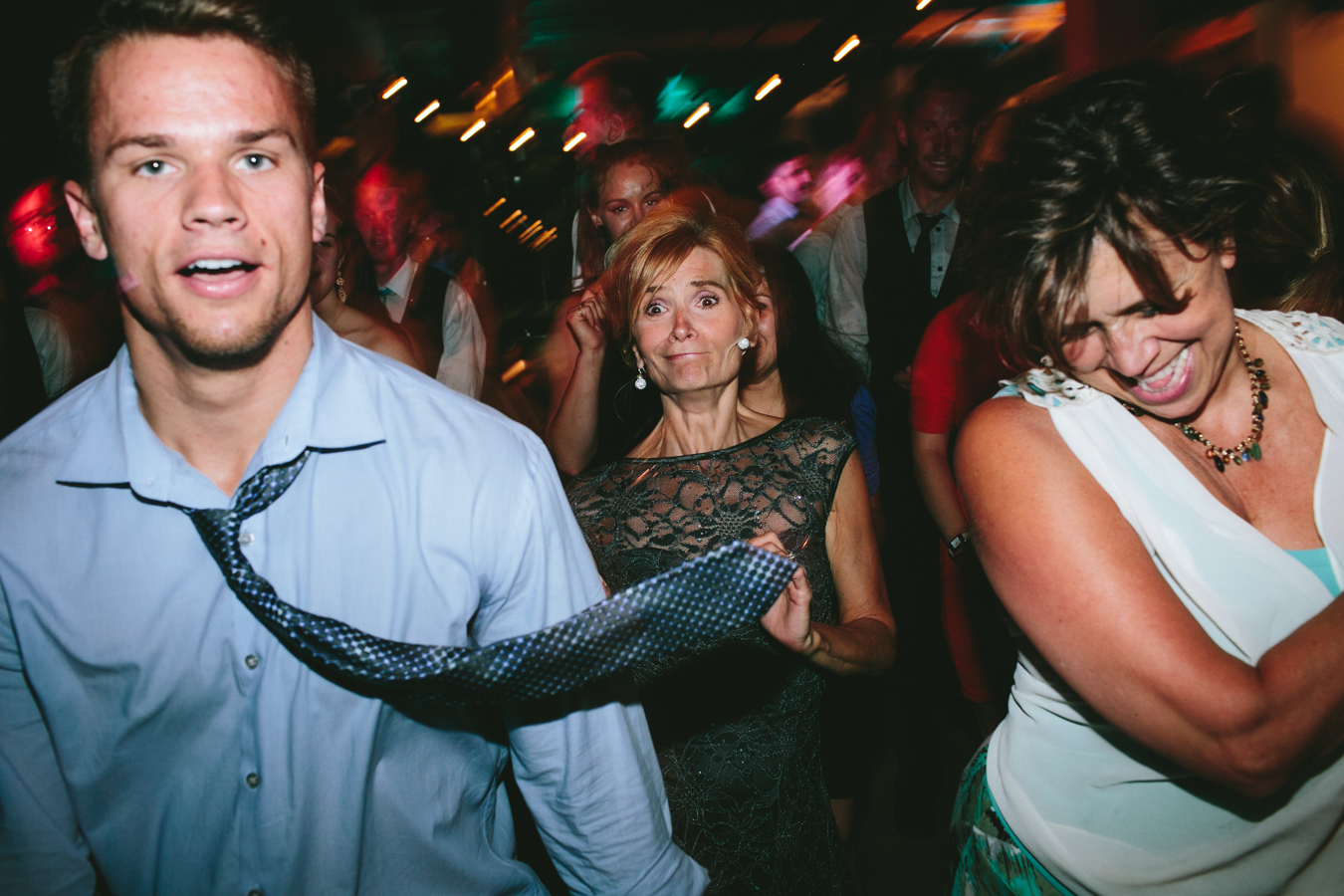 Besides the amazing dance party that went down during their reception, Amy + Michael also had a line waiting to get into the photo booth practically all night!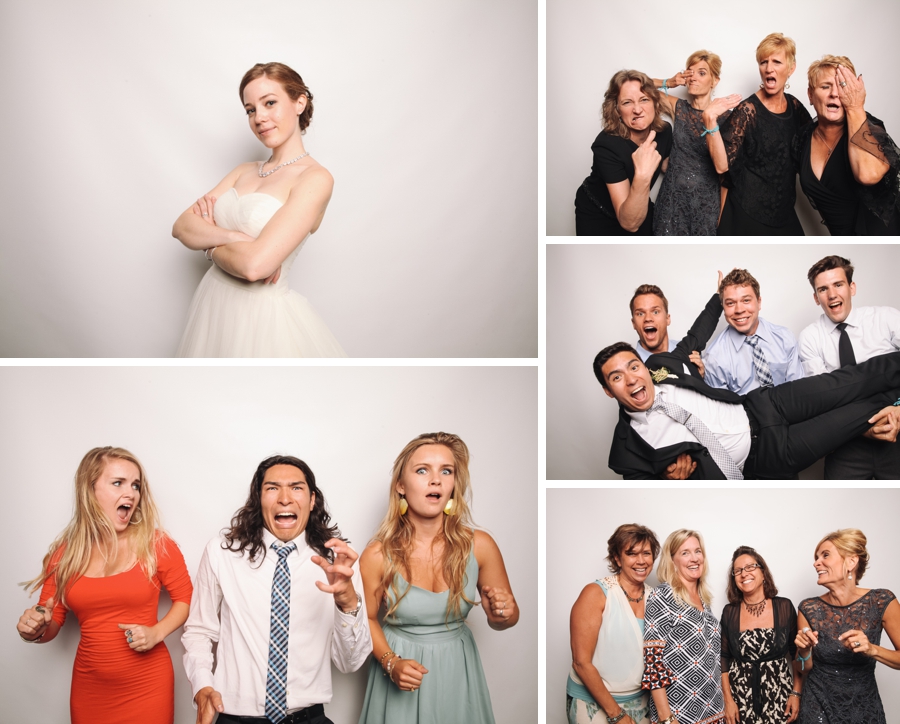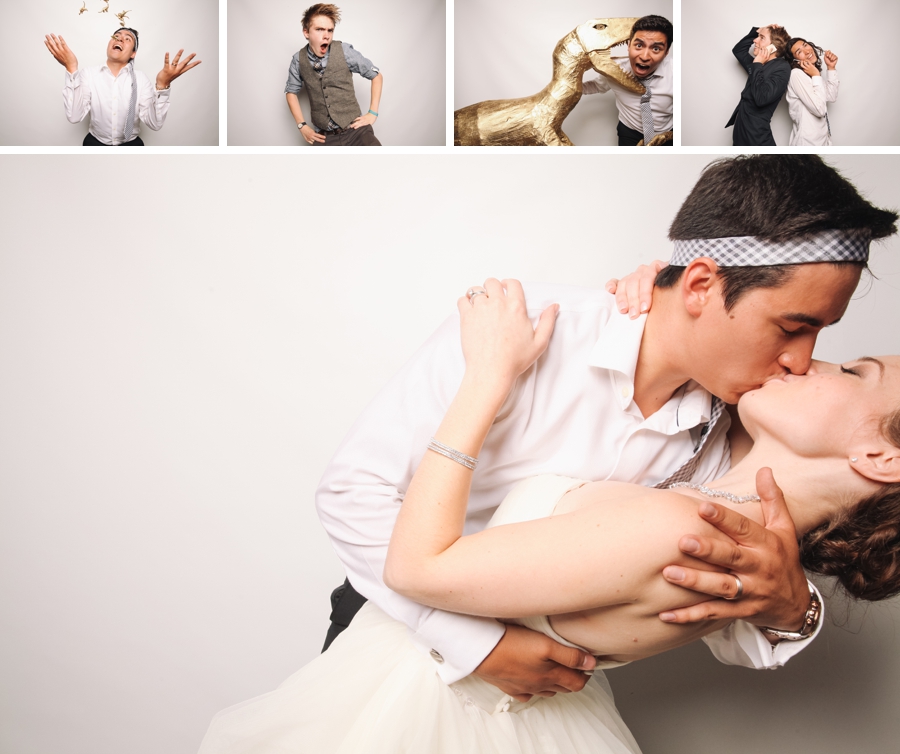 And then there was that glorious sendoff!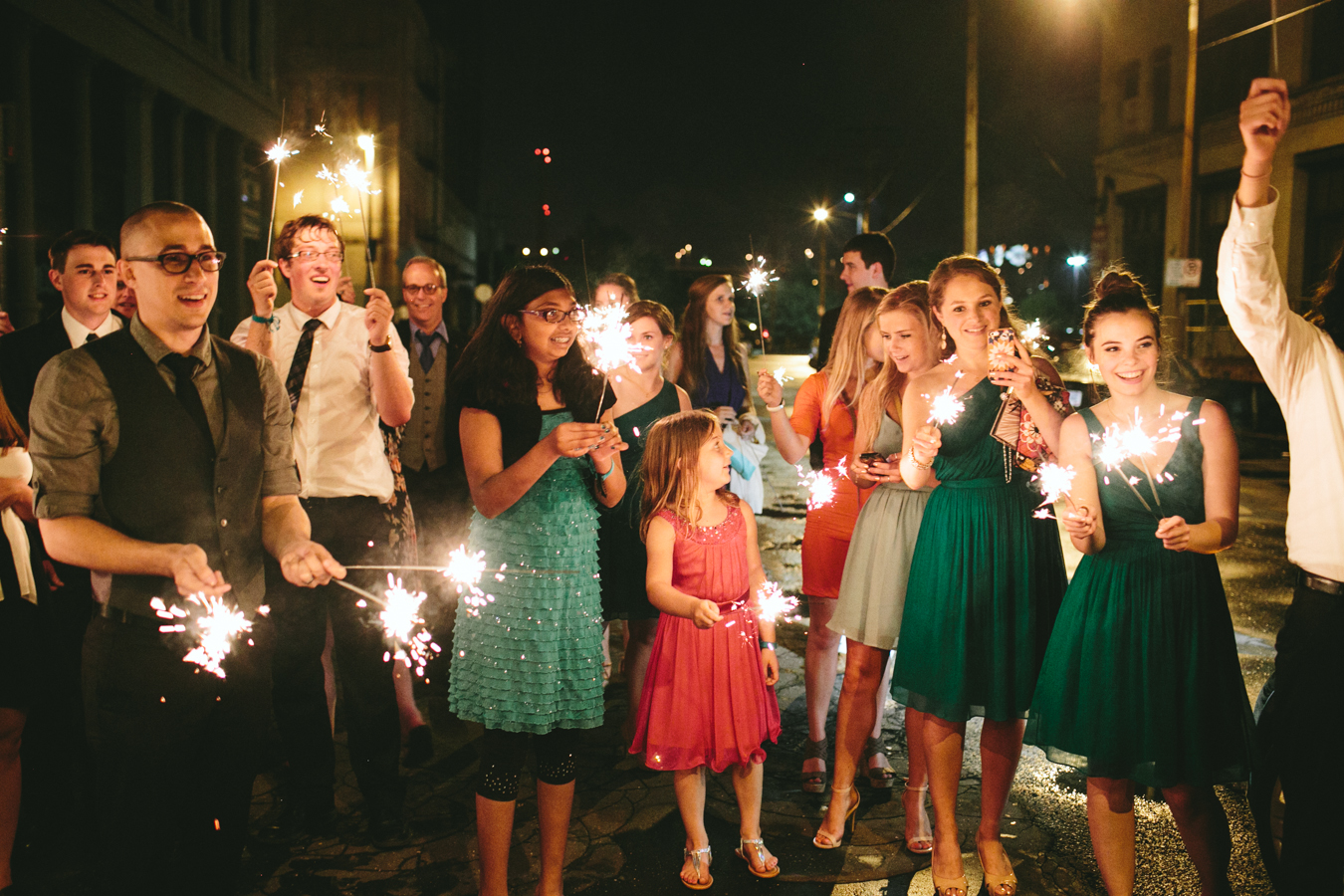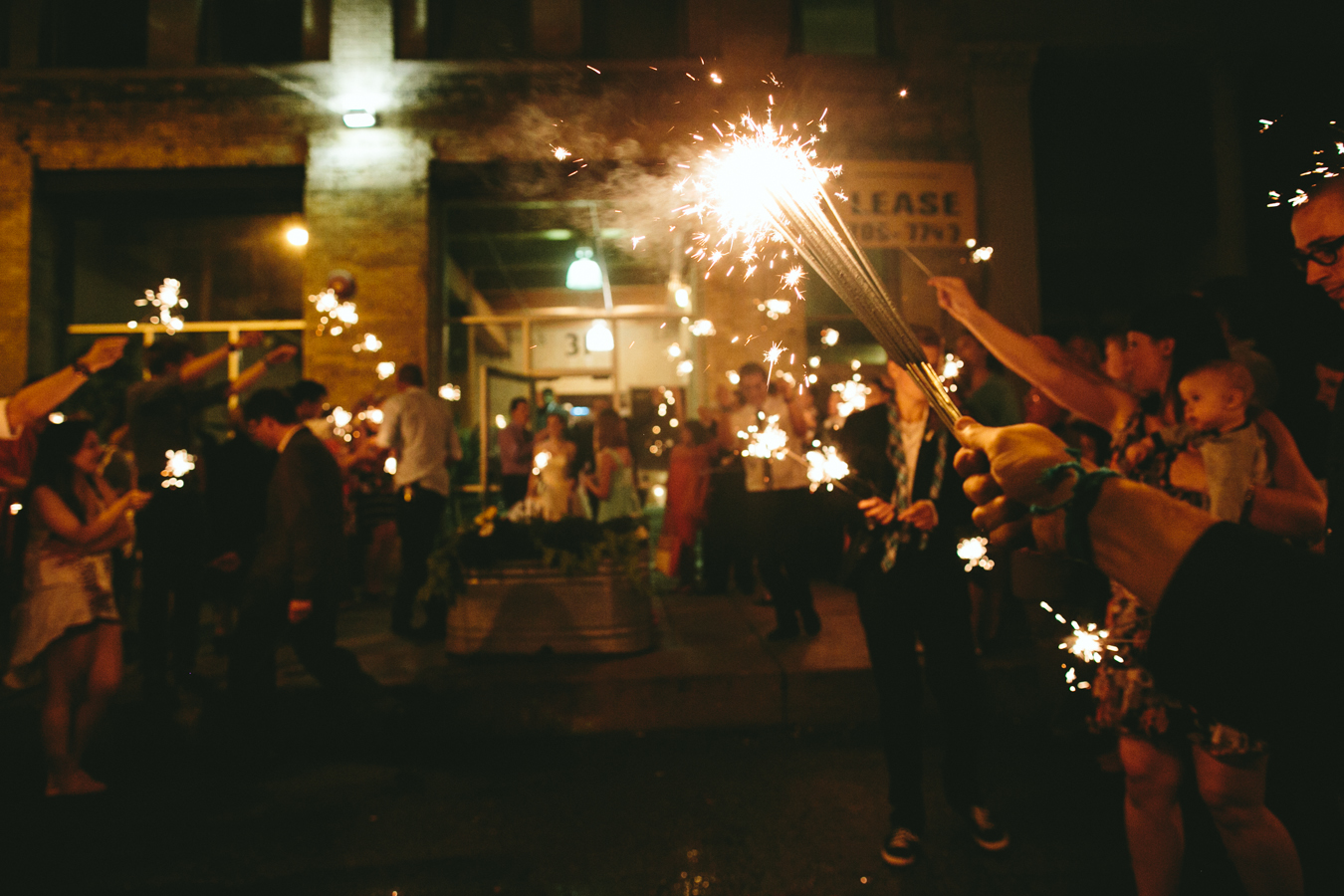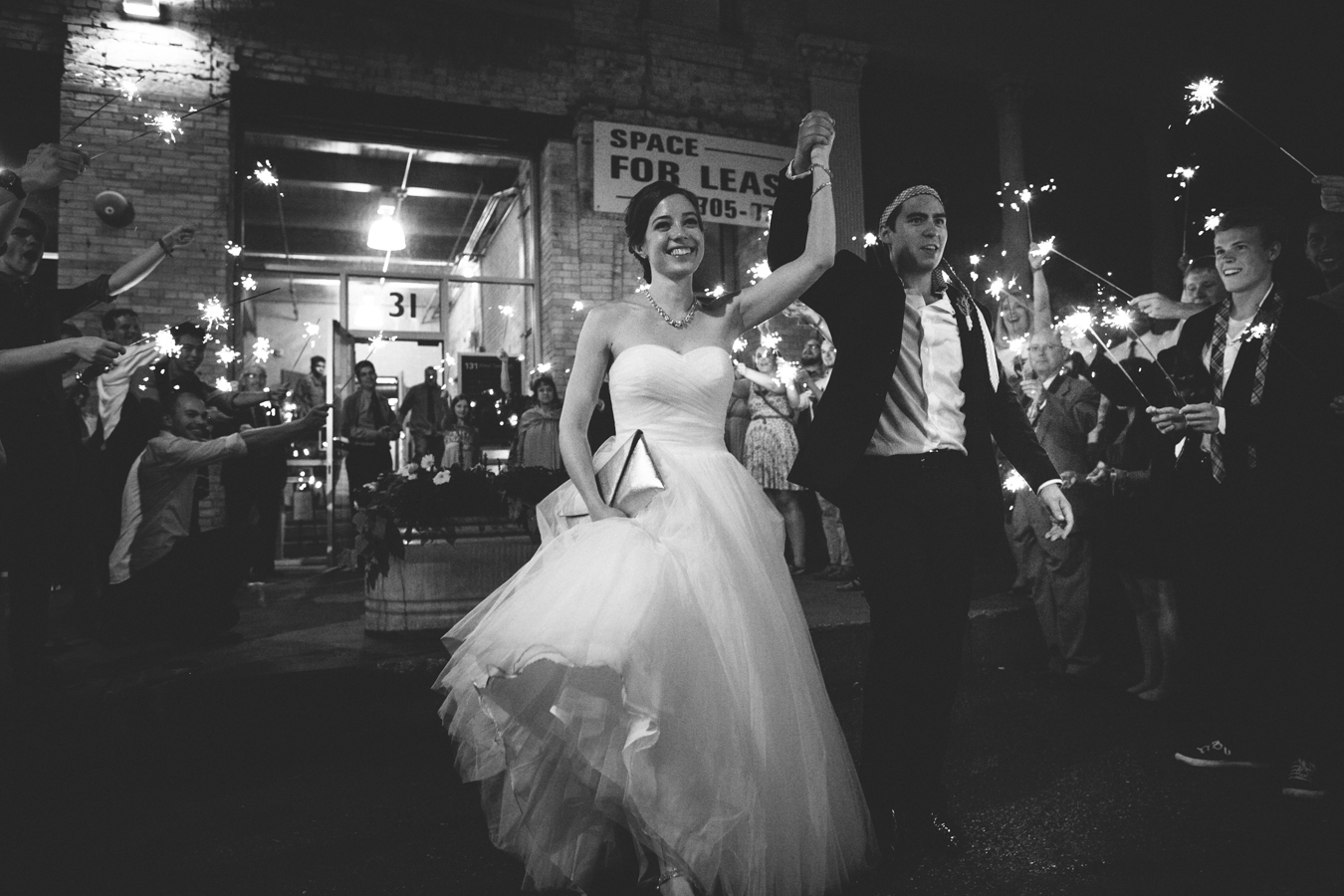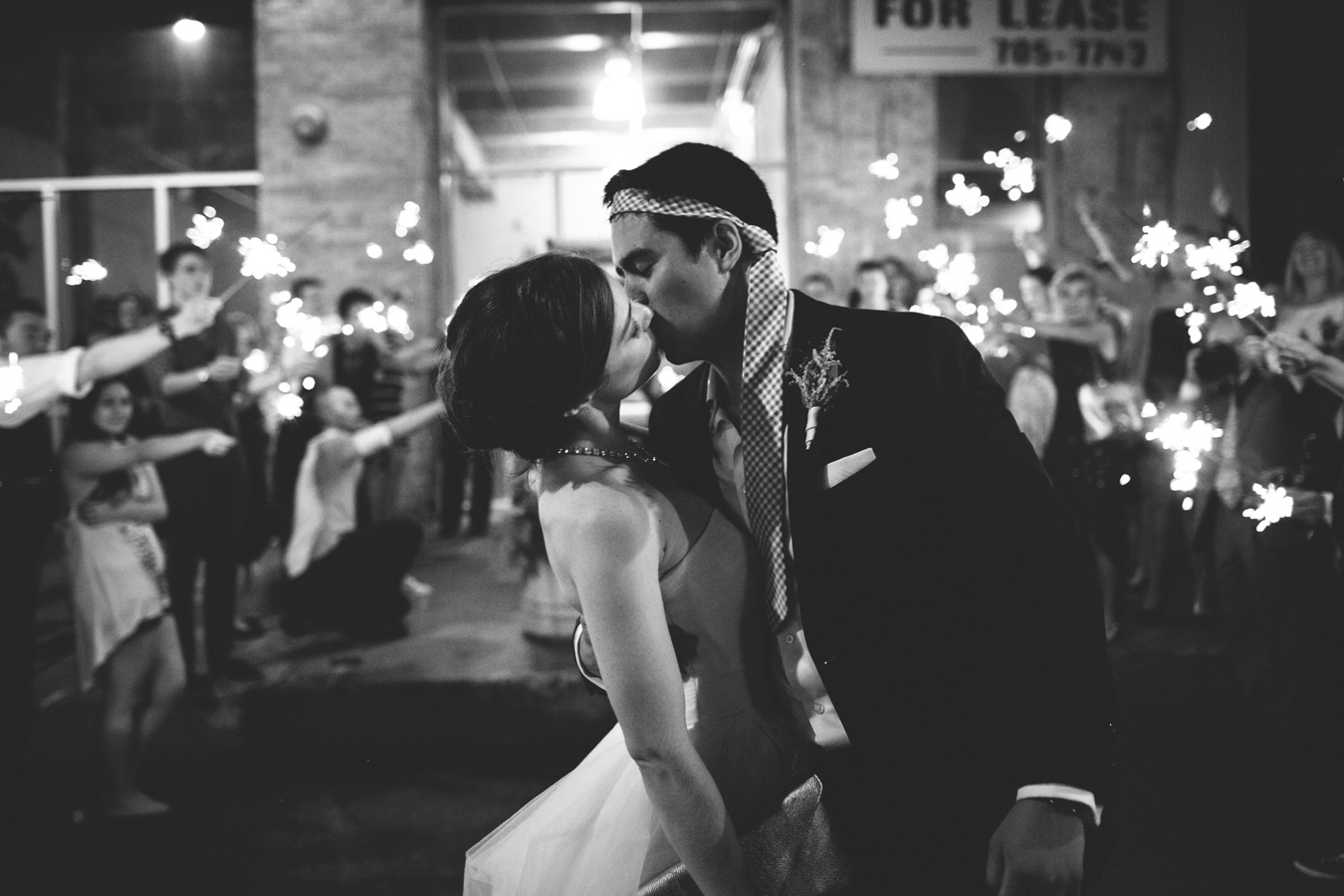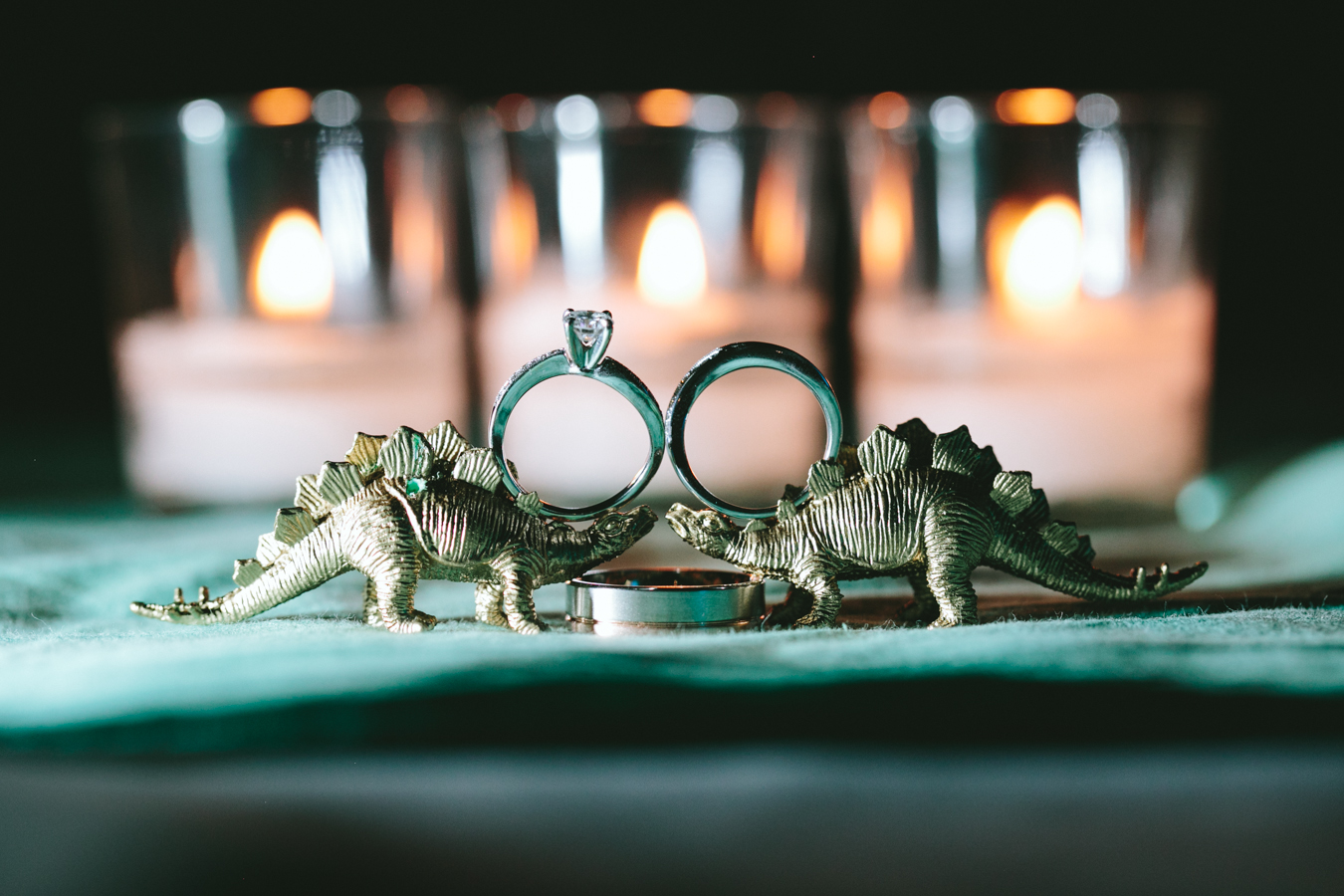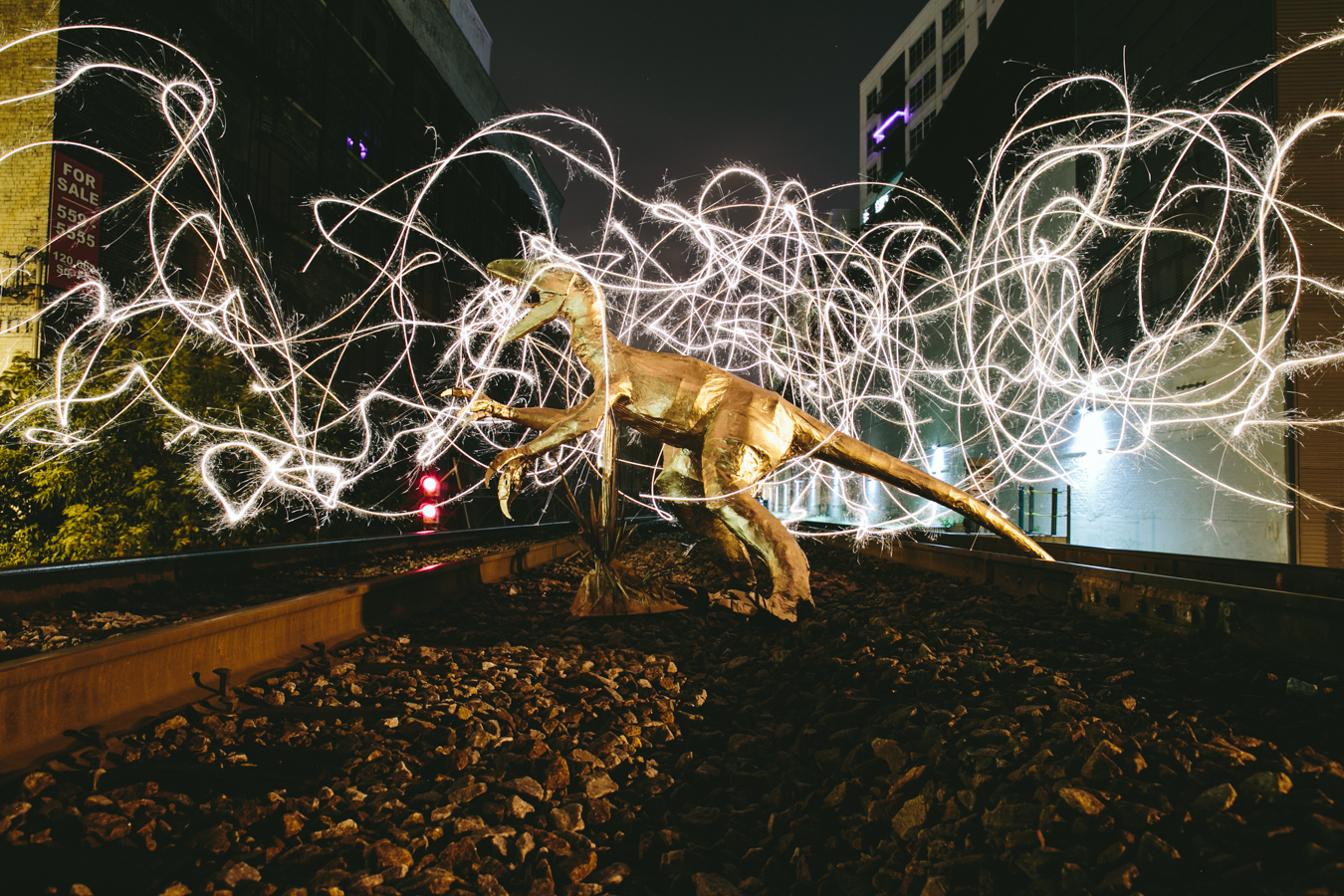 Be sure to check out the divine video made by the one and only, Robert Ingraham:
Amy and Michael from Robert Ingraham on Vimeo.
– THOSE INVOLVED –
Photographer – Woodnote!
Videographer – Robert Ingraham
Amy's Dress – Mori Lee
Amy's Shoes – Pilcro and the Letterpress from Anthropologie
Amy's Jewelery – Necklace by Kenneth Jay Lane (via Gilt.com)
Bridesmaids' Dresses – J.Crew
Bridesmaids' Jewelry – ACF Jewelry (www.acfjewelry.com) …handmade by my bridesmaid Caroline!
Michael + Groomsmen's Suits – Banana Republic
Hair stylist – Spargo Salon
Flowers – Amy ordered the flowers from wholesalers in Milwaukee, then spent the day before the wedding assembling everything – she said, "very time consuming but super fun"
Stationery & paper goods- Designed by Michael
Ceremony/Reception Venue- Elmbrook Church and Rail Hall
Wedding favors – Handmade bracelets from Guatemala
Cake – Amy's Aunt Louise made their gorgeous cake, and friends + family brought the pies for the pie table.  Just fabulous!
Wedding rings- Amy's are from a little shop in Waukesha called Dan's L&L Fine Jewelry.  Michael chose them all by himself!  Michael's is from Laskers in Eau Claire…we chose it while we were together one weekend during our long-distance engagement.
Processional / Communion music – "Andrew Inouye (Michael's brother) composed our processional and communion music.  We gave him a basic idea of the feel we were going for with the processional – he ran with it and created a beautiful piece that fit us perfectly!  He also composed and performed (with Julie, Amy's sister) the music during communion.  We chose In Christ Alone as a congregational song because we felt it reflected the way we want to live out our marriage."
Recessional – "We wanted something happy and upbeat for the recessional, so we had our musicians play an instrumental version of Coldplay's "A Sky Full of Stars".