We're so excited to have our engagement shoot with Laurine + Adam featured on the Polka Dot Bride today!  The Polka Dot Bride is an incredible wedding blog in Australia, with super relevant and inspiring content no matter where you're planning your wedding.  And we're also super stoked to say that the feature was right when it says we're currently booking weddings/events in Australia for the spring/summer months (November/December/January)!  We are really looking forward to the weddings that we've been booking, so please let us know if you have your date in mind, as we're filling up fast.  🙂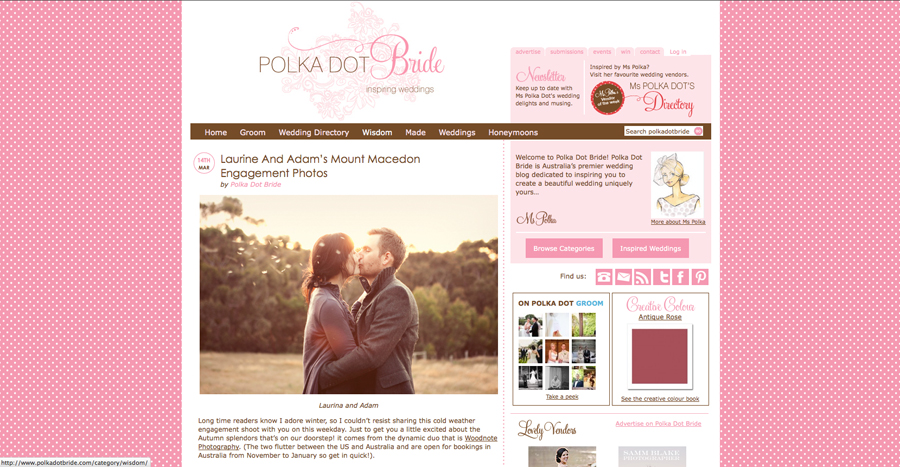 And while we're on the topic of Australia, we thought it felt right to post some favo[u]rite frames from a day we spent at Luna Park in Melbourne with our 4 darling nieces + nephew early last month.  Jayden's oldest brother, Chris, and his smokin' wife Laura did quite well with the production of loin fruits, and made us Auntie + Uncle to four bubbas in under 7 years.  WHEW!  Did someone say rock star parents?!  Spending time with Mary, Patrick, Cate + Olivia is on our list of favorite activities ever…  I fishtail braid Mary's hair and play with the fish face filter in the Mac Photo Booth with Cate while Jayden talks about Star Wars with Patrick until the sun goes down.  And don't forget Olivia!  In true youngest-born fashion, she's the baby with the big personality, and the even bigger smile.  Every so often, Laura will message me and say, "Today Cate said to me, 'Is my hair as long as Auntie Caz's yet?' or Mary will say, "I want my hair to be as blonde as Caz's…'"  Goodness gracious, if there's anything in the world that makes us clucky… 😉
We were giddy when Laura suggested we do a shoot with the fam at Luna Park, because we love photographing kids when they're in their 'natural habitat' // i.e. when they're enjoying themselves, so this day out with them was a dream.  We seriously, seriously love these folks and can't wait for you to see these little glimpses into their lives and personalities: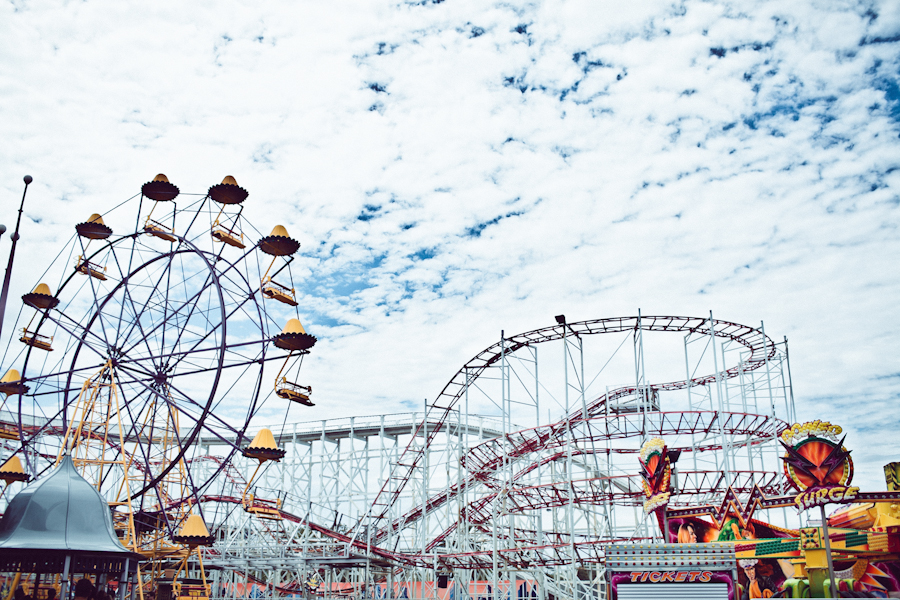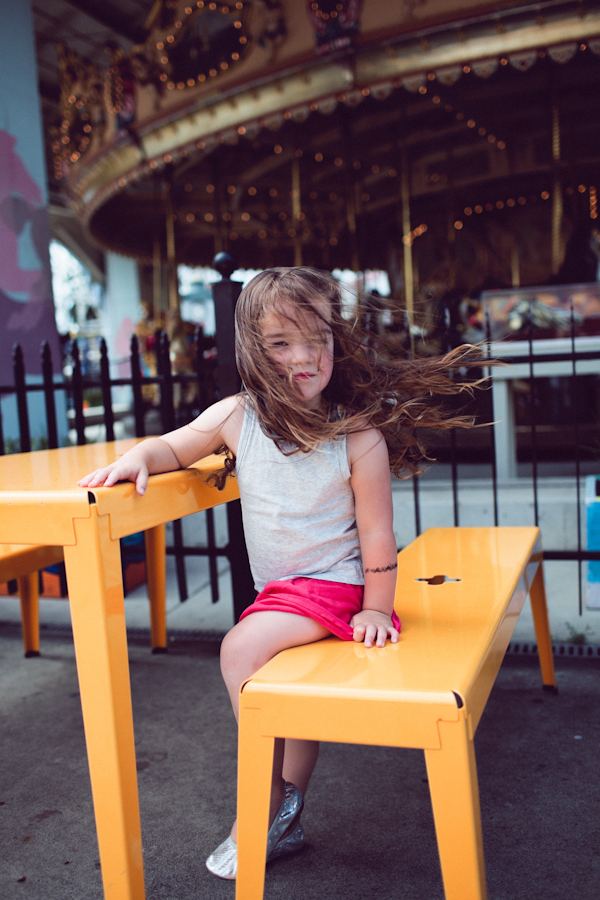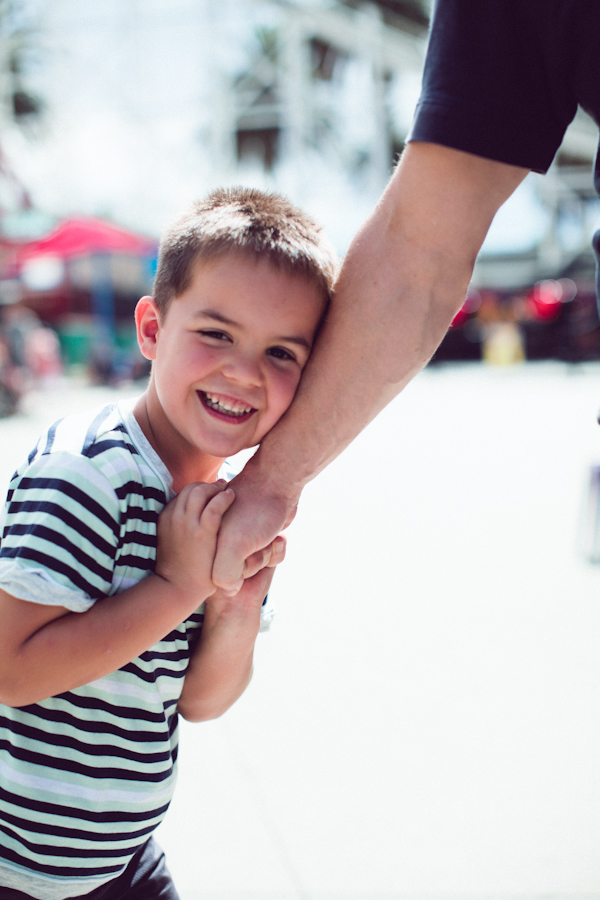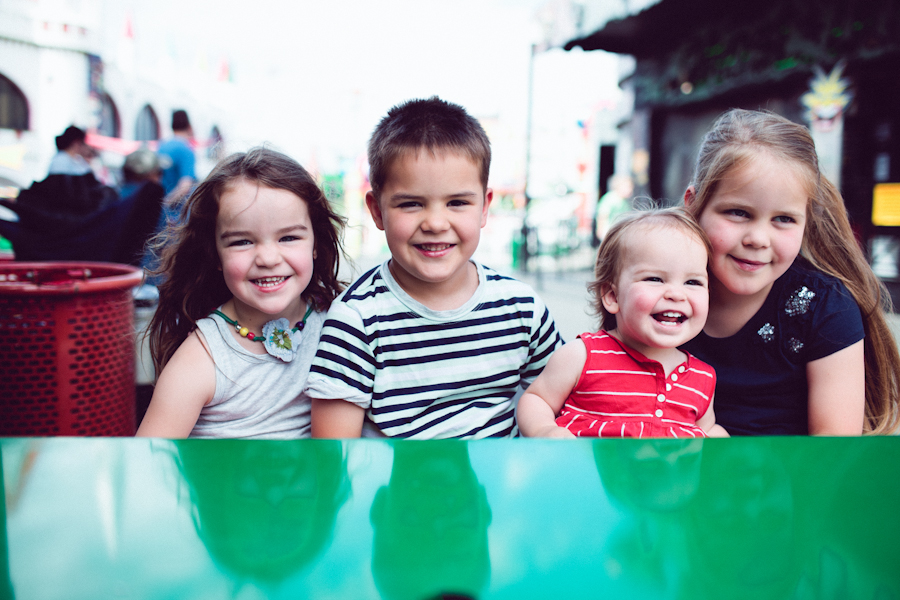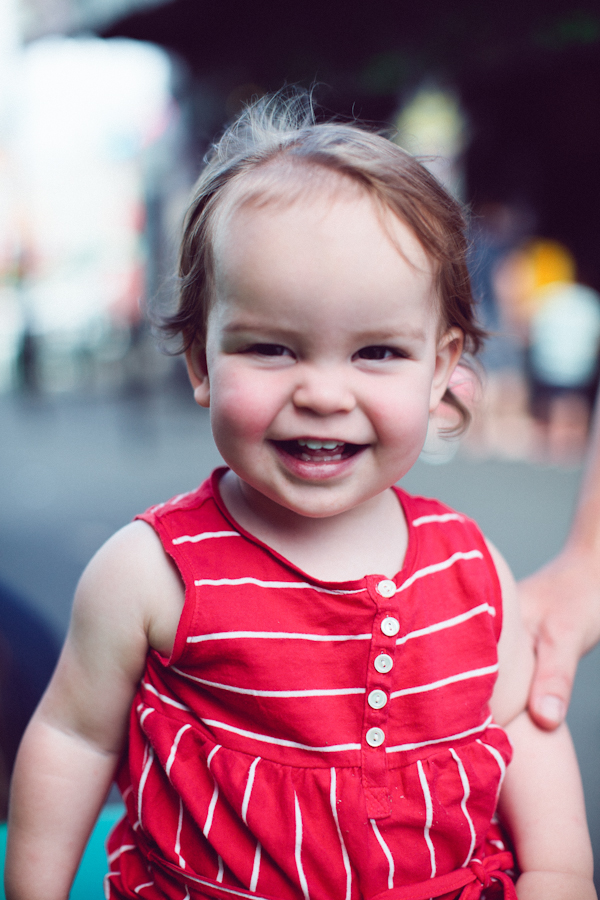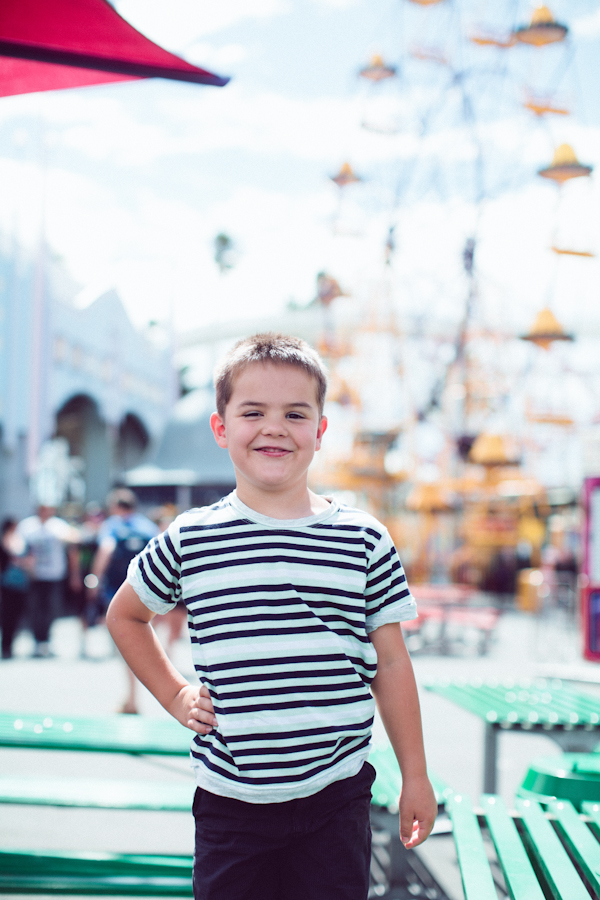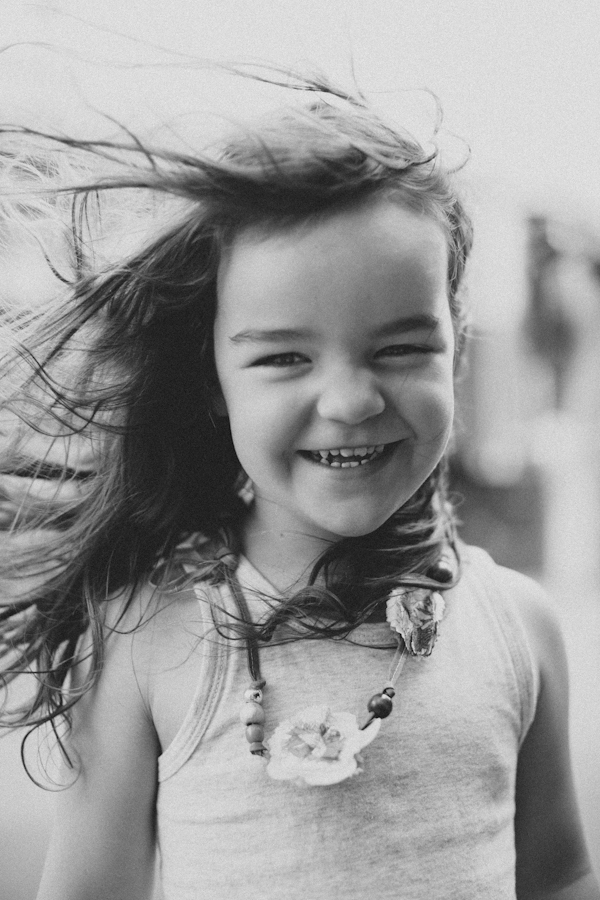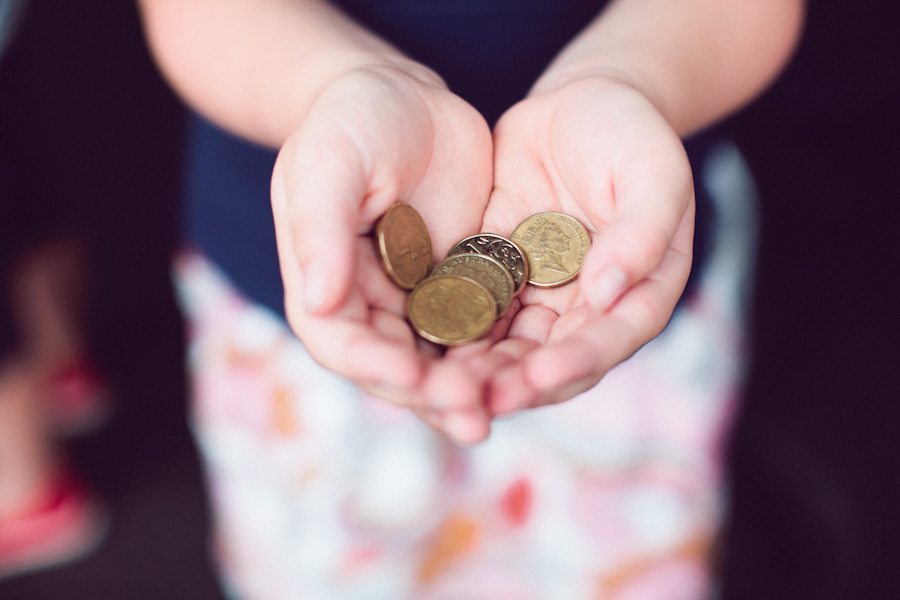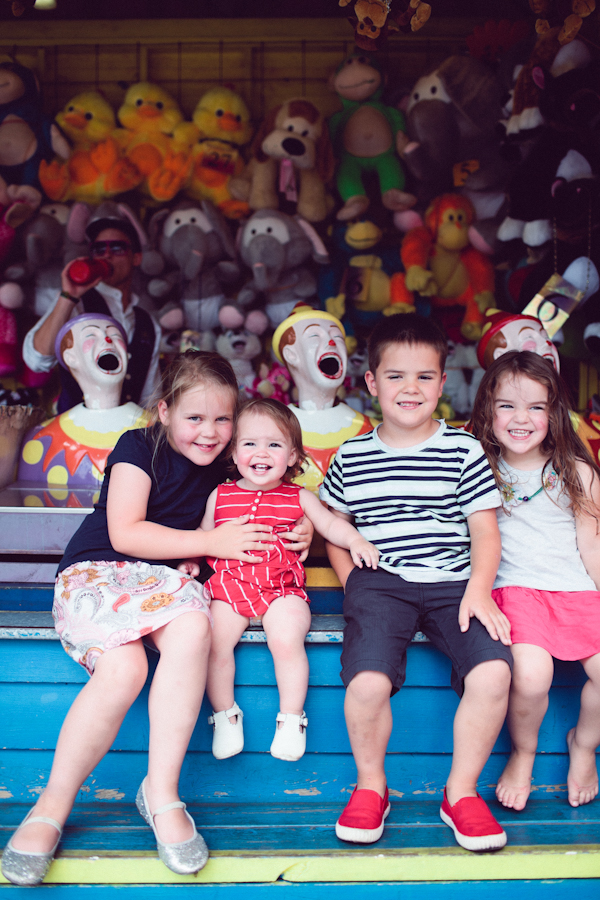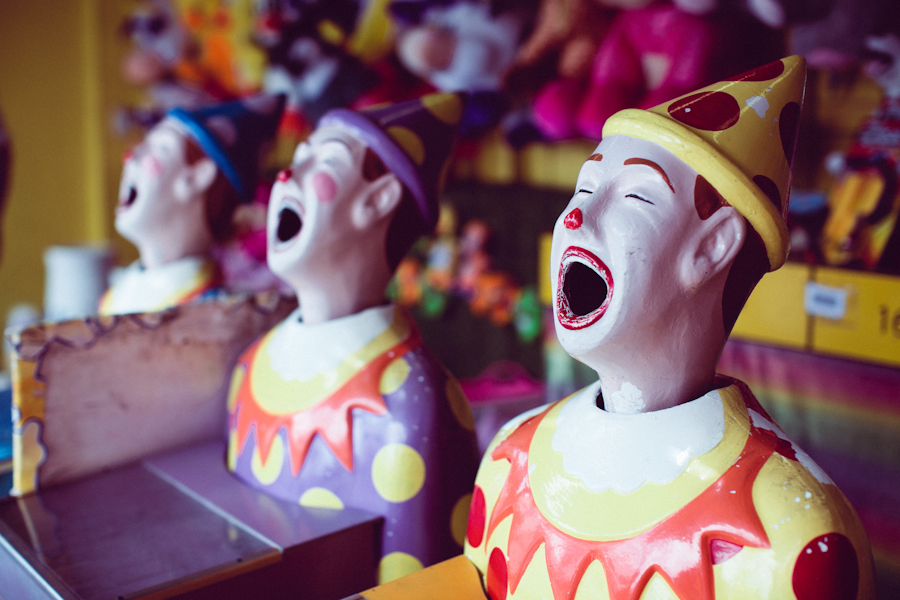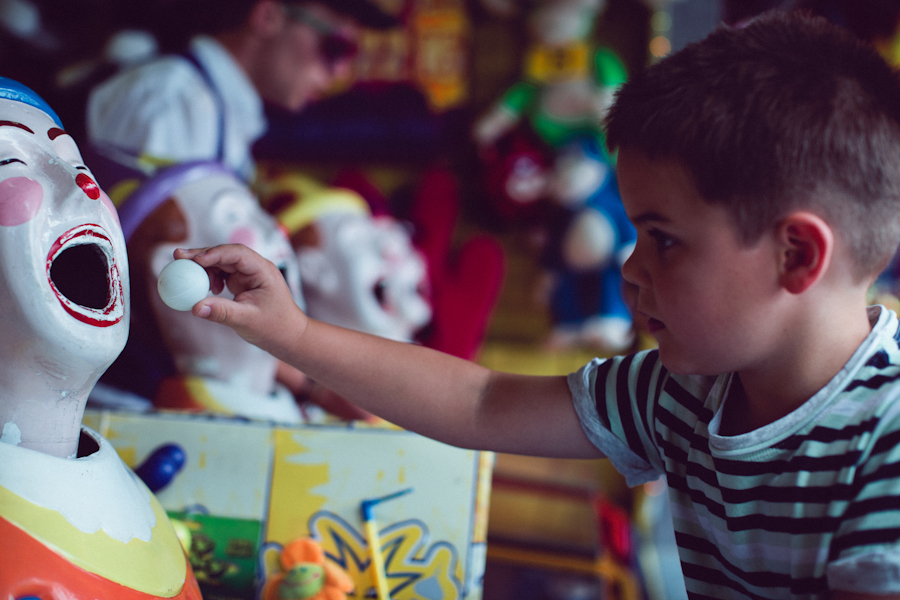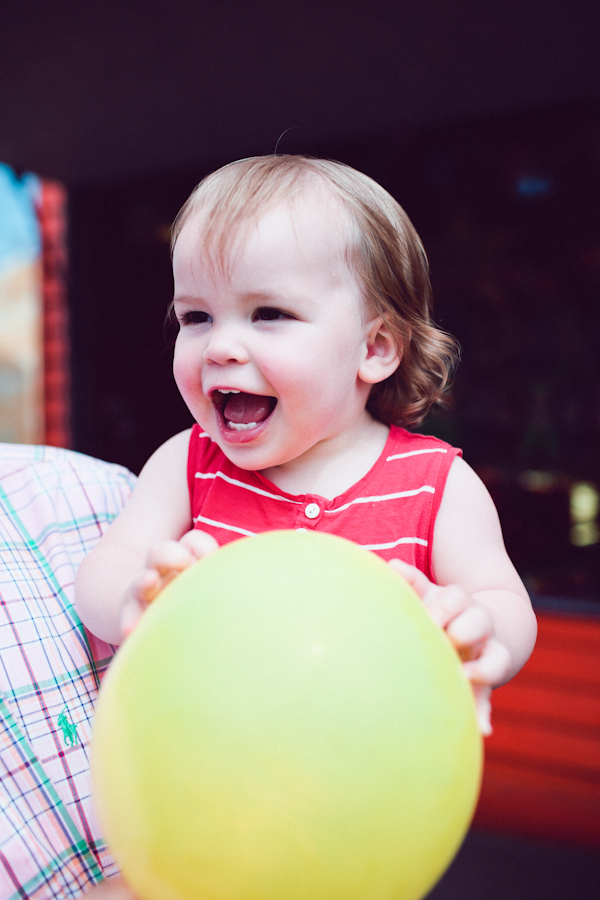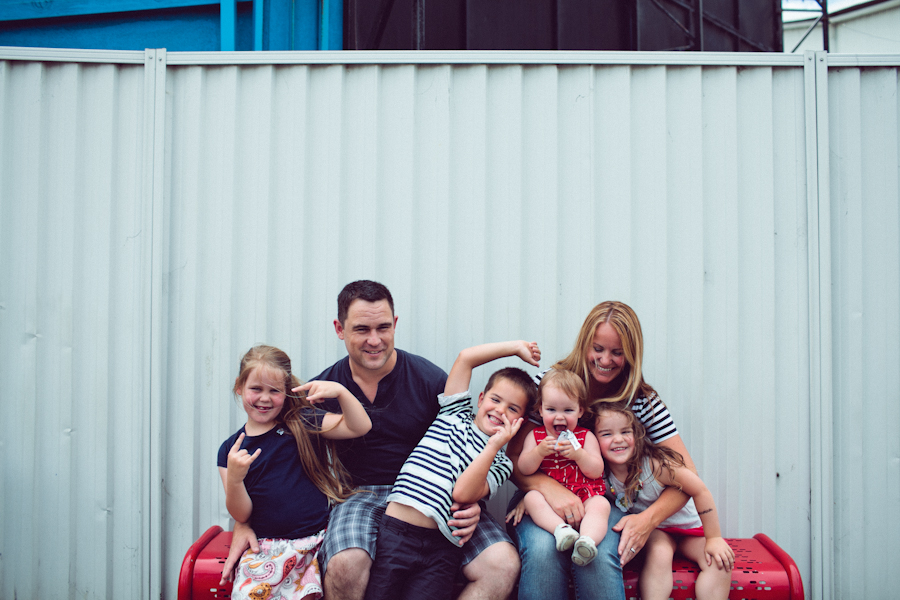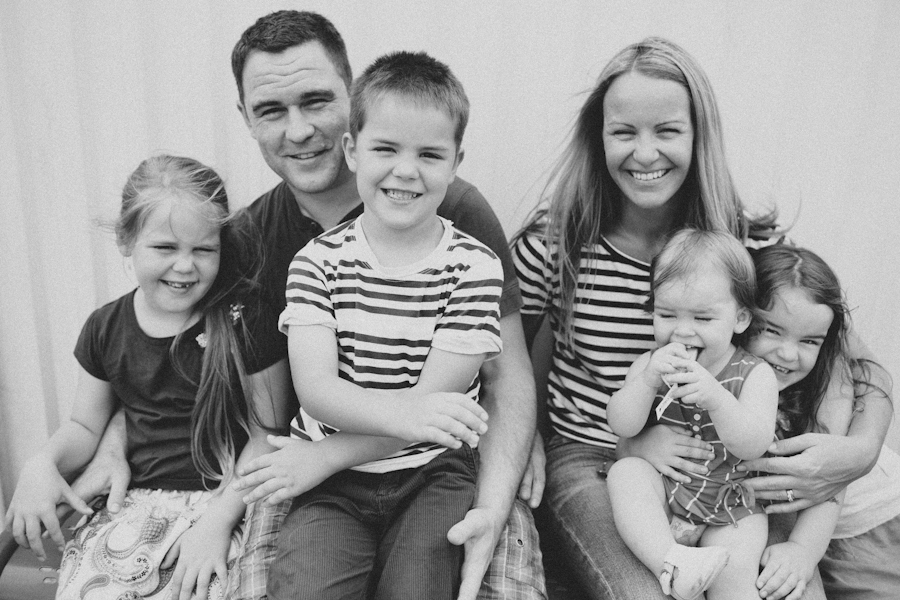 I had to include this photo because it's such a perfect candid moment!  I love it too, too much!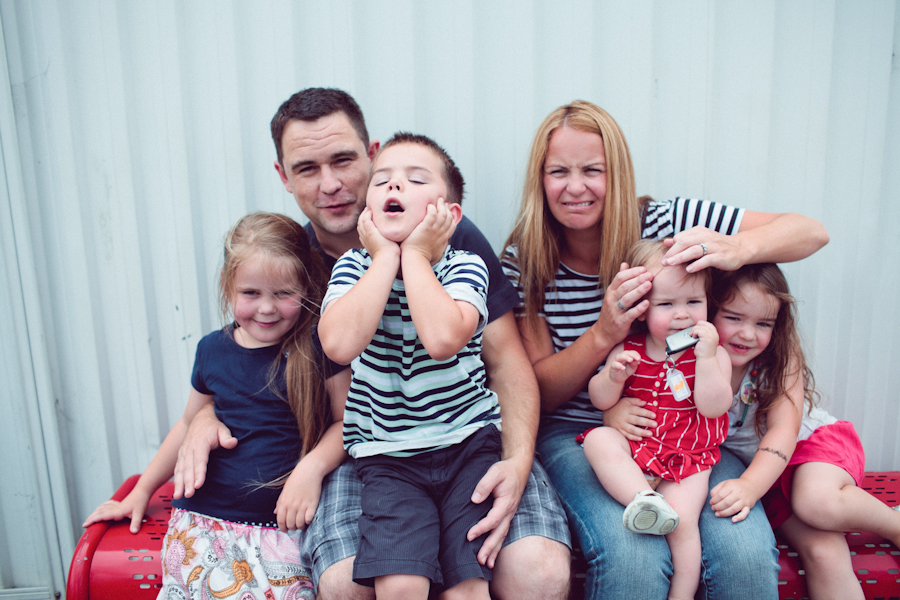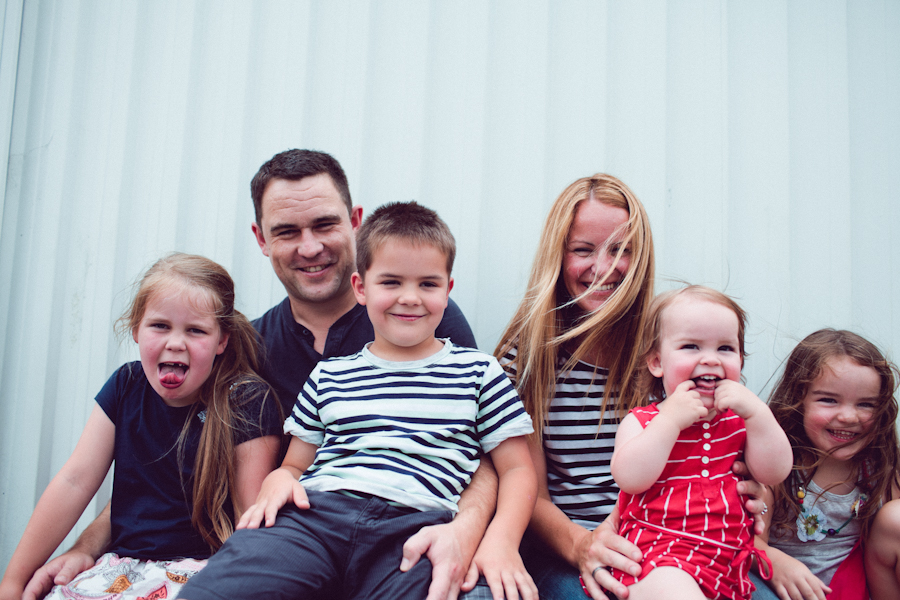 And in Part Two of I Had to Include This Because: check out the kid in the front row there!  We didn't mean to photograph him, but when we did … oh man, the laughter never ceases!!!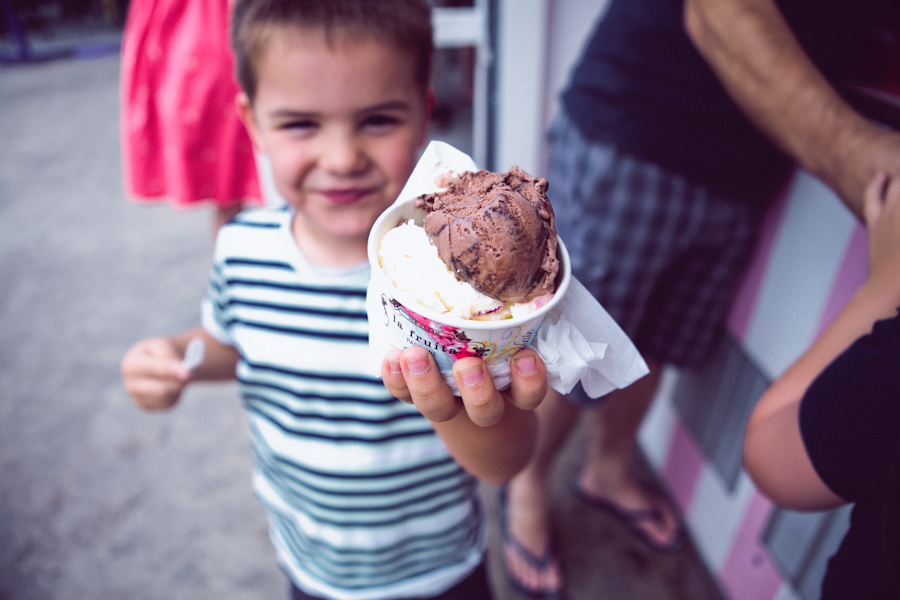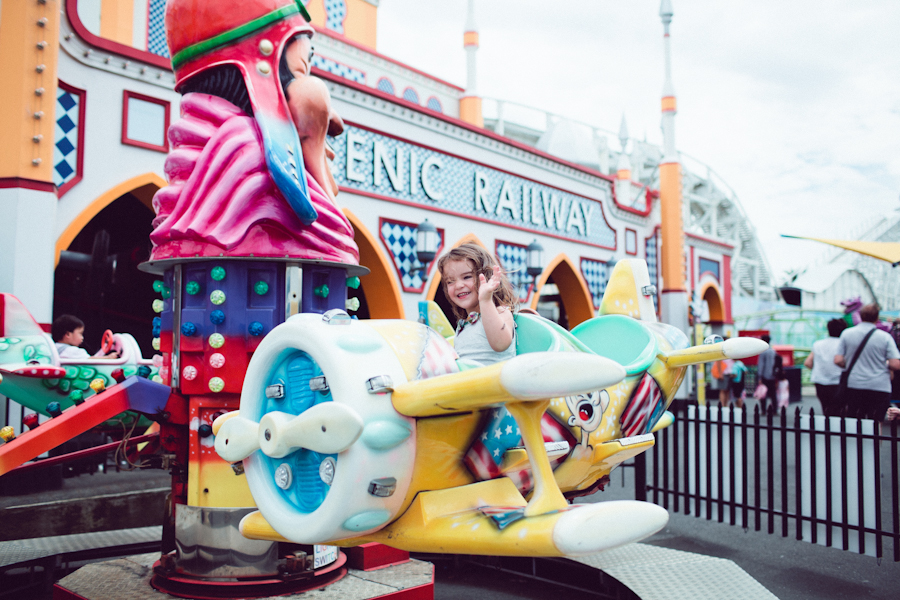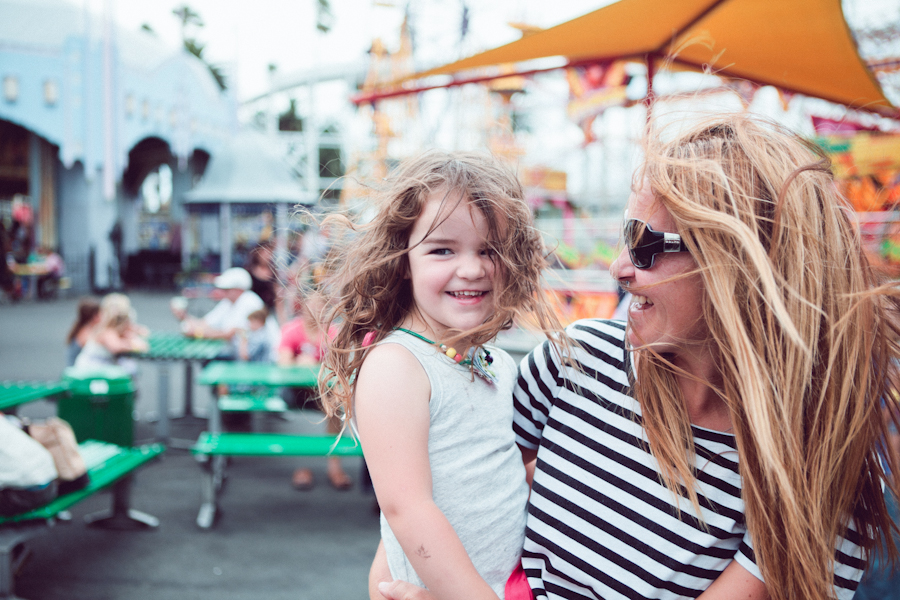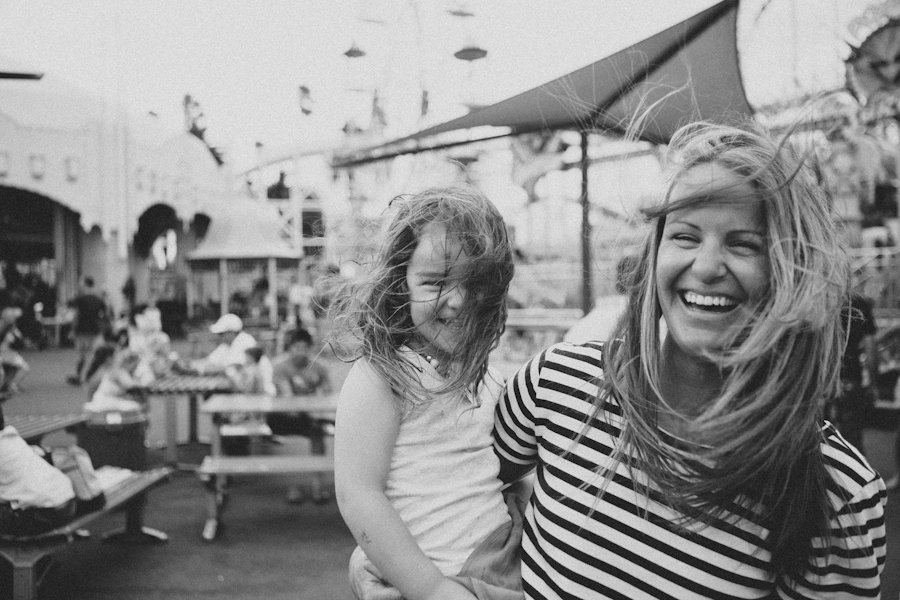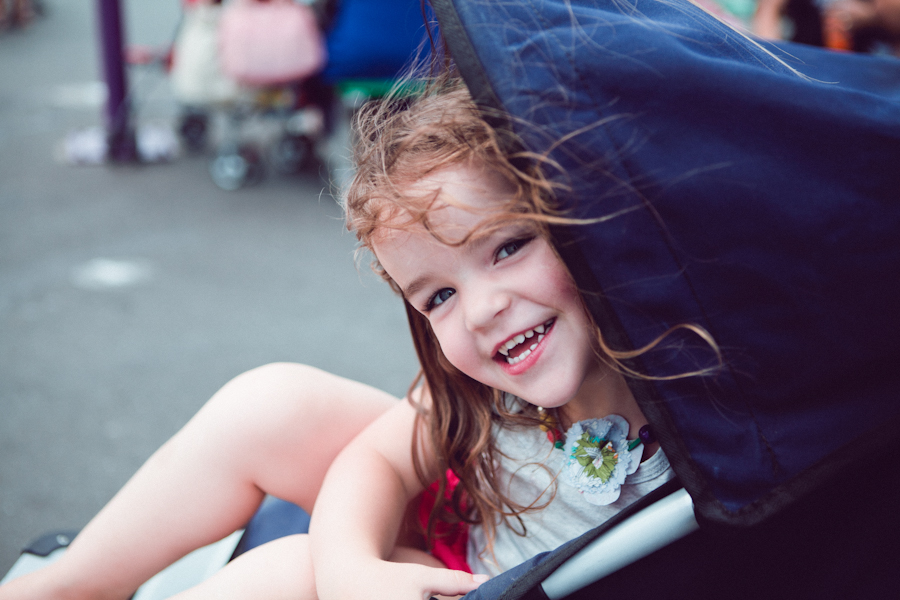 Until tomorrow… xo