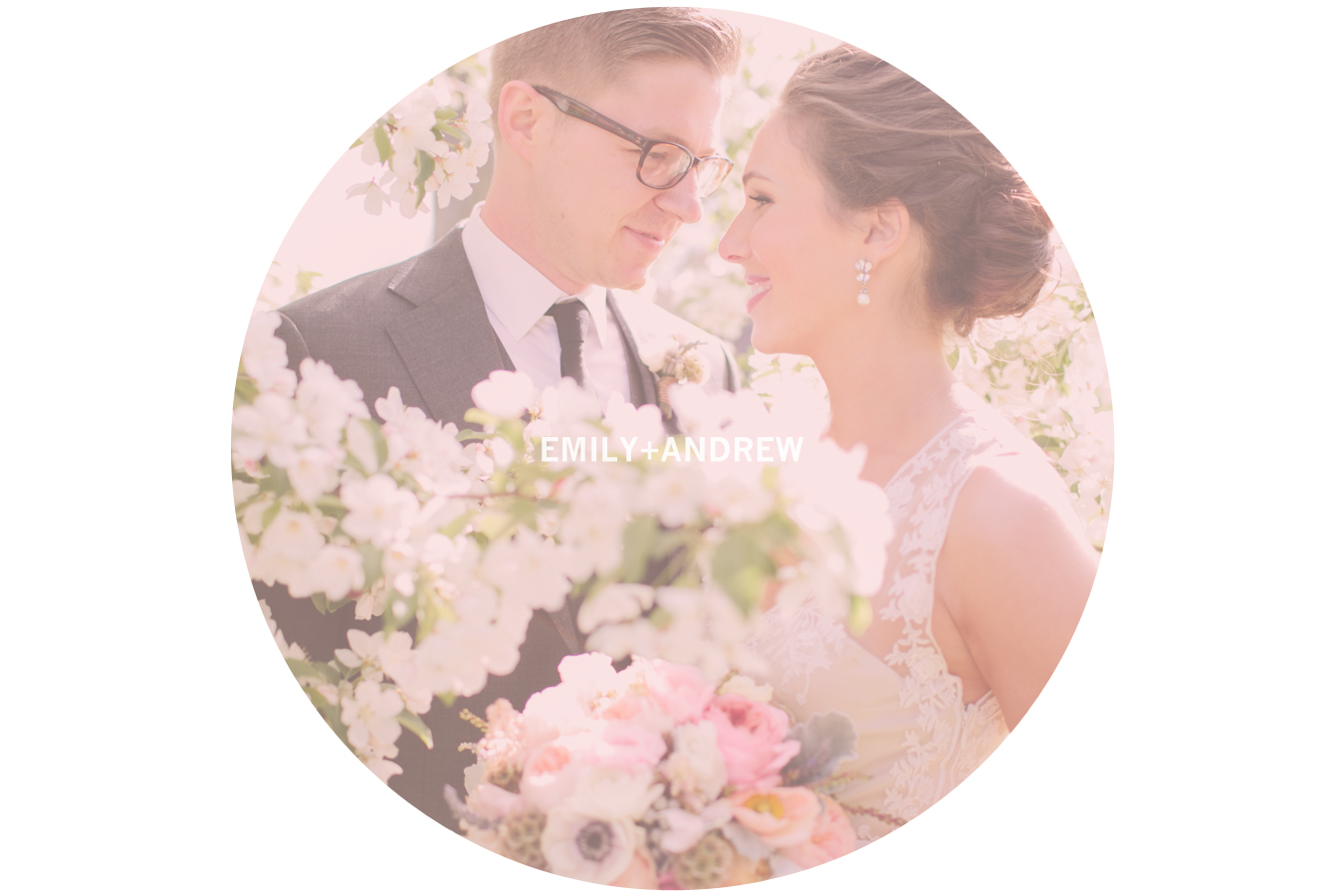 Hello, Hello, Friends!
Happy Summer and Happy Second-Half of 2015! A few quick catch-up words before I share today's magical wedding + couple!
Since the last time we posted, just over a month ago, we've celebrated our 10th wedding anniversary [woohoo!] with a trip to the Amalfi Coast. A surprise trip, no less. Jayden announced the plan on the morning of our 10th while we were enjoying a casual brunch. "Hey, Babe. I'm taking you to Italy. Tonight." So that was pretty rad. We feel pumped to get to do love, life and work together. We still like each other a lot, too, so that helps. We got married when we were basically children, so we feel like our life is just beginning!
After Italy, we shifted gears [majorly] + went to the Democratic Republic of the Congo to partner with the incredible Justice Rising, as we captured what they're up to + the schools they are building in remote Africa. It was an experience and an honor, and we'll post more soon to share images + stories, too!
Now we're back in the US of A, shooting many gorgeous summer weddings [which we will post shortly] + also planning our winter trip to India / Thailand / Australia in November/December. We're almost fully booked, but definitely hit us up if you are getting married and/or would like a shoot in one of those countries over one of those dates. We'd love to hear from you and see if we can connect to make some magic!
And lastly! I [Caroline] am doing a day of mini boudoir shoots this upcoming Sunday, July 19th in Los Angeles + I have 3 spots left. Ladies, email me if you want more info and wanna nab your spot! // caroline@woodnotephotography.com //
Onto the wedding gold… Meet: emily + andrew!
Emily + Andrew had mutual friends for much of their growing-up years, but their paths didn't actually cross until they were both at a Wisconsin bar in Chicago watching a Badger football game in the fall of 2009. After the initial introduction, it only took about 20 questions before they realized they had been hearing about each other for much of their lives.. and things went from there!
Between Emily's BHLDN and the Forget Me Knodt flowers and Andrew's sleek look, the 'gorg' level of the day was through the roof. They described the day by saying,  "It was the best way we could have imagined celebrating our wedding day—having all of your favorite people in one room, just for one day, is a very surreal feeling."
E+A's advice for future brides/grooms currently planning their wedding? "What you envision the day you get engaged, or 9 months out, or 6 months out, might not be the wedding you end up having. This wedding means a lot to a lot of different people, and sometimes the tiny details you think are important aren't worth fixating on. Try to relax as much as possible both planning and on the wedding day, otherwise you'll drive yourself crazy. It's a big, scary process, but it was also a lot of fun." [Ah yes. Pure gold, guys. Pure gold.]
And with that, enjoy some favorite moments from their glorious celebrations… xo!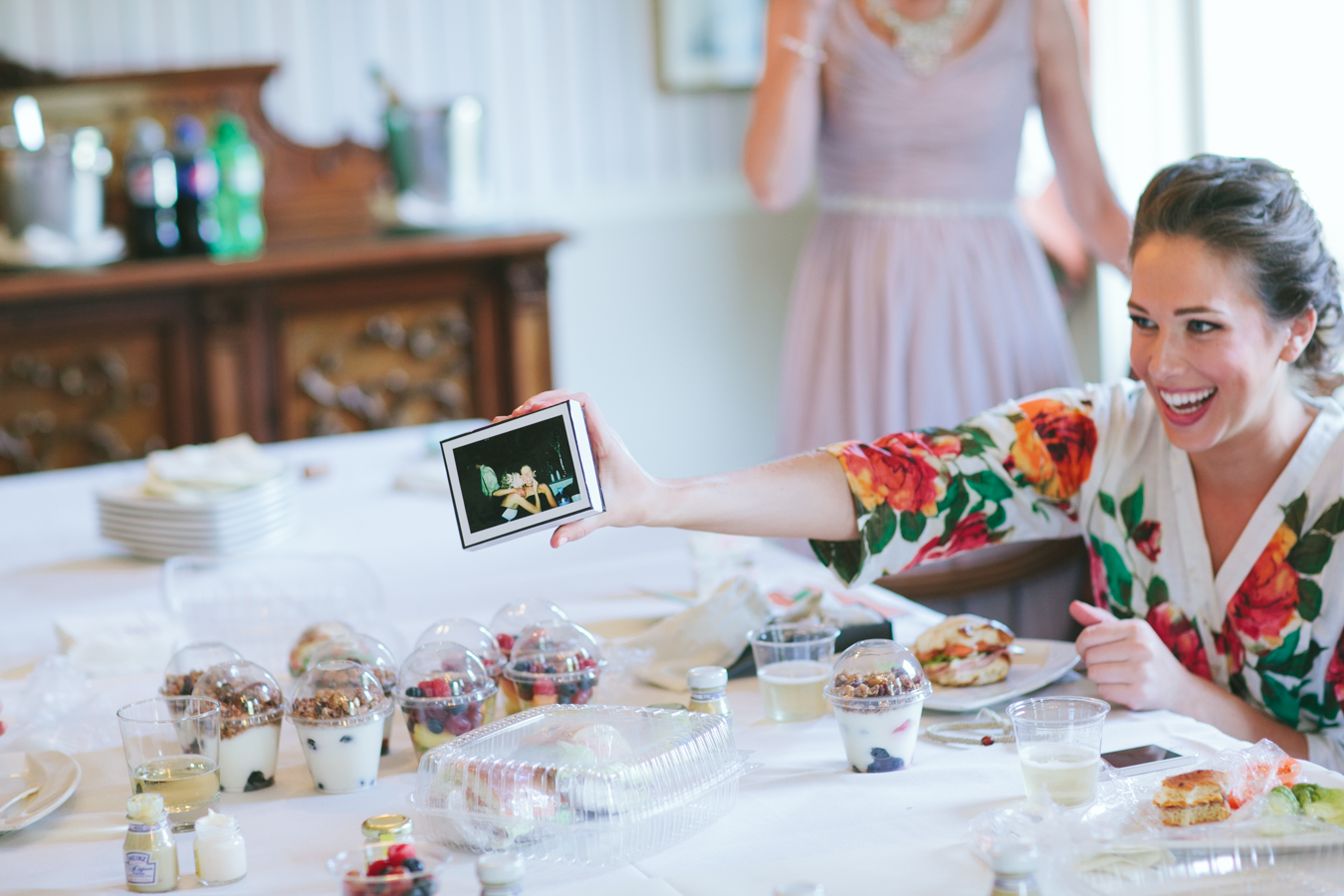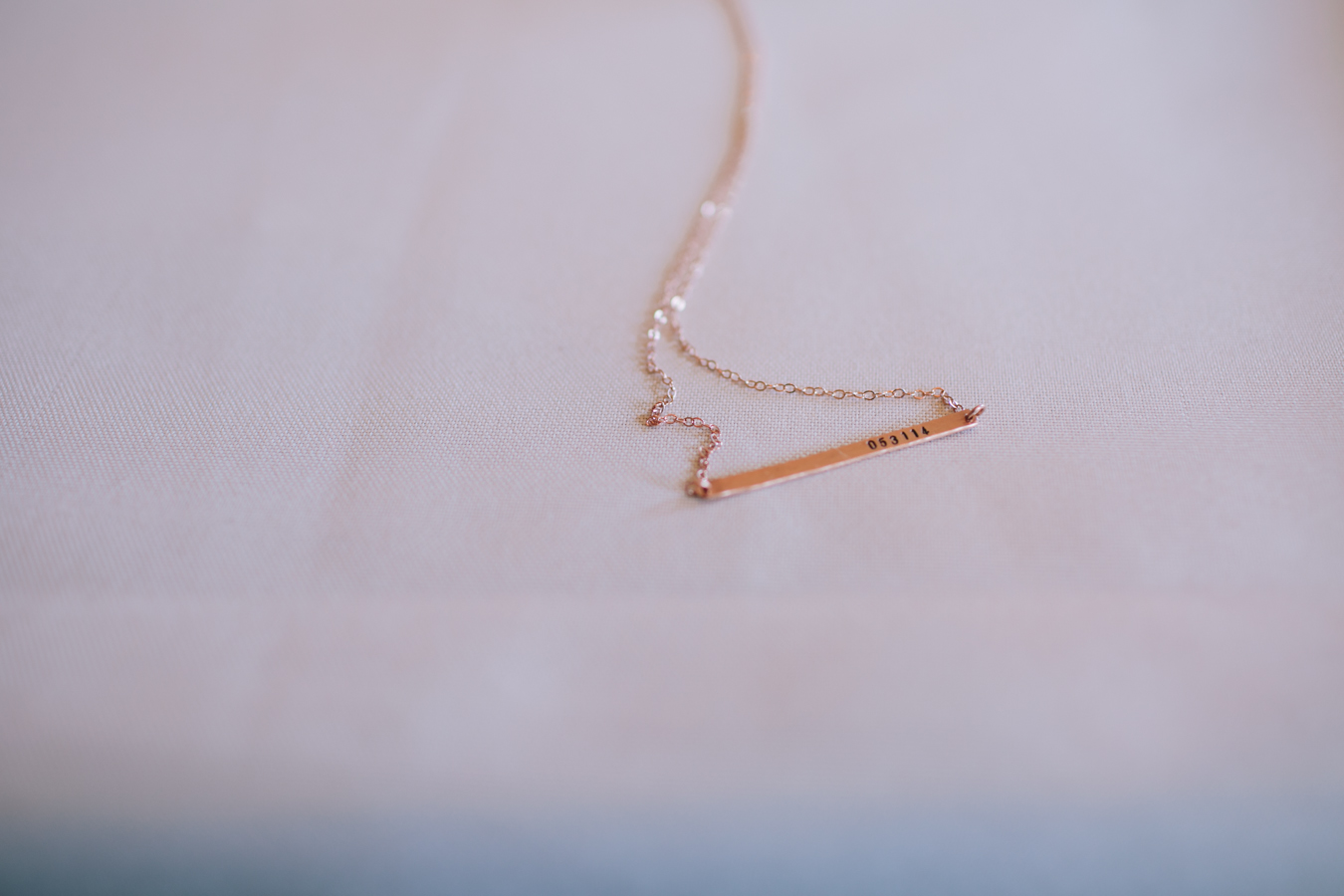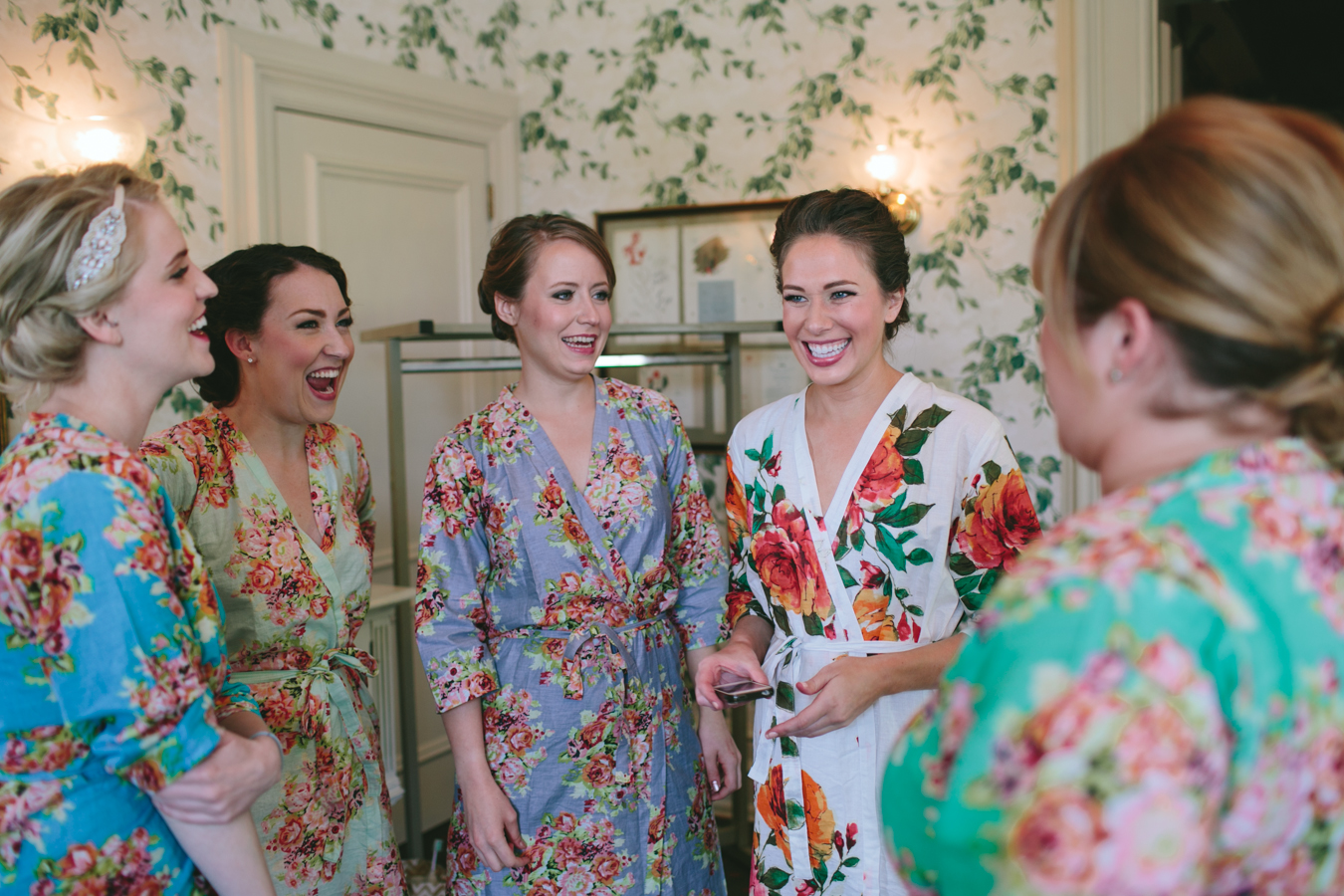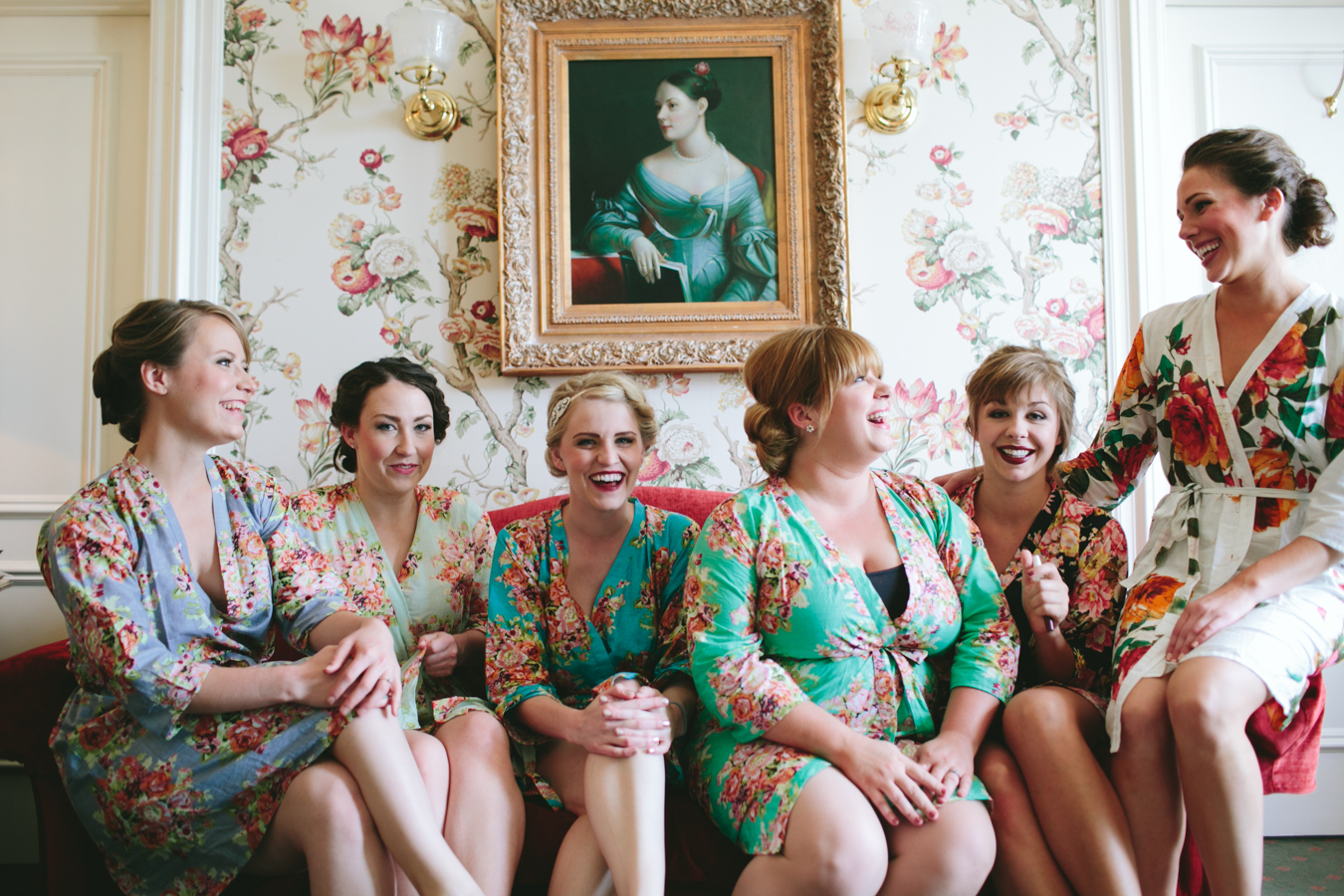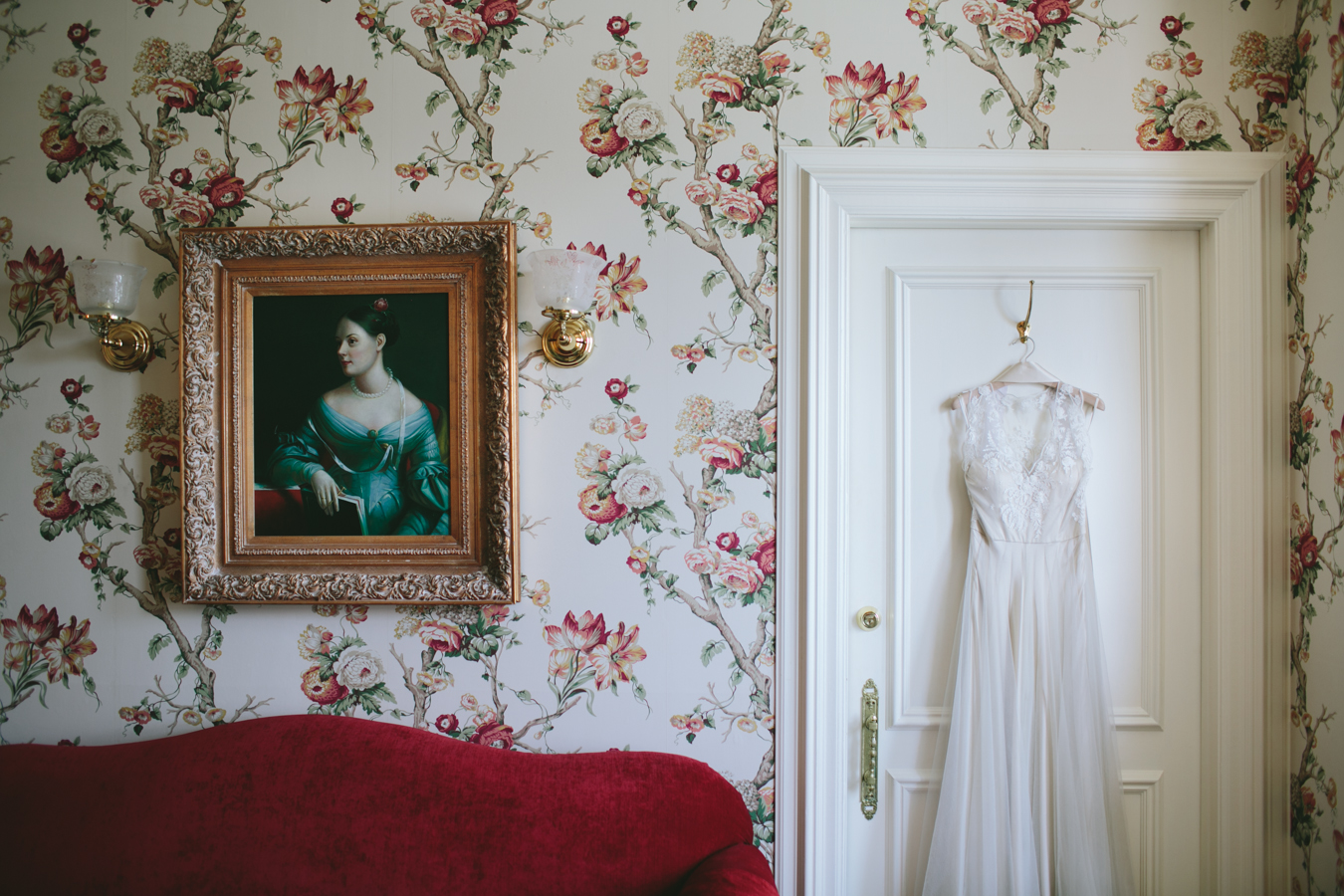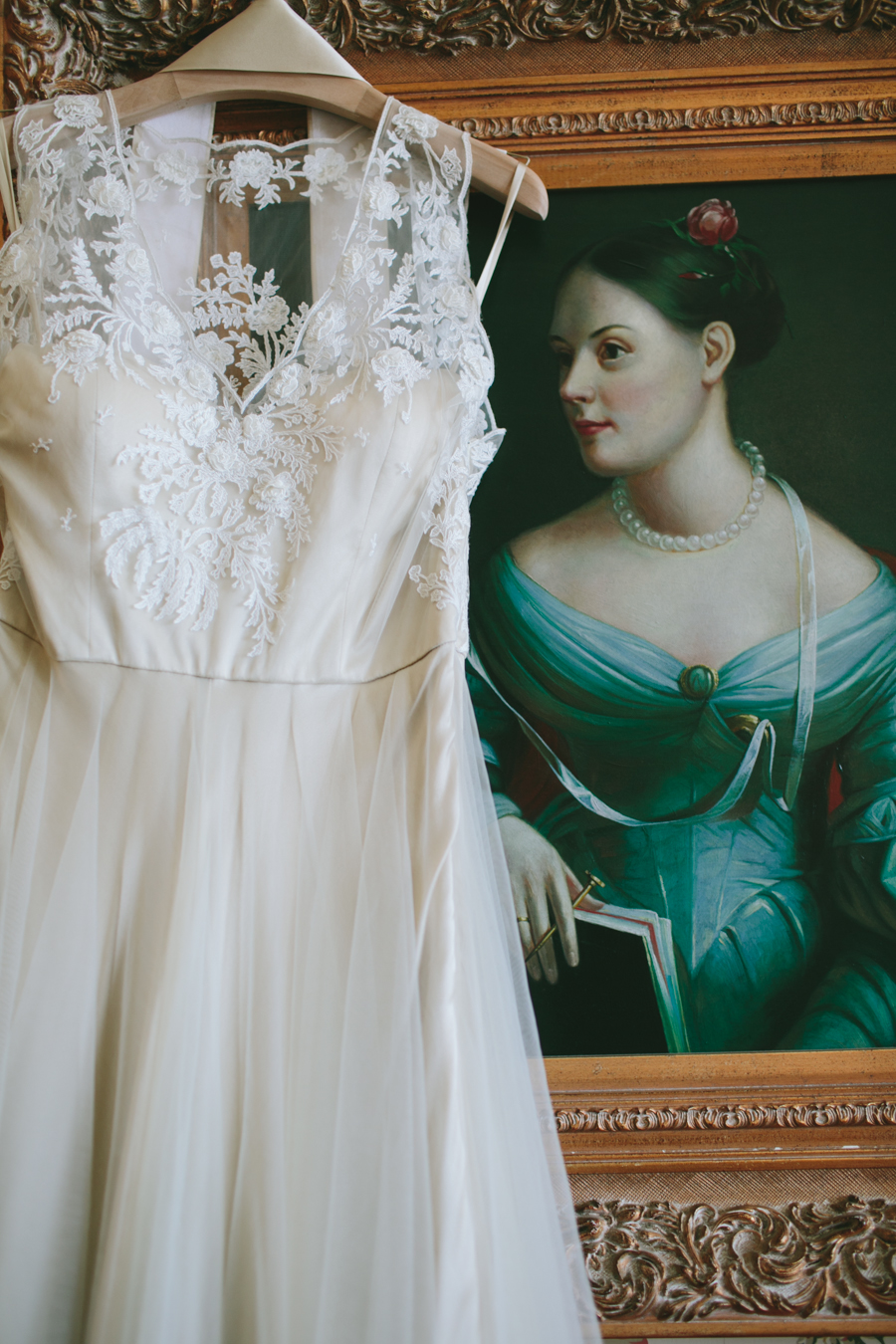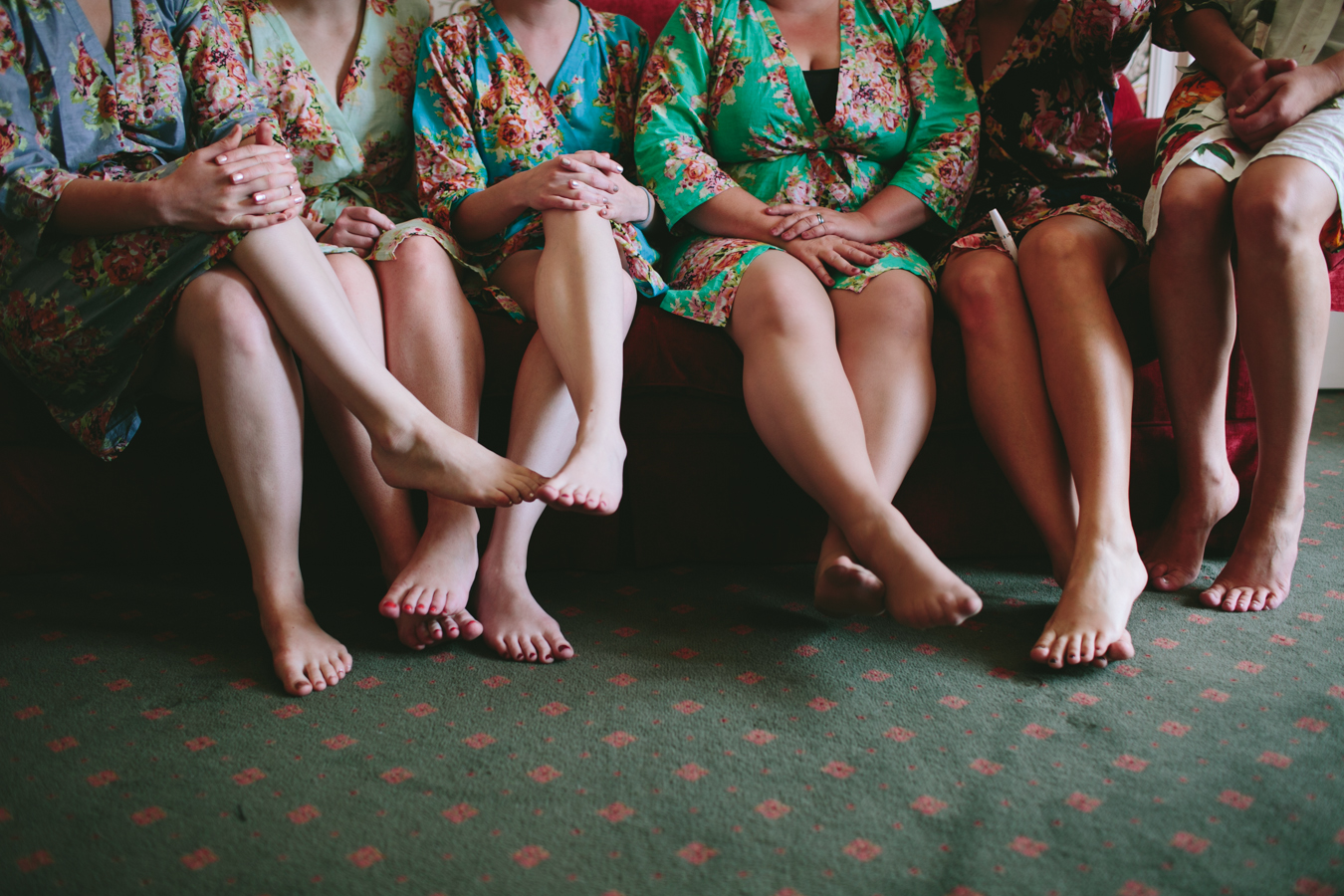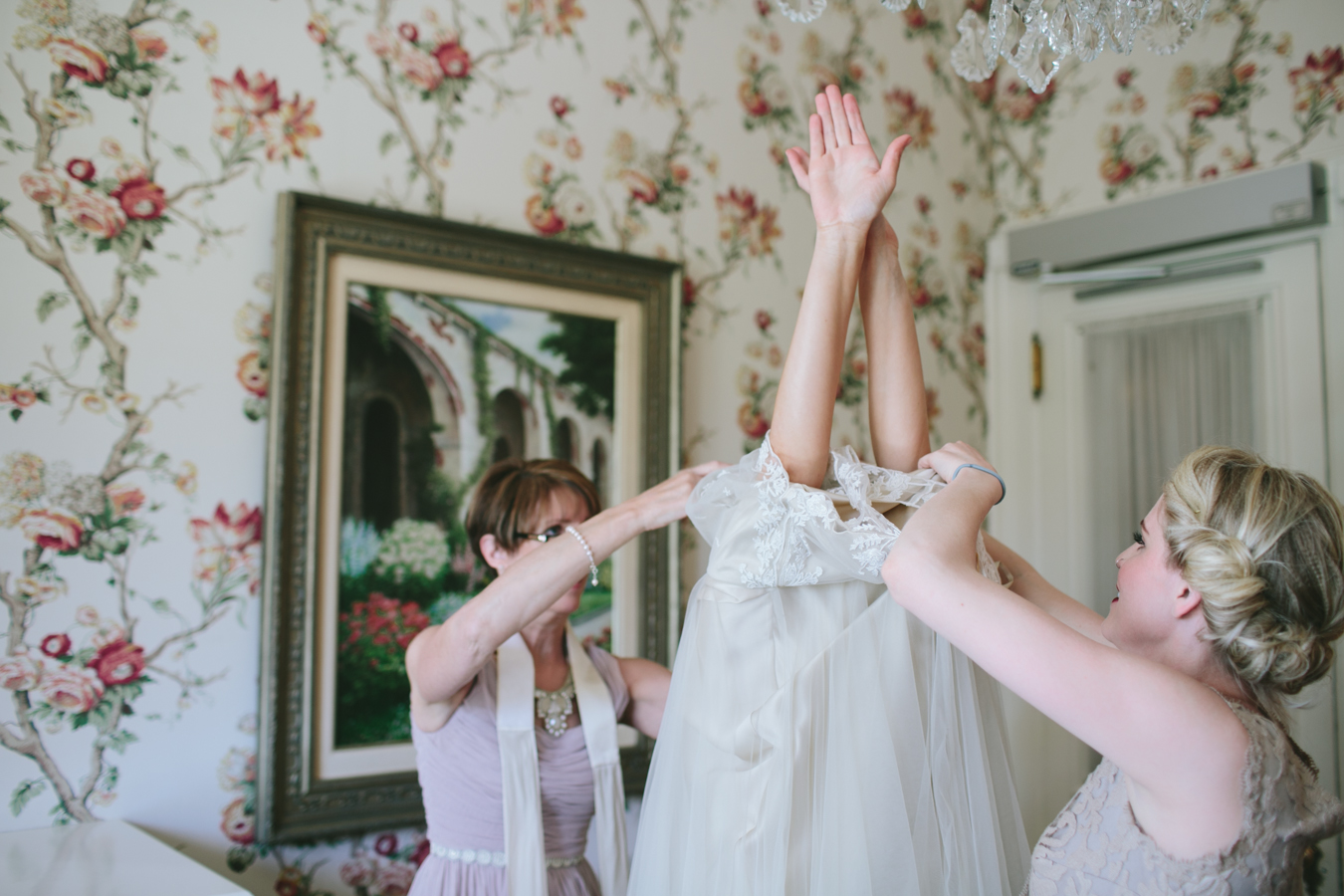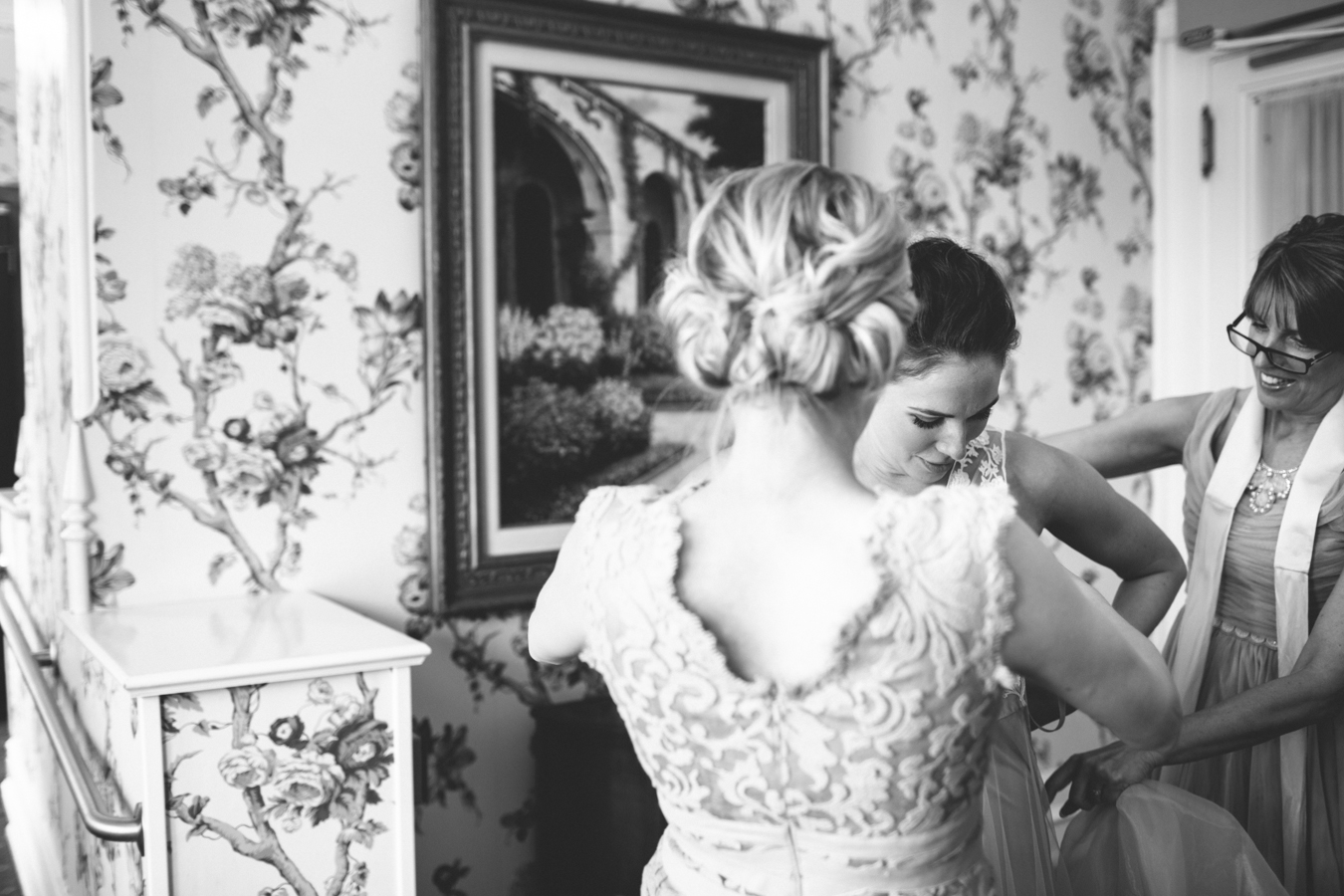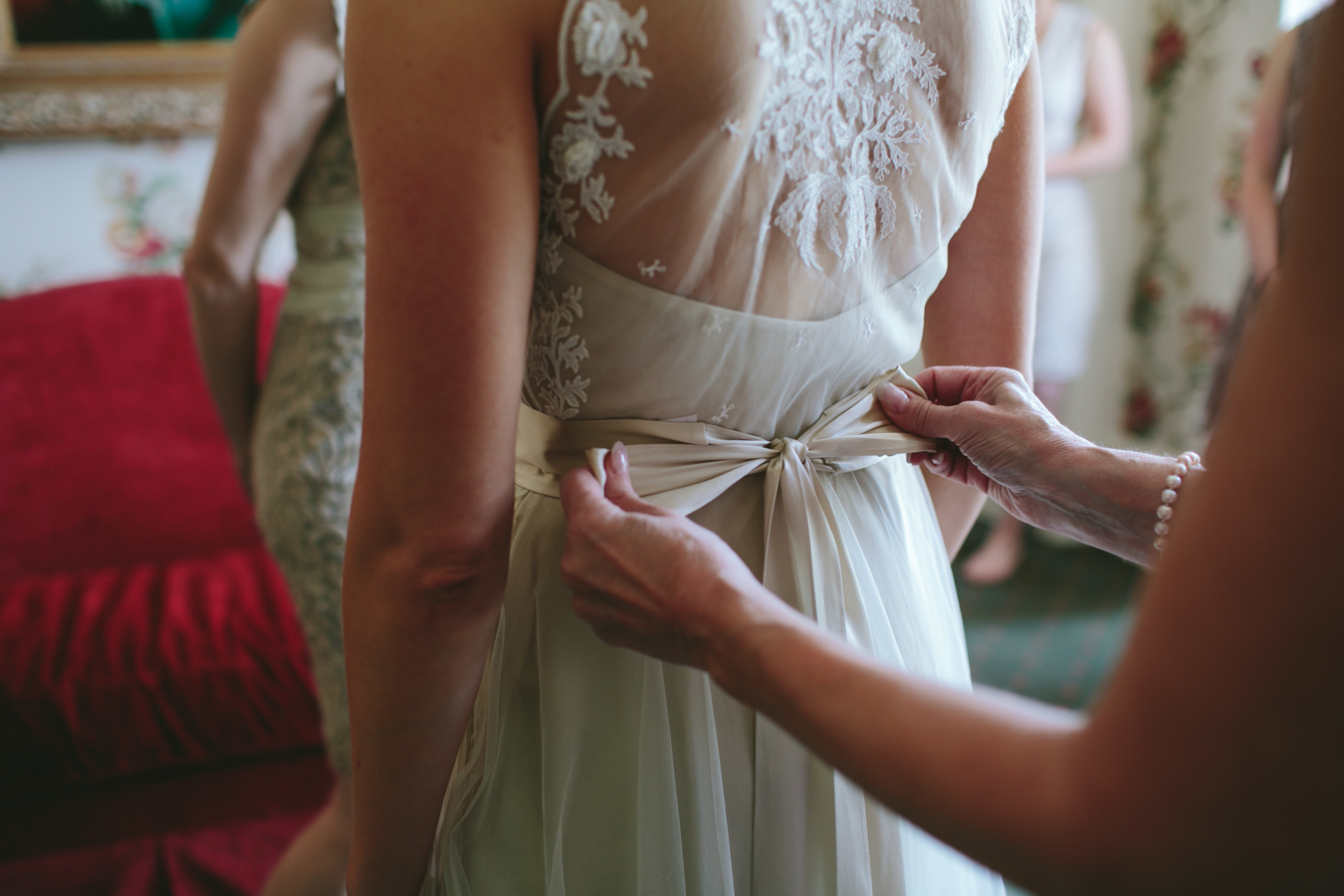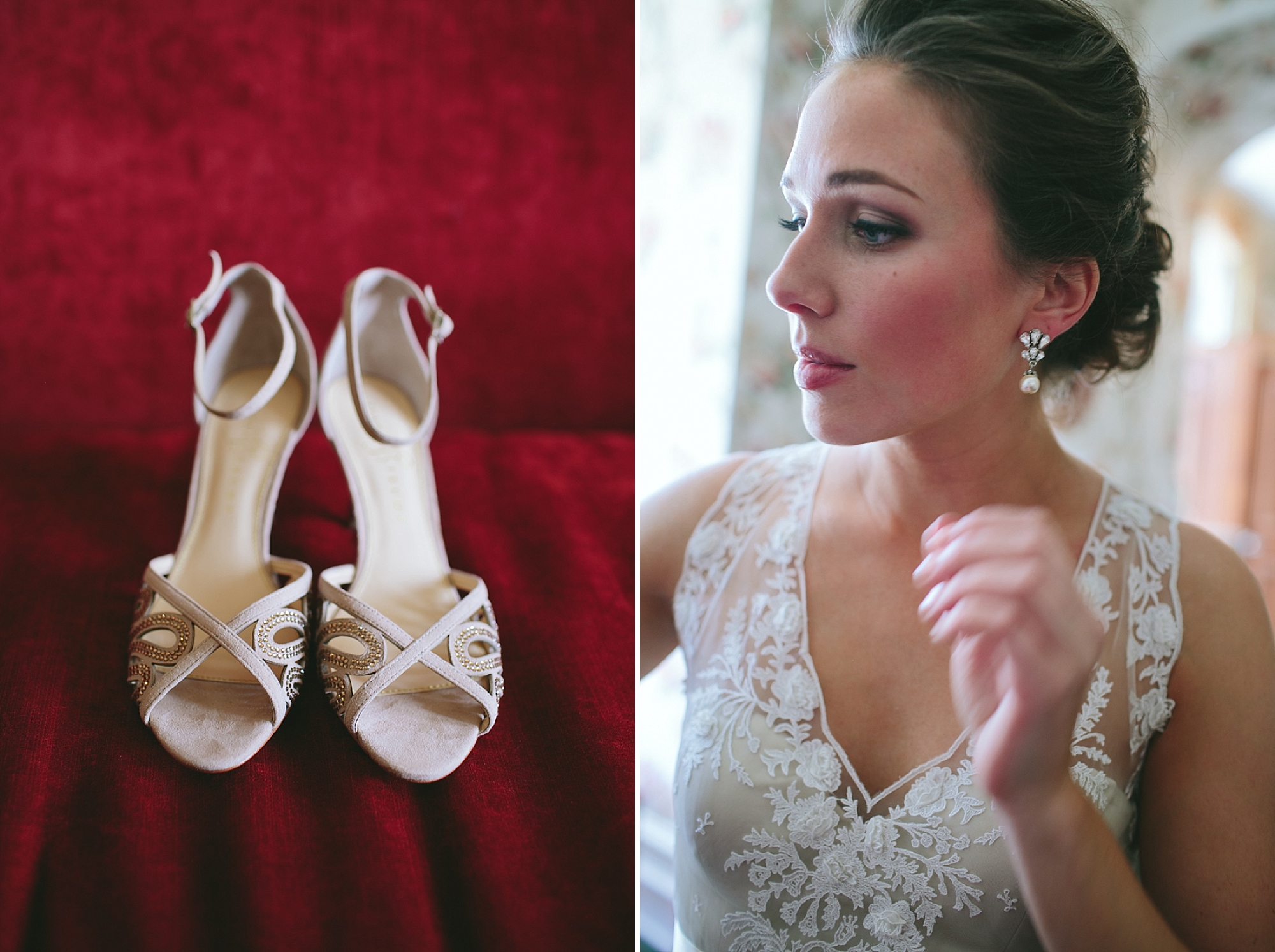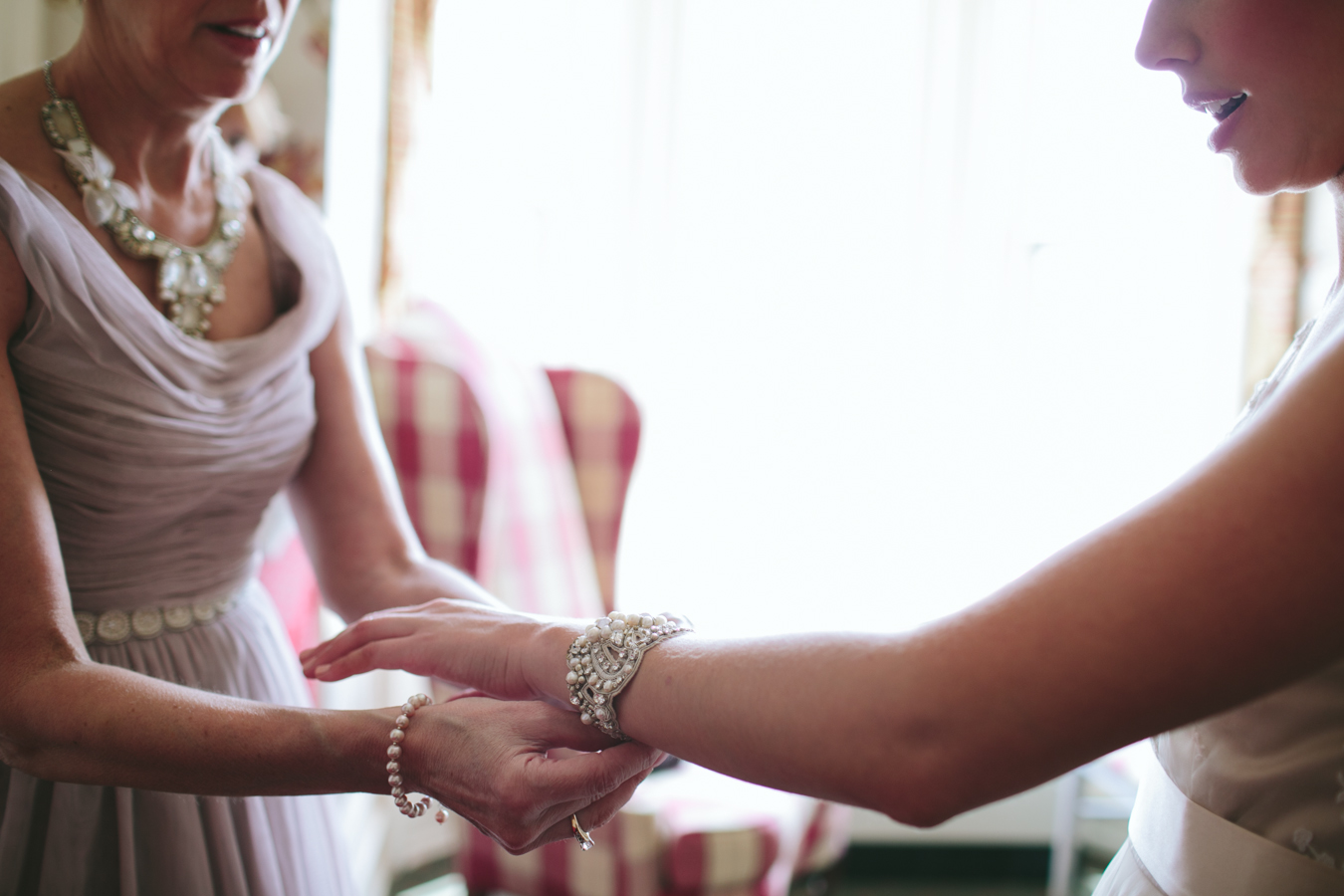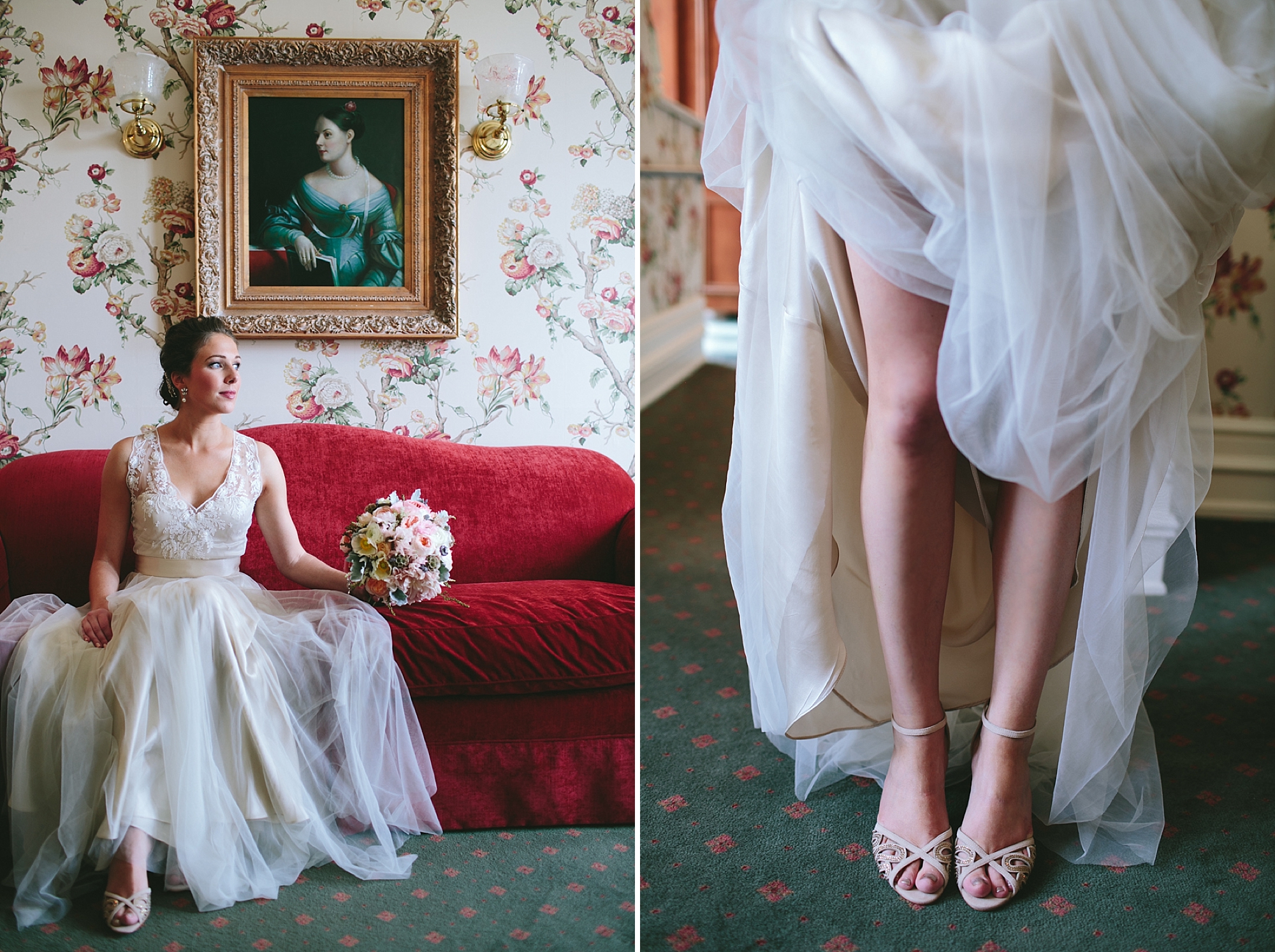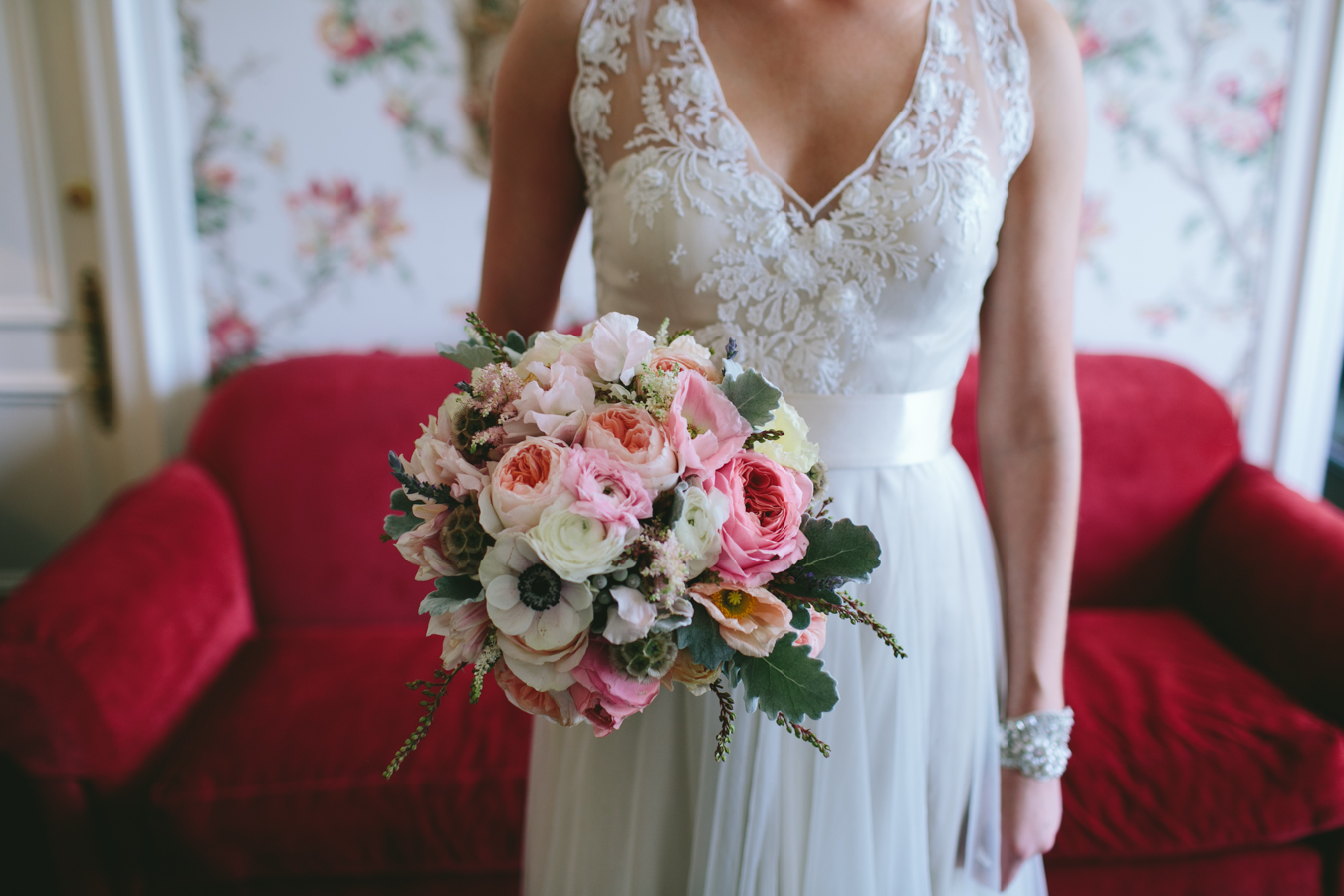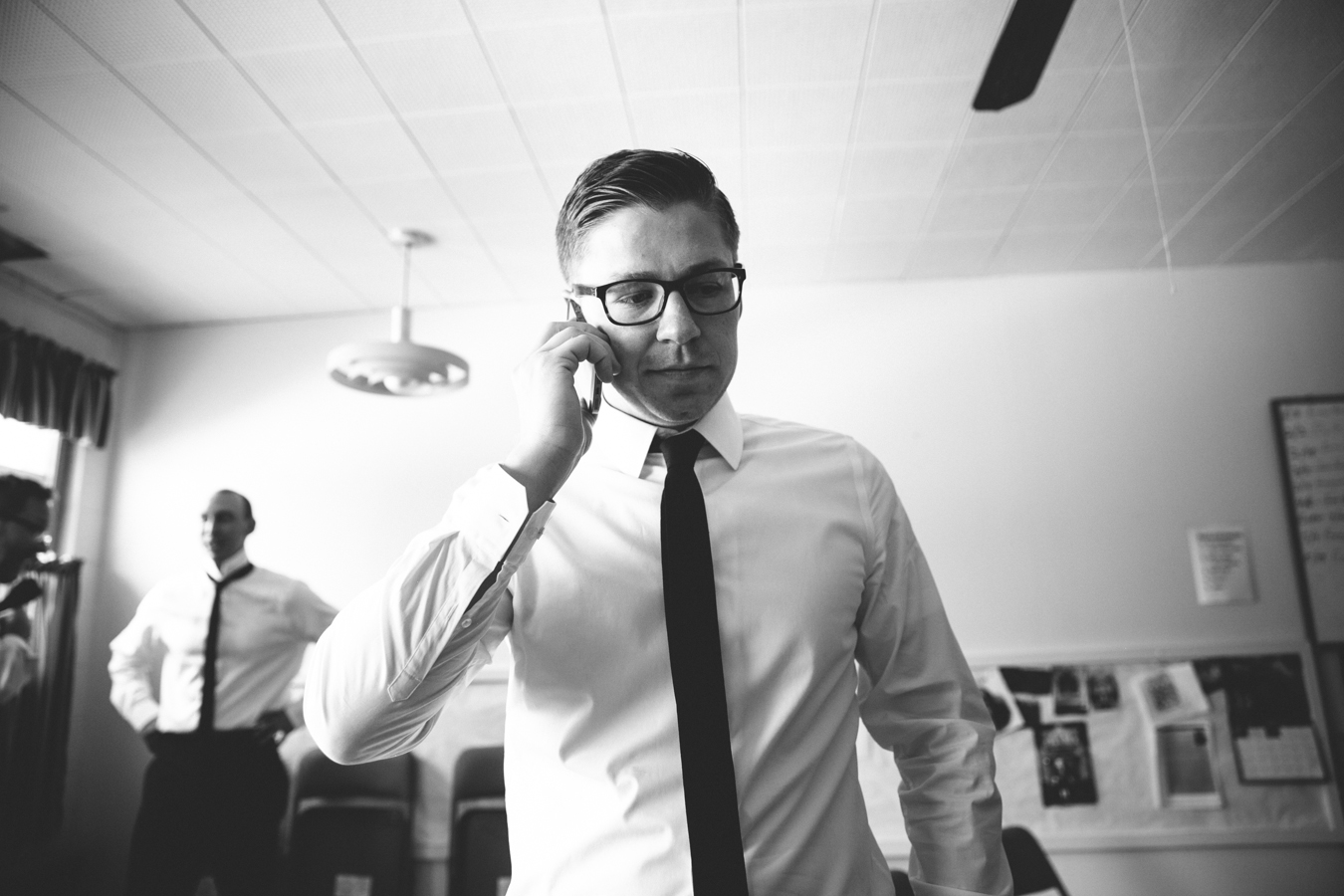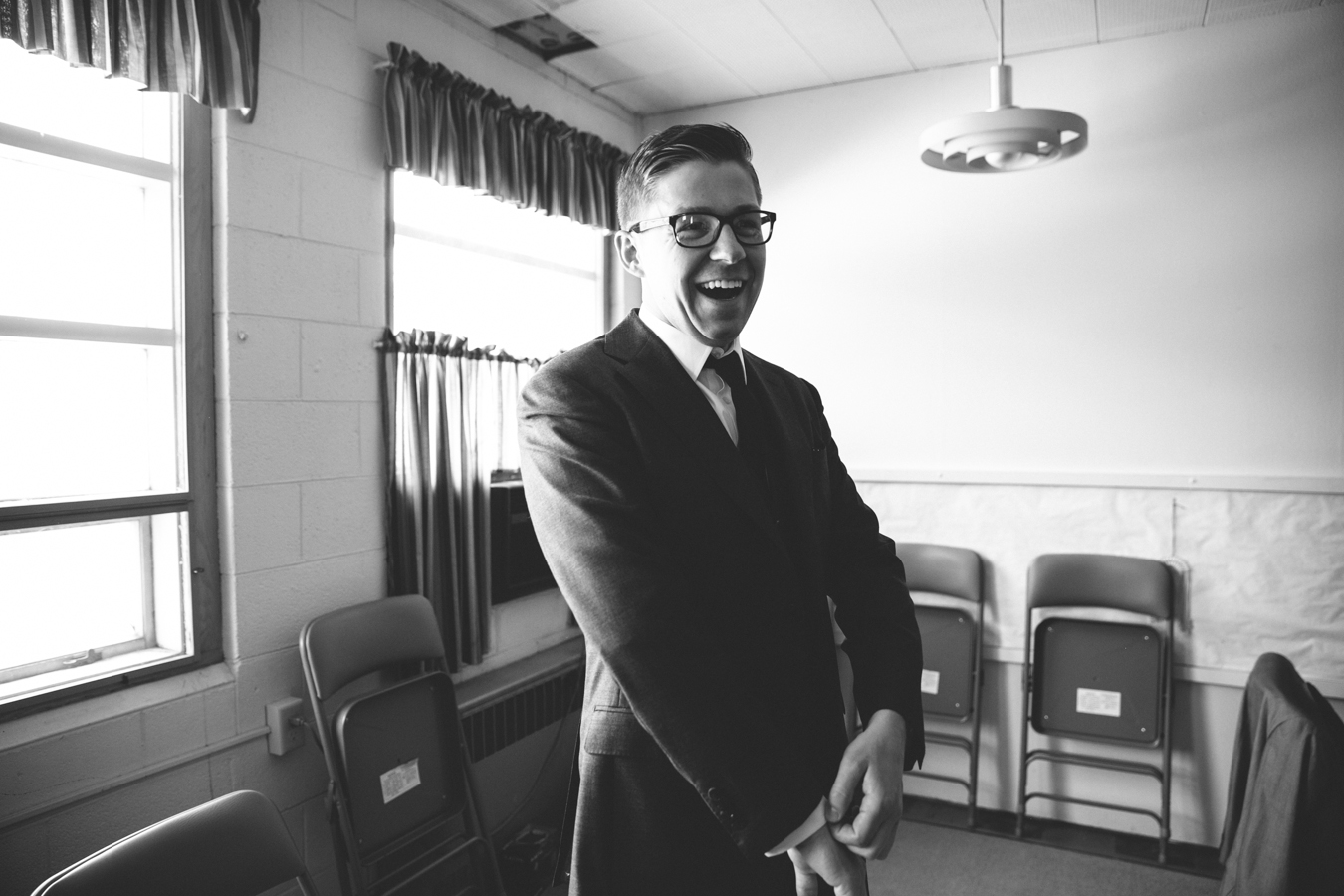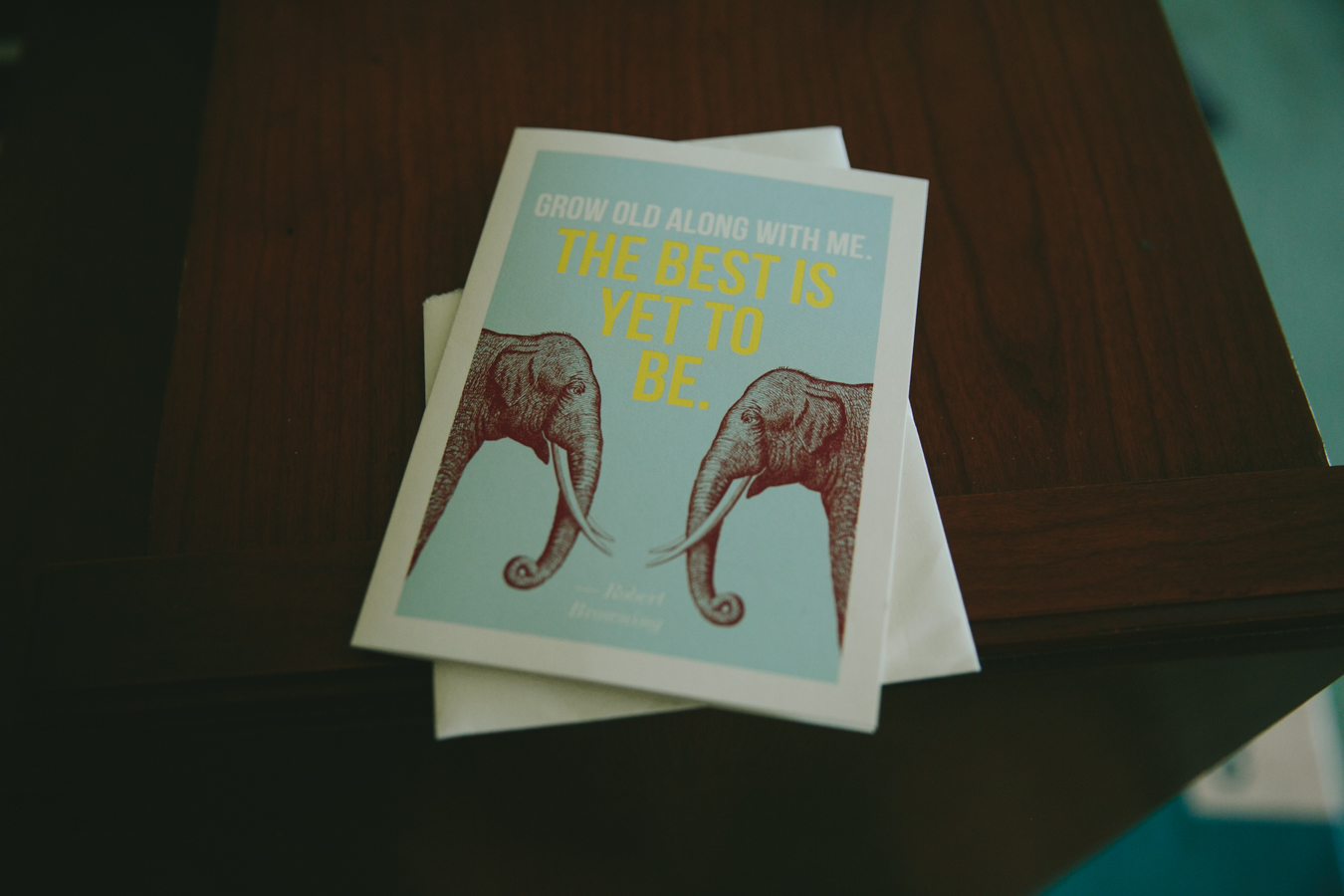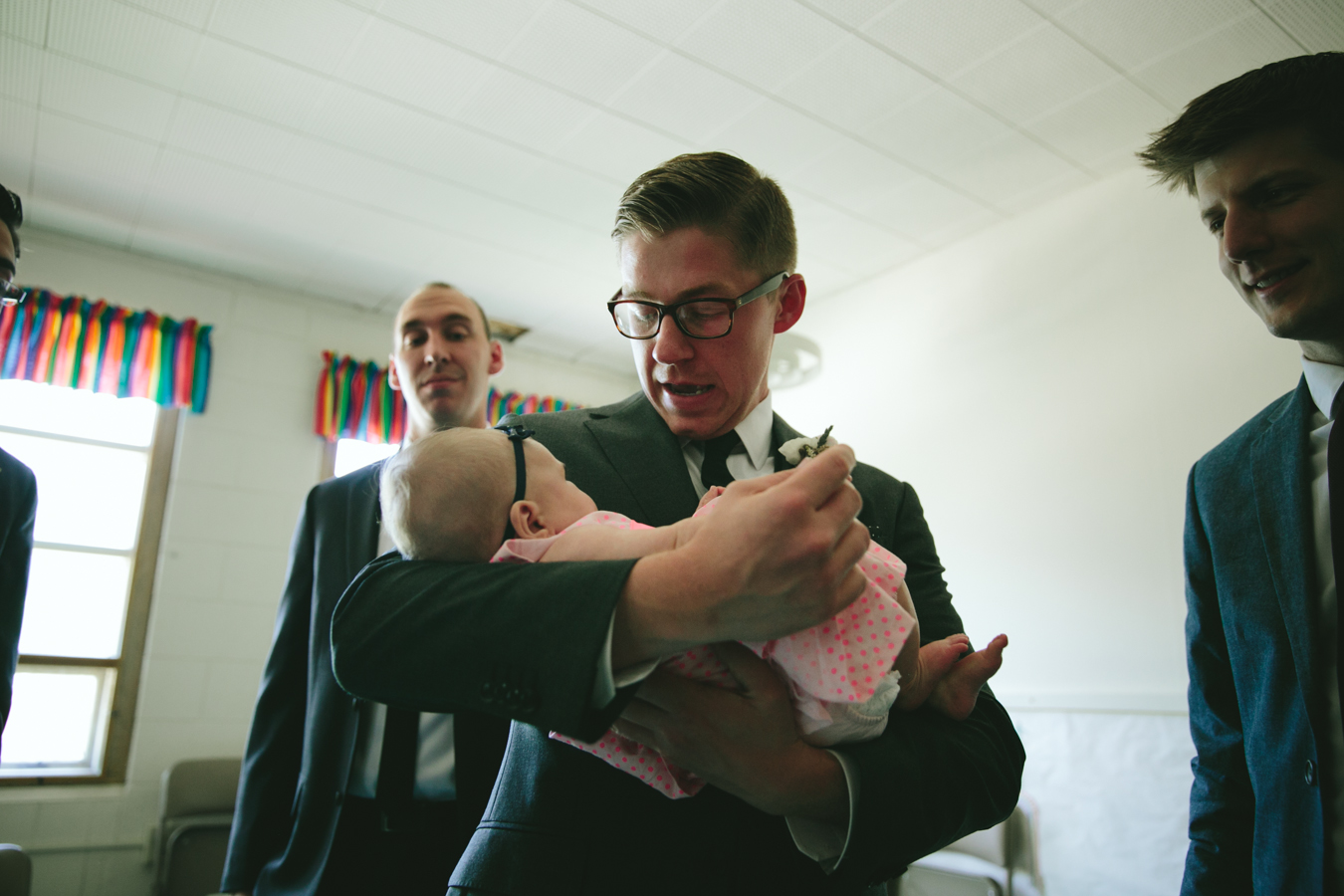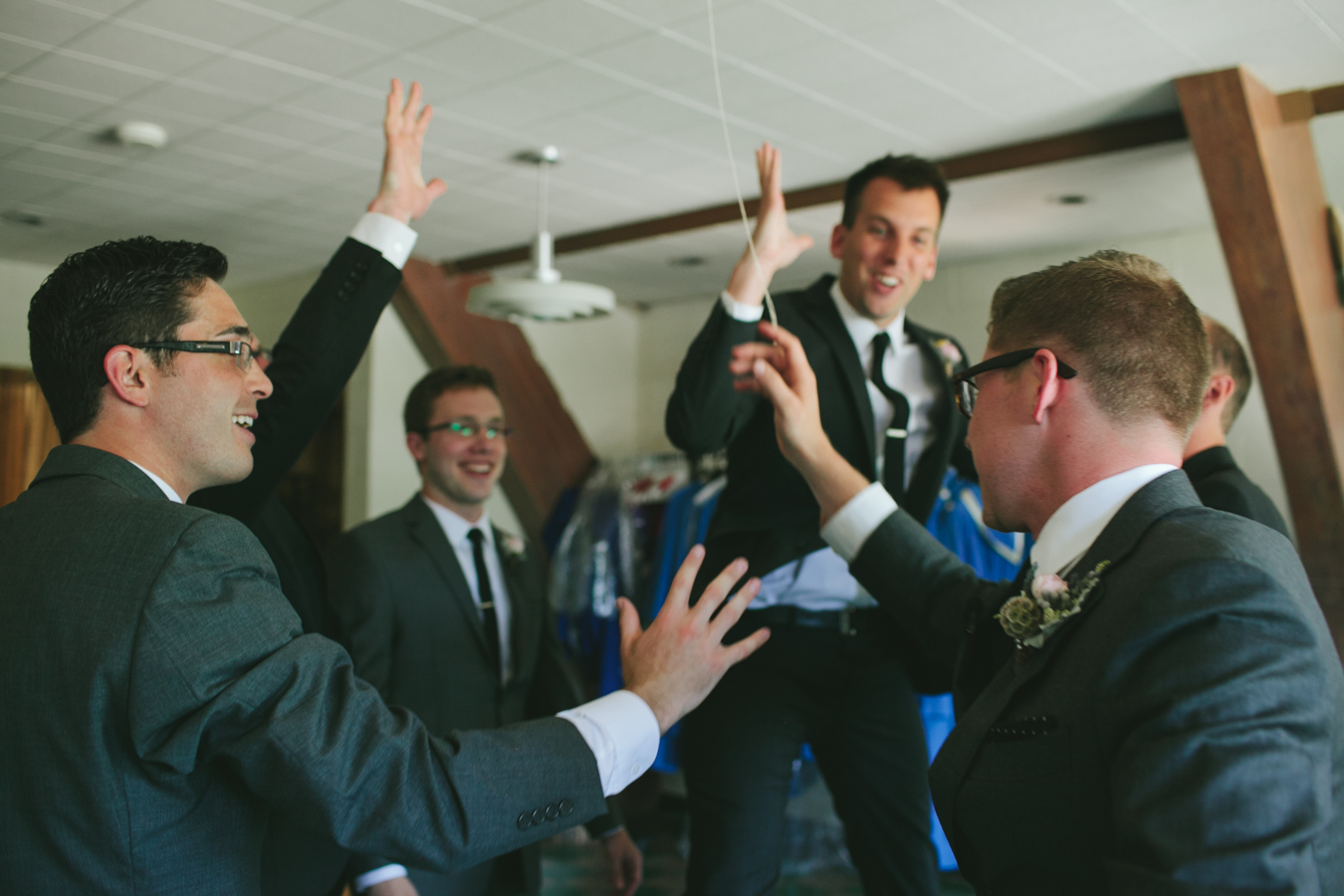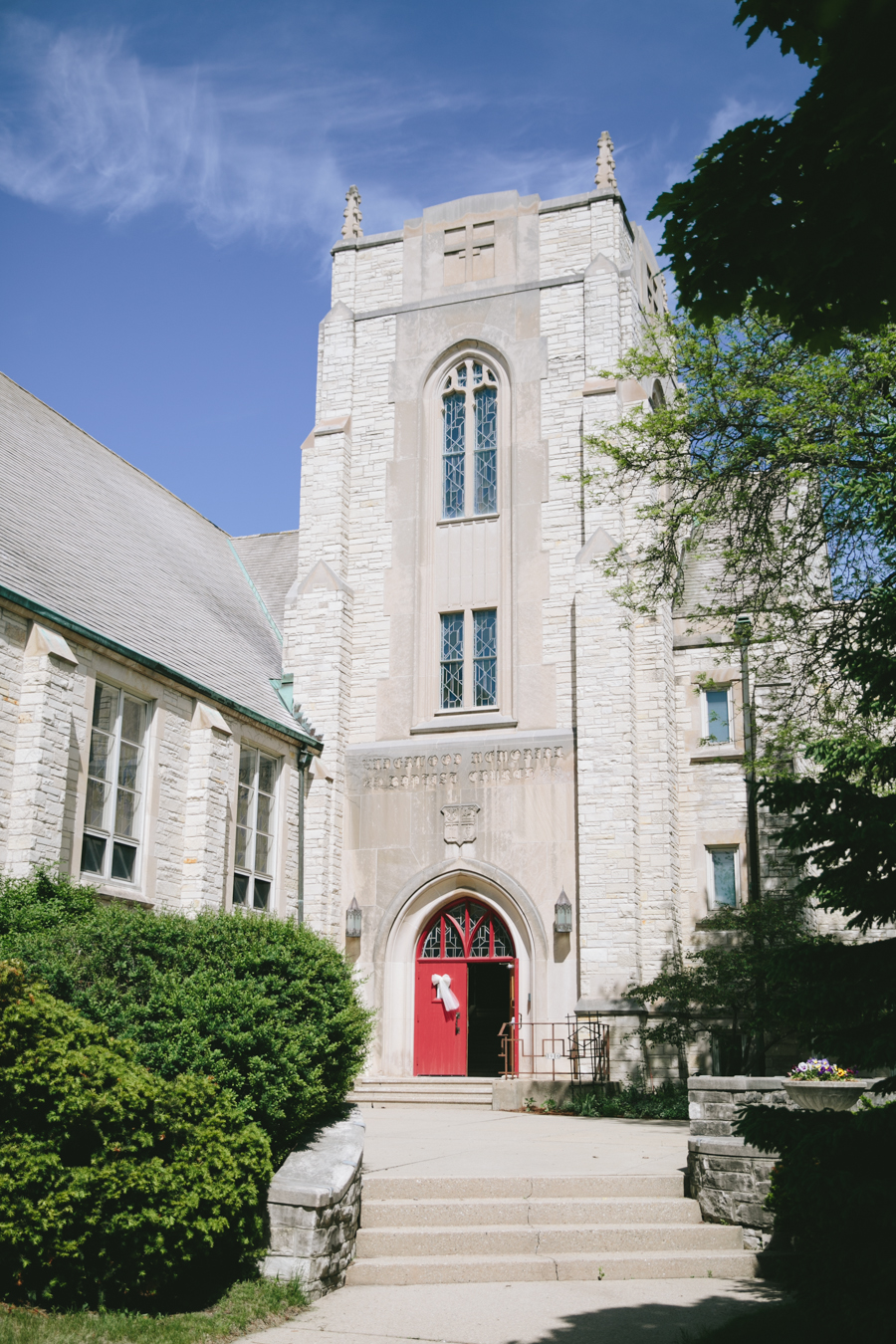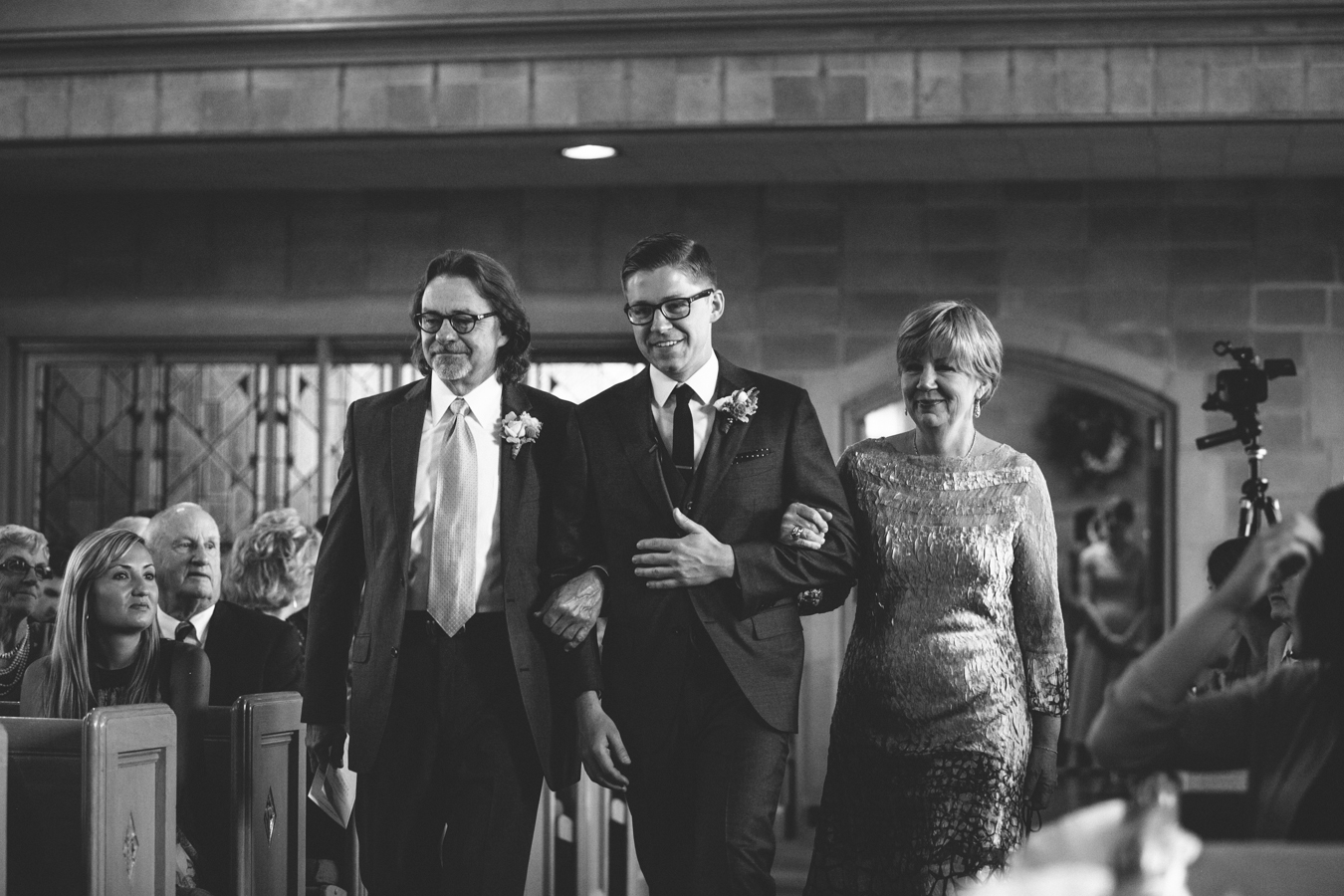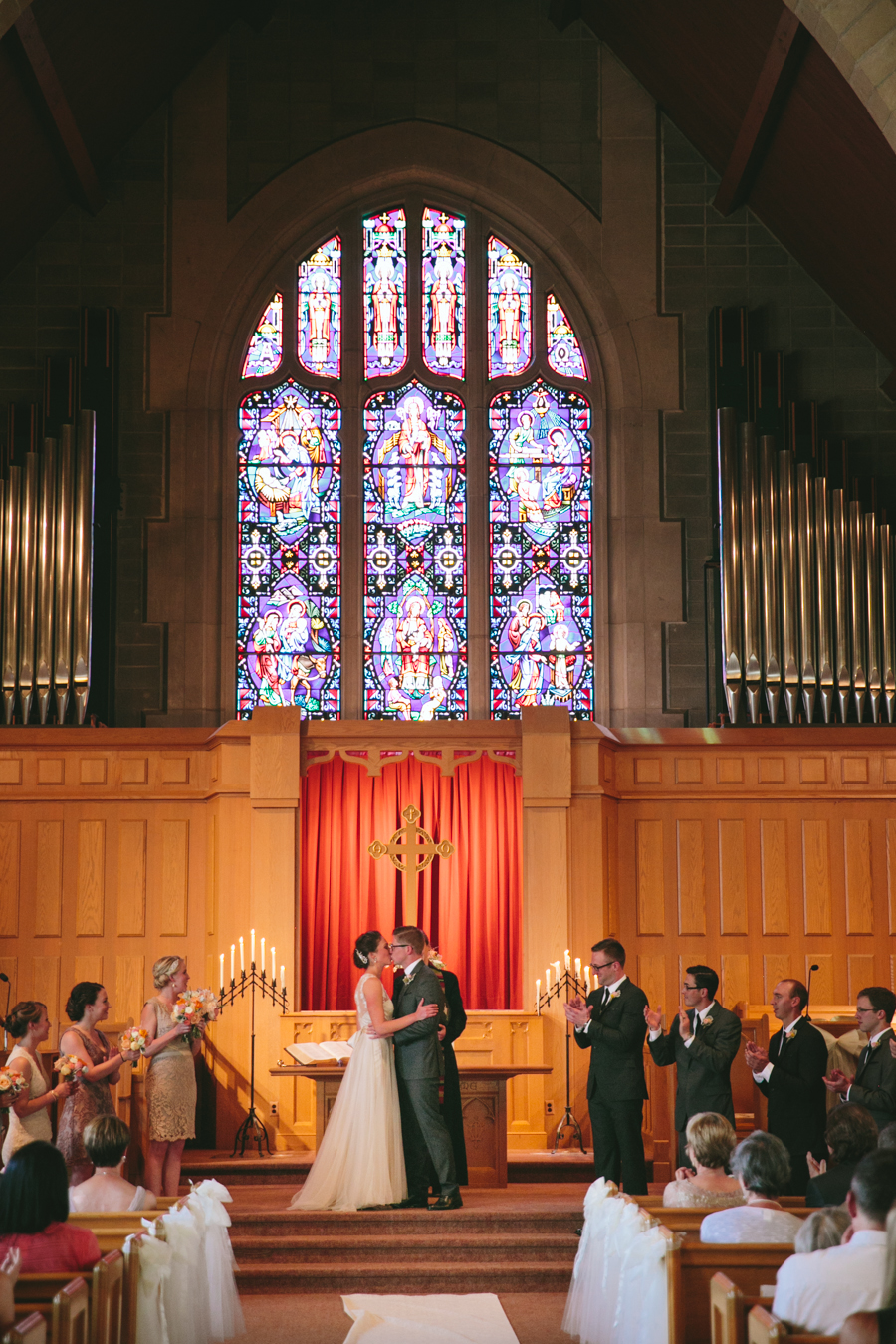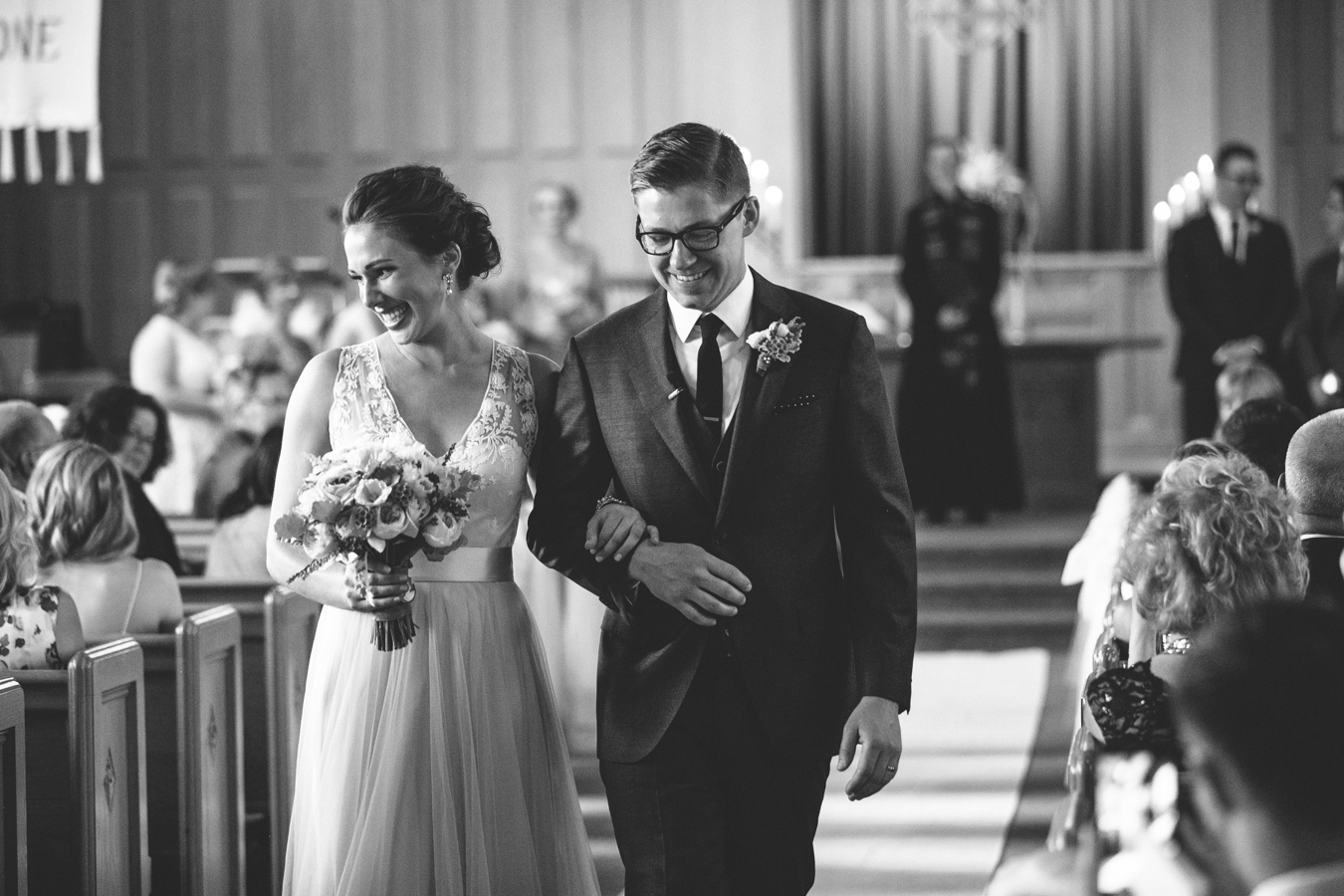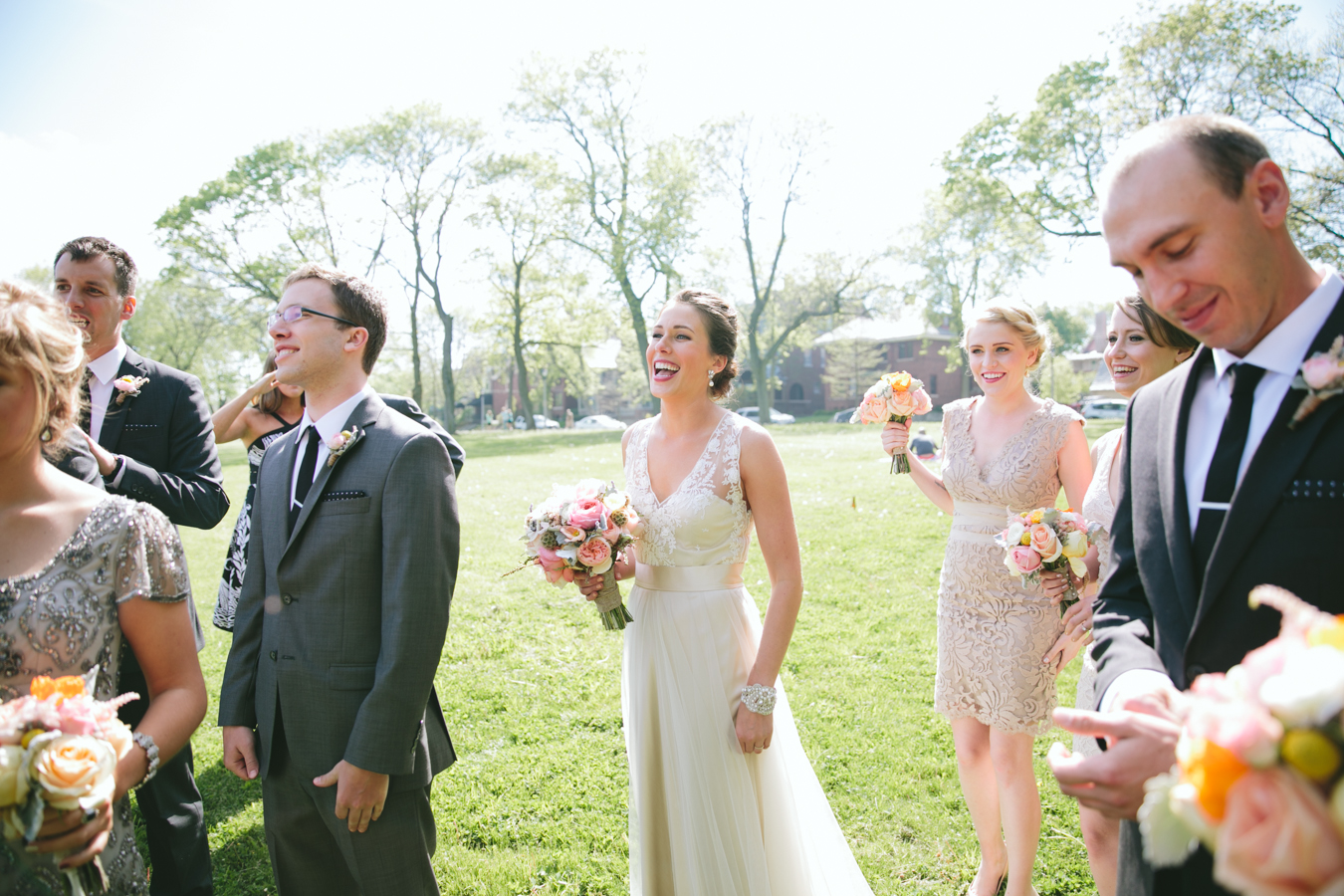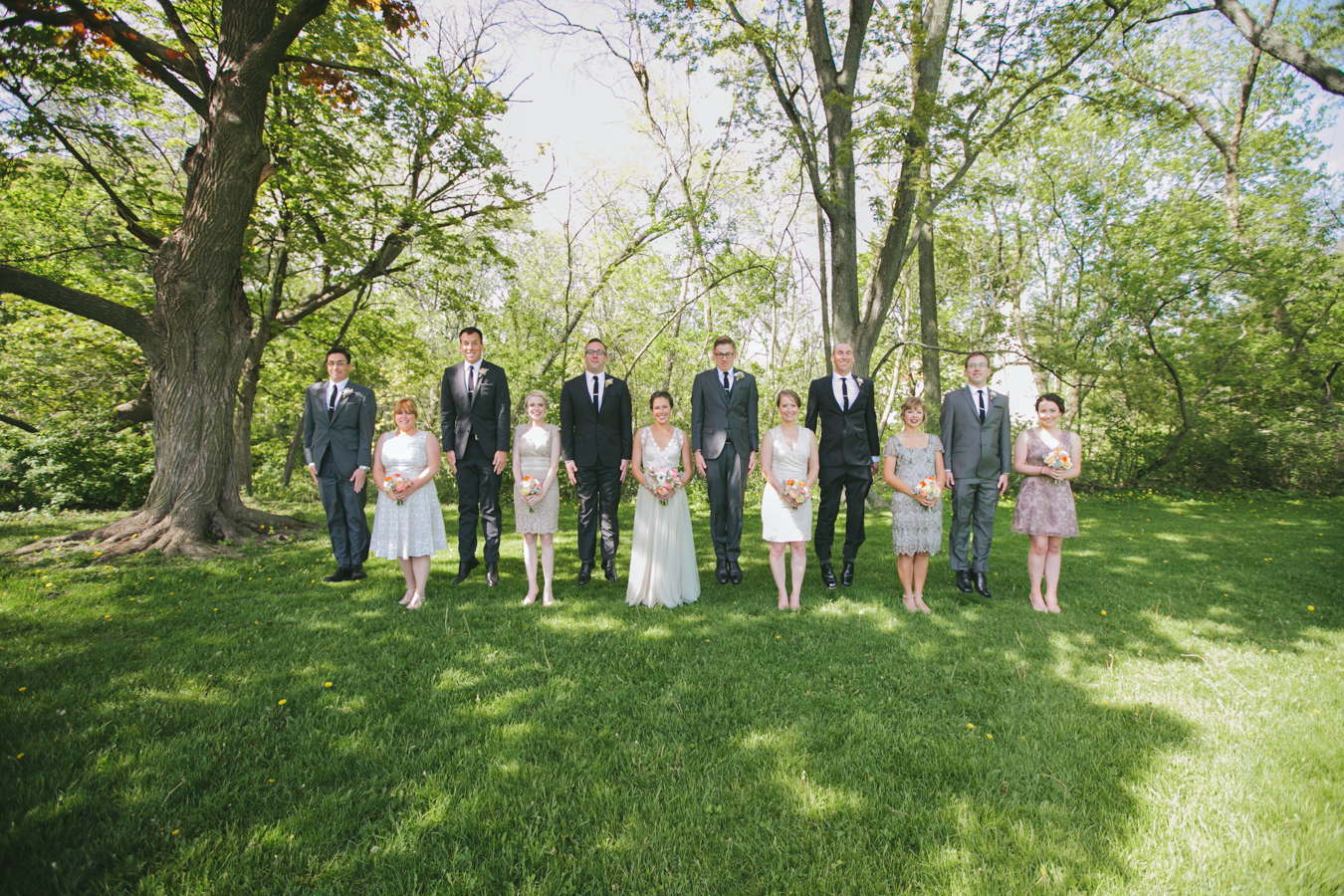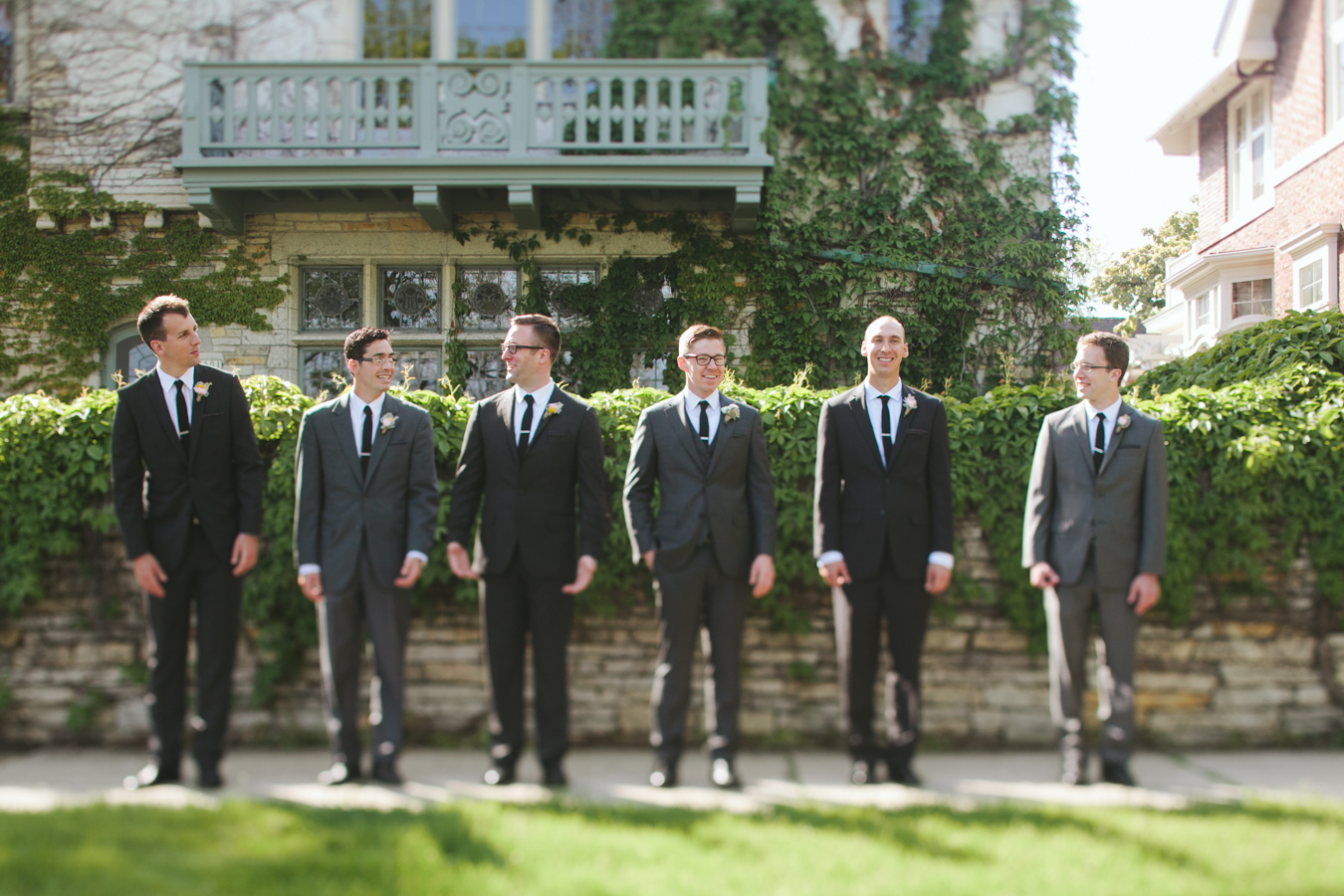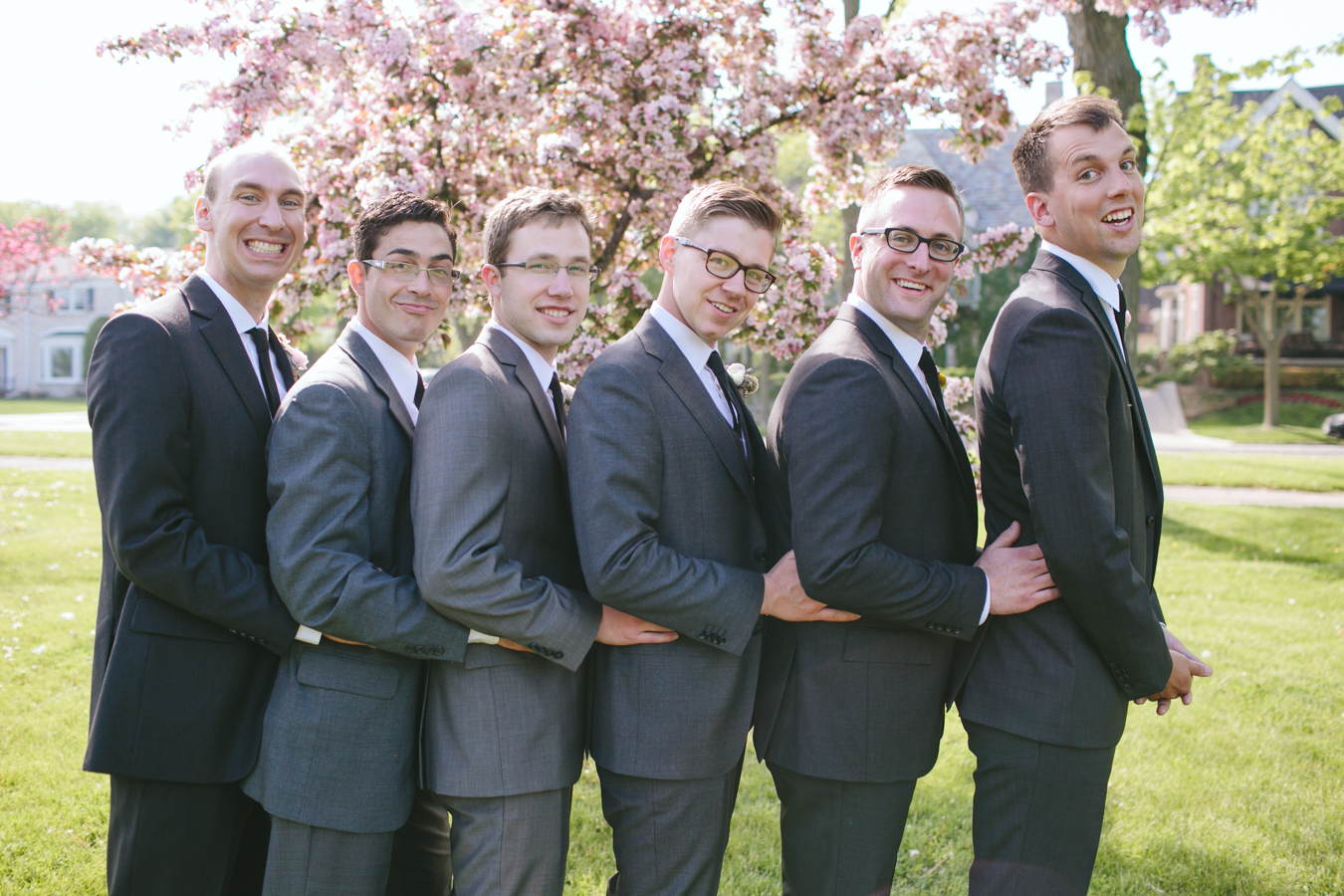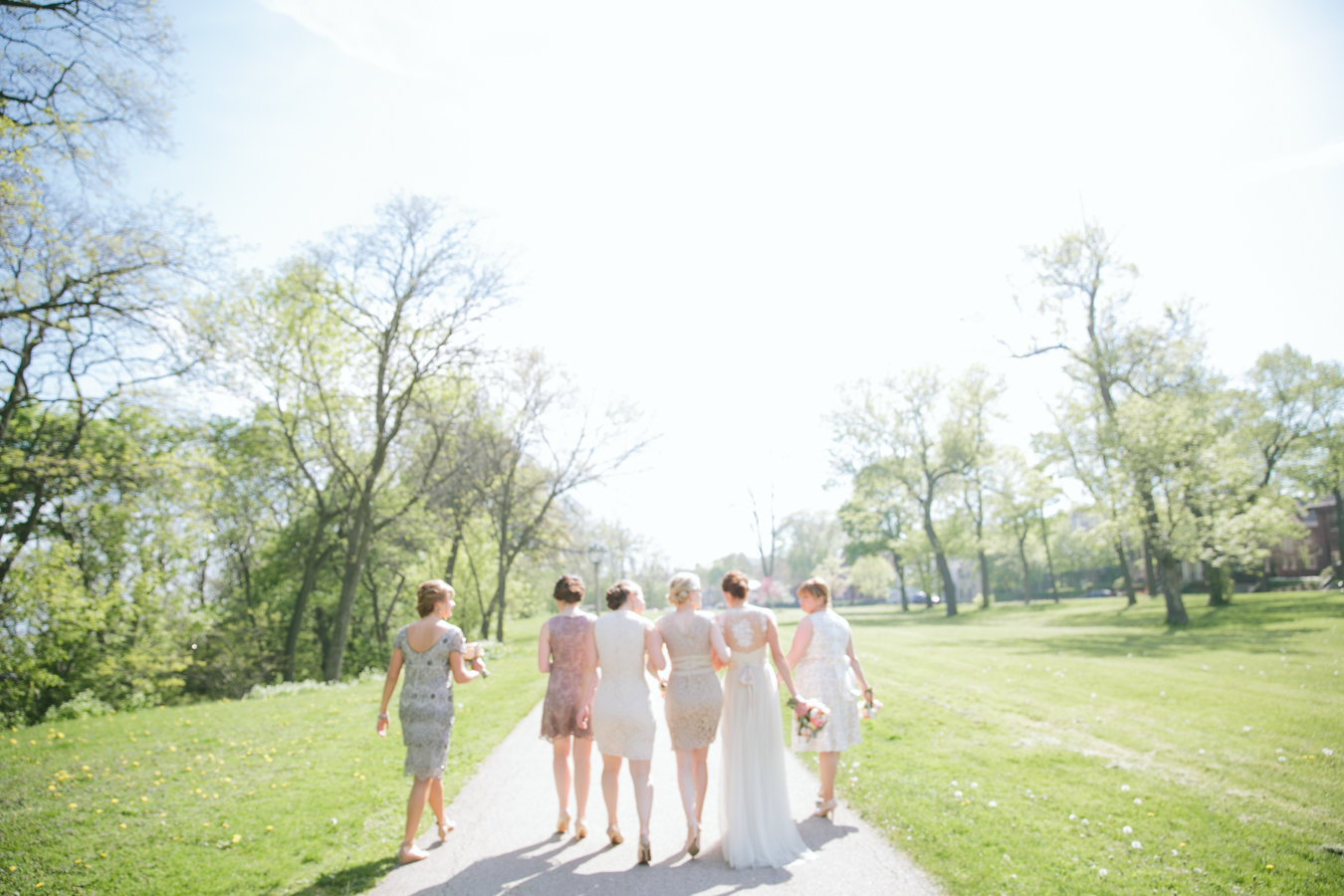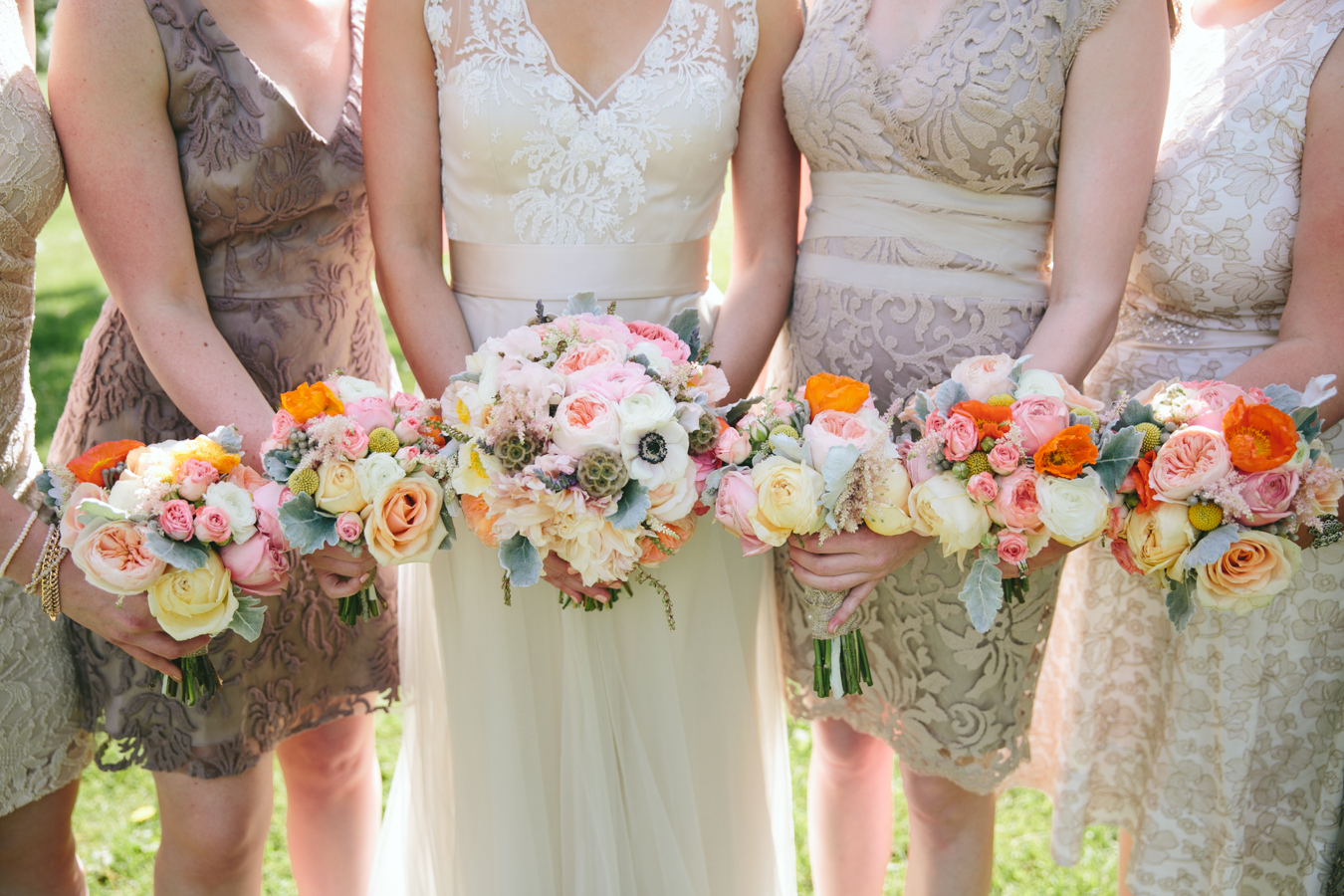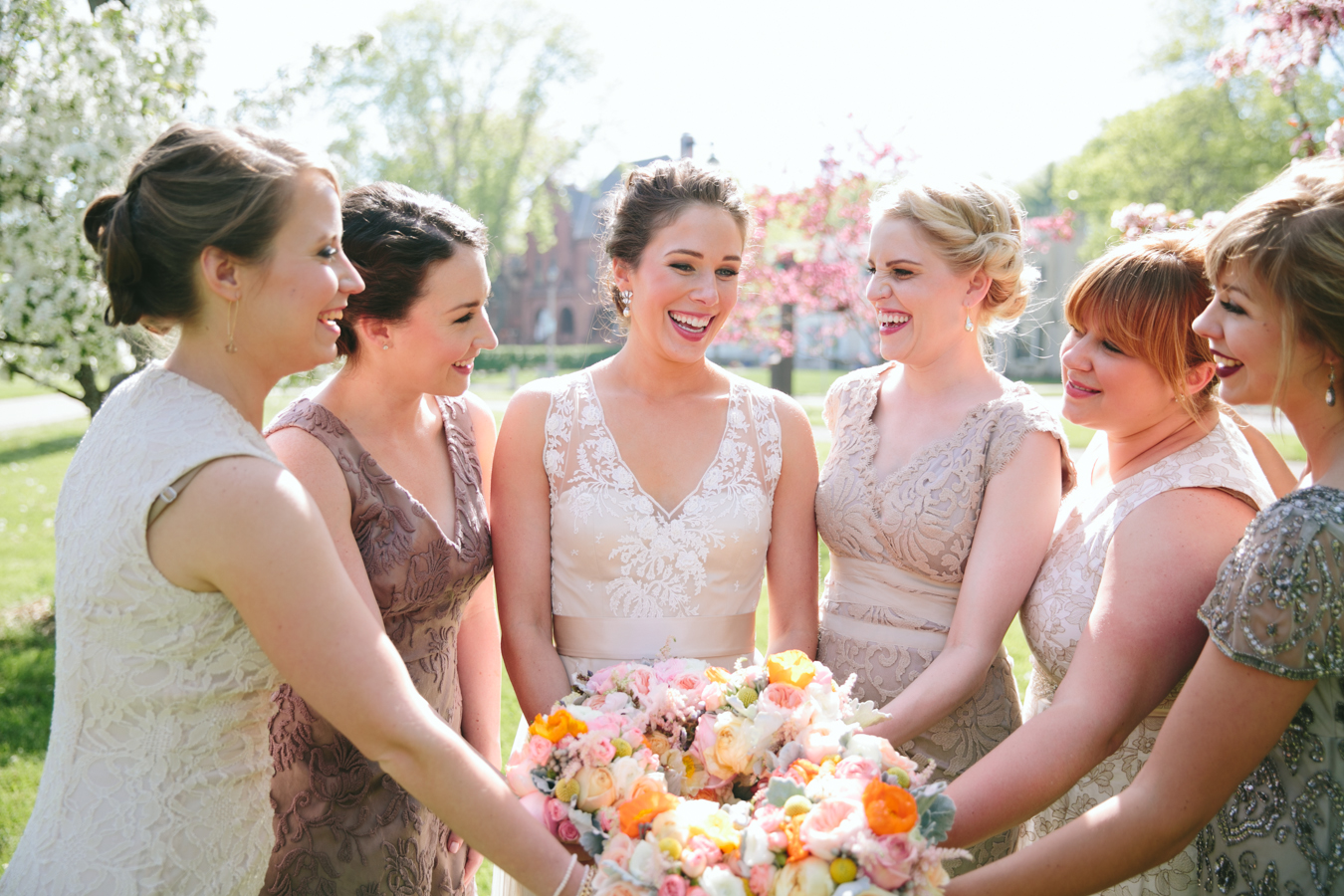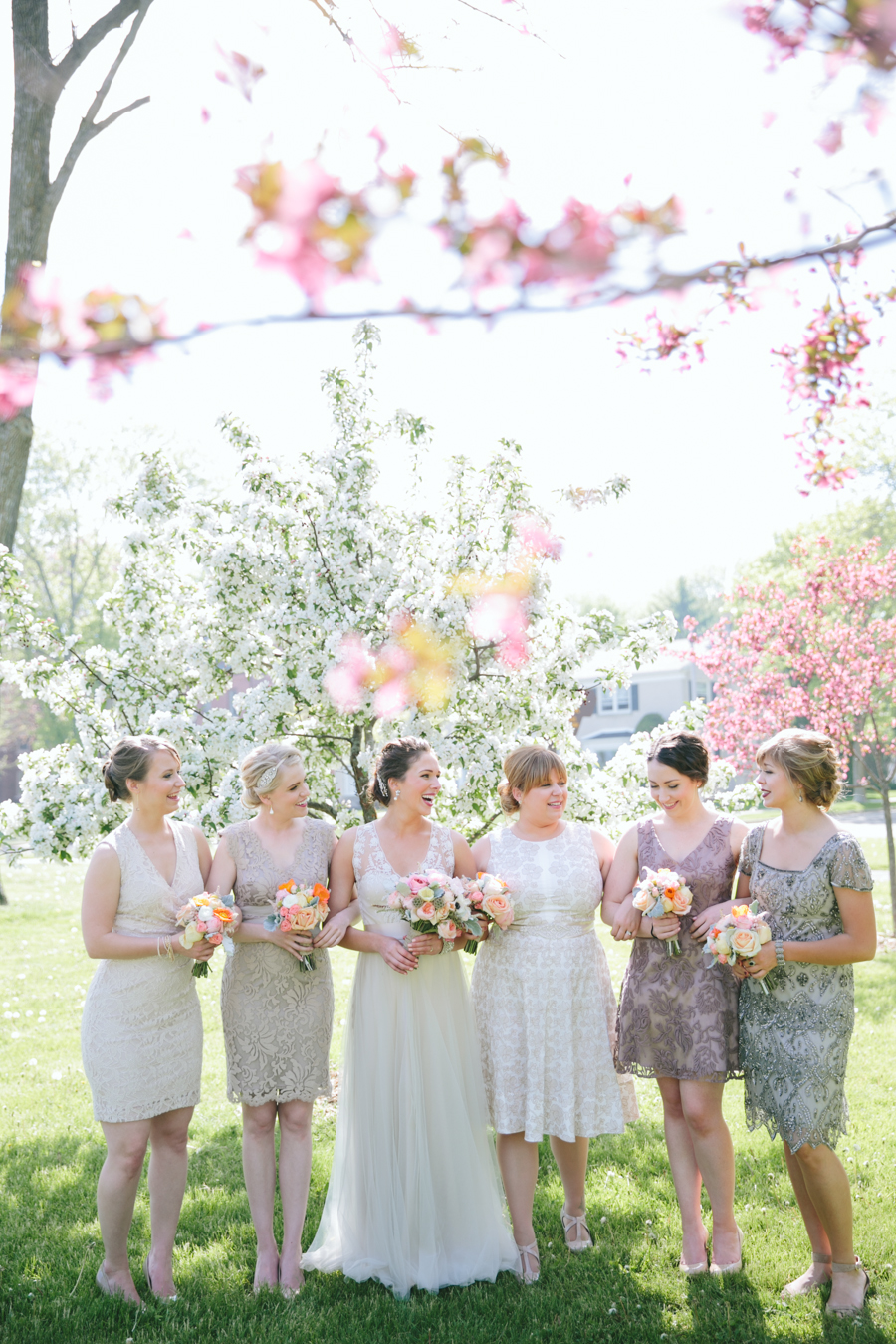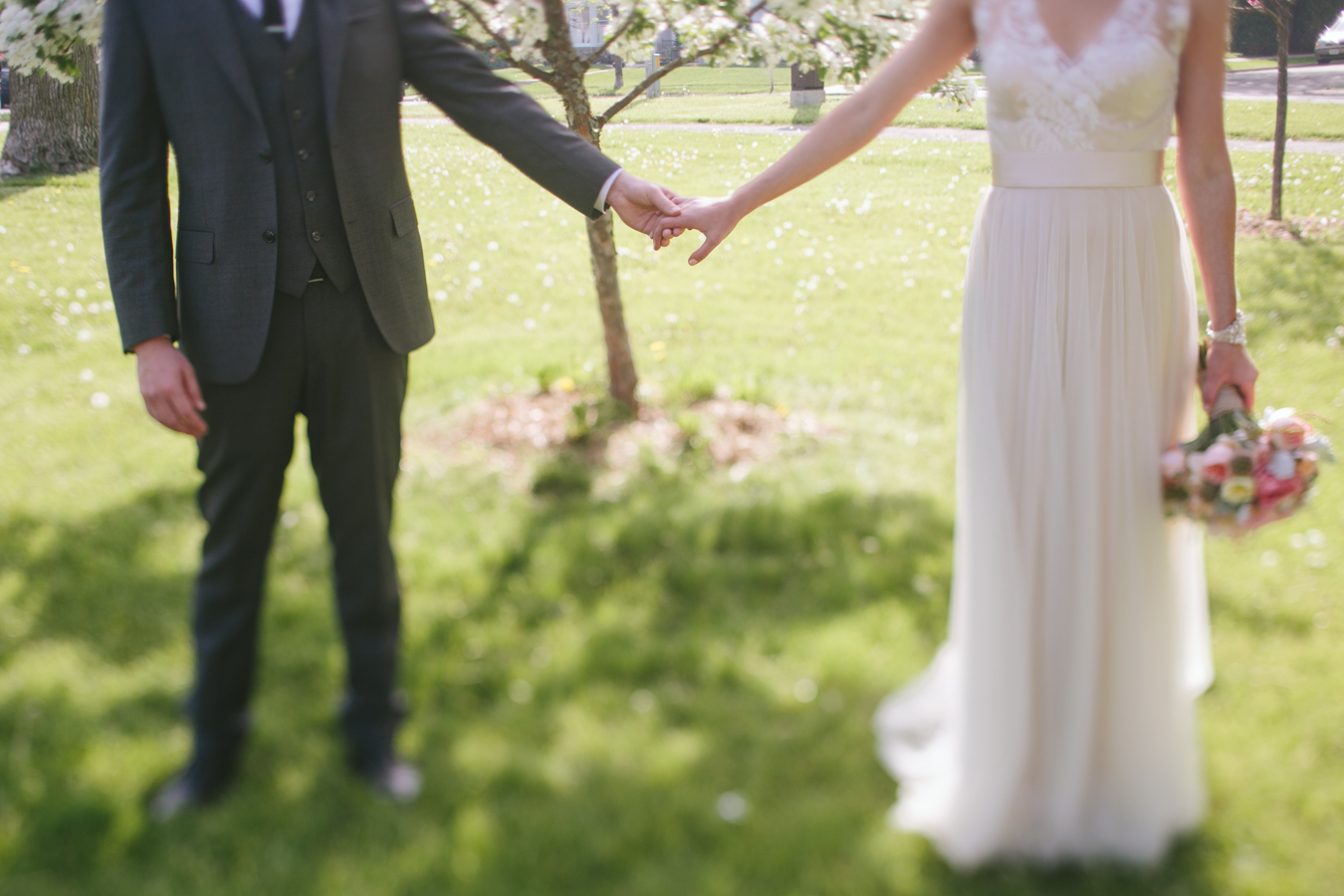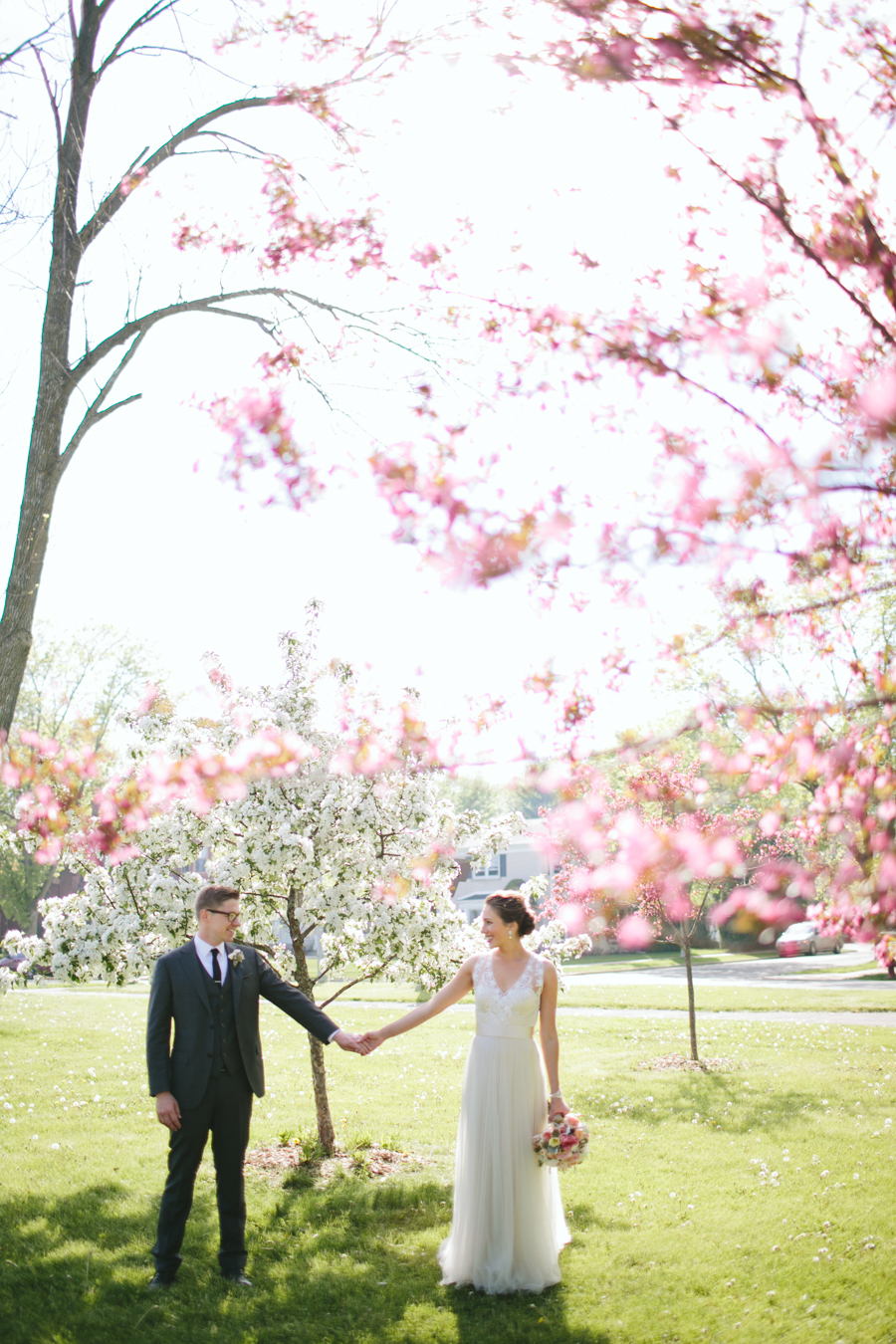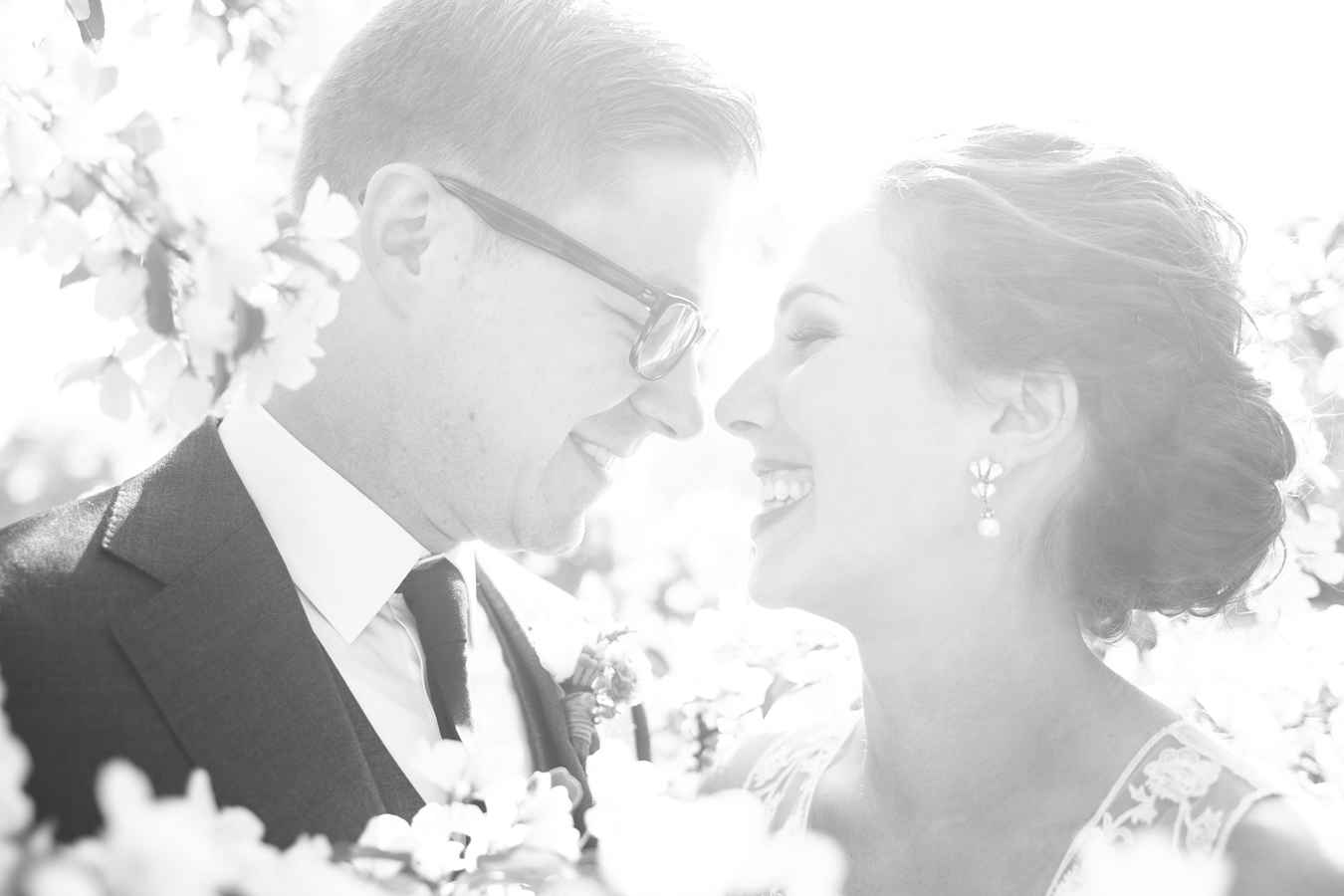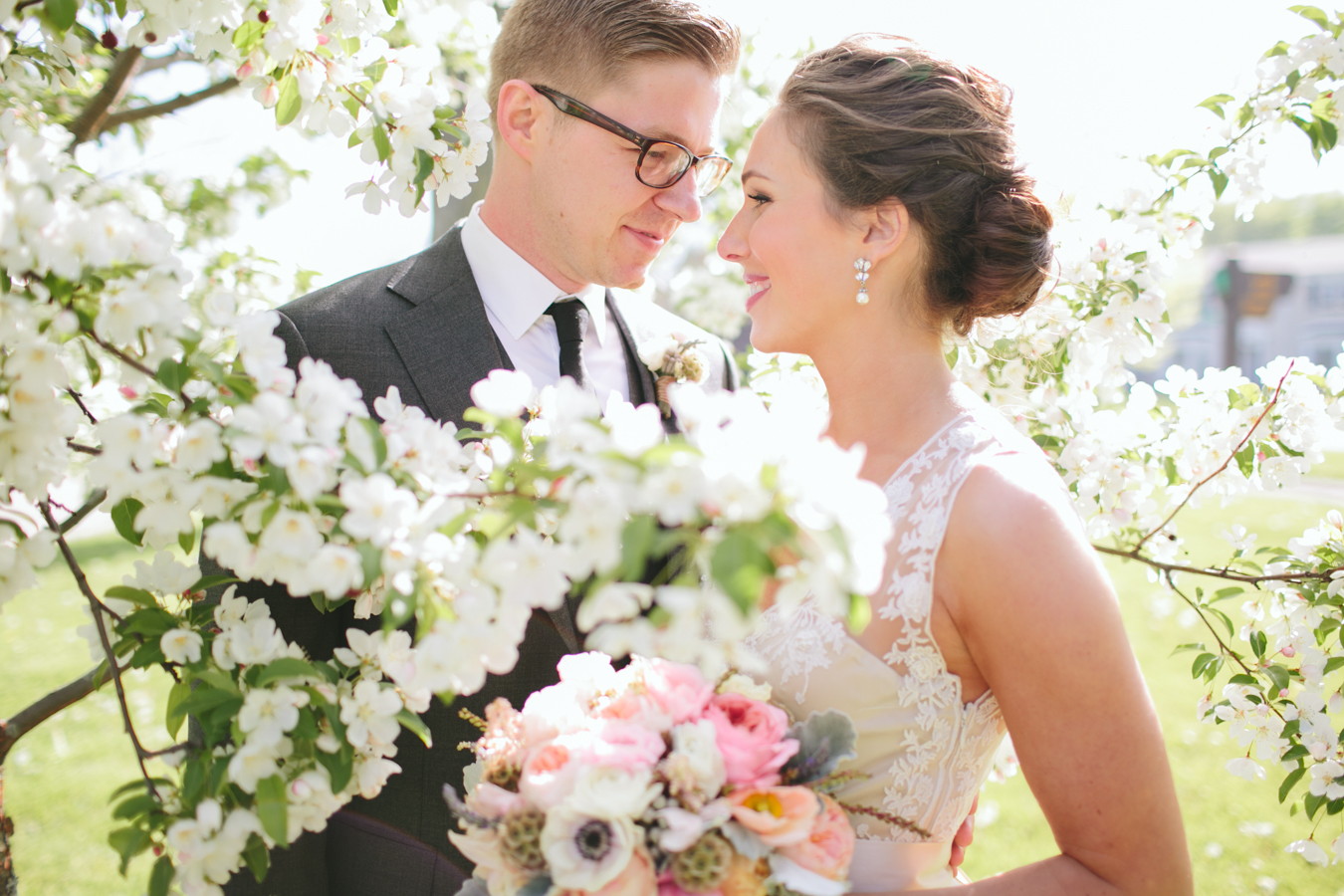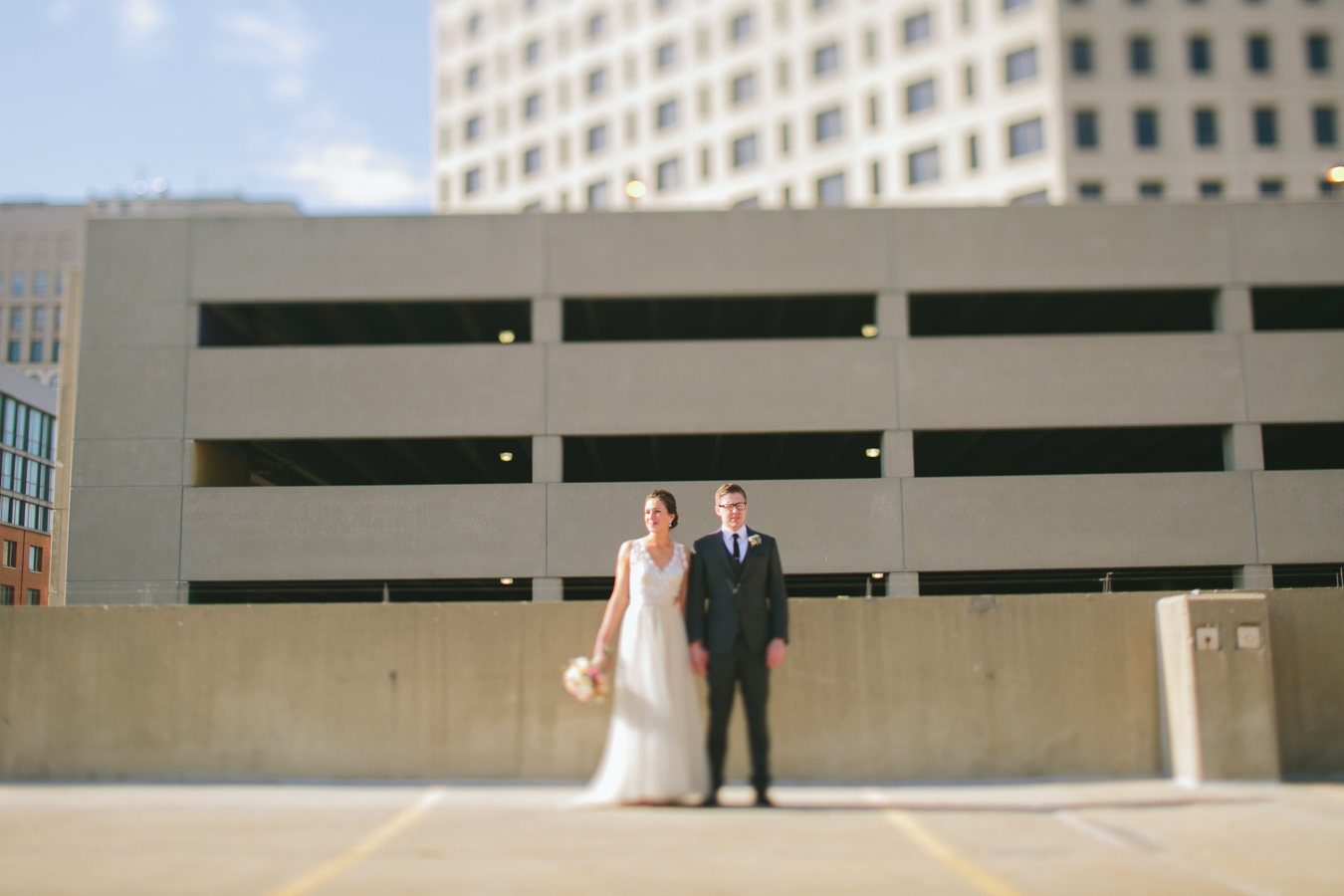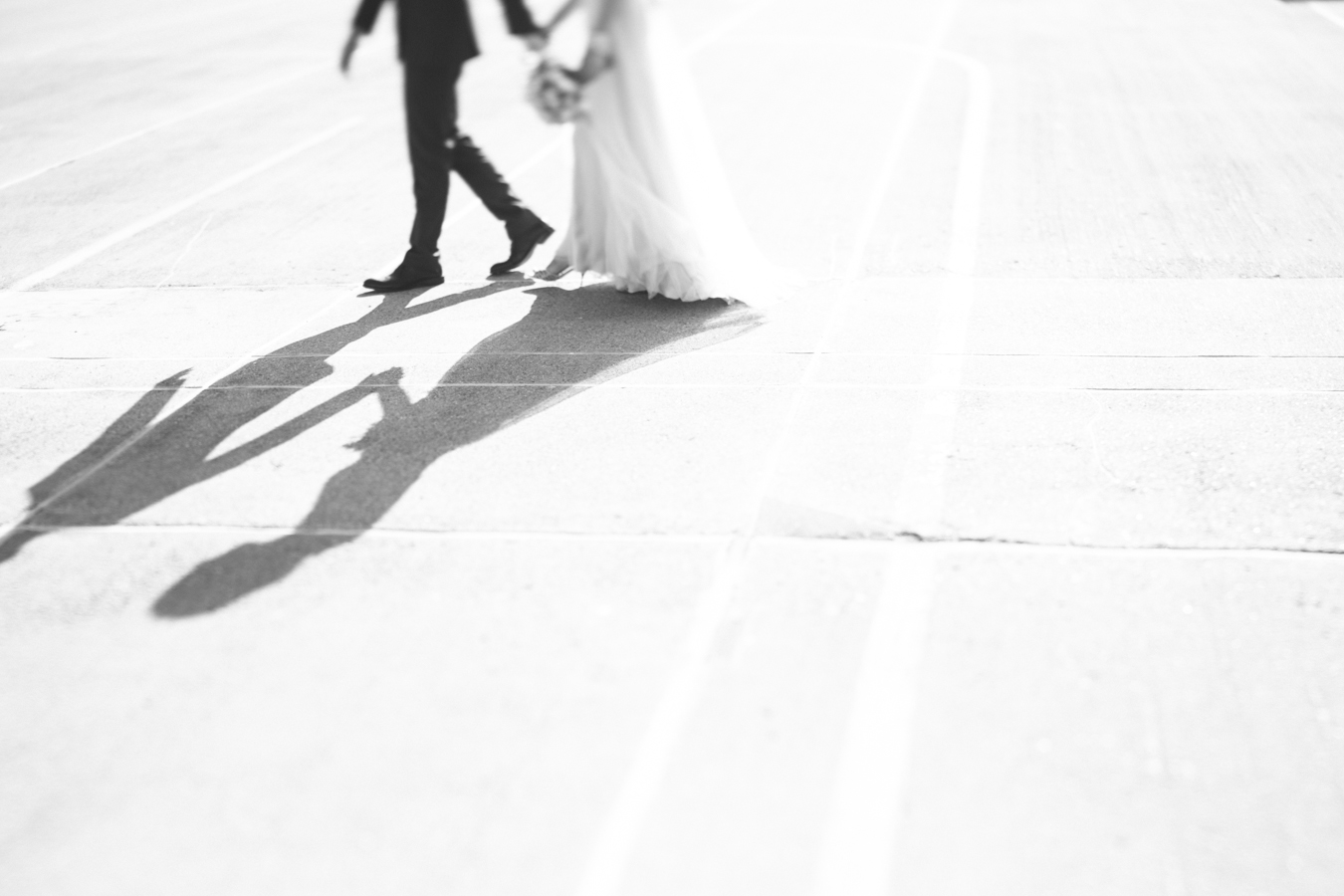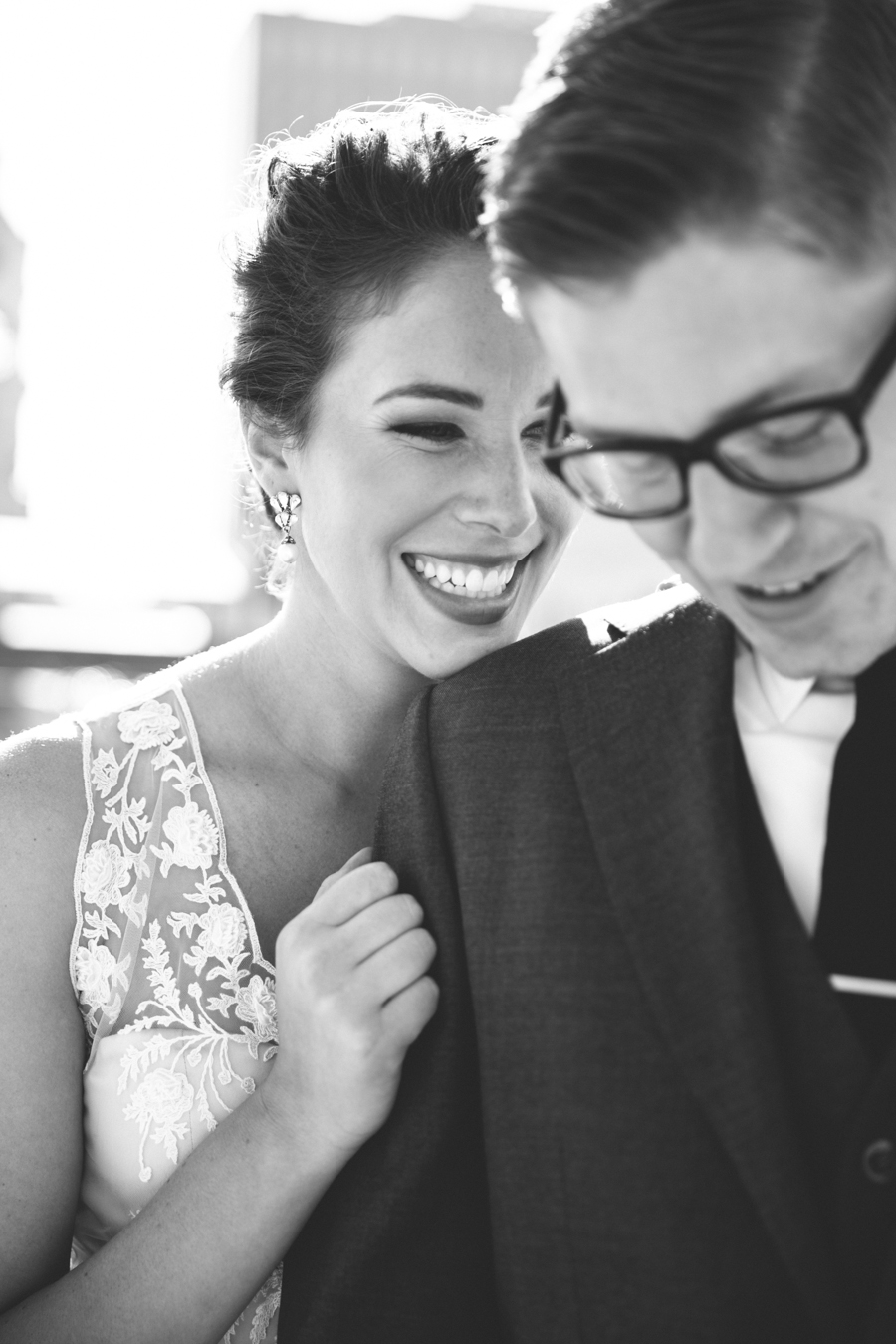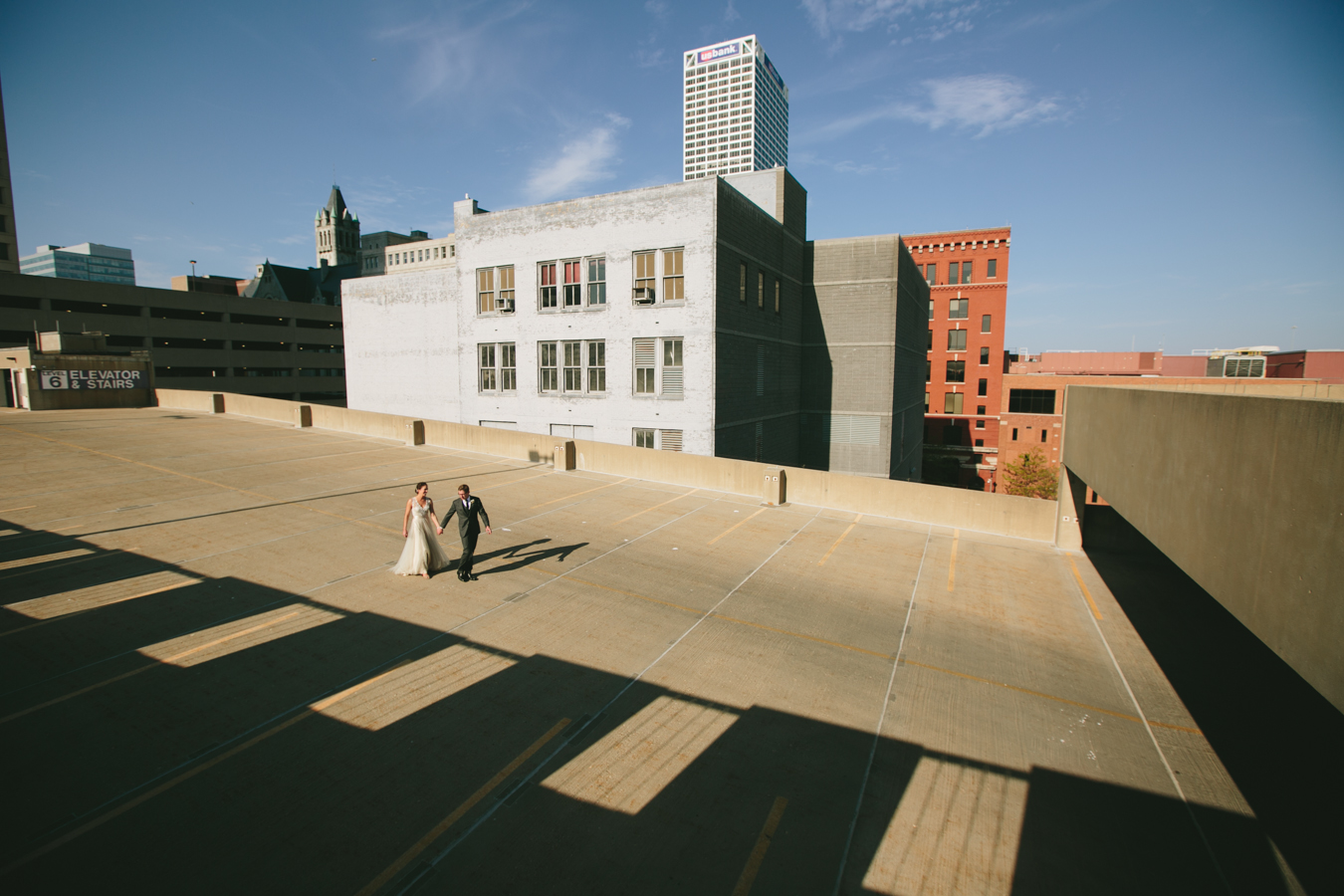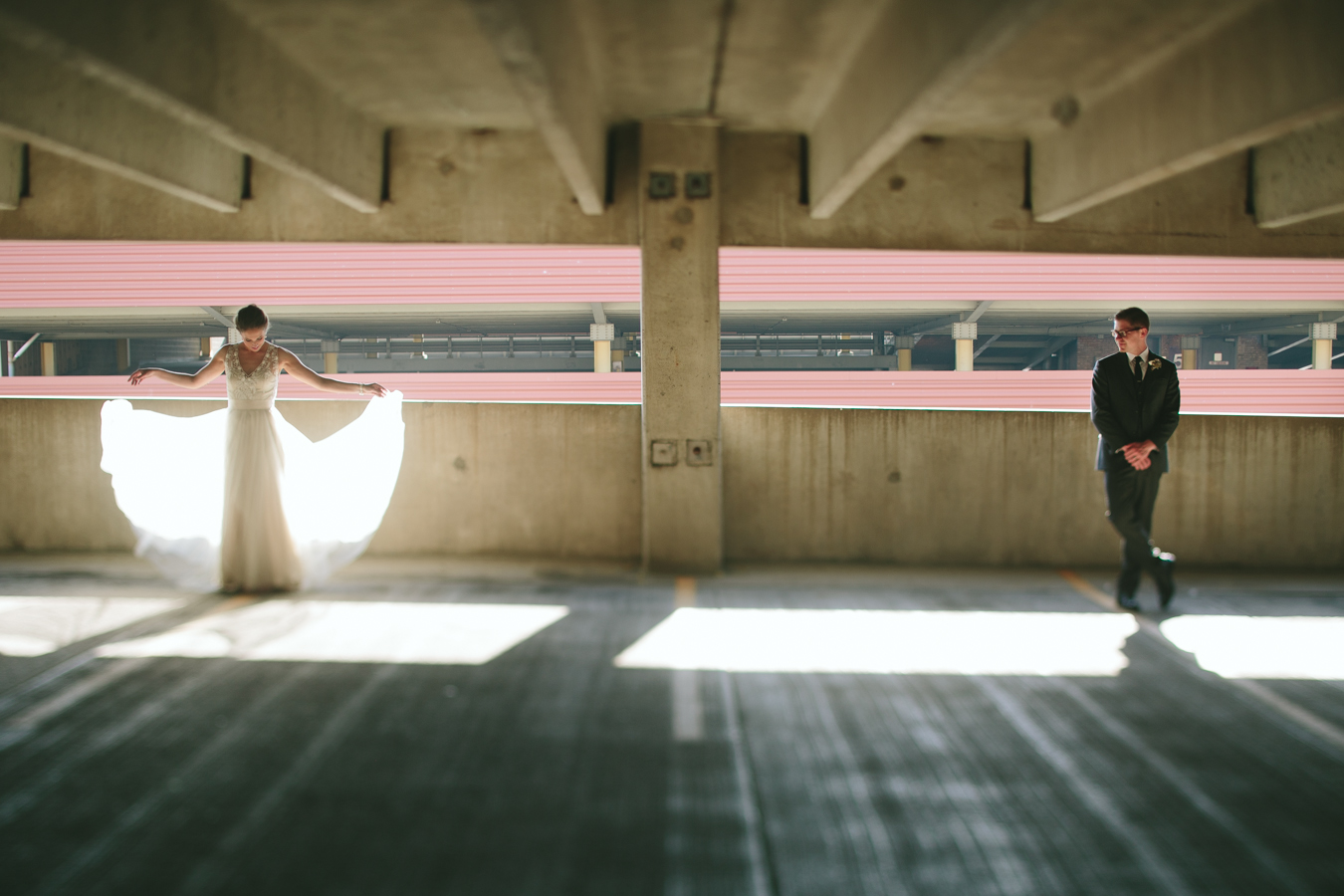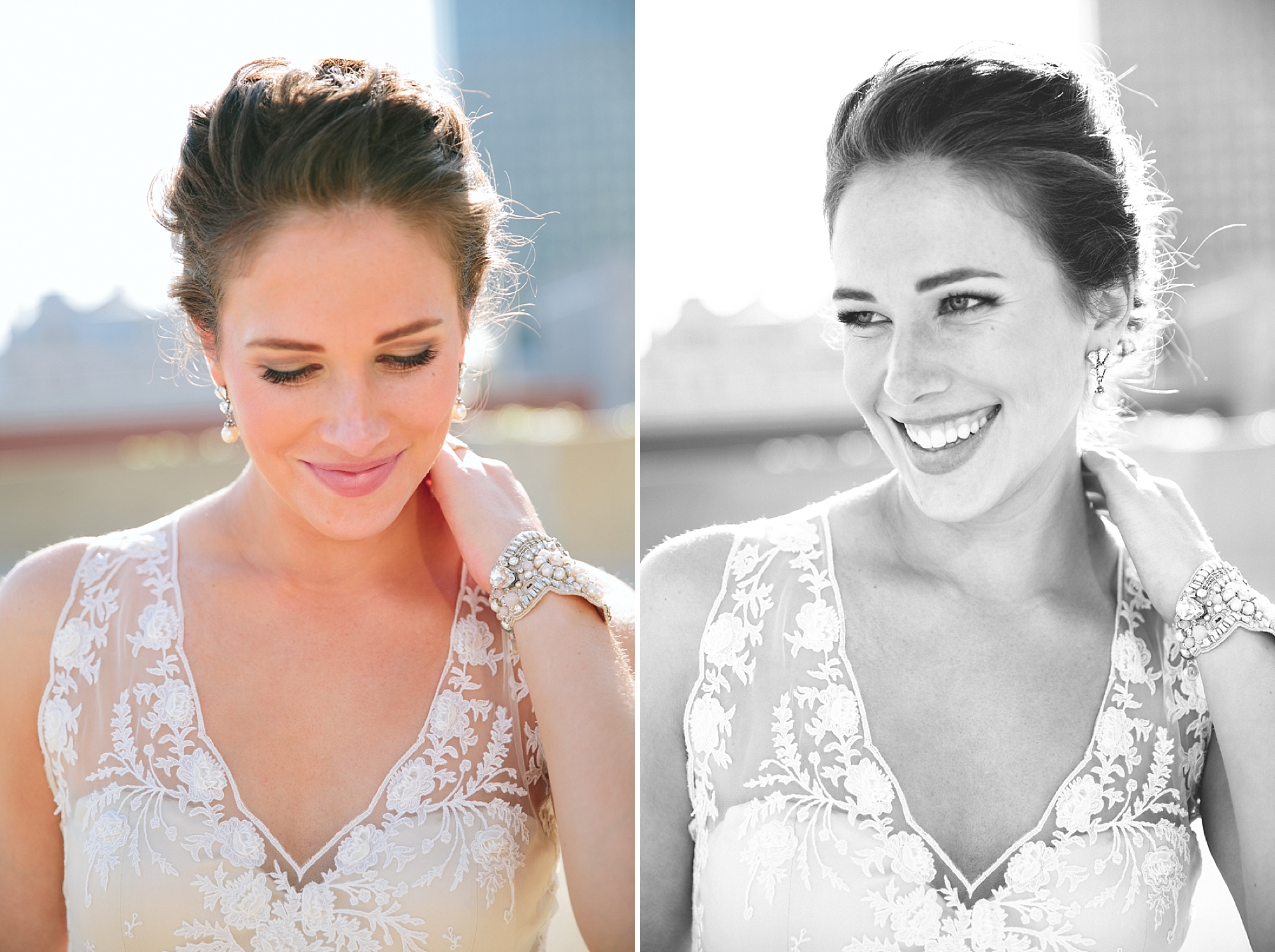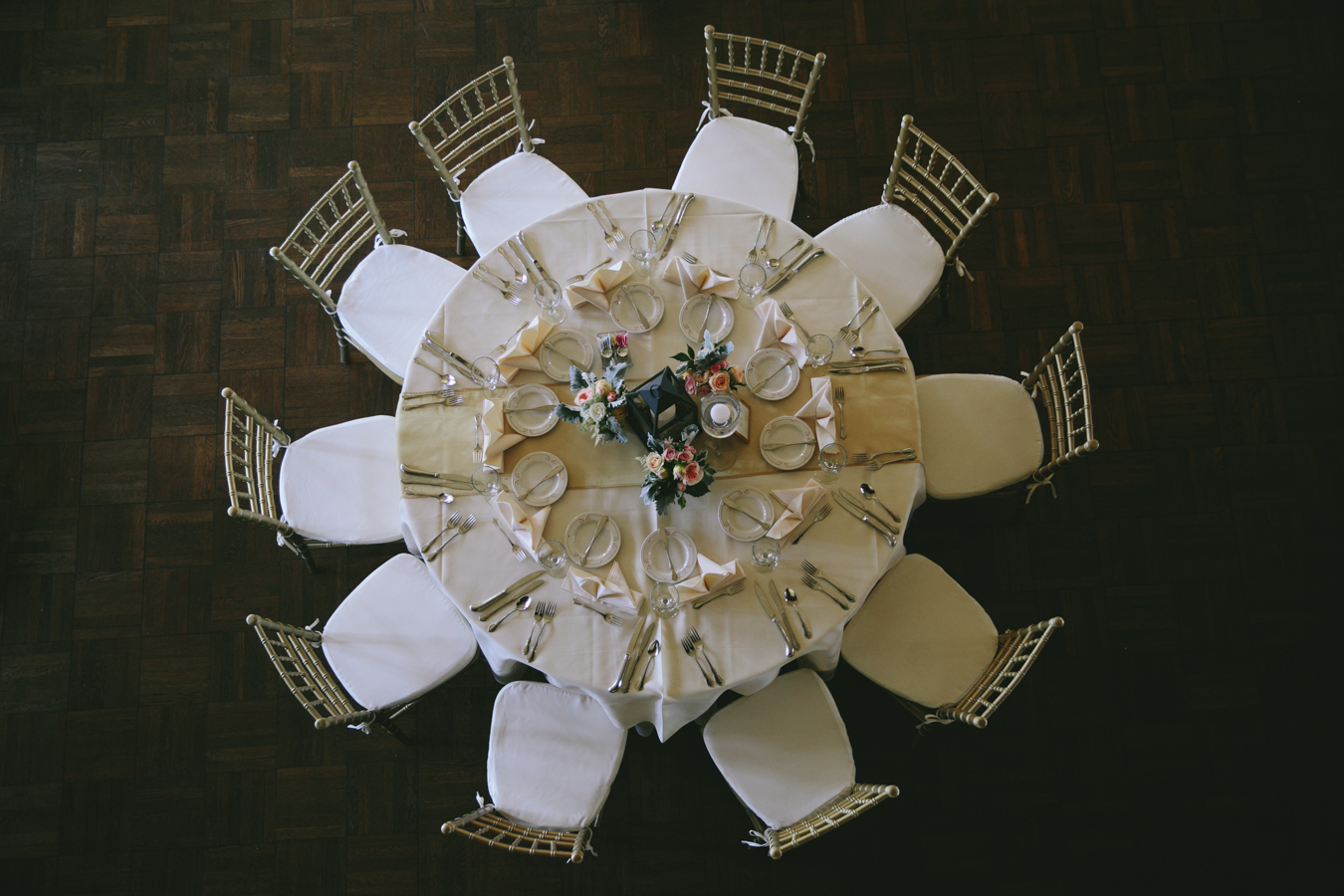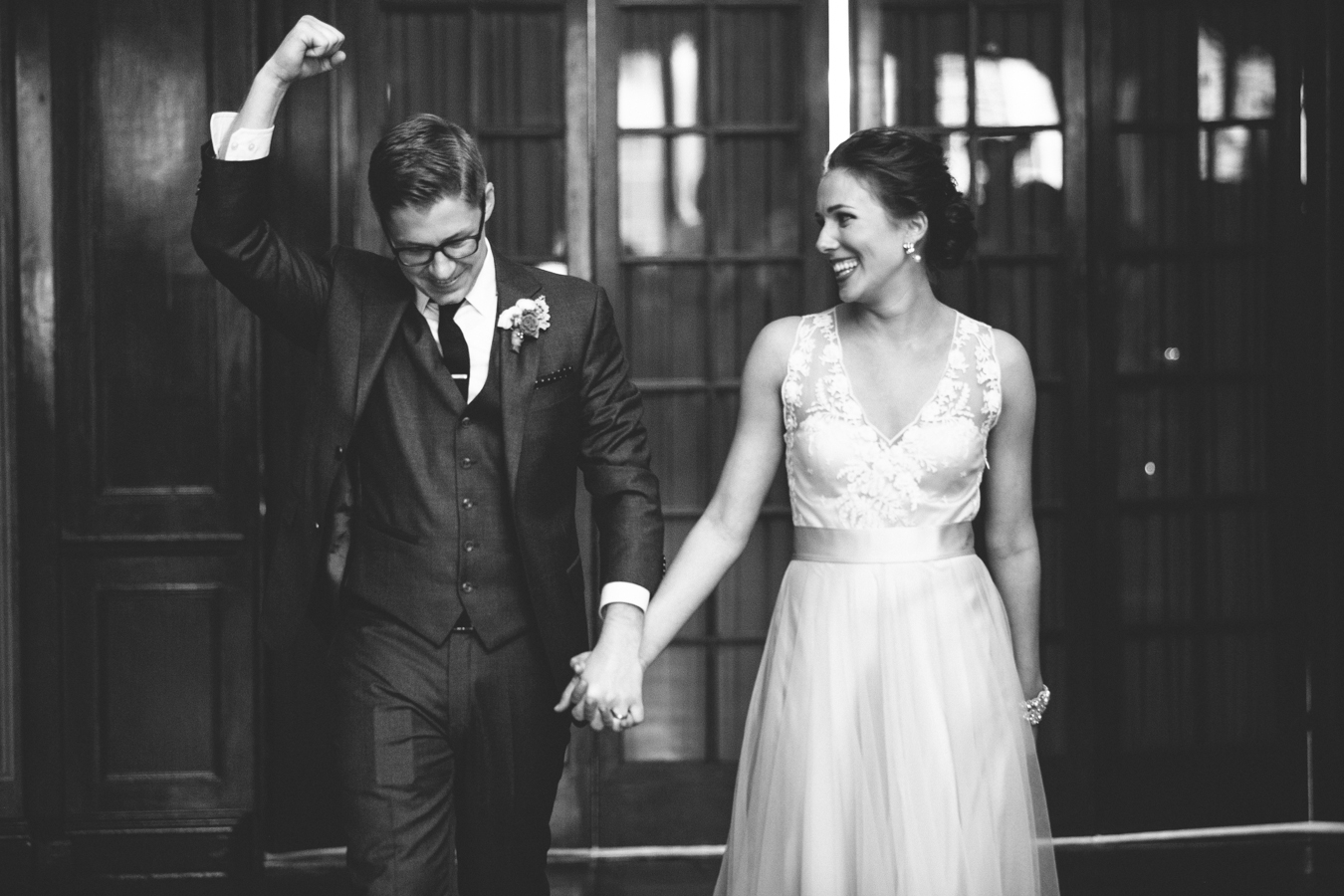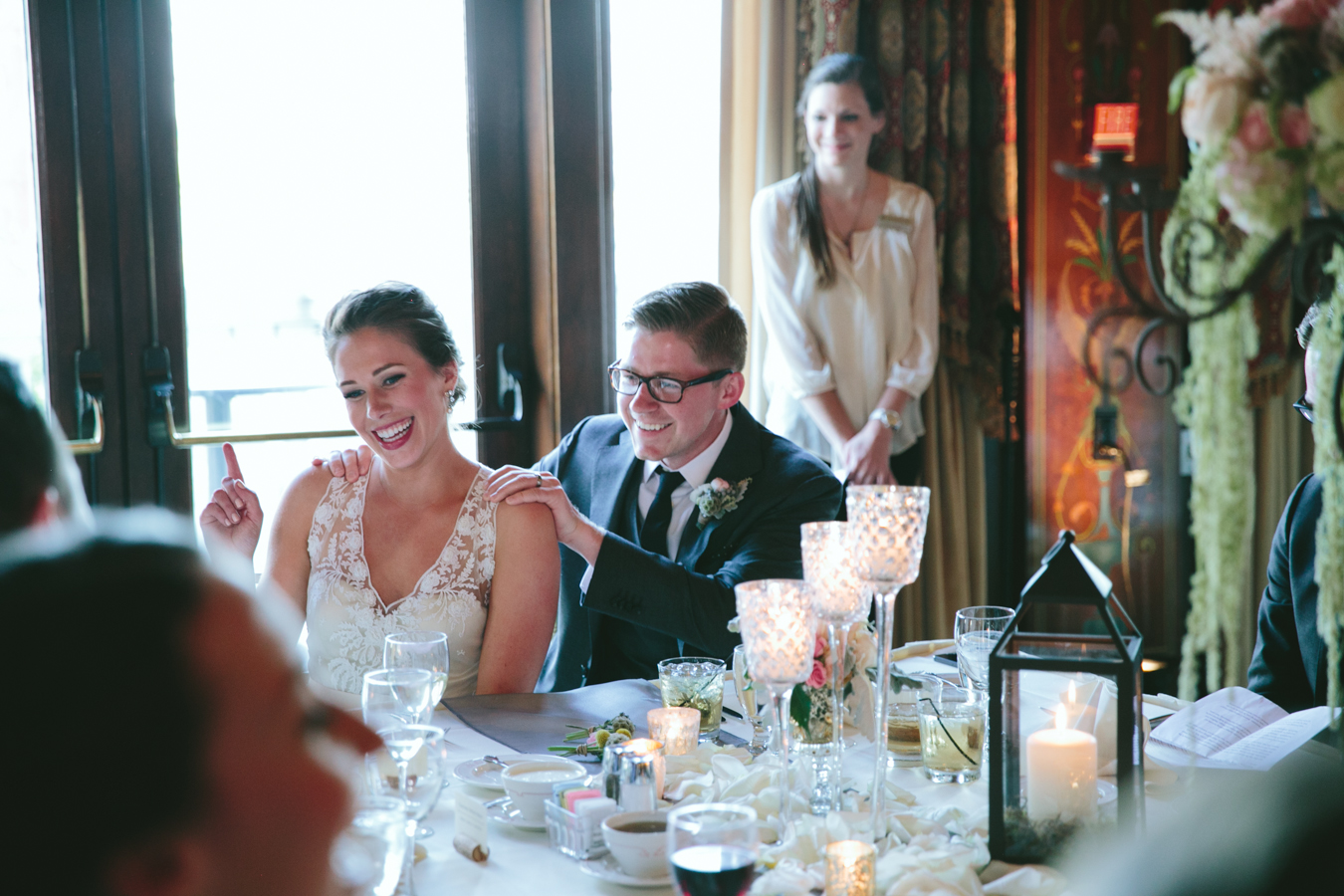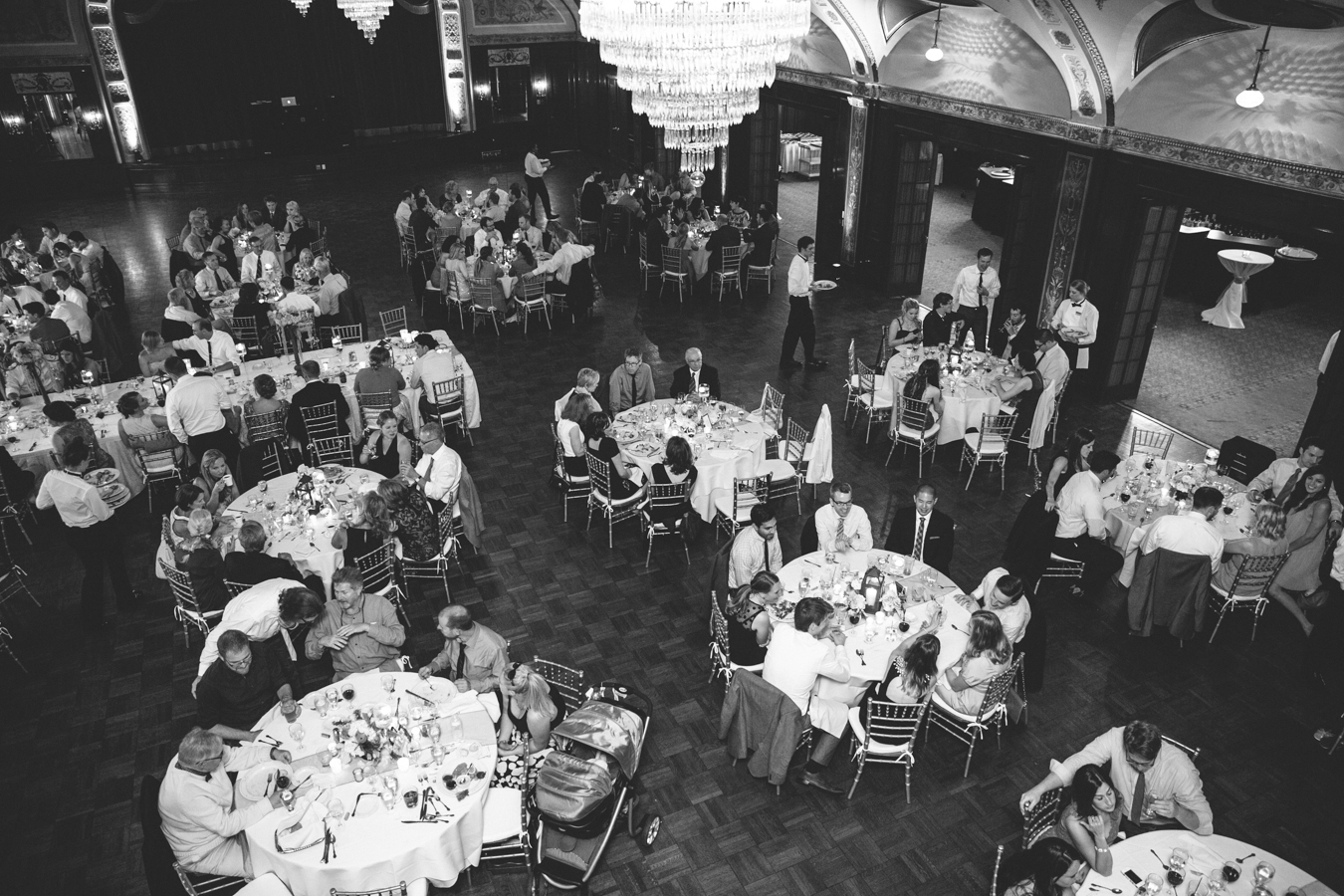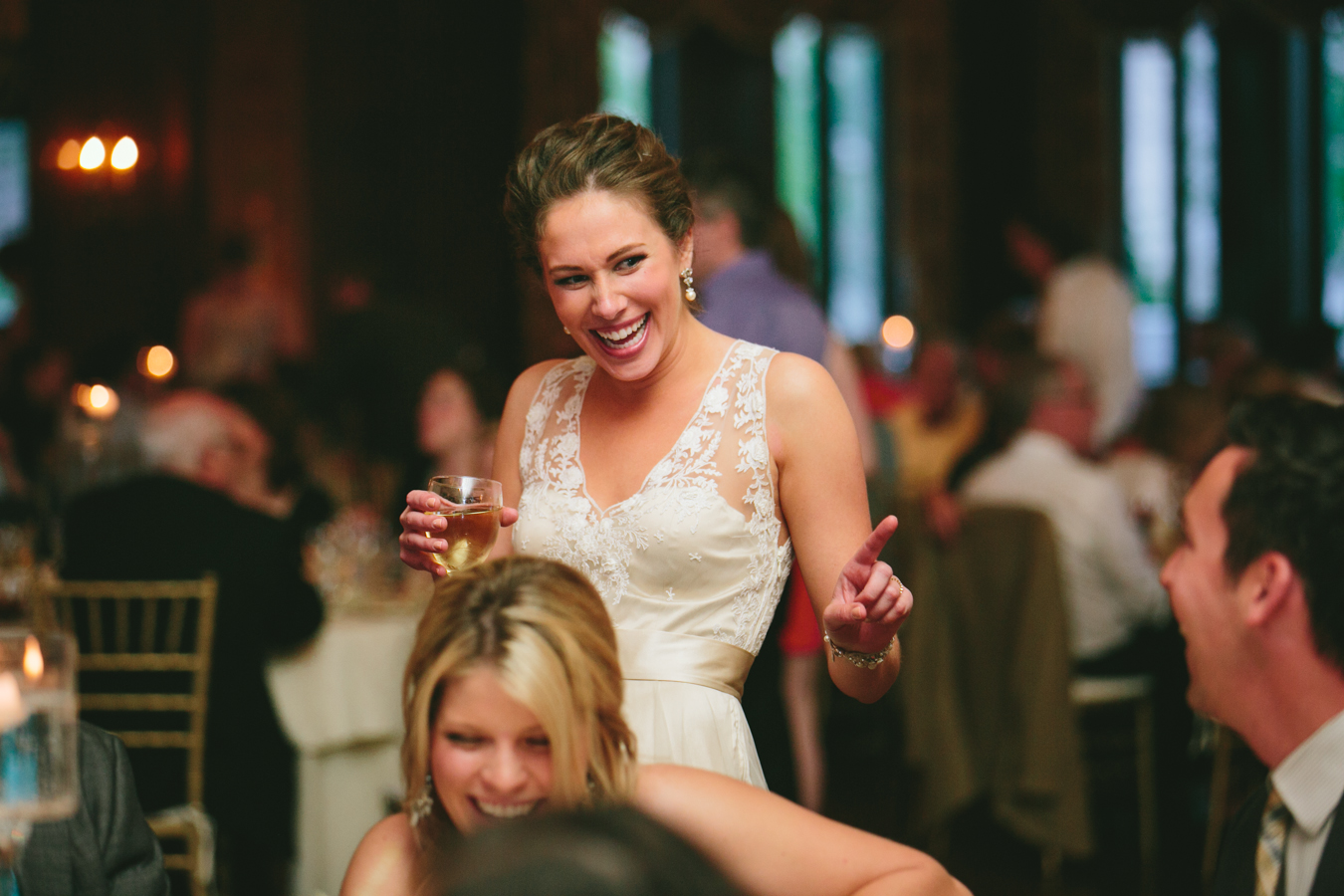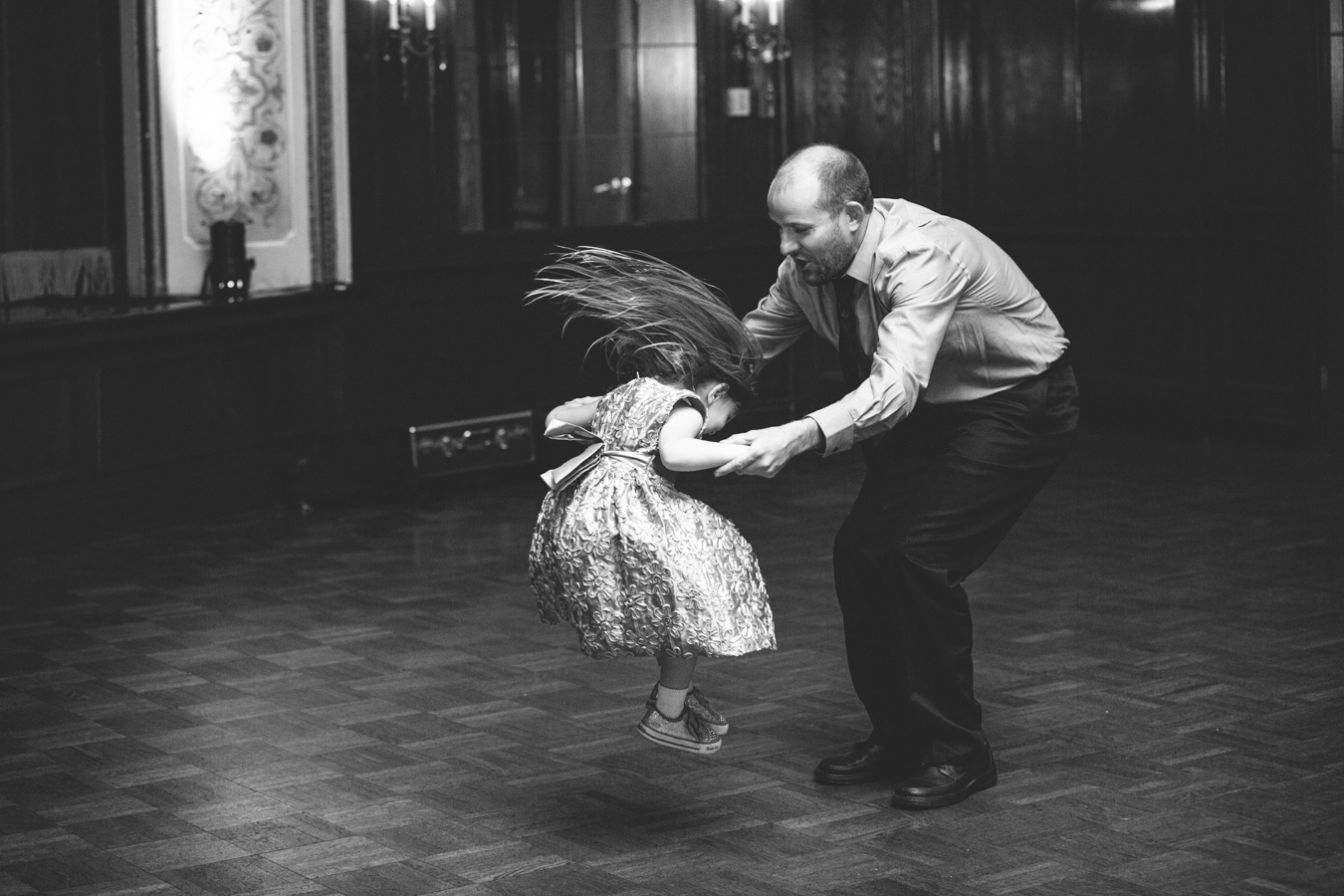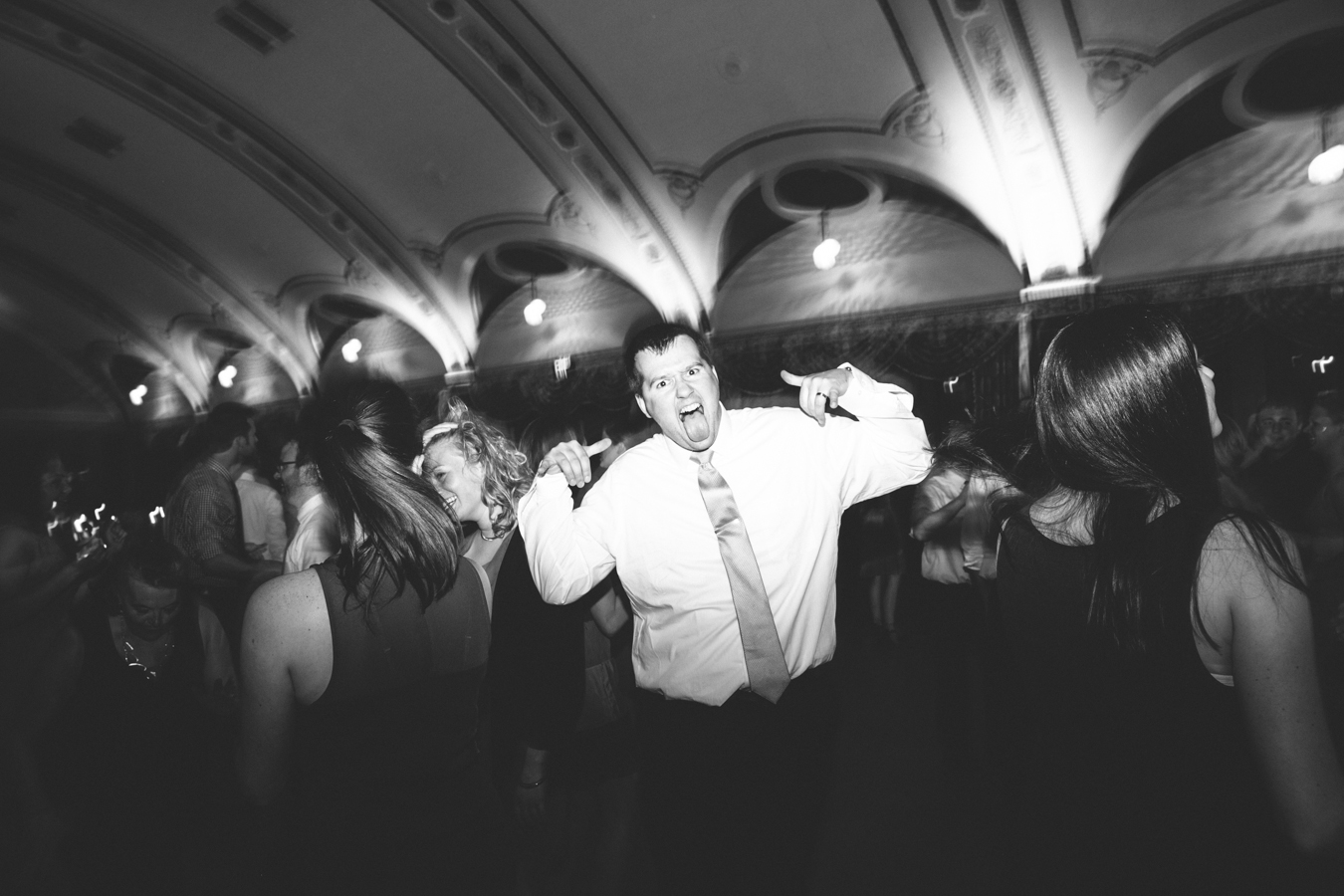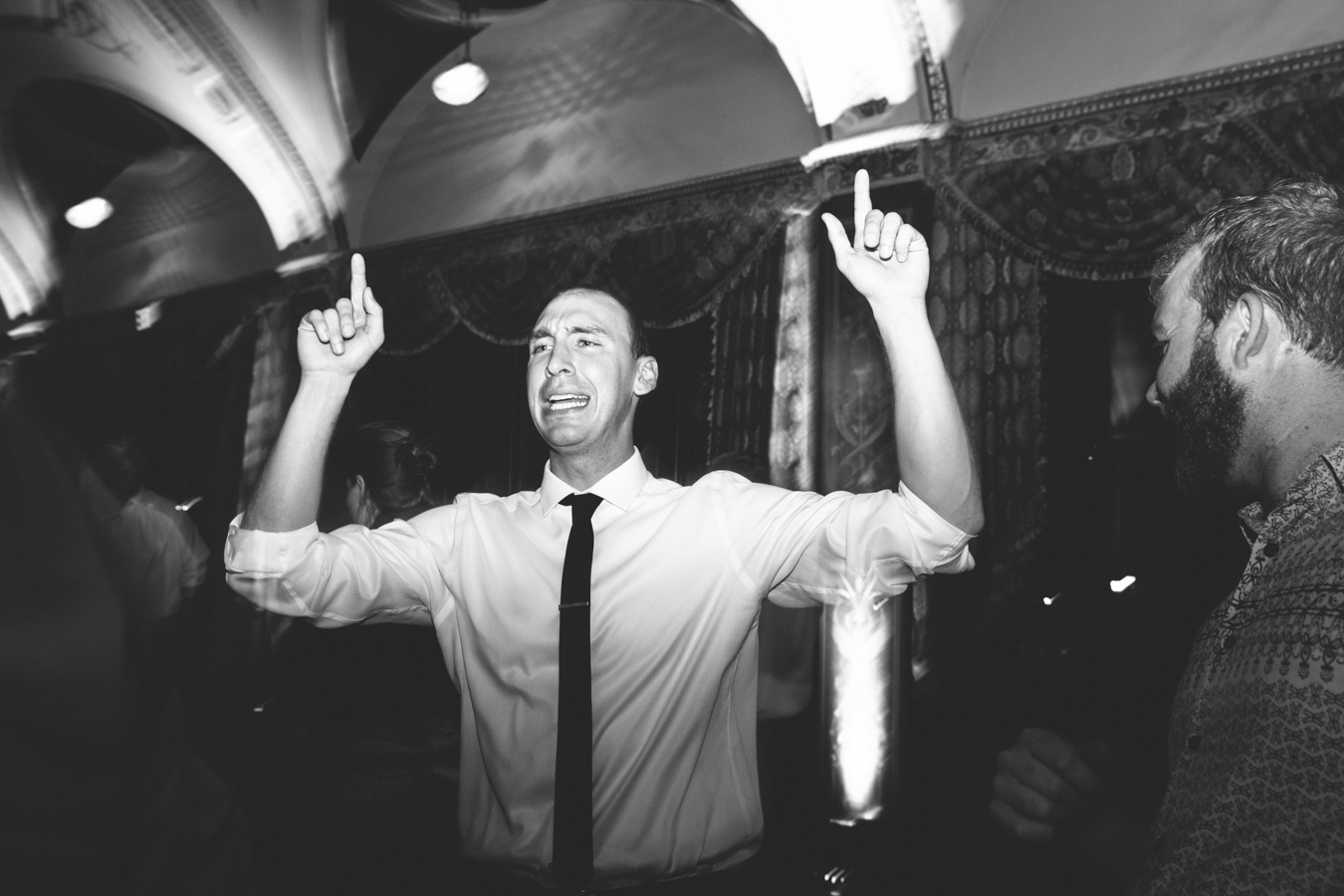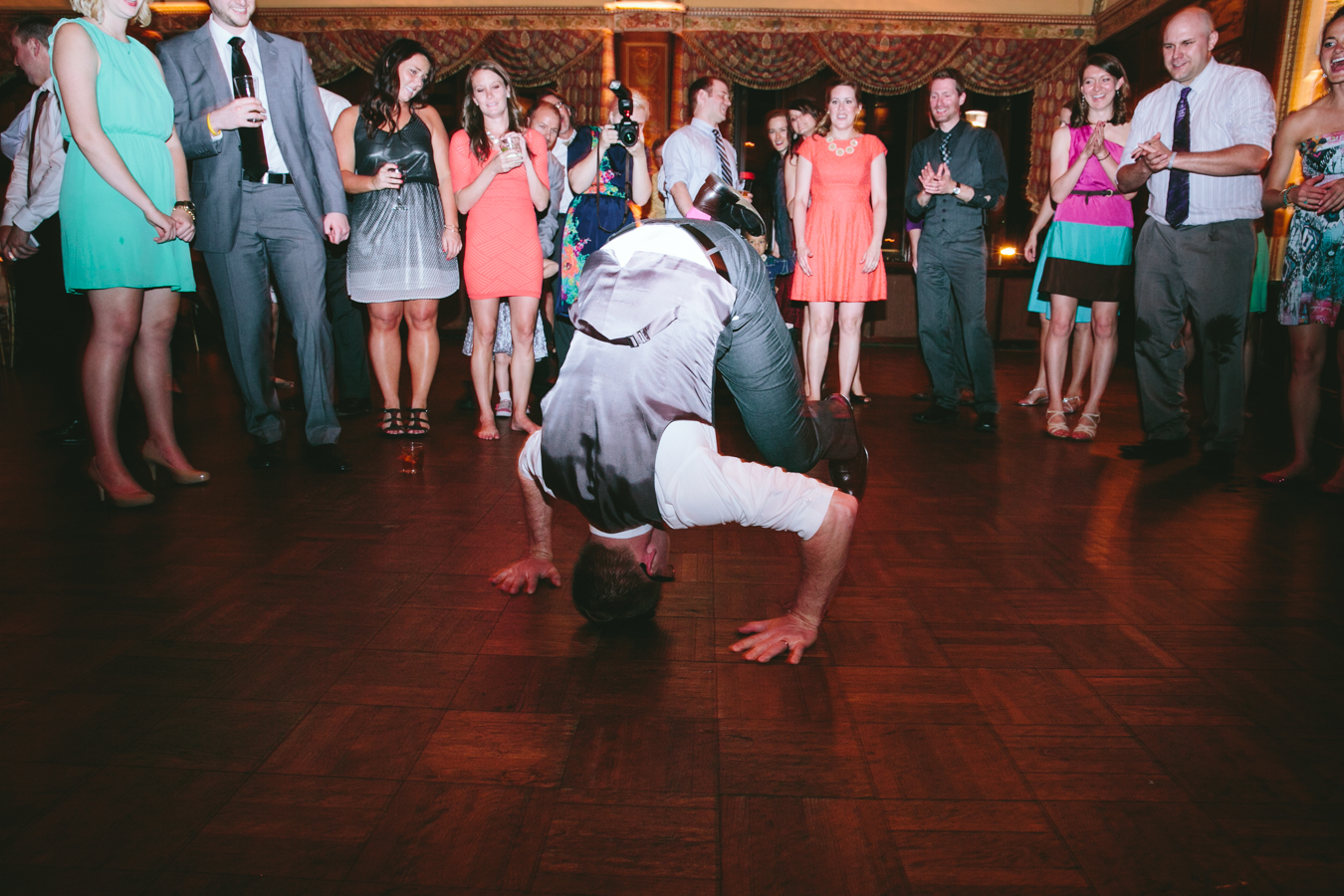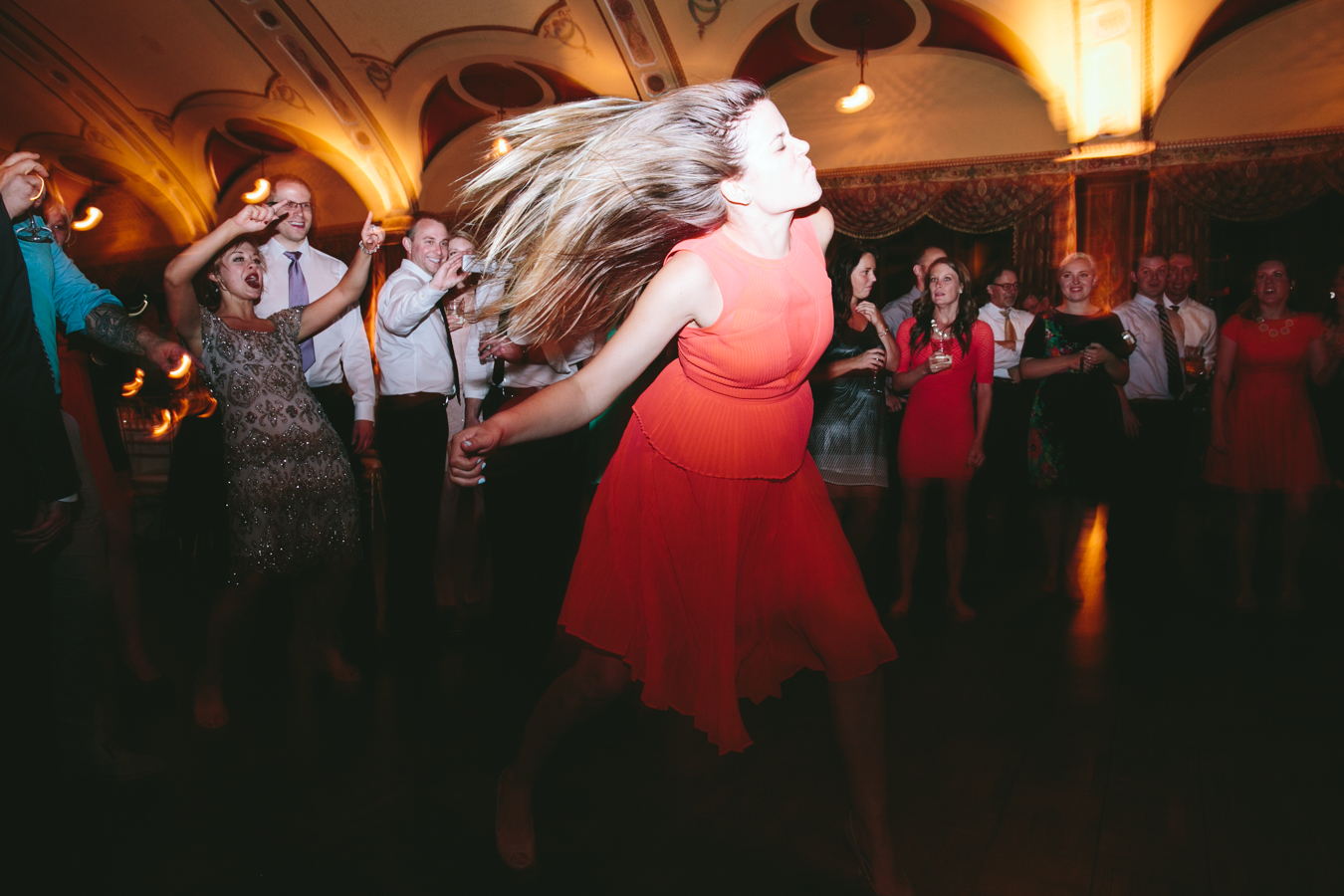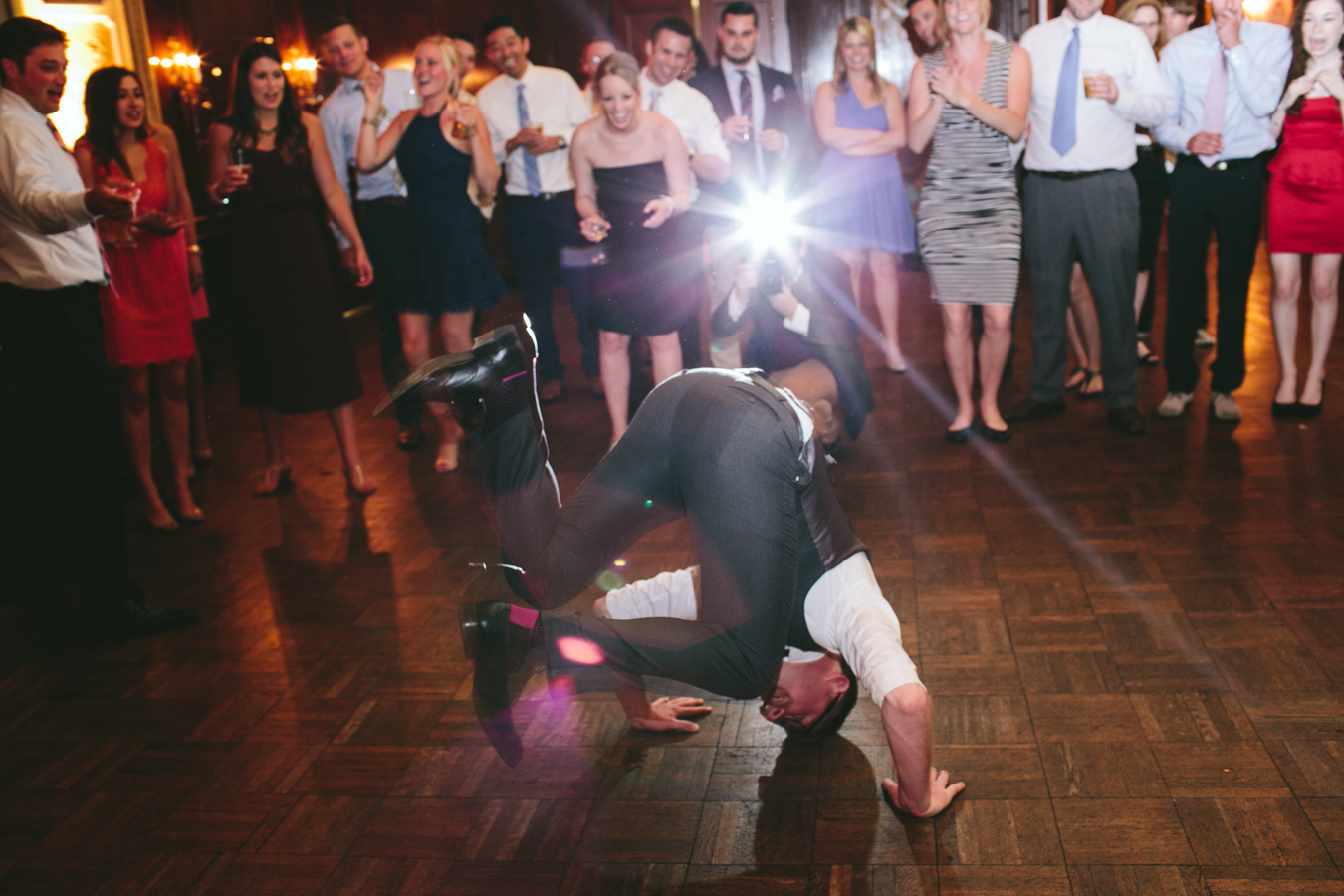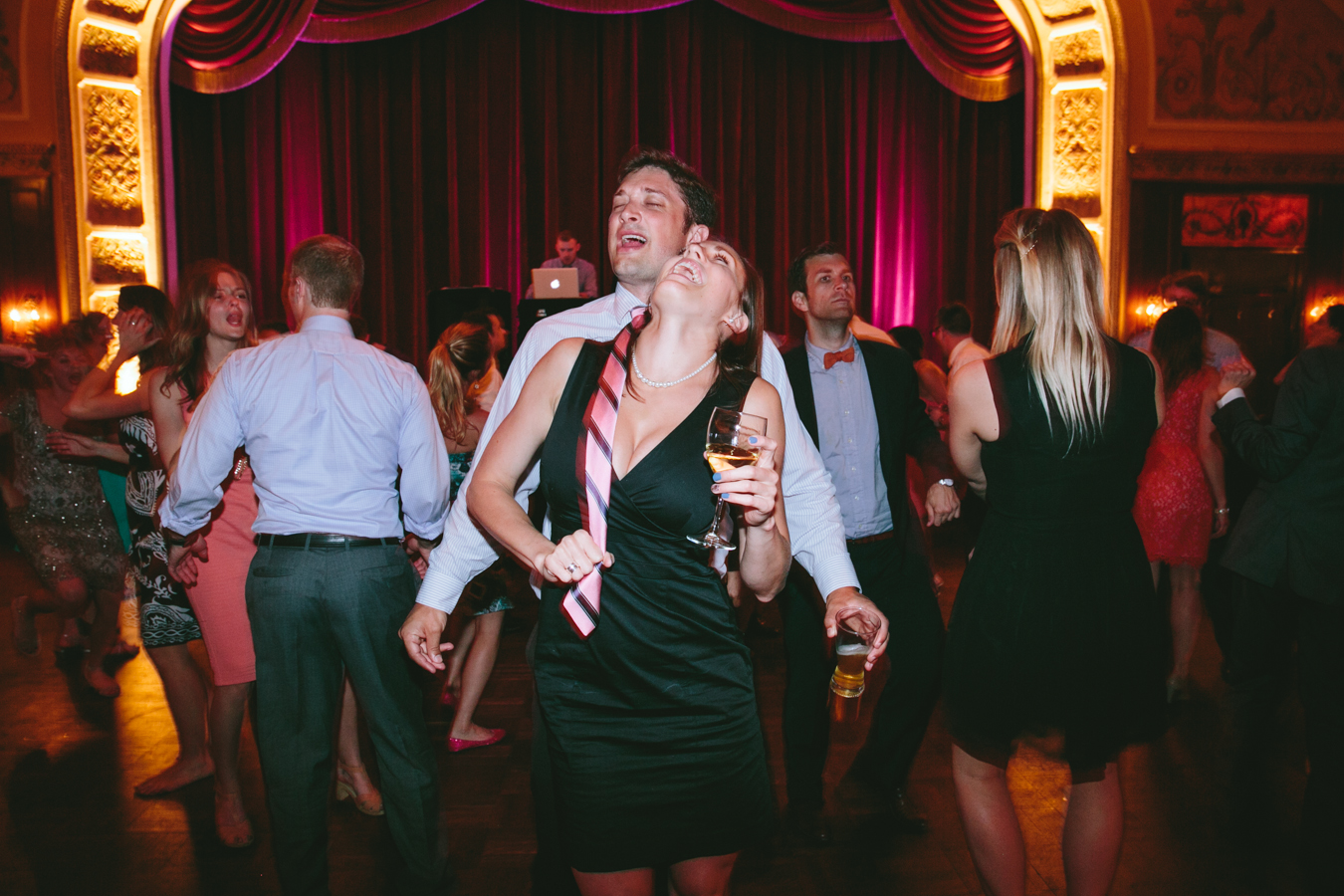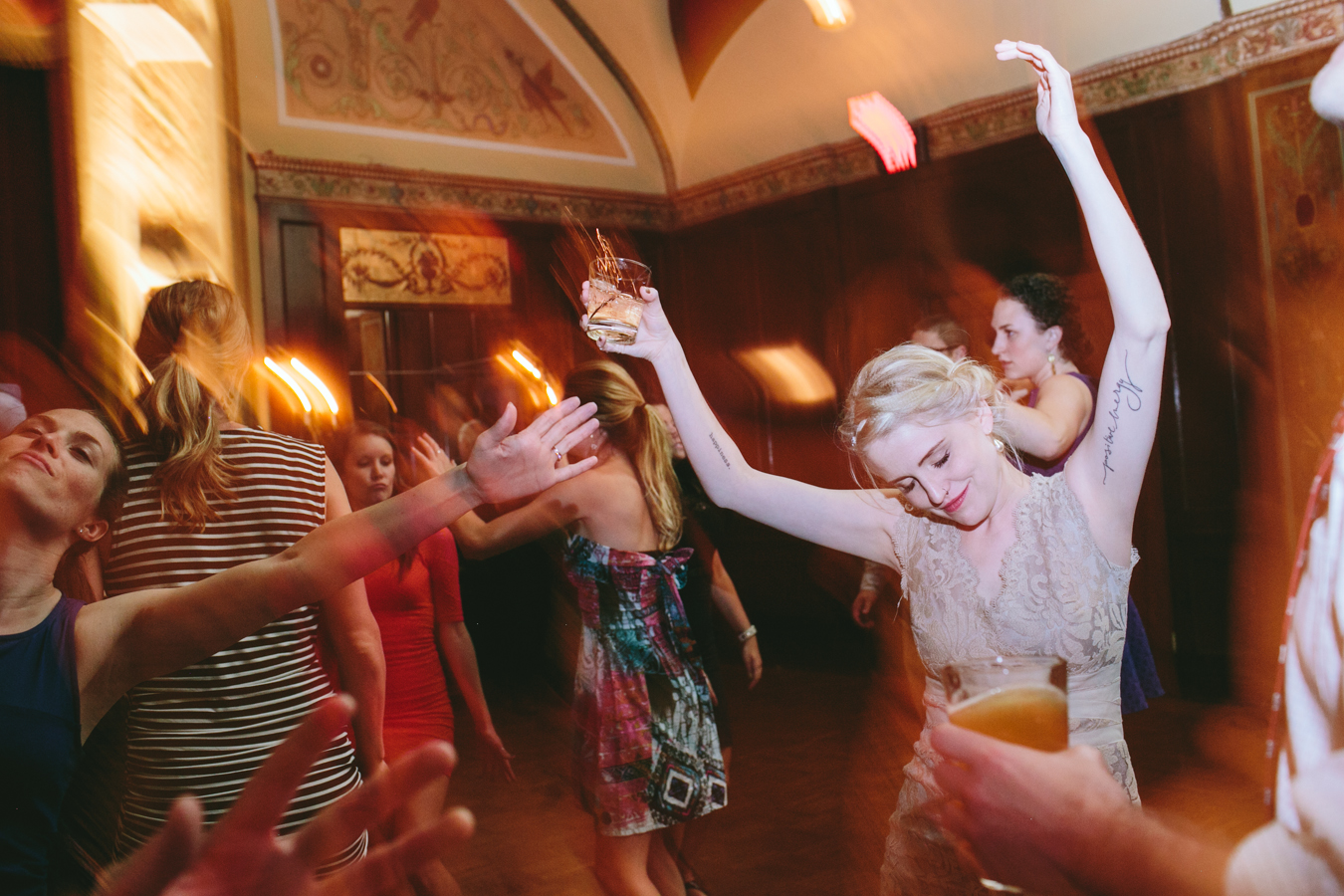 THE FOLKS WHO WERE INVOLVED :
Photographer – Woodnote!
Videographer – Video Verite
Emily's Dress – BHLDN
Emily's shoes – Ivanka Trump
Emily's Jewelery – BHLDN
Andrew's Suit – Suit Supply
Andrew's Shoes – Aston Grey
Hair + Makeup – Pfister Well Spa
Flowers – Forget Me Knodt (Janessa Knodt)
Stationery & paper goods – All designed by Emily!
Ceremony Venue – Underwood Memorial Church in Wauwatosa, Wisconsin
Reception Venue – The Wisconsin Club in Milwaukee, Wisconsin
Wedding favors – Hotel bags stuffed with homemade chocolate chip cookies and Spotted Cow beer
Cake – Simmas Bakery in Milwaukee, Wisconsin
Andrew's Ceremony Entrance song – Amazing Grace, by Sufjan Stevens
Wedding party entrance – Falling Slowly, from Once
Emily's Processional – Someone Like You by Adele, played live
Song during ceremony – Romeo & Juliet, by Dire Straits
Grand March – Do You Realize??, by The Flaming Lips
Our first dance – Take Care, by Beach House
Emily + dad – In My Life, by the Beatles
Andrew + mom – Shower the People, by James Taylor