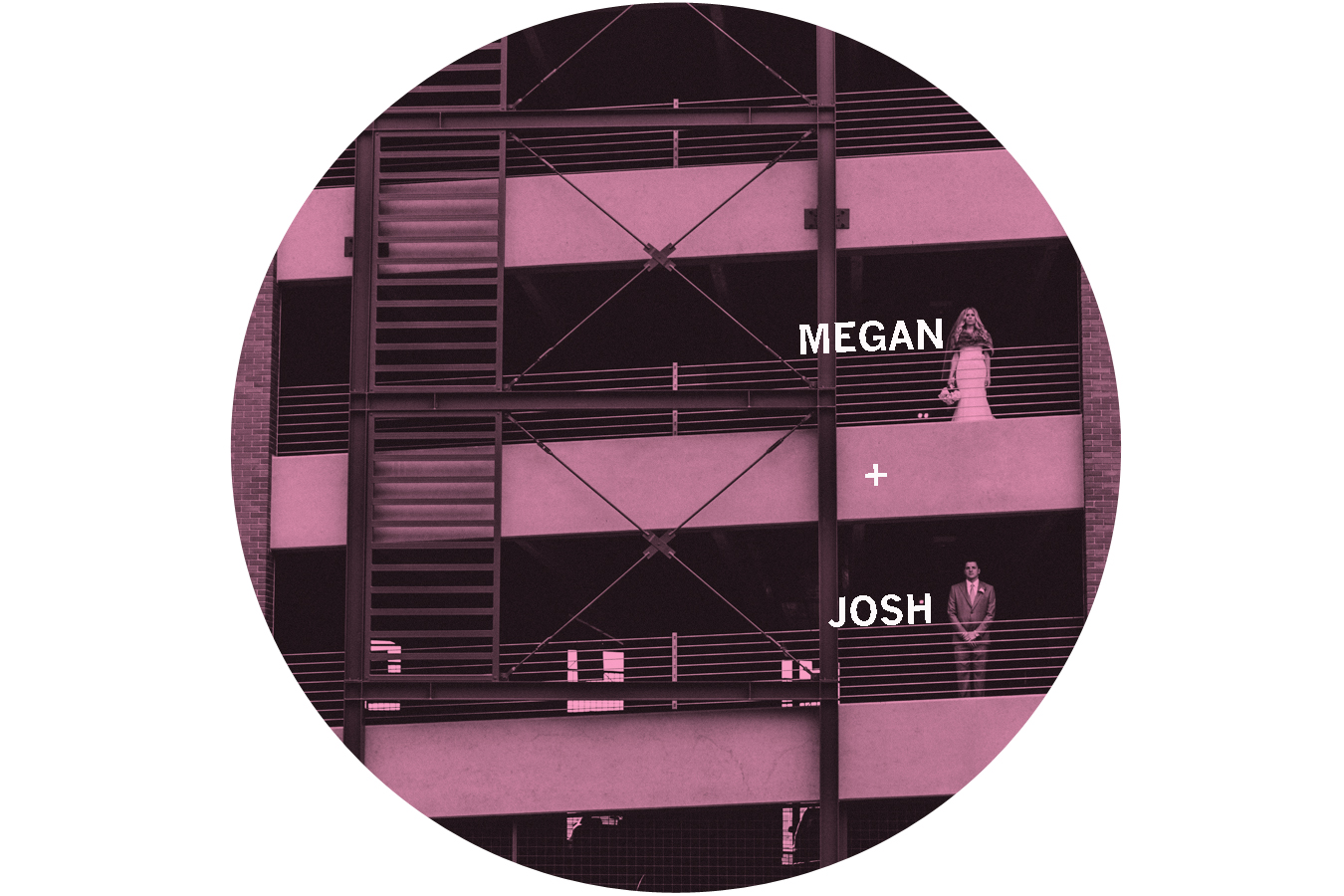 Megan is a stylist.  Josh works for Vans.
So how is it that these two gorgeous people eventually met?
Josh tells the story like this, "We met through a client of Megan's. He invited her out wakeboarding with his friends, who were new to the area. When she got to the house she noticed a sweet 1954 Ford Victoria in the drive way.  She asked who's car it was, and was interested in me even before she saw what a hottie I was… 😉  We  got to know each other hanging out with everyone as friends, but quickly stopped inviting friends along (and told each other that our other friends were "busy" and "couldn't come"), so our 'hang outs' ended up being dates!  …And the rest is history."  🙂
Megan + Josh got engaged in December 2012, and married in April 2013.  (Yup, we're really blogging their wedding 13 months after the fact!  Oops.)  They pulled a stunning wedding day together in less than 4 months..!  From DIY'ing their table runners and the ring box, to having their moms / aunts / grandmas / sister / cousins all make special family recipes for their (insanely amazing) dessert table, and having Josh's pastry-chef cousin make their cake, every detail of their day was about bringing friends + family together, and pulling it off with one big team effort.
If you had to sum up your wedding in a sentence, how would you describe it?:  "Absolutely AWESOME! It was just a big party that was simple, casual and was full of all the important things to us… family, friends, good food and drinks!"
Any advice for future brides/grooms currently planning their wedding?:  "Just remember its only ONE day that goes by SO quickly.  Make sure you remember what its really about, and that is what really matters – NOT all the small things that might not go exactly as planned.  Just enjoy every moment of it!"  
You might remember these faces from their engagement sesh back in April 2013, but now, we're ever-so excited to share some of our favorite moments from Megan + Josh's day of celebrations.  The rain couldn't stop their calm or their joy, and a burst of sun decided to grace us with its presence at exactly the right moments during portrait hour.  Magic!  Guys, thank you so much for choosing us!  We were really quite stoked + honored to be able to be with you on your big day.  Congrats, again!  xx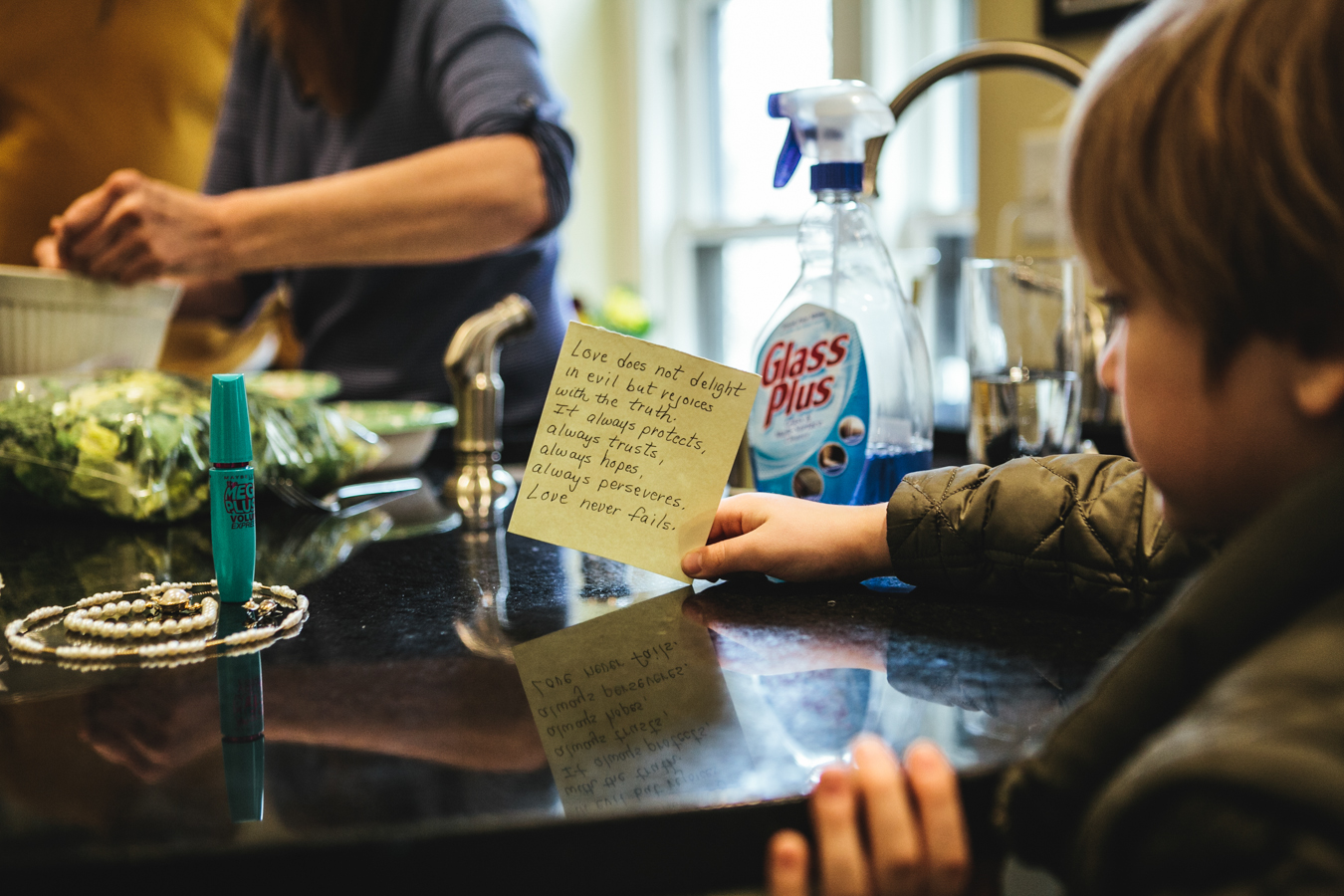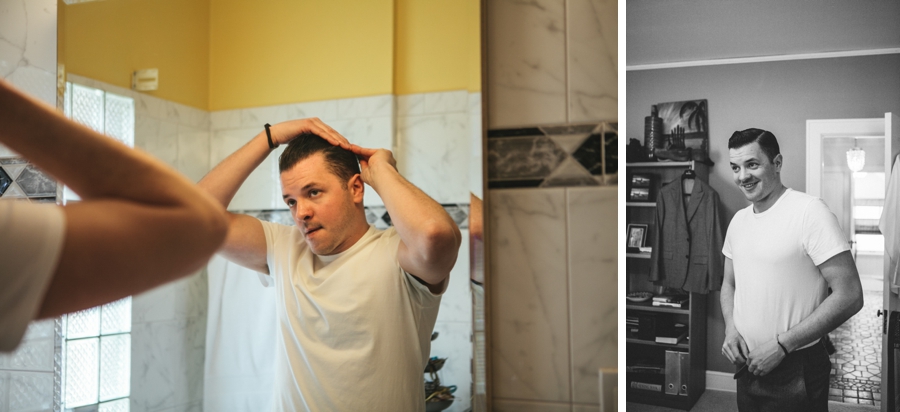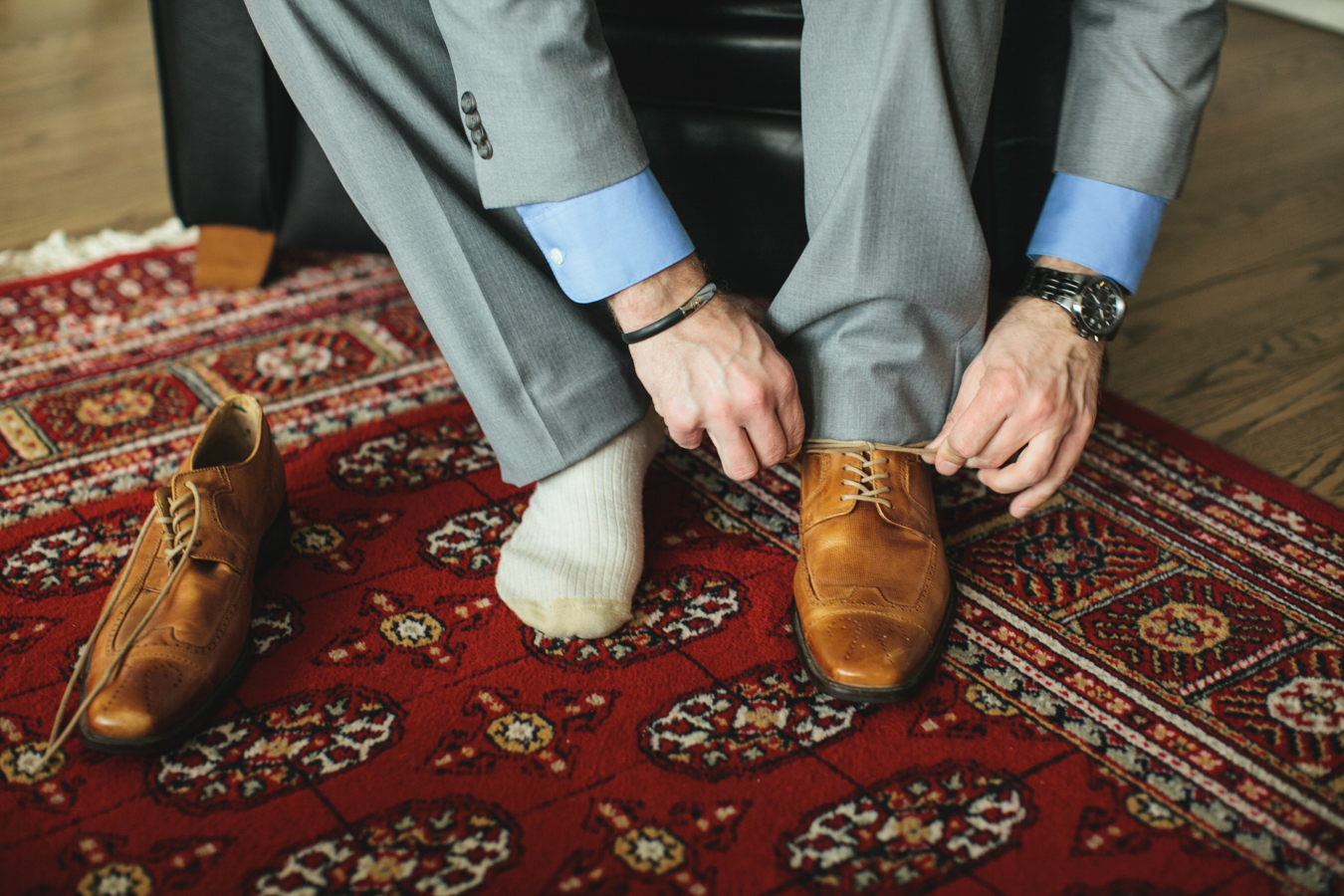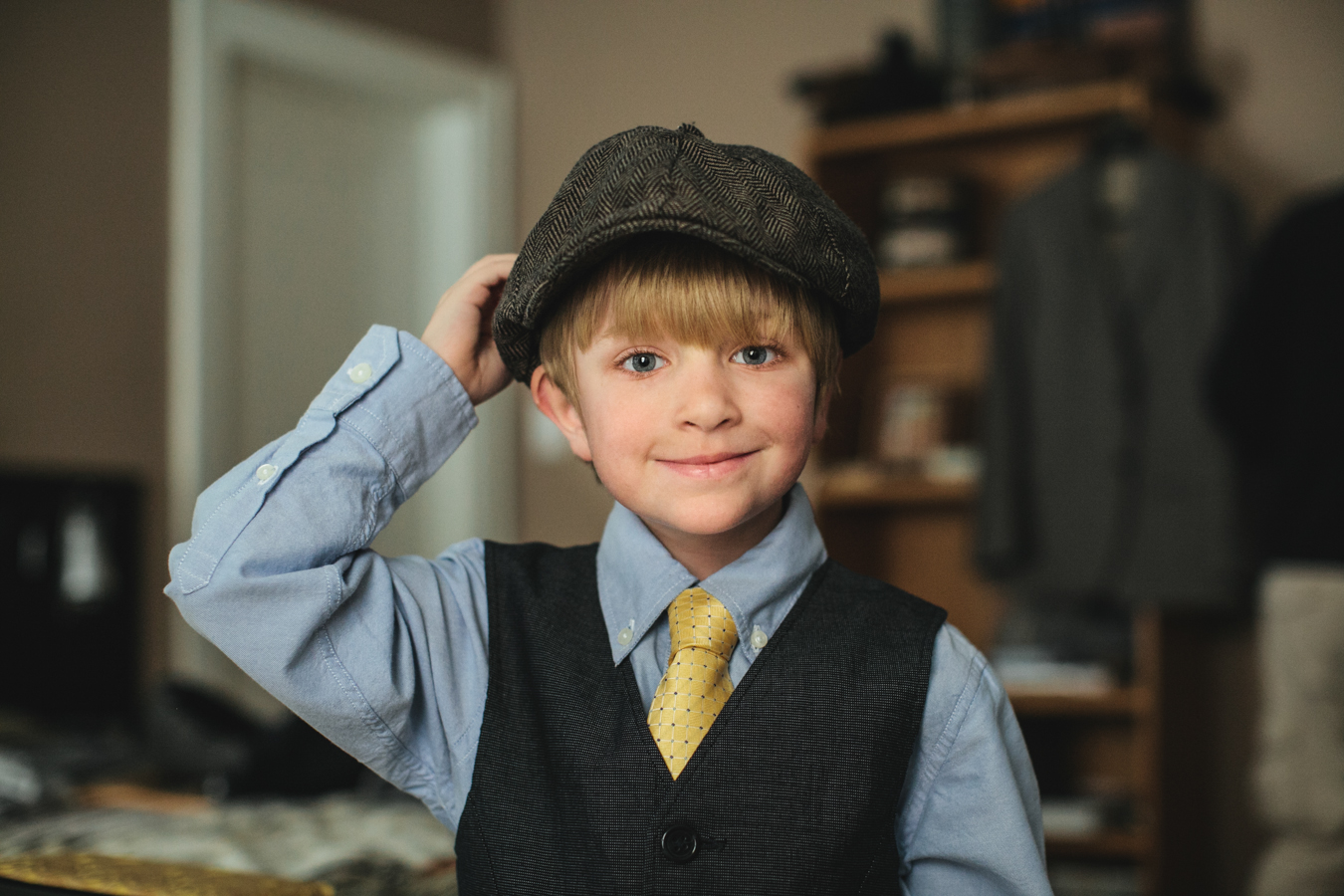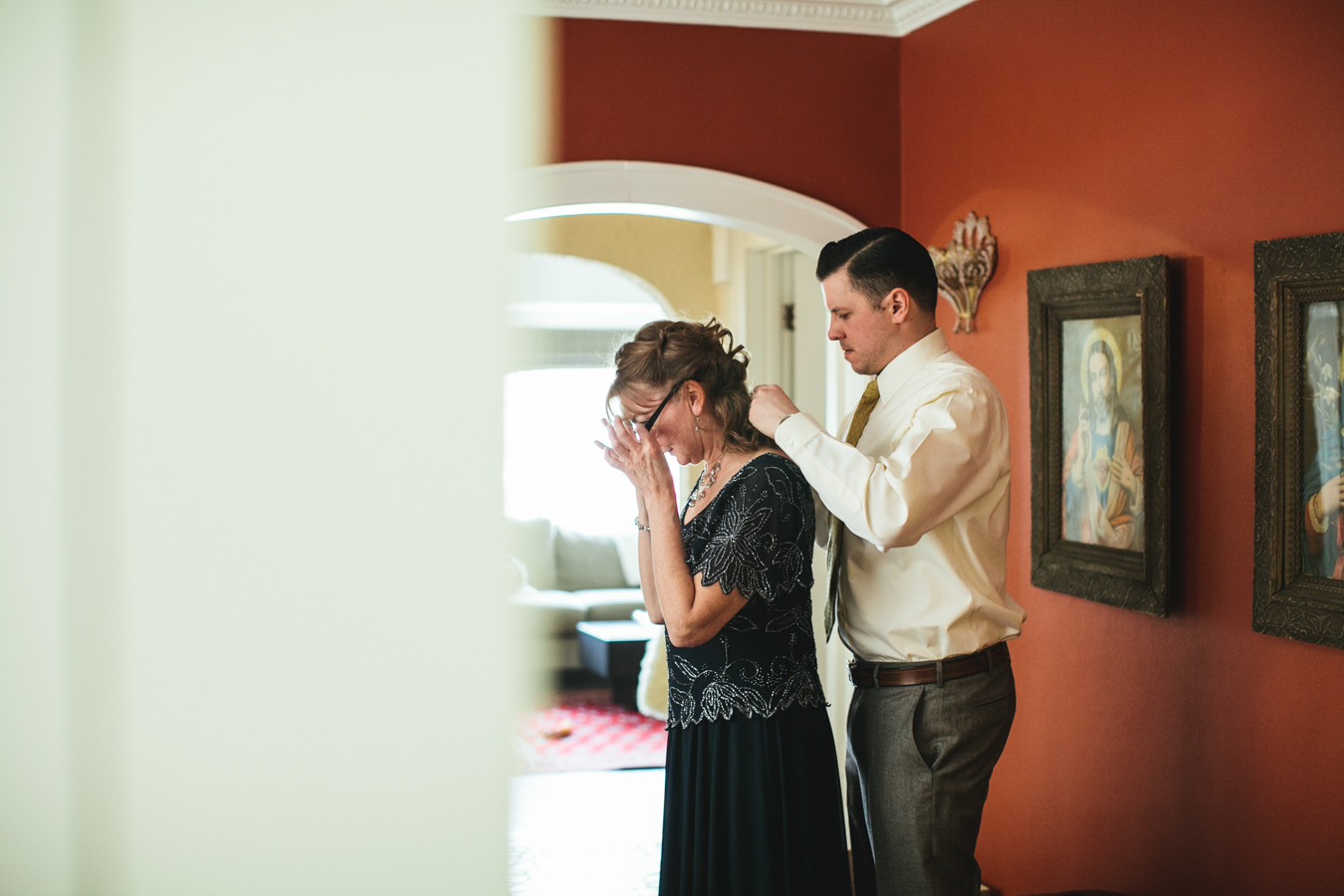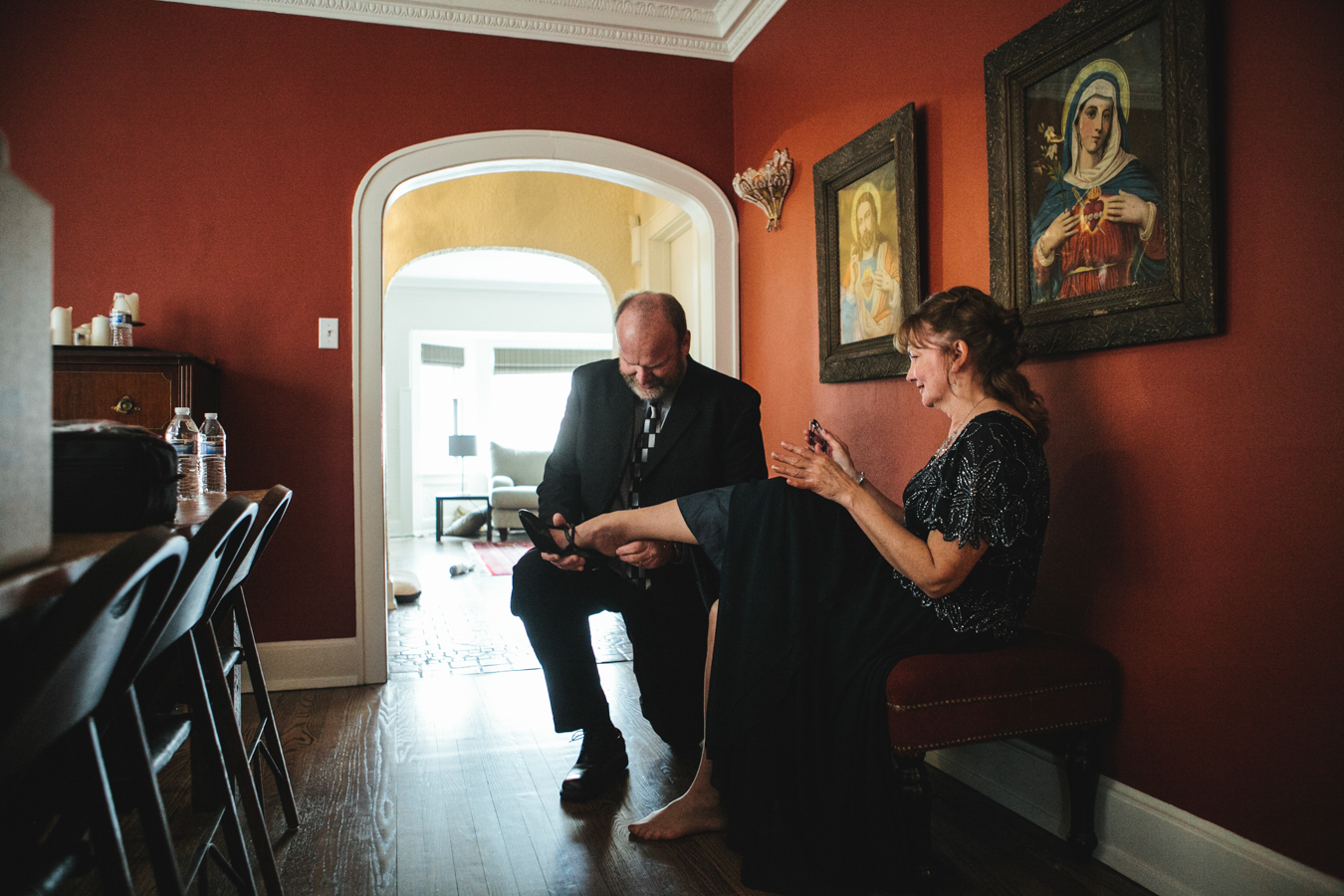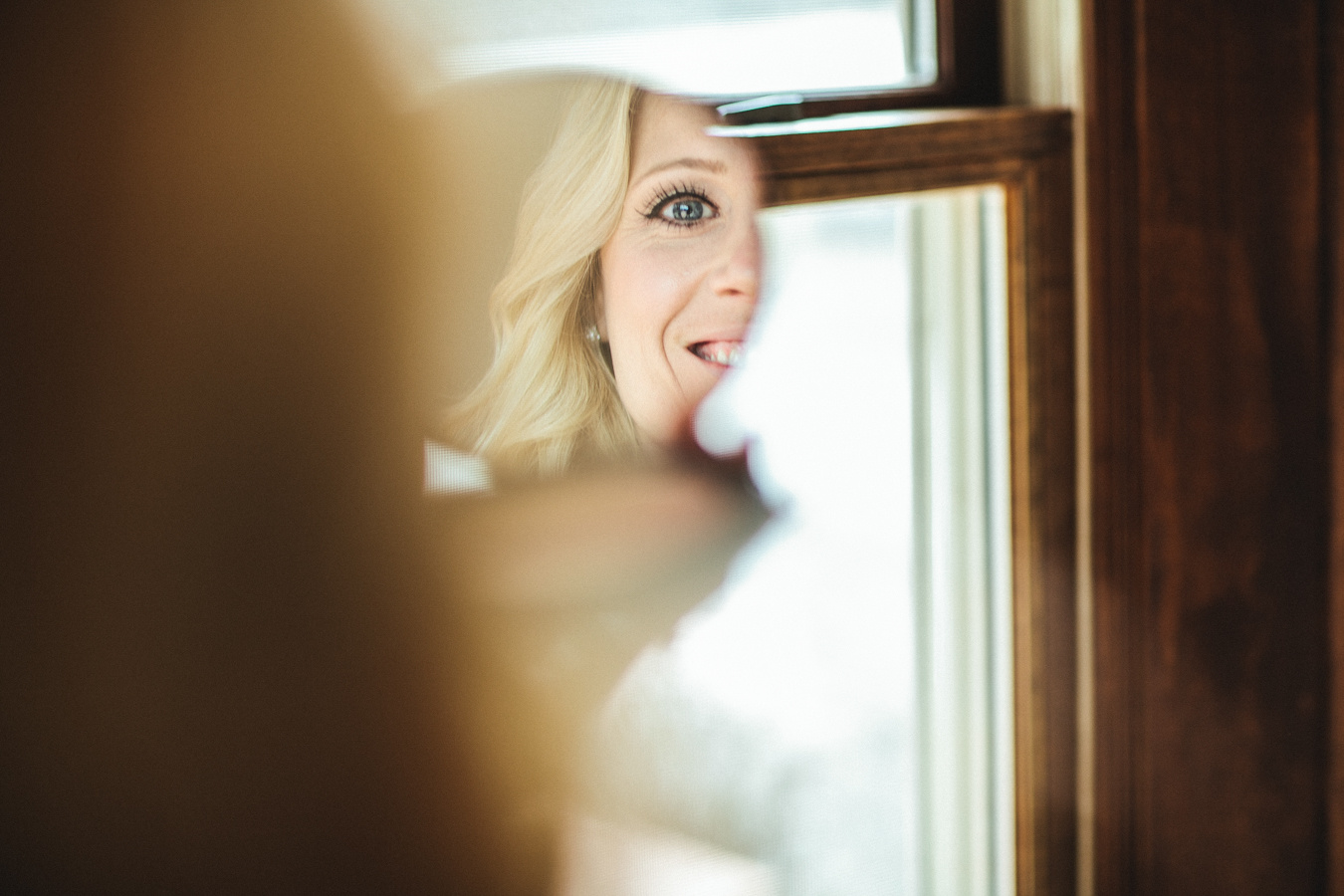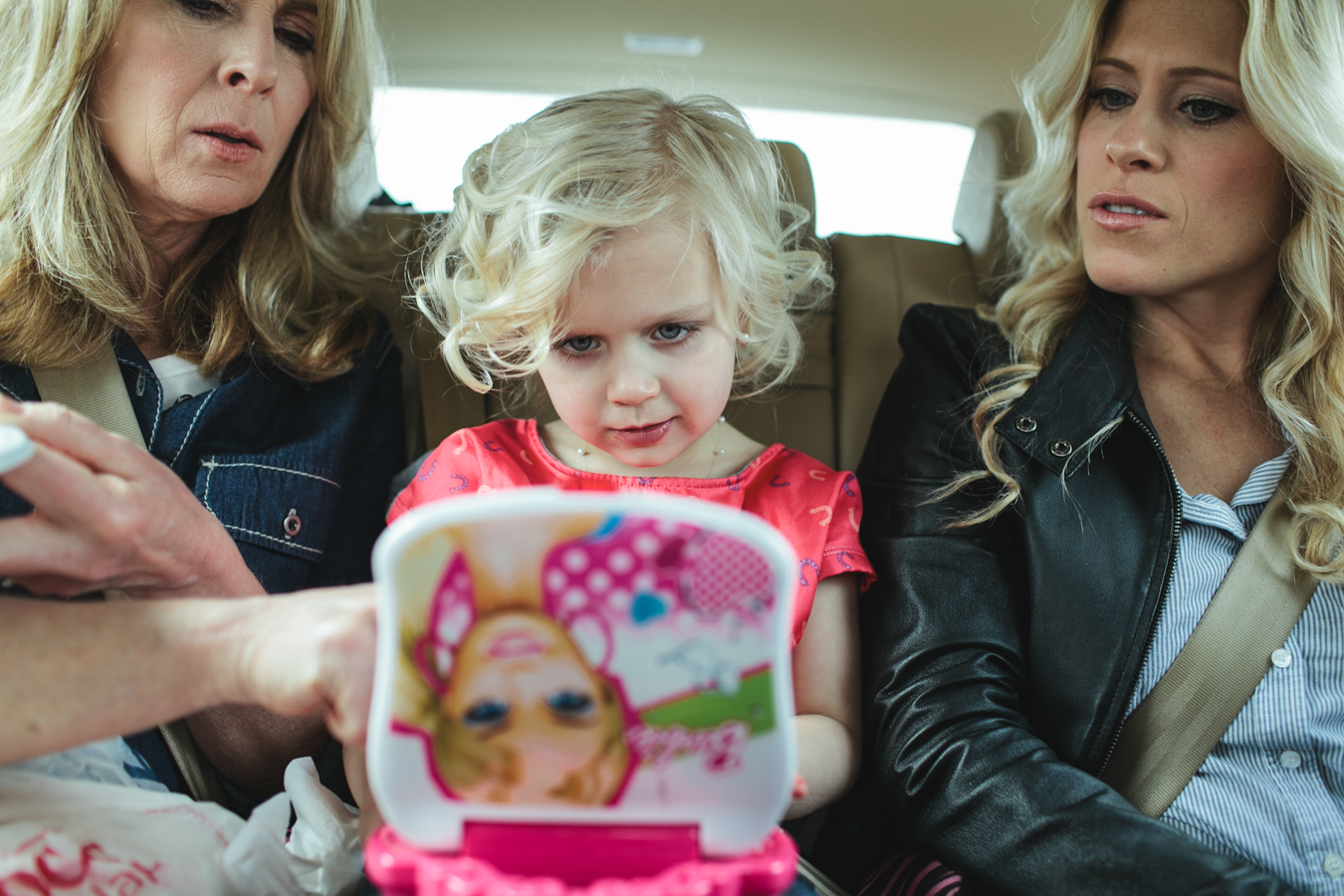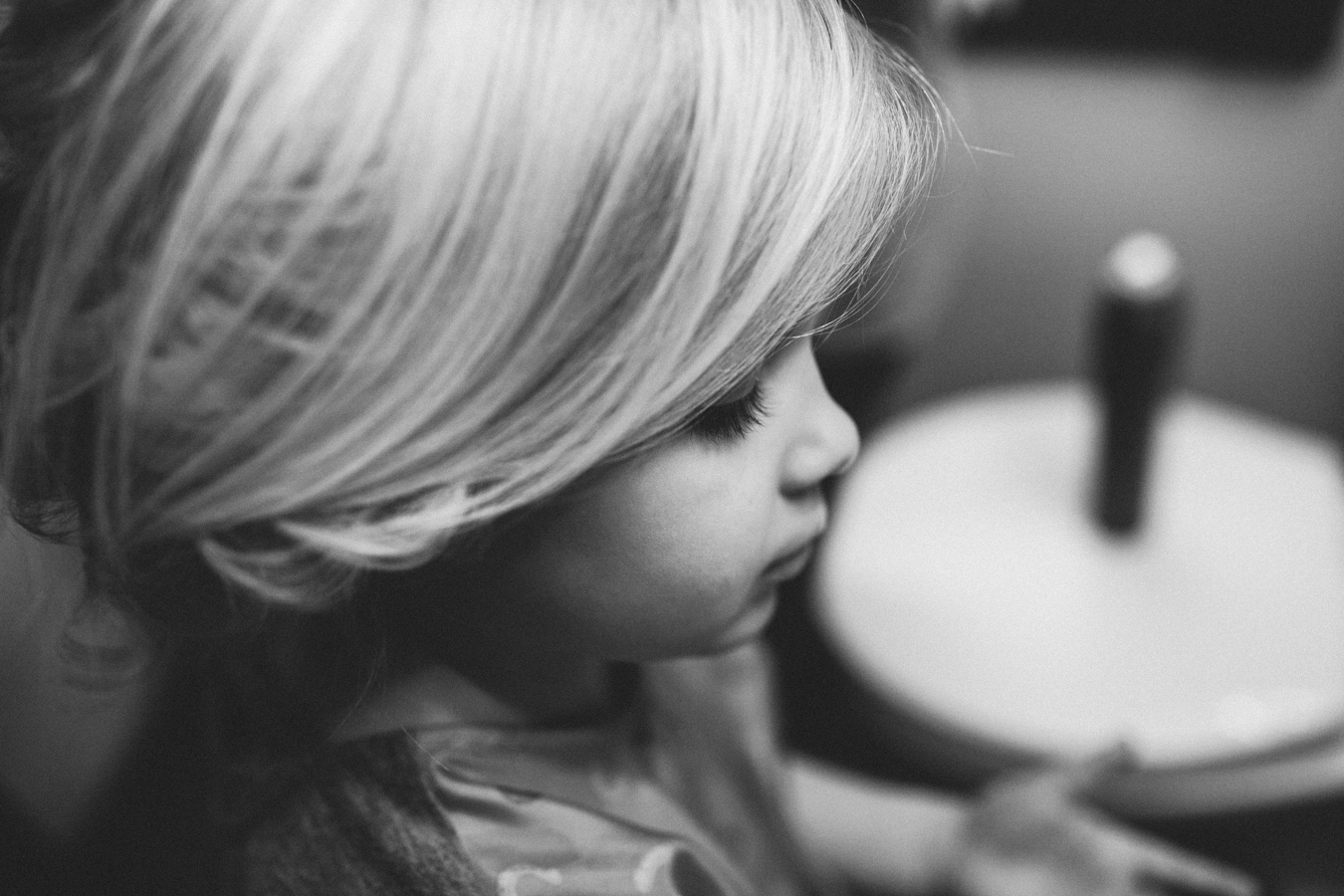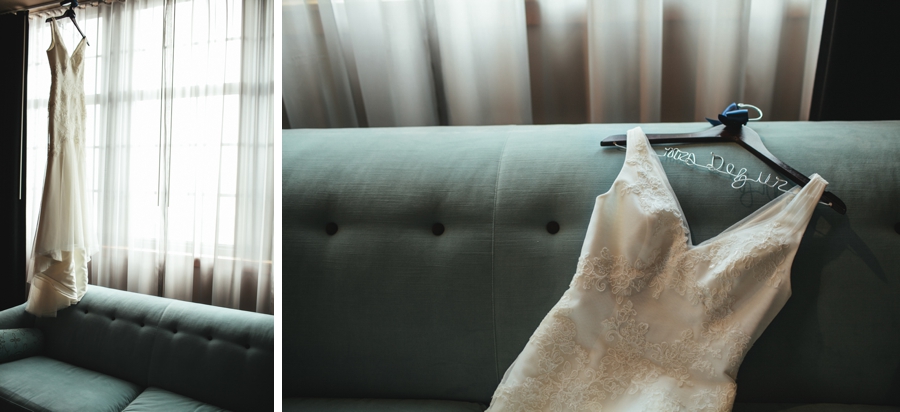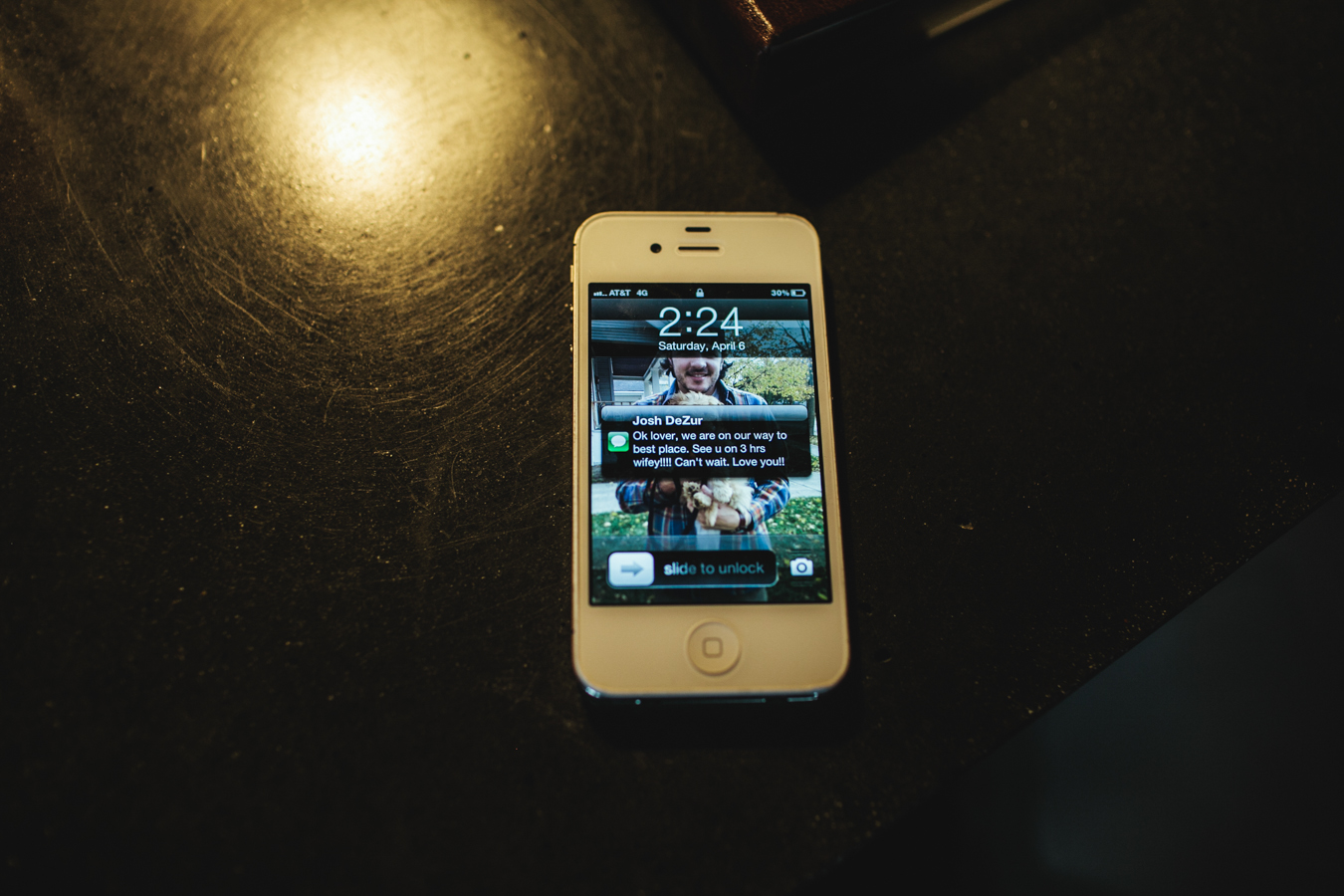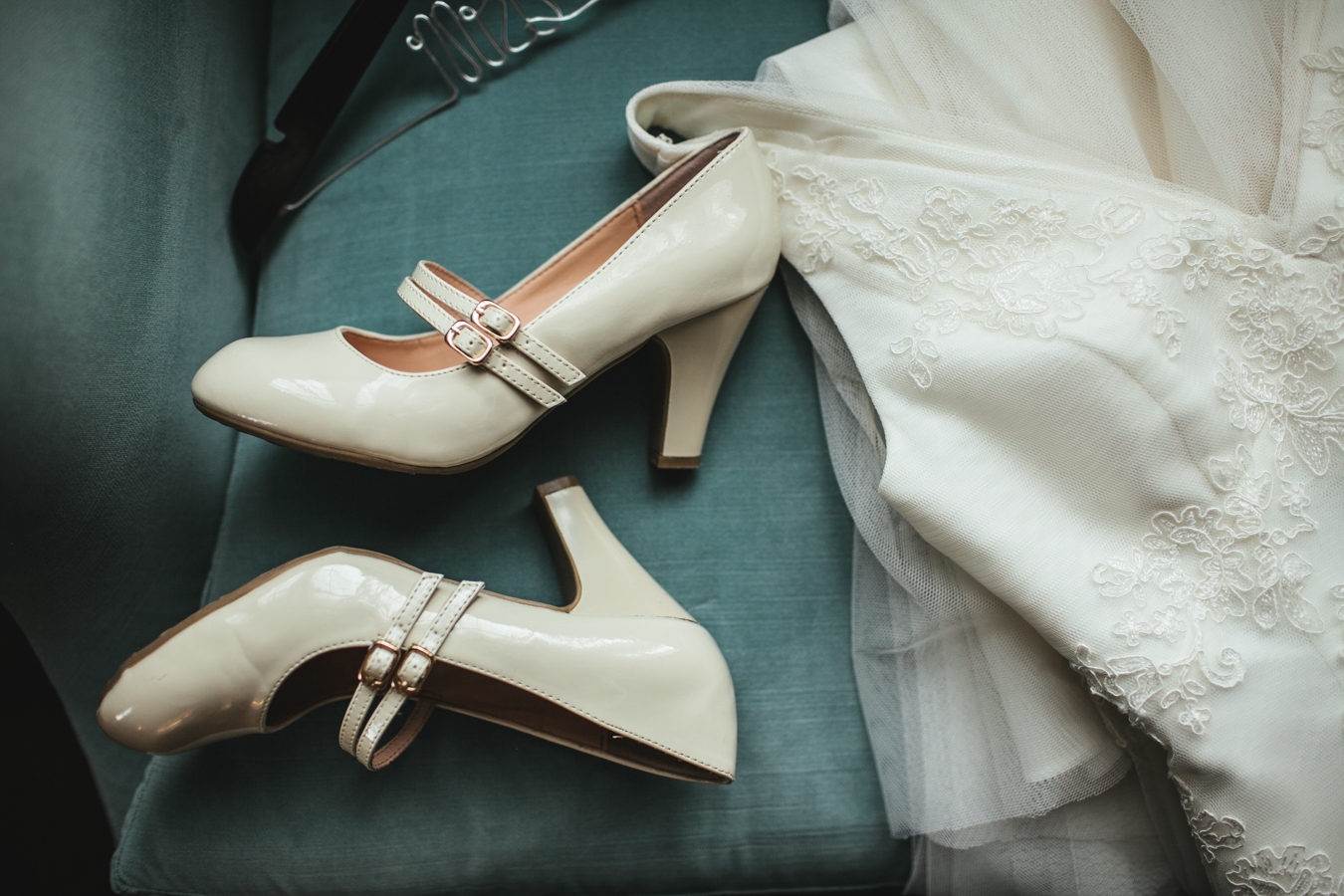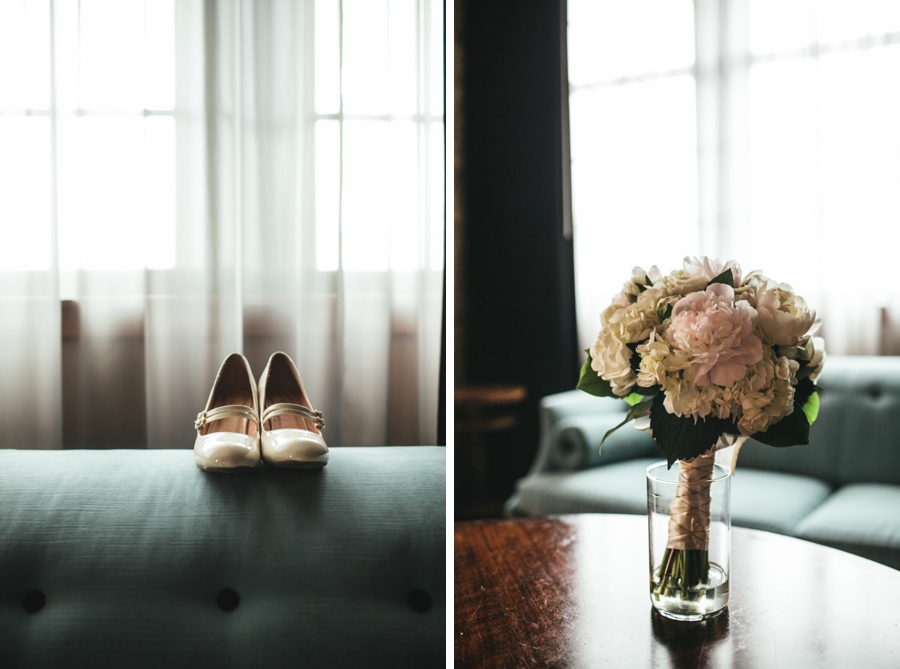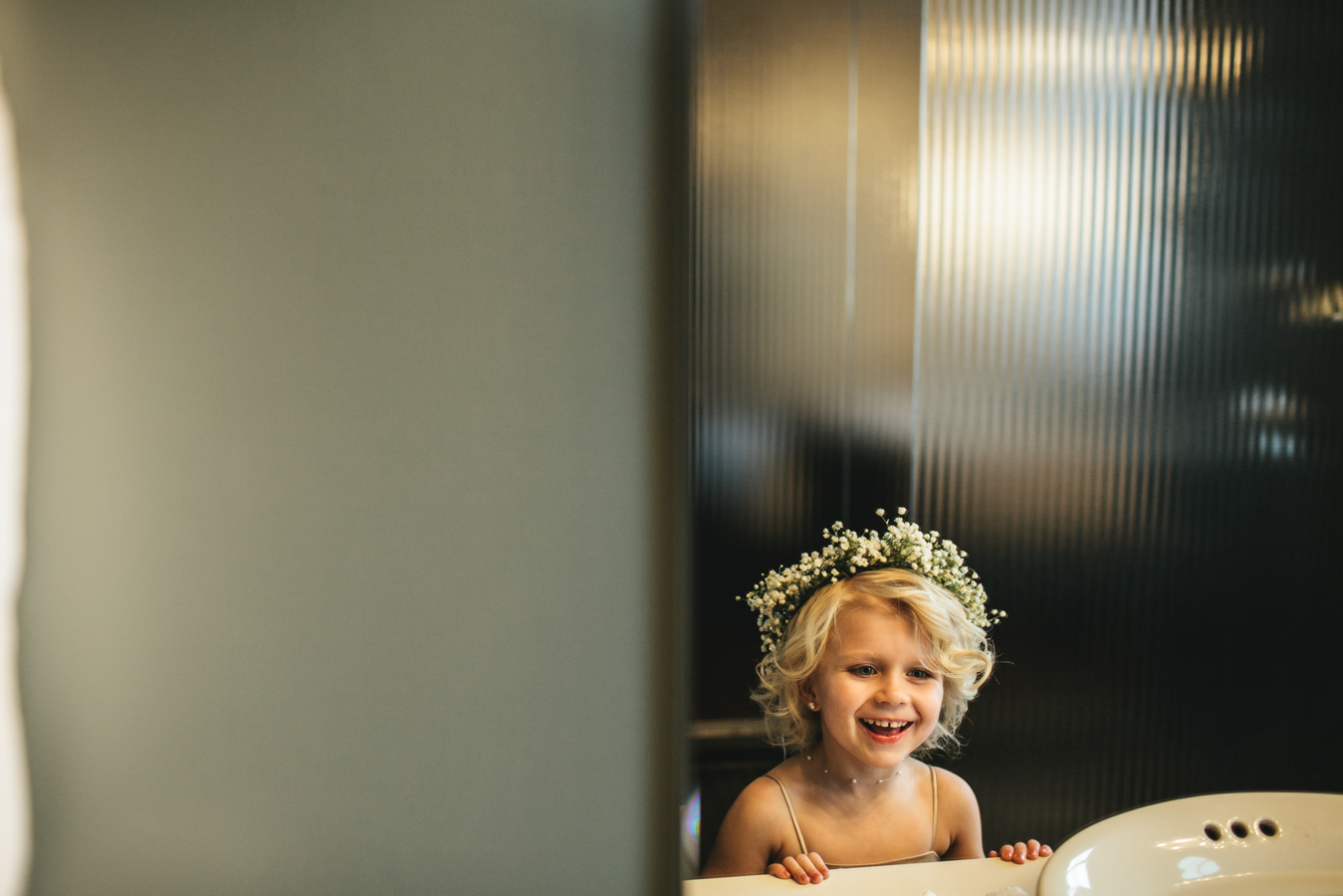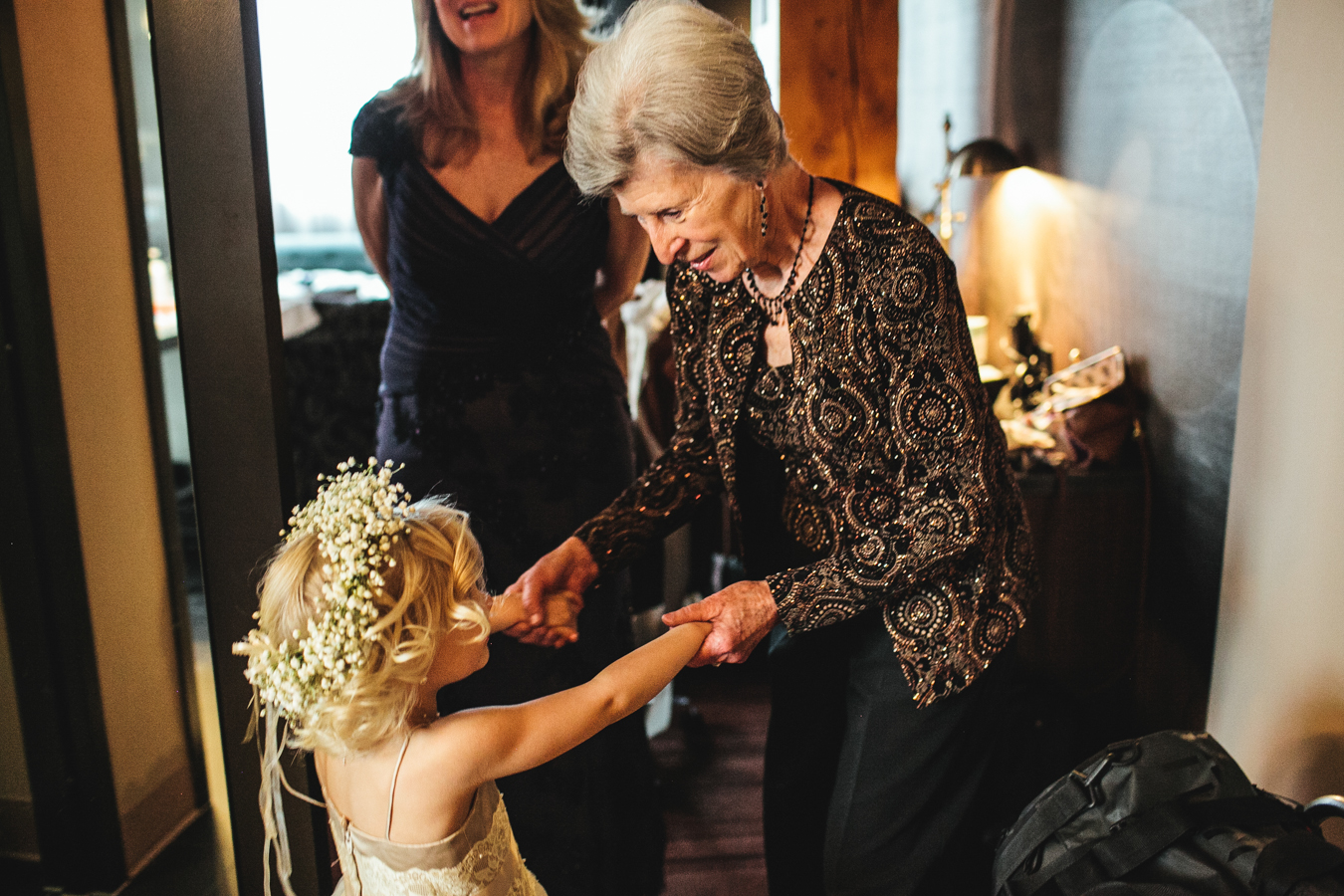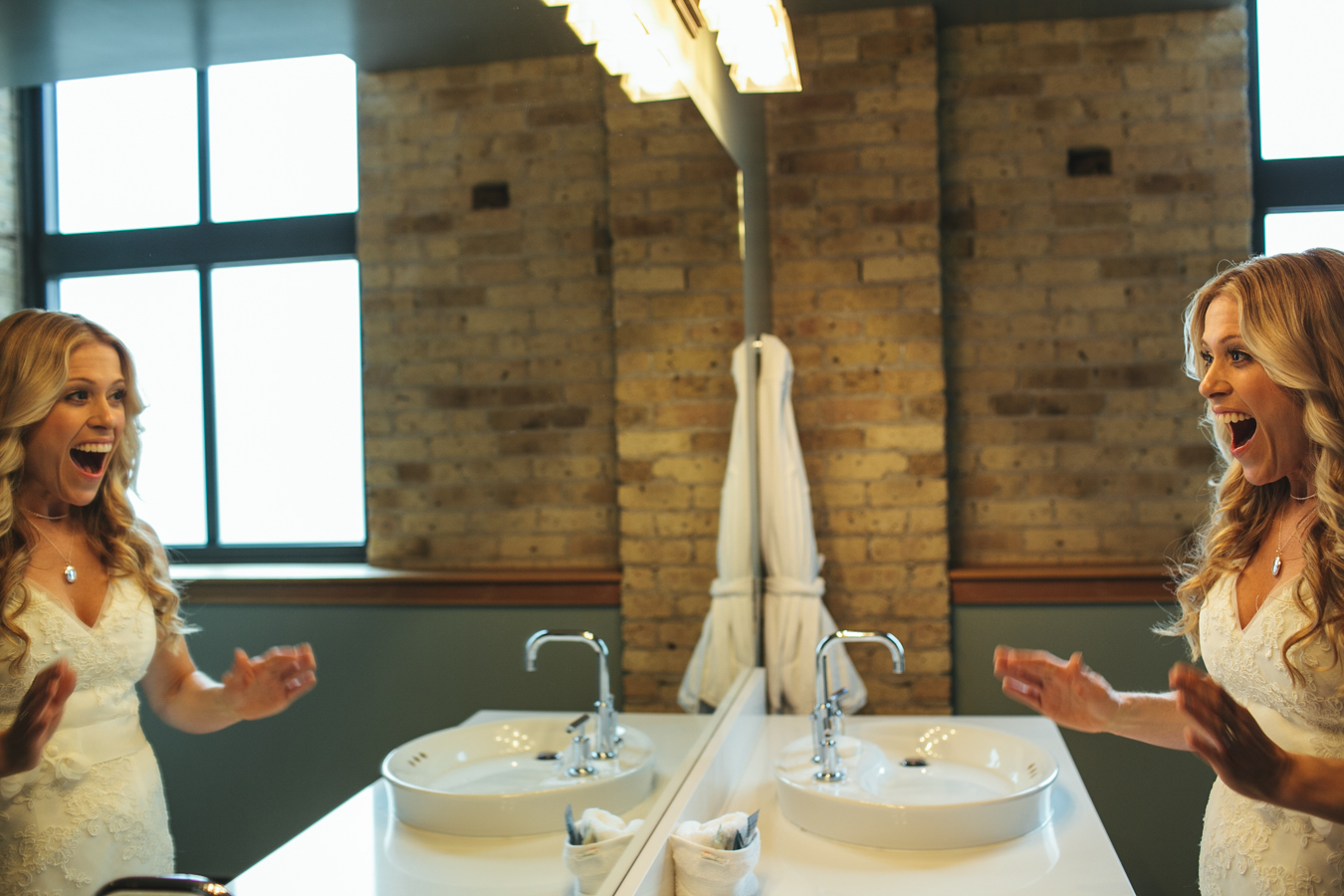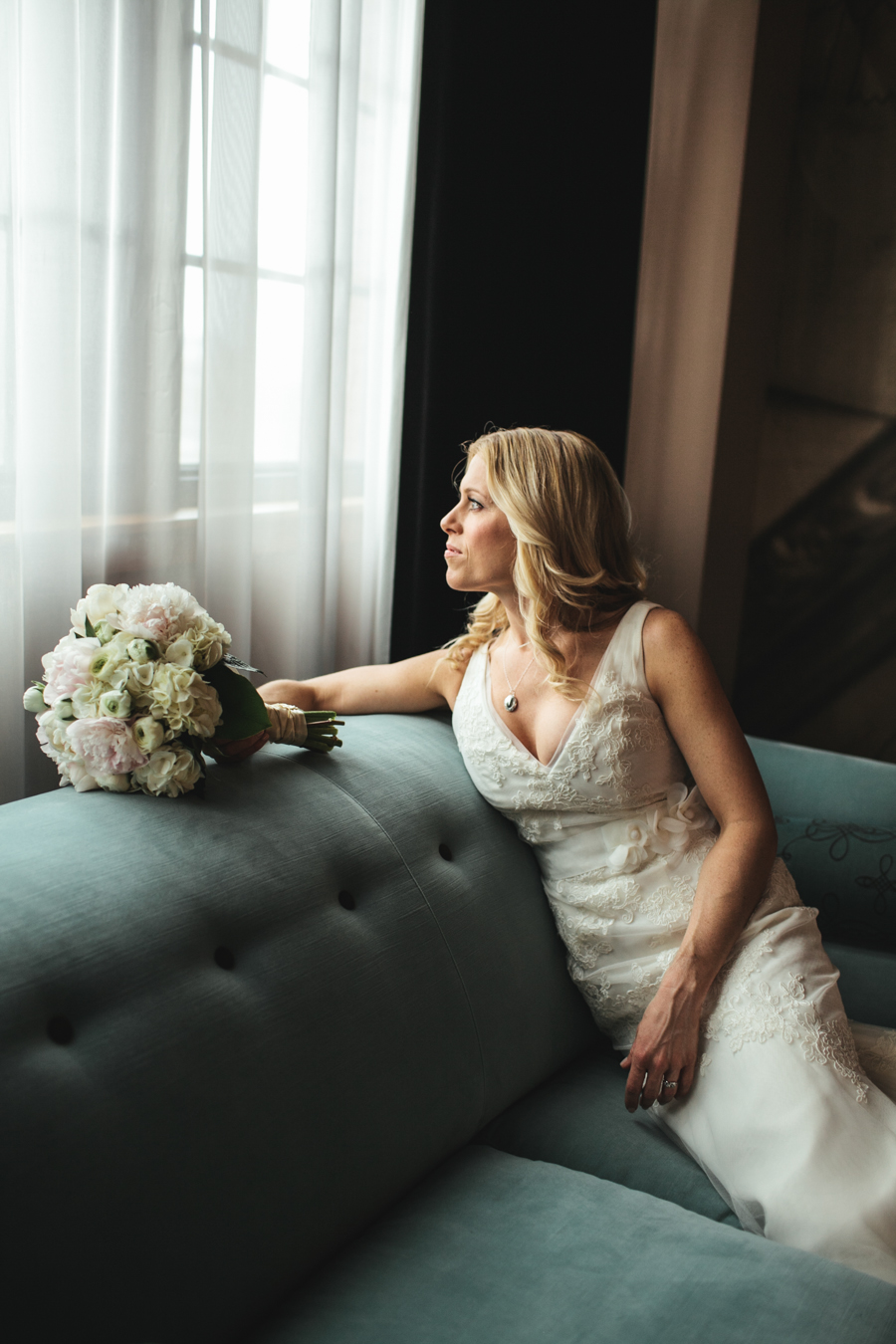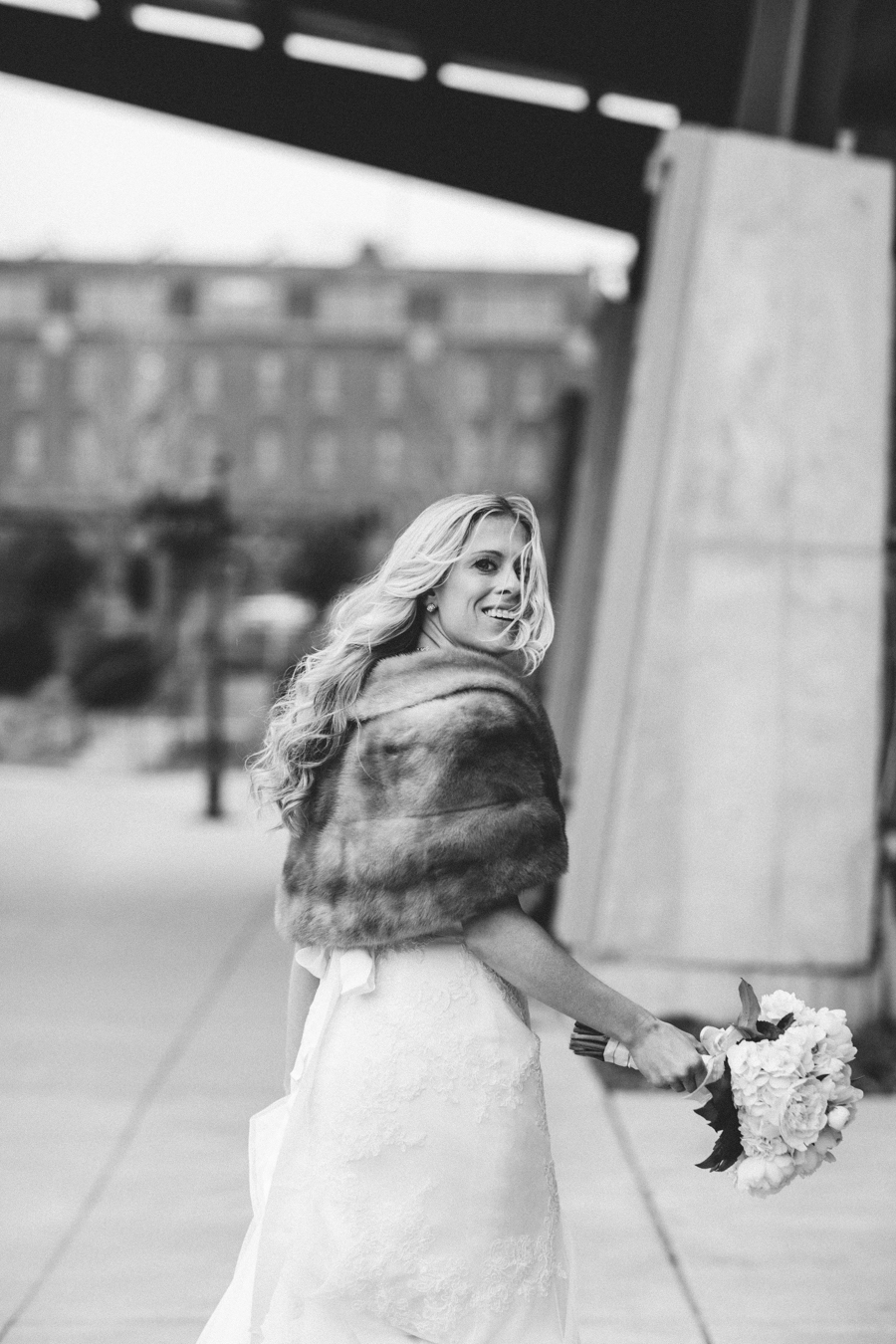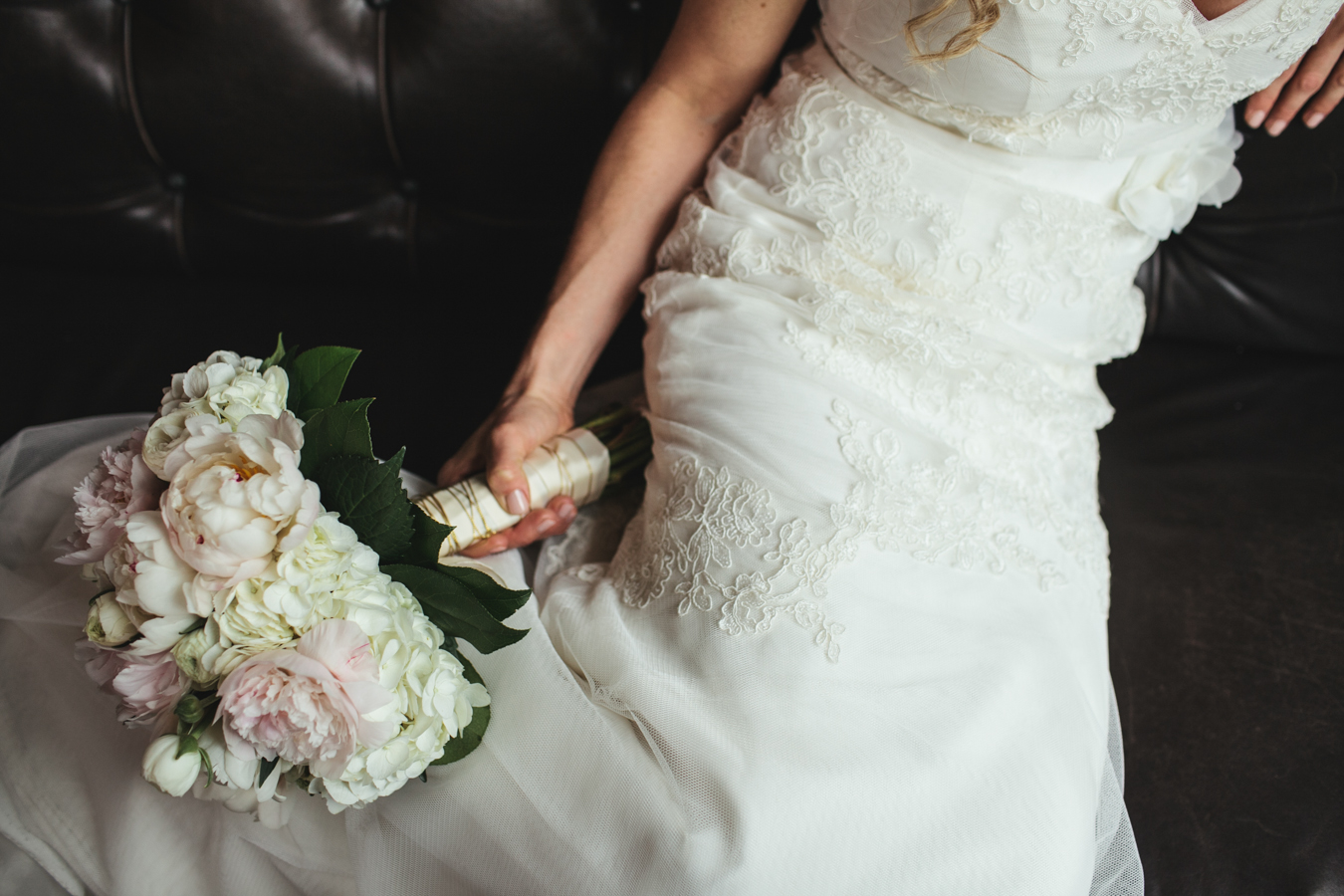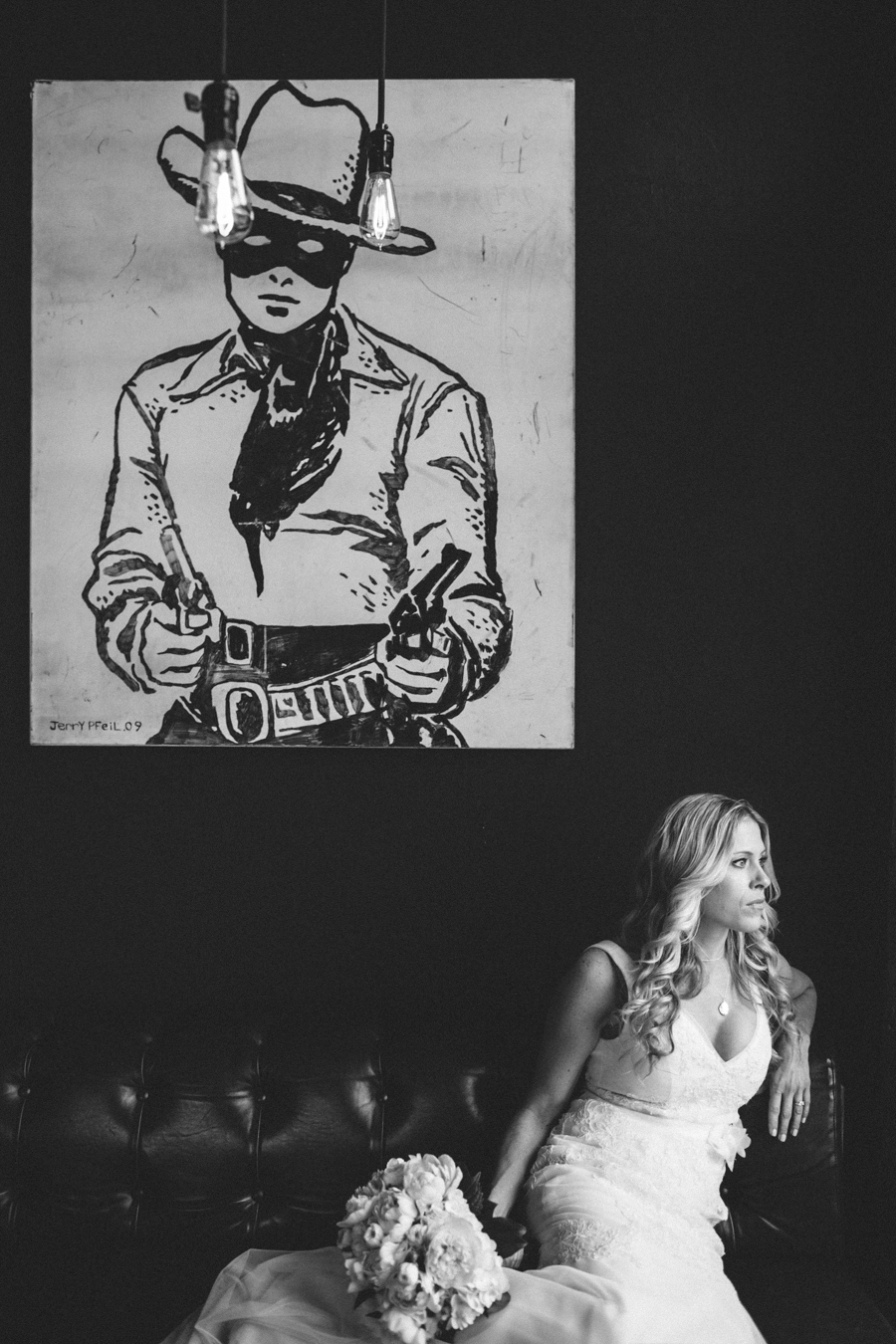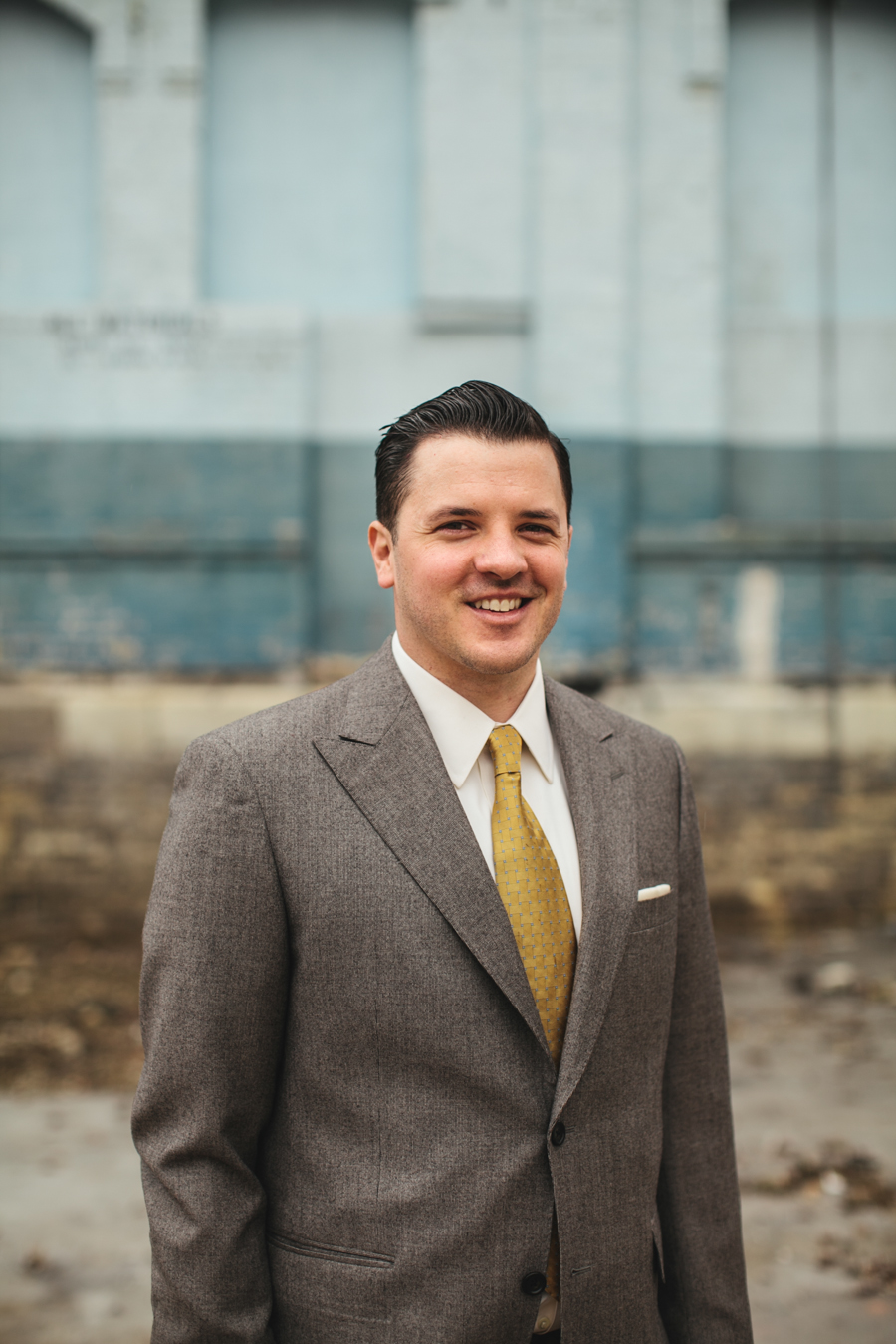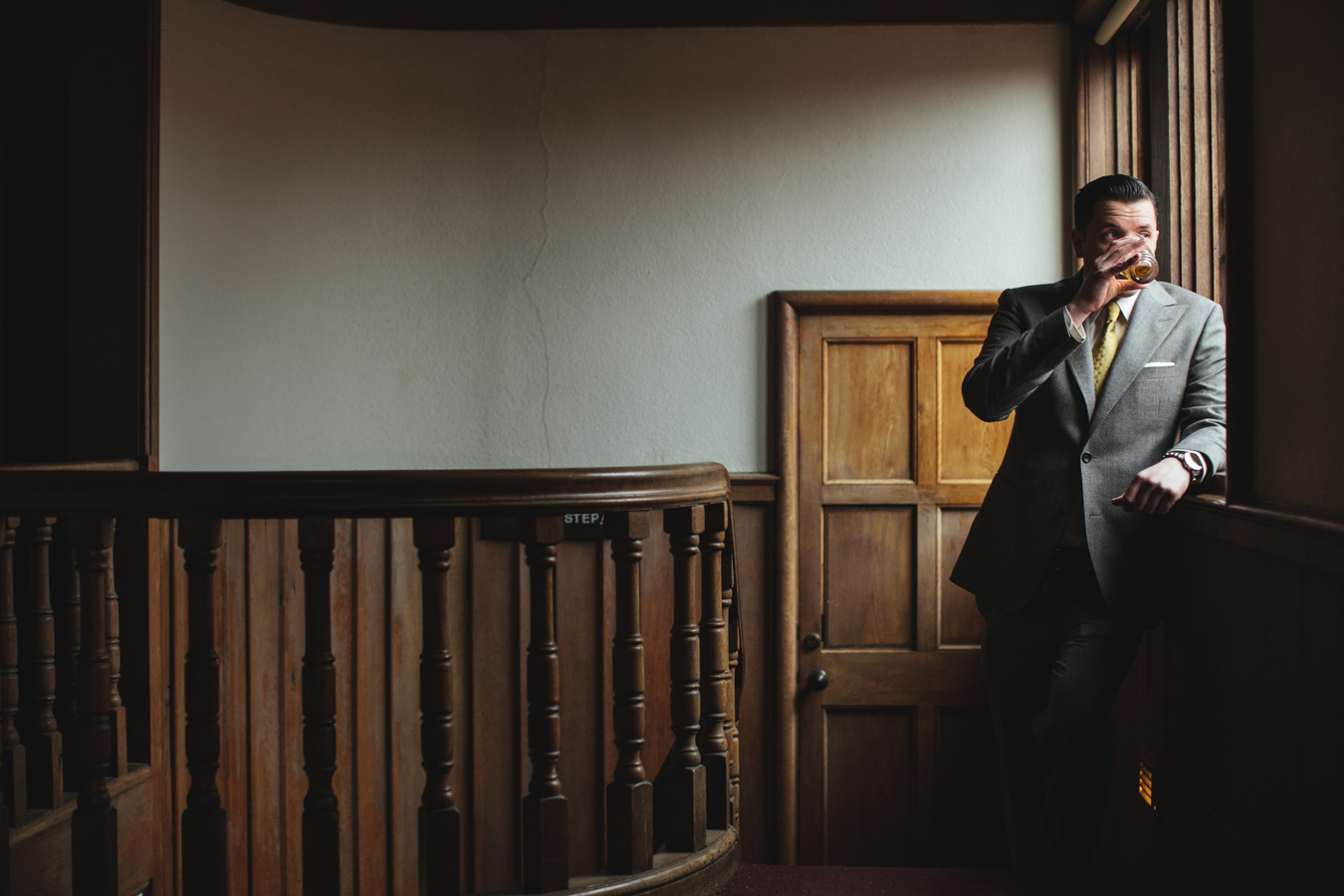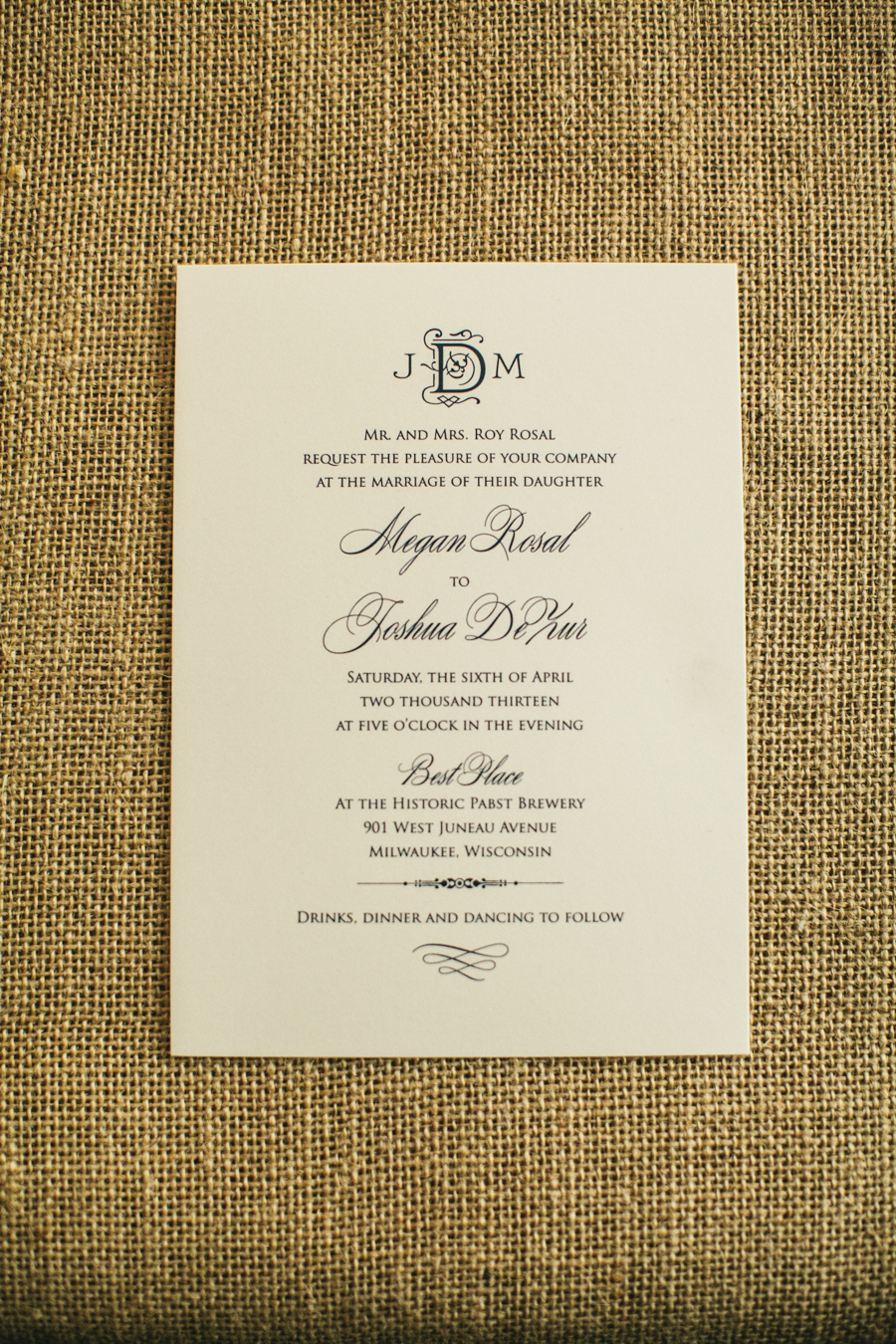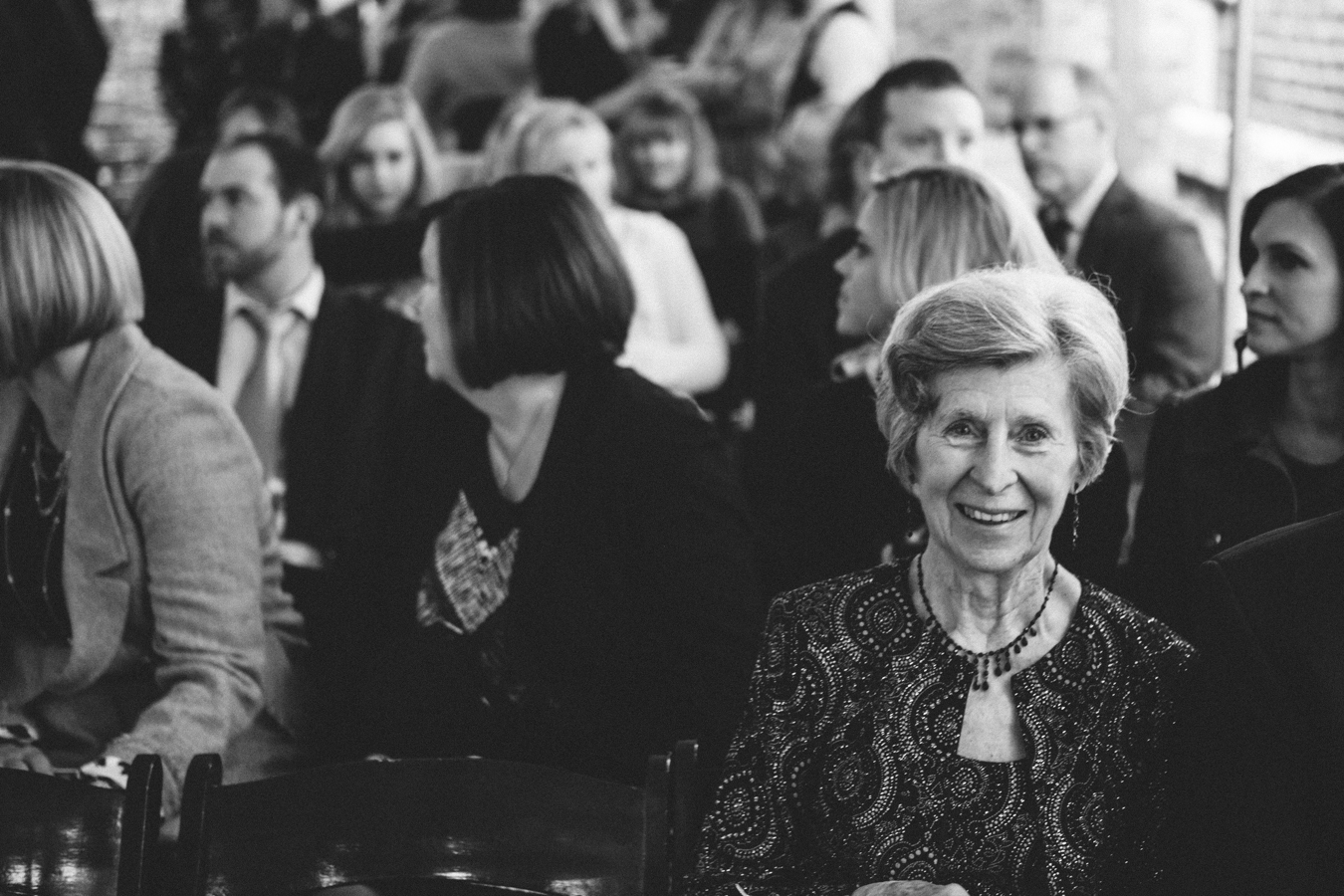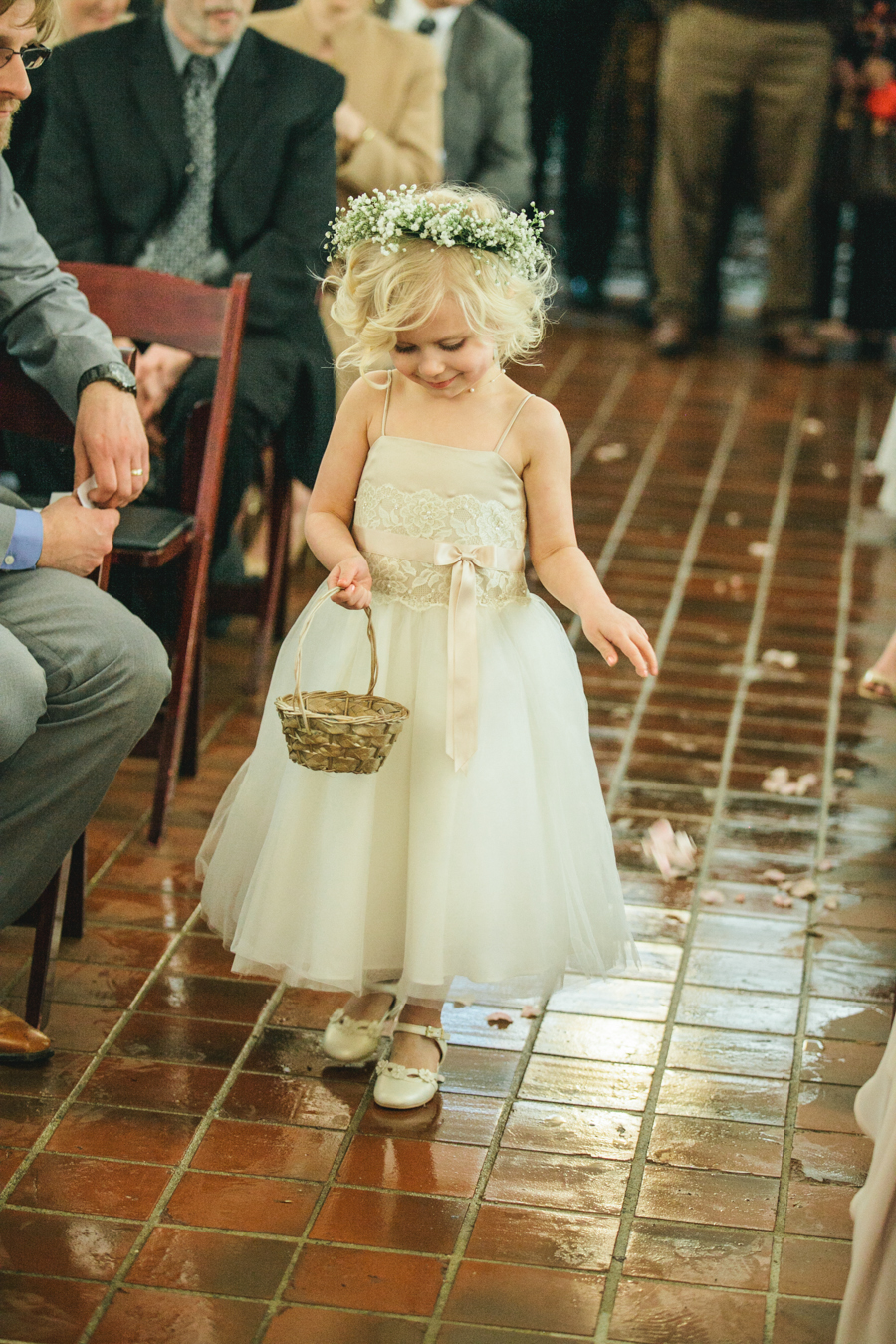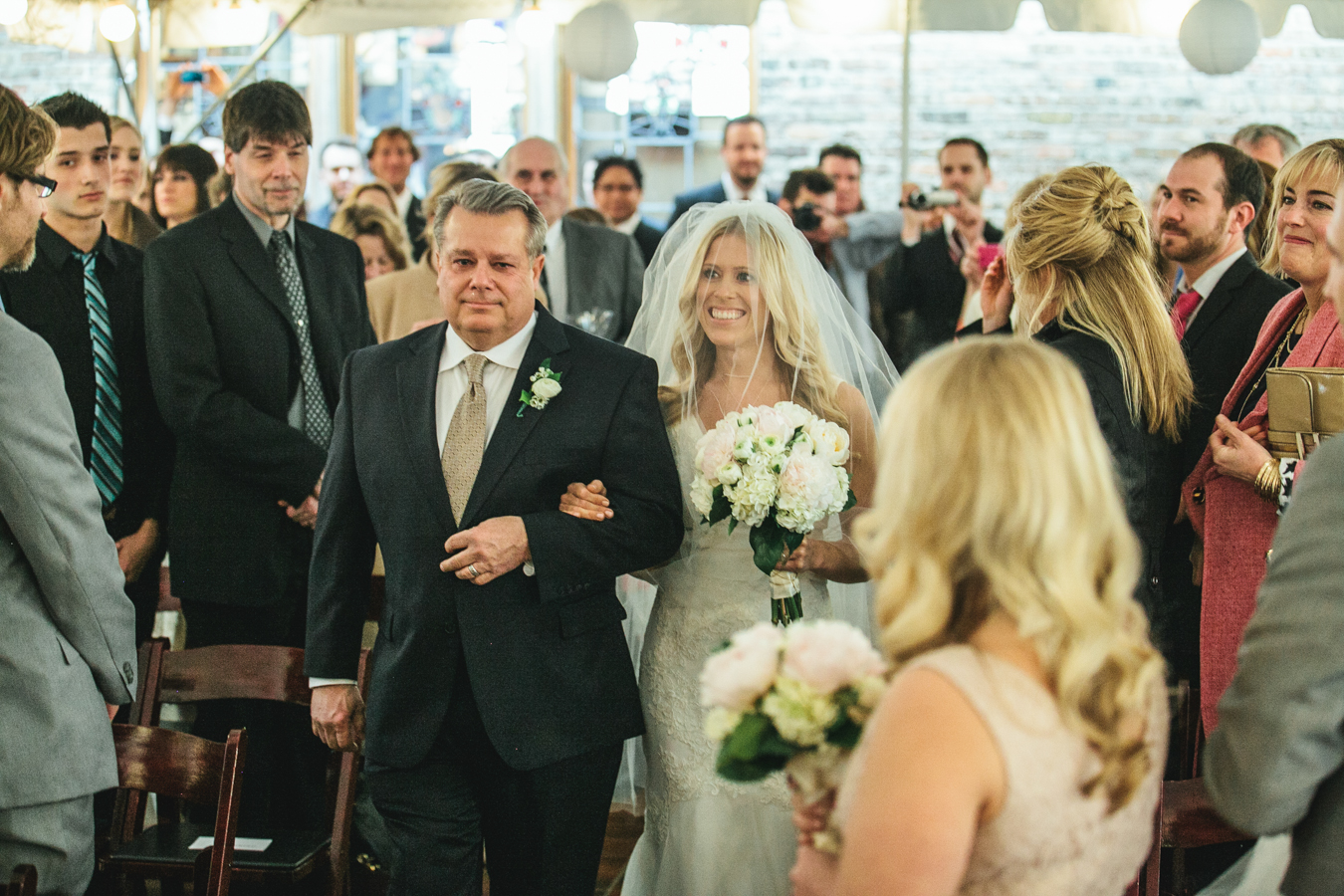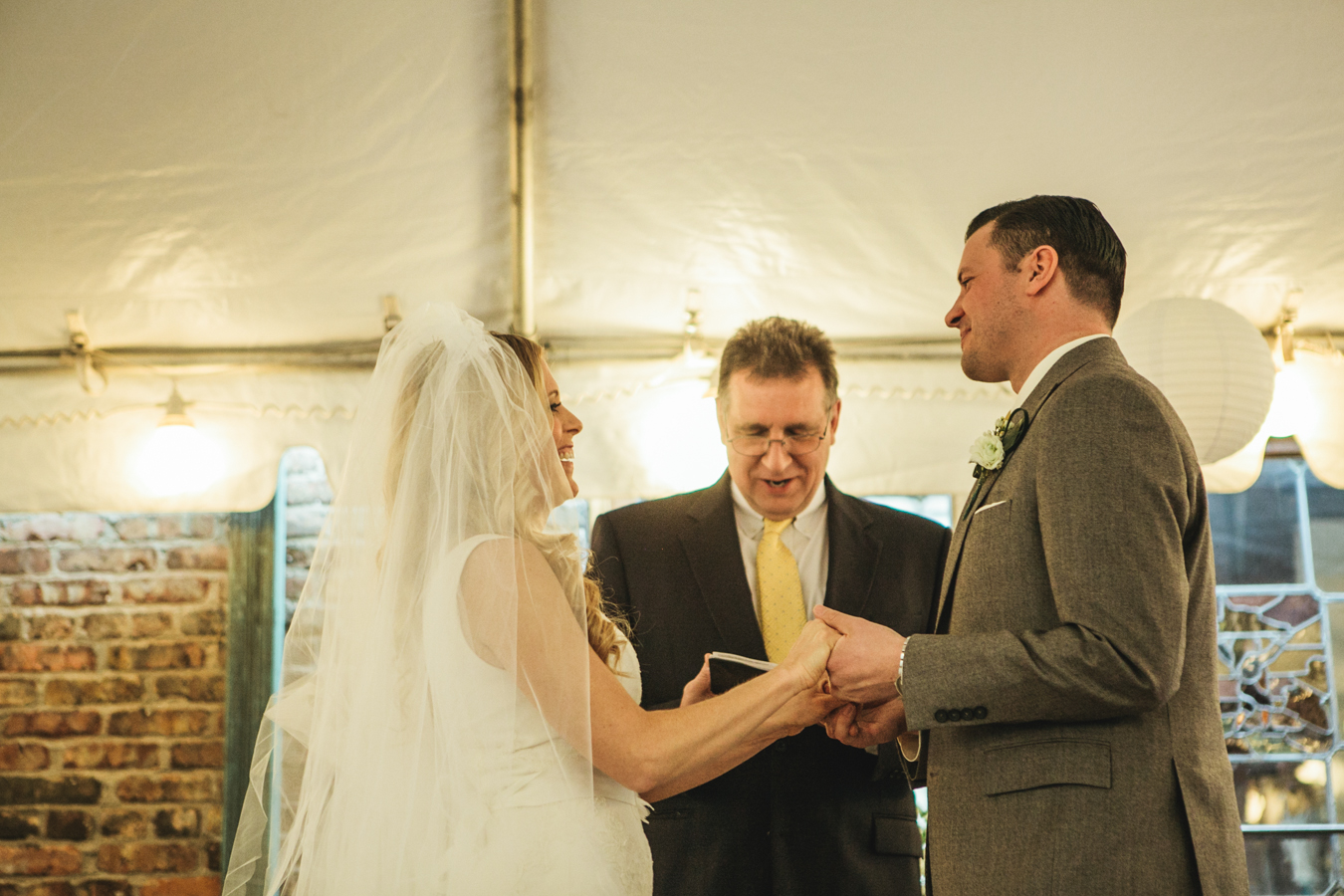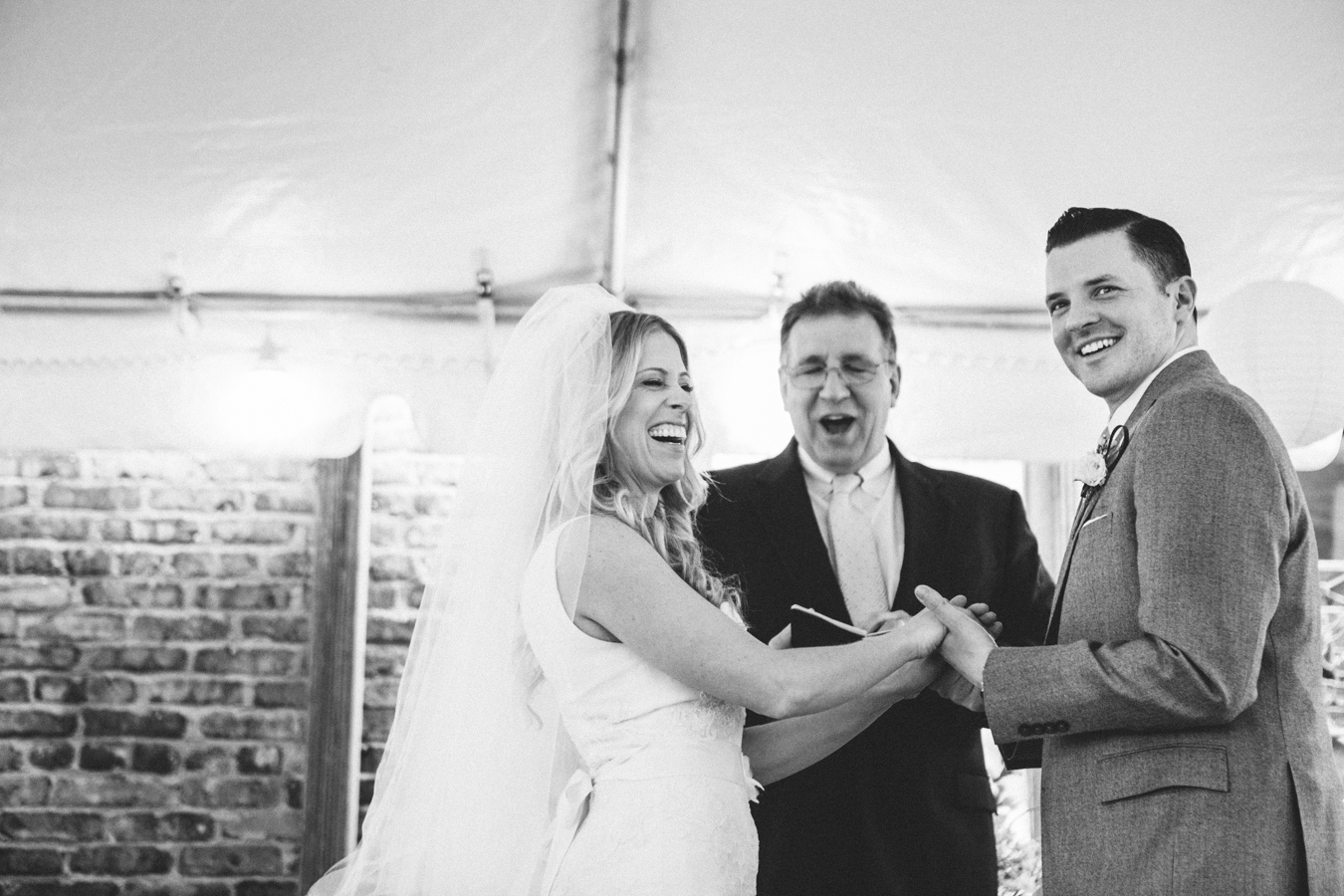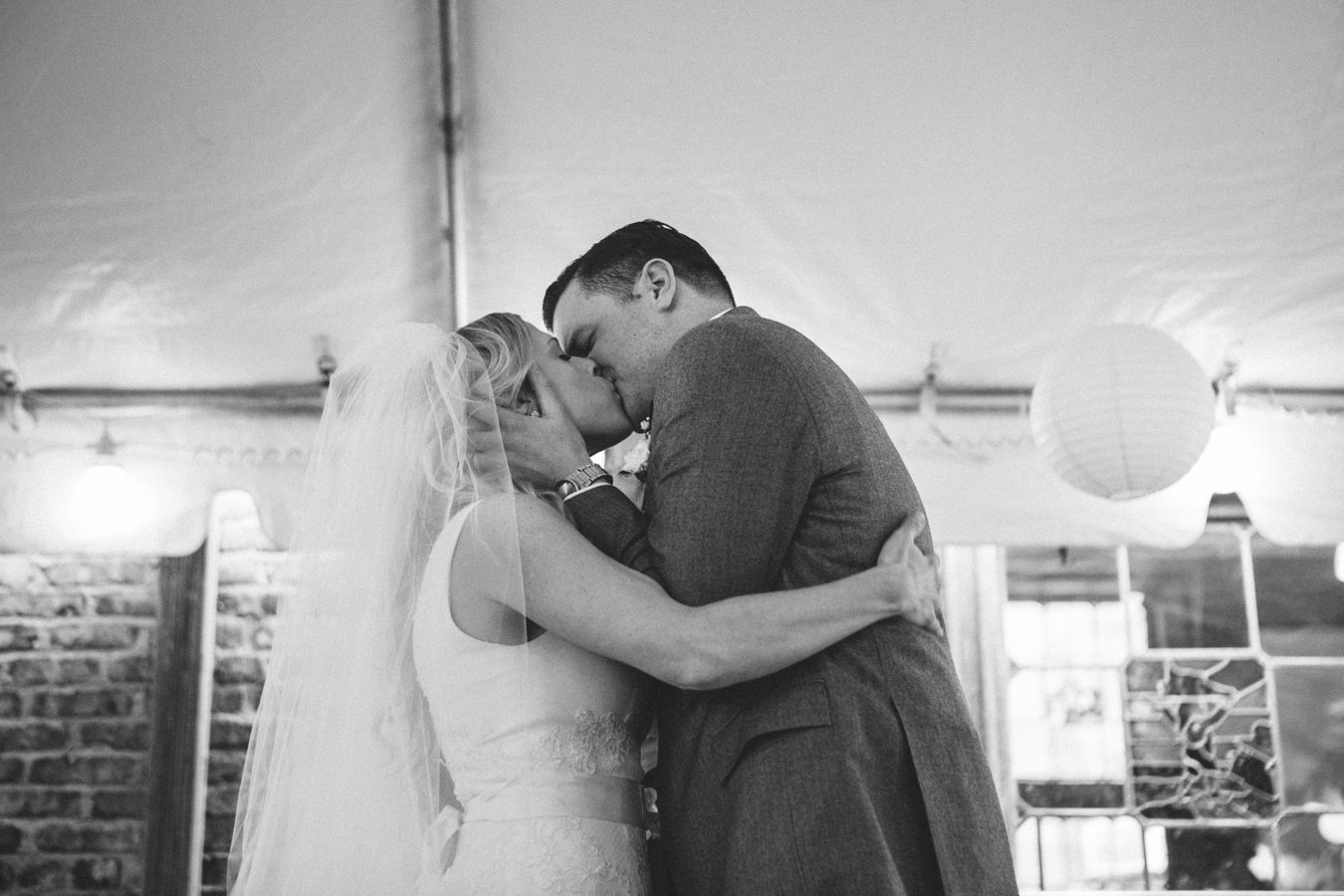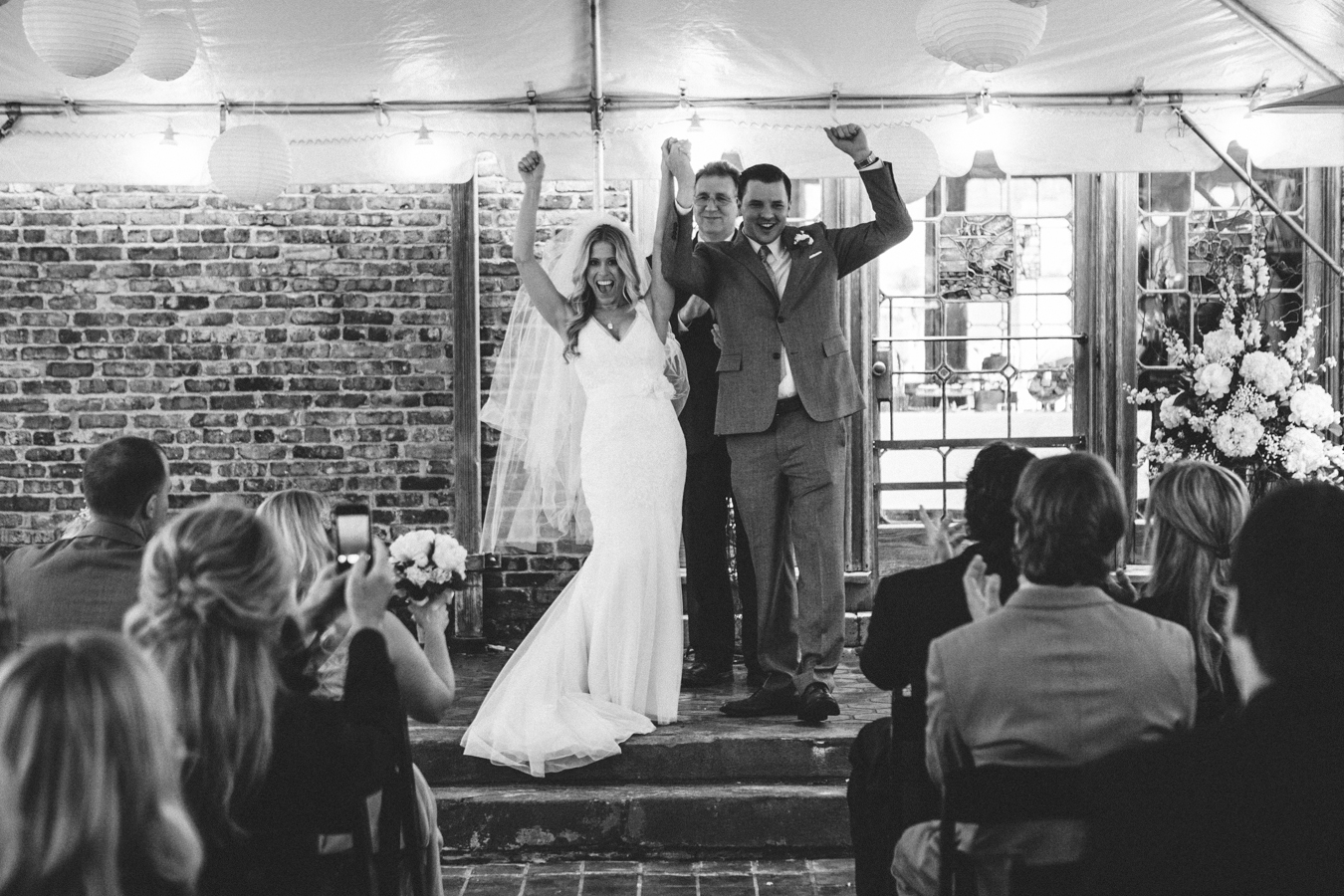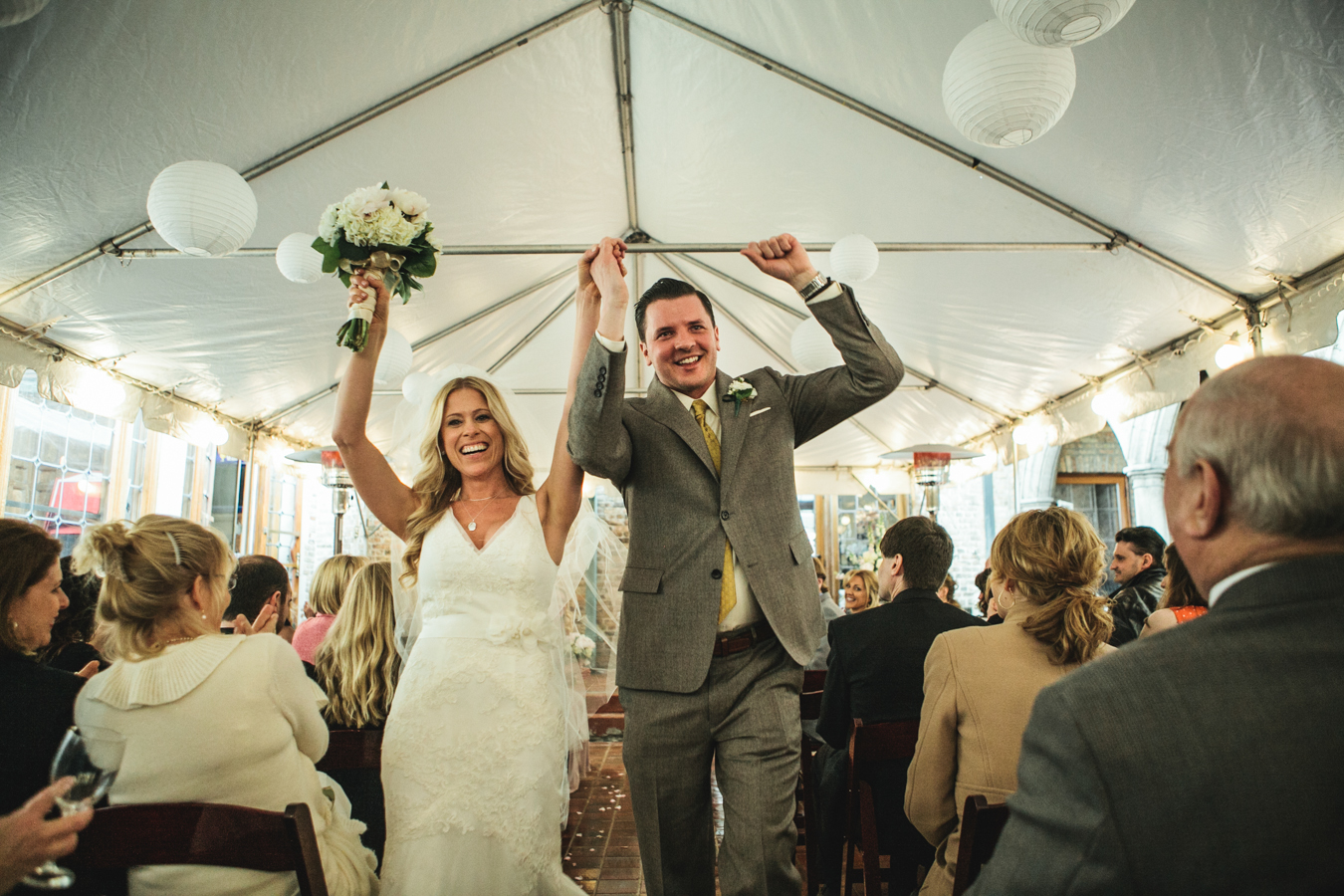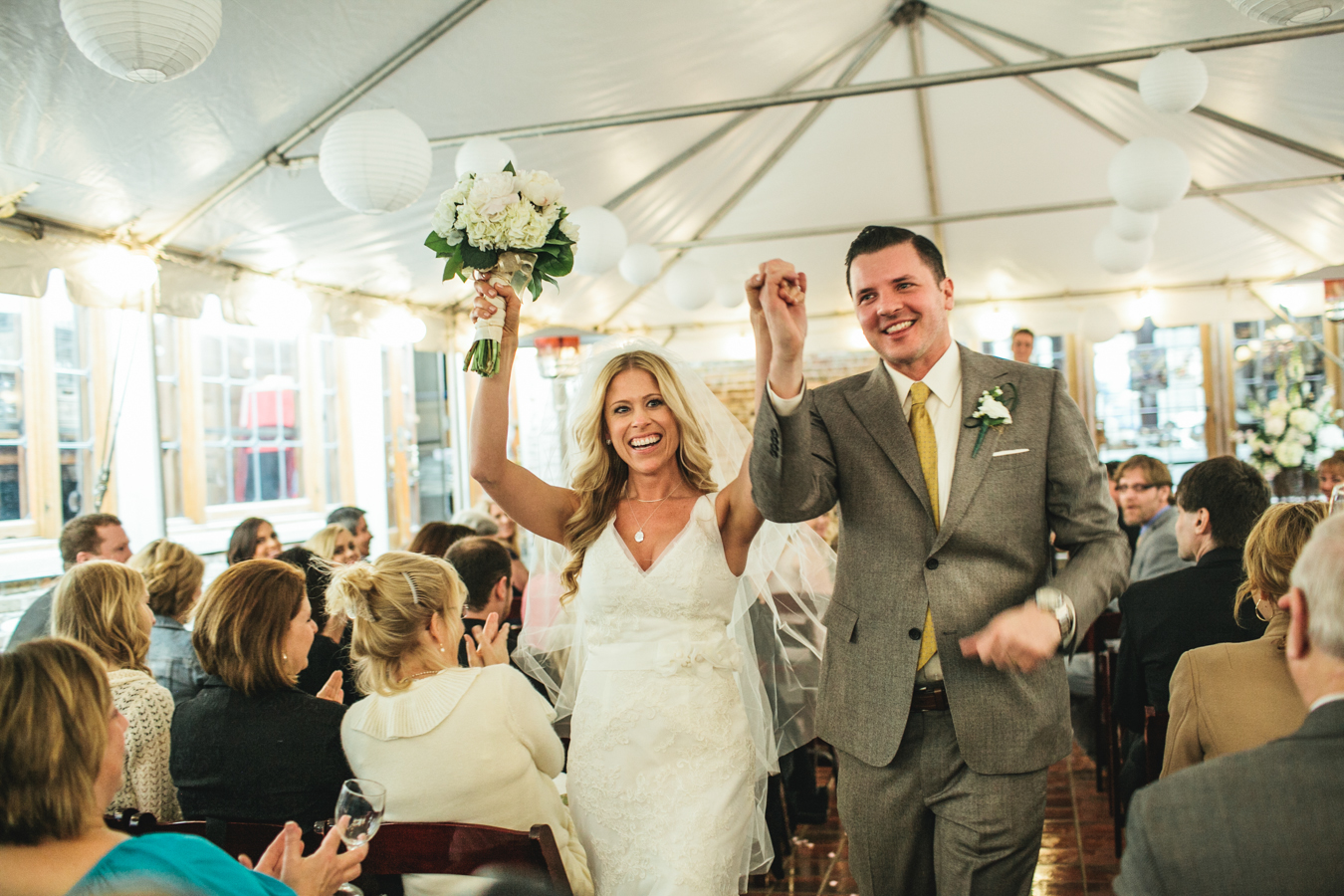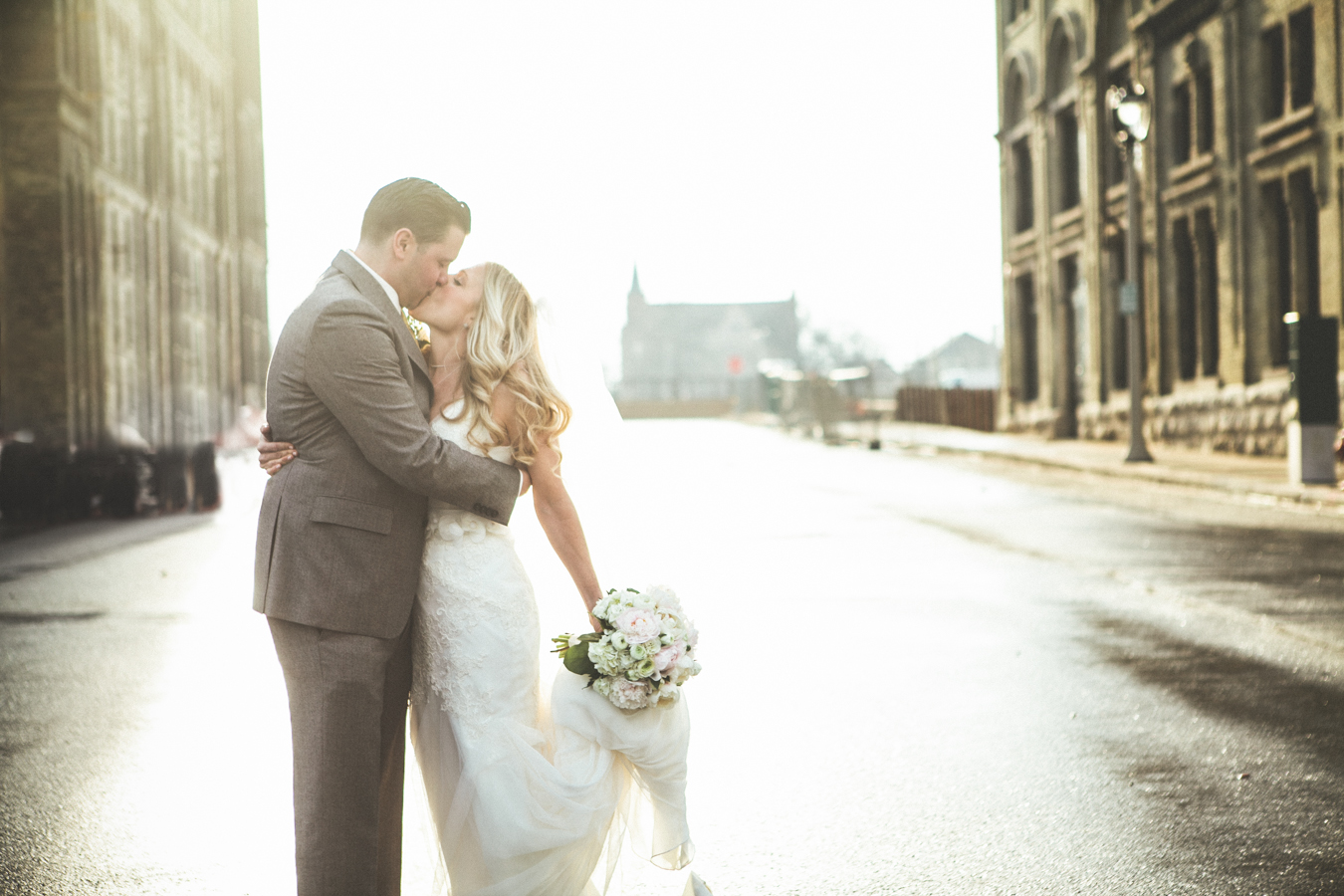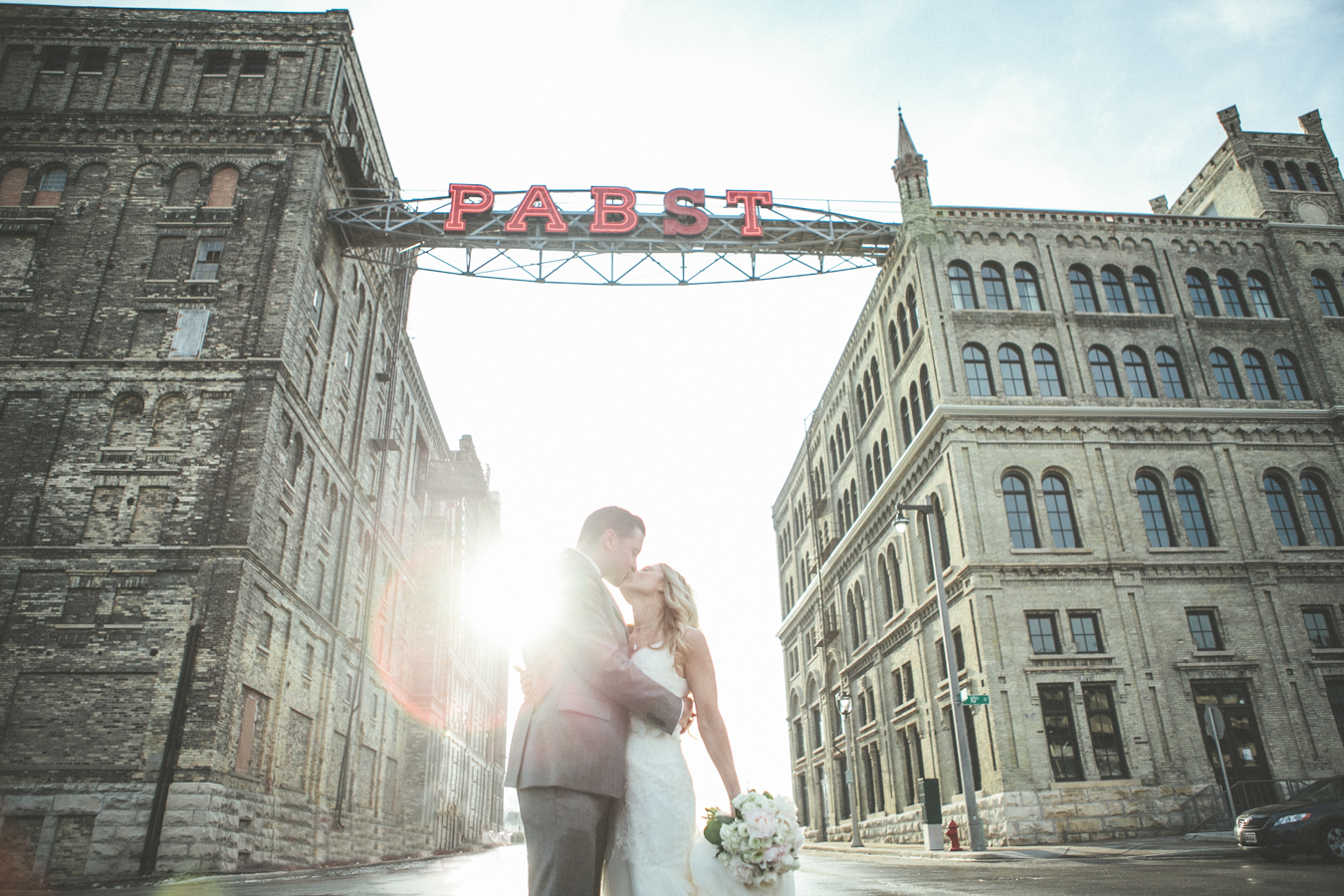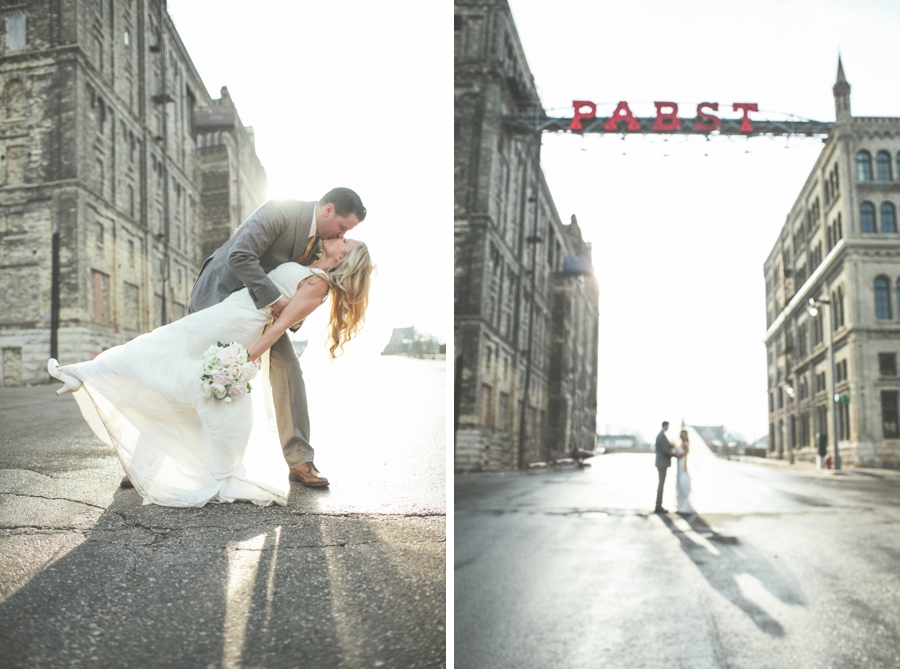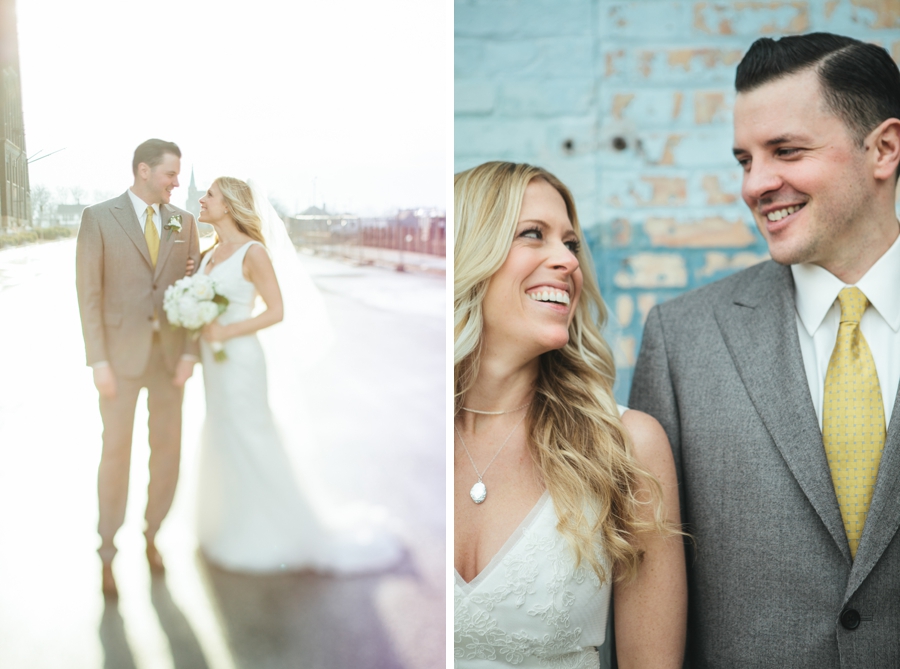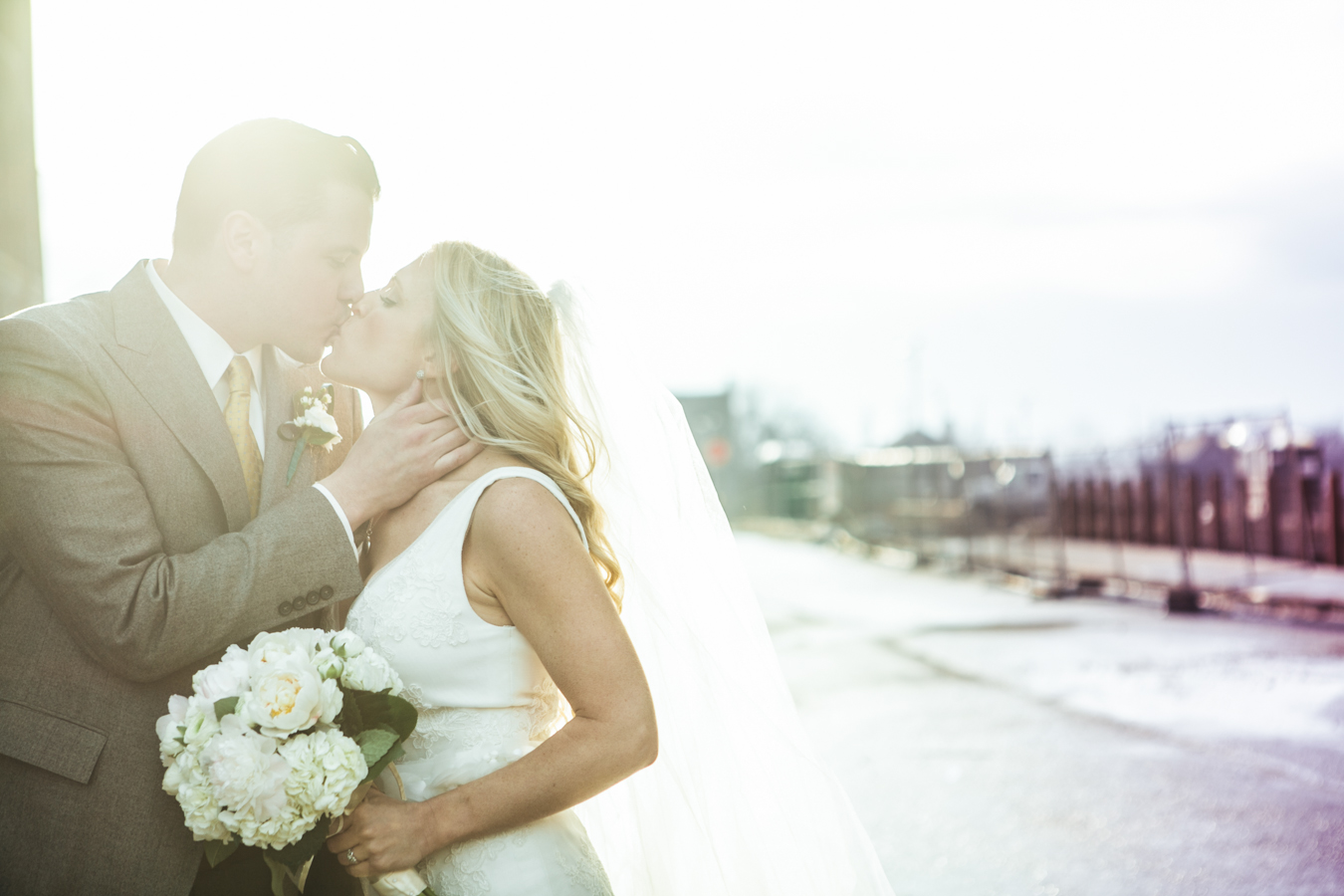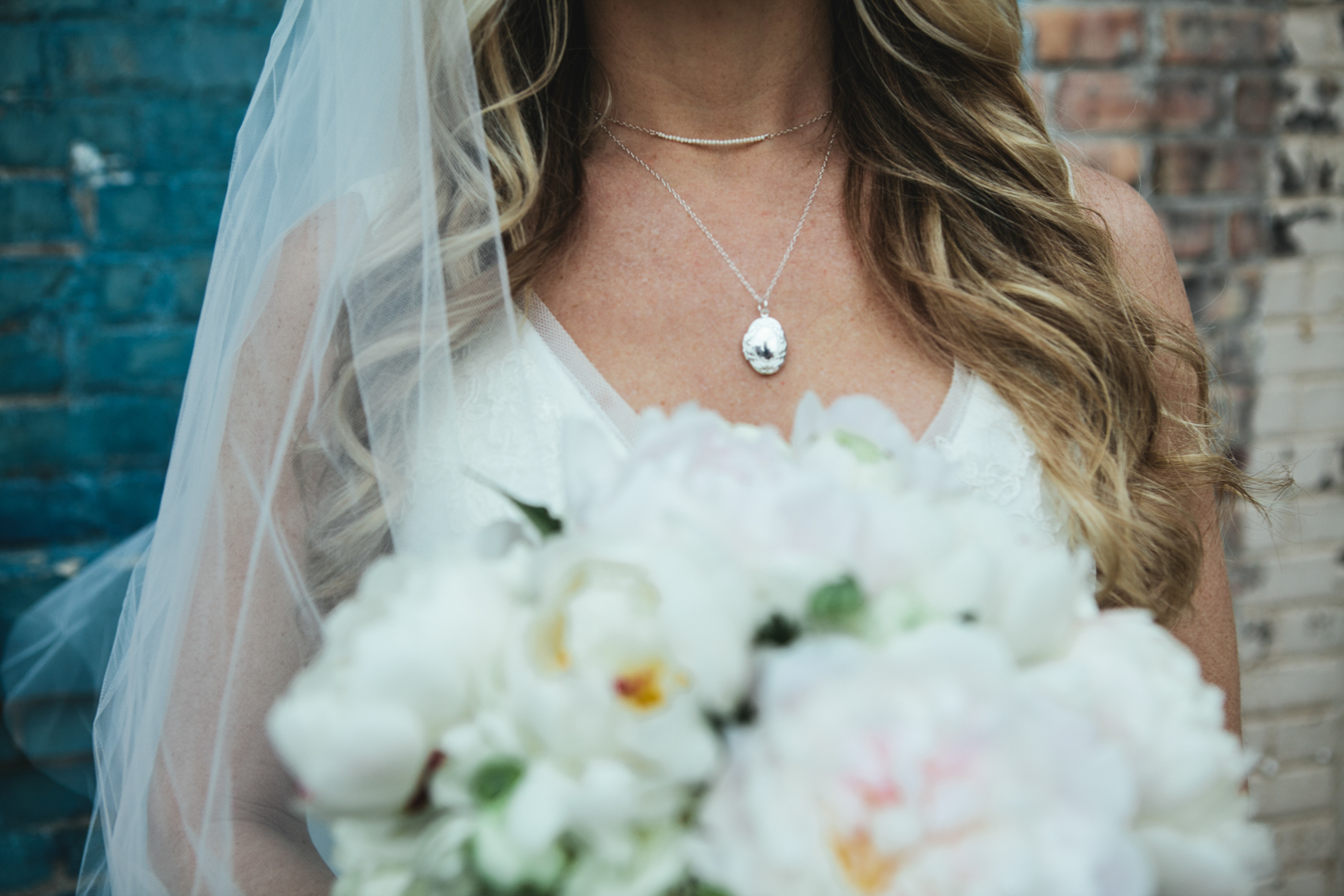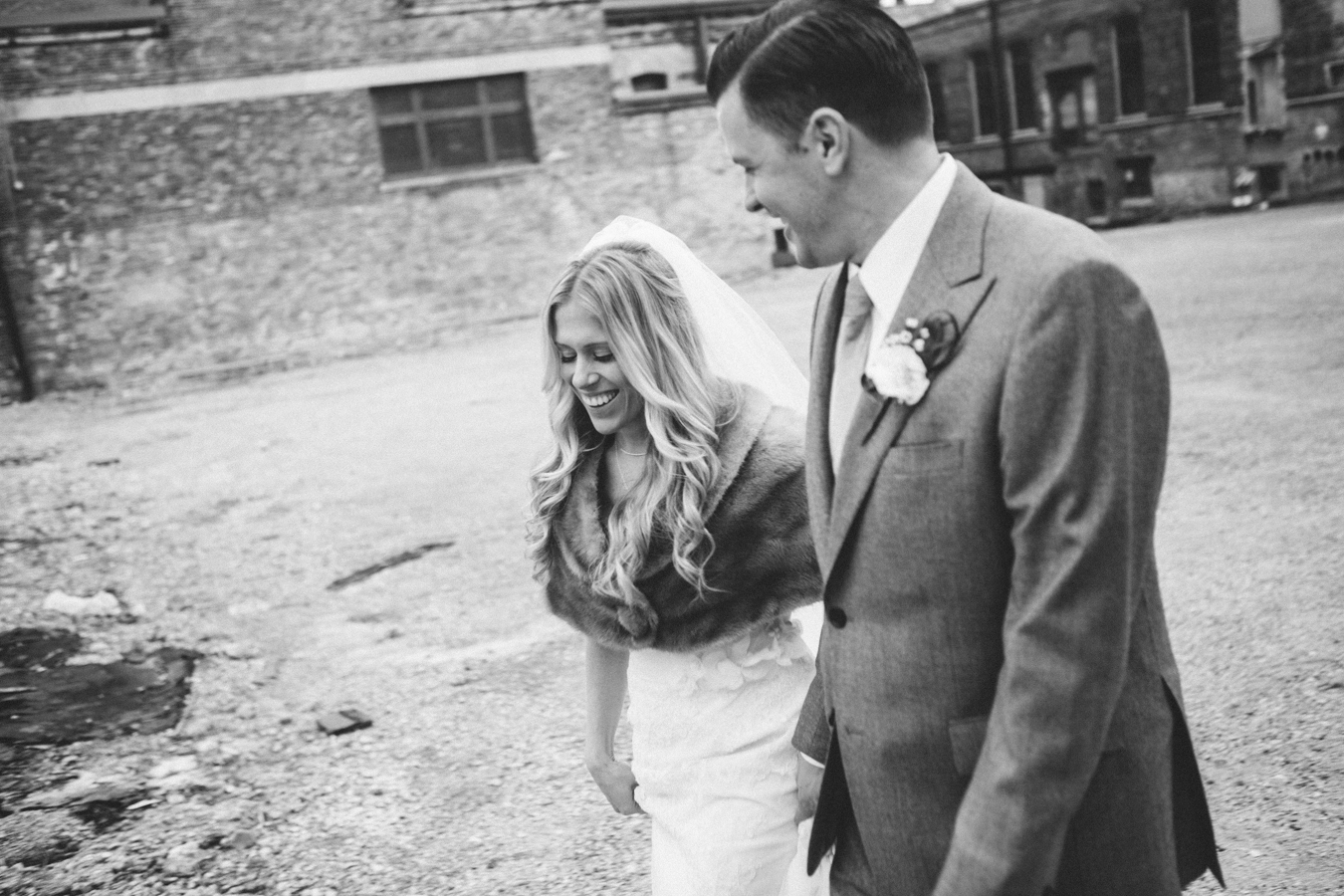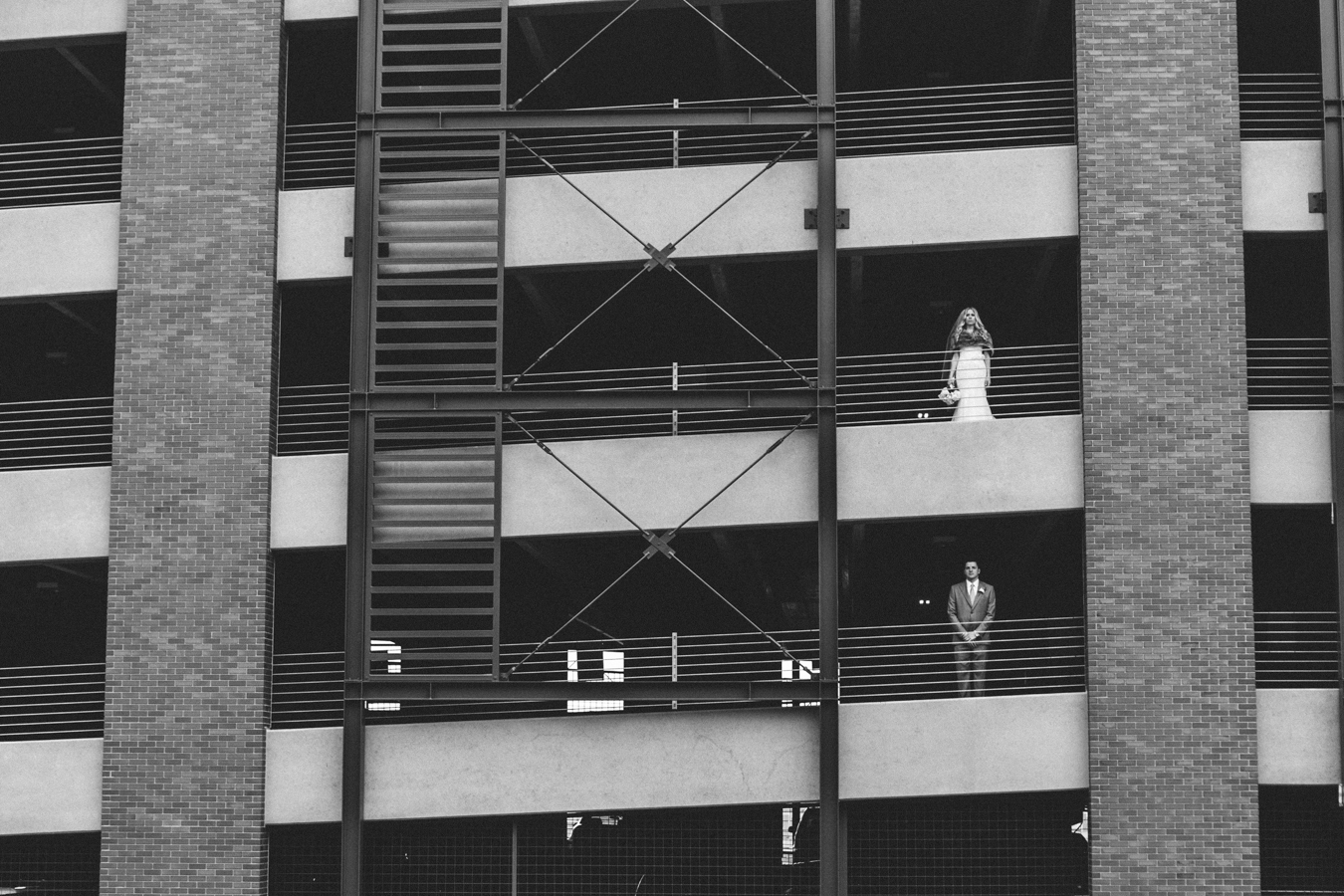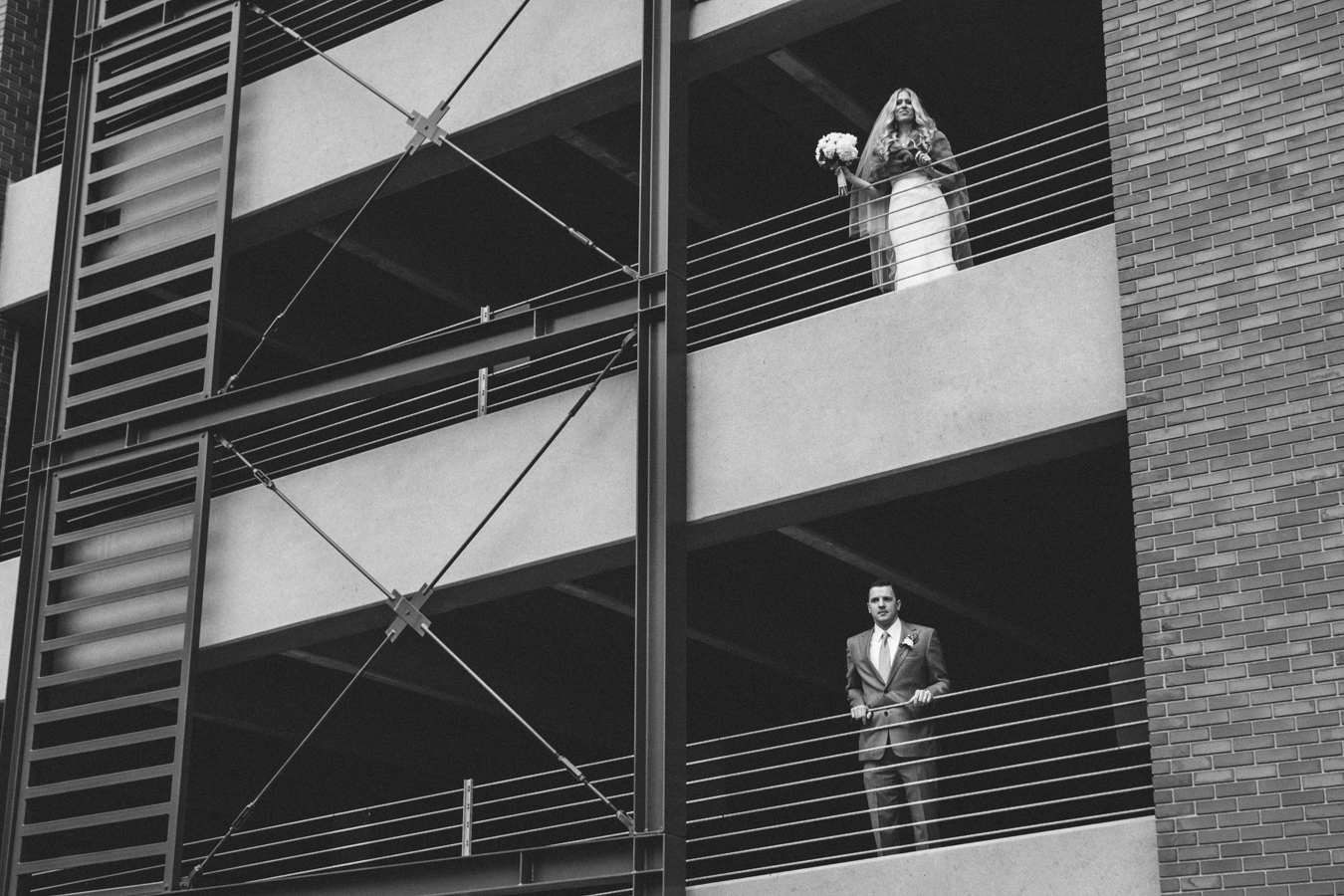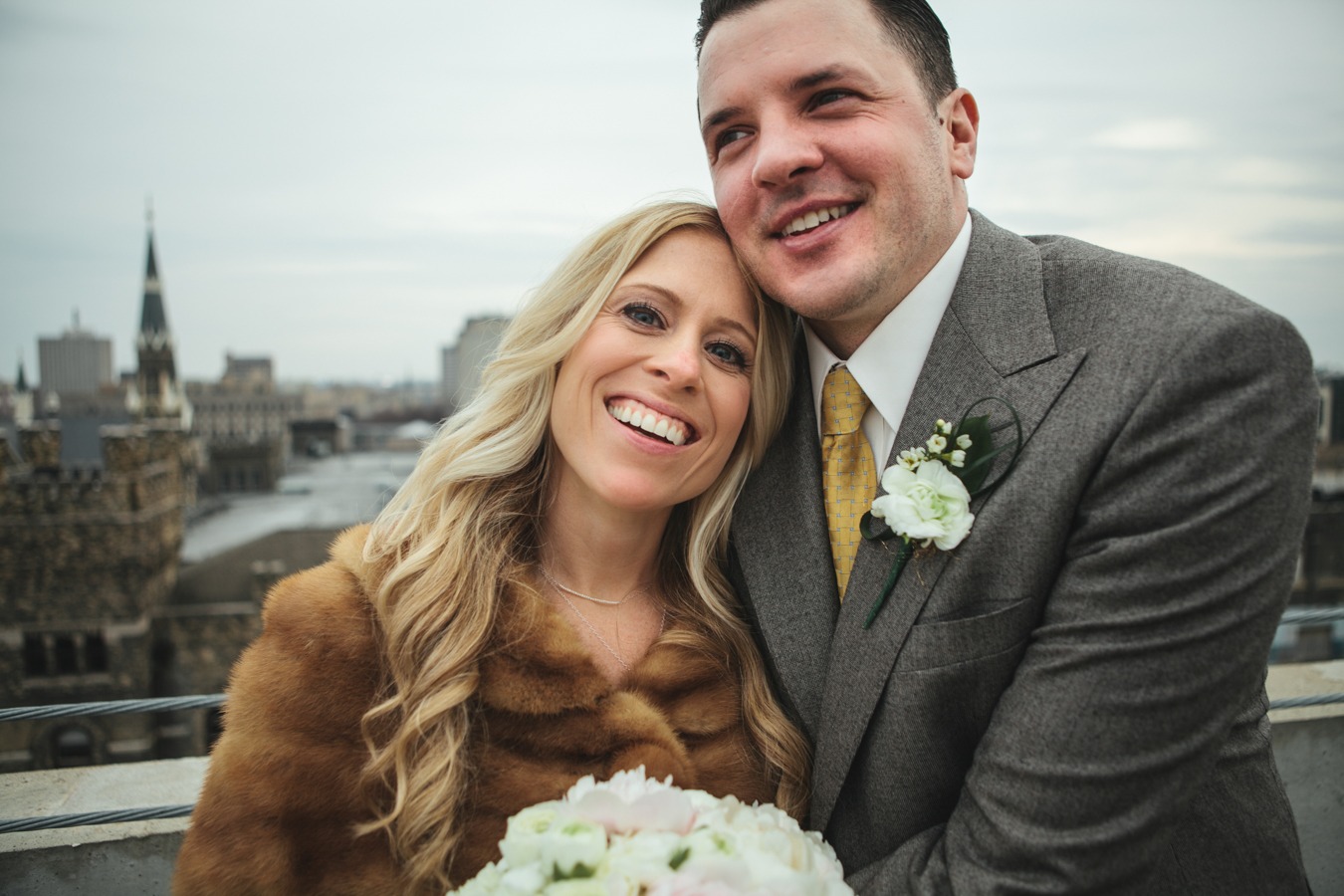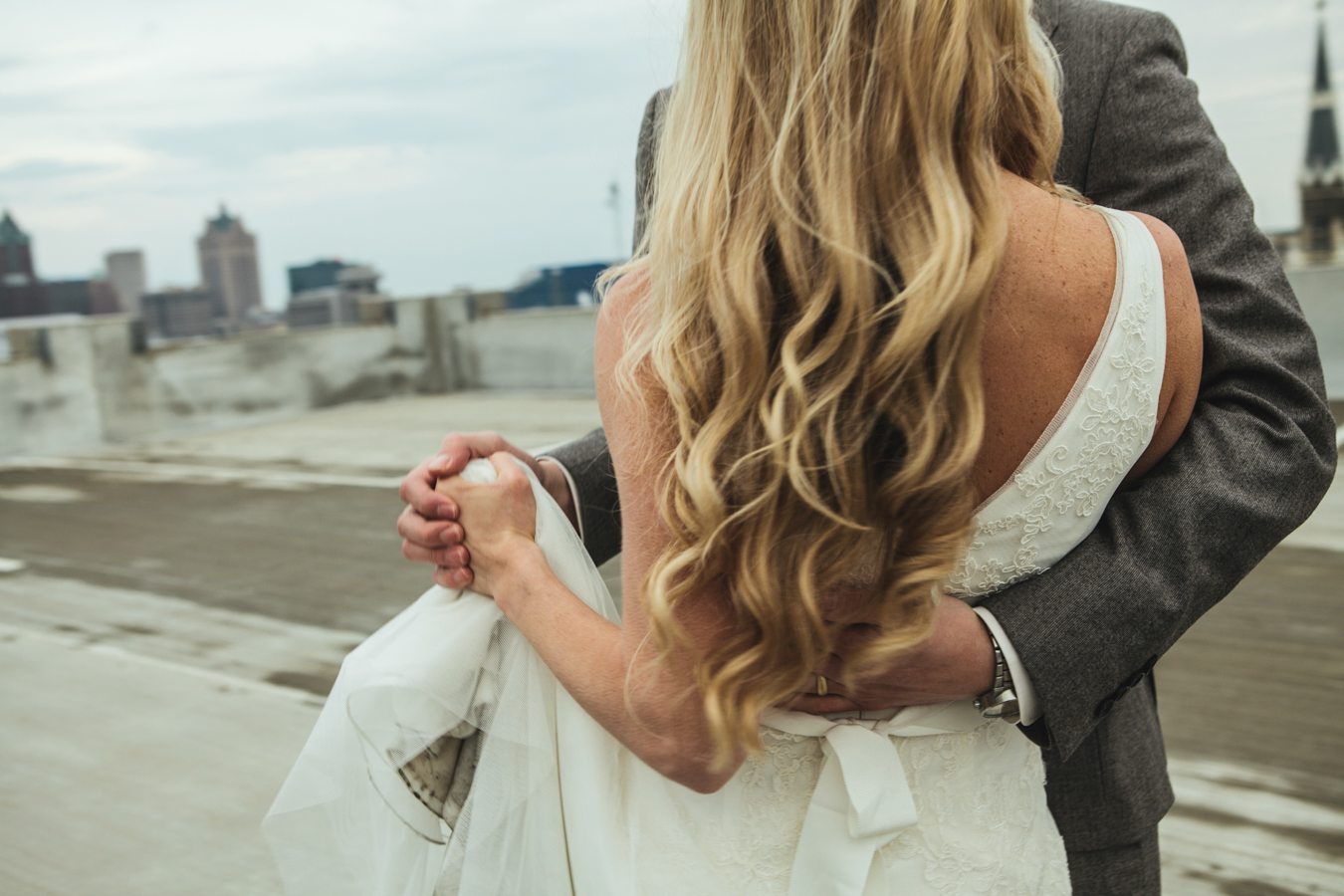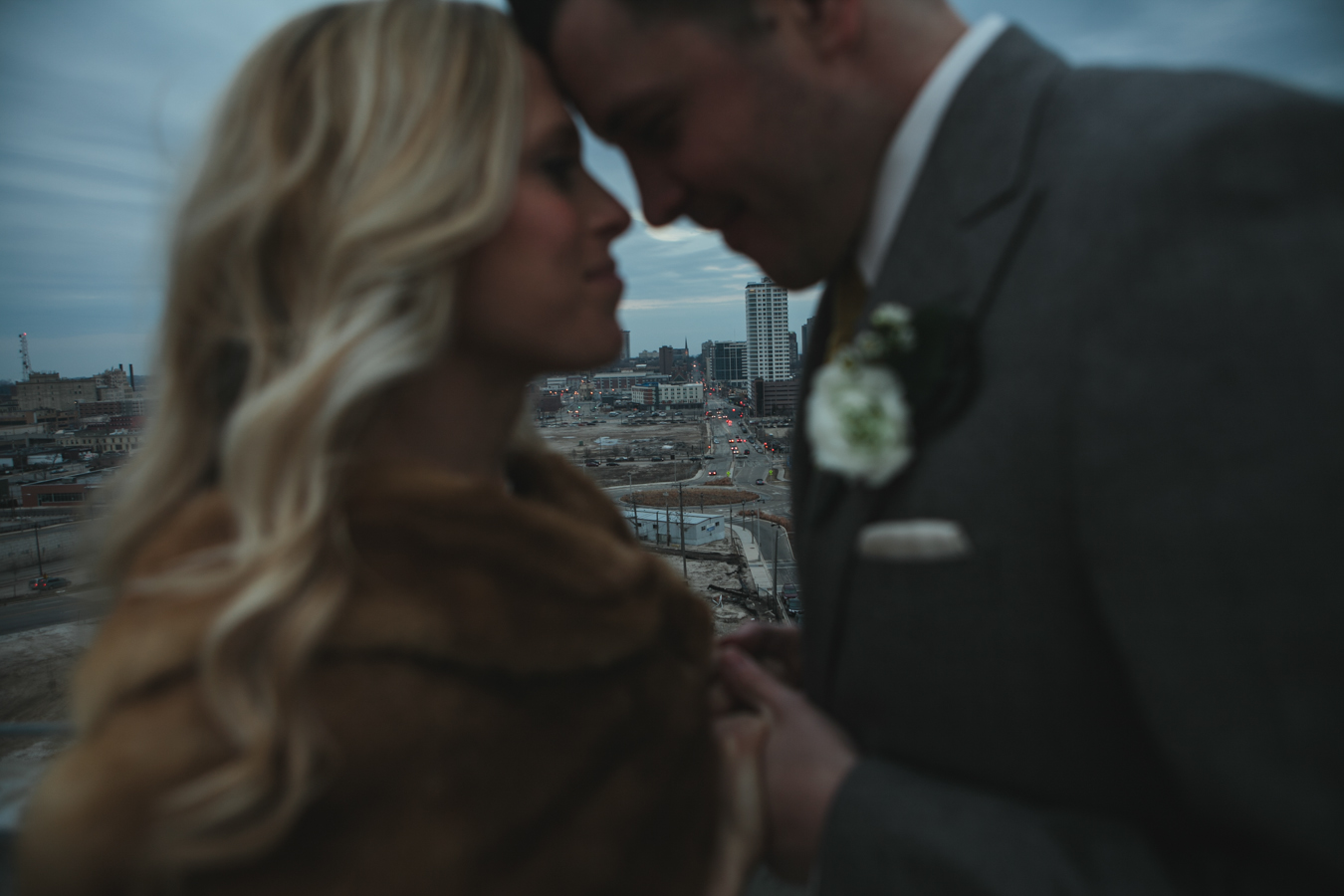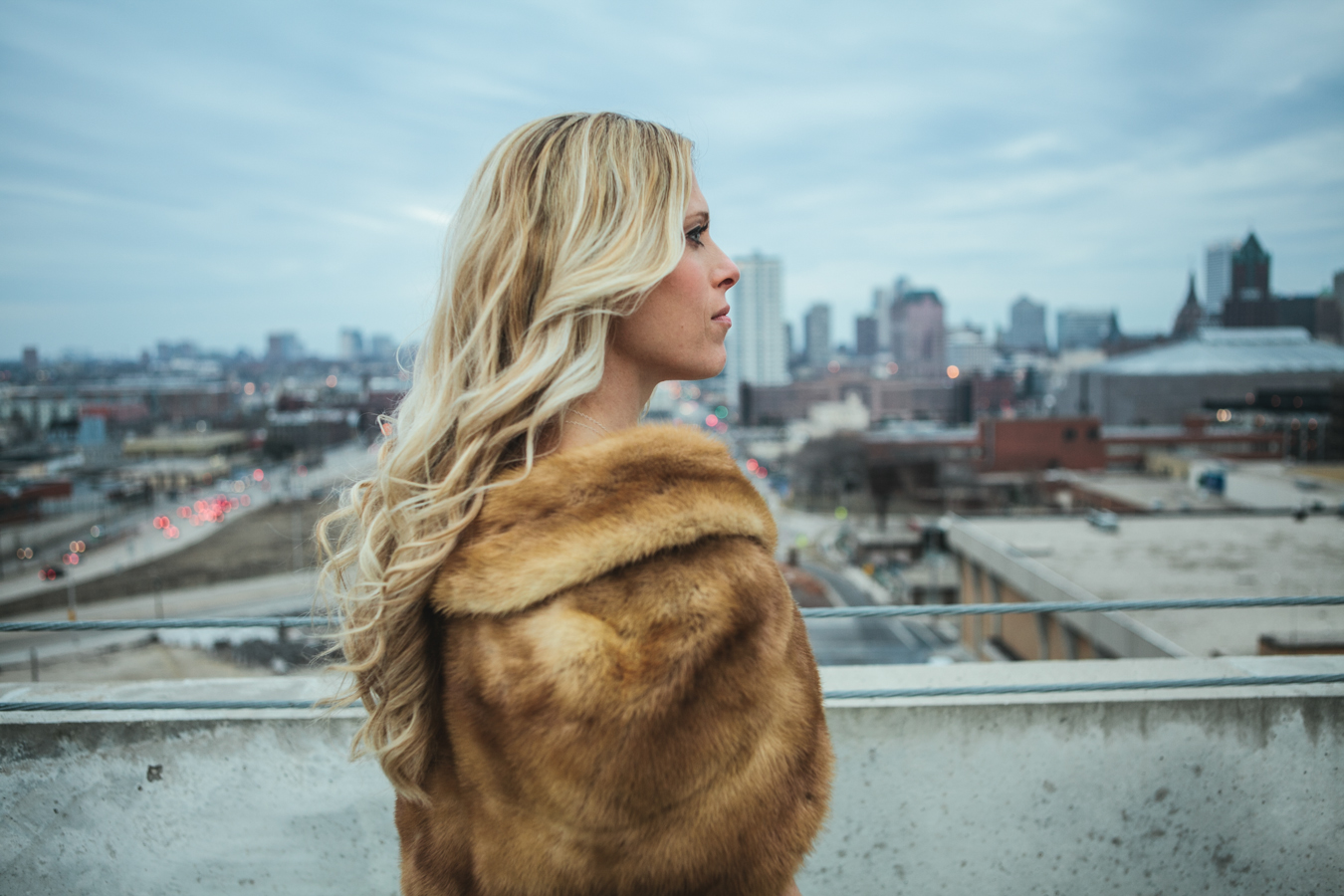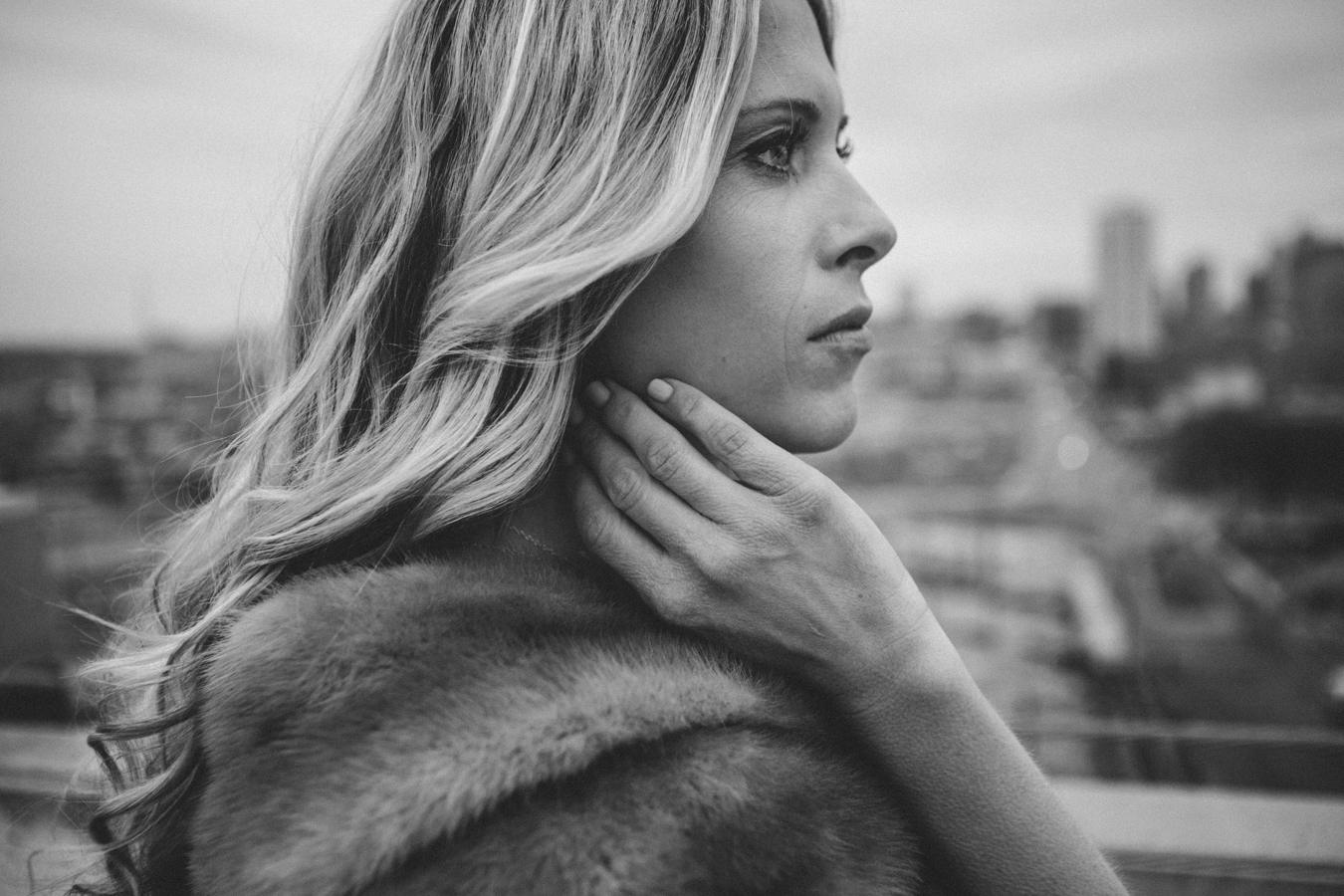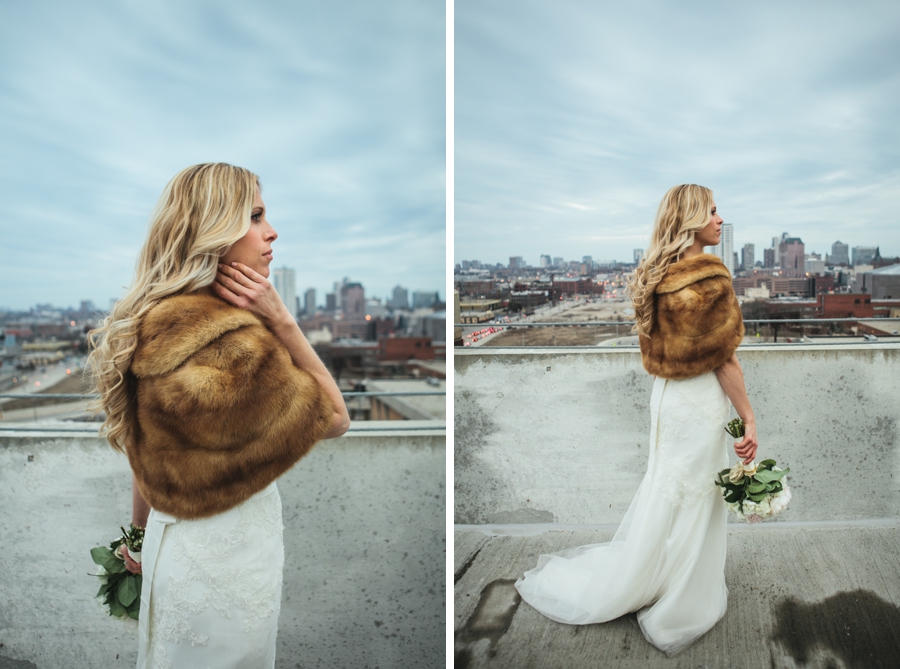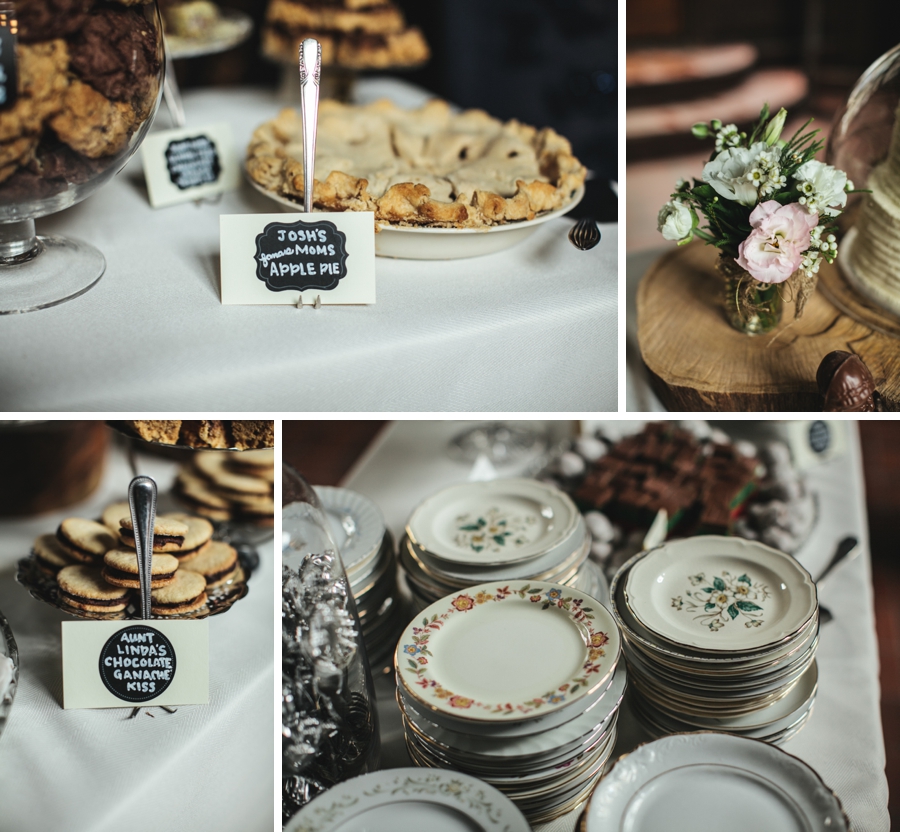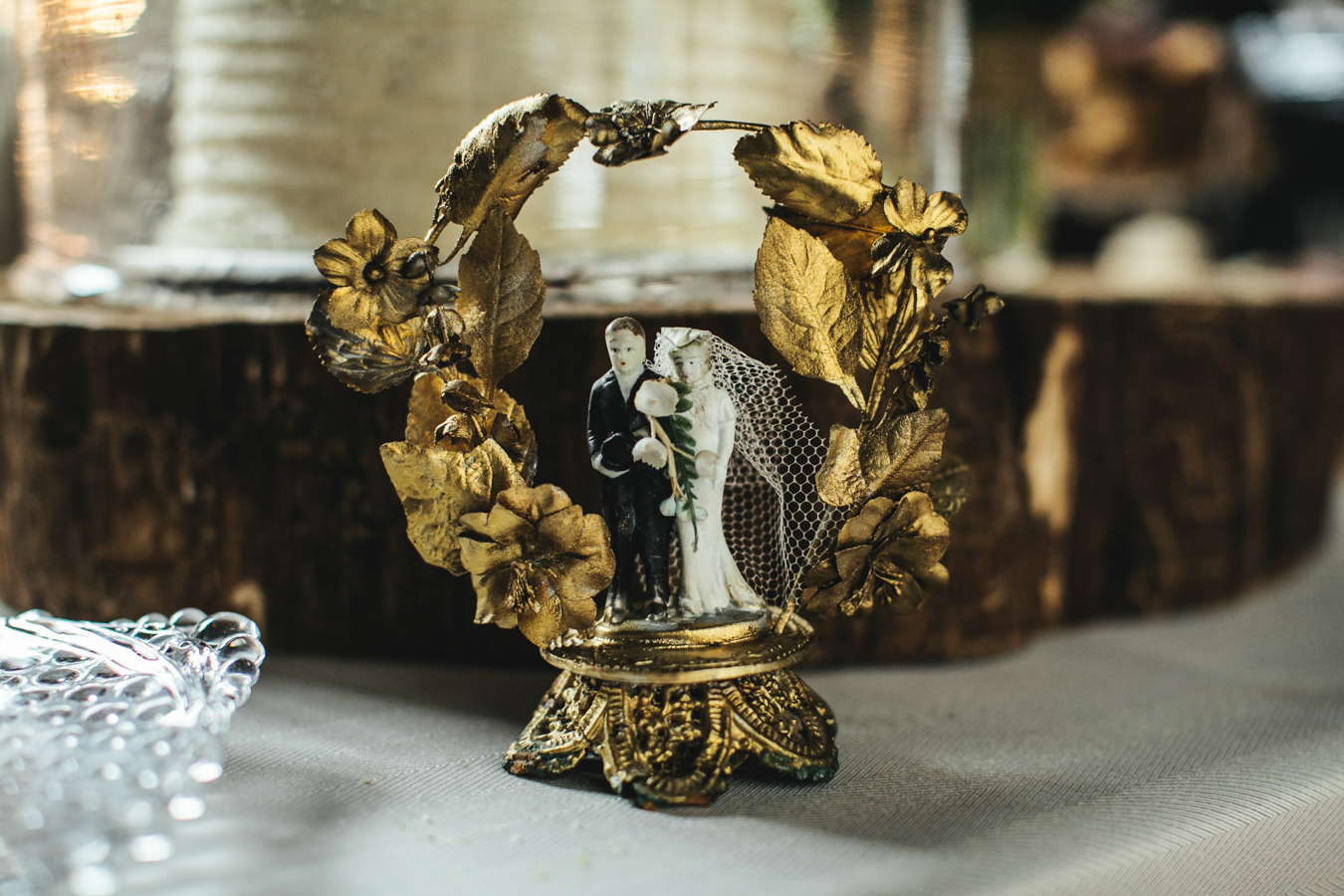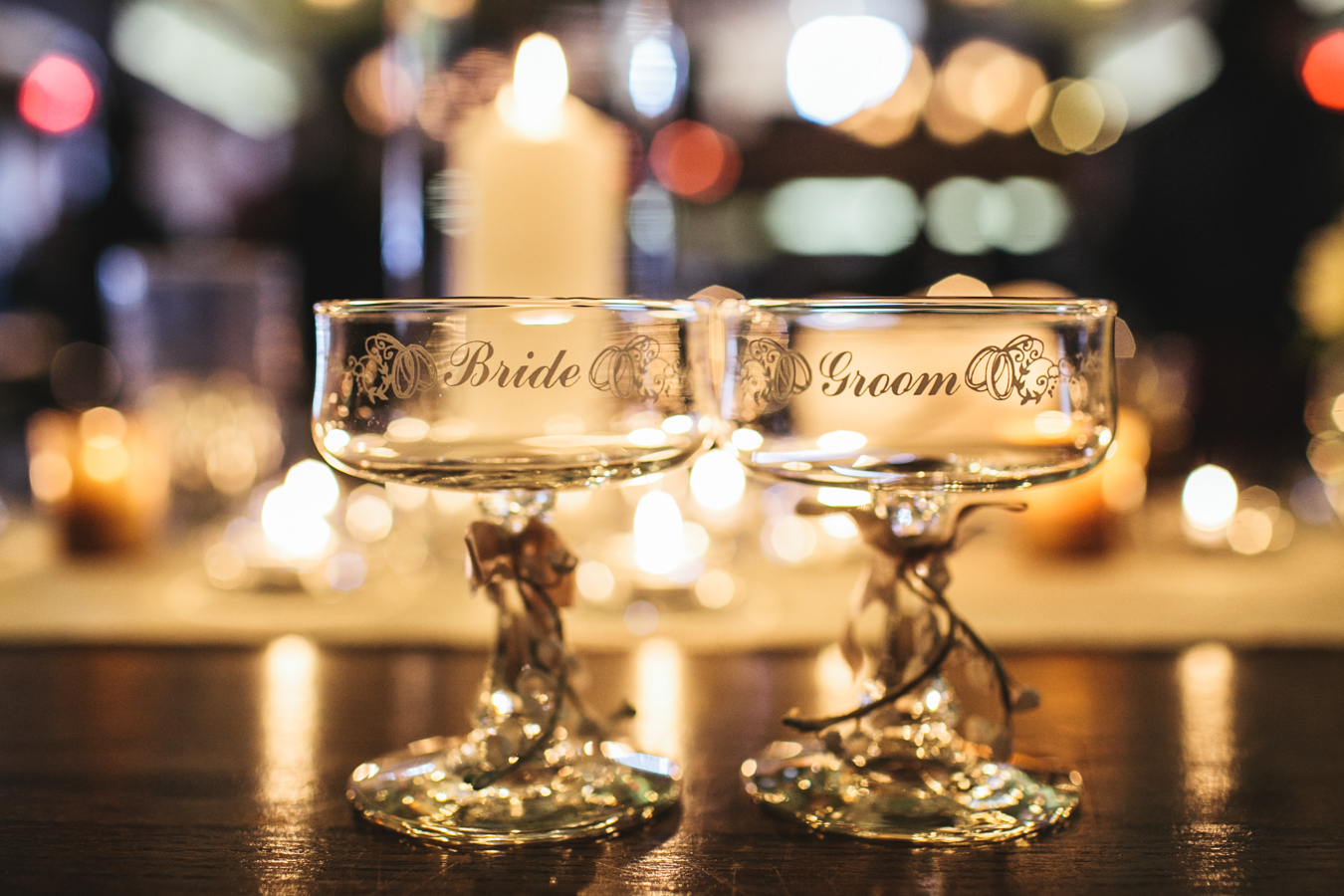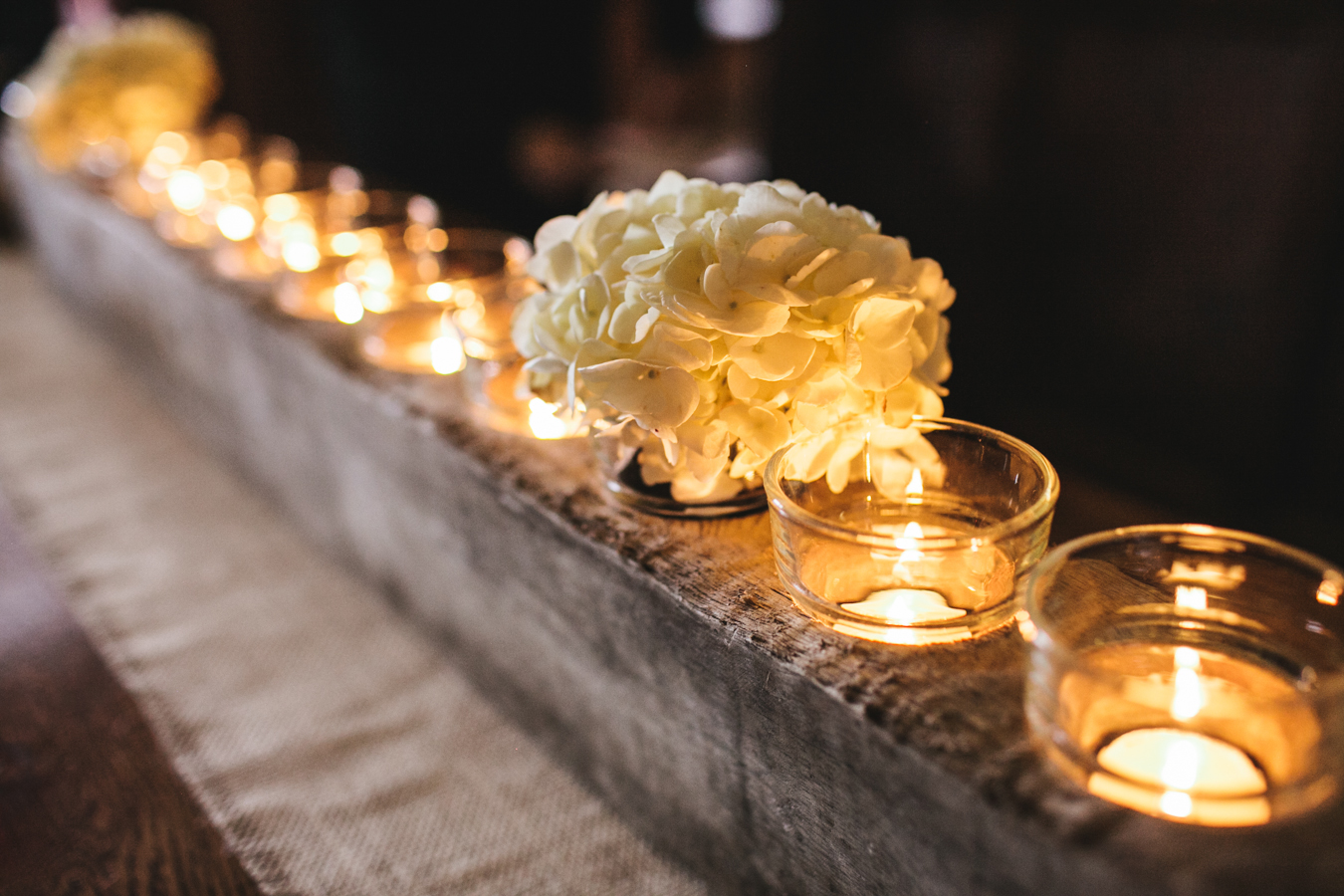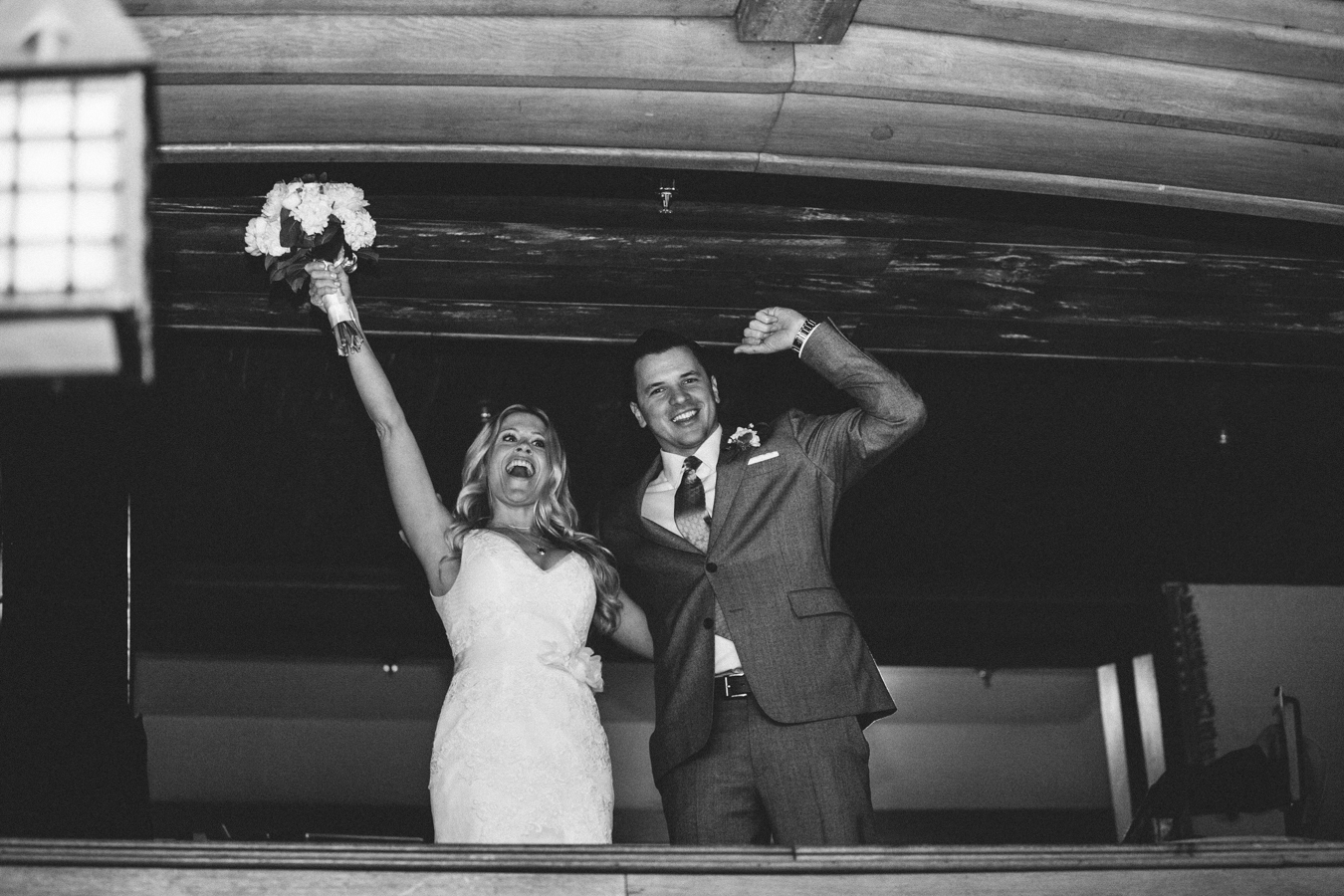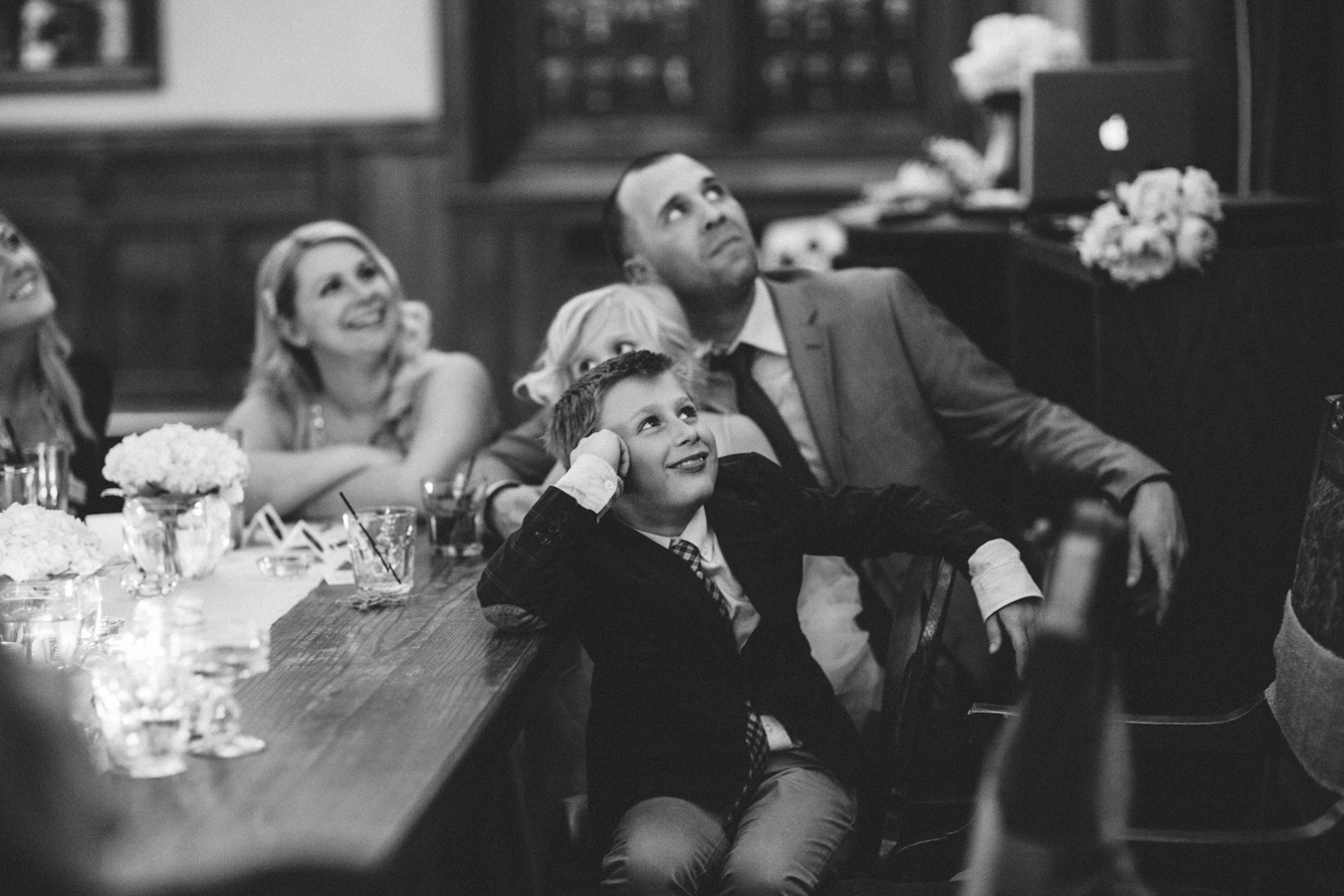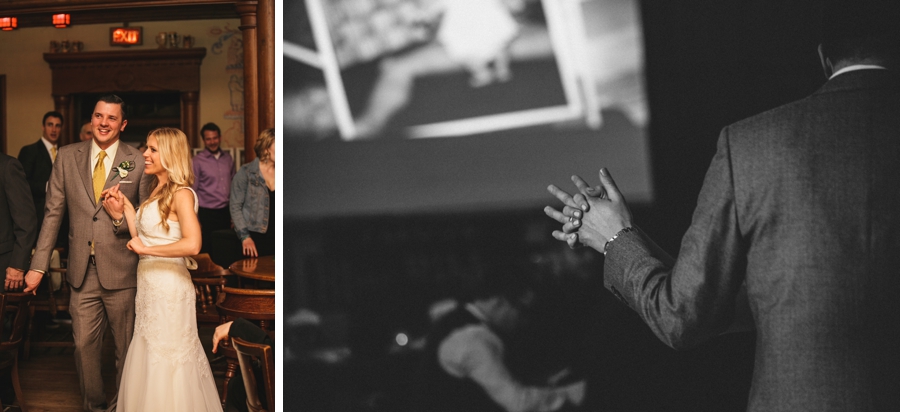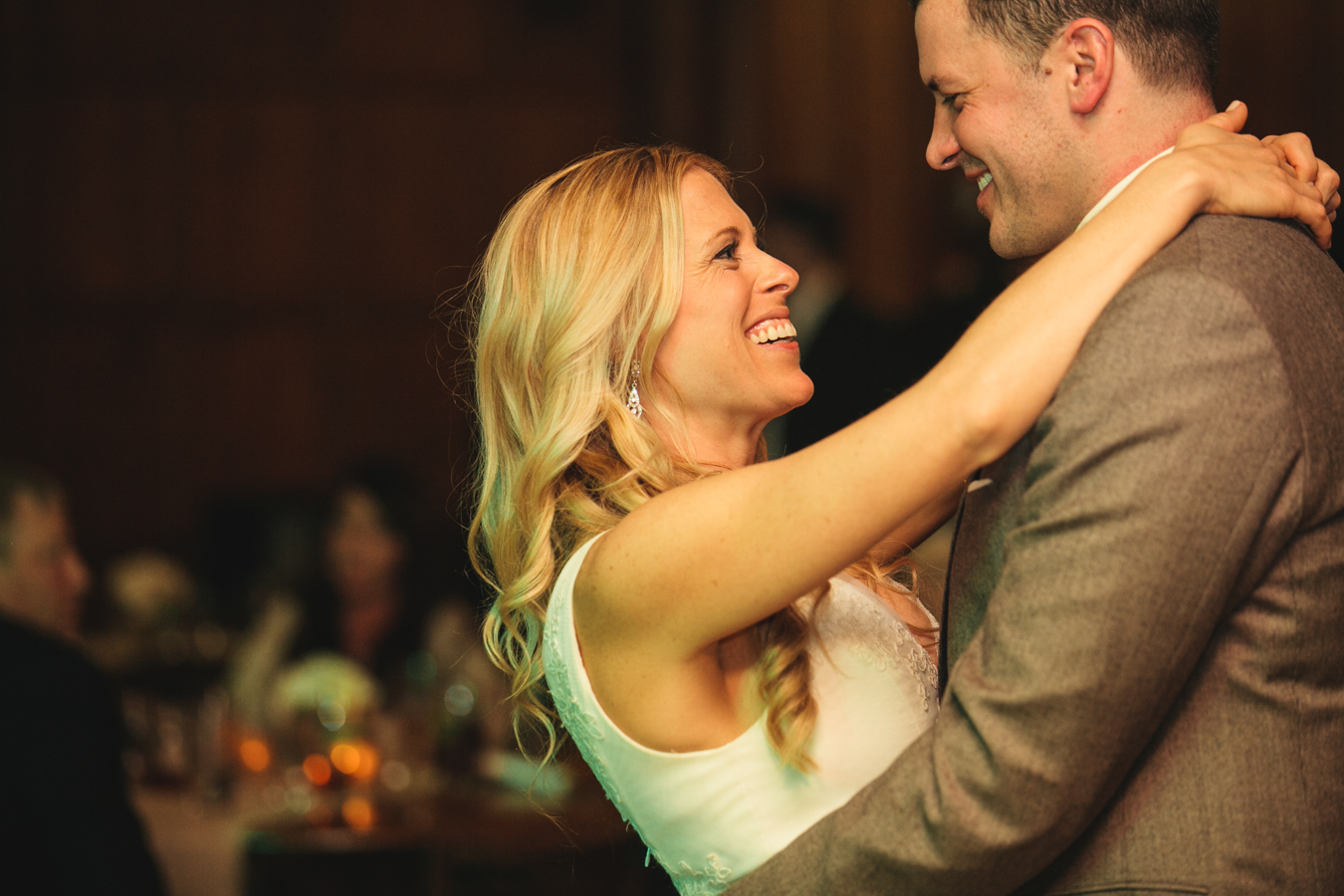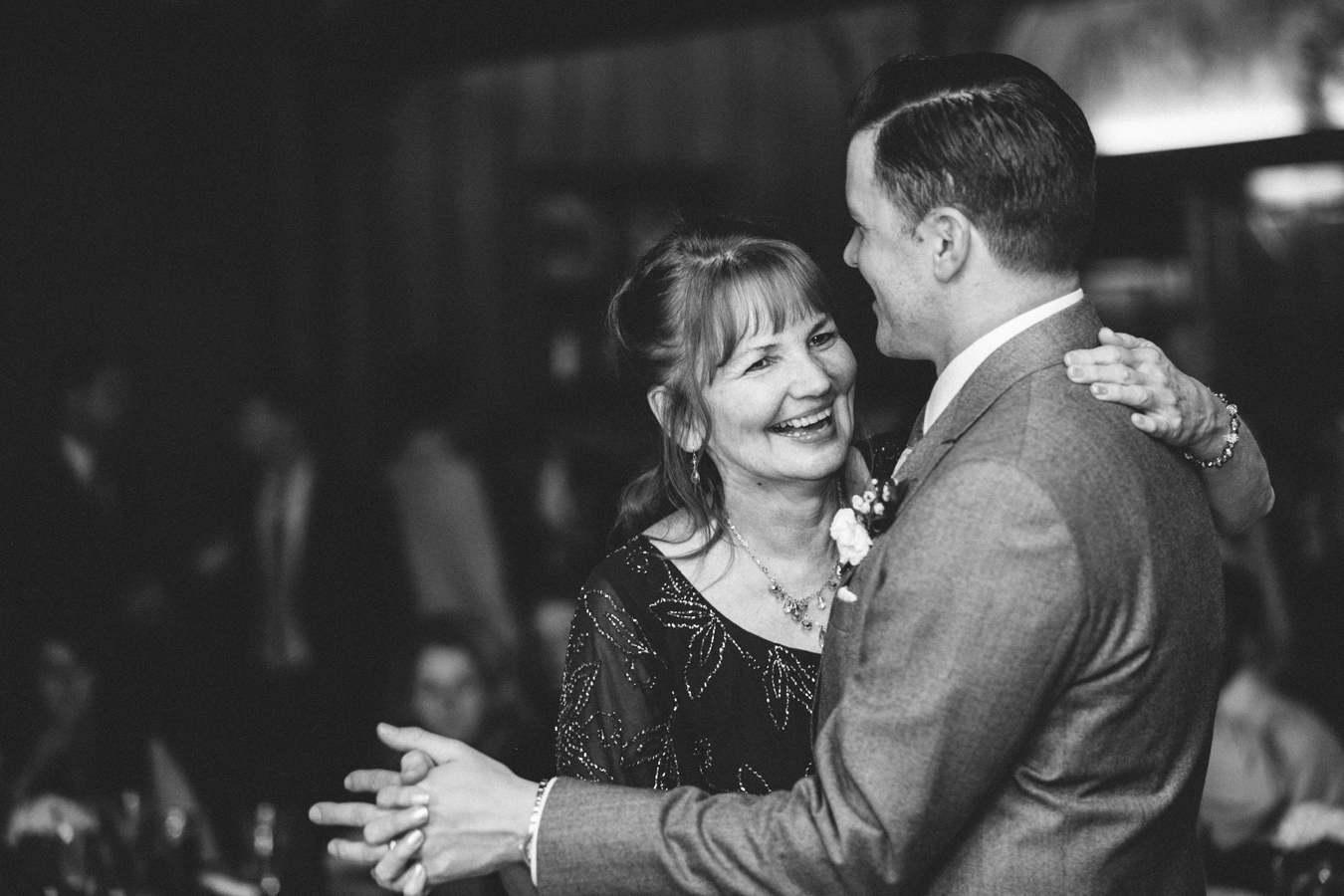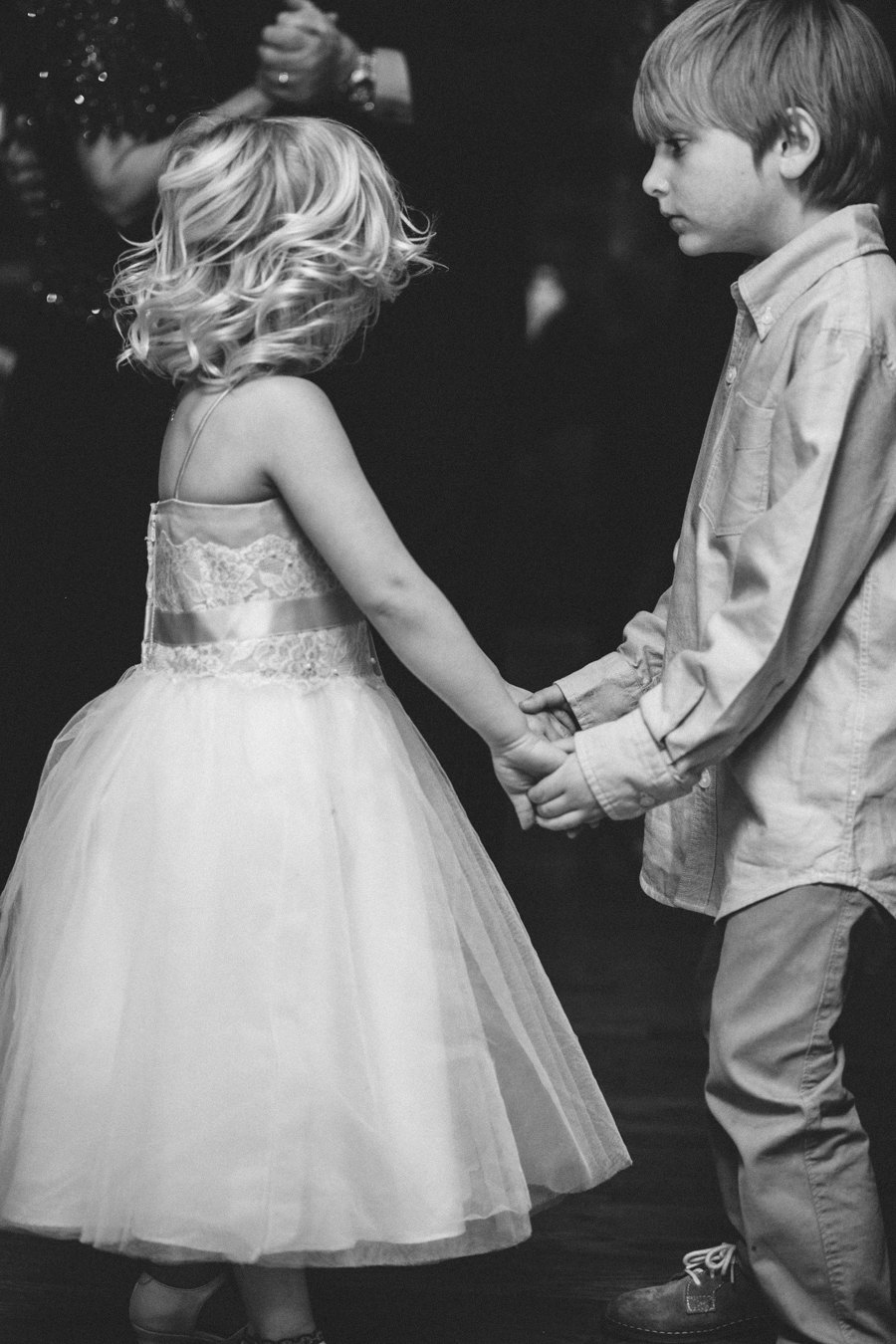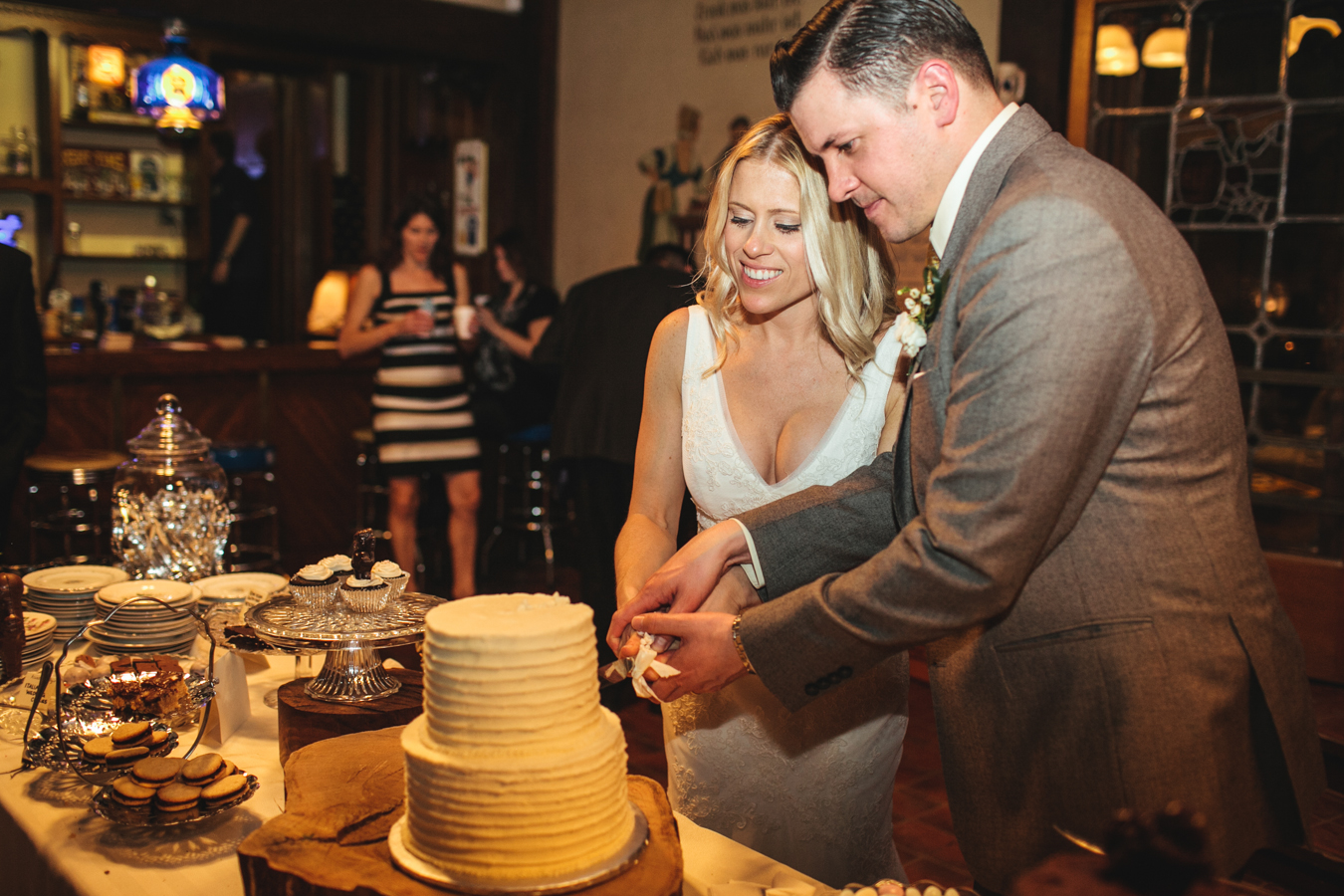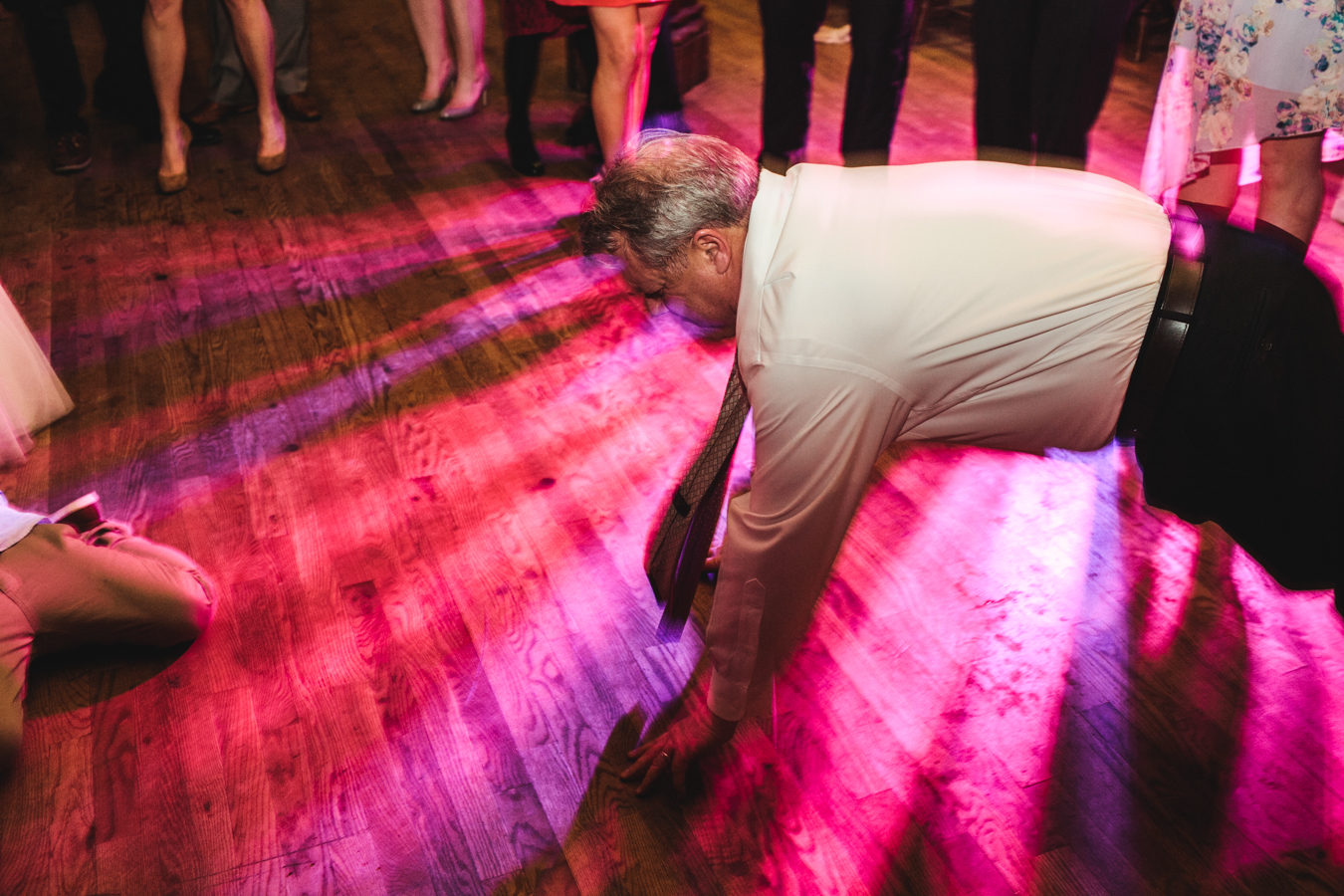 Some Credits:
Photographer – Caroline + Jayden of Woodnote Photography
Rentals – A La Crate
Megan's Dress – David's Bridal
Megan's shoes – Journee Collection
Megan's Jewellery – etsy
Josh's Suit – Brook's Brothers
Josh's Shoes – Florsheim
Groomsmen's Shoes – Vans
Bridesmaid's gowns – Nordstrom
Makeup artist – Kristal Sherman
Flowers – Avant Garden Florist (Delafield)
Stationery + paper goods – Lolo Lincoln (etsy)
Megan's 'Getting Ready' Location – the Iron Horse Hotel
Ceremony + Reception Venue – The Best Place at the Historic Pabst Brewery
Ceremony + Reception Music – Accent Events
Caterers – Bubb's
Ceremony Songs – You Are the Best Thing (Ray LaMontagne) + Next to Me (Emeli Sande)
First Dance – Just Breathe (Pearl Jam) (* this was a song that Megan put on a 'makeout mix' she made for Josh when they first started dating ) 😉