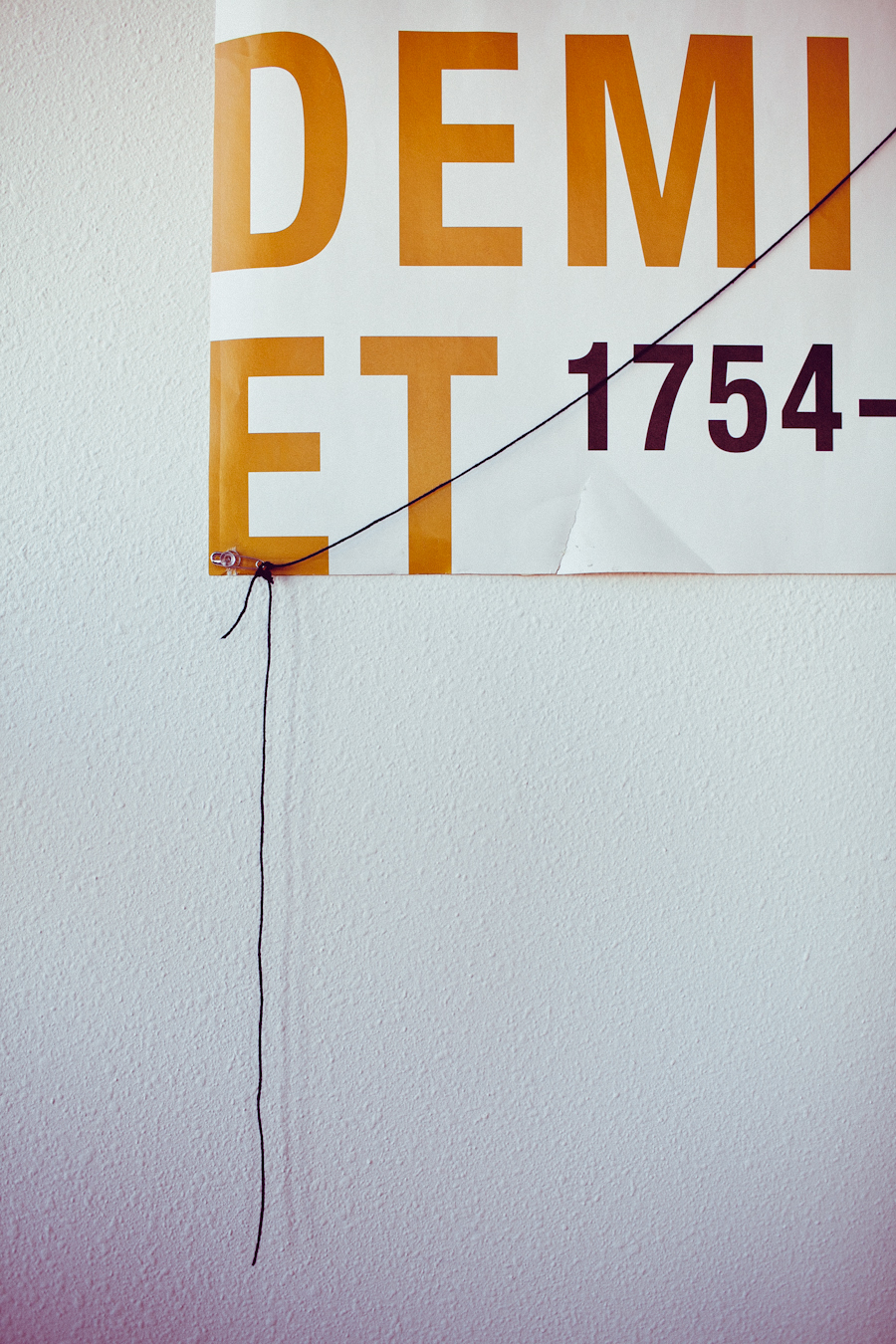 In case you missed yesterday's post, I intro'd the thought process behind my new personal project.  I've been so overwhelmed at the positive words and emails I've received since then!  People being inspired to get their first tattoo, people telling me stories of their own ink work, folks feeling inspired to start their own personal projects…  I'm so grateful to you guys, and I hope that this is only the beginning!
Today, I get to tell you about Brittny.  And rather than giving you an intro, I'm going to let her ink tell the story…  (These photos were taken in Brittny's apartment in Milwaukee, Wisconsin.)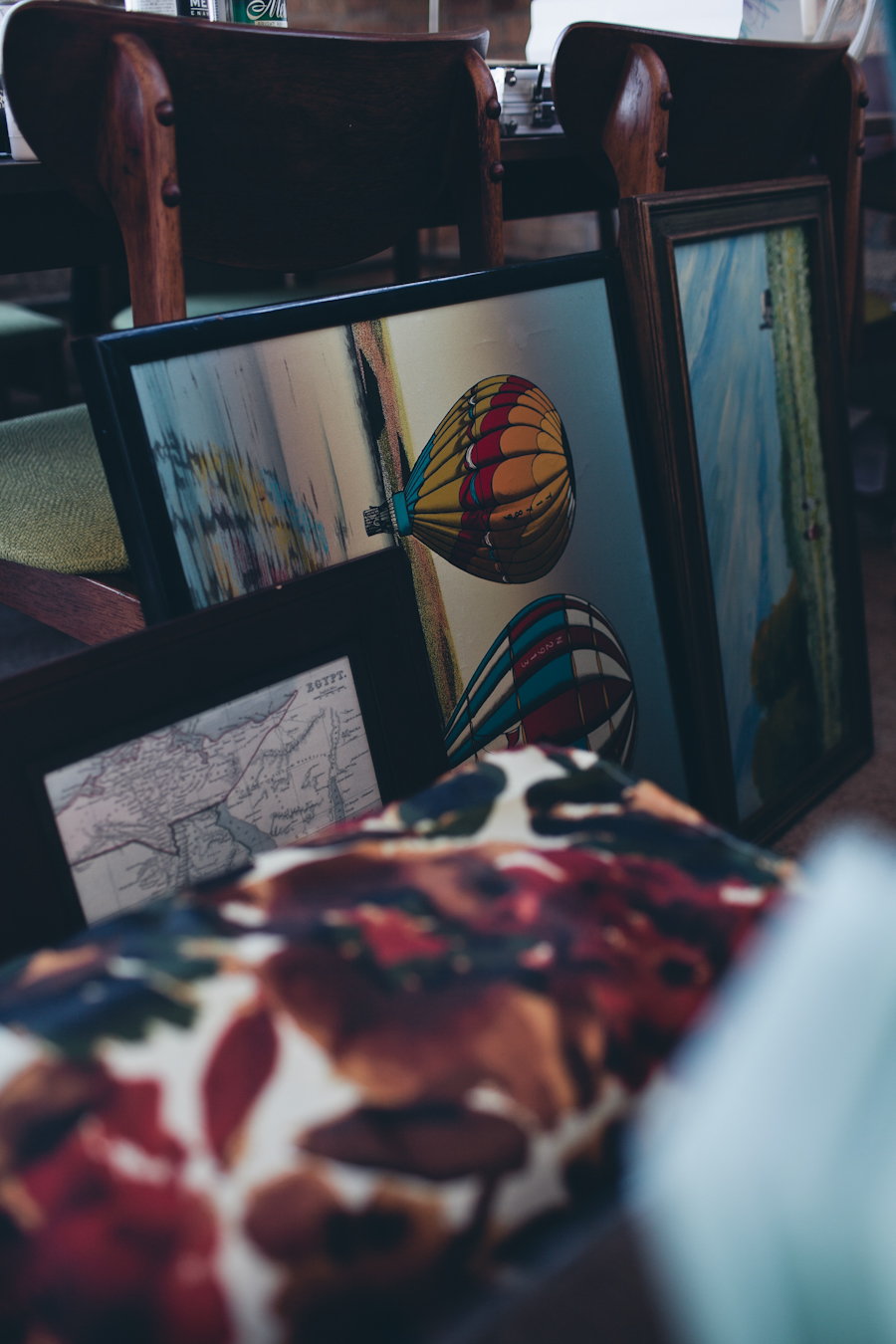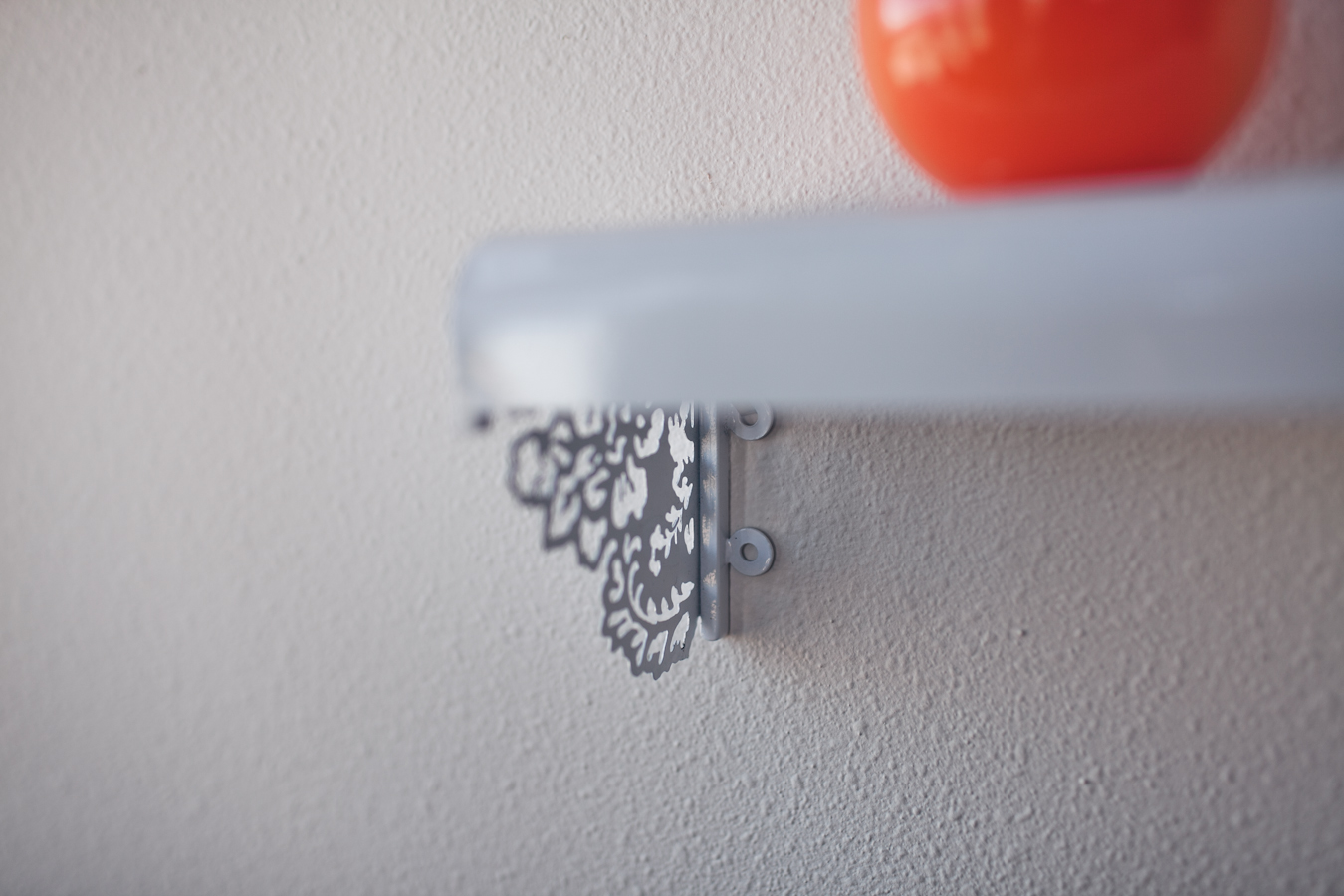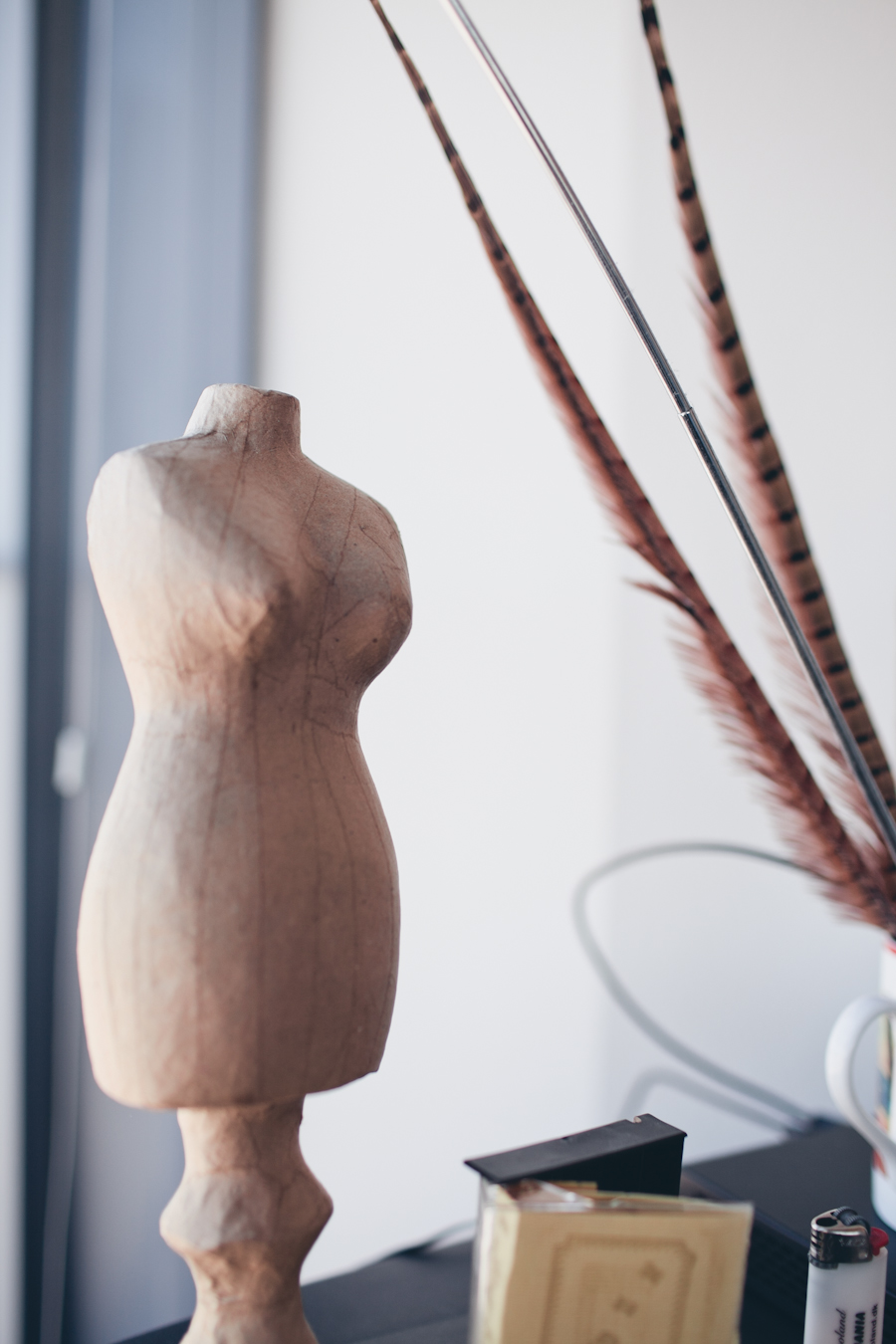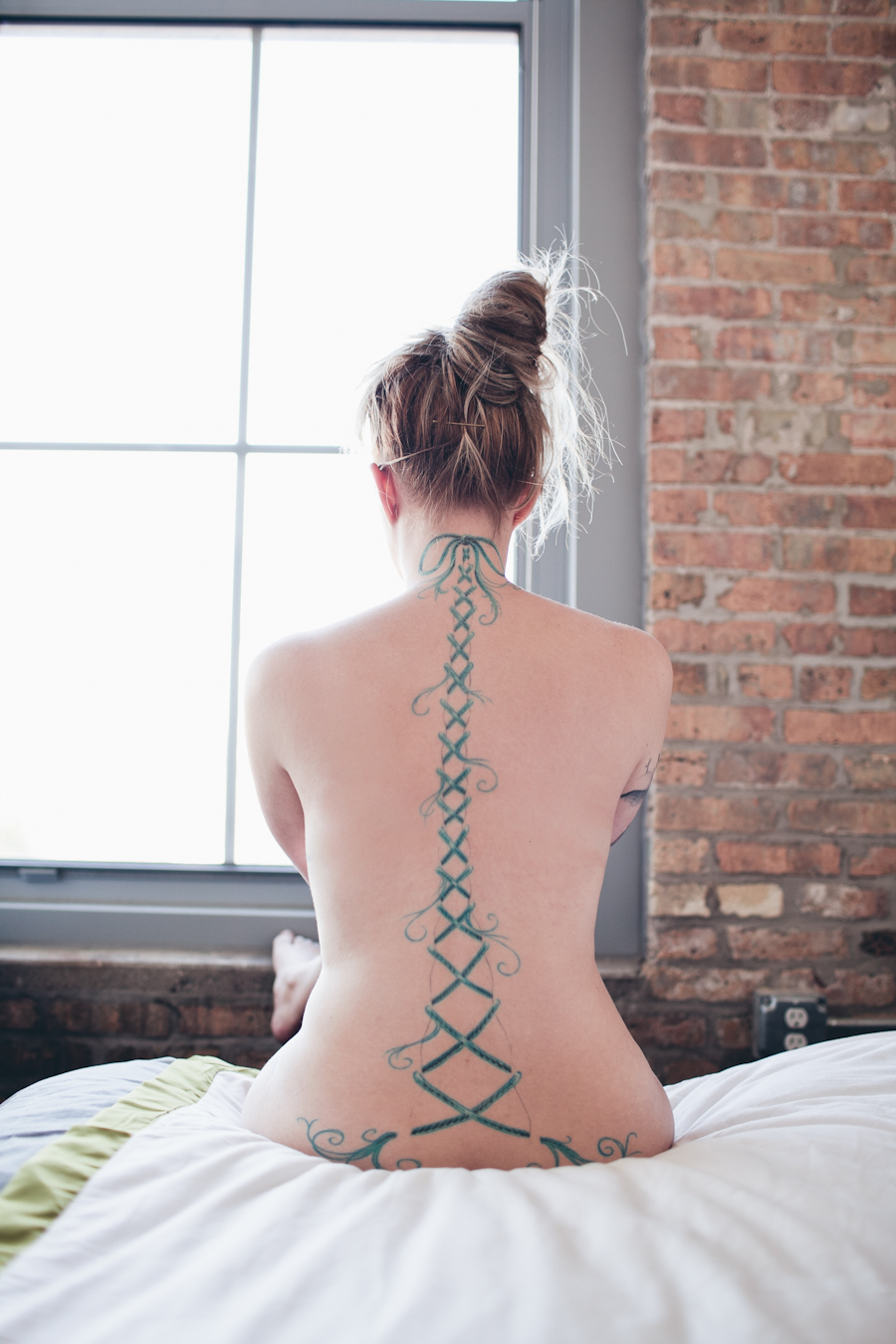 Caroline: So, you and tattoos.  The beginning.  Where and when did you get your first one(s)?
Brittny: I got my first two tattoos when I turned 18.  I was living and attending college in Oklahoma, and it was actually illegal to get a tattoo there at the time, so I had to drive into Kansas.  I got two that day, they say Ephesians 6:12 and Luke 10:19.
C: Oh seriously?  I've already learned so much!  Who knew it was illegal to get tattoos in certain states.  Weird, America.  Anyway, so how many different locations around the world have you gotten work done in?  
B: Denmark, Kansas, Wisconsin, Indiana, Washington, Arizona, New York, Illinois…
C: And are you picky about who you let work on you?
B: Oh hell yeah.  They have to have a strong portfolio and feel positive about my concept — no apathetic artists.
C: How much money do you think you've spent on your tattoos so far?
B: I've paid in 12 packs of PBR, old Creedence Clearwater and Johnny Cash records…  so real money aside from that?  Around $2,000.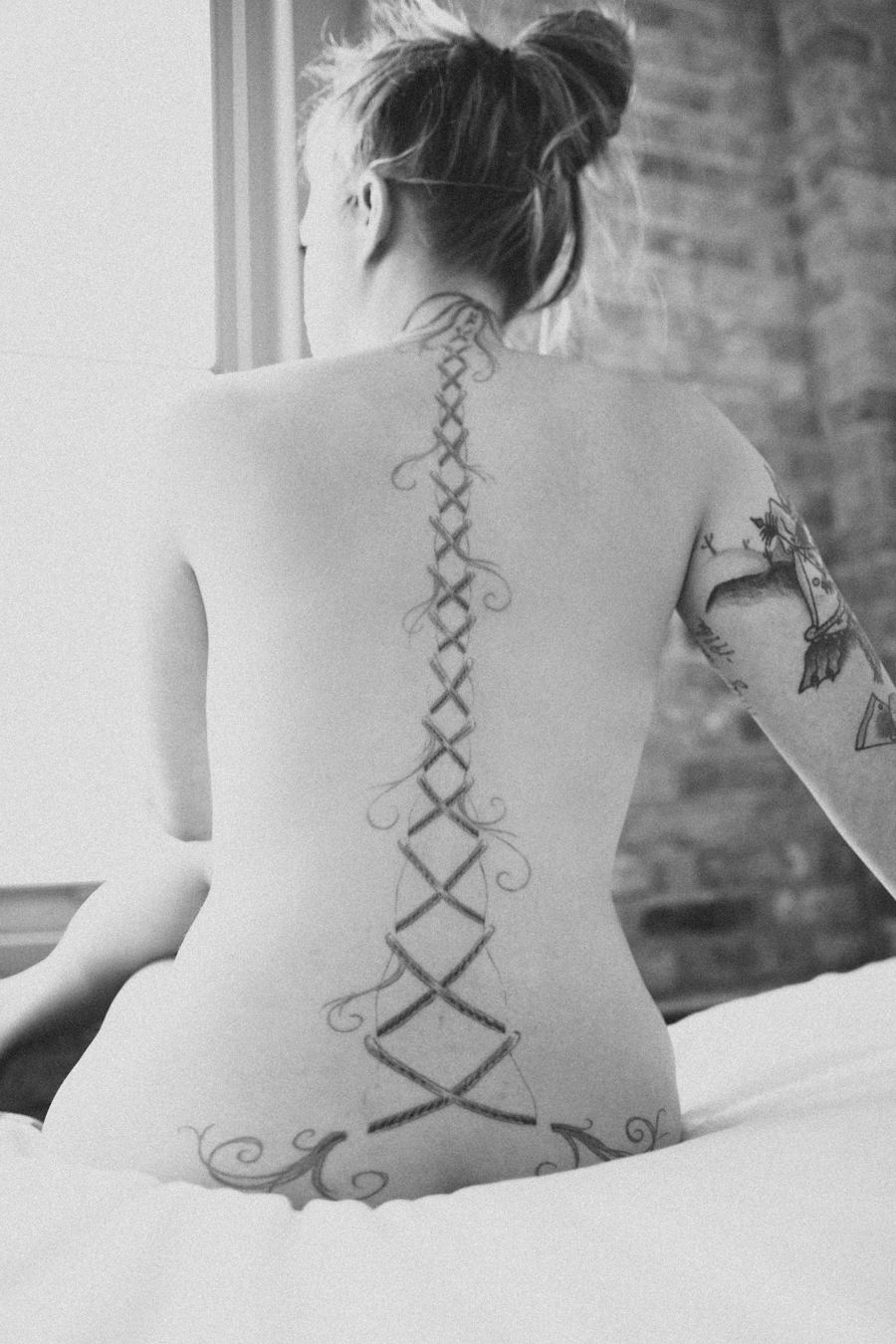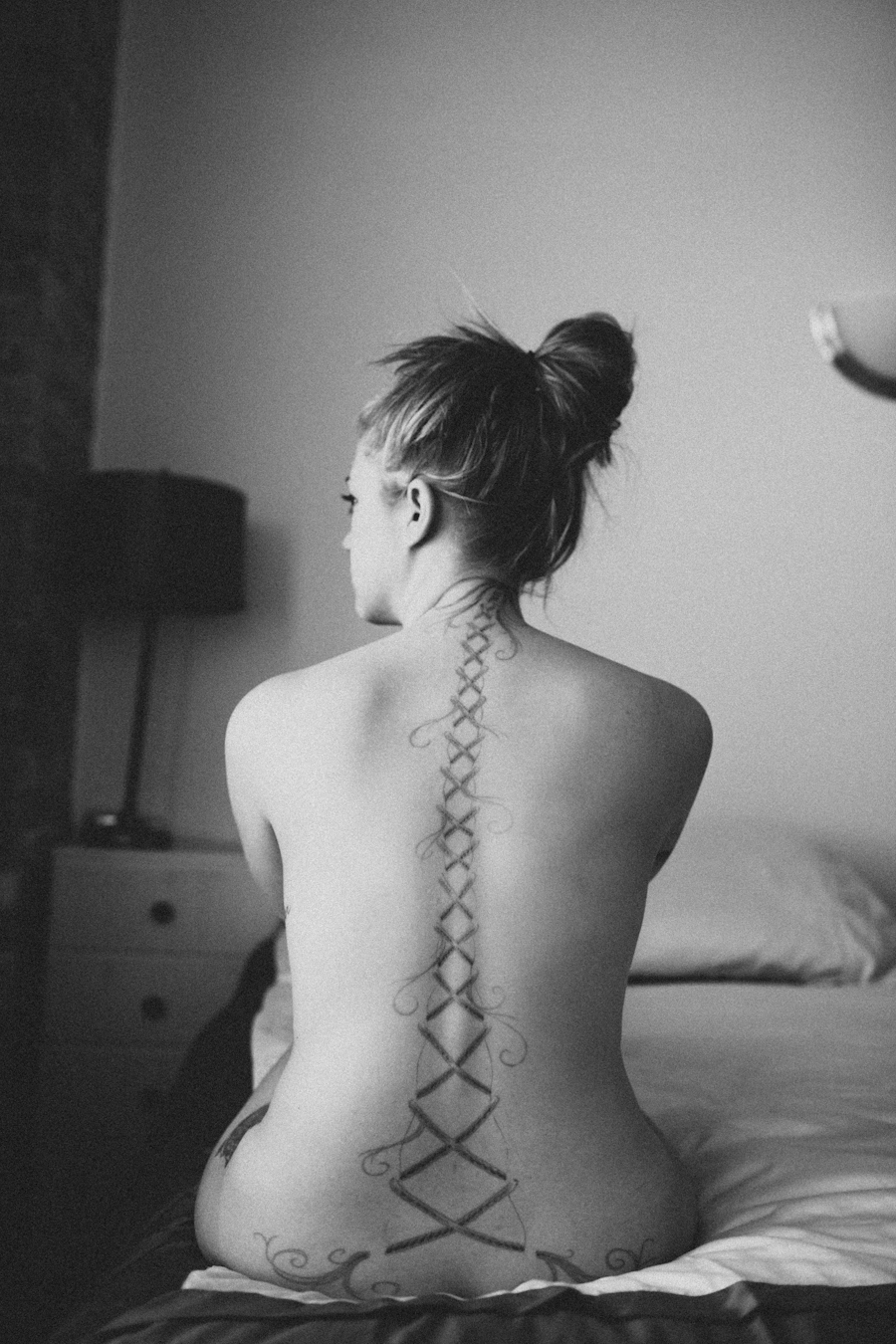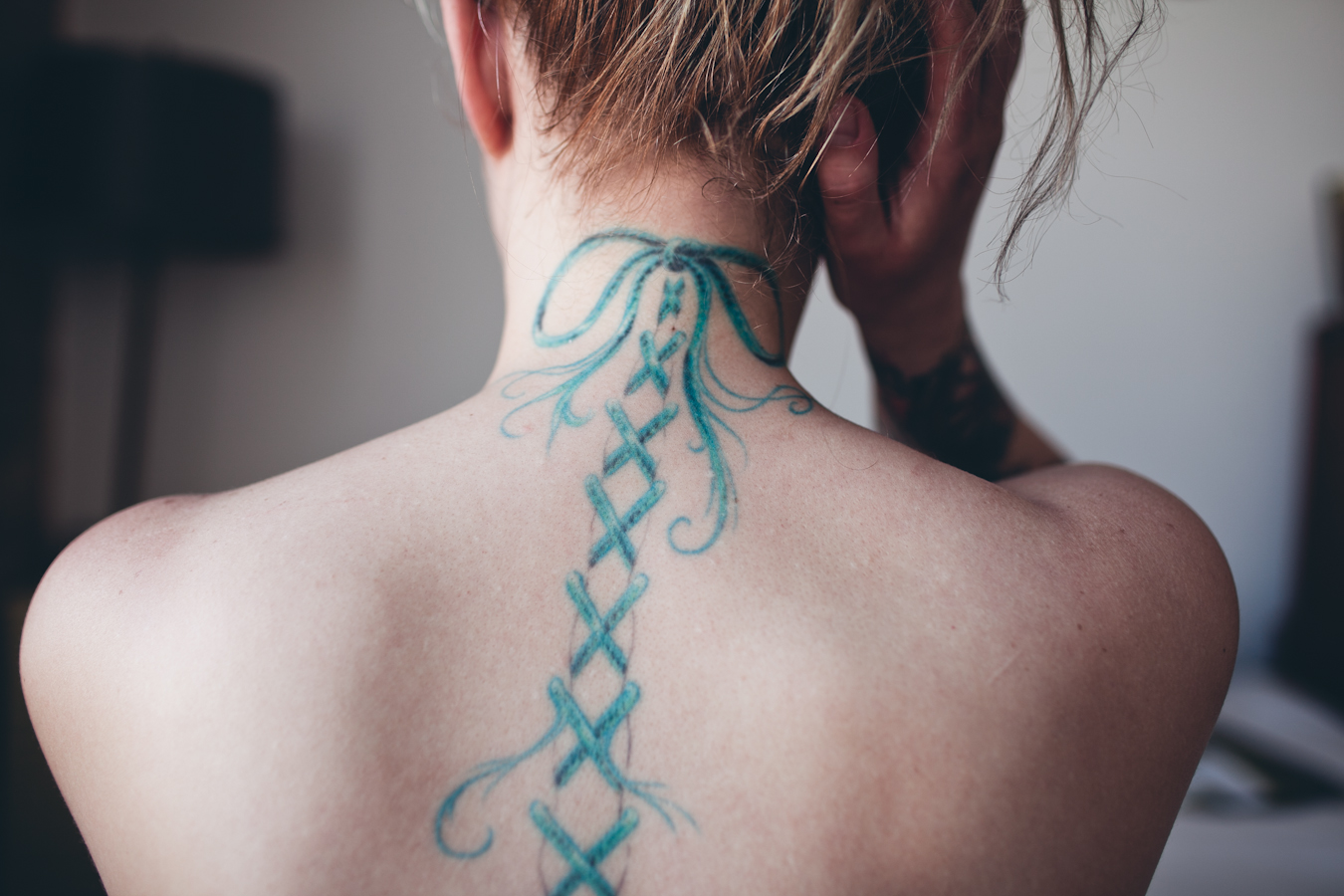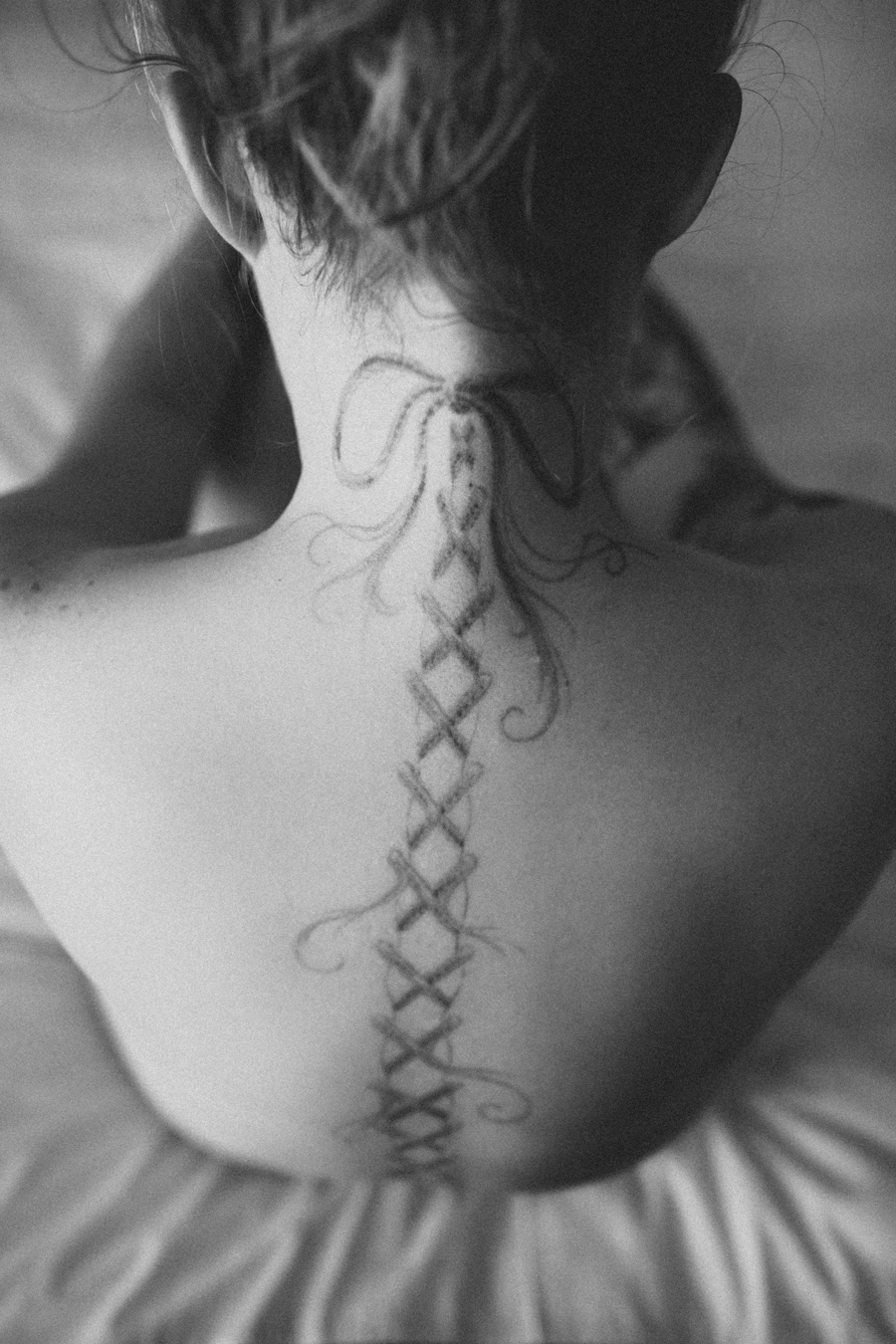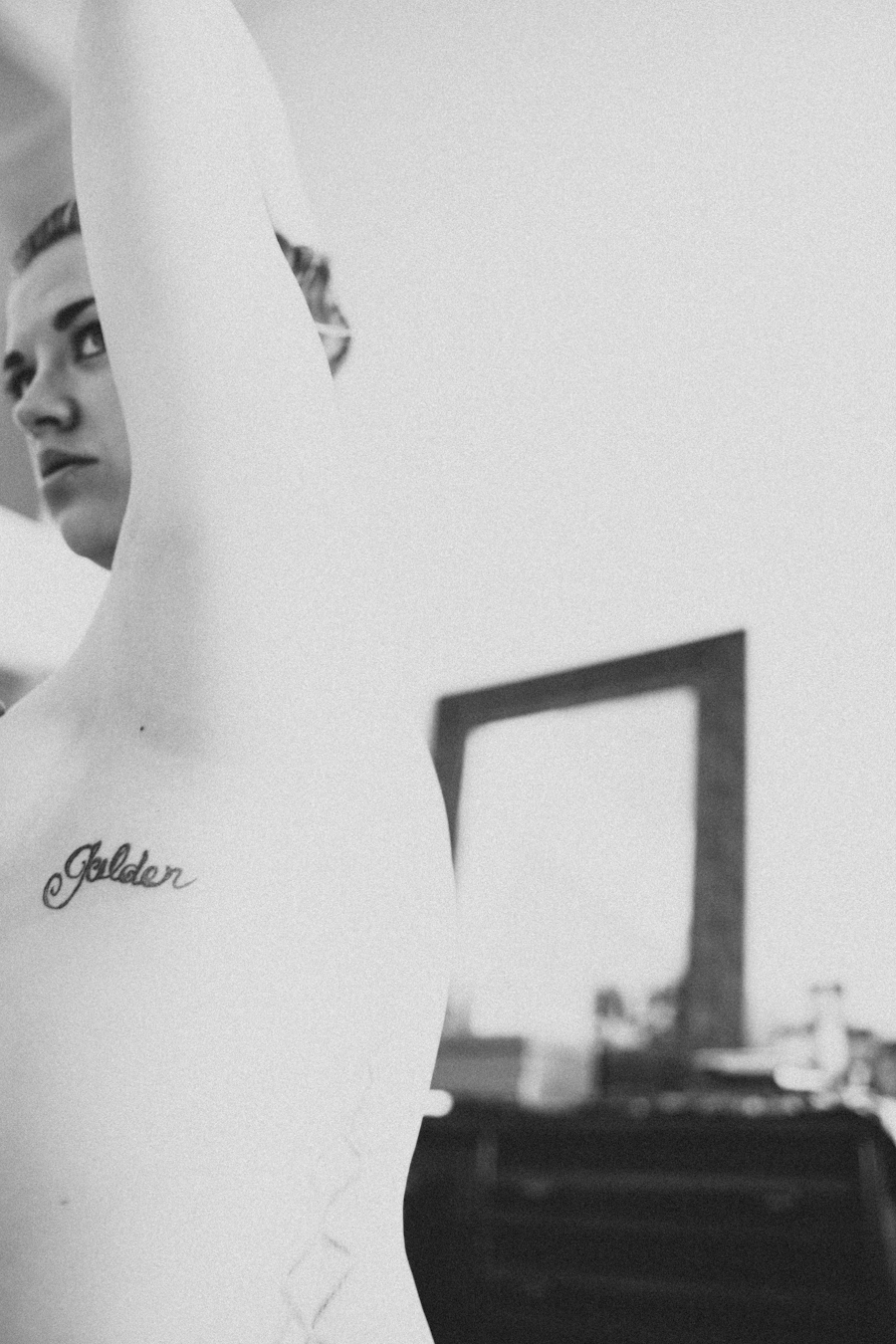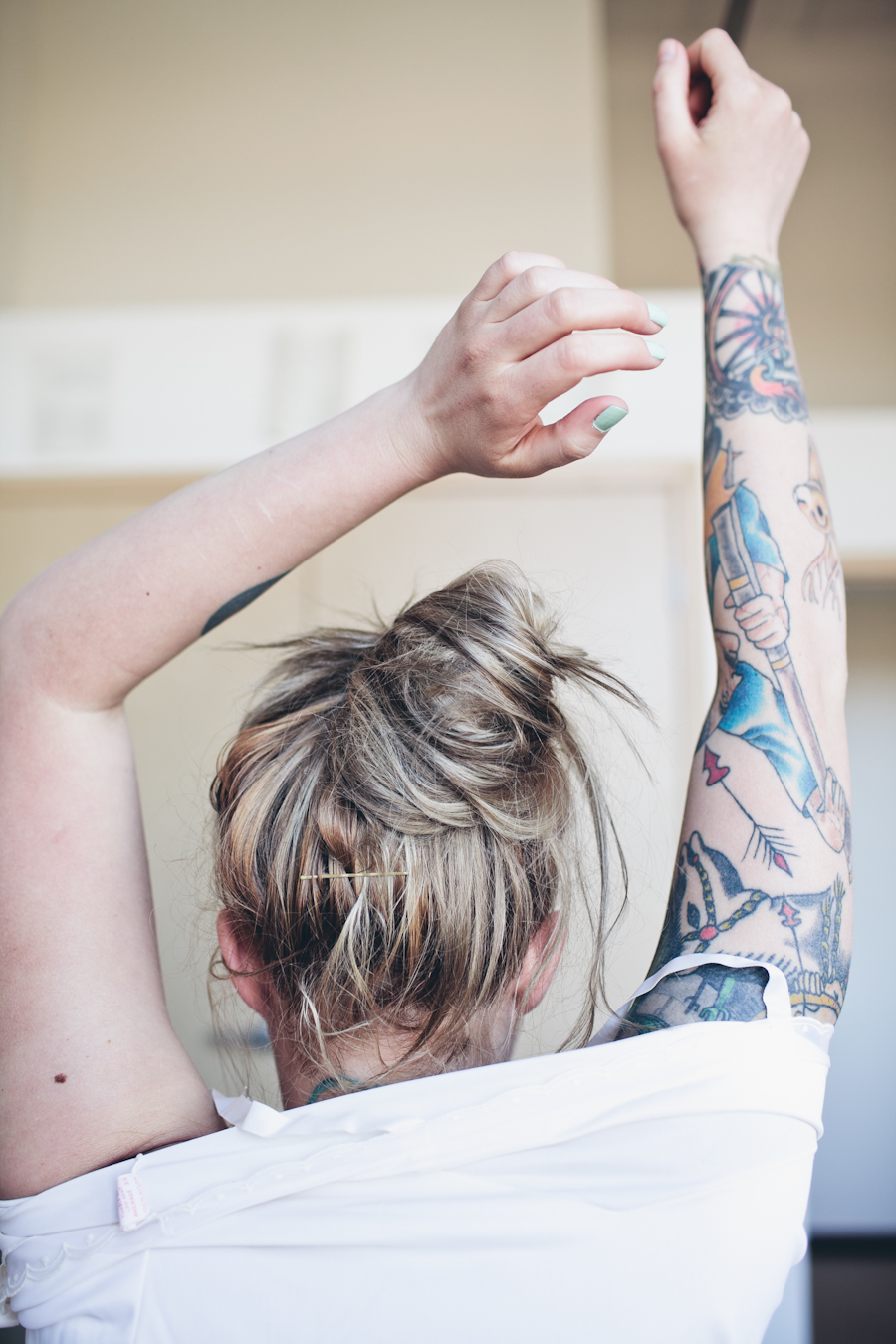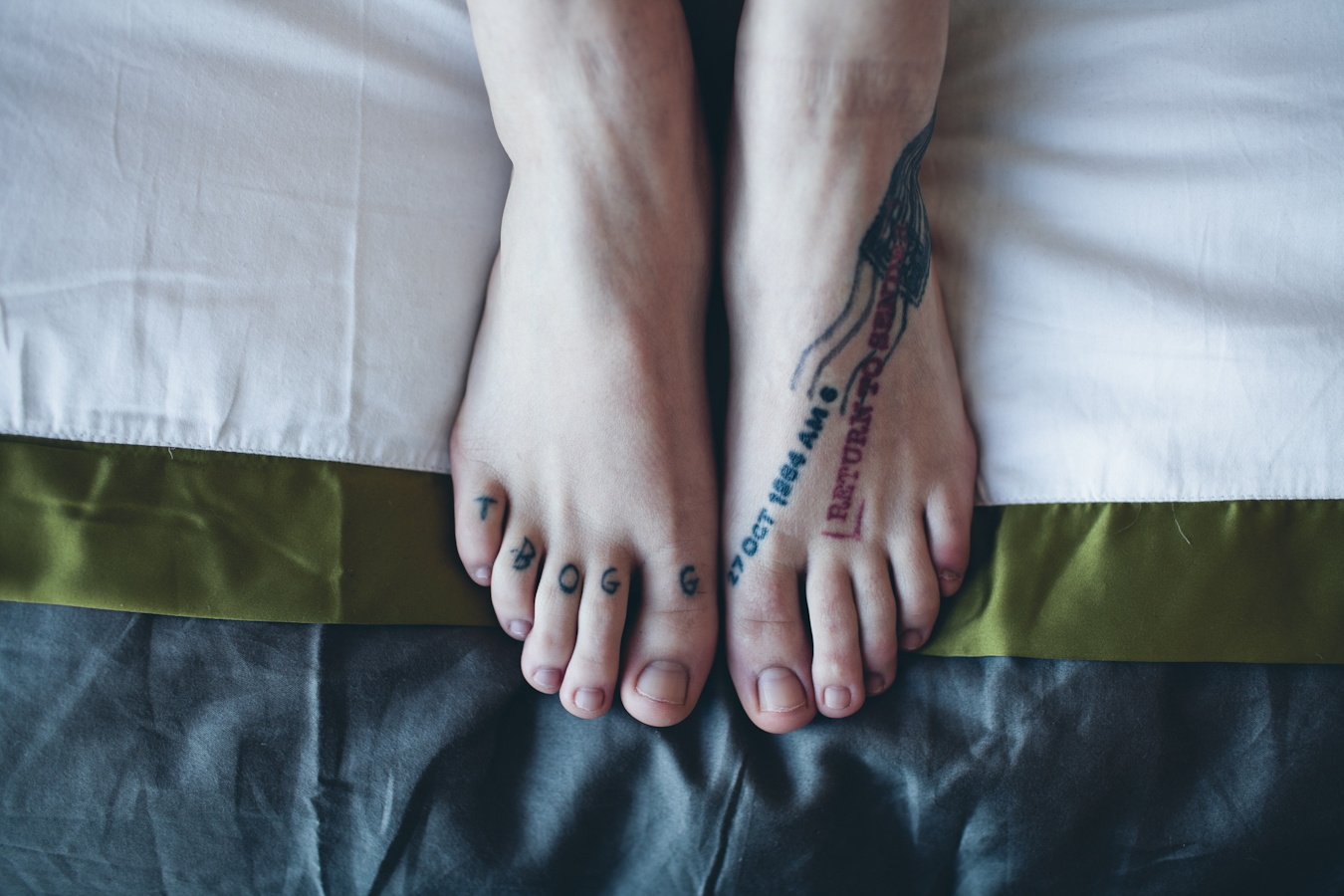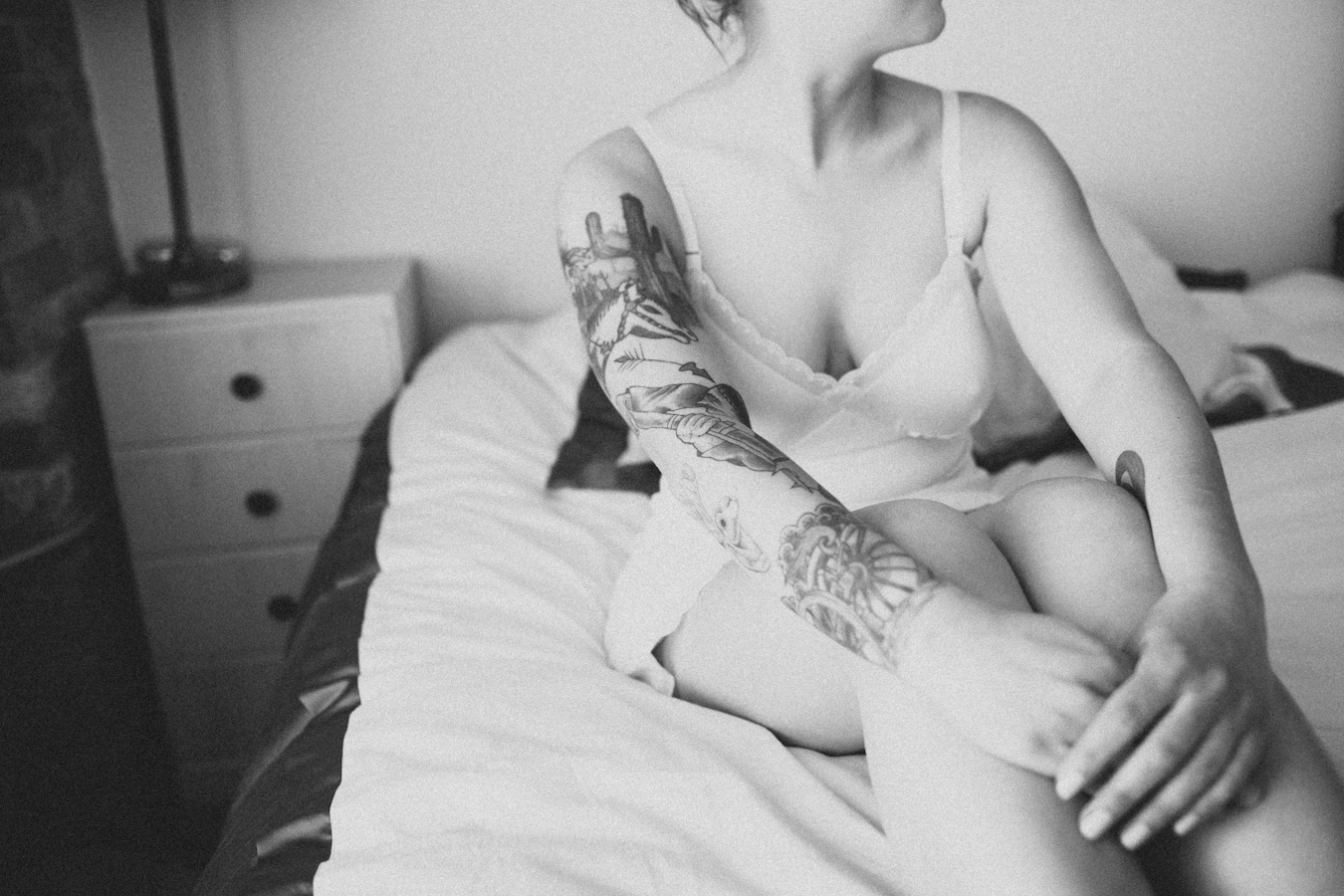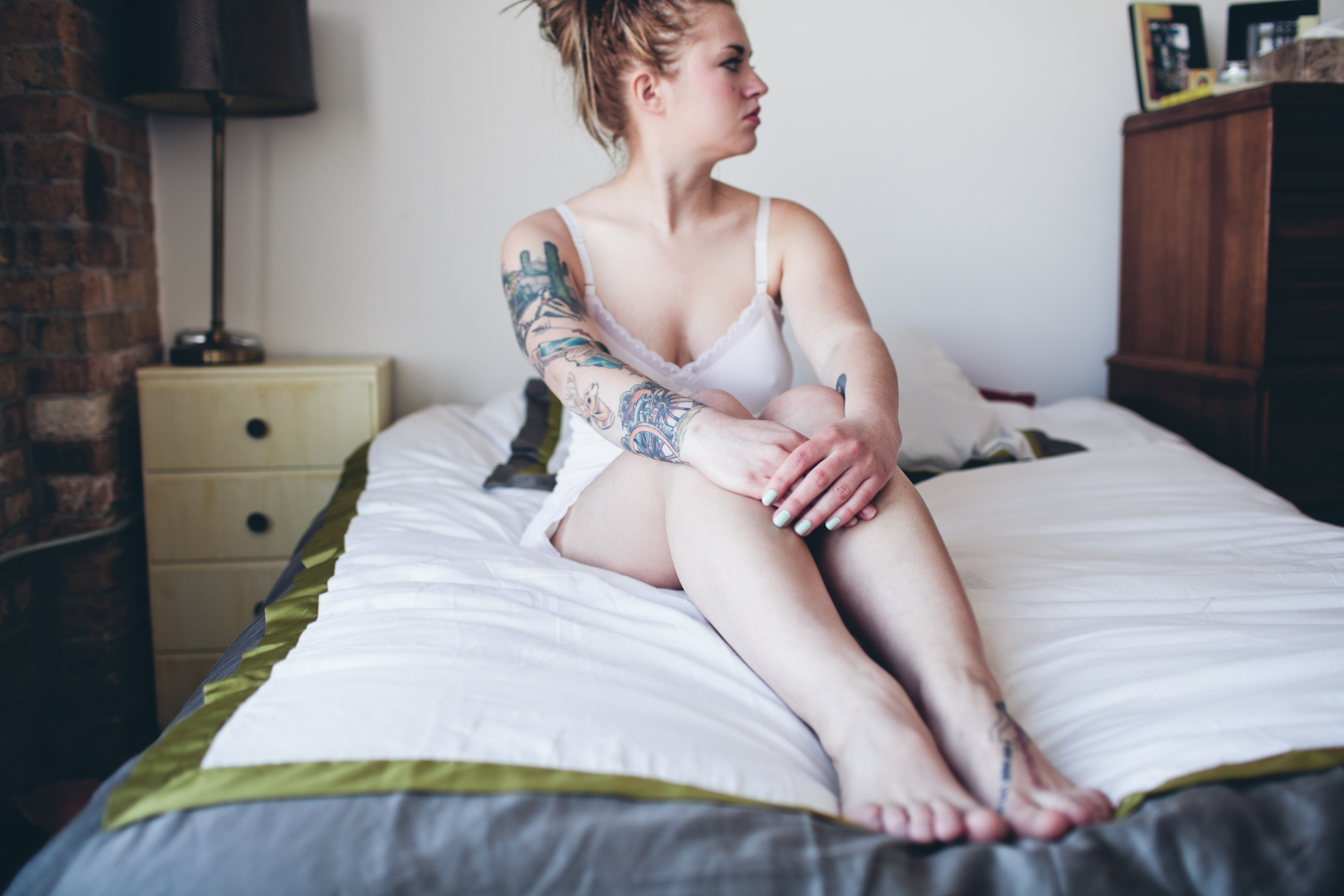 C: Do you have a favorite?
B: Sylvia, the girl on my arm.  I like her hair.
C: Not that it matters, but I think my favorite is your white tattoo on your chest.  It's so subtle, but incredibly striking.  Are there any you regret?
B: No, but I did cry in my bed once after I got one, because I didn't like how it turned out.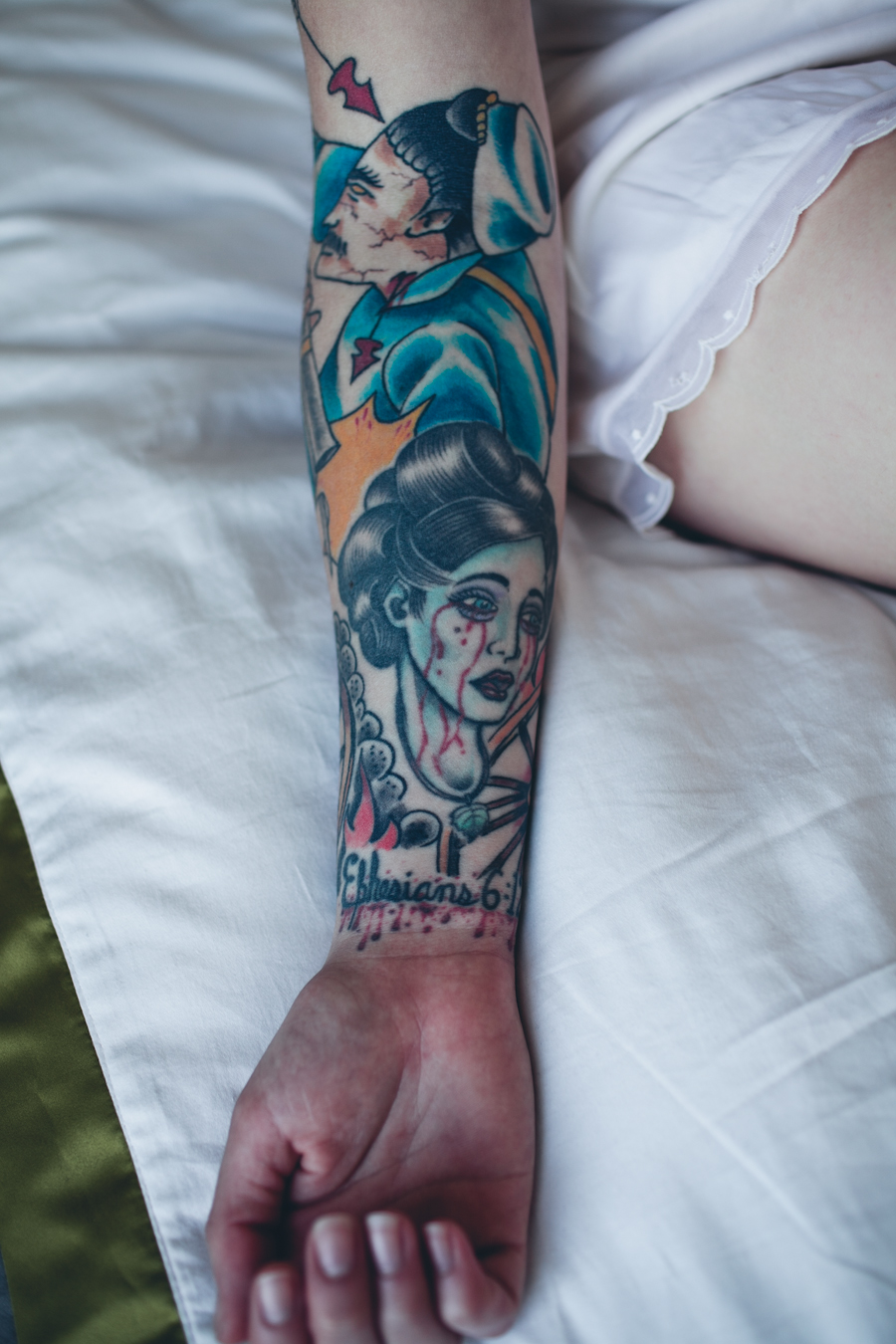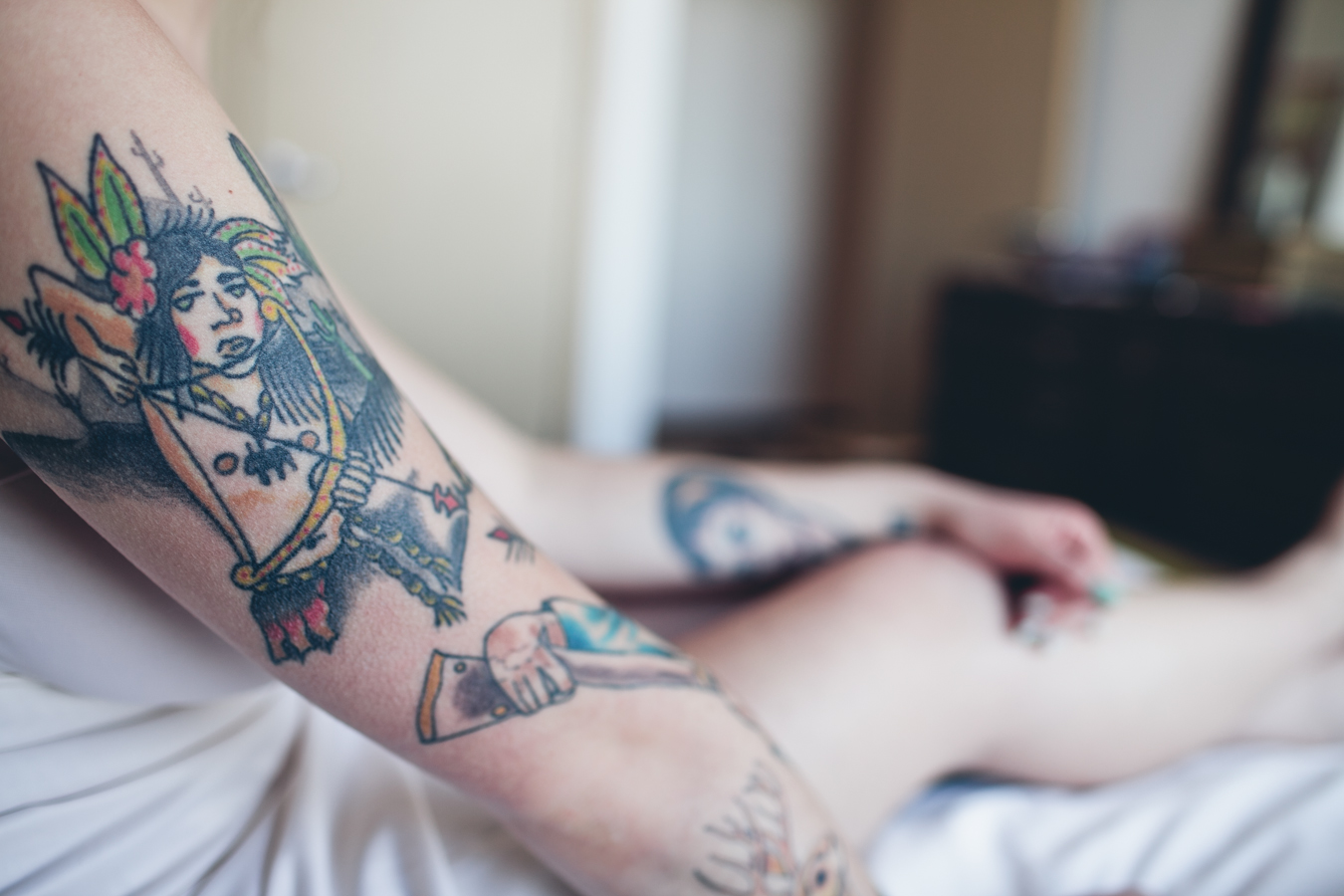 C: So tell me some stories behind a few of your pieces…
B: Javi the jackolope is my most recent piece.  I got it last October on my golden birthday.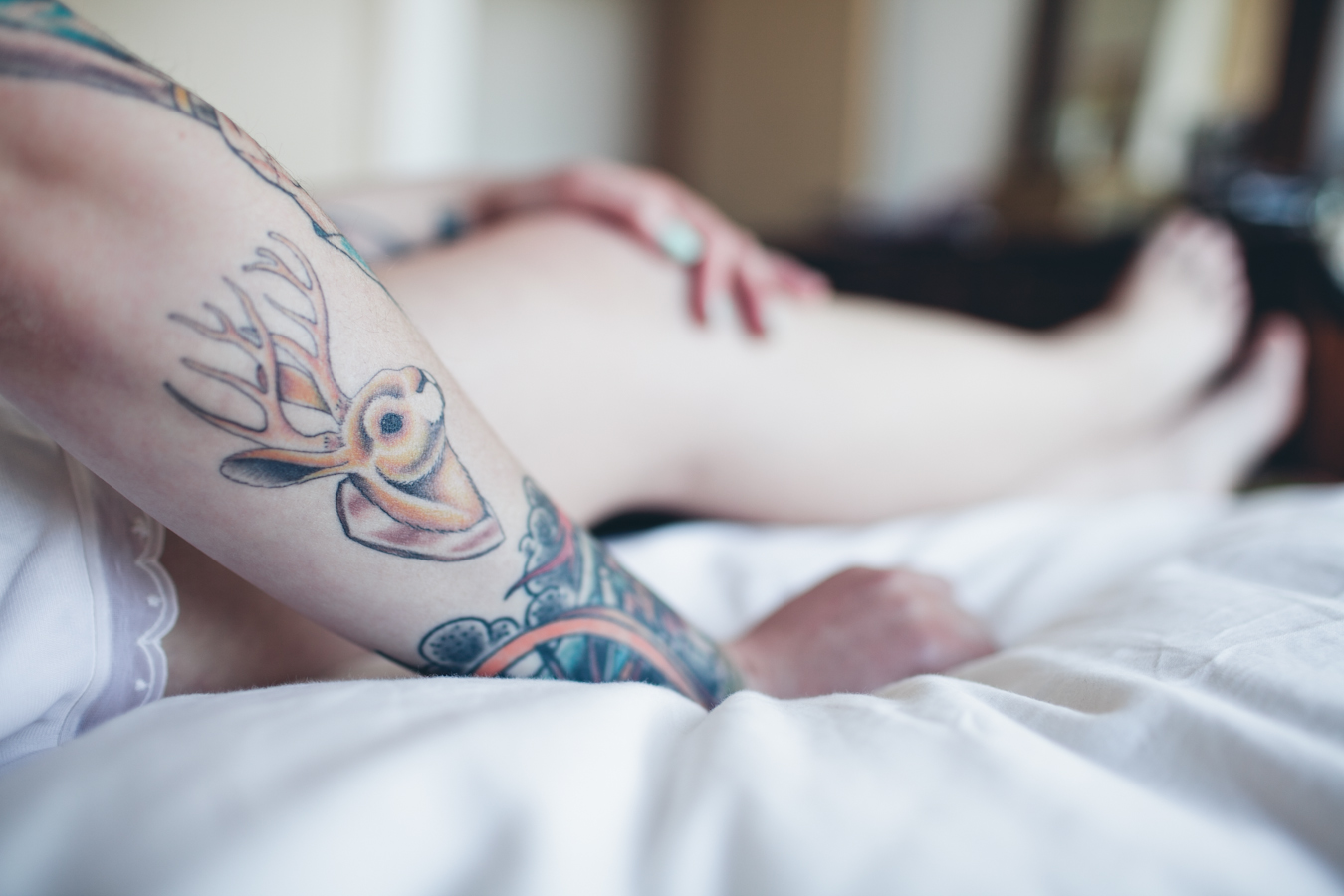 B: My armpit says Ron Bon Chovi.  I have more tattoos that I got when I was drunk than when I was sober.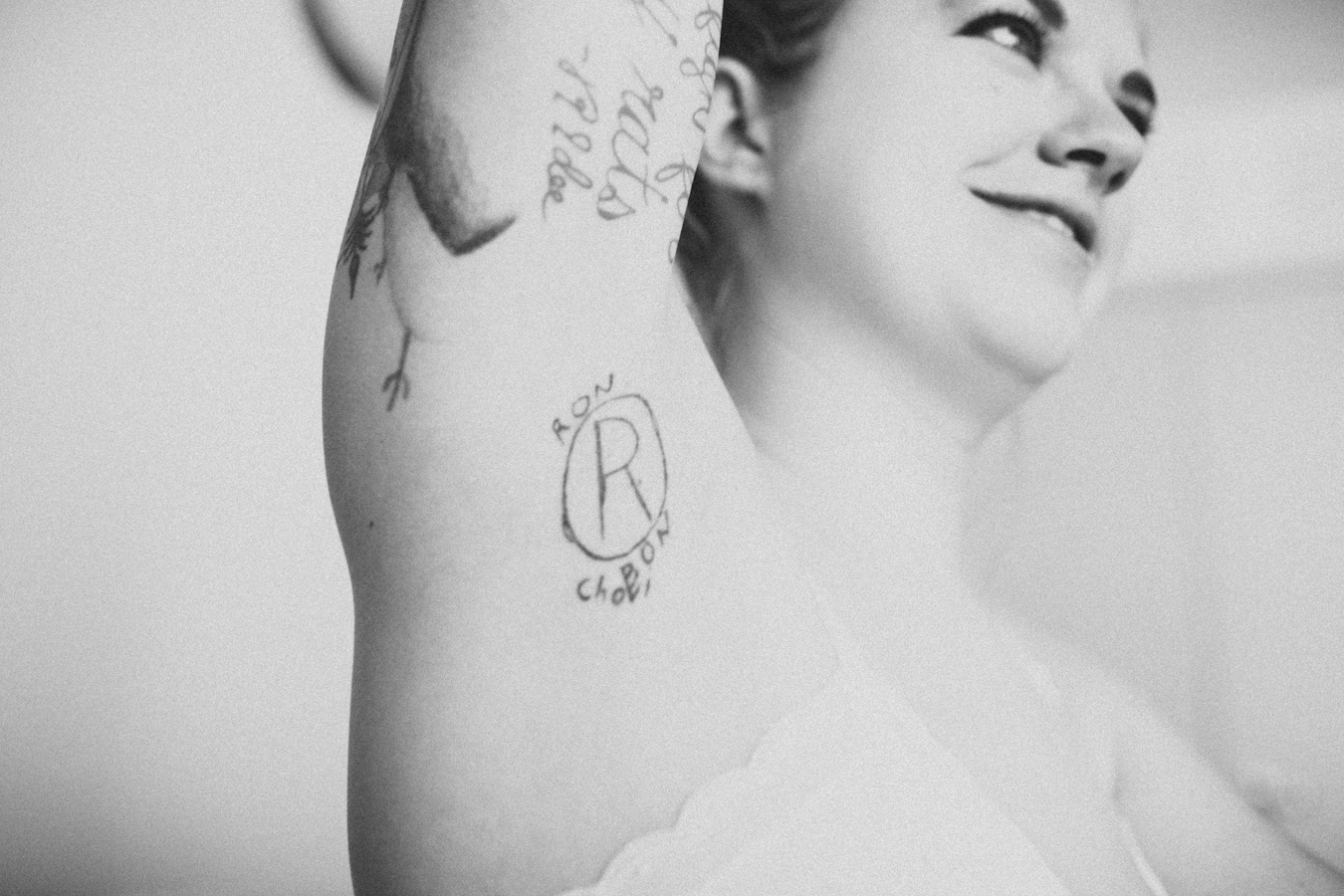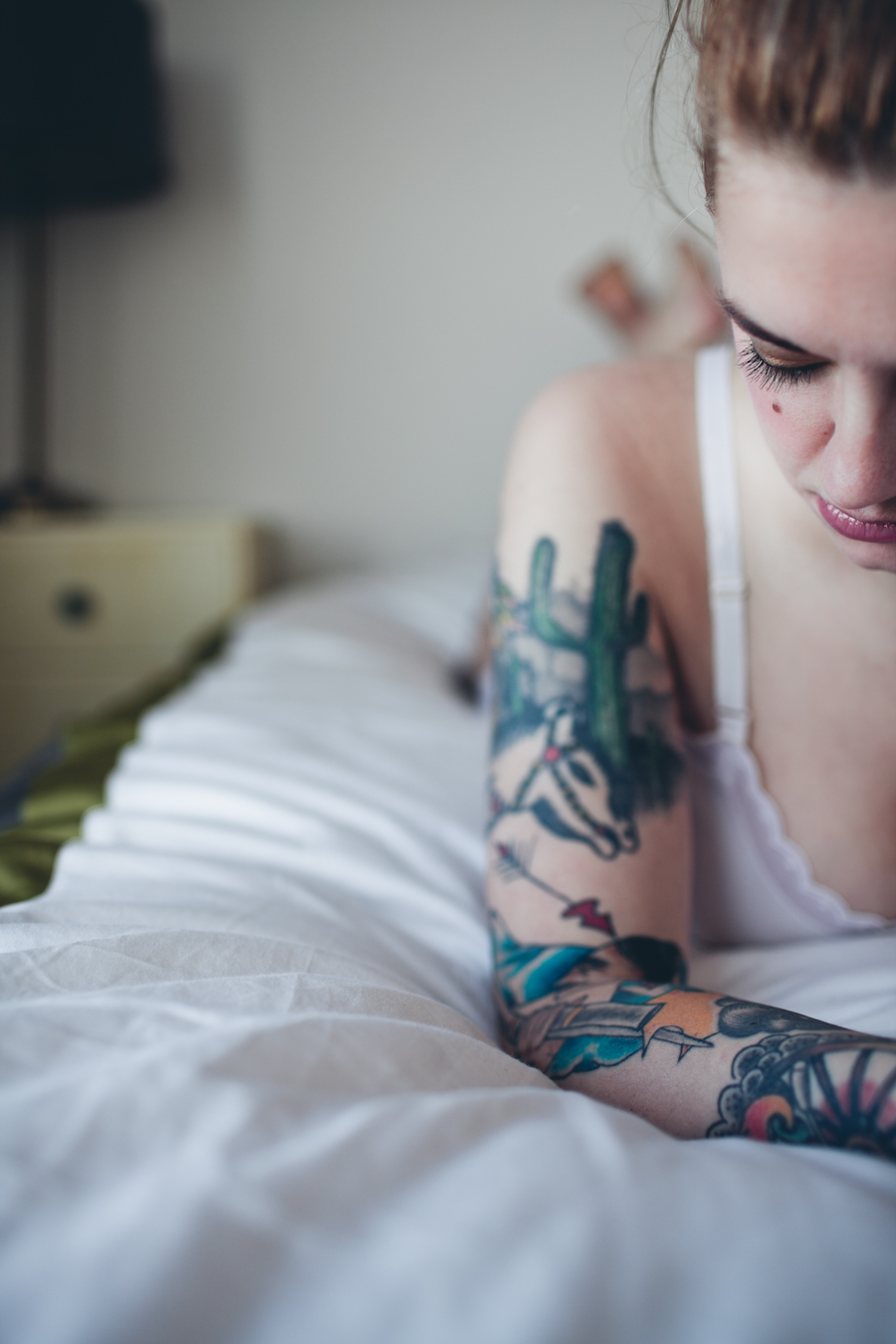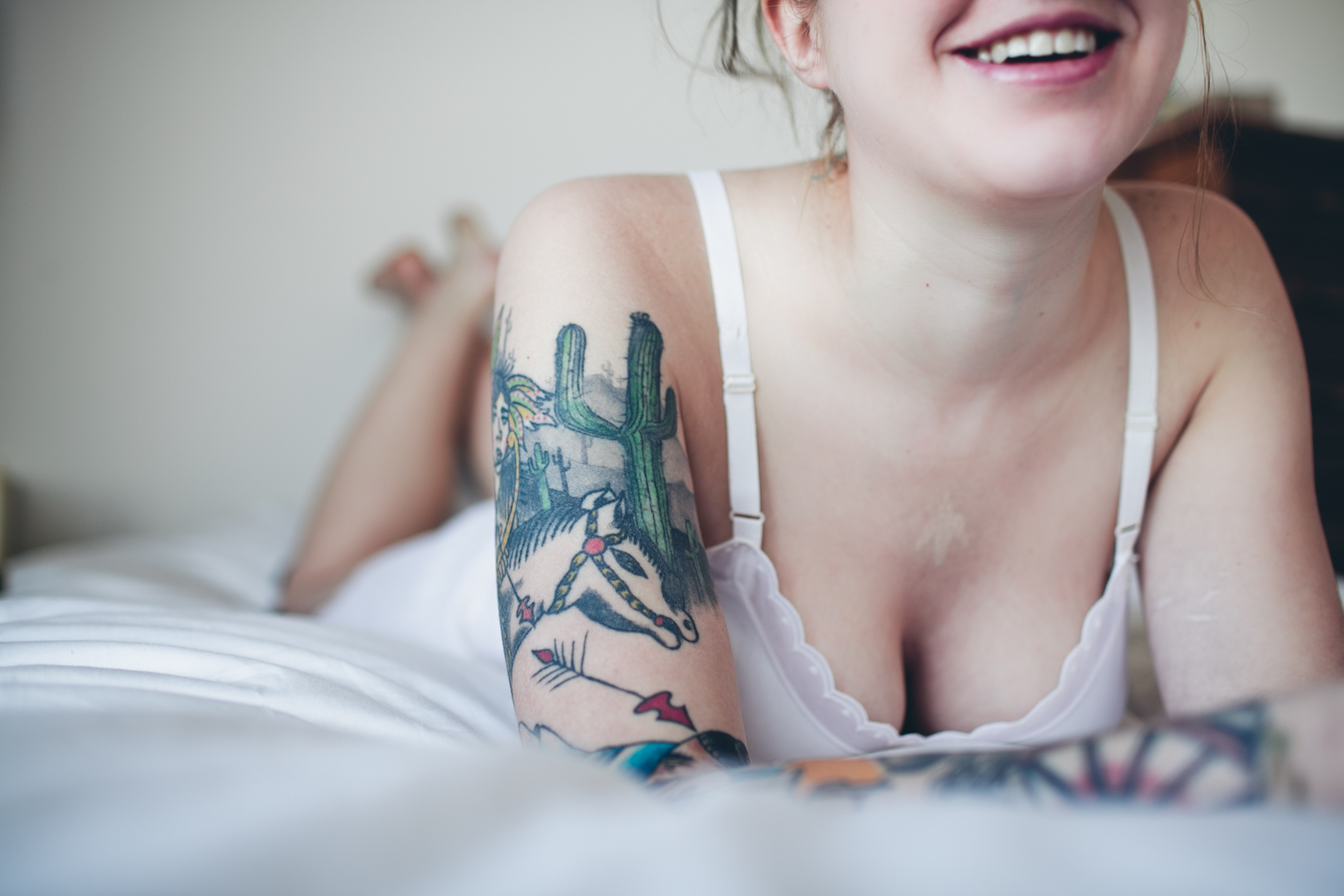 C: (Here's that white tattoo that I love so much…)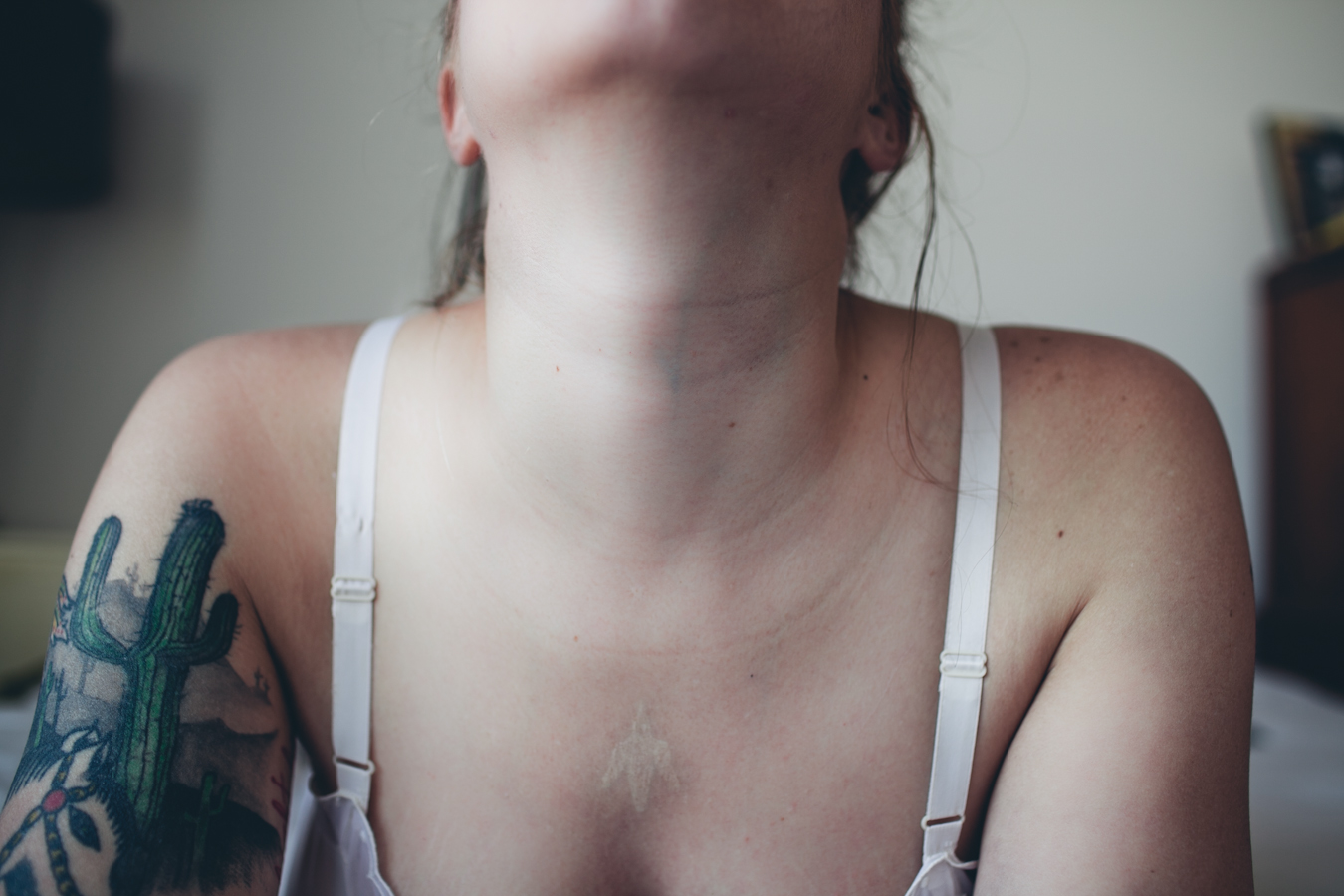 B: The one inside my lip says BaNaNaKlip.  It's my rap name, and it references my time spent living in Denmark.  The Danish language rarely uses the letter 'C'.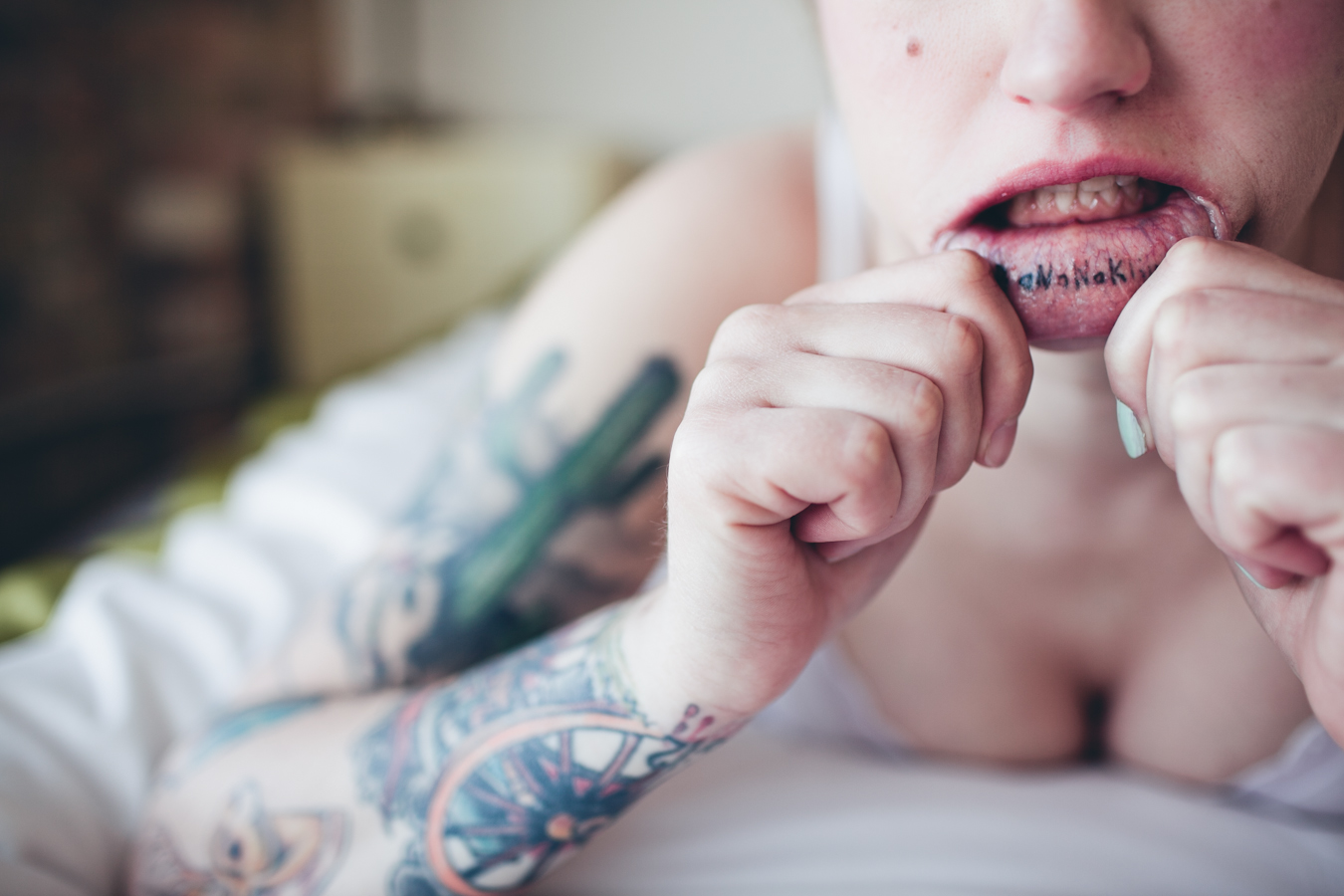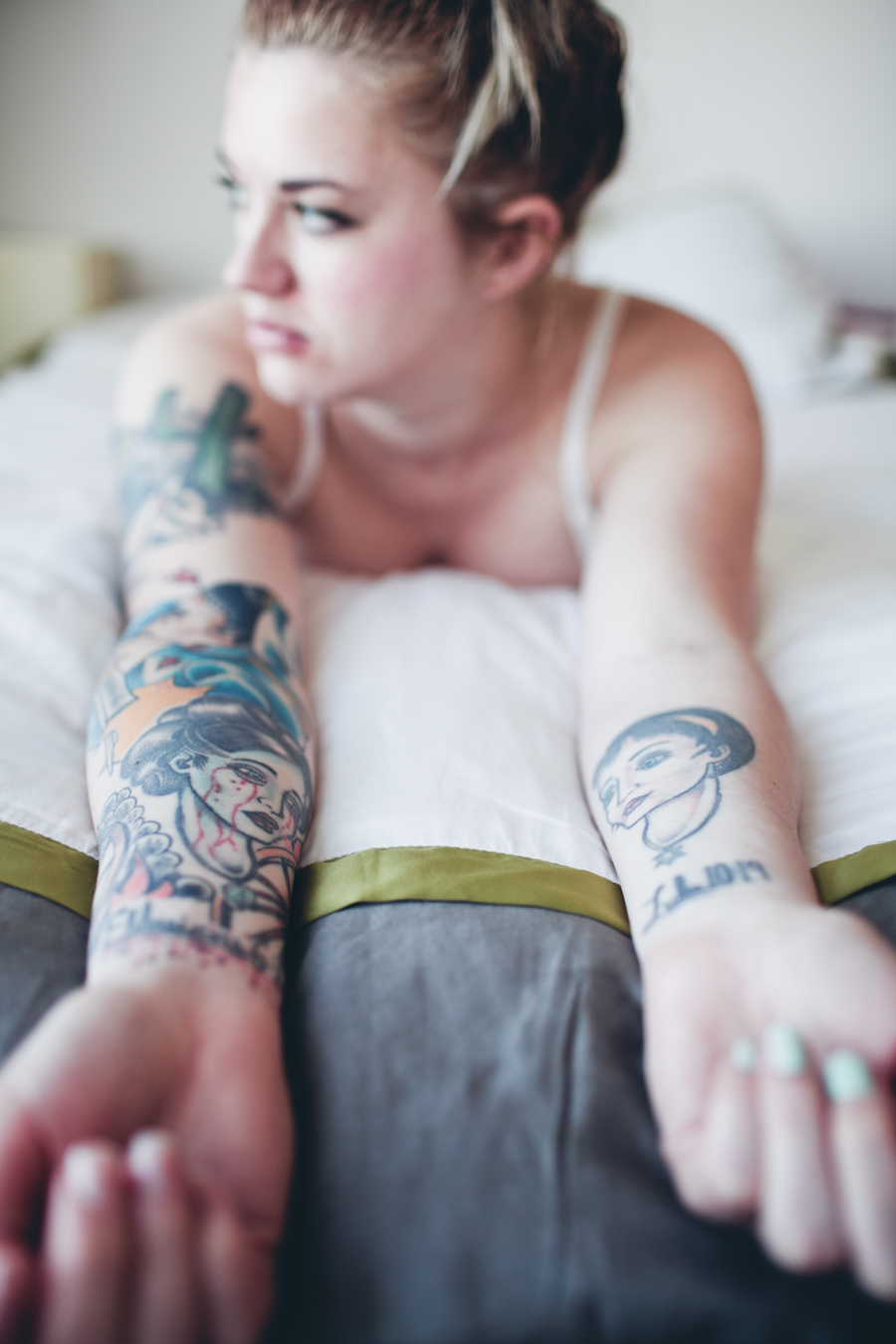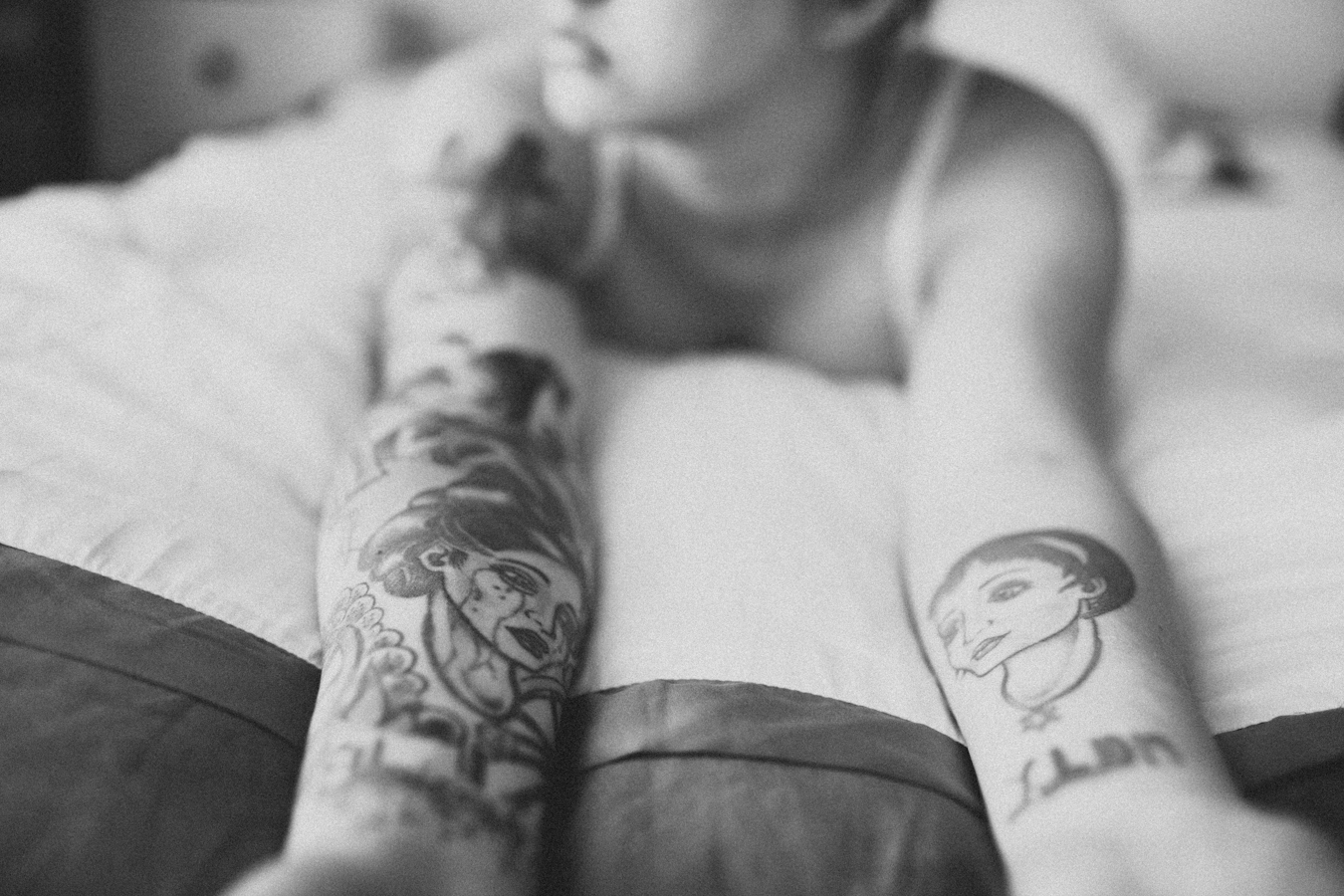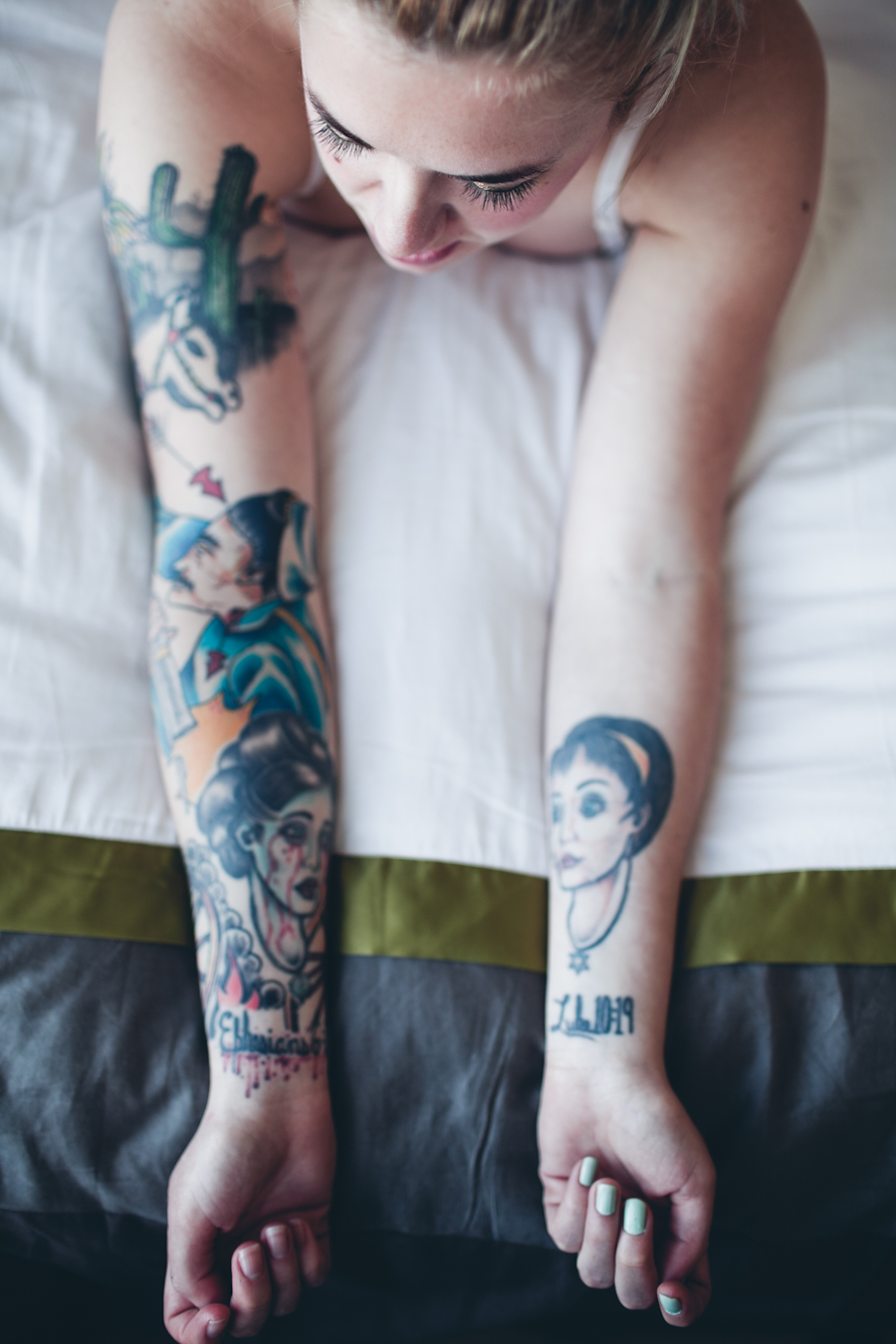 B: This Robert E. Lee quote, "I fight for my rats", isn't actually a Robert E. Lee quote.  I was watching a documentary on him, and someone with a southern accent quoted him as saying, "I fight for my rights" … but I heard, "rats", and I thought that was badass.  Robert E. Lee was a badass.  So I decided to make For My Rats my empire.  It's my business name, and the name I use for my creative endeavors.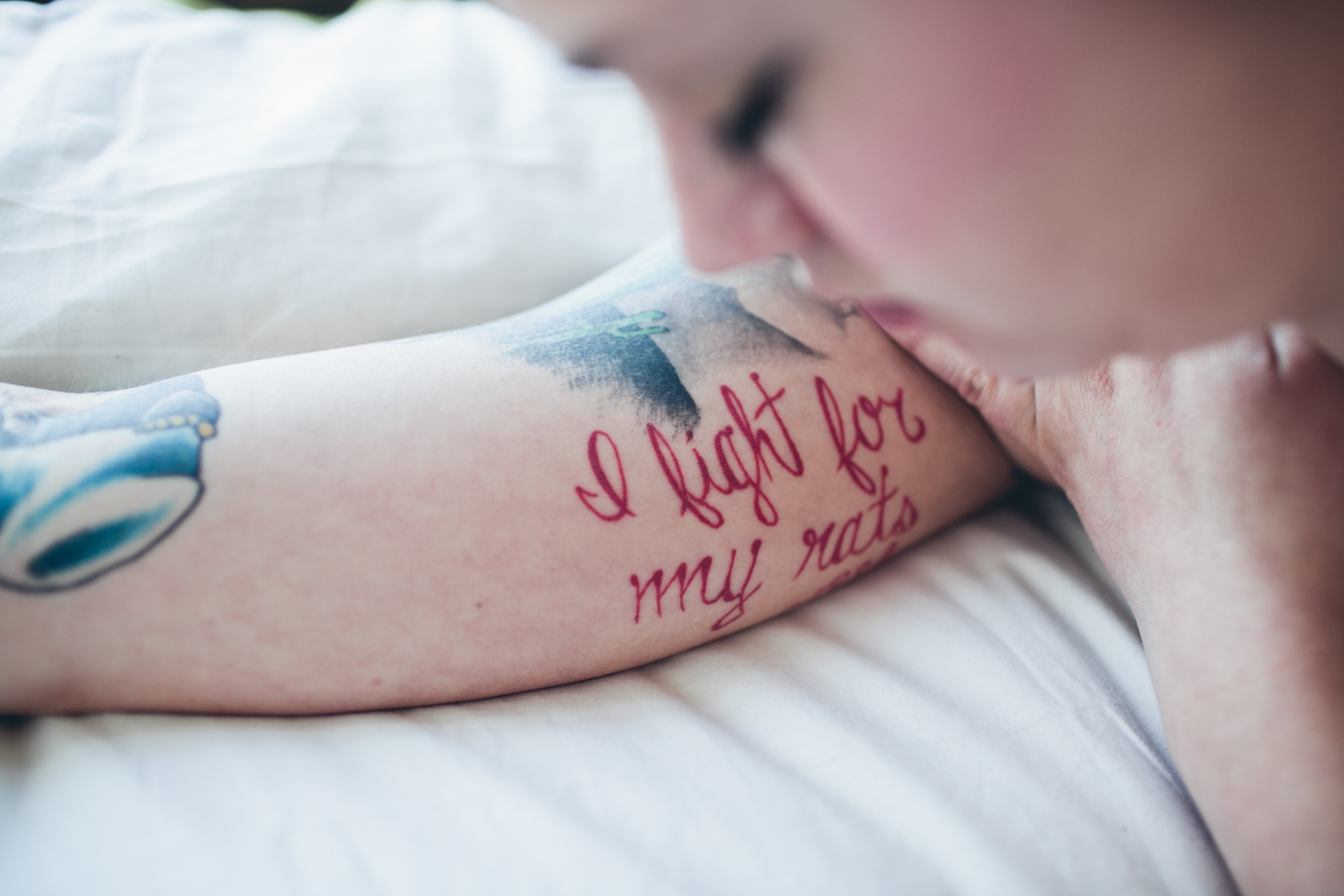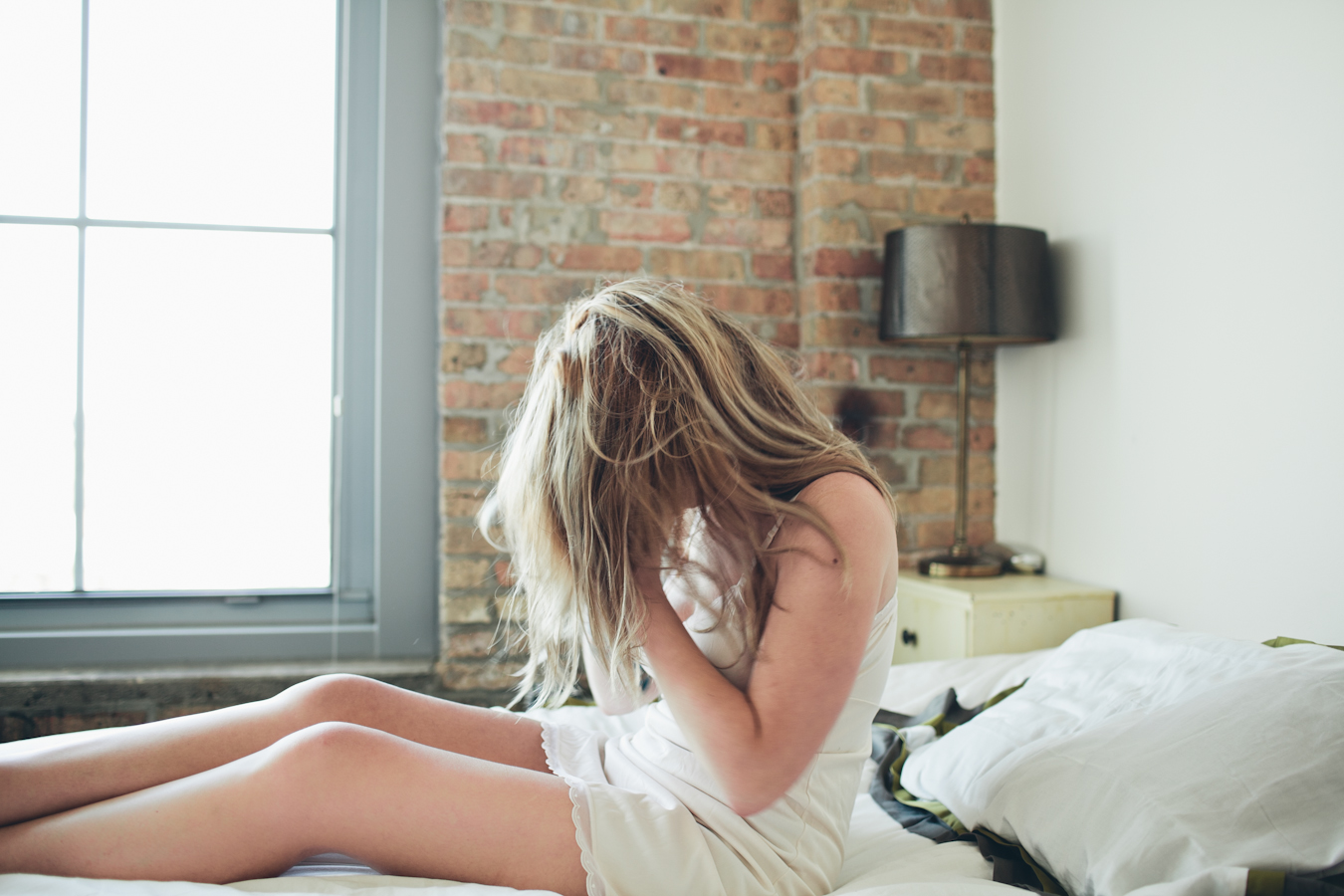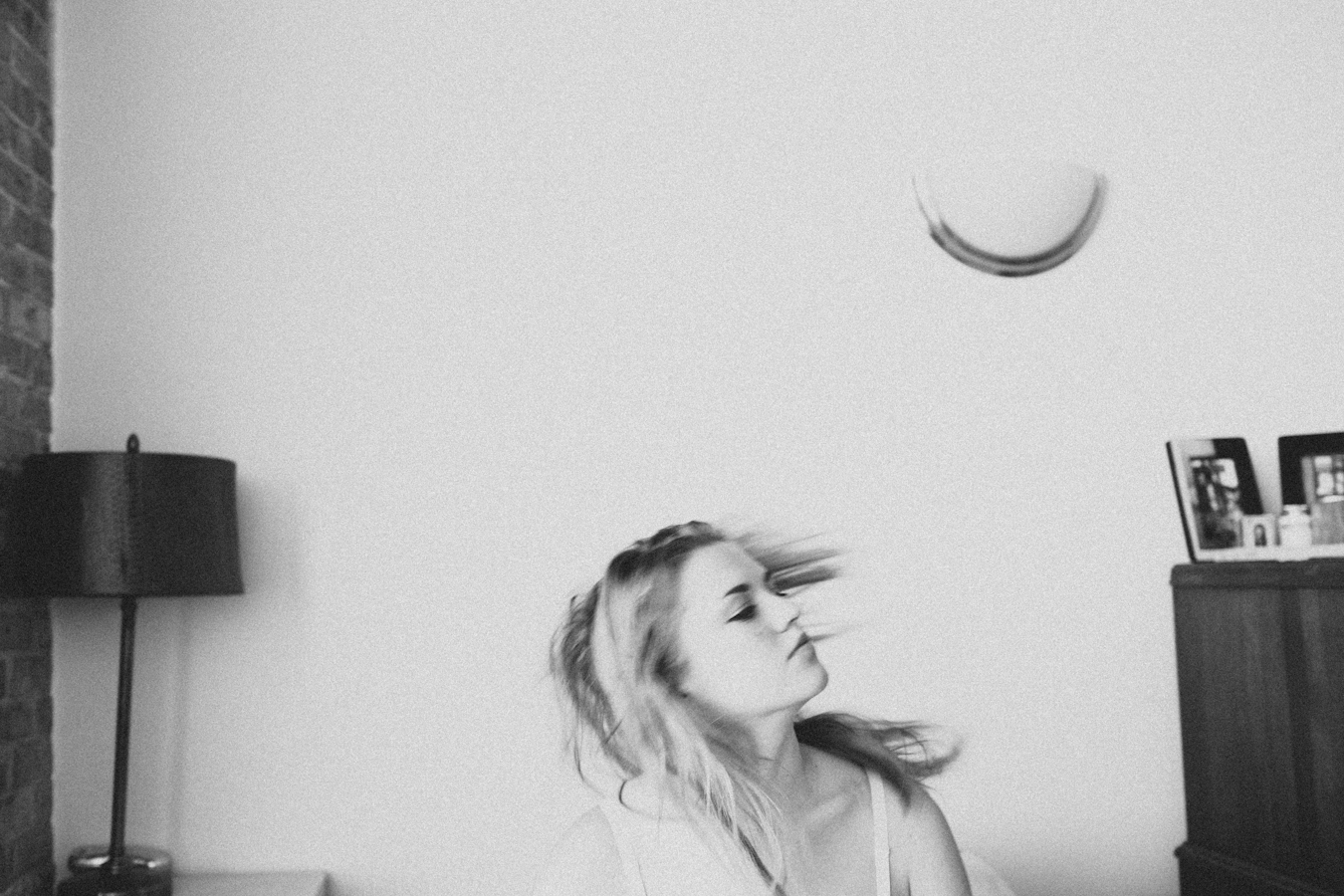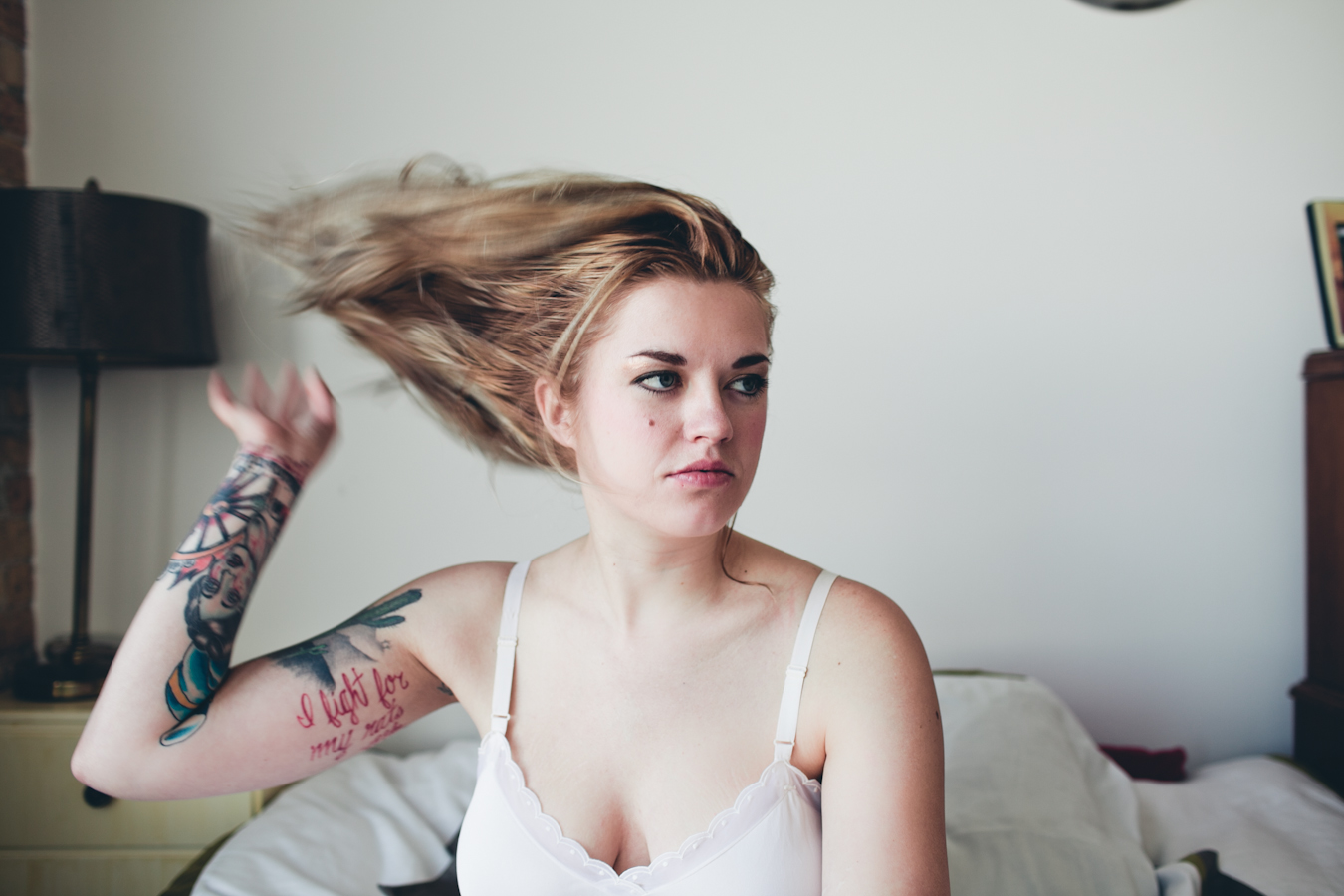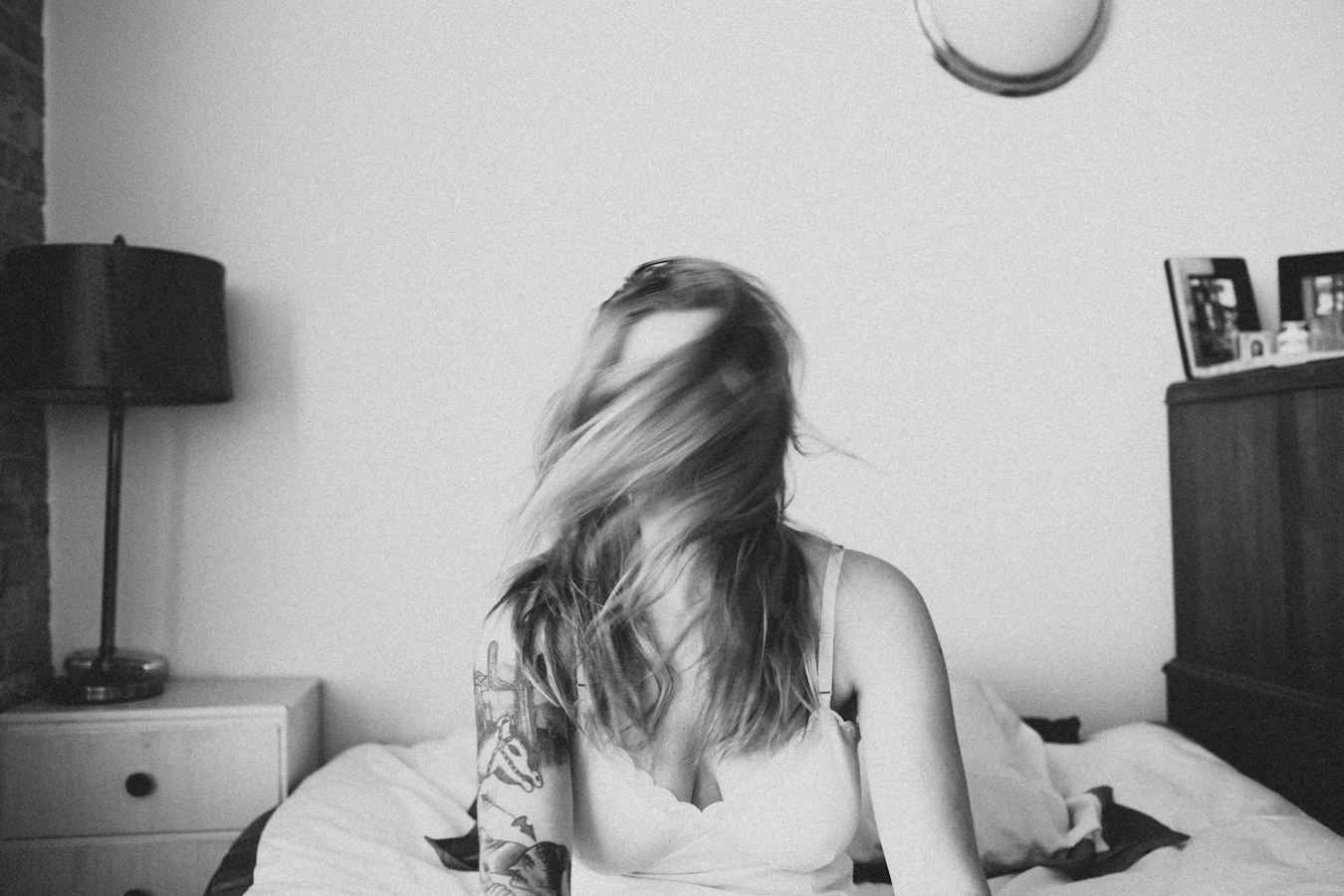 C: What's next?
B: I wanna add to the battle scene on my right arm.  Right now there's Chief Little Pants, a Union Soldier, a canon, Beam Baum the horse…  I think I need to add a rat behind the "for my rats" quote.
C: Any words of wisdom or final words you want to share?
B: Drive it into the ground!
This is actually only Part One of the shoot with Brittny.  I'm hoping to blog the rest in the near future.  In the meantime, Brittny, thank you for modeling for me (especially being OK to nude-it-up) and for telling me your tales.  I wish I had the stones to be as illustrated as you are.. 🙂
(And a thank you to Jayden, who is the editing K I N G !)
On a personal note, Jayden + I have been loving our road trip out west, loved shooting Susannah + Andrew's wedding in Portland, and have now driven to Colorado, where we'll be spending the next 3 days.  I haven't officially 'unplugged' in over 5 years, so I'm really going to try it.  I'm even considering deleting my Facebook, Twitter + Instagram apps on my phone so that I'm not tempted, should I be found in a moment of weakness.  We really need this time to unwind, connect, reflect … you know how it is.  Do you find it hard to unplug?  Any tips you guys would share will be much appreciated!  I'm new at this whole remembering to care for yourself thing.  😉  More later this week!  xo