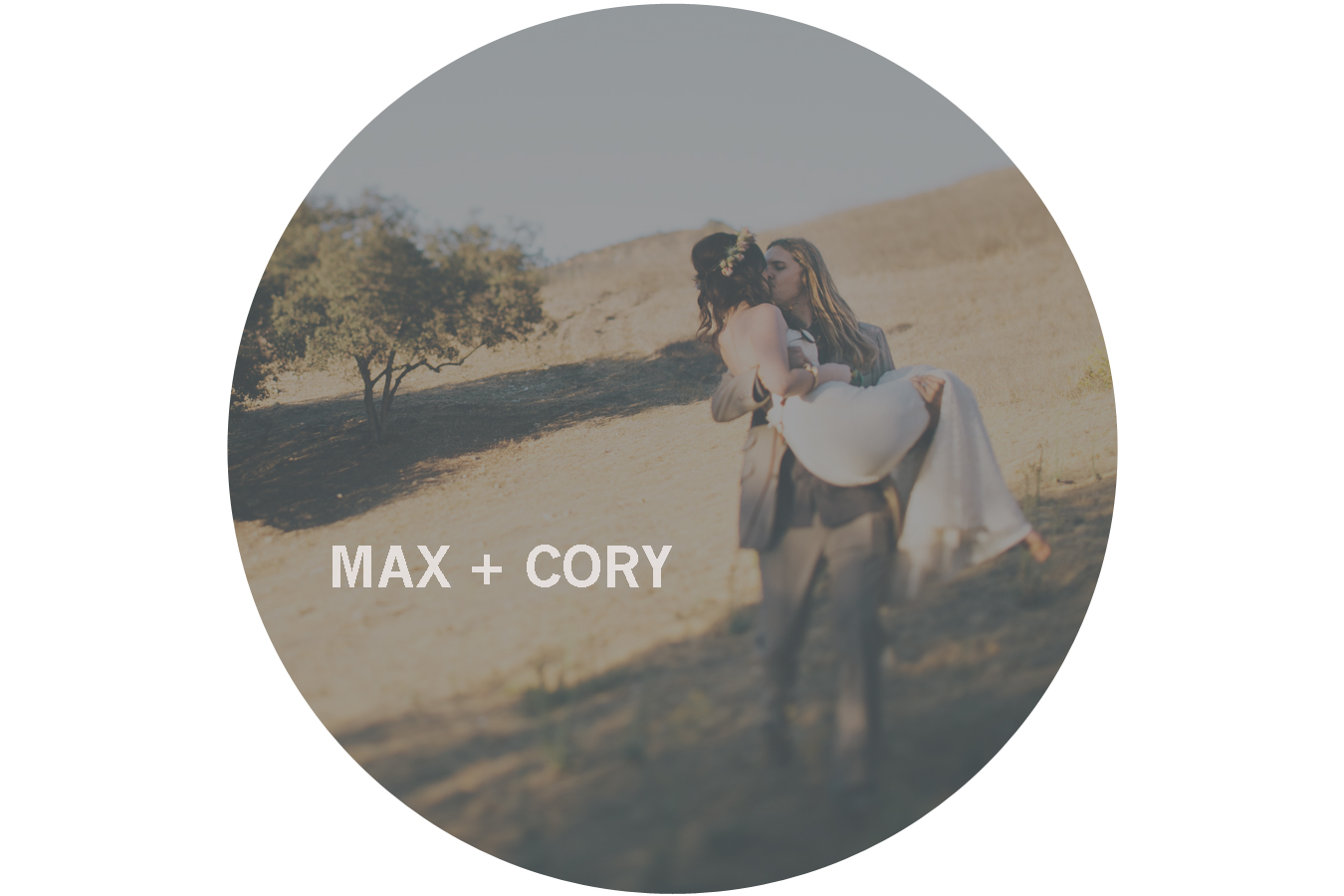 Remember Max + Cory?  The crush continues today with their wedding!  
After a few years of friendship within a close knit circle of people, one summer they realized that they were each others "one".  Max says, "From the moment we started dating there was something different.  On New Years of 2013, a friend asked when we were getting married and we kind of just looked at each other, shrugged, and said, "This year, I guess".  I think that pretty much sums up our attitude on life.  Have fun, go with the flow, and follow your gut."
Their special day was just that.  "A killer day surrounded by good friends, good food, good tunes, good vibes, and good wine!"  [Max's words, and we agree!]
Favorite memories from Max + Cory: [M] Honestly, it went by so fast.  Too fast.  Cory looked so handsome that day, memories of seeing him for the first time still brings tears and chills.  My dad's speech blew me and everyone away.  He is such a joker, but to see him get so emotional was really moving.  I will remember that forever.  The Internet wasn't working up until about 15 minutes before the ceremony, and all our playlist were made on Spotify.  There is a picture of all the girls finding out and every time I see it, I die laughing.  [*It's included in this blog post.  Watch for it!]  I think seeing all of our friends and family in one place having so much fun was a good feeling.  With all the work you put into the day, the one hope you have is that everyone has a good time.  I definitely think we accomplished that.  [C]  My favorite moment was seeing Max for the first time.  I also loved her dad's speech.  It was a mix of hilarious and emotional.  [US] Are we allowed to have favorite memories?  Because, let's be real, Max's dad's speech literally brought the house down.  Everyone was in tears.  Including us.  We hear alotta speeches, and this one will forever sit at the 'Most perfect speech ever, no, really' spot.             
A new question we've added: Did either/both of you change your last names after you got married?  "I am changing my last name, or at least will when I get my butt to the DMV.  I am a pretty progressive person, but I like the traditional custom of being a unit in spirit and name.  Plus, [Cory's last name] is kind of bad-ass."  [It is.  You're right, G.]                                                                       
Any advice for future brides/grooms currently planning their wedding?  "It's the standard advice.  Have fun, don't take it too serious, and take mental pictures.  You will laugh at what a crazy person you become.  I remember seeing a water glass option for the table and literally holding back tears because it was so off from what I wanted.  We walked out of the rental warehouse and I just lost it and cried, but then I started laughing and said out loud, "Who am I right now ?!?!"  I'm not going to lie.  [Side note: Max, you are hilarious.]  Planning a wedding can easily become a nightmare if you let it.   I ended up hiring a day of coordinator 2 weeks before the wedding, and it really took some pressure off me as far as the little things people need answers to.  It also gave me the space to really enjoy the day.   With everything said and done, remember why you are doing this, because that's reason enough!  Also, make sure you eat." 
We're so excited to share these images with all of you today.  This was a magical day with the most glorious bridal party, the most amazing Rabbi who seriously floored all of us with his message.. this wedding is everything we love about LA; gorgeous people who know how to party + know how to love.  Enjoy some of our favorite frames from Max + Cory's day!  xx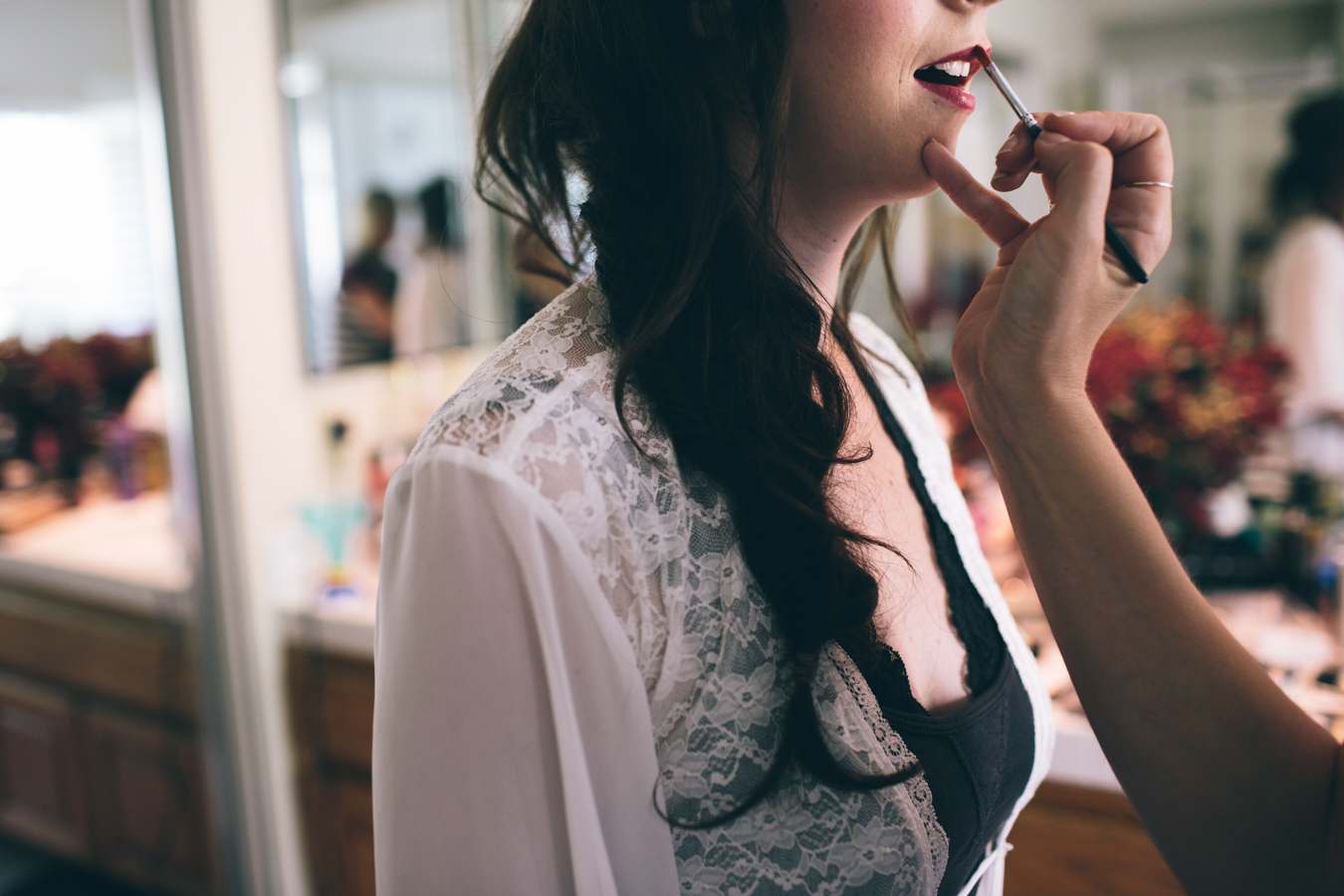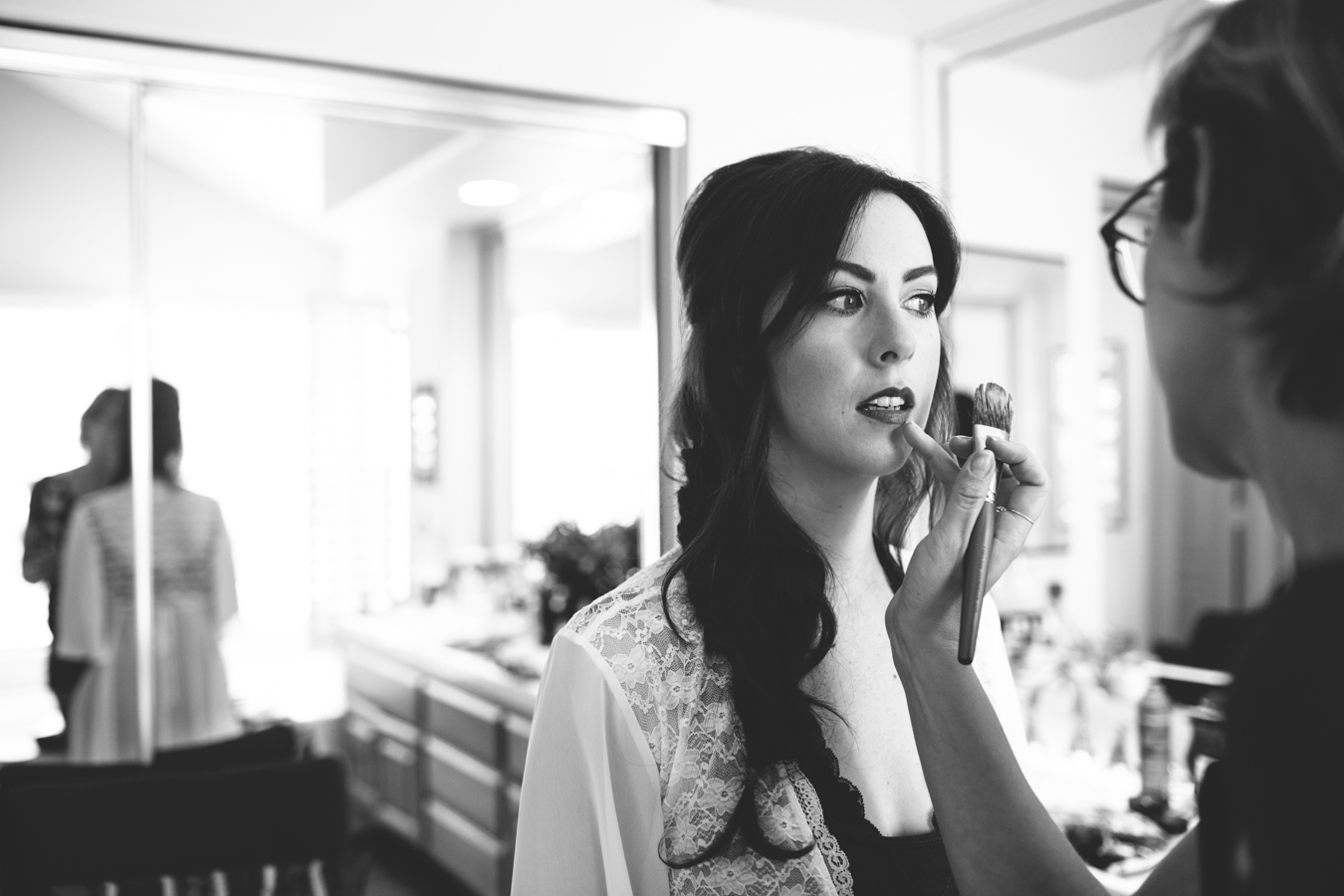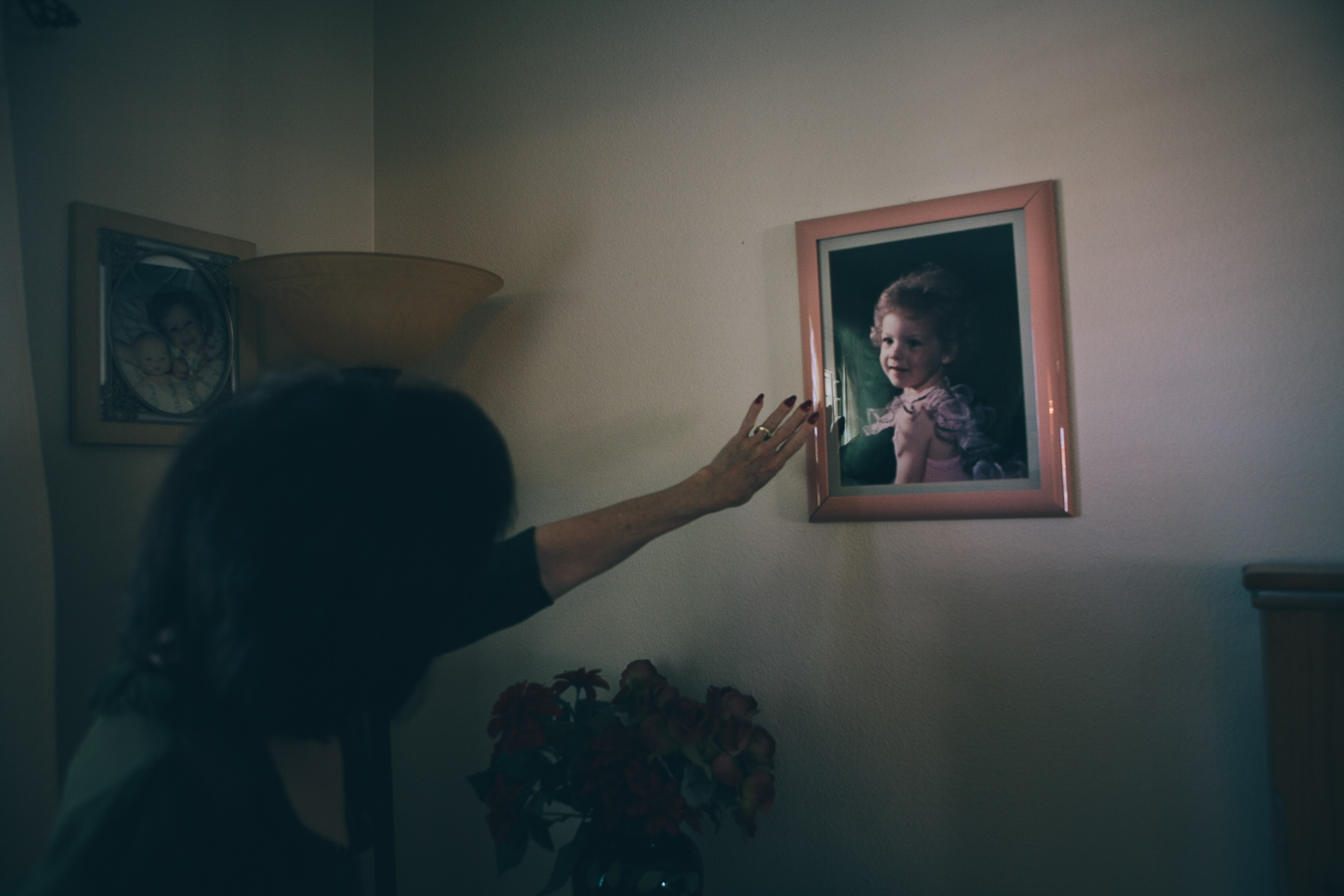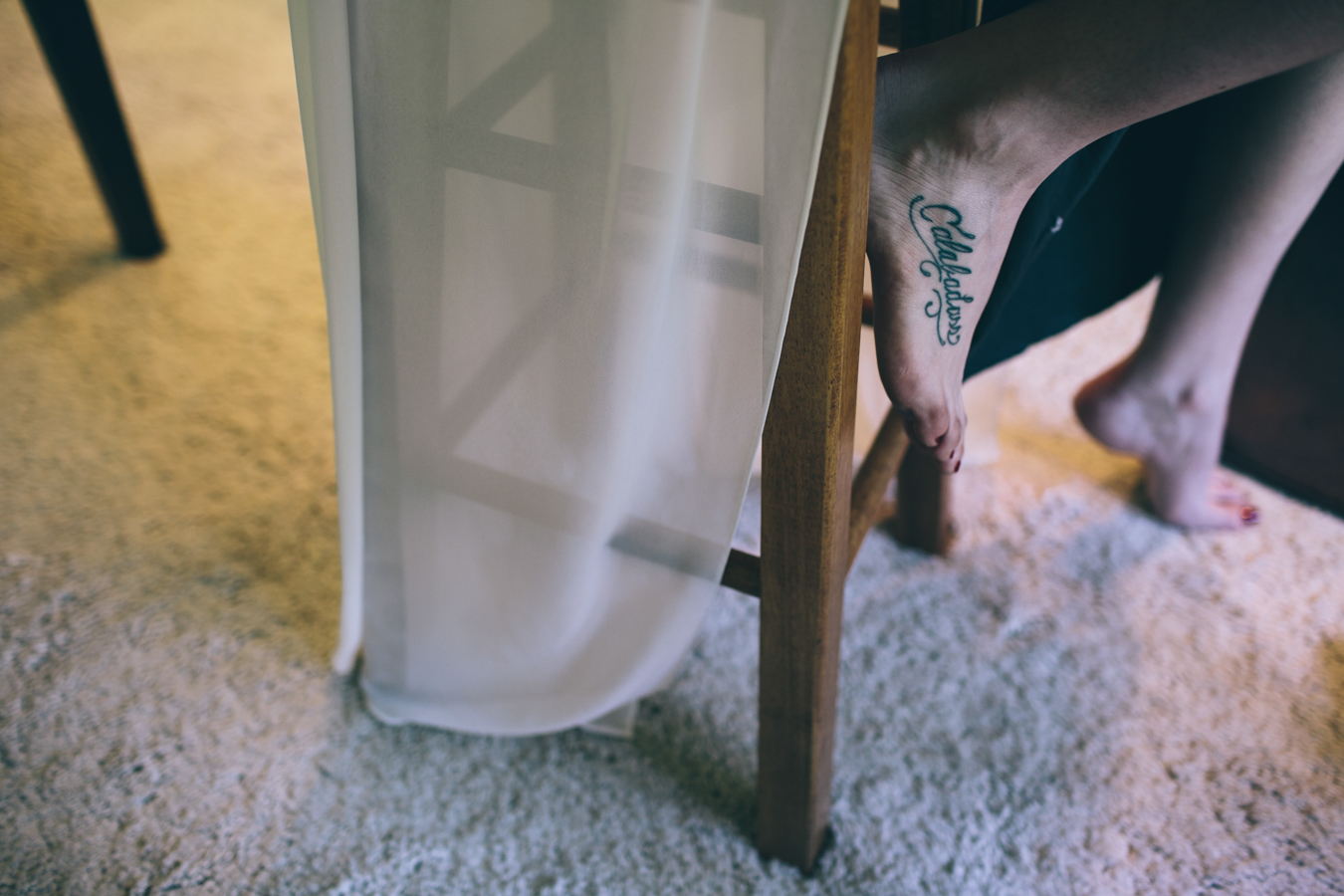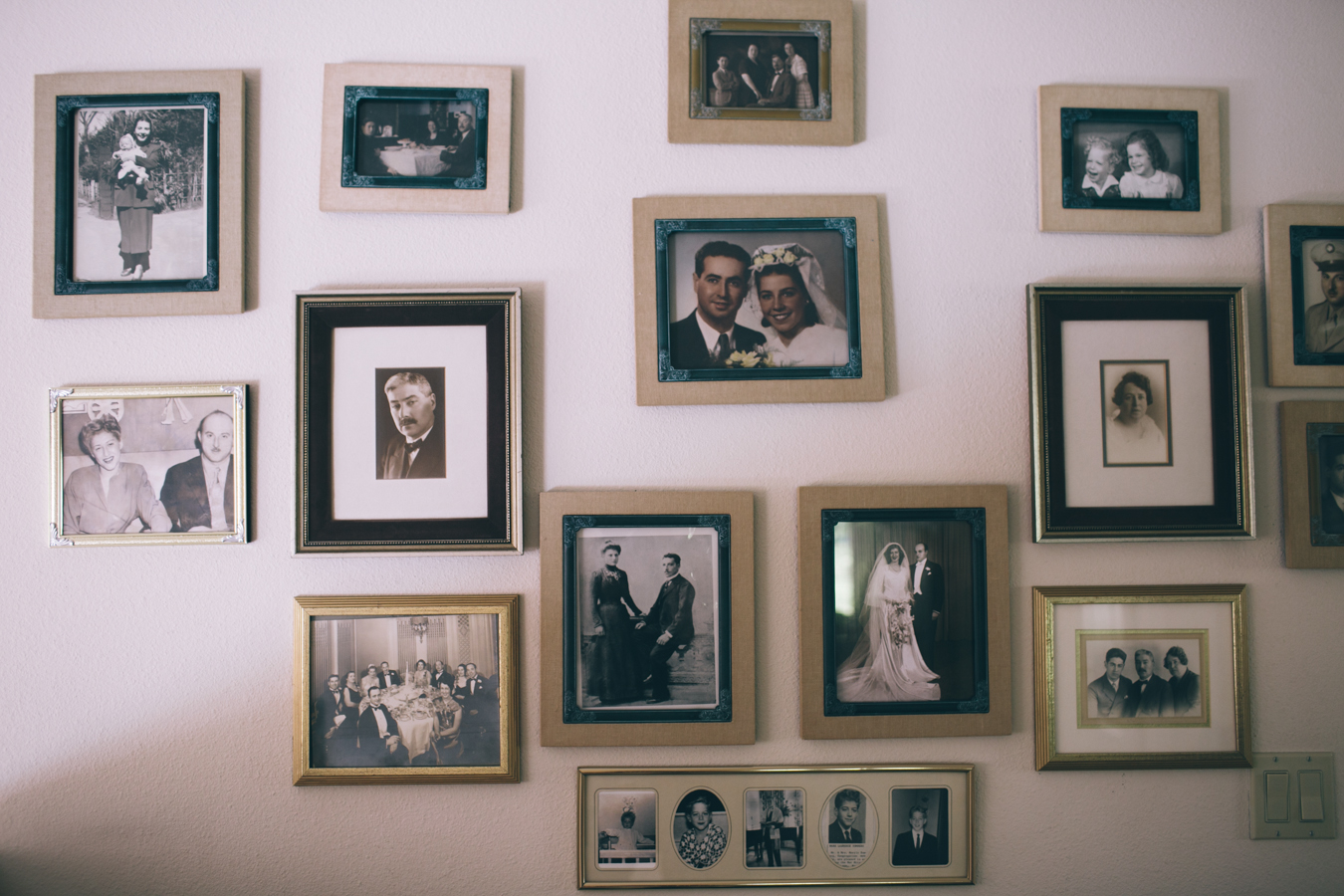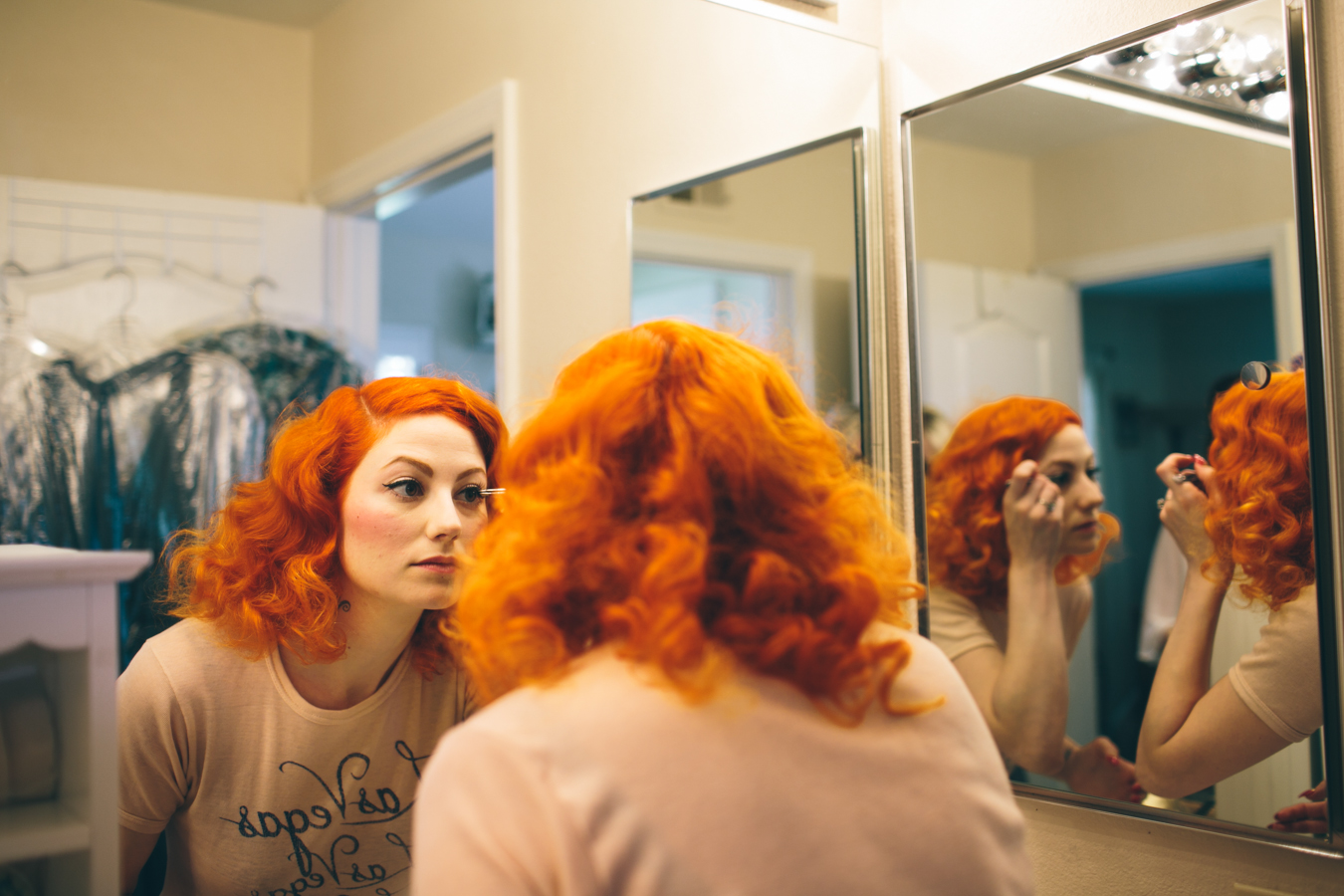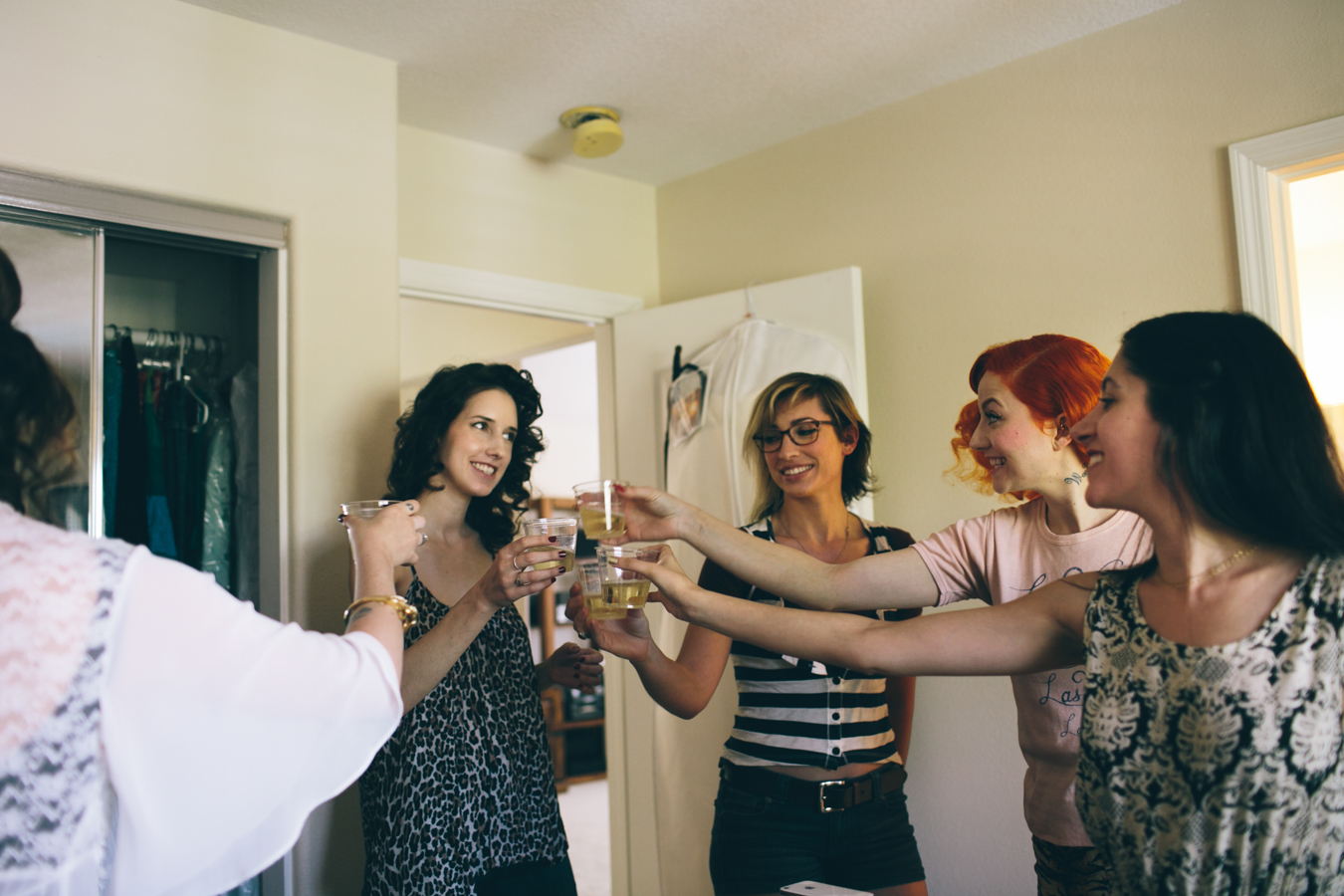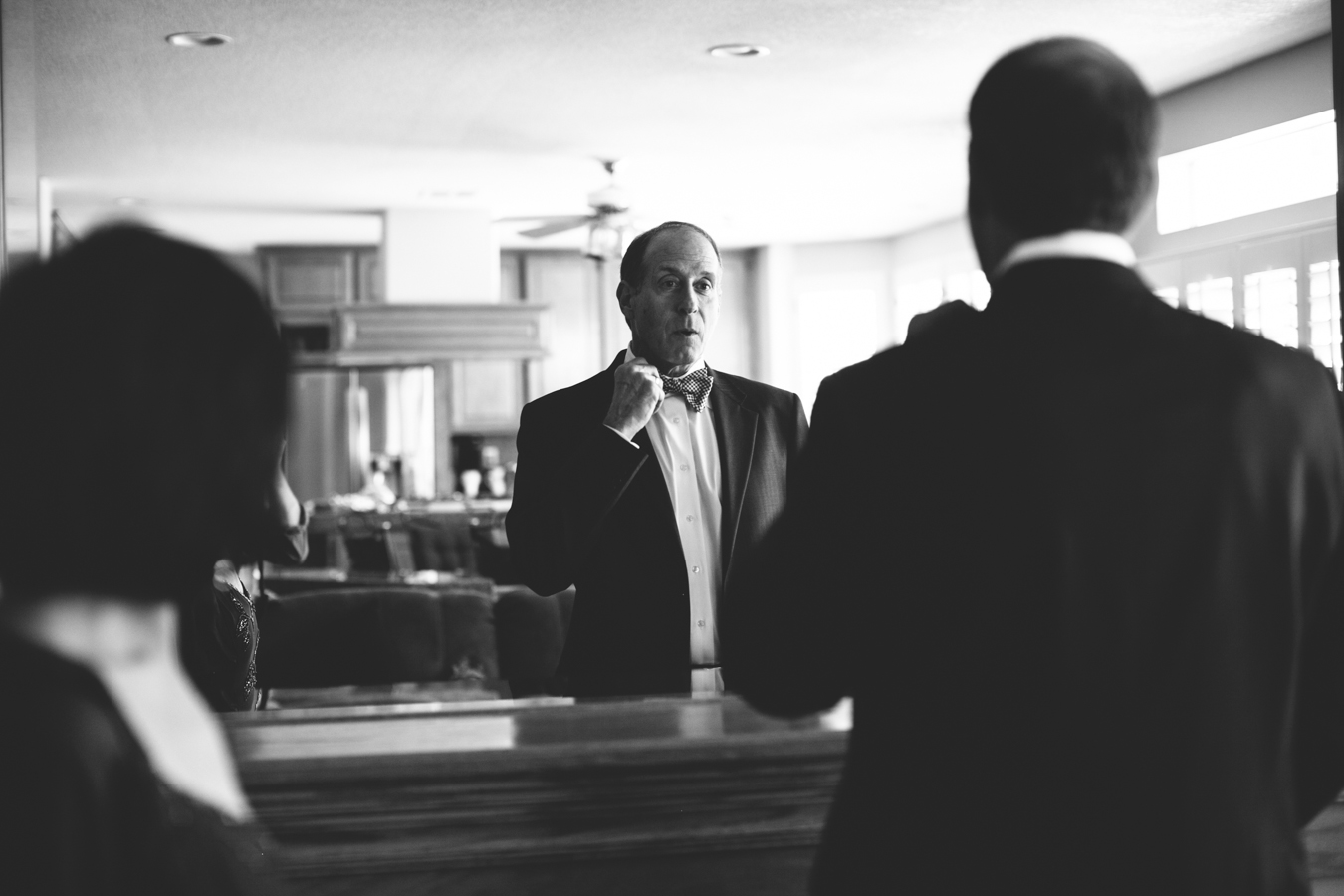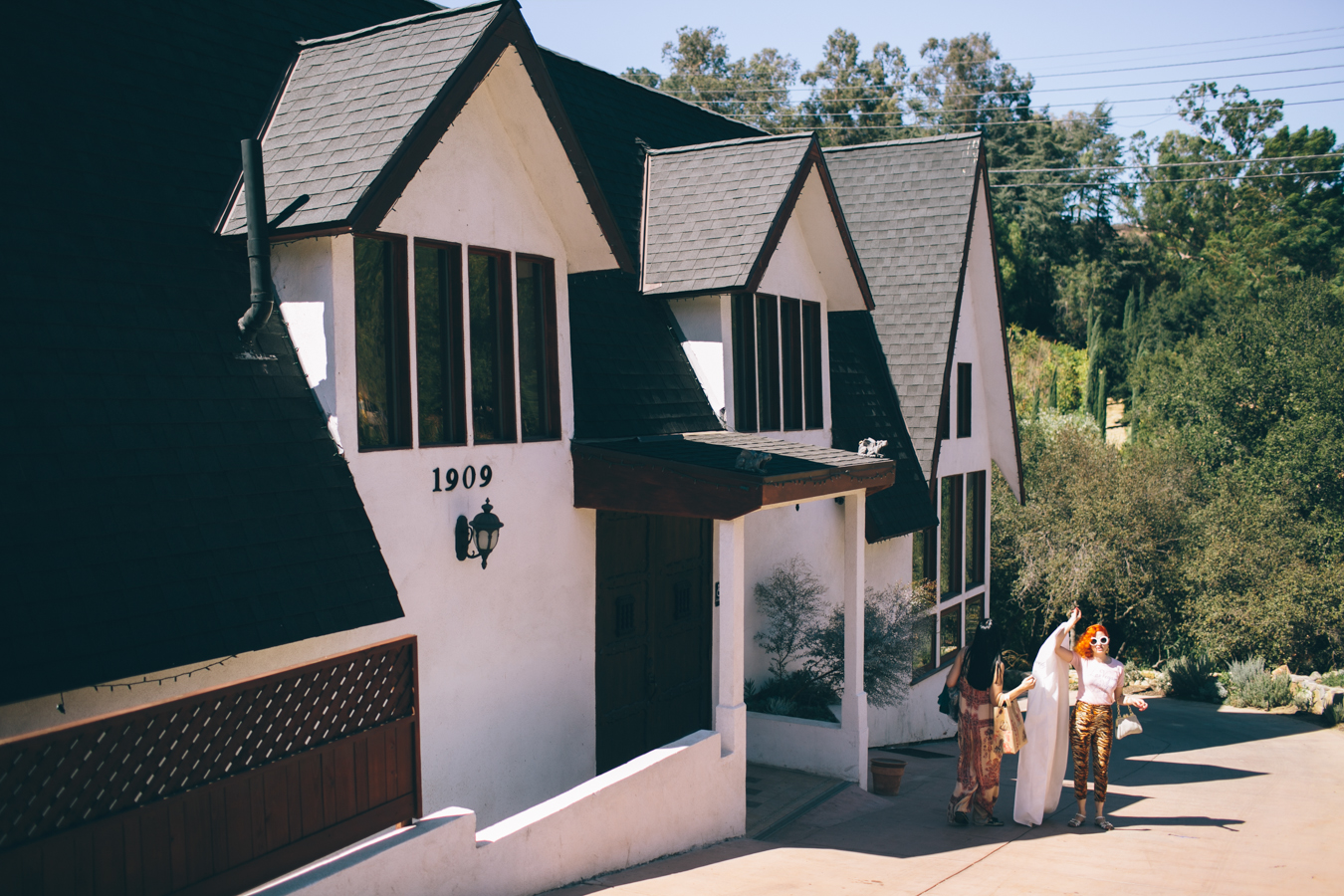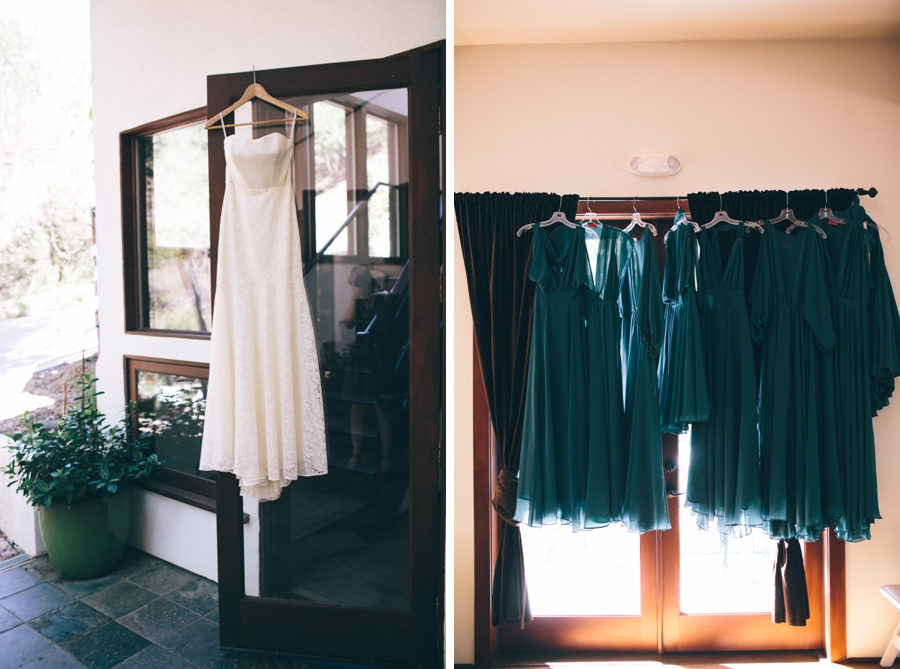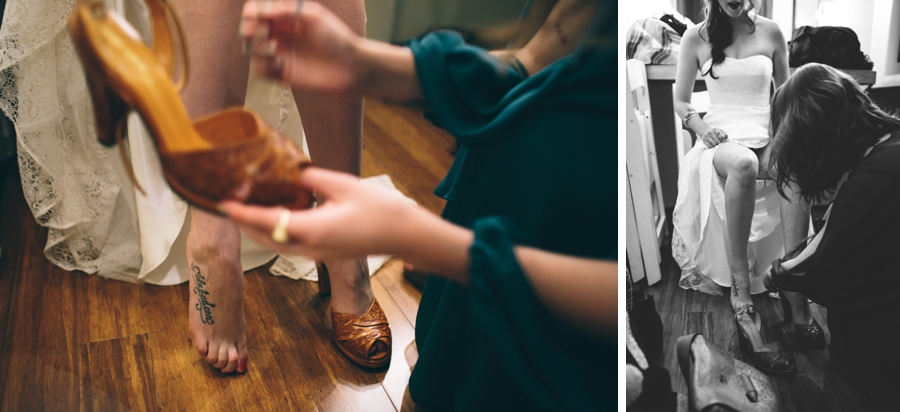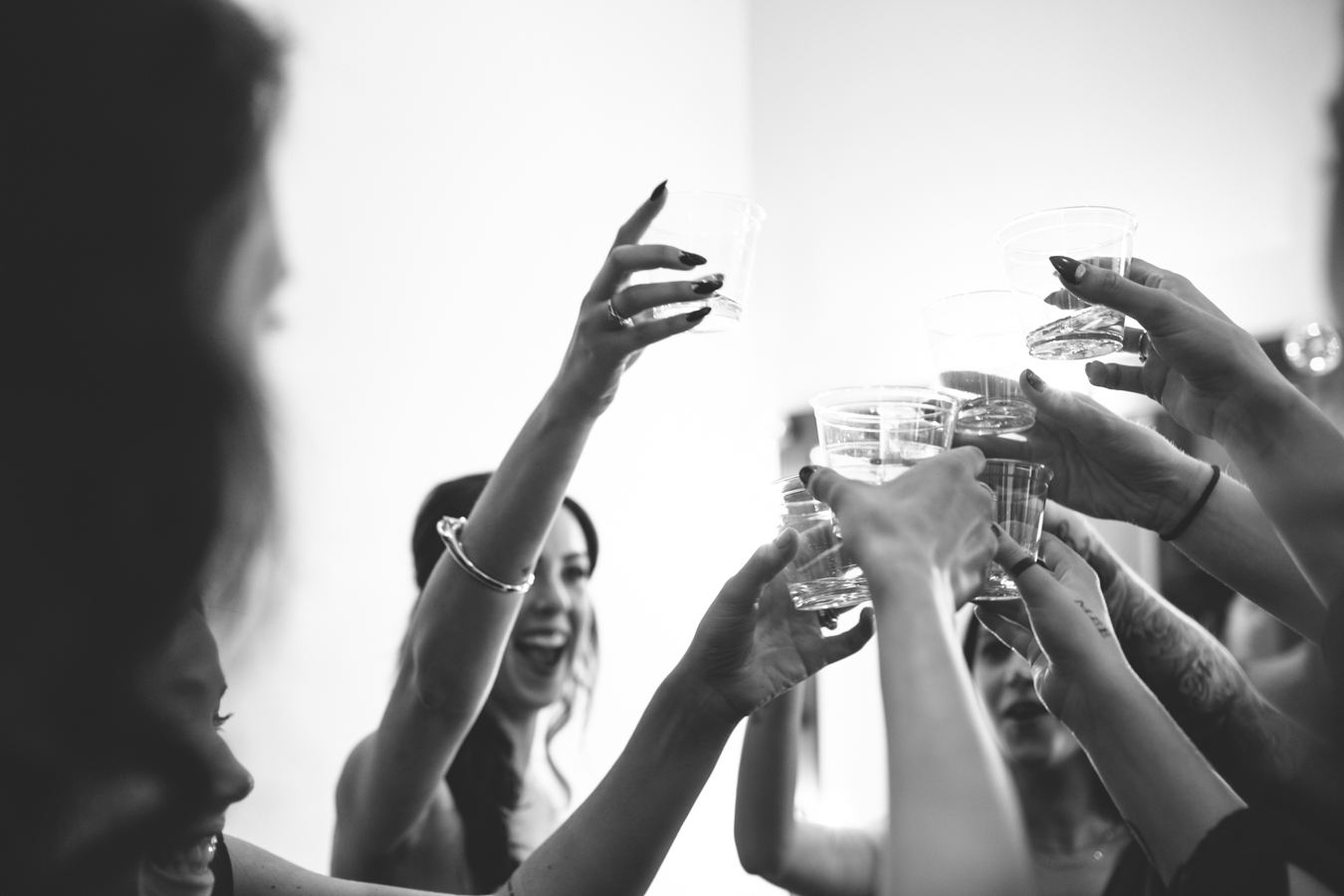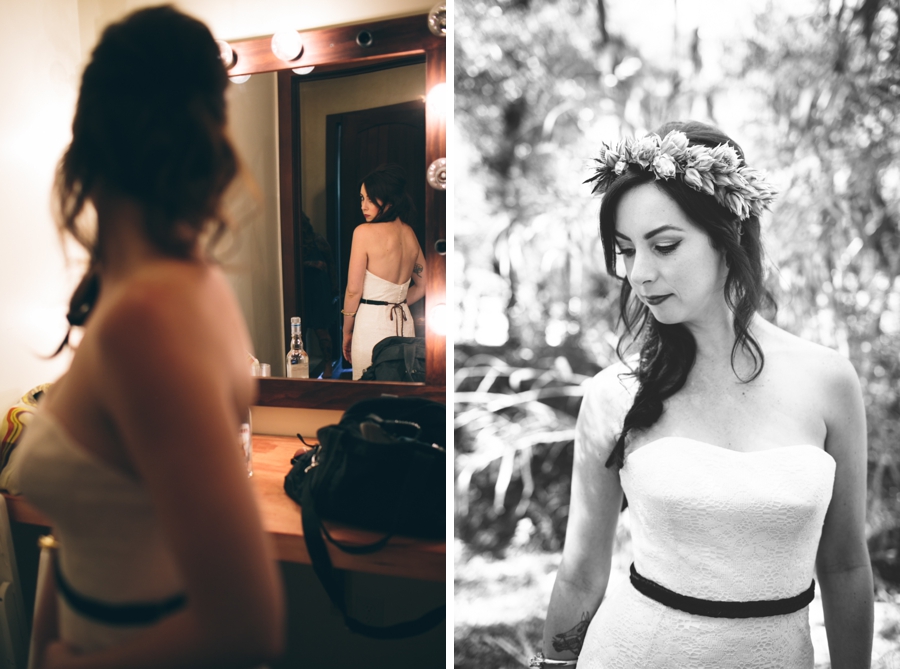 [*This is that moment that Max was talking about.  Hilarious, right?!]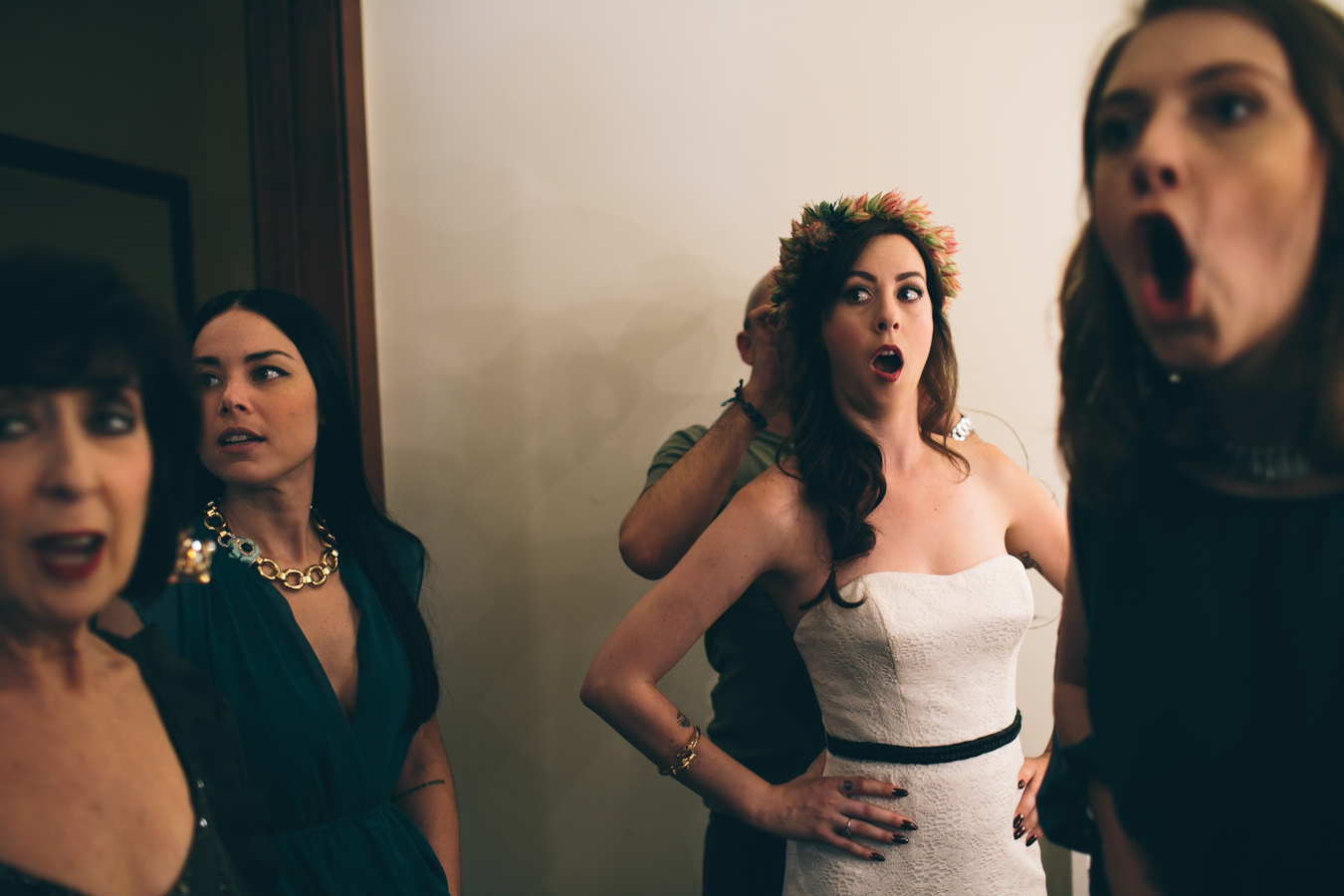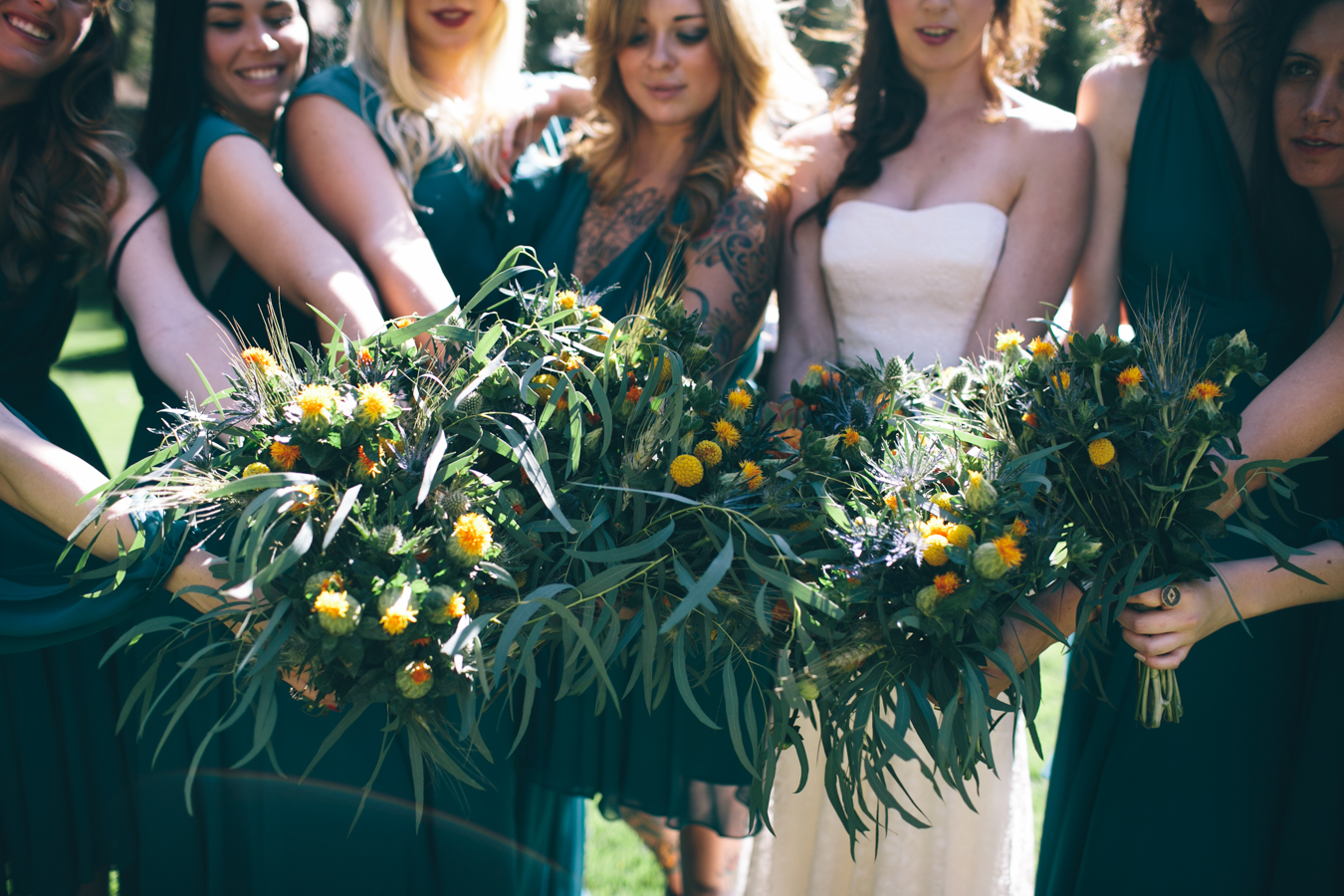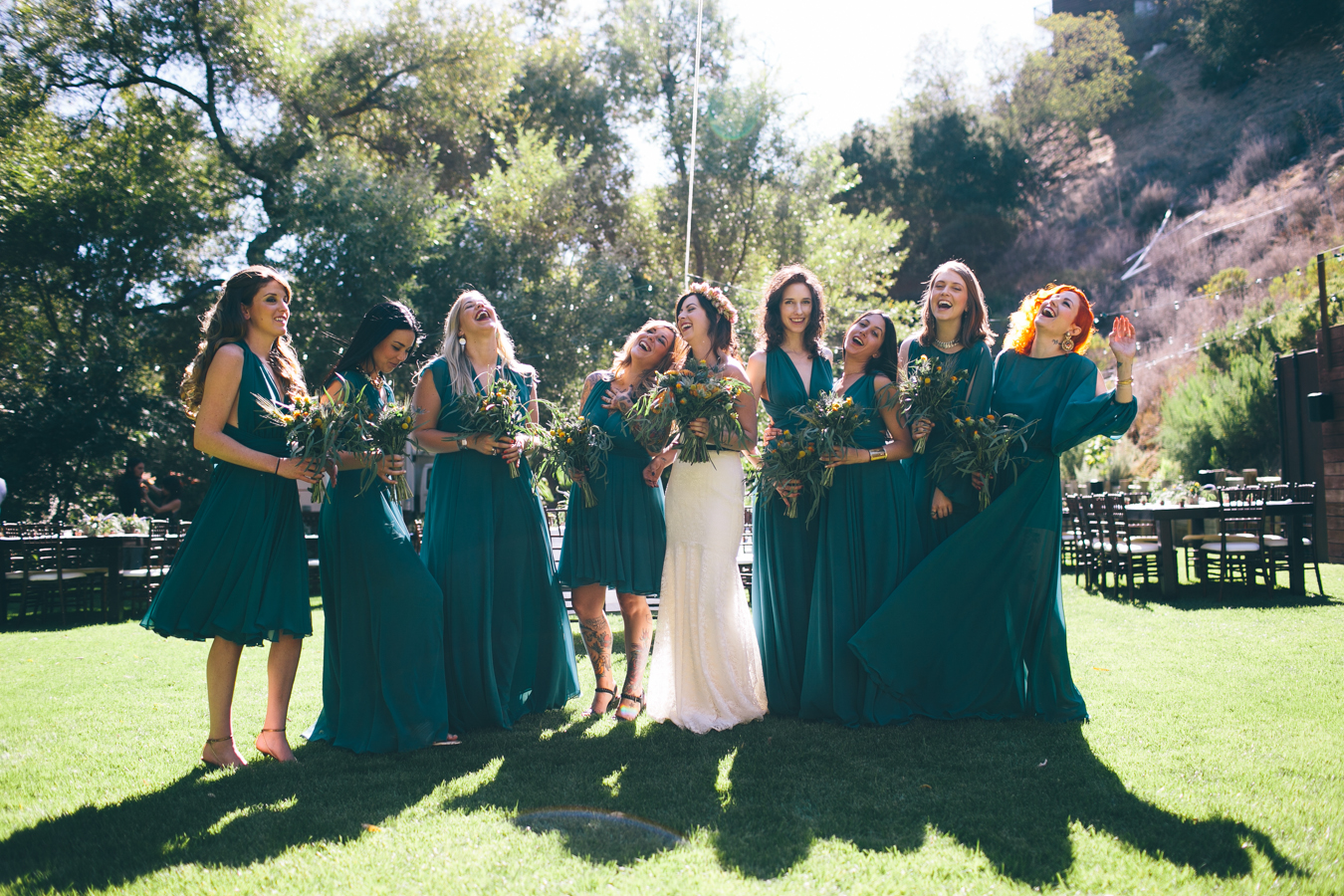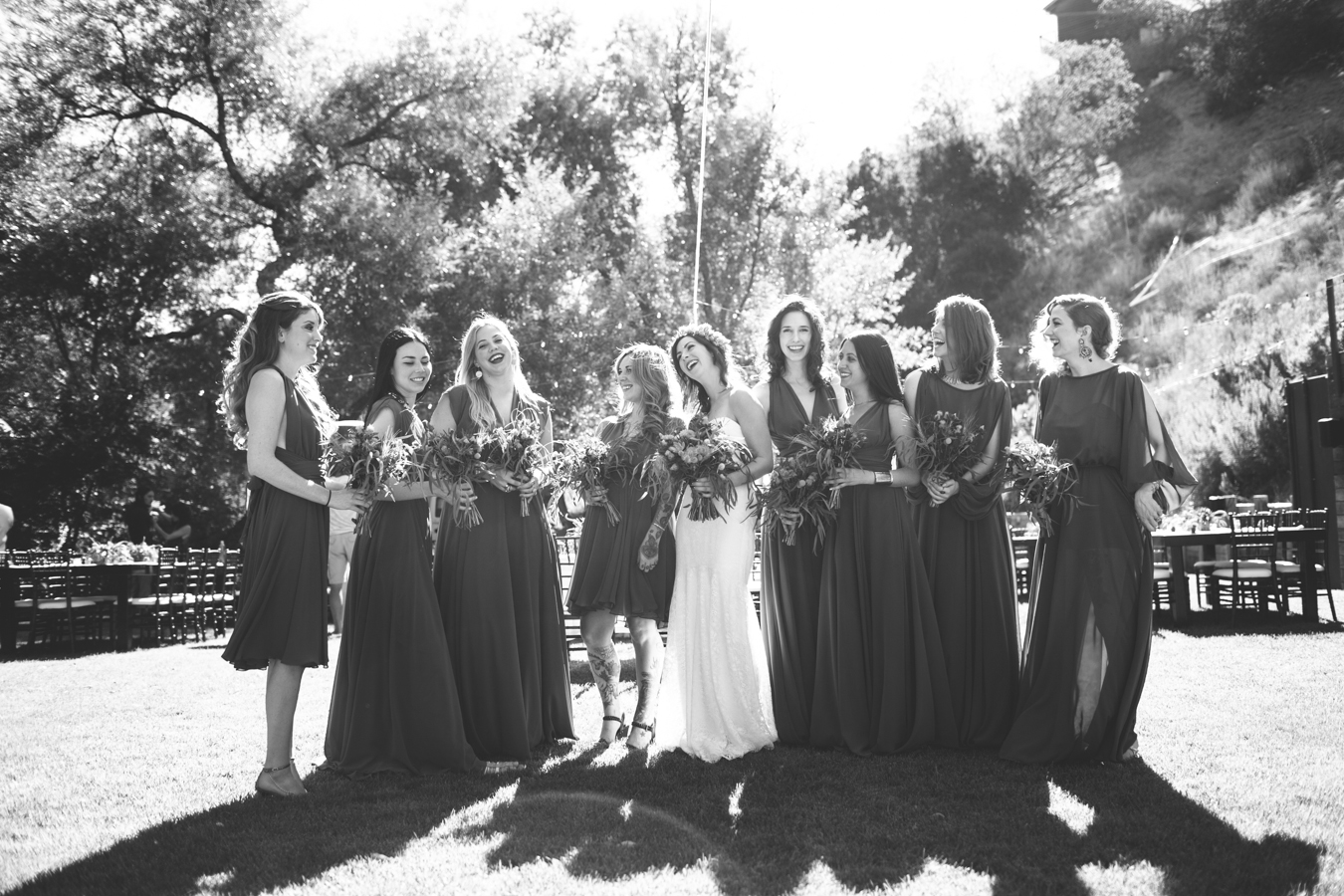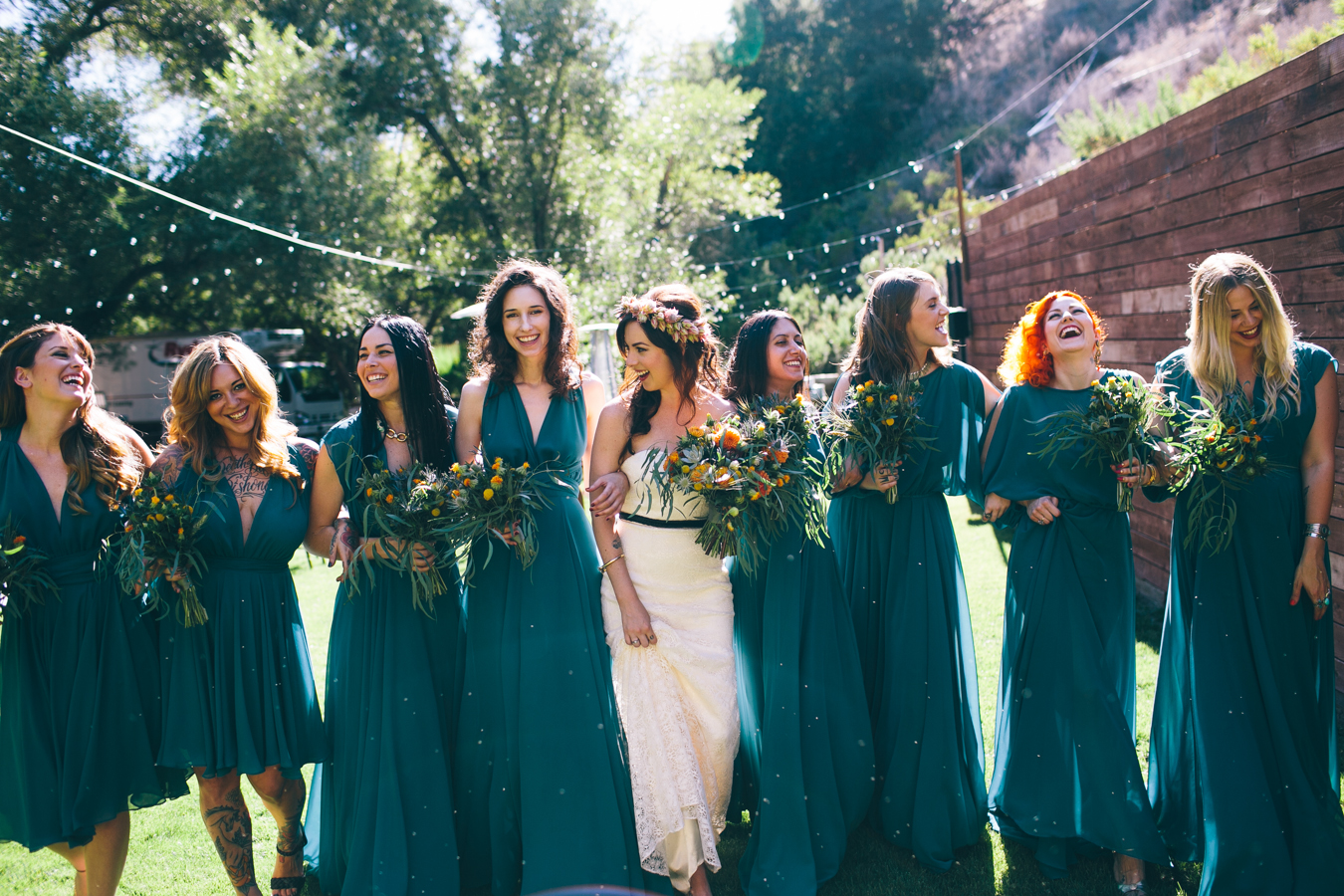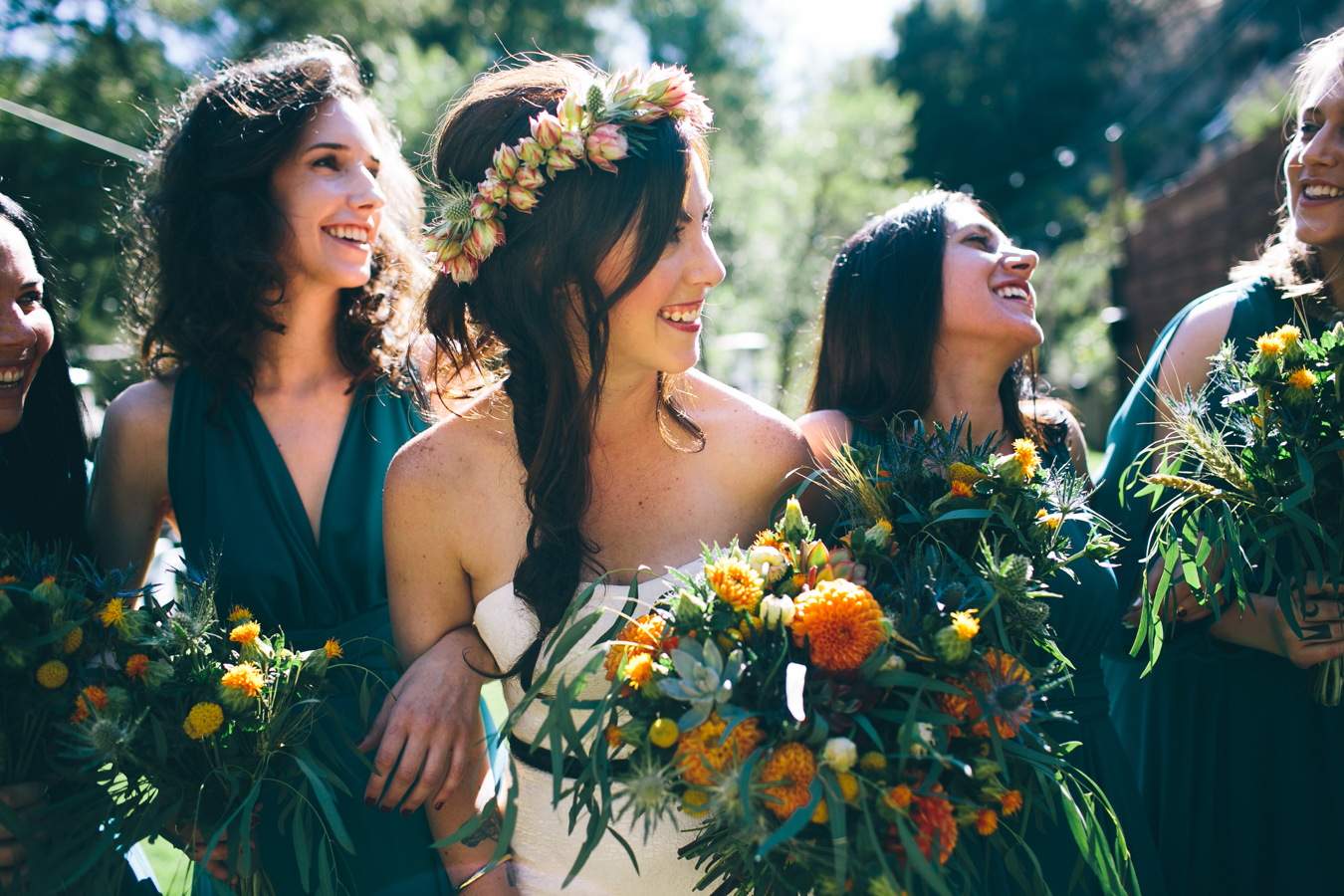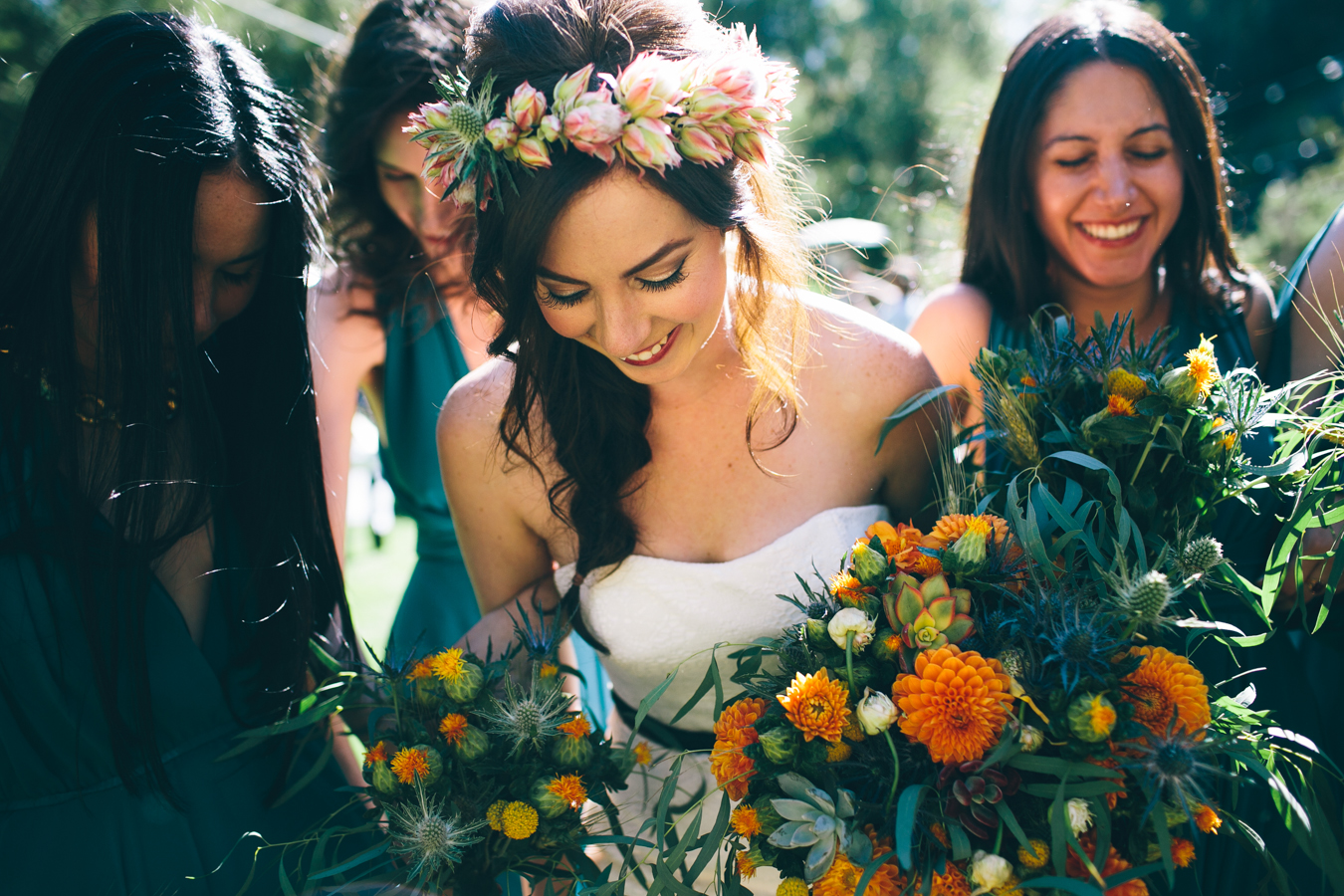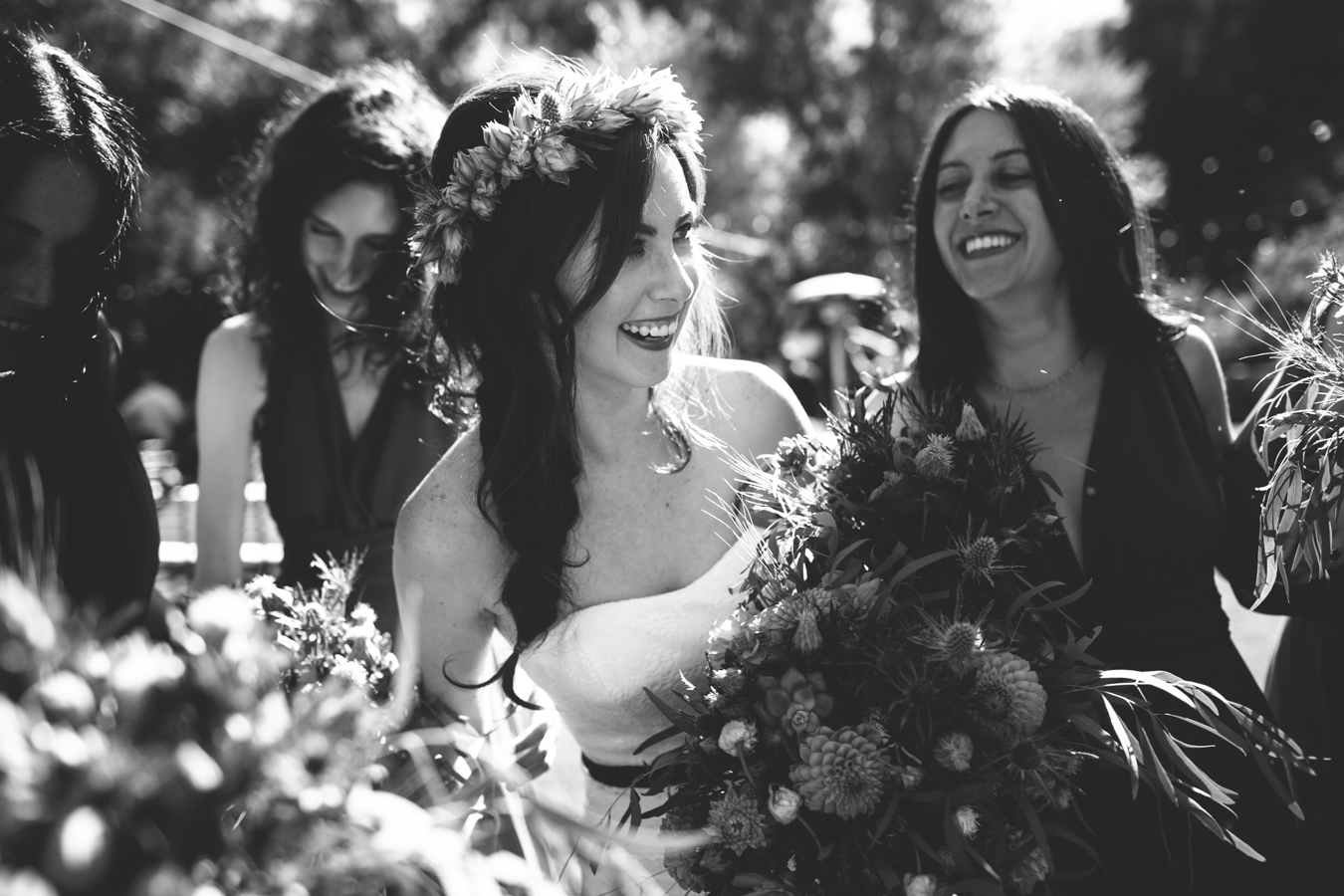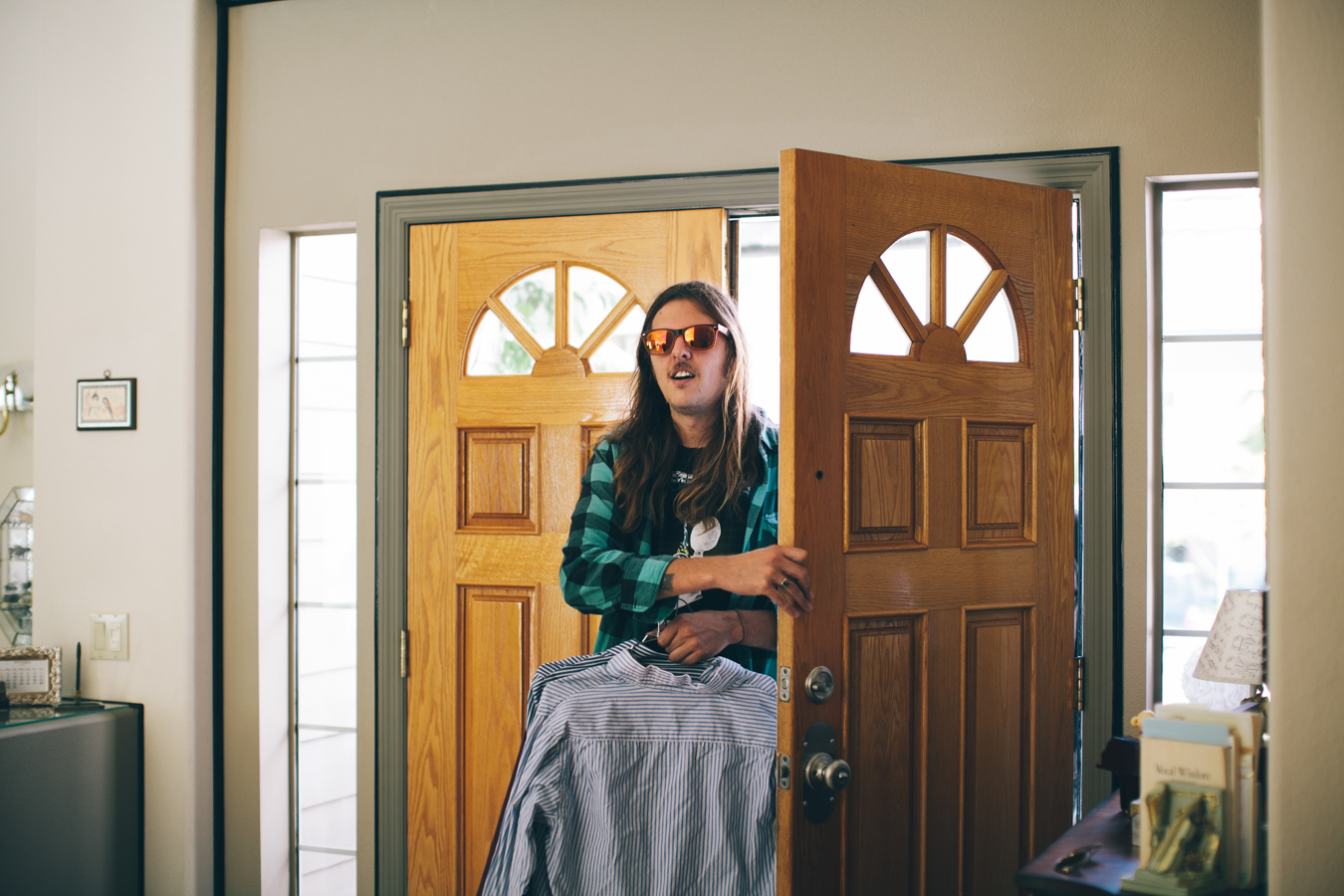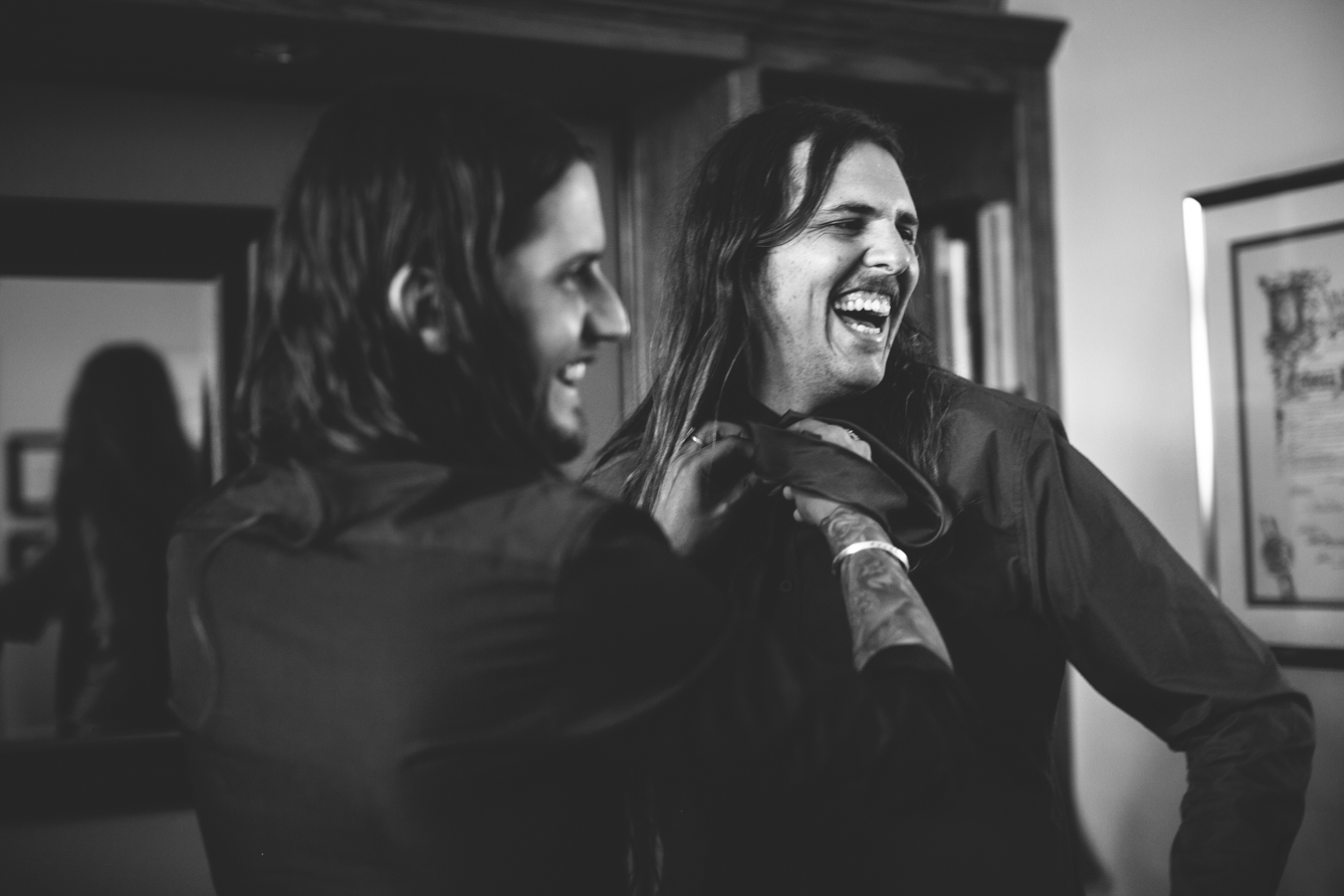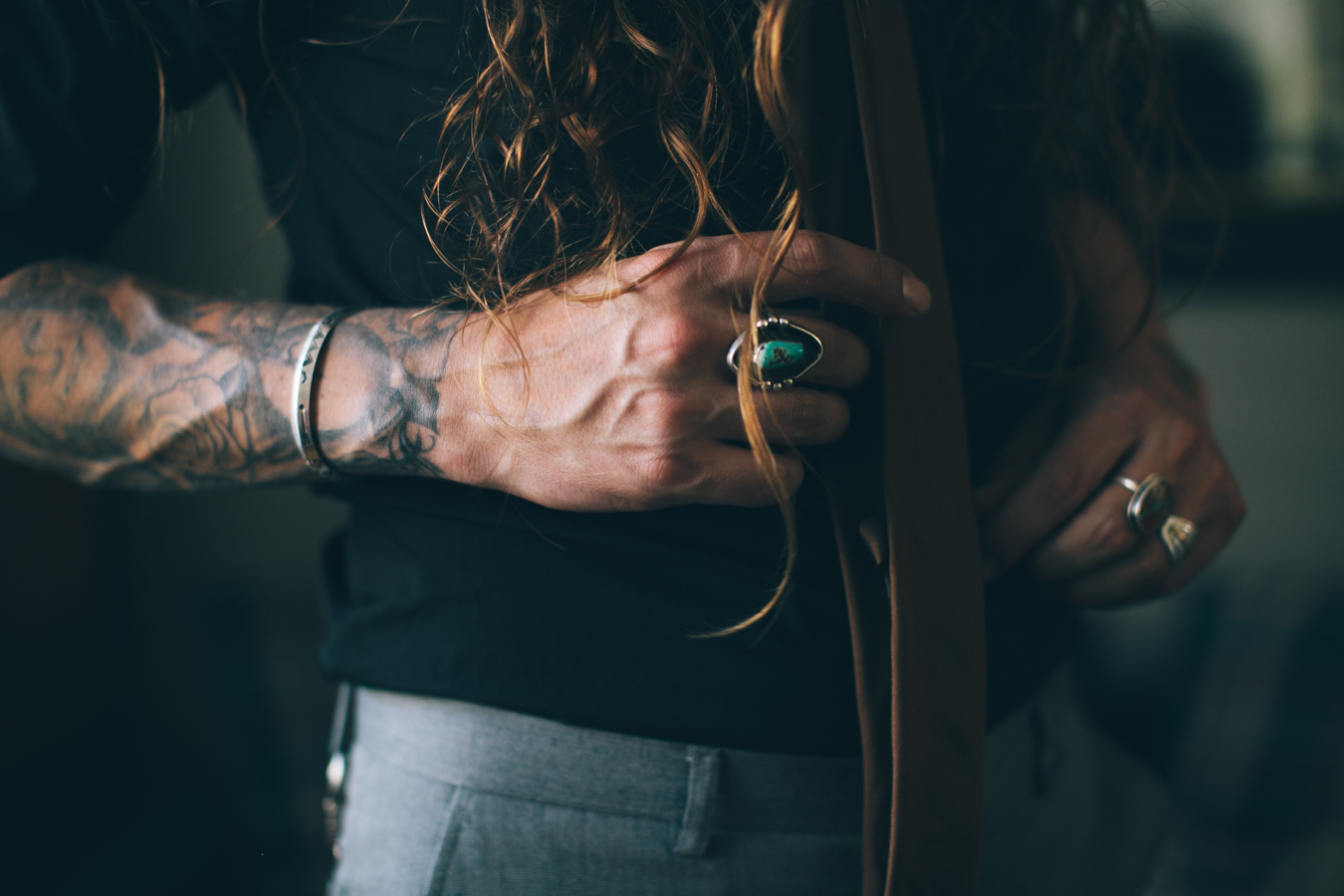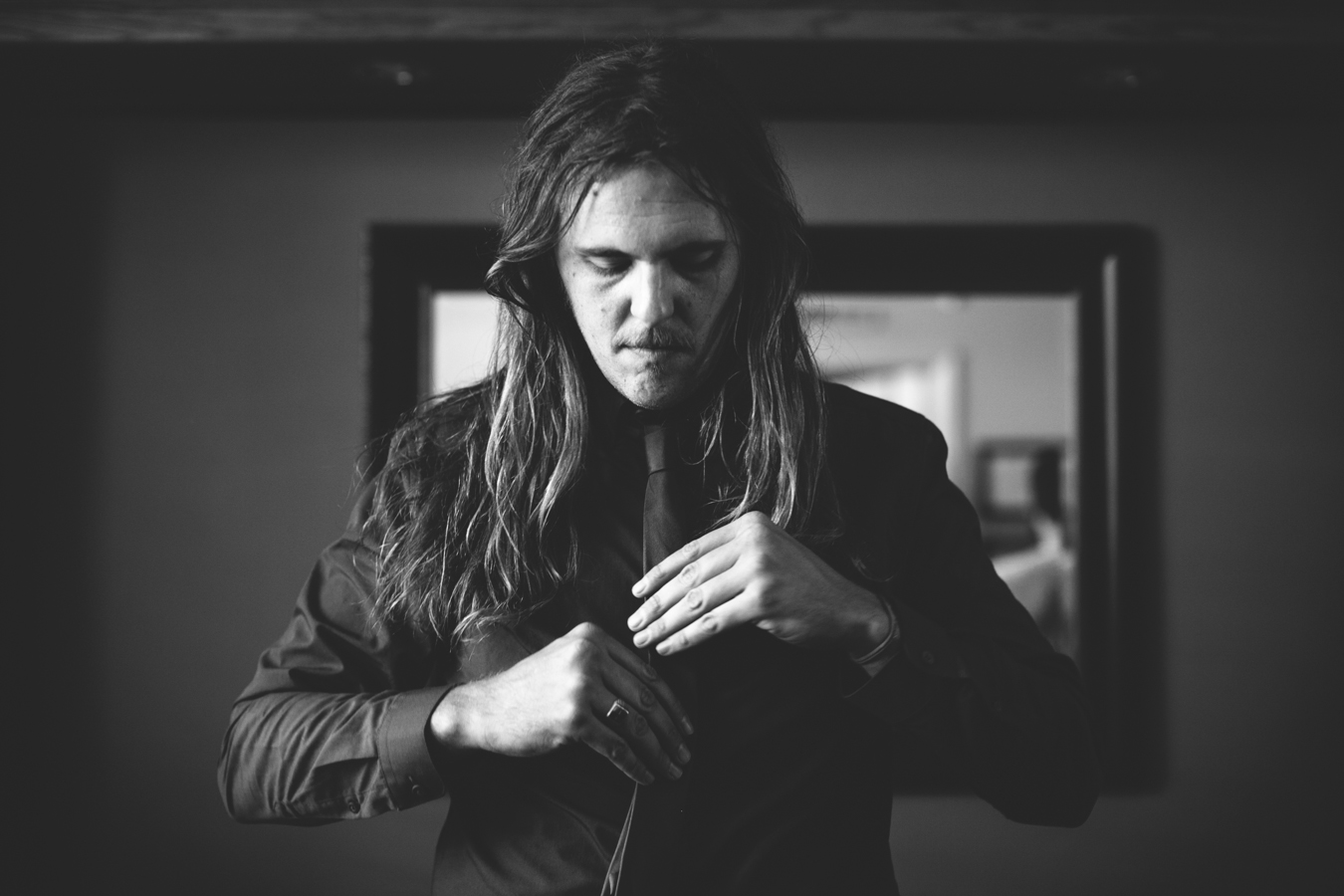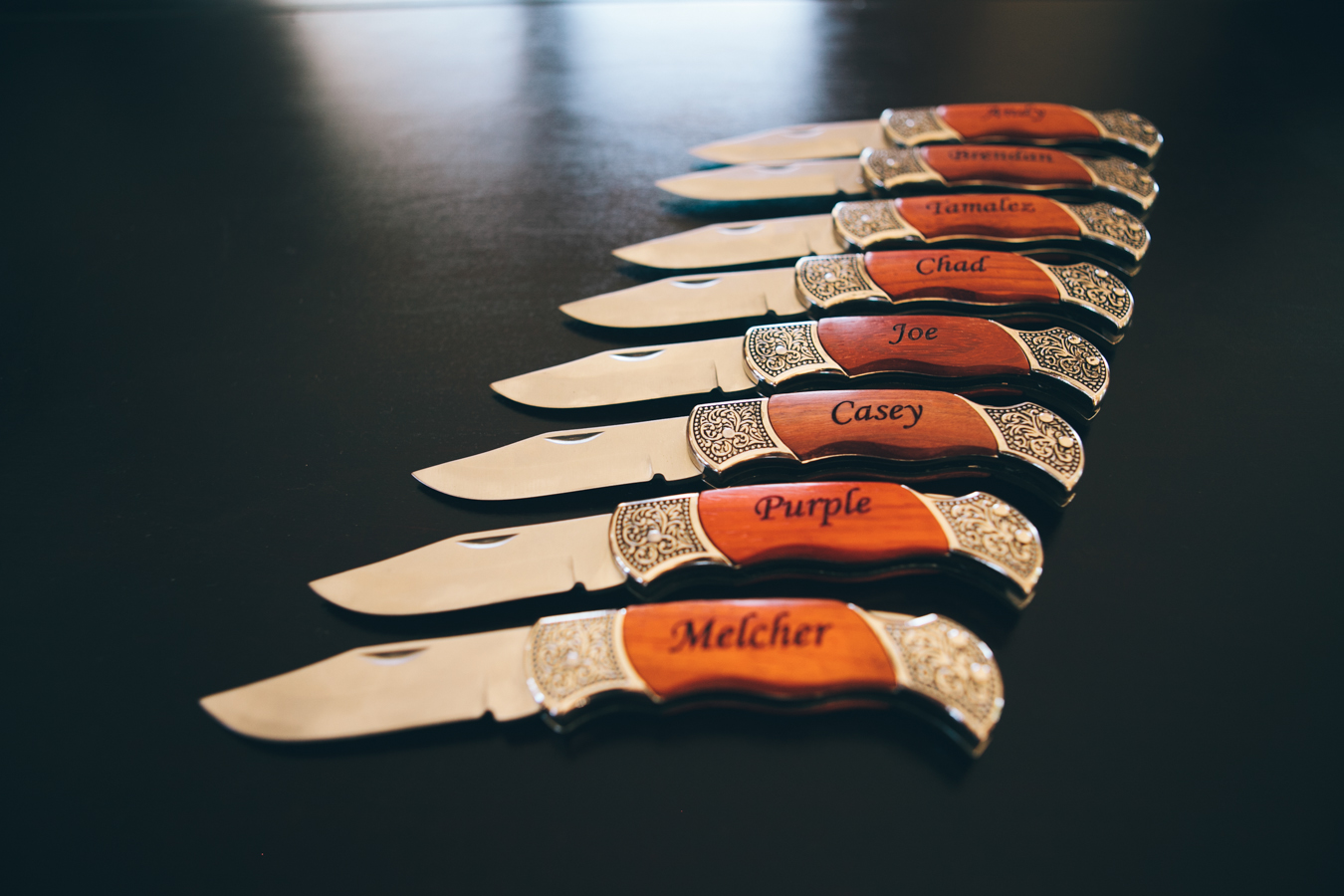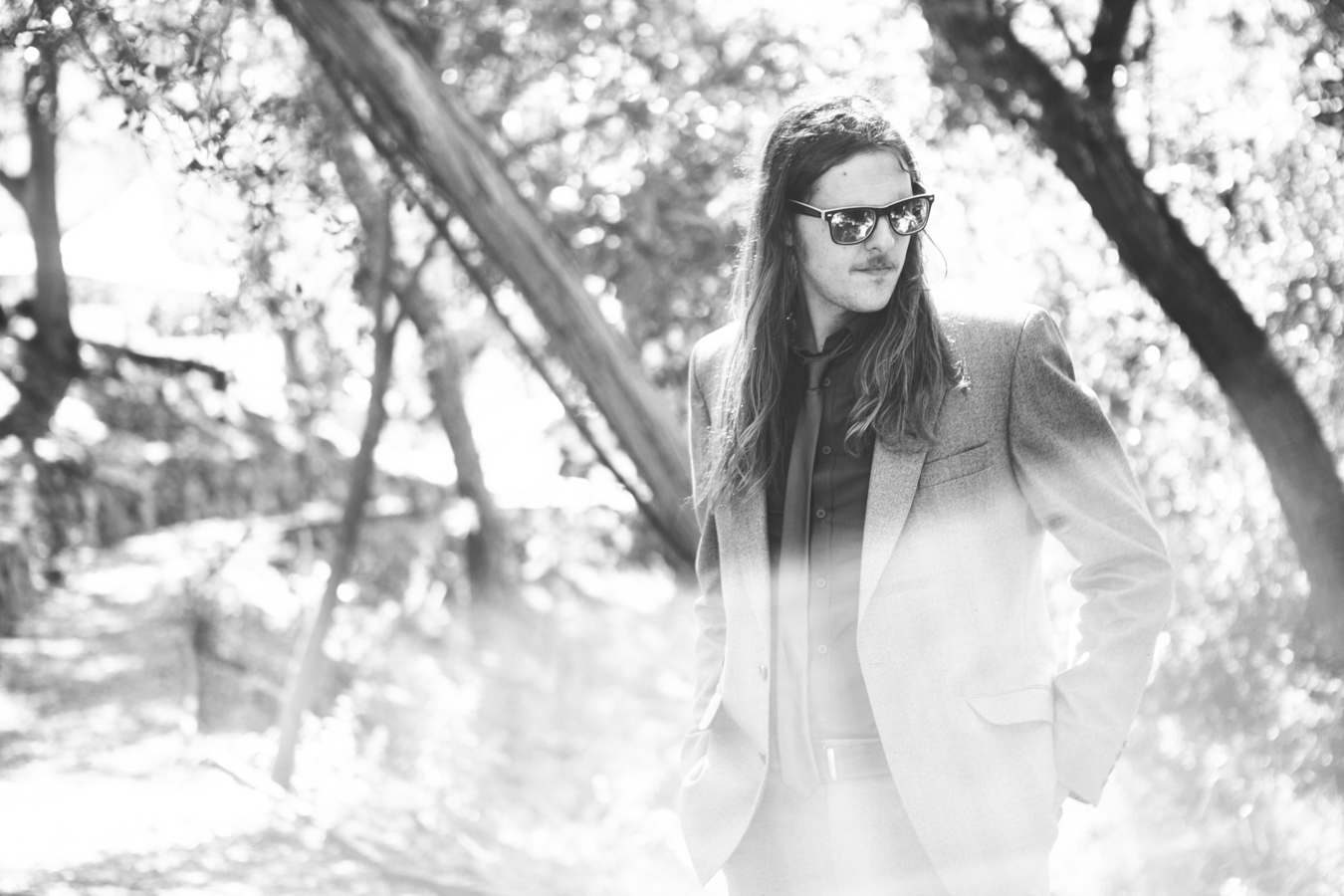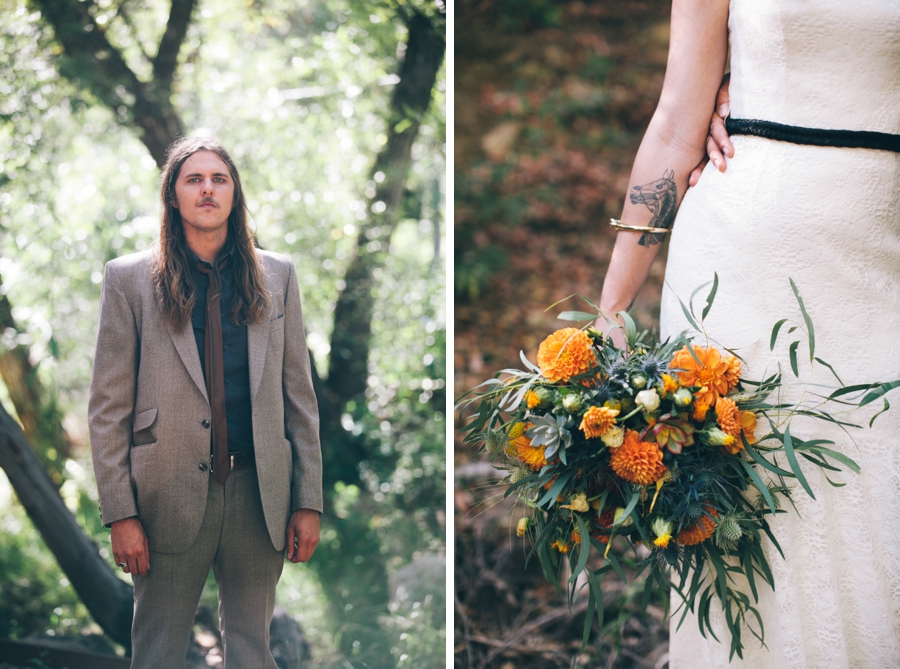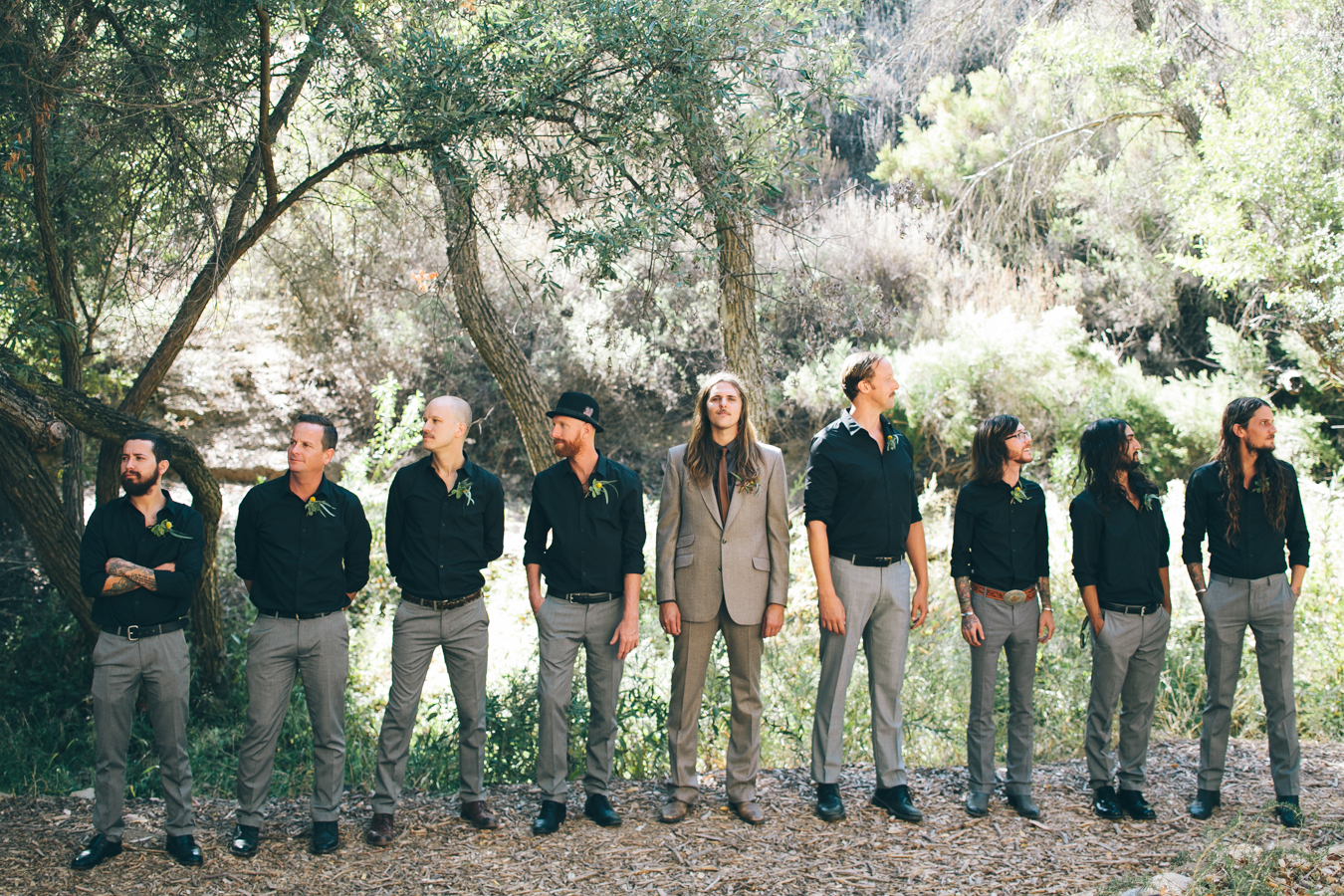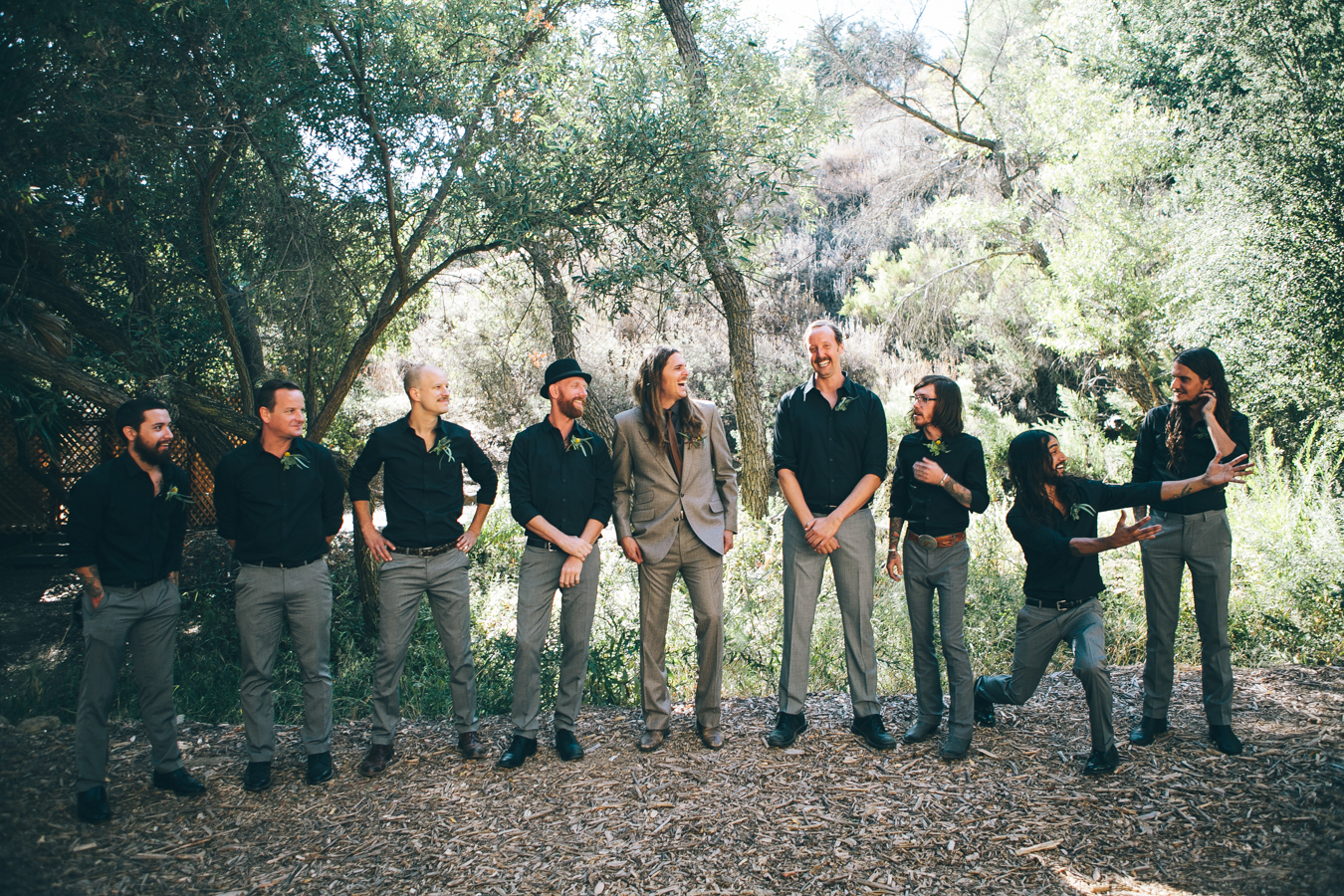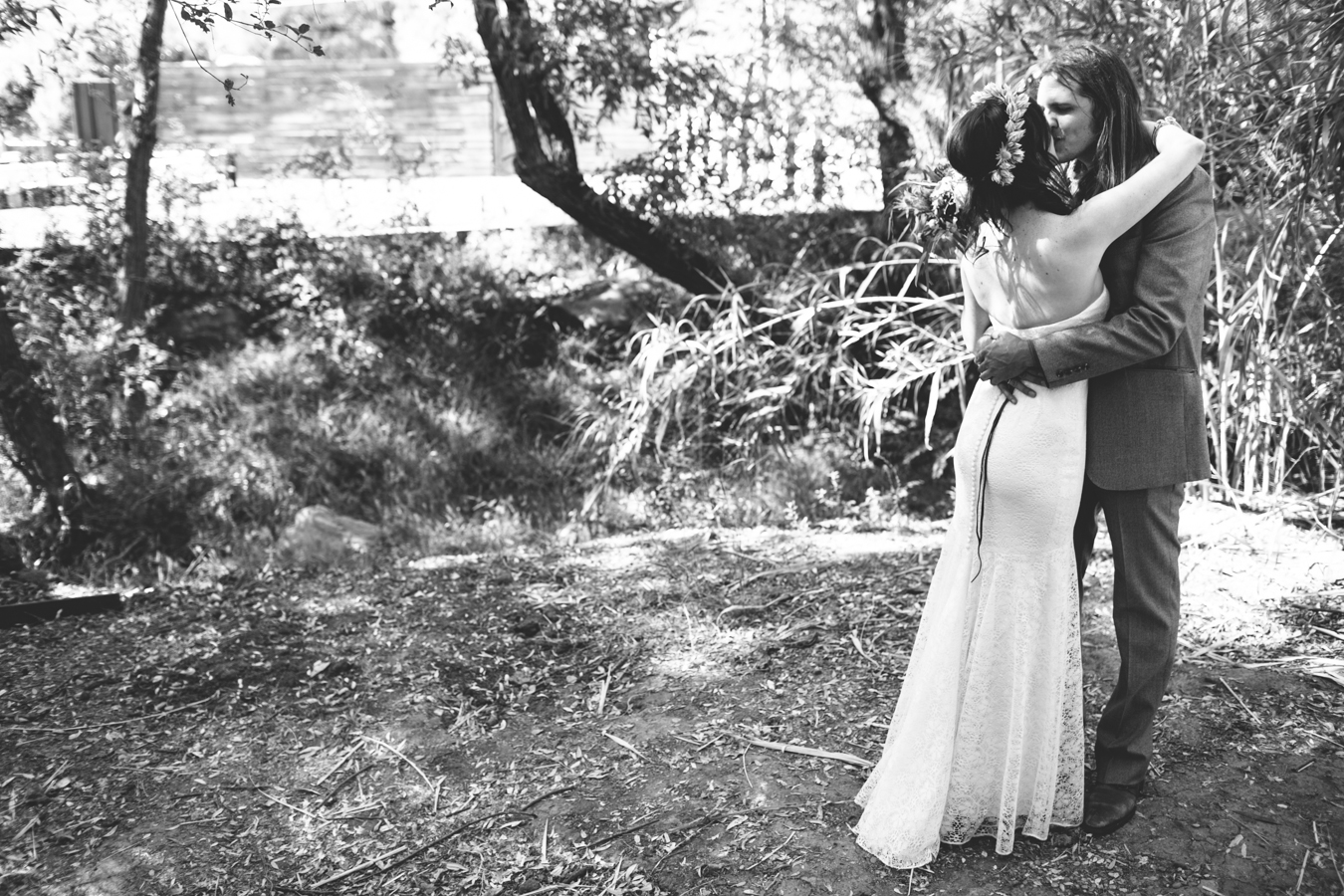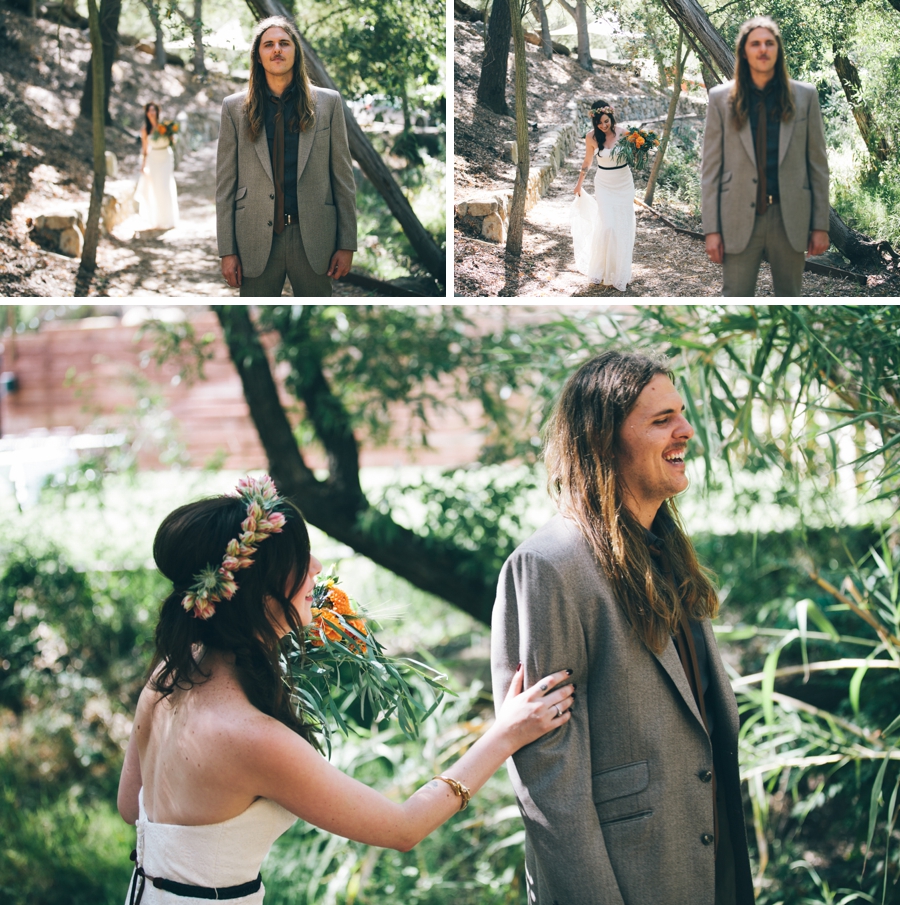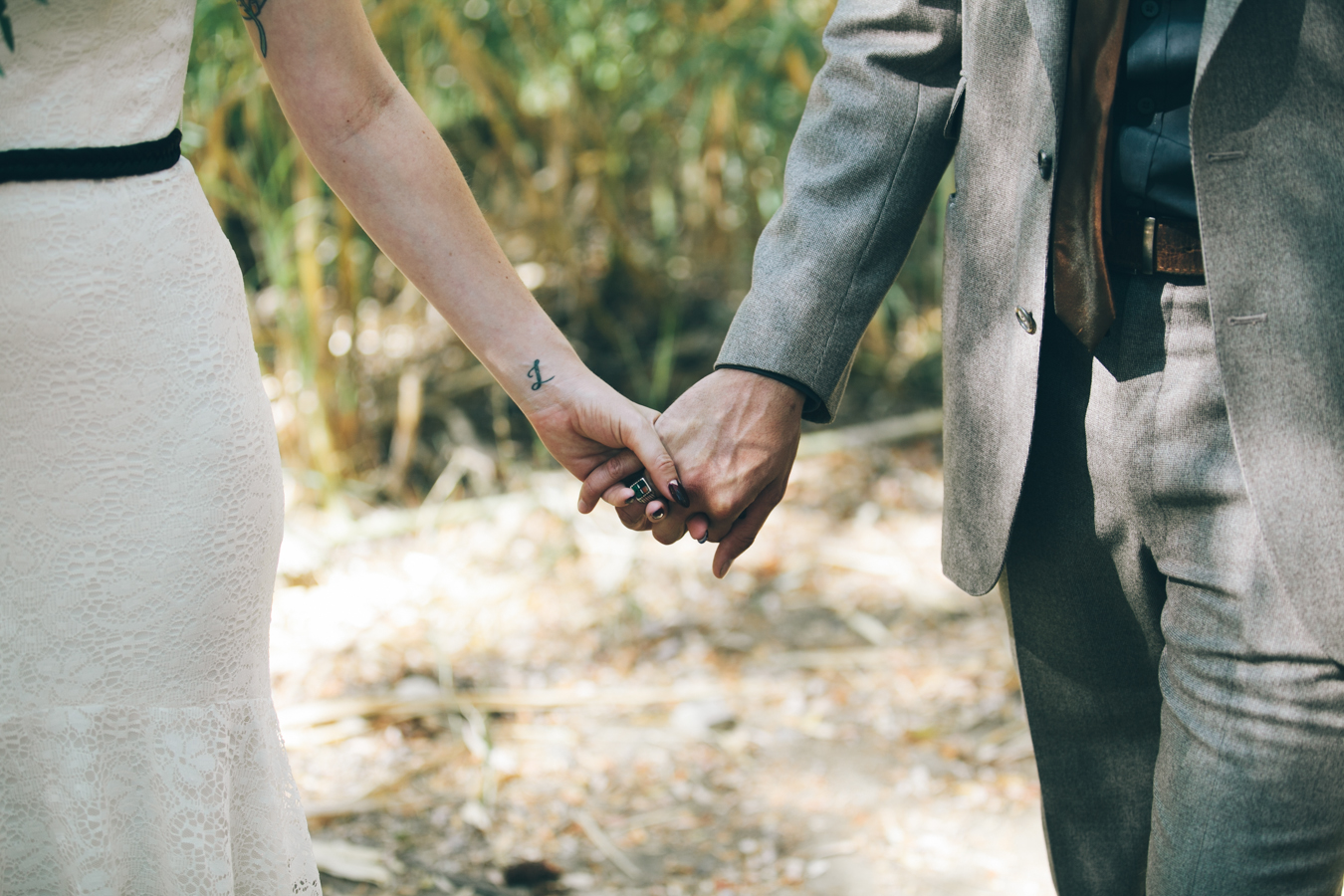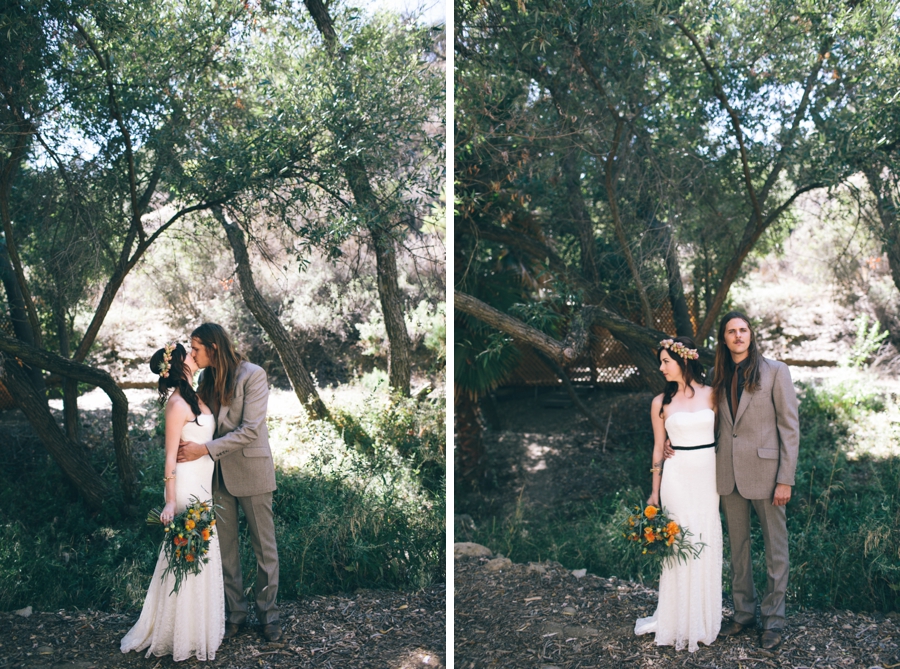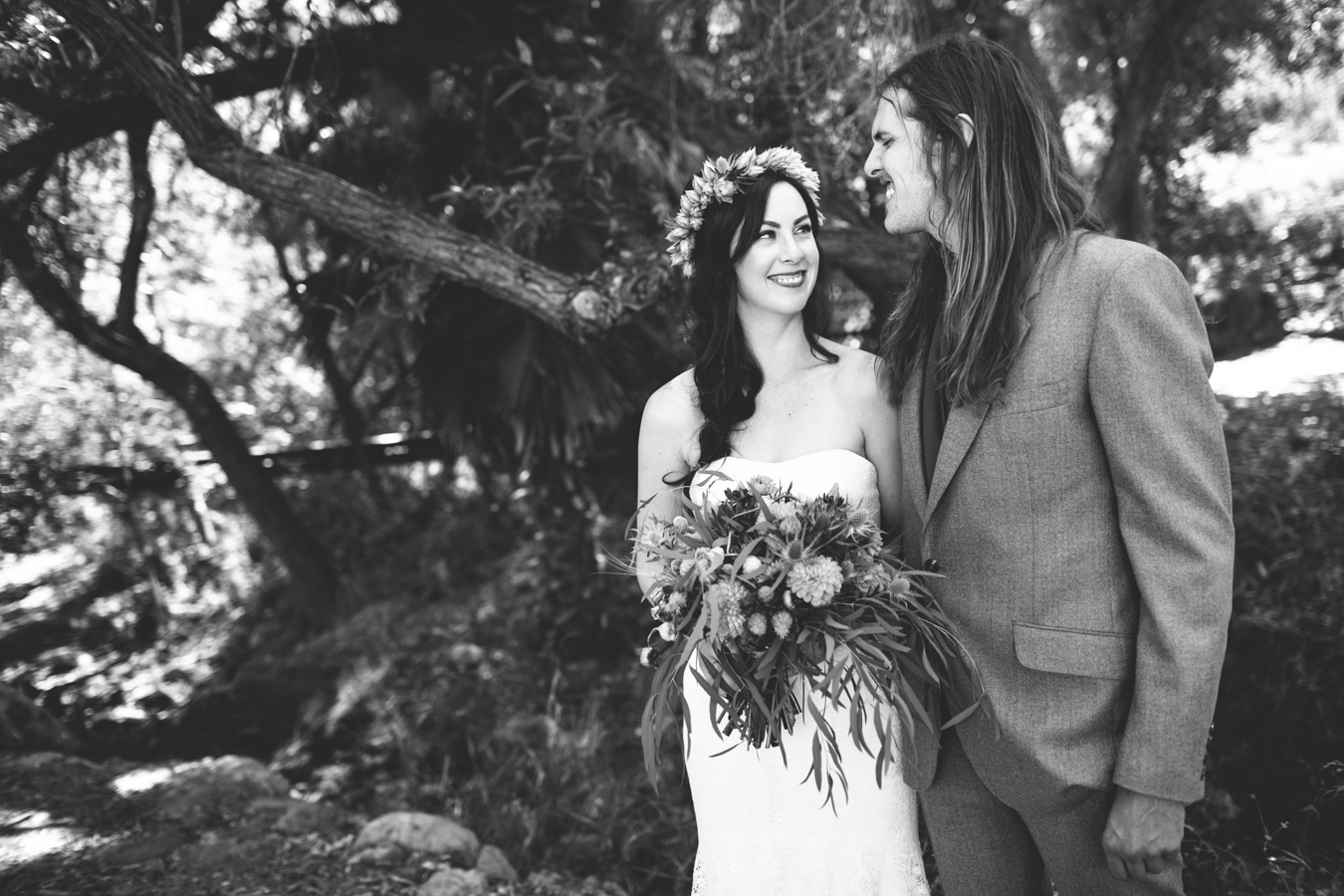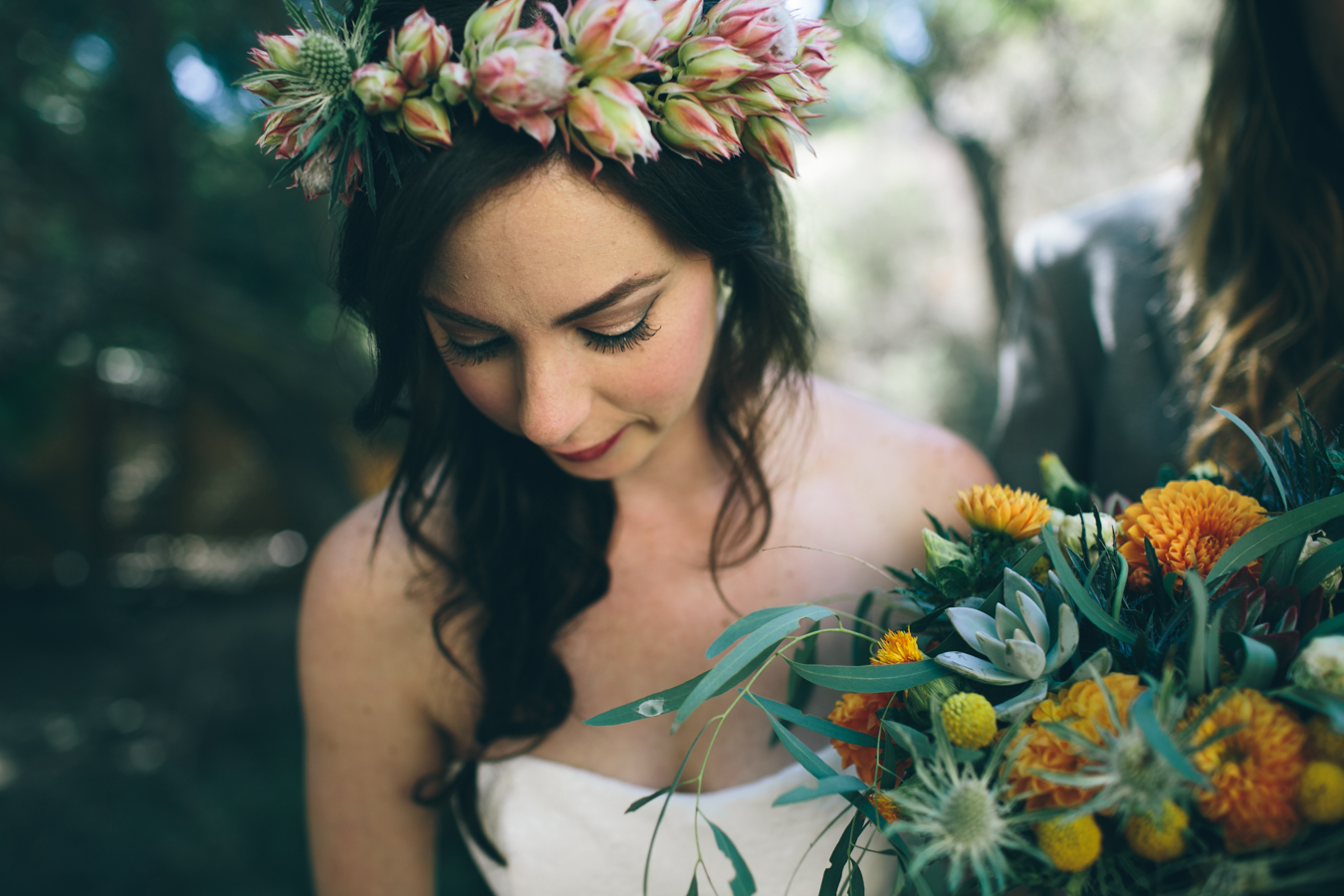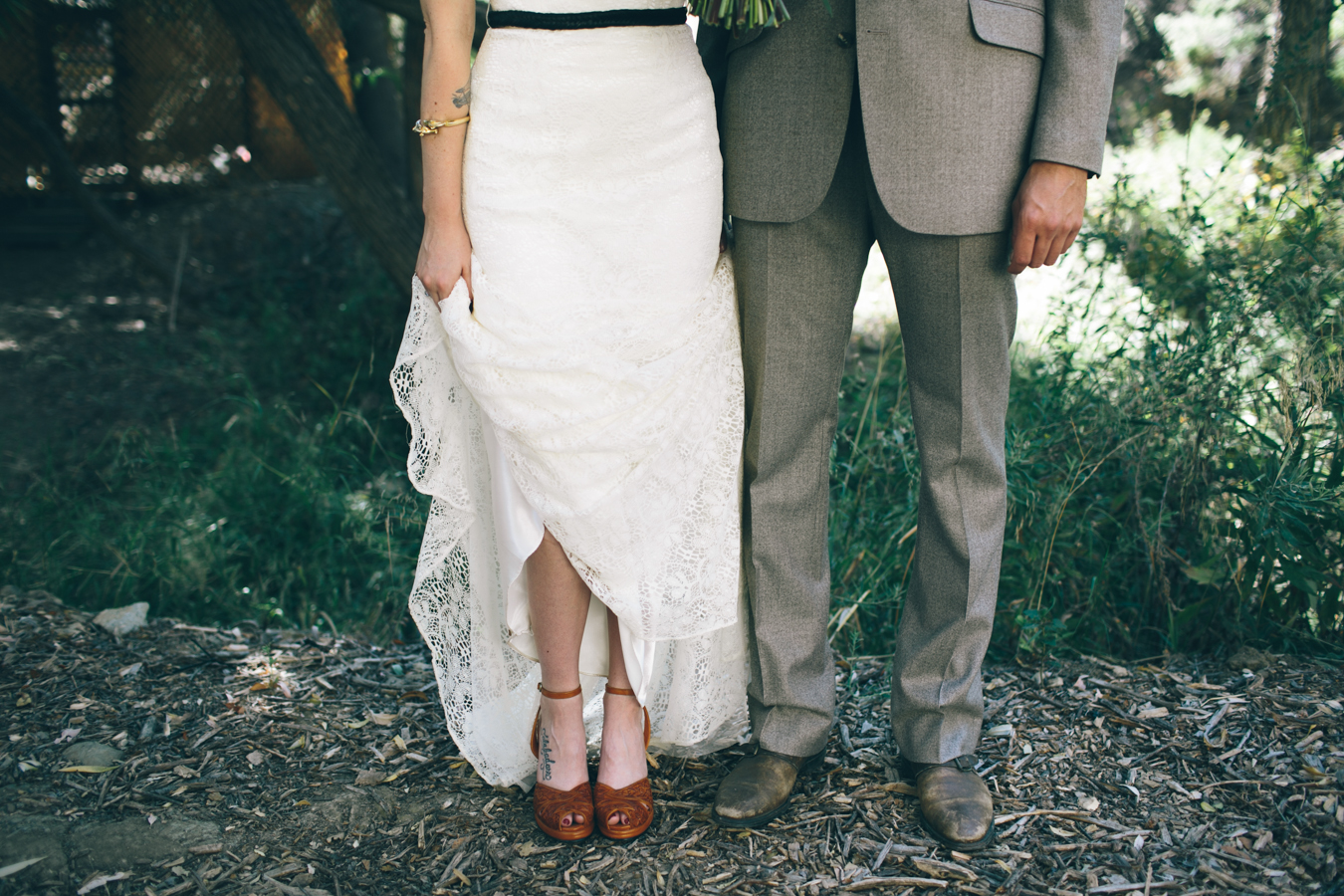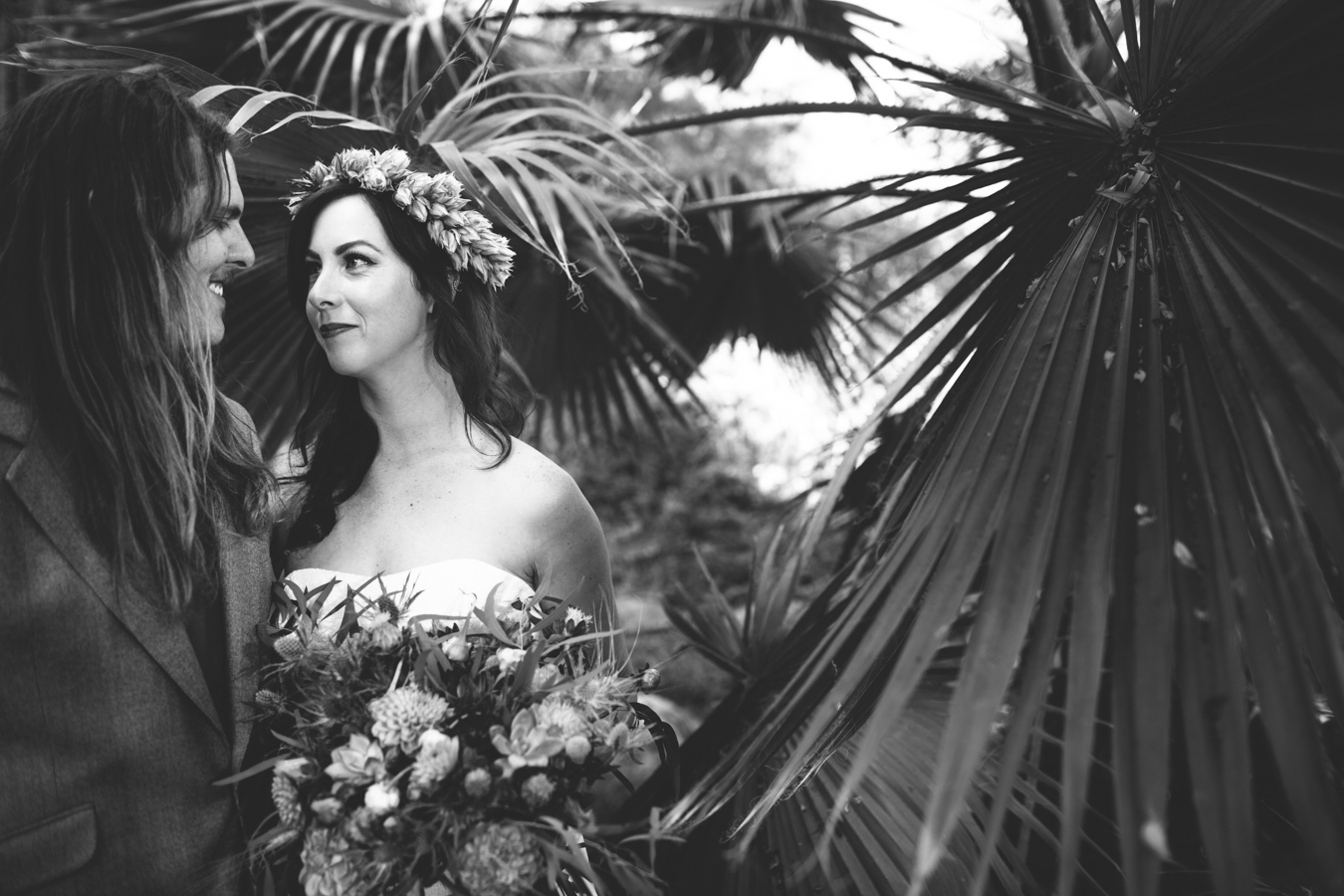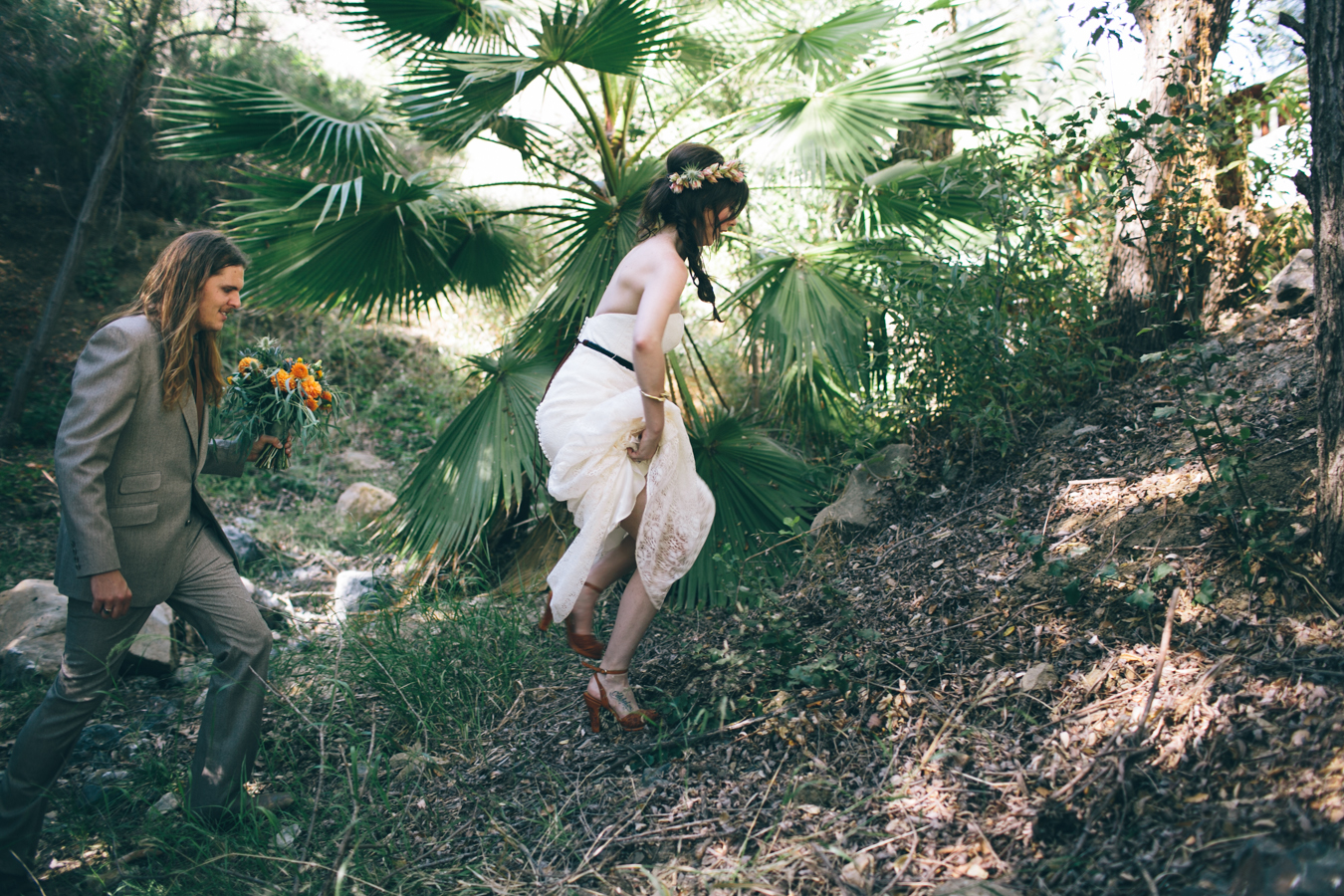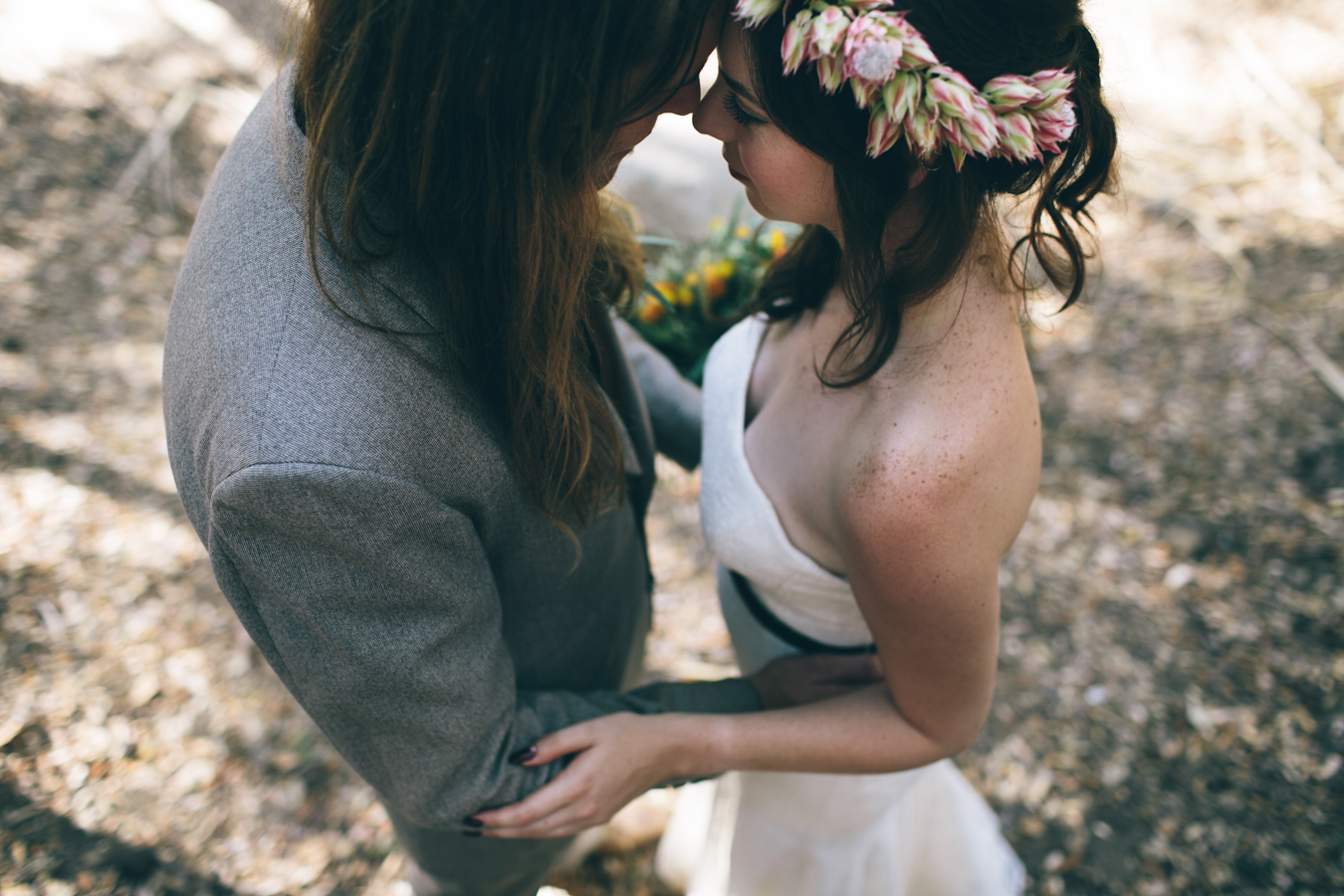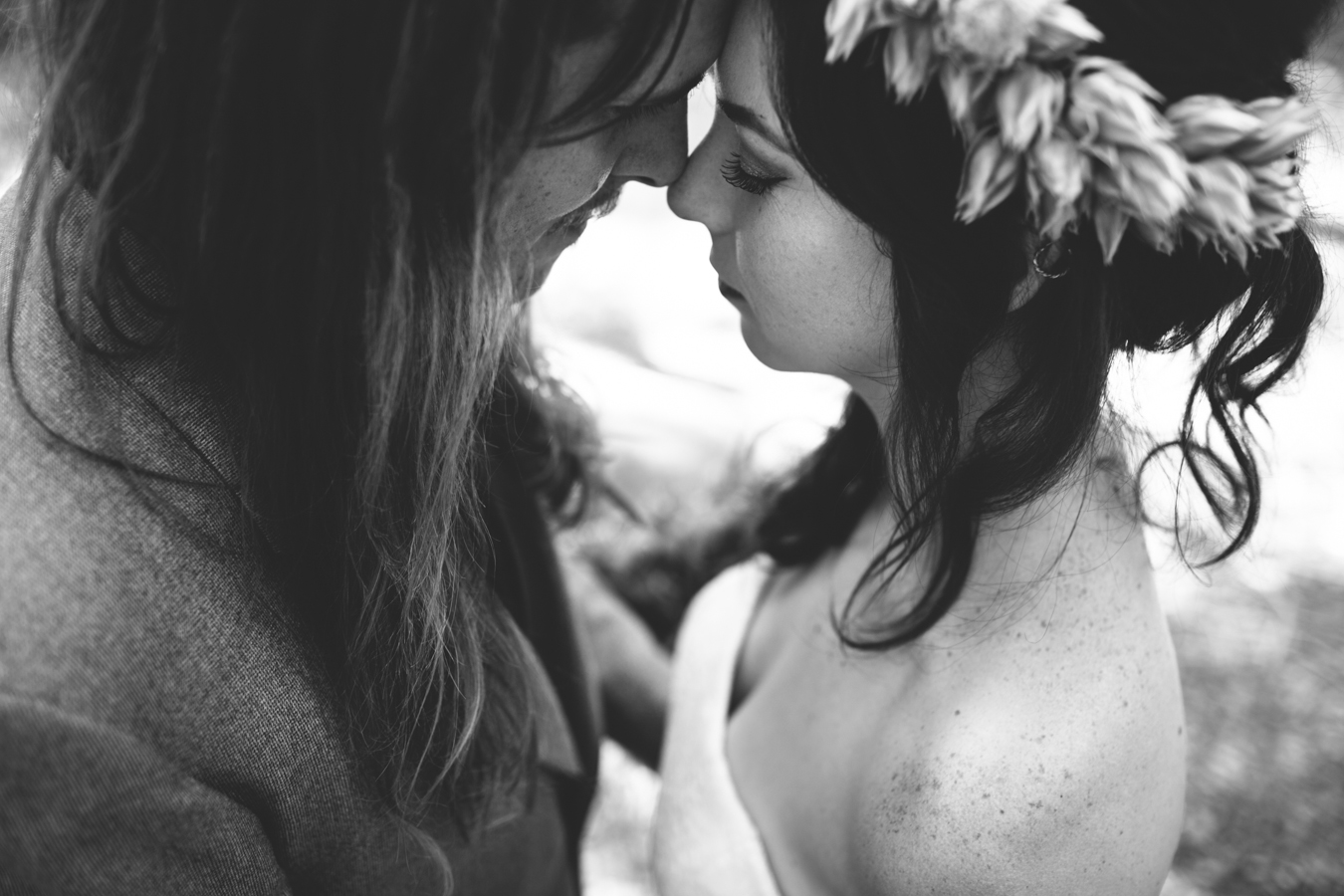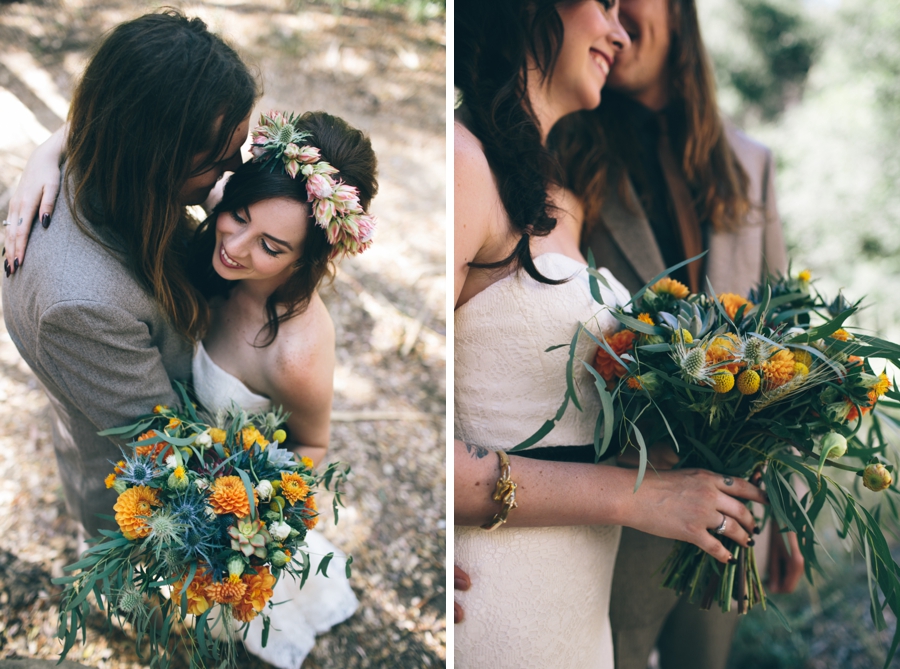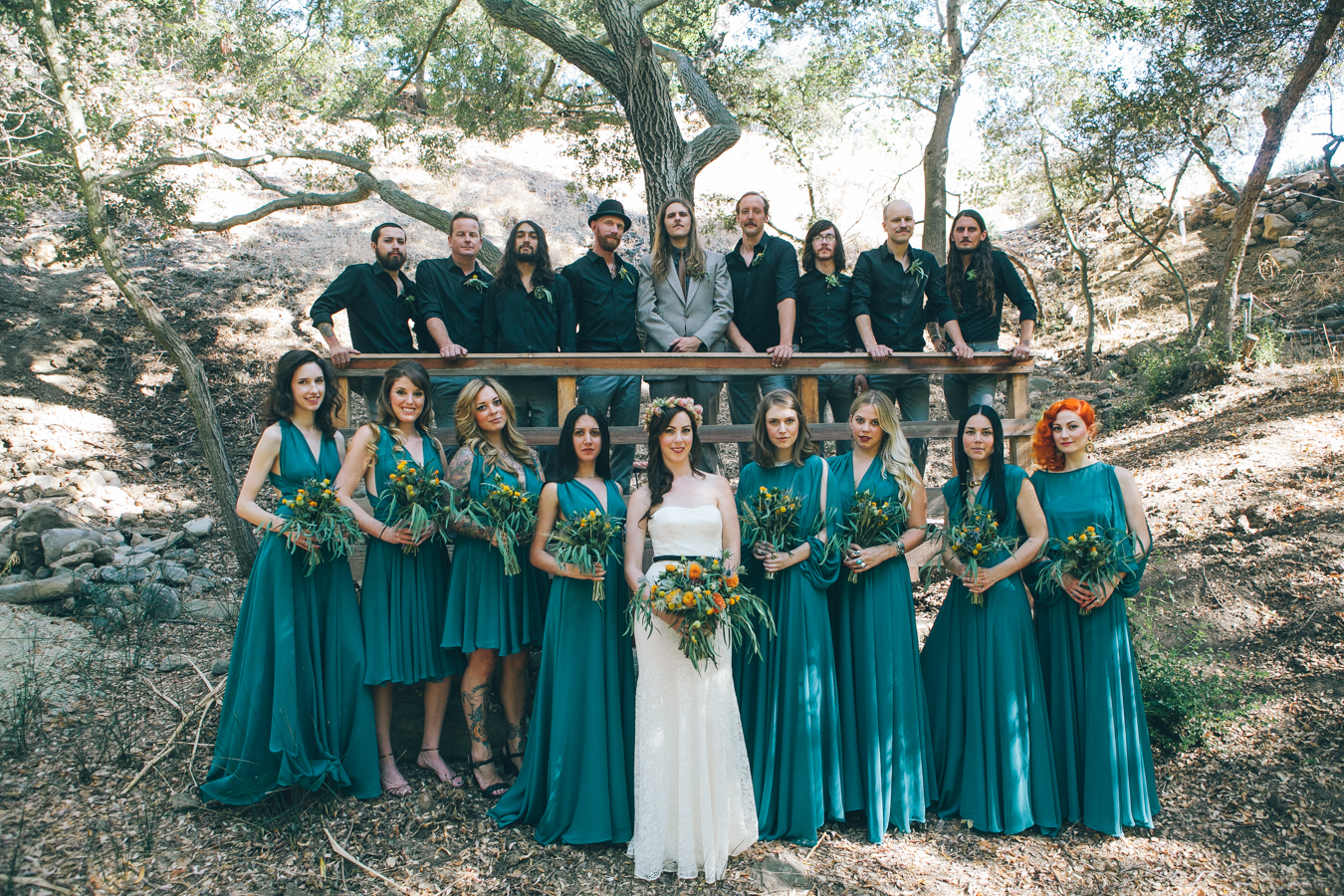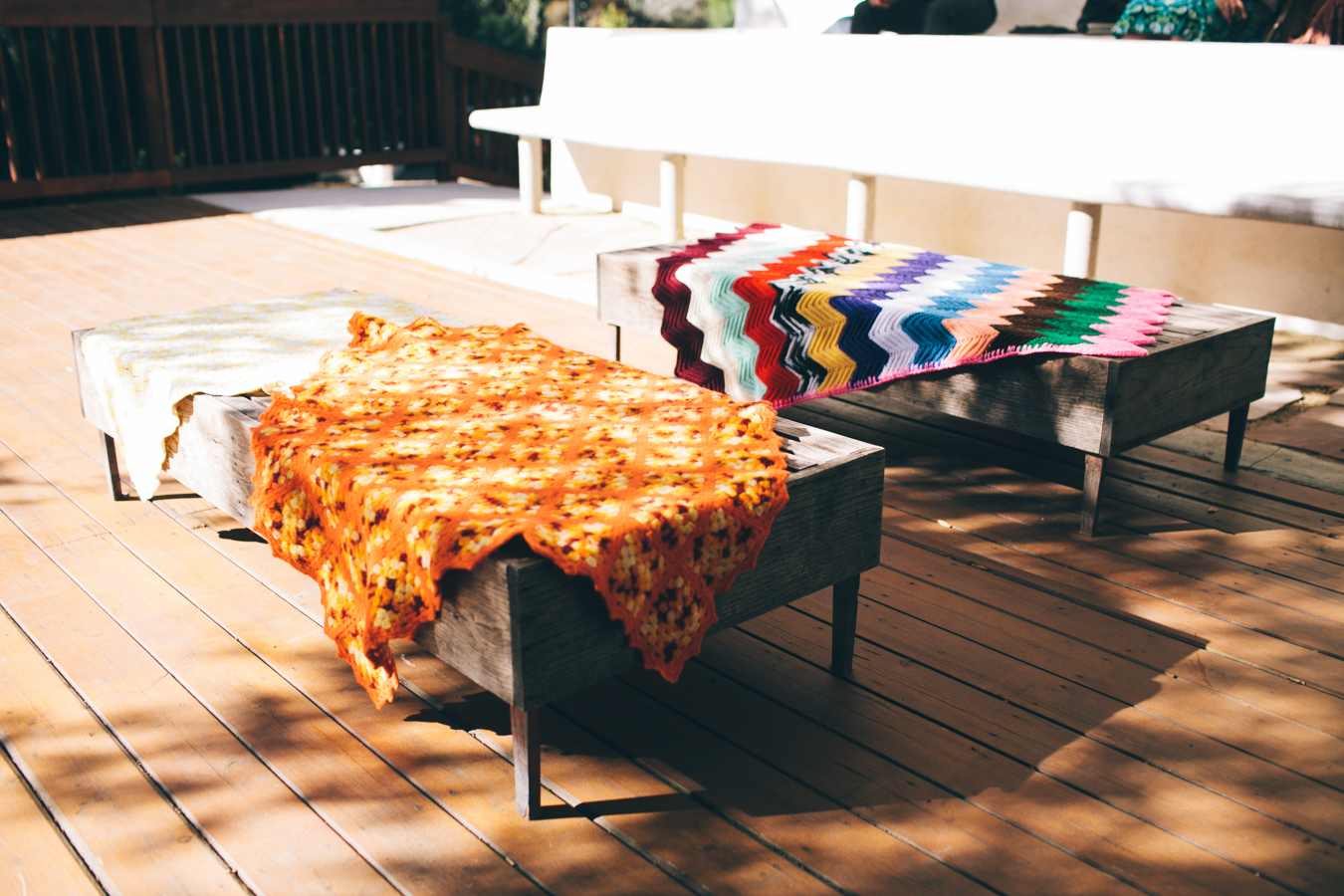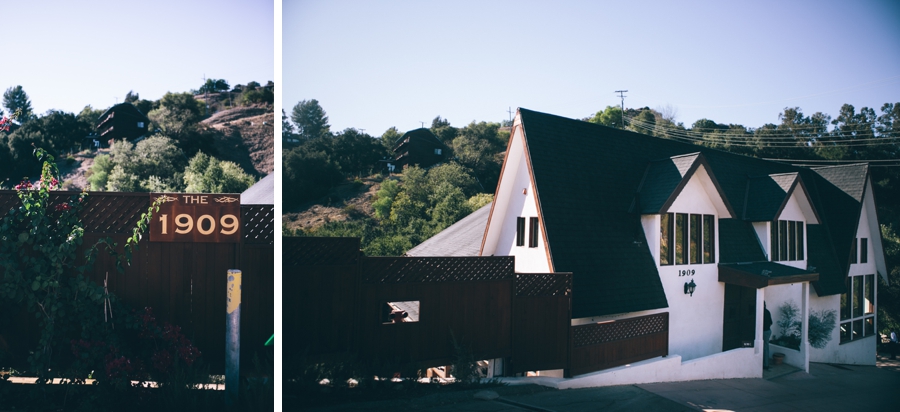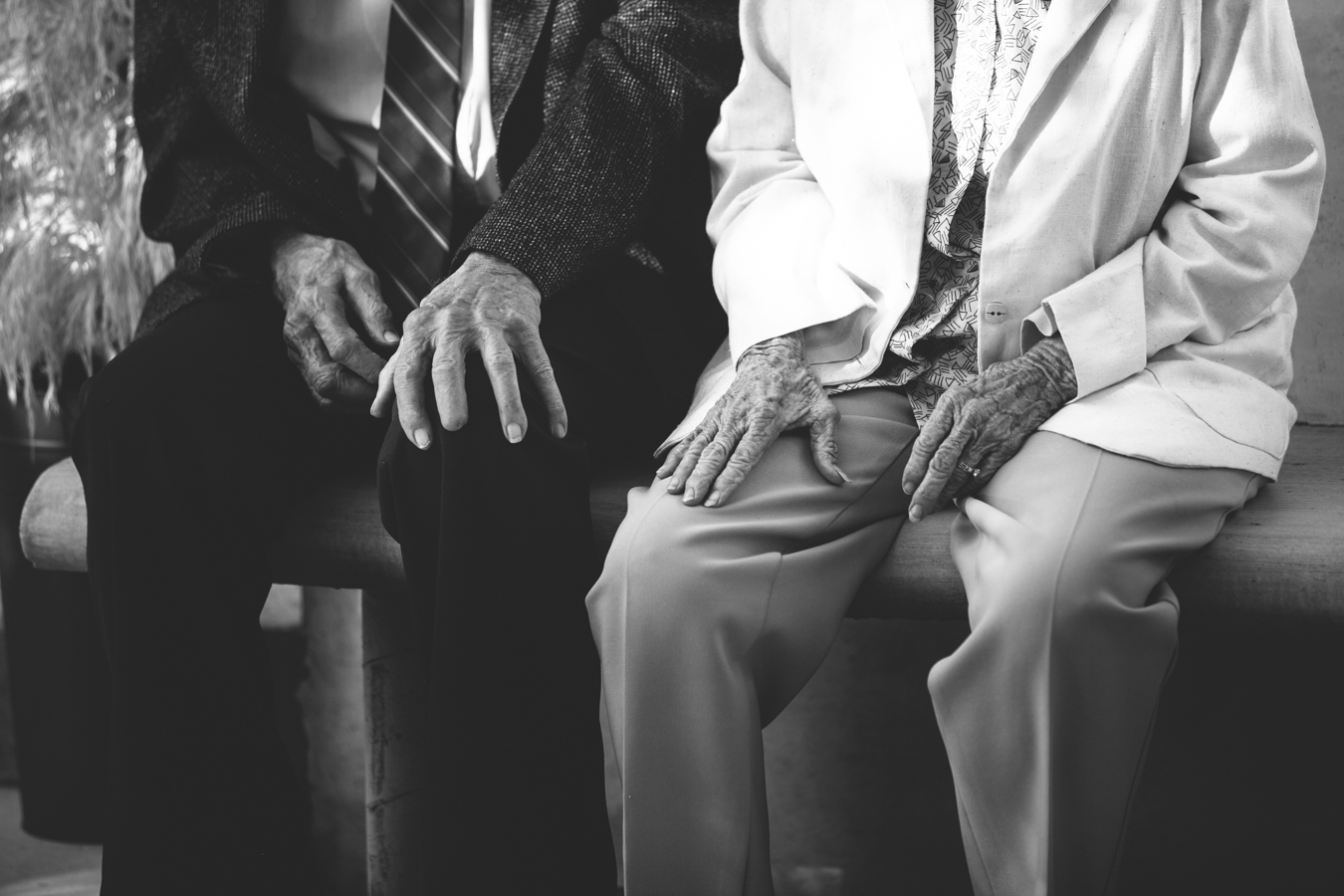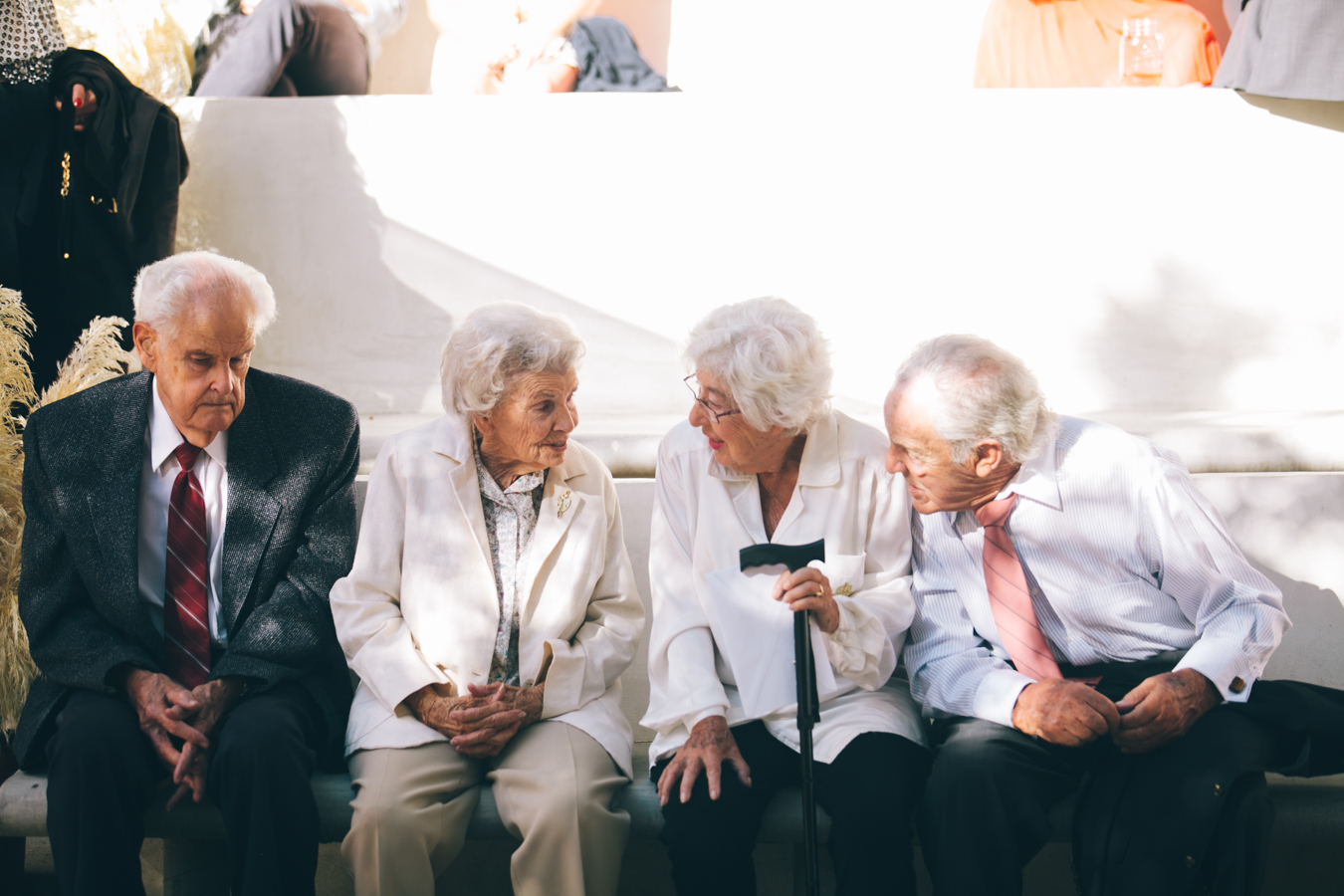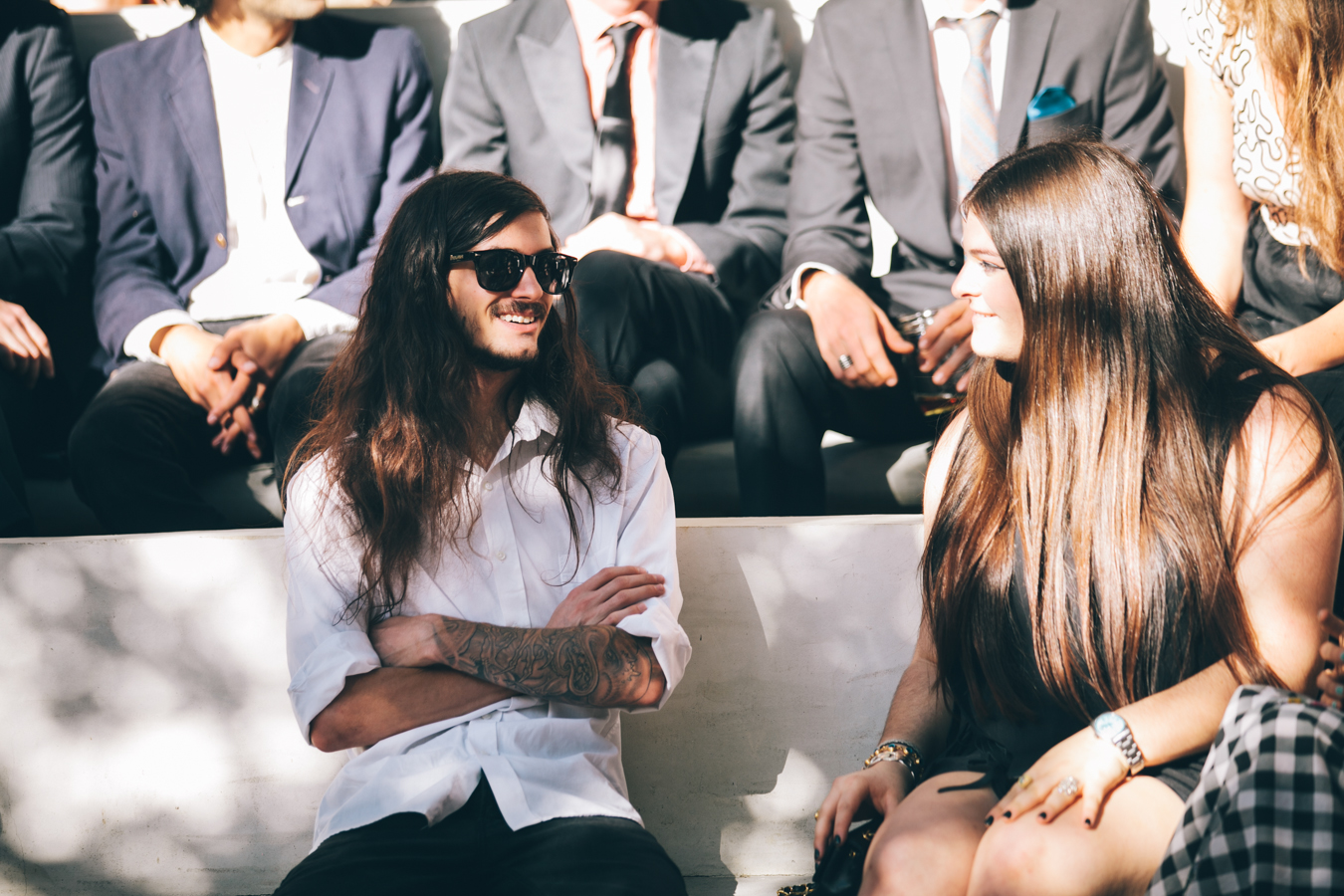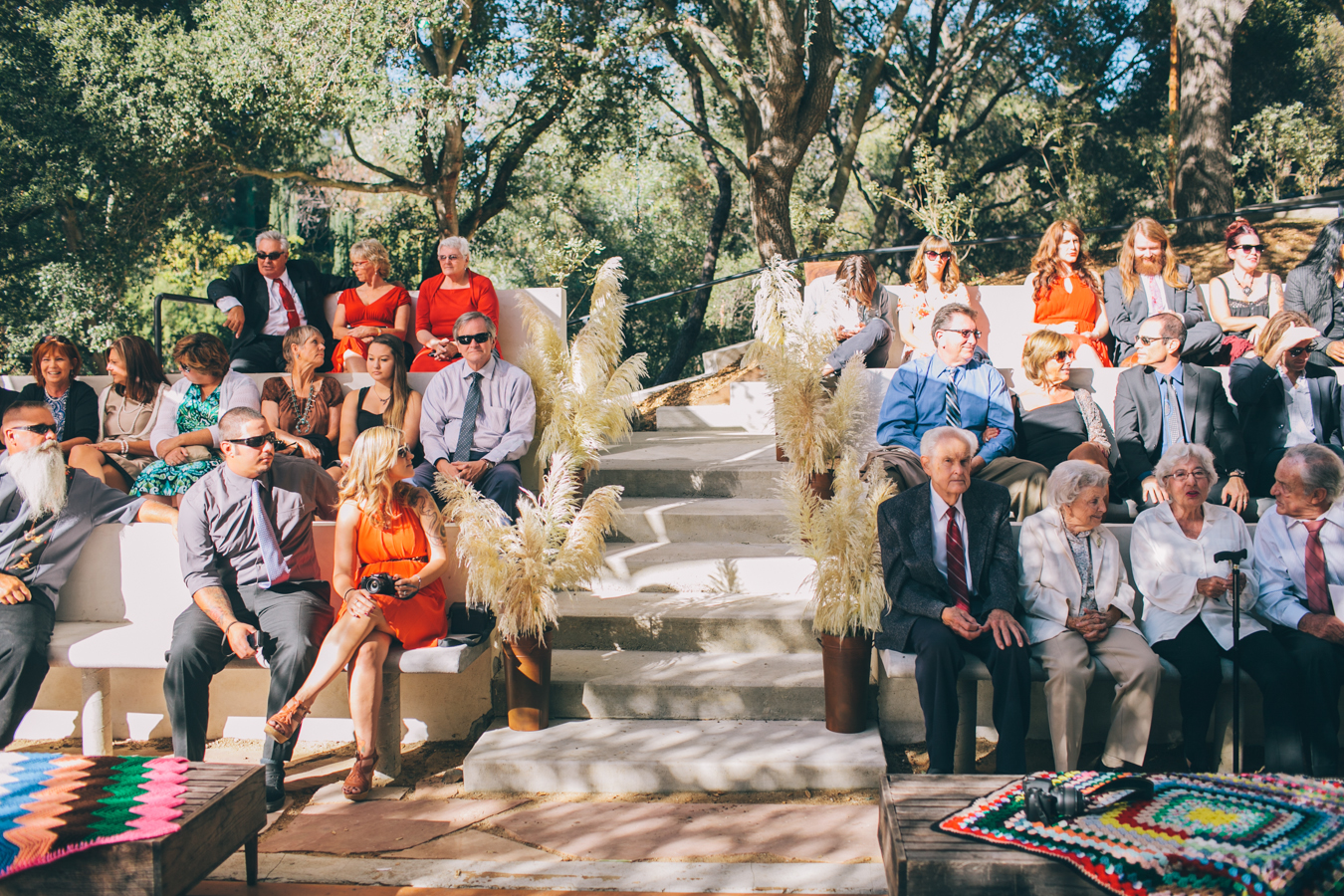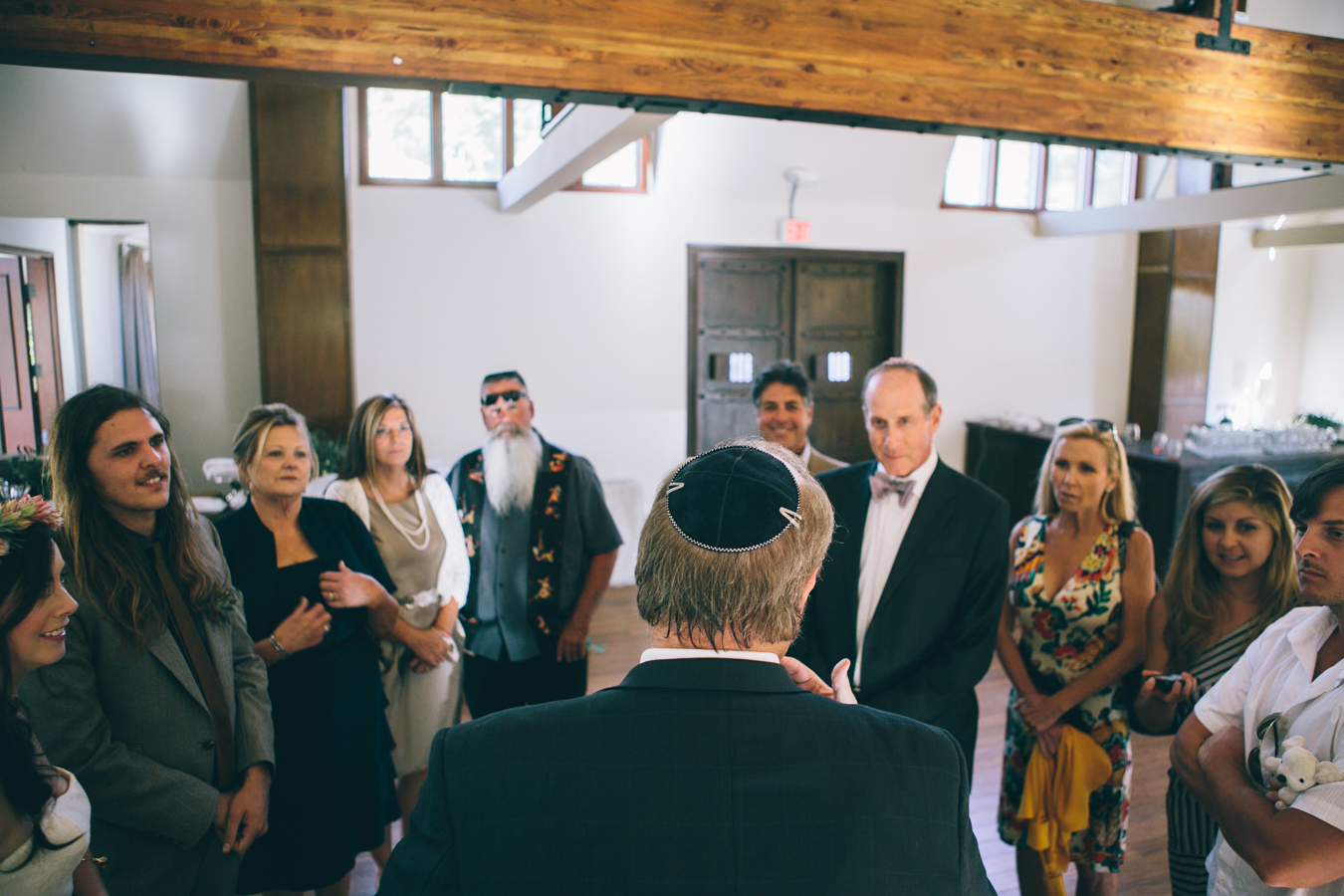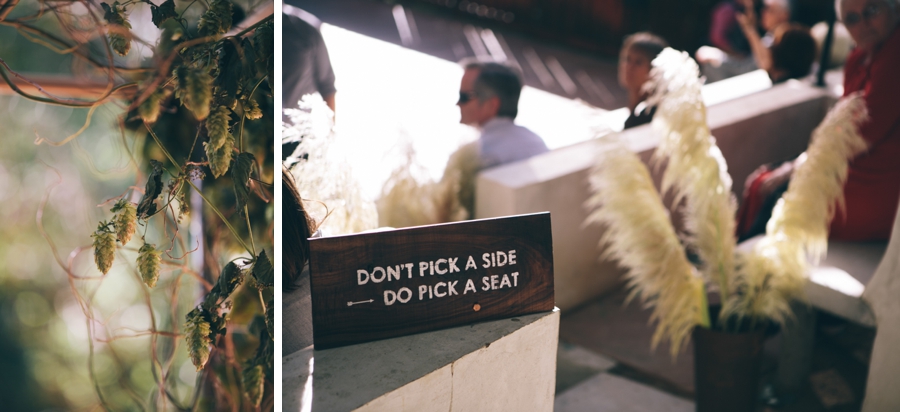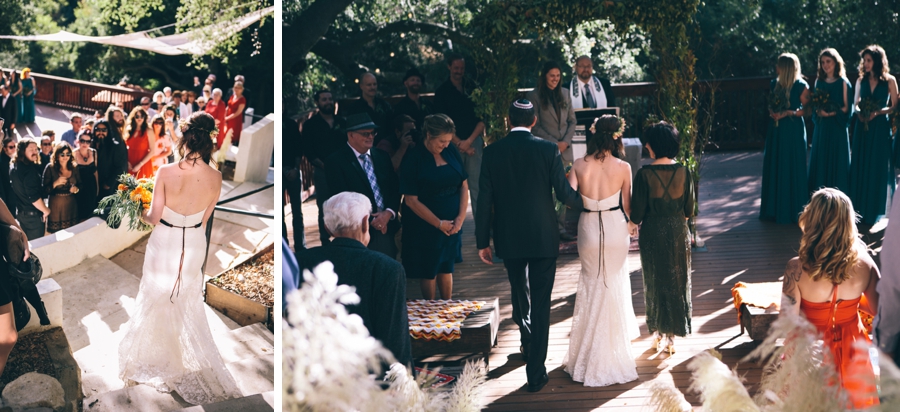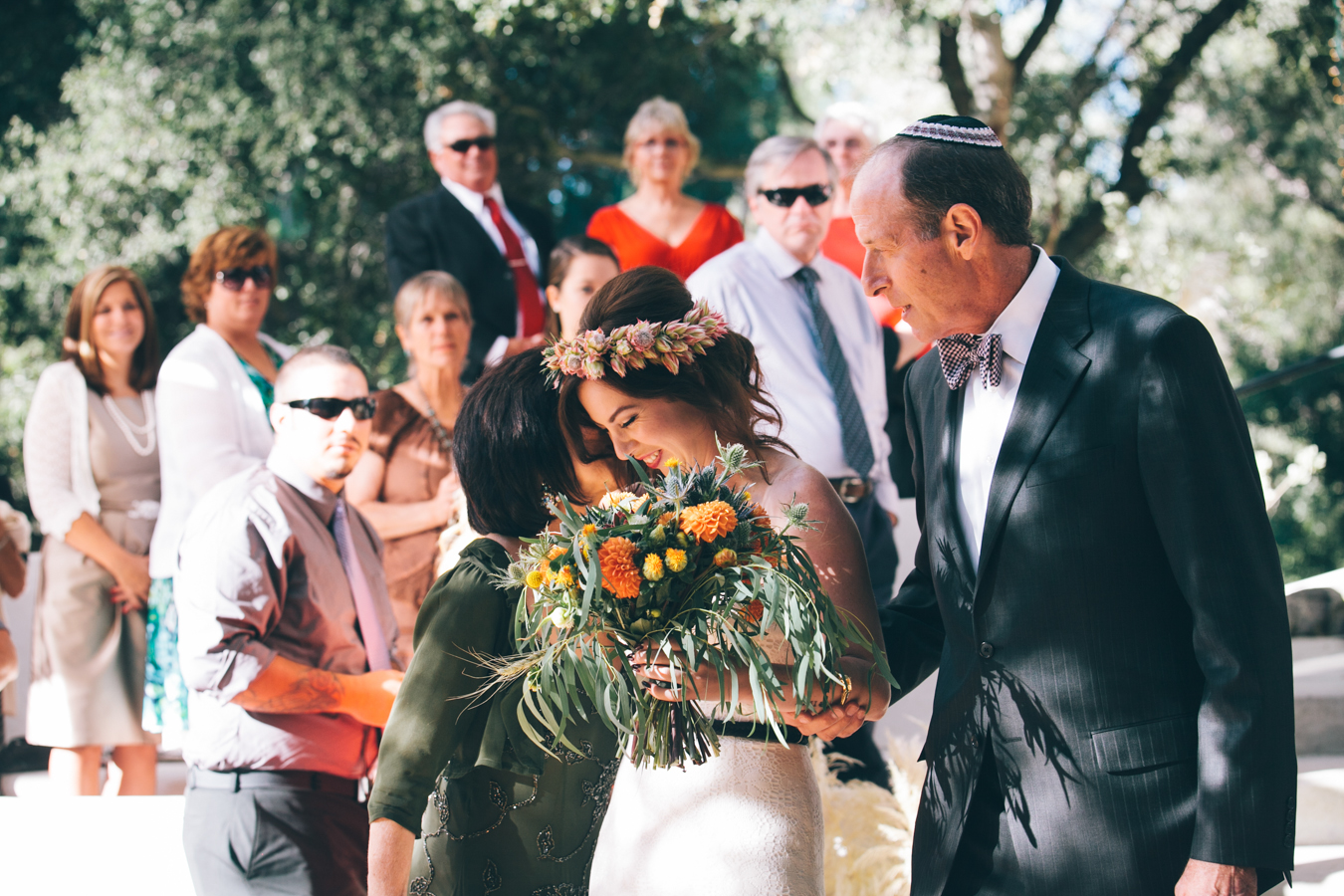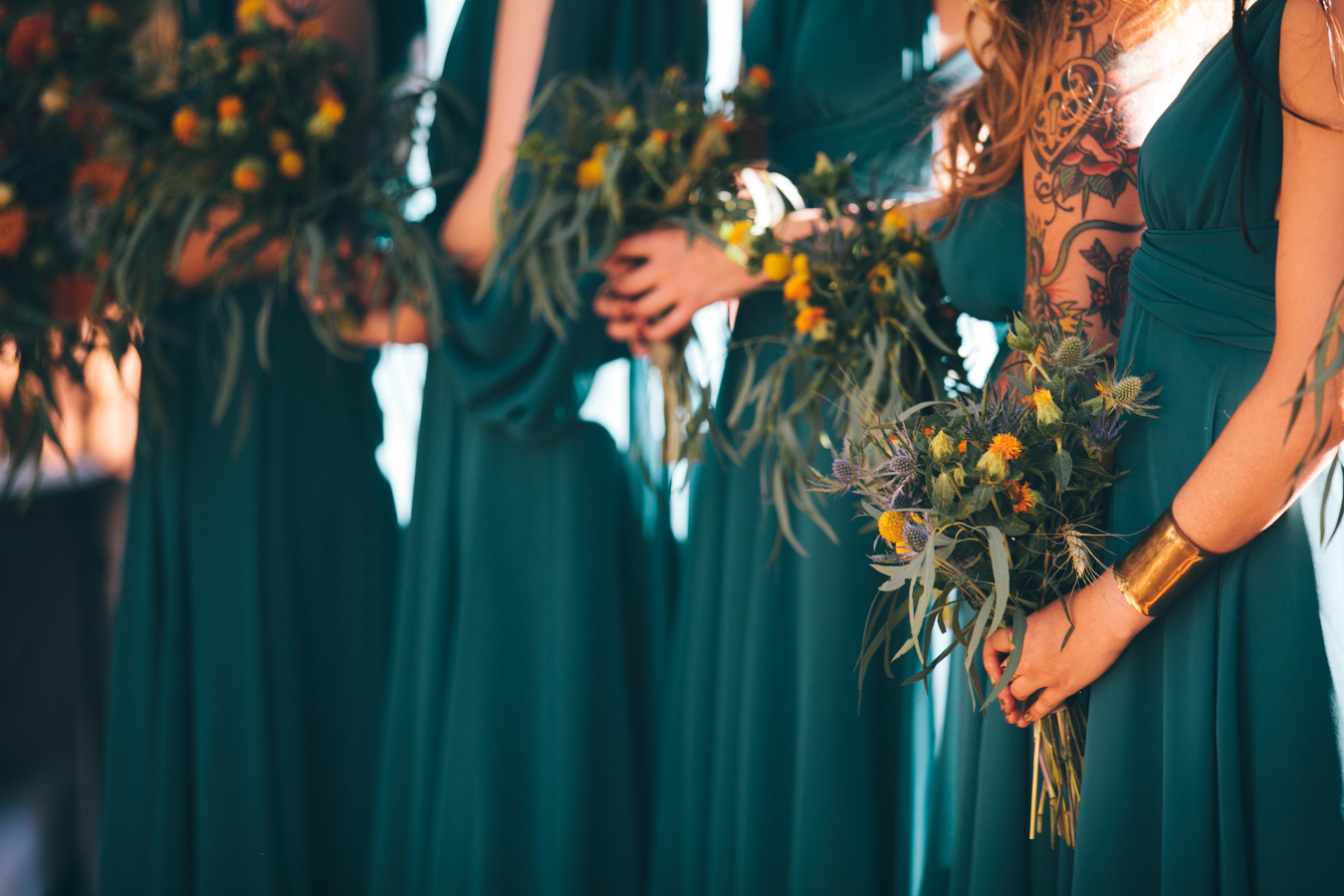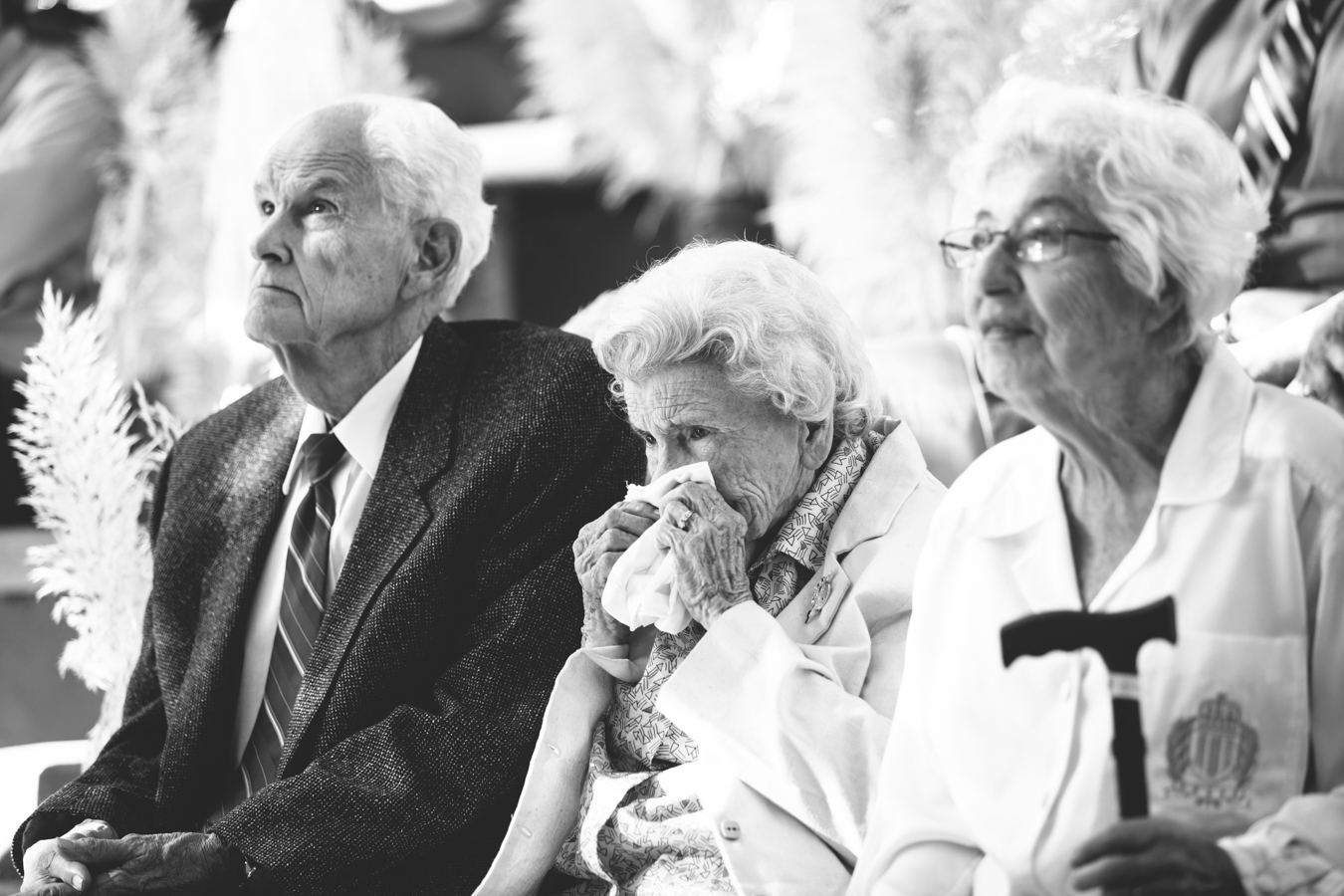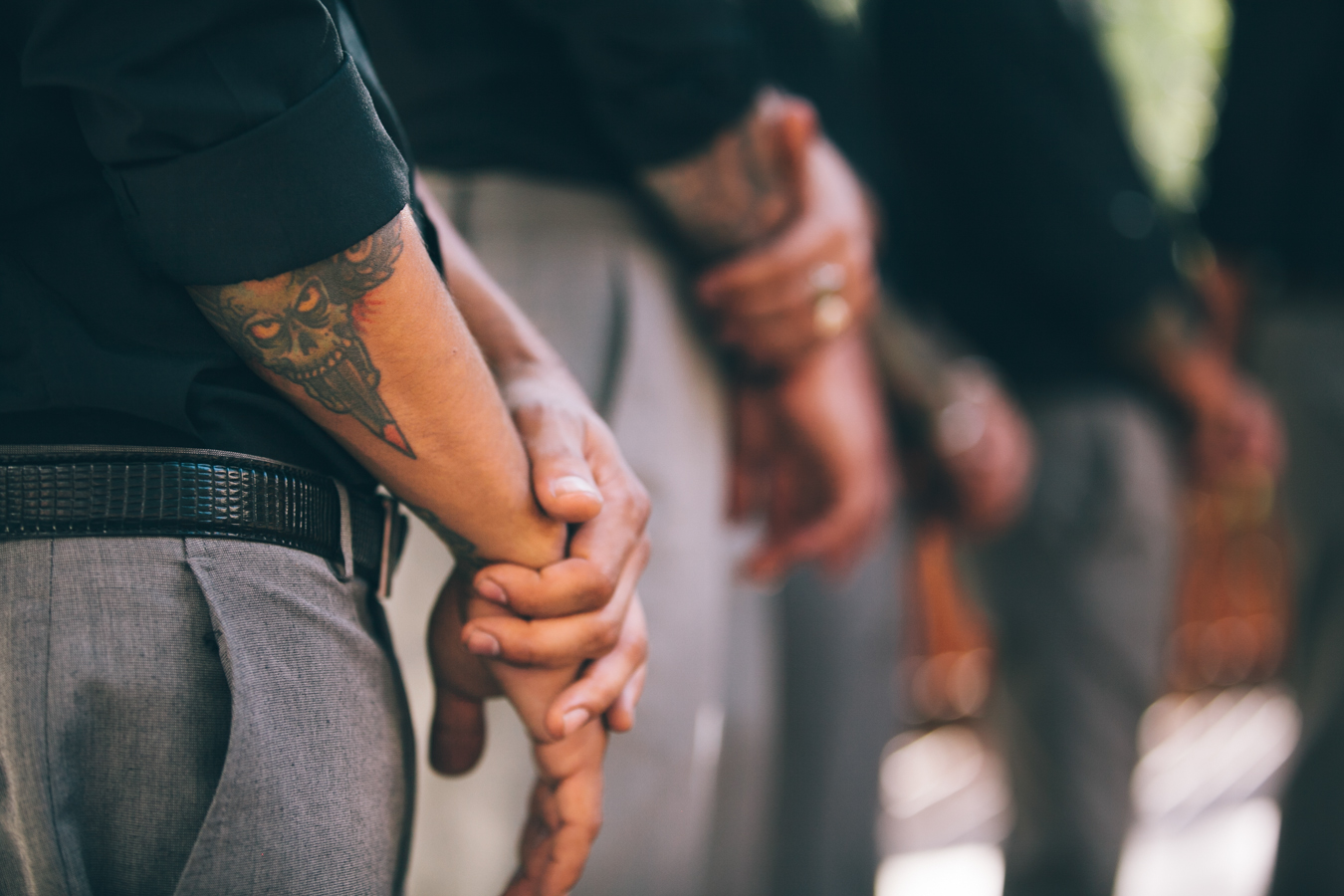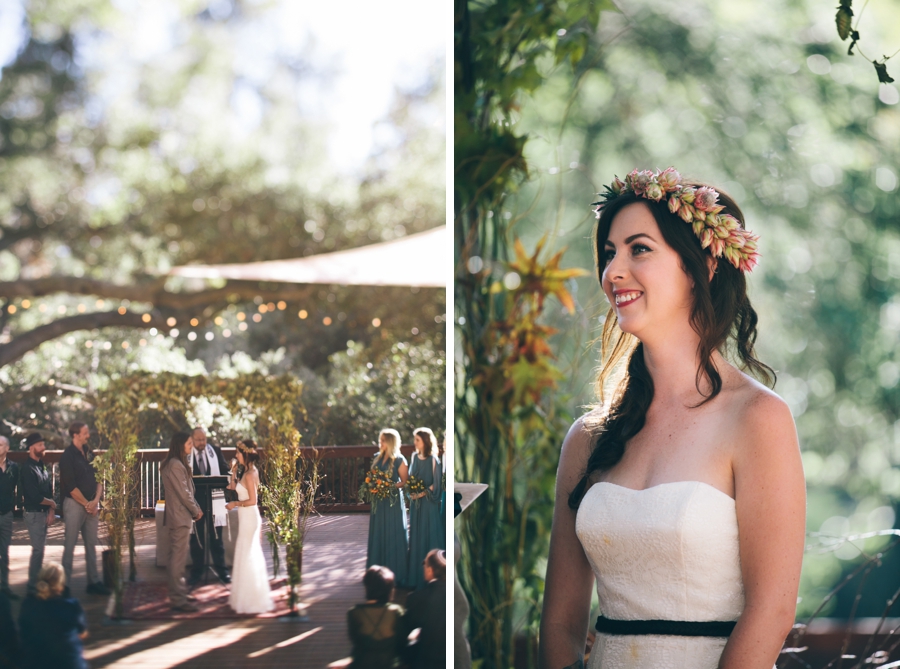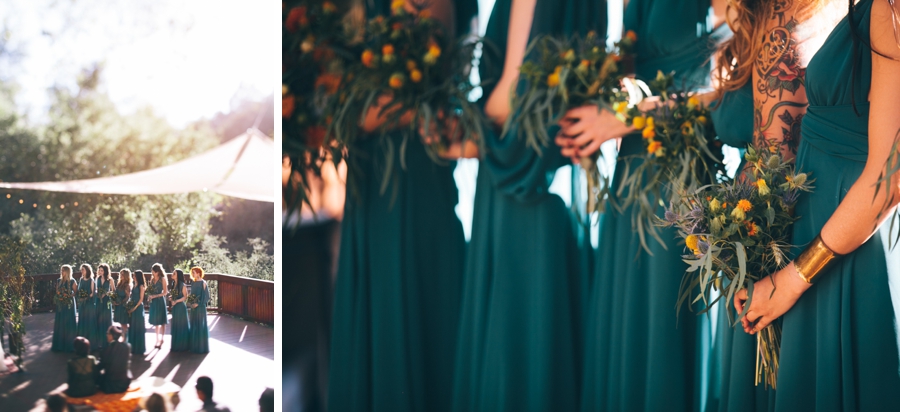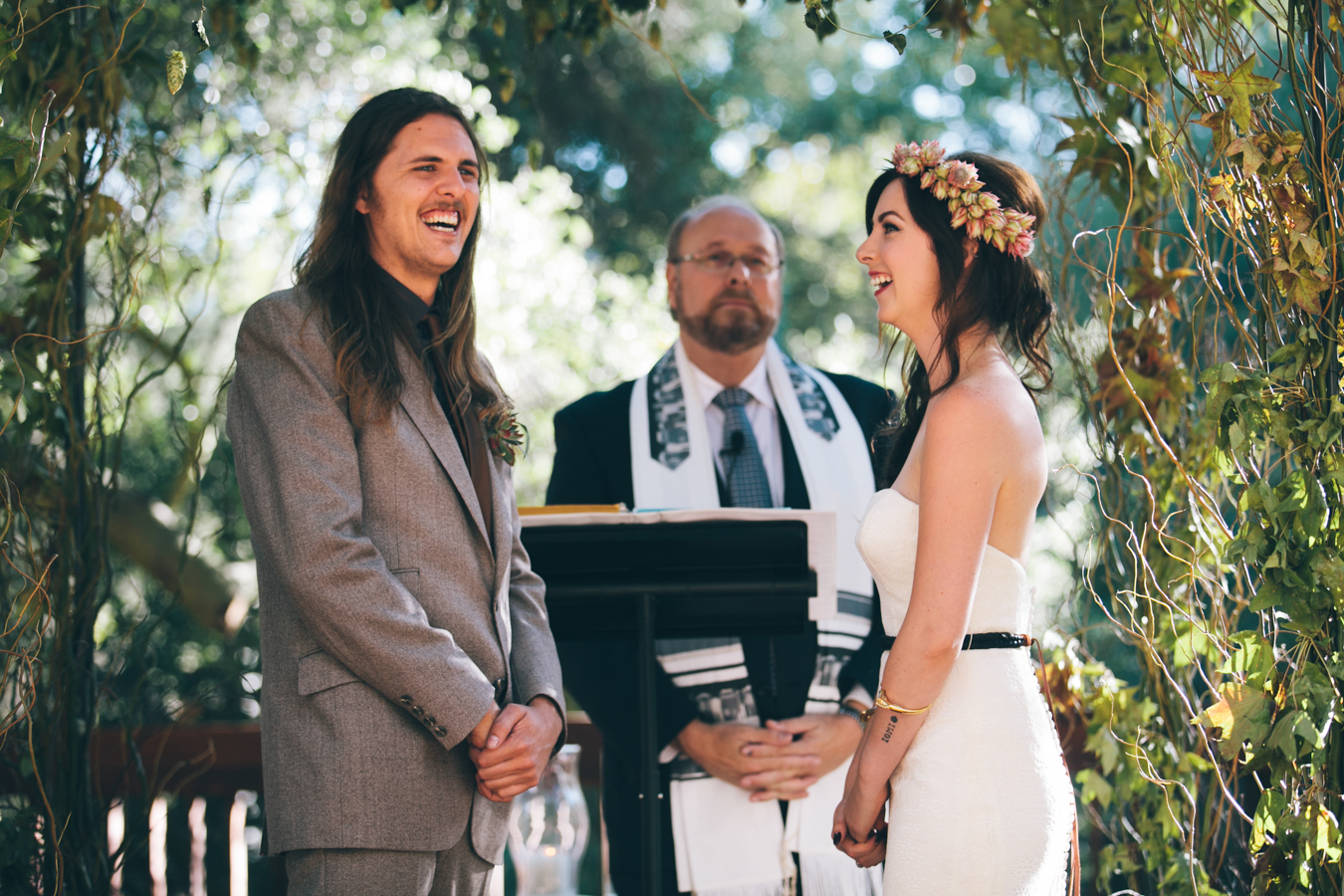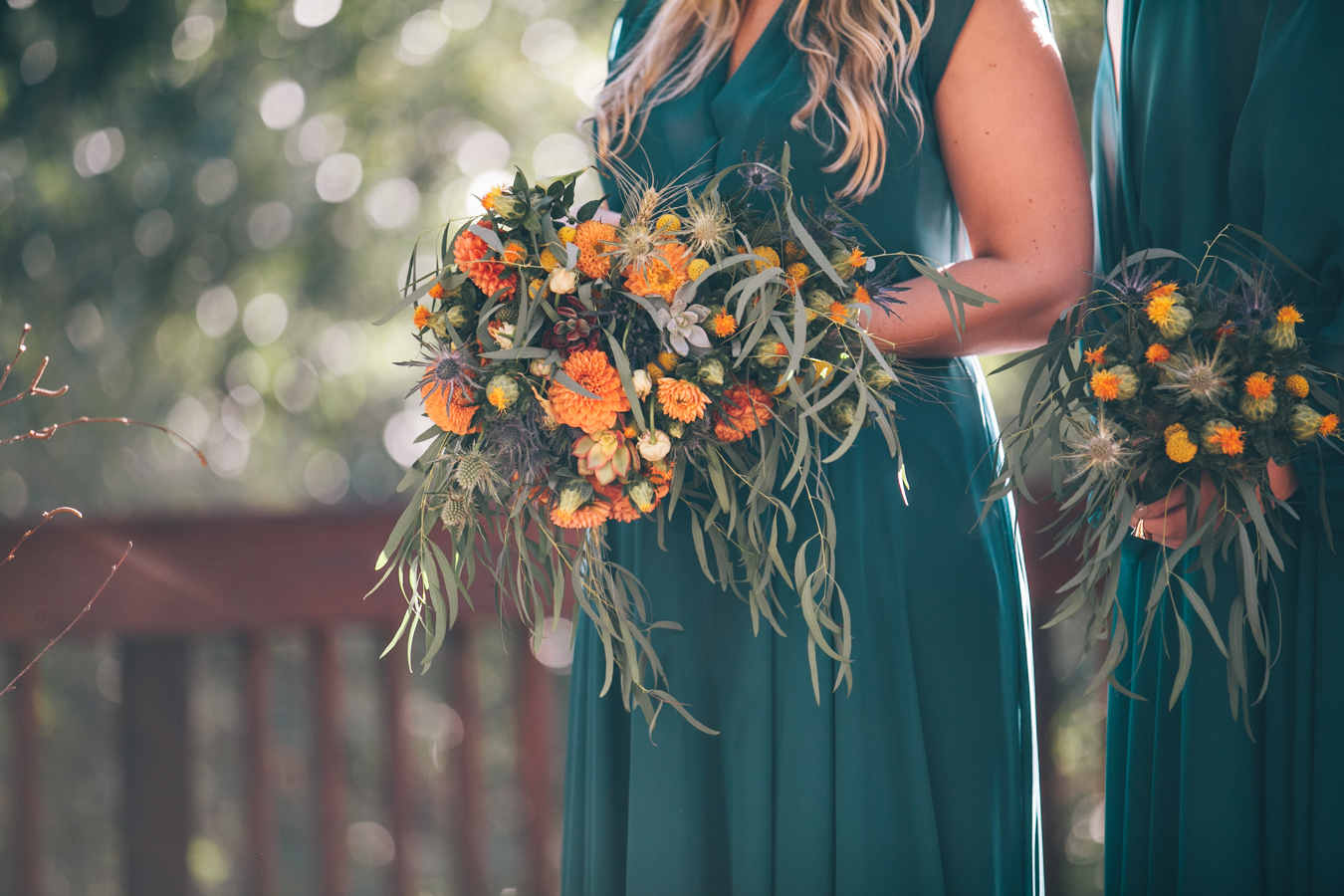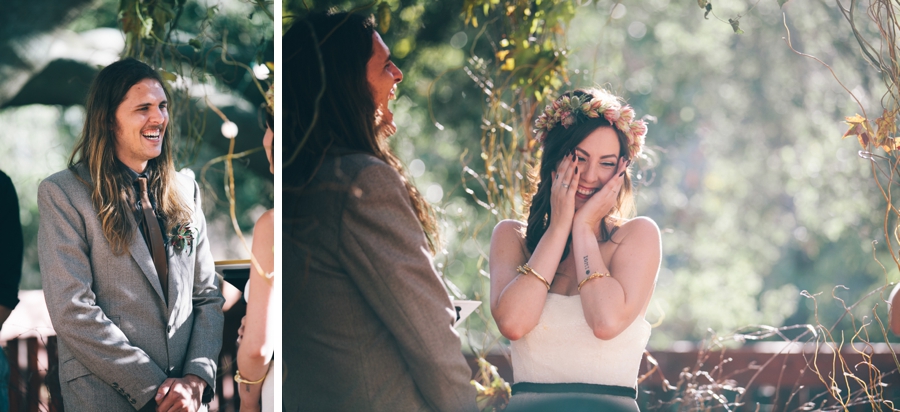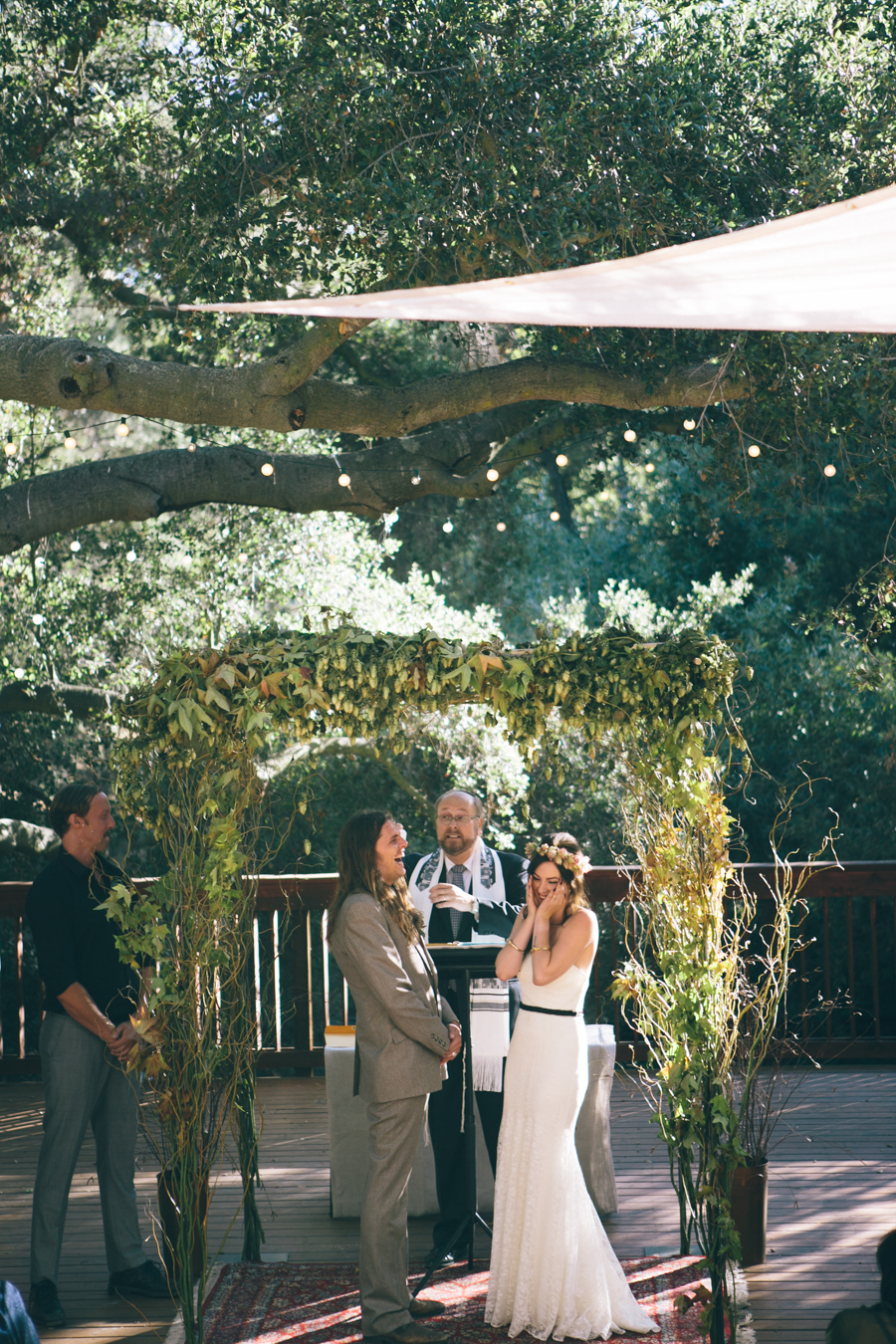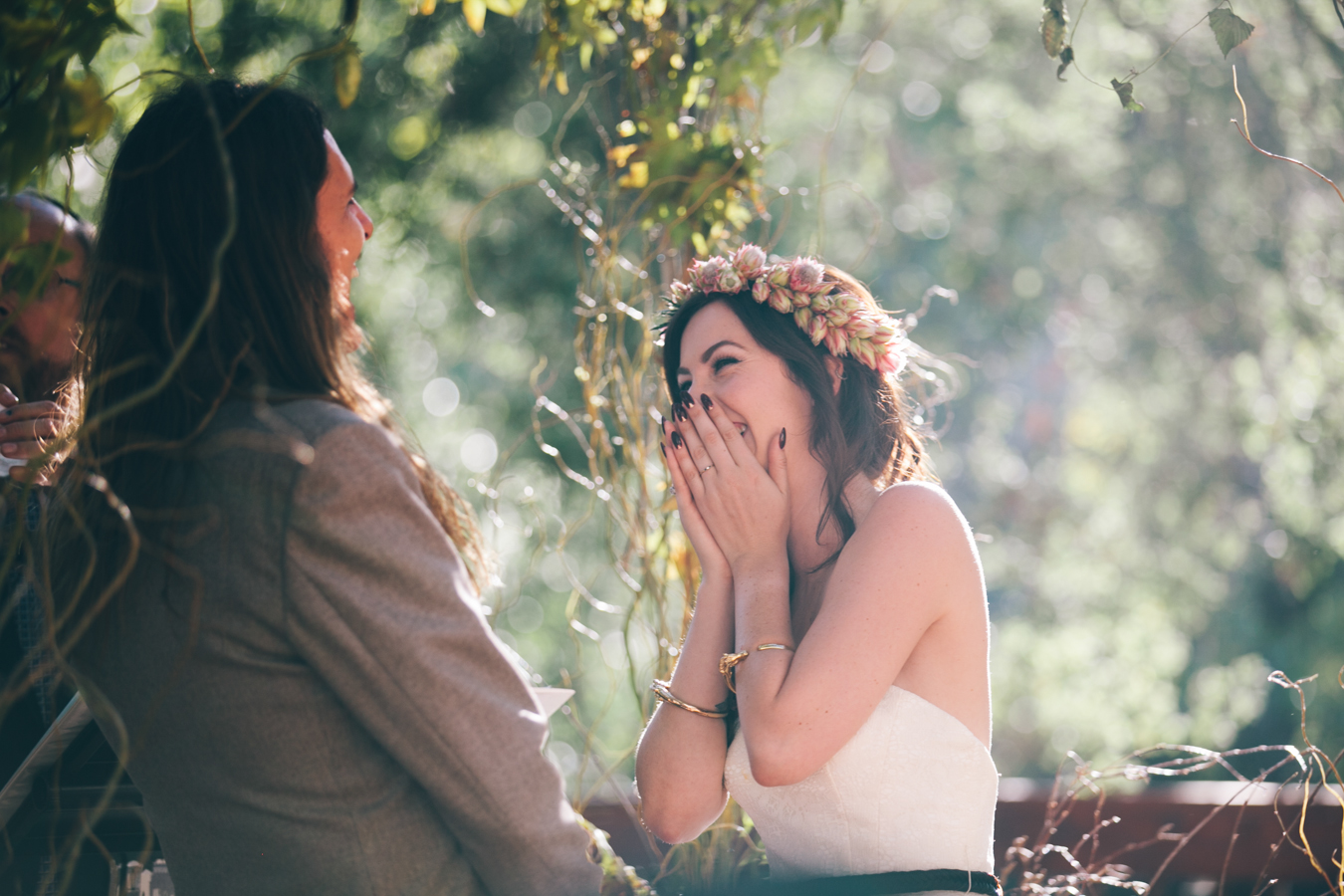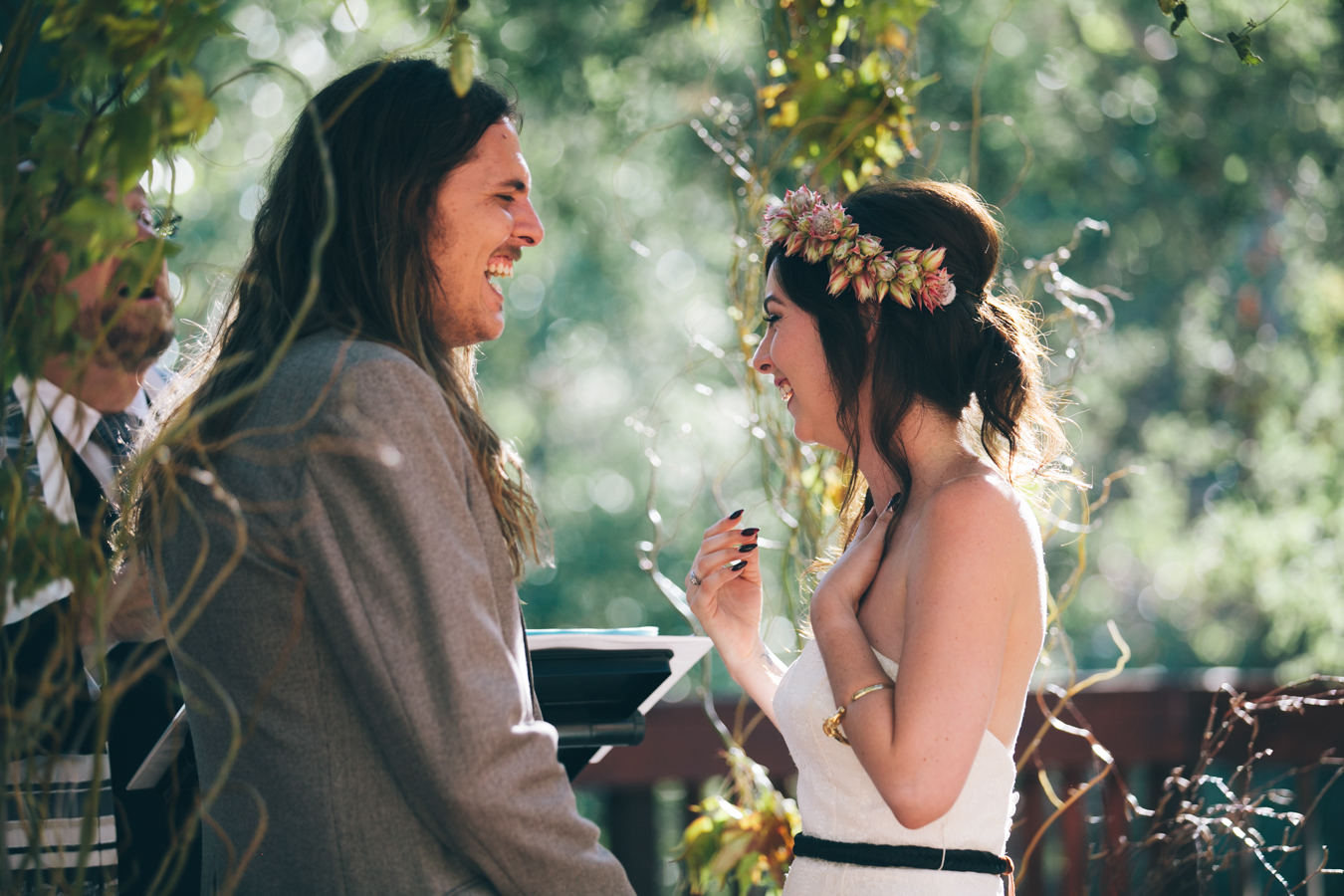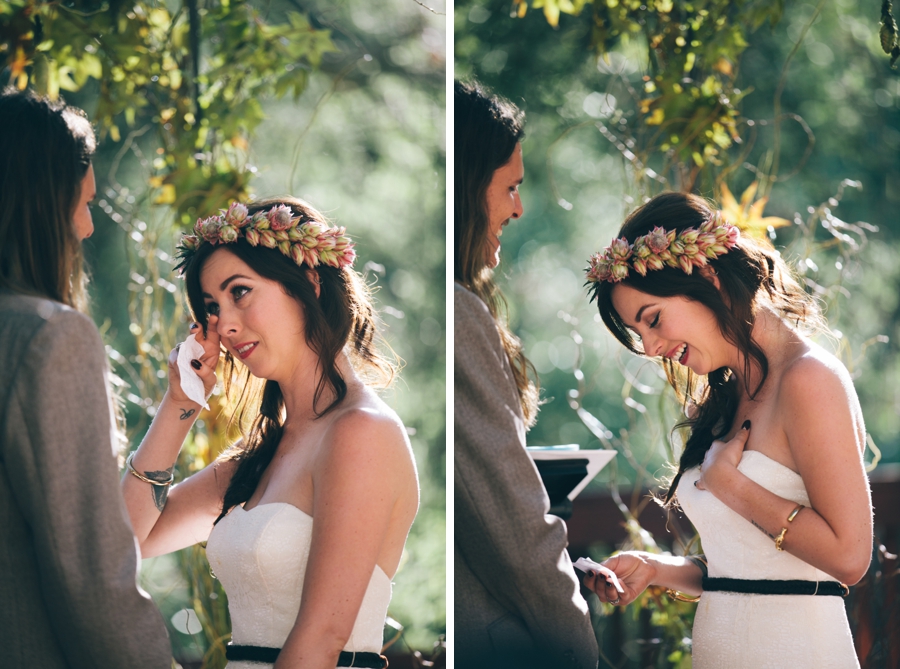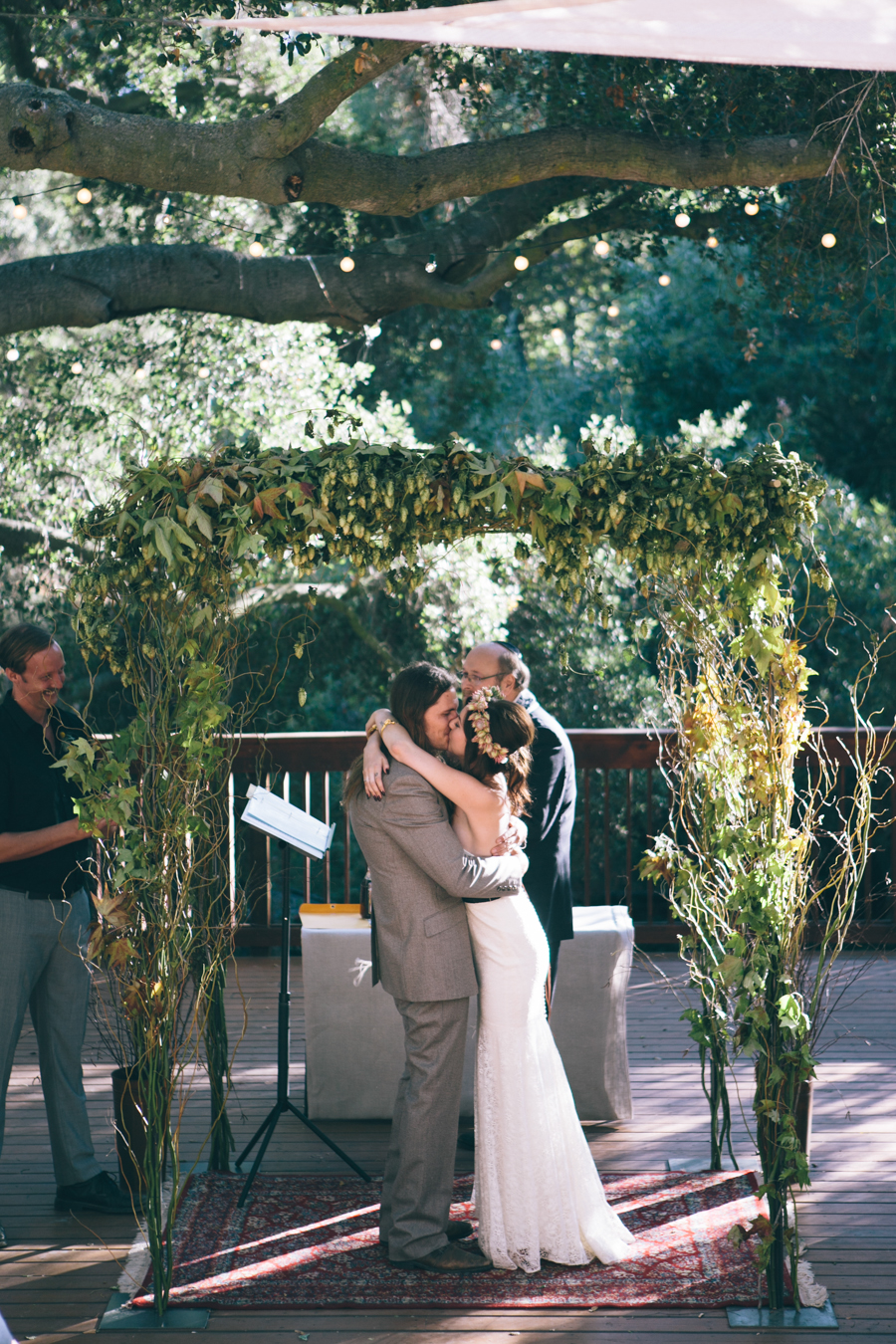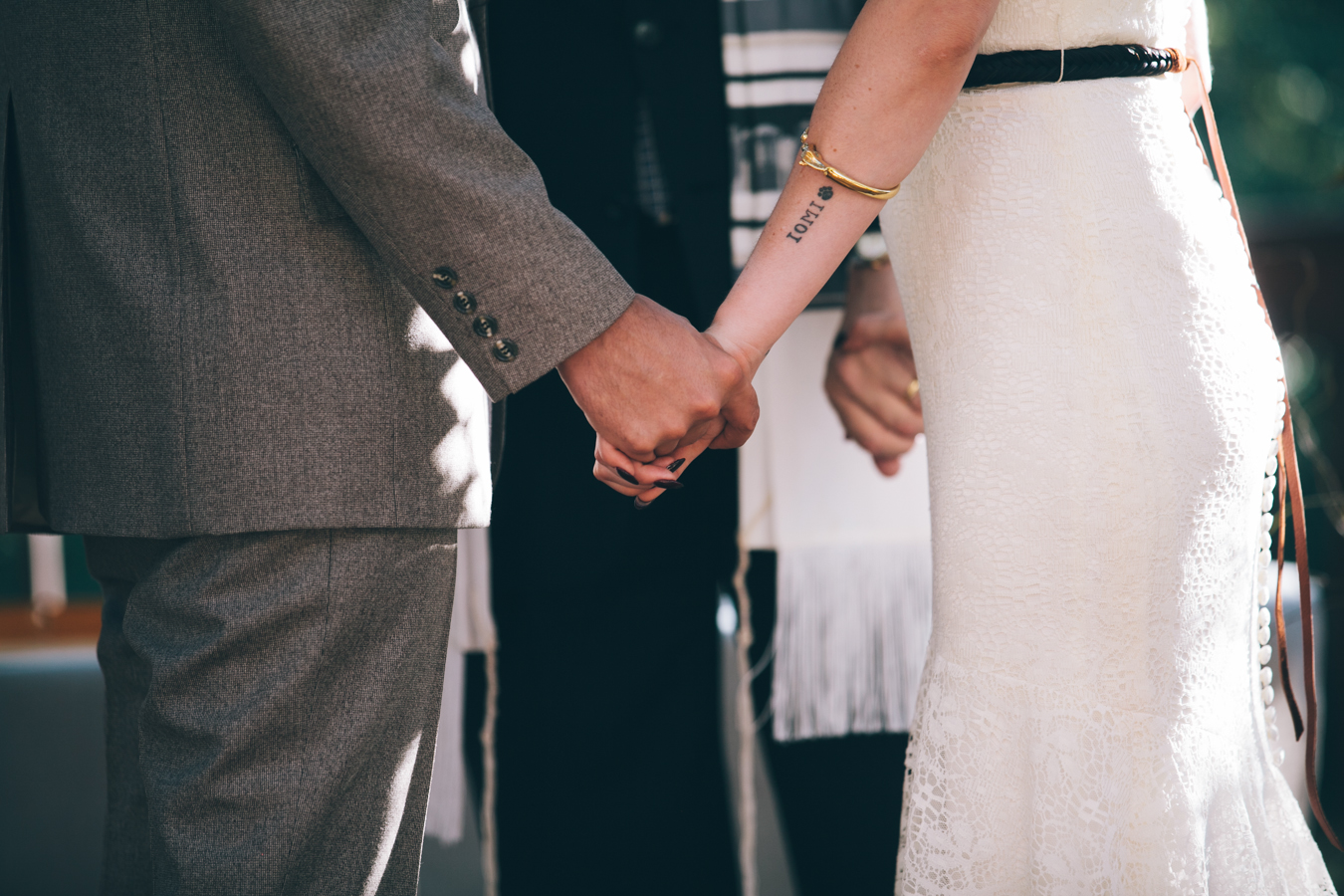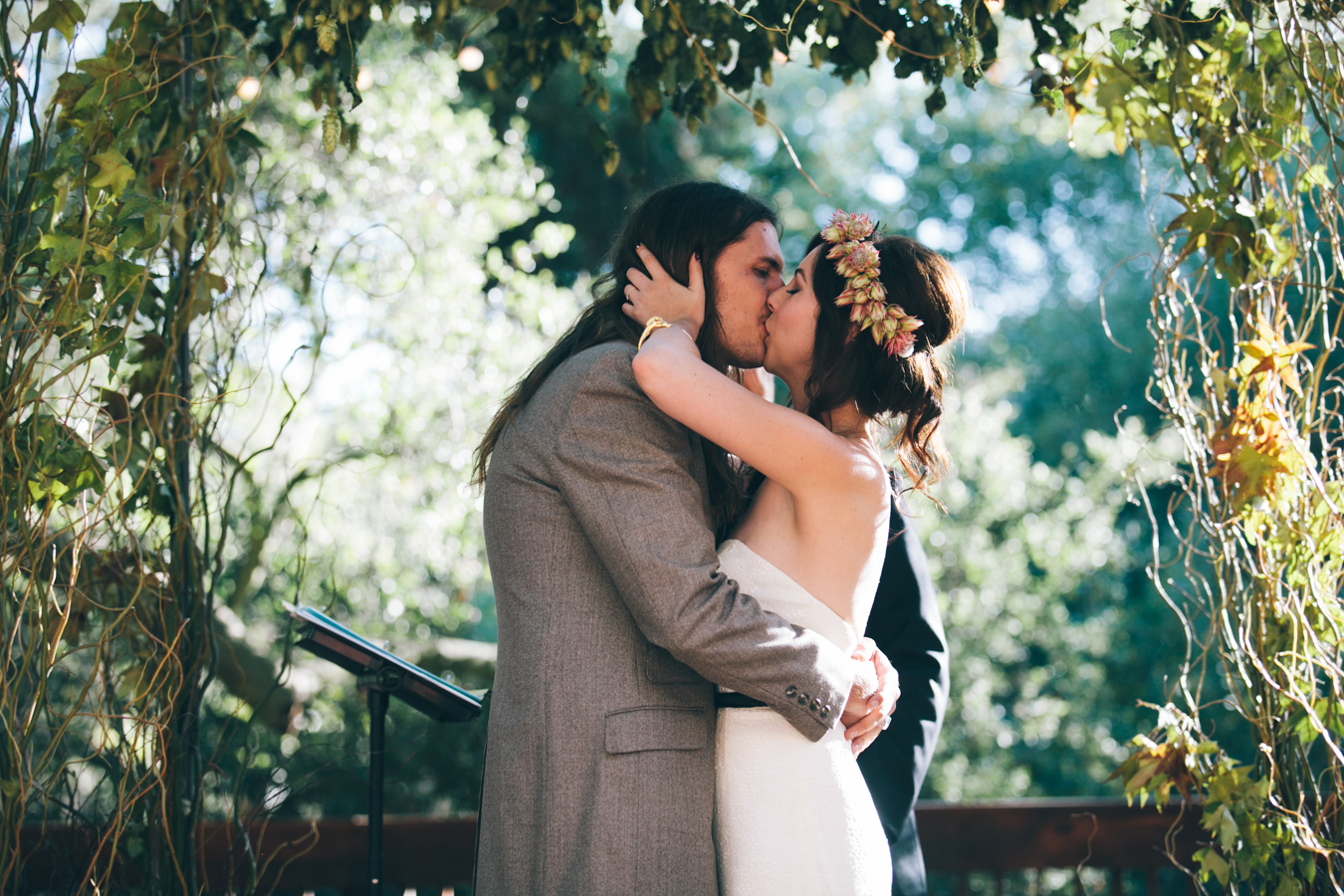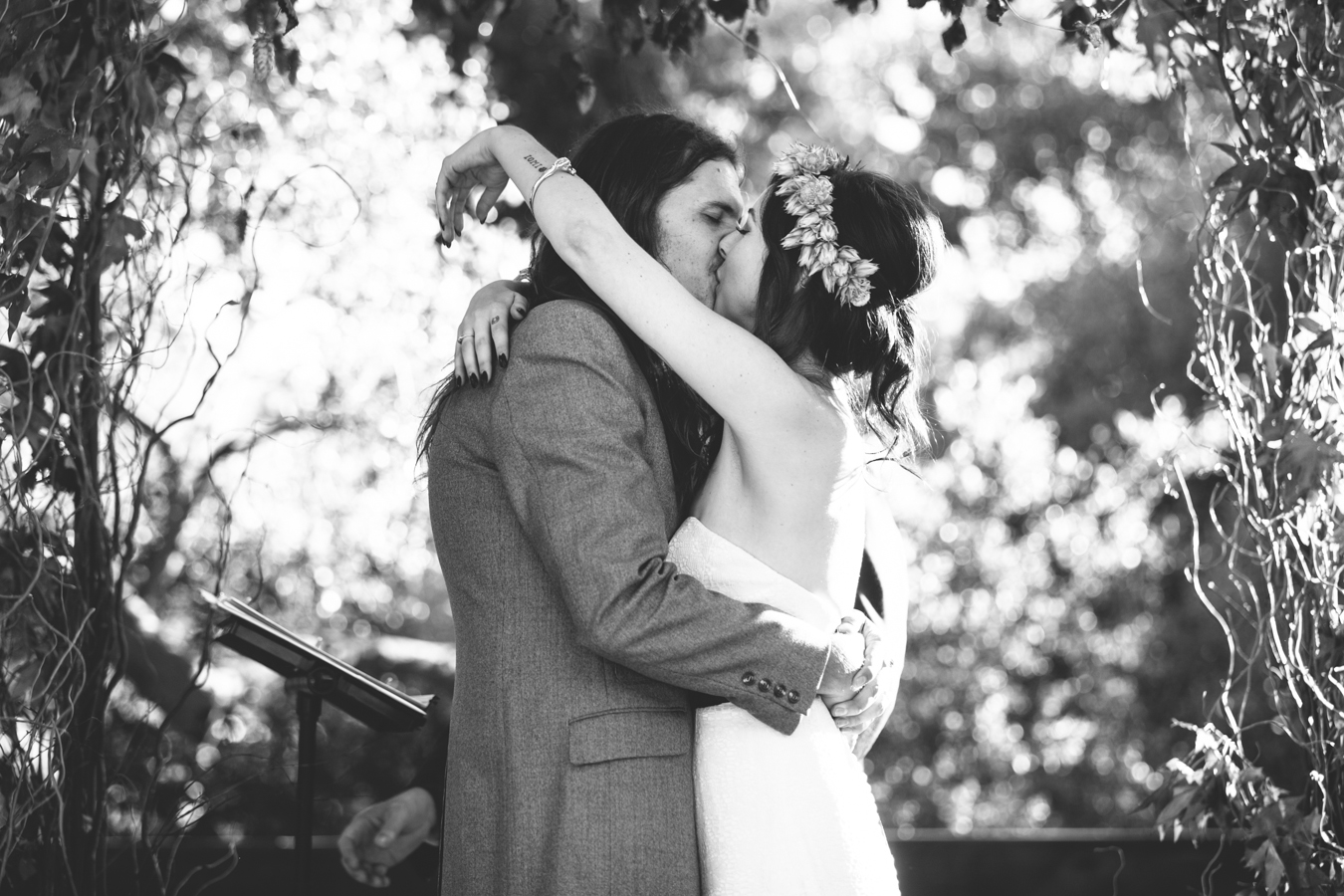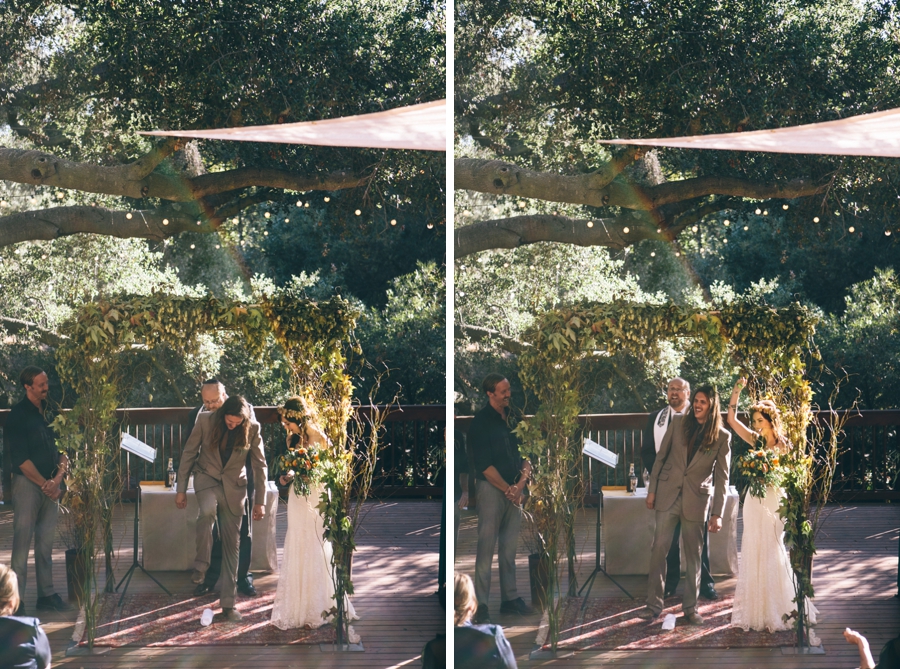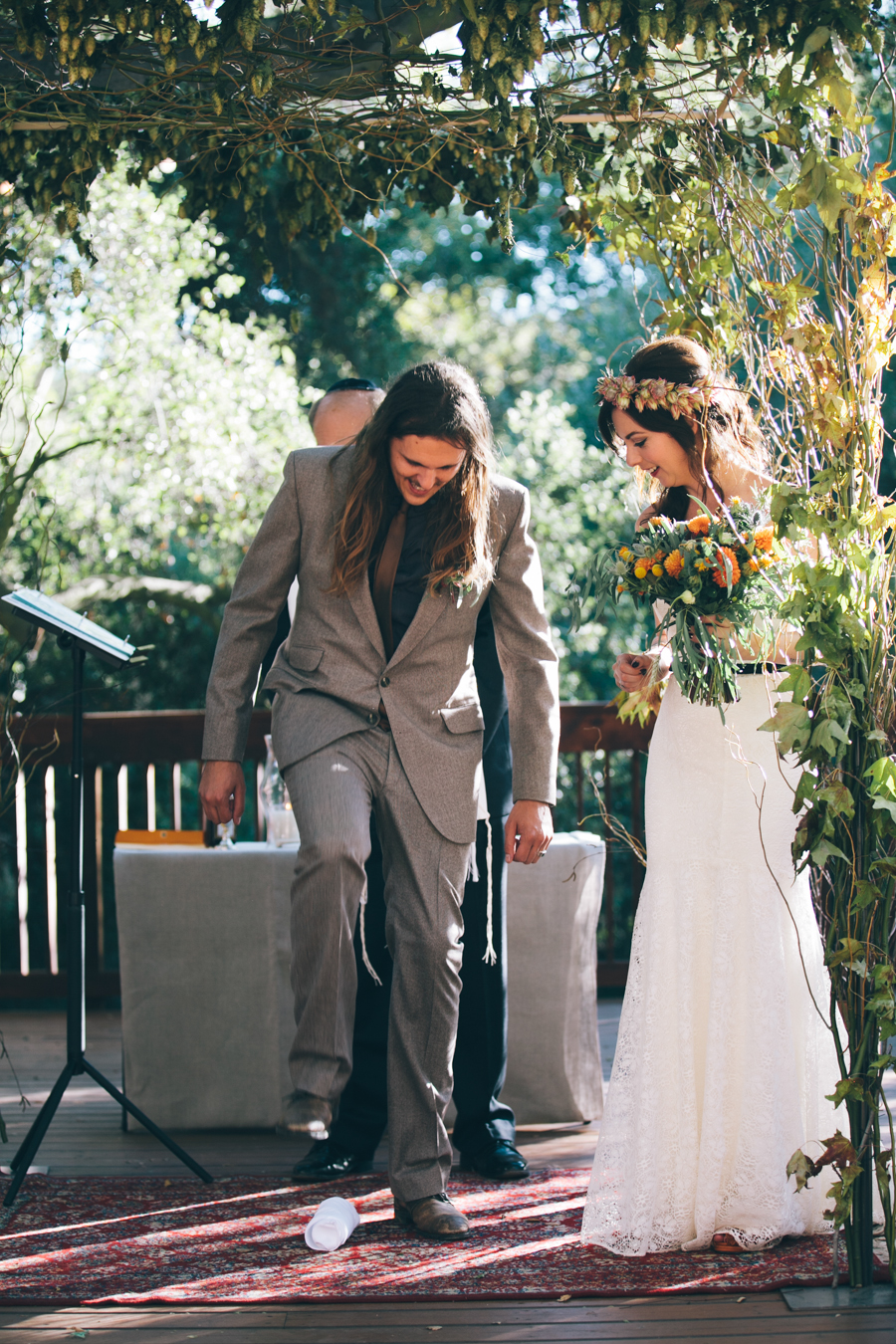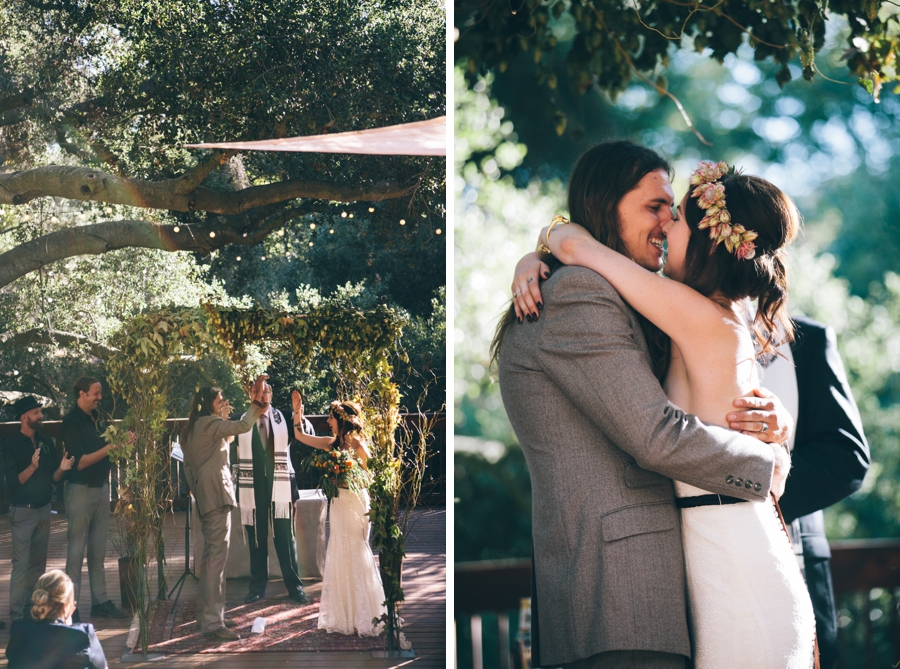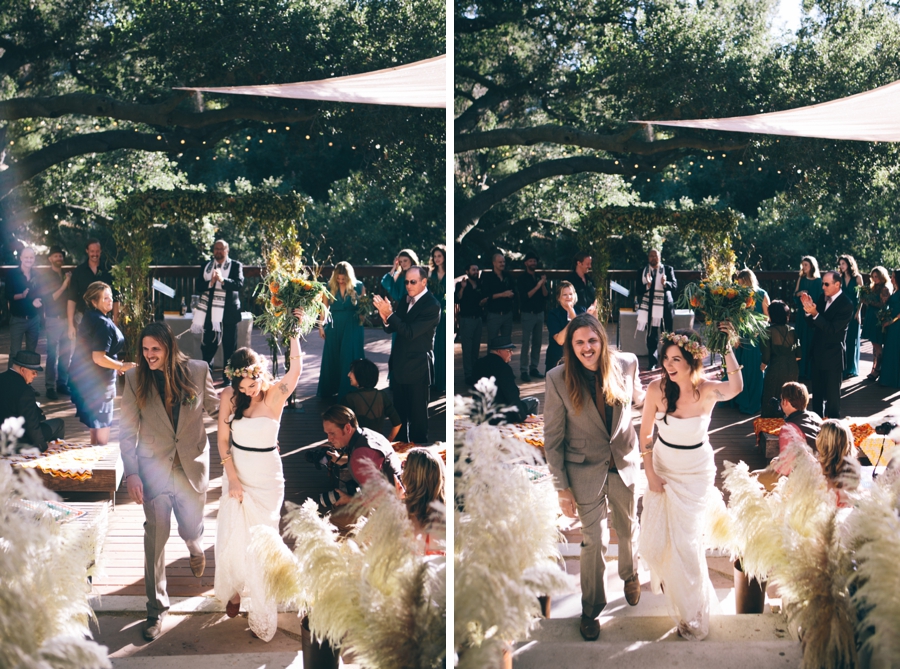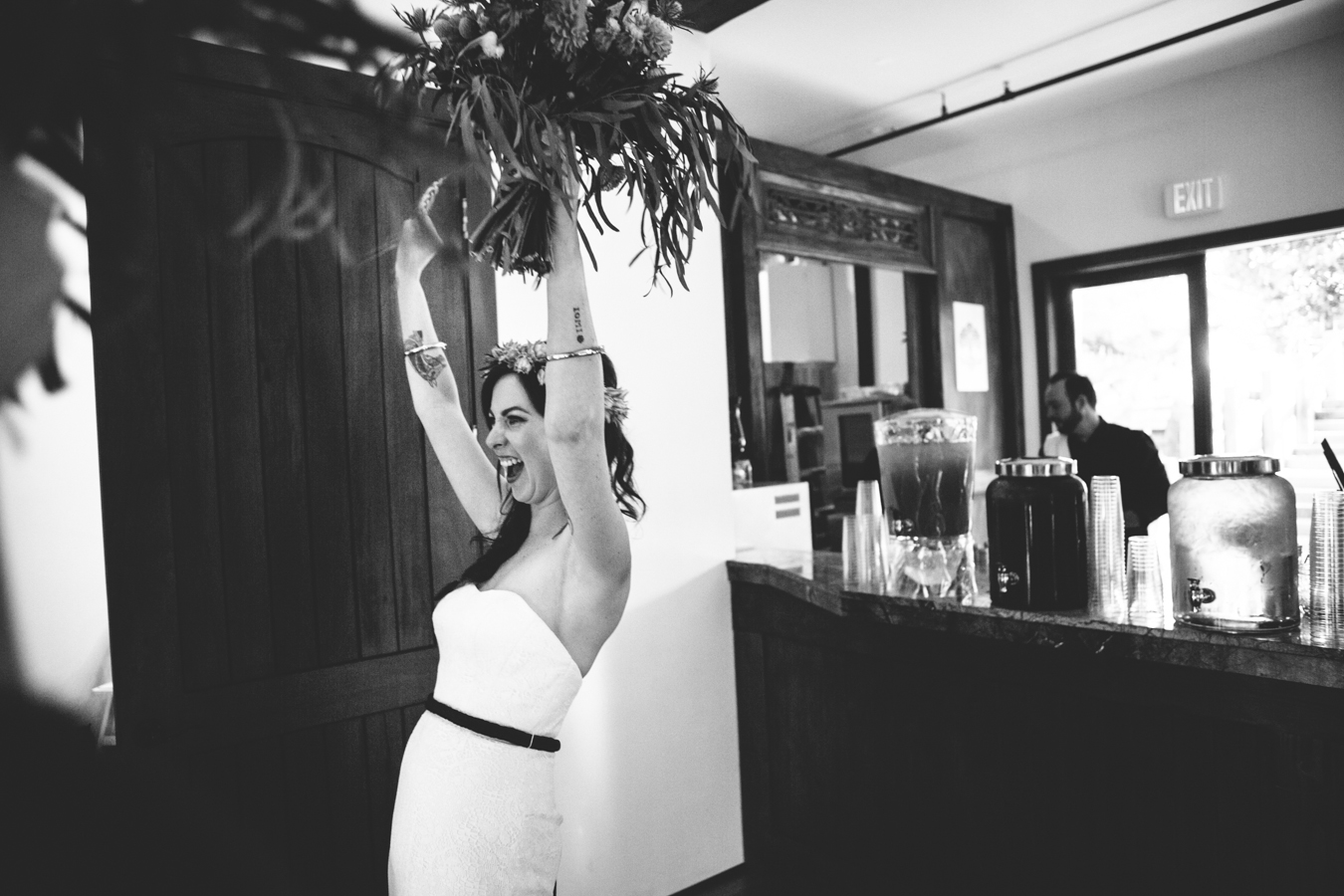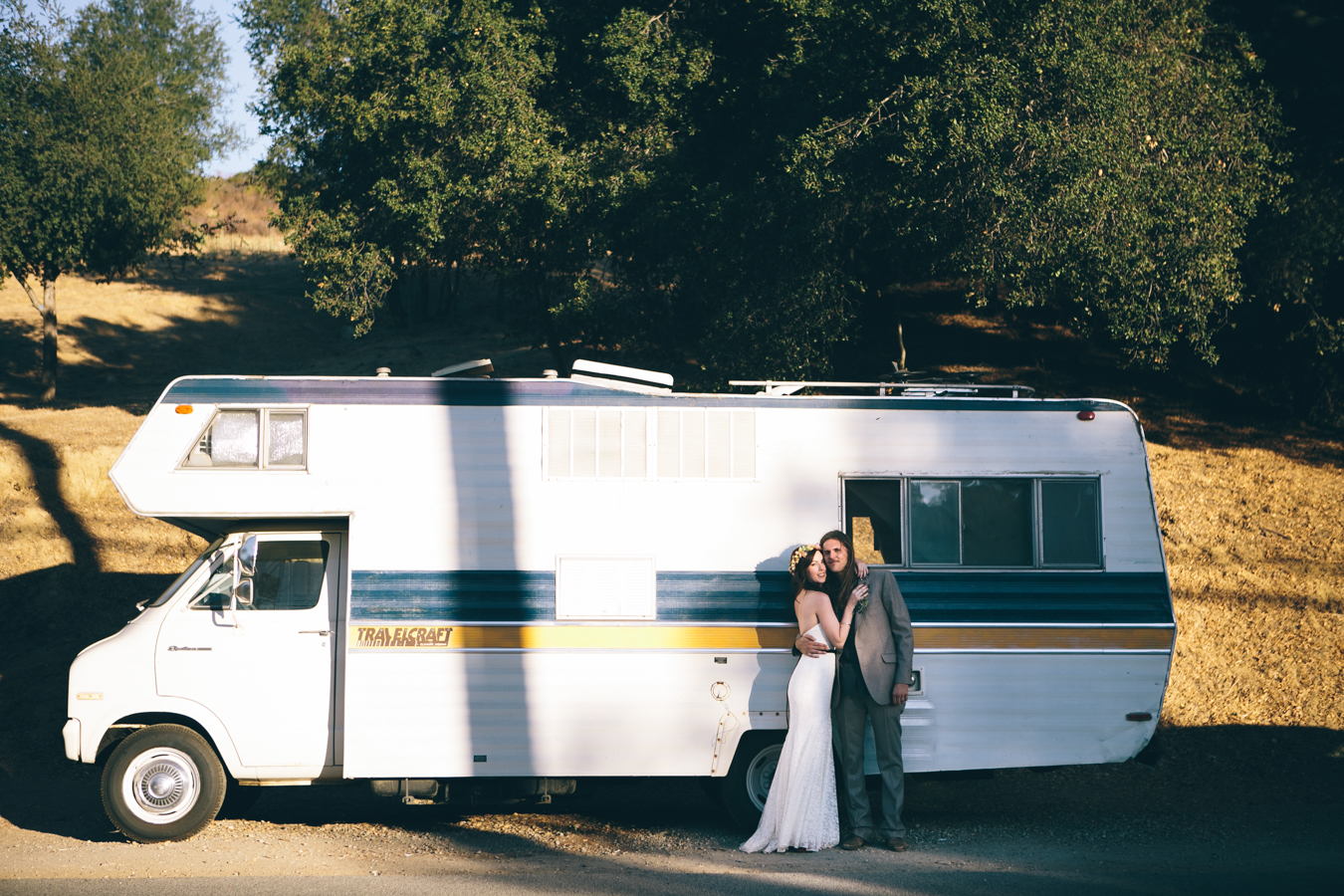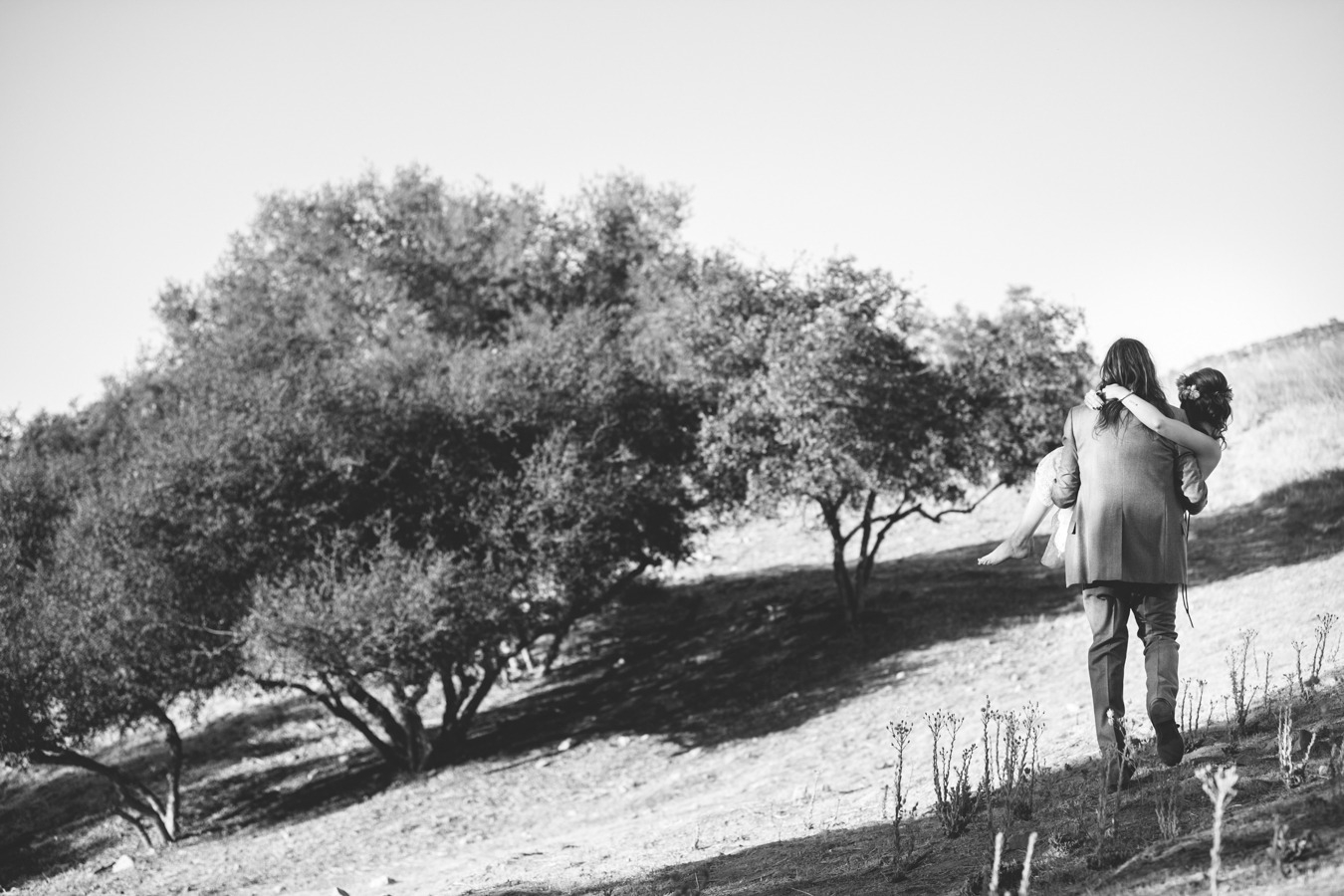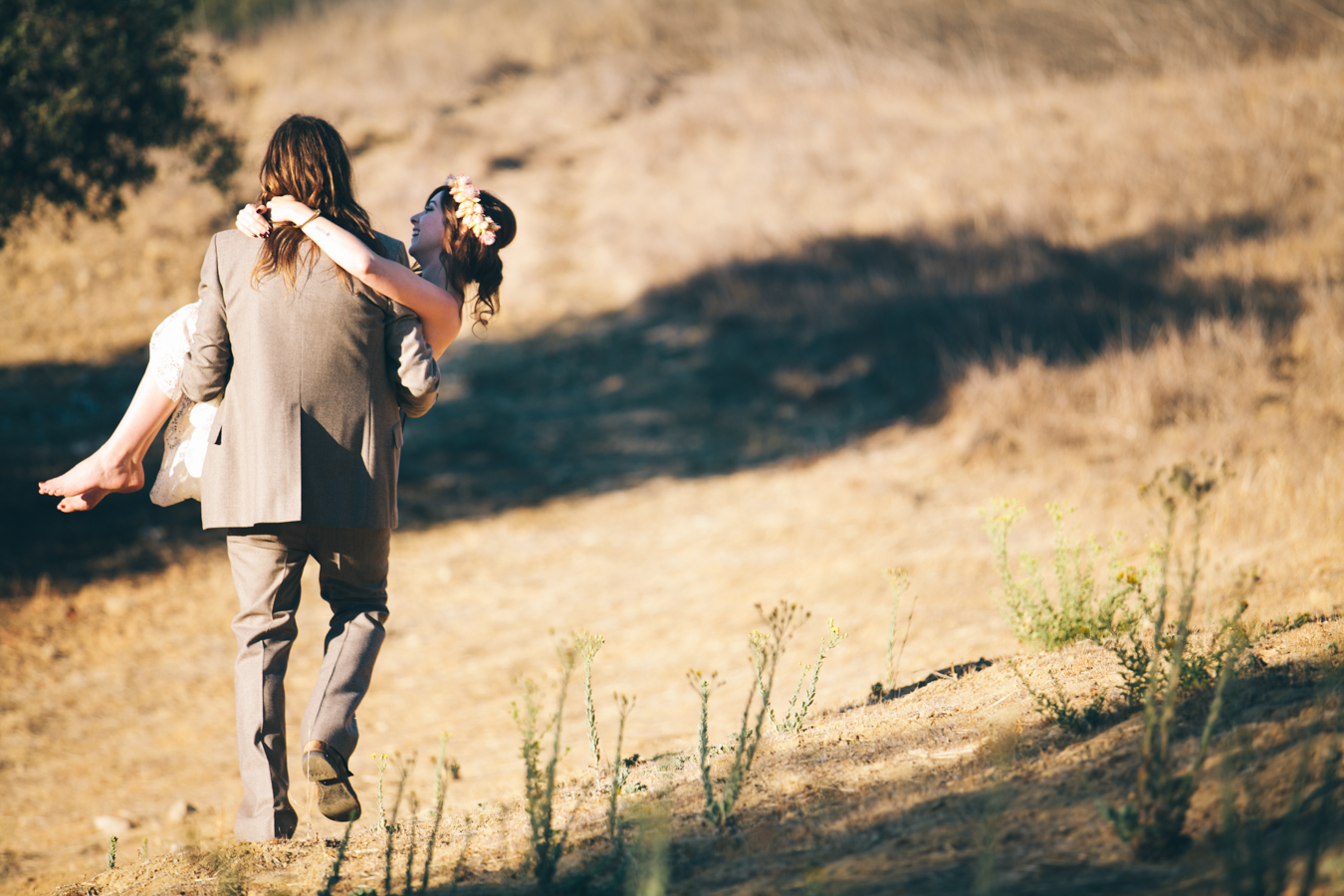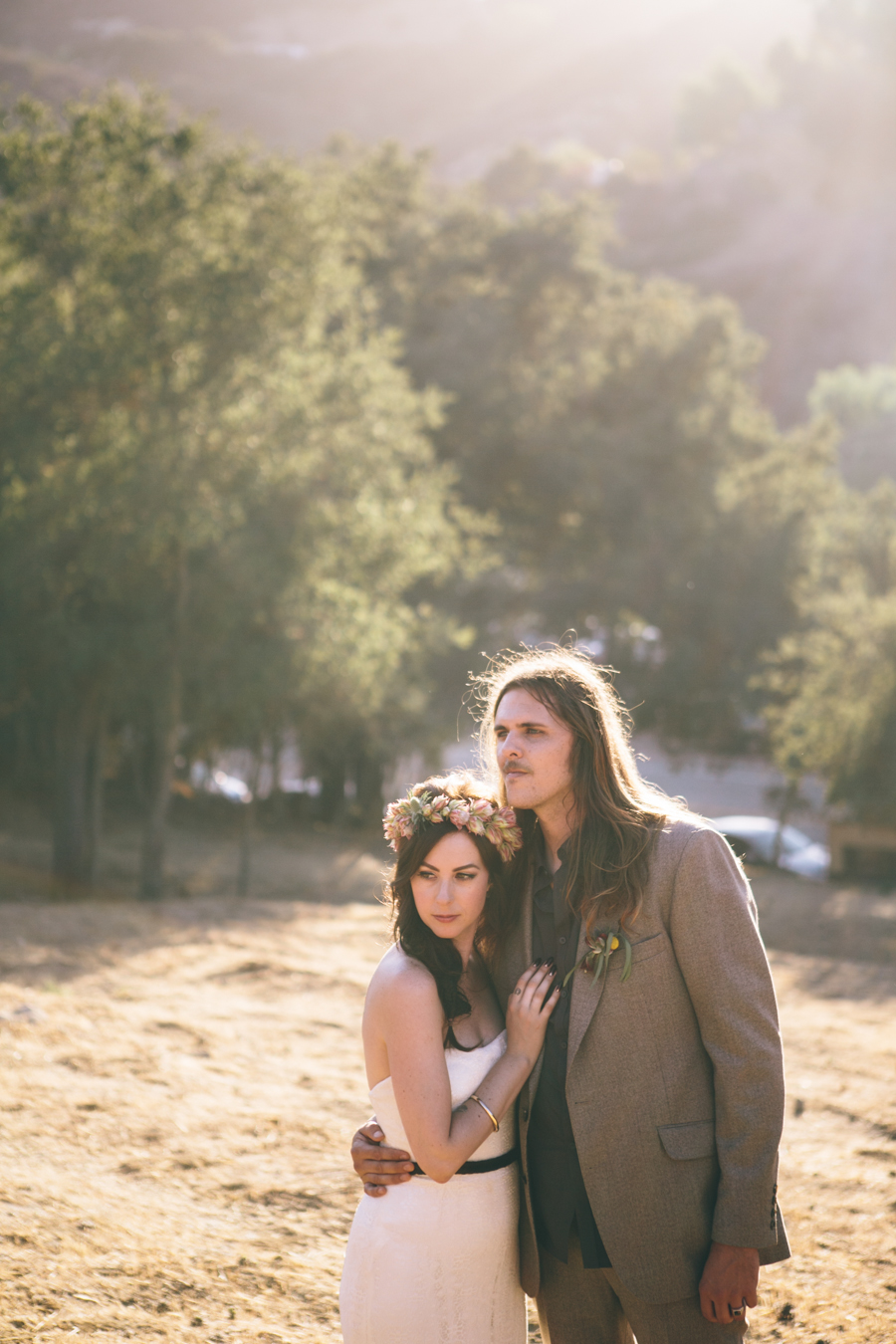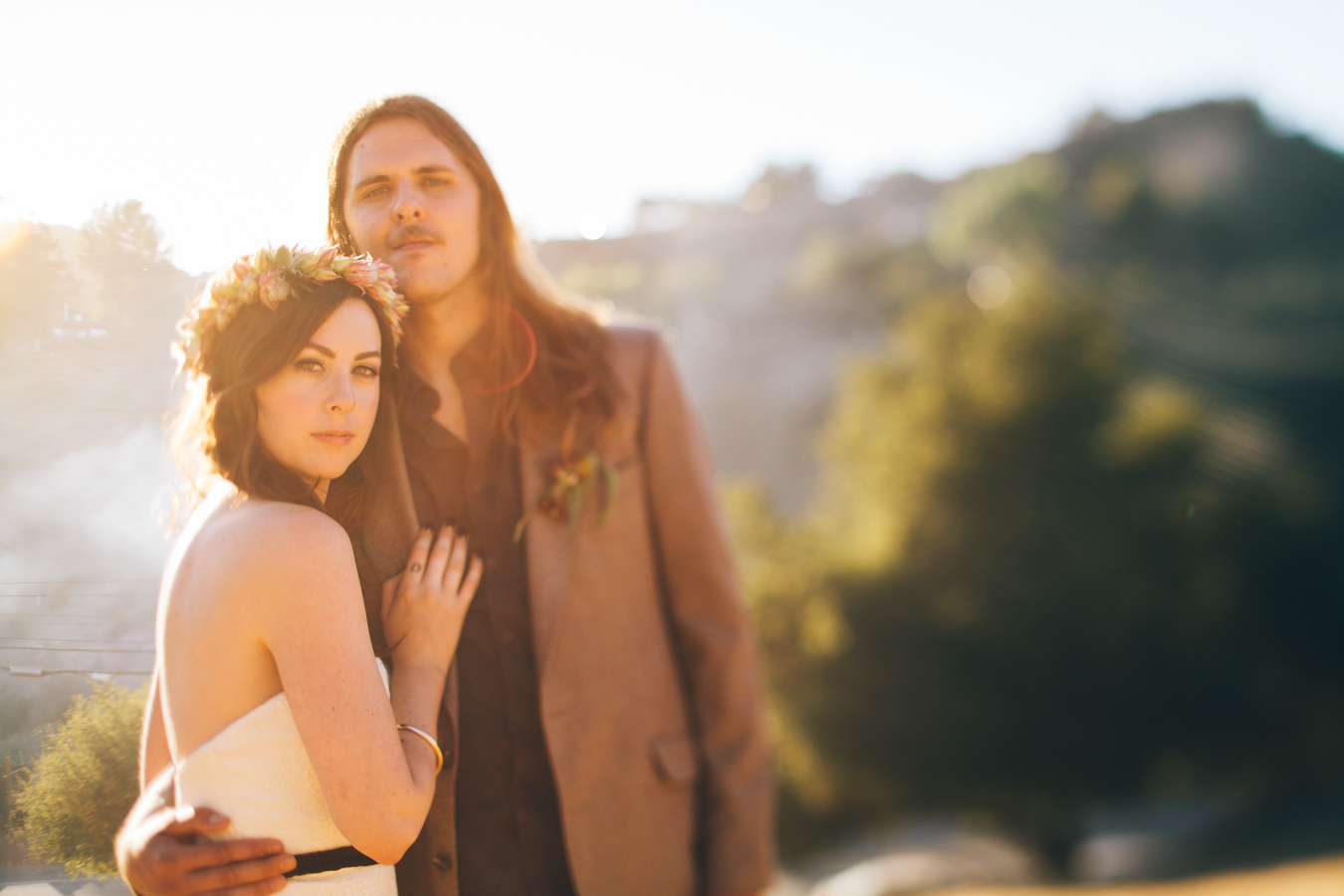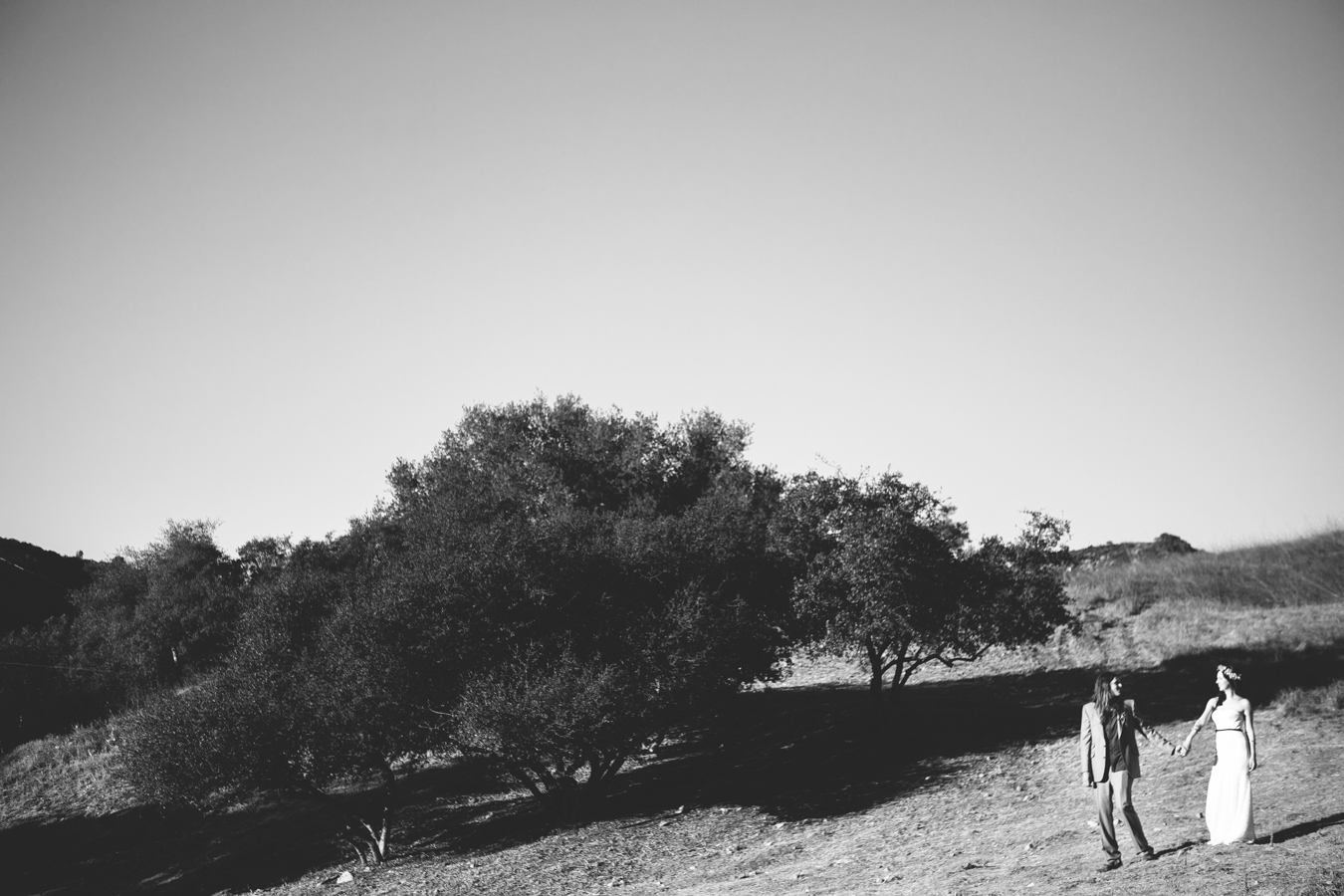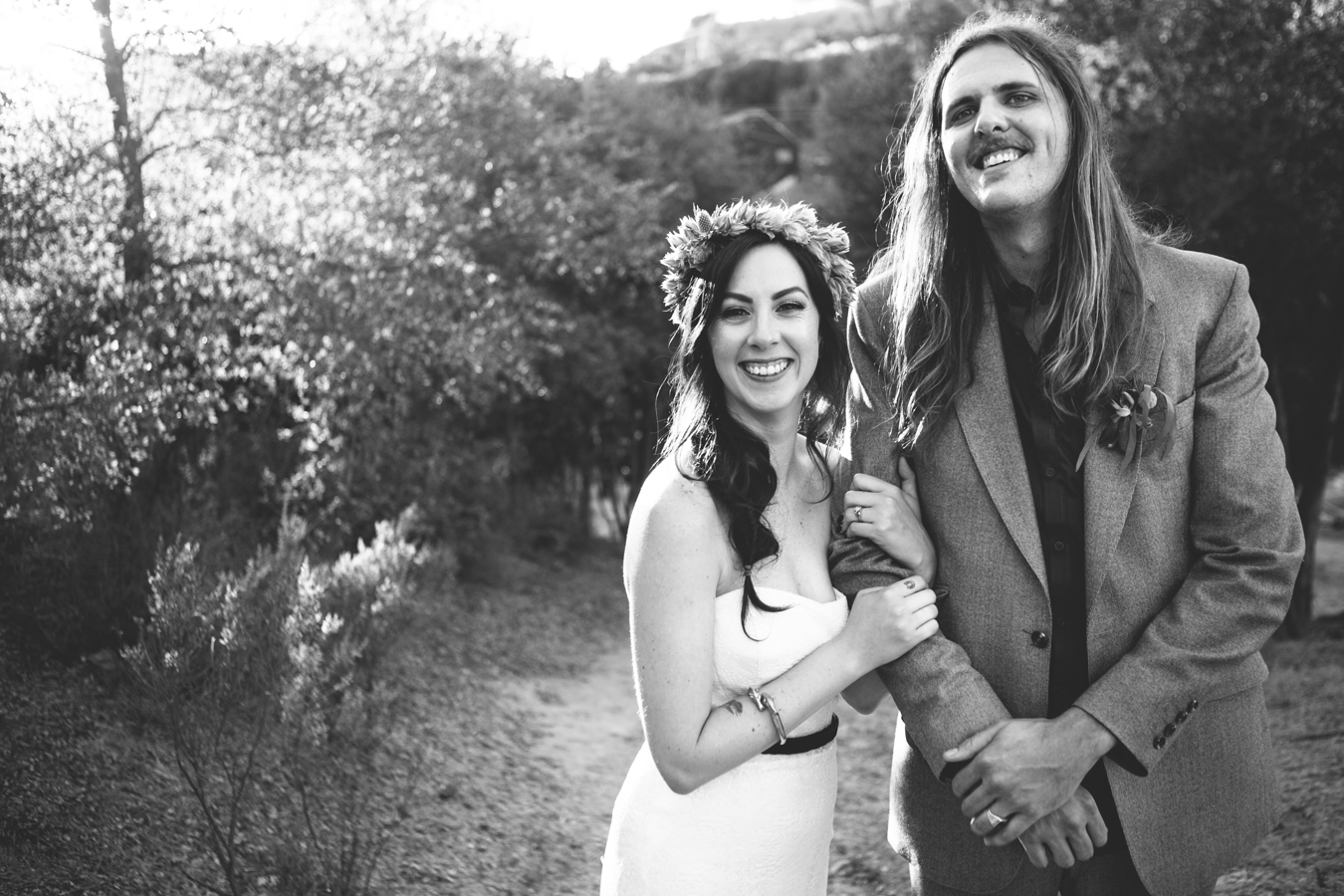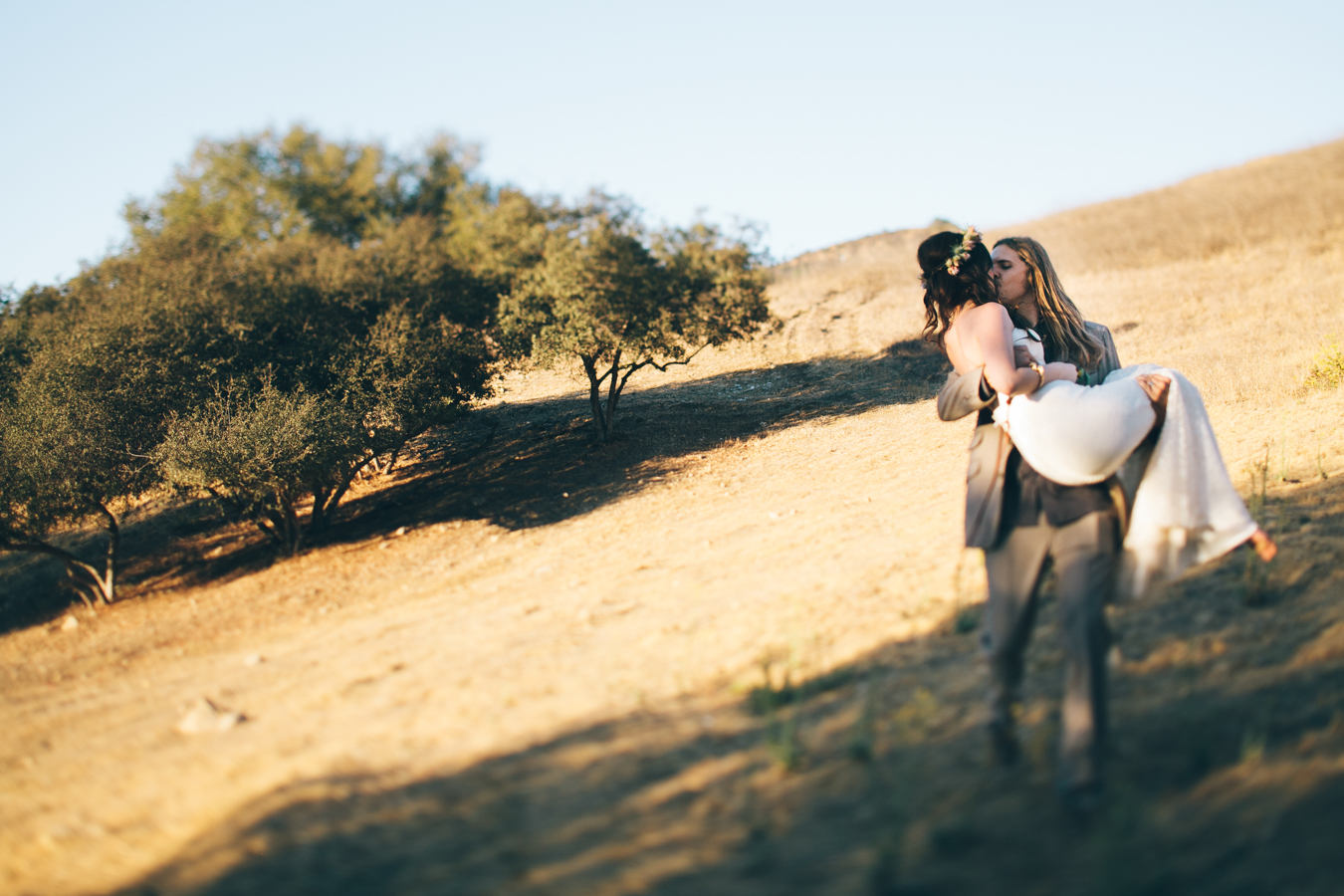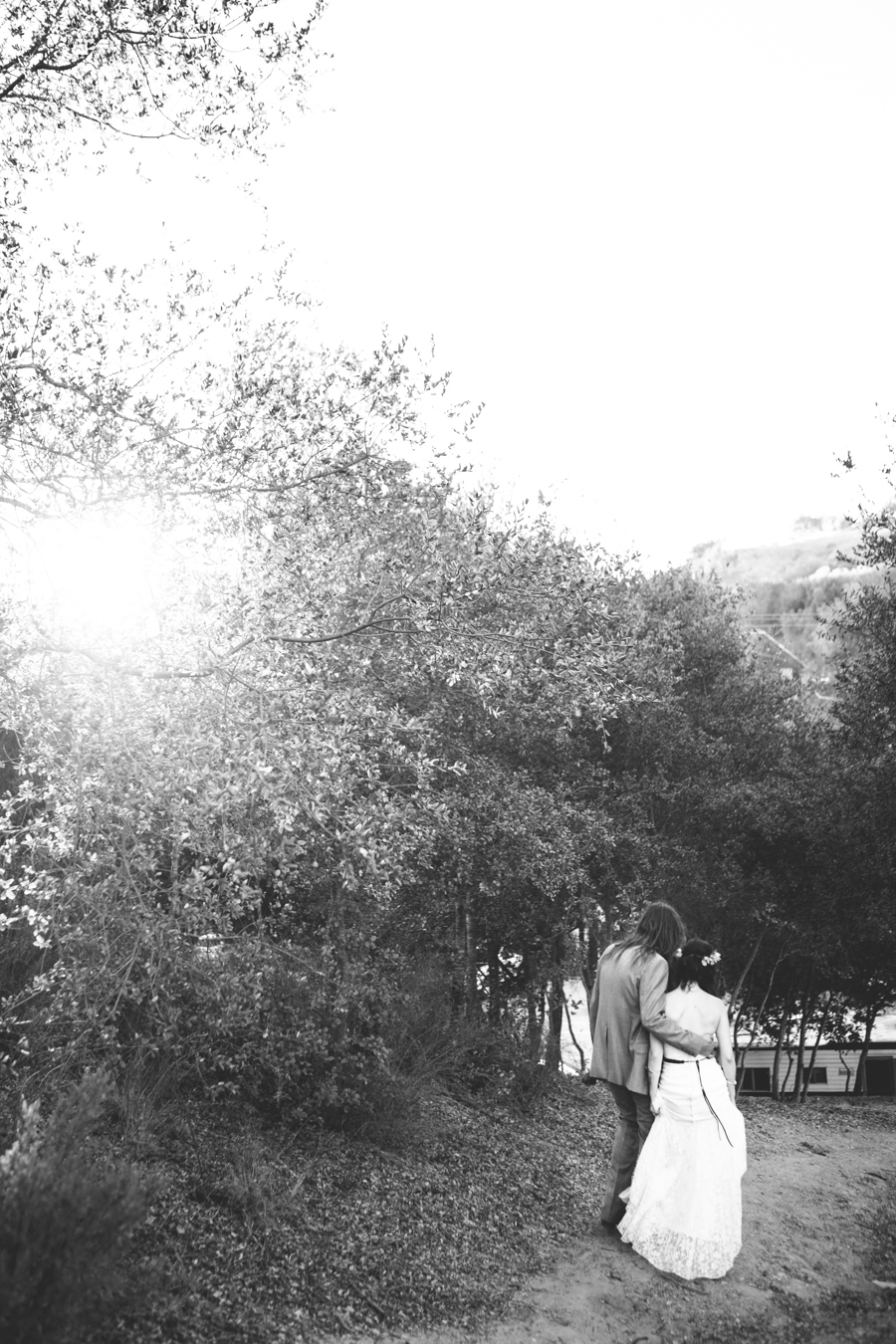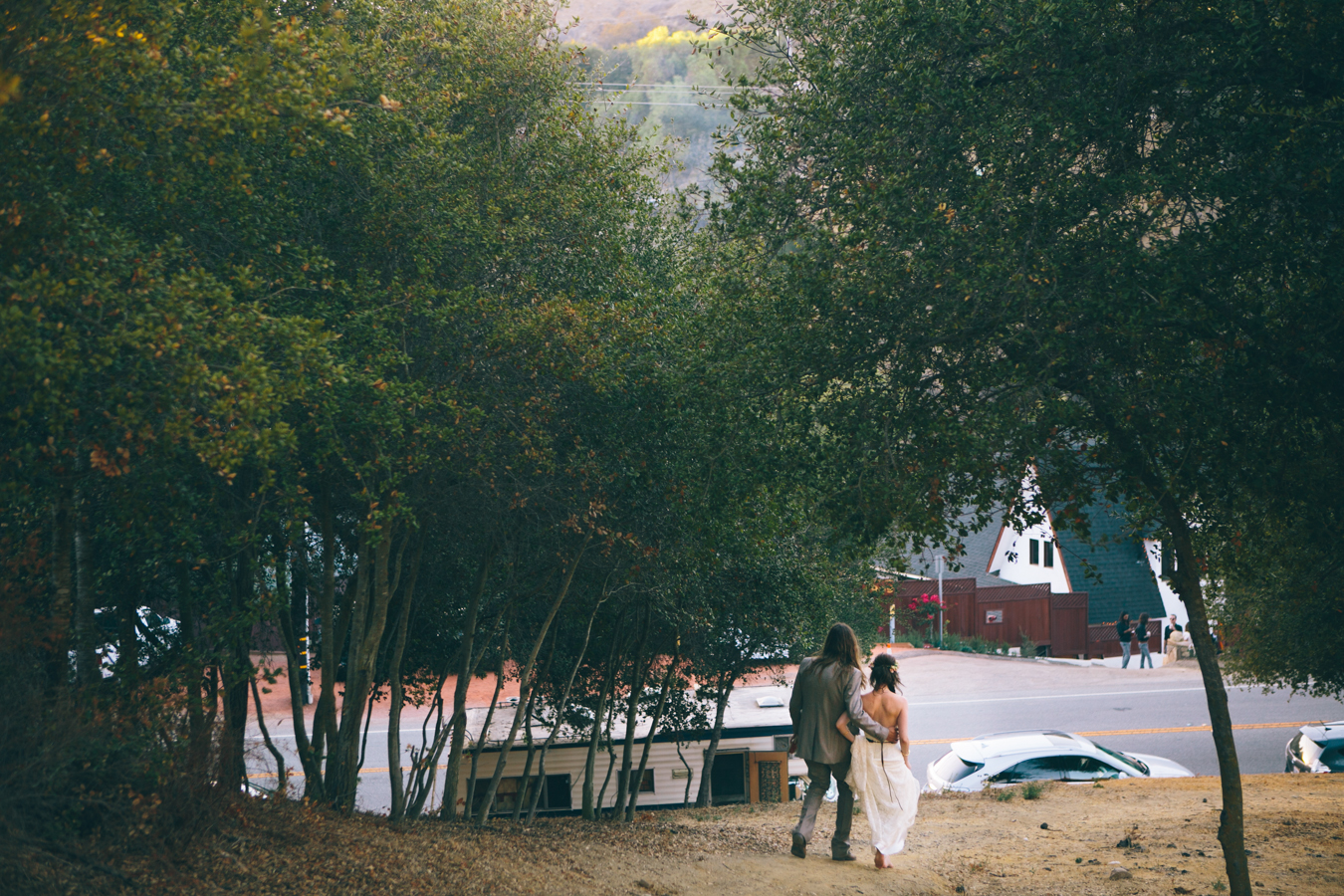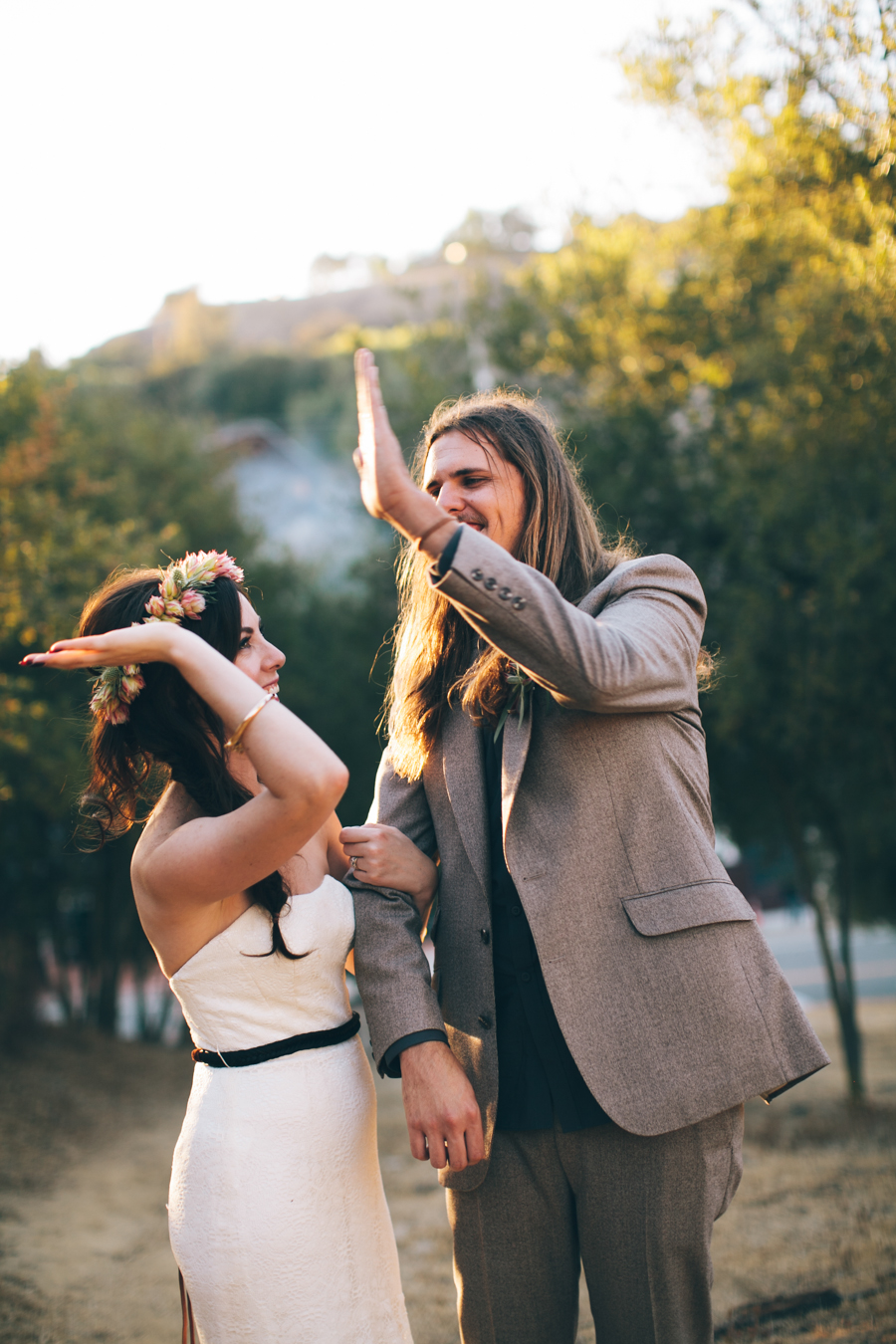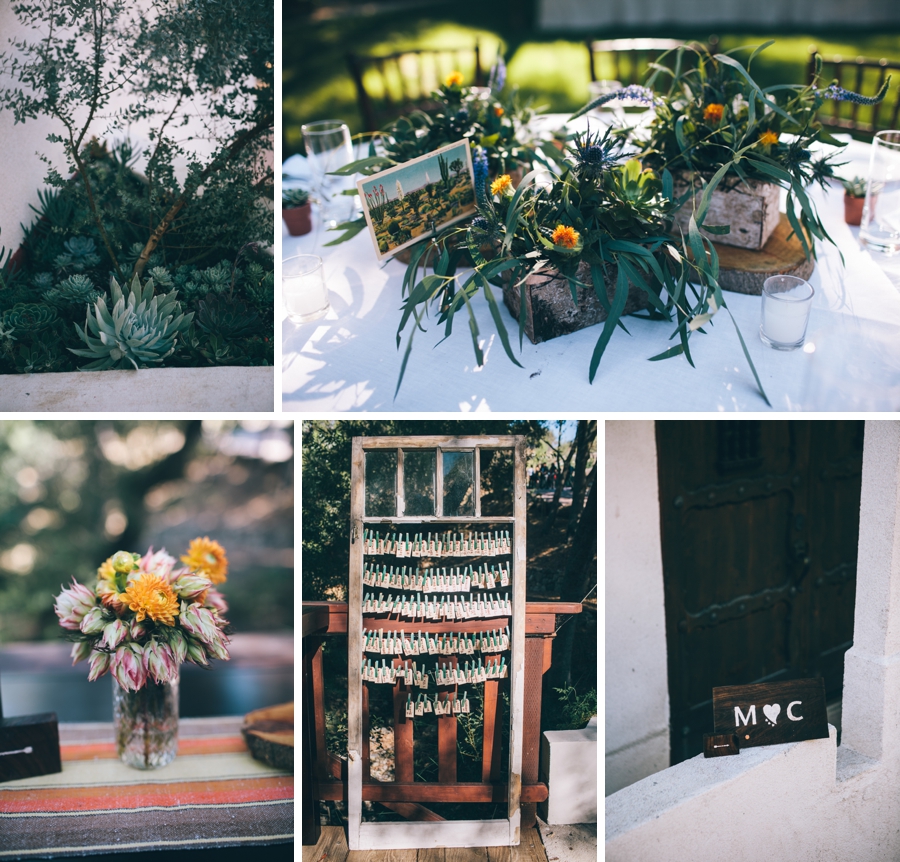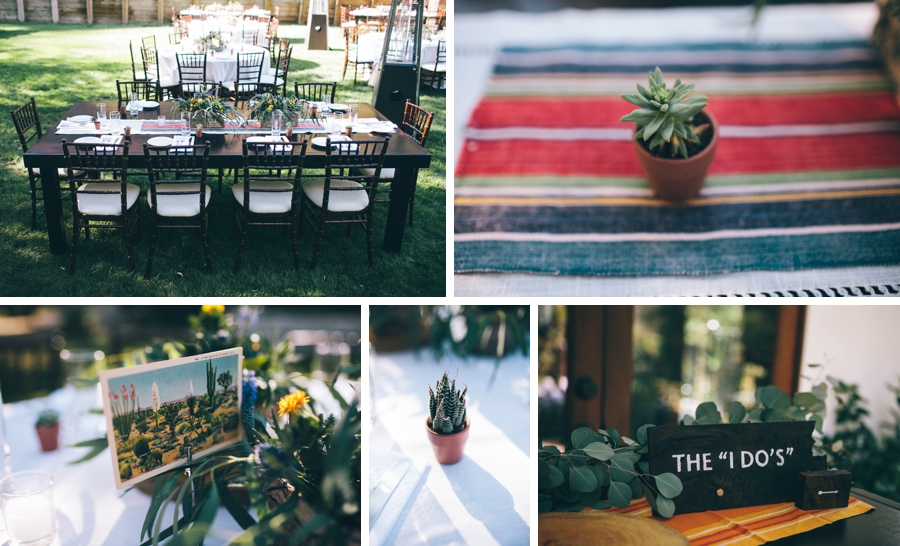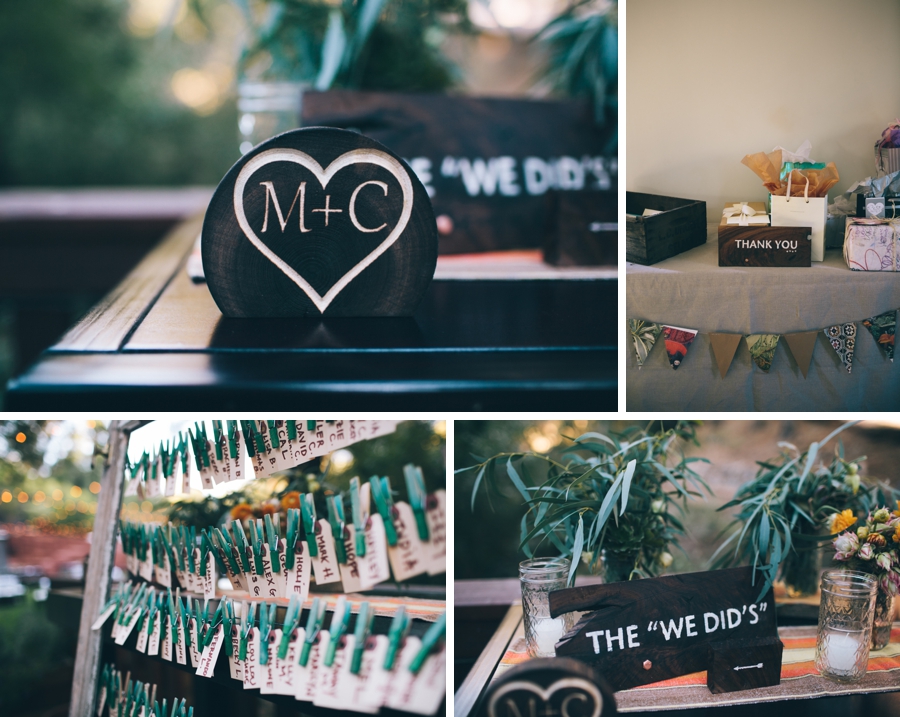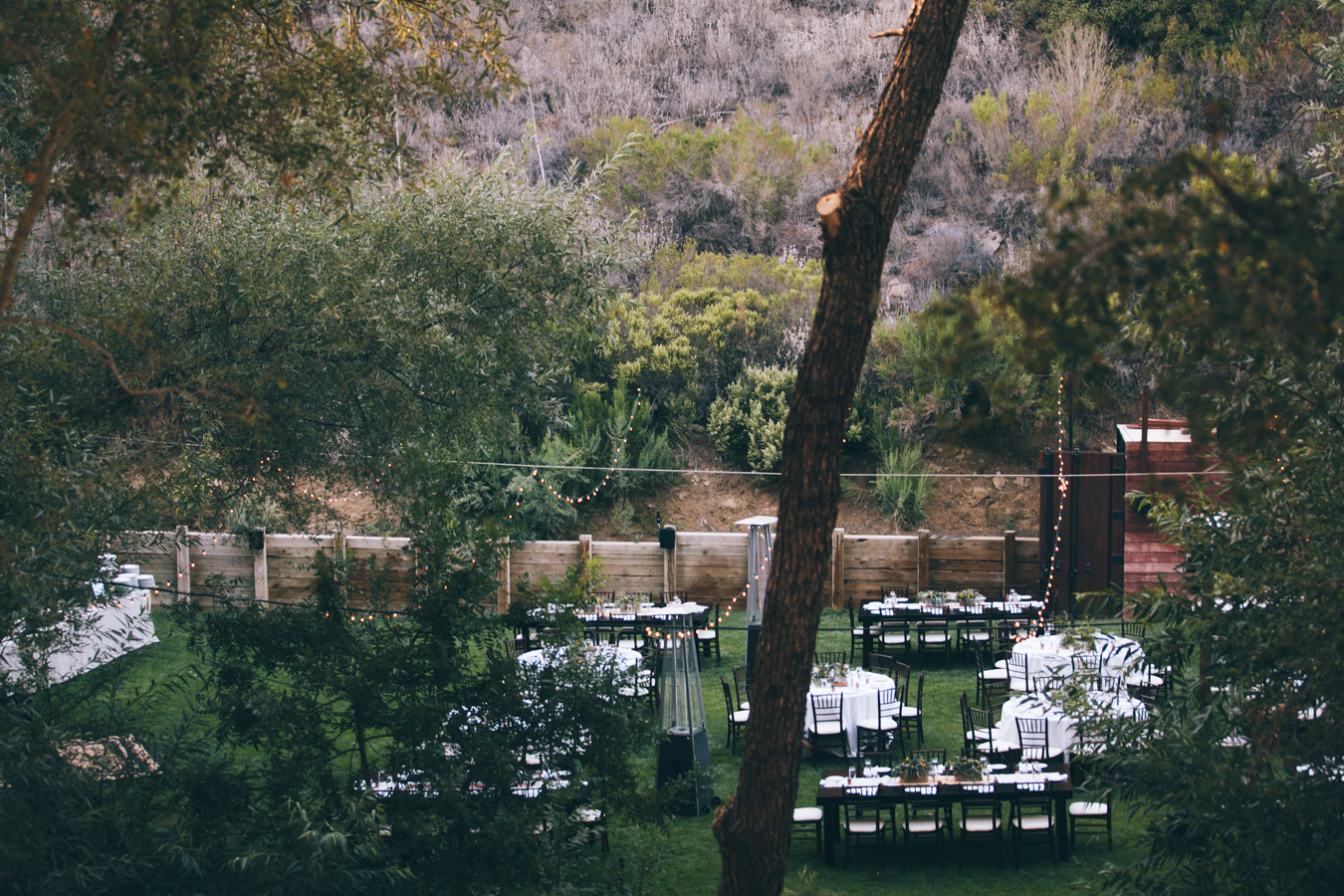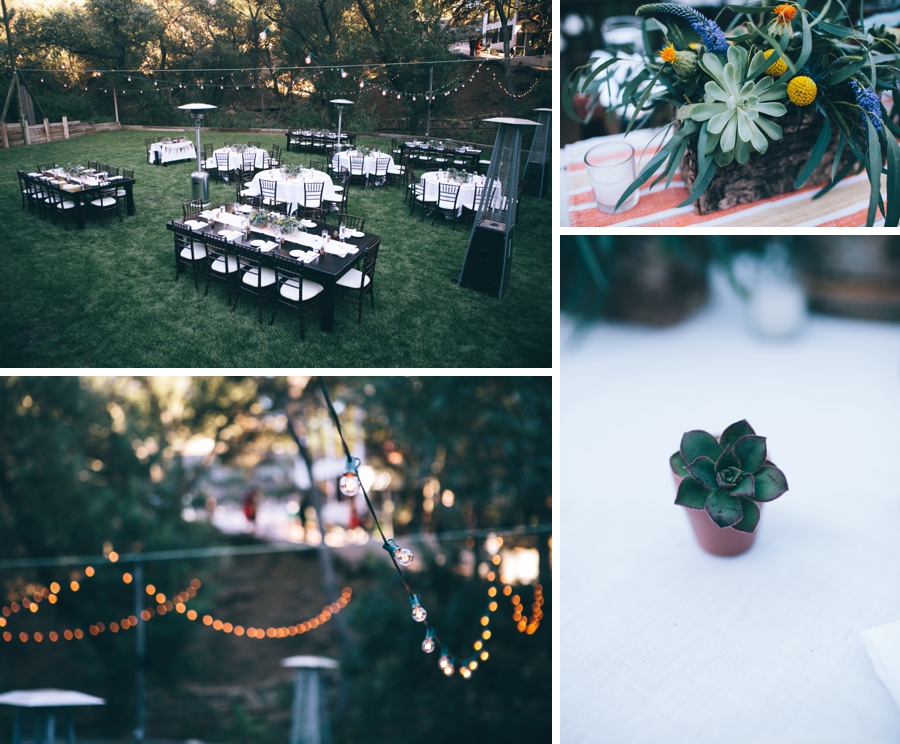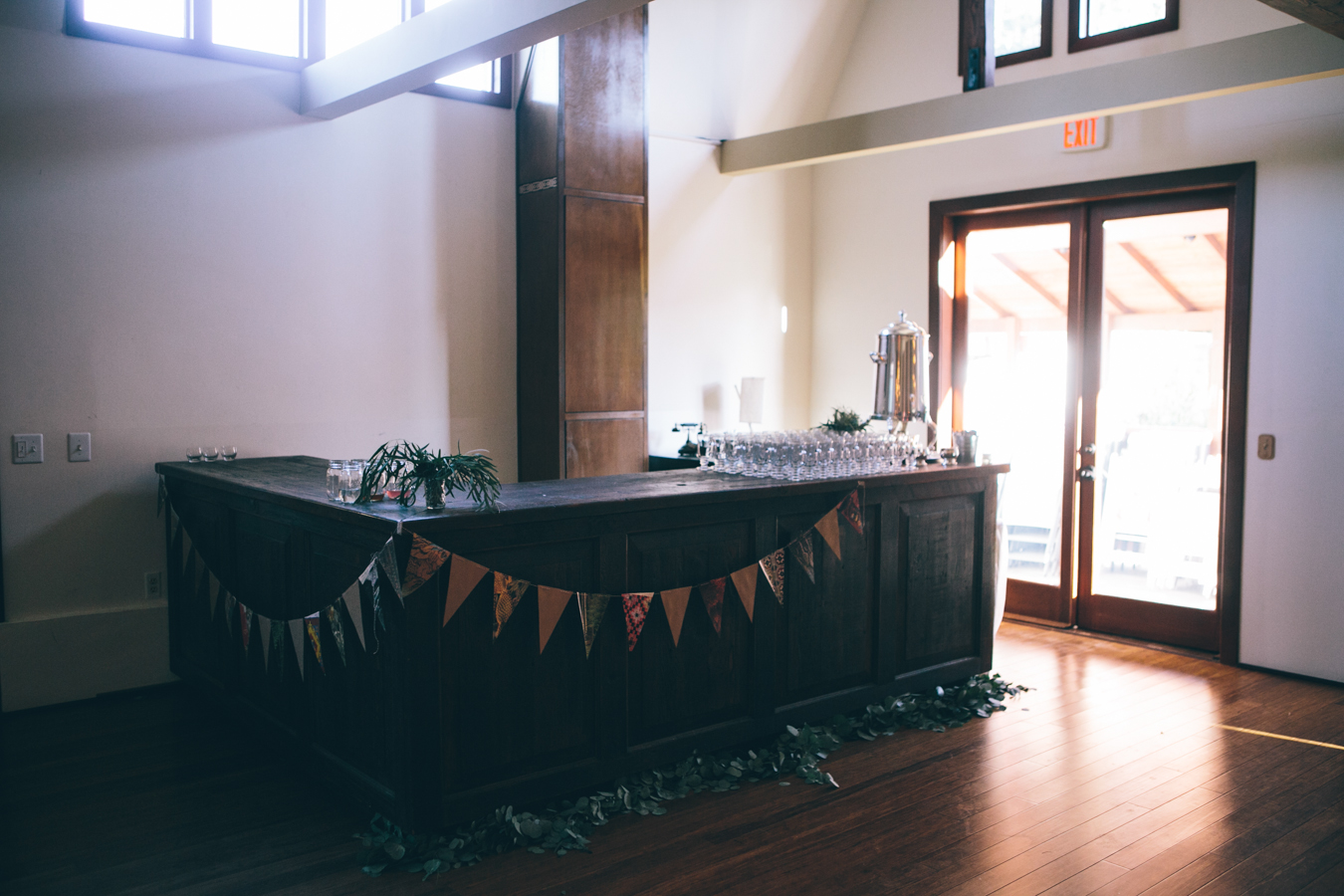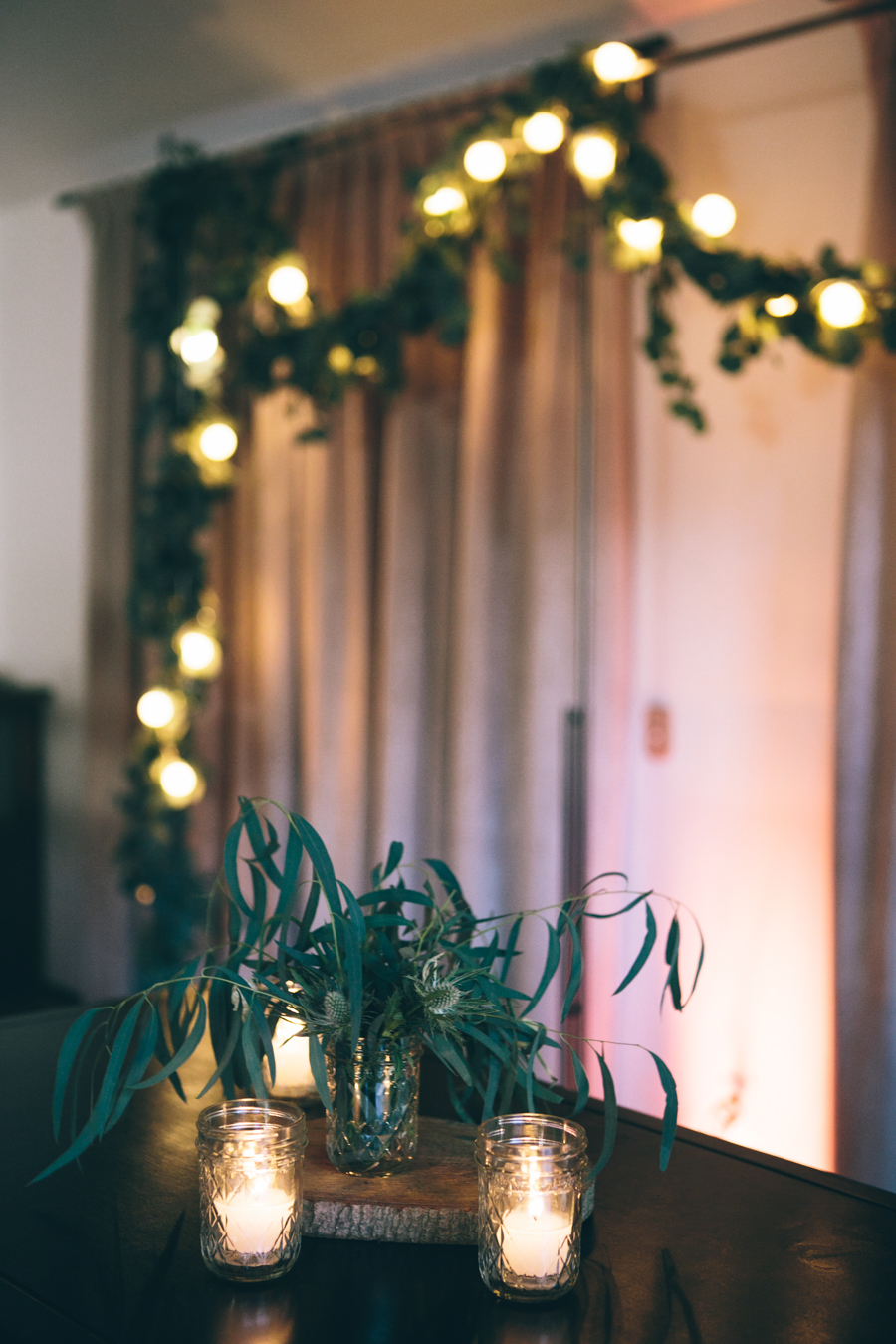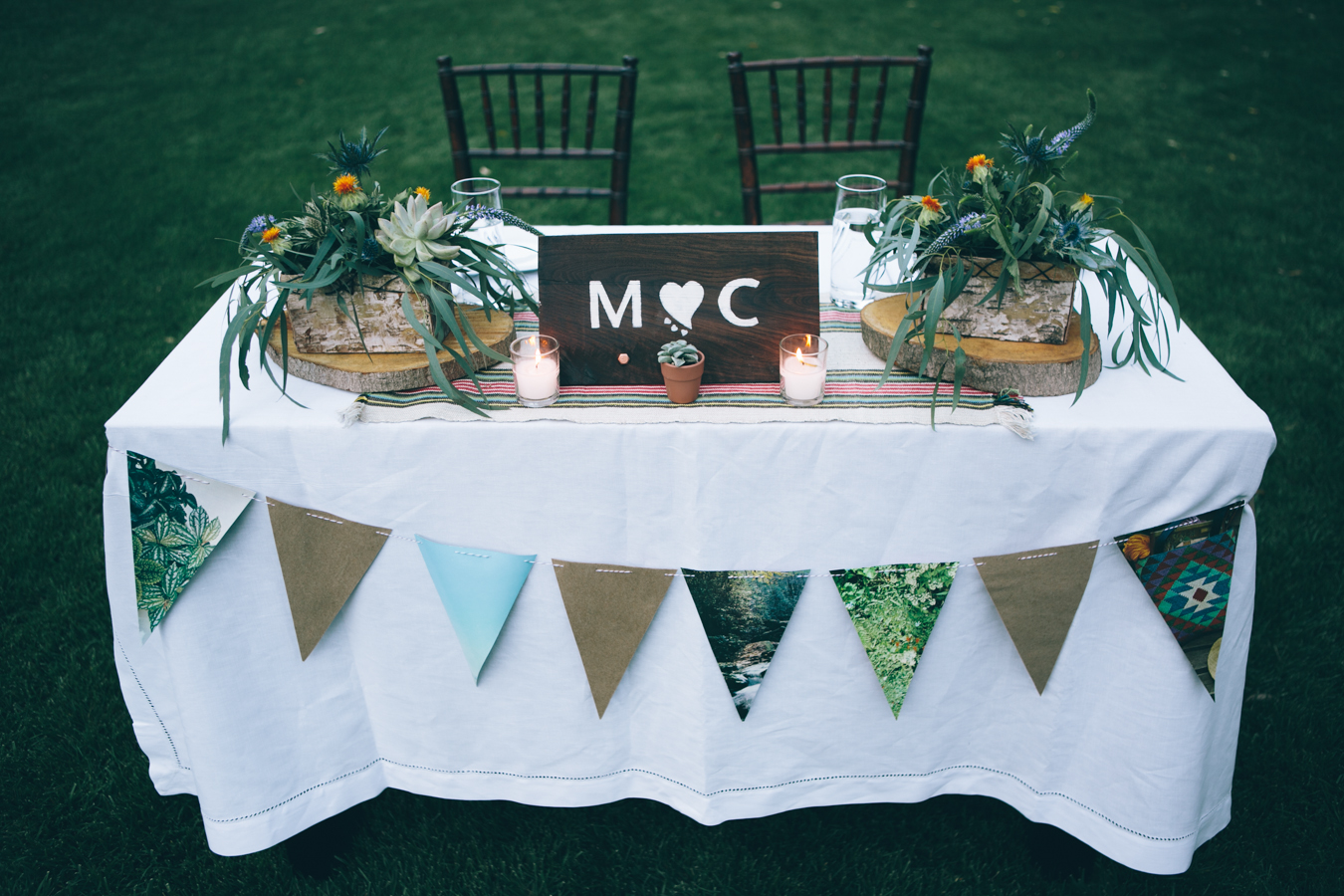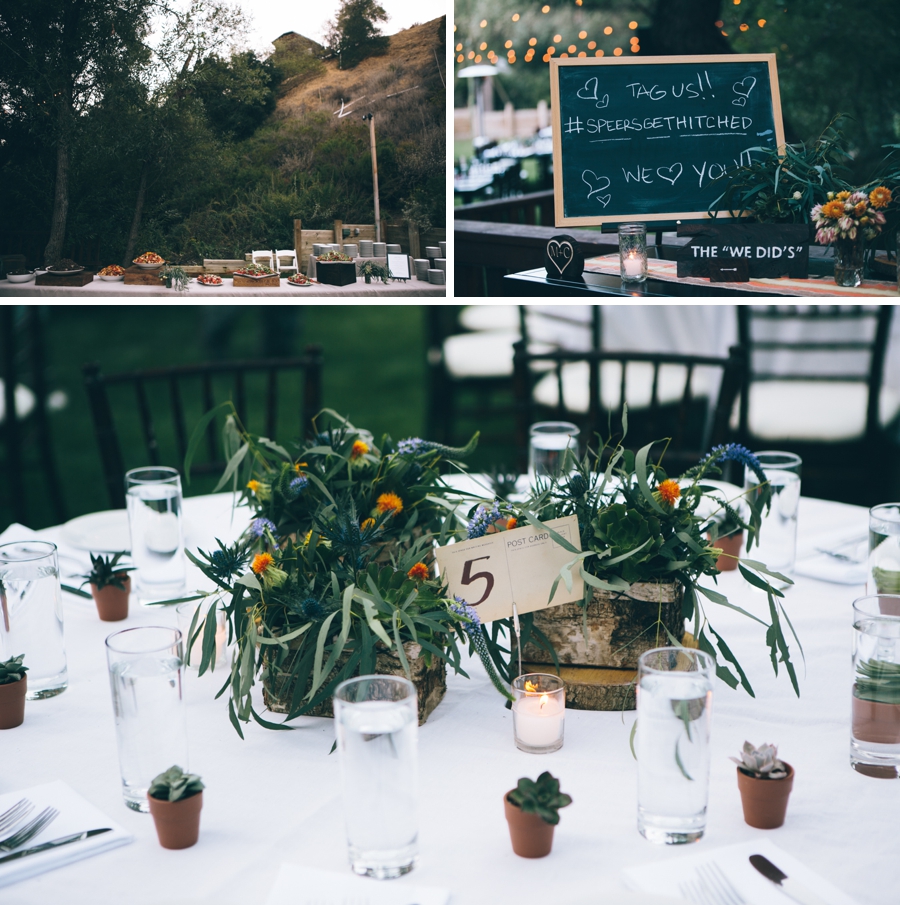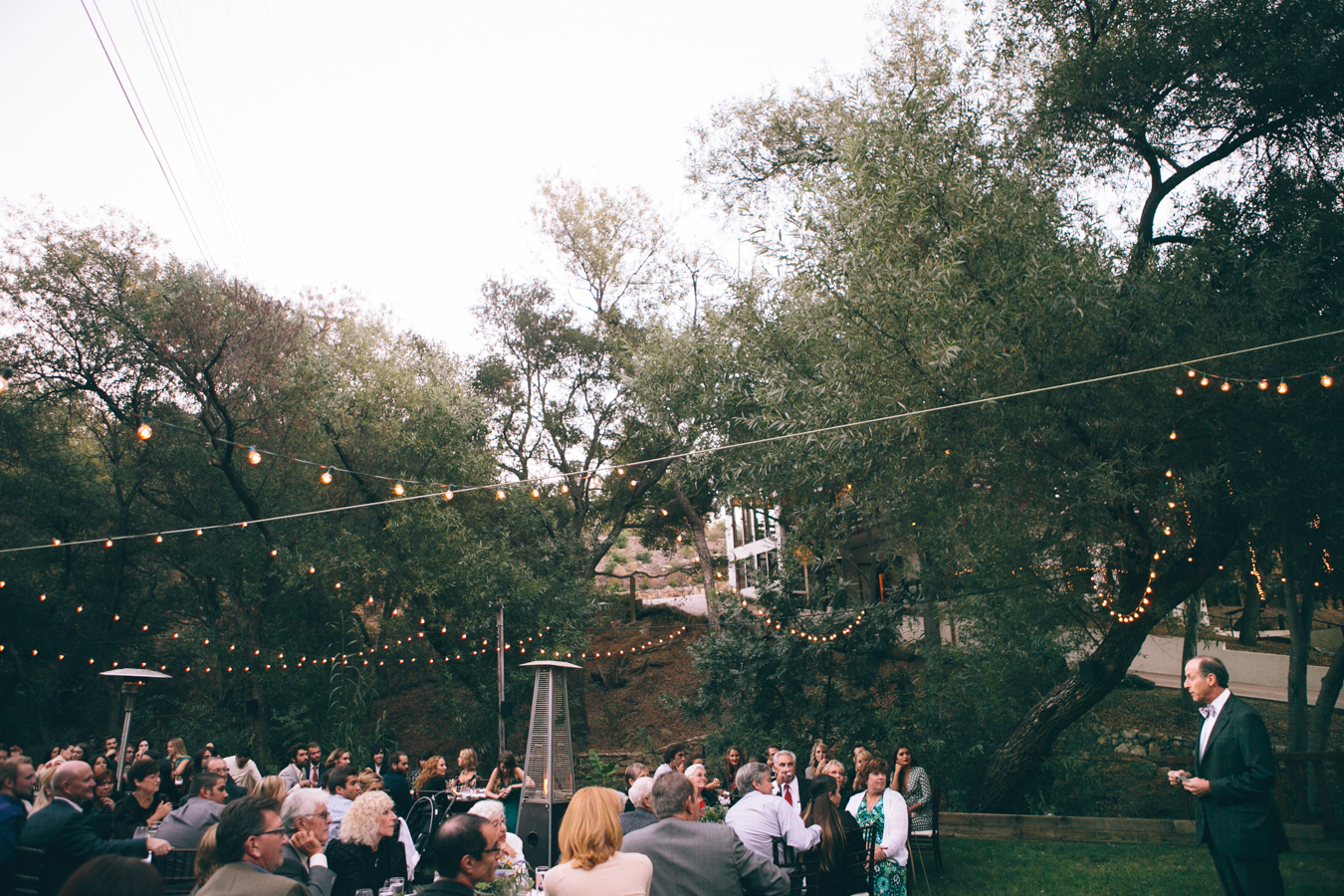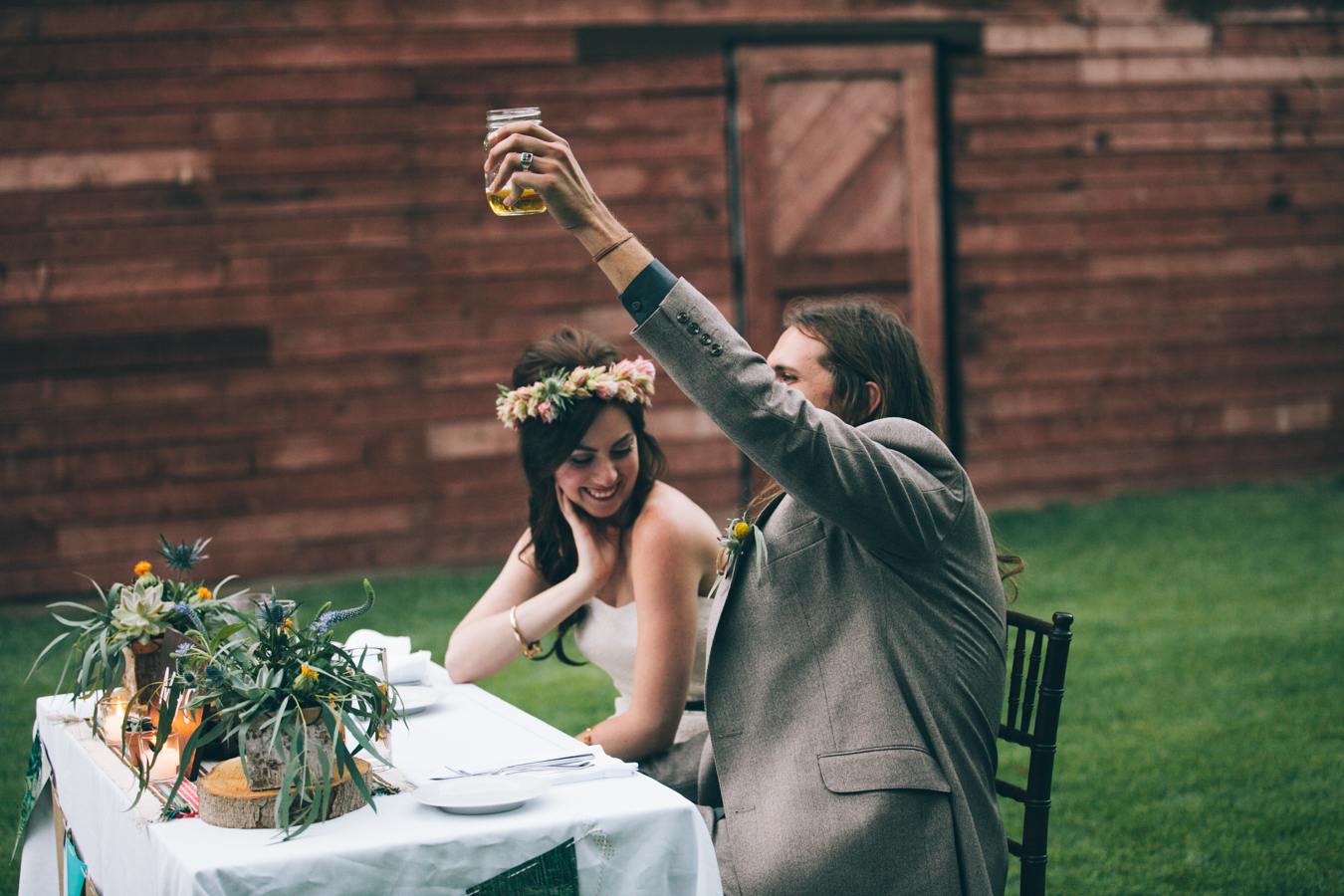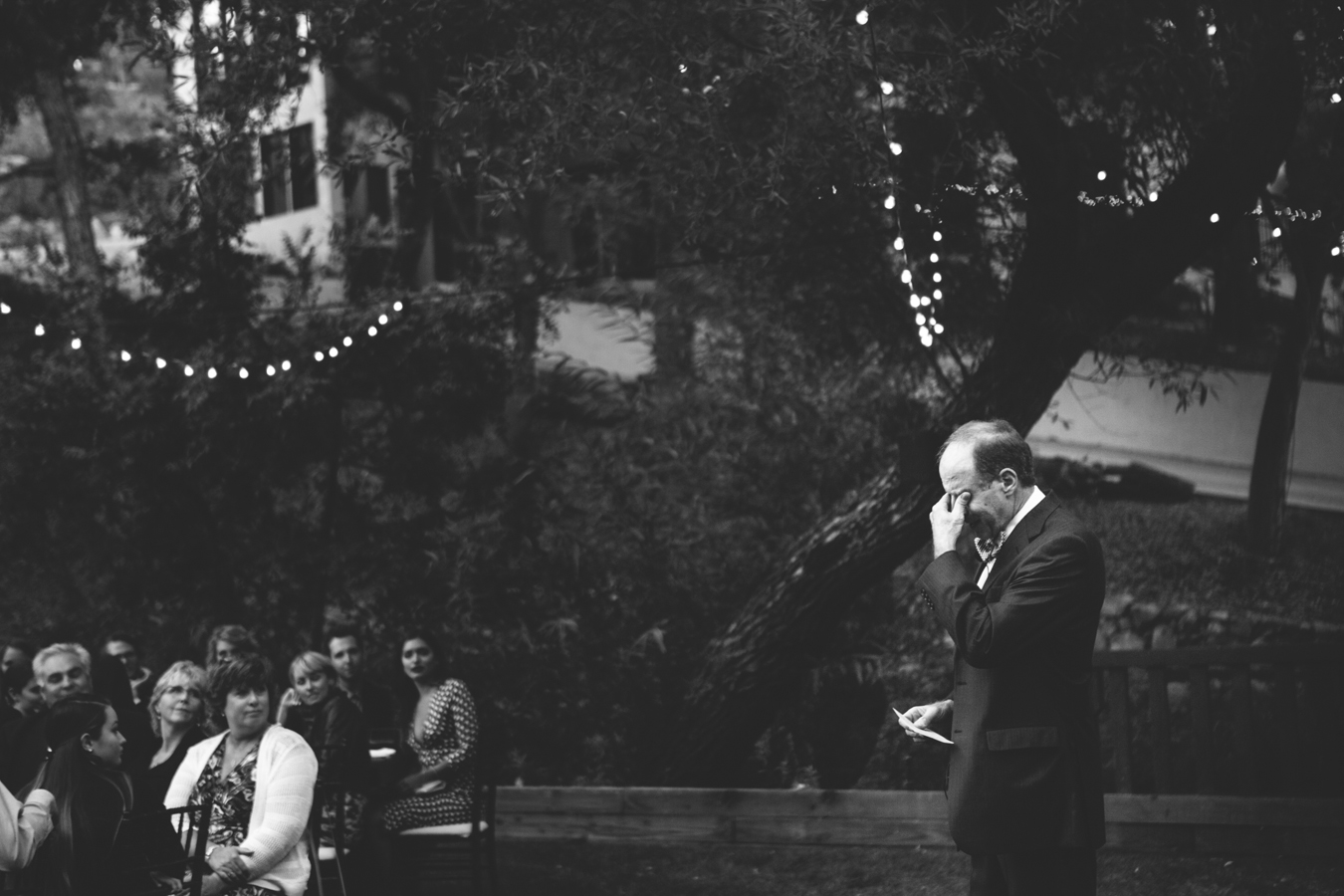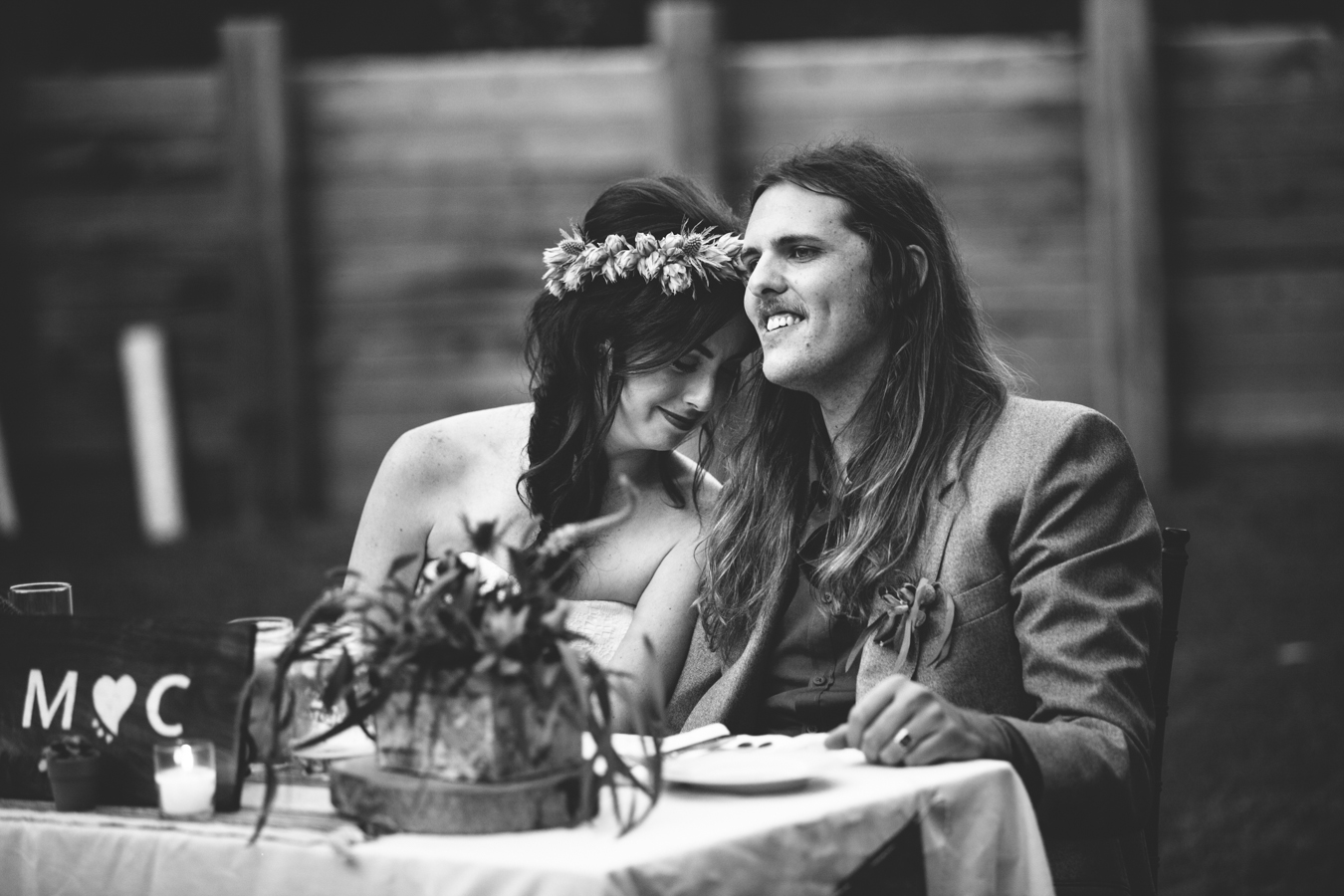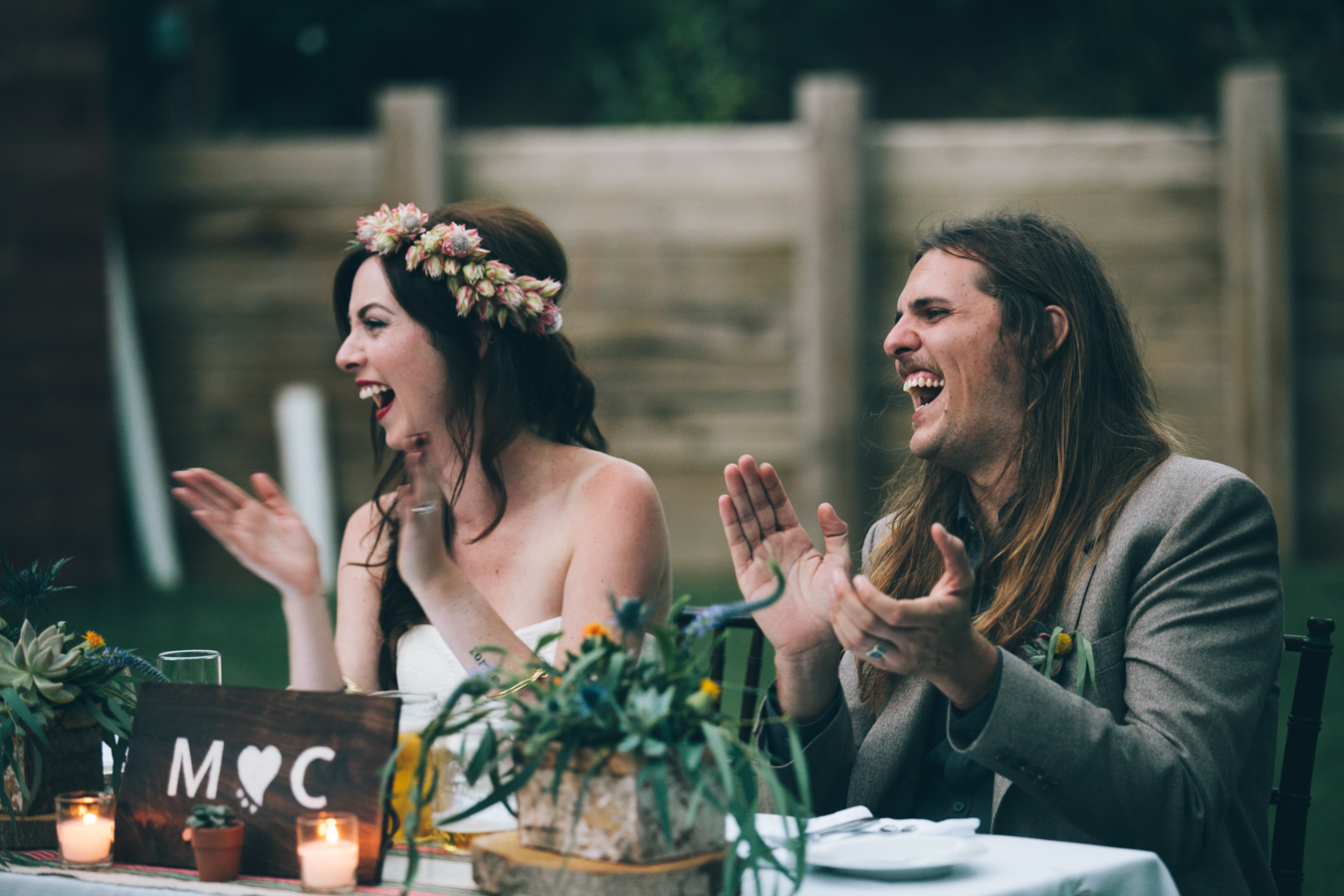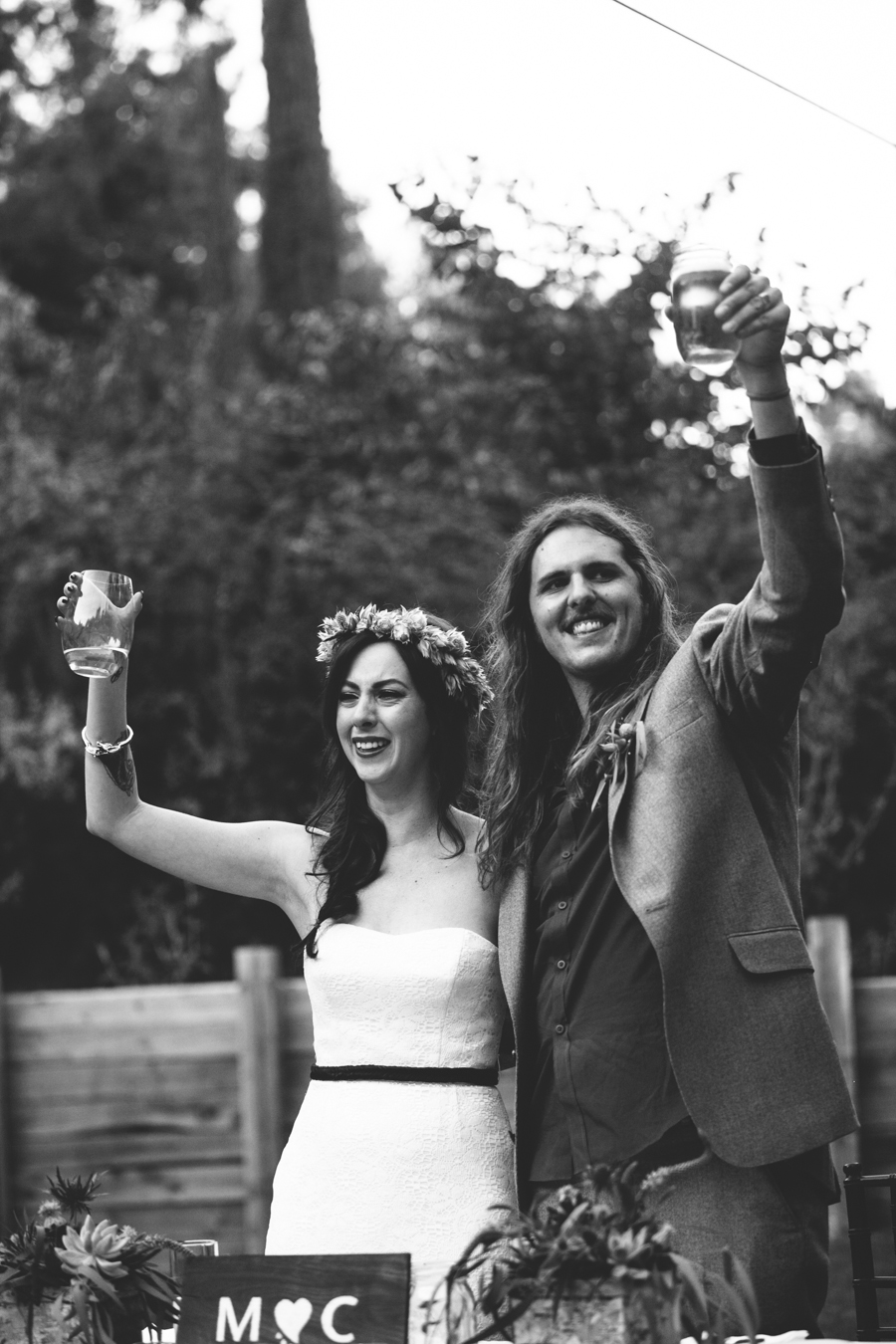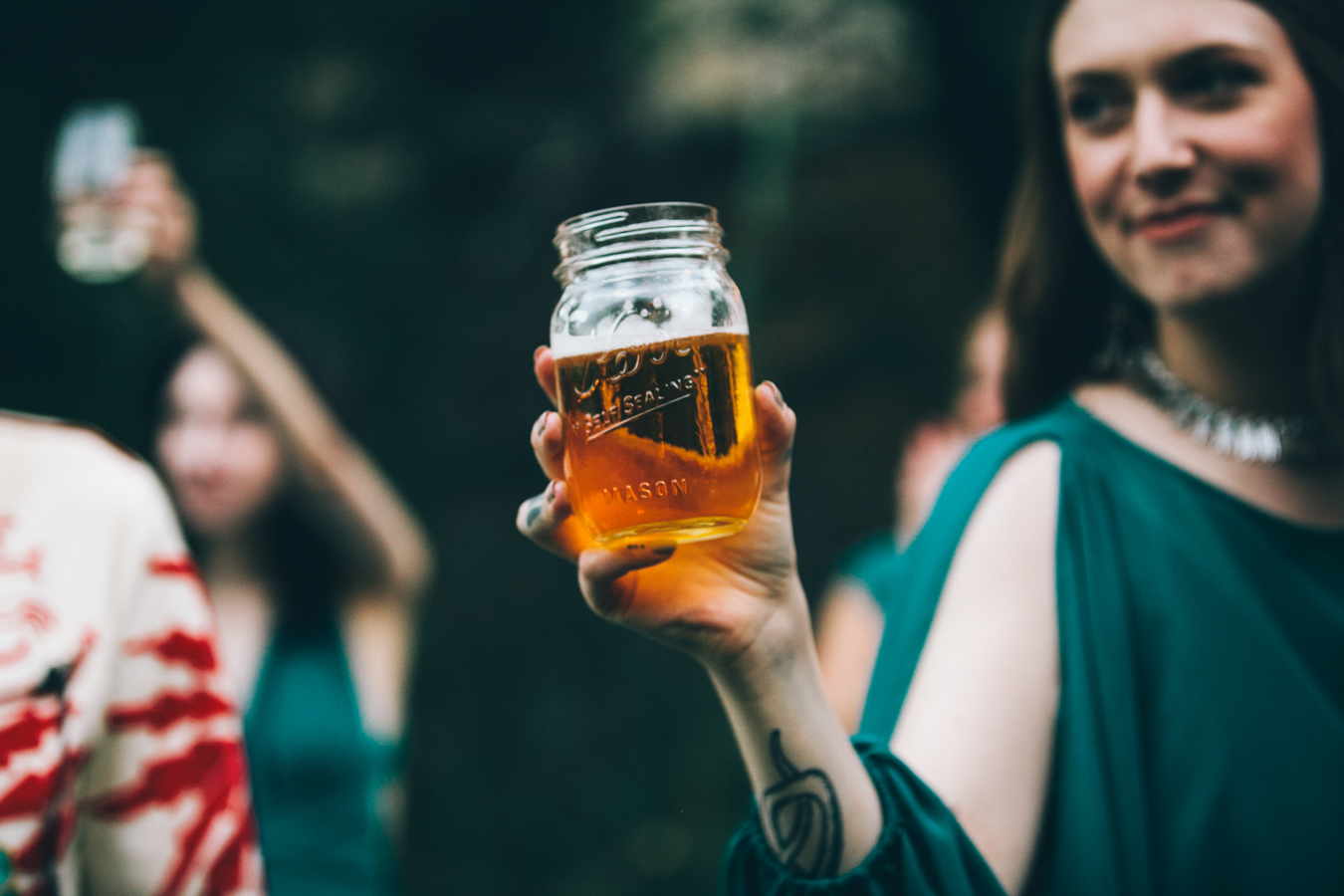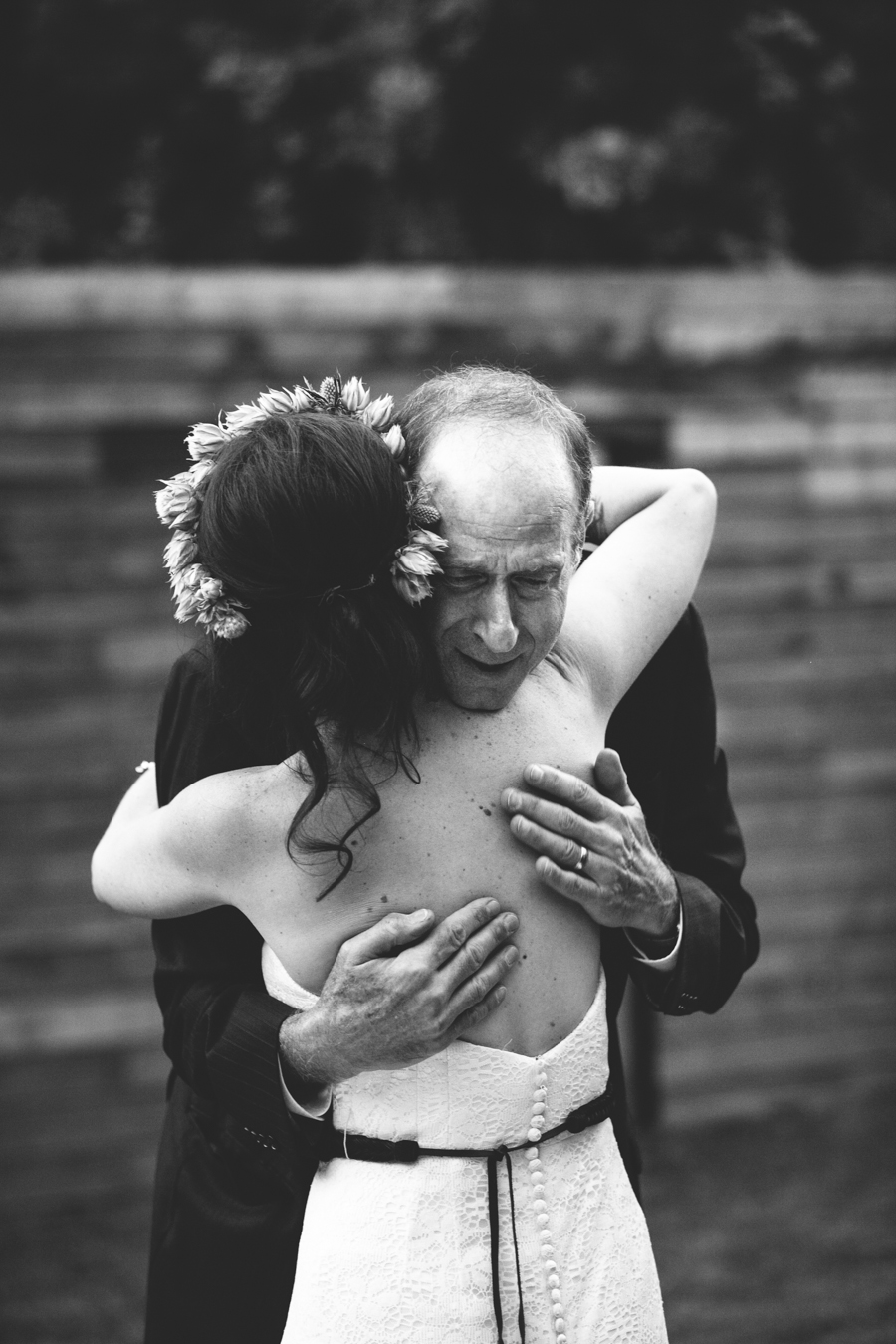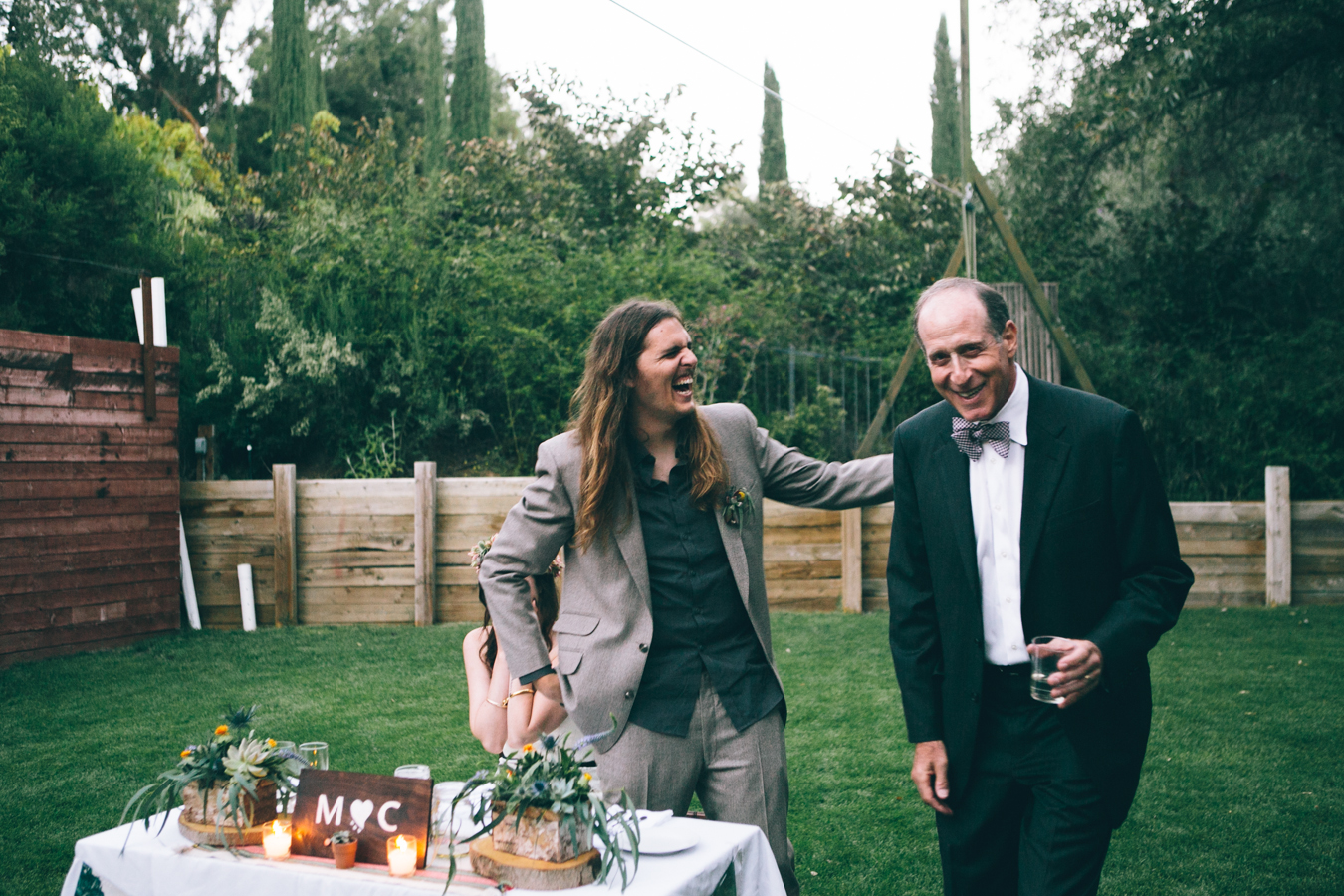 this moment!  gah!  melt.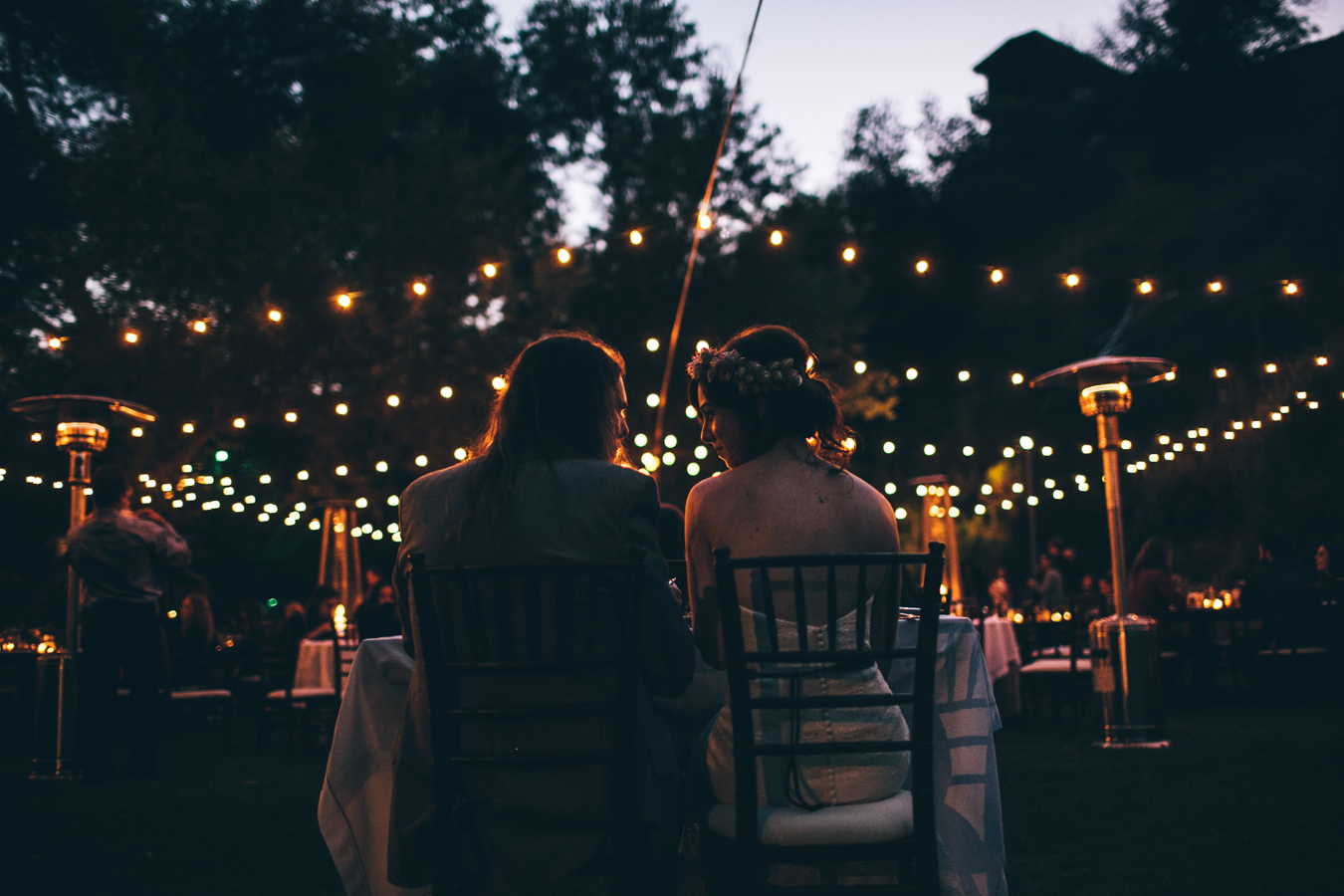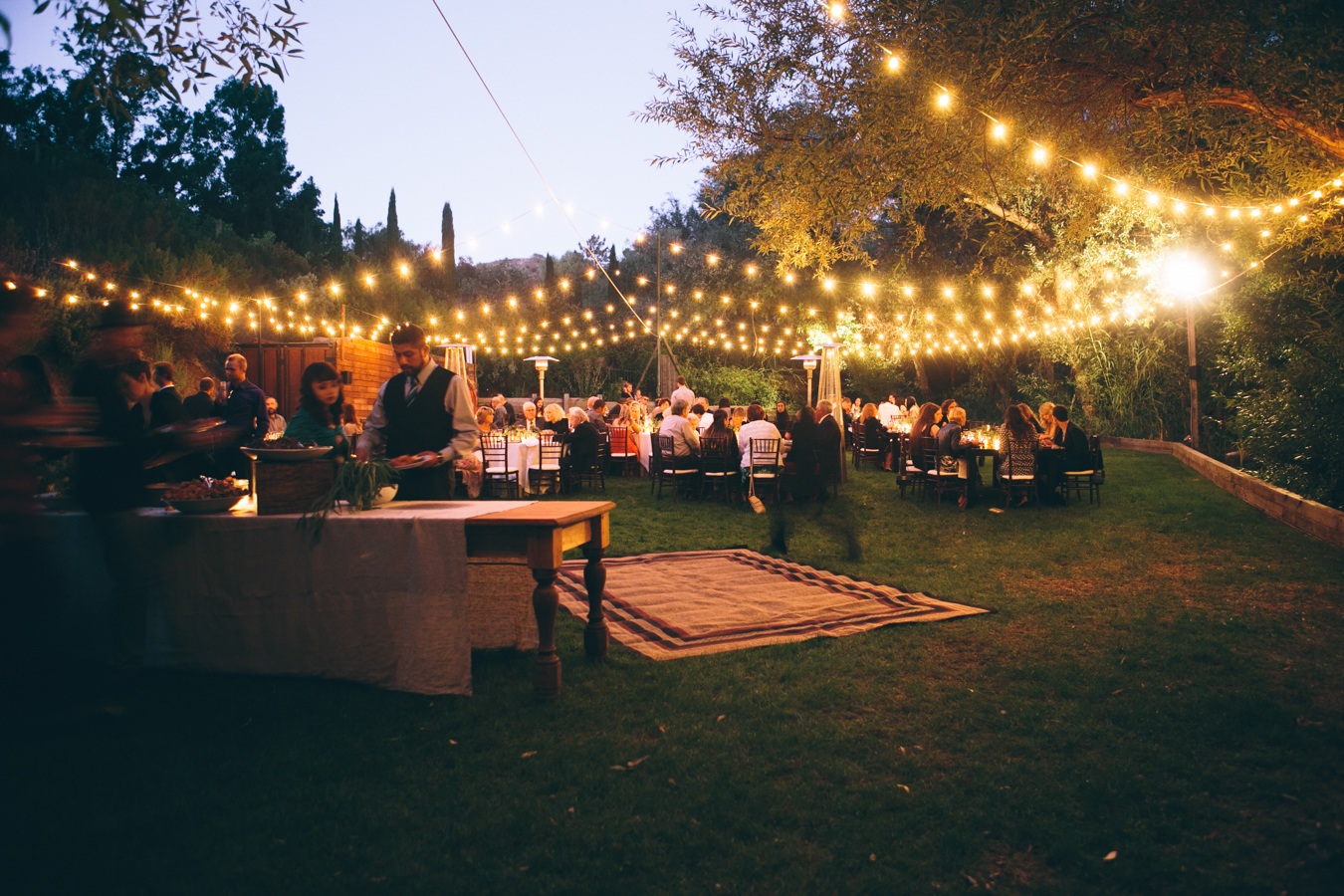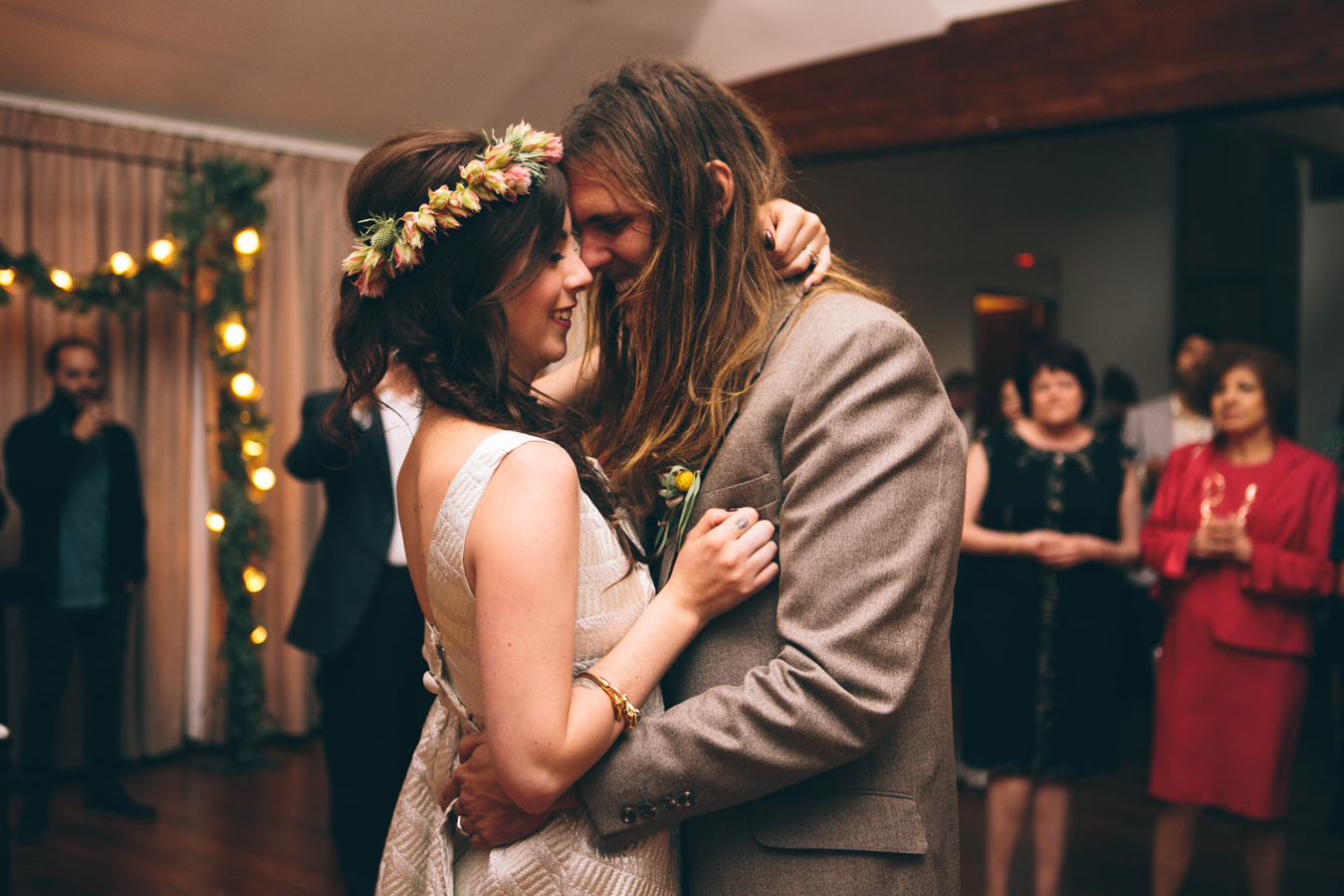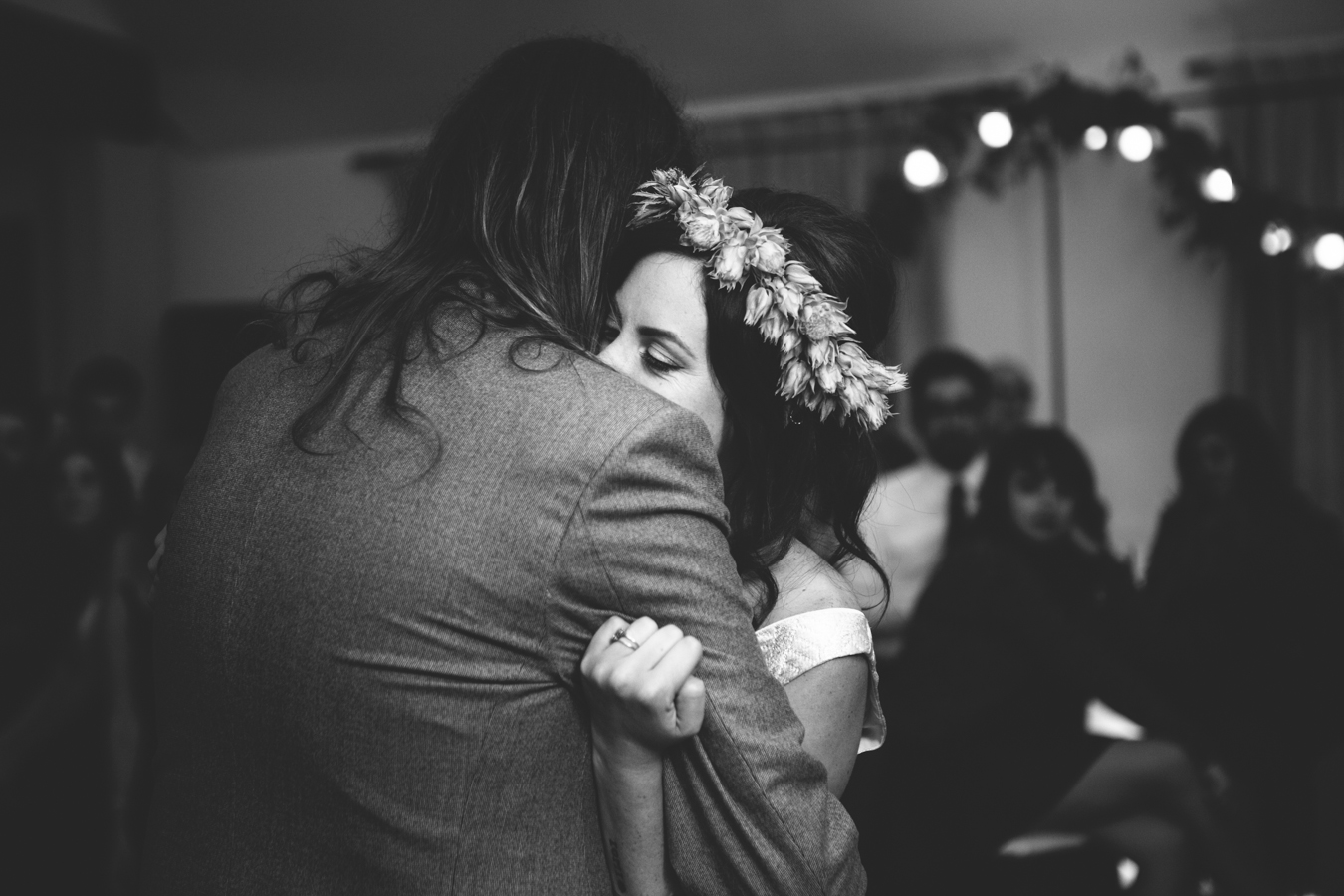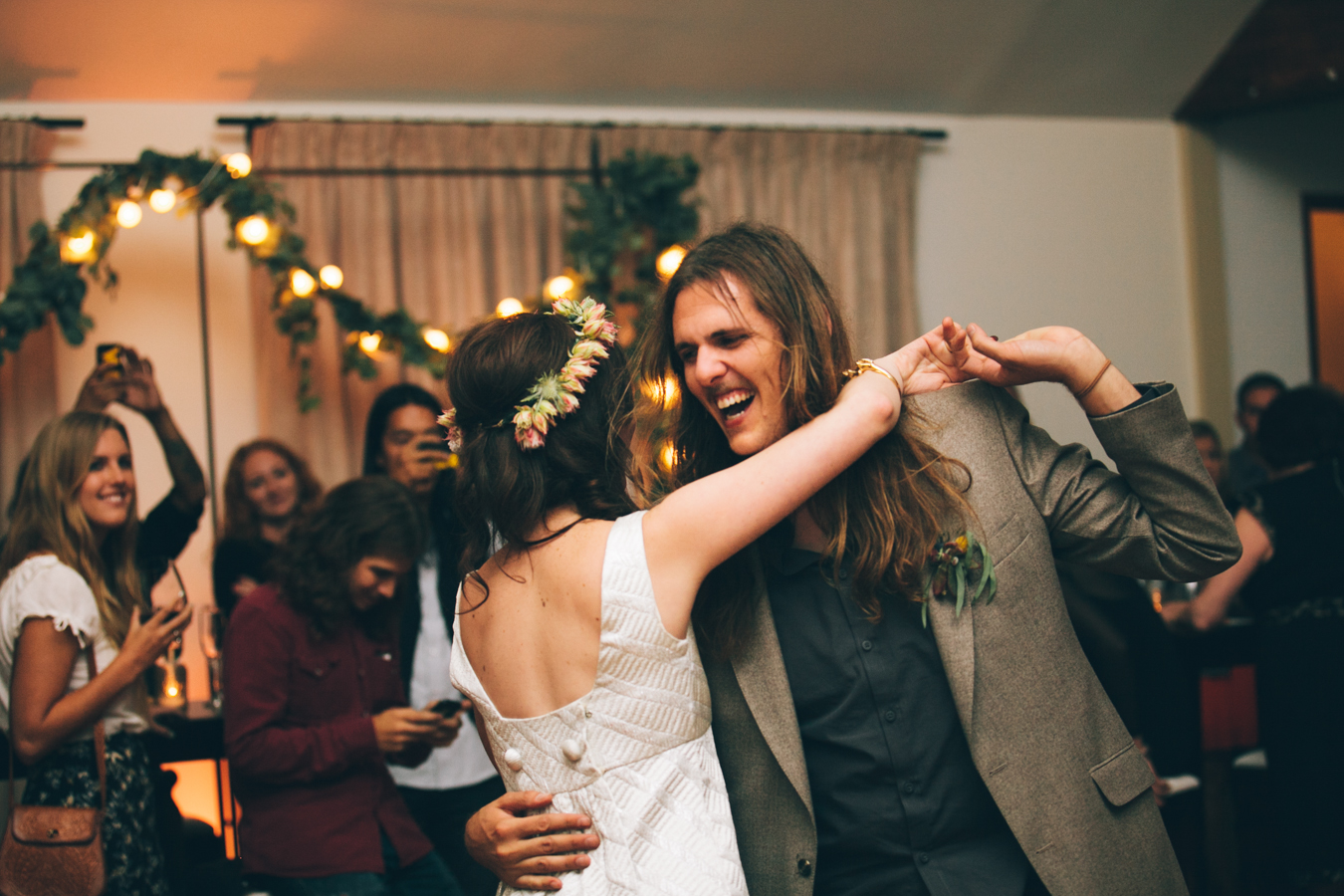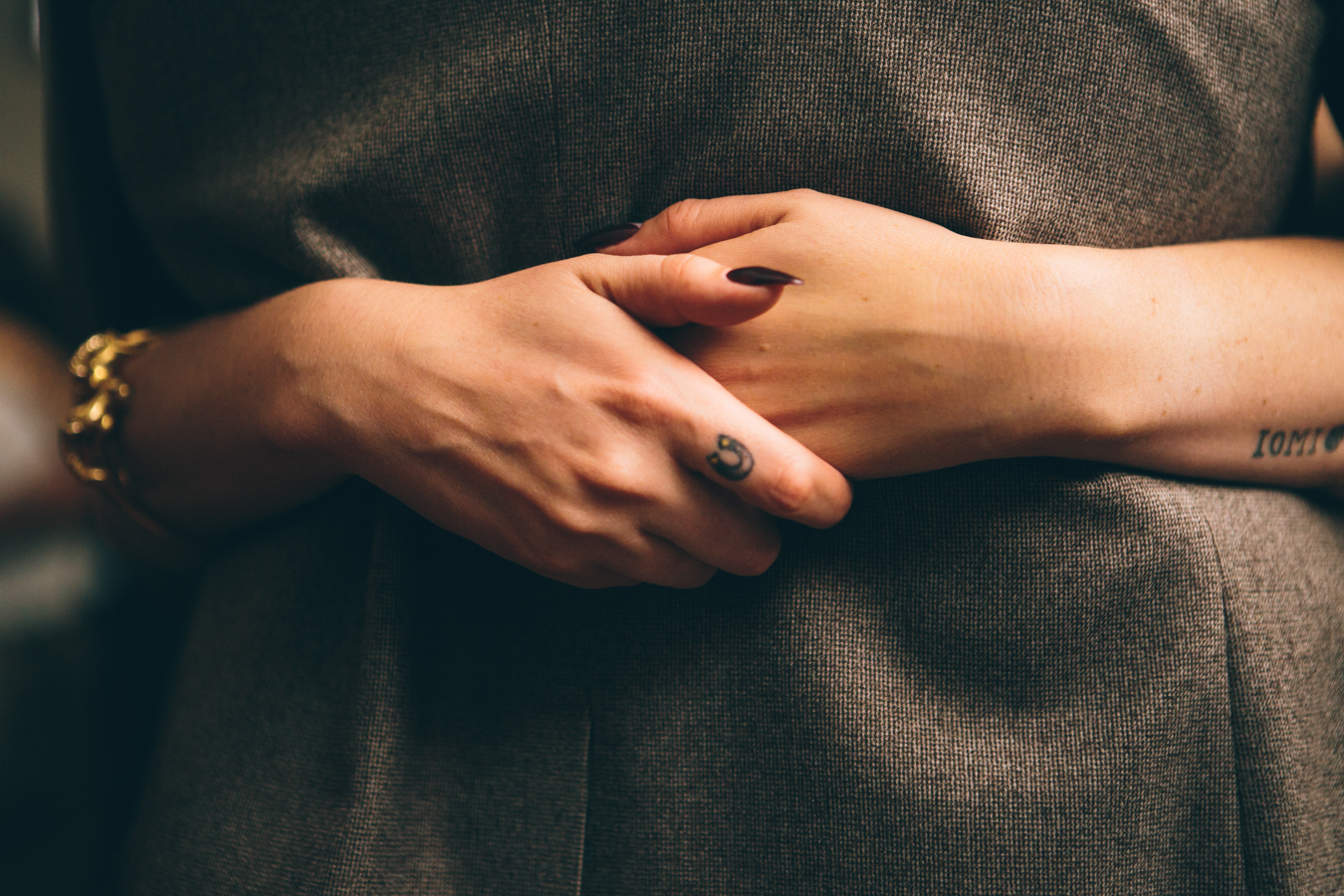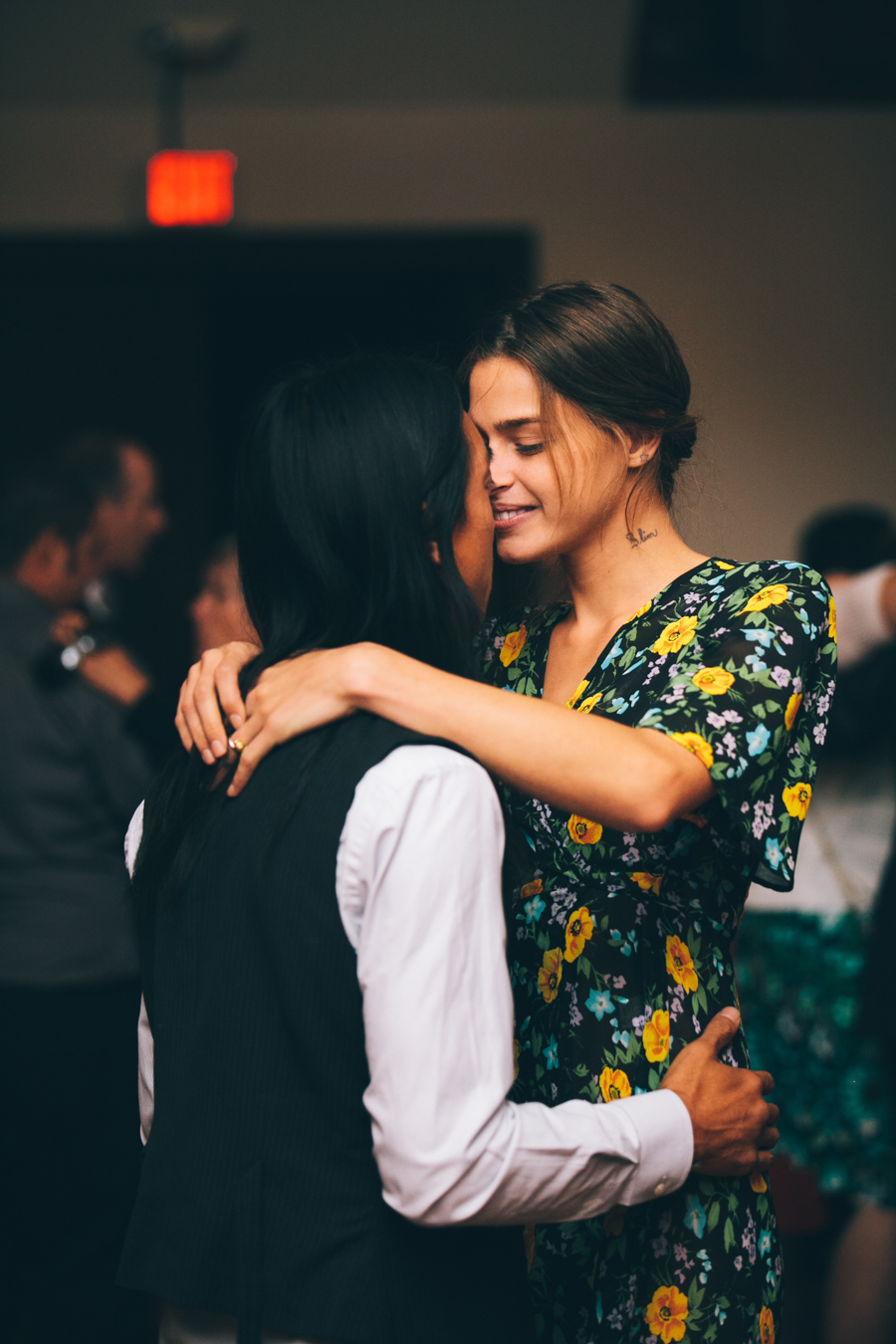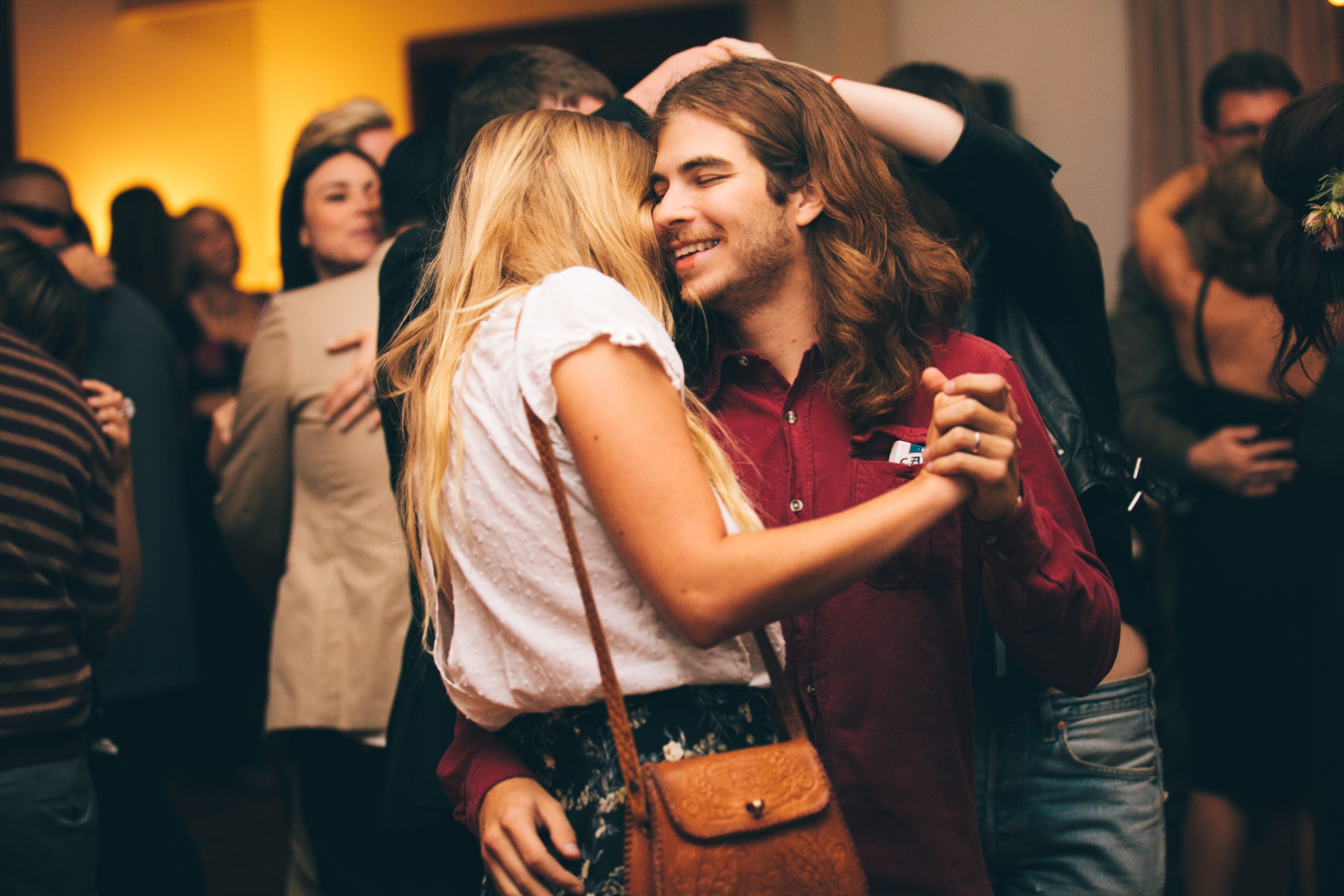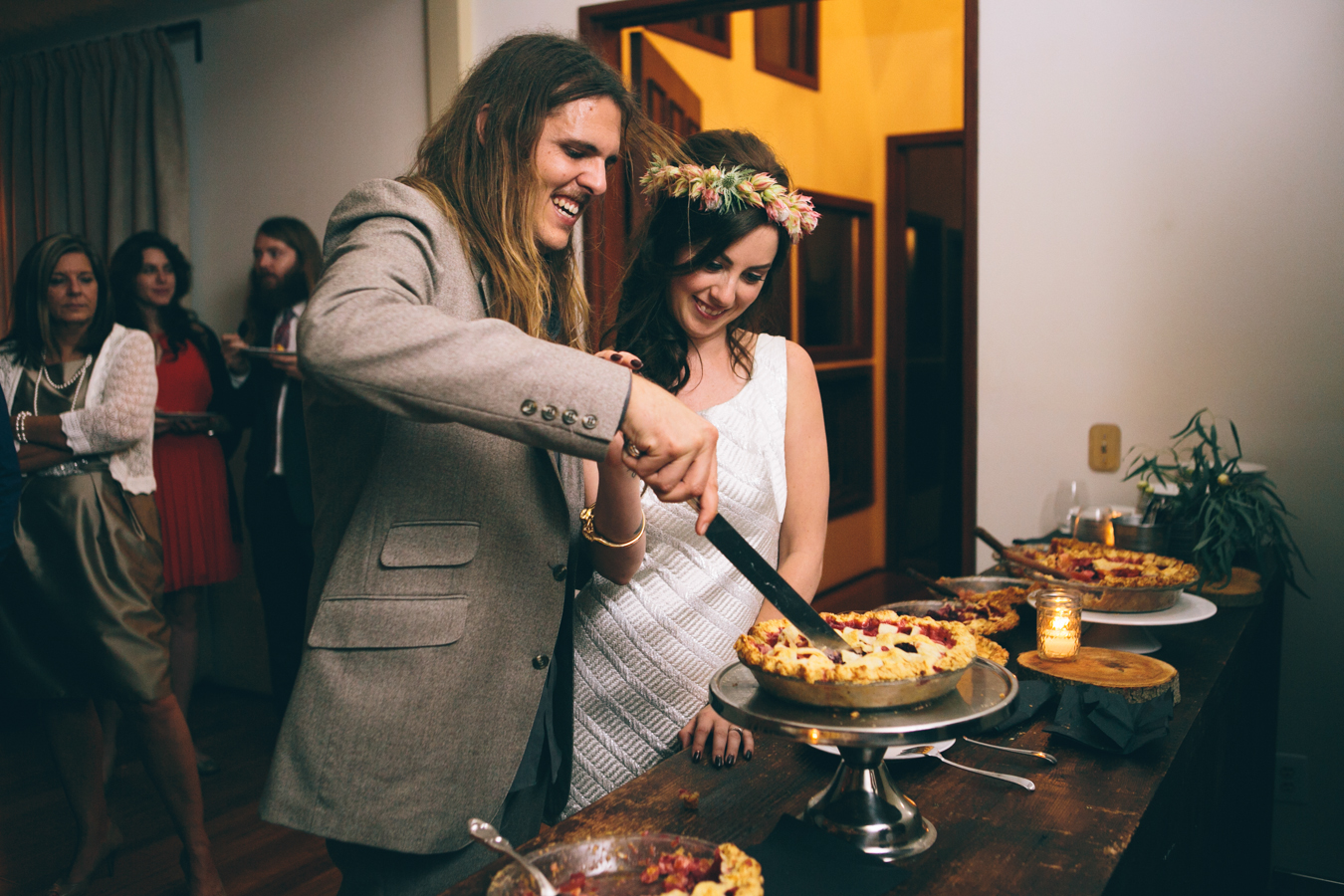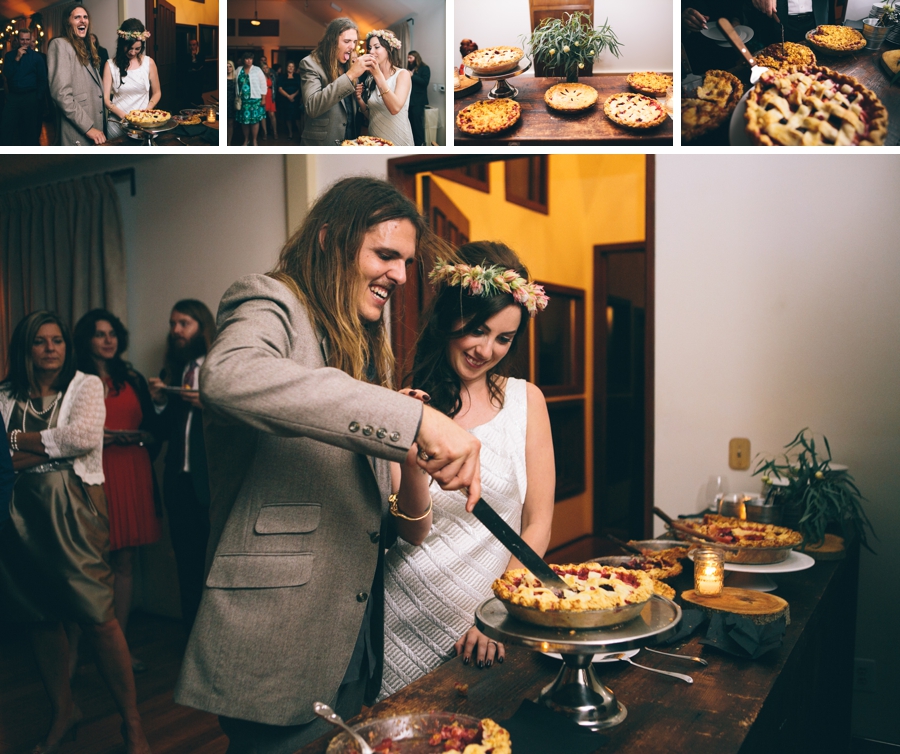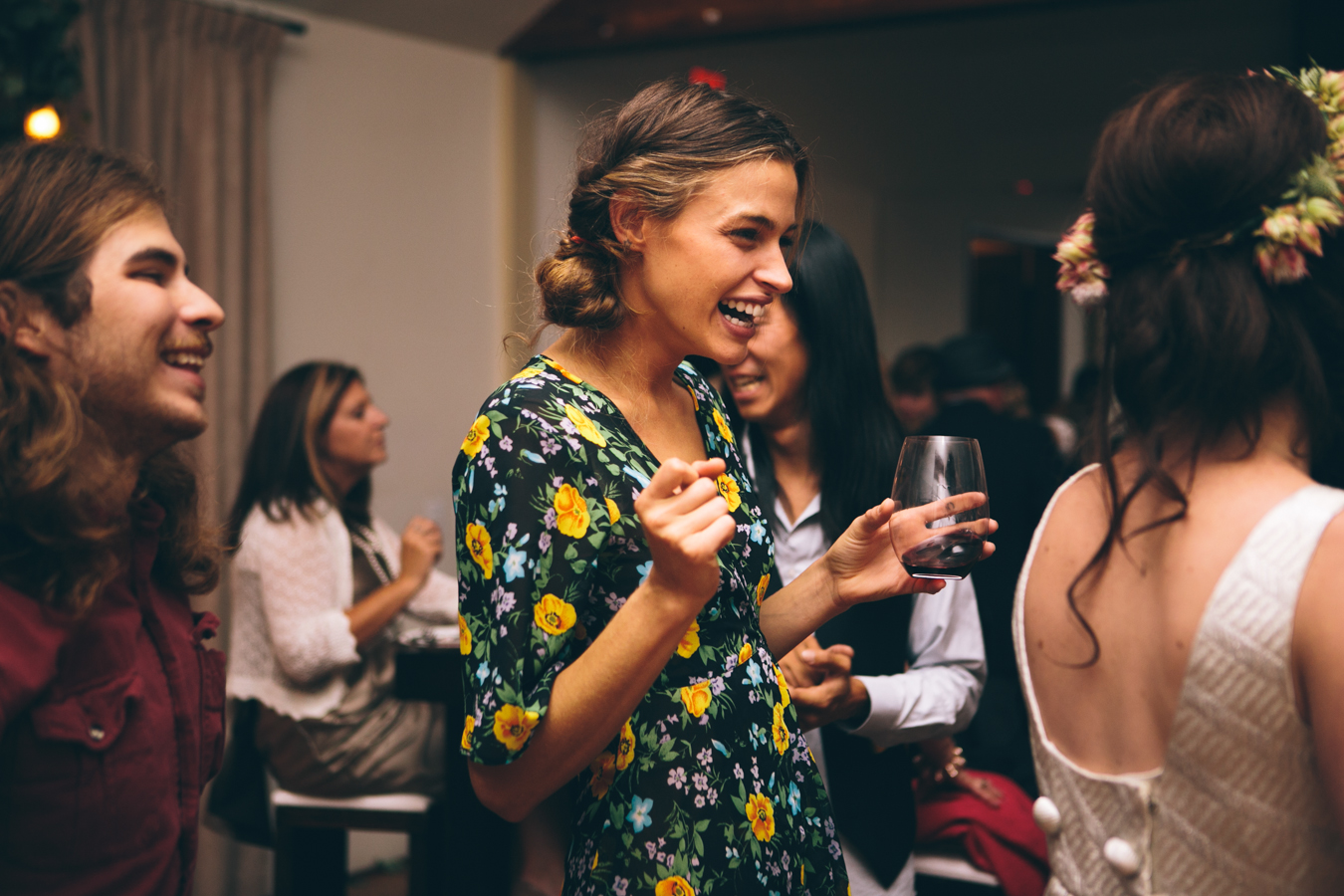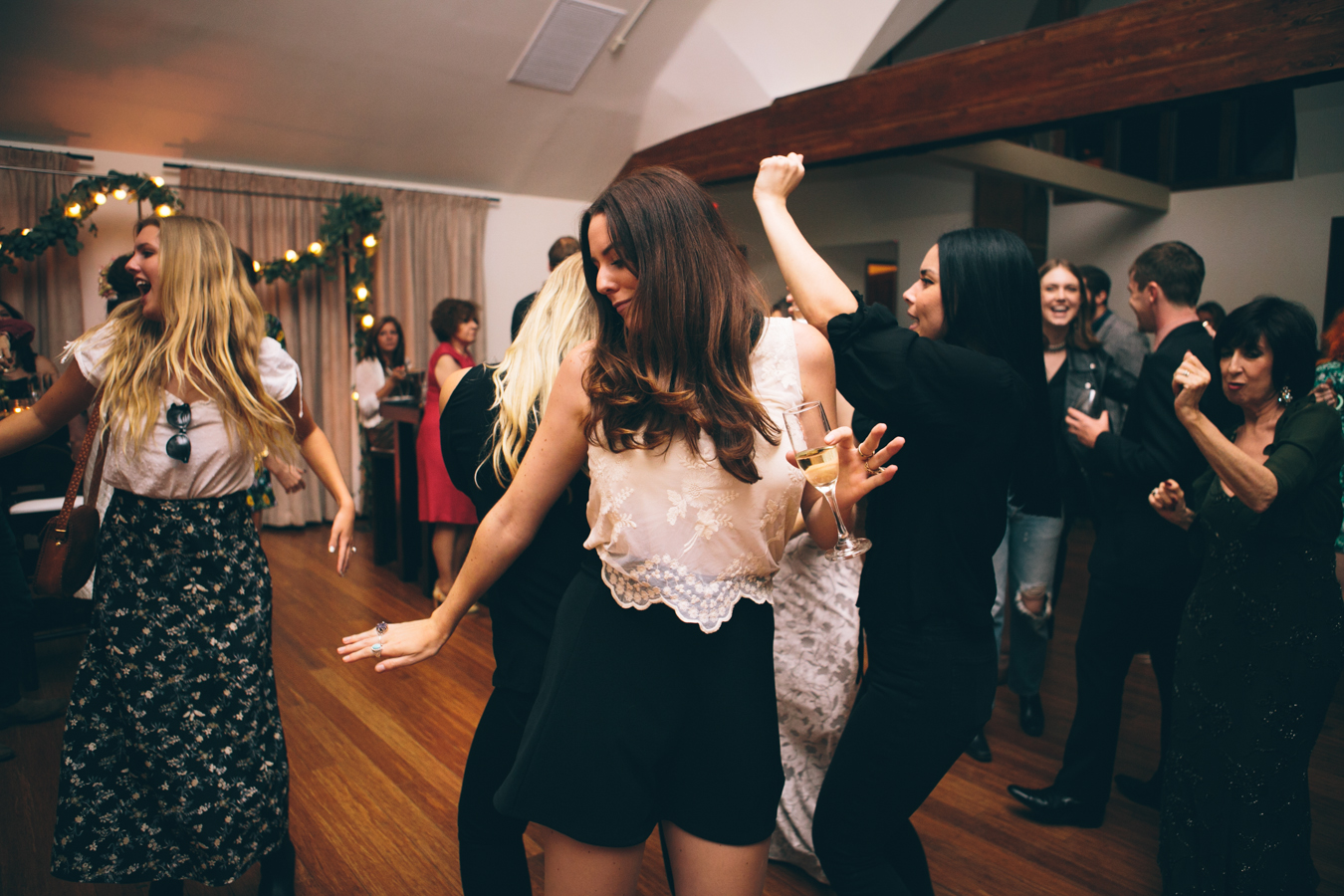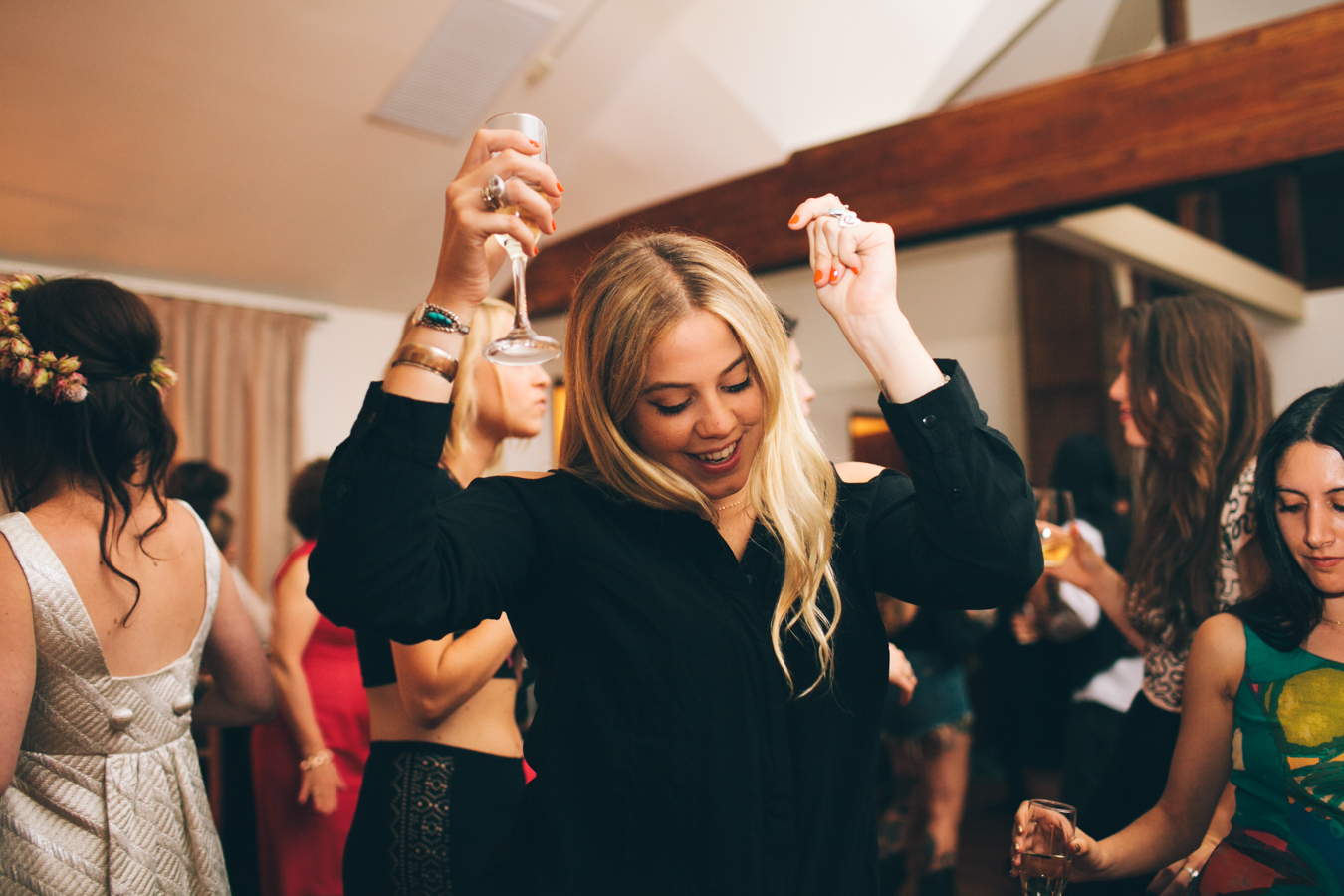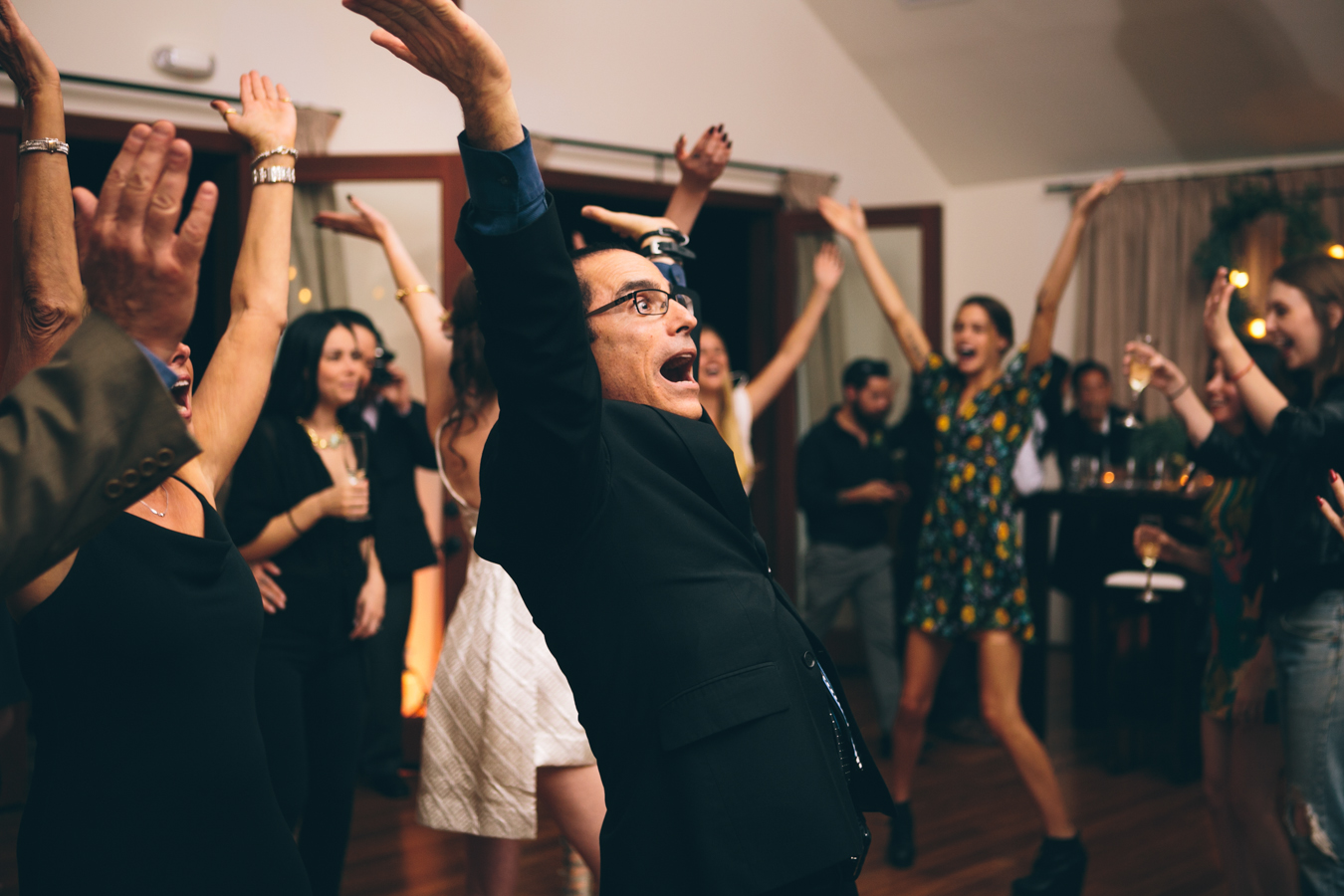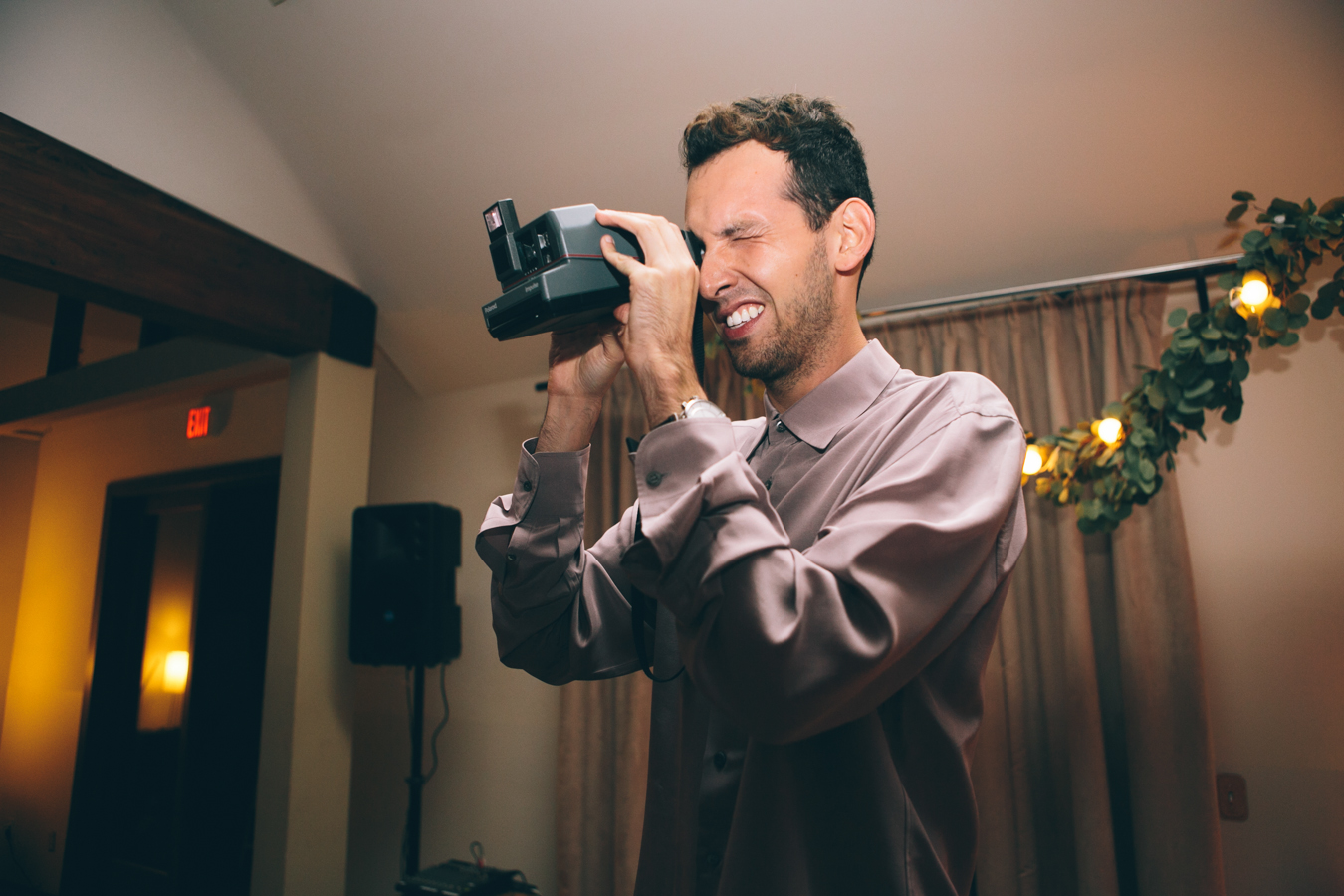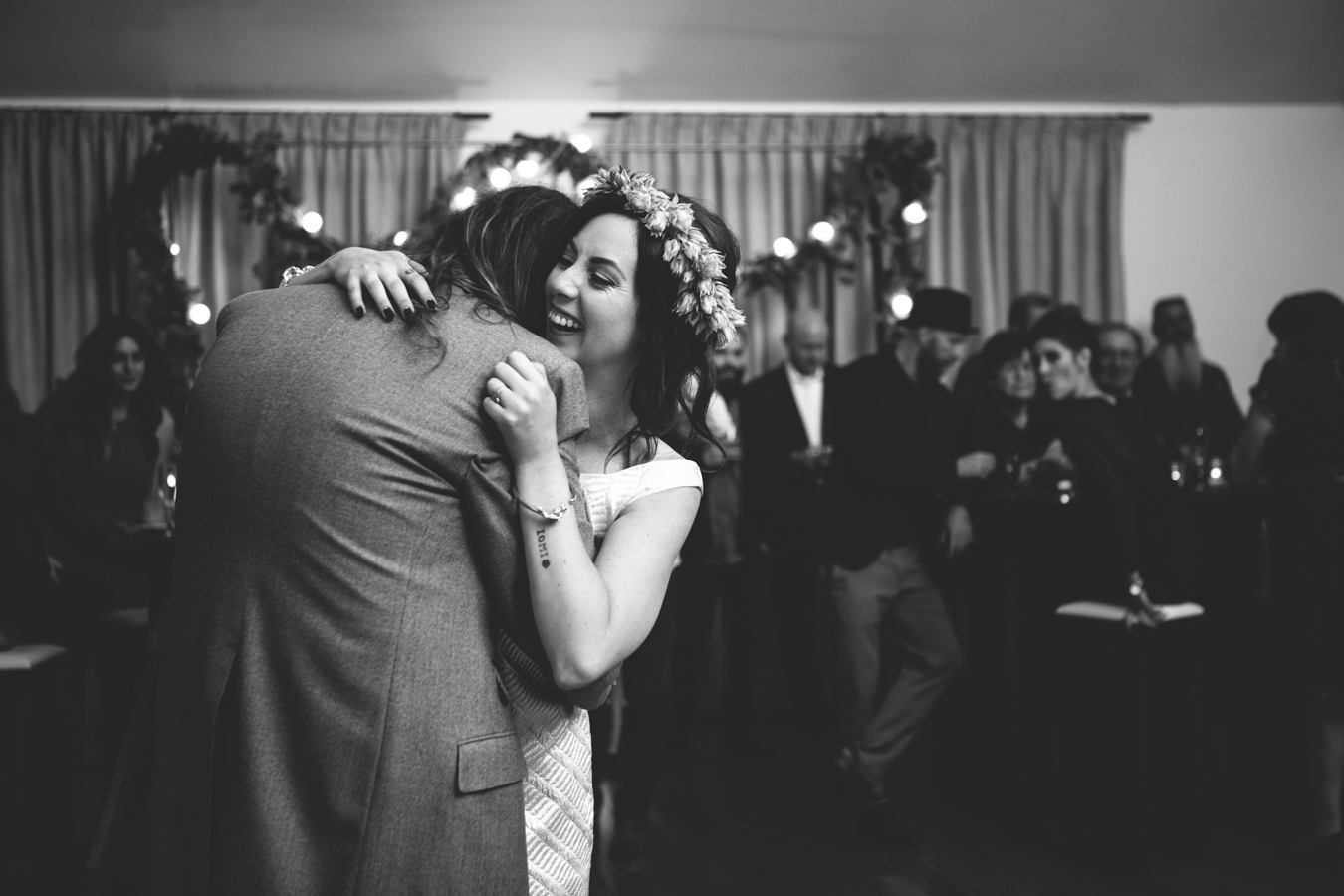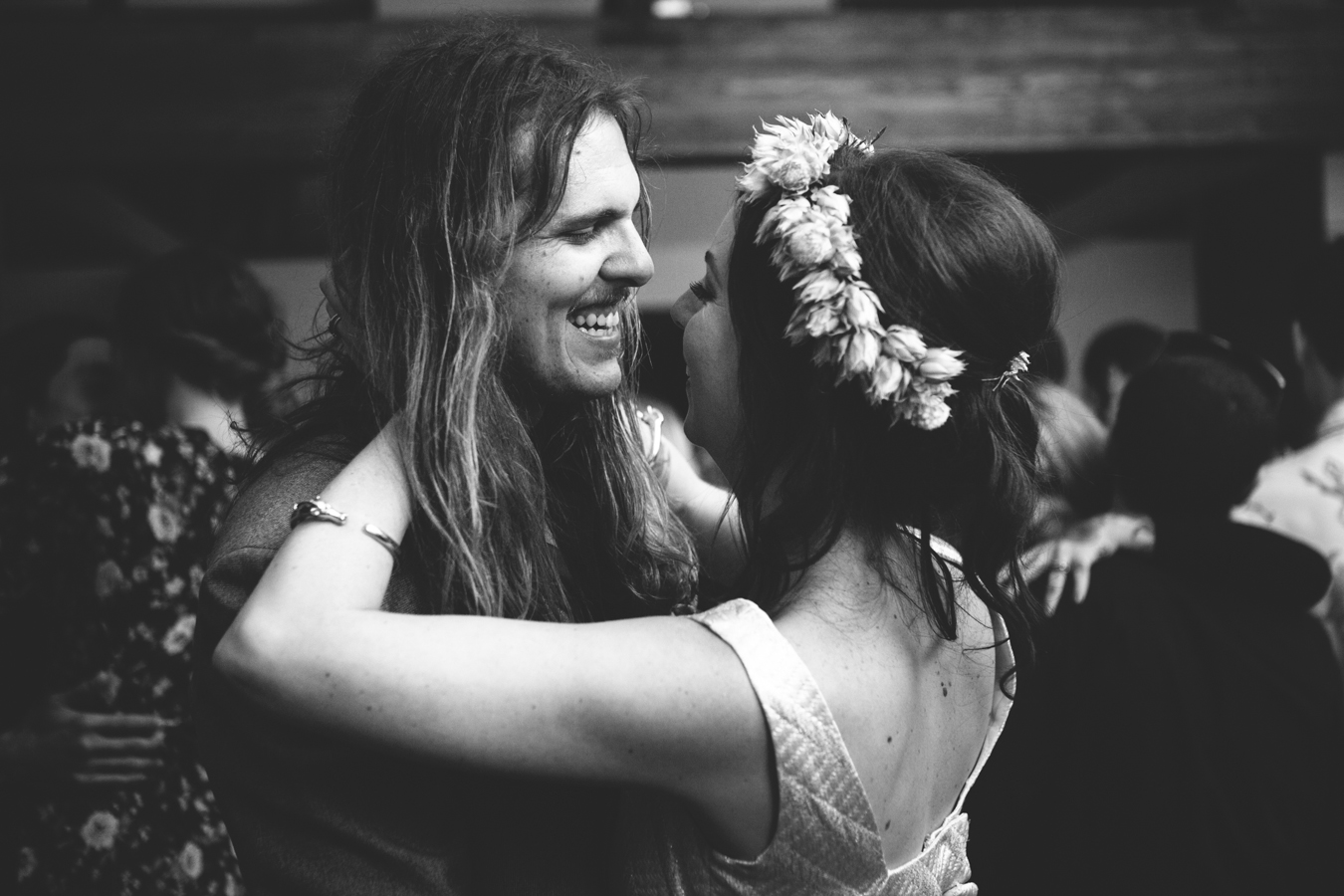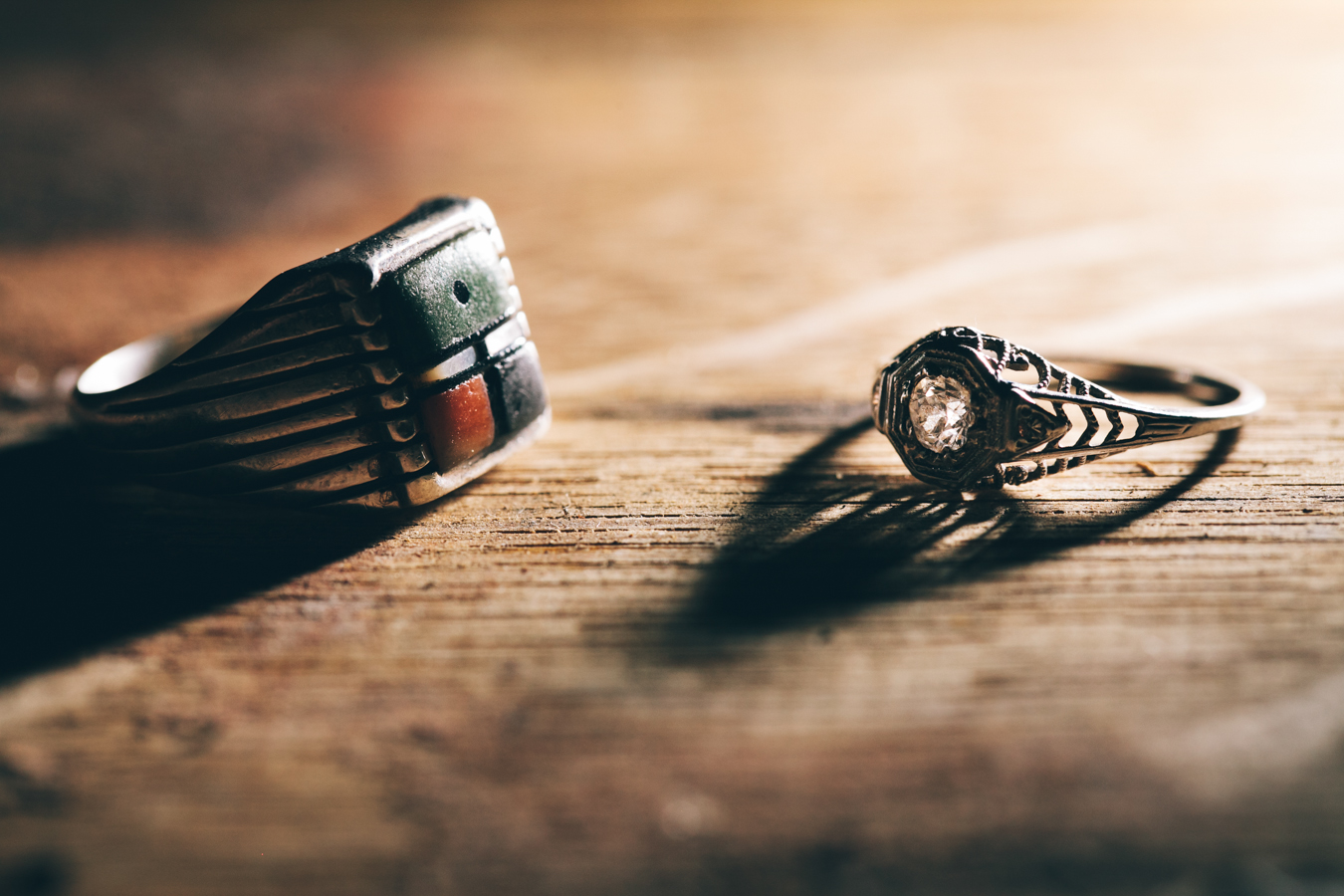 Folks to Credit:
Photographer – Caroline + Jayden of Woodnote Photography
Wedding planner – Jeffrey Caballero + Max
Day of Cordinator – Nam Lam of Modern LA Weddings
Rentals – Town and Country
Max's Dress – w too purchased from Lovely Bride
Max's shoes – vintage
Max's Jewellery – vintage [bracelets are vintage Hermes]
Cory's Suit – vintage Pierre Cardin
Cory's Shoes – Vintage
Groomsmen's suits – Top Shop [TopMan]
Bridesmaid's gowns- Shareen Vintage custom
Hair stylist – Danny Rishoff  at Meche Salon
Makeup artist – Mariah Nicole
Flowers – Jeffrey Caballero of Mr. Caballero Creative
Stationery & paper goods – custom invite design and printed on wood in India by Cards of Wood
Ceremony + Reception Venue – the 1909 in Topanga
Celebrant/Officiant – Rabbi Arthur Rosenberg
Wedding favors – miniature succulents and cacti put together by Max + some help from friends
Caterers (including Pies for dessert): Bread and Water Catering
Wedding rings – engagement is vintage 1920's and band is groom's grandmothers, Cory's ring is 1940 vintage
Bridal party processional song – Dream a Little Dream by the Mamas + the Papas (Max says, "Anytime I hear this song, I cry.  It's a love song without being too cheesy or predictable.  It's a good tune.")
Max's processional song – Colours by Donovan (Max says, "I am definitely not an orchestral girl, but wanted a song with lyrics that wouldn't overpower the moment.  The beauty of that song is in the simplicity and talking about the little moments of why Donovan thinks this girl is so beautiful, like just waking up in the morning or the freedom of having love around you.")
Recessional song – Pentagram's cover of "Under my Thumb".  Max says, "This song was my favorite to pick. was my special way of  giving Cory a bit of some Metal on a particularly girly day.  I think the songs really capture the mix of our relationship."
First dance song – Harvest Moon by Neil Young.  Max says, "We weren't sure we were going to have a first dance, as Cory isn't much of a dancer, or an all eyes on me kind of guy.  He did it for me which made the moment even better."