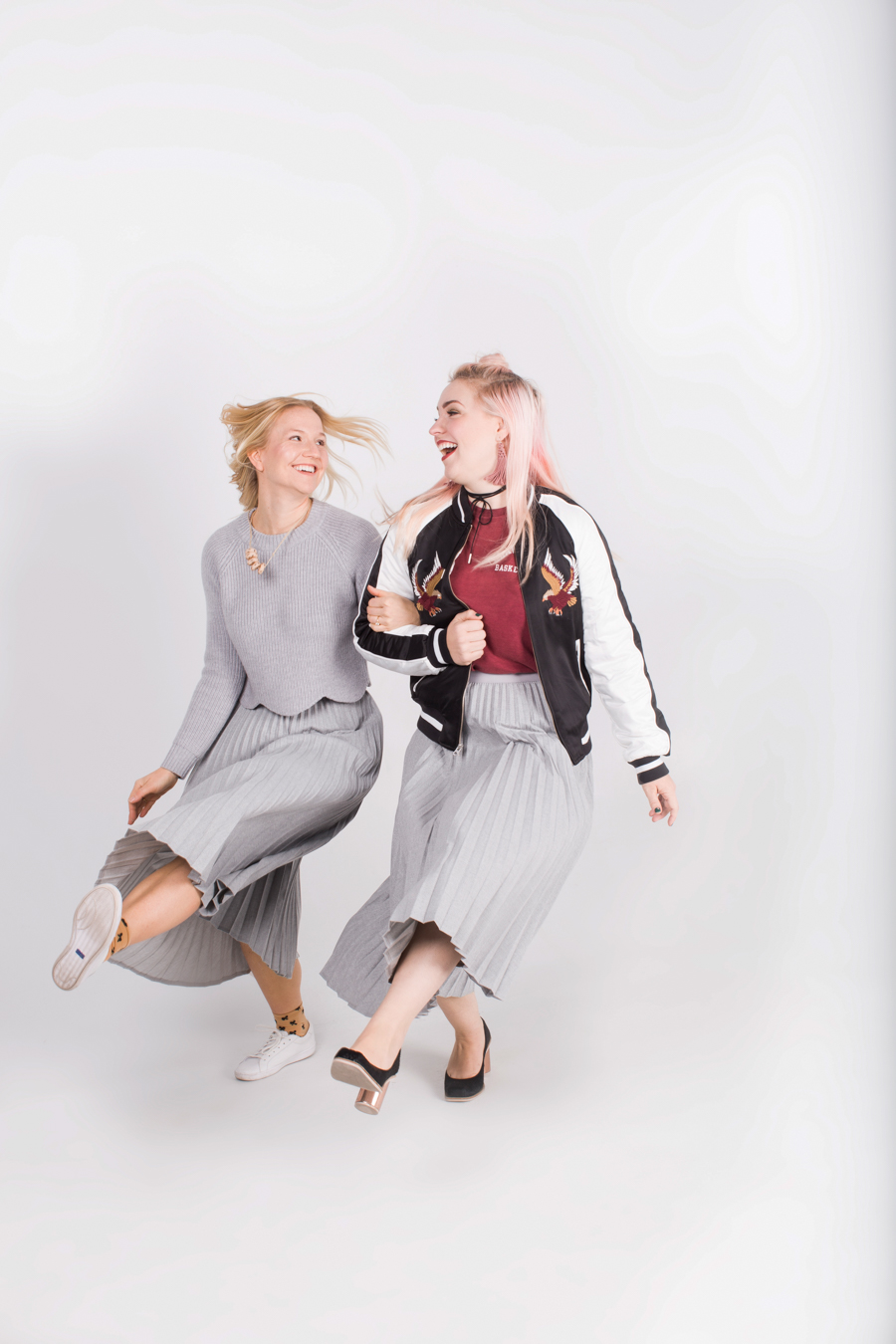 Well, well, well.. if it isn't the first Two Girls post of 2017!
We took a week off of the craziness of the holidays, but now Anne + I are back.. and oh-so keen to share new ensembs with you ASAP!
the amazing: Aritzia.
Having spent many years living in Canada, Anne was no stranger to the Vancouver-based brand. I, on the other hand, was a total n00b.. in for a real dose of surprise + delight when I waltzed into their pop up shop on Melrose last month. It was a serious case of but I want it all!
the common piece: JUDE SKIRT in heather comet can we talk about the pleating?!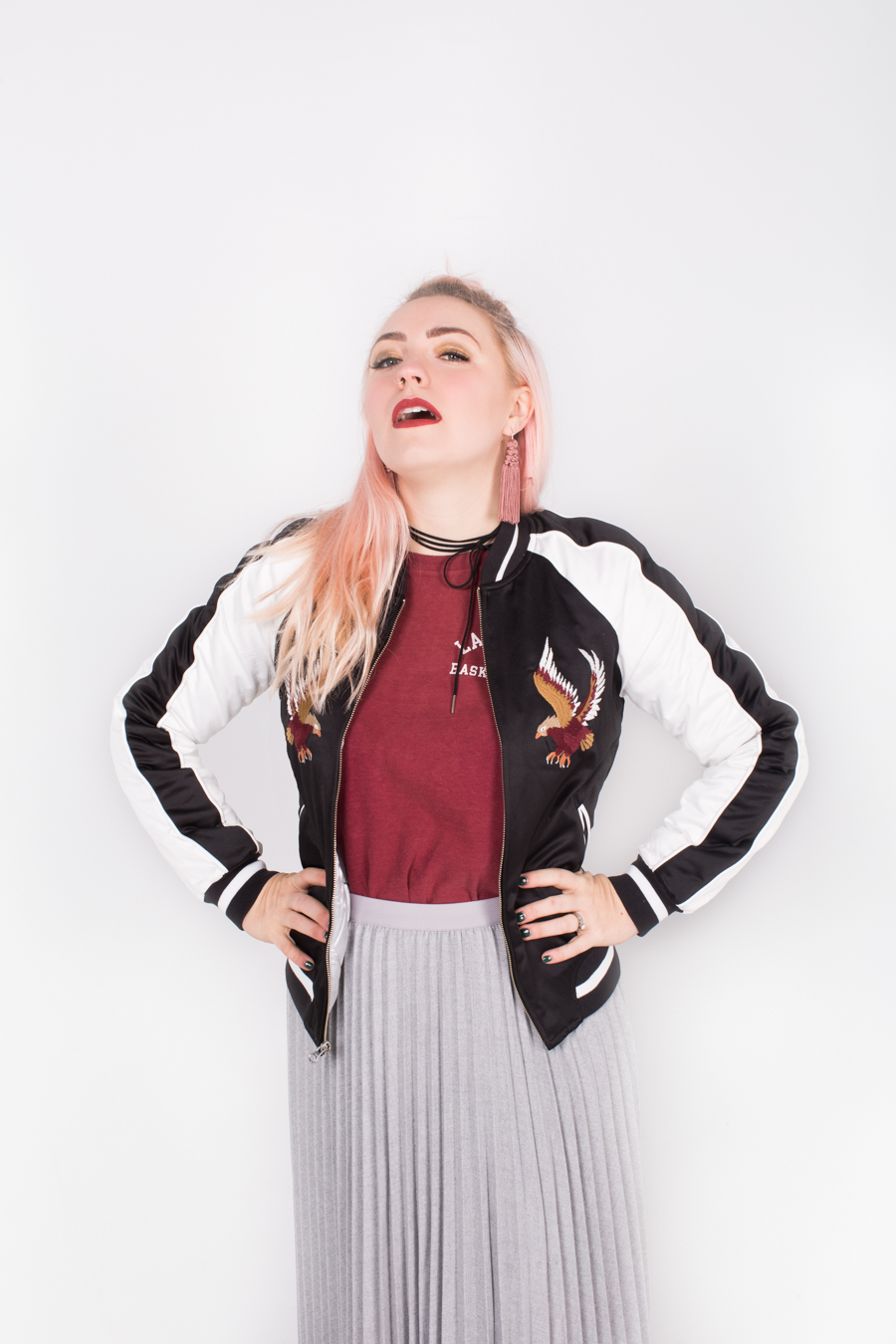 my take: the HORINE BOMBER paired with my mom's vintage basketball tee from her days at Lawrence University. (Hey Mom! Why didn't I get your athletic genes, eh?)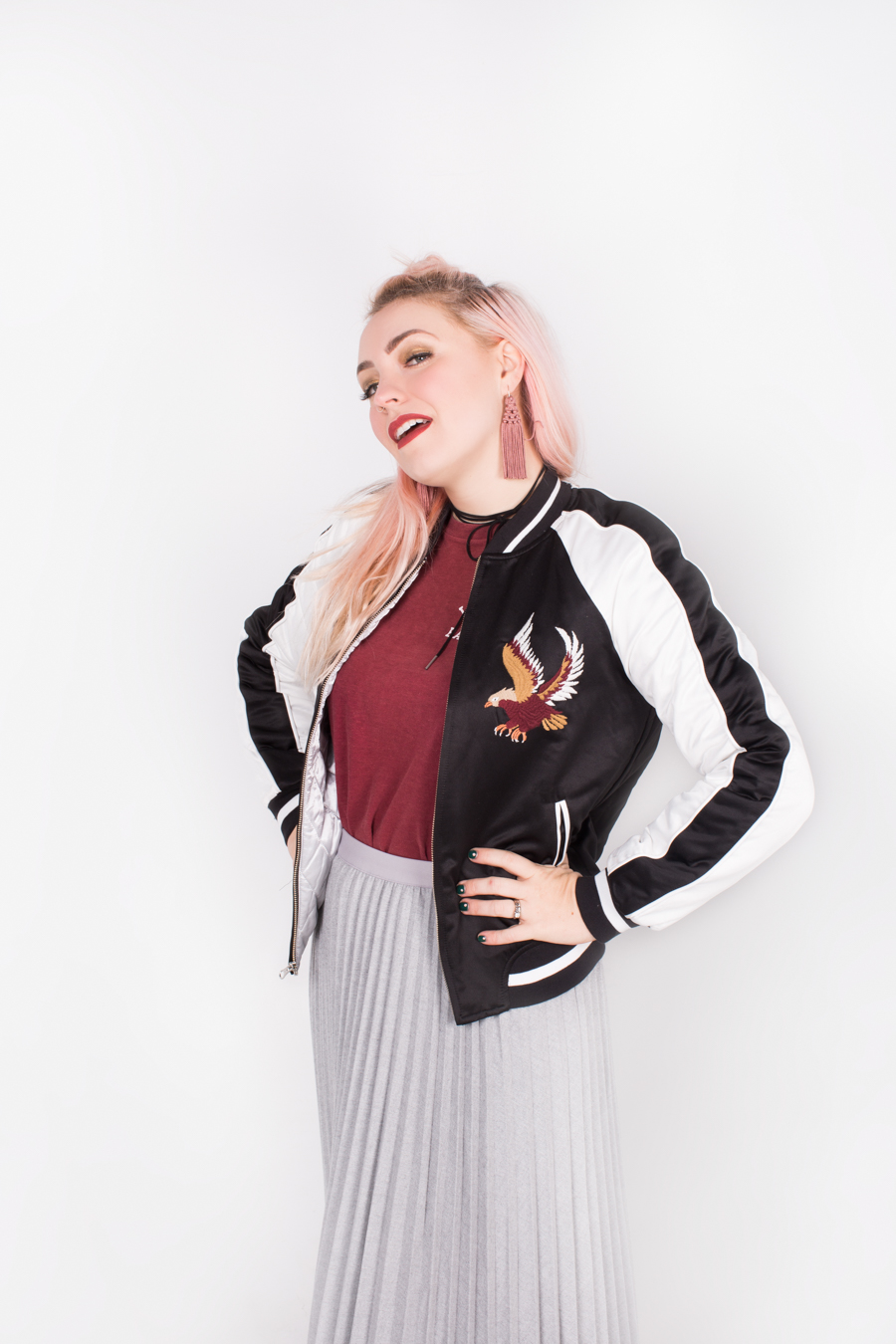 I threatened to pair the skirt and bomber jacket with just a bra underneath, because c'mon, I wanna make Gwen Stefani proud. But Anne said her blog is family-friendly. And apparently families are not allowed to see ladies in bras these day? Anyway. I wear my mom's tee all the time, so I do love a good chance to show it off.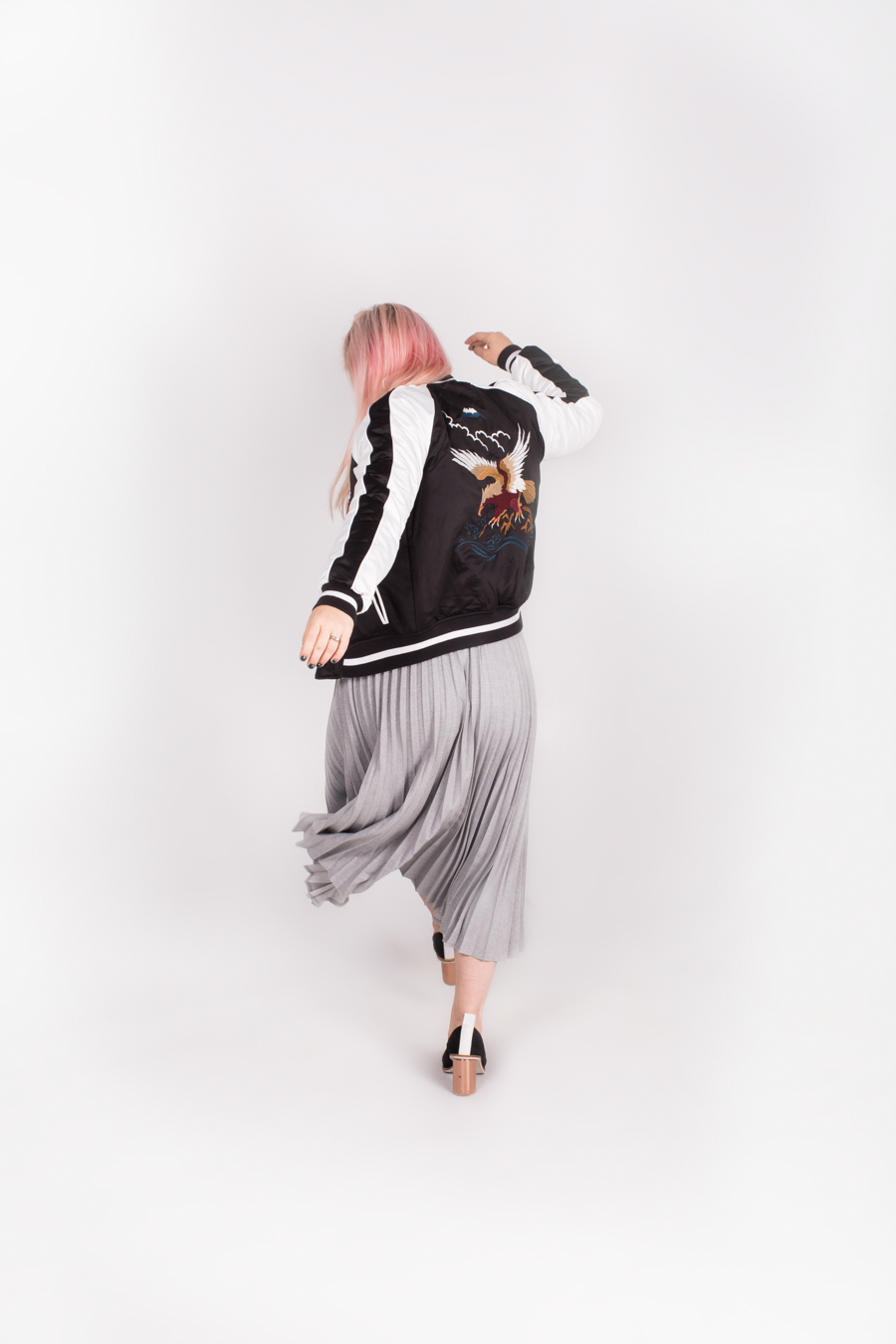 OK, really. I wear my bomber jacket practically nonstop. It is just so Drive. It is so sexybadass. [Note: heels are Gorman from Australia.]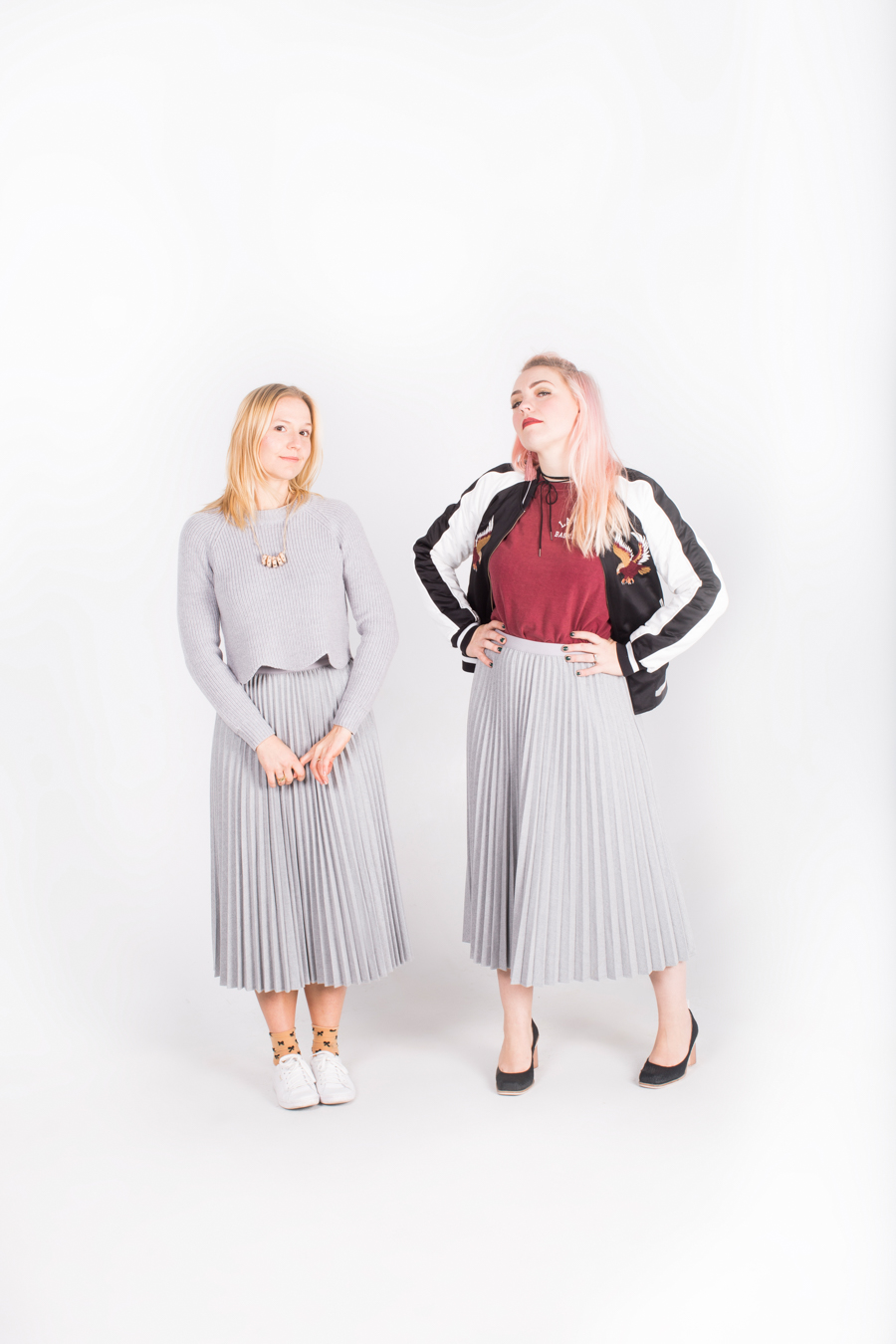 Anne said her spin was reminiscent of a school teacher, and so to her school teacher, I am the naughty child in the class. There's gotta be one!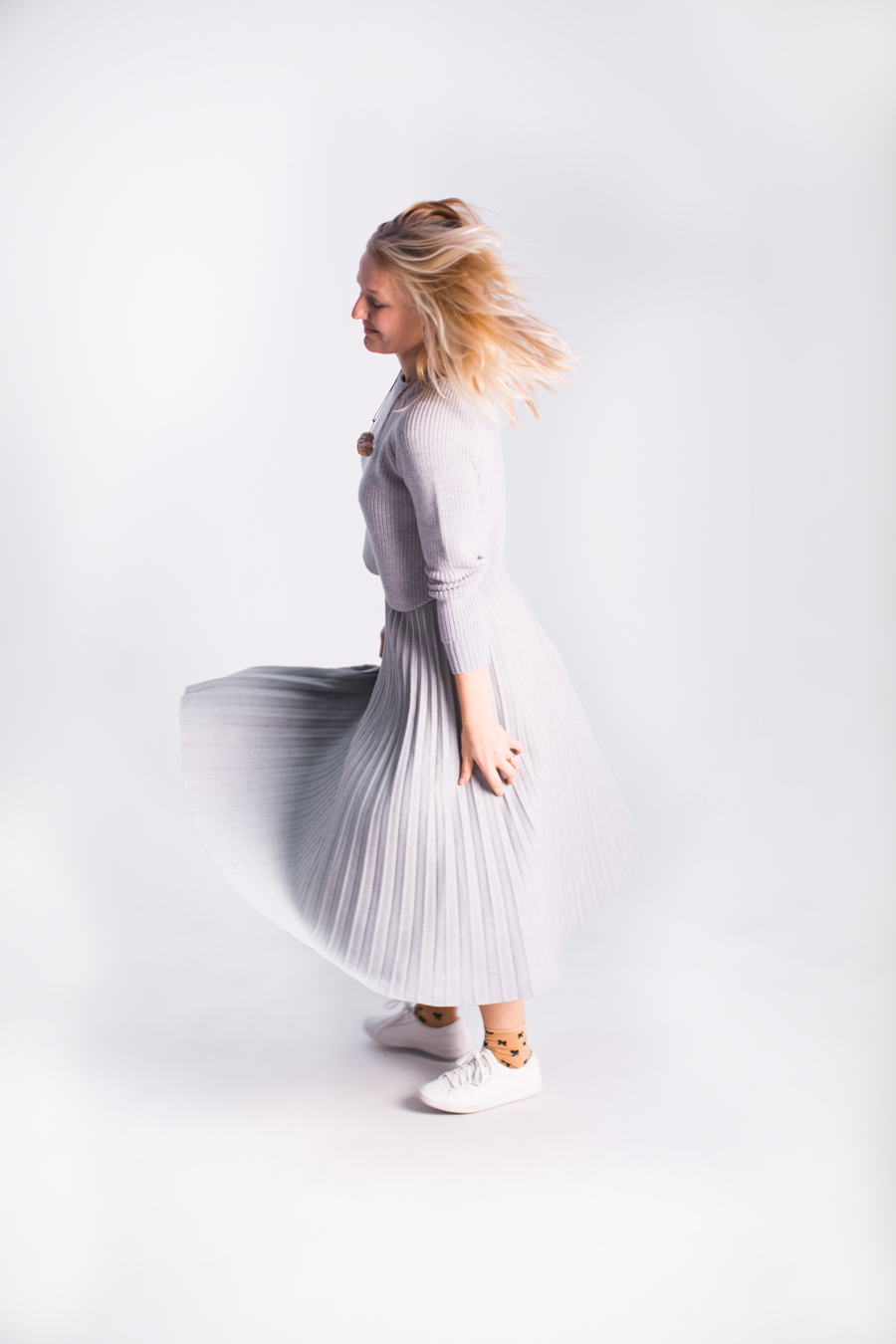 anne's spin: the SARDOU SWEATER … That scalloped hemline! Are you kidding me?!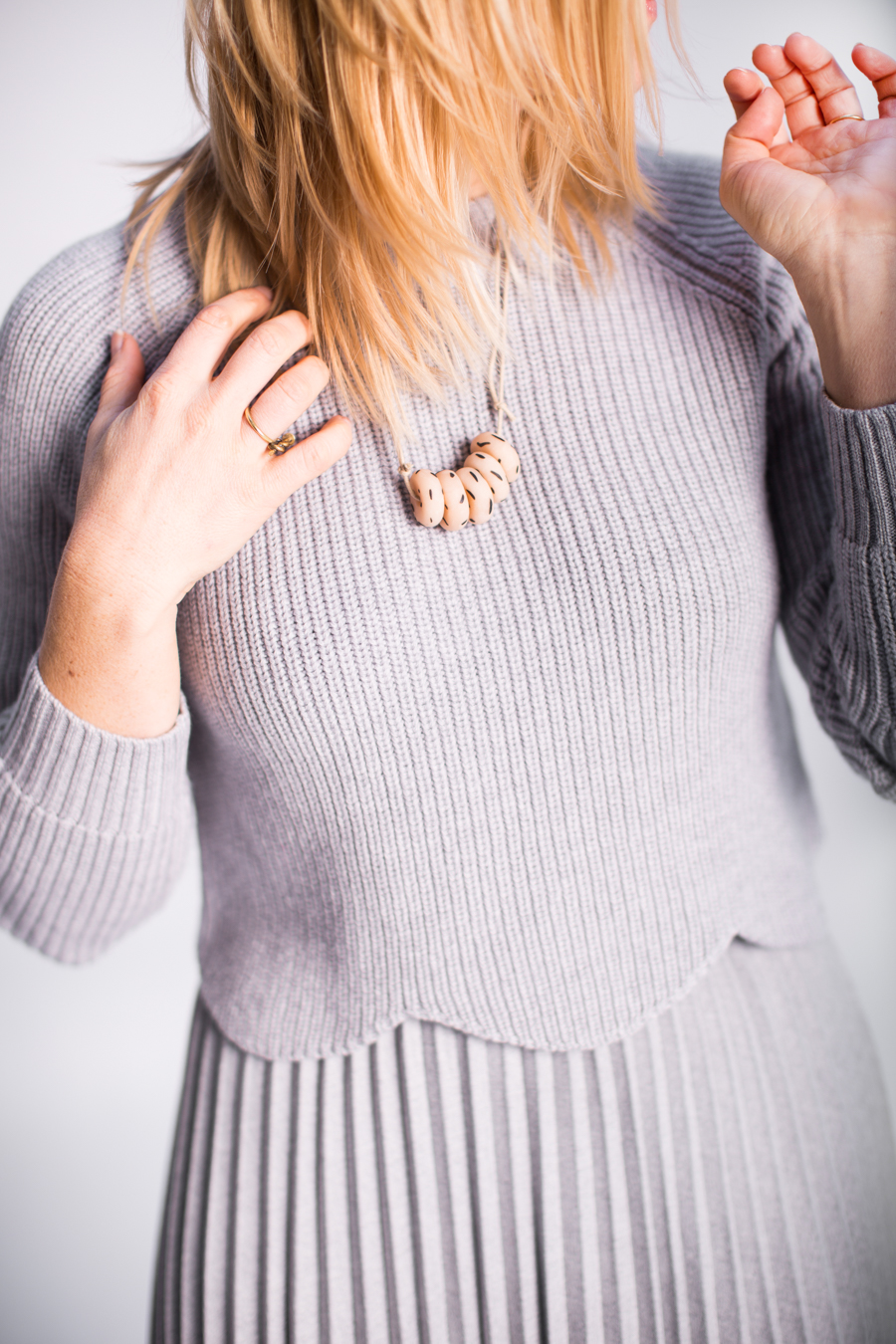 [Necklace is the Wilde Bloem…so good]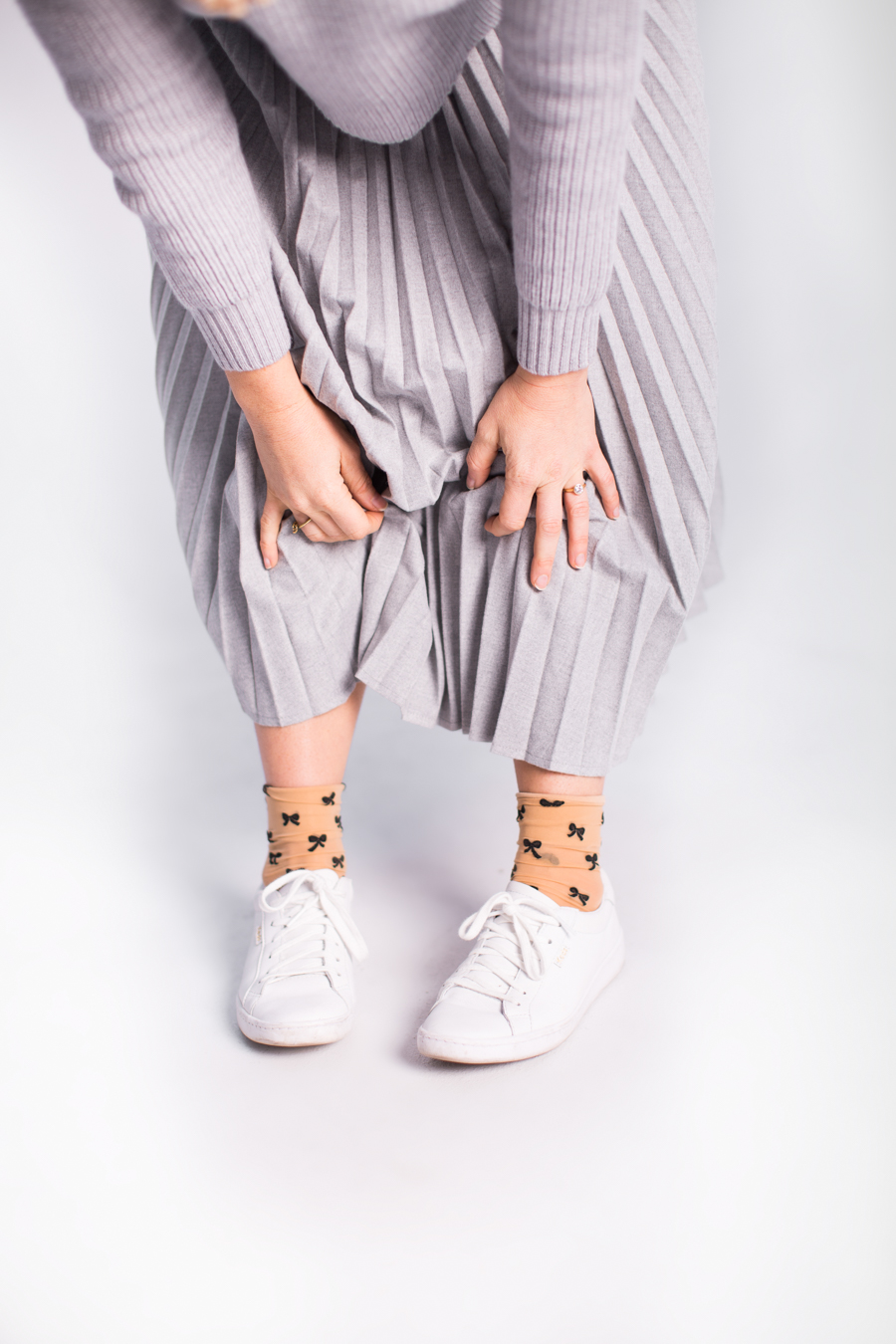 I love the monochromatic take that Anne ran with. Its chic, and yet enough of a bold move that it catches quite the eye!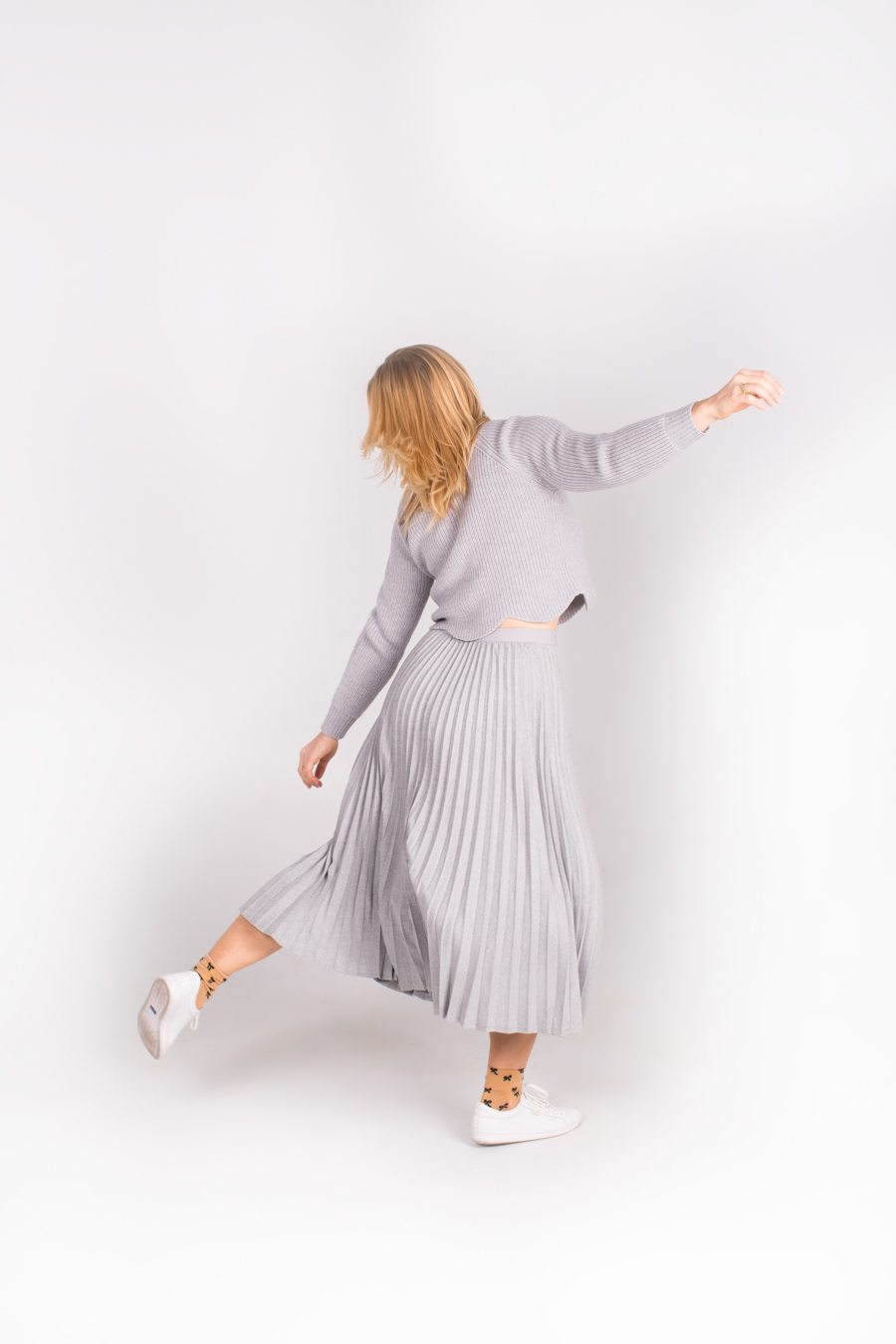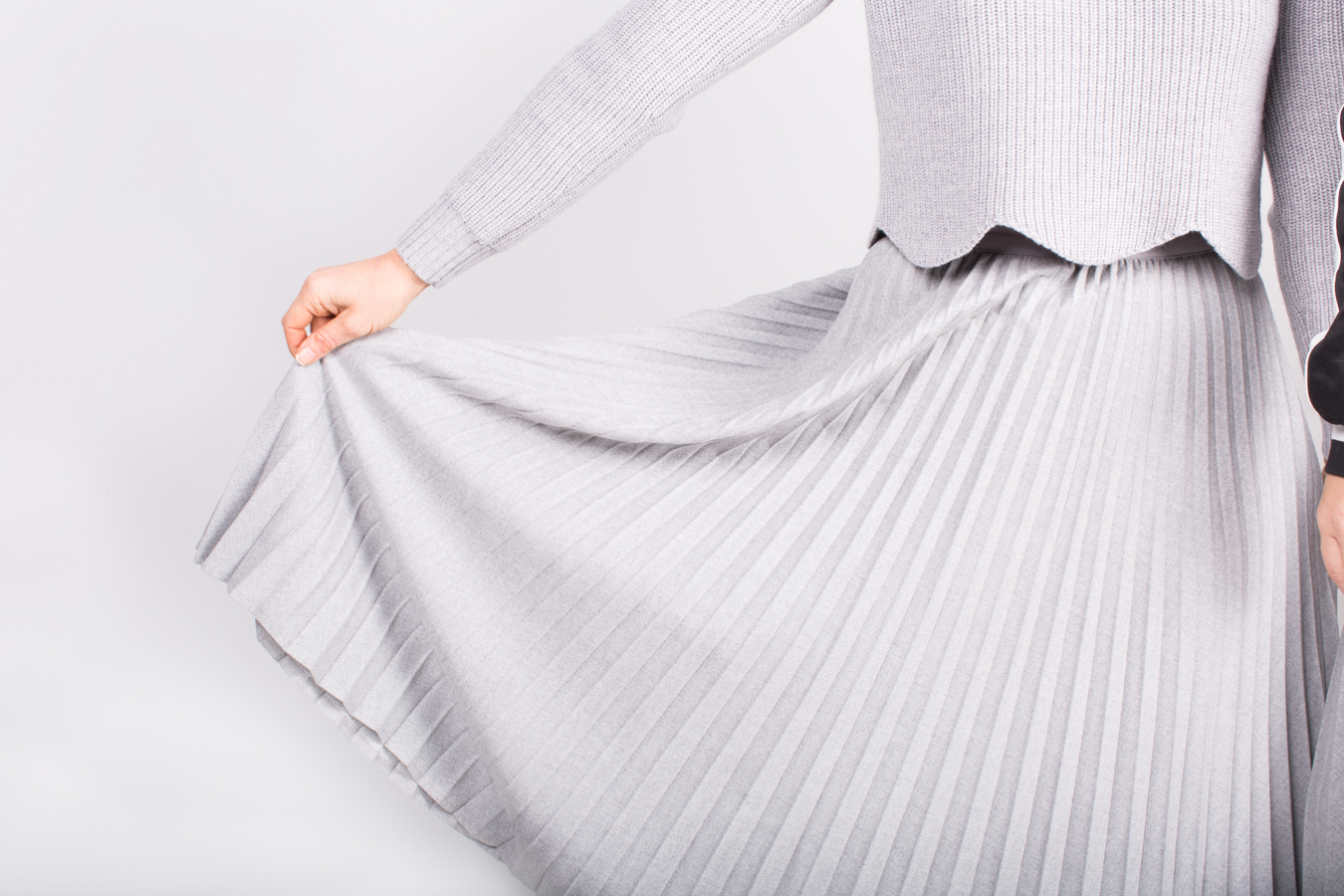 Because apparently even nice teachers and naughty students can become BFF…
Wishing you a wonderful kick-off week to your New Year! See you next Tuesday.. xo
Photos by Jayden // Echo and Earl