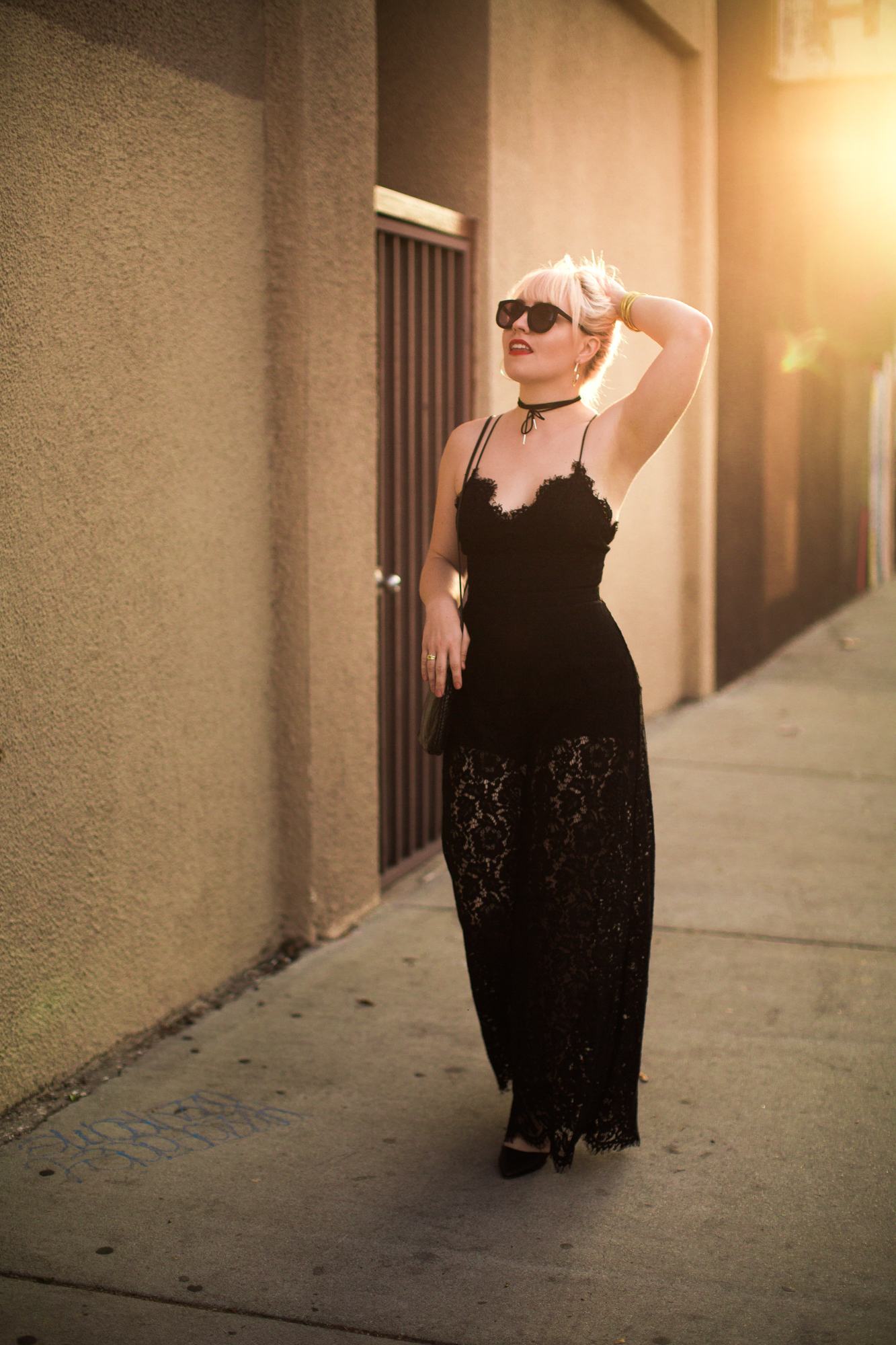 Hello, hello, Tuesday! Hello, Two Girls, One Kit.
Sum'n a bit new and fun today… I got dressed up. 
Yup! I might live in leggings and comfortable ensembs, but sometimes I actually like going out. And when I do? I like to look like this…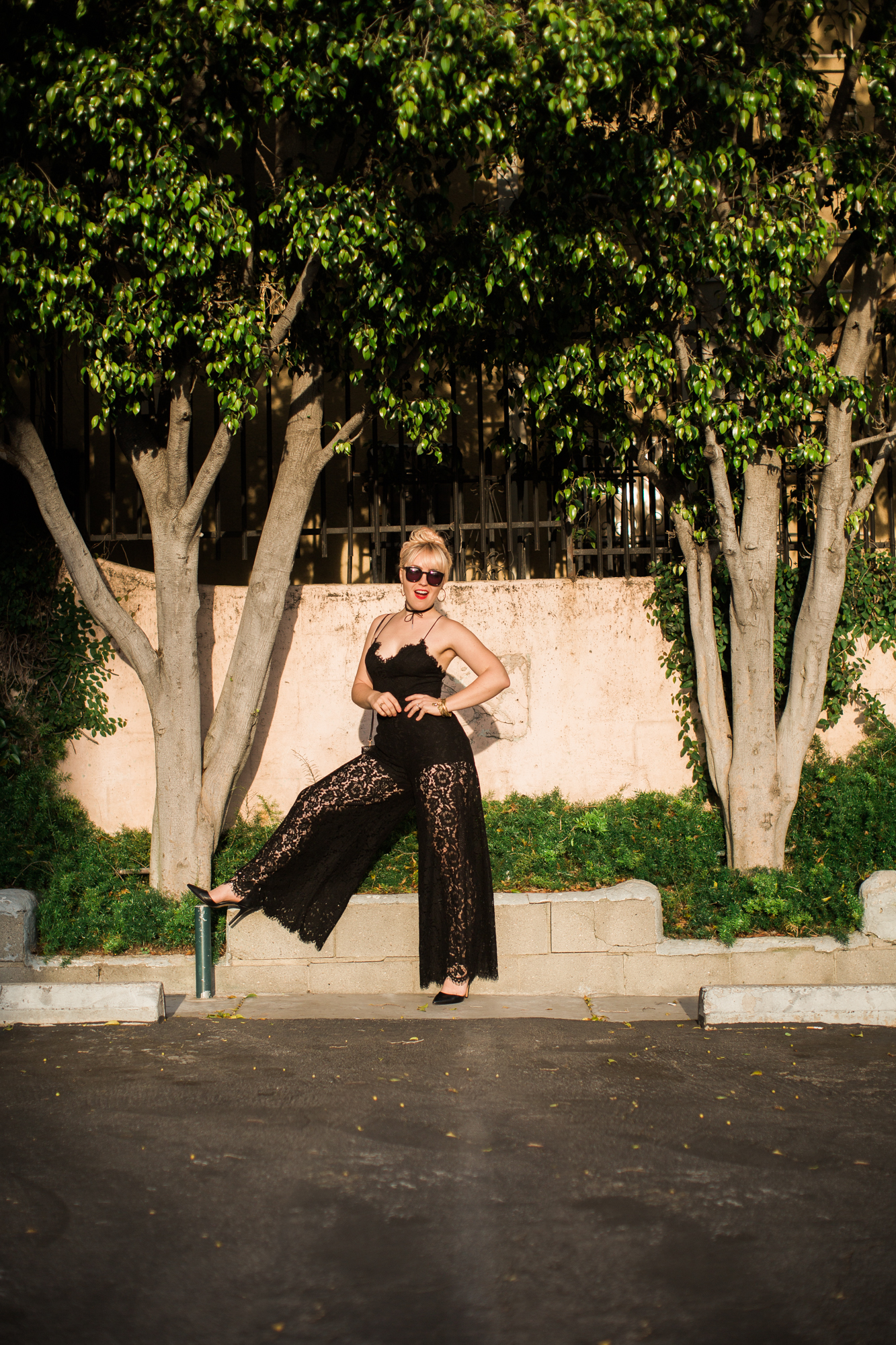 I know. Shocking, right?
Well, let me tell you more.
The Amazing: Fame & Partners are my people. Made to order clothes that are absolutely affordable. Their business model? No mass production. No storage. No excess. That's like, the European dream right there. They made my jumpsuit when I ordered it. And I could have tweaked it… there are different versions of this same jumpsuit that are on this same link…
The Common Piece: Black Edge Of Town Jumpsuit … like I said. This is the jumpsuit my way, but you want the lining full length? Done. You want a higher neckline? Done. Different back without the ties? Your wish is their command. I am so in love with F&P!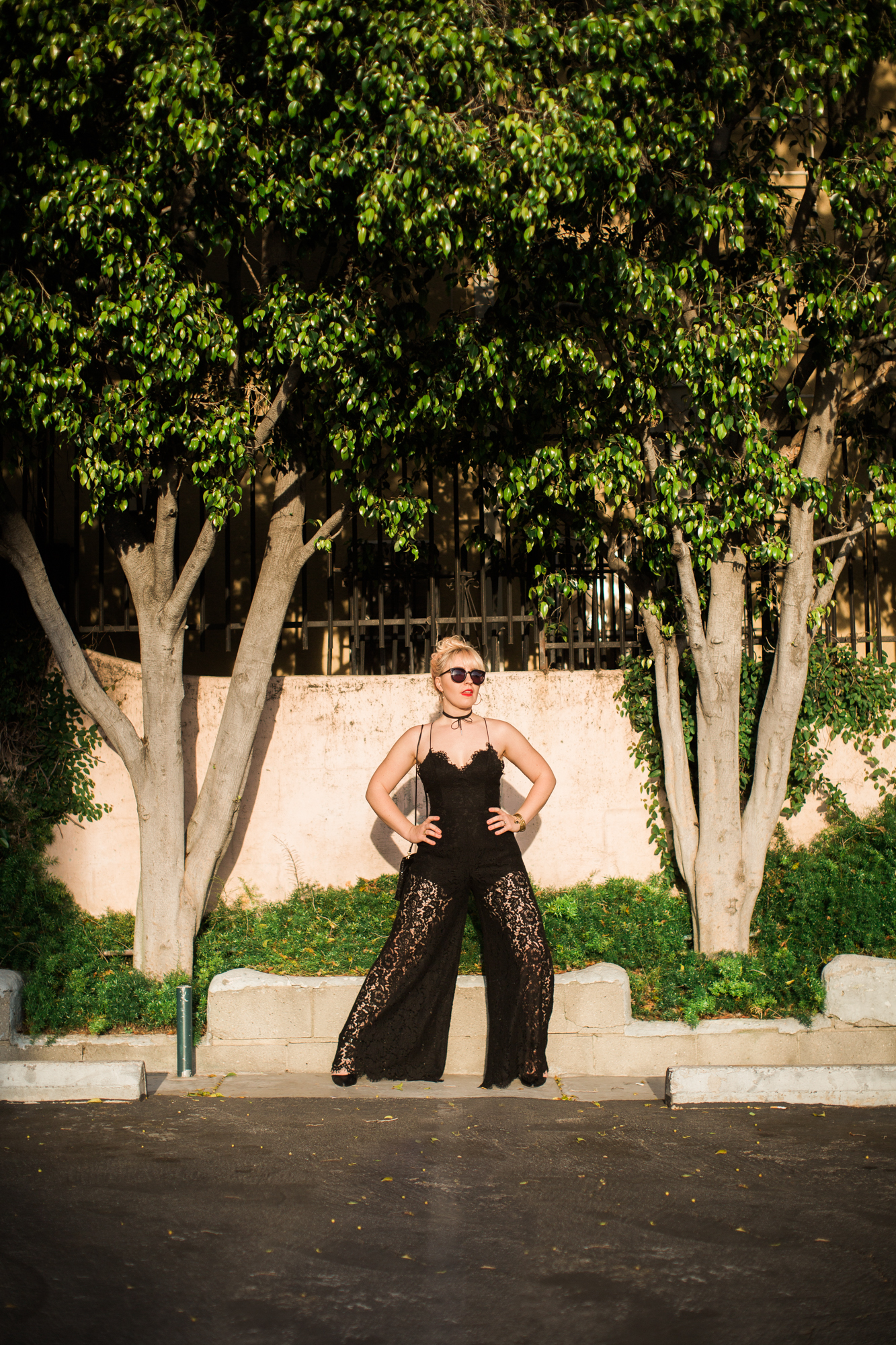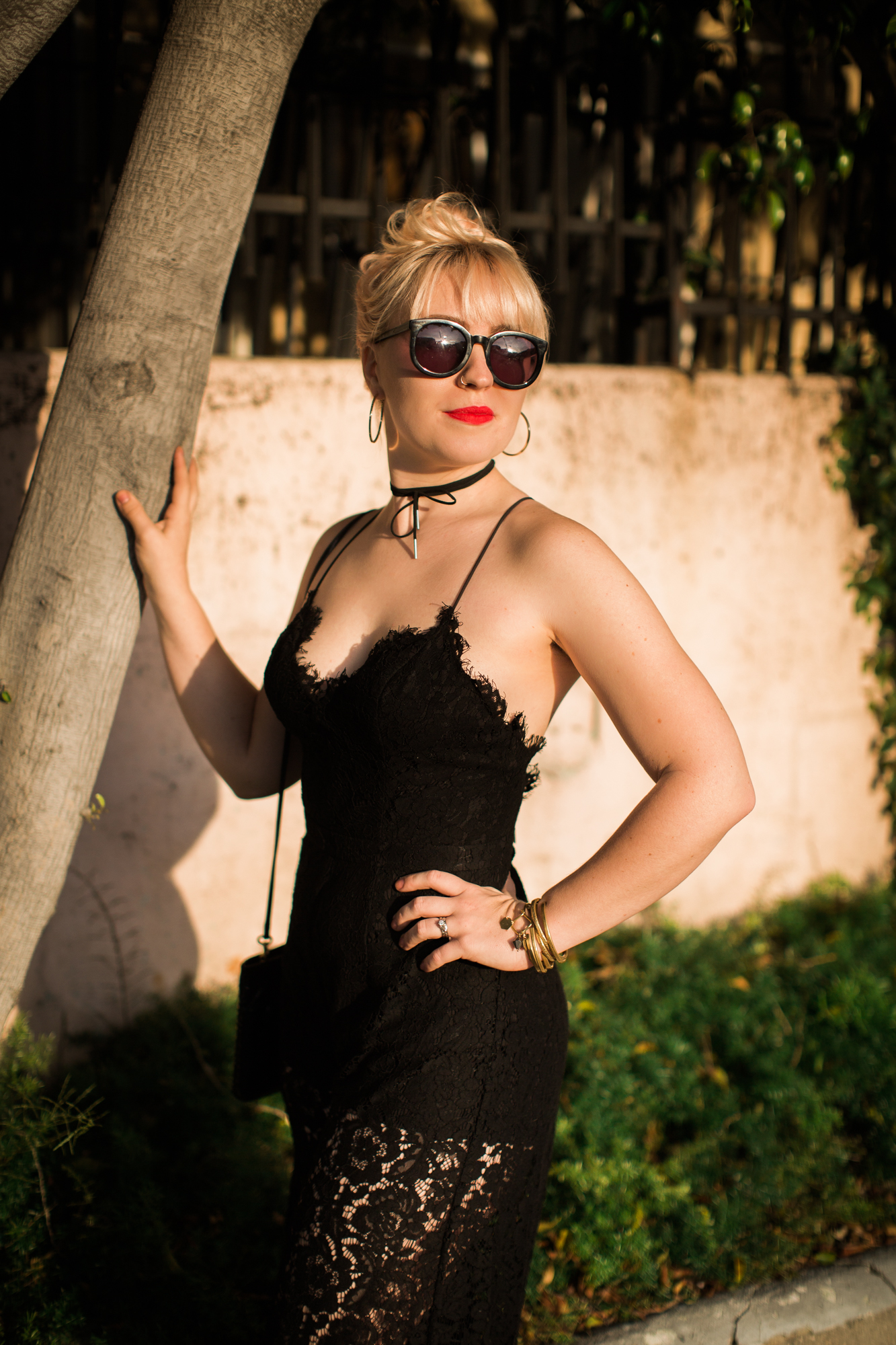 My take: OK, so, when I go out, I like to make a bit of a statement.. but it has to still be fairly simple. (I am so never gonna be the girl who takes 2 hours to get ready. Can't do it.)
So, I'm into bold lippy, and a bit o' bam.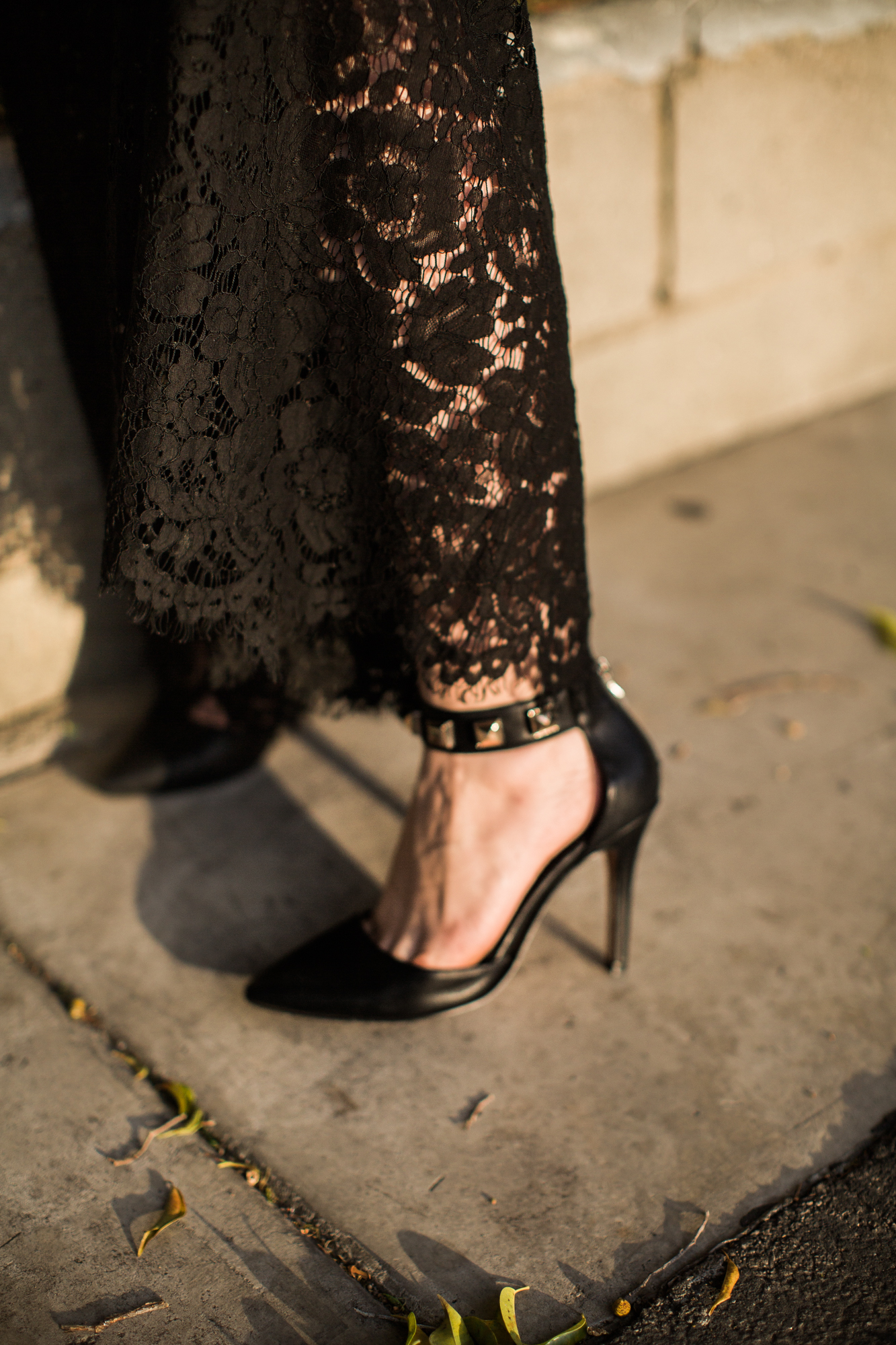 (Shoes are old Aldos from a few years ago…)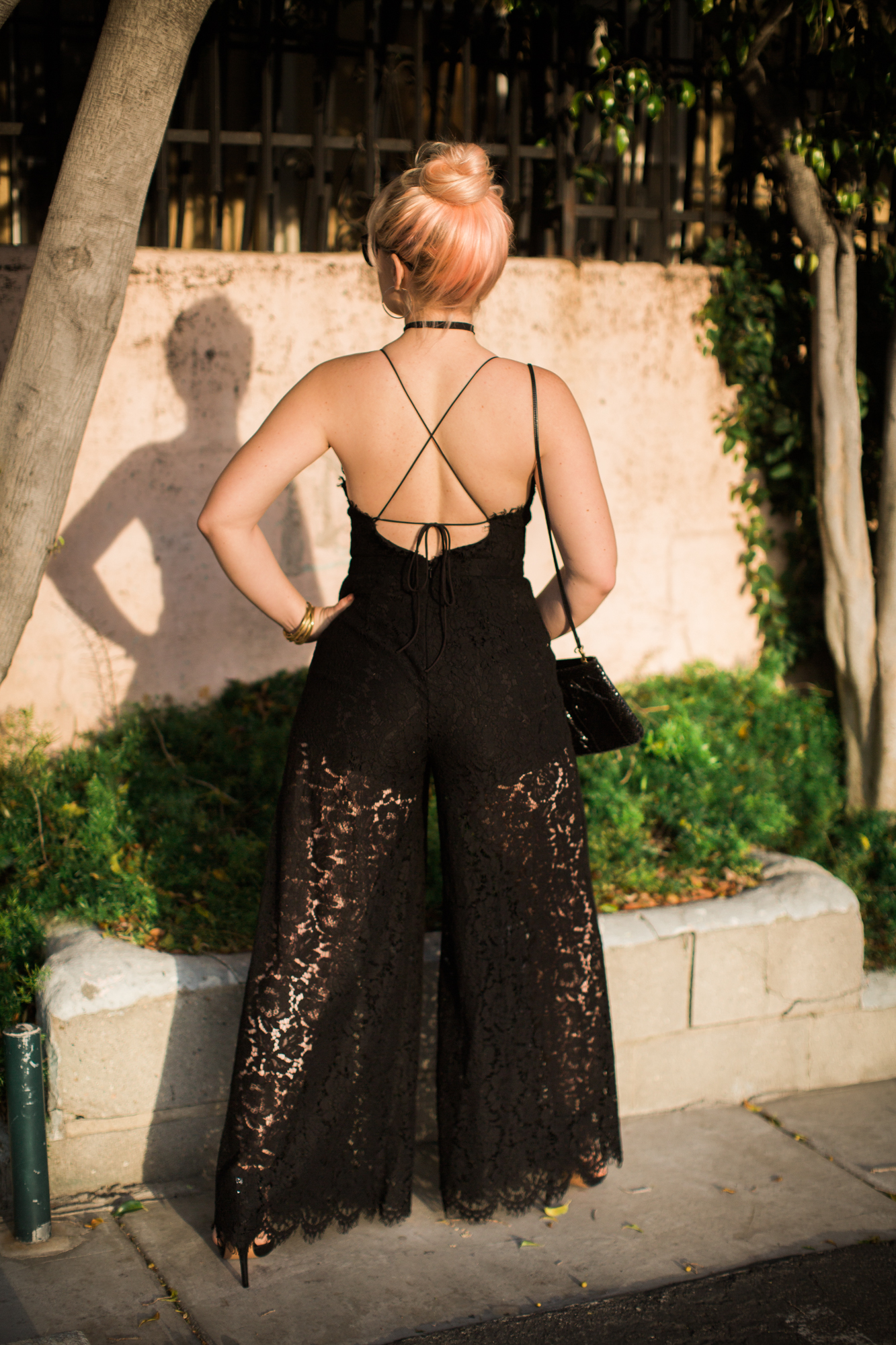 The back of the jumpsuit my way is so '90s prom-perfect that I had to have it. Can we also talk about the bottom of the legs? The scalloped lace! Yes!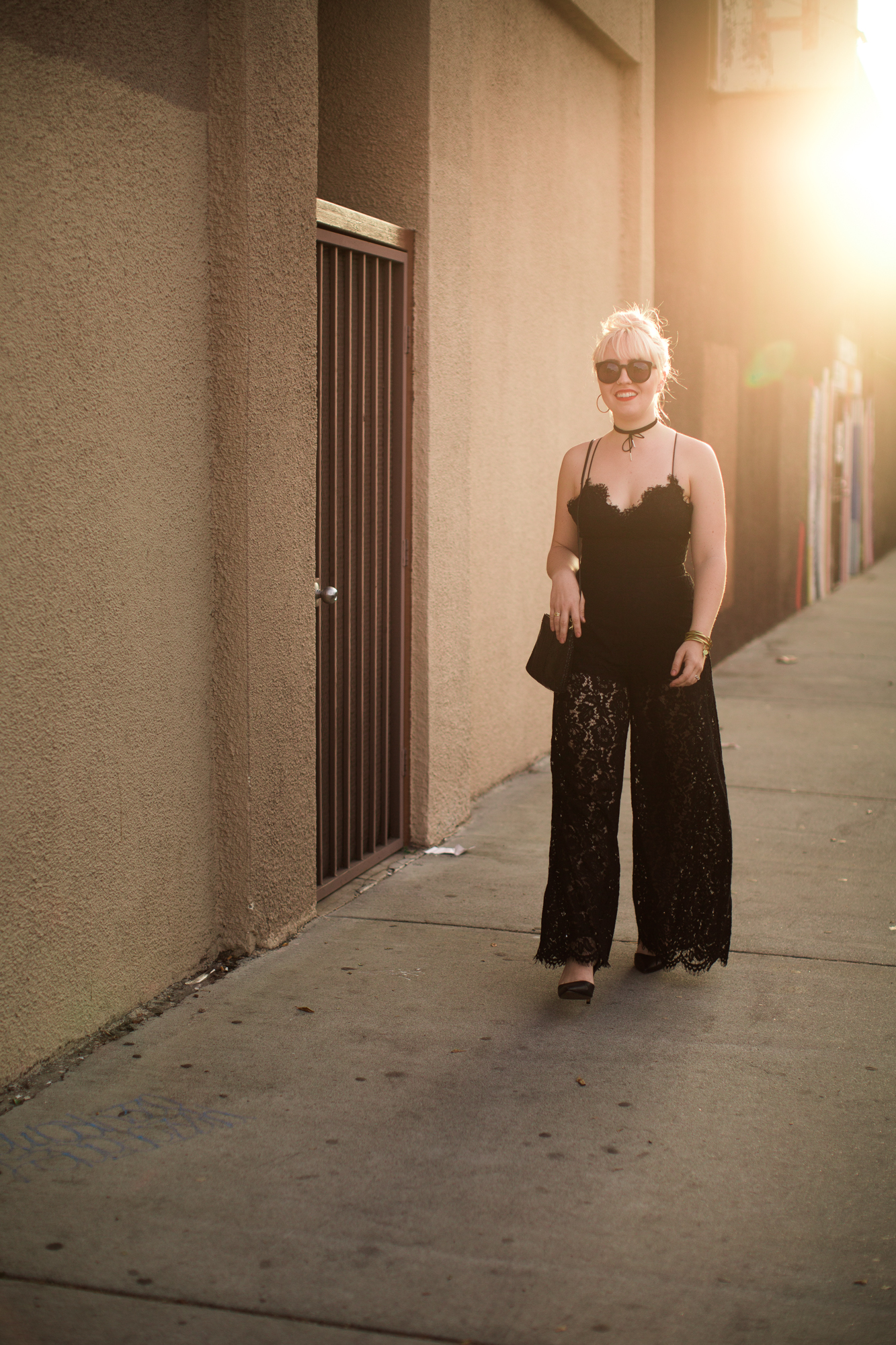 I don't really like showing off my legs, but with this, the silhouette is there to bring some sexy back, and the lace is the happy-medium between too much and not enough. Feel me?
10 minutes of effort and I am out. the. door. There is champagne to drink and friends to meet! Ammiright?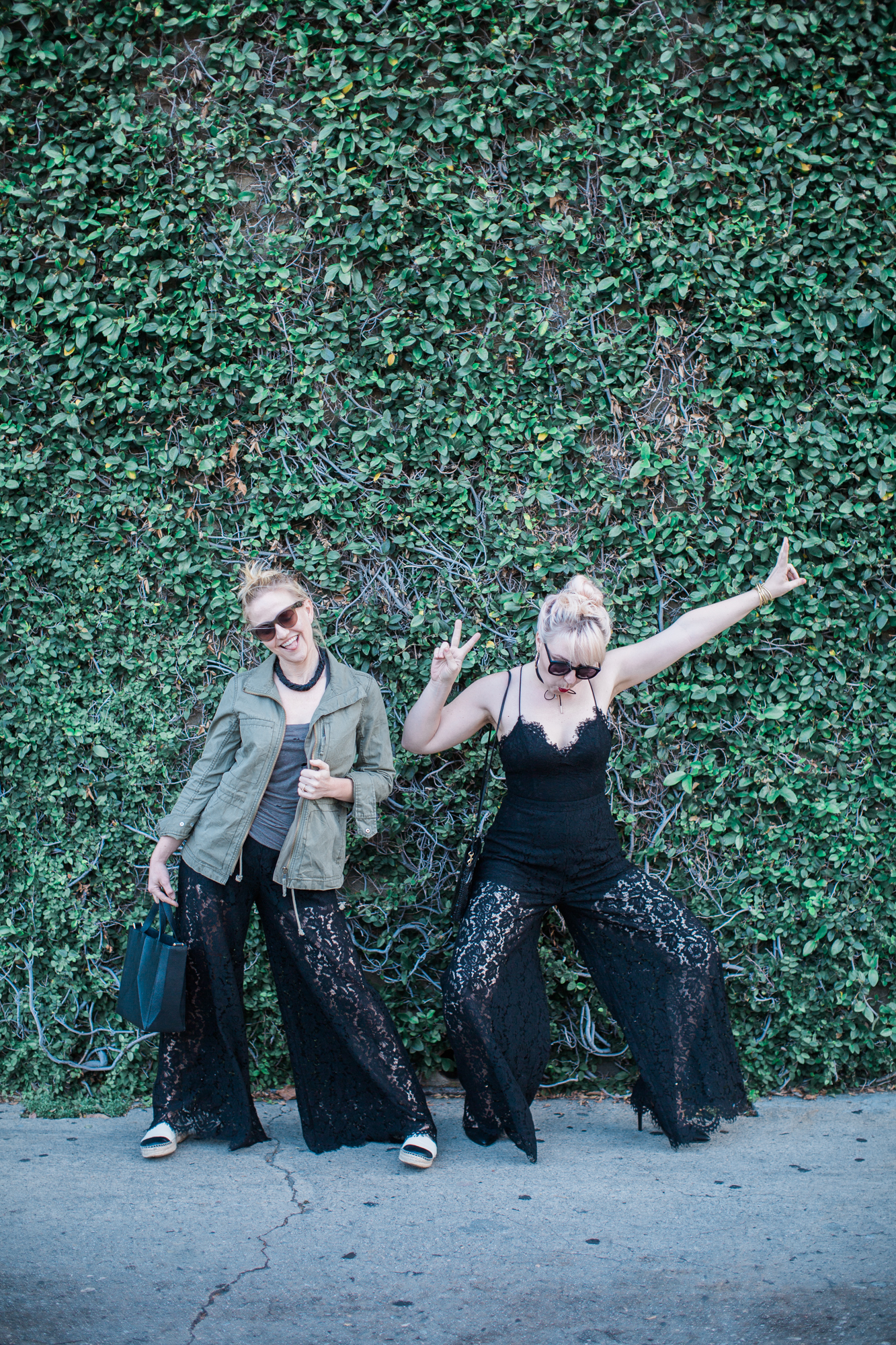 Not to shock you again, but Anne's take is a wee bit diff… ready?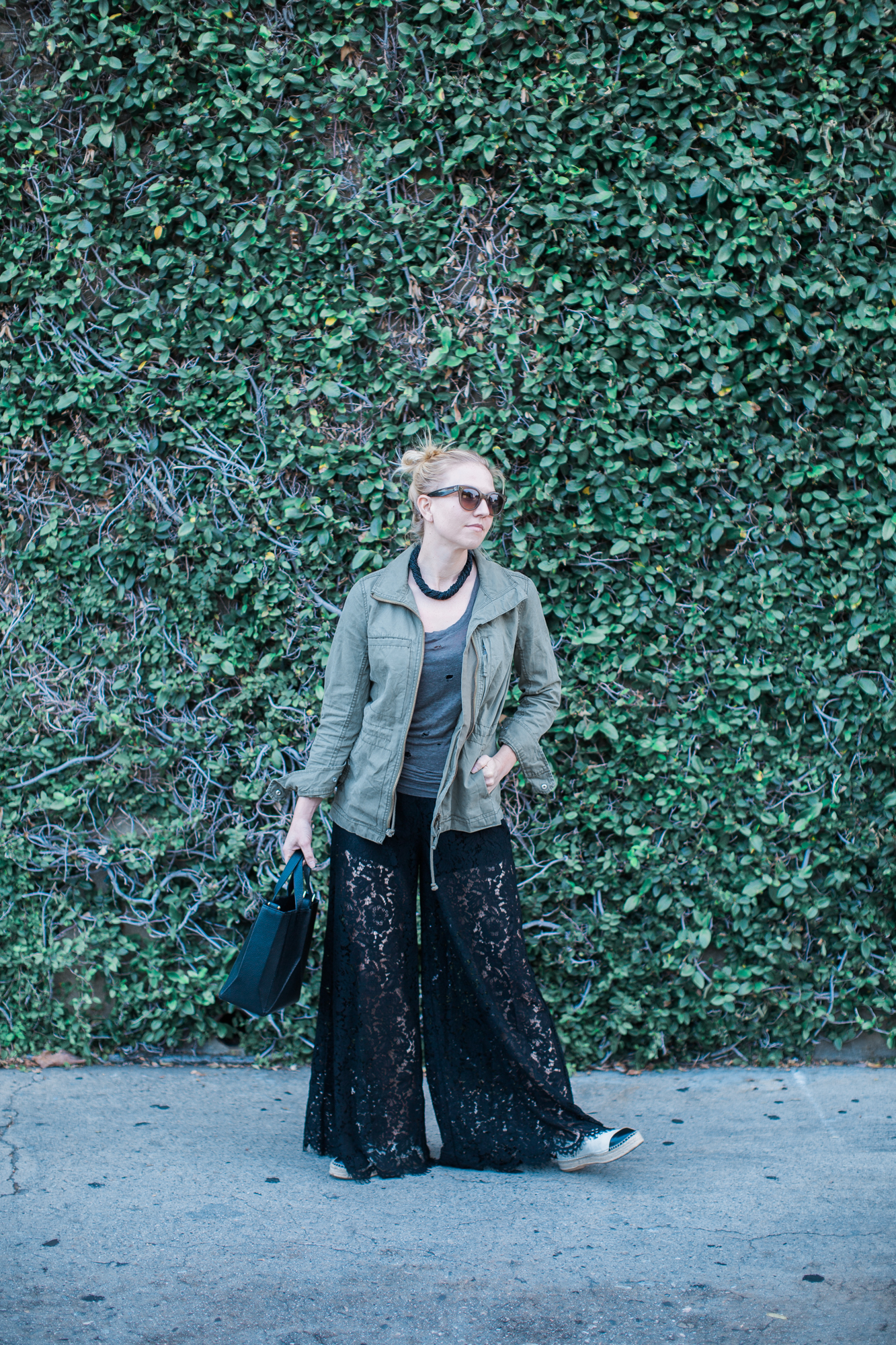 Anne's spin: comfy cazhhhh and a whole lot of layers!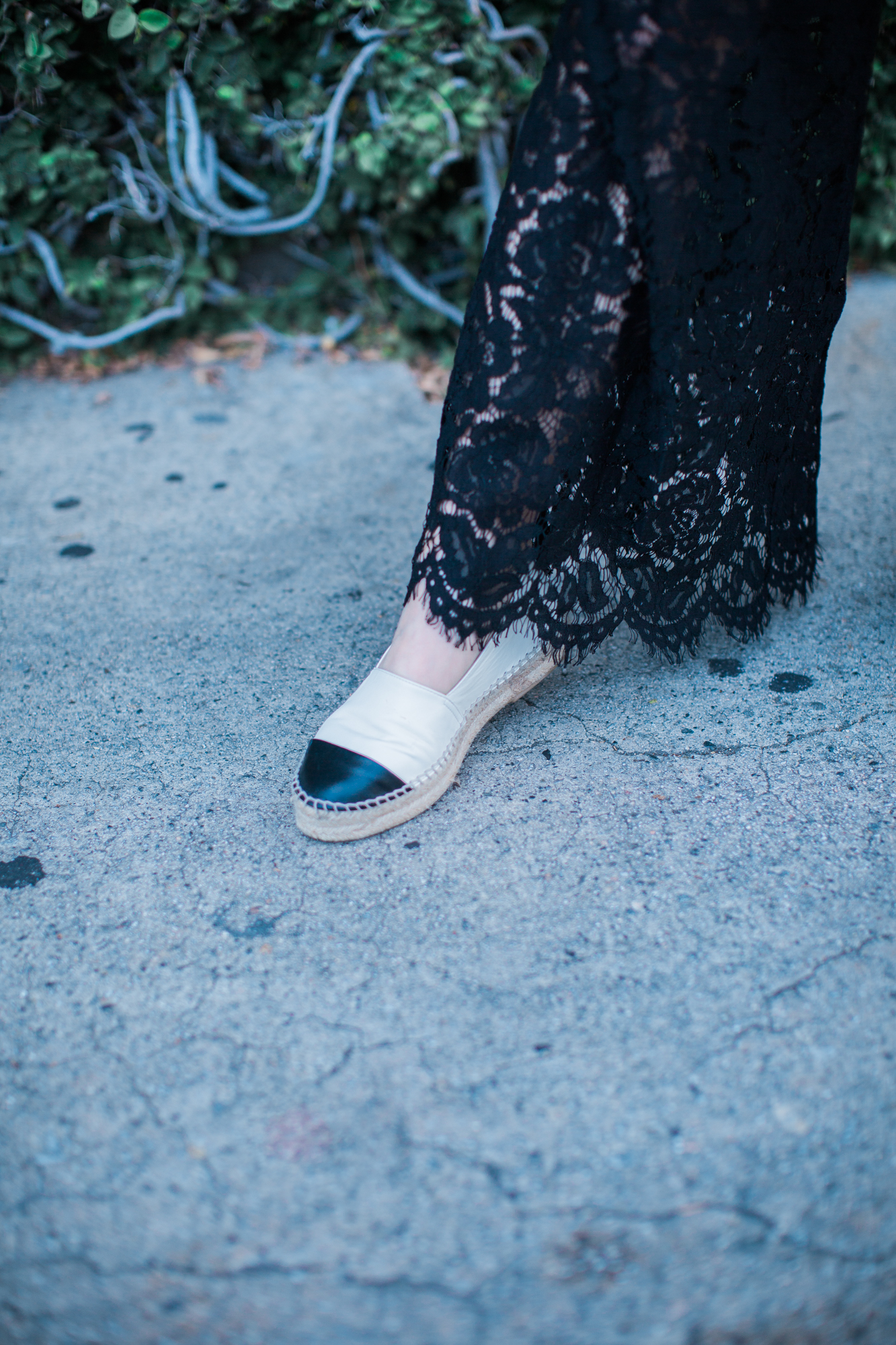 And flats. She's speakin' my cozy language!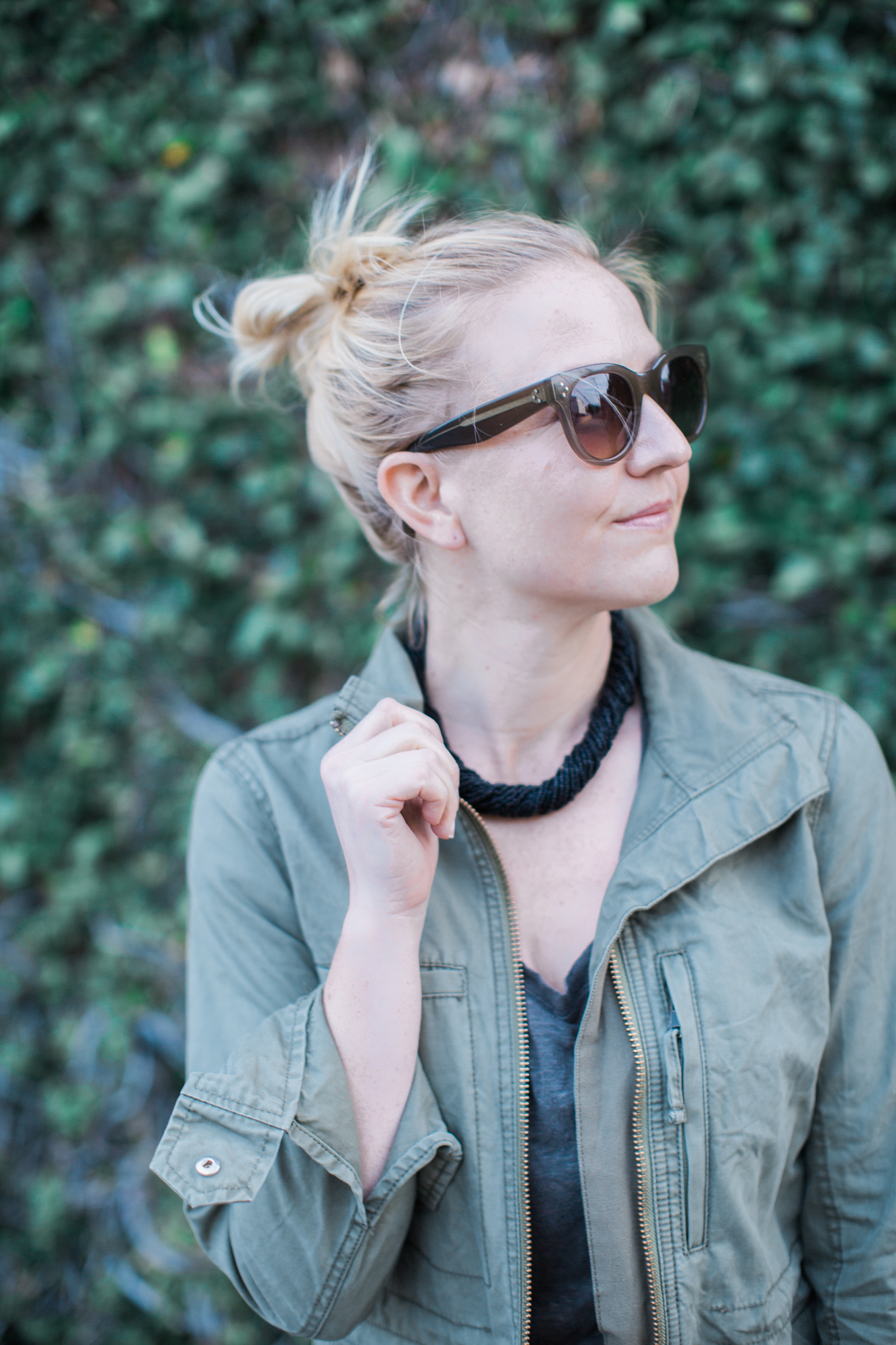 Who says a jumpsuit has to be worn as a jumpsuit? No one would even know with this look, and that is all kinds of inventive, if you ask me!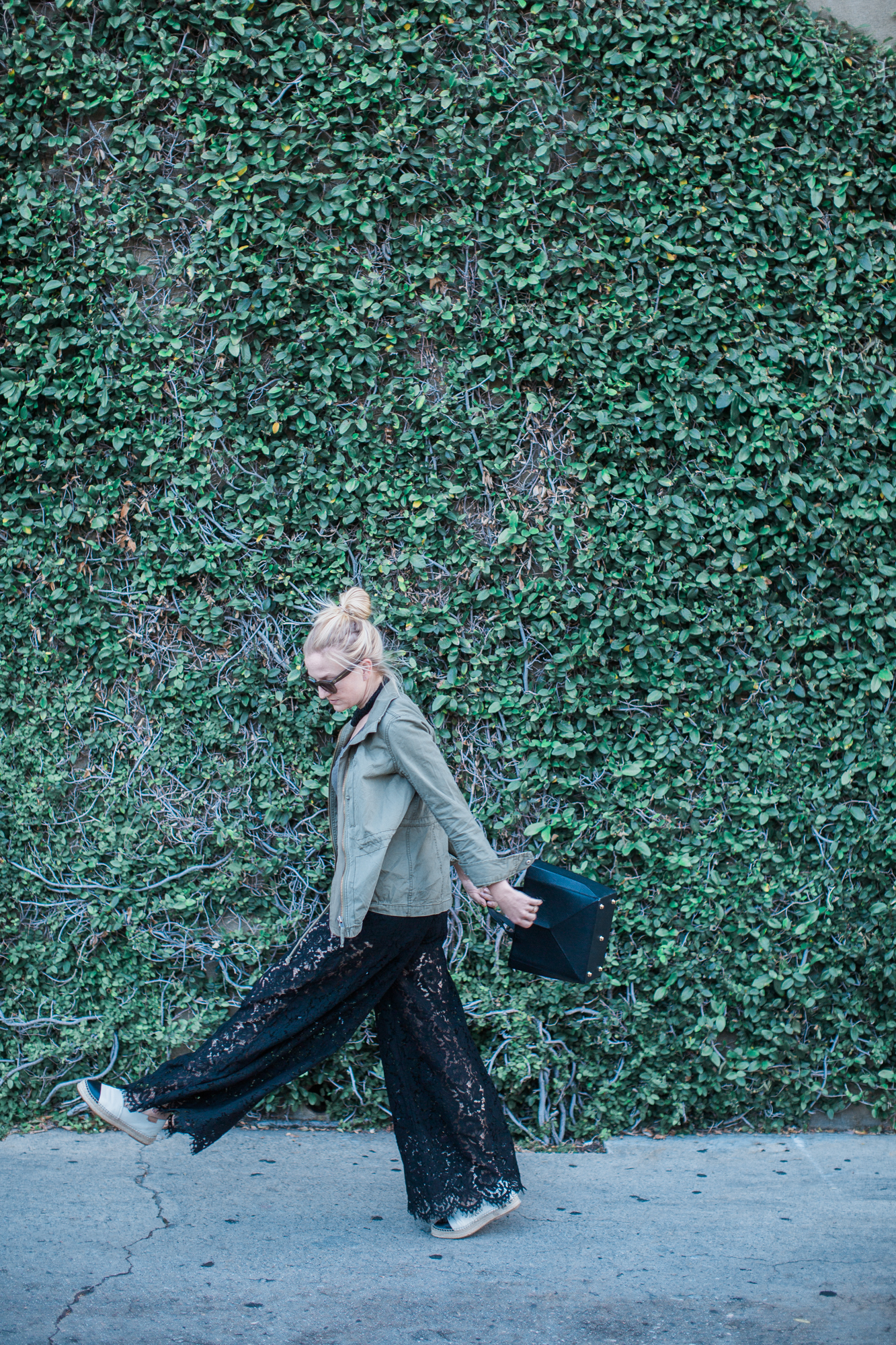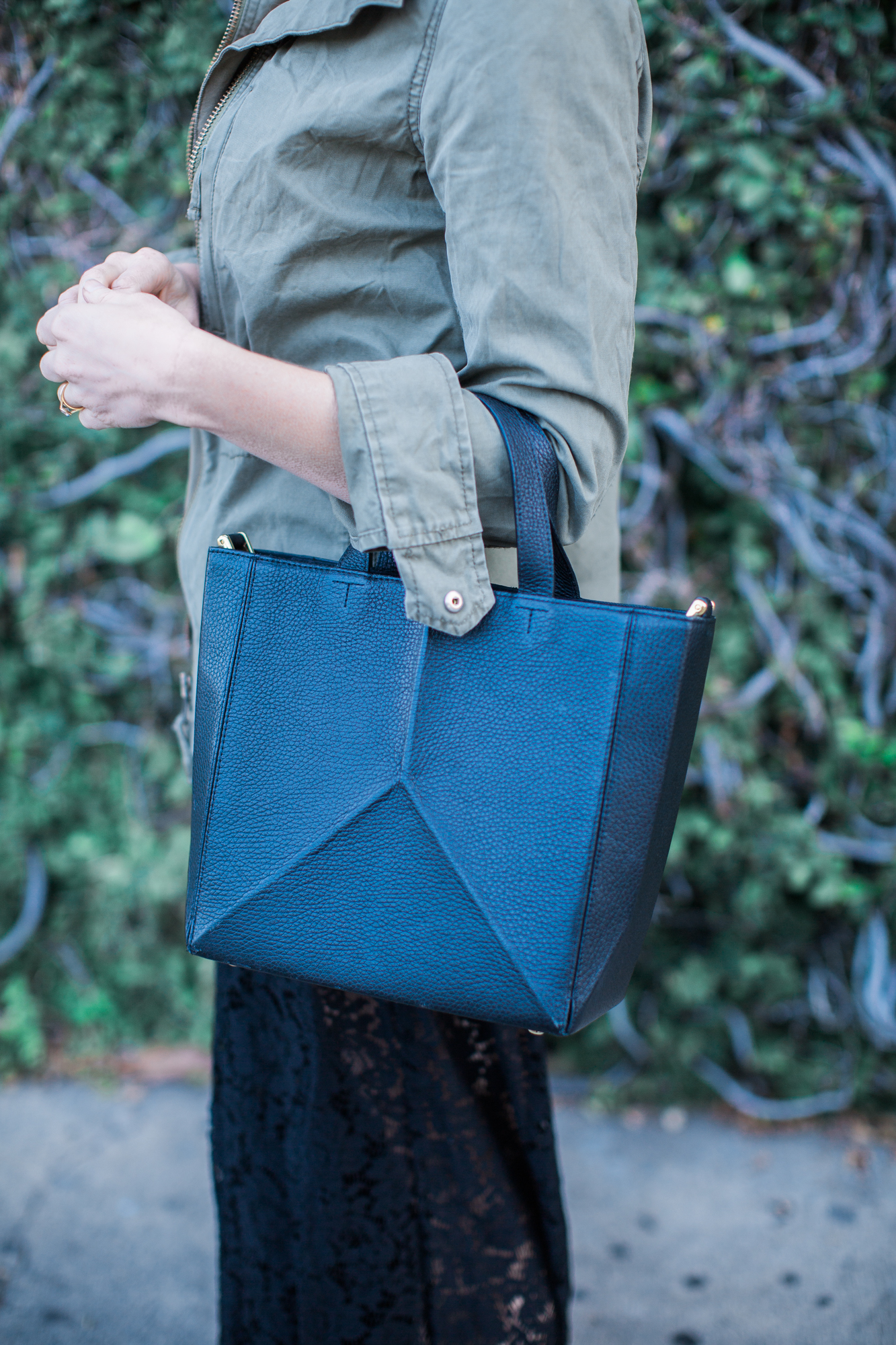 Same jumpsuit, totally different take. Love it, Anne…
See you next Tuesday for another installment, friends! xo
Photos by Jayden / Echo and Earl.