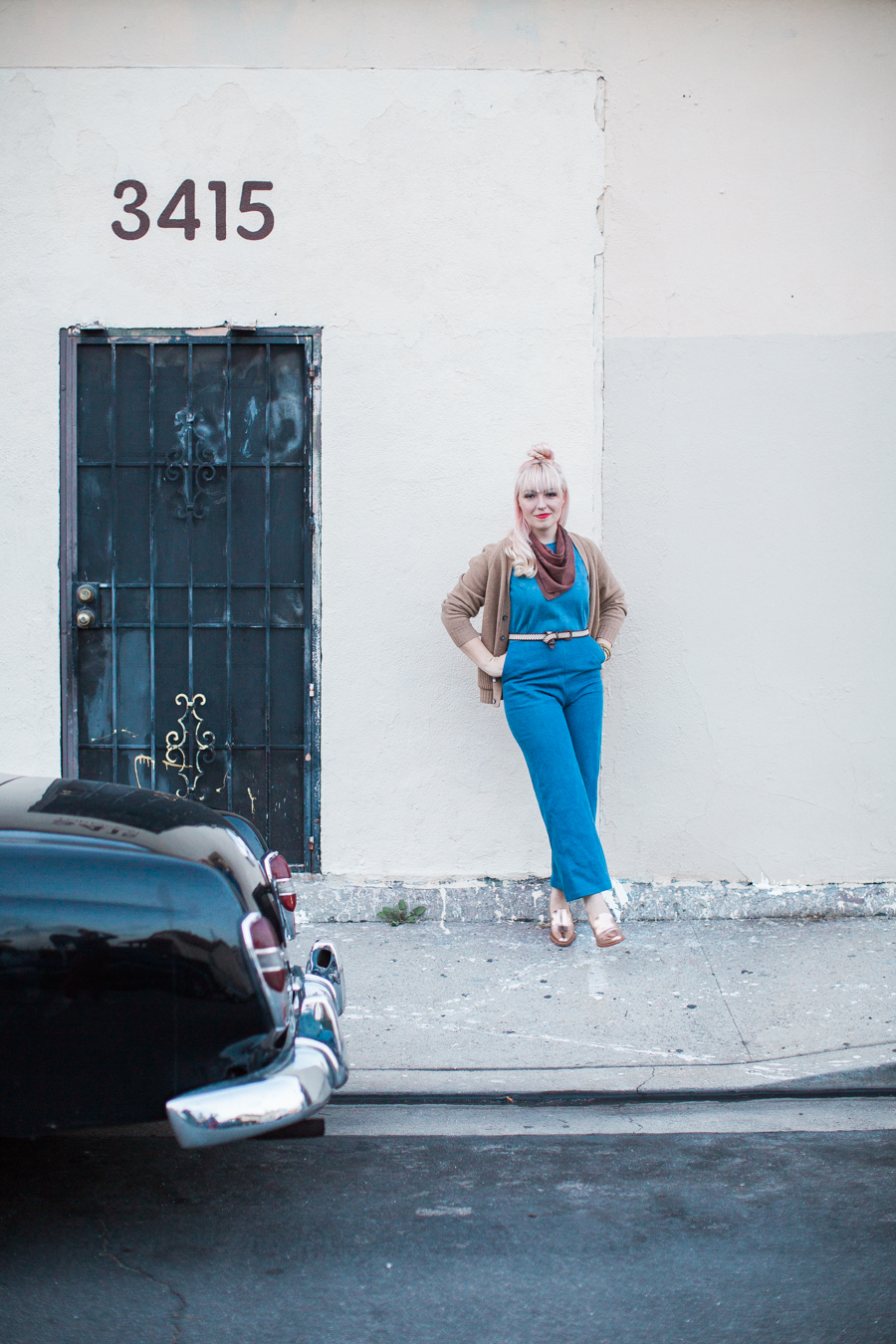 I'm in Australia at the moment, and I pack very, very lightly when I travel.. but I can tell you that I sure did pack today's jumpsuit in my carry-on! It's a piece I have been wearing weekly since I first got it, and, I also won't diminish the number of times people comment on how great it looks. This onesie is a goodie!
The Amazing: Winsome designs with the intention of providing uncomplicated collections that are not hyper-trendy and utilizes traditional tailoring techniques throughout their creation process. Did I mention all of their pieces are imagined and realized in the US of A? This is a brand that I believe in and stand behind, and that's before I put on my favorite denim onesie!
The Common Piece: the Doran Jumpsuit is a deliciously cropped wide-leg denim onesie, with super-useful pockets, flattering darts and an open back in case you wanna dress it up a bit.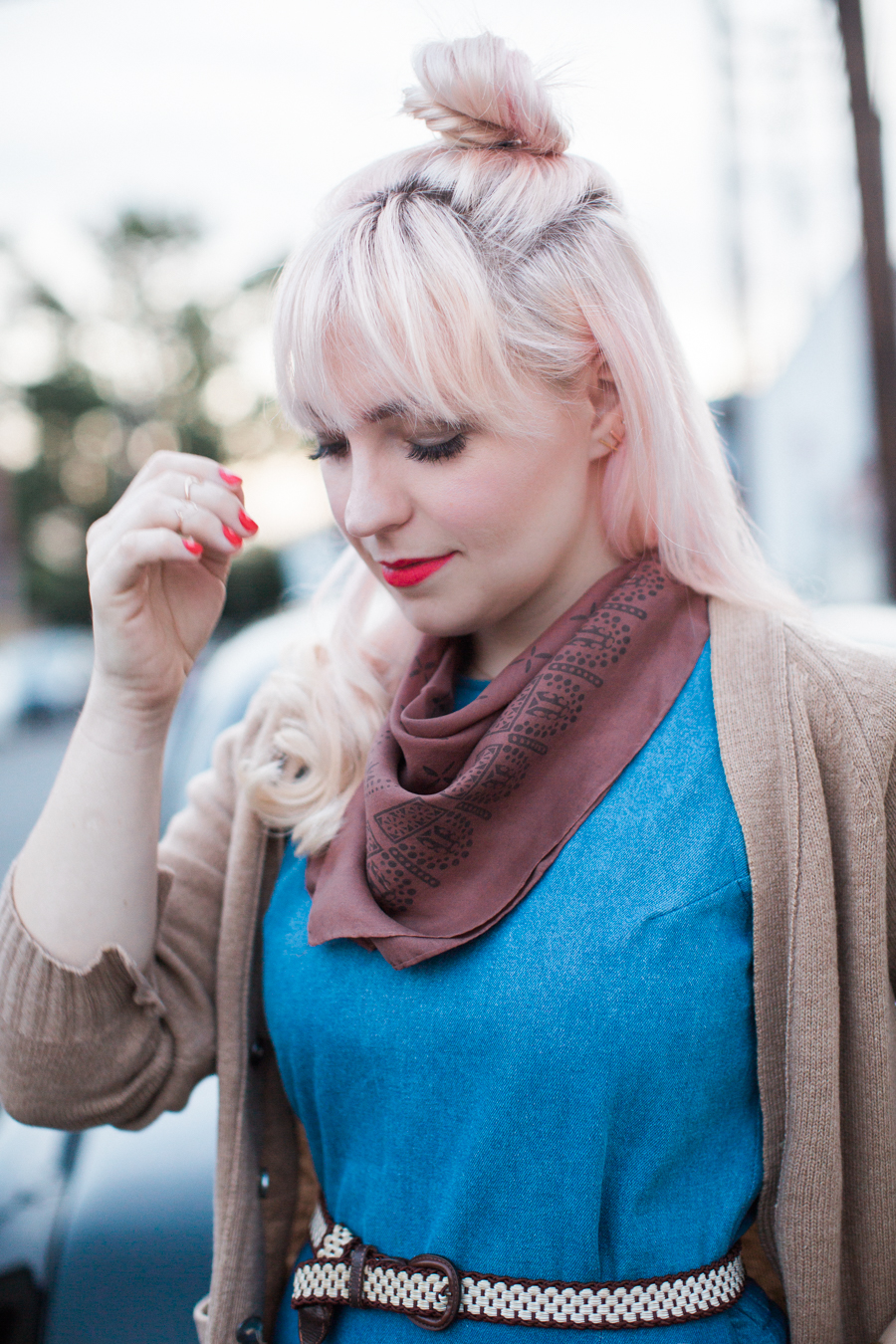 My take: I'm a bit of a comfy yet cute dresser whenever possible. I want to grab whatever is in a pile on the floor and make it look effortless.. in a good way. Jumpsuits are the very best case scenario for me, because I literally only have to think about putting one thing on. Once the one thing is on, the rest of the ensemb is just bonus material.
My look today is all about comfort. I've got the thrifted sweater to bring layered-warmth for chilly spring nights in LA, the thrifted elastic belt to bring a bit of pattern to the solids, and the 1930s silk bandana from OZMA to throw a curve-ball to the accessories catcher.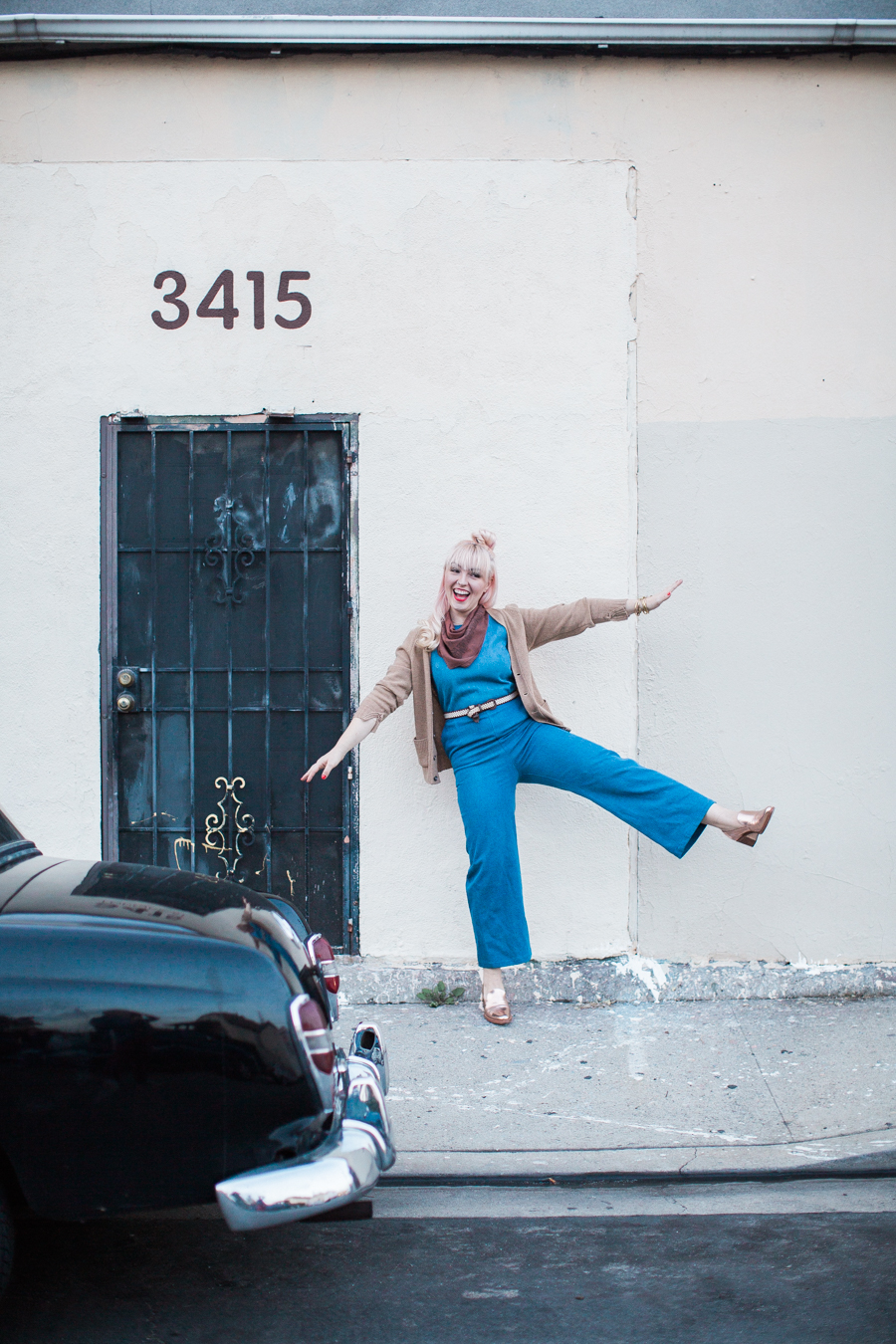 It's a look that I'd wear to a photo shoot, a brunch date.. or even an evening event. It really could be taken just about anywhere!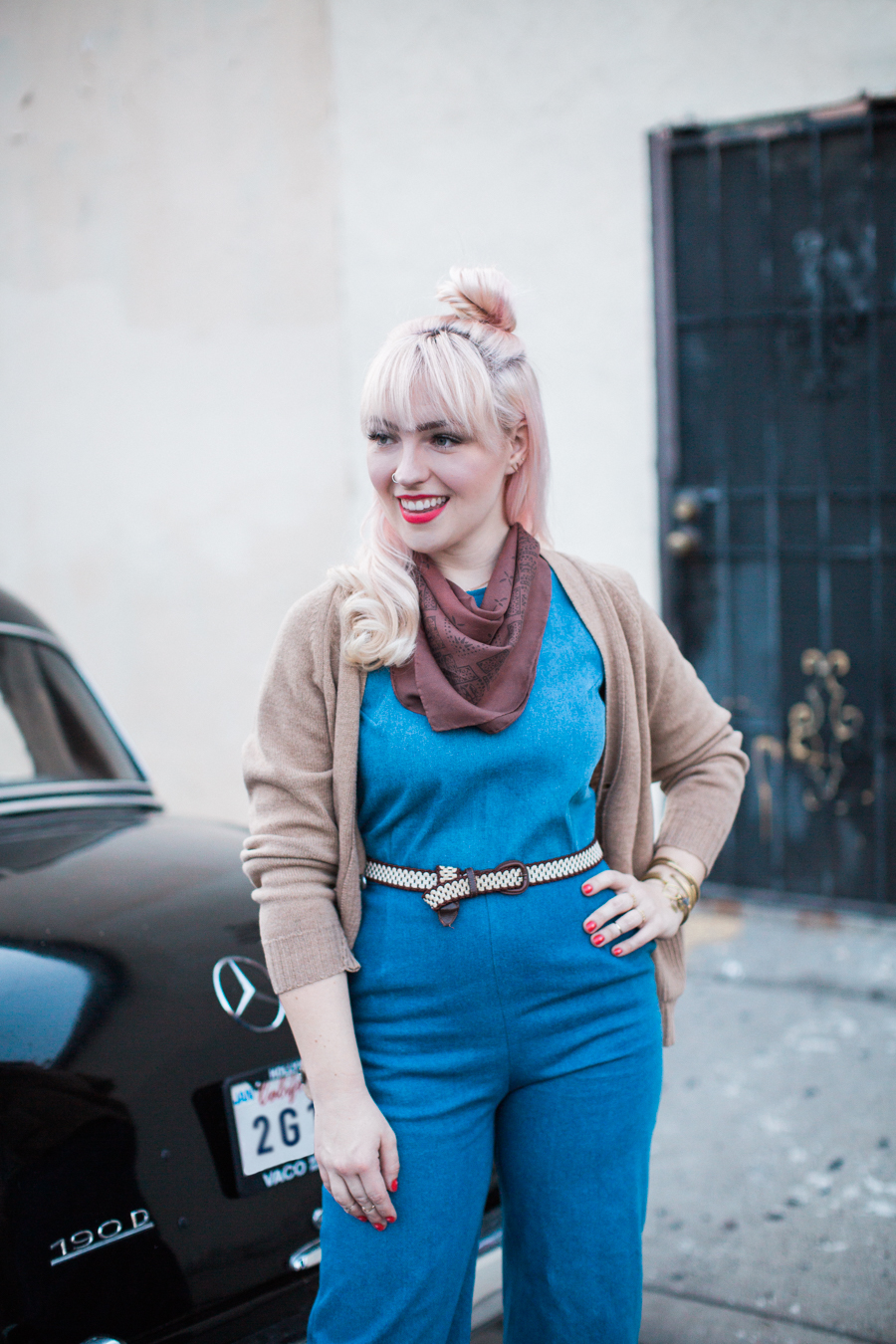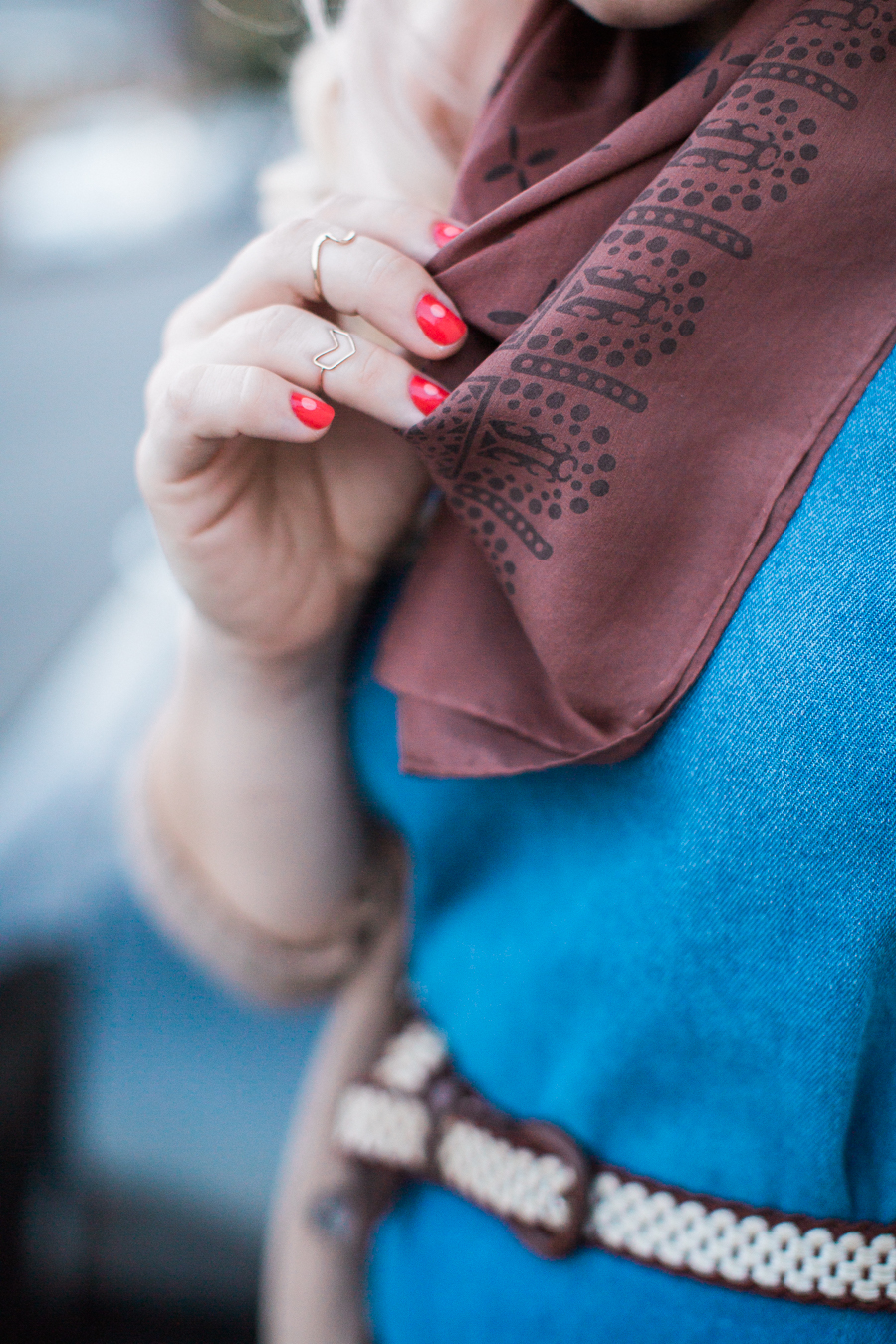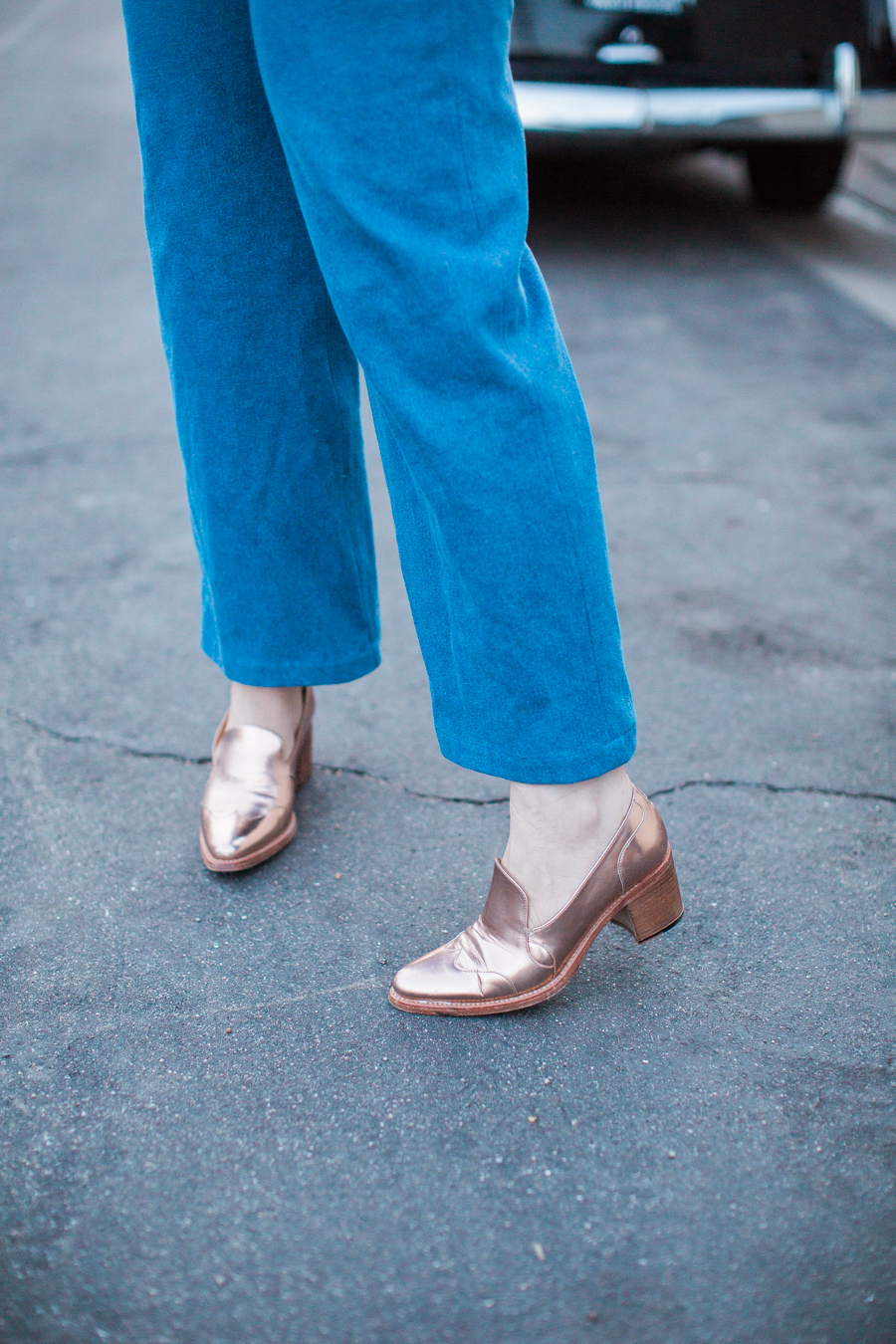 Oh. And how good are the Office of Angela Scott loafers? I wish I could say they're mine. I had them on set for a film we were shooting, and decided I couldn't pass up the chance to wear 'em for a hot sec. Gosh, they are s e x a y .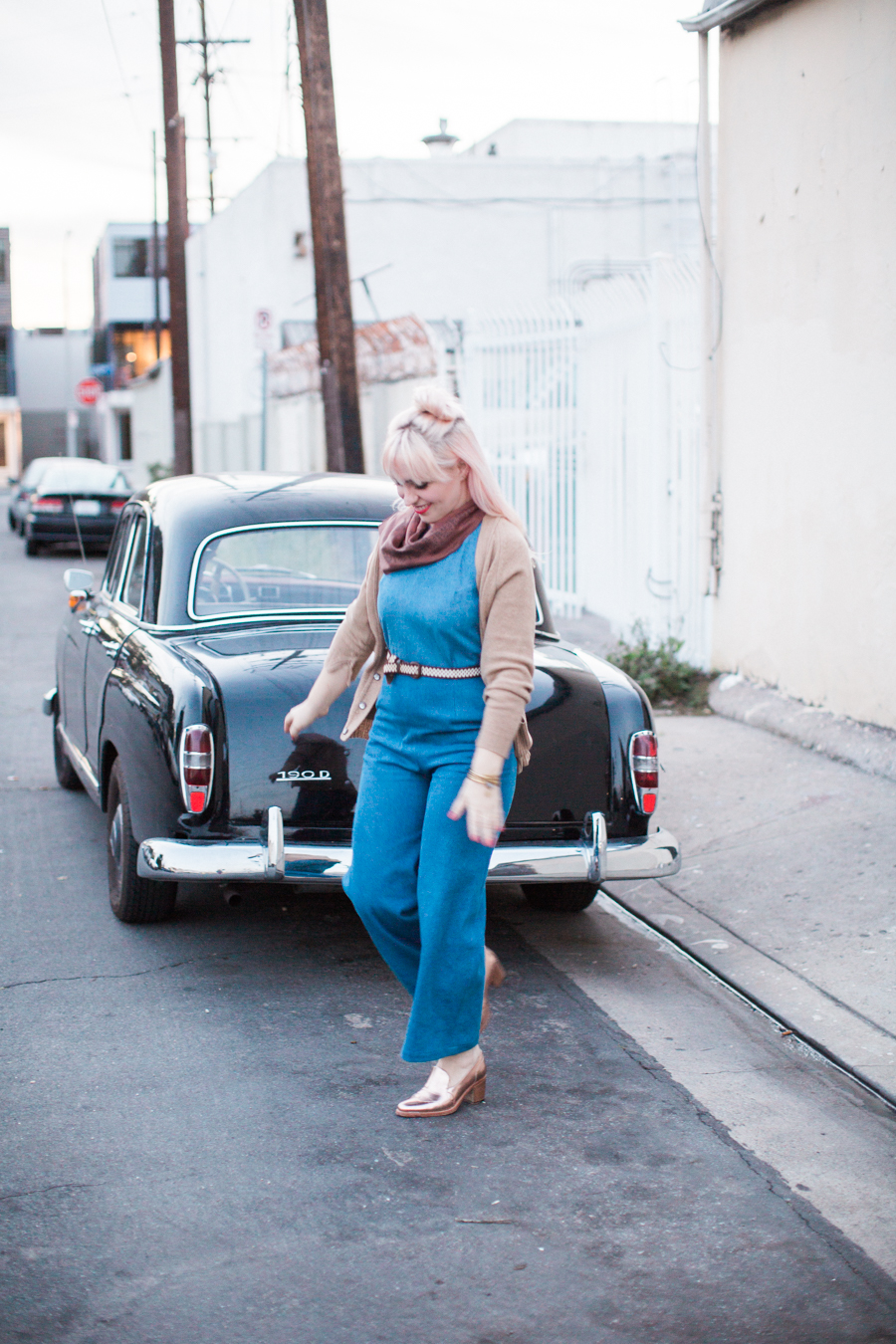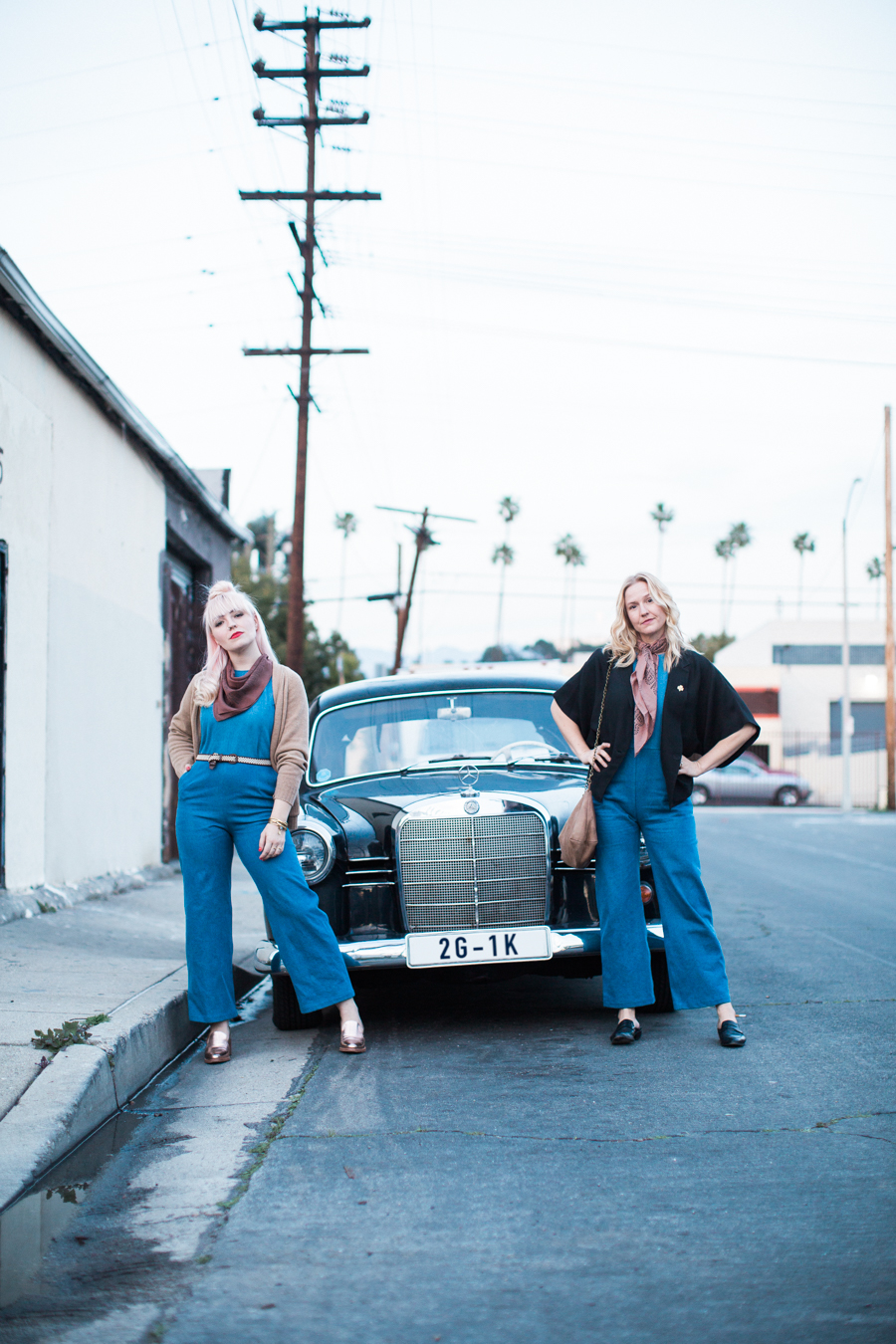 You'd think that a jumpsuit would be hard to take down super different paths, since the outfit is practically one piece.. but I think Anne and I brought it! Don't you?
Side note: how cute is the car license plate? Jayden edited it to be 2G – 1K so that the car owner wouldn't have their license plate on the world wide webs. Also, because Two Girls, One Kit is v cute as 2G – 1K. Isn't he the best?!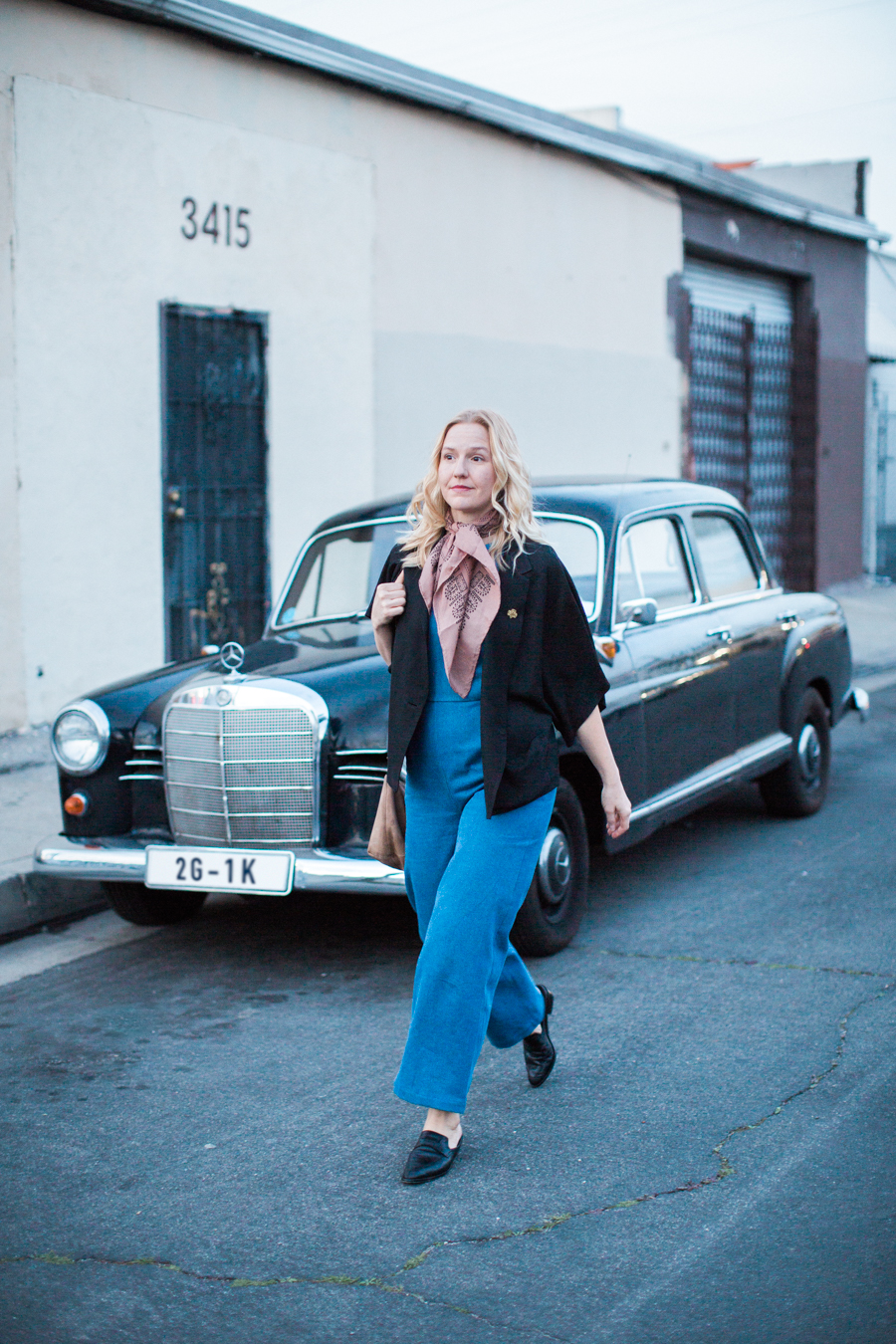 Anne's take: is that little bit more timeless and minimal. She's got the same silk scarf, but in a more muted color.. and is also wearing a layering element, but hers employs the shapeless-chic that she loves so much.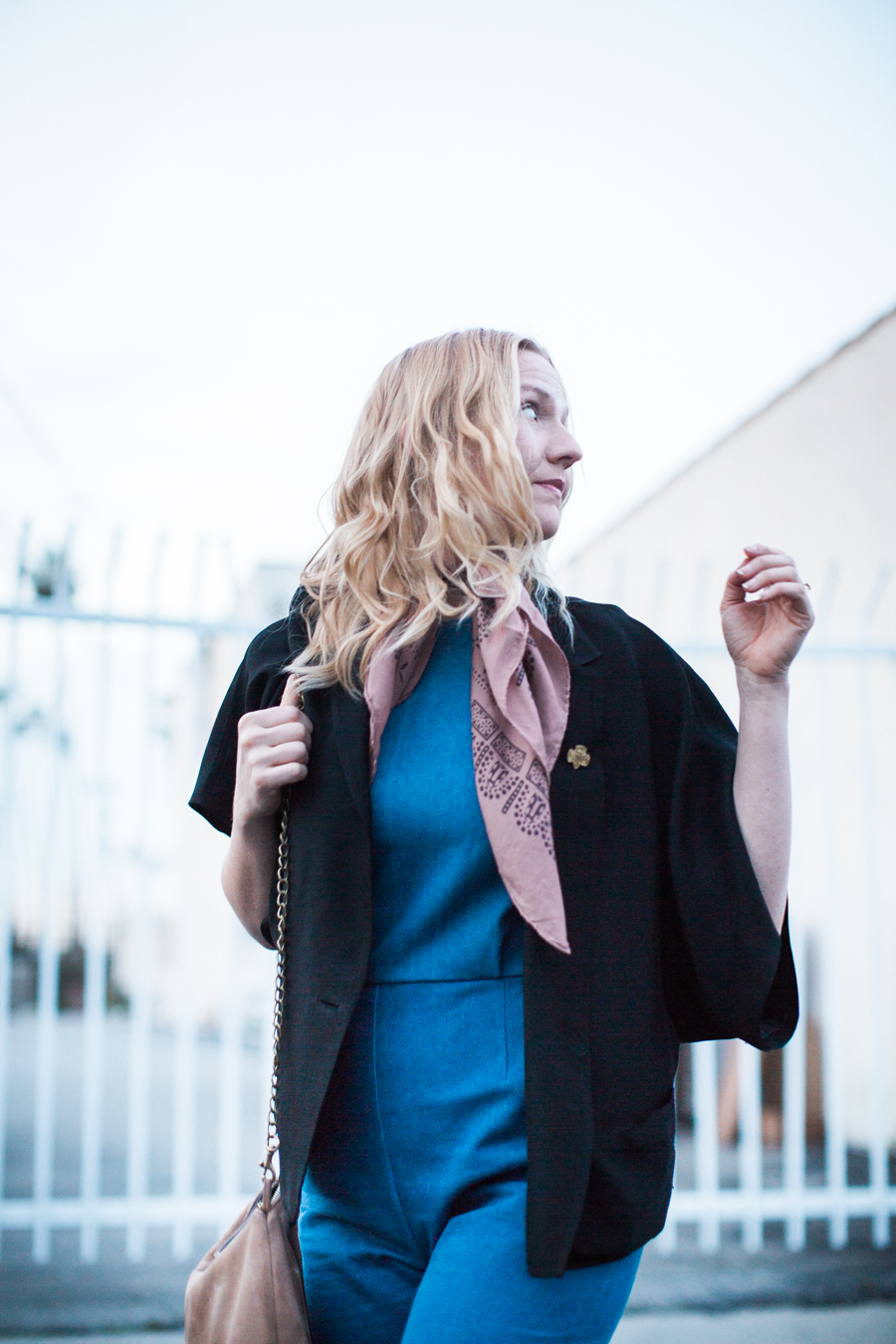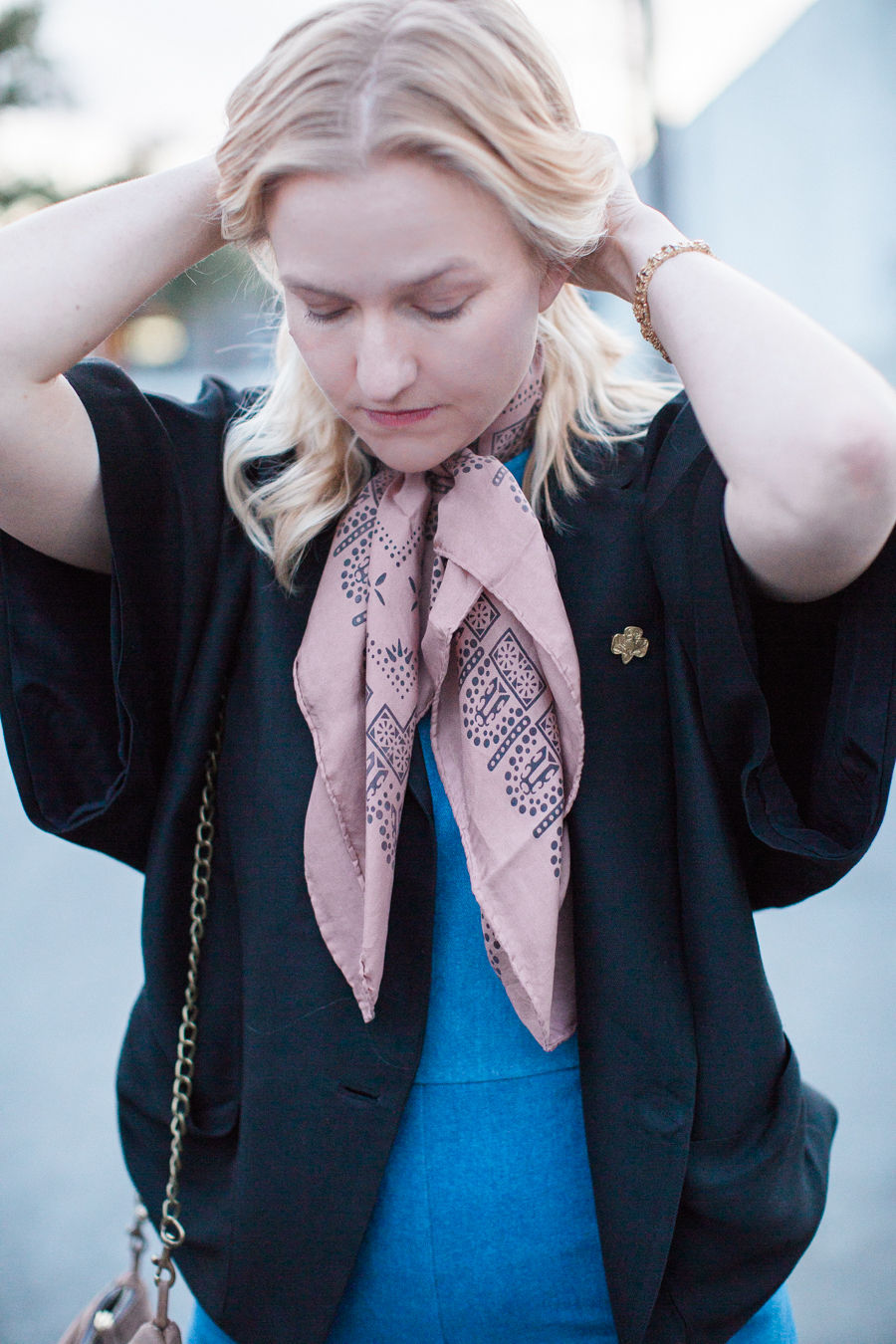 I love how you can really see how clean the sewn lines are in the Winsome piece with the way Anne wears it!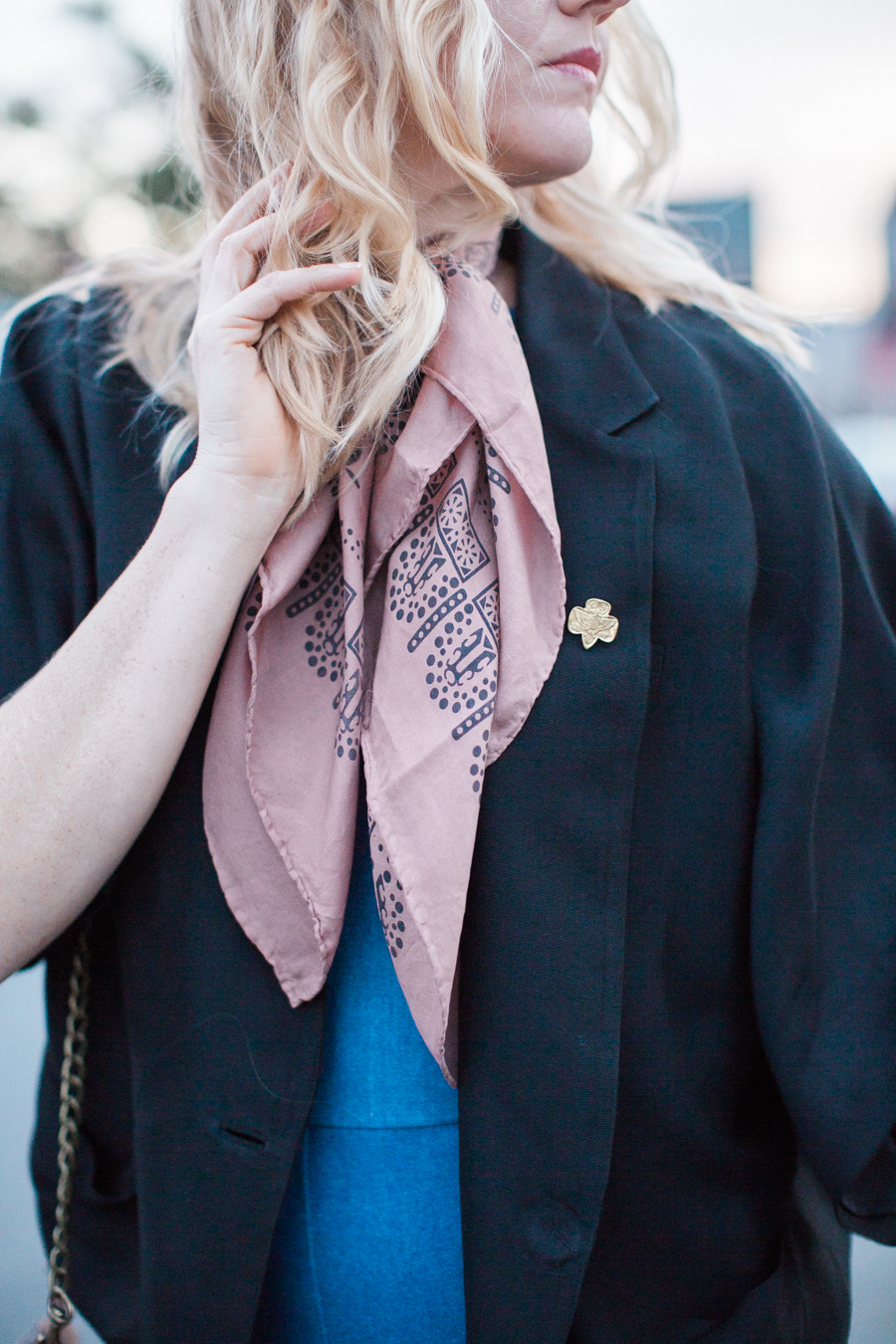 Be sure to hit her post to read more about her inspo behind the way she styled her jumpsuit, and to see a few extra photos, too.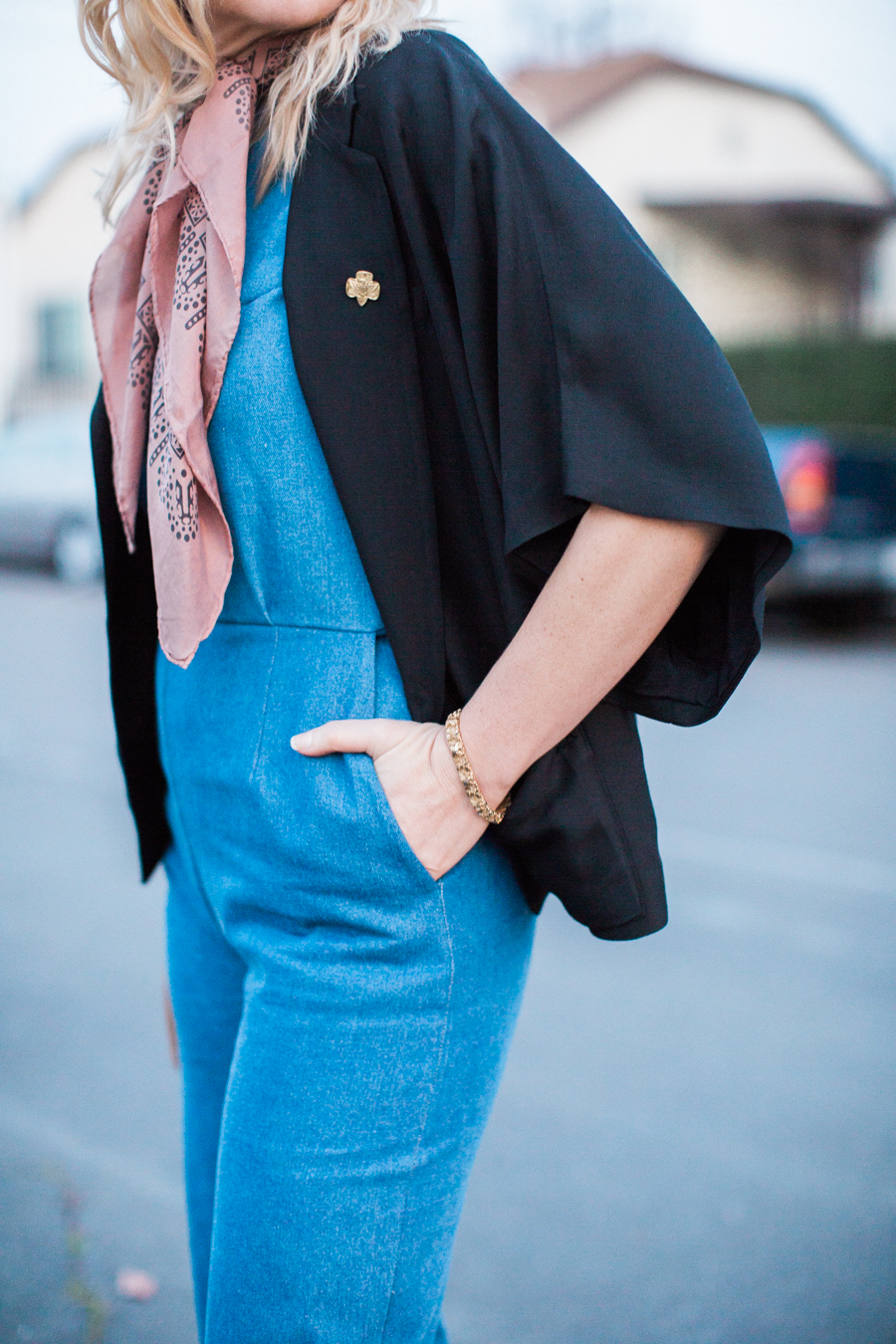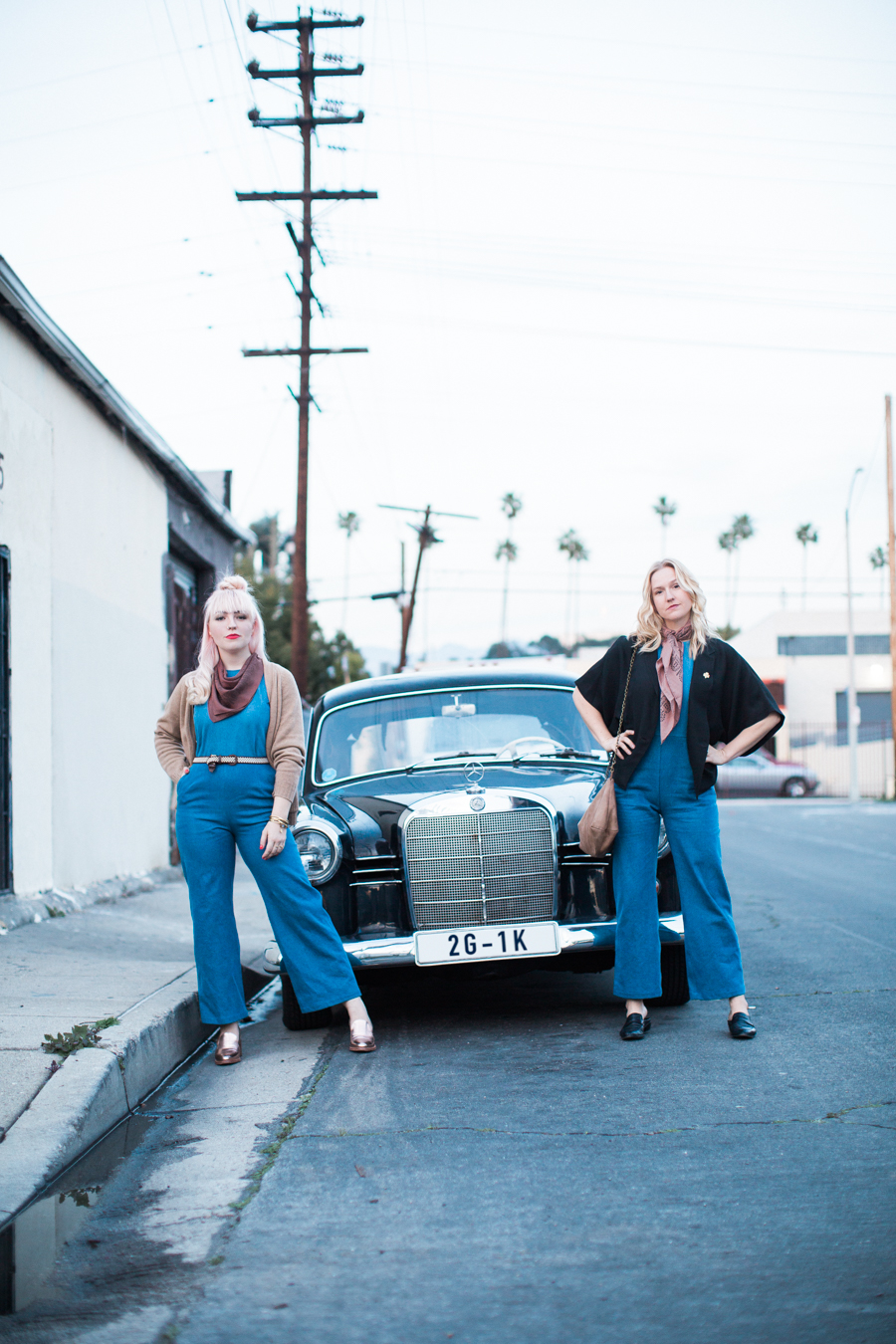 And with that, I'll see you next week! xo
Photos by Jayden for Echo and Earl.