Oh my gosh.. hello, Tuesday! Hello, friends! Are you ready for another chapter in the adventures of Two Girls, One Kit? I keep having new favorites, but today might just be the best yet.. (Think it has anything to do with how much pink Anne is wearing? Clearly I'm influencing her… right?!)
Meet the Amazing : ODells… the huz/wife duo behind Bucks and Does, the incredible LA boutique in Silverlake, also happen to have their very own line of unique and wearable pieces called The ODells. A favorite brand of Angelenos and beyond, even Anthropologie has caught onto the goodness of this homegrown collection.
The Common Piece: the Gallerina Skirt had both Anne and I absolutely smitten with its painted pattern and sun-washed softness.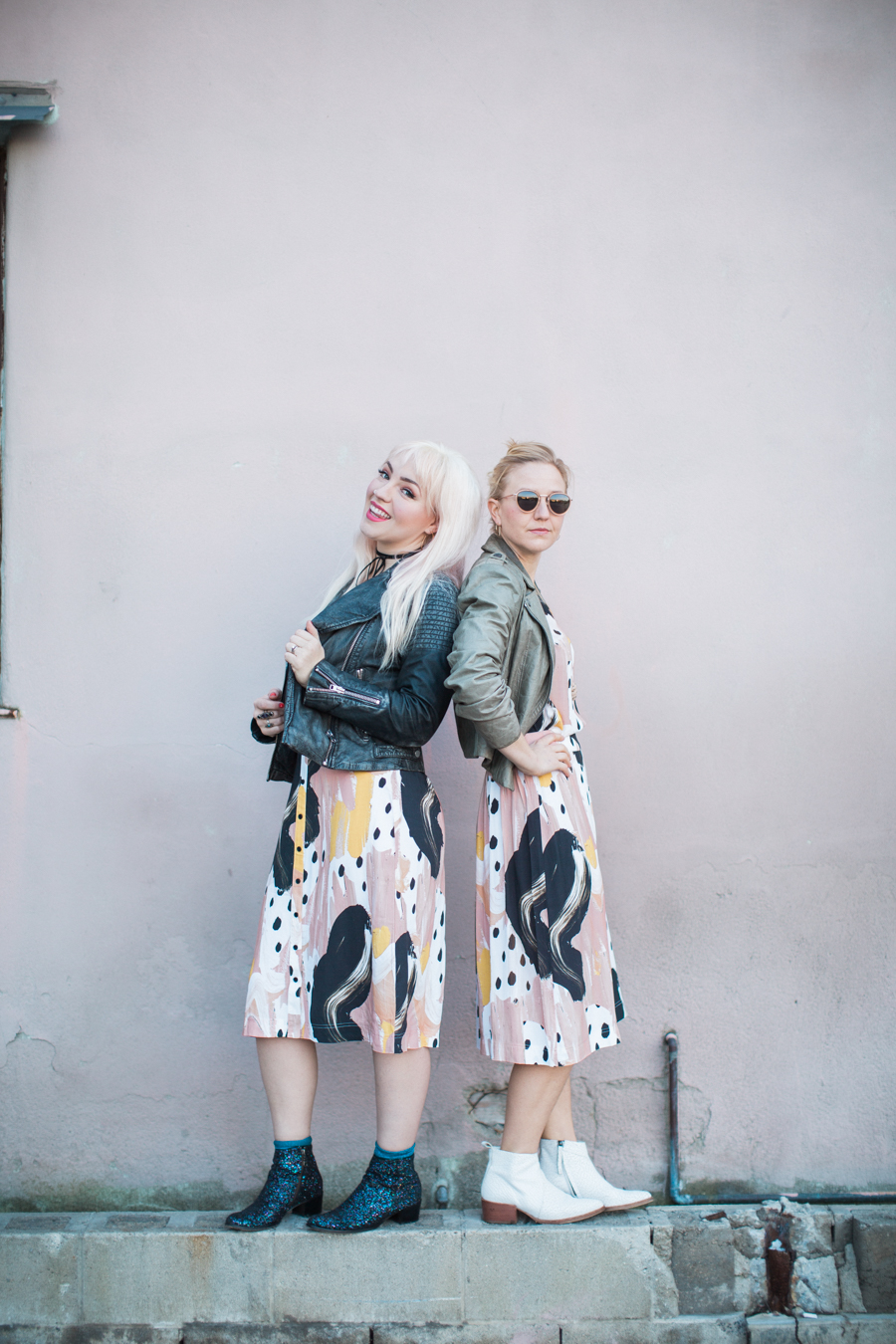 My take: if you've been here before, you know I'm obsessed with the rust'n'blush ways of the '70s, so when I saw this Classic Tee in Cedar I knew it was the perfect pairing. 100% cotton slub, the tee is soft as buttah (satisfying my 'wood'y' tendencies) and makes the ensemb everyday approachable while scratching my 'fire'y' itch at the same time.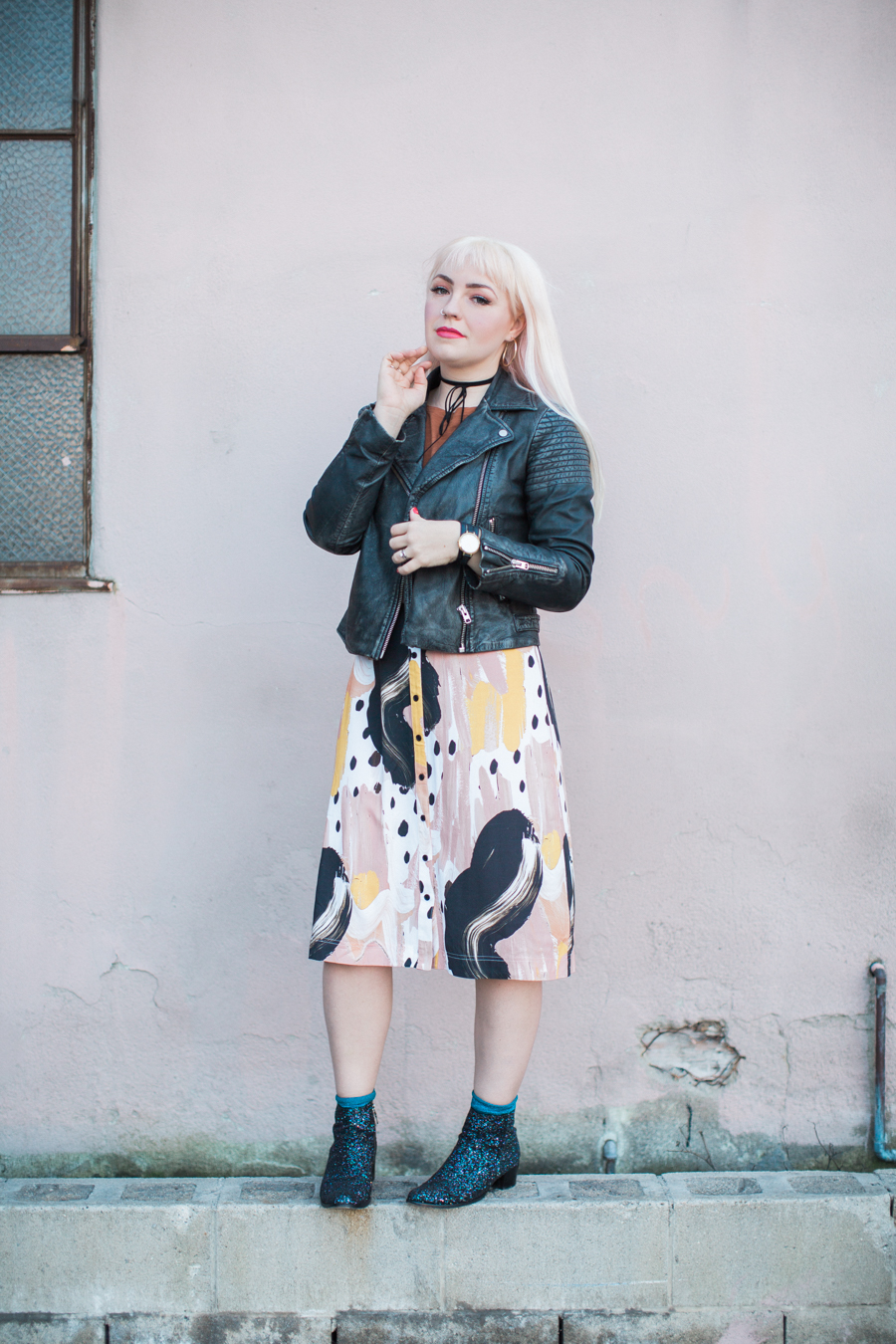 Throw on a pair of my favorite Thacker sparkle booties + faithful leather jacket and I'm calling it a day! (And a good day, at that!)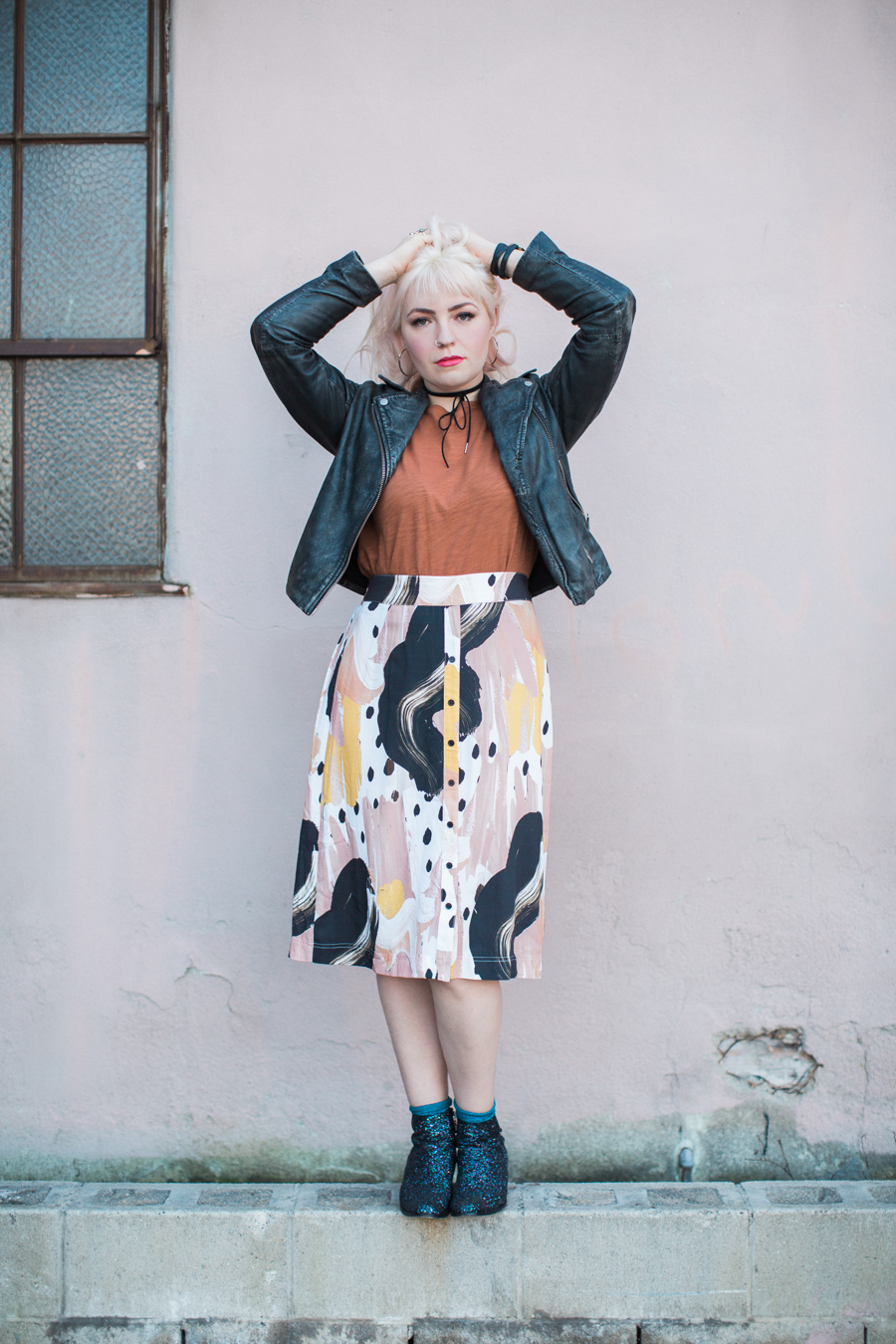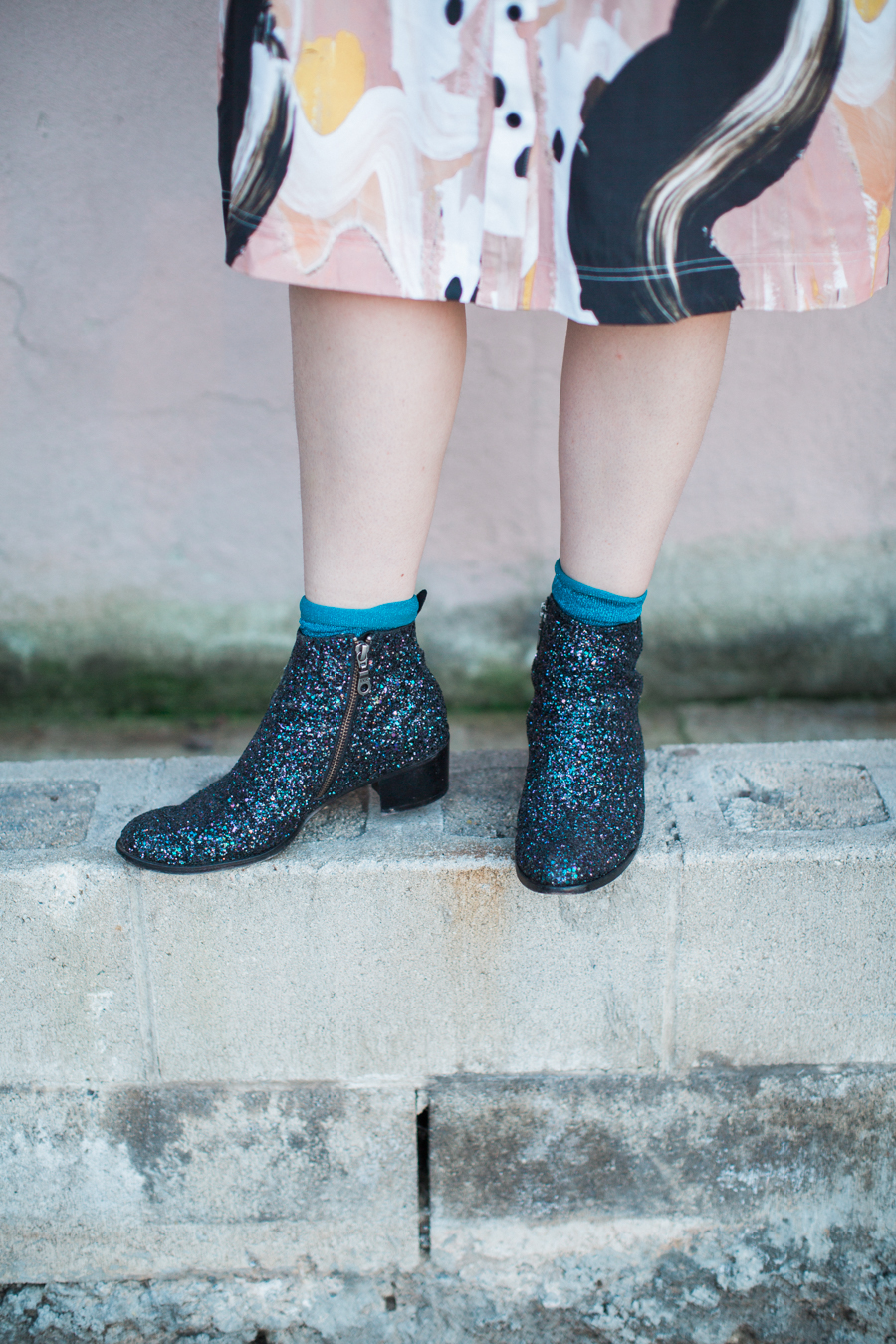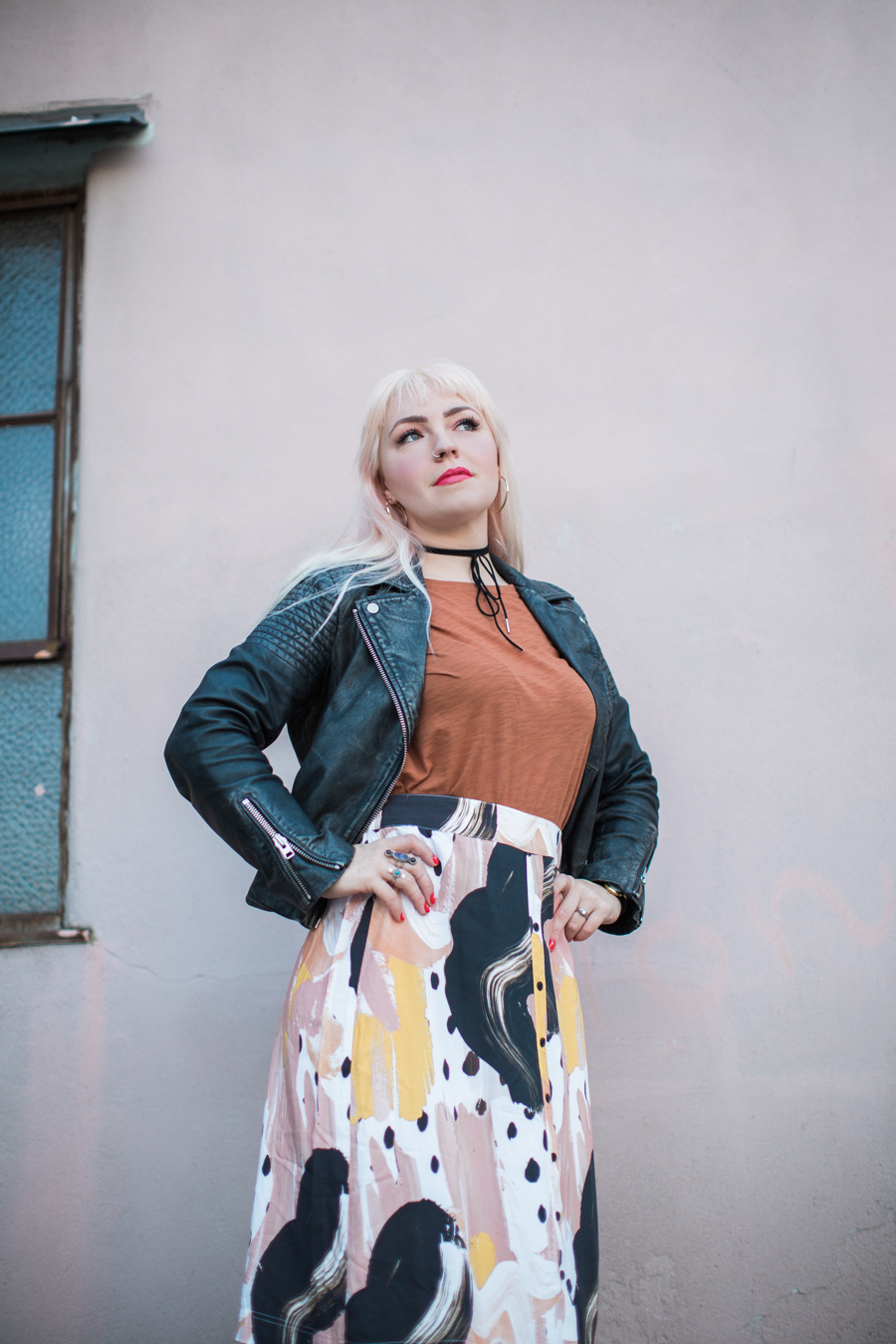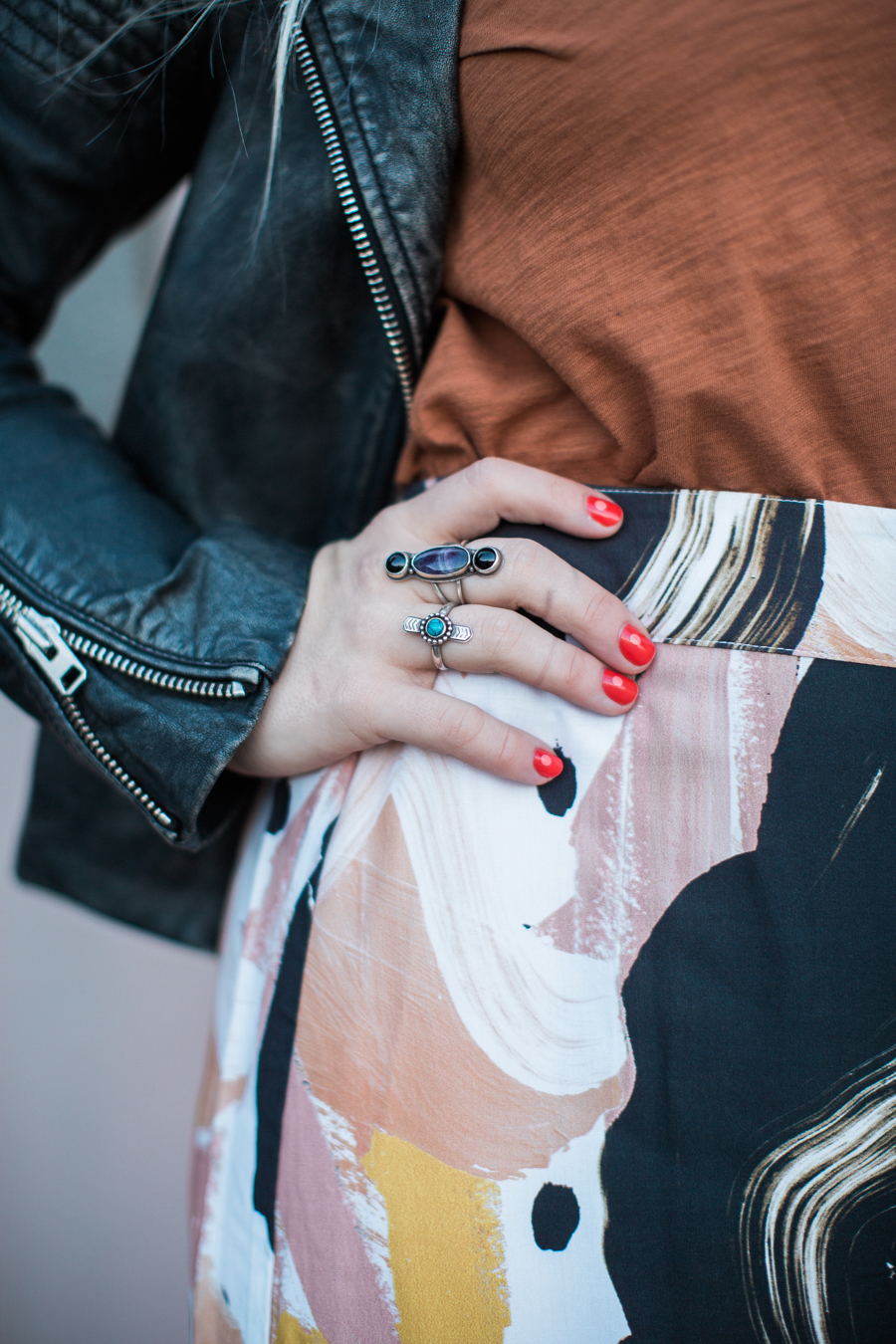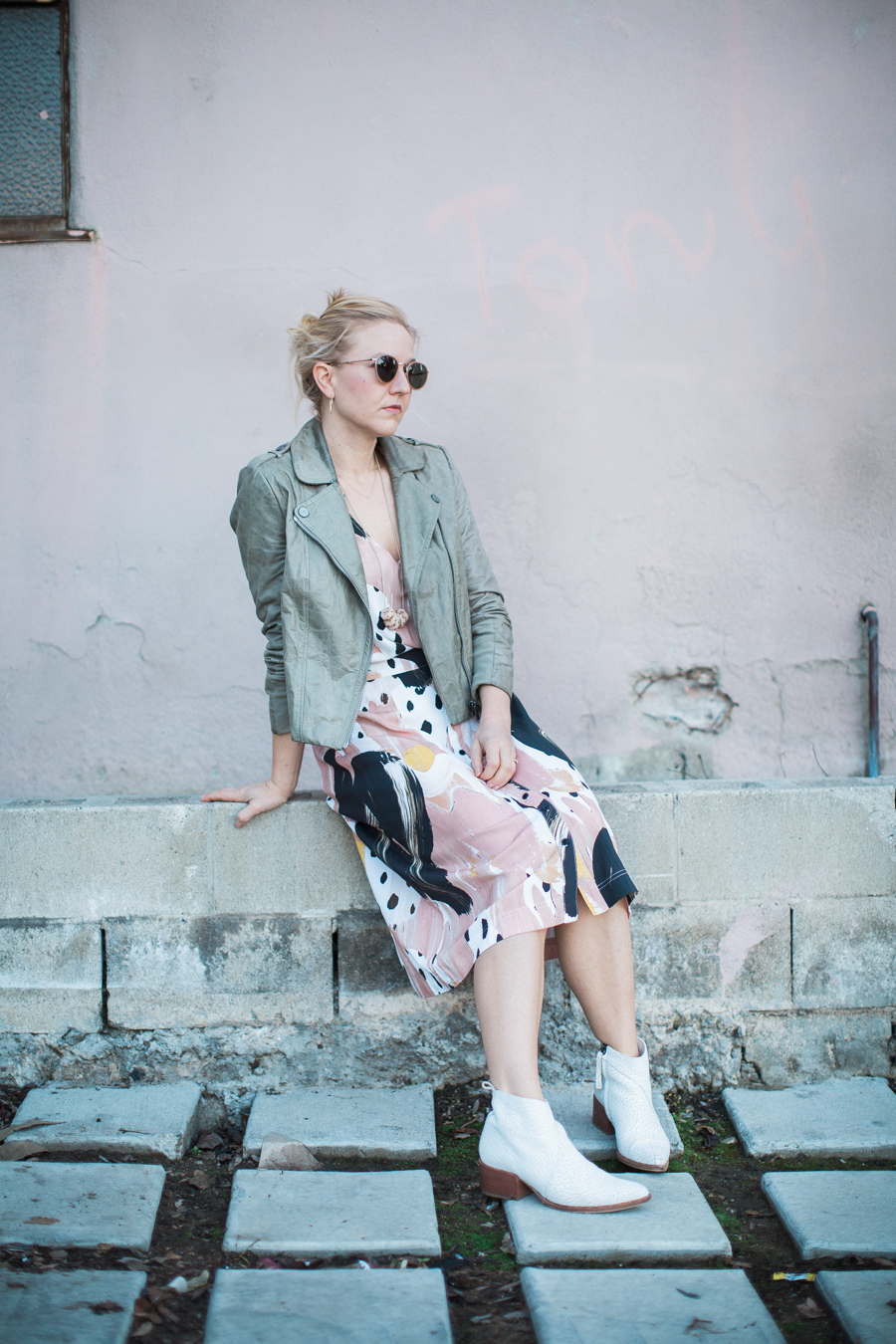 Anne's spin: usually the minimalist, Anne opted for pattern-on-pattern with the studio blouse that shares the same painted pattern of our skirts. It's a look I love so much that I almost went for it myself! What a cheeky move to wear the same pattern on the top and bottom. Yes and yes.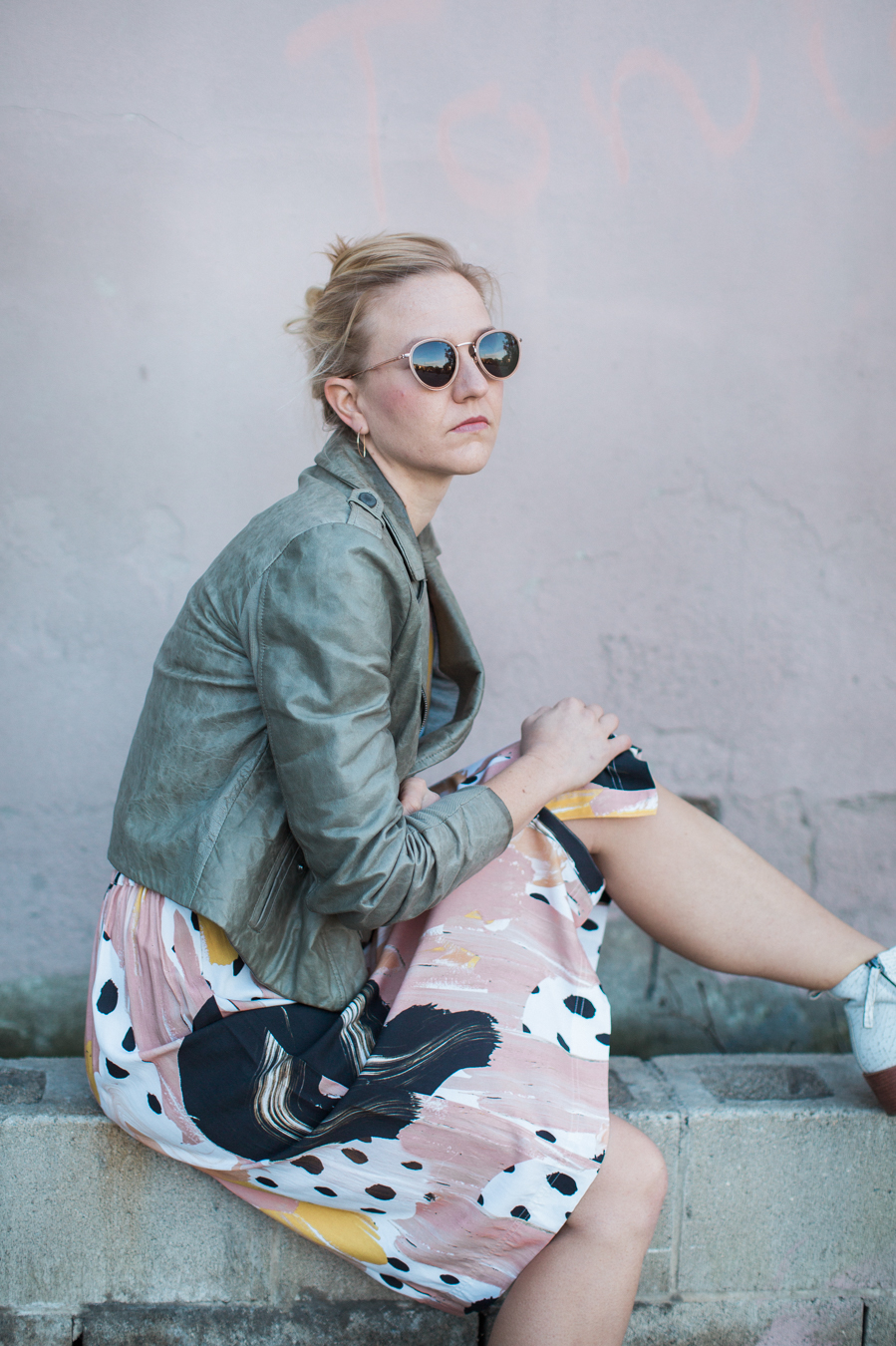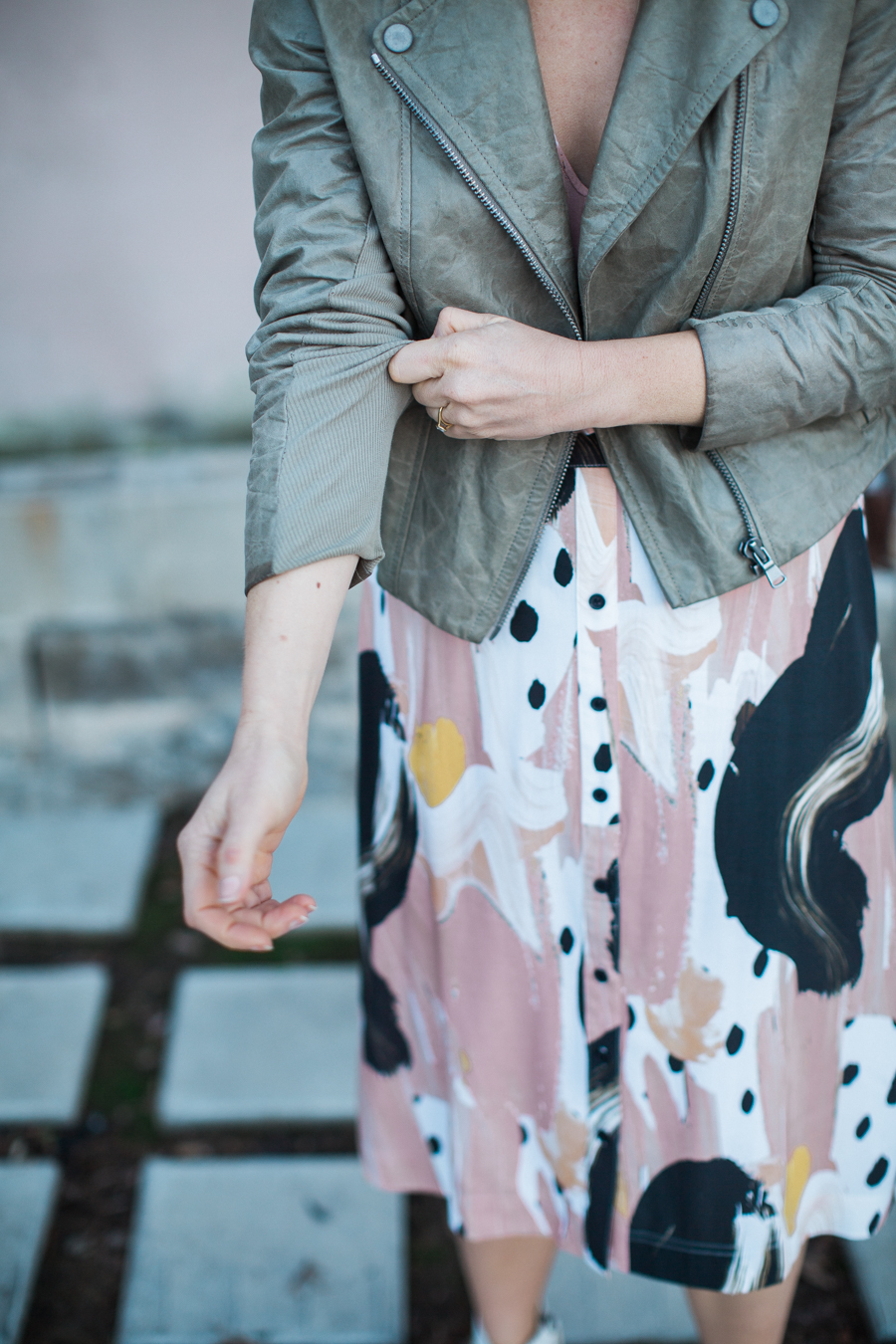 (This is possibly the first time I've ever said this … but, I would totally wear Anne's ensemb, too! Those boots and that jacket are perfection. Don't you agree?)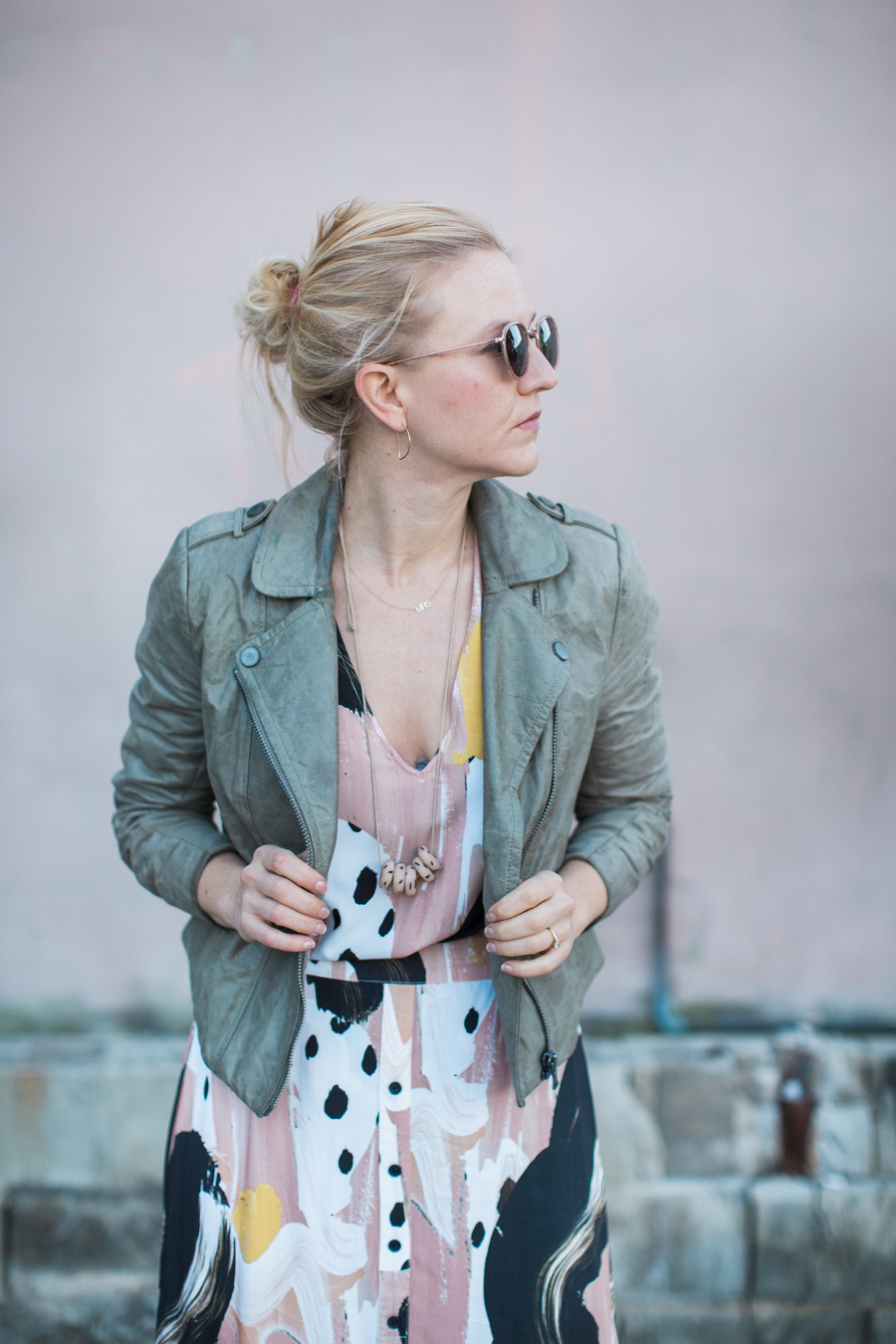 Be sure to check Anne's post to read more about her inspo and the various pieces she wore with her ODells goodness.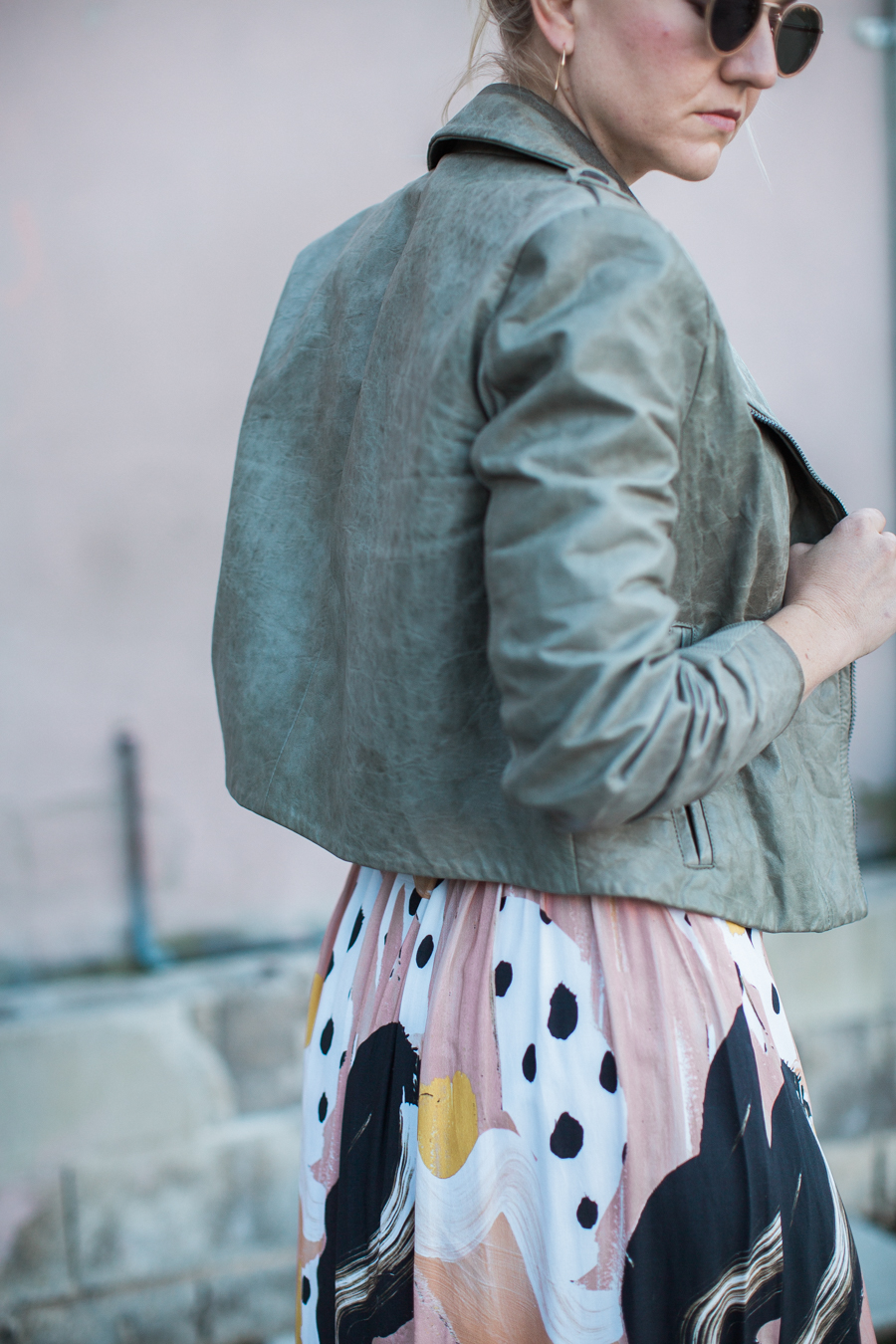 I legit cannot get enough of the painted look of the skirt! C'mon! Those brush strokes! That peach and pink! Those polka dots!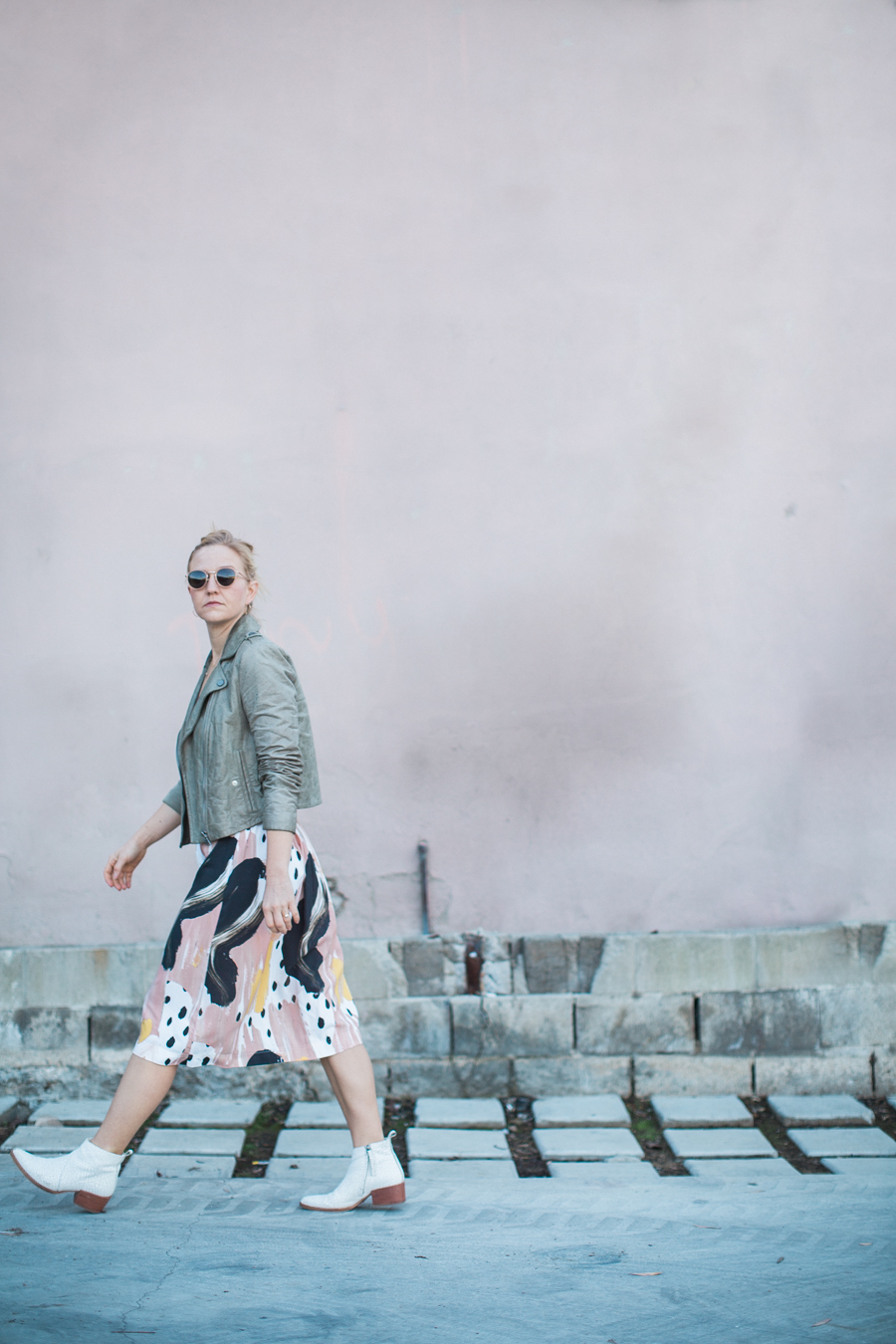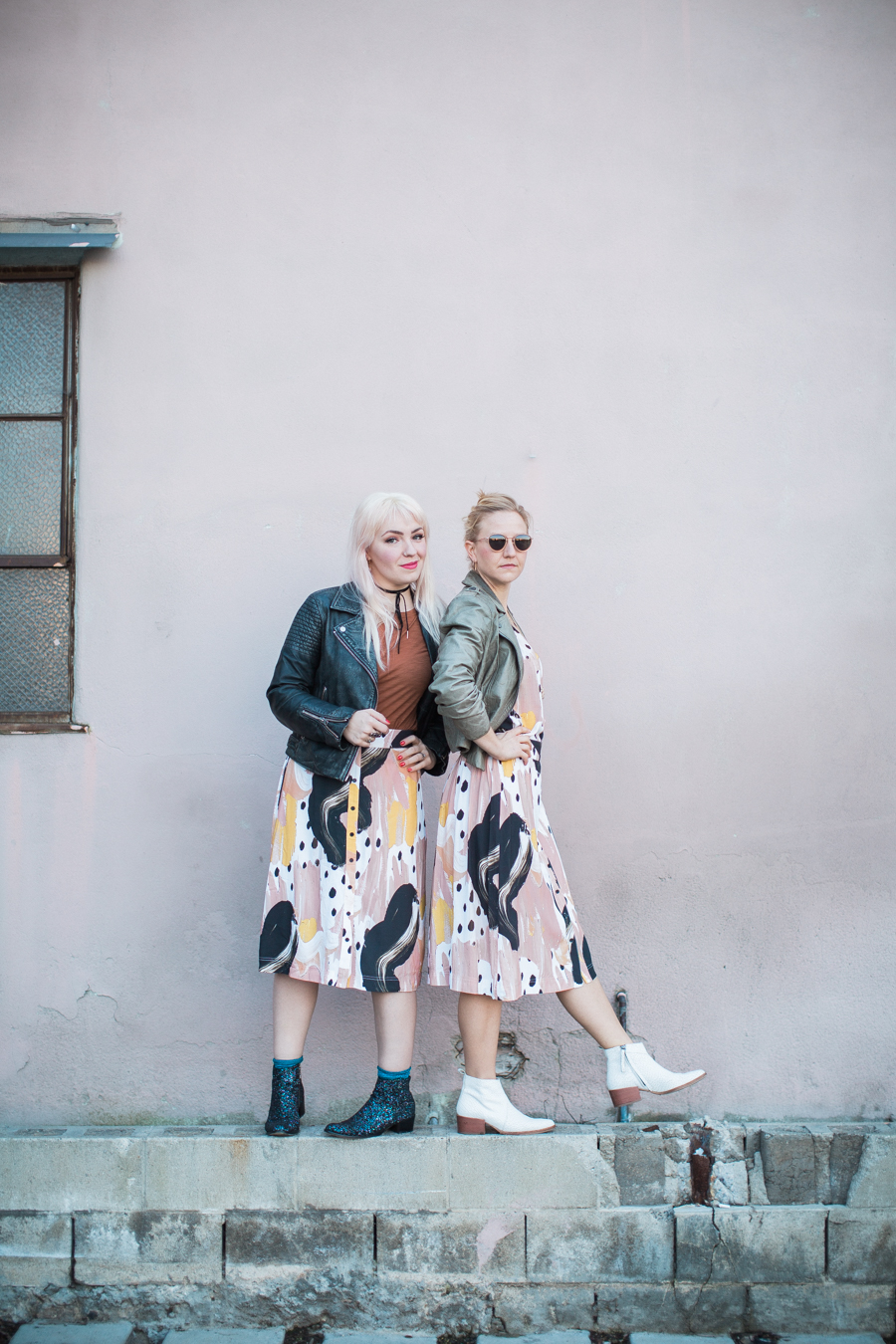 And there you have it.
Which look would you wear more? What is your favorite way to show off summer skin? xo!