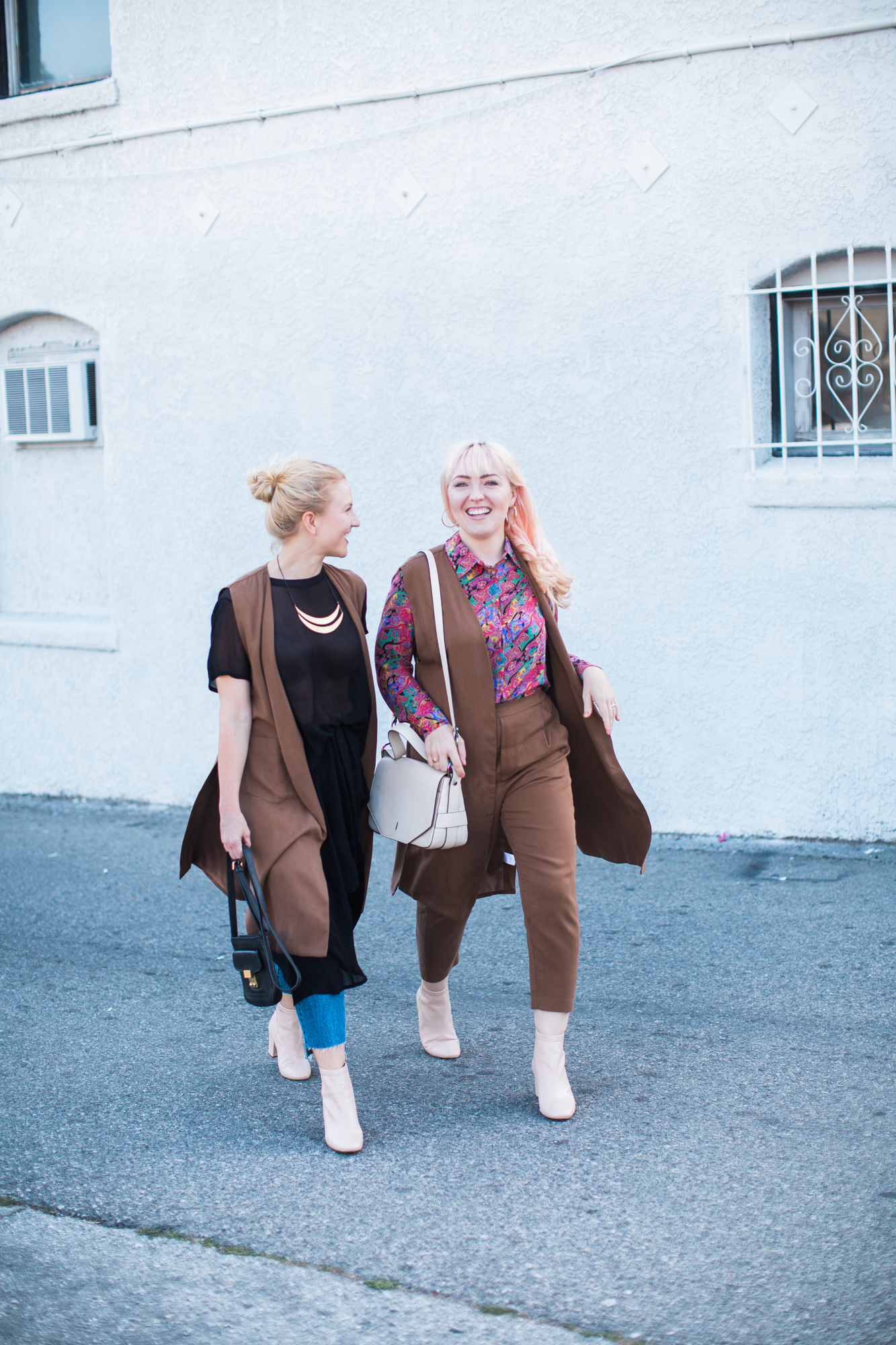 Well hi and hello! How is it Tuesday again?
Jayden + I got back to LA late last night after our jaunts between London / Berlin / Rome / Assisi, so I'm in a little cloud of jet lag that is perfect for writing blog posts and re-living moments when I had freshly brushed hair…
I'm so in love with this week's look! And photos! And collab crew! Let me gush about it…
The Amazing: Thacker NYC have been here before, but they continue to evolve and update with every season in a way that makes them so impossible to look away from! Can you blame me?
The Common Piece: the Madrid Vest in Tobacco is half something I would expect to see in Star Wars, (y'know. Jedi material?) and the other half, I would expect to see on the runway. It's the perfect layering accessory — the perfect everything, really!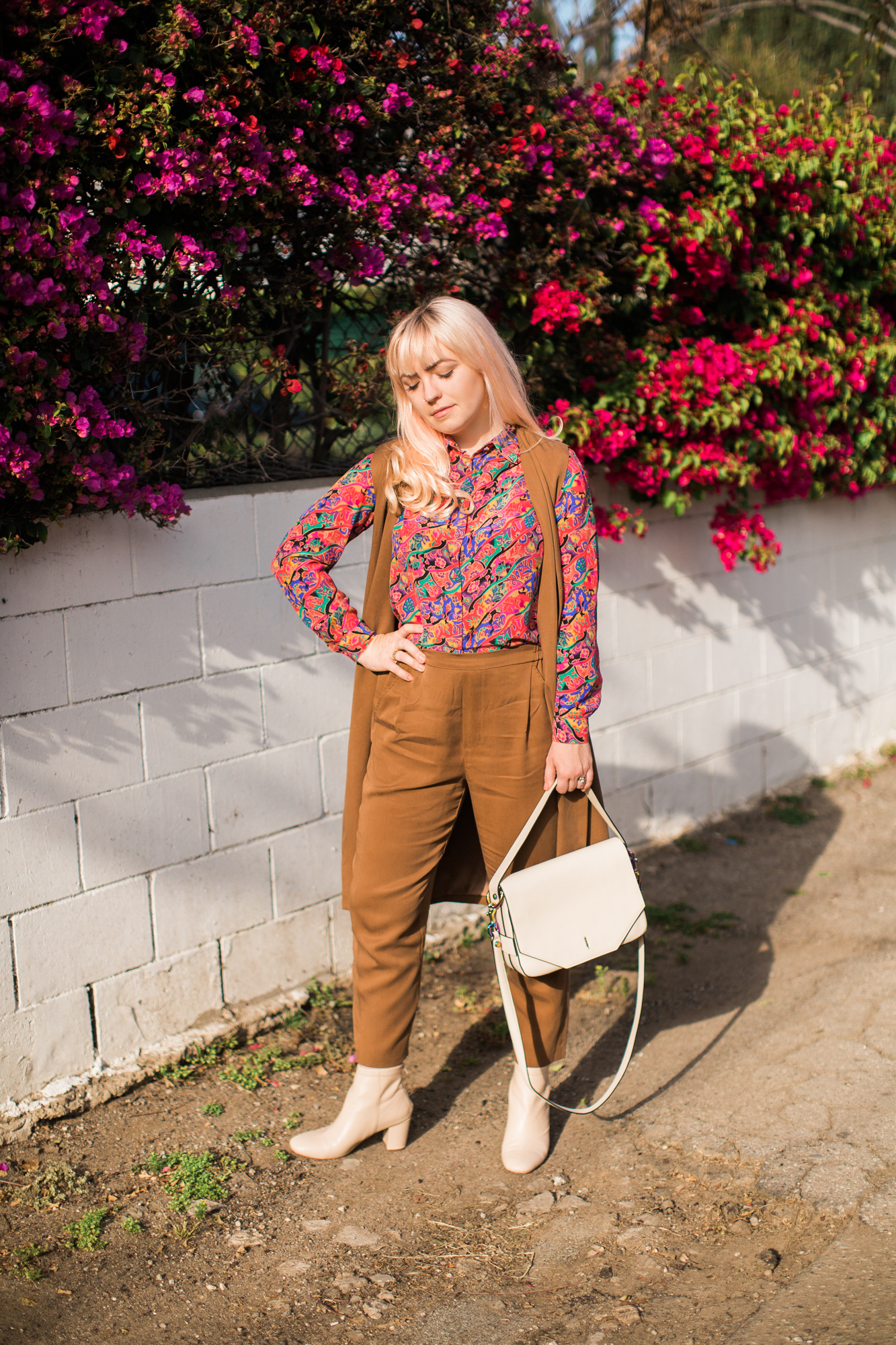 My take: I was so obsessed with the 'tobacco' color of the Madrid vest that I had to take it further.. the Ren Draped Crop Pants. Comfy, casual, and a perfect pair with the vest; this is an ensemb I see only in my dreams! Tango'ing with a very vintage blouse that I don't even remember where I got, Thacker's Georgina Crossbody bag in cream, and Jennie-Ellen VIBE boots.. like I said. This look is just about my ultimate.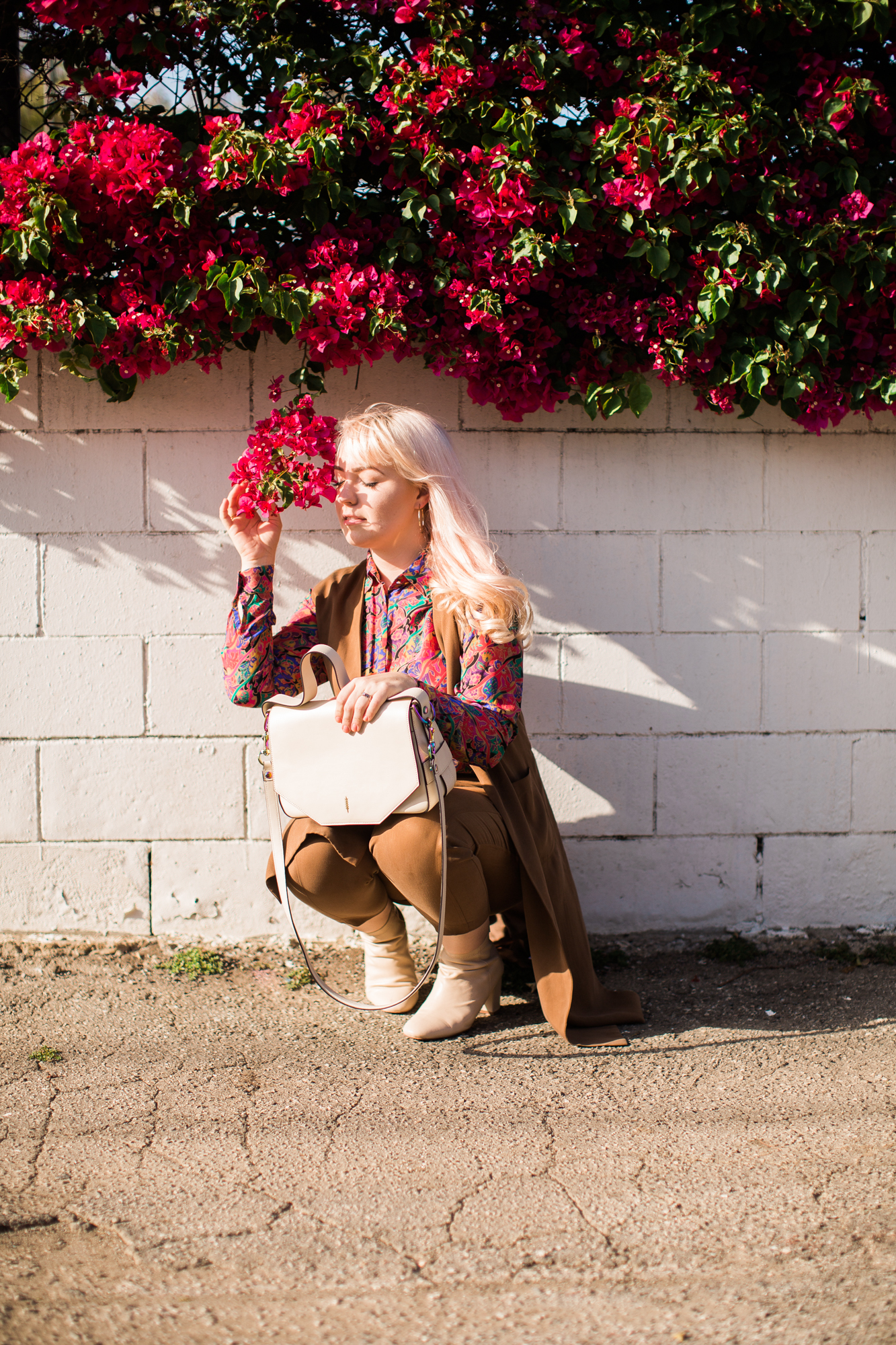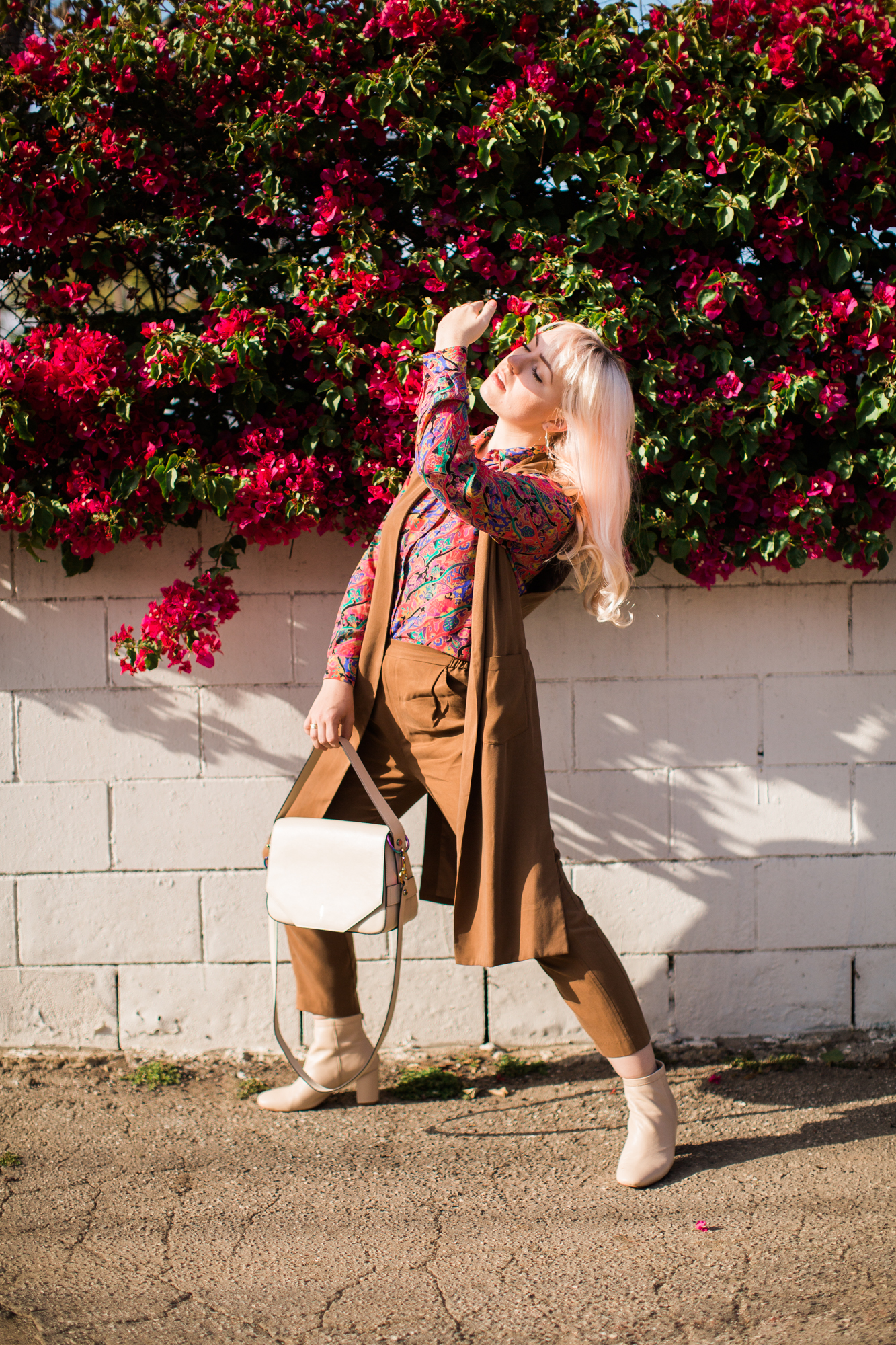 Jayden let me get weird with the photos … thanks, babe. You're patient 😉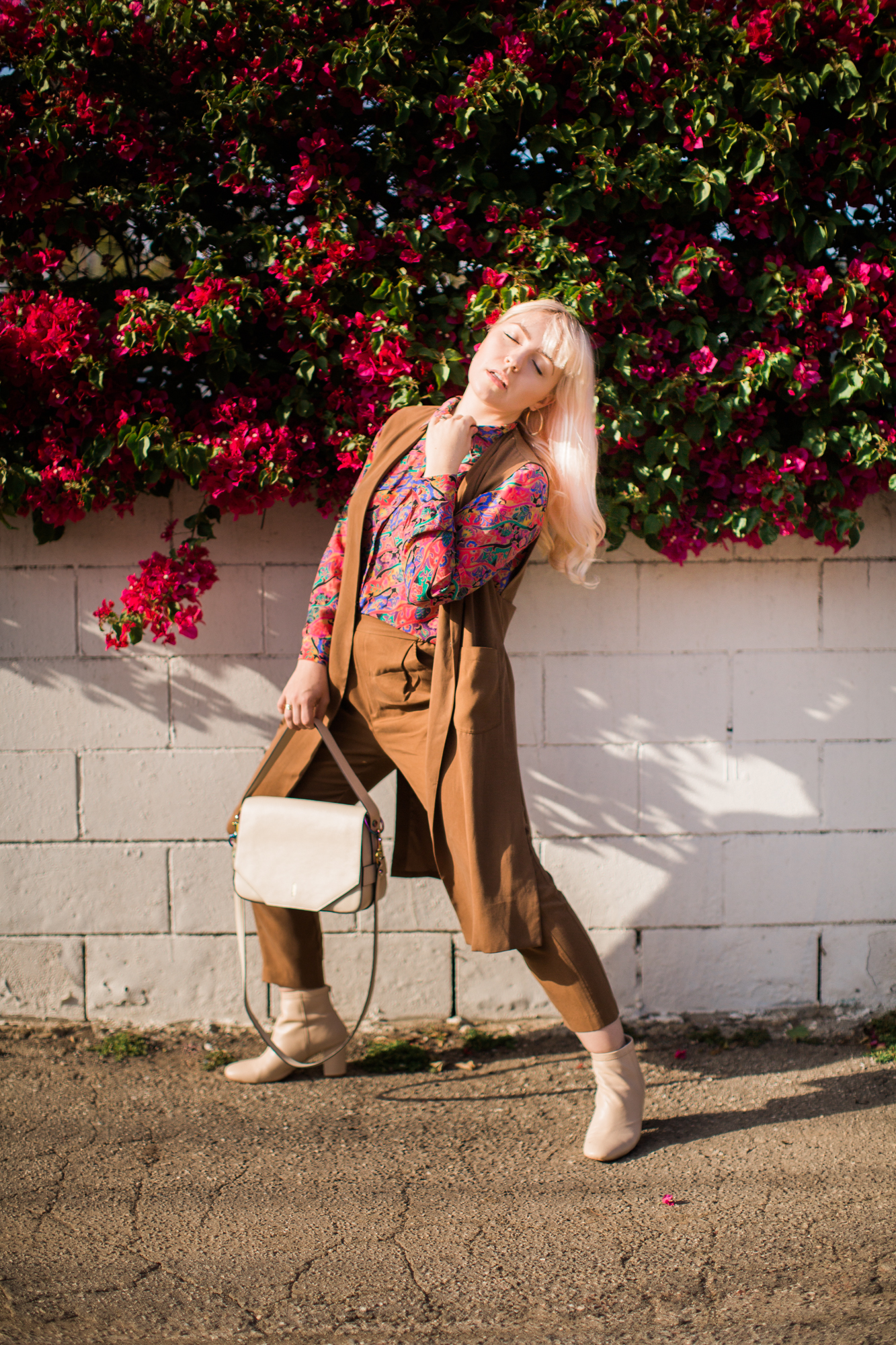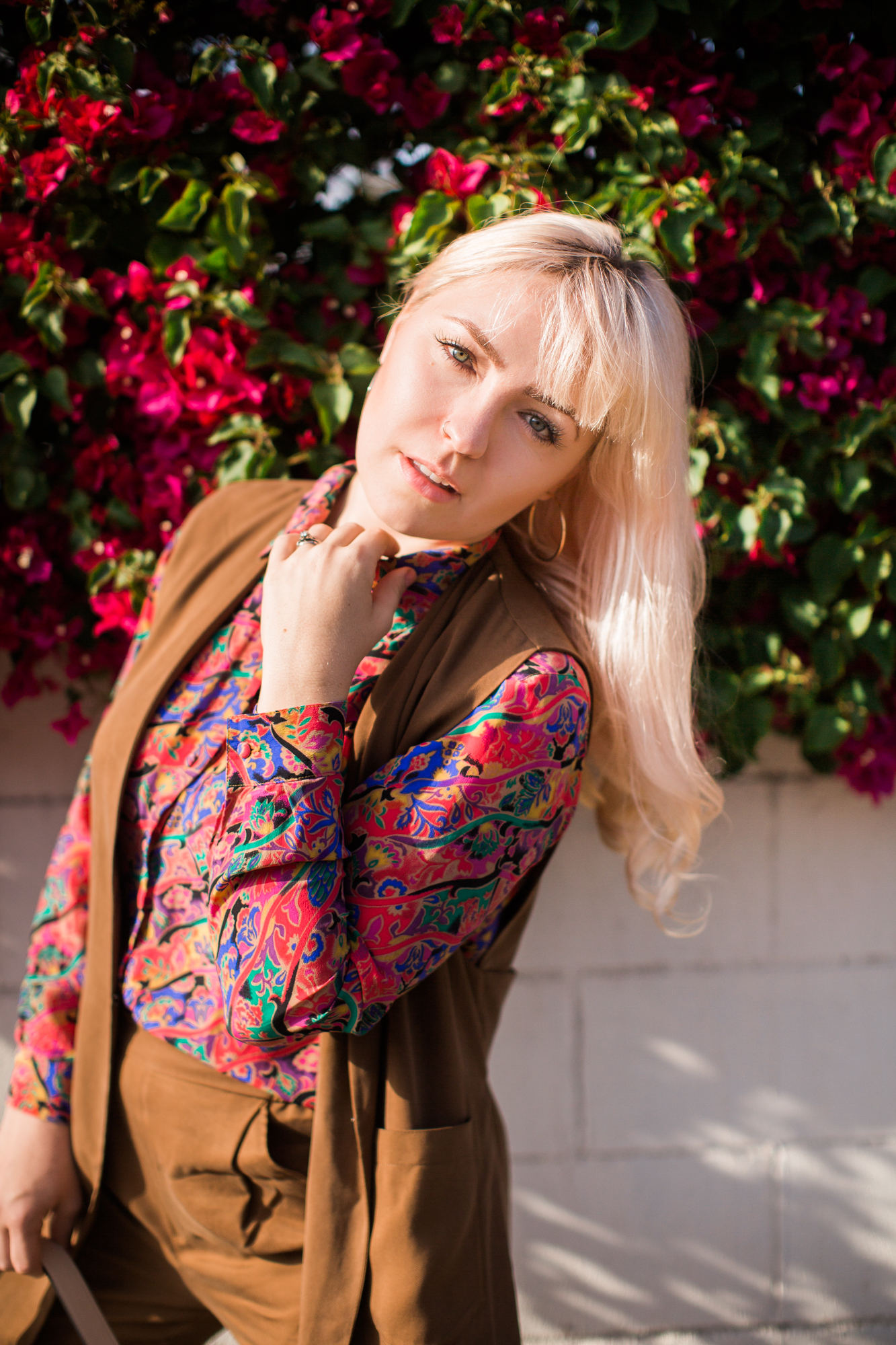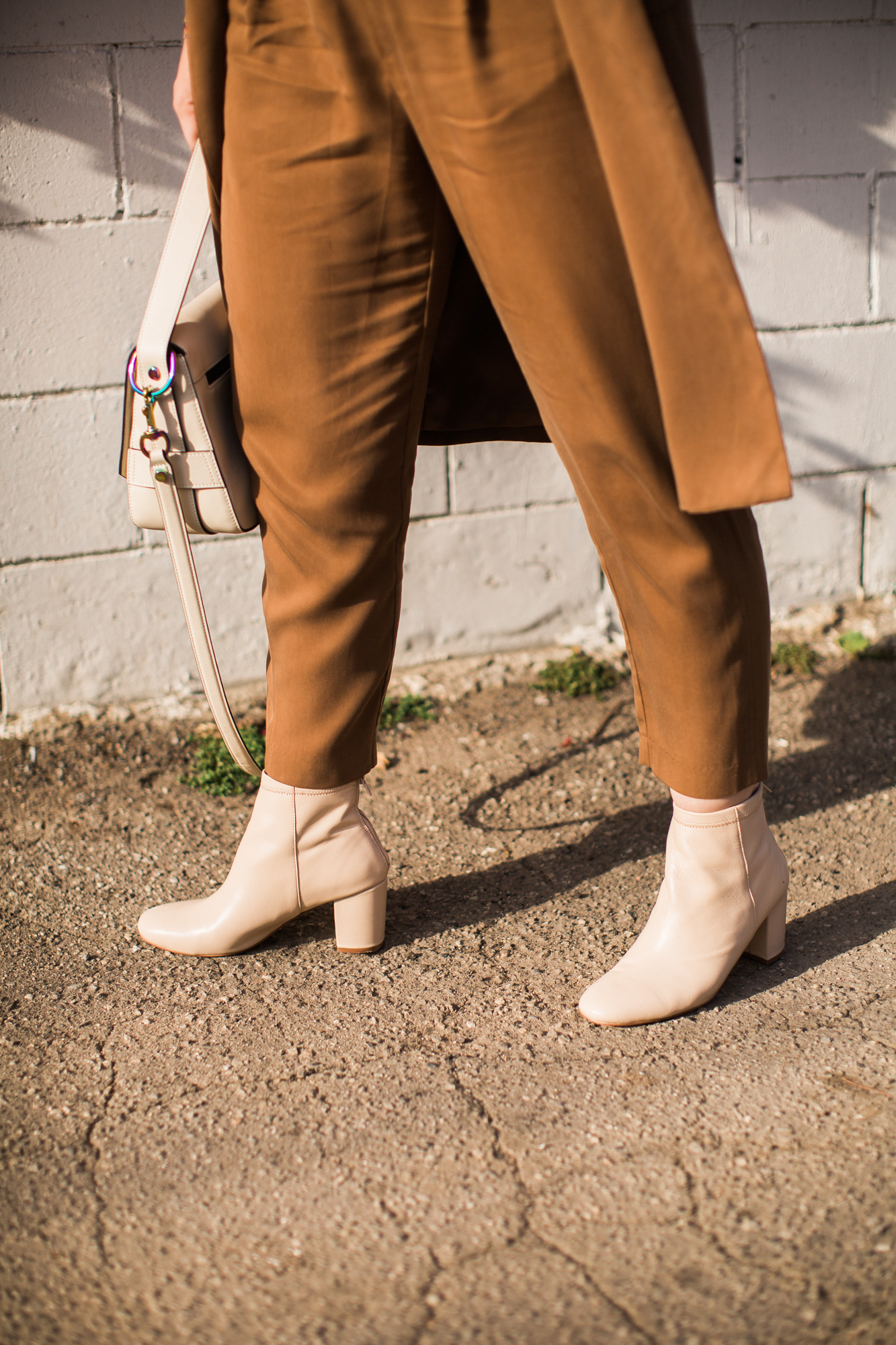 Jennie-Ellen is magic.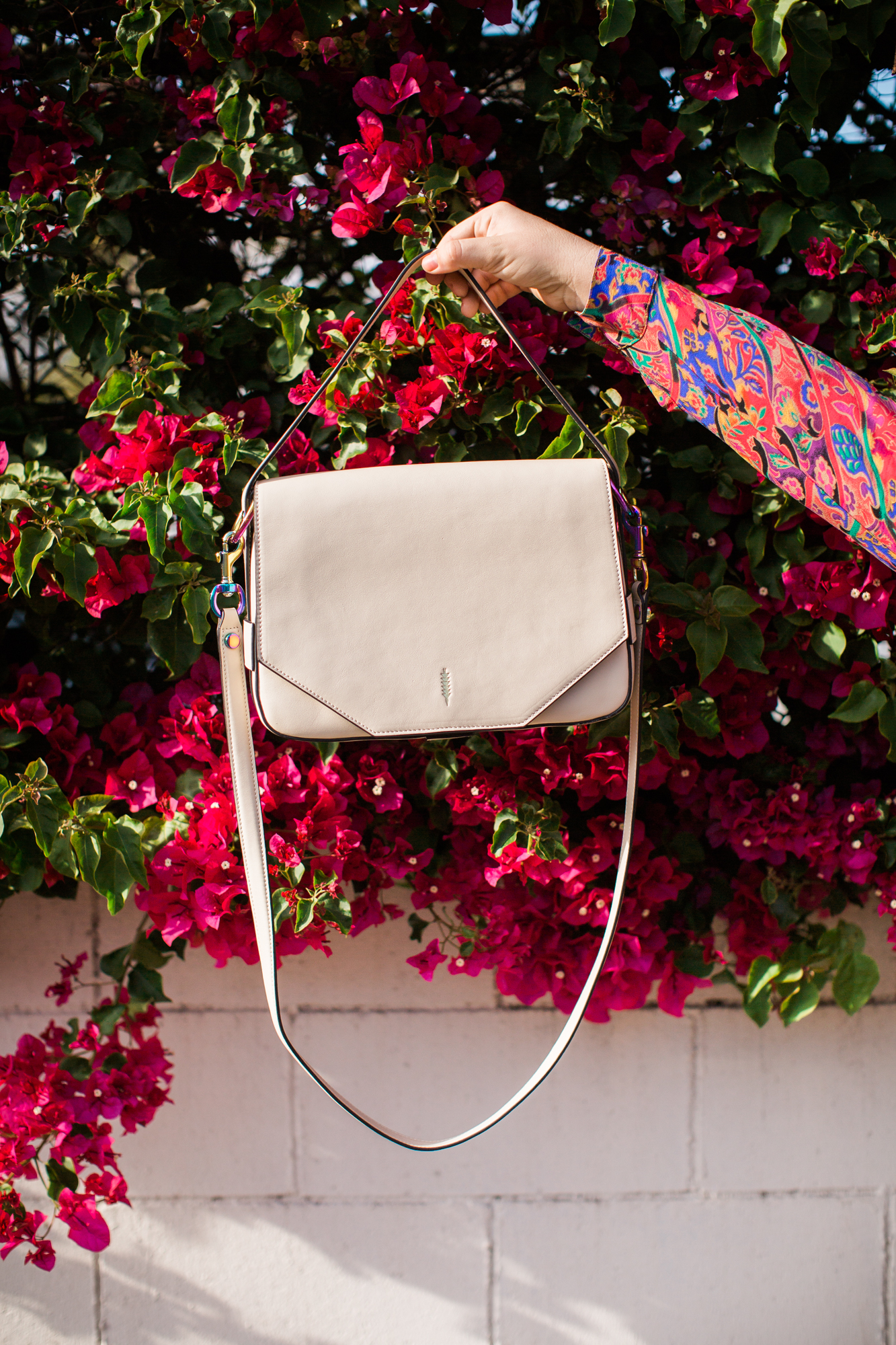 I'm really into wearing white. I'm really, really into this bag.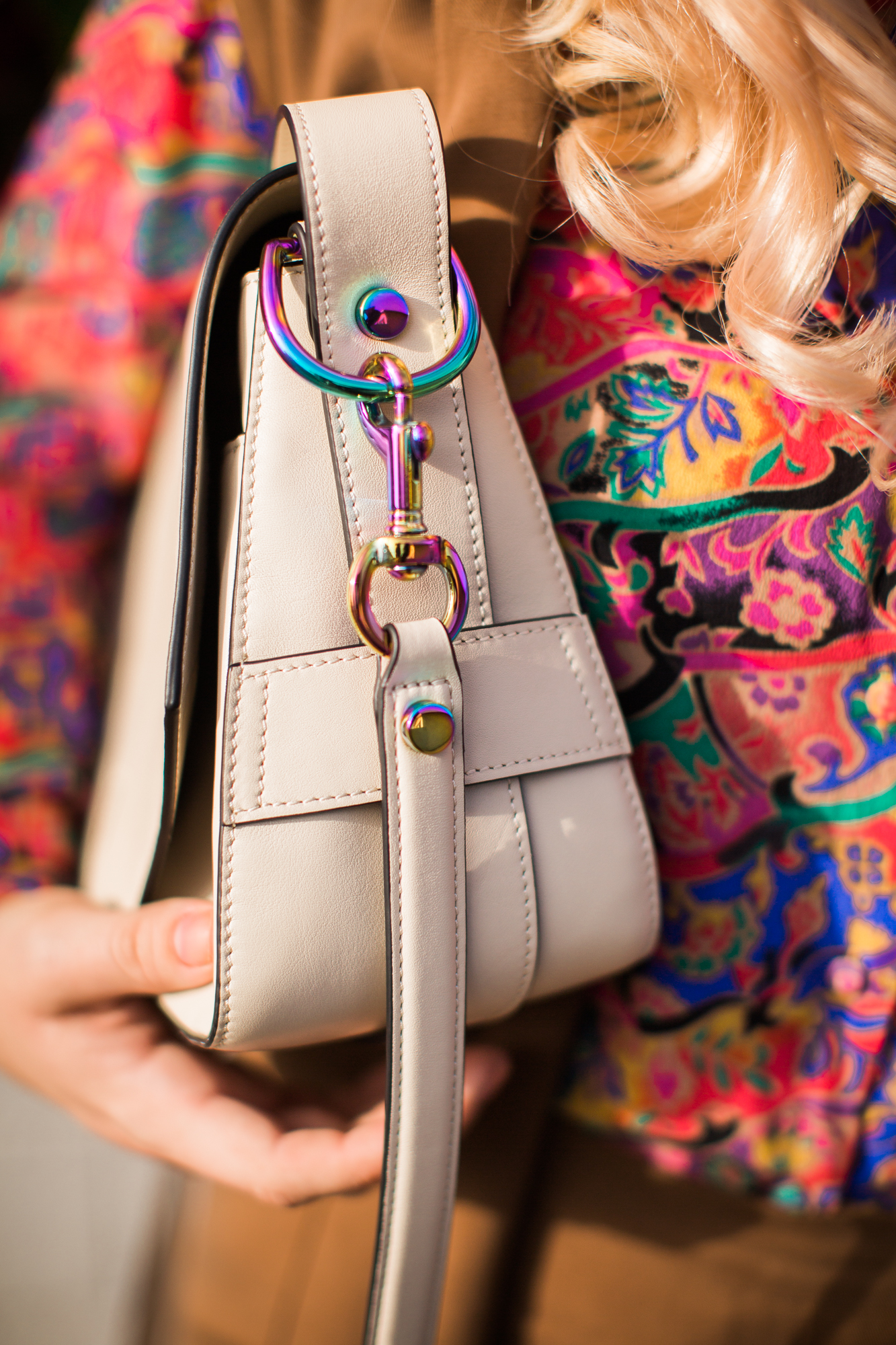 Just. look. at. the. hardware..! Thacker wins. Always.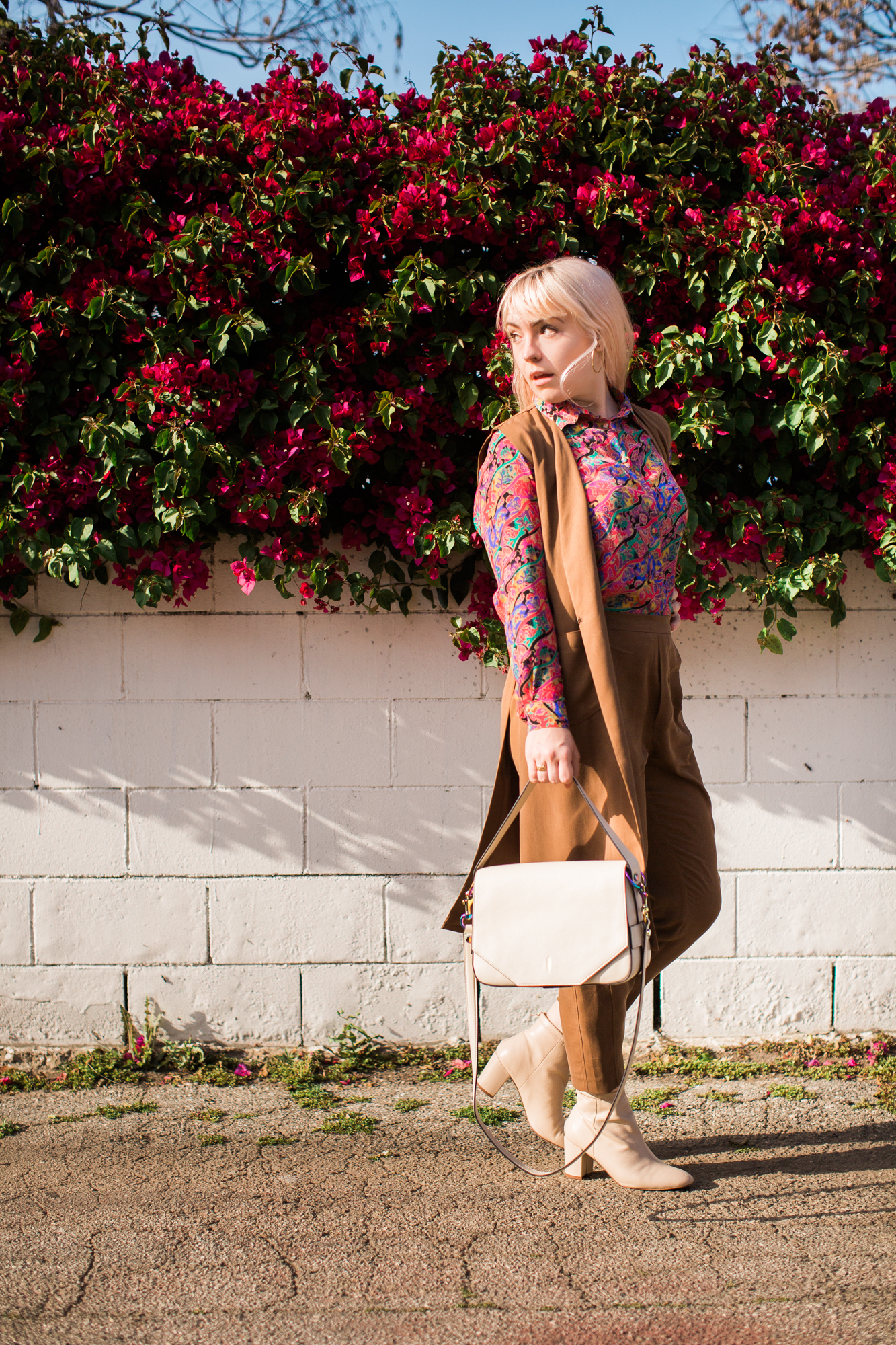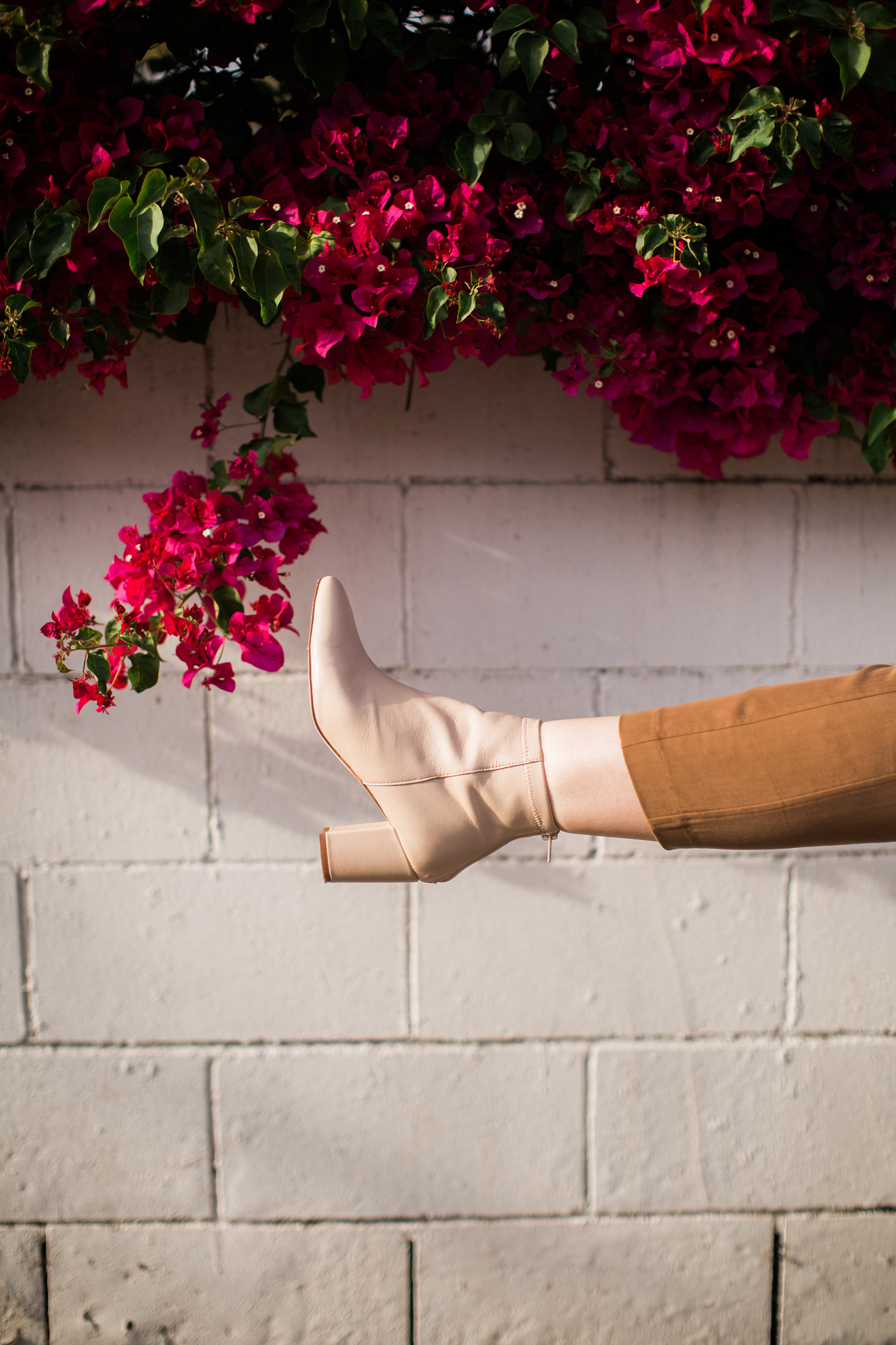 German ankles, guys. #germanankles.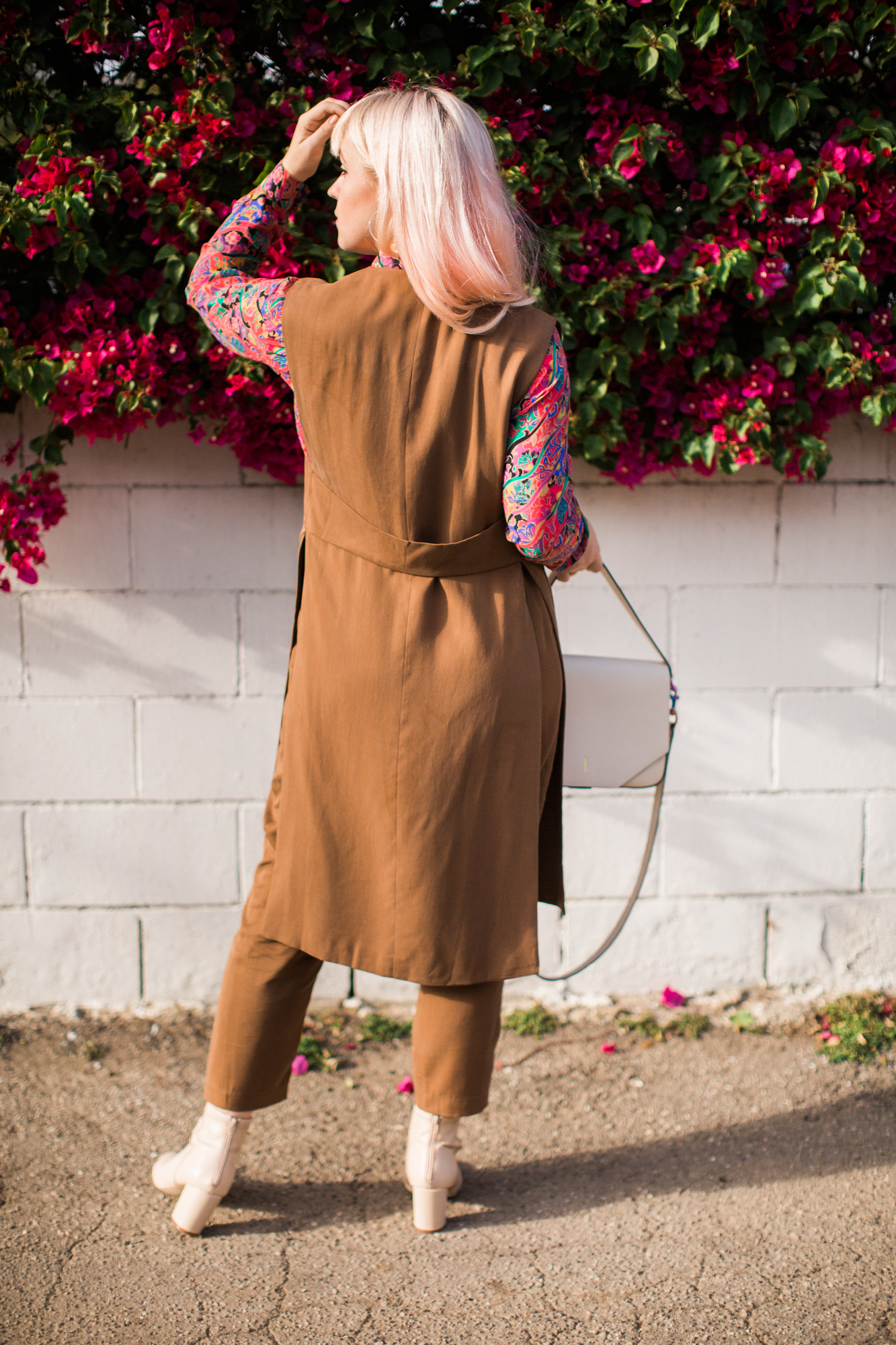 OK. The vest detailing. Are you bored of my gushfest yet?! I really love this look the most.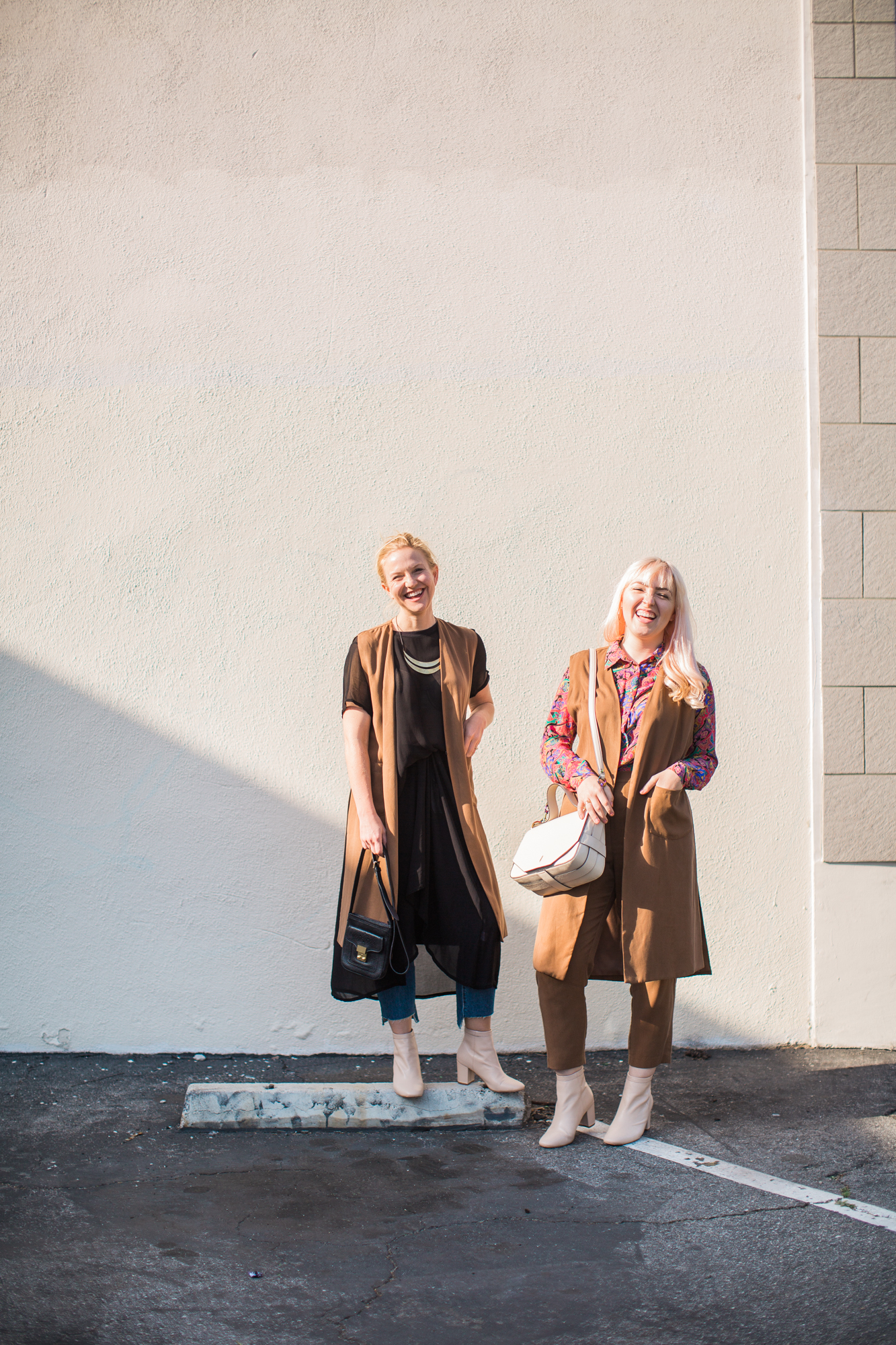 Same boots / same vest … two very different looks!
Anne's spin: mullet jeans, mullet jeans.. what do I have to do to get you in my life? Gosh, I am so down with this look, Anne Sage! How surprised are you?!
Layers, layers and textures galore. This ensemb is the flowy, feminine bout of strength we would all do well to master.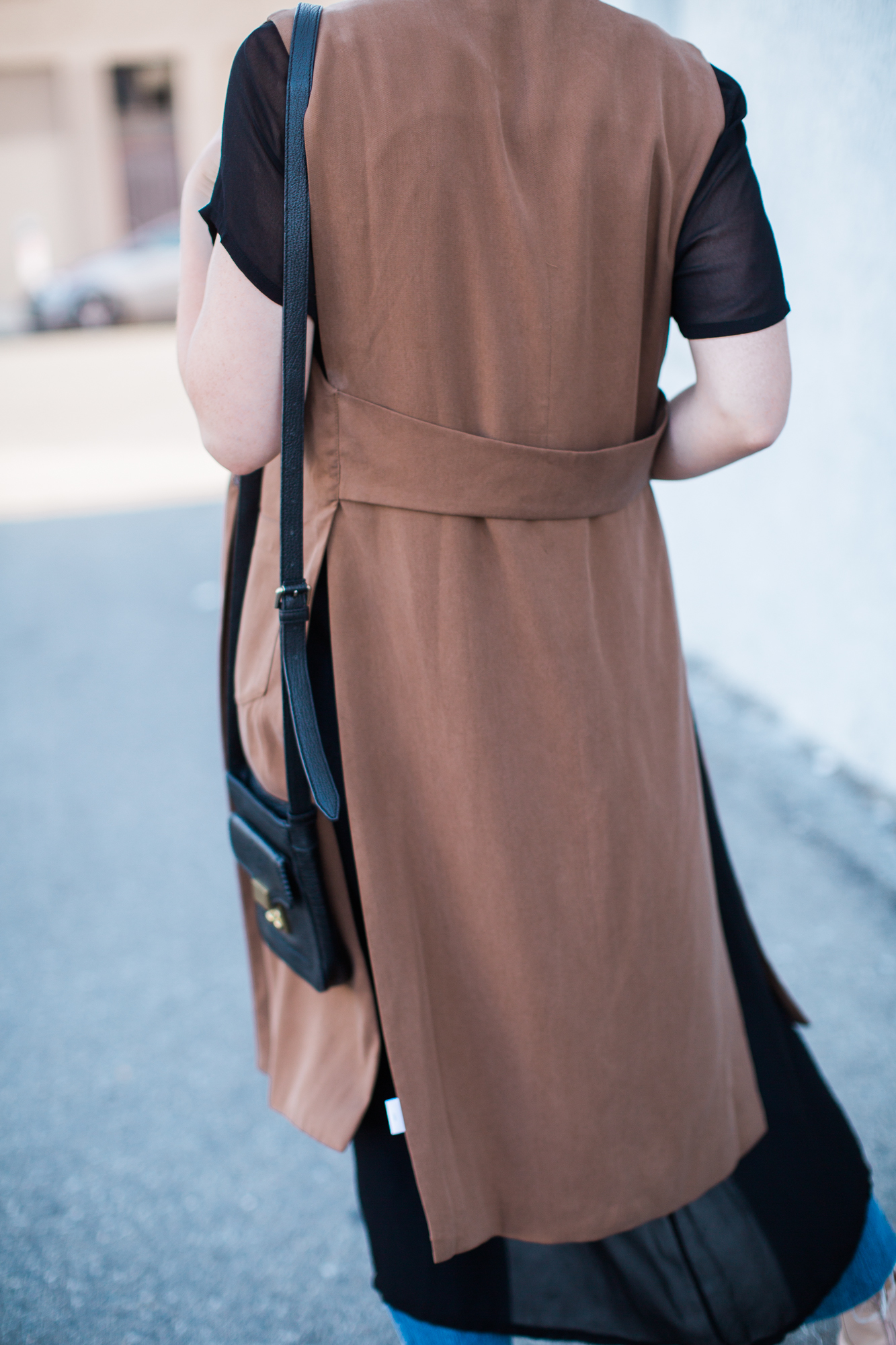 Be sure to hit Anne's blog to read more about the pieces she's paired together and her inspiration behind them.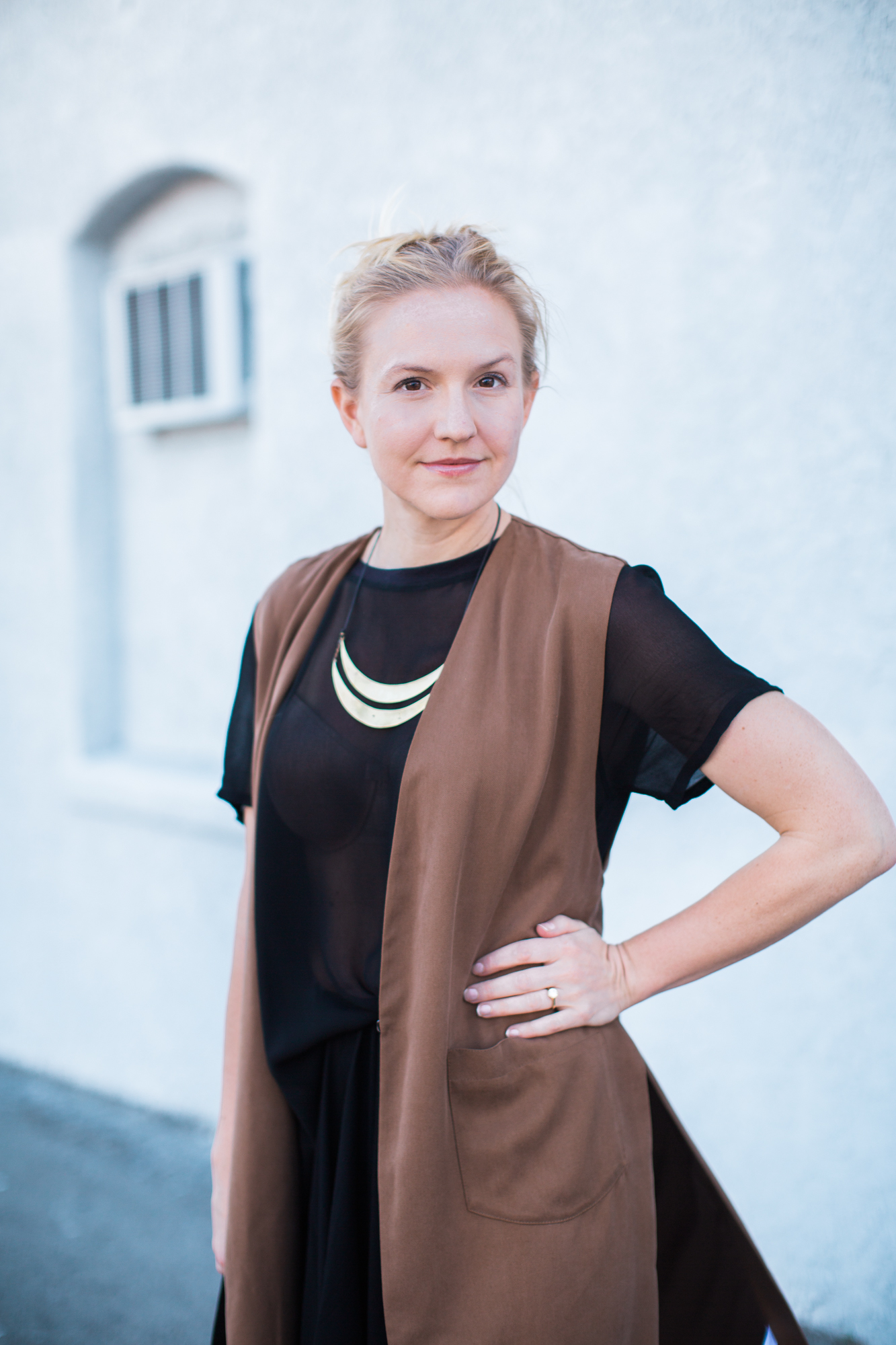 PS : this bae gets married in 3 sleeps + I'm the MOH! It's a bit week for these Two Girls.. more next Tuesday! xo