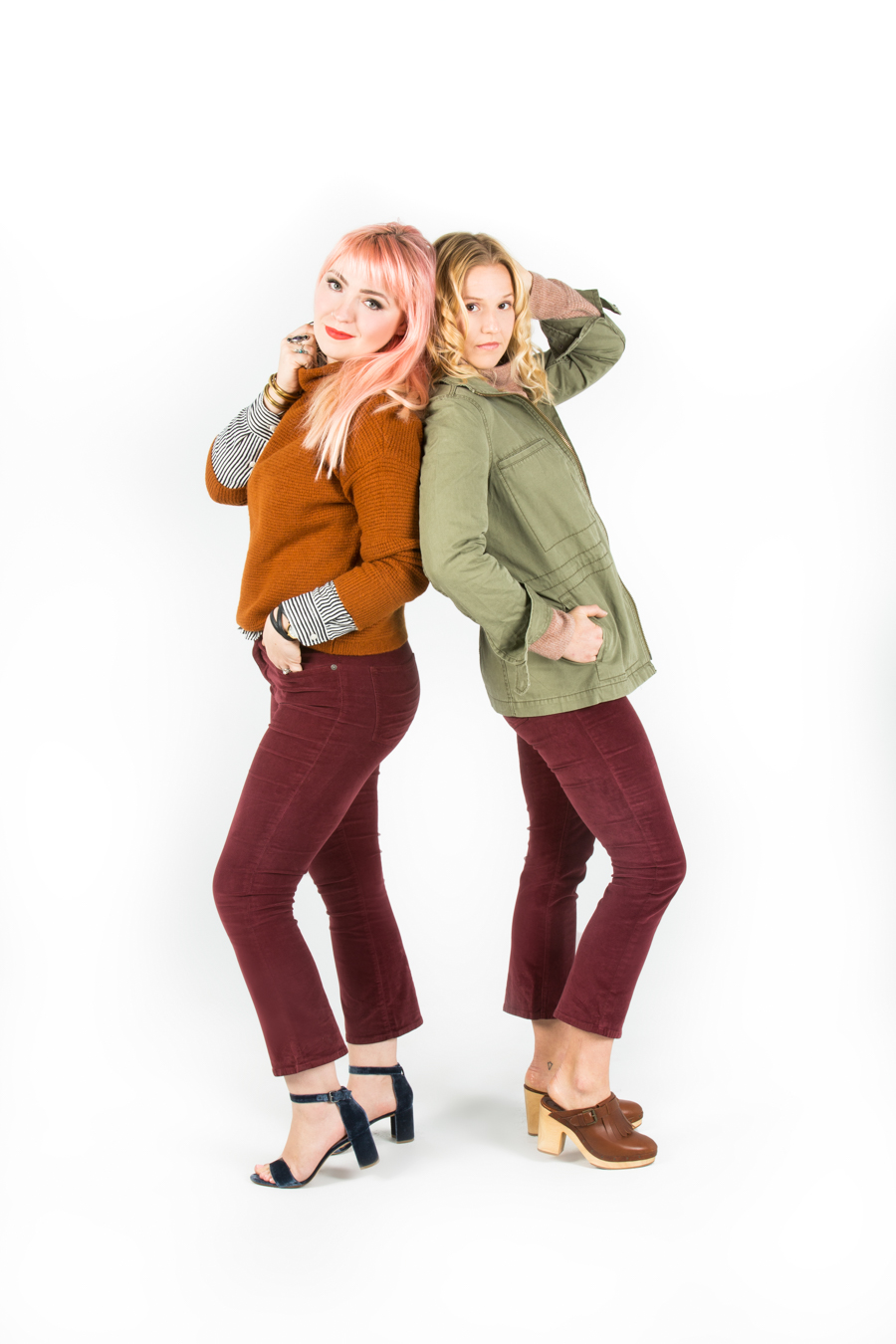 Well, well, well.. apparently it has been another week! Hello, Tuesday! Hello, Two Girls / One Kit!
Today, Anne + I are here with our beloved Madewell.. the always-evolving, always-versatile, got-something-for-everyone favorite.
The piece we both loved: the Cali Demi-Boot Jeans in Velvet. Not lying, I wear these 2+ times a week. I love how they allow me to show off my shoes when I wear them! A shoe-lover's dream.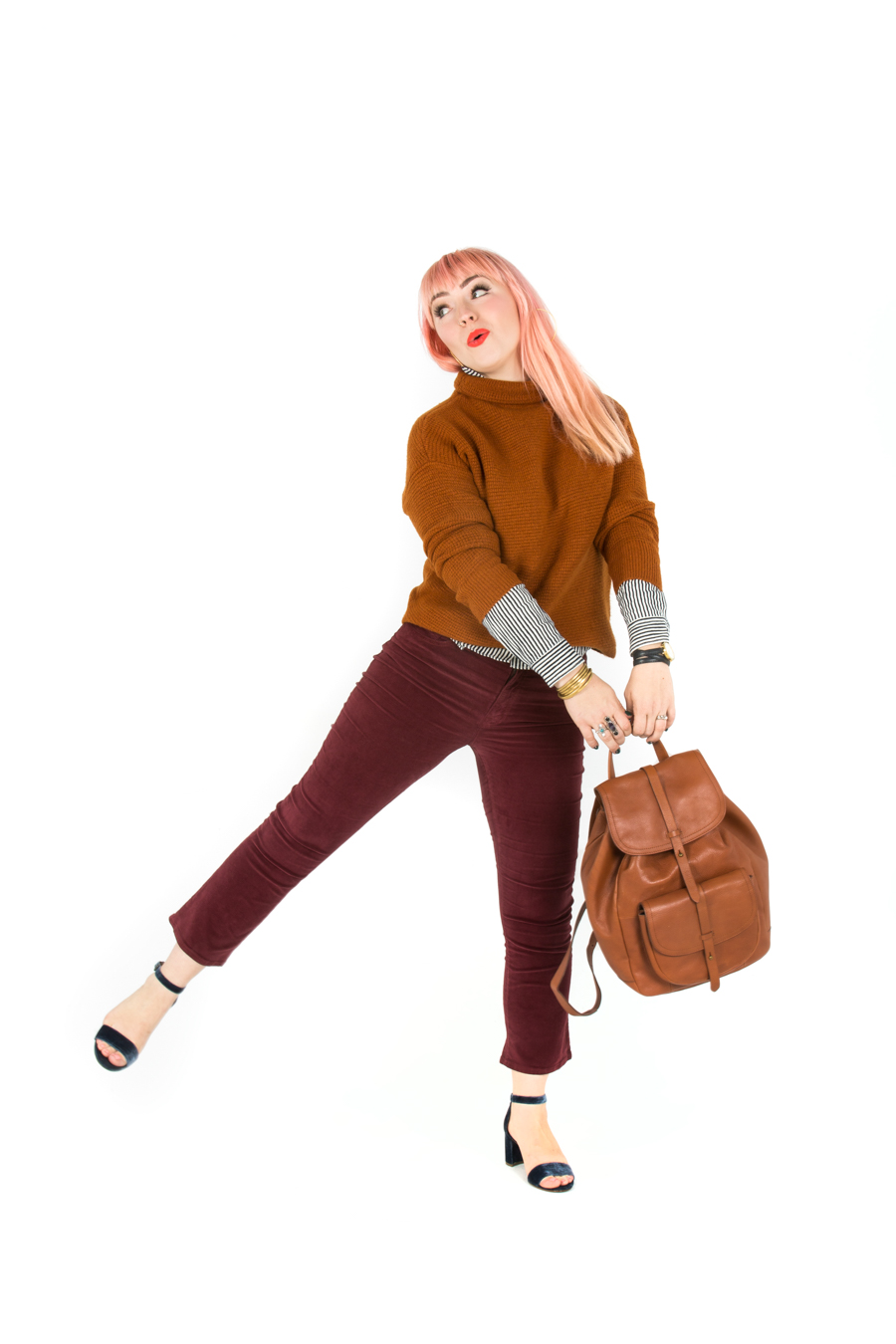 I paired mine with the Flannel Shrunken Ex-Boyfriend Shirt in Stripe (which has sold out online, and yes, it is that good), the Southfield Mockneck Sweater, the Lainy Sandal in Velvet (hello velvet on velvet, my friend!) and the Transport Rucksack (I hadn't had a backpack since college, but I am obsessed!)…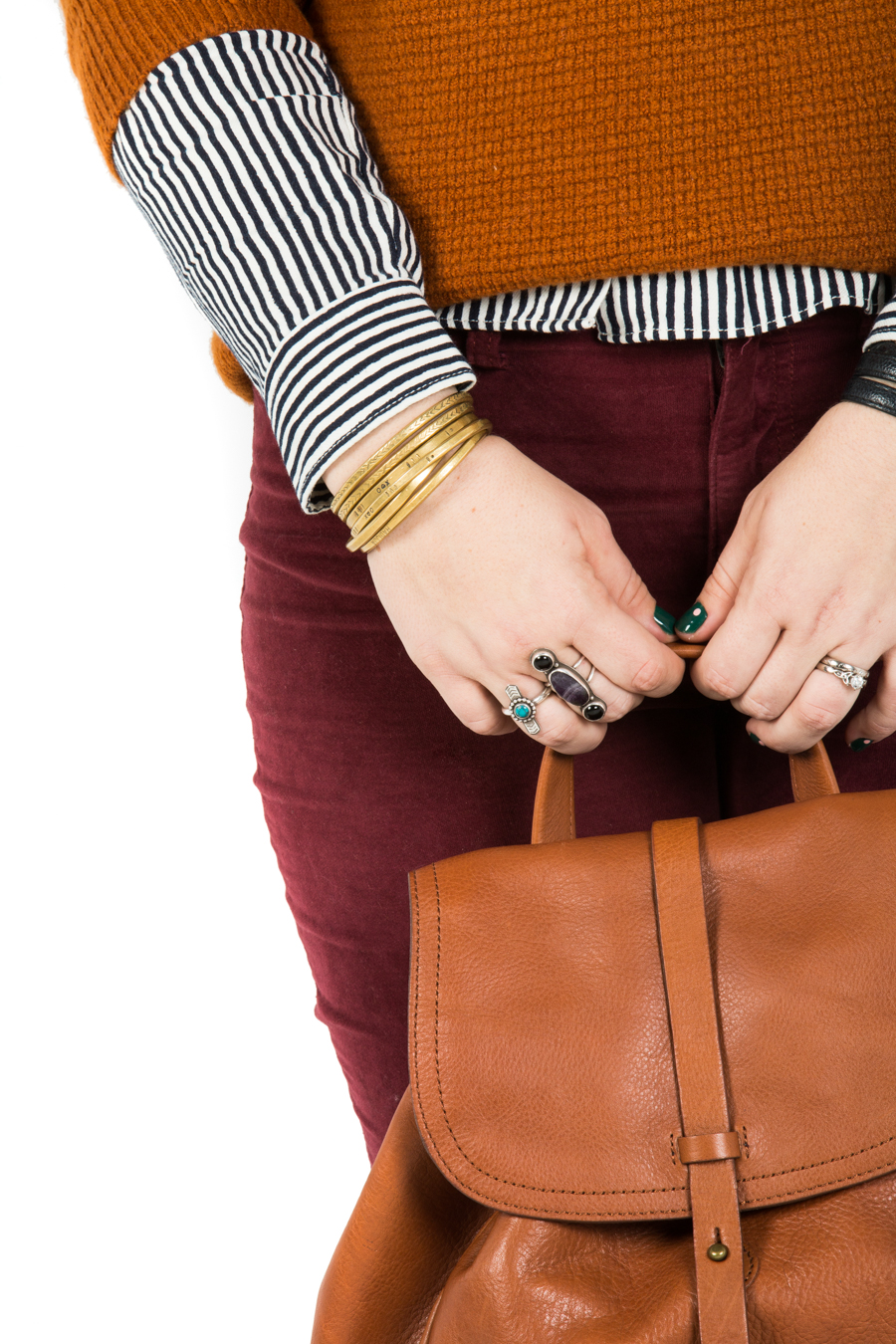 Oh, and let's not forget those Oversized Hoop Earrings. I may have a round face, but that won't stop me from lovin' super round earrings!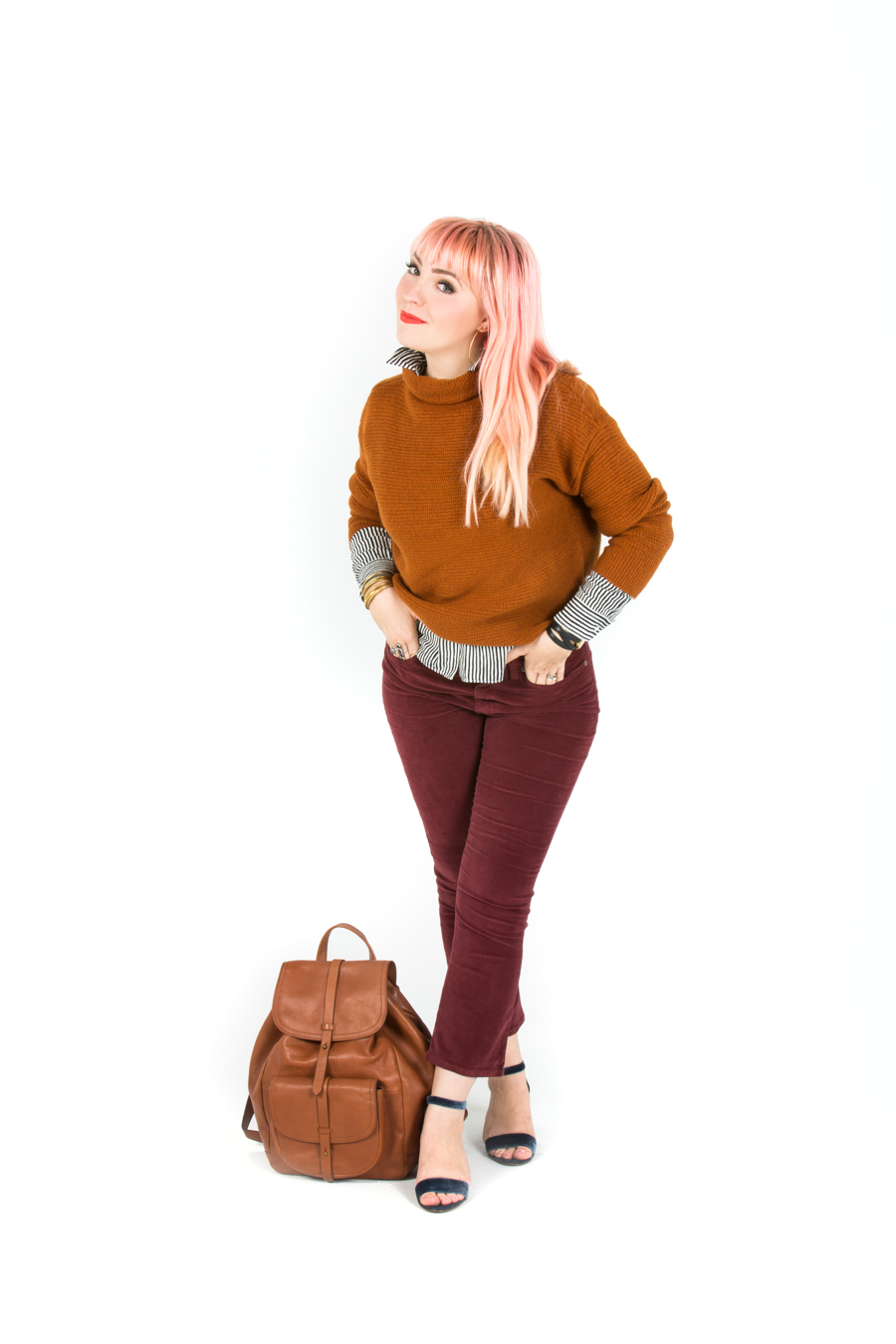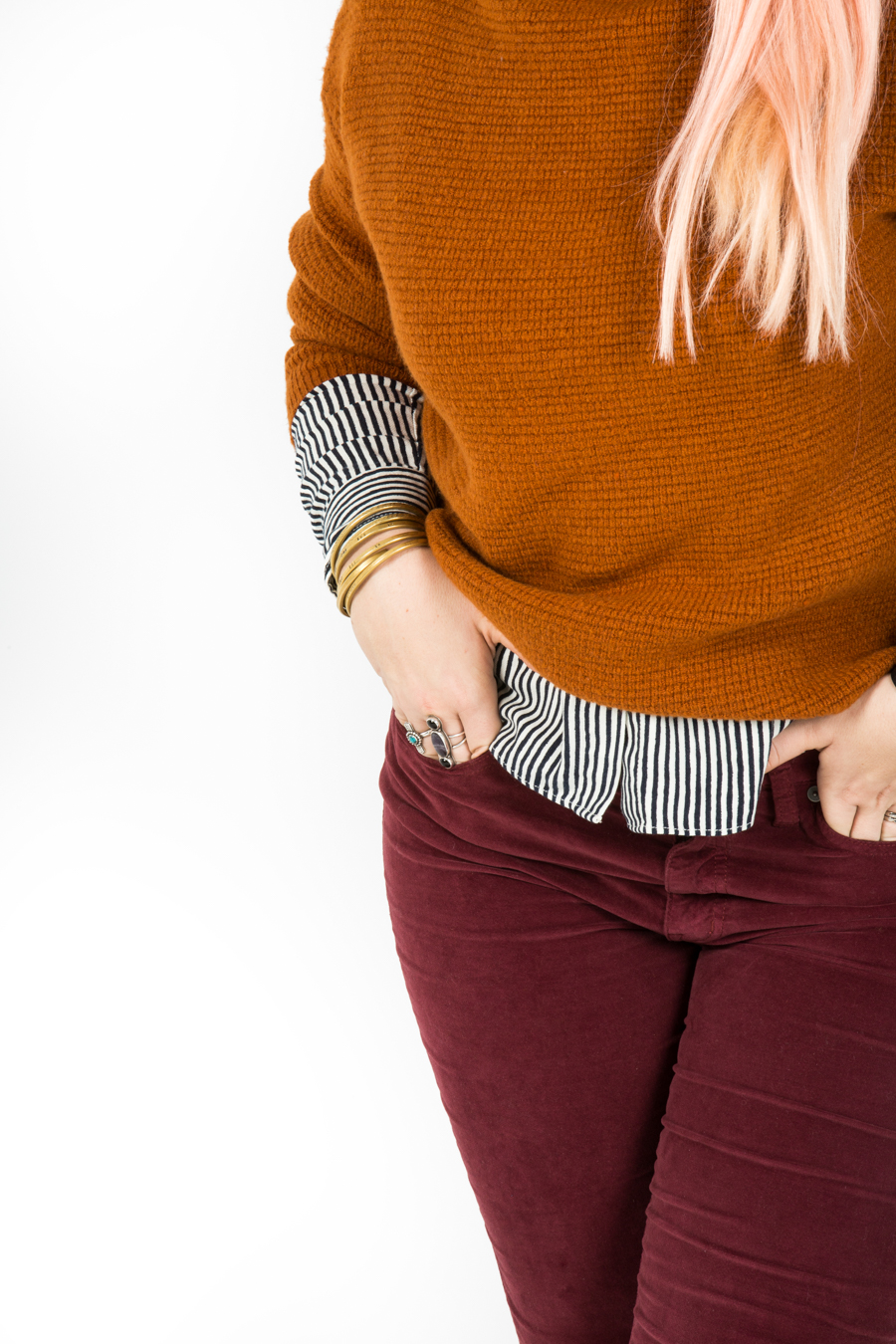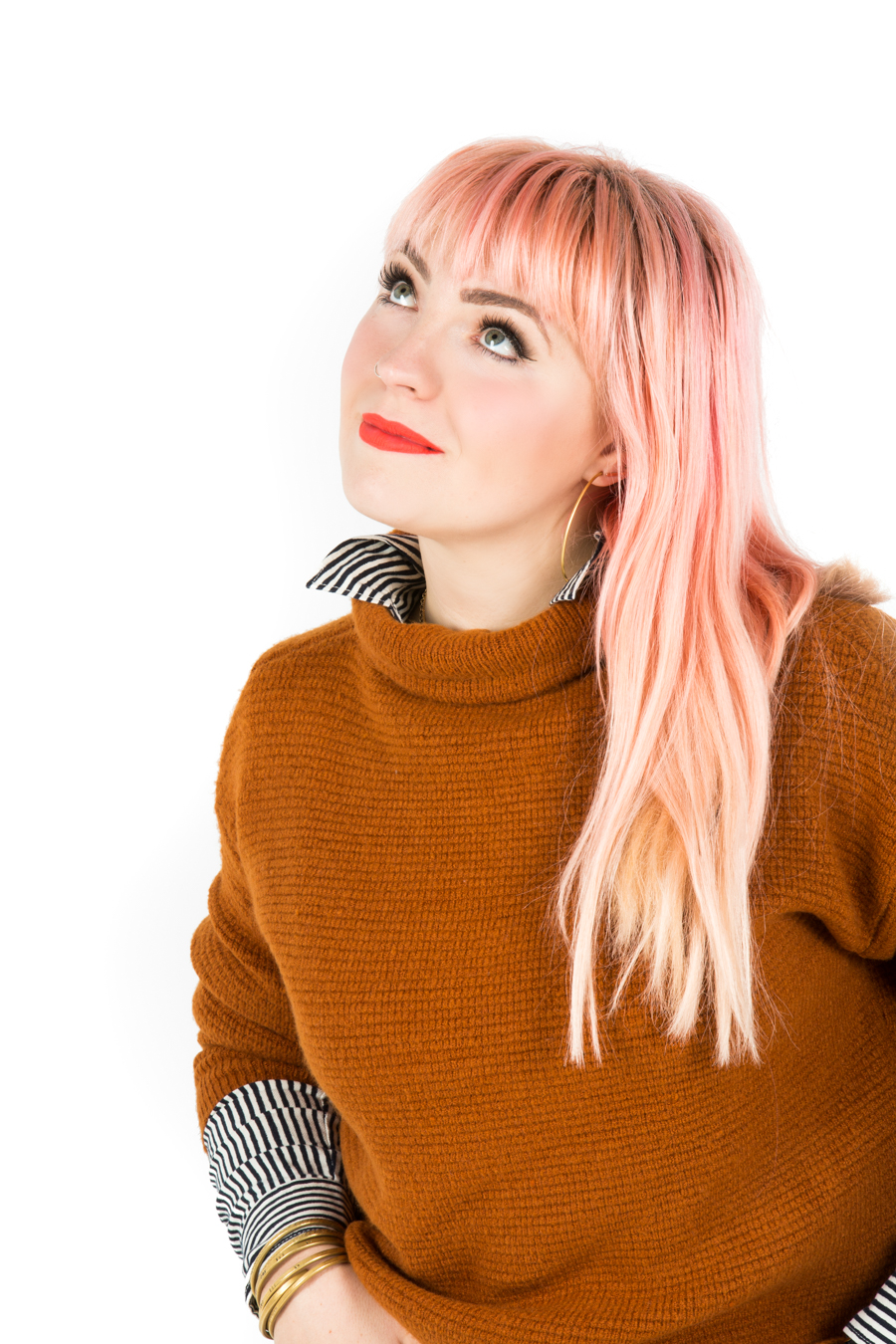 The textured goodness just gets me. I'm so obsessed with weird color-pairing and busyness in my clothes!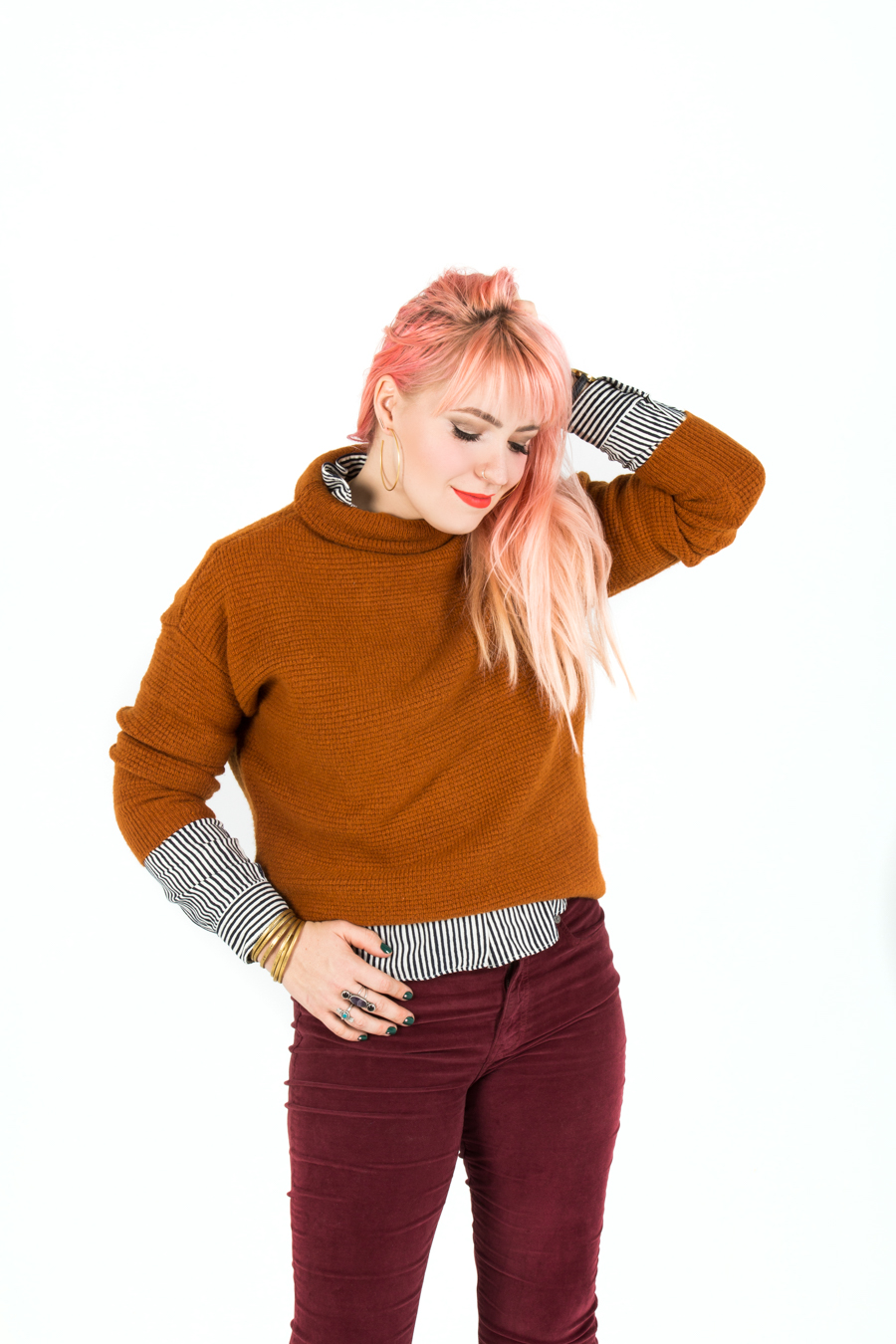 Wanna see how Anne took things?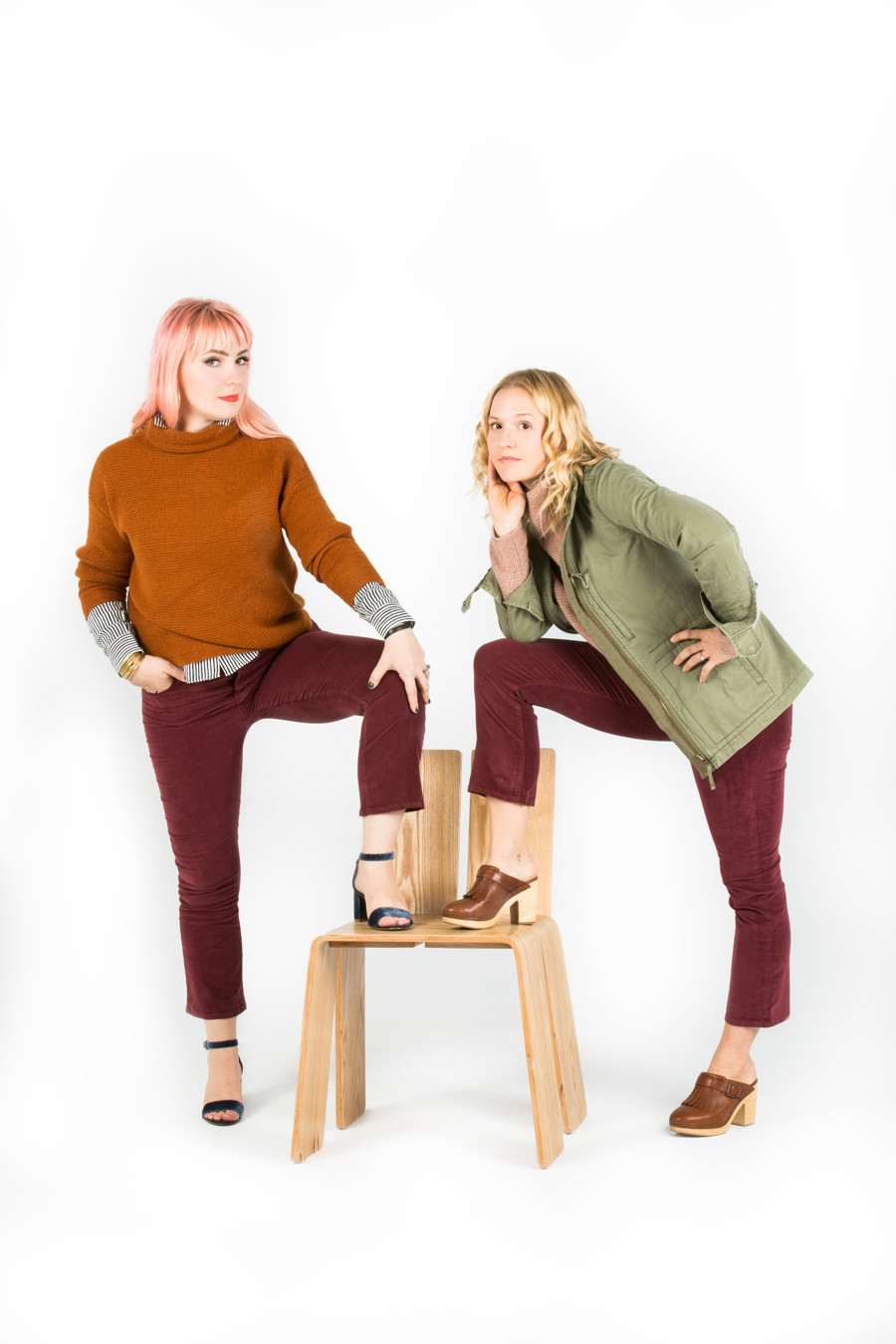 OK, here goes..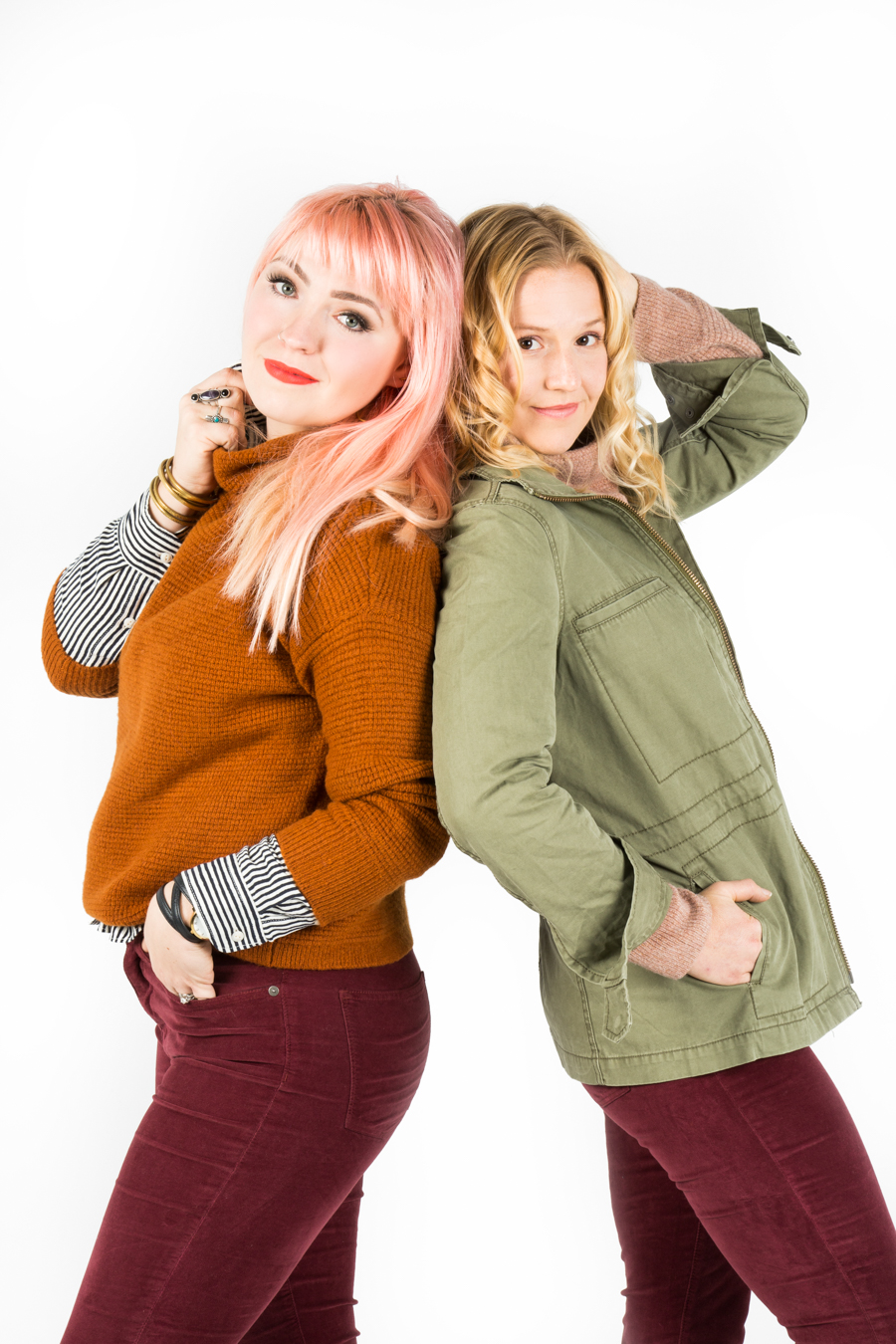 Oddly enough, Anne also fell in love with the Southfield Mockneck Sweater and Transport Rucksack.. we might have more similarities than we realize!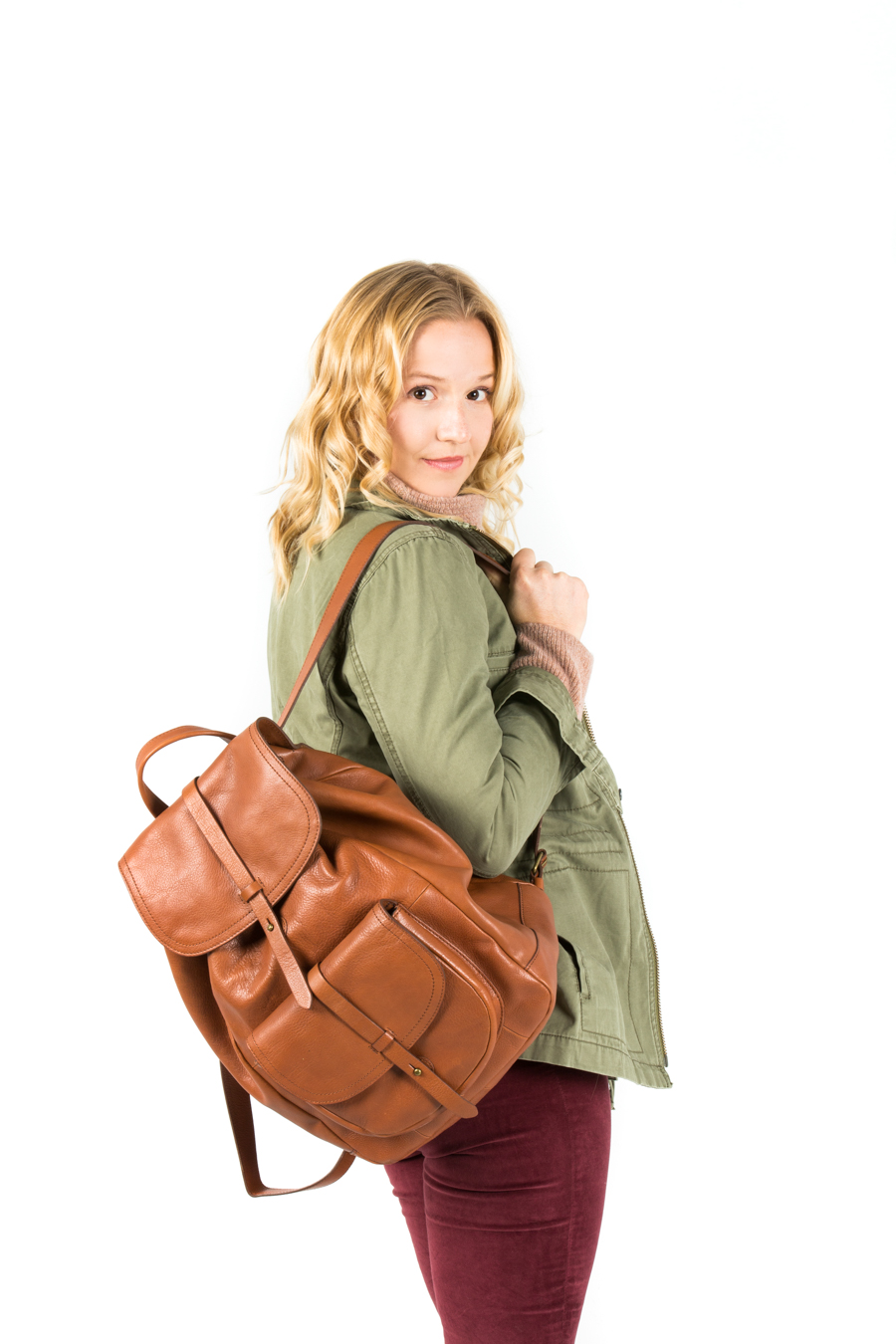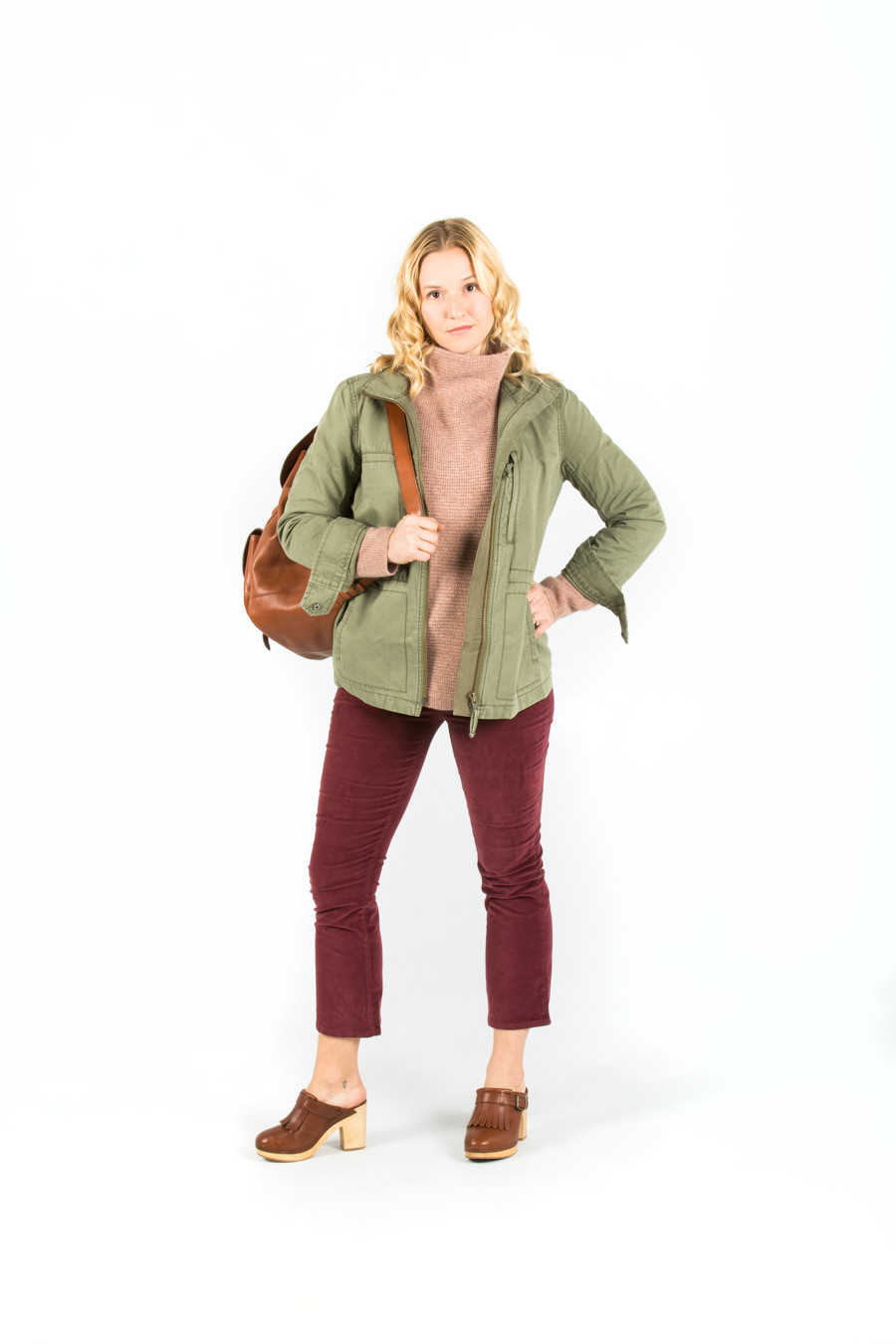 Anne opted for the more 'everyday comfort' and snagged the Classic Clog, X-Shaped Pavé Earrings and Fleet Jacket in Military Surplus. This look is so her, and has such a classic fall/winter chic factor to it! I'm way into what she chose.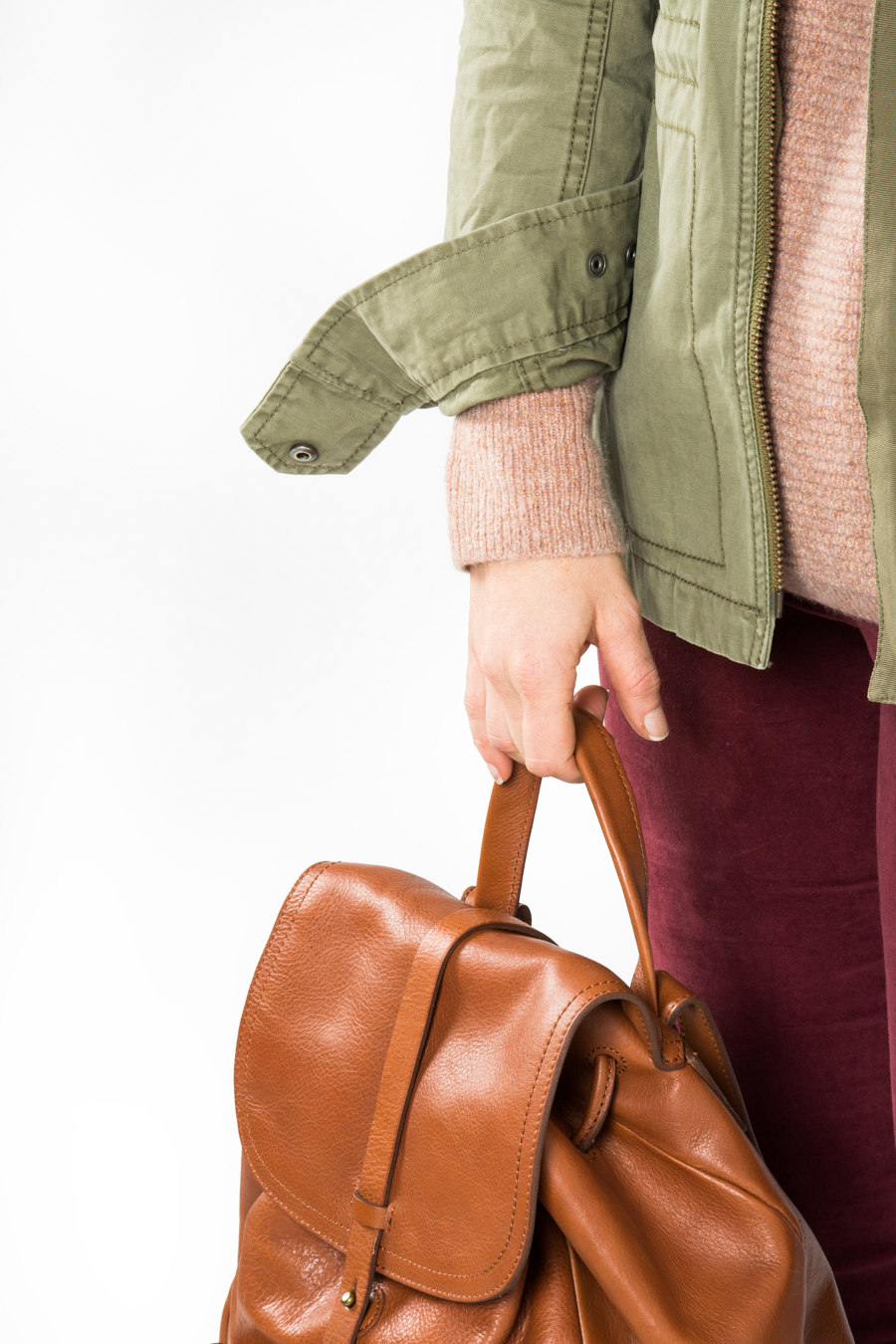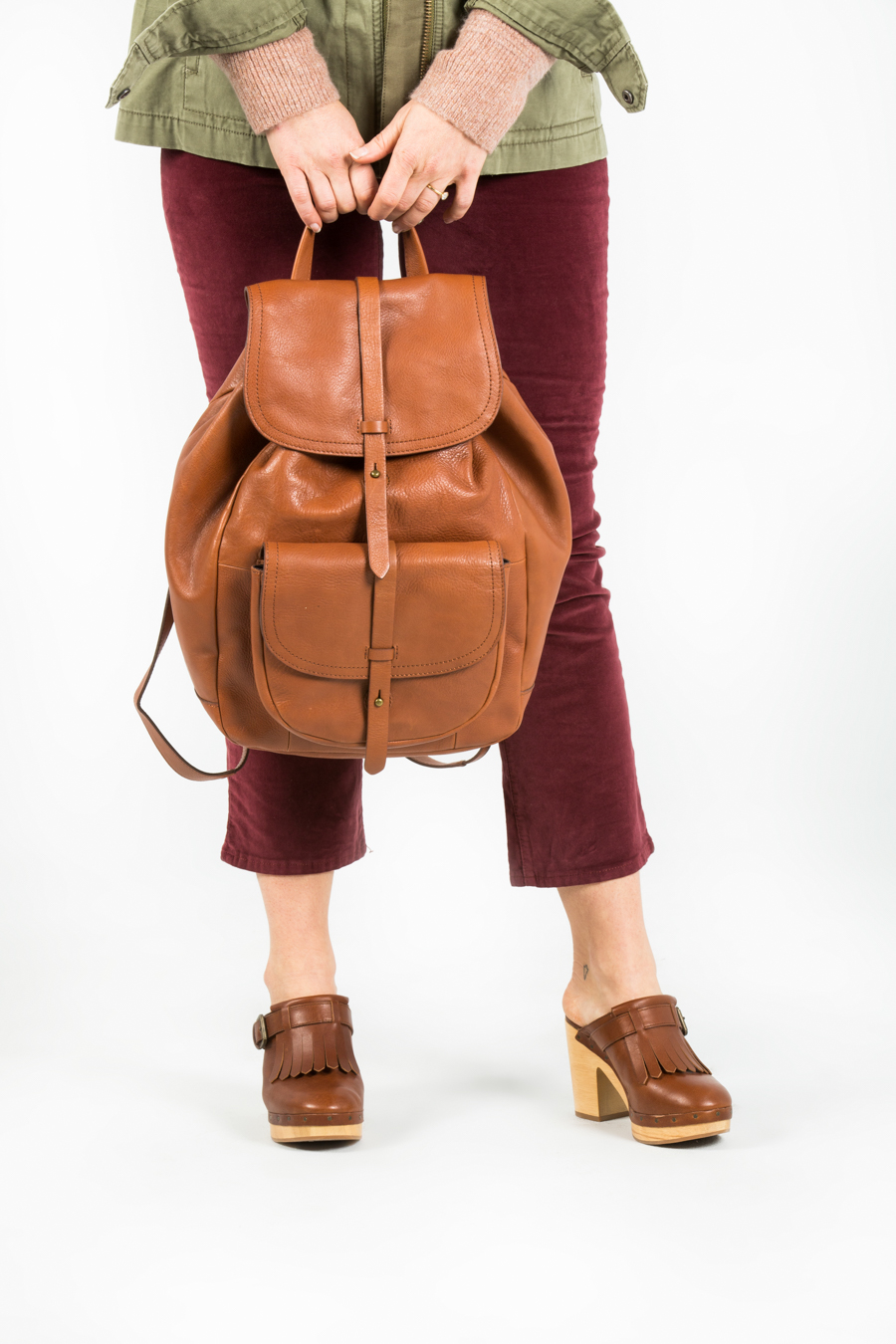 We both love that bag! What can I say? Ha.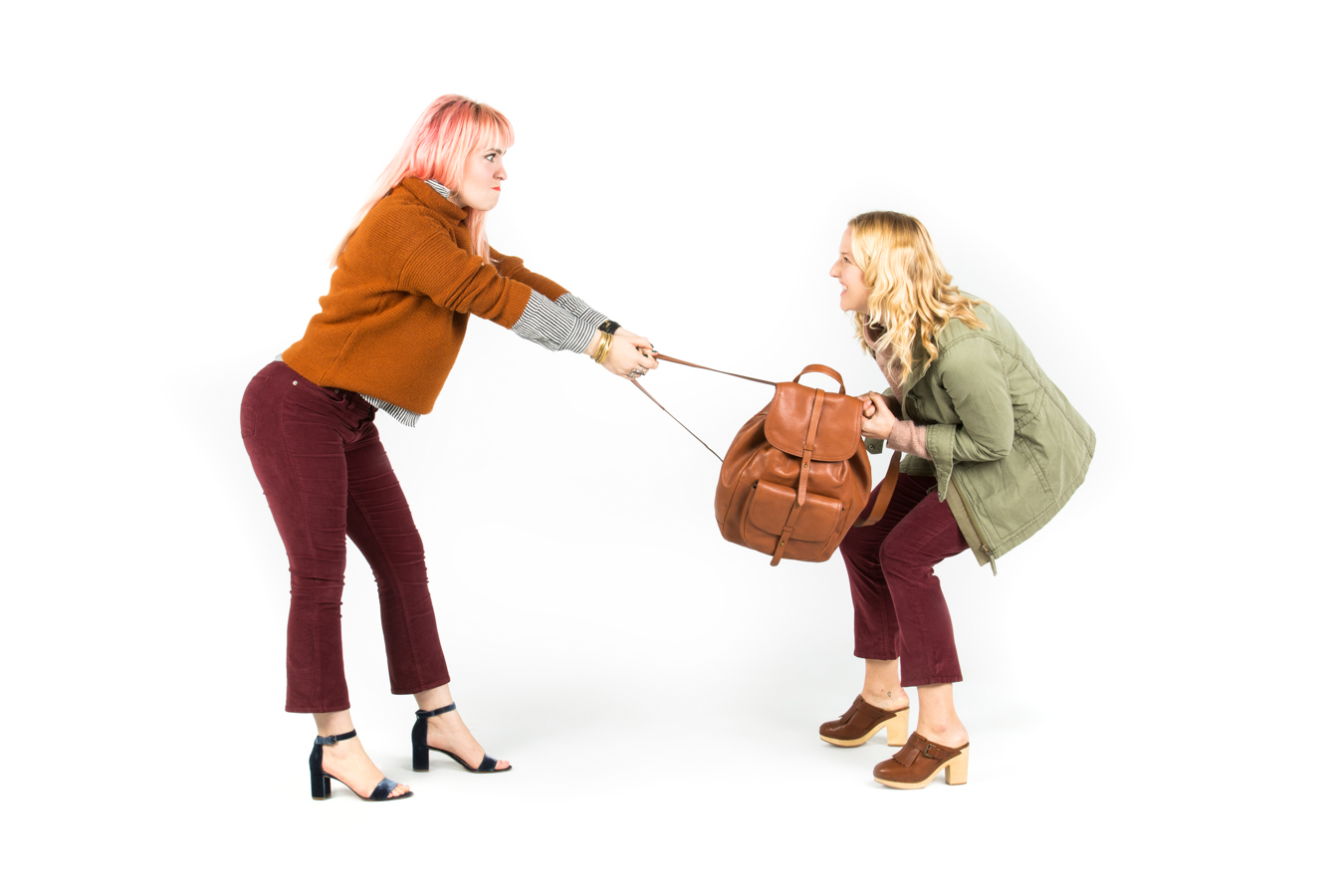 Shout out to Jayden for rad photos every single week! You're the best.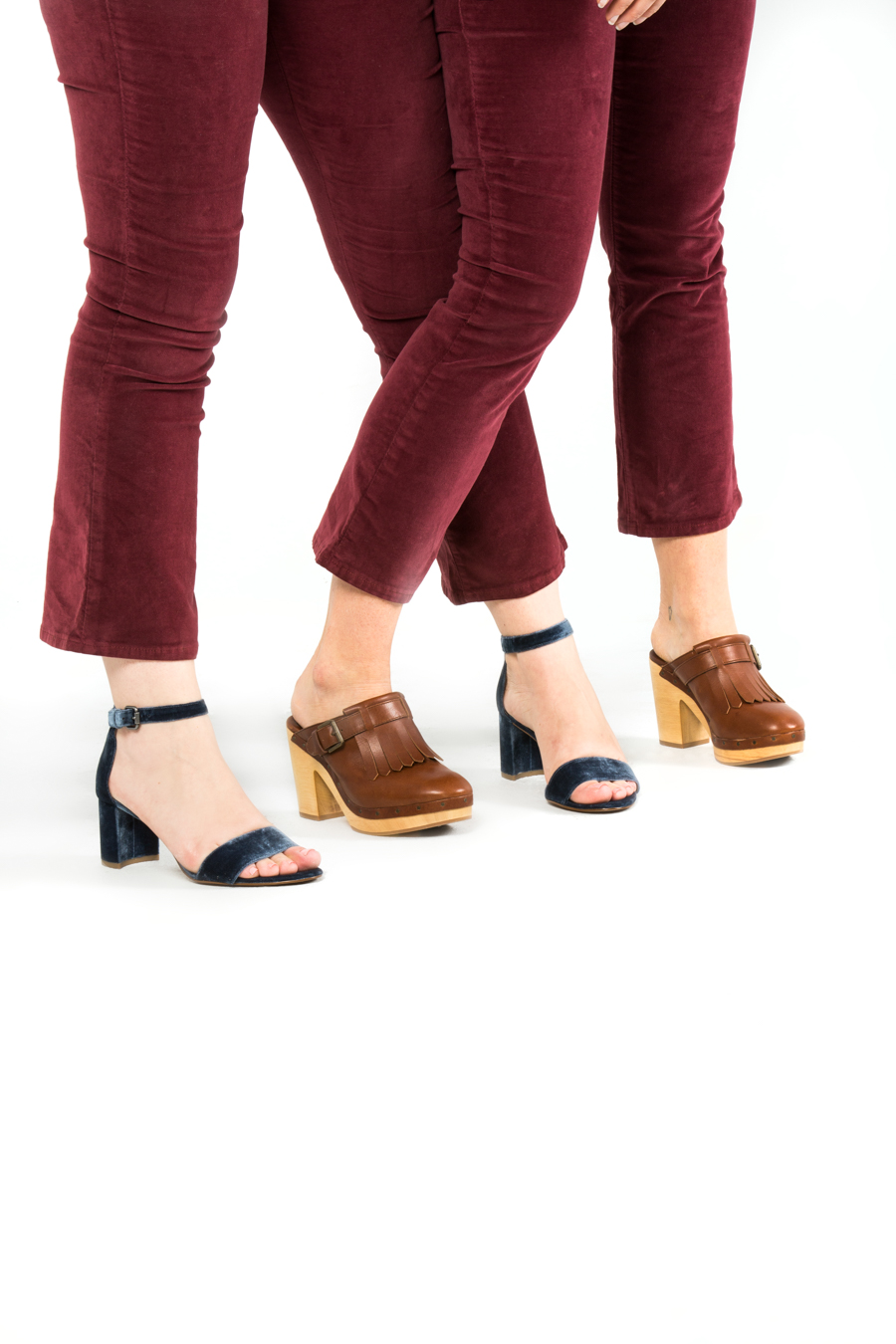 Guess which one of us washed our hair this week? 😉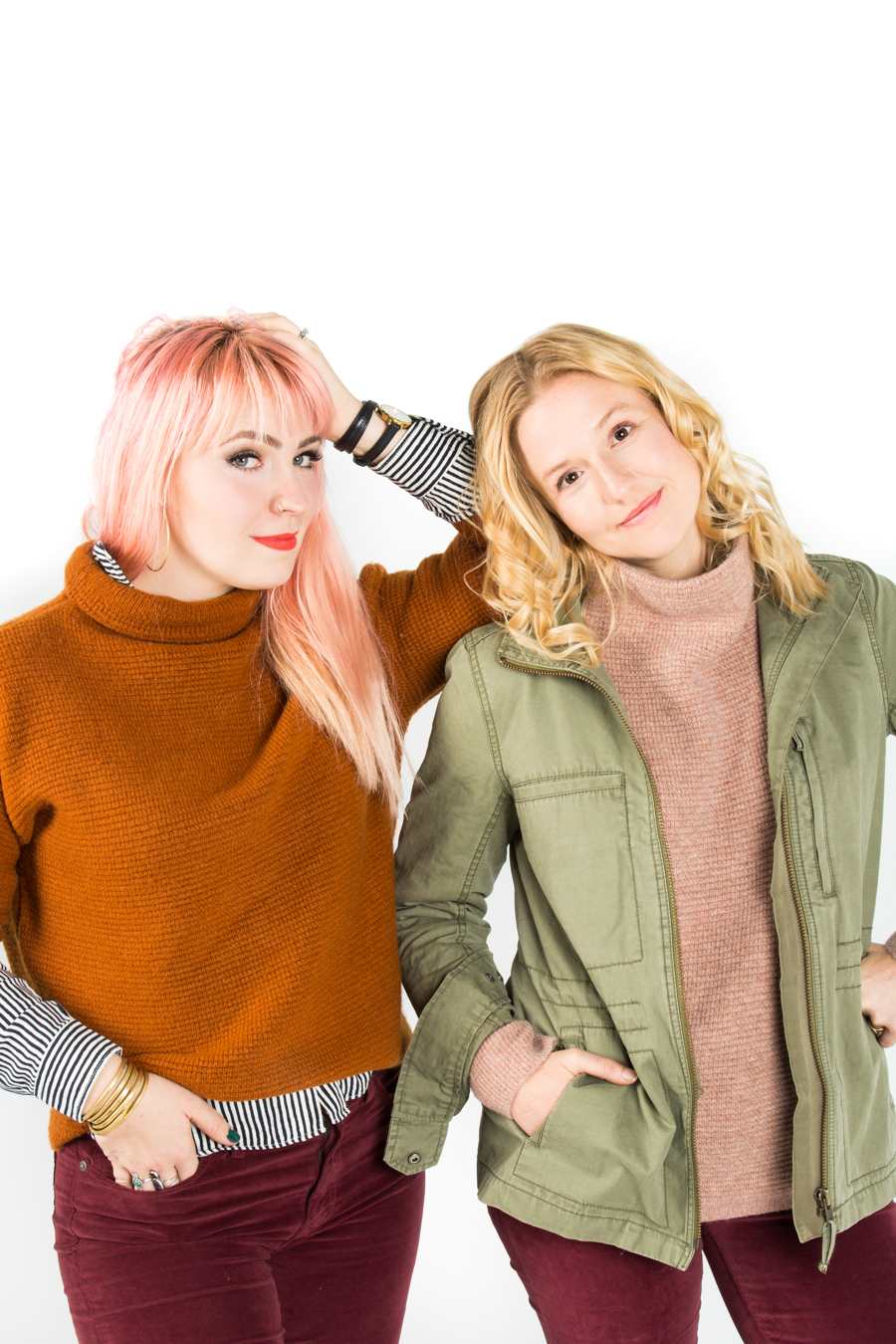 We're having so much fun with these weekly posts and can't wait to show you what we've got brewing in the New Year, too! Until next Tuesday, have a wonderful holiday.. sending love! xo