This week's Two Girls, One Kit is what I call flea market fabulous. Y'know those summer mornings that your alarm goes off at 5am on a weekend so that you can fall out of bed and sneak off to be the first one at the Rose Bowl Flea, but you still want to dress intentionally (hello, layers) and look effortless while being totally comfortable? Anyone else? I can't be alone here..
Well, this look is for that feeling.
The Amazing: Accompany is all about curating uniquely, artisan made pieces in one place. In the midst of the conscious consumption movement, they seek to create a one-stop shop where every purchase has a purpose. Heck yes!
The Common Piece: the Mara Hoffman Lace Up Midi Dress is linen, linen and more linen. Mara Hoffman is anything but boring, (can we talk about this?!) and so her take on an LBD is just my style.
I just got back from Australia and packed very lightly, but this dress was my 'one dress' that made the cut. I don't want to spoil any surprises here, but at least one order of the very same dress has been placed by lovely lass(es) in Oz. Yup, it is good, and the Aussies now know it, too!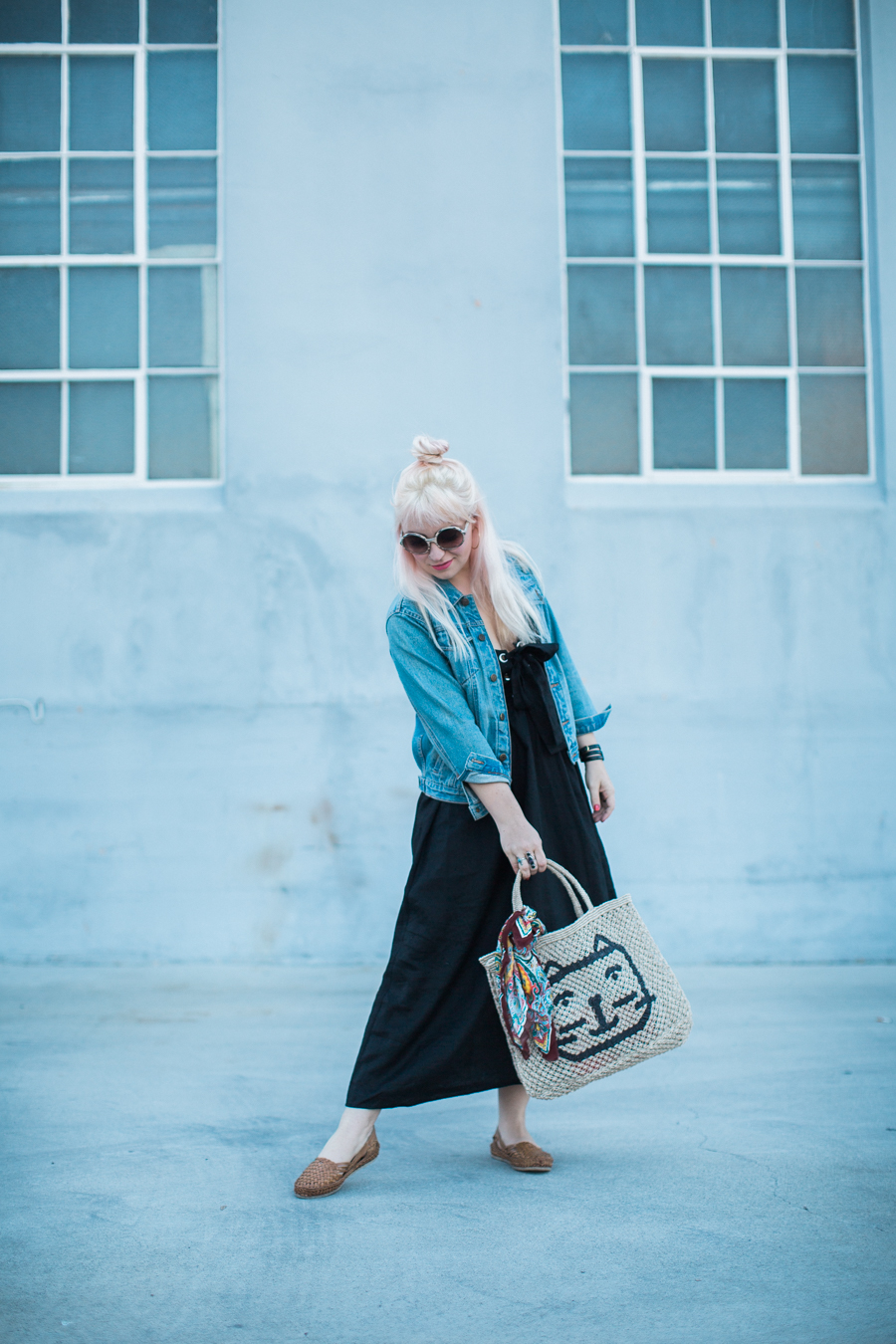 My Spin: the Personality Feline Tote and Mohinders Woven Leather Flats. Not to be predictable, or anything, but I also brought the shoes'n'bag to Oz, and also wore them almost every single day. The tote is that lightweight chic that is forgiving enough for me to bring it to the beach, (because the sand will just slide right through the cracks) but cute enough that I can bring it to an evening birthday party and not feel basic. This thing is cute, man. And you also don't have to guess too hard about the alternate name I have for it… just don't go grabbin' it, if you know what I mean.
And the shoes. Don't forget 'em! Basic can be beautiful, and these babies are beautifully soft and marvelous. In love. Completely.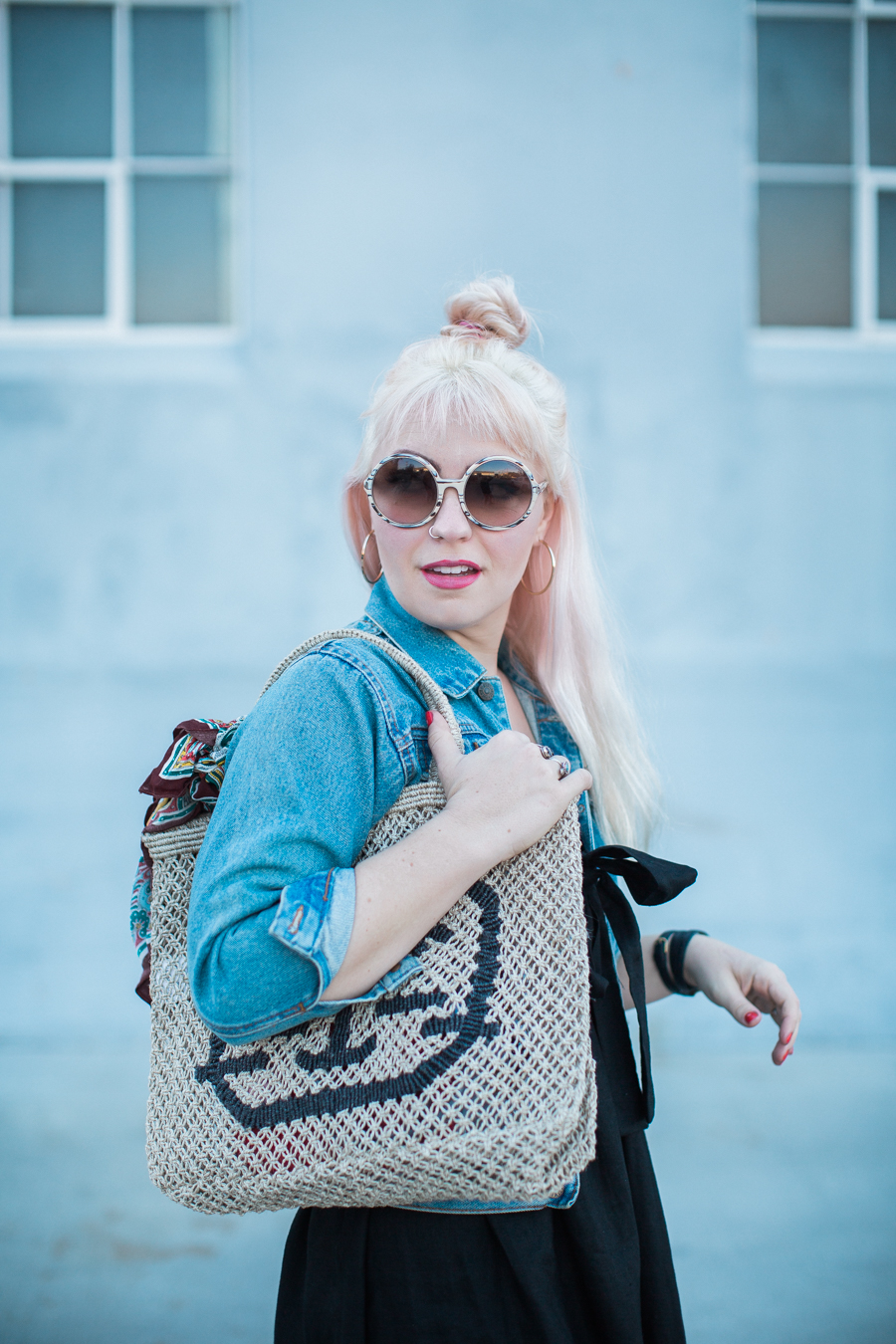 Whip on my trusty Tom Ford sunnies and a vintage jean jacket and I am ready. to. bargain. hunt!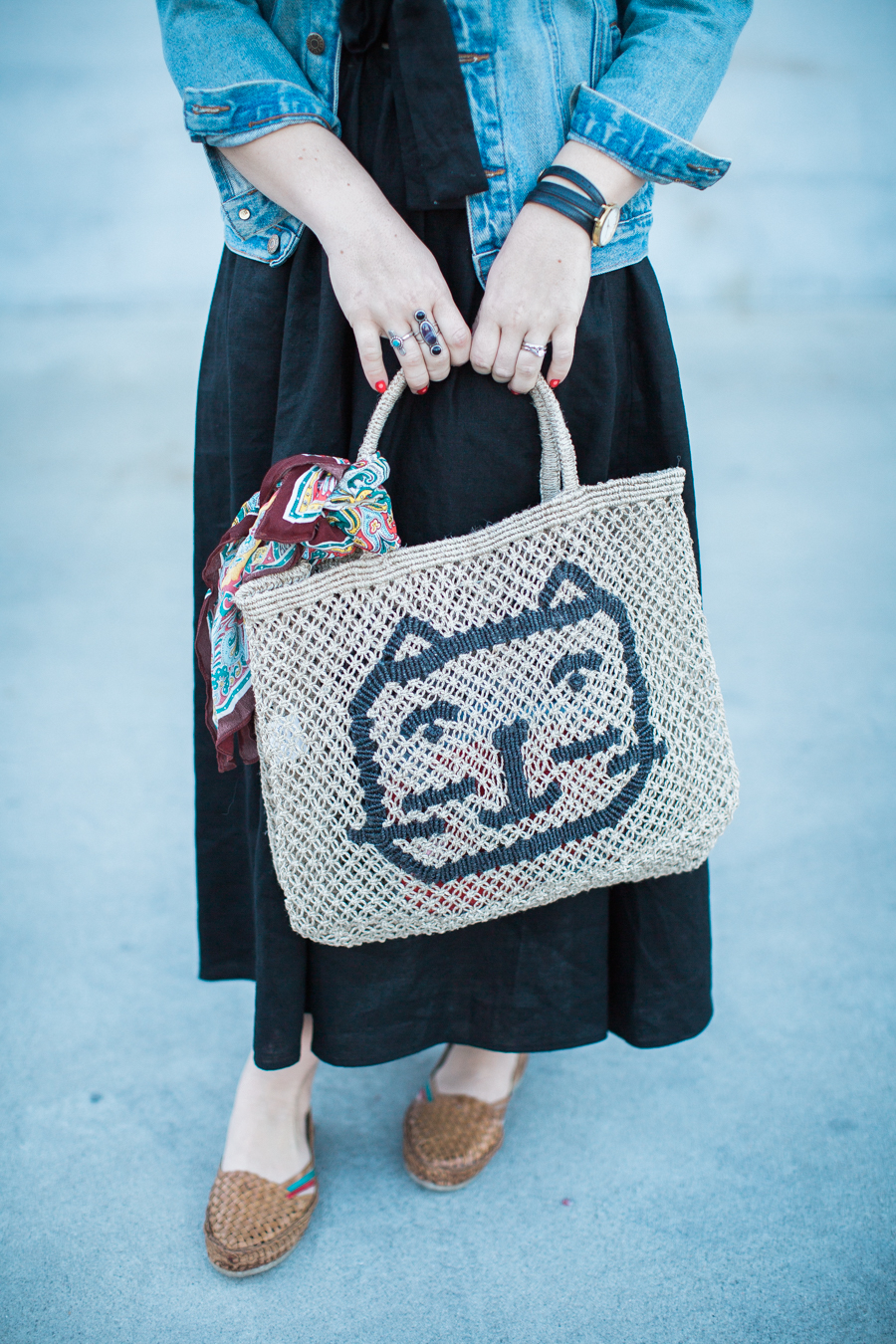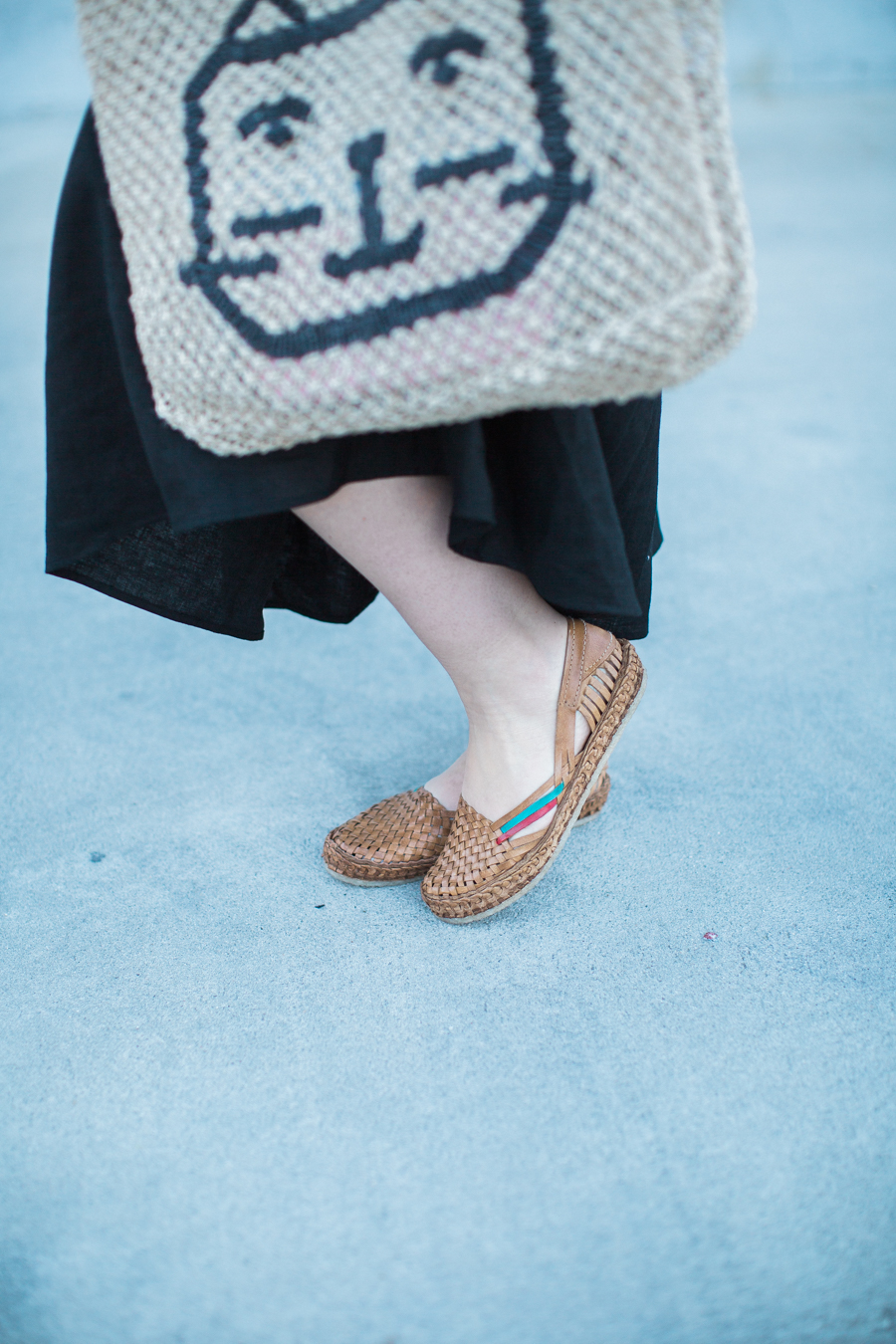 The colored detailing on the moccs really seals the deal for me. They are no longer neutral with that added goodness!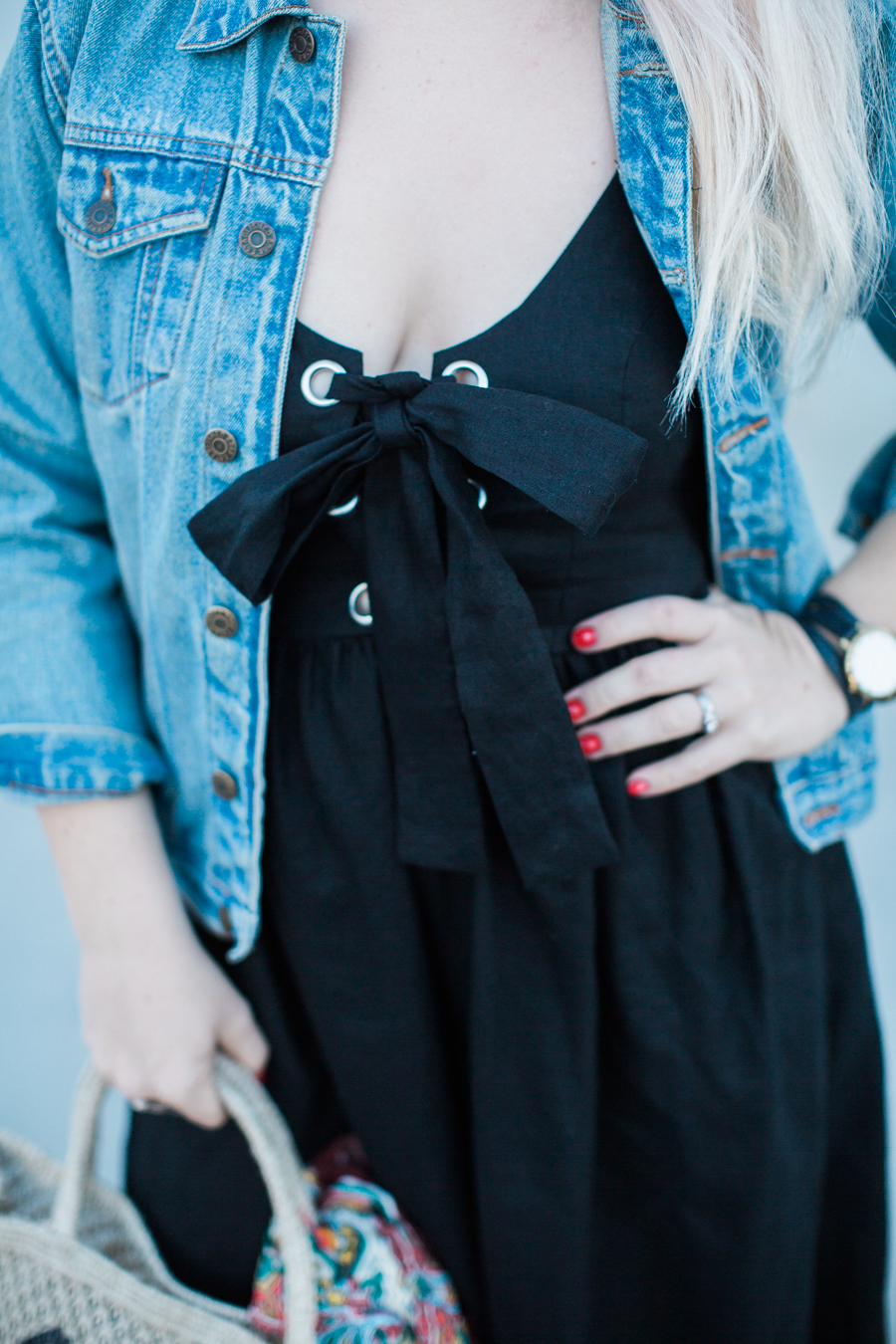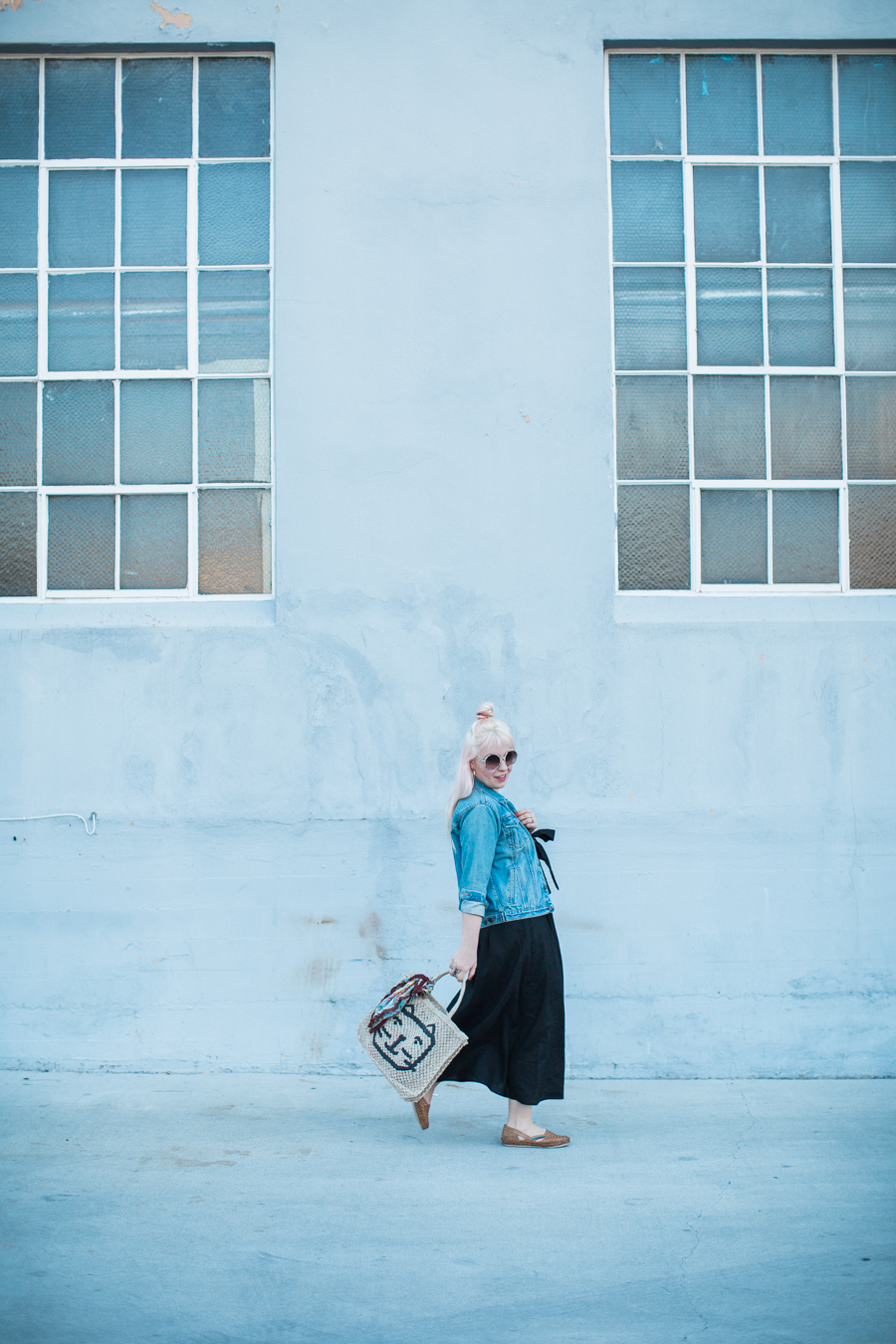 Layered simplicity, flowy fabric and flea-ready fabulous.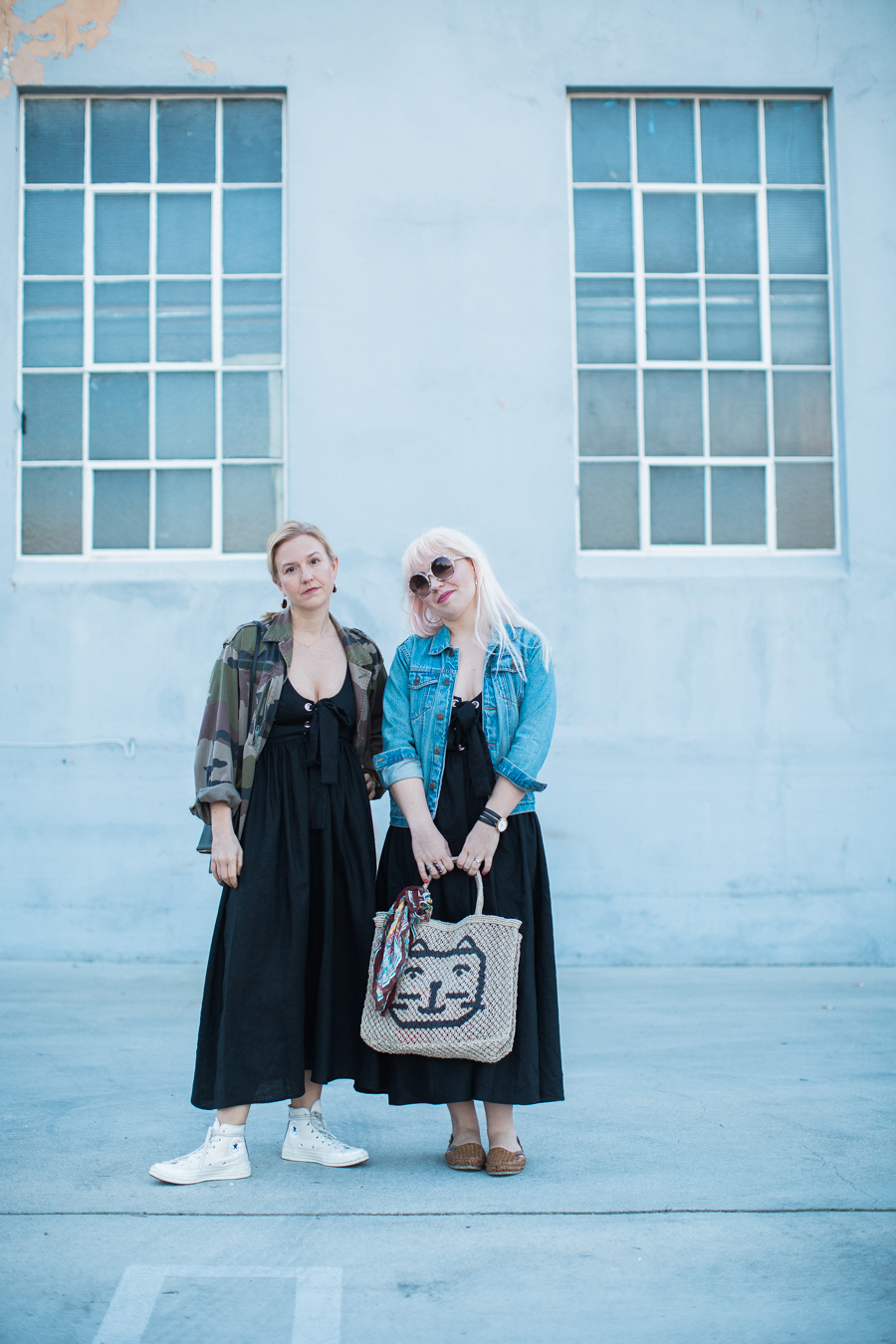 This is us at sunrise. Y'know, method acting, literally, so you could see how we'd really look if we were flea'ing.
Anne's take: Jicho Cuff and Encased Horn Threader Earrings with a camo coat and a pair of white high tops.. so different that I'd go to the same flea with her dressed in the same dress and not feel weird about it!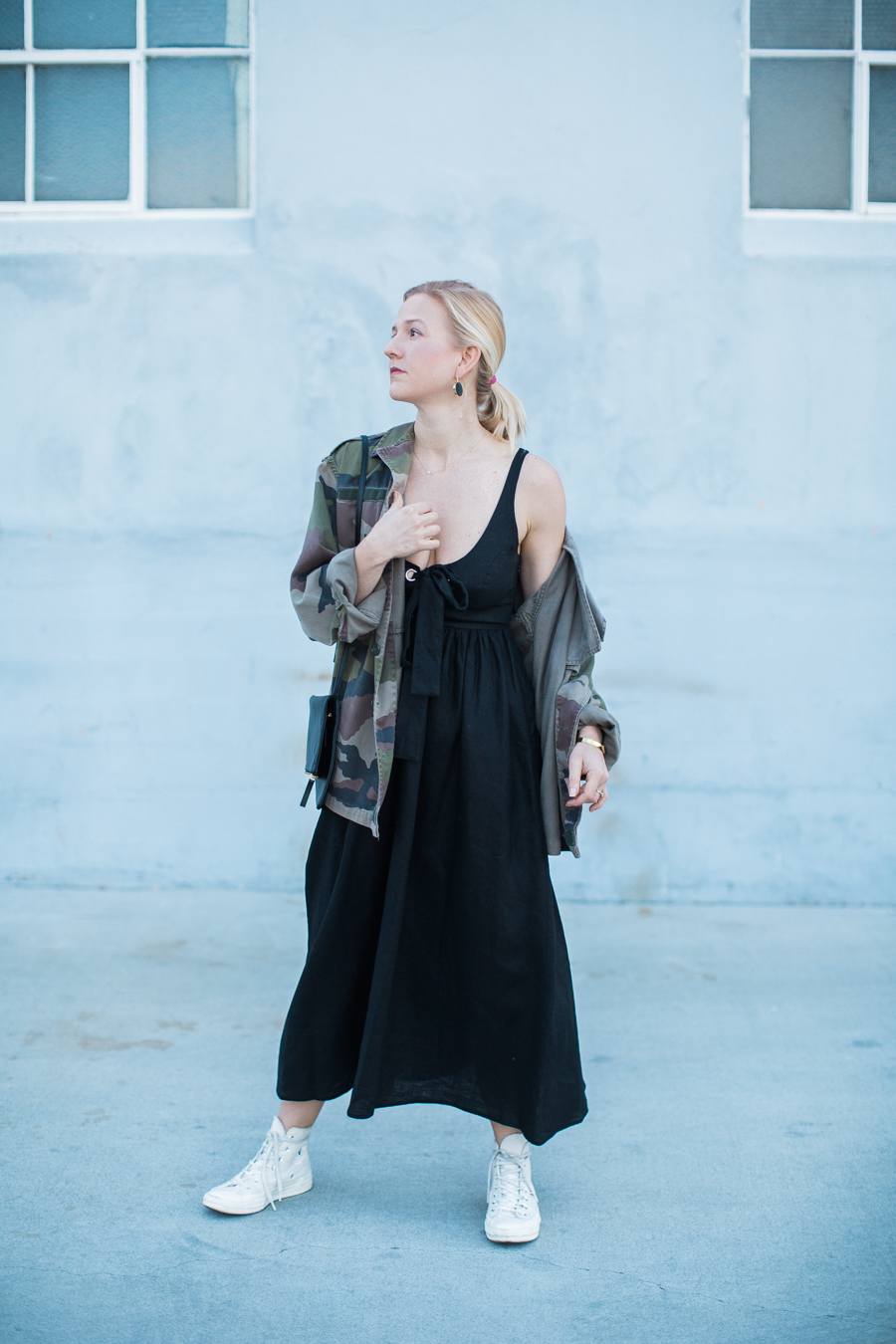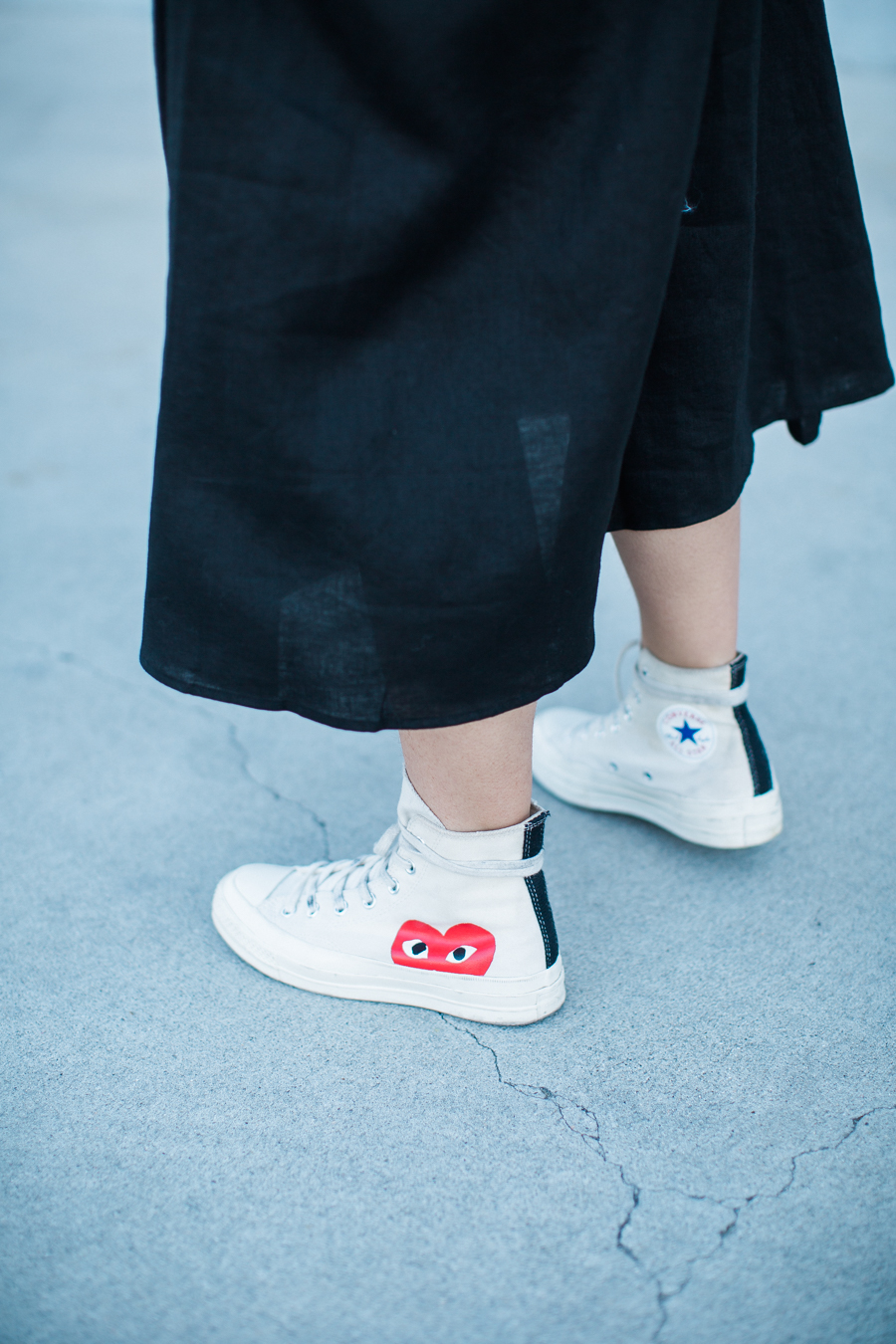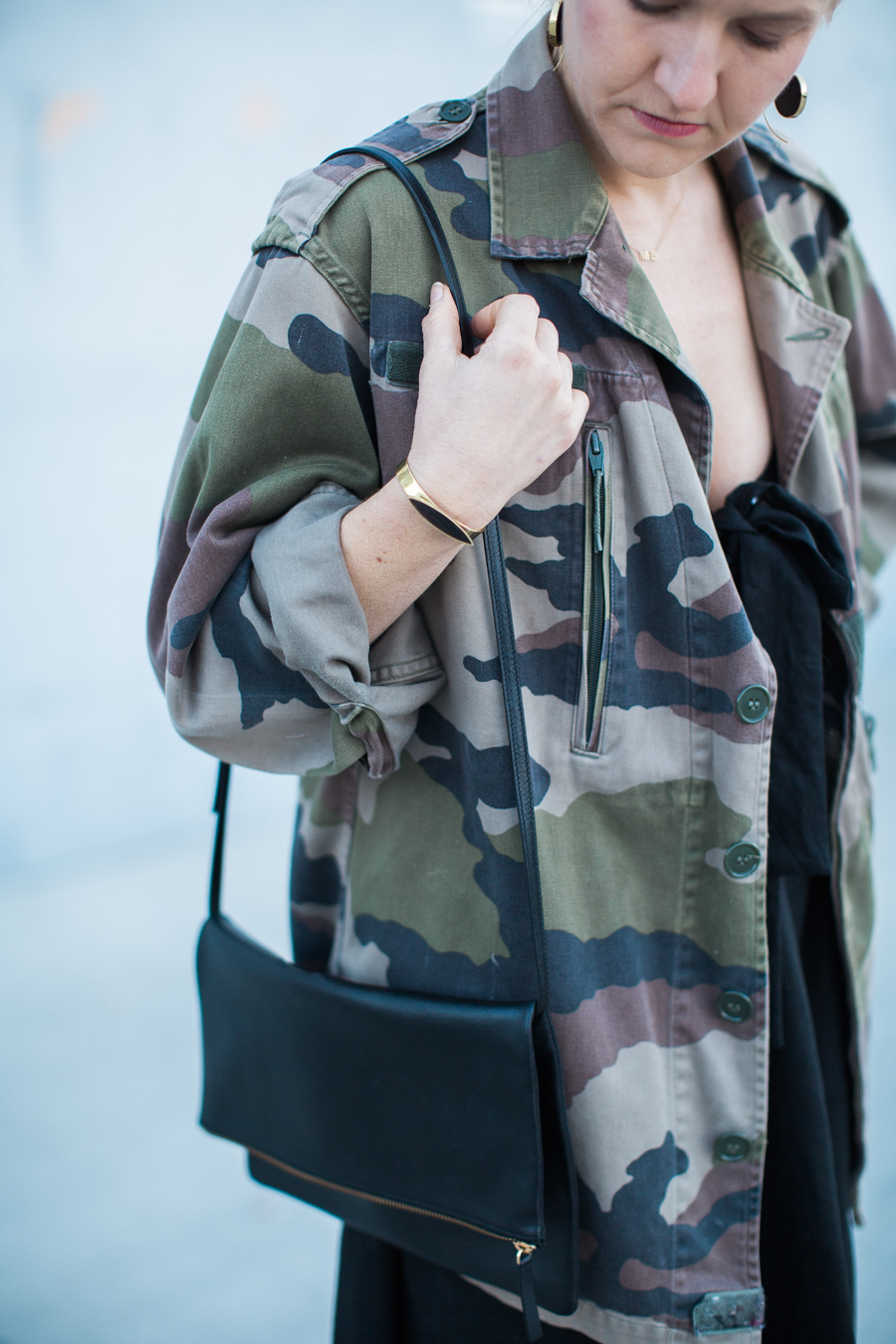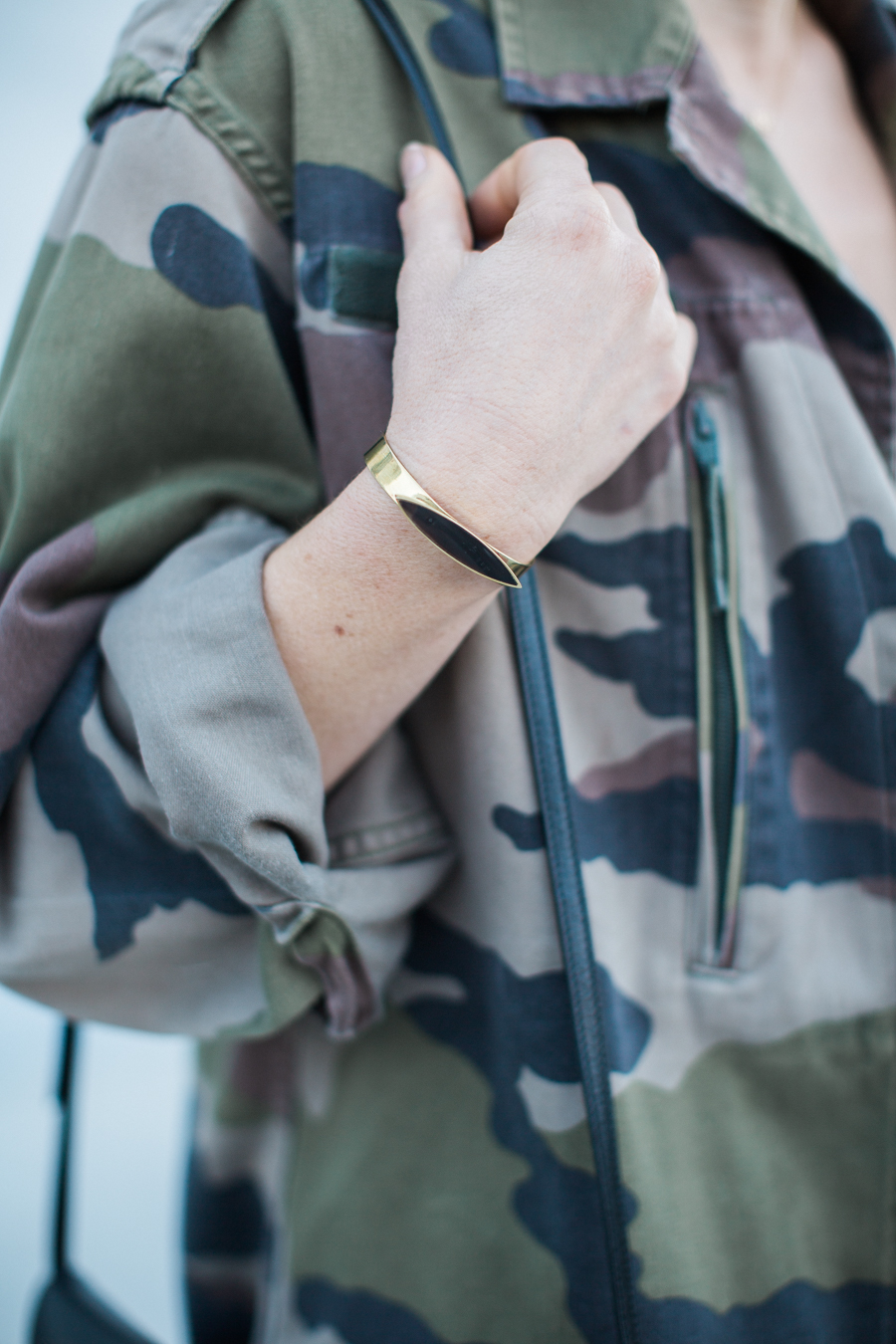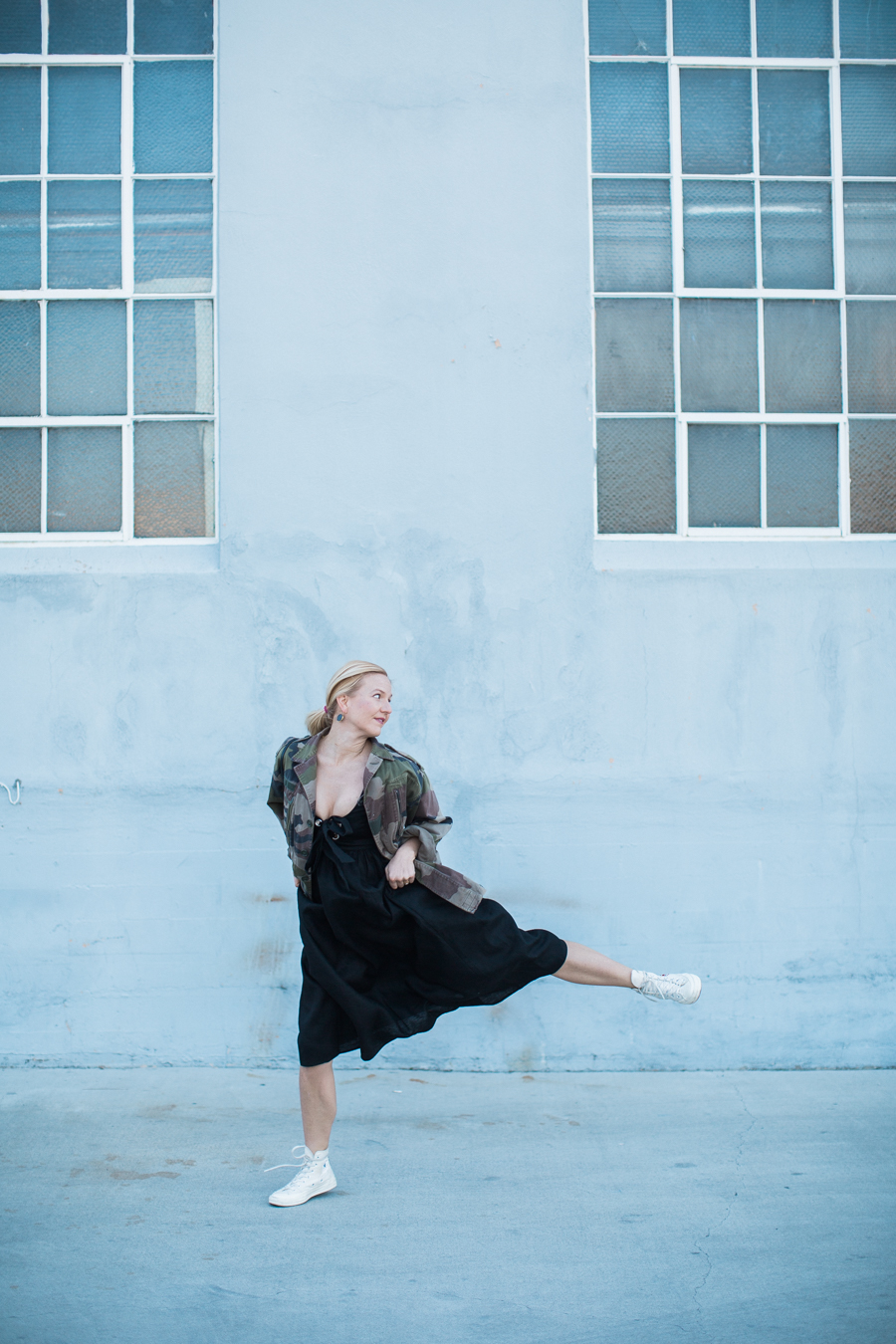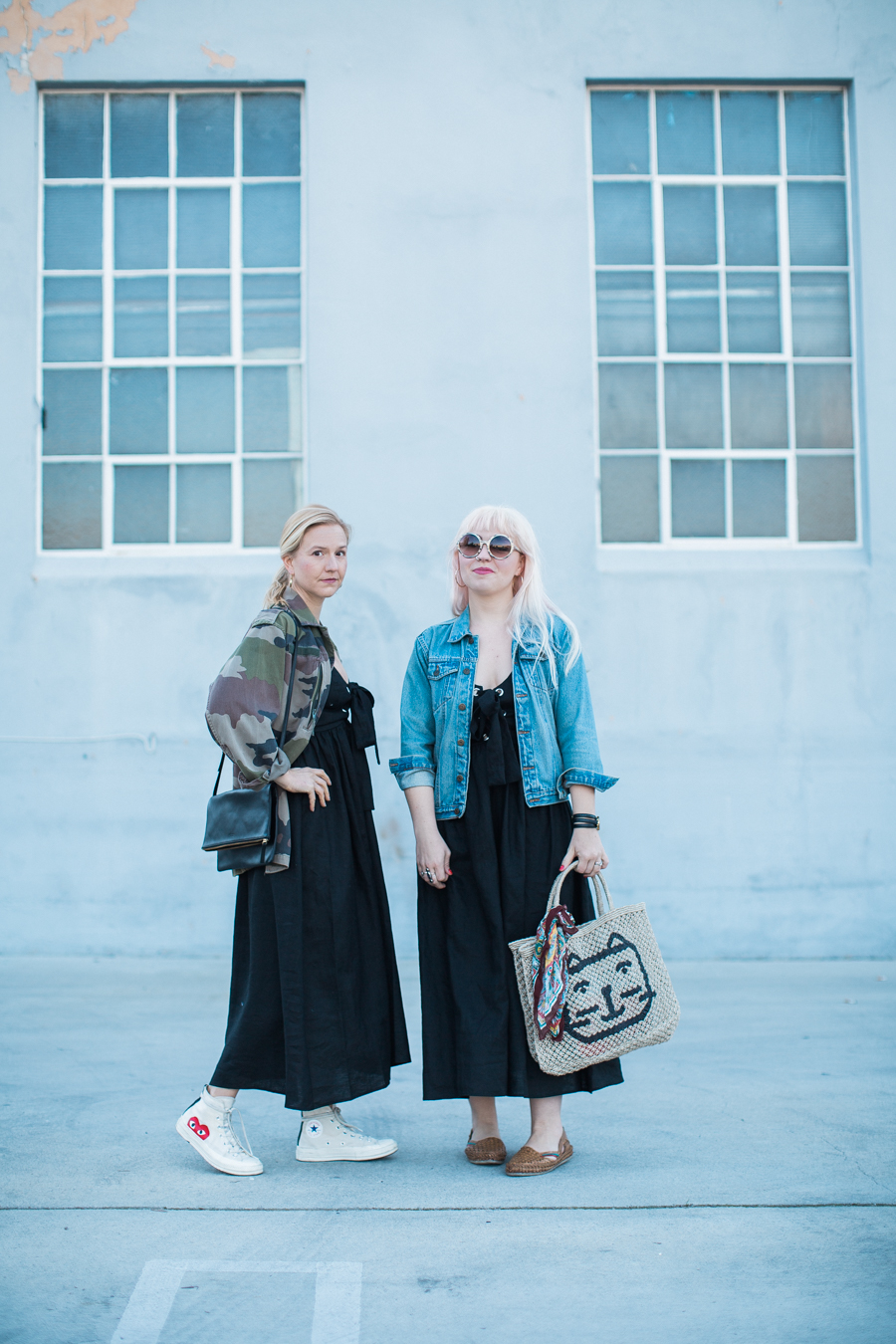 Until next week… xo!