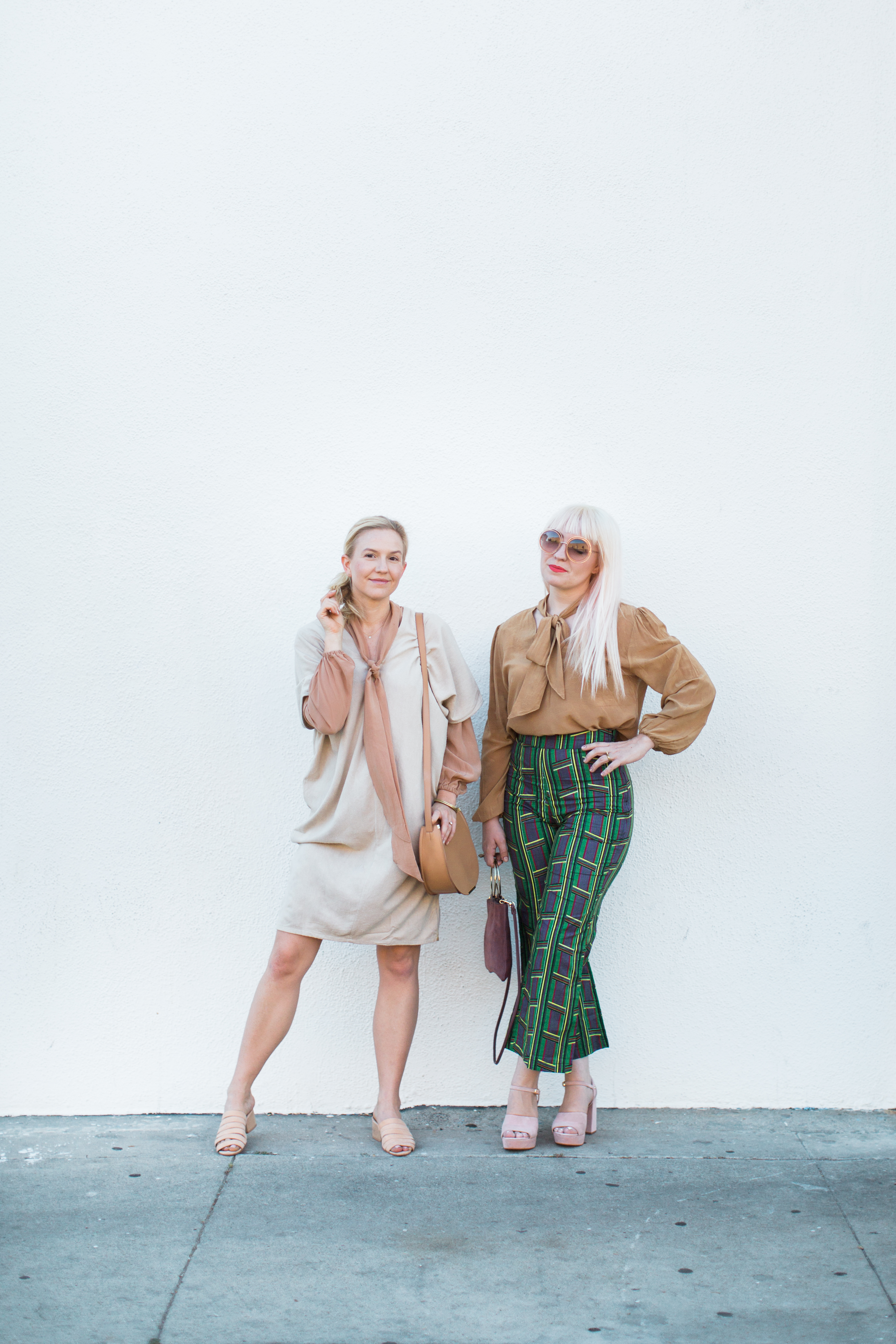 Oh man. Am I allowed to pick favorites? Is that a thing that we're OK to do? Cuz I really try not to, and then today's outfit happens.
Meet the Amazing: Osei-Duro. Based in LA with textiles and garments produced in Ghana, Peru and India, these guys work to support local apparel industries in becoming sustainable. They're all about respecting rights and aesthetics of local makers around the world, and so their pieces utilize natural dyes, batik, brass-casting, and other fascinatingly rad techniques.
Our Common Piece: the Tie-Neck Blouse in Onion Skin was an easy choice for both Anne and myself. Soft and supple, with slight variations in color due to the natural dying process — literally using onion skins — we were both taken with the feminine elements and the striking silhouette. Anne knows I love a good pussy bow!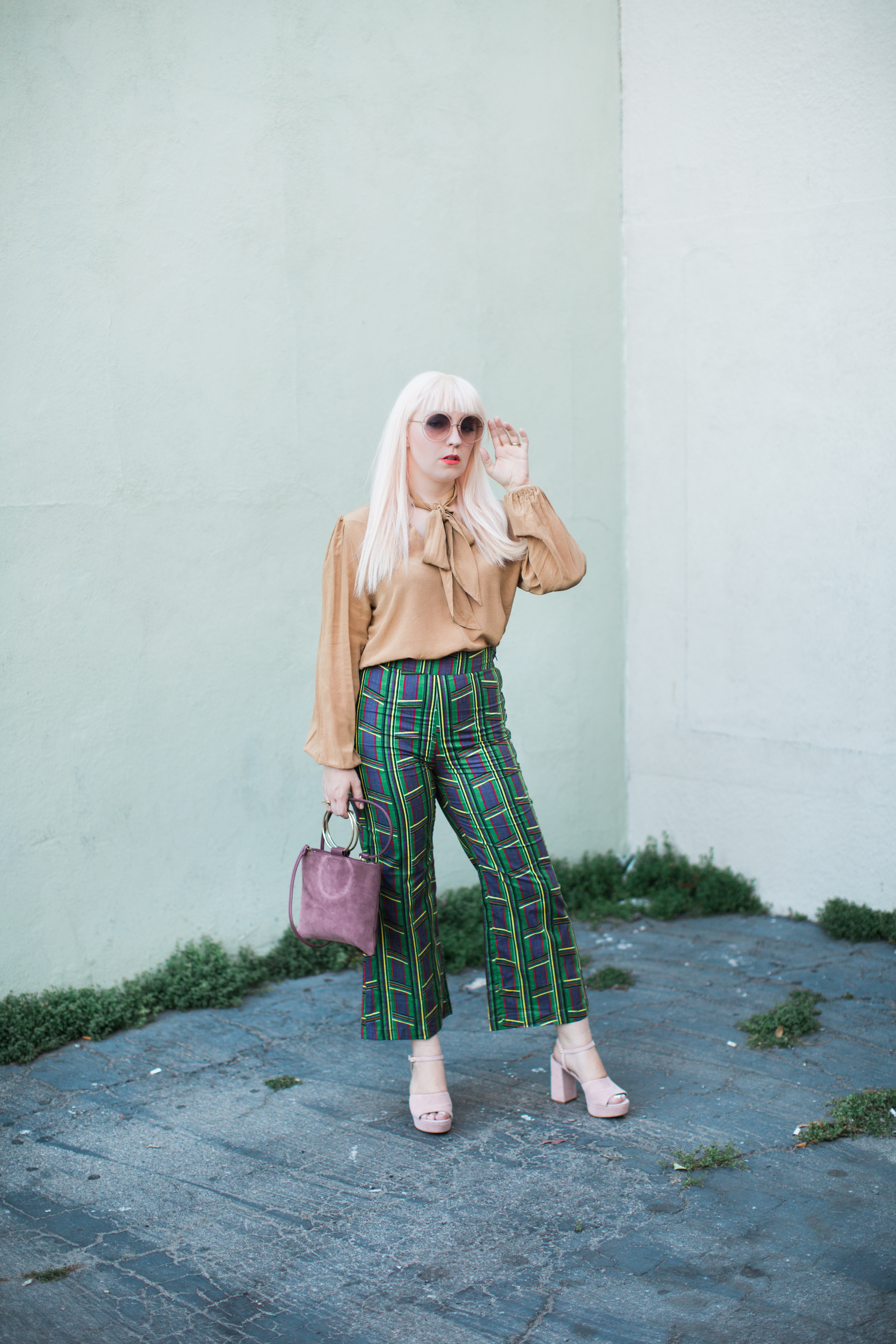 My take: the Veronica Trouser in Jughead, AKA the pants I am wearing right now and might wear all summer long. I love a good print, and a good one can be so hard to find! When I first fell in love with Osei Duro, it was because of these beauties, and they really haven't let me down. High waist? Check. '70s flare? Check. Literally, this cut is my dream pant. And I don't get to say that enough!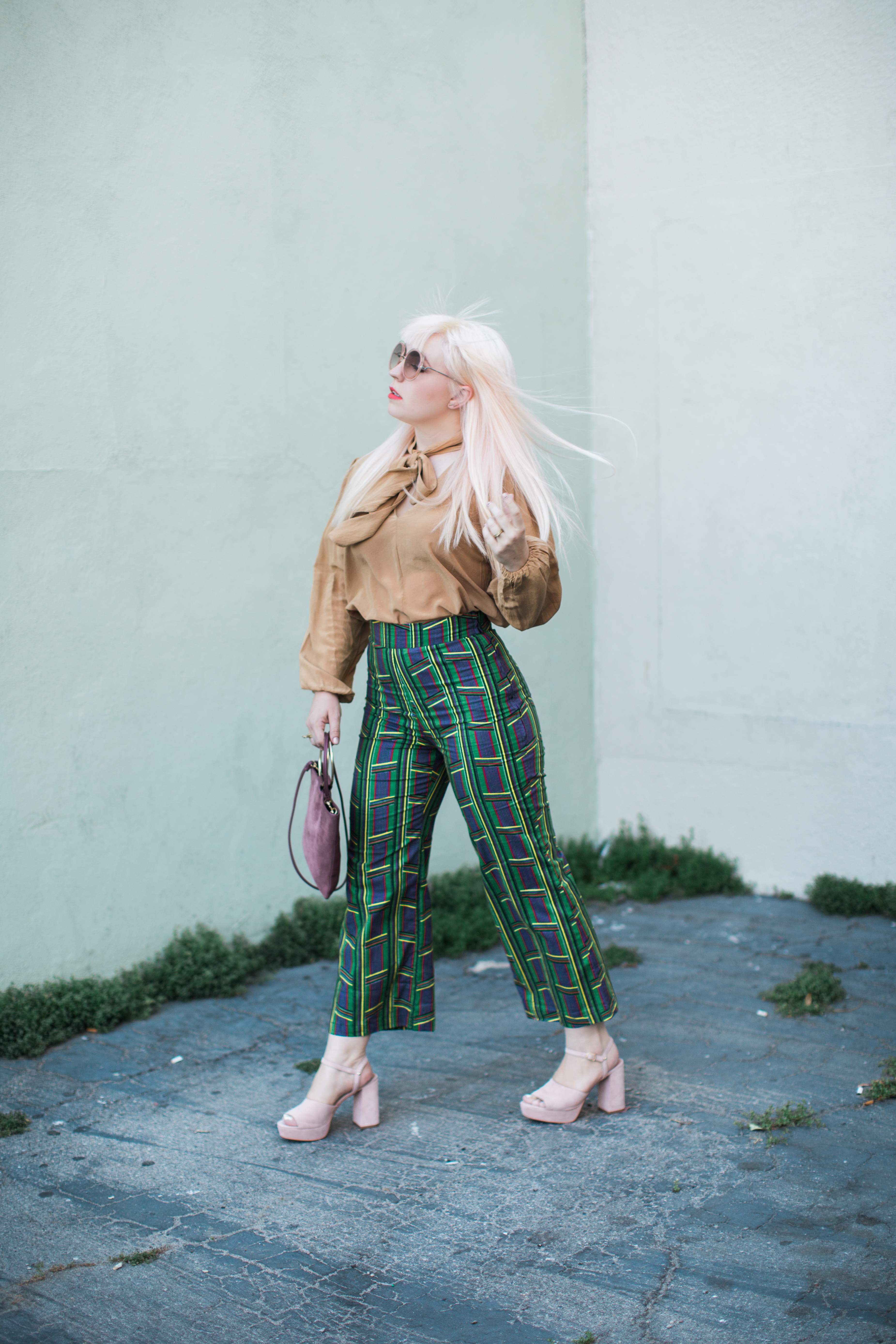 I paired my look with my go-to Thacker le pouch bag and nude platform sandals from Topshop (that I happened to snag for Anne's wedding).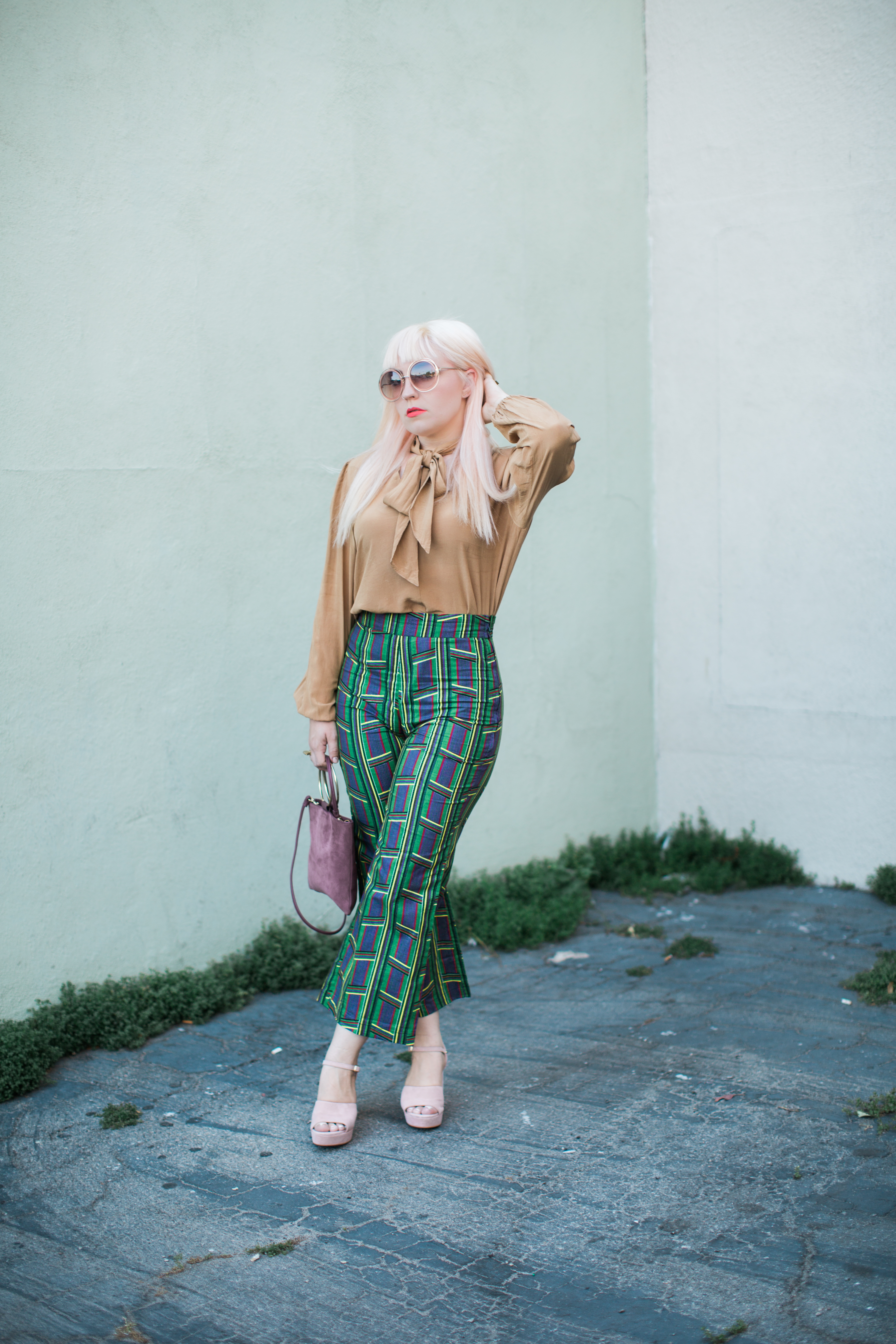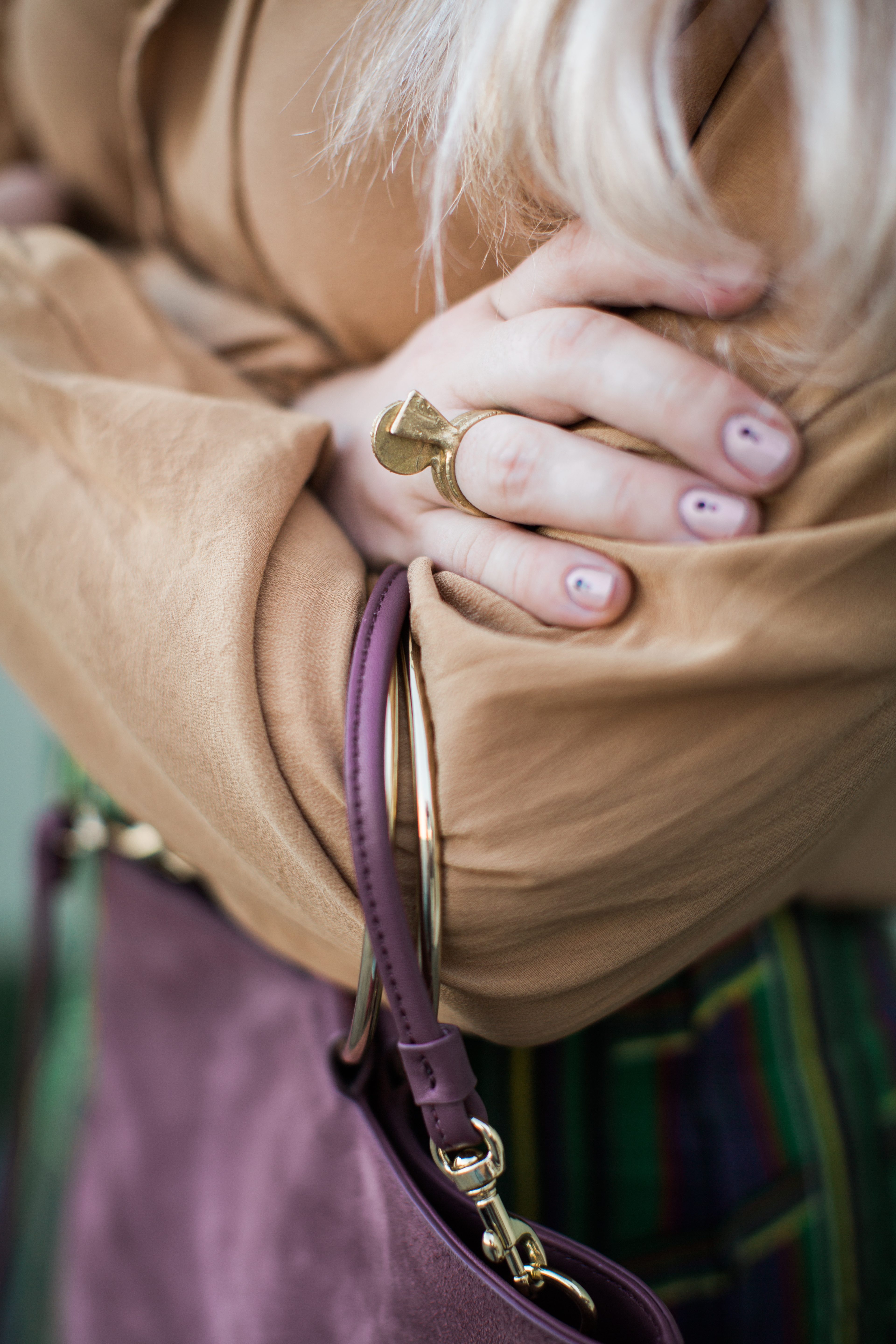 Don't forget those stacked Geo Rings, also an Osei-Duro staple, and my favorite-favorite Chloe sunnies.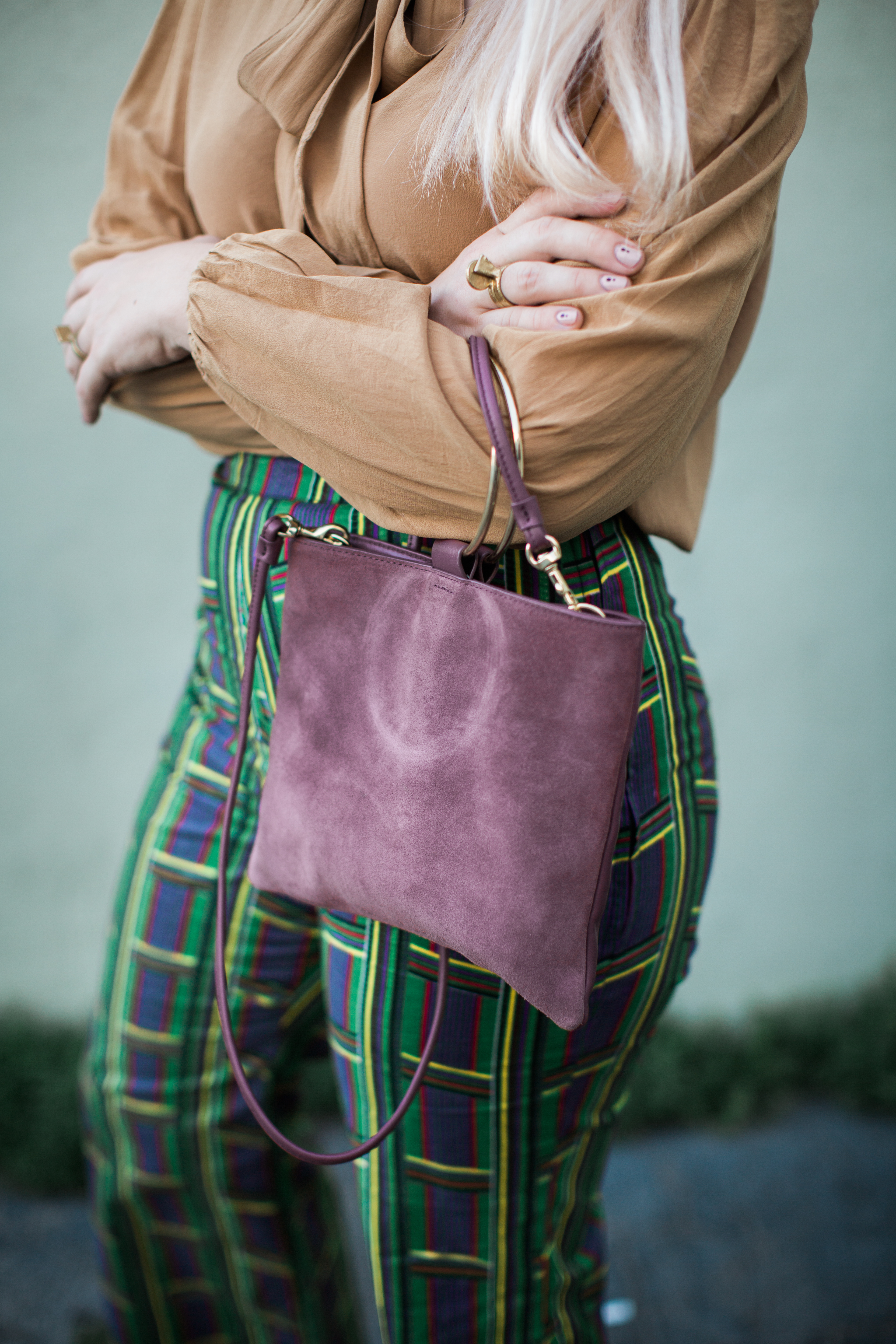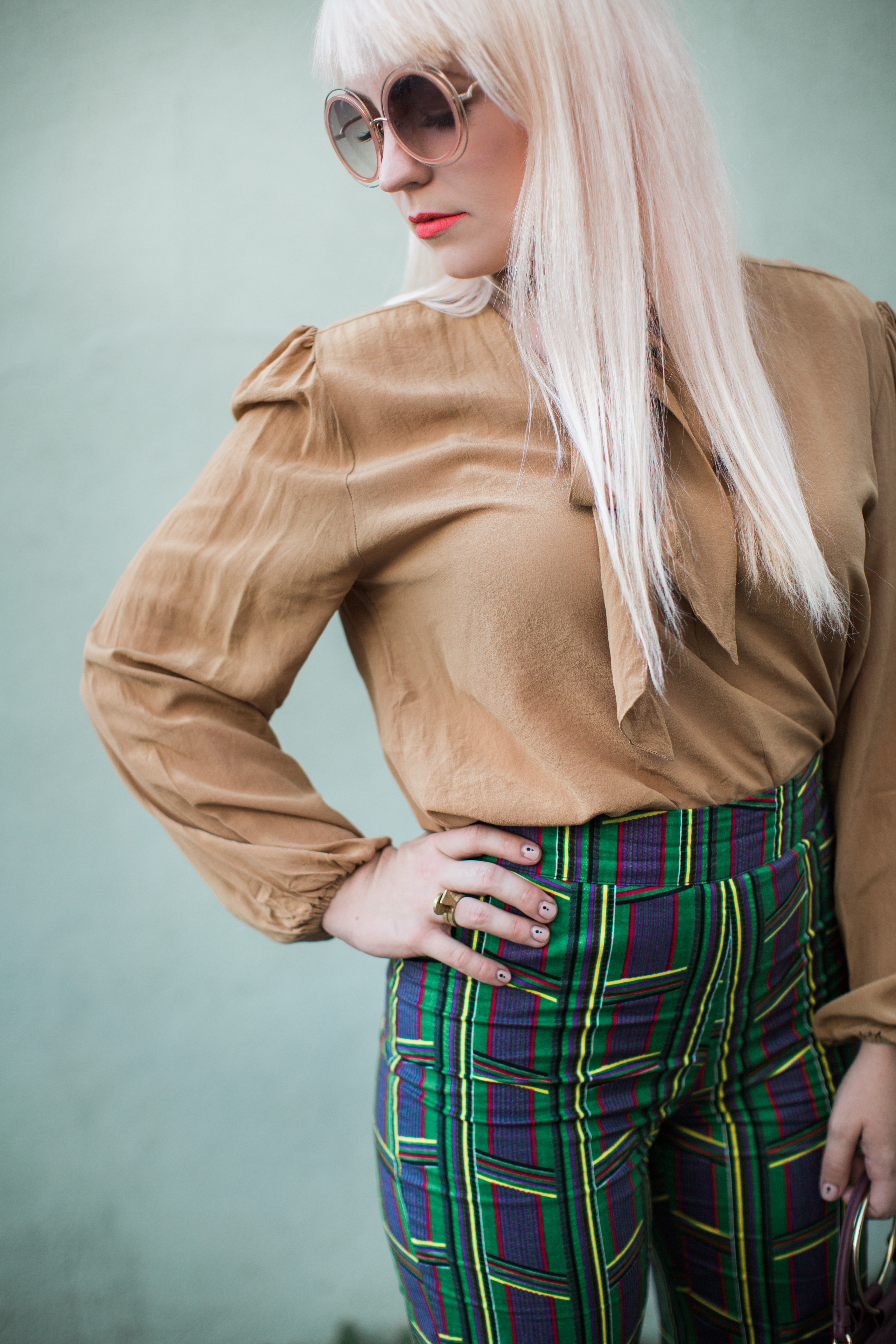 Did I mention I trimmed my own bangs just minutes before this shoot? Haha. Oh yes, my life.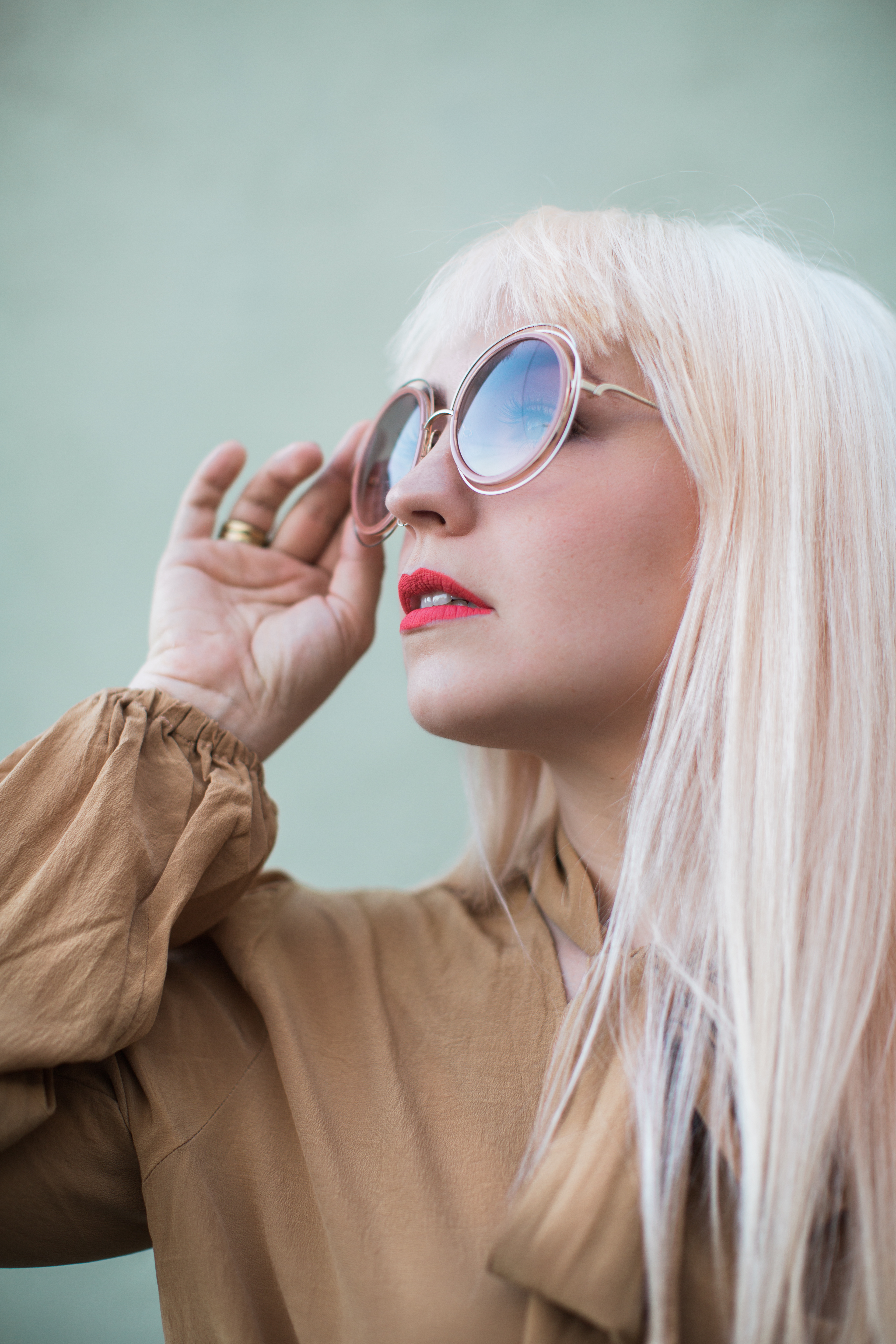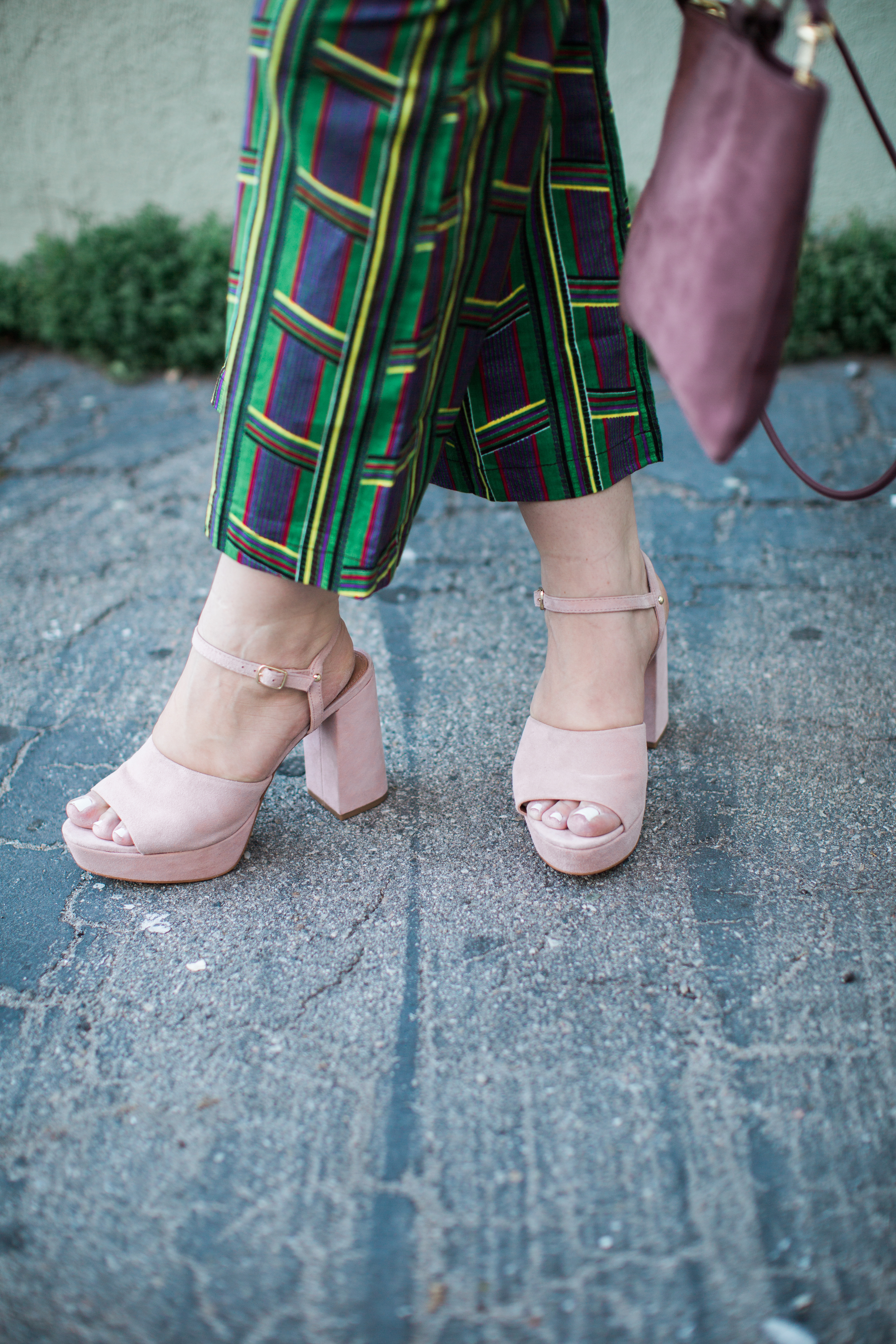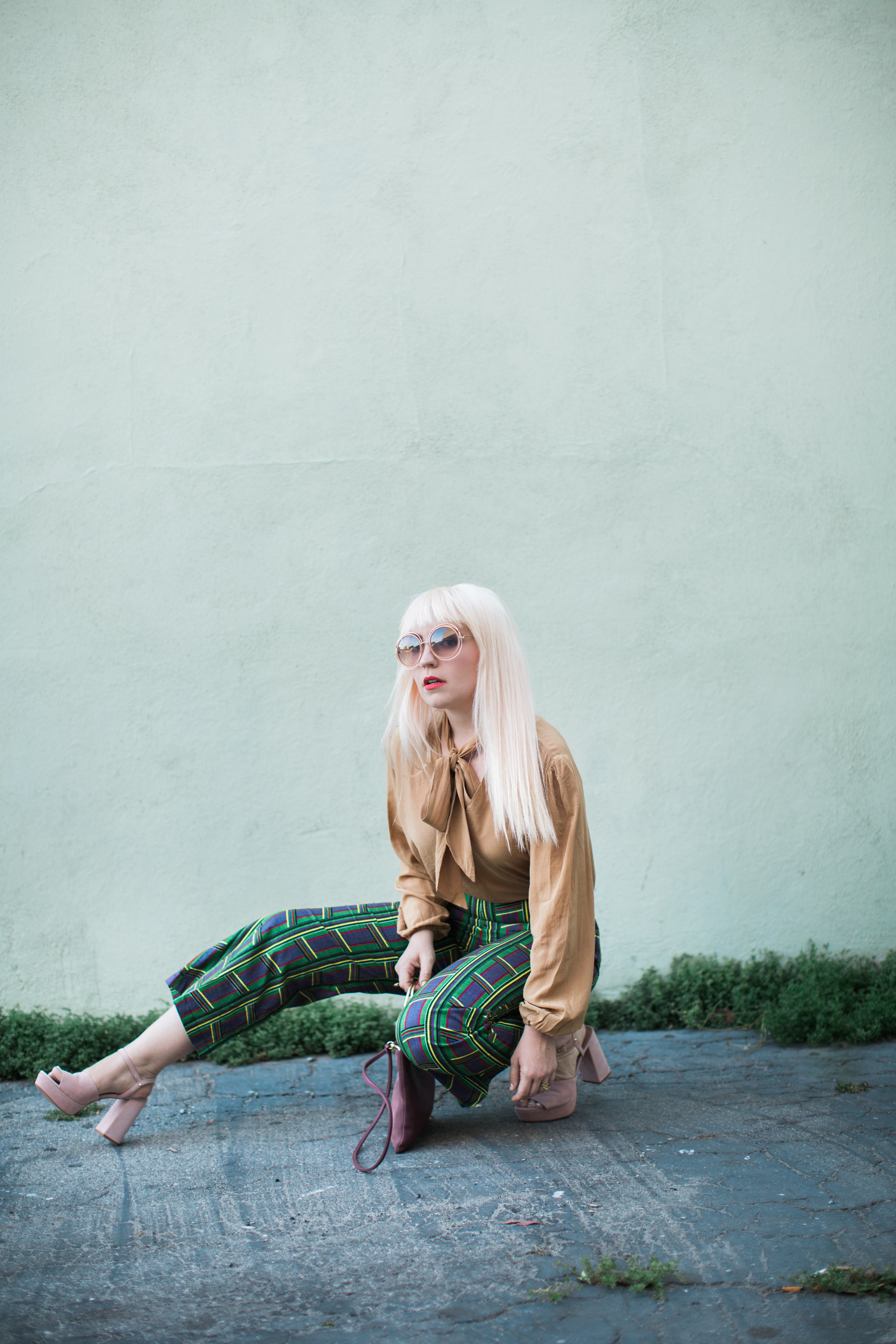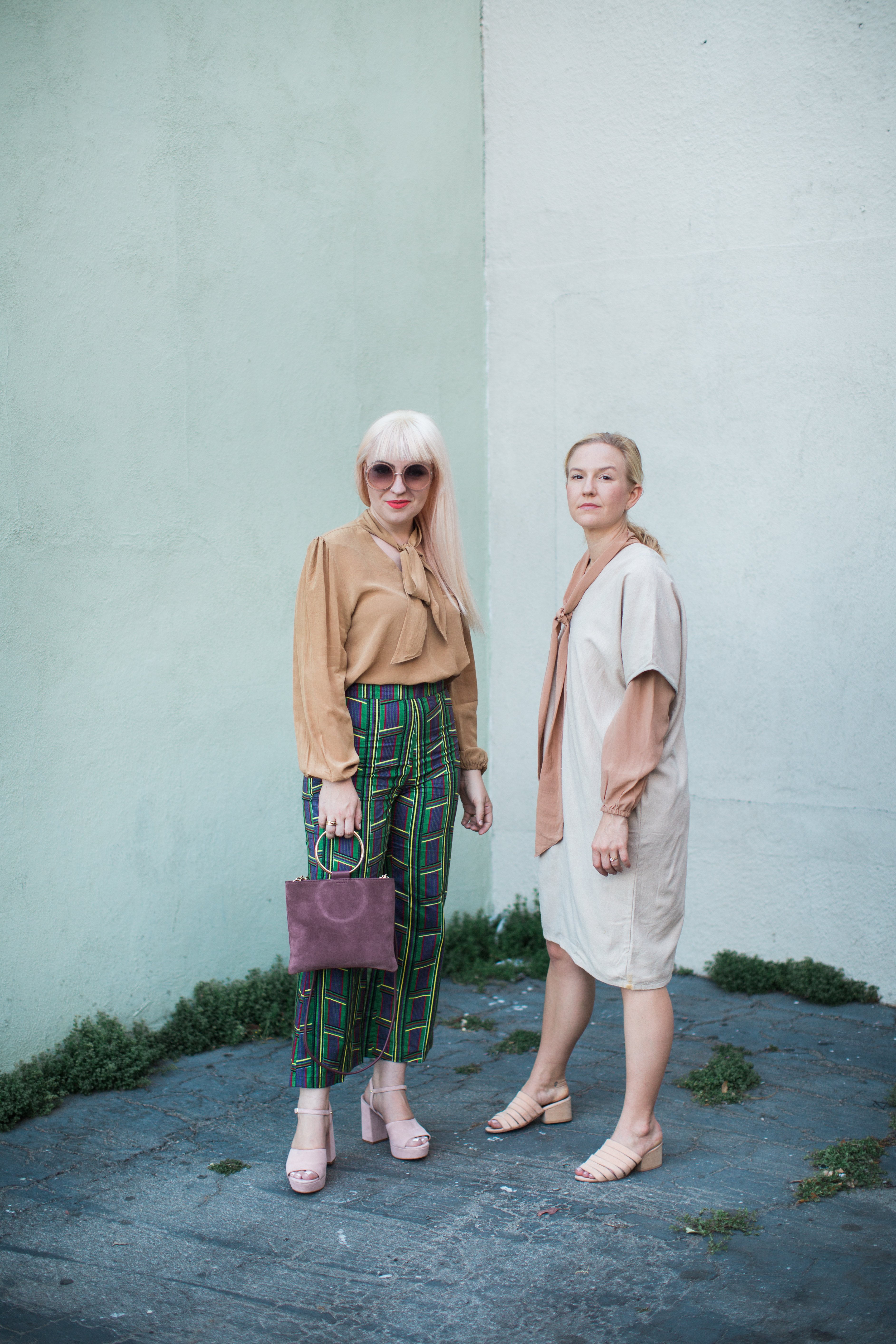 Are you ready for Anne's Spin? the Sola Panel Dress in Onion Skin and Round and Ridge Bangles
Anne went for a onion-on-onion, which is actually so dope to see an example of how different natural dyes can look in one space. My blouse next to her blouse and dress are all so subtly different even though they're technically the same, and that brought us a whole lotta joy, I've gotta say!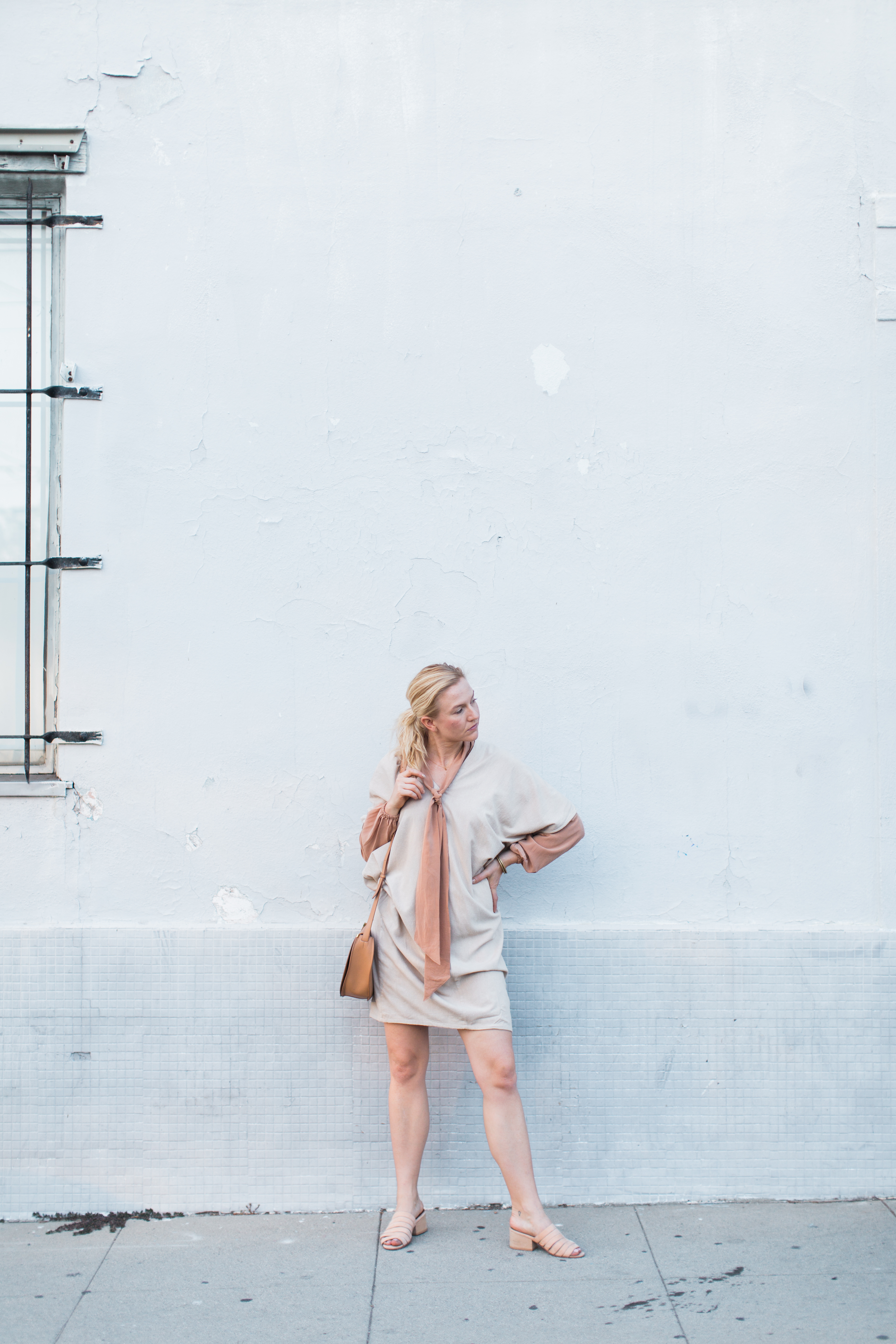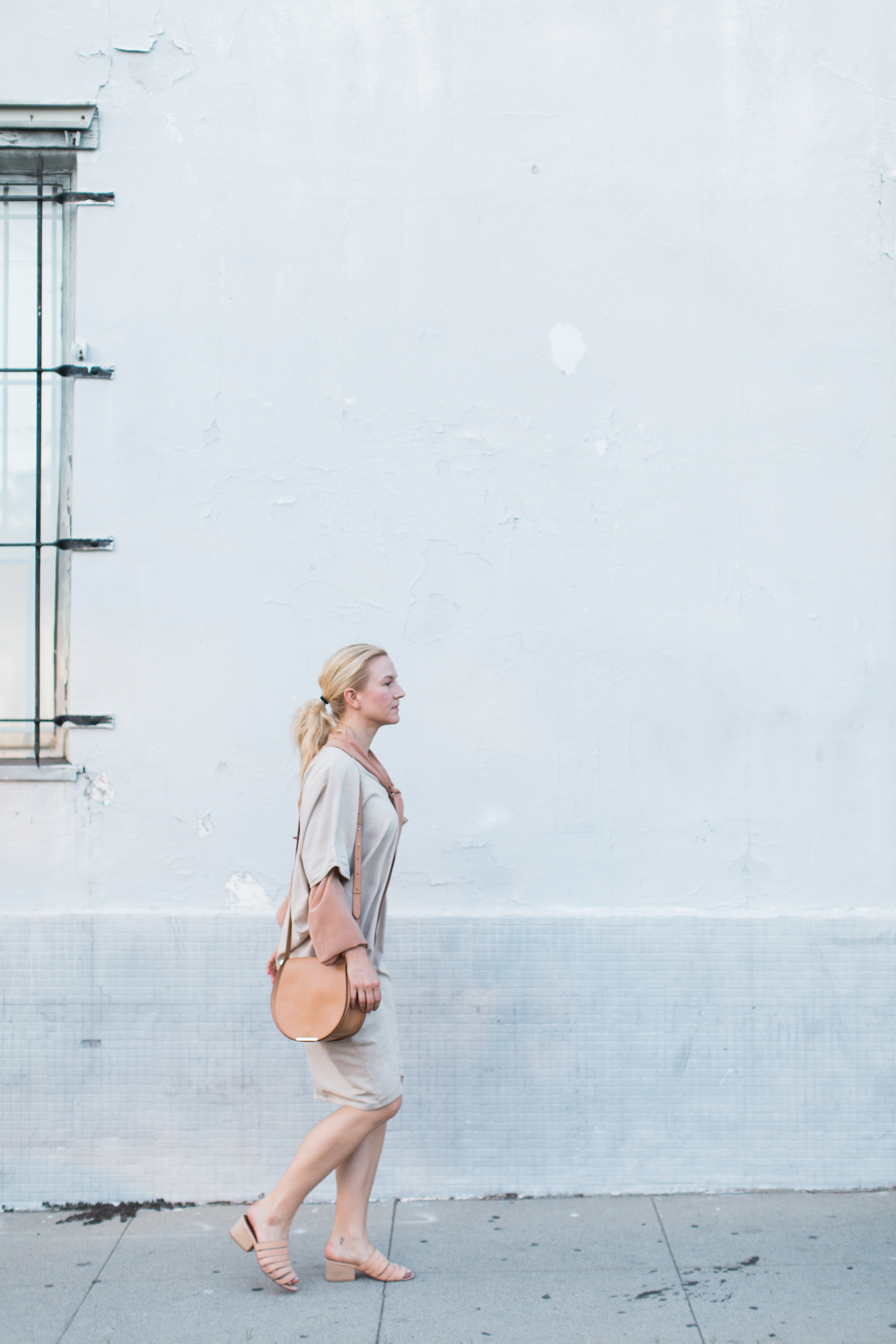 Anne's neutral-on-neutrals and her love for shapeless flowy things never ceases to amaze me. She makes it work in a way that I never could, but I just love it on her!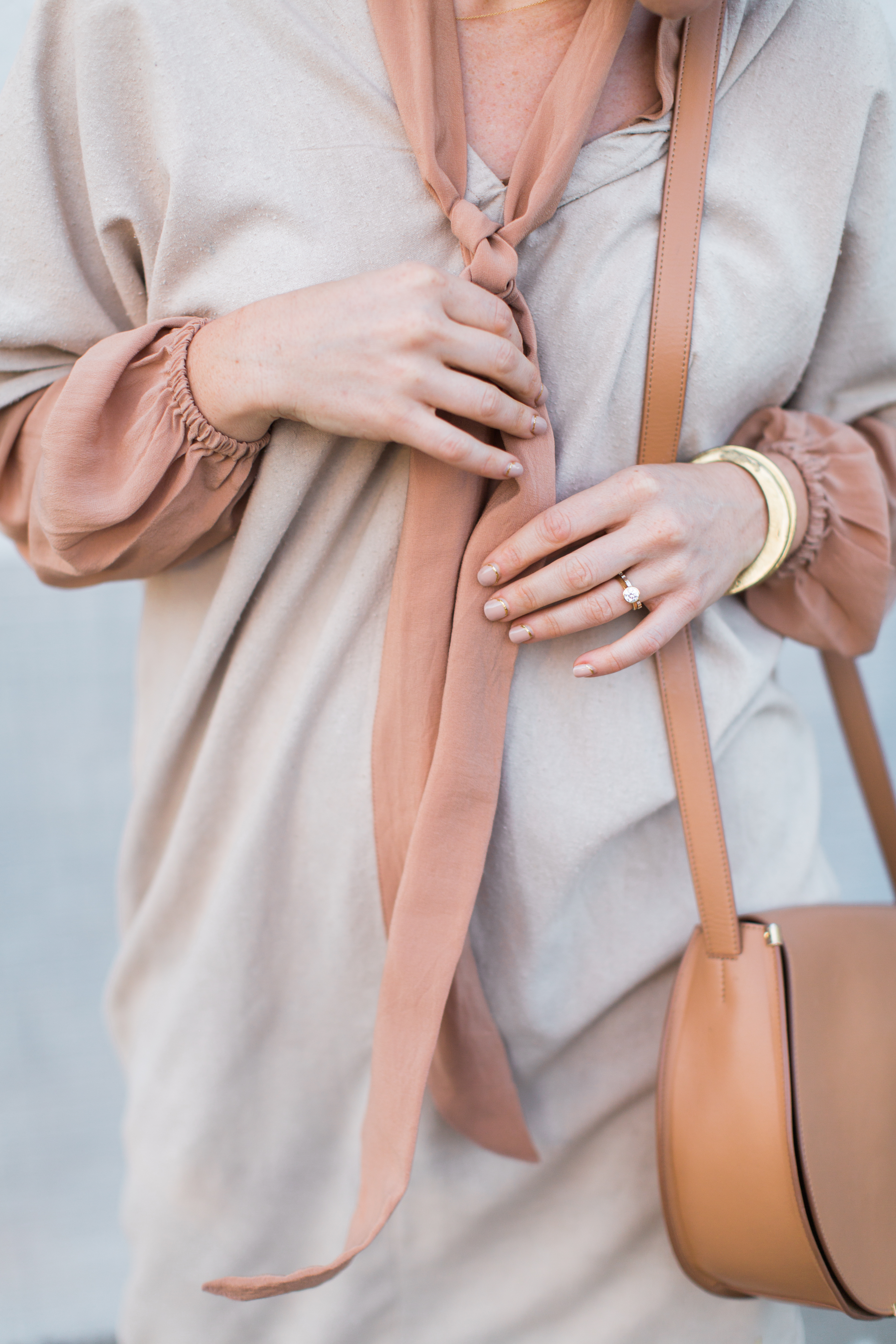 New wedding ring addition, nbd.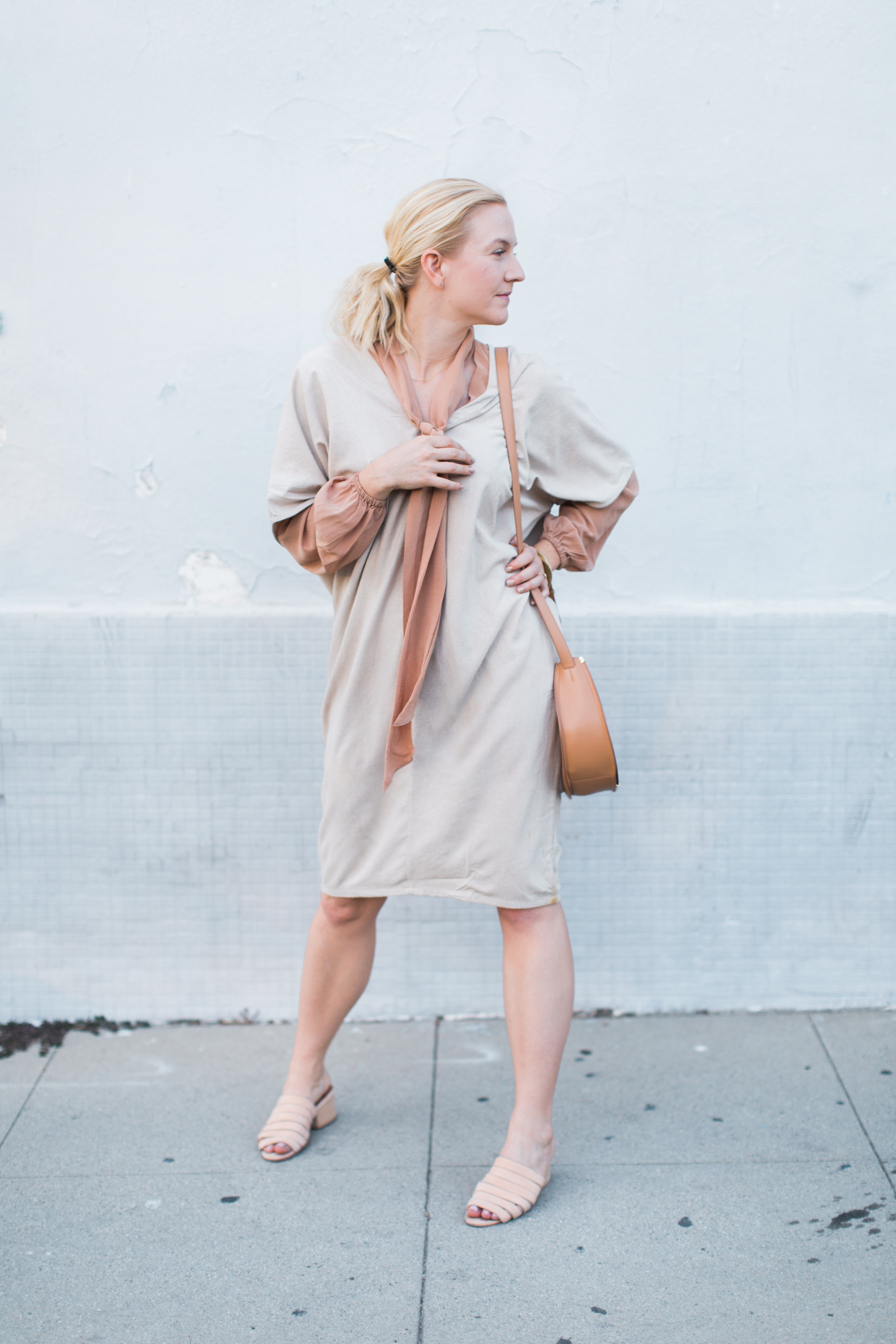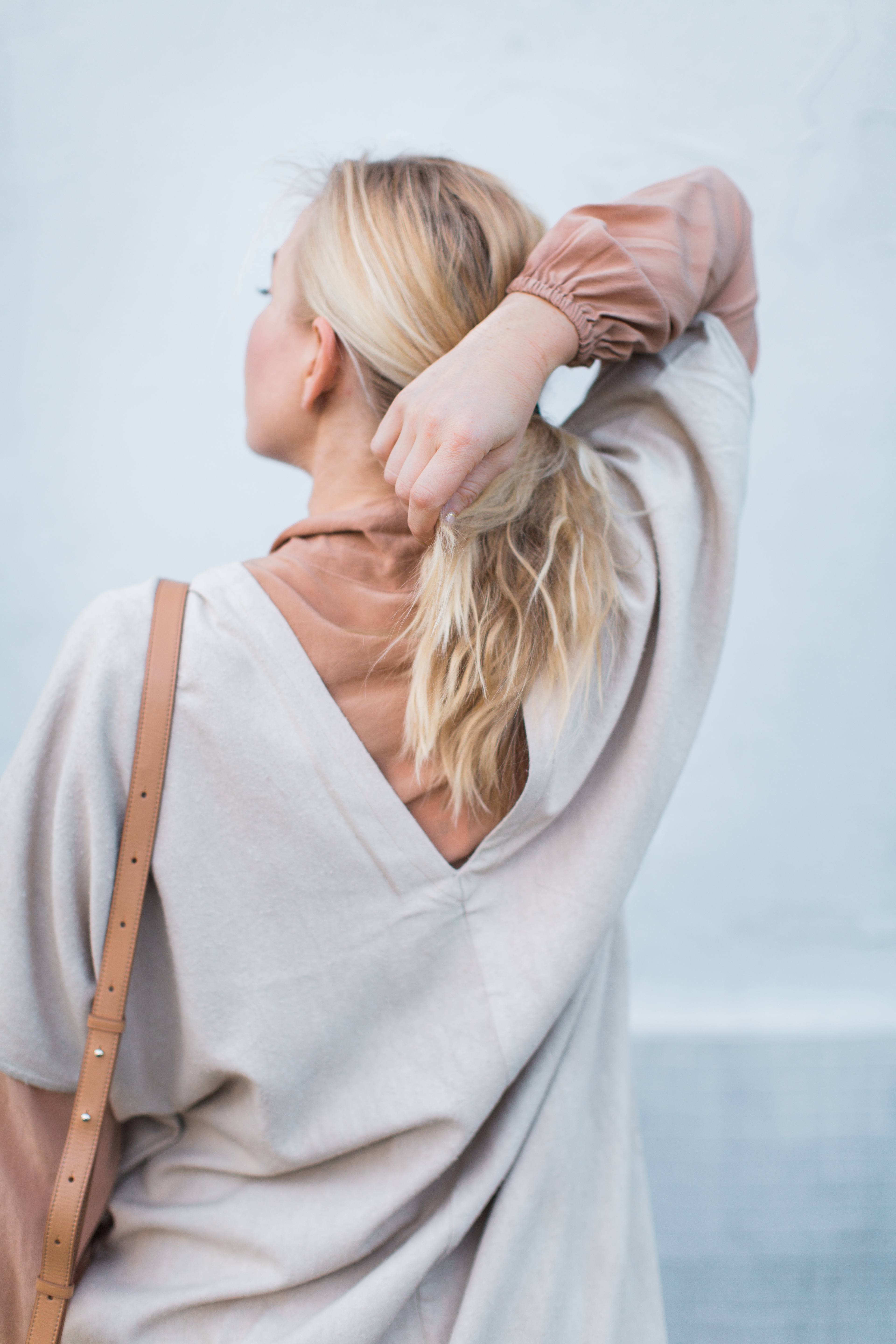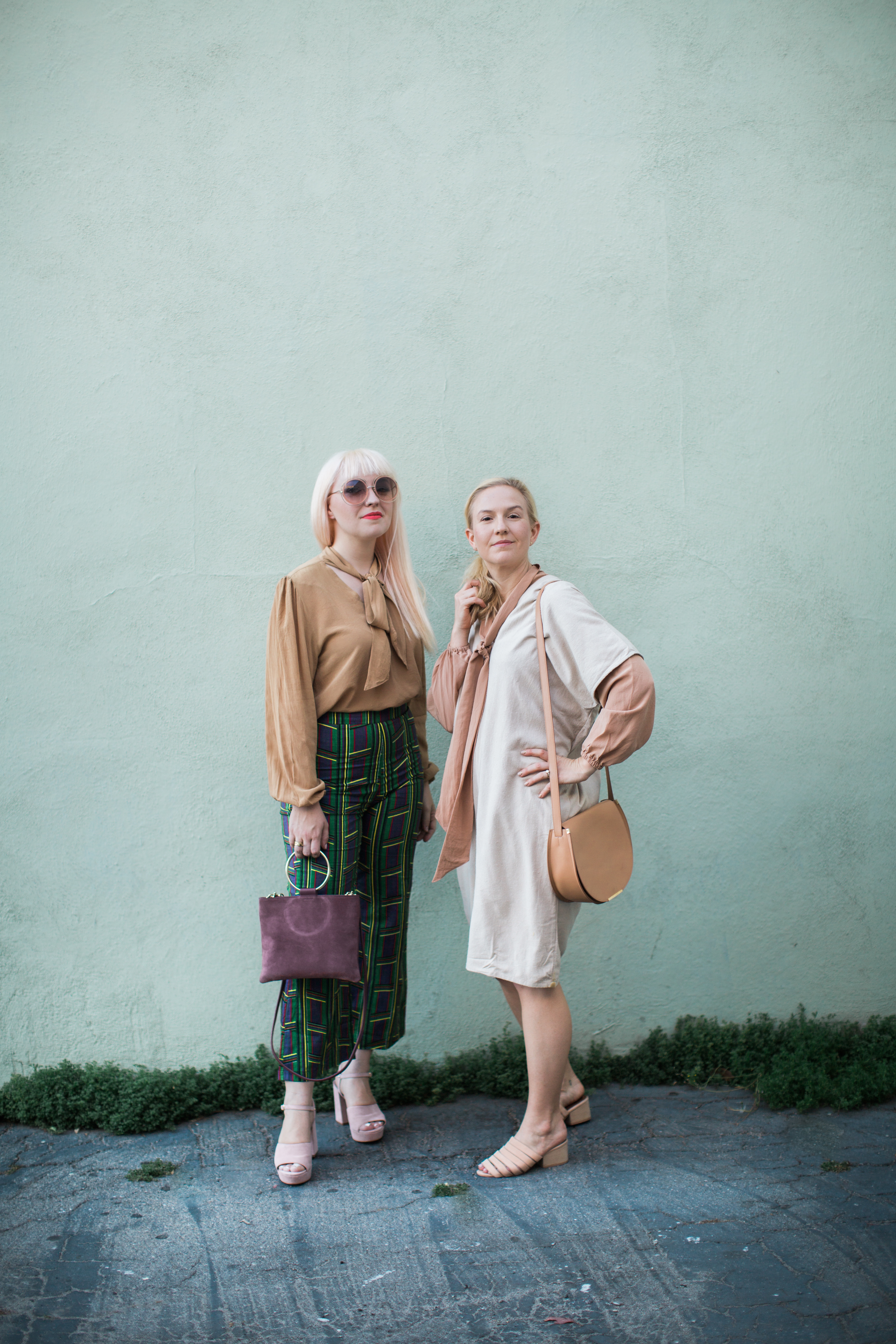 So what do you think? Which look is more 'you'?
We sure do love this series and the chance to show you a bit of our adventures in wardrobe land. See you again next week! xo
Photos by Jayden for Echo and Earl.