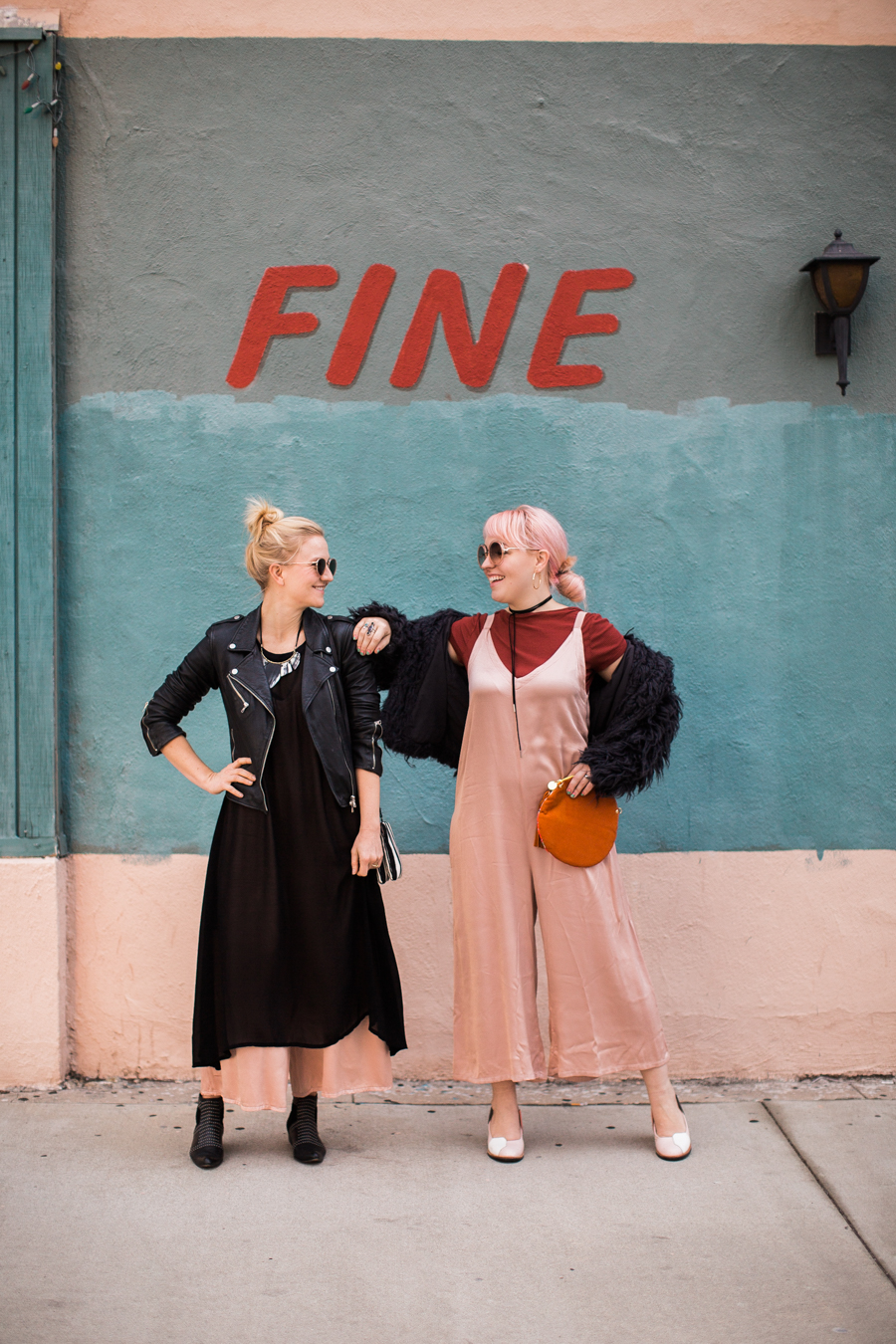 We're evolving a little bit this week and takin' it to the streets! (I am so excited about these images today..!)
Anne just moved to 'my' hood [Atwater Village] and so we thought it would be fun to show how we both see this place as 'us', in our own unique ways, while we also show how the Lacausa jumpsuit can be worn in our own unique ways.
The Neighborhood : Atwater Village, Los Angeles
The Amazing : Lacausa. This made in LA brand takes its name from the Spanish word for the cause (although Jayden pointed out that it is also LA, CA USA.. as in Los Angeles, California, USA…). Their cause is simple: to make quality garments with California ease, always under ethical conditions. And that is a cause I can get around.
The Common Piece : the Shanti Jumpsuit from Lacausa in Rosé (Anne let me win this one.. hello, pink!)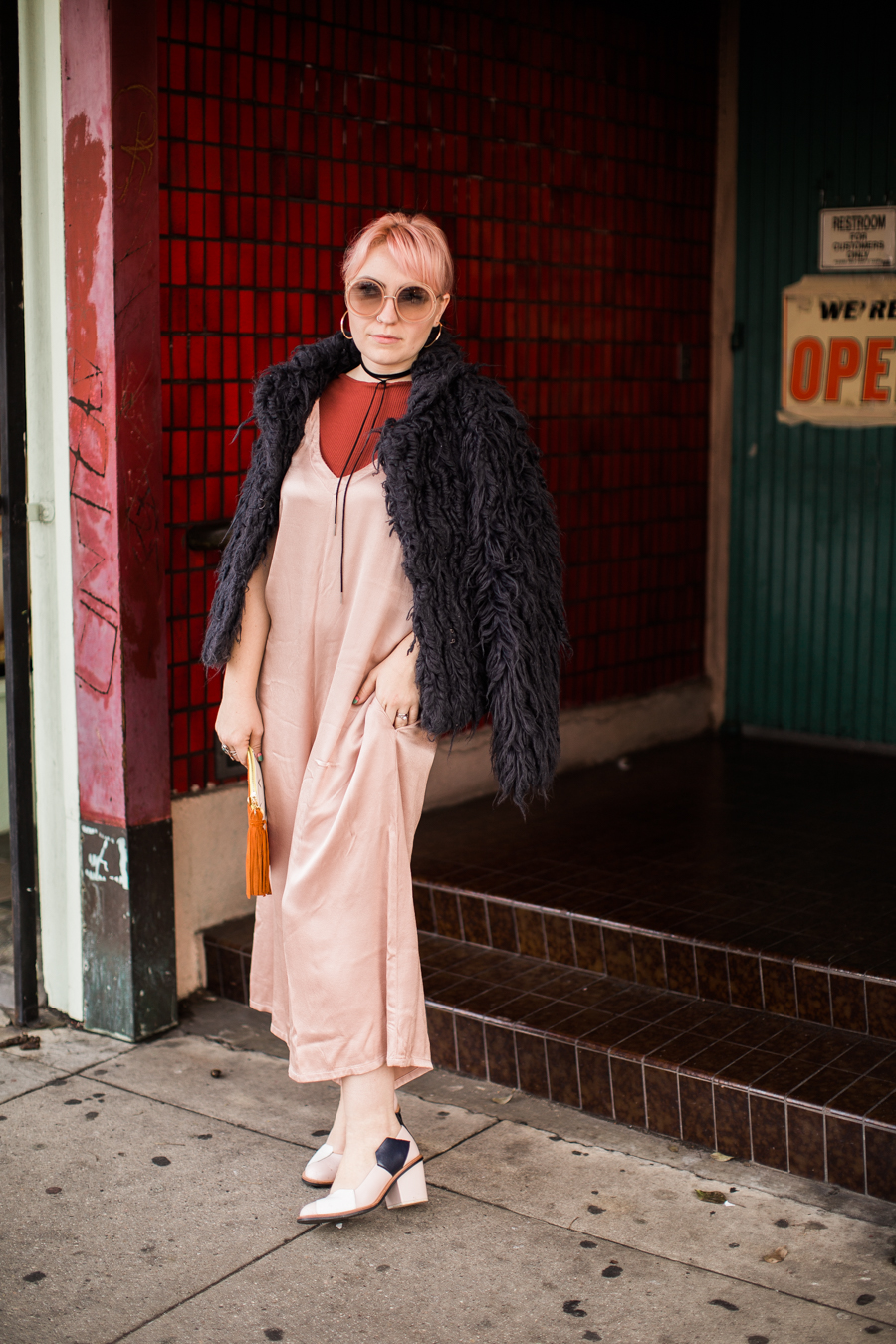 I'm wildly in love with this ensemb. I really am.
Not only is it a delicious shade of pink, it is soft and chic and it has pockets. I'm not even exaggerating on how obsessed I am.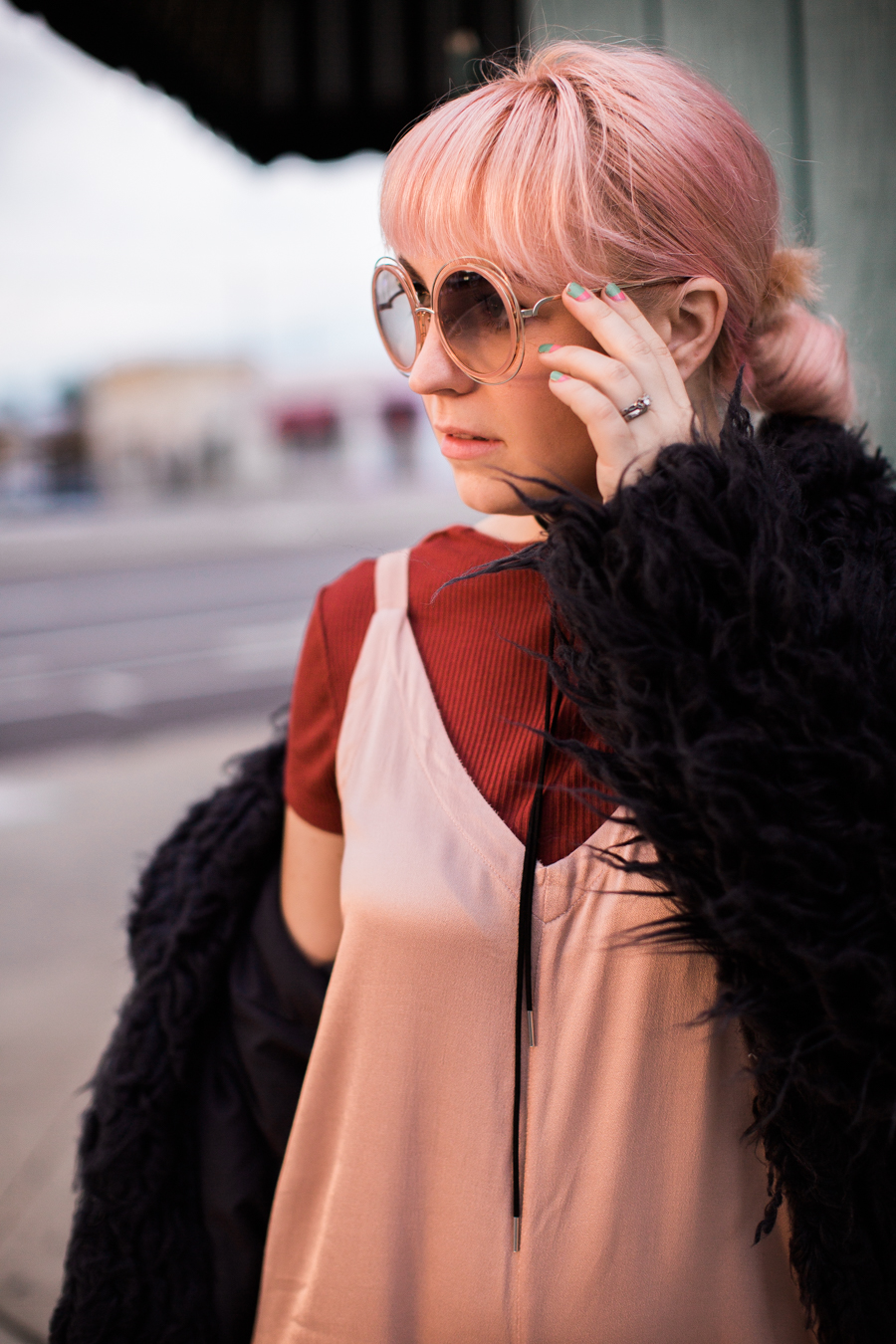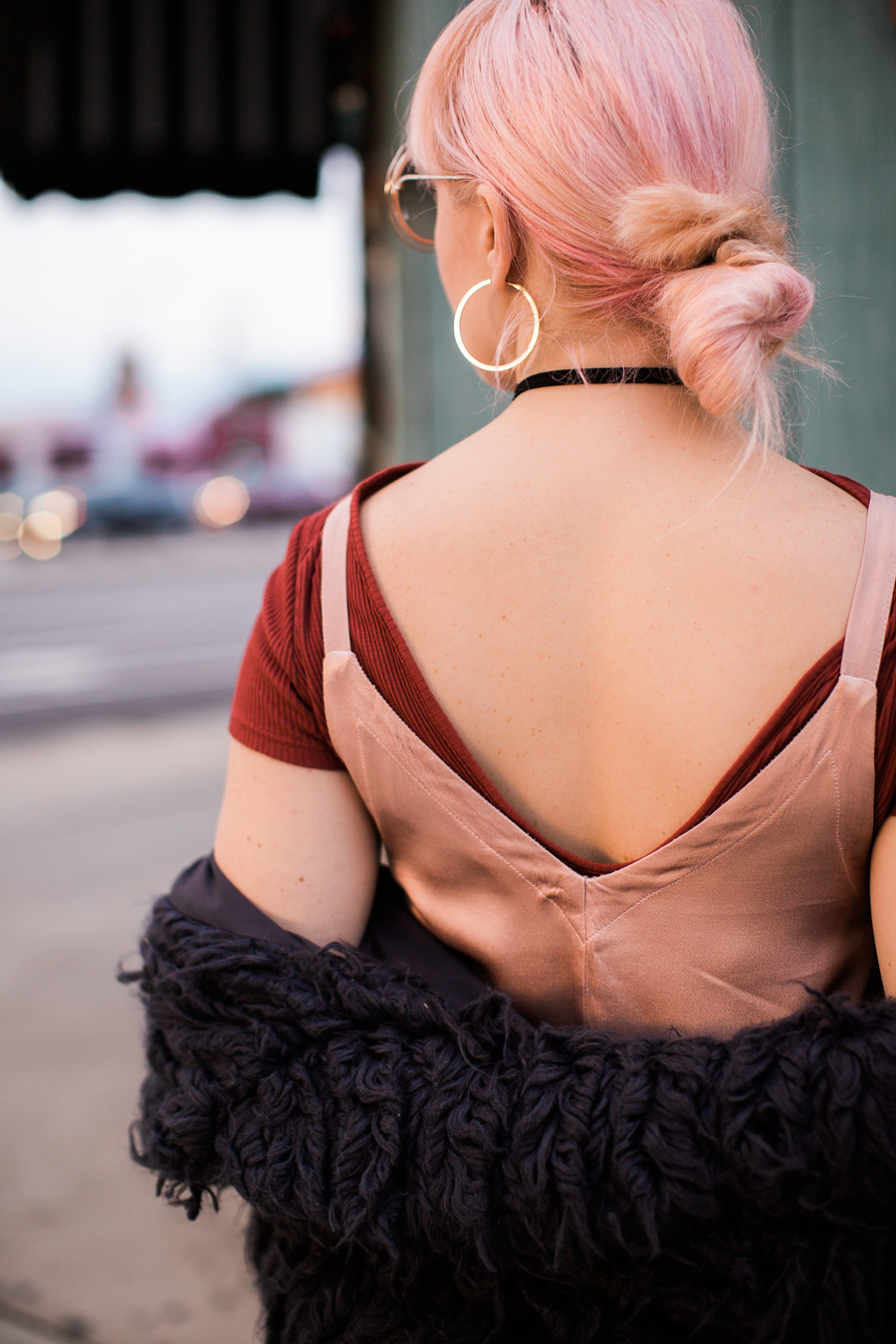 My spin : the Rib Scoop T from Lacausa in Crimson (worn backwards!)
Since Anne's take was to wear something over her jumpsuit, I wanted to try the under route, without taking away from the gorgeous lines in the onesie. Thankfully, Anne + I had gone into the Lacausa Silverlake store, and the fabulous Lindsay was in — and totally willing to give us our own 'personal shopper styling experience'. She was the one who suggested I try the ribbed t on backwards, and I loved the look! Not only were the colors brilliant together, but the lines were to die for. (Thank you, Lindsay!)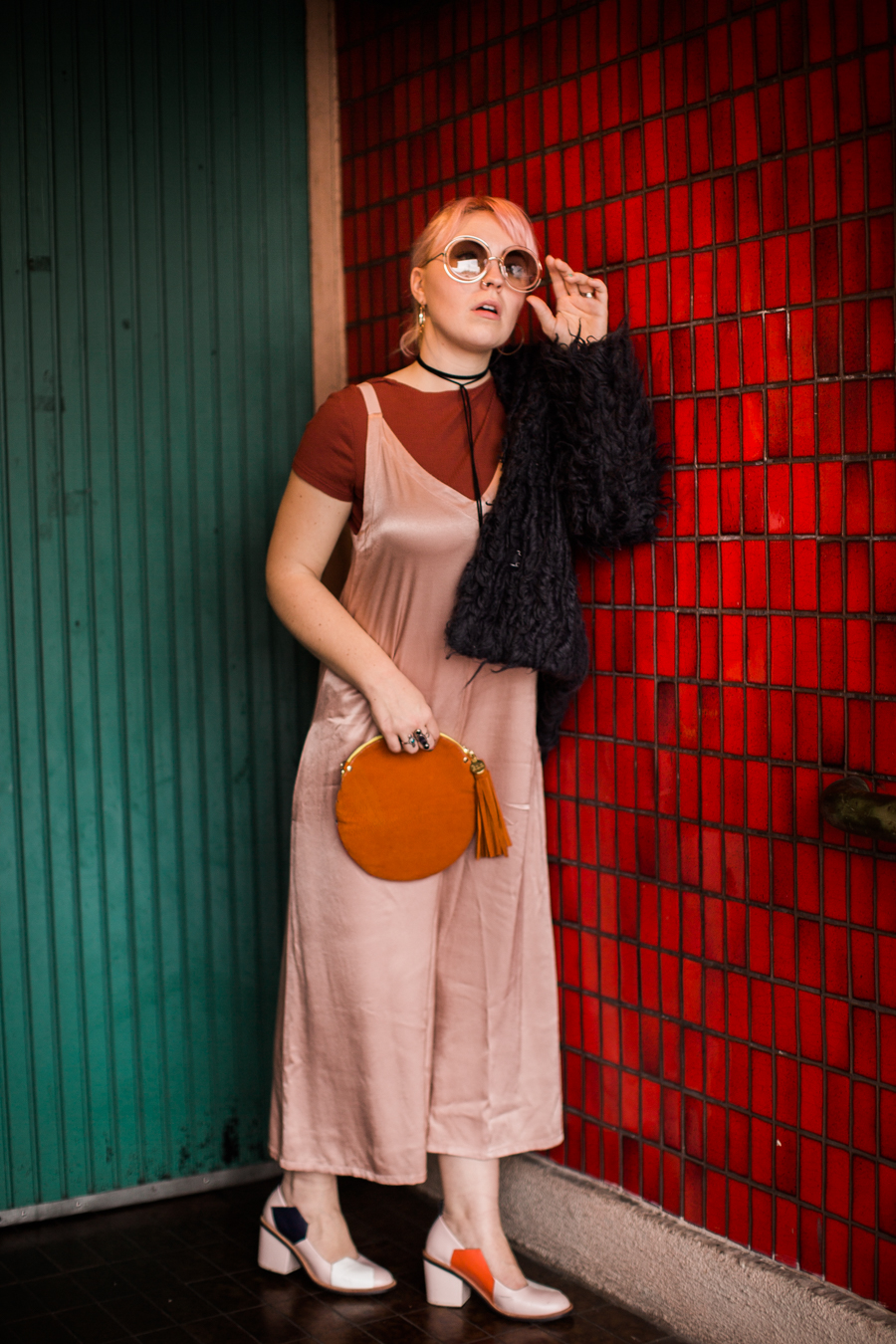 My ensemb inspiration comes from the shades and textures seen in Gucci's 2016 campaigns that still have me drooling on myself when I see the images. It's that 70s Inspired, Anything Goes combo that has me finding all of the delicious patterns and color-filled corners in Atwater. This place gets me.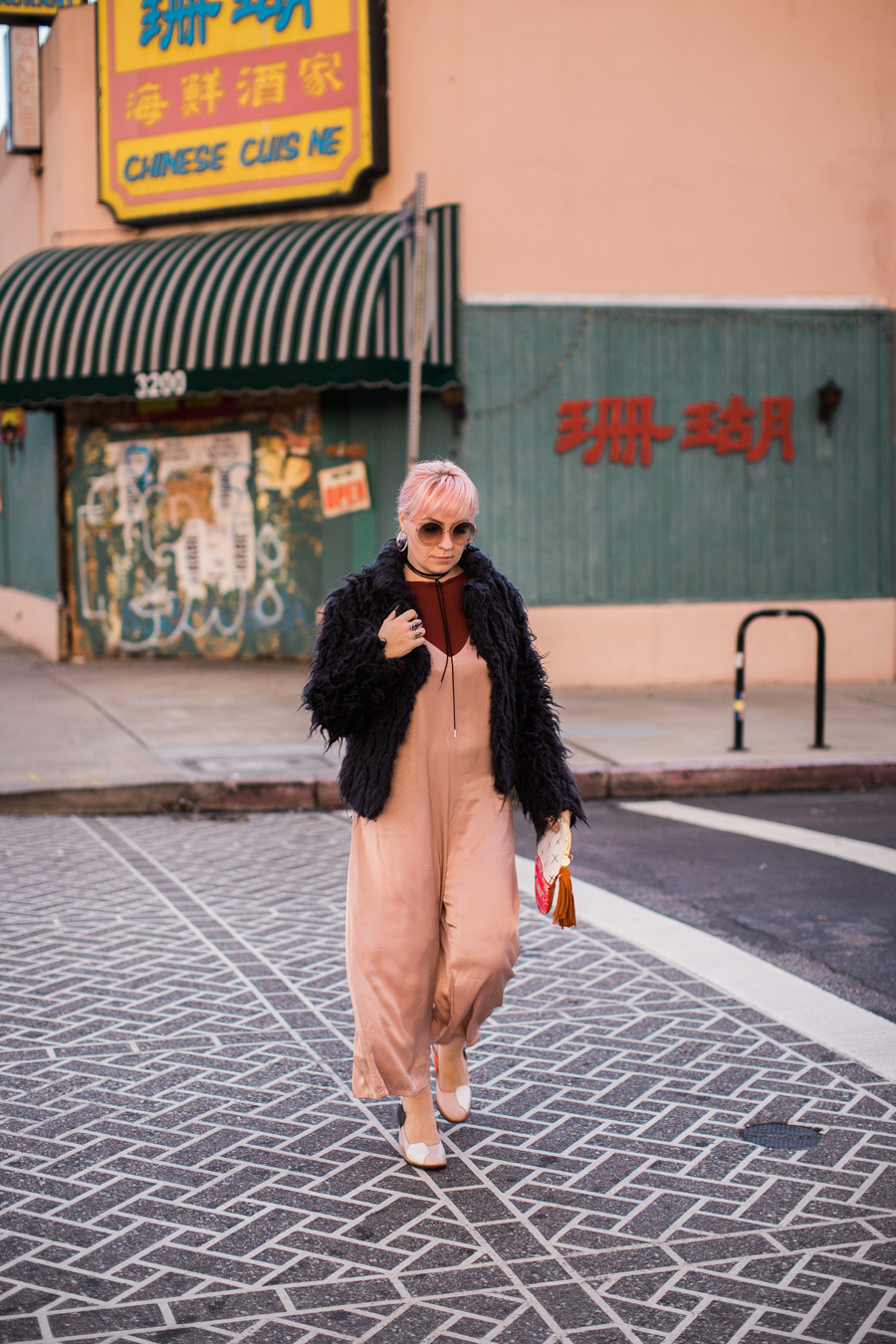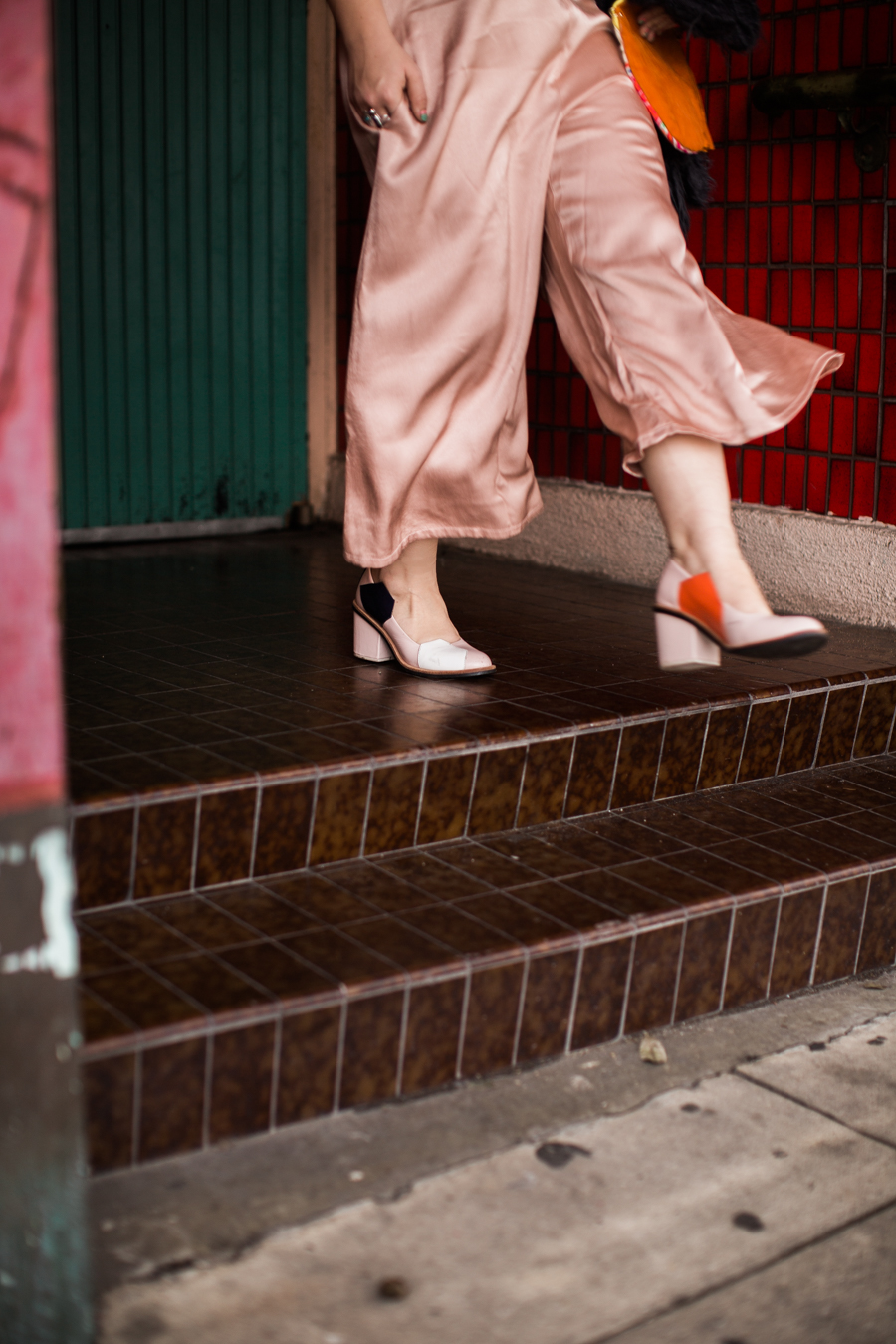 And c'mon. How well do my old Gorman heels pair with the jumpsuit?! I've had 'em for awhile now, but it was like they were meant for each other.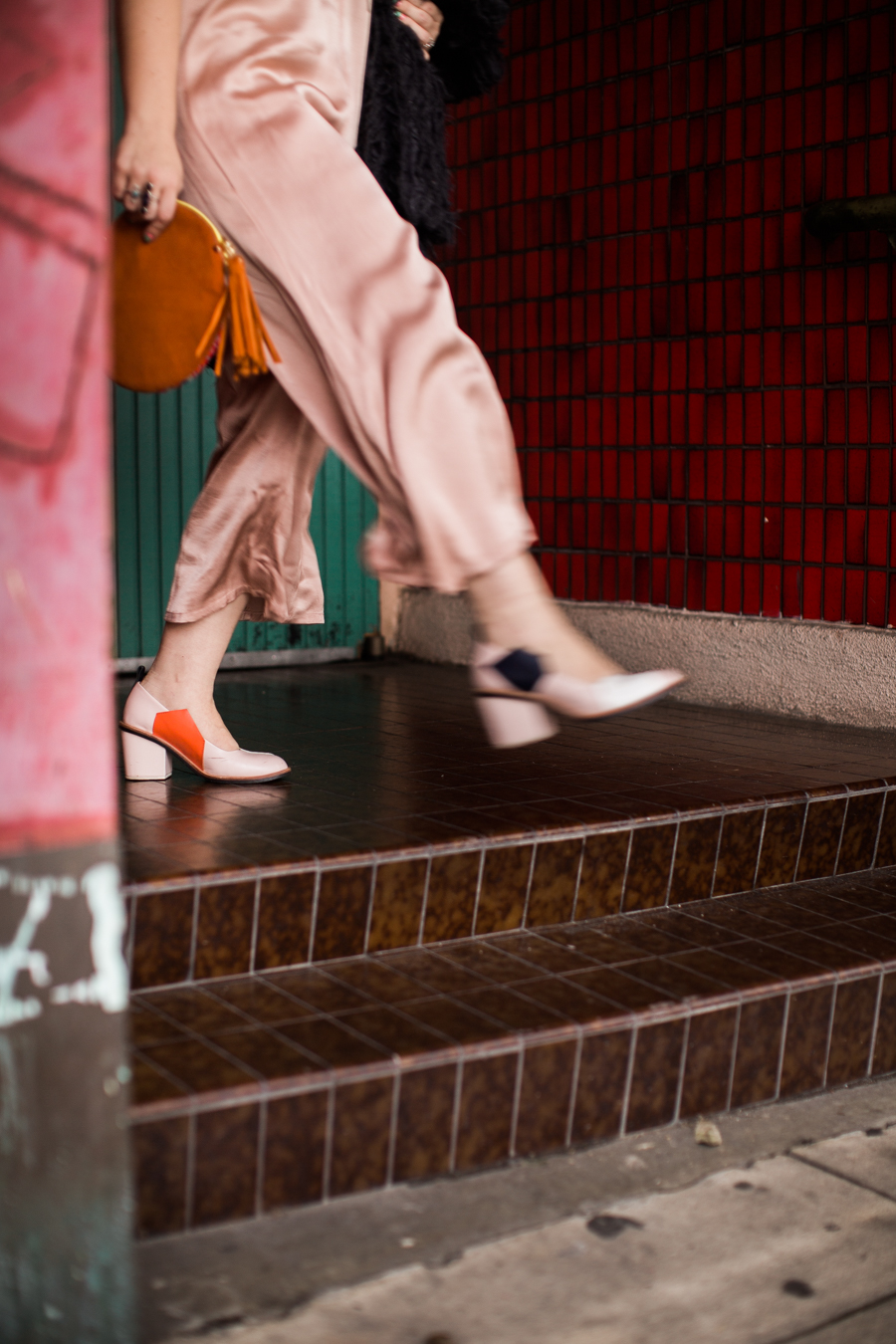 (The bag is the Lala Roundie by Gaia for Women, the jacket is Nasty Gal and the sunnies are Chloé Carlinas)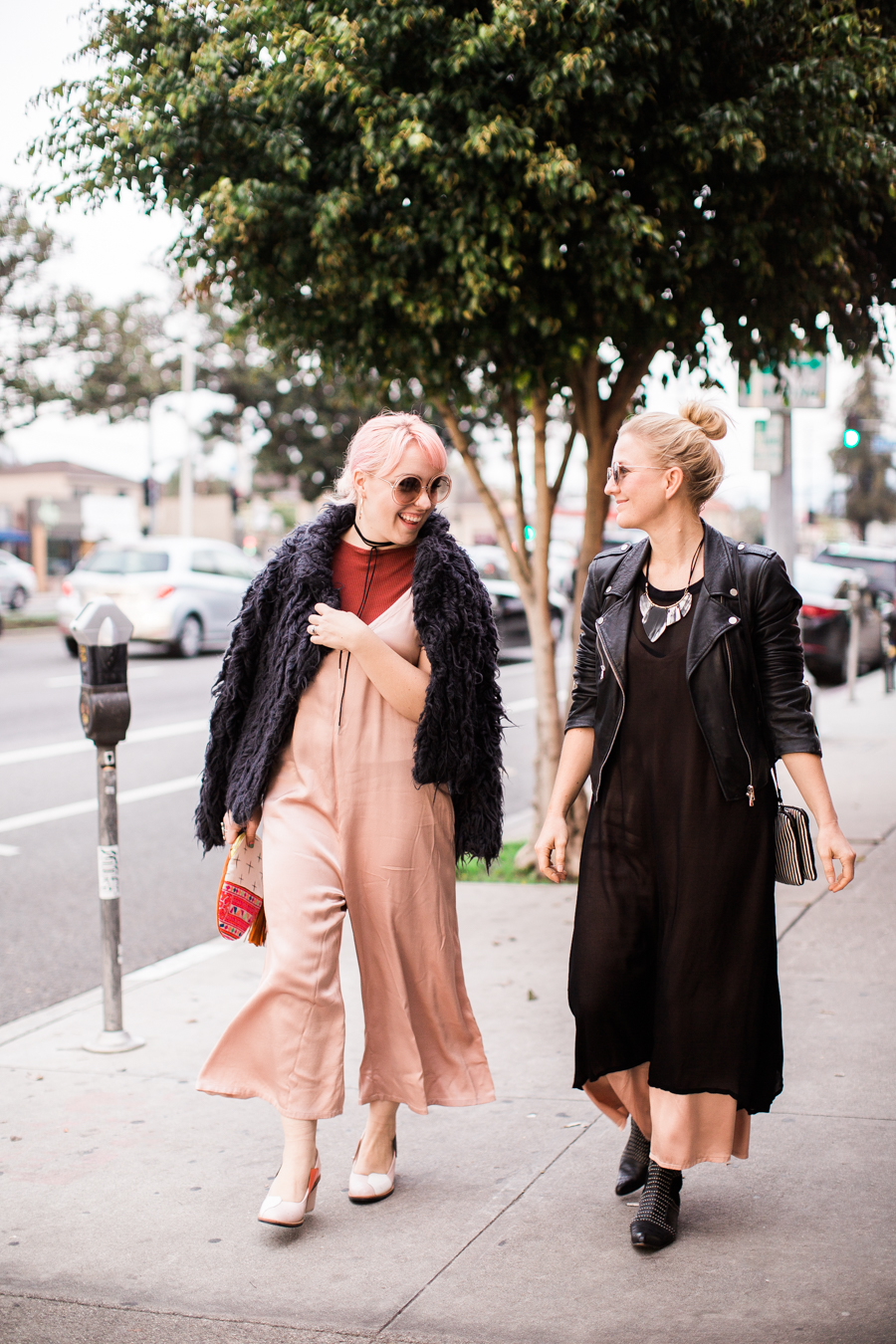 You'd almost never know that Anne + I are wearing the same piece here, would you? I'm crazy about this series, and these two extremes are the reason why. Same piece, two very different ways. C'mon. I'm in love.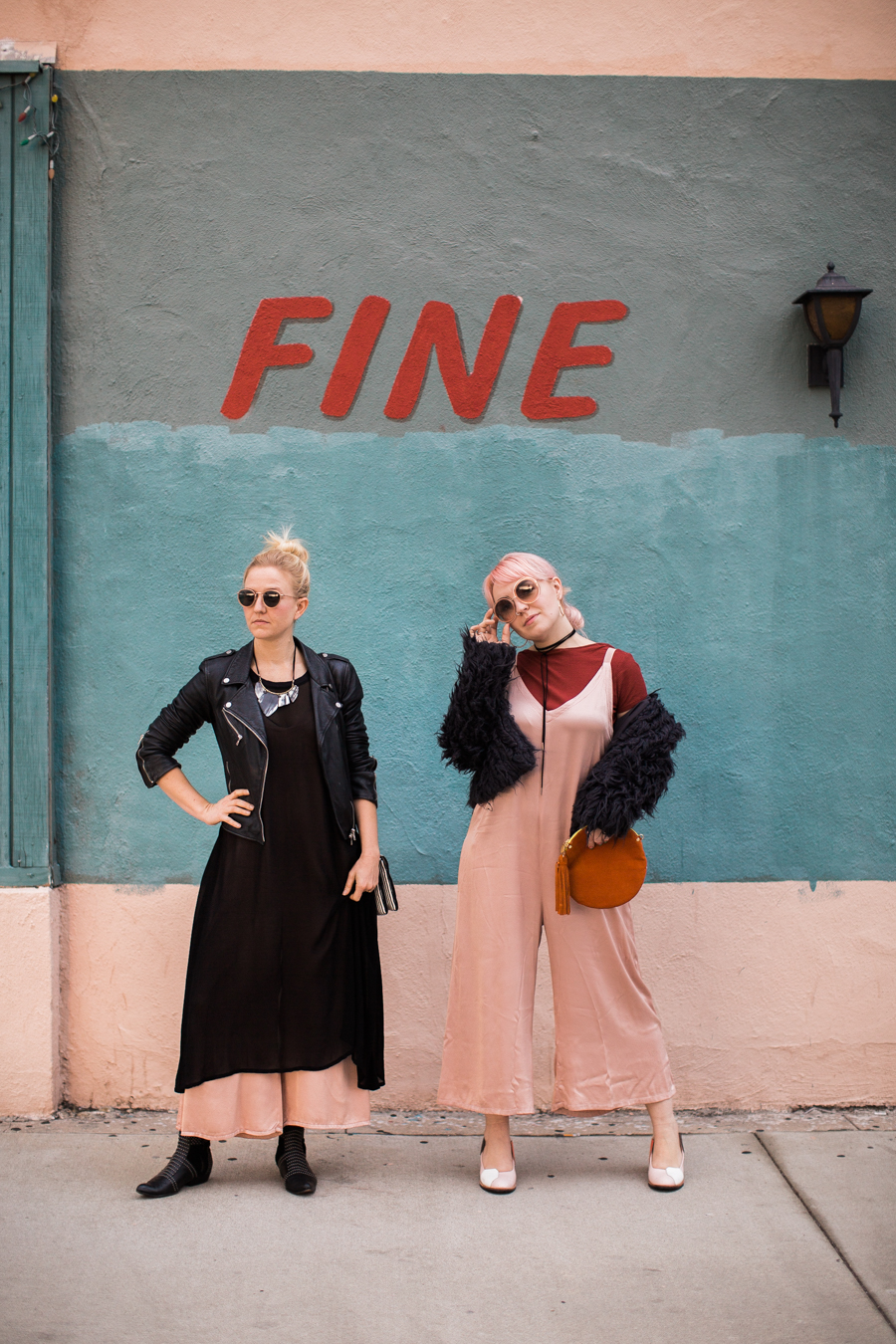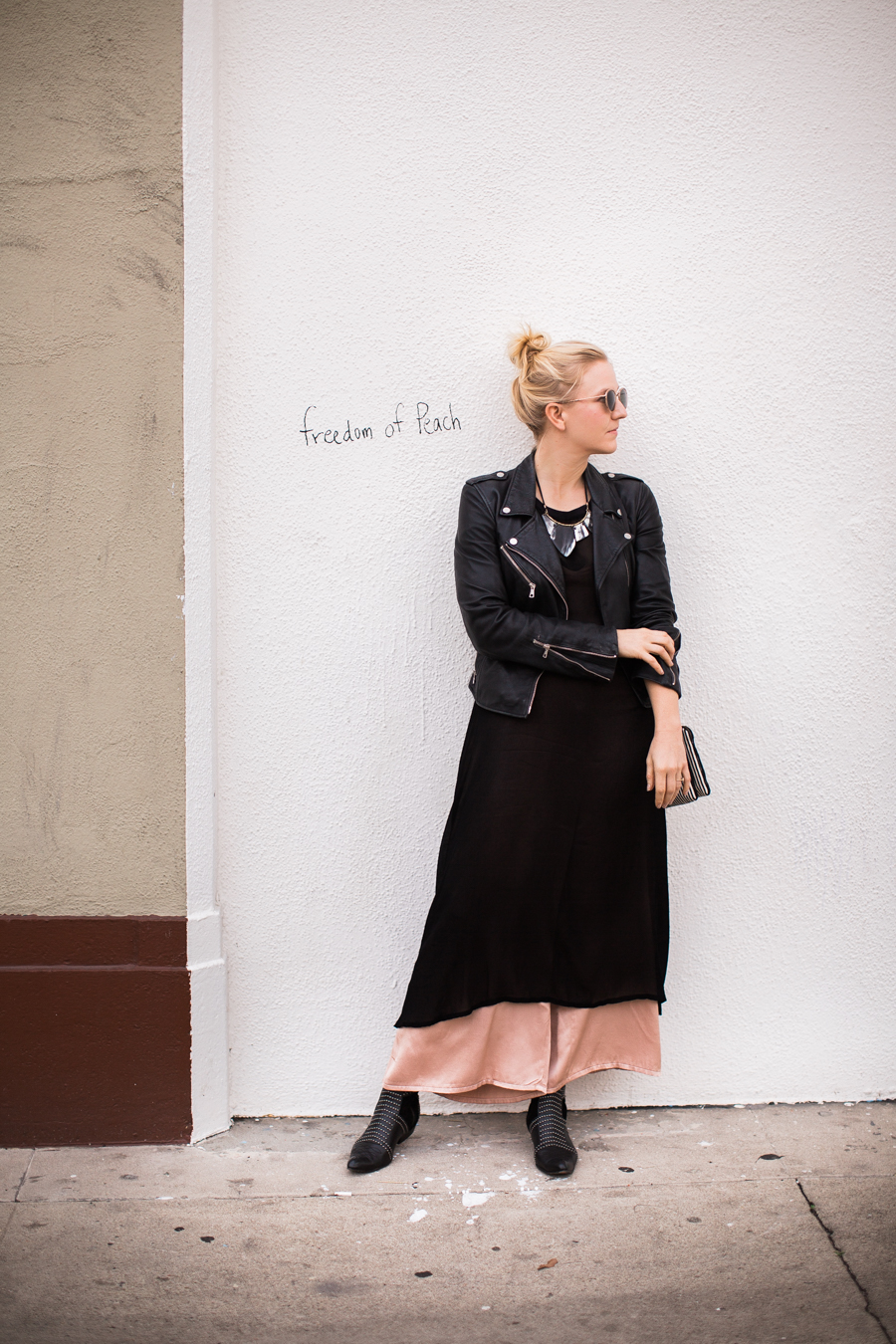 Anne's spin : the Factory Dress by Lacausa in Tar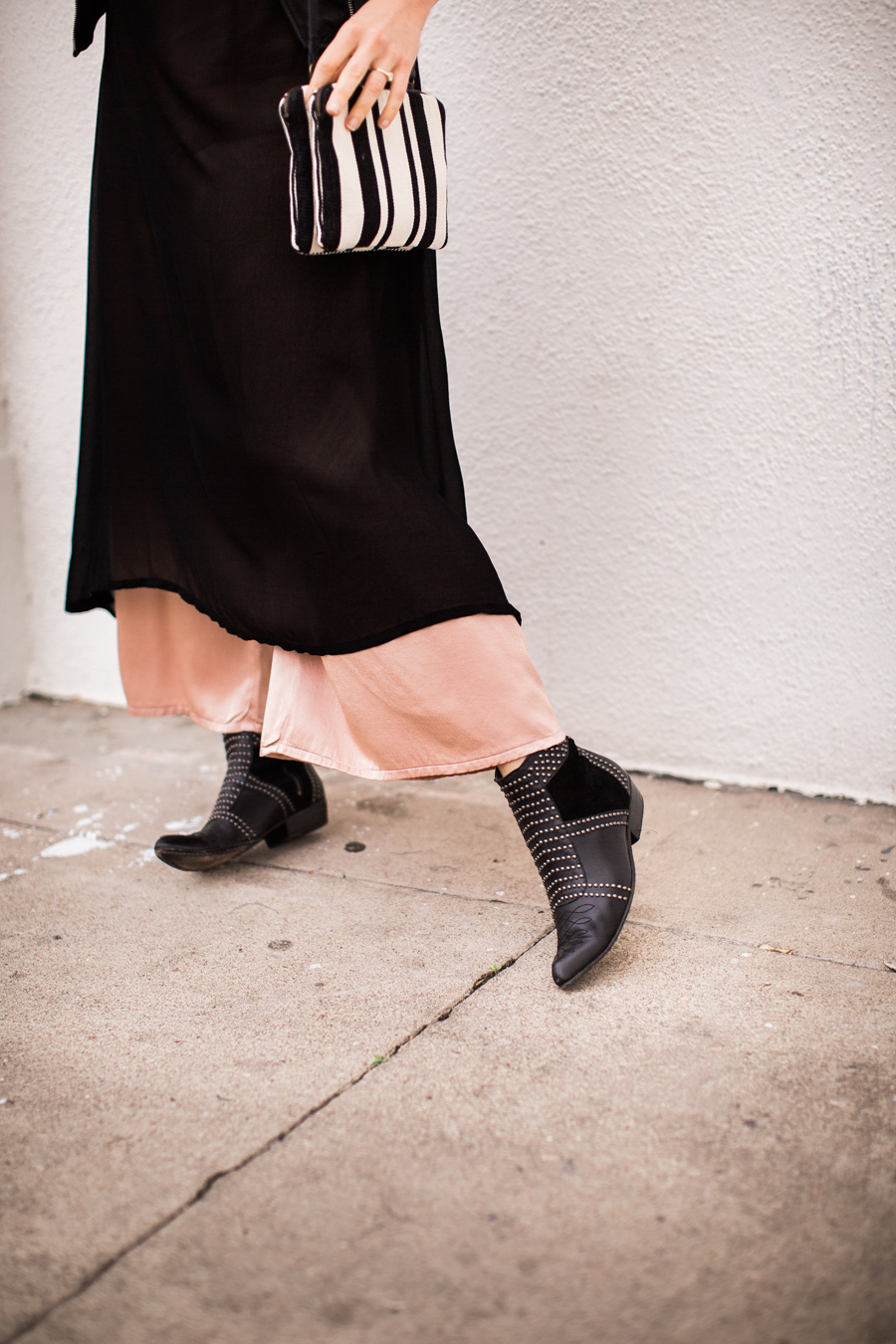 Anne's take on the pink onesie is sophisticated and chic. By covering it with the sheer factory dress and adding bold accessories, she really personalized the look and created something comfortable but sexy.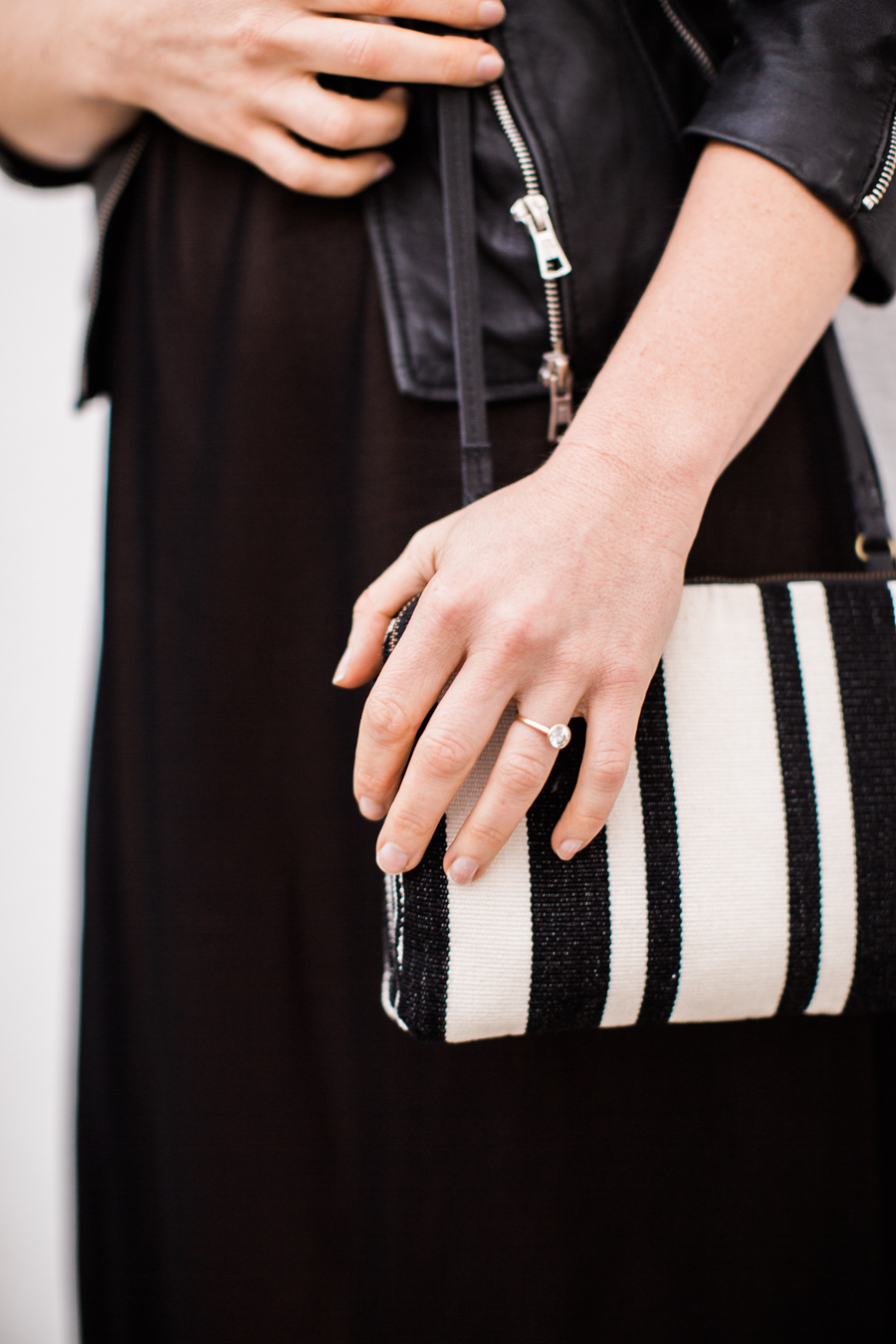 (Have I mentioned I'm so obsessed with this look?!)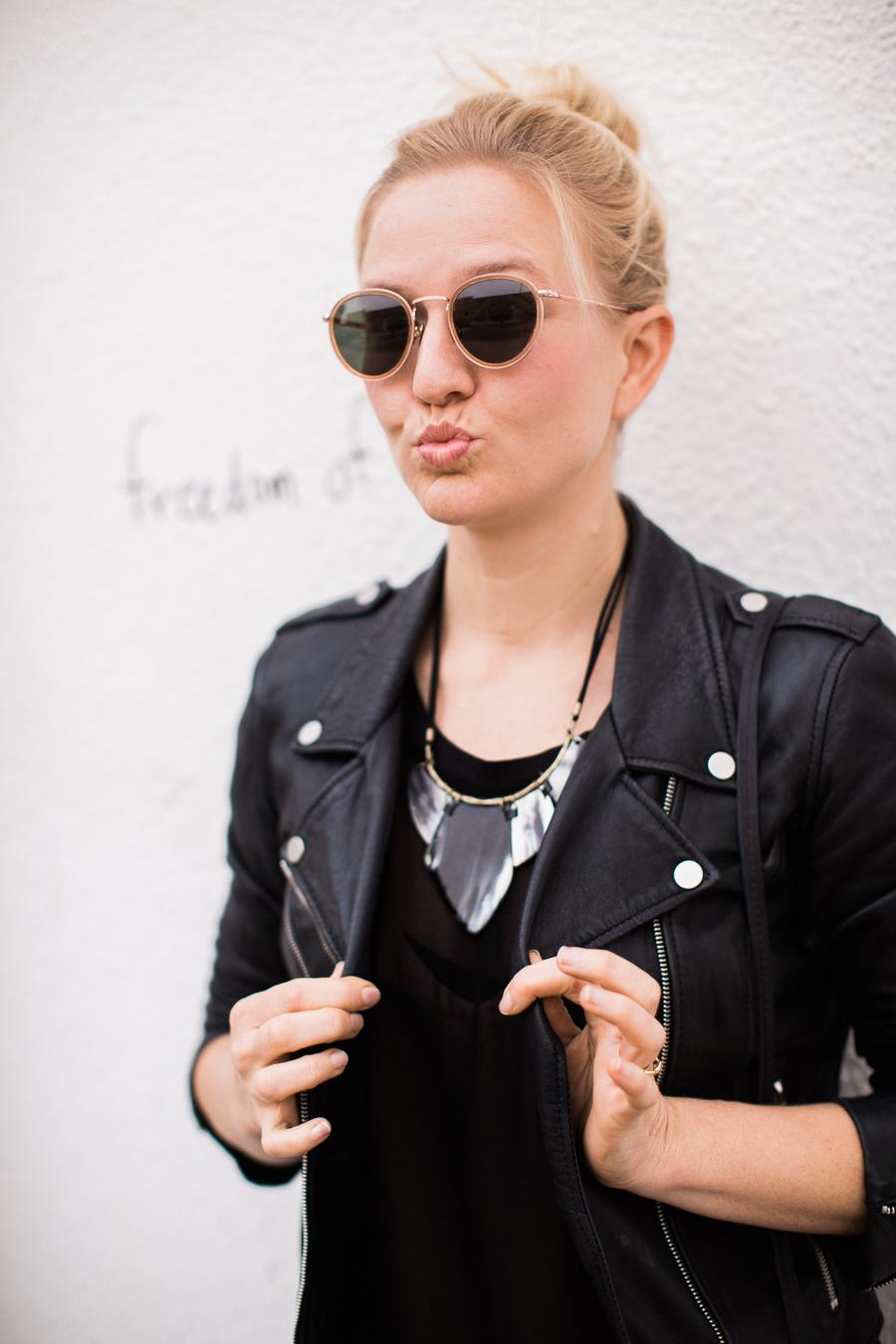 Atwater is for Anne because she loves finding the minimal streets and playing up the fabulous coffee and food on every corner.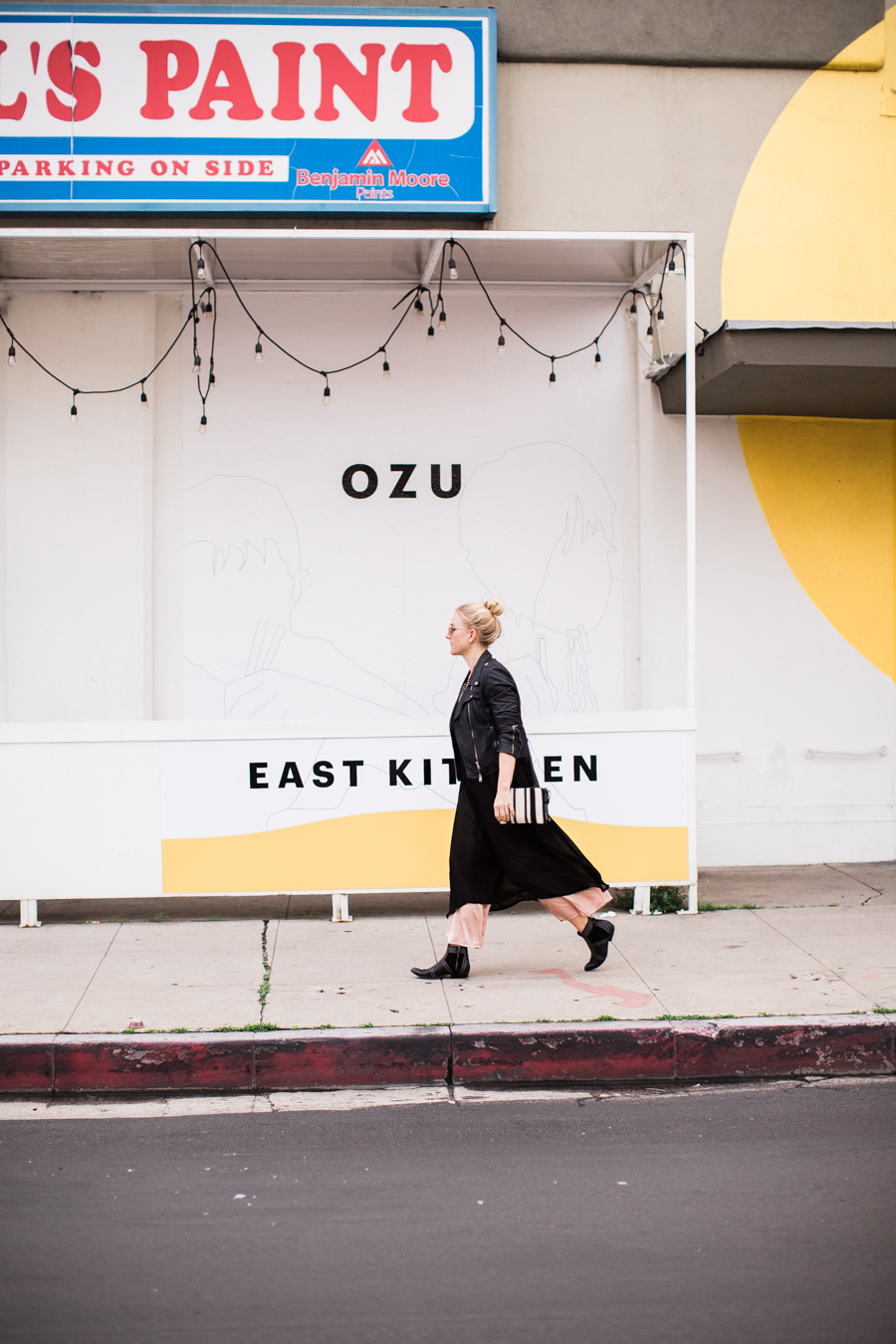 Just reminding you that we're actually wearing the same piece … because, I know. I can't believe it, either.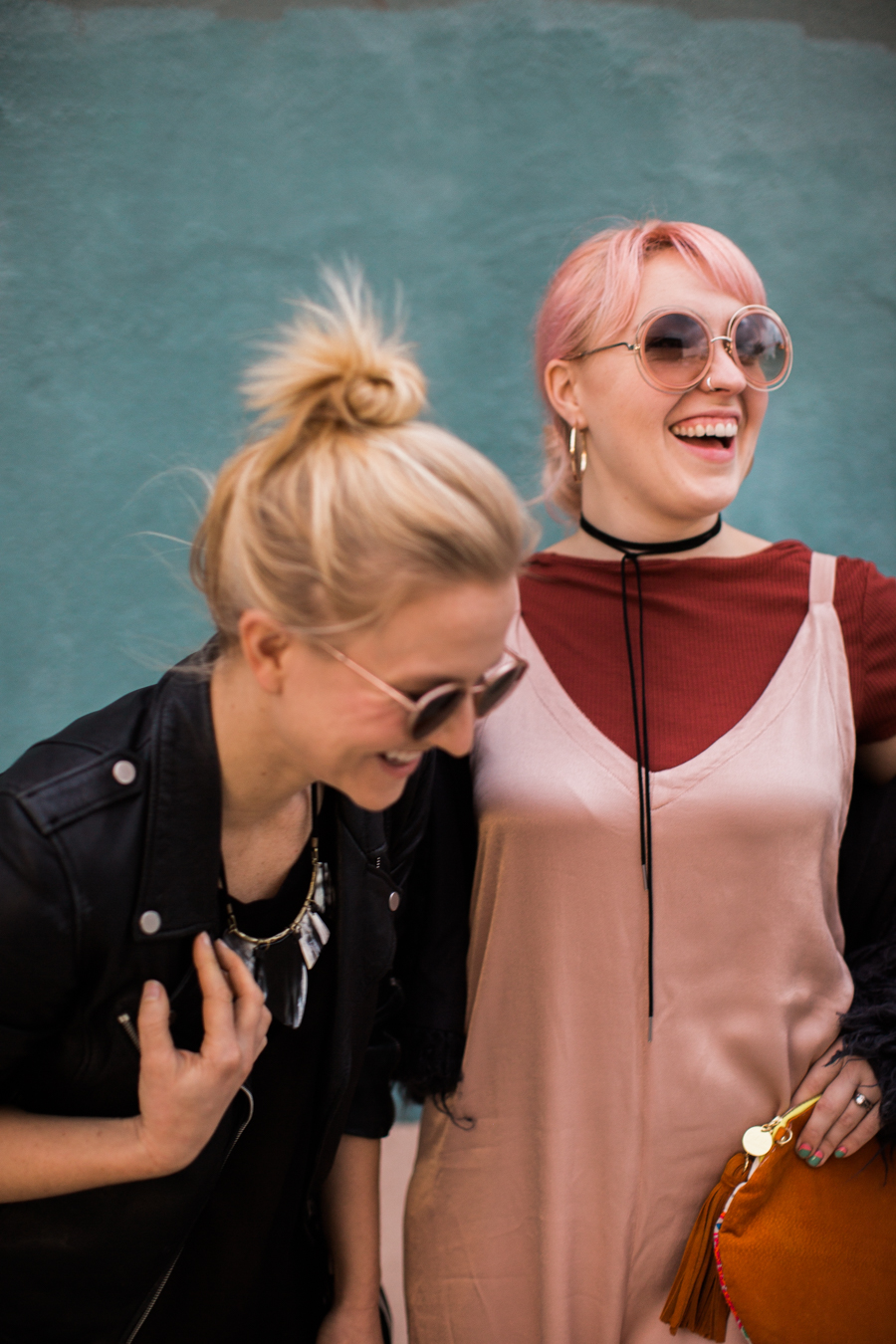 The almost-matching sunnies were totally by accident! We showed up to the shoot like that and died laughing.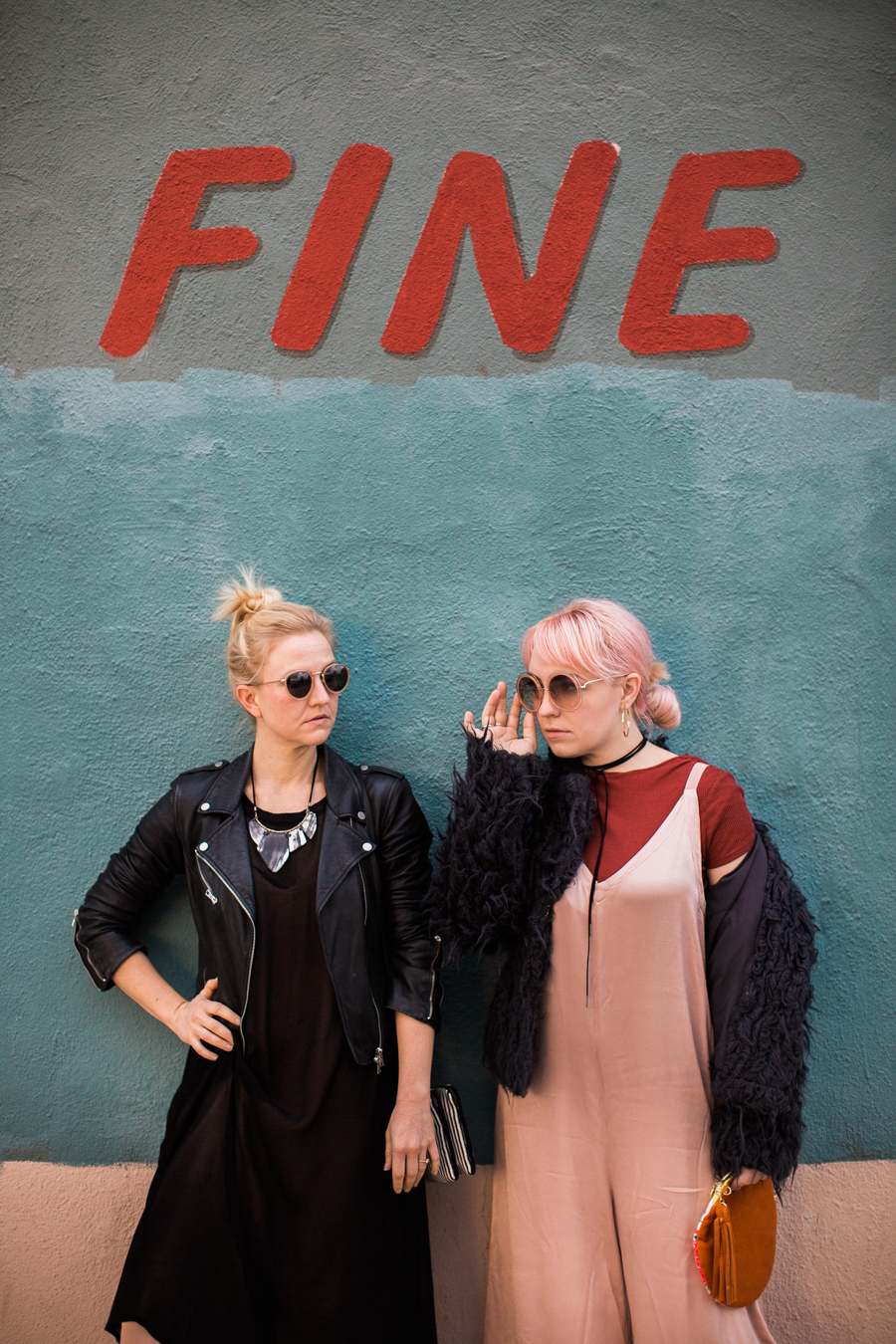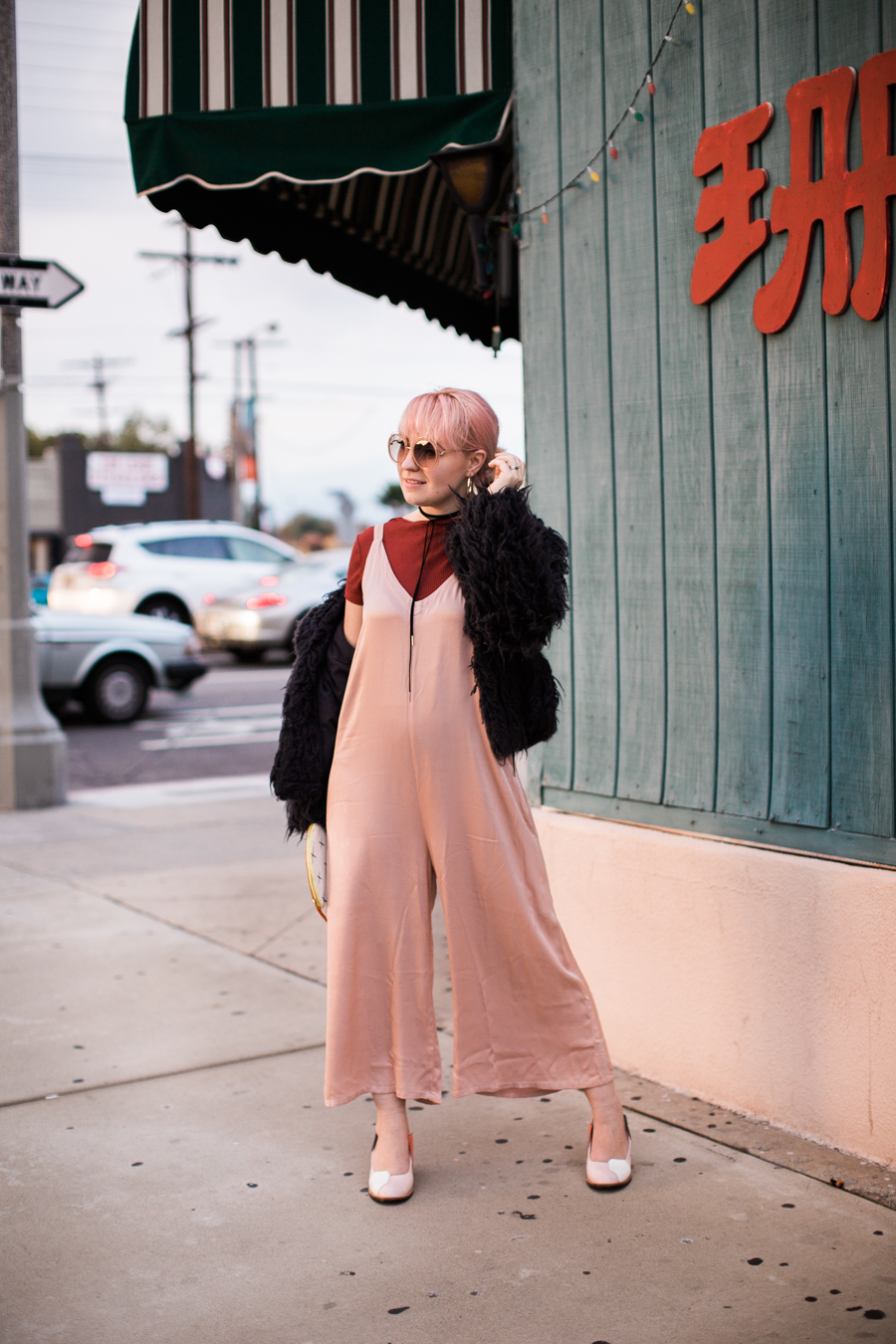 Until next Tuesday, you can find me wearing this bad boy all day, e'eryday, and not bein' mad about it! xo
Images by Jayden as Echo and Earl.