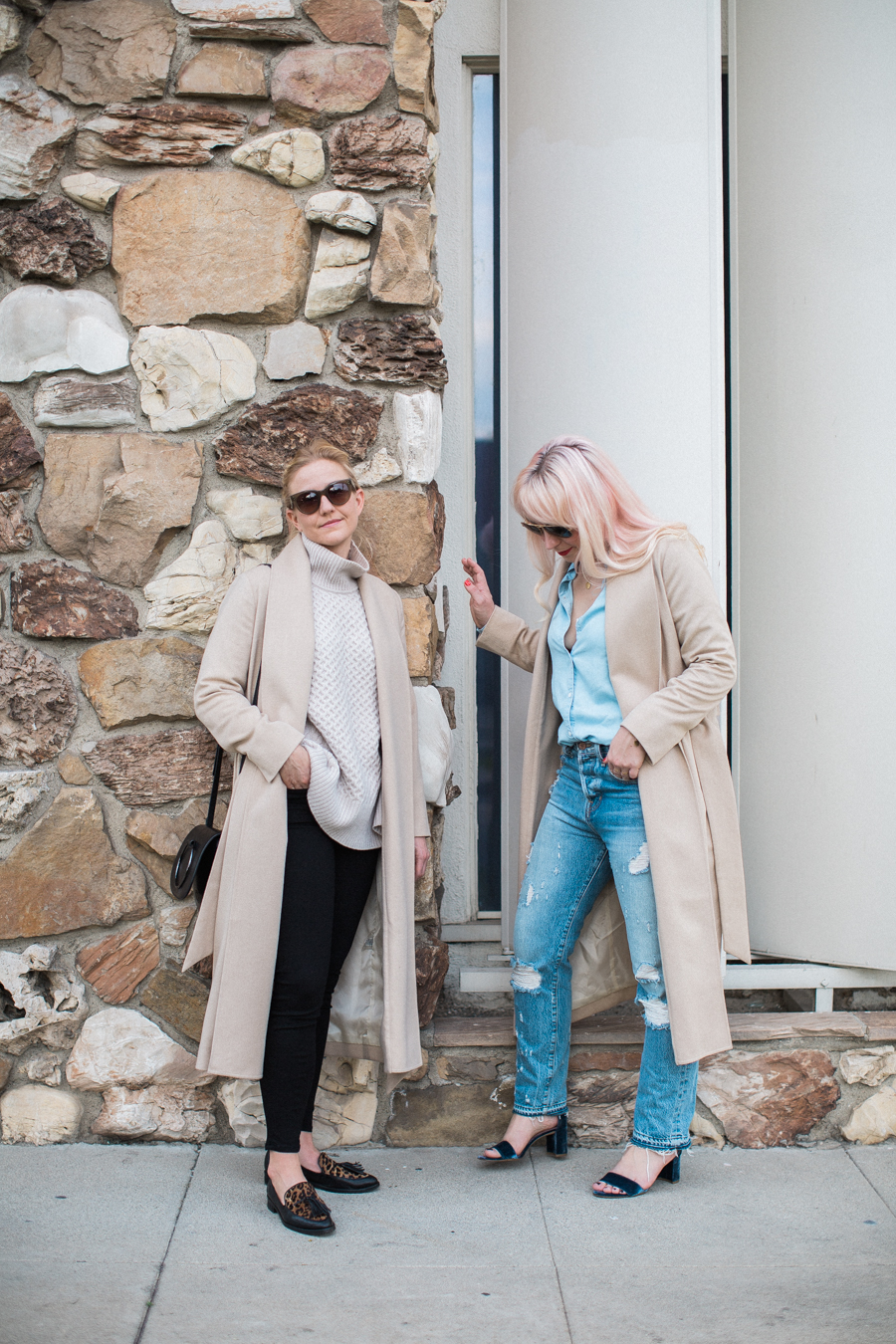 Anne + I are big on intentions. We love setting them, and we love checking in on what they were (or were not) as a project evolves.
Now that we're two months in (!) with Two Girls, One Kit, we took a sec to gush over our growing excitement with this series, and also to really spell out our why. Our biggest why? To connect clothes with a feeling. How do I want to feel today? What feeling do these clothes create in me? And so, today is all about feeling confident and sexy.
The Amazing : AYR.. AYR stands for All Year Round and is all about independence.. both for them, and for us! AYR is high quality, low maintenance and for the gal who doesn't like to be labeled. (Hello! That is all so me!)
The Common Piece : The Fold Jacket in Pale Camel. This loose and delicious coat might be the nicest thing I own. A flawless choice for both the minimalist (Anne) + maximalist (me).
My take : the Form jeans in Igloo + the Clean Shirt in Ice Wash
The Canadian Tuxedo (or, all denim everything) is a look I just can't be mad at. It is relaxed yet intentional, (there's that word again) stylish but approachable.
This ensemb makes me feel like I could walk into a business meeting and totally nail it.. or, waltz into a romantic dinner to sip expensive champagne and not feel out of place.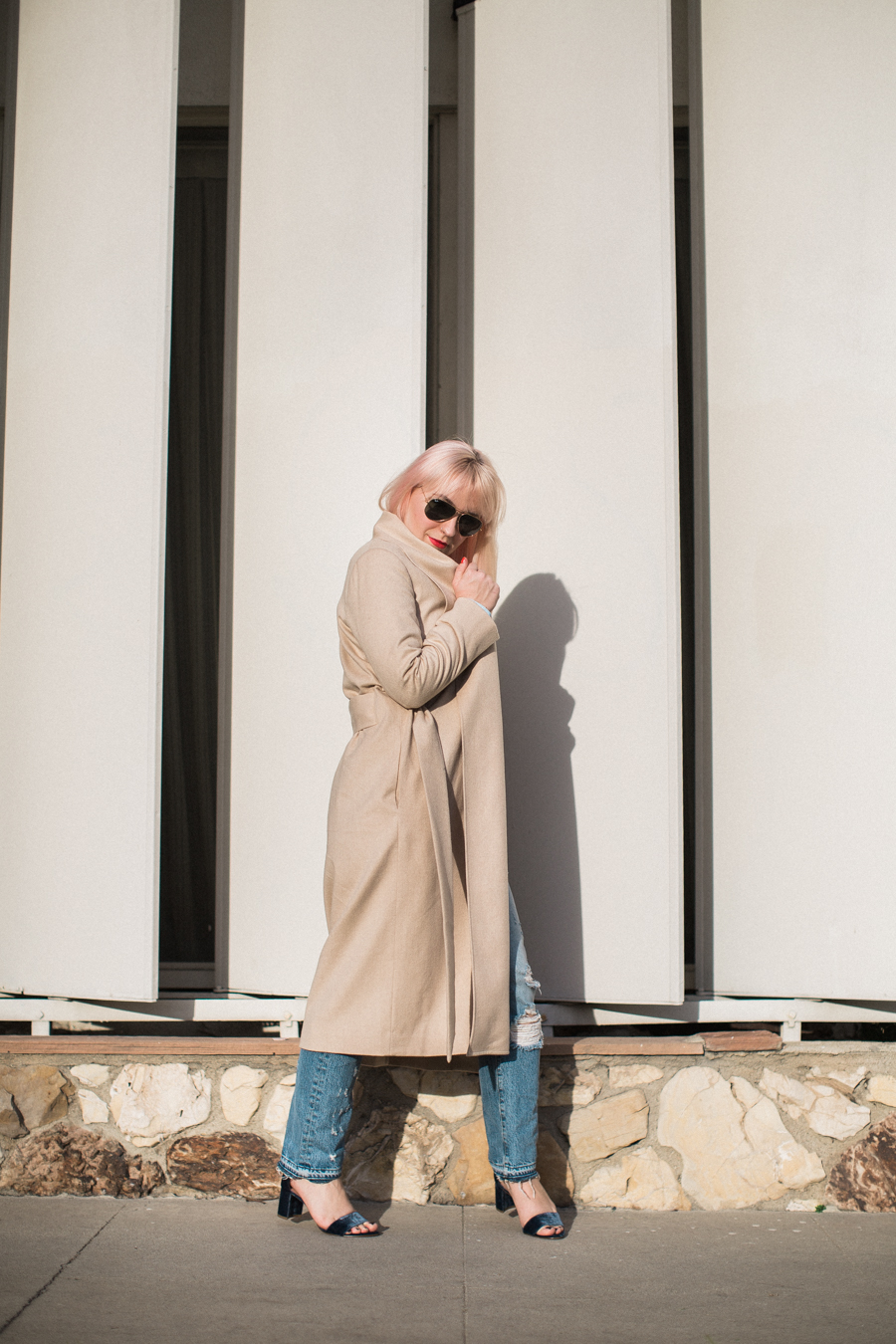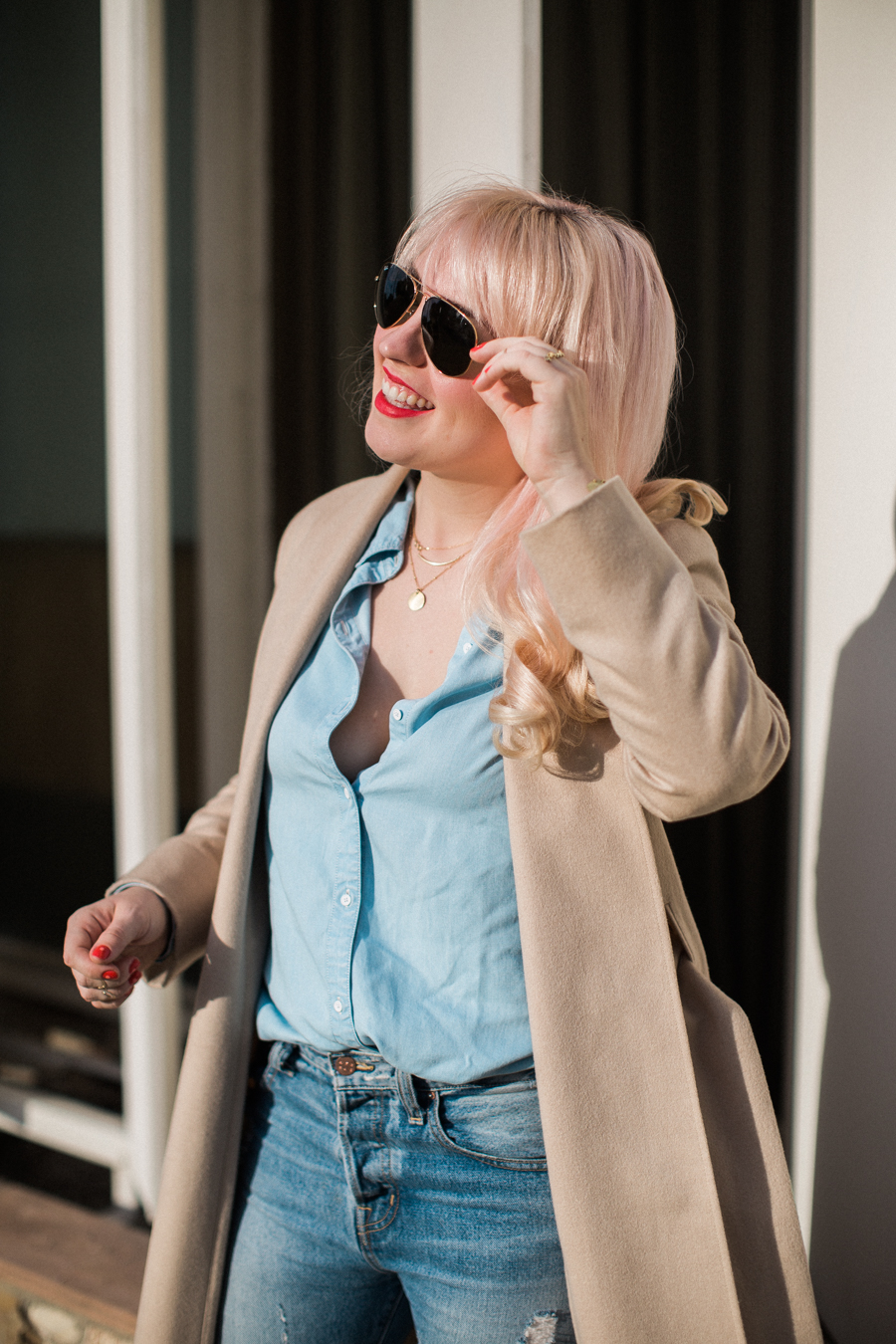 Sunnies are Ray-Ban Aviators, necklaces are from Azil Boutique.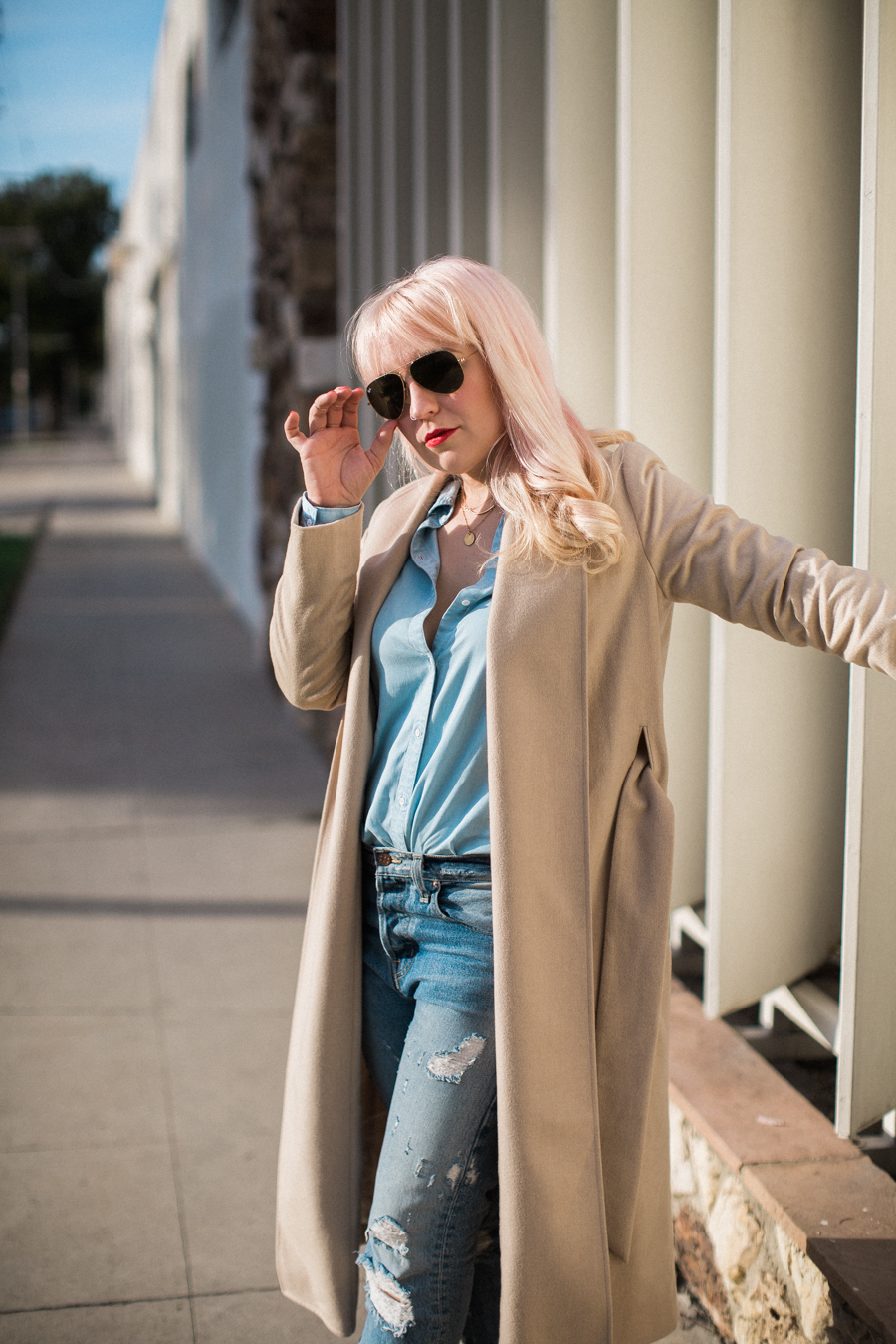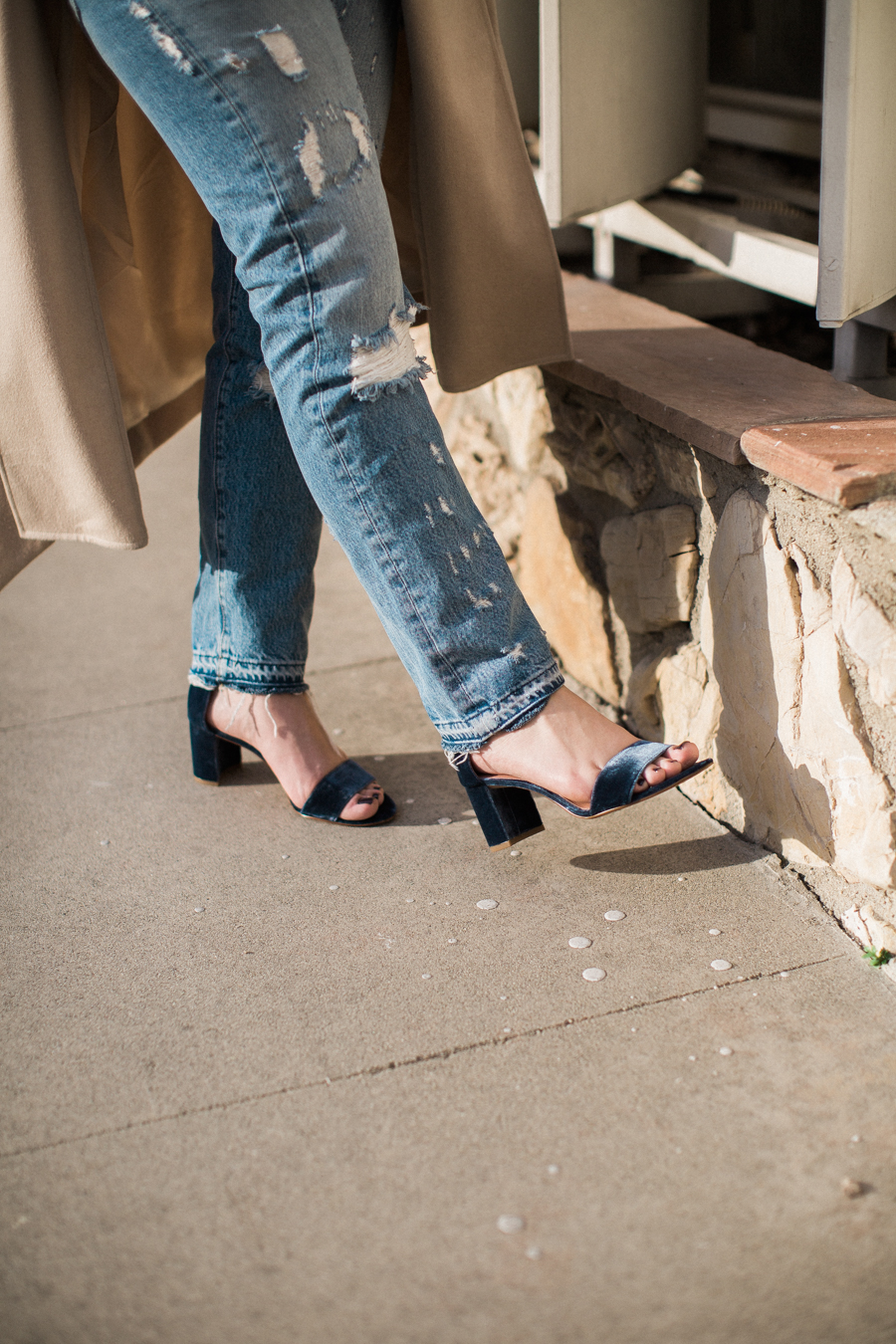 Velvet sandals are Madewell.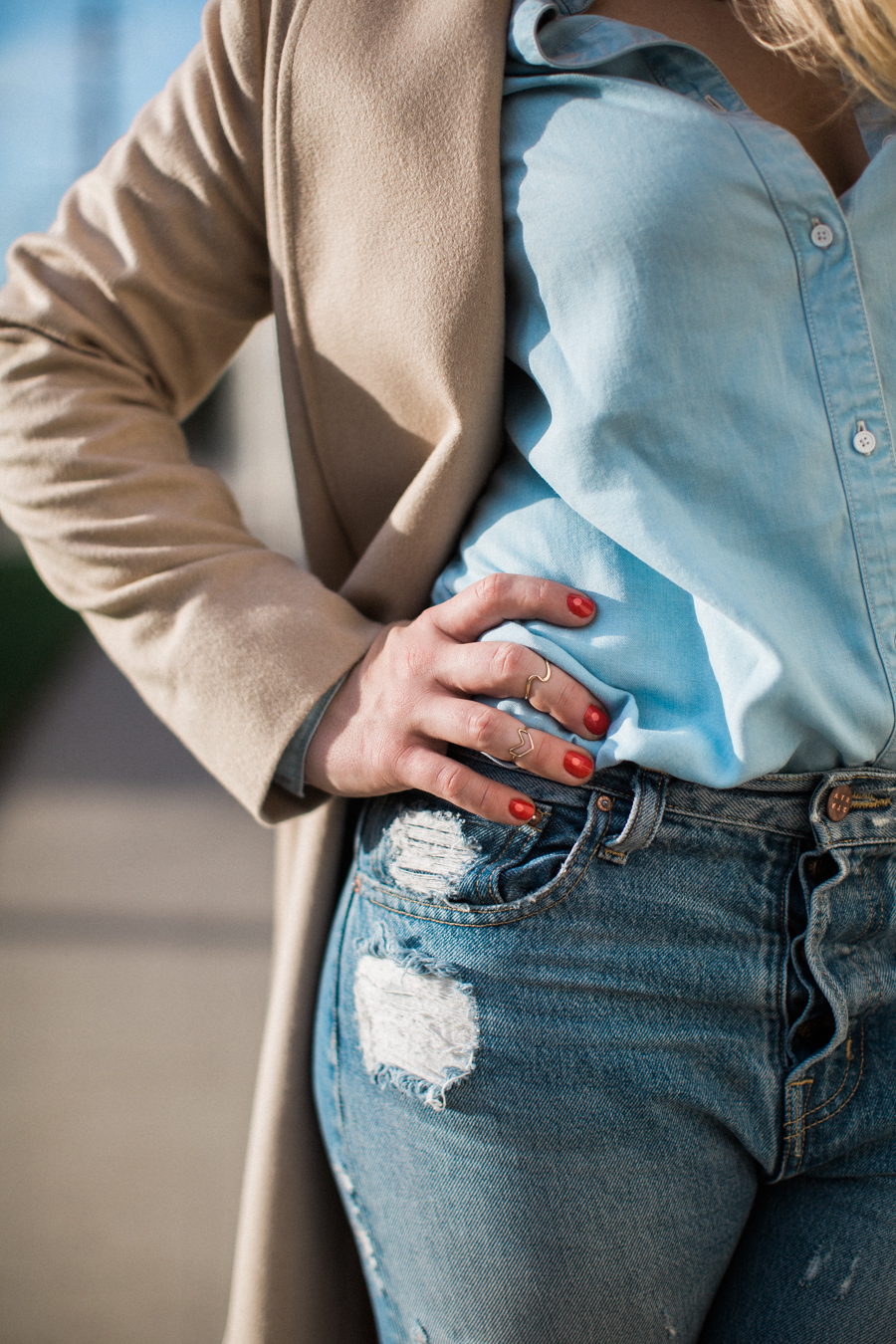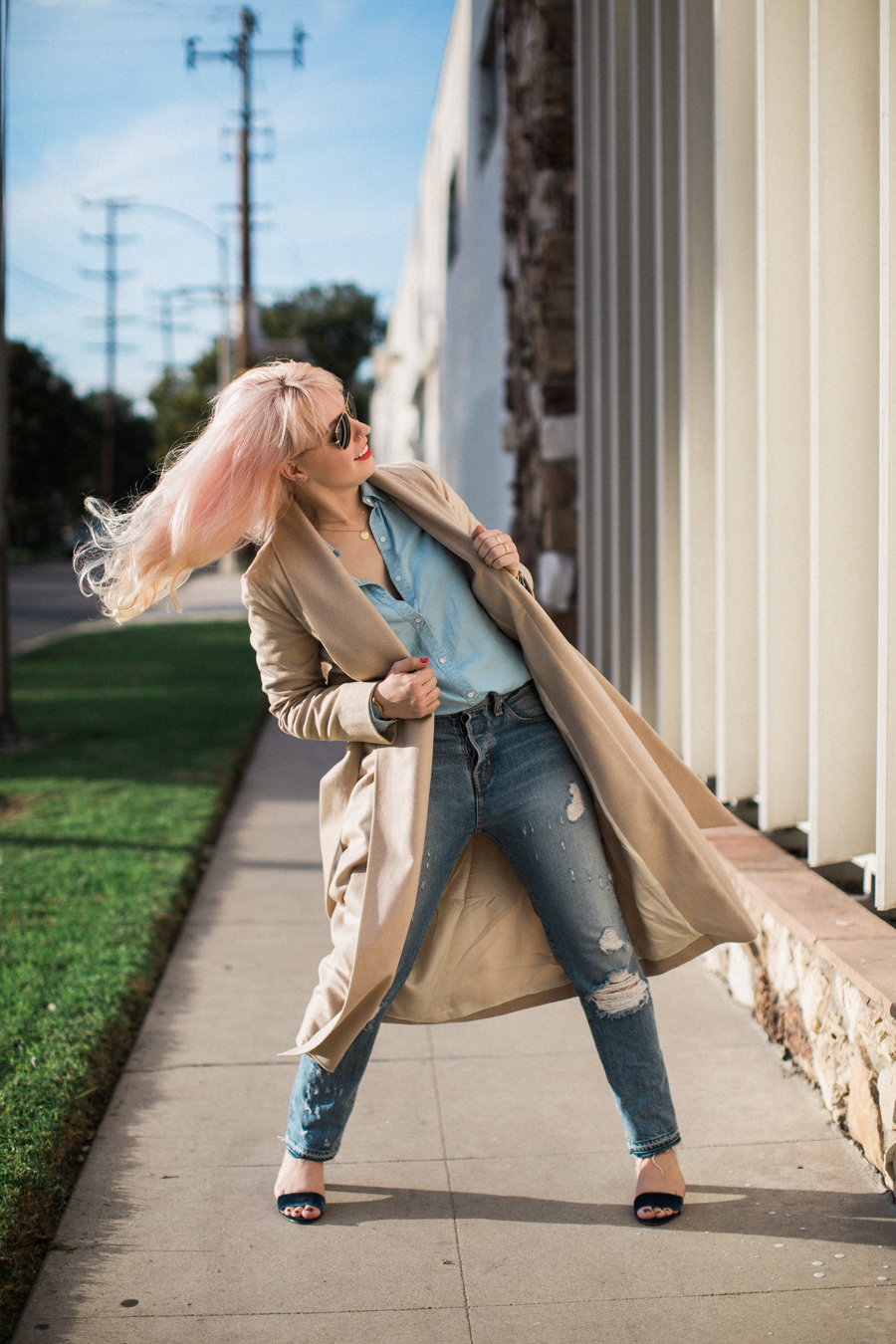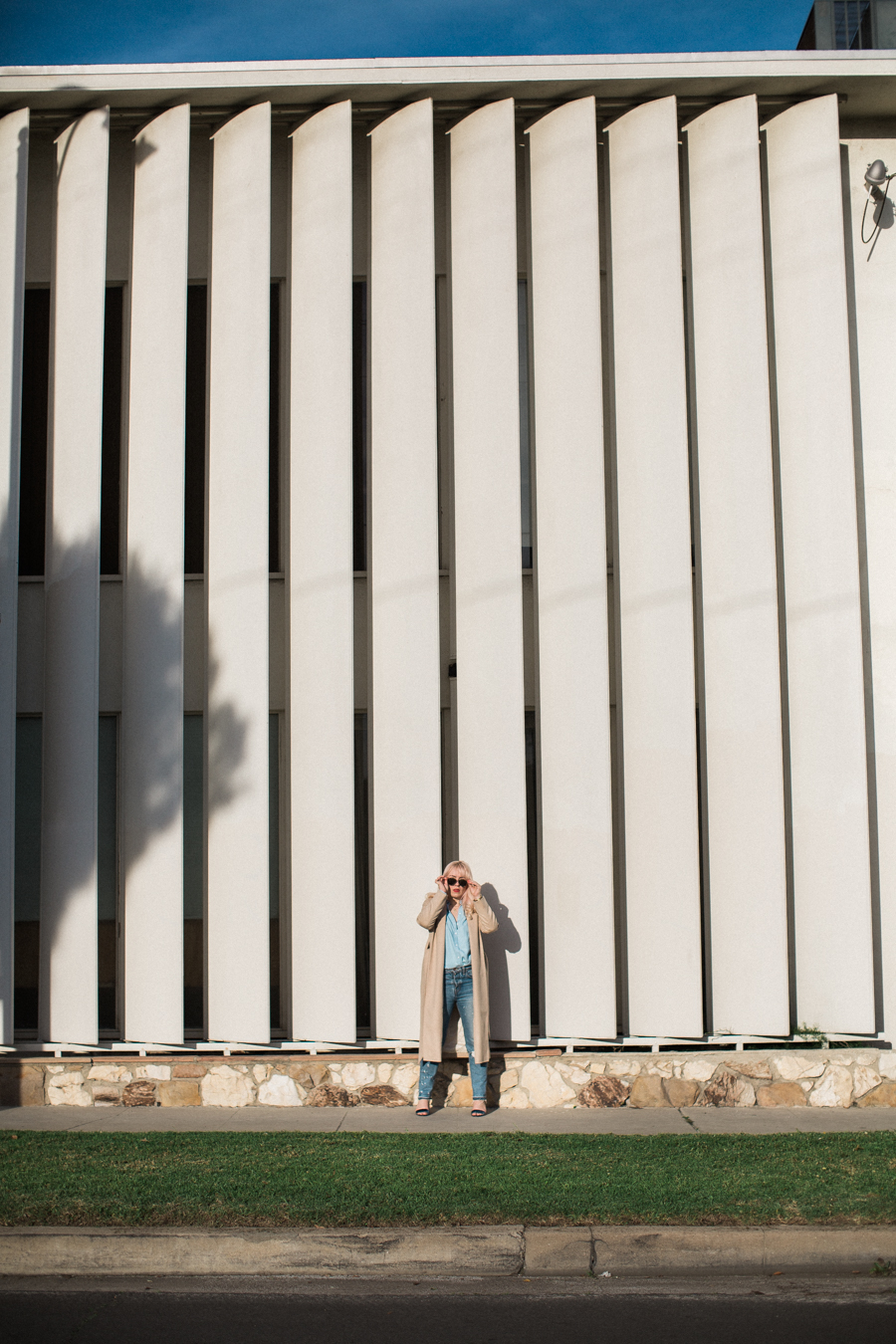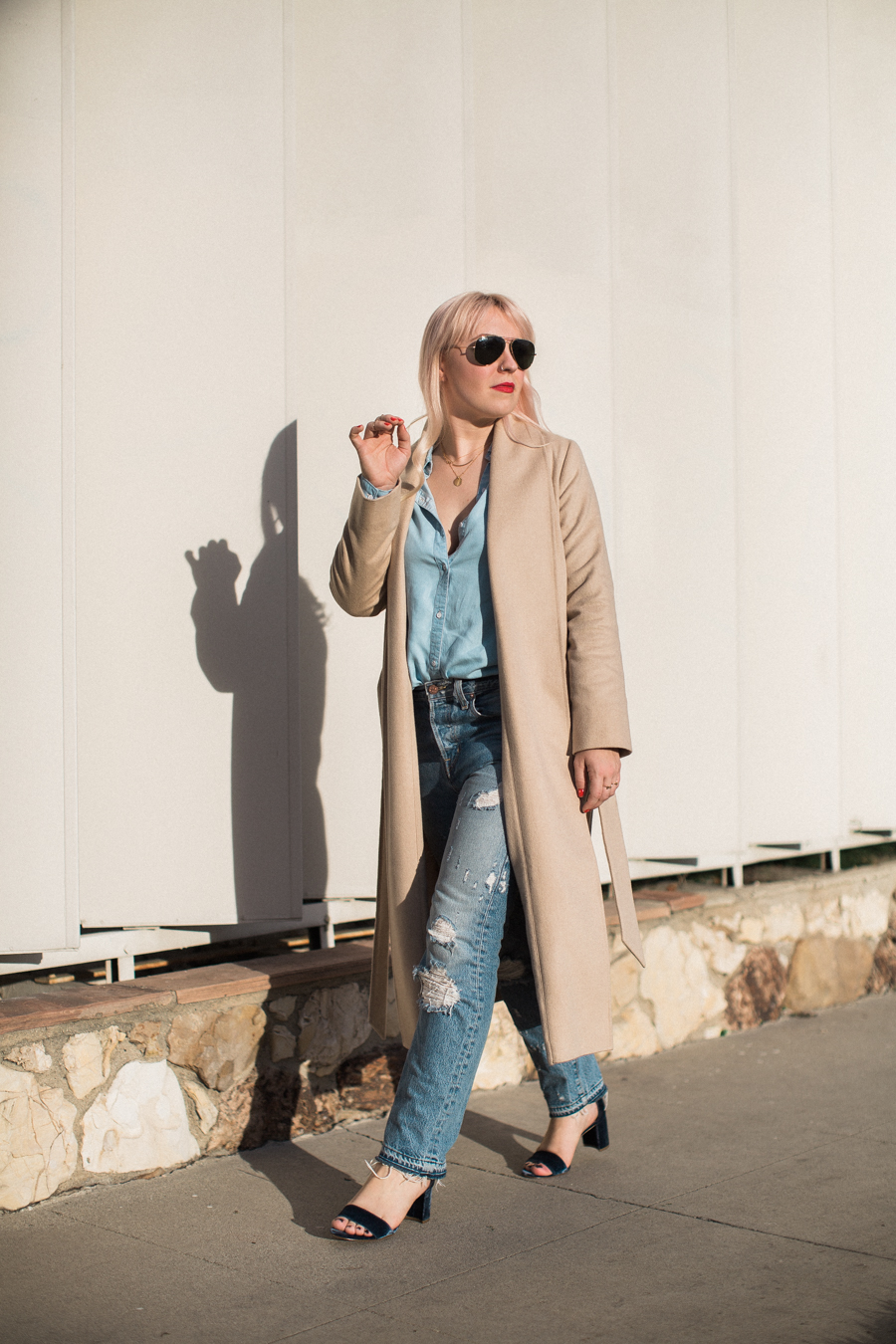 My favorite part about this look is how bold it is, without being too overbearing. It demands attention.. but you can't quite tell why.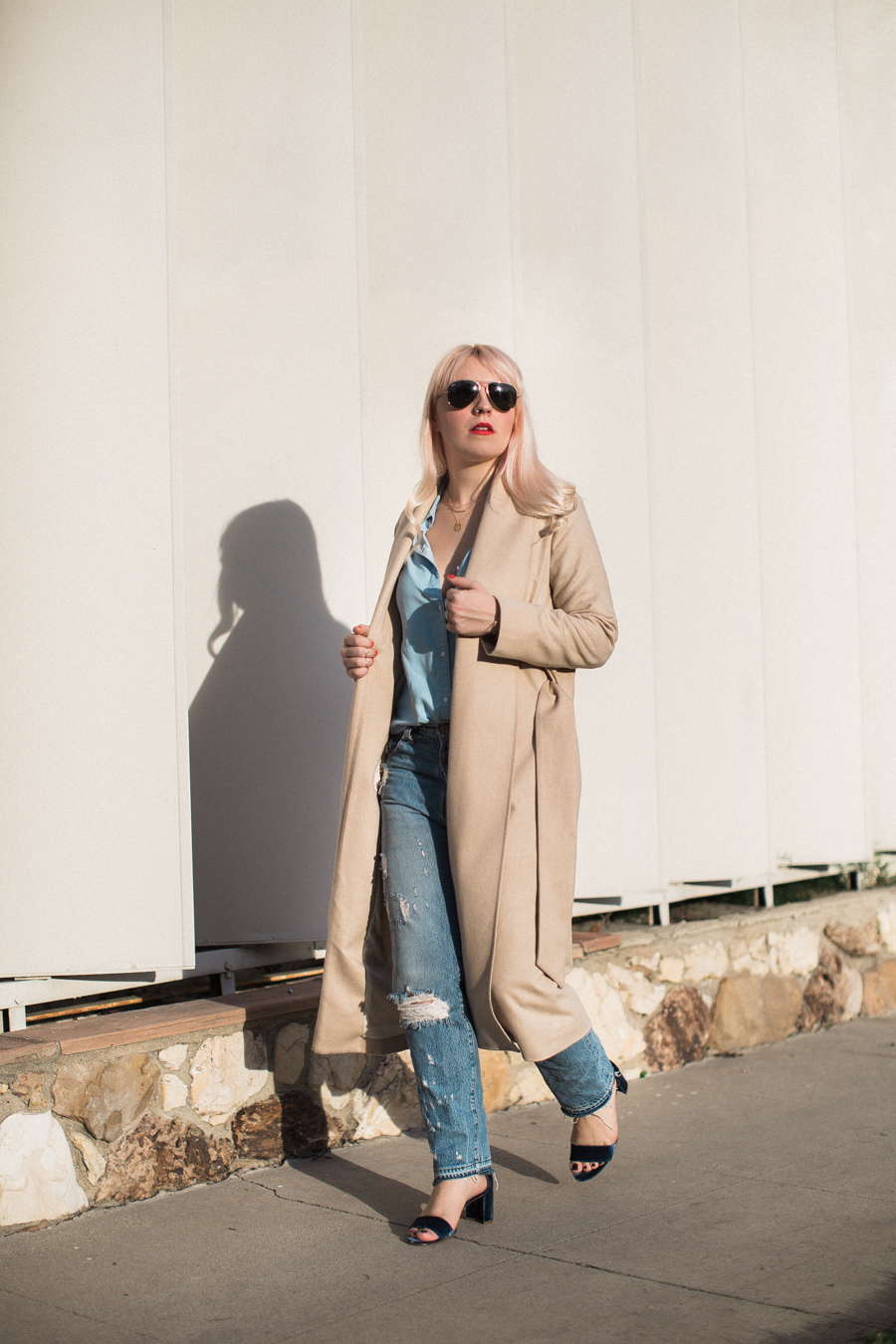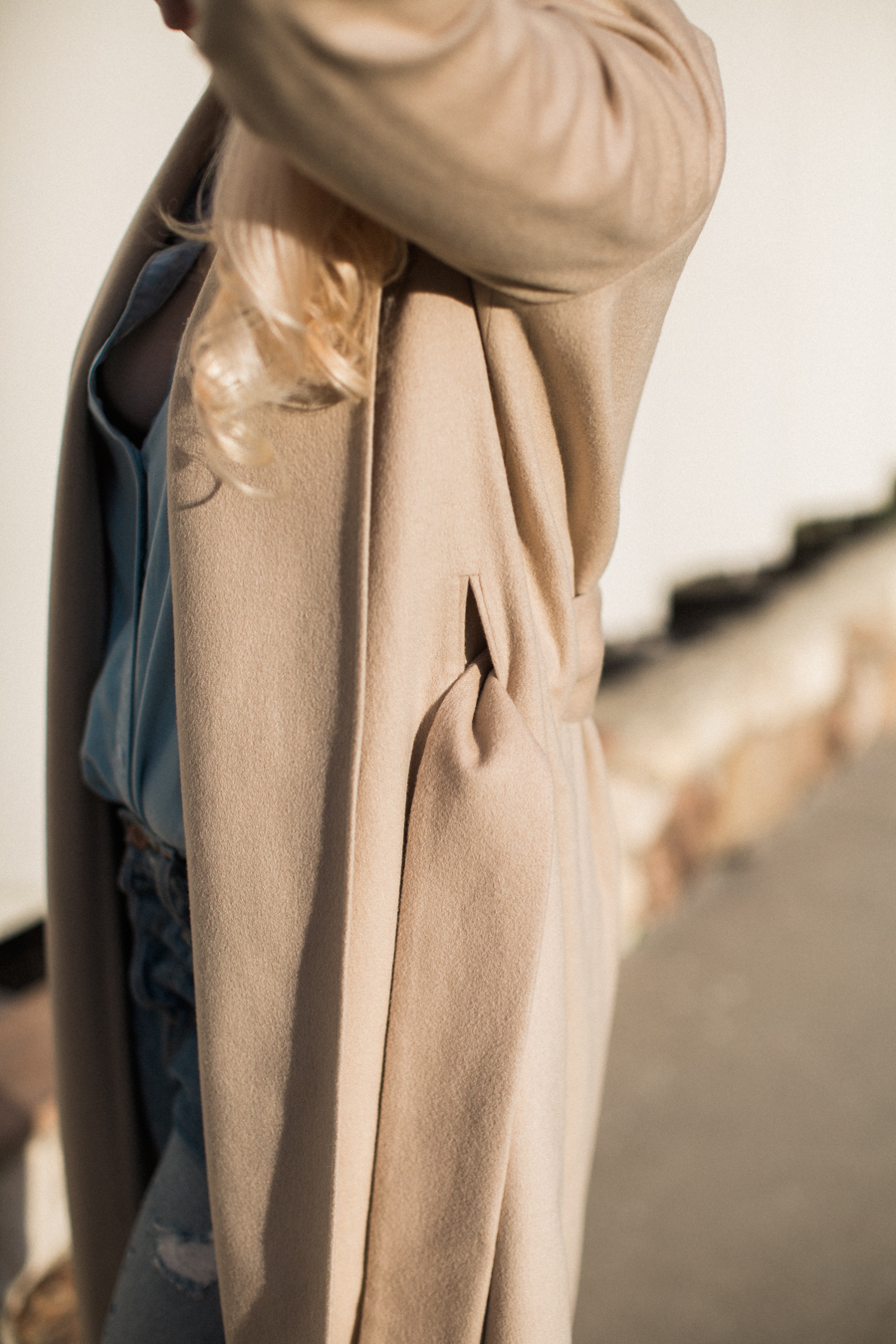 Side note: the thick belt on this jacket is to die for!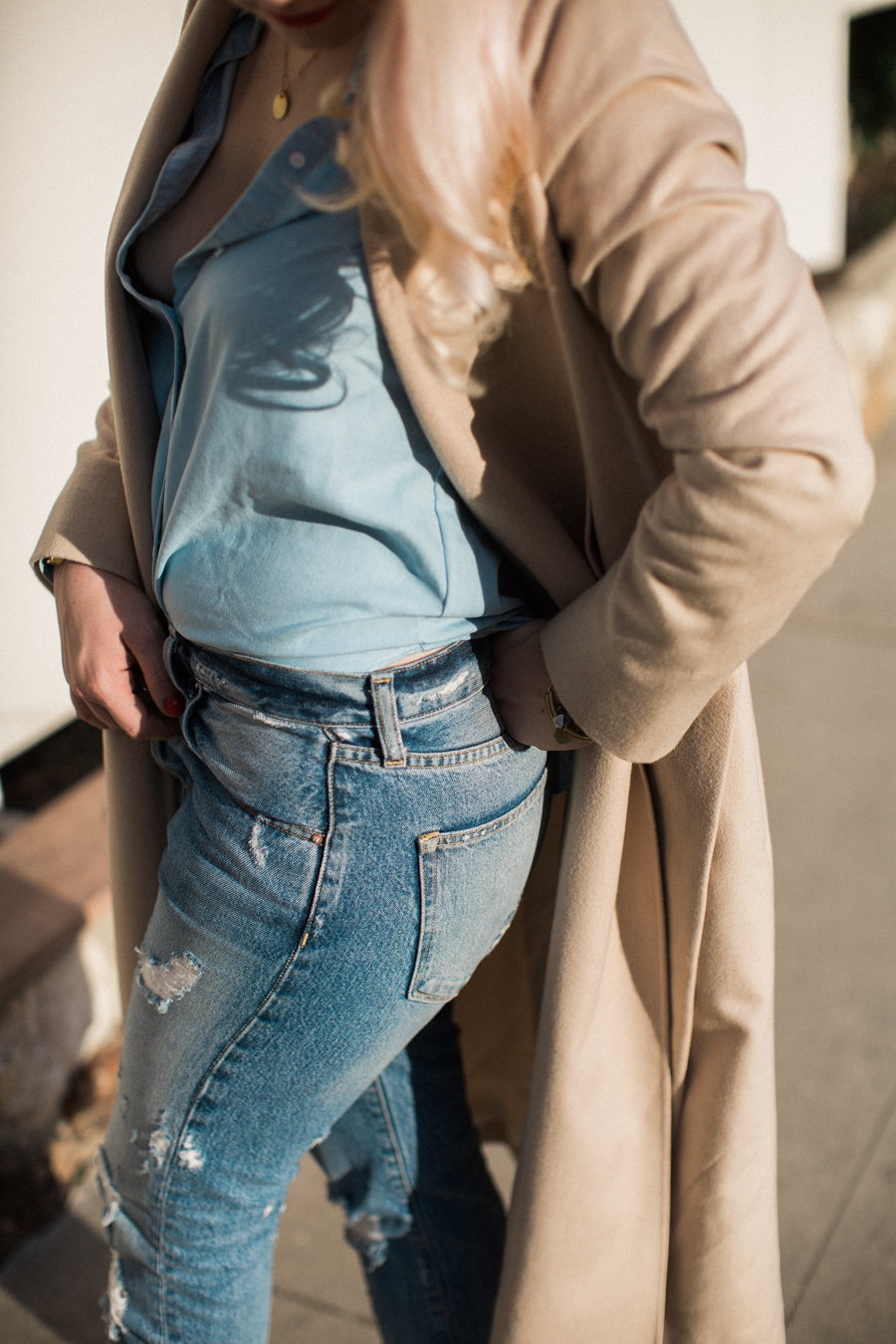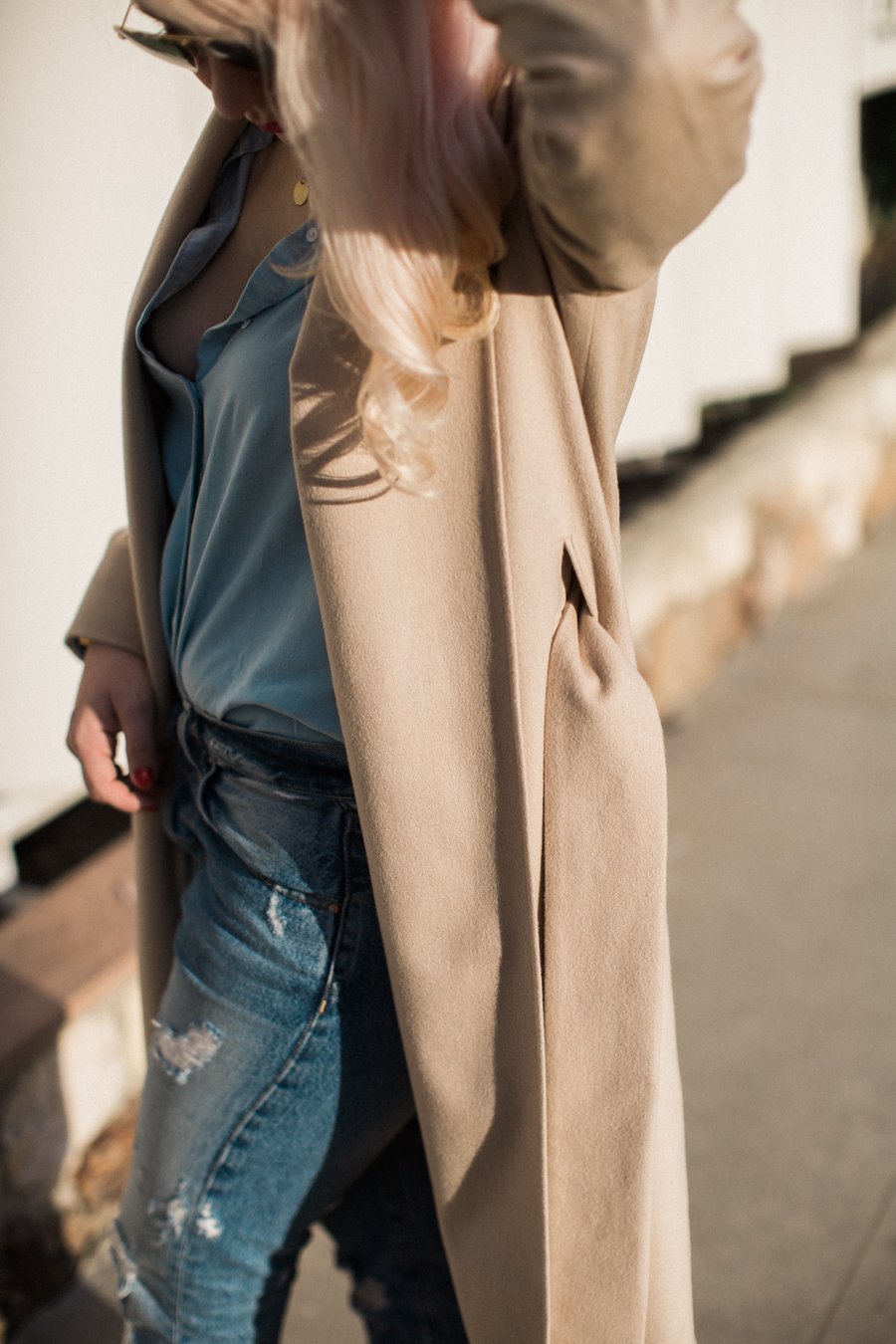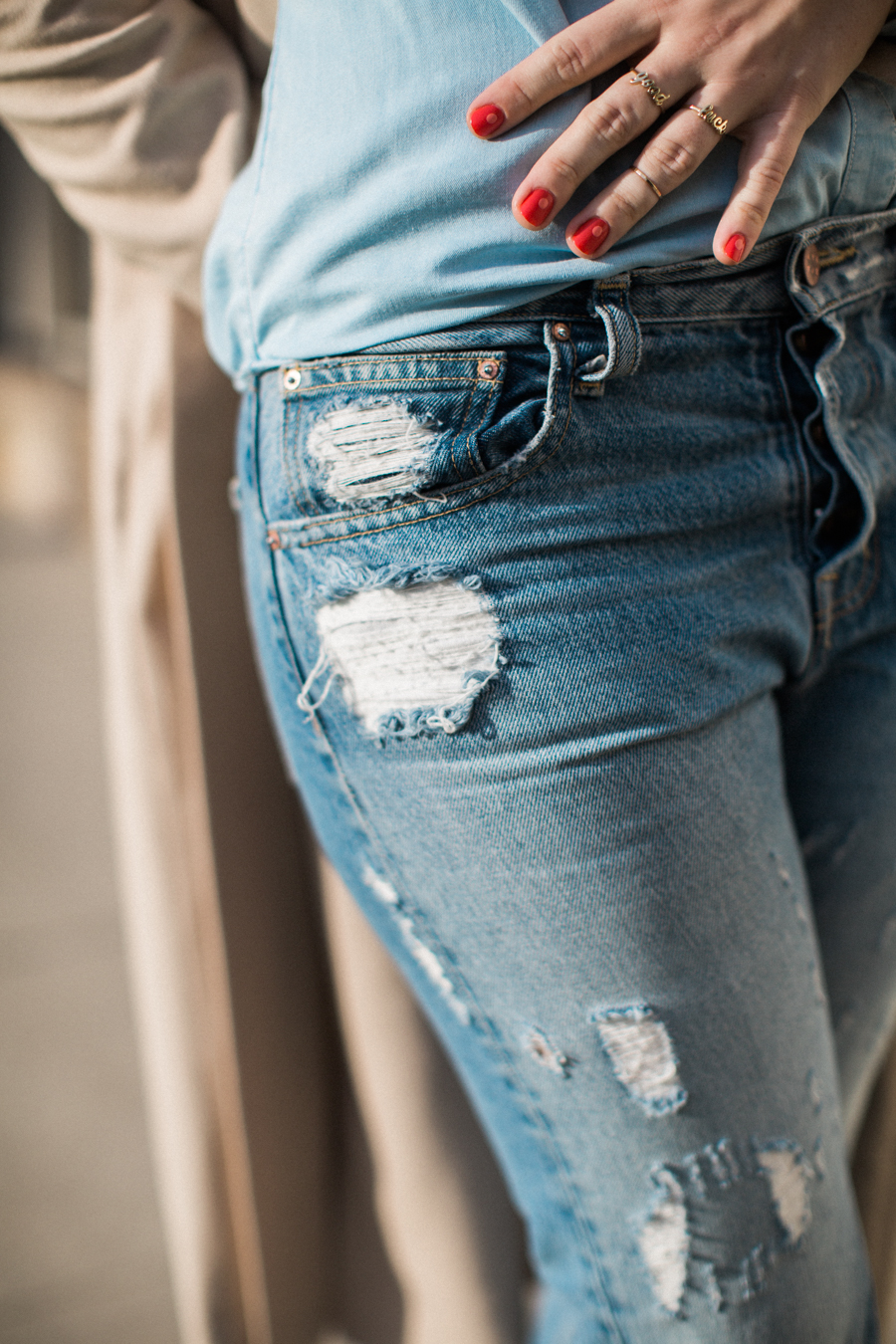 Bando x Bing Bang rings.. part of my daily staples!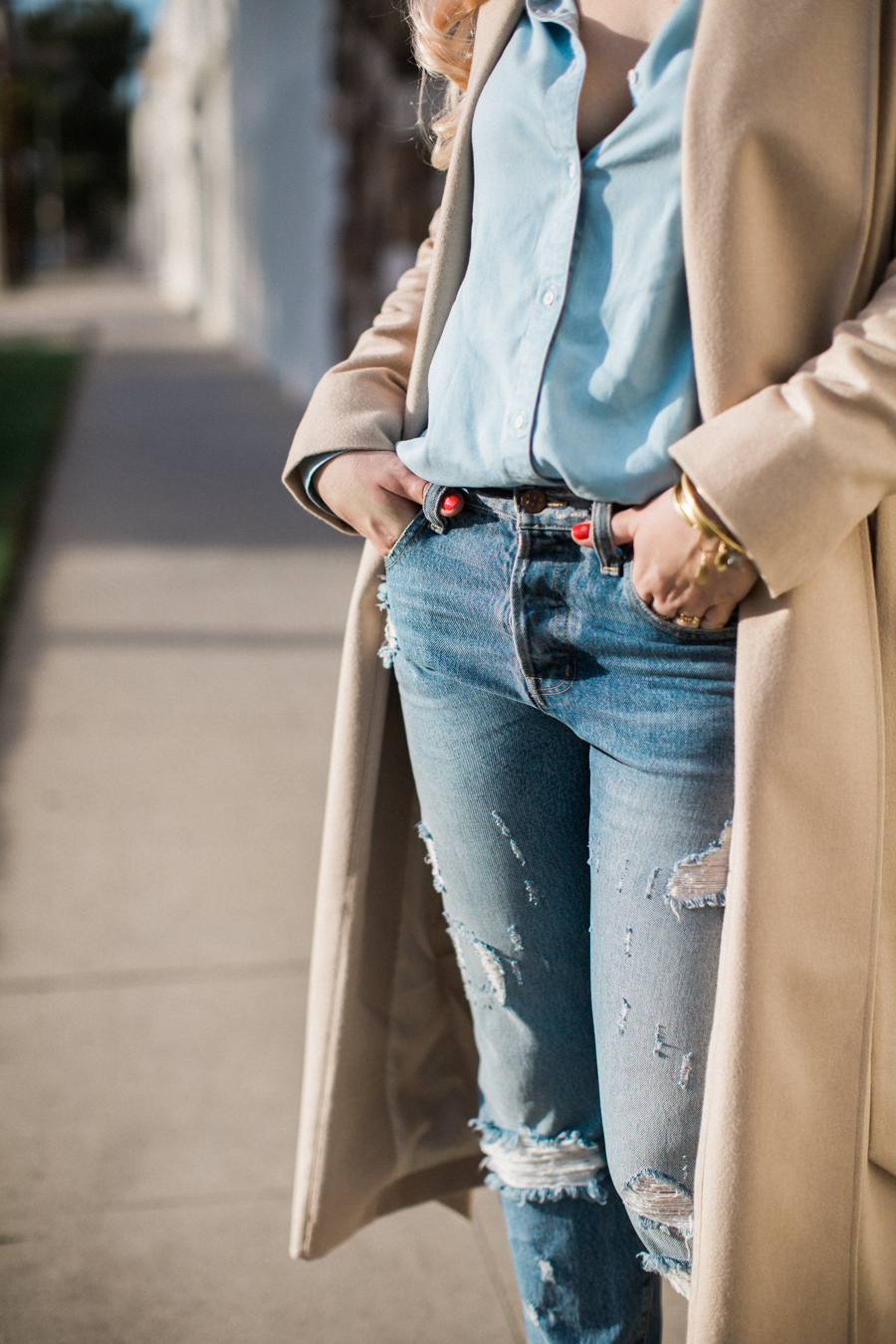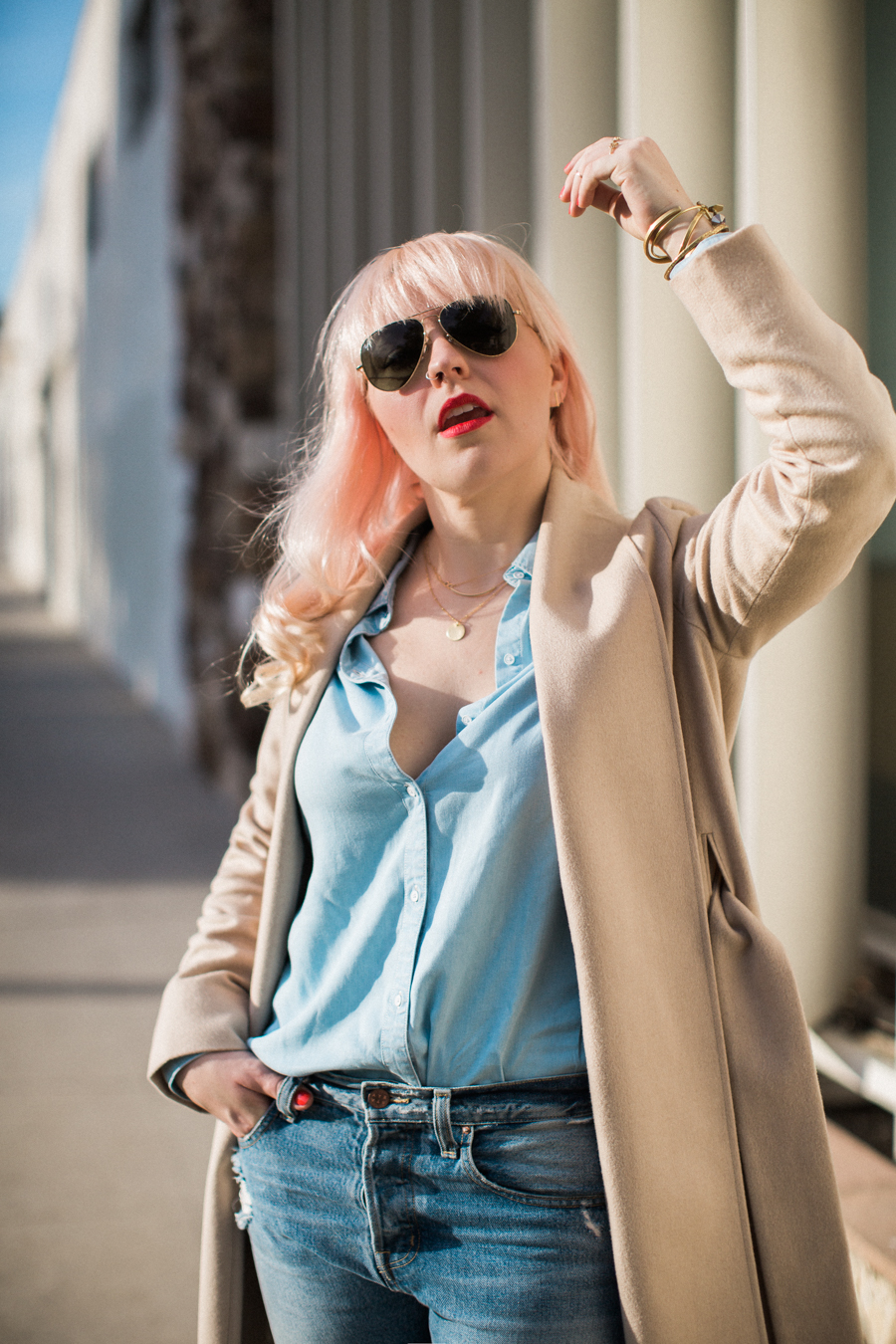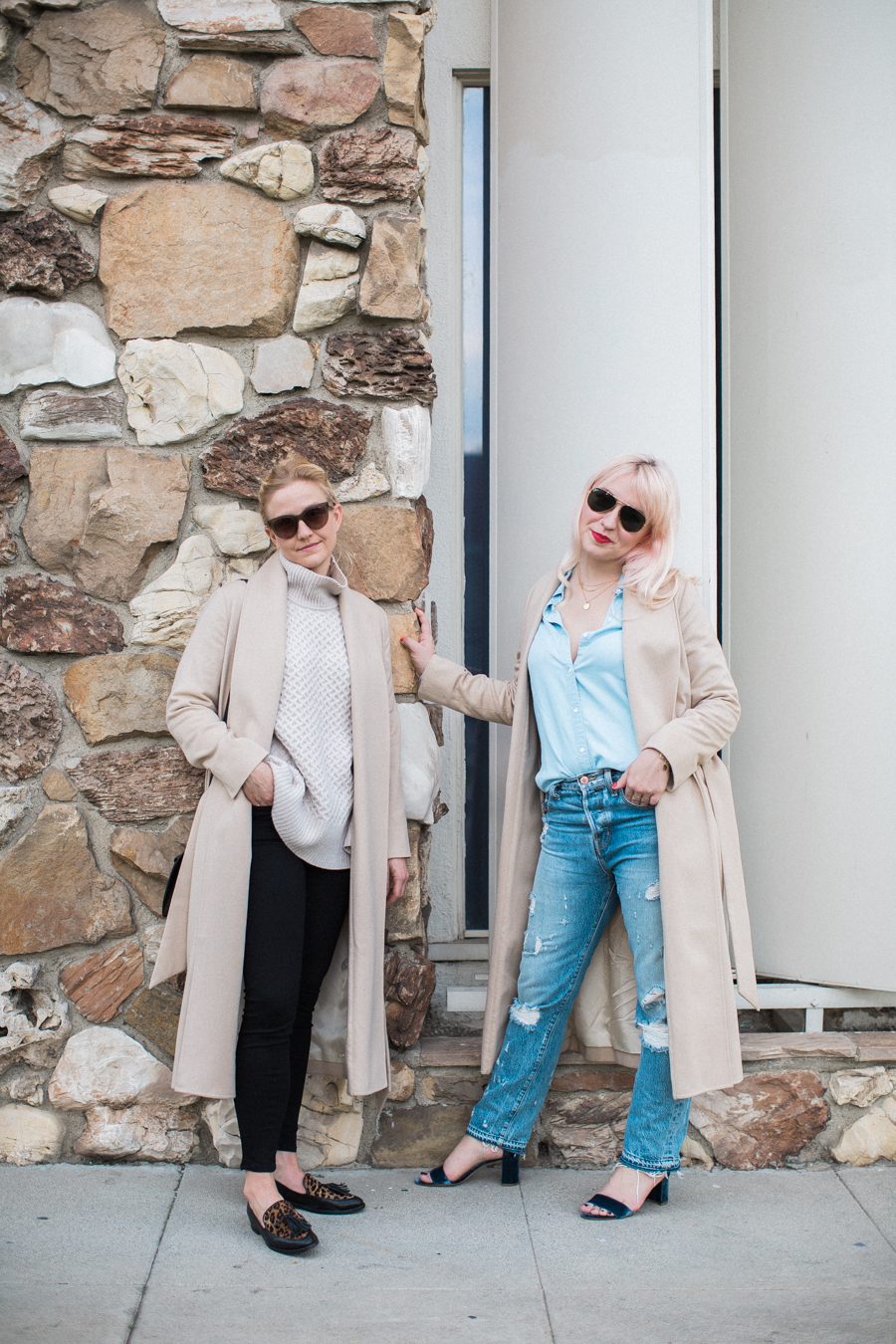 And now, for the jacket a whole different way…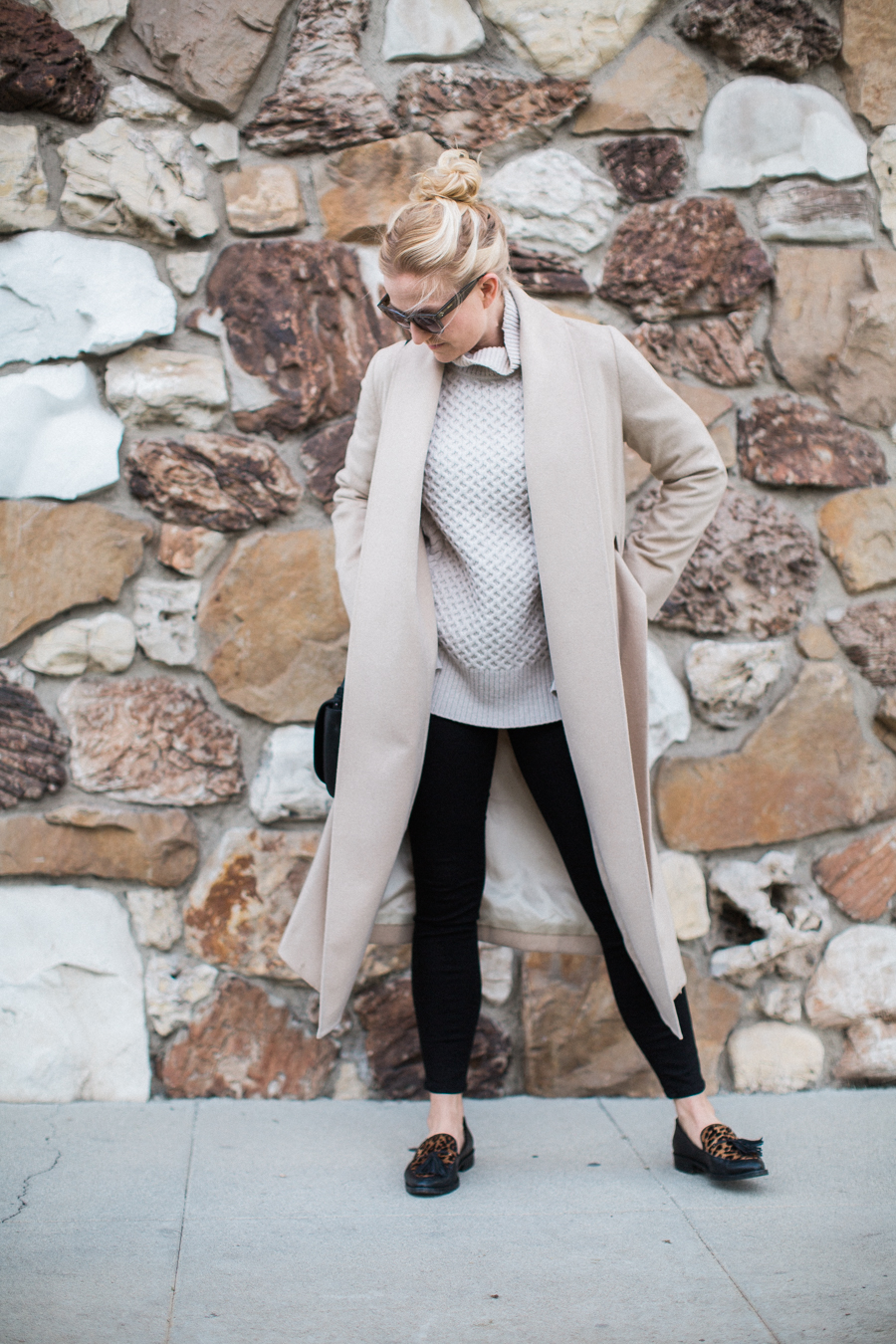 Anne's take : Le Square sweater in Latte + The Skinny jeans in Jet Black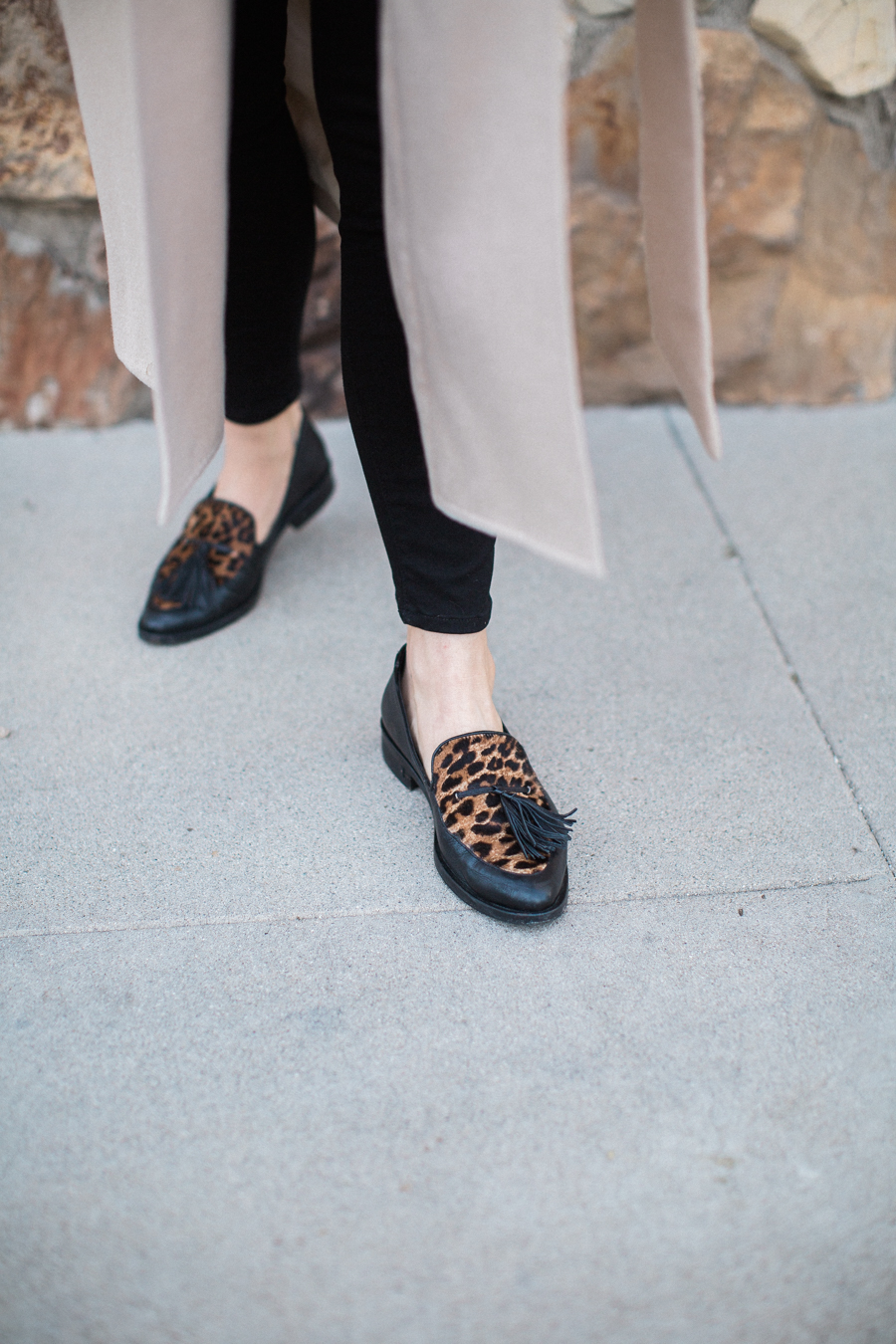 Last week, Anne + I attended a fashion workshop at Light Lab put on by Catherine of the Life Styled called Fashion Feng Shui where she taught all about the different elements and how they related to fashion.
Catherine's concept made so much sense to me, and also helped me better understand my 'wood'iness and Anne's 'water'y ways. I'm loving the series so much! Be sure to follow along as Catherine unveils the other elements on her blog. It is a great tool to use as I dress myself each day.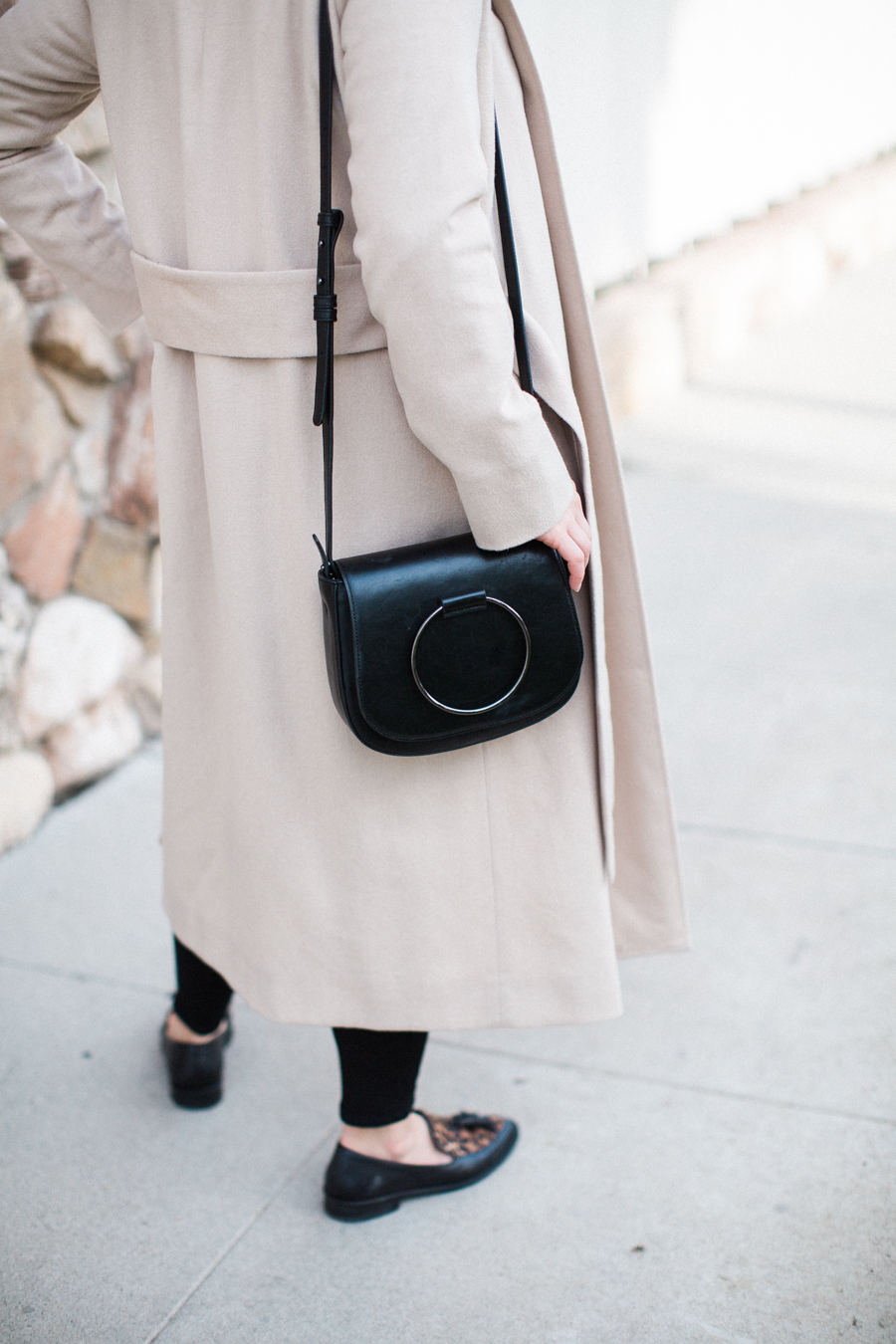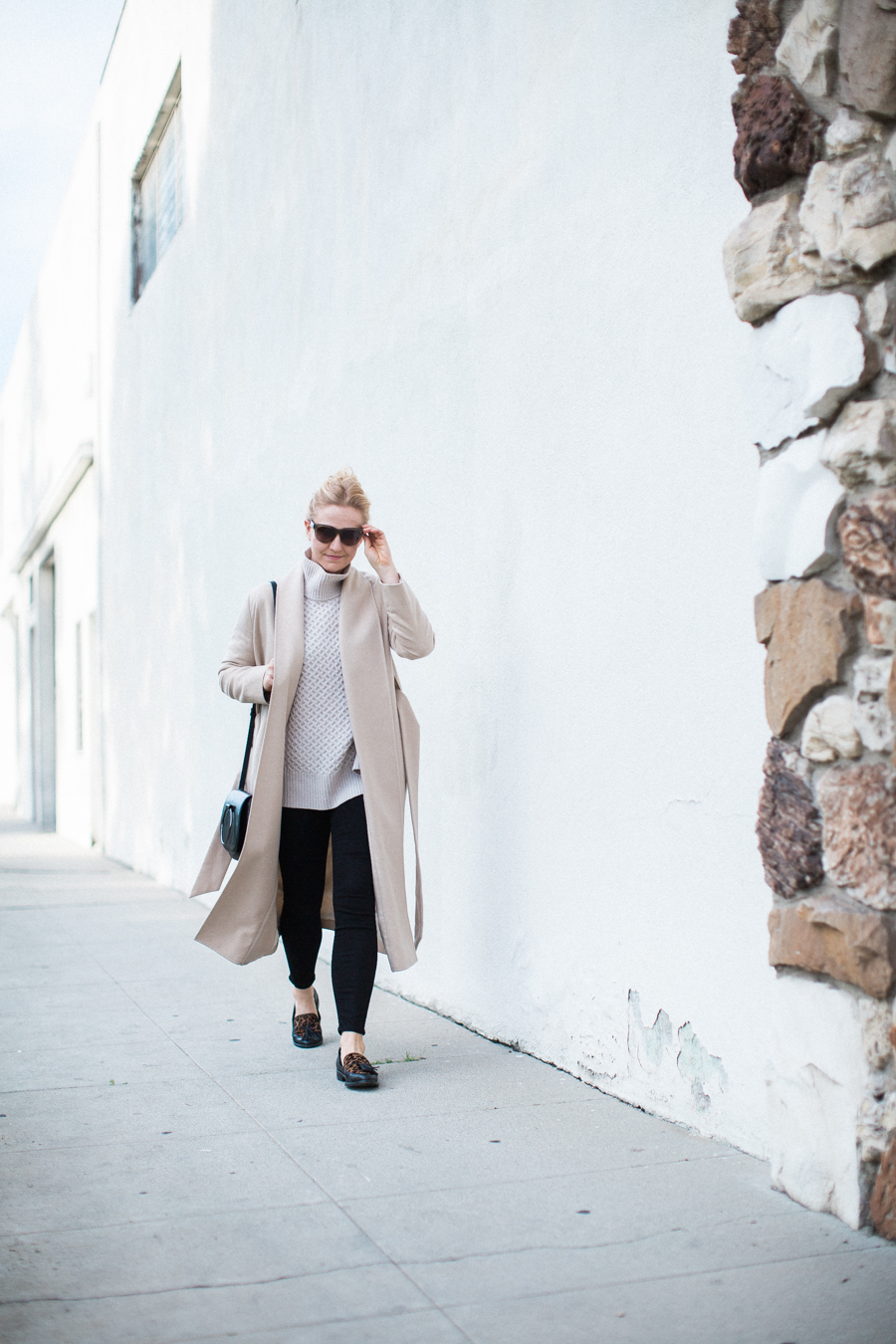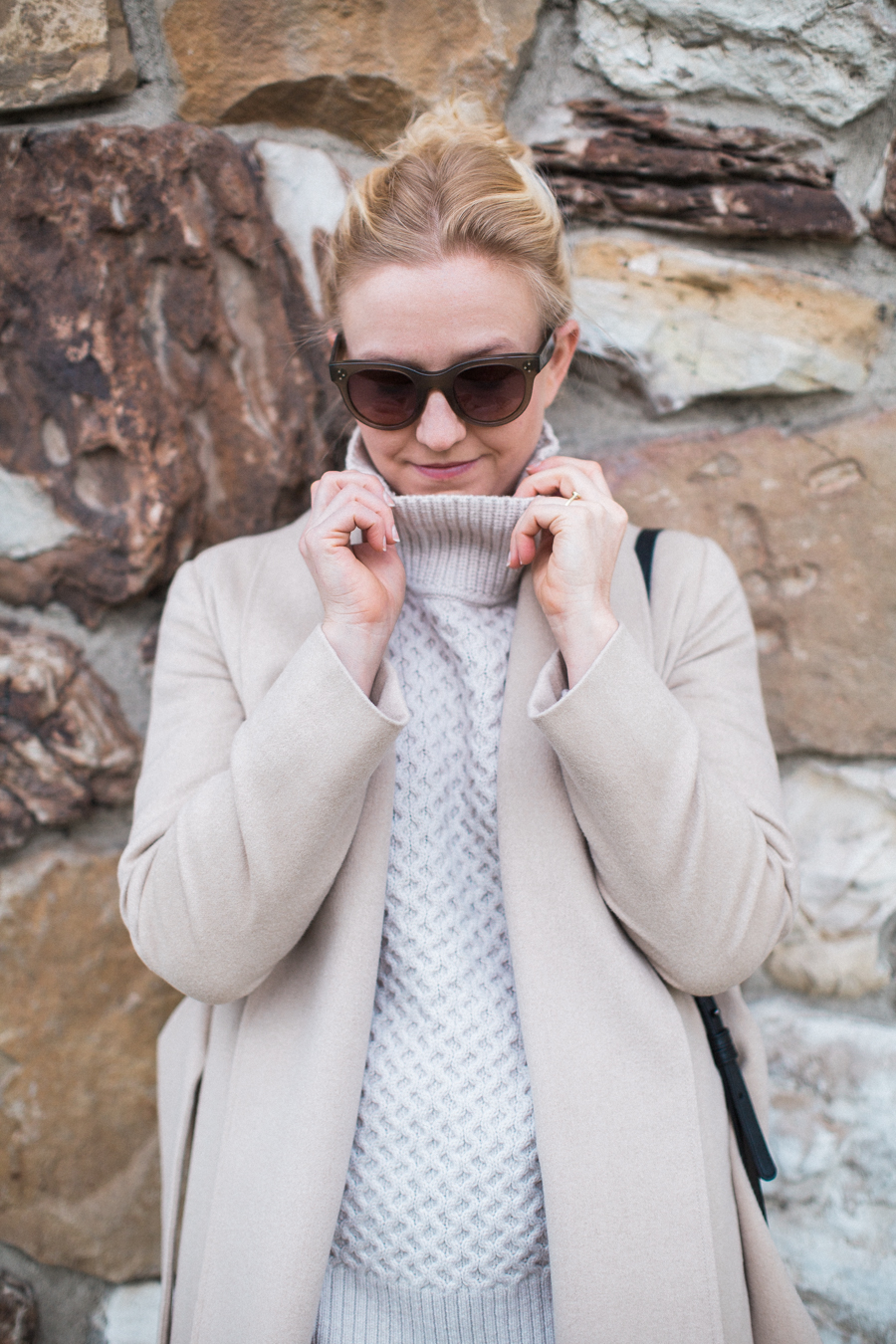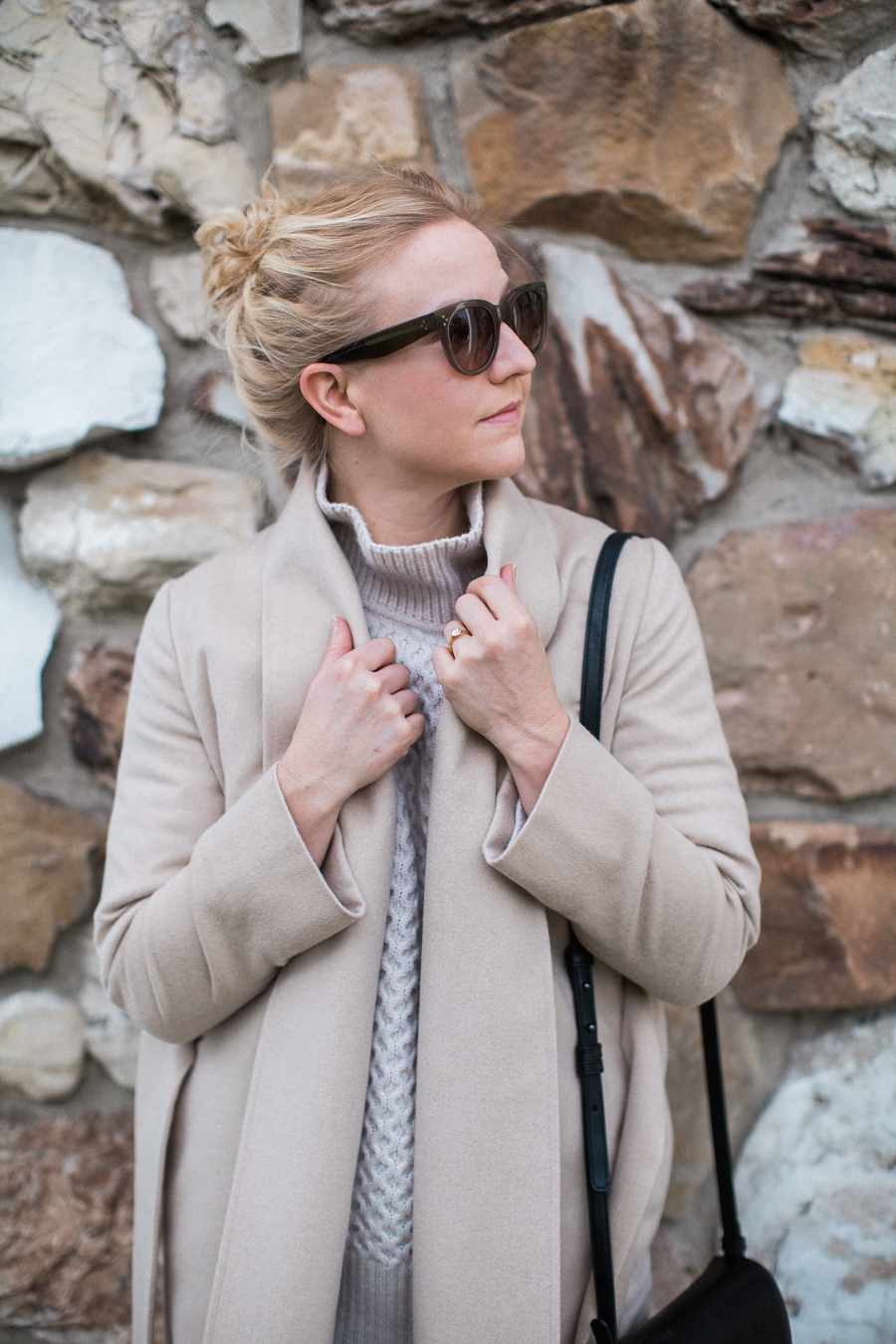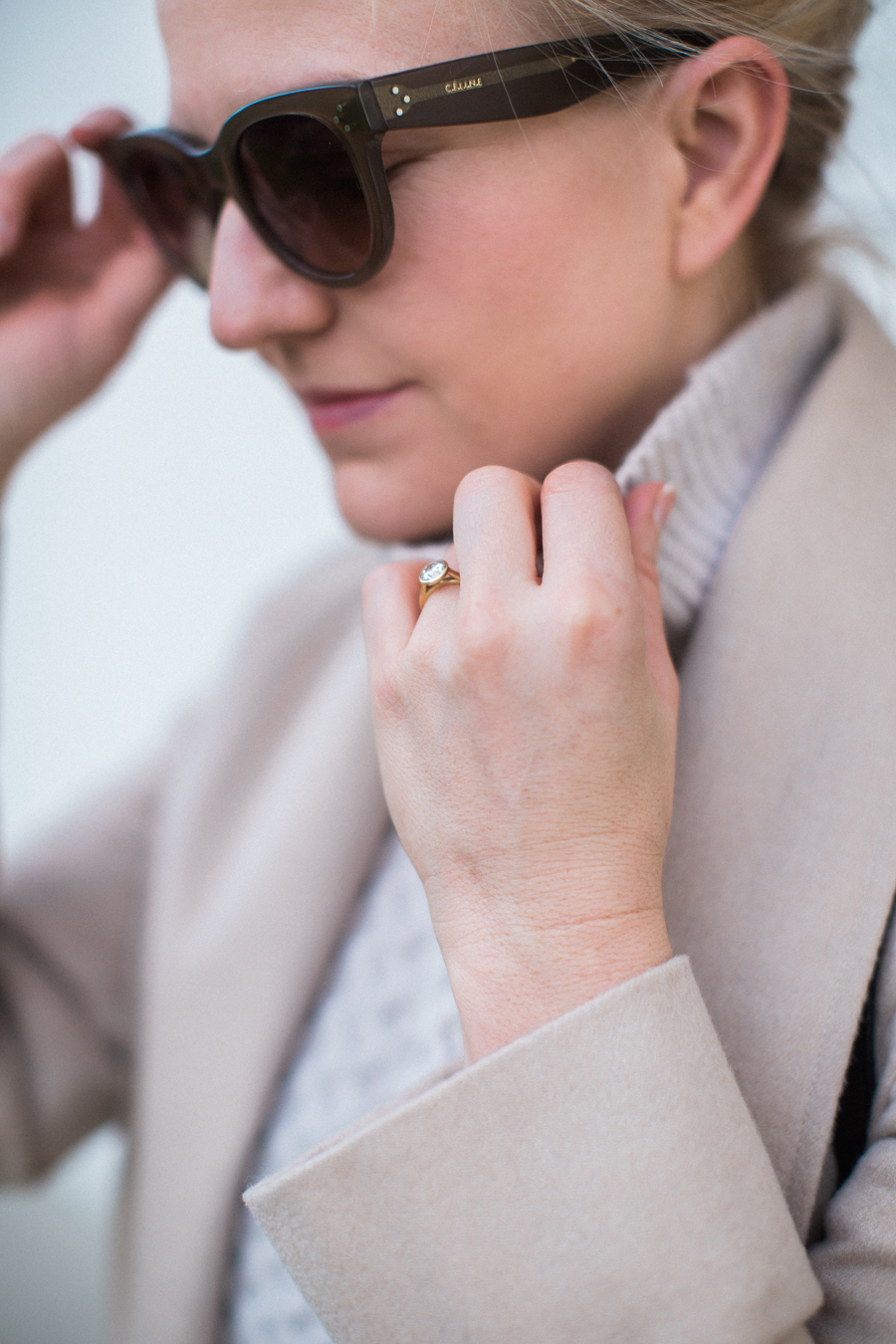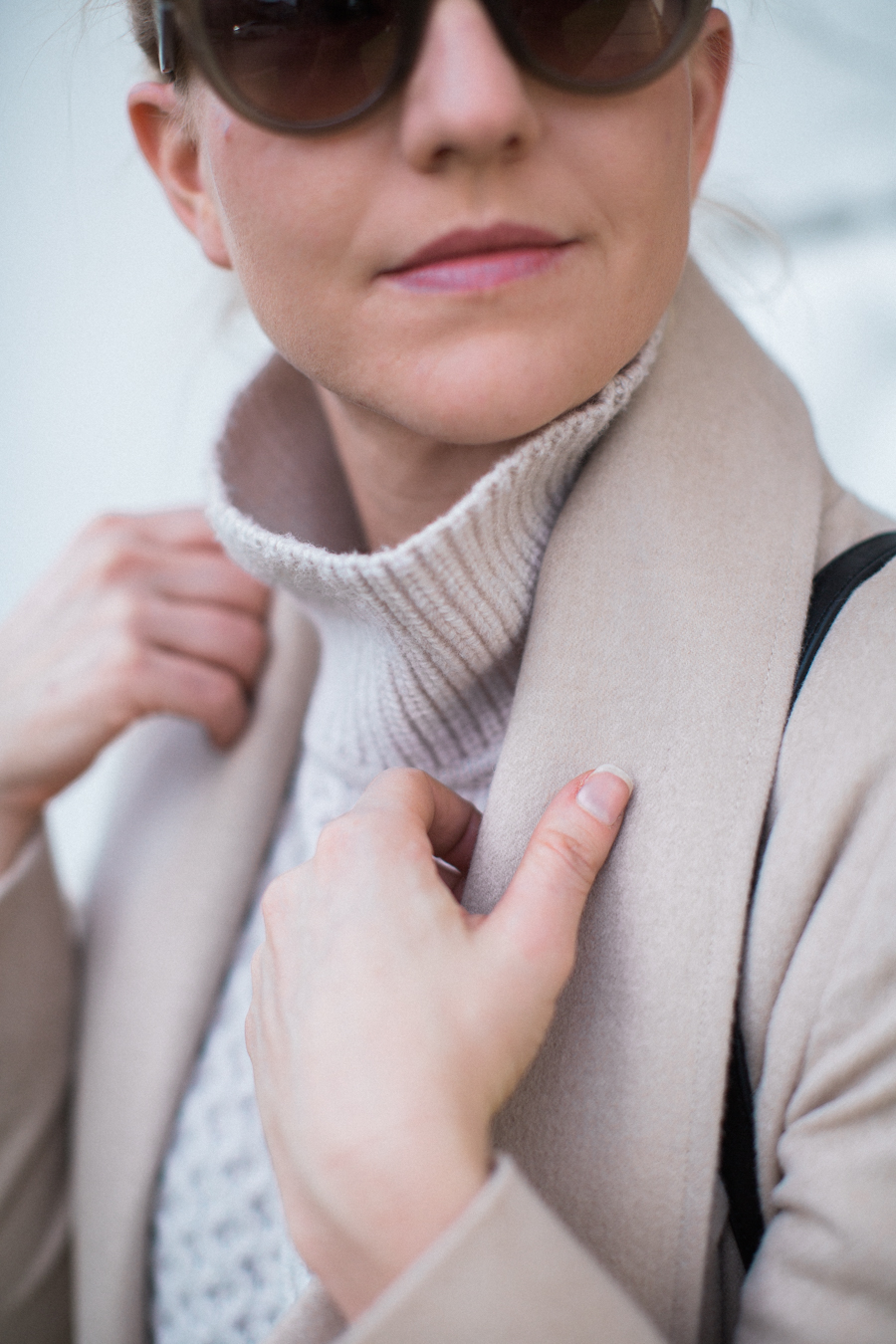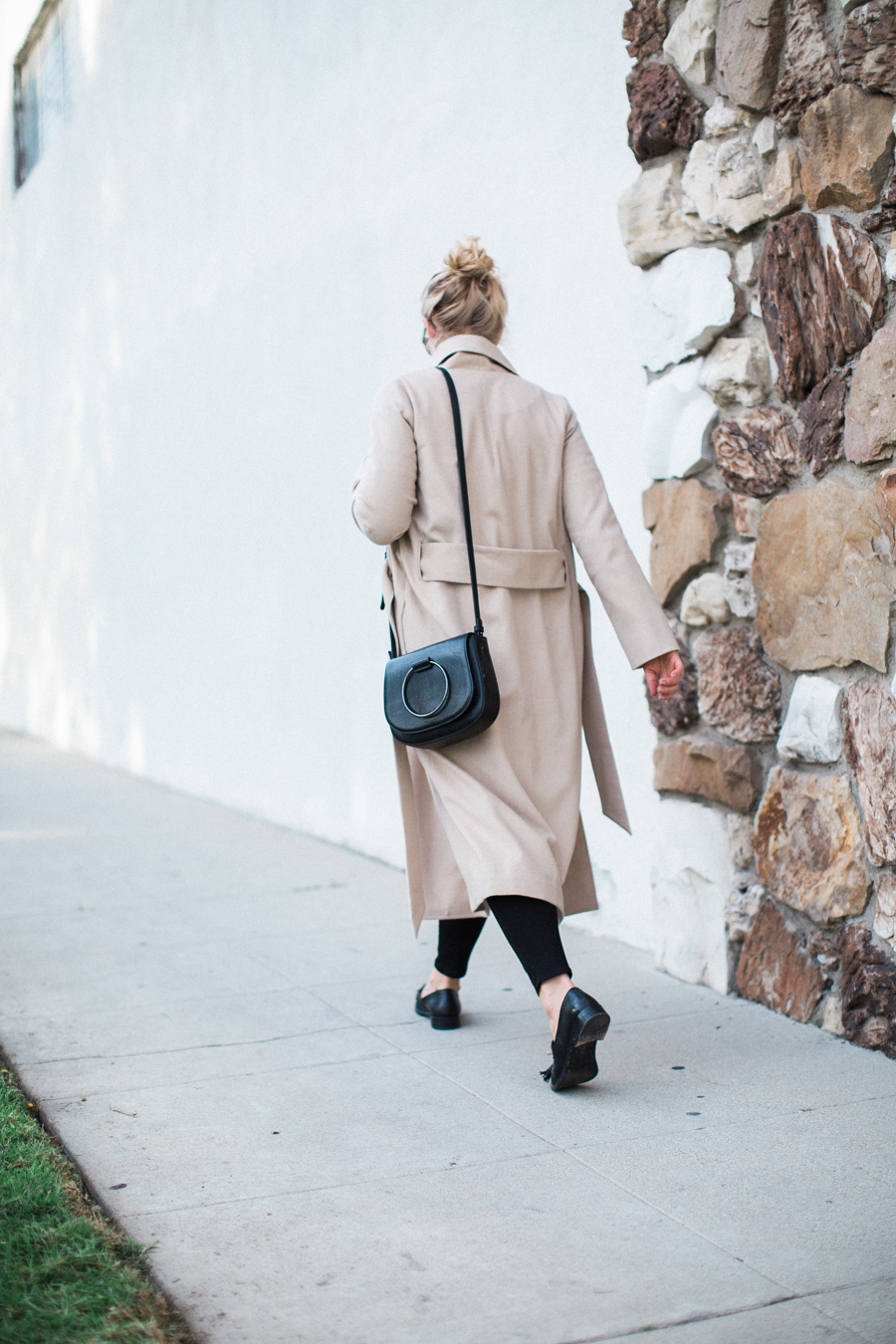 Head to Anne's blog to read more about how her ensemb makes her feel, and head to ayr.com to snag your own effortless, low-maintenance magic! You won't be sorry. xo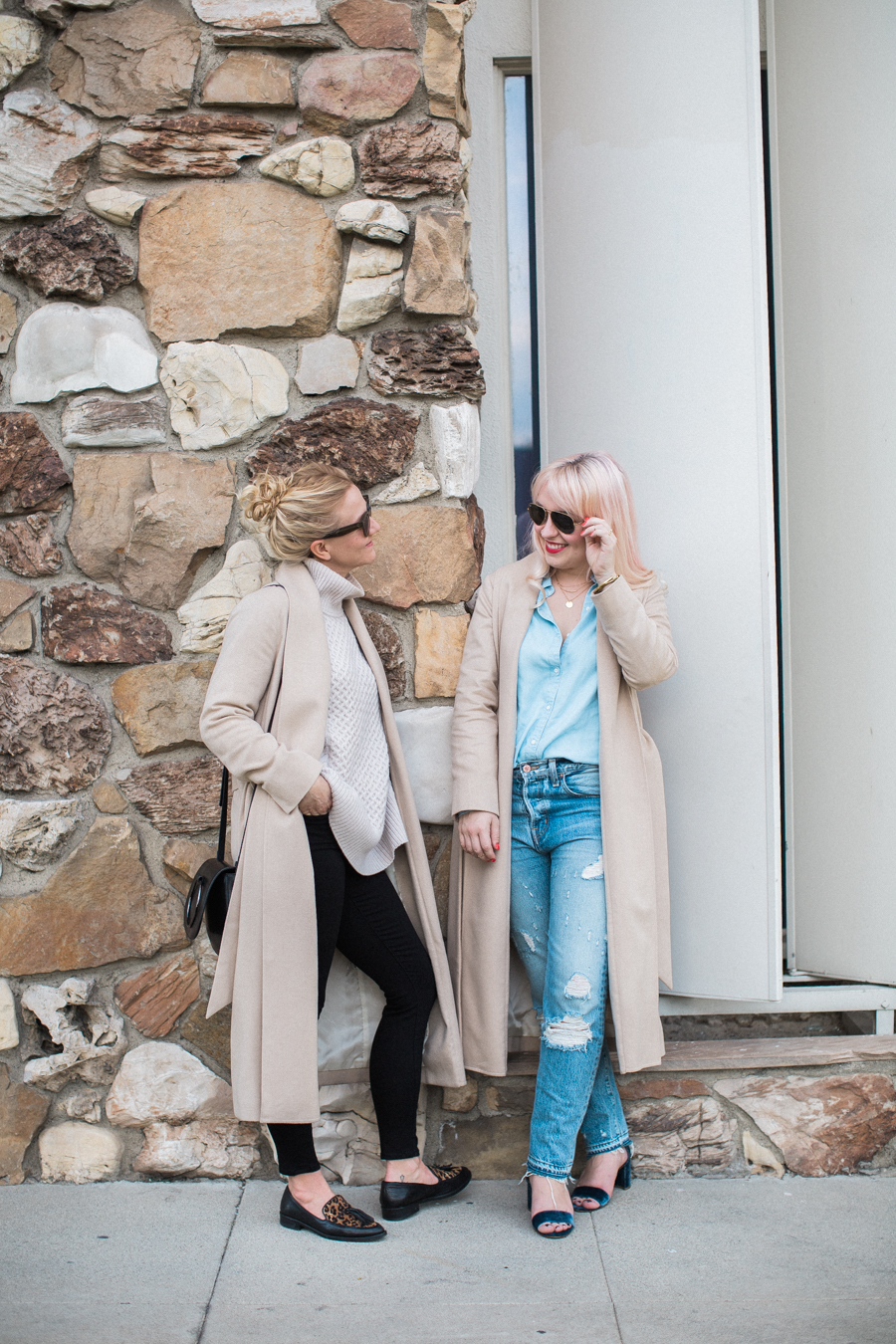 Photos by Jayden Lee for Echo and Earl