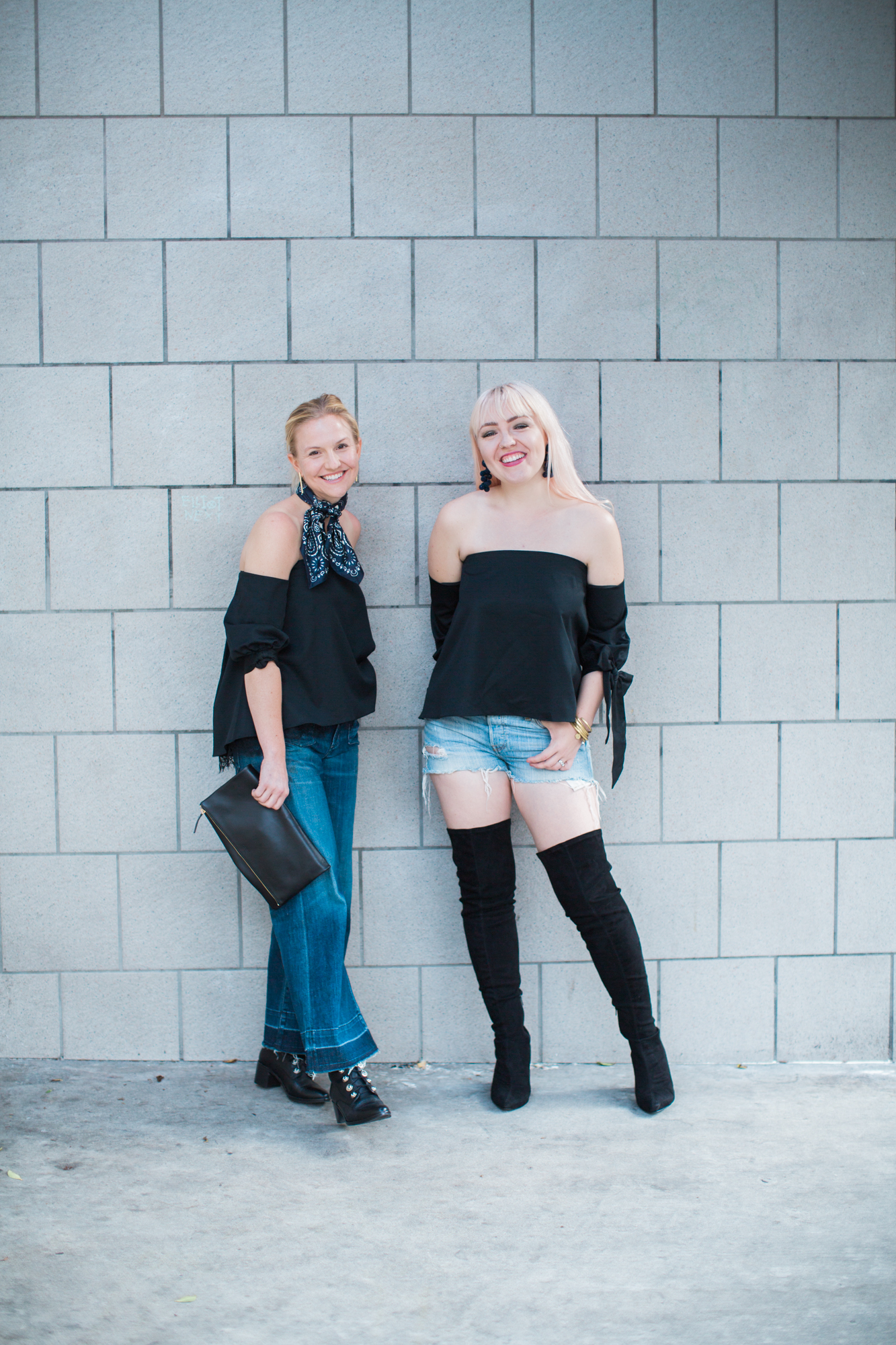 For someone who claims I never wear shorts, this is my second Two Girls, One Kit ensemb where I'm wearing 'em. Who knew!
The Amazing: Sachin & Babi are redefining eveningwear, with the mission "to make dressing up fun, easy and empowering, no matter the occasion or time of day." 
I saw that statement as a bit of a challenge, and decided to create a look that I would wear to a work brunch or even out to dinner — because they're right — dressing up can be fun and easy at any time of day!
The Common Piece: the Fairy Top in Black… Flowy enough to feel relaxed, but sleek enough to dress up, this piece is a great take on the current off-the-shoulder trend.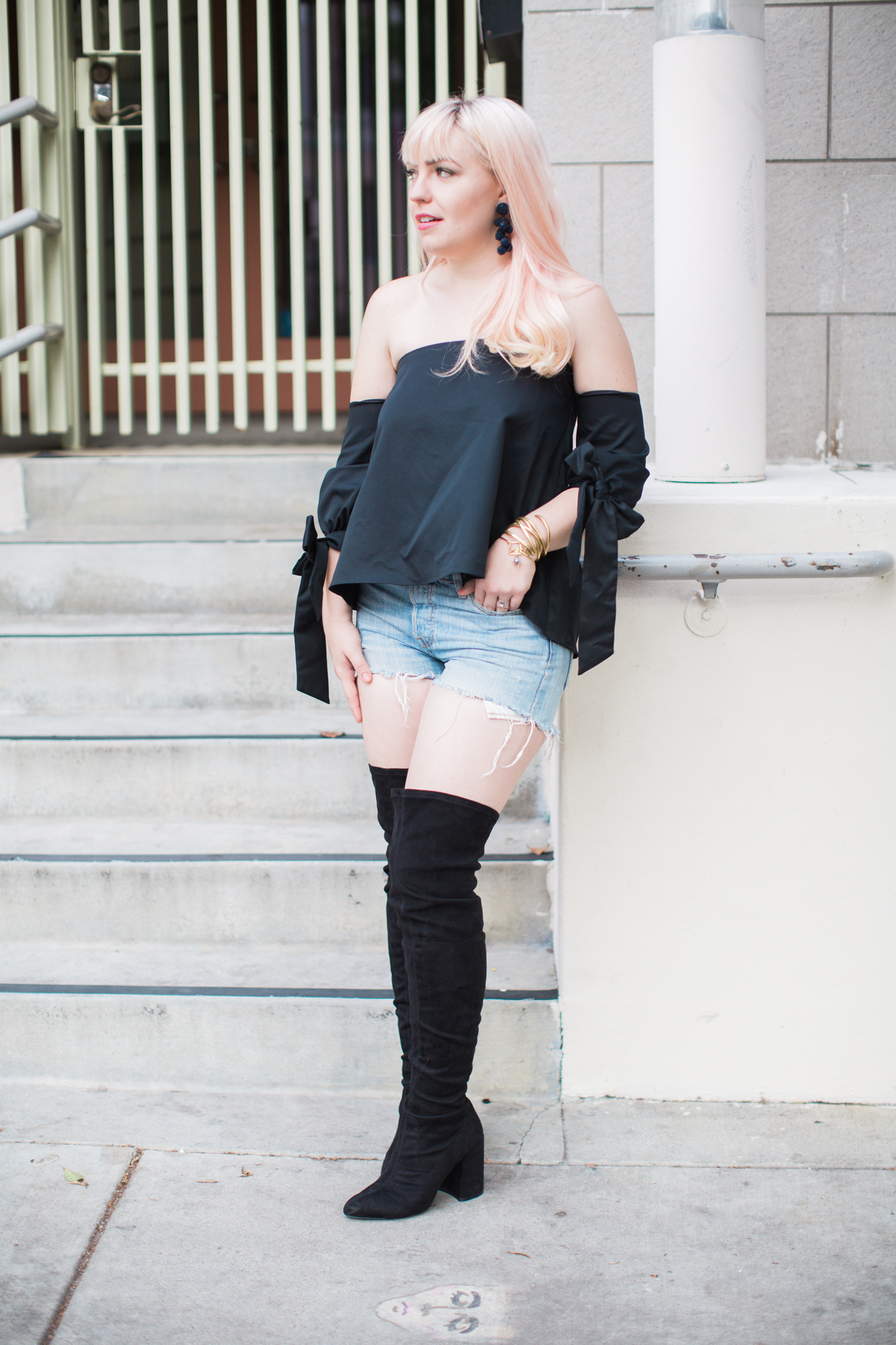 My take: cut off Levi's and a pair of thigh-high boots help bring just enough skin to the table, while the Sachin & Babi Coconut Earrings in Navy throw a grand dose of statement to keep my neck from being too bare.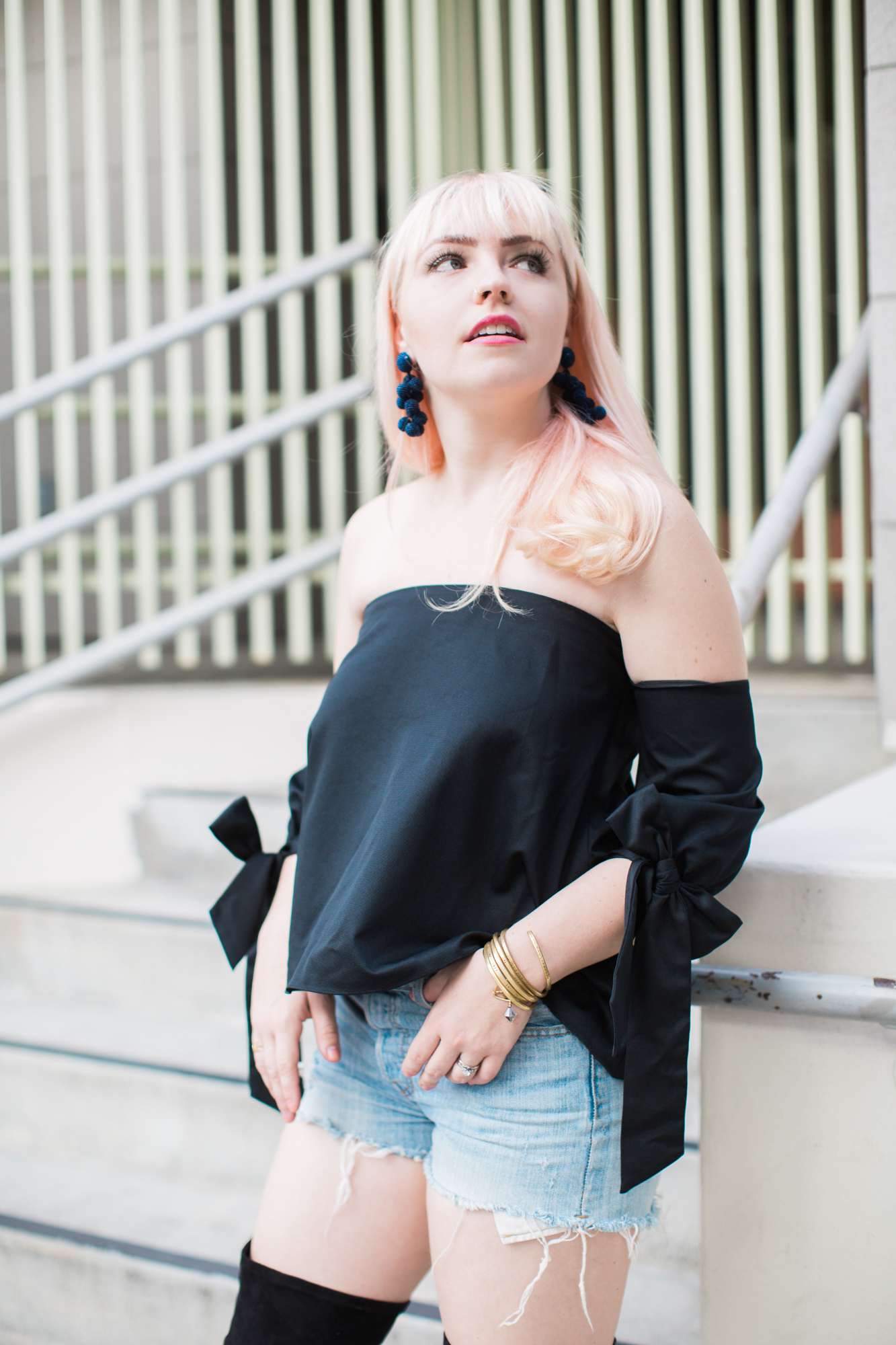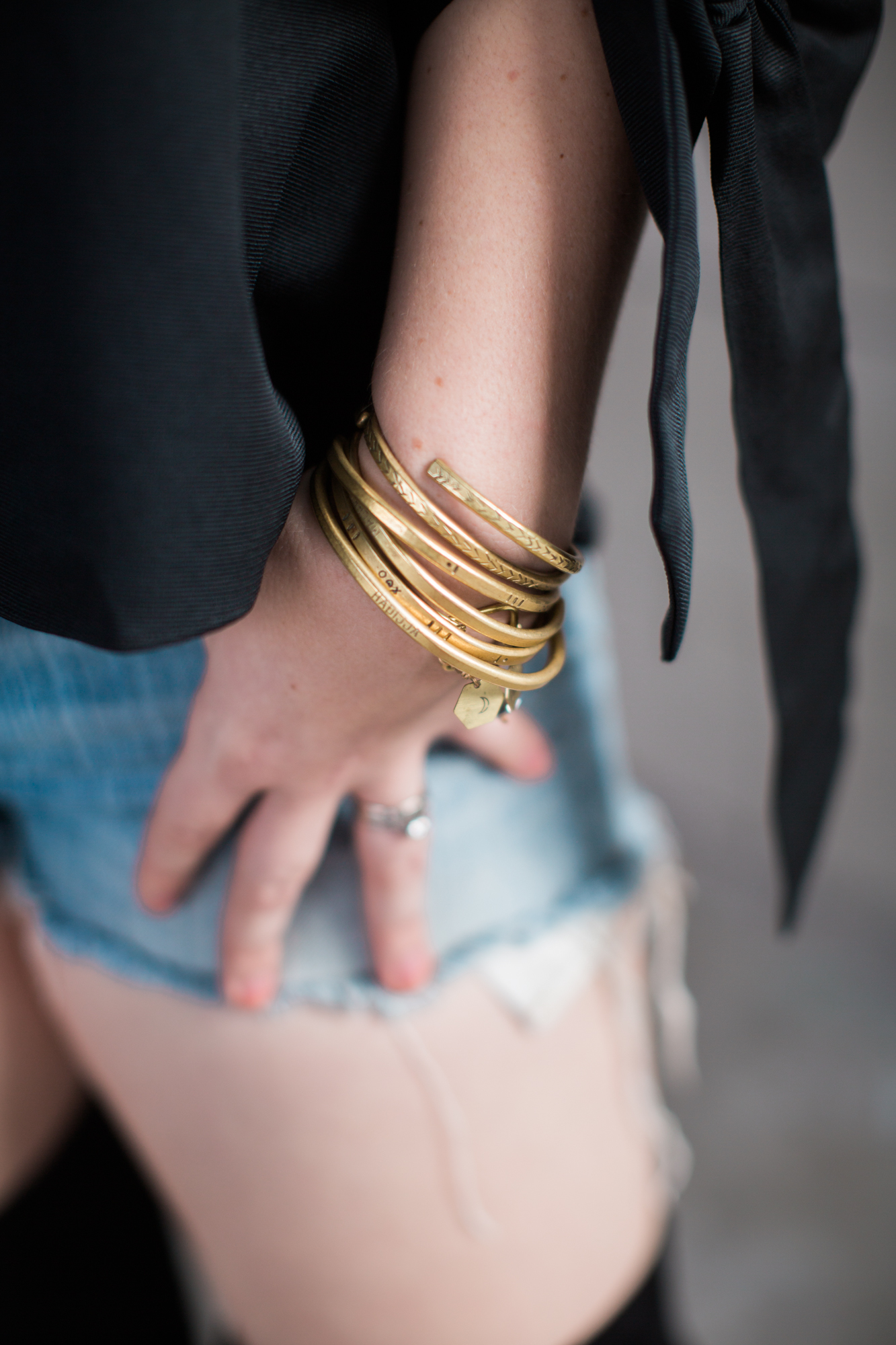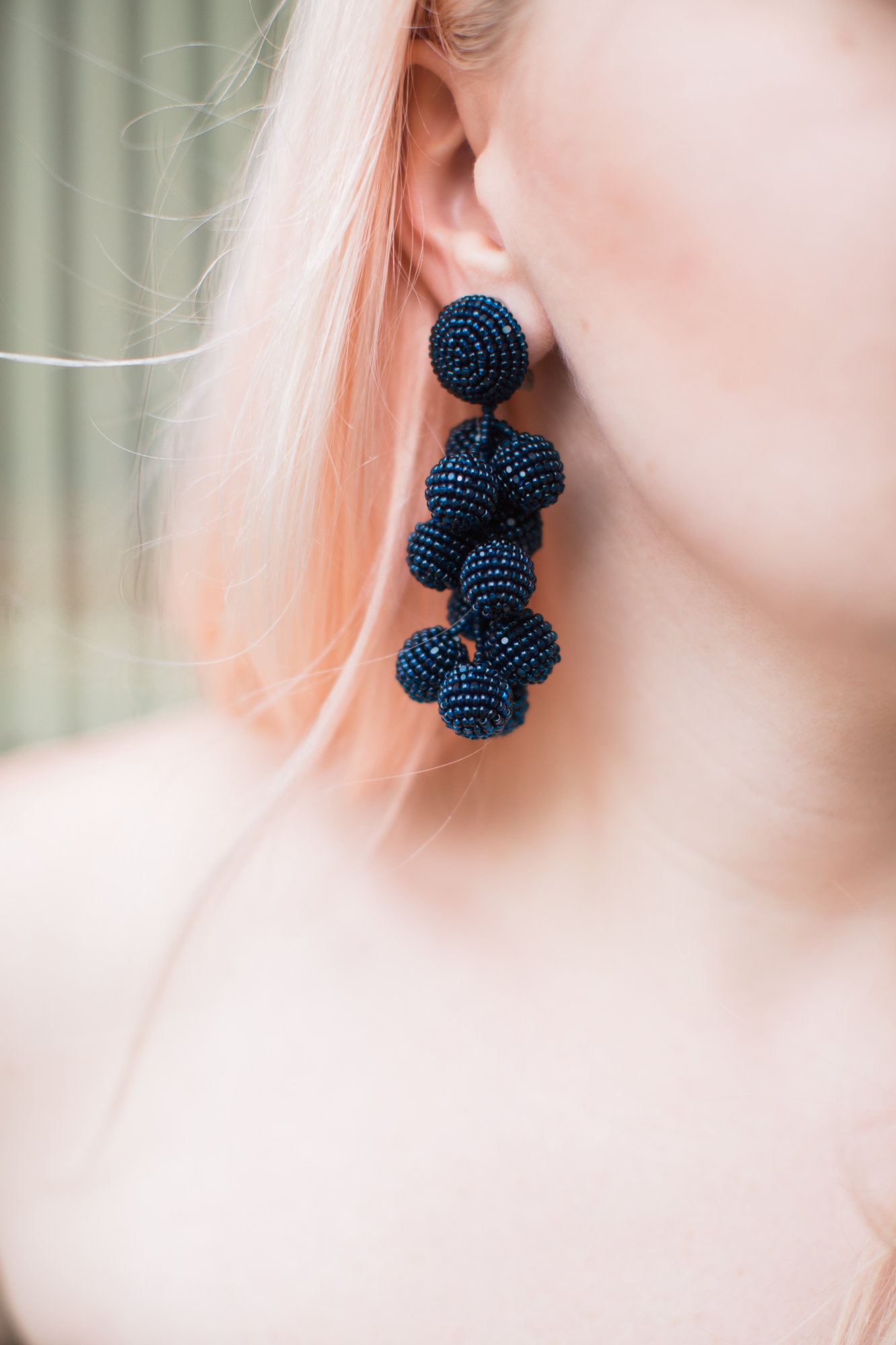 These handmade earrings are not only fabulous with their tiny beaded detail; they're also clip-on! Because some of us didn't get our ears pierced on our 12th birthdays … (OK, but I did.)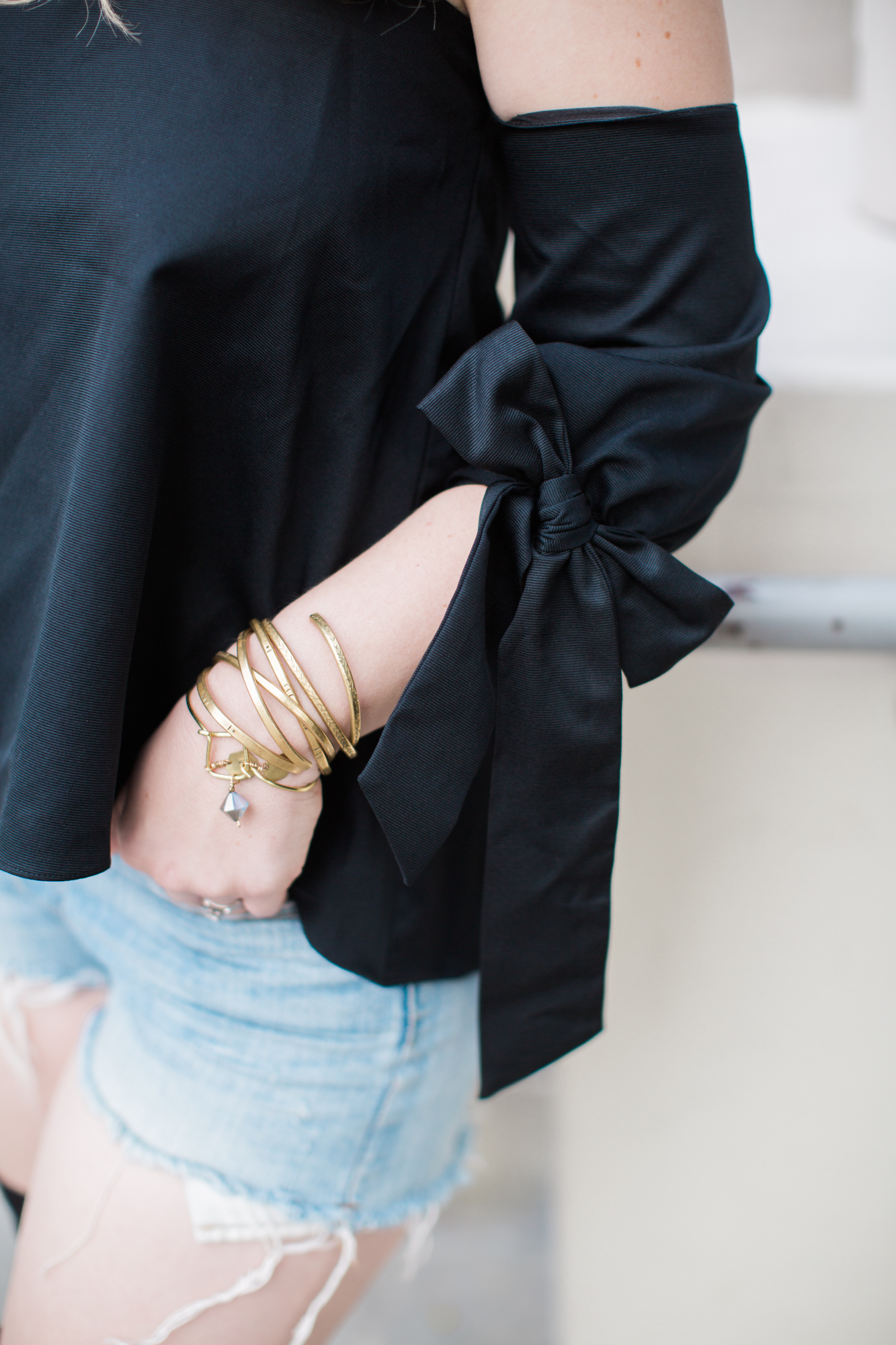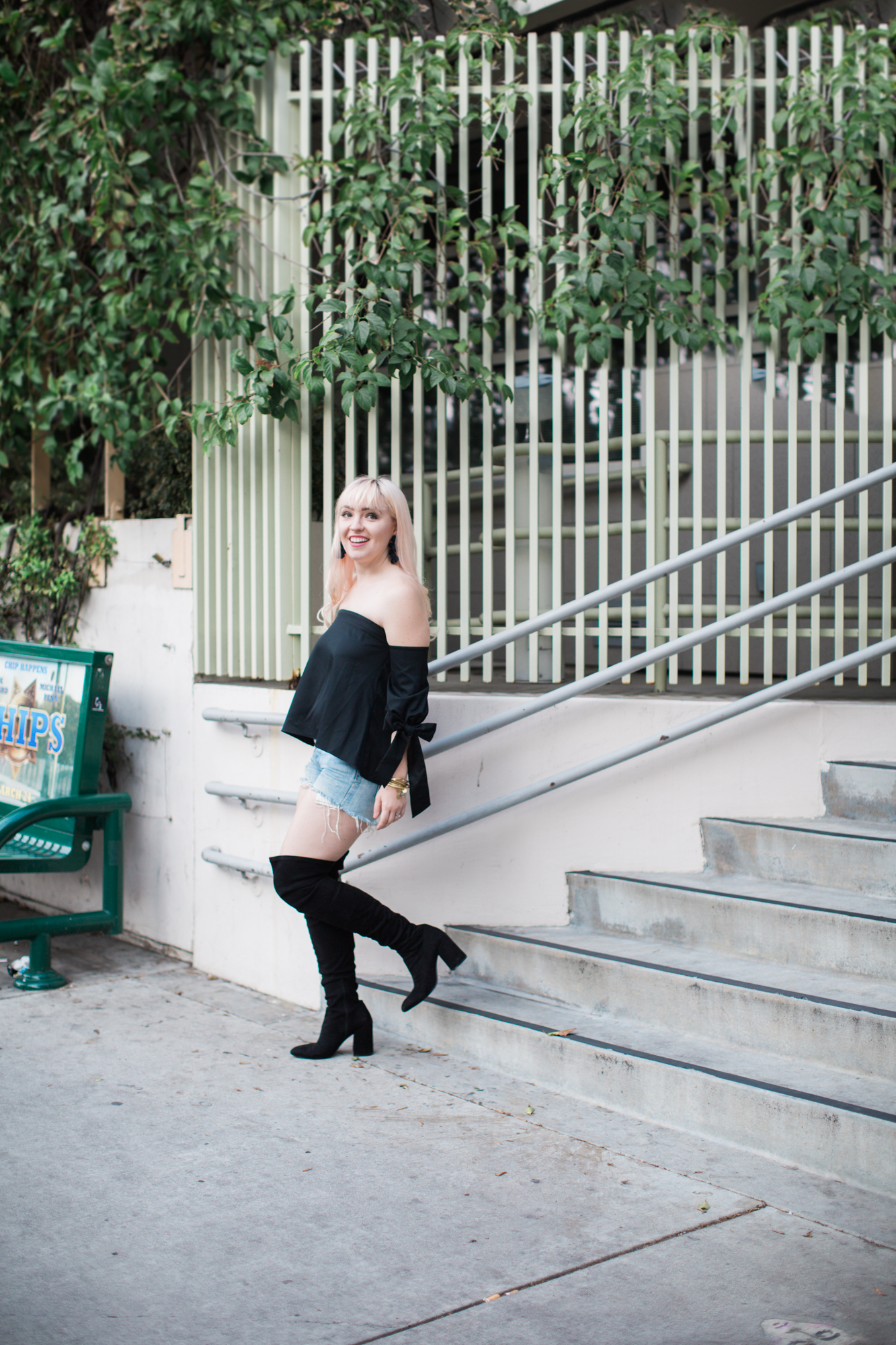 How do you feel about it? Would you wear this look?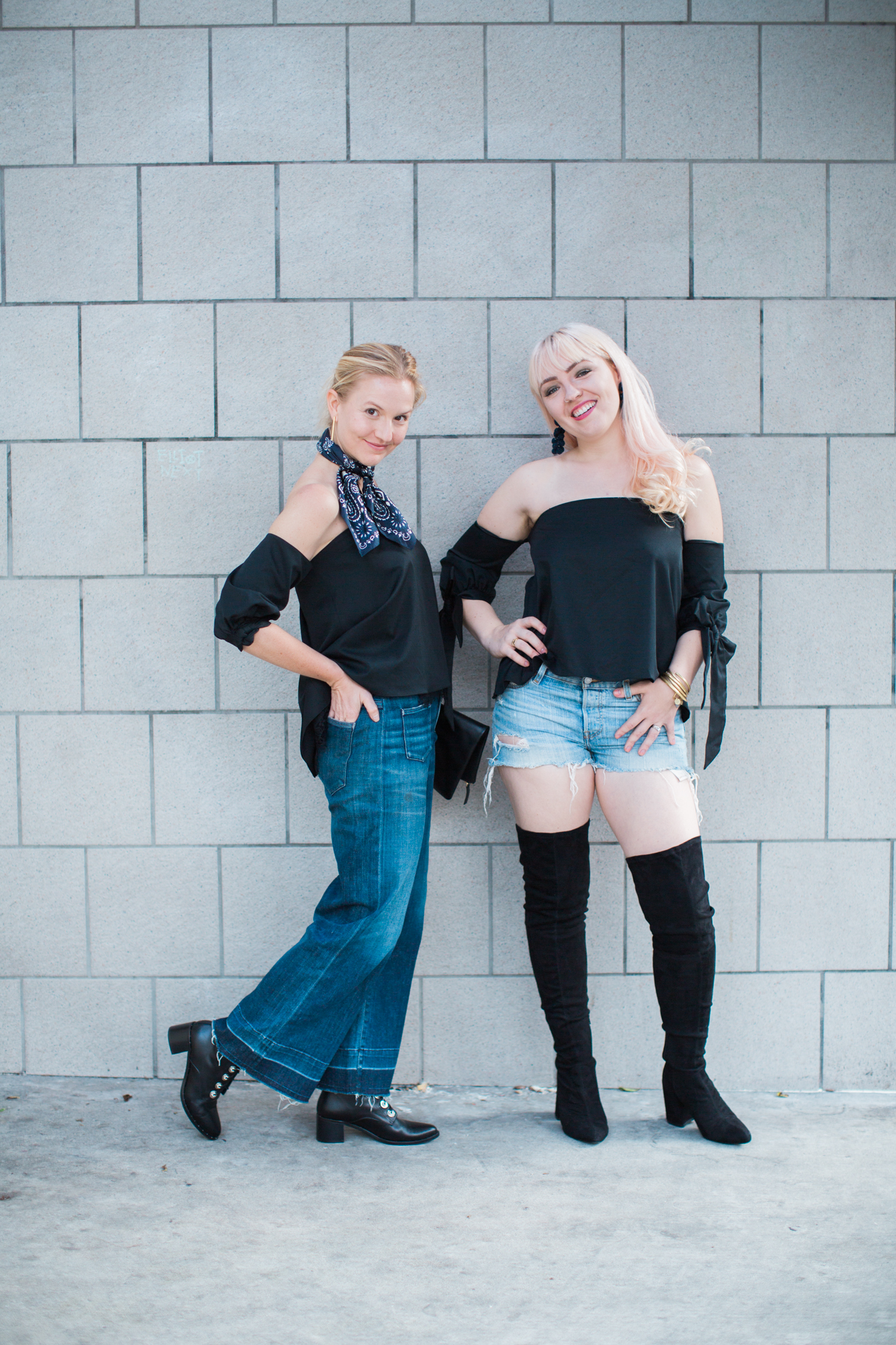 I laughed when I saw Anne's look — clearly we both got the jeans with navy details and black boots memo, eh?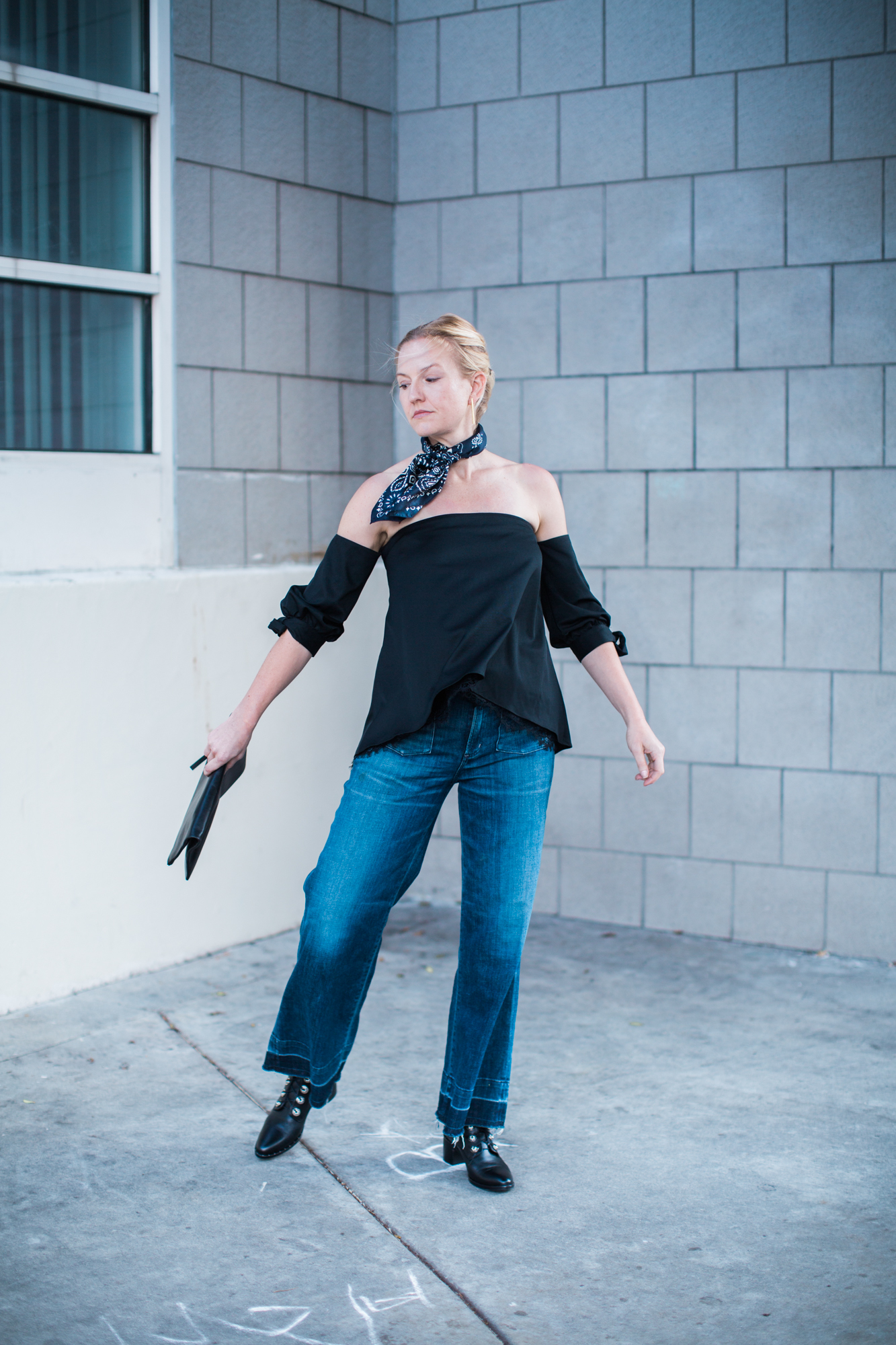 Anne's spin: though like mine in the jeans / black boot category, Anne brought the masculine energy with her chic boots and long, wide jeans.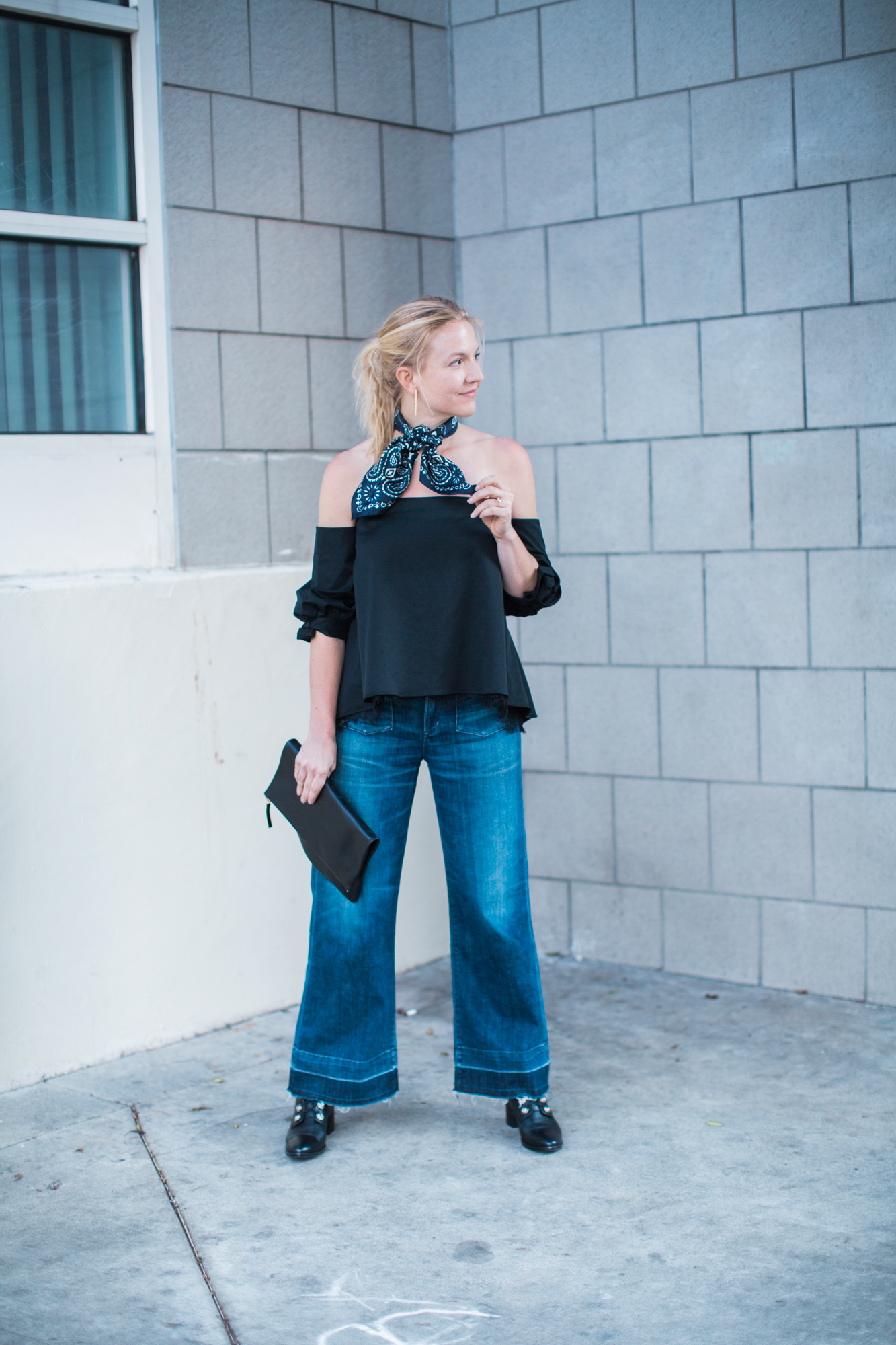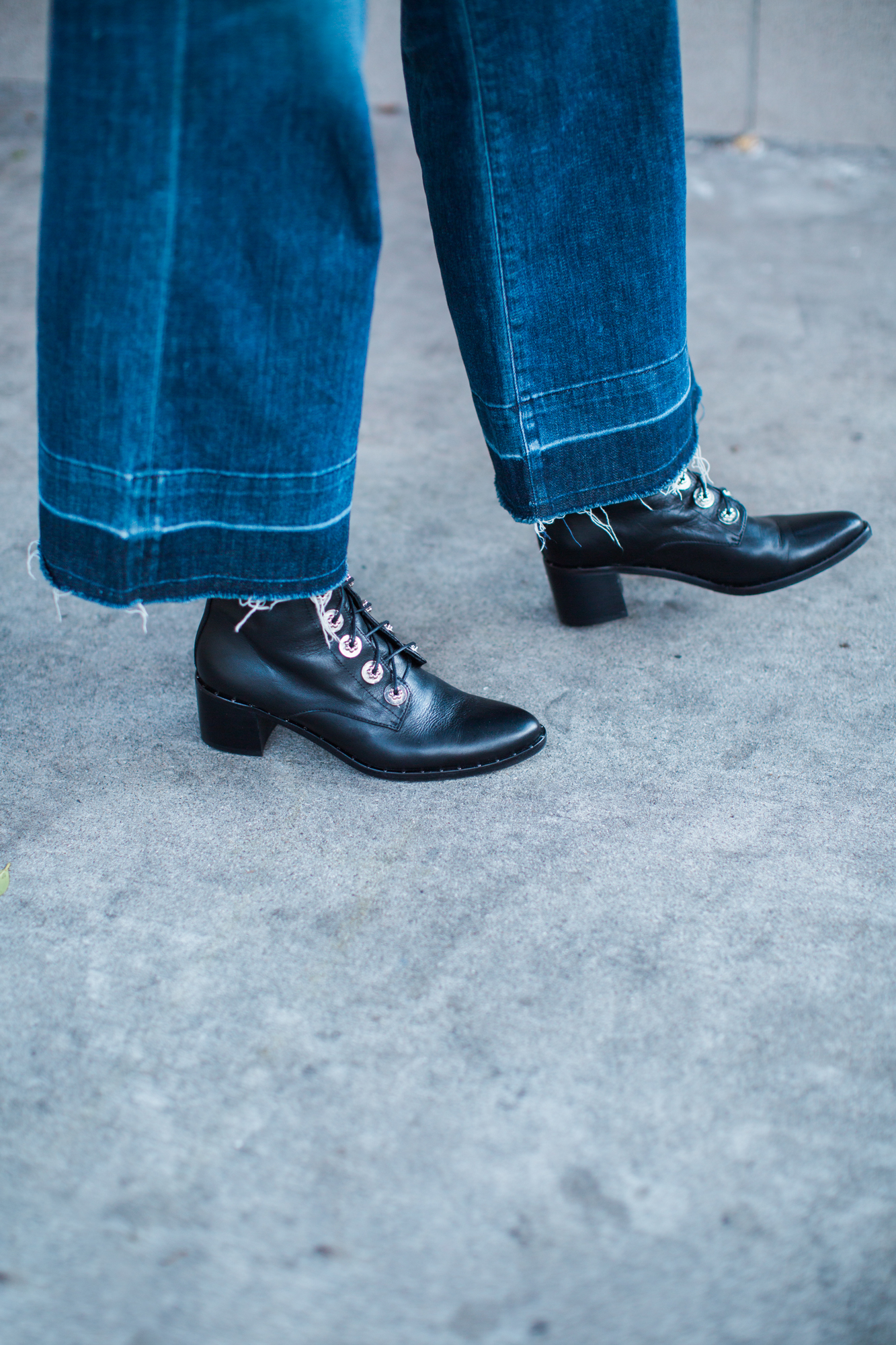 Hit her blog to read more about her post and the details behind her look!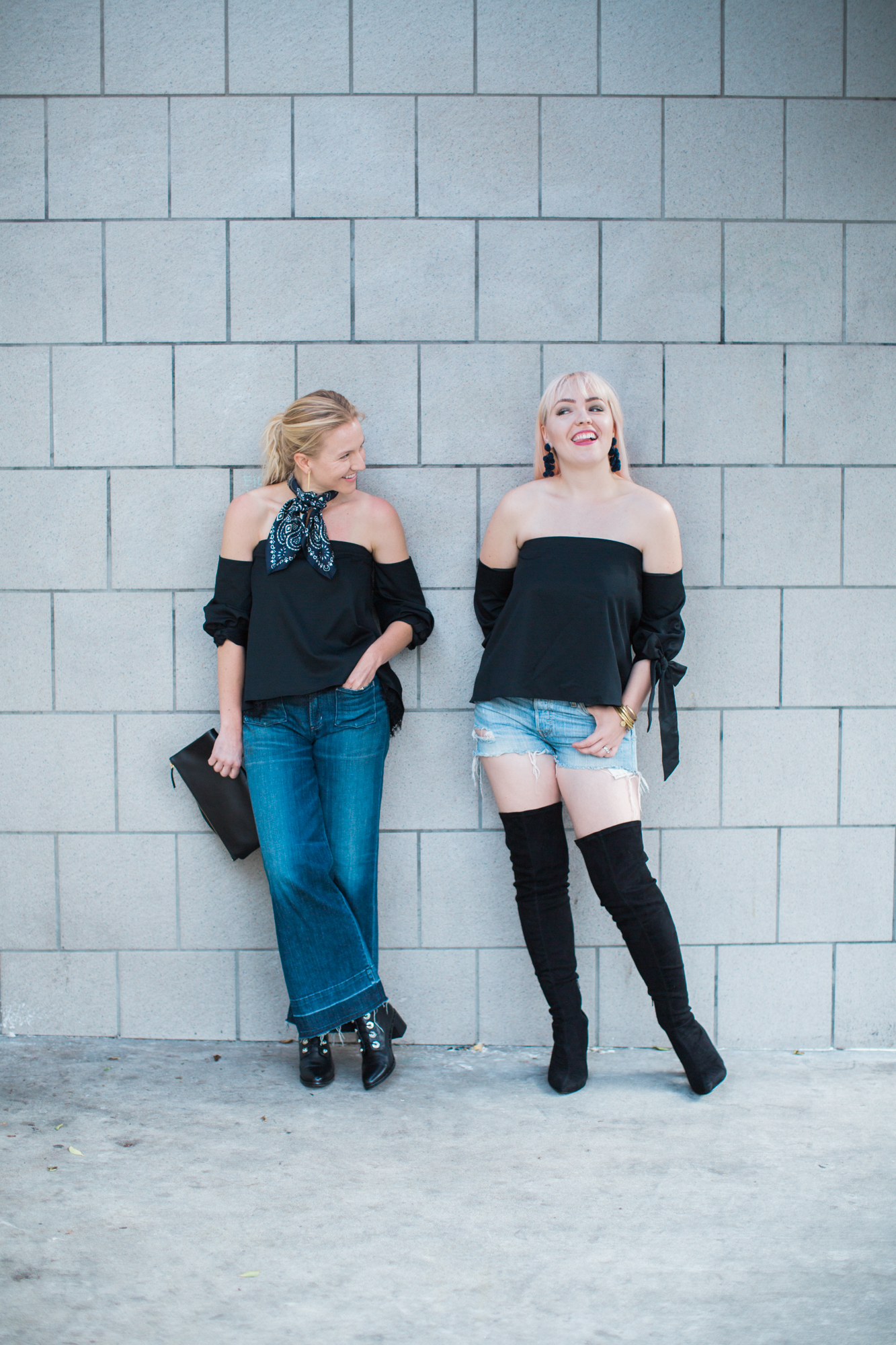 We jeans-and-shoulderless-top-wearing-girls will see you again next Tuesday! xo
photos by Jayden for Echo and Earl.