This week's Two Girls post is a little bit spesh, if you ask me!
The Amazing : Ripley Rader Style … LA-based, LA-made, this brand is all about blending classic with eclectic, and I am 100% hooked. Anne + I got to visit the Ripley HQ and even hang with Ripley herself, [did you see my Insta post?] and we both fell in love with the clothes and the woman. Goshdarnit. To use one of her own words, she is succulent! 
The Common Pieces : black short sleeved shirt + black wide leg pants 
This week comes with a bit of a twist.
Both Anne + I chose the exact same pieces, and took them down completely different directions by styling them with other pieces we already had in our closets. BOOM! We couldn't let things get predictable, could we?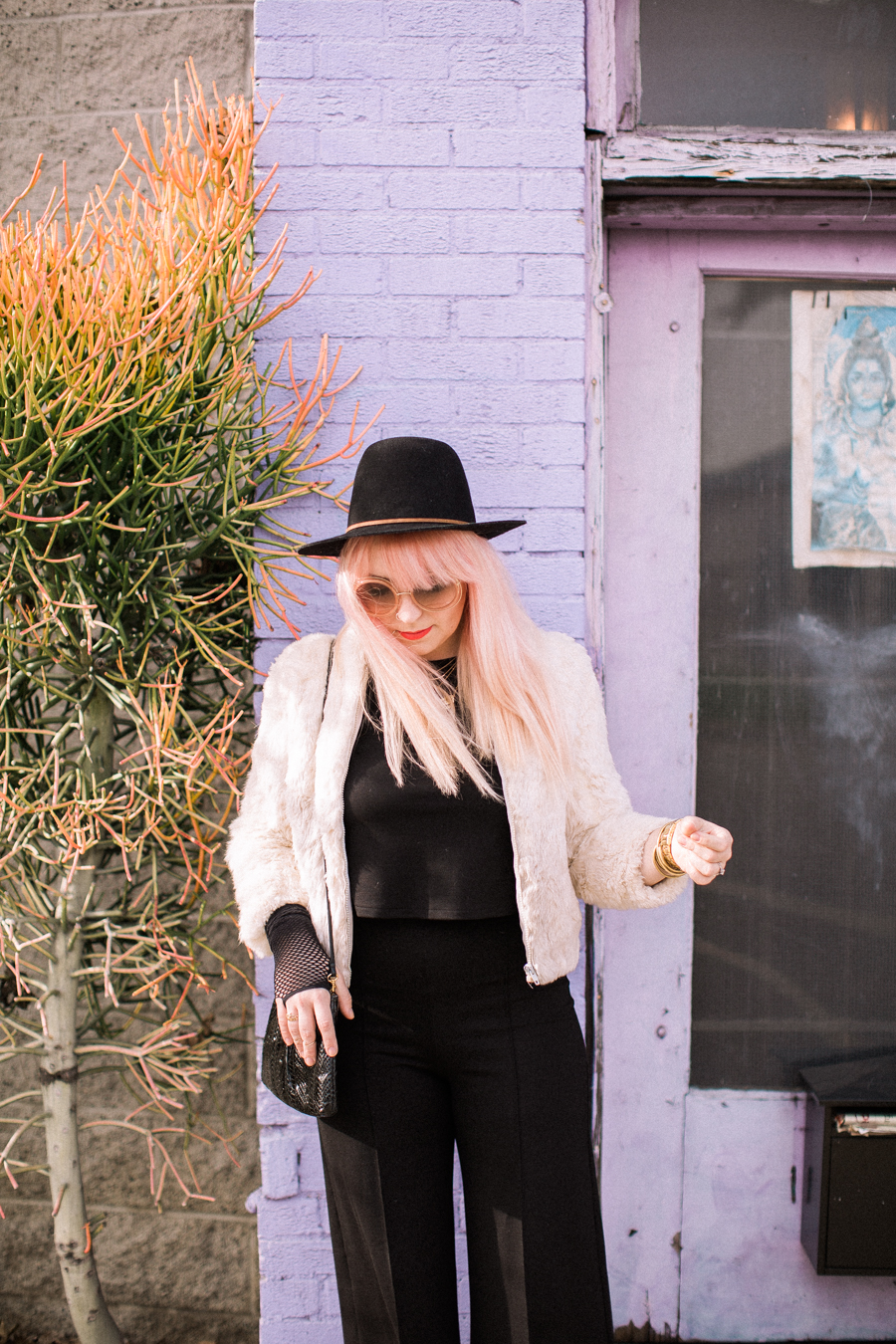 My take : I got to shoot the incredible choreographer, Tricia Miranda, for the C&C 100 campaign a few months ago, and I fell in love with her style. I tried to channel 1/10th of her bad-assery with this look. What. a. babe.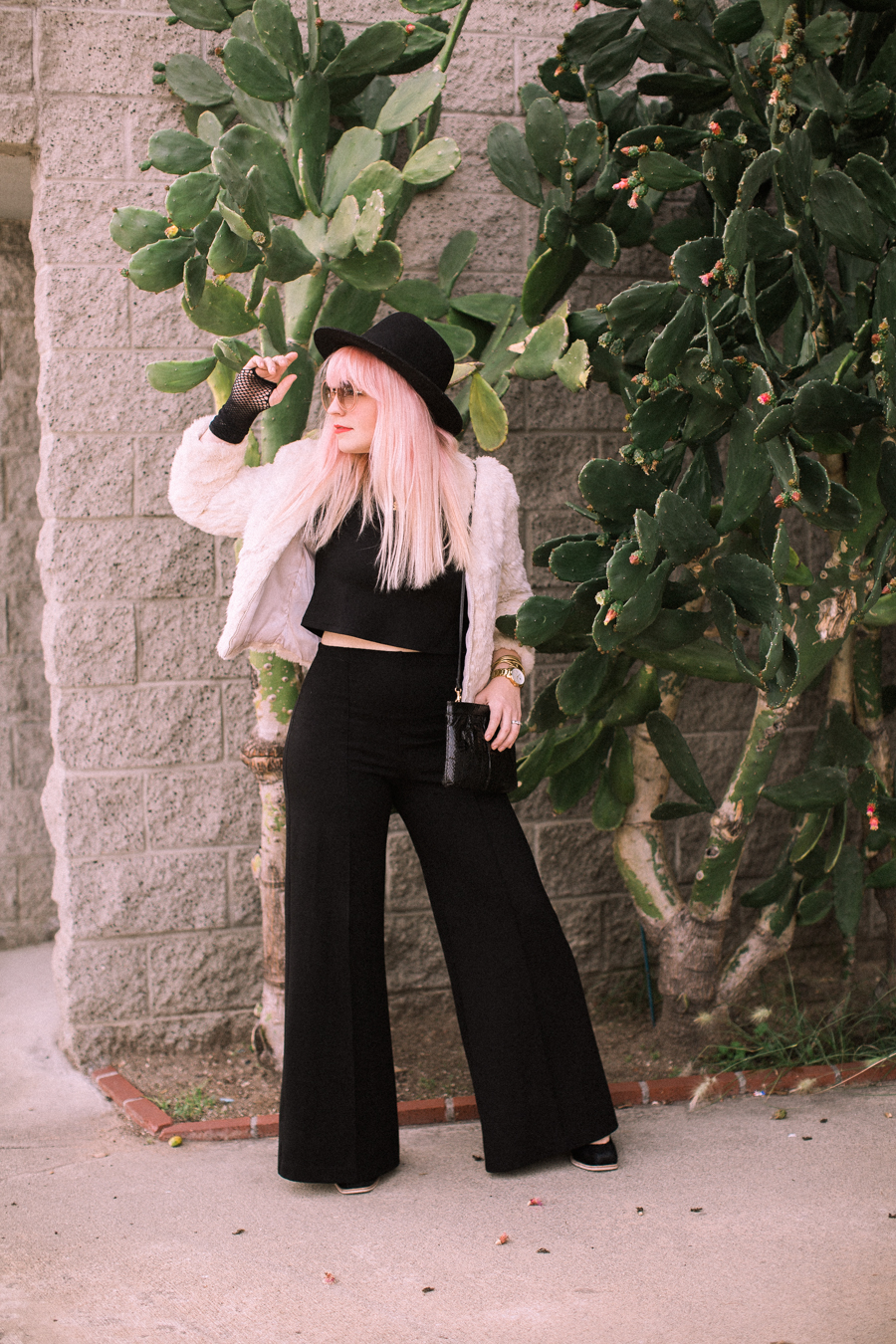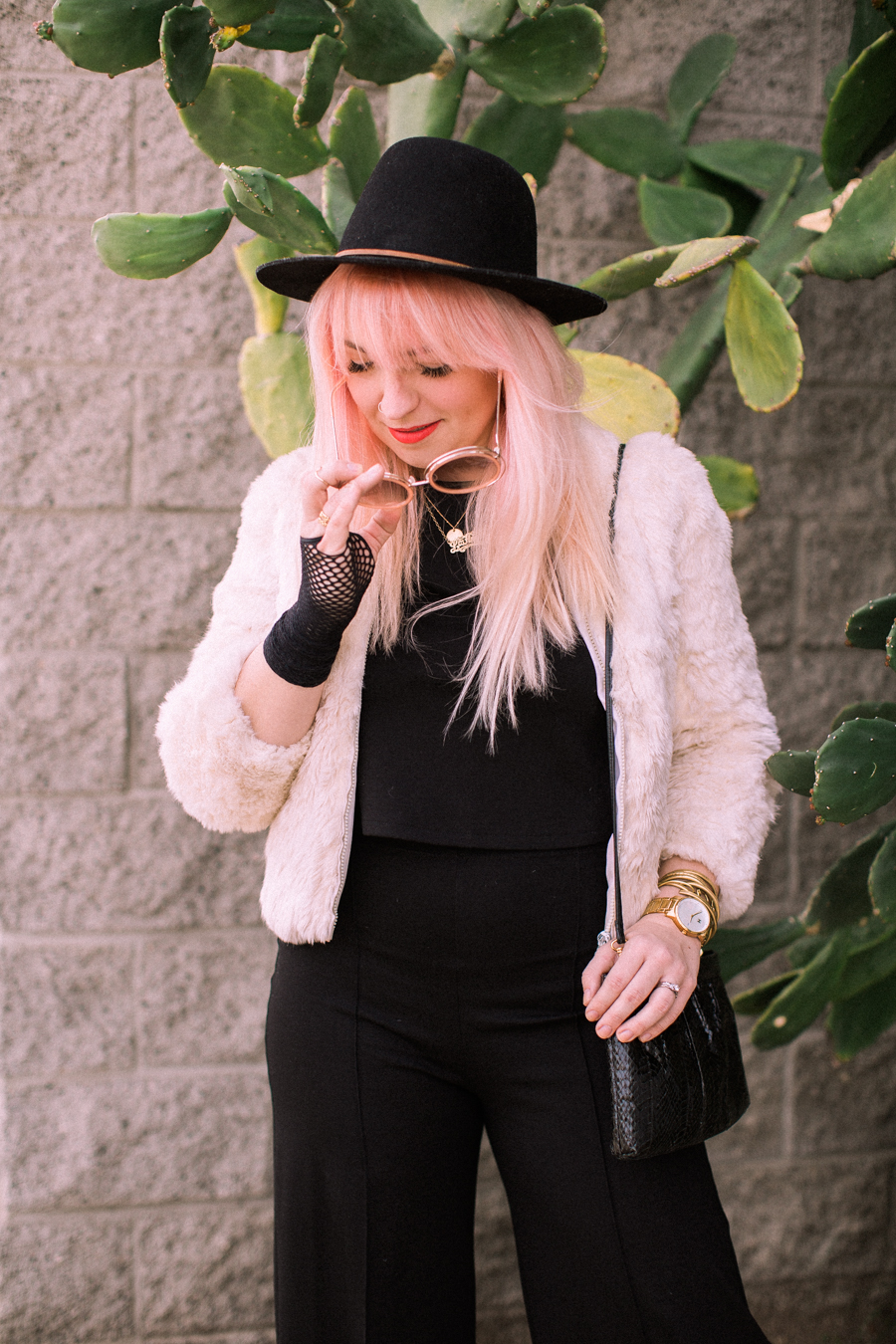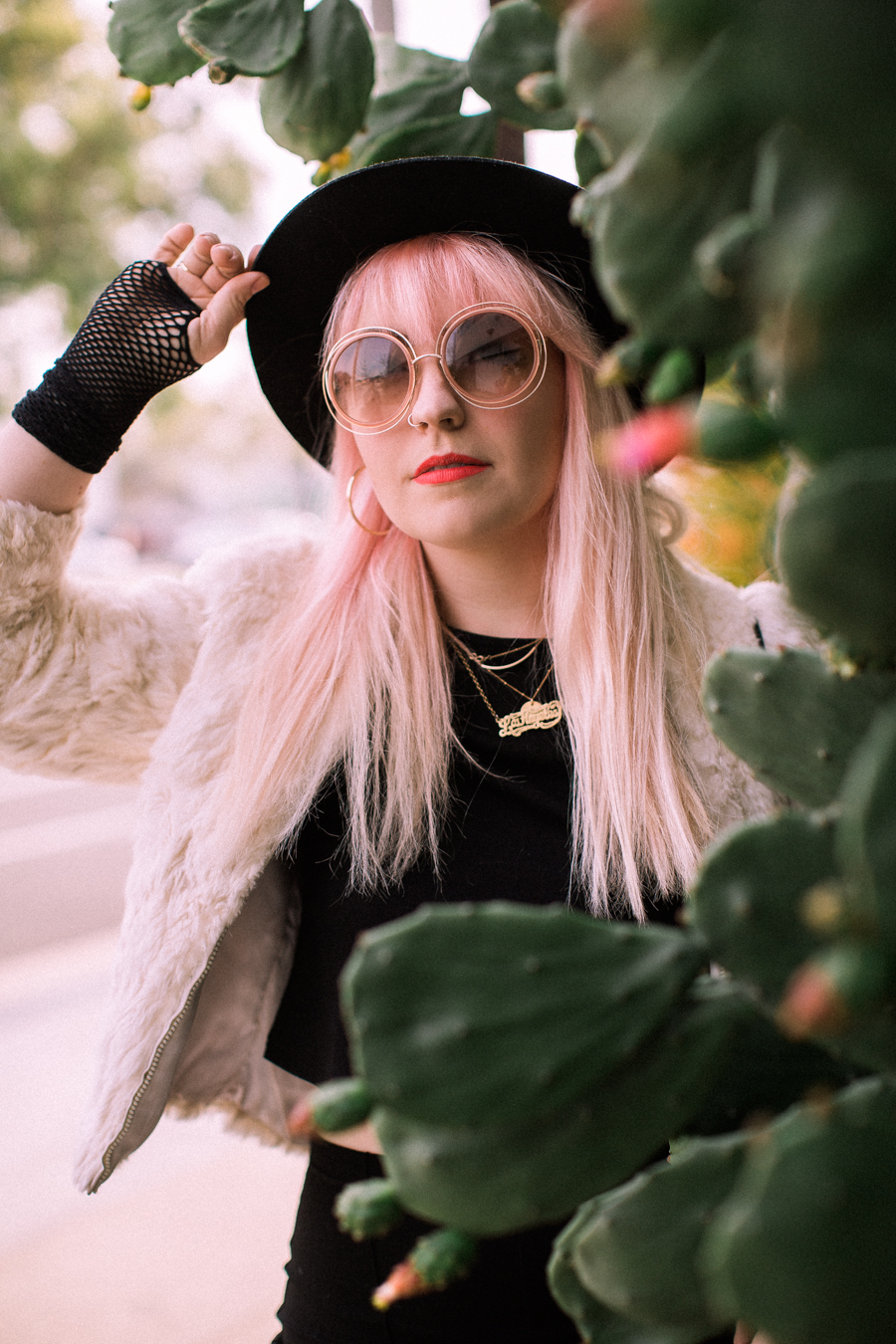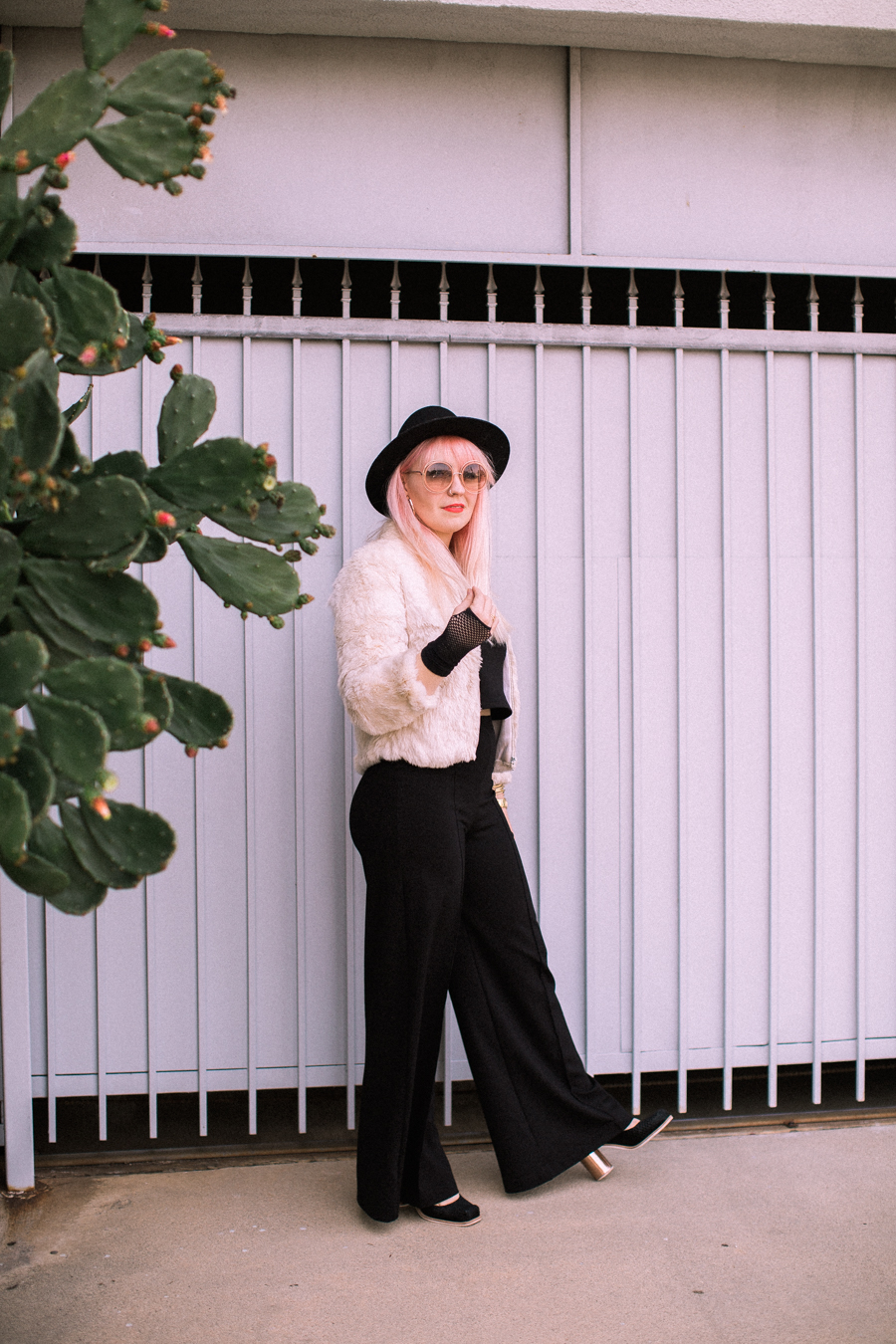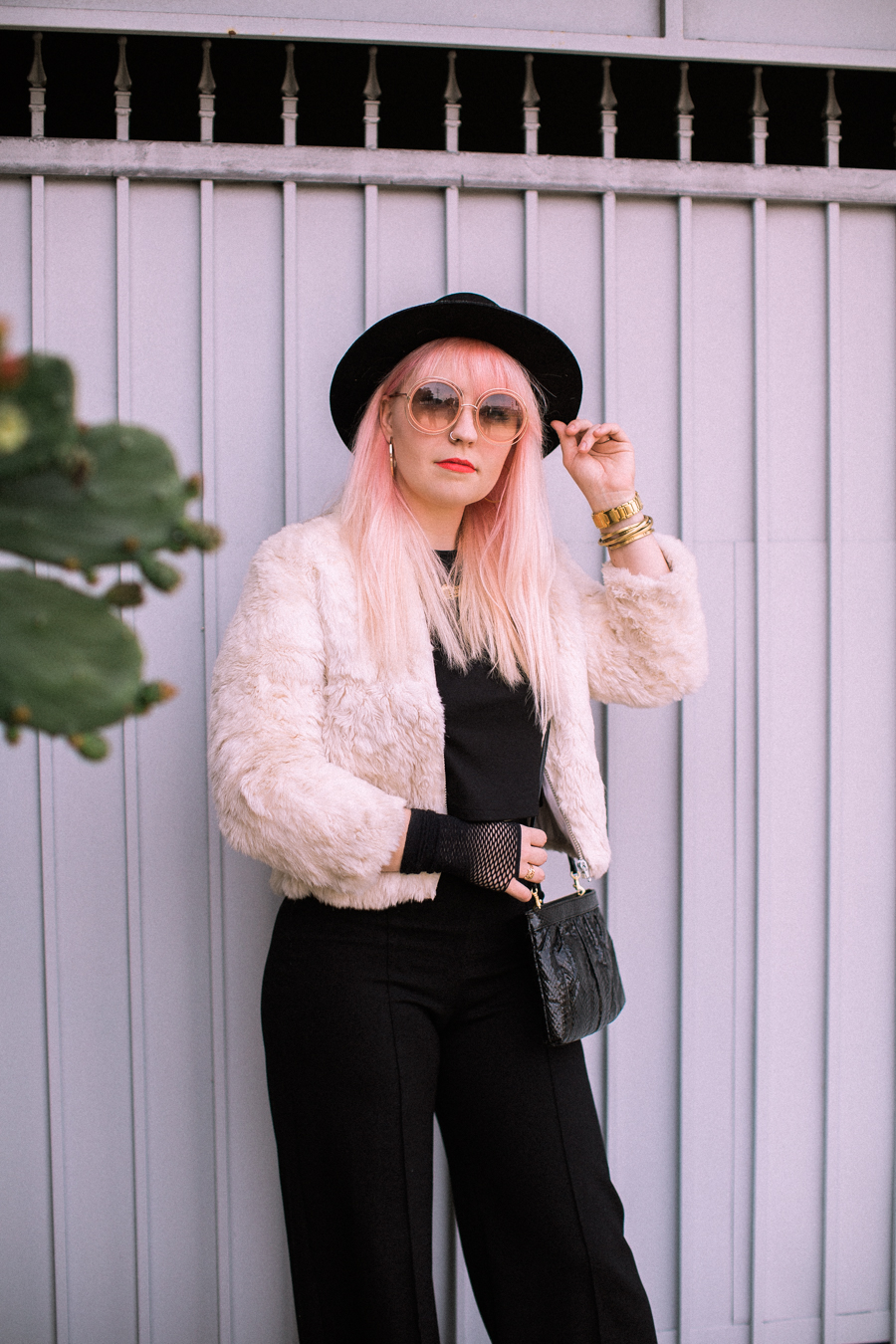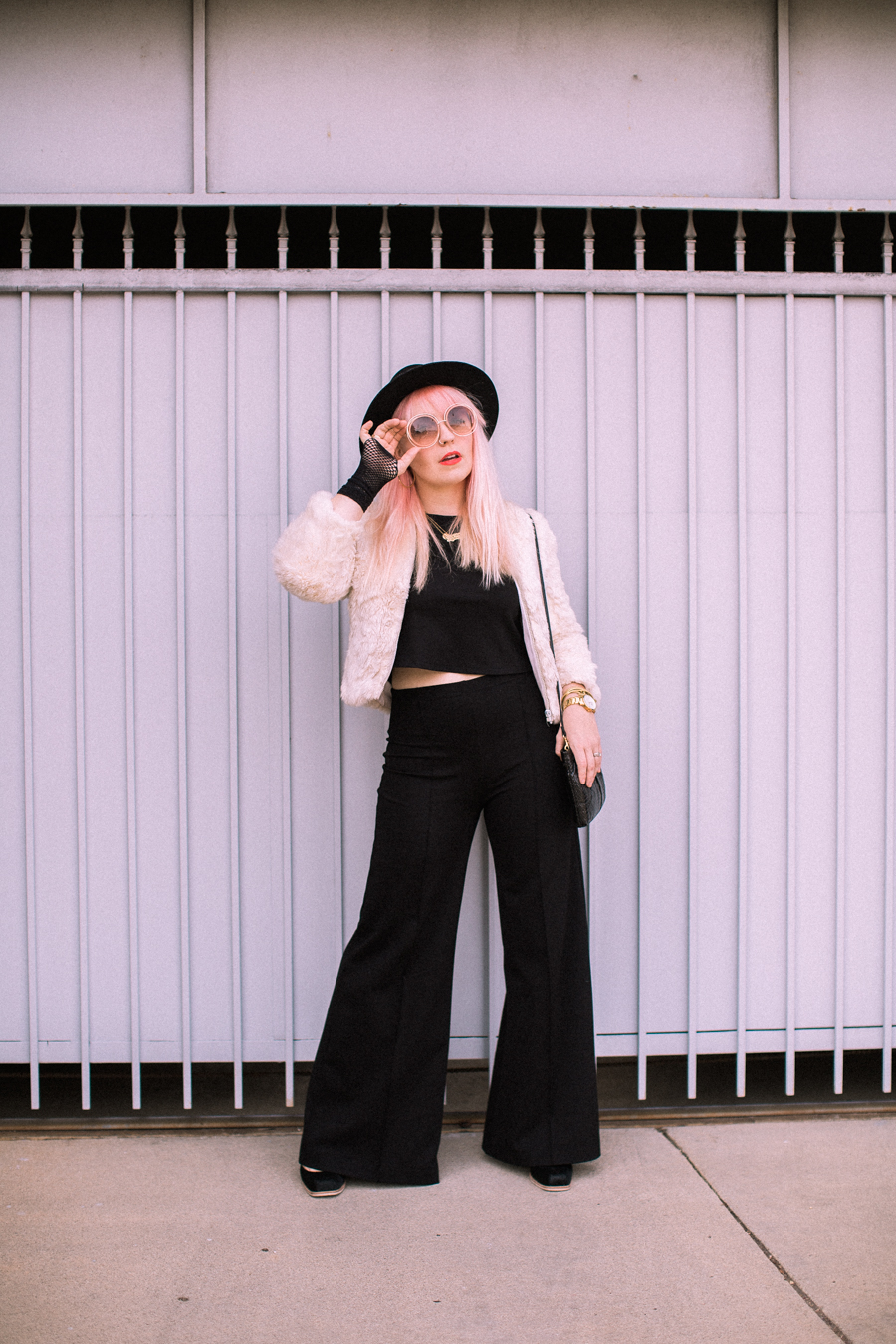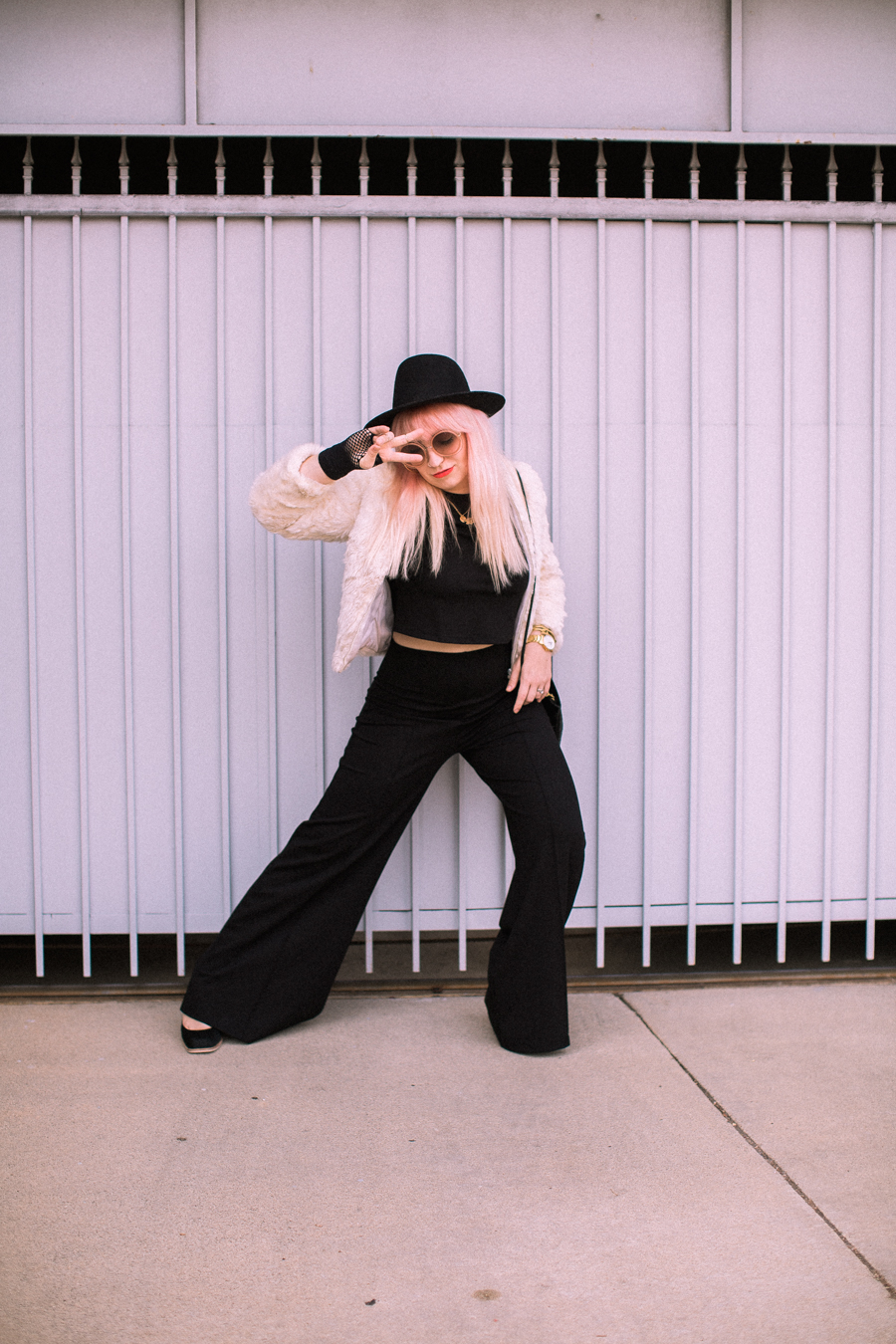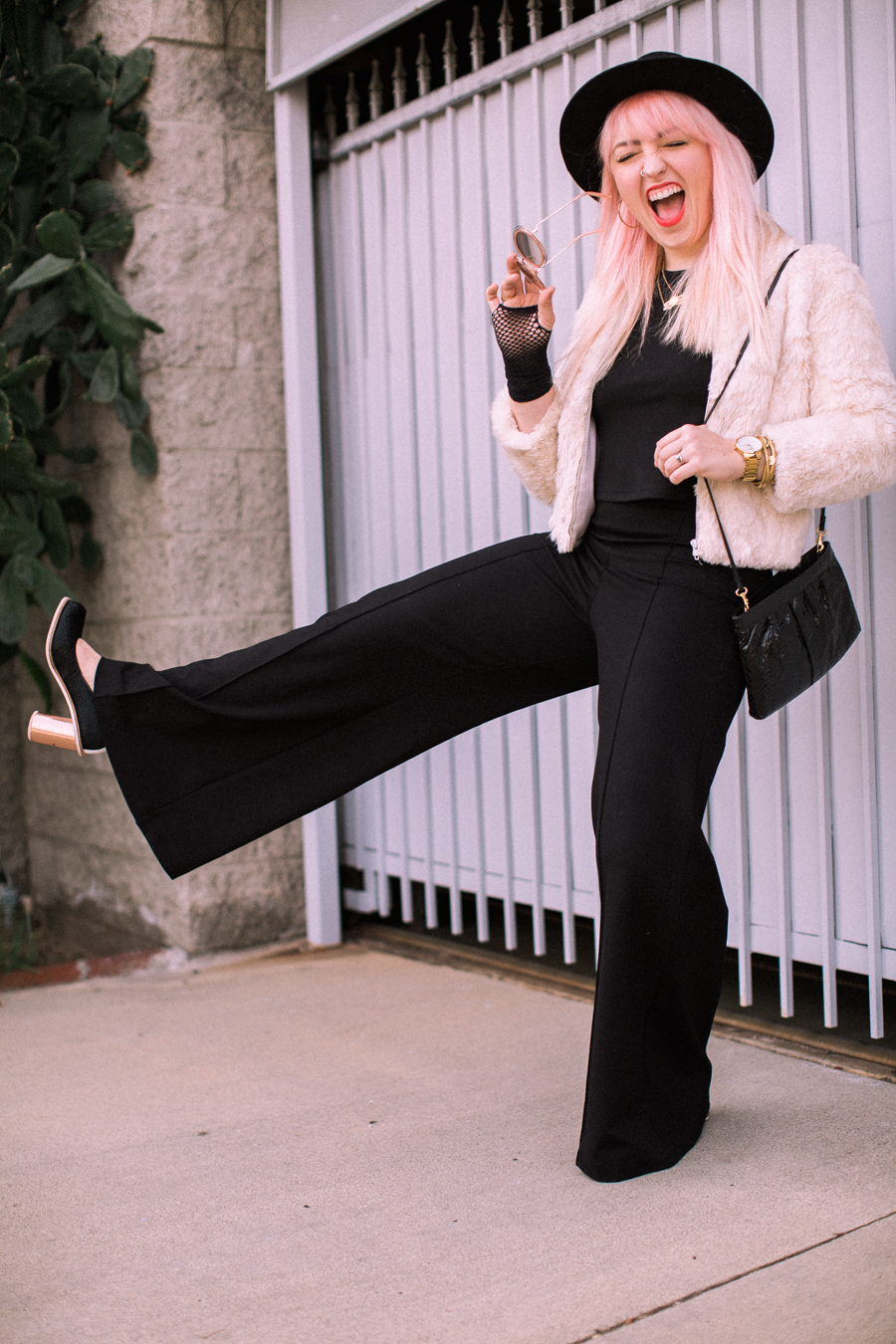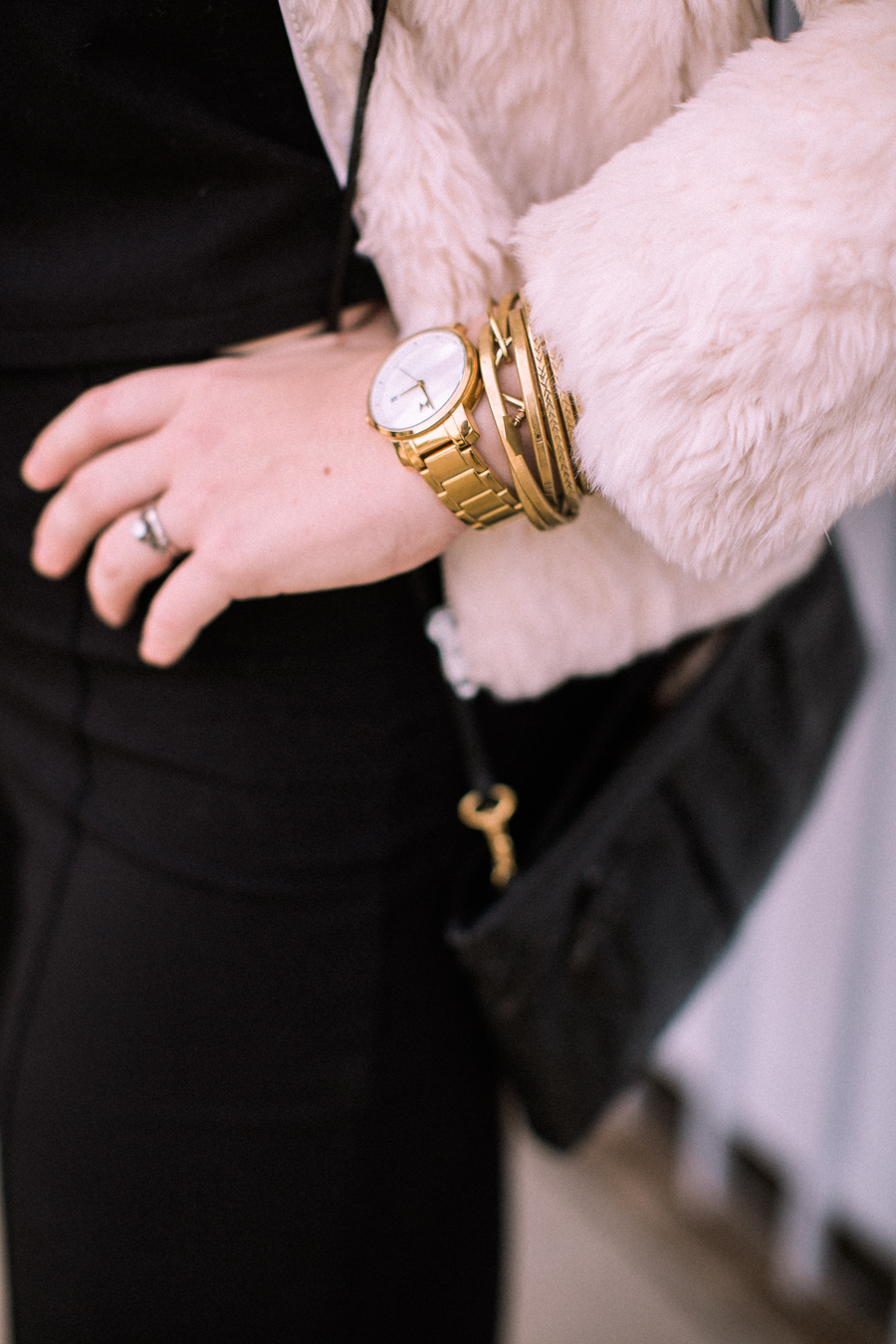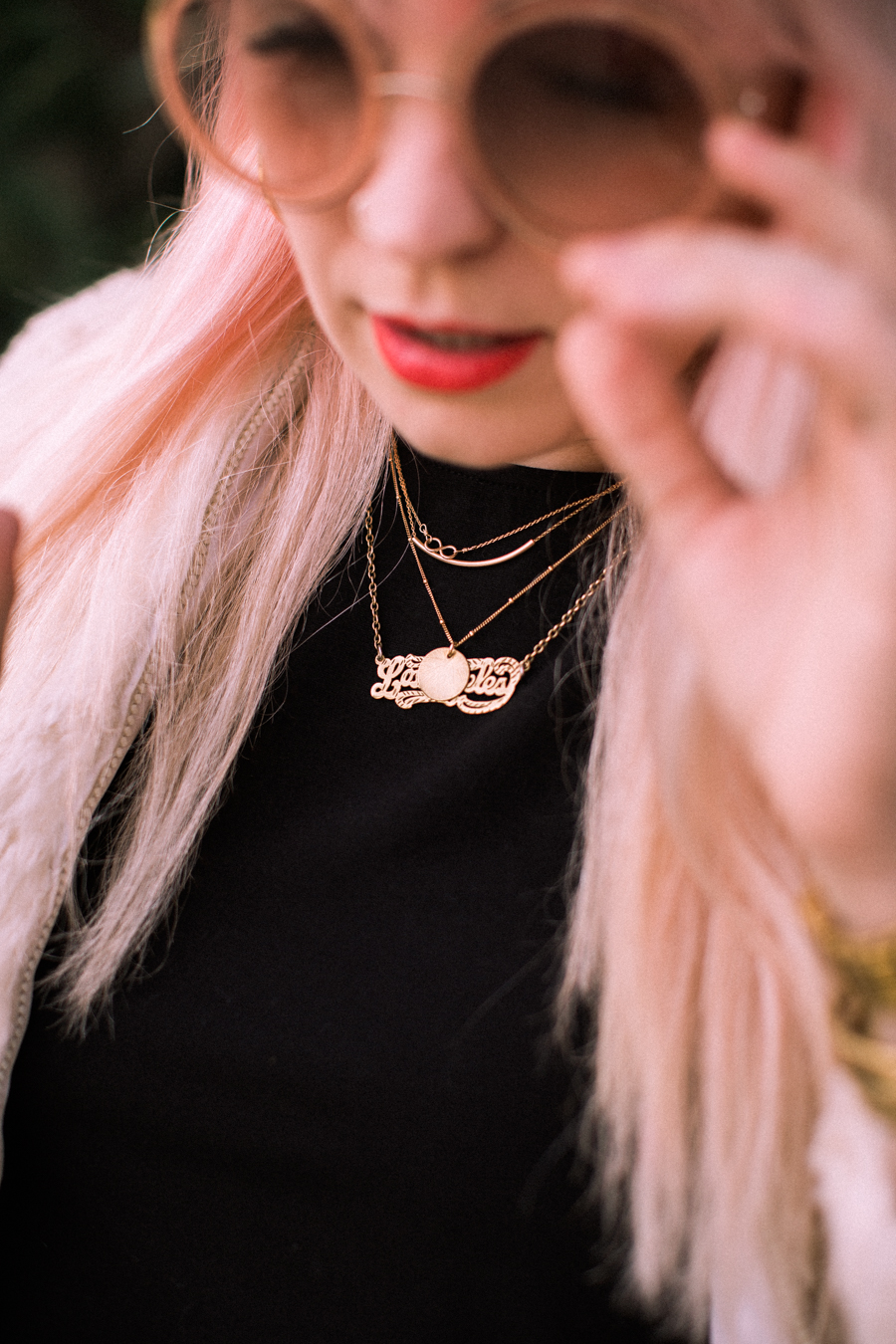 Almost everything I'm wearing has been posted before in other Two Girls posts, but these necklaces are new bits o' fun from Azil Boutique! Loving the layered in this moment..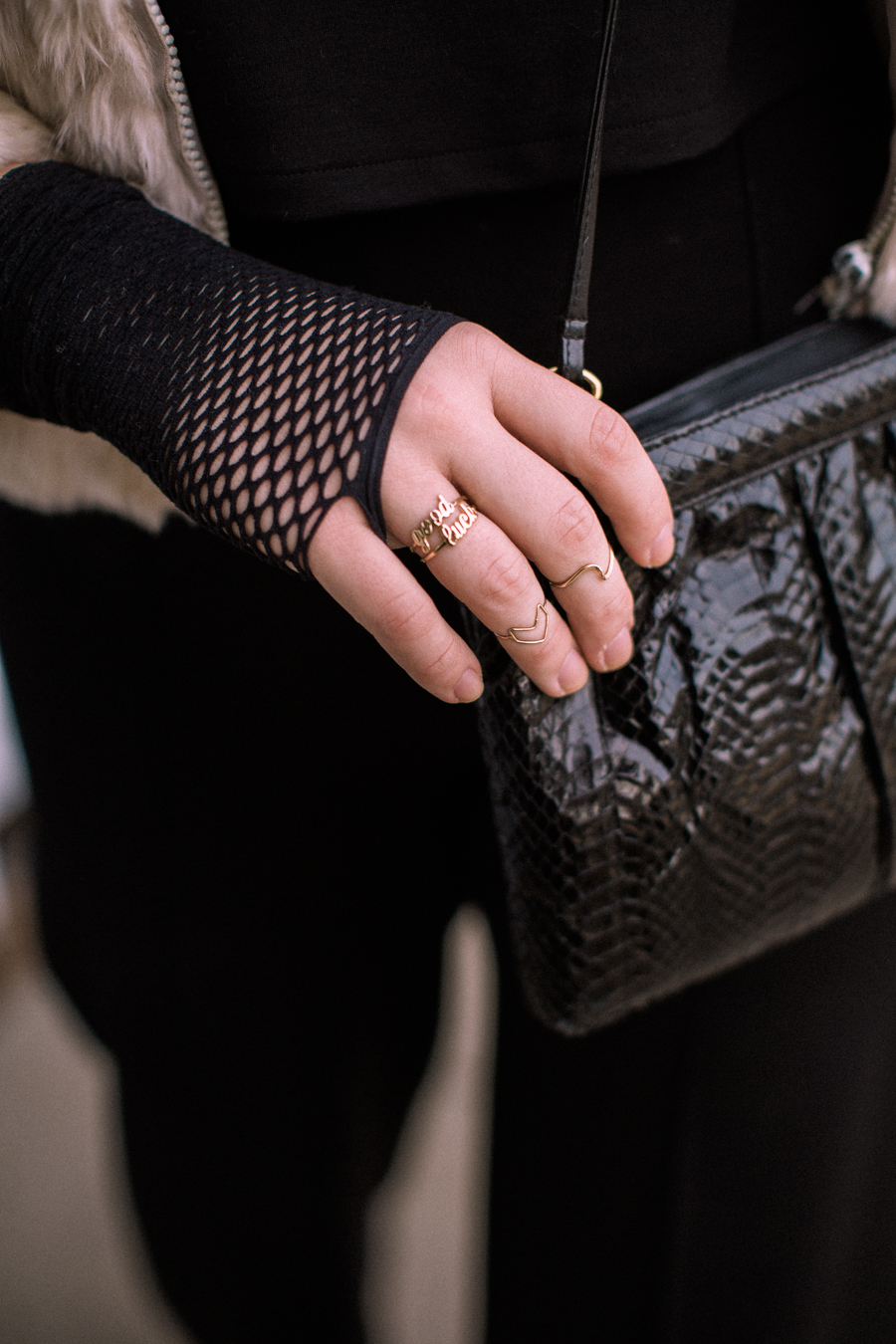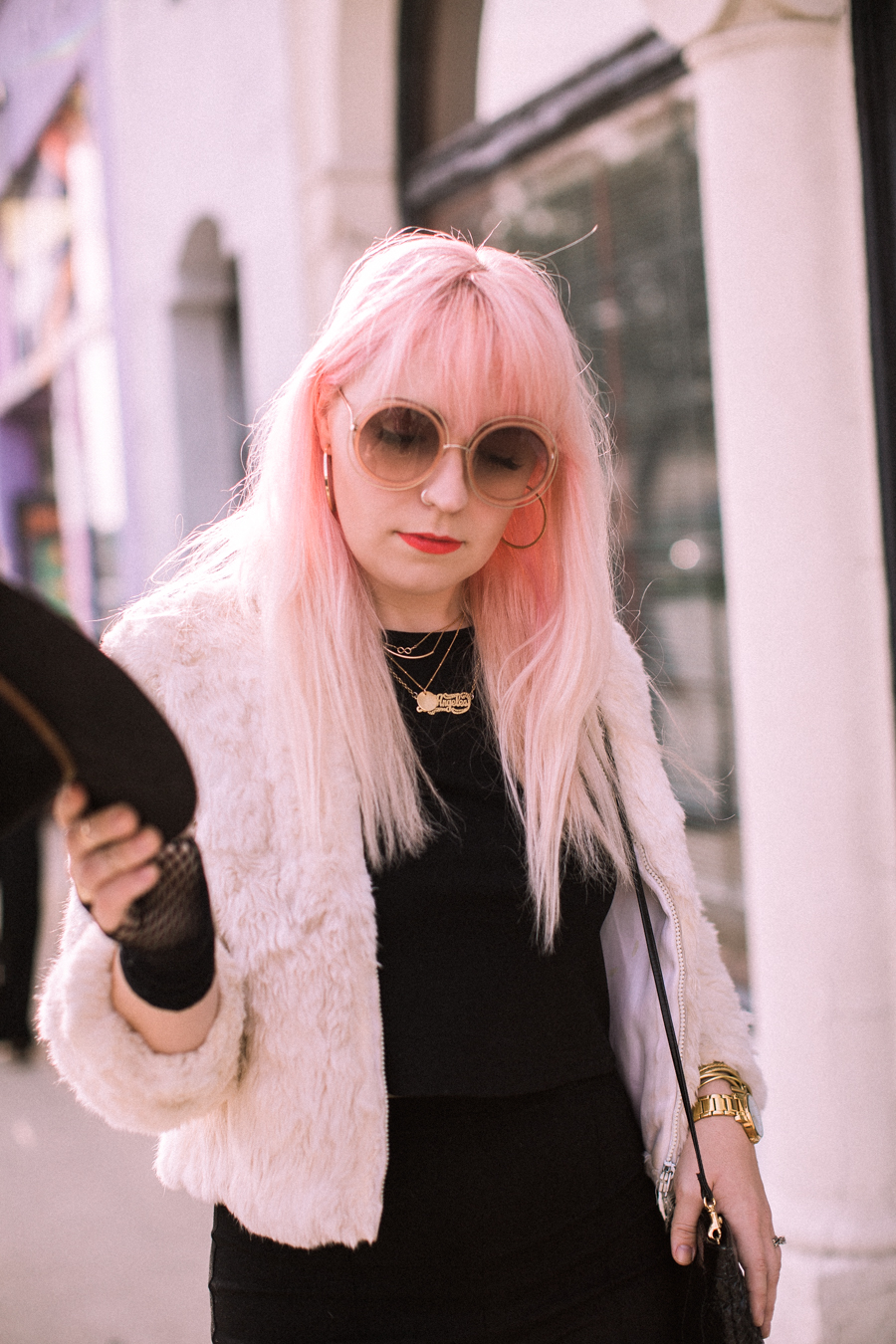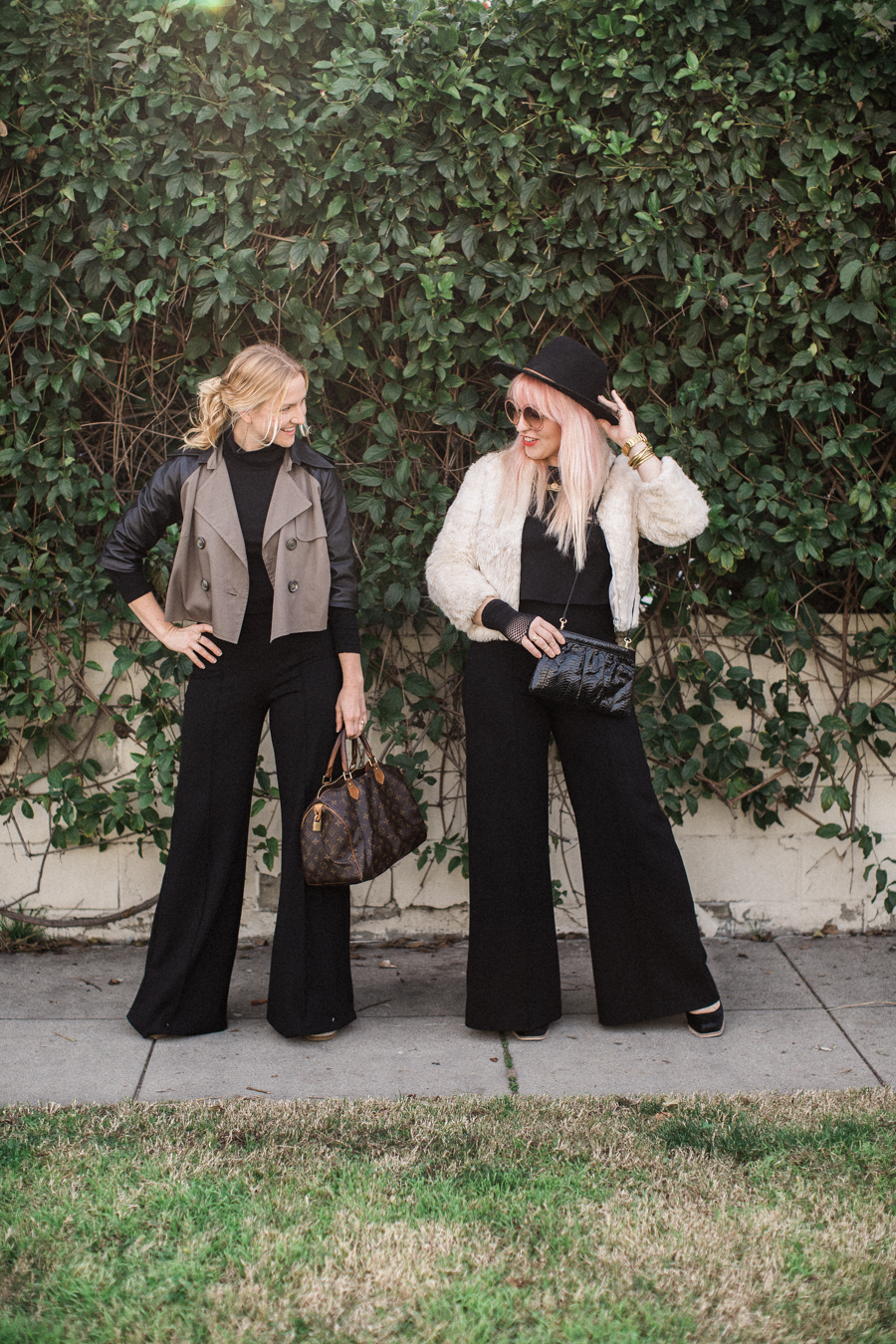 Same / same … and yet so not / not.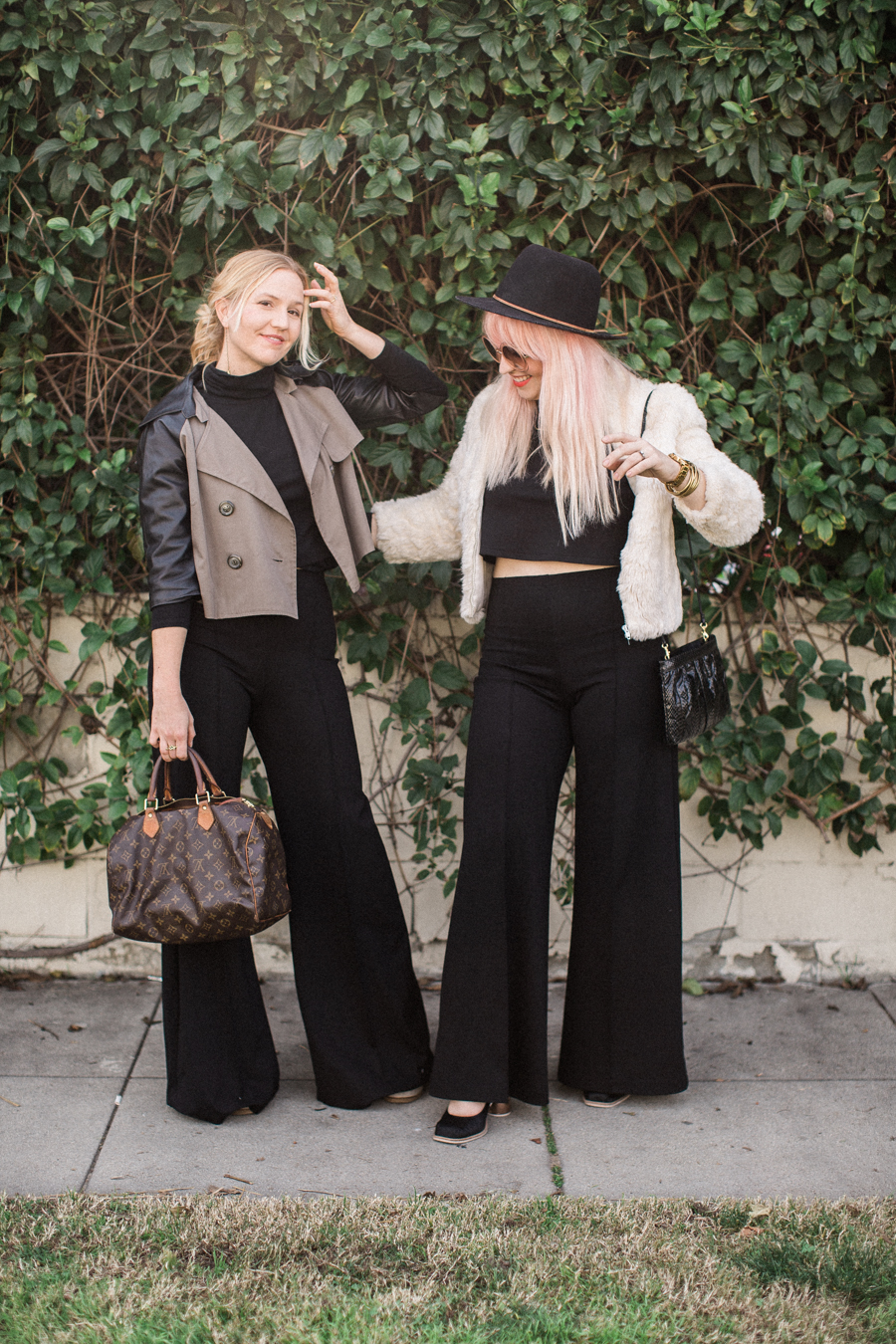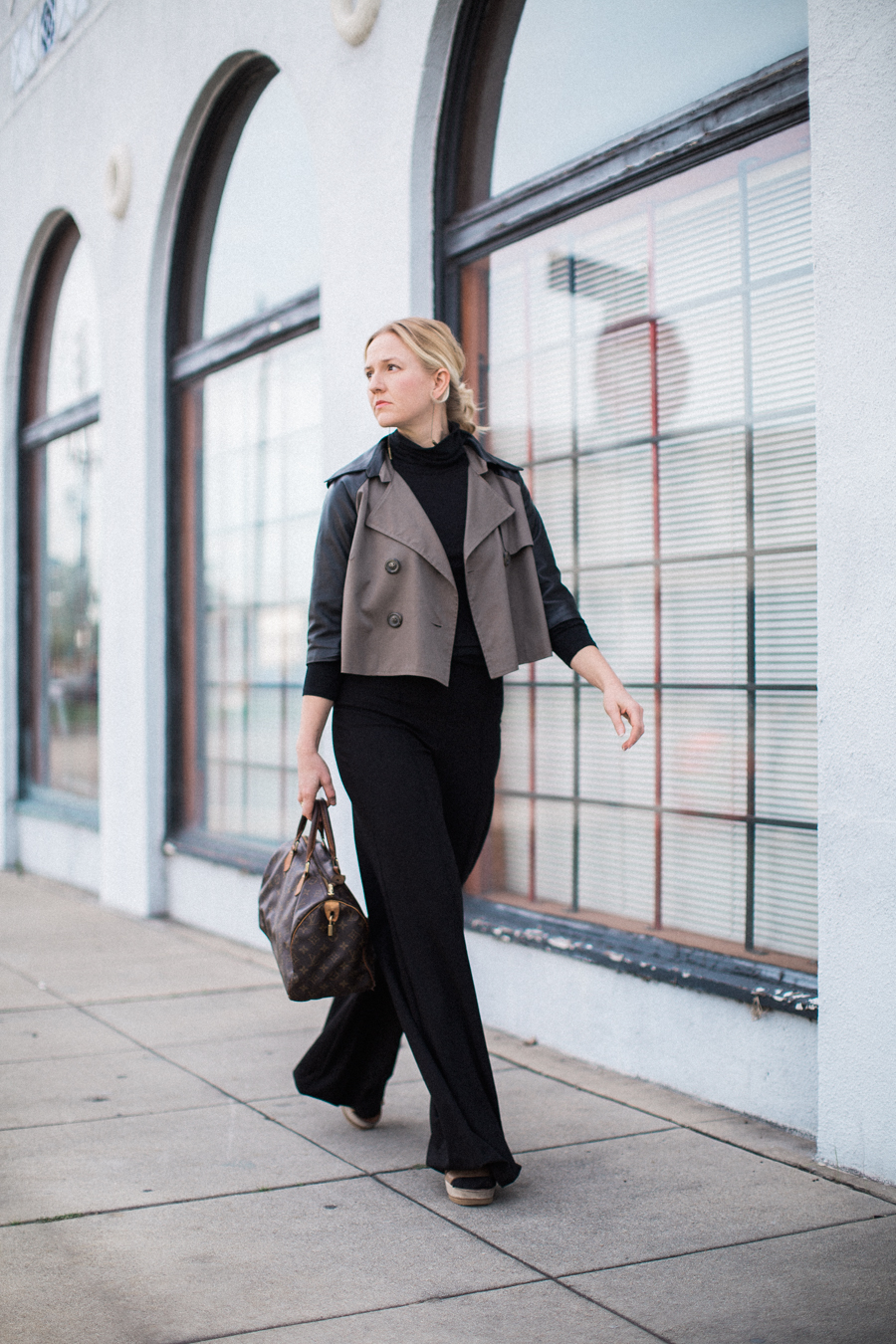 Anne's take : chic, sophisticated, classic.. with a turtleneck thrown on under the crop top to keep things classy! Gotta love her ways. (See her full post here!)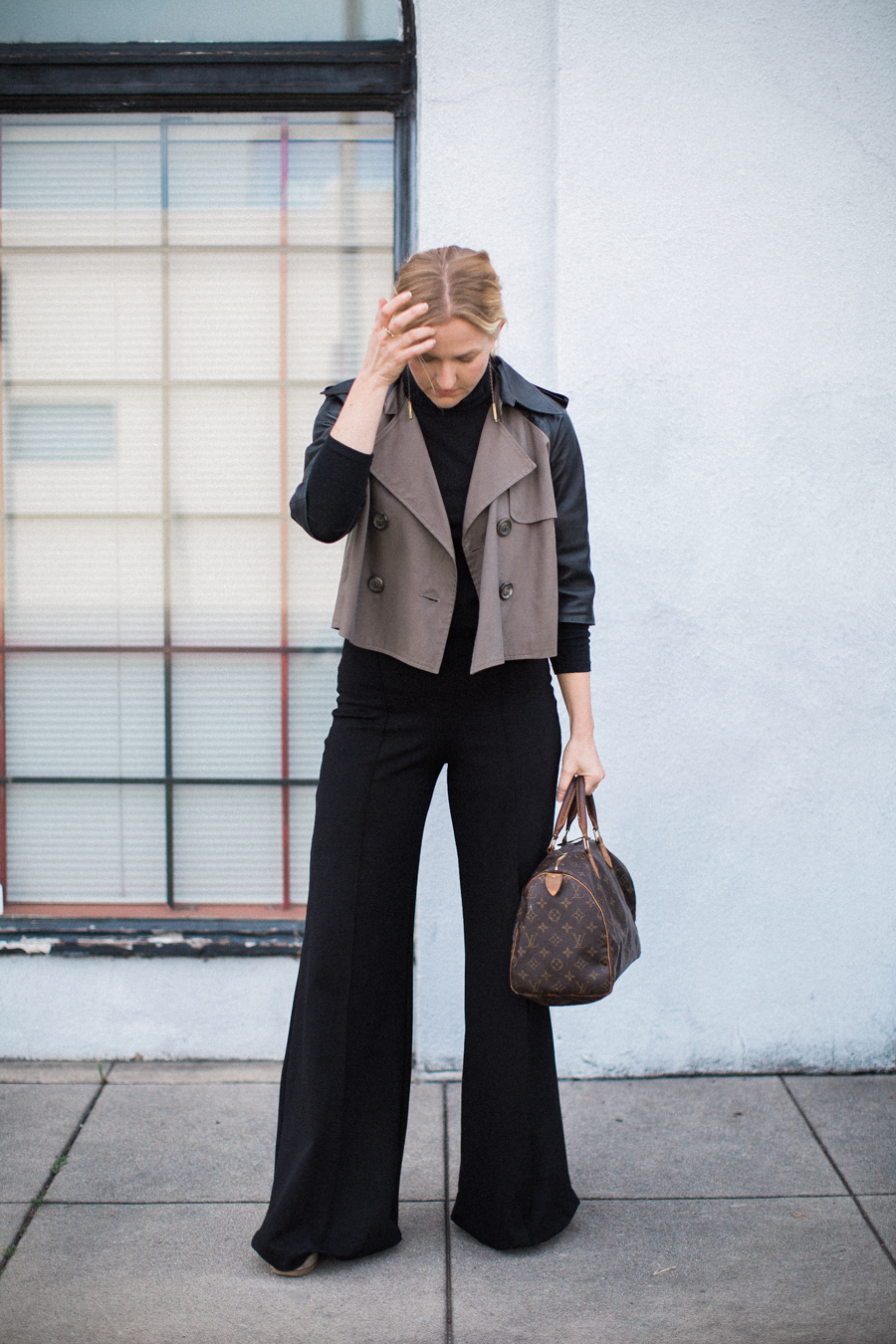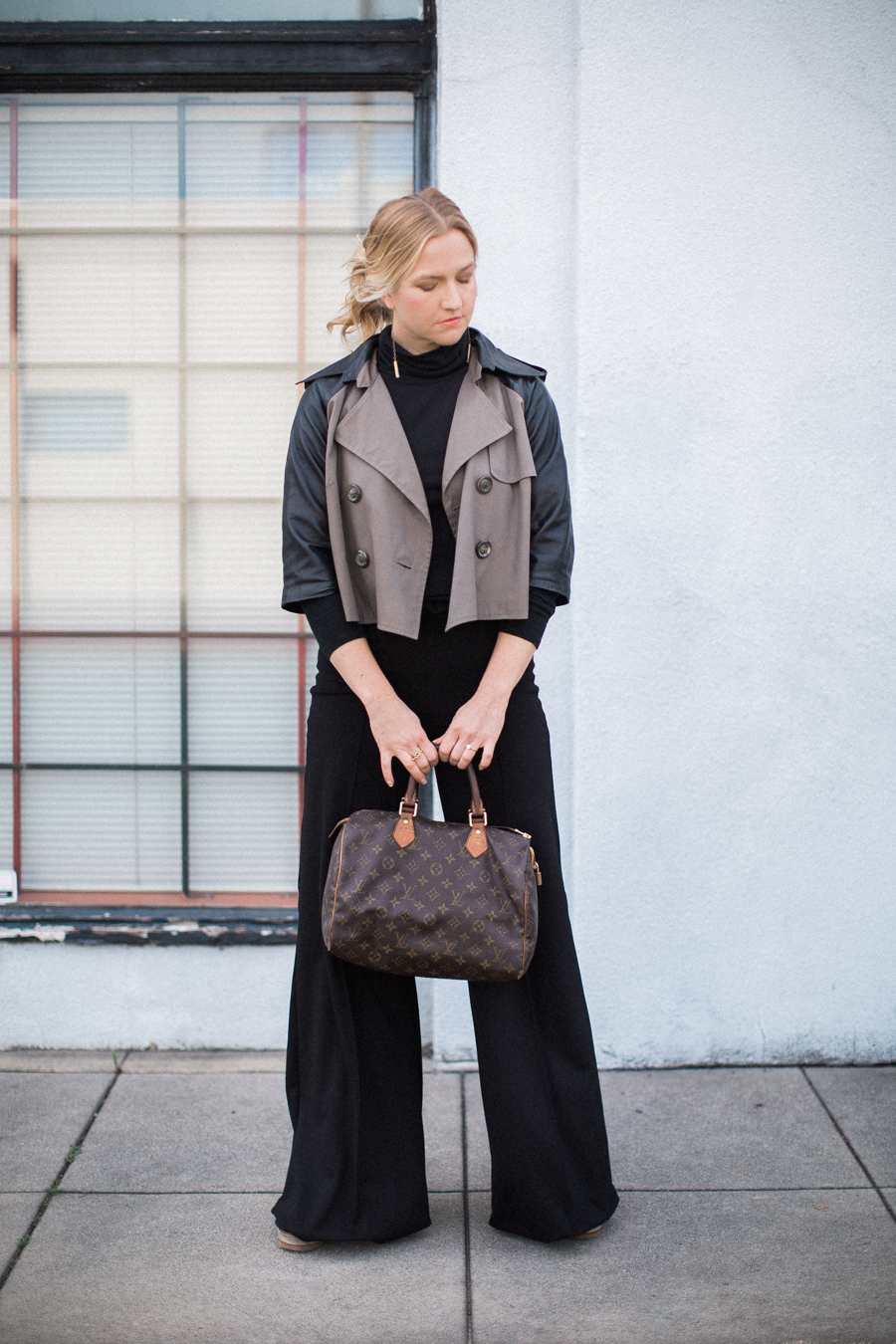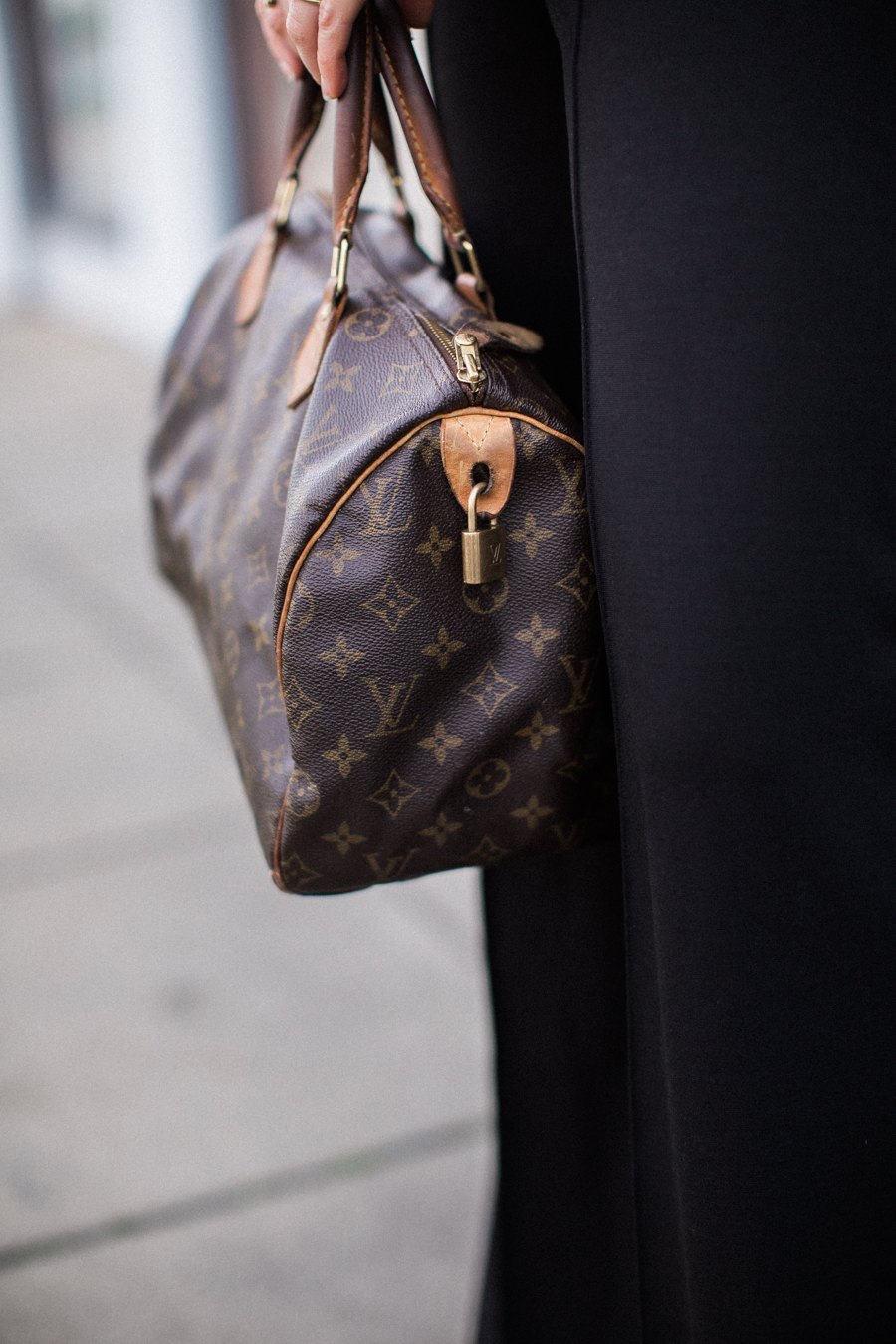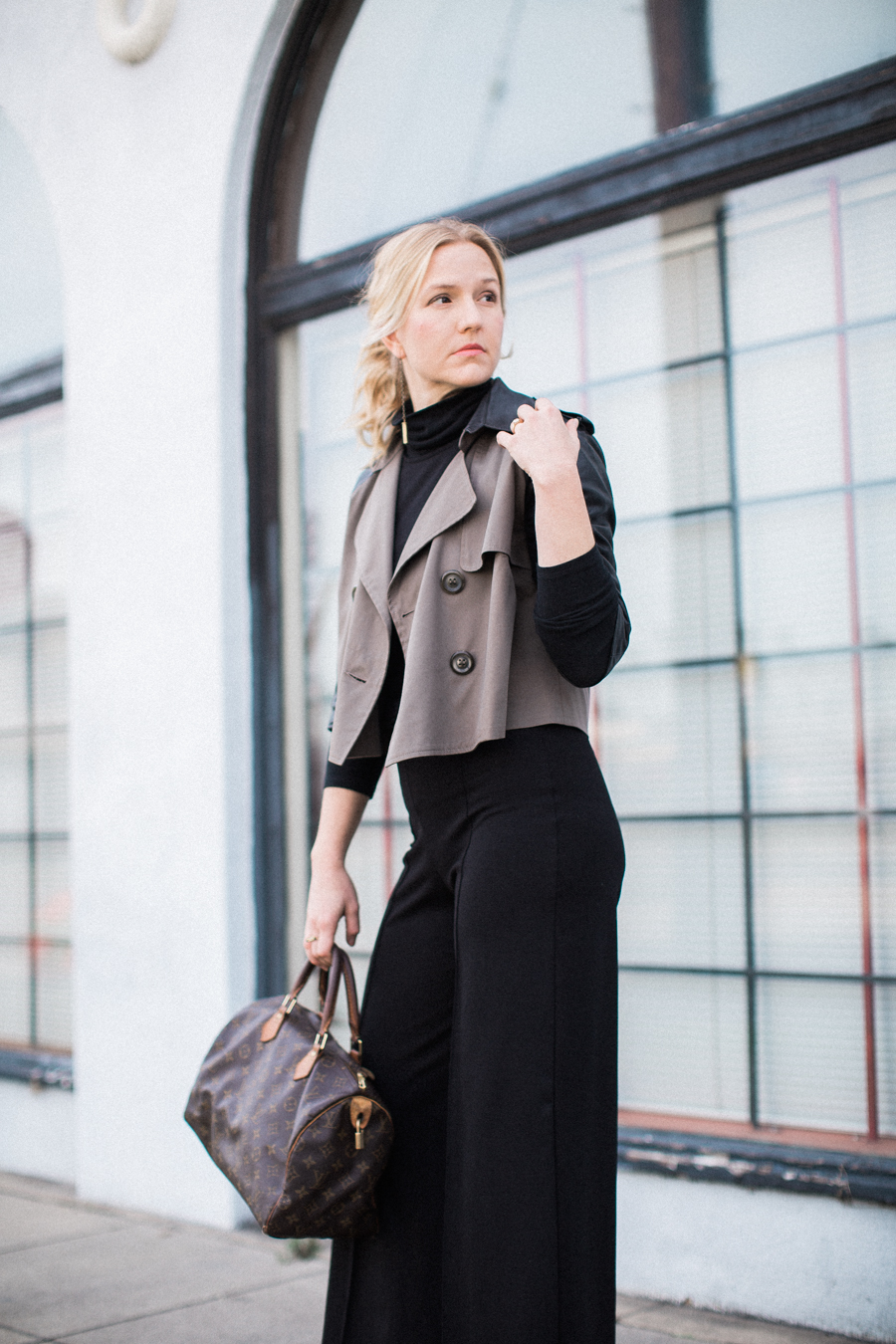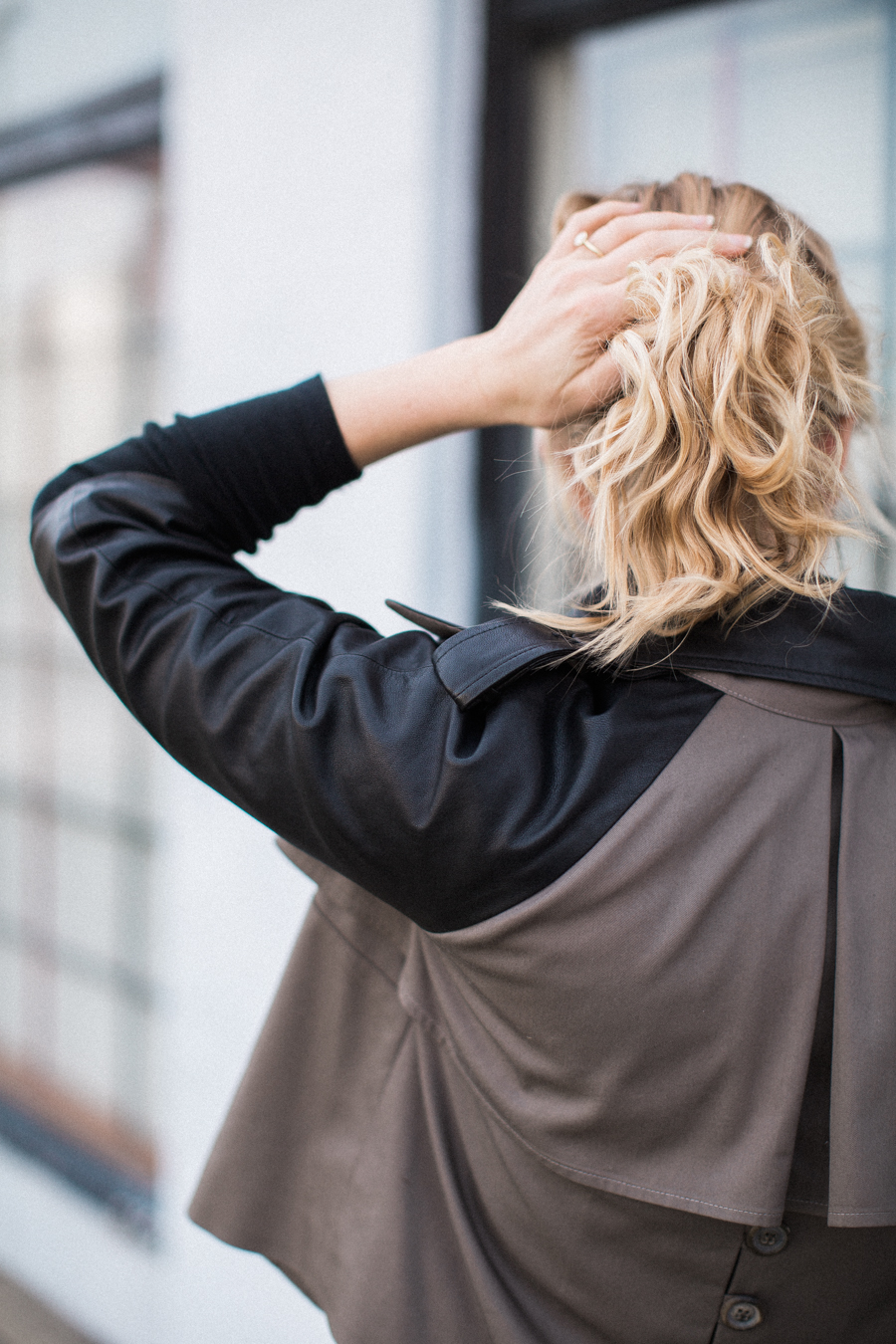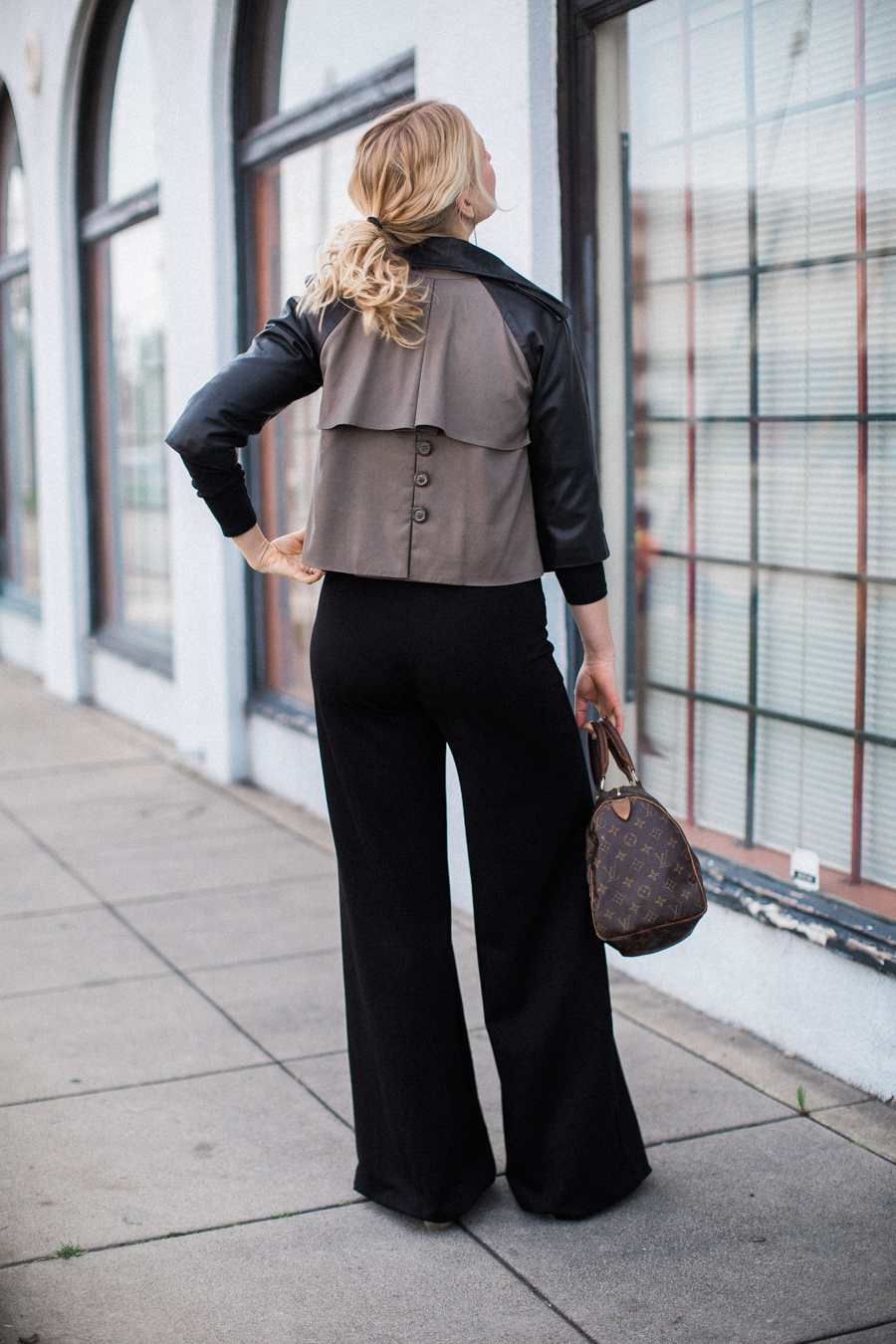 Would you even know we're wearing the same outfit?!
And have I mentioned.. the pants are comfortable and completely wrinkle-free! Hello, travel pants! My new go-to, for sure.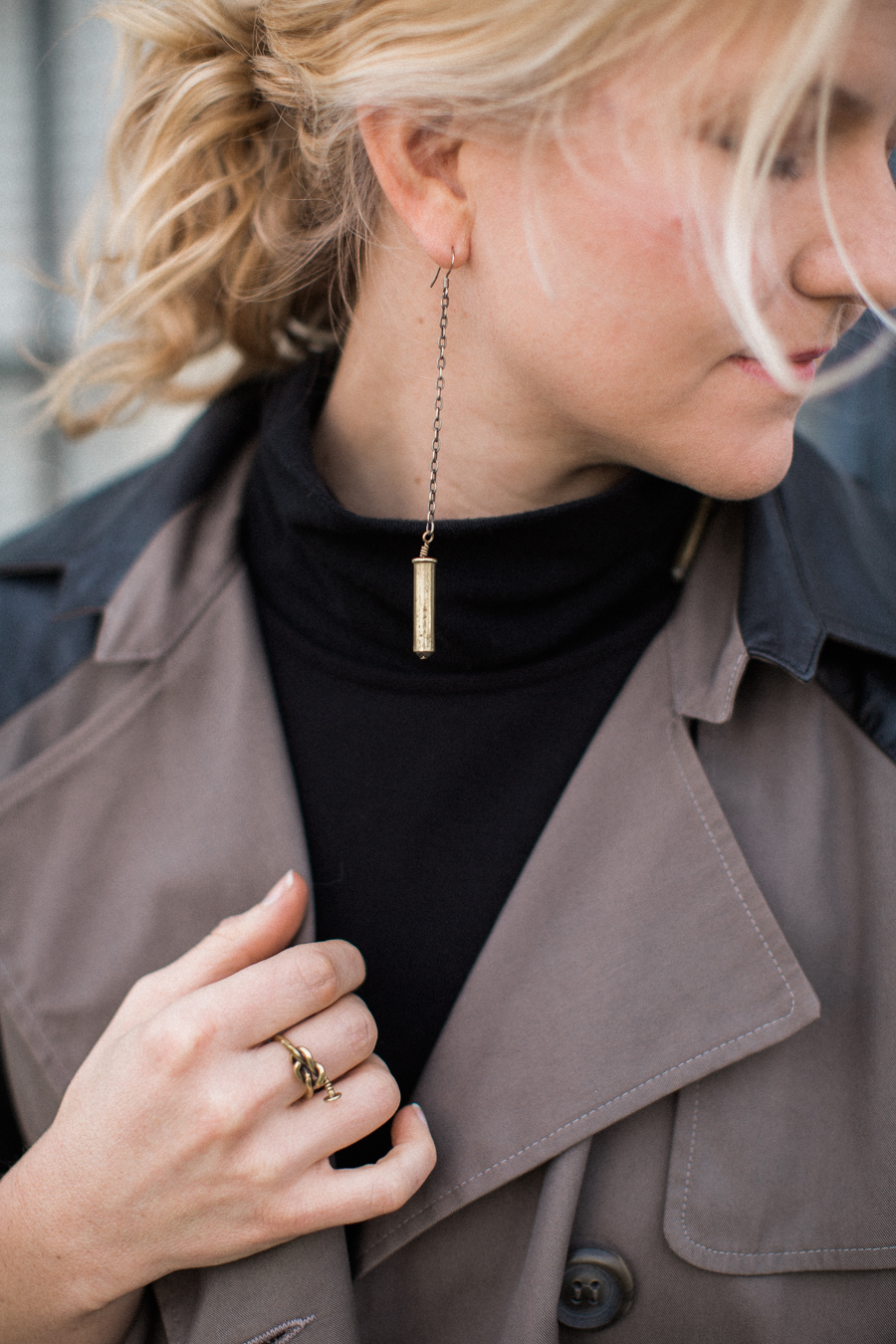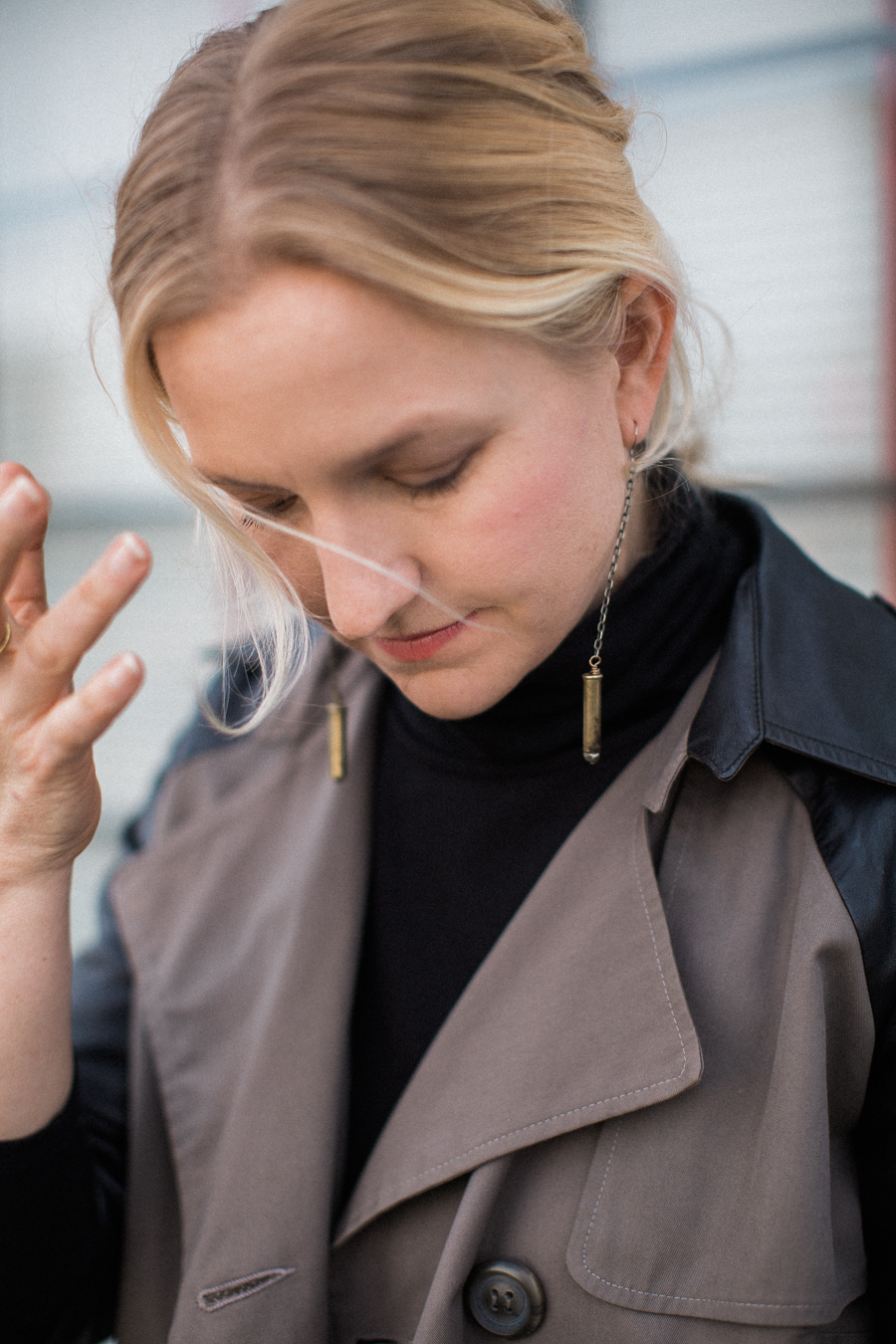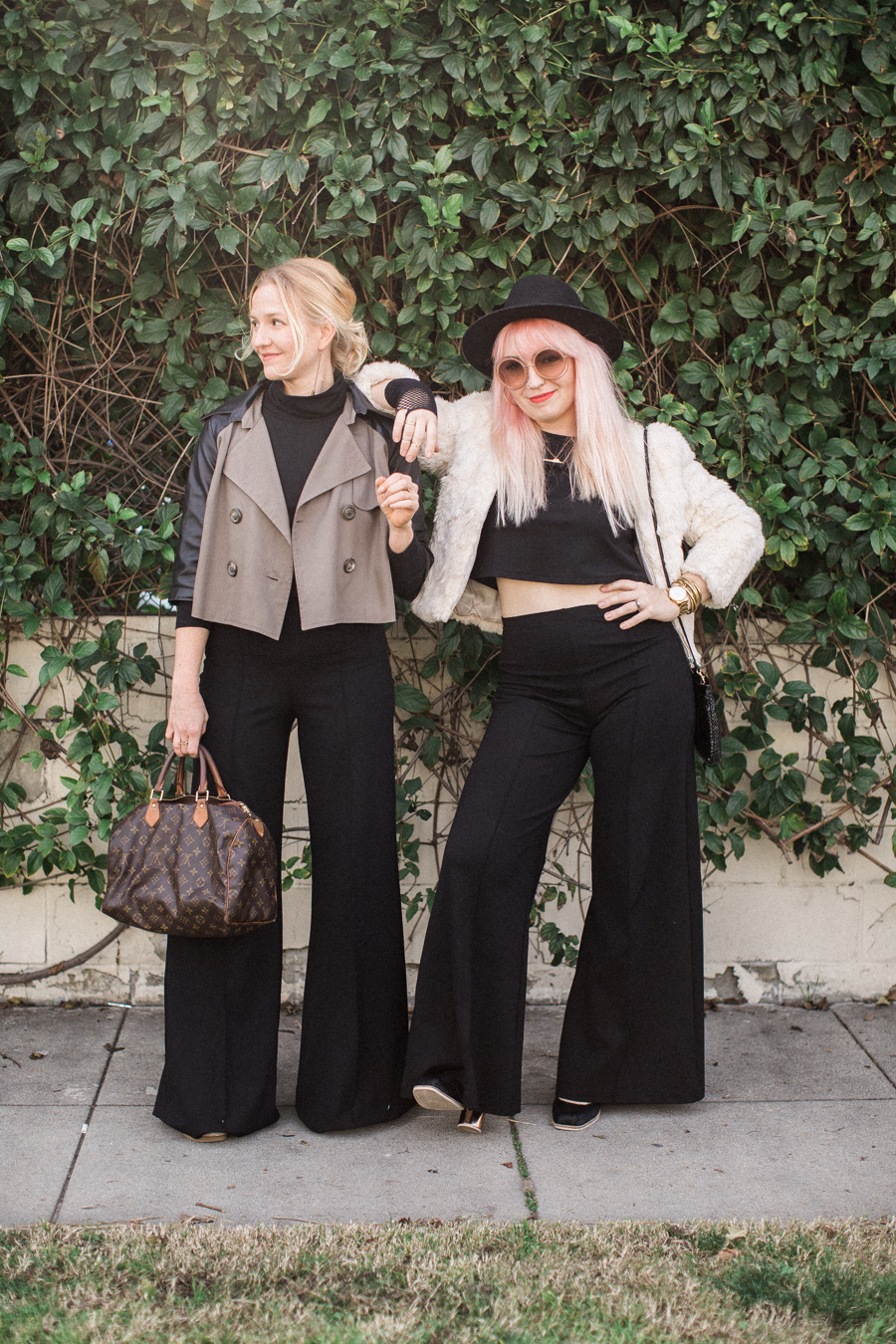 Go do yourself a favor and hit Ripley Rader to check out every last delicious piece of magic available there.. you won't be sorry! xo
Photos by Jayden Lee for Echo and Earl.