I might be a girl that is known for loving color, but I tend to see it more like 'the girl who is into bold'… which could go in a variety of different directions. For me, one of the 'going bold' options is actually wearing all black with a few intentional pops of color in my accessories. Today's look is all about that!
The Amazing : ADAY by women, for women. ADAY pieces are activewear that can be worn into a spin class or out to cocktails. Just the kind of practical function and efficiency I look for in my life!
The Common Piece : The Throw It Higher Leggings (which happen to come in 4 colors!)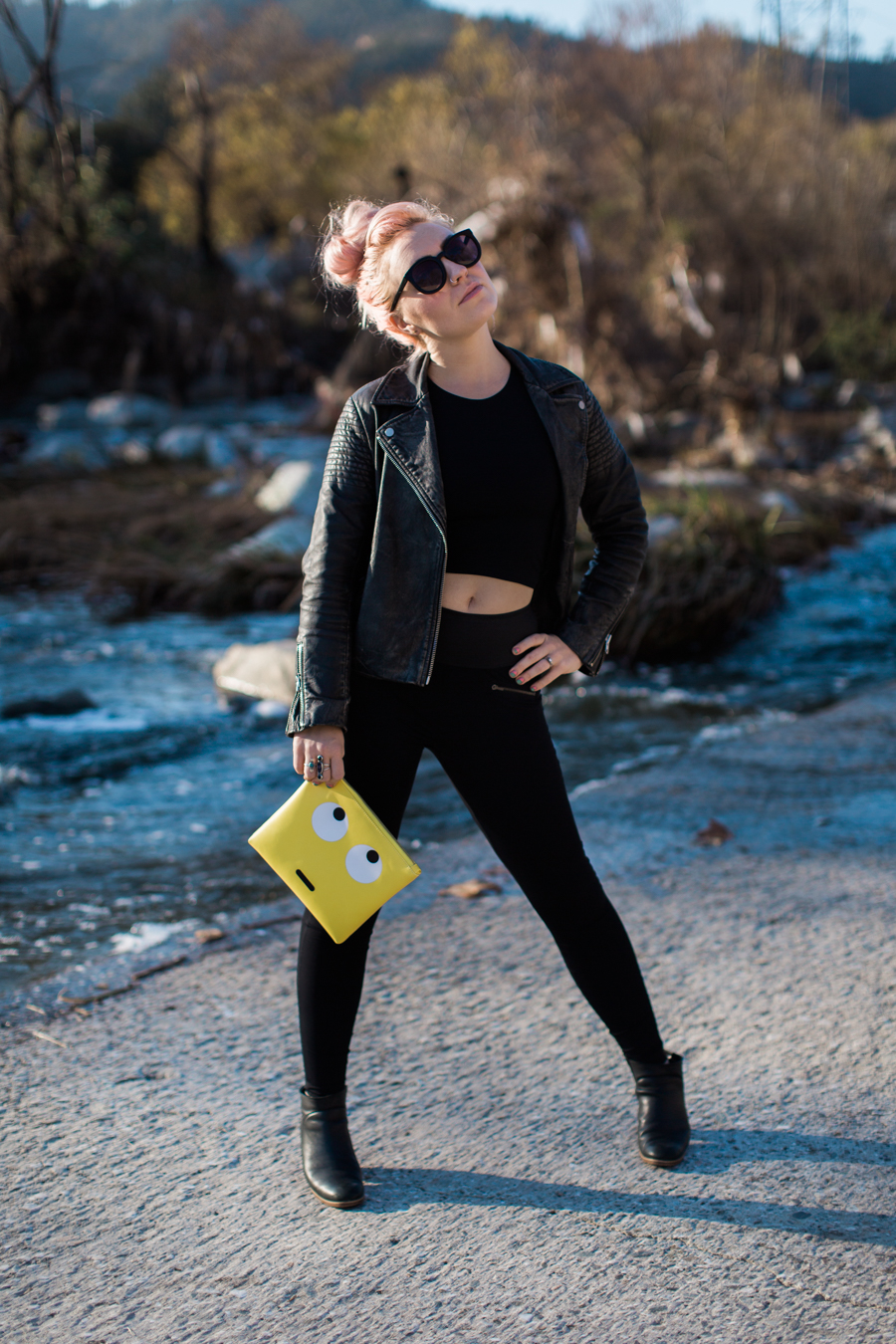 My spin : The Don't Stop Top in black and matte.. because like I said, bold can absolutely mean all black everything!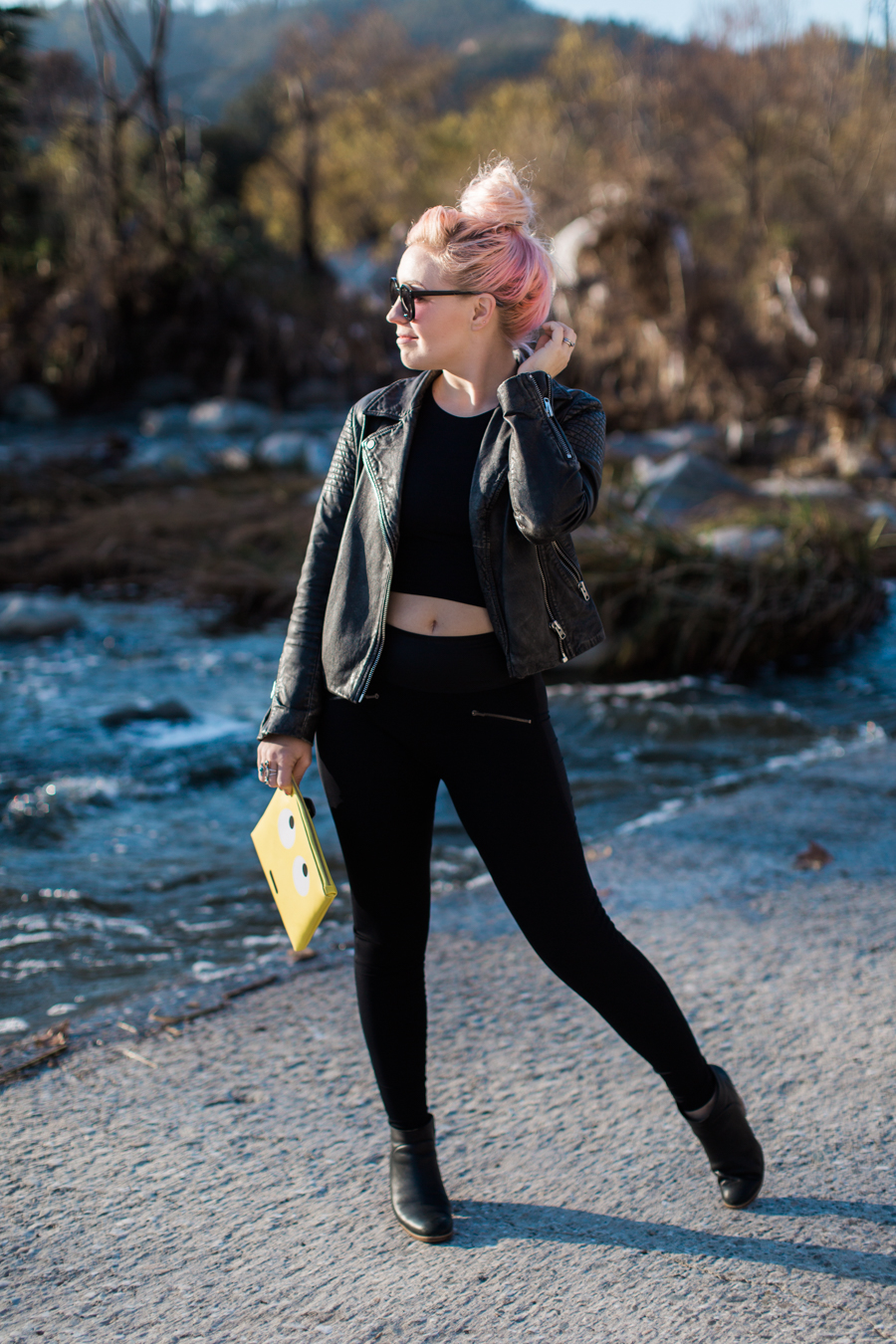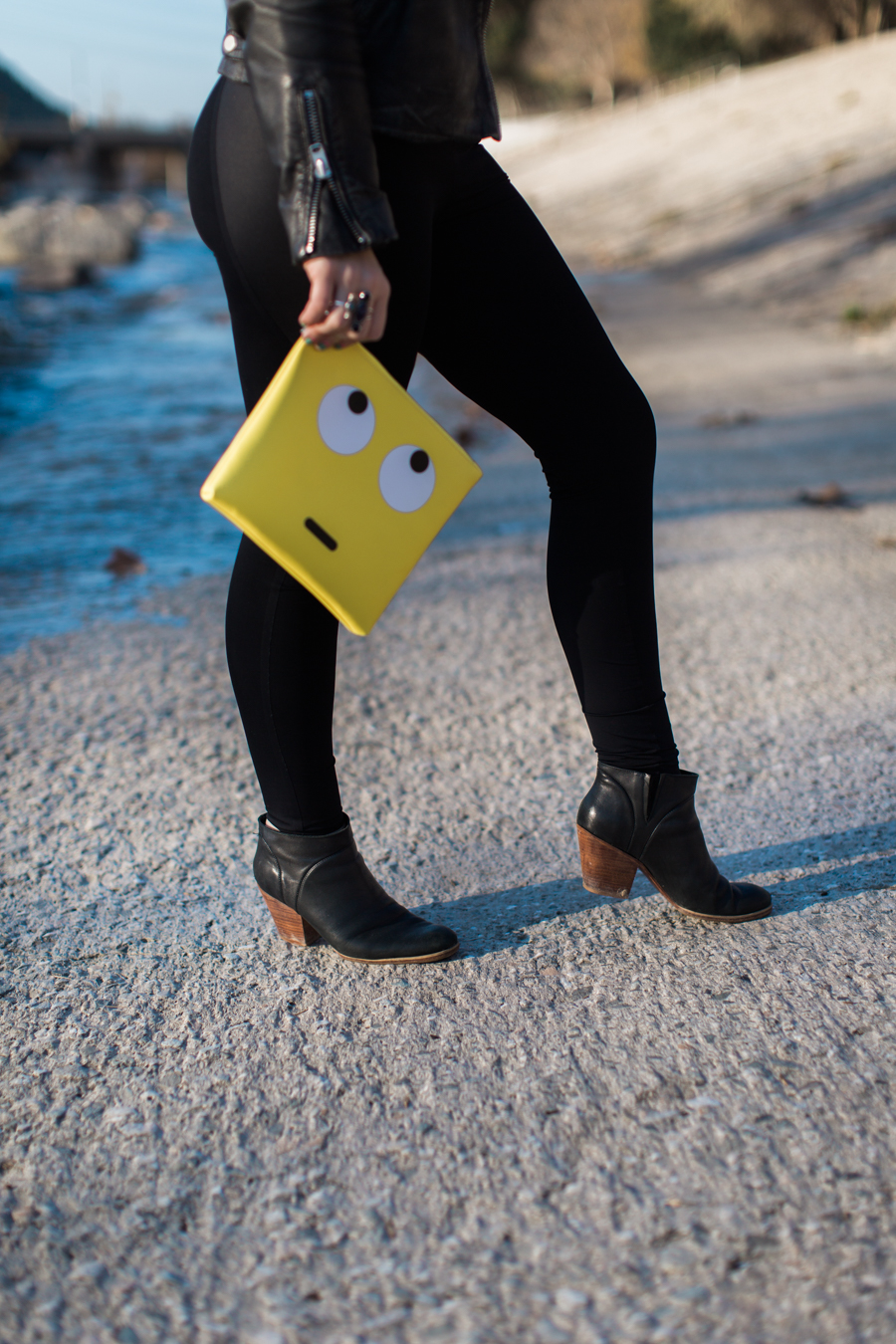 The booties are my trusty Rachel Comey Mars Ankles.. one of my splurges from a few years ago that have stayed strong through many, many wears!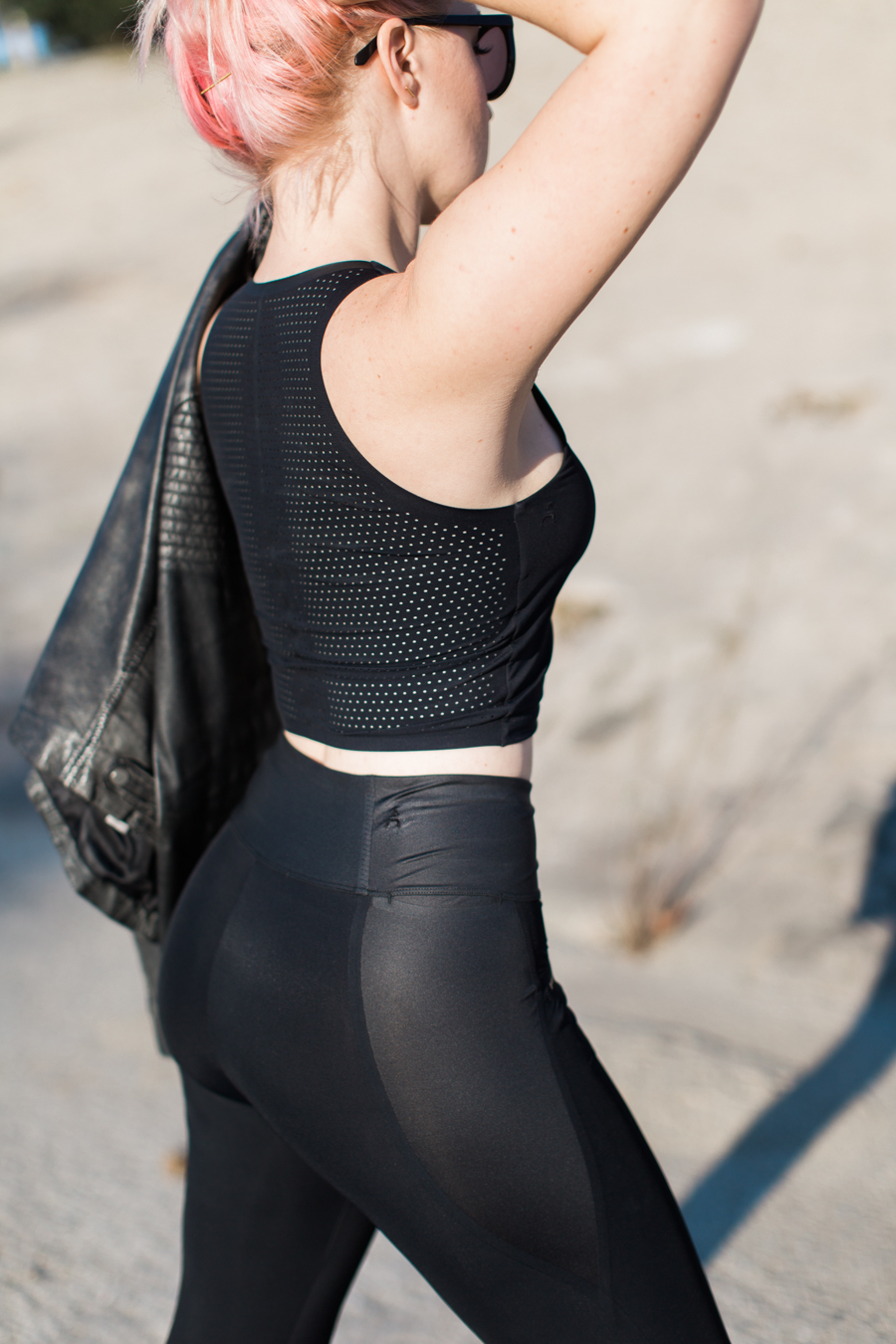 I'm obsessed with the mesh-back of the top.. practical for the gym, but chic enough for a coffee date. (I'm actually about to wear it to one right now! No lie.) And those two-tone pants! That high waist! 100% Y-E-S.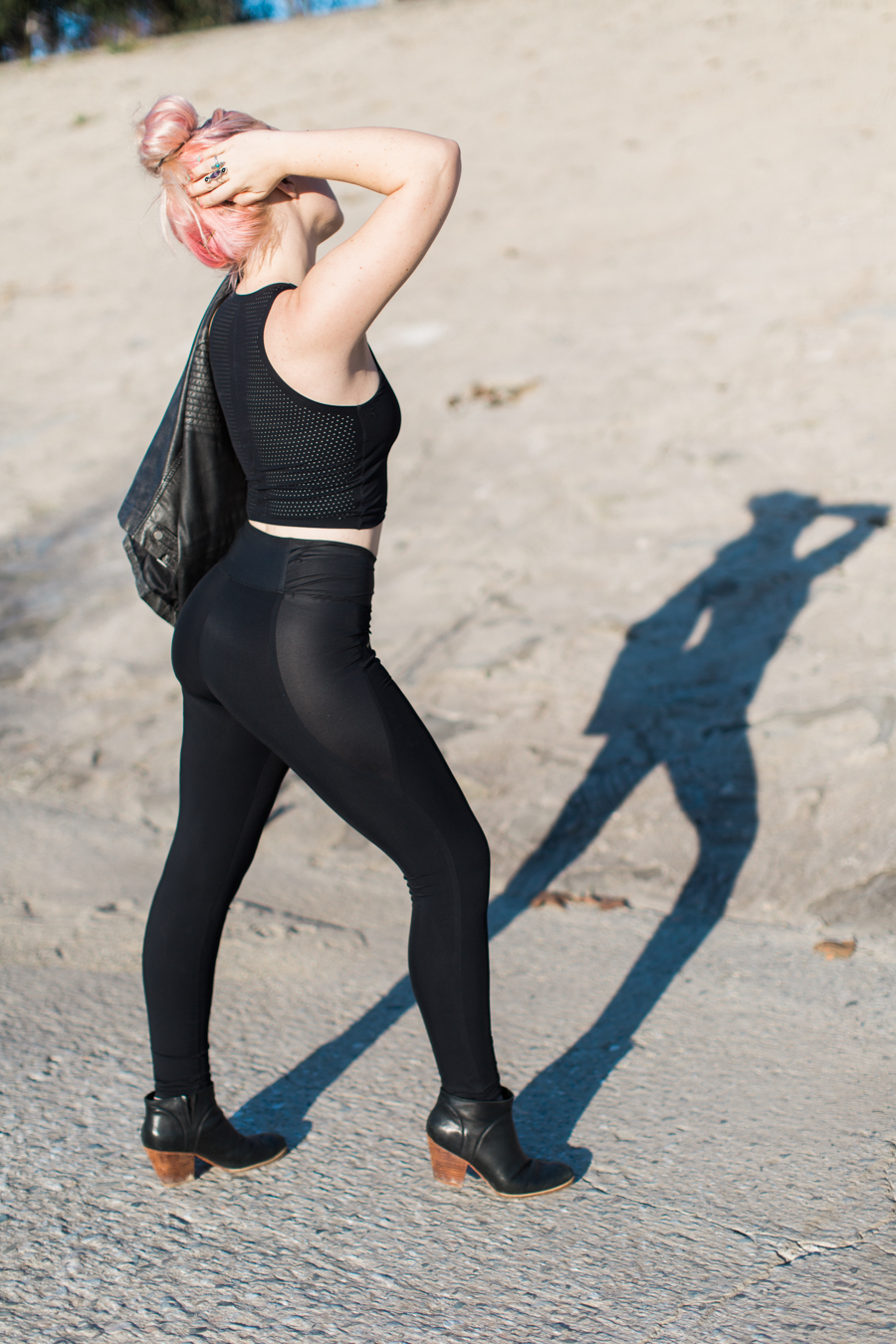 Sunnies are Karen Walker 'Super Duper Strength' … again, another intentional purchase from a few years ago that I still love on the daily!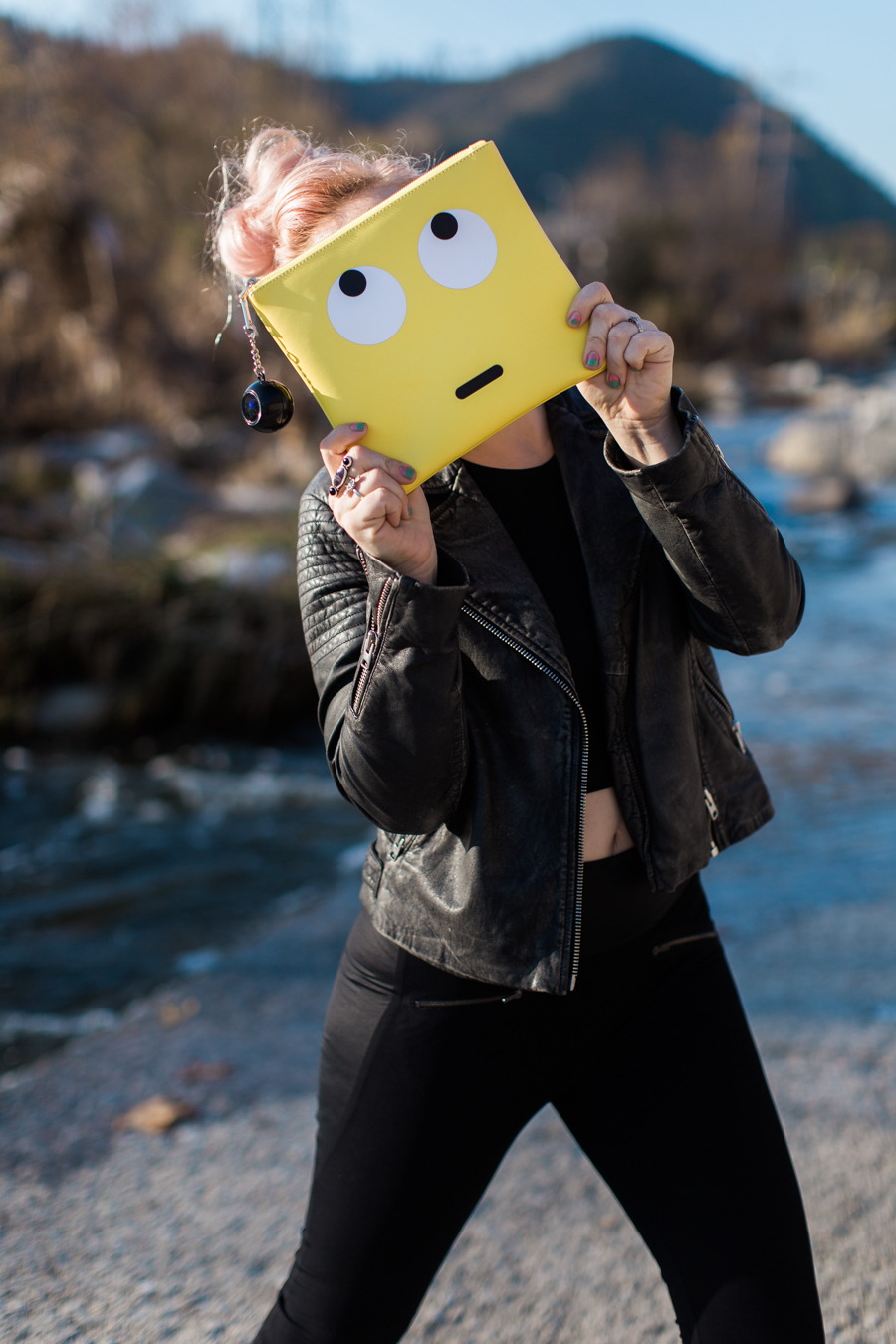 The ahhhhmazing clutch is a StudioDIY piece from the monthly Can't Clutch This subscription. So, so freakin' good!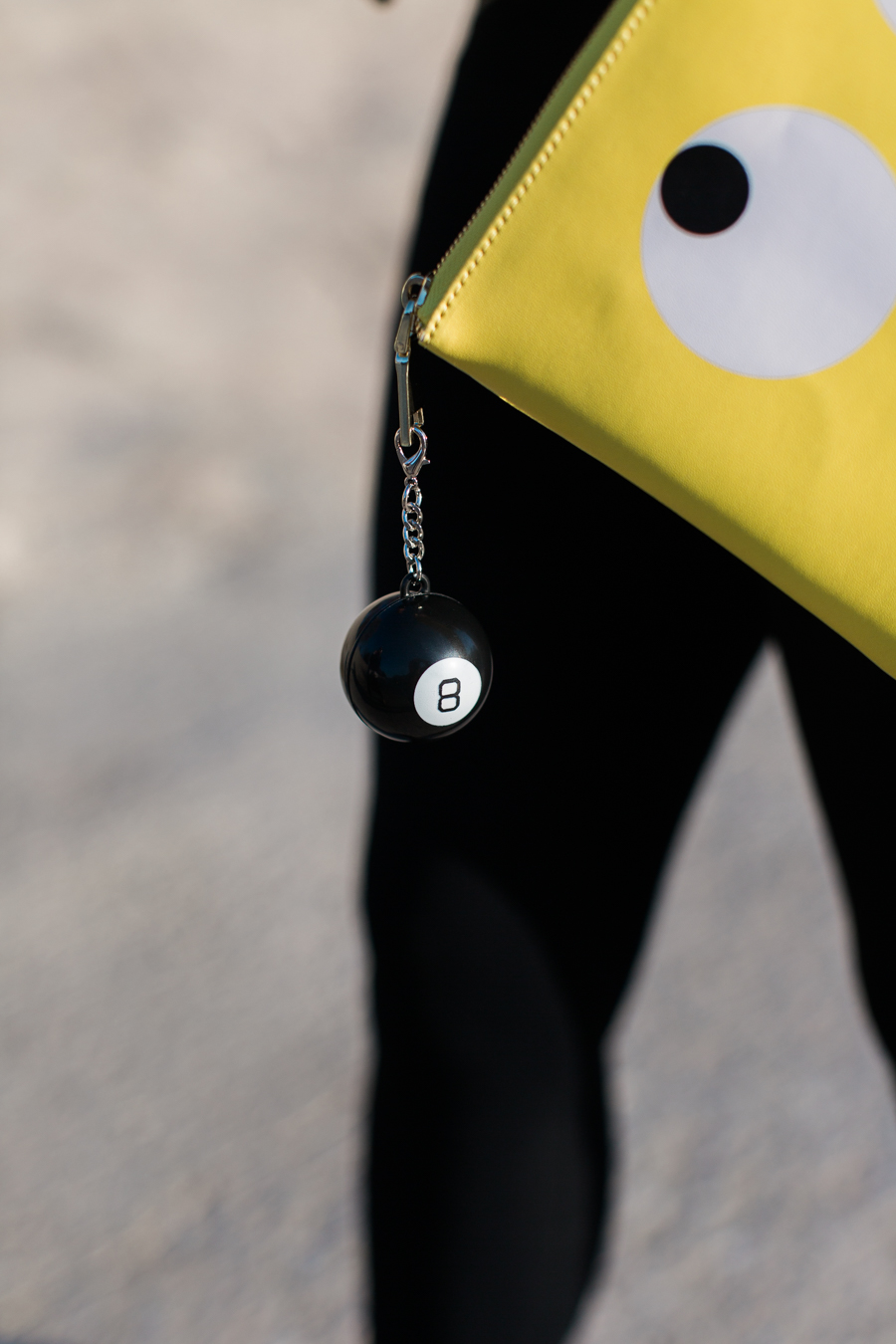 And the 8-ball keychain is a StudioDIY, too! Oh man. Won't say I don't consult it on whether or not that third coffee is a good idea! 😉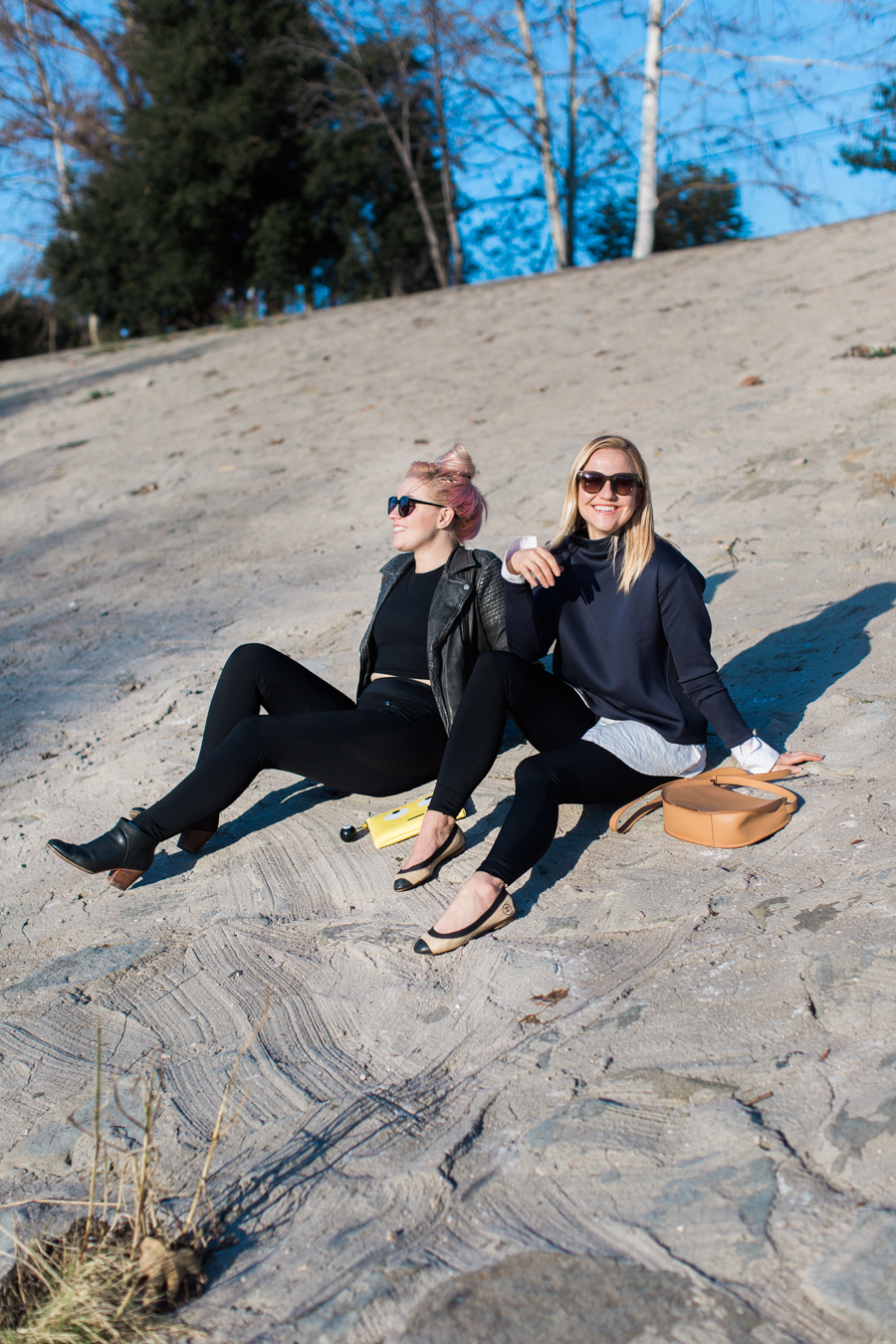 Same leggings … two very different looks.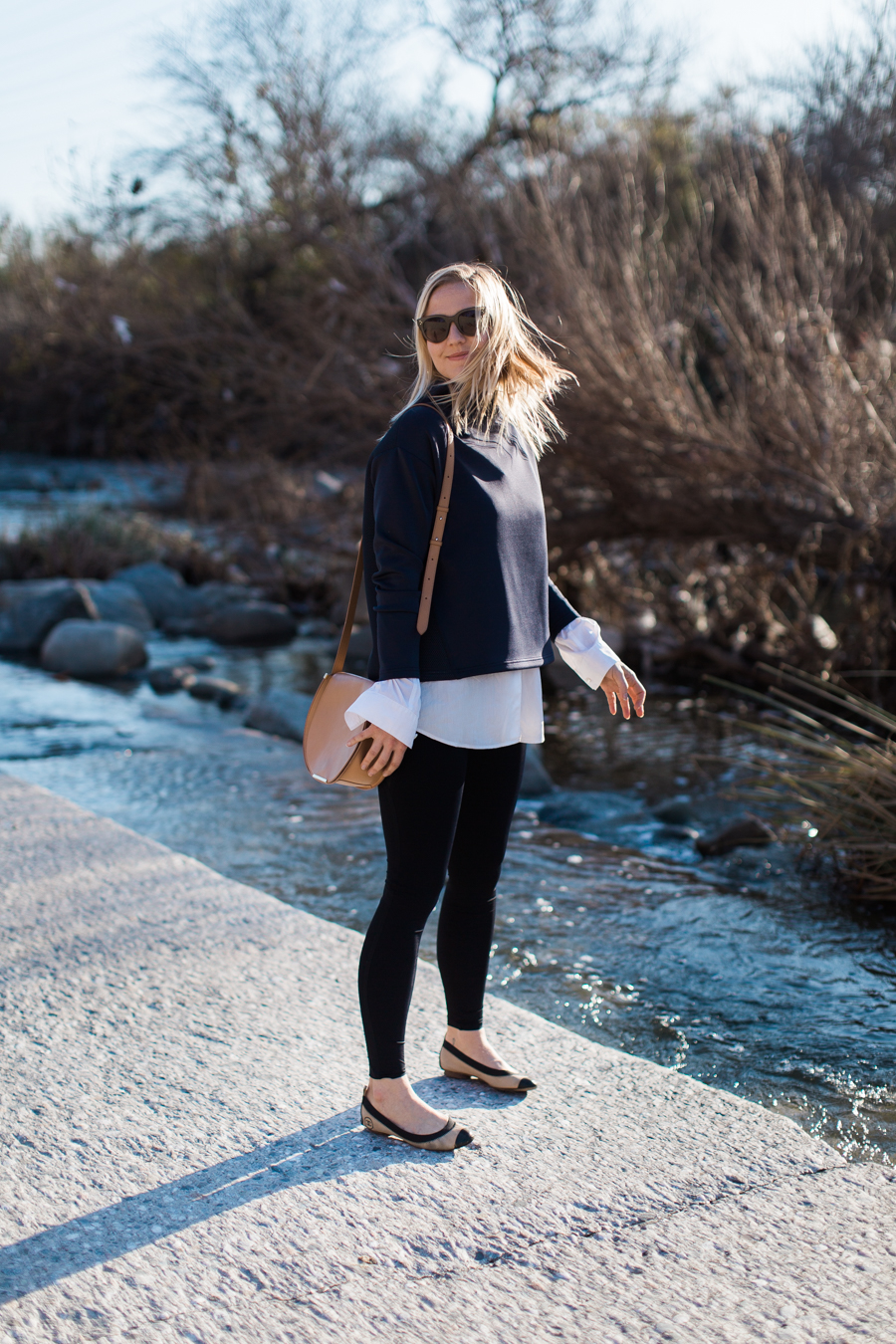 Anne's spin : The Like A Boss Sweatshirt in navy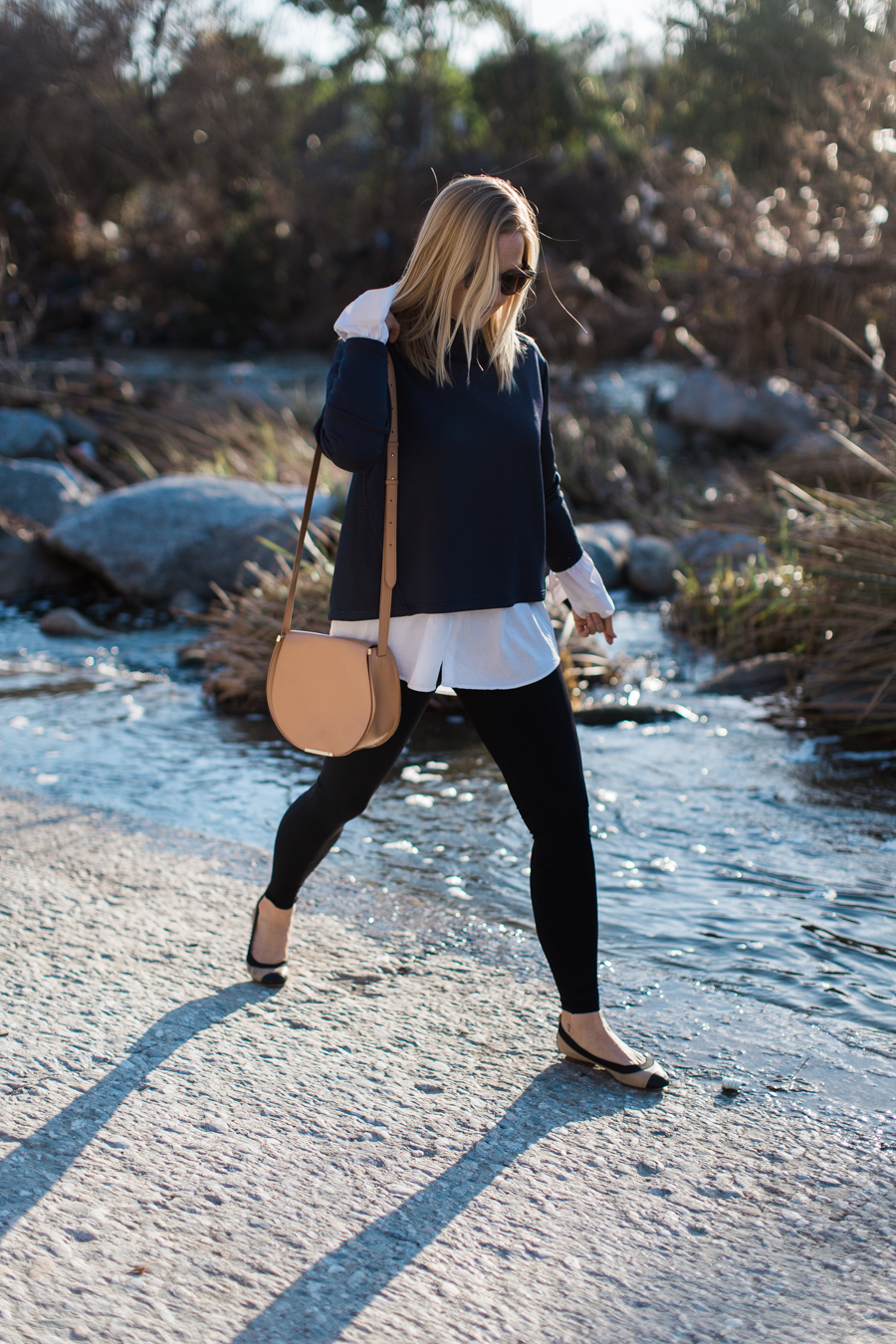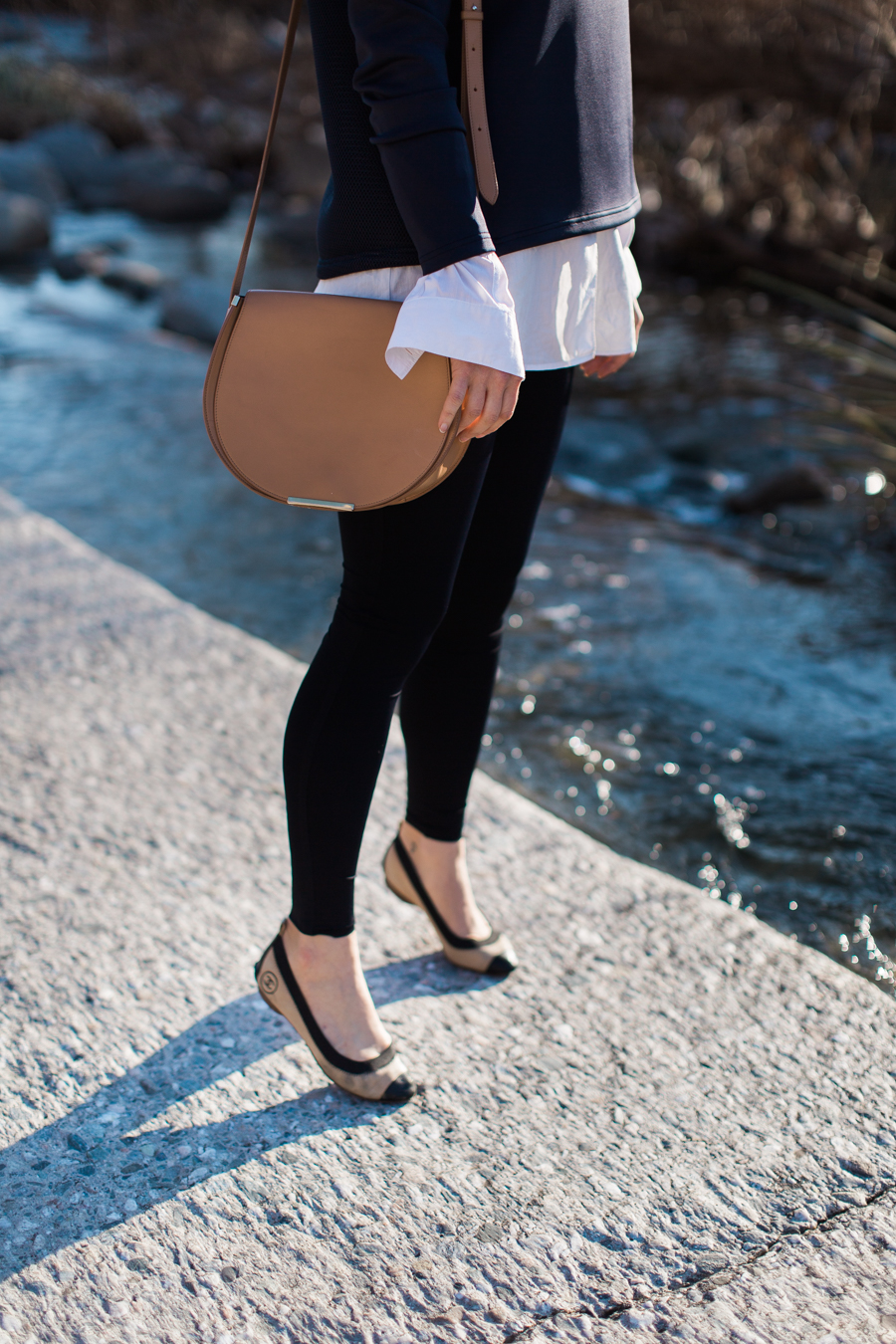 Who says black and navy can't look chic AF together? Not Anne! Throw on a button-down shirt and a pair of ballet flats and you're good to go.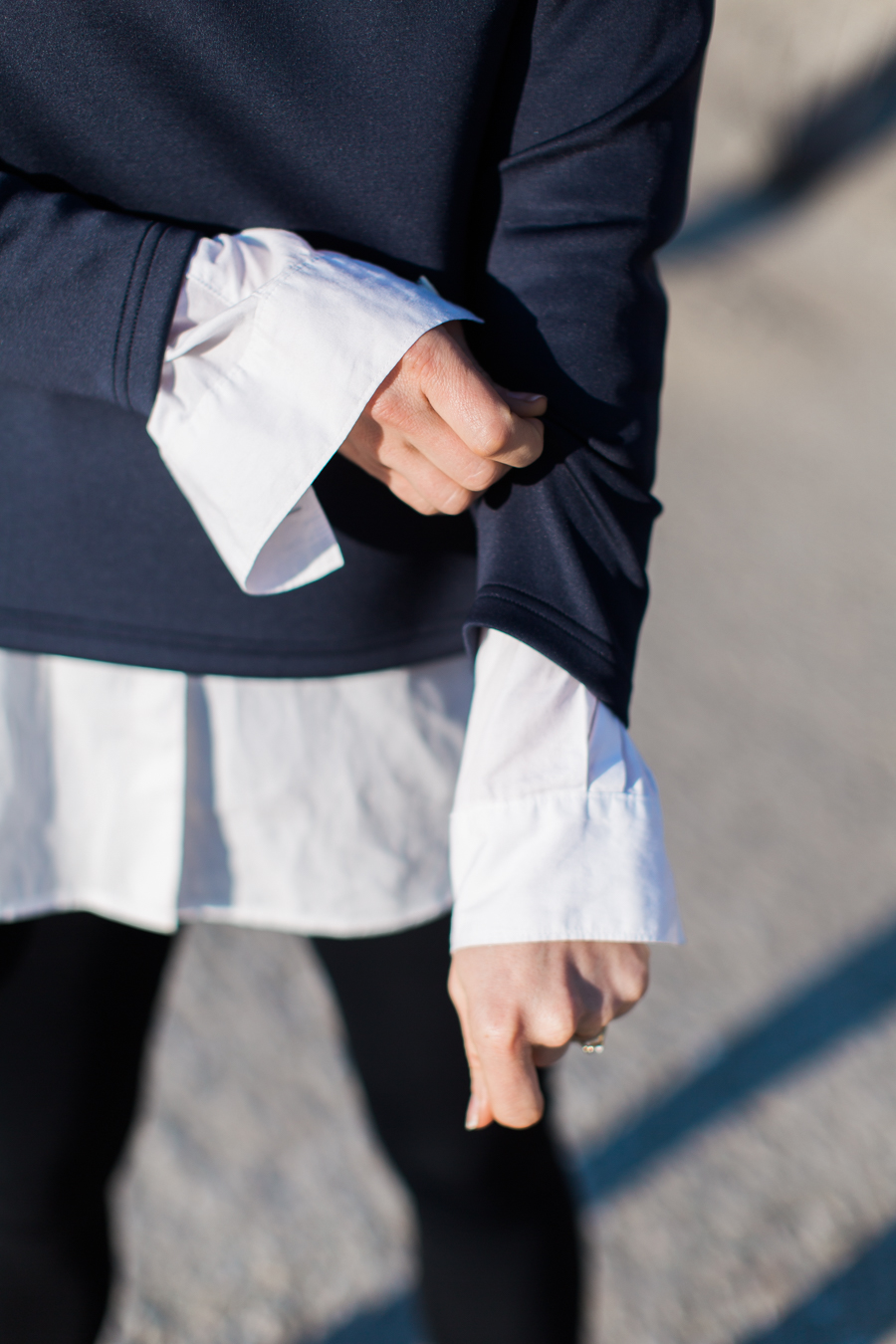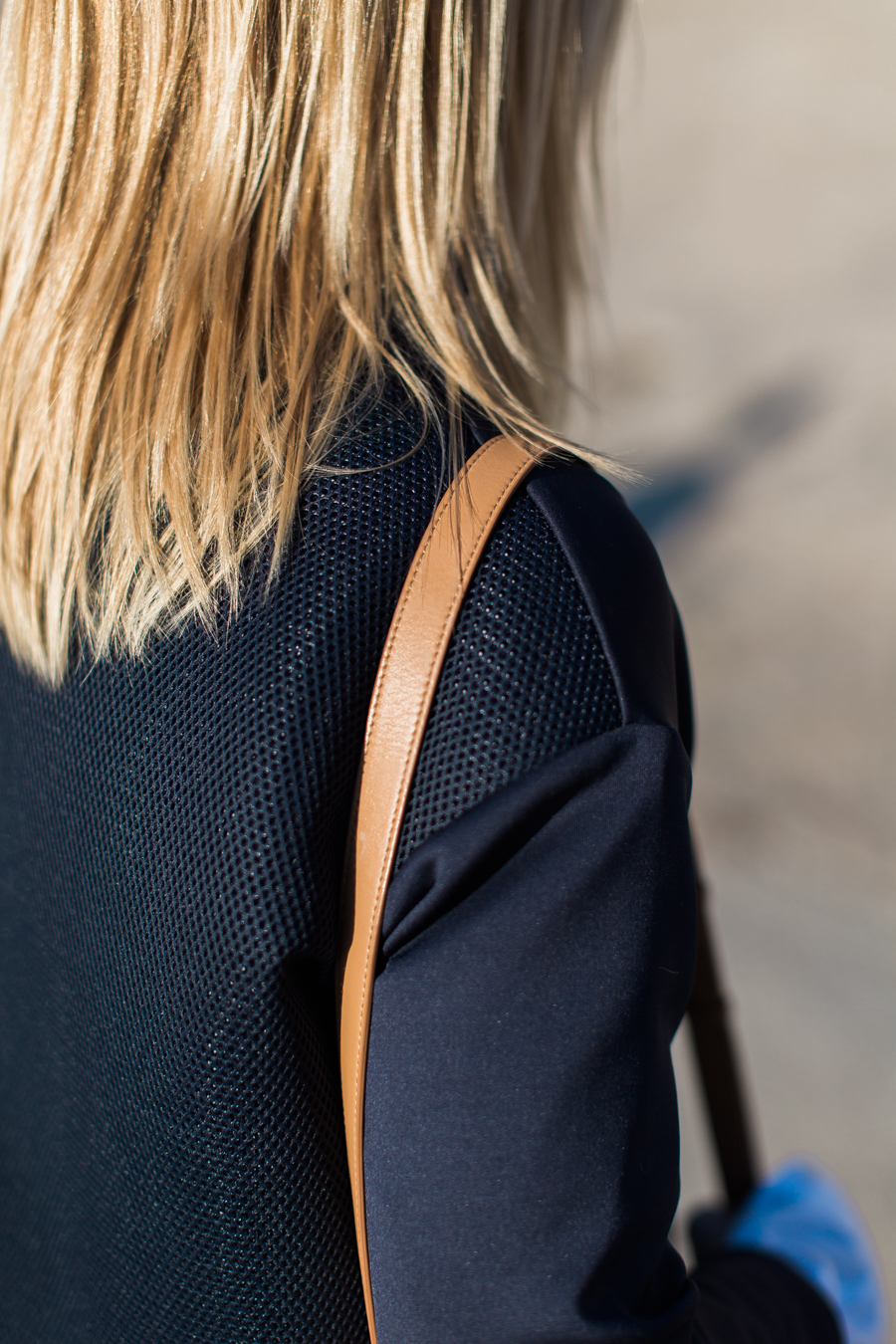 Anne's top has the same fabulously breathable mesh back that mine does.. how good is it?!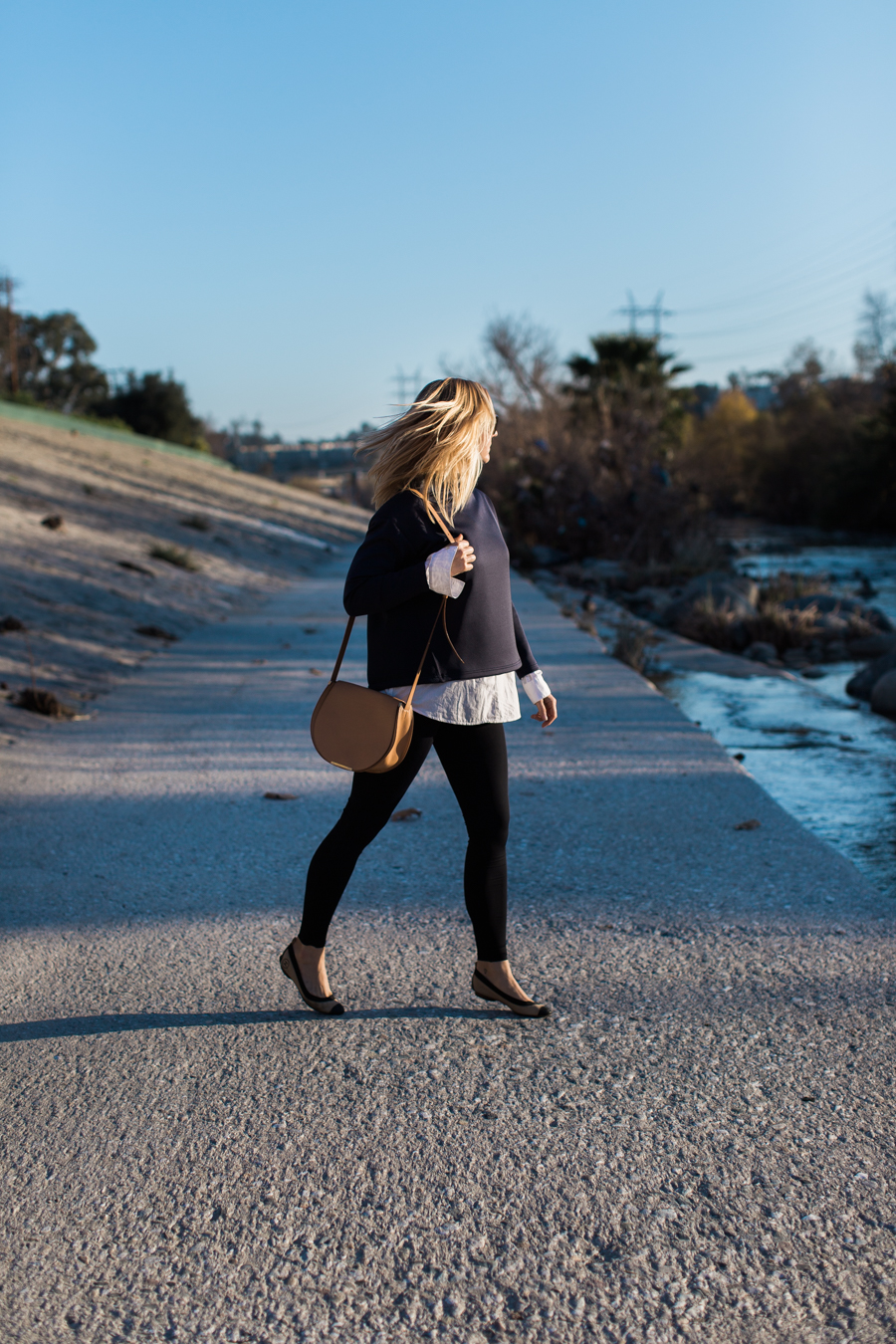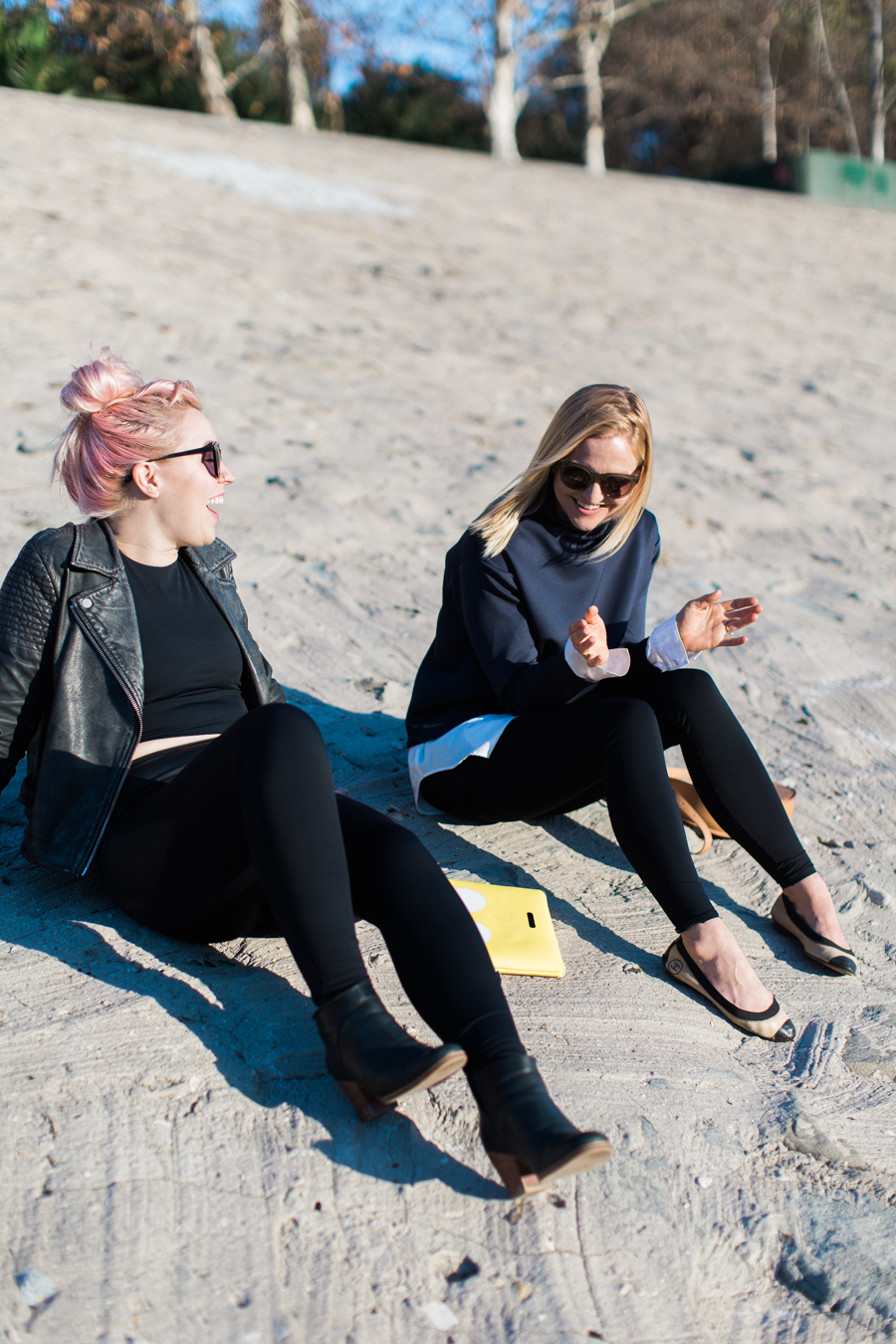 Whether you're into the all-black bold or the timeless chic, (heck, even if you're just into leggings and a t-shirt) these ADAY leggings are a win / win all around. xo!
Photos by Jayden Lee for Echo and Earl.