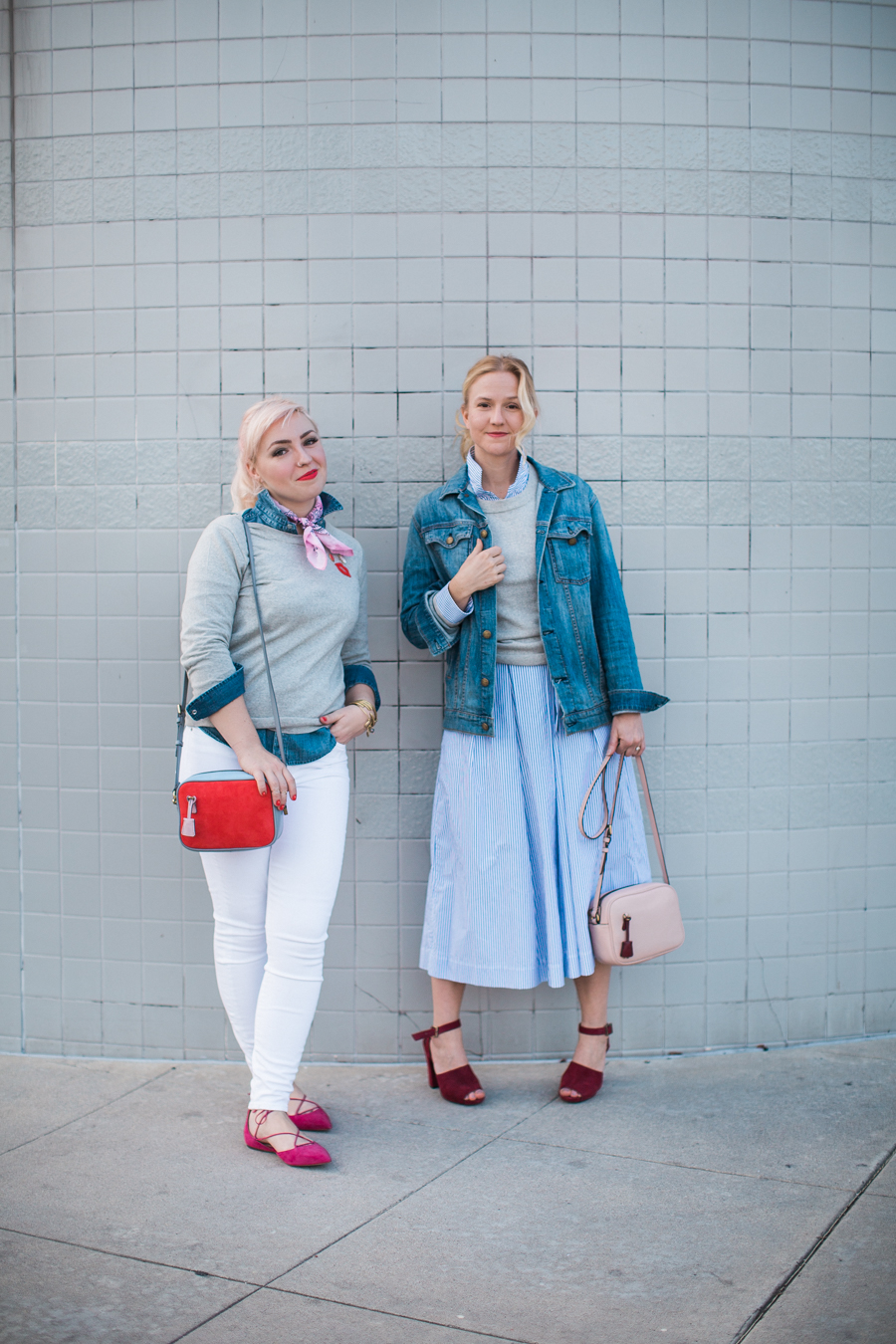 I'm all kinds of excited about this week's Two Girls, One Kit! This series continues to stretch me and get me to plan my outfits ahead of time, rather than throwing on whatever I left on the floor last night… Ahhh, who feels me with that one?!
The Amazing : Just about everyone knows J.Crew. How can you not?! They're America's favorite, the tried and true prep-goes-rogue that always nails it when it comes to color-blocking and timeless, classic style.
The Common Piece : the Tippi sweater with embroidered lips. This soft, fitted 'basic' is a little bit extra spesh thanks to the embroidery. It is a piece that both the minimalists (Anne) + the maximalists (me) can fall for, so you know it'll please just about everyone!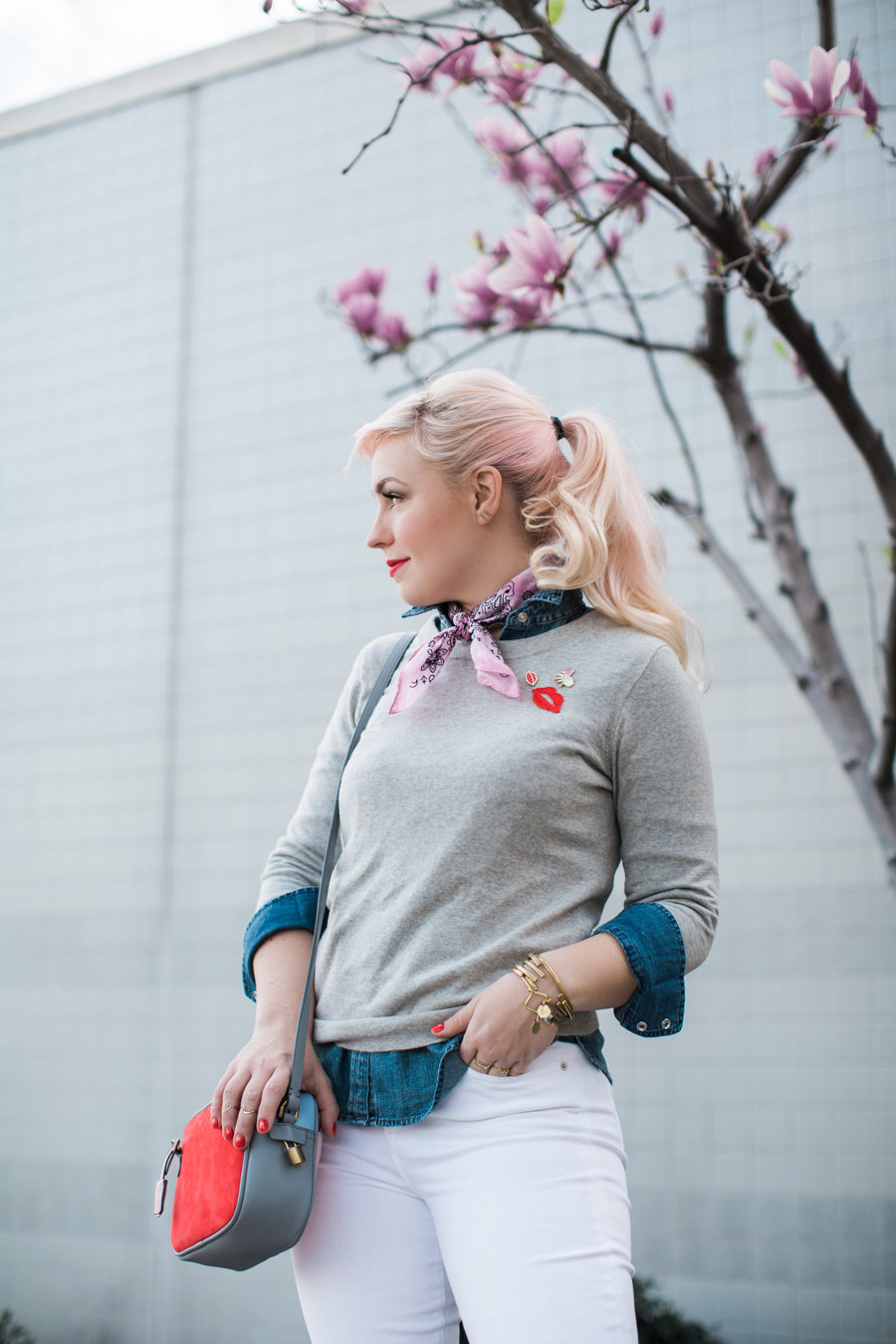 I paired my Tippi with a few pins (y'know.. flair), a dyed bandana from my friend Jeran of Oleander and Palm, and a whole stack of delicious 'Crew.
The lookout high-rise jean in white is daring, yet current. The suede lace-up pointed-toe flats in fuchsia bloom are comfy and can be dressed up or down, a layered western chambray shirt in vintage indigo reminds me of high school in the very best way, and that divine signet bag in sunset petal dove has all of my favorite shades in one place. What's not to love?!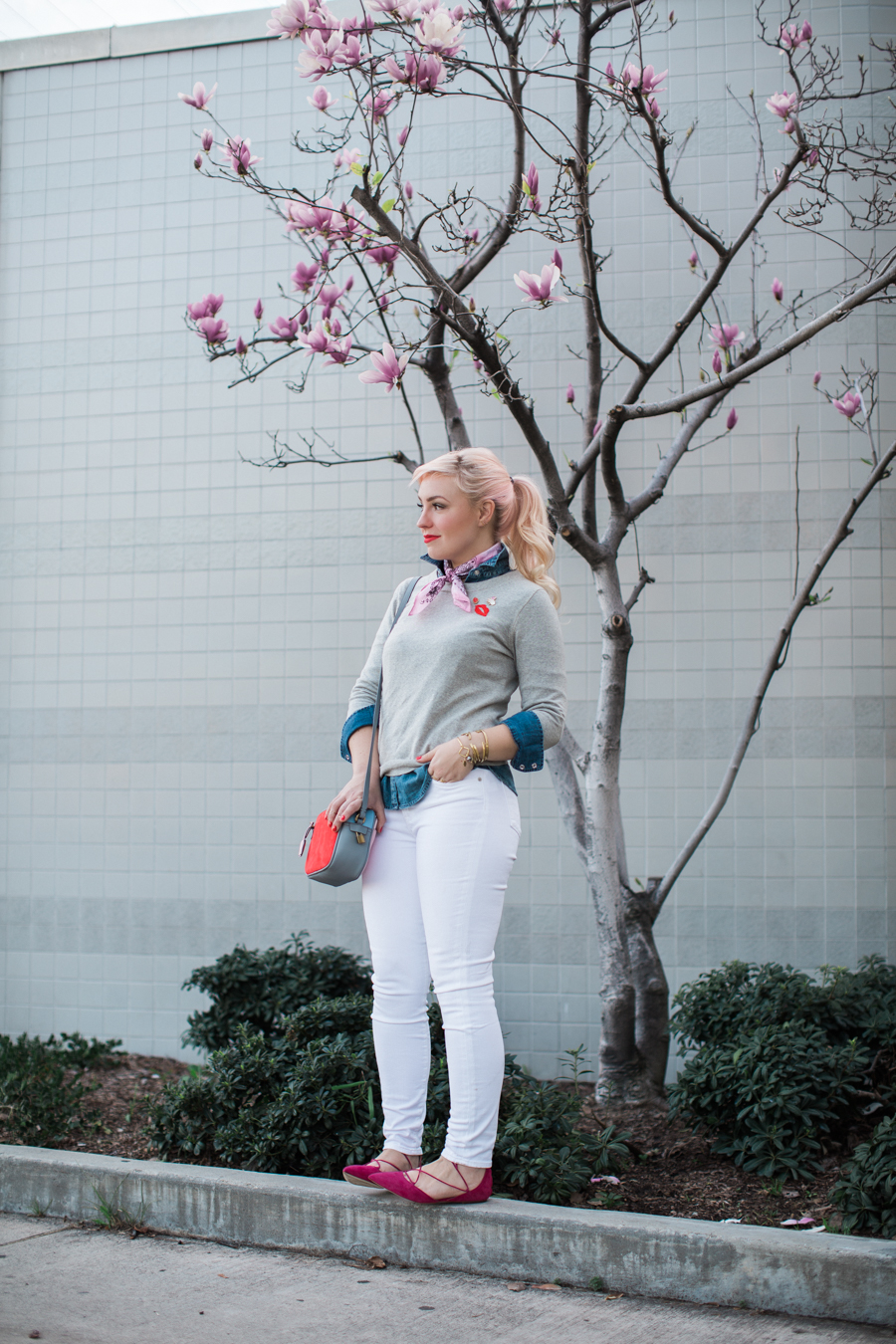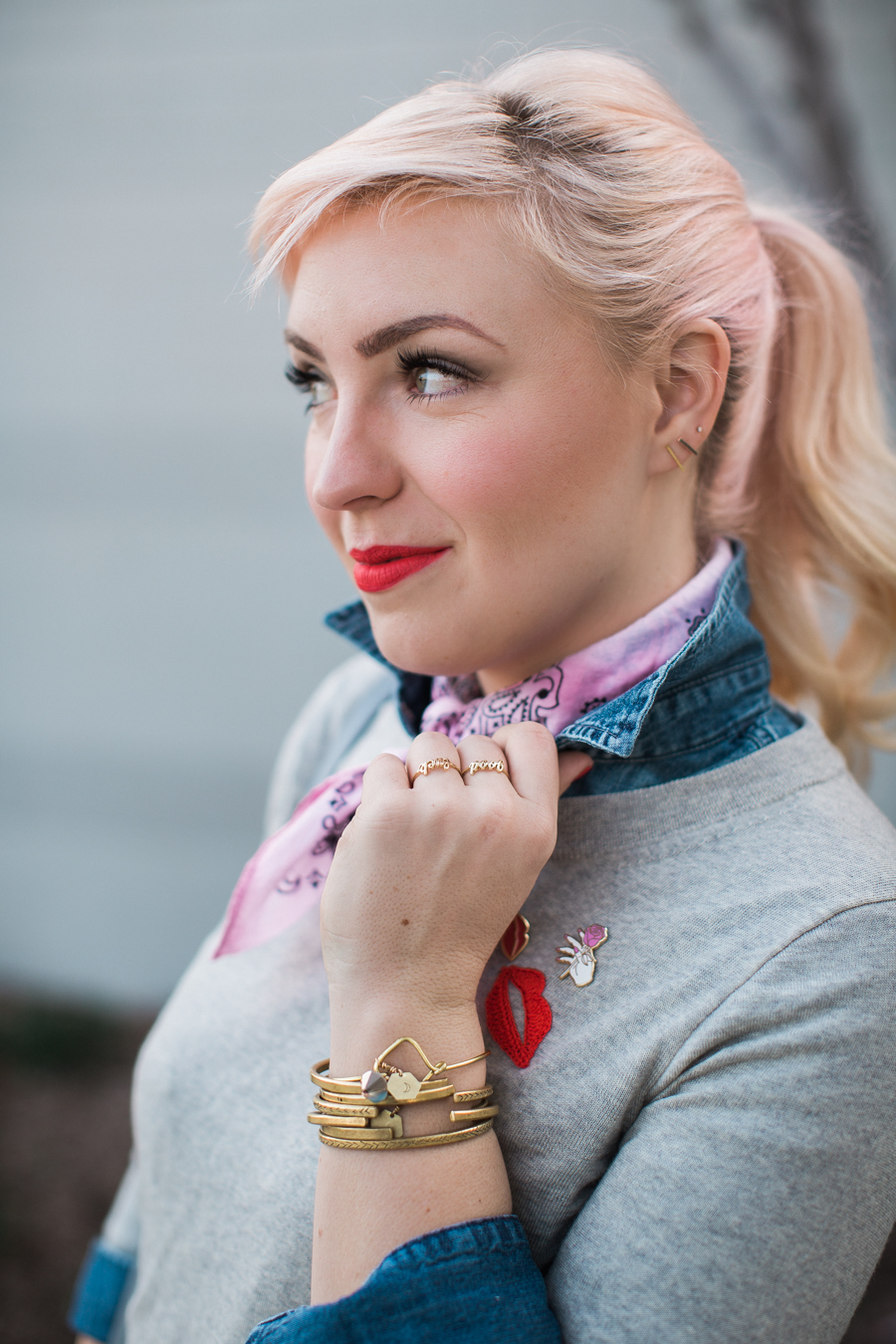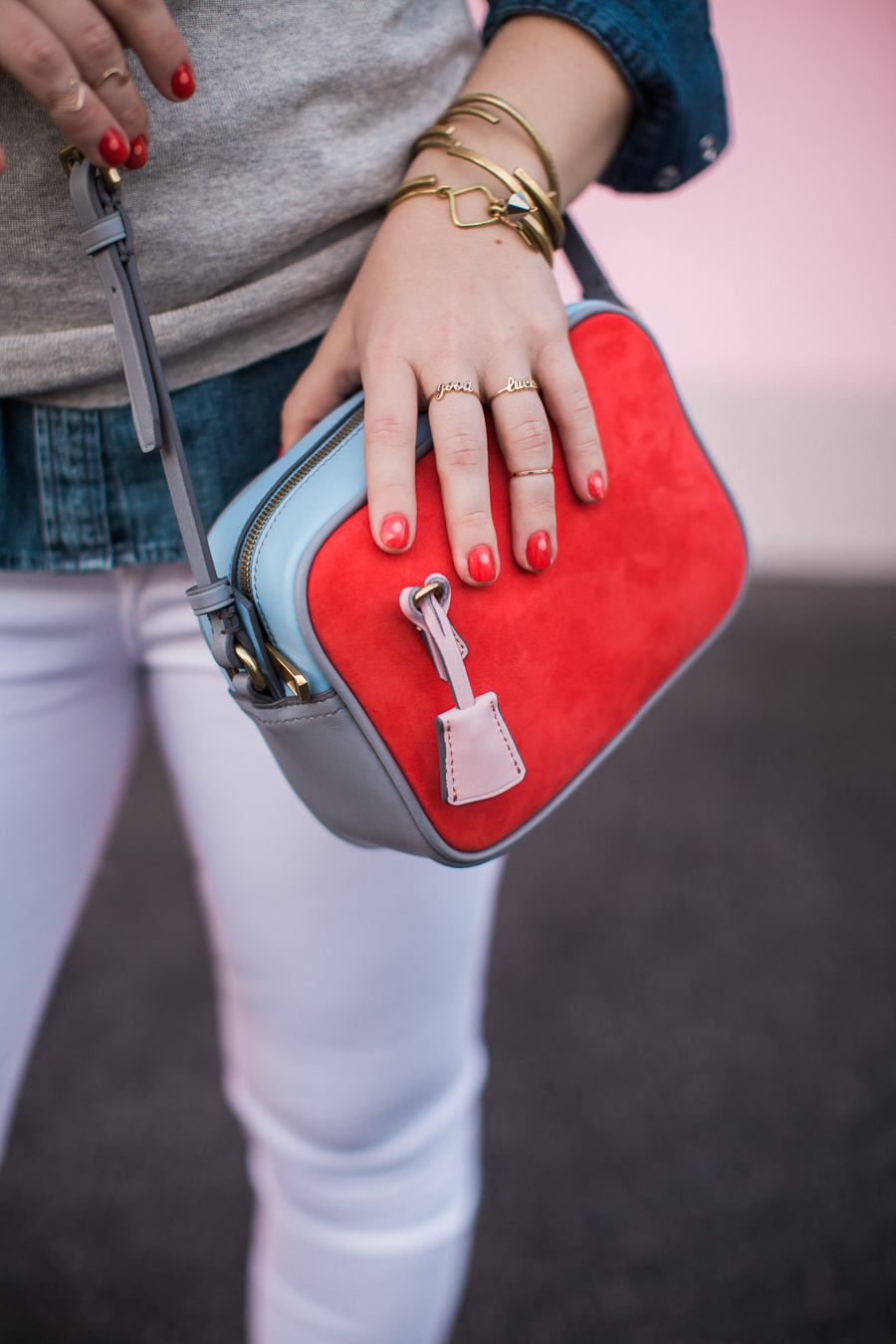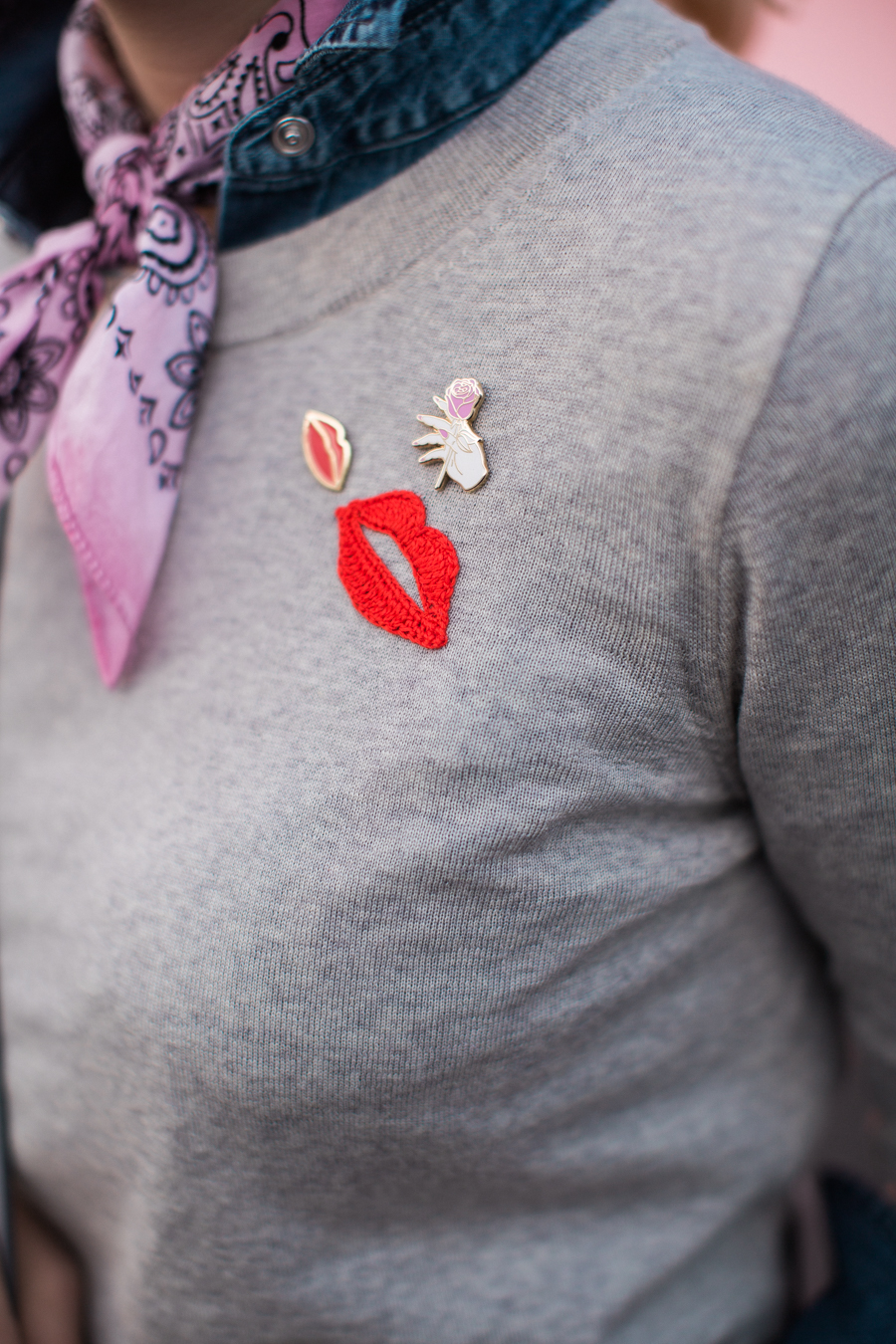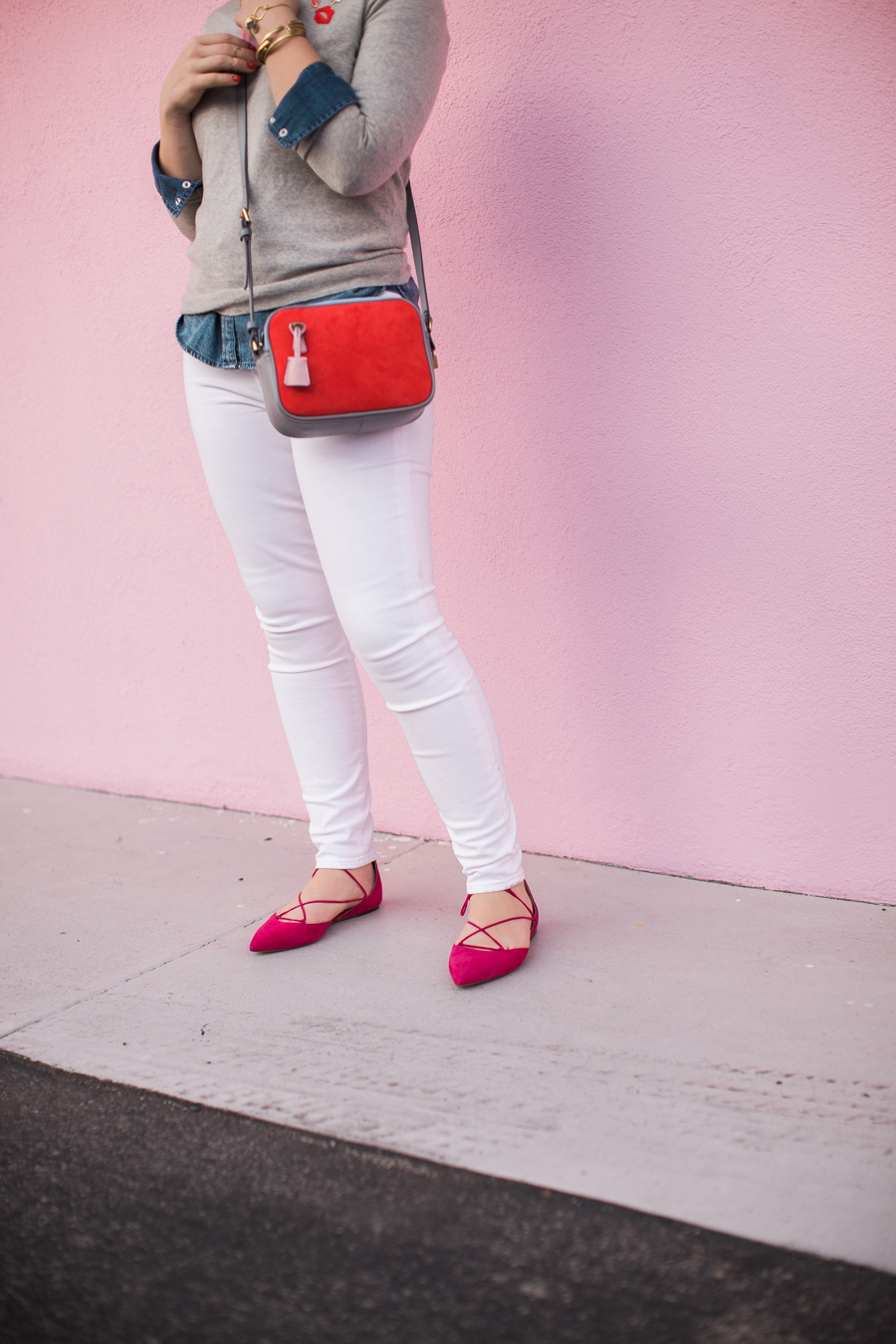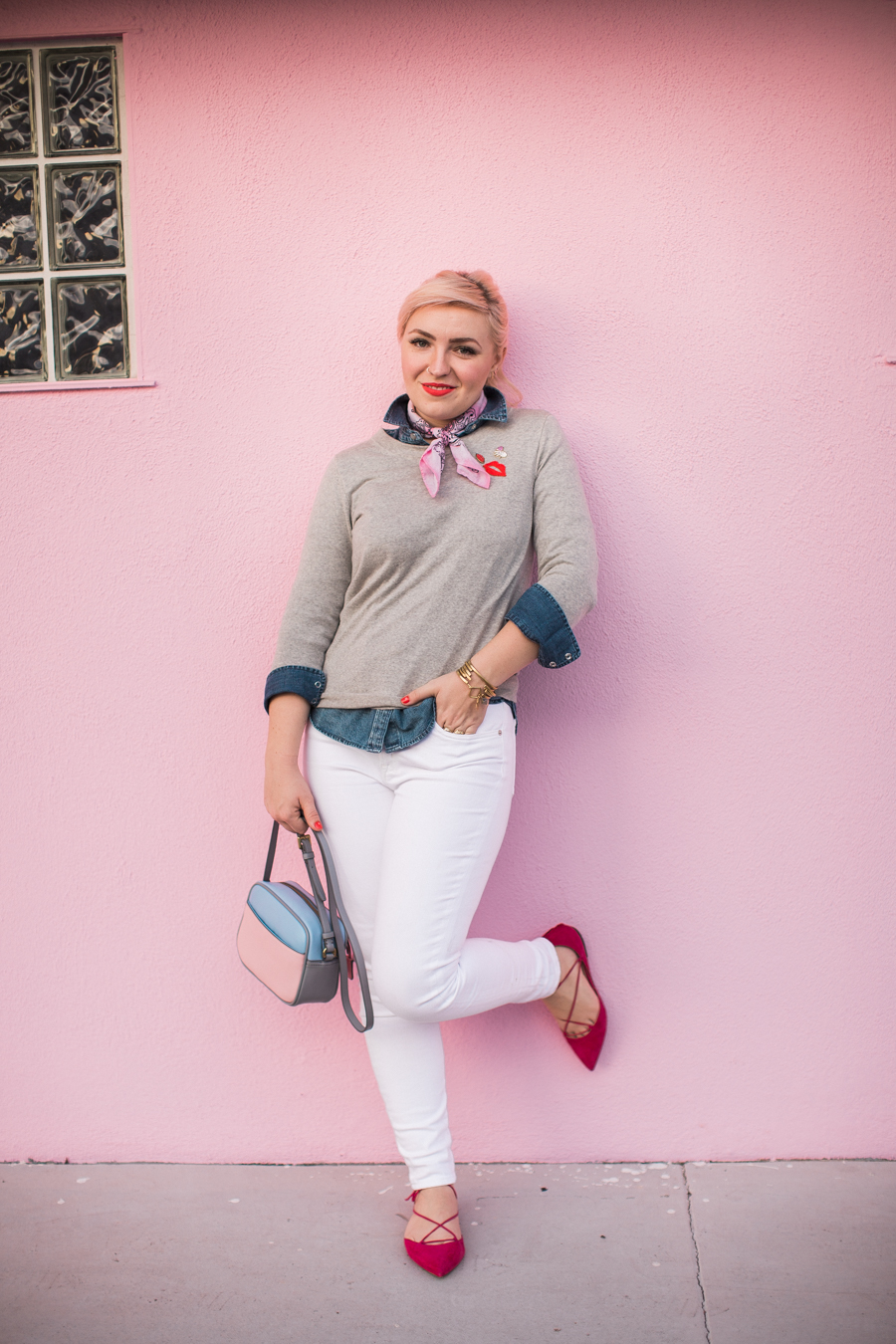 I do so love finding a good pink wall!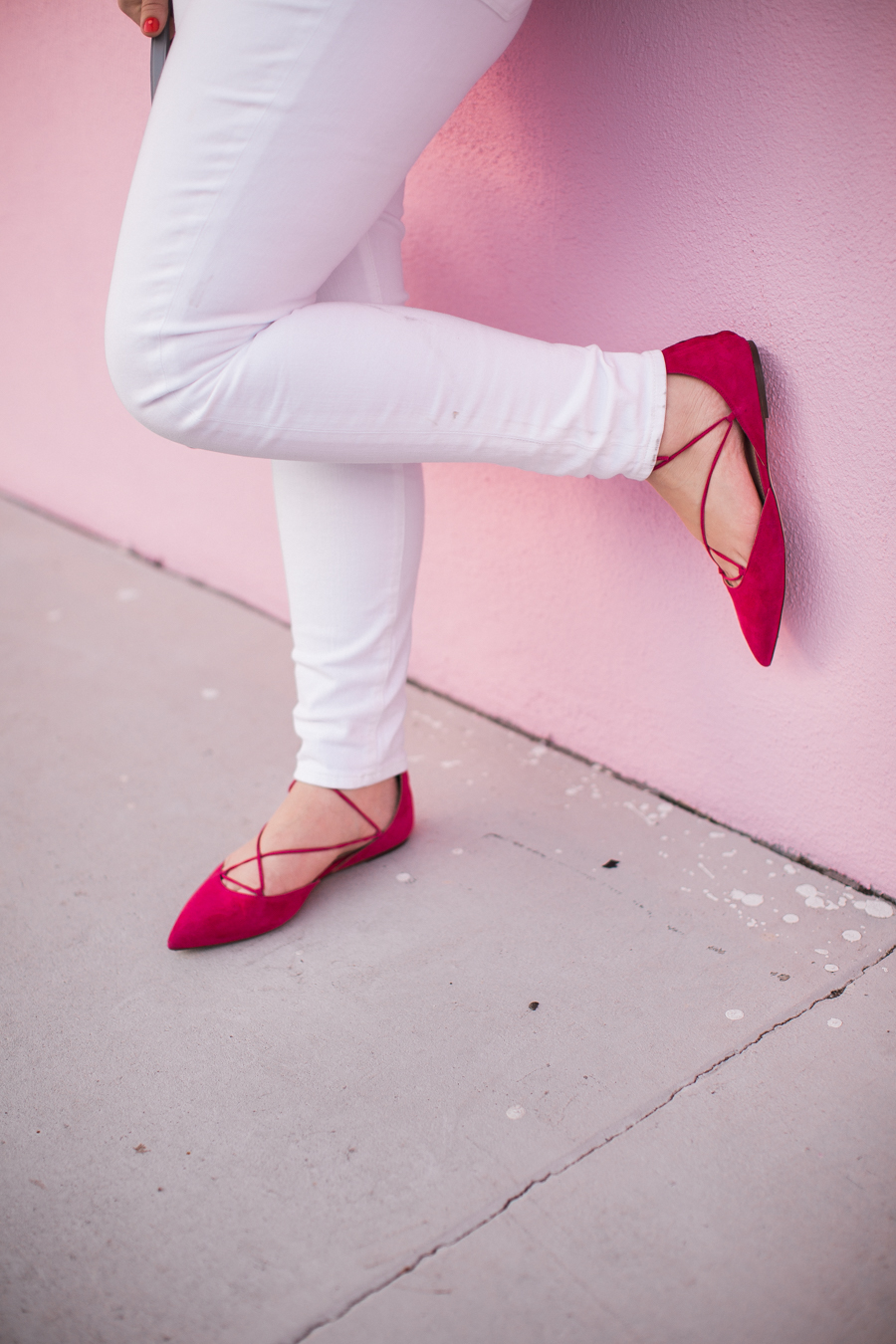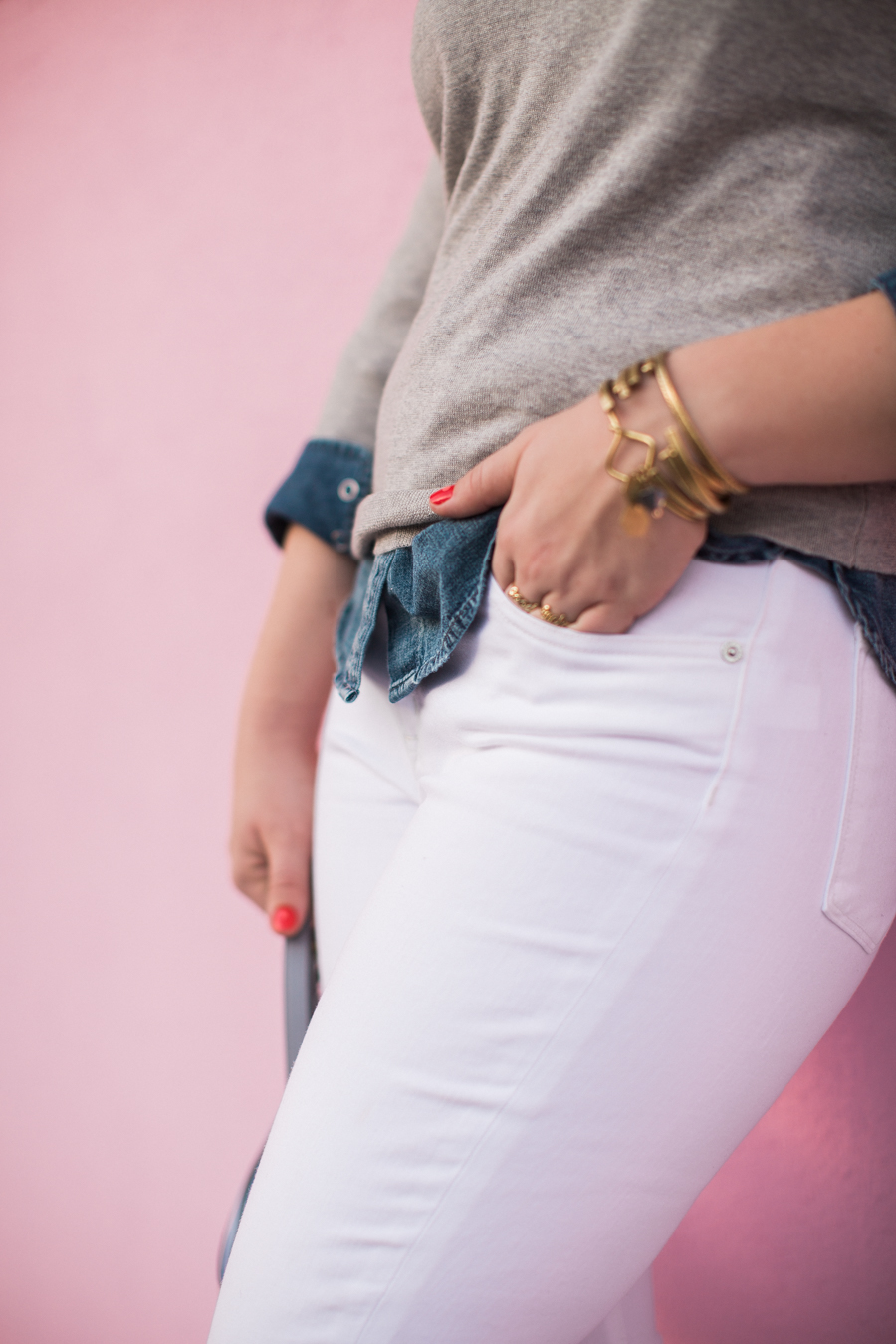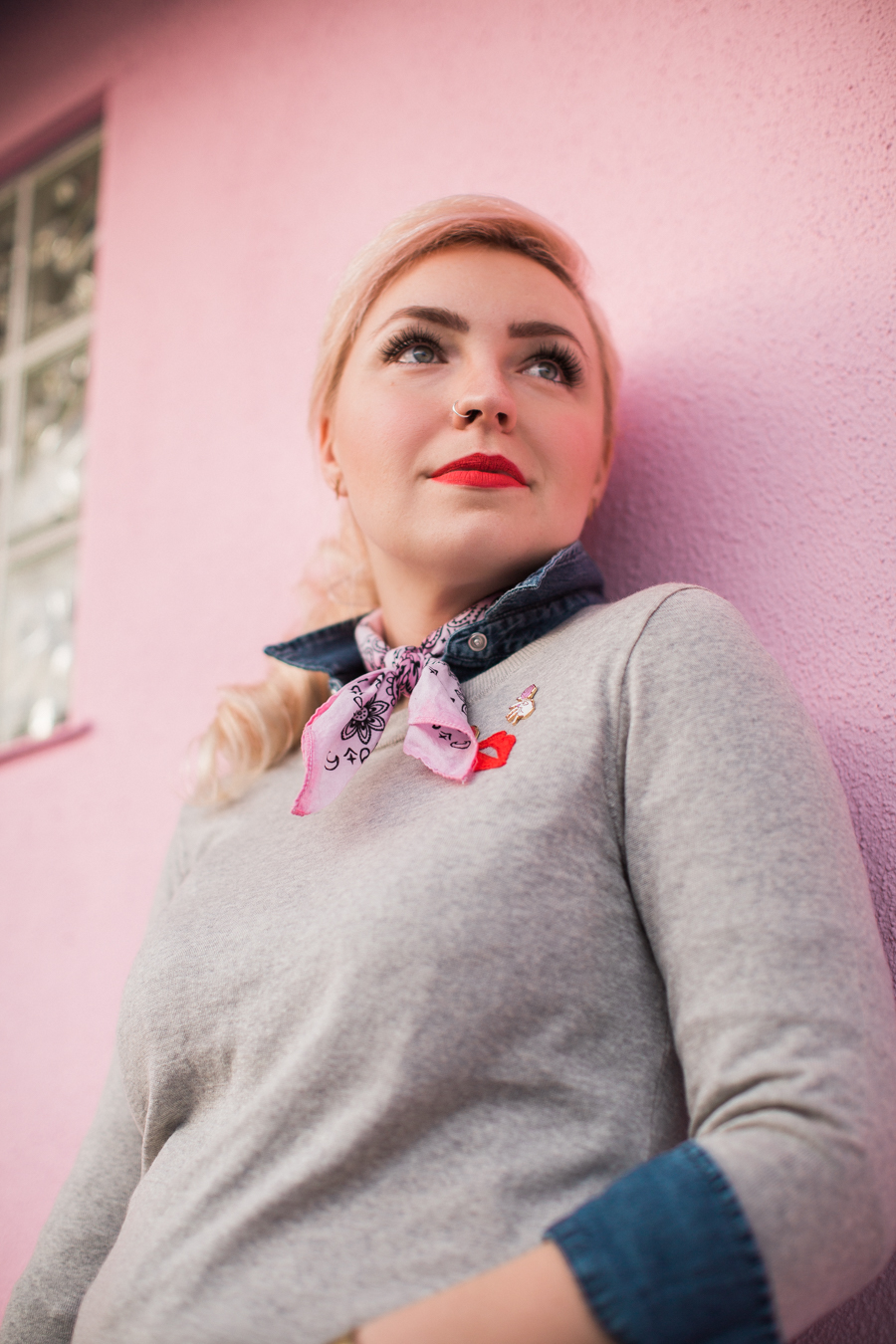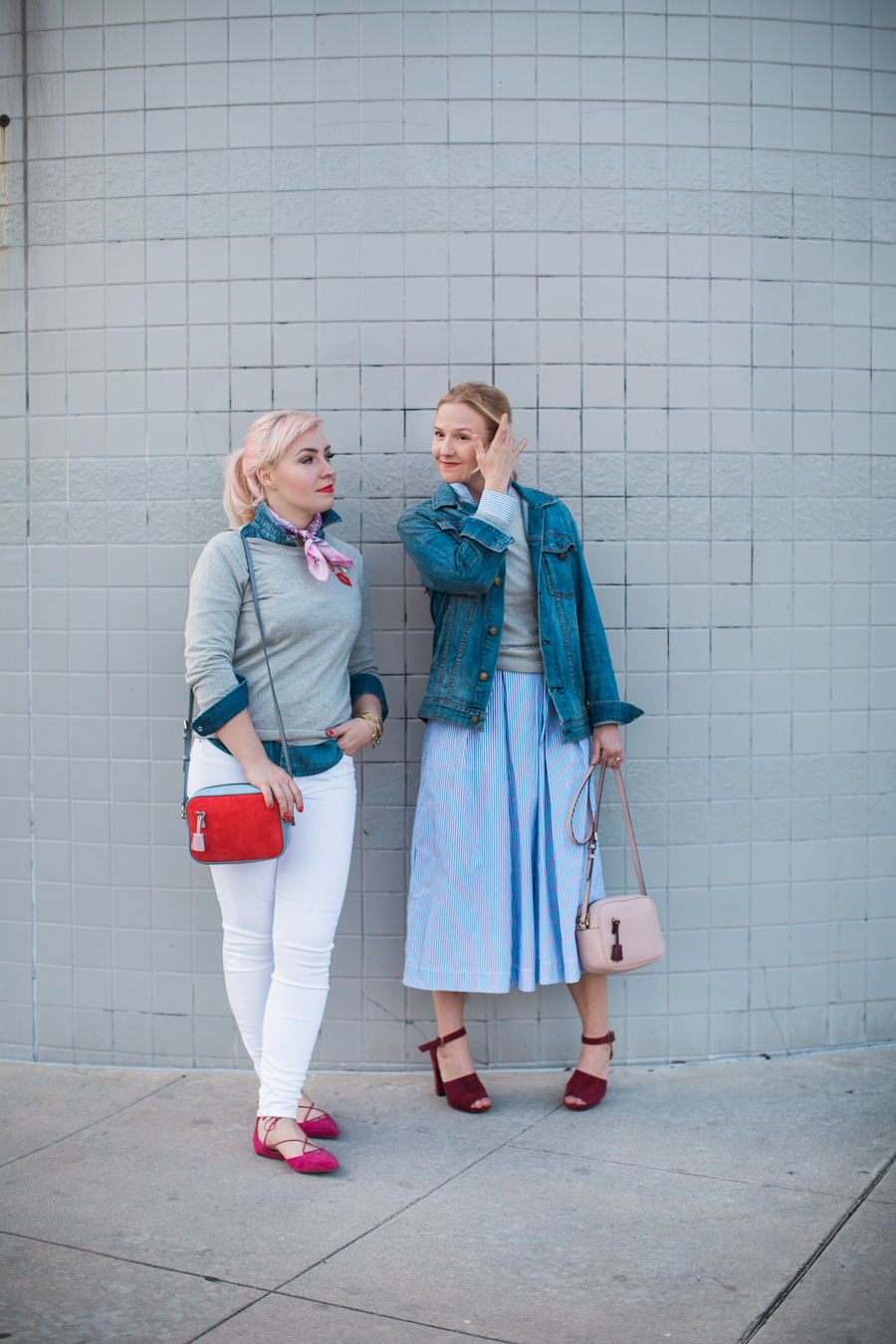 Well, would you look at that. Definitely some crossover this week! The bold shoes, the denim … you'd almost think our style is rubbing off on each other. 😉
Anne's spin : Anne went for a bold look this time … absolutely my favorite that she's done so far! (Maybe because her palette is literally my bedroom?) 
The J.Crew wide-leg jumpsuit in shirting stripe she paired with her own signet bag in stunning soft blossom and a vintage denim jacket with those crimson shoes? C'mon. Even I would wear this look. Haha! That's sayin' somethin'.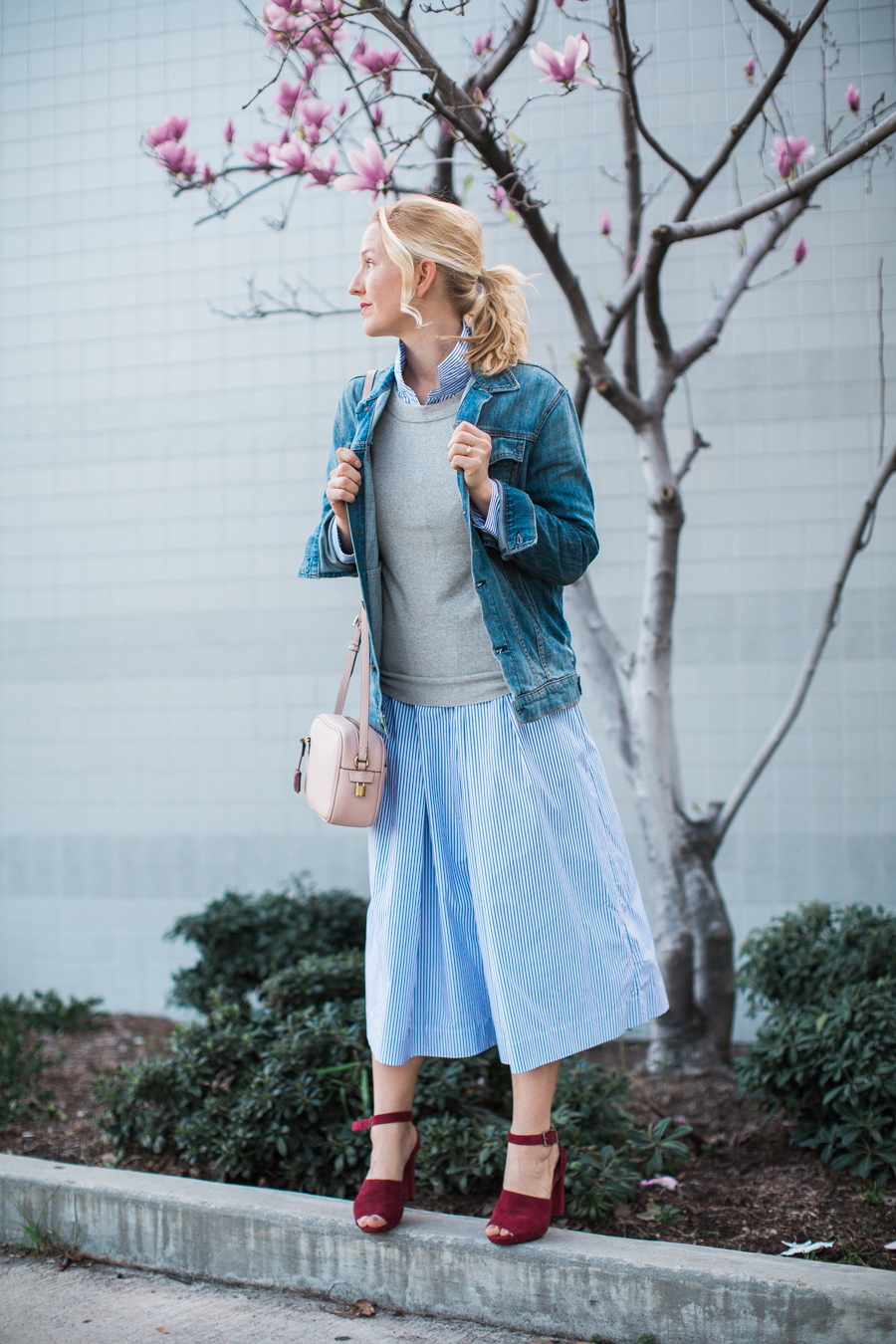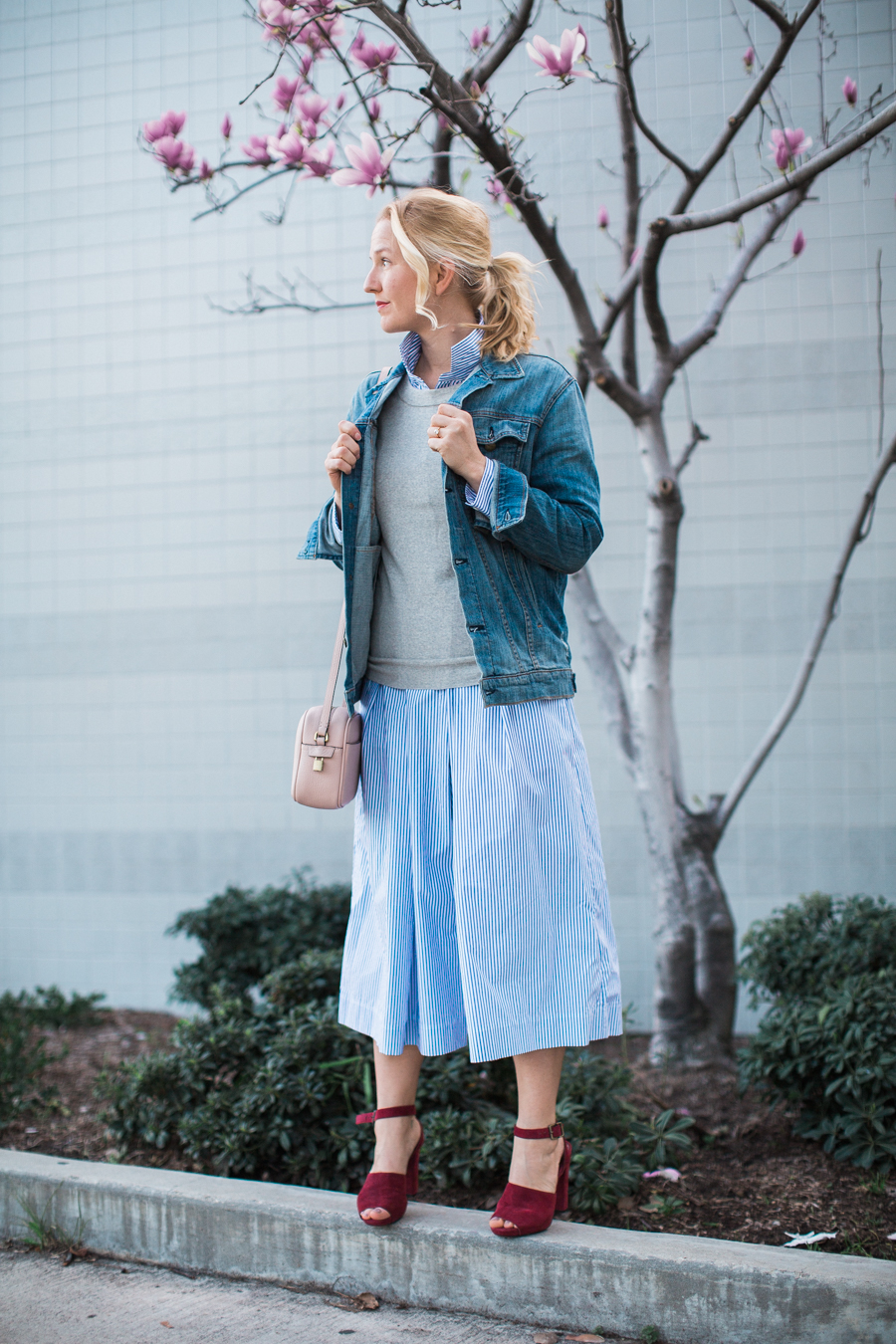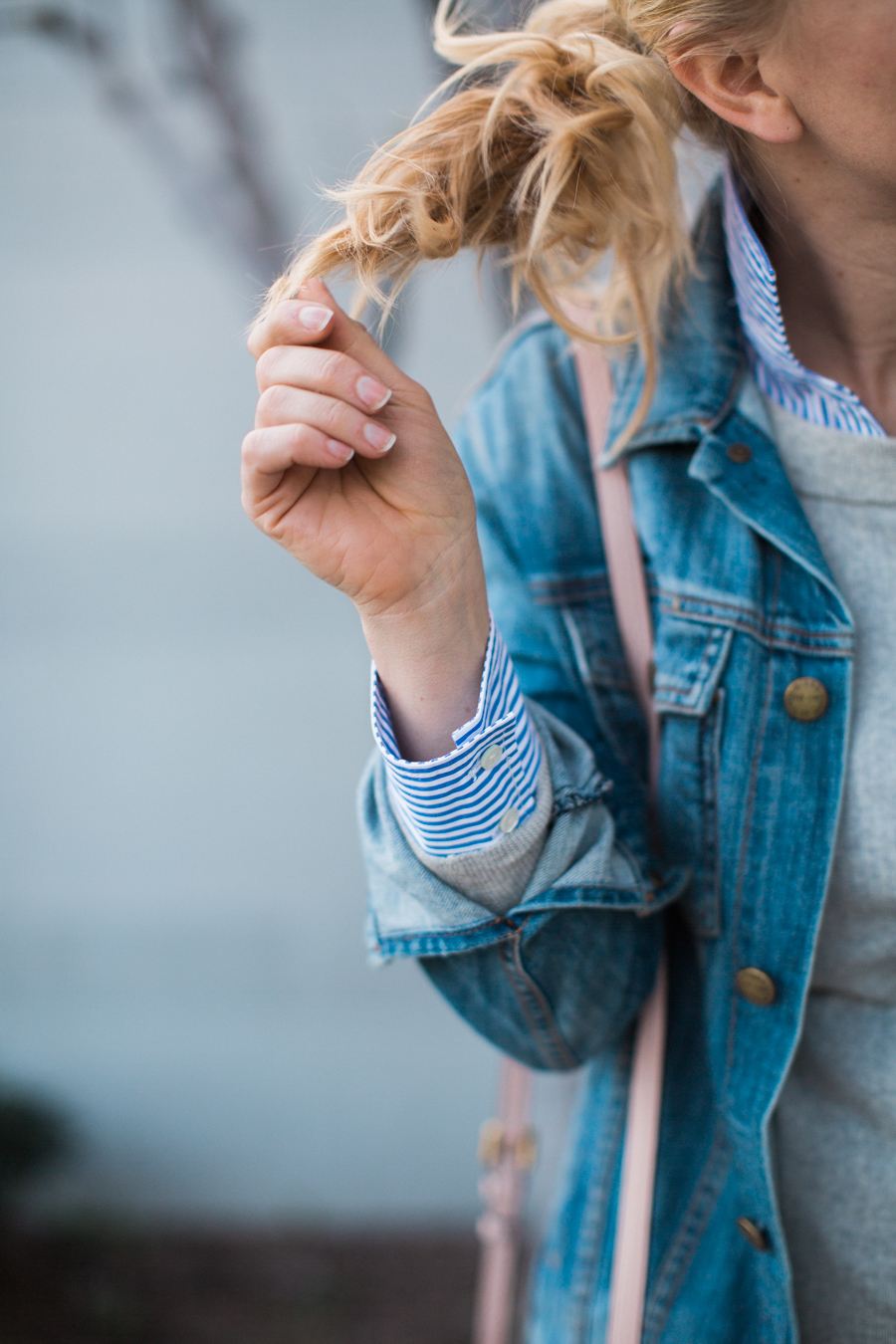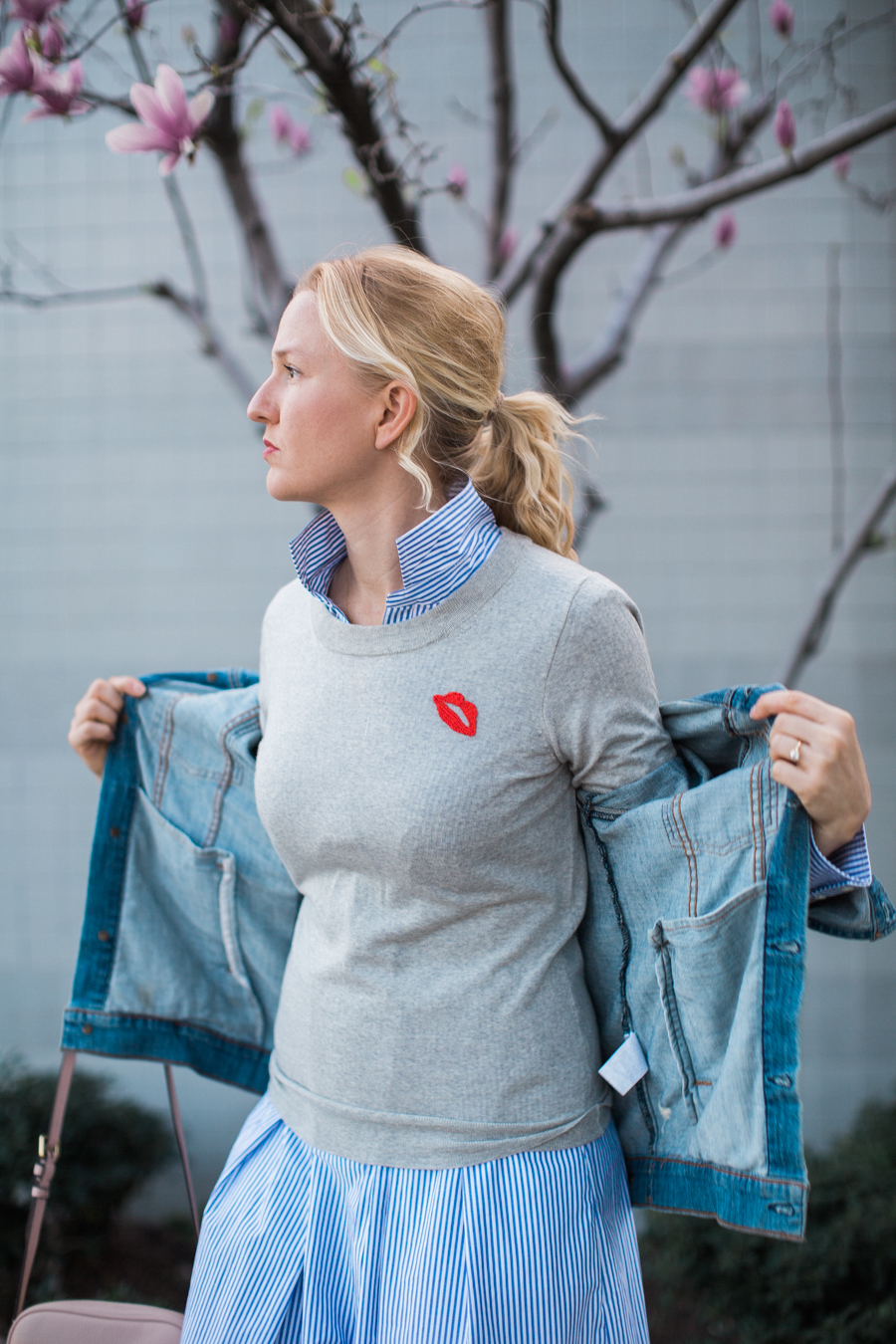 (You can hit Anne's post to read more about her styling direction.)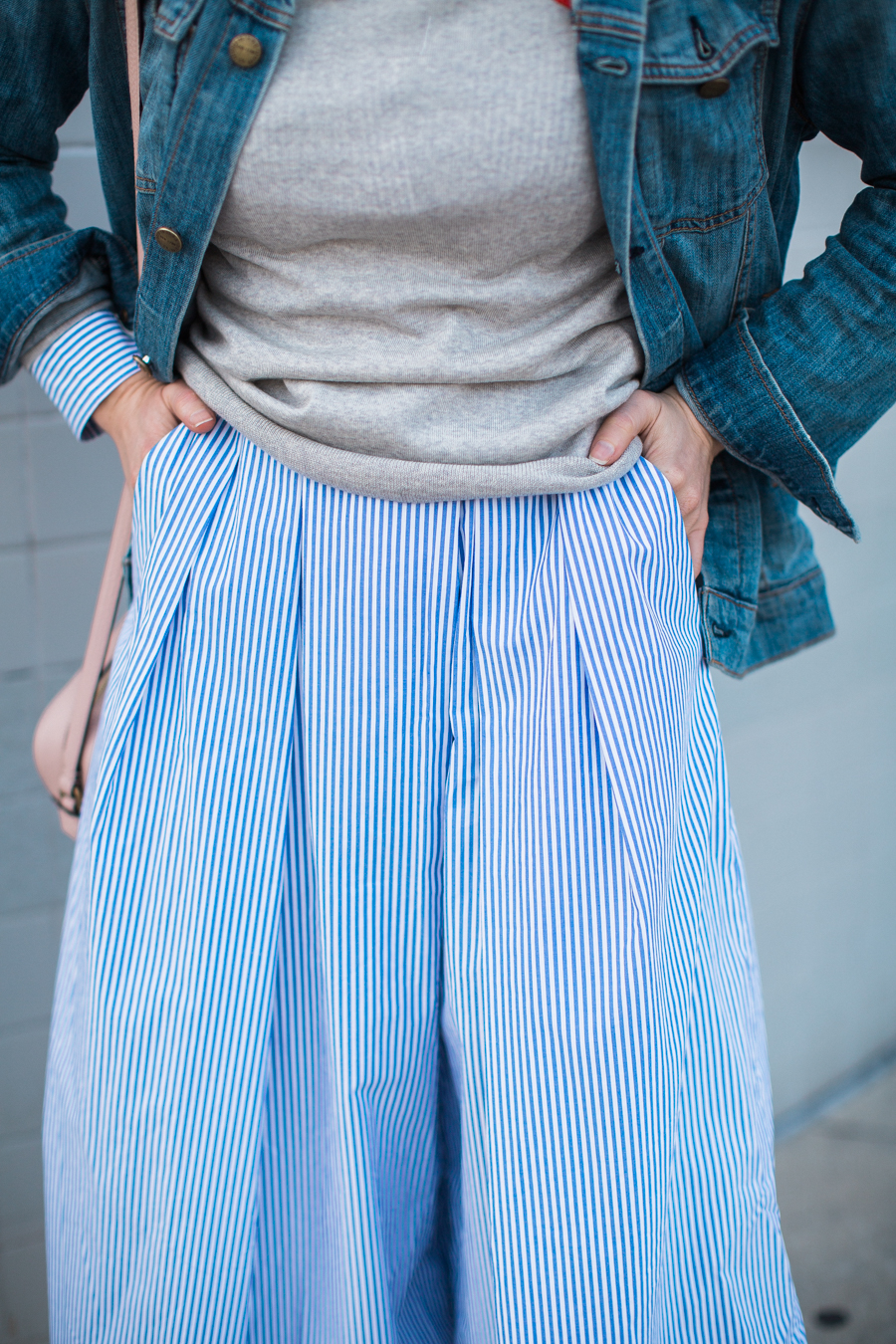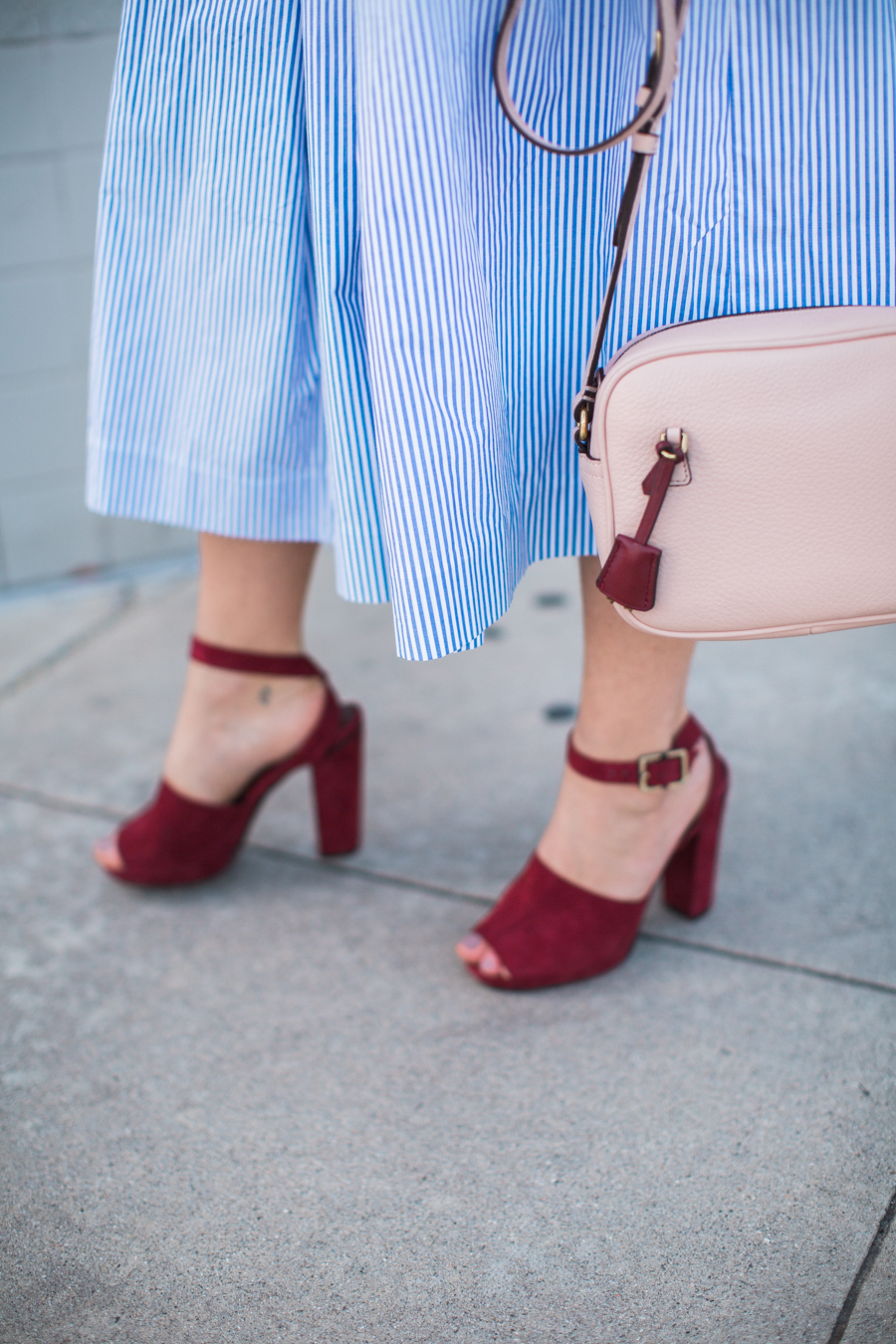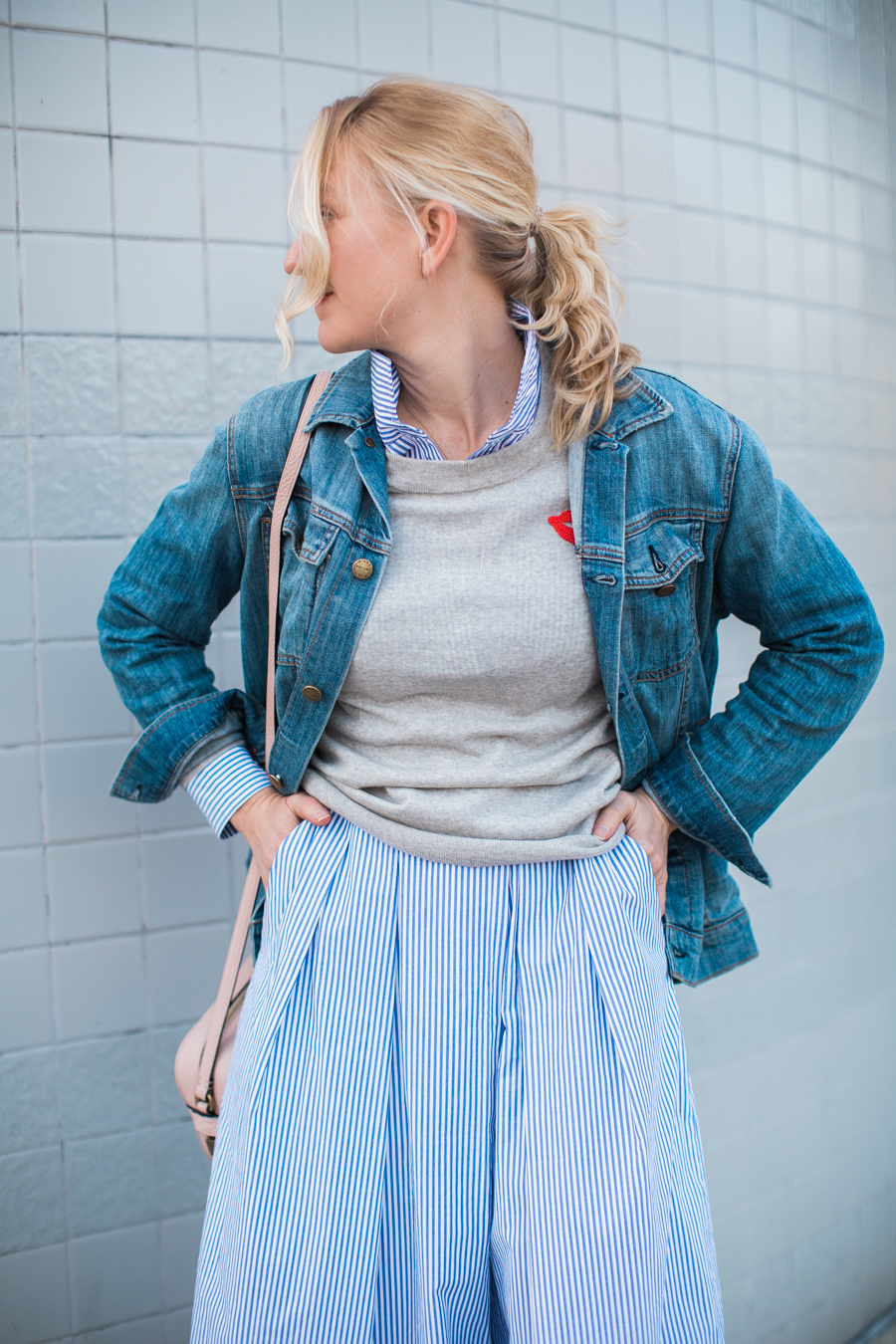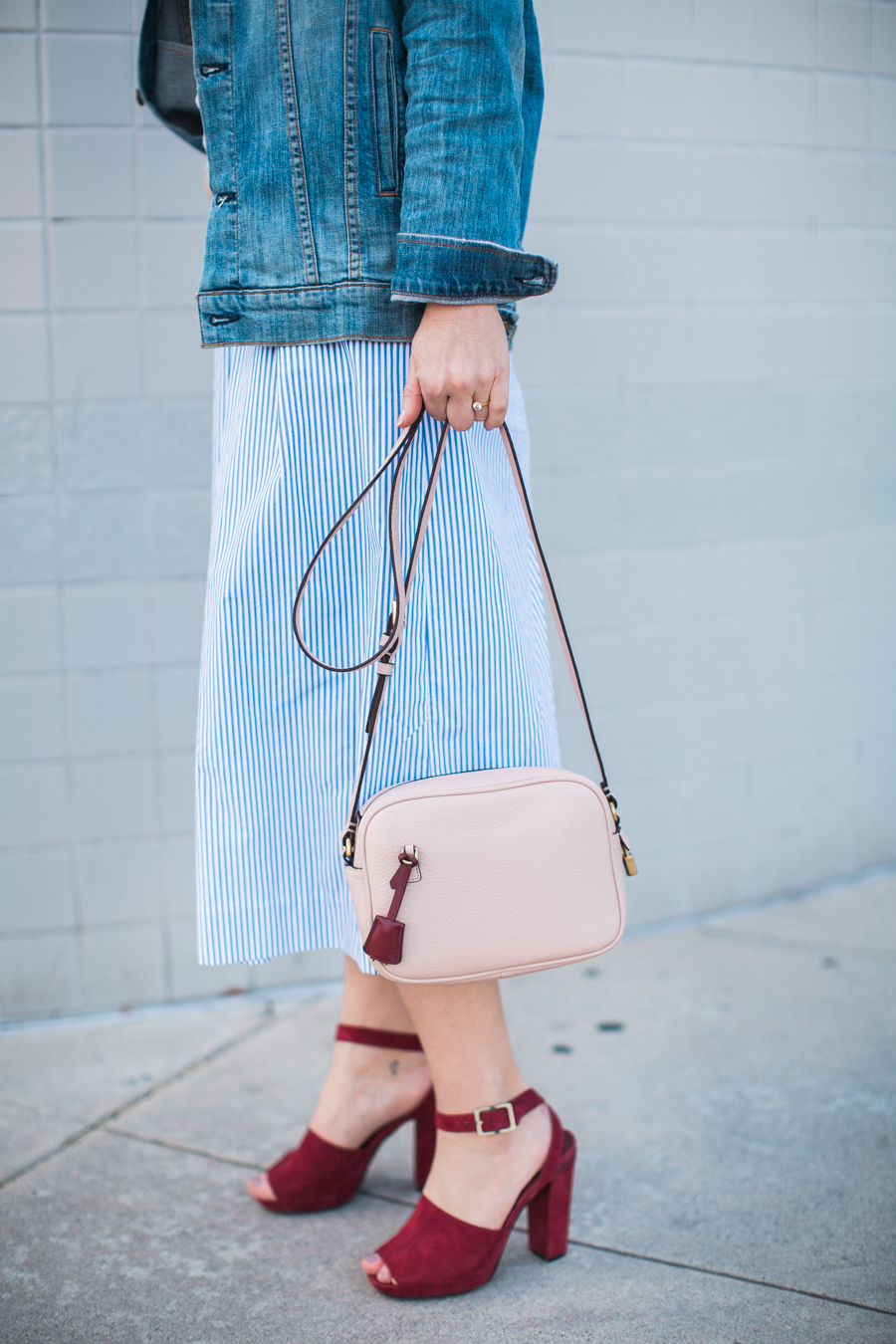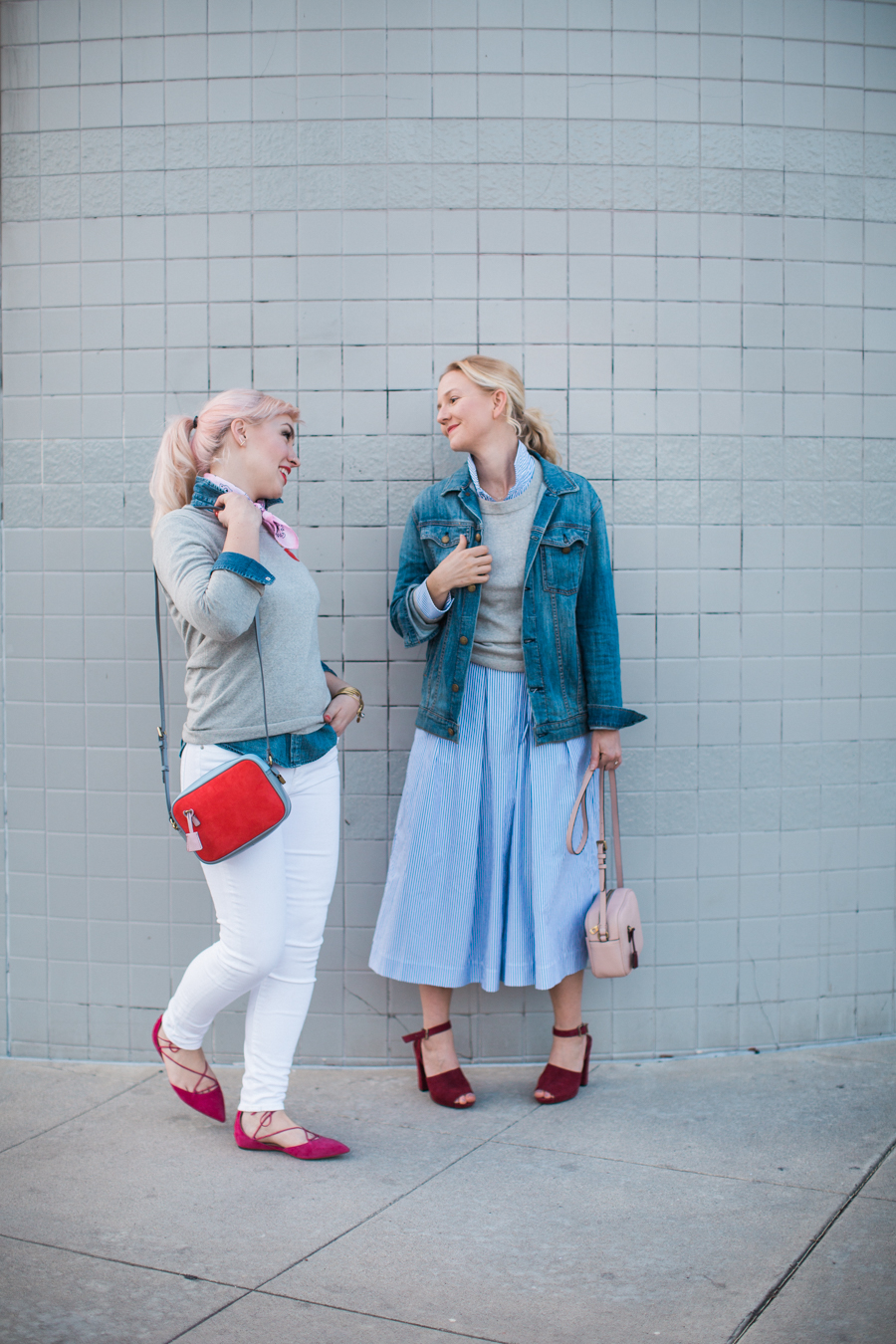 See you next Tuesday! xo
Photos by Jayden Lee for Echo and Earl