(Have a look! example of steph + adrian's wedding day album, a renaissance soho album with the cover material in tribeca leather cement.)
Your wedding day has come and gone.. the food has been eaten and the dances have been danced. Eight weeks of newlywed life have zipped by, and then, your portfolio arrives! Second best day ever! So, you pour two glasses of wine and sit down with your love for a few hours of sifting through the memories. 700 photos is a lot of photos, but you love seeing the faces of your dearest friends and family all in one space, celebrating side by side.
So now what?
You're glad you have the hundreds of photos to look back on, but you don't have that much wall space, and you hardly know how to pick any fewer faves than 50. (Or 500, because damn you all looked so good!)
Enter: your wedding album.
Sure, you want to print a few for your house, and pop a few up on Facebook and the ol' Insta, but creating a tangible expression of your day sounds like the perfect way to let your photos exist as something more than a folder of .jpgs.
Many of our couples opt for this route, and so we thought it might be nice to shed some light on what this process is like, and, show you a finished product, too!
Our most popular (and personal favorite) album is the SoHo flush mount album from Renaissance Albums. Handmade in NYC with a lifetime warranty, these seamless pages provide a panoramic option for fully customizable layouts.. the obvious choice for anyone who is picky about how their photos look and how their story is told. So, once you've looked through your images enough to start to pick your faves, you create a folder of 'hearted' images in your online gallery and share the link with me. Next, I create a layout that looks a bit like this, and you get to write back and forth with me and give me your tweaks and revisions until you absolutely love the final design. Oh! And you get to choose your cover material then, too. You get to love every detail..!
(Here are a few spreads from Max + Cory's album)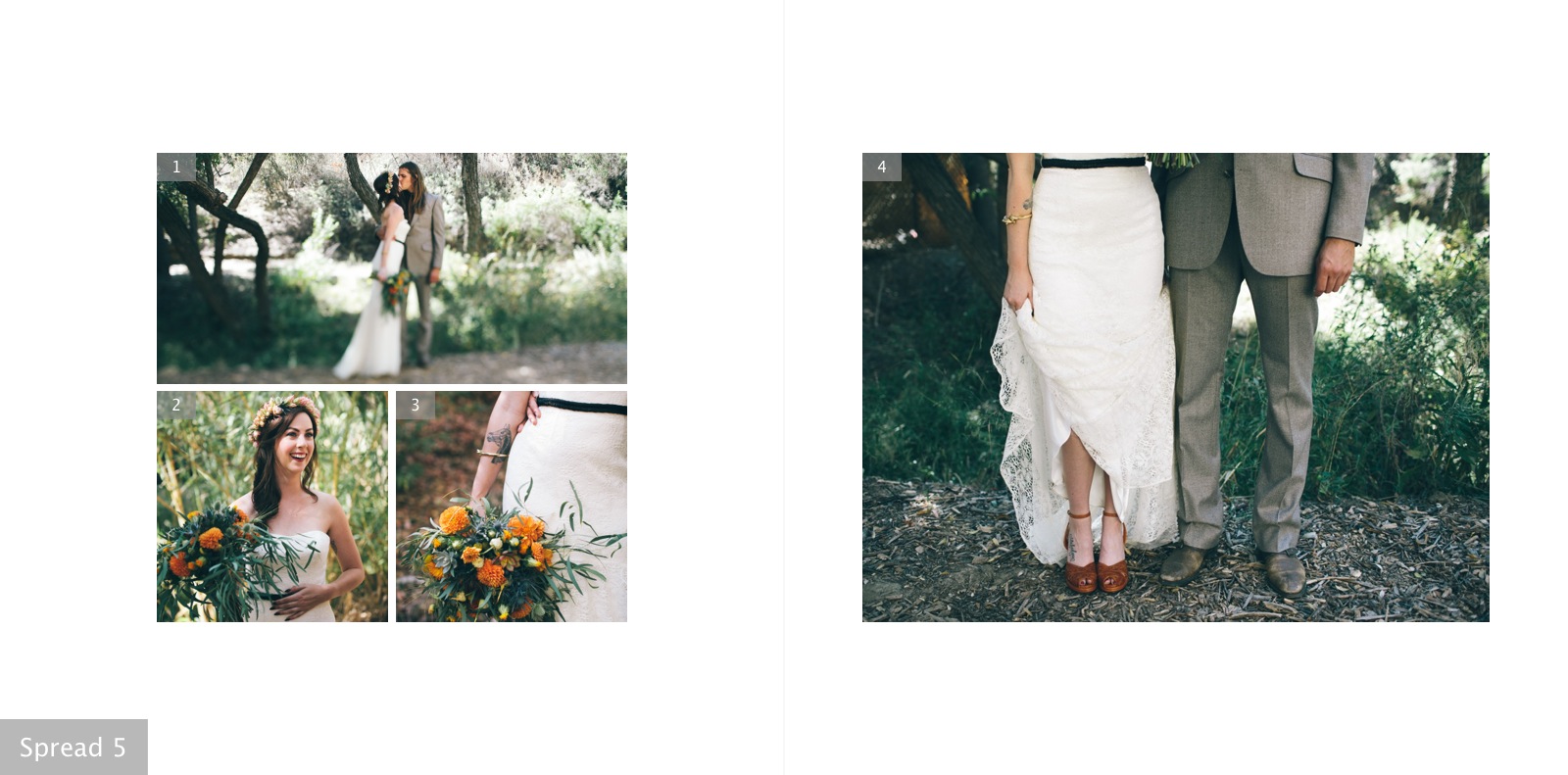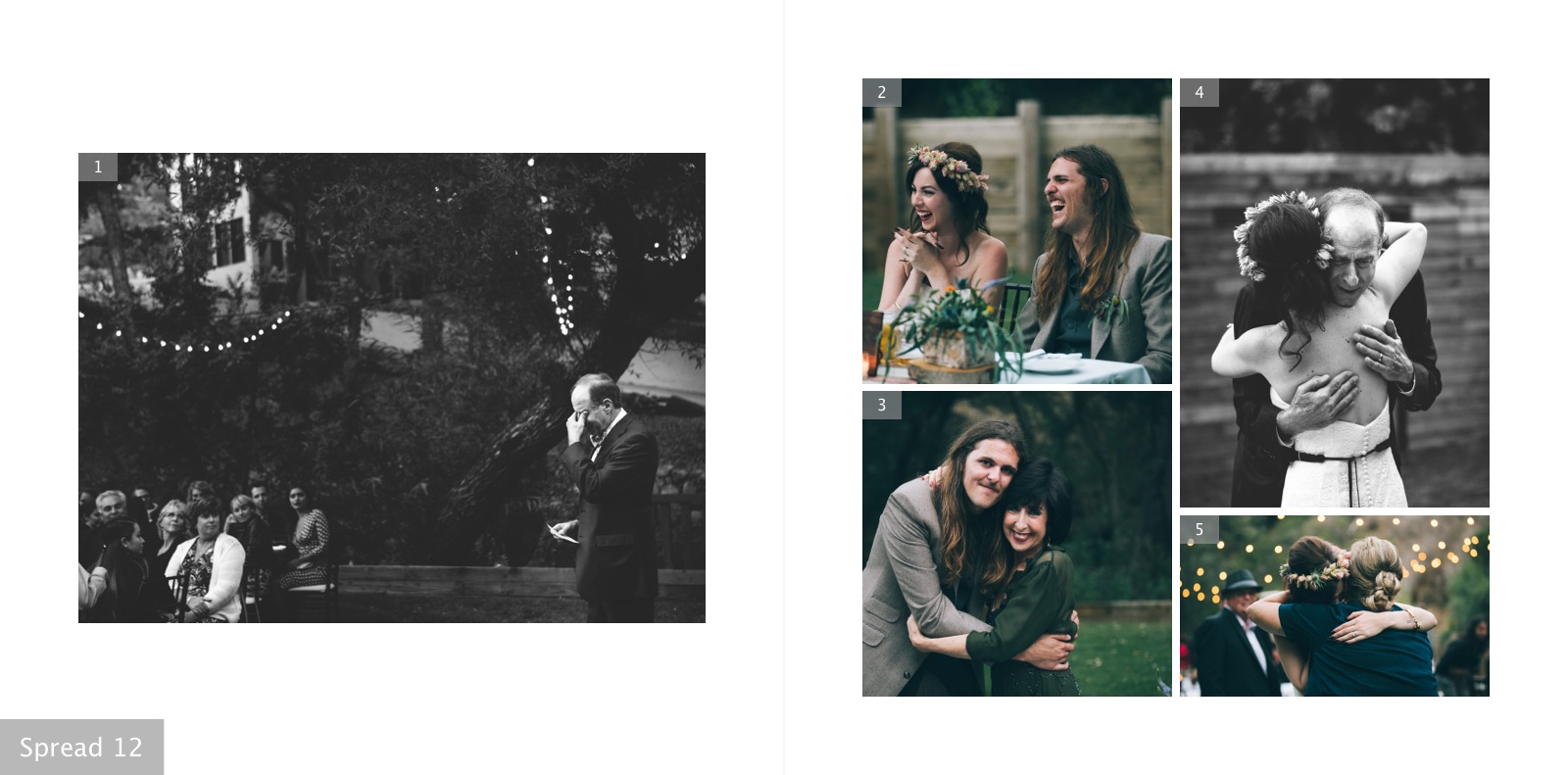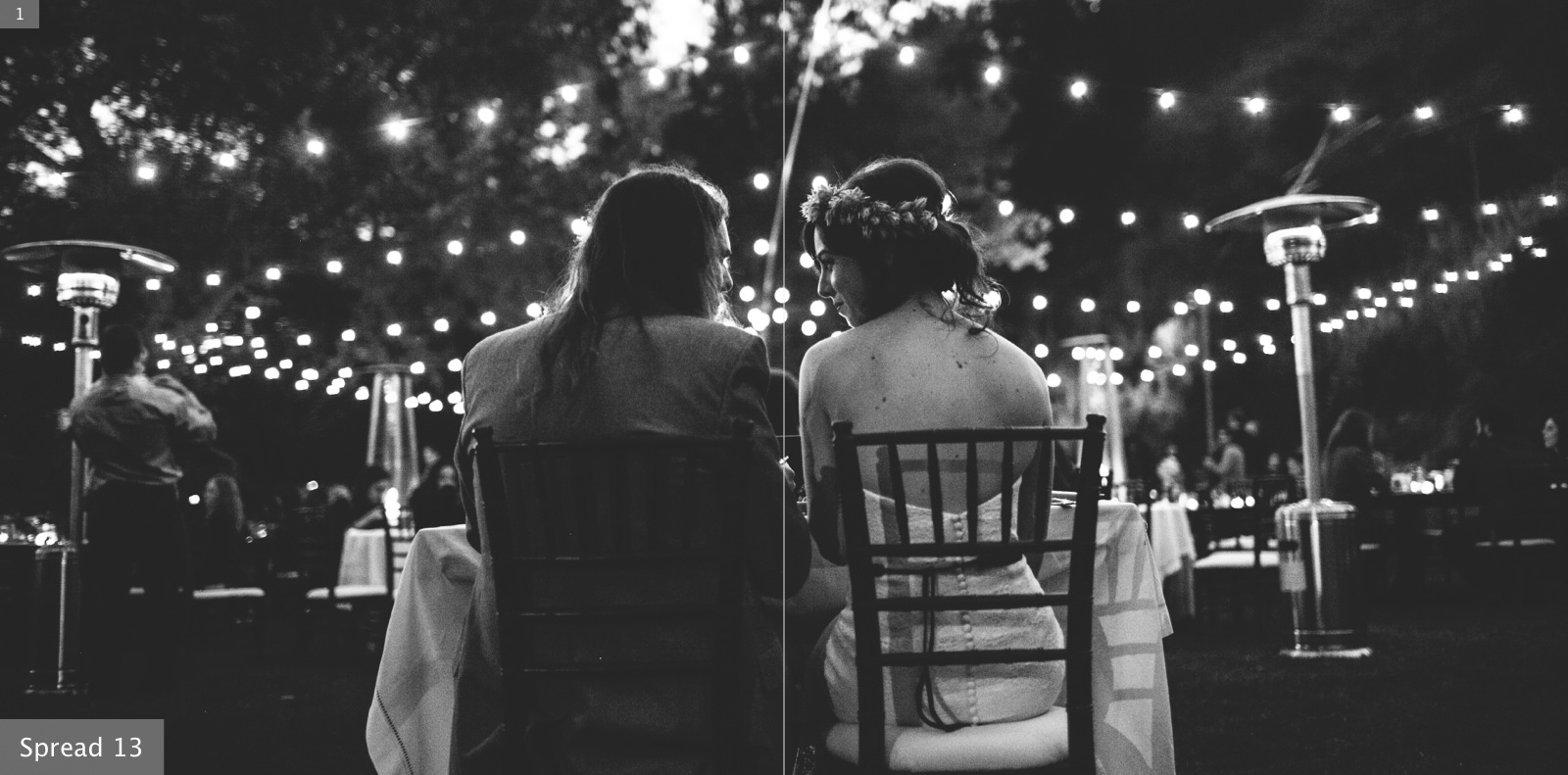 (and here are a few from Steph + Adrian's, too…)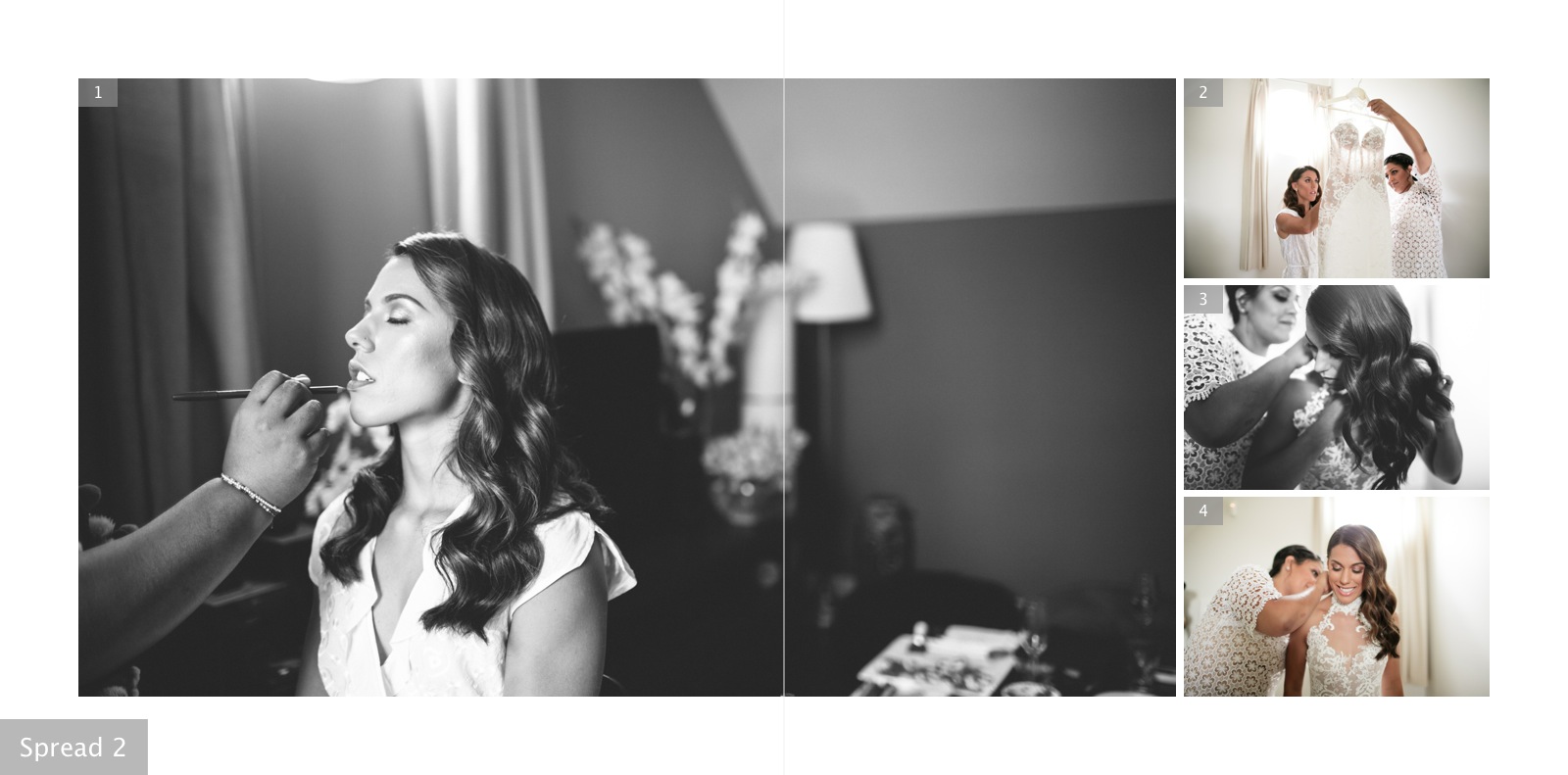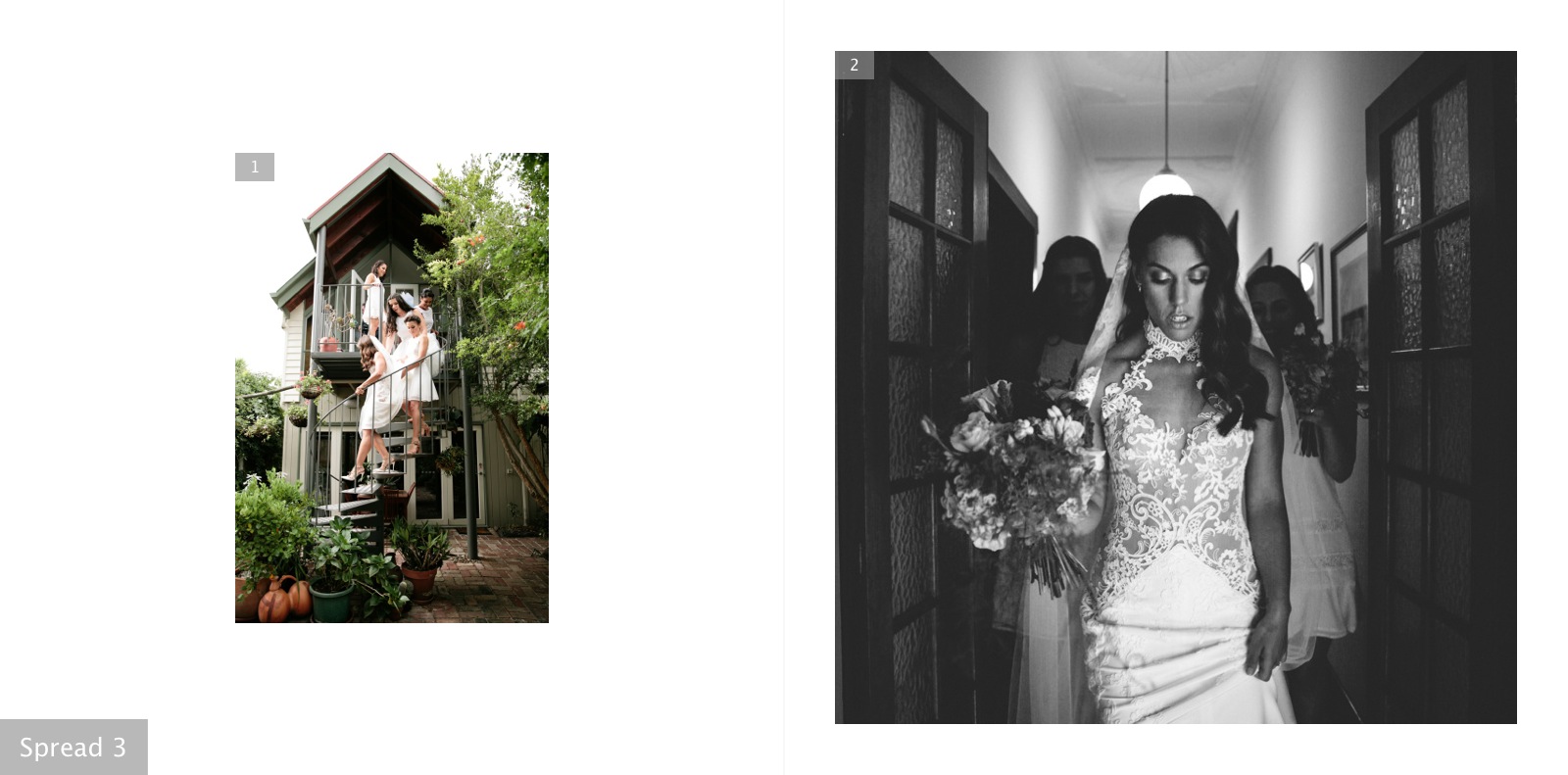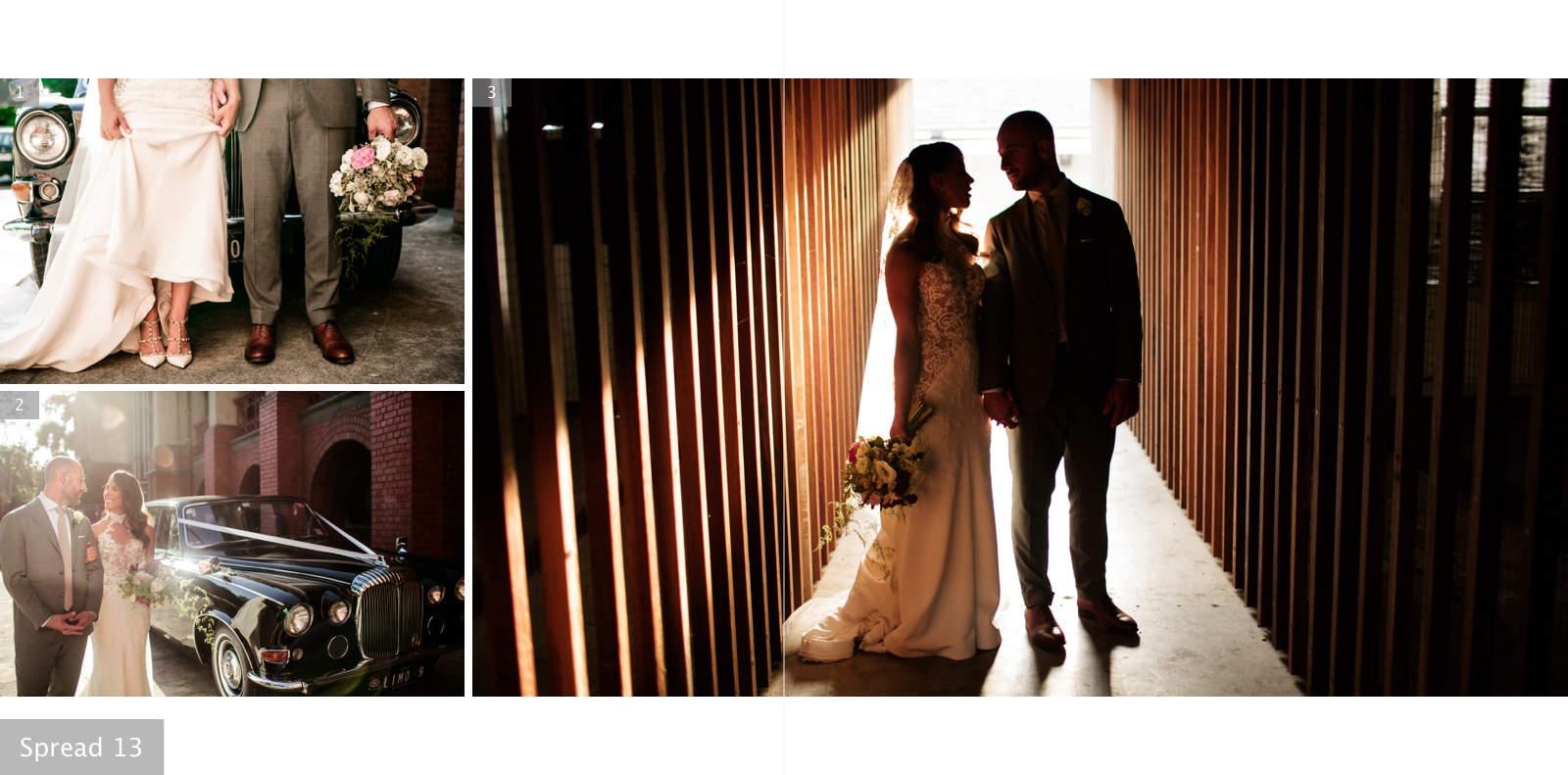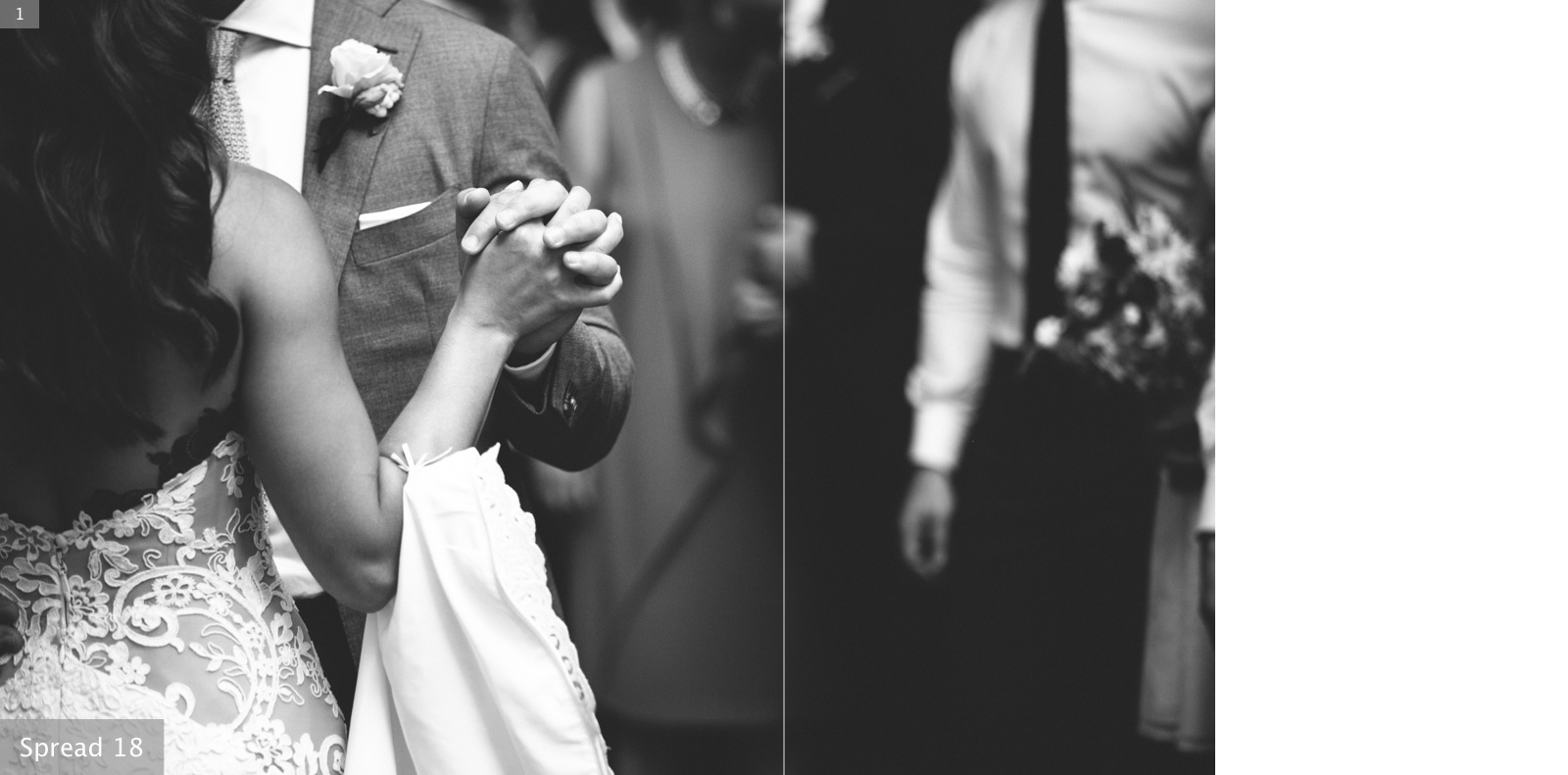 Sometimes, couples are happy with the very first layout I send over, and sometimes, it takes a few times to rearrange and play 'til they know they're 100% happy. Either way, we love the chance to revisit these magic-filled moments, knowing that the albums we create together will be seen by children, grandchildren, and celebrated for the decades to come.
(If you haven't watched the video at the top of this post, be sure to check it out! 90 seconds, and a quick chance to see the lovely, thick pages and get a sense for what your album will look like when it is all done.) xx